This is going to my first of probably 3 reports.
Starting off, we got to the airport rather early so we could attempt to non rev on a NW flight to DTW. After getting on the tram and heading over to Airside A, we waited for our names to be called for the flight. Sadly, we were not called. We then had to race back to the main terminal via the tram and re-check in with DL. Soon, we made our way to Airside E of which we would try for the nonstop DL flight to BOS. We waited and waited as usual and got our names called up to the podium. But, as they were assigning our seats, three DL nonrevs came running up to the gate and said they were stuck in security. So, they bumped us off the flight and asked us if we were willing to connect via LGA. Since this was our last chance, we accepted the offer. We made our way to the other side of the Airside to gate E66. With in minutes of arriving we were boarded.
DL Flight #1897
TPA - LGA
MD-88
N970DL
May 16, 2008
I received seat 23E. After pushing back we made our way to 18R and took off. The flight itself was rather smooth apart from the landing. We descended and landed on runway 4 at LGA. Obviously, if you watch the video, the flight attendant was a rookie. We parked at gate 3. We were booked on a DL Shuttle flight to BOS. So, we had to take a bus to the Marine Air Terminal to catch our next flight.
DL Flight #1926
LGA - BOS
MD-88
N911DE
May 16, 2008
In my opinion the MAT was very nice. We boarded the flight and I got seat 18A. We sat on the tarmac for 45 minutes awaiting a very long line of aircraft to take off. We finally were granted clearance for runway 13. After takeoff we were quickly served drinks and before I knew it we were descending. The landing in BOS was pretty standard. We touched down on runway 4R. We taxied to gate A3 and soon found our self's in afternoon Boston traffic.
Video of the first flight (Takeoff and landing)
http://www.jetvideos.net/video/view.php?id=1119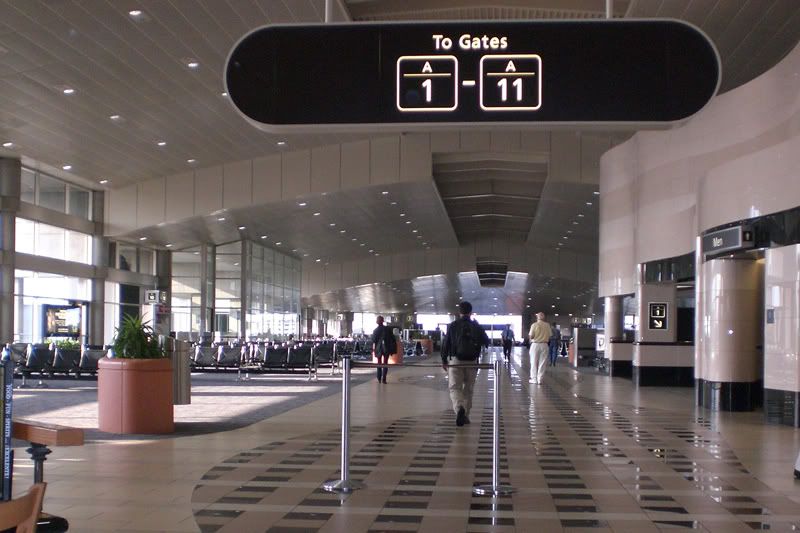 Airside A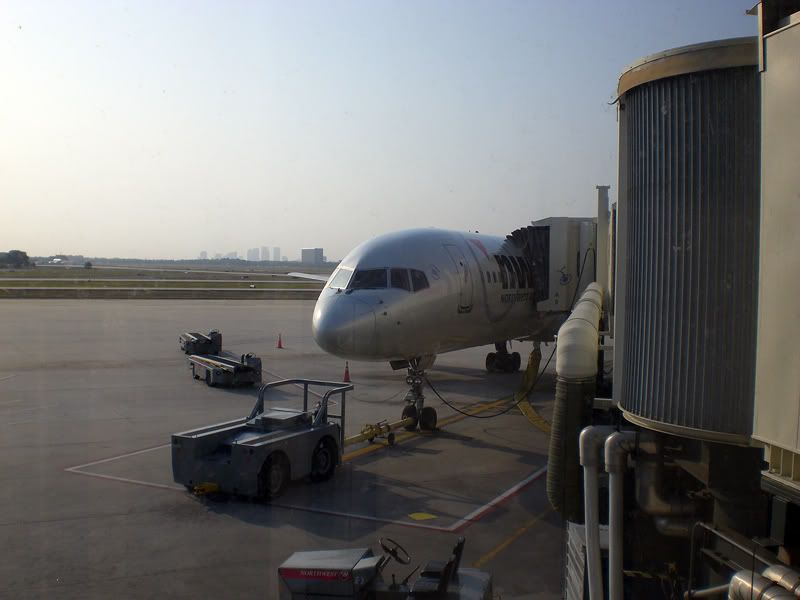 The first flight we tried for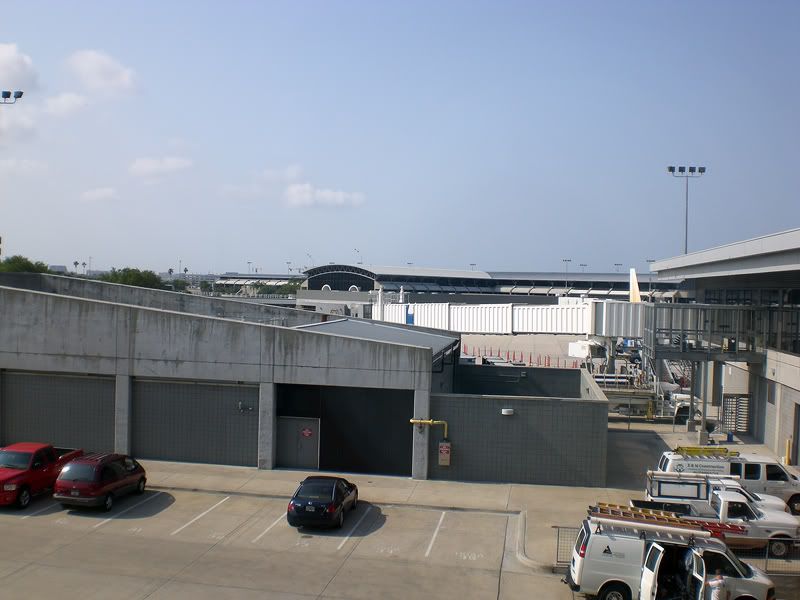 The view of Airside F from E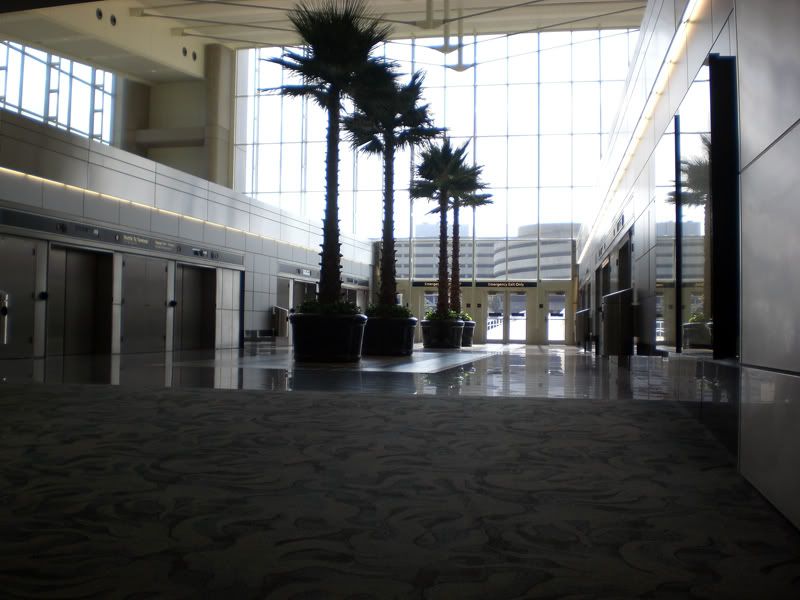 Tram station in Airside E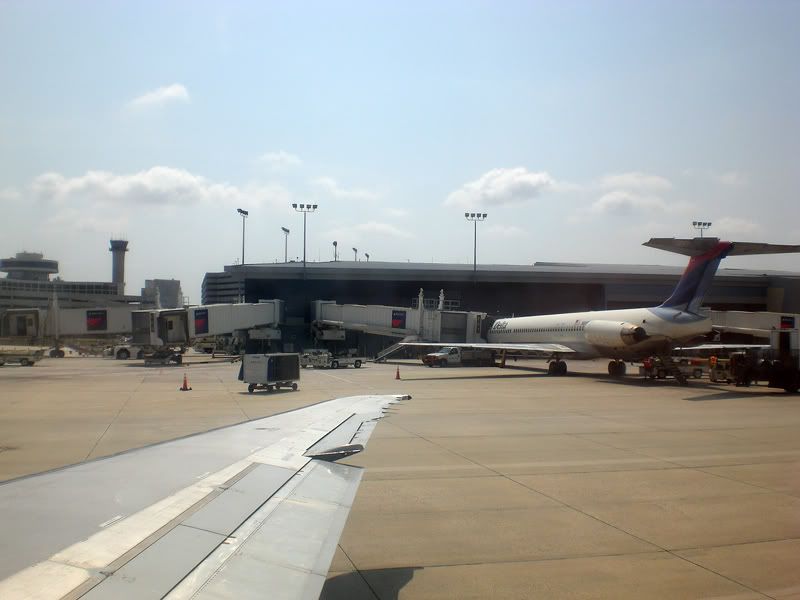 View after push back from E66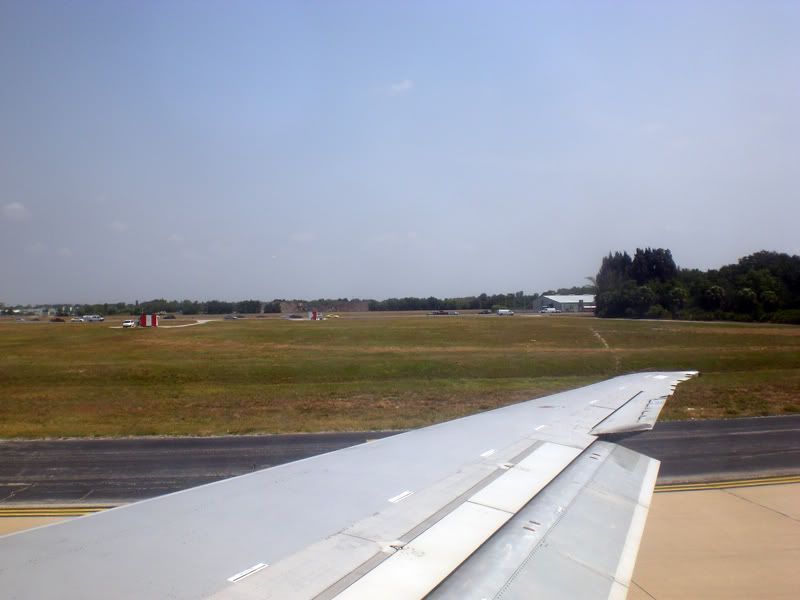 Holding short runway 18R
Starting our descent into LGA
First view of LGA
New CR9 at the gate
Shes showing her age isnt she!
Inside the MAT
http://www.jetvideos.net/video/view.php?id=1120
(LGA-BOS)
Shortly after takeoff clearance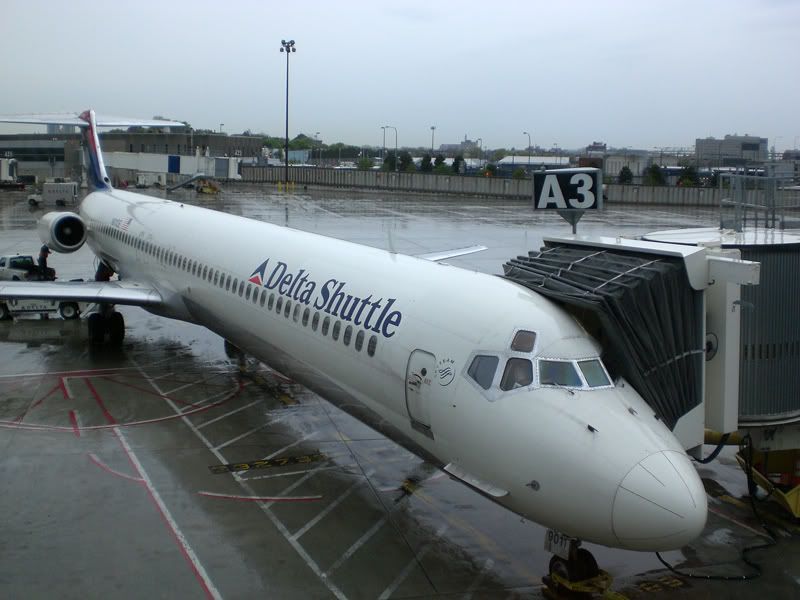 After landing I took a quick pic of our plane
A few days later it was time for us to leave Boston. We were aiming for an early morning flight to DTW. So, we had to wake up at 3am for our cab to the airport. After we got through security we made our way to gate E1B. I saw a beautiful sunrise reflection on the Boeing 757-200. According to the gate agents the flight was oversold. Somehow, they were able to squeeze the three of us on. I got seat 34F. We then taxied to runway 33 and took off into the early morning sky.
NW Flight #460
BOS - DTW
757-200
N553NW
May 19, 2008
We made our descent into DTW and landed on 21L. We taxied to gate A10 and deplaned into the enormous McNamara terminal.While my family waited for our flight back to TPA I explored the airport for the fifth or so time. After 2 hours of walking around I made my way to gate A75 for our flight to TPA. Again, we boarded out of all odds and I received seat 05A (bulkhead).
NW Flight #484
DTW - TPA
A320
N357NW
May 19, 2008
The flight itself was rather normal so not much to say about it. Other than, I saw a fire over Georgia. We landed and deplaned on schedule. After a long day I made my way back home to my bed!
http://www.jetvideos.net/video/view.php?id=1138
(First flight BOS-DTW)
Check in at BOS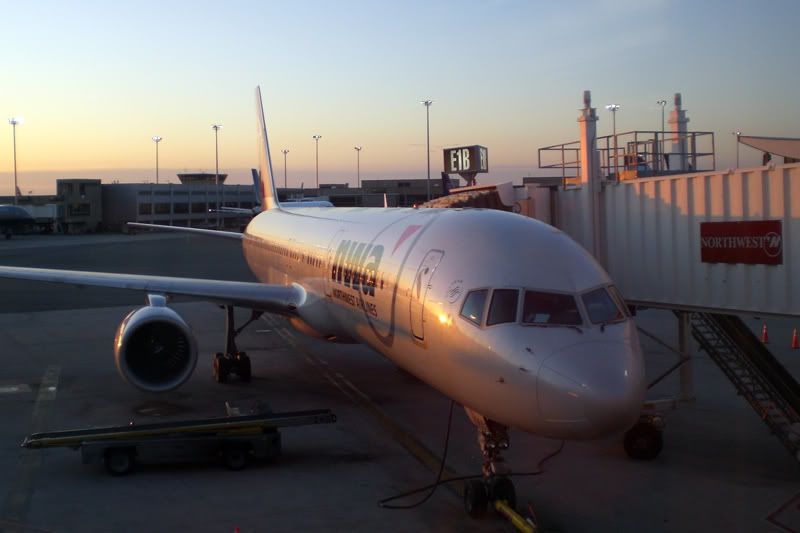 Our plane at the gate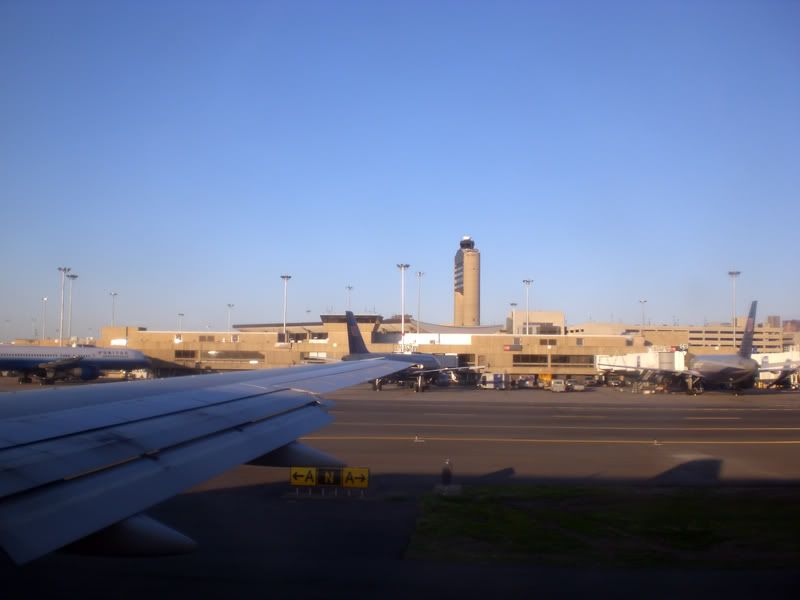 Taxing to 33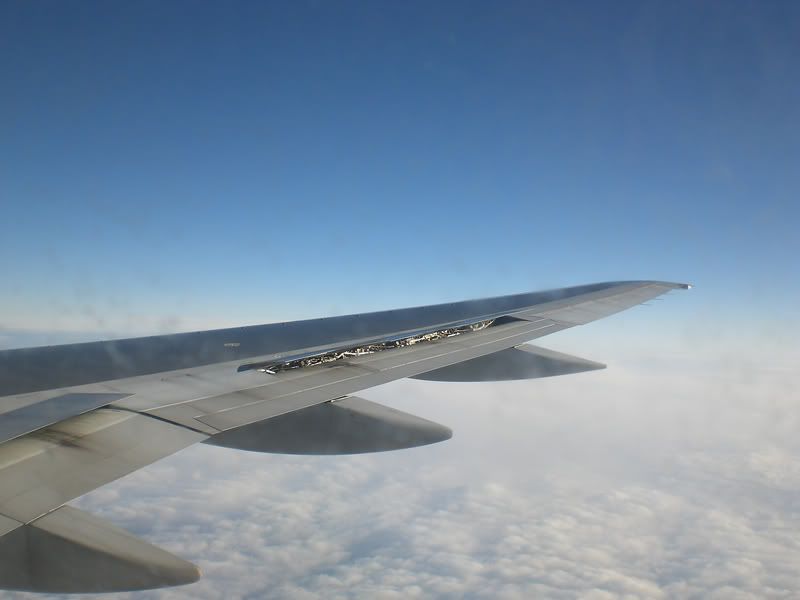 Descent to DTW
Nice view of the McNamara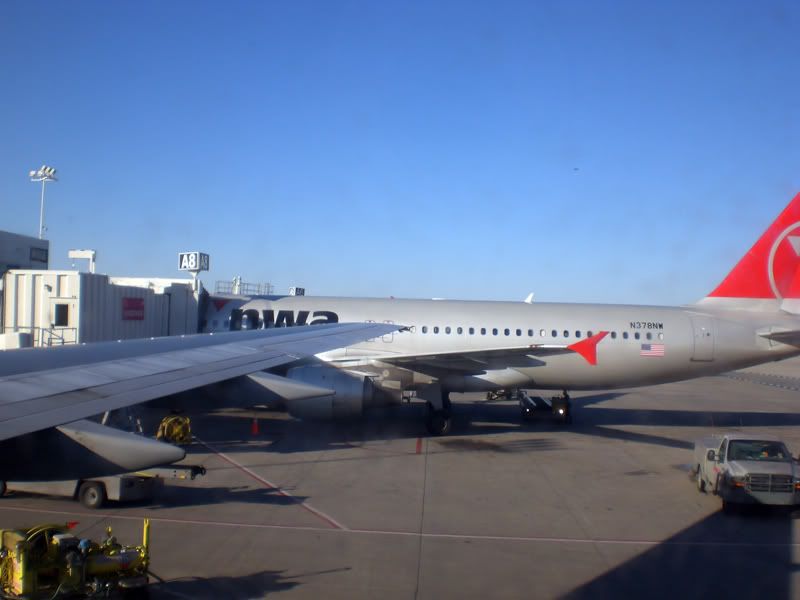 Parked at A10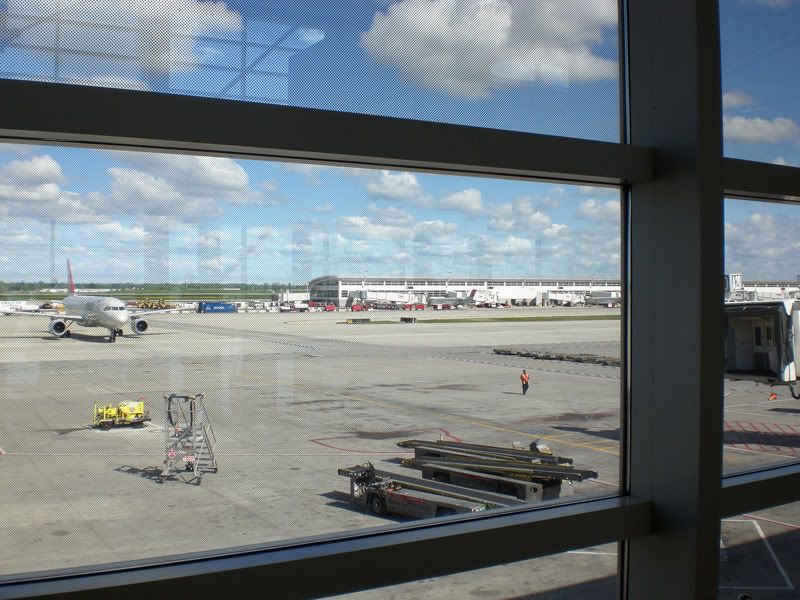 View out of the window
The tram is arriving soon!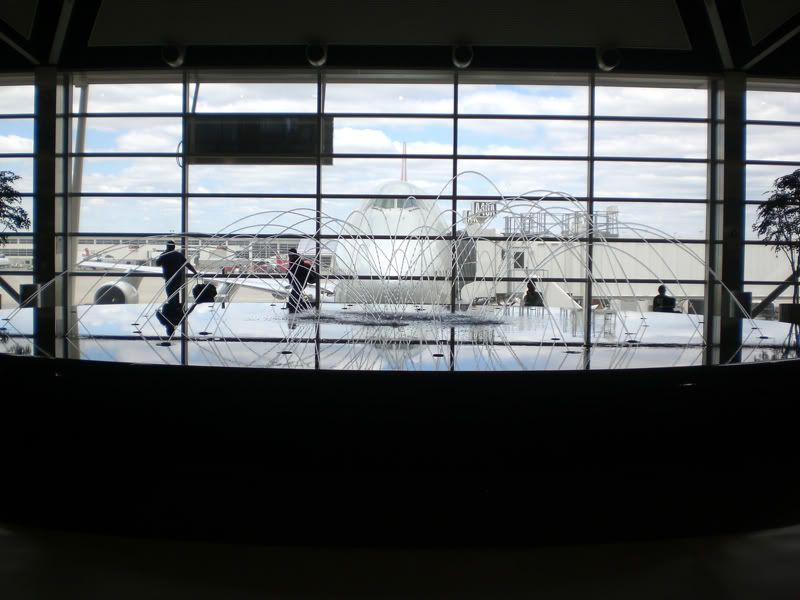 You see a lot of these pictures
http://www.youtube.com/watch?v=-dWnFJvC-Sc&feature=channel_page
(DTW-TPA)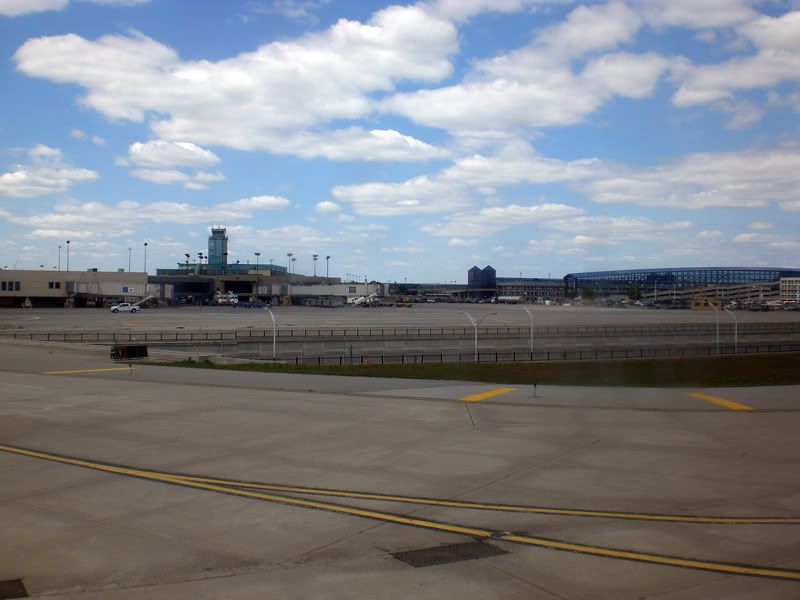 The old terminal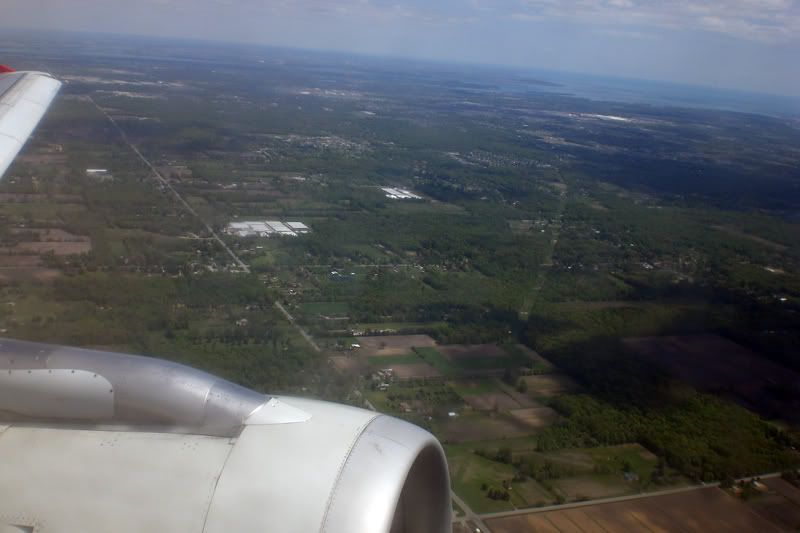 Shortly after takeoff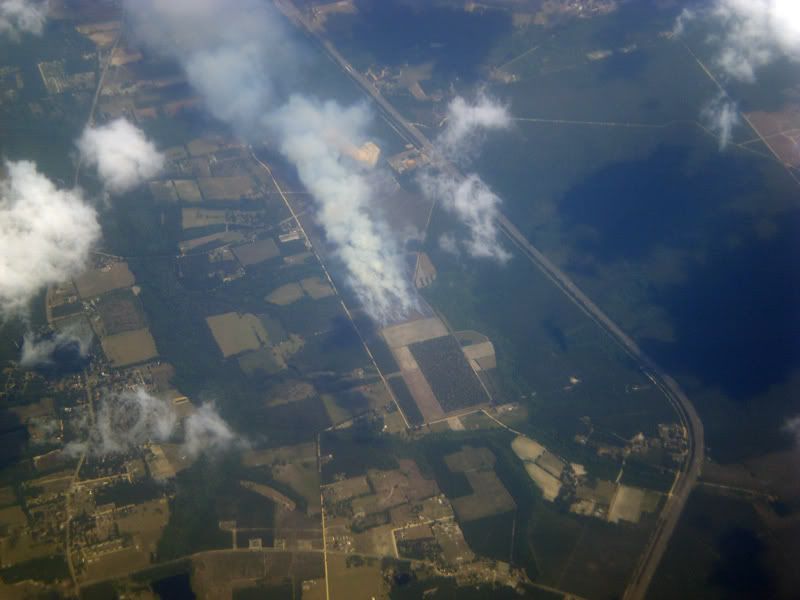 The fire I was talking about