Sorry for the delay to post my second part of the TR, was too preoccupied. Continuing from my previous trip report here is part 2 of the Back to USA trip
QR 083 DOH - JFK 13th Jan 0820 1500 B77W
B6 825 JFK - MCO 13th Jan 1830 2140 E175
First Leg of the journey: Doha - New York JFK
Flight no.: QR 083

Aircraft Type: Boeing 777-3DZ/ER
Aircraft Registration: A7 - BAB ( 3rd time on this aircraft)
View Large
View Medium


Photo © Konstantin von Wedelstaedt
Terminal View & Check-in:-
I reahced the airport at around 6am in the morning, had to leave home at 0445 hrs. There were some late morning flights that were checking-in at that time. There was a queue for the baggage screening and could make out a lot of people traveling to KTM. I went ahead straight to the QR's USA check-in counters. A pre-check of documents, check-in took no more than 5 minutes. I had at least around 40 passengers boarding from DOH to JFK. After a good bye to my parents I headed towards the immigration and security and it was already
0645 hrs and boarding announcements were already being made. A long line was formed and also passengers yet to arrive on some of the Indian sub continent flights. The airport was sparsely crowded at that point and before it could build up it was time to board our flight.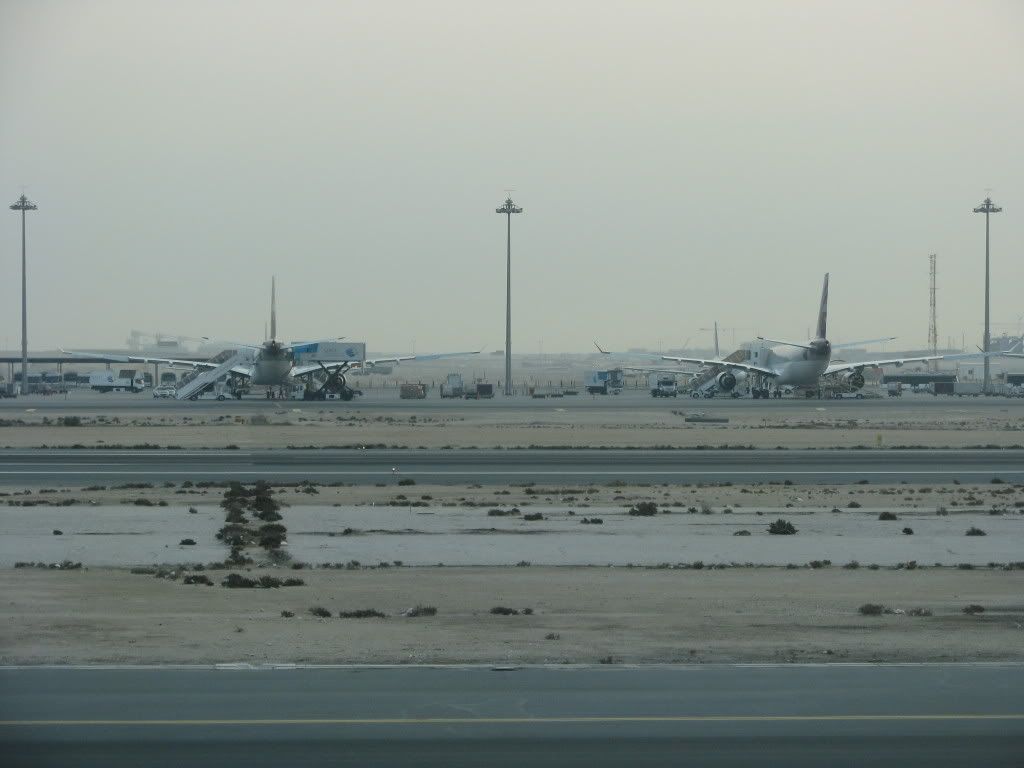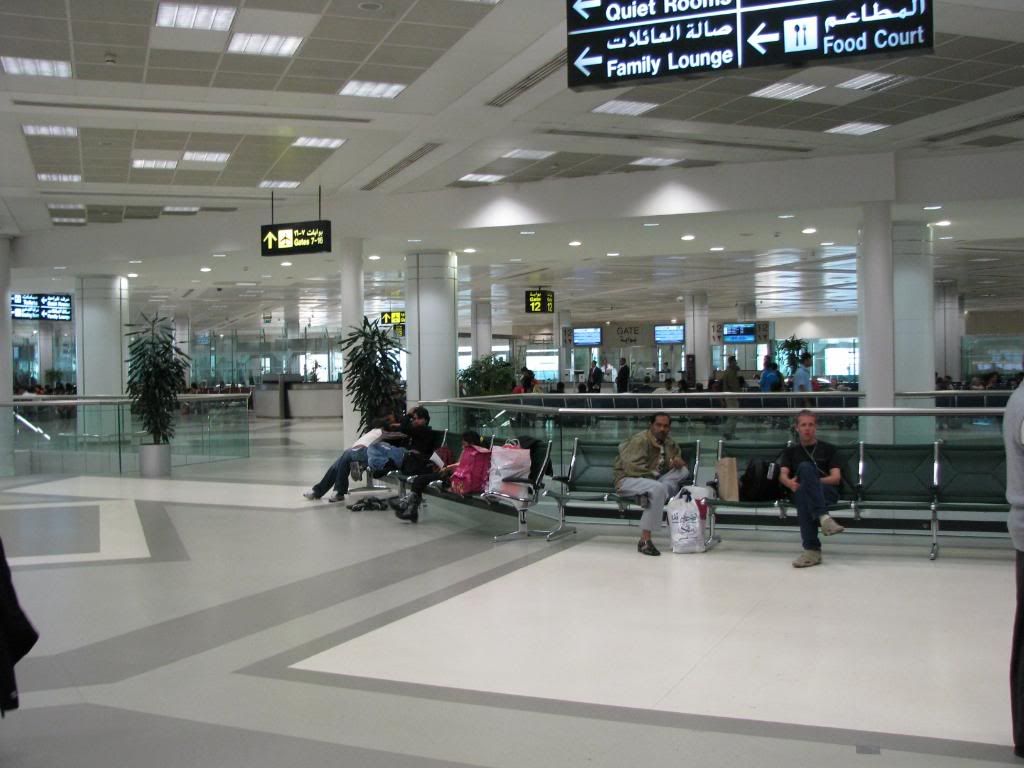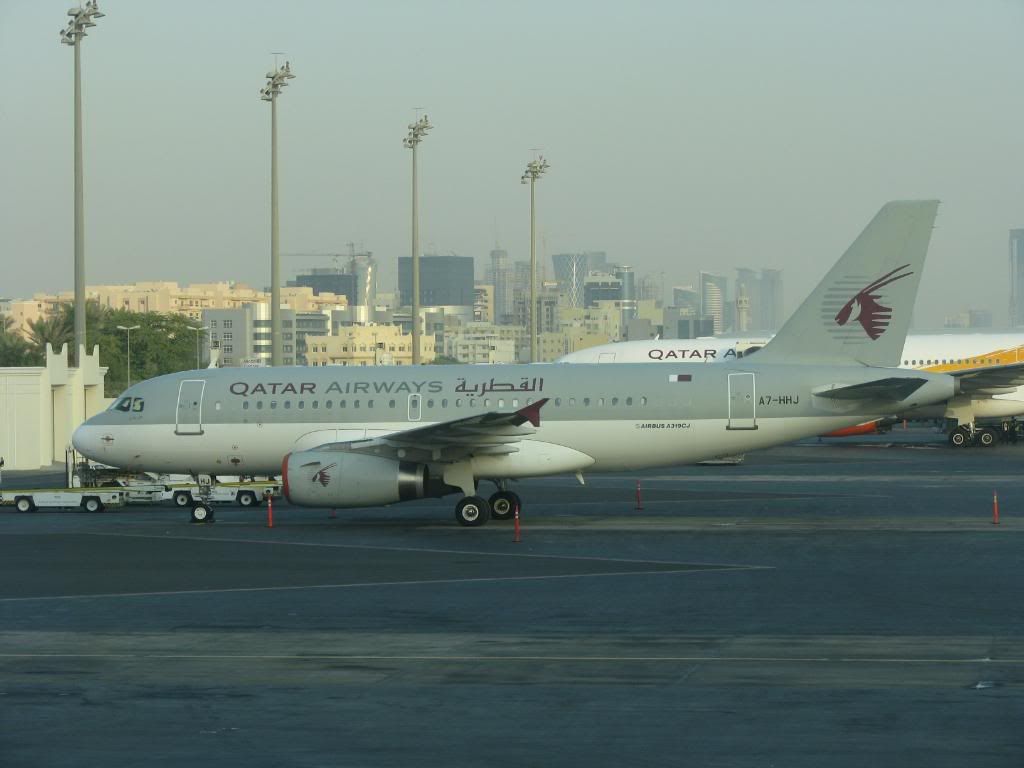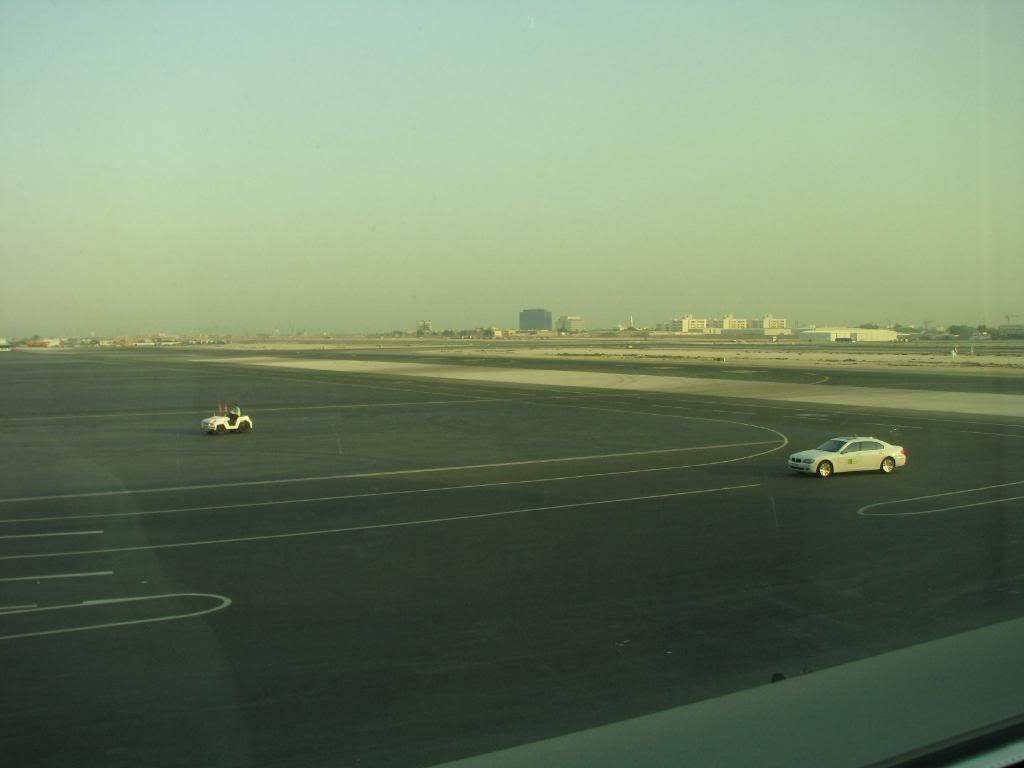 Boarding & Flight Details:-

Flight No: QR 083
Code Share: UA 4749

Gate No: 14-15
Seat No: 17B

Departure times:-

STD: 0820 hrs
Pushback: 0823 hrs
Airborne: 0858 hrs
Runway: 34
Flying Time: 14 hours 15 mins

Loads: 291/335 equivalent to 87% approx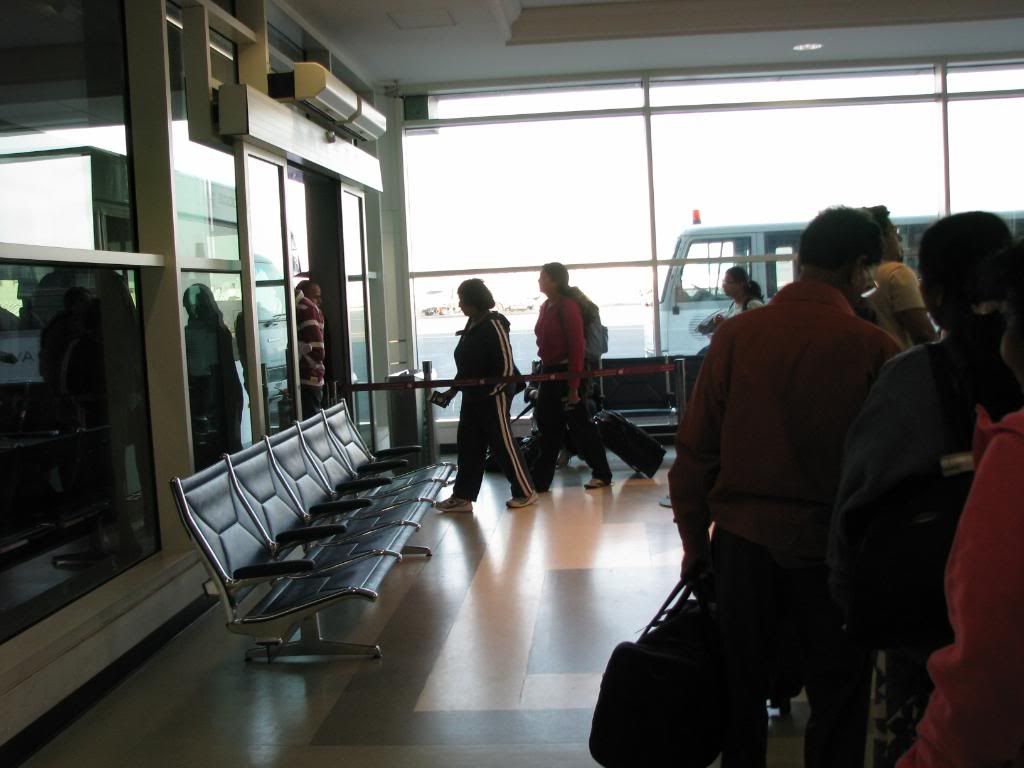 We were bussed to the flight and yet again i was boarding A7-BAB, third time on this aircraft.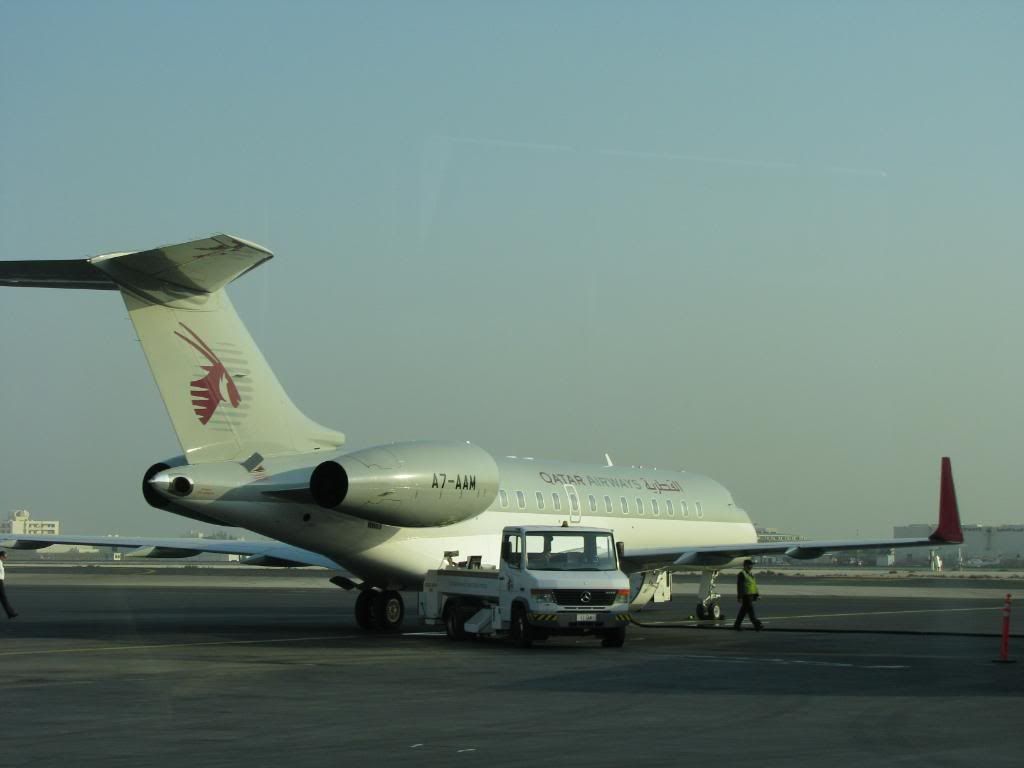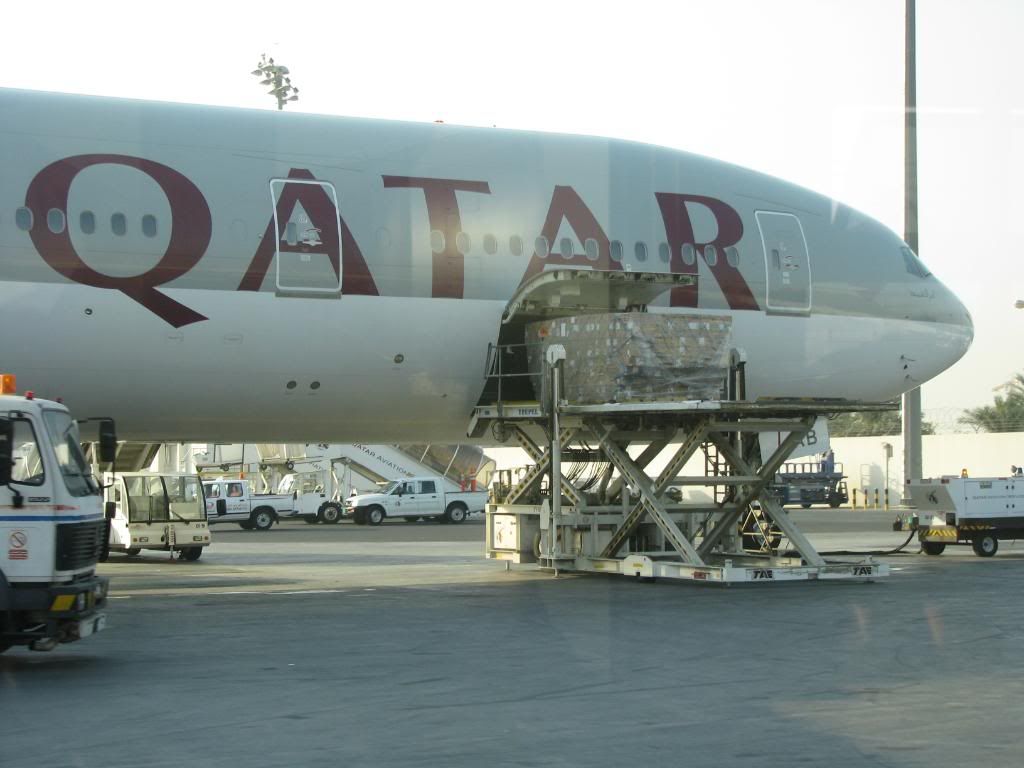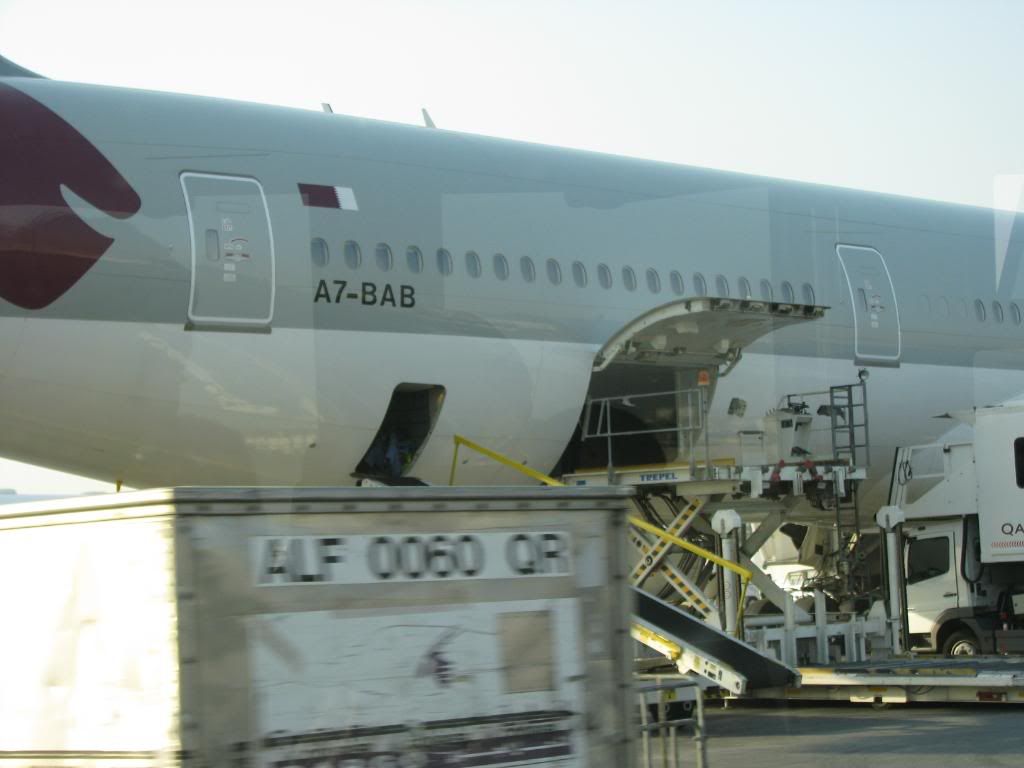 We were greeted by a nice FA and shown our seats. I thought 17B was a good seat as this row was in a 2-3-2 configuration and also for long haul flights I prefer an aisle seat. Boarding process was over and soon we were distributed sweets and amenity kits. We pushed back and we taxiied to take off from RWY 34. For the first time ever at DOH I ever witnessed a queue for take off and by 0900 hrs almost we were airborne.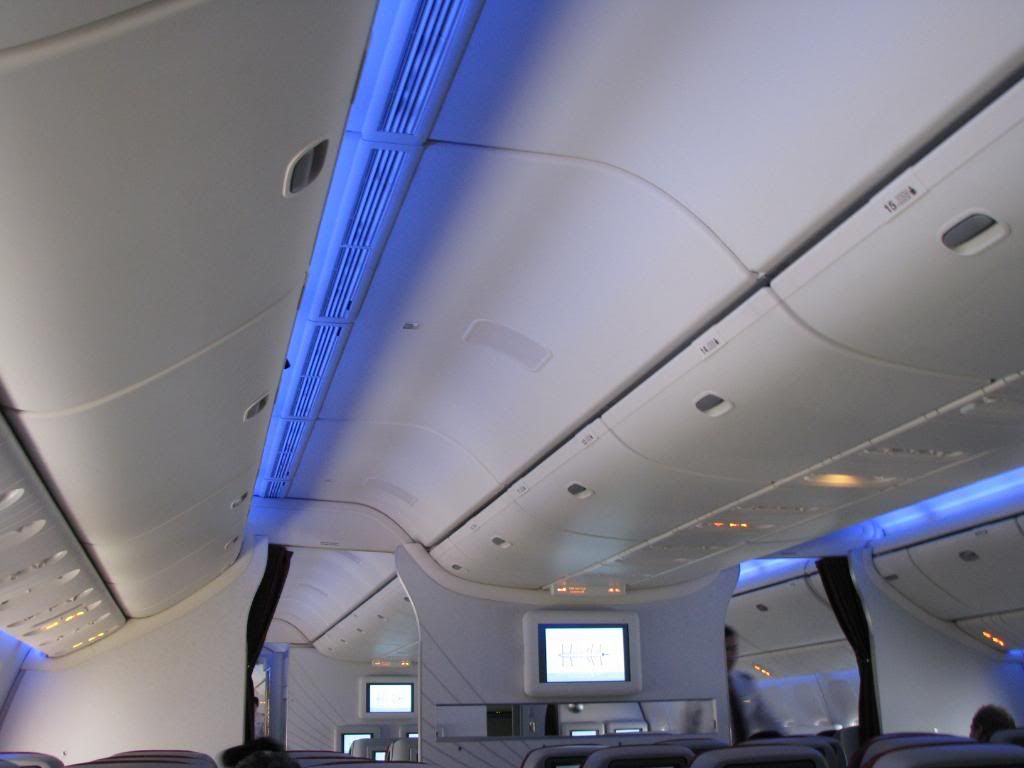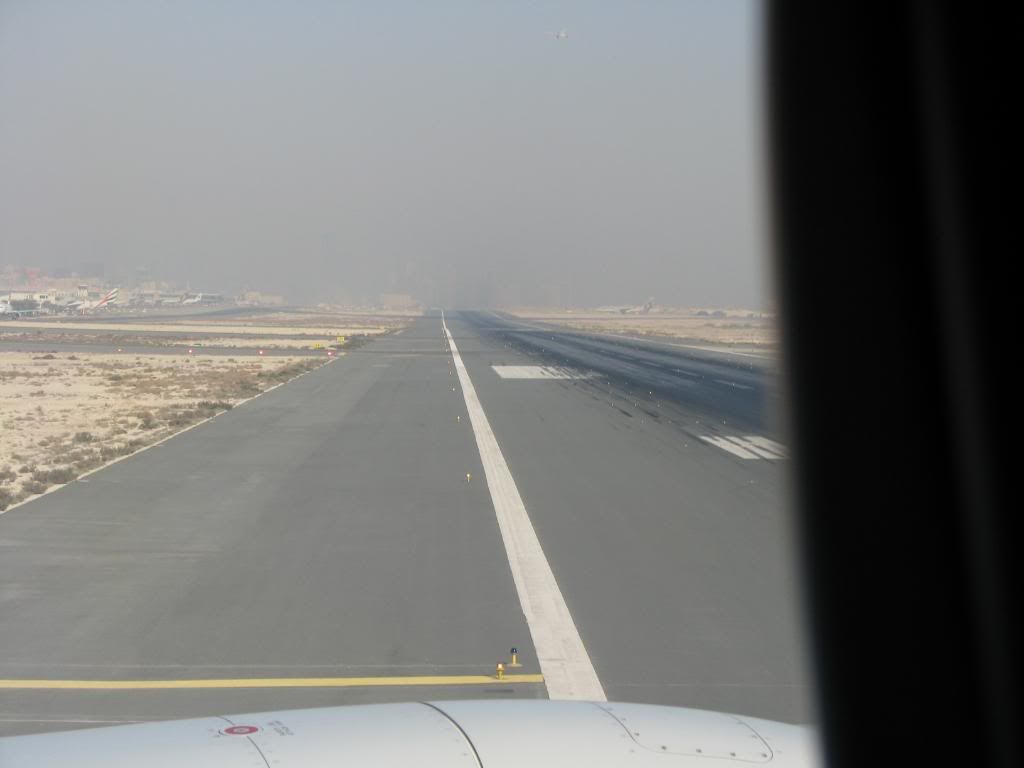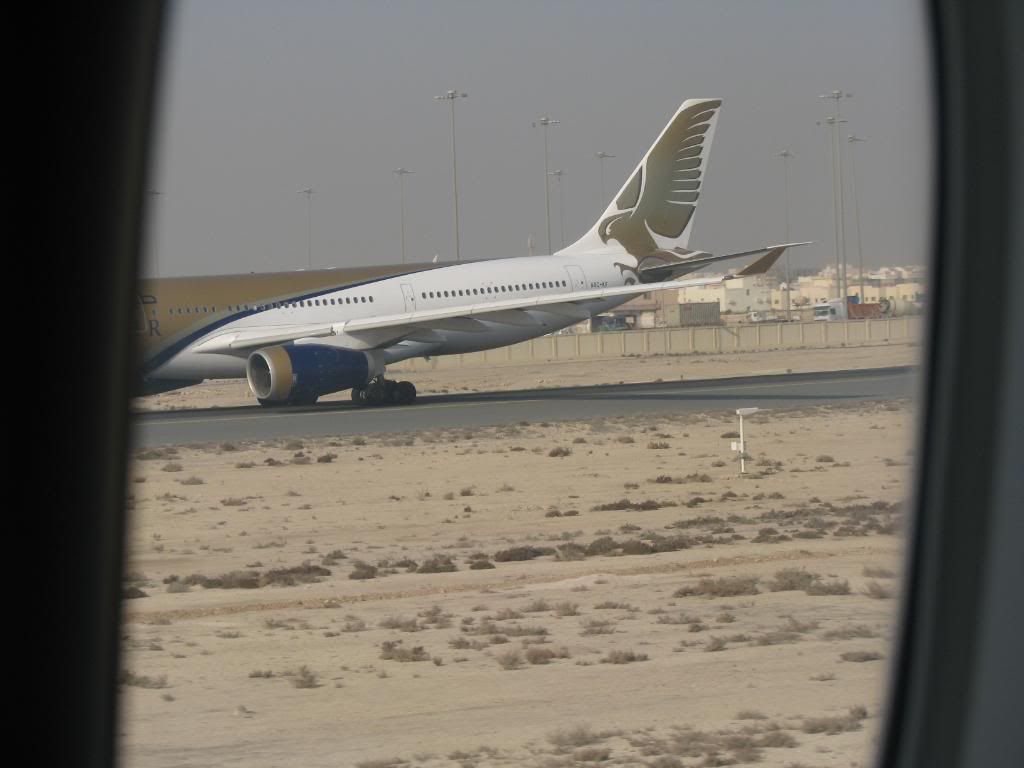 Breakfast was on the list first and there were 3 options Indian veg, Omlette and Pancakes. Meal service was done and then it was time to navigate through the IFE. I must say even though I made a trip IAD - DOH hardly few weeks ago the IFE was updated during that span and there were some different movies on offer as well. If you guys know I departed India from AMD so I did not get a chance to have a preview of the IFE like how it happens when traveling BOM - DOH on a B77W. Drinks services were coming frequently, FAs attending call buttons at an average of 15 seconds. There were snacks kept in the galley; sandwich, dorritos and packed fruits. Drinks, food were plentiful throughout the flight.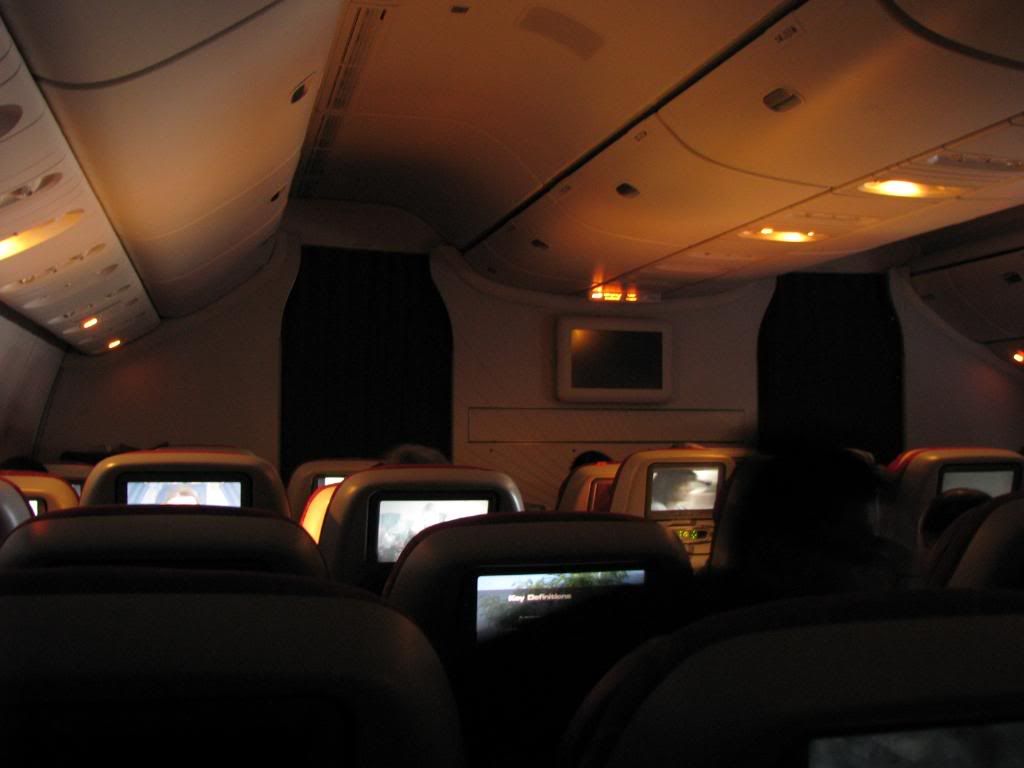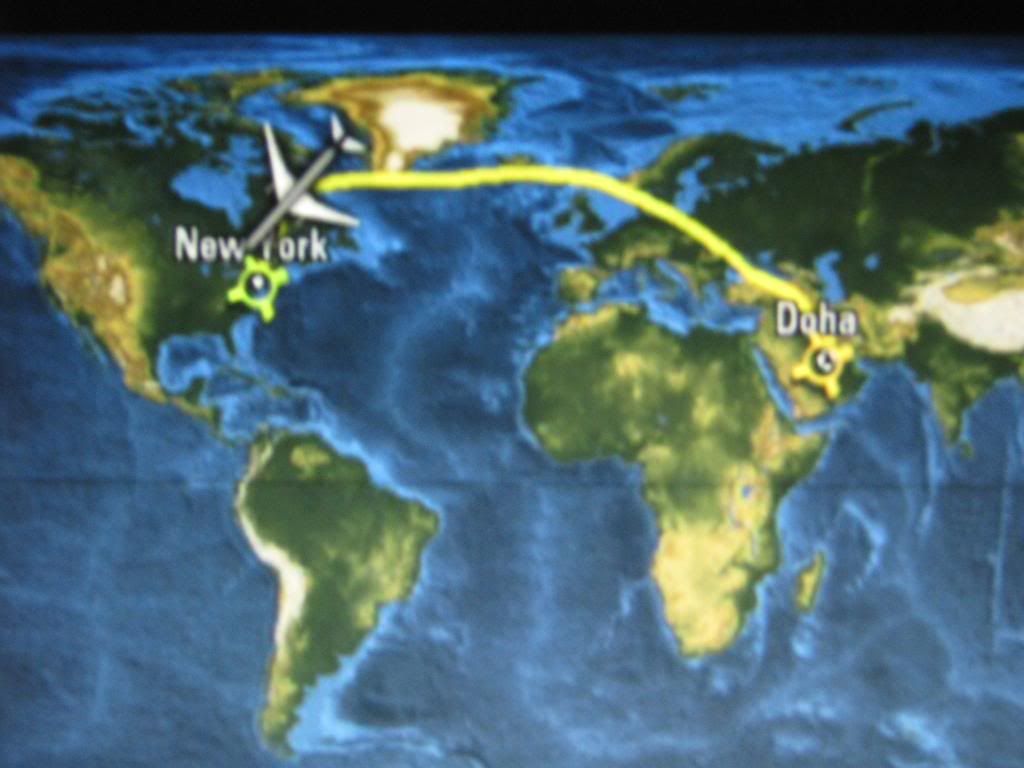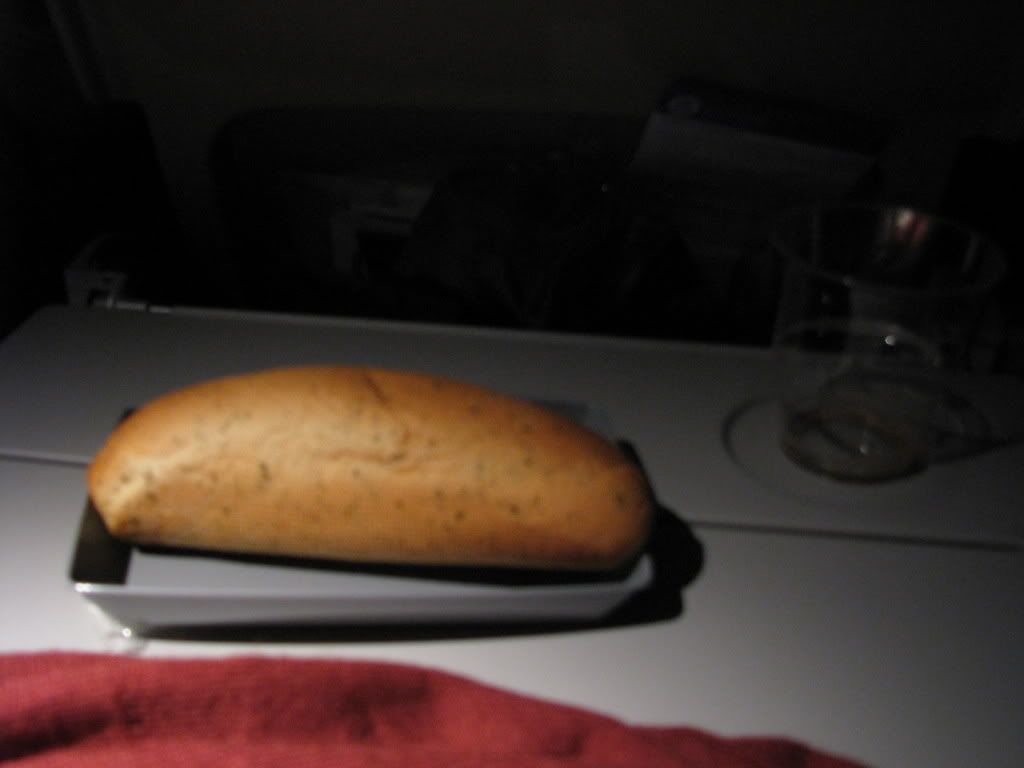 I must have slept for around 6 hours and was woken up for the next meal service. This was again a very tasty meal. Here are some pictures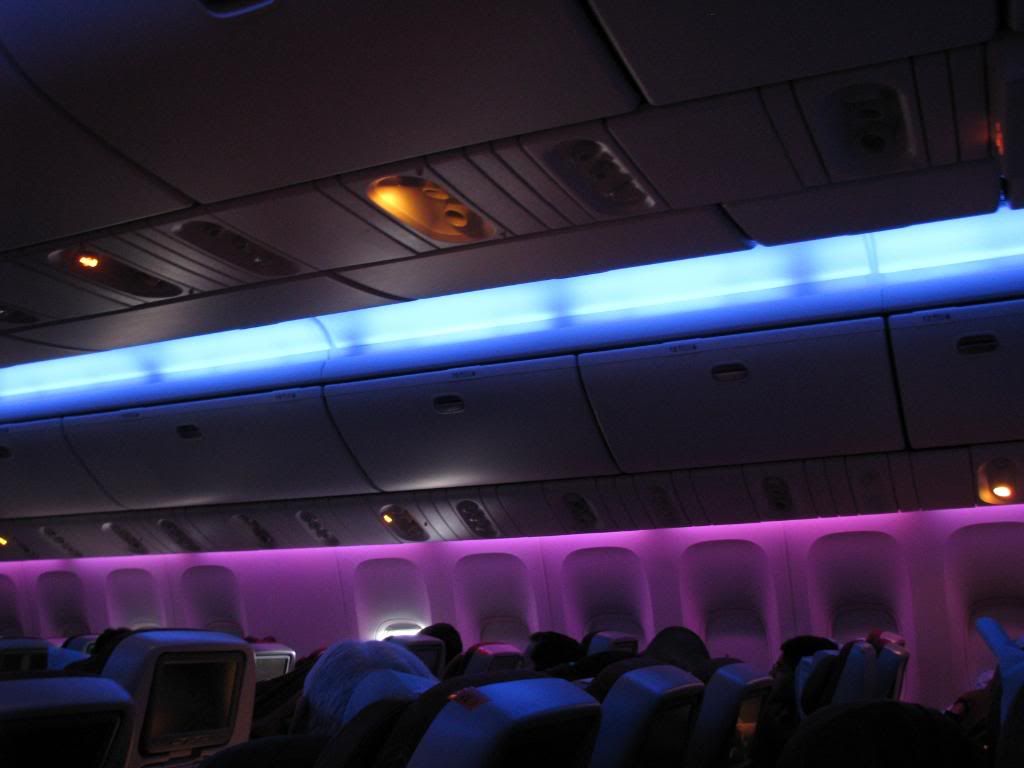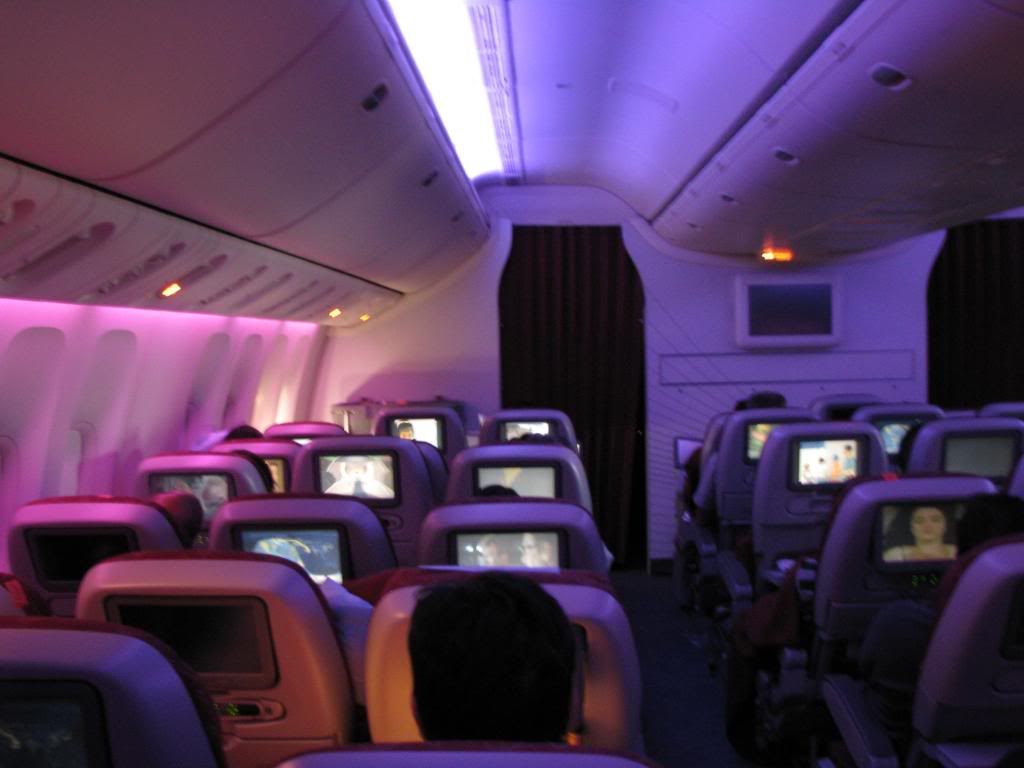 At around 1325 hours we began our initial descent into JFK, we must have circled NY once and then made a really nice cross wind landing, we felt that bump. My first time into JFK, and I just could not stop looking around at the various aircrafts at the tarmac.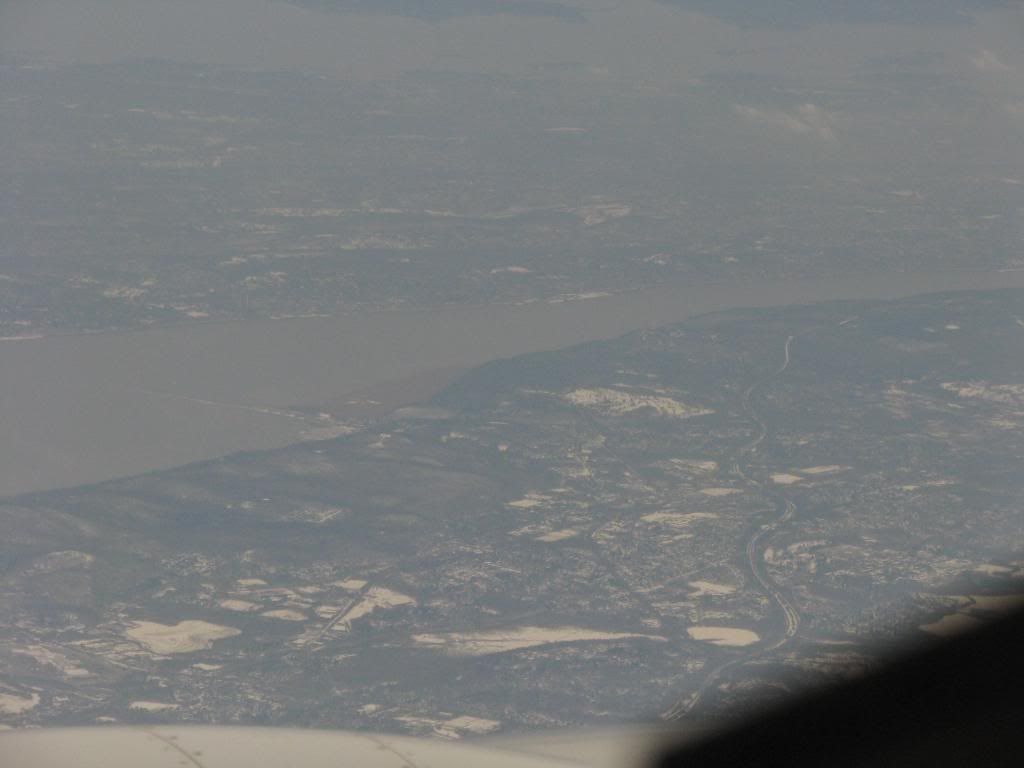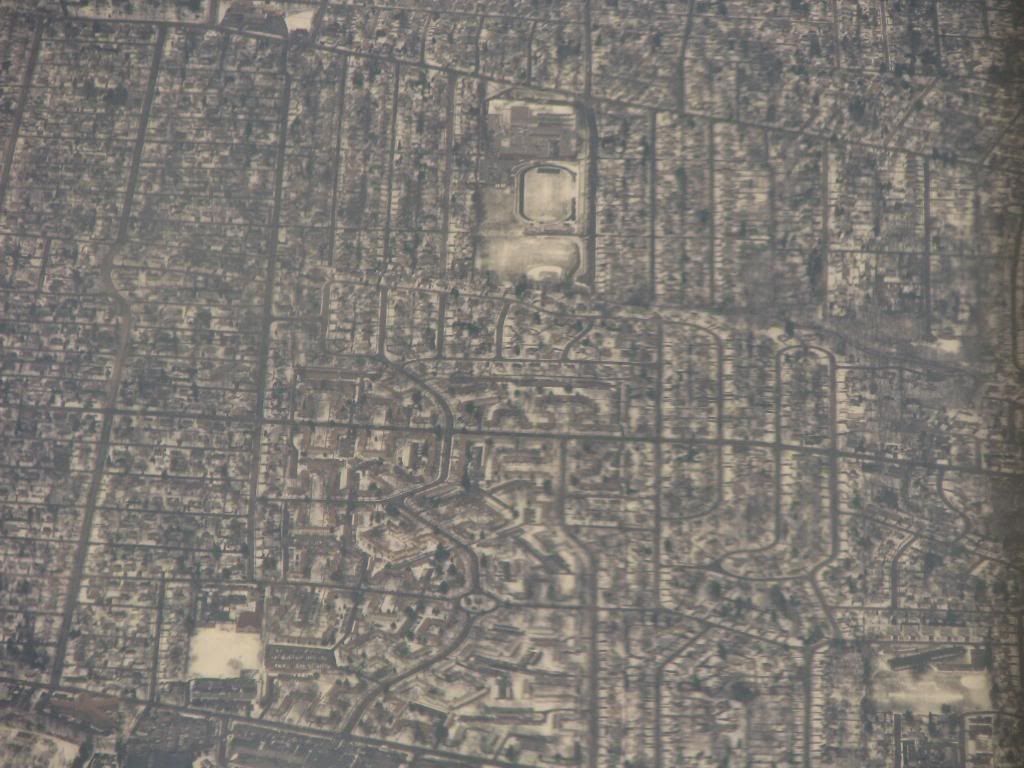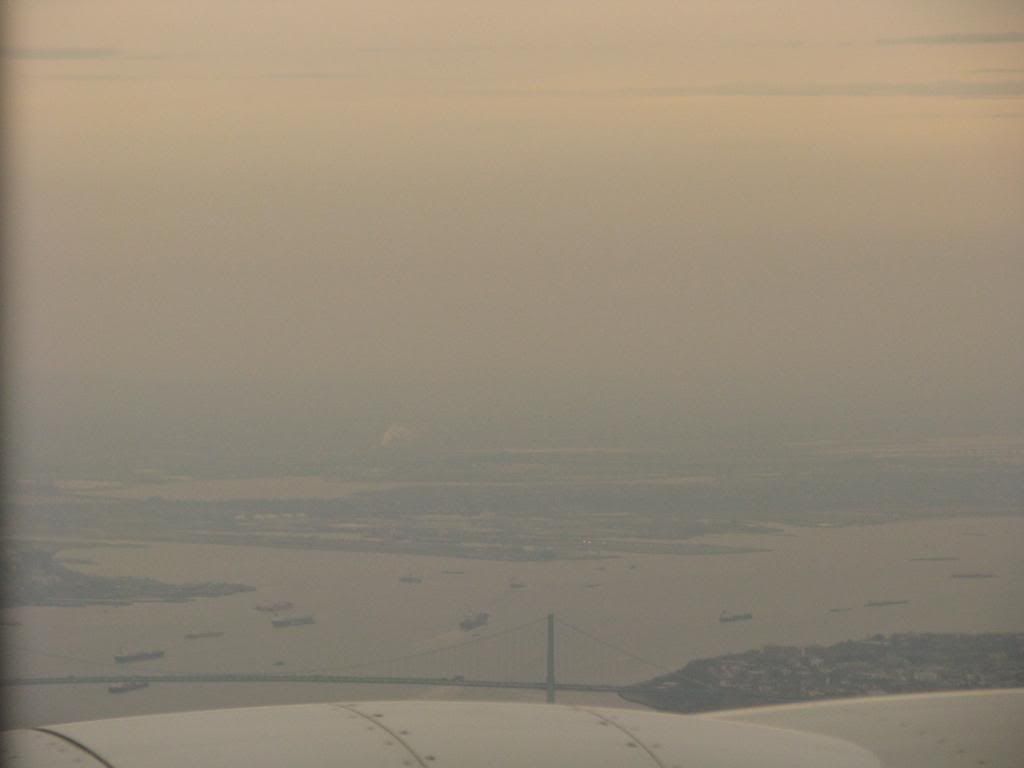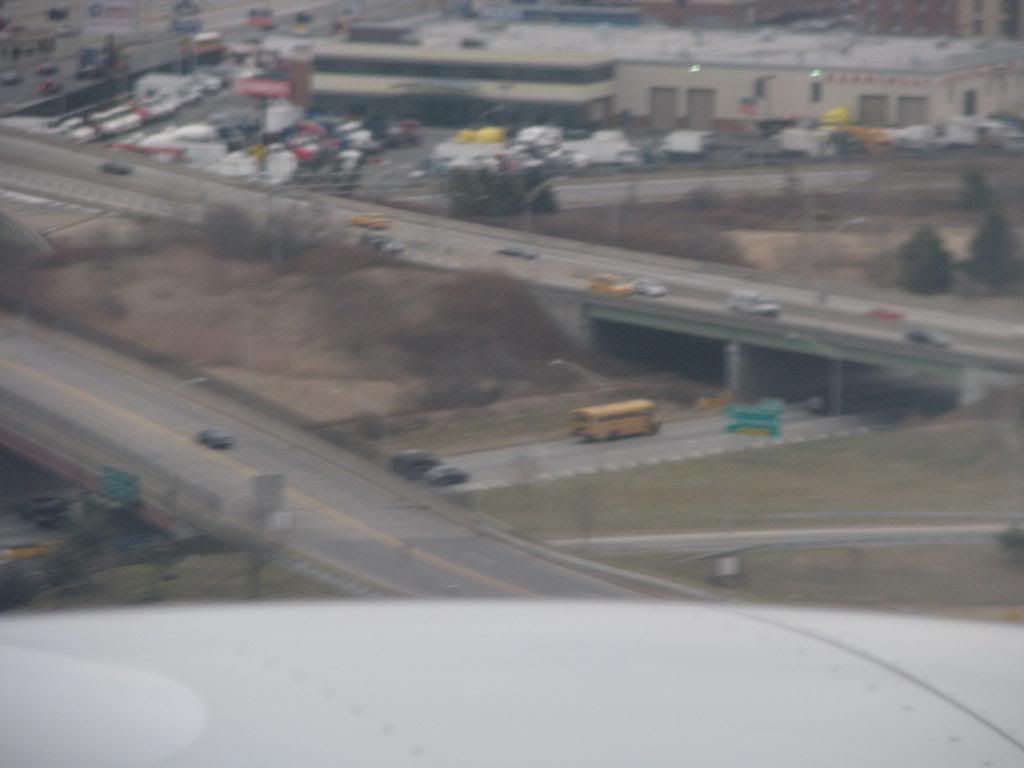 Arrival times:-

Scheduled: 1500hrs.
Touchdown: 1513 hrs.
Docking Time: 1525 hrs.
Runway: 22R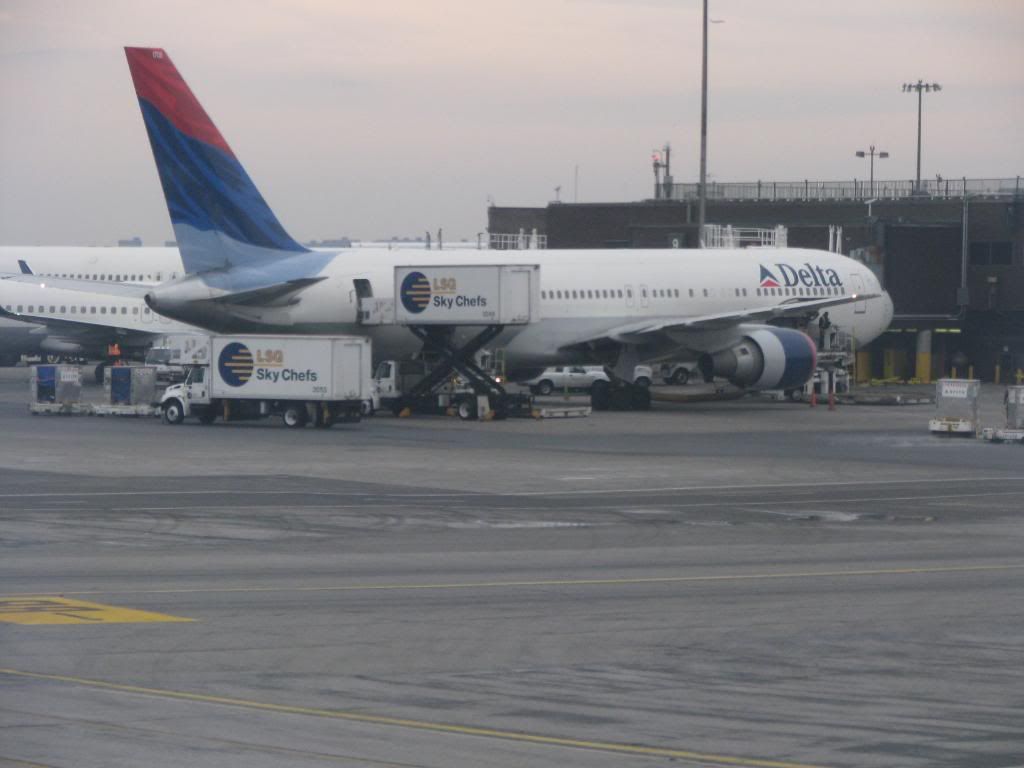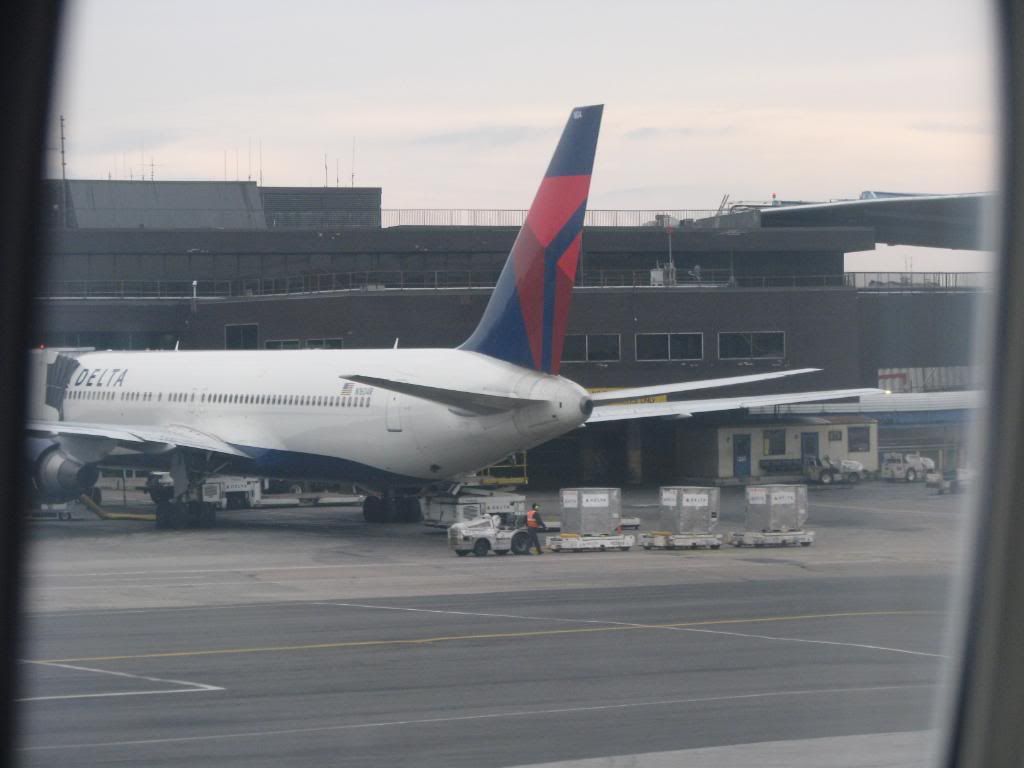 We disembarked at JFK and at the end of the aerobridge our passports were being checked. I found JFK a very very good airport, unlike IAD they had a very good queue management system which ensured that Us citizens and Non US citizens had separate set of counters. For me it took no more than 5 minutes with a very pleasant officer. JFK is way way ahead of IAD ( where I had a terrible experience at the immigration). The airport was very clean looked fresh and new.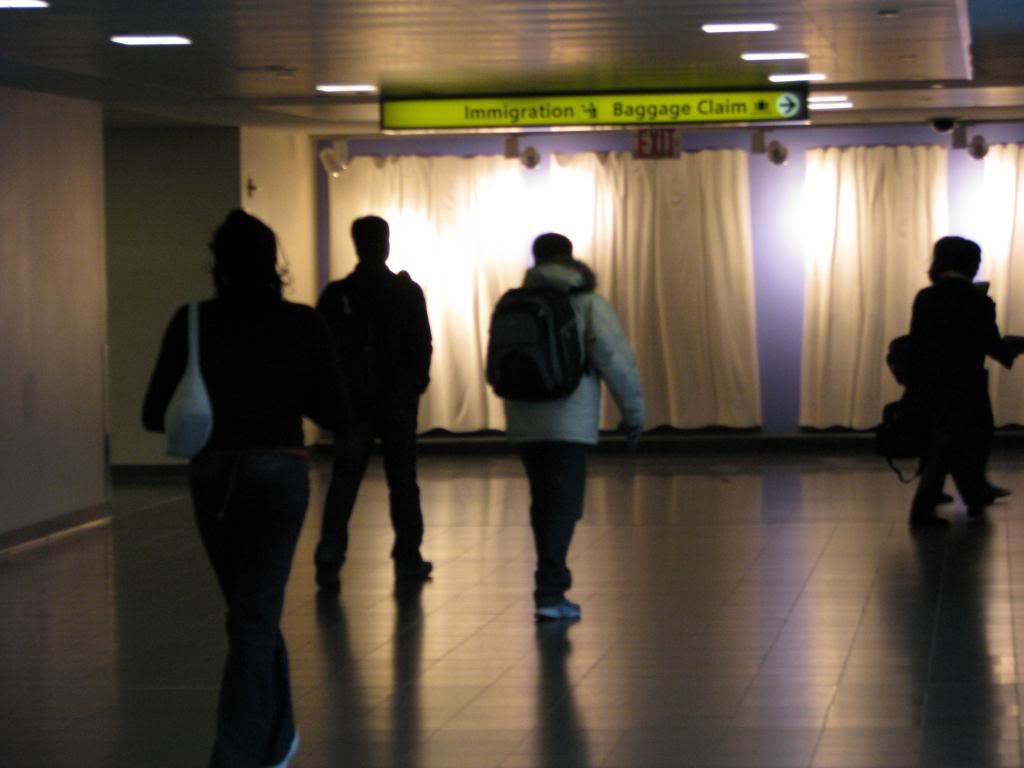 Ratings:-

A/C : 10/10
Crew: 9/10
Food:9/10
IFE: 9/10

Boarding & ground Formalities: 7/10

Overall: 9/10
Verdict:-
Three US - DOH flights and the level of consistency was there for me at least. The place where QR disappoints me is mostly with the ground staff. But off lately they seem to get things on the right track as well. Overall I like the airline, and it is a very convinient option for me.
Second Leg of the journey: New York JFK - Orlando
Flight no.: B6 825

Aircraft Type: Embraer 190
Aircraft Registration: N228JB
View Large
View Medium


Photo © Andrew Brescini
Terminal view & Check-in:-
After exiting terminal 4 I had to go to Terminal 8 for the Jetblue flight. I took the airtrain to terminal 8 and checked-in for my Jetblue flight to MCO. Terminal 8 at JFK was even fantastic, too good. I got a receipt from Jetblue saying this was my boarding card. Went through the TSA security check and I was chosen for additional scanning this time ("SSSS"). It wasn't all that different just and additional check of hand bags etc.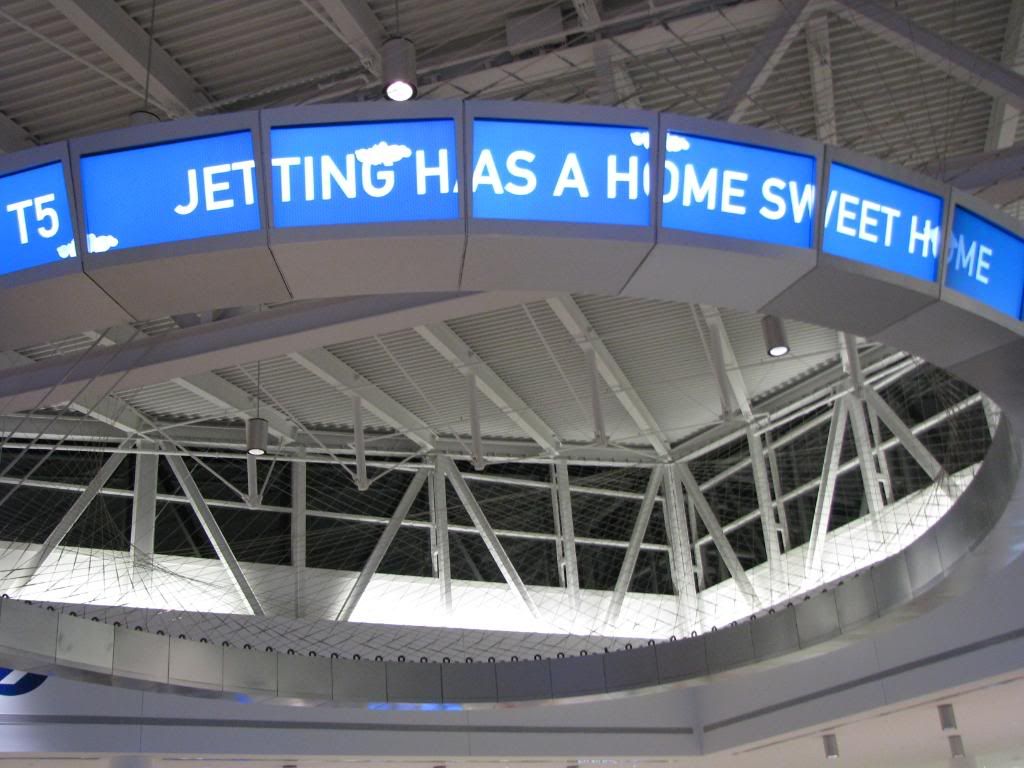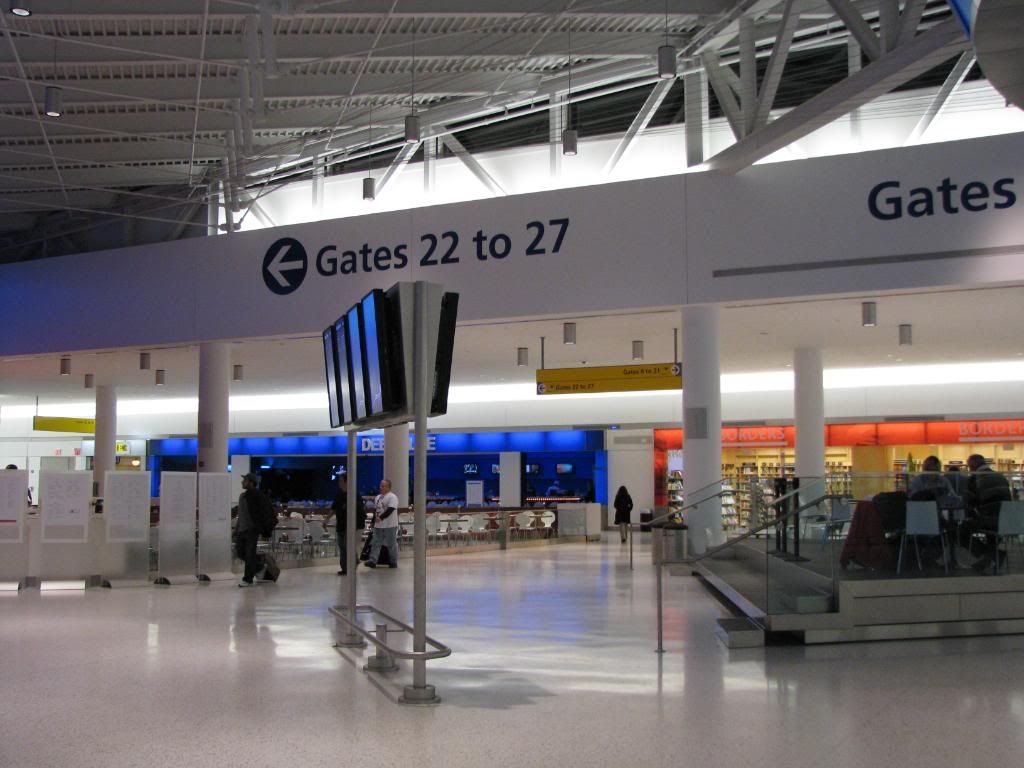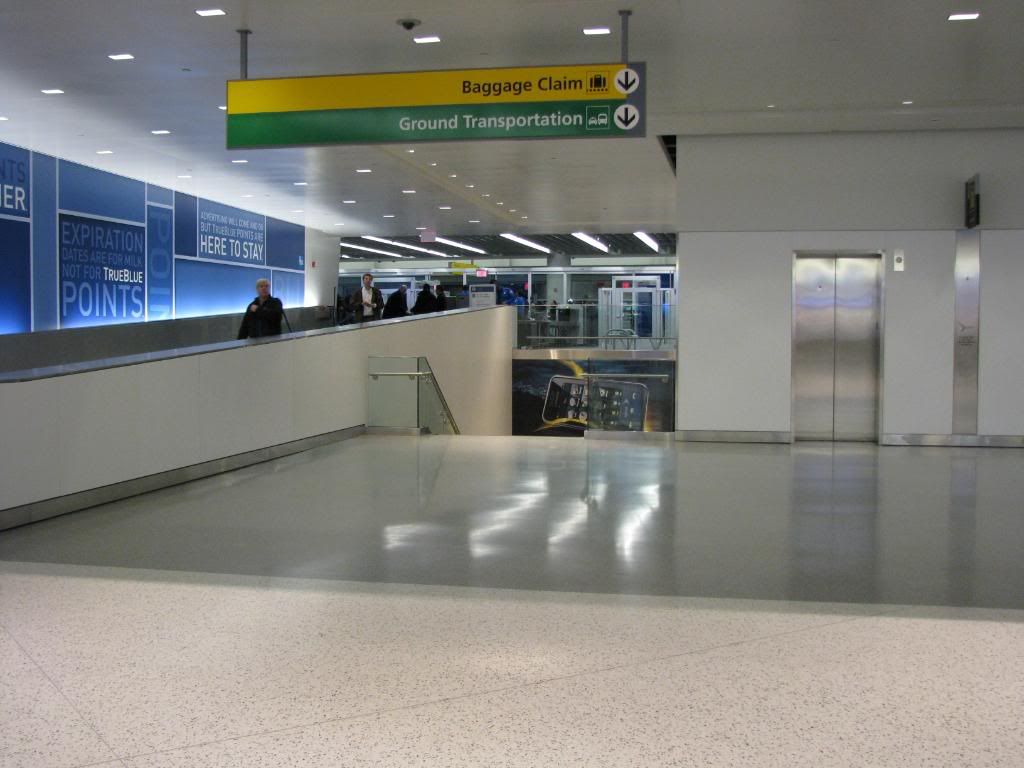 There was a huge area where everyone could sit and get connected to the Wifi, and I too joined them. By 1800 hrs I decided to sit near the gate. Once at gate 18 I got the good news that the flight was delayed by 30 mins which subsequently went on to and hour and 15 minute delay. I was so dead tired I just was waiting when I reach home at Daytona Beach. In the mean time I called the shuttle for Orlando - daytona and
reserved a seat.
Boarding & Flight Details:-

Flight No: B6 825

Gate No: 18
Seat No: 25A

Departure times:-

STD: 1830 hrs
Pushback: 1943 hrs
Airborne: 2000 hrs
Flying Time: 2 hours 45 mins

Loads: Had only 4 seats in total empty in the flight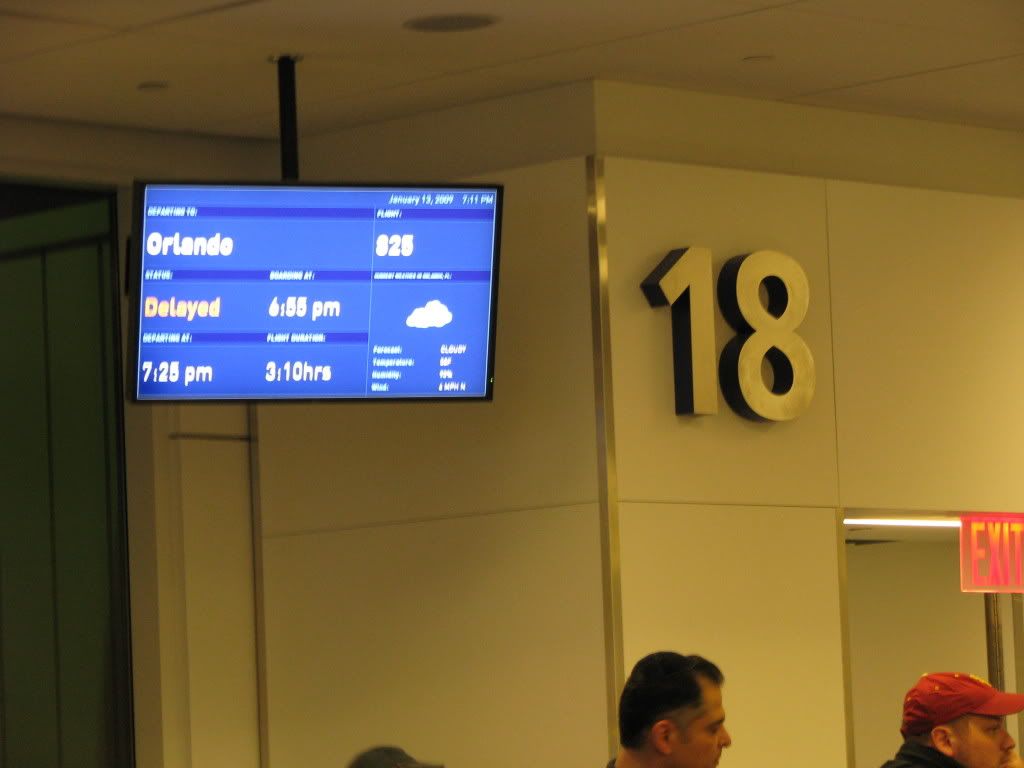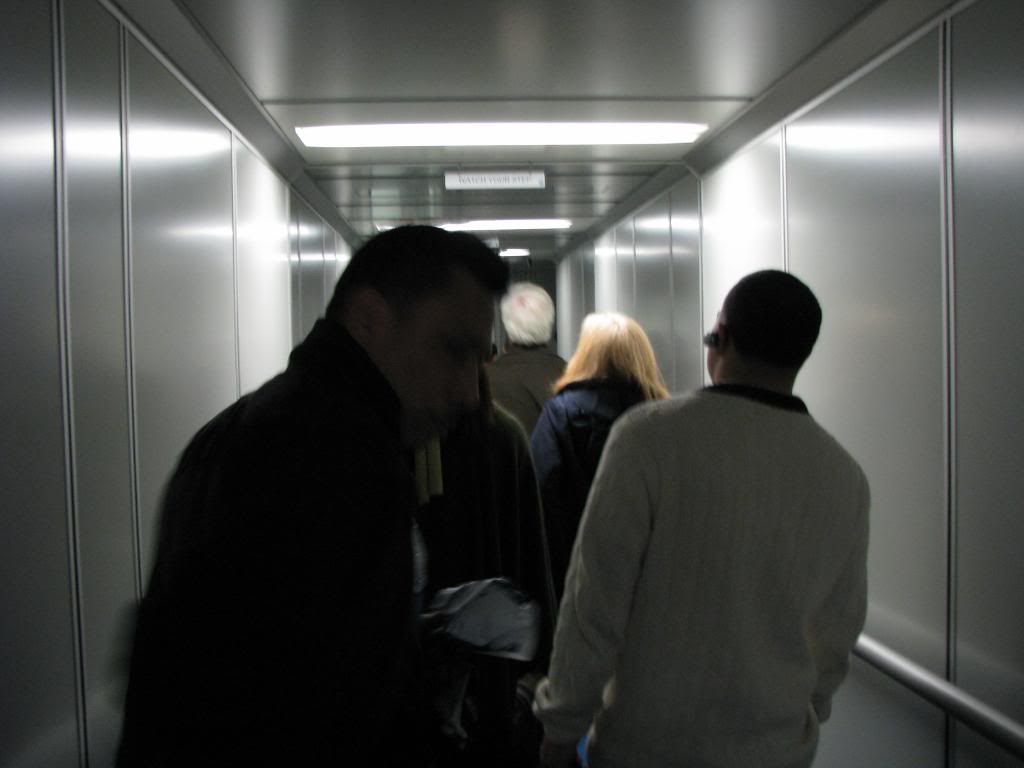 I apologise I could not take much pictures beyond this as I was too exhausted by then. Have you ever wondered what it feels like when say 2 random people in a flight stand up and say "We are the FAs of this flight"? Well with Jetblue it was almost like that, the good thing is they had a badge with them so on a close look we could distinguish between a FA and a passenger.
We pushed back and the two random gentlemen one was 25ish years old and one was 45ish years old, began demonstrating the safety procedures. Soon we were airborne, as I had the next seat to myself I slept throughout the flight and was woken up when were at short finals at MCO.
Arrival times:-

Scheduled: 2140 hrs.
Touchdown: 2248 hrs hrs.
Docking Time: 2301 hrs.
Runway: 22R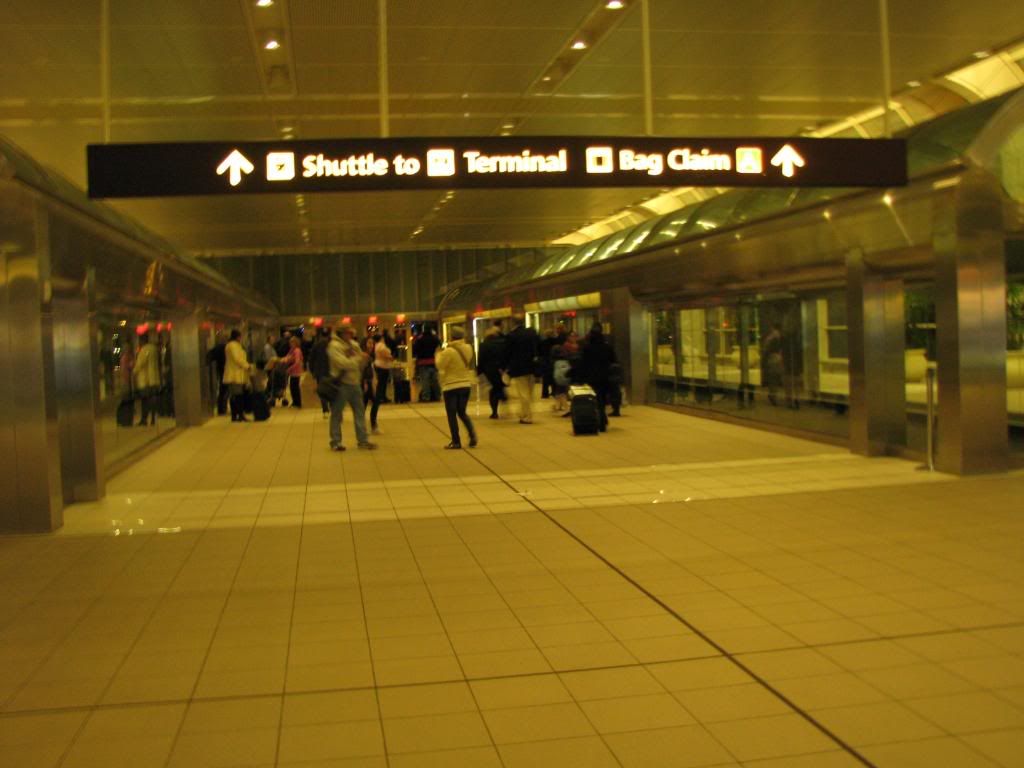 We landed at 2245 hours and docked the gate at 2300 hours. The airport was almost shut down at this hour, and I hurried claimed my bags and caught my shuttle to Daytona beach.
Ratings:-
A/C : 9/10
Crew: 6/10
Food:NA ( I even dont know what was on offer)
IFE: none
Boarding & ground Formalities: 6/10
Overall: 7/10
Verdict:-
Since I was asleep throughout the flight I'm not in a position to comment about anything, though I feel there is nothing much to write about if you are taking a flight in the USA and that if everything is on track. I got a good price on this flight and that was the only plus point.
Hope you enjoyed the TR.
Regards,
Ojas Purandare
Links to previous TR
Back To The USA - I; BOM-AMD-DOH On AI/QR
Trip To India! MCO-IAD-DOH-BOM On UA/QR
BOM-DOH-IAD-MCO; QR B77W/ UA A320
Yes,the Trijets Do Rule! SIN-BKK-SIN Biman/AirAsia
Inaugural SQ B77W From BOM - SIN & Return
Trip To HYD ( Shamshabad ) On Kingfisher Airlines
BOM-DEL-BOM On IC A321 & B743 Combi