A late winter trip to the North American Desert Southwest was just what was needed to escape the drizzle and typical Northwest winter. After several months in planning the skies cleared and allowed myself and my brothers, and father to all arrive in PHX for a weekend of Aviation and Spring Training Baseball.
I was making my way from SEA and looking at the schedule I planned on going to PDX and going to PHX from there.
SEA > PDX
QX2136
DHC-8D Q400
I like Horizon (QX), I really like them. I like their style, a little more crazy than bigger and more "correct" AS. If you have been to SEA, QX owns the first part of the C concourse. They have multiple departures within usually a few minutes of each other. There was a flight to Idaho Falls that was delayed, also departing from our gate. Our flight to PDX Boarded first. Just as we were getting ready to make a final count. Three people boarded and looked at the one empty seat. They turned to the Flight attendant asked why their seats where filled. The FA informed them this was the flight to PDX. they got back off and went down the ramp to their flight. Then the Second FA made an Announcement that this flight was going to Idaho Falls! I got the joke, a few others did, but the look of some of the PC NW'ers it was classic. Folks its a joke, live a little bit!
The flight itself was quick and simple. Climbed through the clouds and beverage service. I like QX for the fact the booze is free and its quality too. Regional Wines, and beer. I enjoyed a Porter. There wasn't much but the tops of the clouds to look at but the flight was no more than 30 minutes. Landing was uneventful, and during our taxi I noticed a few OR ANG F-15's in the last chance checkpoint. All in all I've have great experiences on QX.
The Flight to PDX
The view out the window
Some F-15s I swear they are there
I watched the F-15s roar out of PDX from the ramp. No pics... sorry. It was into the terminal. This was my first time into PDX. I spent the afternoon, walking around the terminal. PDX is a very strange airport. I've never seen a place that closes down in the middle of the day. But the D Concourse, After the NW flight to AMS boards, literally closes down. Gates, locks, everything. After a slice of pizza and a coke, I make use of the free WIFI. check the status of my brothers and fathers status. One Brother is an hour out and the other two in the party are just off from EWR.
Lufthansa to FRA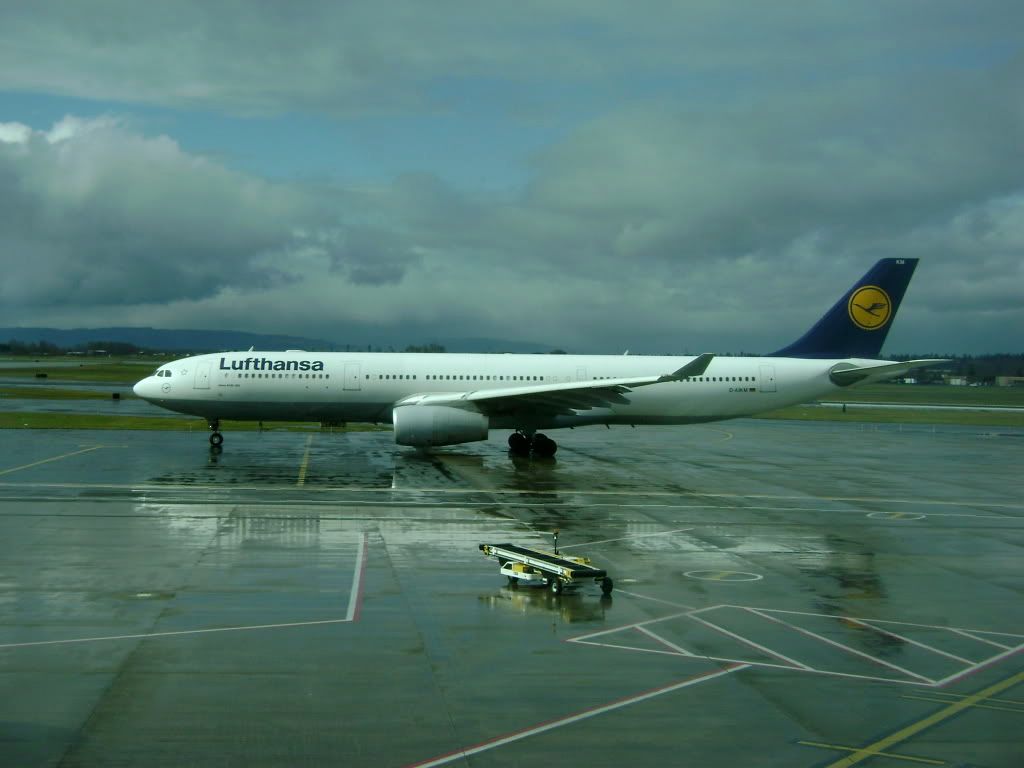 AS654
Well its off to the Gate for the trip to PHX.
PDX > PHX
AS 654
737-400
I got to the gate area as we were in mid boarding. I was in 7F so I still had a little bit to wait. They made the call and I was down the jetway. I settled into my seat, just in time to see the Aircraft Maintenance truck roll up...
Awesome. Well I'm doing good with AS so far every time I start a trip with them my flight is delayed. We were no different this time. I was looking out the window, and watched a couple of quarts of Skydrol pass hands to the main gear. No problem. The paperwork always takes the most time. after about 20 minutes we finally pushed. An enjoyable flight ensued. I took advantage of the $5 Alaskan Amber. AS is Cashless on board so a swipe of the card and you are good to go. I actually like this, I hold an AS Visa so its miles for beer! The flight was very enjoyable. the sun set very quickly but a movie later and we where in the PHX area. I picked out Luke AFB, wasn't hard a pair of F-16s on a night training mission in full Afterburner gave it away. a long downwind and a long final. and we were on the ground without any problems. Out the door and into the car, and finally to get some sleep.
Now in Arizona there are many things to do, The Pima Air Museum come to mind, and the Davis Monthan AFB tour. So that's where we went. The unique part was all the the US Air Force West Coast Flight Demonstration Teams were at DM Practicing routines and Heritage fights. it was like a private Airshow over head. F-16, F-22, F-15, A-10, P-51, P-40, P-47, F-4 it was awesome.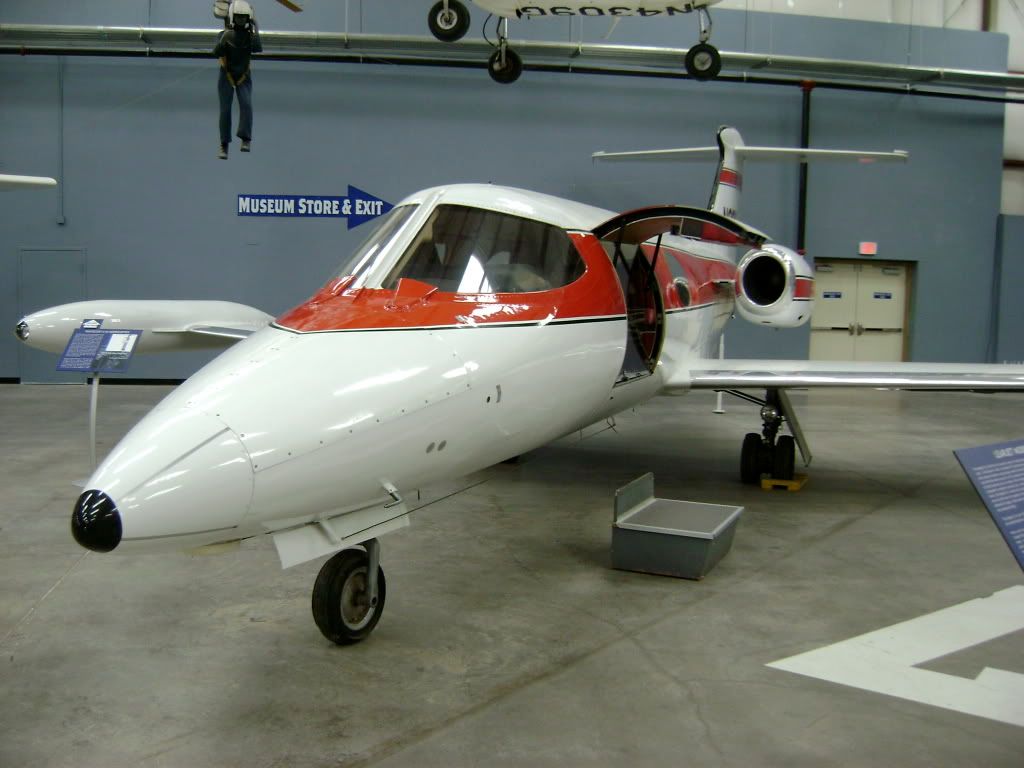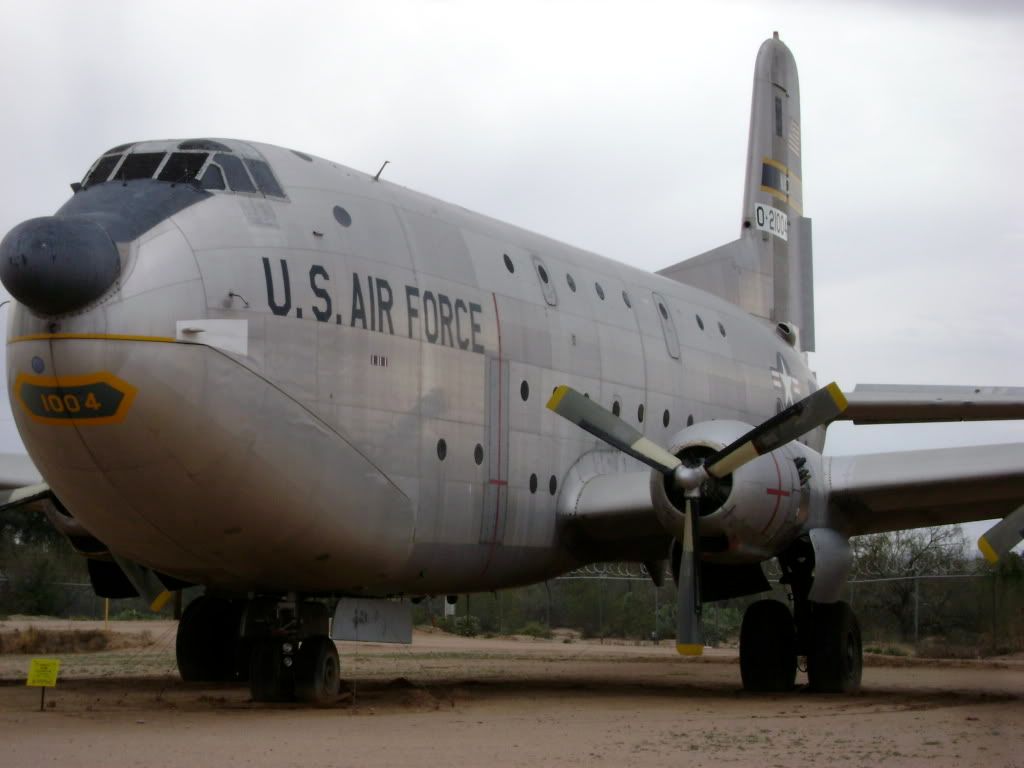 PHX > SEA
AS 641
737-900
After a day at the museum and a Spring Training Game it was time to make our way back to our homes. A 6:15 departure out of PHX would get me home for lunch. Into Terminal 2 at PHX, Daylight savings time hits everywhere on the west coast but Arizona, so all the self check Kiosks crashed. A 15 minute wait and the ticket agents printed my boarding pass and I was off to security. I breezed through the FF elite line. I met up with my brother and Father who breezed through the CO line. My other brother followed suit after returning the car. After watching two leave, it was my turn.
AS does boarding with some sense of order, and one thing I like is they, after all of their MVP's are on they allow Partner airline elites to board. I went up with my CO elite card in hand and was promptly greeted and sent on down the jetway. I settled in and watched the rest of the boarding. We pushed right on time, this flight like the other two totally full. a quick taxi and we lumbered into the air in the murky pre-sunrise sky.
Service was pretty standard on AS two rounds of drinks and snacks. The Flight attendants where very good. This flight didn't have the Get our credit card presentation inflight. It was a a very good flight that morning. The weather was clear and I was able to navigate by landmarks like I like to do. Once I made out Mt. Rainier I knew it was a short time. A typical Marine Layer greeted us at SEA. Landing was uneventful and we were to the gate a few minutes early.
Sunrise in flight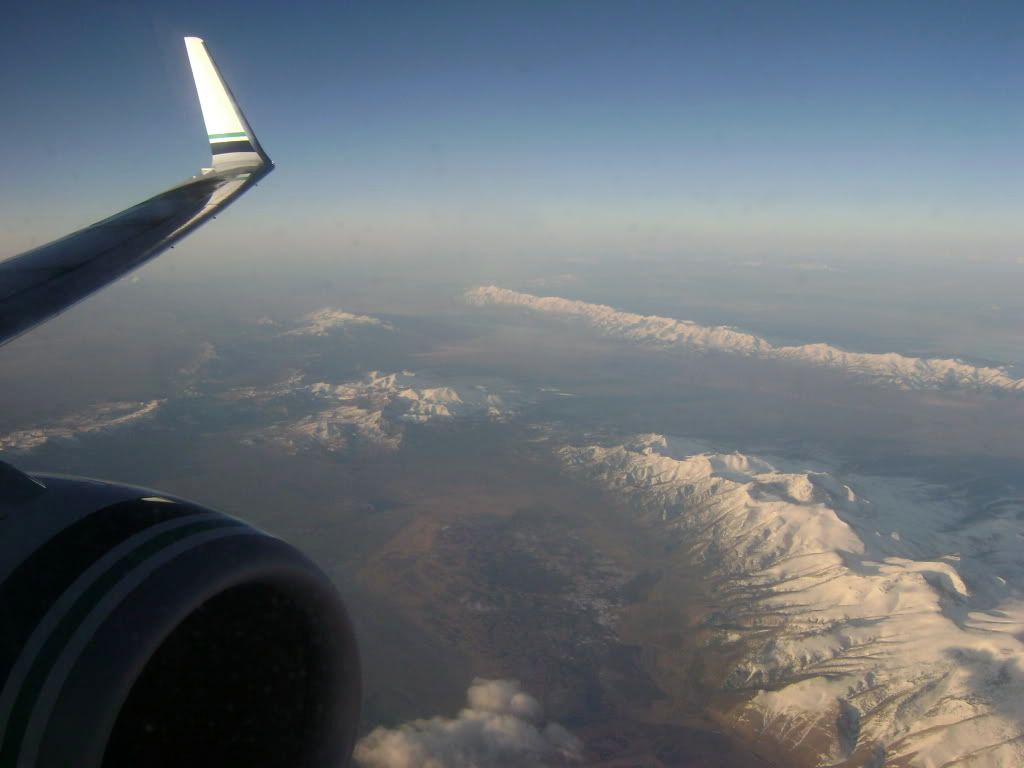 Back at SEA
All in all my QX and AS experience is pretty much typical It wasn't anything out of the ordinary, All three flights were 100% full. I like the QX service more than the AS, as I've said before AS is really close... they are really close. Hopefully you all enjoyed, I think the pictures where why I wrote this anyway.
As Always
501SP
[Edited 2009-03-21 21:58:39]
[Edited 2009-03-21 22:01:11]
[Edited 2009-03-21 22:04:41]
[Edited 2009-03-21 22:05:58]