Cyprus 1/2: Short haul on the Emirates 772 MLA-LCA
Hello, dear readers,
some five weeks after reaching home from Portugal
http://www.airliners.net/aviation-fo...ums/trip_reports/read.main/145628/
it was again time to fly a little bit around and catch something new.
In this case, one new aircraft type, one new country, two new airlines and one new airport.
Enough reasons to go, isnt it?.
First I had to go to Malta. Off season there, so not that easy to catch something acceptable.
LH offers the A300-600 from FRA, but terrible expensive without the Saturday night stay.
KM codeshares on that flight and, what a surprise, the fare was much better this way.
Tuesday, 31.03.2009
STR (Stuttgart-Echterdingen) Light clouds, - 1 degrees centigrade
FRA (Frankfurt-Rhein-Main) Light clouds, 0 degrees centigrade
Duration: 30 minutes announced
55 minutes actual

Service LH 1353 operated by Lufthansa
Scheduled: 07.10 - 08.00
Actual: 07.30 - 08.25
Gate: 173 Seat: 23A
Load factor: Near 100%, two open seats
Fare: 53,44 EUR
LH´s online-check-in works well monday afternoon.
I´ve secured seats during the booking process at Orbitz. But as earlier experienced, that information wasn´t arrived at LH.
My preffered seat of choice also in my Miles and more profile is window, you know what the system offered, two aisles for the first legs.
Knowing from previous experiences that the last row on my plane for todays leg to FRA has no full window, I´ve secured generously the second last row window.
Printed out, a short nights sleep and at the airport at around 6.15 am. Time enough do leave my bag at the desks, no time to wait there and doing some pics.
STR departures:
Impressive T3: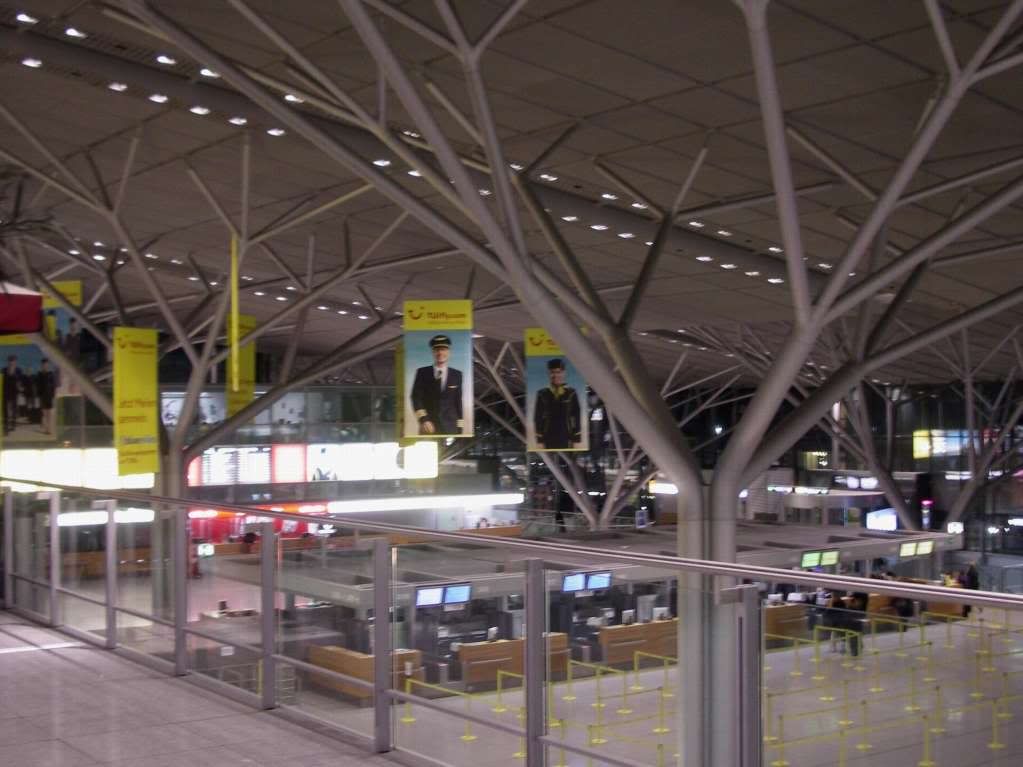 The middle aged LH agent was friendly, a good start into that day of flying around.
Long queues at T1 security, four nearly empty checkpoints at T3, only some fifty meters away.
My plane was over night at the jet bridge here, but the flightdeck was staffed when I arrived at the gate.
My machine:
During booking back in december, the flight was announced as operated by LH Cityline on an CRJ7. But with these economic times,
equipment changes are not unusual. Later I´ve noticed the 735 for my flight and finally the 733.
LH operates a 33 machines strong B733 fleet. D-ABXW was one of the older examples, delivered to LH at 24.10.1989. Around twenty years on short intra european legs, but still in good conditions. And it was a new entry to my log, leg no. 33 on the B733.
Boarding started ontime and I was one of the first pax on the plane. Three female FA´s in service, friendly in good mood this early morning.
I´am always impressed till now when I was on one of these classics B733´s. The cabin looks good with the grey leather seats, clean, good legroom.
Indoor: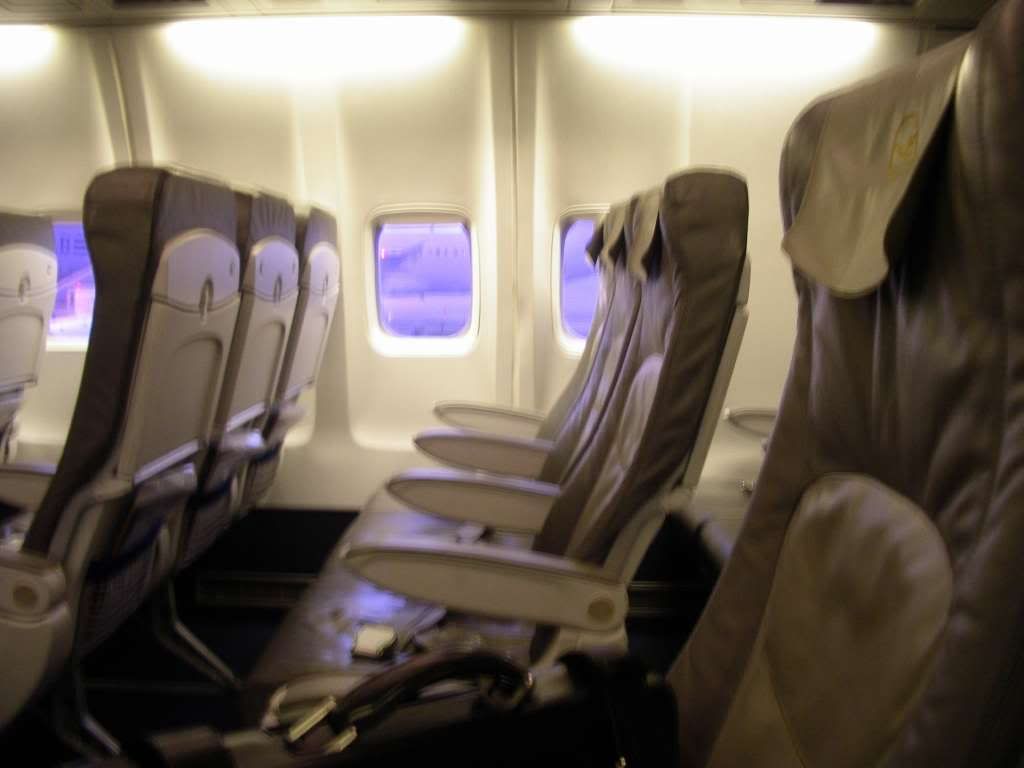 The german captain informed us during boarding that we had to wait for some rebooked pax from cancelled flights. His Contact Air colleagues going for another strike action.
No LH by KI today, five planes still parked on the ground, all five early morning departures cancelled.
That means in the end a nearly 100% load.
Finally at 07.30 we´re ready to go for the, as announced, 30 minutes hop to FRA. No screens on that machine, the safety demo in classic manual style.
Taxi was rather unusal. The plane waited some minutes on the apron after pushback without action, than we taxied behind the runway along the military ramp and the cargo area
to the entrance for runway 07 from the wrong side today. We dont block the usual entrance, so I´ve thought about some more delay, but after one plane touching down we
joined the 3345 meter long 07 and departed straight away.
Short finals for Robin Hood SF340 from GRZ:
Only light clouds on the route above Heilbronn. Nothing further from the flightdeck, no flightlevel information. No service on this short leg.
Approaching FRA: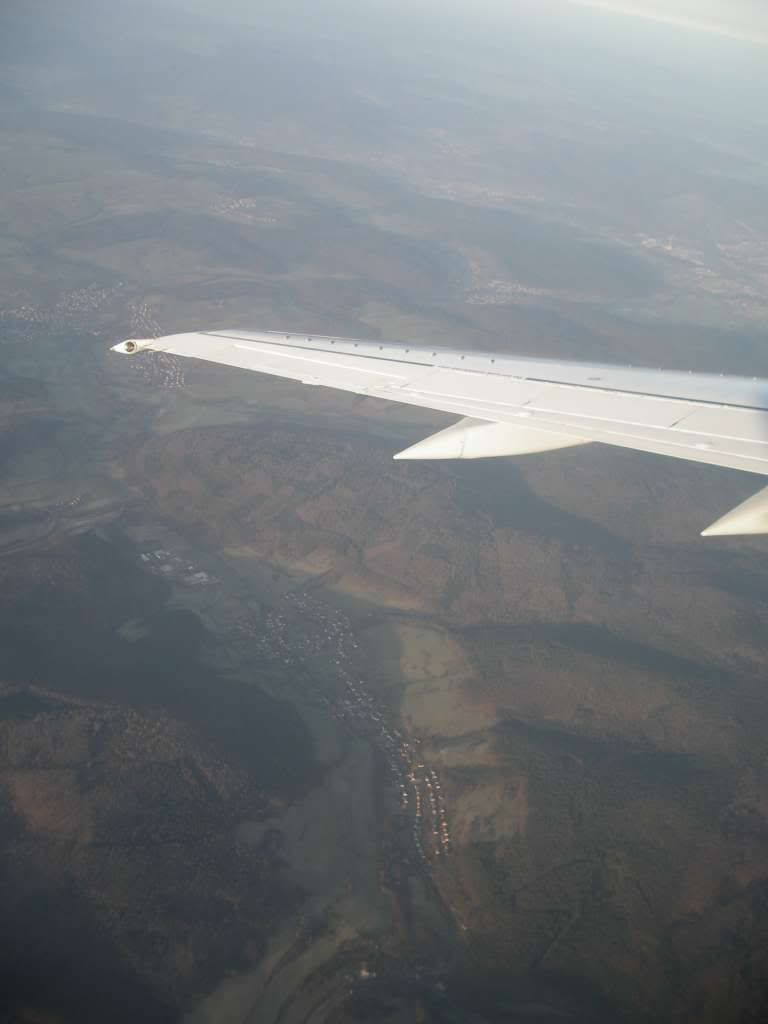 Some holding and circling prior to landing on FRA´s 4000 meter long runway 07L . 55 minutes flighttime in the end, the fastest experience on that route was some 20 minutes, a remarkable difference.
Touchdown:
Parked on the apron in front of T2 and deboarding by bus, something what I like at FRA with all that heavy action around.
Some big bird´s here: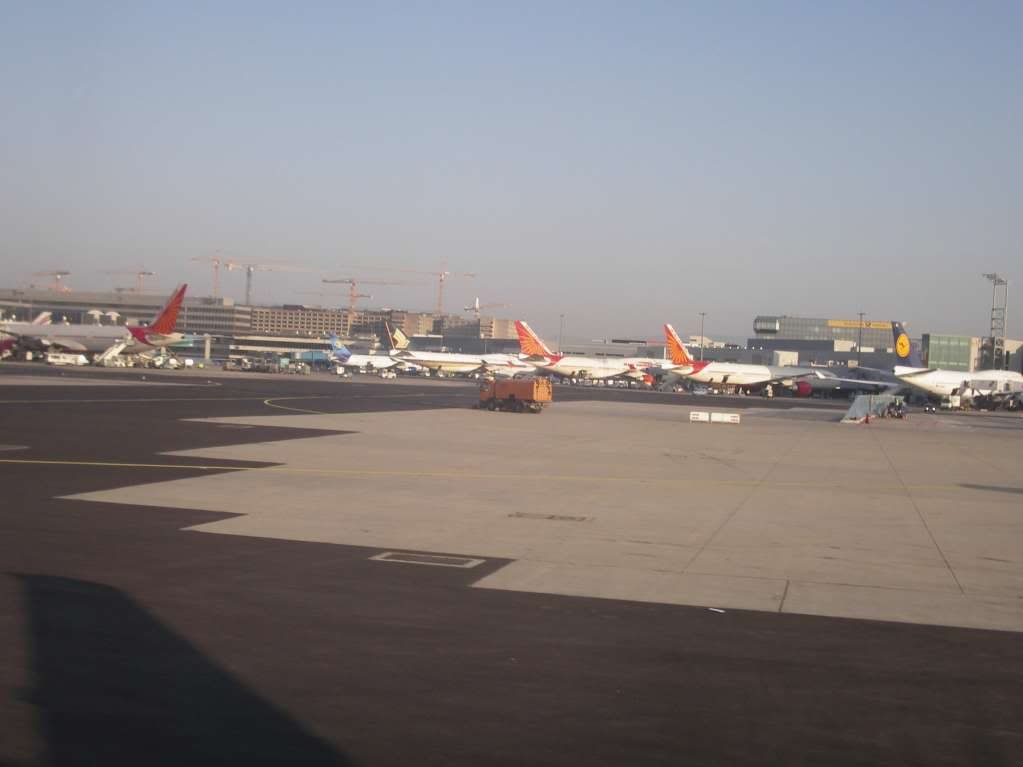 Under the wing from D-ABXW:
See you next week!: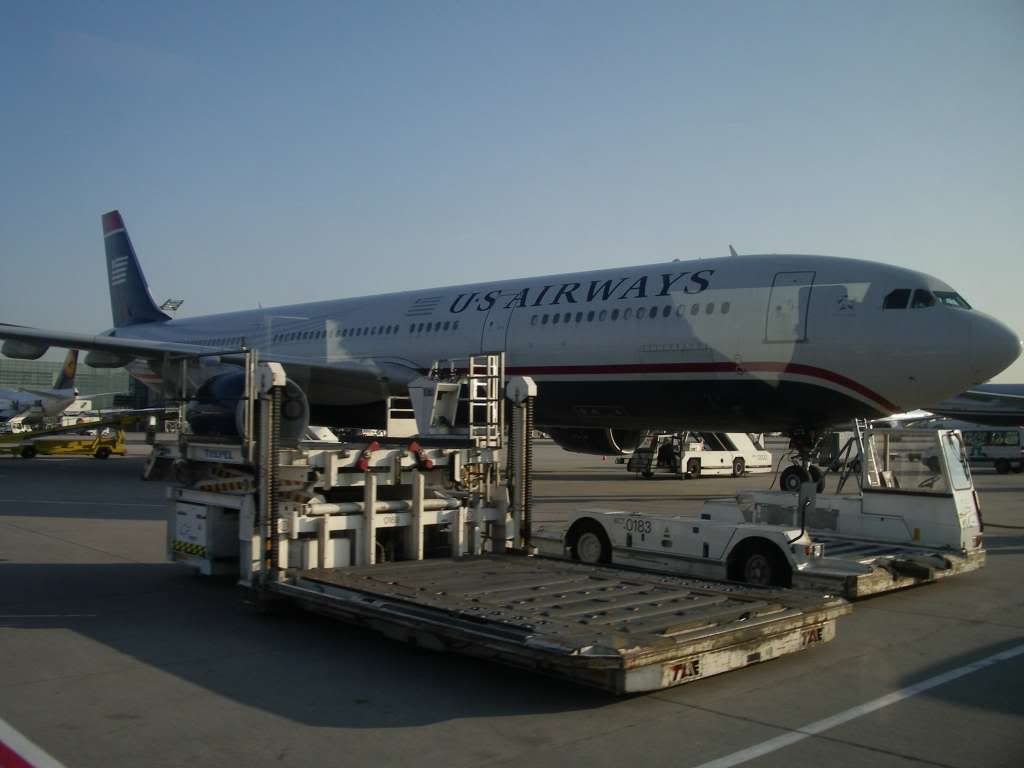 The FA called for pax to GOT, they need to go immediatelly to their gate after arriving in the terminal. I dont want to see their unlucky faces when they made it and arrived
back on the apron to board the very same plane again!.
Tuesday, 31.03.2009
FRA (Frankfurt-Rhein-Main) Light clouds, 2 degrees centigrade
MLA (Malta-Luqa) Sunny, 20 degrees centigrade
Duration: 2 hours, 15 minutes announced
2 hours, 35 minutes actual

Service KM 2801 operated by Lufthansa
Scheduled: 09.35 - 12.00
Actual: 09.50 - 12.25
Gate: A30 Seat: 36F
Load factor: Near 100%
Fare: 53,44 EUR
Time enough for my connection.
Gate A30 was announced, no plane there when I arrived.
After a bit walking around, my machine joined the jetbridge on arrival from VCE.
Also an equipment change here. Originally scheduled was an A306 on that leg, one of the reasons to book exactly that flight and also one of my favourite machines.
Later changed to the A320 and finally to the A321.
D-AIRF was my machine today. One of the oldest examples in LH´s A321 fleet. Also a strong fleet with 33 planes.
Delivered to LH at 24.05.1994 and another new entry to my log, leg no. 16 on the A321.
My machine: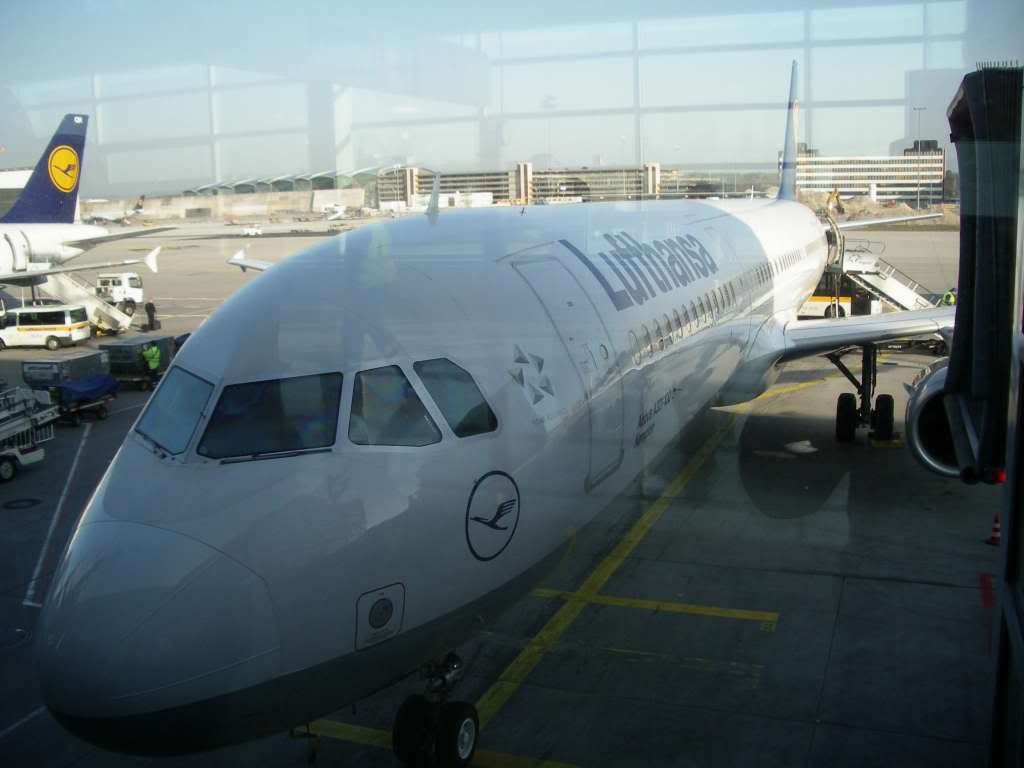 Some more departures:
UA B763:
Missing that one: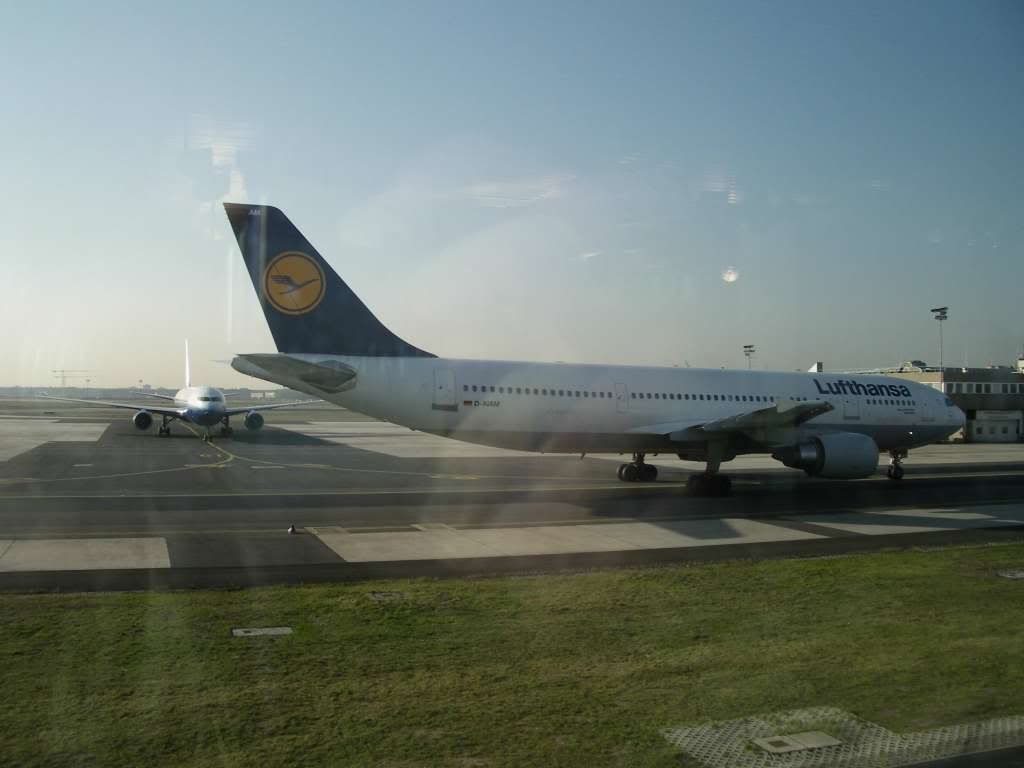 Boarding was also slightly delayed here. The german captain apologized according to heavy traffic around FRA this morning during boarding in a friendly way.
One male, three females on that leg, another friendly cabin crew. No screens on these older A321´s, also a manual safety demo.
The same seats like on D-ABXW, legroom ok, but the 733 cabin in better shape, much more signs of well usage here visible.
Jade Cargo: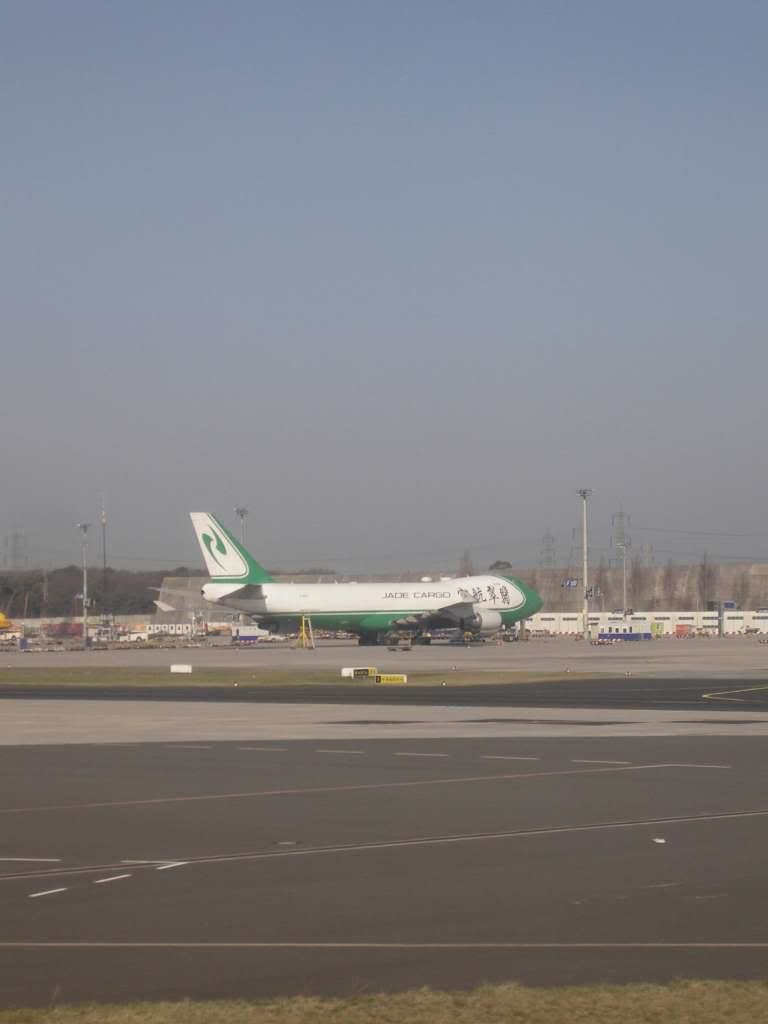 Departure from the 4000 meter long runway 18 in direction Zurich-Milano-Genua-Palermo, flight level 33.000 feet according to the captain later in the flight short ahead to descent into MLA.
Fog above ZRH: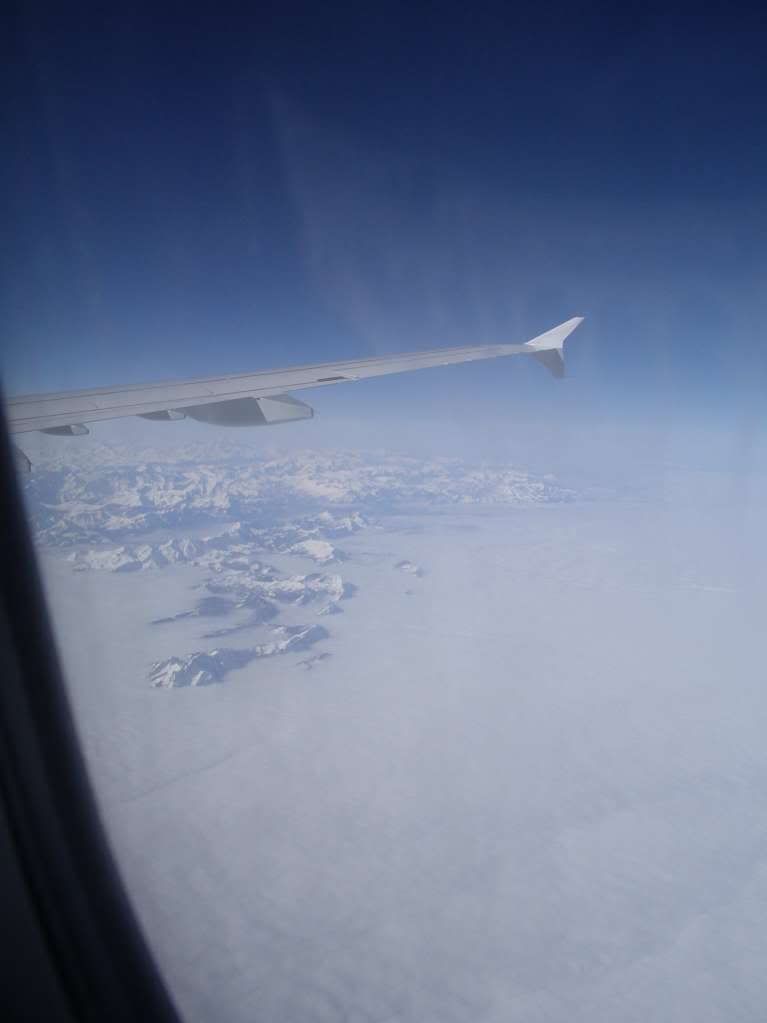 Leaving Sicily:
Service was a cold plate with free drinks.
The meal:
Arrival on MLA´s 3544 meter runway 13 some minutes delayed.
Malta apron: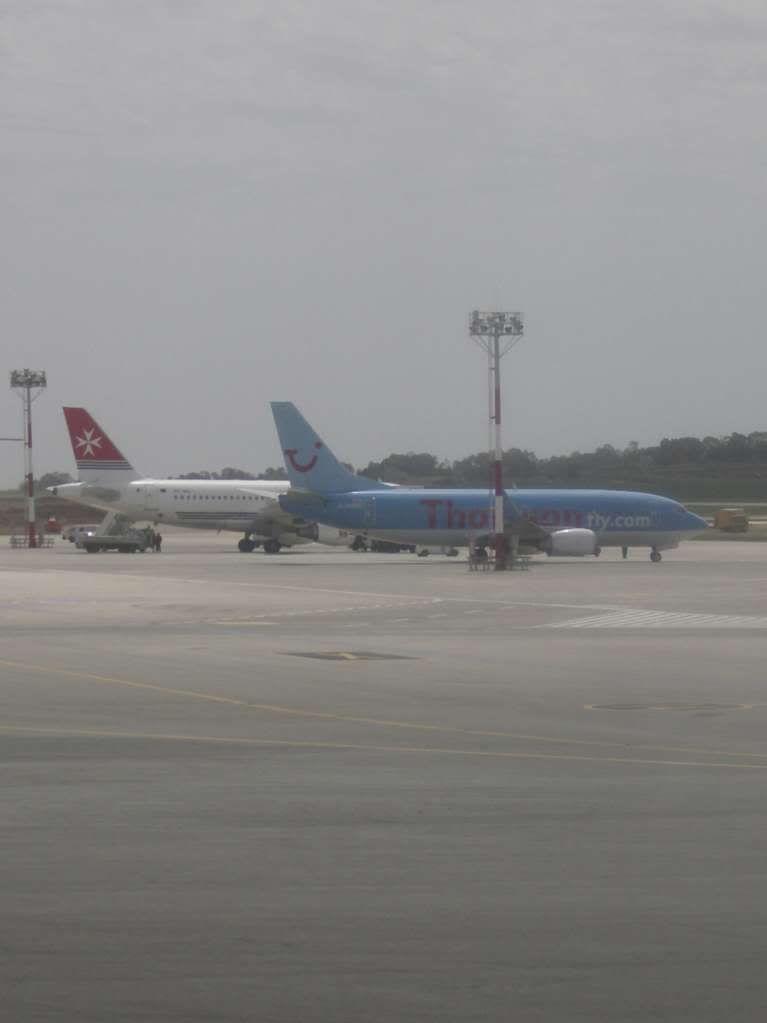 D-AIRF tail shot: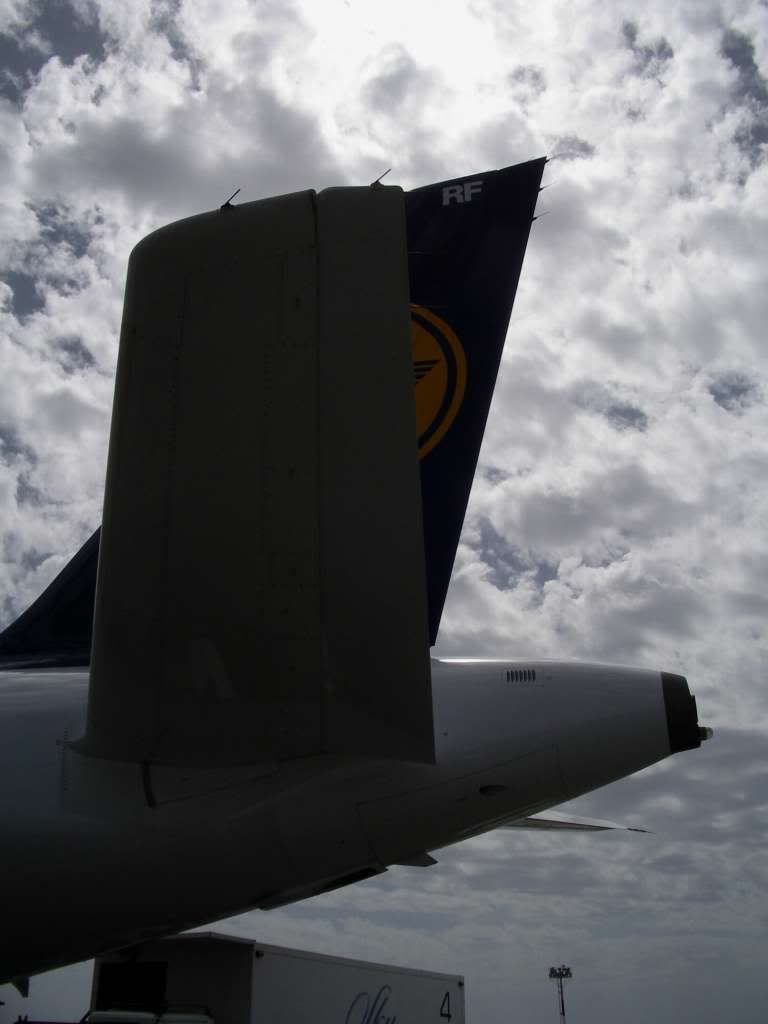 Touchdown KM: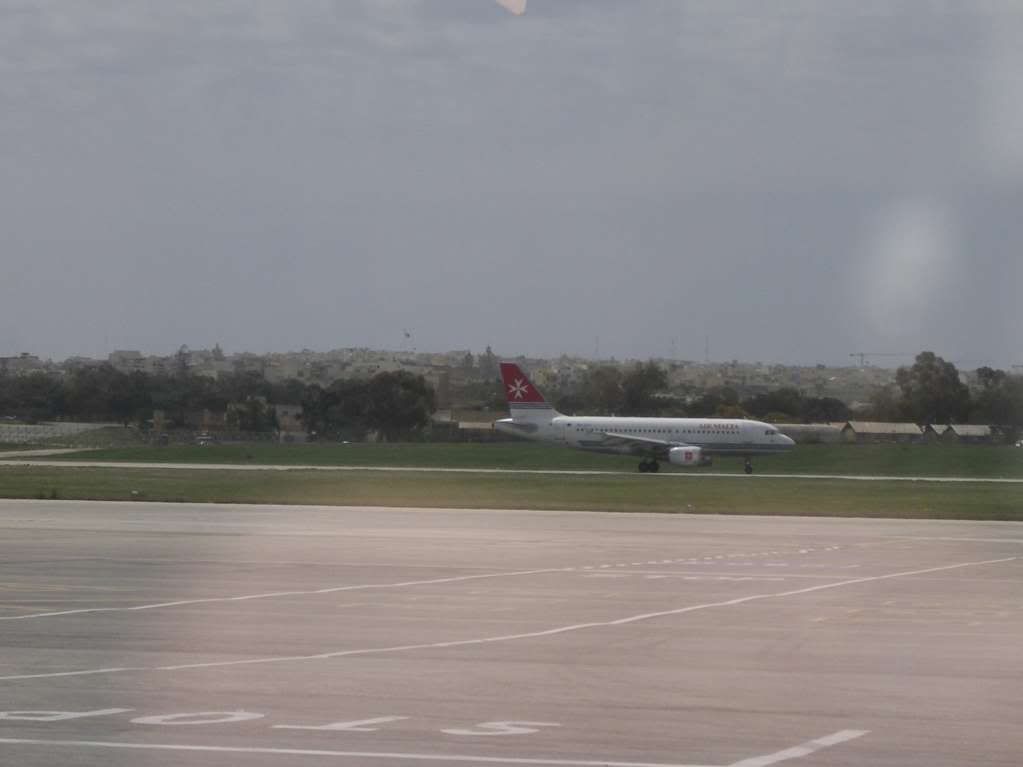 KM Taxi: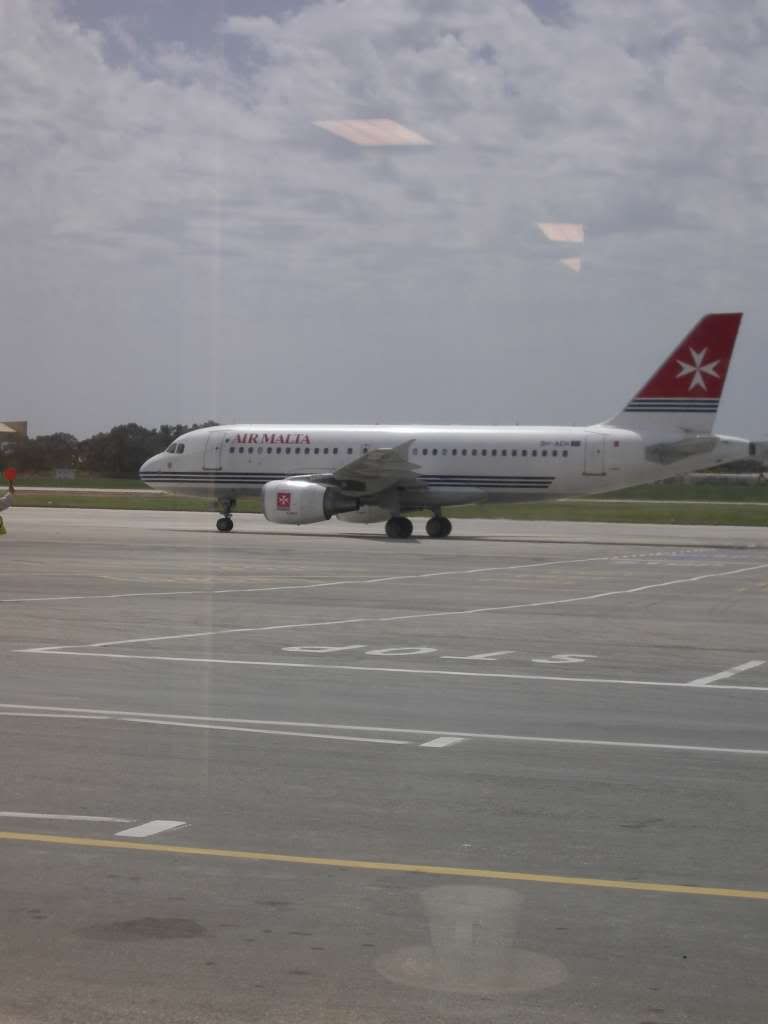 Deboarding by bus, time to pick up my bag which was checked to MLA.
Not that long to wait, well organized there at MLA and out in the public.
Tuesday, 31.03.2009
MLA (Malta-Luqa) Sunny, 22 degrees centigrade
LCA (Larnaca-International) Sunny, 20 degrees centigrade
Duration: 2 hours, 20 minutes announced
2 hours, 15 minutes actual

Service EK 108 operated by Emirates
Scheduled: 15.40 - 19.10
Actual: 15.45 - 19.00
Gate: 14 Seat: 39A
Load factor: Around 90%
Fare: 97,50 EUR
The check-in desks are only around the corner from arrivals.
Several counters open, not that much other pax around.
A real friendly middle aged female agent checked me in.
Emirates allows seat selection for all booking classes.
At first I´ve secured 49A , later I´ve learned also about an equipment change here and immediatelly secured 39A, window last row, as usual.
During my try to check-in online the system produced an error, it seems its not necessary here on EK to fly the same route return the next day.
The system offered me at first both flights to check-in, but finally send me to the desks.
No time to wait at security and in the gate area. A fence blocked the views to the apron, not the place for plane spotters here.
My machine arrived pretty on time from DXB and LCA, parked on the apron, no finger gates at MLA.
EK taxi: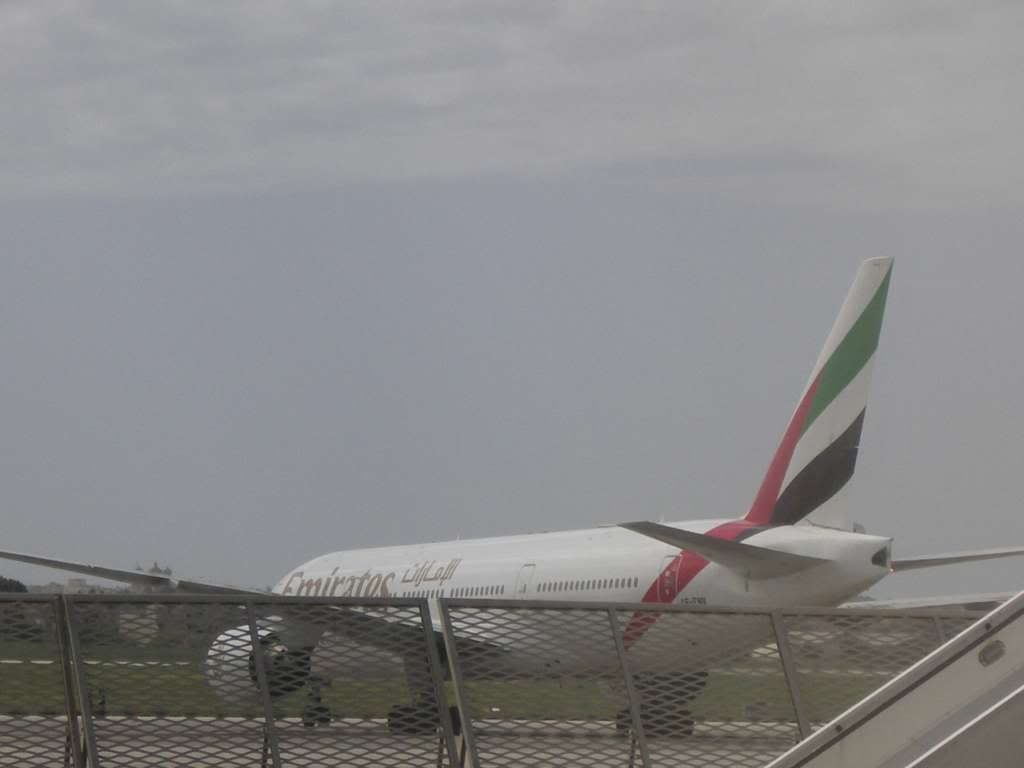 EK parked: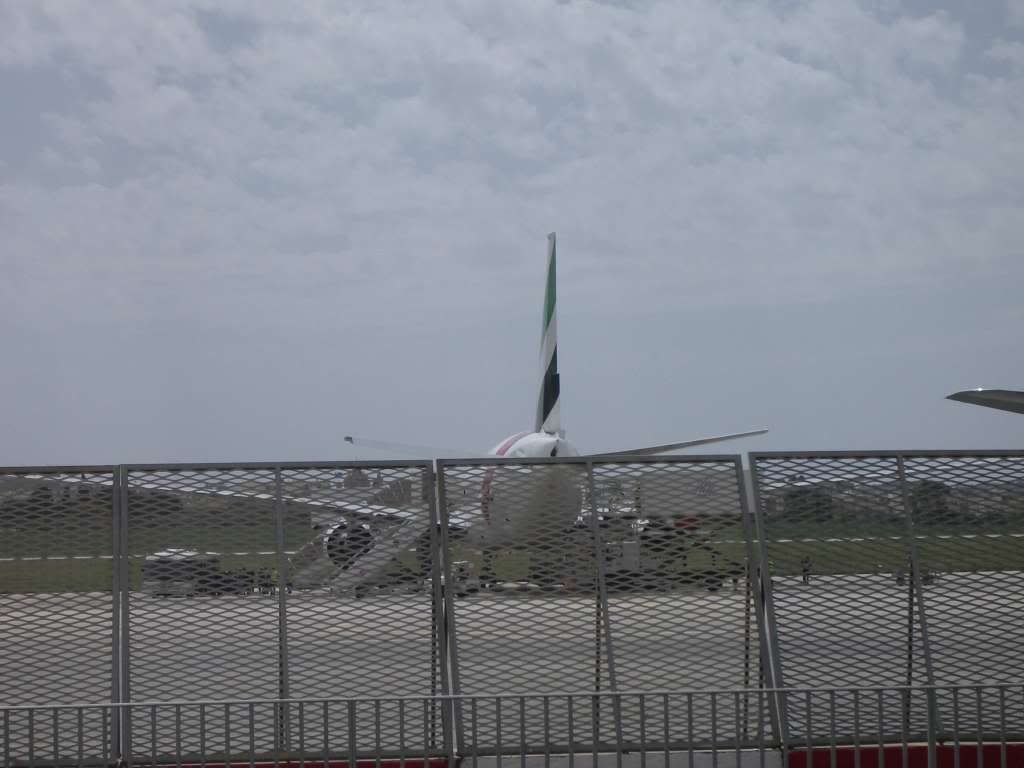 How I like to board big planes by stairs, especially during such nice weather conditions.
Also no time to wait at passport control and in the small extra schengen area.
The gate filled up quickly. During booking I´ve thought about the demand on these route. Are there really lots of people travelling from Malta to Cyprus and onward to Dubai and how much pax fly only the first leg?.
A huge number of pax around, load looks not bad.
Finally boarding was called, first and biz pax in a separate bus.
No problem with pix here at MLA, superb views on the apron.
Up the stairs: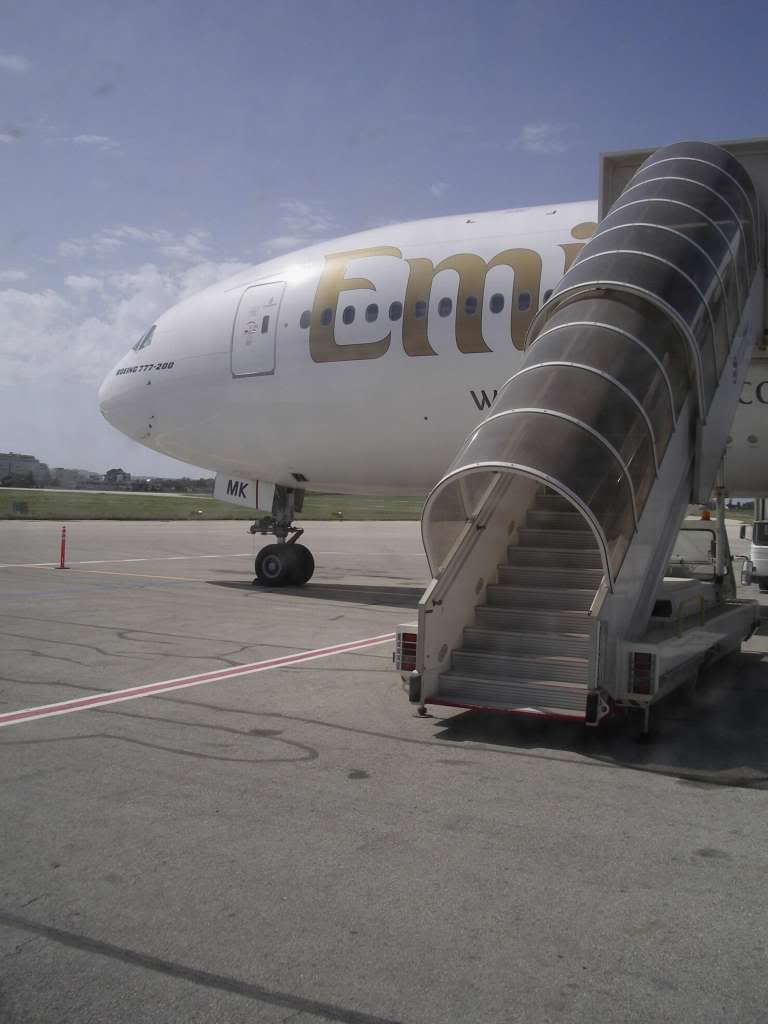 Under the wing:
The engine:
My machine again:
Side view:
The engine again:
And finally boarded:
The crew was also at the gate, I don´t remember the number of FA´s but it was an impressive one.
The captain was asian the FO african native.
Originally a 773 was stated for the flight, later changed to the 772. No problem, well it was my first leg on these type.
Always nice to catch something new.
EK operates 16 machines of that type, todays plane A6-EMK was delivered at 30.10.98 and is one of the elder examples.
The cabin fitted with fabric seats in mixed colours, not my style to say the least, but clean, legroom ok and comfortable.
A short talk with a real friendly FA, it seems from France/Belgium informed me about some 30 open seats, a good load factor.
Departure from runway 13, incredible short takeoff run. The 772 is a real powerful machine.
Departed:
Nice view above MLA:
And again:
The airport:
The route mostly over water, Crete and finally Cyprus.
Reaching Crete: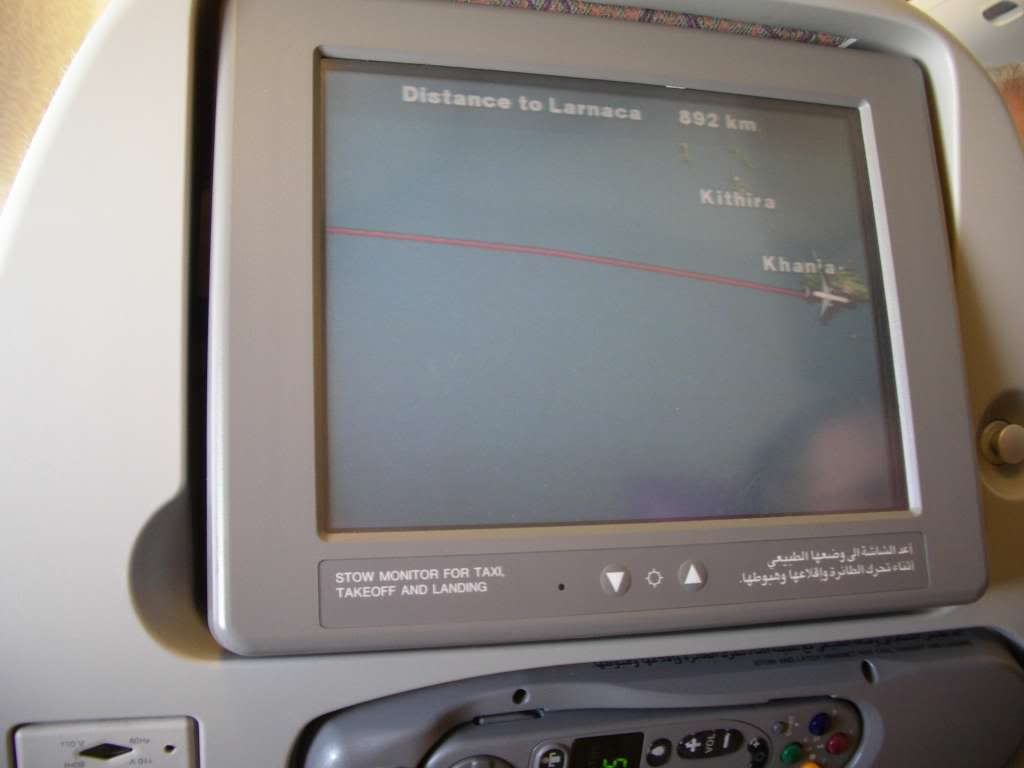 And whats that?: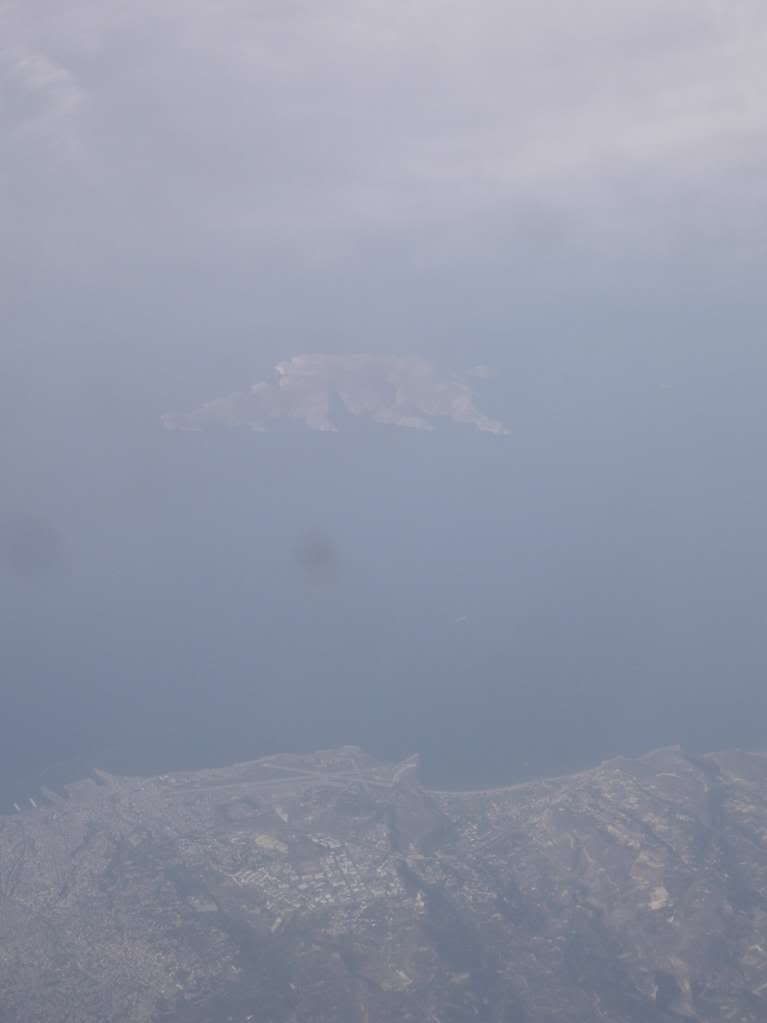 HER/Heraklion: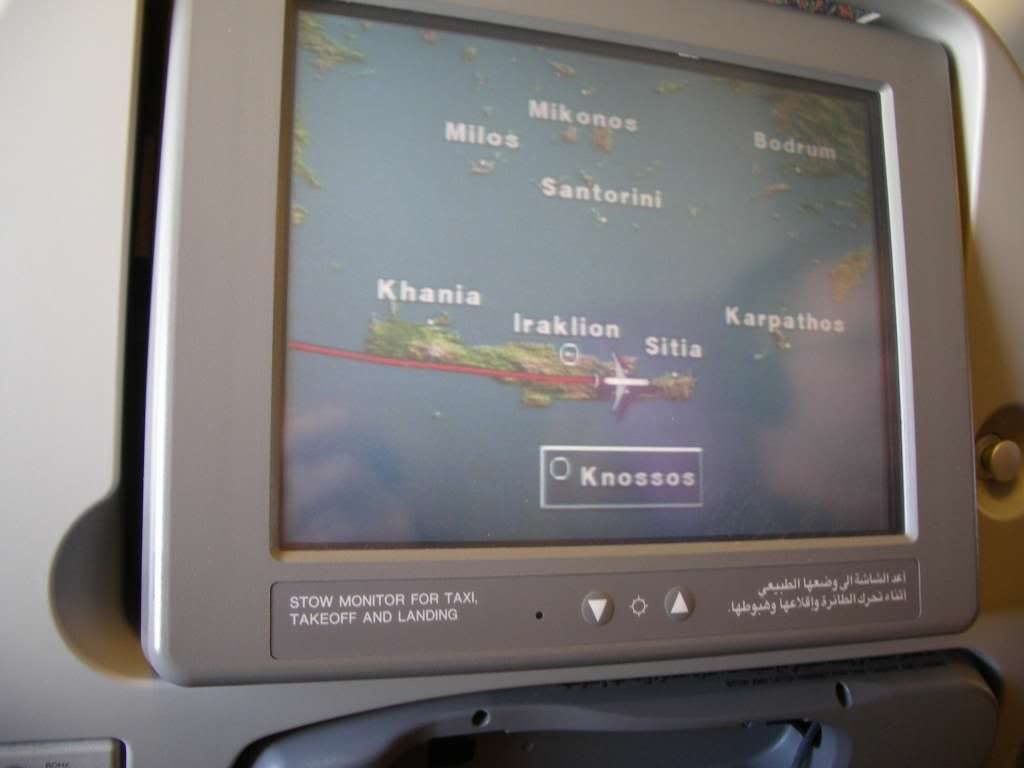 Flight level 41000 feet.
All together good to follow on the IFE, a real nice system from my point of view.
Some ICE please:
Service was a free cold plate and one time free drinks.
The menue card:
Inside:
And for real: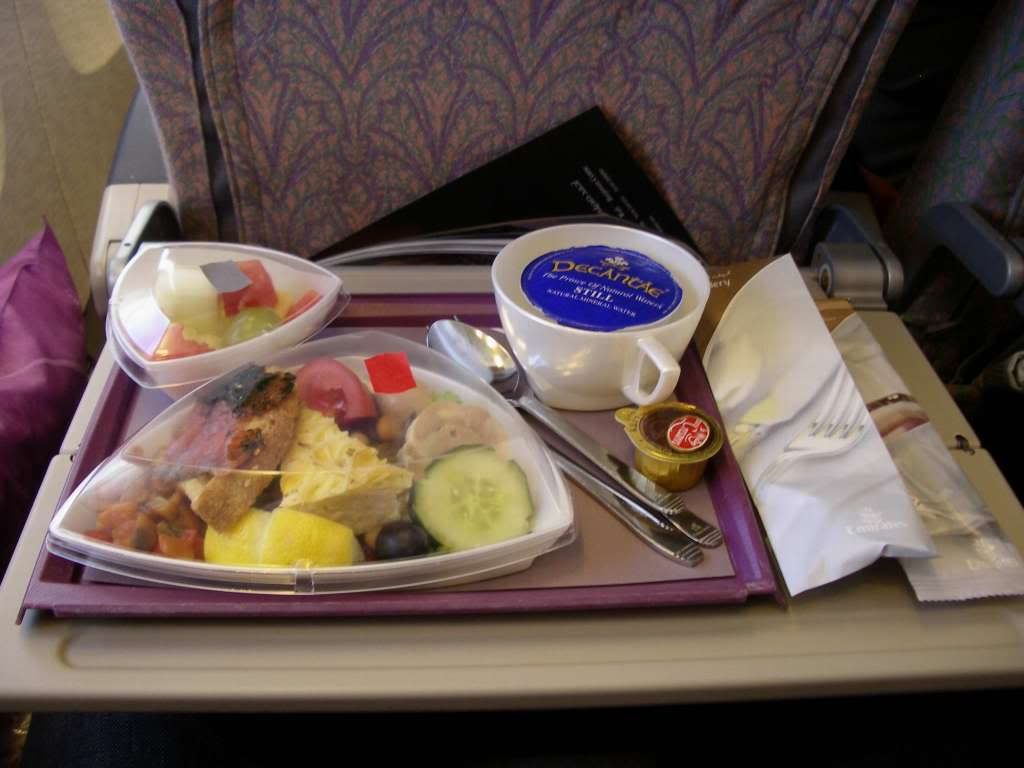 Cabin shot, a.net style:
The crew was friendly and in a good mood, the pilot welcomed us during boarding, the FO with short weather and arrival informations prior to descent.
The FA´s ok, especially a nice indian female and these young french/belgian guy.
Reaching Cyprus:
Touchdown: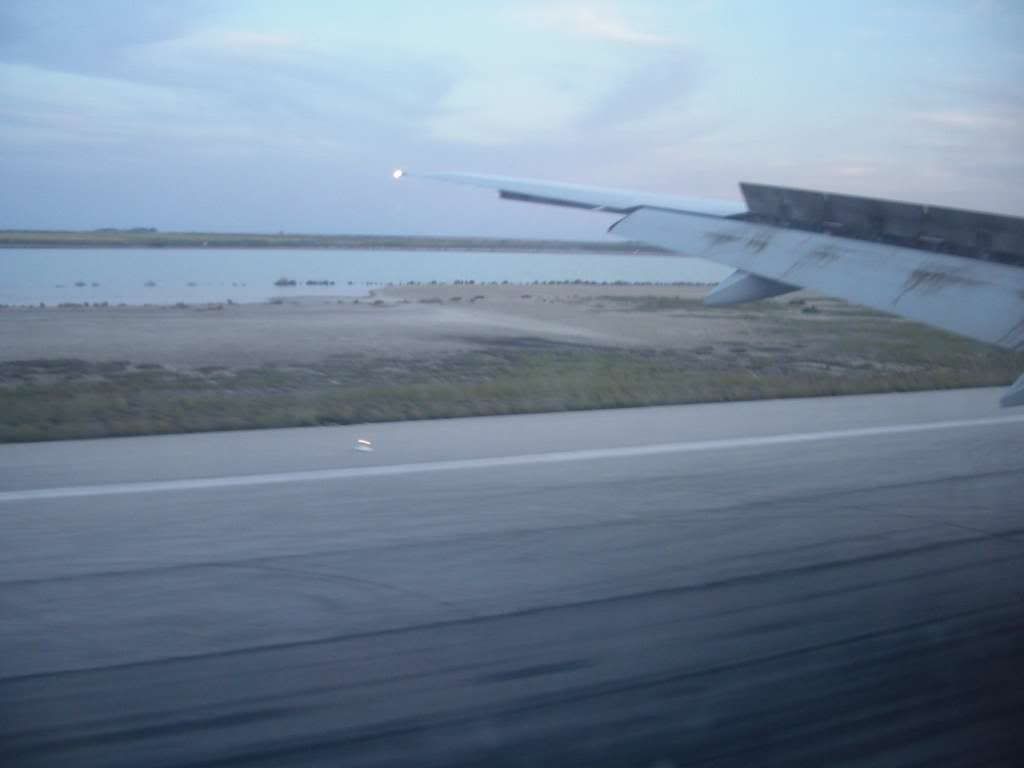 Arrival at LCA´s 2980 meter runway 22 well ontime, also no finger gates and bus deboarding in nightly conditions, no more pix.
A quick passport check, my bag was also quick and only some minutes later I´ve lowered my cash status to the taxi drivers side and arrived at my accomodation.
The Amorgos Boutique hotel close to the city beach in Larnaca. All sights within walking distance, 69.-- Euros B&B, acceptable so far.
My room:
Breakfast area:
I will show you some more pix around the return story, another new airline for me included, online during the next days.
Comments welcome,
Markus (FLIEGER67)