Welcome back to my next trip report, a short trip to visit my roommate and his girlfriend in SE Pennsylvania / New Jersey over spring break.
Old TRs
http://www.airliners.net/aviation-fo...ums/trip_reports/read.main/135507/
AA Tennessee
http://www.airliners.net/aviation-fo...ums/trip_reports/read.main/130404/
AA Transcon
http://www.airliners.net/aviation-fo...ums/trip_reports/read.main/126805/
VivaAerobus AUS-CUN
http://www.airliners.net/aviation-fo...ums/trip_reports/read.main/106448/
Flagship Detroit DC-3
http://www.airliners.net/aviation-fo...ums/trip_reports/read.main/102590/
SXM
http://www.airliners.net/aviation-forums/trip_reports/read.main/99470/
CUN
http://www.airliners.net/aviation-fo...ums/trip_reports/read.main/132792/
MSP

Background
Not a whole lot of background. This trip kind of happened on a spur of the moment about a week and a half before spring break started. Tickets were purchased on the airlines' respective websites (AA was $89 sans taxes, WN was $114 sans taxes, IIRC). I used electronic upgrades for both upgraded segments.
Wednesday, March 18th, 2009
As this was a short trip, I attempted to maximize my time up there by getting an early flight. Well, my best option was the 6:00 am flight to ORD. As such, I never went to sleep. I left for the airport about 3:40, getting to the Airport FastPark about 4:00. I didn't have to stop at all on the way there, and I really think I could count on one hand the amount of cars I saw. Parking was easy, and about 10 minutes later, I was inside the terminal. I checked in with ease, checking my bag through to PHL. Suffice to say, the airport was empty, and I was through security by 4:30. My flight was scheduled to board at 5:30, so I plugged in my laptop, and played a game of StarCraft (retro, I know!).
That preoccupied me until about 5:15, and shortly thereafter, boarding began for this really light flight up to ORD.
AA 325
AUS-ORD
MD-82
N445AA

Scheduled Departure: 0600
Out: 0556
Departure Gate: 17
Seat: 4A (and 4F)
Departure Runway: 17L
Off: 0604
Cruising Altitude: FL 370
Cruising Airspeed: 442 KIAS
Route: AUS2.LZZ FUZ MLC SGF J105 BDF.BDF5
Arrival Runway: 4R
On: 0813
Arrival Gate: K15
Scheduled Arrival: 0835
In: 0823
AA 325, according to FlightAware
We pushed back early, and taxied to 17L. Our two JT8D-219s powered us skyward, and we made a turn to the west, then northwest to join the departure. It was still well before sunrise, but I was already anticipating the opportunity to get some awesome shots of it. The load was really light today (5/16 in F, 62/120 in Y, IIRC), so I had plenty of room to move around (everybody was behind me in F). Service was a continental breakfast , which consisted of sliced fresh fruit with choice of a bagel or biscuit. I scarfed that down, and got ready for the sunrise. Little did I know how beautiful it was actually going to be. I'll let the pictures speak for themselves.
Note: This is my first TR using my new Canon DSLR, so I've lost video capability, but hopefully my pictures will be a little bit better.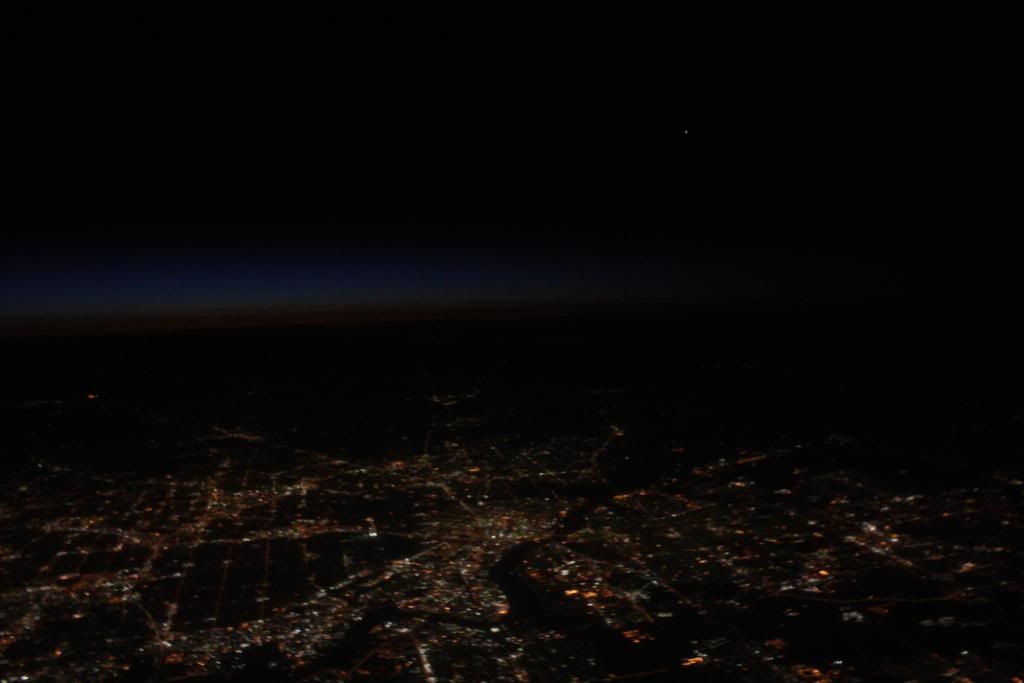 First rays of light over Dallas
Dallas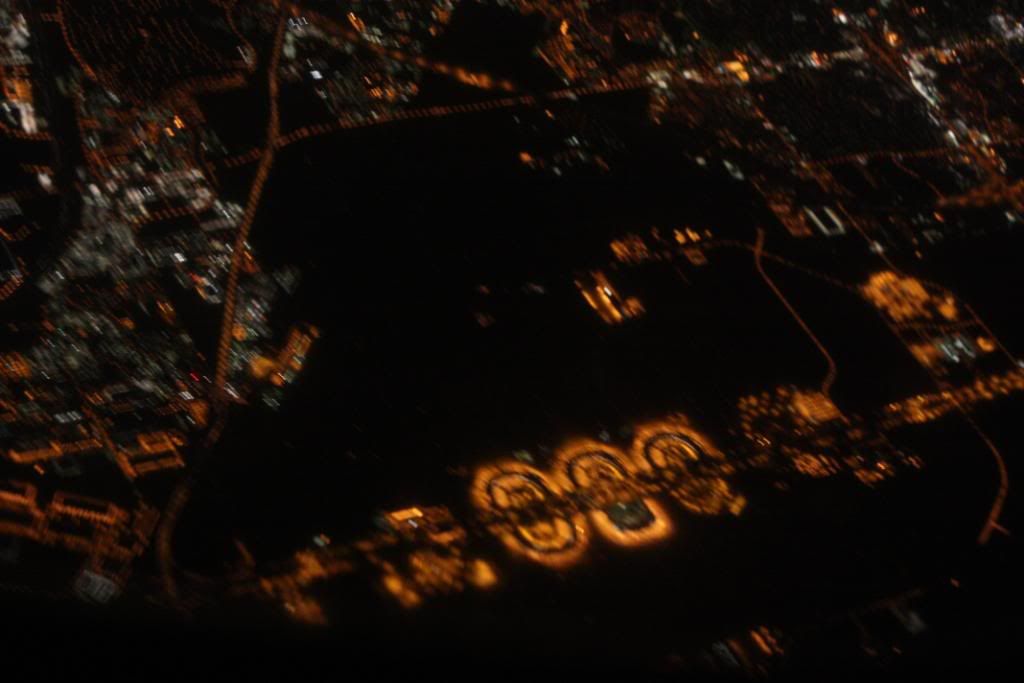 DFW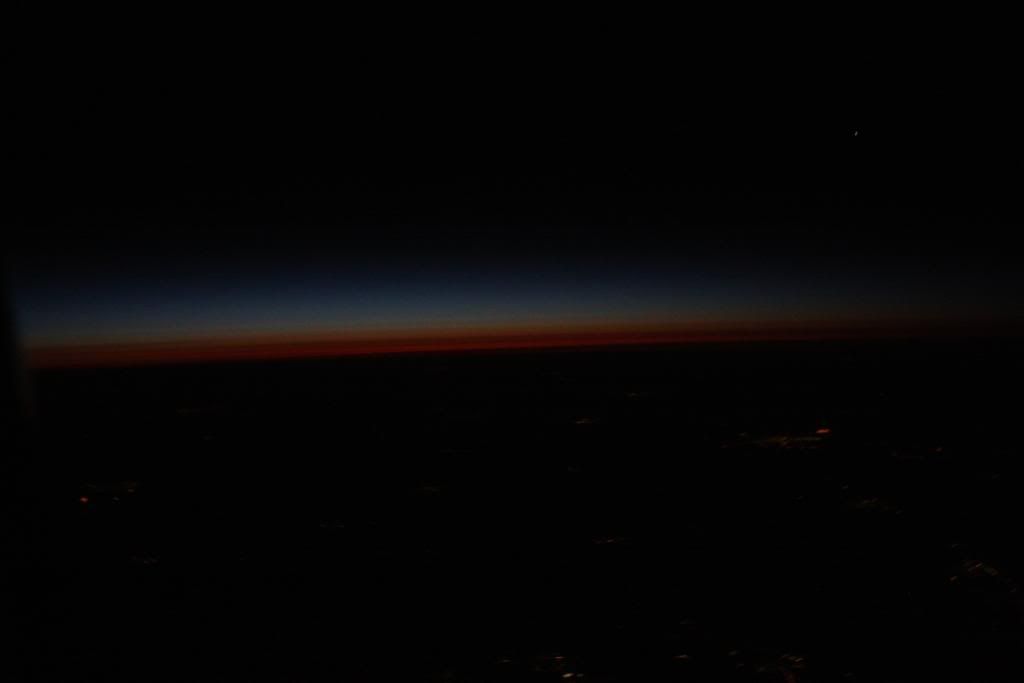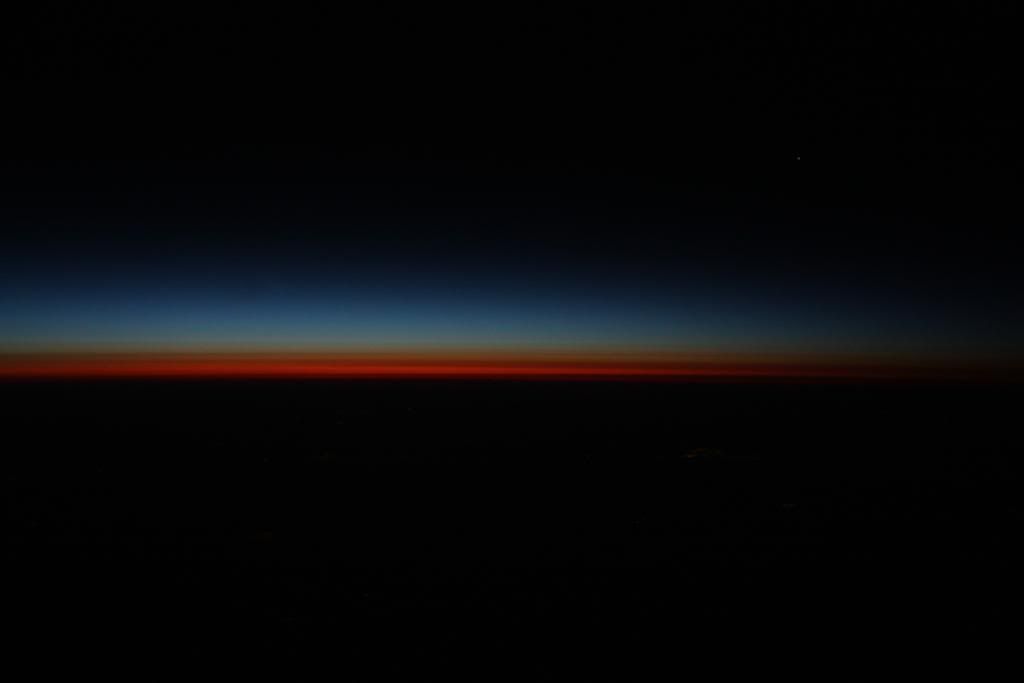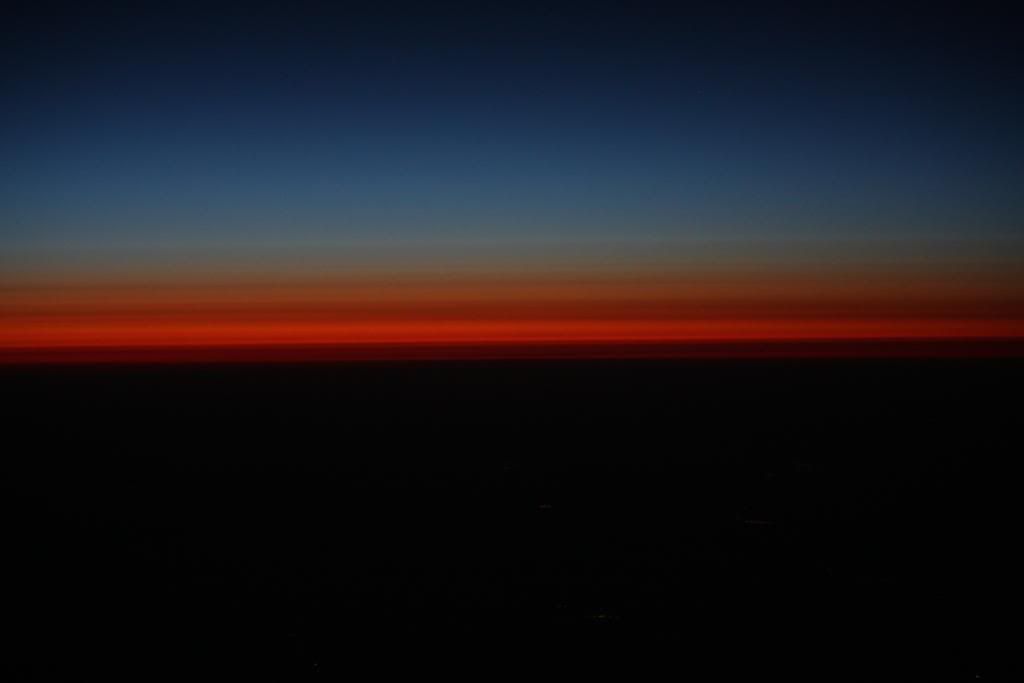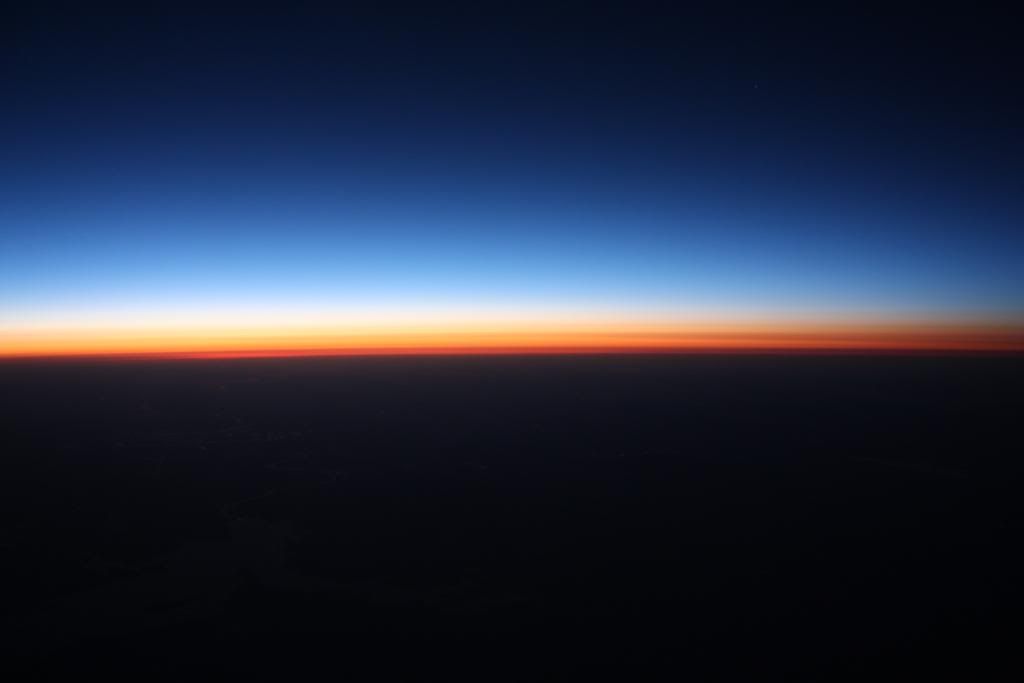 Getting brighter...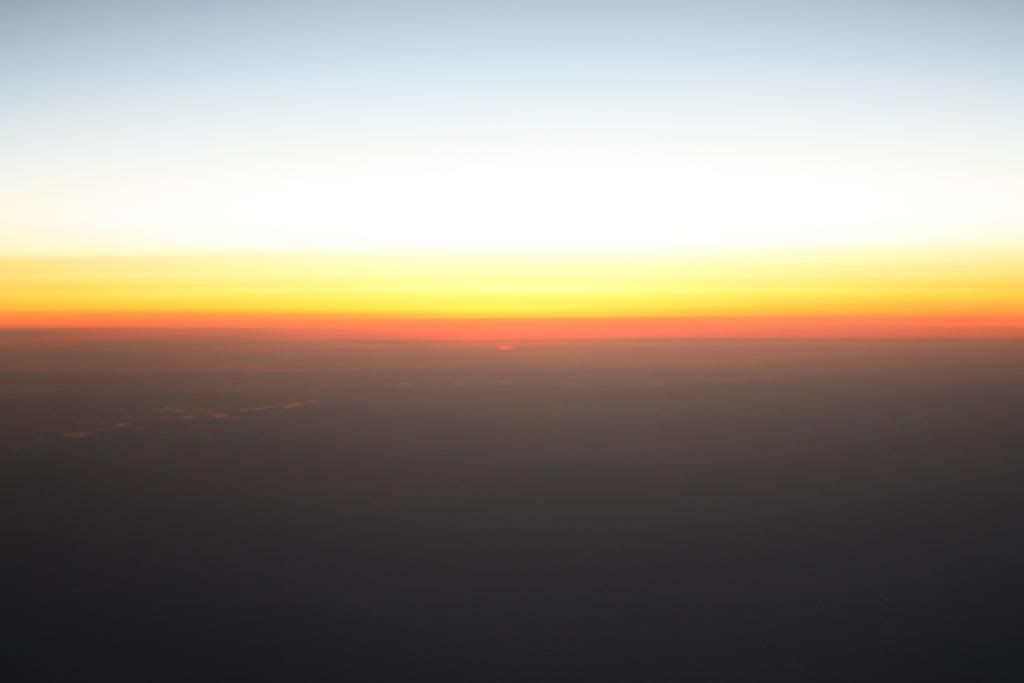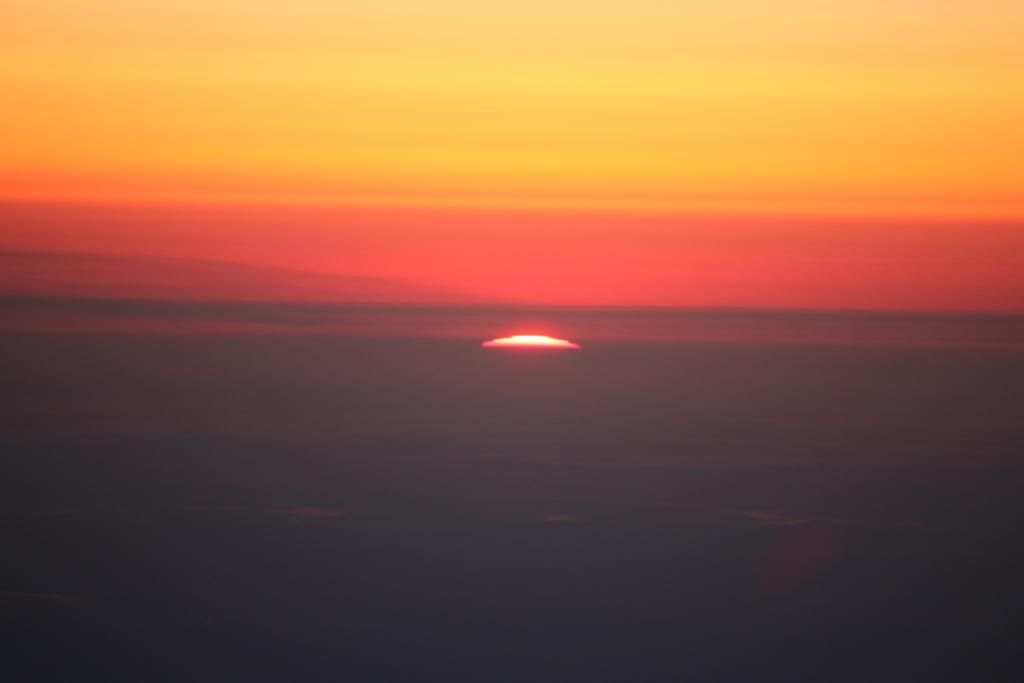 At last!
Sunrise over Oklahoma (about the only nice thing about that state!
)
The rest of the flight continued uneventfully (I read and played around on the computer). The morning grew, and eventually we began our descent into ORD from the southwest.
Descending into ORD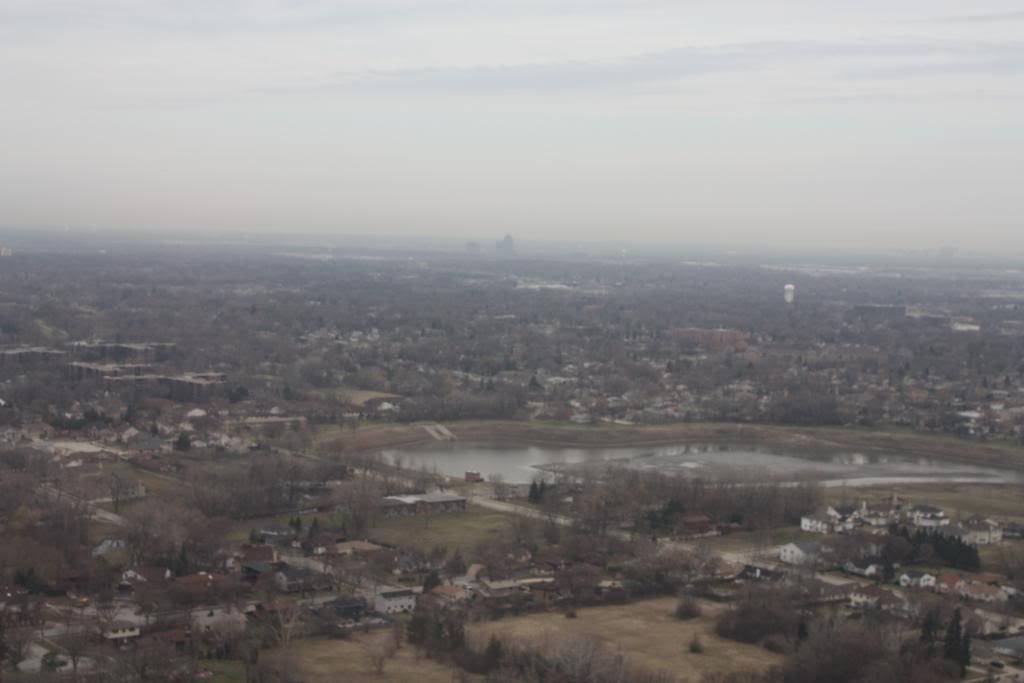 Final for 4R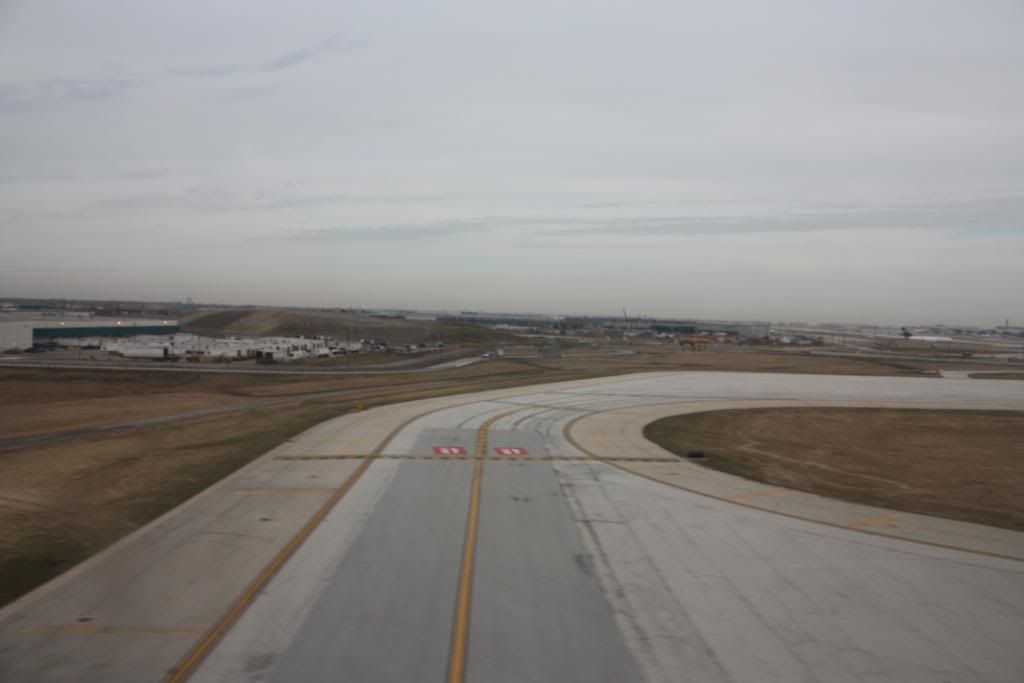 Over the numbers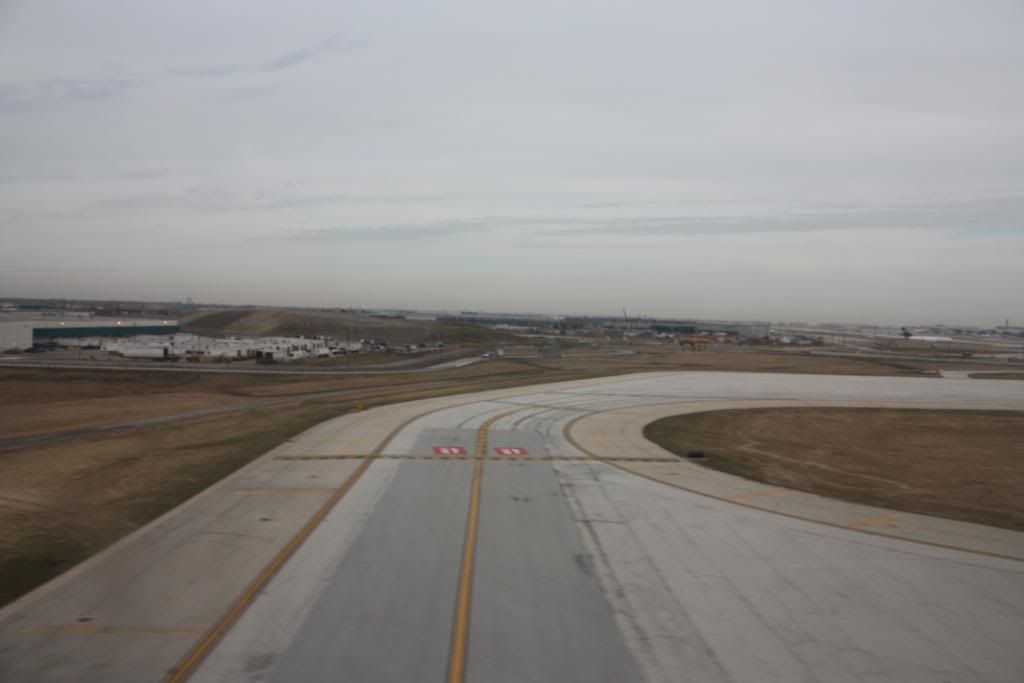 Touchdown!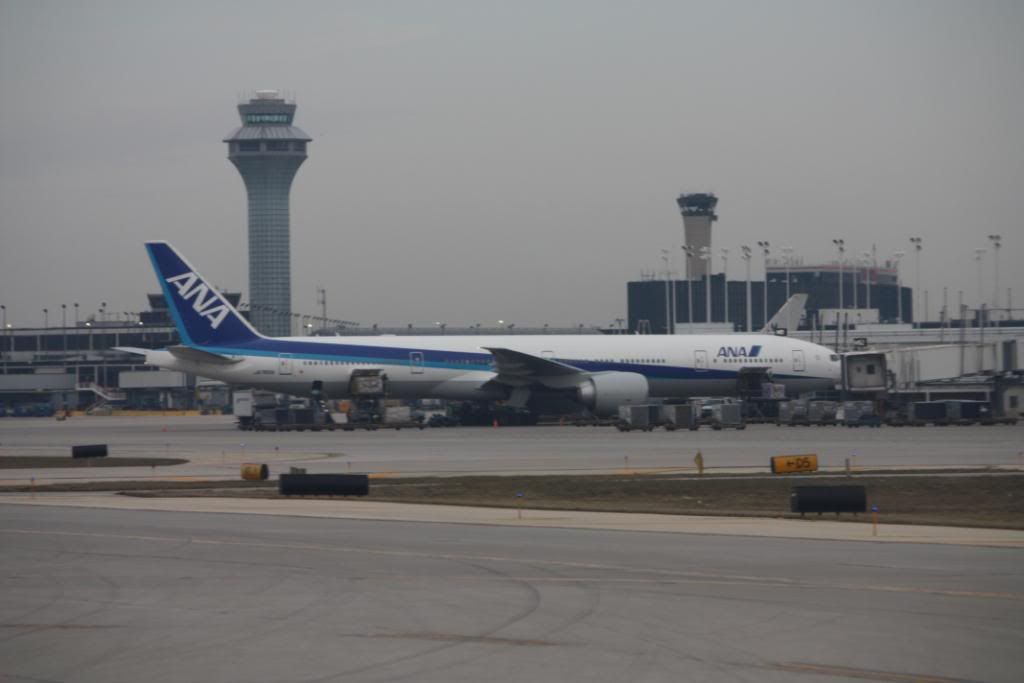 ANA 77W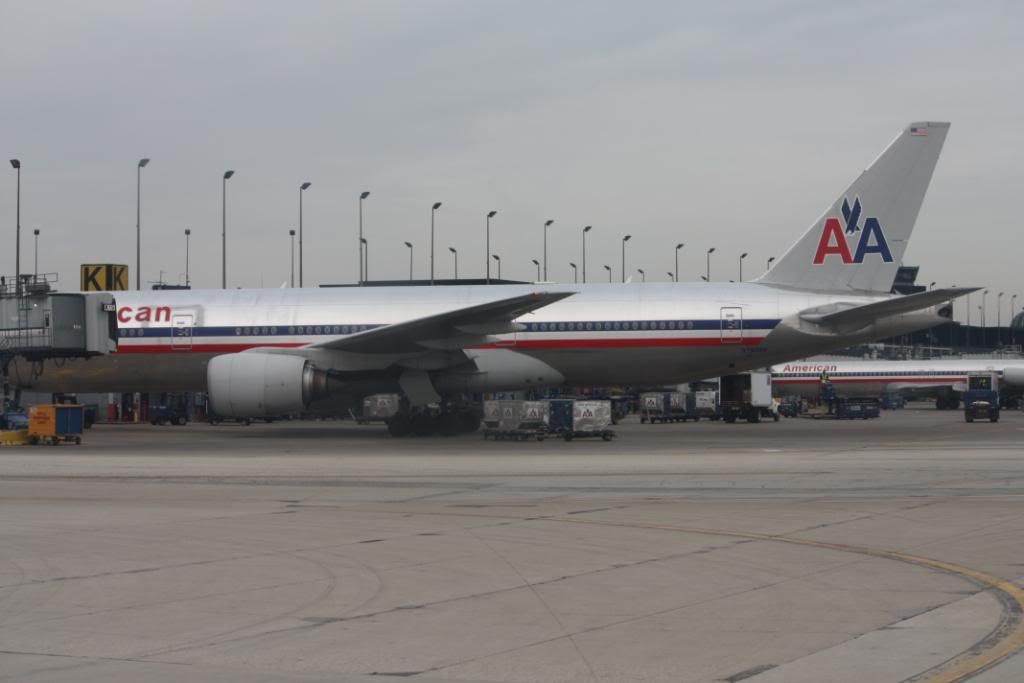 AA 772 at K17
I was the first one off the plane, and made my way over to H14 for my flight to PHL, with a quick stop off at McDonald's for a proper breakfast (lol).
AA 2001
ORD-PHL
MD-83
N110HM (ex-TW)

Scheduled Departure: 0945
Out: 0942
Departure Gate: H14
Seat: 5F
Departure Runway: 4L
Off: 0948
Cruising Altitude: FL 370
Cruising Airspeed: 424 KIAS
Route: MOBLE ADIME GERBS J146 CXR EWC JST BOJID1
Arrival Runway: 27R
On: 1218
Arrival Gate: A9
Scheduled Arrival: 1240
In: 1222
AA 2001, according to FlightAware
This flight was a lot quicker than I thought it would be. We pushed back a little early, and quickly taxied to 4L.
UA Concourse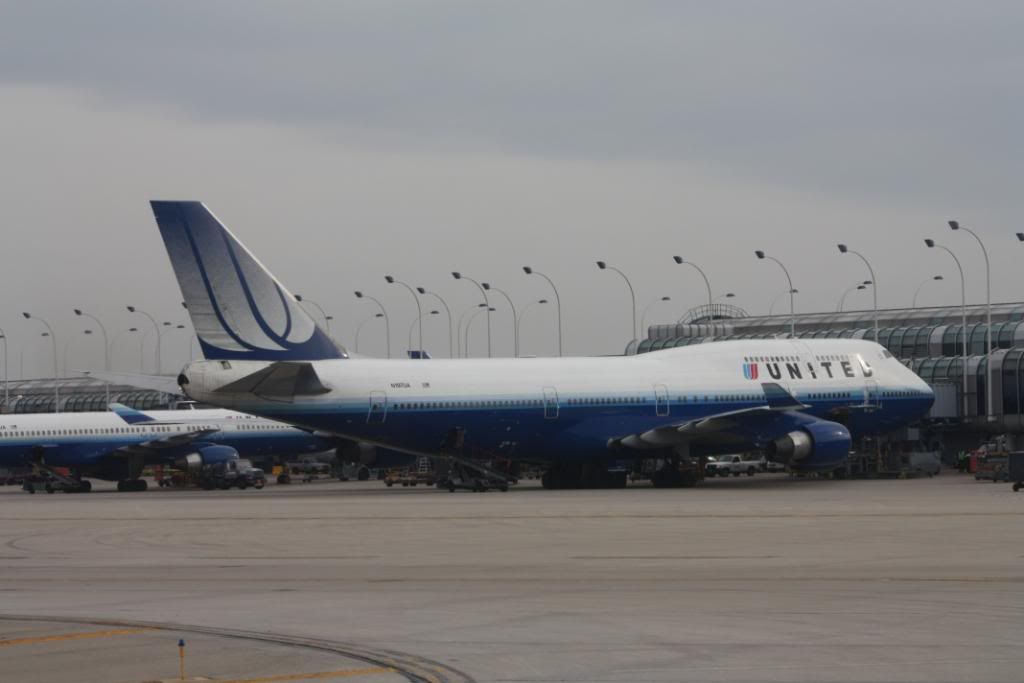 UA 744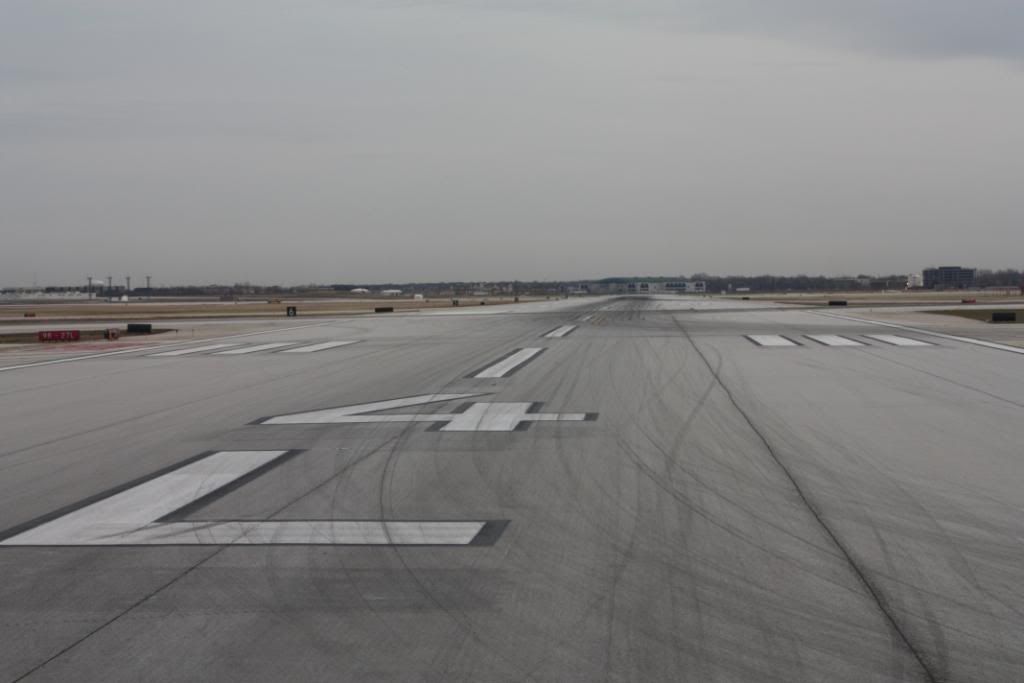 4L
We jetted into the Illinois morning, and made an immediate turn east.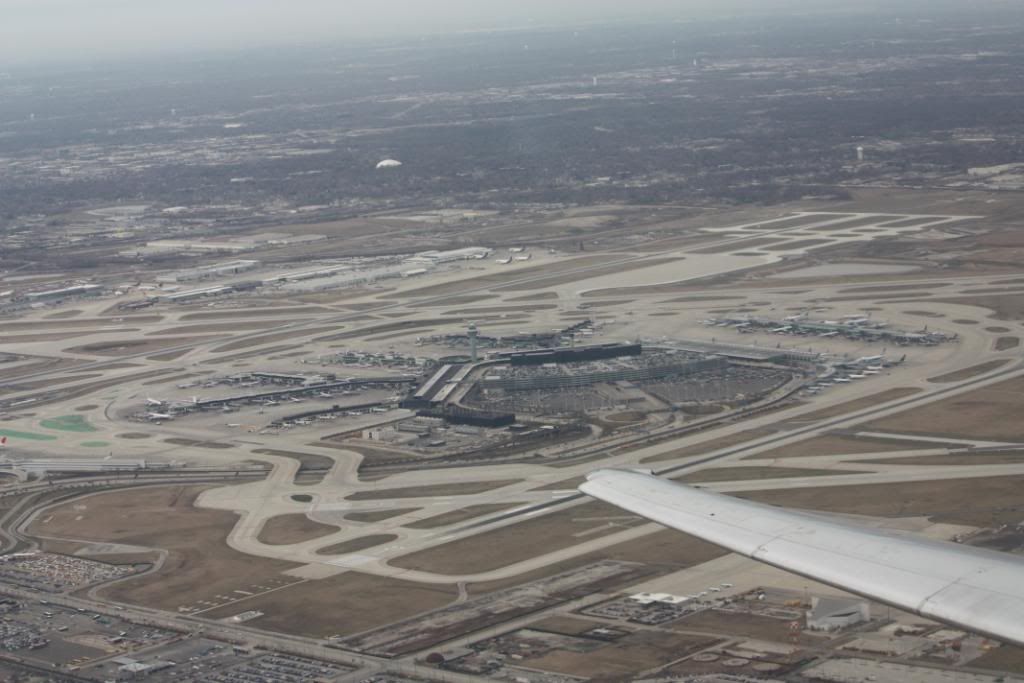 ORD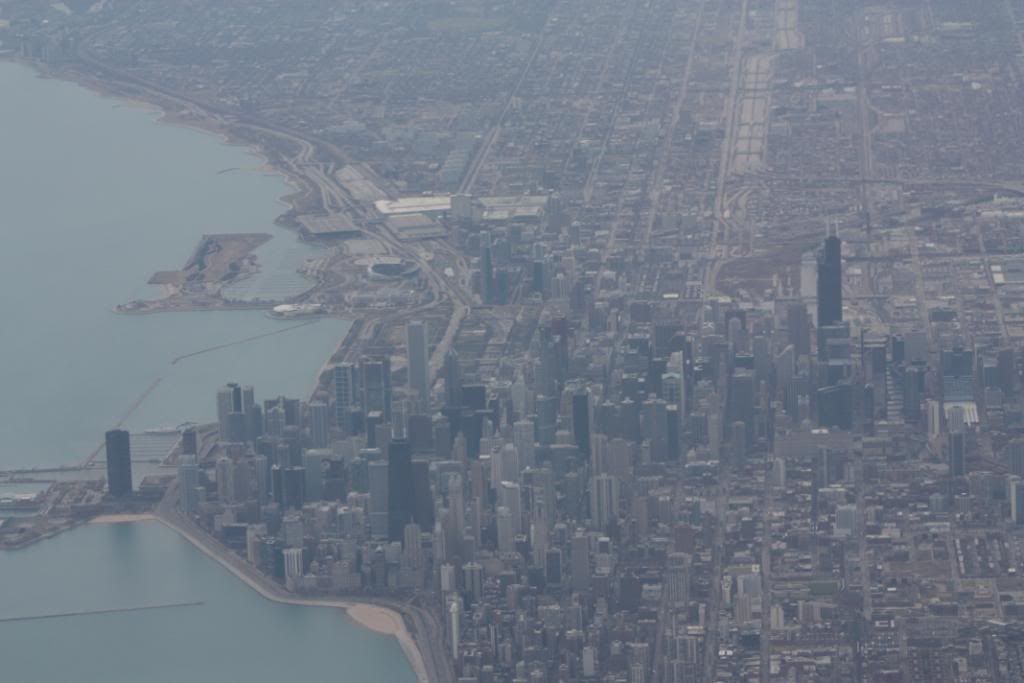 Downtown Chicago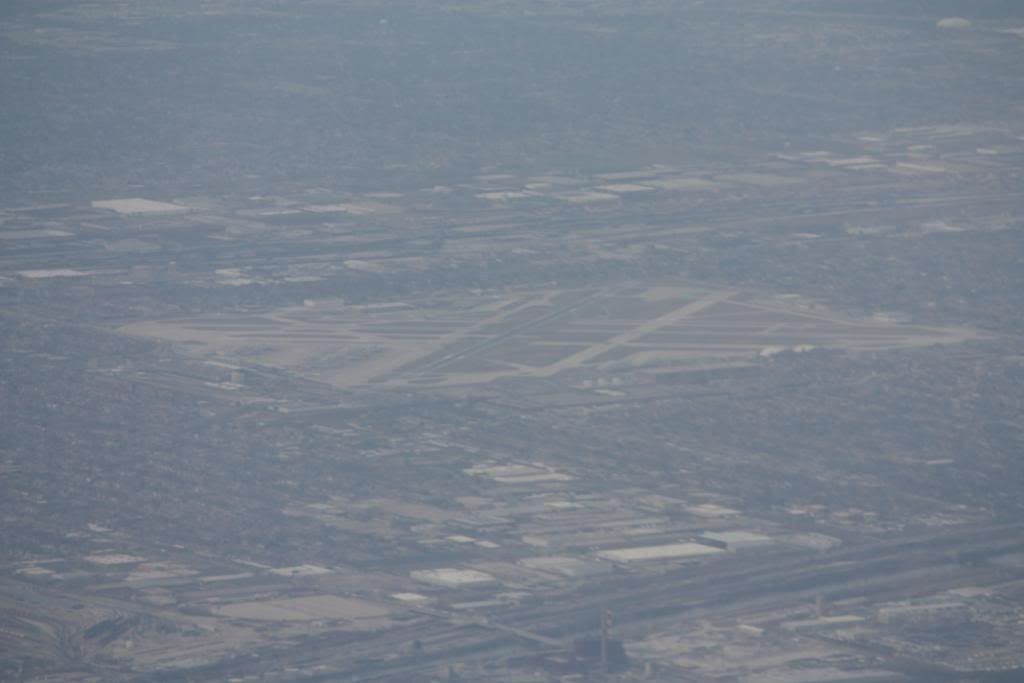 MDW
We quickly made it up to FL 370, and a beverage service with the Premium Snack Mix was done.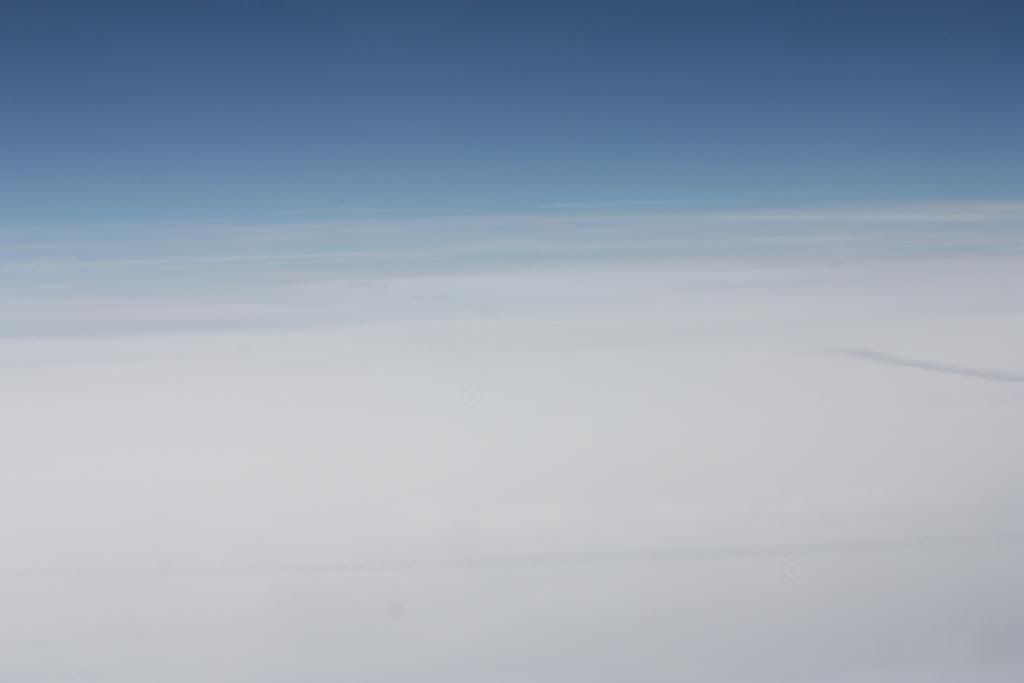 Cruising over Ohio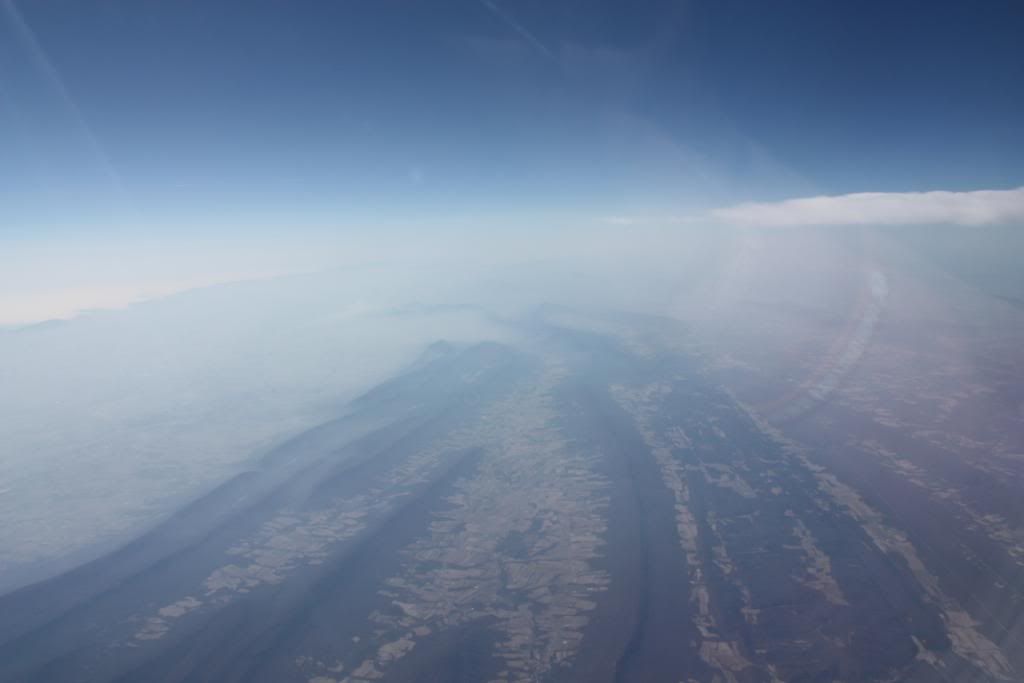 Folded Appalachians
After what was a much shorter flight than expected, we began our descent into the crowded NE Corridor airspace. Surprisingly there was no hold, just a little bit of vectoring for sequence.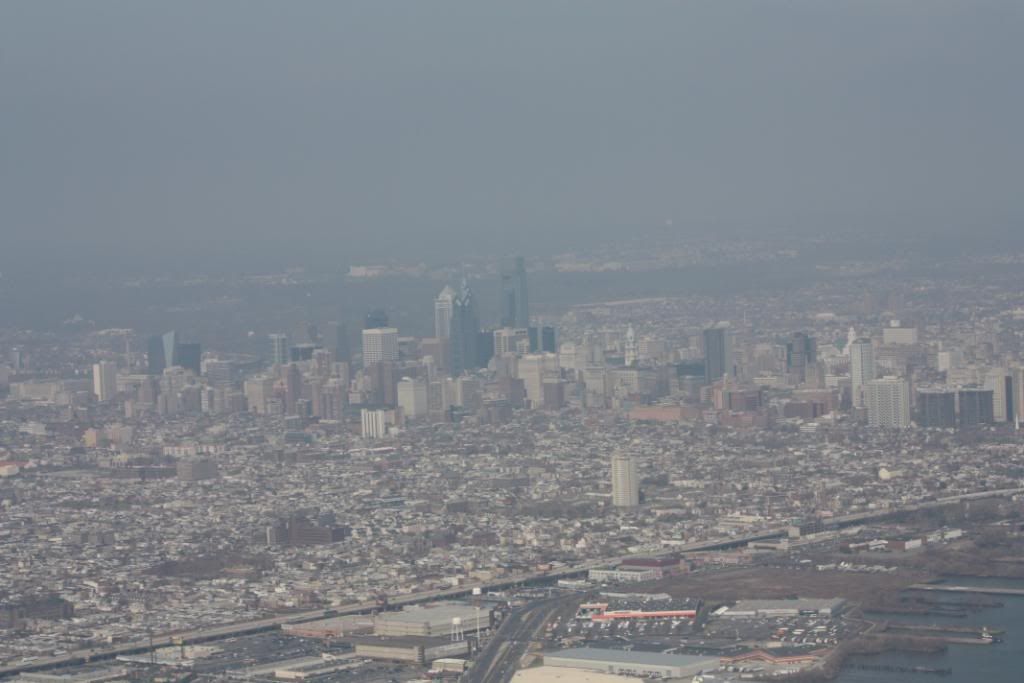 Downtown Philadelphia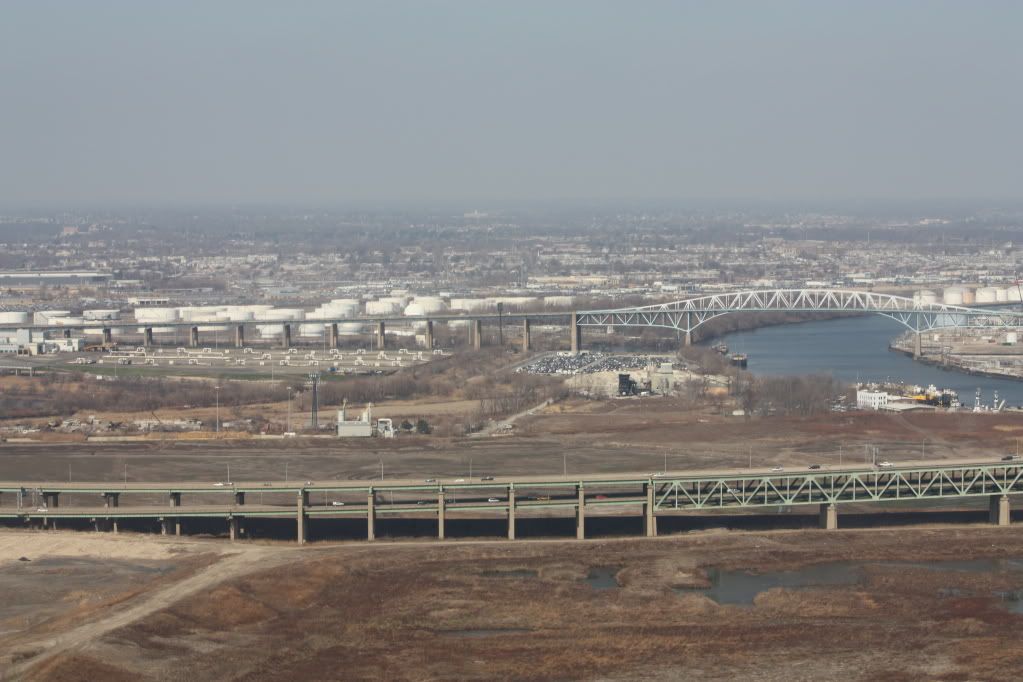 Philadelphia Shipyard on final for 27R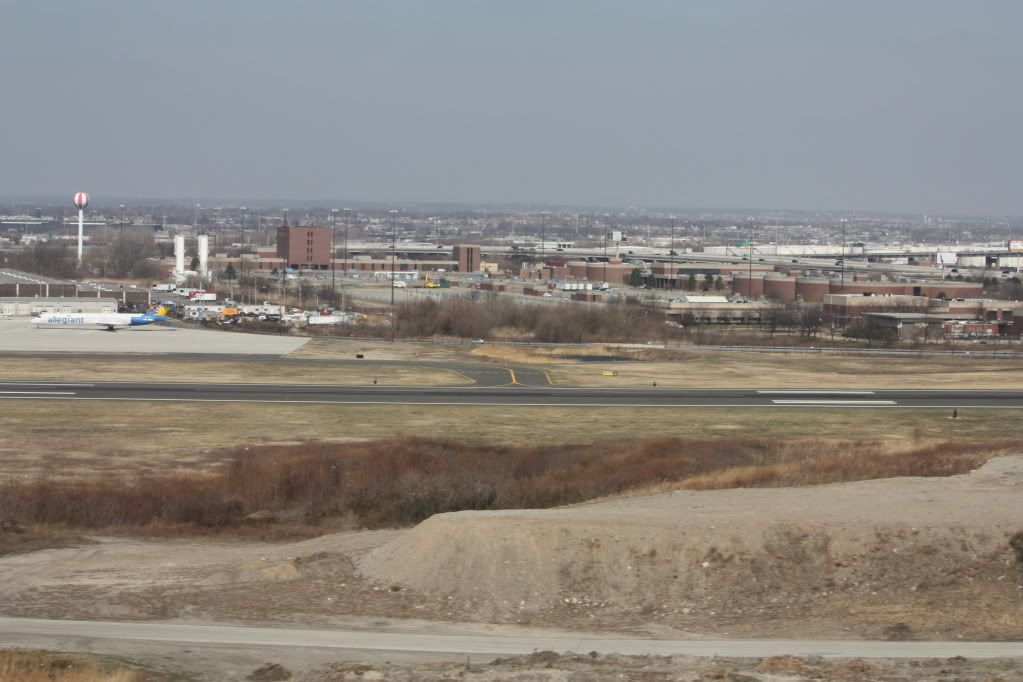 Over the numbers
We quickly taxied to the gate, and I made my way over to baggage claim. After a short wait there, my bag was the 2nd one off. Lucky me! I was picked up by my roommate, and we made a b-line for Pat's. I'd been craving a real Philly Cheese Steak for a long time. Whiz witout please!
Saturday, March 21st, 2009

After a fun, easy-going vacation, it was time to head back to Austin, and school. Many of you may know my dislike for WN, and I tried everything to avoid them. Alas, they were the only airline that even remotely fit my desired schedule, and I didn't feel like taking the Greyhound home (though the fact that it crossed my mind should be testament enough to how much I didn't want to fly WN!). I managed to check-in almost exactly 24 hours prior (I think 23 hours 59 minutes prior), and secured myself A35. We made it to the airport about 12:30, for my 2:35 flight. Curbside check-in took a little while, but I had my boarding pass in hand and made my way to security, where quite a line awaited me. It moved reasonably fast (they had the three divisions, and surprisingly, the Expert Traveler line did go faster). I was through about 1:10. I had plenty of time to kill. I walked to the end of the D concourse and took some pictures, but I was shooting into the sun, so none of them turned out very well. I chatted for a bit with a WN F/O about the industry, and read a little bit, as well. Finally, N214WN pulled into D2.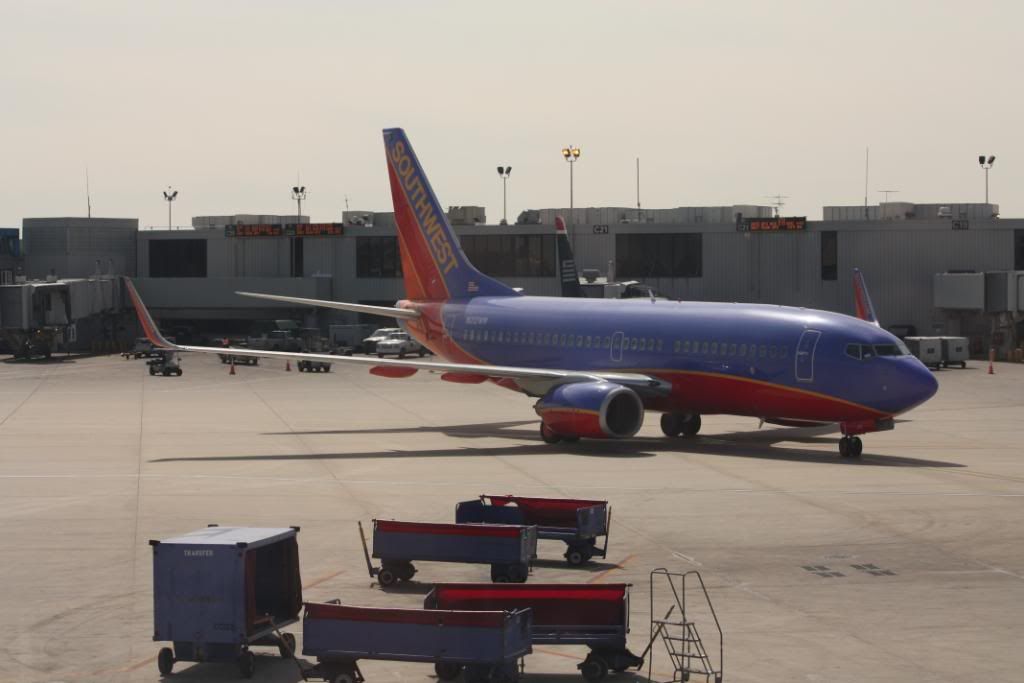 N214WN
I wasn't entirely sure what to expect when I got on board. I figured the front-most seats and the exit-rows would be taken, so I knew at the very least I could get a window somewhere. I really think I wound up with the best seat on the plane, 12F. Row 12 is right behind the overwing exit, and there is no F seat in row 11 (exit row), so I had two rows of legroom! Not too shabby!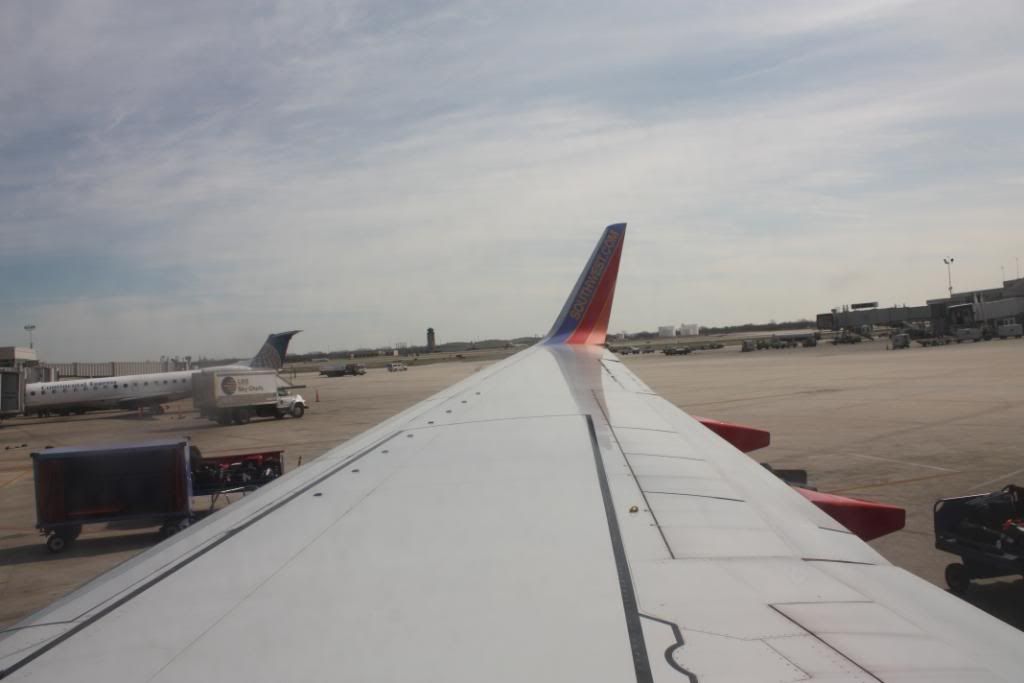 View from 12F The winglets sure make the wing look bigger!
It took a really long time to get everyone on board, and we wound up leaving about 20 minutes late.
WN 1331
PHL-AUS
737-700
N214WN

Scheduled Departure: 1435
Out: 1458
Departure Gate: D2
Seat: 12F
Departure Runway: 27L
Off: 0308
Cruising Altitude: FL 380
Cruising Airspeed: 447 KIAS
Route: TXE PENSY J110 FLIRT J6 LIT J131 TXK WINDU.BLEWE1
Arrival Runway: 17L
On: 1724
Arrival Gate: 10
Scheduled Arrival: 1745
In: 1730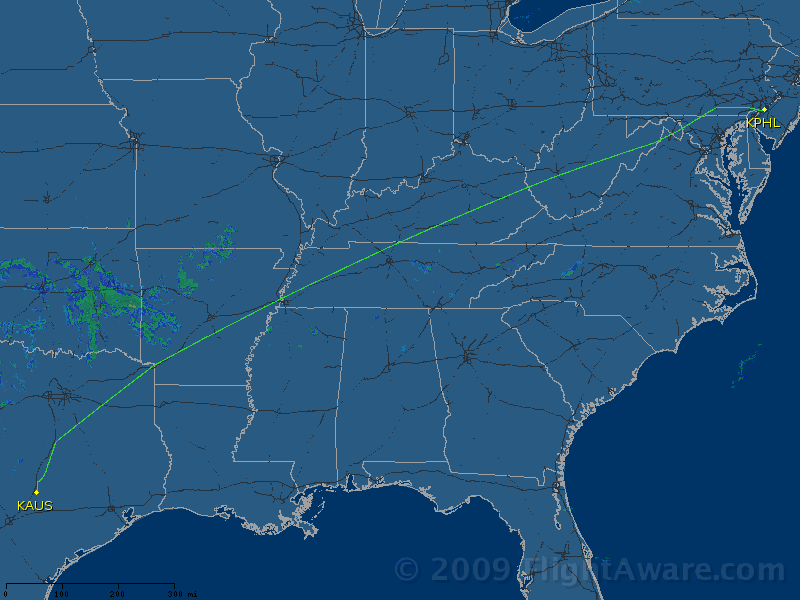 WN 1331, according to FlightAware'
We pushed back late, and taxied to 27L.
Gate D2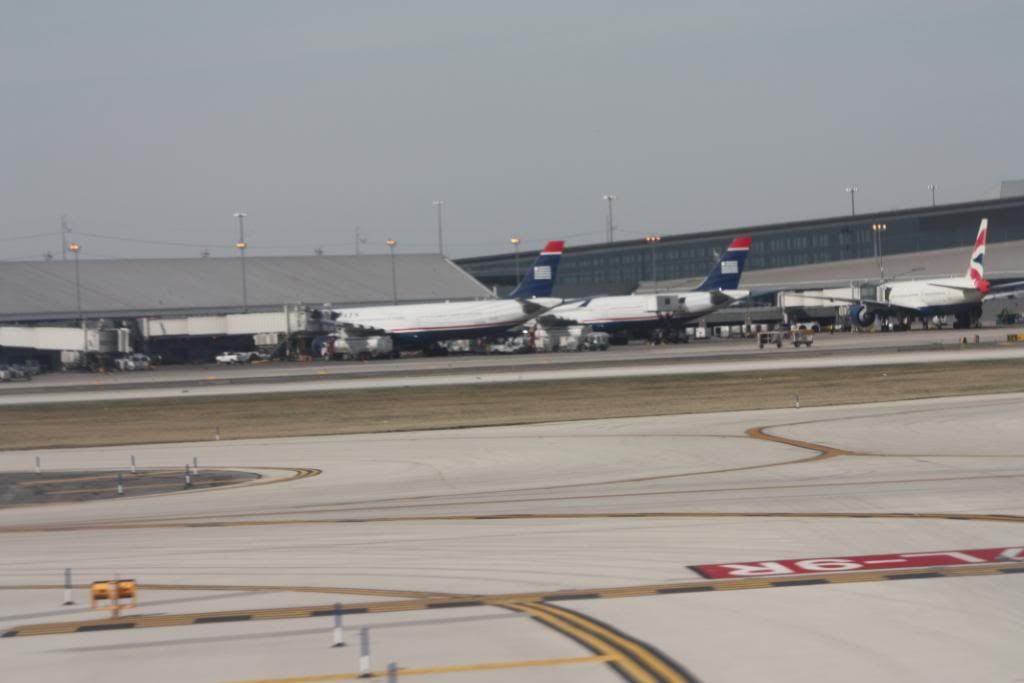 Rolling on 27L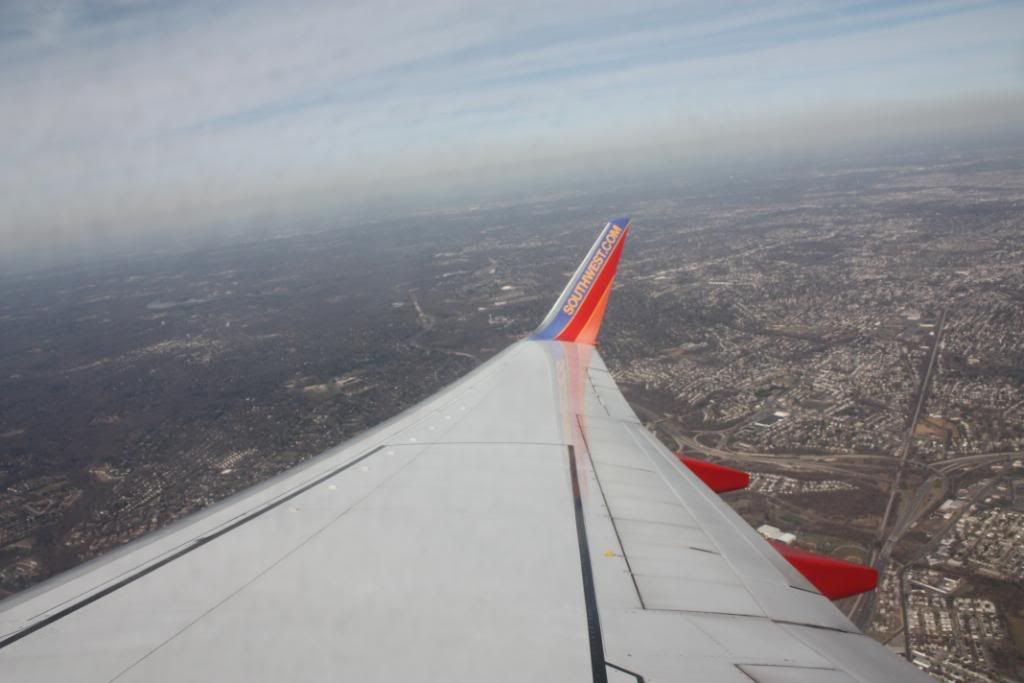 Climbing out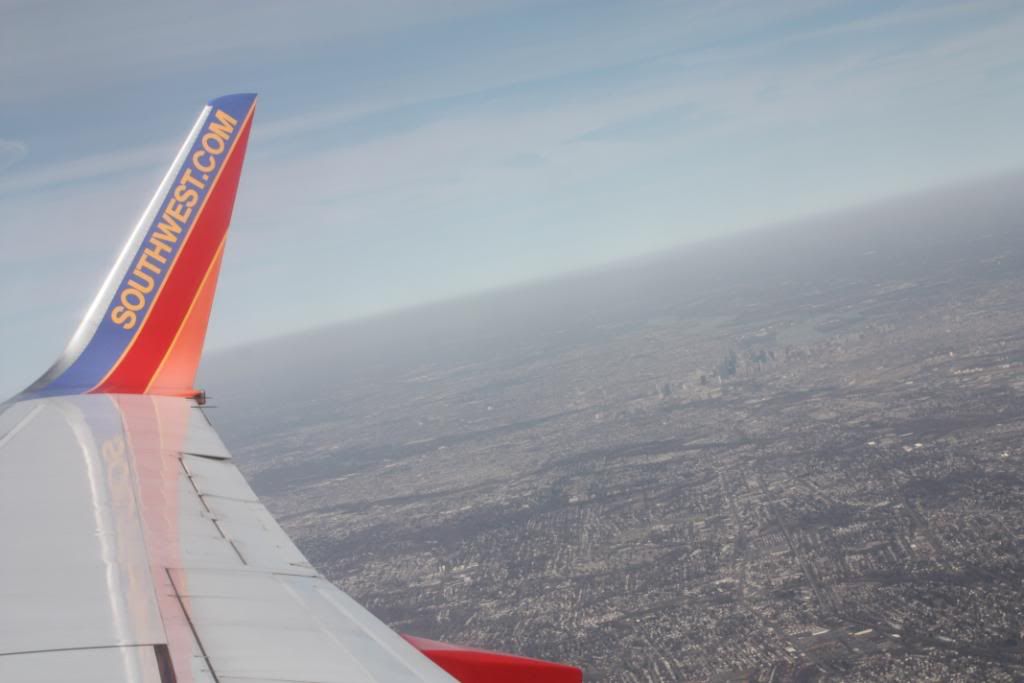 This flight was very uneventful. I had some reading to catch up on so I did that. Snack service consited of our choice of Cheese Crackers and 100 calorie packs of Chips Ahoy and Lorna Donne shortbread. A perfectly acceptable offering, and sadly light years ahead of what AA offers on such a flight.
Eventually, we began our descent into AUS.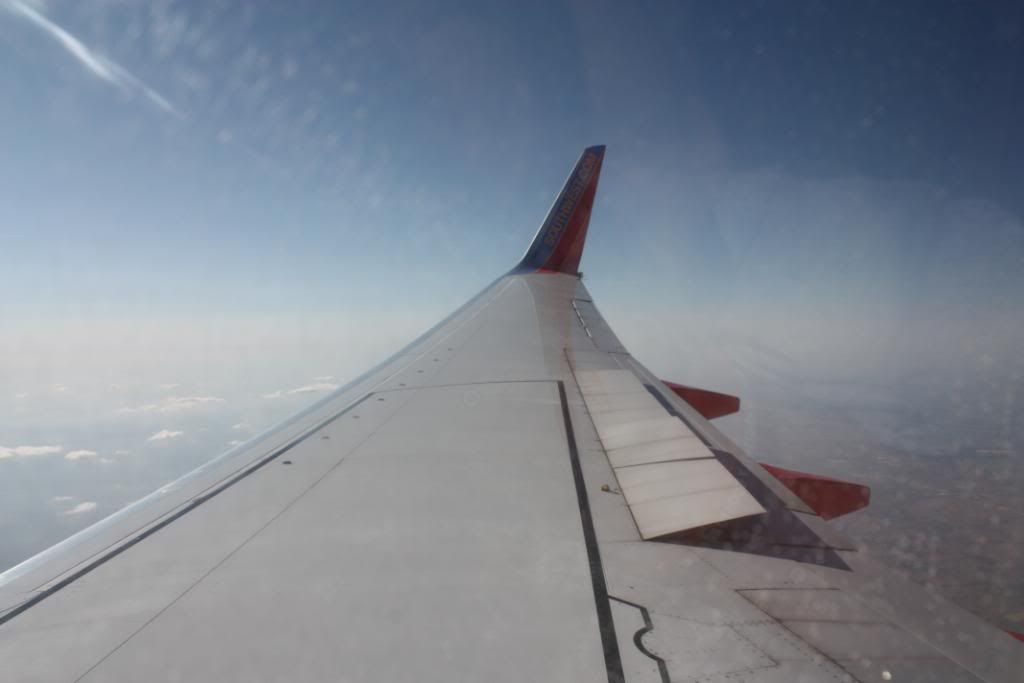 Spoilers deployed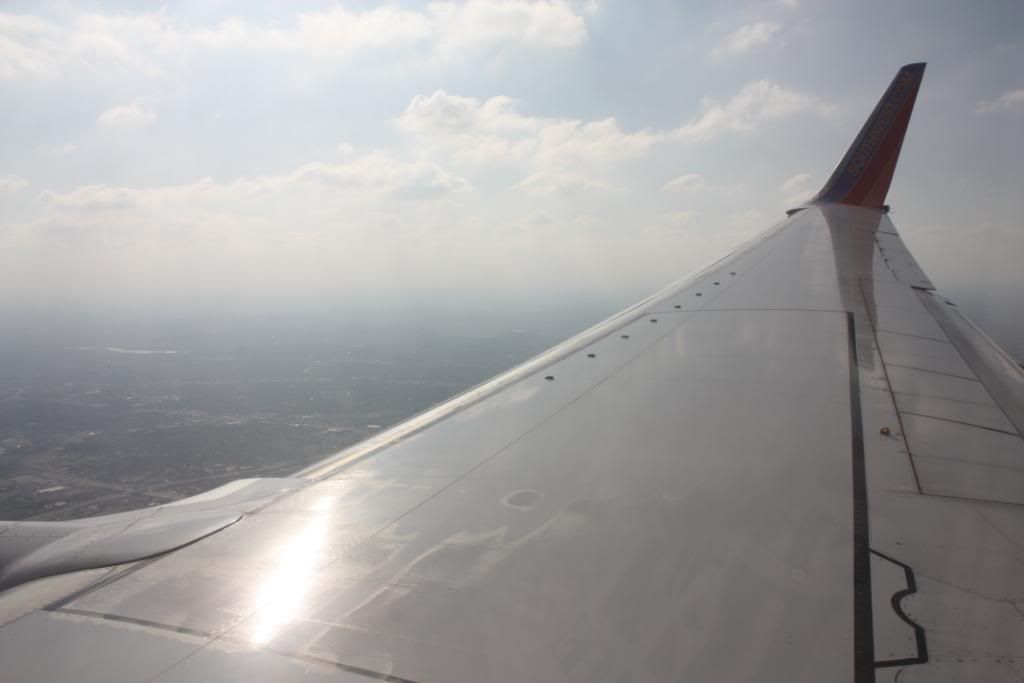 Descending over Central Texas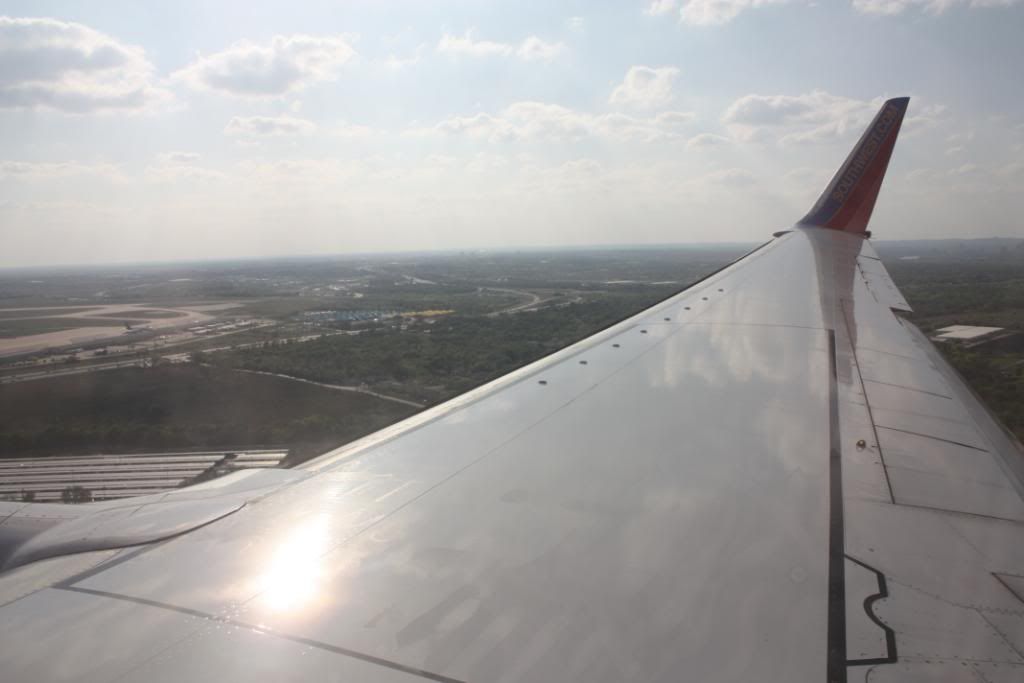 Short final for 17L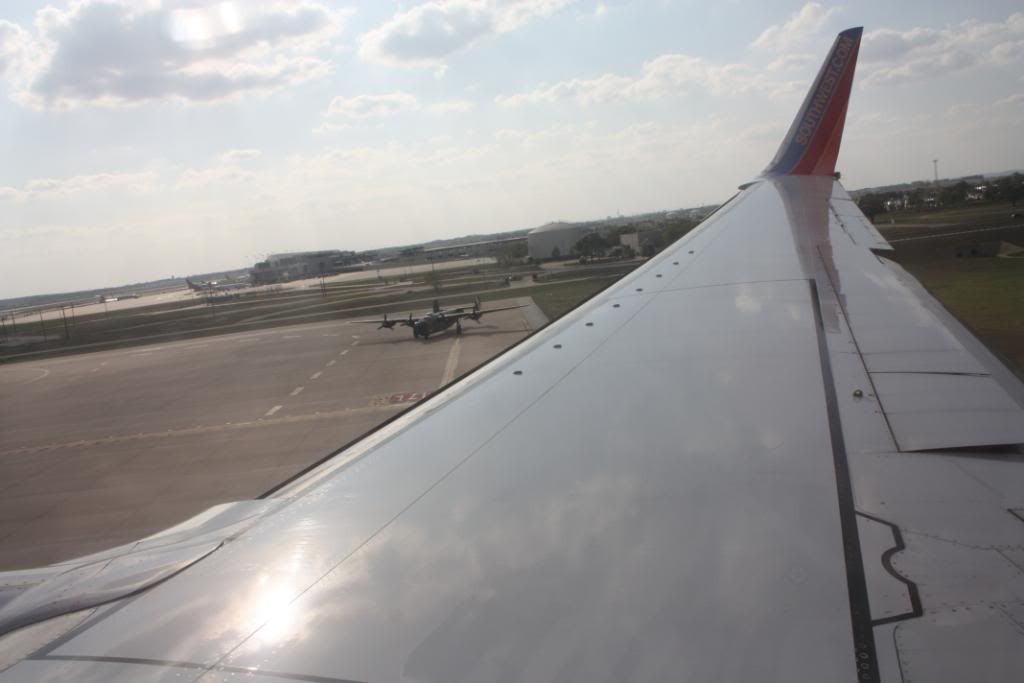 Over the numbers (note the B24 holding short)
Touchdown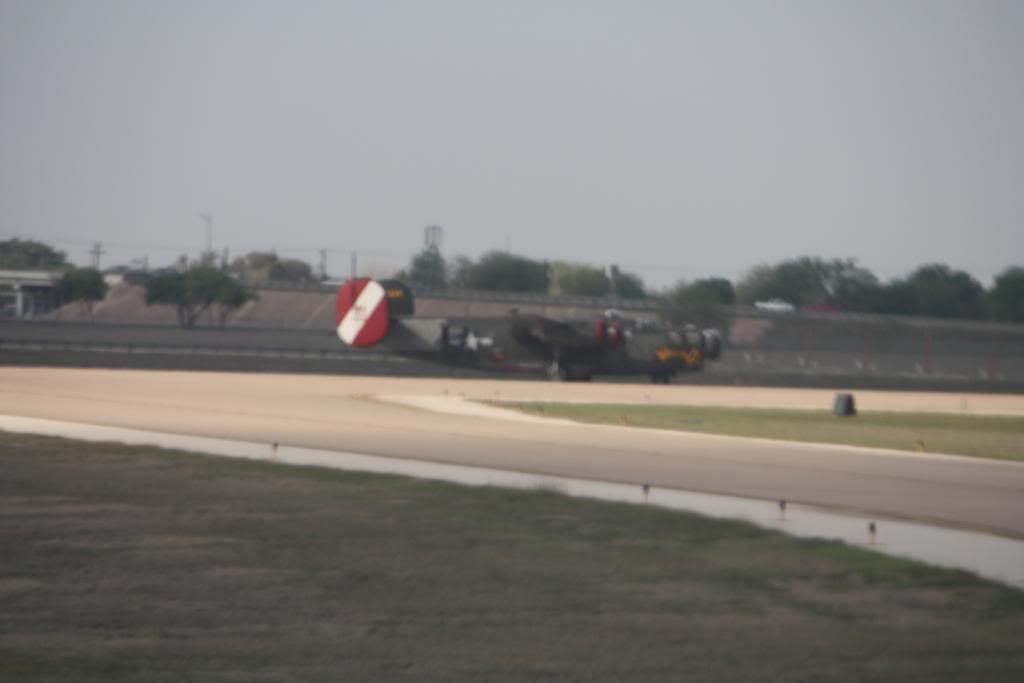 B24
We taxied (slowly...surprising for WN) to gate 10, where we pulled in, 15 minutes ahead of schedule.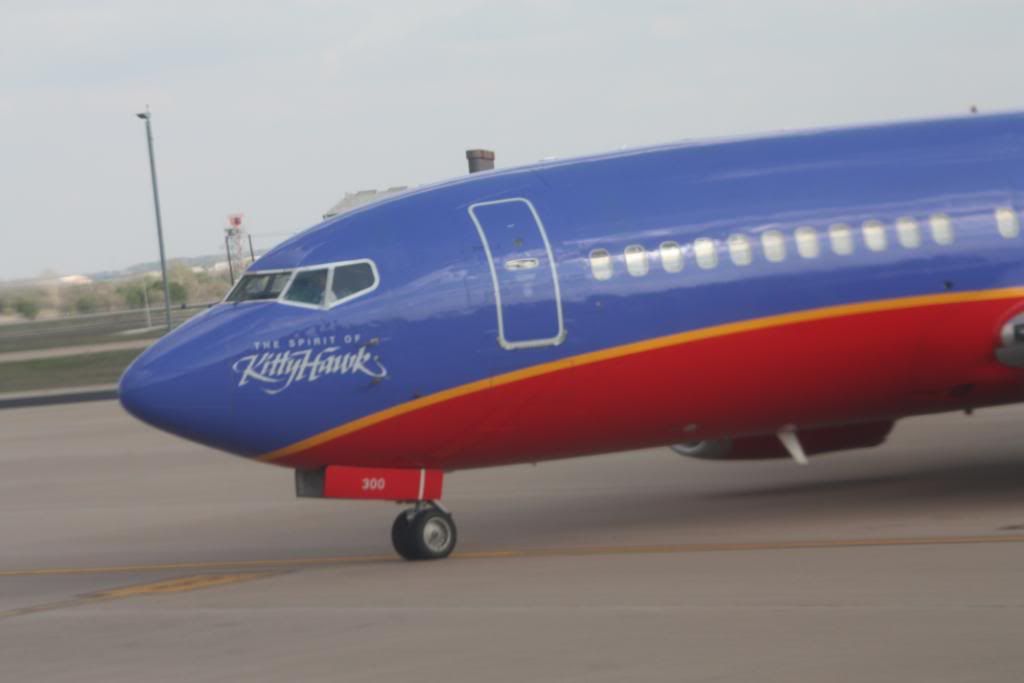 Spirit of Kitty Hawk pulling into gate 9.
I deplaned, and eventually got my bag from the crowded WN baggage claim. I got my car, and made it home in time to watch UT break my heart, barely losing to Duke in the 2nd round.
Hope you all enjoyed! Comments/Questions always appreciated.
My next report will be coming tomorrow, a proper A.nutter trip report to BNA.
Cheers,
Cameron