I'm not going to do much typing here. I think the 150+ pics will make up for it. I will say a few words, though. The purpose of this trip was to put a DL mileage award ticket to use before it expired. I decided to go to Alaska so I could get the most bang for my buck. For 35K miles, I got three F segments (ATL-MSP on DL, MSP-SEA-FAI on AS) and return in Y (FAI-ANC-SEA on AS, SEA-ATL on DL). This was a perfect itinerary for me because I wanted to experience AS some more, as well. I had flown them once previously in '06 and I was very impressed. Also, I've always been captivated by Alaska…it's always been such a mystical, spiritual, intriguing place for me. I picked FAI over ANC just to be different...and it all worked out. Due to work constraints I could only stay for one night but I got a great day ($80/night) at the Fairbanks Princess Lodge, which is owned by Princess Cruise Lines. The hotel was very nice and it was very close to the airport. I did rent a car so I could explore the area some the next day….visited the Museum of the North (absolutely stunning museum), took a drive to see the Alaska Pipeline about 10 miles north of Fairbanks, drove around town some, took a drive to the town of North Pole (just to say I've been to the North Pole), and had a killer breakfast and lunch at two local places. I left the hotel at 7:30am and was on the go until 1:30pm when I returned the rental car, so I squeezed as much in as I could in six hours. On the way home I was supposed to connect from the ANC-SEA flight to DL's 11:05pm red eye to ATL, but that one was oversold, I volunteered, and they used my seat…so I got an extra night in SEA plus a travel voucher on DL out of the deal. It pays to be flexible I guess, right?
ATL-MSP (DL 1108) was on a brand new 73W. Flight time was 2h17m. First Class service consisted of a bottle of water pre-departure followed by a hot towel service :30 after takeoff, then a lunch, which consisted of a turkey sandwich, chips, bowl of fruit, and a packaged brownie. Also, several drink runs, plus a visit by the snack basket about :30 out of MSP. Great flight overall and a great crew. The plane still had that new-plane smell to it and it was spotless. Comfortable seats but not as good as the AS F seats, IMO. Here are pictures from DL 1108...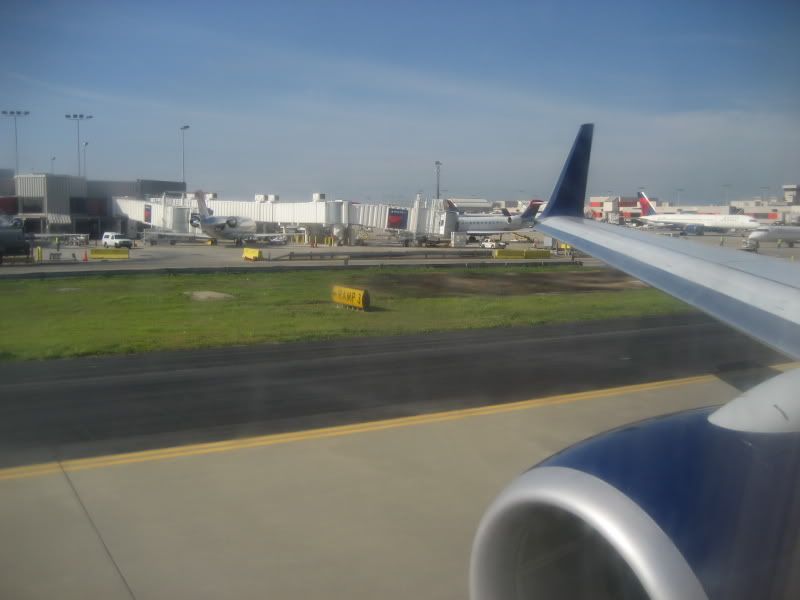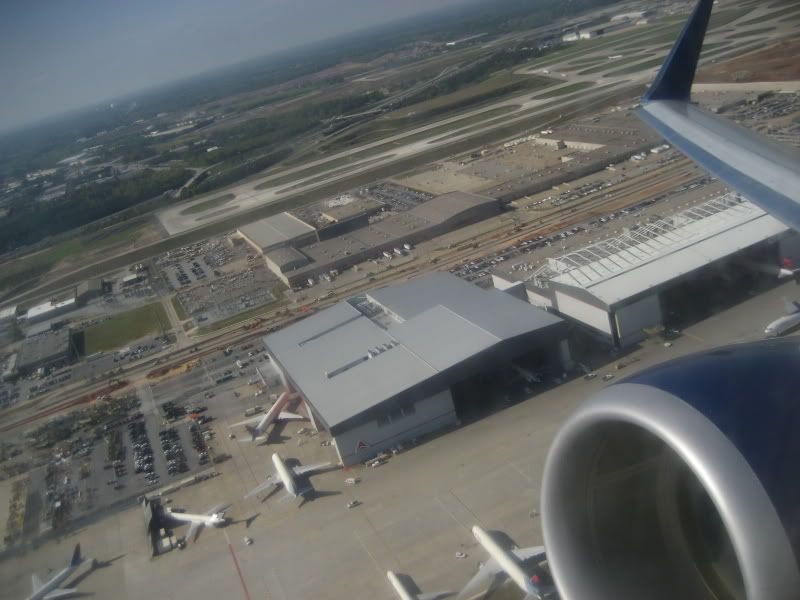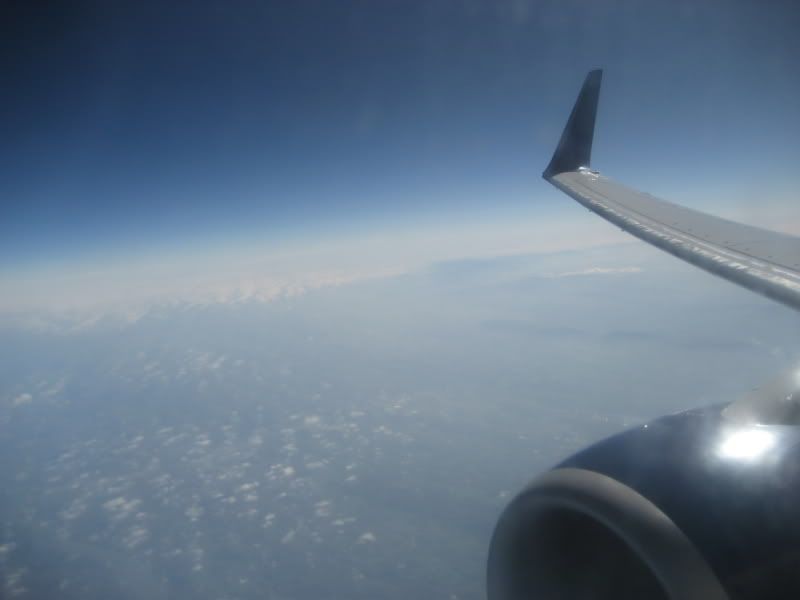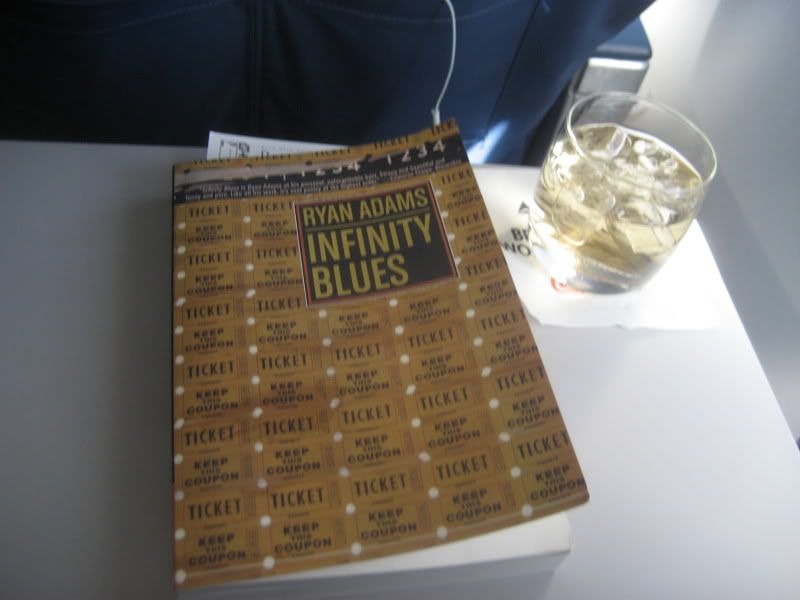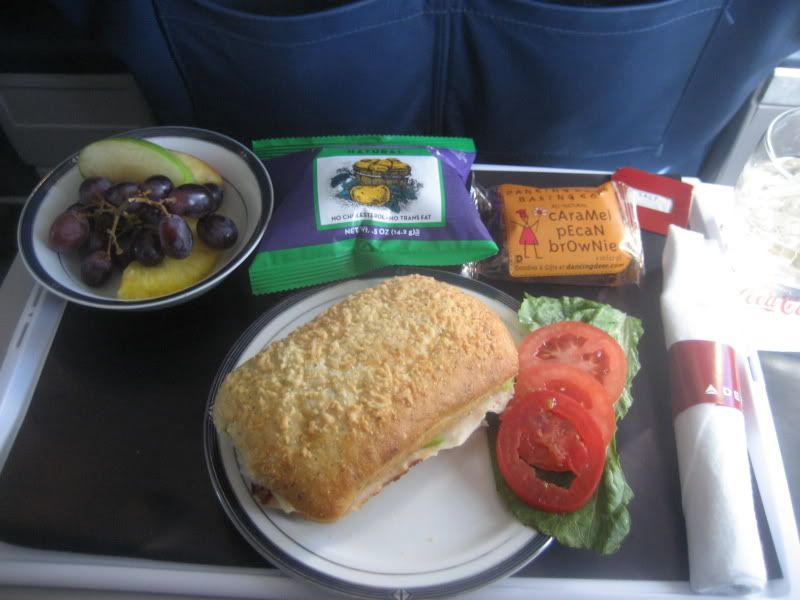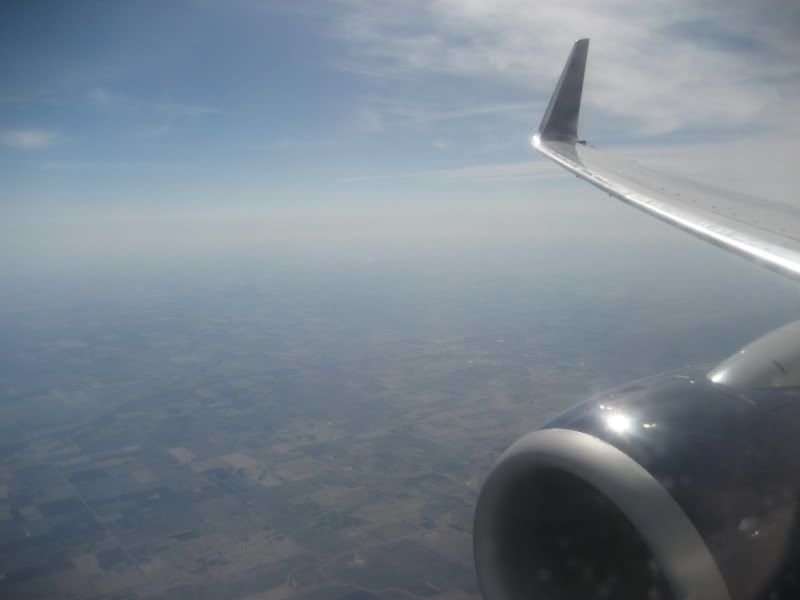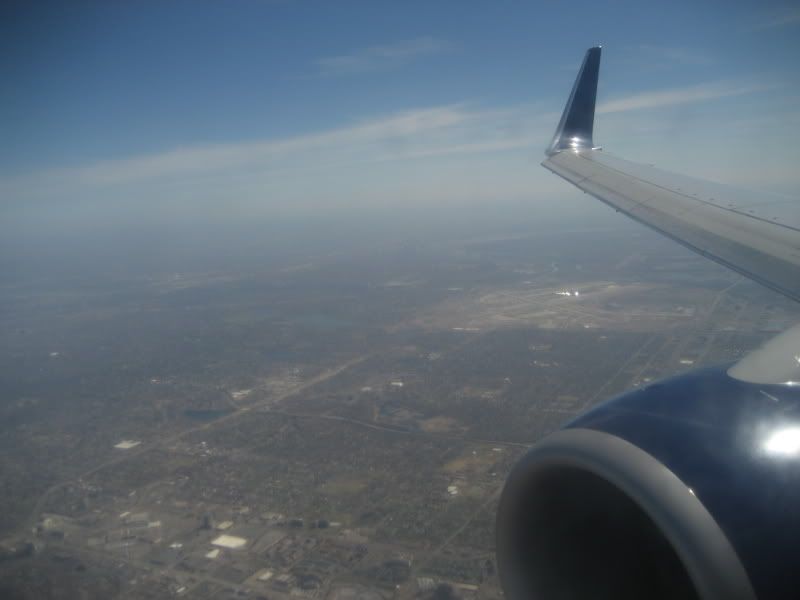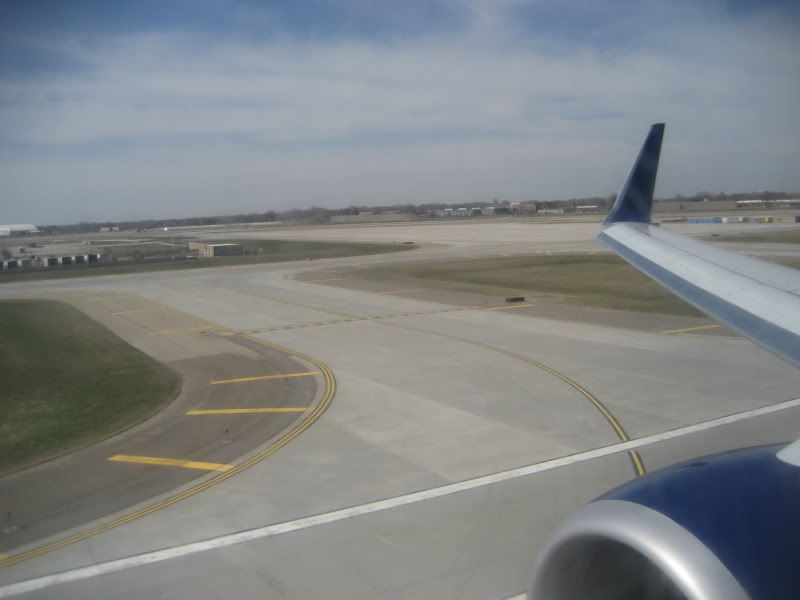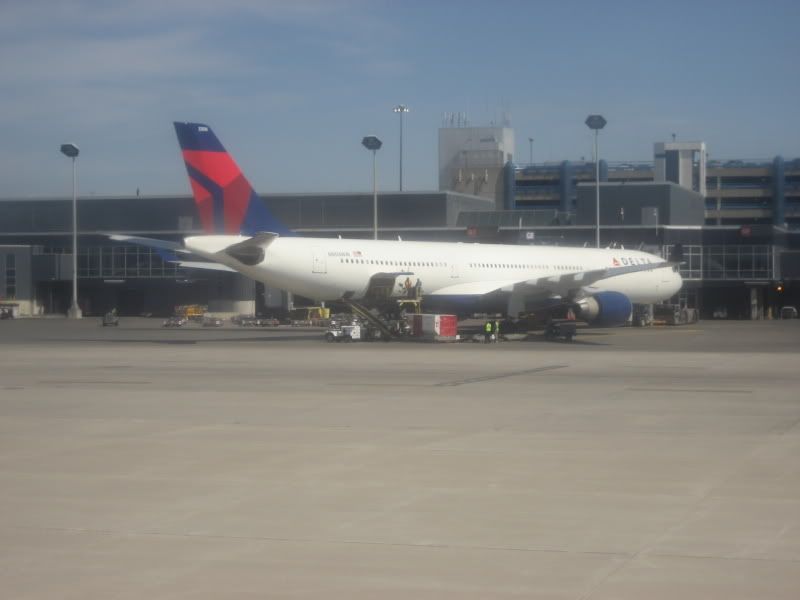 *** MSP layover ***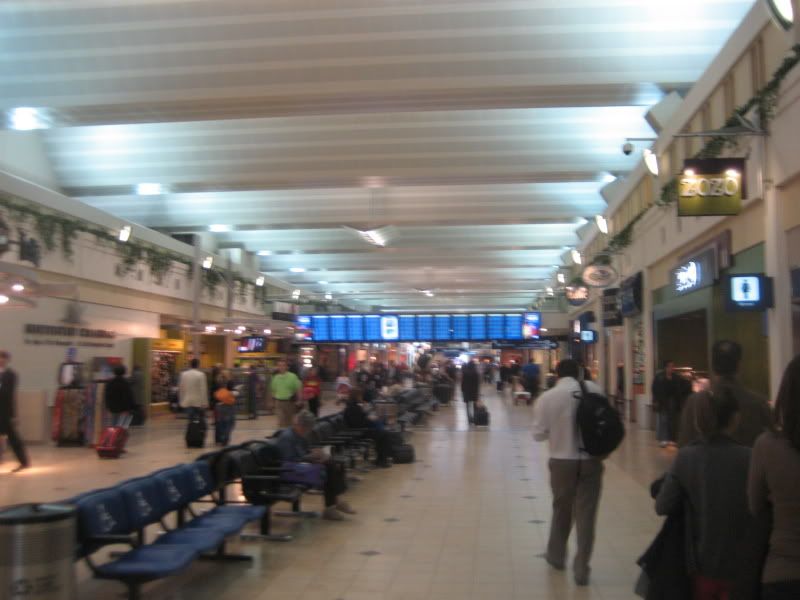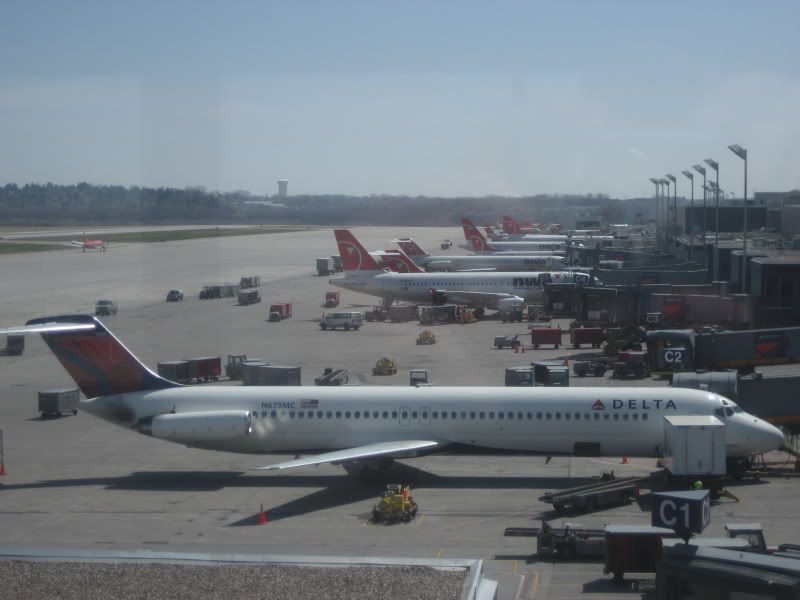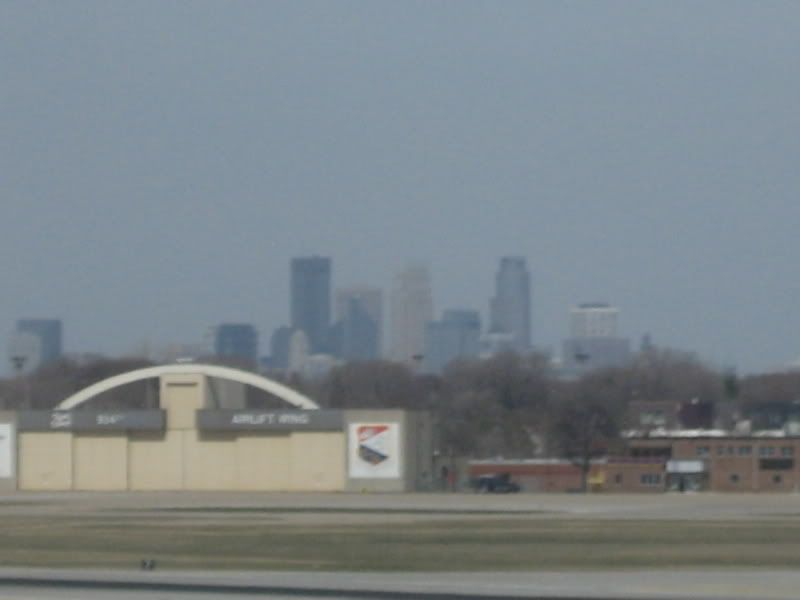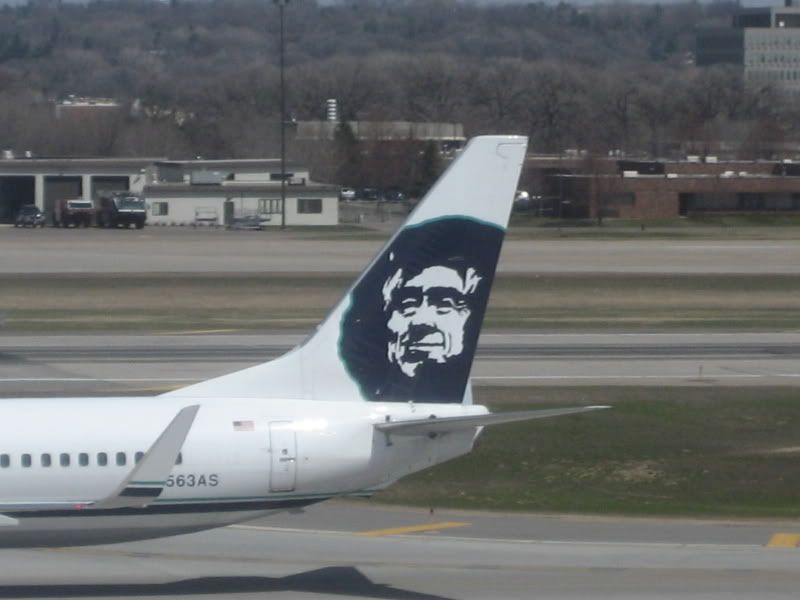 MSP-SEA (AS 37) was operated by a 73H. Flight time was 3h02m. There was a bottle of water at every seat in F along with a pillow and blanket. Before push back the Flight Attendant came around and welcoming each passenger by their name. My name on her list was missing my last letter (I) and when I told her how it was pronounced she marked it down on her paper and apologized. No apology needed…I thought that was great service. No hot towels on this flight however a bowl of nuts were served and digi players were passed out free of charge. Numerous drink runs on this 3-hour flight plus a hot lunch service comprised of a nice mixed greens salad with a beef spare rib and gravy, and a chocolate. The Flight Attendant assigned to F was constantly on her feet and as soon as she saw a glass which was nearing empty (not totally empty) she would ask if we would like something else to drink. Simply fantastic service…probably the best I've ever had. The plane itself was very comfortable. Here are pictures from AS 37...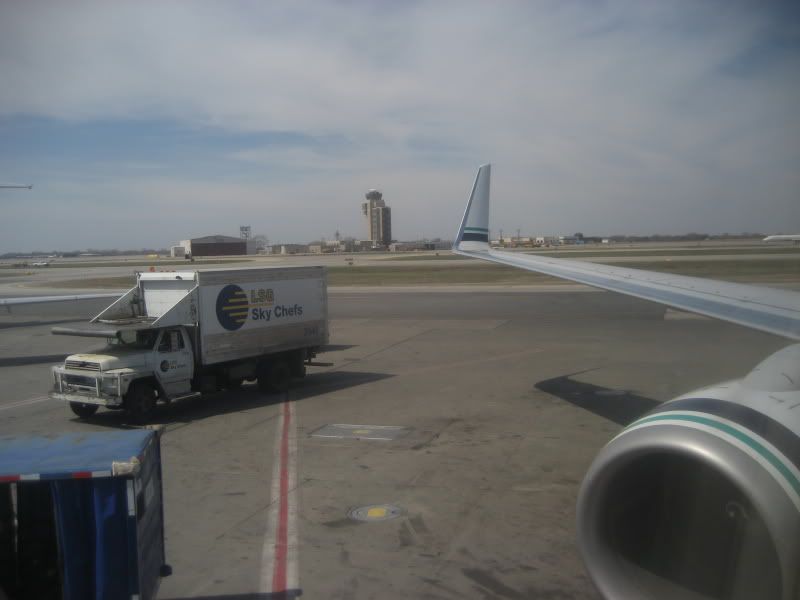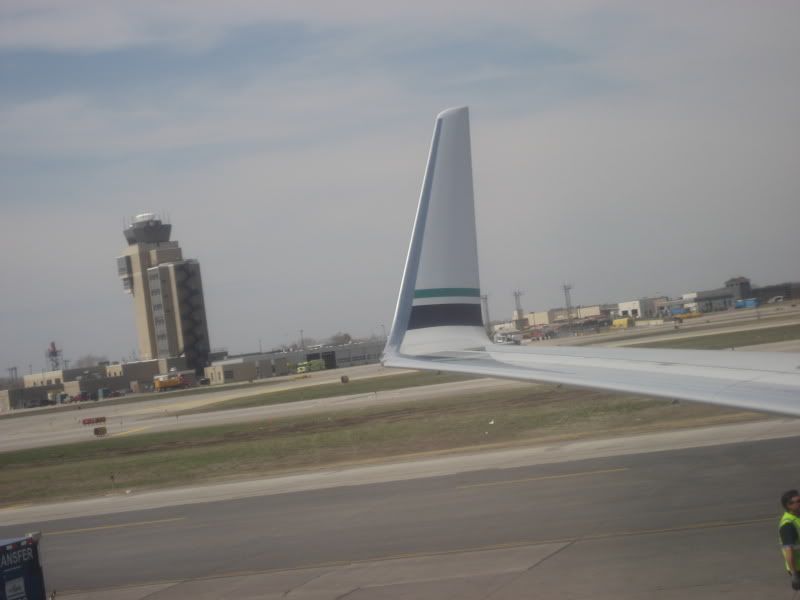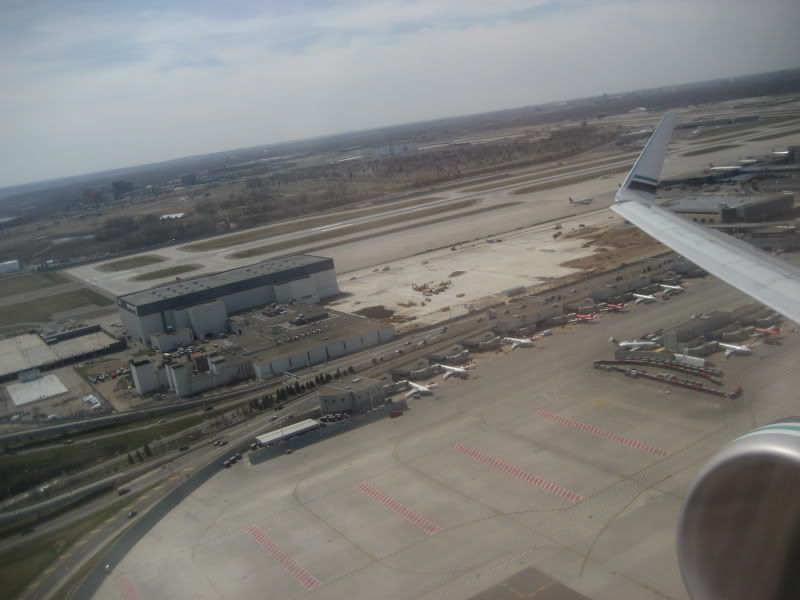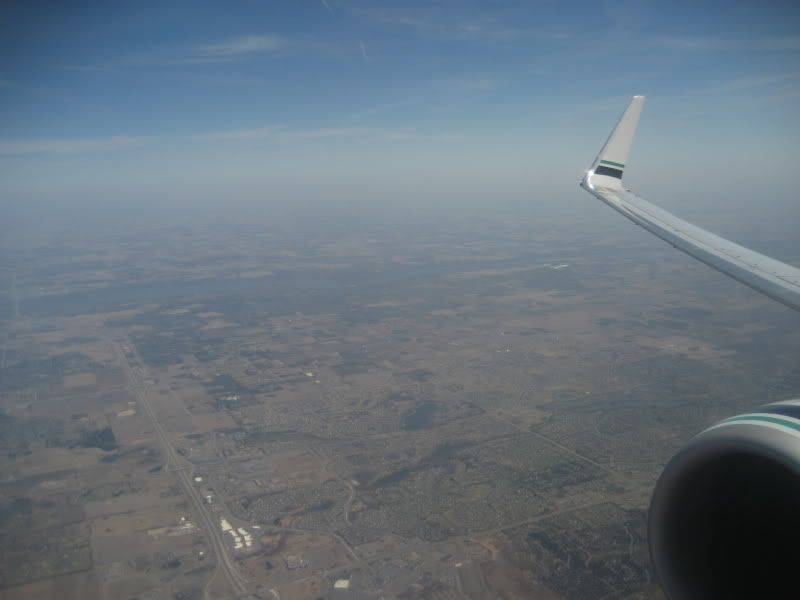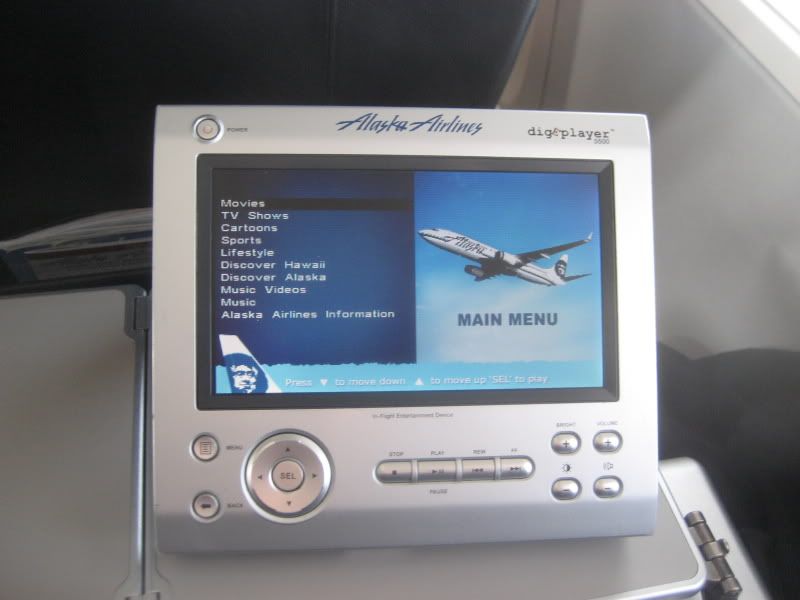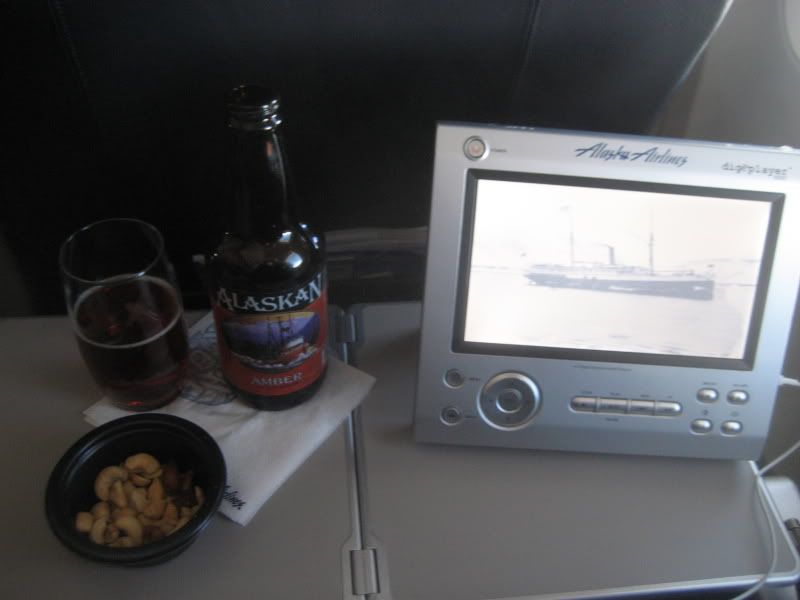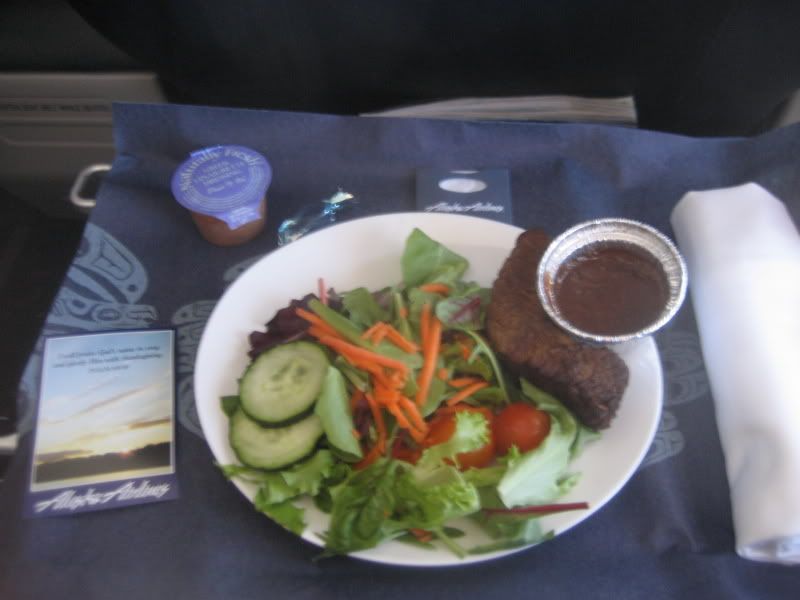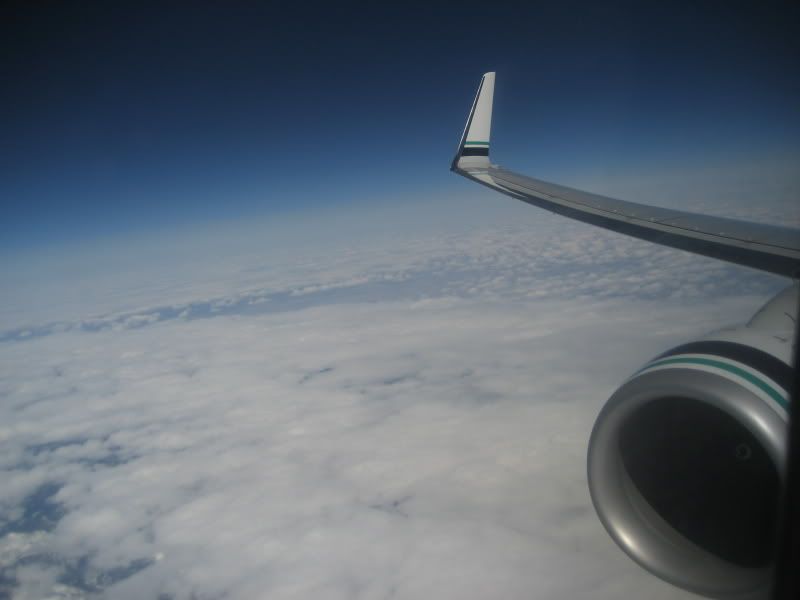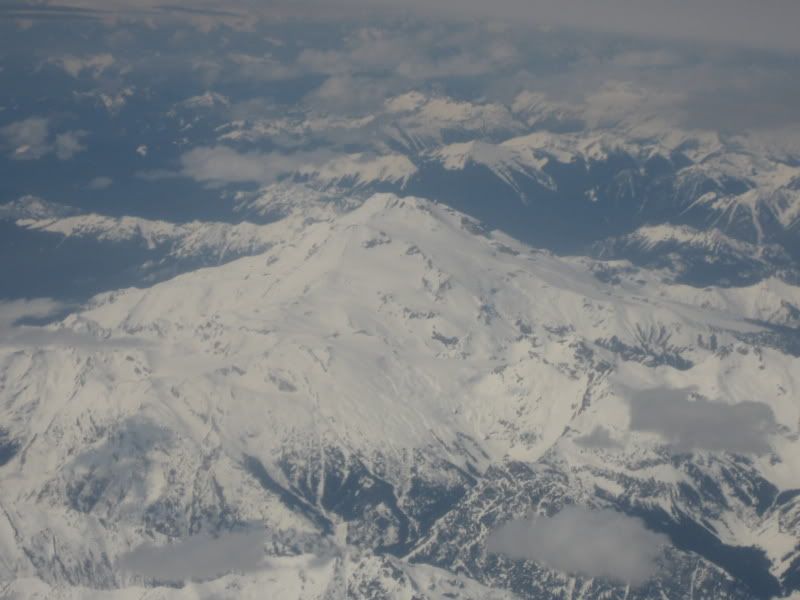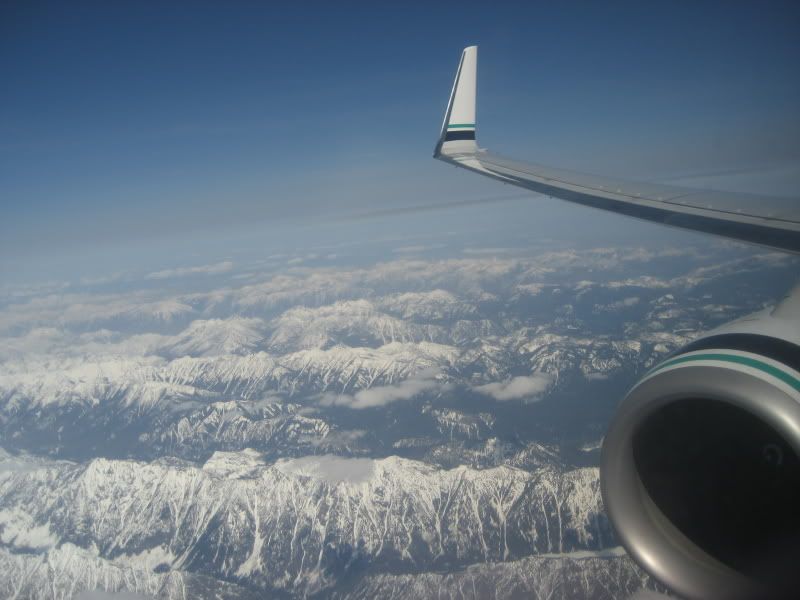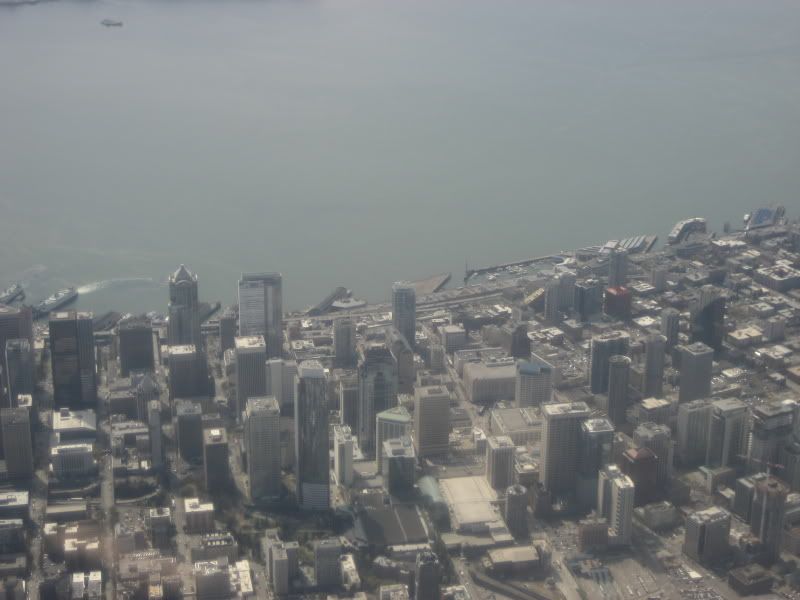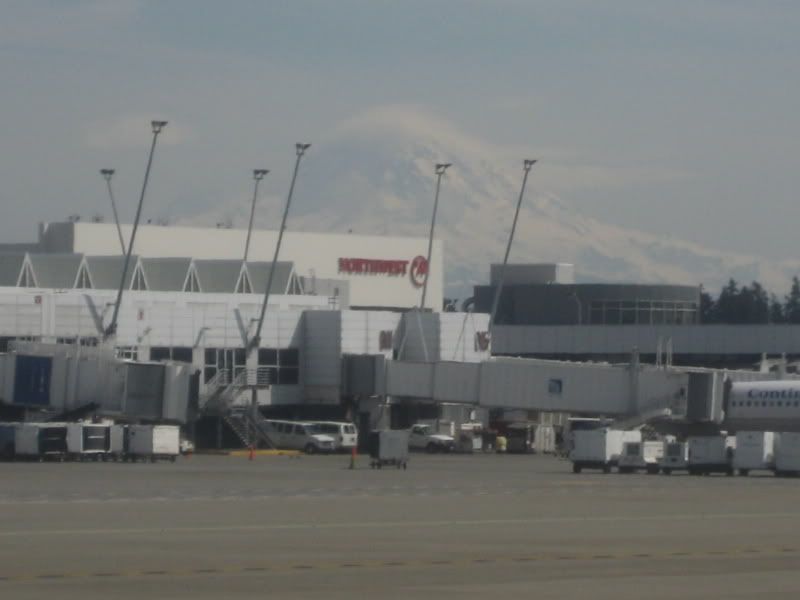 *** SEA layover. Most of the time was spent in the AS Board Room...nice view from up there! ***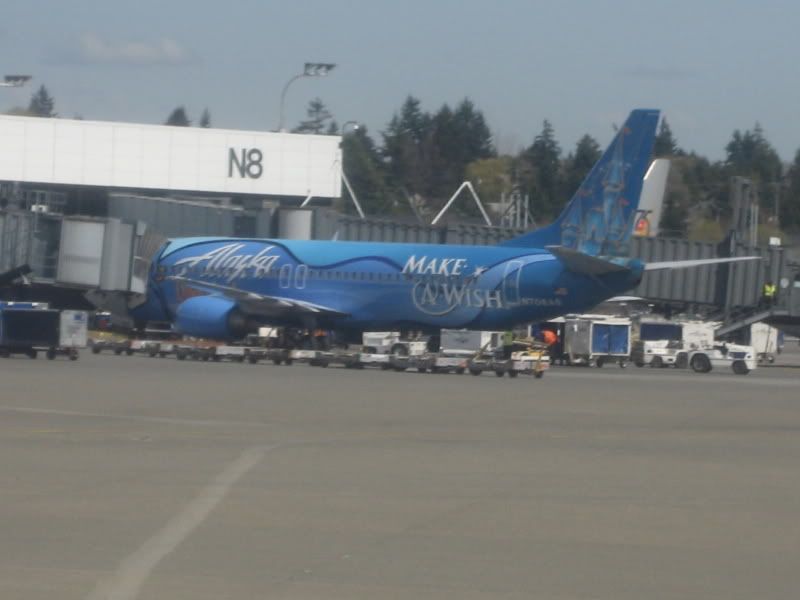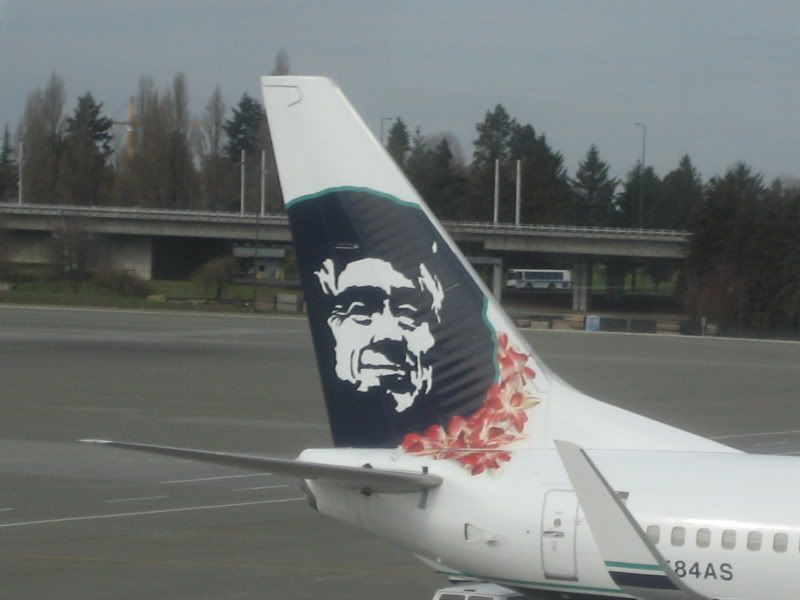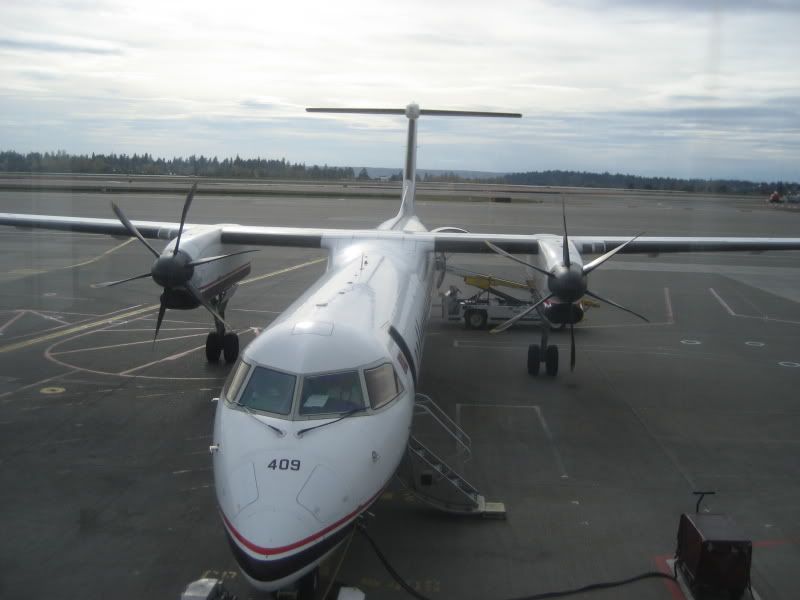 SEA-FAI (AS 129) was operated by a 73H. Flight time was 3h07m. This flight was not as good as the previous one from a service standpoint….the F/A on this one assigned to F wasn't as visible as the one on the previous flight and she wasn't as personable, as well. Not rude mind you, just "doing the job". Again, each pax received a bottle of water pre departure. Same meal served as on the last segment. No bowl of nuts served on this one…instead, snack mix was served. Free digi players passed out again and several drink runs. Same comfortable cabin as the previous flight. Pillow and blanket at every seat. Overall, a good experience, but not quite as good as the DL or the previous AS flight from a service standpoint. Here are pics from AS 129...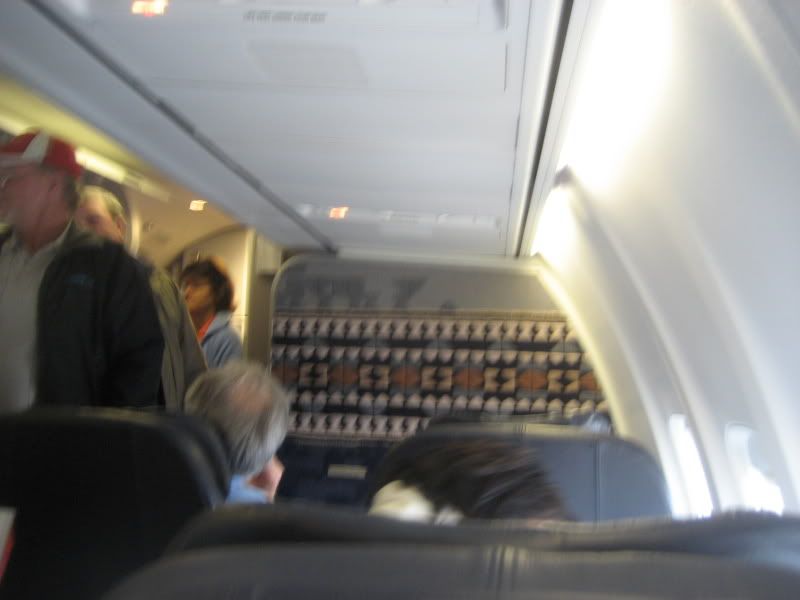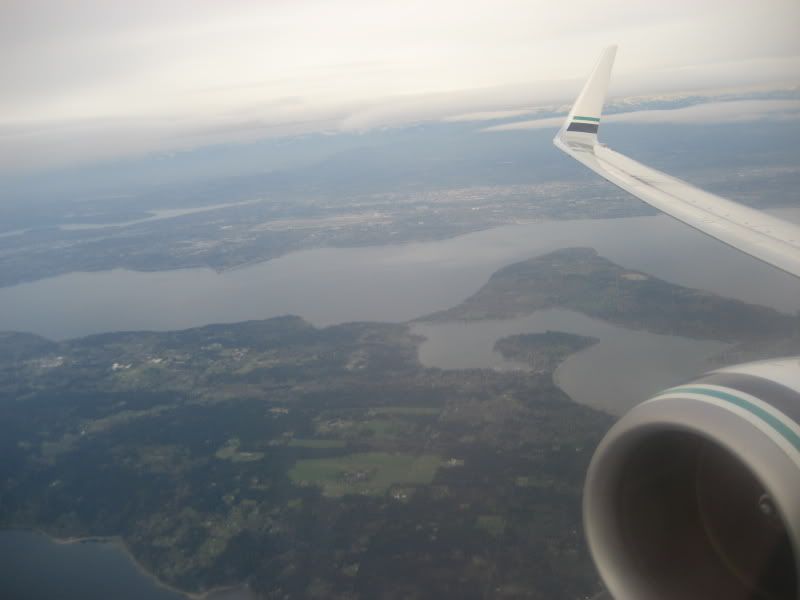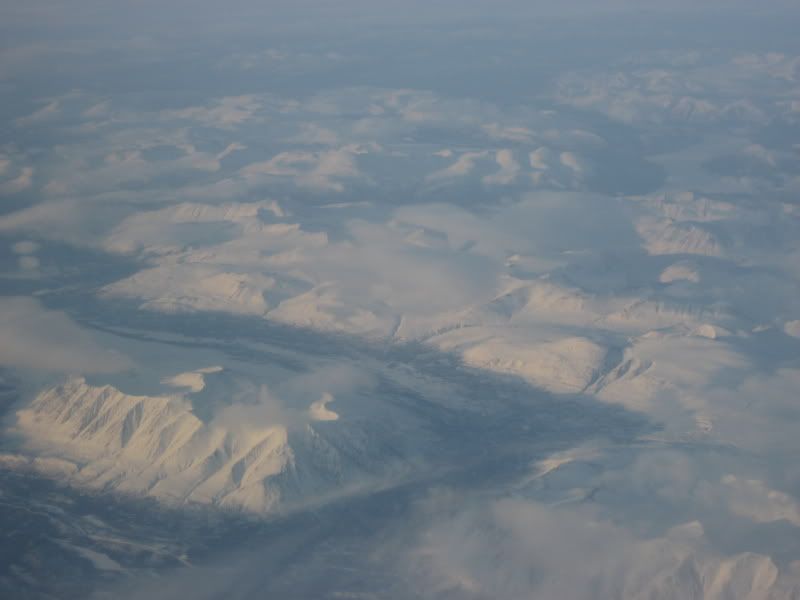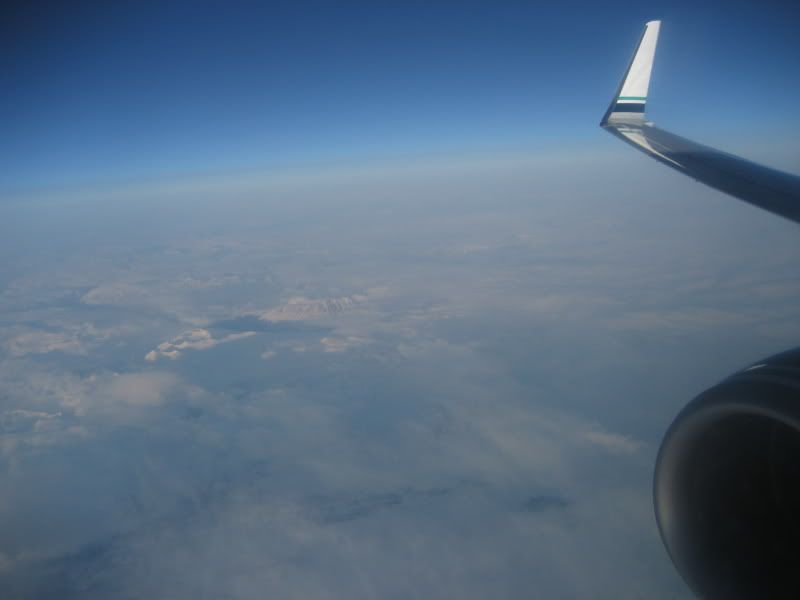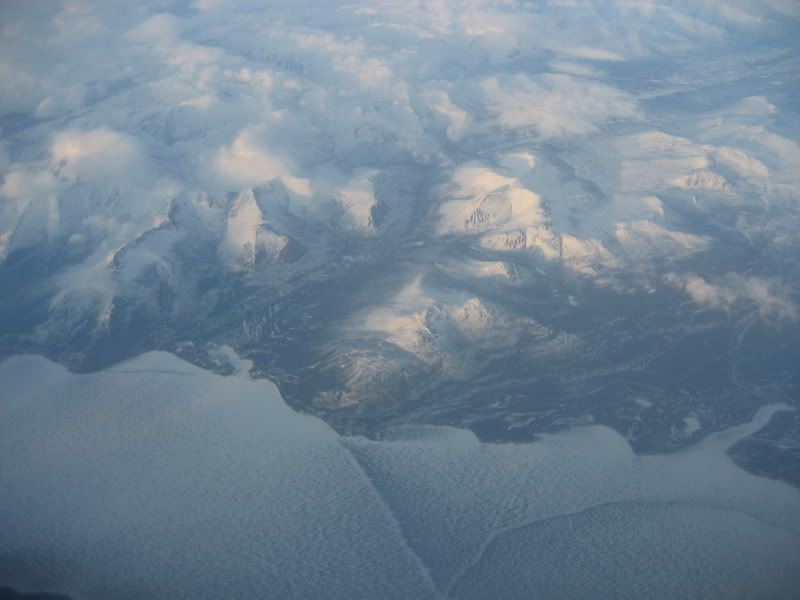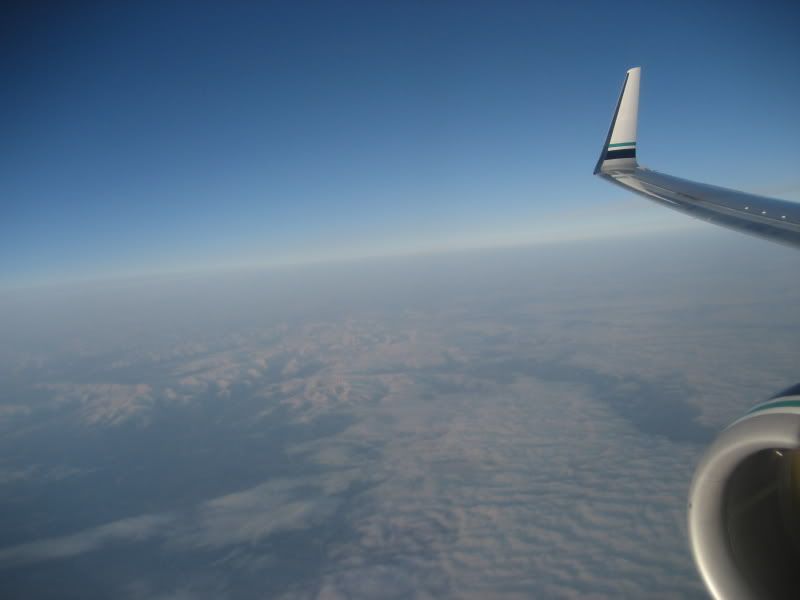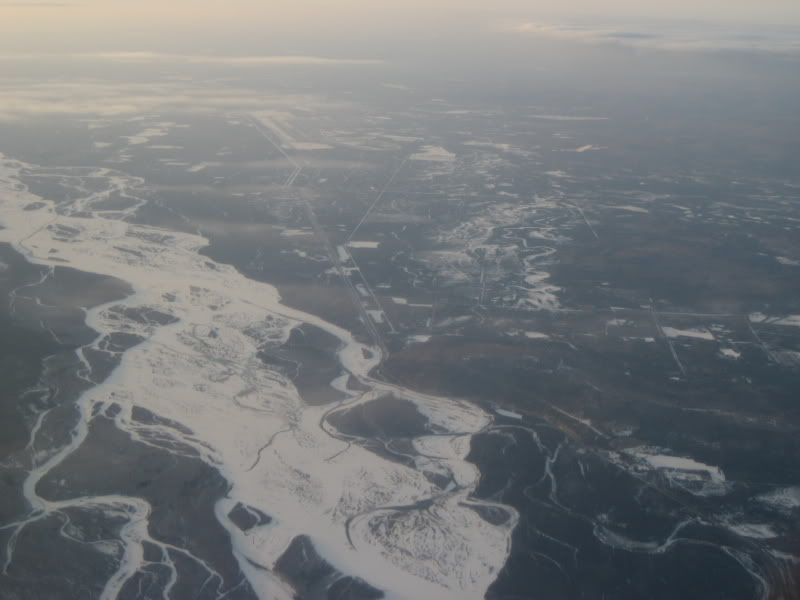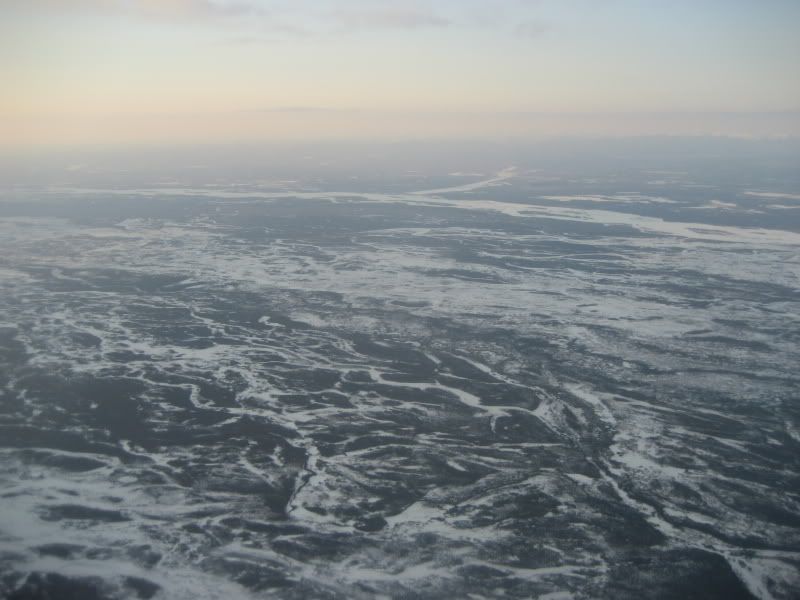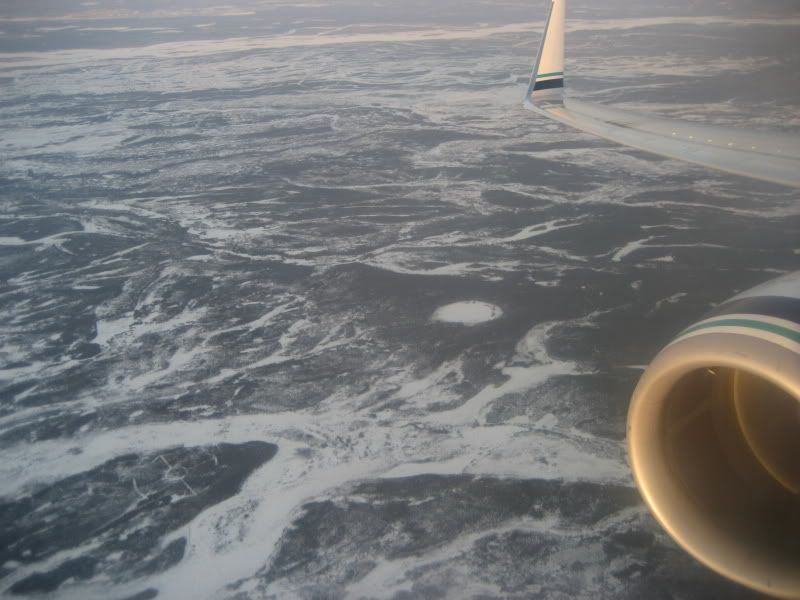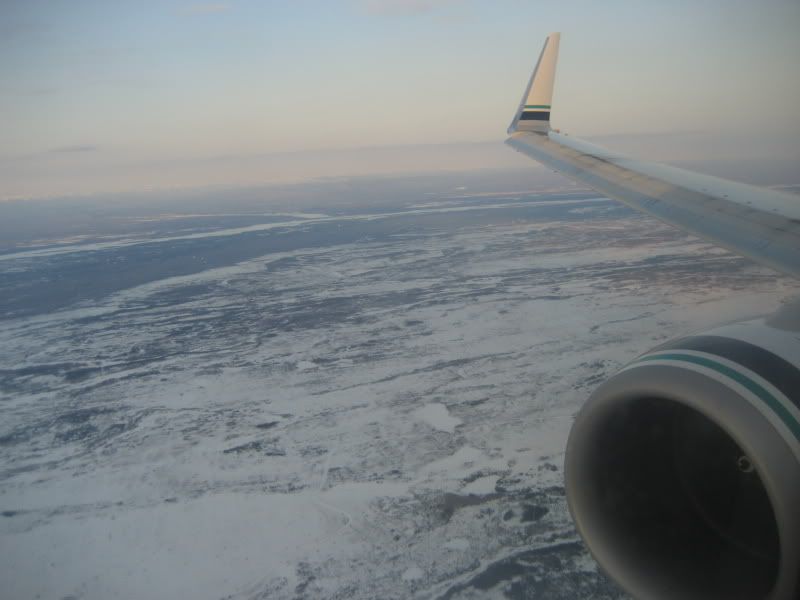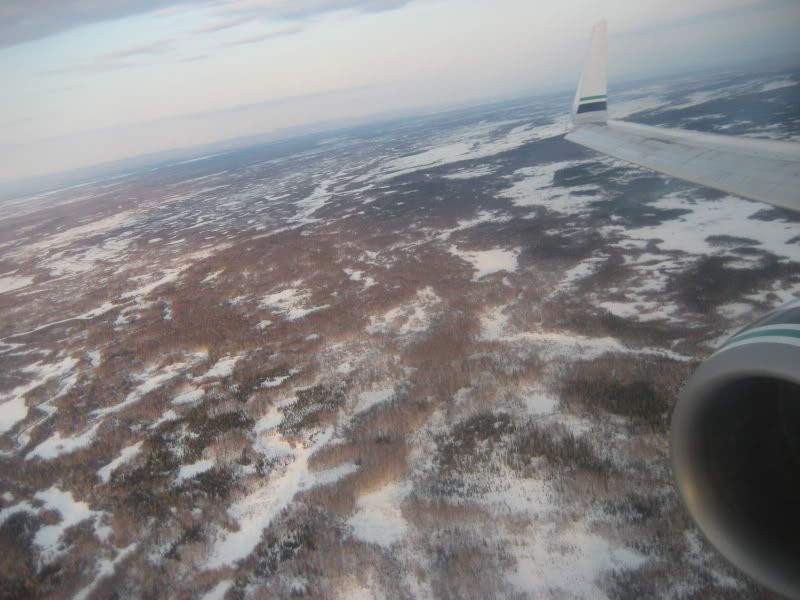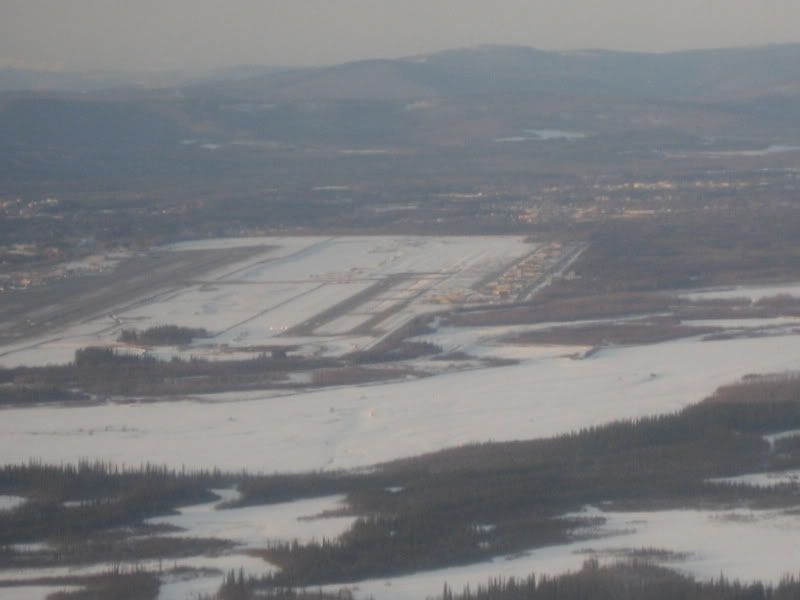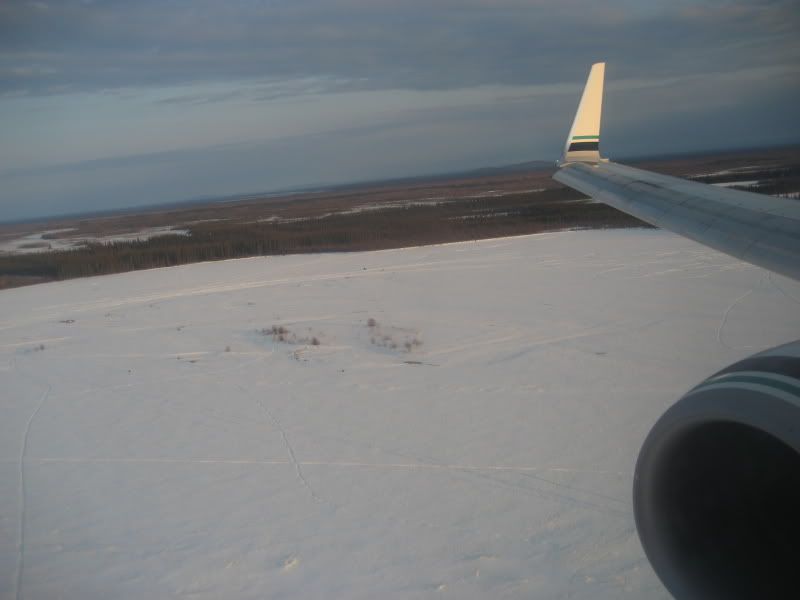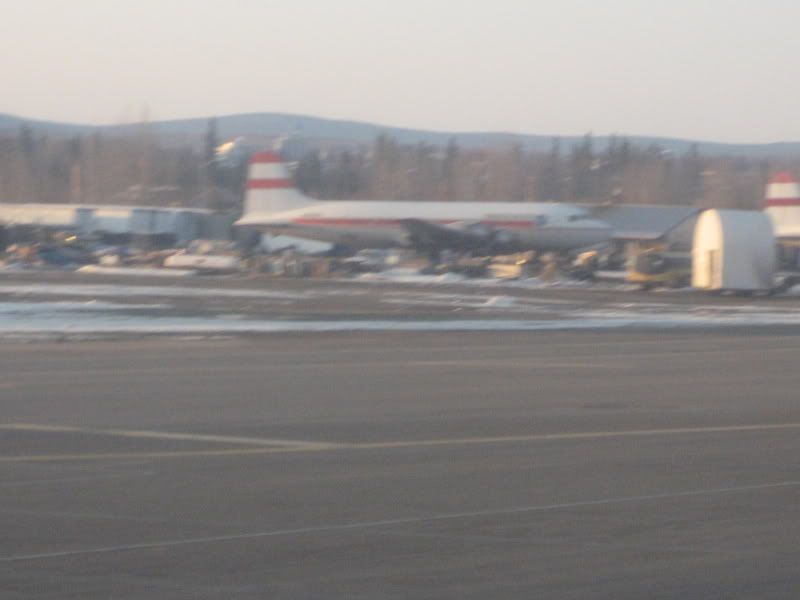 *** Fairbanks (and area) pictures ***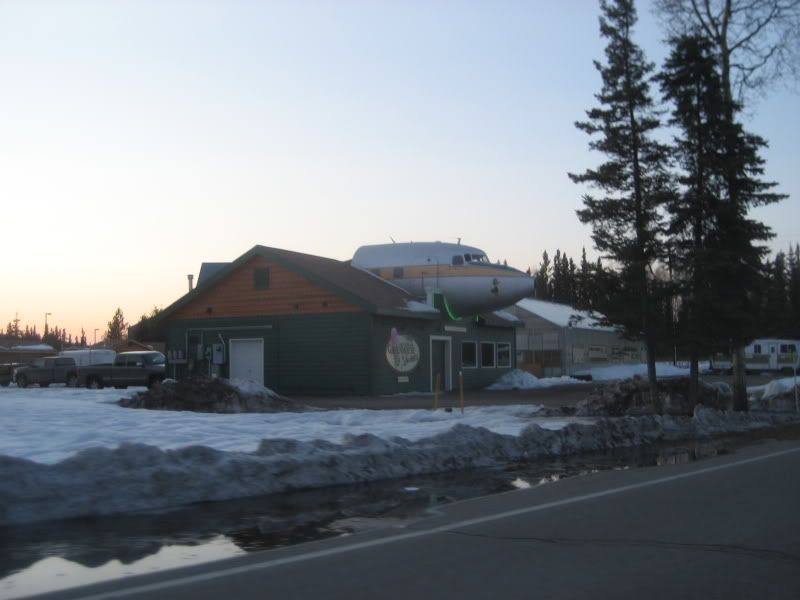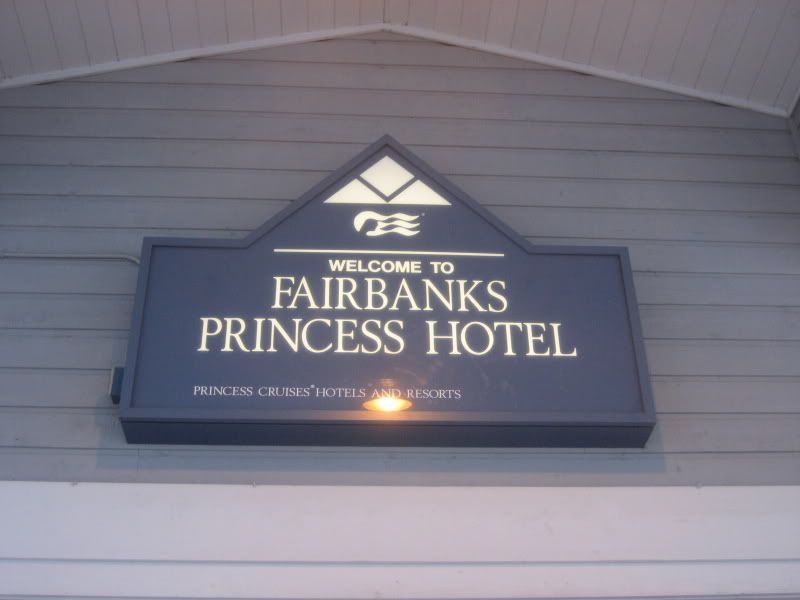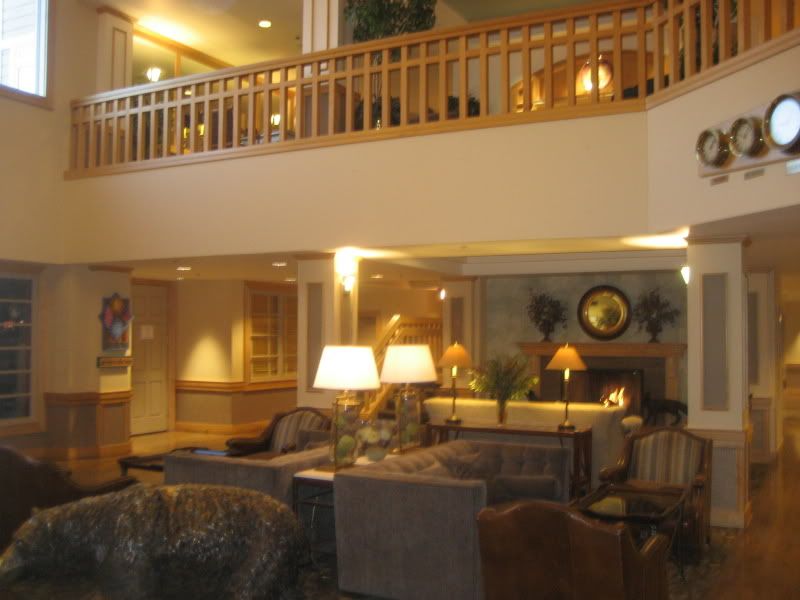 view from the 3rd floor
view from my window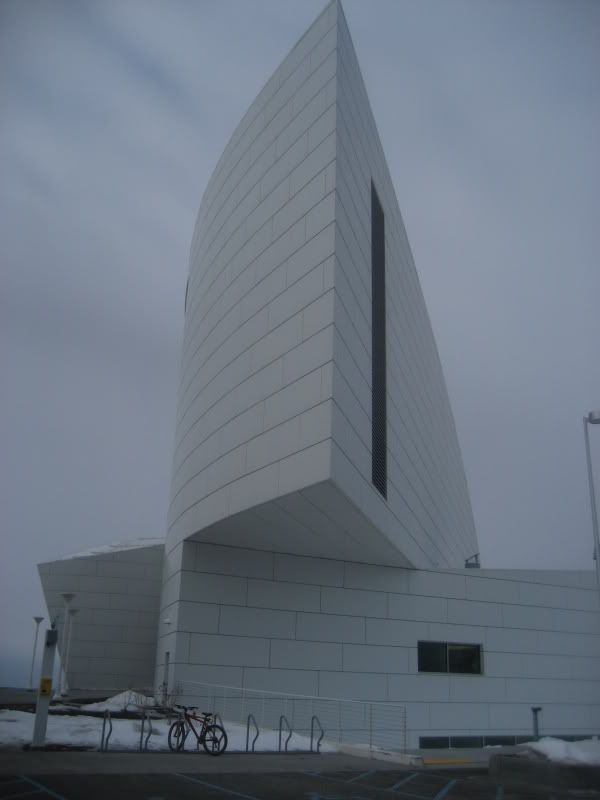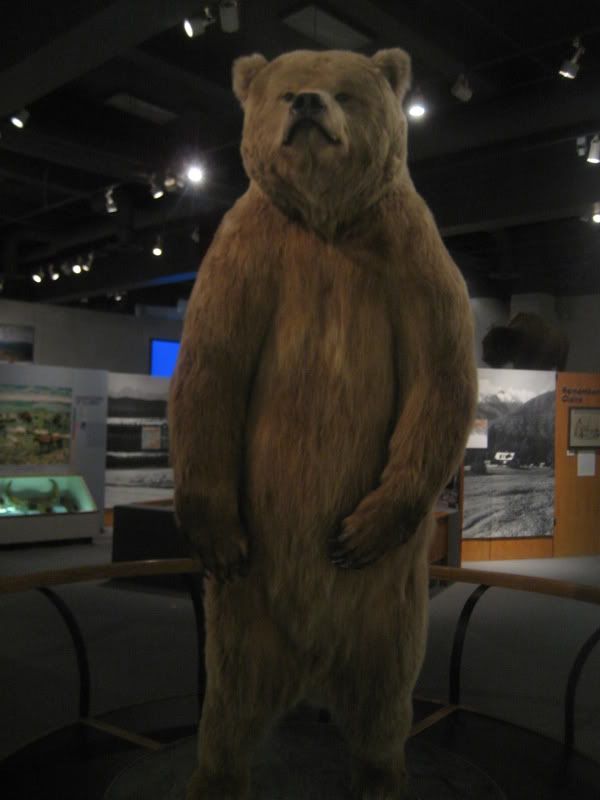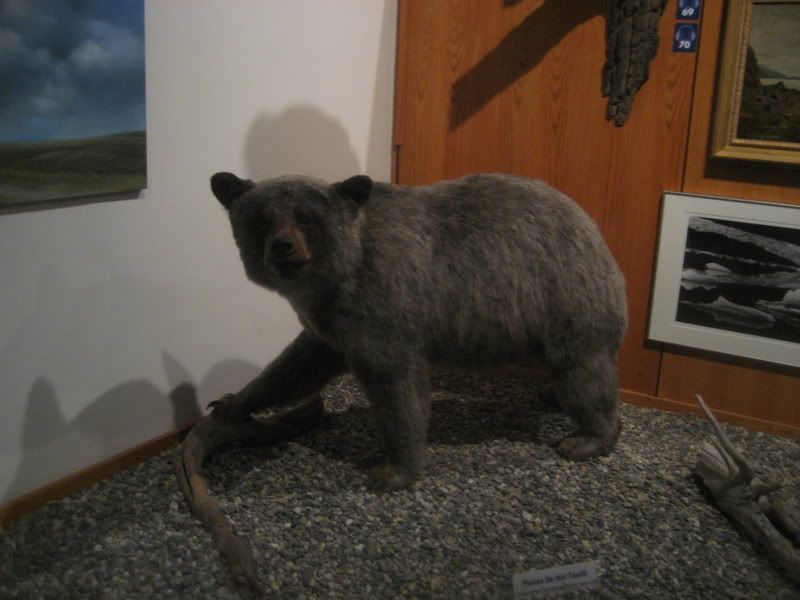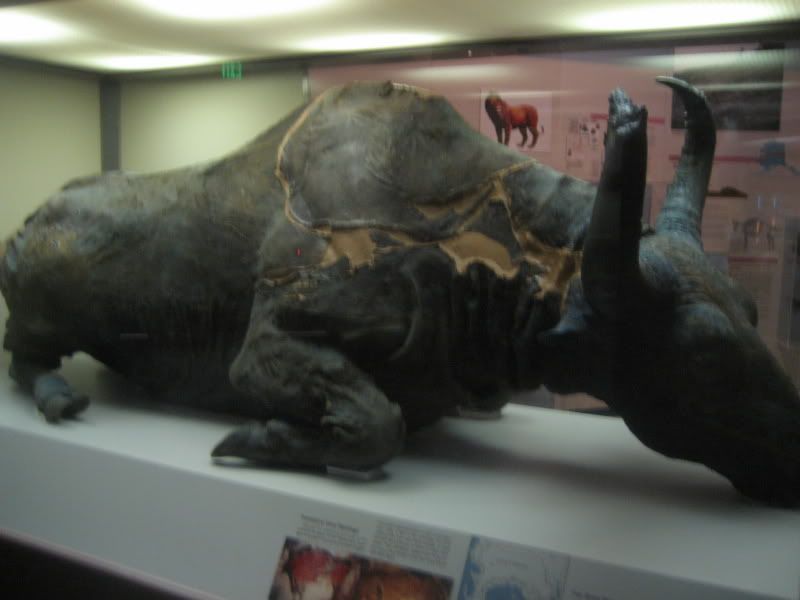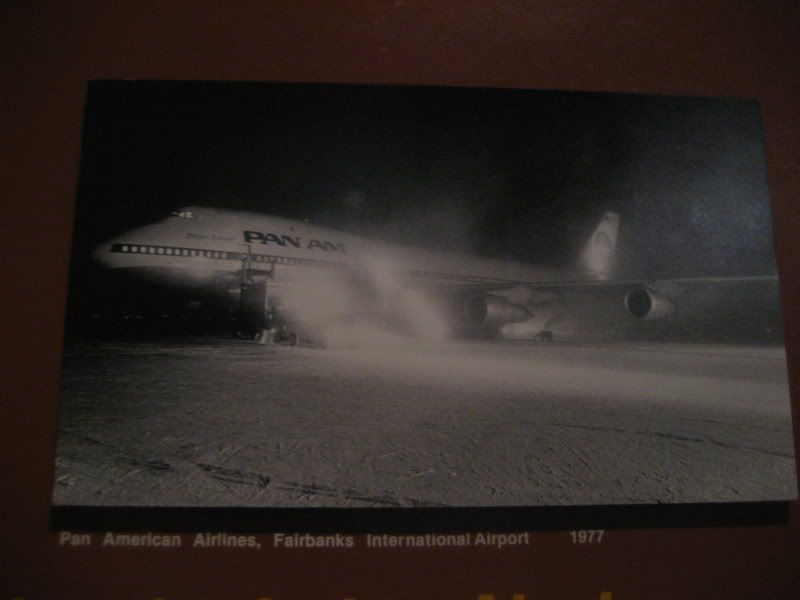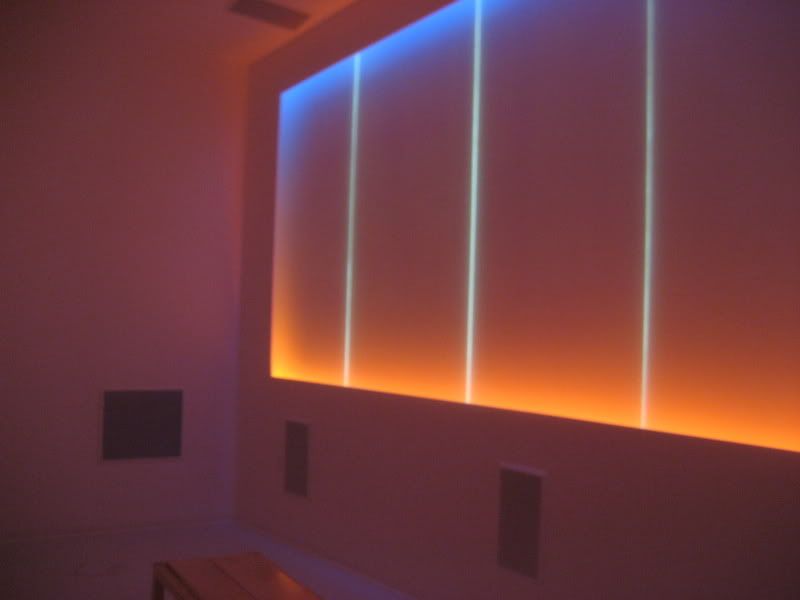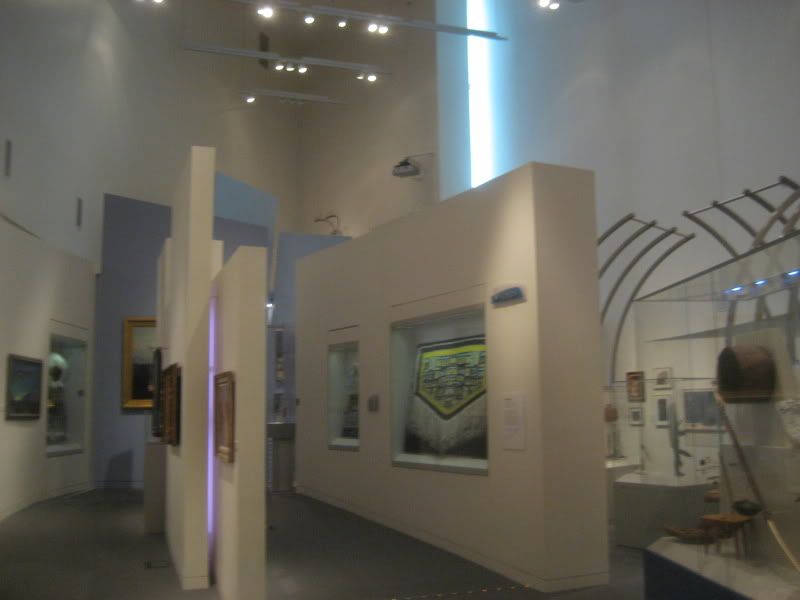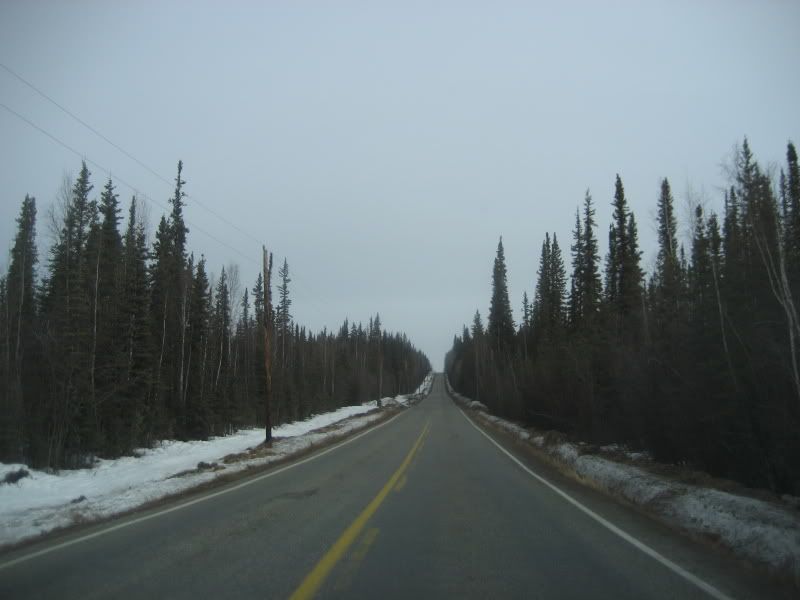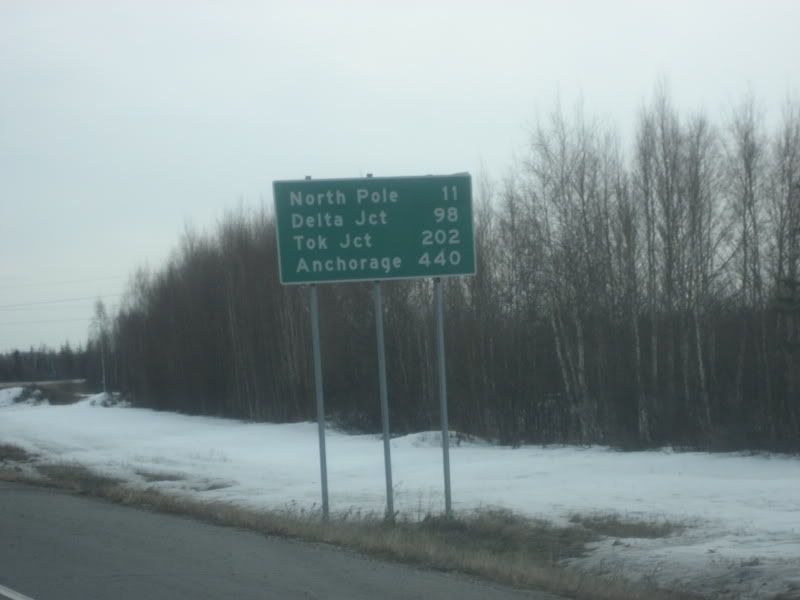 FAI-ANC (AS 188) was operated by a 734. Flight time was 44m. Y cabin on the 734 clean and reasonably comfortable featuring all leather seats…not an open seat on the entire airplane. Short flight but once we reached cruising altitude a water/juice/snack mix service was offered to all passengers. Cheerful group of F/A's on this one which really conveyed the "Alaska spirit". Beautiful approach into ANC under a clear sky…just spectacular. Here are pics and a video from AS 188...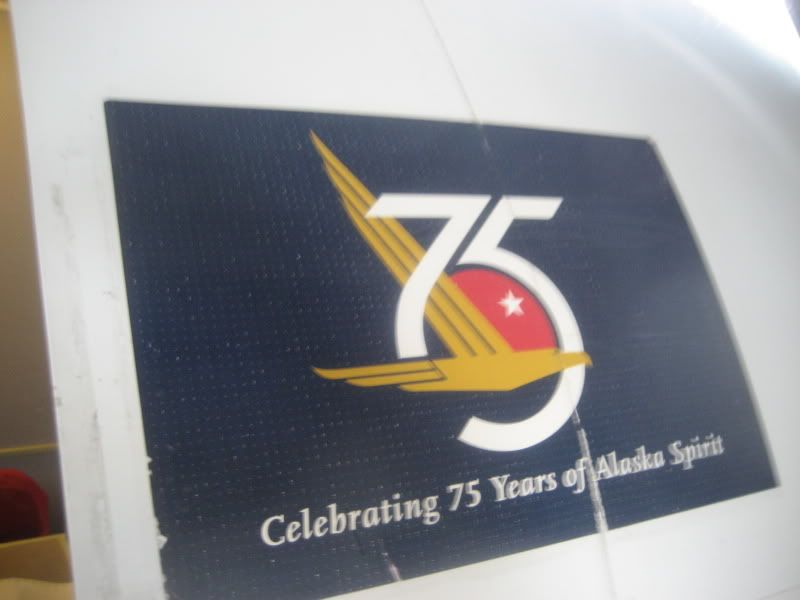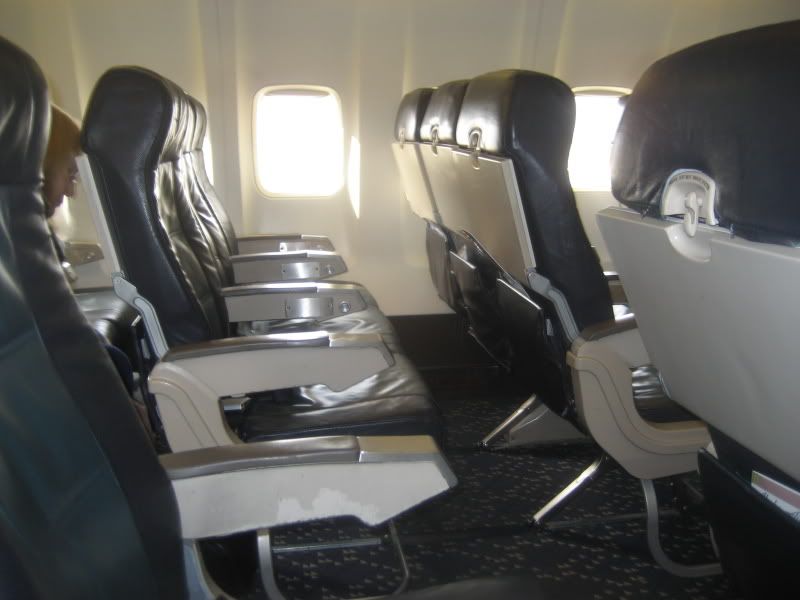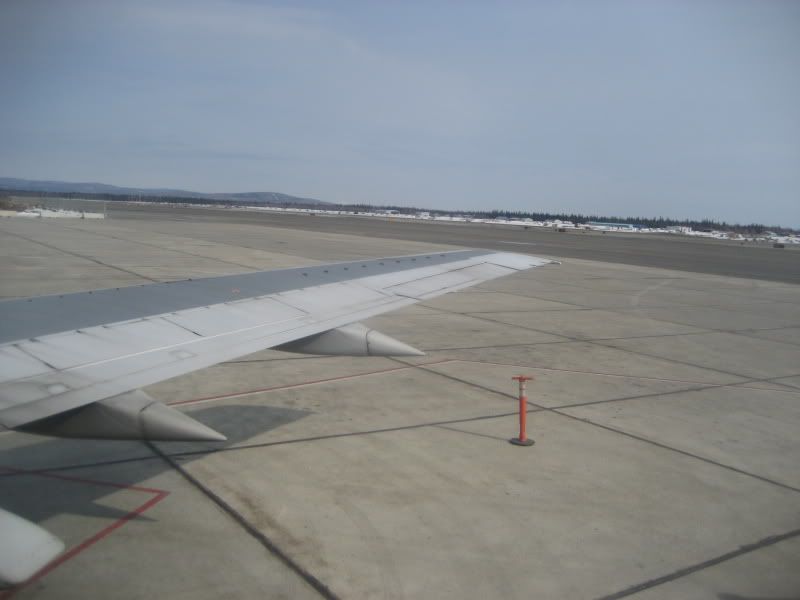 link to takeoff video:
http://www.youtube.com/watch?v=_802vNpceQg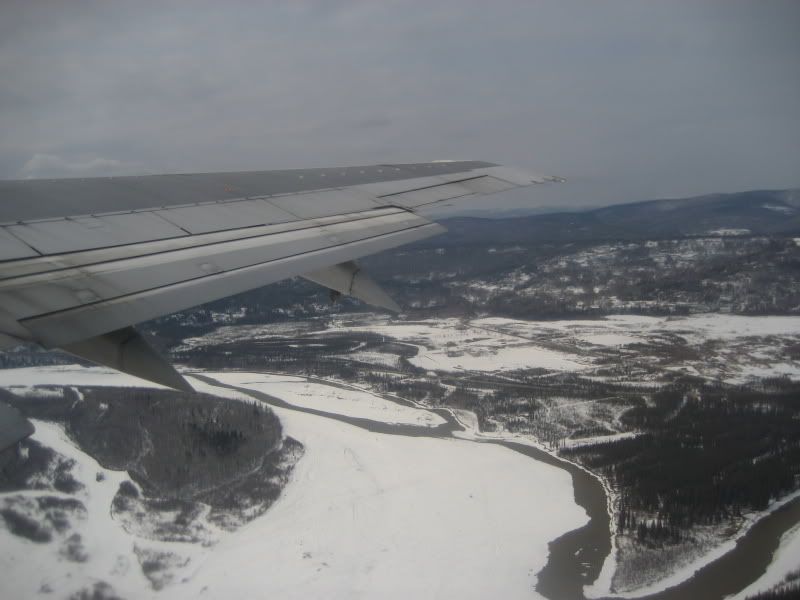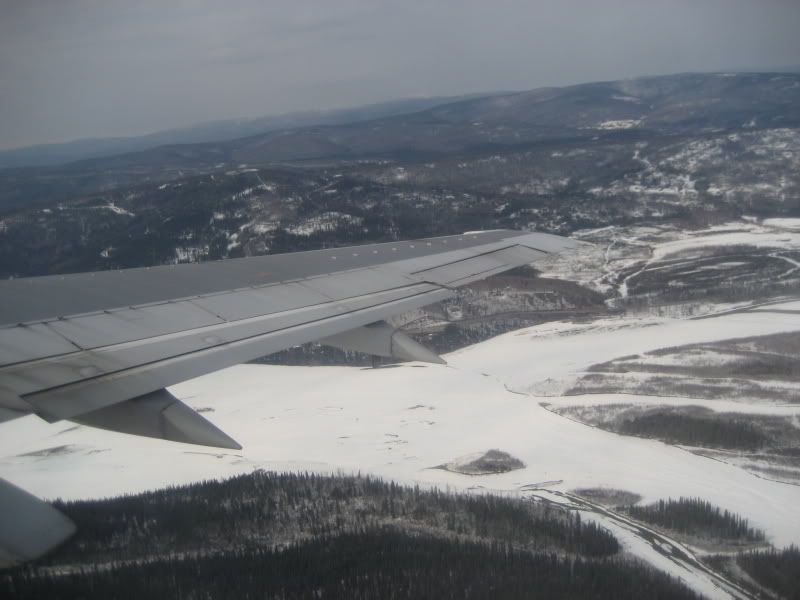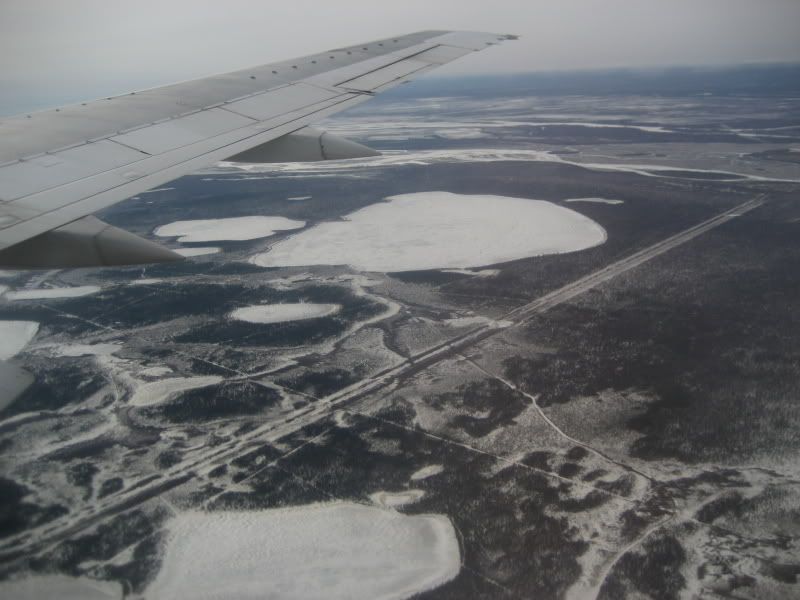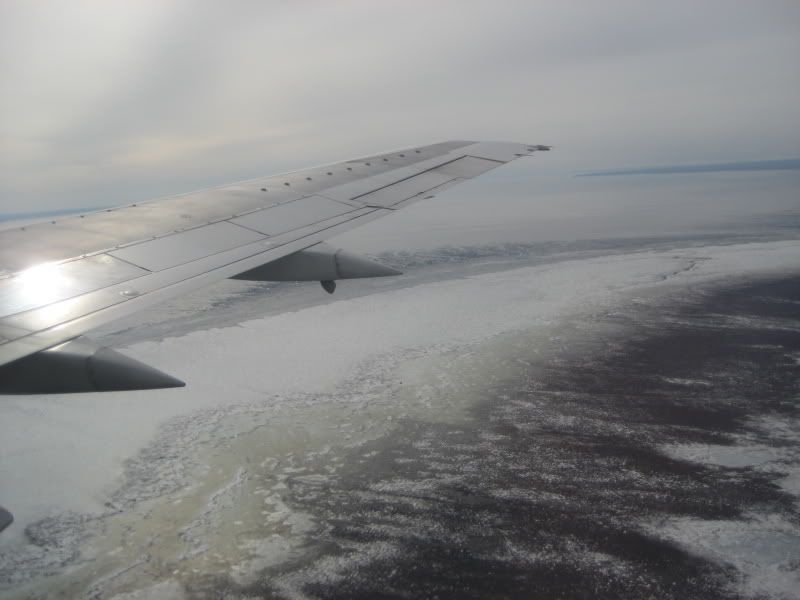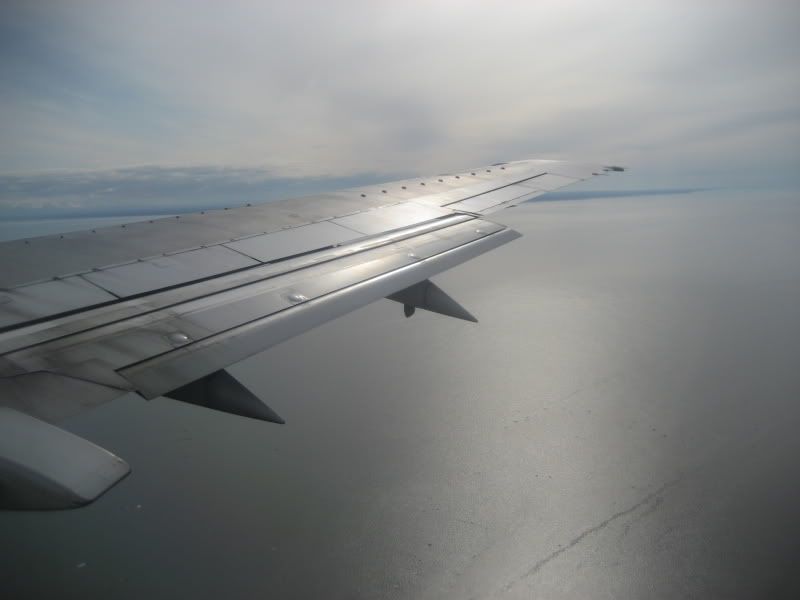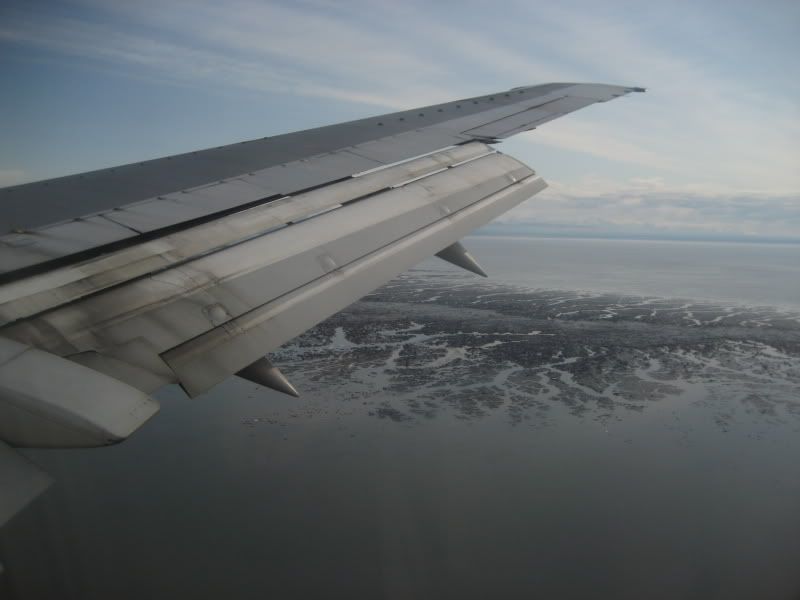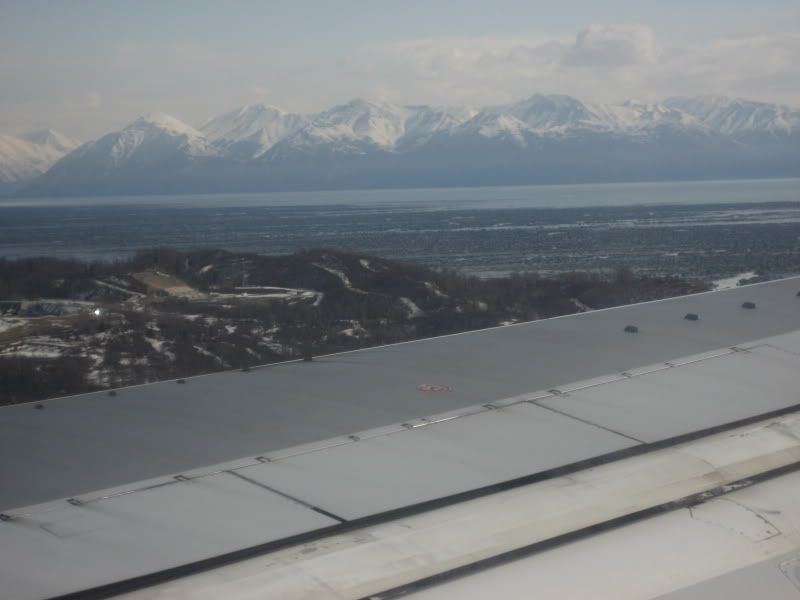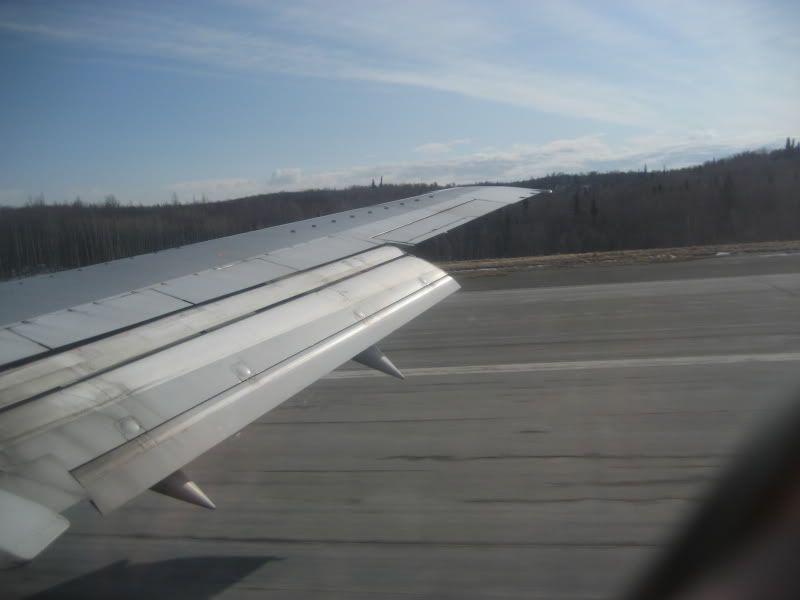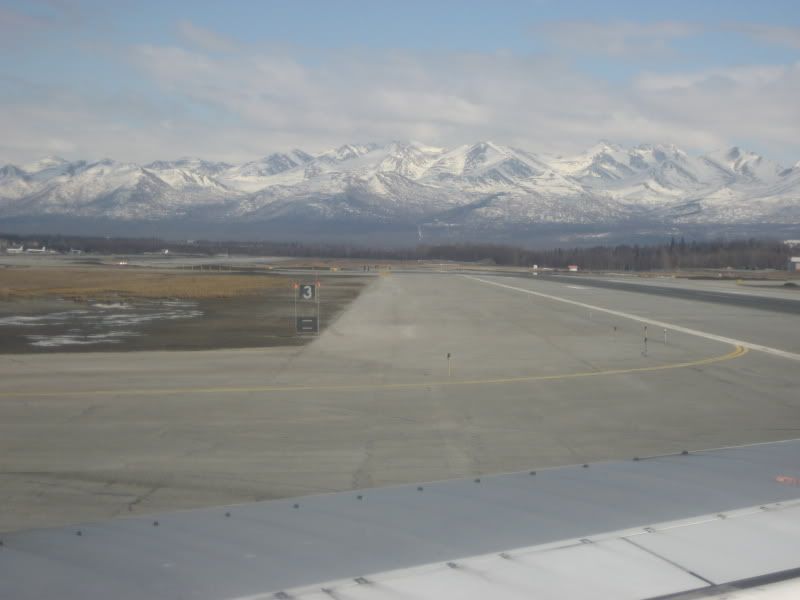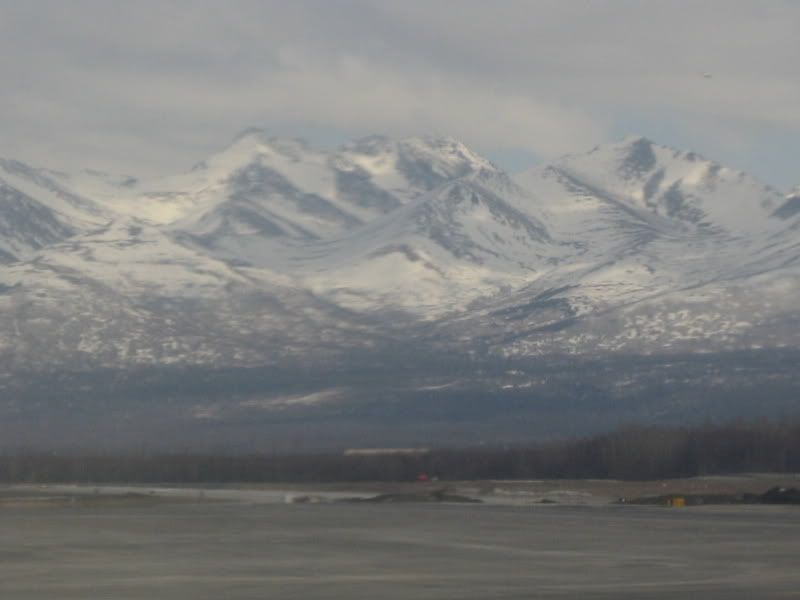 *** ANC layover ***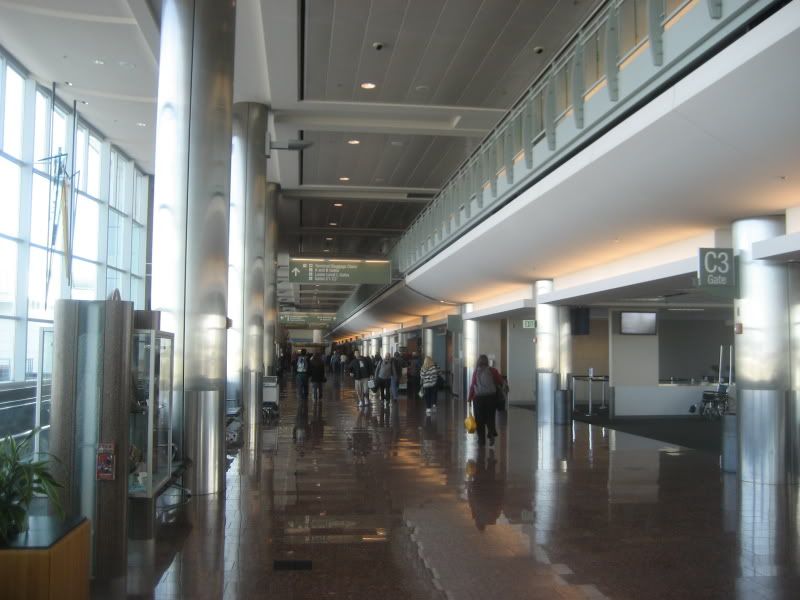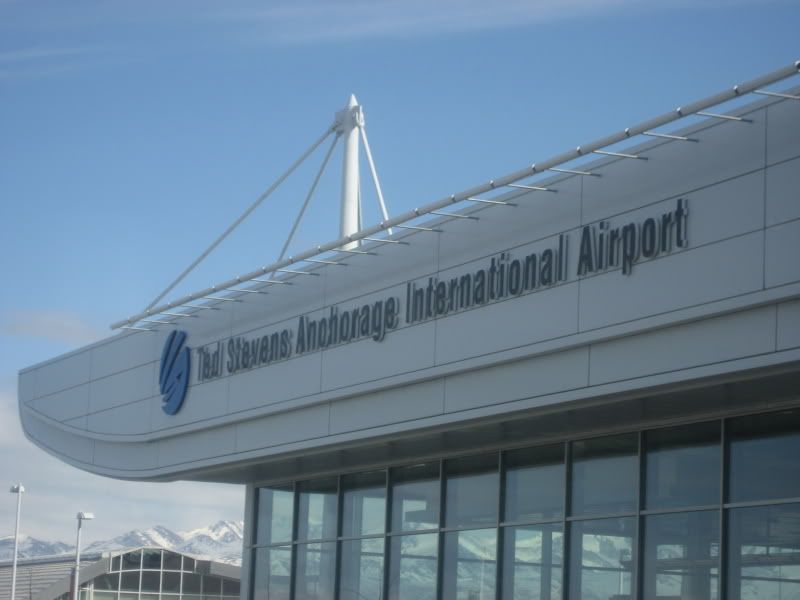 ANC-SEA (AS 100) was operated by a 73H. Flight time was 3h02m. The Y cabin on this new-ish 737-800+winglets was really very nice…more room than on the 734 and the leather seats were more comfortable thanks to winged headrests. Again, totally full flight. Digi players were offered for $5 (I declined) and then the BOB service started, which consisted of a snack box or a cheeseburger/chips for $5. I had the burger/chips and it was tasty and filling. Two drink runs were offered as well on this flight and each passenger was given the whole can both times. I love the Jones Soda that AS serves…IMO better than Coke or Pepsi products. Excellent flight. Here are pics from AS 100...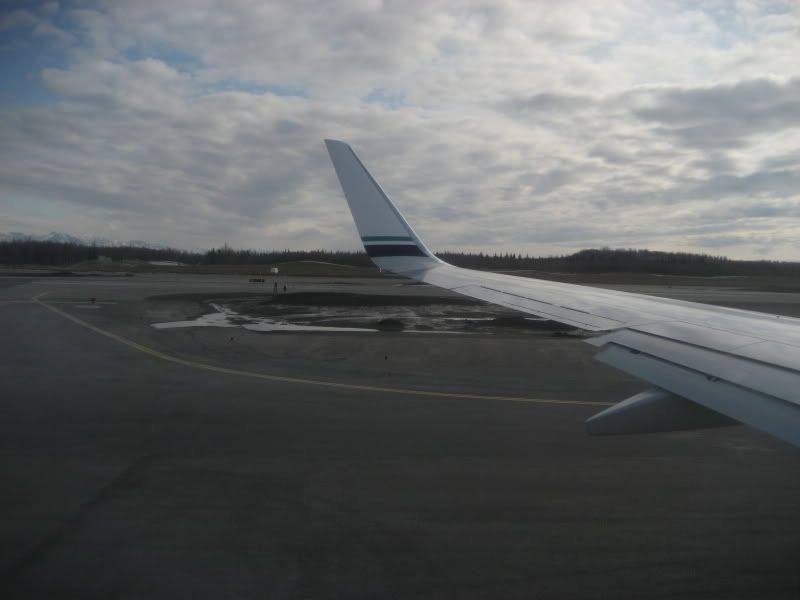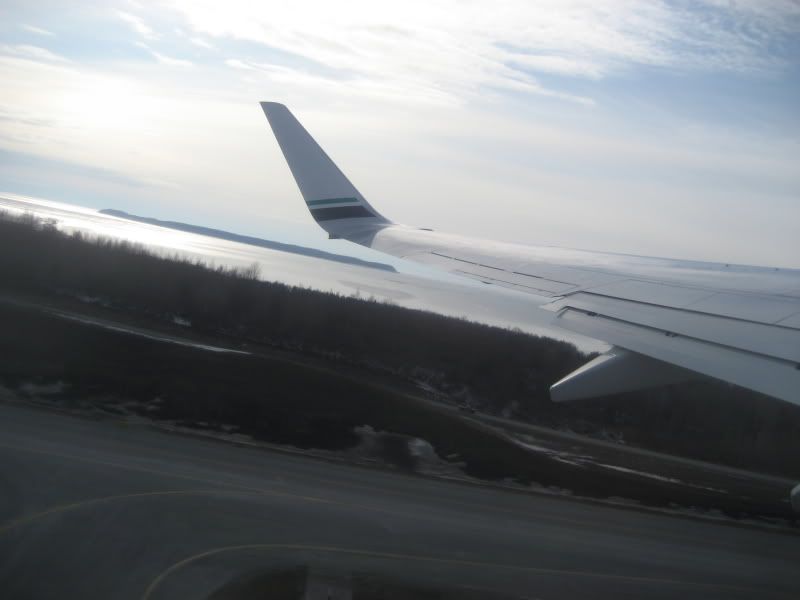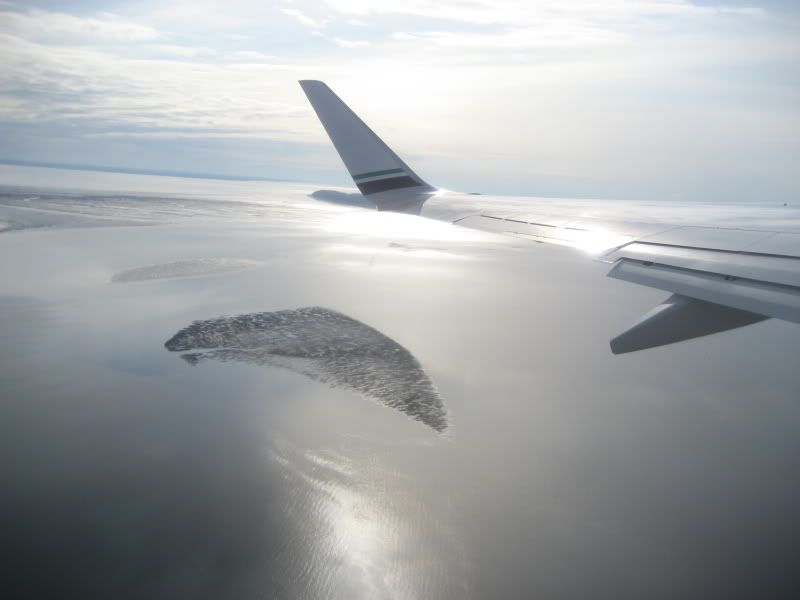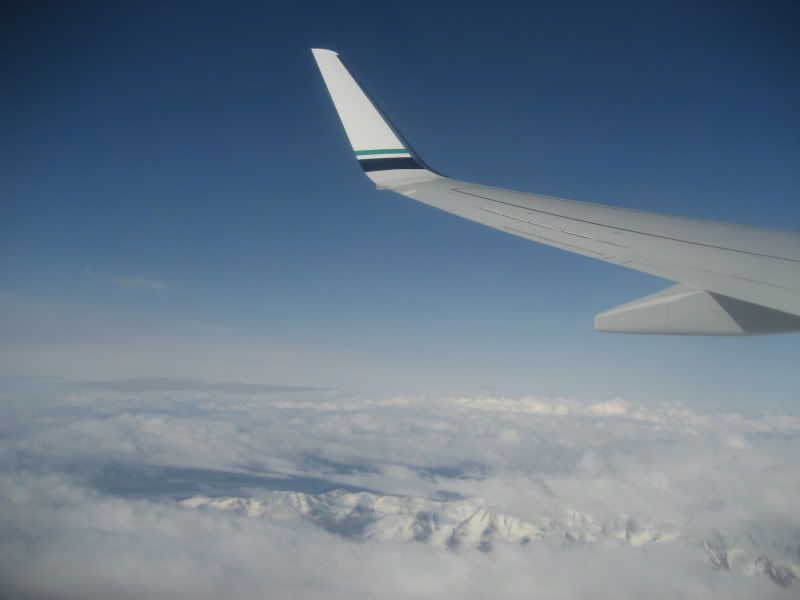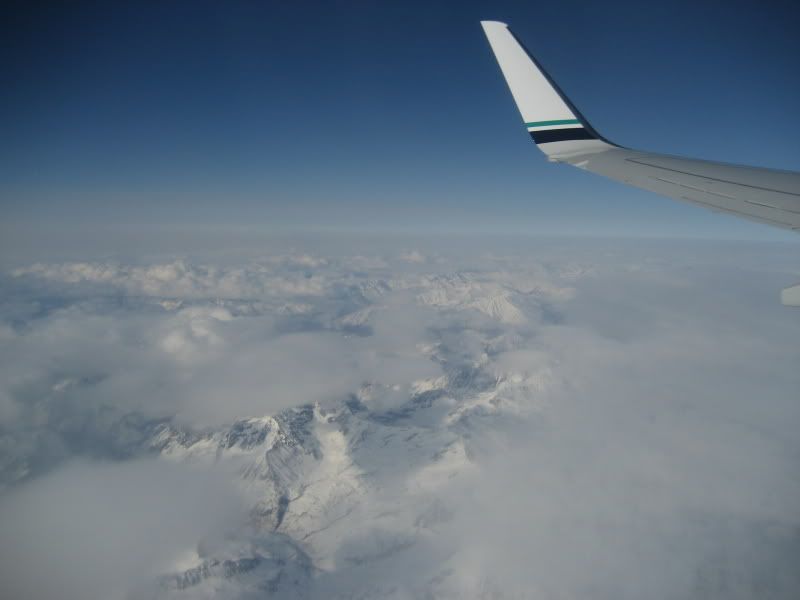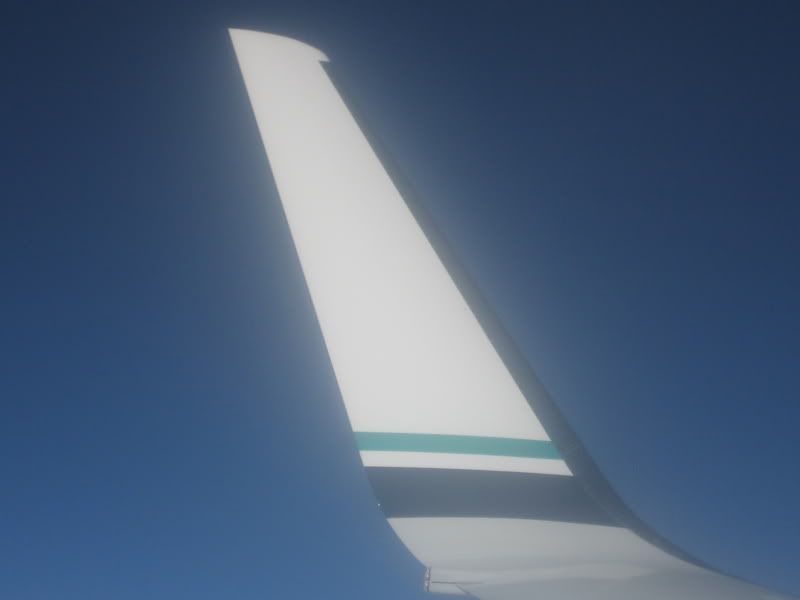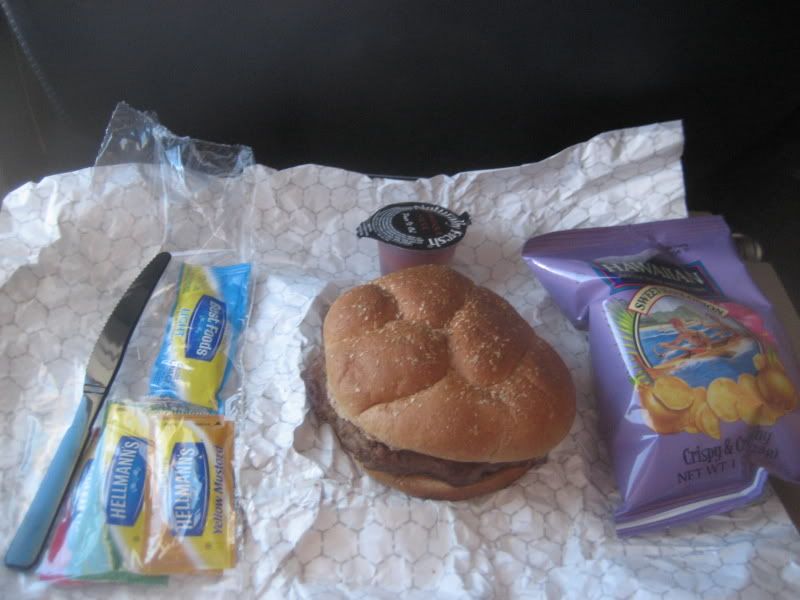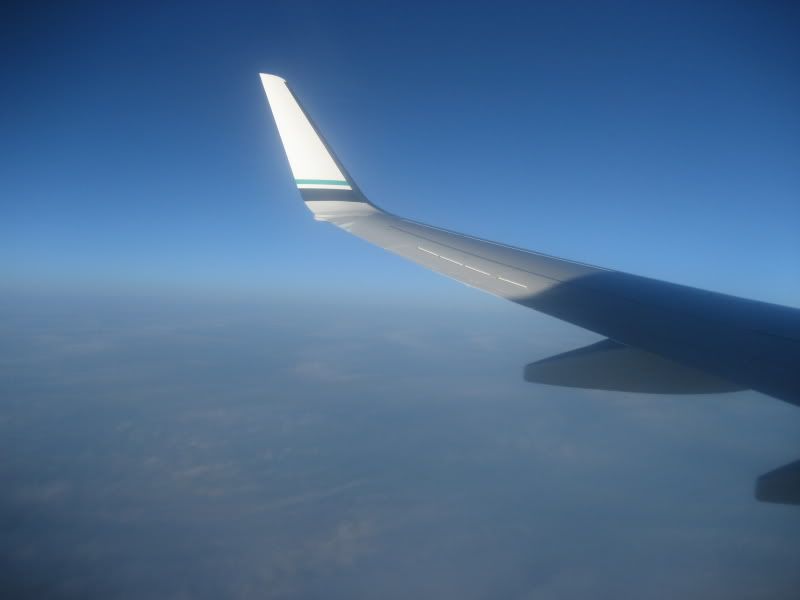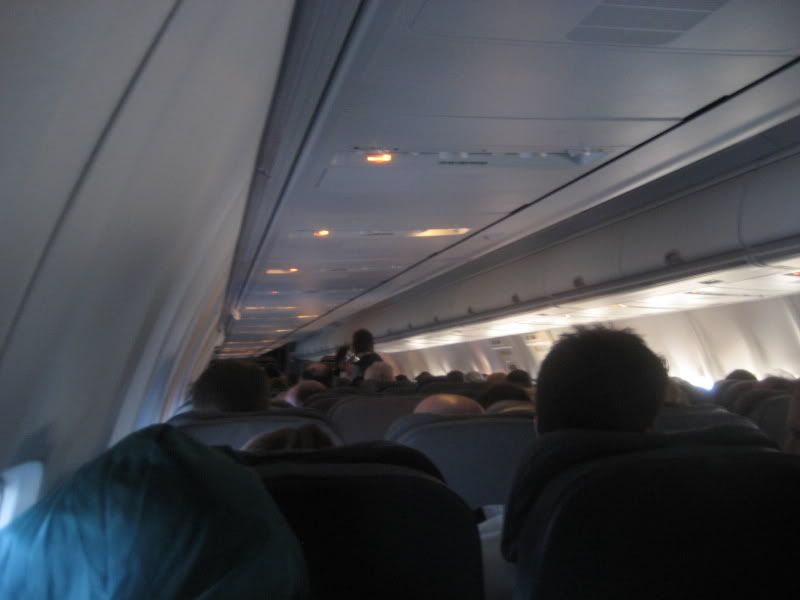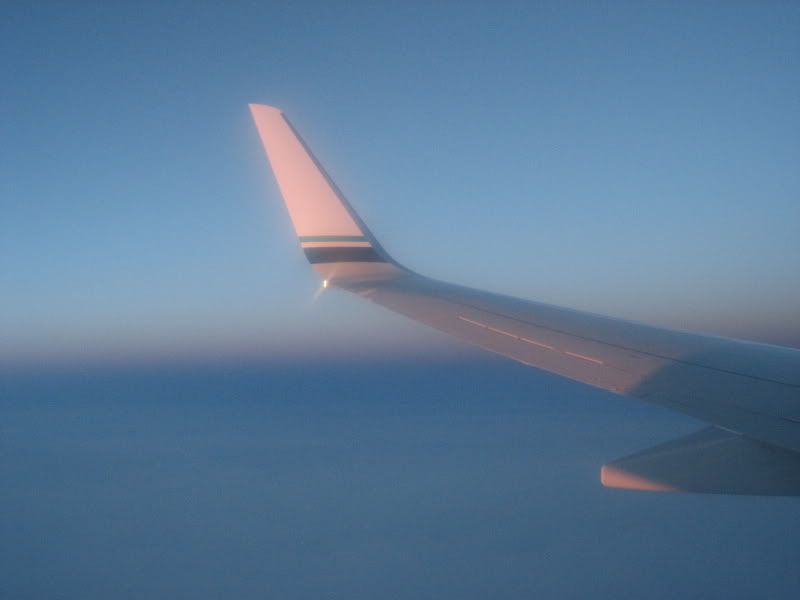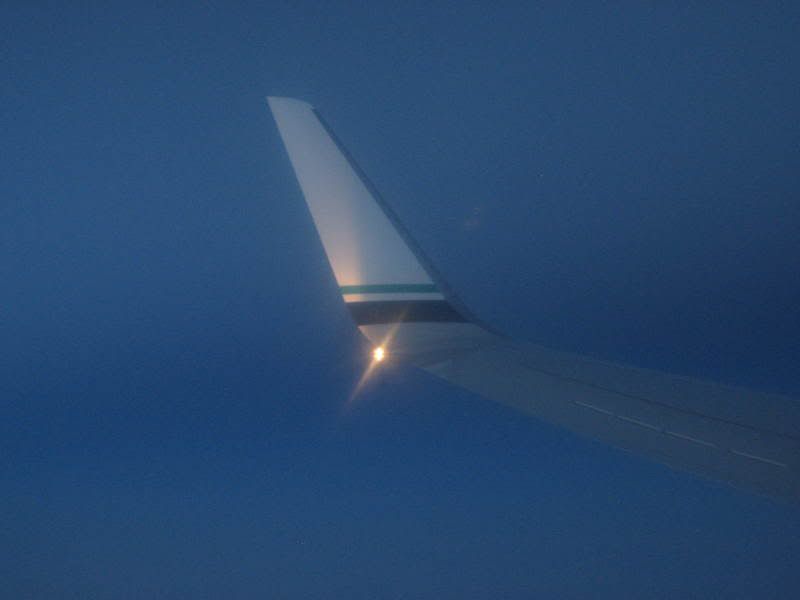 SEA-ATL (DL 1054) was operated by a 757. Flight tine was 4h18m. This was a newly reconfigured 757 with PTV's. Seats were pretty comfortable although legroom was nonexistent…and unfortunately for me, the guy in front of me was reclined the entire flight, so my knees were squished in the seat in front of me for most of four hours. The plane itself was warm inside and it sort of made for a not so pleasant experience after the first couple of hours. BOB was offered and a drink service (I just had biscoffs and a Coke) but the second drink run about 1h30m before landing was cut short by the captain due to turbulence. The turbulence never really materialized. The flight would have been a lot better if the cabin was a little cooler (the air vents didn't help much since the air coming out of them wasn't all that cold). The F/A's had their hands full on this one due to a large group of Japanese people who were constantly up and about even when the seatbelt signs were on. Here are some pics from this flight as well as a video link...
one HA looks on as another one climbs out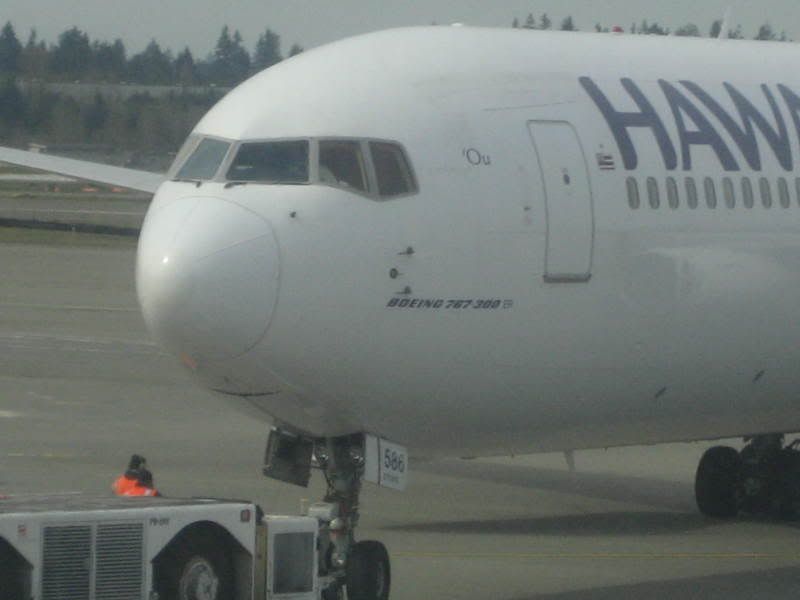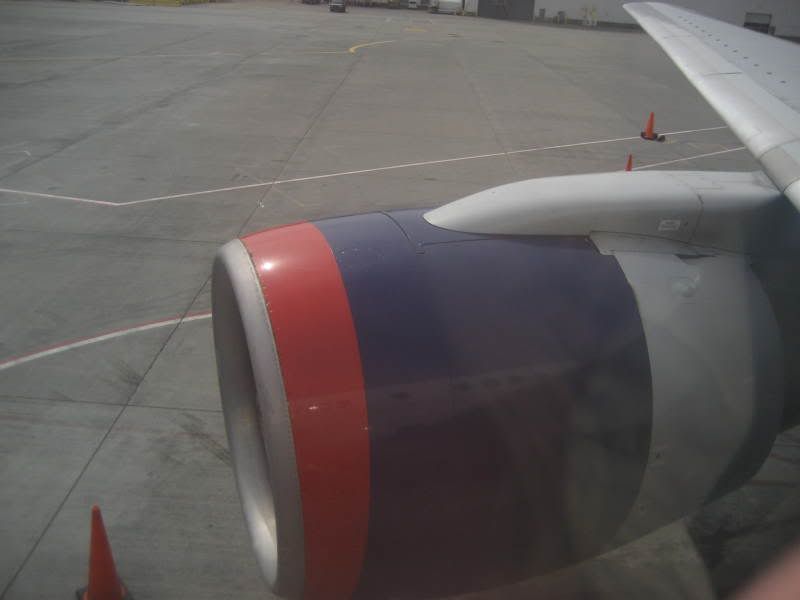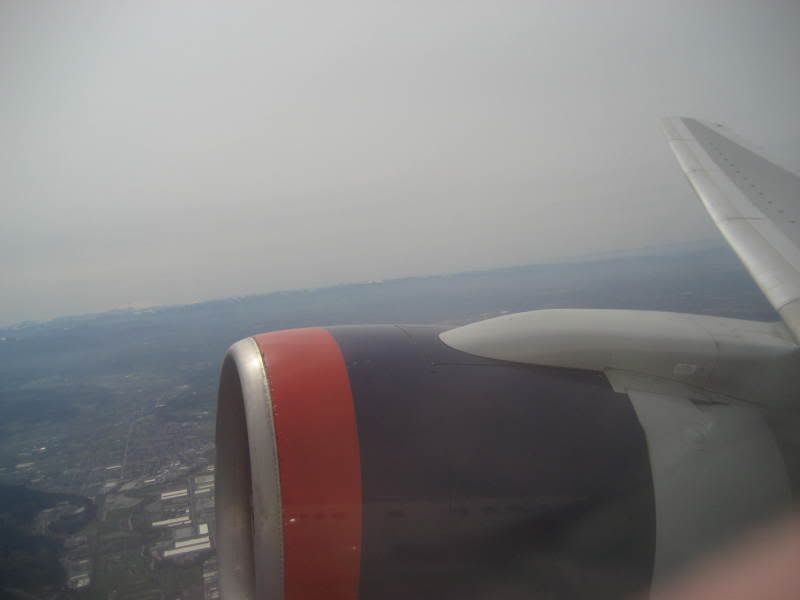 link to video:
http://www.youtube.com/watch?v=J8TPEqID3ys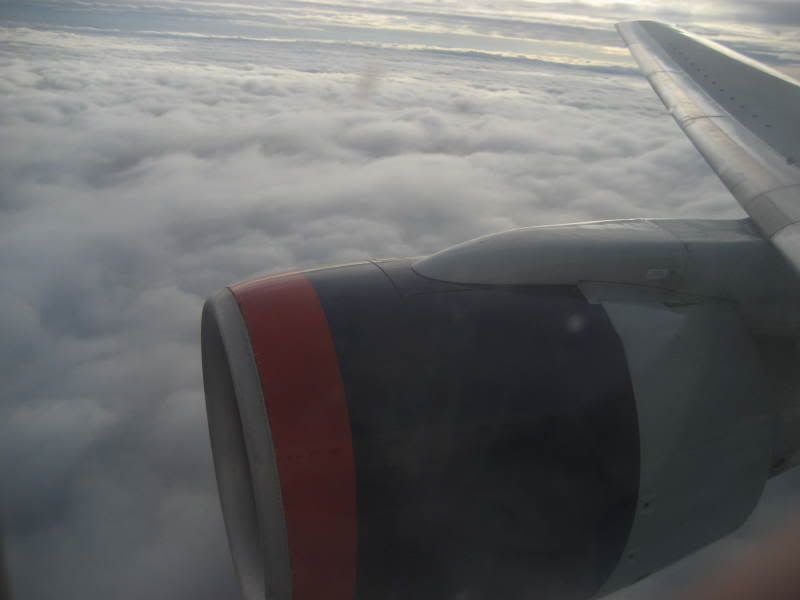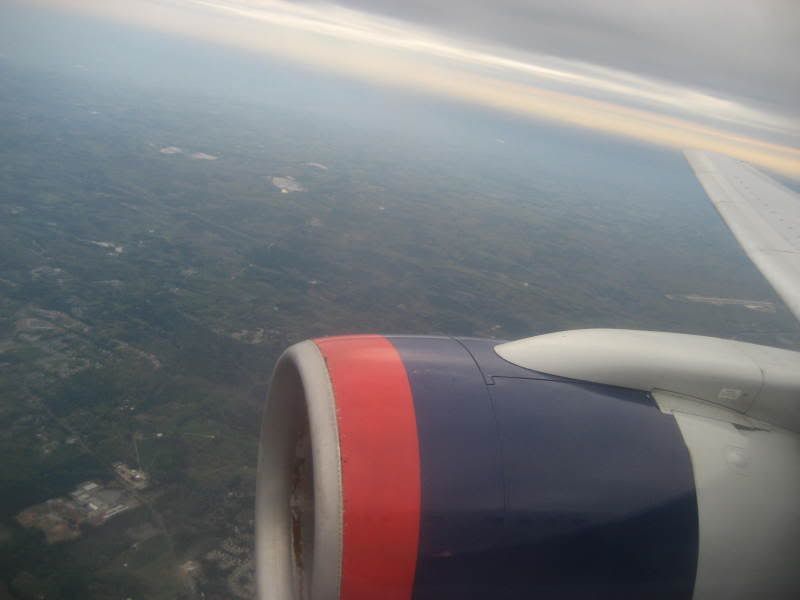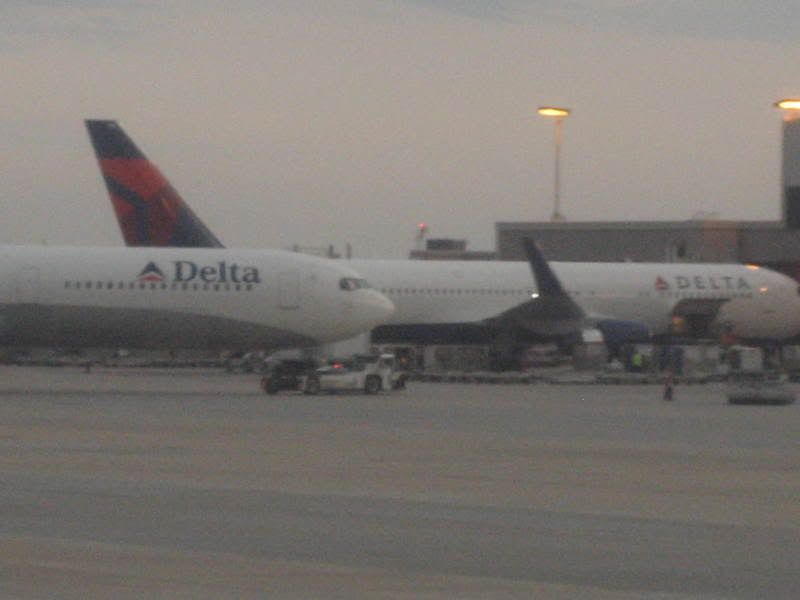 In short...Alaska is a place where I could see myself spending a great deal of time in. And Alaska Airlines really is, in my humble opinion, "North of Expected".