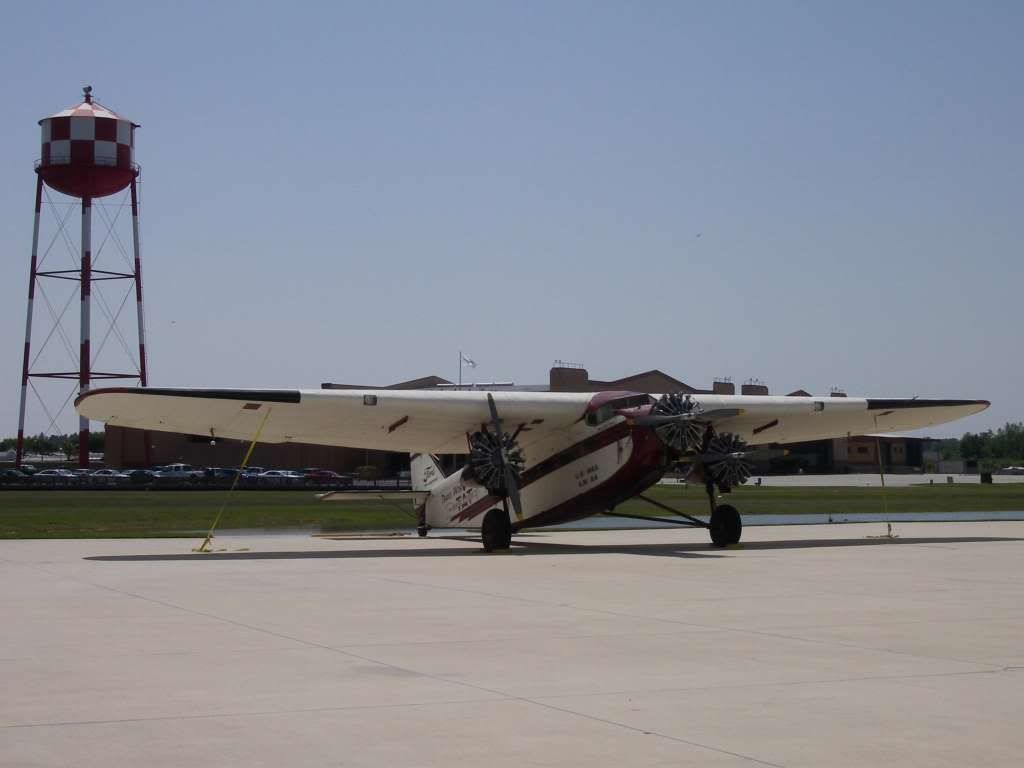 USA 2/2: Back from the rockets, US B752/A333 MCO-FRA
Hello, again, dear readers,
me and my ten year old son spent some days in the States.
The first part of flights and attractions is posted here
http://www.airliners.net/aviation-fo...ums/trip_reports/read.main/147677/
now it was time to leave Orlando, some more sightseeing aviation wise and the flights back to FRA.
Leaving the Fairfield Inn at the Marriott Village:
First a visit to Kermit Weeks Fantasy of Flight at Polk City, Florida.
A recommendable place to go for the interested in vintage aircraft.
The hangar:
Once again: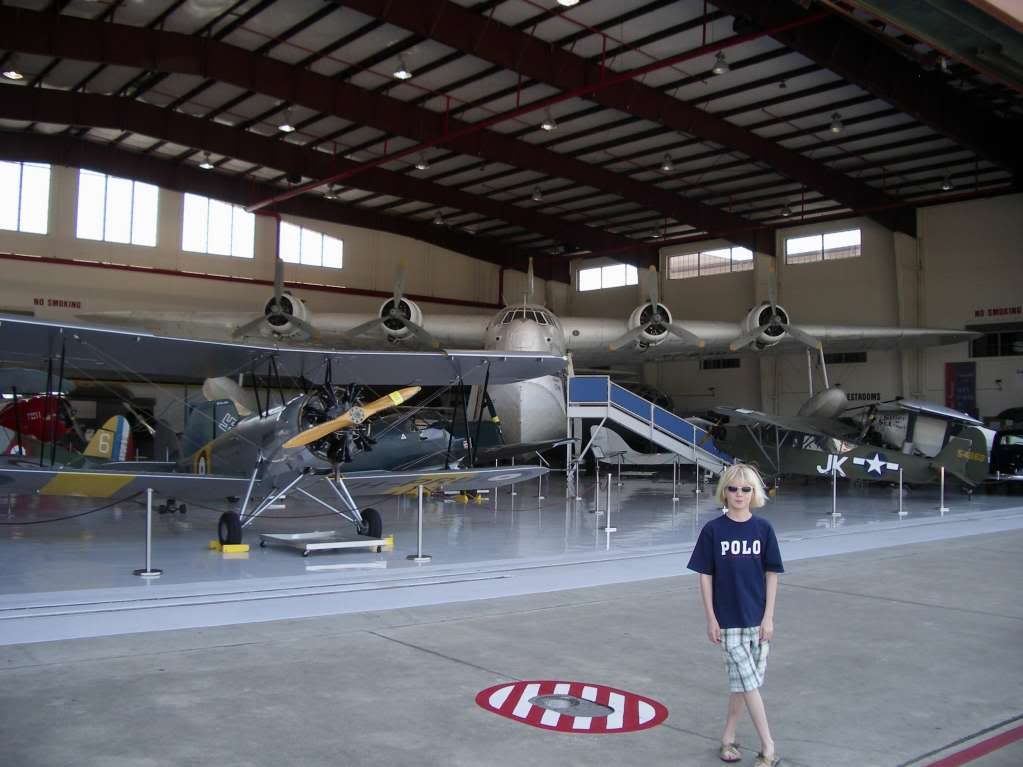 Shorts Sunderland: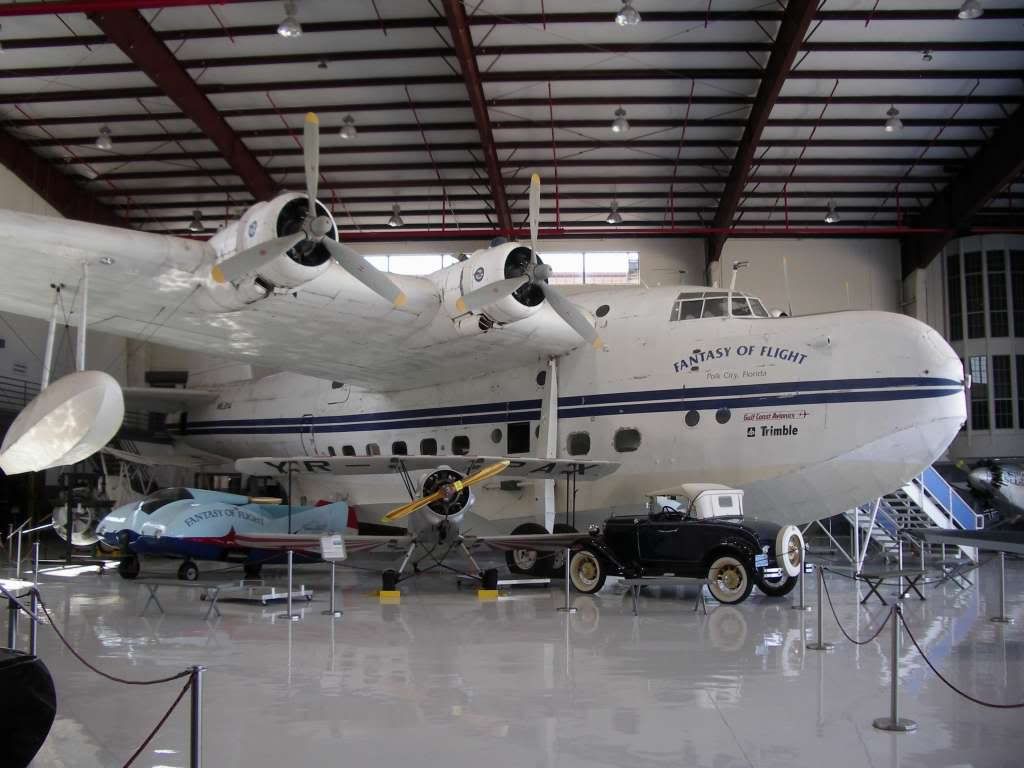 Sunderland cabin:
Another nice machine: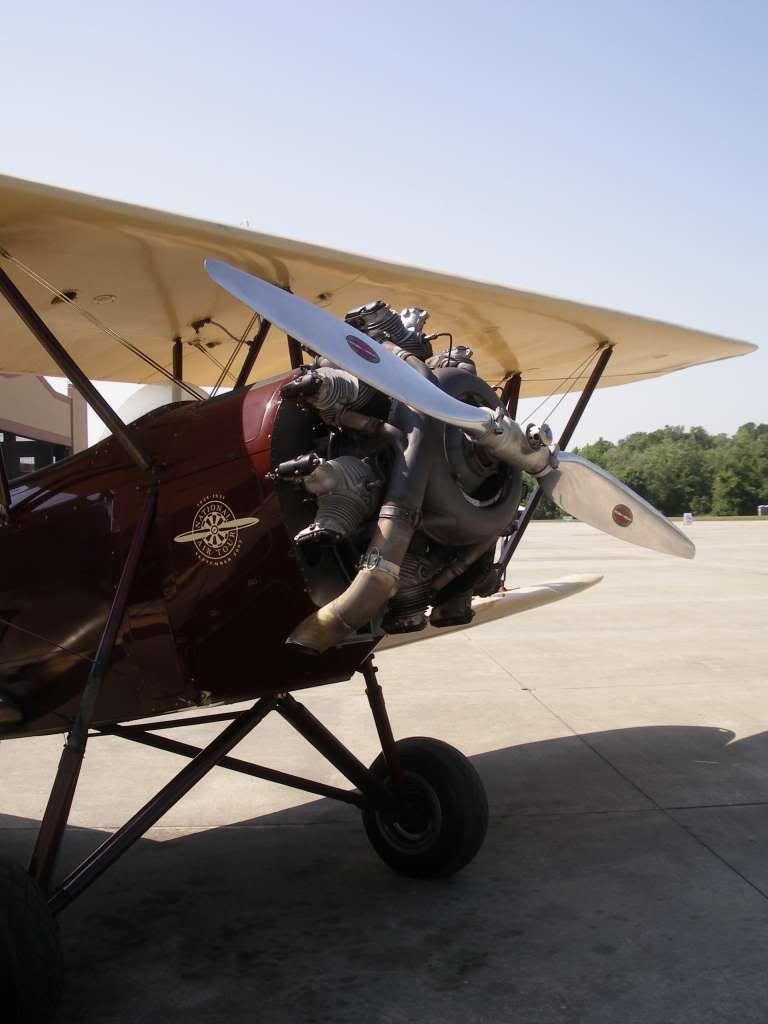 Ready to go?: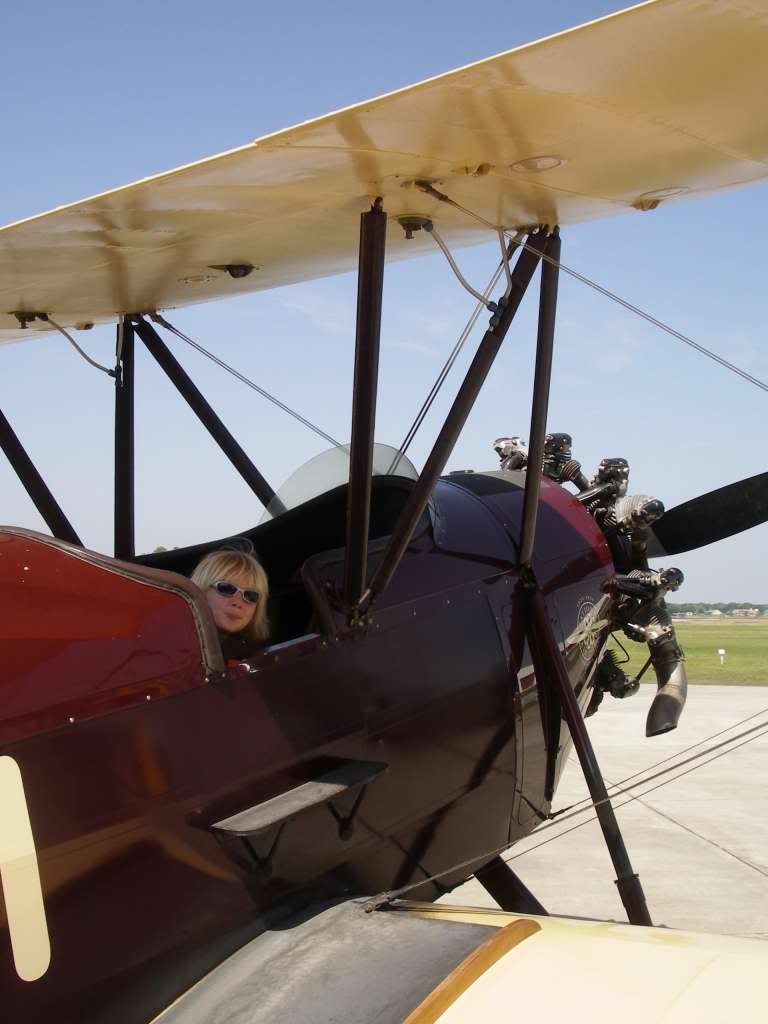 No, deboarding: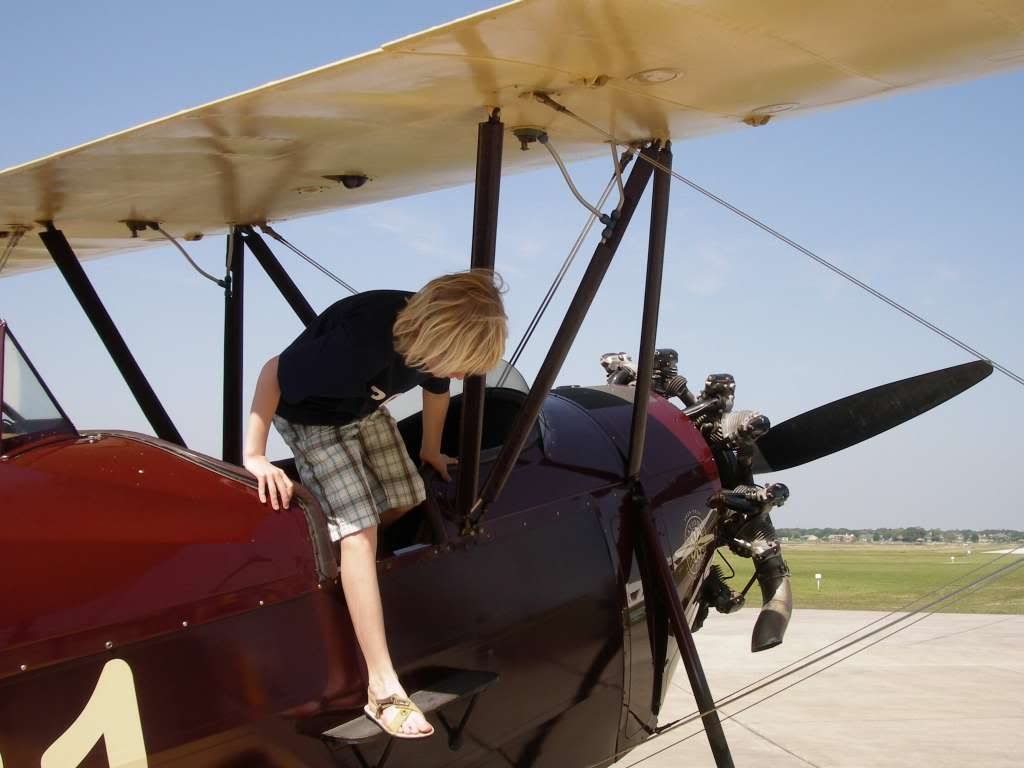 Engine factory:
Fly by, B-25 Mitchell:
Mustang: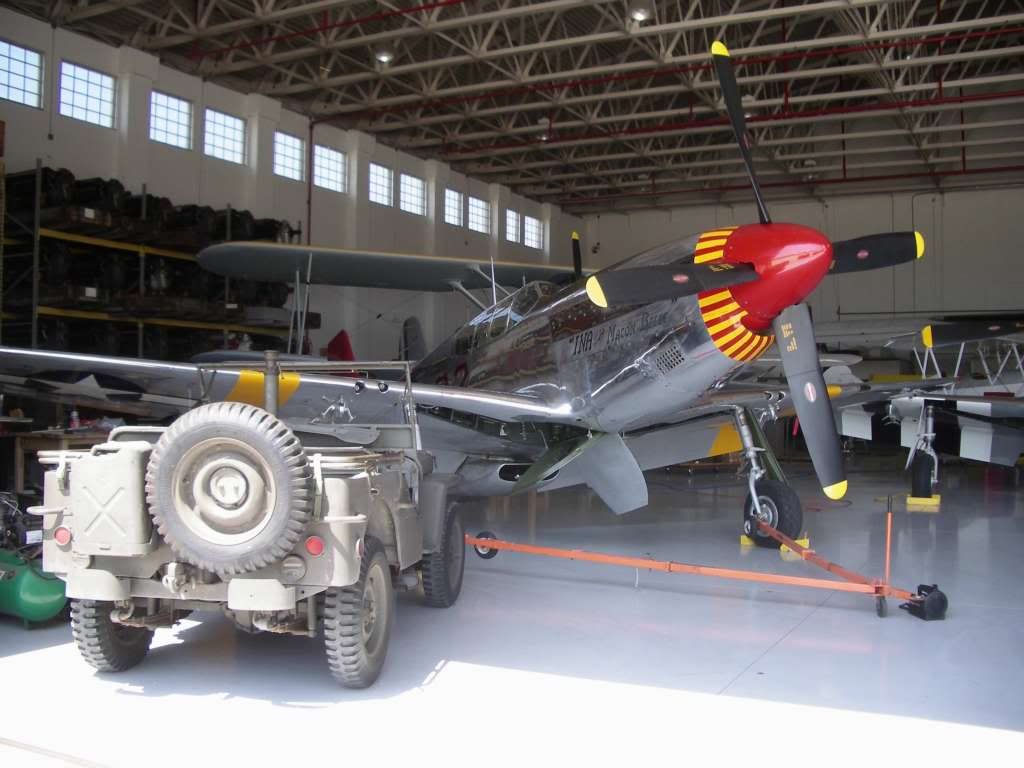 Anyone remember Indiana Jones?: Yes, it´s the filmstar, the Ford Tri-Motor:
Another Mustang: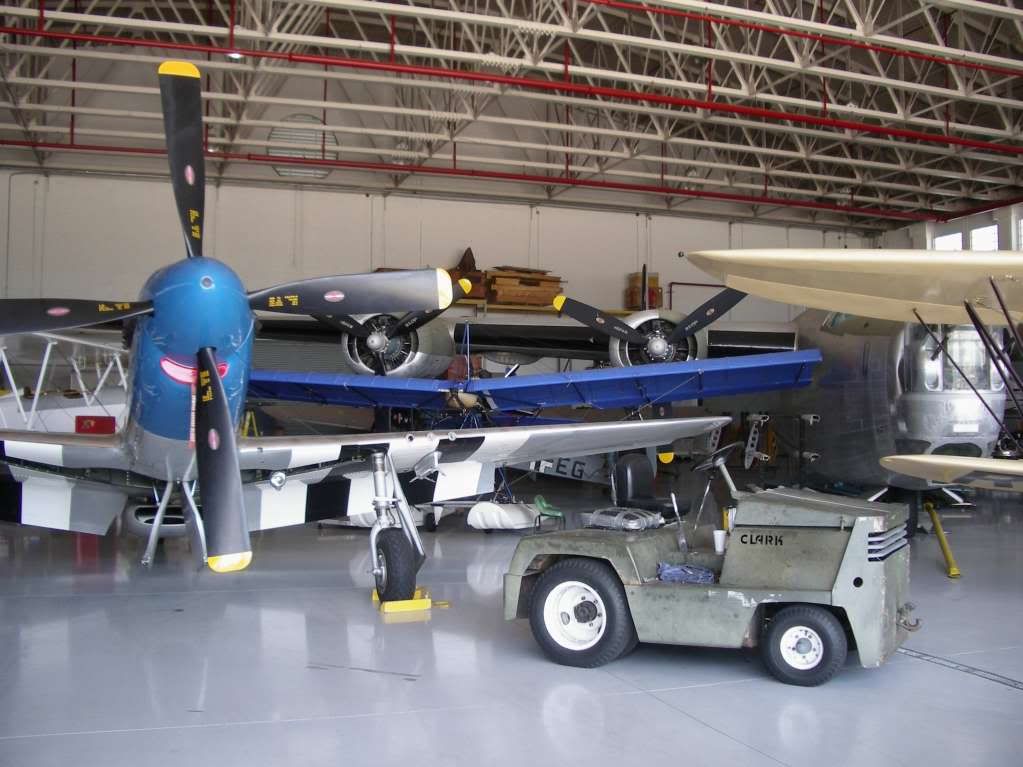 Apron:
Looks like at the aircraft carrier: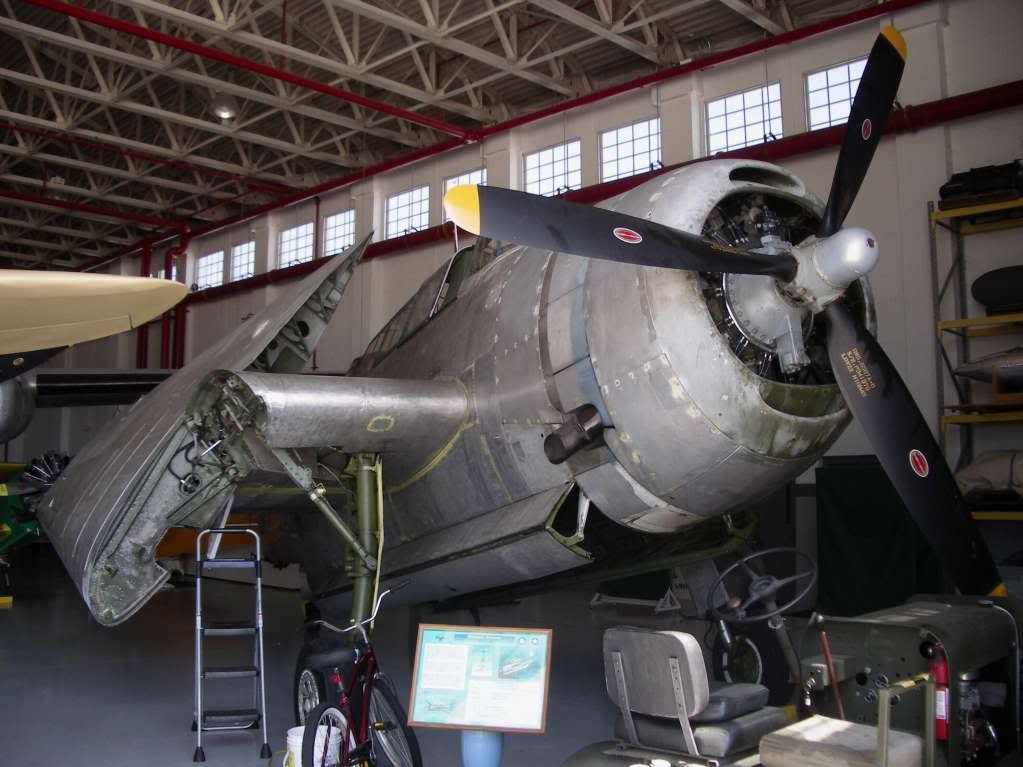 The Tri-Motor again:
Any idea who own´s this Super-Constellation?: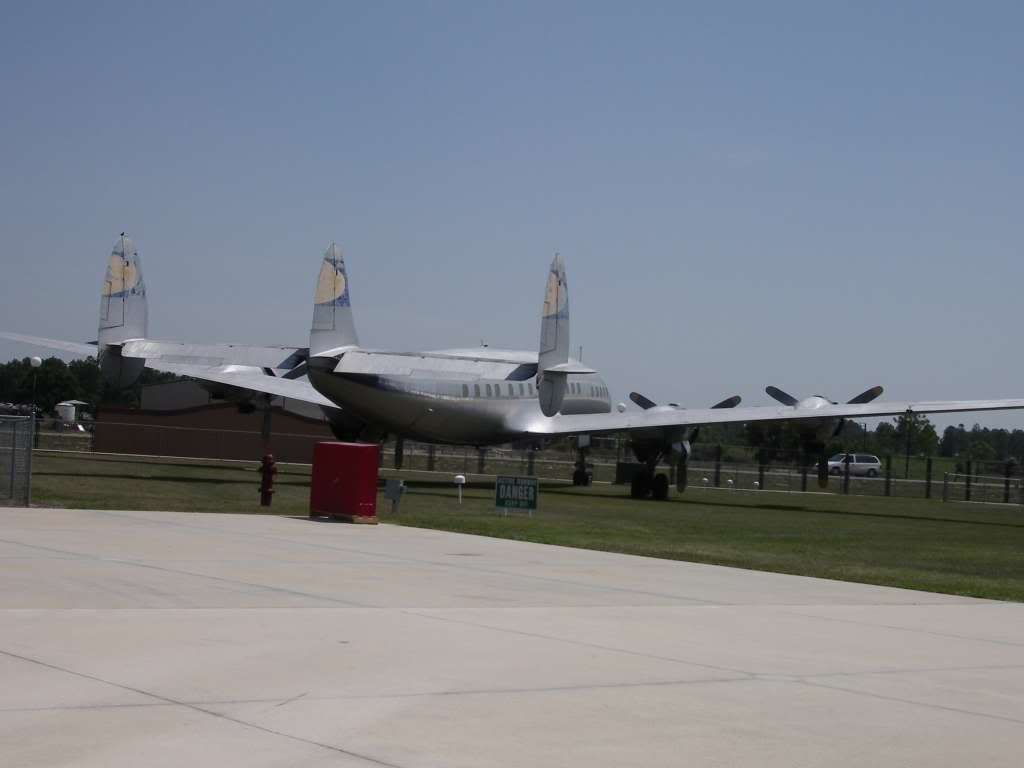 Yes, it´s one of the Lufthansa machines bought last year:
Catalina: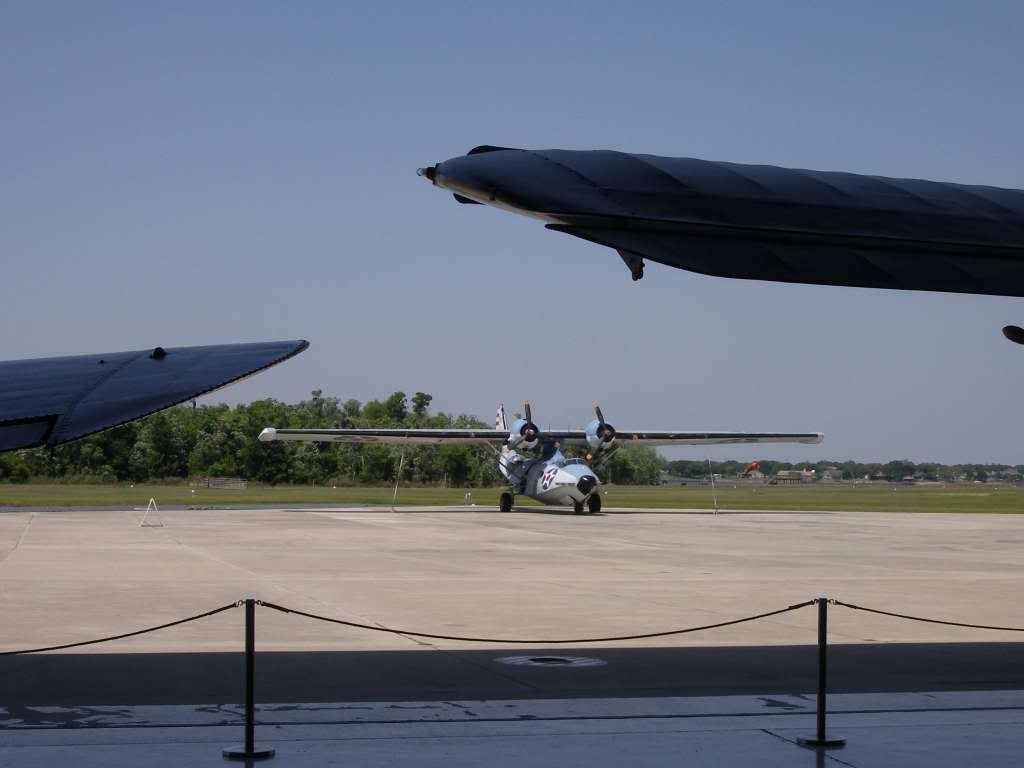 In the hangar again: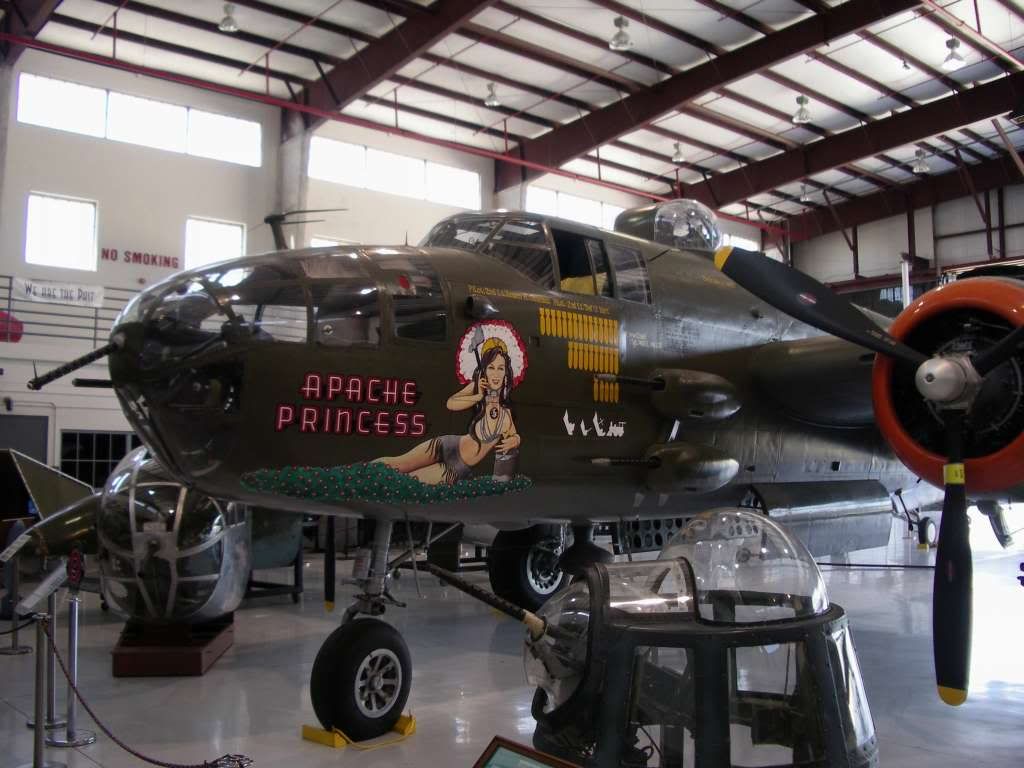 And again:
Flying lessons: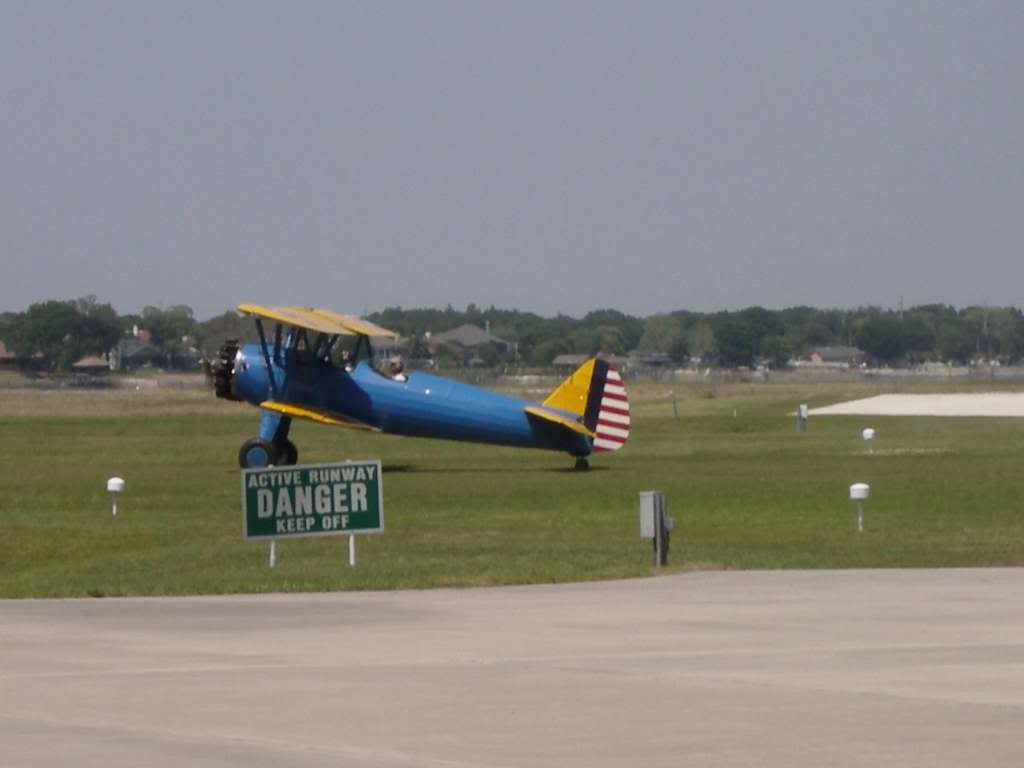 Then we changed the location to Daytona Beach
View from our room: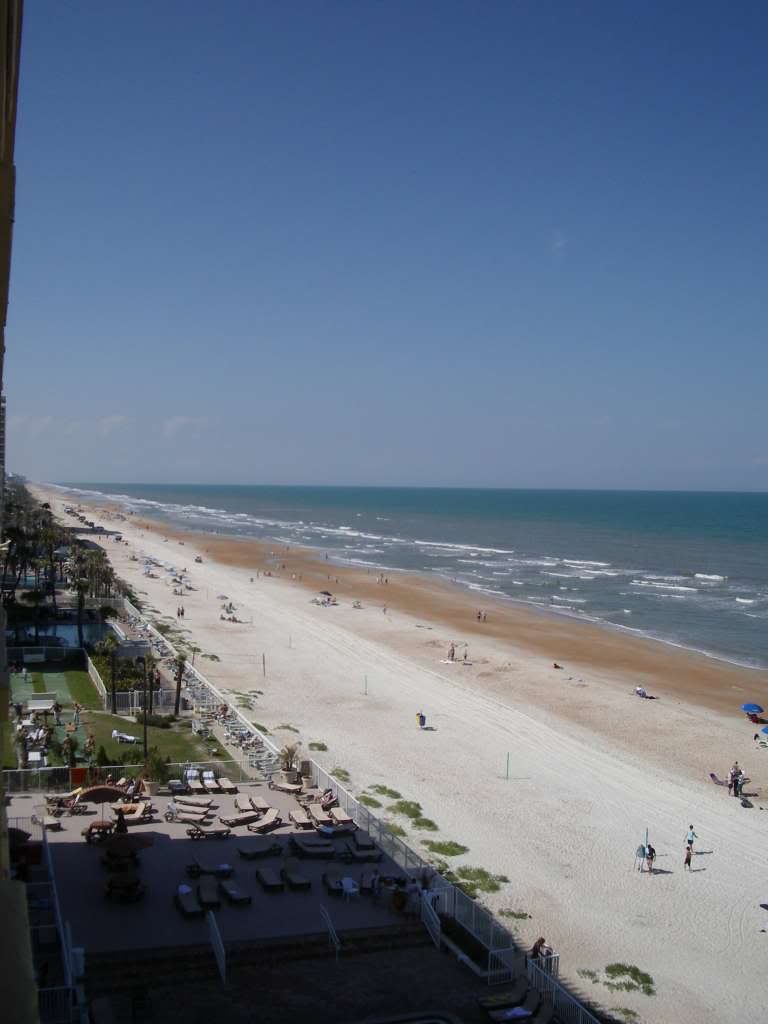 The other side: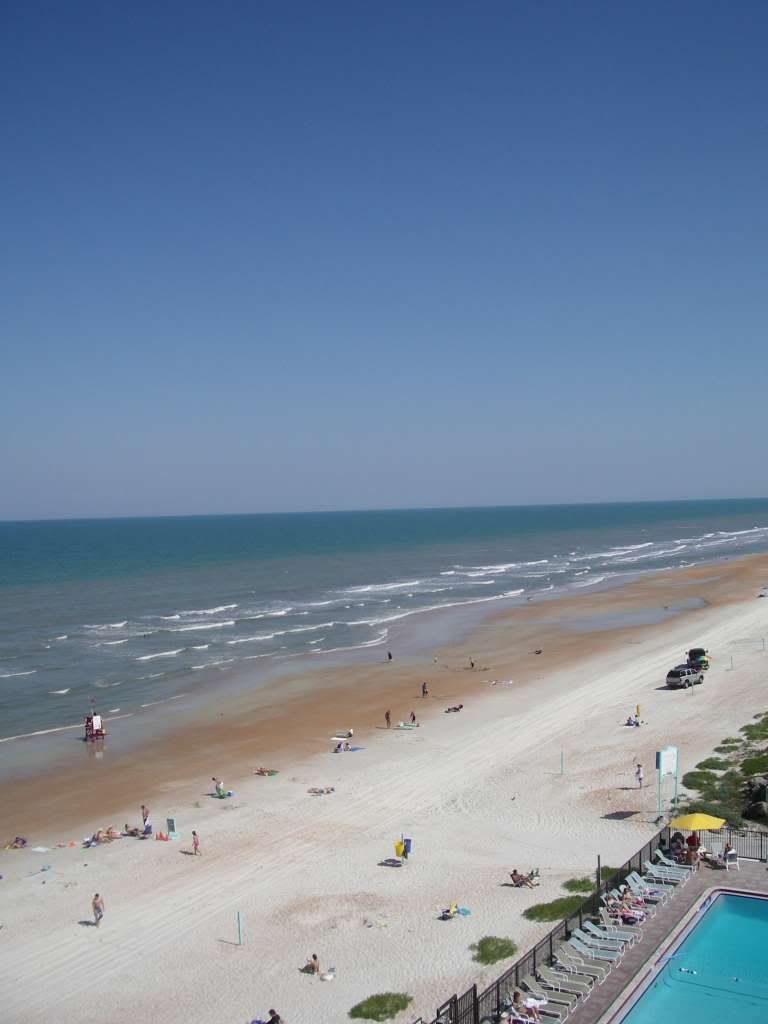 Beach life: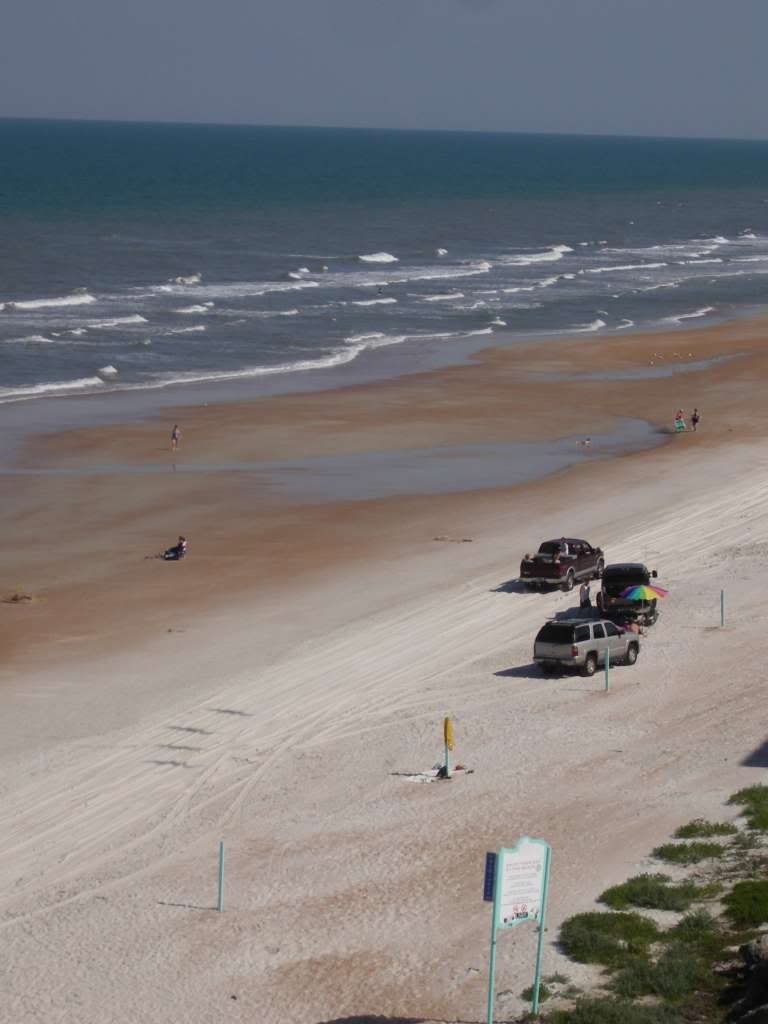 Sometimes also the biggest tyres are not big enough: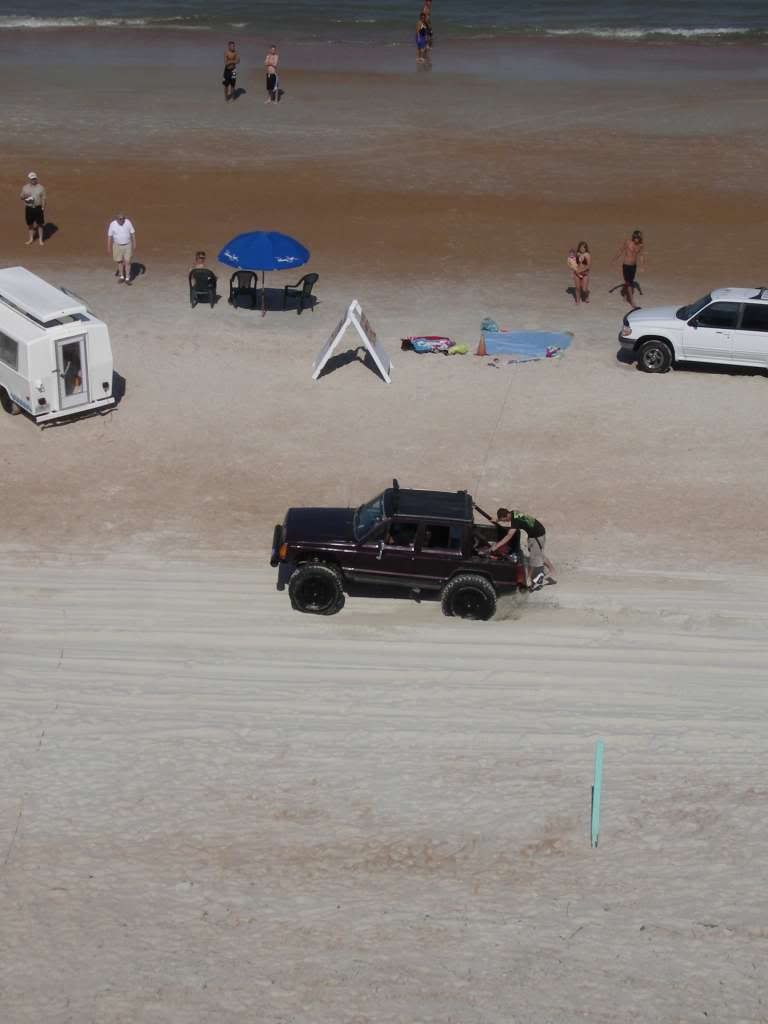 The beach again: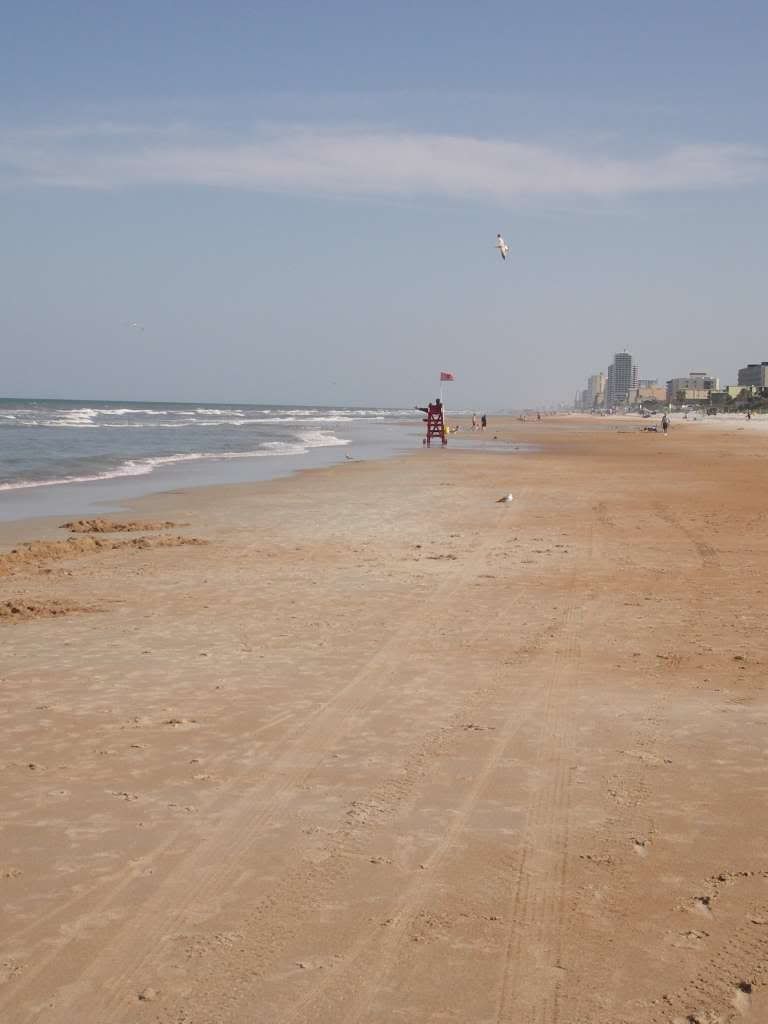 Birds:
Castillo del Sol: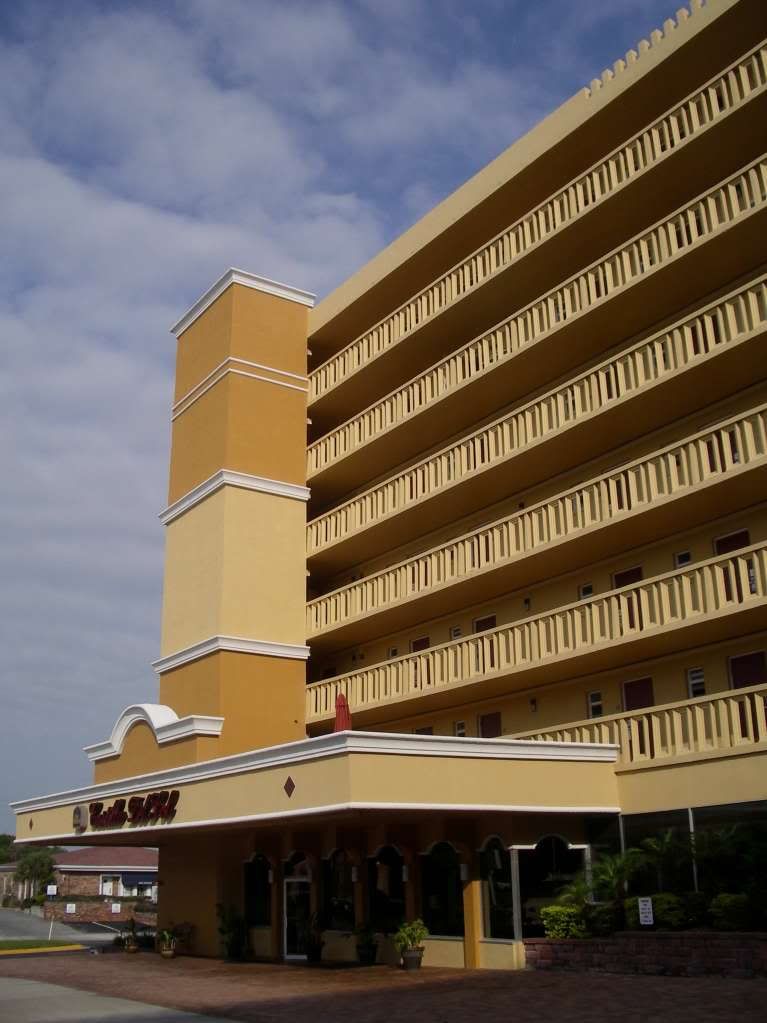 The next day NASA´s Kennedy space center was on schedule
Welcome to the rocket garden: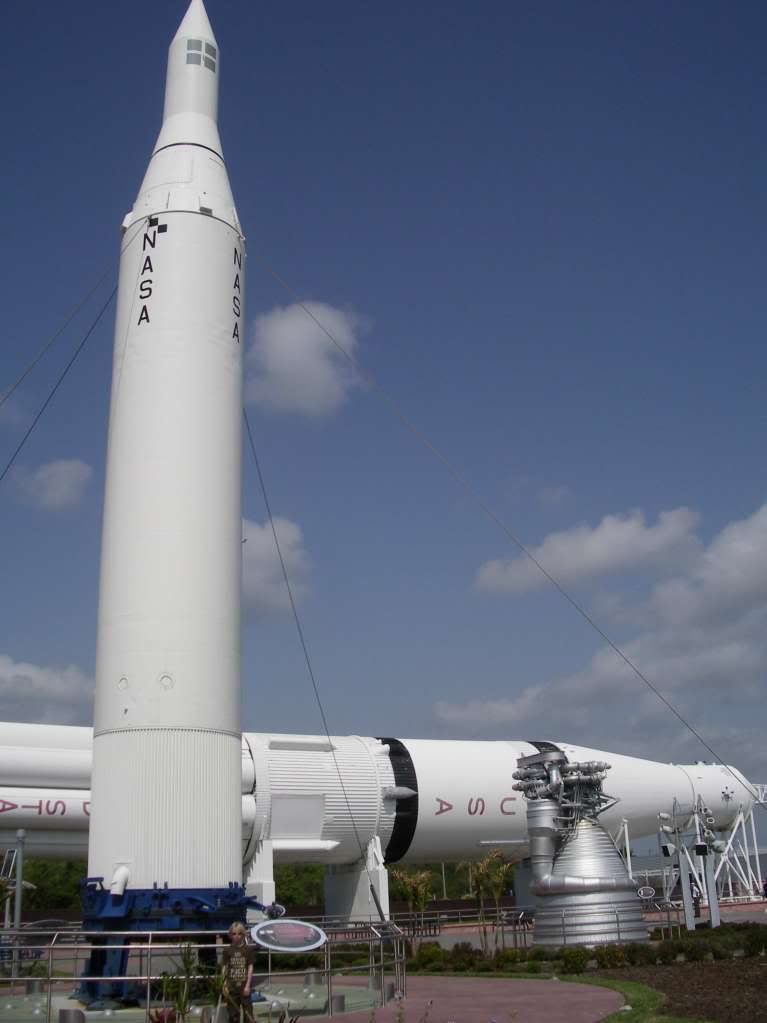 Really big: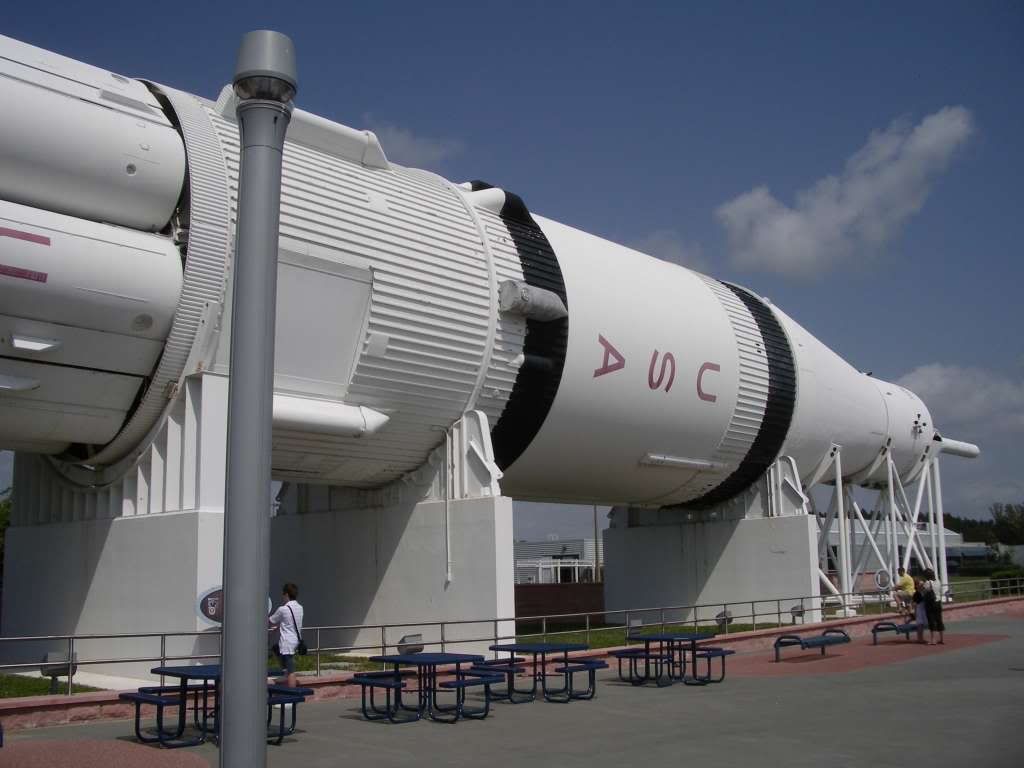 NASA´s main building ahead:
Less interested in rockets!: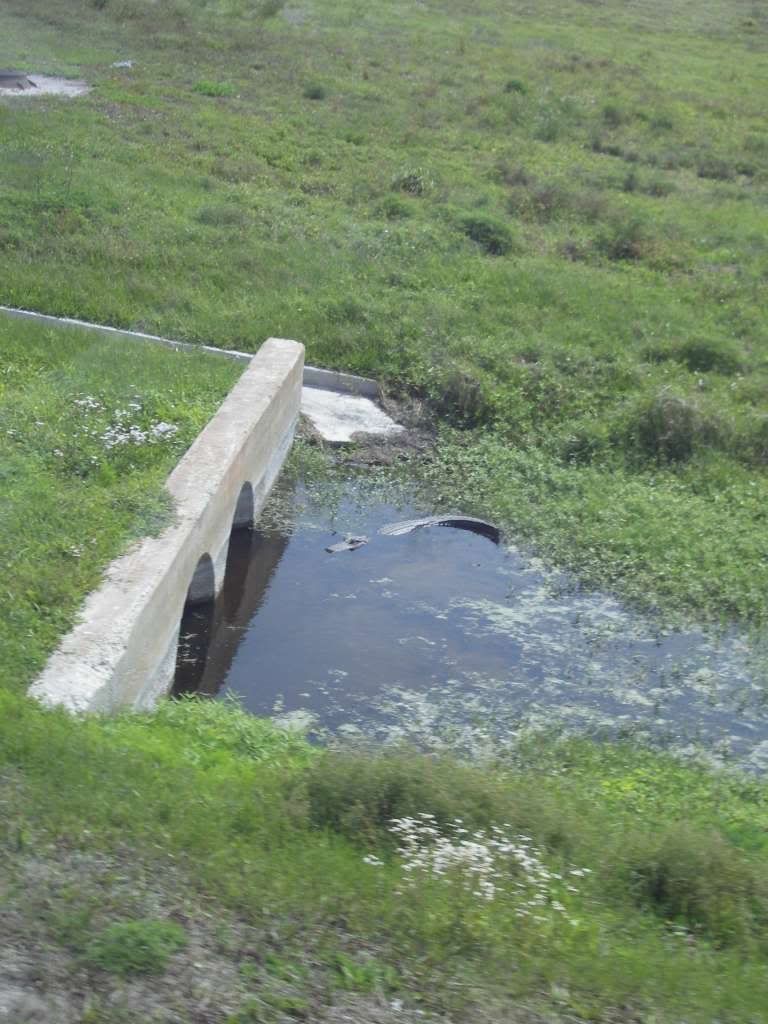 To departures: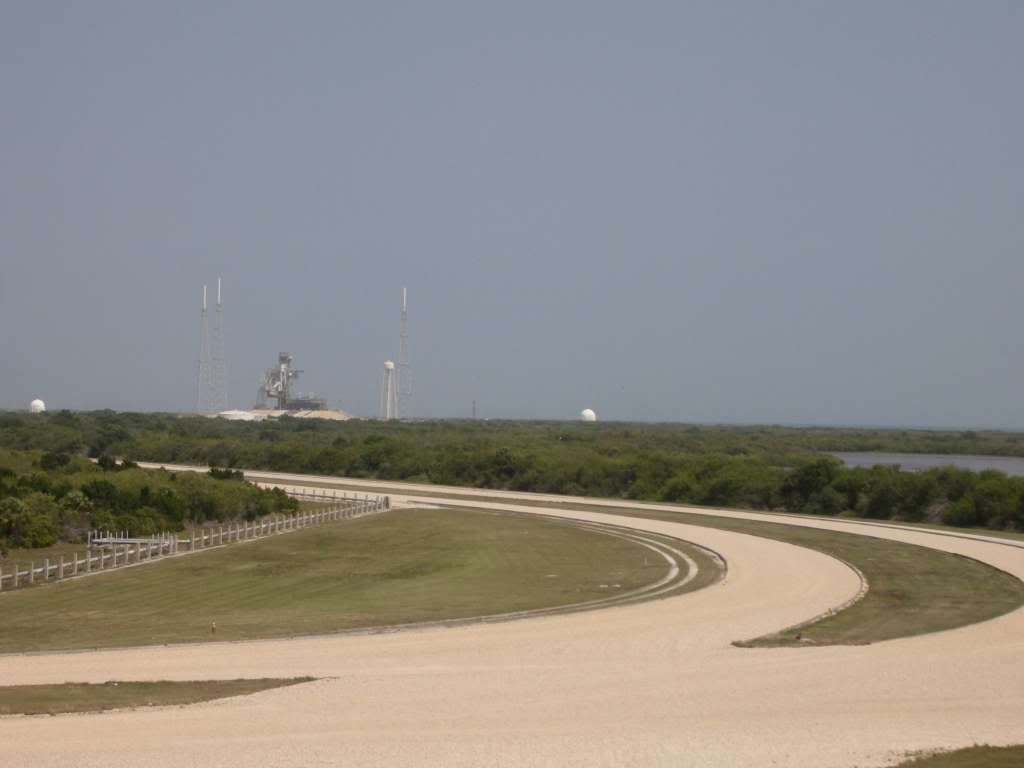 The main building again: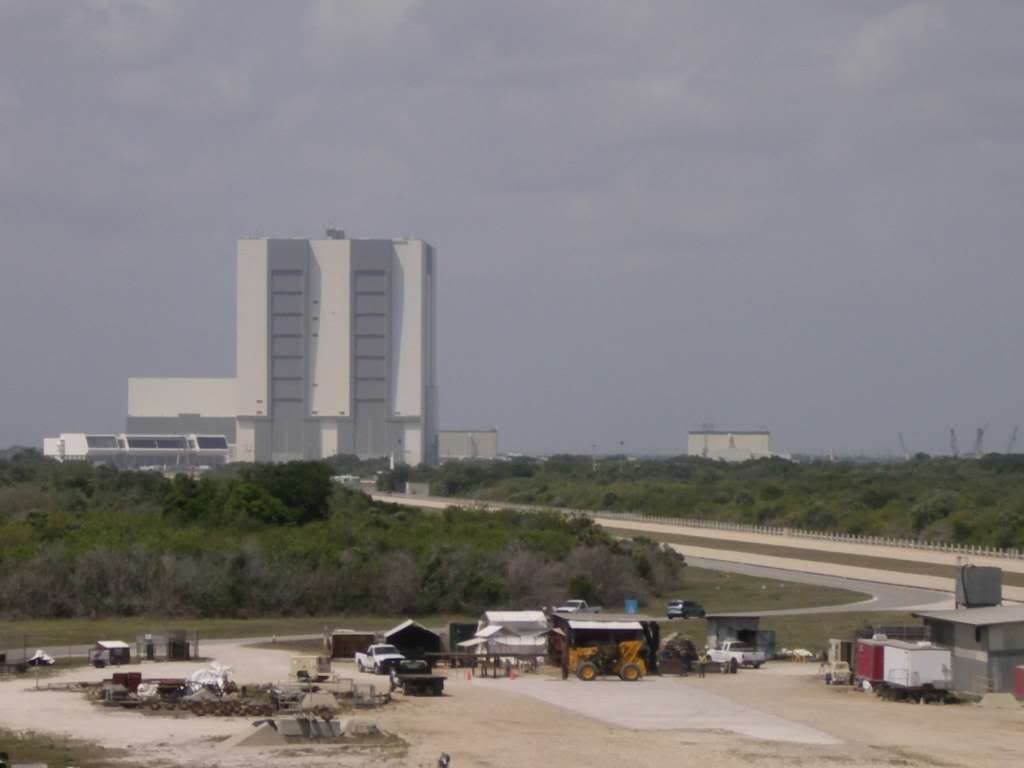 Again to departures: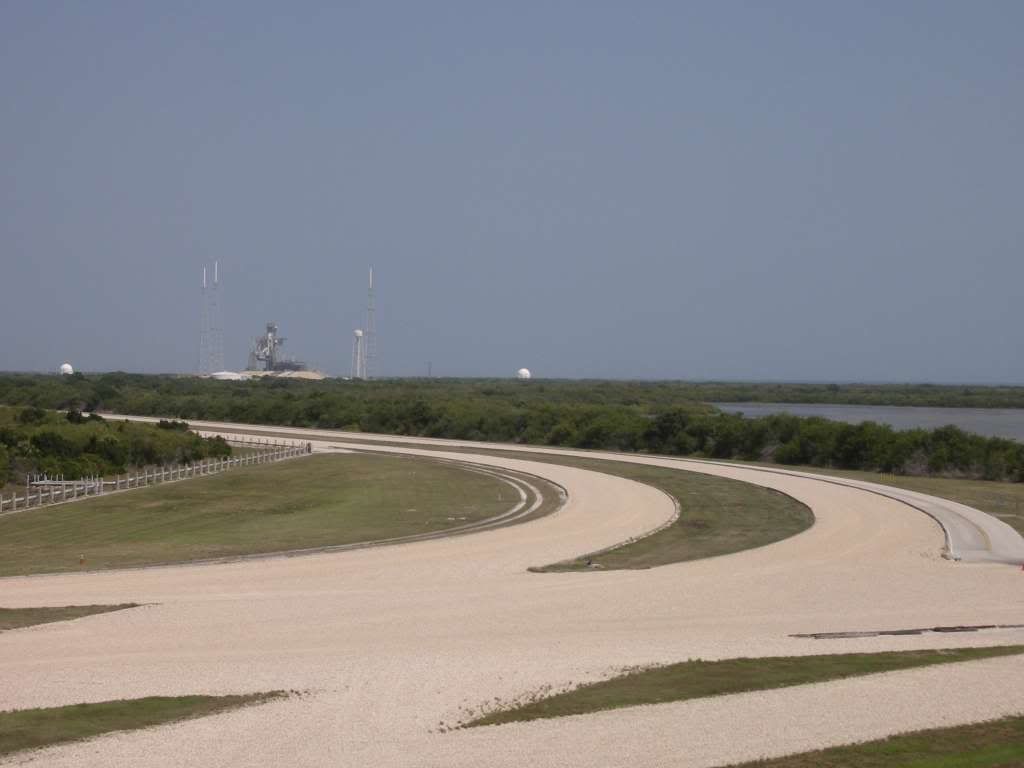 The other ramp: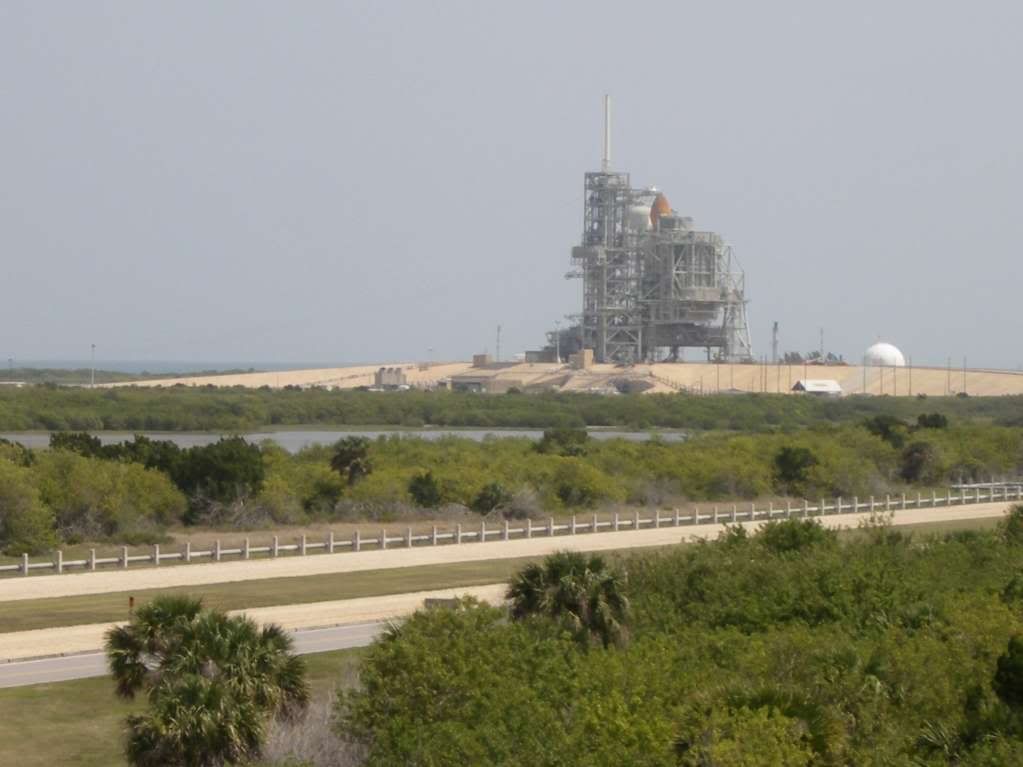 And again: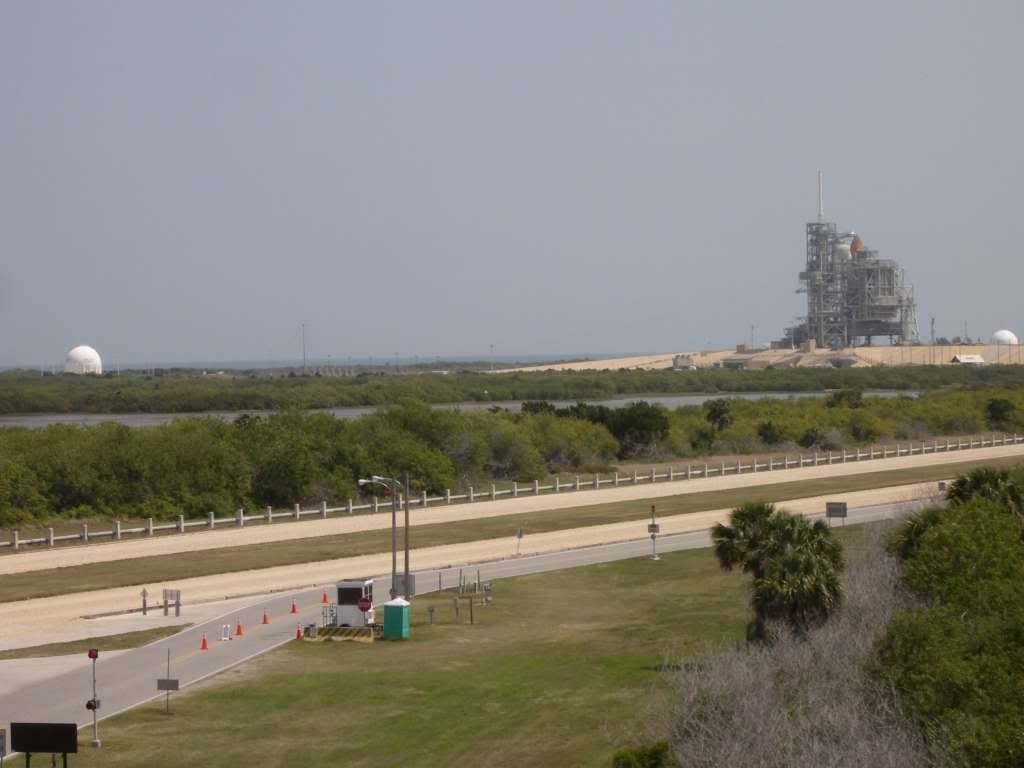 Close-up: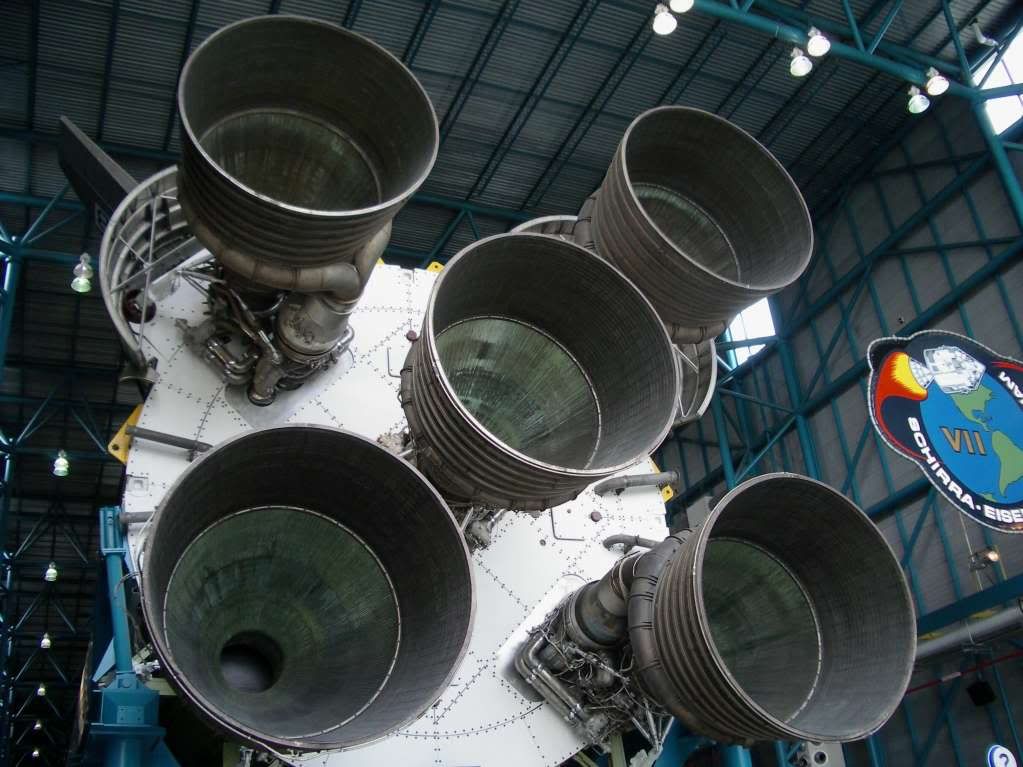 Massive: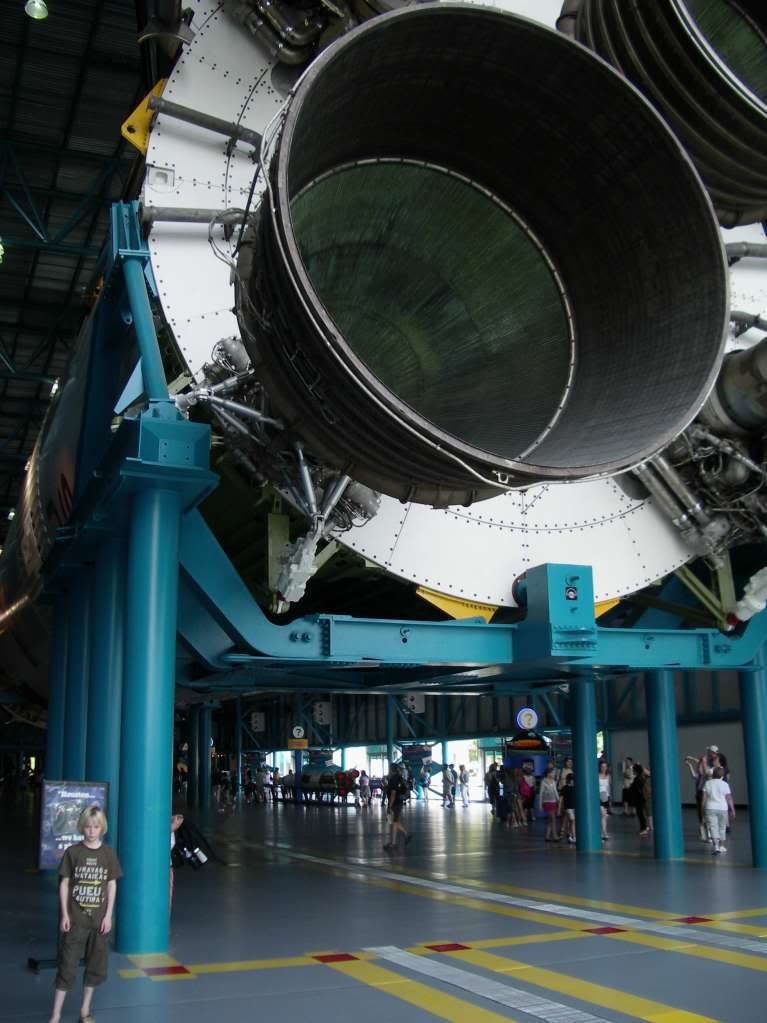 Detail: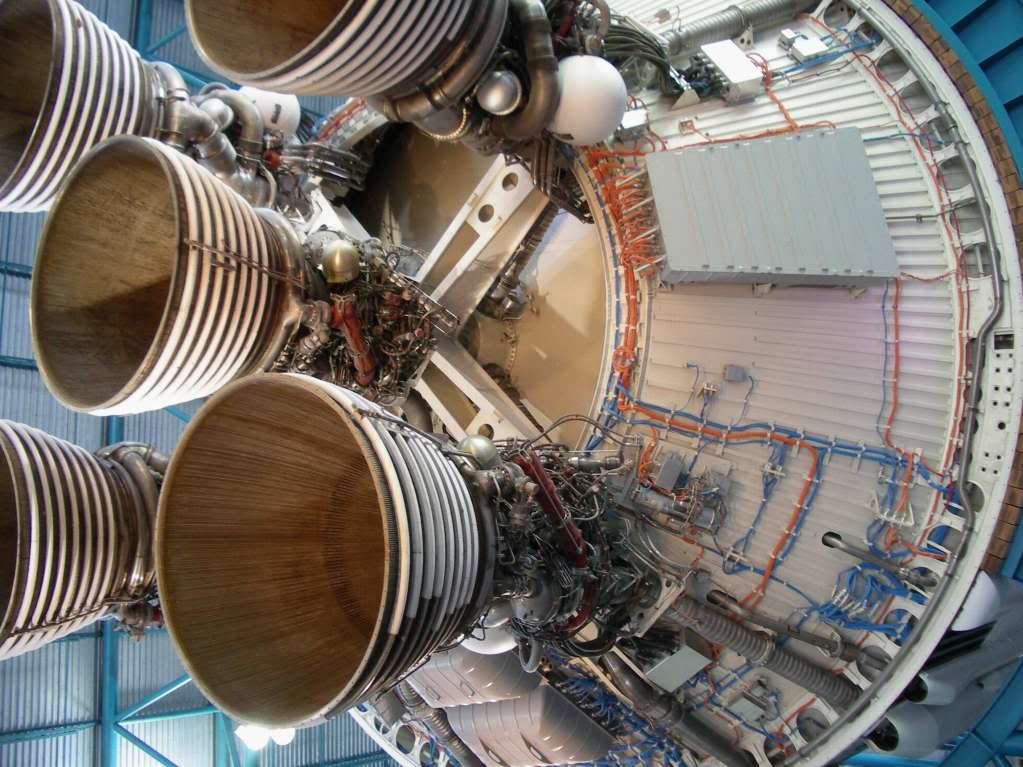 More details: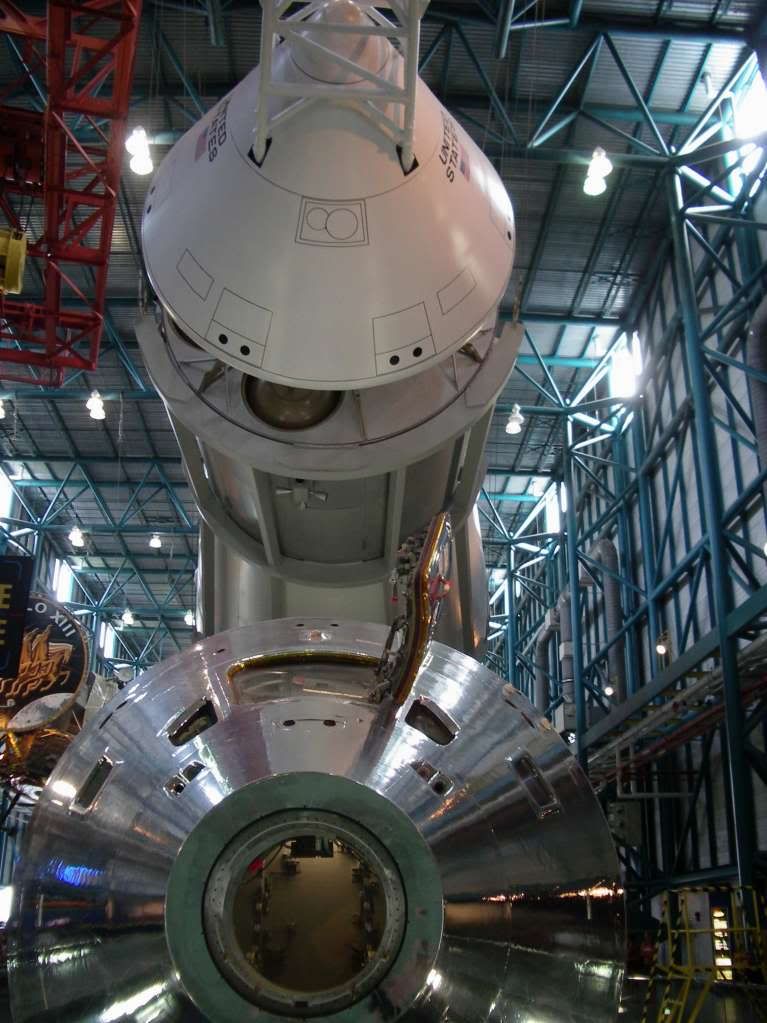 Satellite assembly station: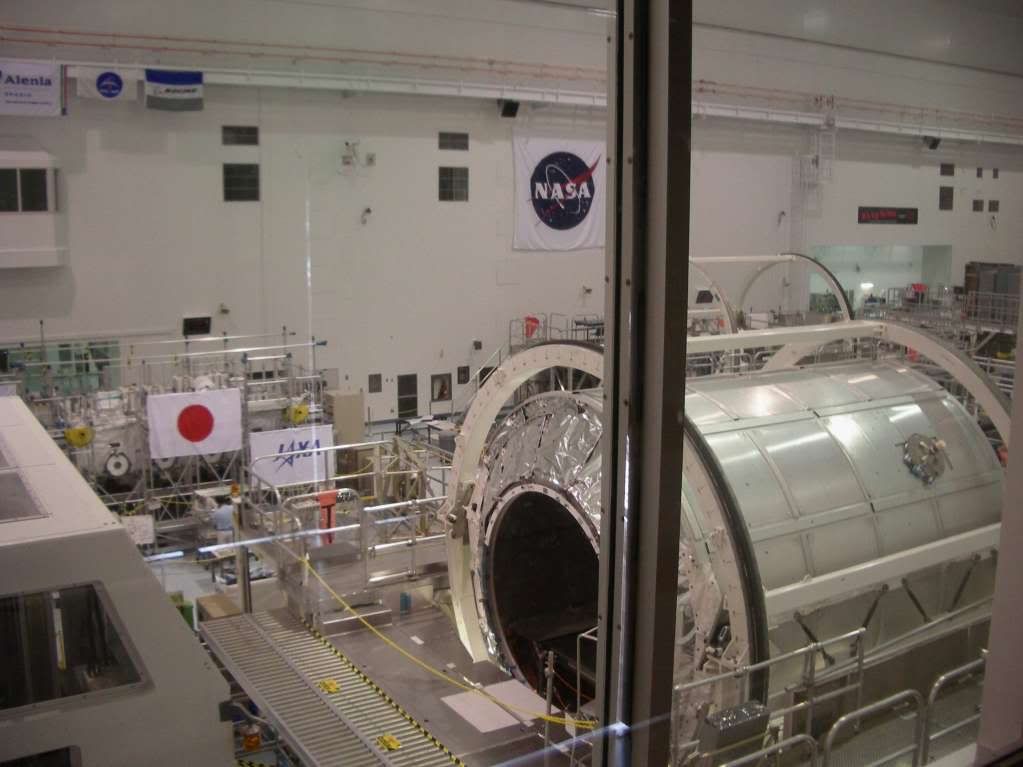 Space Shuttle: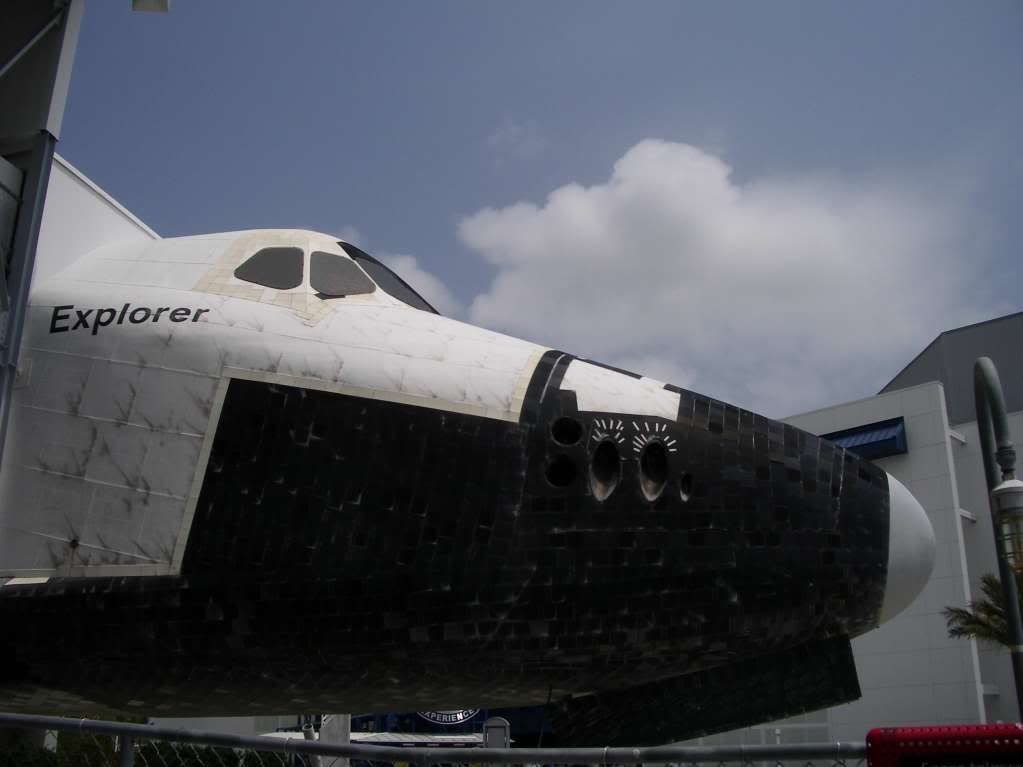 Under the Space Shuttle: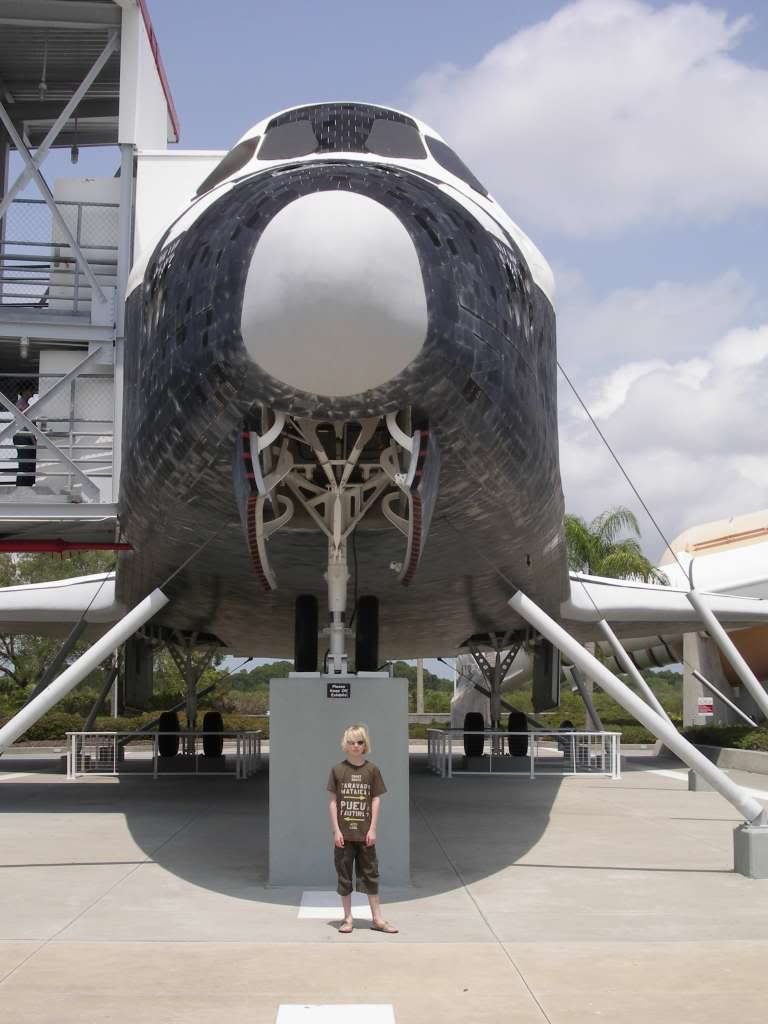 Tuesday, 14.04.2009
MCO (Orlando-International) Tornado alert and thunderstorms, 26 degrees centigrade
PHL (Philadelphia-International) Light rain, 9 degrees centigrade
Duration: 2 hours, 20 minutes announced
2 hours, 35 minutes actual

Service US 1726 operated by US Airways
Scheduled: 12.10 // 14.37
Actual: 12.25 // 15.00
Gate: 58 Seat: 34B
Load factor: 100%
There was a tornado alert late Monday and also Tuesday morning for Daytona Beach and also Orlando.
The weather turned with heavy wind, rain and thunderstorms. Not the best settings for ontime flights.
Therefore we started early to MCO airport, returned the car without problems and looked for the US check-in.
Also here I´ve secured my seats of choice online during booking at the US Airways homepage.
The flight was announced as ontime on the departure board when we reached the terminal building.
A long queue at the standard desks, free stations available for self-service check-in.
No problem there, typed my reservation number, confirmed the seats and baggage to check and after a matter of seconds
we hold our boarding passes.
A elderly female checked our passports, labeled the bags and on the way for another TSA security check while the rain pouring heavily down outside.
Thanks god that we made it in the terminal earlier than the thunderstorm arrived.
Several TSA desks open, a young male, not unfriendly checked our passports and boardings and we joined the long lines for security.
It was faster than expected, some ten minutes thereafter we´re trough and on the way by the shuttle train to our terminal.
Orlando airport is a spacious building with several satellite terminals, enough seats around the gates and good views to the apron. OK so far.
Interesting action there, most of the flights delayed up to two hours, no sign for our flight.
Rainy Spirit: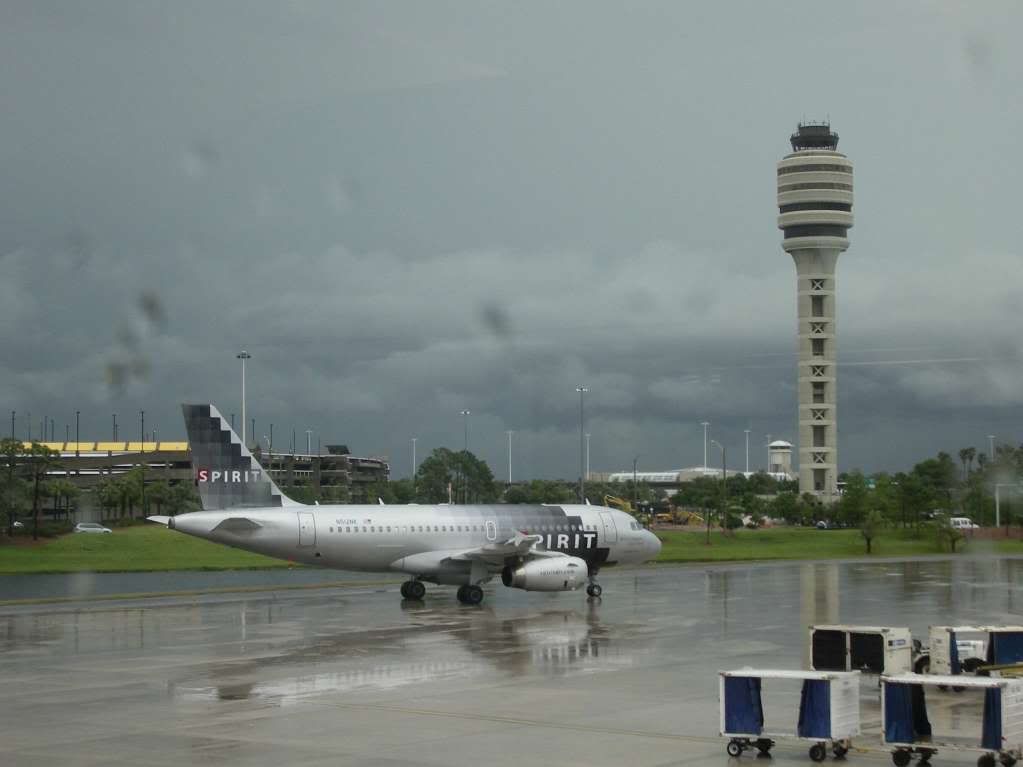 Departure queue:
More planes to departure:
Touchdown B752:
On the runway: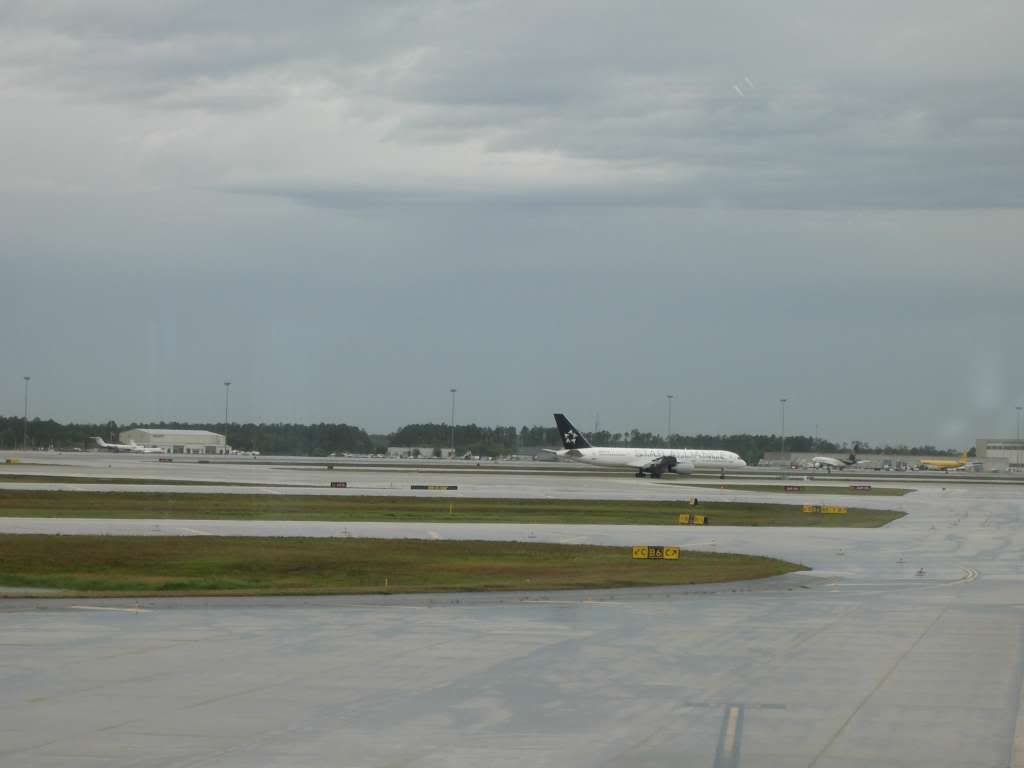 Taxi: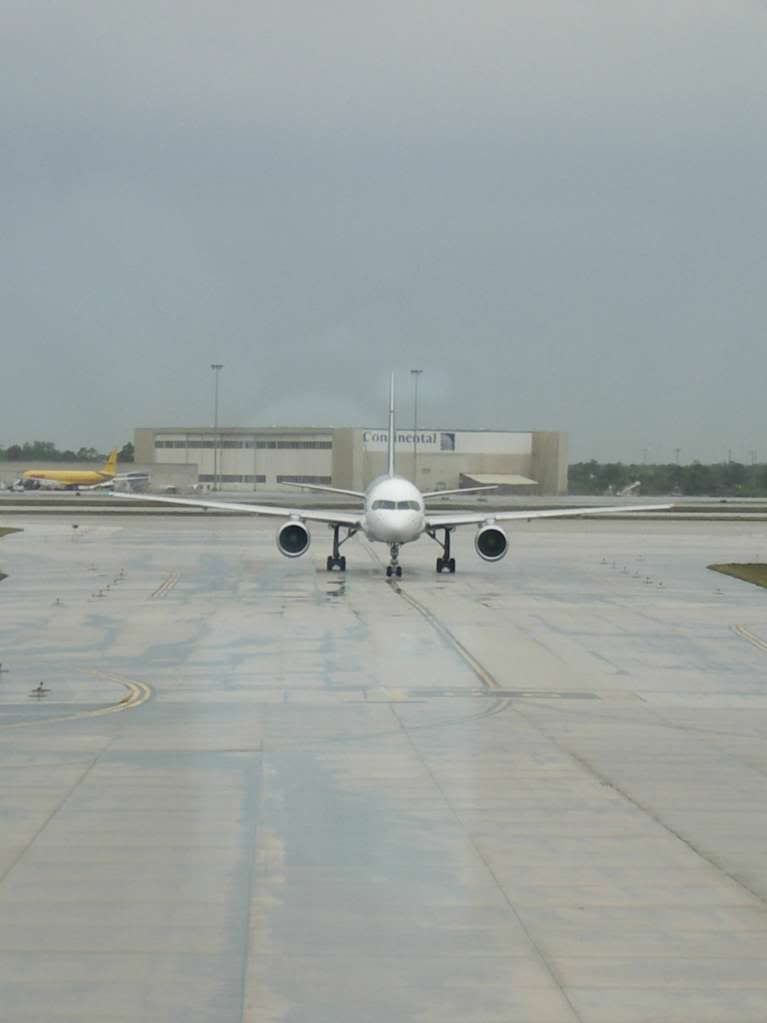 More taxi: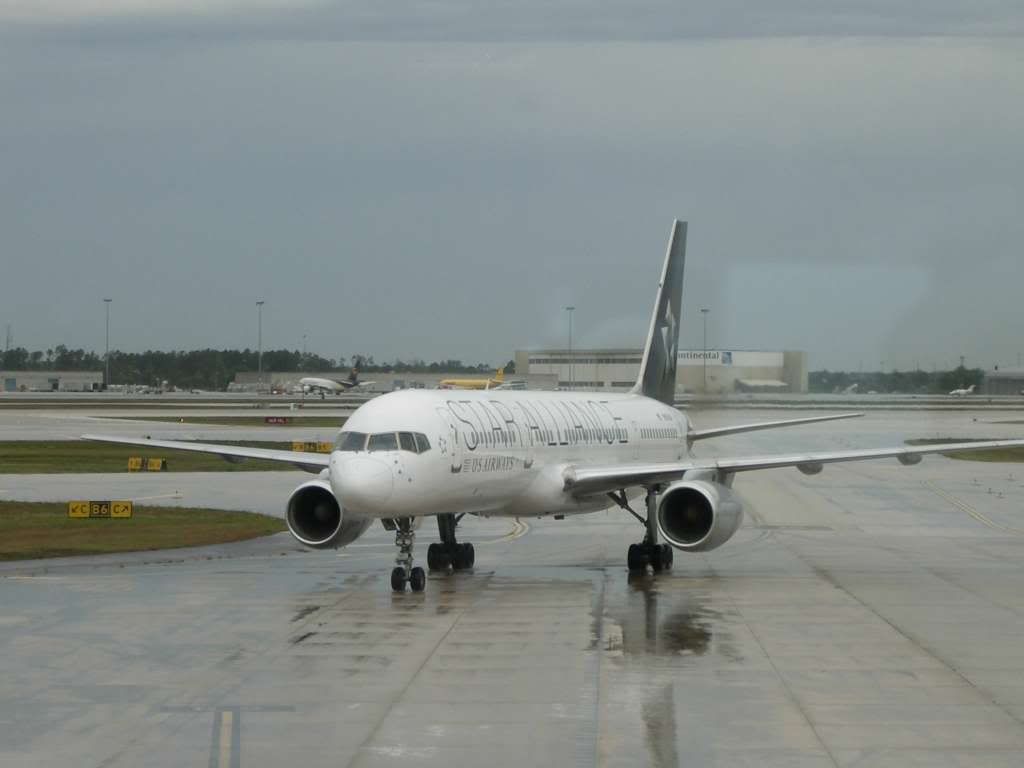 Near stand:
Closer: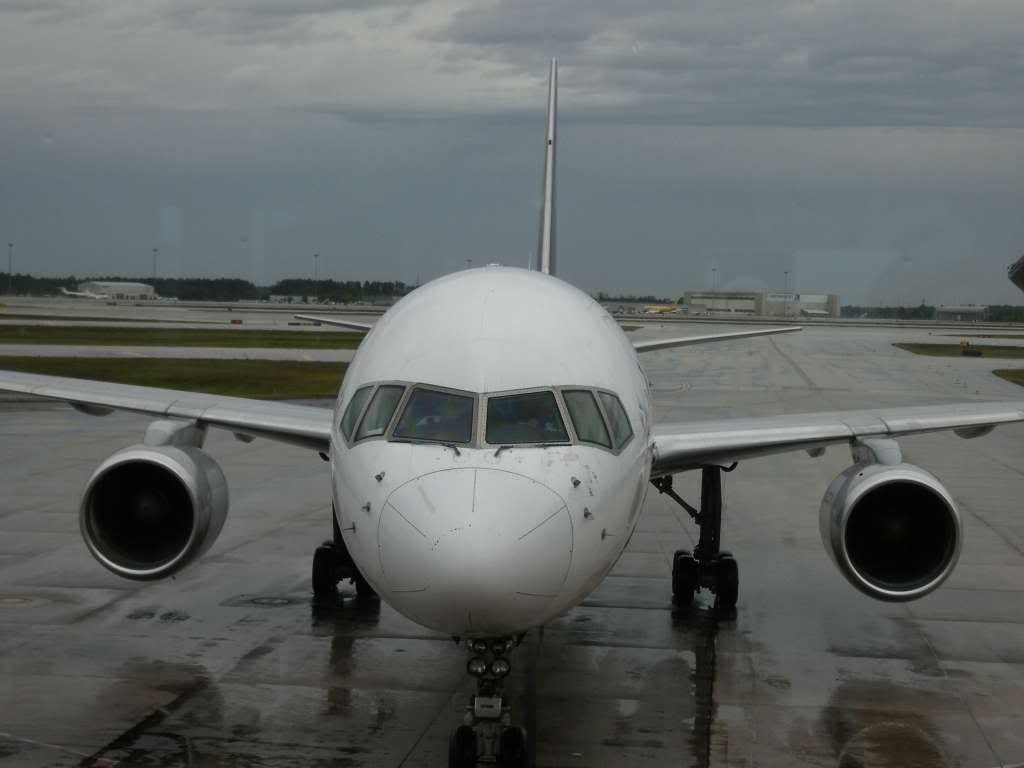 And parked: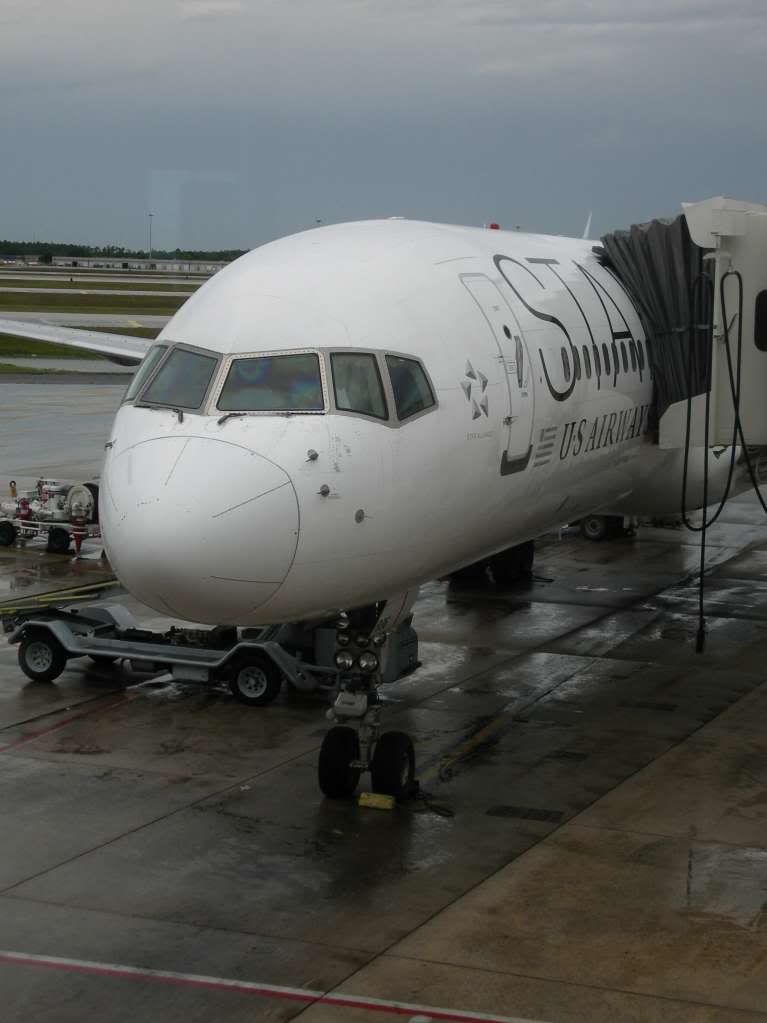 Some minutes prior to boarding touched a 752 down, nicely painted in Star Alliance livery, not bad and parked at our gate.
Our machine was N936UW, one of 38 in the fleet of US Airways, delivered at 24.03.1994 to US Air and further at 27.02.1997 to US Airways. .
Leg. no 12 on the B752 for me, a plane that I especially like, and also a new entry to my log.
Lots of pax around, it seems US doing well these days in case of load factors.
Boarding started finally a little late, two male, two female FA´s on that machine. OK so far.
The cabin fitted also with dark blue leatehr seats, oldfashioned and comfy. Center cabin monitors, not in use, the safety demo was manual.
Cabin:
The captain welcomed us short during boarding and announced a bumpy takeoff.
Departure from the 2743 meters runway 17L , clouds along the whole way and a very bumpy flight above Daytona,Charleston and Richmond.
Clouds: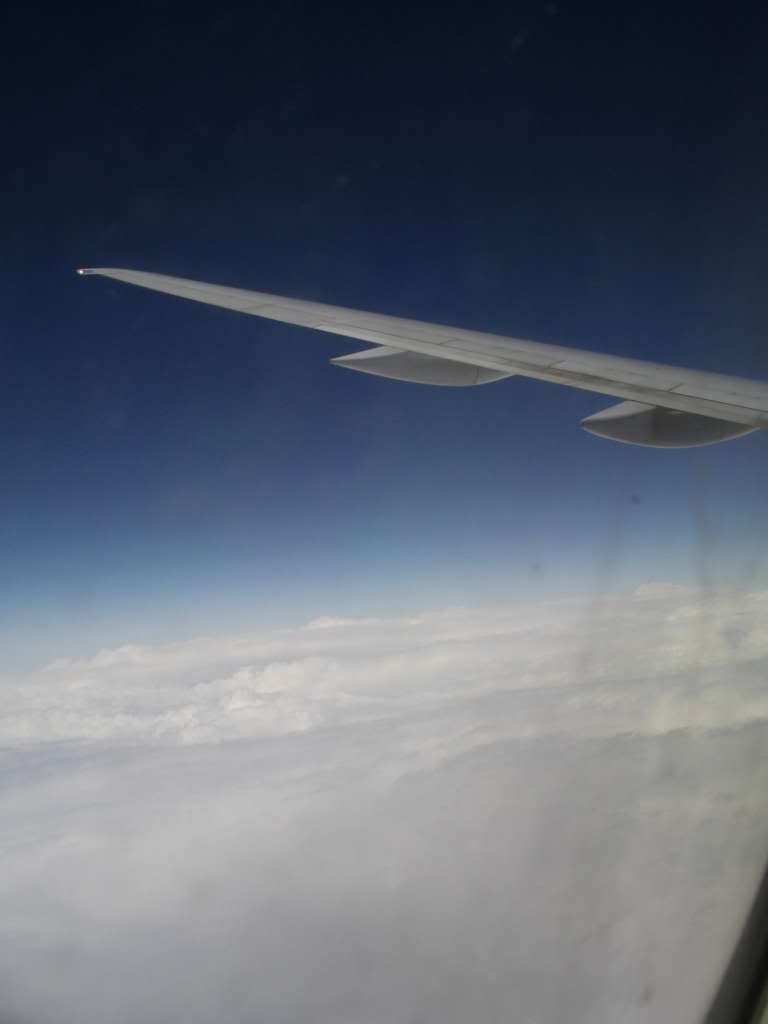 Flight level 37.000 feet.
Free beverages, nothing to eat.
The captain announced some holding prior finals into PHL´s 3202 meter runway 09R, where we arrived some 20 minutes delayed.
Also here finger deboarding.
Rainy Philadelphia:
Tuesday,14.04.2009
PHL (Philadelphia-International) Rainy, 9 degrees centigrade
FRA (Frankfurt-Rhein-Main) Sunny, 10 degrees centigrade
Duration: 7 hours, 35 minutes announced
8 hours actual

Service US 700 operated by US Airways
Scheduled: 16.15 // 06.10 Six hours time difference
Actual: 16.15 // 06.15
Gate: A19 Seat: 38B
Load factor: Around 95%
A long way to go here from arrival in the C area to departure in the A area.
PHL is also an acceptable airport from my point of view, especially the new built A area, real good.
The plane was present when we´re arrived, boarding started some minutes thereafter.
N274AY was our machine to FRA, another A333 from the nine machines in the US fleet.
Delivered at 27.06.2000 , leg no. 2 for me on the A333 and another new entry to my log.
Our machine:
And again: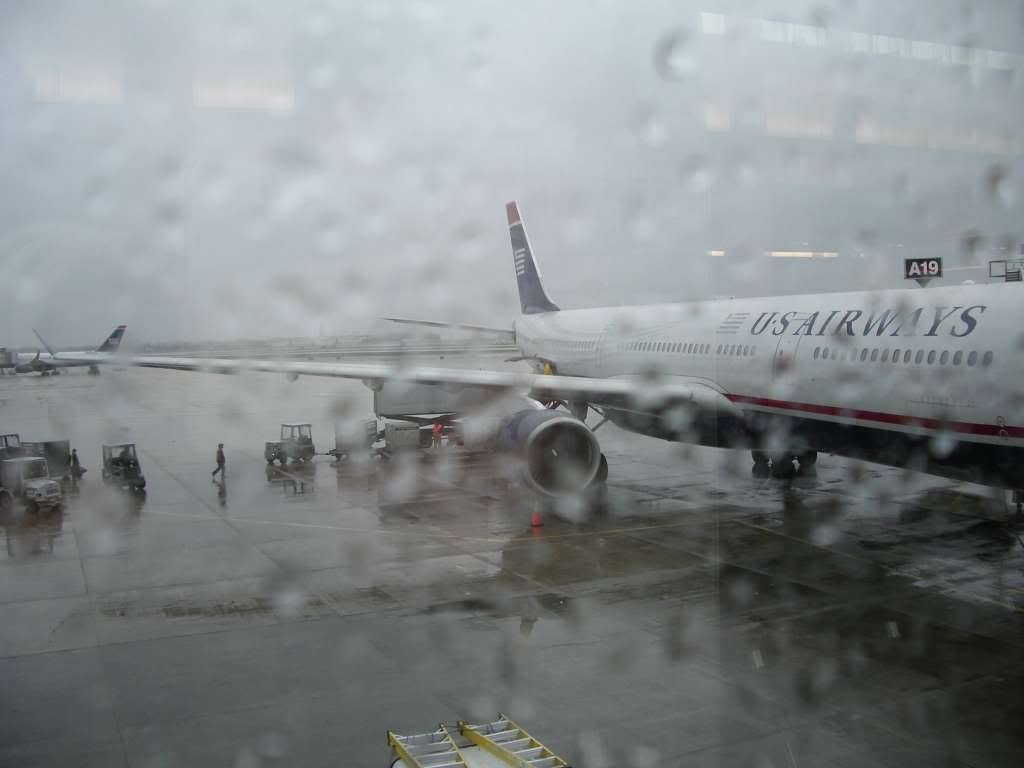 A company B762: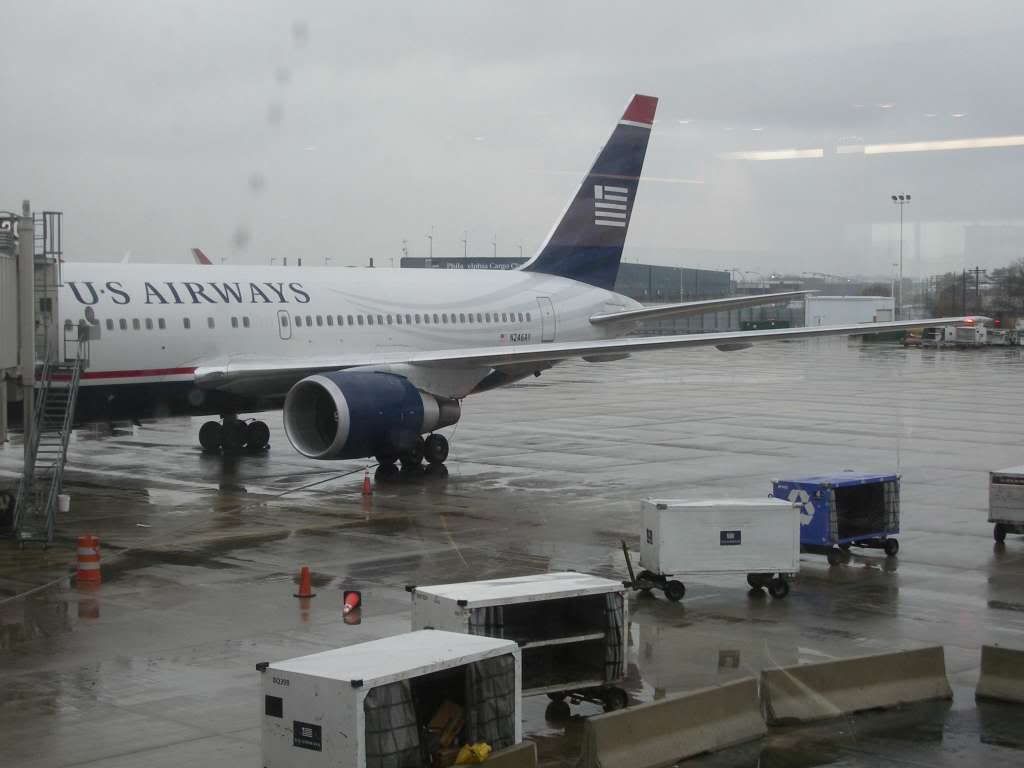 The cabin crew was american/german, neutral friendly all together.
Safety demo was also here manual.
The same dark blue leather seats like on the other A333, surprisingly, this plane was older than the other, but cleaner and in real good conditions.
The flightdeck crew was from the US, the pilot with a short welcome during boarding.
Some open seats on this flight, but alltogether also a good load.
Departure from the 2896 meters runway 09L in direction Canada, south of Greenland, Ireland, the UK and Belgium.
Leaving Canada:
Flight level 35.000 feet. Good views from Canada on.
Service was a hot meal short after departure, free beverages for several times and something danish short ahead to arrival.
Well, chicken...: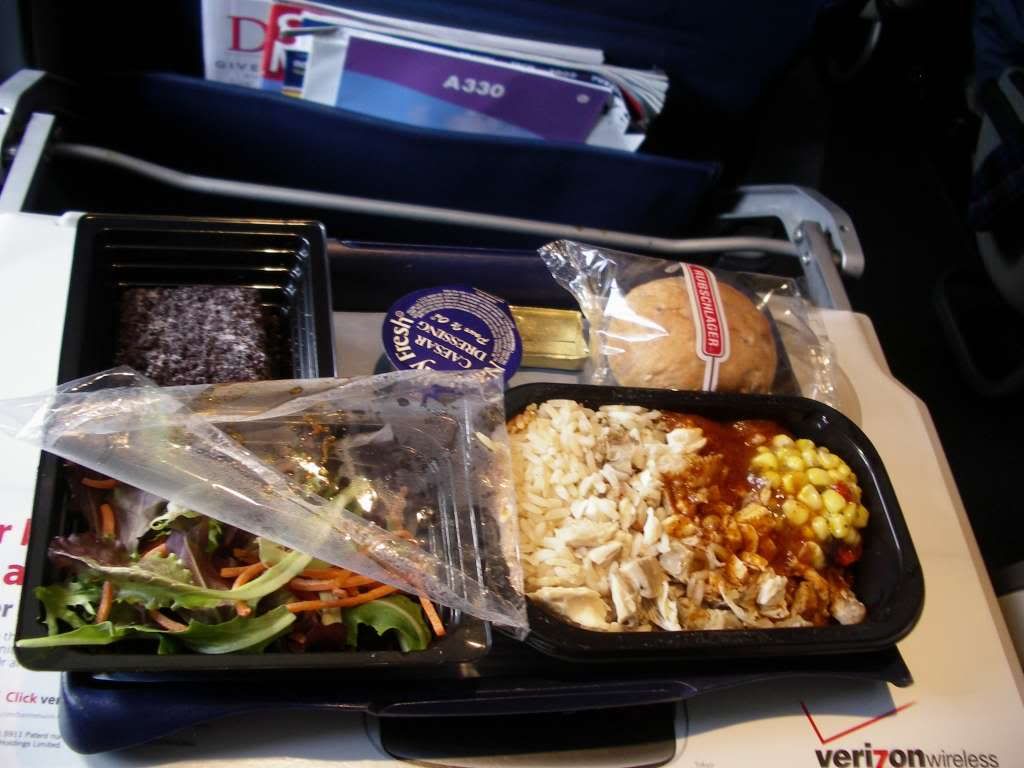 ...or Pasta: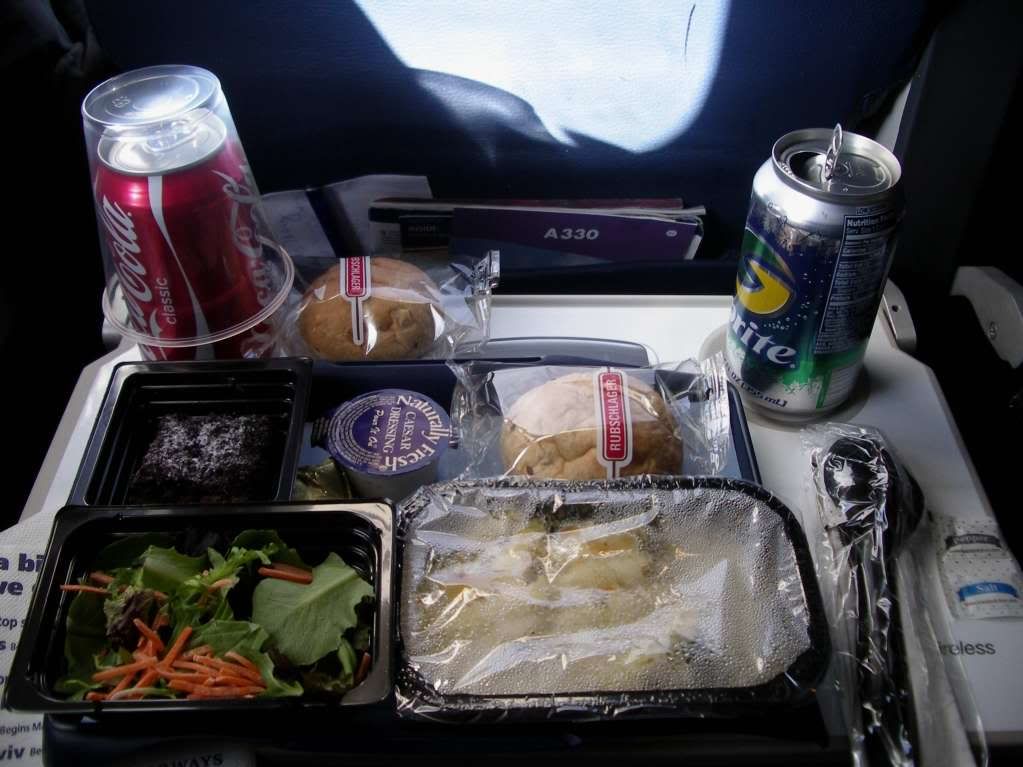 Breakfast: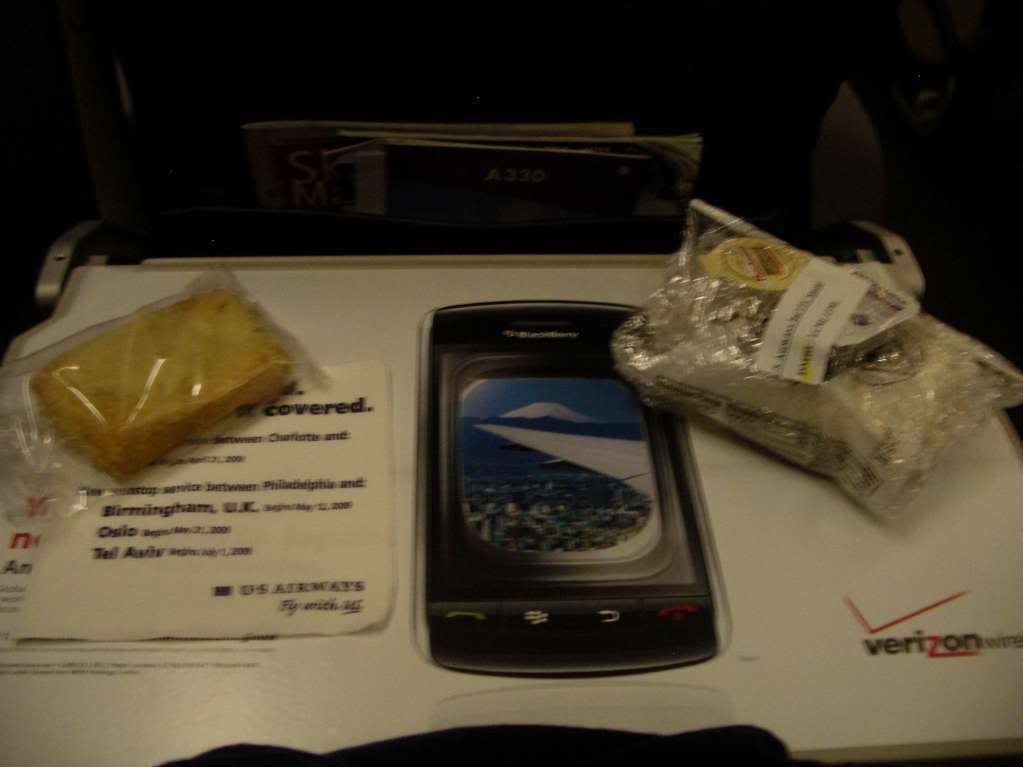 Due to the massive jetstream the announced flighttime was only 7 hours, 35 minutes, but with several shakers along the way.
As usual, stay awake during daylight and sleep at night, therefore I´ve noticed not that much from this flight till they offered a small breakfast.
Waking up only for some minutes to wave fellow member Eric (Airbuseric) doing the westbound leg this day.
The captain wished us a very friendly "Guten morgen" during approach and a good time in Germany.
Touchdown on FRA´s 4000 meter runway 07R nearly ontime, followed by a long taxi to the apron in front of Terminal 2.
Rossiya T54: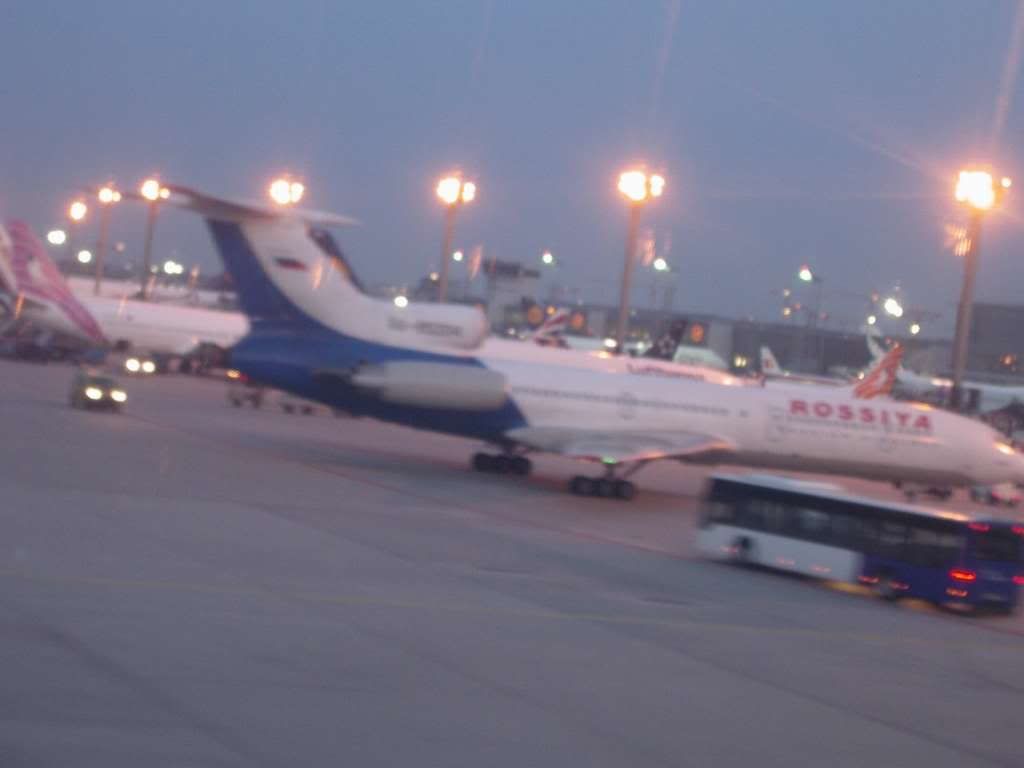 T2: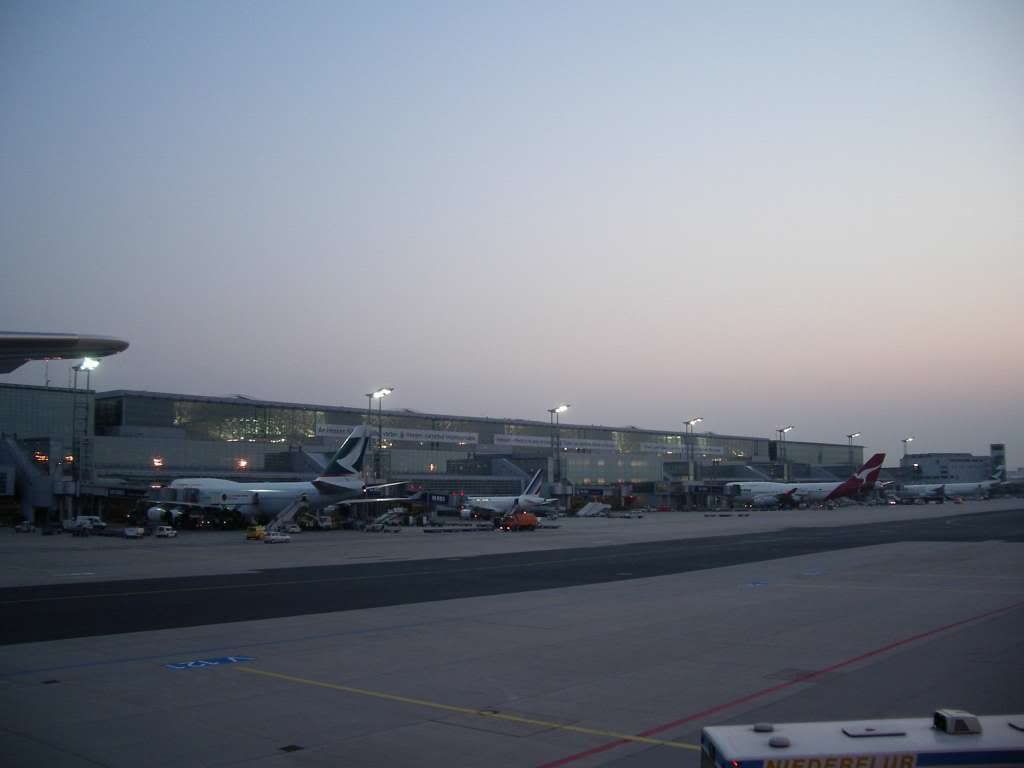 Bye-Bye: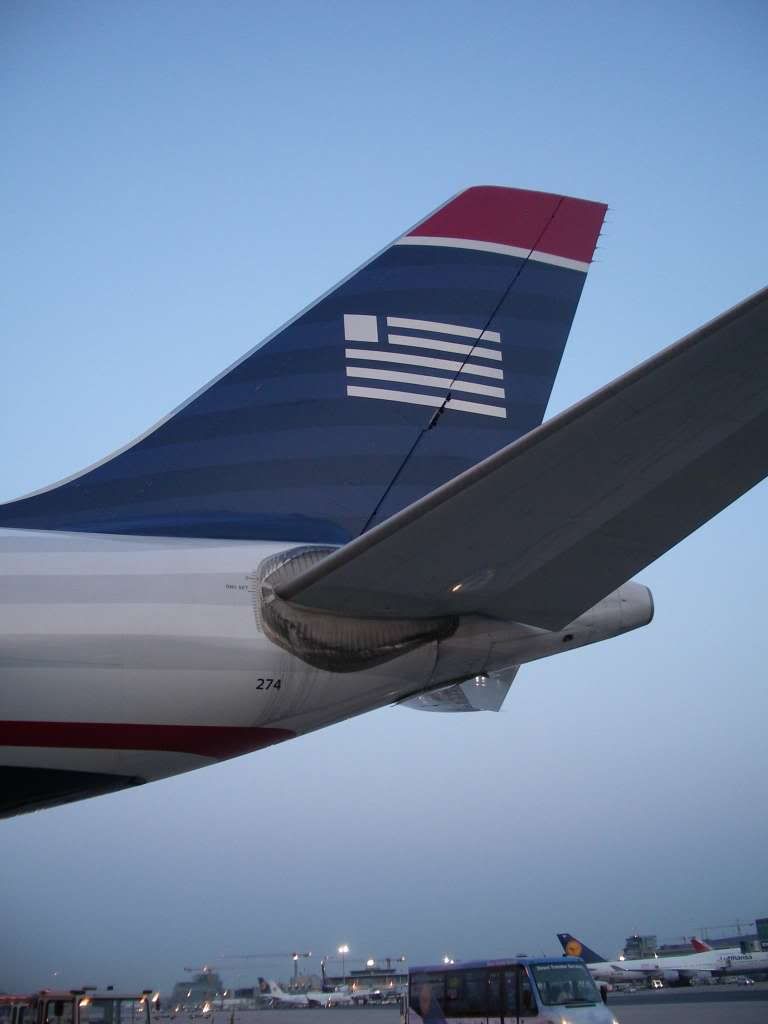 And again:
Deboarding by bus, no time to wait at passport control, only some minutes for the bags and some really annoying minutes at customs,
both lanes blocked with some special checked pax arrived with Air India from the belt beneath.
I´ve asked if its possible to pass by, the answer was an unfriendly no way, welcome back to german reality.
Some minutes more for our shuttle to the Autohotel and back home with a lot of new impressions some two hours later.
I like the US way of living, US Airways was acceptable, no need to fly them again soon, but also no problem if fare and time will be ok.
And like the 737 beneath the single aisle airbus planes, I prefer the 777 beneath the A330, a better feeling of flying there.
My sons statement while he counted our remaining cash dollars "Dad, you dont need to change it back in Euros, I will go to the States
again soon".
Comments welcome,
Markus (FLIEGER67)