Last week I paid a visit to Airliners.net member Falstaff to see his Falstaff beer shrine. Also visit the world's best auto manufacturer headquarters and museums. That is the Ford motor company of course.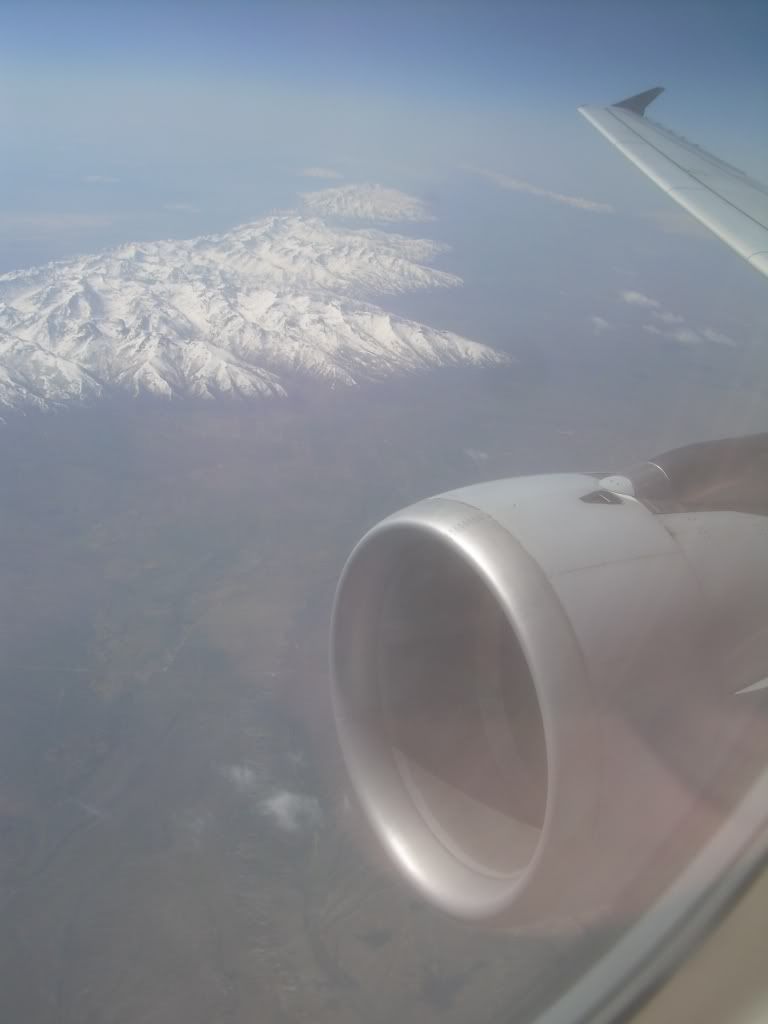 This was my first time flying US Airways and I've always heard nothing but bad stories about this airline. At $160 roundtrip, the ticket was hard to pass up. Plus it's now a member of Star Alliance so I figure things have improved.
Check in here in San Francisco was perfect.
The two absolutely gorgeous gate agents were very kind in changing my middle seat back in row 21 to a window seat, 8F.
(damn I wish I could have snapped a photo just for my own private collection)
I wasn't able to get a window seat online without paying extra. So I figured sweet talking a gate agent would work much better and it did.
(Superfly's charm always works)
The flight was great and left on time. Excellent service, friendly flight attendants and their $7.00 meal was good. I hate to say it but their cheese was just as good as the cheese on Wisconsin based Midwest Airlines.
I was scheduled to have a 1.5 hour layover in Philadelphia so I was looking forward to maybe having a Philly cheese steak somewhere in one their restaurants in the main terminal.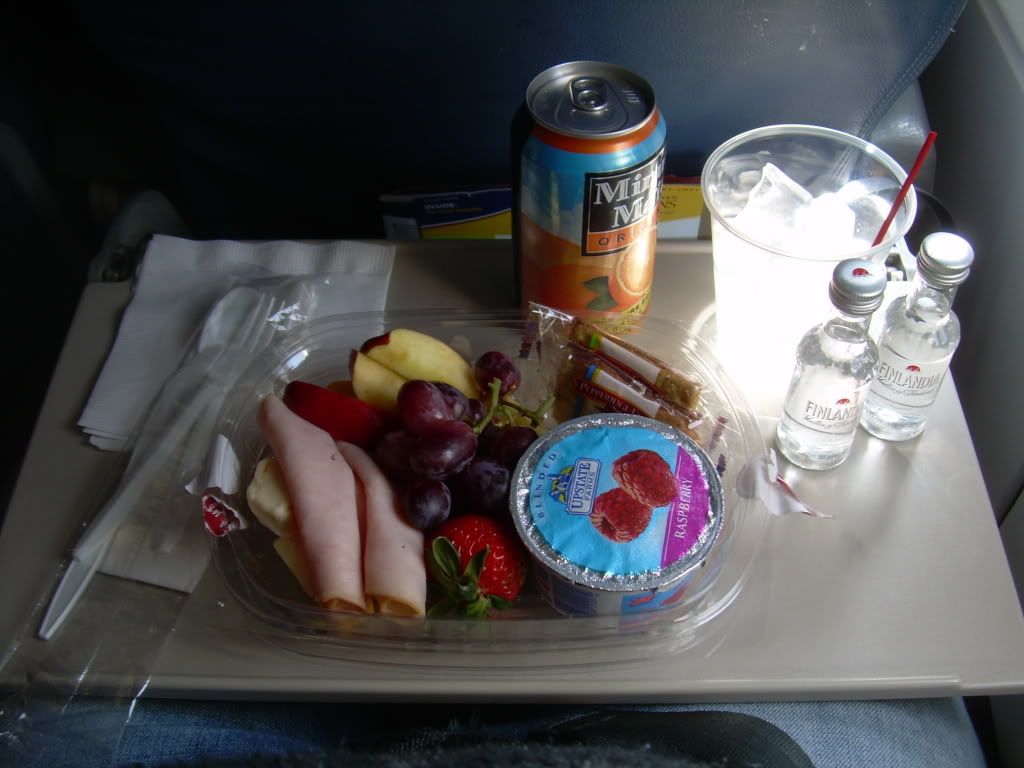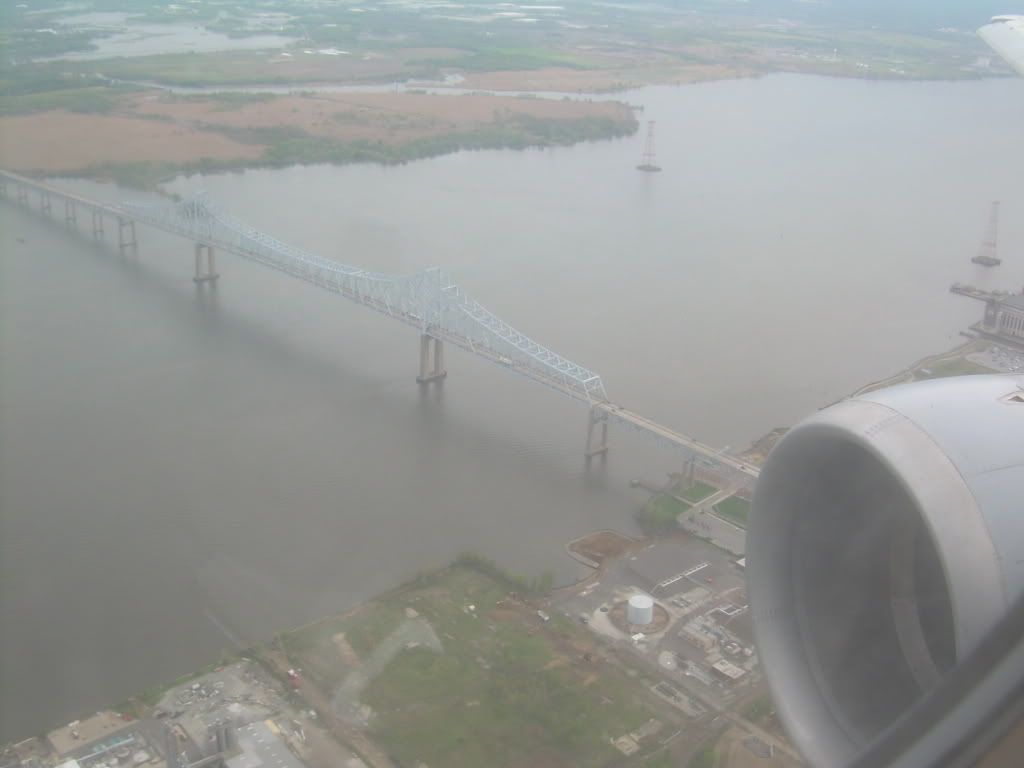 We land in Philadelphia on time and then we sat, and sat, and sat…….
That is where the problems began.  
We sat on the tarmac for 20 minutes before the captain tells us that there were no open gates due to construction and our wait would be at least another 25 minutes.
At that point, passengers were getting extremely frustrated and were getting up and running to the lavatories. The flight attendants were running up & down the aisle begging people to stay in their seats and citing FAA rules.. Passengers were literally playing chicken with the flight attendants. As one person ran out of the lavatory, another passenger would jump up and run in and a flight attendant would chase after them and bang on the door begging them to get out. This game of chicken went on all the way until we pulled in to the gate.
While passengers and flight attendants were playing chicken, I called US Airways toll free 800 number on my cellular phone asking if I'd make my connecting flight to Detroit. I was told "maybe".  
At this point, I only had 10 minutes to get to my connecting flight to Detroit. Since it was on a little CRJ, it was in the commuter plane terminal (terminal F) which was clear across the airport and required a shuttle bus.
So now I am running across the entire airport like O.J. Simpson in a Hertz rental car commercial to the shuttle to terminal F.
Once I get to the shuttle station, luckily the bus was there boarding passengers.
That bus driver must have had severe depth perception!
First of all, he crawled and was literally riding the brake pedal at about 3-4 MPH.
On about 5 or 6 occasions, he'd slam on the brakes if an aircraft landed, pushed back or if even a bird flew by hundreds of yards away!
The ride to terminal F took about 10 minutes even though it couldn't have been more than a 1600ft. journey.
I jump off the bus in the hopes of getting to gate F24 for my flight to Detroit.
There was no sign of life at gate F24. It was as if there wasn't a scheduled flight in hours.
I ask the nearest US Airways employee in sight and ask what the hell is going on.
I was told that the flight had been reassigned to gate F9.
So here I am again running through the terminal from gate F24 to gate F9.
No aircraft parked at F9.
Luckily the flight was late.
The departures screen showed the Detroit flight as 'on time'. Obviously it wasn't.
I simply asked the lady at the gate about the flight to Detroit and she told me; "the plane hasn't arrived yet and we don't know when it will get here".
About 15 minutes later, a few people from the previous flight I was on from SFO started to trickle in. They were totally at ease and I talked to them about the delay to Detroit. They all told me that this happens all the time and that they don't even bother reading the US Airways timetable anymore because it's always delayed.
WOW!  
40 minutes later, our plane comes in. Luckily the CRJs have a short turn around time. We all board quickly and immediately push back. Only to sit on the tarmac for OVER 1 HOUR!!!!!!!!!!!!!!!!!
Light winds coming in from the east totally screws up traffic at PHL and only 1 runway was used. There were 20 aircraft ahead of us for take off.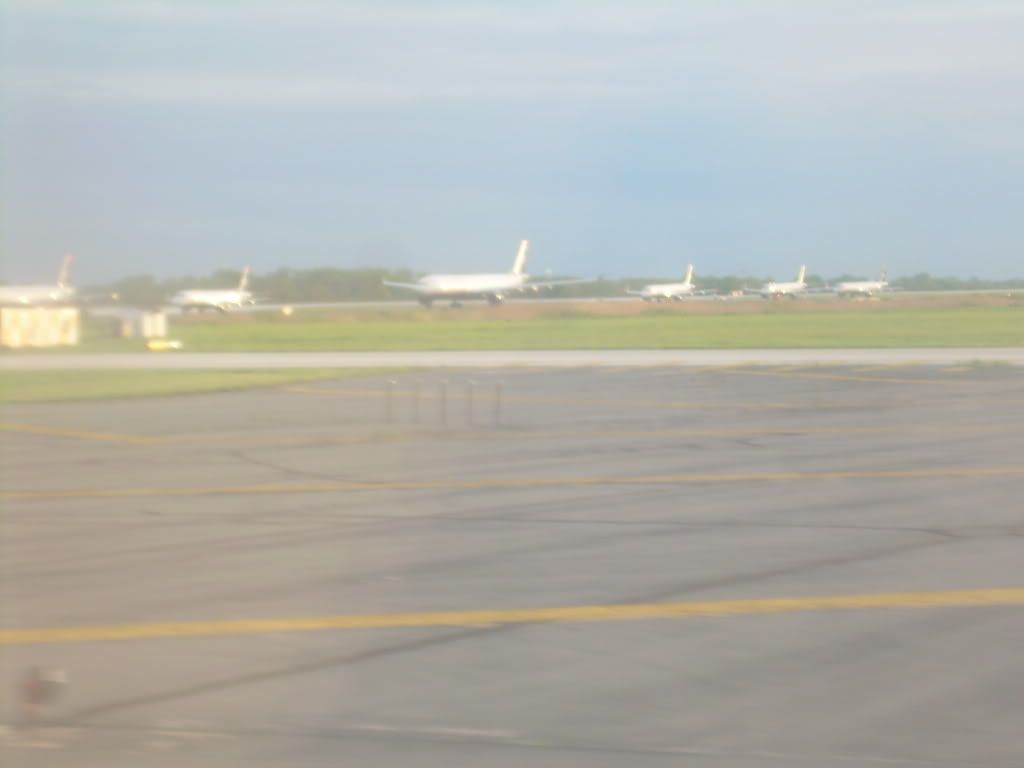 Long line for take off at PHL
The sole flight attendant onboard was amazing and kept a fully loaded CRJ with angry people calm and offered free beverages while we were taxiing for over an hour. Unfortunately according to FAA rules, alcohol can only be served while airborne, so no Heineken for me.
Meanwhile, this old lady next to me is blabbing on about how sexy she used to be back in the 1960s and name-dropping names I've never heard of.
Eventually we took off and by this time, I forgot what city I was visiting.
Finally we landed in Detroit and just when I though it s was over, more problems.
The jetway was broken and we had to SIT EVEN LONGER on this CRJ until the problem was fixed.
That took about 20 minutes.
At this point, I am thinking that I should have paid an extra $200 to get the non-stop SFO flight on Northwest/Delta but I swore that I'd never patronize Delta after the takeover of Northwest Airlines.
Finally I arrive in Detroit, Michigan and Falstaff was already there waiting.
At this point, I had been flying for 9.5 hours and only had that snack pictured above.
I certainly could have used a treat at this point.
Thank goodness there was a White Castle's near the airport!
I treated myself to 10 White Castle's cheeseburgers, large sack of French fries and plenty of beer at Falstaff's house.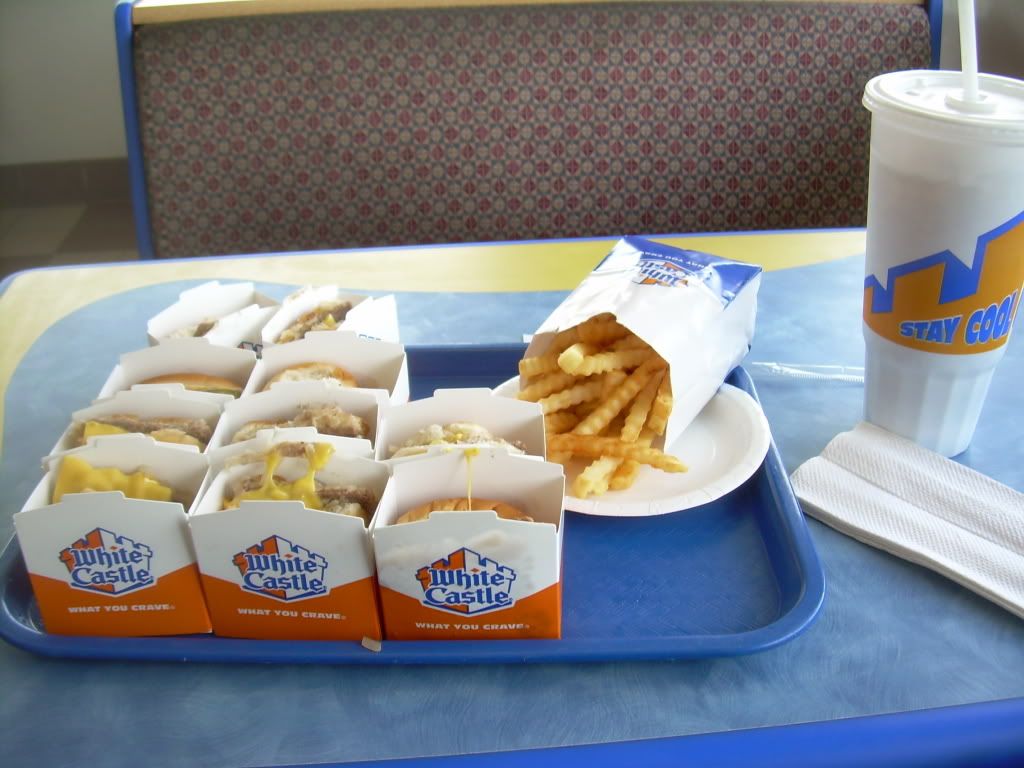 Heaven is a place on earth! 
Next day I drive out to Ann Arbor, Michigan to just check it out. Typical college town and I was expecting to see a bunch of leftist radicals like in Berkeley but I didn't. I found Ann Arbor to be rather stuffy and preppy. People were still very nice though. I stopped at a coffee shop and had a good conversation with one of the workers there about coffee as I am one of those coffee snobs from San Francisco. During our conversation I accidentally got the two big Michigan universities mixed up and said; "go Spartans!".
Boy did I get an earful!
I damn near had to pull out my California driver's license to defuse and potentially deadly situation!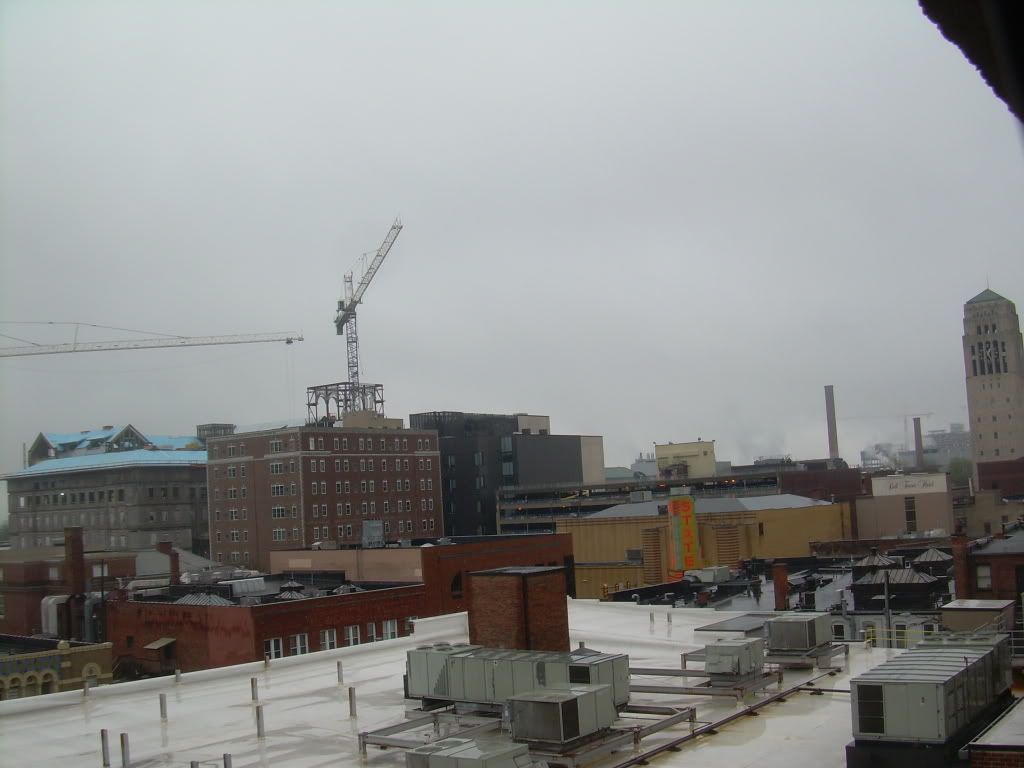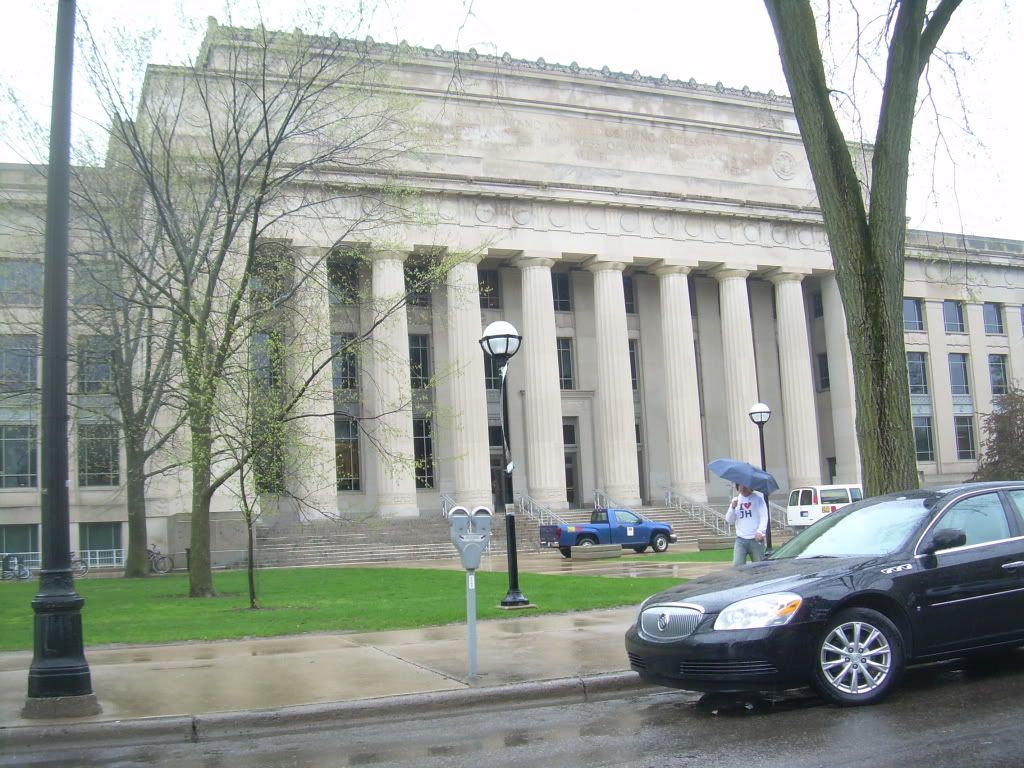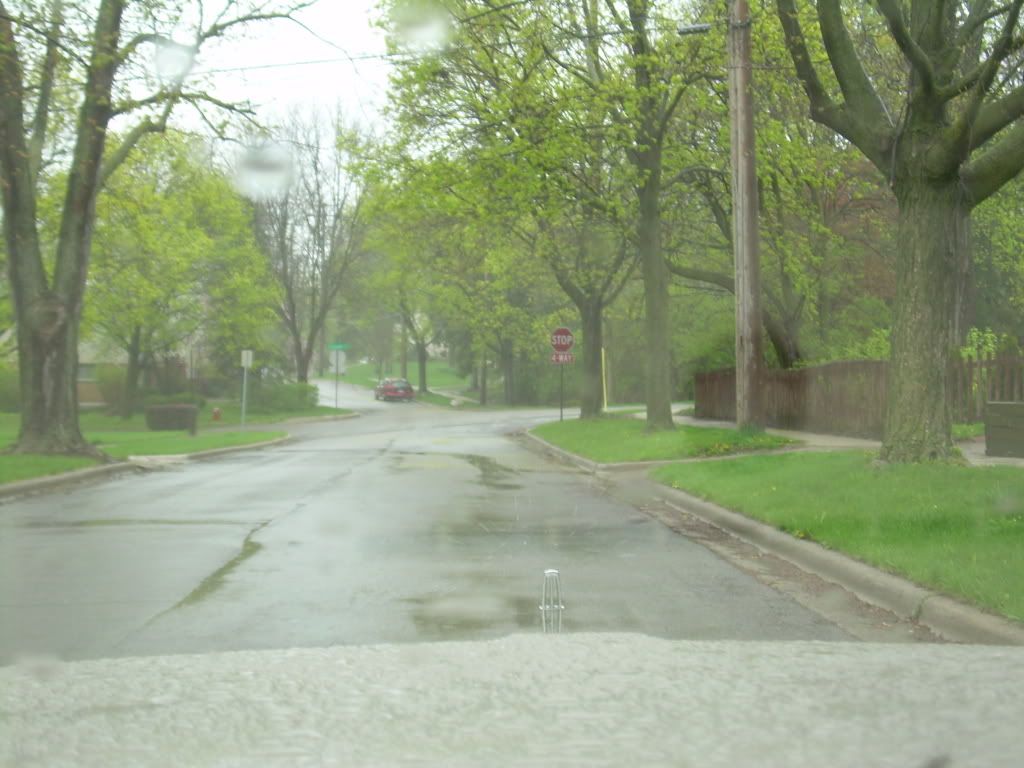 My guess is that this is where all the professors in Ann Arbor live.
Nothing like driving a luxurious Lincoln Town Car down a treeline street in the rain.
Later on that day after Falstaff got off work, we drive in to the mean streets of Detroit to one of their premier barbecue / brewery spots. The place was Slows Barbecue and damn, they make some incredible ribs as well as macaroni & cheese! There macaroni & cheese was in my dream last night!
Me & Falstaff downed several of their different brews.
After having some of the finest ribs in town, we walk a few doors down and what do I see?
A sign that read "L.J.'s Lounge"
My initial is L.J. so of course I had to go inside and check this place out.
What a Coincidence?
If I owned a lounge, it would look similar to this.
Sort of a dive bar but still has it's charm. Down to earth, friendly bartender, friendly people and totally unpretentious.
I had about 5 Bacardi 151's and Pabst Blue Ribbon chasers.
How can you not like a place with a Champale sign, simulated wood panels and a
chandelier?!?!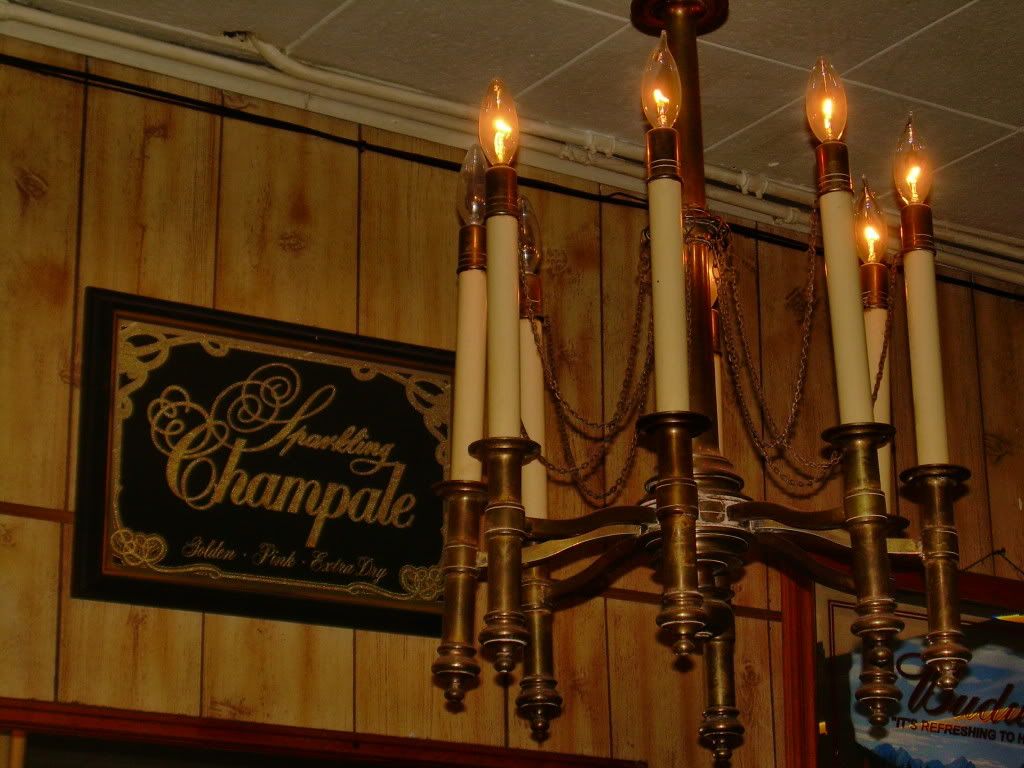 L.J.'s has mirrored disco columns.
Mirrored disco balls are so cliché. You gotta love the aquarium too!
I felt like I owned this place!  
The following night, Falstaff took me to the Slovene American club.
There were drank with a lot of proud UAW members, Slovenians and those who are interested in their culture & customs as well as listen to some great accordion players.
Meet some really interesting people and all have stories to tell.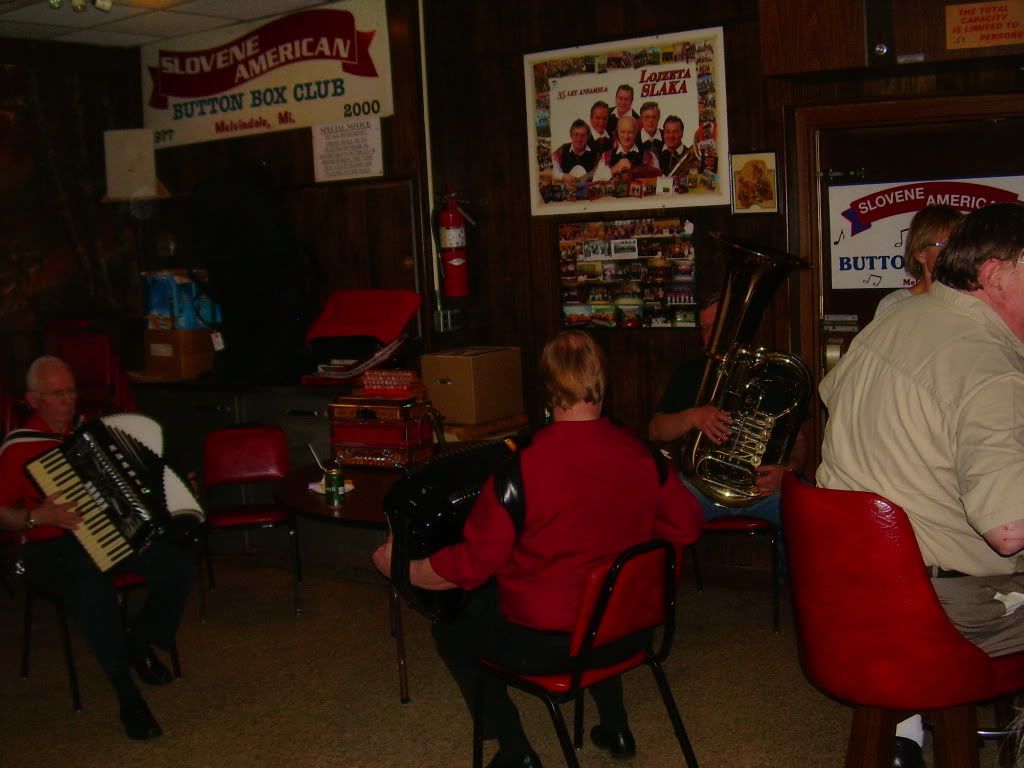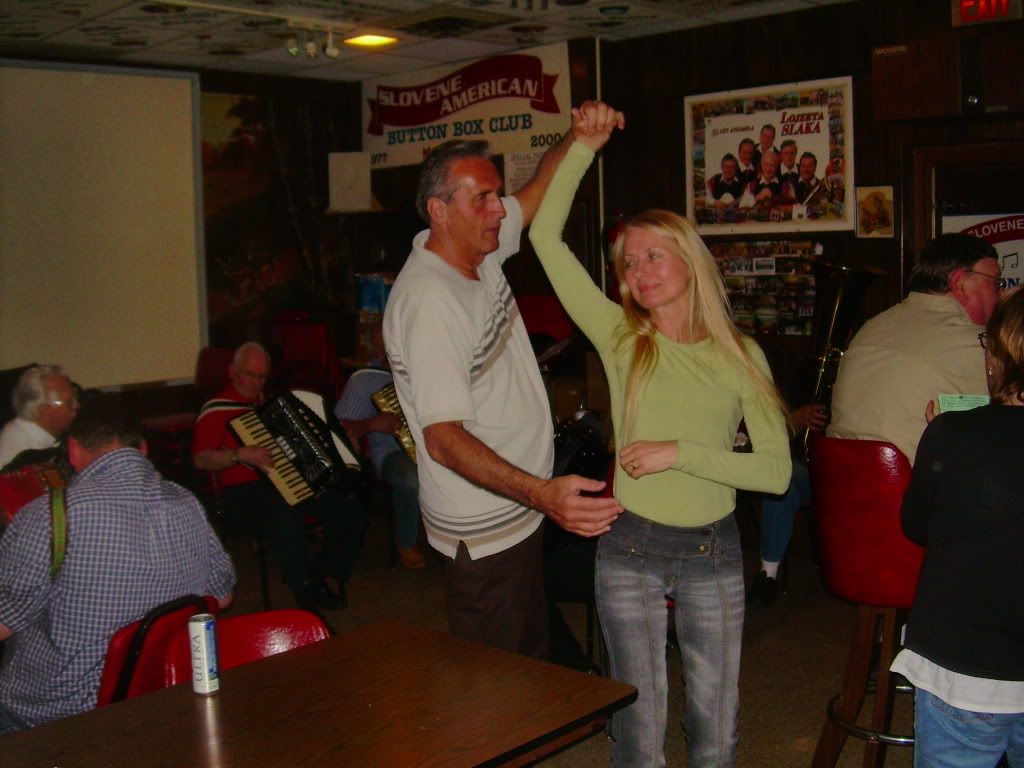 That guy is the 'Superfly' of the Slovene American club.  
The following day, Falstaff took me out to the Chrysler museum.
That was really neat to see. I was glad to see the many beautiful Chrysler's throughout the years. Even though their museum was heavily weighted towards the muscle car era, I was glad to see a gorgeous 1986 Chrysler Lebaron Town & Country Convertible.
One of the most beautiful cars ever made!
I wanted one of these for years but eventually ended up getting a 1987 model.
Unfortunately, these little 4-cylinder turbocharged front-drive cars were problematic and very unreliable.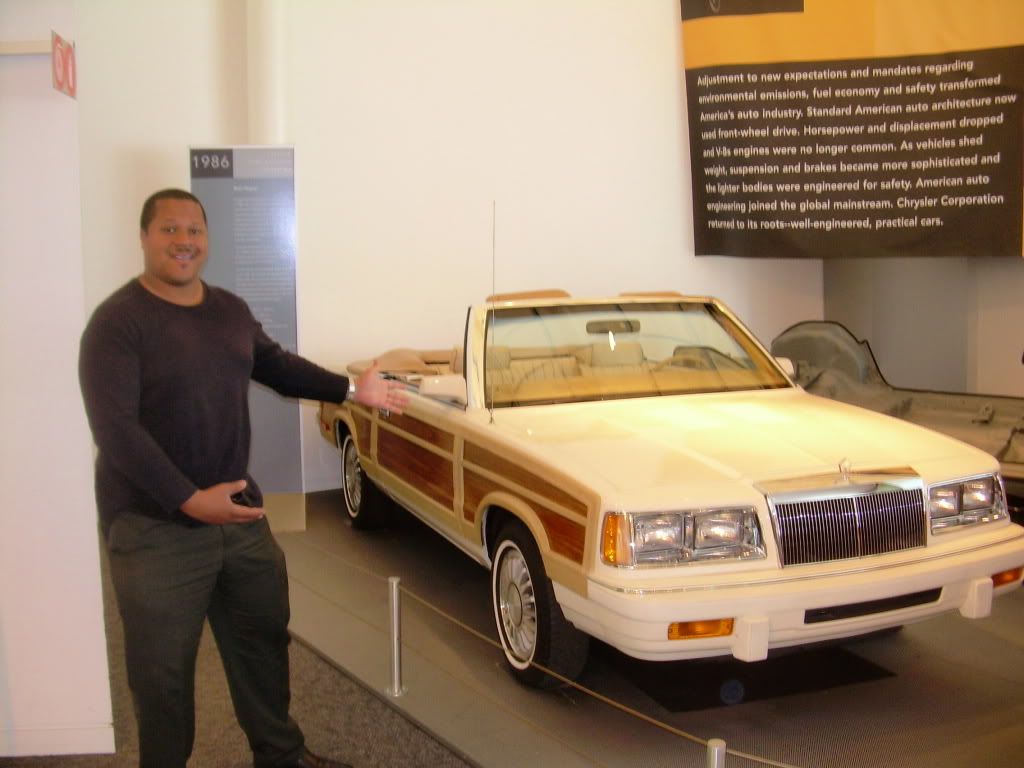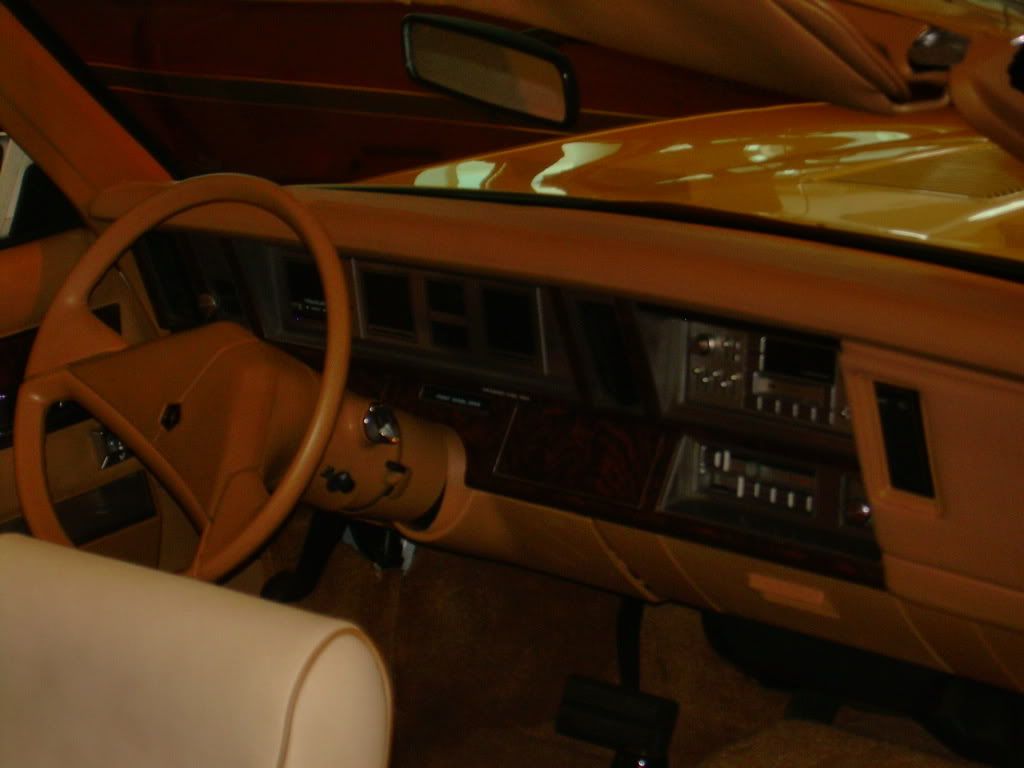 Yes I know I have a very unhealthy infatuation with these 1980s Chrysler K-cars.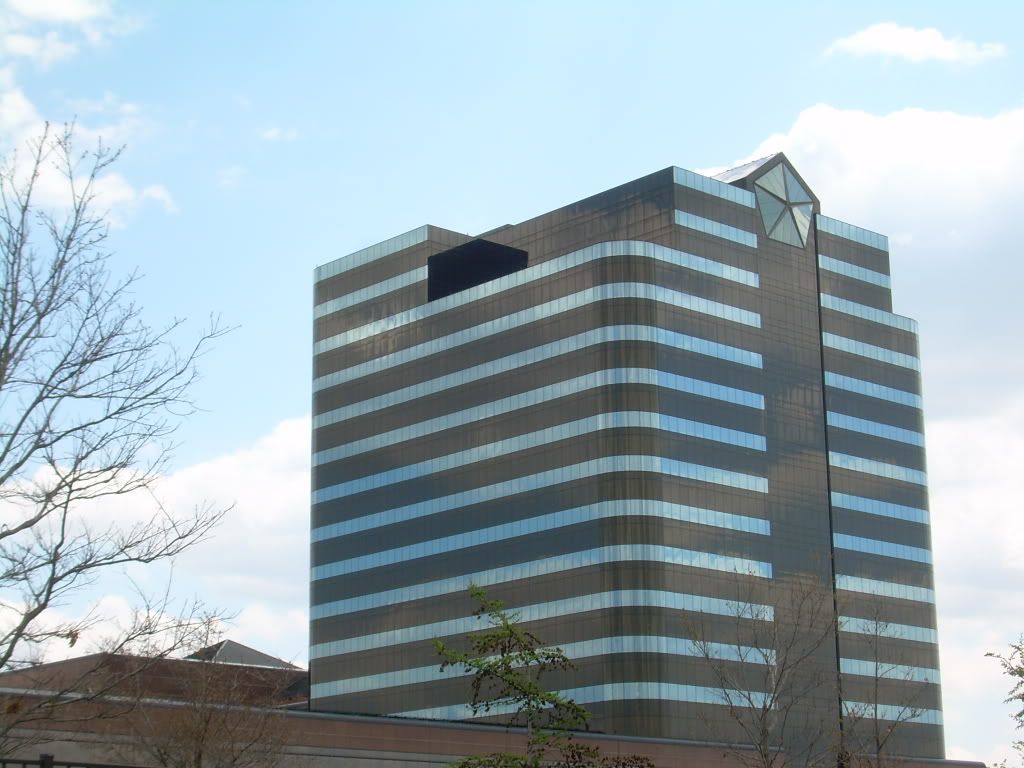 My K-car helped build this building.
AMC Eagle SX/4
The world's only 4-wheel drive pony/sports/performance car.
After humiliating a Celica, 280Z or BMW 320i, you can go off road and avoid the cops with this beauty.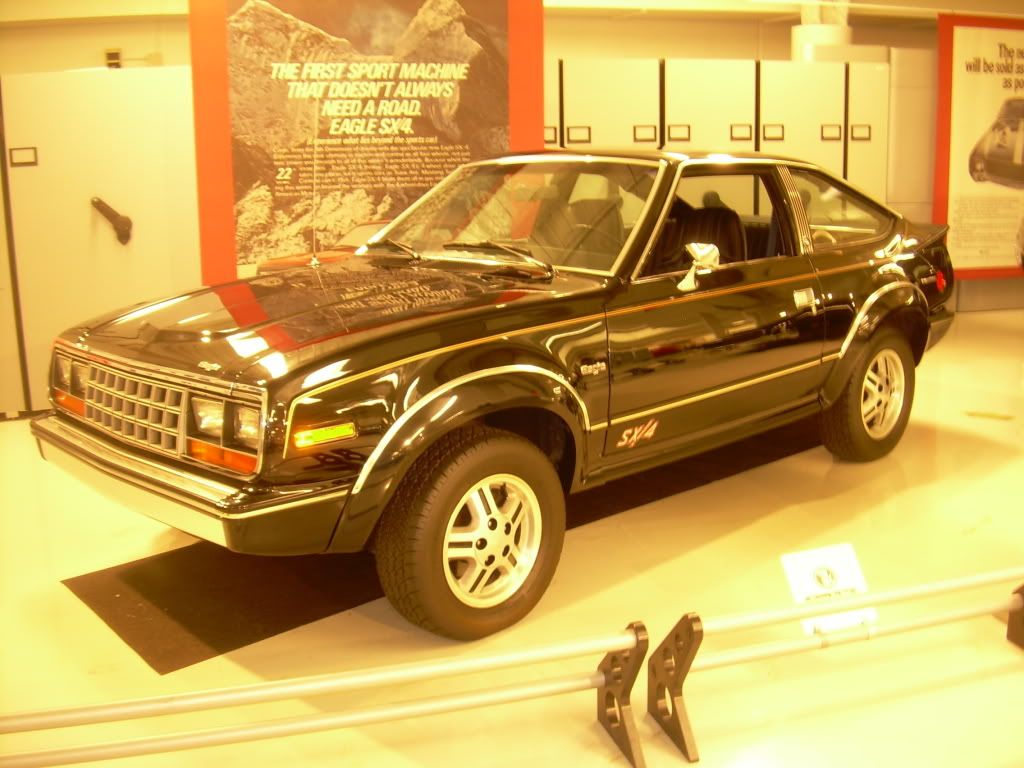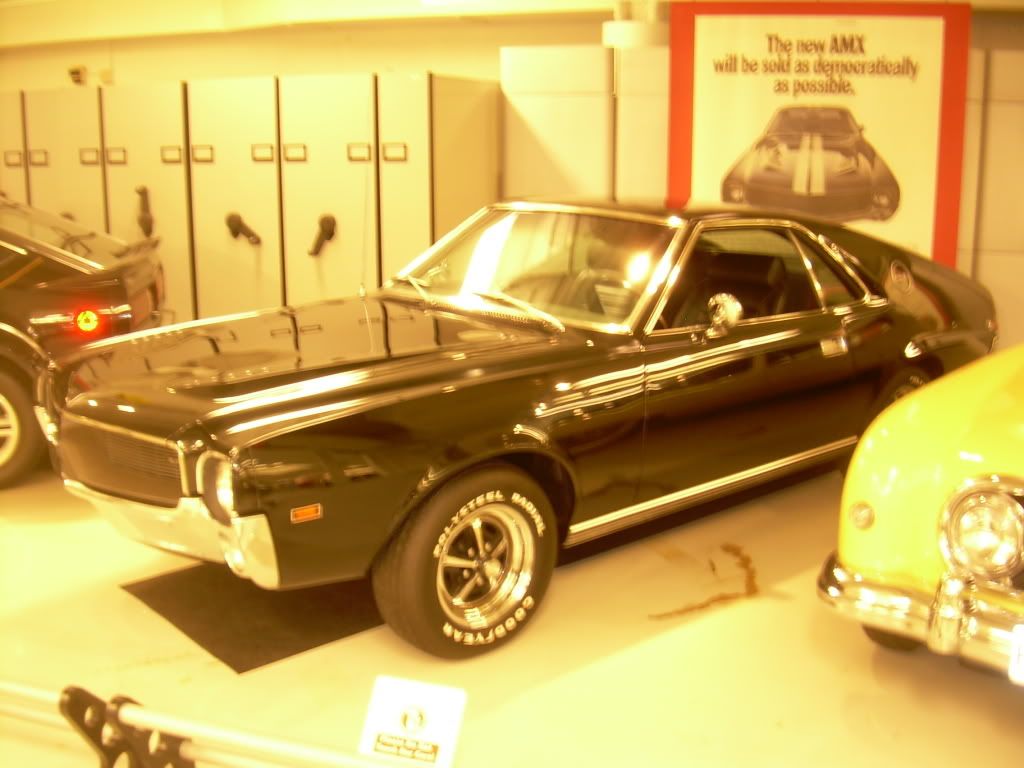 AMC AMX
Glad to see AMC representation as well.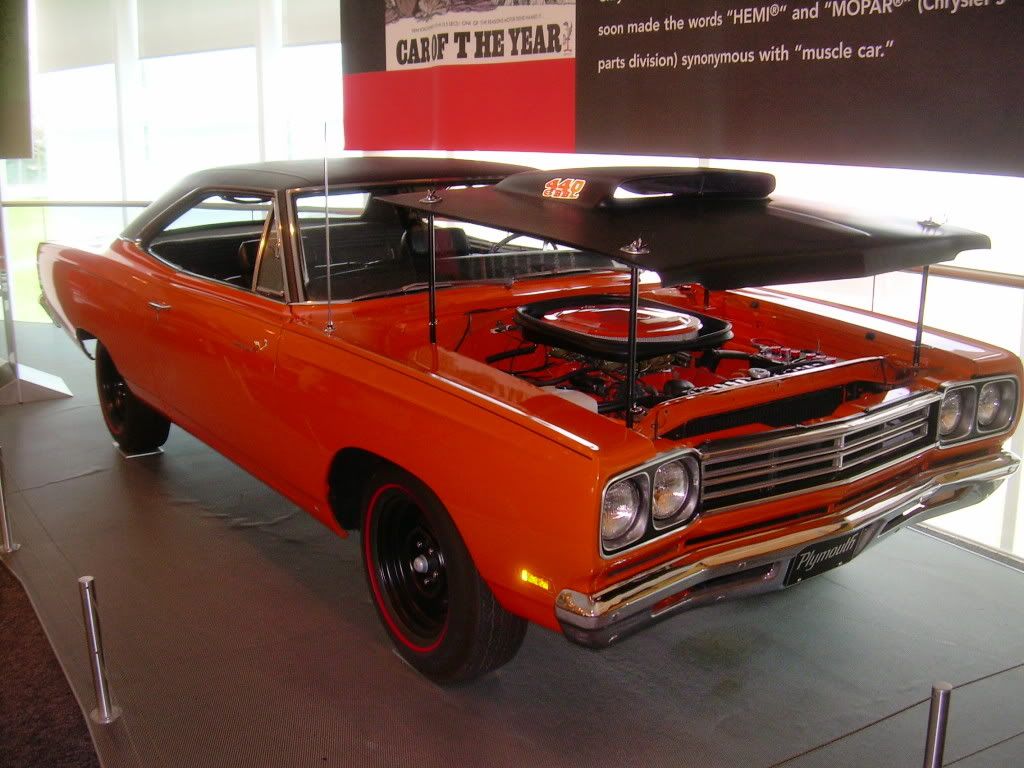 Roadrunner
Unfortunately, the 1970s luxury sedans were not featured at the Chrysler museum and the closest representation was a heavily modified, sport oriented Chrysler Cordoba. I was really disappointed that they would display a model with aftermarket rims.
SHAME!
It's only attribute was the silver Corinthian leather seats.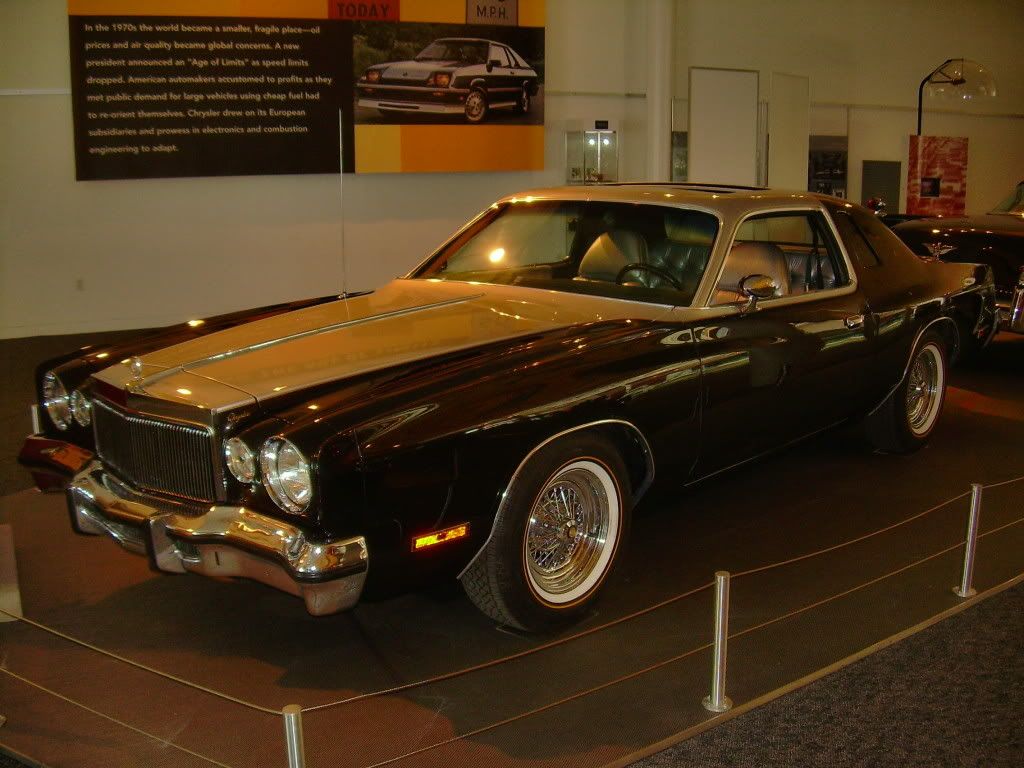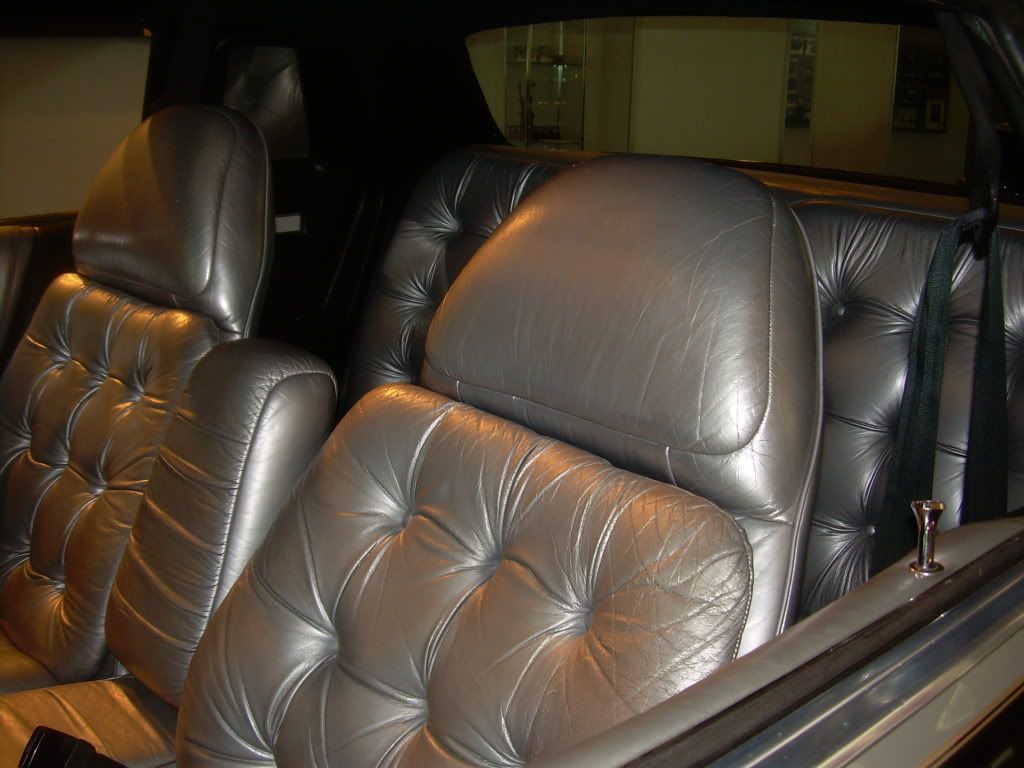 Glad to see they had a Desoto with a turntable.
One of the few auto manufactures to offer a turntable back in the 1950s & early 1960s.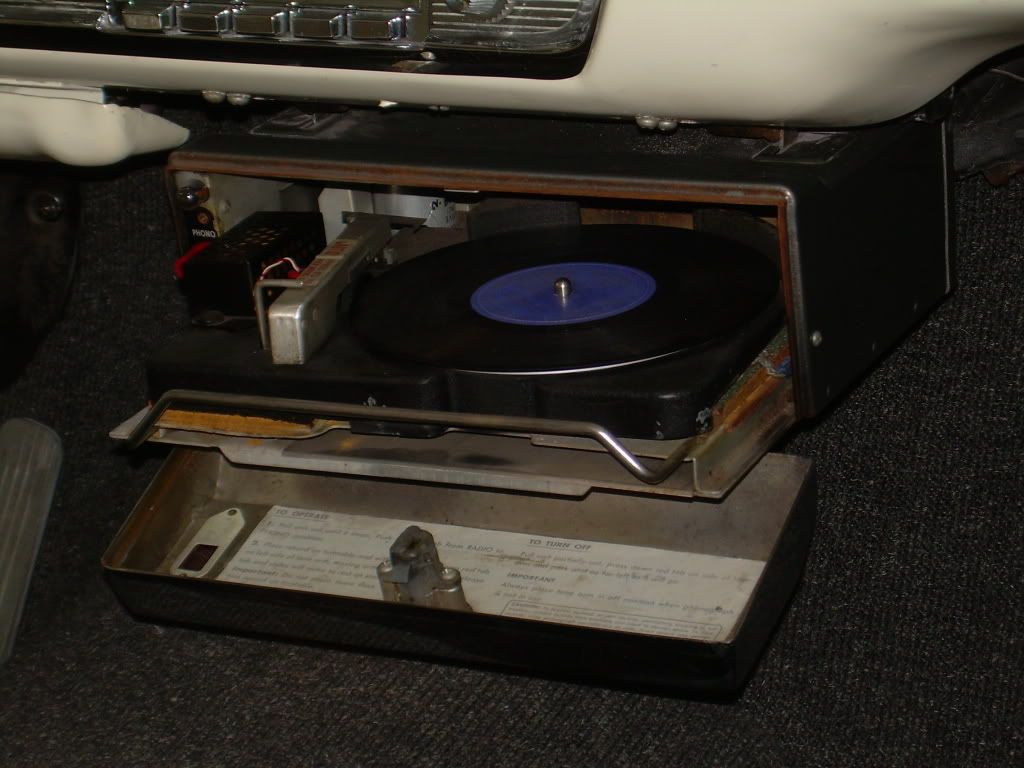 Caught an early spy drawing of what would become the Chrysler Lebaron 1987 – 1995.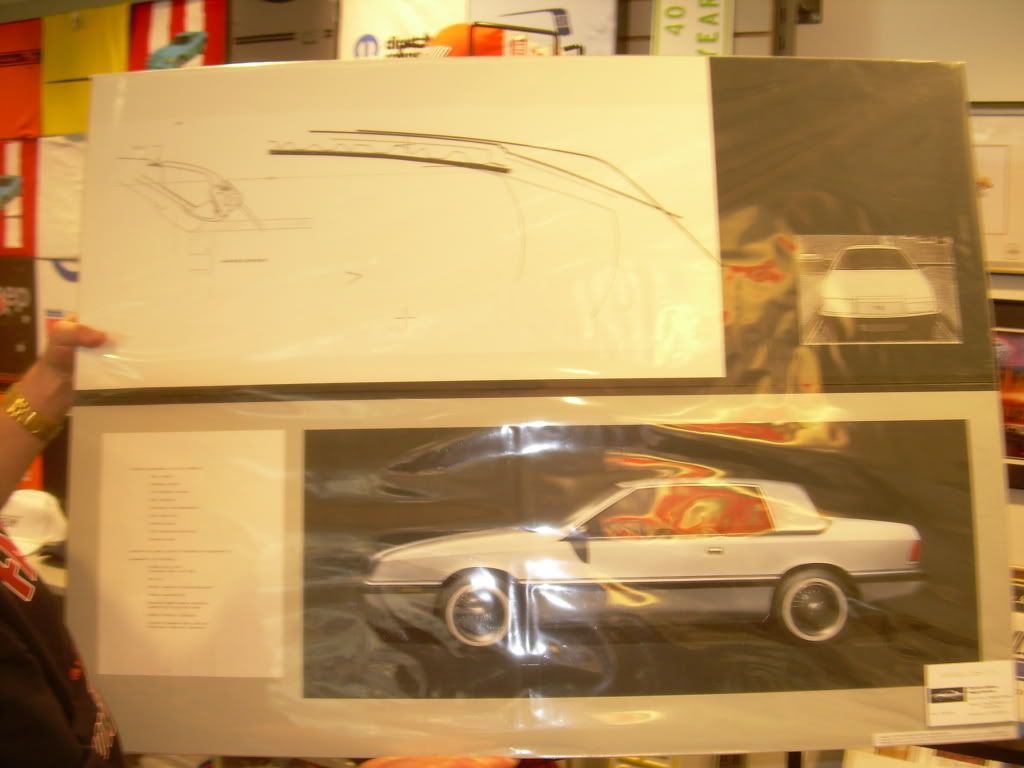 After the Chrysler museum, we visited DTWclipper.
His house is an aviation museum in its own right.
He should charge admission.
I was impressed with the Branniff International, Air France, Air New York and other vintage airline memorabilia from the Grand Years of air travel.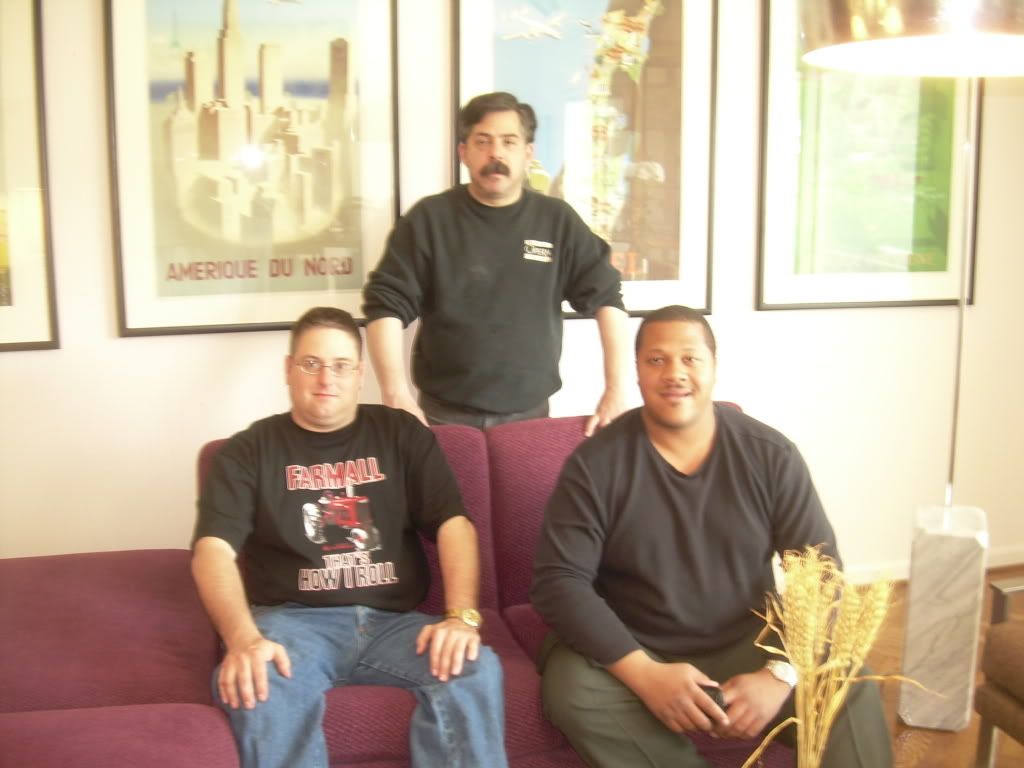 Me, DTWclipper and Falstaff
DTWclipper, thanks again for the invite!
Had a wonderful time!
After hanging out with DTWclipper, I had to pay my respect to the Ford Motor Company's Wixom plant.
This factory made the very best cars (IMHO) in the world from 1957 to 2007.
This plant made my car as well as the Lincoln Mark II, Mark IV, Mark V, Mark VI, VII, Mark VIII, Continental, Town Car, LS, Ford Thunderbird and Ford GT.
The plant is still owned by Ford and could possibly reopen again when the economy turns around.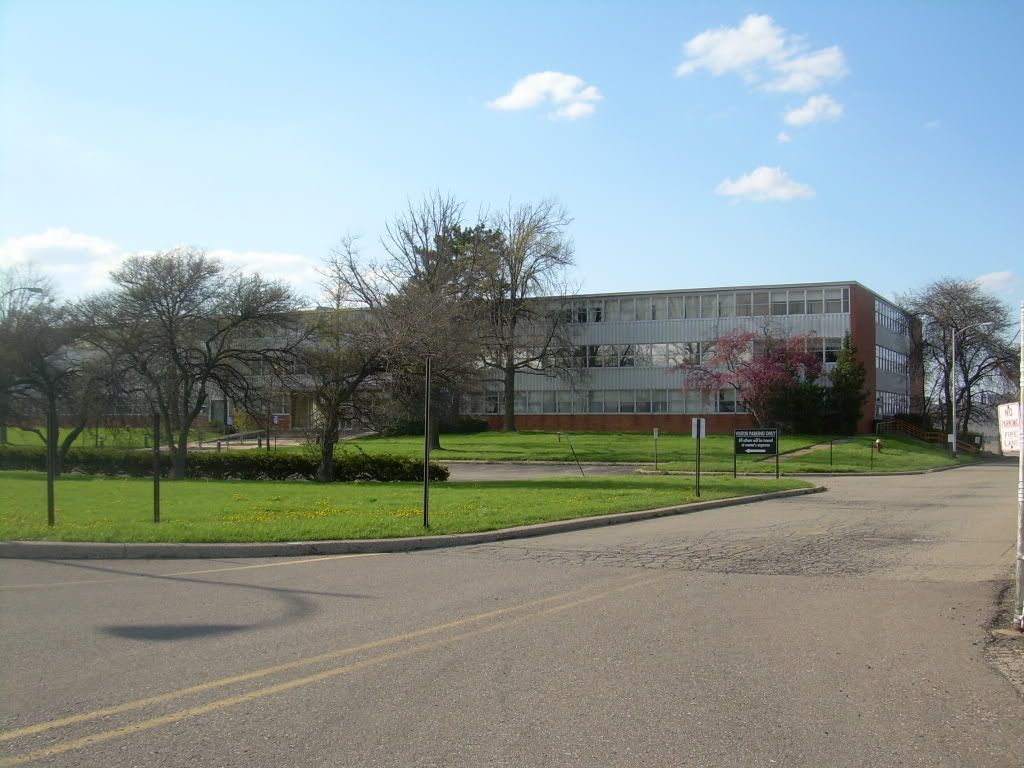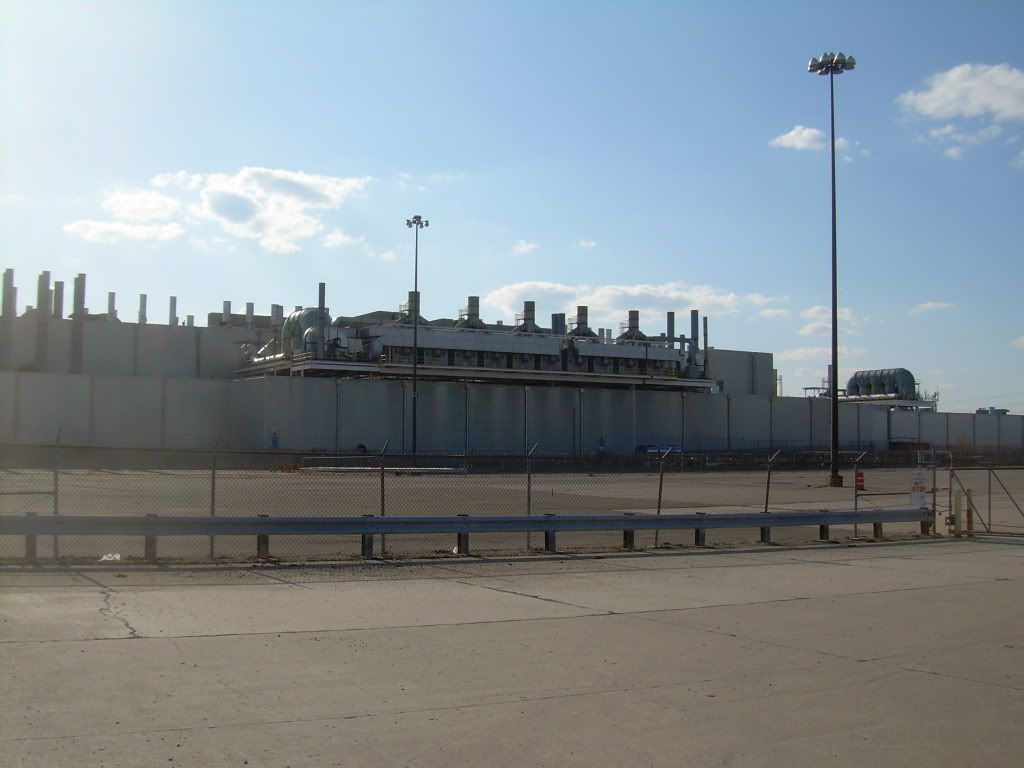 Me & Falstaff went out to Willow Run airport but there was no flights coming in or going out. Just a few parked DC-9s.
Checked out a Detroit Tiger's baseball game against the Cleveland Indians.
After that, we took off to the Great White North…err…South to Windsor.
One of the few places where you go 'south' to Canada.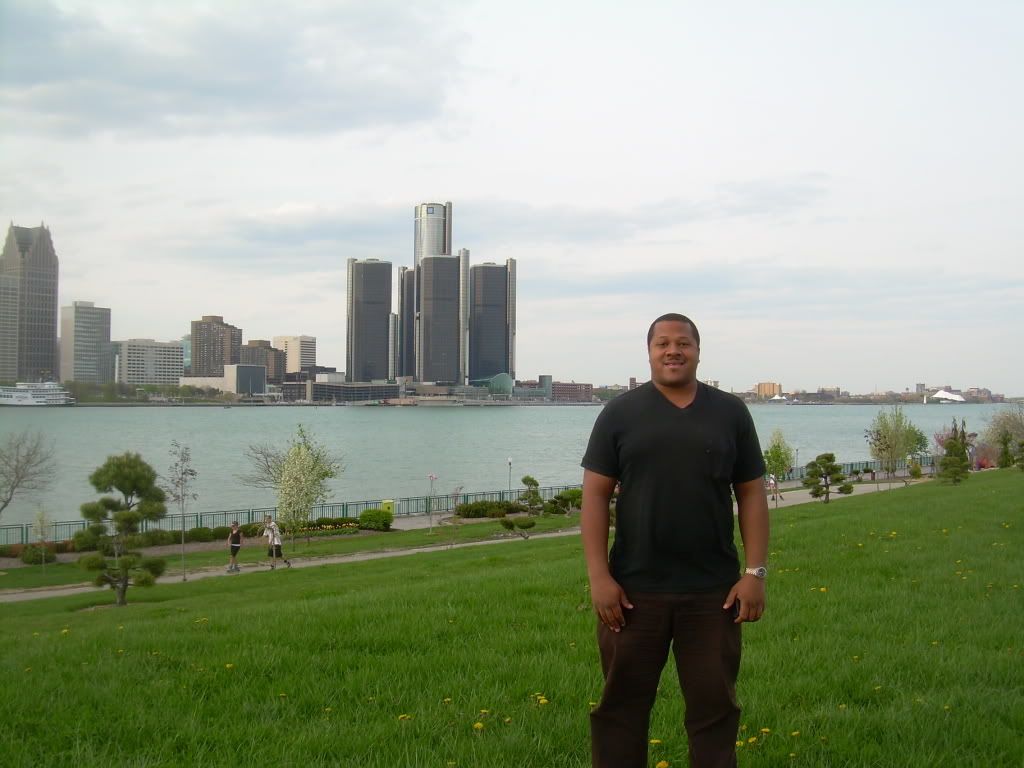 Proof that the grass IS greener on the other side.  
We poked our nose around an adjacent airport hangar at Windsor (YQG).
Saw an old Avro 683 Lancaster X. bomber.
Luckily there was a guy there kind enough to give us a tour of the facility and even let us get inside of the Avro 683 Lancaster X bomber. His organization was in the process of restoring this beauty.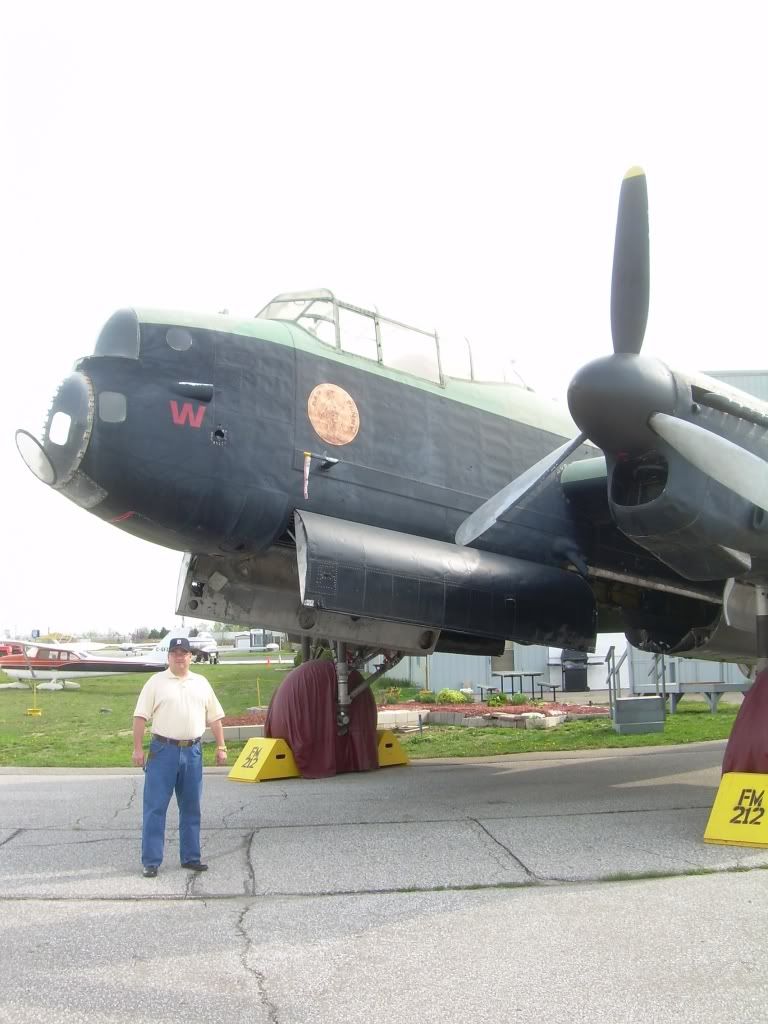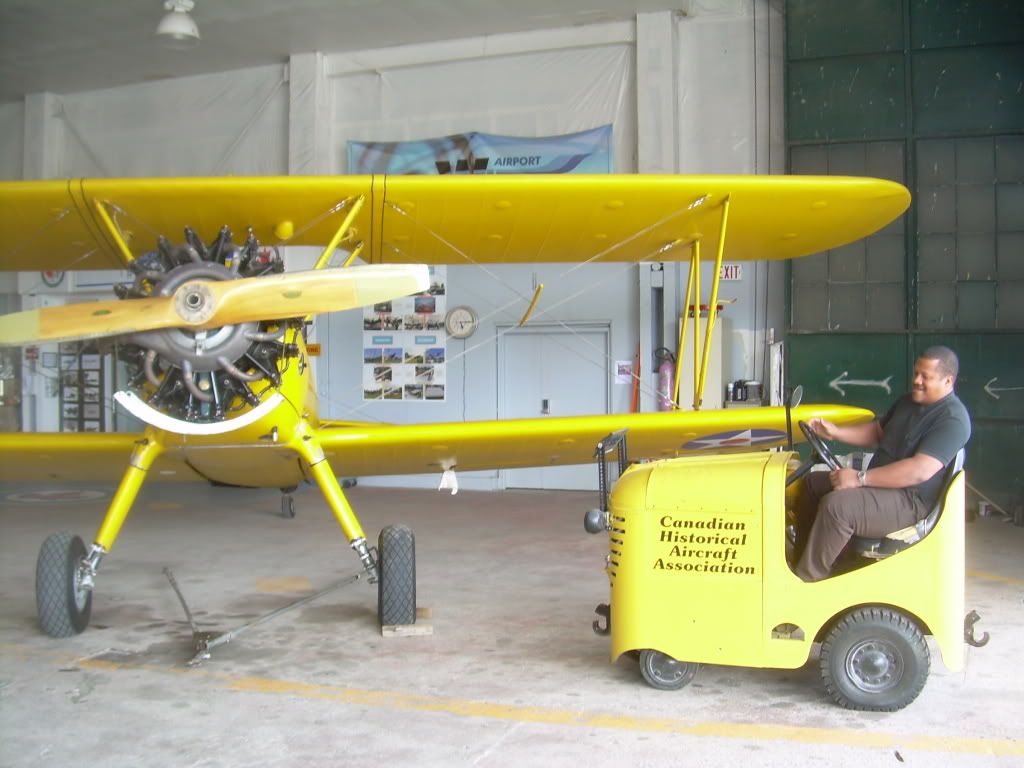 After that, headed over to the Kildare House and had a fine dinner with some great Canadian beers. (I can't remember what I drank but it was good).
The biggest highlight of this visit to Detroit was the Henry Ford Museum.
As a loyal Ford, Mercury Lincoln aficionado, this was my Mecca.
Dearborn is full of Grand Marquis, Town Cars, Thunderbirds, LS, Mustangs and other fine vehicles that wear the blue oval.
The Henry Ford Museum was amazing!
We spend 4 hours there and I feel as though I we didn't see enough.
I really liked a lot of the era specific artifacts at the Henry Ford Museum.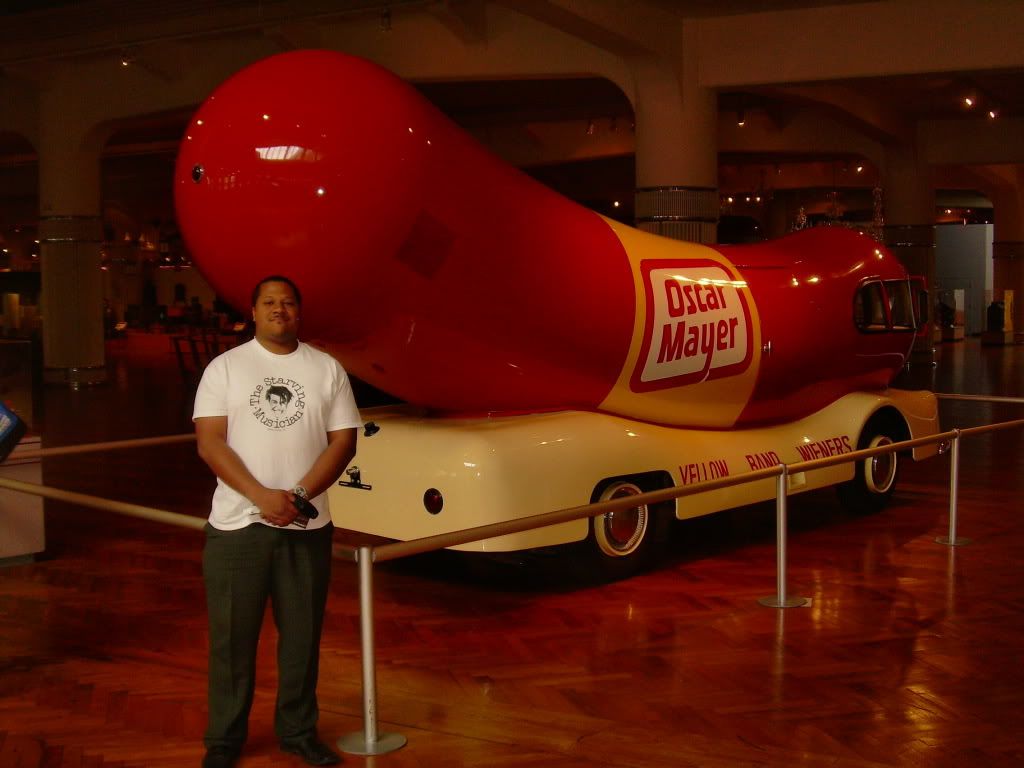 Me and the Oscar Meyer wienermobile.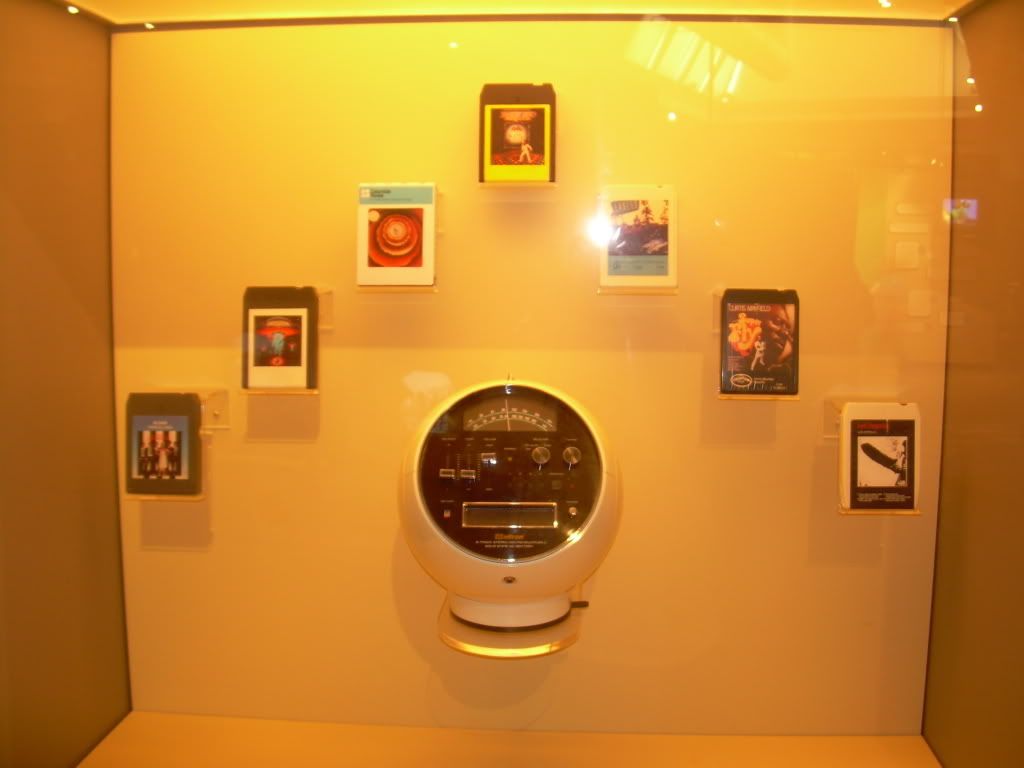 As an 8track tape collector, I was especially fascinated by this 8track display. I happen to know the contributor to this display from 8trackheaven.com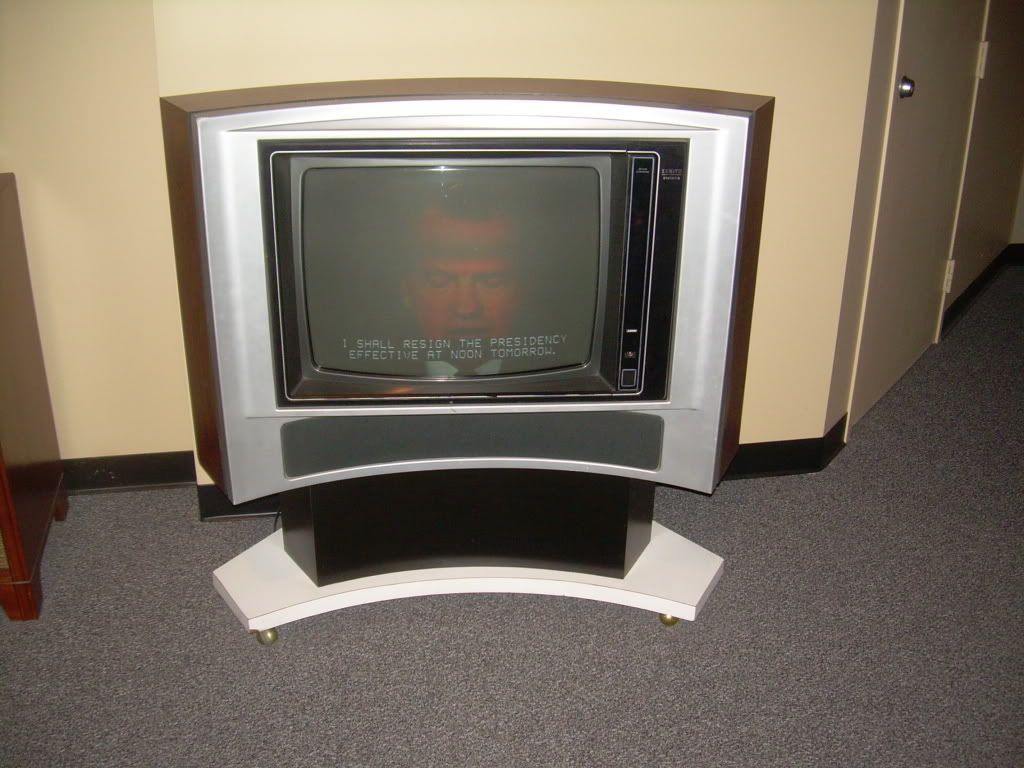 Had some time to watch some TV too.  
One thing that really annoyed me was that the information on the Presidential limousines was inaccurate.
What they had listed as the 'Reagan' limousine was actually the Nixon, Ford, Carter limousine.
It was a 1972 Lincoln Continental which had the 1977 facelift. Different front-end grille and taillights. In 1982, Reagan received a Cadillac Fleetwood limousine.
As an owner of a 1977 Lincoln Continental Town Car and a fan of Jimmy Carter, I will certainly have issue with this.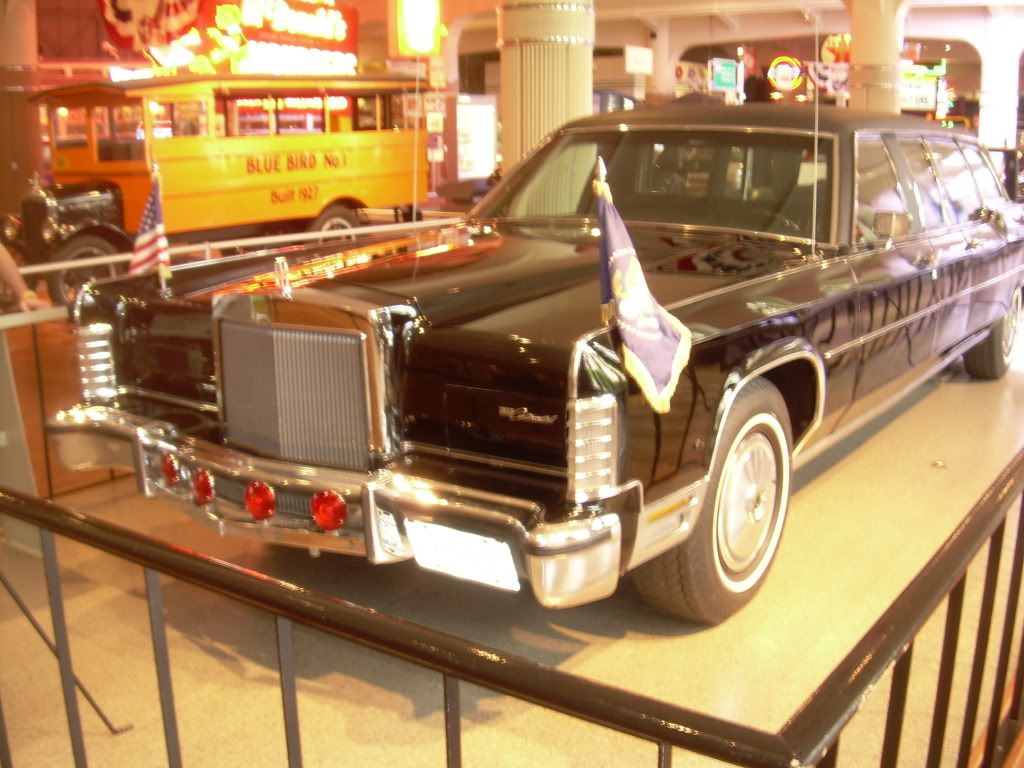 This is the CARTER limousine.
Not the actor who followed him.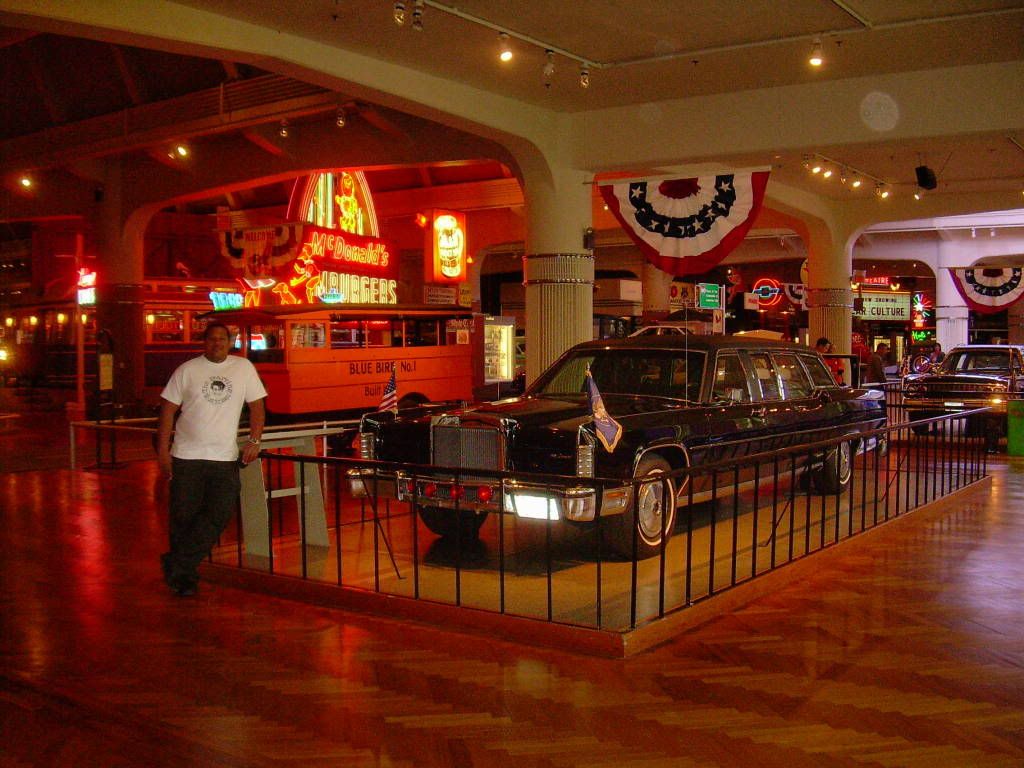 Also the Eisenhower limousine was incorrect. It was actually a Harry Truman era limousine. The only Presidential limousine that was accurate was Franklin Delano Roosevelt and John F. Kennedy's limousines.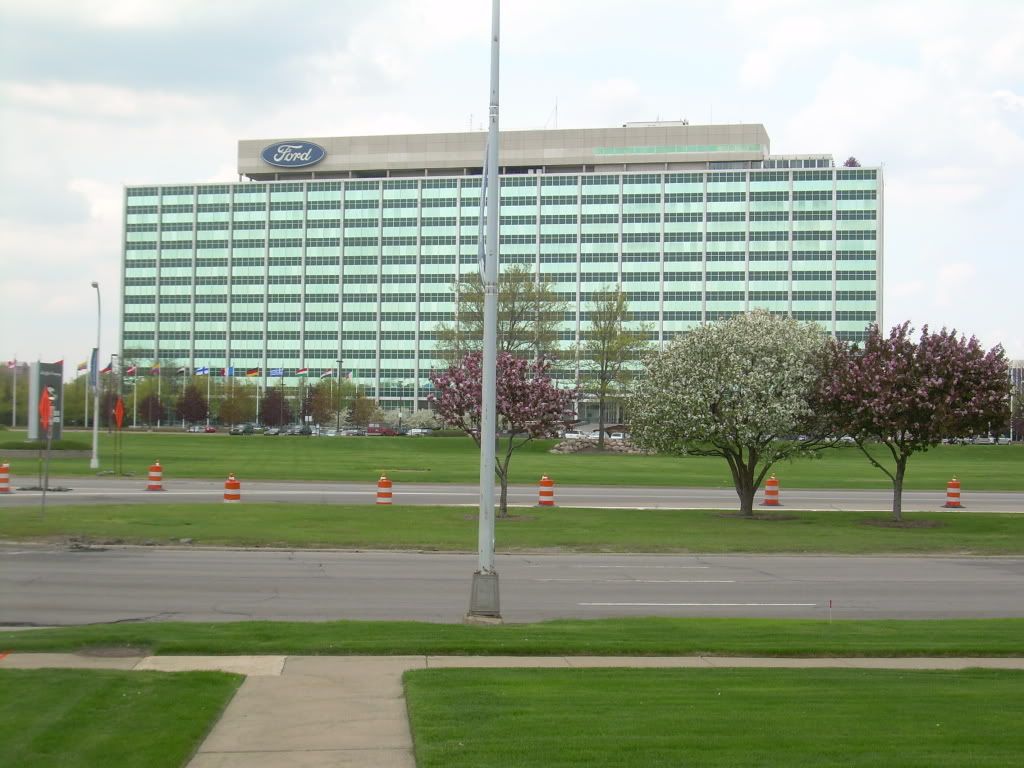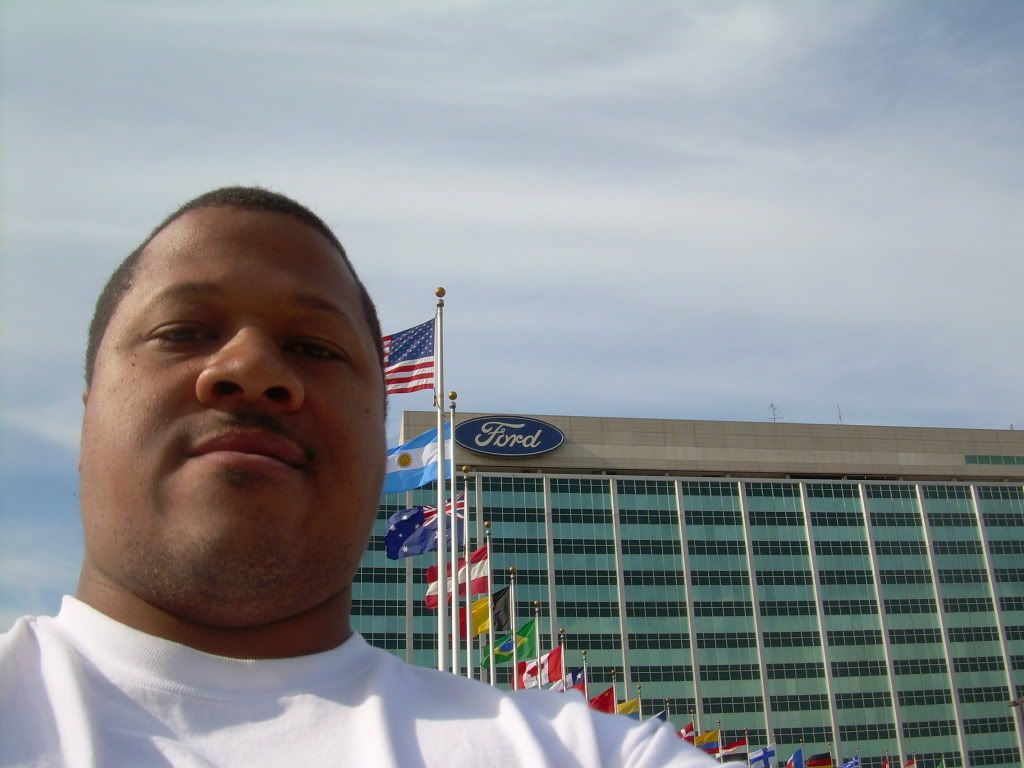 While in Detroit, I had a tour of the many ruins of this once great city.
I am still shock to see how the many abandoned homes, factories, buildings and vacant lots are left to decay.
It is truly a sad site to see.
How can this happen in one of the richest counties in the world?
The most shocking was Brush Park, vacant lots east of downtown Detroit, old Packard plant and the Detroit Michigan Railway Central Depot.
You truly have to see it to believe it.
I really hope Detroit can make a turn around.
I've seen more abandoned buildings in Detroit than in Havana and Moscow combined.
Sad to think that Bagdad & Kabul will probably redevelop before Detroit will.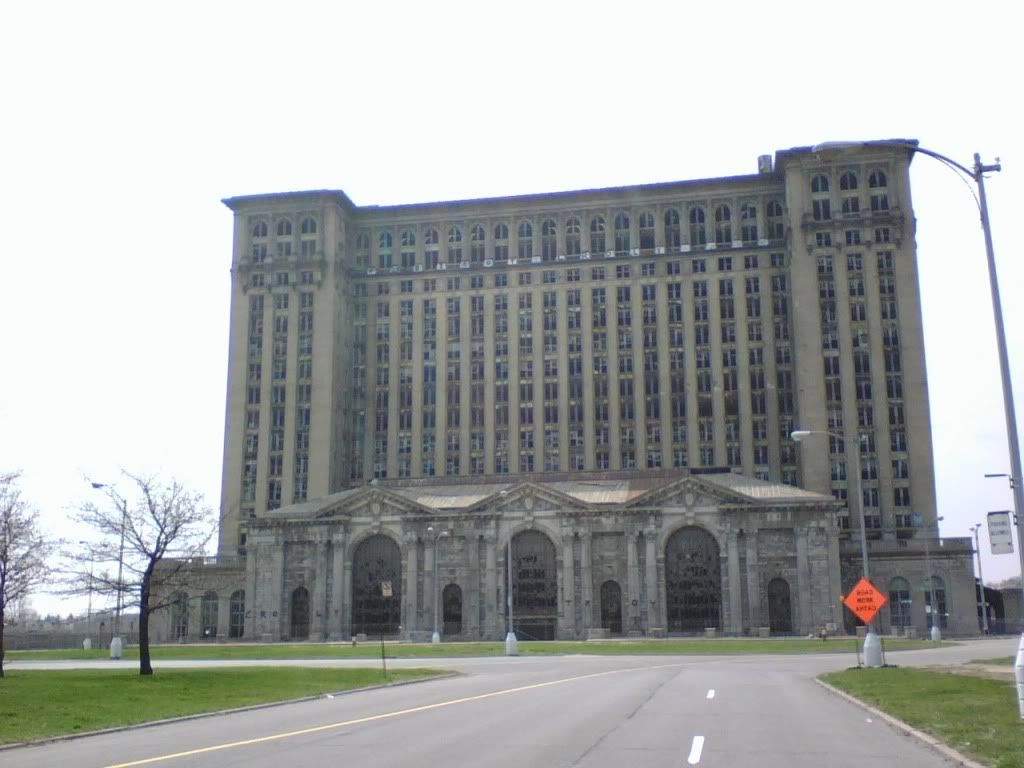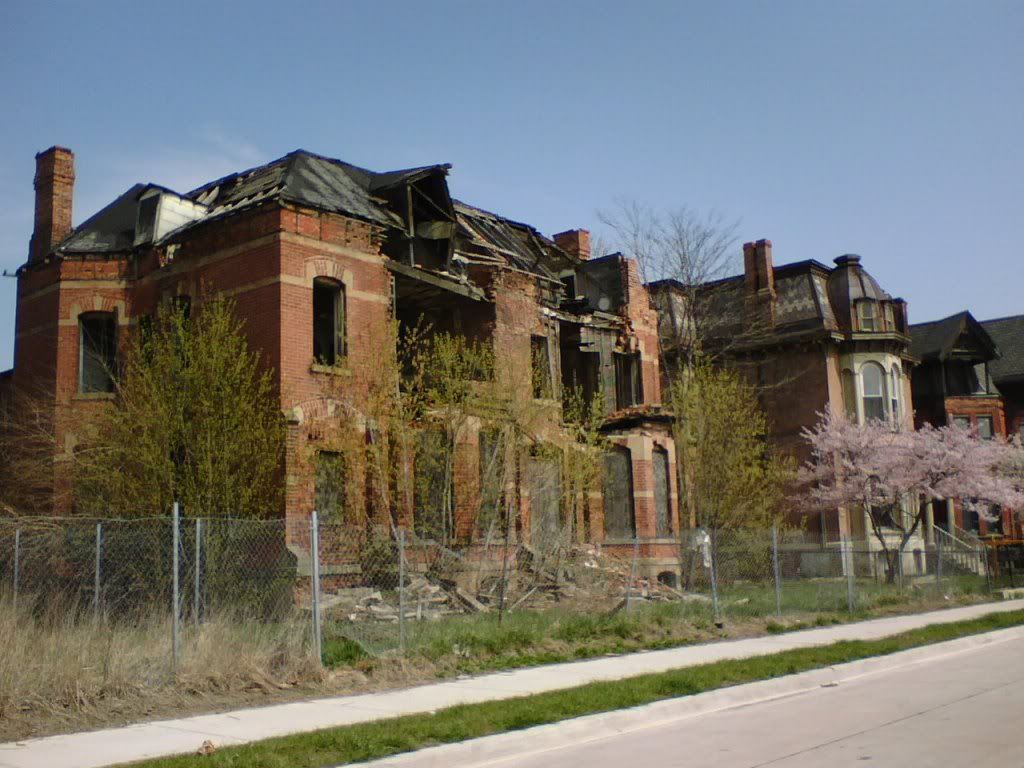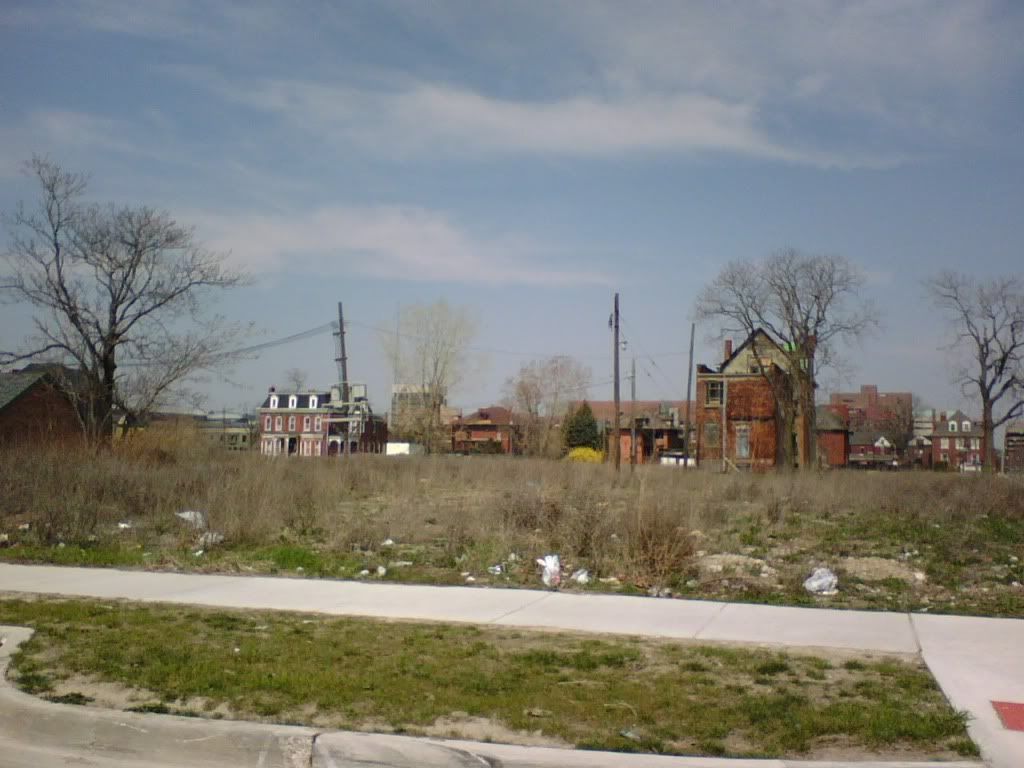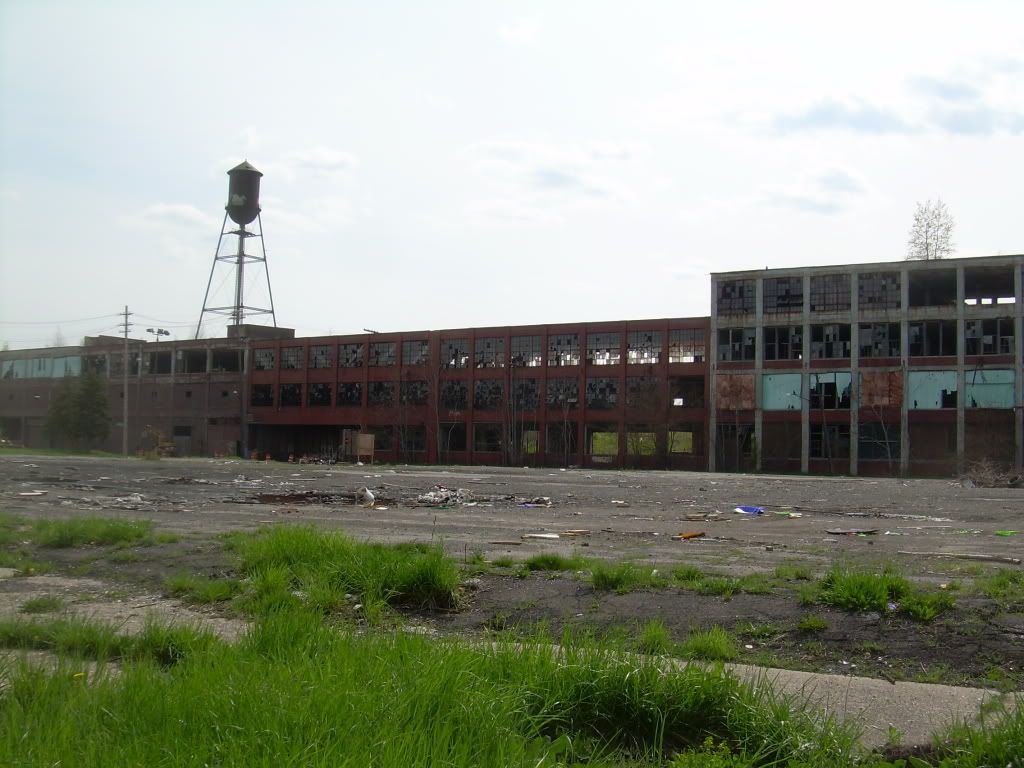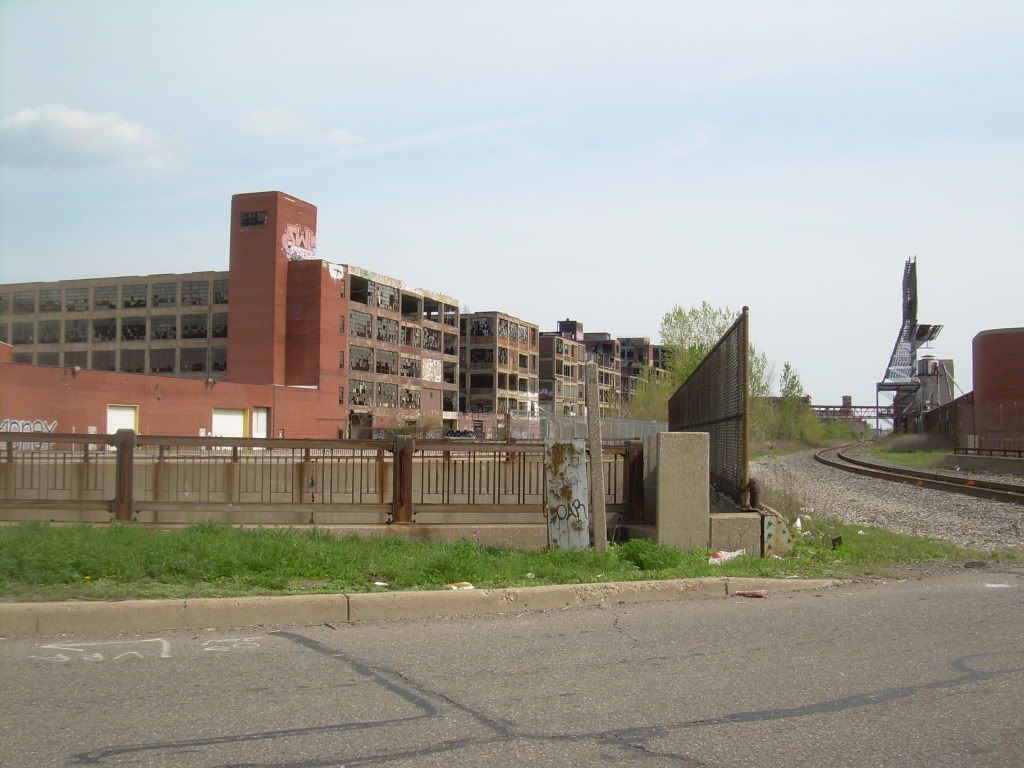 Old Packard plant that closed in 1955.
A few random but interesting sites in the greater metro Detroit area.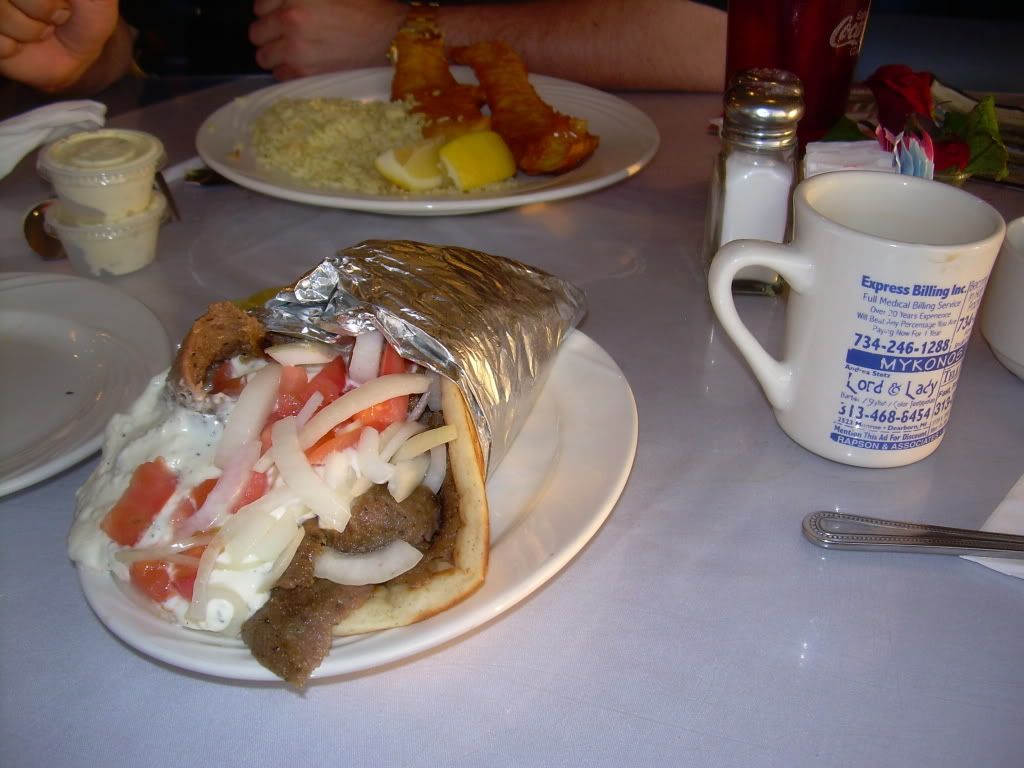 Mykonos Coney Island restaurant in Taylor, Michigan has better Greek gyros than in Mykonos, Greece. SERIOUSLY!
Their fiery saganaki was incredible too!
I'll let your imagination run wild with these two photos.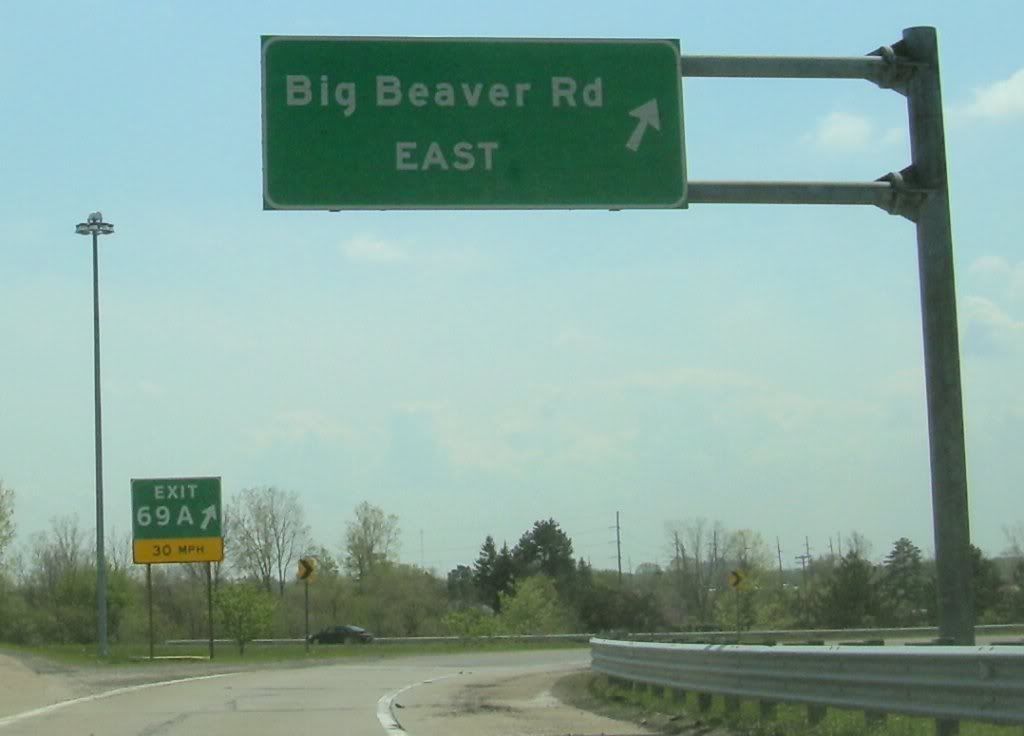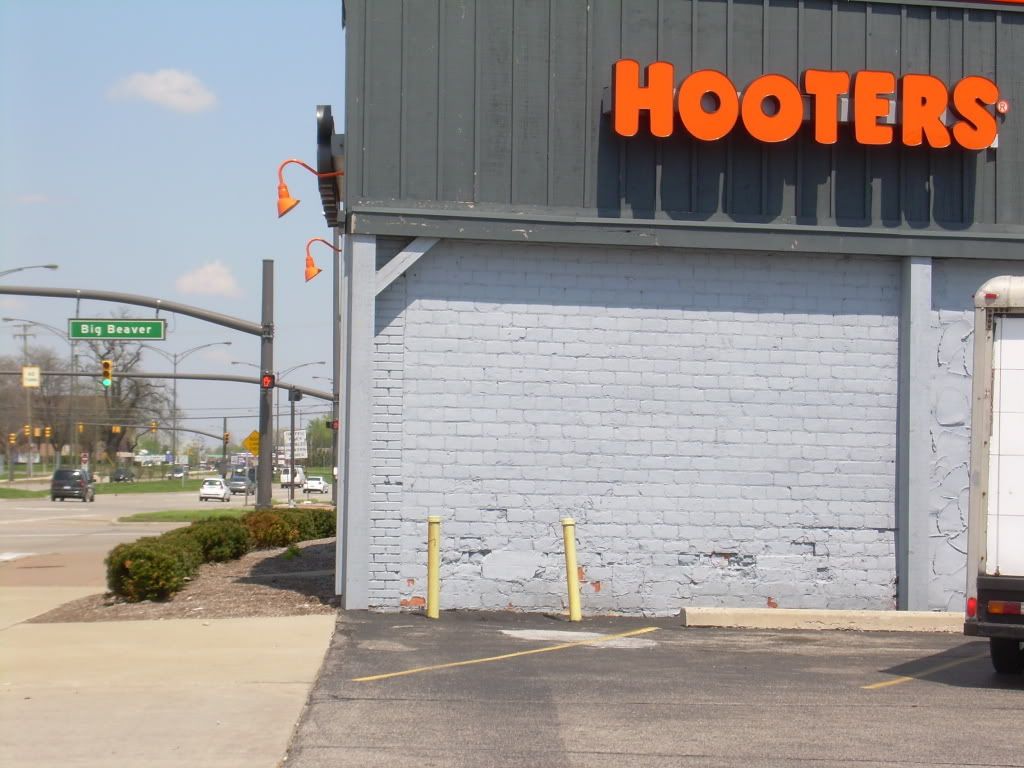 Driving Falstaff's 1948 International FarmAll tractor.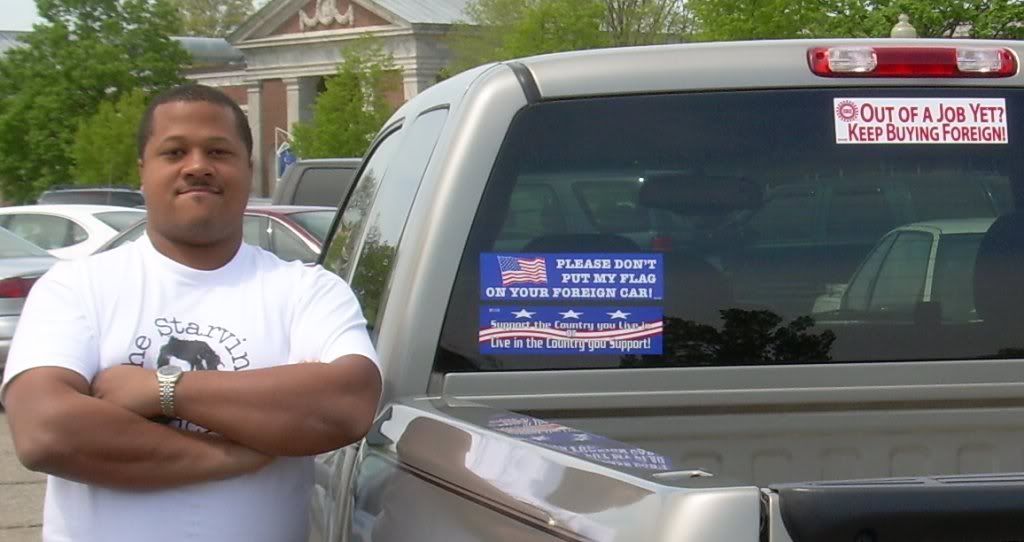 Flight back to San Francisco via Phoenix was good.
I had an entire row to myself on their A320.
Laid out and fell asleep.
Woke up in Phoenix.
Connected on my flight to San Francisco on an A319.
We arrive on time.
…..and again, we sit, and sit, and sit, and sit!
We sit for 45 minutes here in San Francisco just waiting for a gate.
At this point, I consider US Airways as the San Francisco MUNI of the skies.
Totally unreliable and guaranteed to be late.
That's four segments in one trip and only ONE segment goes flawless (DTW-PHX)
That is a failure rate of 75%!
As a result, I decided to bite the bullet and spend $45 on a taxi cab back home rather than spend 2.5 hours on the US Airways version of a bus system (San Francisco's MUNI) to go just 10 miles from SFO to my place here in the city.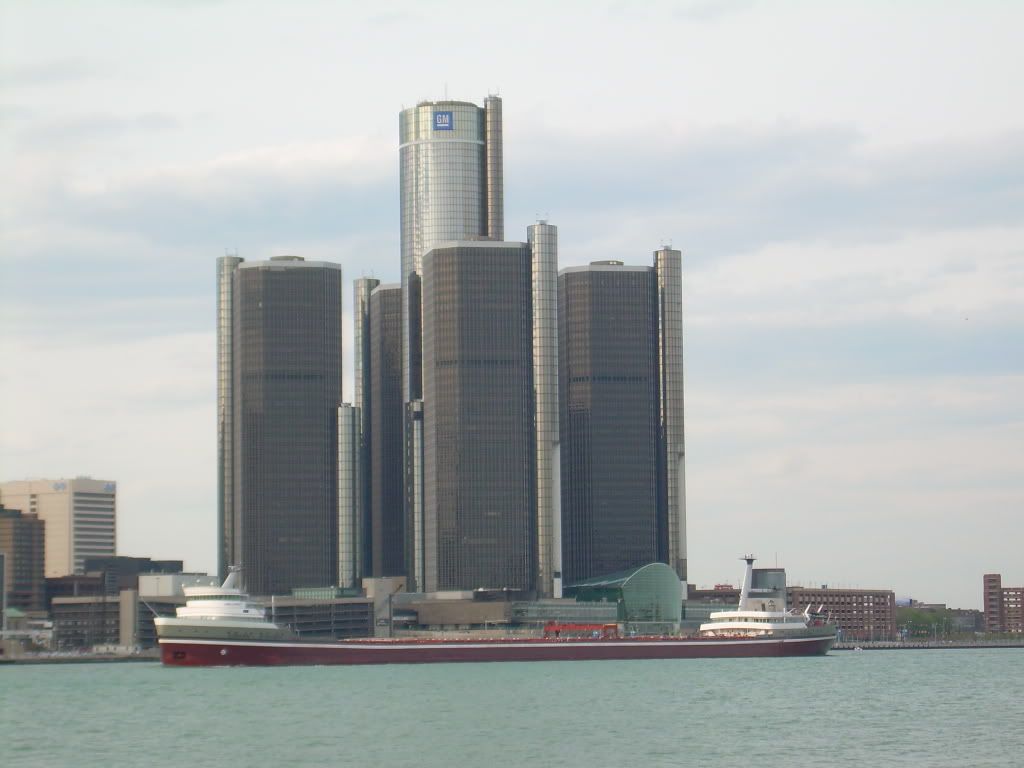 [Edited 2009-05-11 06:07:53]