I decided to book a week's holiday on the spur of the moment. I had been to Croatia once before, and I decided to make a return visit, to see places that I hadn't seen on my first trip.
I wanted to travel along the Dalmatian coast, so I decided to fly into Split. I booked a ticket with Austrian, as they had good connections from London via Vienna. There is a weekly Croatia Airlines service on Saturdays that goes LHR-SPU, but I do like OS and I always like a connecting flight.
In terms of aircraft, this would be a varied trip as all 4 sectors would be on different aircraft.
LHR-VIE: B737-700
VIE-SPU: Dash 8
SPU-VIE: Fokker 70
VIE-LHR: A319
I have flown LHR-VIE quite often, so I will not focus too much on those flights. This would be my last departure from Heathrow Terminal 2. I have flown from here so often on IB, OA, LH, LX and OS. I mostly fly LX these days, and LX leave Terminal 2 on June 16th, so this would probably be farewell to Terminal 2 for me.
My bags were checked through to Split by a Lufthansa agent. It was a quiet Sunday morning in Terminal 2 with no queues to speak of at security. After a quick browse through Duty Free, I made my way to the Lufthansa Senator lounge. The LH lounge is nothing special at all and I will be glad to use the new facilities in place at Terminal 1 after the switchover.
OS452 LHR-VIE B737-700
Dep: 09.25 Arr: 12.45
The flight boarded on time. I am not a fan of the 737, but I fly them so rarely these days, so there was some novelty value, especially as the aircraft was in Lauda colours. The seats were grey leather, not the Austrian green fabric. In every other regard the cabin was identical to any other OS machine.
In business class the middle seat is left empty. Out of 12 business class seats, 7 were occupied.
The OS flight attendants really do stand out in their distinctive red uniforms. I received a warm welcome on board, and we were offered a selection of newspapers and magazines.
Once in the air, lunch was served. Catering on OS is simply excellent: the best in Europe as far as I am concerned. The meal was prawns in a cream sauce with rice, plus salad and a chocolate mousse. I have had this meal so often, but I really like it. The selection of breads on Austrian really is superb. Austrian also have menus in business class on European flights.
My only gripe is that, for a flight of 2 hours plus, there is no aperitif service. In fact we were served our meal before even getting a drink. This is acceptable on short flights, but on longer flights there is time for a more leisurely service.
Today our flight time was 2.10, and our route would take us over Brussels, Luxembourg, Frankfurt and Linz. We arrived in Vienna on schedule. As both flights were non Schengen, transferring was really a breeze. There are priority lanes for business class and Senators at security and before I knew it I was boarding the bus for the onward flight to Split. With a 35 minute connection there was no time to visit the excellent Senator lounge at Vienna today.
OS745 VIE-SPU Dash 8, operated by Tyrolean
Dep: 13.25 Arr:14.40
The load for the flight to Split seemed decent at around 40 passengers. There would be 3 people travelling in business class.
Boarding the flight to Split<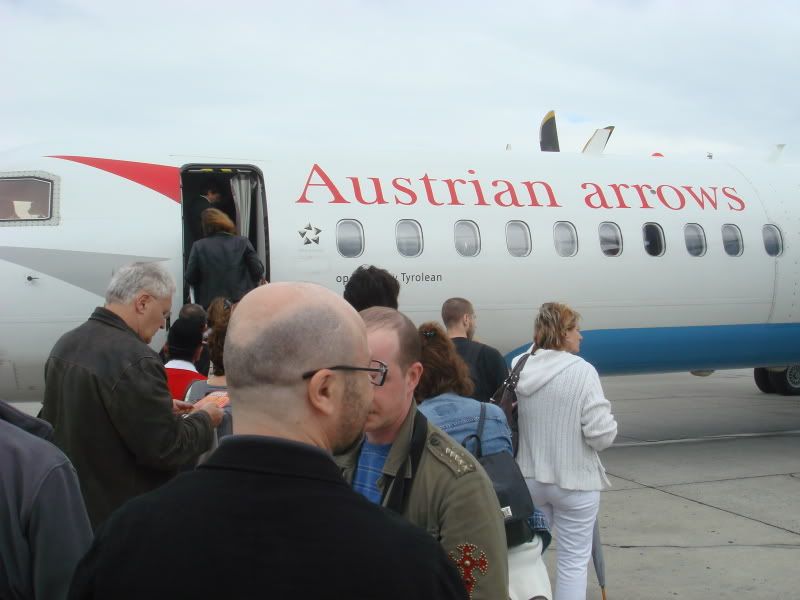 Austrian Arrows F100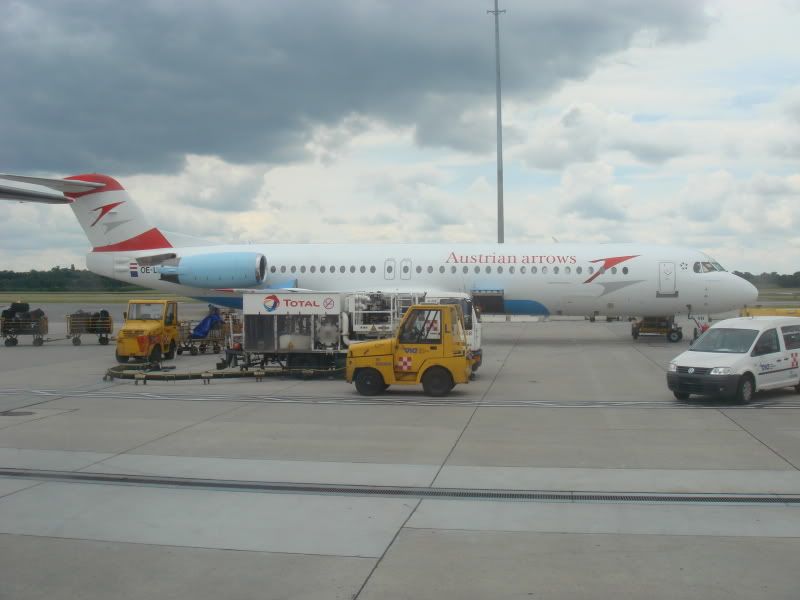 Ramp at VIE (I always think that the 737 looks odd in OS colours!)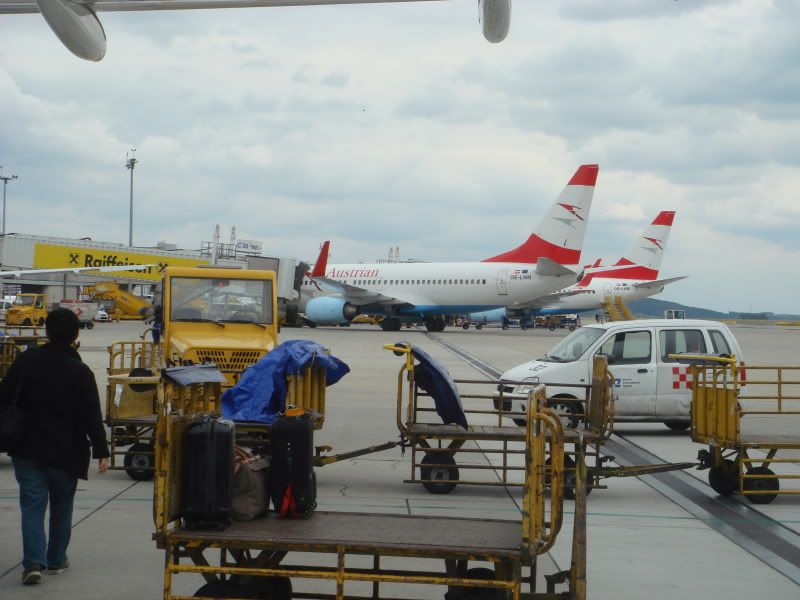 OS Retrojet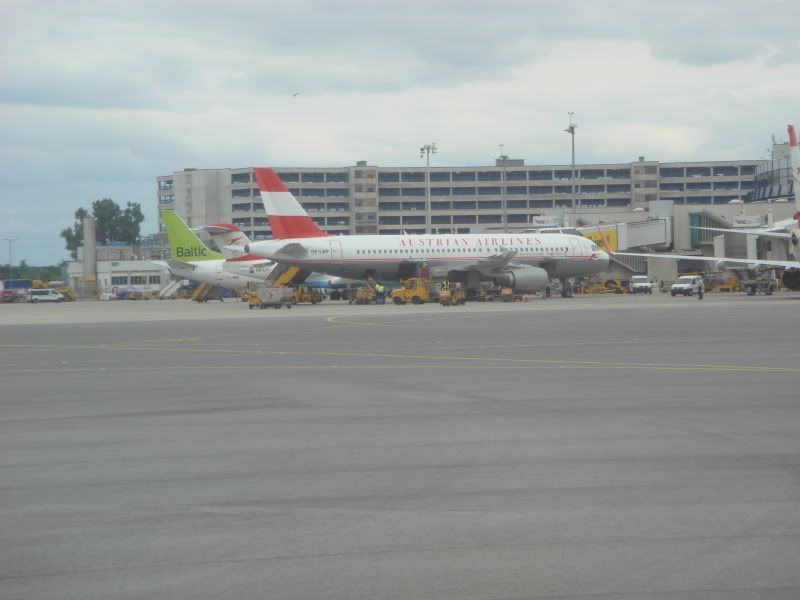 Typical Vienna Shot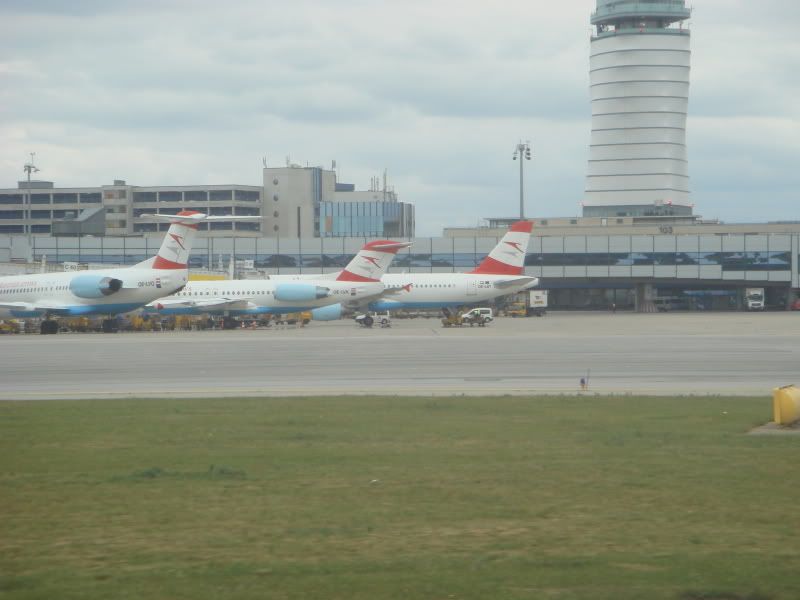 There were 2 female FA's on this flight- again resplendent in their red uniforms. We made a powerful take off and headed west over the city of Vienna before turning south west.
I was surprised to be served another full meal on a flight with a block time of 1.20. As the beautiful Austrian and Slovenian countryside unfolded beneath us, menus were distributed. Although this was a cold plate, it was very substantial and there was the usual excellent selection of warm breads.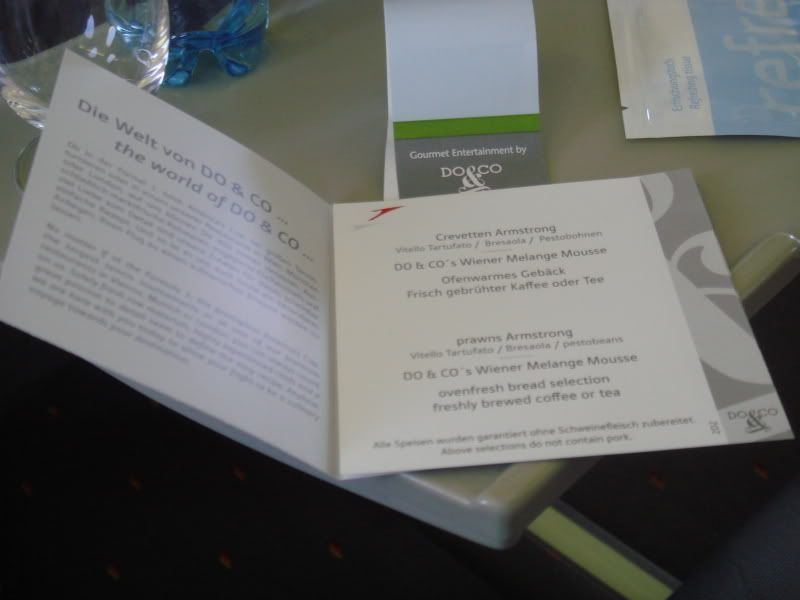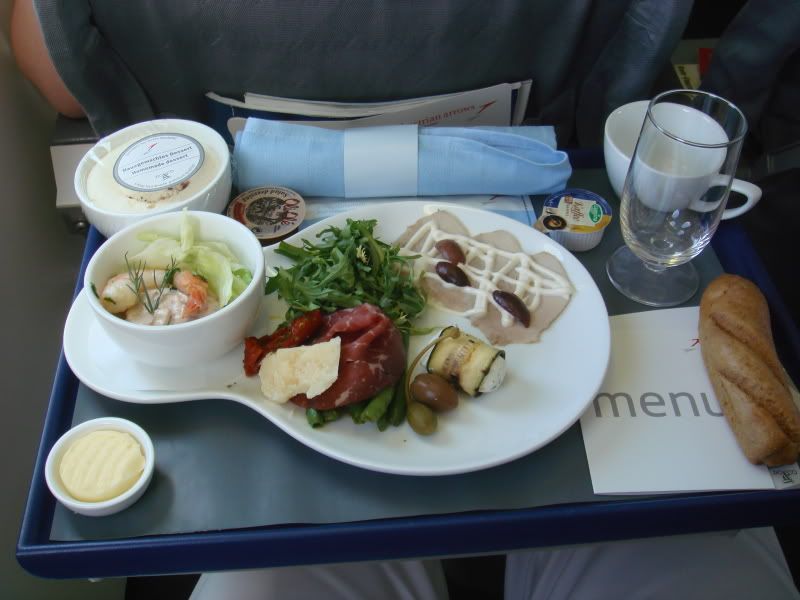 The service was really excellent and I was regularly offered refills of wine and more bread. The Dash 8 is pleasant to fly for short hops.
The Piccadilly Circus of the aviation world? ☺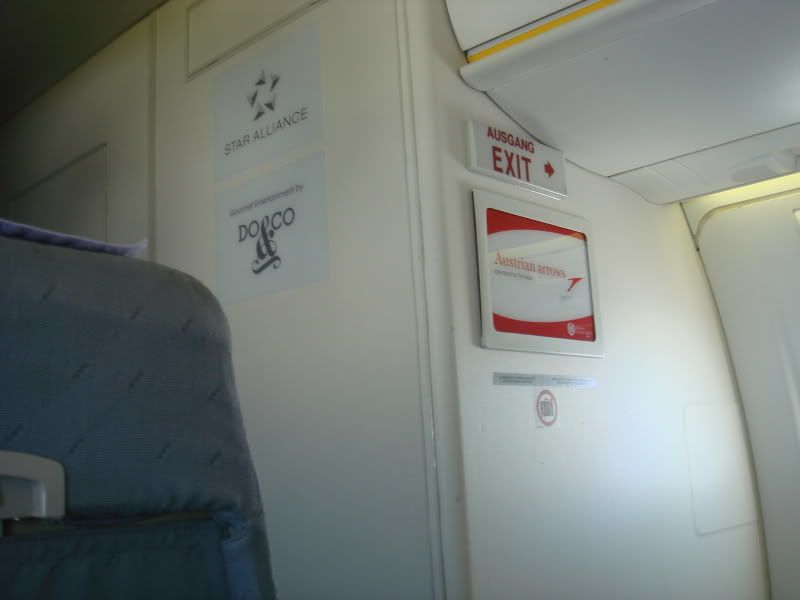 As we neared our destination we experienced some turbulence. The sun would not be shining in Split today.
Some pictures of our approach: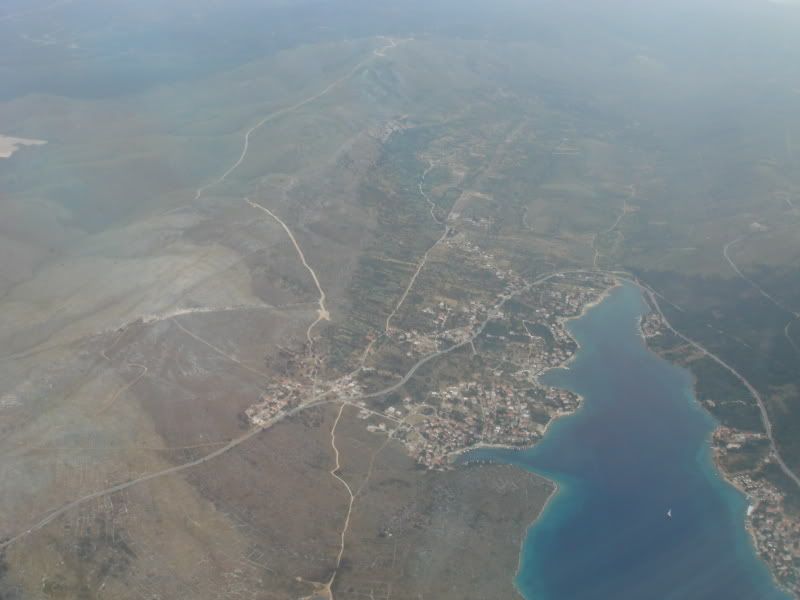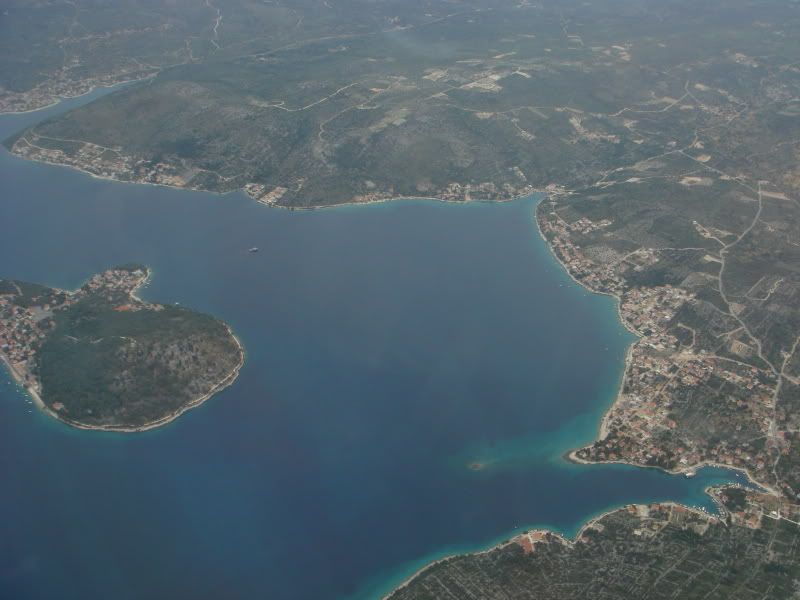 Even in cloudy weather, the Dalmatian coast is simply spectacular.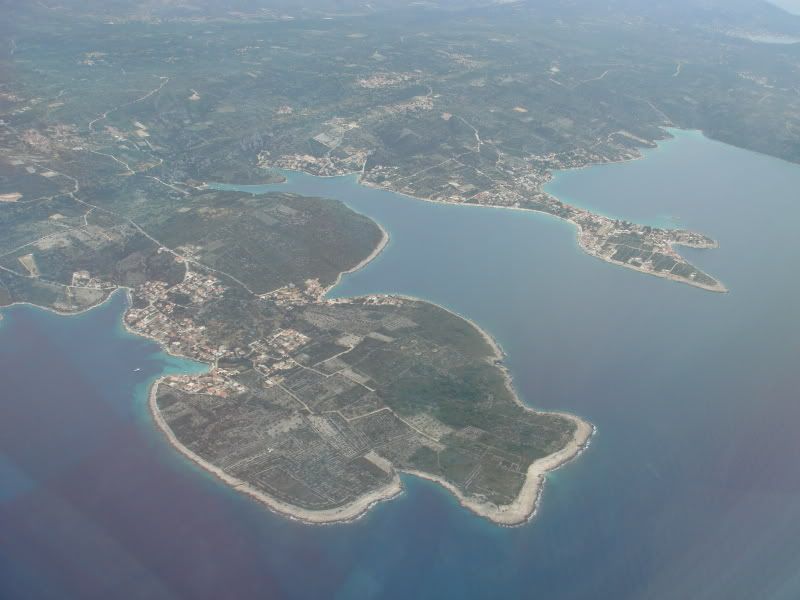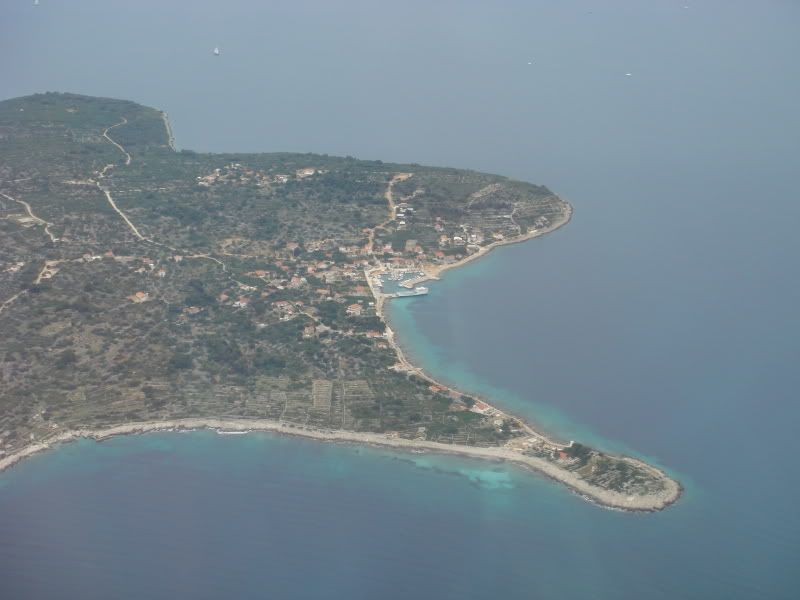 The City of Trogir: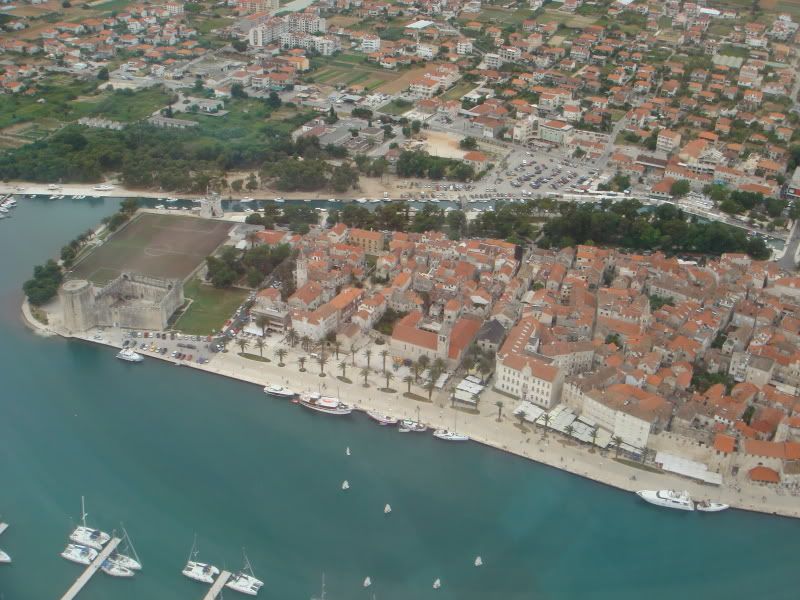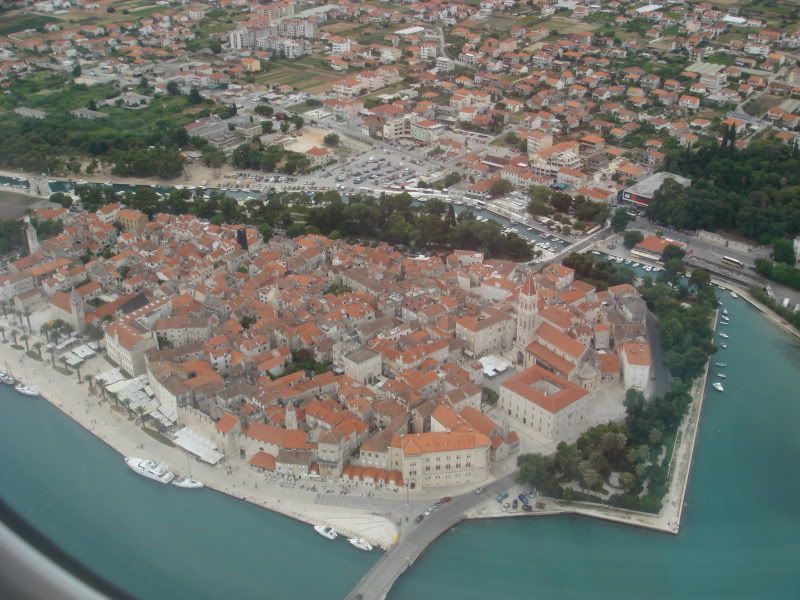 We arrived in Split and parked at a deserted ramp. The only other aircraft was a Lauda 737 that was parked. I think that it does charter flights from Austria on Saturdays?
Split airport is small, but perfectly formed. It does everything that you need without having to walk long distances.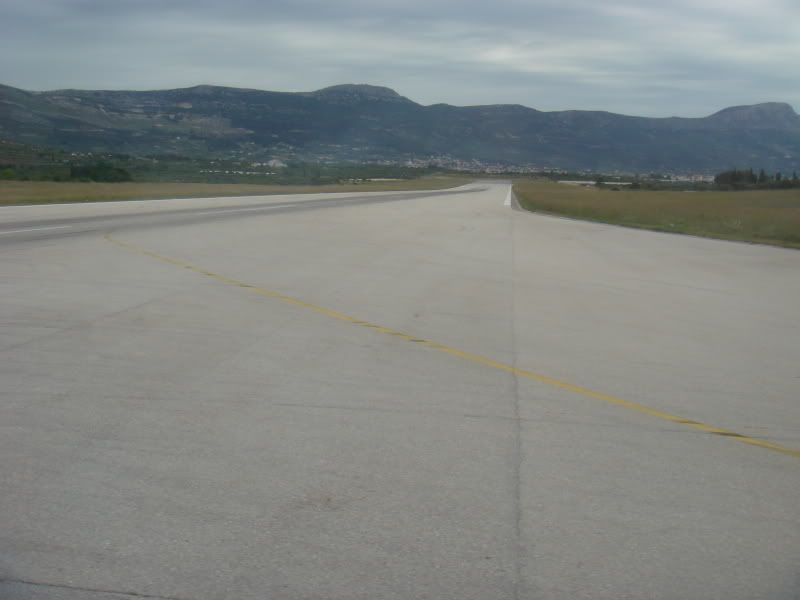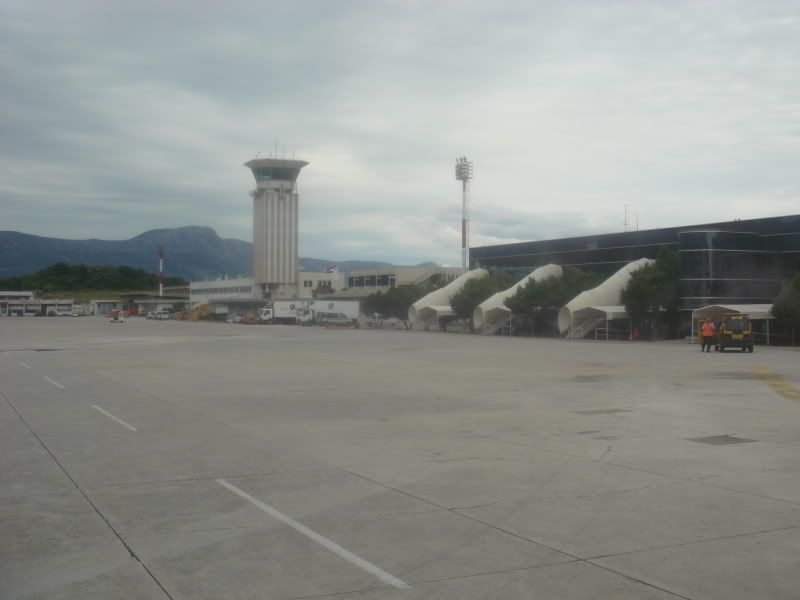 Before too long my bag appeared on the belt and I made my way out into Arrivals. The airport is around 30km from the city. Taxis are expensive, but Croatia Airlines provides a bus service to meet arriving aircraft. There was an arrival from Zagreb due in soon, so I went to the café to pass the time until the bus would leave. I also managed to get a shot of the plane leaving for Vienna once more.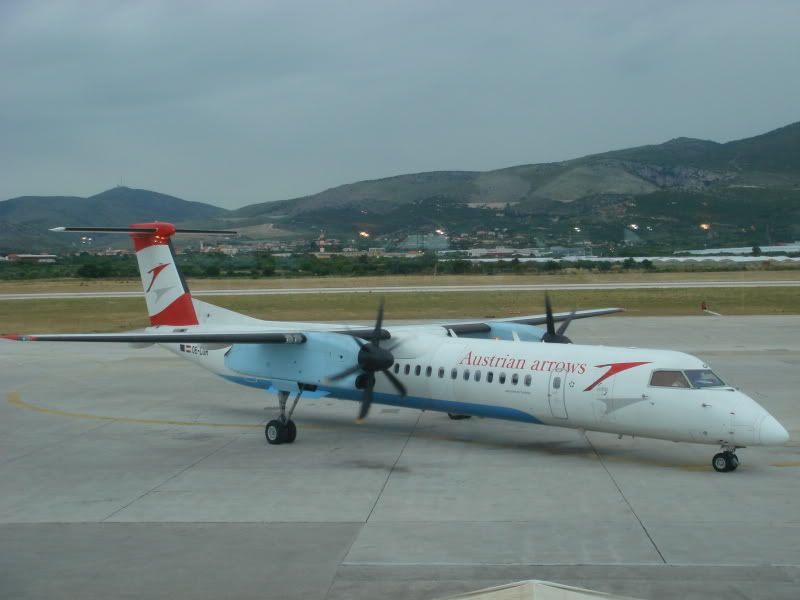 So began a great week in Croatia, during which time I visited Split, Sibenik, Krka National Park, Pag island and Zadar. All I can say is that I want to go back soon!
After 3 days in Split I hired a car to head North up the coast. All too soon the holiday was over, and I was dropping my hire car off again at SPU. The terminal was not too busy on this Sunday afternoon. As I parked the car I saw a Transaero 767 leaving, bound for DME or SVO?
I checked in at the LH business class counter. The blue OU carpet has seen better days, but the guy checking me in was friendly enough. I was not sure if there was a lounge in Split, but I was surprised to discover that there was a lounge available after security and passport control.
I was given boarding passes for both flights. The boarding passes were branded Split Airport- a nice souvenir for me. Security was not at all stringent; verging on lax, in fact.
I had a look around the Duty Free shops, which had a good selection for an airport of this size. I bought some Croatian olive oil with my remaining Kuna and headed for the business lounge. When I walked in the lounge dragon was reclined on a sofa, eating crisps and watching tv.
She got up to look at my boarding card and told me that I could not come in as there was no contract with OS. I asked her if the lounge was an OU lounge, and showed her my Lufthansa Senator card. I don't think that she had even seen one before. She had no clue about Star Alliance or such matters and in the end she told me that I could sit there, but that I could not eat or drink anything! I gave up remonstrating and went back into the departure lounge.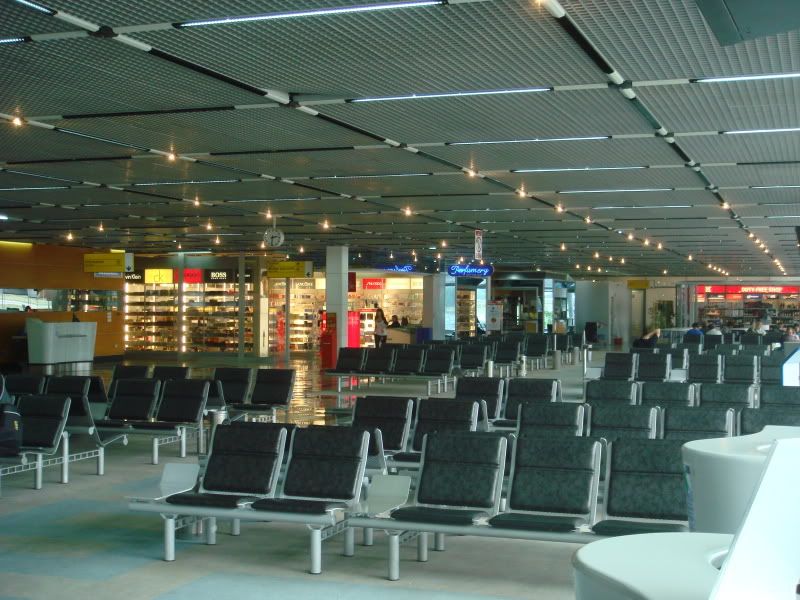 Malev to Budapest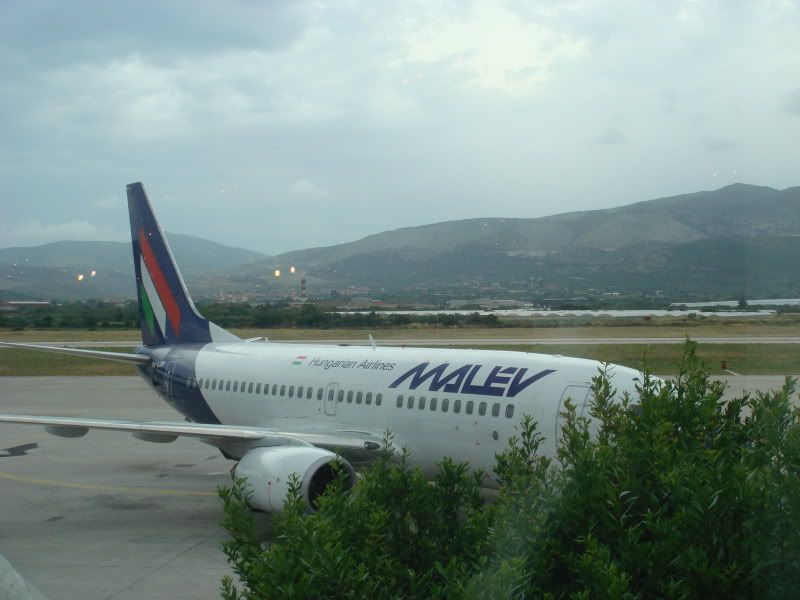 Departures, including a nasty delay…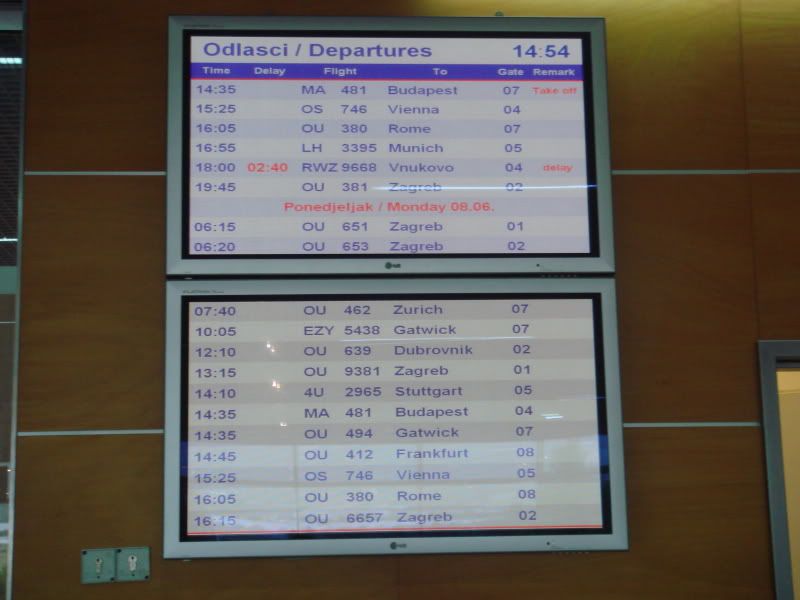 I saw the inbound flight arriving from Vienna. I really love travelling on Fokker aircraft. These days they are quite exotic (klm excepted) and it is a treat to fly them. I really like the cosy feeling of an F70.
The flight was called, and it seemed to be a decent load again today. I was to be the only passenger in business class.
The end of the holiday ☹ Another flight ☺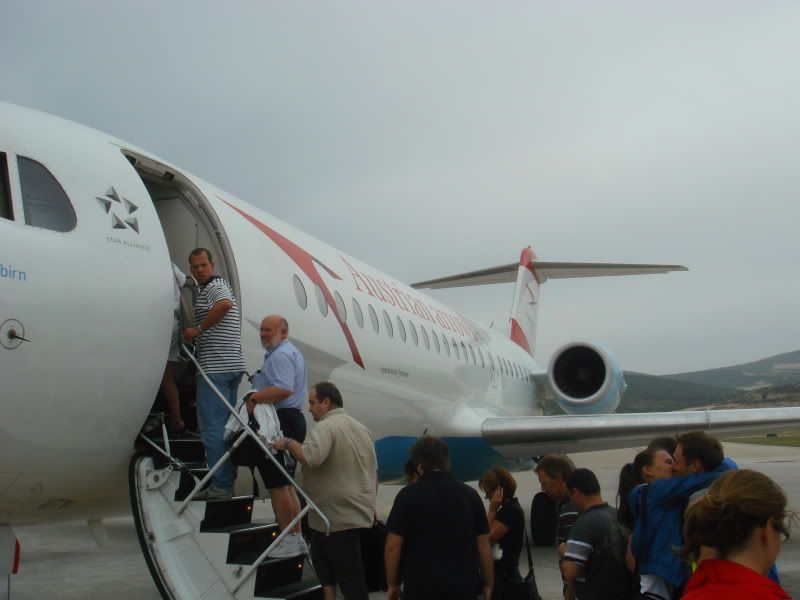 I love the lines of the F70. It has a retro feel.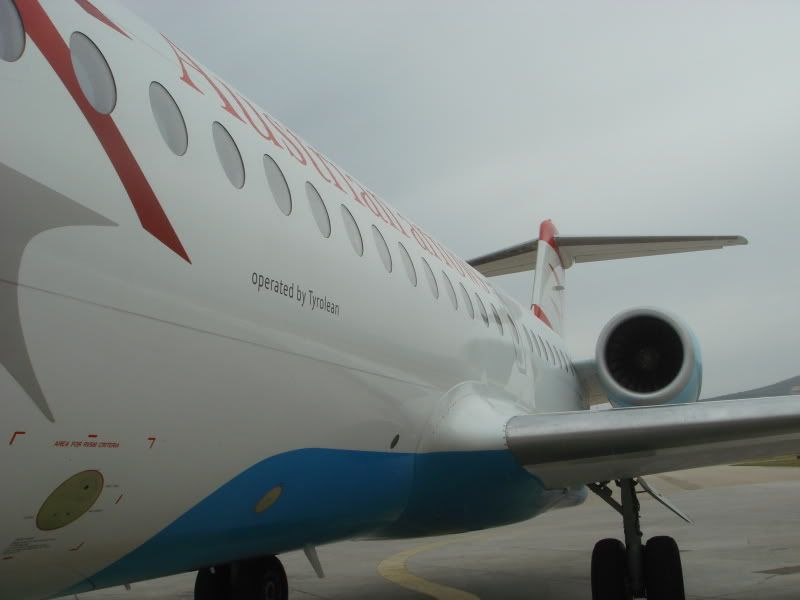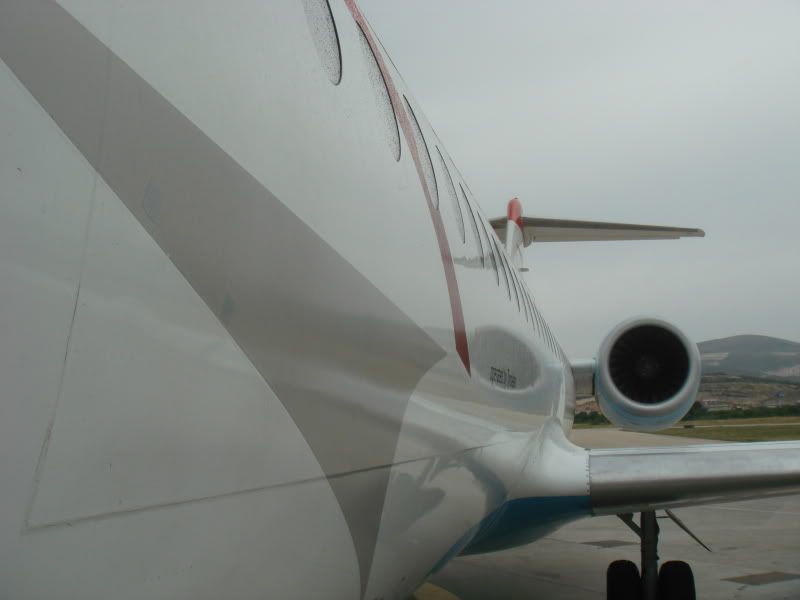 By now it had started raining, so we hurried to get onboard. Smiling FA's greeted us and I was offered newspapers and magazines once more.
Failing to be artistic!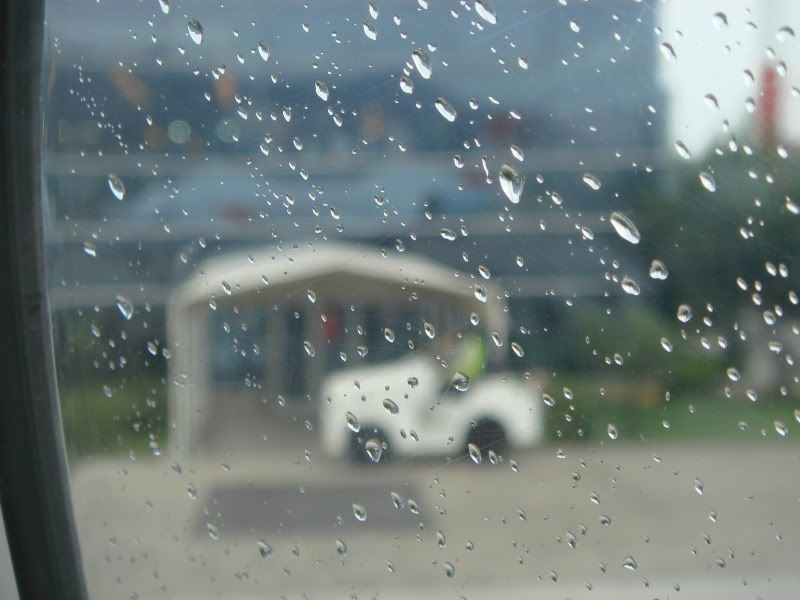 Lining up for departure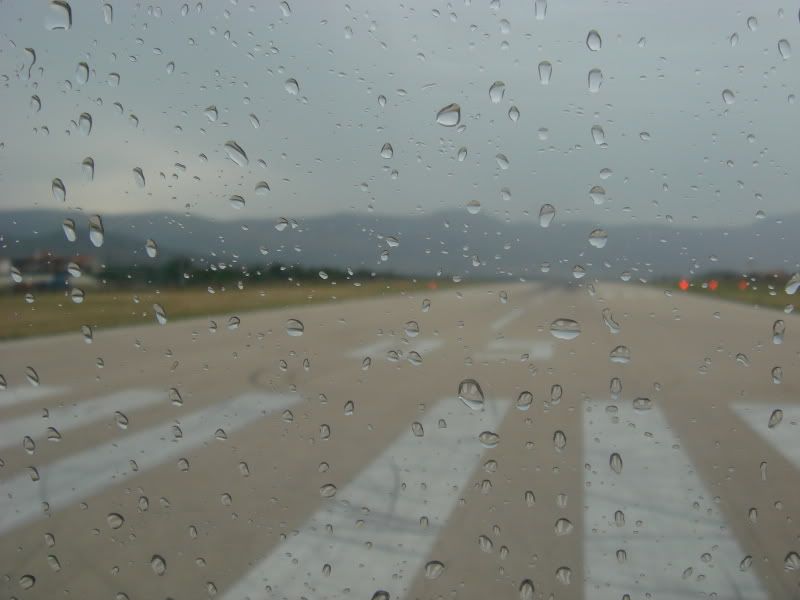 We made the powerful take off for which the F70 is renowned and had good views of the city of Split in the distance.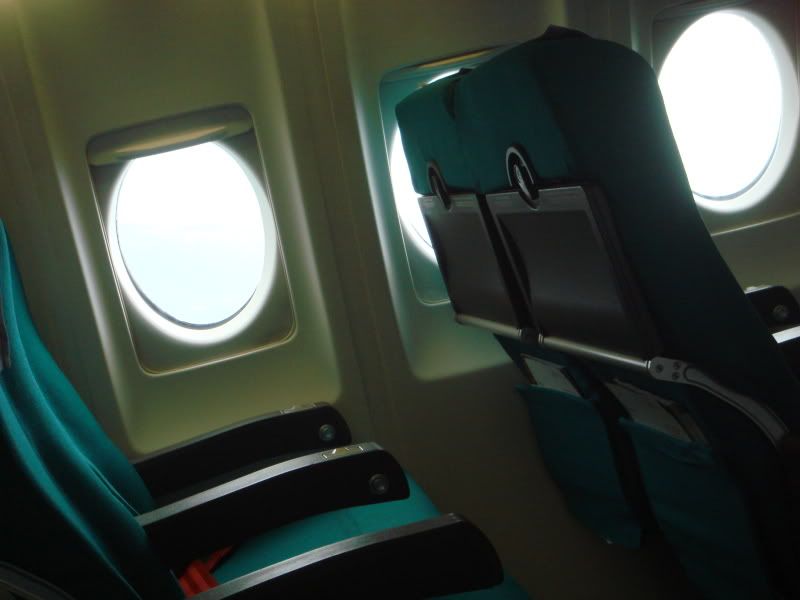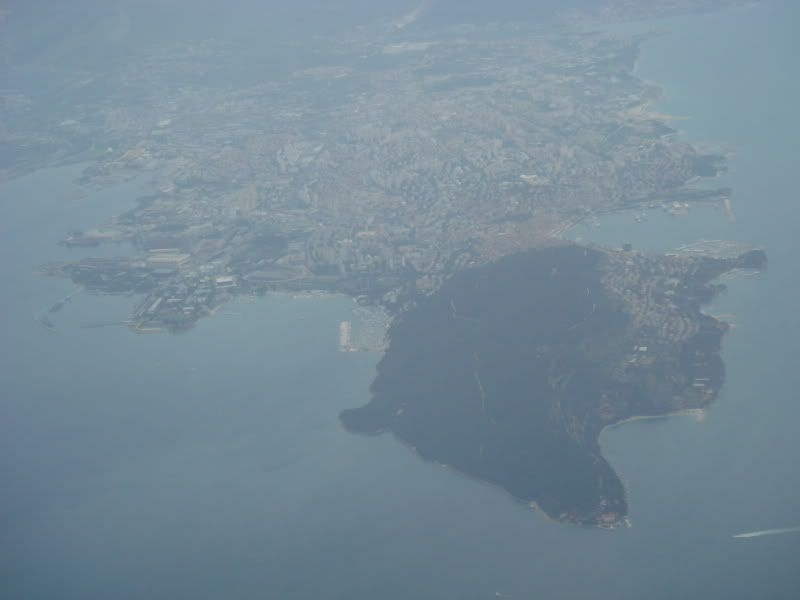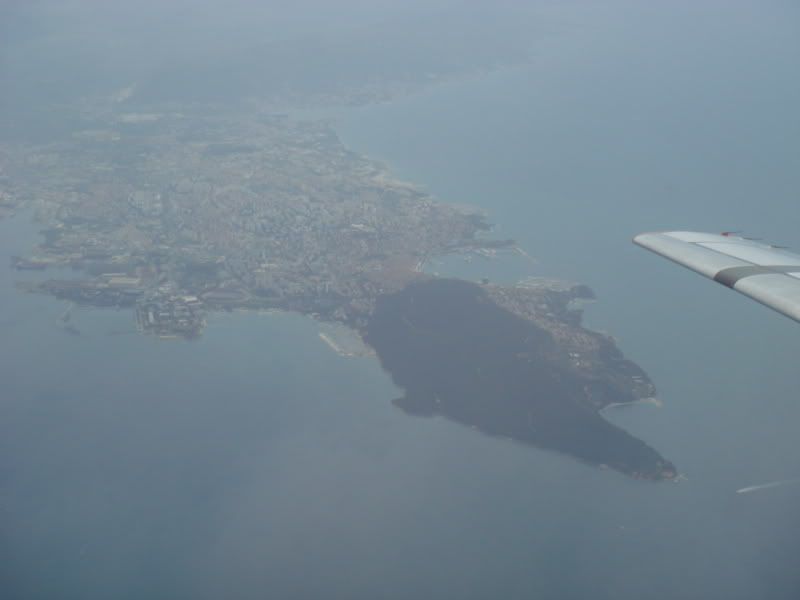 The cabin was in excellent condition and the aircraft looked like new, apart from the ashtrays, that is!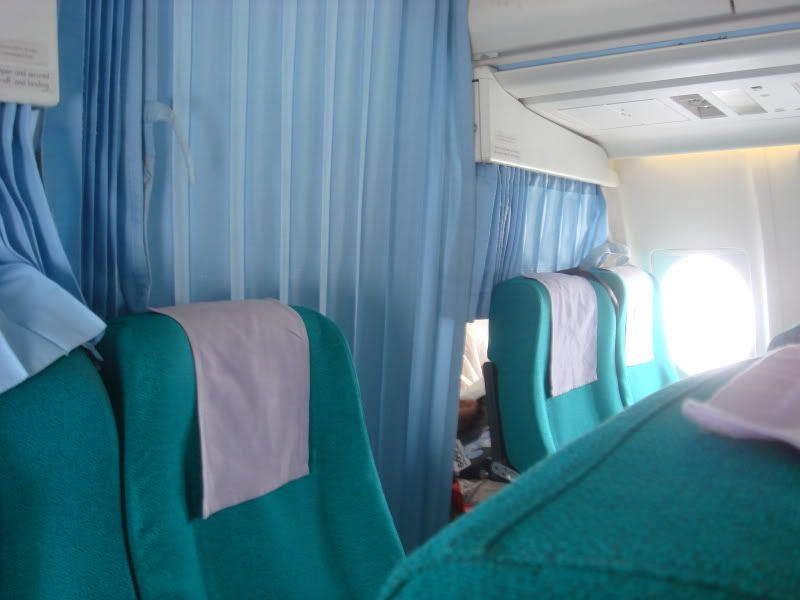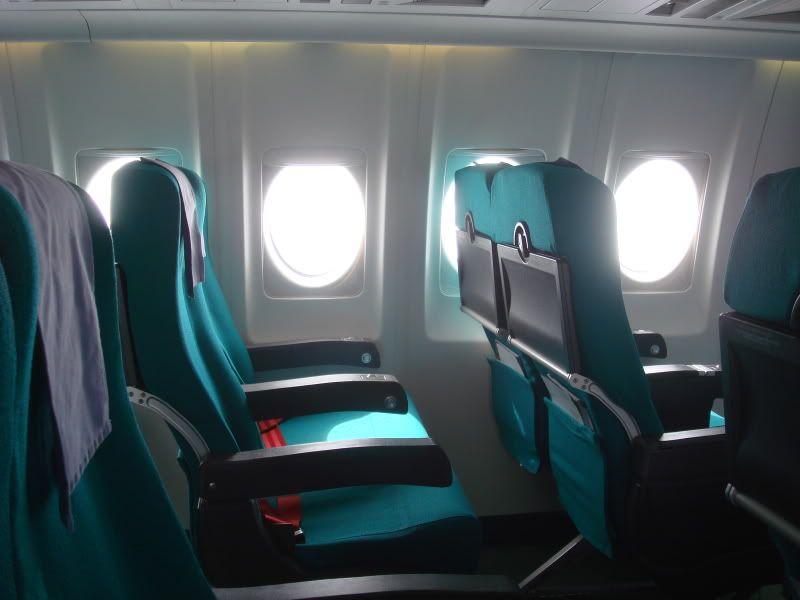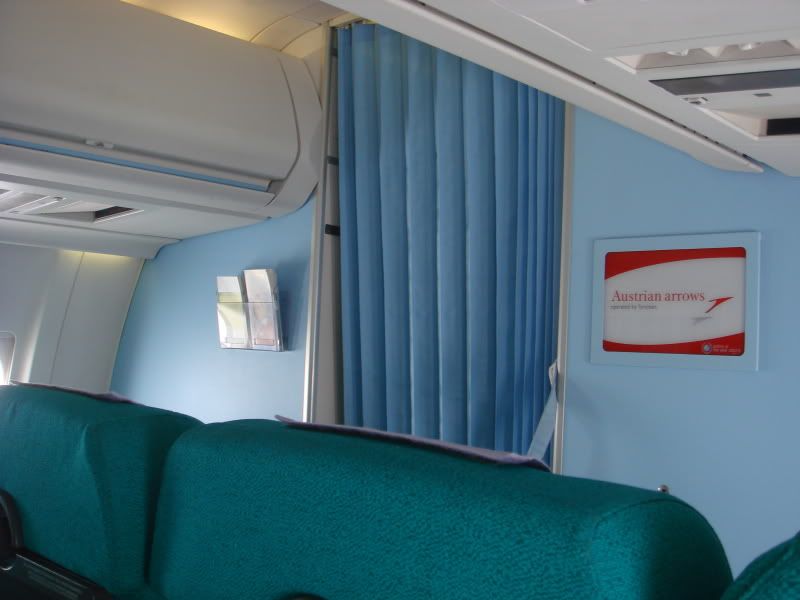 I was expecting a similar service as my previous OS flights, but I was to be disappointed. Perhaps due to the time of departure, there was no meal service, but instead I was given a snack box. I can only describe the contents as bizarre.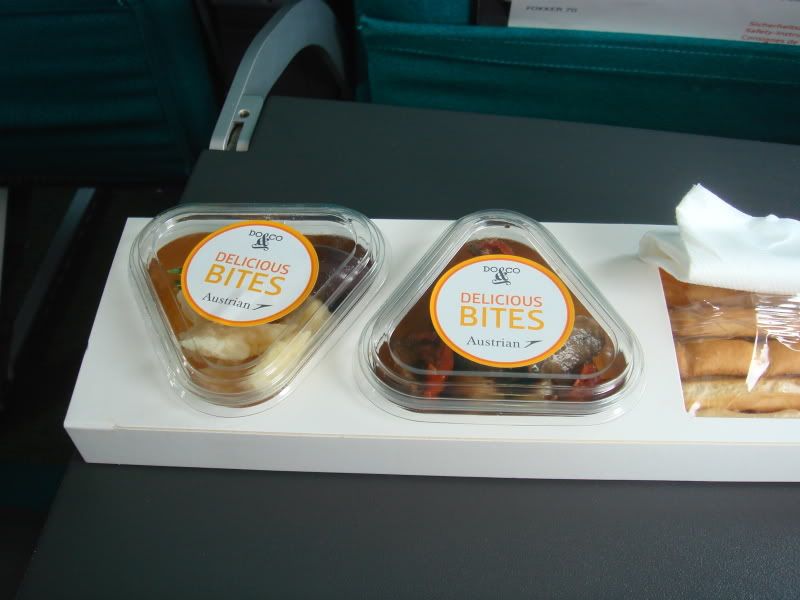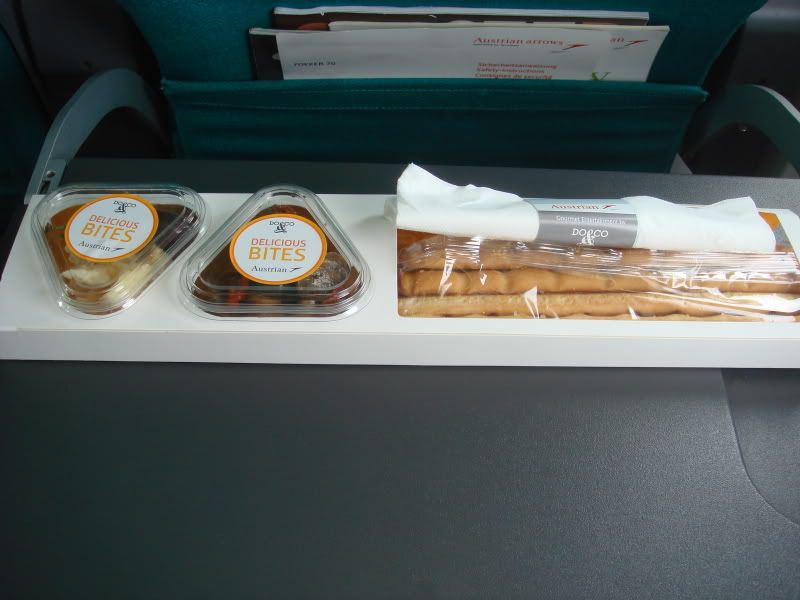 It comprised 10 breadsticks, a pot with parmesan and olives, and another pot with very oily mushrooms and sun dried tomatoes. As I had not eaten lunch, I was disappointed. It was good quality, but a rather strange combination, and the combination of oily salads with breadsticks did not really work.
Service was also somewhat lacking on this flight. I was offered a glass of wine and then the FA went to help her colleague in Economy. For most of the flight we were in cloud, and we experience what I would describe as moderate turbulence throughout.
Soon enough, my glass of wine was in my lap. I pressed the call button to request a towel and the FA came to attend to me, but then I was not offered a refill but had to ask for another glass of wine.
There was time for a quick coffee service before landing in Vienna.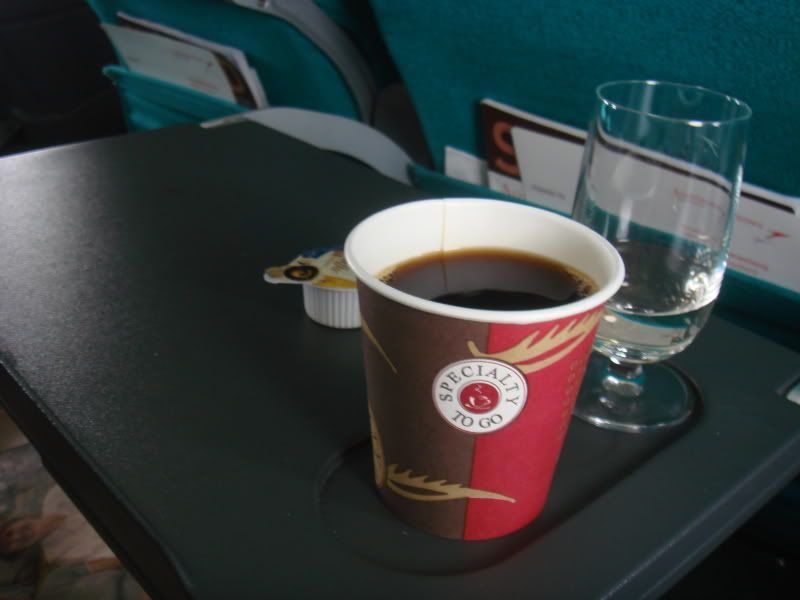 I enjoy turbulence as much as the next person, but by now I just wanted to land in Vienna.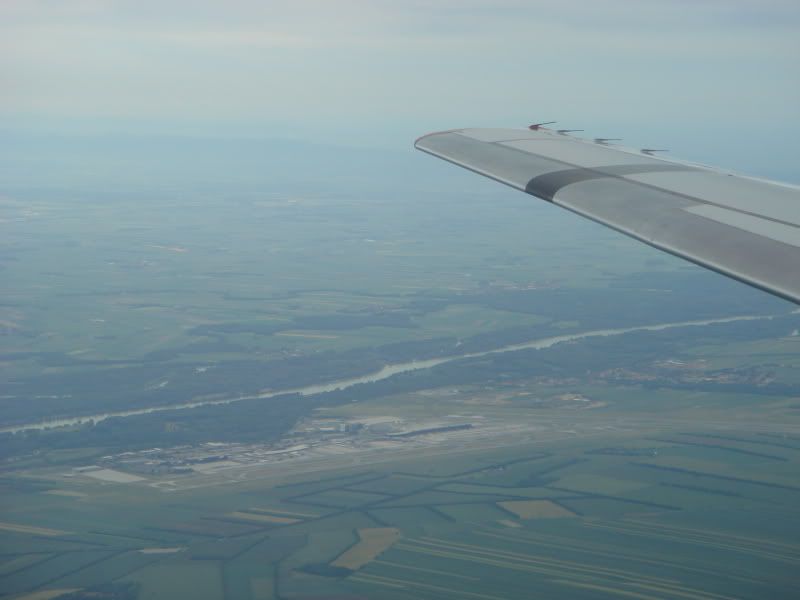 We flew past the airport and over the city before turning to make our final approach.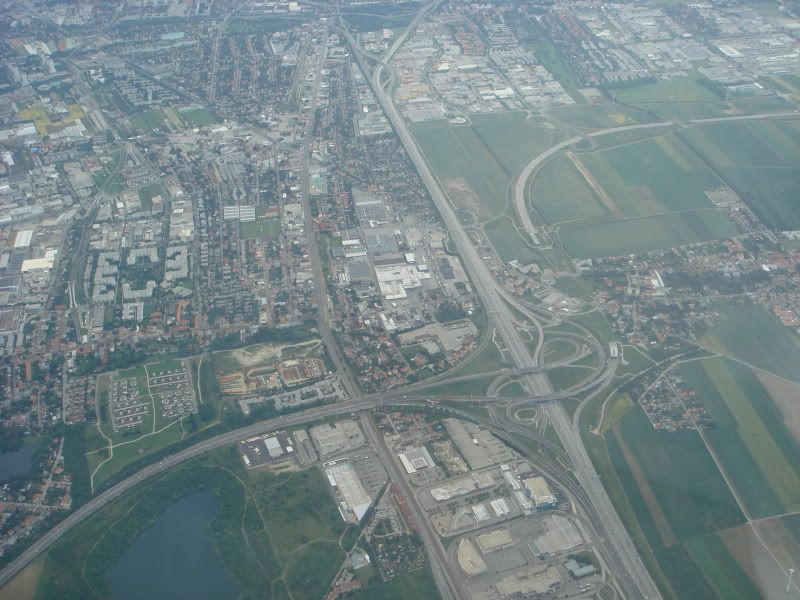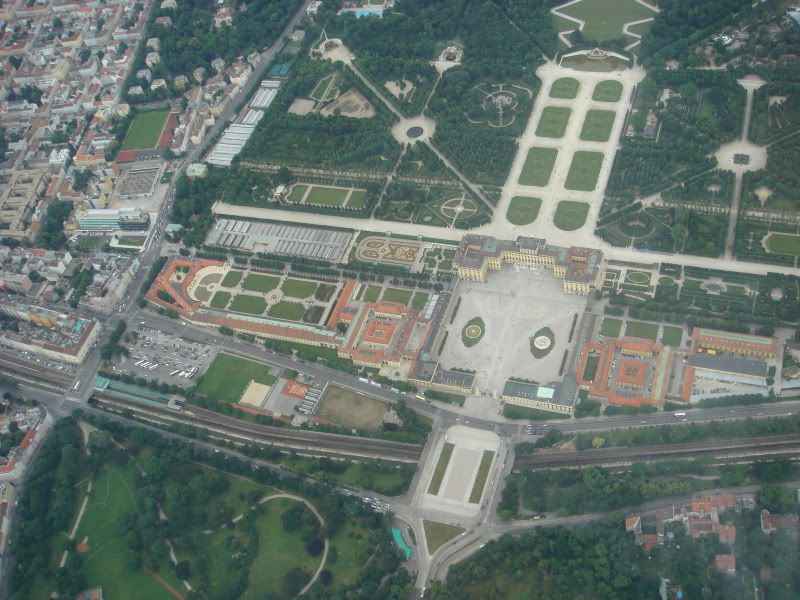 For the first time in years, applause broke out as we touched down. The flight was quite bumpy, but it was hardly a miracle that we landed safely.
Remote parking gives lots of photo opportunities: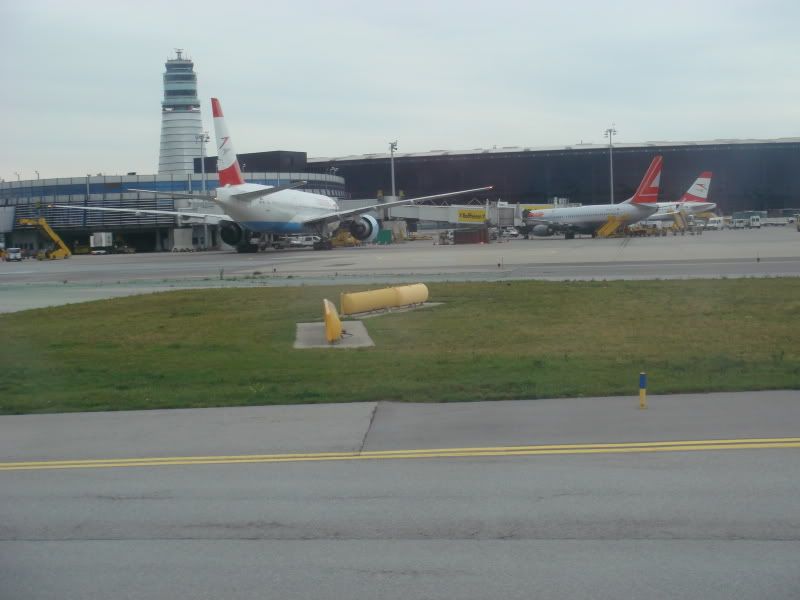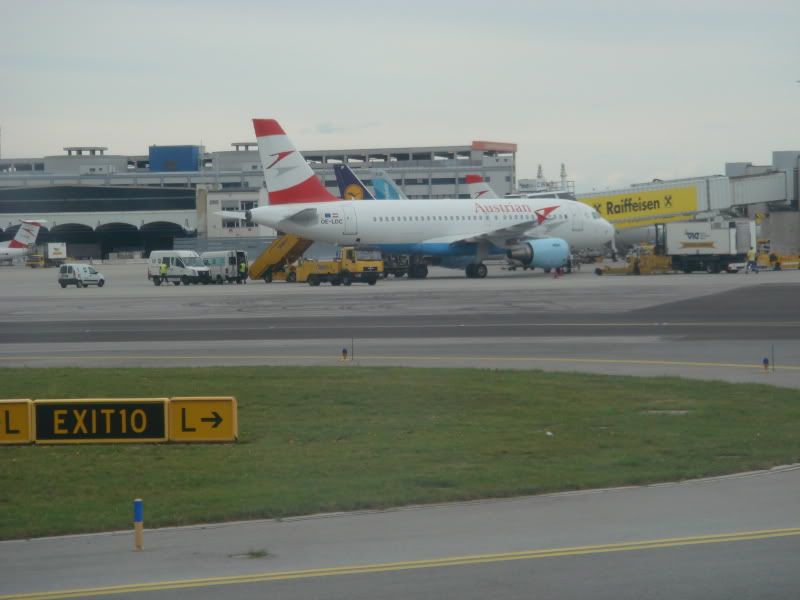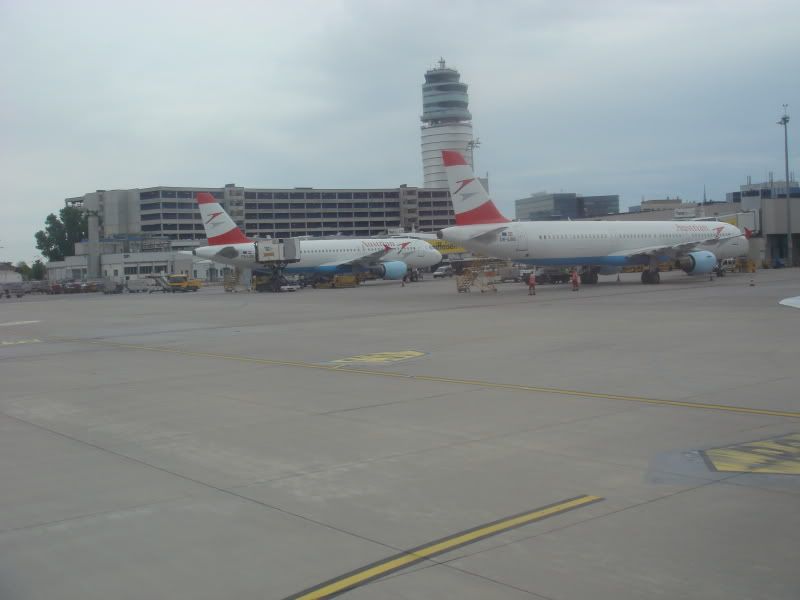 This time I only had 30 minutes to transfer. The bus dropped us a short walk from gate A10 in the non Schengen area. The flight was just starting to board- another seamless connection through Vienna.
The next flight was uneventful on an A319. Business class was almost full on this Sunday evening. I am pleased to report that I did get a decent meal on this leg: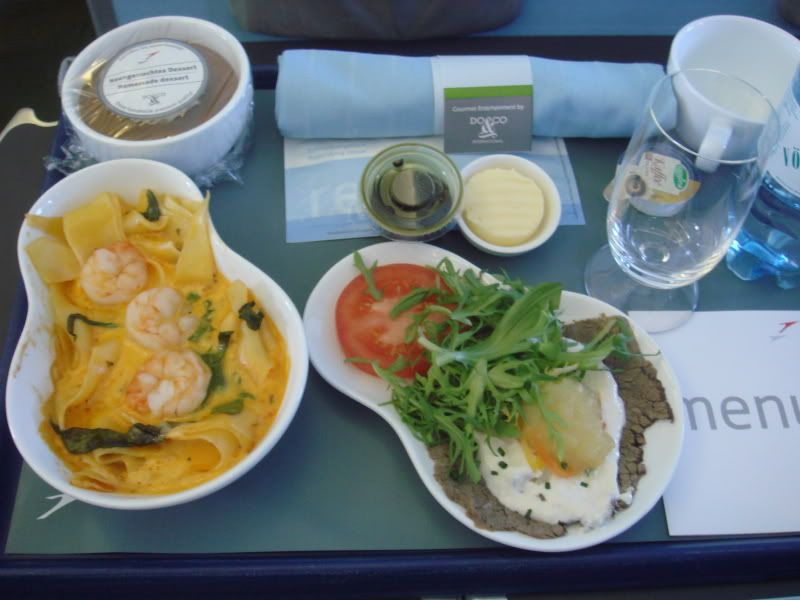 To conclude, I had another series of good flights on Austrian, and managed to clock up 4 different aircraft types on 1 trip. I think that service levels on OS have dipped slightly since I last flew them, but they remain a top ranking airline. Their crew are friendly and helpful, and their uniforms really ensure that they stand out. Their catering outshines any other intra-European airline.
Austrian have made a niche market in Central and Eastern Europe. I would certainly fly Austrian again, and their Vienna hub really is the most efficient in Europe for connections, and better than Zurich now that Switzerland has joined the Schengen agreement. Don't get me started on Schengen- Non Schengen transfers at Zurich these days….
Thanks for reading. Questions and comments are welcome!