Flying Norwegian, from Denmark!
Time for another trip report! I booked a daytrip with a friend of mine to try out Norwegian Air Shuttle for the first time.
Date:
Wednesday, 13May09
Flight:
easyJet // EZY 3002
From:
Amsterdam // AMS
To:
London Stansted // STN
Duration:
1h05m
STD:
09.35 //
ATD:
09.26
STA:
09.40 //
ATA:
09.29
Aircraft:
Airbus A319-111 // G-EZFG
Seat:
Economy // 19F
Load factor:
60% // 93 passengers
I arrived a bit earlier at the airport to chat a bit with my colleagues. We checked the system and the flight would be operated with one of easyJet newest aircrafts. After my friend arrived we proceeded to the H pier. After hanging around with the colleagues at some other flights we saw our aircraft had landed and would arrive at gate H6. The flightcrew was very quick and soon the flight was ready for boarding. Of course we received speedy boarding and we were the first passengers to board the plane.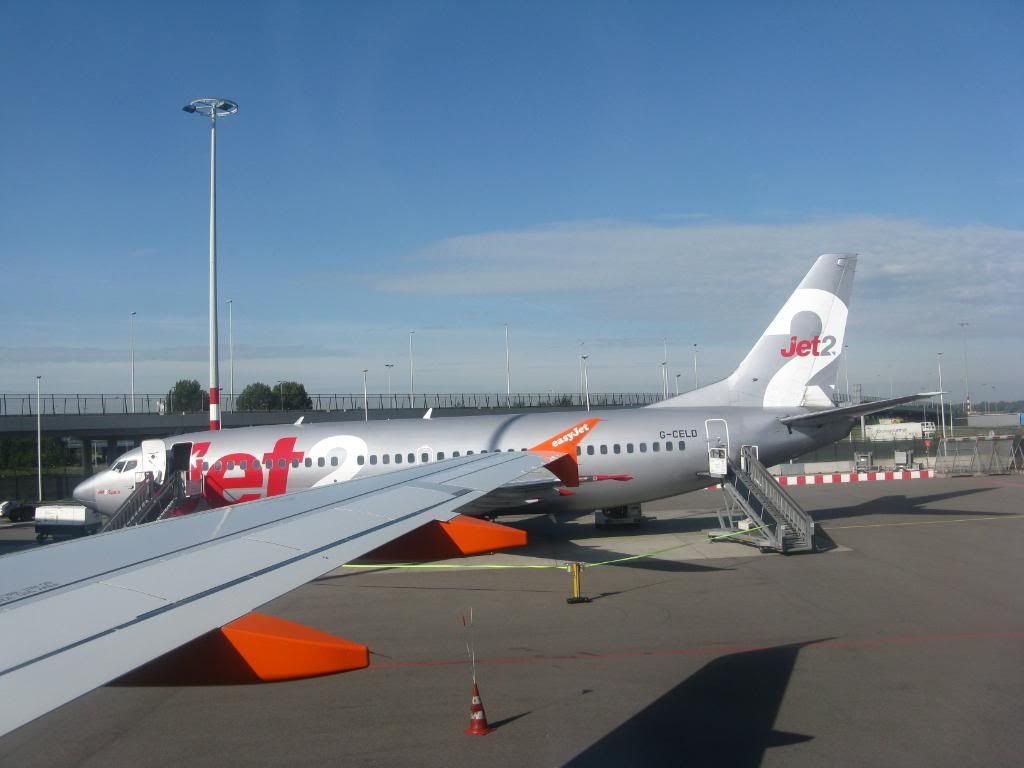 We pushed back well ahead of schedule and after startup a long taxi to runway 36L followed. Because I live very close to the airport I can always see my house when departing of arriving on this runway.
Once airborne the aircrafts climbed to our cruising altitude of 18000ft. The first video for today, the take-off:
http://www.youtube.com/watch?v=GSPUxRnEkj4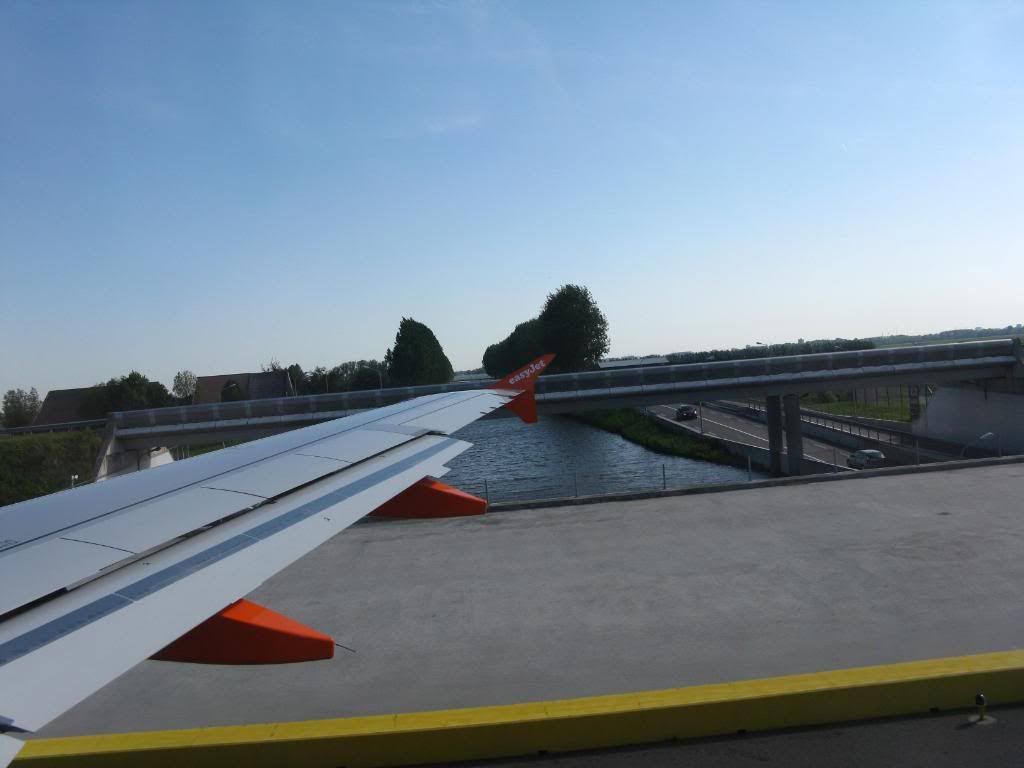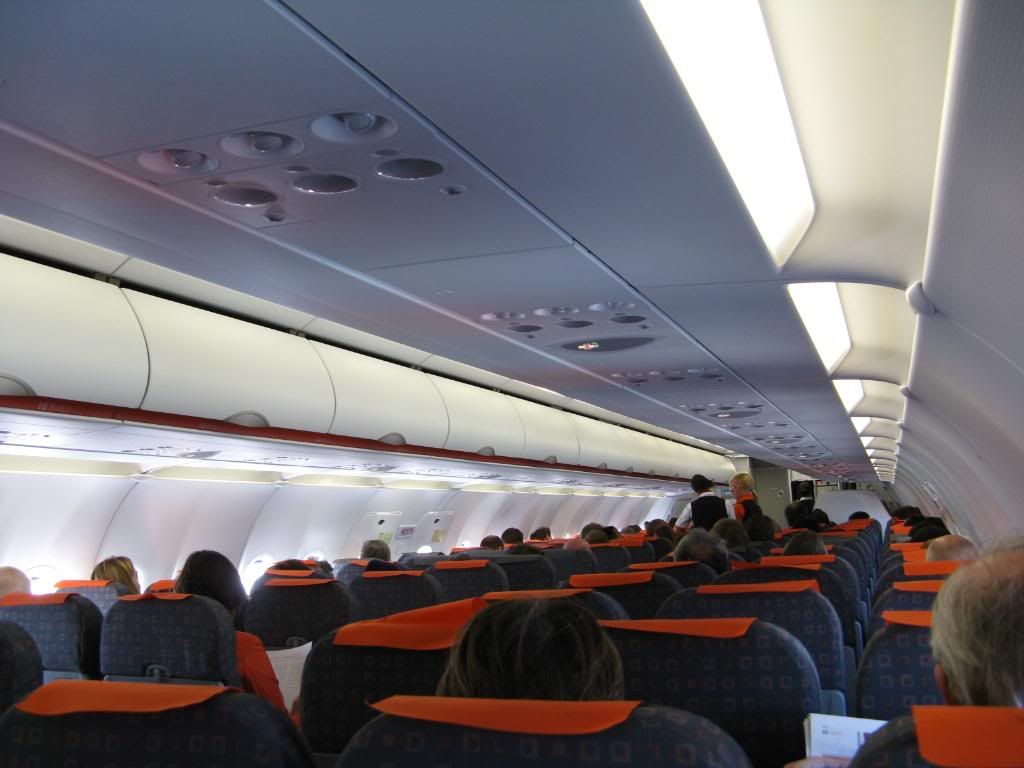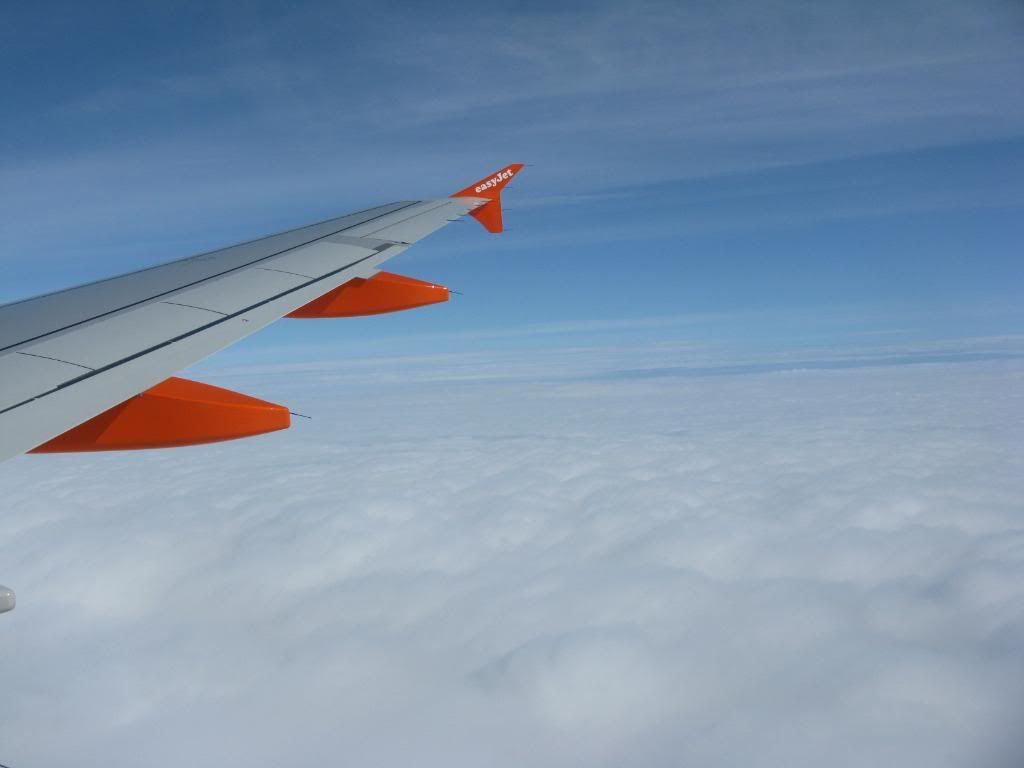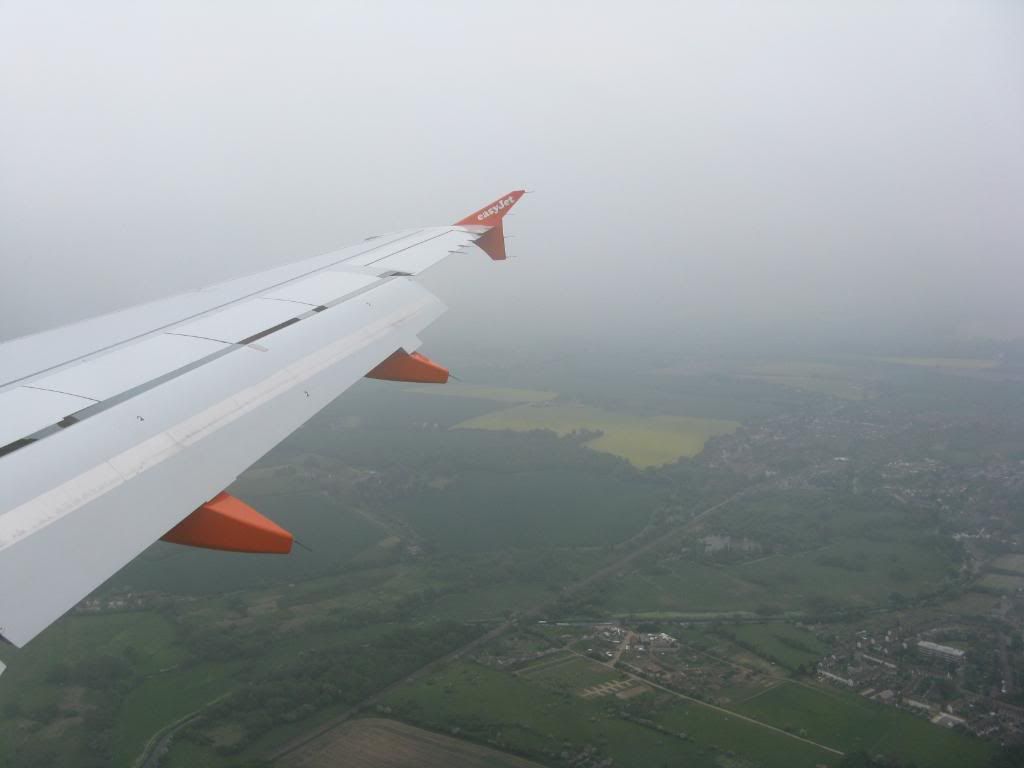 Flying time was around 40 minutes and soon we were already descending into Stansted. The approach was a bit bumpy and around 09.25 local time we touched down at runway 05. We parked next to a Blue Air 737 at gate 14. After taking a few photos of the aircrafts parked at the cargo apron we proceeded to the train to the main terminal building. Time for another video, the arrival at Stansted:
http://www.youtube.com/watch?v=KRBSgvt_lJo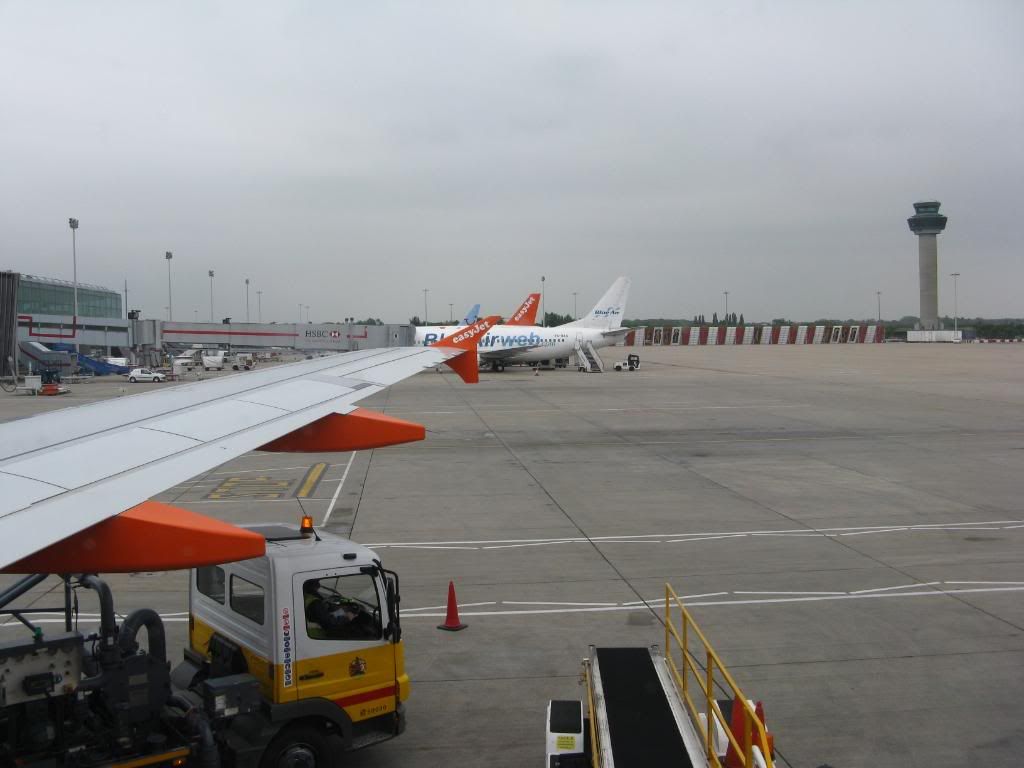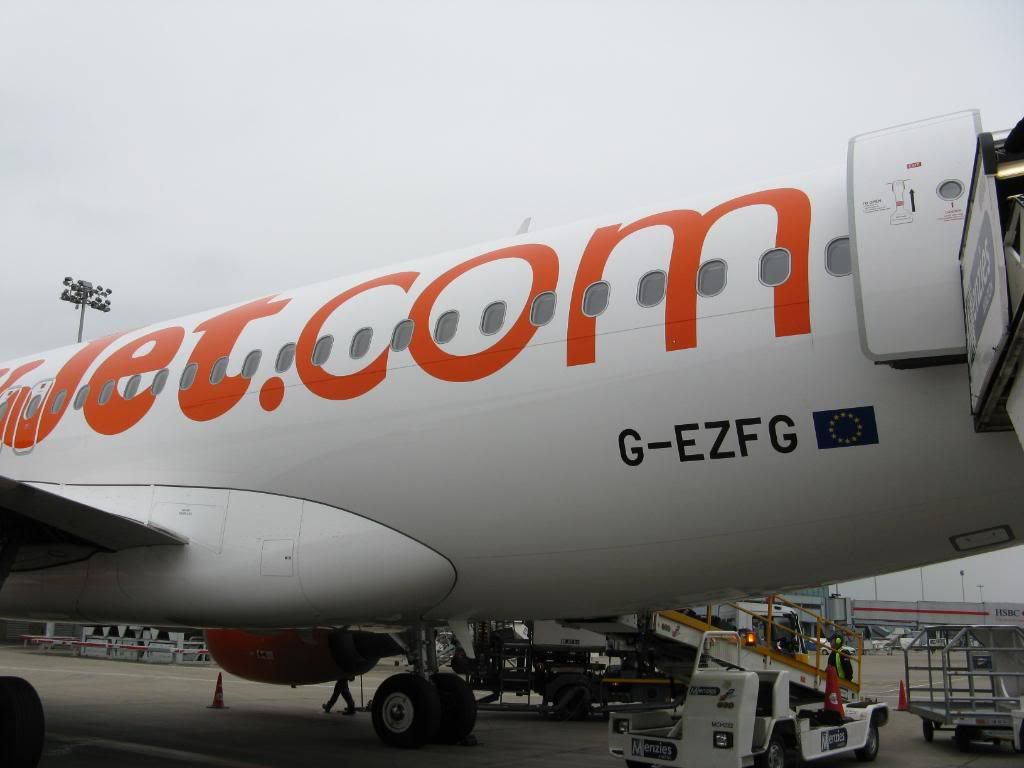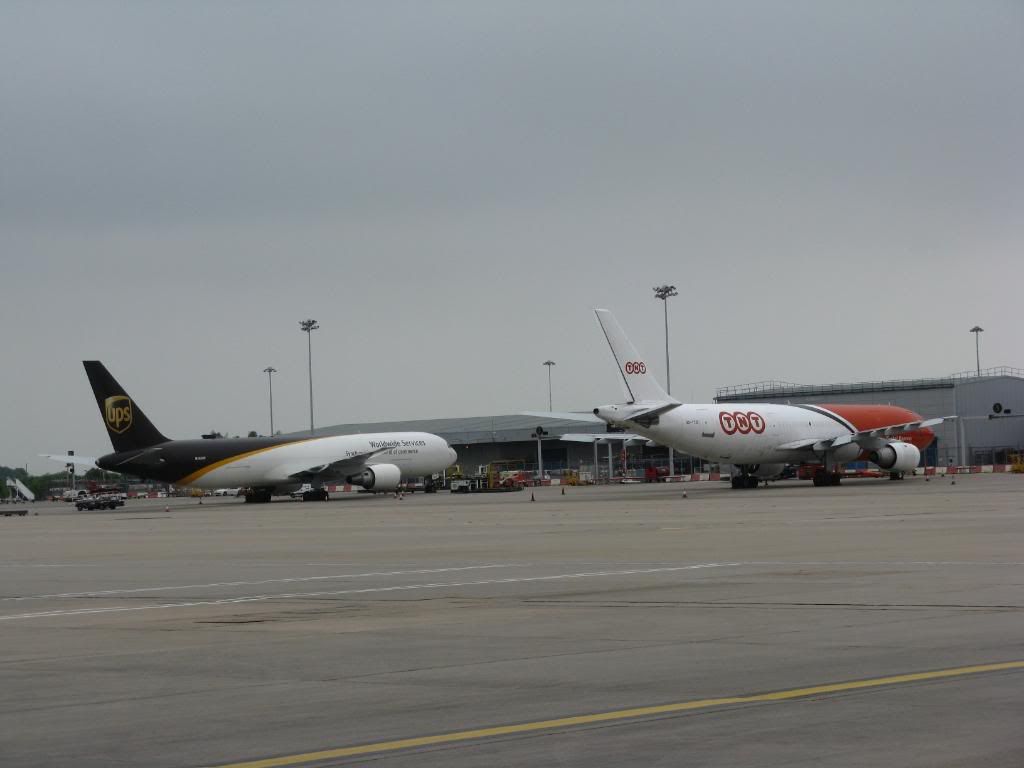 Stansted is always nice with many Ryanair and easyJet flights and a lot of other airlines as well. After walking around, some aircraft spotting and having lunch we took the train again to gate 1.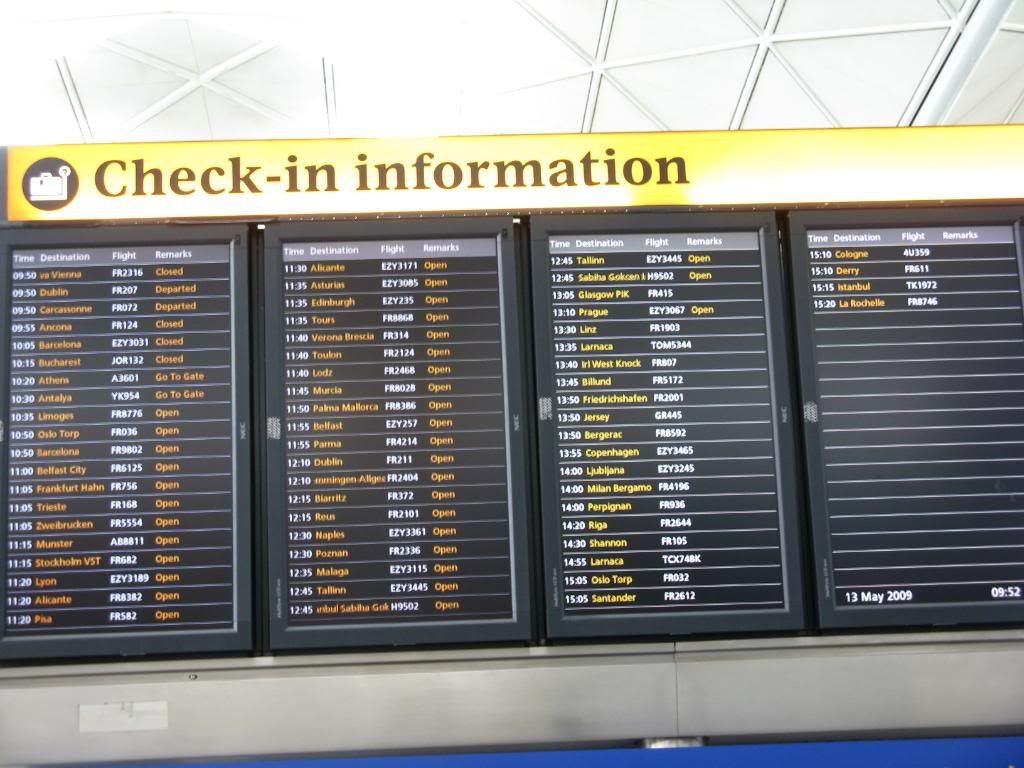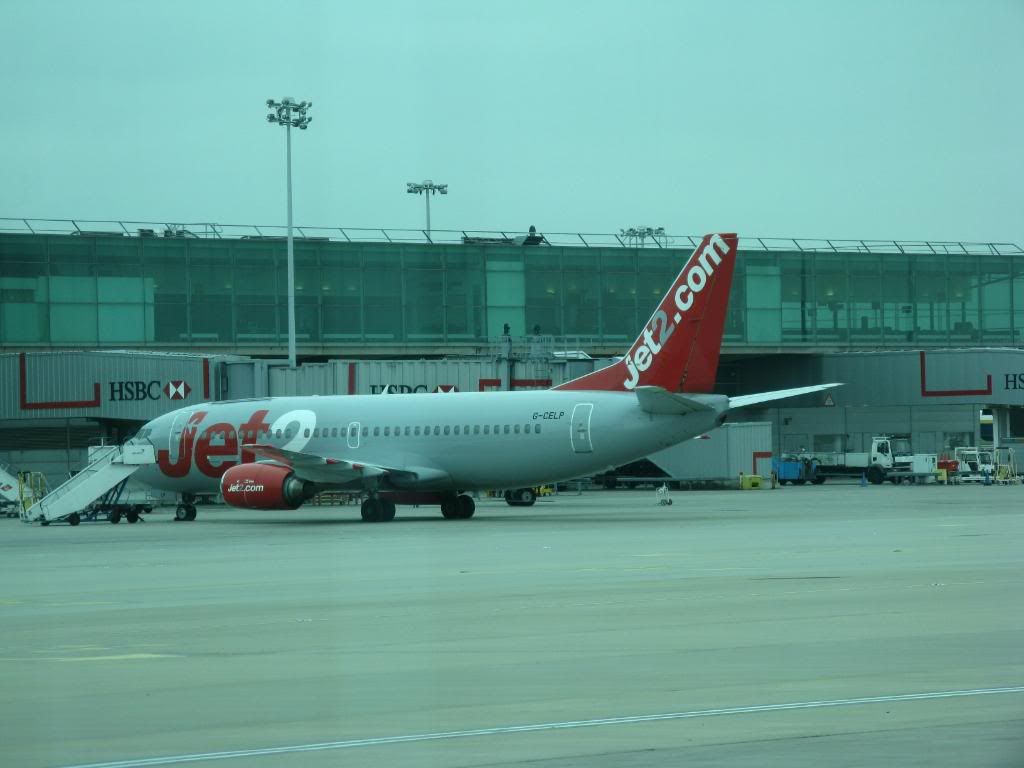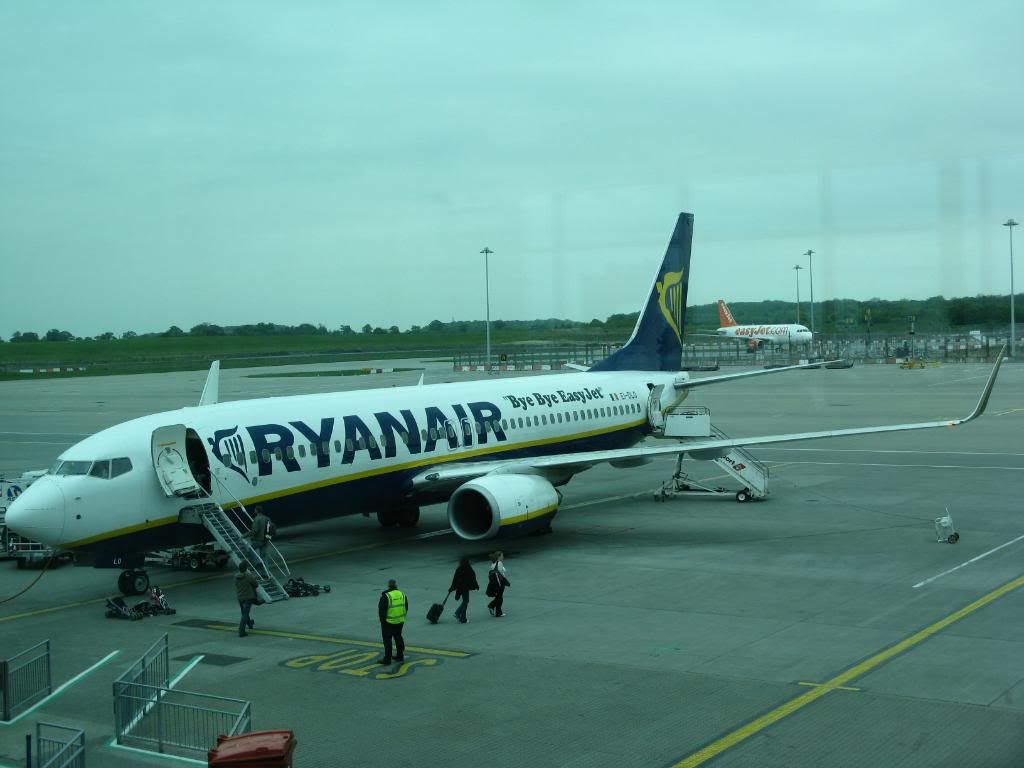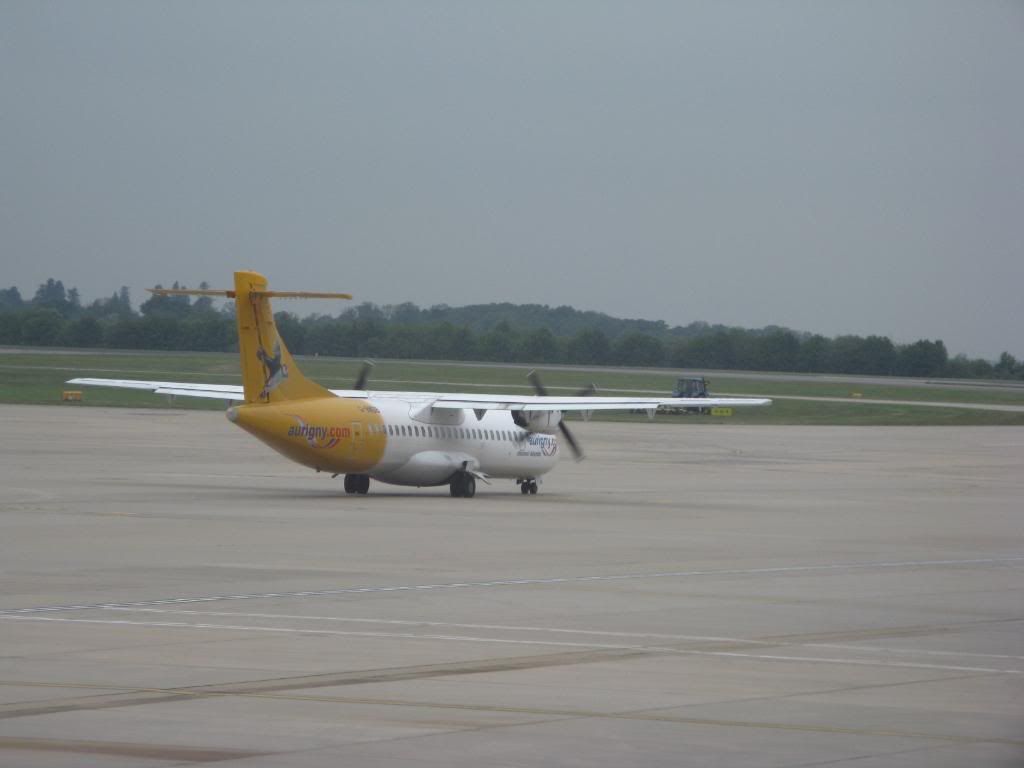 Date:
Wednesday, 13May09
Flight:
easyJet // EZY 3465
From:
London Stansted // STN
To:
Copenhagen // CPH
Duration:
1h45m
STD:
13.55 //
ATD:
13.48
STA:
16.40 //
ATA:
16.25
Aircraft:
Airbus A319-111 // G-EZDO
Seat:
Economy // 7A
Load factor:
97% // 152 passengers
Boarding started shortly after 13.15 and despite the flight was fully booked we departed ahead of schedule again. There was no other traffic to wait for so a few minutes later the aircraft took off from runway 05. Take-off video:
http://www.youtube.com/watch?v=iUBZJHJLgC0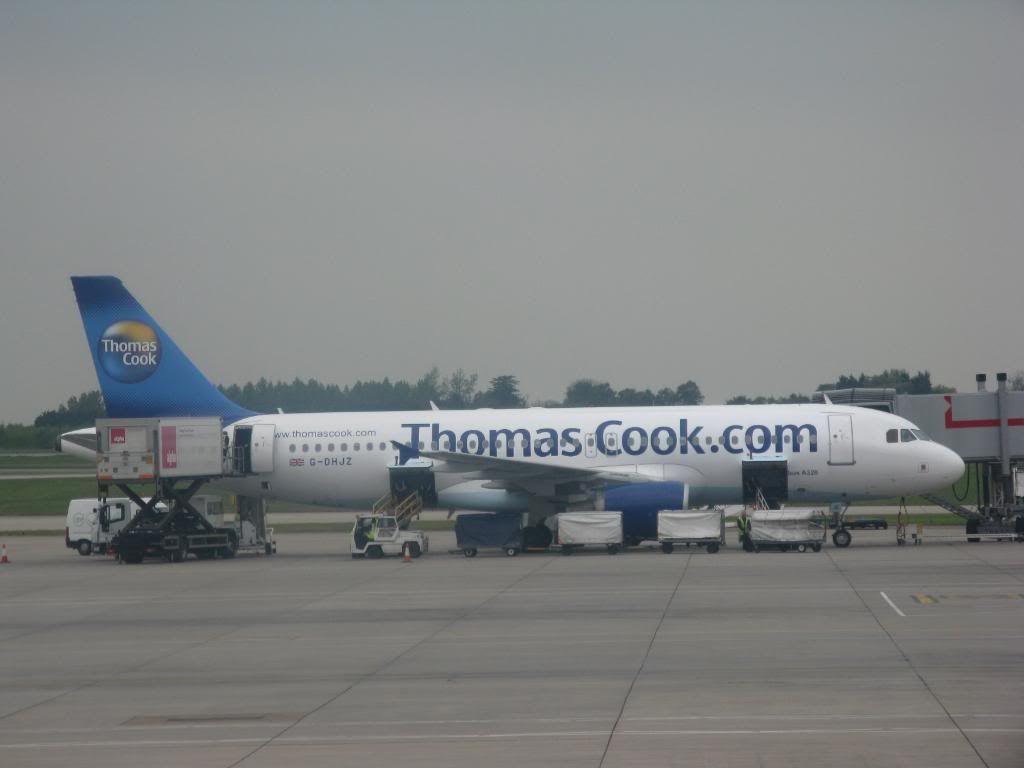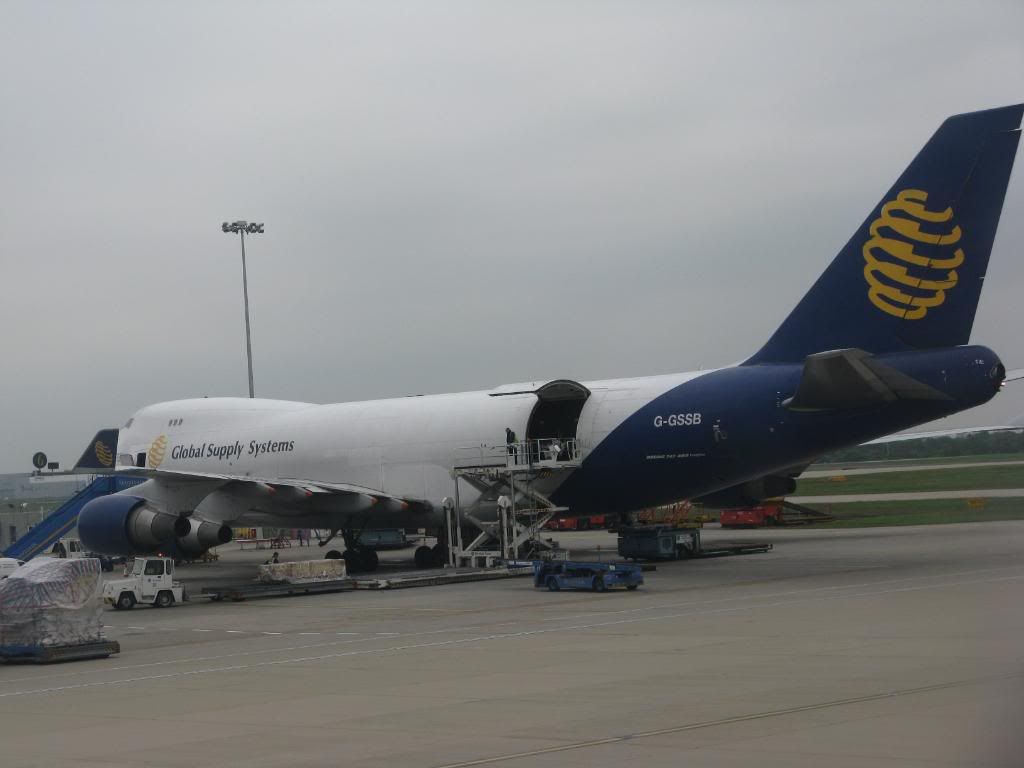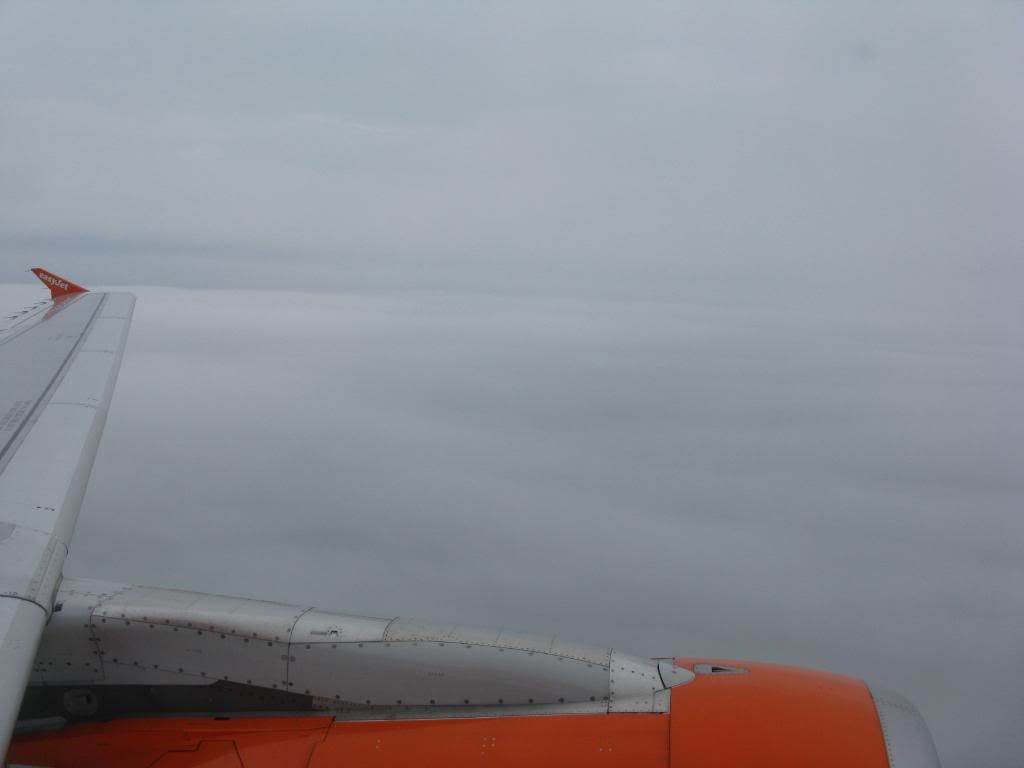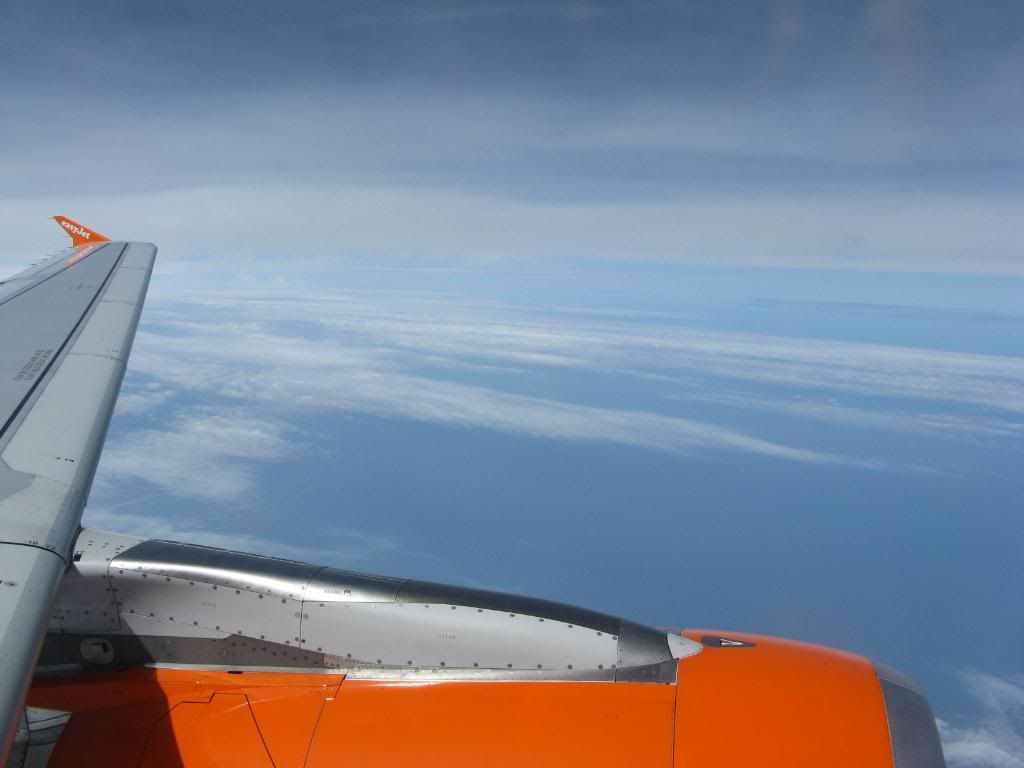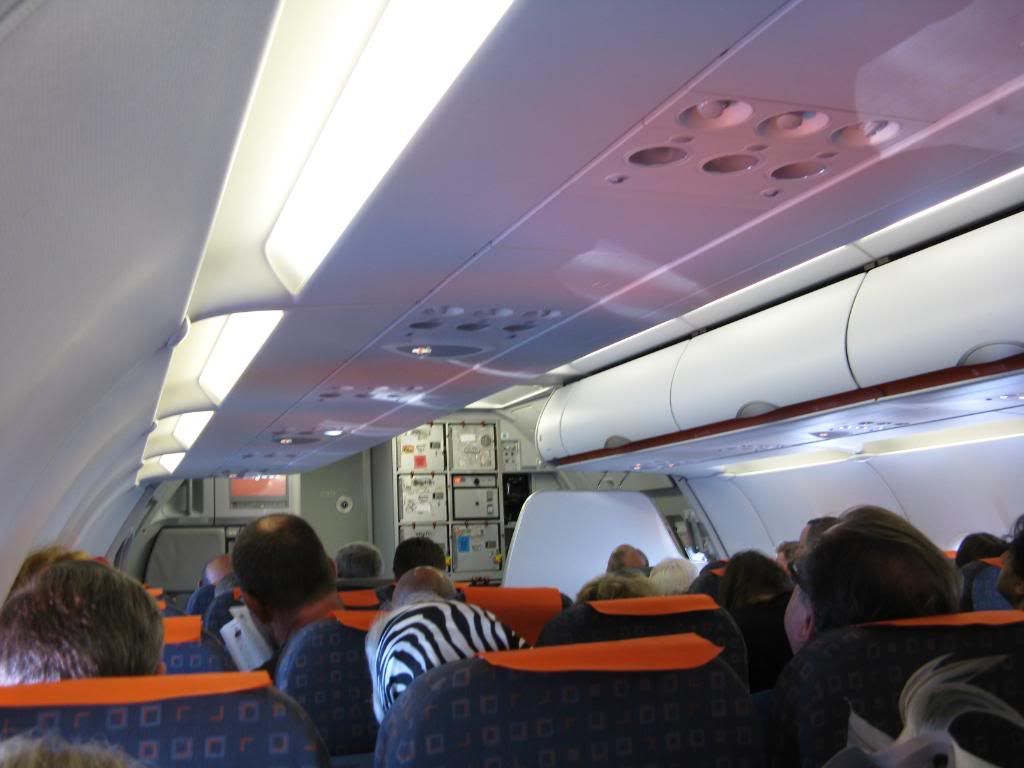 We climbed to 39000ft and the flying time today was about 1 hour and 15 minutes. After about 50 minutes or so descending started and we approached the coast of Denmark. The weather was almost the same as in London but this time no turbulence during the approach. The approach route went via Sylt, Odense, onwards to the Swedish coast and then making a 180 degree turn to land at runway 22L. We landed around 16.20 and a few minutes we docked in at gate C28. The landing in Copenhagen on video:
http://www.youtube.com/watch?v=jLACxfL2aSI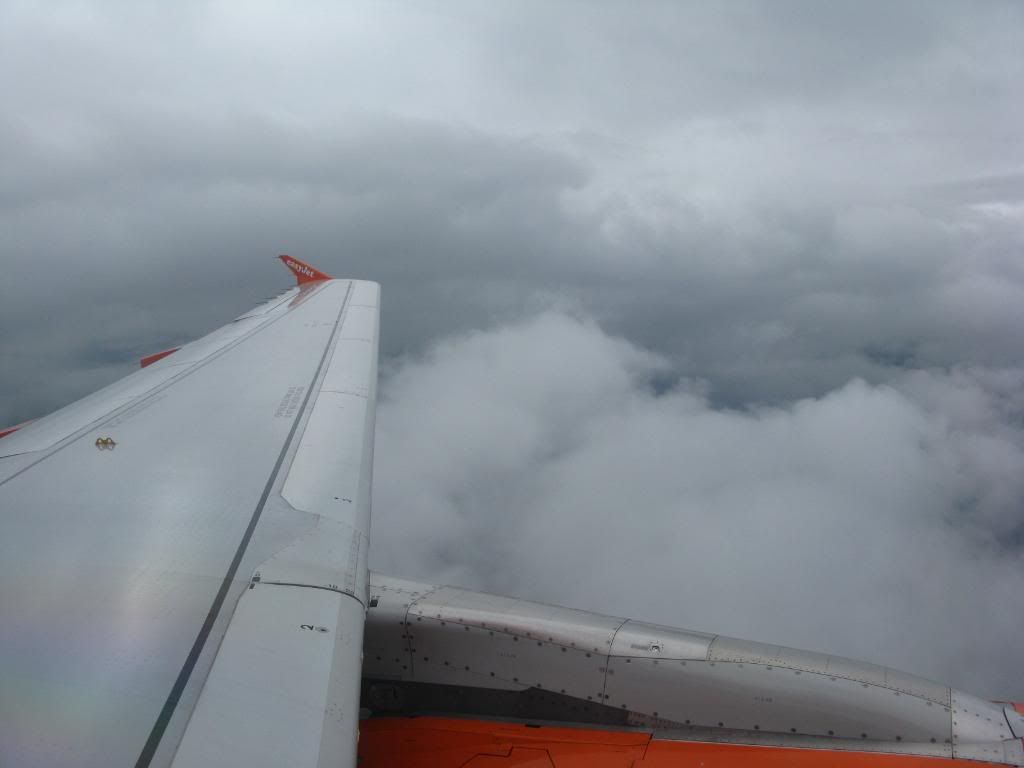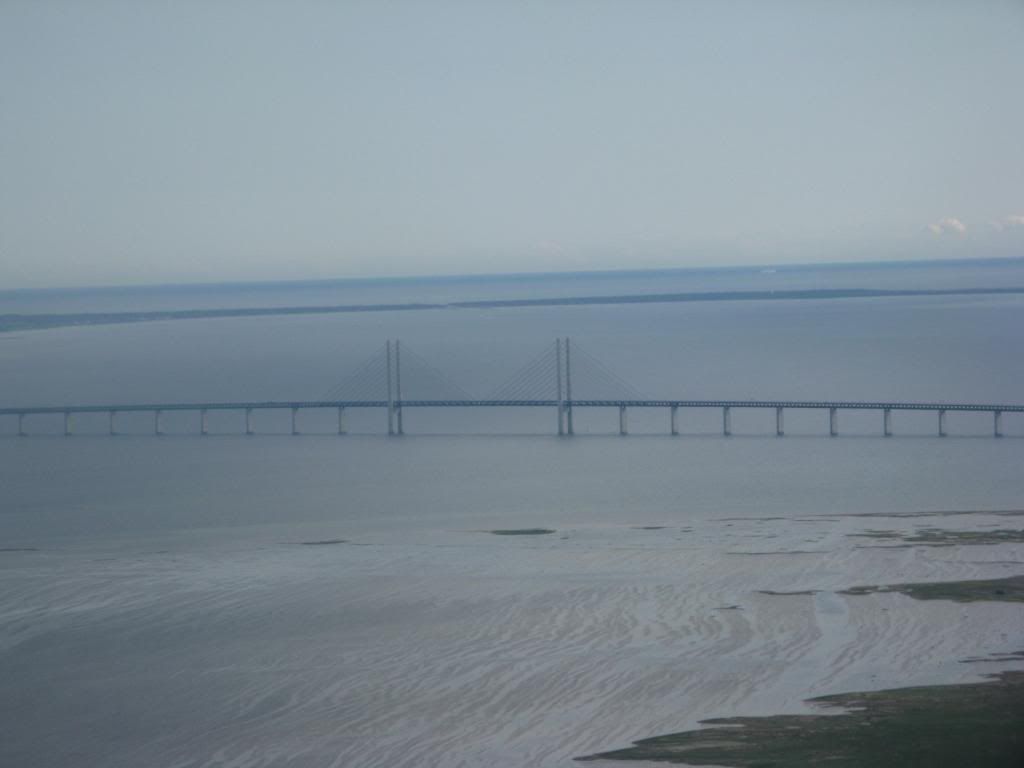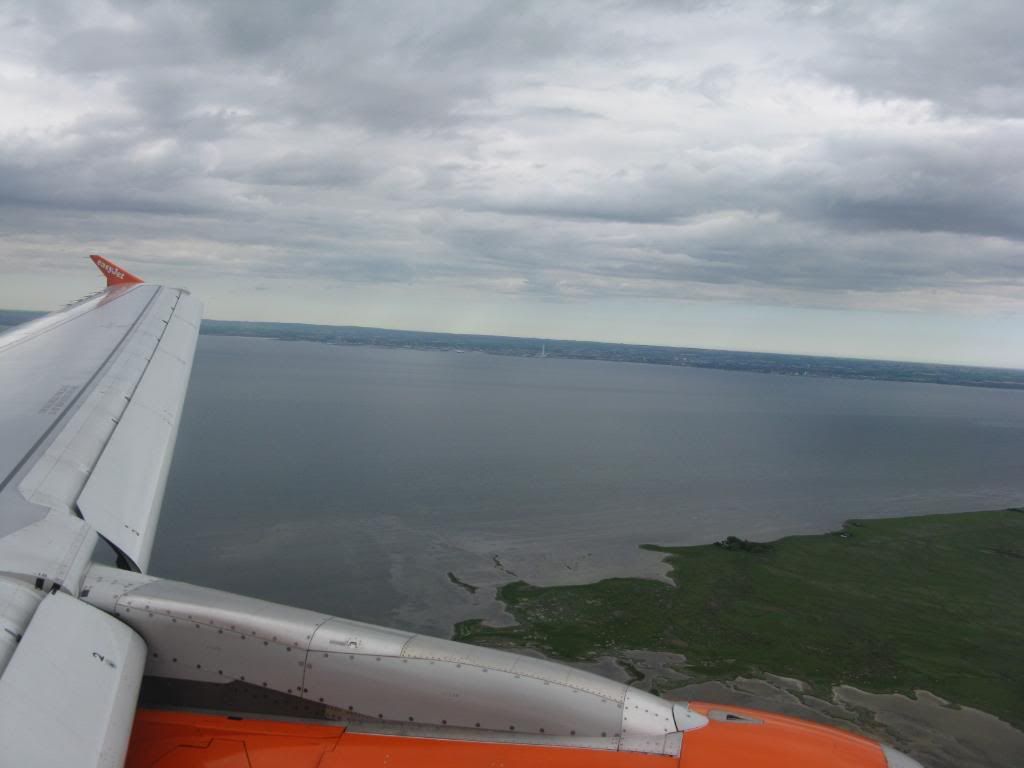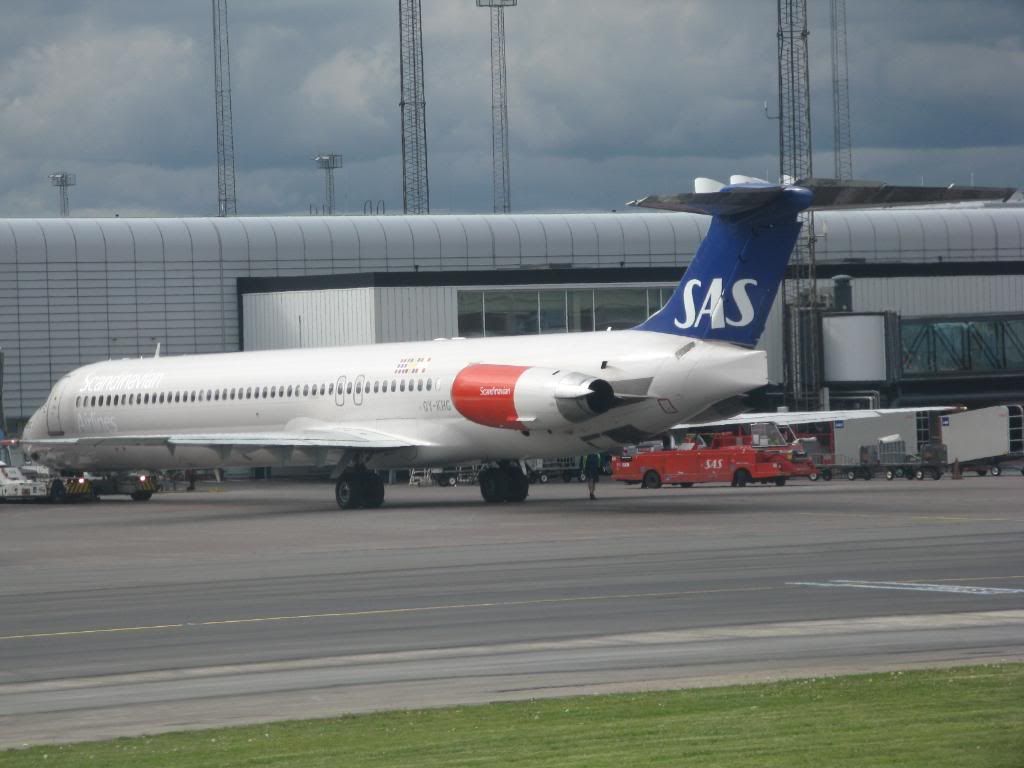 Copenhagen Kastrup Airport has a stylish and modern interior with a lot of wood on the floors and the walls, very well done in my opinion. Our next flight was with Norwegian Air Shuttle. Norwegian jumped into the Danish market with a base at the airport after Sterling went bankrupt. Also Cimber Sterling and Transavia took over a lot of former Sterling routes. Norwegian does not offer online check-in so we checked in at the airport at one of the many self-service machines.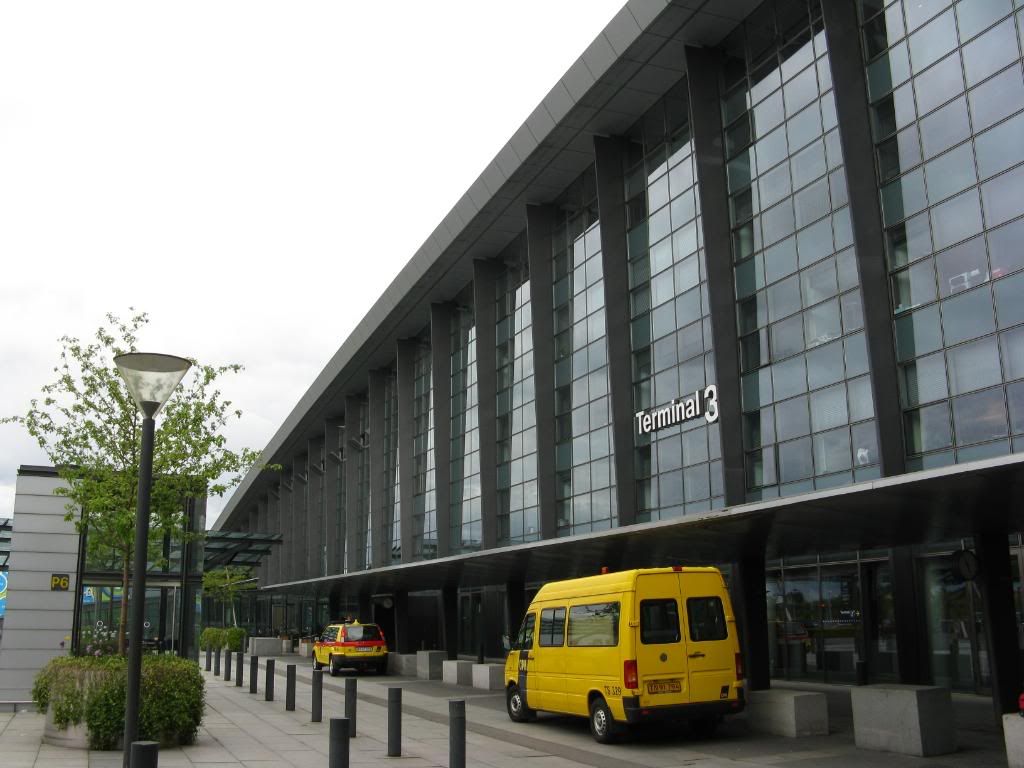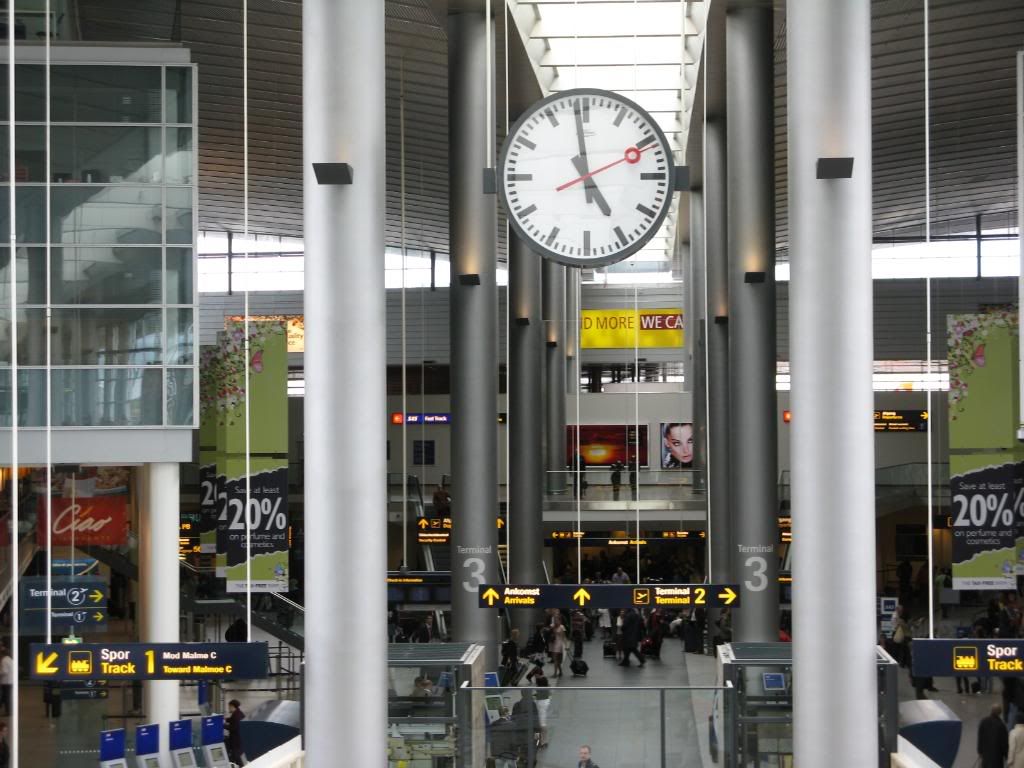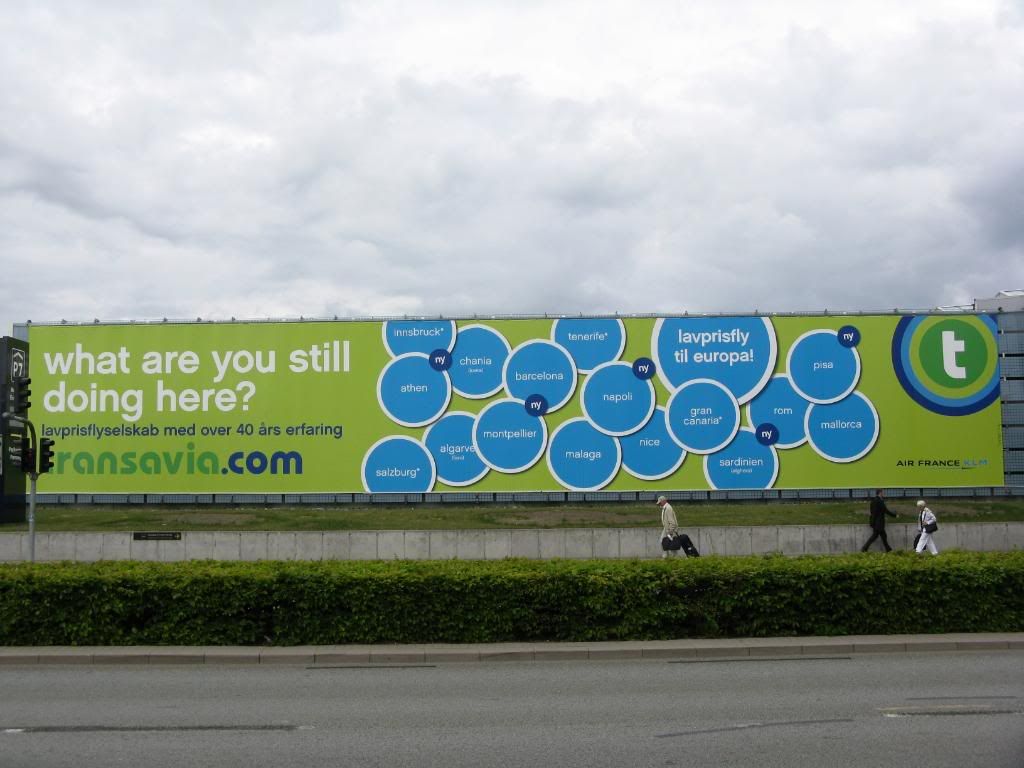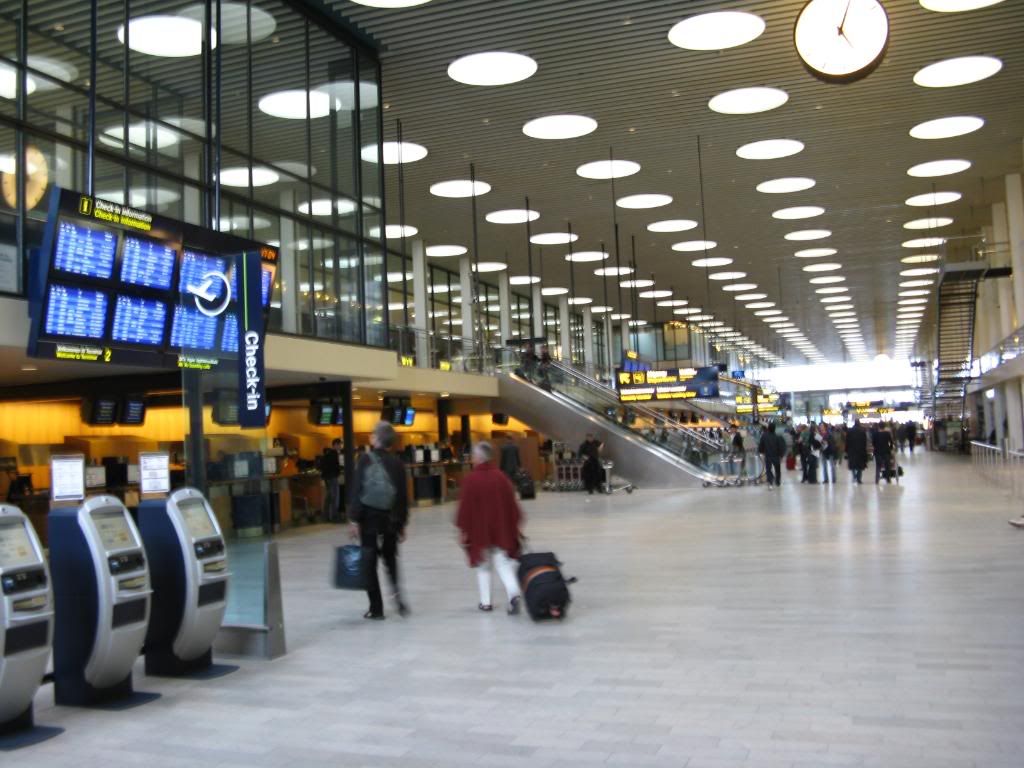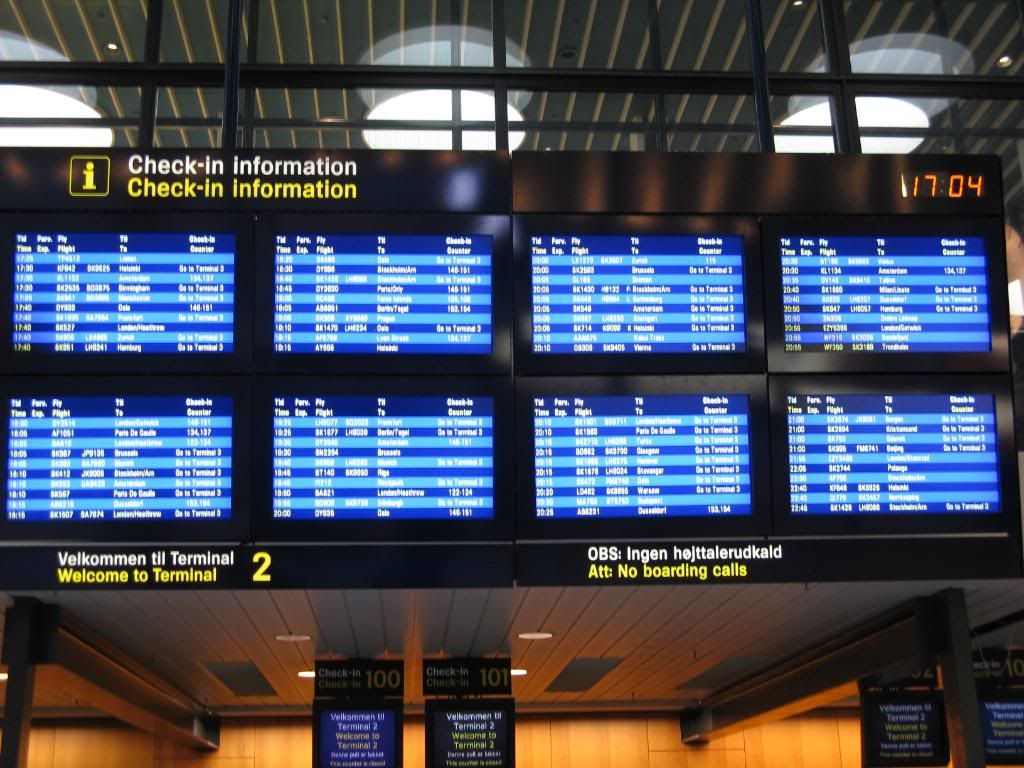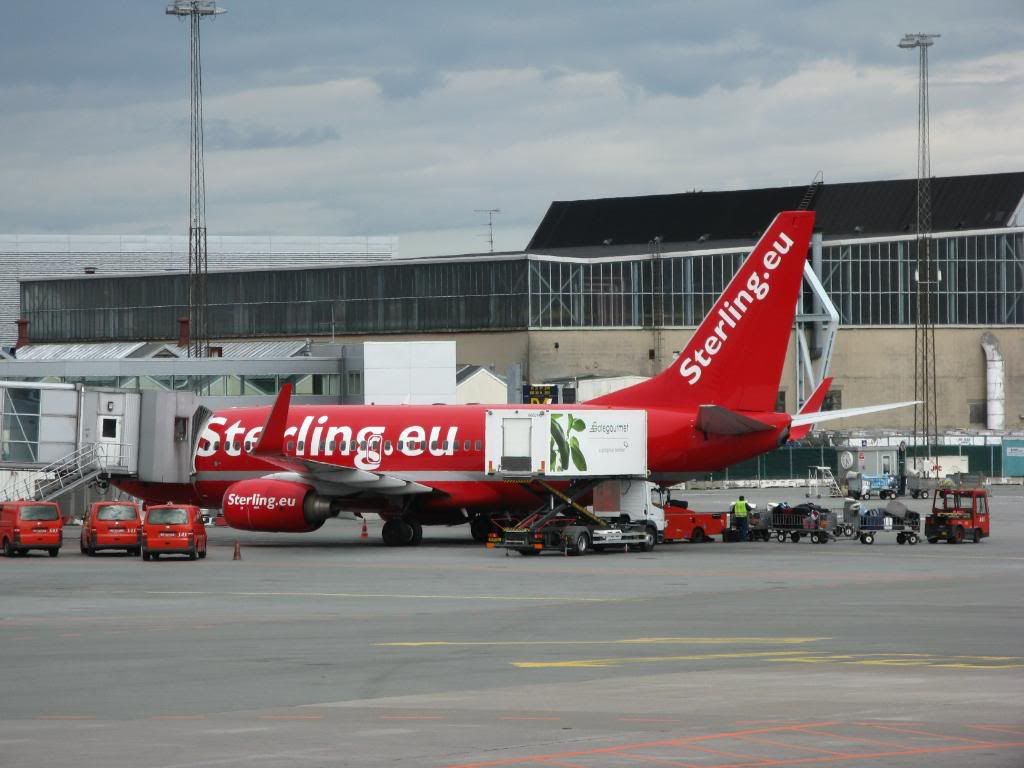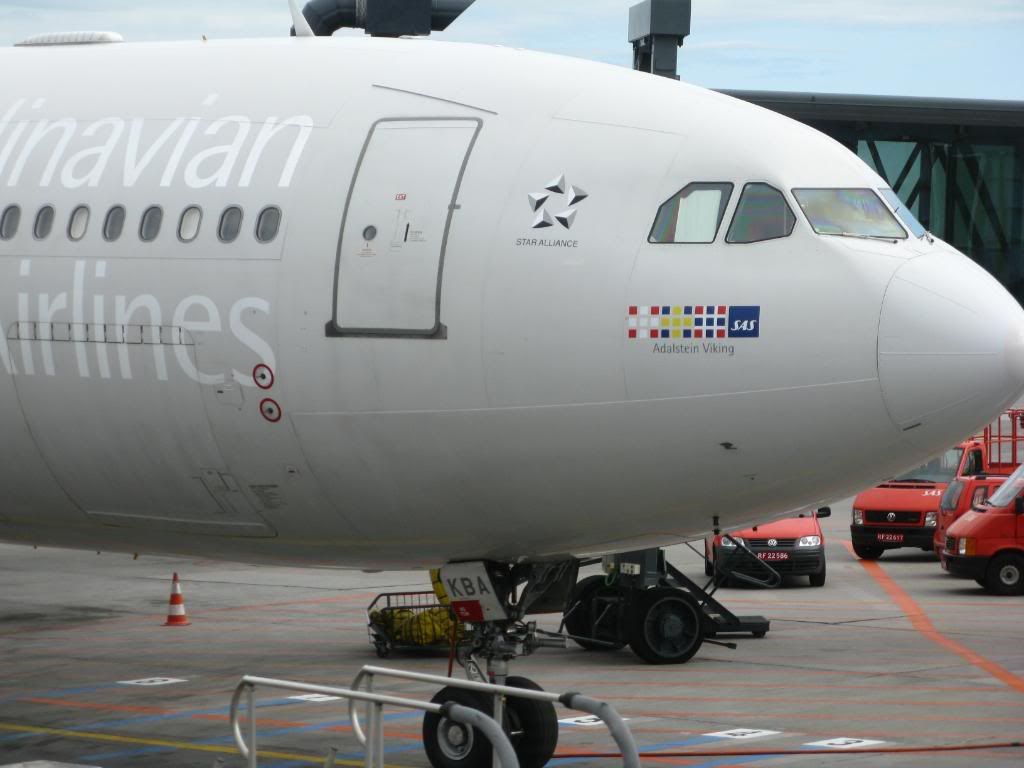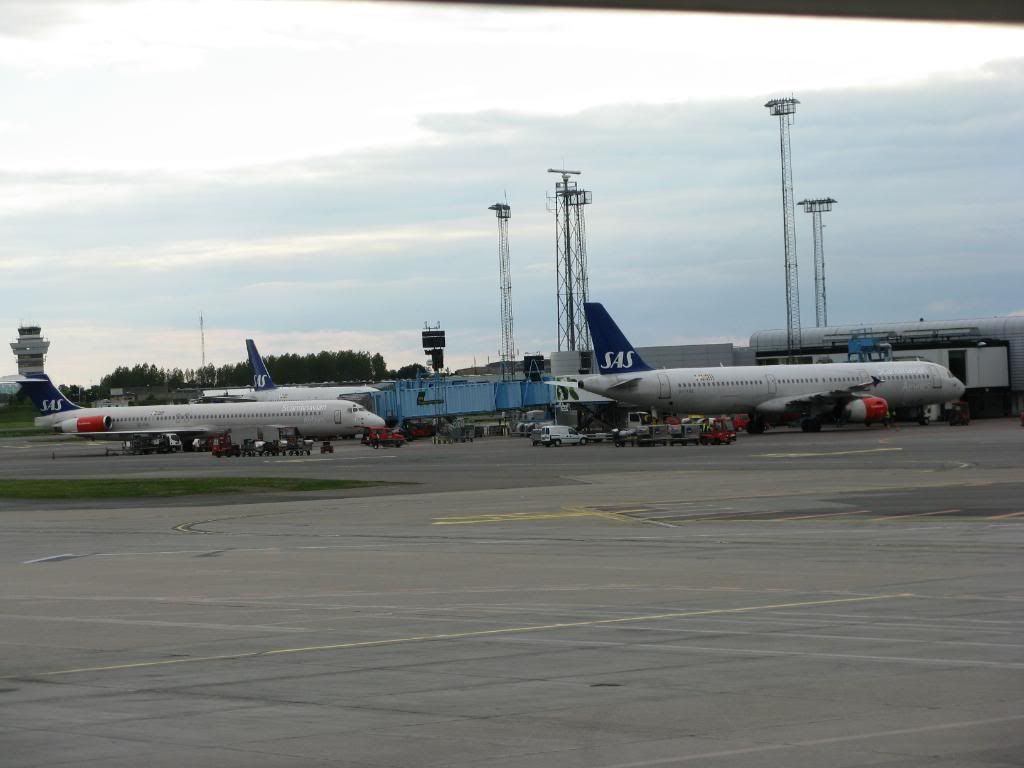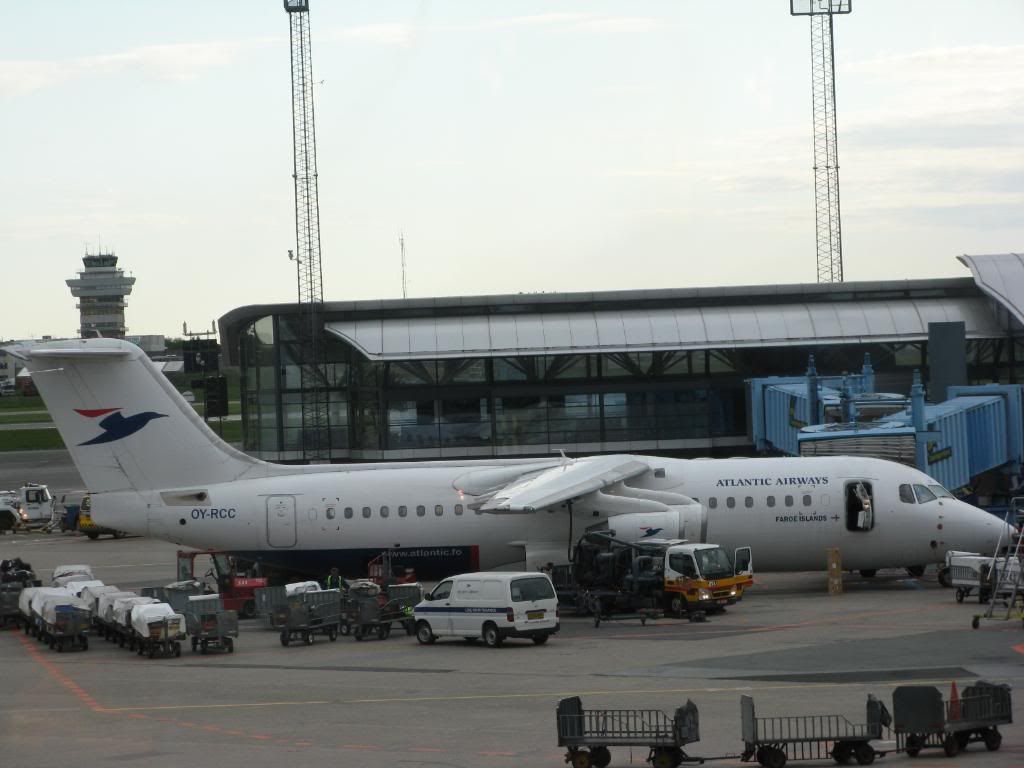 Date:
Wednesday, 13May09
Flight:
Norwegian Air Shuttle // DY 3540
From:
Copenhagen // CPH
To:
Amsterdam // AMS
Duration:
1h30m
STD:
19.30 //
ATD:
19.26
STA:
21.00 //
ATA:
20.44
Aircraft:
Boeing 737-86N // LN-NON
Seat:
Economy // 20A
Load factor:
66% // 126 passengers
Around six o'clock the gate came on the screen, gate A23. Our aircraft was already at the gate and had only done a Gatwick rotation in the morning. LN-NON was delivered to Norwegian in 2008 as SE-RHB, later in 2009 re-registered as LN-NON. The aircraft started it's life with Turkish charter airline Sun Express and later with Pegasus Airlines. The cabin was quite old with worn out seats and various tray tables hanging together with tape.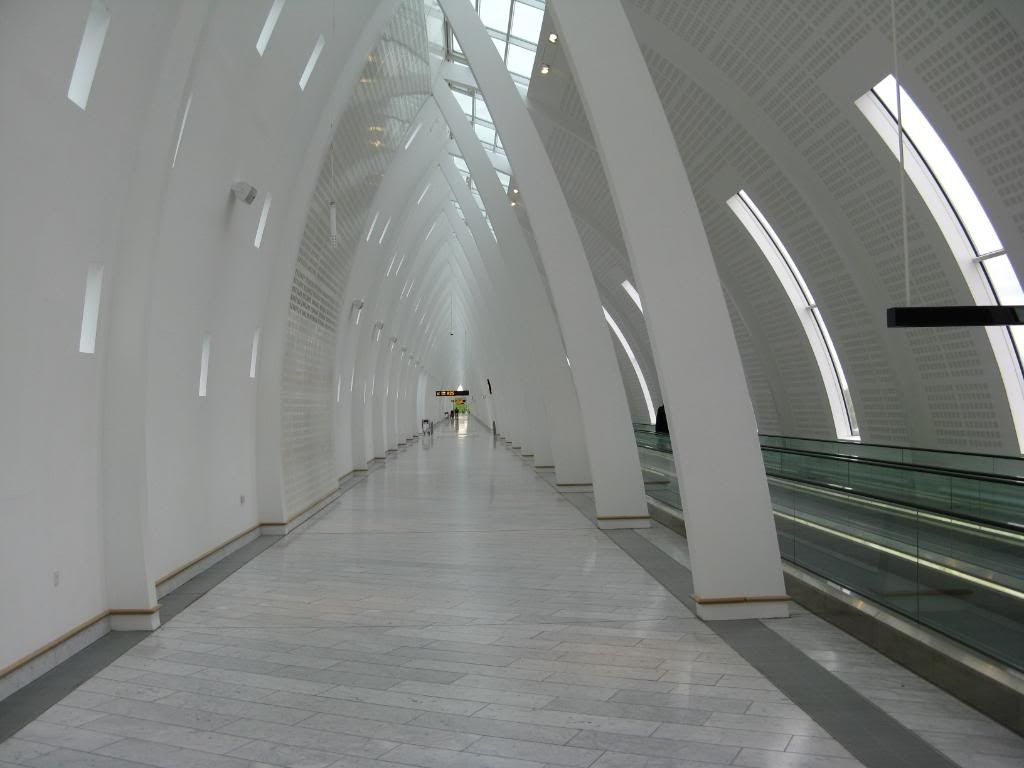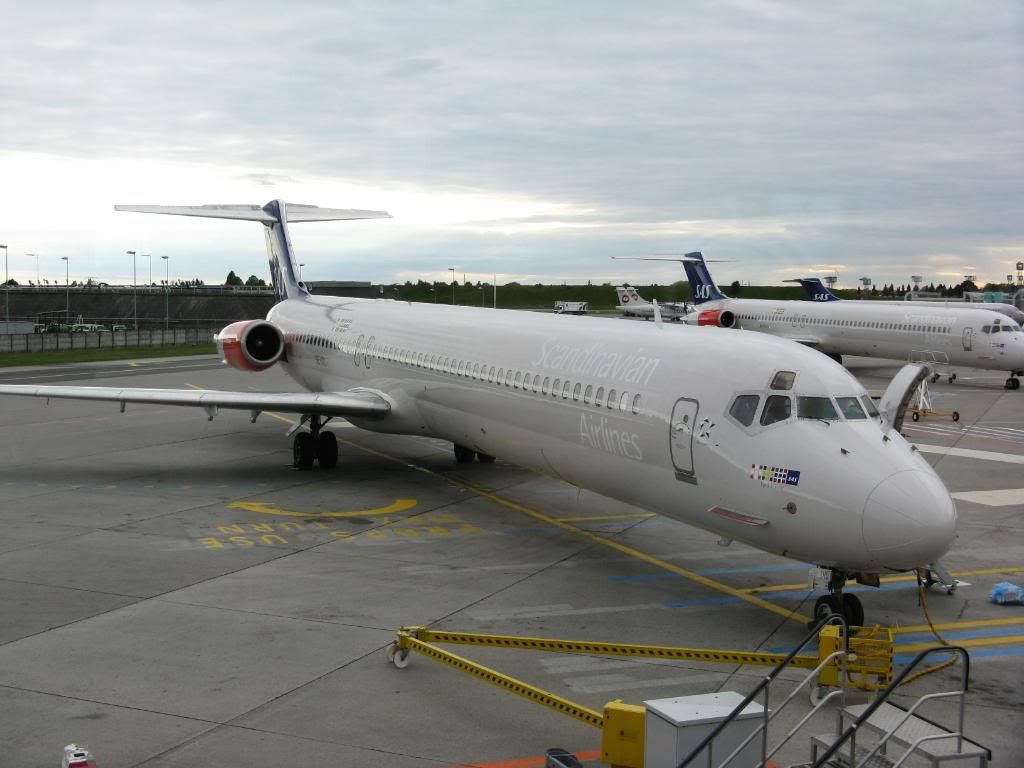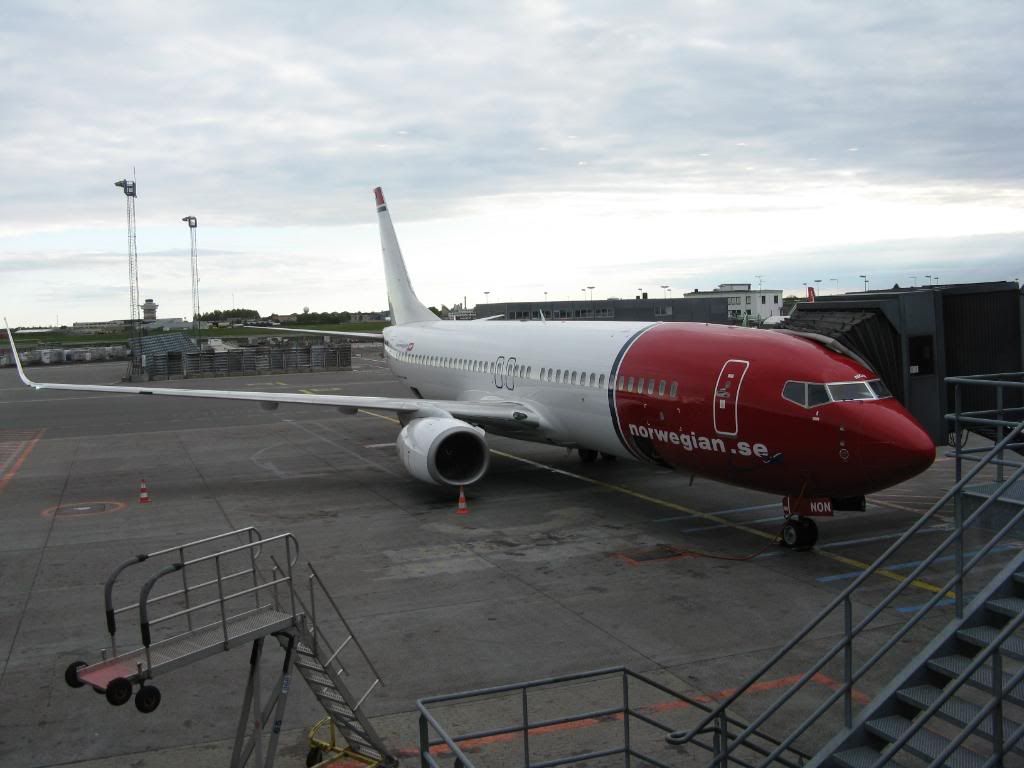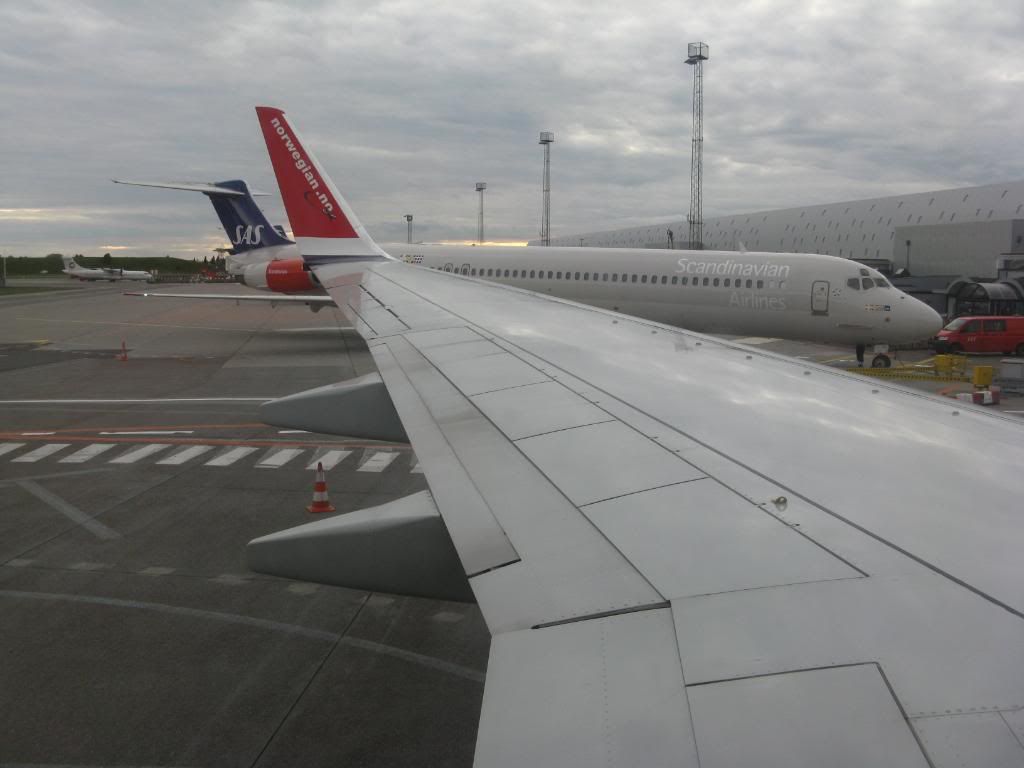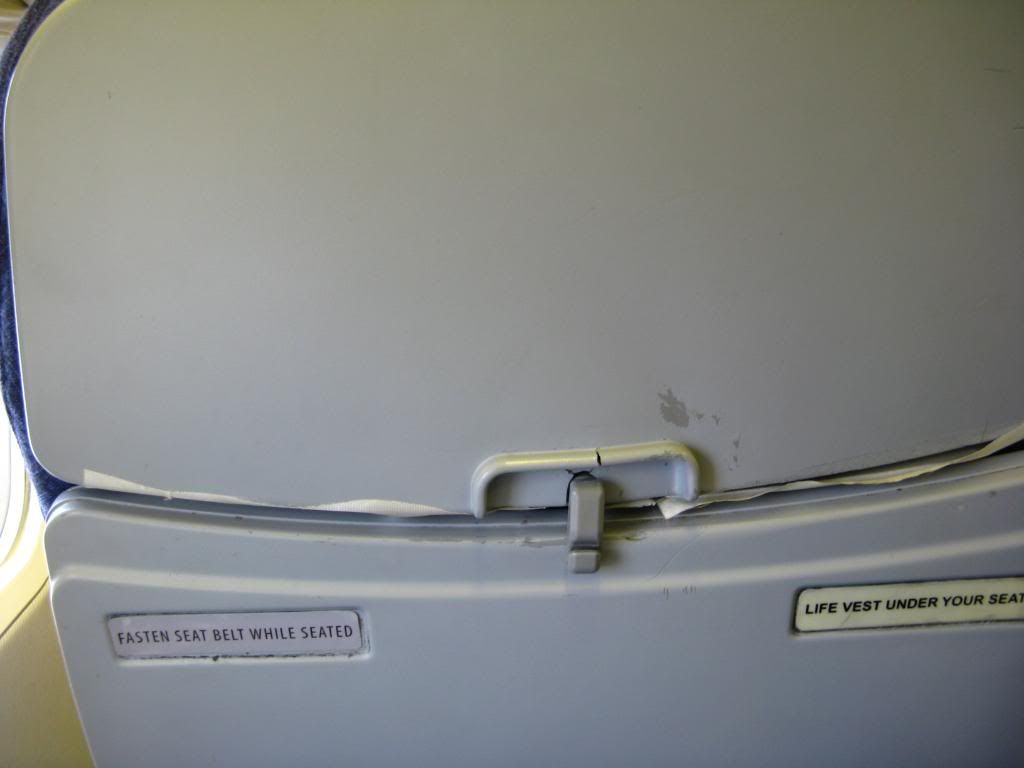 Pre-boarding started around an hour before departure and boarding itself at 19.00. All passengers arrived at the gate on-time so we departed early again. Take-off from runway 22R and climbing to a cruising altitude of 36000ft. The last take-off video for today:
http://www.youtube.com/watch?v=_xSzJBHhpUw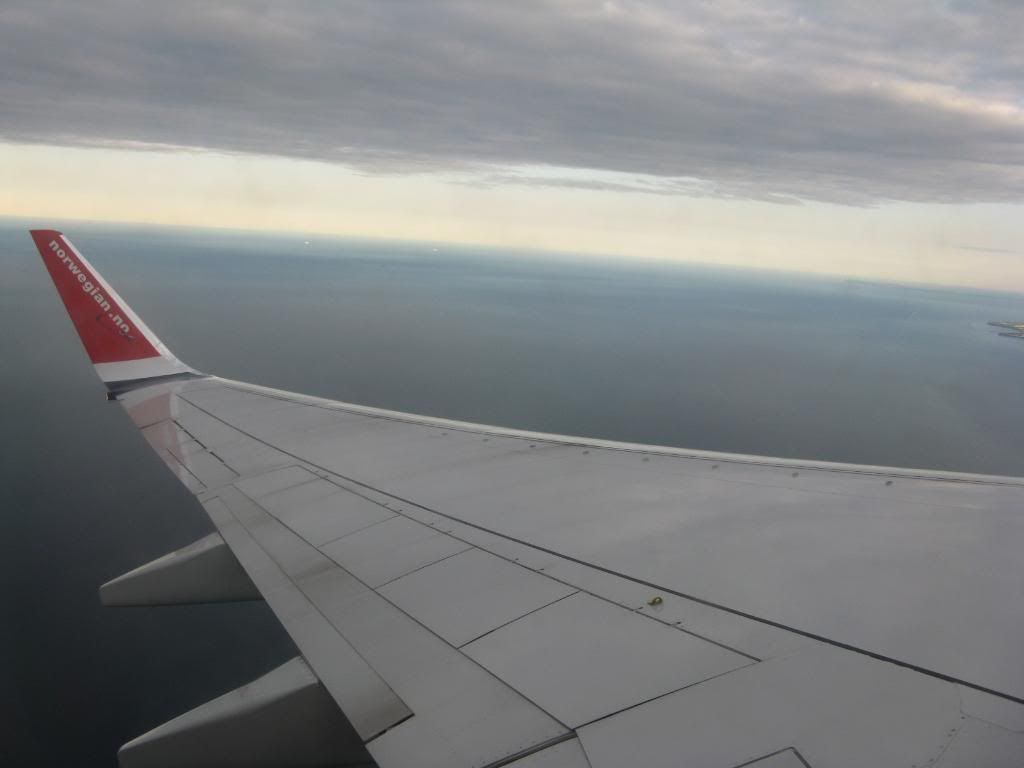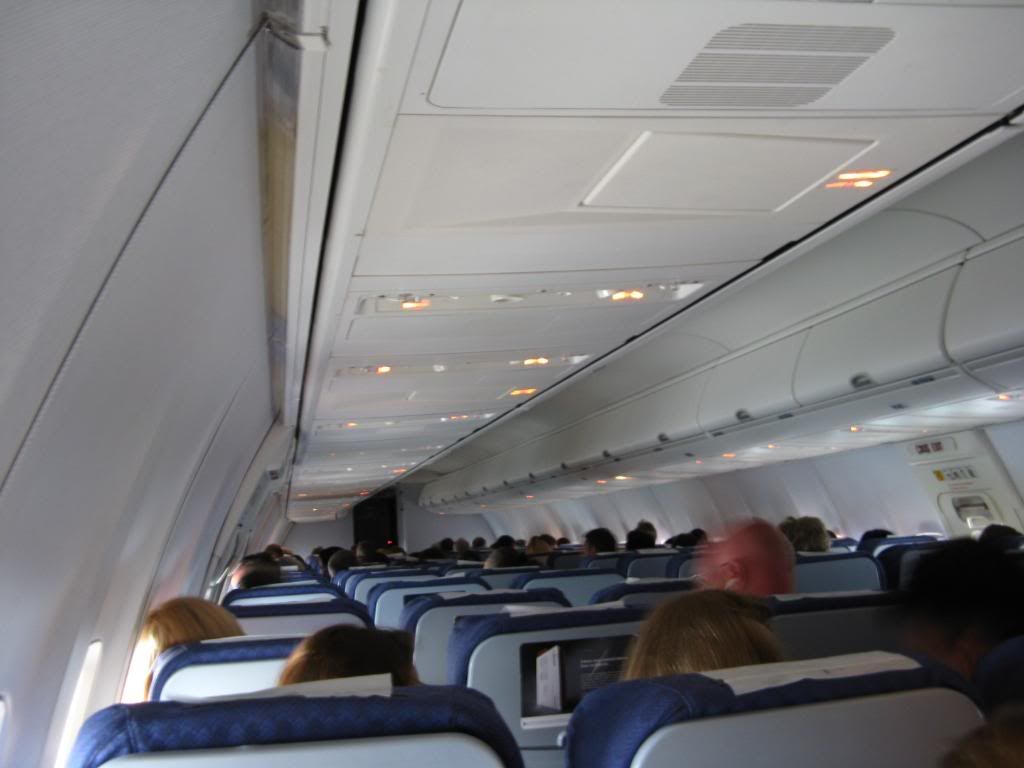 Flight time was around 70 minutes today so we would be arriving well ahead of schedule. After 45 minutes in the air or so the flightcrew started descending and we flew via Lelystad, Naarden, Lisse, Nieuw-Vennep and Hoofddorp to land at 20.37 at runway 06. You can see the video here:
http://www.youtube.com/watch?v=VUHzWmwXkwQ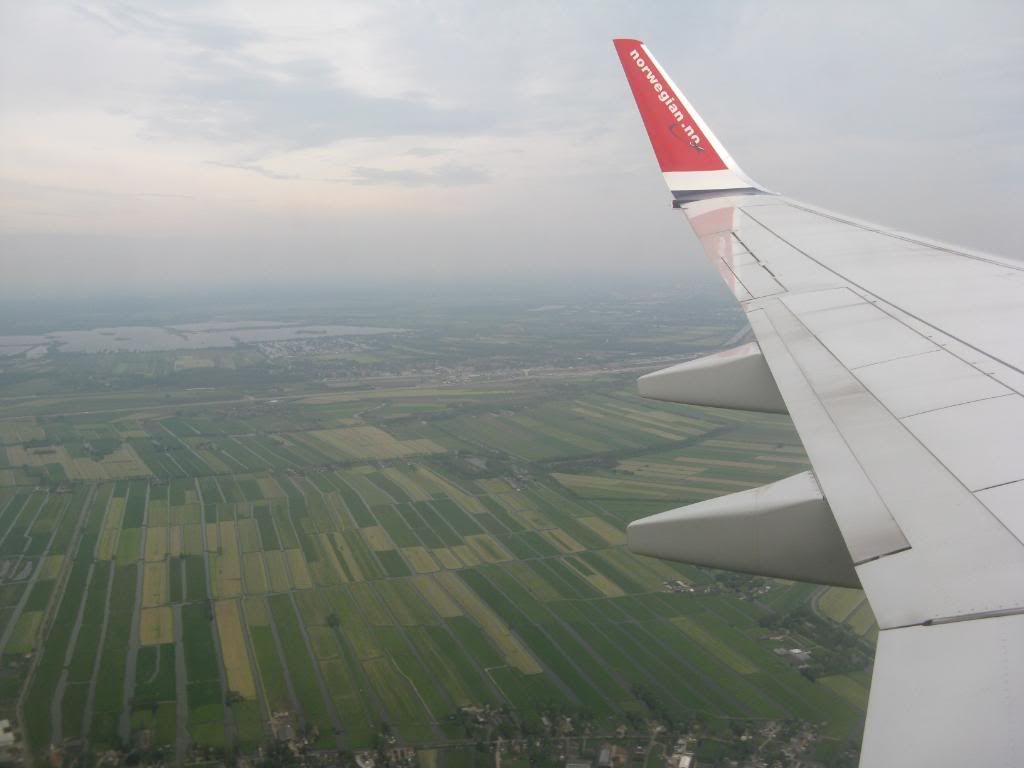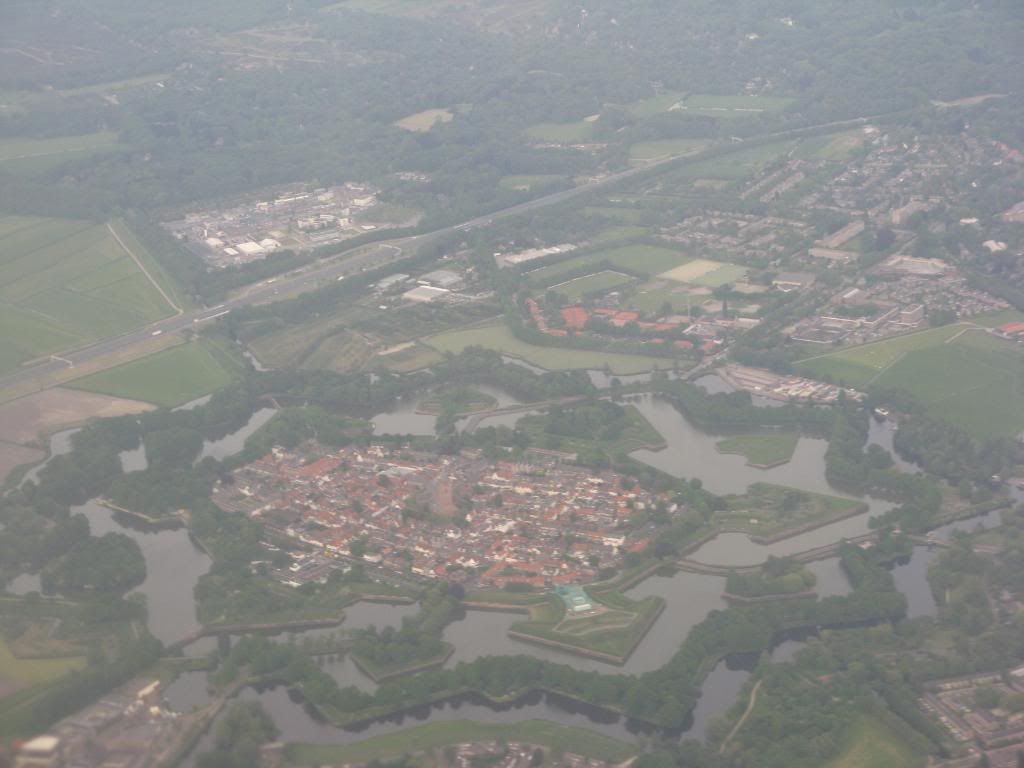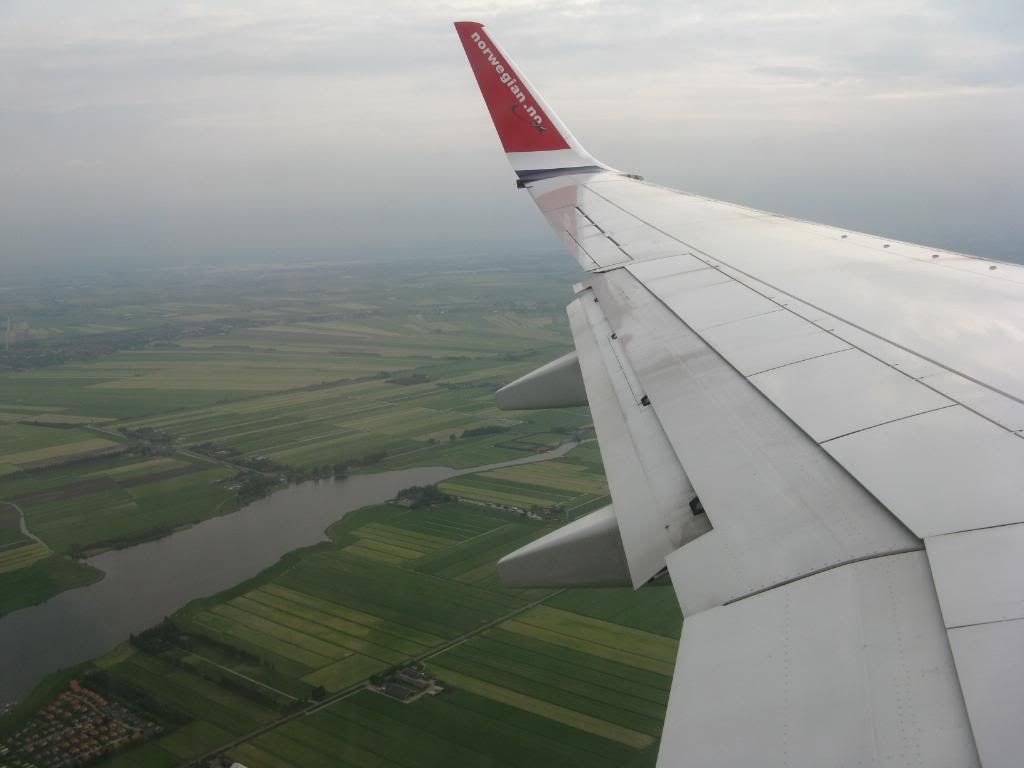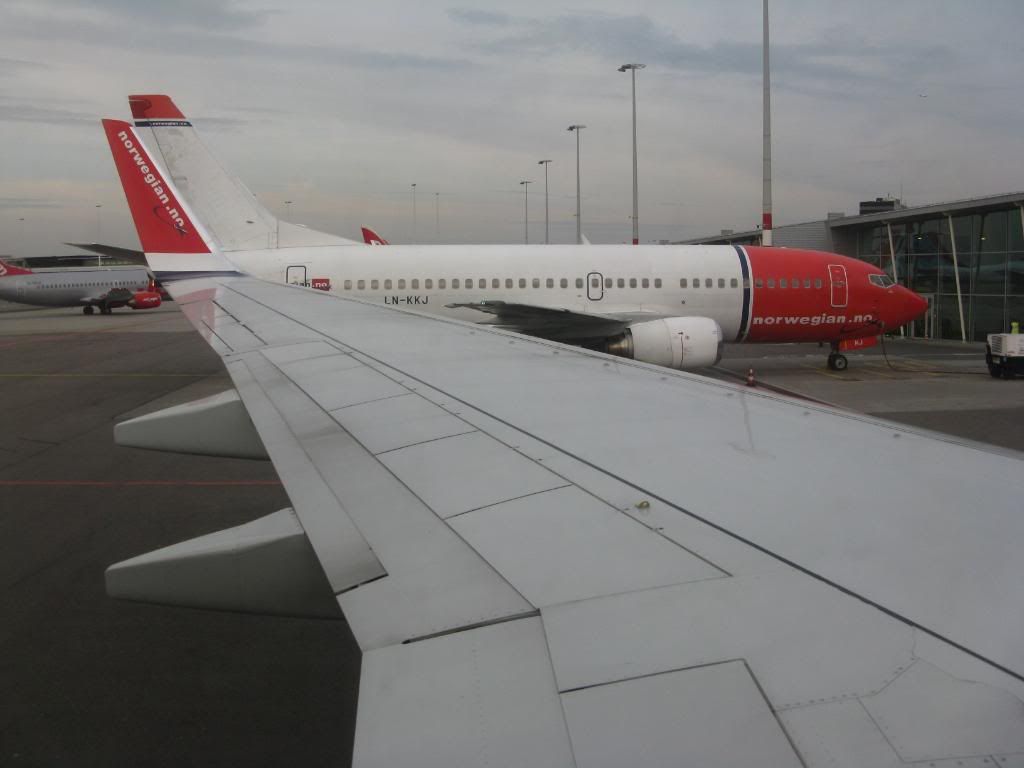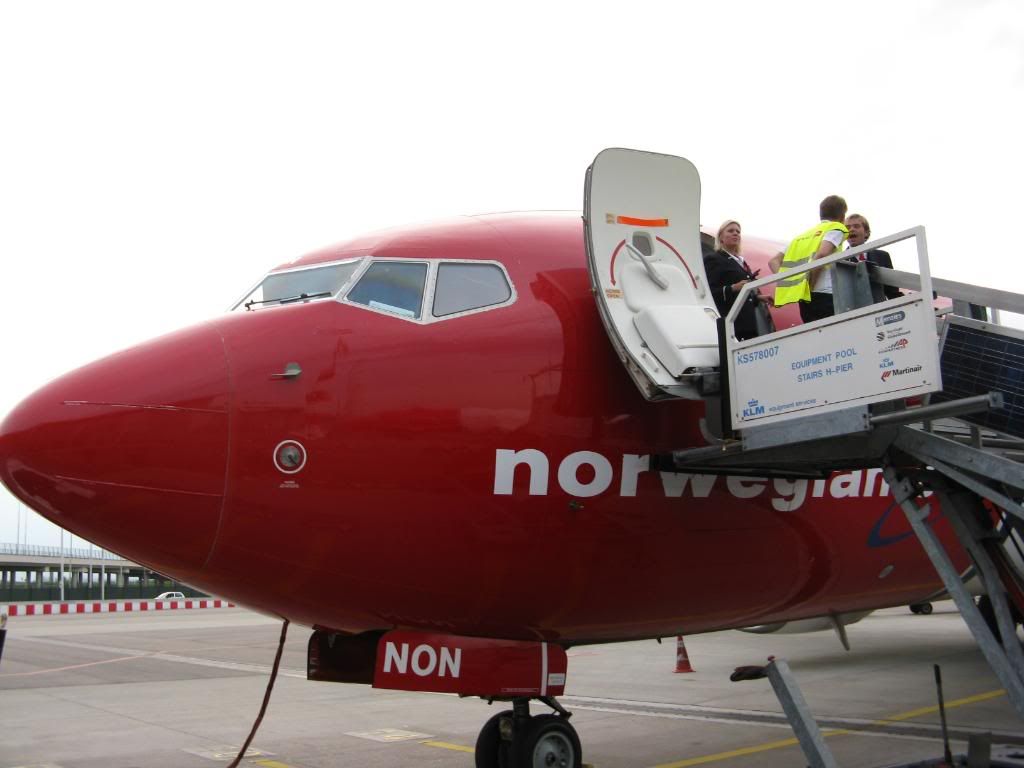 After landing we taxied to gate H6 and arrived at 20.44, 16 minutes ahead of the scheduled arrival time. Because Copenhagen is a Schengen destination and the low-cost pier is very close the arrivals hall you are outside the terminal buiding within 5 minutes!
Thank you for reading!
Best regards,
Jeroen
*Please feel free to comment or ask your questions.