Here's finally another report from my Oneworld First Class monster… CX had no F availability on their evening flight when I booked, and AA doesn't let you switch carriers once ticketed even though CX F became available. So, JL735 in business it was for this segment. When I reserved seats, this flight was scheduled with the K51/K61 config, meaning C/Y only. I was lucky enough to reserve 1A, and when they later changed it to K13 (F/C/Y), my seat assignment still held, meaning a First Class seat.
20 March 2009
Tokyo Narita (NRT/RJAA) – Hong Kong Chek Lap Kok (HKG/VHHH)
Japan Airlines JL/JAL 735
Boeing 747-446
JA8078
1825-2230 – On Time
First Class, Seat 1A
I arrived on JL408 from Frankfurt in F, and had to go through transfer security before heading to the lounge. They wanted me to remove all liquids from the JL F amenity kit – that has never happened to me anywhere before; not even at NRT on my various transits. I then headed to the lounge.
JAL Sakura Lounge in the satellite building
Pretty nice seating areas
Good drink selection but appalling food – just some snack mixes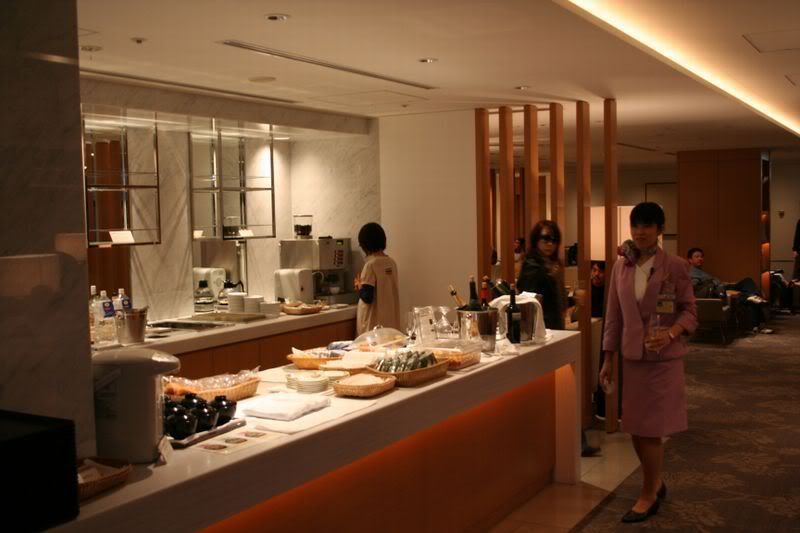 I'm not sure if they'd have let me into the F lounge given my FRA-NRT F boarding pass, but it was not worth the trek for the rather short layover. This Sakura lounge was very nice overall apart from the awful food selection.
My boarding pass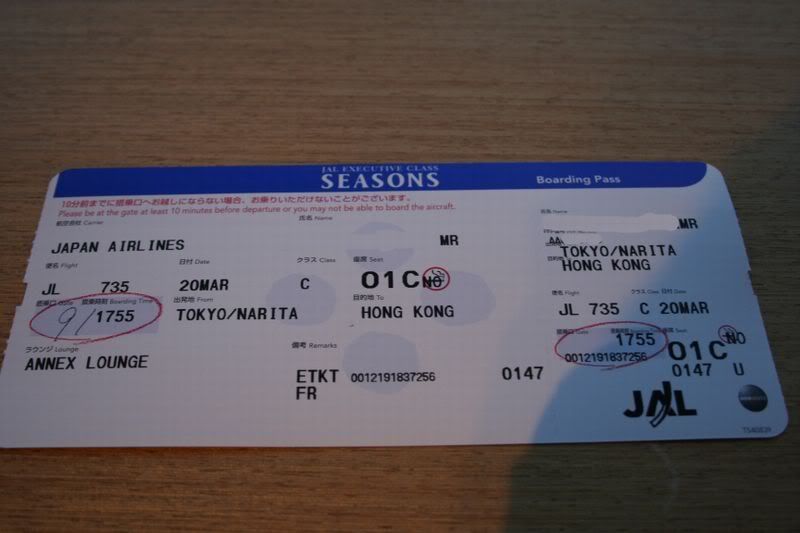 Flight 735 departing from gate 91 today
Note the pic and name – telling you who's responsible for boarding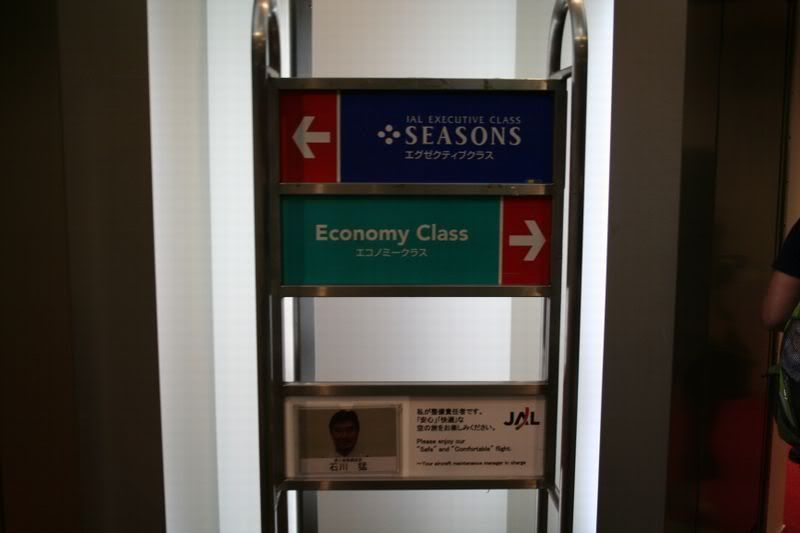 Once again at the pointy end of a Jumbo- the best place to be
Enormous legroom at row 1
The flight was showing completely zeroed out in business, but surprisingly there were only about 5 of us in the First Class cabin. I'm glad my seat assignment stayed when the config was changed – I suspect one would need some status otherwise to grab one of the F seats. While on the ground, menus, newspapers and slippers were handed out by the superb crew. If possible, these F/As were even more attentive than the already excellent crew on FRA-NRT. Also no issues with English, we actually had a chat later about my weird routing for the trip.
Safety demo on the ancient projector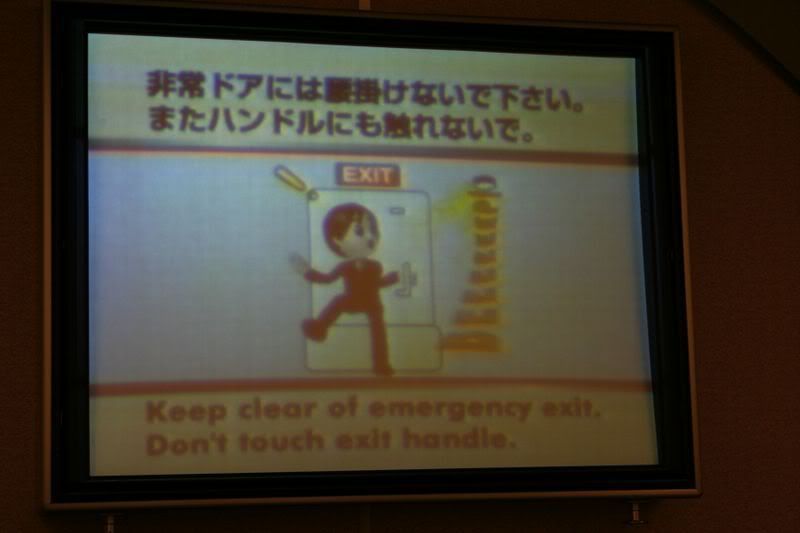 Seconds before takeoff – love the nose cams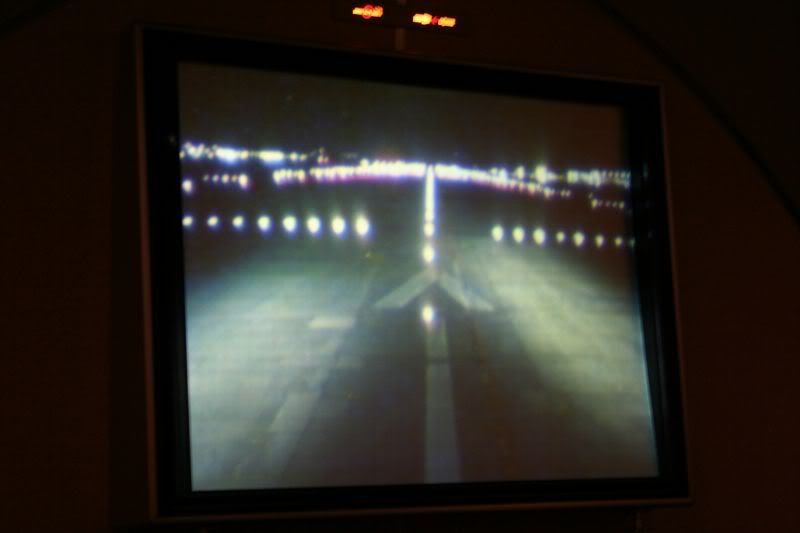 After takeoff – time to check out the IFE. JA8078 has Magic II, it's AVOD but with a very limited selection and small screens. Adequate for the short hop to HKG.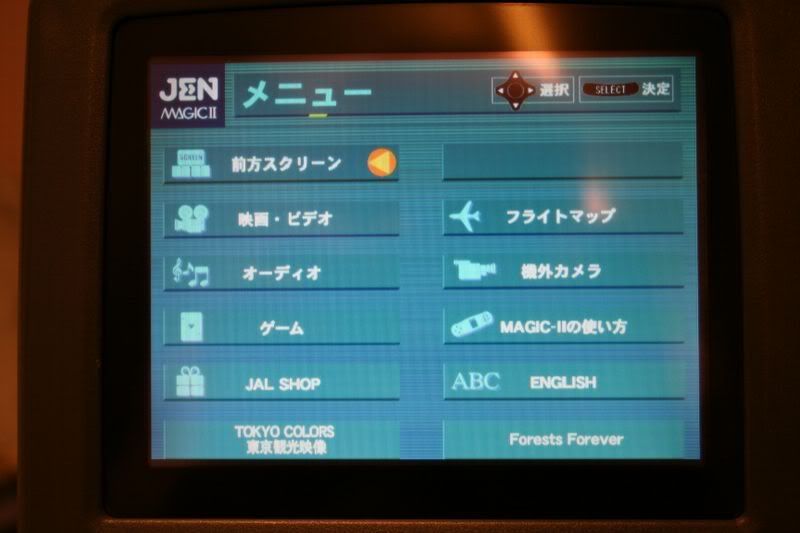 I seem to have misplaced the menu for this flight – that's what happens when you type these reports way after the actual flight… Anyway, service started with drinks and snacks.
A Bombay Tonic and some nice Japanese snacks.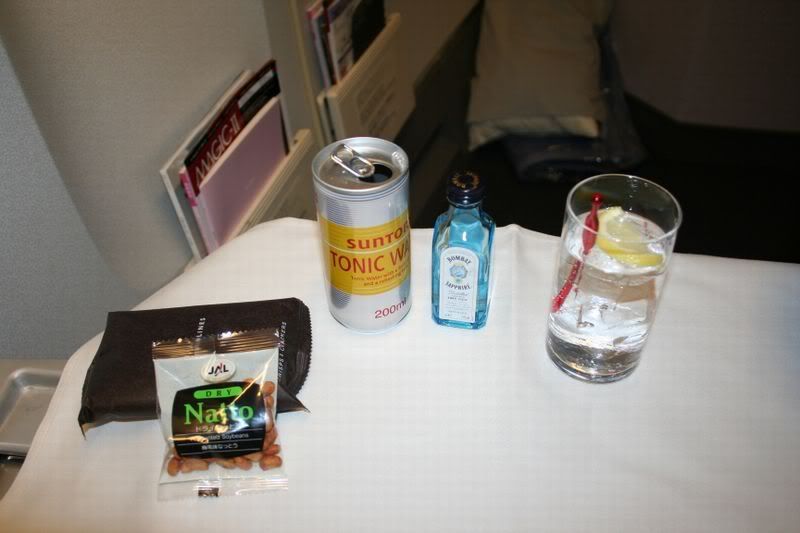 The western menu looked excellent with steak as the main course, but since I just had steak on FRA-NRT, I decided to give the Japanese option a try.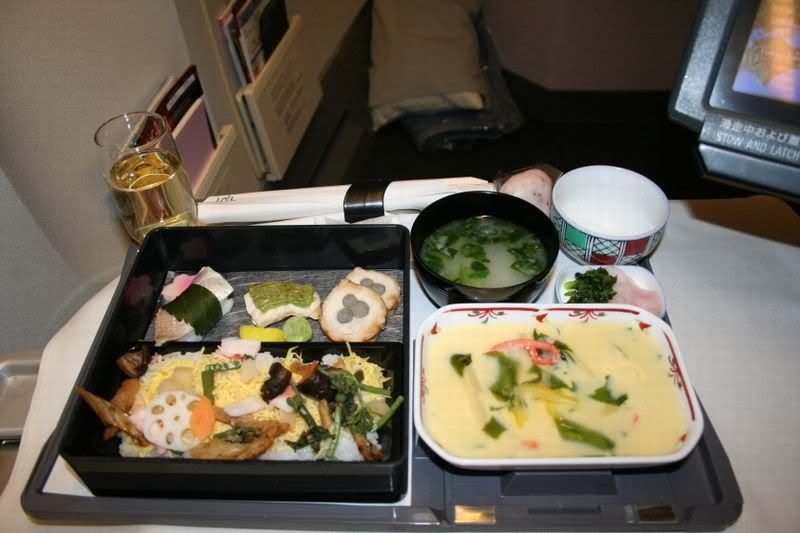 Certainly very interesting, and I have no idea what half of the stuff actually was. The crew was extremely attentive- always topping up drinks and asking me how I like the Japanese food. Absolutely top notch.
Dessert was some Haagen Dazs ice cream – pretty much exactly the same I had on NH HKG-NRT. Note the cute cognac glass.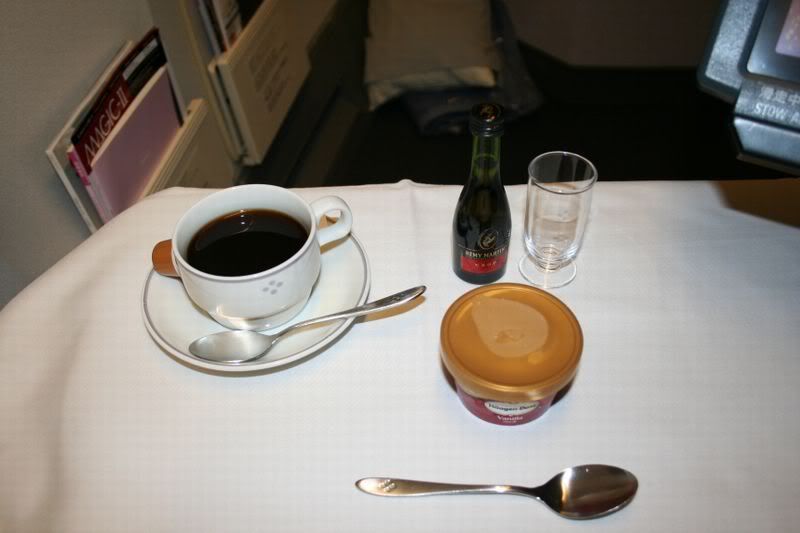 After the meal, it was time to explore the F cabin. The seats go fully flat and are comfortable, but I found them a bit narrow and many times accidentally hit the seat adjustment buttons. With the small closet and no seats in the middle, it's certainly very spacious. But I felt more like being on a 747-200 from the 1970s – always found the older JL cabins to be very conservative and old looking.
JAL Skysleeper First Class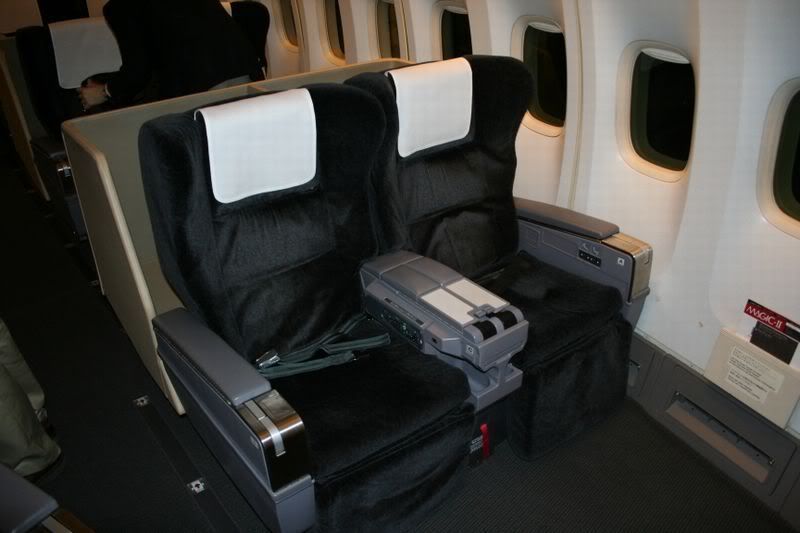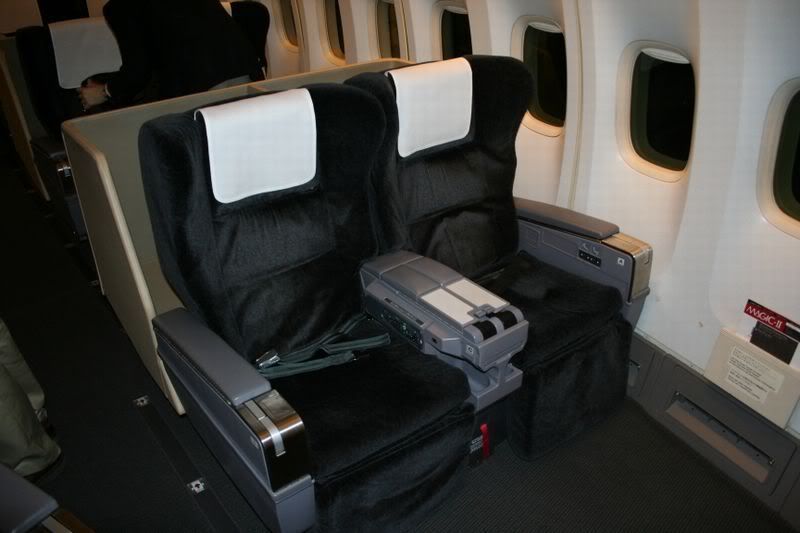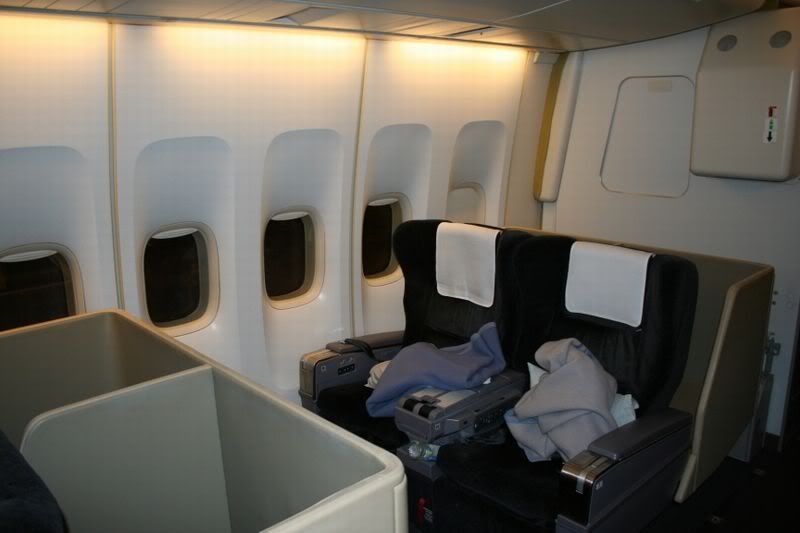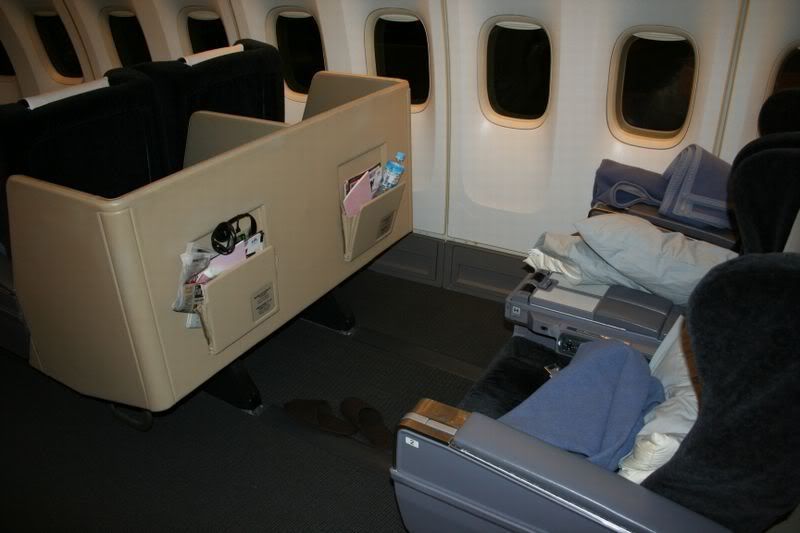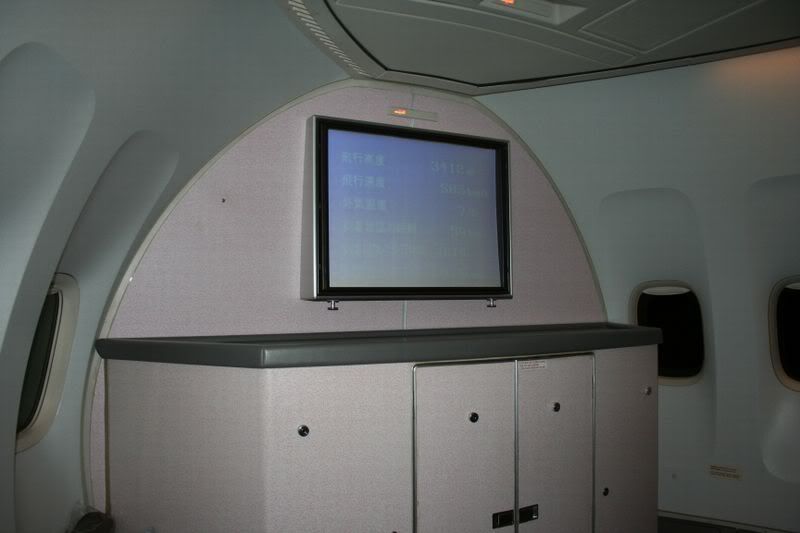 Seat controls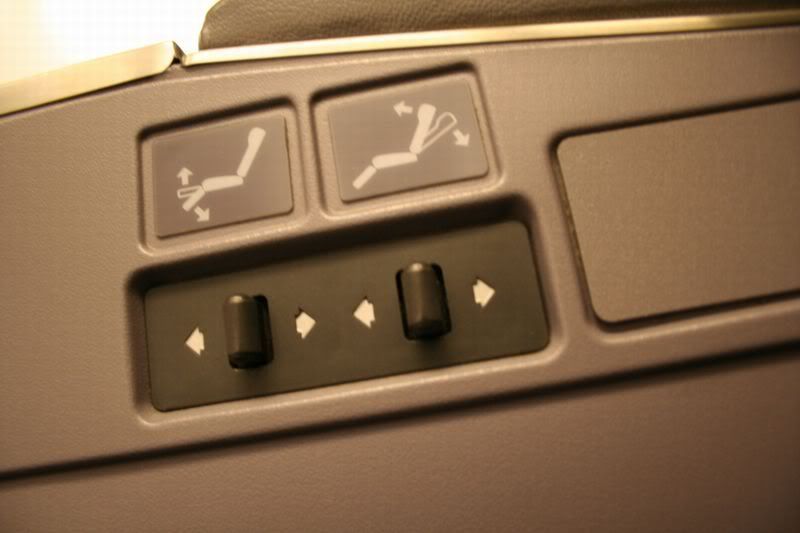 No idea what's that – it was INOP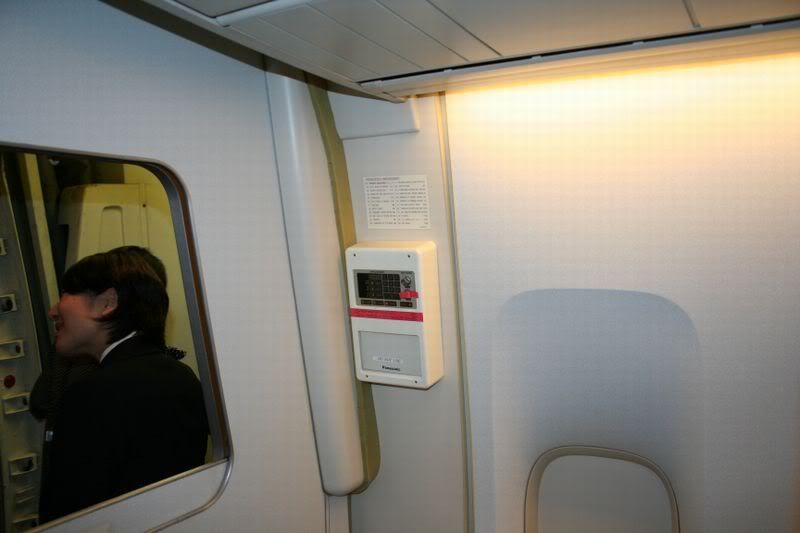 And the classic JAL signs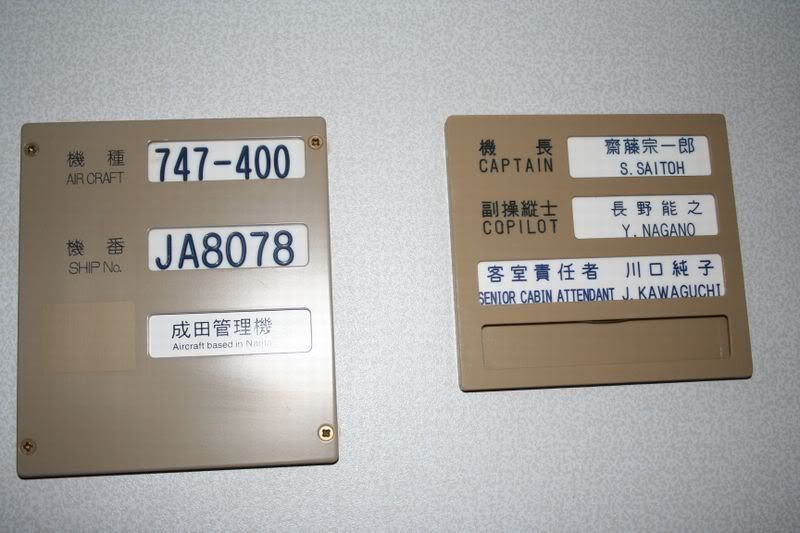 While I took these pictures, it was interesting to see how they had e trolleys out in the old business class cabin – just starting dessert service. It was very much Y class style service from the cart while those of us in the F cabin got the royal treatment despite being officially only in business as well.
Getting closer to Hong Kong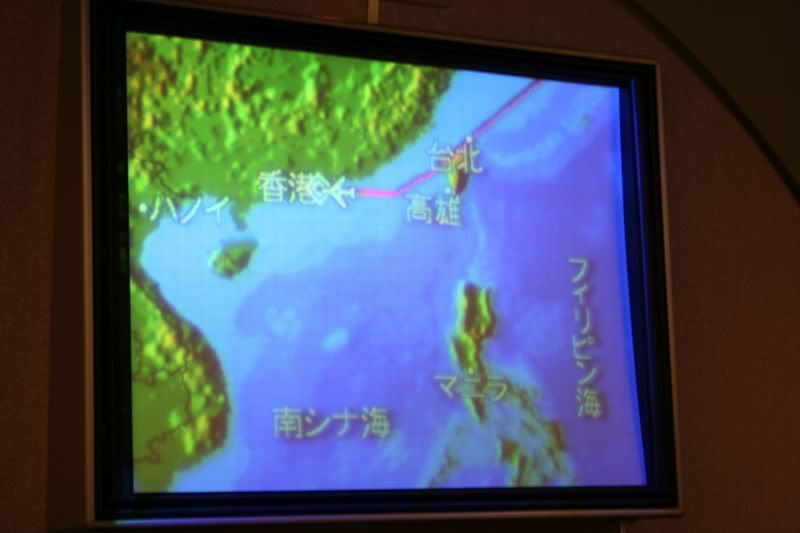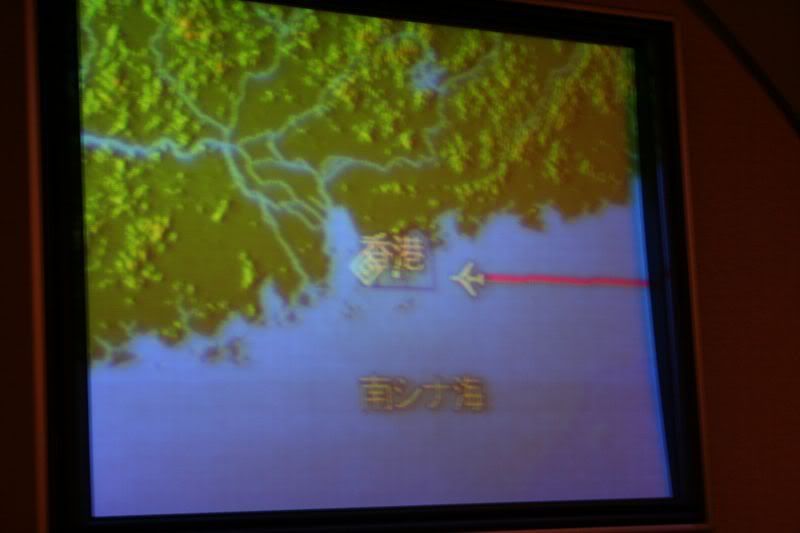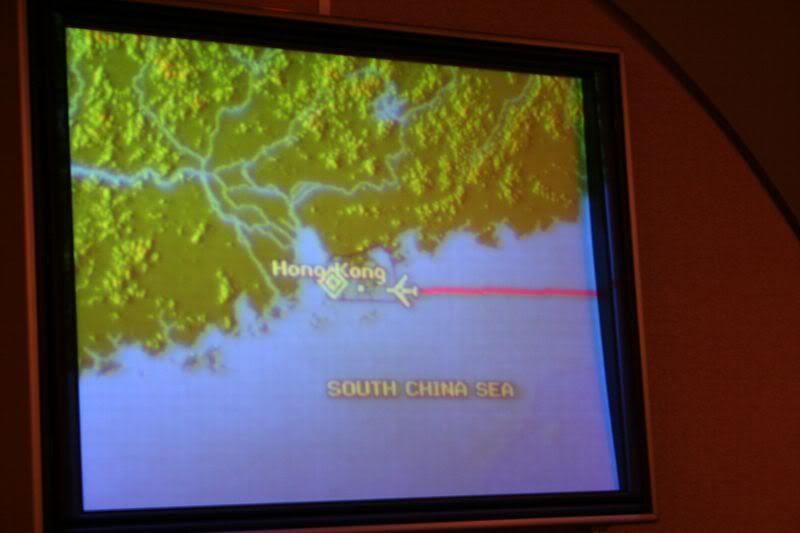 Nose cam on, final approach for Chek Lap Kok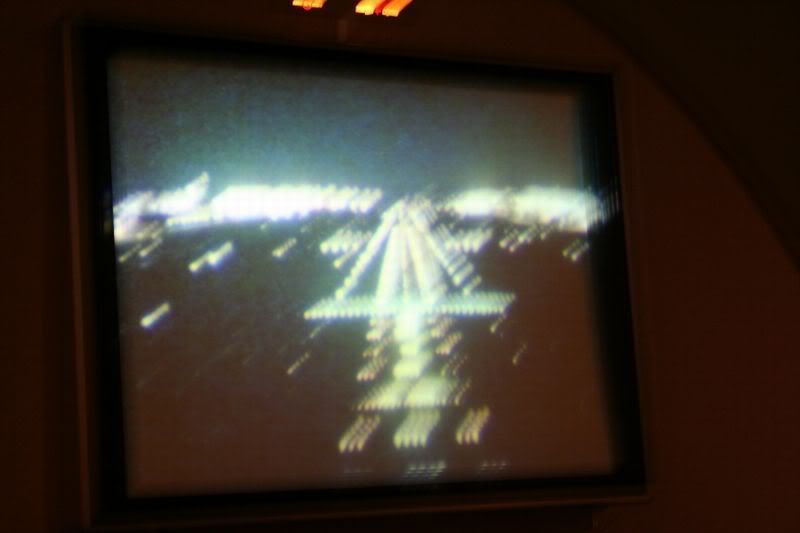 We arrived on time, and I headed to the CX transfer desk for my connection to Dubai. Overall a great flight with JL, without a doubt made nicer by the surprise F class seating. The crew was absolutely superb as well.
Next part HKG-DXB in CX First.