Aurigny and Flybe: Alderney-Guernsey-Southampton-Frankfurt
Hello, once more, dear readers,
there is a story
Cruisers And Trislanders / Rotterdam To Alderney
(by
FLIEGER67
Jun 13 2009 in Trip Reports)
to continue here.
Time now to fly back from Alderney to Guernsey, cruising further to the UK and flying back to FRA.
Saturday, 23.05.2009
Alderney (ACI) Cloudy, 14 degrees
Guernsey (GCI) Cloudy, 16 degrees
Duration: 15 Minutes announced and actual

Service GR 259 operated by Aurigny Air Service
Scheduled: 14.40 // 14.55
Actual: 14.40 // 14.55
Gate: Only one at Alderney Seat: No markers
Load factor: Around 30%
Fare: 38,09 EUR per pax
At around 2 pm one more Trislander arrived at ACI. It was again G-BEVT inbound from SOU.
Ok, so I´ve thought, the same reg, but it´s a Trislander.
No way and real good, G-BEVT done the next leg to SOU and another machine arrived for our flight back to Guernsey.
It was G-RLON, a 1975 built example, not bad.
Leg. no 2 on the Trislander on two different regs.
Boarding was called, security was nearly outdoor, up the stairs to the small apron and boarding the Trislander again.
Boarding ahead: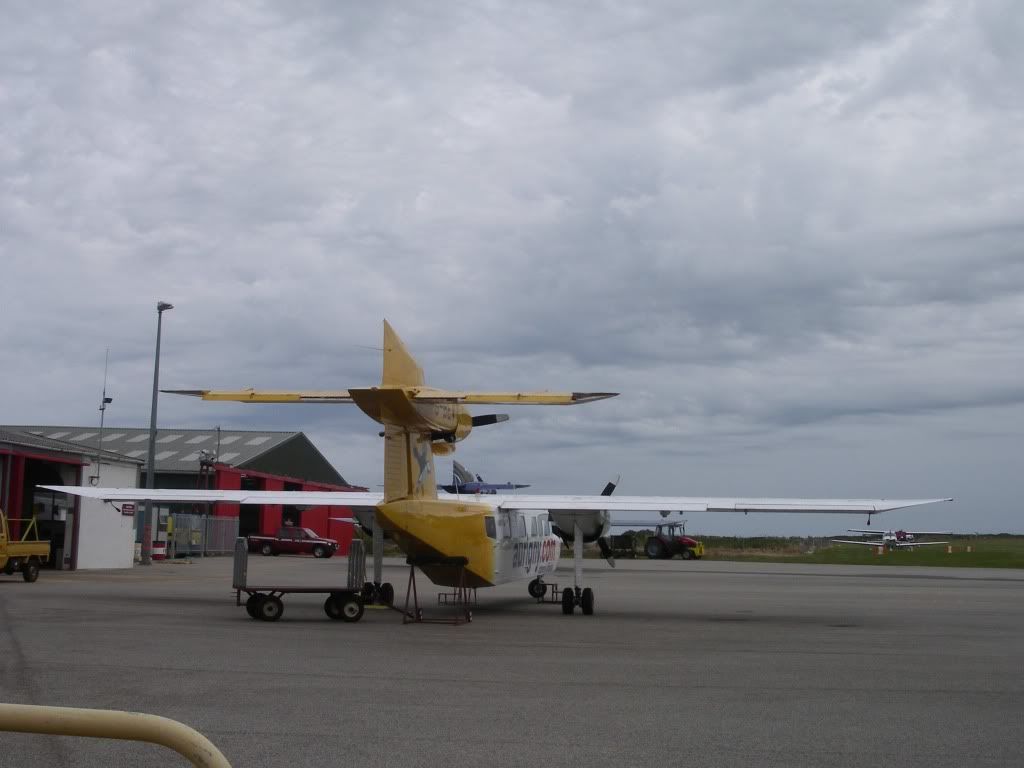 Closer:
Now boarding: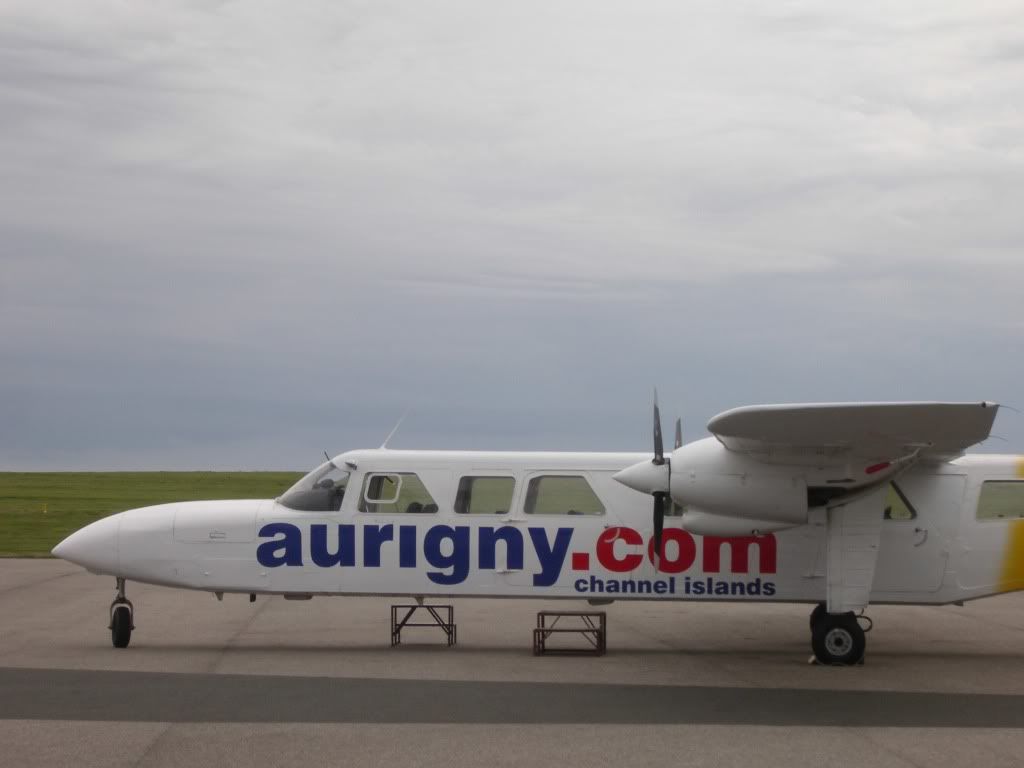 Alderney Terminal: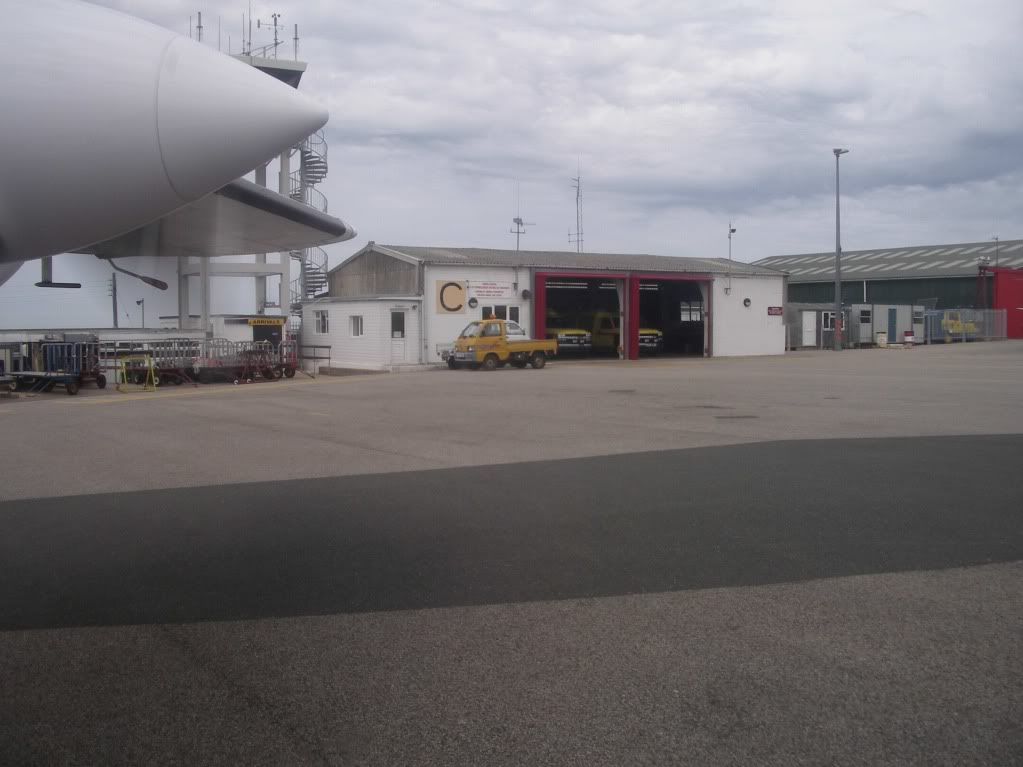 Cockpit action: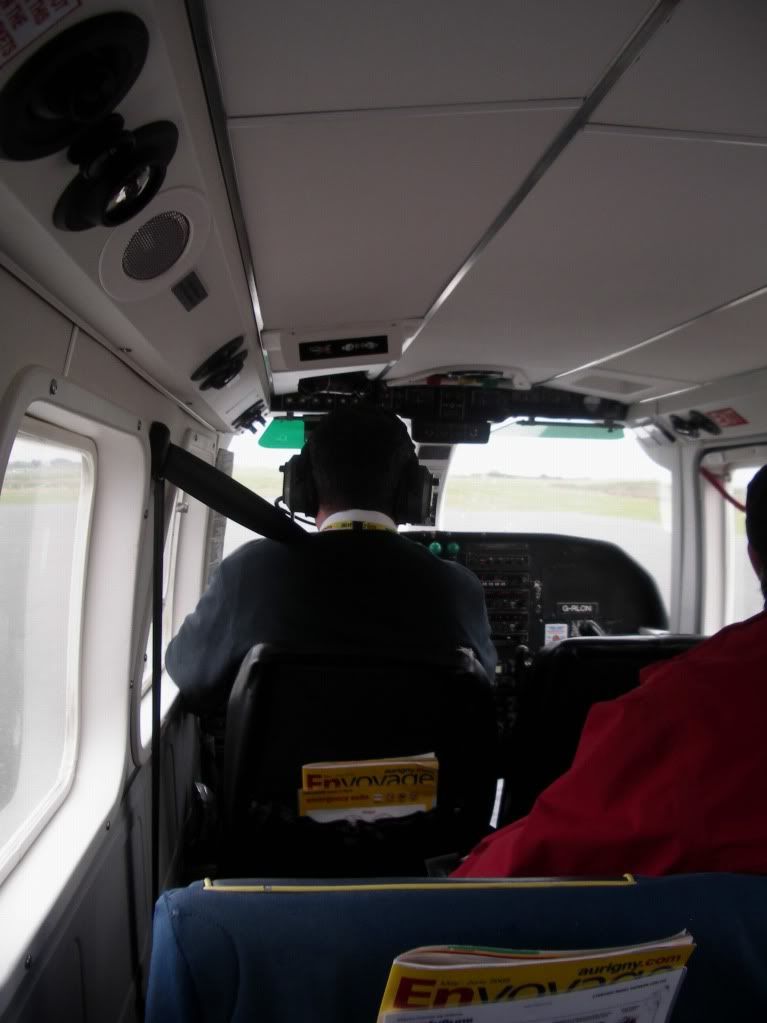 Just departed:
Leaving Alderney: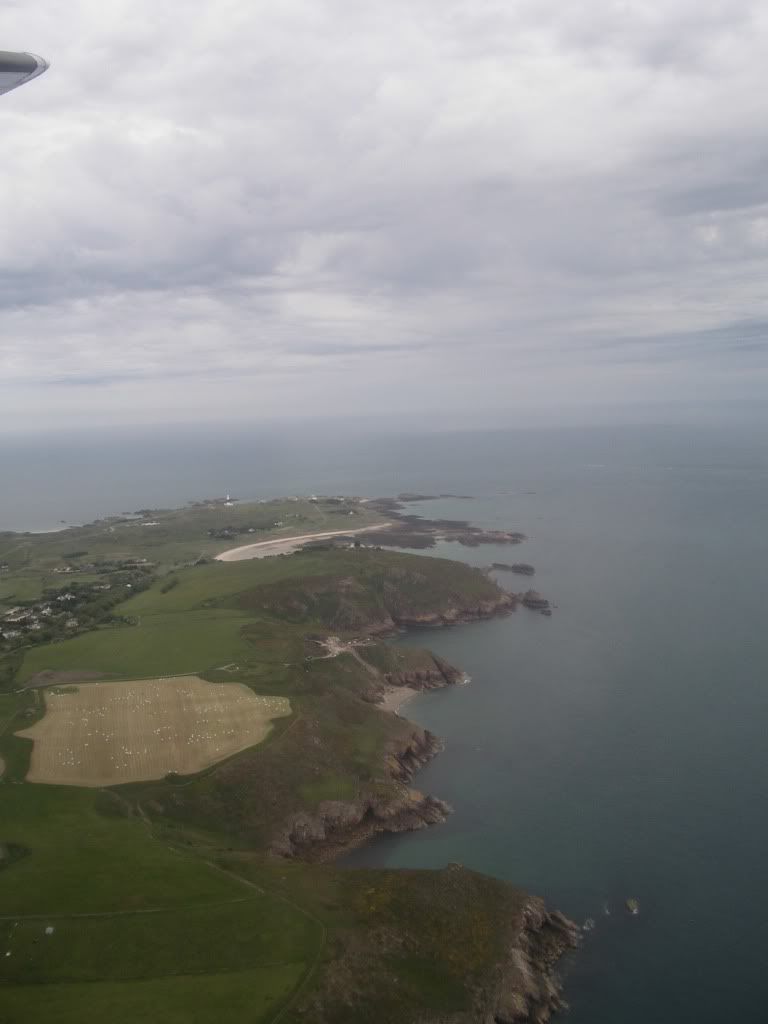 And again: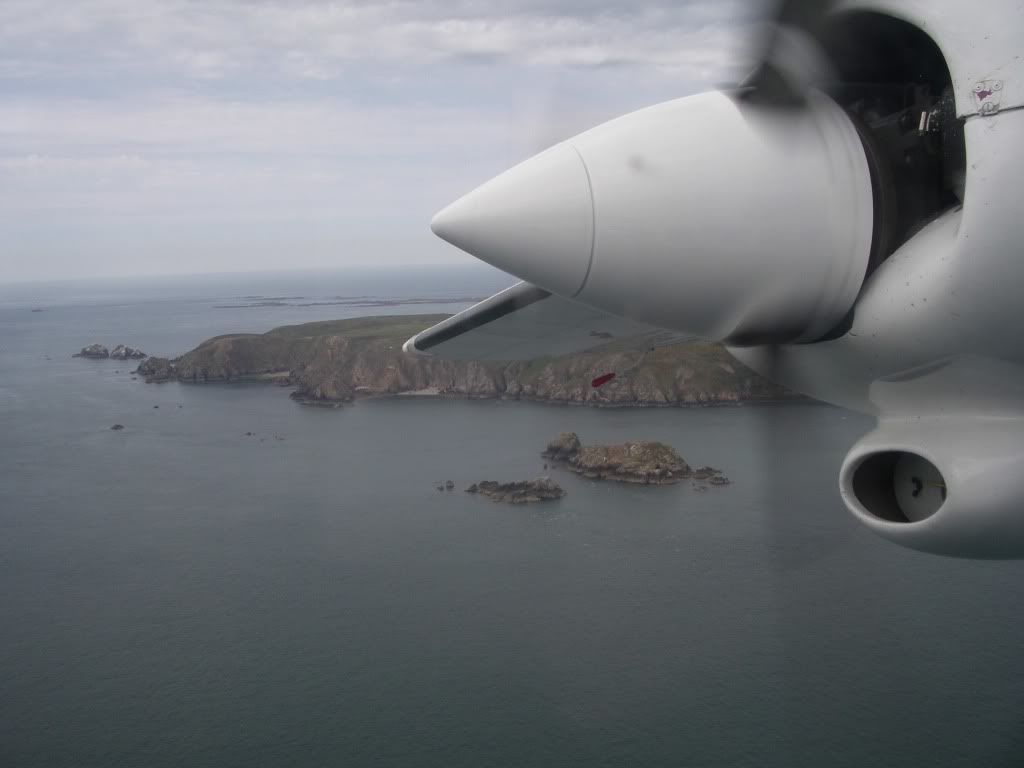 A friendly welcome from the single captain during boarding. Flight level 1000 feet, warm welcomed.
On the way:
Cabin: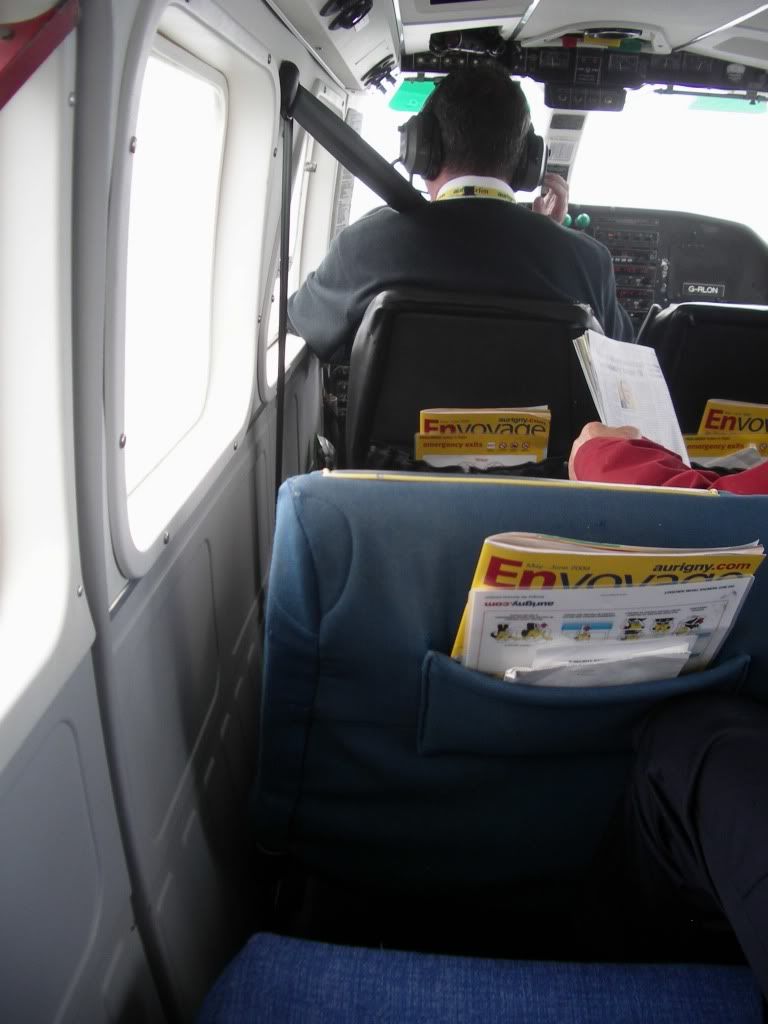 And again: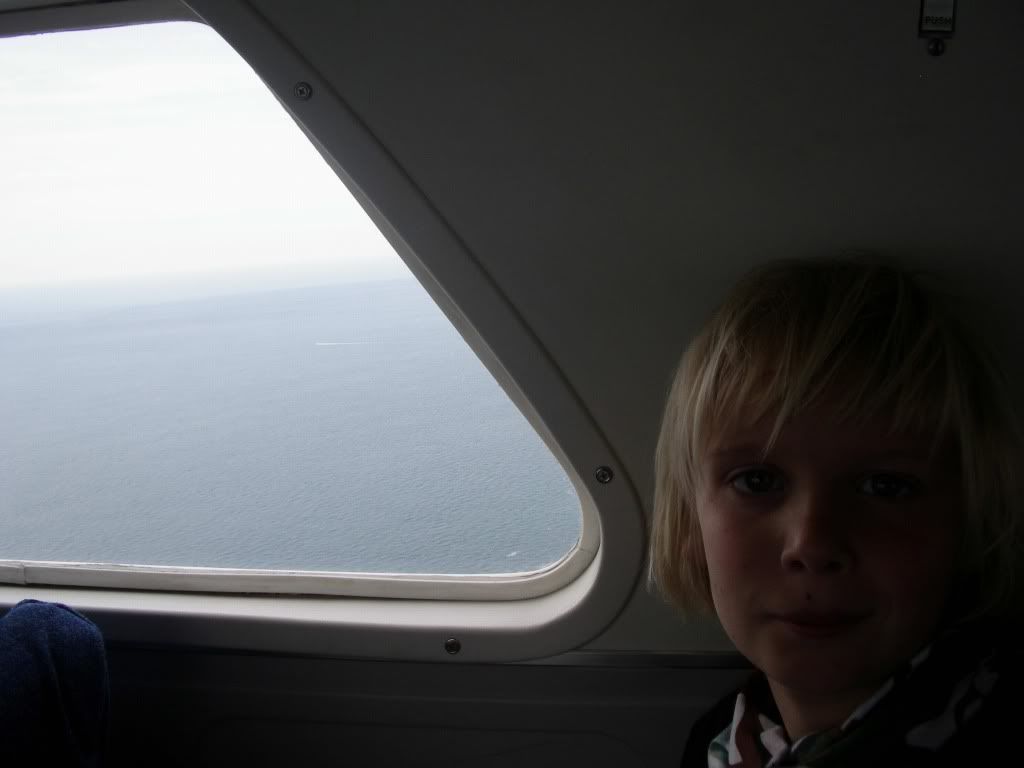 Near Guernsey: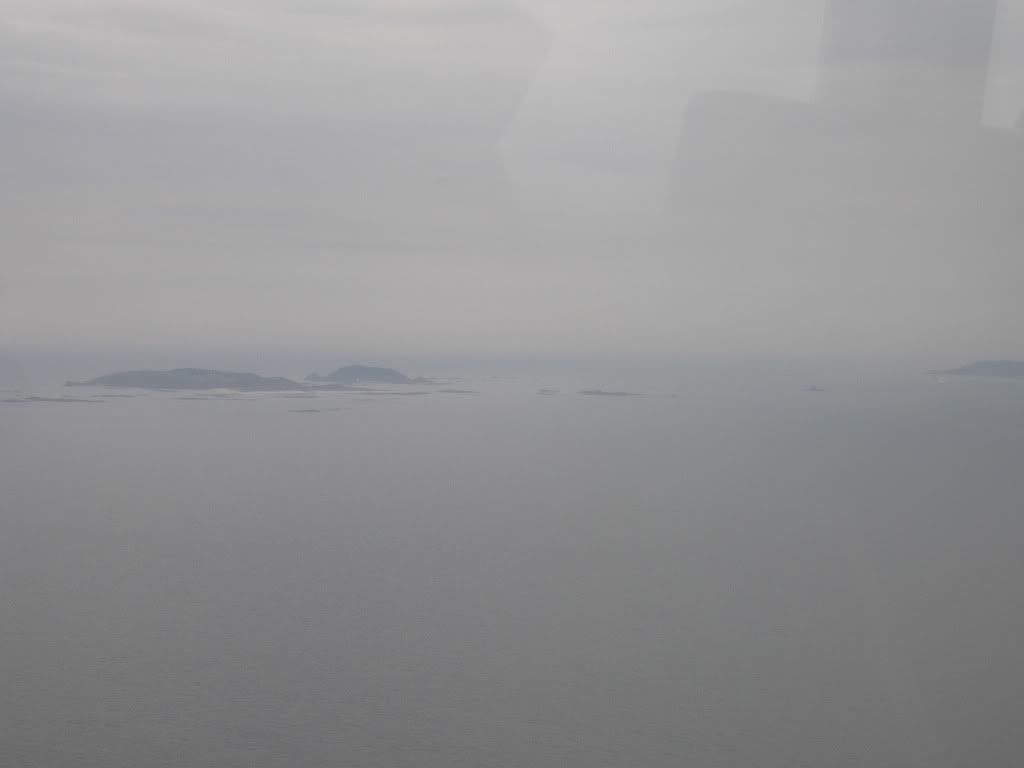 Departure from runway 08, a sharp turn over the sea and flying along Guernsey till approach into runway 09 where we arrived ontime.
Close to Guernsey: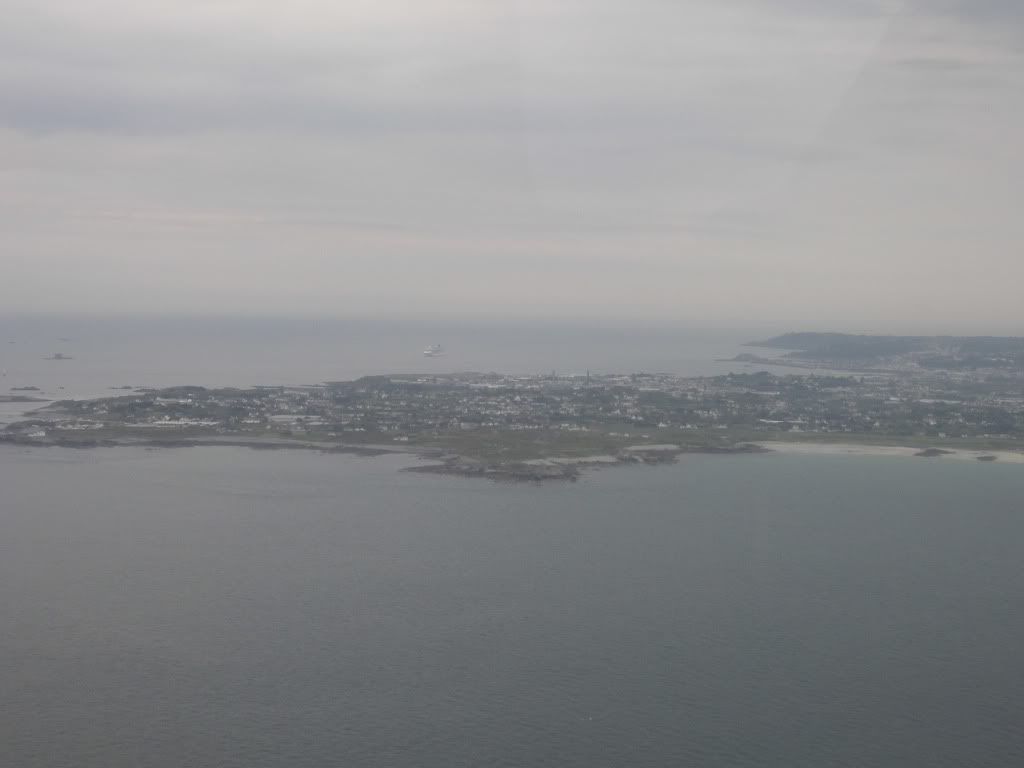 Guernsey:
Cockpit action: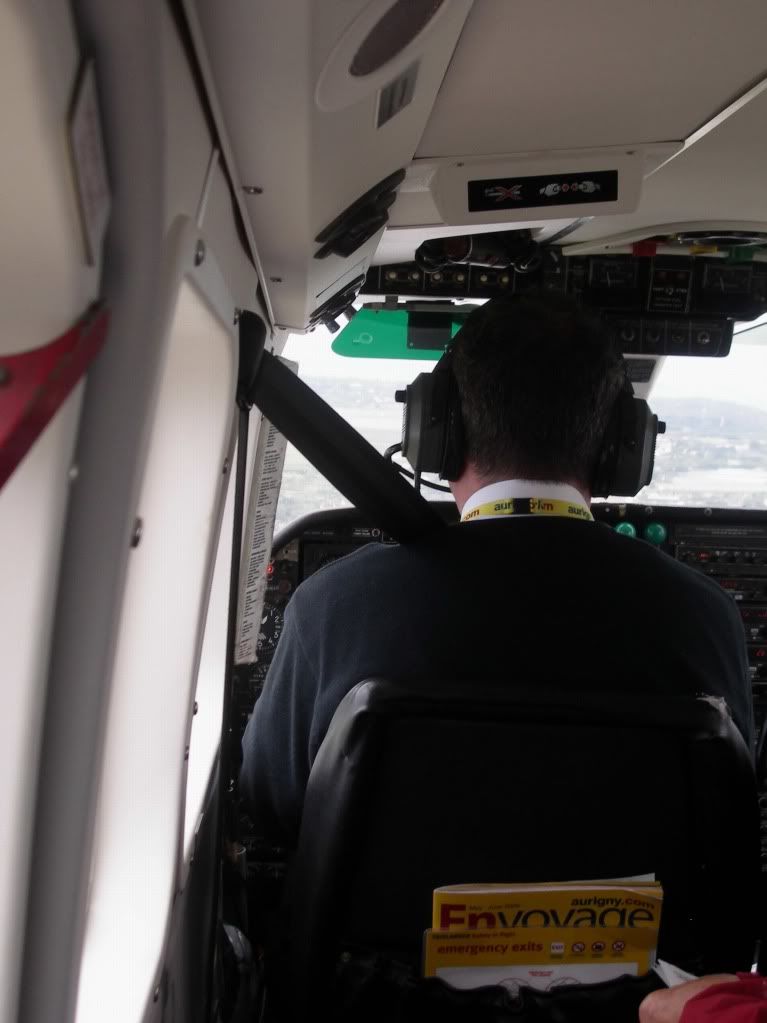 Landed: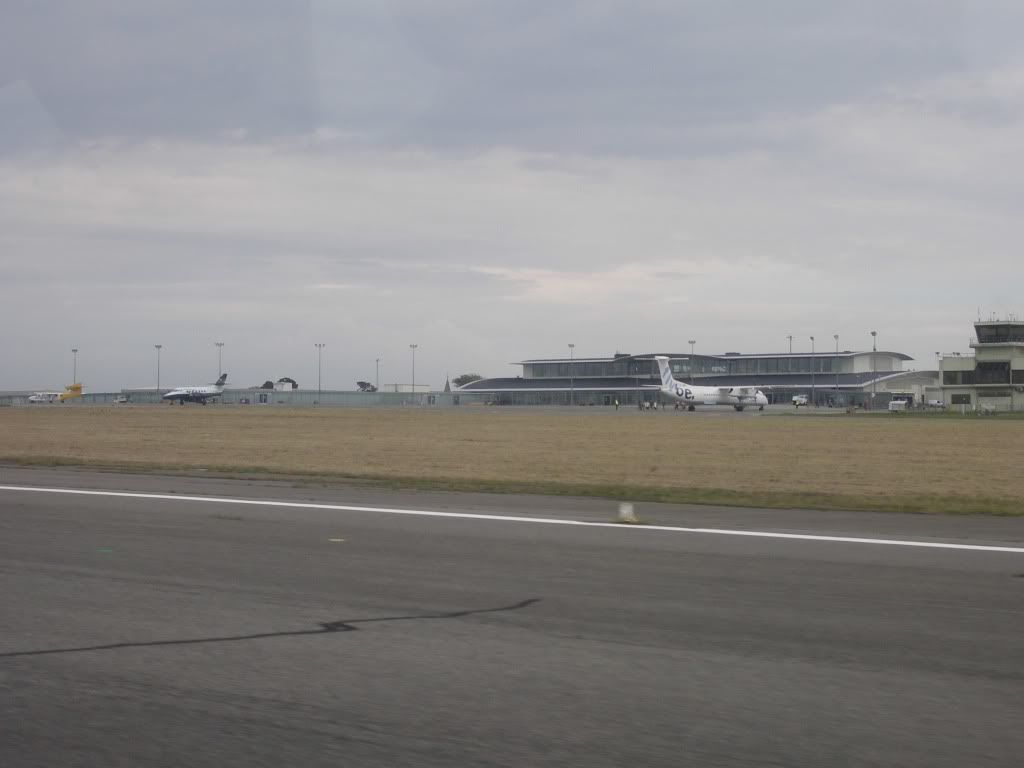 Apron: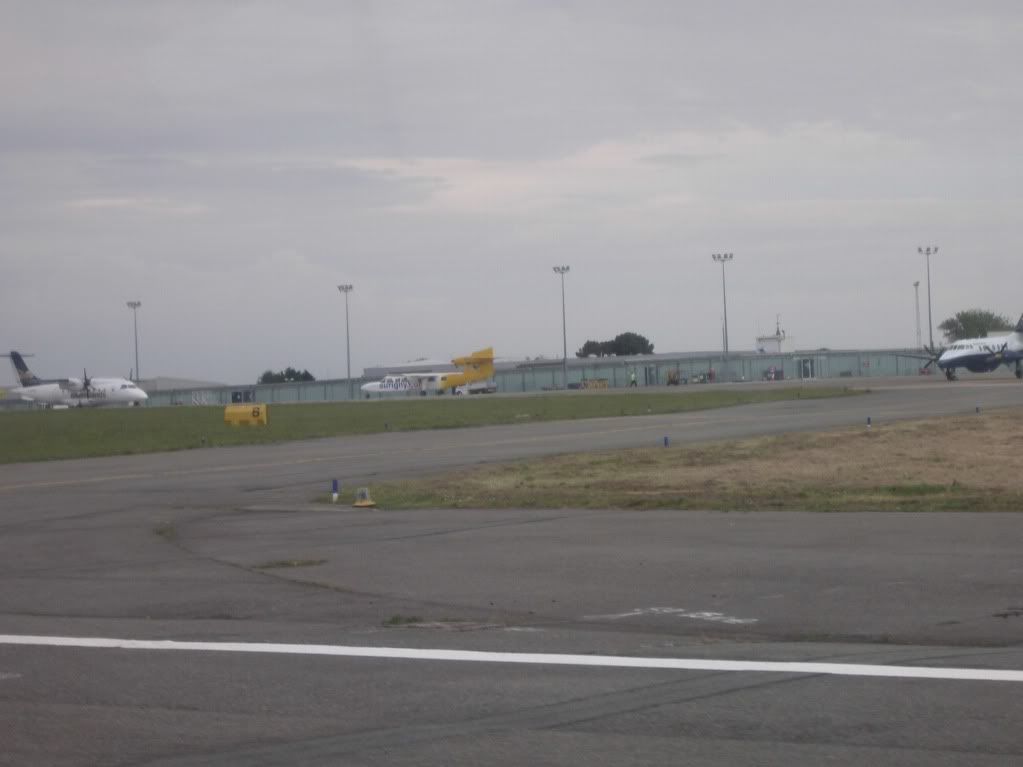 Deboarding: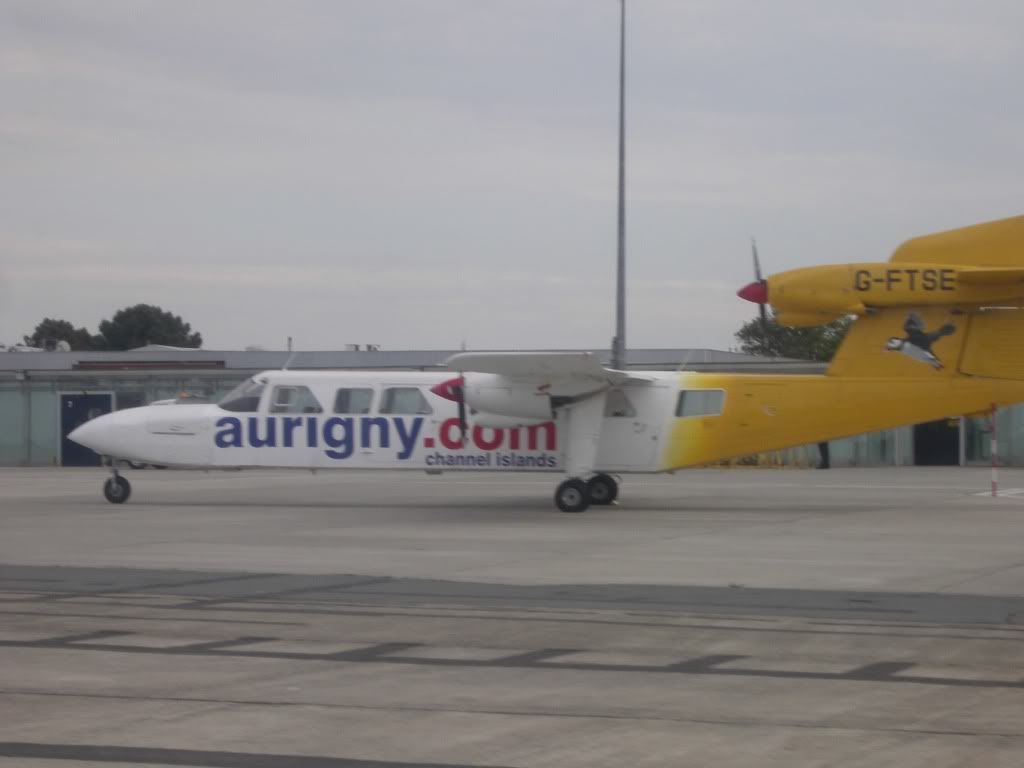 And again: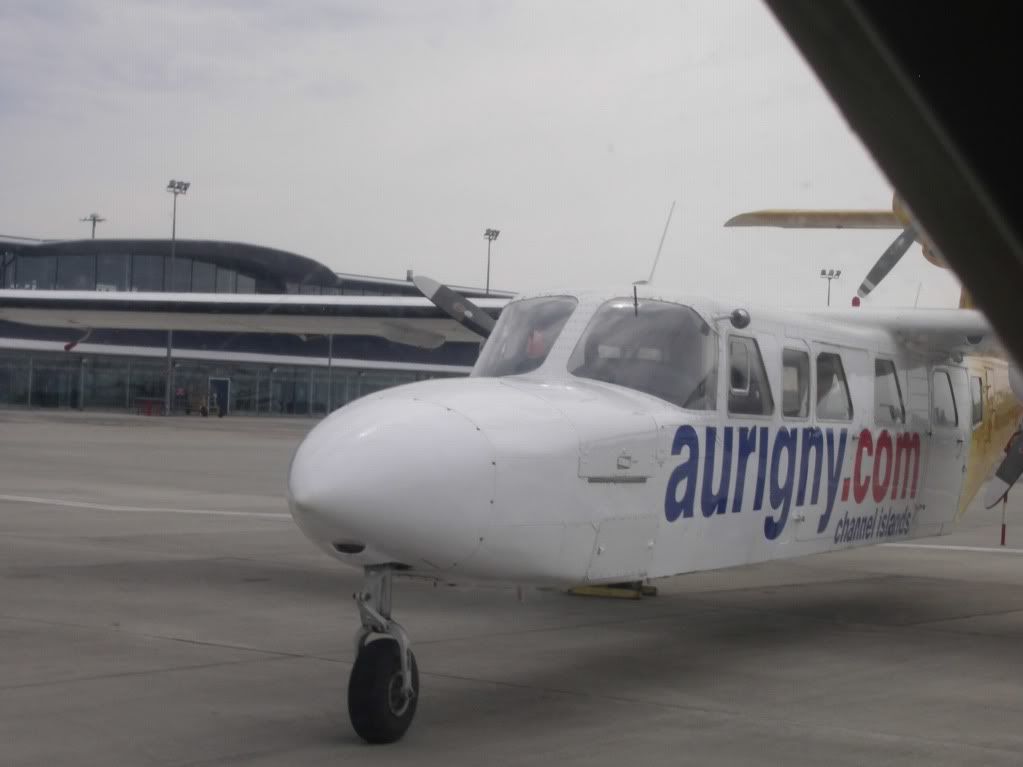 Blue Islands D328:
Some more pix on the apron and on the way by taxi this time, back to the harbour to catch one of the tenders bound for the Norwegian Jade.
Trislander:
Good-bye: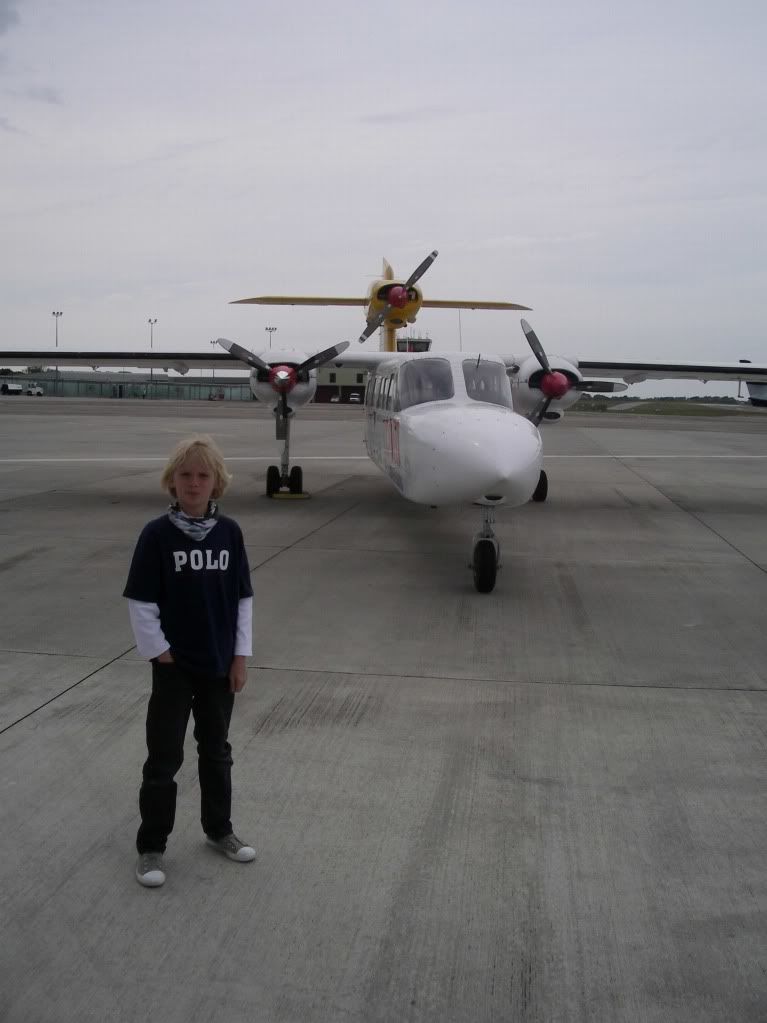 Tender action: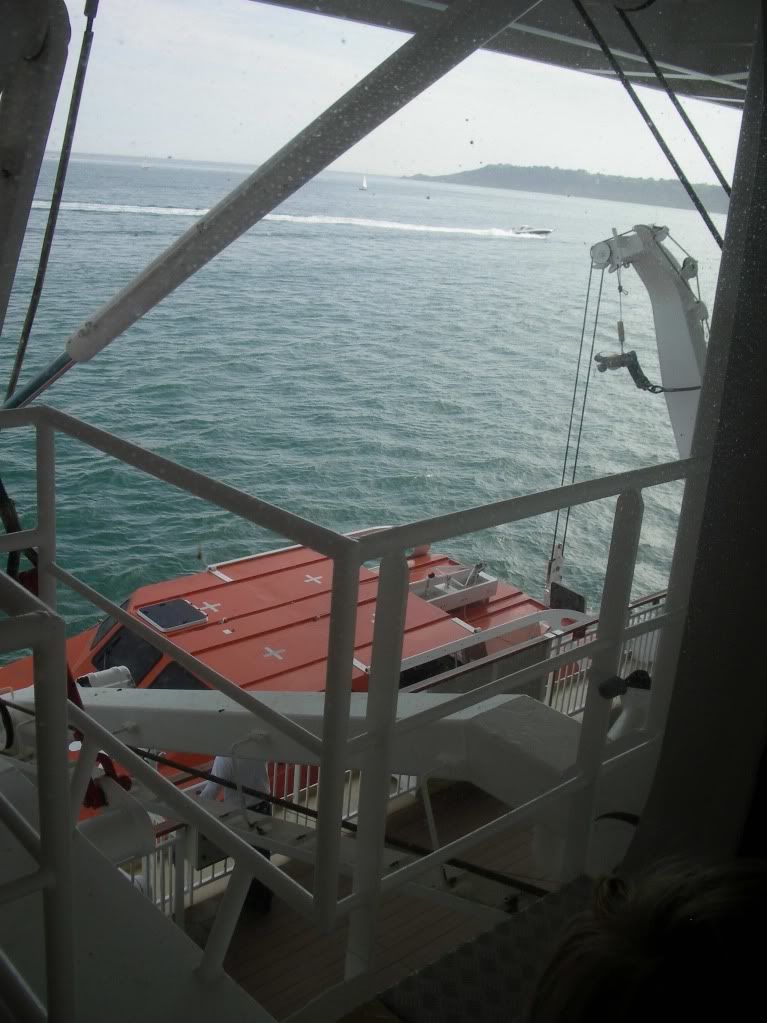 Playing pool?: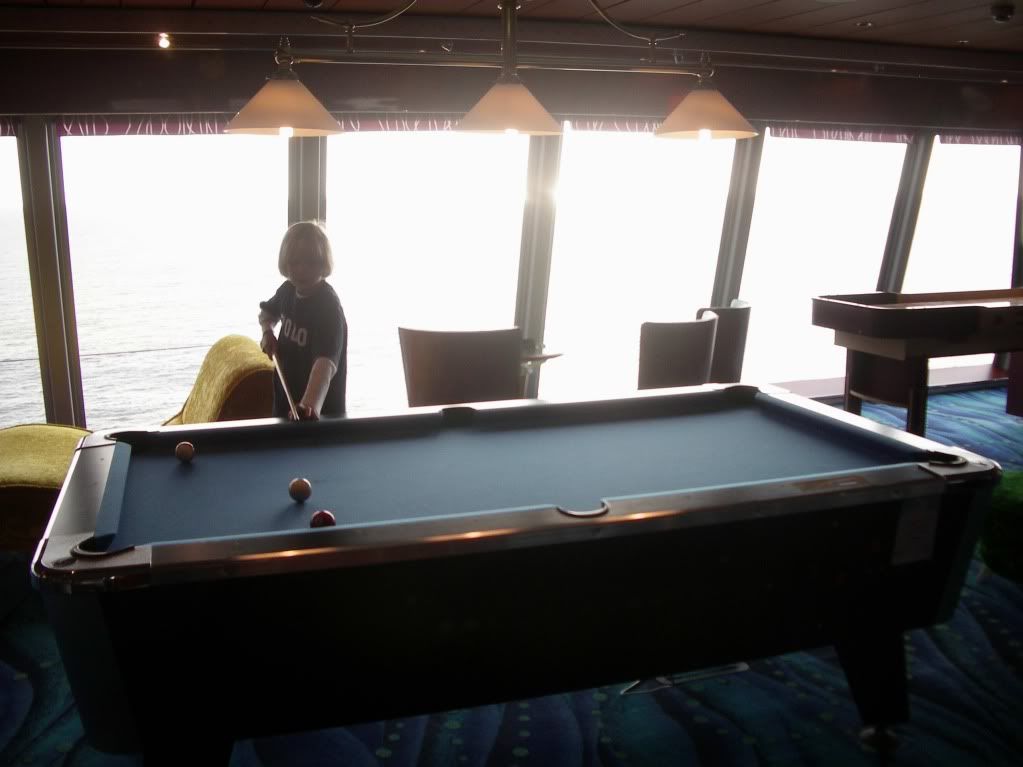 Again: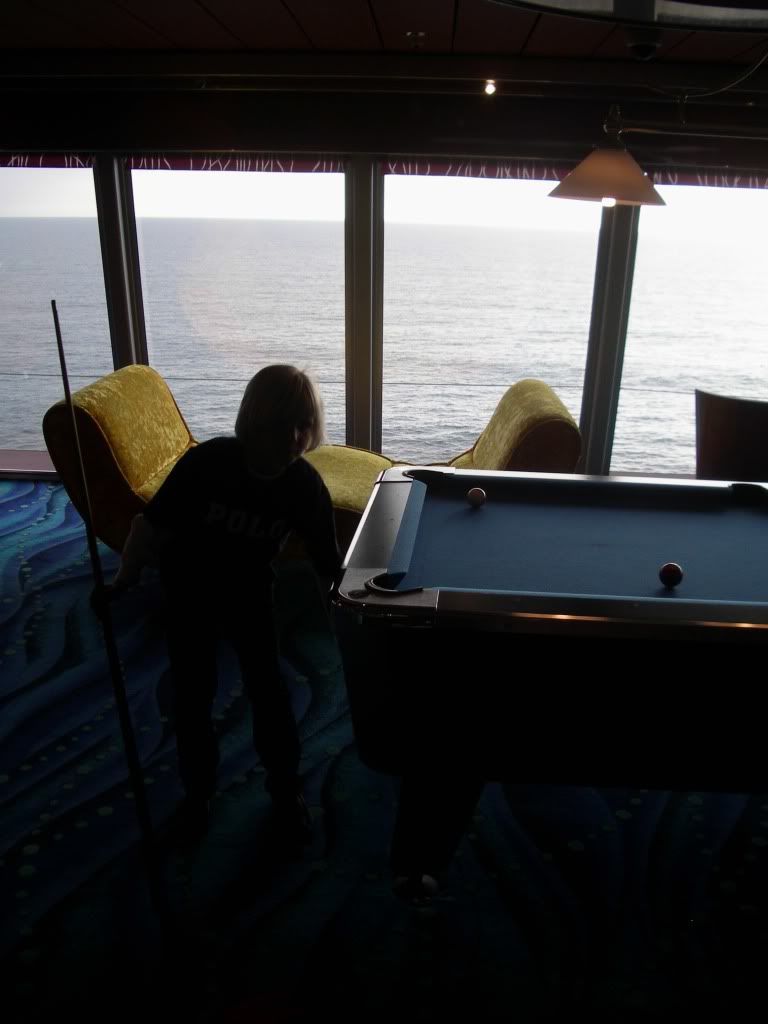 Good night: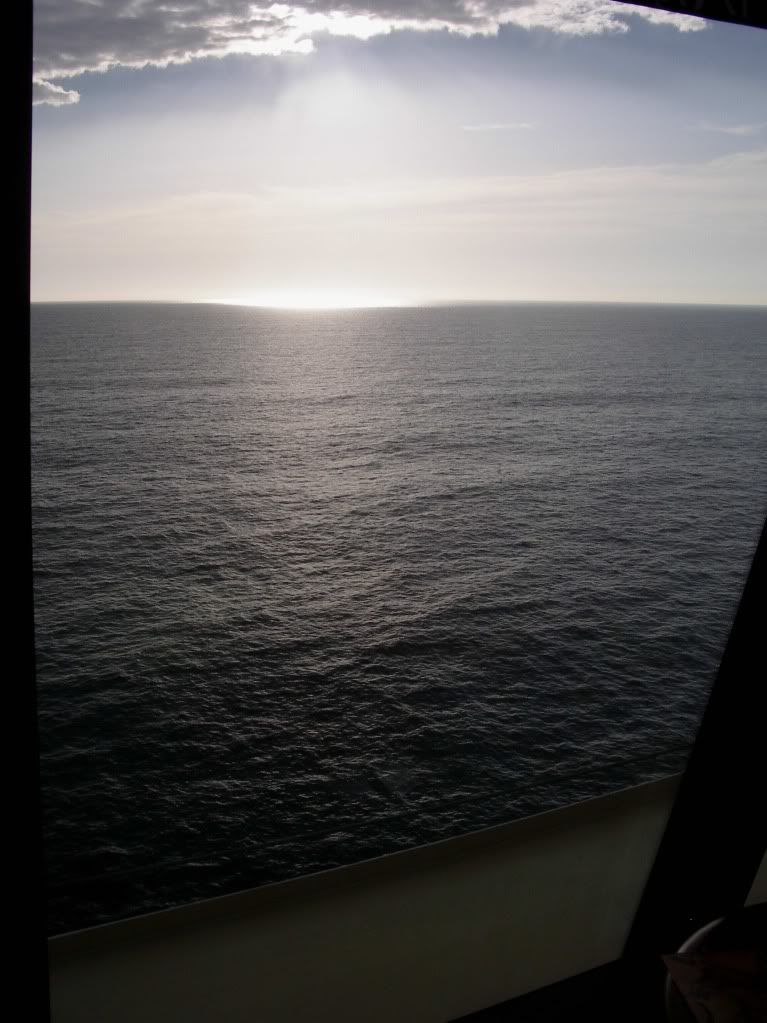 Another ontime departure here on the way crossing the channel bound for Southampton.
Arrival in the early morning, deboarded the ship, some six hours till our departure. What to do now?.
We reached the airport by train, asked at the desks if it will be possible to check-in our bags. No way, was the answer.
So, stored our bags for 5 pounds each at the luggage desk and travelled further by train to nearby Winchester for a view into the city and the cathedral.
Winchester: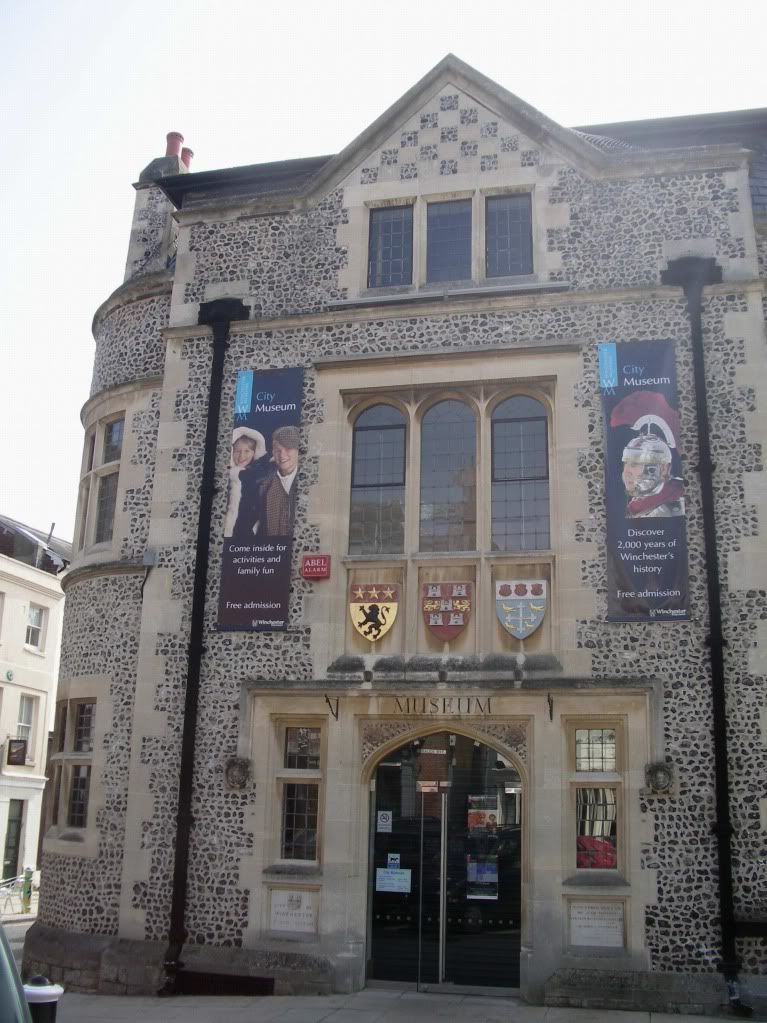 Cathedral: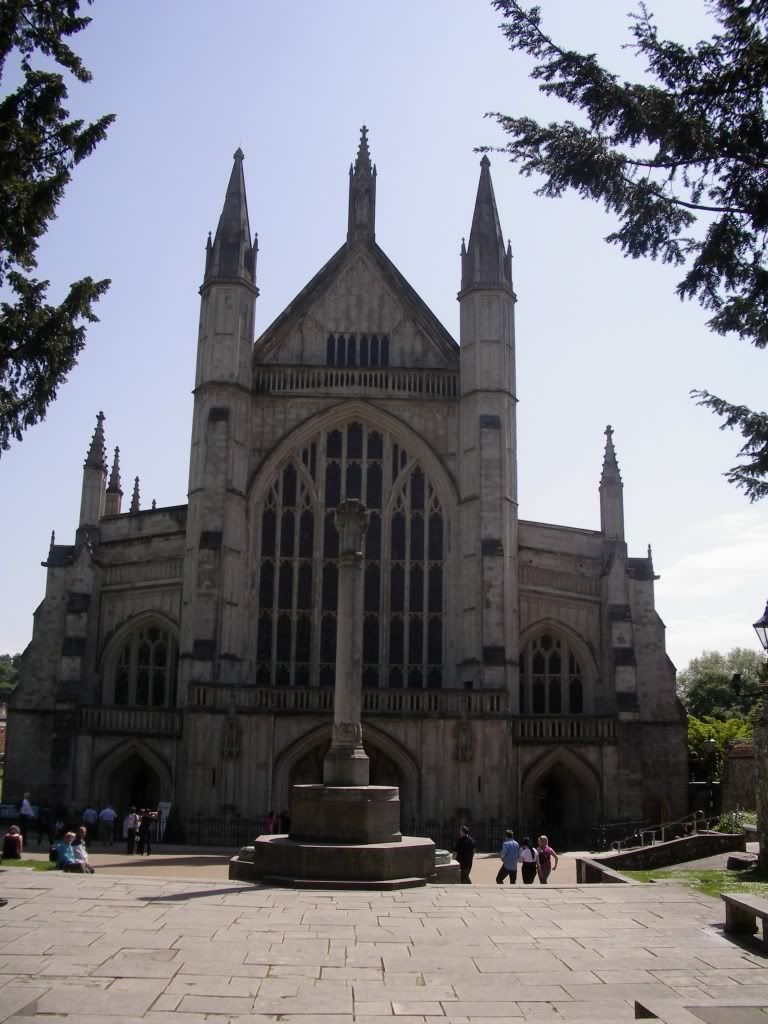 The garden:
Back at around 1 pm, ready fo the flight to FRA.
Sunday, 24.05.2009
SOU (Southampton-Eastleigh) Sunny, 24 degrees
FRA (Frankfurt-Rhein-Main) Sunny, 28 degrees
Duration: 1 hour 25 minutes announced and also actual

Service BE 1277 operated by Flybe
Scheduled: 15.35 // 18.20
Actual: 15.35 // 18.00
Gate: 2 Seat: 20B
Load factor: Near 100%
Fare: 91,49 EUR per pax
Lots of Flybe services here at SOU. Some 6 to 8 self service kioks where I´ve decided to check-in.
The last rows taken, so I´ve decided for the second last row this time.
Bags checked-in, passed security with nearly no time to wait and in the modern, but not that large gate area.
There is a nice viewing area upstairs with seats facing directly to the runway and the apron, not bad.
Flybe´s new Embraer:
Very small taxiway:
Taxi:
Nice machine!:
And again: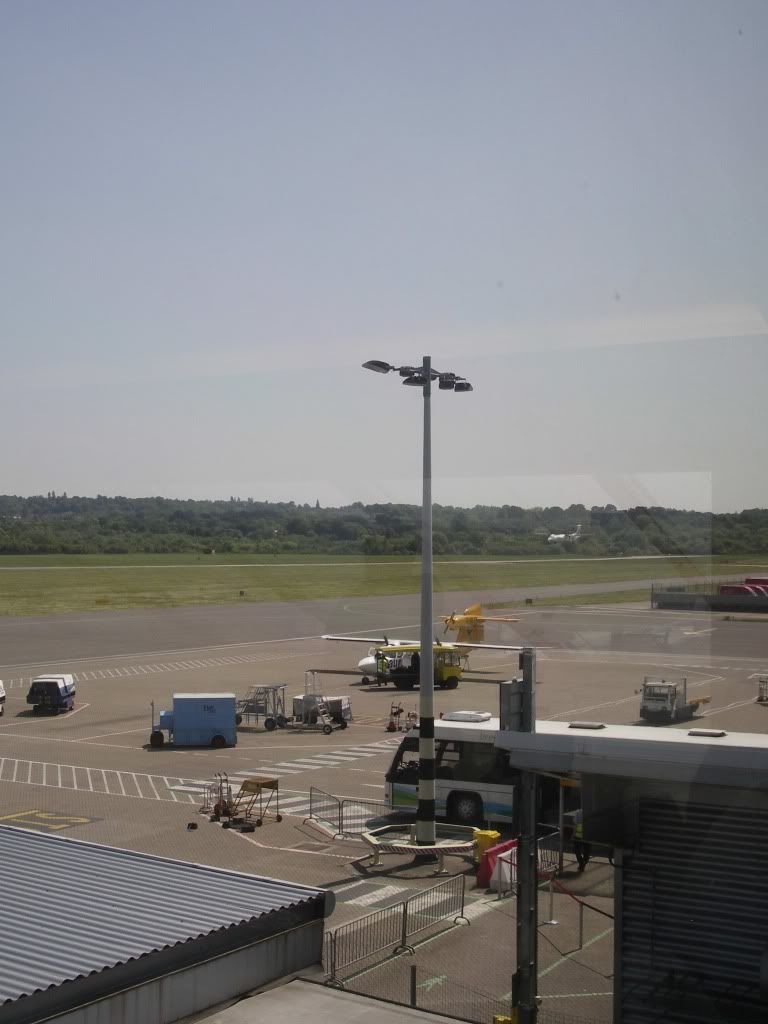 Ready to go: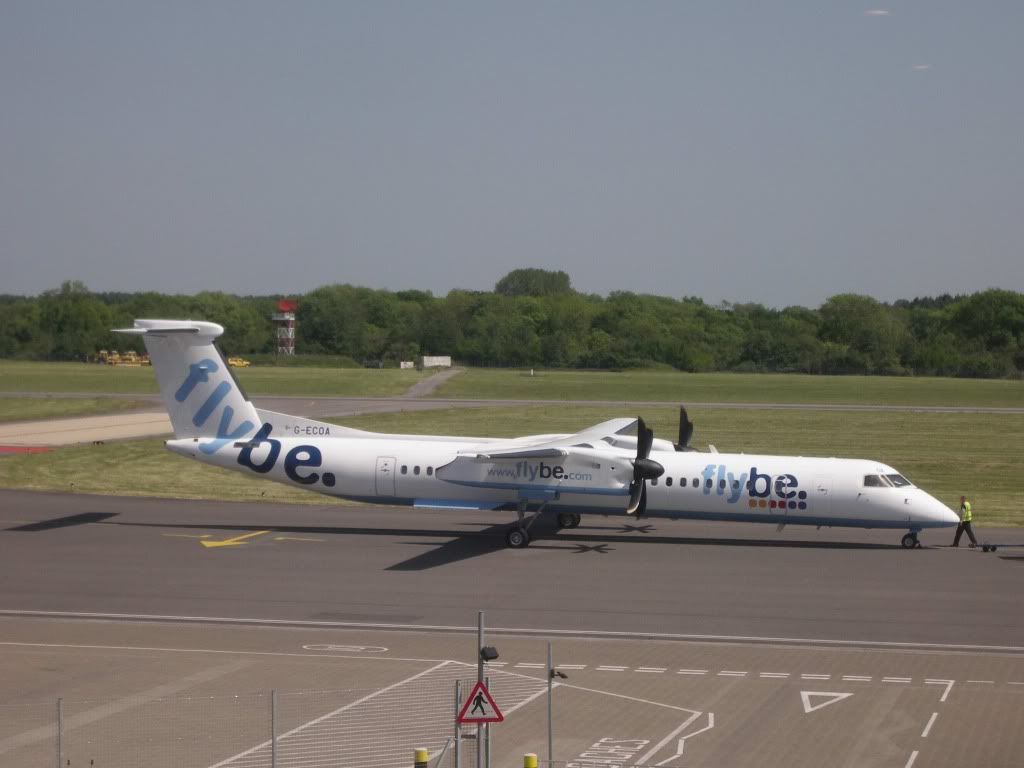 Departure: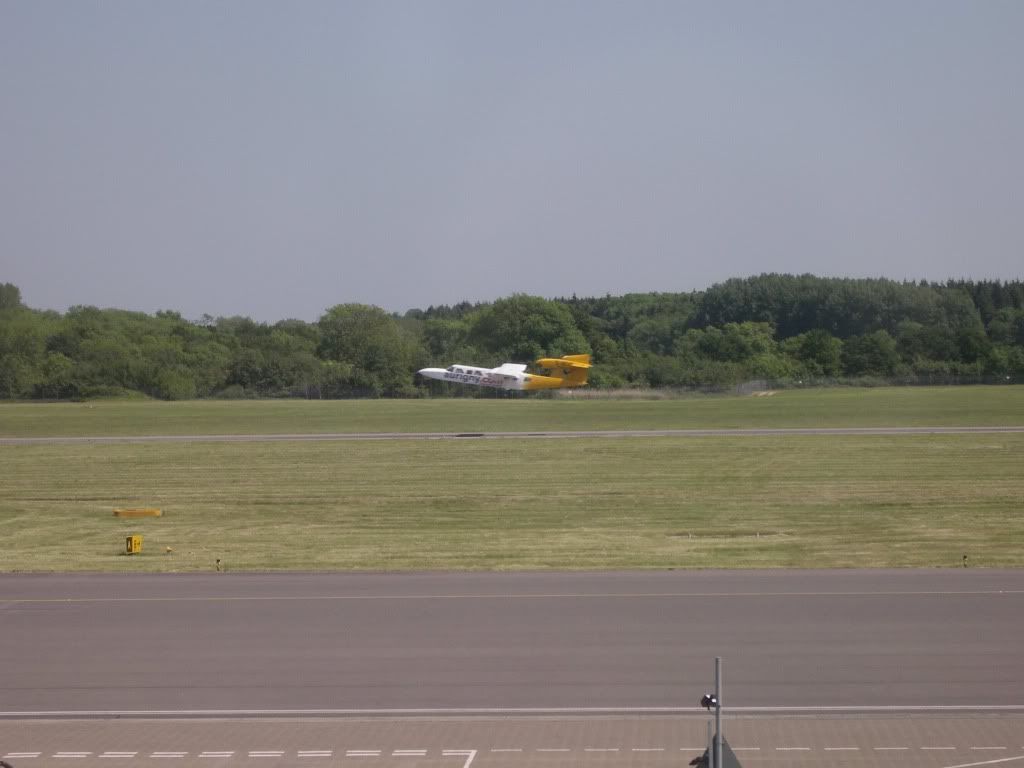 Apron:
Touchdown: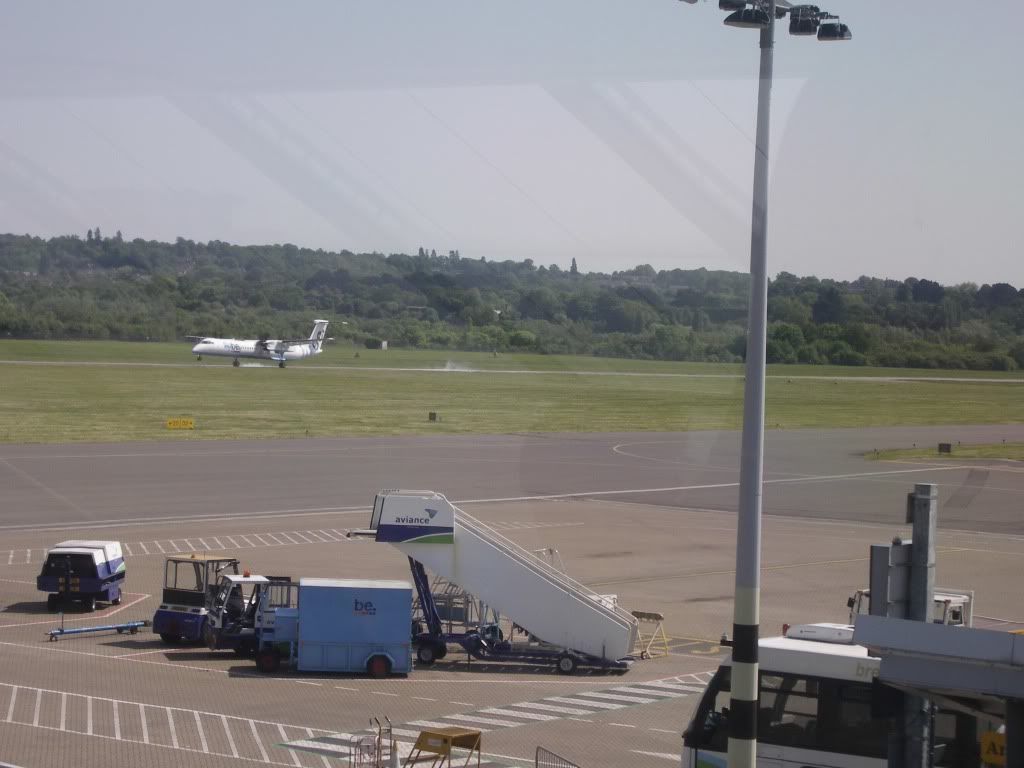 On the runway:
Taxi: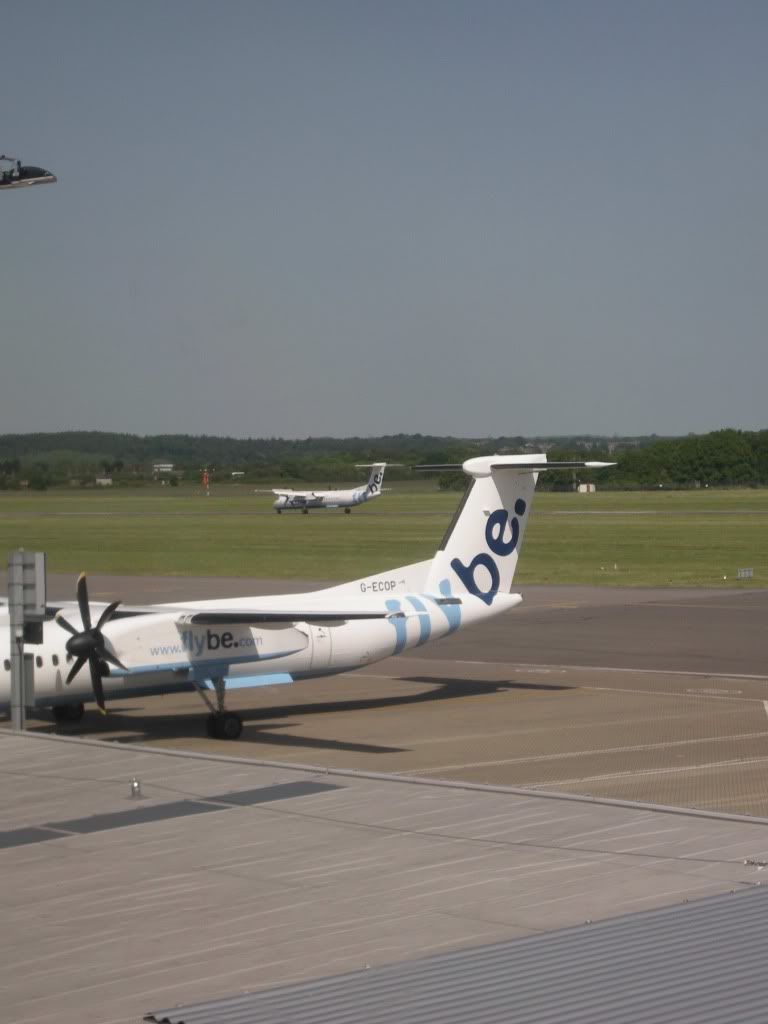 And again:
The small way again: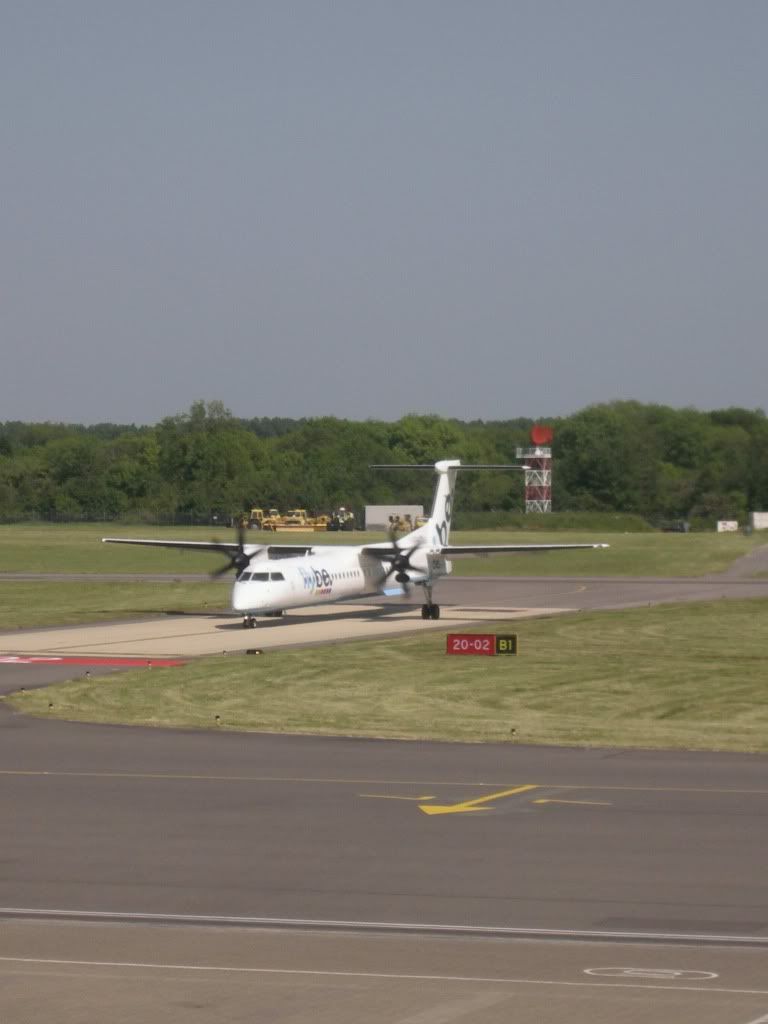 Taxi: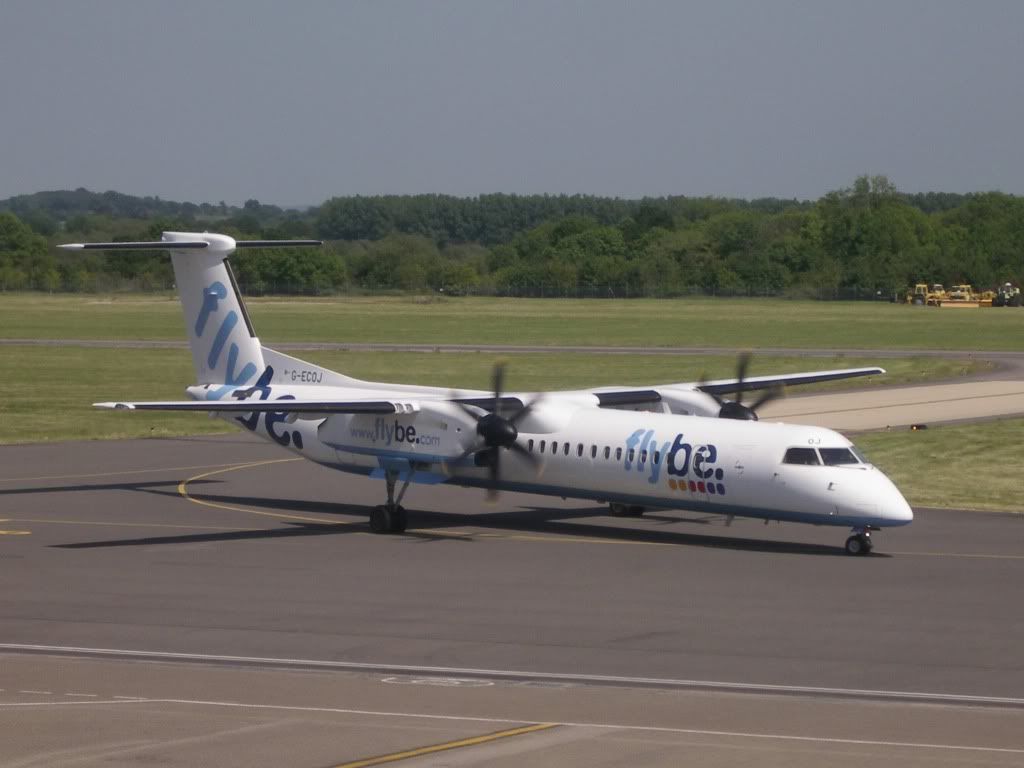 Close by: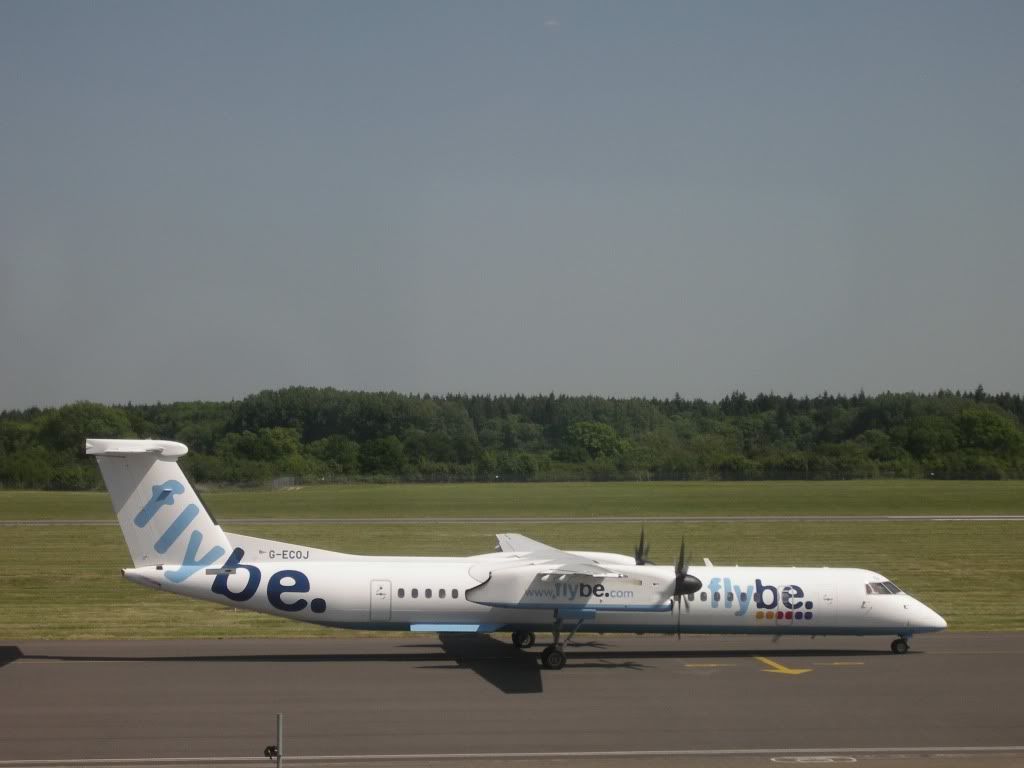 Parked:
On the apron: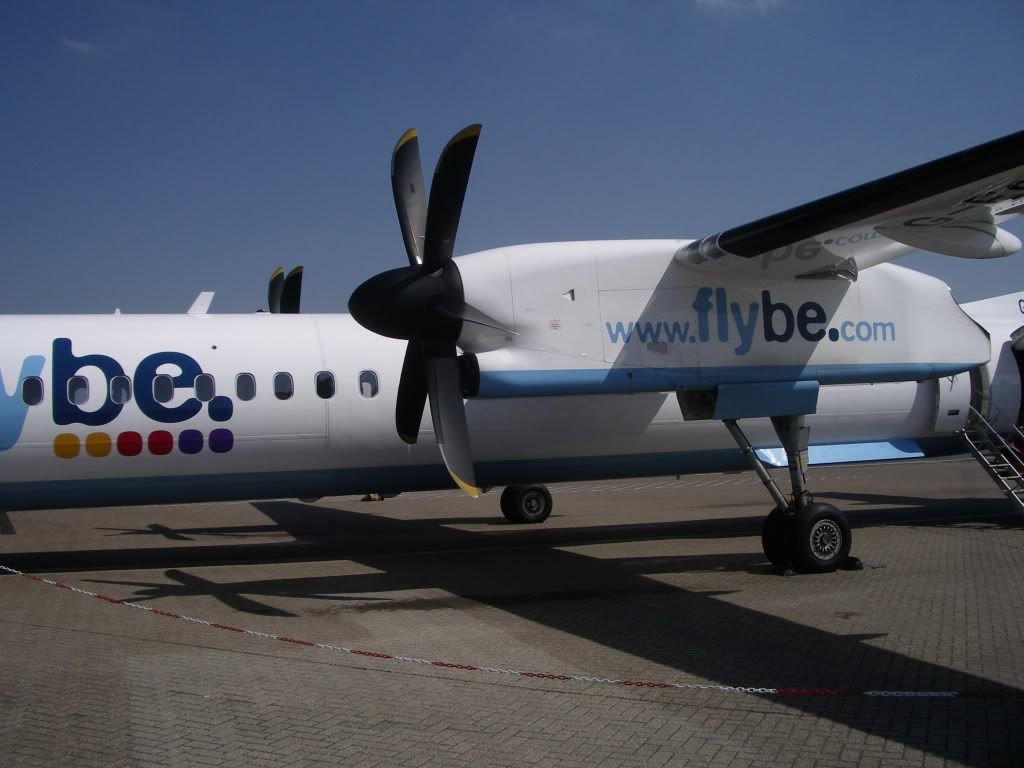 Boarding: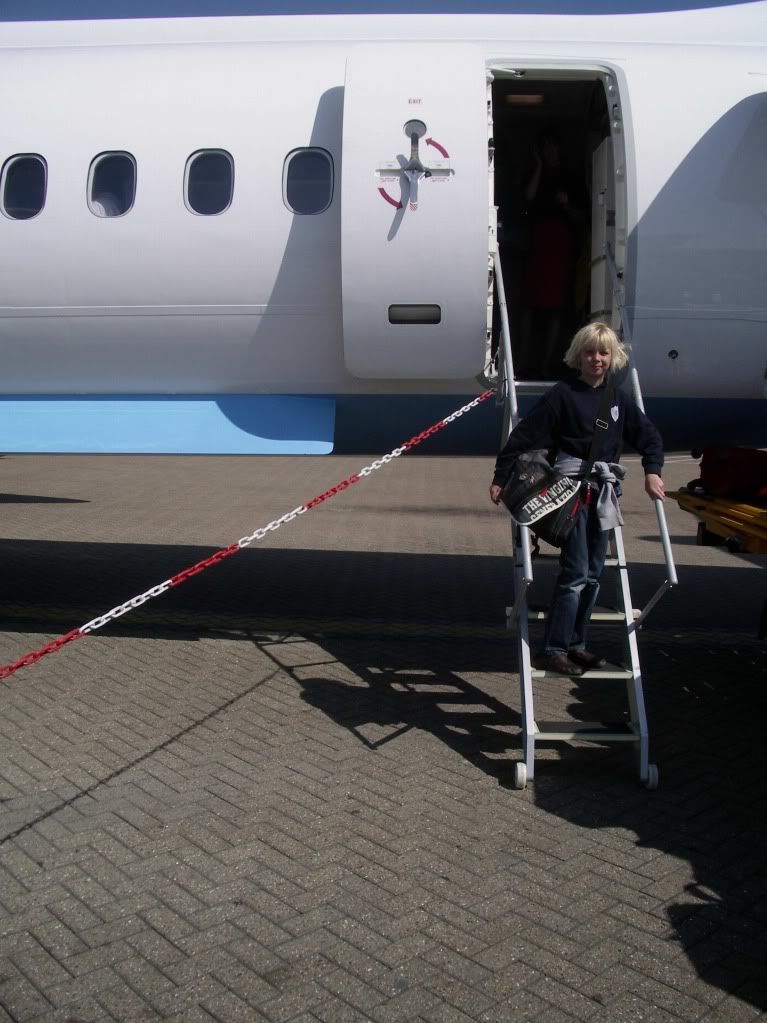 Two Flybe Embraers and lots of Dash´s coming and going, G-ECOJ was finally our machine to FRA today.
Delivered to Flybe at 10.01.2009, one of 50 Dash 8-400´s in the fleet. Leg no. 4 for me on that type.
Boarding was called and we walked to the plane, no problem with these nice weather conditions.
One male, one female in service, both business friendly.
The captain from the UK with a friendly welcome during boarding.
The cabin good looking with its bright blue leather seats, clean , legroom ok, comfortable.
Seat: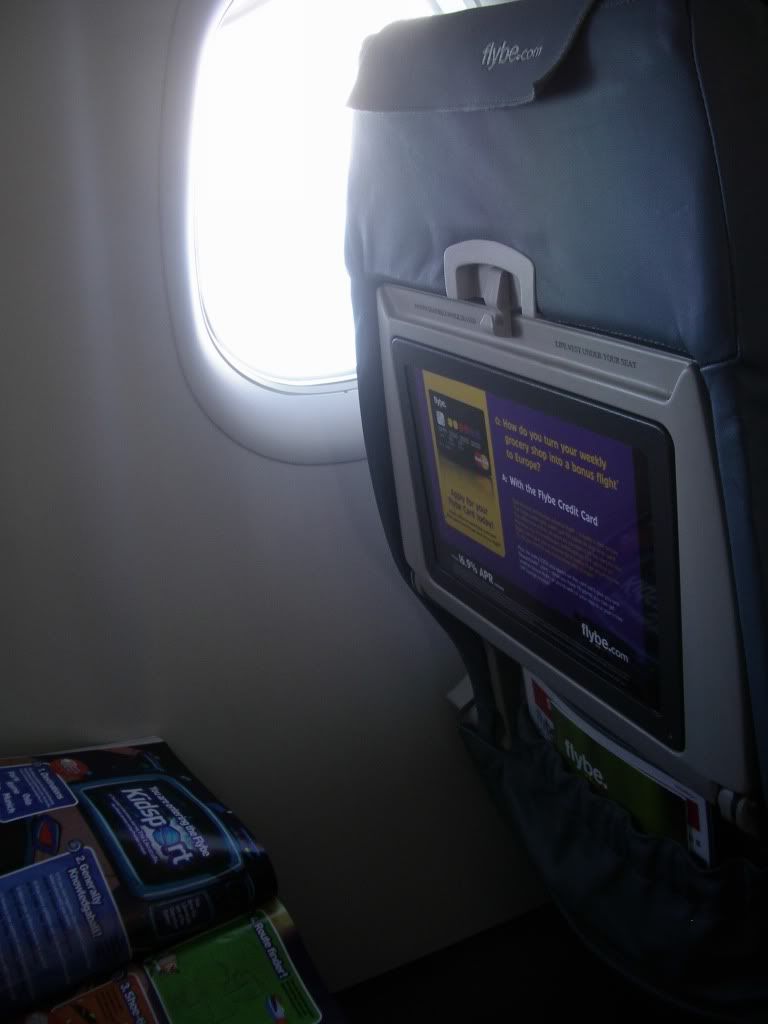 Departure from the 1723 meters runway 20 in direction south of London, Oostende and Brussels.
Flight level 23000 feet according to the female first officers information inflight.
Above the UK:
Leaving the UK: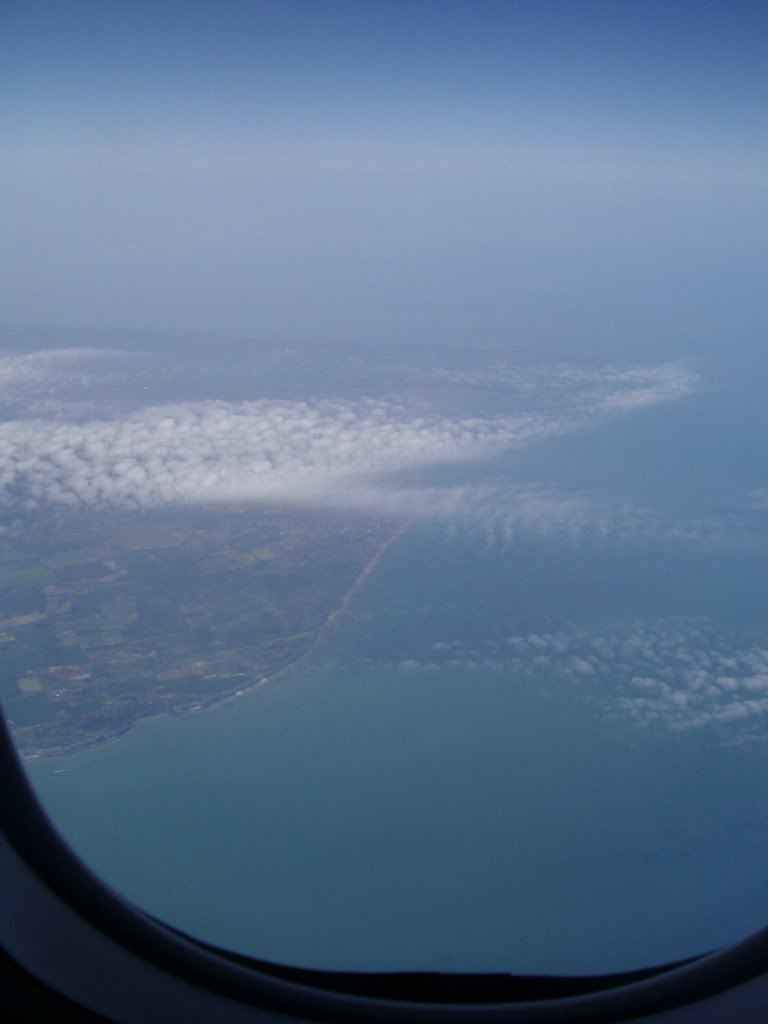 Reaching Belgium:
Some airport on the way: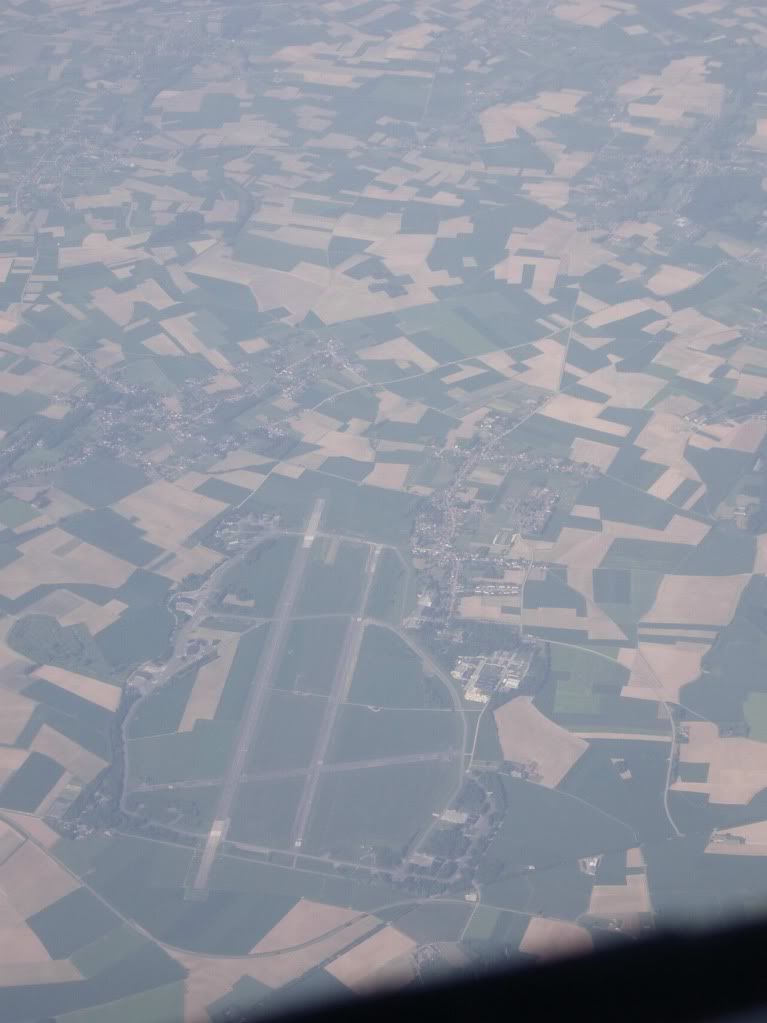 Nothing for free here on Fly be.
The flight was calm, no turbulences.
Traffic: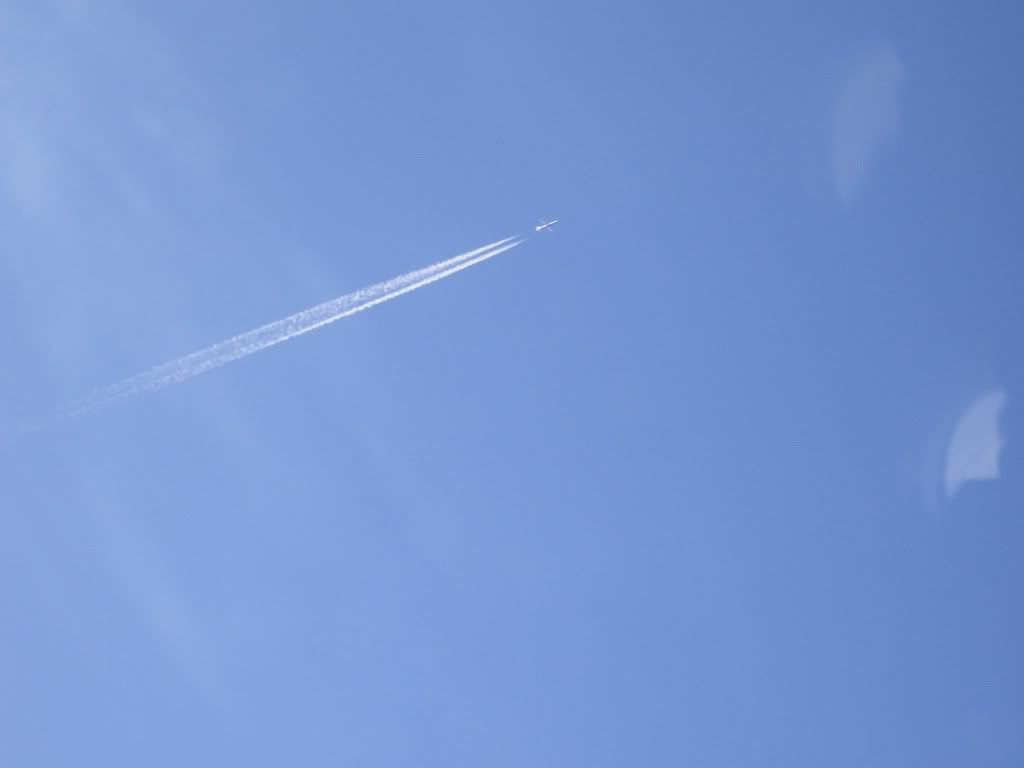 And again:
Approach into FRA´s 4000 meter runway 25L started early and arrival was finally also well ontime.
Just arrived:
Another heavy landing:
On the apron:
And again: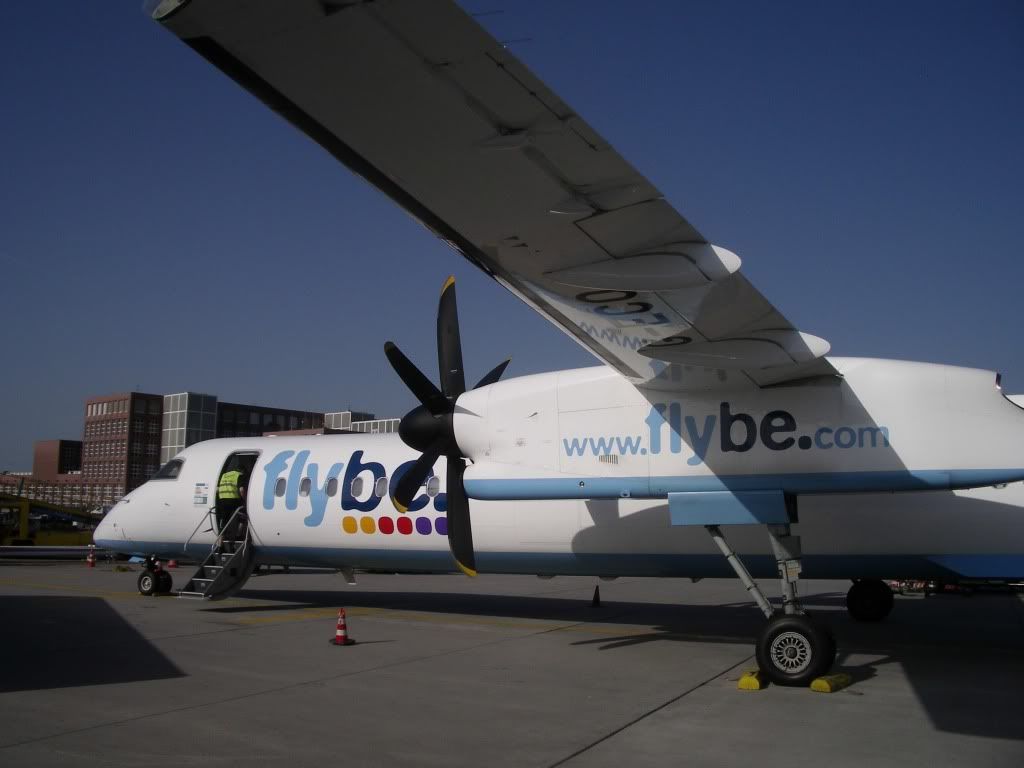 And once more: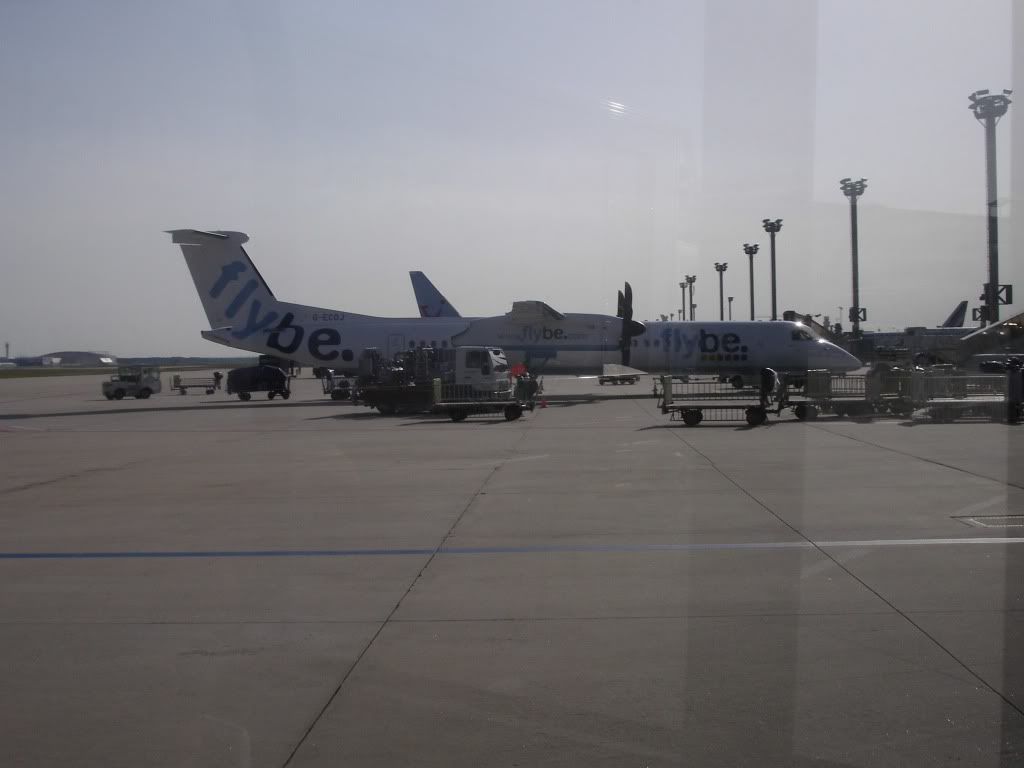 Final approach TG744: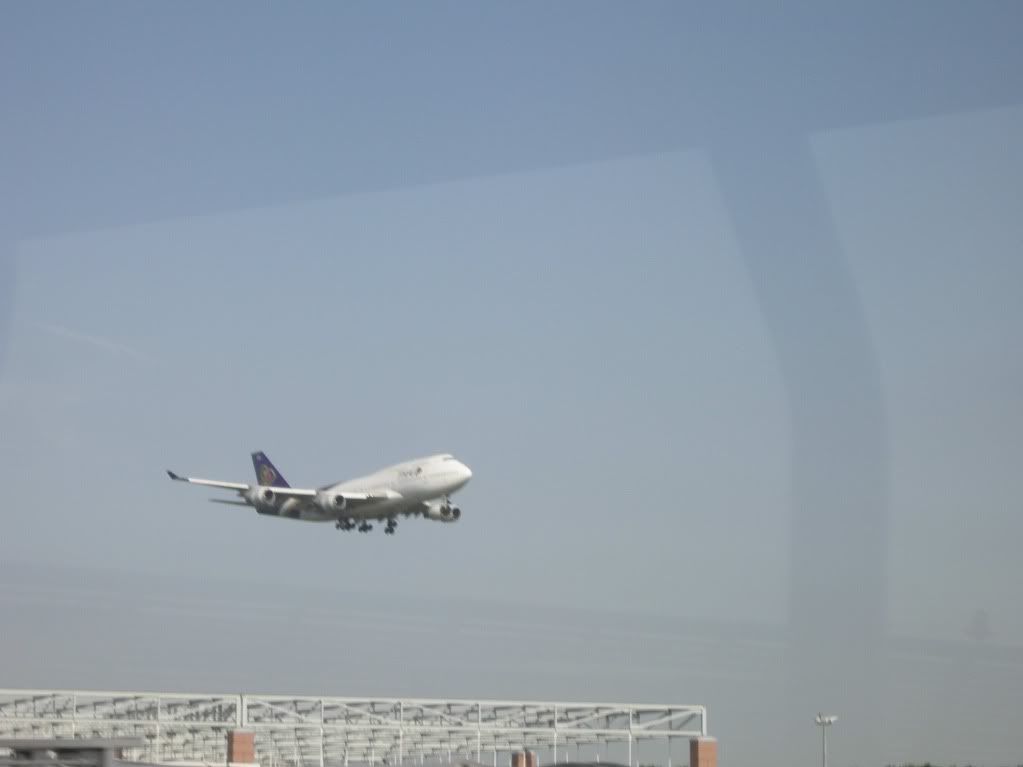 A long taxi, parked in front off terminal 2, bus deboarding, some minutes at passport control and further on the way to catch the shuttle
back to Tourcare.
Only positive impressions around these trip, the cruise on the Norwegian Jade, superb,
Trislander flying, real good and also the last leg on Flybe, recommendable, much more interesting than the ususal Airbus machines and also one of the reasons to book this flight to FRA.
Comments welcome,
Markus (FLIEGER67)