Welcome to my short report of a trip to Epsom I took. It was my Mums Birthday so I decided to fly over for one night. I looked online at all the options and noticed Ryanair had a fare for €18 all in. Couldnt beat that so I booked it right away. Aer Lingus was €120 for the same trip. Seeing as it was a short trip and I had no luggage FR was fine. If Aer Lingus had have been around €20-€30 more I would have opted for them as I prefer them but I couldnt justify the huge difference in fares.

FLIGHT : FR 1124
DATE: 09JUN09
ROUTE: DUB-LGW
A/C: B737-800
REG: EI-DHC
SEAT: FREE SEATING
I took the bus to the airport, it was nice to be flying at a more human afternoon flight instead of 6-7am flights which I am not a fan of. I arrived at the airport early so decided to get some pics of the new Terminal 2 which is coming along nicely.
No SR Technics sign anymore
Terminal 2
So after a few pics time to make my way into the current Terminal .
New shared Swiss/LH desk. Shame the dedicated Swiss desk has gone RIP.
Then a quick trip to Starbucks for my fix
I passed through security in no time at all. The airport was not very busy. I decided to have a look at the B gates and see what metal was there .
New Pier coming along with Air bridges fixed.
Nice to see TS back for the Summer
So back through to make my way to the D gates .
Via the new shopping area.
Some good photo opportunities
D gates very empty
Soon it was time to board . Only 5 people in the priority Q including myself and the rest in the standard Q. The flight looked to be around 90% full.
This aircraft equiped with Mobile coverage.
Boarding was completed I had the middle seat free which was nice.
We taxied for a long time consider it was DUB. Probably the longest I have experienced. Stopping and starting until finally it was our turn to take off.
Some spotters
Phones ok to use
But my phone company doesnt have an agreement so I couldnt connect.
BOB came round and I decided to buy a 7UP. Cost €1.80, although Id rather get a bigger can ie: 330ML for €2.00 or €2.20.
After a smooth un eventful flight with a few updates from the Northern Irish captain it was time to land.
Easyjet , still have not got to try them out, they are always alot more expensive when I look at them and compare.
So we came to our stand and it was time to disembark the aircraft. I made my way to the train station to get to Epsom with a change at Horsham.
A/C off to Guernsey
After around 15 minutes I arrived at Horsham. I had a 6 minute connection and everything was on time. Last time I missed my connection but there is a nice Cafe across the street from the station so I was not too bothered.
So I was on my way to Epsom. After around 40 mins I arrived.
I met up with my Mum who met me at the station and we went to look at the shops. After that we went to Pizza Hut and it was great because I had not been for years. Super Supeme with Garlic and Cheese bread..hmmm
After that we made our way to my Mums apartment. Didnt do much that night and I had an early night. I love my Mums place because she has made it home from home. My own room with en suite shower and TV/Radio etc... I even have some clothes there which is handy as I dont need to carry a case.
The next morning I slept in til around 10am. Took a shower and then had breakfast. My Sister turned up at around 1130am and we made our way into Epsom to meet my Mums friend. We were all meeting to take my Mum out for her 57th birthday.
Our choice was our favourite restaurant ''Jimmys Spices''. They have Chefs cooking Indian,Italian,Chinese so its great for catering for all tastes and you can all dine together.
Chicken Tikka and Popodums
Butter Chicken , Lamb Rogan Josh,Tarka Dhaal
All my favourites and you can go up or seconds lol... Which of course I did ! All this for £6.99 !! Why dont we have this in Ireland .
So after a lovely lunch we all went shopping. I was looking for a new laptop and priced around but thought I could get a better deal at the Airport. Soon it was time for me to say goodbye to my Mum,Sister and my Mums friend. It had been a great day. I headed for Epsom station .
All trains were on time and I changed again at Horsham.

FLIGHT : FR 1127
DATE: 10JUN09
ROUTE: LGW-DUB
A/C: B737-800
REG: EI-DAG
SEAT: FREE SEATING
I arrived at LGW early and decided to take a look around .
Some free calenders, I took one . Thanks !!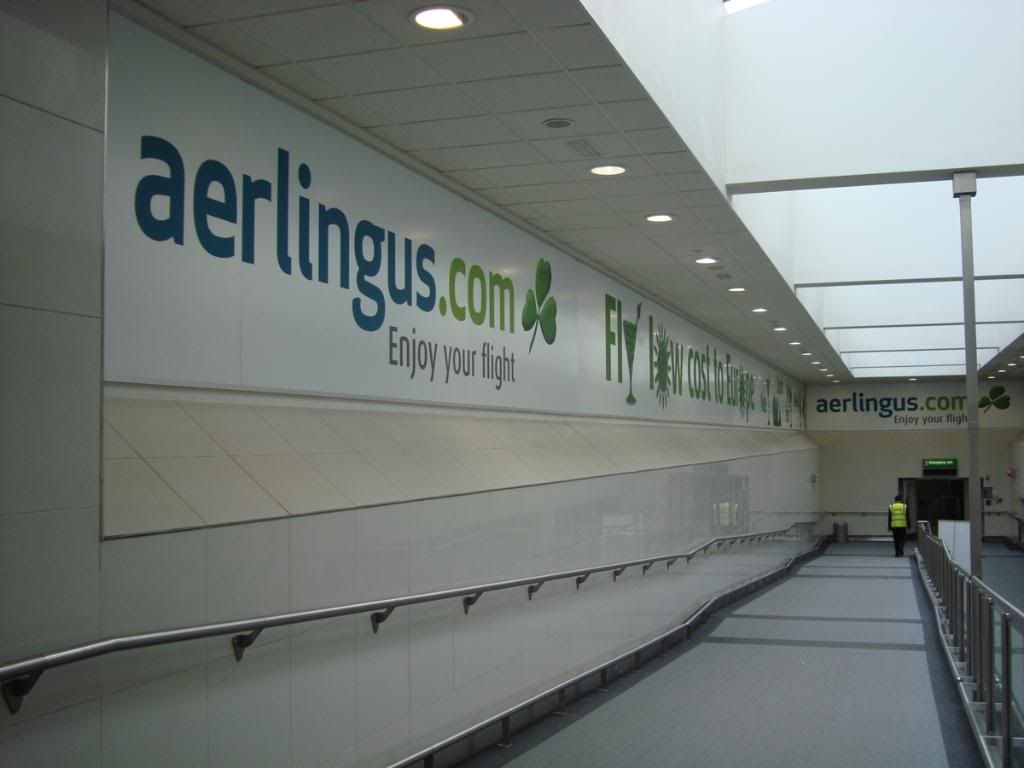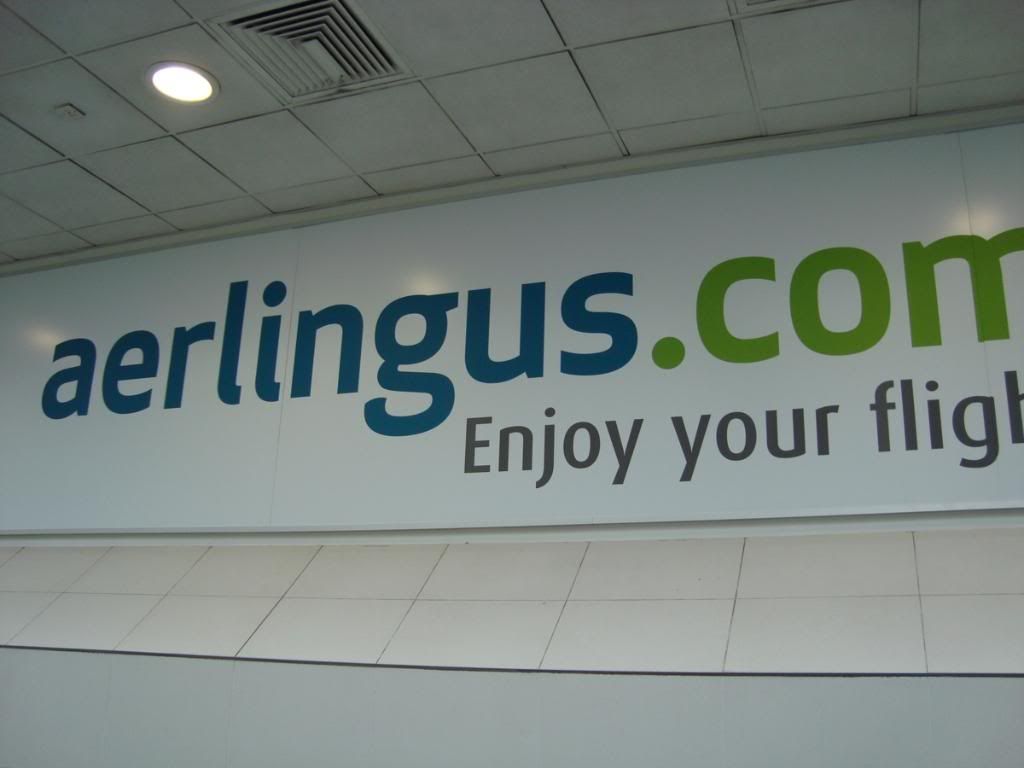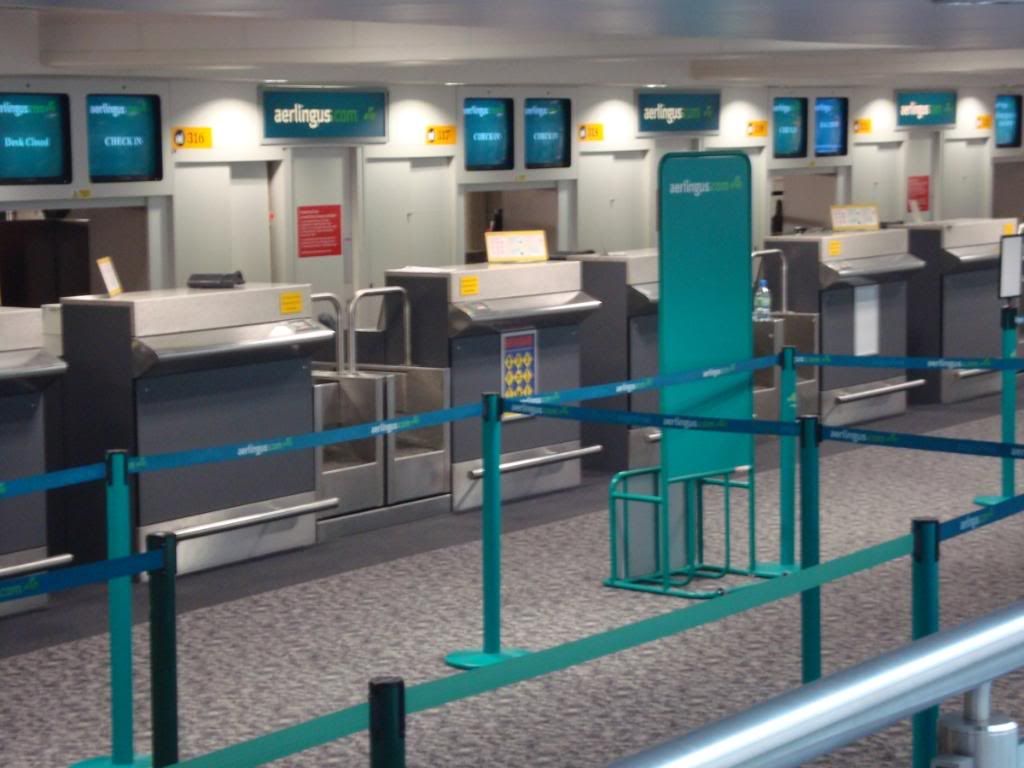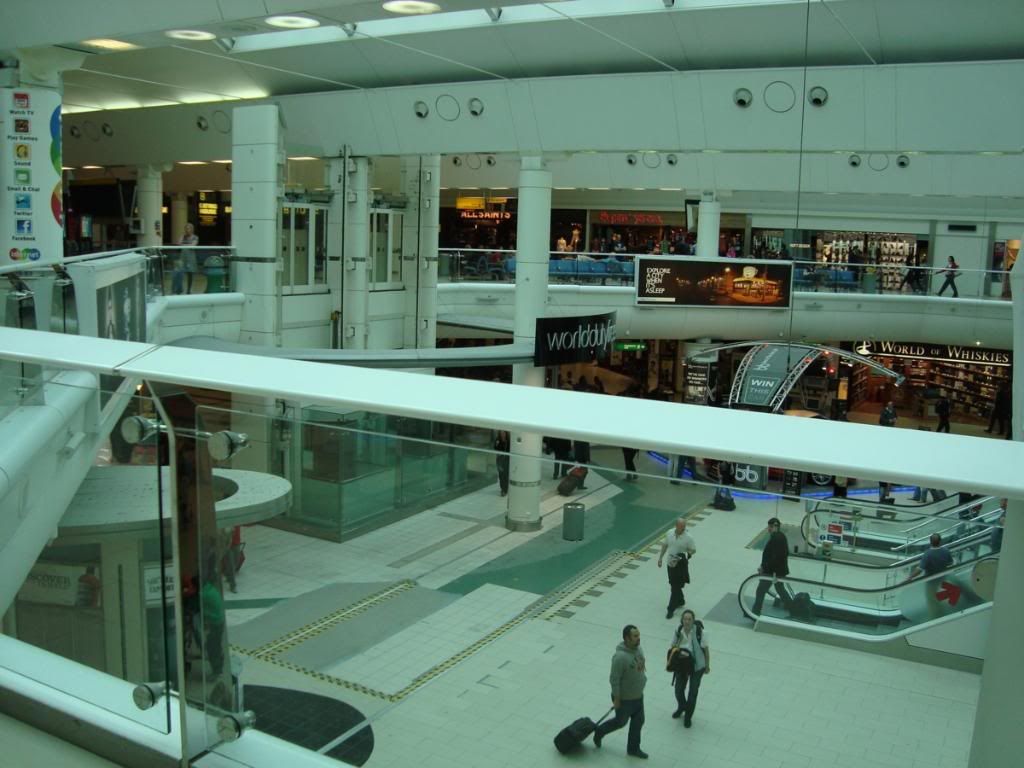 A trip to the Sports shop and a great deal on a new bag .
And then something to put in it ::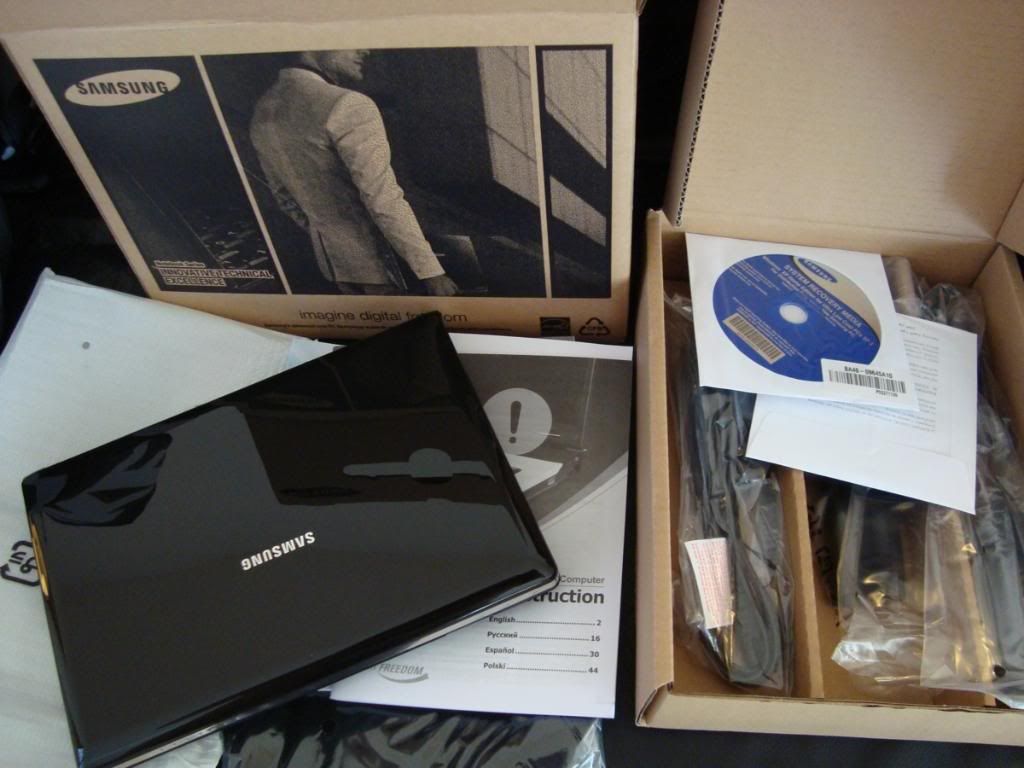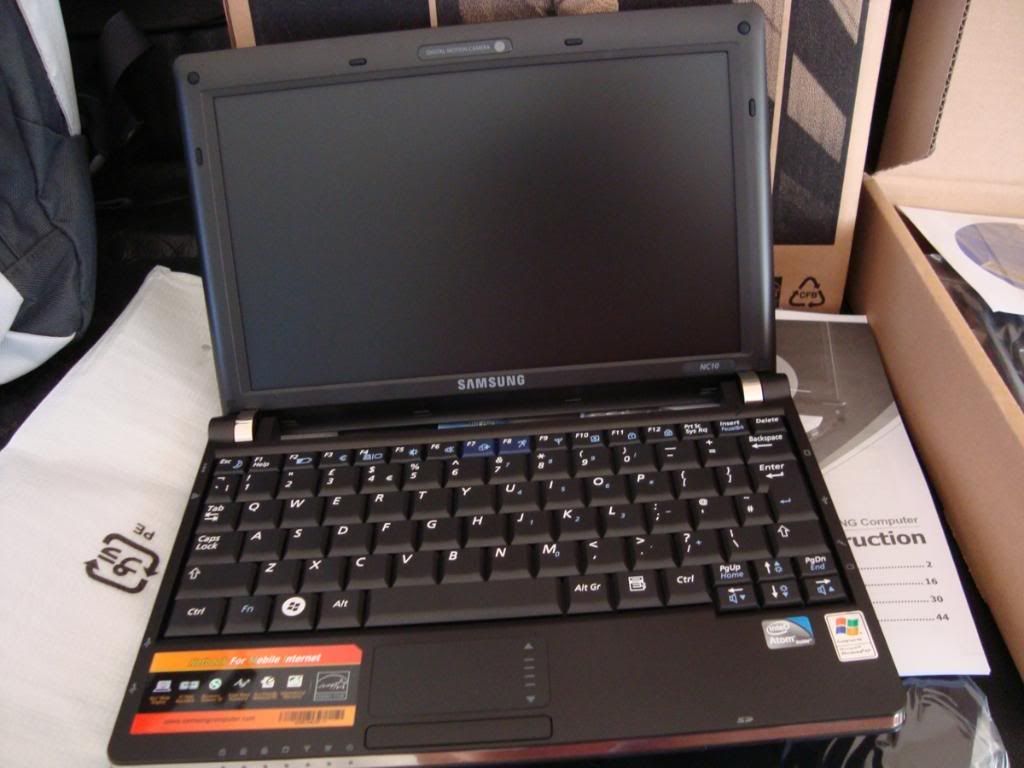 Then time to head to the gate .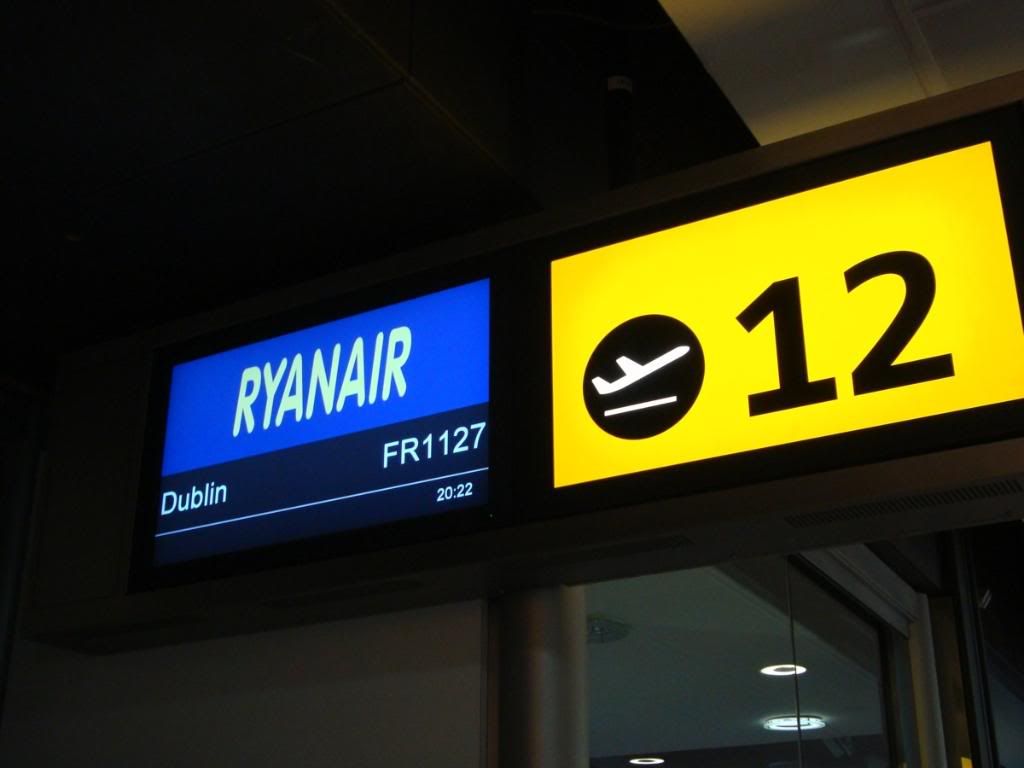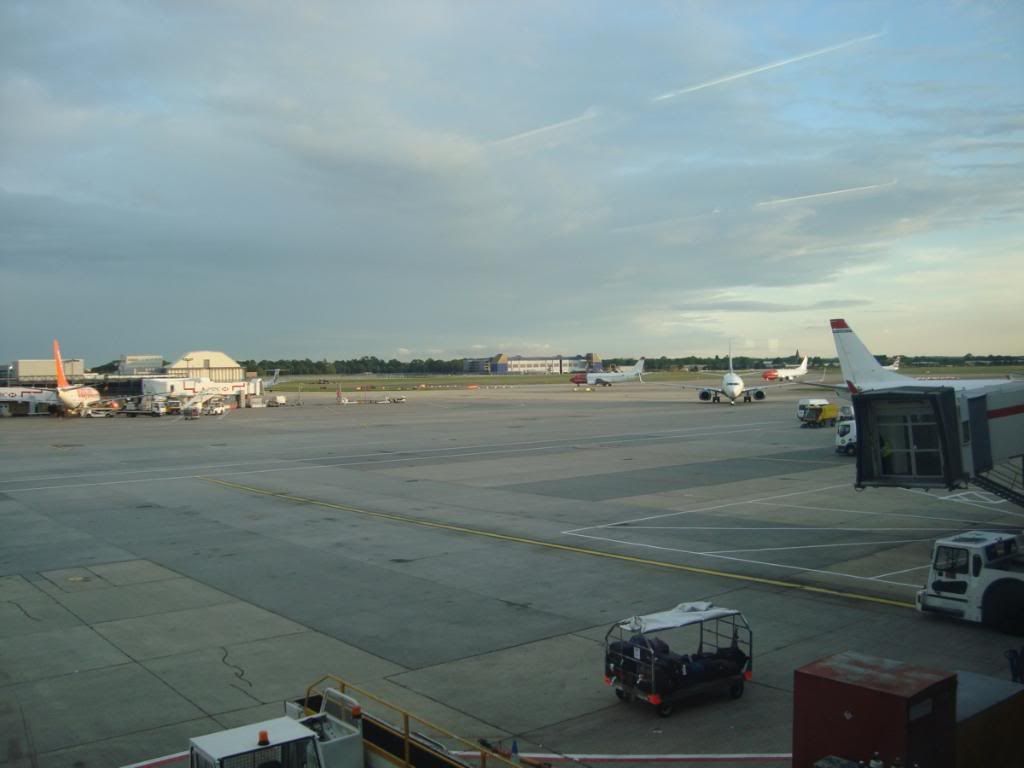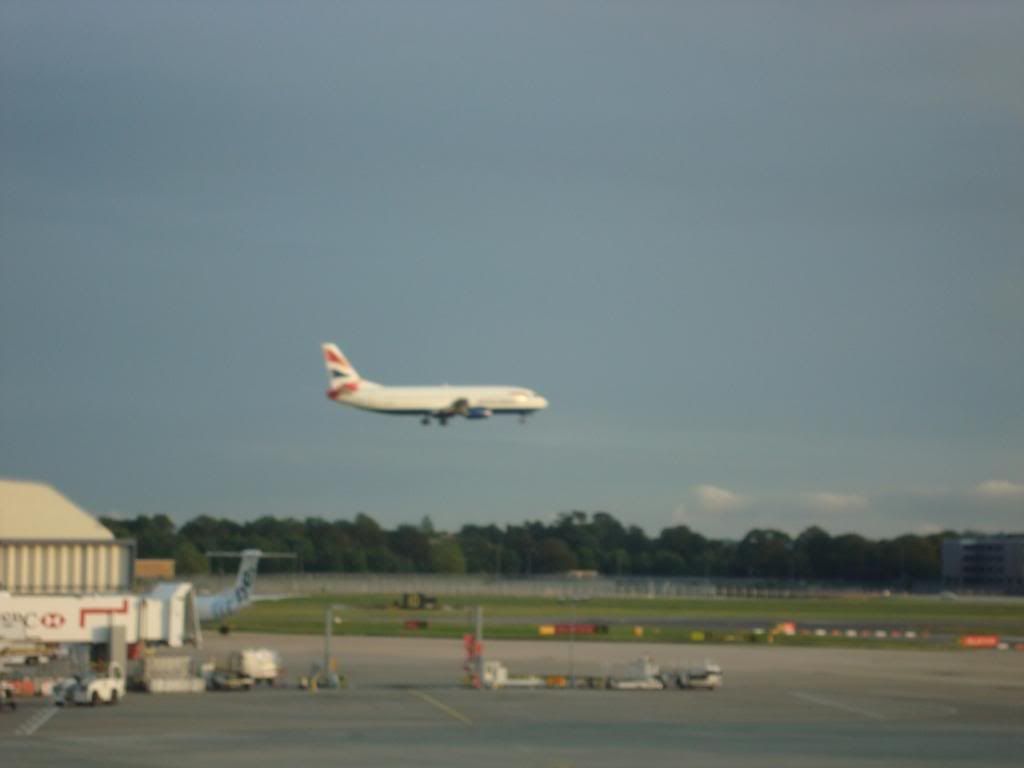 Soon after my Aircraft arrived.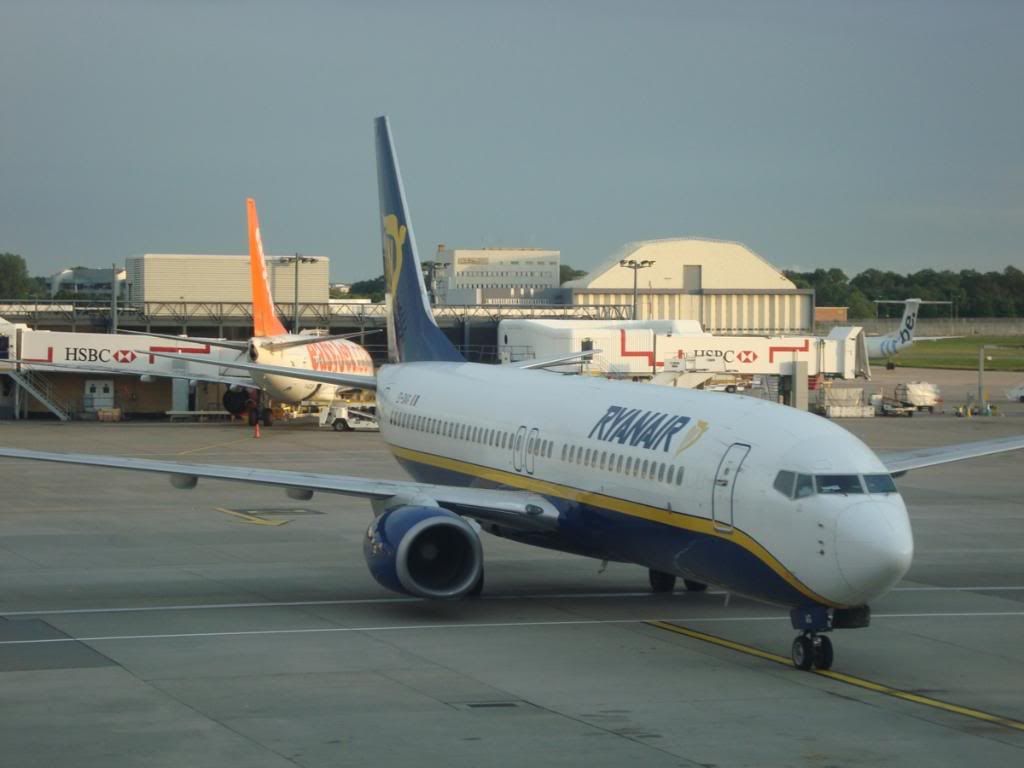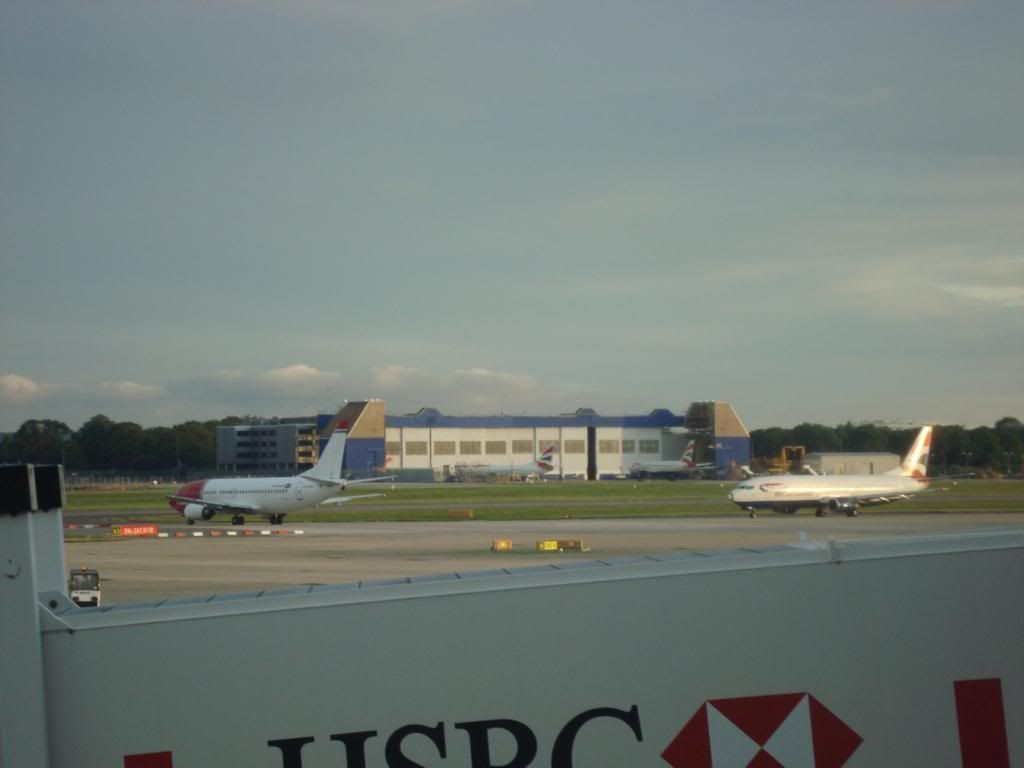 Air bridge?? First time I ever saw a FR flight using one of these ...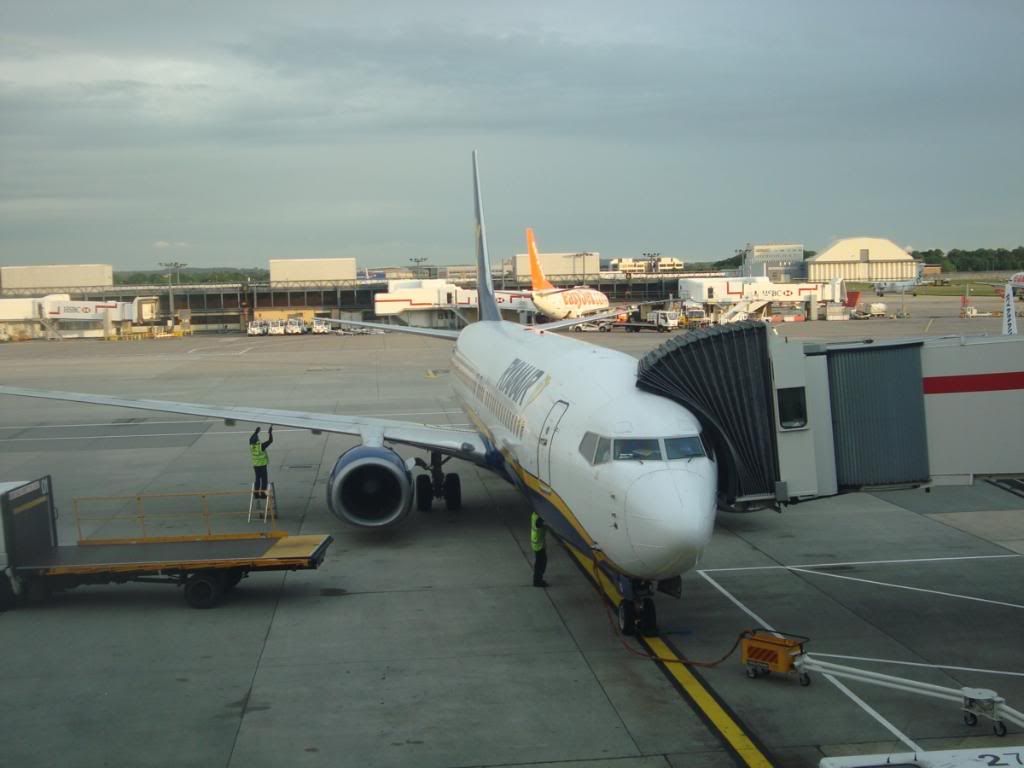 Boarding was commenced around 20 minutes later. It was weird to enter a Ryanair aircraft by this way instead of steps.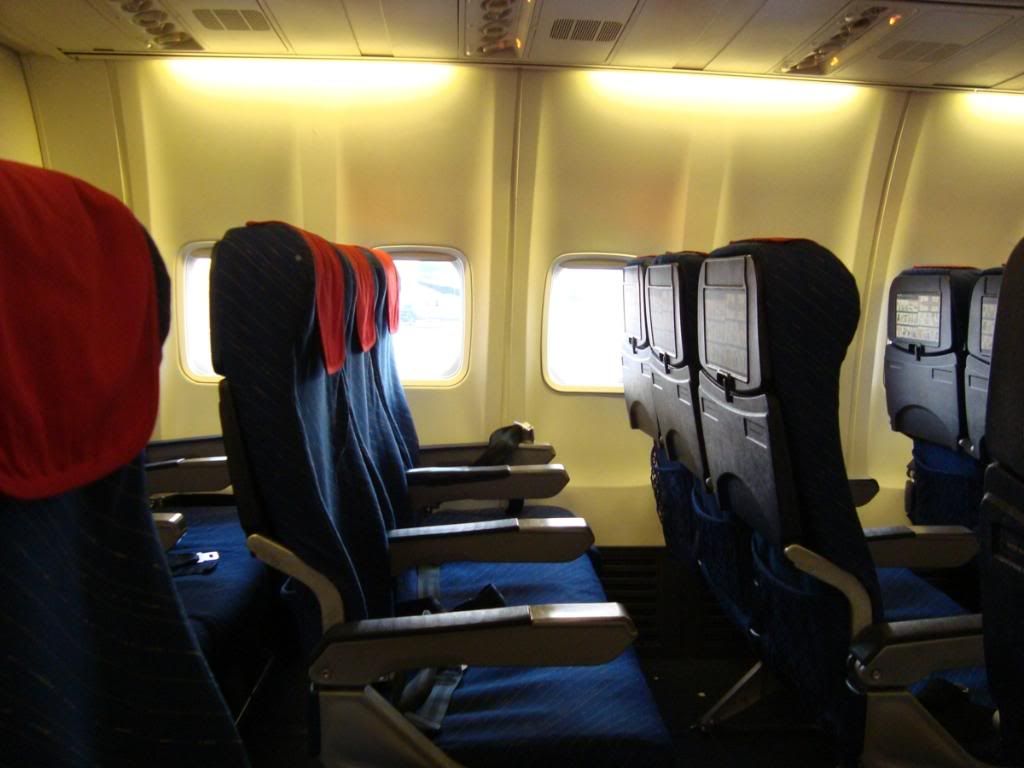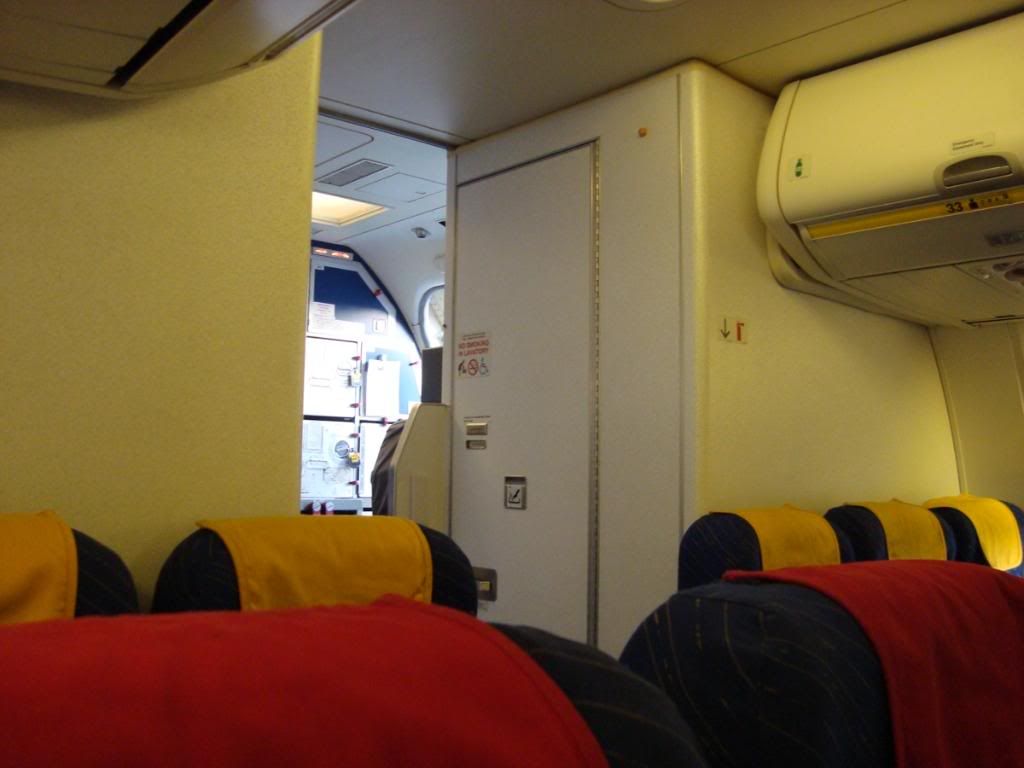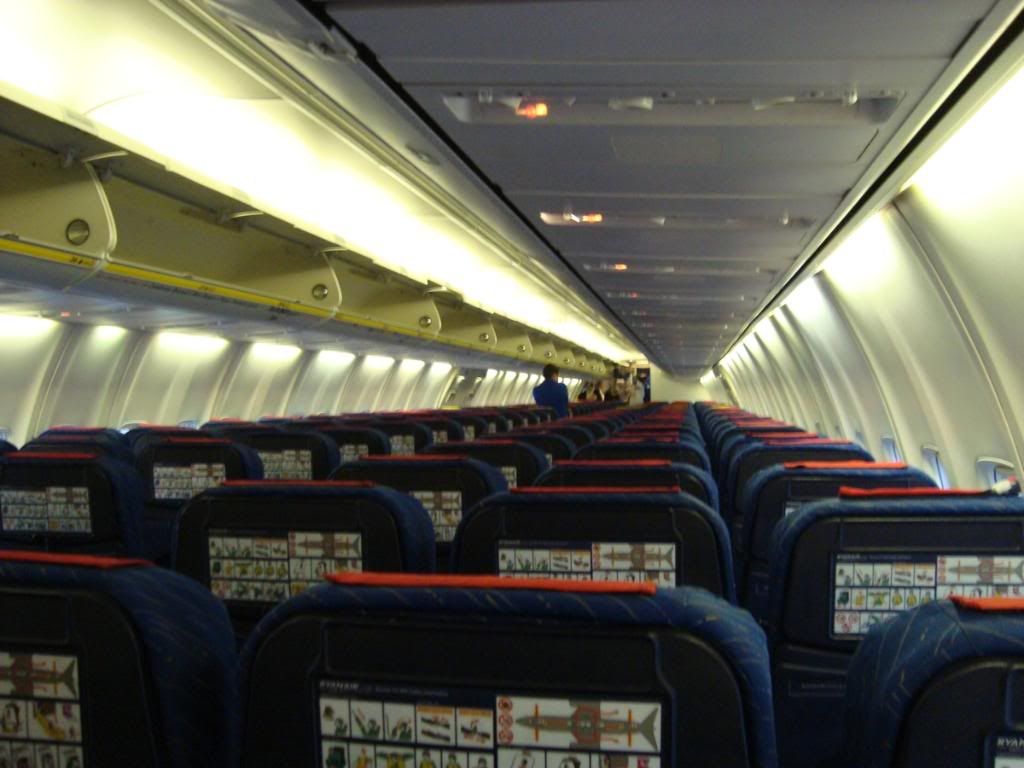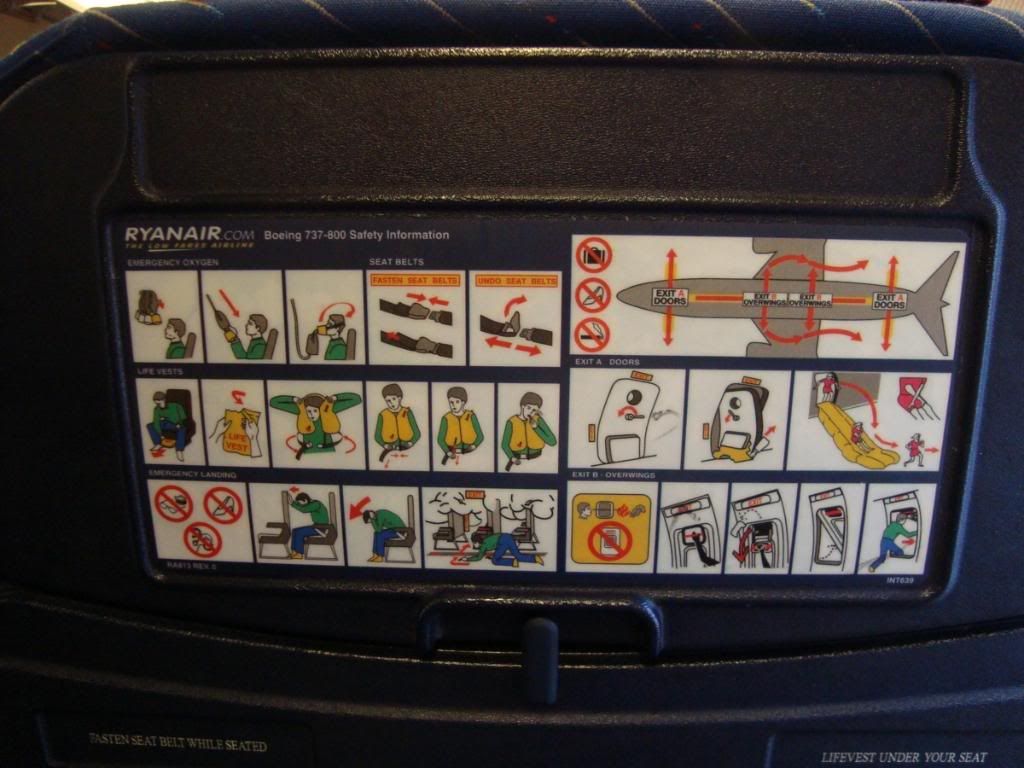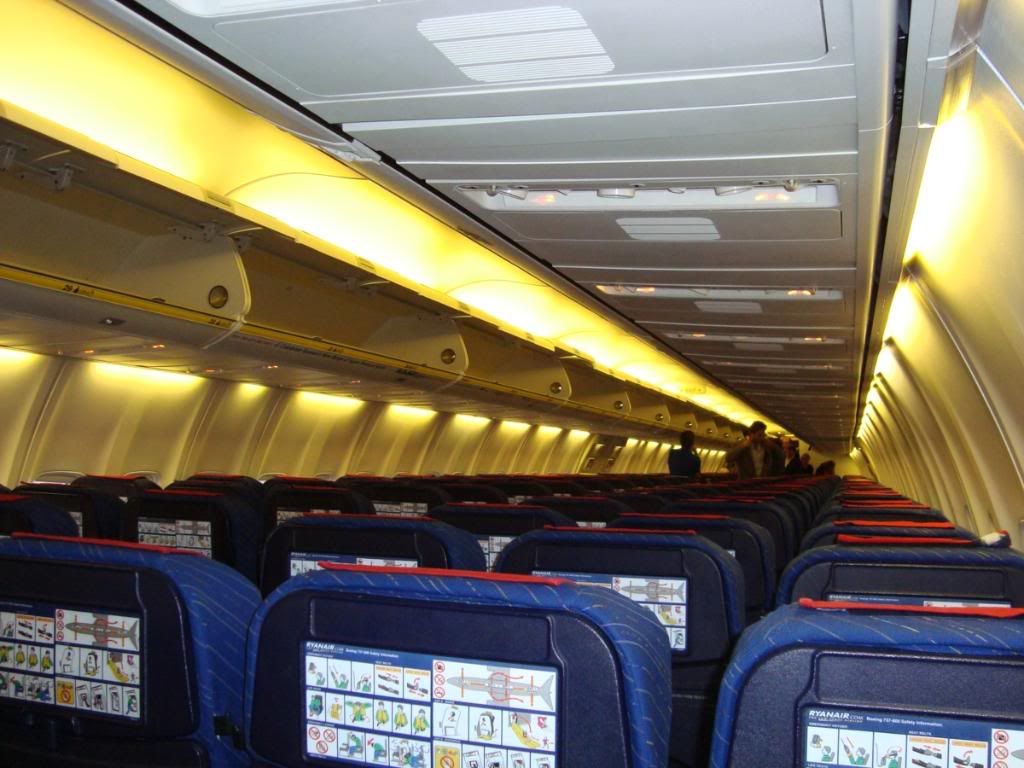 I dont like the cloth seats , I prefer the leather but its a matter of taste. Boarding was completed with around 90% load. We waited and waited and there was a problem. Crew did no less than 6 headcounts and the gate agents visited the flight deck 4 times. The Pilot came over the PA and advised we had more passengers onboard then the gate agents had booked. After around 20 minutes it was sorted but the Pilot came over the PA and advised we had missed our slot, as soon as he had said this he then advised that we had been given clearance to go so we moved off stand and made our way to the runway.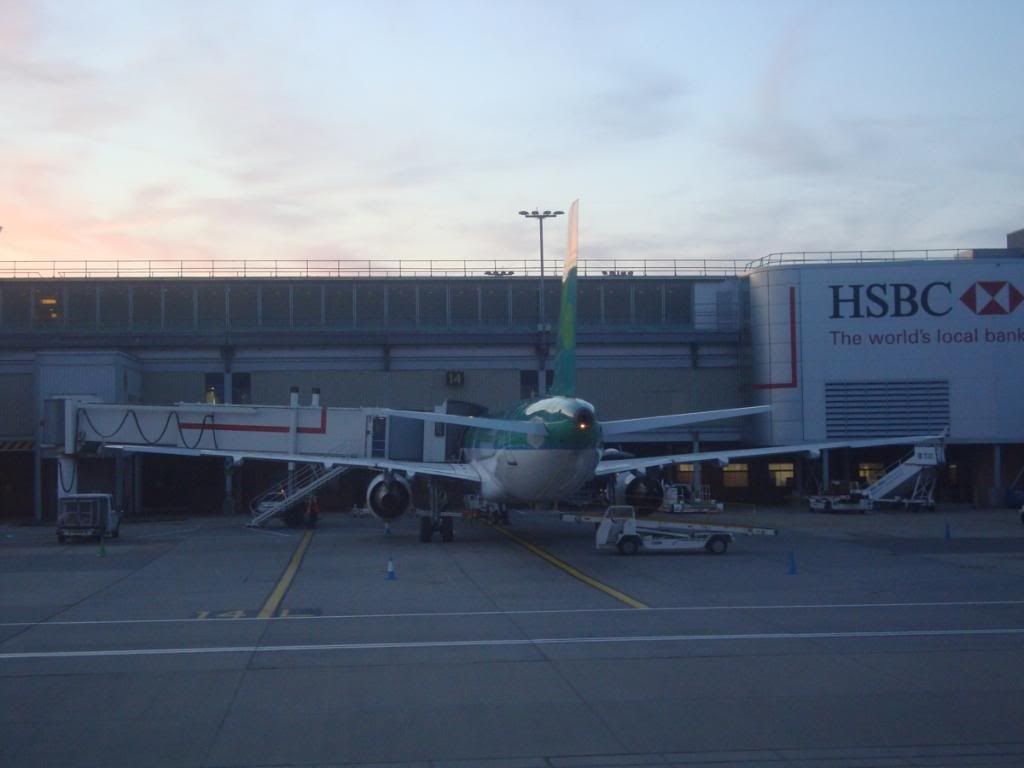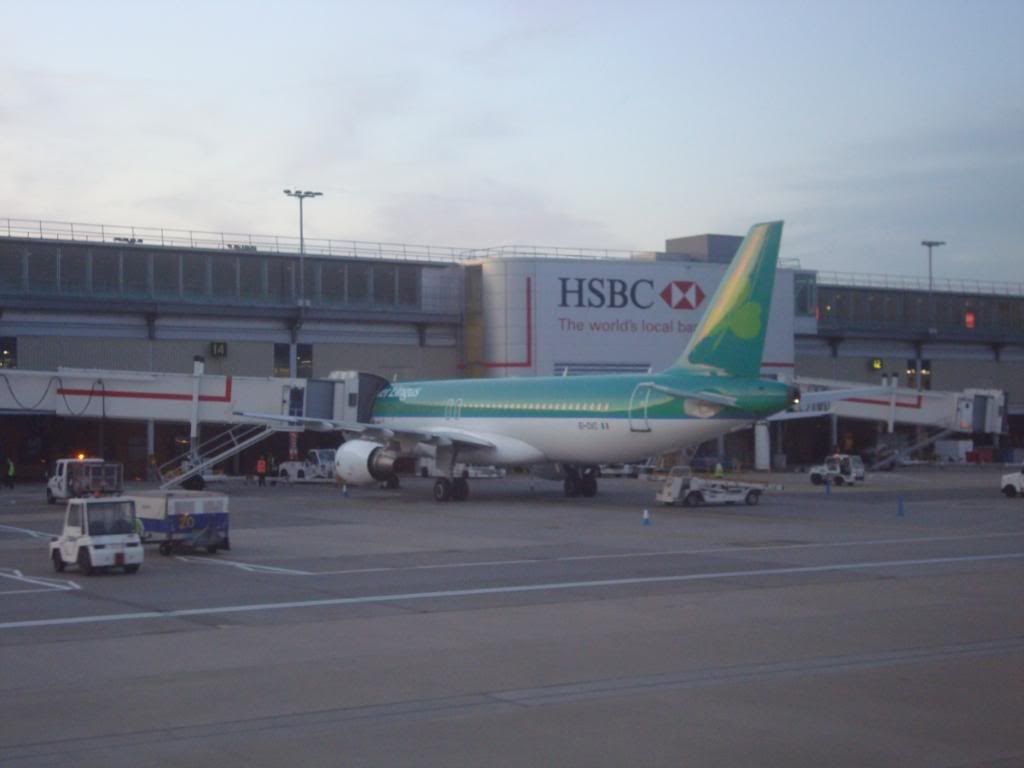 Once operated for BMI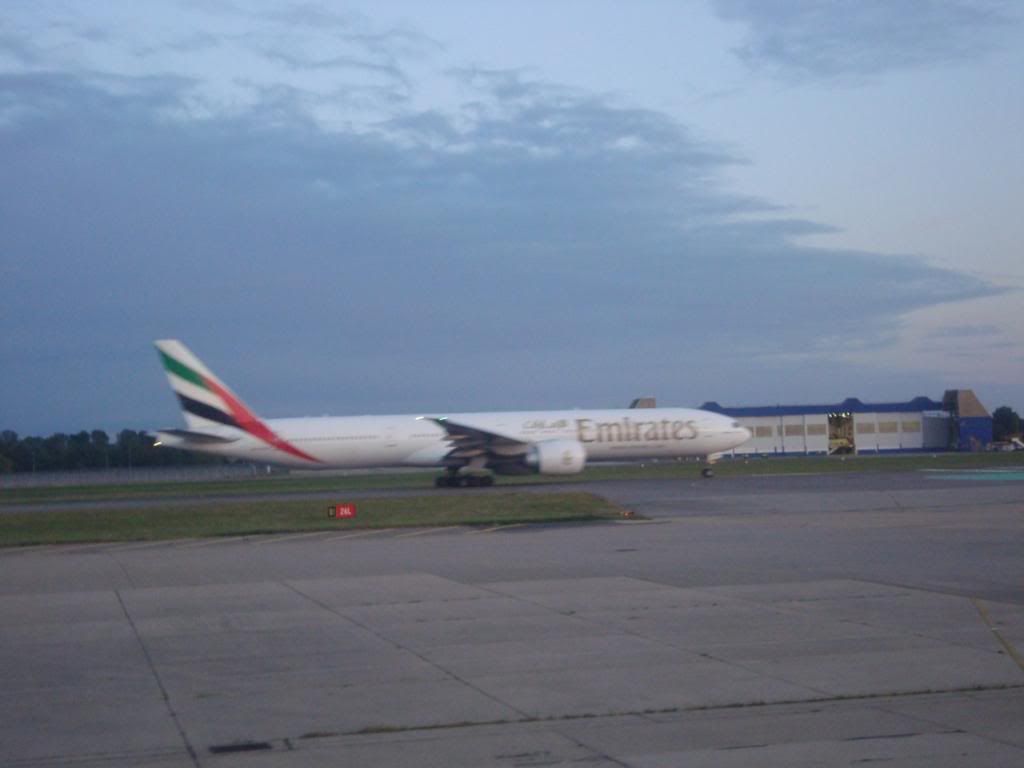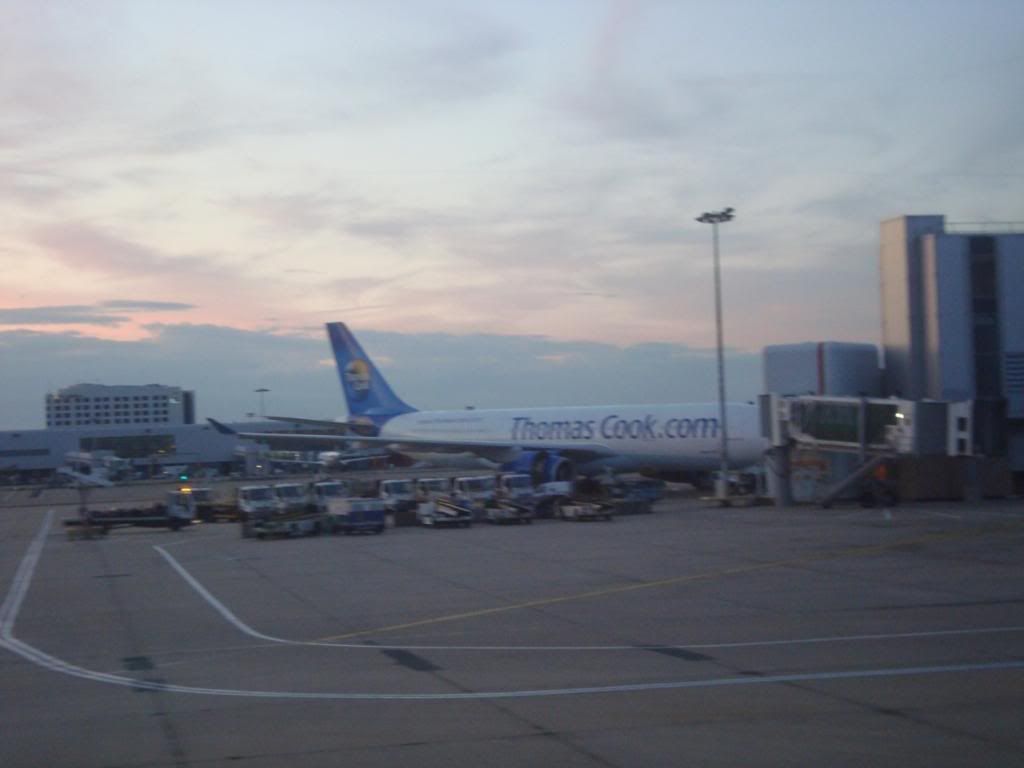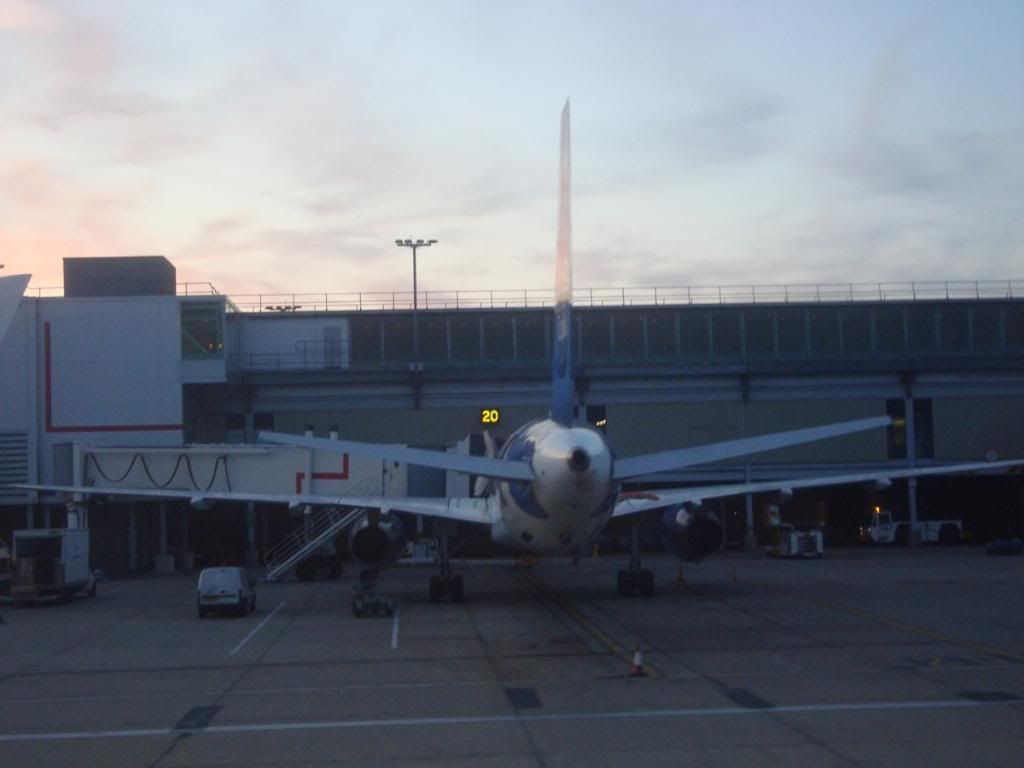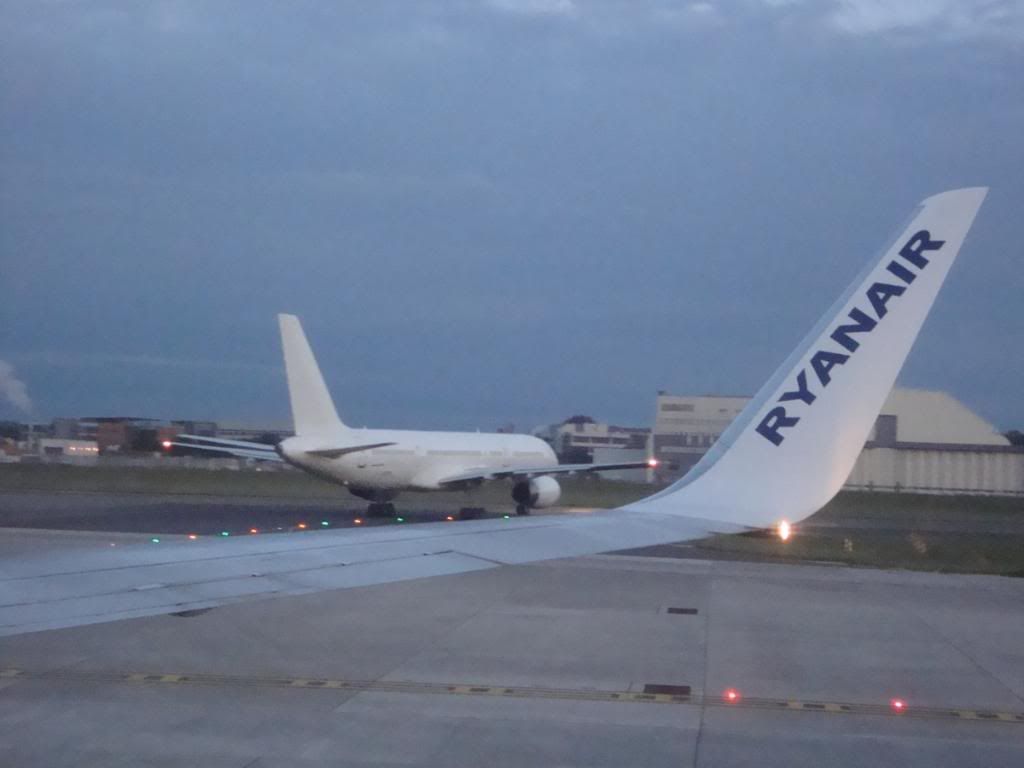 Air Zimbabwe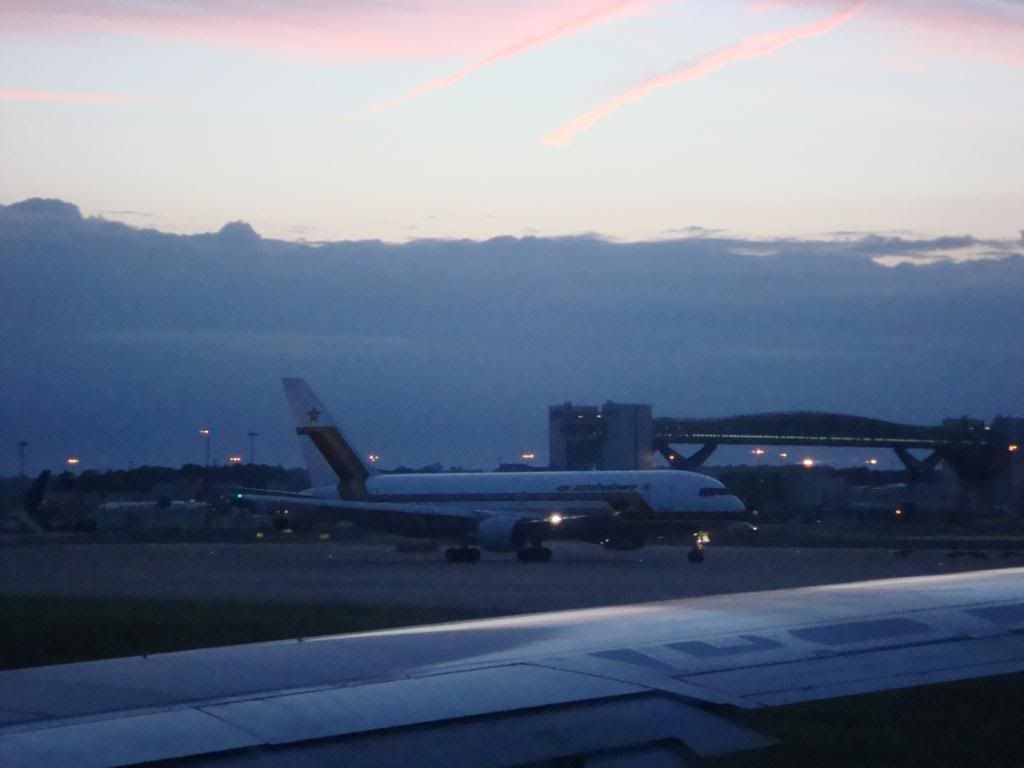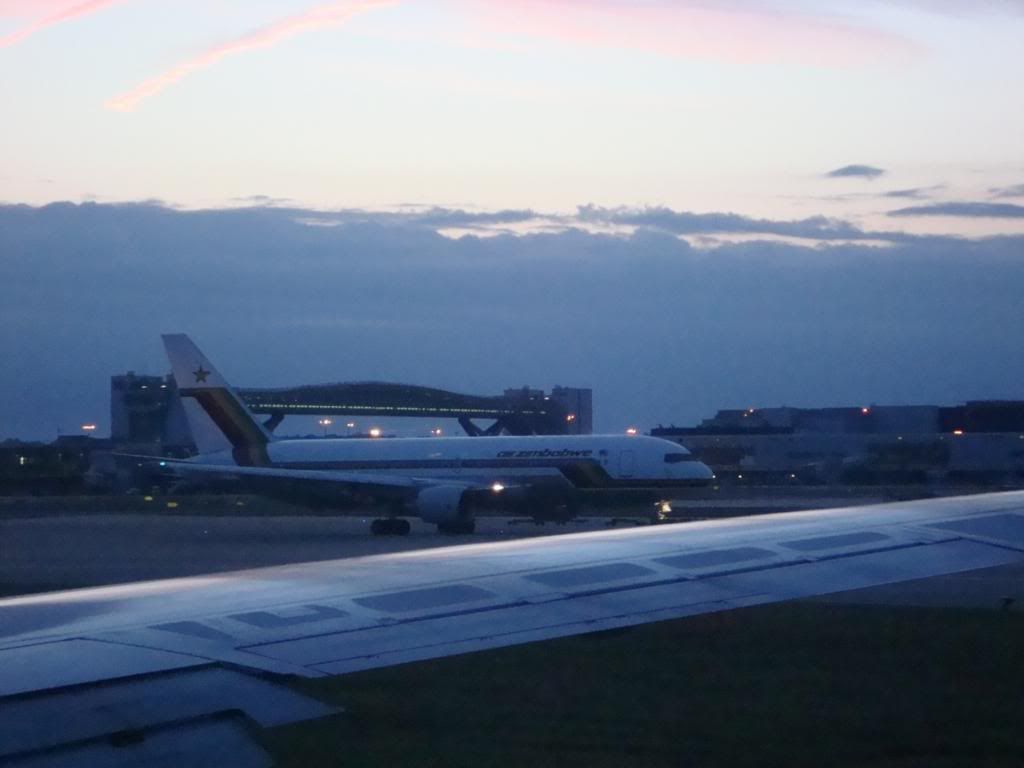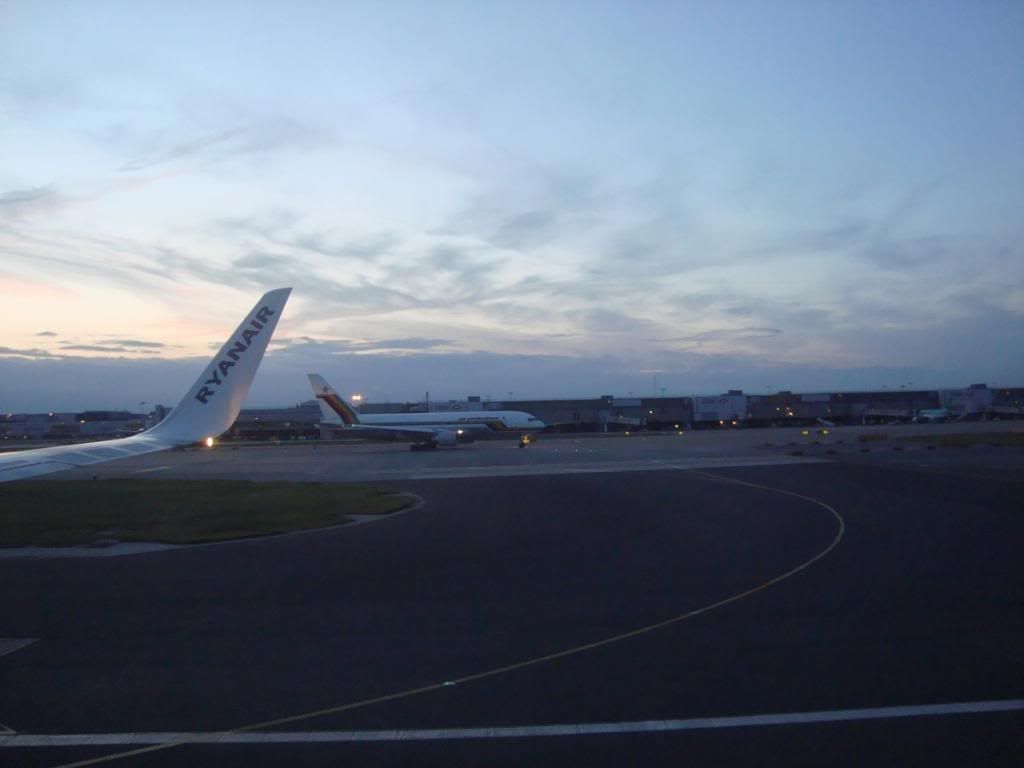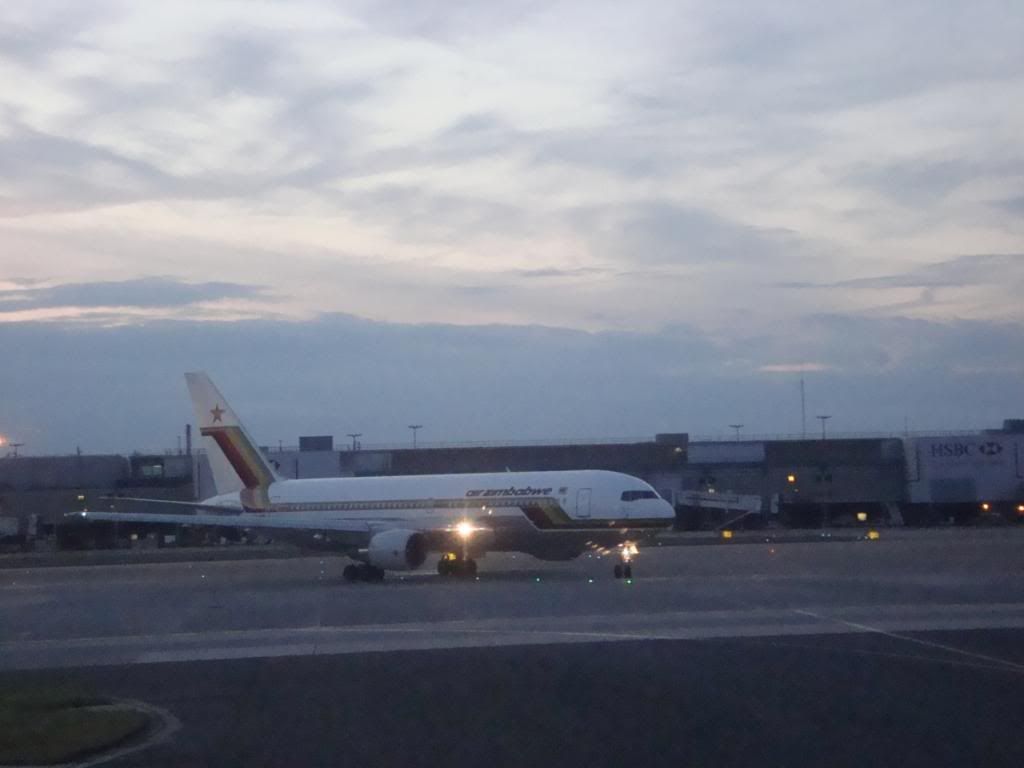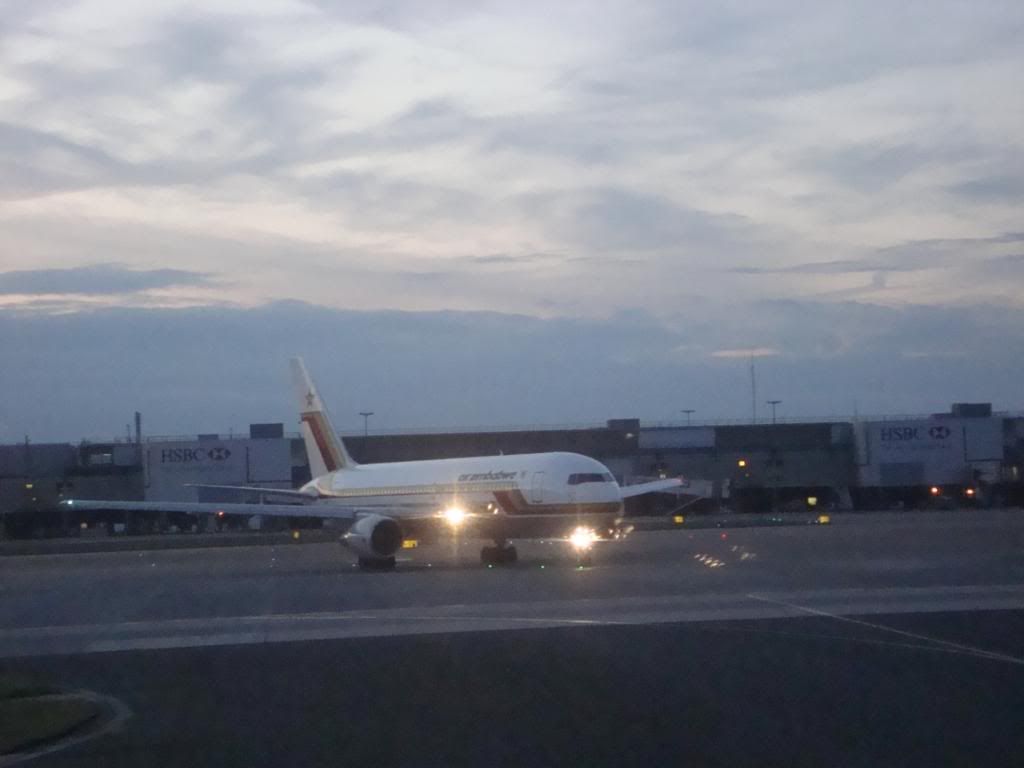 Soon our time came to take off. The BOB started but I didnt want anything. I got some sleep and then soon it was time to land in Dublin.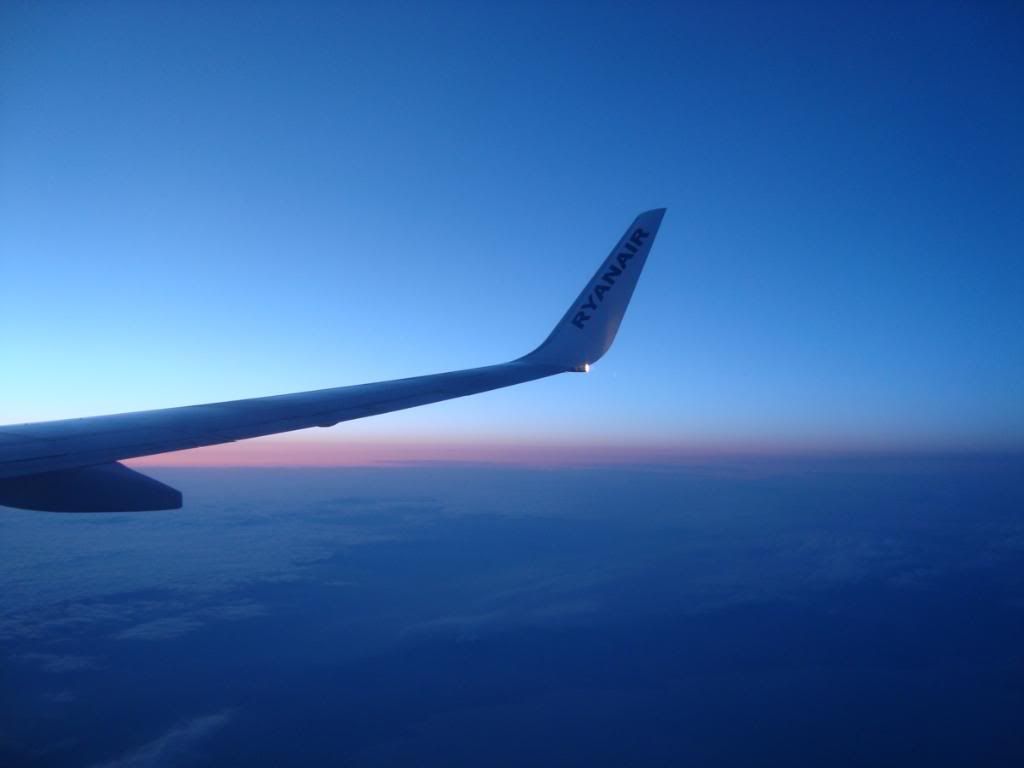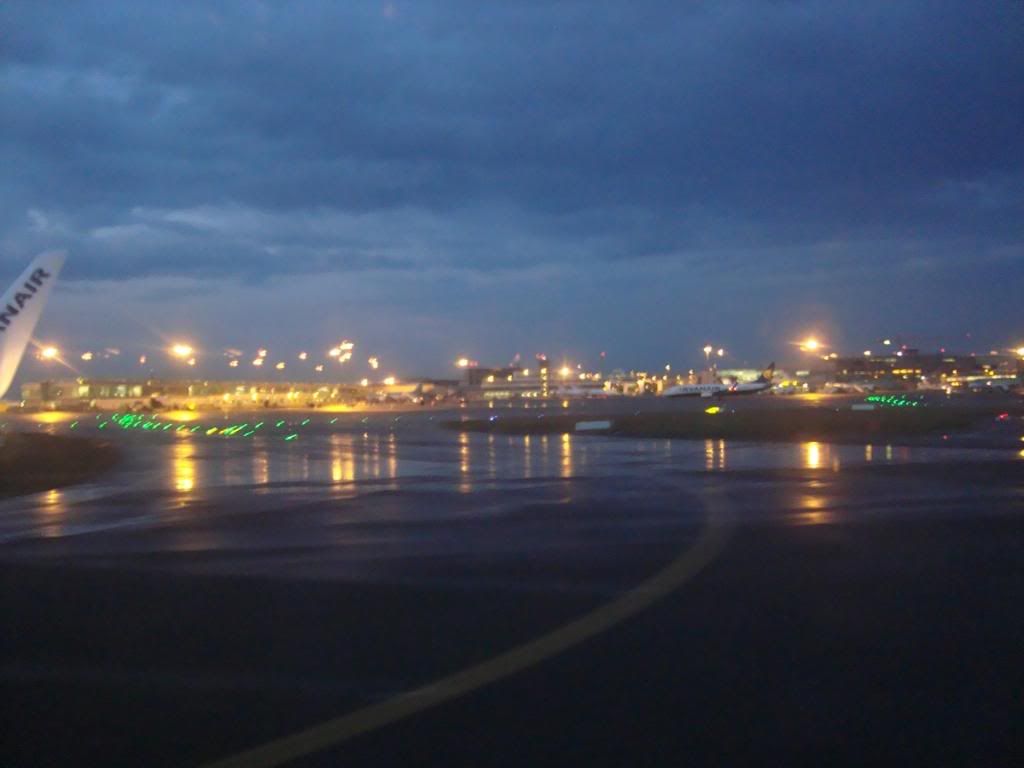 Thomson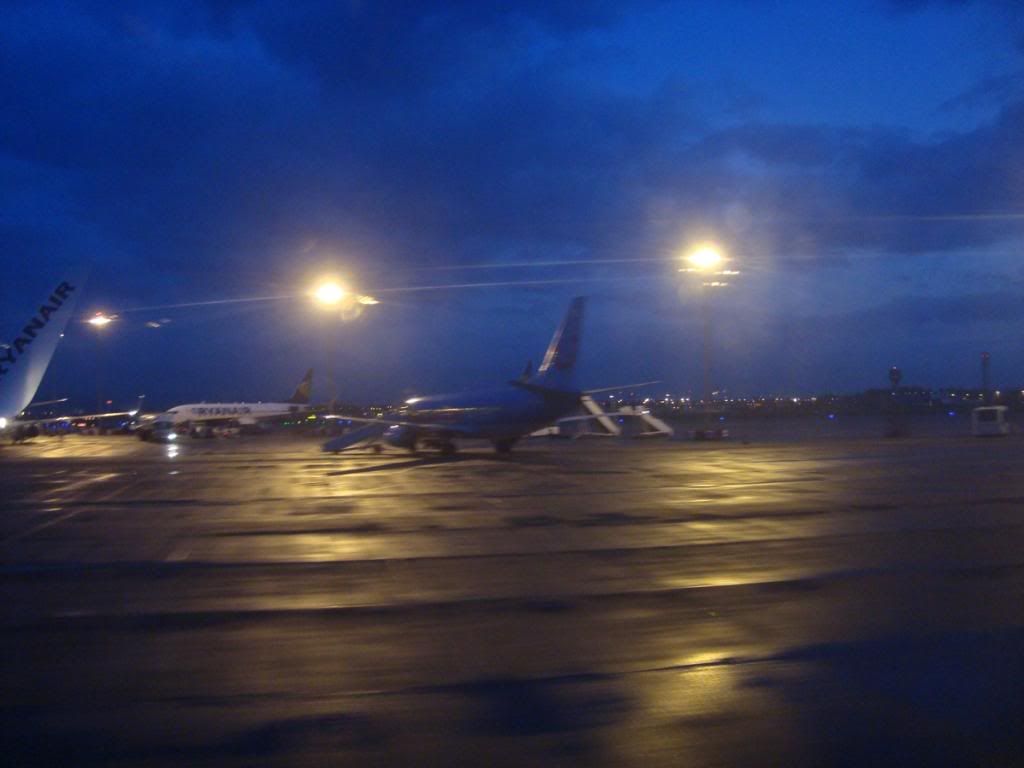 So we pulled up to our stand and disembarked. I made my way to arrivals which was very busy. Then took the bus home.
I really enjoyed my short trip and was pleased with my purchses. I like Gatwick and its very easy for access to Southern England. They have a good range of shops/restaurants and areas to relax.
Hope you enjoyed this report and I appreciate the comments / Questions as usual.
OA260