It has been a while since i was last in Korea so my Grandfather thought it would be nice for me to come by and see him. After spending a week back in Seoul it was time for me to come back to Las Vegas. As a gift my Grandfather payed for me to go back on Business class. Here are some info.
KE005
ICN- LAS
HL 7493
Flight Time: 10:45
Gate: 15
Departure: 8:50 PM
Arrival: 3:36 PM
Airport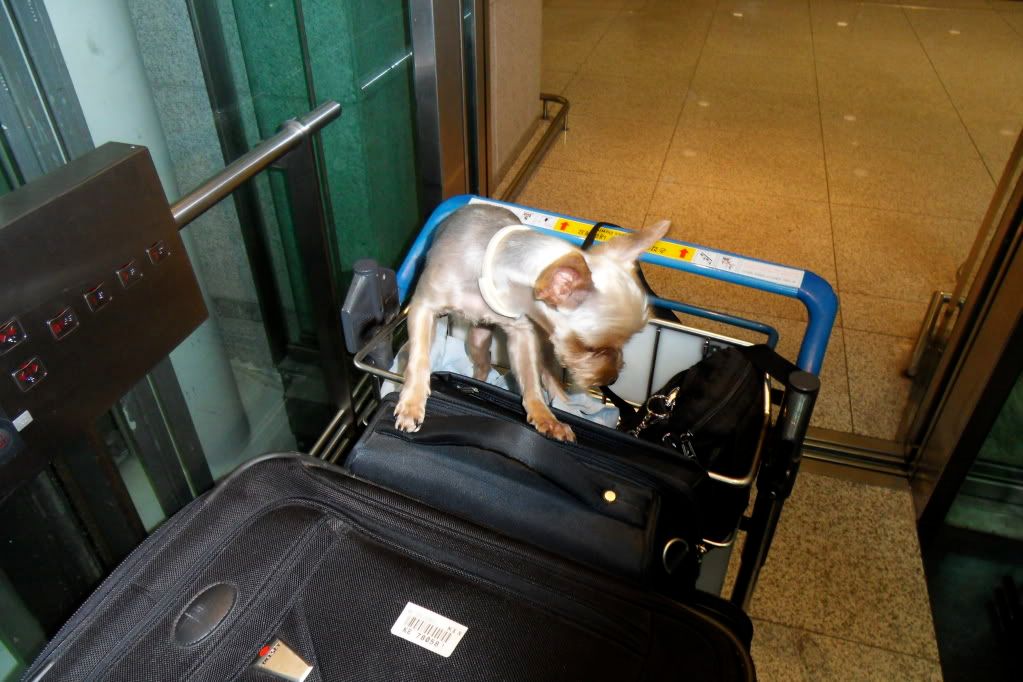 My Dog seeing me off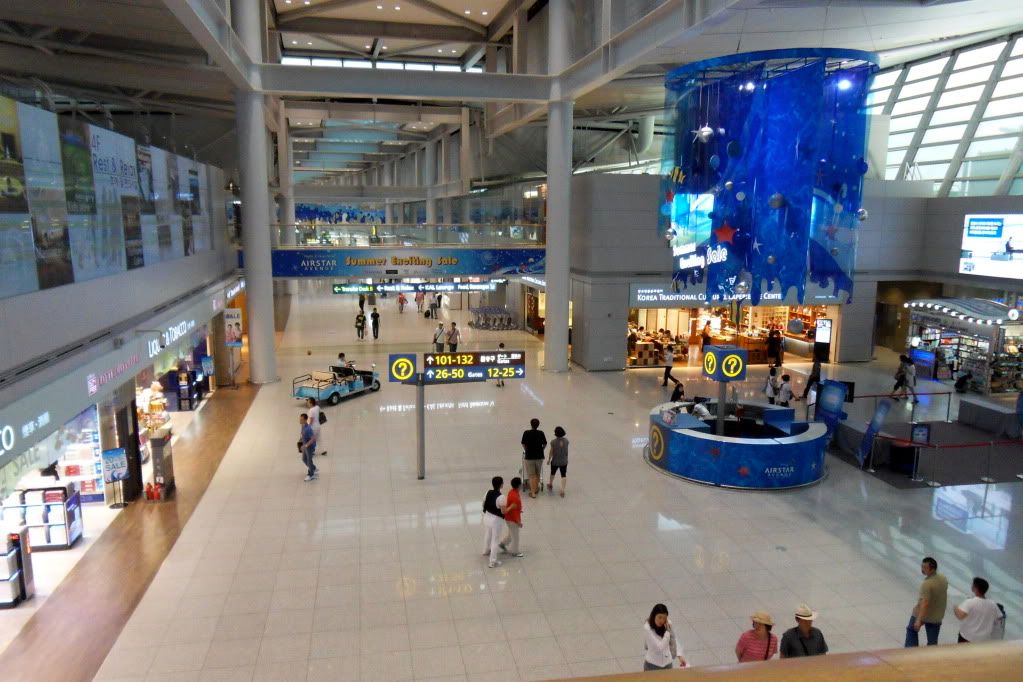 Inside by the gates (On the bridge to Korean Air's Business Class lounge)
By the Gate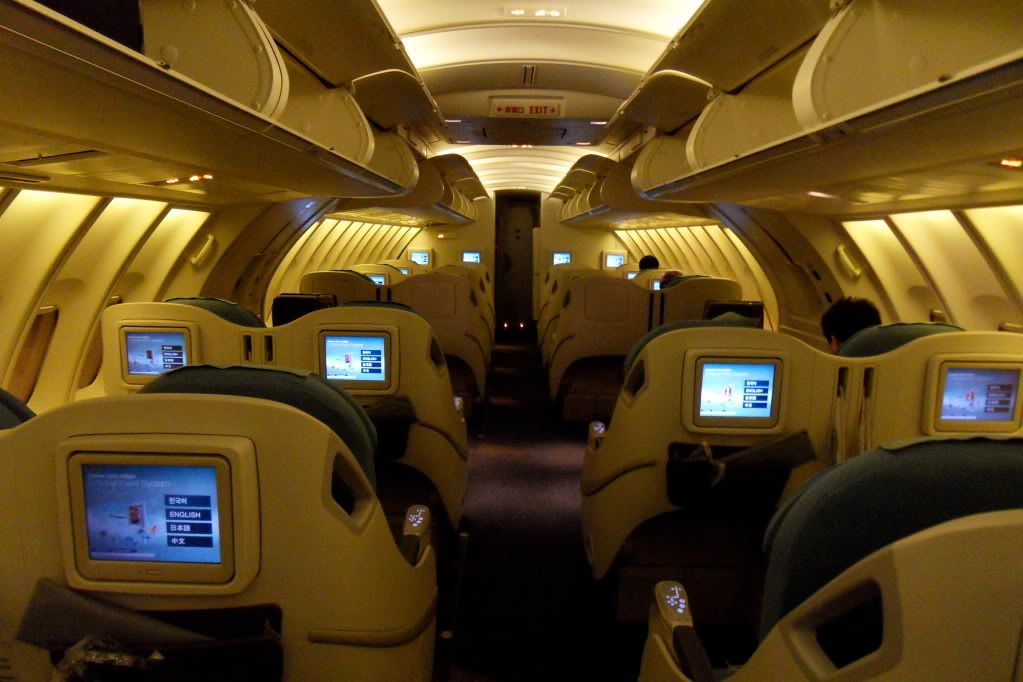 Business Class Upperdeck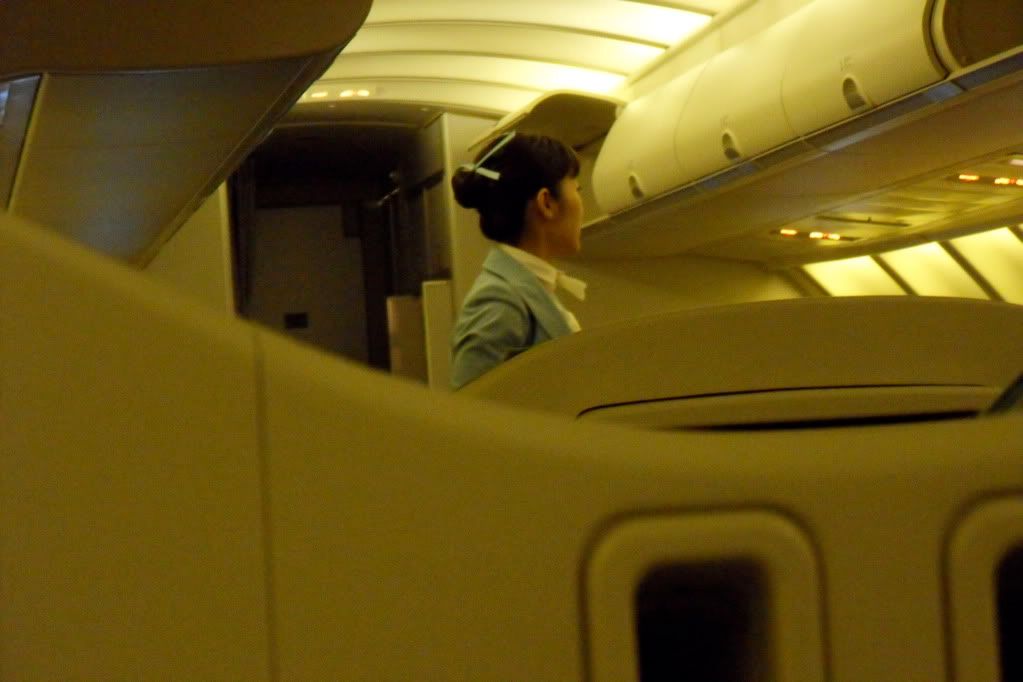 Flight Attendant looking after passengers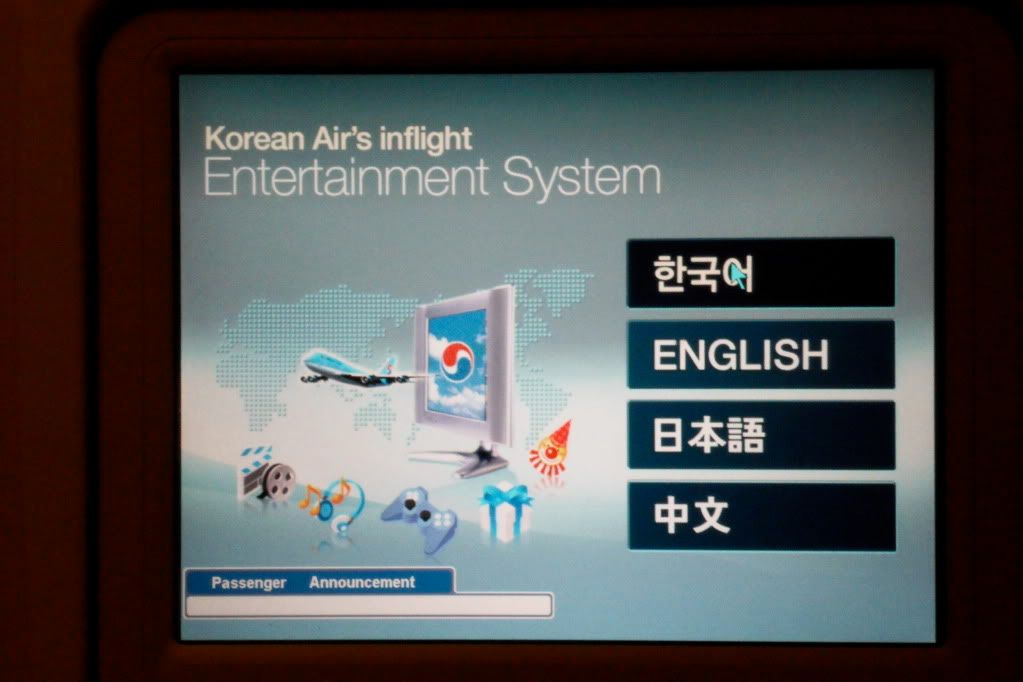 AVOD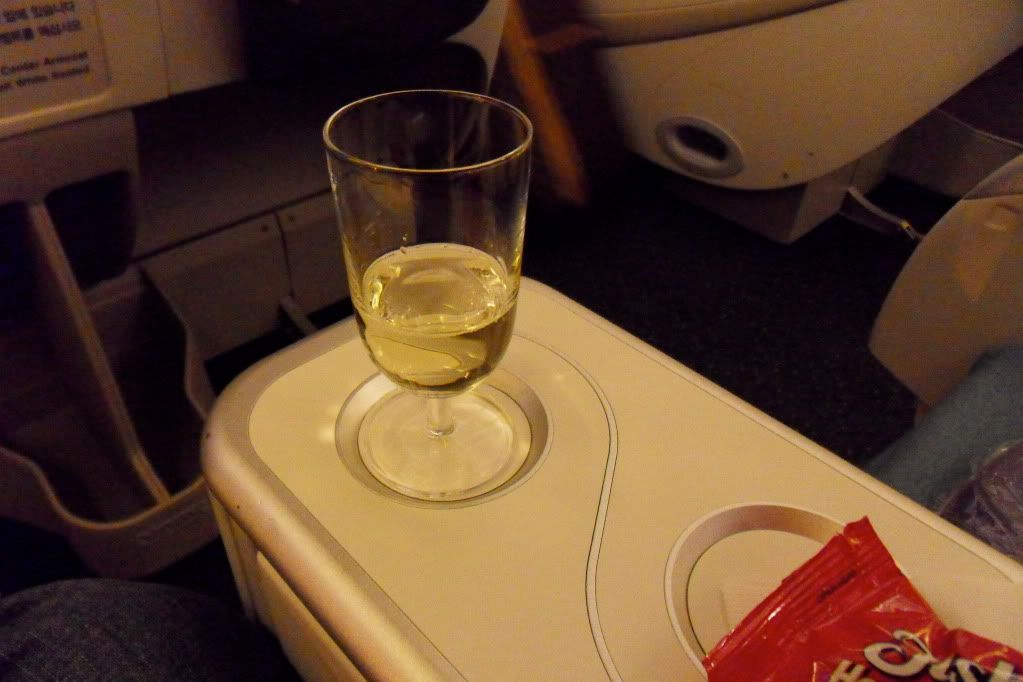 Champagne and peanuts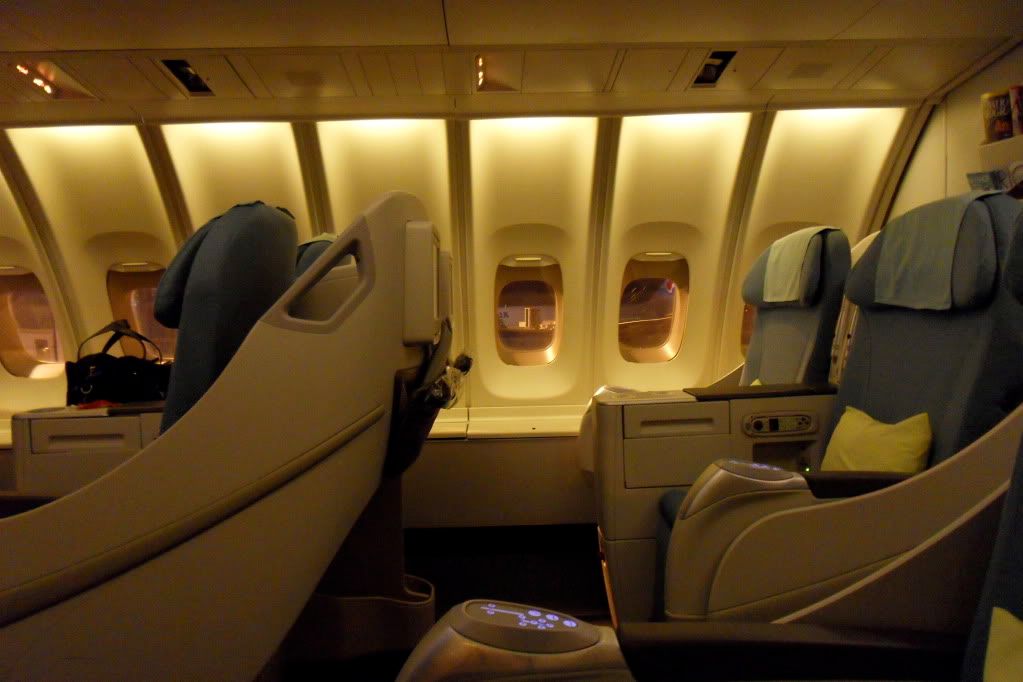 Seat Pitch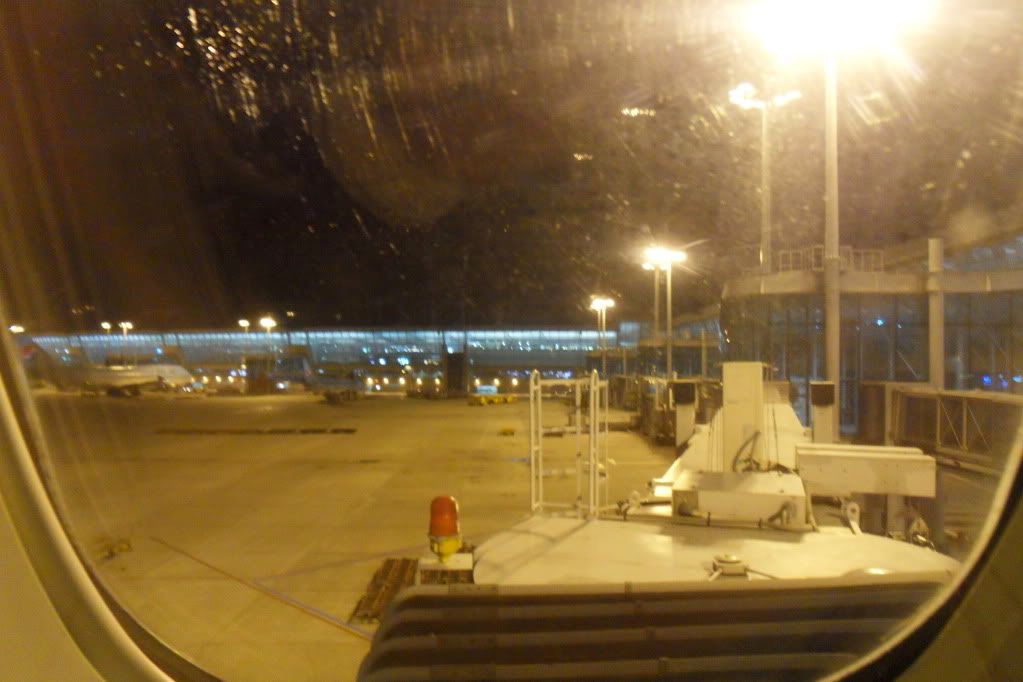 Gate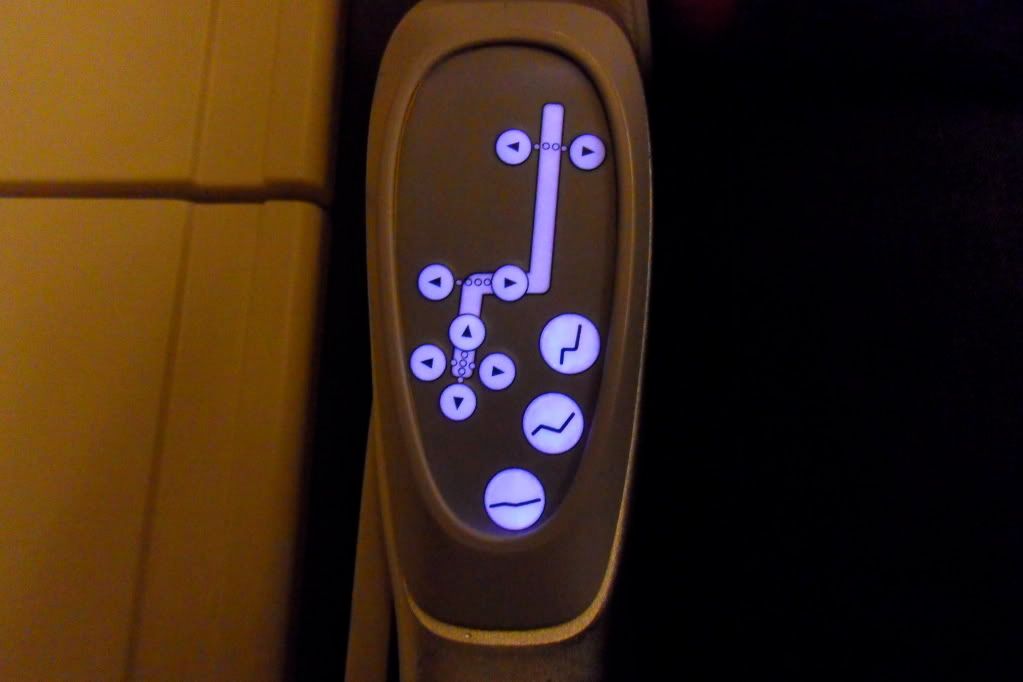 Seat Controls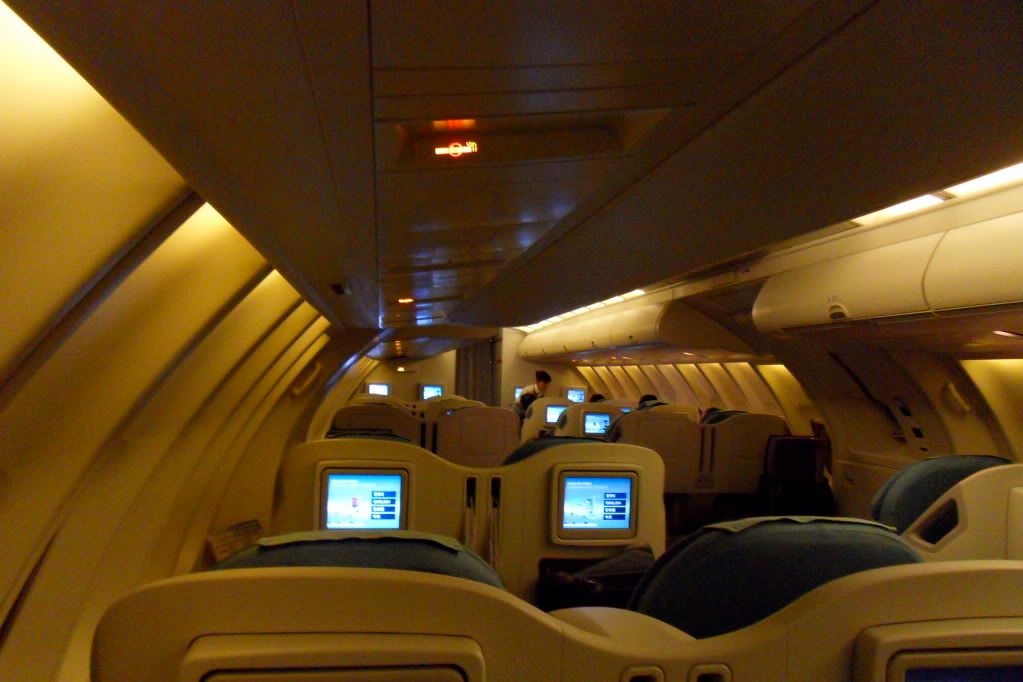 Flight Attendant Taking Orders
Video on how to take out the Tray table
http://www.youtube.com/watch?v=I4zBLwSW0As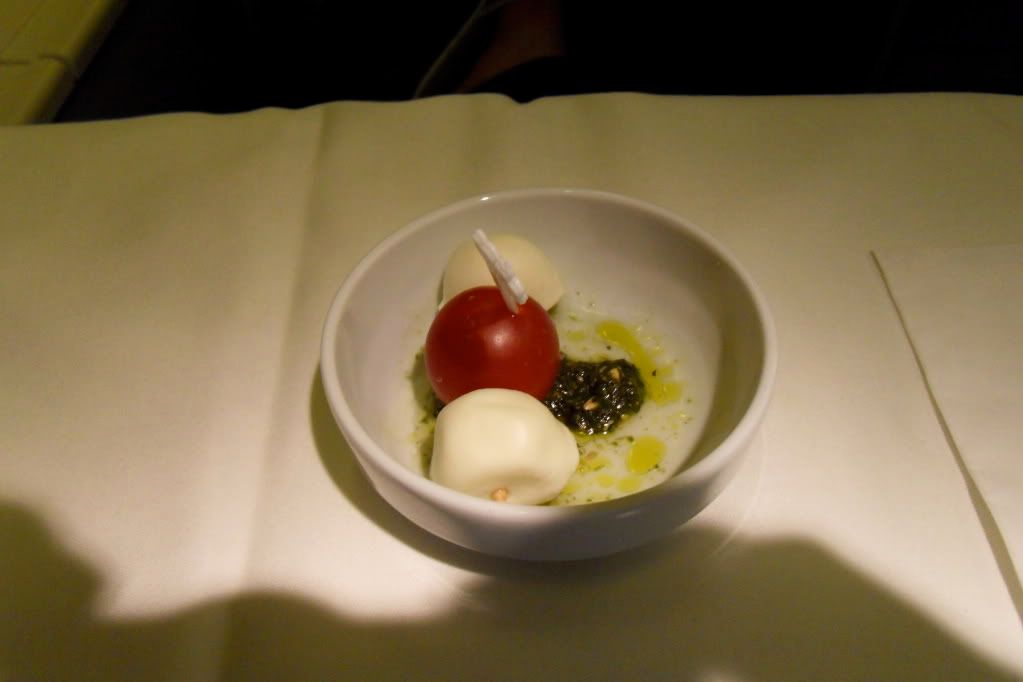 Pre-Drink Starter
Skewered Baby mozzarella and cherry tomato with basil pesto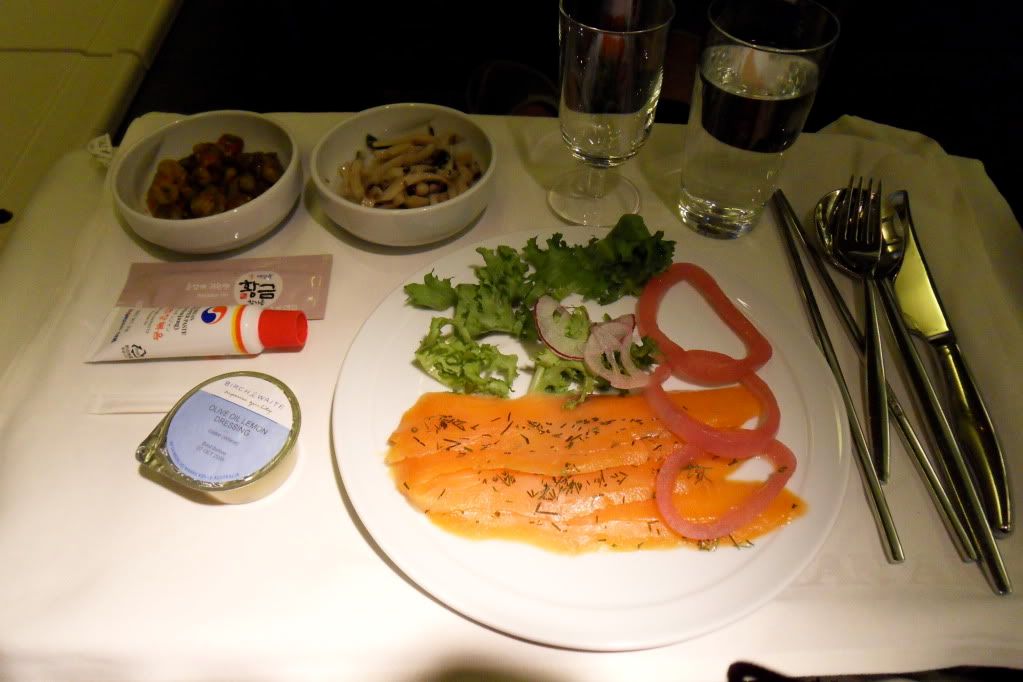 Appetizer
Smoked salmon and red onion pickle served with lemon dressing
Unfortunately i did not take a picture of the main meal.
Dessert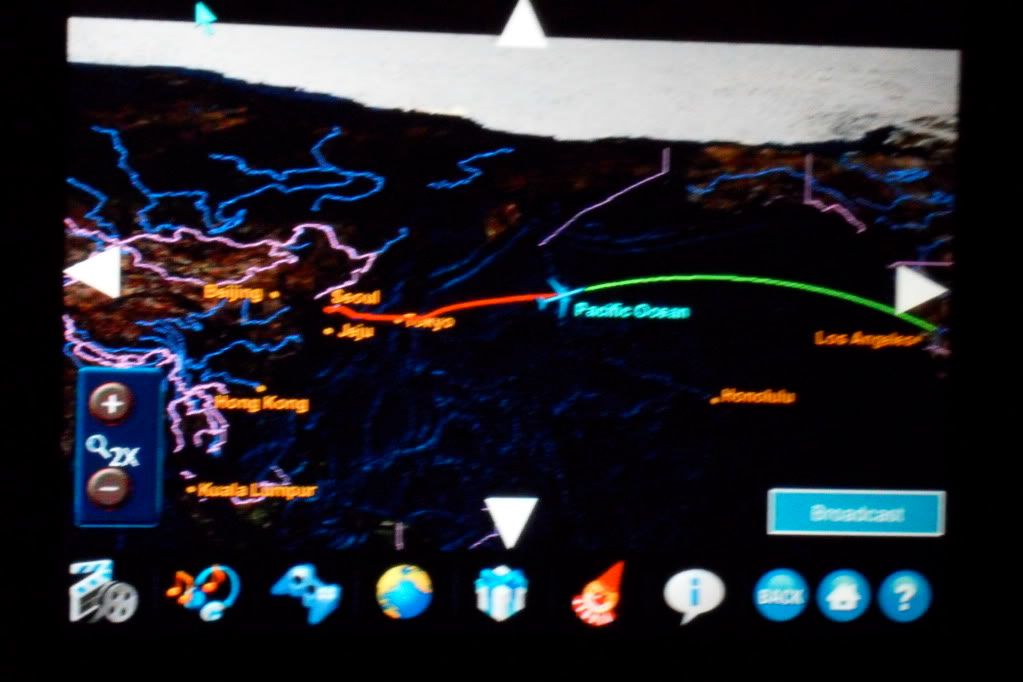 route map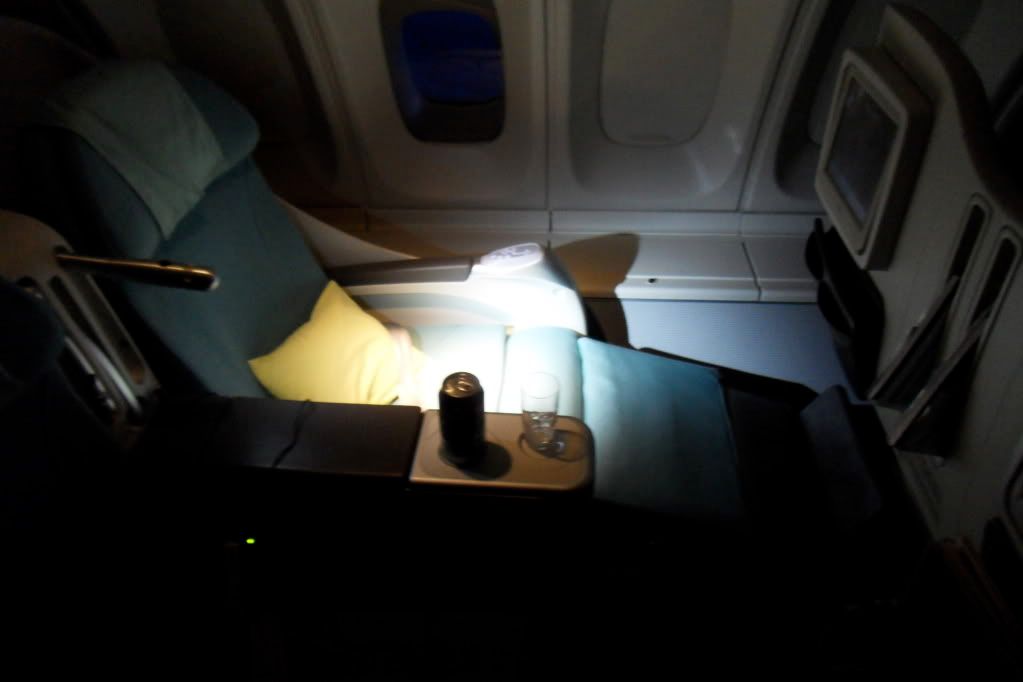 relax mode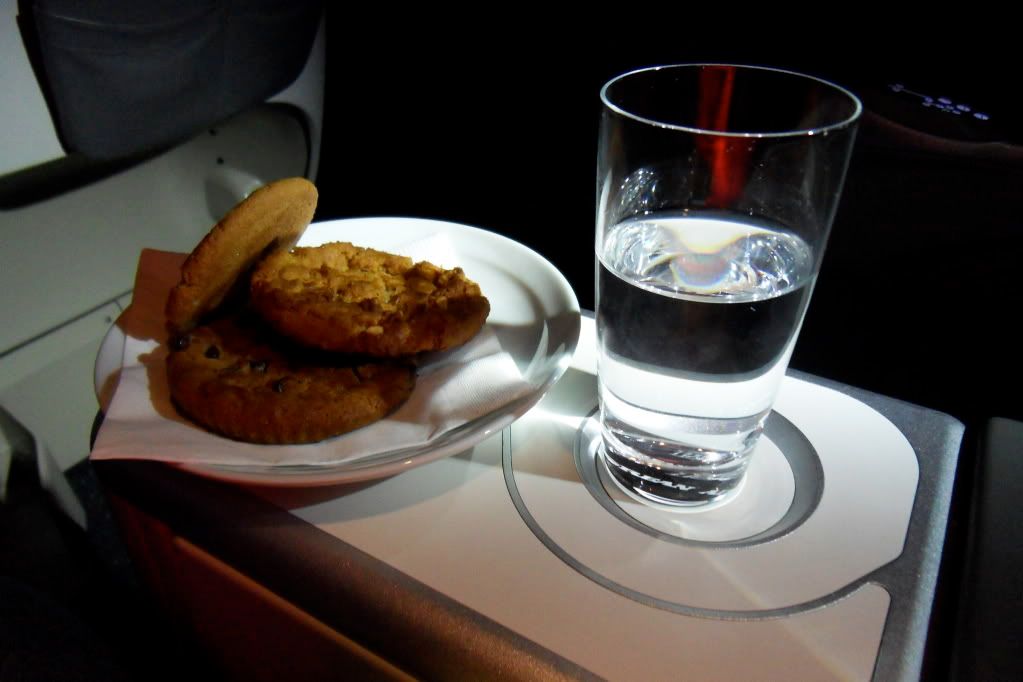 Cookies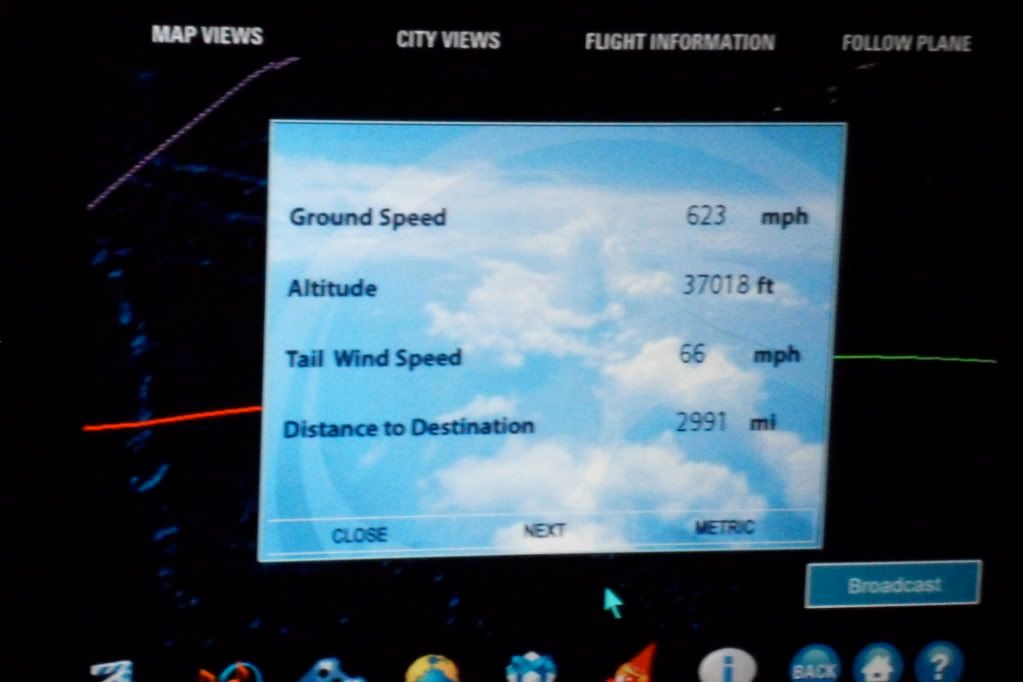 Flight info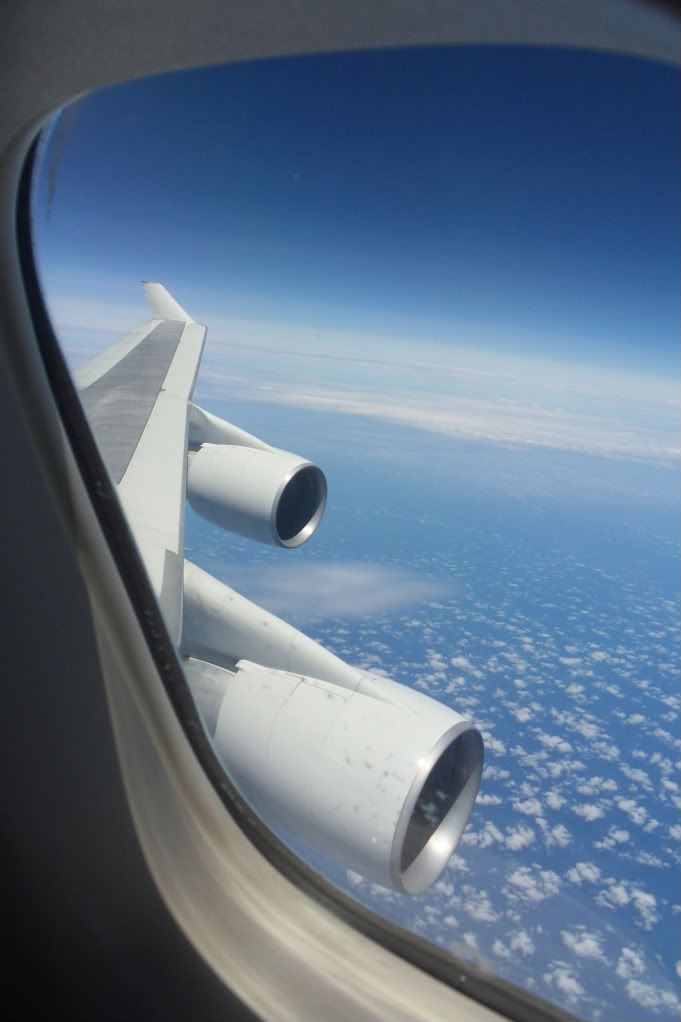 the wing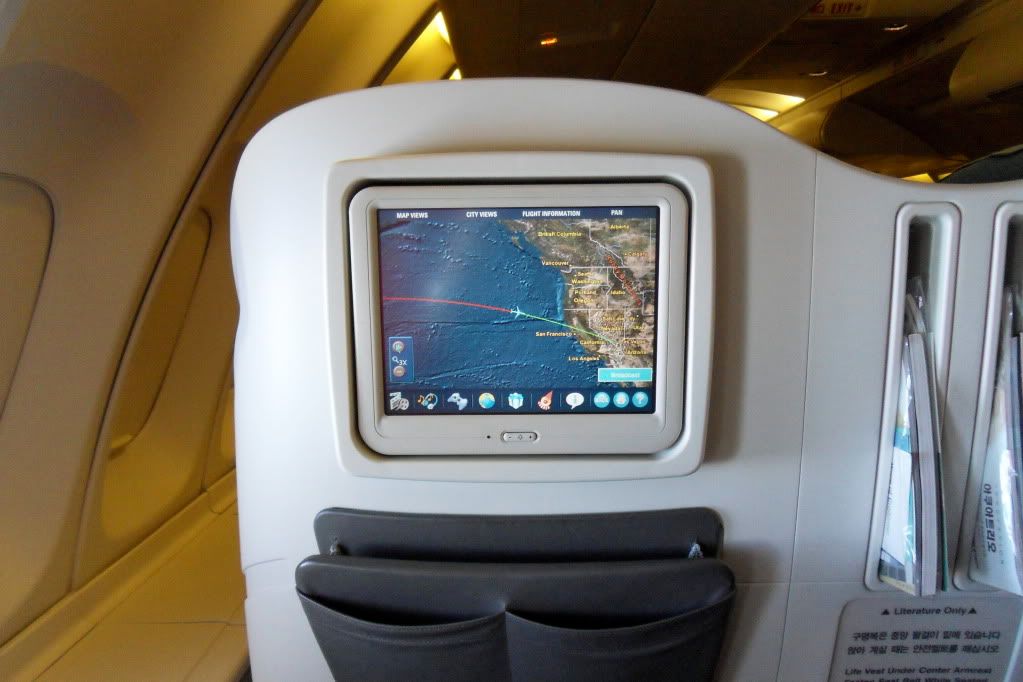 right before Breakfast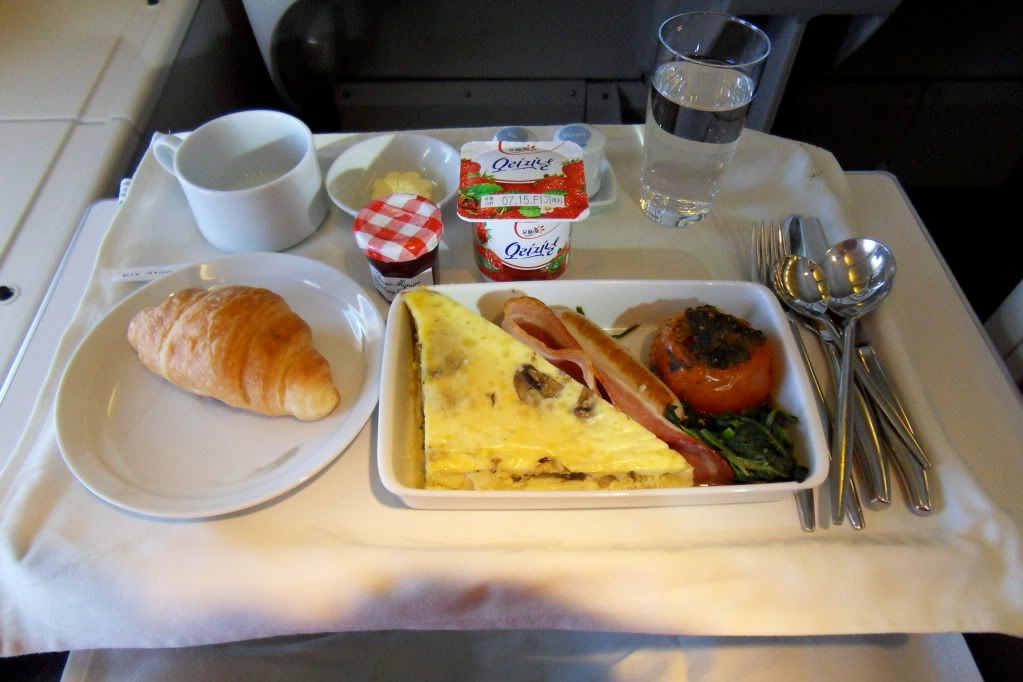 Mushroom quiche served with herb tomato, sauteed spinach, pork sausage and crispy bacon
Seat recline
http://www.youtube.com/watch?v=dUJMPQPuBGg