Hello everybody !
Here's a trip report about my flights from Nice to Uzbekistan and back. I purchased those tickets using my mother's Flying Blue miles, so I had no other choice but to take a Skyteam airline to Tashkent. I was looking forward to those flights, as I had never flown on Aeroflot previously. The 4 flights were supposed to be operated by Airbus A321s, but thanks to an unexpected equipment change, I've had the chance to fly on the 767 for the TAS-SVO leg.
Even though the USSR is long gone, Aeroflot still seems to have a weak image in the West (or at least in France). When I told my relatives and friends I would fly Aeroflot, most of them would look at me in disbelief. They still see this company as an unsafe, unreliable, inefficient airline flying old soviet jets throughout Siberia. The reality is much different, as Aeroflot's fleet is now comprised mainly of Airbus and Boeing planes. The TU154s and IL96 are on the way out.
Flight 1
27th June 2009
Route: Nice Côte d'Azur (NCE) - Moscow Sheremetyevo (SVO)
Flight number: SU274
Aircraft type: A321
Registration: VP-BRW
Scheduled departure time: 13:40
Scheduled arrival time: 19:35
Scheduled duration: 3:55
In Nice, Aeroflot operates out of T2 along with other Skyteam airlines. Even though the queue for check-in was not too long, the whole process was completely disorganized and I had to wait for 30mn before I could reach the counter. The 3 queues for economy were mixing up, and many passengers had excess luggage which contributed to the mess. Fortunately, the check-in agent was friendly and she gave me the exit row seat I had pre-booked on the internet through the Air France website.
The flight was almost full. As I stepped onto the A321, I immediately noticed that it was equipped with the new style Airbus interior. IMO it's a pleasing and fresh improvement.
Here are my comments about the flight, which departed 20mn late:
Seat: I was in heaven ! Thanks to the exit door, I had a lot of room for extending my legs (I'm 1.9m). The seat pitch was alright. The cabin was clean, and I like the blue color of the leather seat covers.
Crew: No smile to be seen on this flight. I didn't see a single friendly f/a. Most of them looked simply bored, as if they wanted to be anywhere else but on the plane. Friendliness of the cabin crew is the point I value most when flying, so it was a big disappointment.
Food: it was alright, we had the choice between chicken and fish. Anyway, I'm not very demanding when it comes to food, as long as it's edible. However, I must say that I've had a much better meal on a 2-hours flight with Turkish Airlines, compared to this 4-hours flight with Aeroflot.
IFE: Nothing other than the inflight mag. No drop-down monitor, no PTVs. Fortunately I had brought a few books. I can easily live without PTVs on a plane, especially on a medium-haul flight, but I love following the flight's progress on the airshow, therefore drop-down monitors would've been a nice feature. SU's inflight mag is only in Russian, even though it contains a few uninteresting pages in English.
After arrival at SVO, we deboarded through stairs and bus.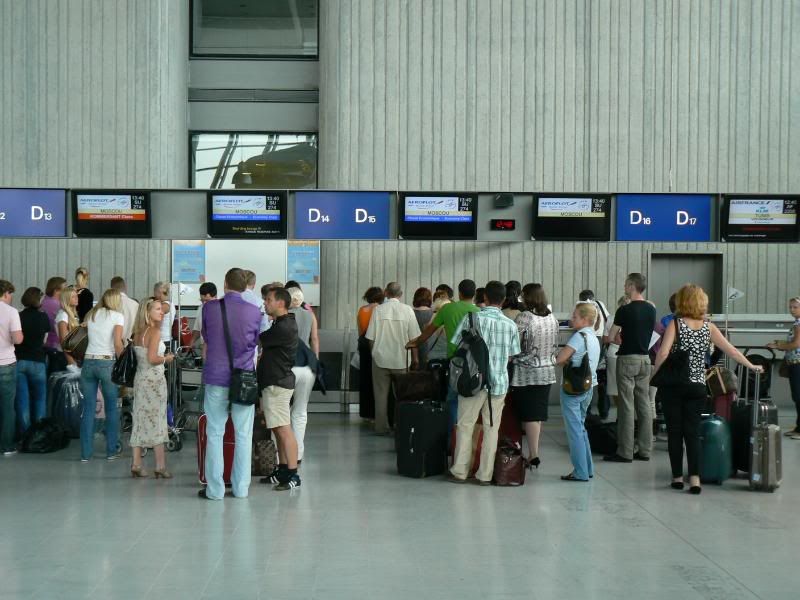 Check-in area at NCE.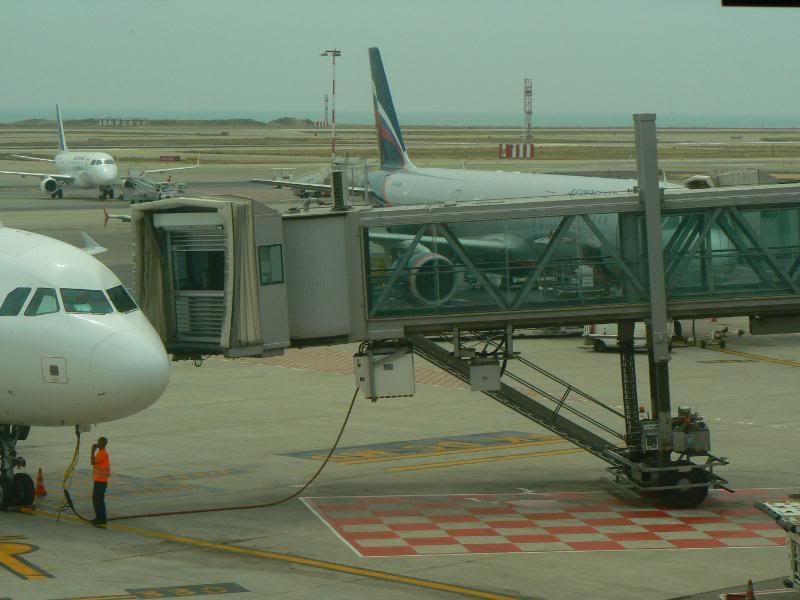 My plane.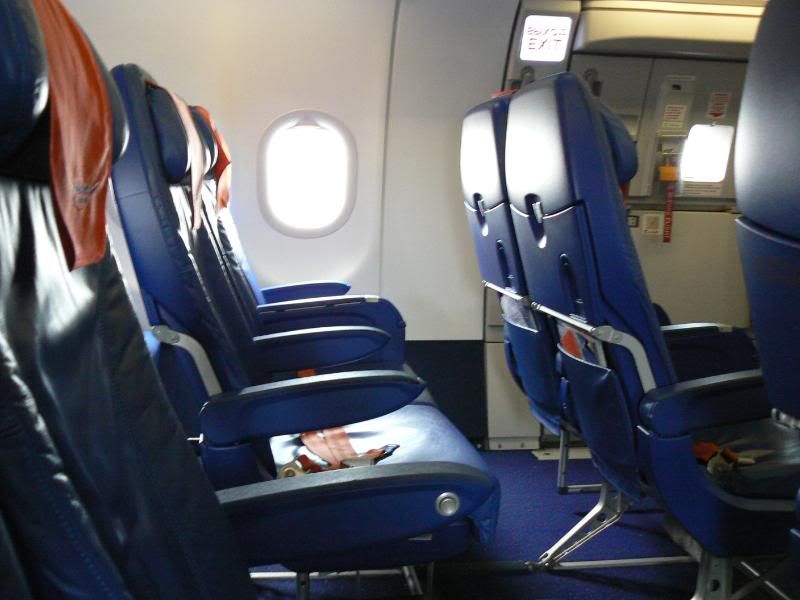 Seat 20F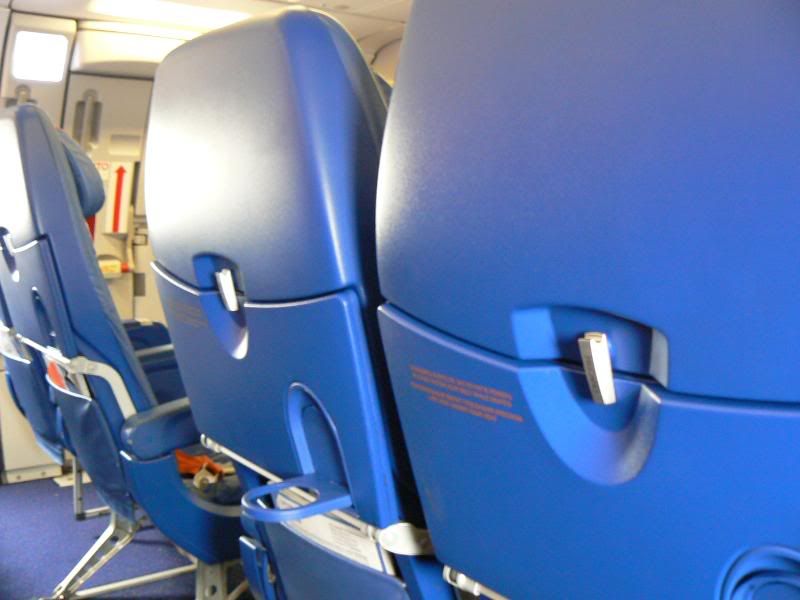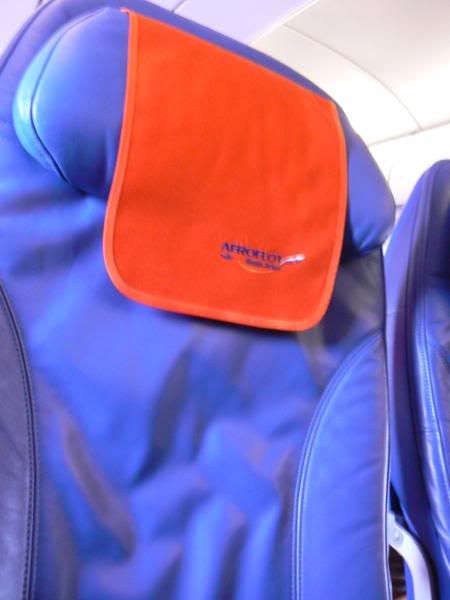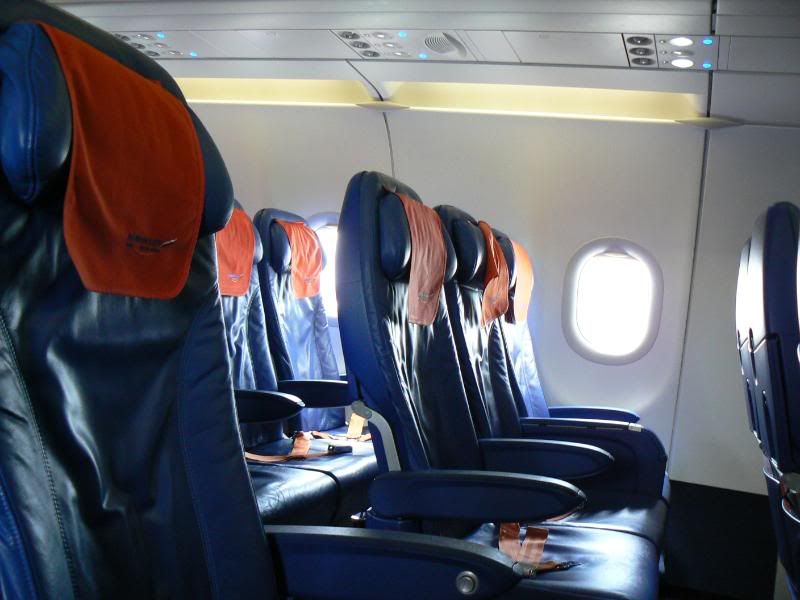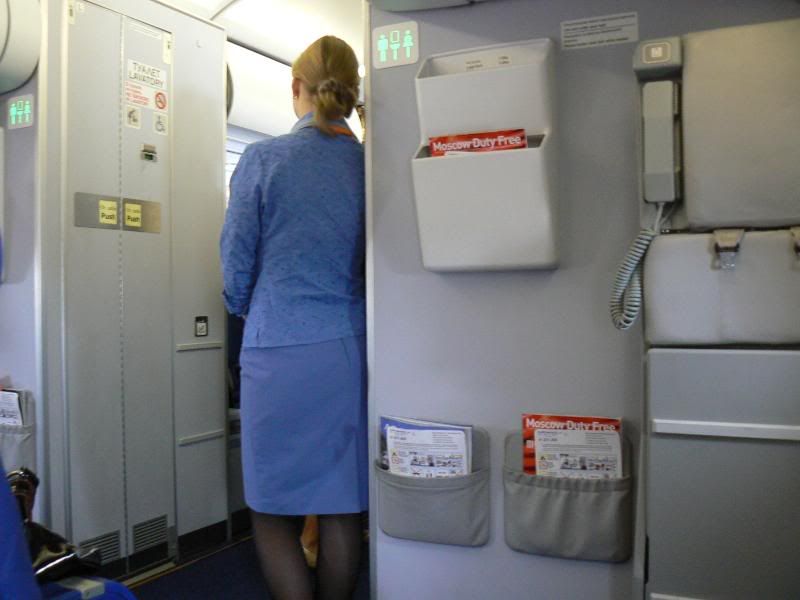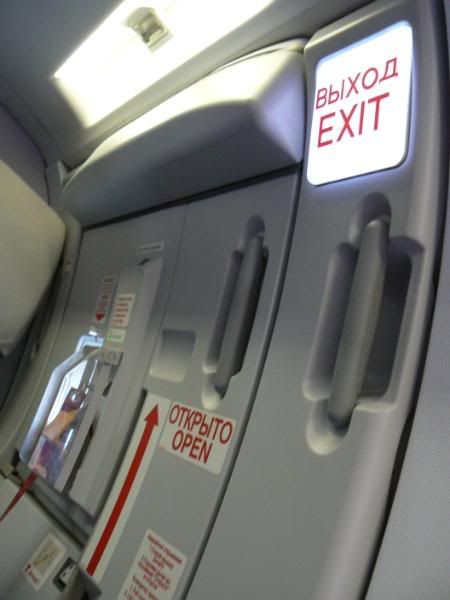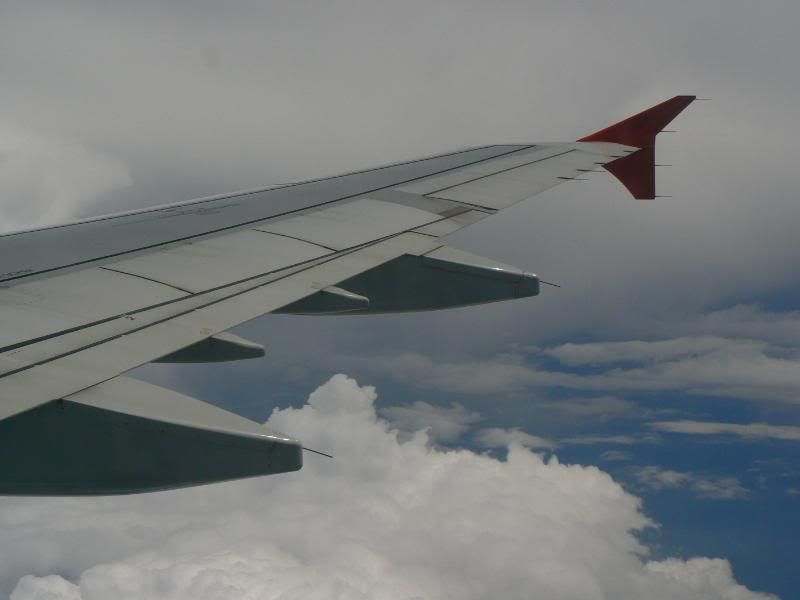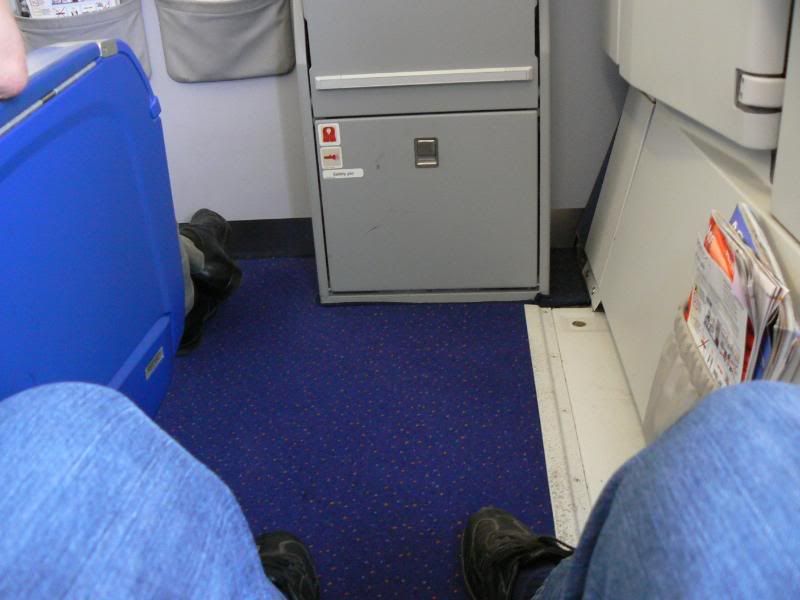 Amazing legroom, and no seat in front of me !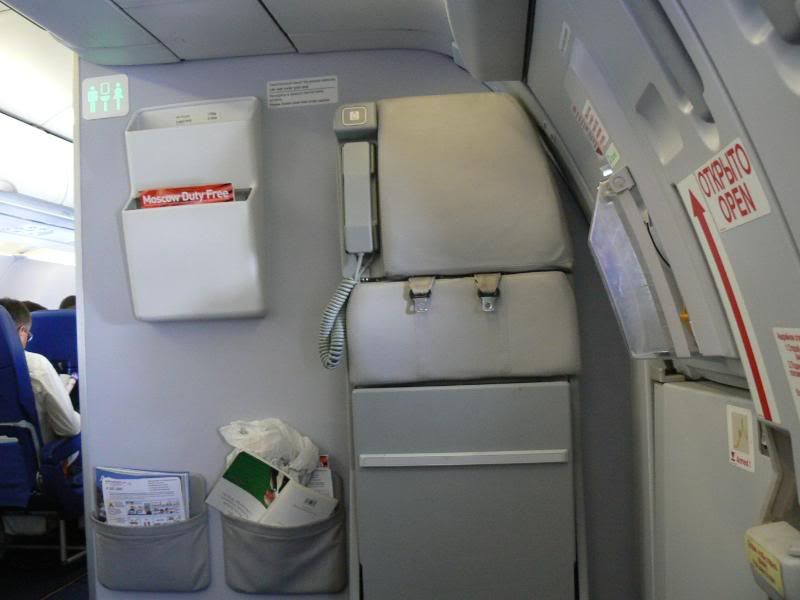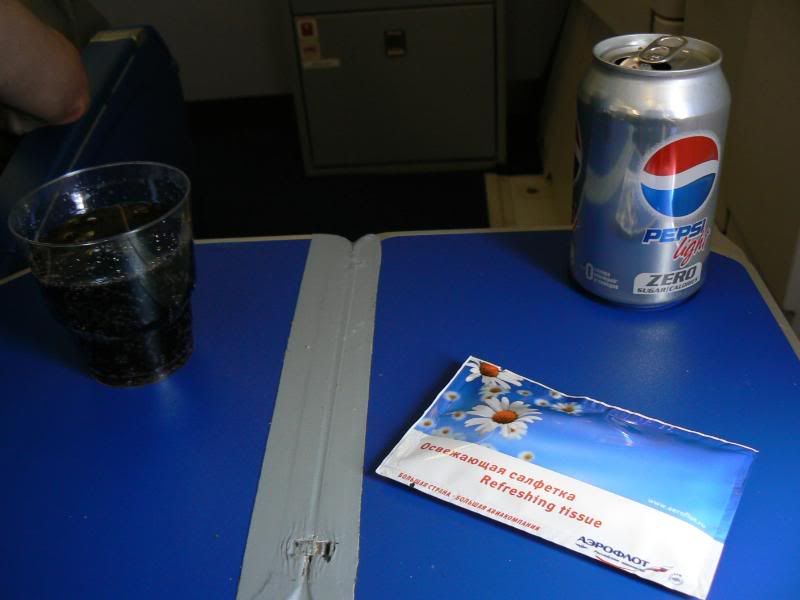 Drink service.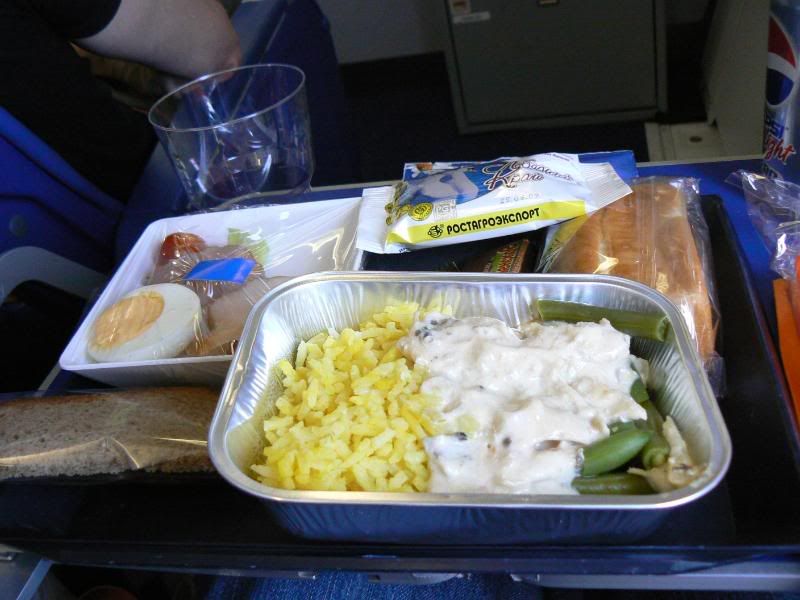 Lunch: chicken.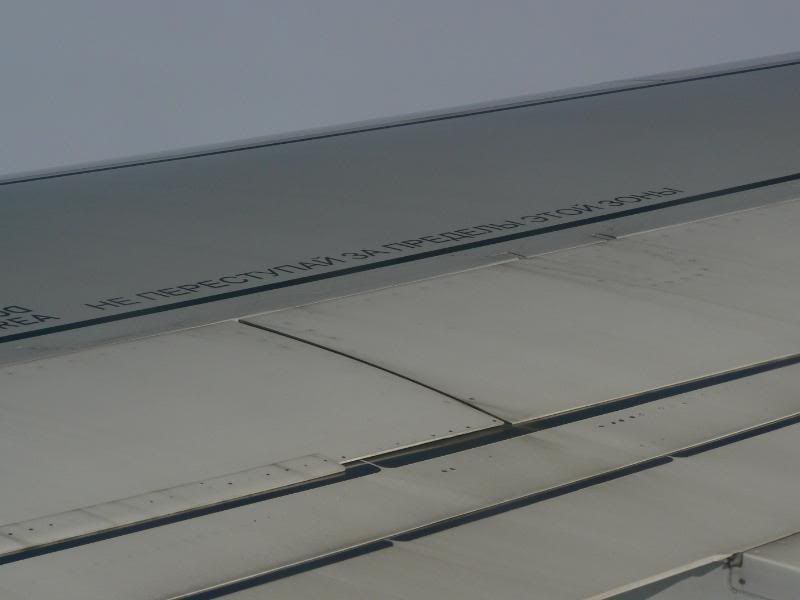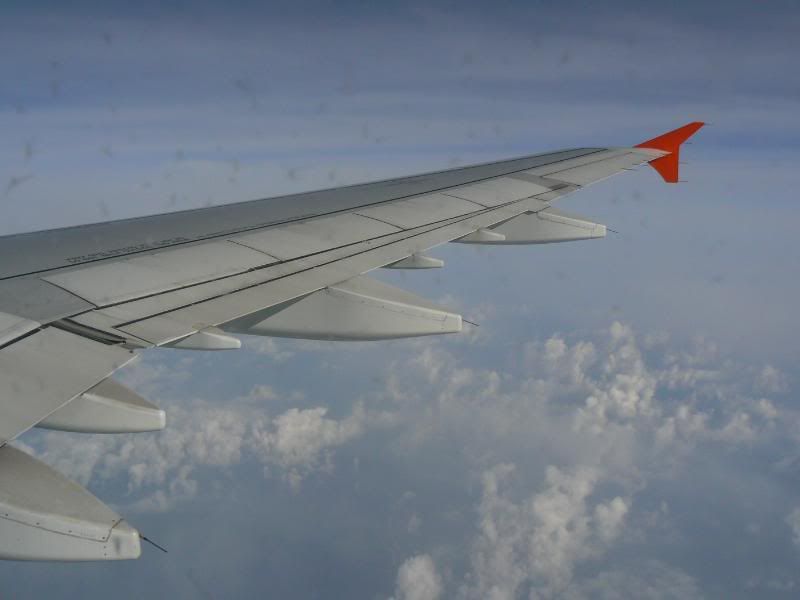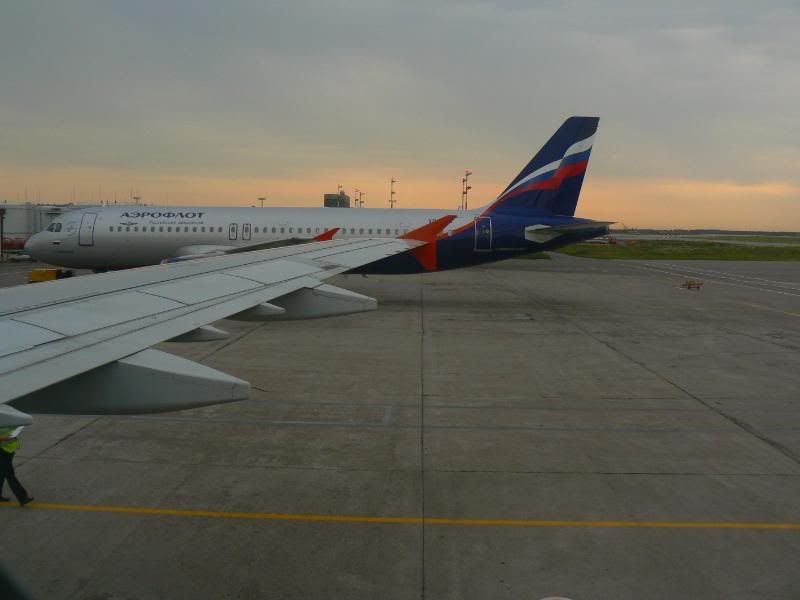 After arrival in SVO.
I had a bit less than 3 hours to kill in SVO. There's nothing much to do in Terminal 2, so I spent my time walking around and taking pictures. They're building a new international terminal in SVO. It's a much-needed improvement as the current building is very dated.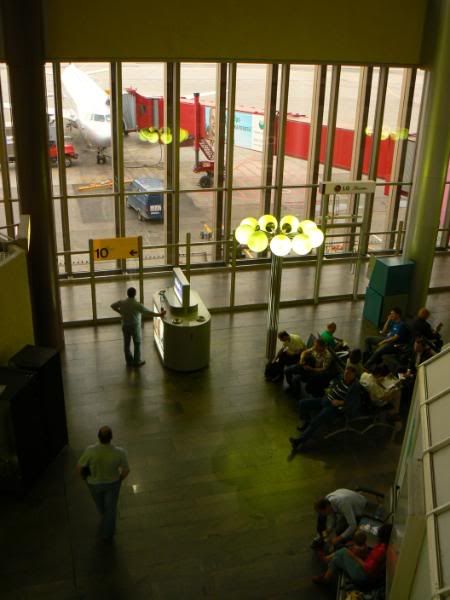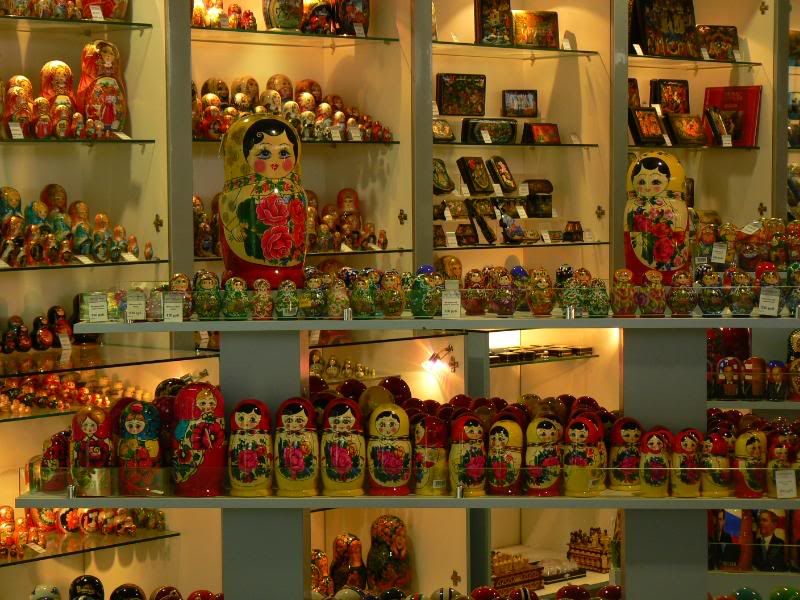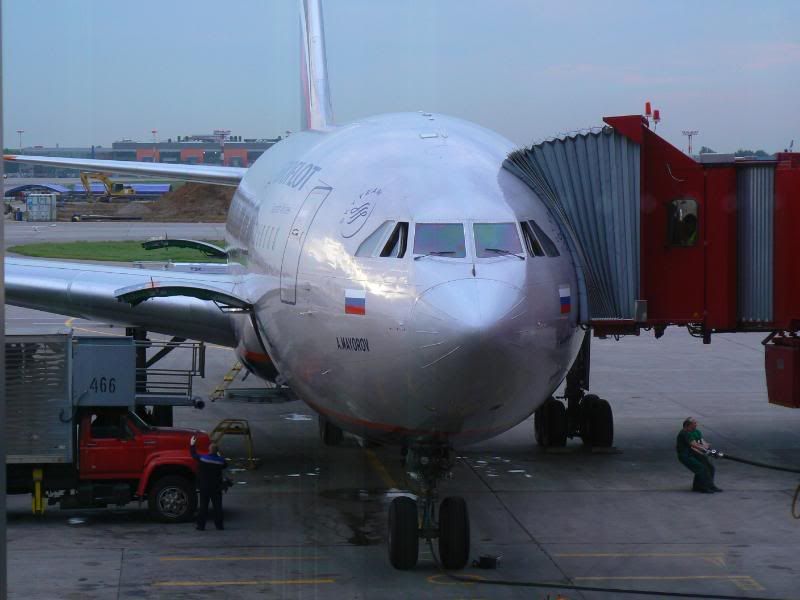 IL96 to New Dehli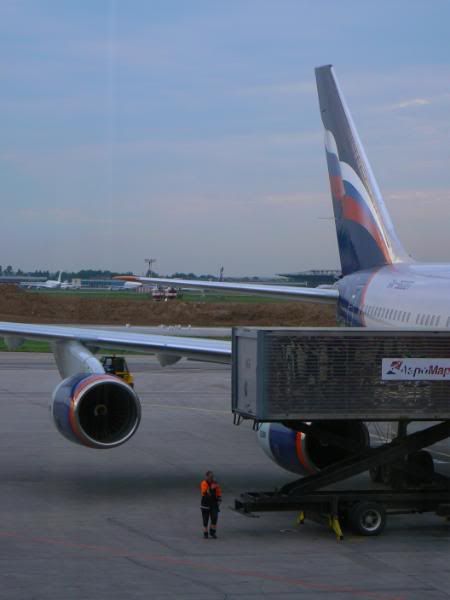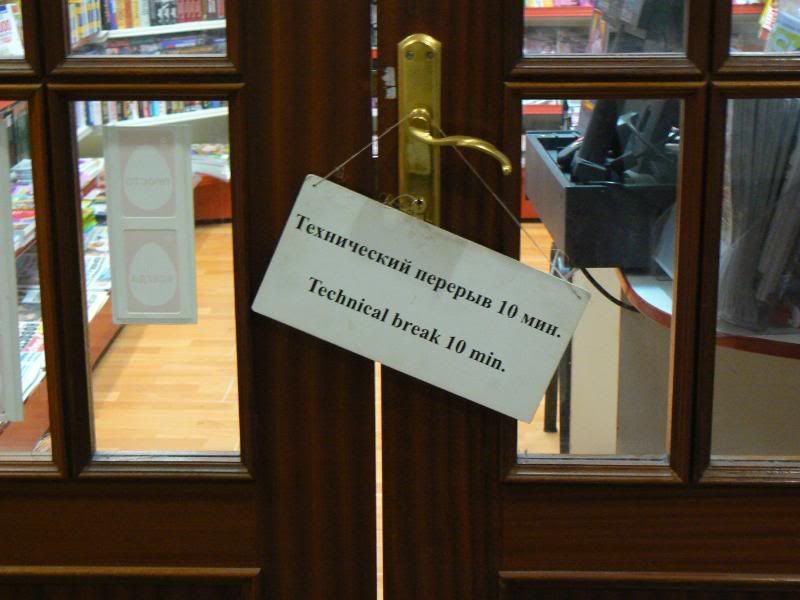 Flight 2
27th June 2009
Route: Moscow Sheremetyevo (SVO) - Tashkent Yuzhny (TAS)
Flight number: SU163
Aircraft type: A321
Registration: VP-BUP
Scheduled departure time: 22:25
Scheduled arrival time: 3:25 +1
Scheduled duration: 4:00
The f/as were better on that flight, a bit friendlier and more welcoming. The load factor in Y was about 80%, but fortunately there was no one seating next to me. I had pre-booked seat 20A in order to have lots of legroom. I didn't take many pictures during that flight, as it was night time and I was exhausted.
Once again, we had one meal, no IFE, and this aircraft was equipped with the new style cabin.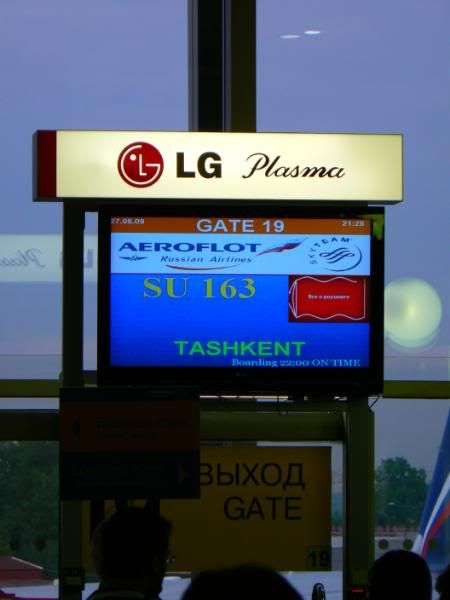 Boarding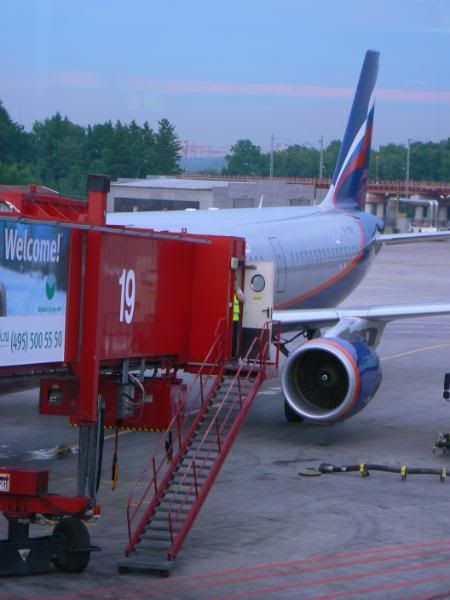 My ride to Tashkent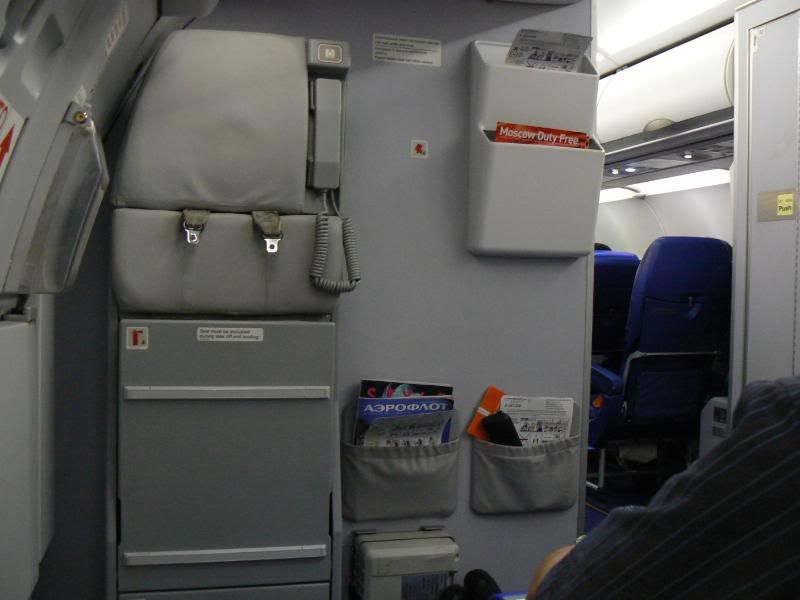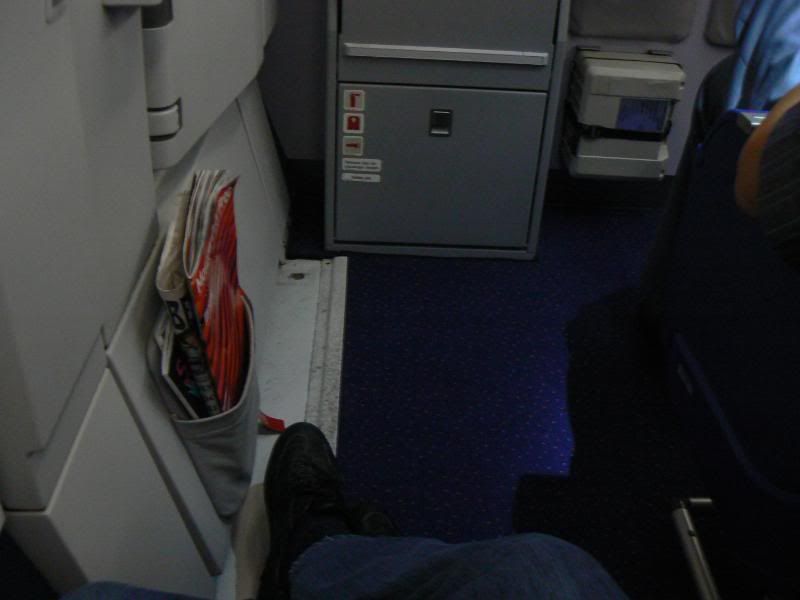 The best legroom I could ever dream of.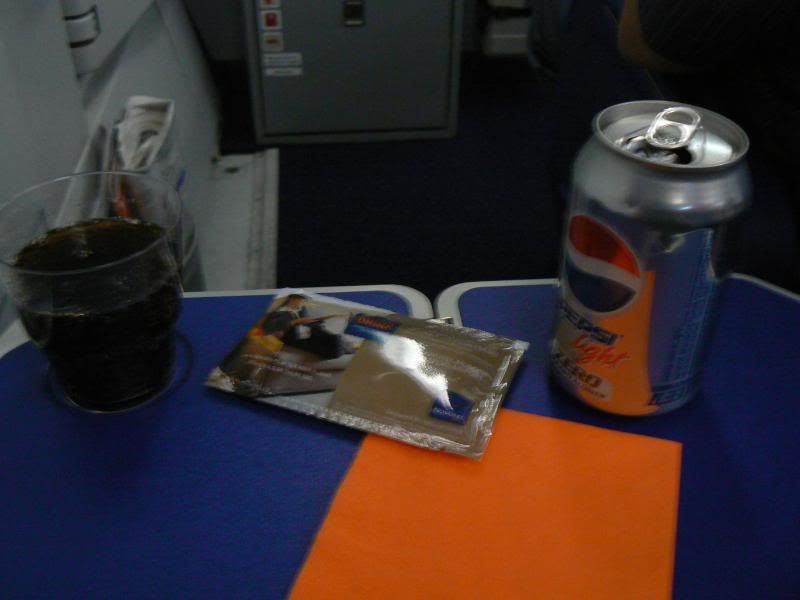 Drink service & refreshing towel.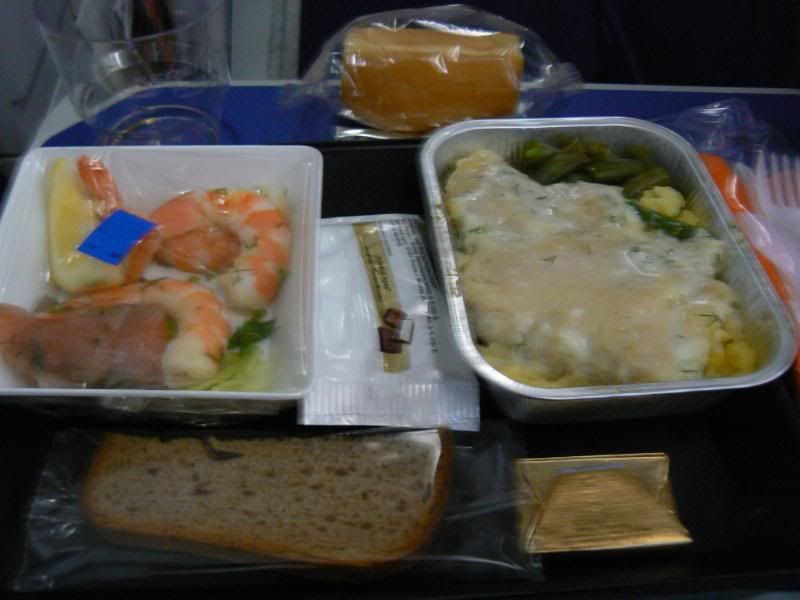 Meal service.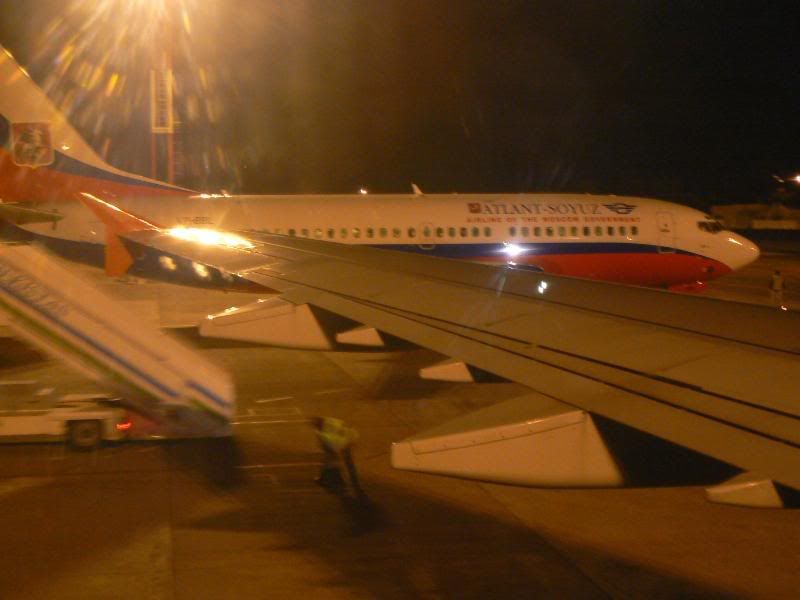 Arrival in Tashkent at a remote stand, 3:30 in the morning...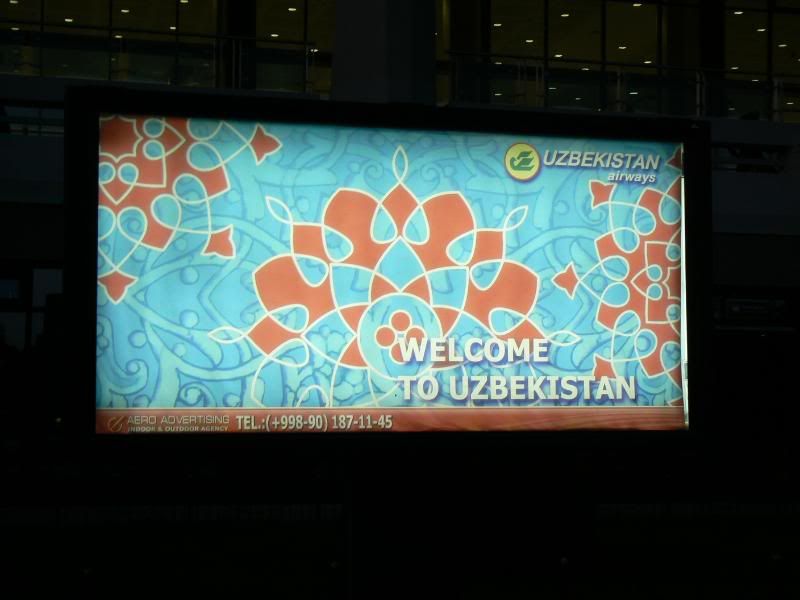 Uzbekistan !
If you wanna read about my domestic flights in Uzbekistan, check my TR here:
http://www.airliners.net/aviation-fo...ums/trip_reports/read.main/152732/
After 17 amazing days in Uzbekistan, it was time to head back to France, my head full of tons of good memories.
My flight departed in the very, very early morning. I had to leave my guest house at 2am, I took a taxi with a nice guy from New Zealand who was on the same flight as me to Moscow.
Flight 3
14th July 2009
Route: Tashkent Yuzhny (TAS) - Moscow Sheremetyevo (SVO)
Flight number: SU164
Aircraft type: B767-300ER
Registration: VP-BAV
Scheduled departure time: 04:50
Scheduled arrival time: 08:15
Scheduled duration: 4:25
Check-in was slow but smooth. After passing through immigration and security, I went straight to the gate in order to take a small nap before boarding. Our aircraft was parked at a remote stand, and all I could see was an Aeroflot aircraft in the distance, without being able to tell which kind of aircraft it was because of the darkness outside. As I walked off the bus, I realized the aircraft standing on the apron was a B767 instead of the expected A321. What a nice surprise ! I was very excited to try out something different from the A321.
A friendly male F/A welcomed me at the rearmost door. This guy was by far the best SU f/a I've met, he seemed to genuinely enjoy his job. The flight was not full, I had a window seat and no one seating next to me. Legroom was OK. We departed 1 hour late, but no explanation was given for the delay. The meal was alright, it was exactly the same as on the inbound flight except this time I took the beef.
Even though the 767 is equipped with TVs, they were not turned on in Y class (well, technically they were turned on, but they were only displaying a blue screen). It's a pity, because the airshow was displayed on the mainscreen in J class. It doesn't take much effort to turn on the airshow in Y class, does it ? I was truly exhausted from my very short night, and I slept most of the time.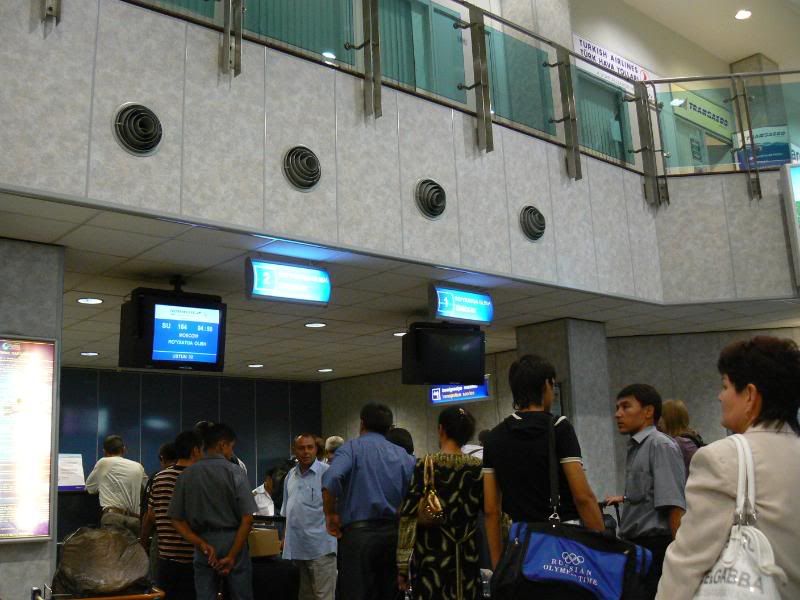 Check-in in Tashkent. The international terminal is much more modern than the domestic one.
One thing I've noticed with Aeroflot: they LOVE pre-recorded annoucements. They play them all the time: before take-off, before the meal is served, when we get into turbulences, when the duty-free shop is open, etc...it's the first time I hear so many pre-recorded announcements on a flight.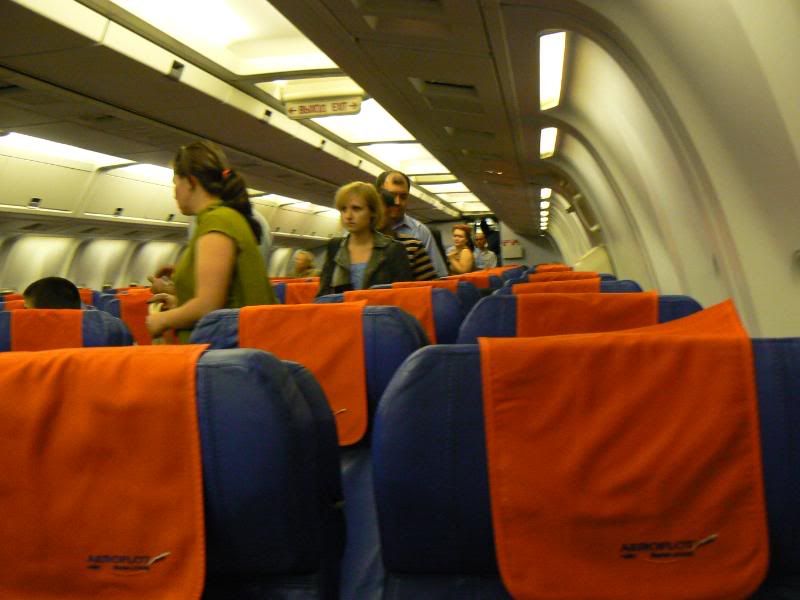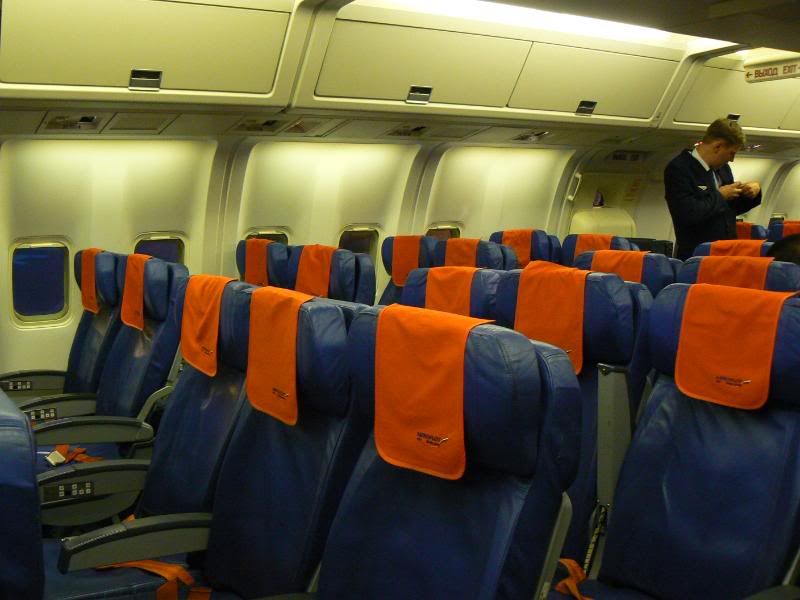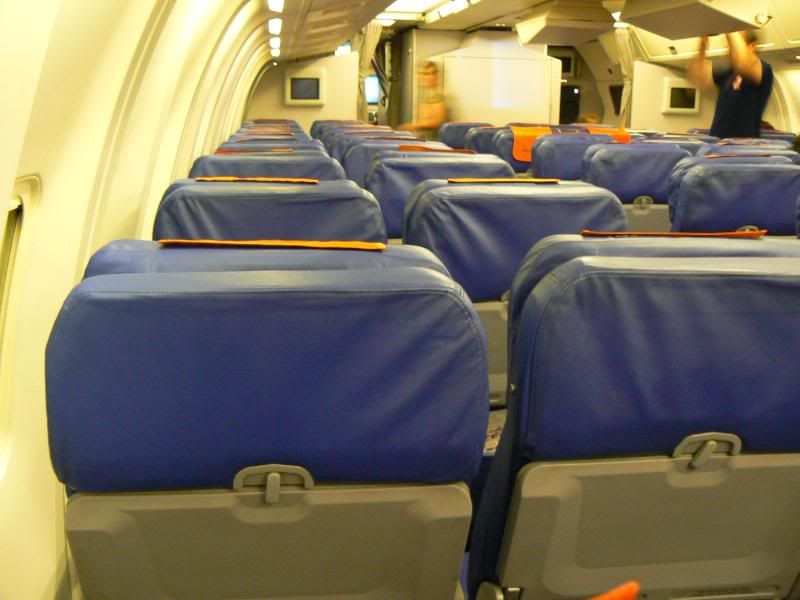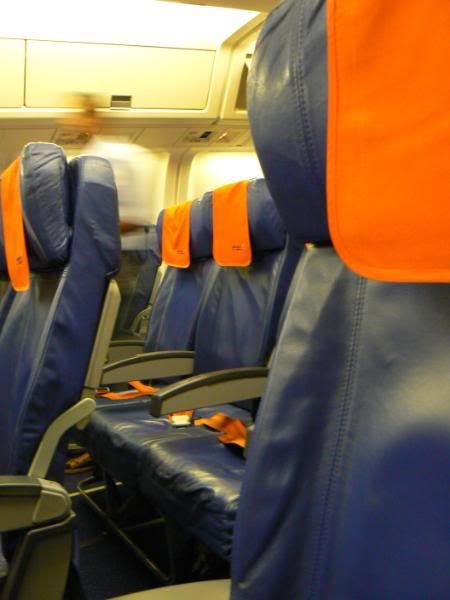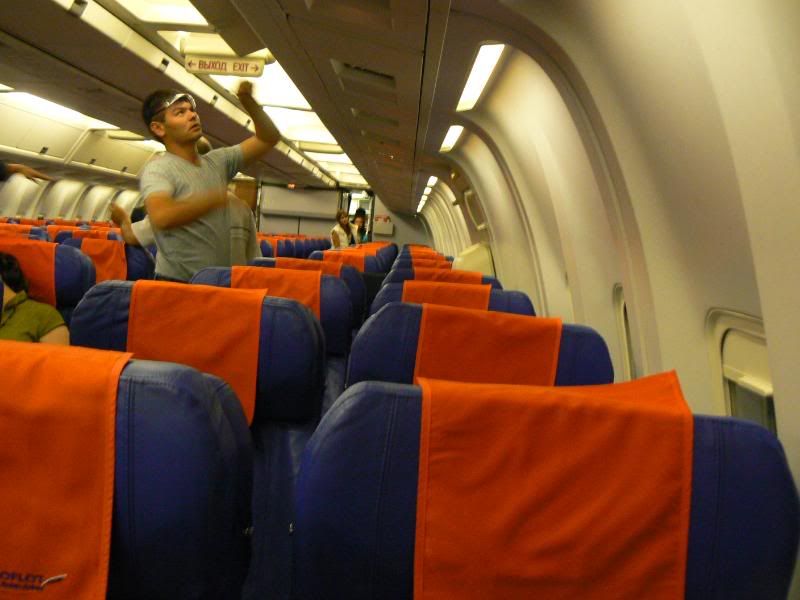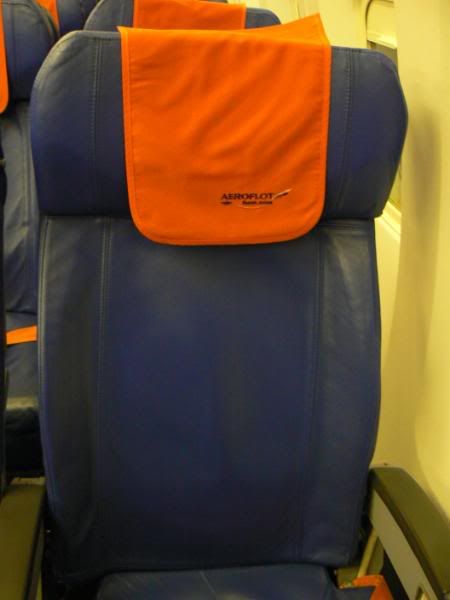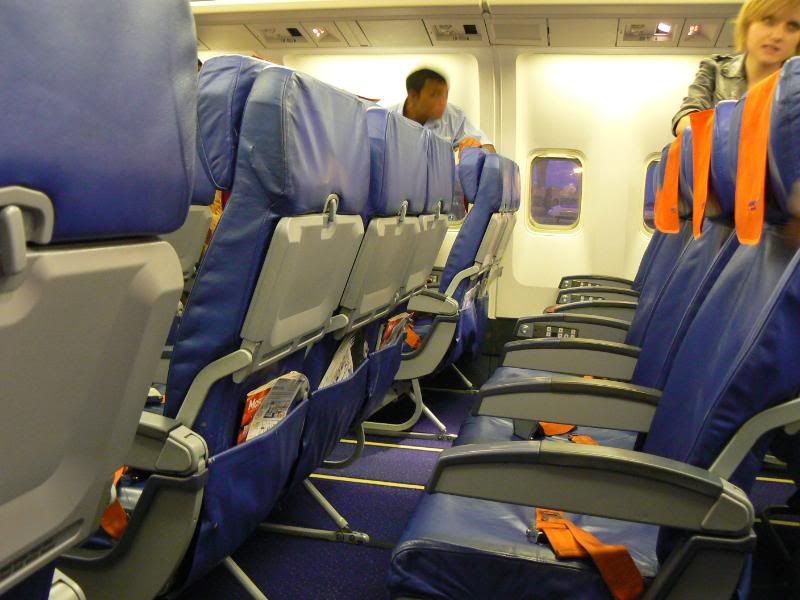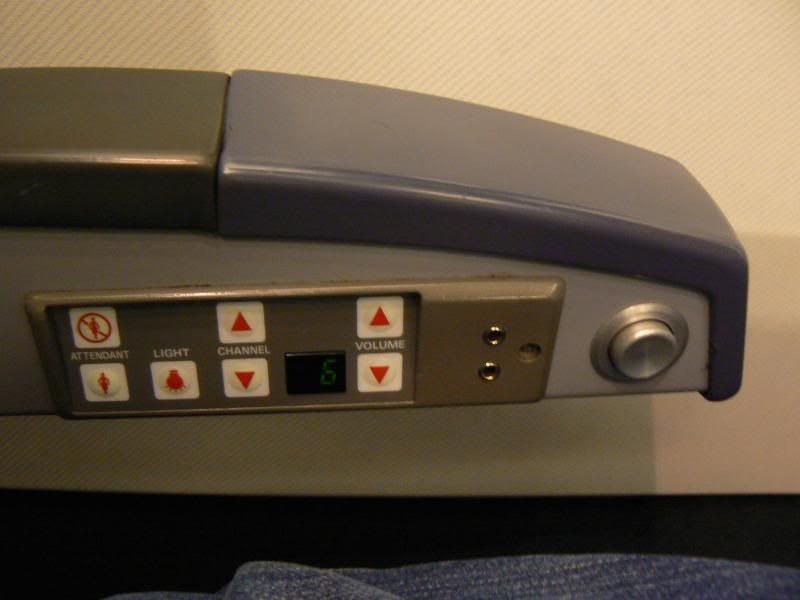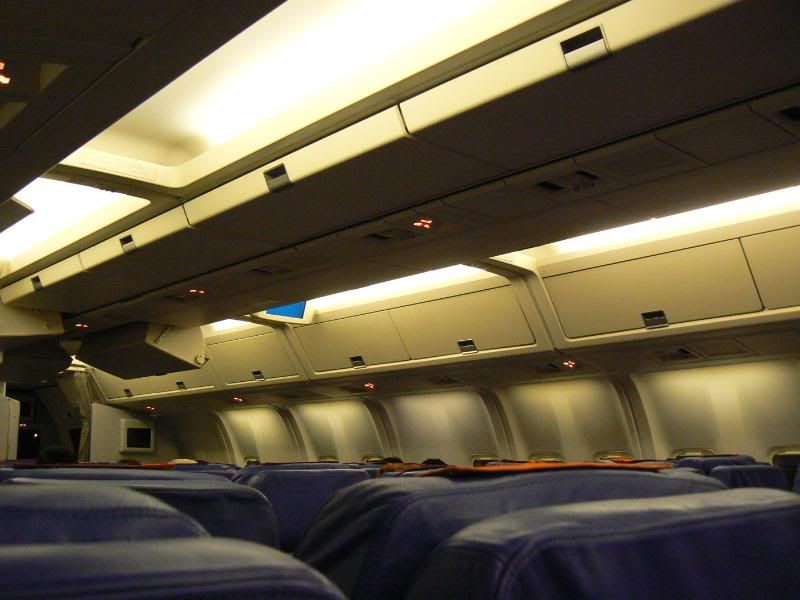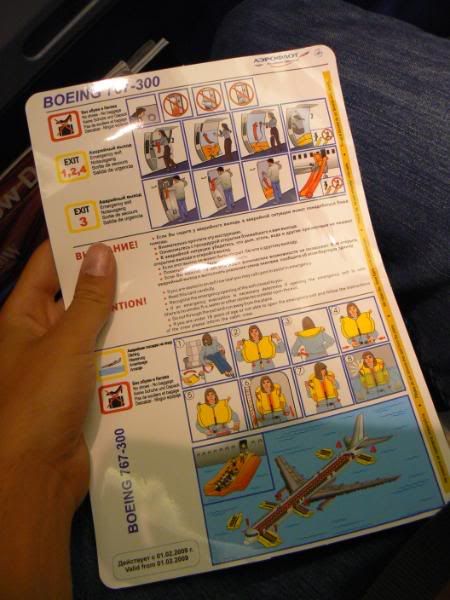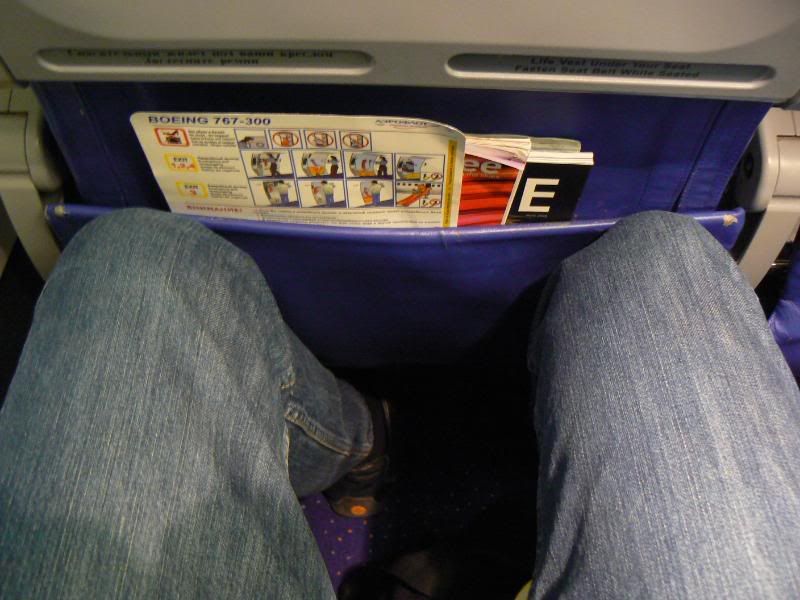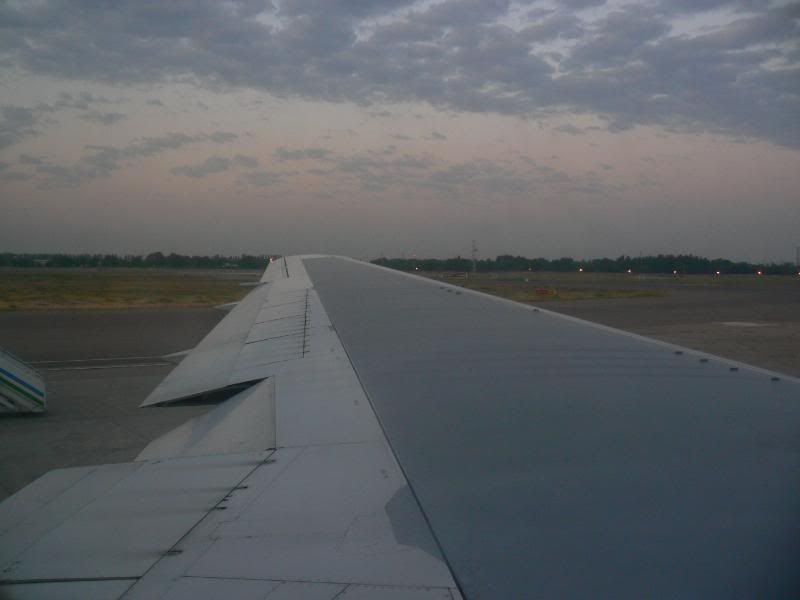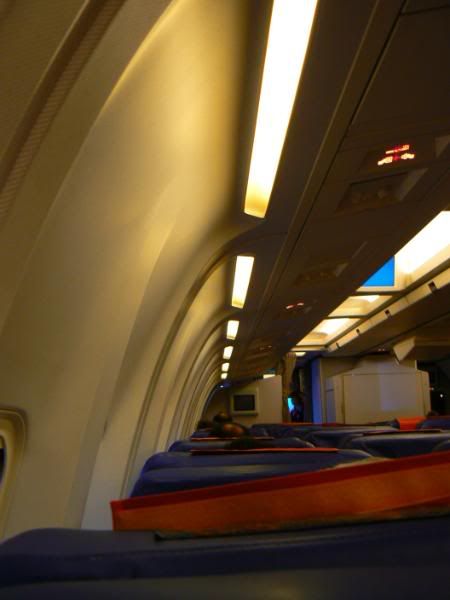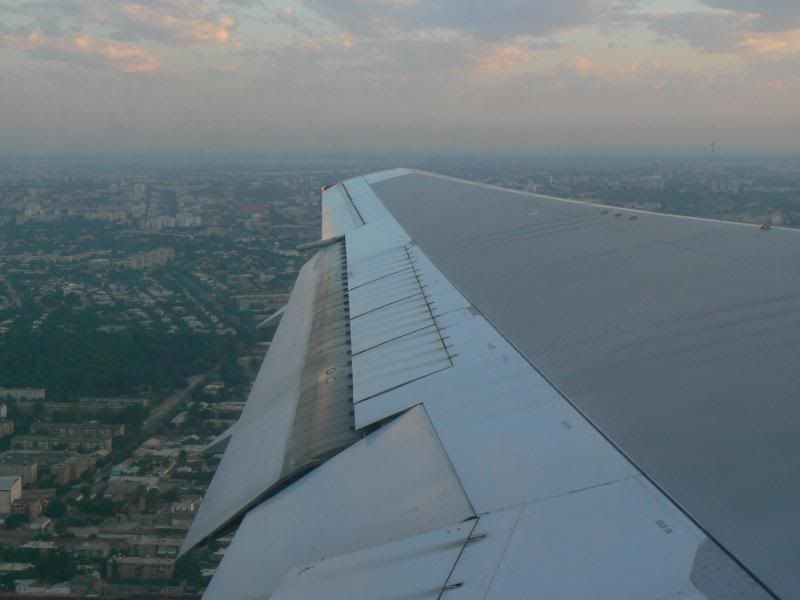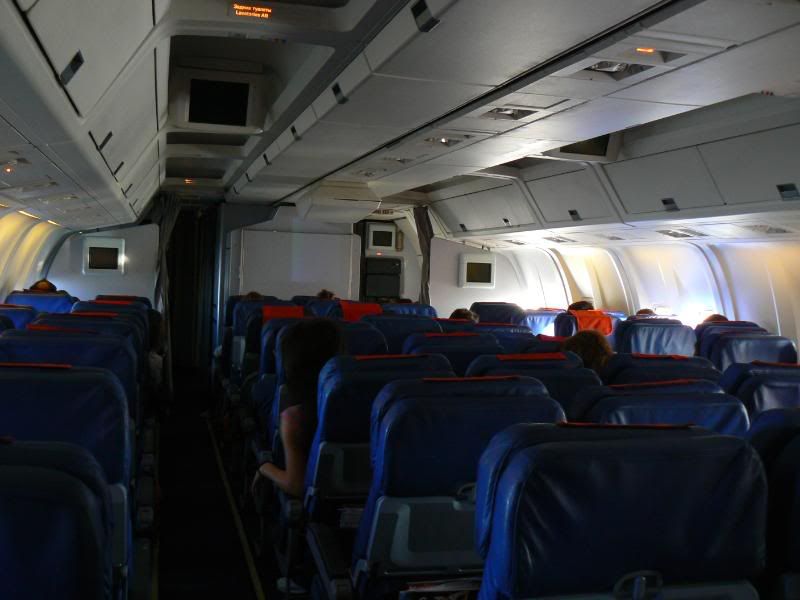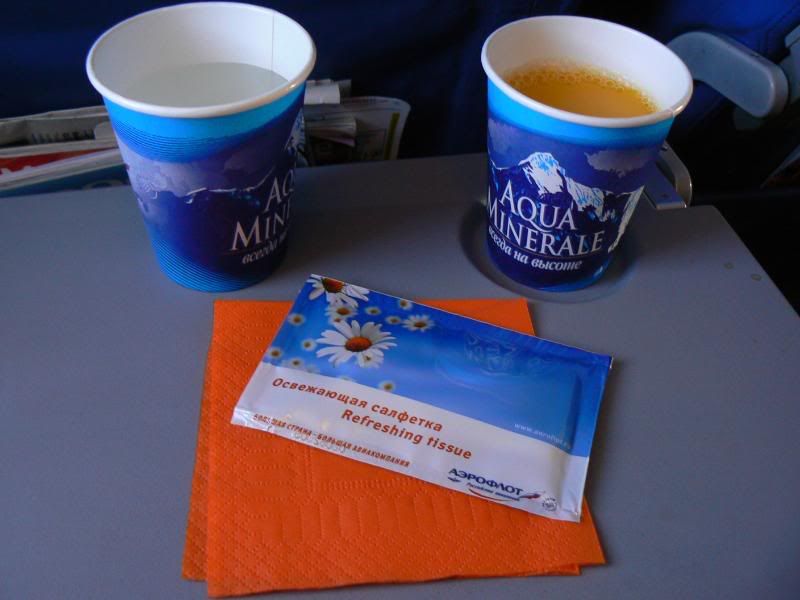 Drink service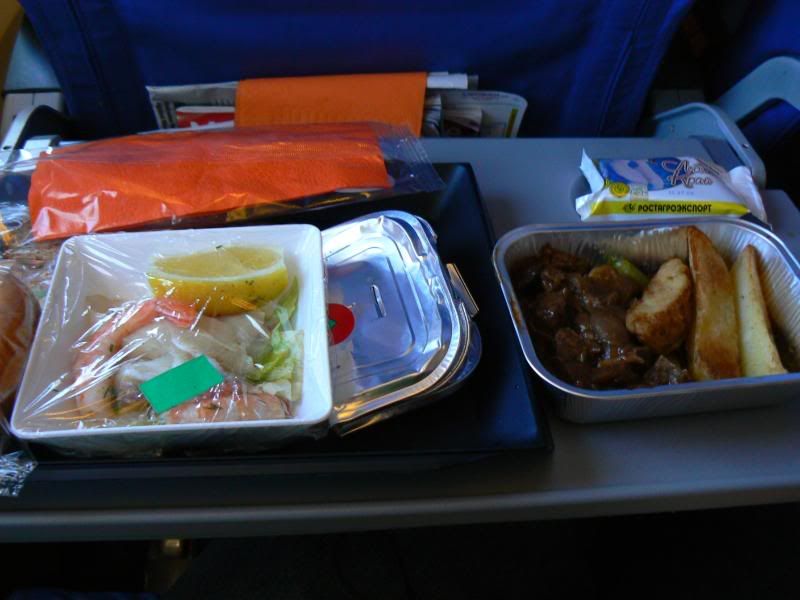 Meal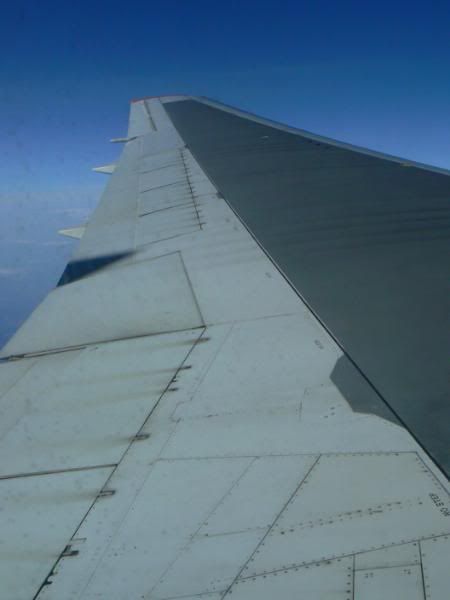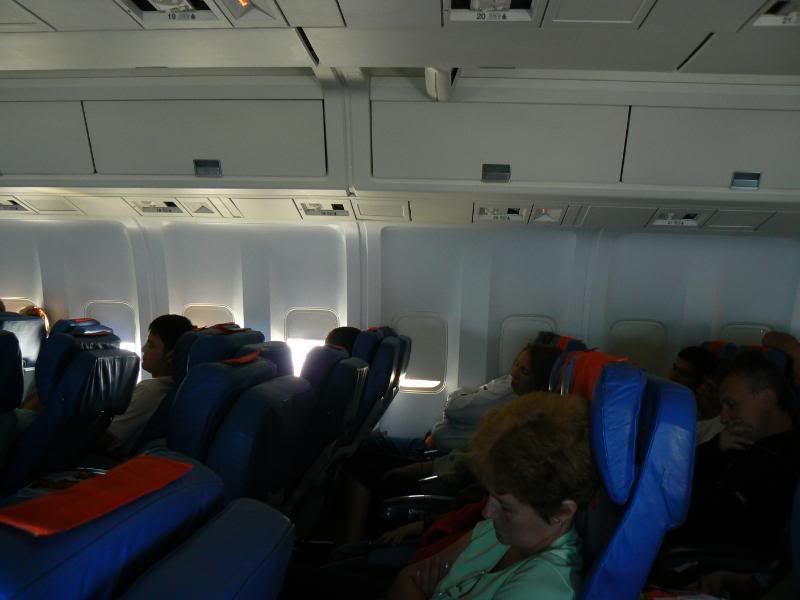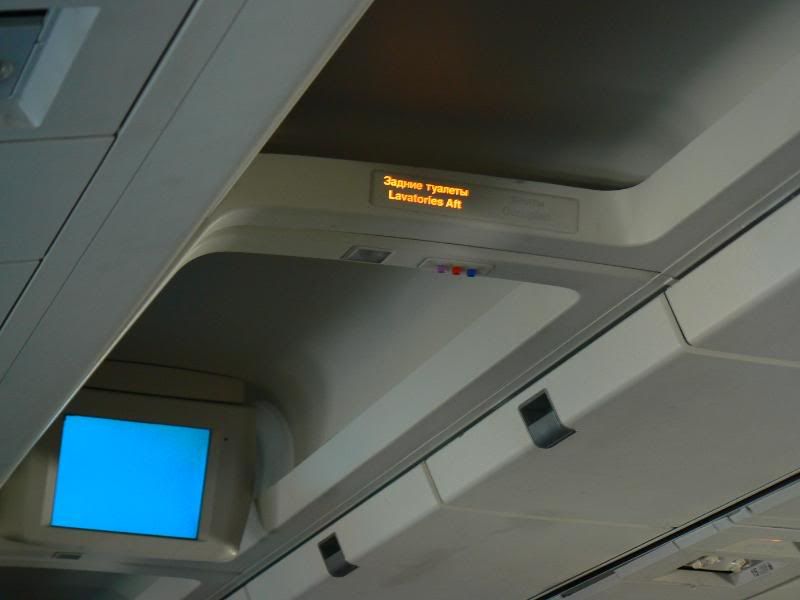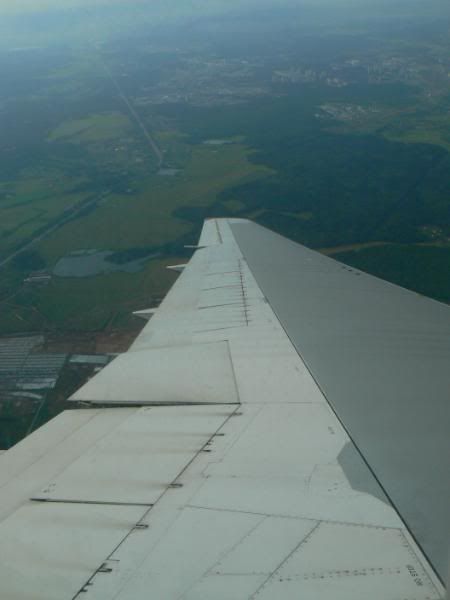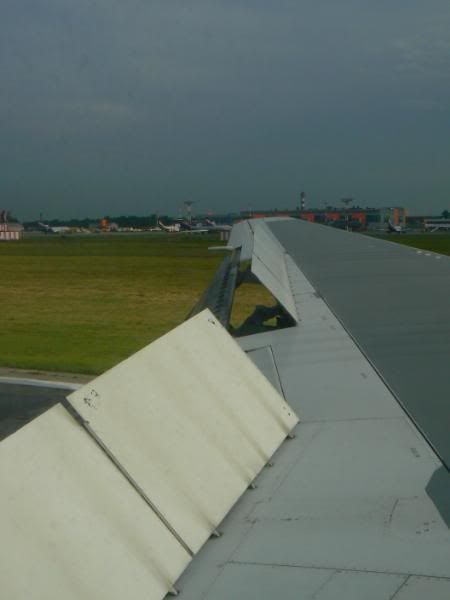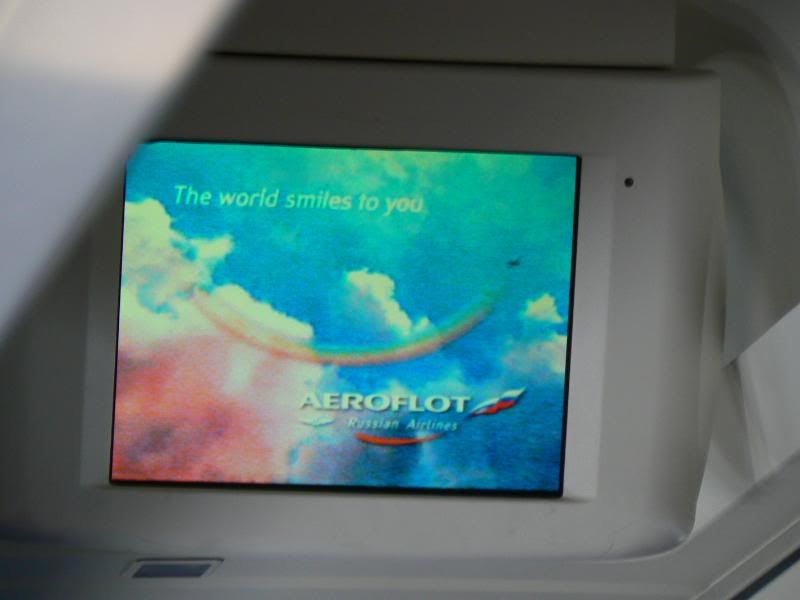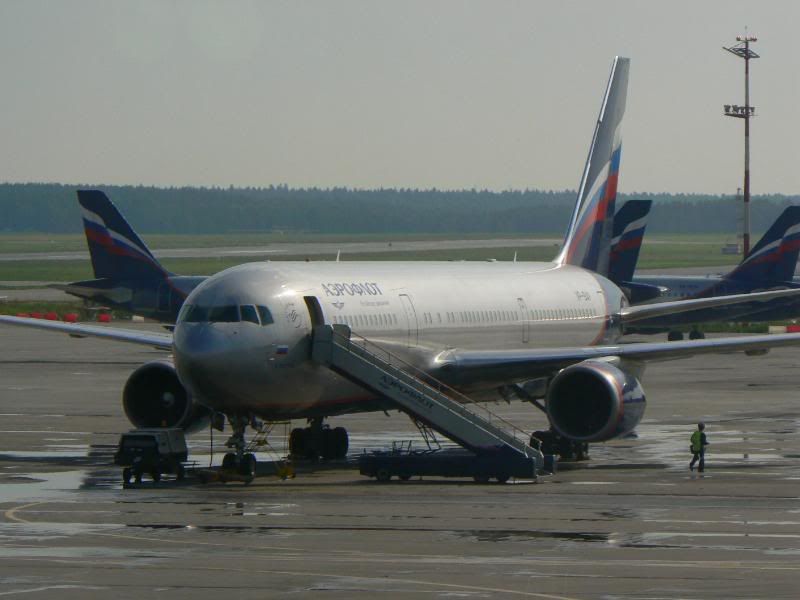 My aircraft, VP-BAV.
Once again we parked at a remote stand and all the passengers were bussed to the terminal. Nothing much to do in SVO, but as we arrived late I didn't have to wait too long before boarding my next flight.
Flight 4
14th July 2009
Route: Moscow Sheremetyevo (SVO) - Nice Côte d'Azur (NCE)
Flight number: SU273
Aircraft type: A321
Registration: VP-BUM
Scheduled departure time: 10:25
Scheduled arrival time: 12:30
Scheduled duration: 4:05
For this flight, I was seated in row 13 ! F/as were OK with a few smiles, food was alright. Nothing special to report about that flight which was not much different from the previous ones.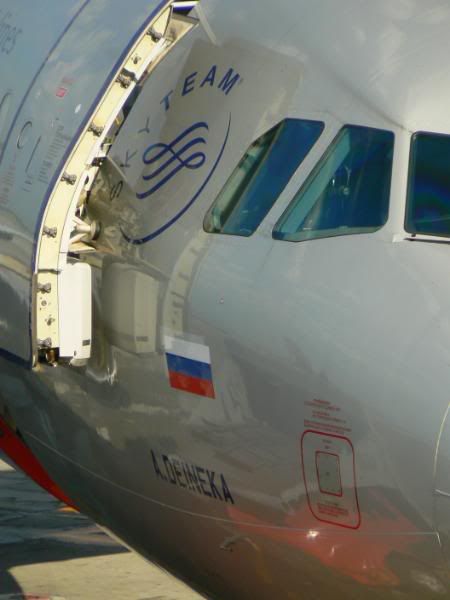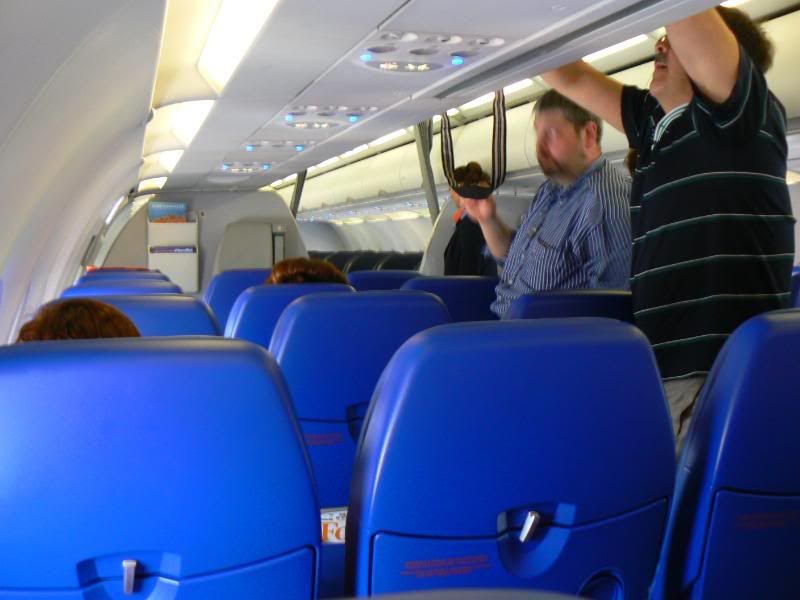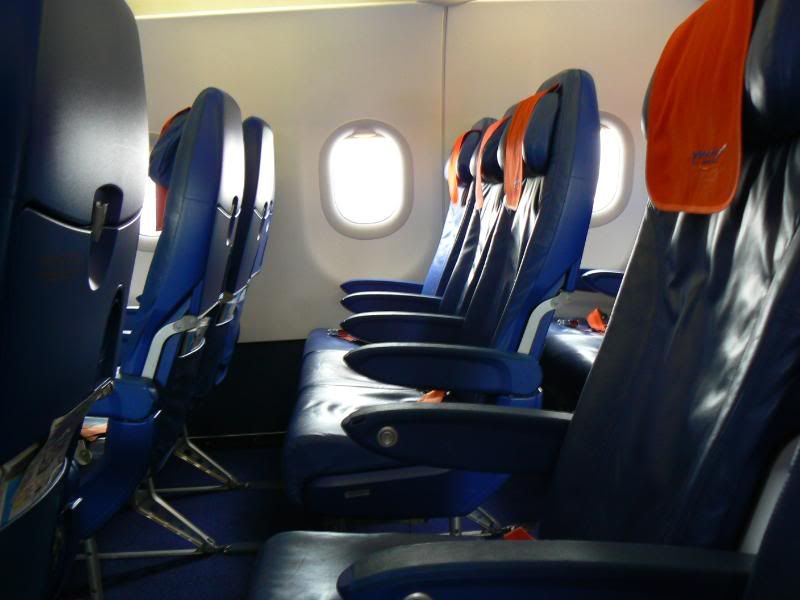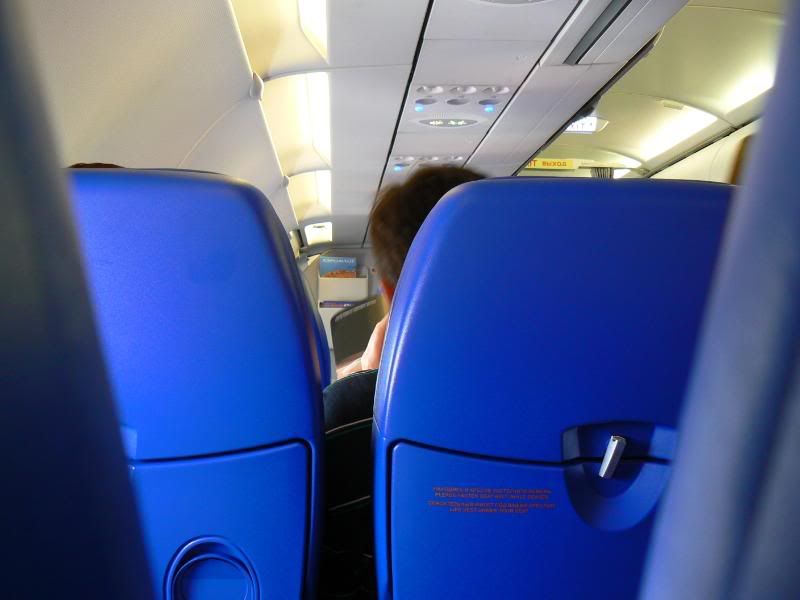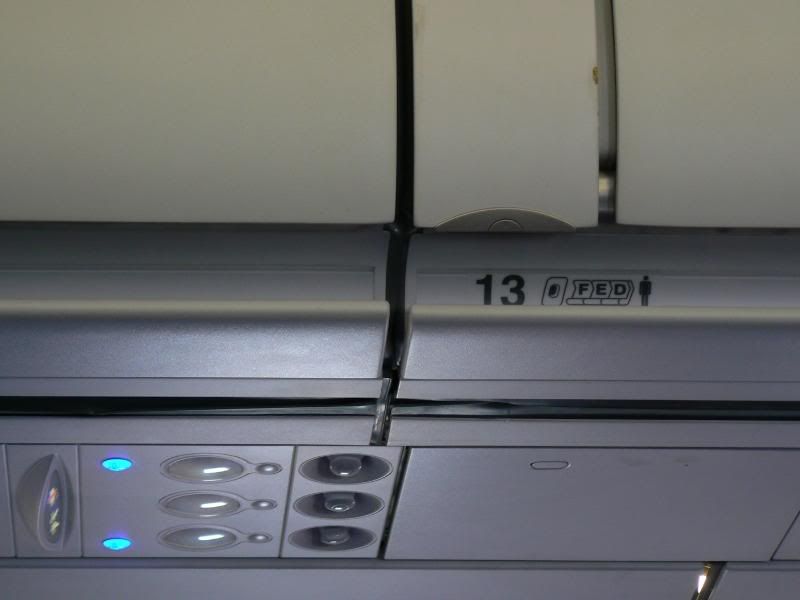 Row 13 on Aeroflot !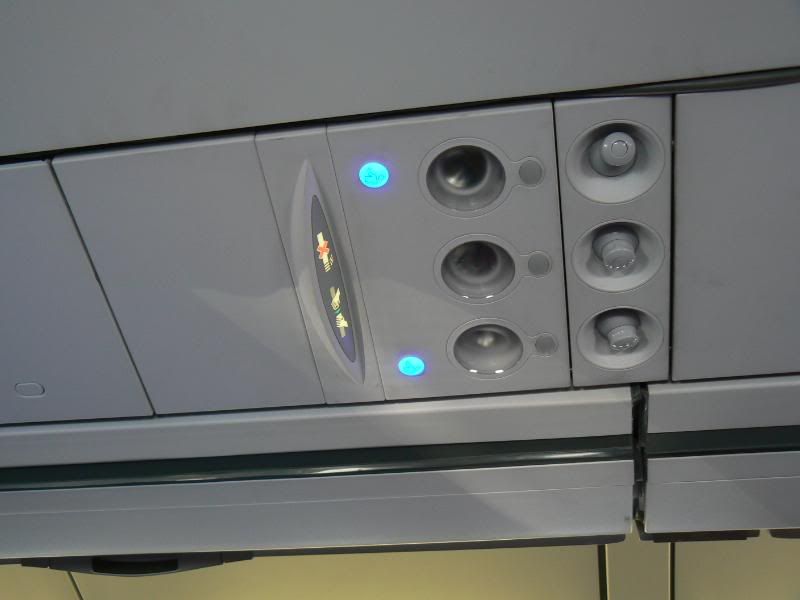 New style interior.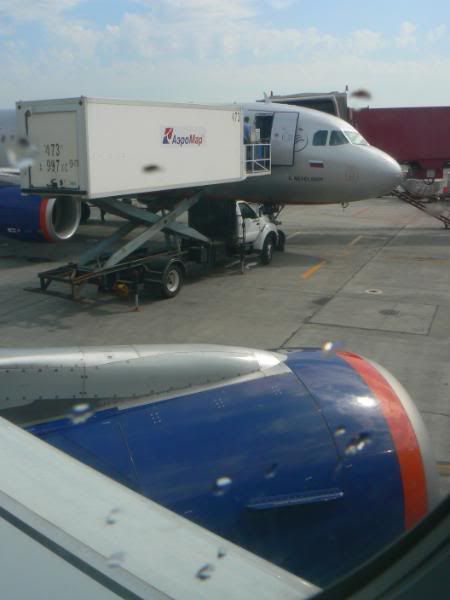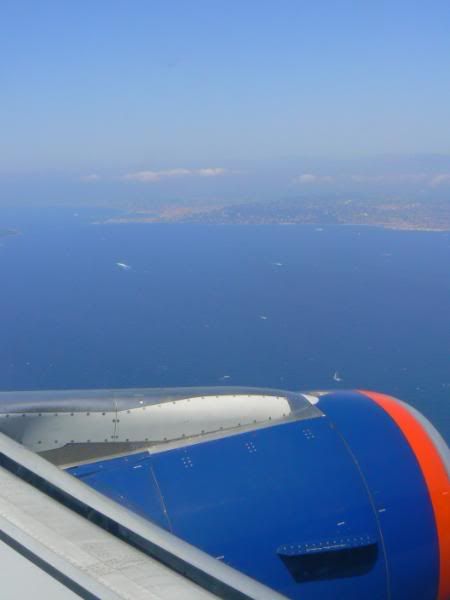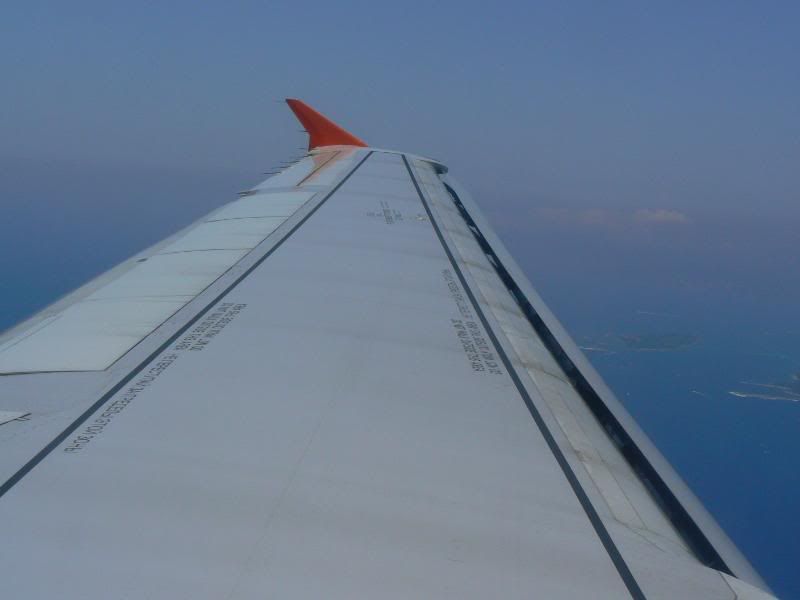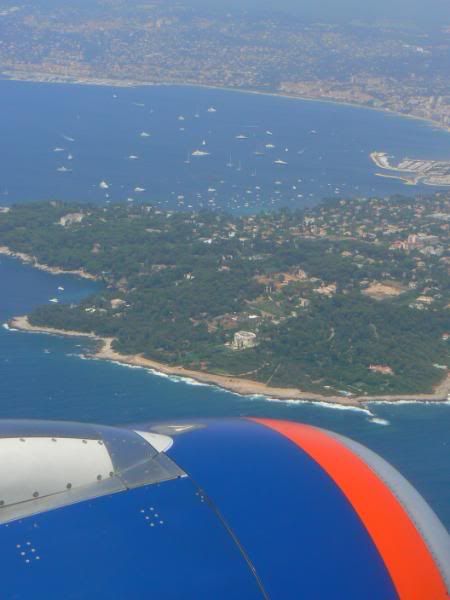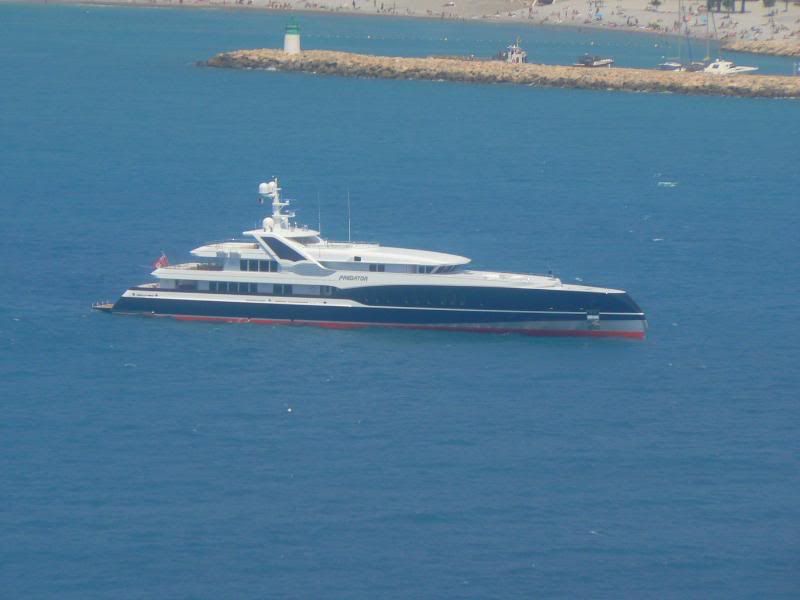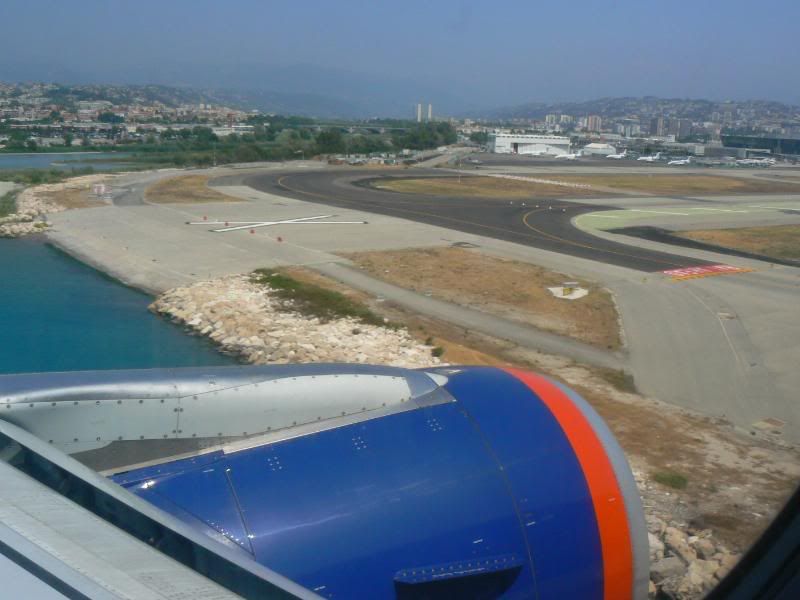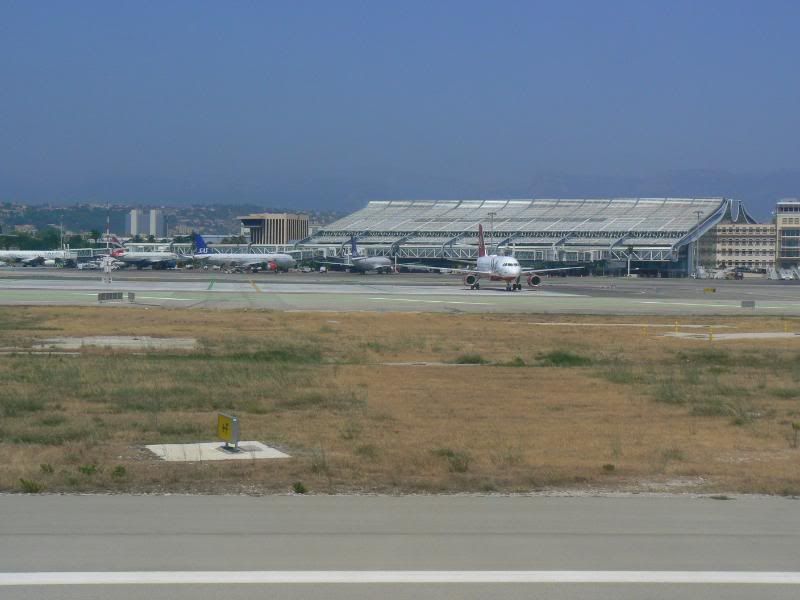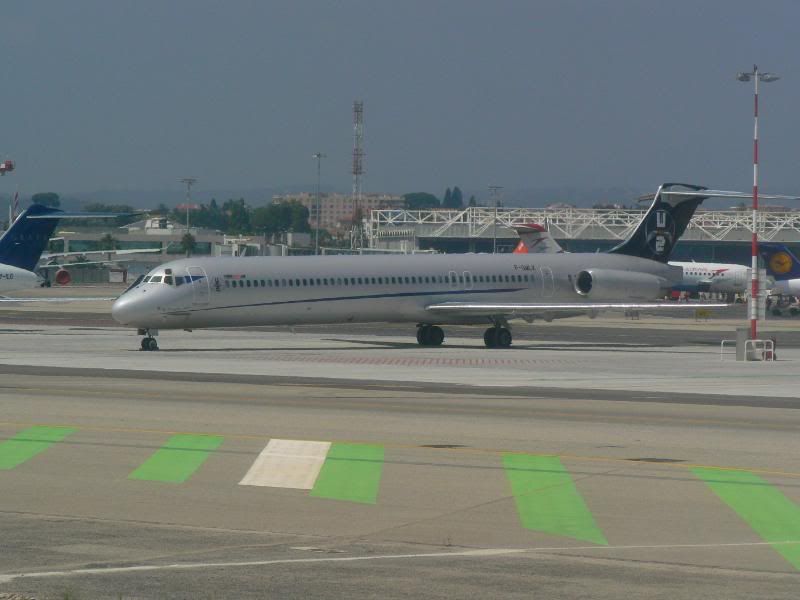 Guess who's in town...U2.
Conclusion:
I had a nice experience with Aeroflot. Seat comfort was good, cabins were clean, and the food OK. However, most of the f/as could have done more effort to be more welcoming. I don't expect f/as to act as my best friends, but it doesn't cost anything to smile or say hello. Drop-down TVs in the A321s would have been a nice addition as well. In the end, Aeroflot is definitely a world-class airline, even though IMO its level of service is still below other European airlines. But I'd definitely fly with Aeroflot again.
I hope you enjoyed this report ! Cheers...