Hi Everyone!!!!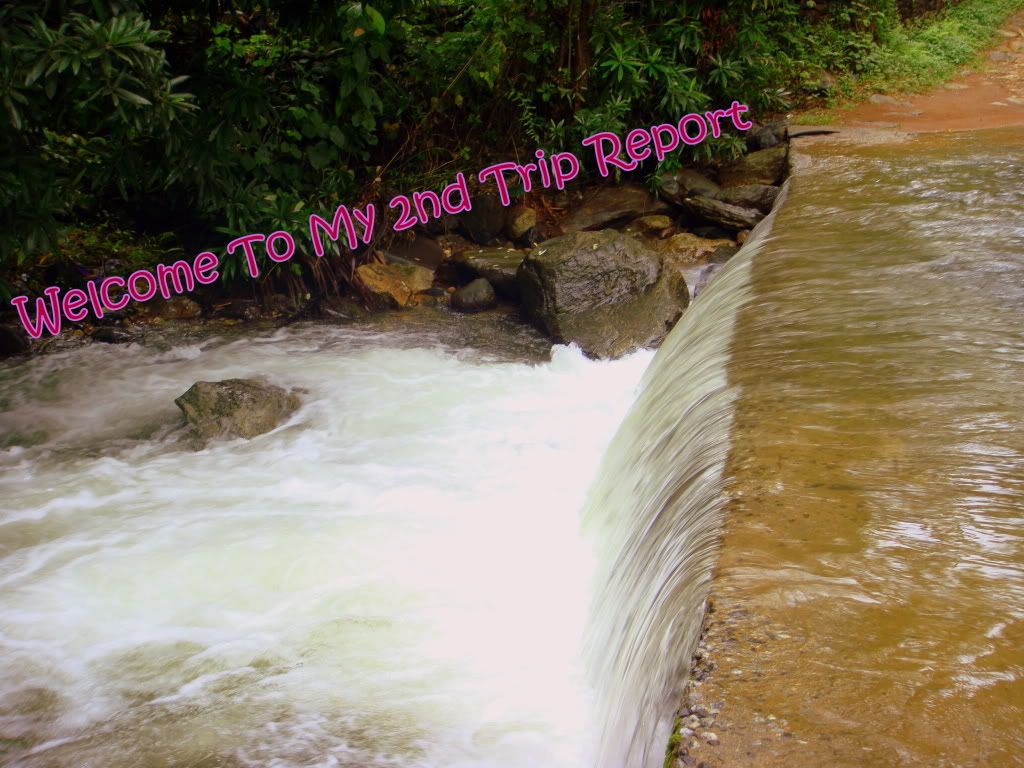 Introduction
Well all fun must come to an end & my case was no exception. 1 month of fun-filled action packed vacation had eventually drawn to its close pretty fast.Even though i was sad to leave,the thought of travelling on 9W's international product again, spurred me on.!!
Before i knew it, i found myself standing outside the departures building in the domestic terminal at Cochin (COK).
I bid adieu to my cousin, who had droppped me off & proceeded to the Jet Airways counter to check-in.
Cochin Airport
Here are some facts about Cochin International Airport-
1)Cochin Airport is the first airport in India to be built on a PPP (Publin Private Partnership) basis.
2)Cochin Airport is serviced by all the large gulf carriers-EK,QR,GF,EY,SV ..etc, mainly because of a large no. of expats in gulf countries.
3)It is also one of only 5 airports in india capable of handling the A380.
The lady at the counter checked my bag all the way to Heathrow. (how conveniant i thought,especially when i had to re-check-in my bag from mumbai onwards to COK on my outbound flight)
I then went past security,which was a breeze. I waited in the lounge for some 2 odd hours, talking to a lovely lady beside her tea stall. The departures lounge in COK is very basic, with very few amenities.
Flight Information
Airline
: Jet Airways (Konnect) (9W)
Flight No.
: 9W 2104
Route
: COK-BOM
Scheduled Departure Time
: 1605
Actual Departure Time
: 1635
Scheduled Arrival Time
: 1745
Actual Arrival Time
: 1805
Equipment
: B737-900
Seating
: 16A
Date
: 30th July 2009
Boarding commenced at 1605. We walked out onto the tarmac to board the aircraft.
My Ride
Air India 747
Kingfisher ATR 72-500
VT-JNY
I was greeted by 2 lovely female stewards with a heavy indian accent.
I sank in to my seat & buckled up. With no IFE & only a couple of Inflight magazines dominated by foreign brand advertising to look over, i was all set for this 1 1/2 hr flight.
The Captain & Co-Pilot welcomed us onboard & gave us weather updates. I was happy to know that we would only be encountering lite turbulence.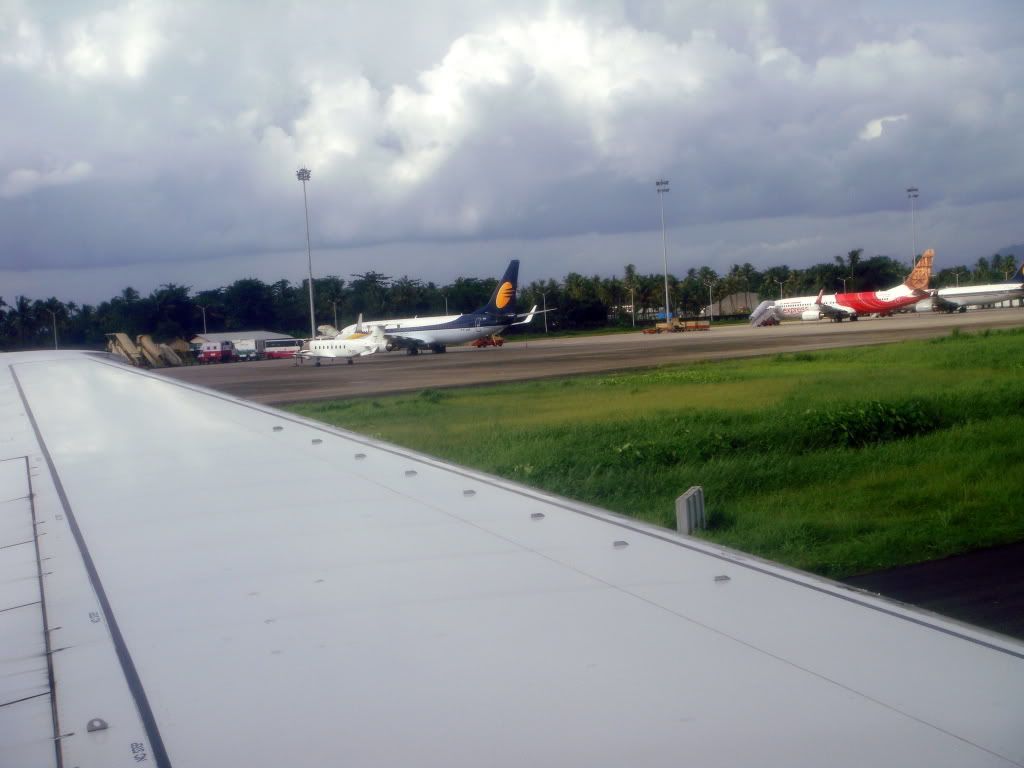 We taxied to Runway 27, with the engines coming onto full thrust, pushing the aircraft into forward motion,rumbling down the hard runway. We were airborne within 30 seconds.
About half an hour into the flight, the crew went around on their snack service.
When the steward came to my row, she only served the 2 guys sitting next to me & went away to the galley!!!!!
She didnt even ask me what i wanted nor even look my way...almost as though all the food in the trolley were brought from her own house!!!!!
I was frustrated especially not having eaten anything all day long. I made my way towards the back galley & in a rather not too friendly way explained what had happened & she was like okay okay....not even a sorry????
Eventually, after a round of uncomfortable conversations, i decided to buy some cookies,just to survive!! & settled back in to my seat.
This was the most horrible experience ever. Not serving you is one thing but after that trying to deny your wrongdoing will just not do when working as an employee for 9W, an airline that emphasizes on quality in service.
Looking outside the window, & watching the evening sun settle down beneath the hazy skies, reverted me back to my senses.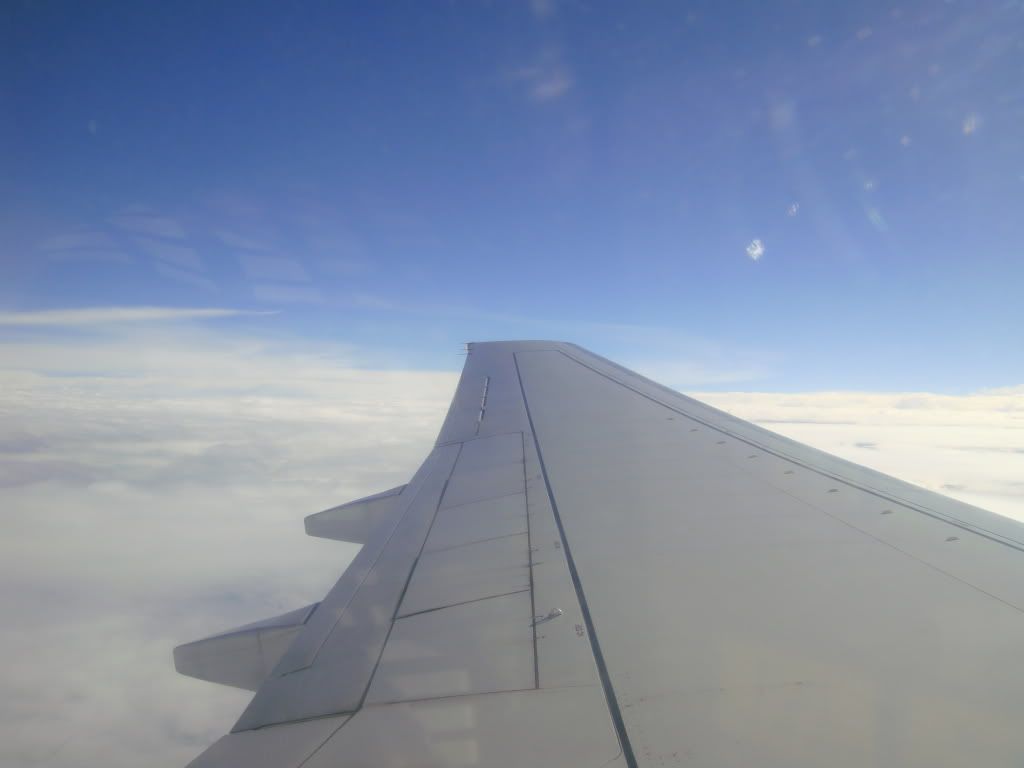 We began our descent over the hazy & humid mumbai skies & touched down at 1605.
Mumbai had just been struck by a thunderstorm with heavy downpour as is evident from the pics.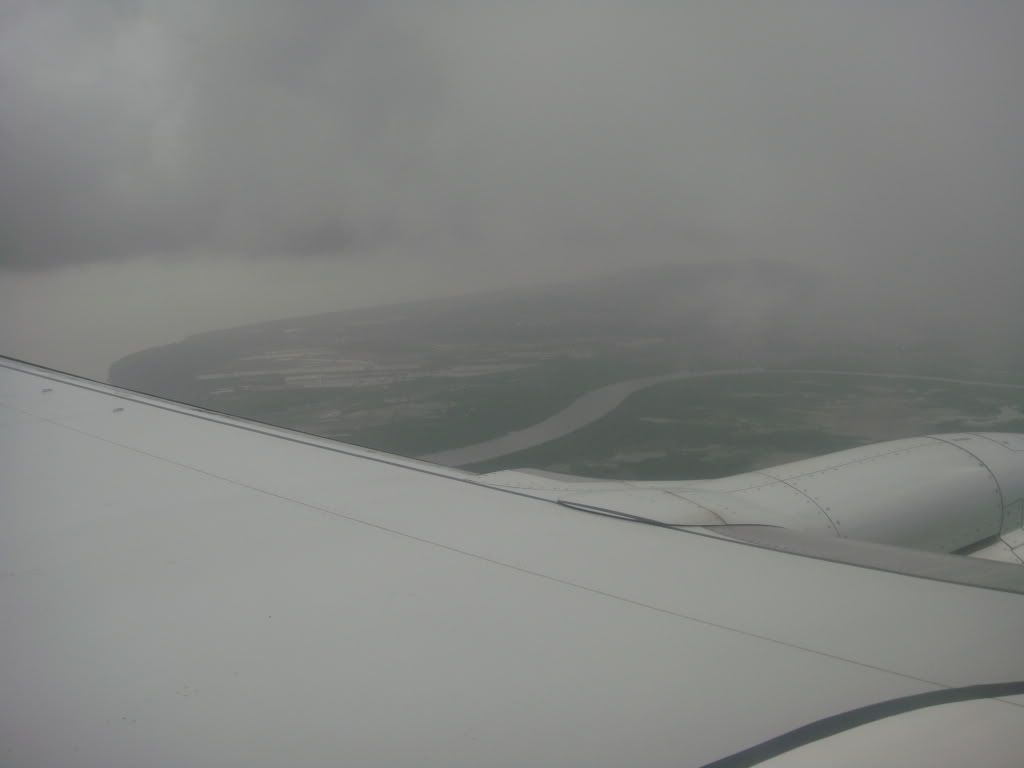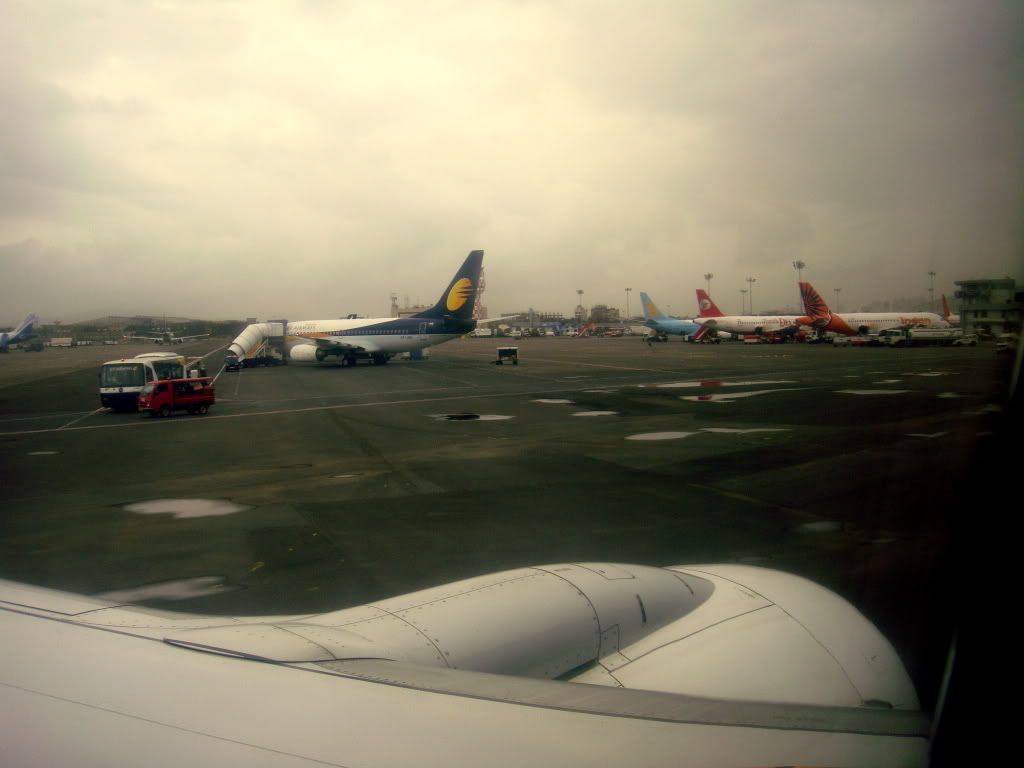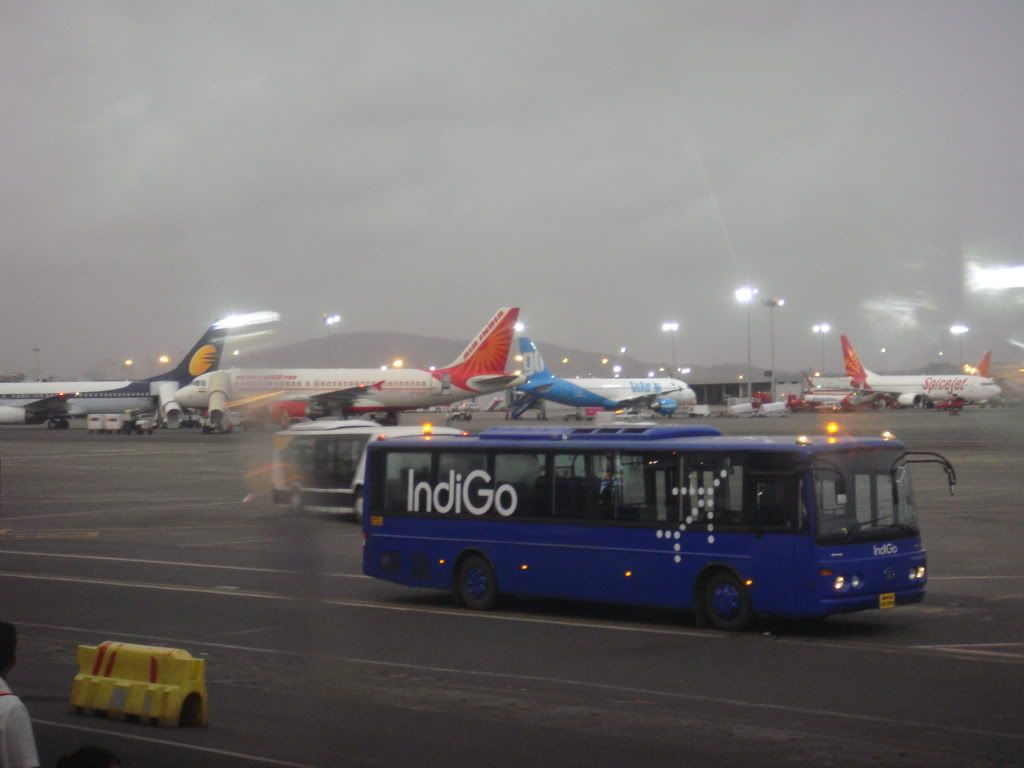 We de-Boarded via stairs & were taken by bus to the Domestic Terminal.
I was the last person to de-board & thus felt free to give the steward a menacing look,
before i made my way down the airplane.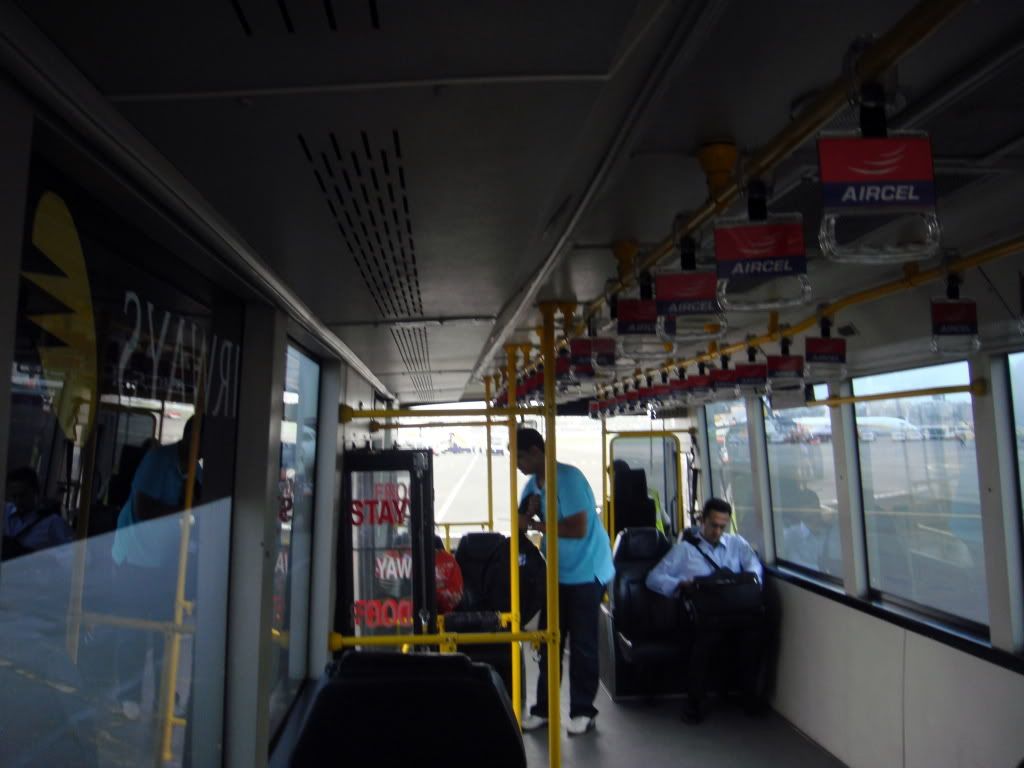 The bus was Airconditioned.....it was so cold that the windows became quite hazy after the doors were shut because of the humid air outside.
Domestic Terminal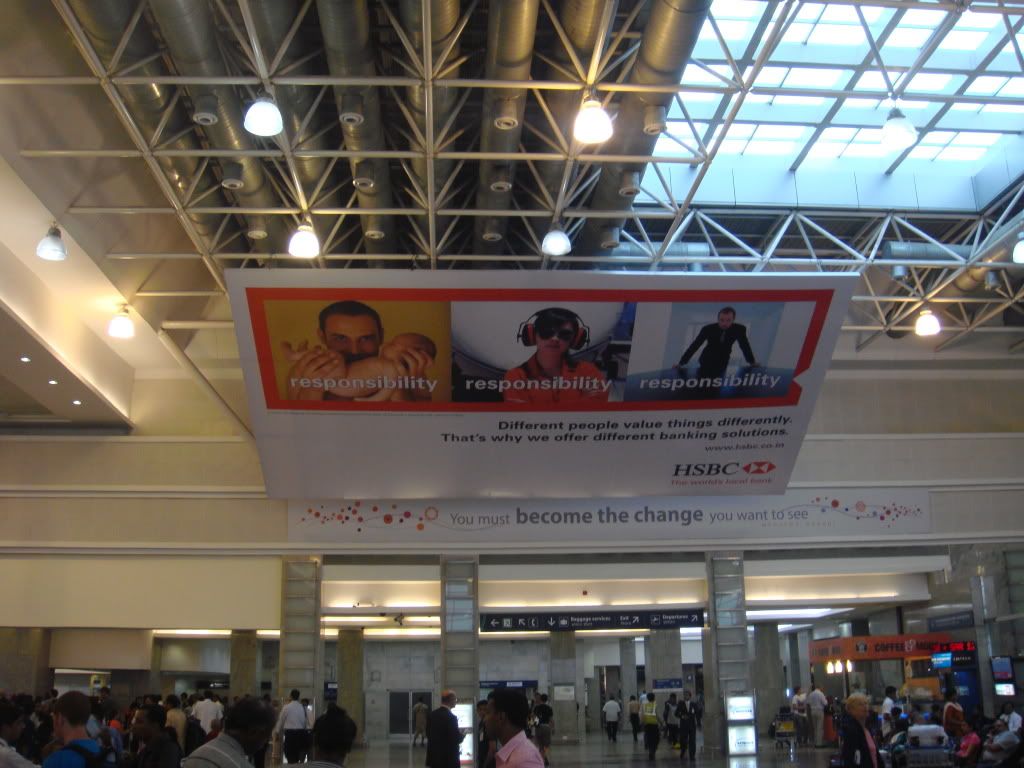 After reaching the domestic terminal, i immediately took a token & proceeded to the inter-terminal coach service area. I was stunned to see a long queue ahead of me. So long that,the queue had to bend, with the increasing number of passengers adding on behind me.
After a 45-minute wait, i was on the bus, looking outside at the ground movements. A lot of international carriers were taking off & landing at about this time. I saw CX,QR,LH..etc
Kingfisher A330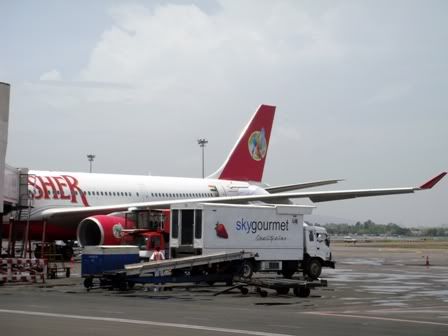 We arrived at the international terminal at 1930.
Info Screen in Indian Language called Hindi
I went to the online check-in area to have my paper boarding pass exchanged for a real one.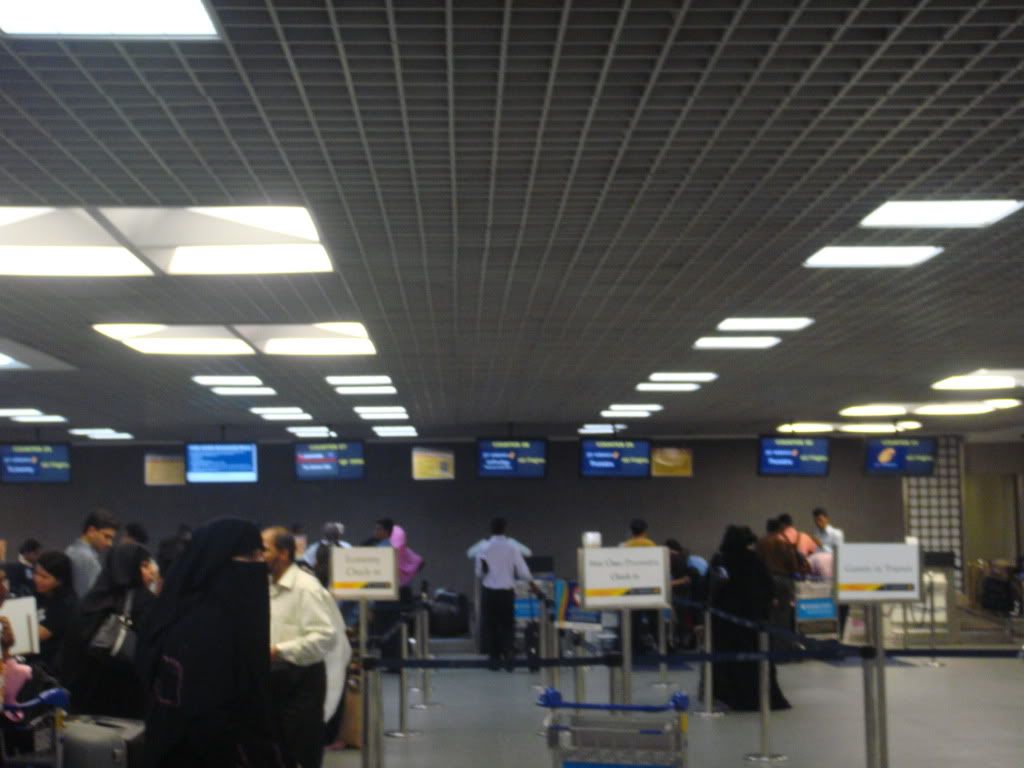 After a rather cumbersome immigration & security procedure, i was airside by 21:30
Duty Free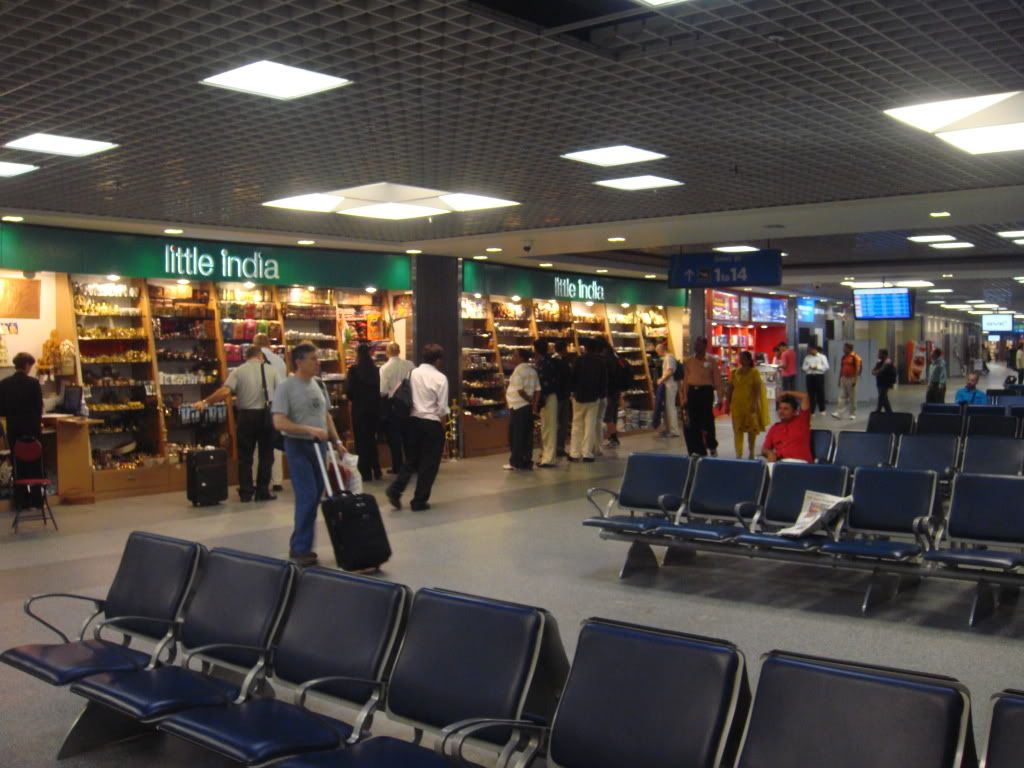 Gate 16
Slumber Zone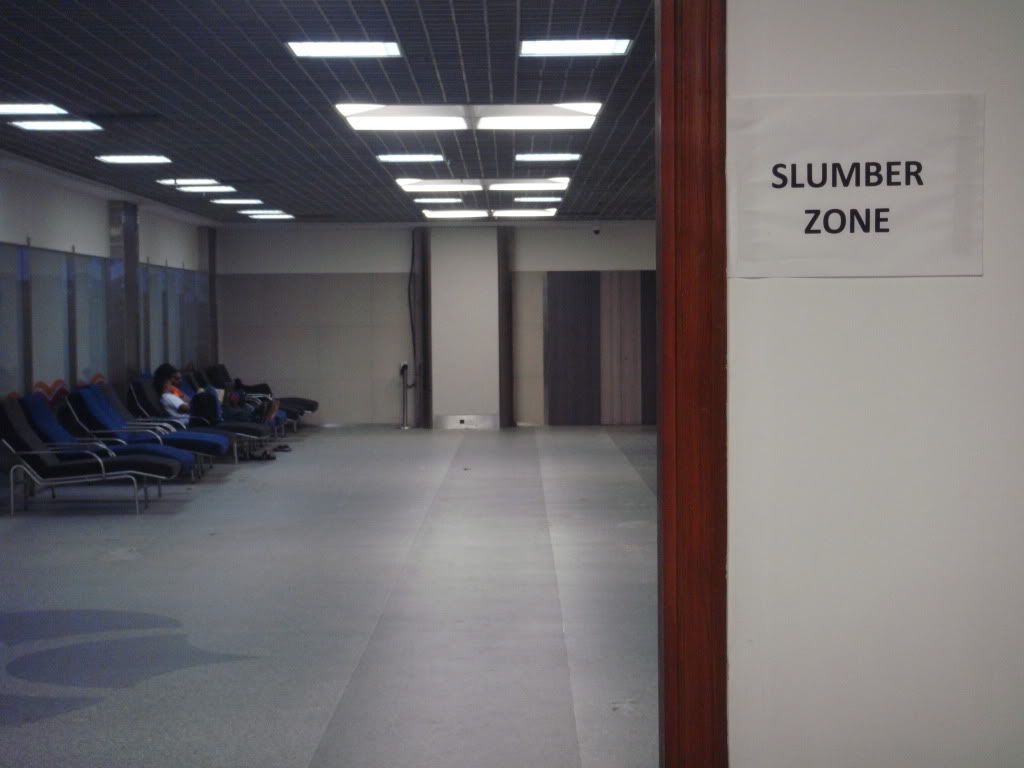 I loved this area called slumber zone, where u have beds on which u can lie down & relax.
I dozed off for an hour listening to Flo Rida's,- "Right Round "!!!
Flight Information
Airline
: Jet Airways (9W)
Flight No.
: 9W 120
Route
: BOM-LHR
Scheduled Departure Time
: 0145 (early morning)
Actual Departure Time
: 0145
Scheduled Arrival Time
: 0645
Actual Arrival Time
: 0642
Equipment
: B777-300ER
Seating
: 26K
Date
: 31st July 2009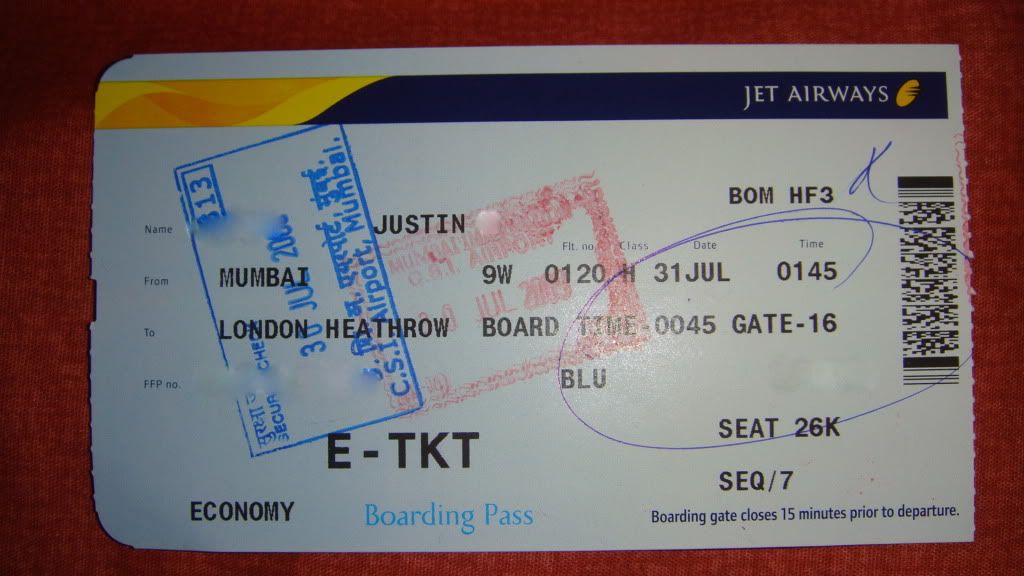 Boarding was called at 0045. I was one of the first to board, leave alone Premier & First class passengers.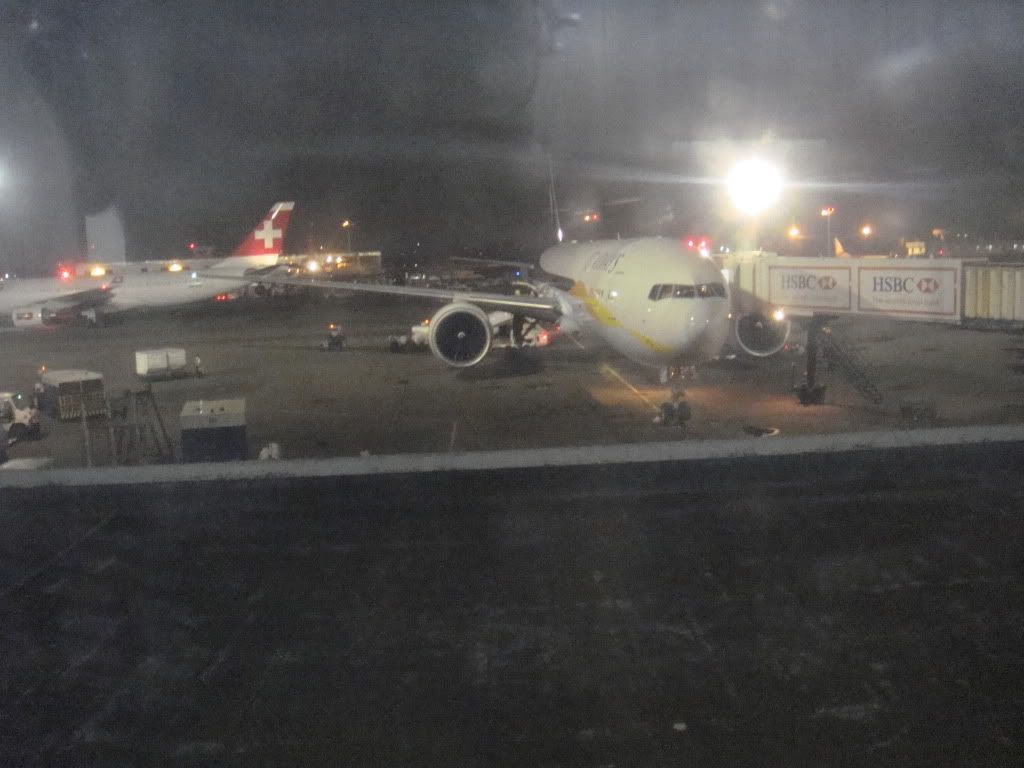 Jet Airways wearing the 'Flying Sun' Livery
I was greeted by 2 female stewards in a rather complacent manner & directed to my seat.
Premie're Class
Jet Airways has a herringbone design Premier Class (bz class), which means all business class passengers have direct aisle access. Gotta love those seats!!!
.
Air Canada's new fleets have this same herringbone design in their business class.
Even though 9W's website clearly states that Online check-in is only available 24hrs prior to departure, i thought i would just give it a shot & try checking in online 32 hrs prior to my trip......& vo'la !!!!!!, i was able to check-in & chose seat 26K (the best seat ever in economy)!!!
This meant i had a lot of legspace & was the first person to be served during meal times!!!!
I even had 2 windows for myself!!!
Seat 26K
"Welcome Aboard"- Jet Screen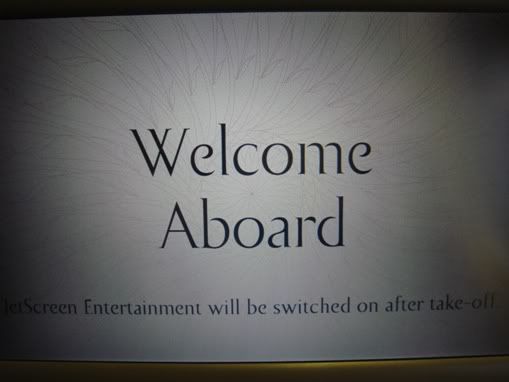 Lufthansa 747 Heading to Munich
The captain came over the speaker & welcomed us on-board & gave a lot of details regarding our heading,windspeed,time...etc, pretty cool i thought & set me in the right mood.
The crew came around offering lime juice!! (Thank u BA319-131!!!
&nbsp
We pushed back & soon enough we were on the runway.....those GE90s waiting patiently to
unleash their power.....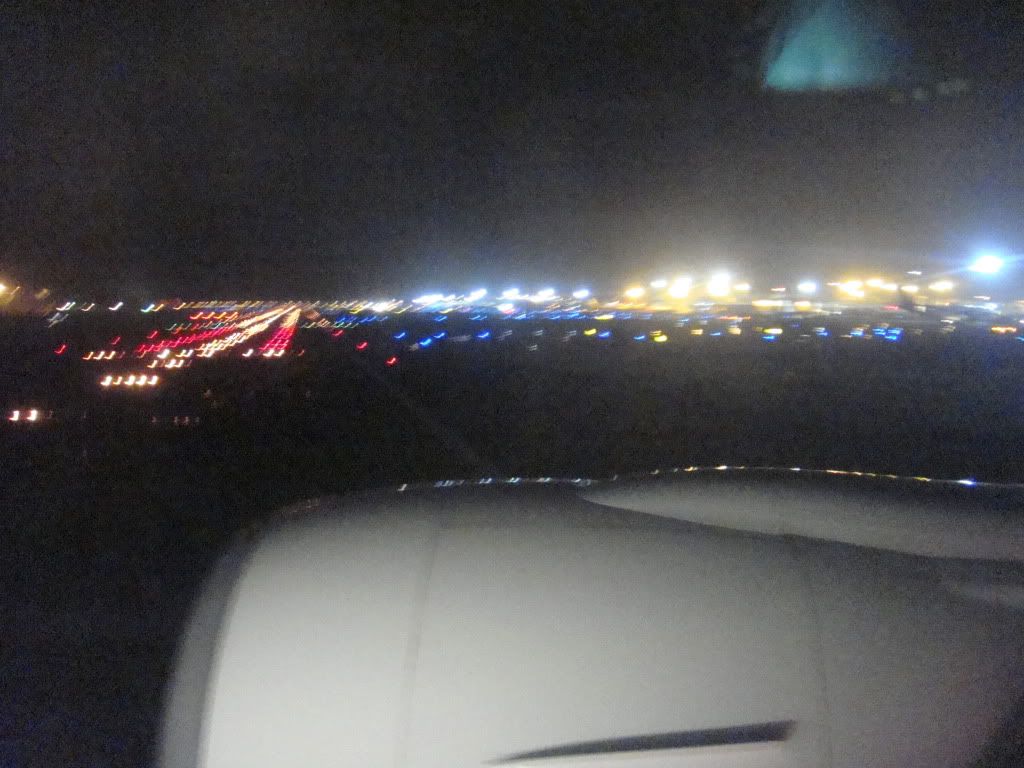 As soon as the ATC gave us the all-clear, the GE90s roared into action, powering & thundering it's way down the hard black runway, bearing the brunt of the slumbering passengers & gently lifting the streamlined bird into the midnight mumbai sky.......it's ominous presence being felt & heard by the unsuspecting slum-dwellers below.....it's thundering roar turning the night sky into a frenzy.
About a minute into the flight, i was rather preturbed by some of the passengers gasping whilst looking outside their windows. I wanted to know what was so fascinating & so did likewise......
"OMG"- these were the words that erupted from my trembling mouth!!!
I thought i saw flames coming from the front of the plane, where the nose gear was.
.....
It took me a while to realise that it was the effect of the front lights of tha plane beaming at the fog-filled night sky!!!! phew!!!
This produced an illusion of a flame trail, as the plane sped along!!!
Looking all around to see some of the passenger's horror filled faces now slowly sizzling down into outbreaks of embarassing smiles & laughter, i was overcome with a vicarious
thrill!!
There were still some others who looked too confused & quite pre-occuppied in trying to manipulate their 30 second ordeal!!!
But after a minute or so, everyone was at ease & very cheerful, which contributed towards easing my nostalgic state!!!
The cabin lights were switched off to facilitate the sleepy headed passengers,
I spent my time playing around with the IFE called Jet Screen. Jet Screen offers a lot of choices in both English & regional Indian languages.
Ross=> LEGEND!!!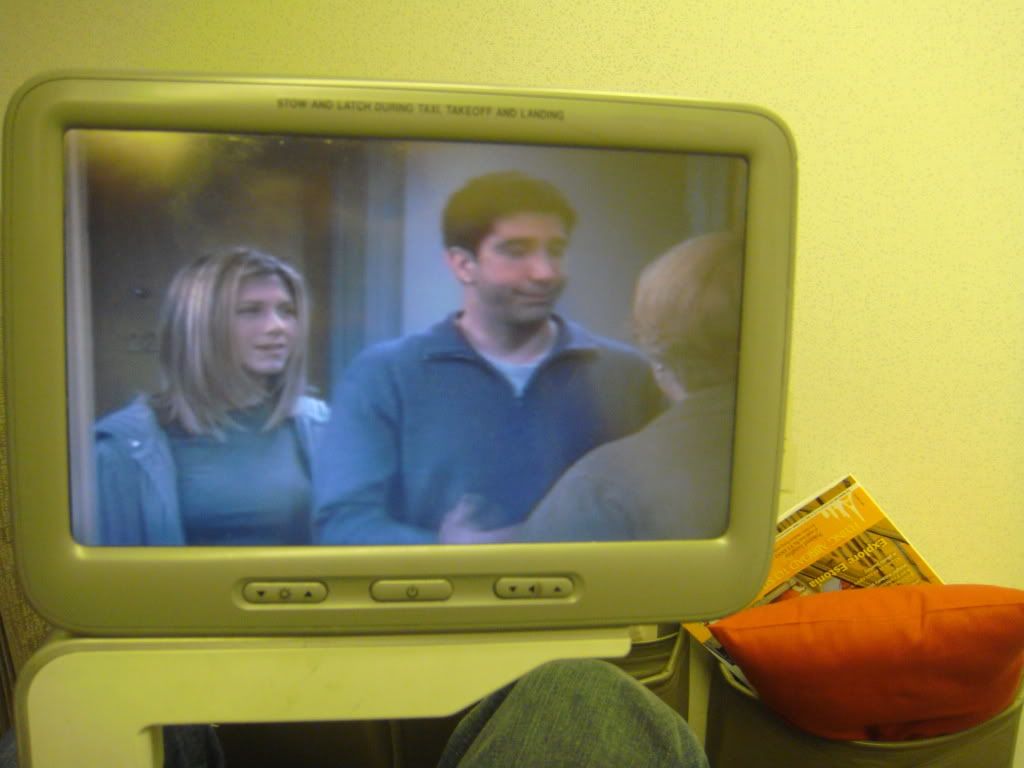 About 1.5 hrs into the flight, when we were nearing Germany, dinner was served.
It consisted of meat filling in a bread-like-something(sorry i cant remember the name)
After the meal, i started watching "He's Just Not That Into You"......20 minutes of the movie, had me droopy-eyed & so wrapped the blanket over me, reclined my seat( 1 thing worth noting is that, on 9W the new seats not only recline backwards but the bottom part moves forward, giving you that extra comfort!!!) & rested my legs on the pouch in front of me.....Within seconds i was asleep.
I woke up just in time for breakfast.....lifting the window hatch allowed me to capture this transient & tranquil scene-
Day-Break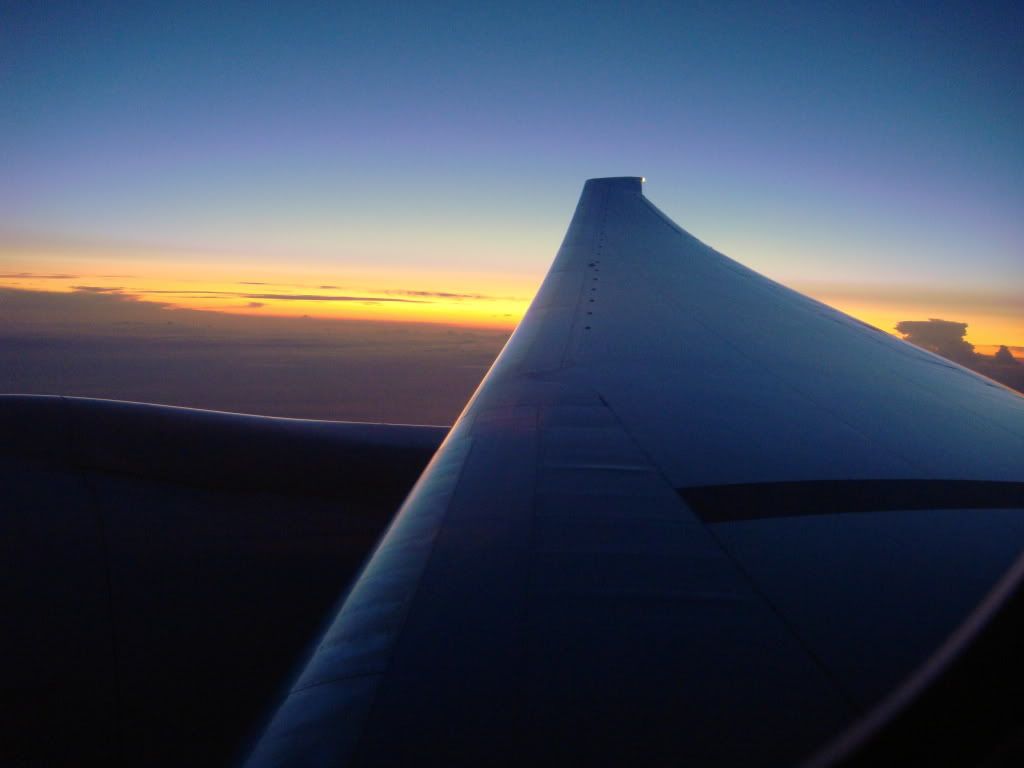 Breakfast consisted of Croissant.fruit bowl,fruit Yoghurt,chocolate muffin,coffee,butter & jam.
Mood Lighting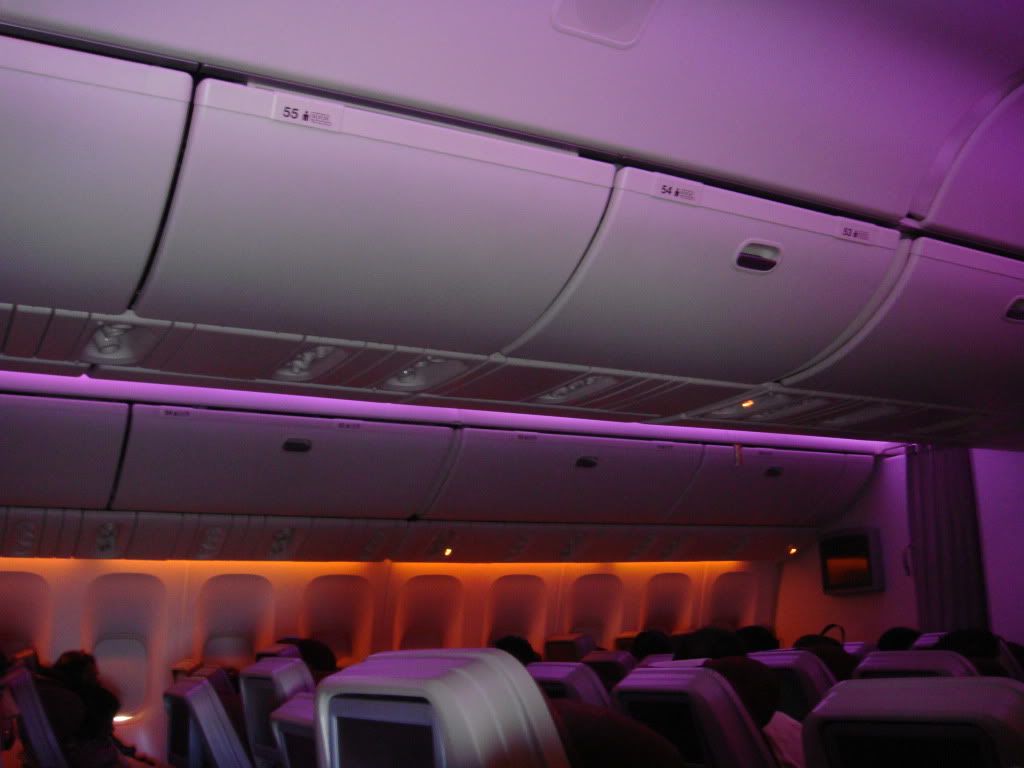 I took this pic from row 56, as this row was completely free.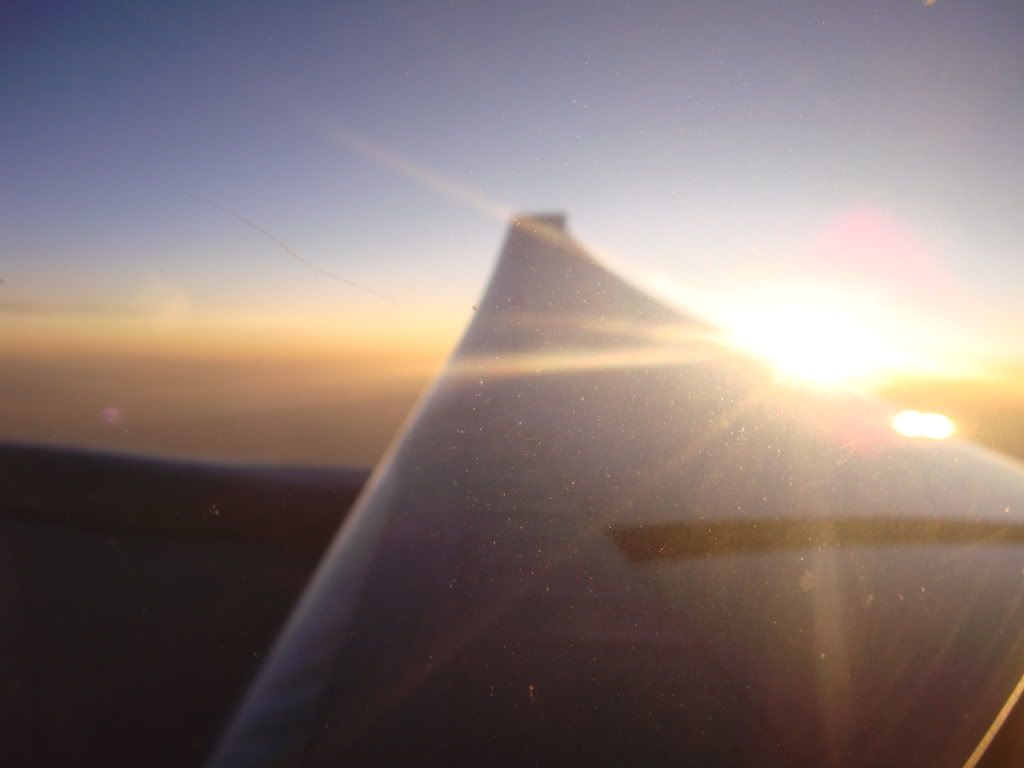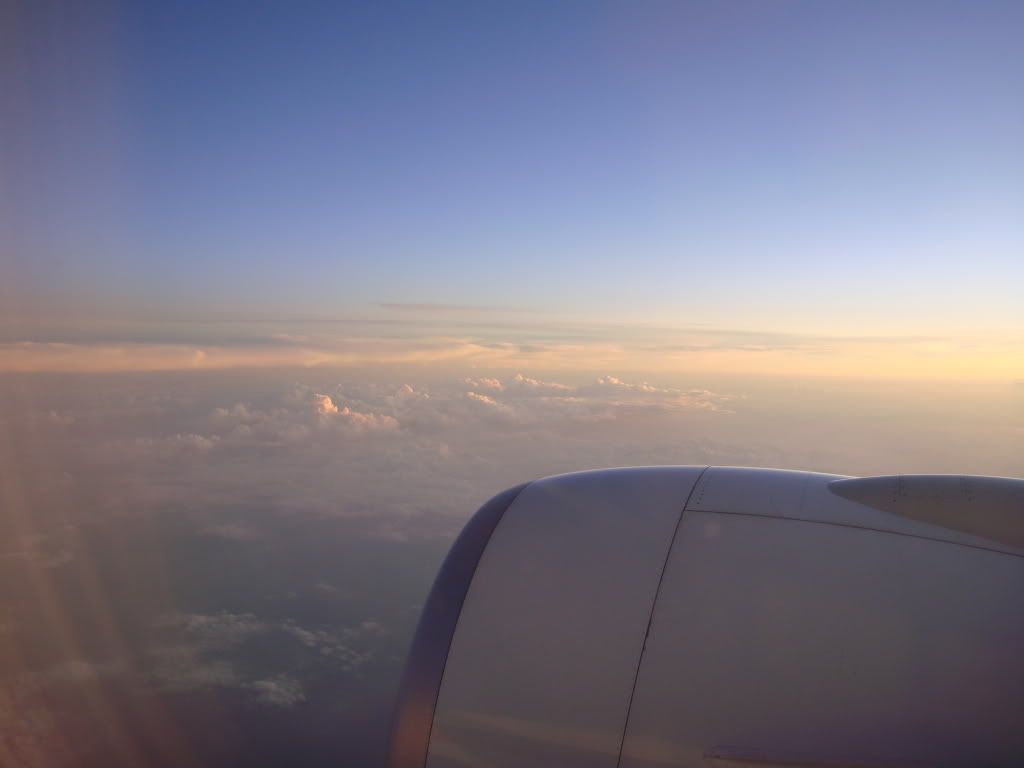 Love those Raked Wingtips
Approaching London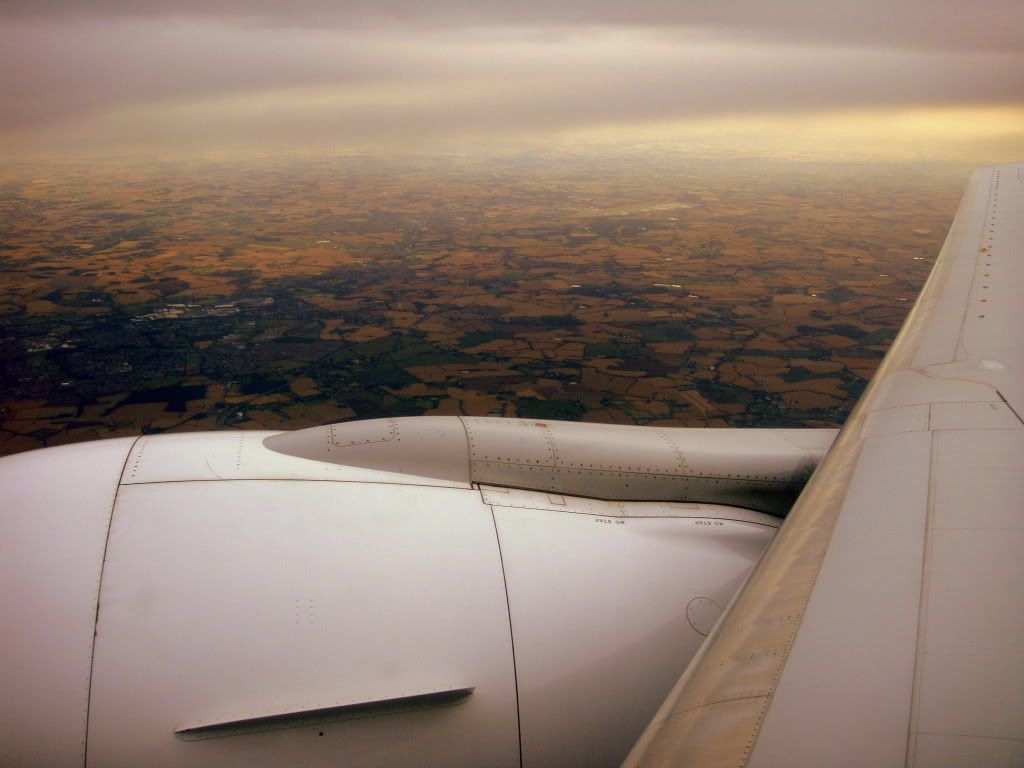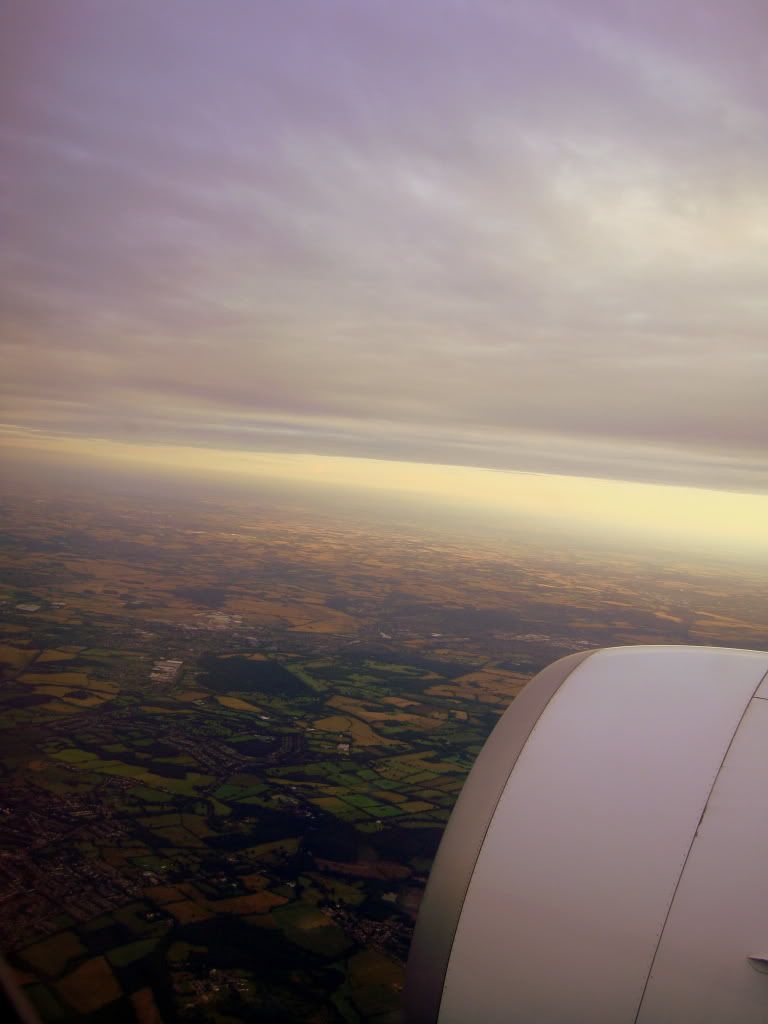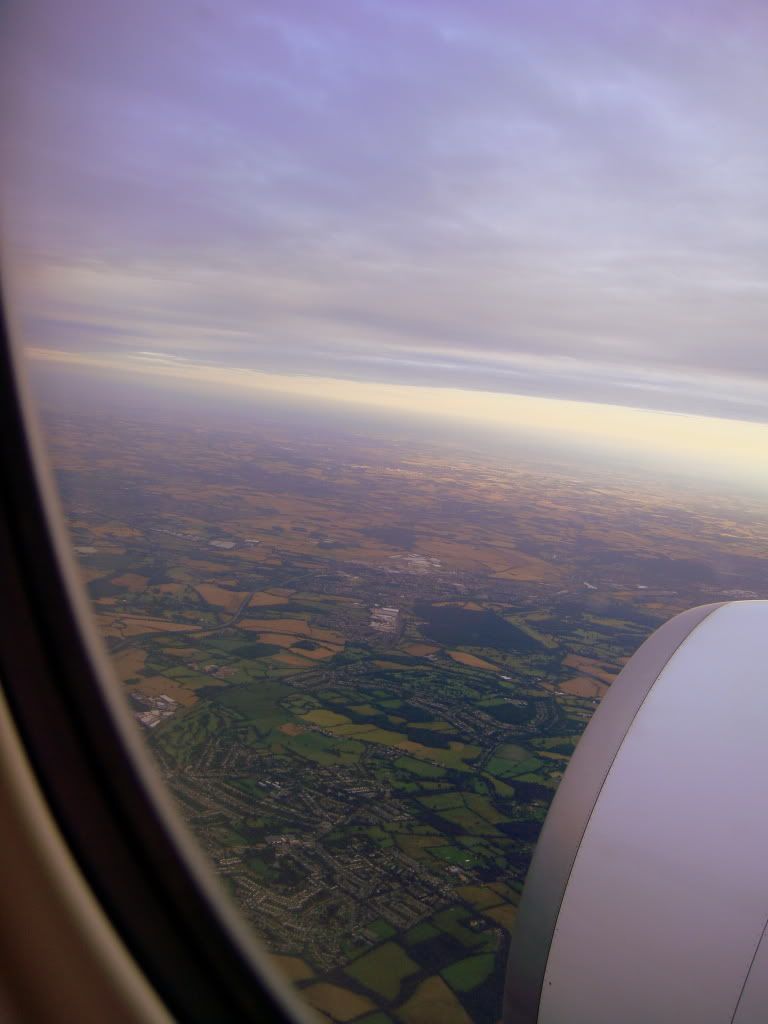 My Favourite Pic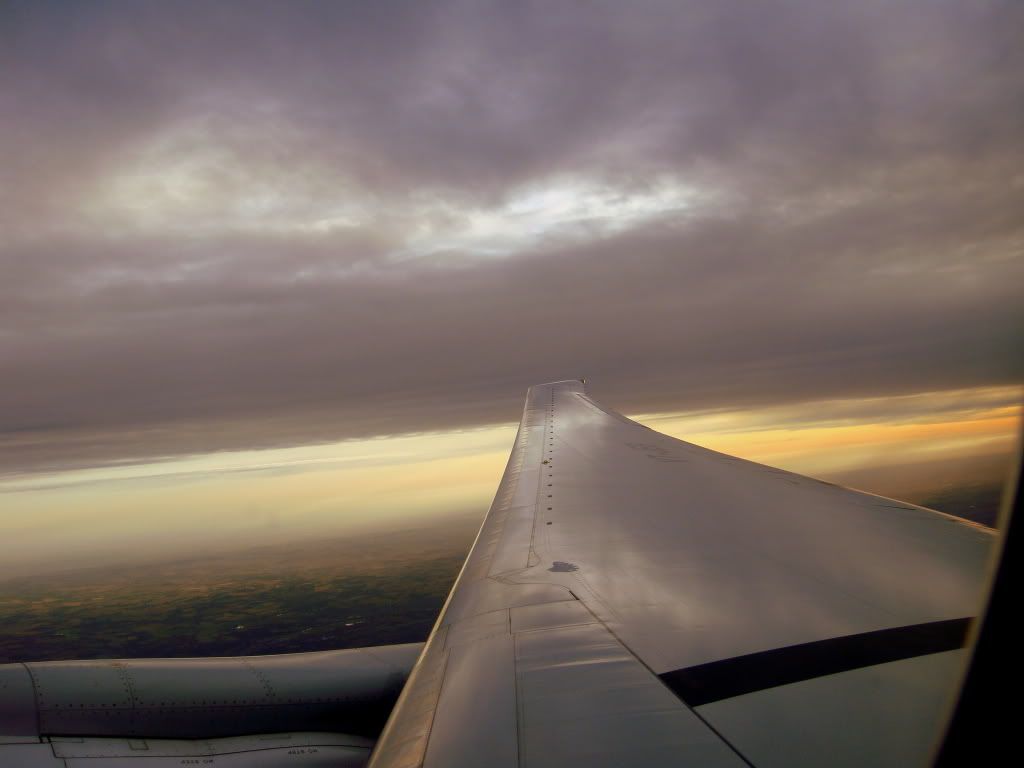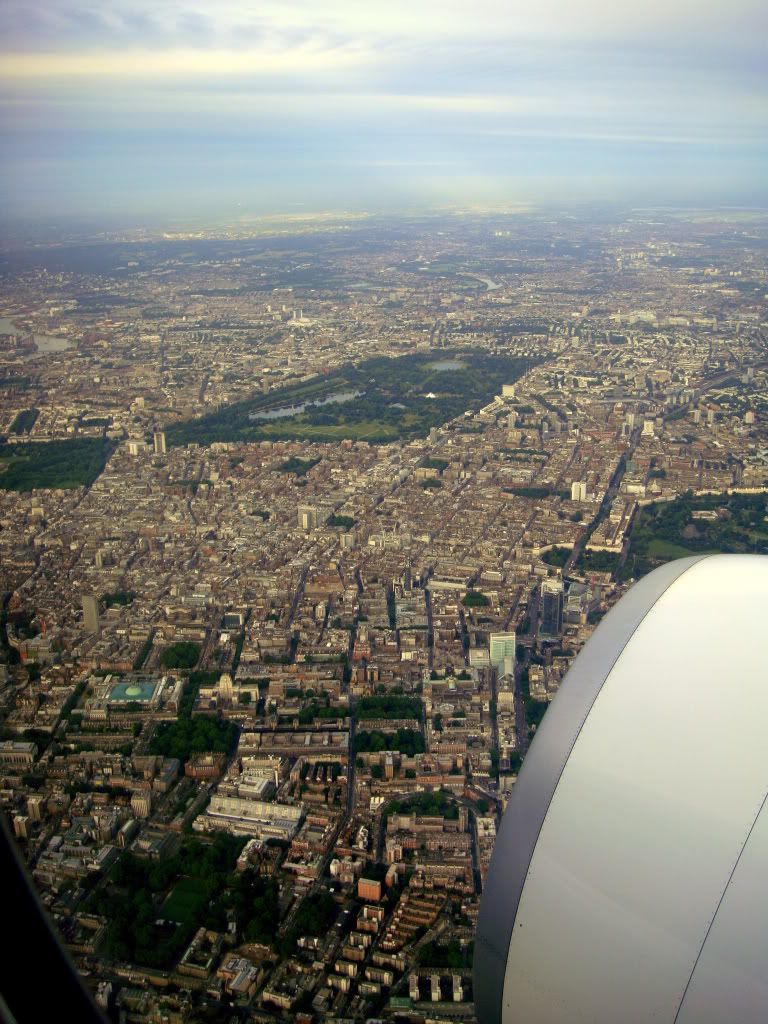 Just Landed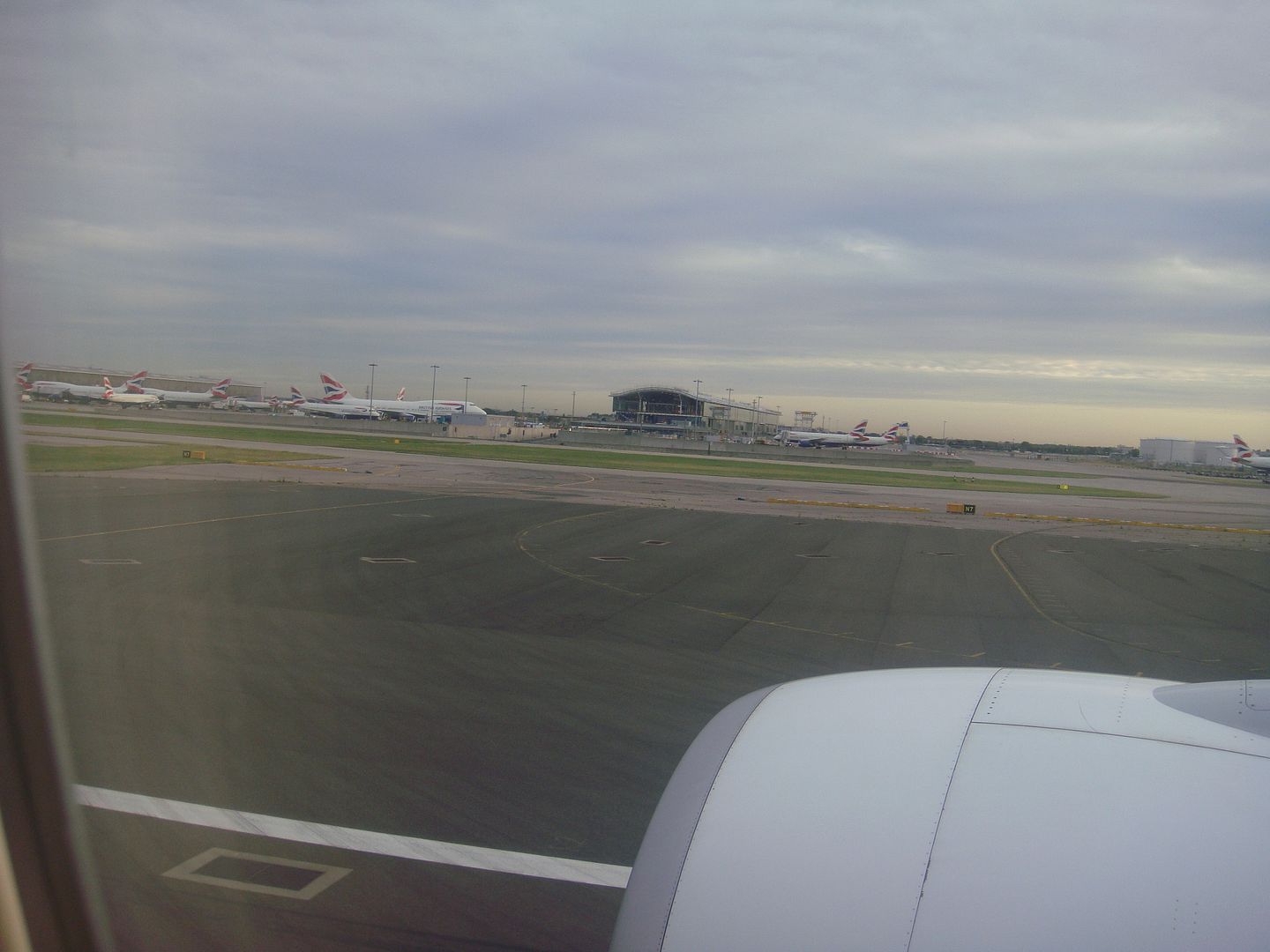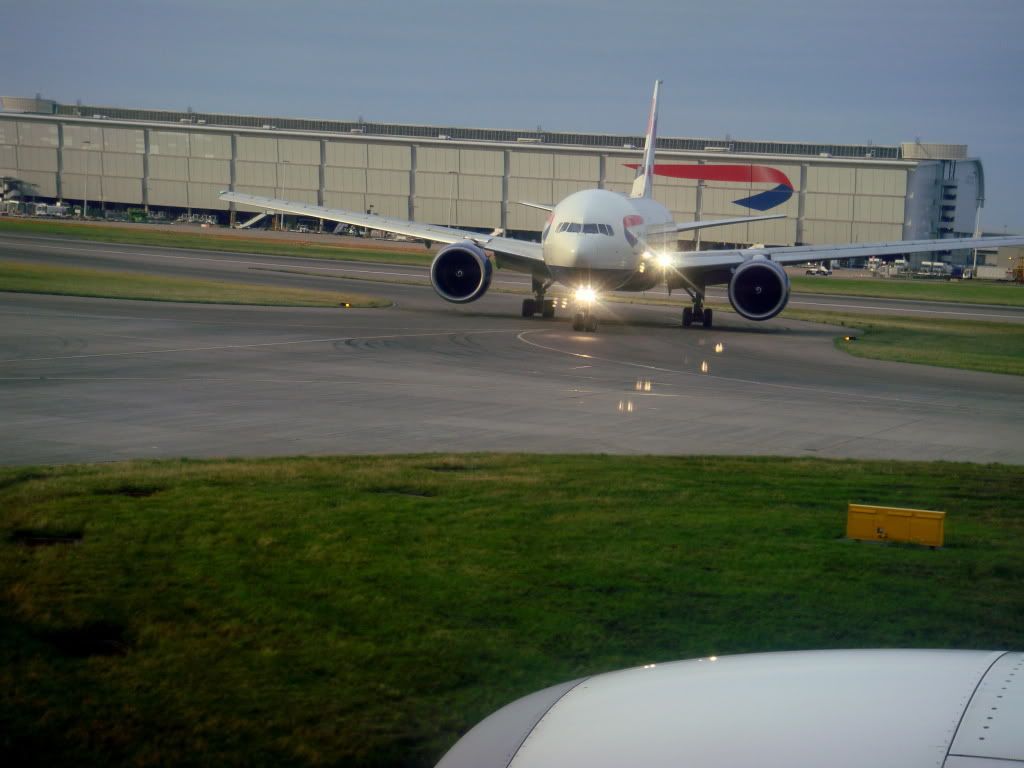 Air Canada 777-300ER C-FIUL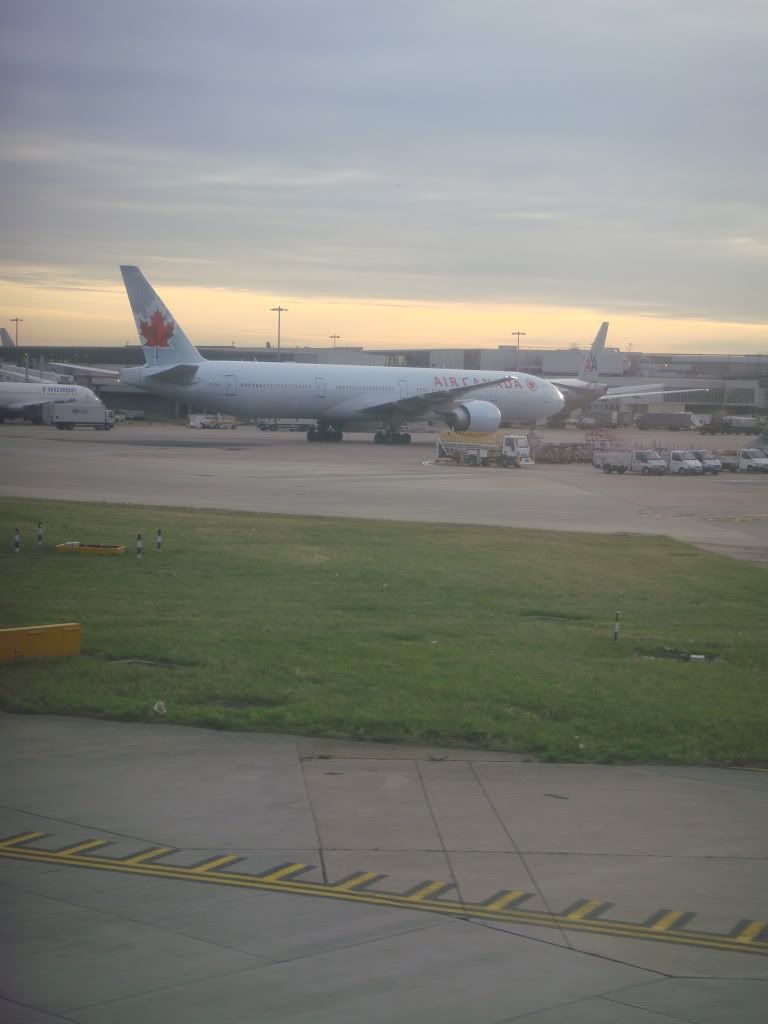 Control Tower
American Airlines 777
Virgin Atlantic A340-600 G-VSHY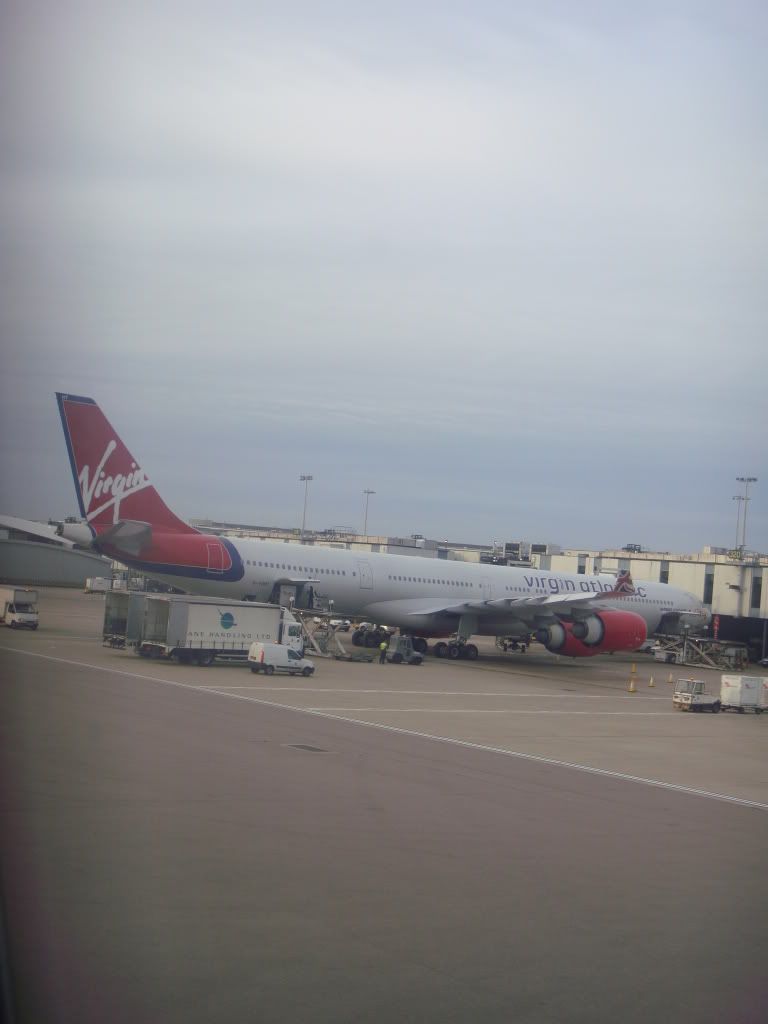 Exiting The Aircraft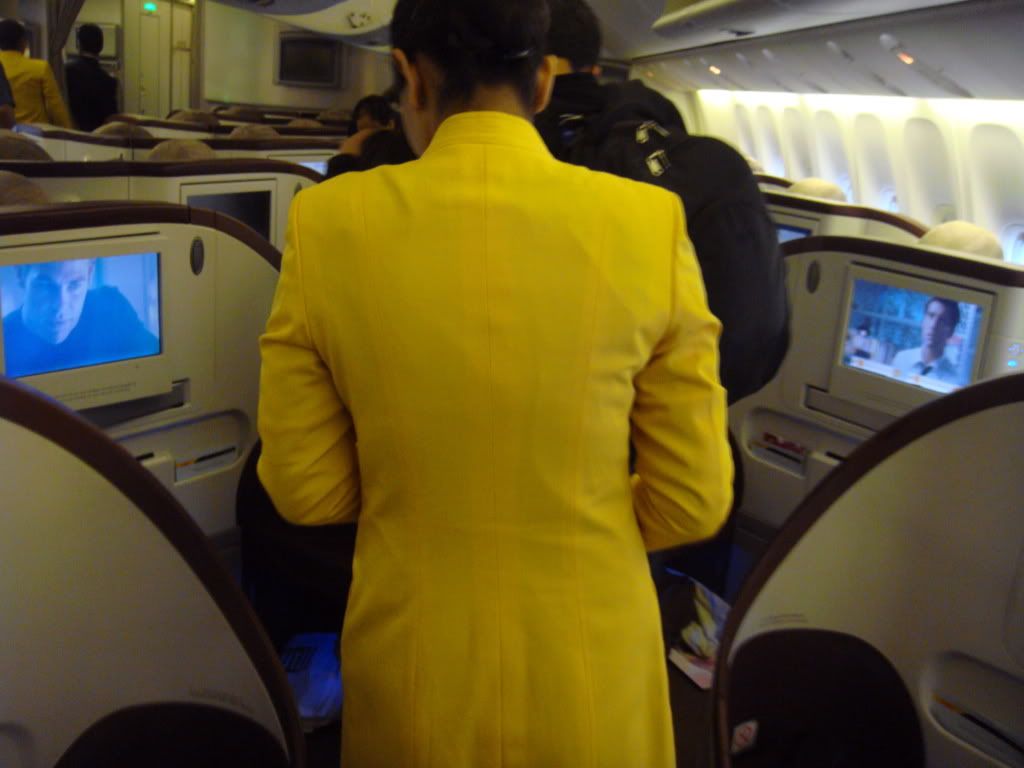 Jet Screen In Premiere Class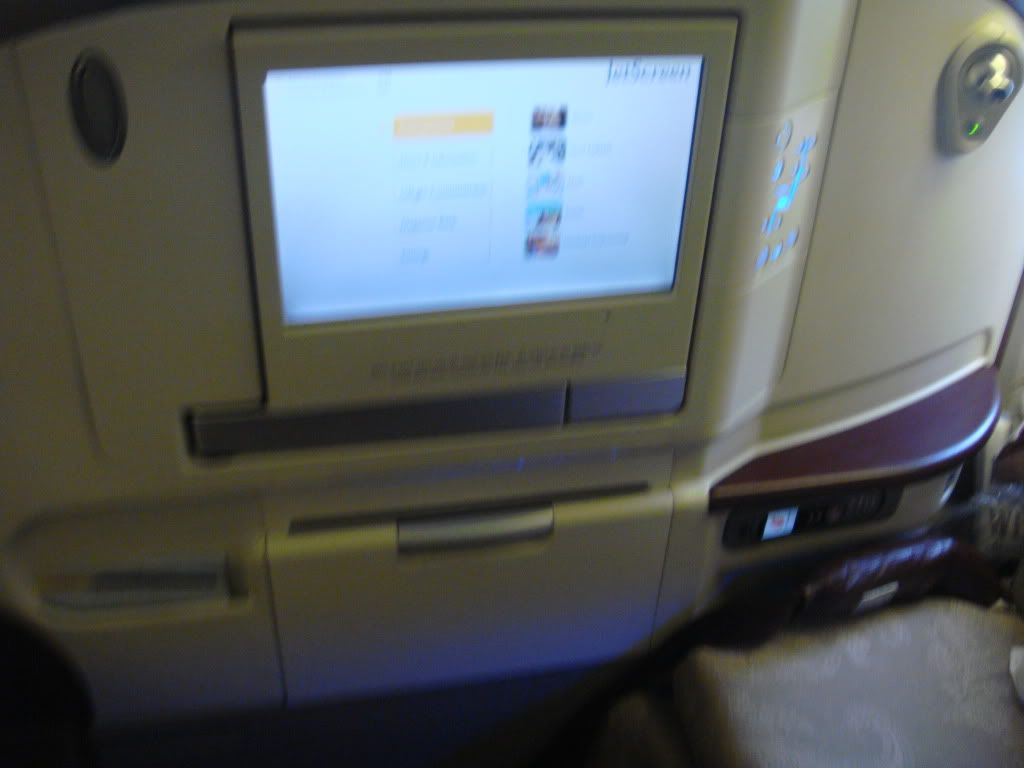 Saudi Arabian Airline 777-200ER HZ-AKK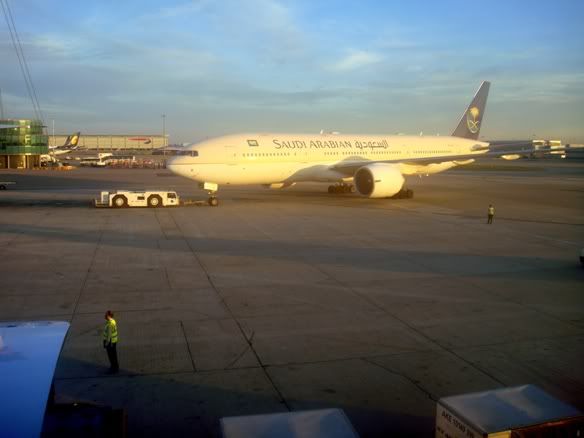 WE landed 3 minutes early & i proceeded to passport control. After a long 40 minute-wait, i proceeded to the baggage carousel. Here too, i had to wait for 30 minutes to retrieve my bag. Guess what???....my bag was last to arrive!!!!
I was too tired to take any more pics & so rushed to the train station to go to the "YOTEL" at Terminal 4.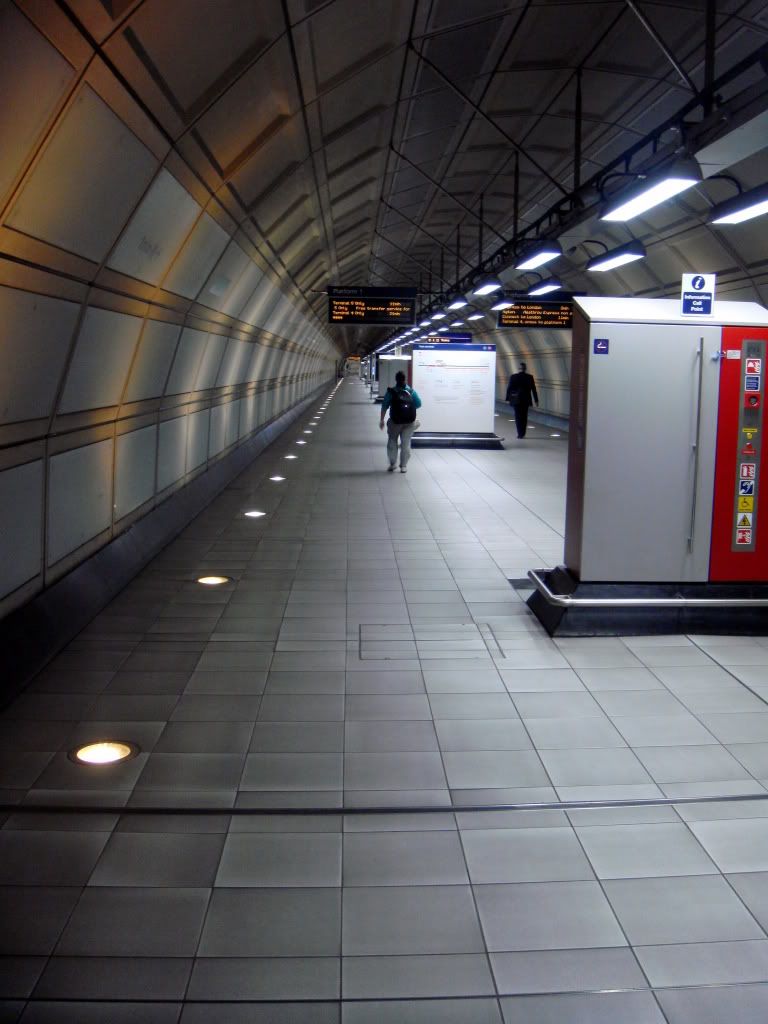 Heathrow Connect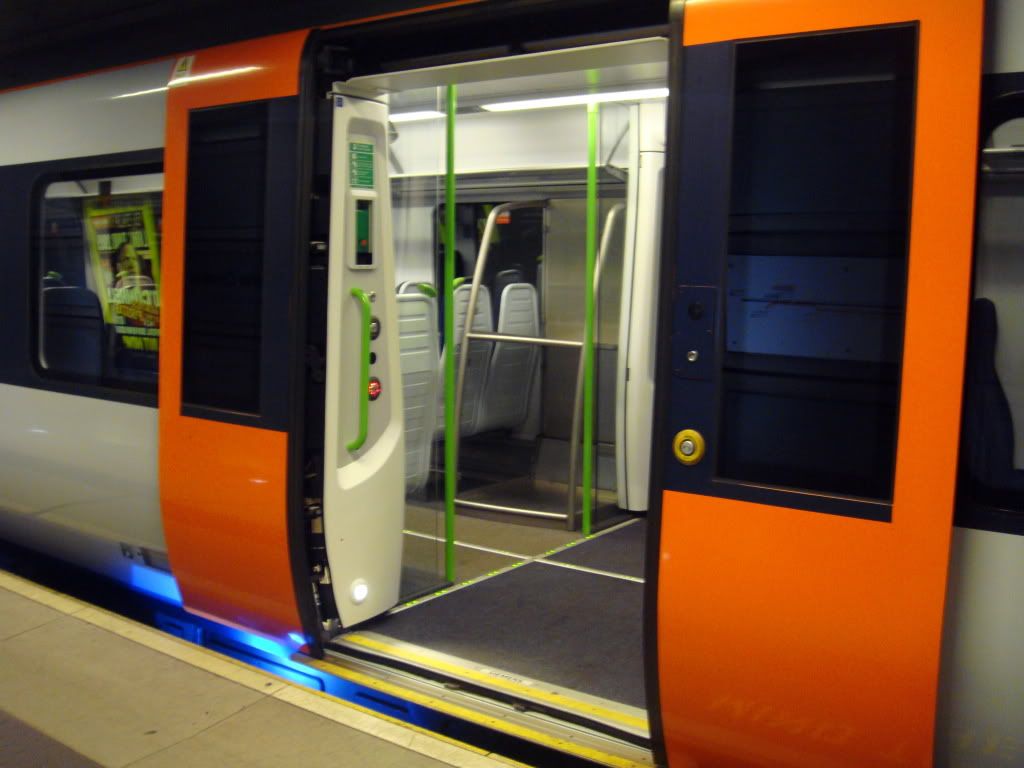 After a 5-minute ride, i got down at T4.....making my towards the YOTEL.
YOTEL
If u have a long-layover & are looking for a comfortable place to stay in without having to break your wallet, then YOTEL is the place for you!!!
Here u have pods where u can rest in....with all basic amenities-soft large bed,shower,toilet,TV,free wifi,work desk,mirrors etc.
Since i had a 6-hr layover at heathrow, i booked a pod online on their website.
I checked in at the entrance @ 0830 & got a card-key...with which i opened my pod.
I had a quick shower & ordered a lasagne while watching TV. After the meal i set the alarm to 11 am before taking a nap.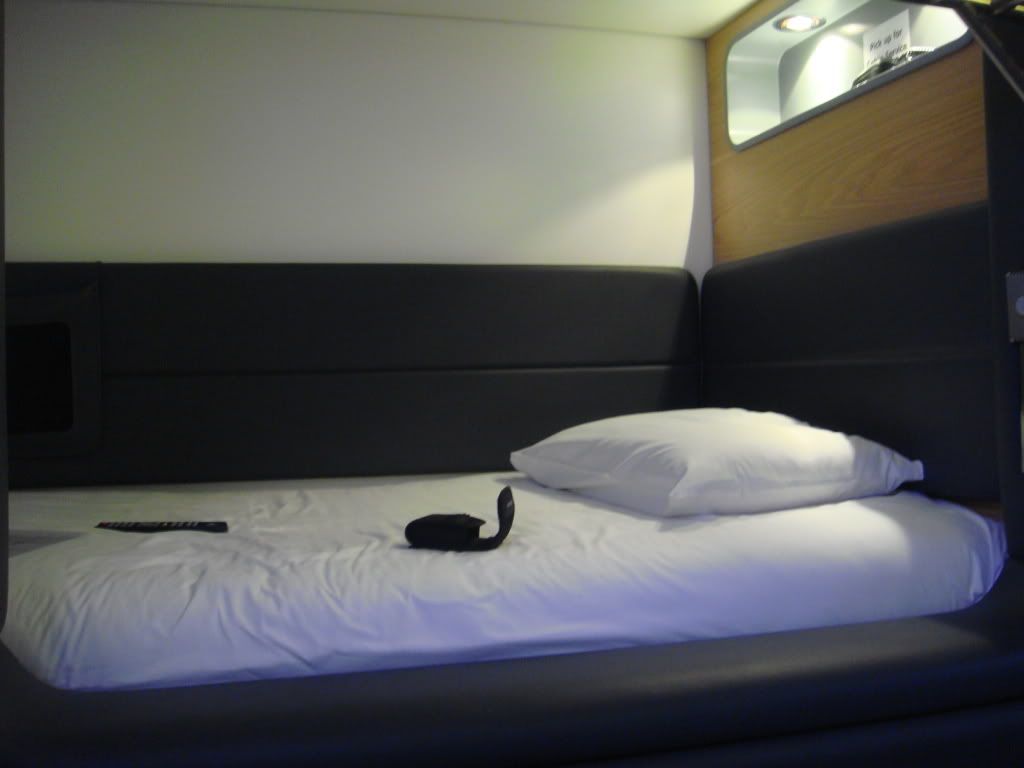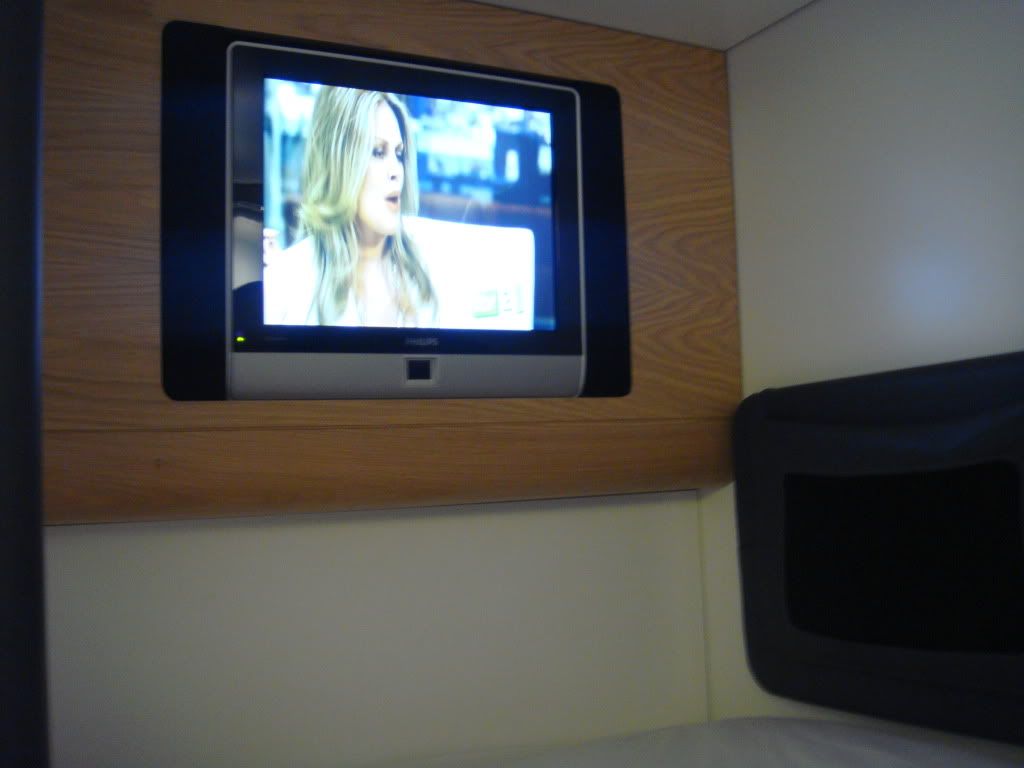 I woke up at 11am sharp,packed my things & thought i'd do some spotting.
VS A340-600 G-VFOX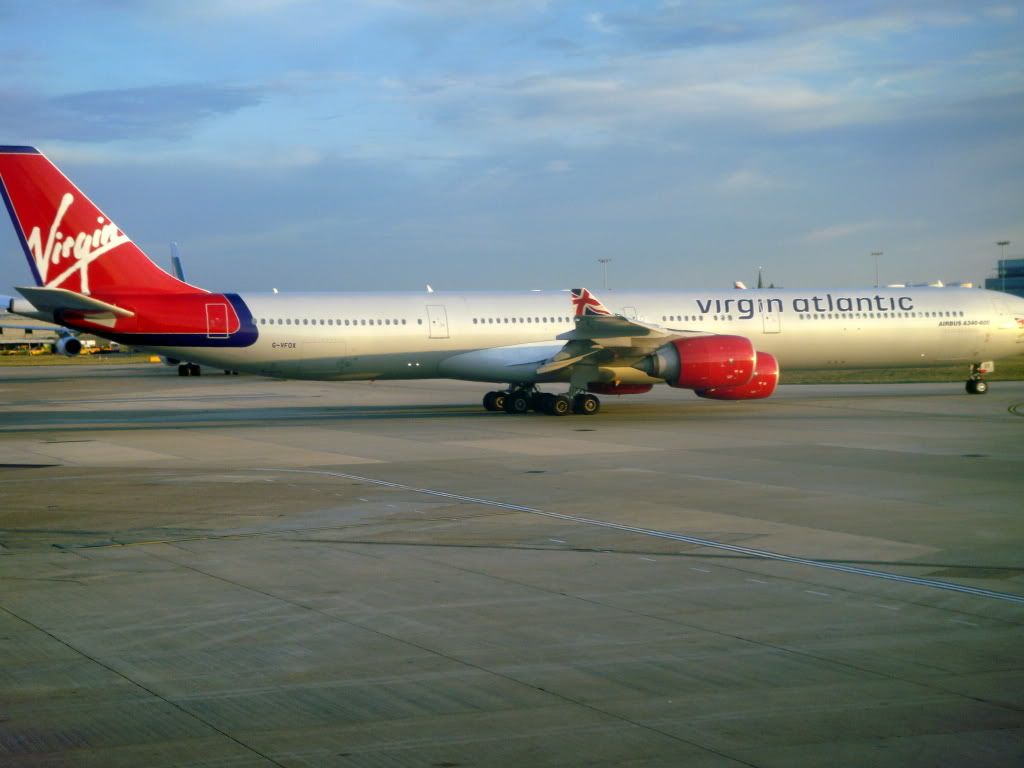 Etihad A340-500 To Abu Dhabi(AUH)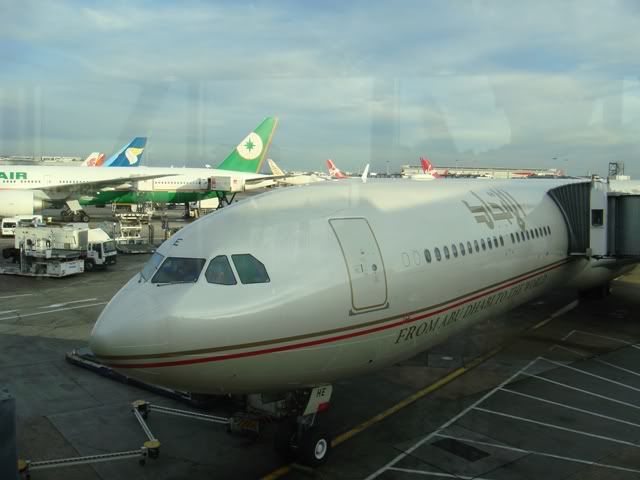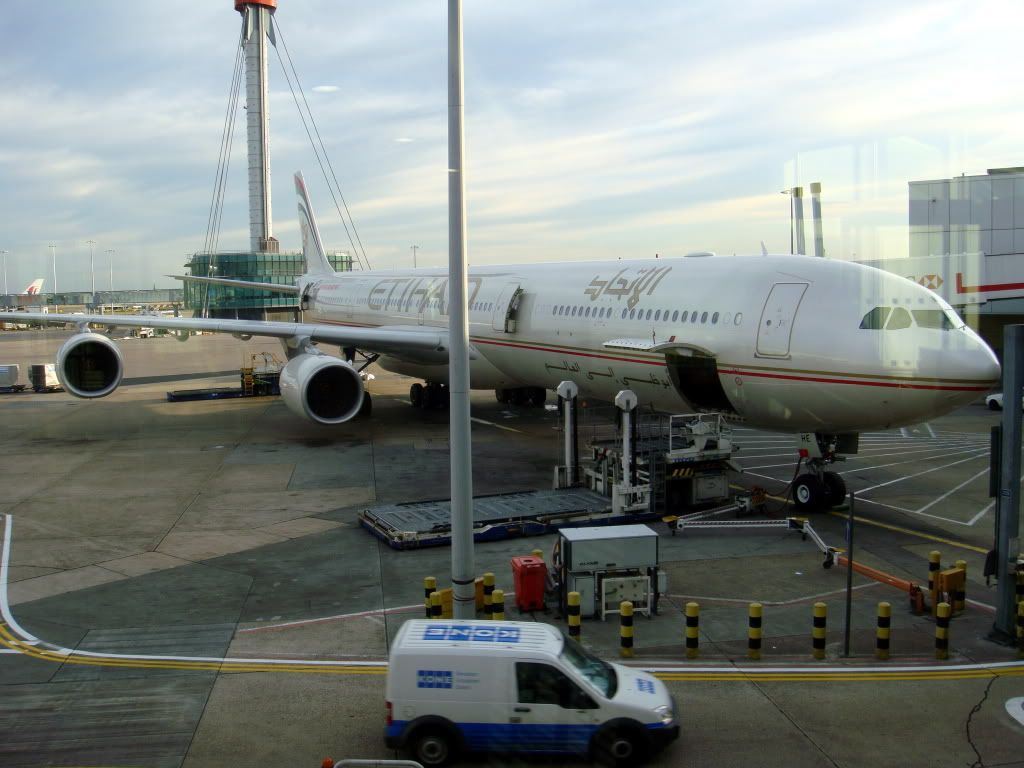 Singapore Airline A380 to SIN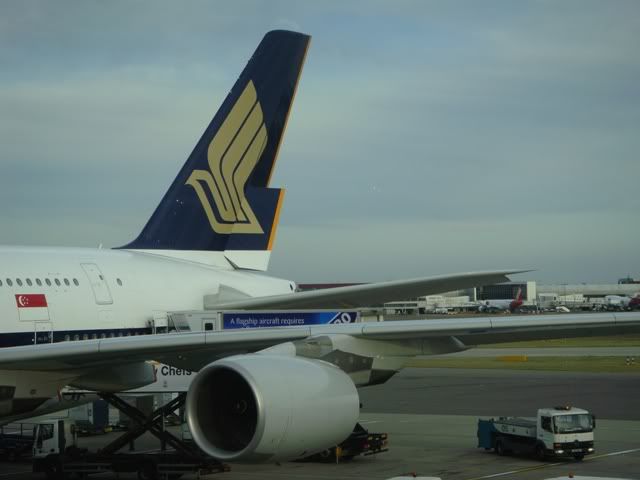 How I Wish I was In There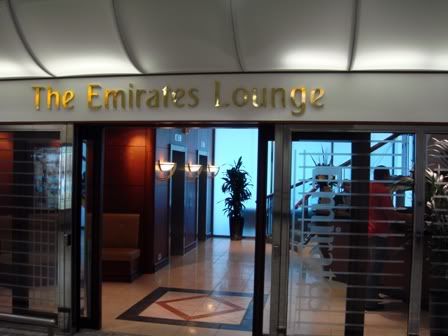 Air India 777-300ER to BOM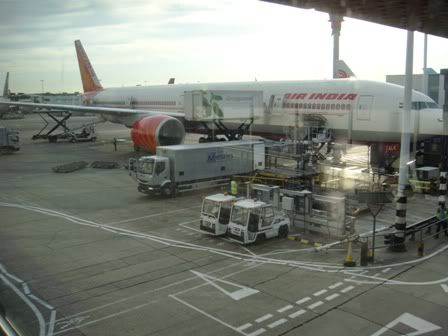 I then took the Heathrow Connect to T1 for my BMI flight to DUB.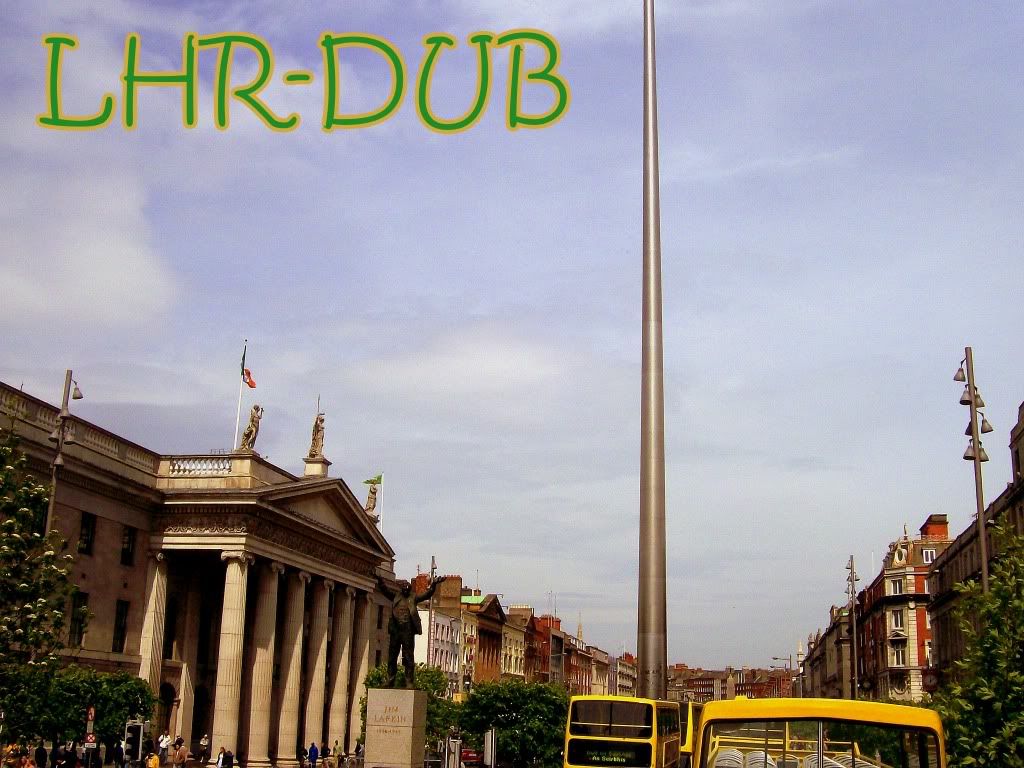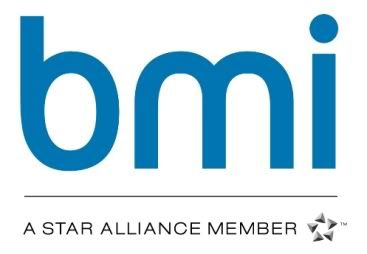 Flight Information
Airline
: British Midlands (BMI}
Flight No.
: BD 127
Route
: LHR-DUB
Scheduled Departure Time
: 1315
Actual Departure Time
: 1320
Scheduled Arrival Time
: 1450
Actual Arrival Time
: 1448
Equipment
: A320
Seating
: 16A
Date
: 31st July 2009
I checked-in for my flight to DUB at the Check-in Kiosk. Within seconds, i had my boarding pass printed & went to the bag-drop area to check-my bag.
After another round of security & swine flu procedures, i was airside by 11:50am.
I wandered around for quite sometime, before making my way through many tubular ways to my gate.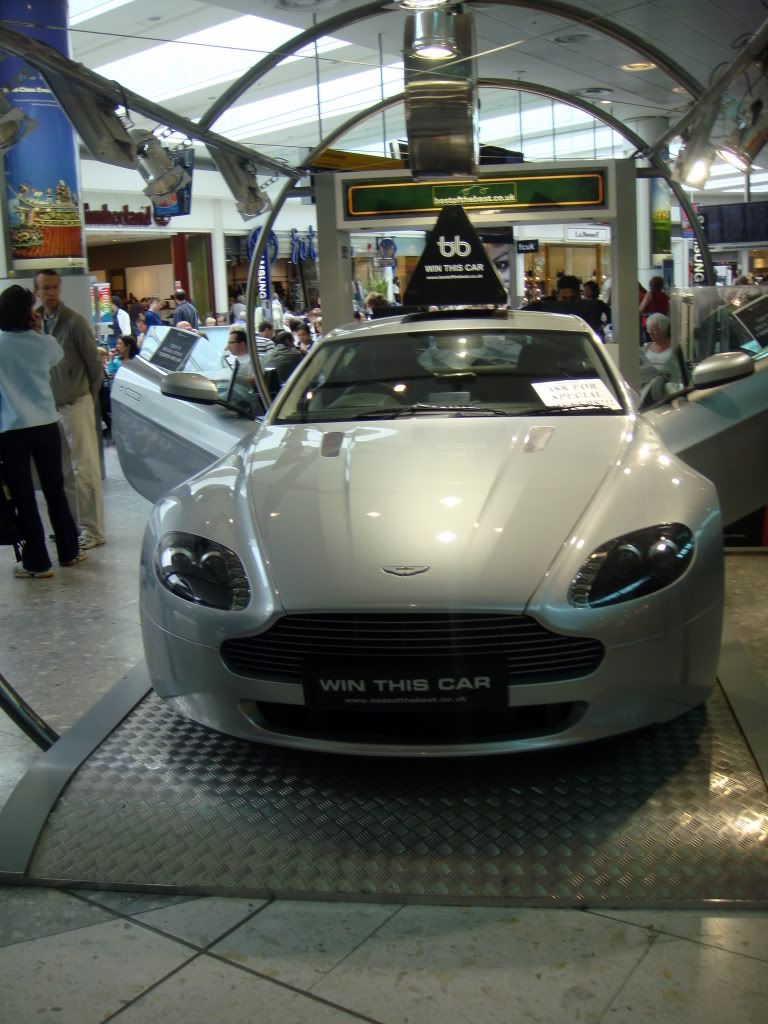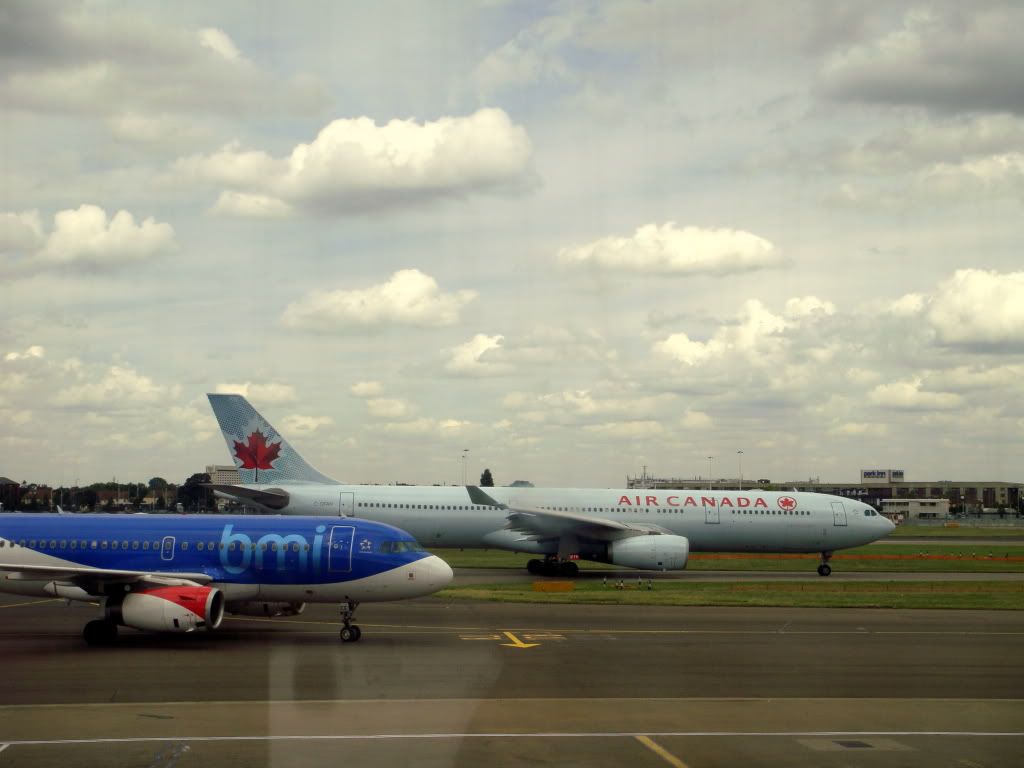 My ride to DUB A320
The rest of the flight was uneventful. Dublin was quite hazy that day.
Again there was this problem with the baggage. It took an hour for my bag to arrive because a Turkish Airlines flight had their baggage loaded onto our same baggage carousel.
Dublin Pier D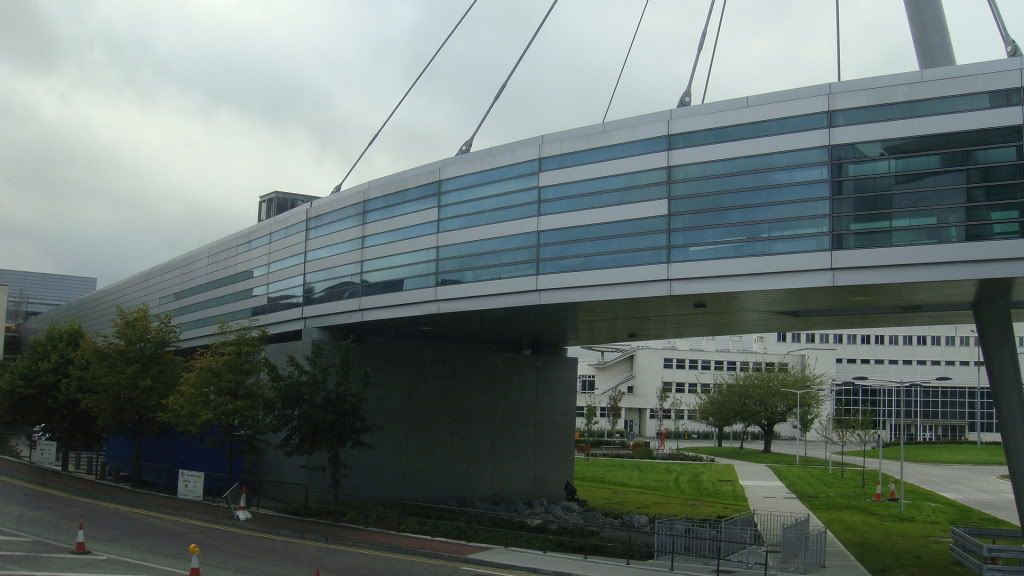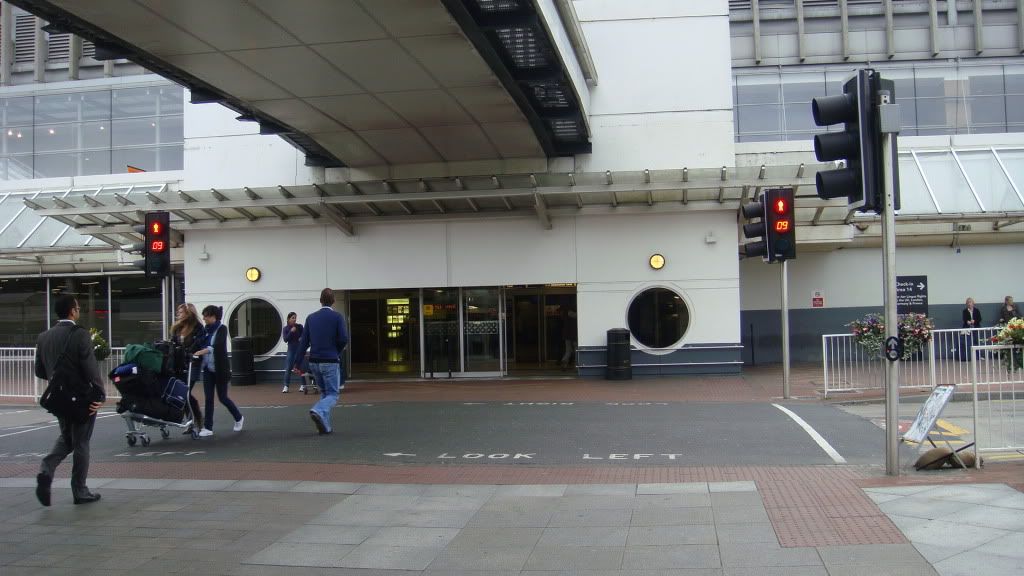 I took the dublin bus home.
CONCLUSION
Altogether it was an awesome trip....with it's ups & downs. The combination of funny & tiring moments made this trip a very enjoyable one. But what still gets on my nerves is having to wait for baggage for a very long time.
Jet Airways have proved themselves a major player in the International Market. I was satisfied with everything on-board their international flight.
but their domestic service needs to improve big time. The Flight Attendants were smart & cheerful. Their catering style,mood lighting & ergonomicallly designed seats, even though they are the the norms today , have gone a long way in satisfying me as a passenger.
I will give them a 10/10 for their international product & 5/10 for their domestic one.
Hope they continue like this & become worthy competitiors to the likes of Emirates,Etihad,Qatar Airways,Singapore Airlines etc.
Please feel free to go through my other trip report
From 'Leprechaun Land' To 'God's Own Country'
Thank You for your Time. Hope you enjoyed it & feel free to drop some comments below.
Regards
Justin