Alas it was time to leave Belo Horizonte after having spent a fruitful 5 days there.
The routing today would have been the same routing I took in reverse:
TAM Flight JJ 3345 Belo Horizonte (CNF) – Sao Paulo Guarulhos (GRU) (Y Class)
LH 507 GRU-FRA (Y Class)
SQ25 FRA-SIN (First Class)
Arrived at Belo Horizonte CNF Airport at 1.45pm for the 3.20pm flight to GRU. The connecting time in GRU to the LH flight was only about 1h45min, and any delay ex CNF, which could happen if the inbound from GRU was delayed (and it does happen quite frequently) would have meant we could have missed our LH flight.
The check-in queue took about half an hour. As TAM is not a member of Star Alliance yet, Star Alliance Gold status means zilch, which meant we had to join the Y queue. When we got to the front of the queue, the friendly check-in agent managed to tag our bags all the way to SIN, though she couldn't issue us our LH and SQ boarding passes.
Had a quick pasta lunch at the landside area, before proceeding straight to the boarding area at about 2.50pm. Was pleasantly surprised that boarding for our flight had already started – which meant we'd probably depart on time, which was a relief.
Boarding Area at CNF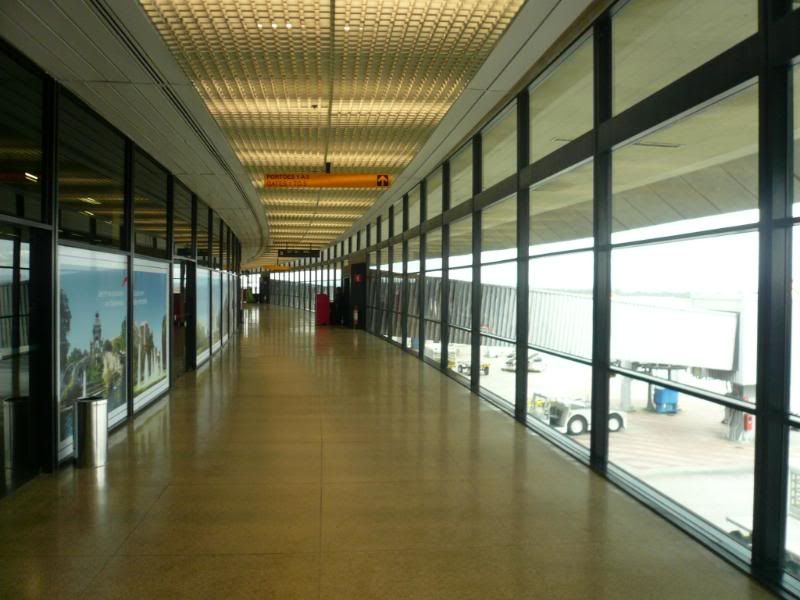 Boarded the A320 to see that it was a one-class aircraft. Was seated at the second last row at 28B, in between two Brazilian gentlemen.
Our TAM A320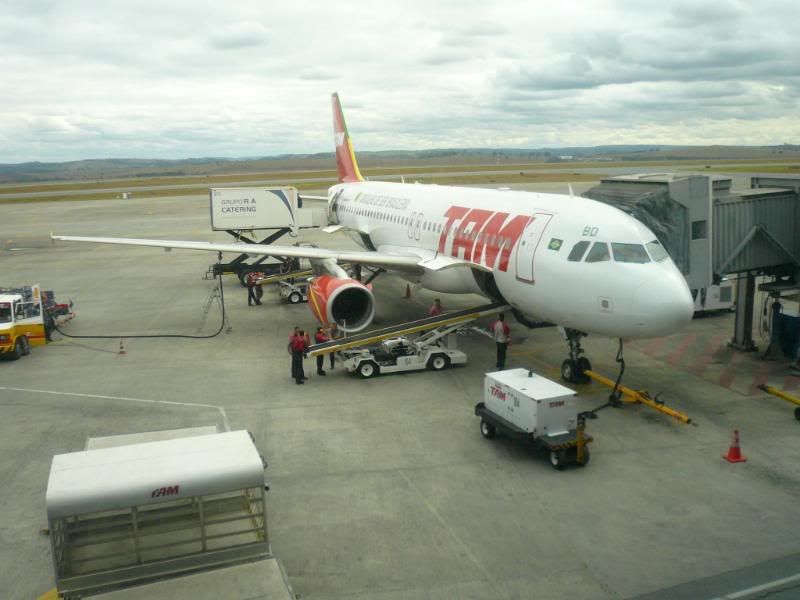 Just before take-off, cabin crew came round with a basket of toffees. It's indeed a very nice touch – Good on TAM!
Inside the A320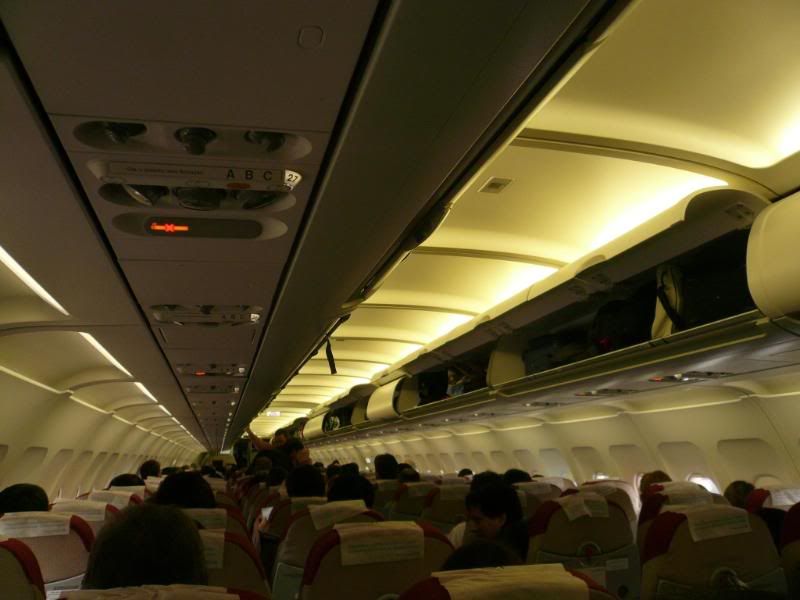 Webjet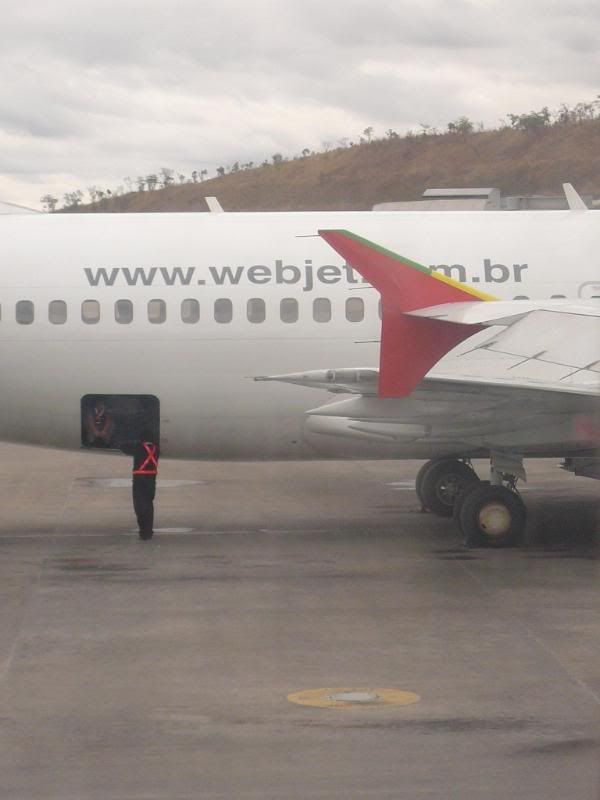 After take-off, cabin crew came round with a snack and drinks service. I noticed that the cabin crew on this flight were exceptional. When a gentleman and his young son walked towards the back lavatory, the crew pushed the trolley behind to let him through, and with one hand on the trolley and one hand on the lavatory door, the female flight attendant pushed the door open for the gentleman and his son. She was obviously struggling with the trolley and no one would have faulted her for not opening the lavatory door, so good on her for trying!
The snack service was a warm ham and cheese sandwich in Rye bread. It's the same hot savoury snack that TAM serves on the Sao Paulo – Rio – Belo Horizonte triangle flights. The conversation between the steward and I was as follows:
FA: "Good afternoon sir, this is our snack for today, would you like to know the contents?"
Me: "Is it the usual sandwich?"
FA: "We have a sandwich here with rye bread, turkey ham, and cream cheese. Do enjoy, sir. Could I get you a drink?"
Me: A Coke please
He gave me a Coke and said "Enjoy your drink"
Me: Thank you very much
FA: "A pleasure, sir. Any time."
WOW. That was truly exceptional. He bothered to explain the contents of a simple ham and cheese sandwich to me. Truly exceptional service. I'm writing to TAM to compliment him and his colleague for providing outstanding service.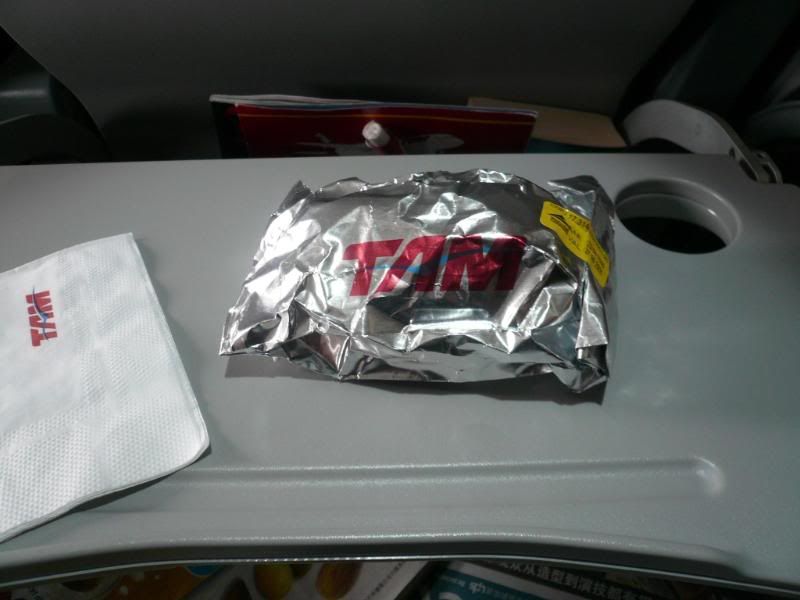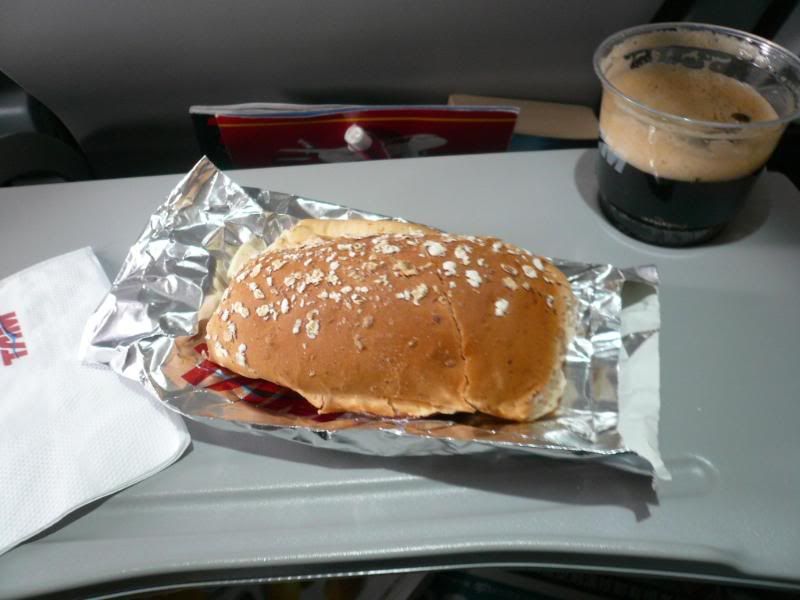 The rest of the flight was uneventful. Enjoyed good views of the countryside of Minas Gerais and Sao Paulo, before landing on time at about 4.40pm at GRU.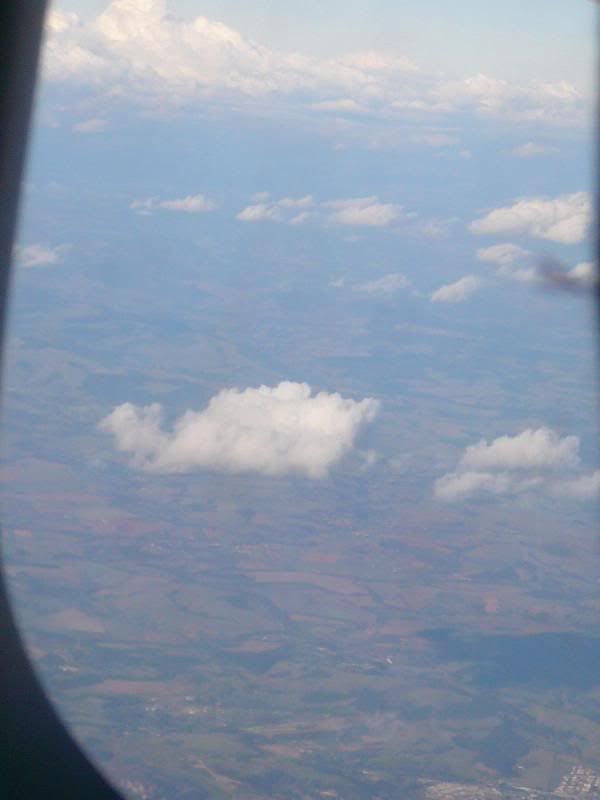 BA 744 departing for LHR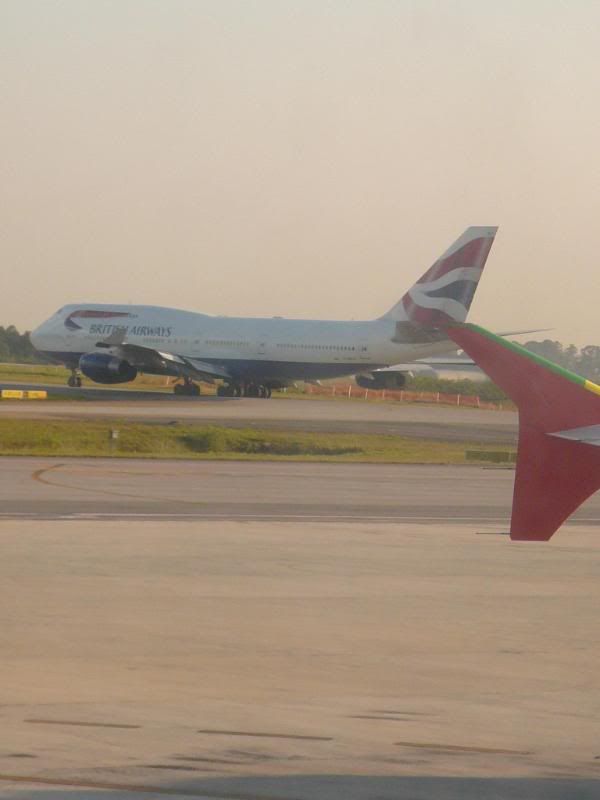 We deplaned and had to make the fairly long walk through the pier of Terminal 2, to the arrival, then through the landside to Terminal 1 where LH's check in counter is. Thankfully we didn't need to retrieve our bags.
It was 5pm by the time we got to the LH check-in area and most pax had already checked in. I had already done an online check-in and got Seat 30H, which is a right aisle seat. The agents were able to hand us our boarding passes to FRA, but not to SIN. I found it surprising, because in SIN the SQ agents could print my LH boarding passes for me for the FRA-GRU sector. Anyway, no loss there.
The departure immigration queue was quite long, which is where I saw the LH crew clearing immigration. Saw at least three stunning female FAs, with one East Asian FA who looked exactly like Lucy Liu. Perhaps she was…. =)
Headed to the Varig Smiles Lounge for a short while. The offerings in there were pretty basic, but it did the job I guess.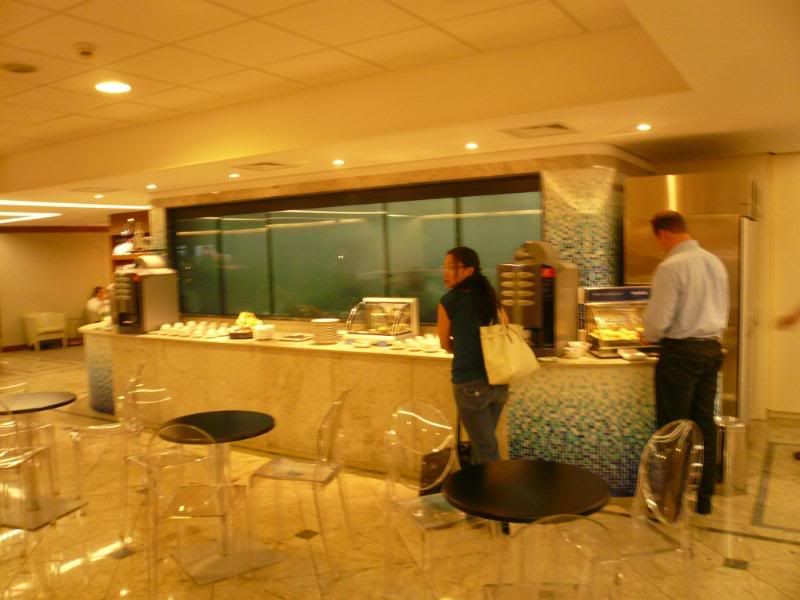 At 6.10, I headed out of the lounge into the departure airside area.
TAP A330 to Porto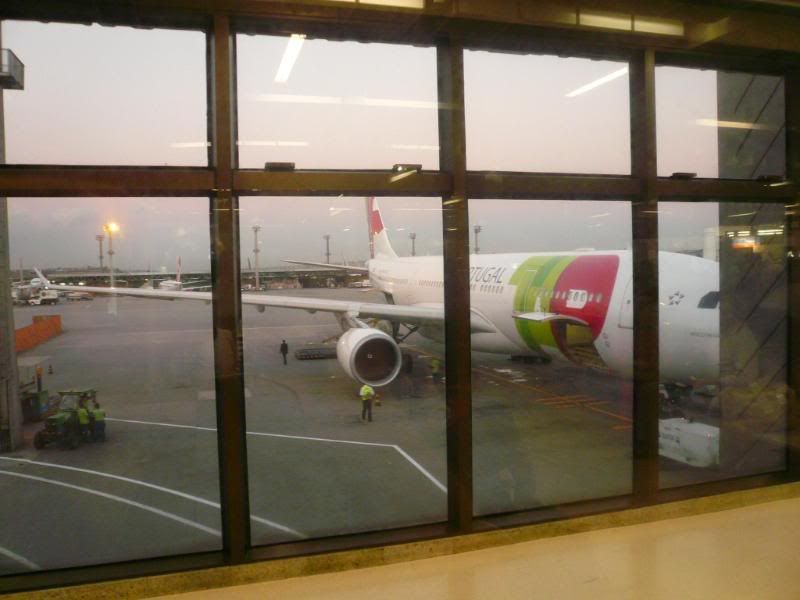 Some shops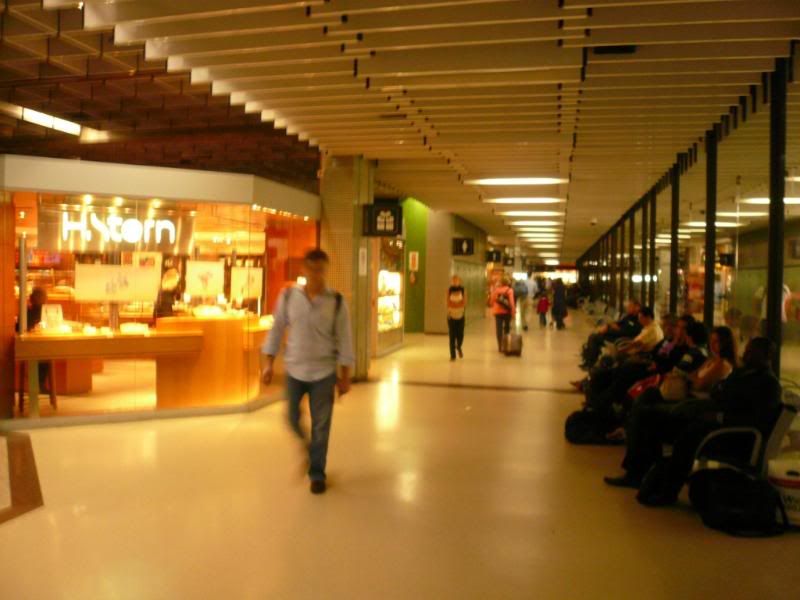 What airline is this?
TAM 777-300ER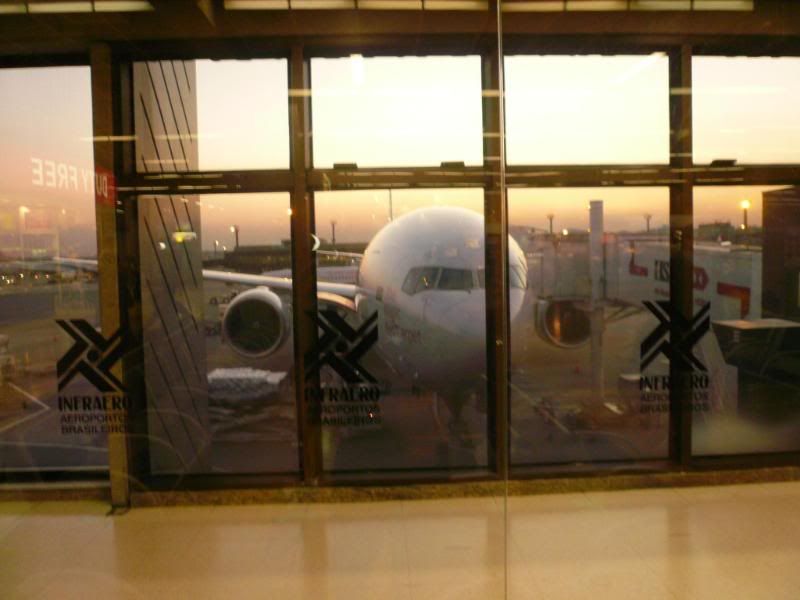 SAA A340-600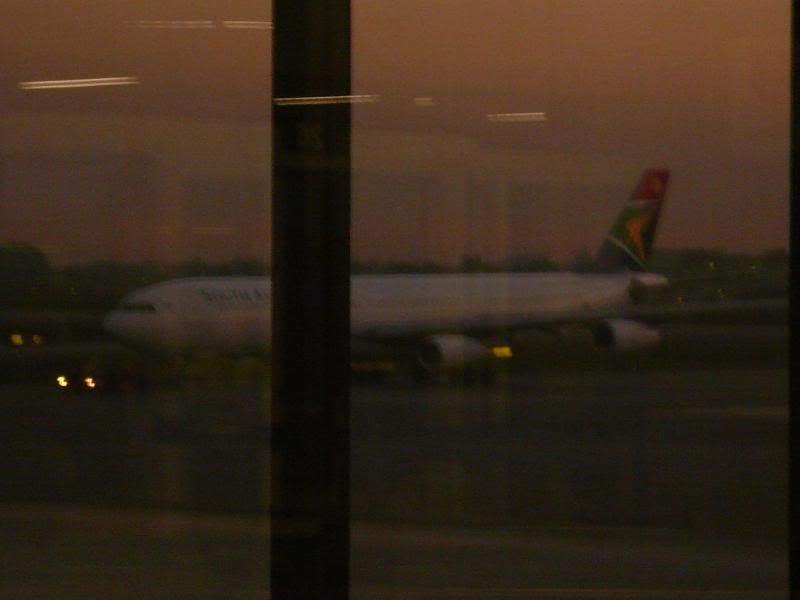 El Al 777-200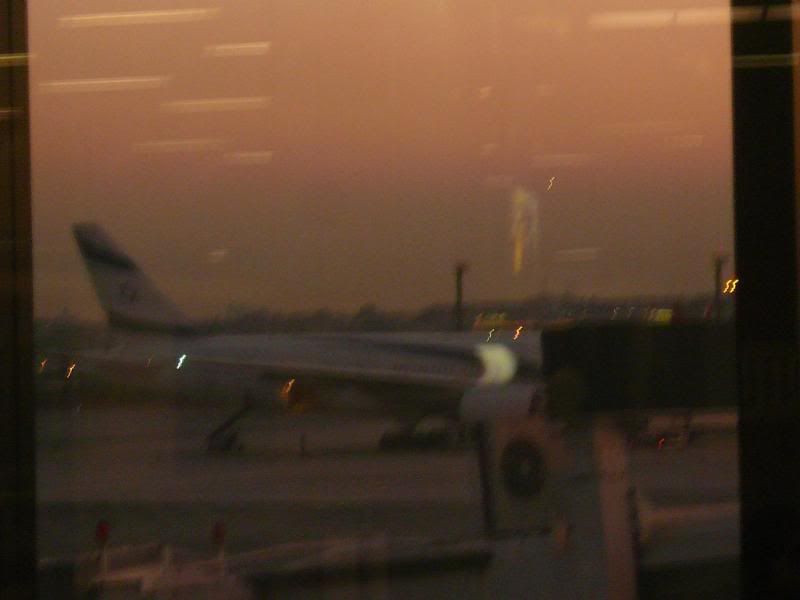 The boarding queue for YCL for LH507 was really, really long. However, I used my Star Gold status to use the F/J boarding lane, which was, thankfully, empty.
LH 744 to FRA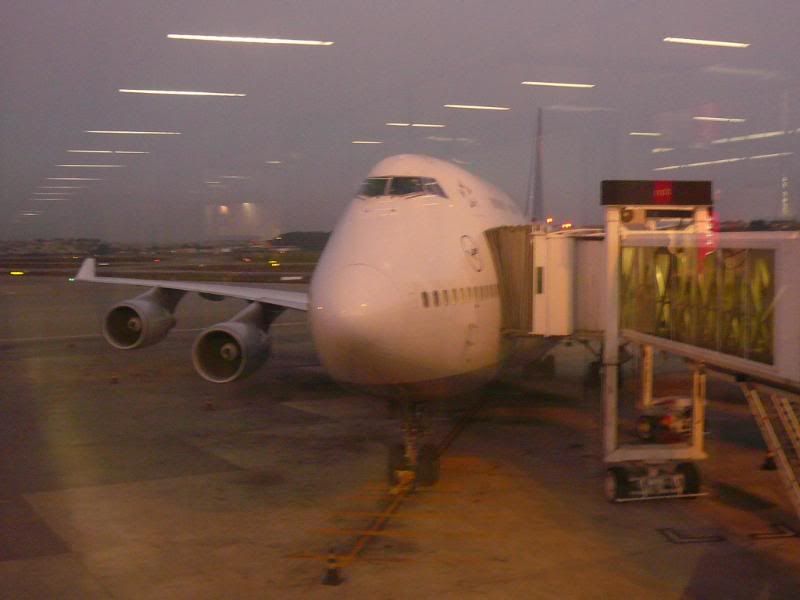 Boarded the aircraft in a rather cheery mood….. perhaps it helps that I wasn't starting this flight as a second leg of a 30 hour journey.
Settled into my seat, which was far better than the bulkhead as I could stretch my legs. The aircraft also seemed a lot newer than the 744 that took us over to GRU.
Captain came on to tell us that our flight to FRA would be 11 hours, and pushback would be on time at 6.35pm.
We push backed, on time, waited on the tarmac for about 15min, and were in the air just after 7pm local time.
The cabin crew this time were far, far more cheerful than the flight over. All of them actually smiled!
First, there was a beverage and nuts service
Next, there was a hot towelete service (LH didn't have this for the first meal for FRA-GRU)
Then, came the meal service which was a choice between pasta or beef. I took the beef, which was Brazilian style and came with rice. The appetiser was smoked ham with salad greens, and the dessert was crème caramel.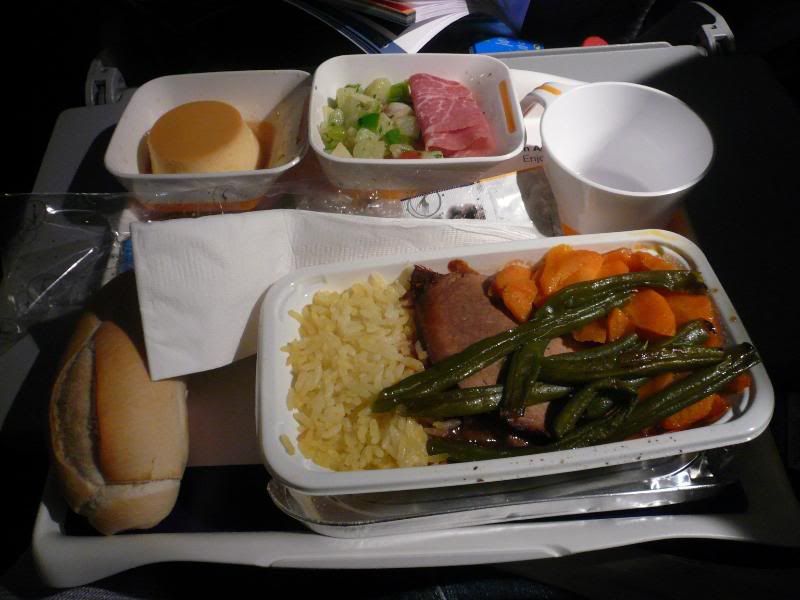 It all tasted very good! Kudos to LSG Skychefs at GRU.
The movies for today's flight were Hannah Montana (seen that before on another flight. Horrid show!), Duplicity (Also seen that before on another flight ) and Fast & Furious 4, which would be shown 3 hours before arrival into FRA.
After dinner, I was close to dozing off, and believe it or not, I slept for about 5.5 hours straight! Woke up about 4 hours before landing and headed to the galley to see what was on offer.
Snacks on offer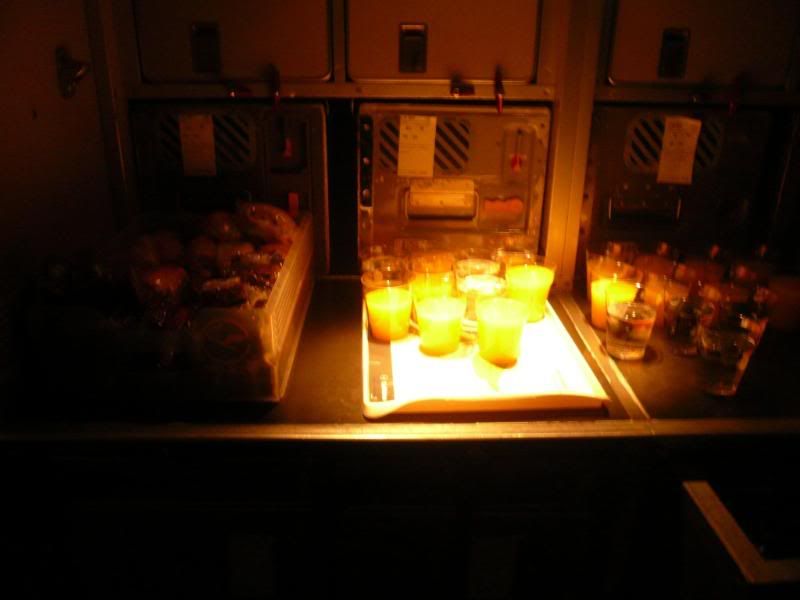 The range of snacks were far better than the FRA-GRU sector. There were ham and cheese rolls, banana cake slices and peanuts, in addition to the full range of drinks. What a change – it was as if LH listened to my little gripes! I helped myself to a roll and an orange juice, and headed back to my seat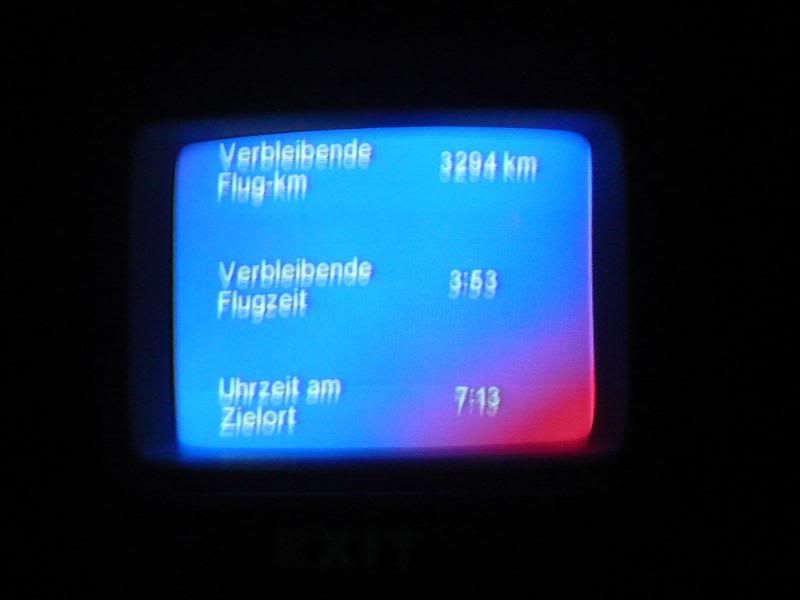 Fast & Furious 4 was about to start and I watched the whole show. Can someone please tell me what on earth that show was about? More specifically, was there a plot, and what was the point of the entire movie? Anyway, it was a nice way to kill most of the remaining time of the flight.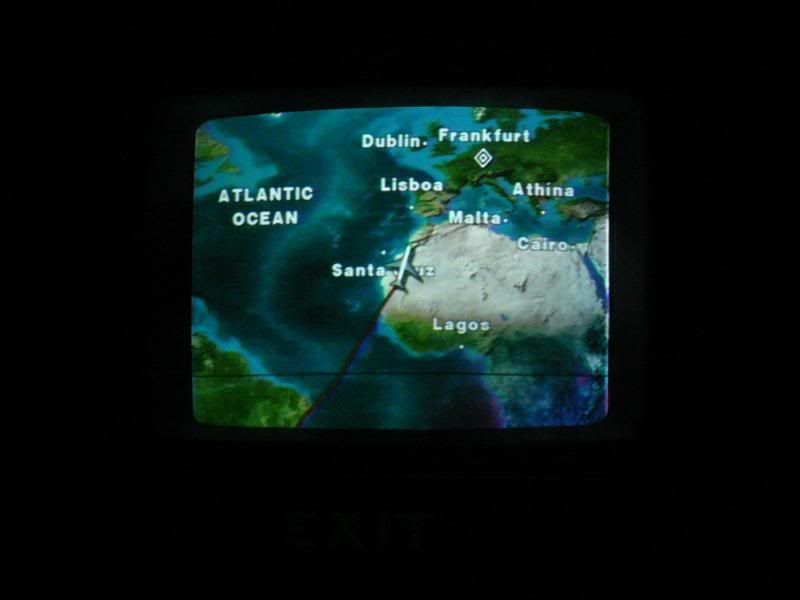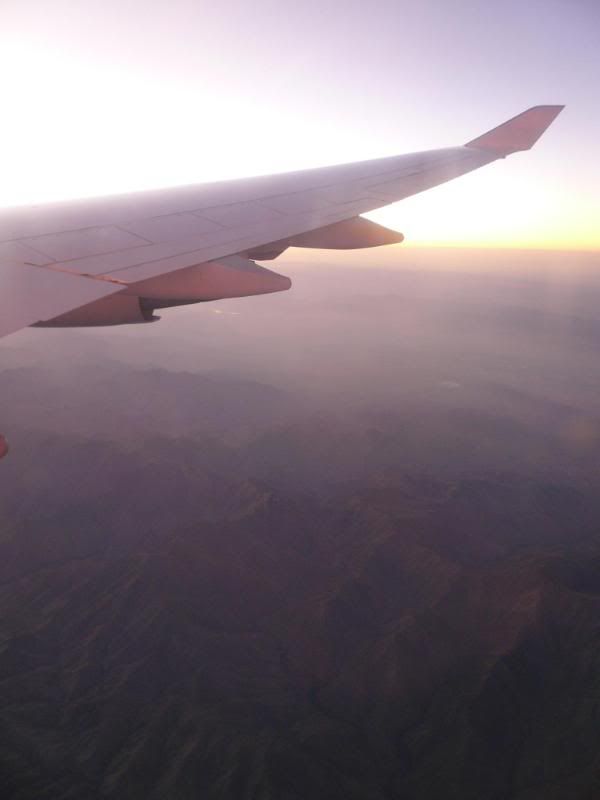 Over Subsaharan Africa (Sorry don't know which country)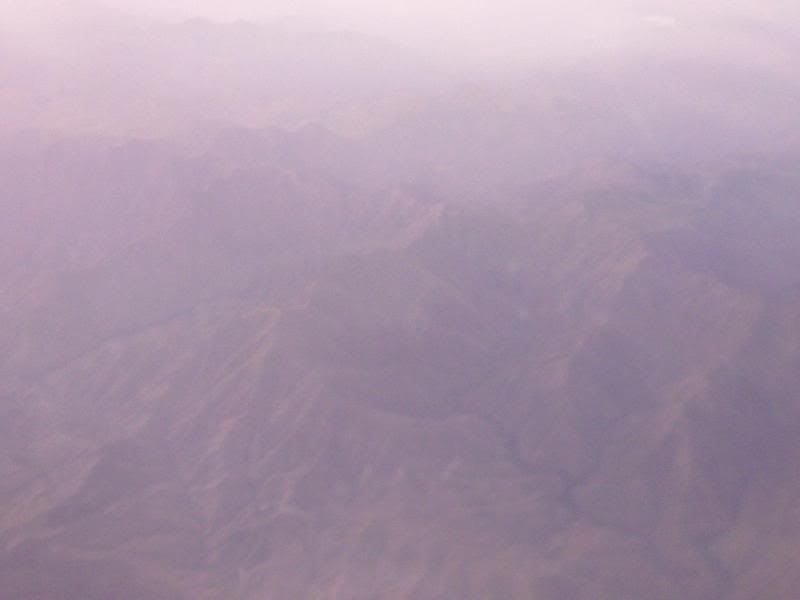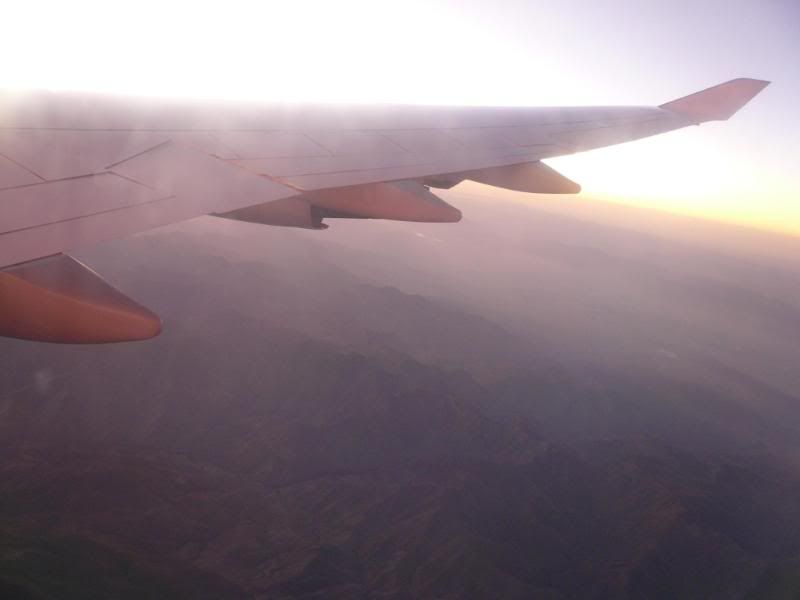 Breakfast was served about 2 hours before landing. There was a pork sausage with eggs, and a fruit appetiser. The fruit appetiser was also a nice addition which was absent for the FRA-GRU sector… so why is it the catering ex GRU is so much better than ex FRA? They're both done by LSG Sky Chefs….. The main meal tasted quite nice as well.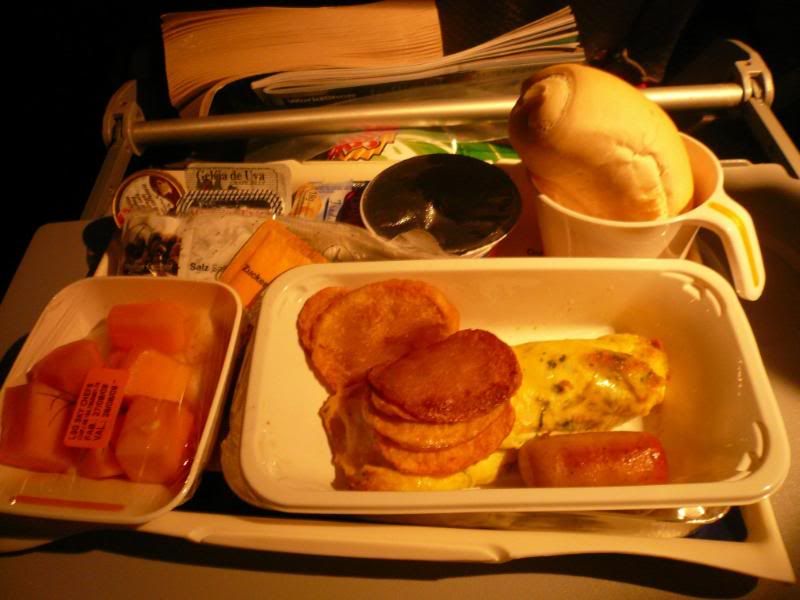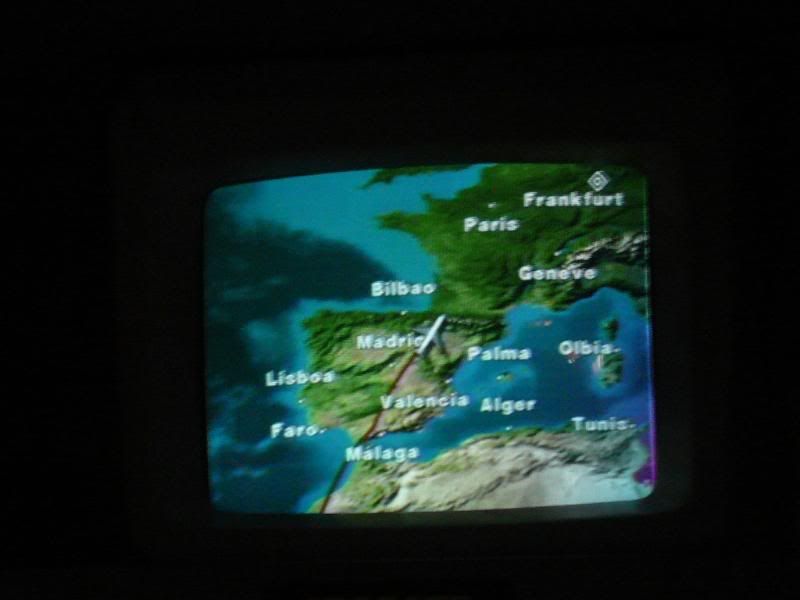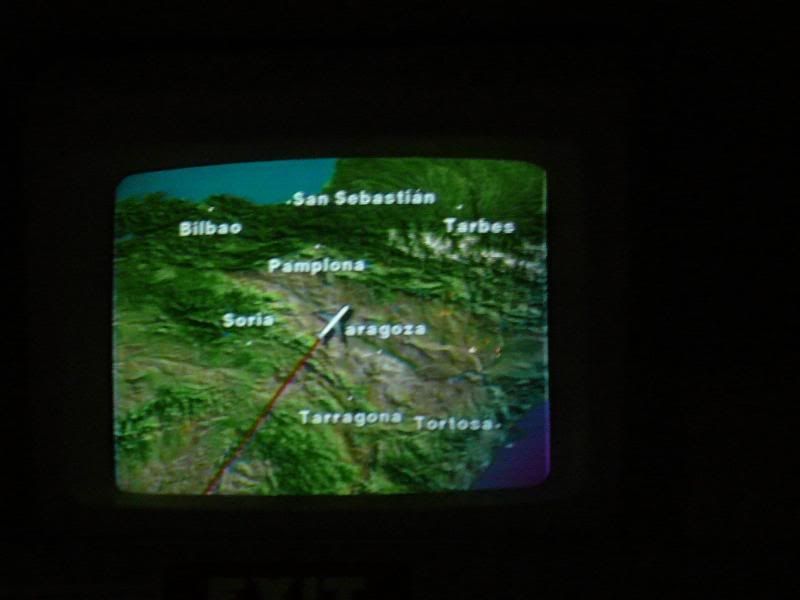 Just past Zurich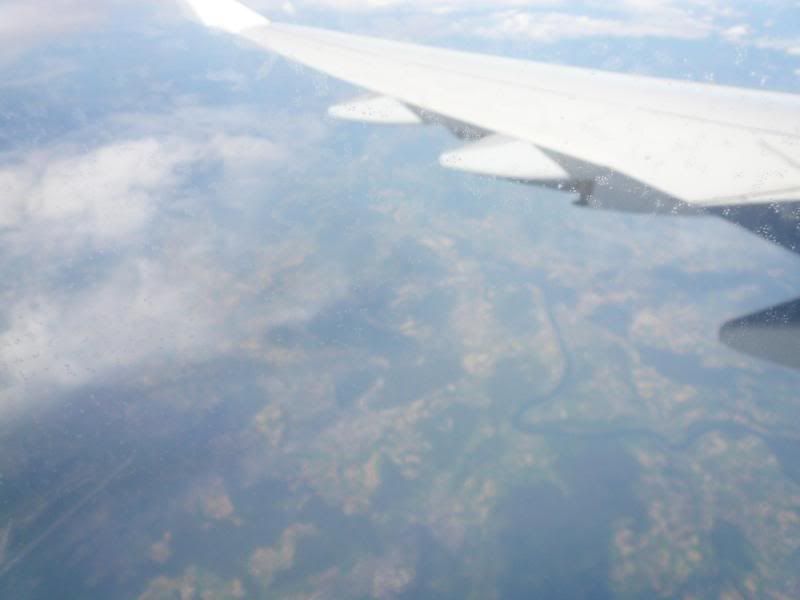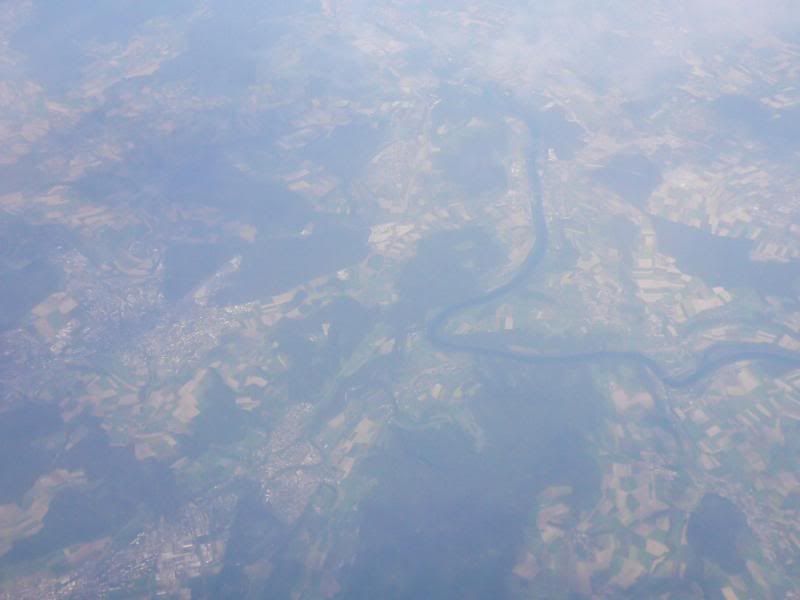 Circling FRA prior to landing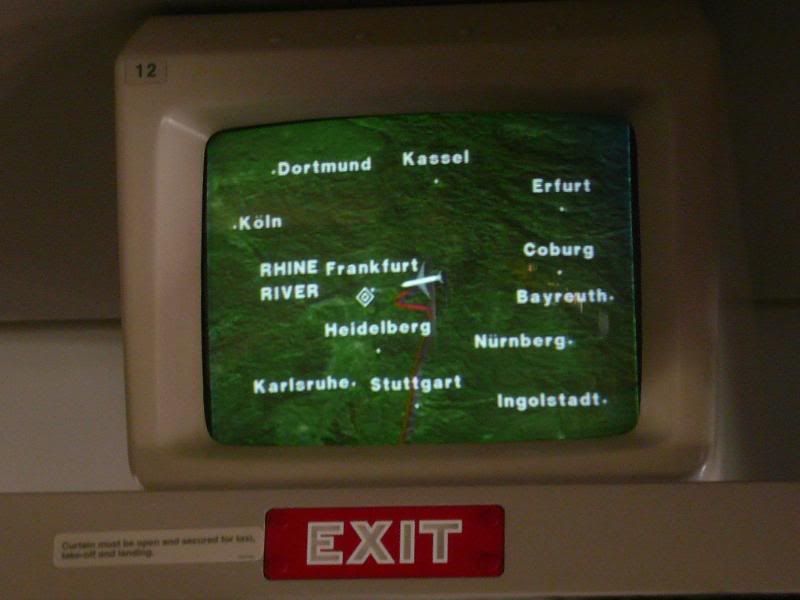 Due to congestion at FRA, we had to circle for about 15min, and landed about 20min late at 11.10pm. We were at the gate by 11.20pm, and by the time we deplaned, it was 11.35pm, giving us just an hour to connect to our SQ flight right at the other end of the airport.
In all, LH was a pleasant experience this time round, compared to the flight from FRA to GRU. Perhaps I wasn't so tired, perhaps the food and service was indeed a lot better, - but chances are it was probably a combination of both.
The TAM flight was also a nice way to start the journey, with the great cabin crew. Amazing what a great crew can do even on a short one-hour flight.
The SQ flight from FRA-SIN in First Class will be done in another, separate trip report. Comparing Y Class, even on SQ, to F on SQ, is TRULY the difference between heaven and hell, which is why the SQ F report will be done separately.