First of all I could like to say Happy Ramadan or Ramadan Kareem, since my flights took place on the second day of the holy month of Ramadan.
Welcome to my second TR
This TR will unravel the unfortunate sequence of events that caused my flight CAI - FRA - YYZ (Cairo-Frankfurt-Toronto) on LH, to become CAI-FRA-YYZ-YXU (Cairo-Frankfurt-Calgary-London Ontario) on LH and WS (WestJet). I will write this TR in chronological order so details of this mishap will be in the "Check-in Dilemna" section of my TR. This TR will also feature my first departure from Cairo's brand new state of the art Terminal 3 (The star Alliance hub). I apologise for any bad pictures or any lack of pictures, because I was extremely tired and pissed off throughout the whole trip (you'll discover why later) , and apart from on the planes, we were ALWAYS in a rush and didnt have any seconds to spare, as all of our transi times where one hour or less, oh and I never had a window seats on ANY of the flights so I dont have many window pics. That aside, I hope you Enjoy this lengthy and interesting TR of 100 pics
All times I mention are local times of the place which I am describing. As during this journey I travelled through roughly 9 time zones.
Pre-Flight
After spending a lovely summer in Egypt, in Cairo and in Marina Resort on the Meditteranean Coast, it was time to leave to Canada. But this time was special, we werent just visiting again, we would be going there for good. I was greatly looking forward to it, but it was also sad to say bye to all our family and friends, and to my homecountry which I love so much. I will leave you now with some pics from my Summer in Egypt:
Cairo:
Tahrir Square:
Dandy Mega Mall:
MS A330 landing in the Distance:
Cairo Traffic!
:
1973 War Panorama:
President Hosni Mubarak poster:
Marina, El Alamein (Mediterranean Coast):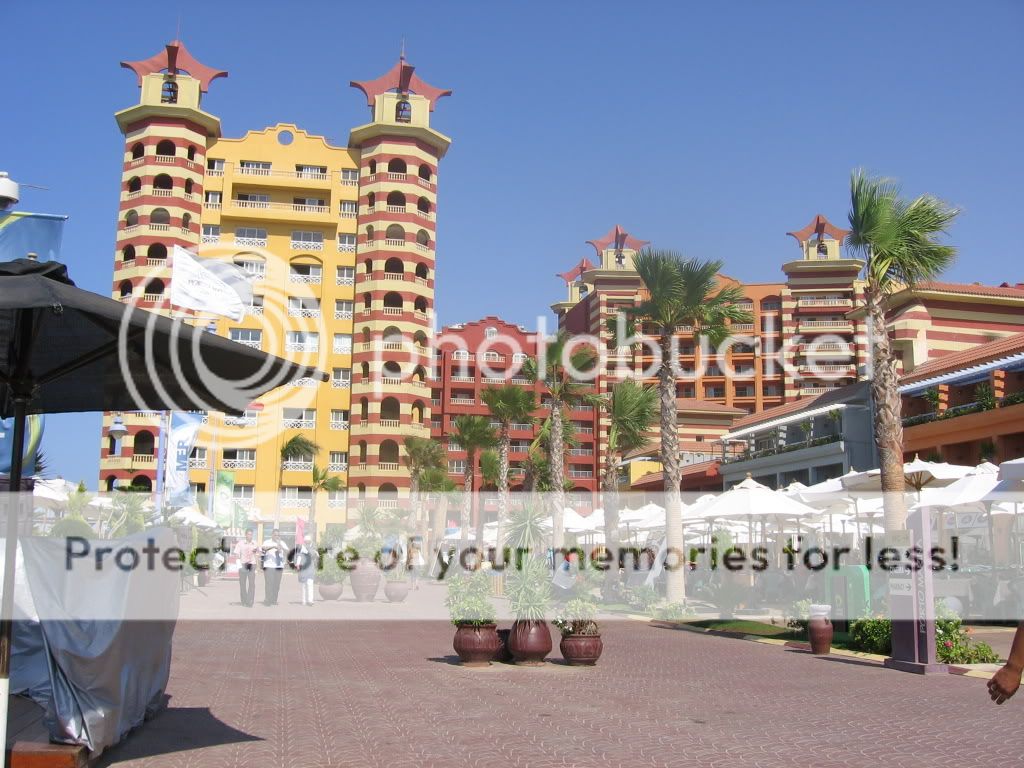 View from my garden:
Since it was summer season in Egypt, I ate a lot of Egyptian Mangoes which are only available in summer, they're soo tasty!
:
Booking
We had booked a one way Cairo - Frankfurt - Toronto for the 23rd of August through Expedia on MS and AC, but they were both codershare flights operated by LH. So from now on i'll just say we booked on LH. Our final destination was actually London, Ontario, and we had arranged for a chauffer to pick us up from YYZ and drive us for the 1 and a half hour journey to London, Ontario. There would 4 of us travelling, my parnets, myself and my little borther. Normally you receive your reference number within 24 hours of booking, after days we didnt have one. We called expedia they assured us everything was fine. We called again, and again at least 5 times, and they kept insisting everything was fine, and on the 6th time they gave us a reference number. Then a week before the flight, only my fathers ticket was confirmed, we called they insisted everything was fine and complained that "We called them too much" Can you beleive it? The nerve of some people
This would be part of the sequence of events which leads to the Check in dilemna.
Day of the flight
Since my flight was an early morning/late night flight I didnt sleep, and instead just spent my last day packing and being with my family and grandparents. I tied to check in online, but our reference number did not work for some reason. Another part of the sequence of events leading to the Check-in dilemna. Our flight was due to depart on Sunday the 23rd of August, at 4:25AM. But knowing of Cairo's traffic and just incase anything in the trip went wrong (which it did), we decided to leave early and booked the Cairo Airport Shuttle Bus to pick us up from our house at 12.30 AM.
I STRONGLY reccomend anyone to use this service. They pick you up from anywhere in Egypt to Cairo Airport. They have large vans which can take many pax and large peices of luggage, comfortably and air conditioned. Here is their hotline which can be dialled from anywhere in Egypt: 19970 and here is their website:
http://www.cairoshuttlebus.com/
Cairo Airport Shuttle Bus:
At 12.30 AM the van arrived and we were on our way, little did we know the disaster that awaited us.
At the Aiport
Soon the bright, illuminated glass facade of Terminal 3 appeared in the distance and we pulled up to the departure curbside. where we were greeted by an airport attendant who took our luggage for us on a trolley. We entered the terminal, there were two restaurants before check-in (Burger King and some other Cafe), and the terminal was pretty empty, but it was spacious, clean and ultra modern. It was now 12.50 AM, so the check in counter wasnt even open! So we waited in the pre-departure area for 10 minutes, and at 1 AM we headed for the well organized check in lines, something very new to Egypt. There were also self check in machines available for use. Looking at the departure screens there were MS flights to Johannesburg, Lagos and 2 consecutive flights to Hurghada, and then ofcourse our LH flight to FRA. I will now leave you with some pics of CAI's T3:
Here is a photo I took back in March, its a sign near T3, it show the plan to connect all three terminals at CAI by monorail:
The Check-in Dilemna
As our turn came, we approached the check-in agent confidently and smiling, and I gave him our BMI Diamond Club Card, and asked him to try and get us window seats. That shouldnt be a problem for him because we were one of the first people checking in. I could see around us that most of the pax were German tourists heading back home, Egyptian tourists heading to Germany, and from the luggage tags many Egyptian Businessmen and tourists heading to Norht American destinations such as San Francisco, Houston, Boston and Vancouver. So the check in process was taking longer than usual, and we could see there was a problem. The guy called his Supervisor, and after some typing he told us "Sir, you have a problem". He explained to us that our tickets were fine, but Expedia had failed to reserve seats on any of our flights, resulting in our tickets being useless. Luckily he found us four seats on the flight to FRA, but there were no seats available for our flight to YYZ. We immediately called Expedia, and explained the situation, but they insisted that they had done nothing wrong, despite the fact that Lufthansa had printed our reservation History, which showed that Expedia had failed to reserve the seats from lufthansa. So we were stuck between an argument with Expedia, LH, MS and AC. So we asked the check in Agent, what about other flights to YYZ, and all the flights to YYZ for the coming days were full!! This was enough of a disaster for us, we now had to find flights to a nearby city and manage from there! He found us an MS flight to MUC, where we could connect to YYZ but again the YYZ leg was full!! Whats even worse we could not just go to FRA and figure a way from their, since we did not have a Shengen Visa and we were Egyptian passport holders and LH, by law, could not let us go on the FRA flight untill we had a confirmed ticket out of FRA, within 24 hours. We needed to find an alternative in Cairo.
It was now 2.30 AM, we asked for any flights from FRA to Ottawa? nope all booked. Any flights from FRA to Montreal? EVEN FRA-Vancover was booked!!! We even started looking outside the LH box, the MS flight Cairo to Montreal was fully booked, we tried to see if CAI-LHR-YYZ on MS and AC, but no, the AC flight was booked.
Now it was 3.45 AM and the flight to FRA departs at 4.25 AM, time was running out. I was thinking of any canadian city... Then it hit me, I dont know where it came from, I just said: Calgary? I didnt even know that LH flys there, the agent checked YES! there were just 4 seats reminaing! Perfect! At this point I did not even know where Calgary is located in Canada, we just booked! But we needed to get to Canada my dad had a conference and staying in Cairo wasnt an option. We would fly to Clagary, and if luck was on our side we could find a flight to Toronto or London, Ontario from there.
Only after I was on the plane to FRA, and whilst I was looking on the routemap on the inflight magazine, did I notice that Calgary was infact on the complete oposite side of Canada from Toronto!!! It was near Vancouver!
So at 3.55 AM we bought the tickets to Calgary (we did not even know if Expedia would refund us). We payed a bit over $1000 dollars (L.E. 5000) per person with a total sum of $5000 (L.E. 20,000) for our family of 4! And the ticket would give us a one hour transit in FRA only! Quickly the agents worked to process our tickets and get our 5 bulky peices of luggage onto the aircraft!
At 4.05 AM tickets and boarding passes in hand and a big thankyou to the agents (Mr.Nader and Mrs.Inam if your out there a big thankyou for your kind and tirless efforts for helping us to find a solution), we did not run, we sprinted to the gate! People stared at me as I sprinted thorugh the terminal all they way to gate F2 carrying two peices of hand luggage, and as I ran I heard 'This is the last call for LH 585 to FRA'. I arrived at the gate panting and out of breath, and soon I was on the plane.
Flight 1:
Departure: Cairo (CAI)
Arrival: Frankfurt (FRA)
Airline: Lufthansa
Flight: LH 585
Date: 23rd of August 2009
Departure Time: 4.25 AM
Arrival: 8.45 AM
Flight Duration: 4 Hours 20 Mins.
Aircraft: Airbus A330
Aircraft Reg: D-AIKE
Temp in Cairo: 25 Celsius
Temp in Frankfurt: 16 Celsius
Seat: Bulkhead Aisle Seat
LH A330, D-AIKE:
View Large
View Medium


Photo © Miguel Snoep
Settled into my seat which was a bulkhead aisle seat, lots of legroom, since there was no seat infront of me, and PTV screen was pulled from under the chair, with table being in the armrest.
Captain came on the PA welcoming us on board, giving us the flight info, and we were soon pushing back from the gate. We were soon at runway 5R, and gaining speed, and I watched as we rotated and climbed higher and higher, and the lights of Cairo, my home city which I love, faded into a blur, and after a while were completely gone.
I decided to stay awake till breakfast then sleep. I needed to sleep I was dead tired, from all the hassle at the check in. So I turned on the PTV and watched a bit of Fast and the Furious, and after about half an hour, the lovely LH crew came around serving the breakfast which was a choice of Pancakes or Omlettes. I chose pancakes. As soon as I finished the food I fell into a deep sleep and woke up just before landing.
PTV:
Enormous legroom:
The food:
Meal[i/]

Meal consisted of bun and butter, yoghurt, Pancakes, this was ofcourse with a choice of drinks, and the meal was followed by a tea and coffee service. The Pancakes were good, but nothing to write home about.

[i]The Aircraft & IFE
The Aircraft was very clean and in good condition. IFE was very good too, touch screen, and choice of movies, TV shows, music, airshow and interesting documentaries about LH and its history. There was one movie for each Genre it would be better if LH could introduce a few movies of each Genre.
Crew
The crew were extremely friendly and attentive and always smiling, the LH crew is definitely the best crew ive ever seen. As well as doing their job in excellence they were chatting with the pax, and creating a nice atmosphere in the cabin.
Sorry I have no more cabin pics, I dozed off straight after breakfast! Landing was very smooth, I never even noticed that we had landed! We were bussed off to the terminal, seems there were no gates available. Here are some pics after landing:
Our bird in FRA after arriving from CAI:
Other pics I took at FRA:
LH 747:
LH A340:
AI 777
AI 747:
AI 747 and 777 with a tail of an LH aircraft:
Other LH Aircraft:
LH Vintage Livery on A321
:
SQ 747:
UA 777 in the distance:
More LH aircraft:
So points for this flight are as follows:
Aircraft: 9/10
IFE: 9/10
Food: 7/10
Crew: 10/10
Flight Punctuality: 10/10
Giving an average score of 9/10 Well done LH
As soon as we reached the terminal we rushed to our gate for our flight to Calgary, as we had only one hour transit! We arrived at the gate just as boarding started, phew
We were again rushing through FRA, I only managed to snap one shot of this classic mercedes benz on display in the terminal:
Flight 2
Departure: Frankfurt (FRA)
Arrival: Calgary (YYC)
Airline: Lufthansa
Flight: LH 494
Date: 23rd of August 2009
Departure Time: 9.45 AM
Arrival Time: 11.25 AM
Flight Duration: 9 Hours 40 Mins.
Aircraft: Airbus A340-300
Temp in Frankfurt: 16 Celsius
Temp in Calgaryt: 22 Celsius
Seat: Aisle Seat
Sorry I coudnt get the registration number of this A/C, but here are pics of what an LH A340-300 looks like:
View Large
View Medium


Photo © Konstantin Von Wedelstaedt
Settled into my seat, which was the row behind the bulkhead row. We were the first people on the aircraft, and I collapsed into my seat. Luckily, my sector of the cabin was being served by an extremely attractive young FA
, she was also extremely kind, helpful and very attentive throughout the whole flight. As soon as we sat the two FAs noticed how tired we were and they actually asked us "You guys look very tied, is there something wrong? Would you like any water?" My father asked for water, and he took a panadol with it. We also told the 2 FAs about our whole situation and why we were on the Clagary flight instead of the Toronto one, and they were very surprised actually and they said they never heard anything like it. Anyways, soon the captain came on and welcomed us aboard, describing the route we would be talking and other info about our flight. Announcements were in German and English. And soon enough, we were off and climbing through the german airspace, our route would take us first over the netherlands, then skimming the tip o the UK, then over Iceland, then over Greenland, thn over Northern Canada an finally approaching Calgary from the north.
My PTV and seat:
Great legroom, not as much as on the first flight (because on my first flight because then I was in the bulkhead row) but it was stil very good, and I could extend my legs fully:
I turned on the PTV and learnt more about t as I slept on most of the first flight. About 40 mins after take off we were served drinks and a snack:
After the snack, I watched "How I met your mother" and listened to my Ipod a bit. Then it was meal time. Options were Chicken (which consisted of Chicken in a pineapple sauce, with rice) or Pasta with a variety of sauces. I opted for the pasta because i dont like Pineapple sauce. The pasta was very good, no complains here. My pasta dish::
After this I watched some more PTV listened to more Ipod, and I discovered that we were now over Greenland. Since I was sitting in an aisle seat I had no window access, but I took some photos from the windows on the door of the aircraft:
Soaring above Greenland:
The FAs did another drinks round, and made sure that the pax were ok.
I then went back to the PTV and watched a bit. And the FAs did another drinks around. After this drink round, I went into a deep sleep and woke up about 2 hours from Calgary.
One hour and half from Calgary the second meal service commenced. The option were Pasta in a olive oil andred sauce with olives or chicken in a creamy white sauce with rice. Being a pasta lover, I again opted for the, which turned out to be a great choice
Here is the meal:
This meal, was a.m.a.z.i.n.g, the pasta was extremely tasty and you could taste its fulll flavour. One of the best inflight meals I ever had.
The crew quickly collected the food trays as landing was only ne hour away.
Meal[i/]

Both meals and the second one in particular were fantastic. Absolutely no complains. And crew did 3 drink rounds during the flight. So no complains here.

[i]The Aircraft & IFE
The Aircraft was very clean and in good condition. IFE was very good too, touch screen, and choice of movies, TV shows, music, airshow and interesting documentaries about LH and its history. There was one movie for each Genre it would be better if LH could introduce a few movies of each Genre.
Crew
The crew were extremely friendly and attentive and always smiling, the LH crew is definitely the best crew I've ever seen. As well as doing their job in excellence they were chatting with the pax, and creating a nice atmosphere in the cabin.
We were soon landing, and I could see the green fields and the towers of downtown Calgary, through a window on the left side of the A/C. A smooth l anding was followed by an announcement from the Cockpit welcoming us to Calgary and the temperature and local time etc. We made our way to the gate, and we made sure to thank the crew before we disembarked, and they wished us good luck in making it to our destination.
Our bird after arrival in Calgary:
So points for this flight are as follows:
Aircraft: 9/10
IFE: 9/10
Food: 10/10
Crew: 10/10
Flight Punctuality: 10/10
Giving an average score of 9.6/10 Well done LH
So now we where in Clagary with no connecting flight. We made our way through immigration and collected our baggage, and exited the airport, and went upstairs to teh departure lounge, to try and book a flight. I knew WS and AC had flights to London (Ontario) (YXU) straight from Calgary, so we decided that this would be a better option than flying to YYZ and having to take a 2 hour car ride to London. We went to the WS ticket sales and discovered that there was a flight to YXU in just under two hours (it cost $600 per person) and that the next flight would be tomorrow morning (which cost $200 per person!). There was a huge difference in the price of these flights but we had to be in YXU today, so we booked 4 tickets with a sum of $2400! All because of expedia's mess up! We had asked about AC, and they said they had one flight leaving late at night and it cost $800, so the WS option was definitely better.
Flight 3
Departure: Calgary (YYC)
Arrival: London (Ontario) (YXU)
Airline: WestJet
Flight: WS 562
Date: 23rd of August 2009
Departure Time: 2.15 PM
Arrival Time: 7.40 PM
Flight Duration: 3 Hours 25 Mins.
Aircraft: Boeing 737-700
Aircraft Reg. : C-FMWJ
Temp in Calgary: 18 Celsius
Temp in London: 15 Celsius
Seat: 3rd seat from left window
C-FMWJ:
View Large
View Medium


Photo © Ian Beatty
Here are some pics of Calgary (YYC) airport:
Virgin MegaStore:
We got the gate, just as boarding started and we were the first people on the plane.
The WS Boeing 737-700 is a sinlge aisle A/C with a 3-3 layout, and its an all economy. I was seated on the left side of the aircraft, second row from the back. There was an elderly woman on the window seat, my borther was next to her, and I was on the 3rd seat from the window, on the aisle. So I only managed to take window photos before the woman boarded and when she was in the bathroom. I'll leave you with the photos:
Captain came on the PA and welcomed us aboard, giving us the usual flight info. It was a mexican pilot, and he was a very funny guy. For example when he was saying the Safety info, he was like: "Make sure you place your oxygen masks on yourselfs, before placing it on your child, and if you have more than one child just chose your favouite one first!"
This and many other similar jokes which he said sent roars of laughter through the aircraft, and I though it was a very nice touch to the usual PA announcements
Some more picks I took:
AeroMexico B737:
The catering truck:
We reached cruising altitude, and I went to the bathroom which was very clean. Since WS is a low cost carrier there was a menu and you had to purchase meals, and drinks. You even had to purchase your own cover and pillow for $7! I dont like airlines which do this, but since it was a low cost carrier I let it pass. Again, just like the LH FAs, the WS FAs noticed how tired we were and asked us what was wrong, and we explained the whole story and how we had come all the way from Egypt, and they were very sympathetic as well as shcoked at the story. They gave us the pillows and blankets for free
So I turned on my PTV, you had to pay for movies, but there were live Canadian TV channels for free, so I watched the Simpsons and Family Guy.
Even though the sandwiches, biscuits and alcoholic drinks were not free, the crew came around and offered free soft drinks and "bits and bites" nuts and snacks, three times (yes three times) throughout the flight! It was just a 3 hour and a half flight. Impressive for a low cost airline. The elderly woman next to me bought abought 6 cans of beers during the whole flight, and she was quite tipsy after them all! Here are some pics taken over central Canada:
Meal[i/]

I never purchased any meals, so I wouldnt know. I just had drinks and the bits and bites. Which were good.

[i]The Aircraft & IFE
The seats were leather which looked a tad bit old fashioned, but they were somewhat comfy. Regarding the IFE, you had to purchase the movies to watch them, but there many live canadian TV channels for free, so depending on whats on, you can be entertained.
Crew
The crew were very friendly, attentive and helpful, and always smiling and joyful. The free pillow and cover gesture was very nice of them too. They were also always answering and attending to the calls of passengers, and managed to do it all efficiently despite the fact that there were only 2 FAs serving the whole A/C. I was very impressed.
Soon we were landing. I wasnt sitting next to the window, but I could still see outside, and landing in YXU is beautiful! First of all its a very small airport, the runway could barely take our B737, and during landing you pass VERY low over dazzling green fields, a golf course and a river, and this during sunset so adds more to the beauty of it all. We flew so low that I could clearly see a man inside his golf car driving, and I could see a duck in the river!! We touched down smoothly, and we parked next to the terminal and disembarked via the stairs and walked to the terminal. As we left the FAs cheered "Finally your home!"
I'll leave you with the pics after arrival in YXU:
YXU:
Our Aircraft:
Top