Sometimes you get bored and need to get away for a few days. Its been a while since I flew Swiss so time to treat myself to Swiss Business Class and the Marriott Hotel in Zurich.
DATE: 31AUG2009
AIRLINE: SWISS
FLIGHT: LX 401
ROUTE: DUB-ZRH
CLASS: BUSINESS
SEAT: 1F
A/C: A320-214
REG: HB-IJX ( Named Davos )
I took the bus to Dublin Airport and arrived early.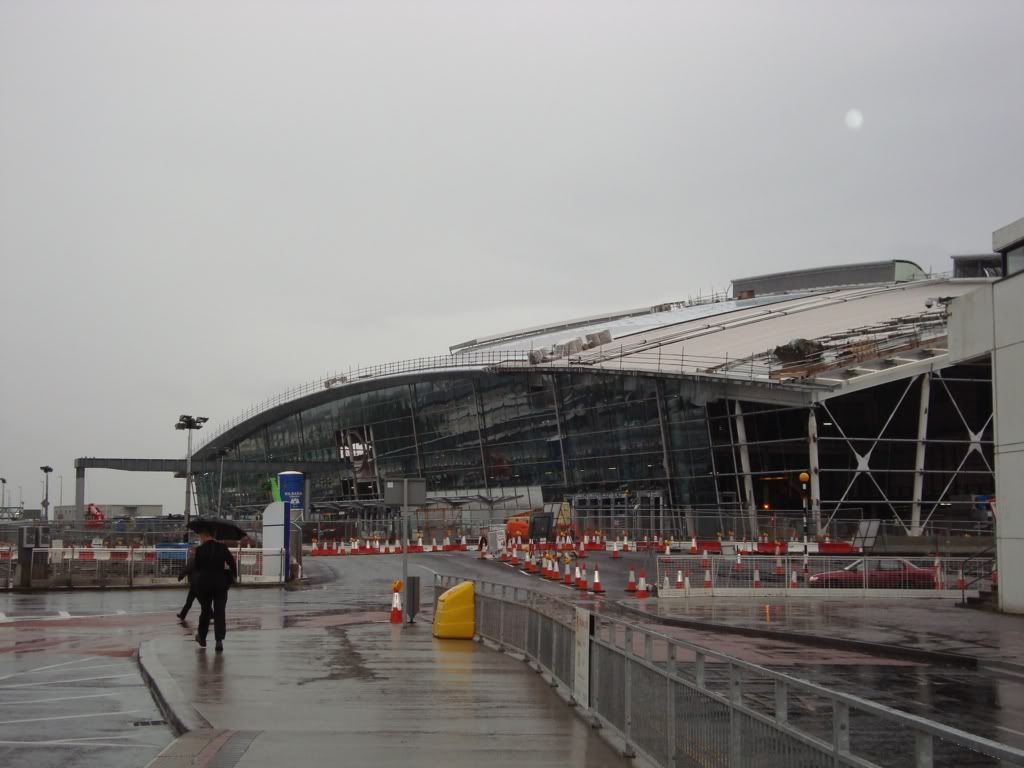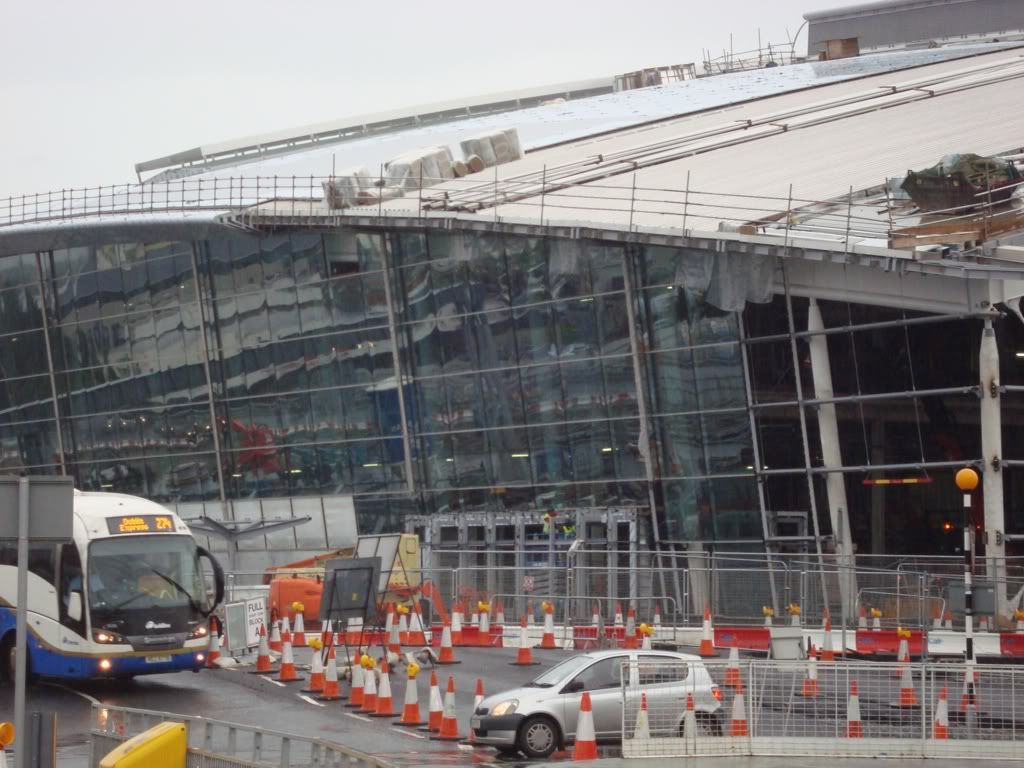 Check In had not opened yet so I went for a walk.
The now combined Swiss and LH ticket desk. Shame that the lovely Girls at Swiss got replaced by LH !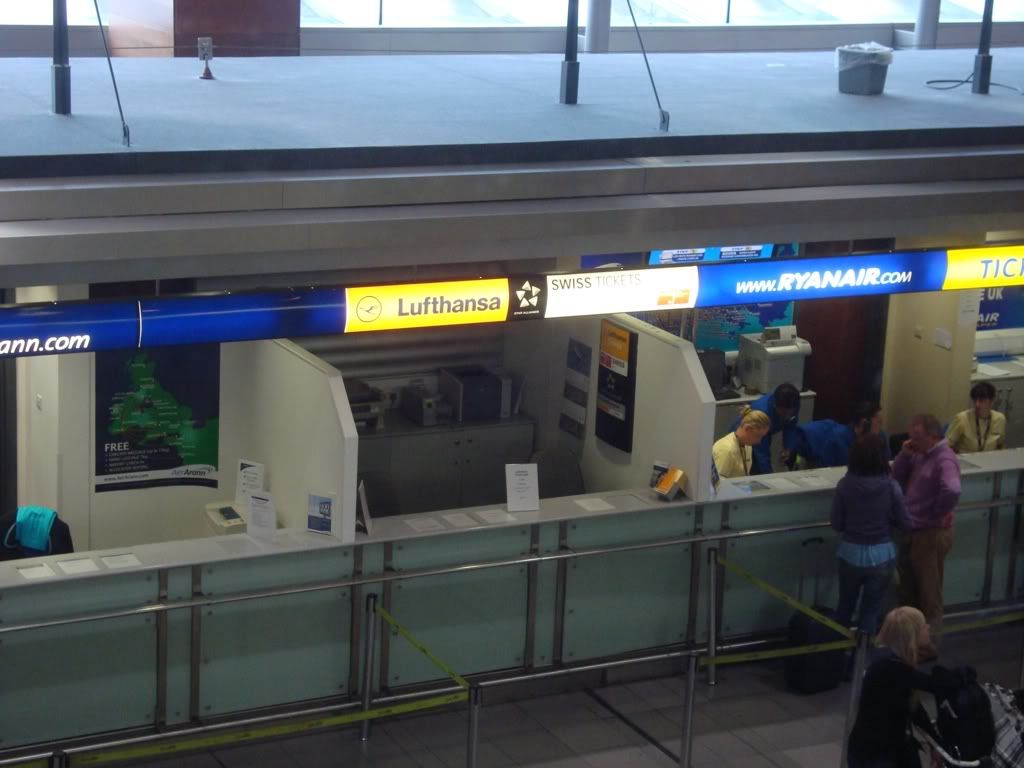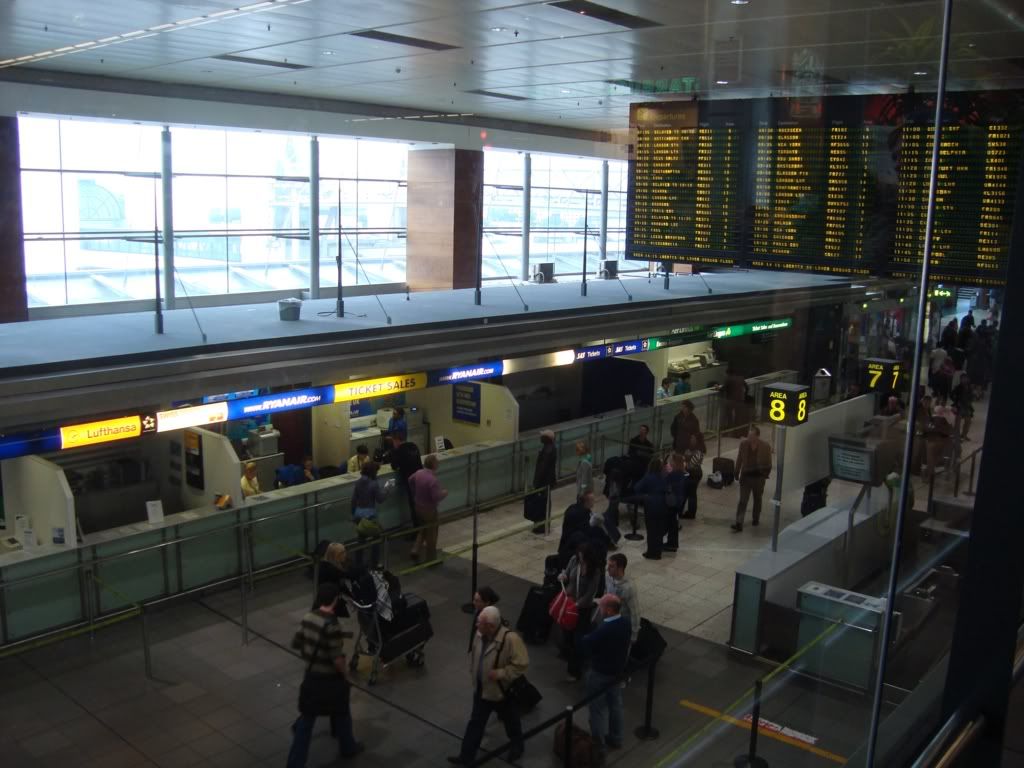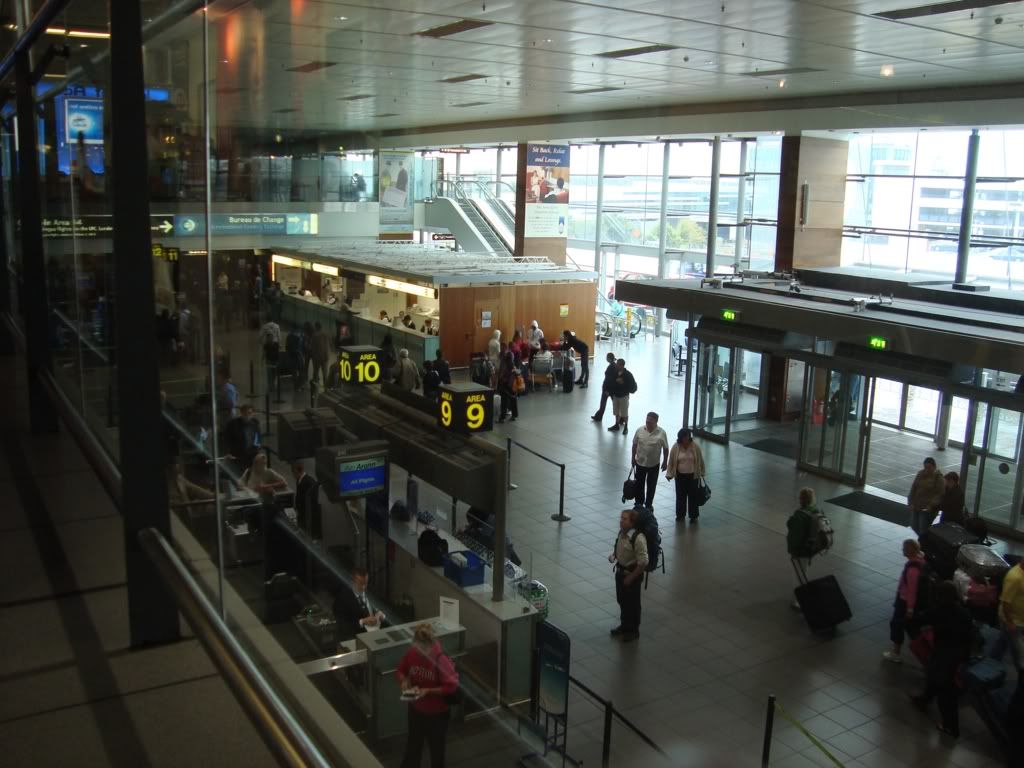 They have long since left DUB but the barriers remain of the now bust Sky Europe !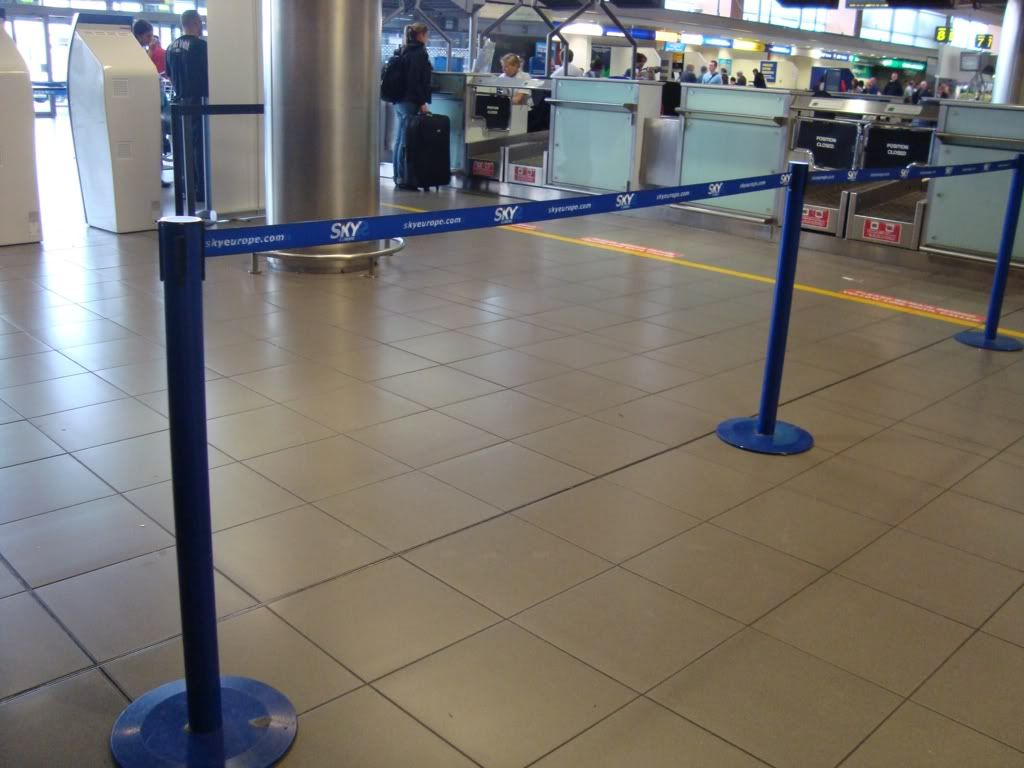 Check in opened and it was time to get my boarding pass.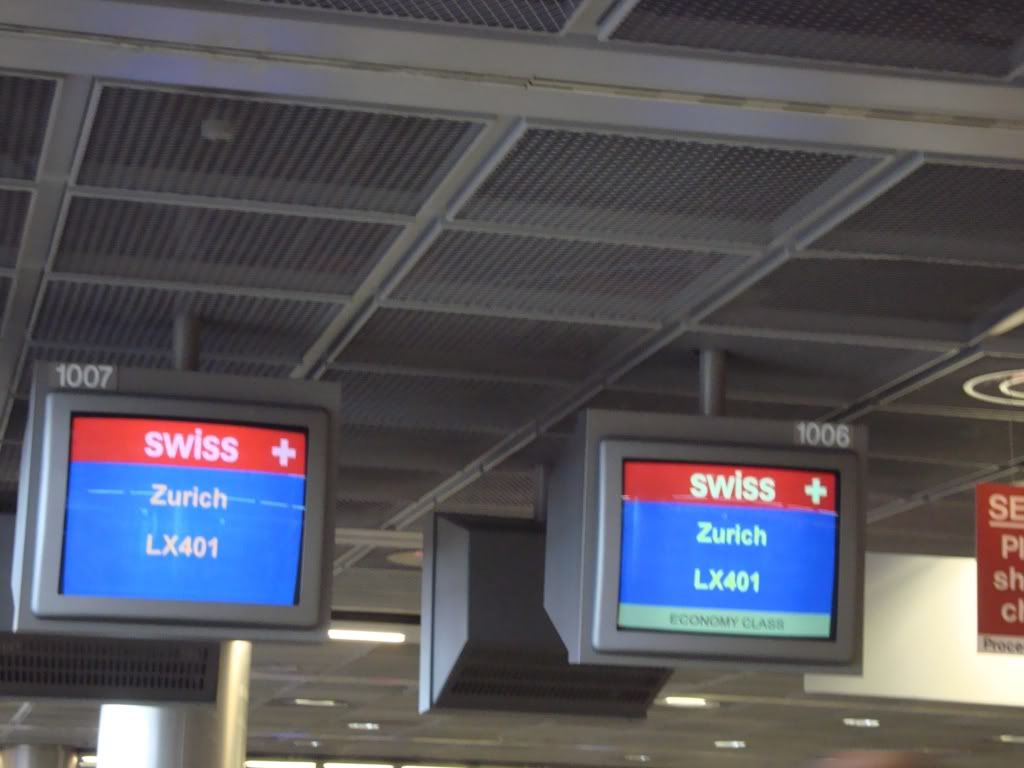 My BP printed and I noticed right away that my pre assigned seat of 3F had been changed to 1F . This always happens with Swiss and its my pet hate. There were 3 rows of Business Class so I dont know why they did it.
Anyway after clearing security I decided to go to the Anna Livia lounge first.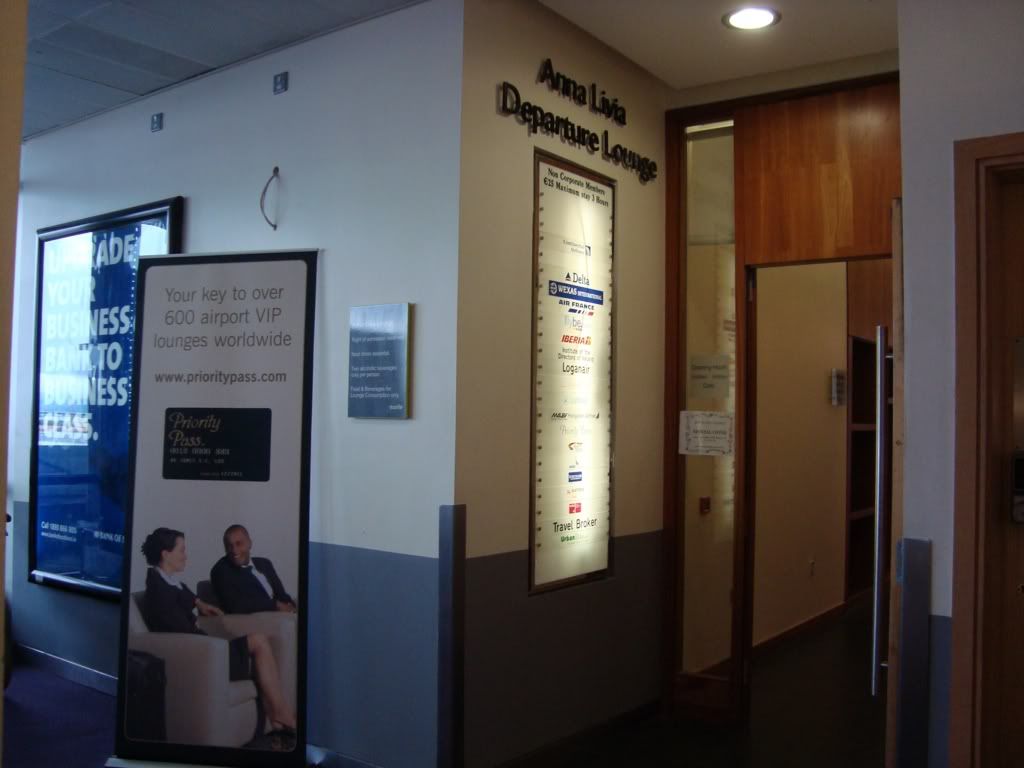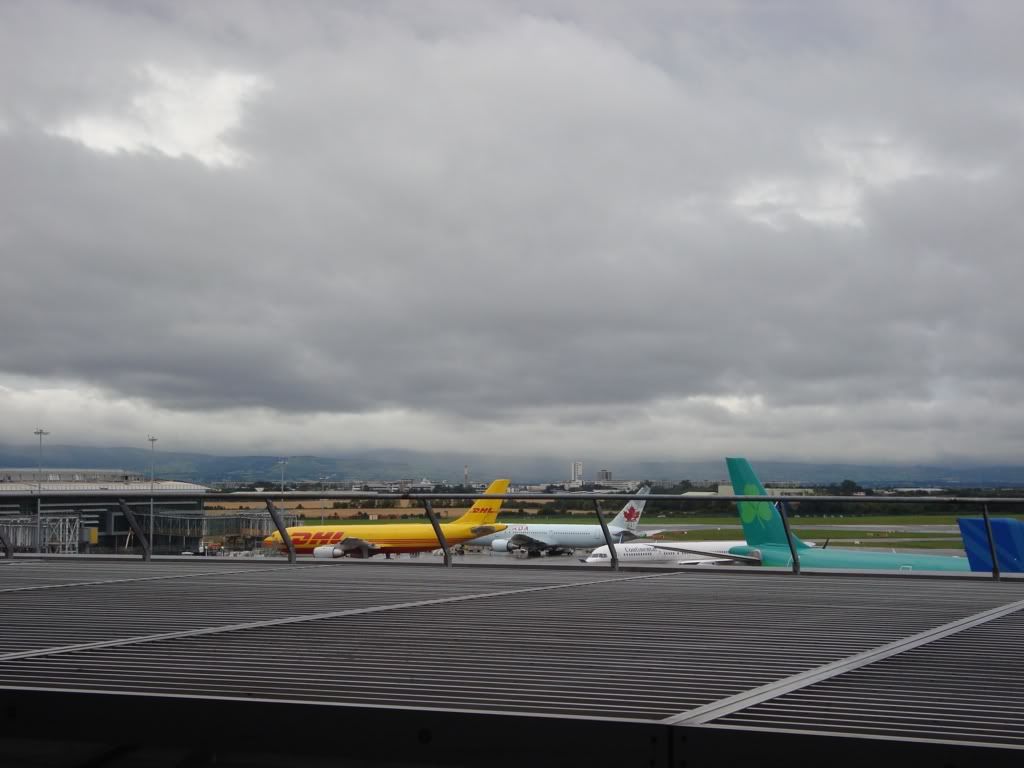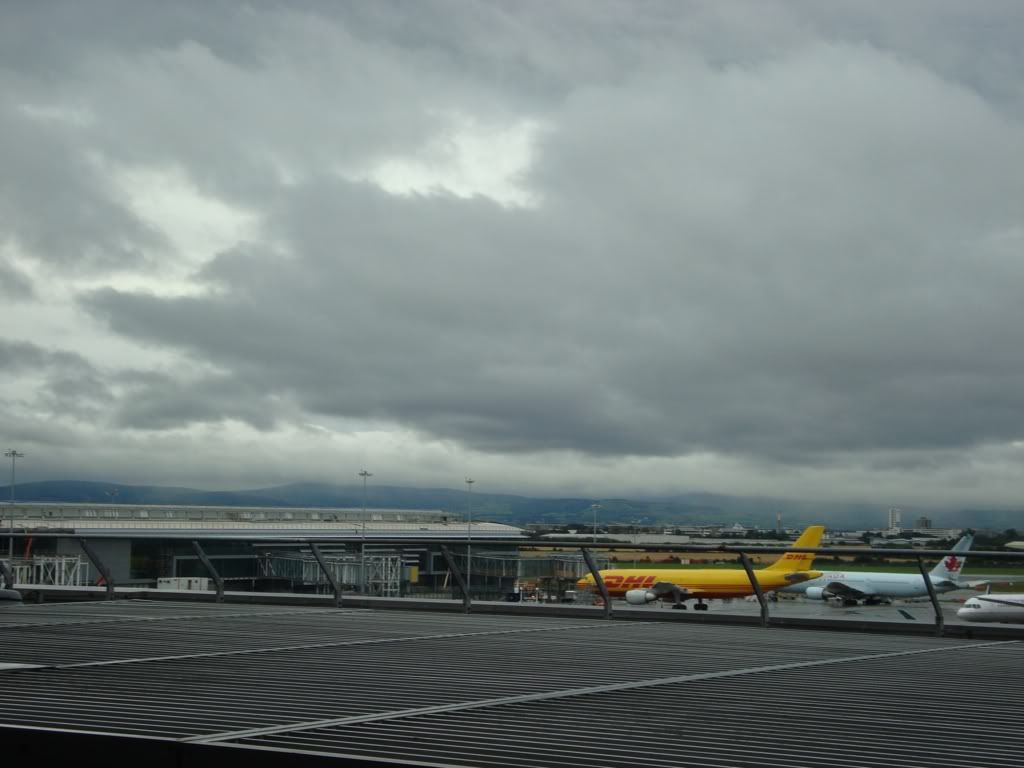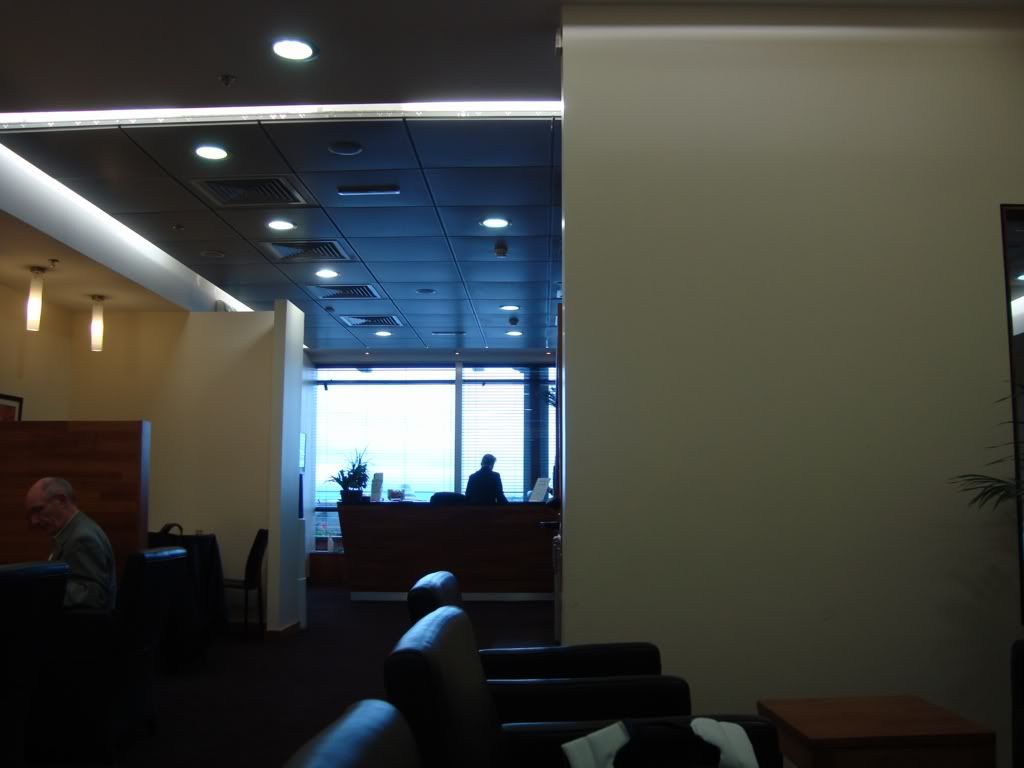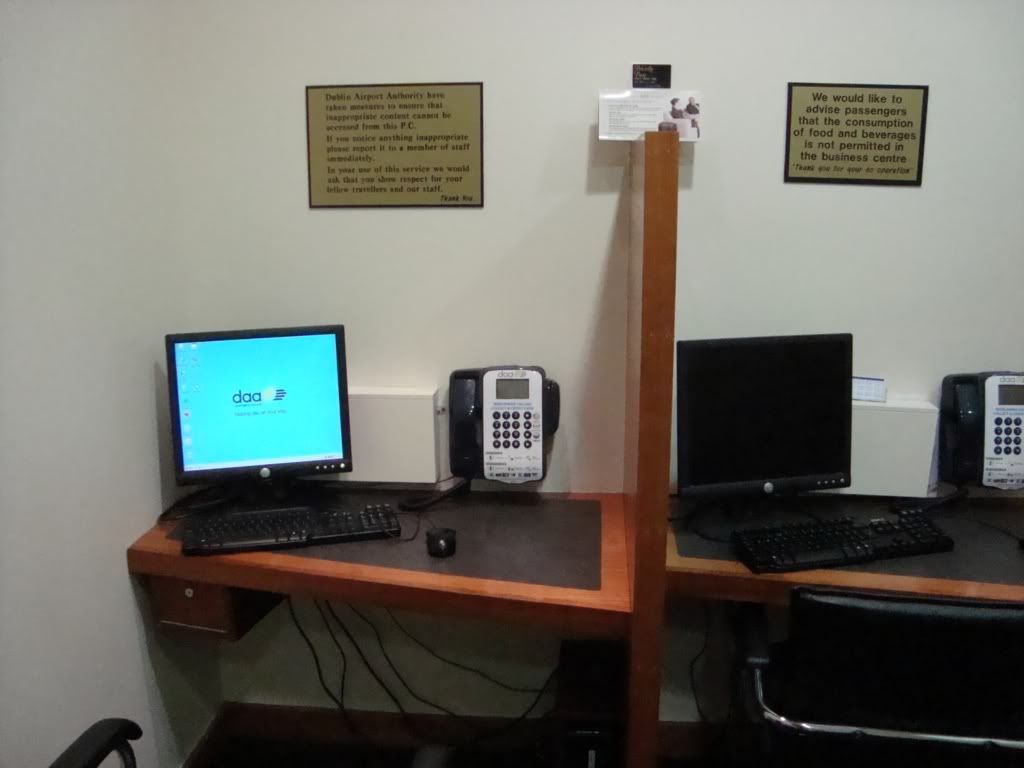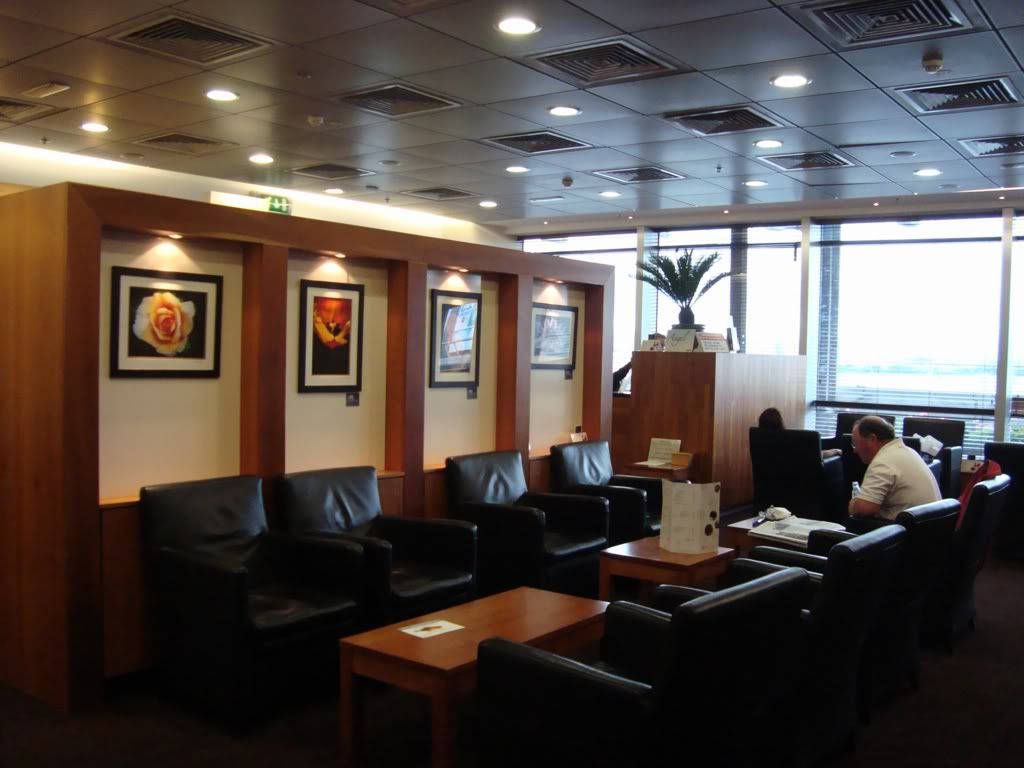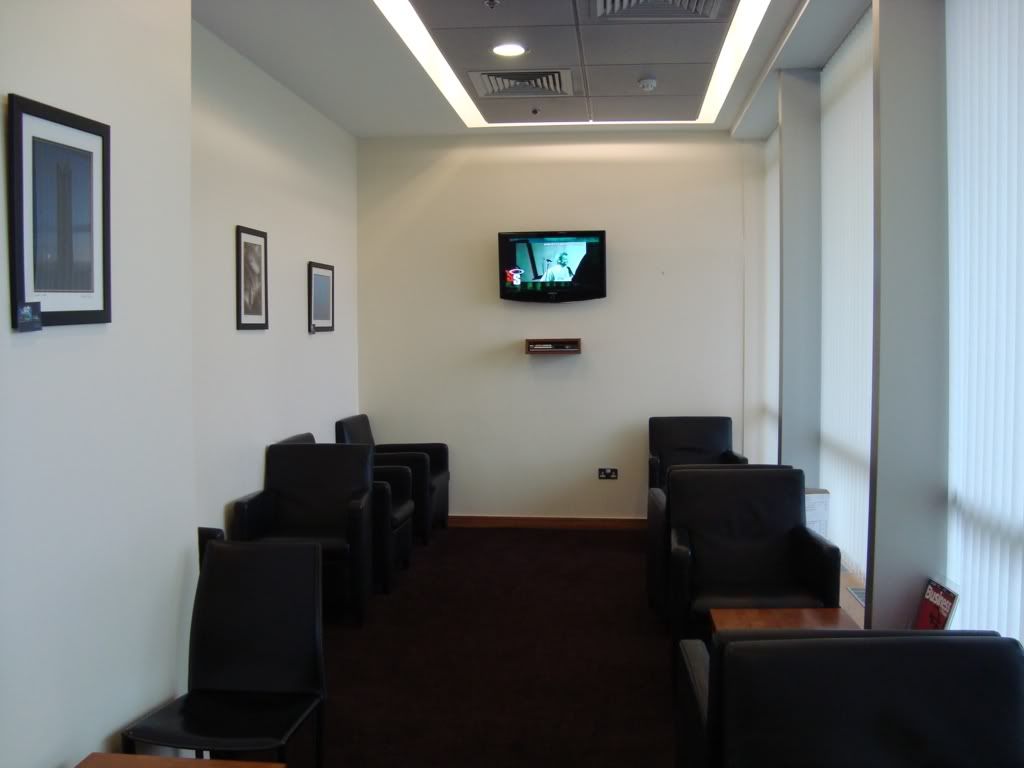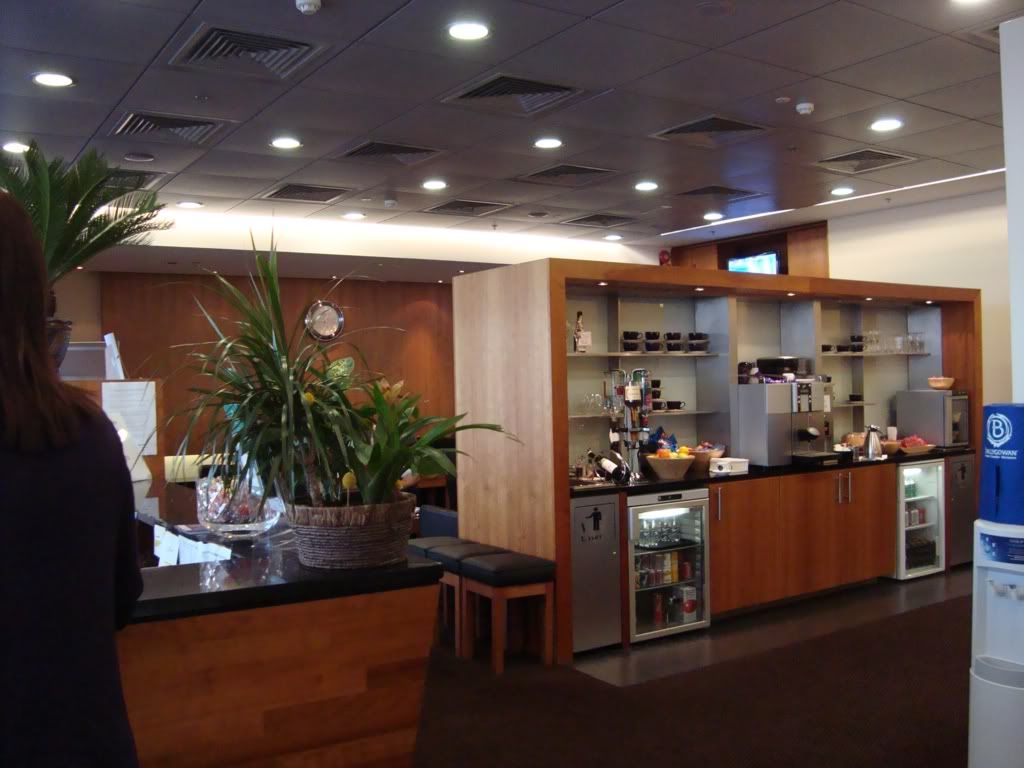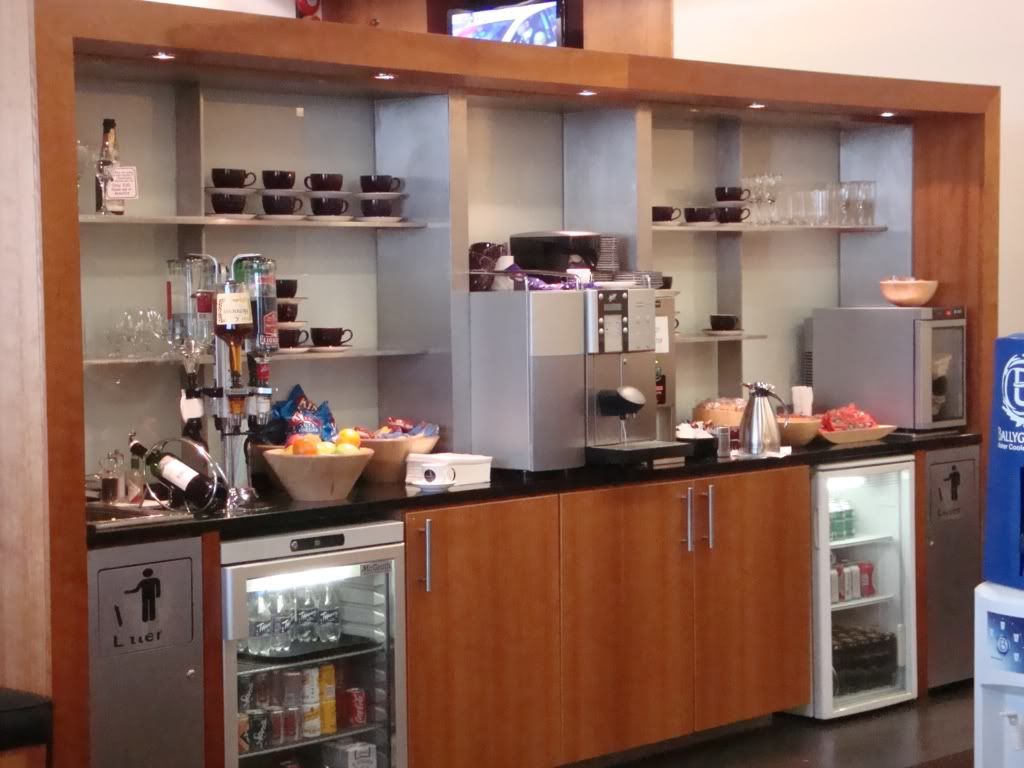 Nice enough lounge but food offerings have been downgraded. Still they have introduced Free Wifi which is the only lounge to do so at DUB.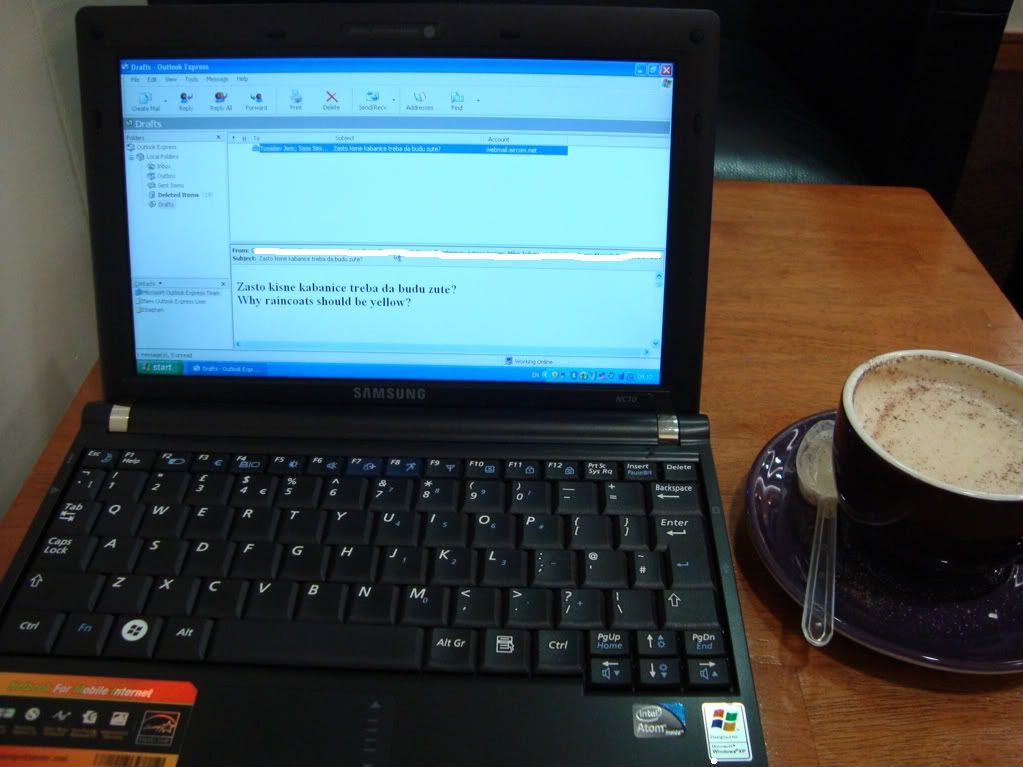 After a while time to go to the BMI Lounge just across the corridor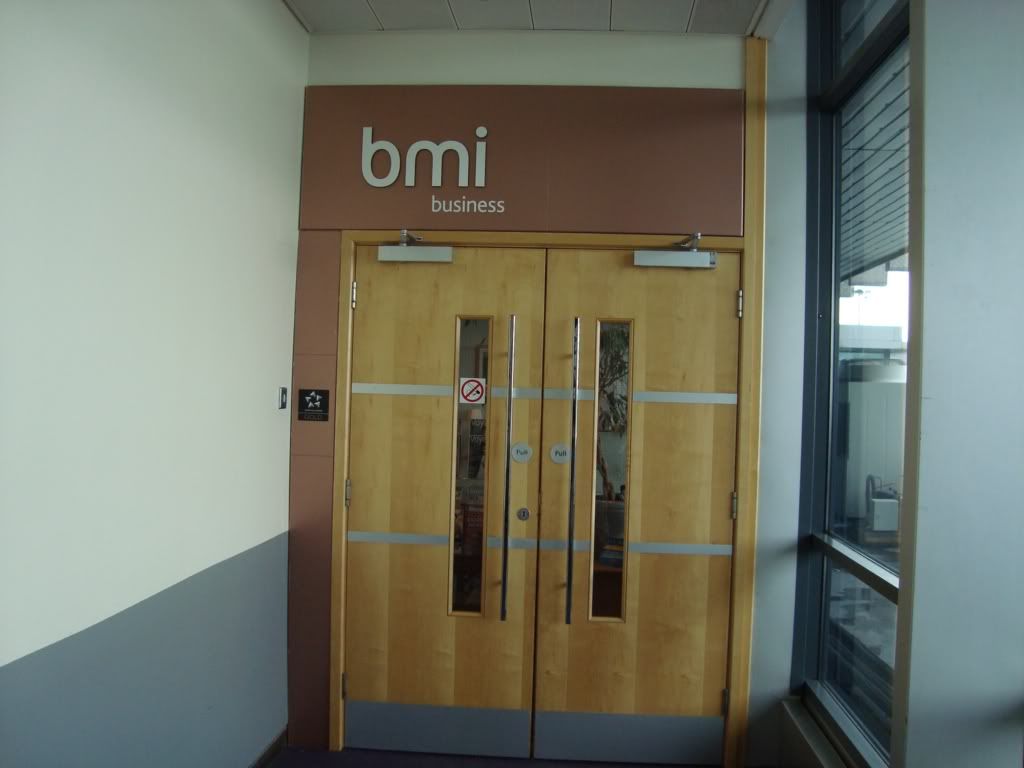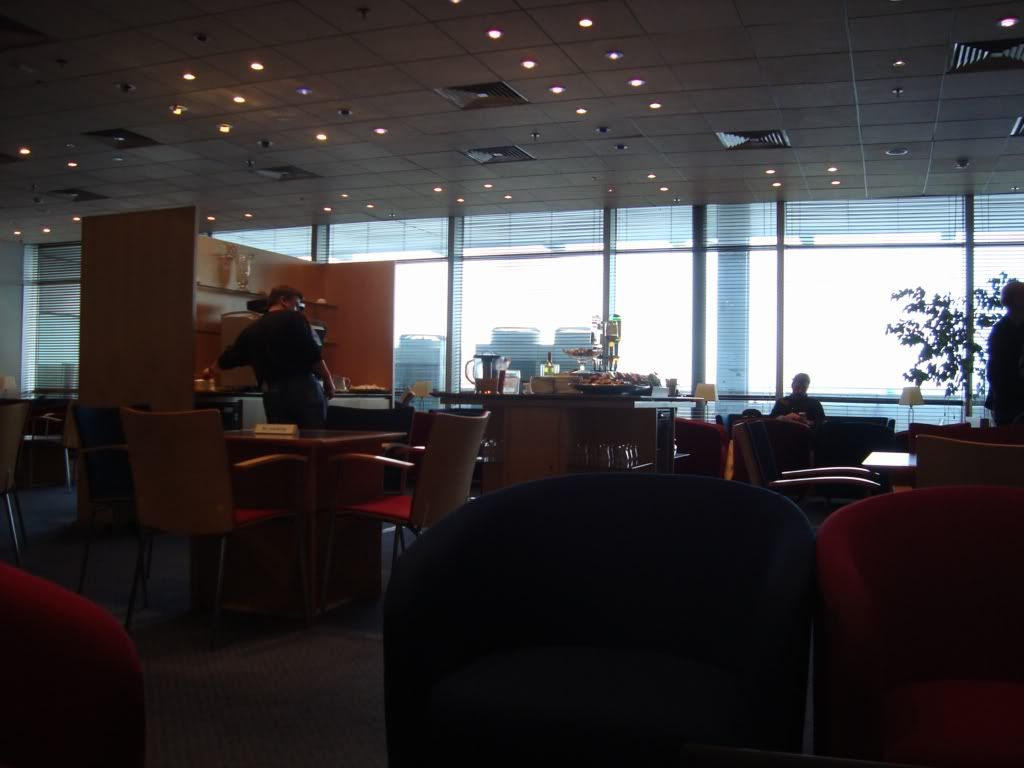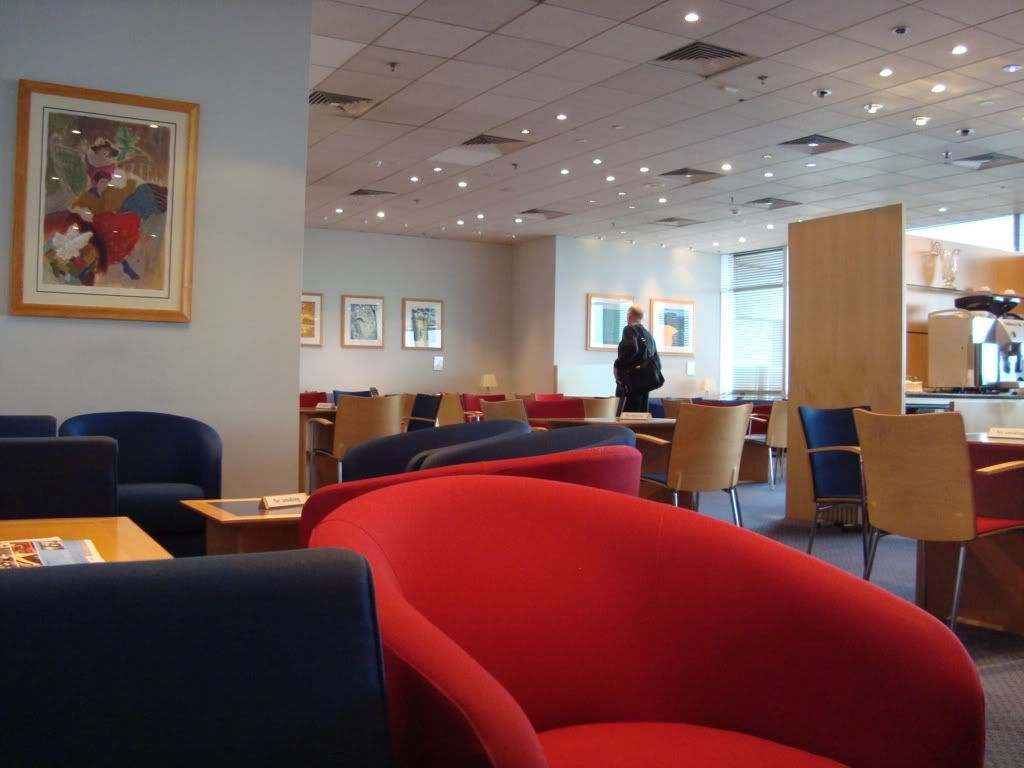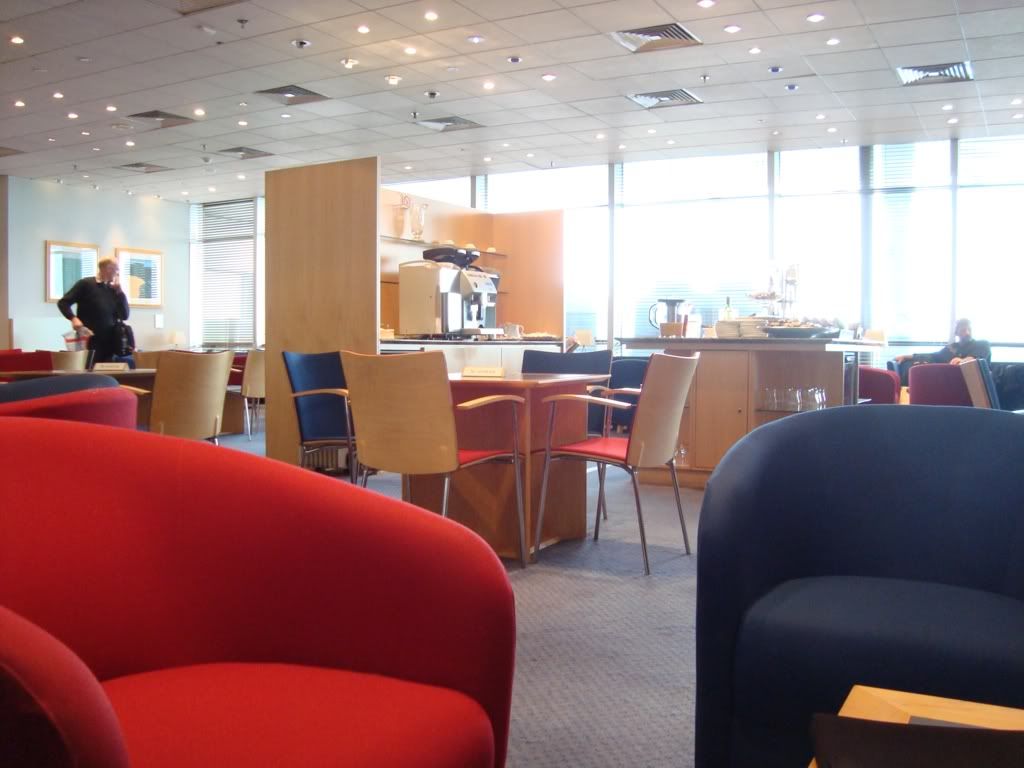 Basic food offerings from BMI for their Golds !!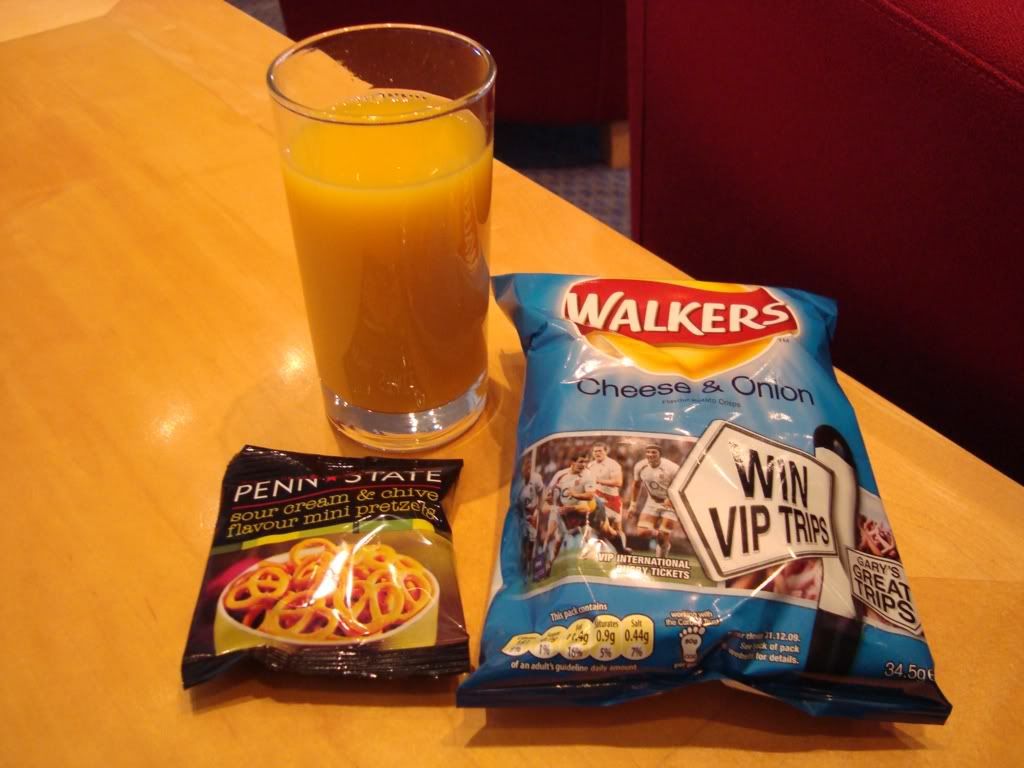 Some sandwiches and or croissants might be nice .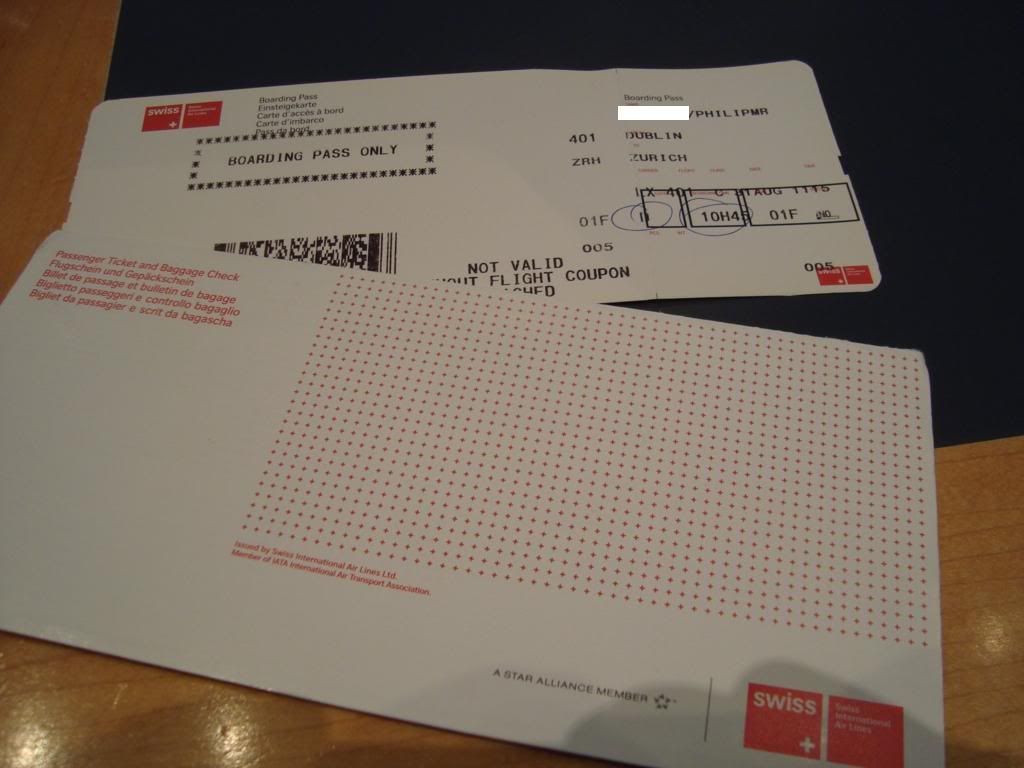 Soon after I decided to go to the Aer Lingus Gold Circle lounge to obtain a copy of Cara in flight magazine. They had a feature on Athens in it and today was the last day it would be available. On the way to the B gates I saw my aircraft land and head to the D gates .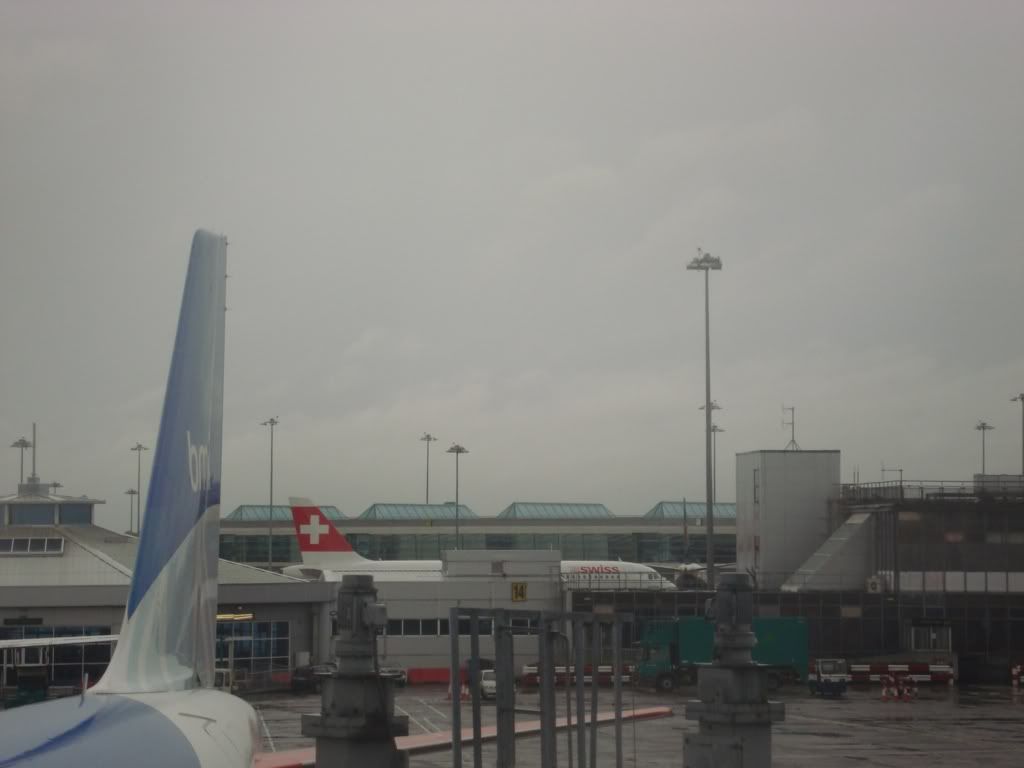 I entered the Aer Lingus lounge and was greeted by a nice lady whom I have seen before. I asked her for a copy of Cara and I noticed they had Septembers edition already on the racks. She went into the back office and came out with a copy of Augusts edition. She made a comment that she had met the photographer who took the cover photo and she thought it was one of the best. I said I was biased as my Family are from Athens. I thanked her very much and she wished me a good flight on Swiss. Nice touch and she really went the extra mile as I was not an Aer Lingus passenger. Was nice to also see that the lounge has been upgraded.
Cover of Cara - showing the new Acropolis Museum
Then it was time to go to the D gates for my flight.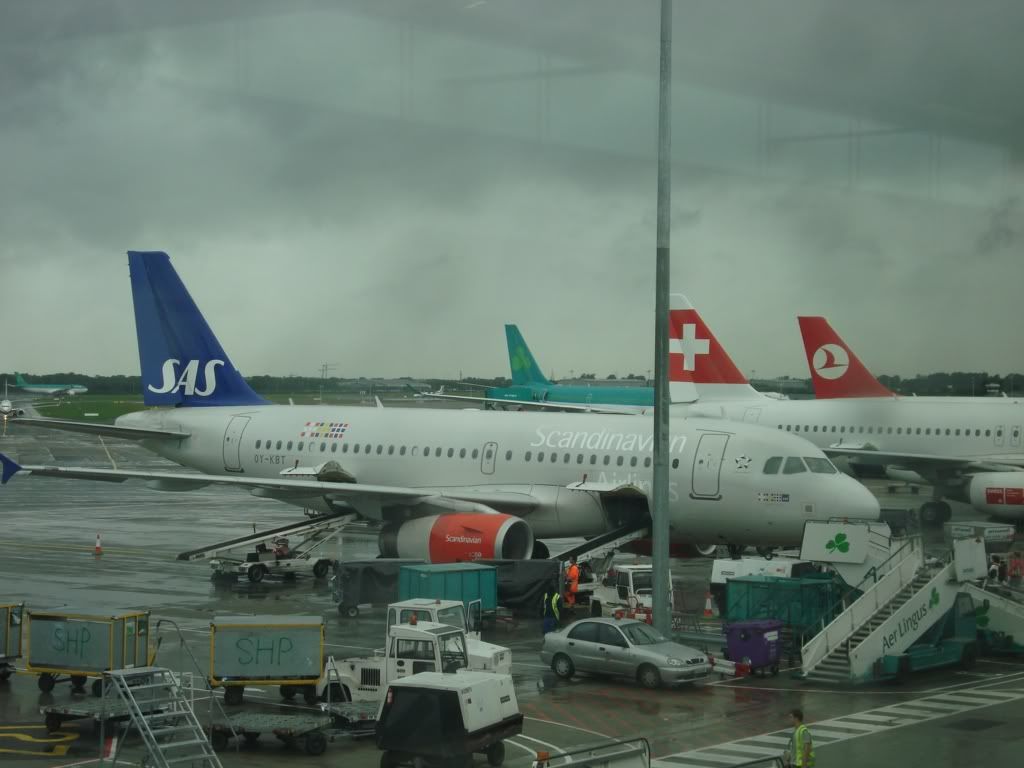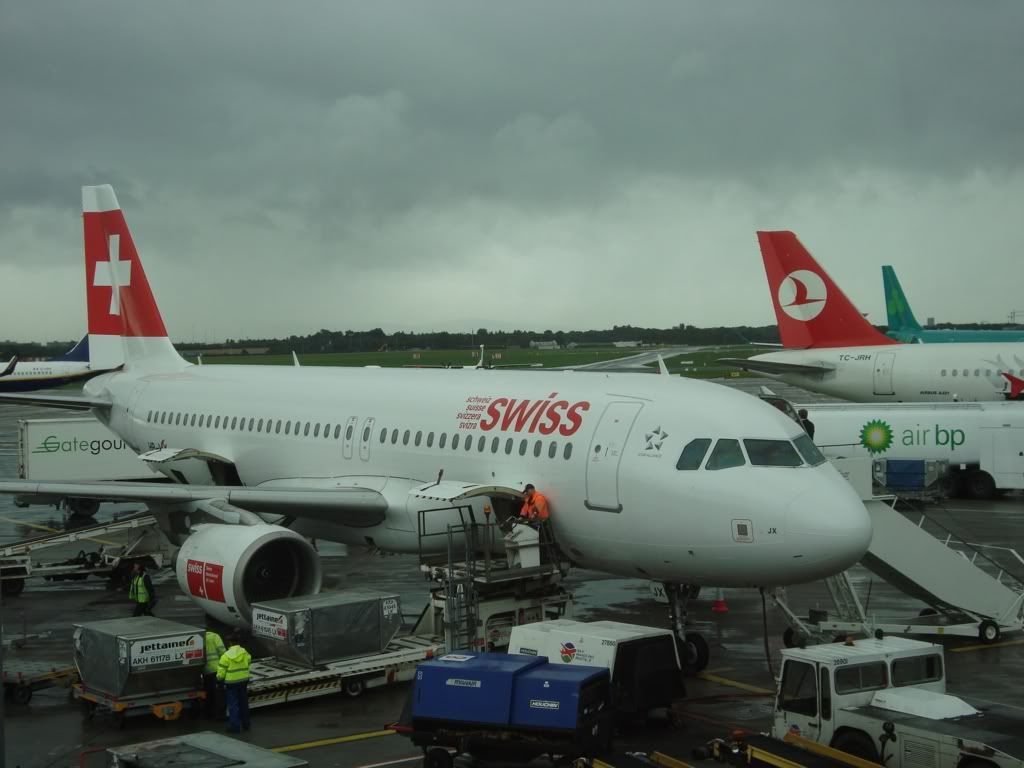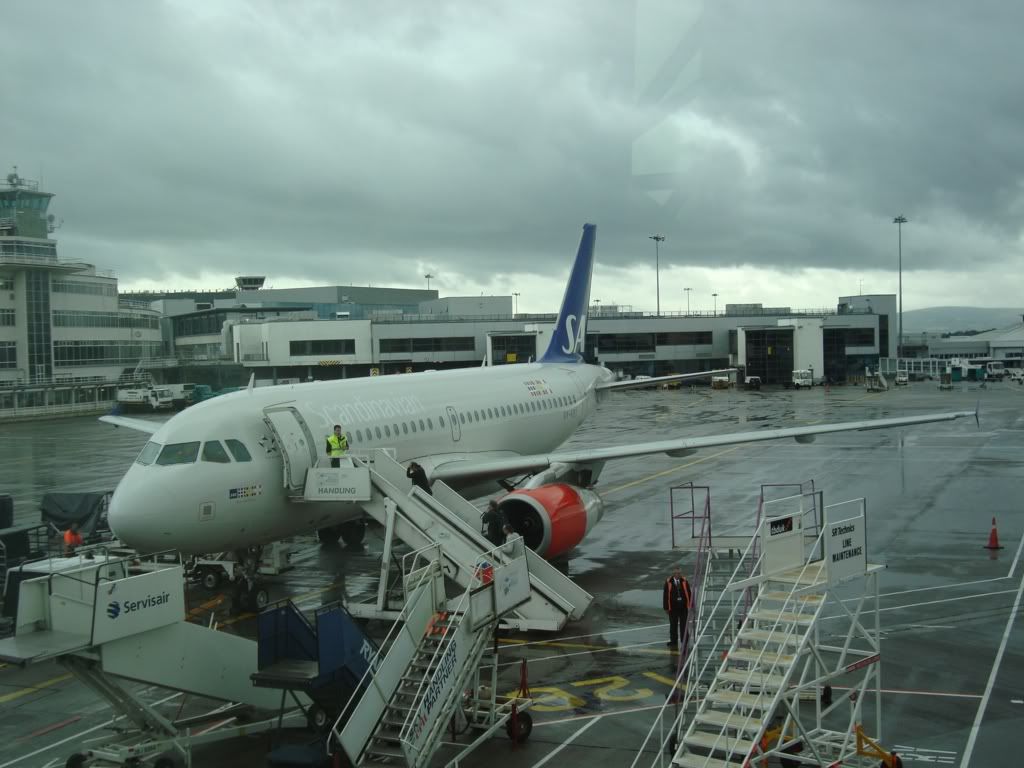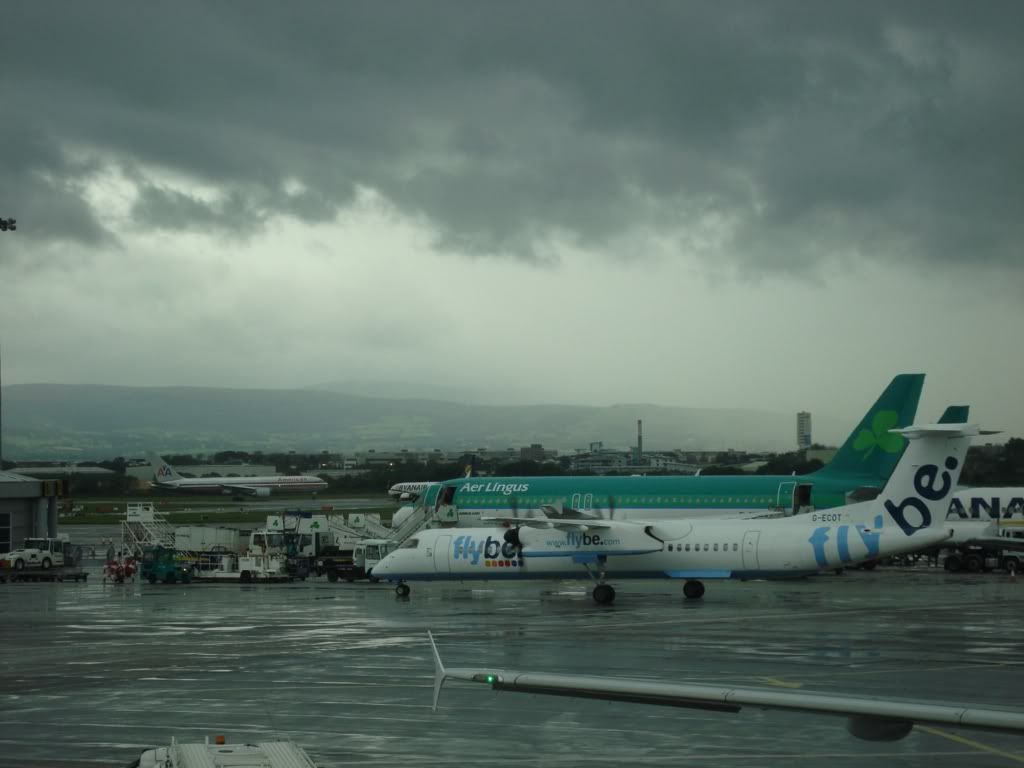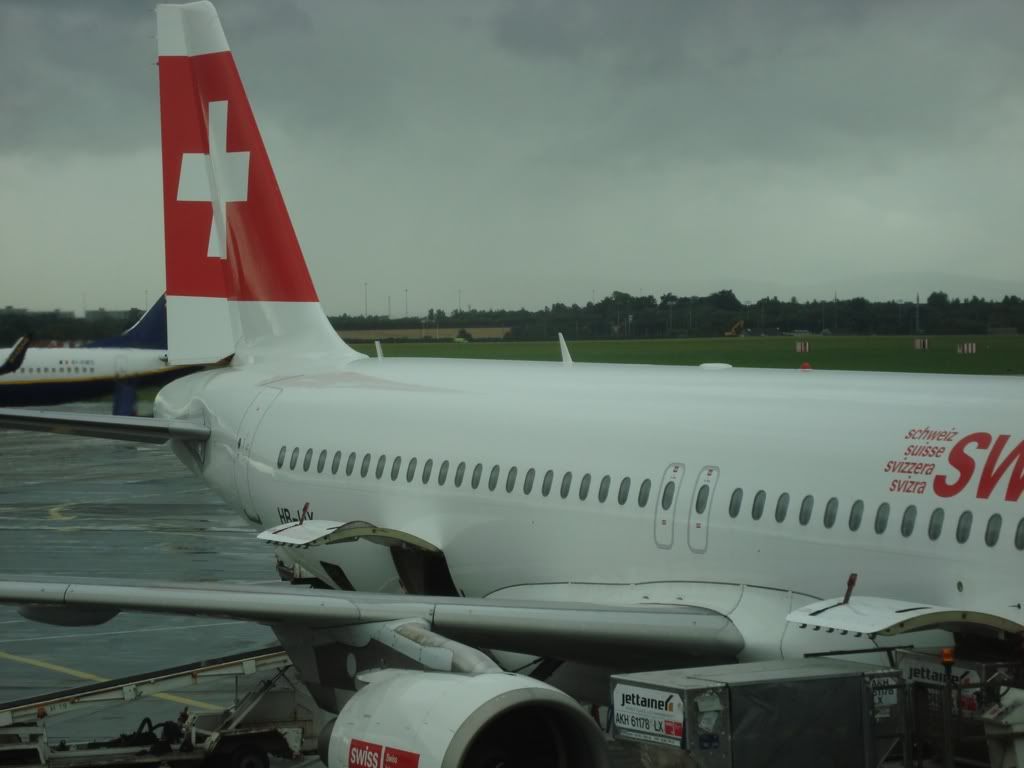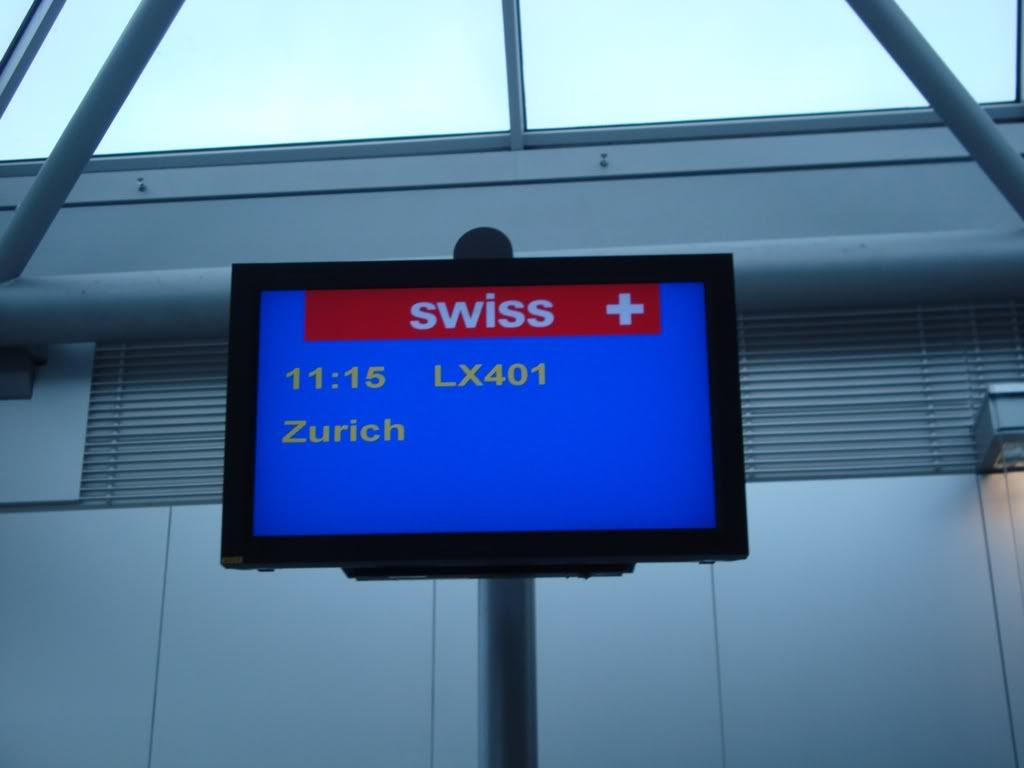 Soon boarding was called and I noticed that the Manager of Swiss Ireland was at the gate whom I know personally so I took a few minutes to have a chat. Then I proceeded to the aircraft.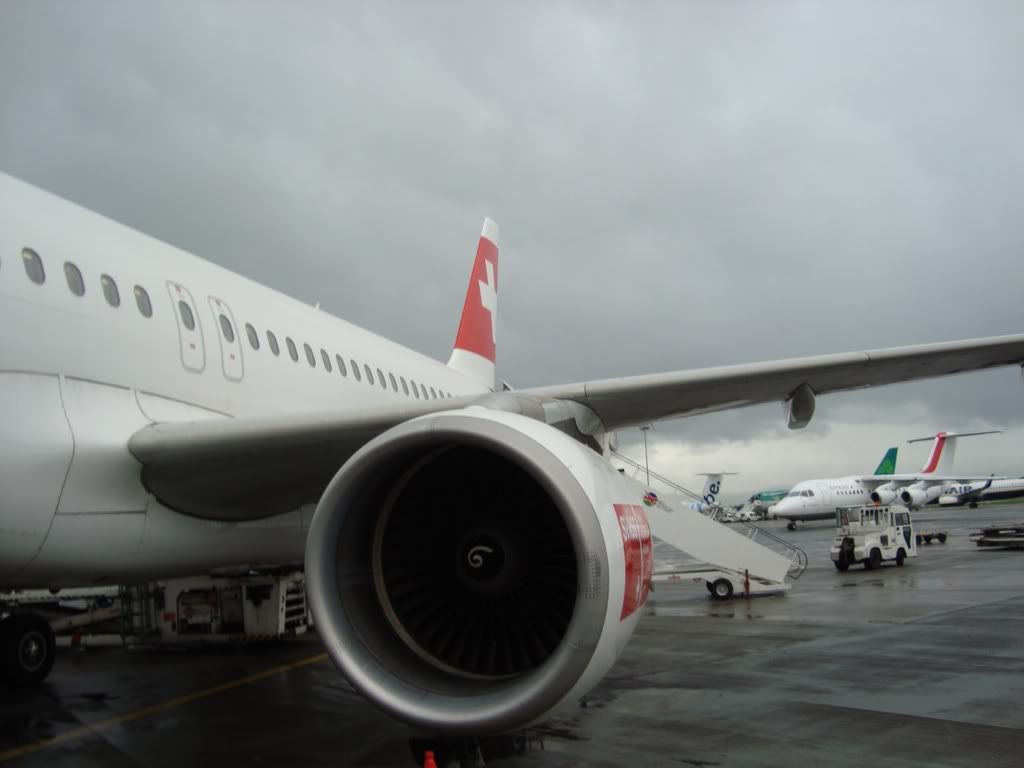 I was greeted at the top of the stairs by a friendly female crew member and directed to my seat.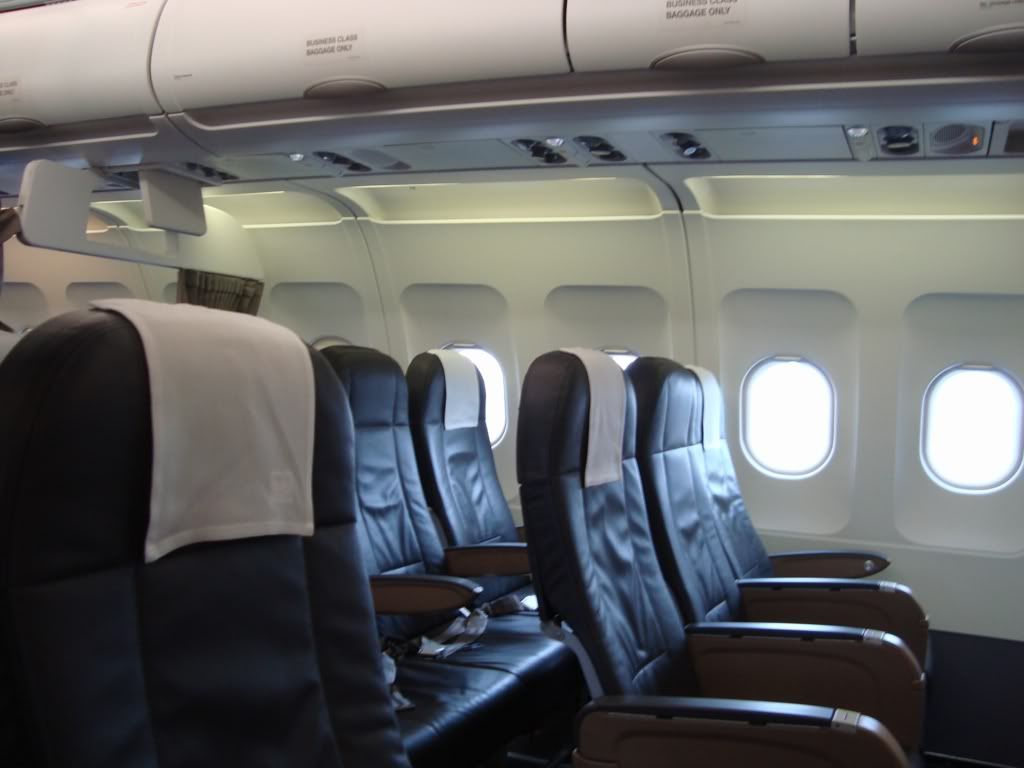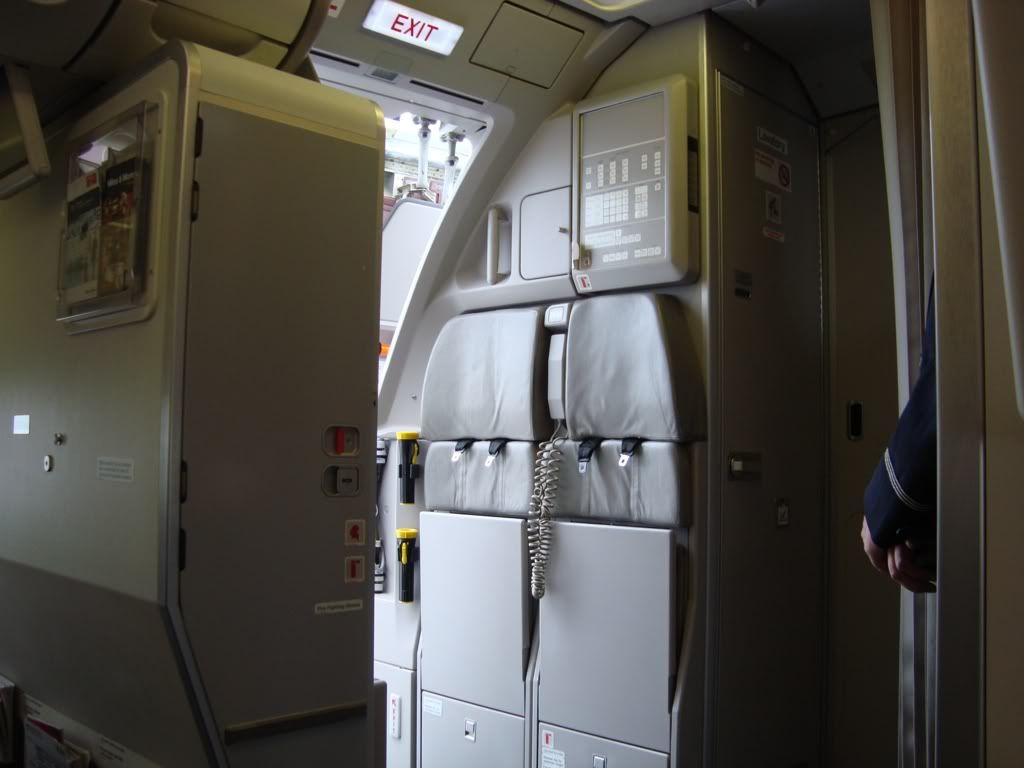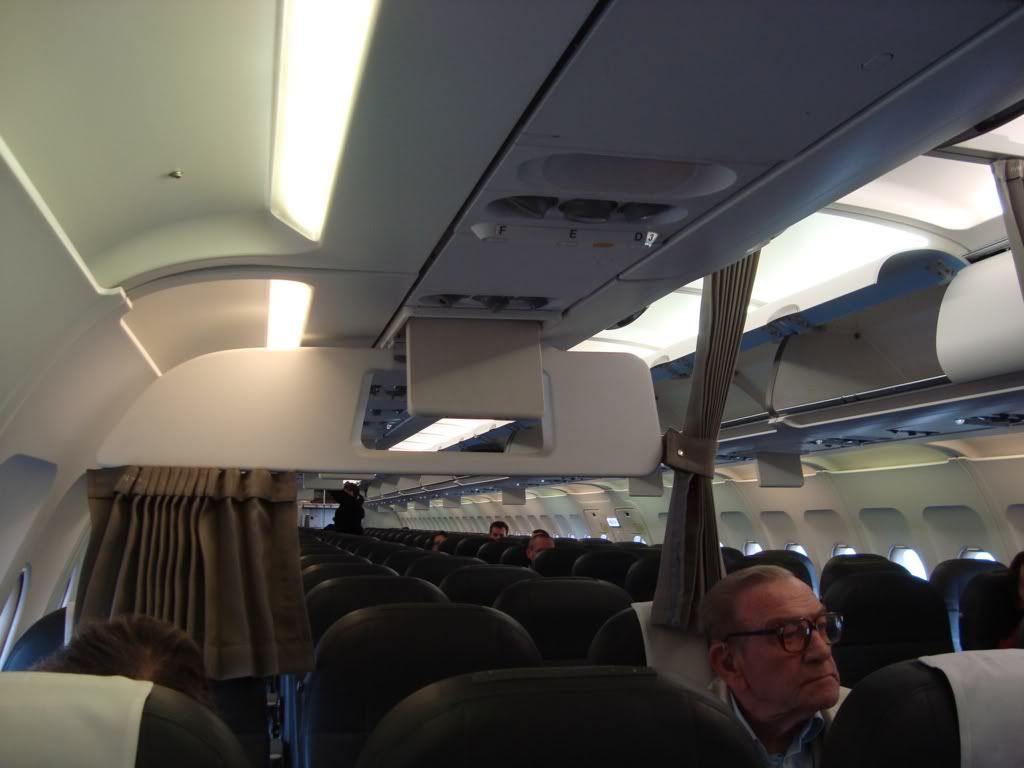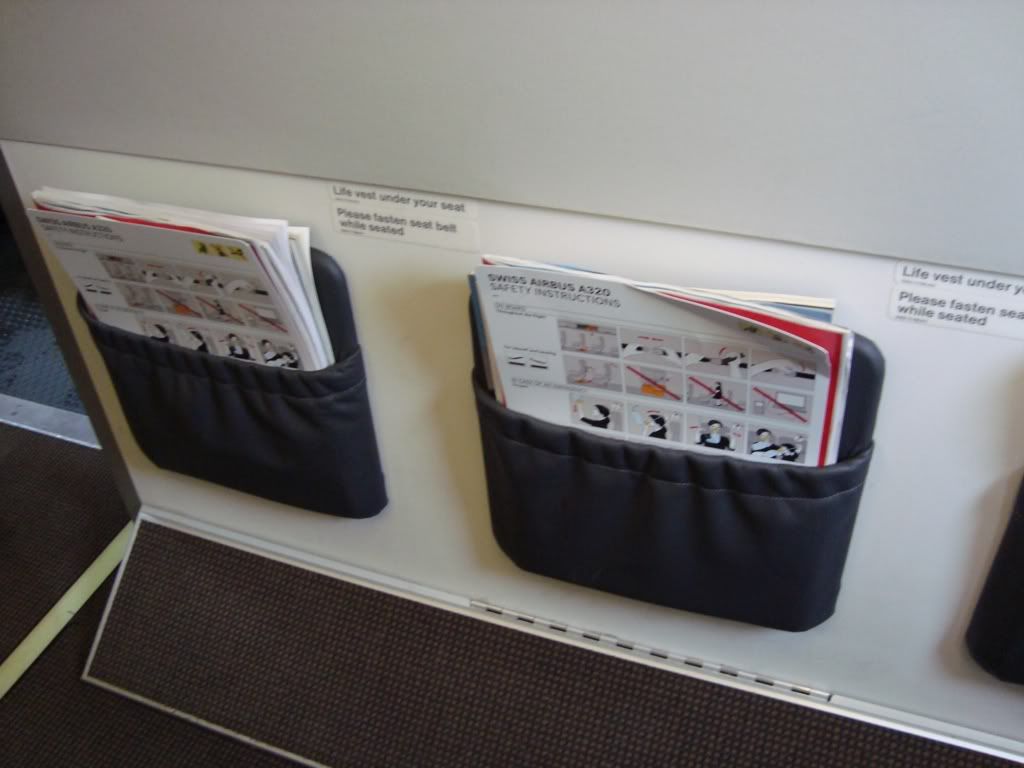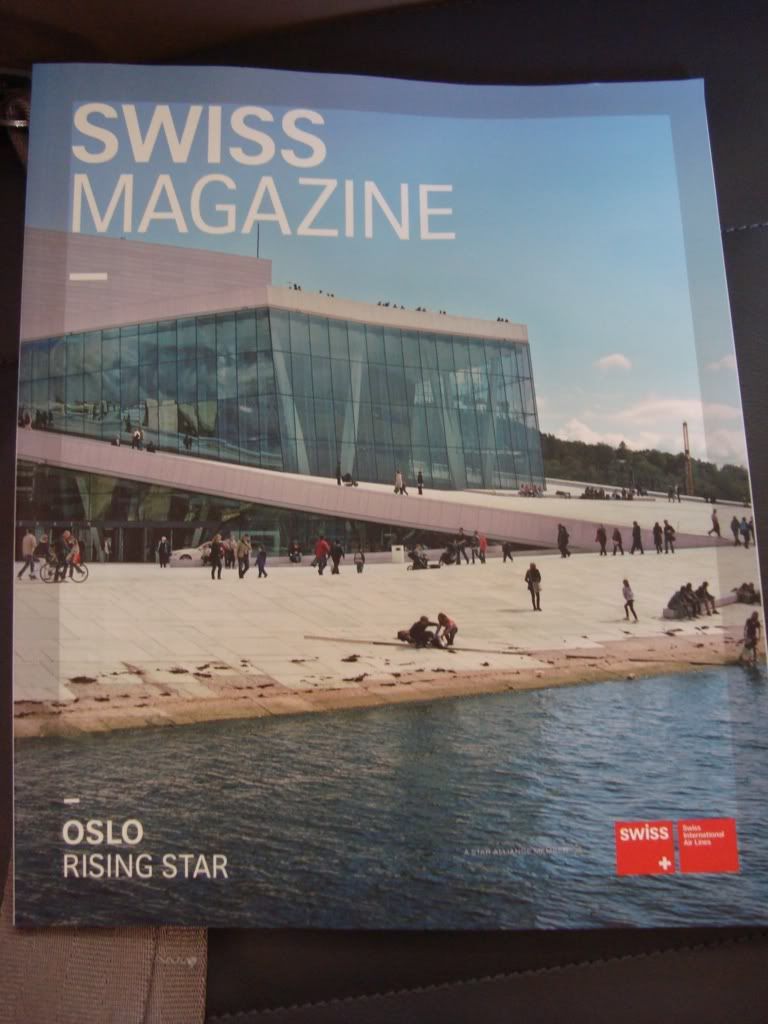 It was a great feeling to be inside the stylish Swiss cabin again. Row 1 lots of legroom and nice Recaro seats. I know some people dont like them but I love them.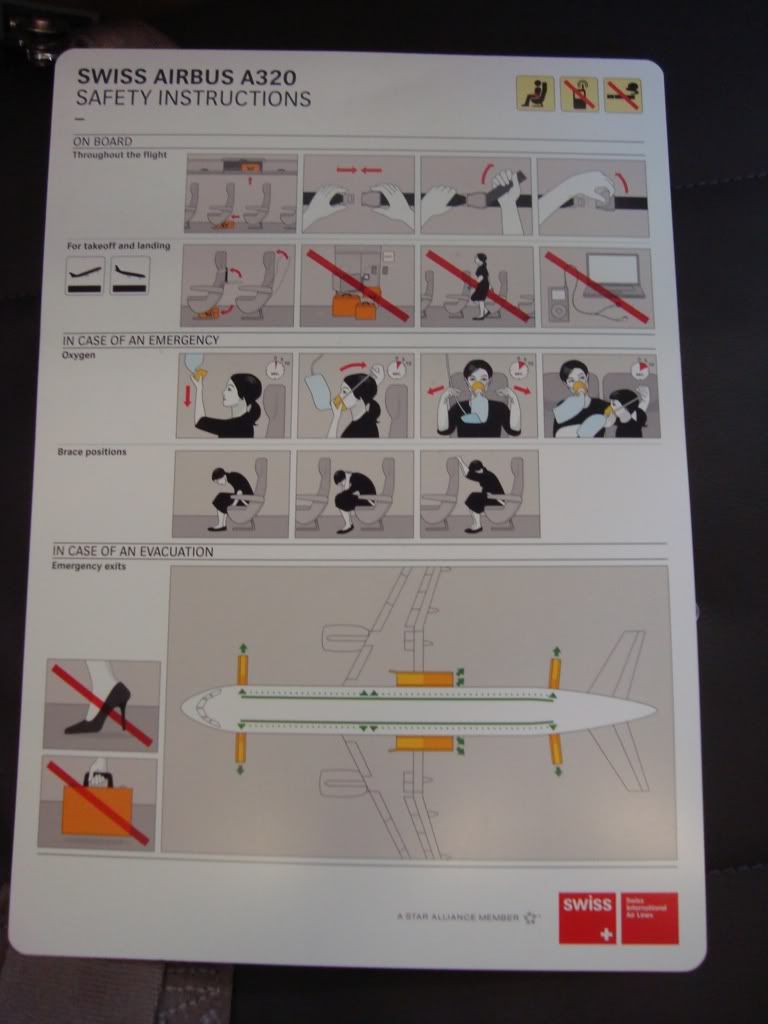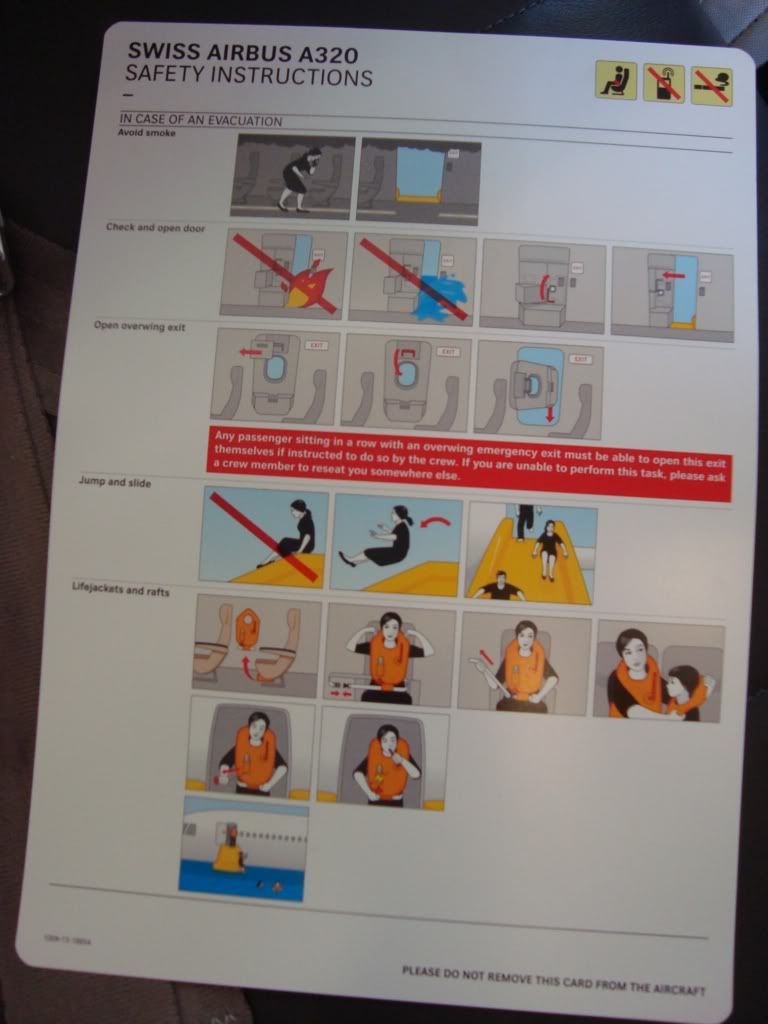 Soon water and refresher towel was served .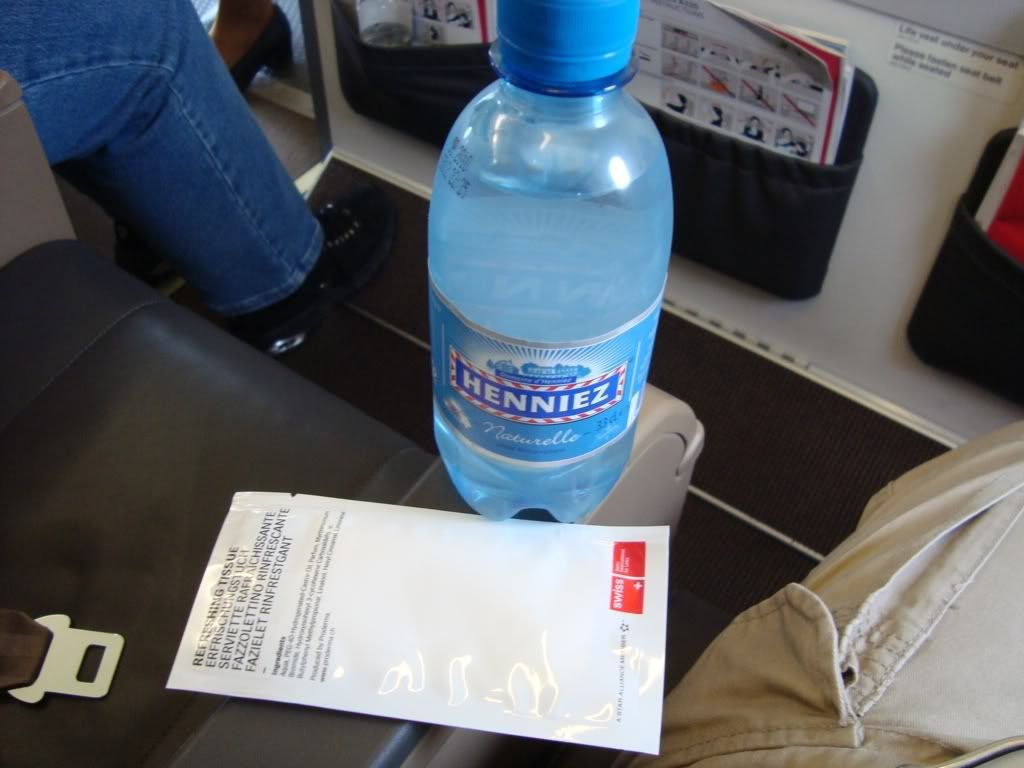 Soon we shut the doors and pushed back .
Being dispatched ...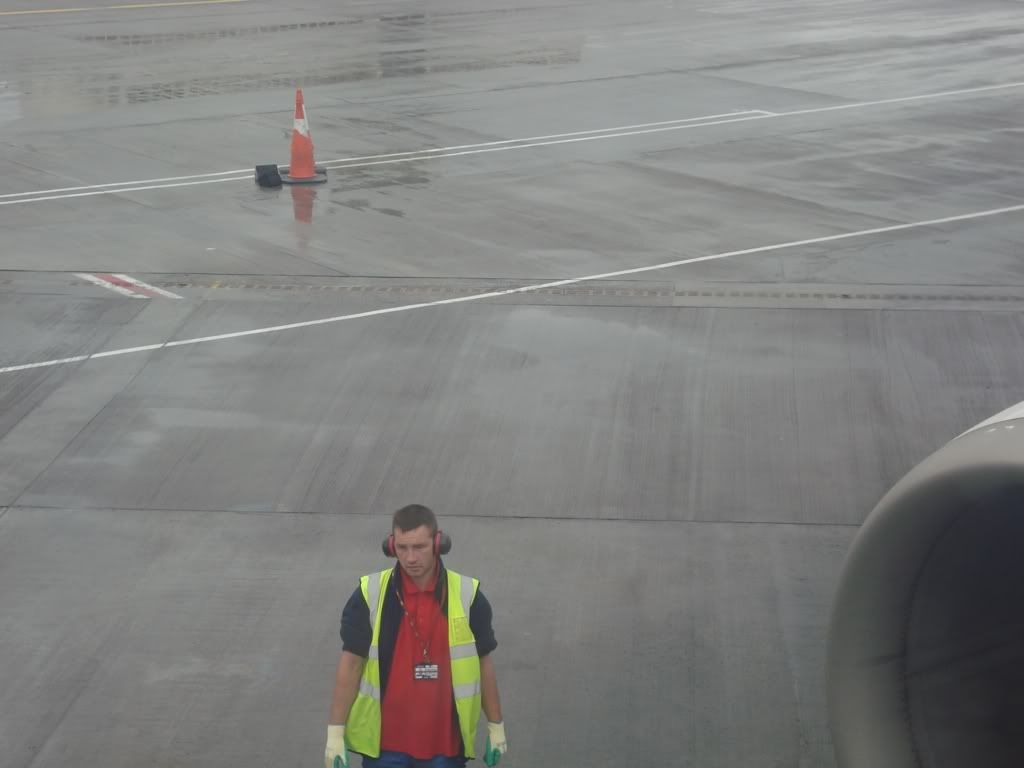 Not a great day in Dublin for photos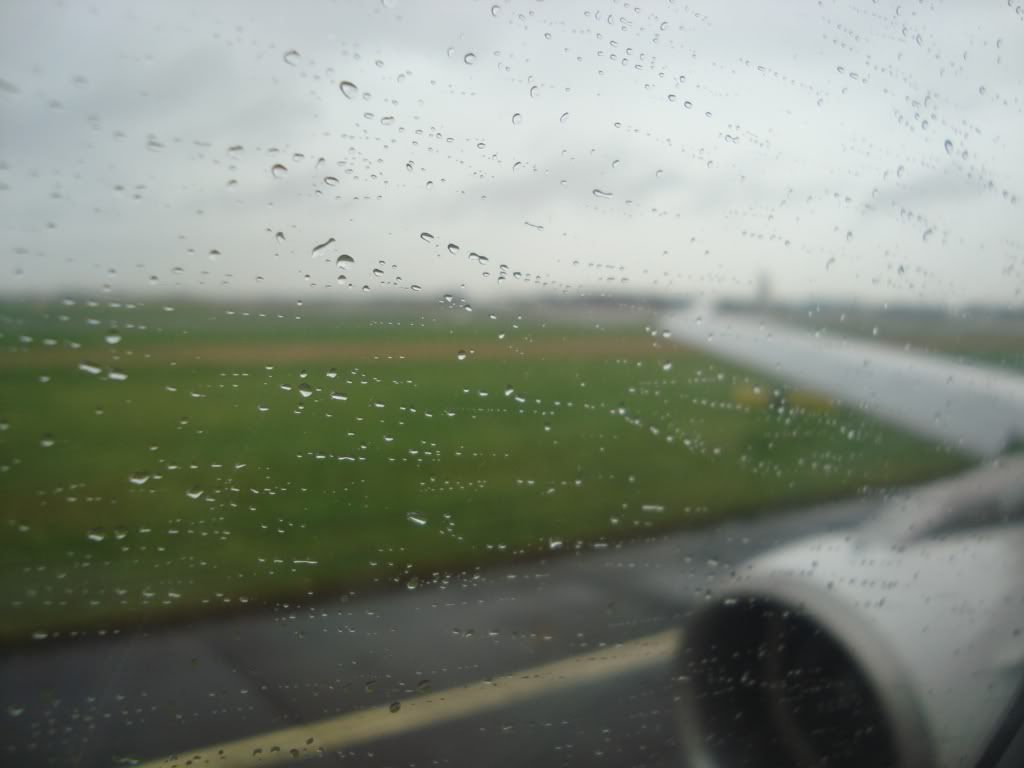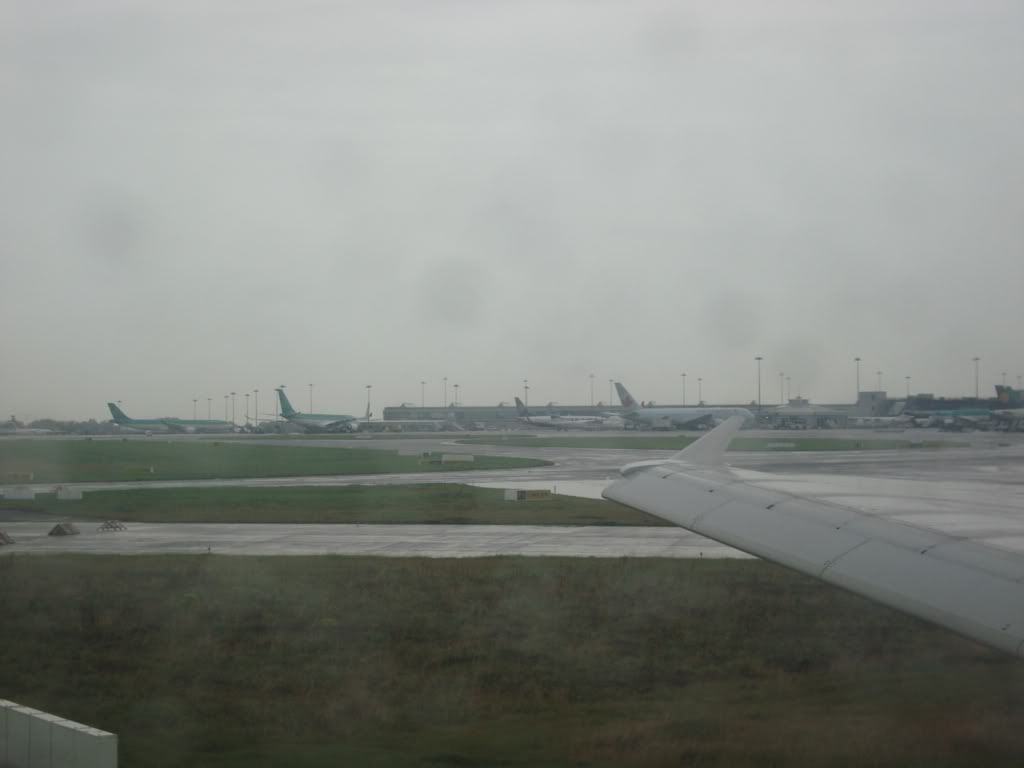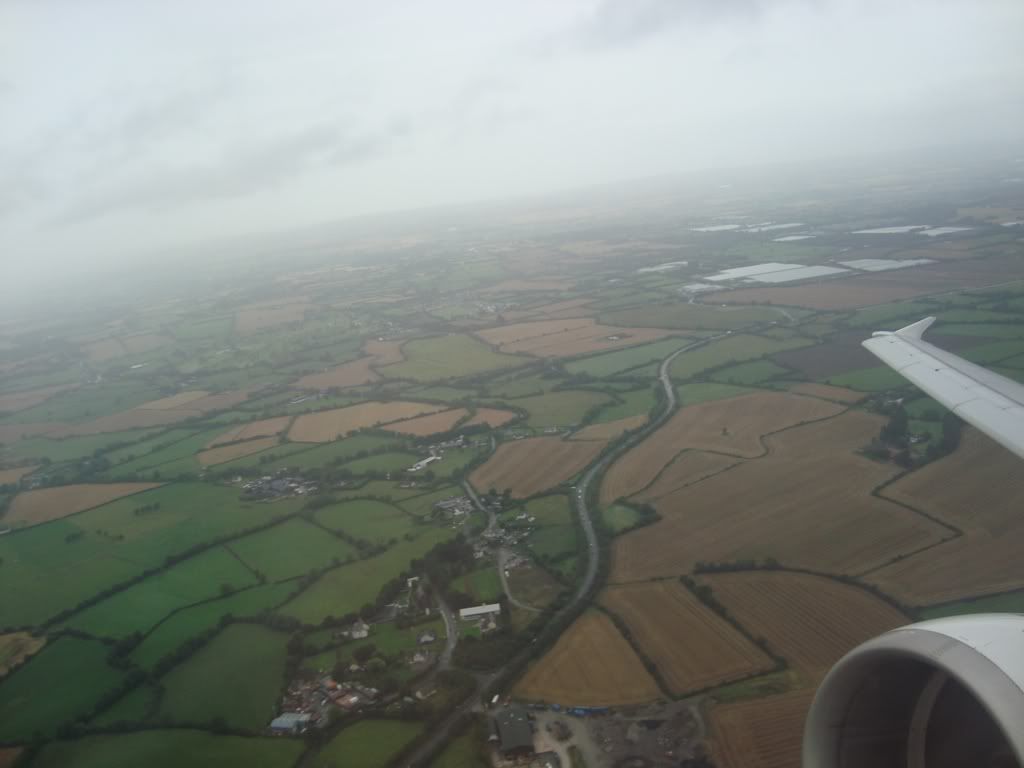 After take off a very nice Male crew member who was French/Swiss came to me and addressed me by name. ''Mr OA260 can I get you an Aperitif before Lunch?'' A very nice touch and always makes me feel welcome.
I opted for Champagne
Then the meal service began. They always serve from the back which surprises me. There were two choices but when it came to row 1 there was no choice. I actually would have chosen the other option but had to take the Veal.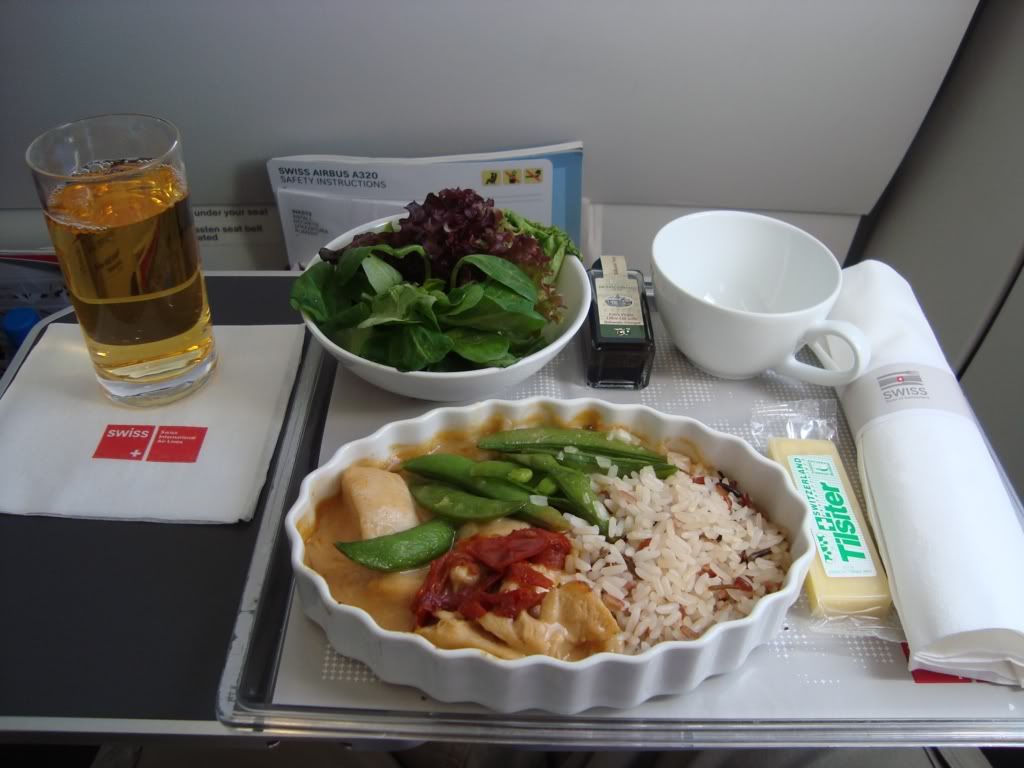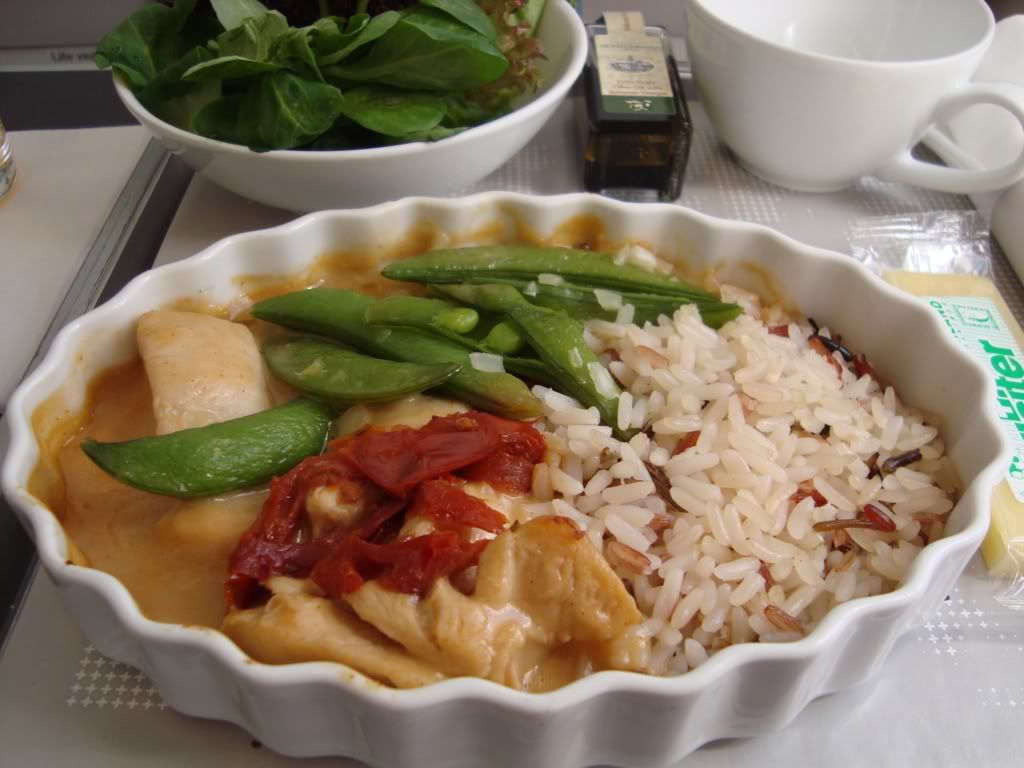 Still sometimes you have to be given something to try it and this instance Im glad I had the Veal because it was lovely. Cooked to perfection and Rice Al Dente.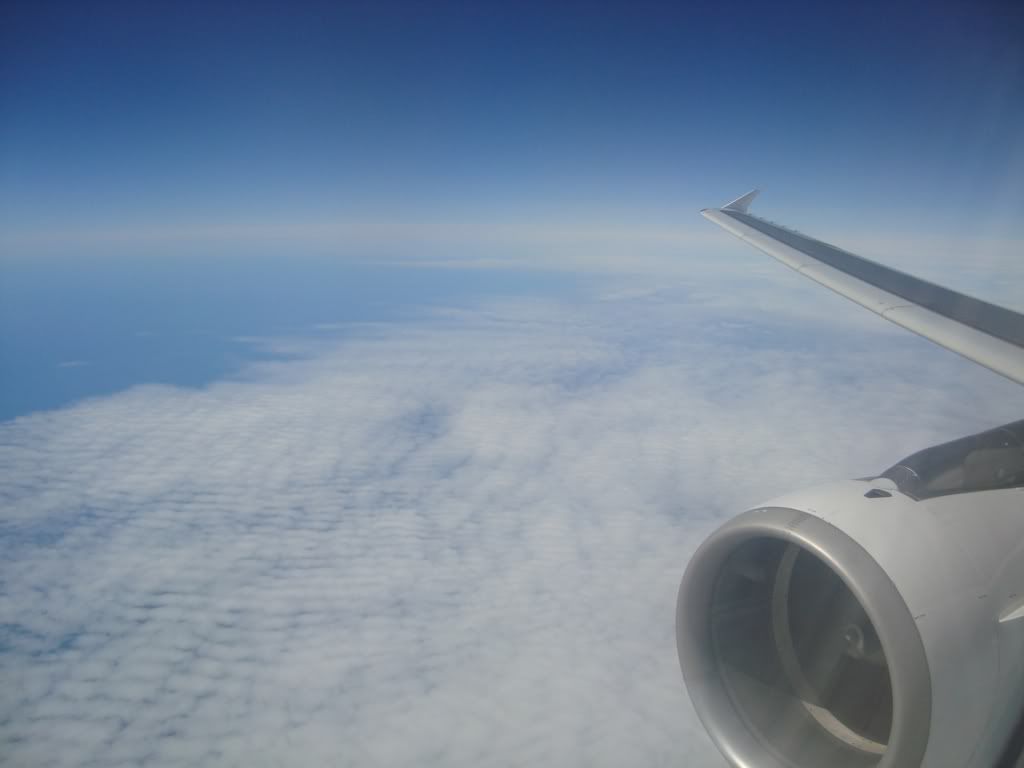 Then Tea and Coffee were served. My seat mate asked for Tea and then the accident happened !! The male FA went to put the hot Tea on the table and it tipped over onto the ladies lap. It happened so quickly and she burnt her hand and it covered her Jeans. He quickly ran to the galley and got a bag of ice and towels. I handed her my napkin and table cloth to try soak it up. The FA kept appologising and was really concerned. I felt so sorry for him because up to now the service had been 10/10 and he was a very nice natured guy. My seat mate actually tried to play down the event . The FA also brought some anti burn gel which seemed to stop the sting from her left hand. After a few minutes everything was cleaned up and although her jeans were stained she didnt seem to be too hurt.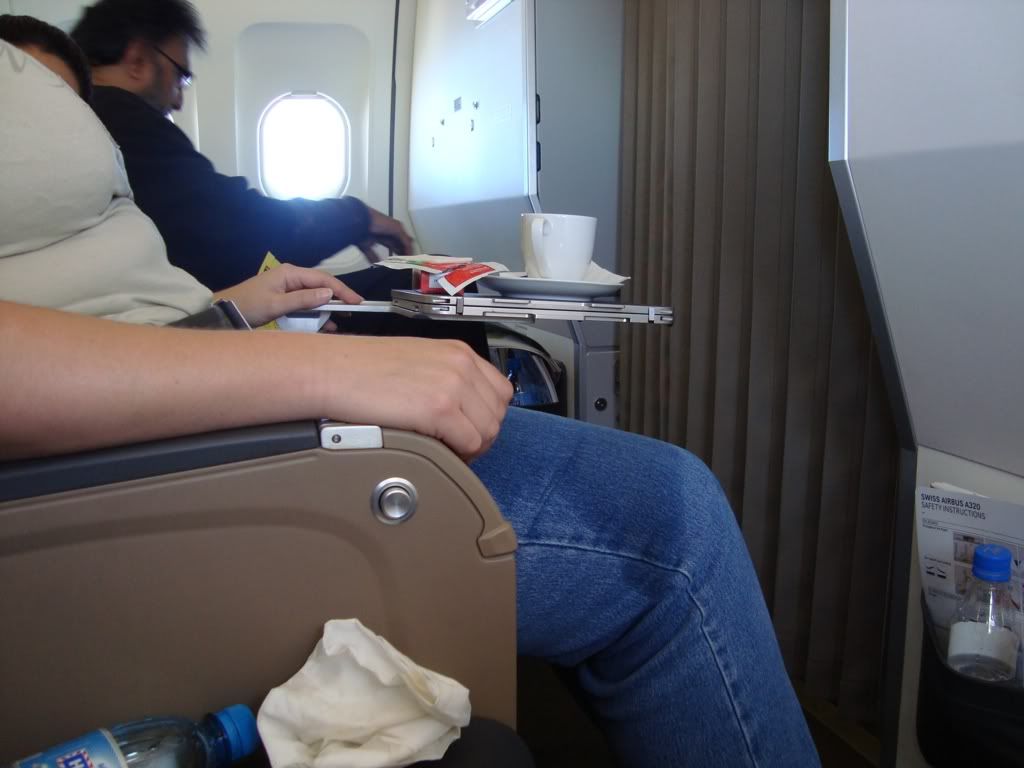 The Maitre D Cabine came and took an accident report and from my basic German she said that Swiss would pay for any damage to her clothes and also took her Miles and More number. I presume they will give her some miles also.
In the meantime I enjoyed my coffee and chocolate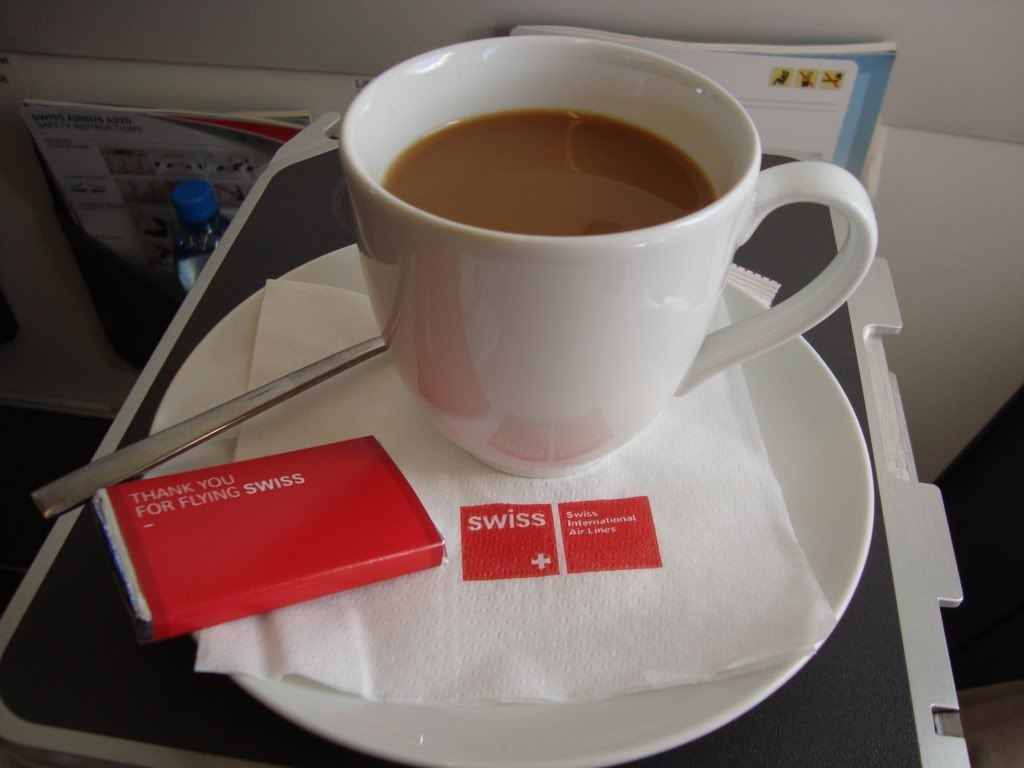 Anyway back to normal and soon it was time to land .