Okay, so I have been bad with TRs but here is a quick one that I took today. I flew AS from SNA-SEA on Labor Day (2009) after an extended weekend/soccer tourney in Orange County.

Alaska Airlines 503, AS503
SNA-SEA
September 7, 2009
Boeing 737-890, N587AS
Departing @ 12:10PM
Arriving @ 2:21PM
Seat 2F, First Class

I arrived at SNA about an hour before departure, printed my BP at a kiosk, went into the priority security line, was at the gate 45 min prior to departure and sat down at gate 10 at SNA and waited to board. Boarding started exactly at 30 min before (11:30AM) for this 737-800 (originally a 737-700), with preboards (little kids - half the plane) followed by Golds and First Class. The flight was packed with families coming home from Disneyland so it was a bit hectic boarding but we were soon on our way. Flying time today was a short 2 hours 11 minutes. Service was friendly, drinks were always filled, and the snack was a veggie plate with hummus and a salad. It was enough for this short plate and mucho welcome over the stupid chicken skewer + salad combo thing that I've been encountering. Picture will be included. The flight went very smooth and we touched down early in a cold, gray, rainy Seattle. Shocker? No. I headed to the Board Room to wait for my ride and had some soup and a coffee. I got home and then realized I might have swine. Hellooo fever… Anyhow, enjoy?
Oh, and notice the guy with his nasty foot behind me, he kept putting it on my armrest and finally I told him to faak off (politely).
There are also pictures of the California wildfires in here, in case you were interested
. (Also a picture overflying LGB for those airport spotters.) I have quite a few pictures of downtown Seattle from the approach too, because I guess I was just a tit too click happy.
Landing video:
http://www.youtube.com/watch?v=A0Qh1V2jrUY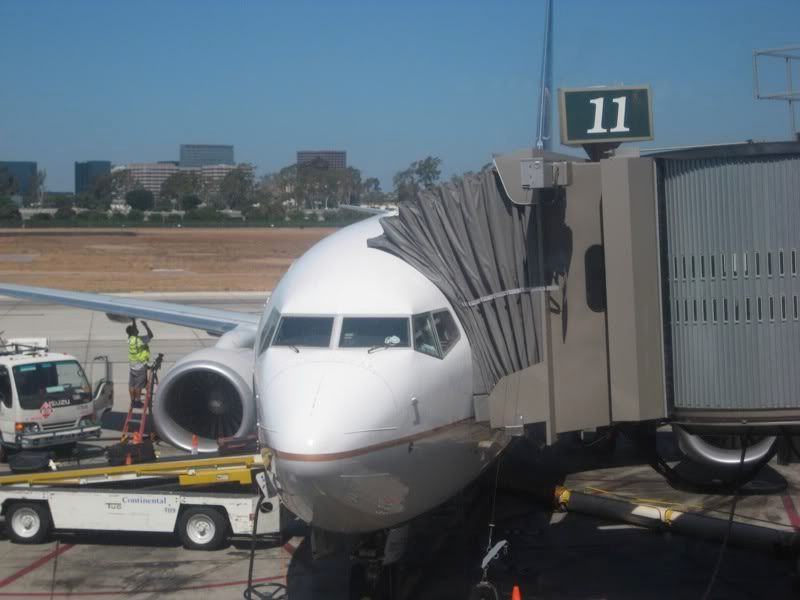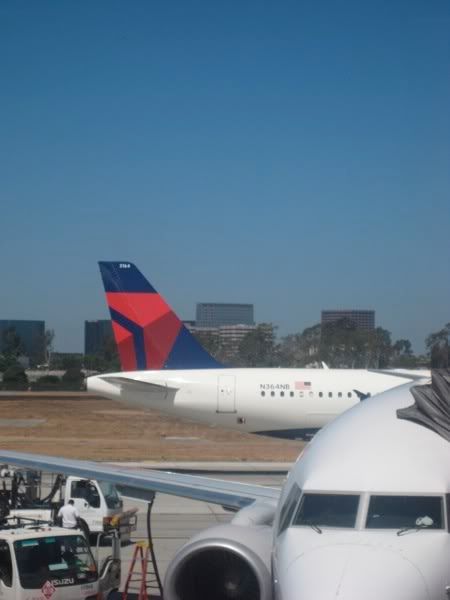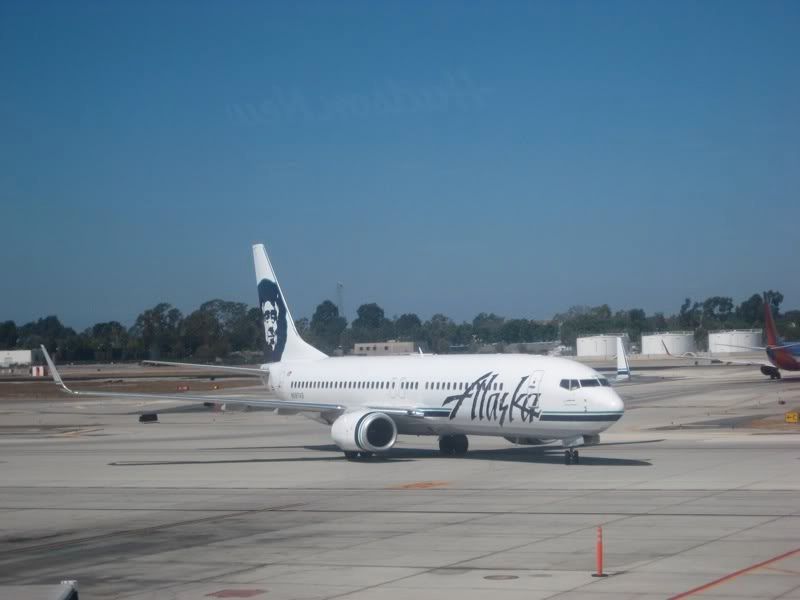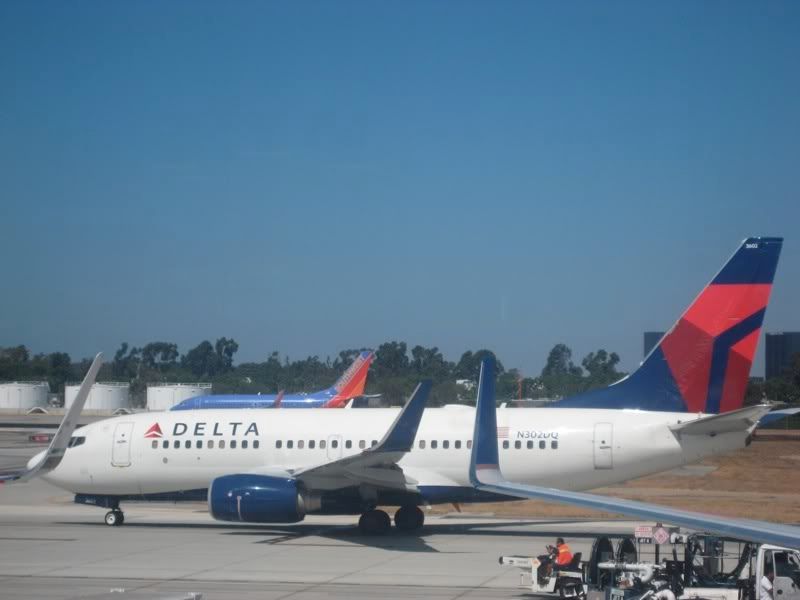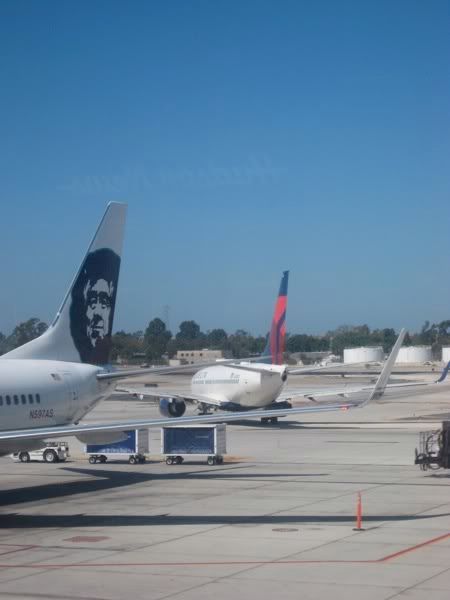 FOOOOOTTTTT haha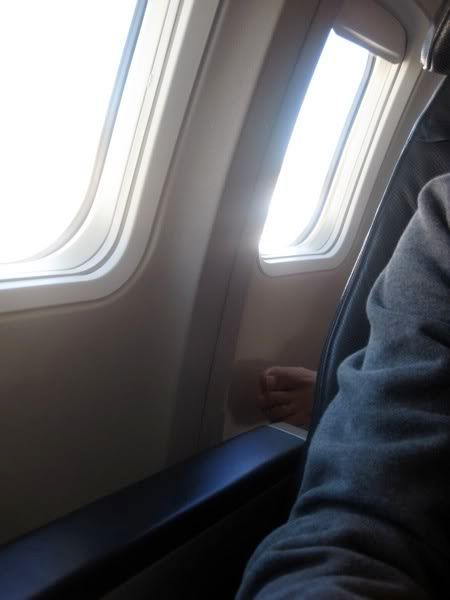 Cabin shots: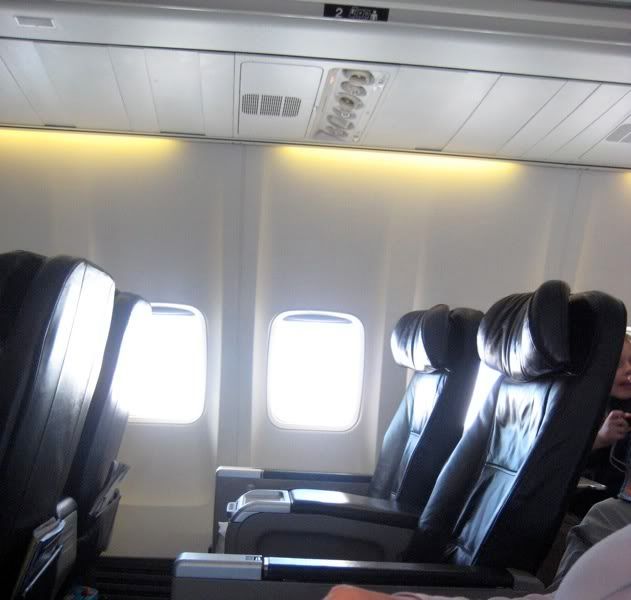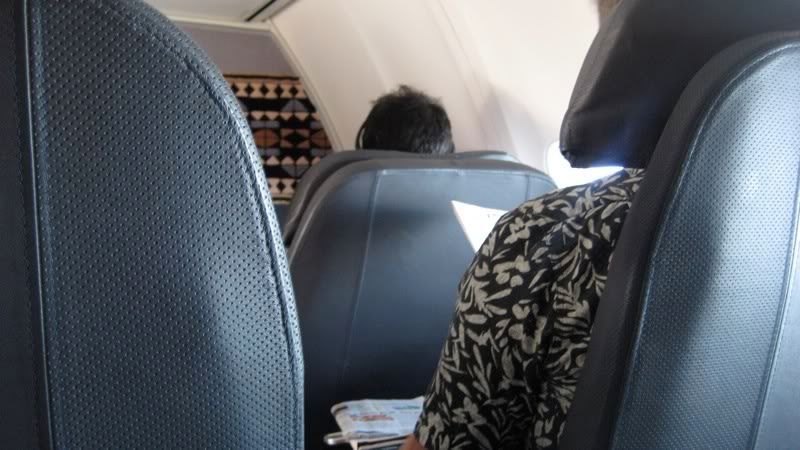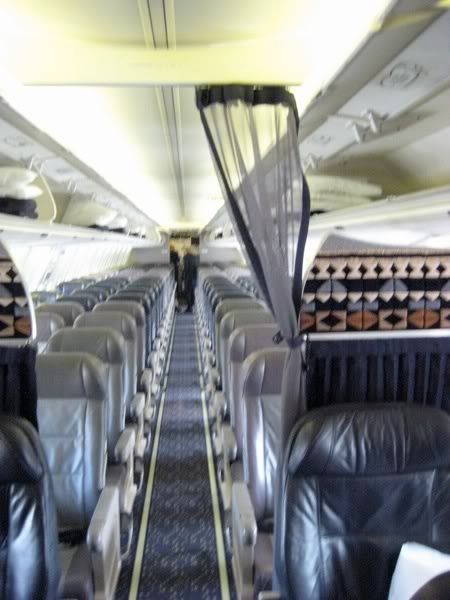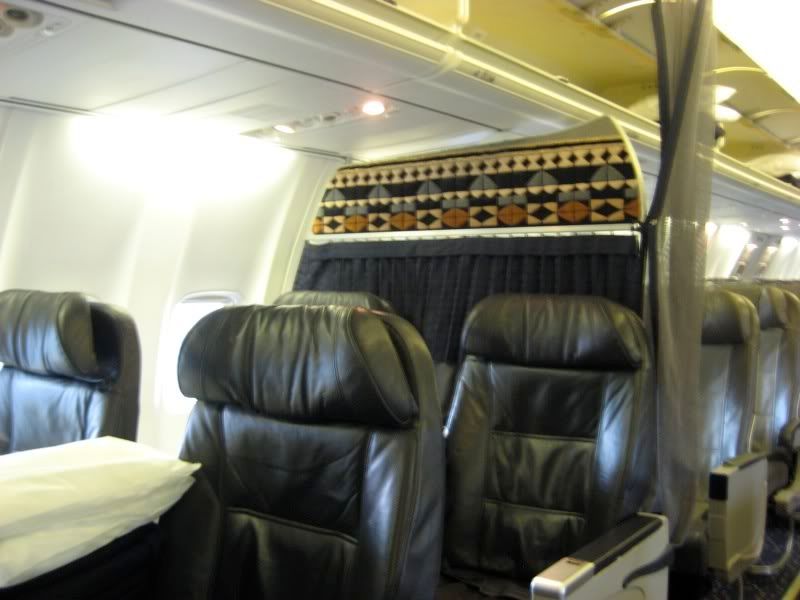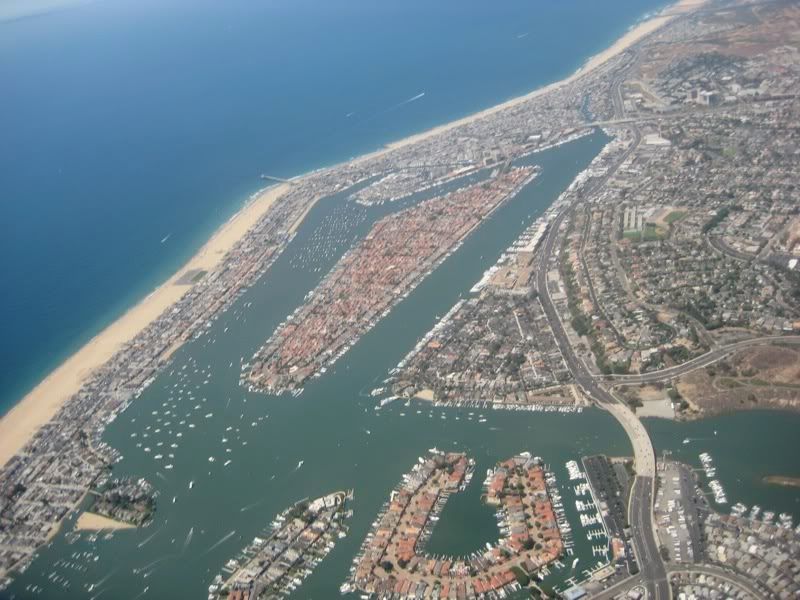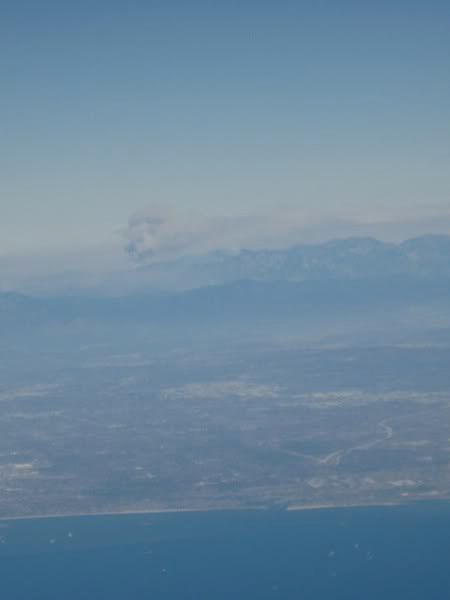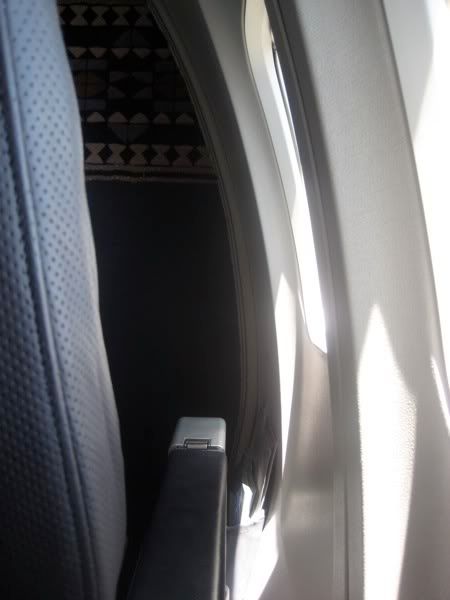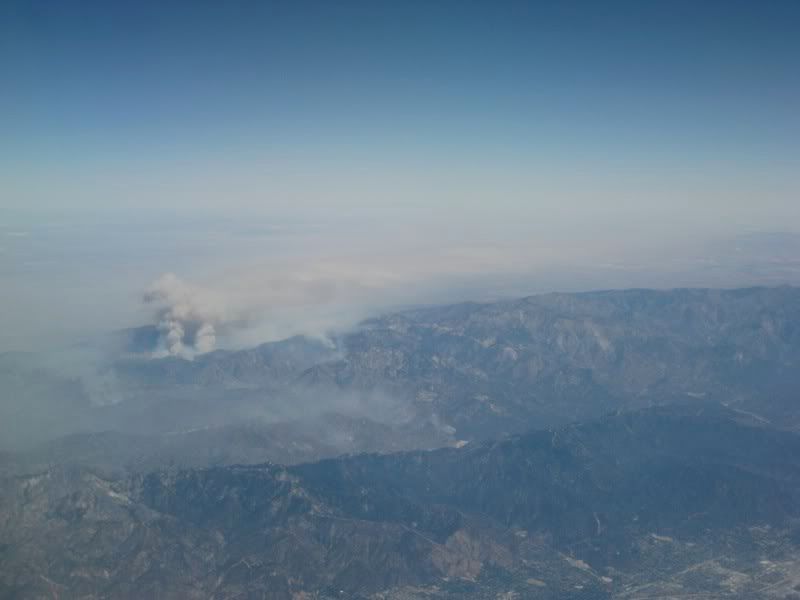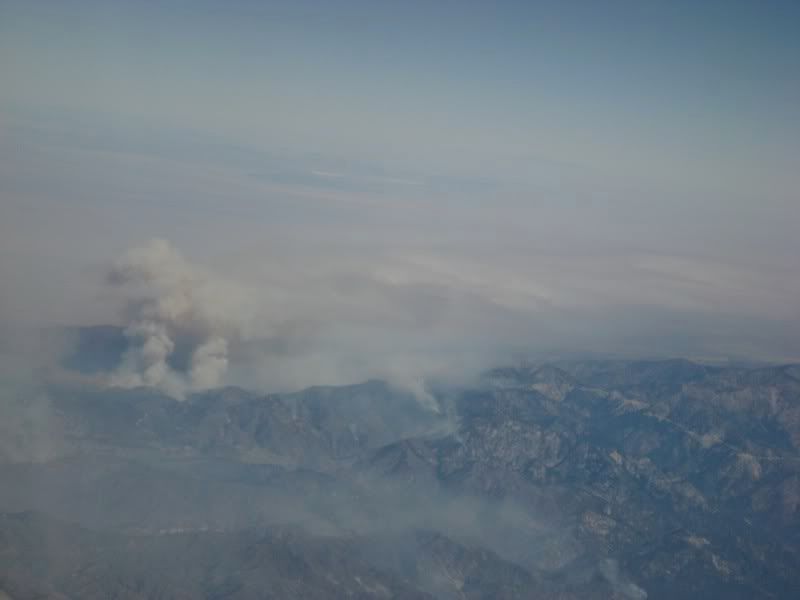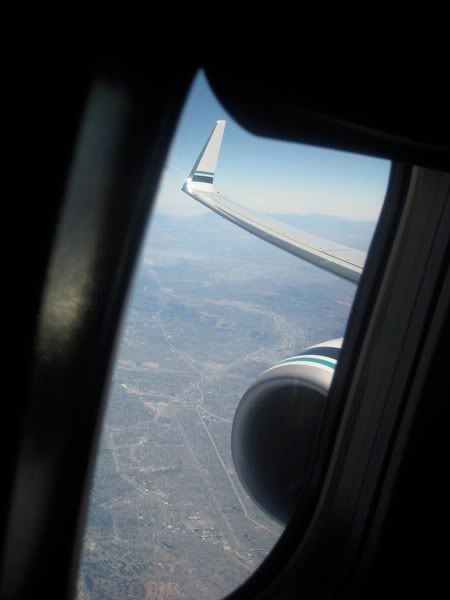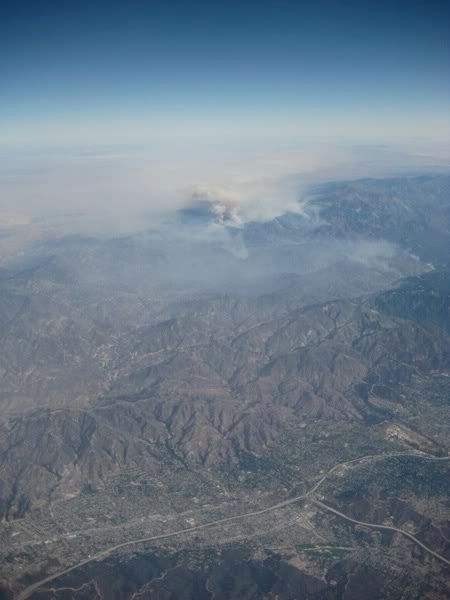 Chicken stick from SEA-SNA earlier this year: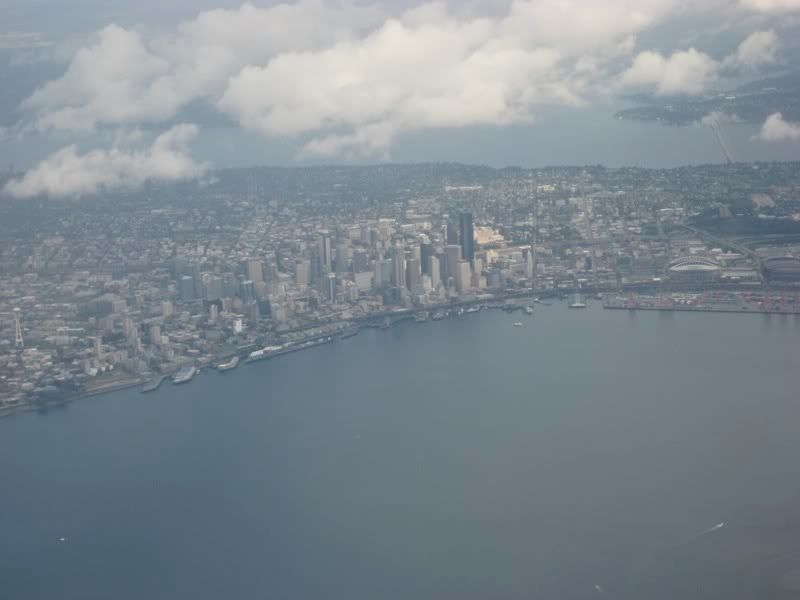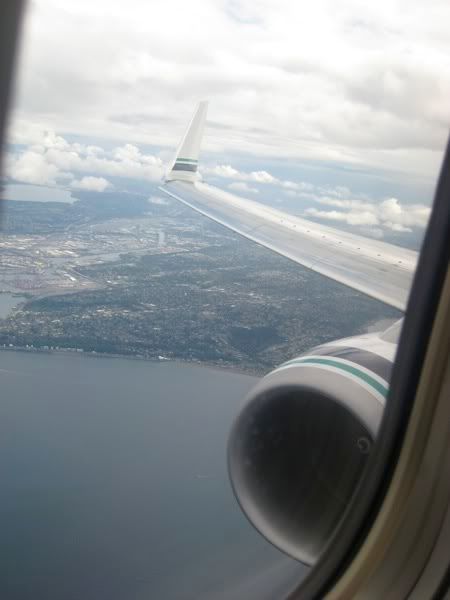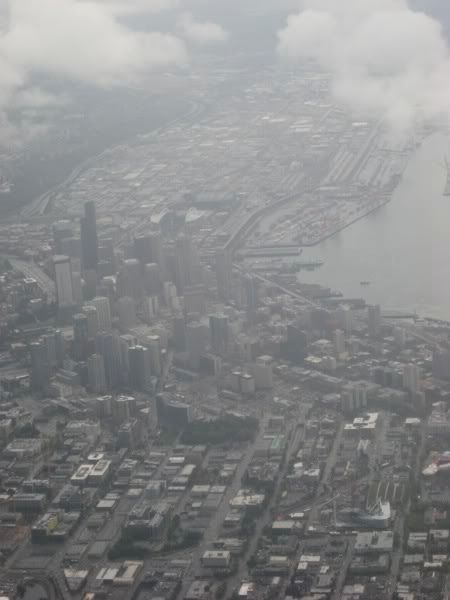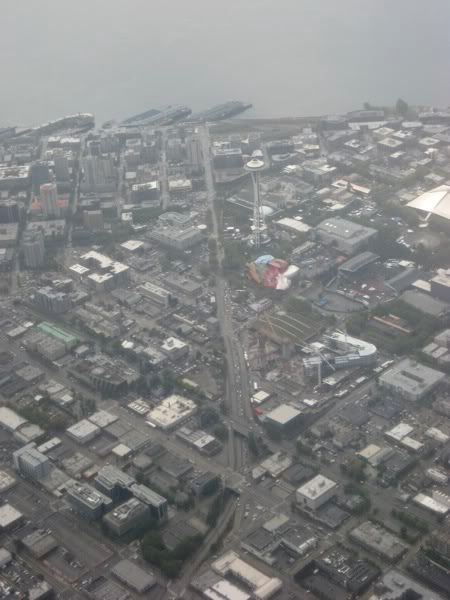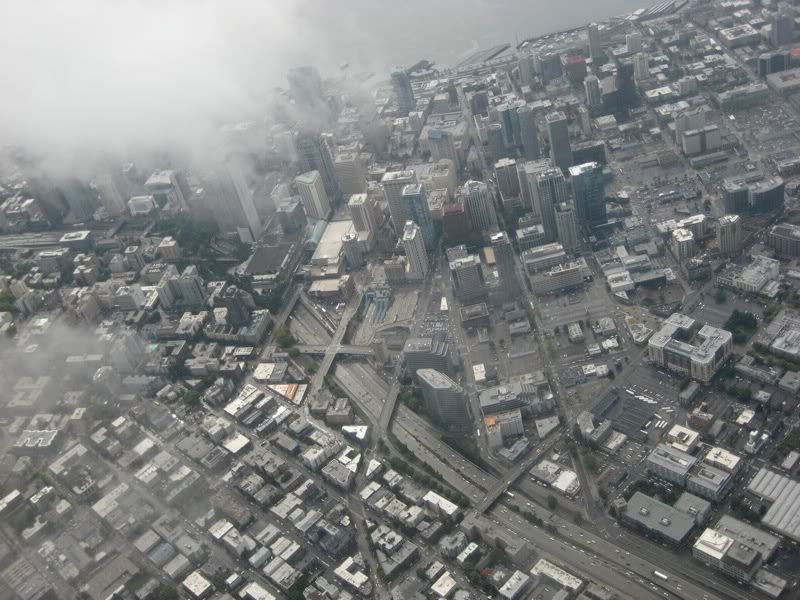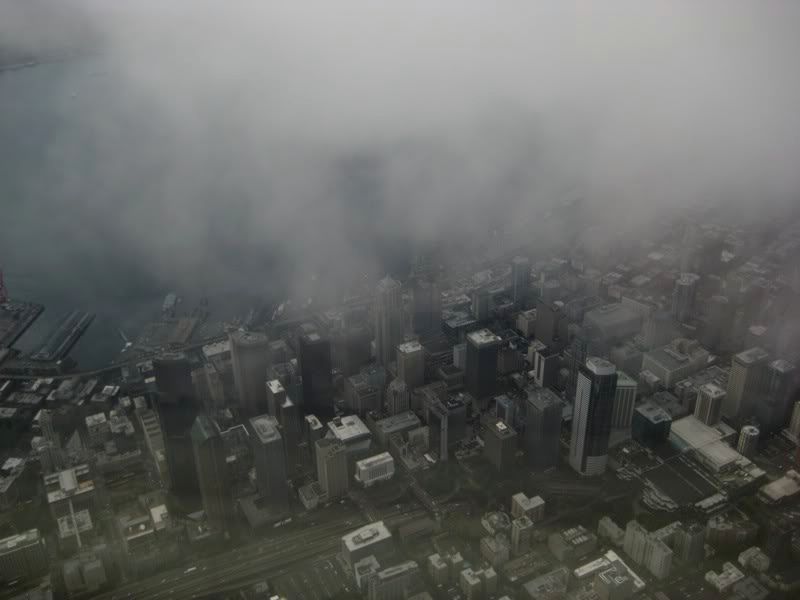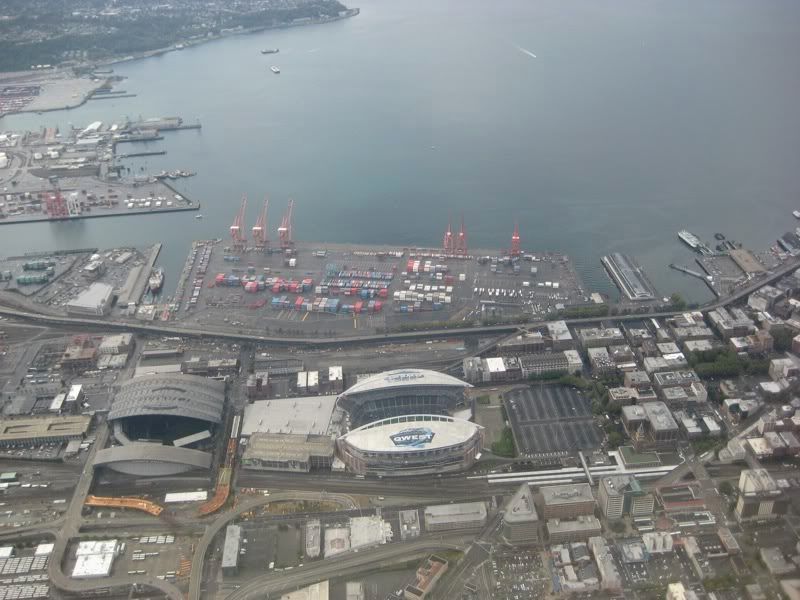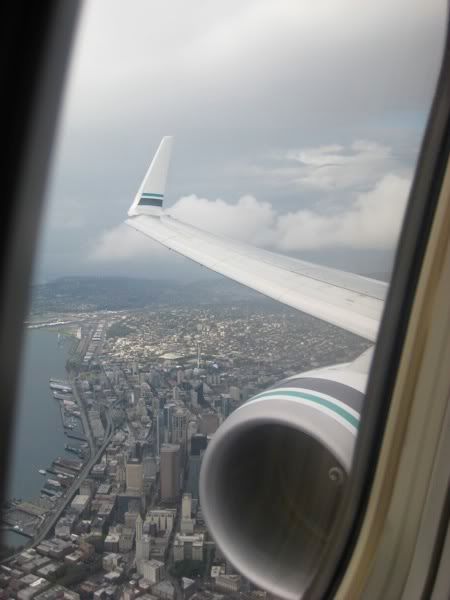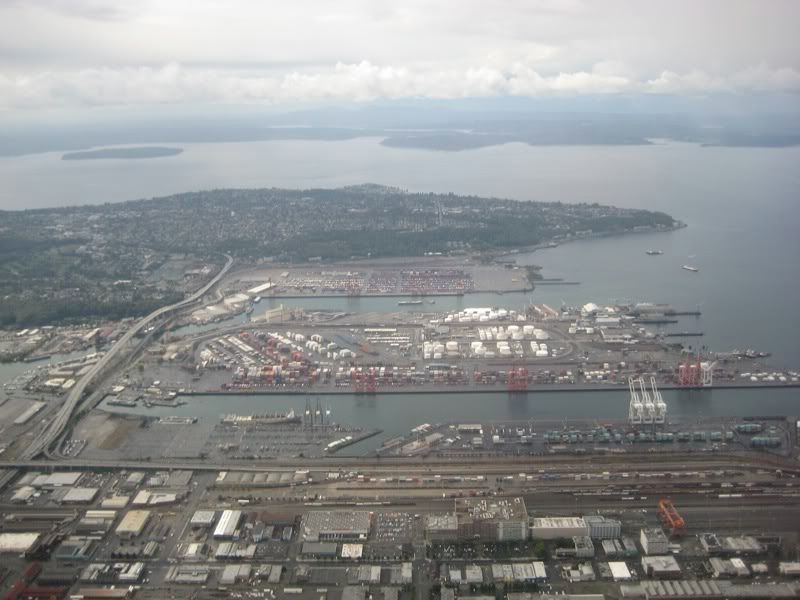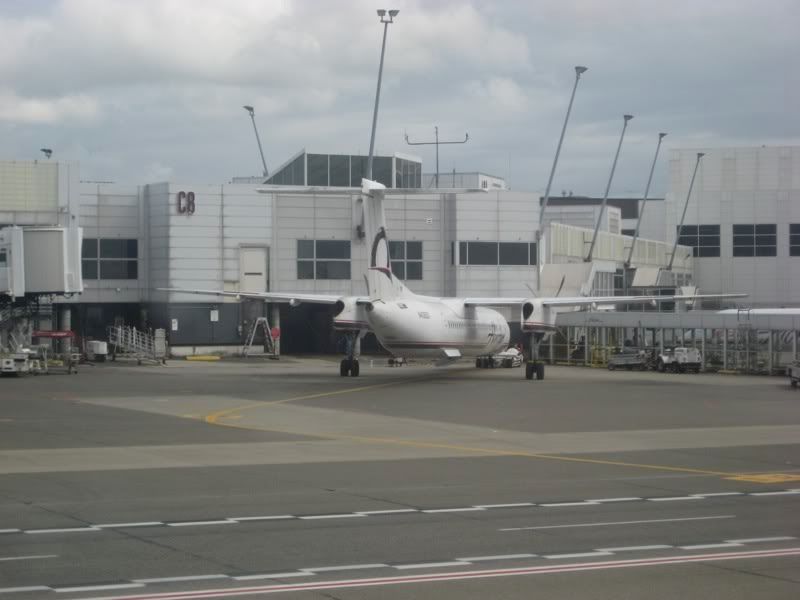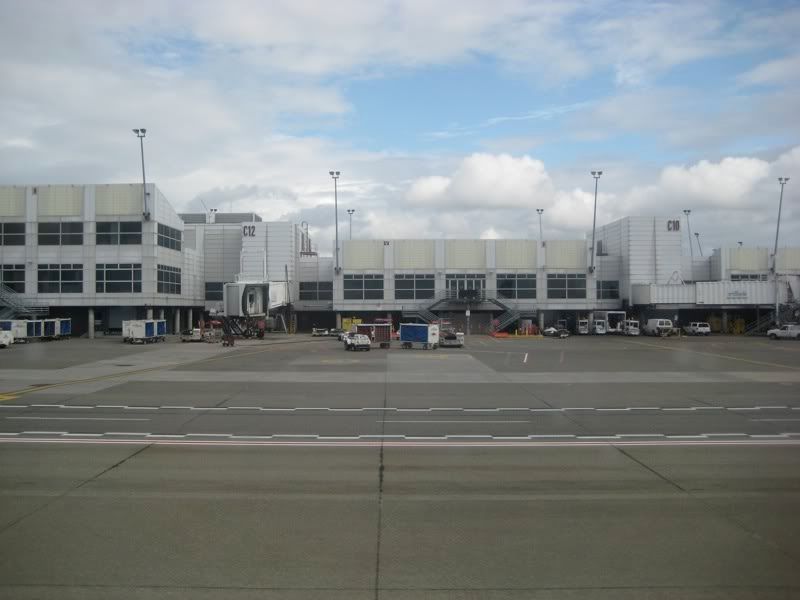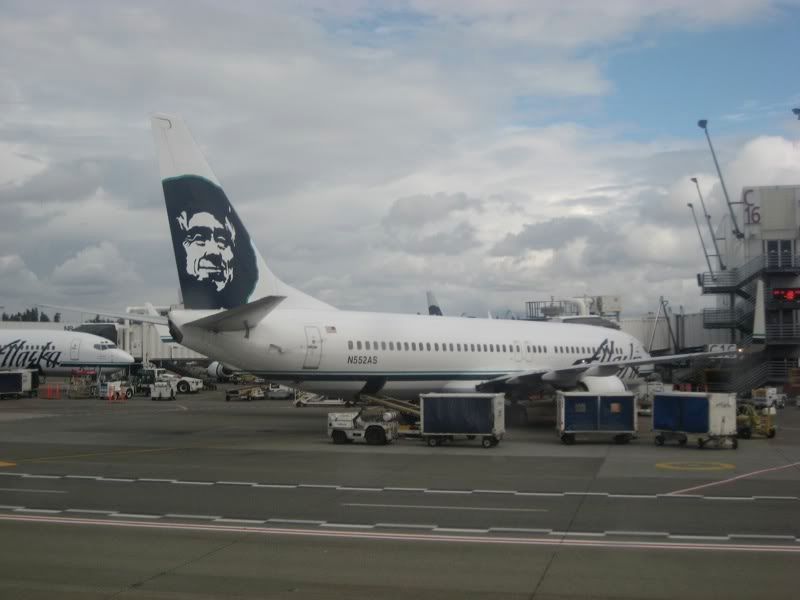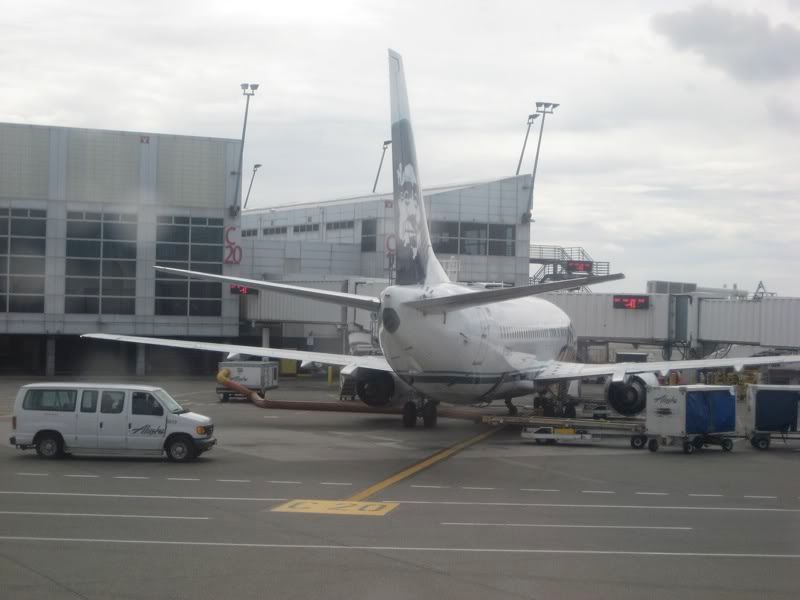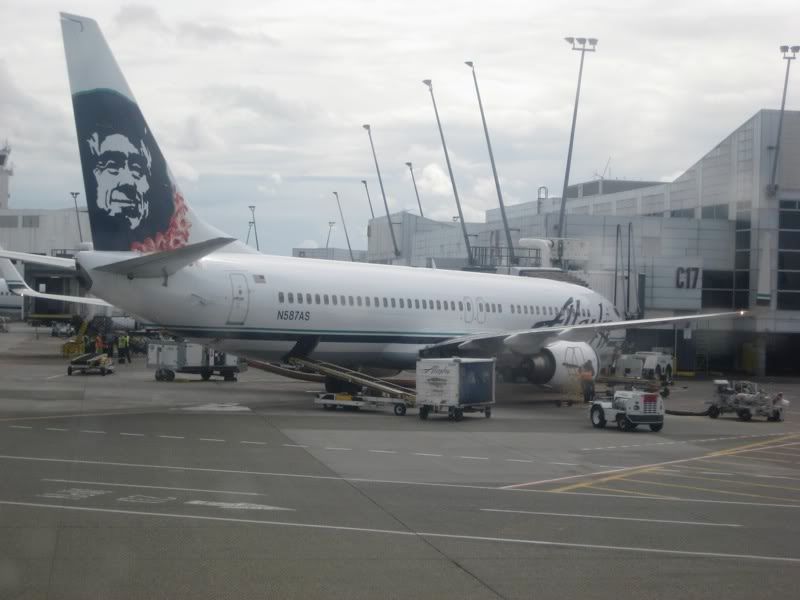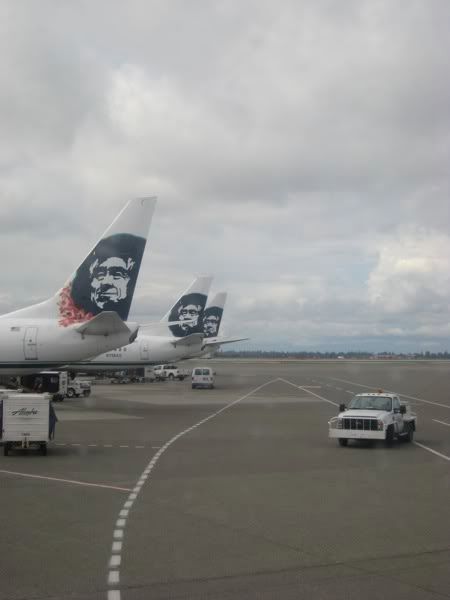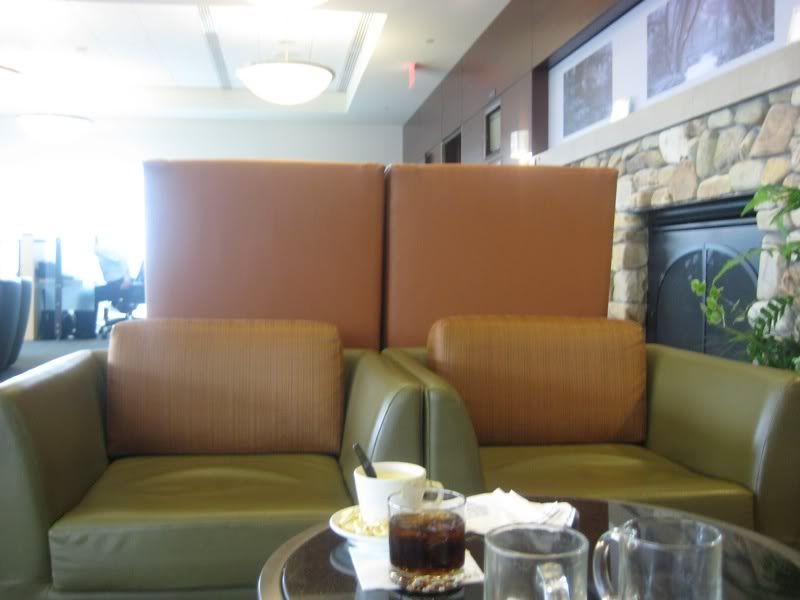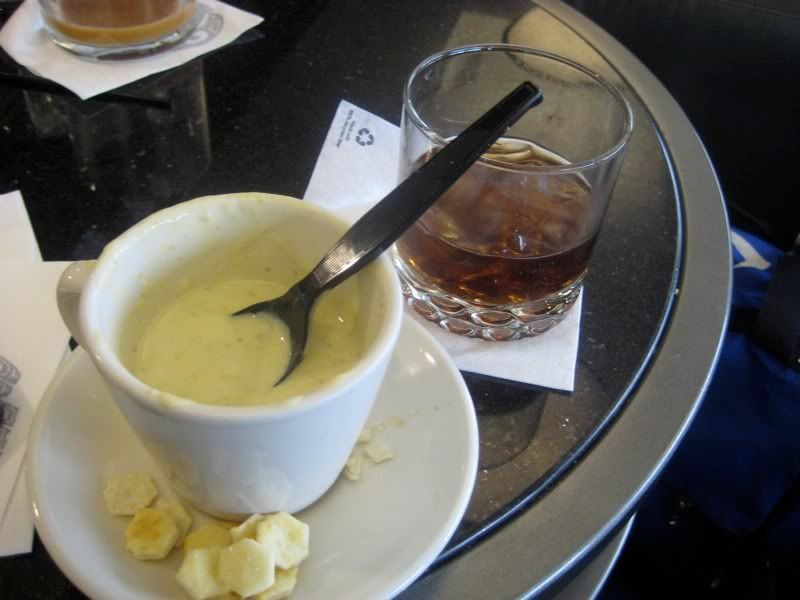 Thanks for reading  
[Edited 2009-09-07 22:13:14]