So another mileage run due to a sale with BMI . Flight tickets for TLV in Prem Y were 100 Euro discount and also I got an email offering me bonus status miles so it was time to book. Last time I was in Tel Aviv I quite enjoyed it so I decided to stay one night this time at the Marina Hotel right by the beach.
DATE: 13SEP2009
AIRLINE: BMI
ROUTE: LHR - TLV
CLASS: PREMIUM ECONOMY
SEAT: 15A
A/C: A330
REG: G-WWBB ( courtesy of Anetter Aer Lingus )
I had arrived off a BMI flight in Business Class from Dublin. I made my way to the Premium check in area for BMI in Terminal 1 Departures.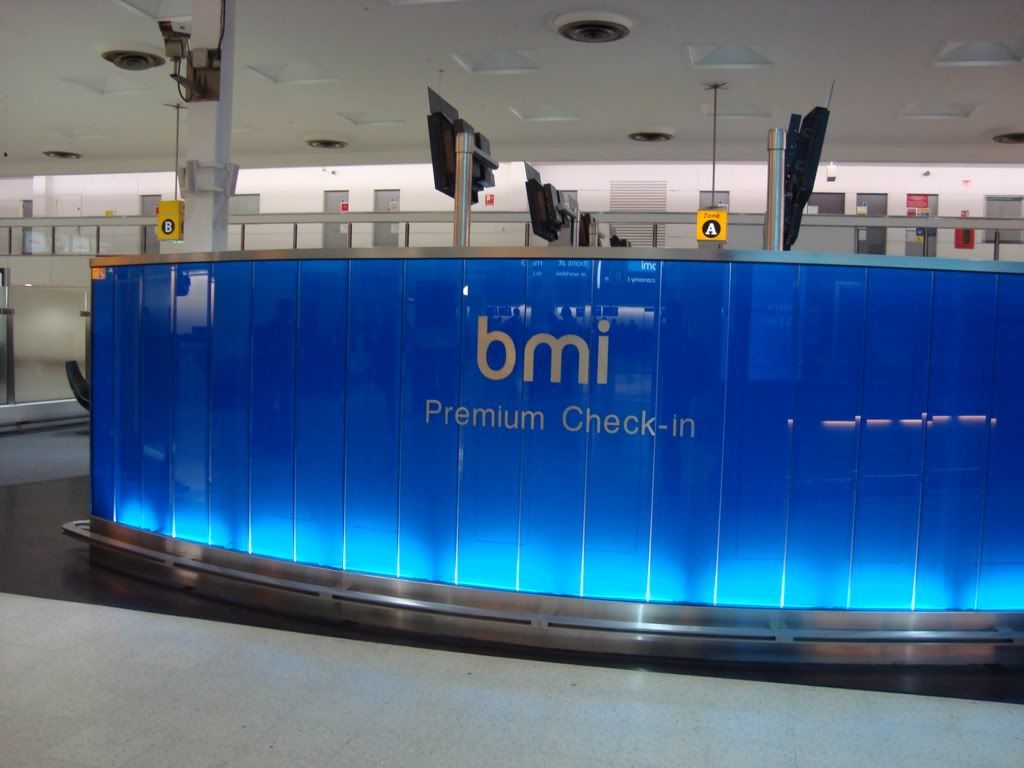 After getting my boarding pass I decided to go over to Terminal 2 to see some friends at Olympic Airlines. Not long now til the ticket counter is closed and Alitalia will be the ticketing agent for the new Olympic Air from 29th September.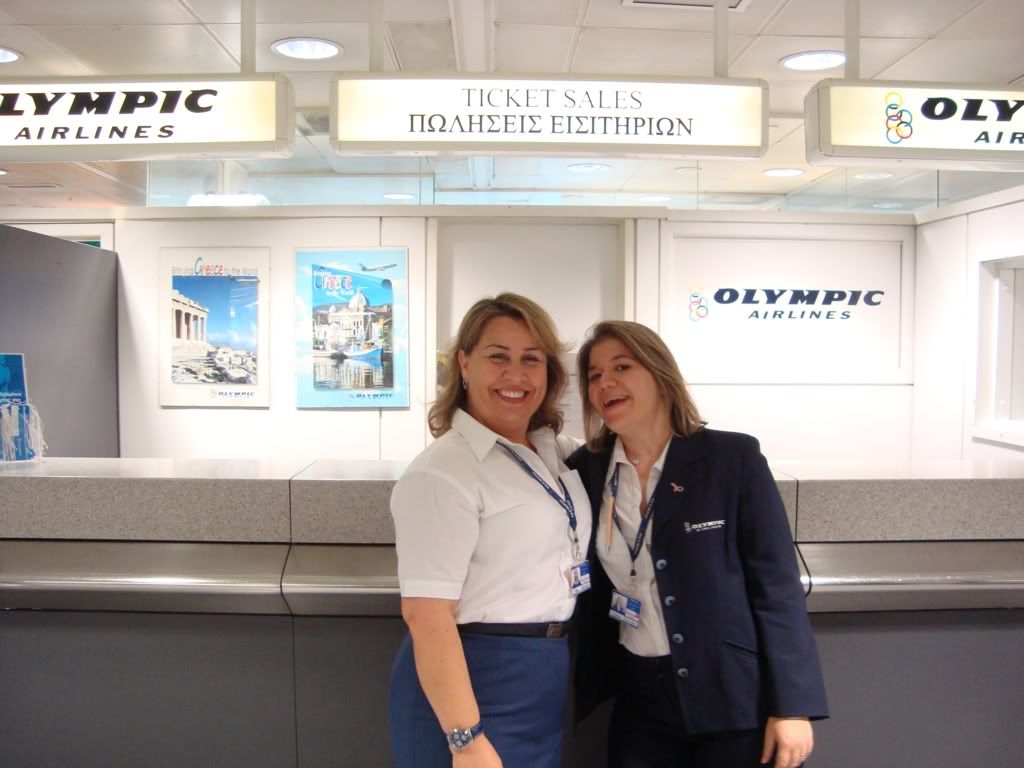 Round the corner from Olympic Airlines is the JAT desk and they always have their inflight Magazines so I picked one up. Always a good read.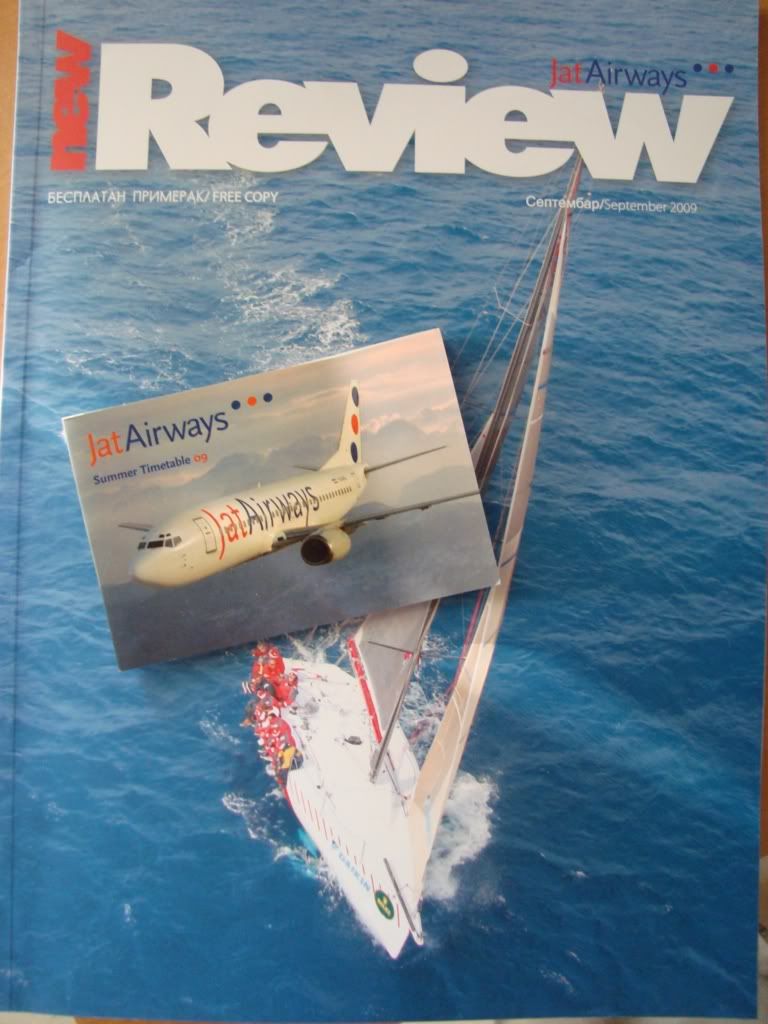 Then it was time to go back to Terminal 1 and go to the BMI Number One lounge .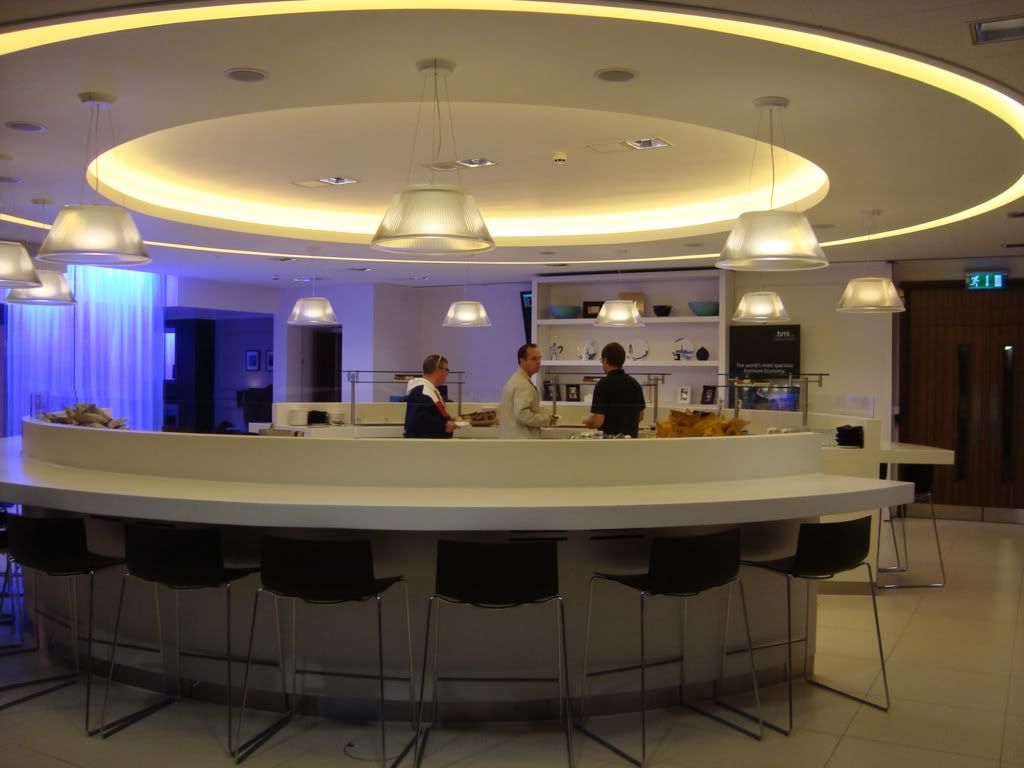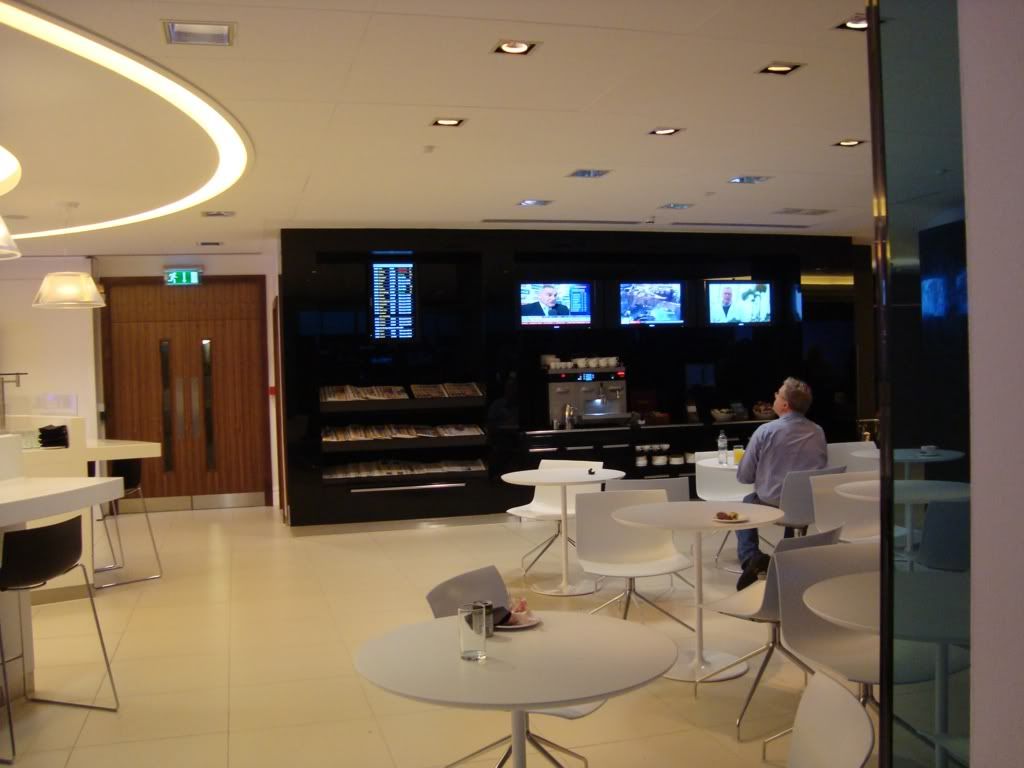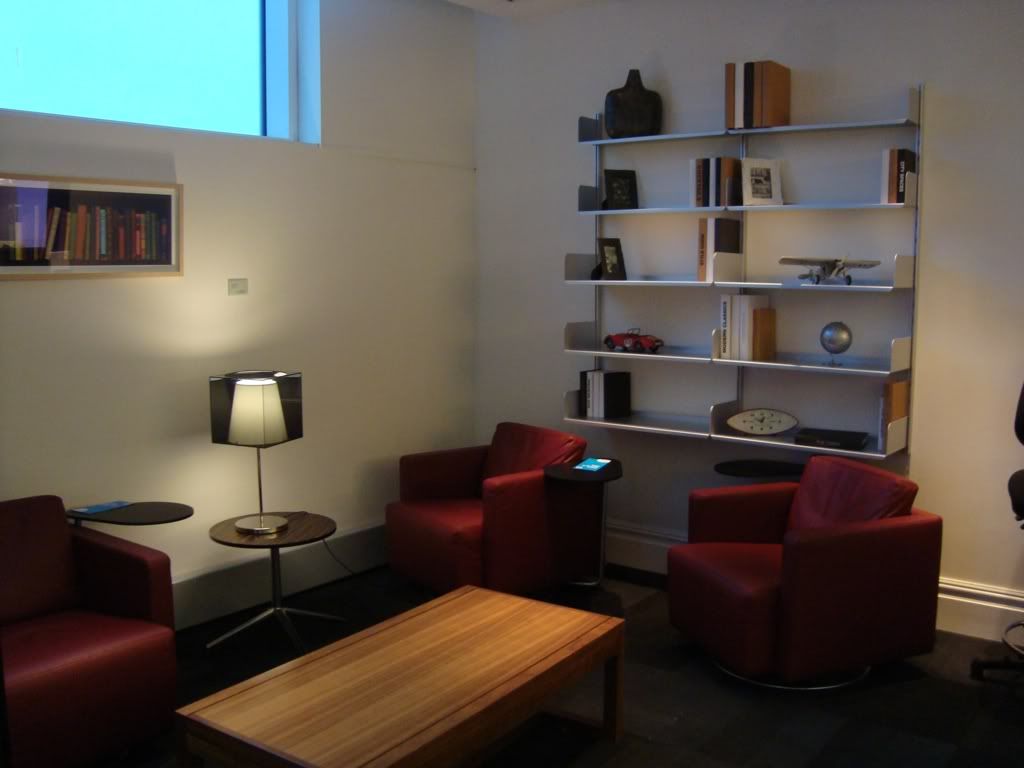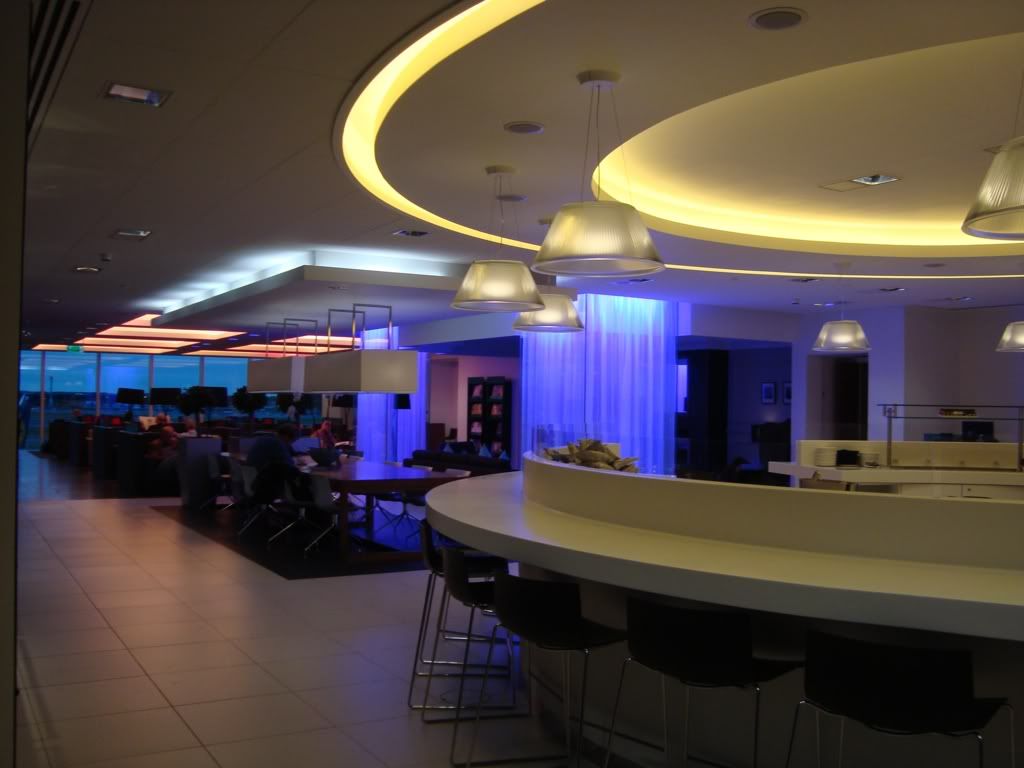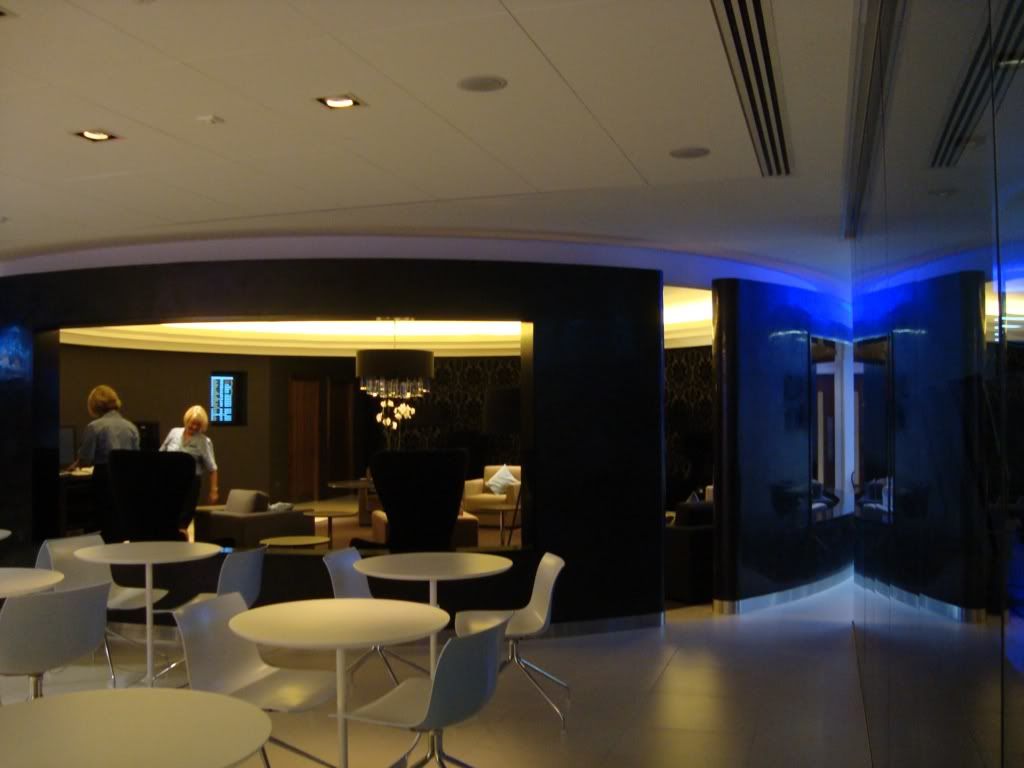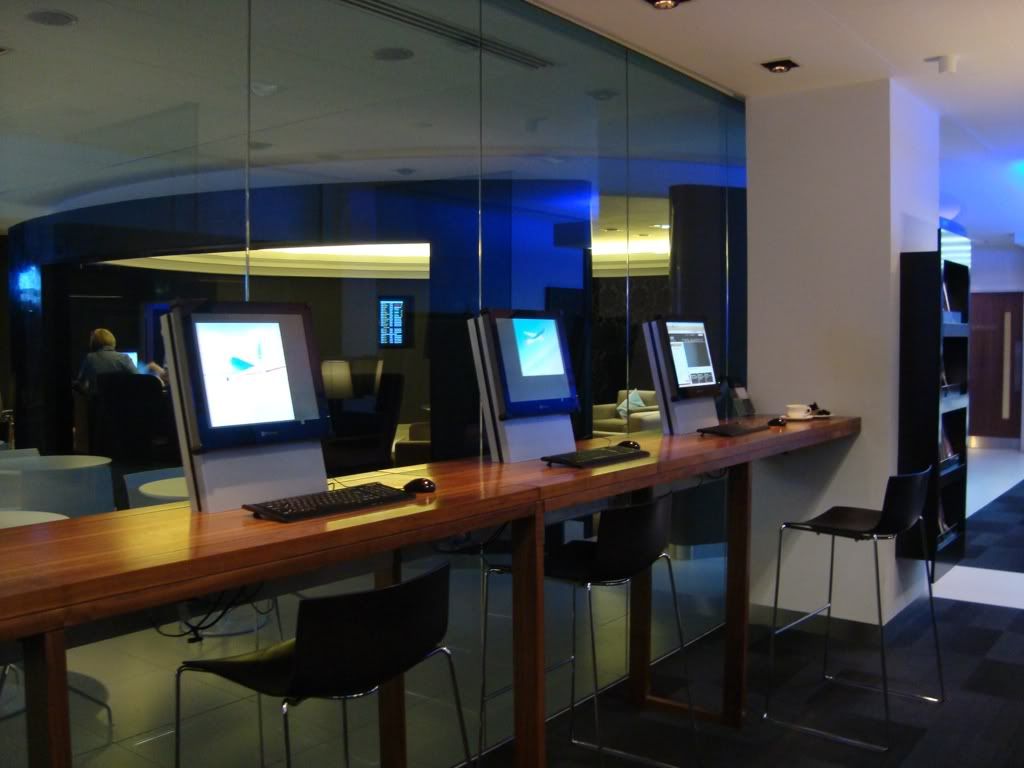 Not a good sign in a new lounge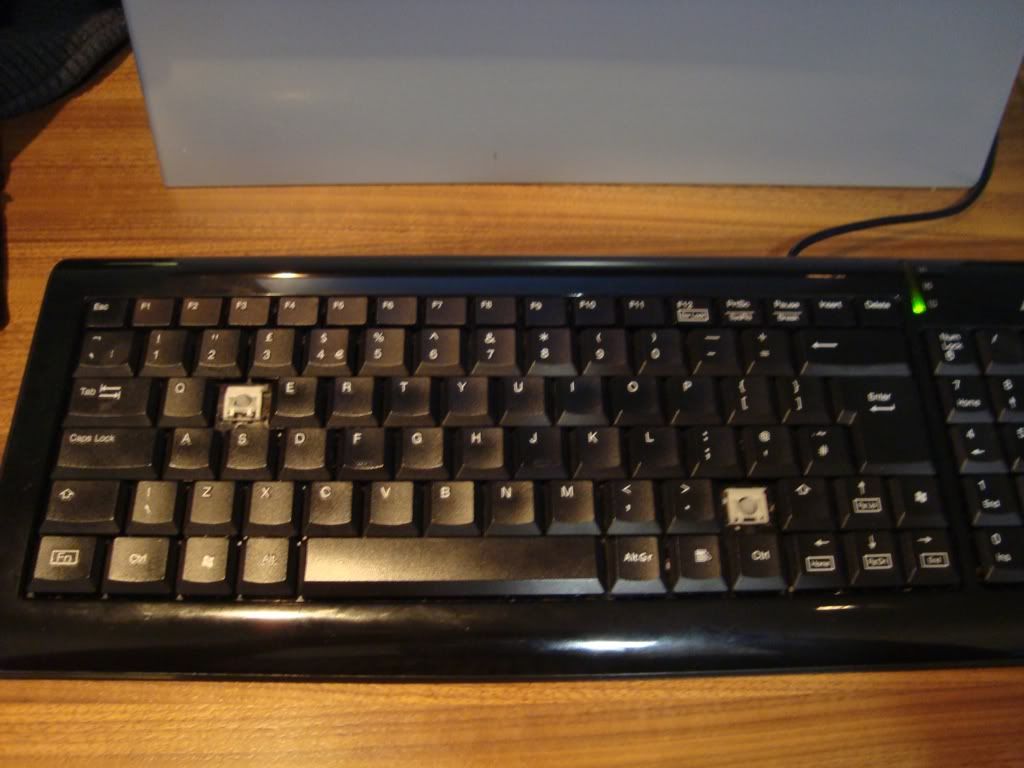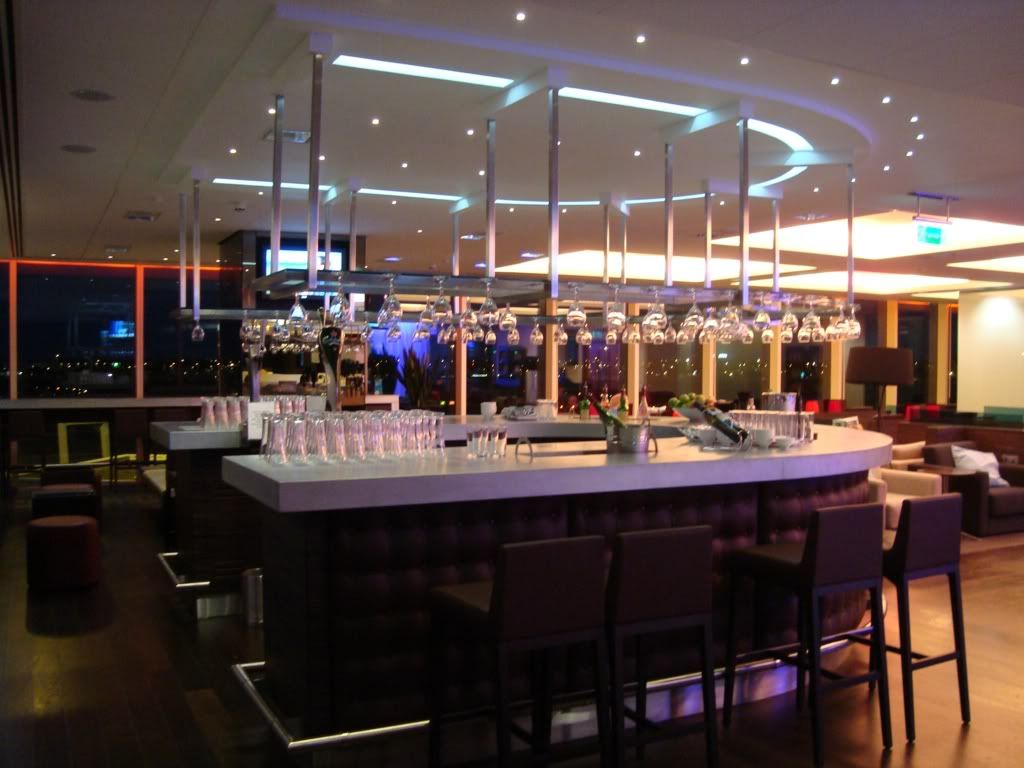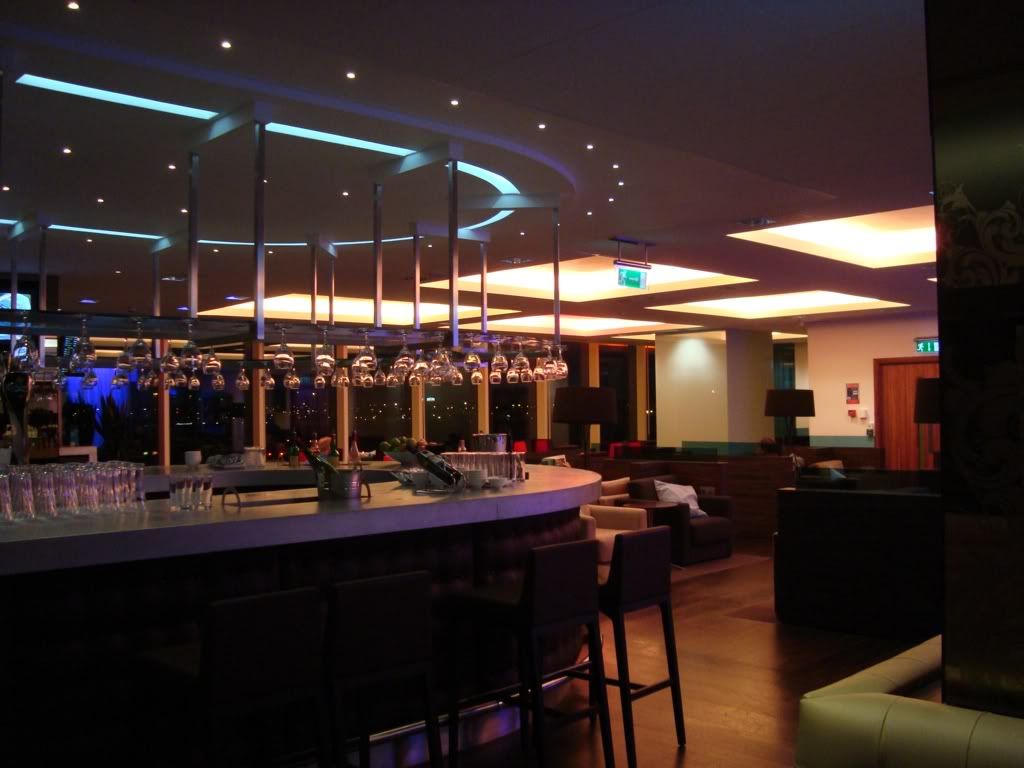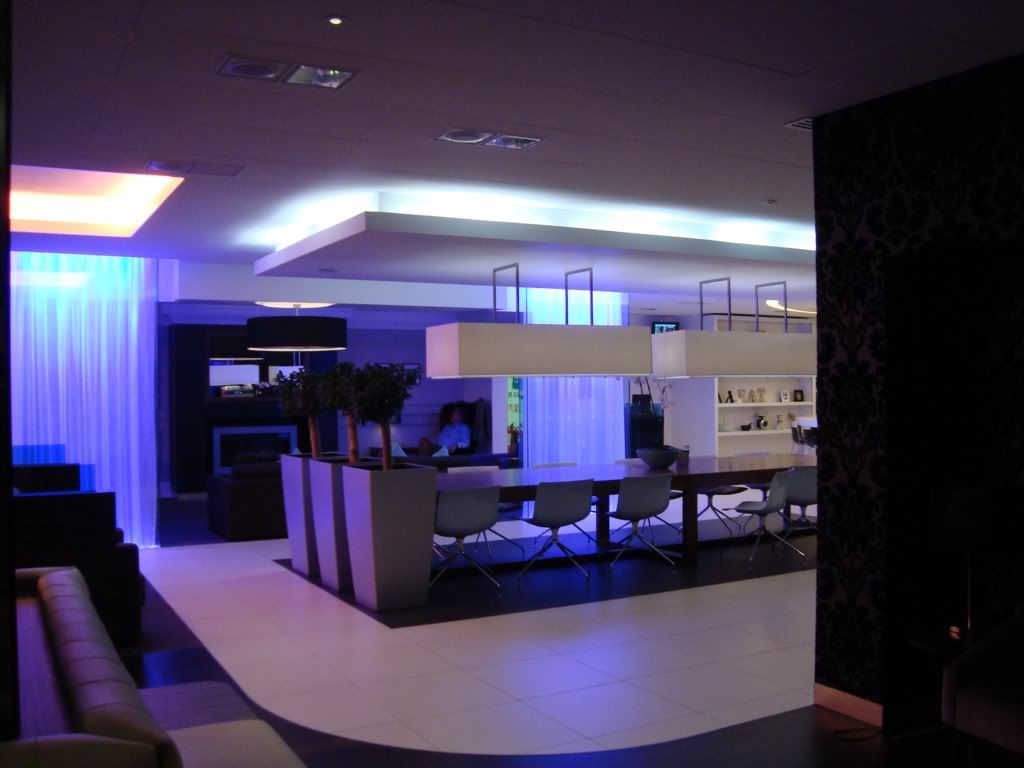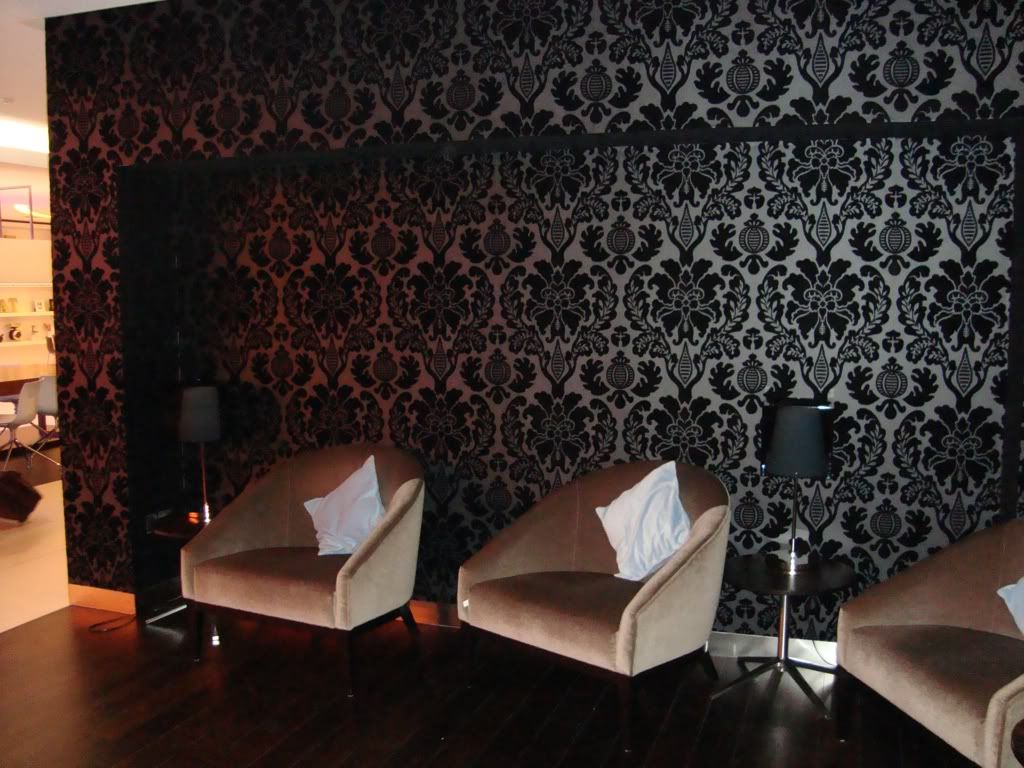 Now this gets a 10/10 from me as I love traditional English afternoon Tea.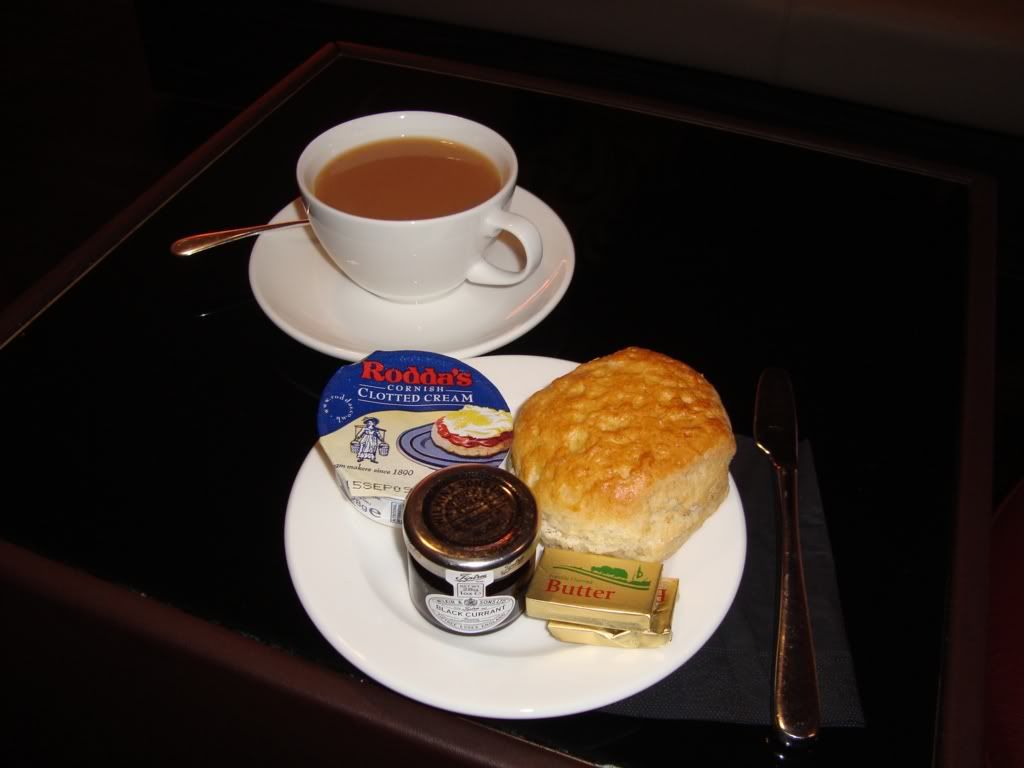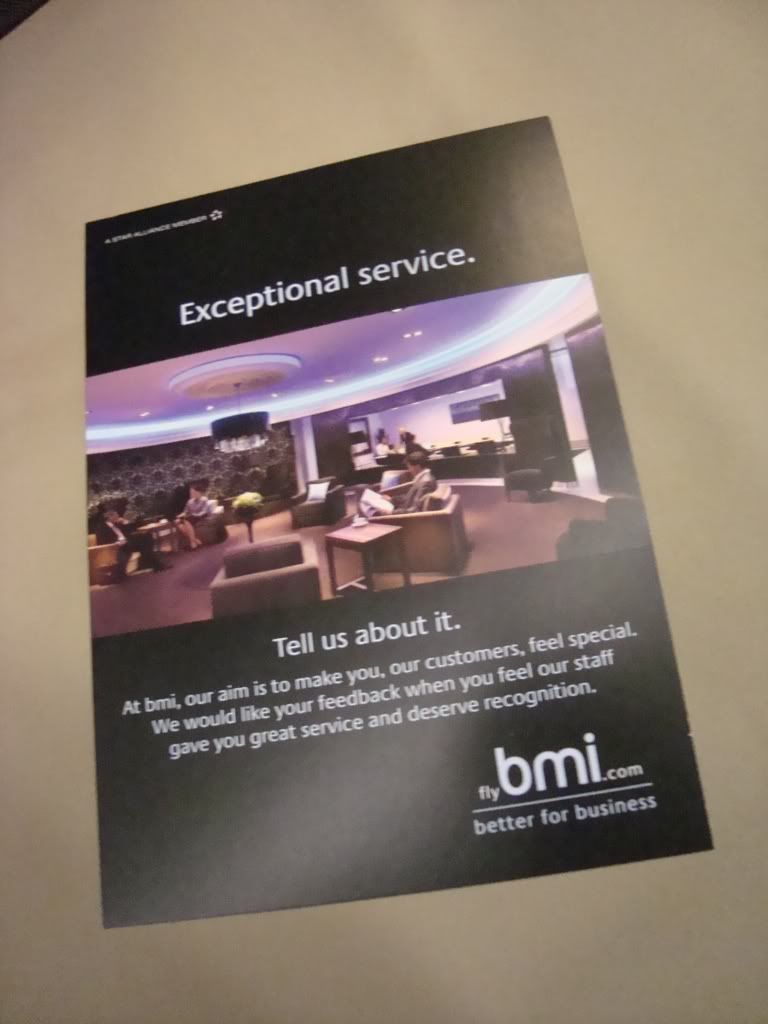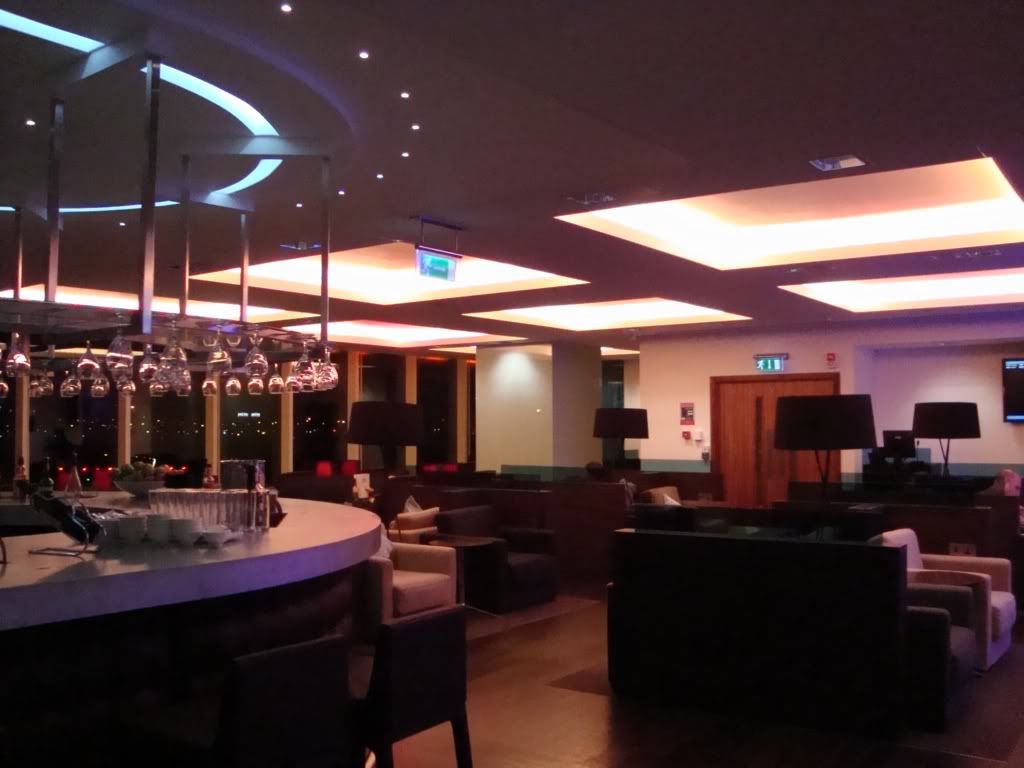 Pull your own Pint also broken.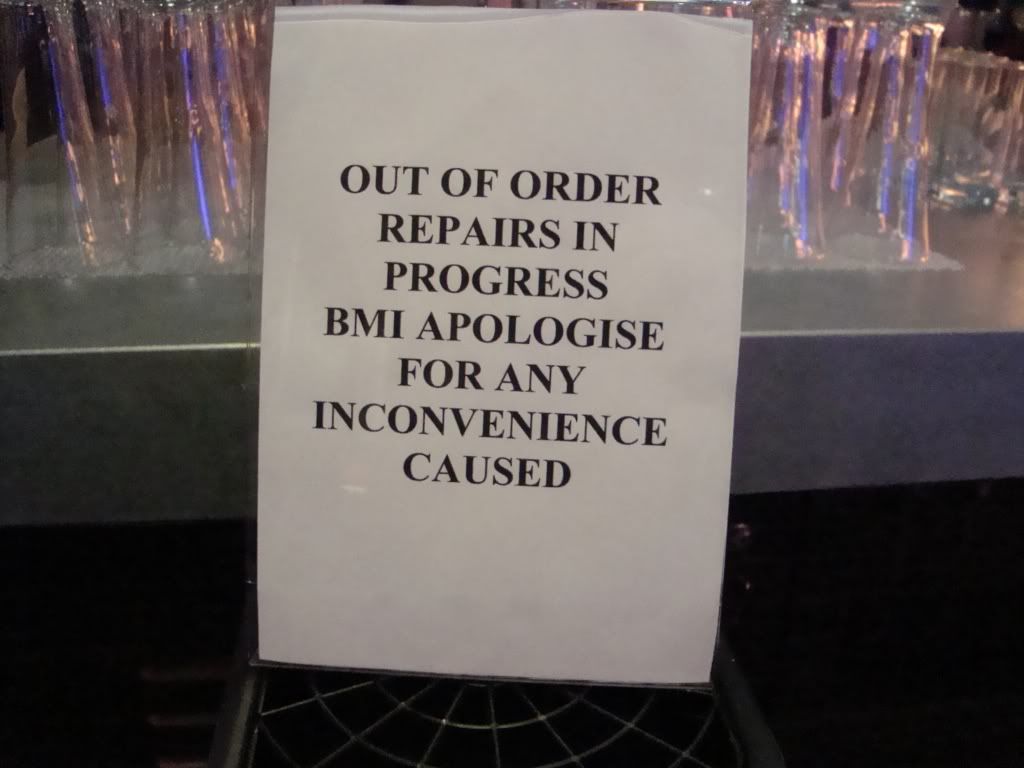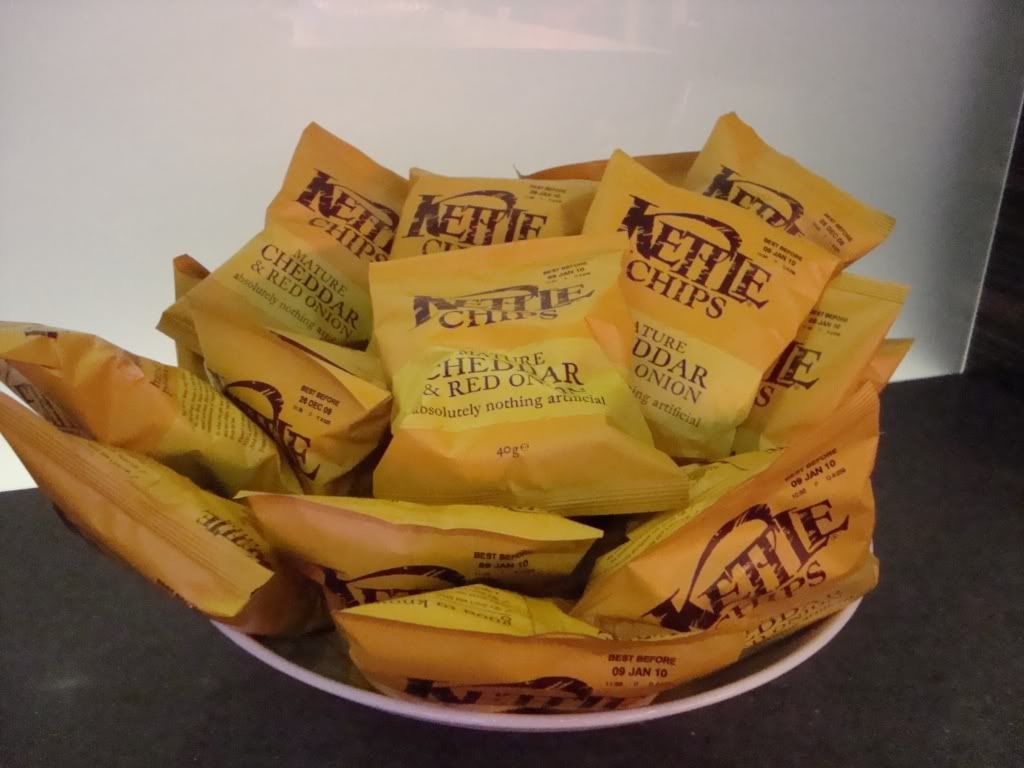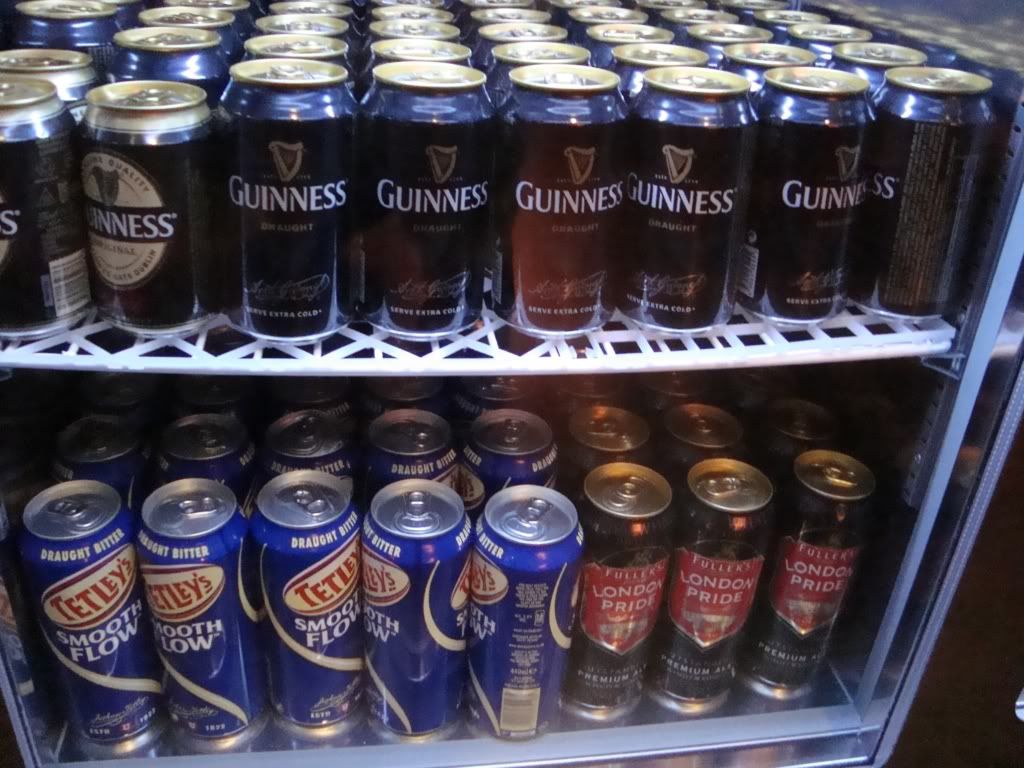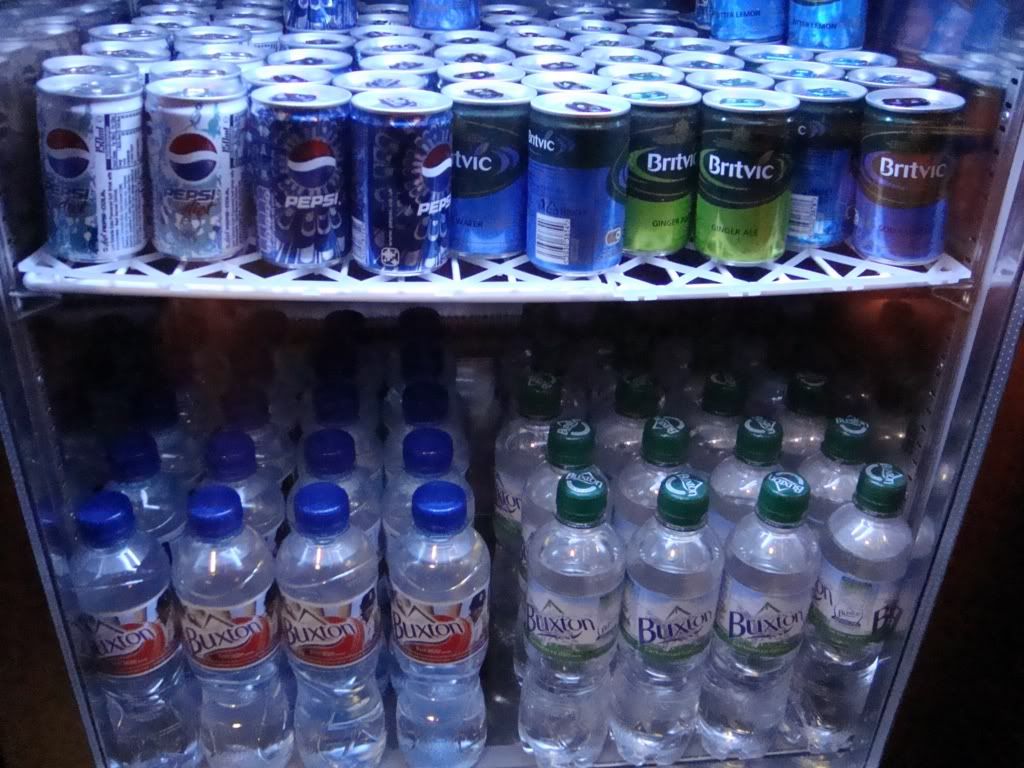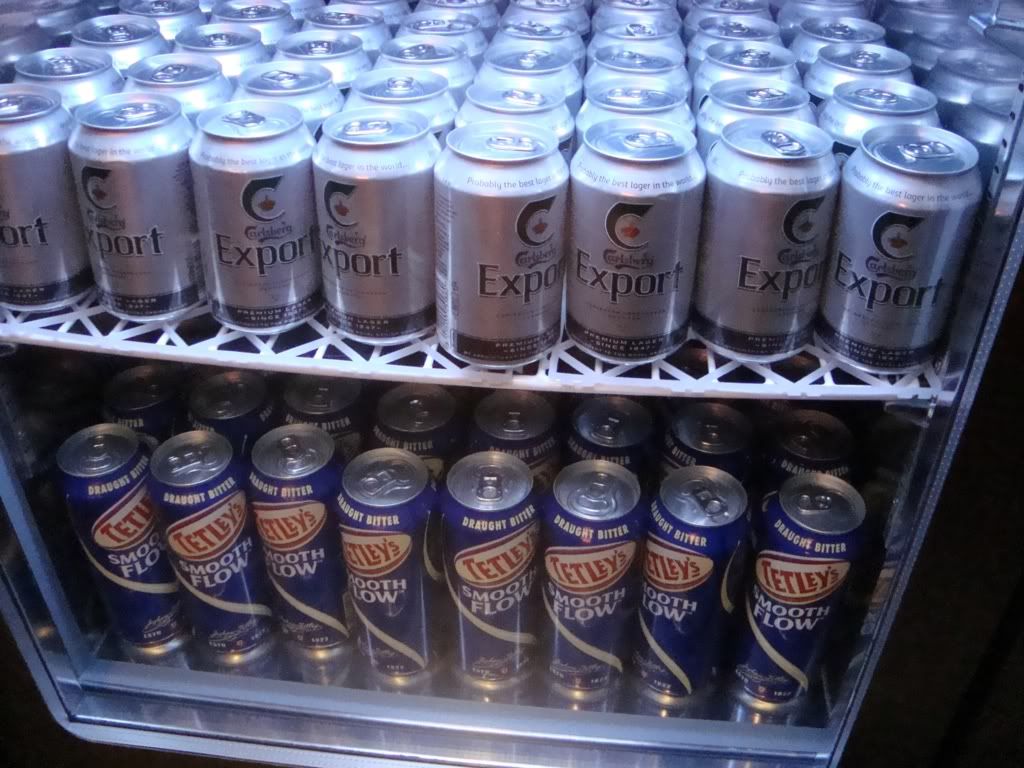 And the other one broken also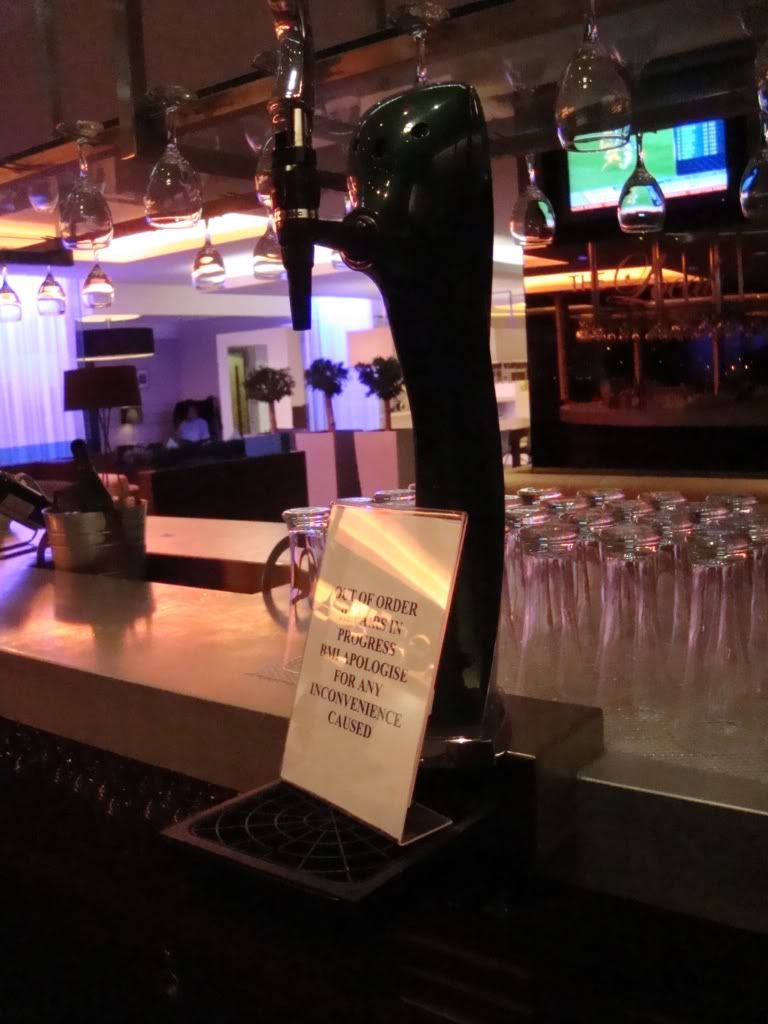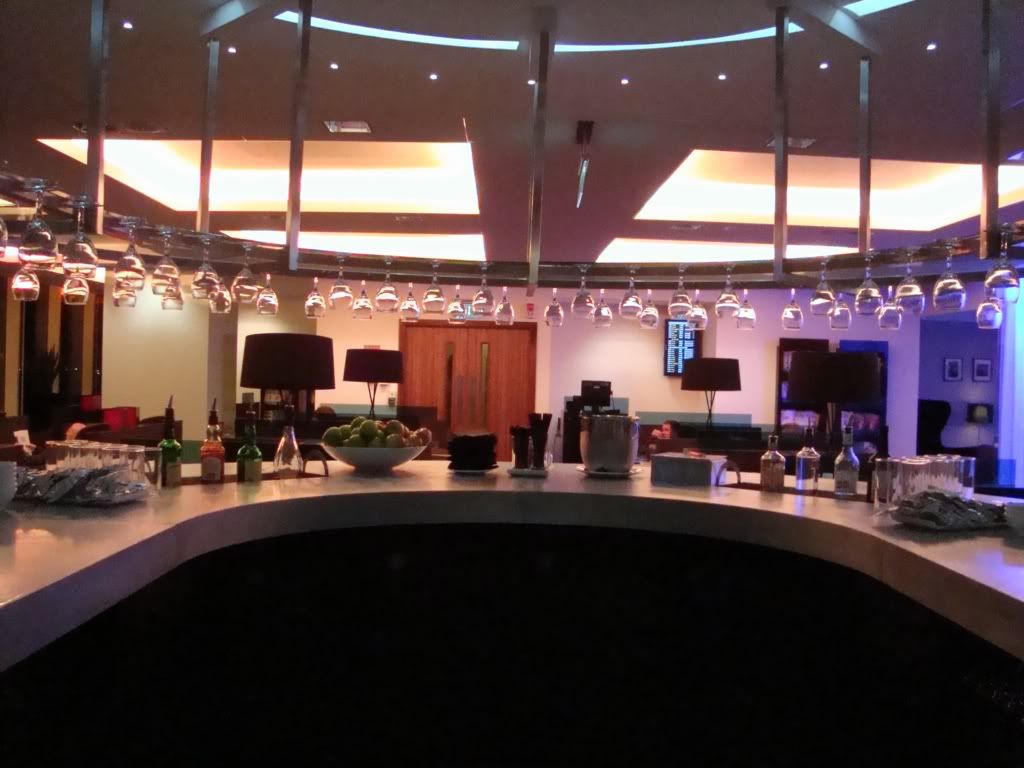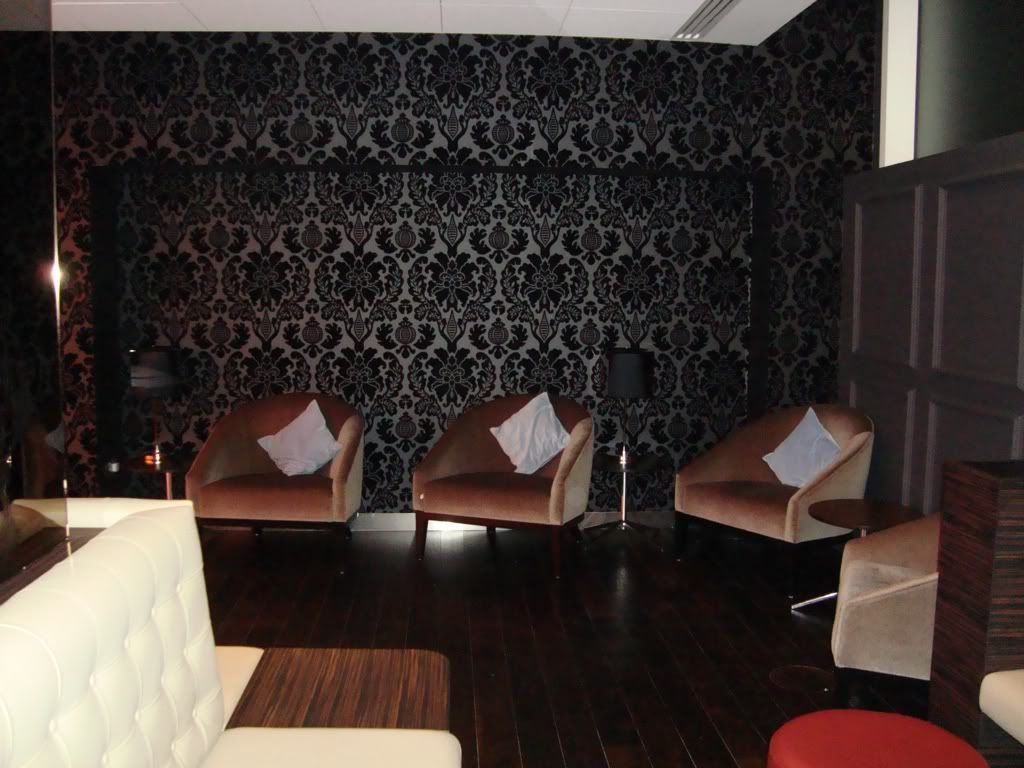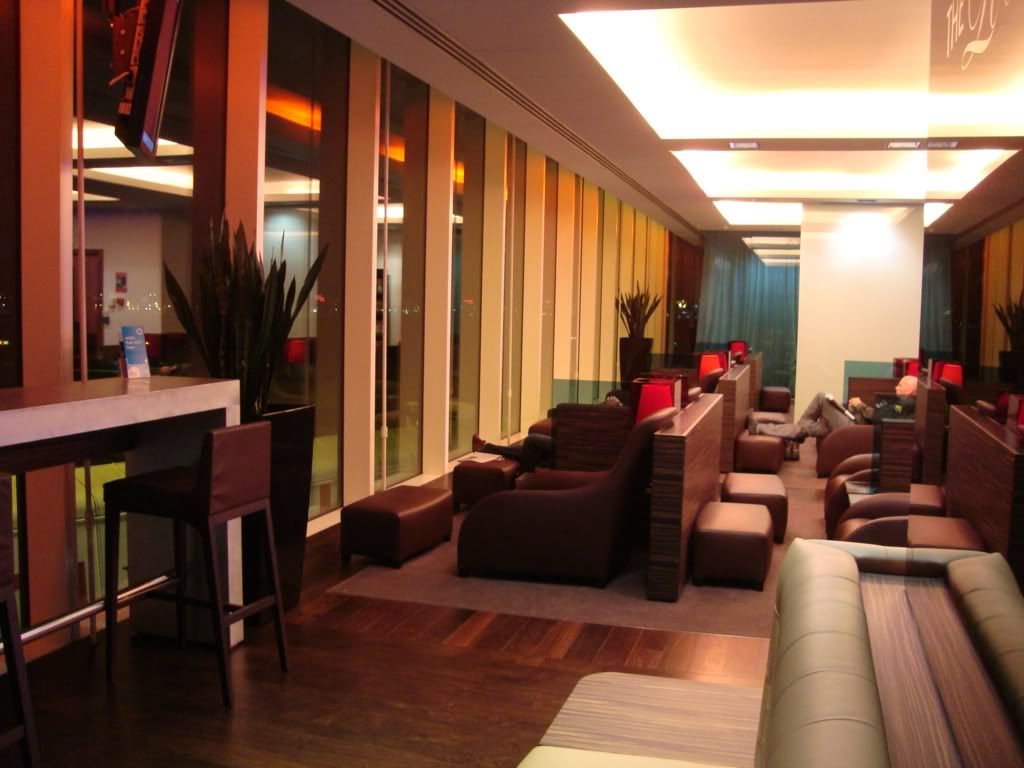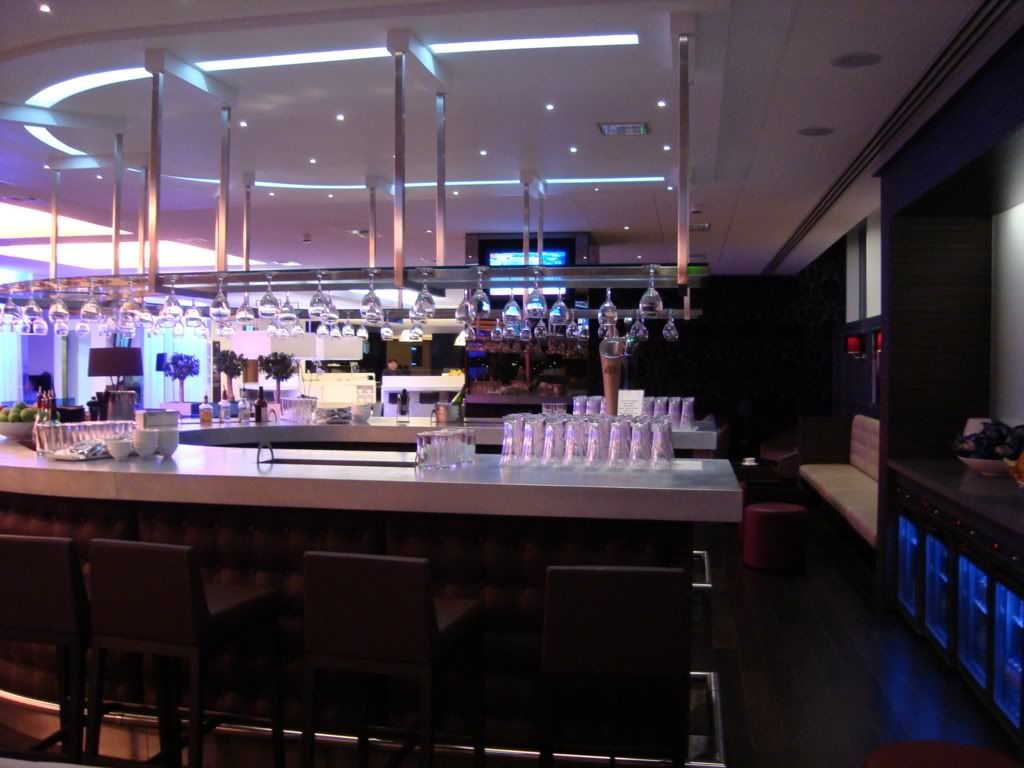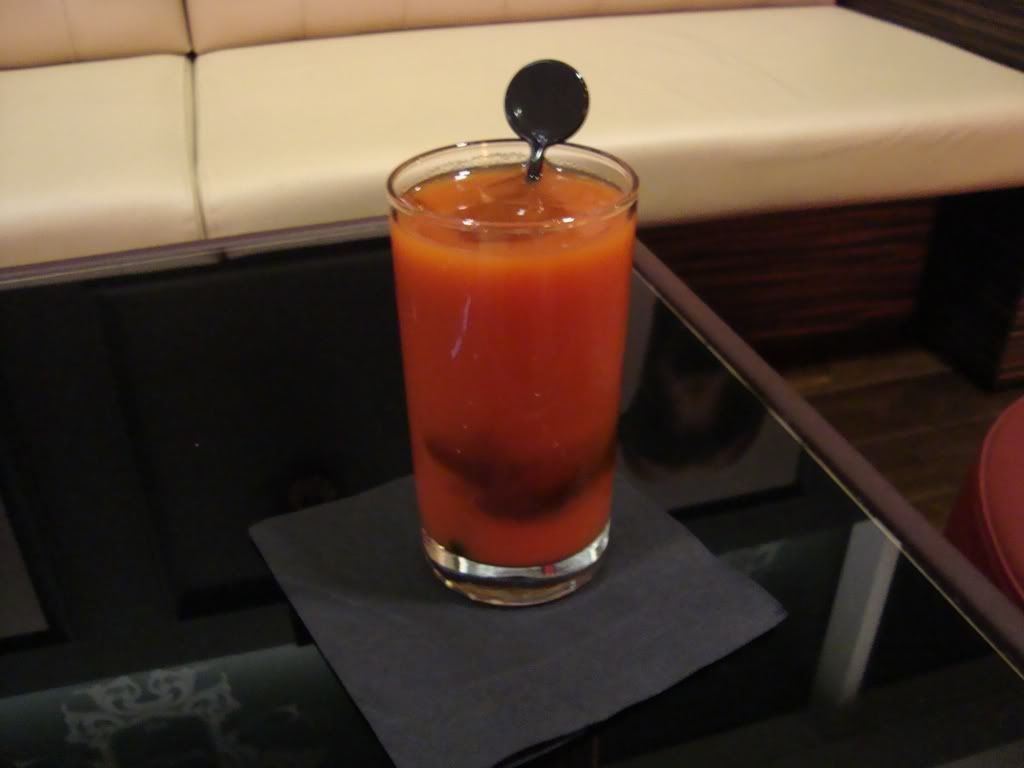 Some decent food and drink offerings but they need to sort out the issues of broken items.
Then it was time to take a shower. Now the last time I was there the flow was terrible and I mentioned this on entering the reception. The lady said that I should use number 3 as it had a very powerful flow. They were aware of the complaints and engineers were coming the next day to install pumps on the others.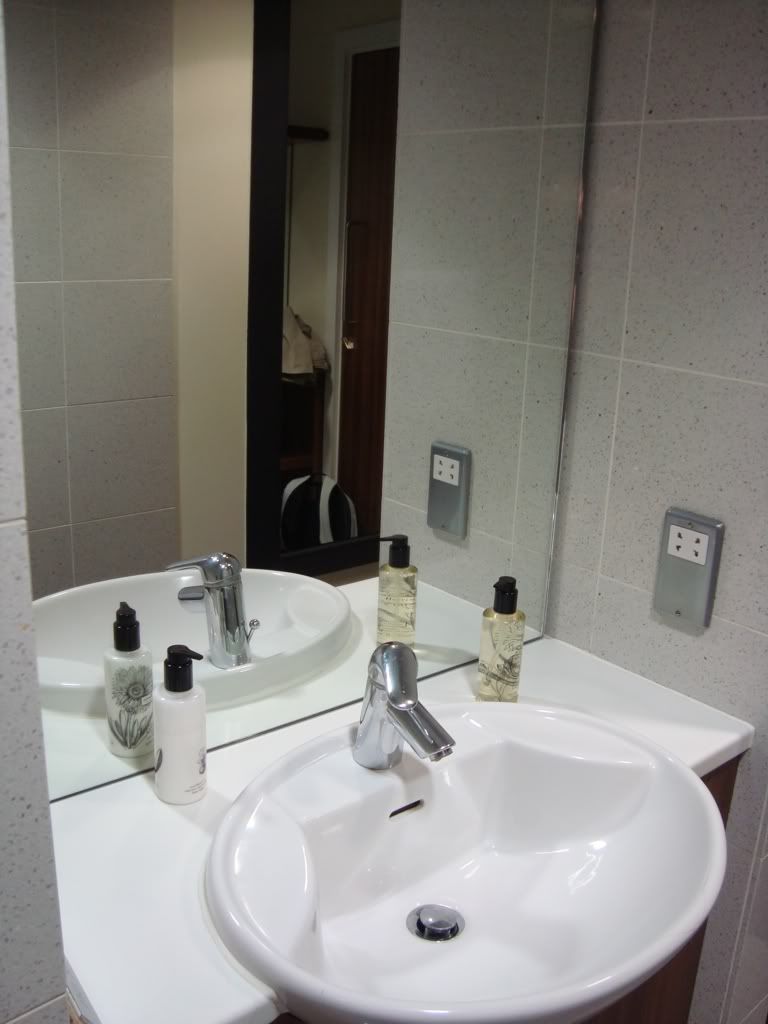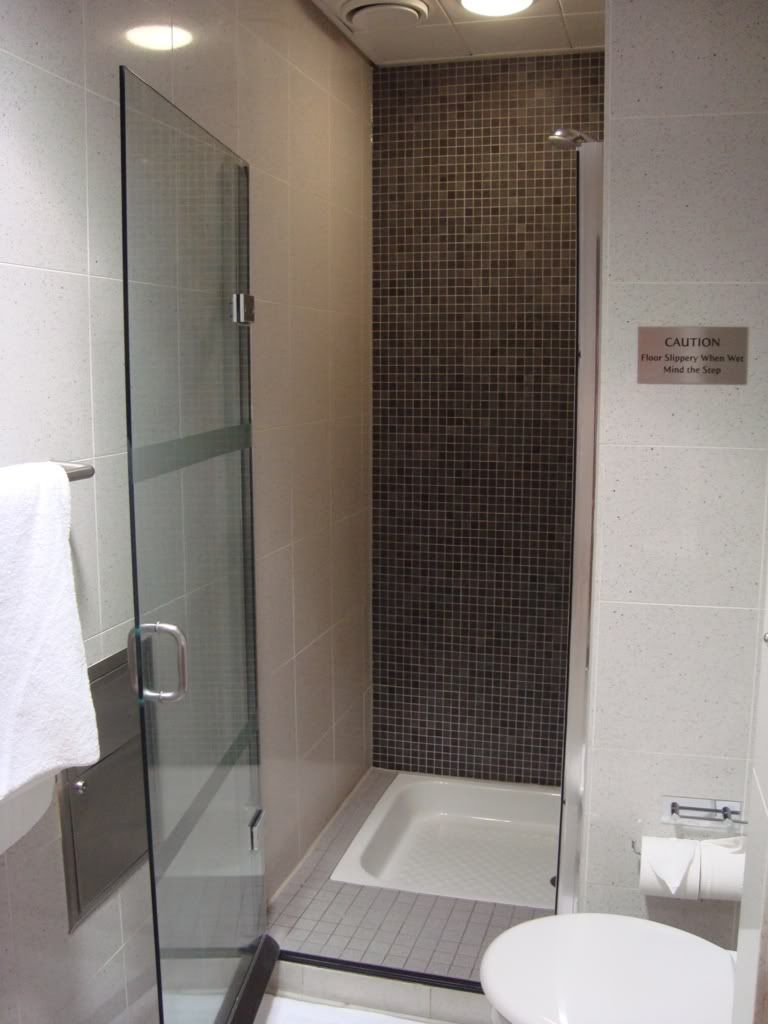 Sure enough a decent spray .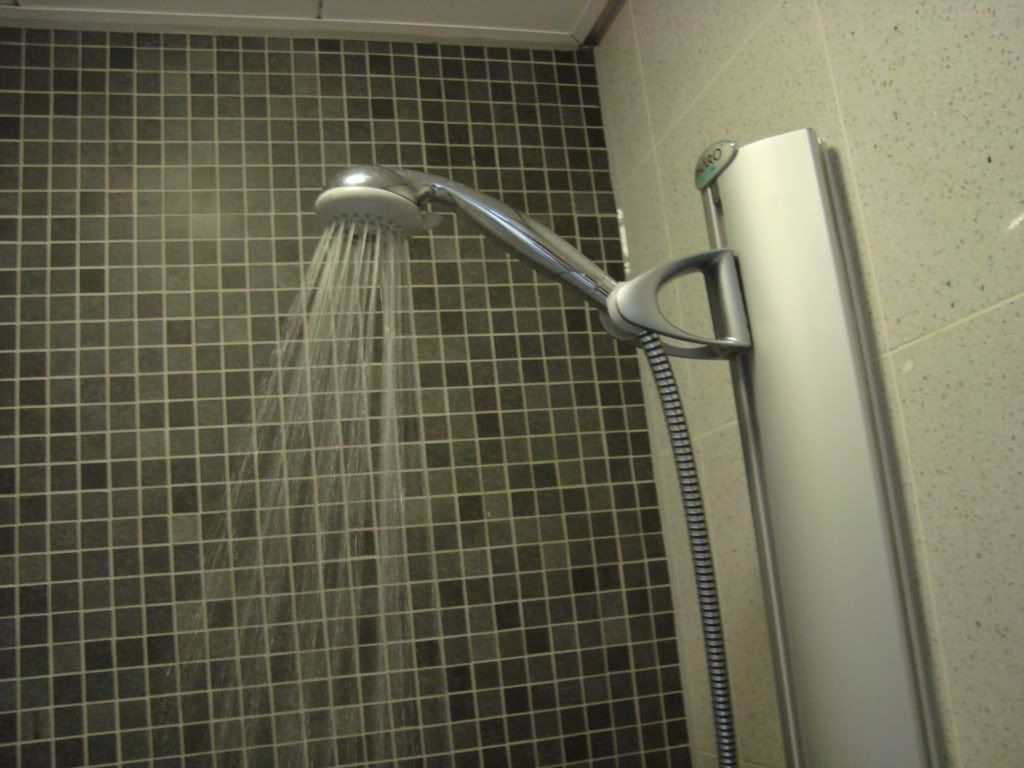 Then after a nice hot shower it was time for dinner.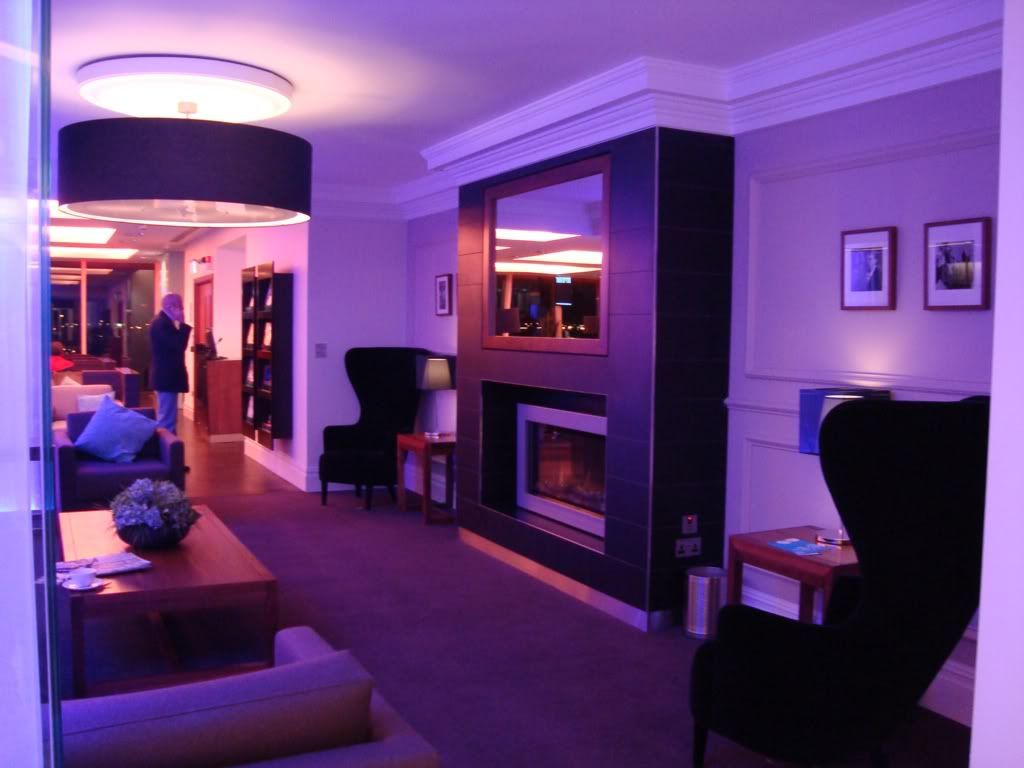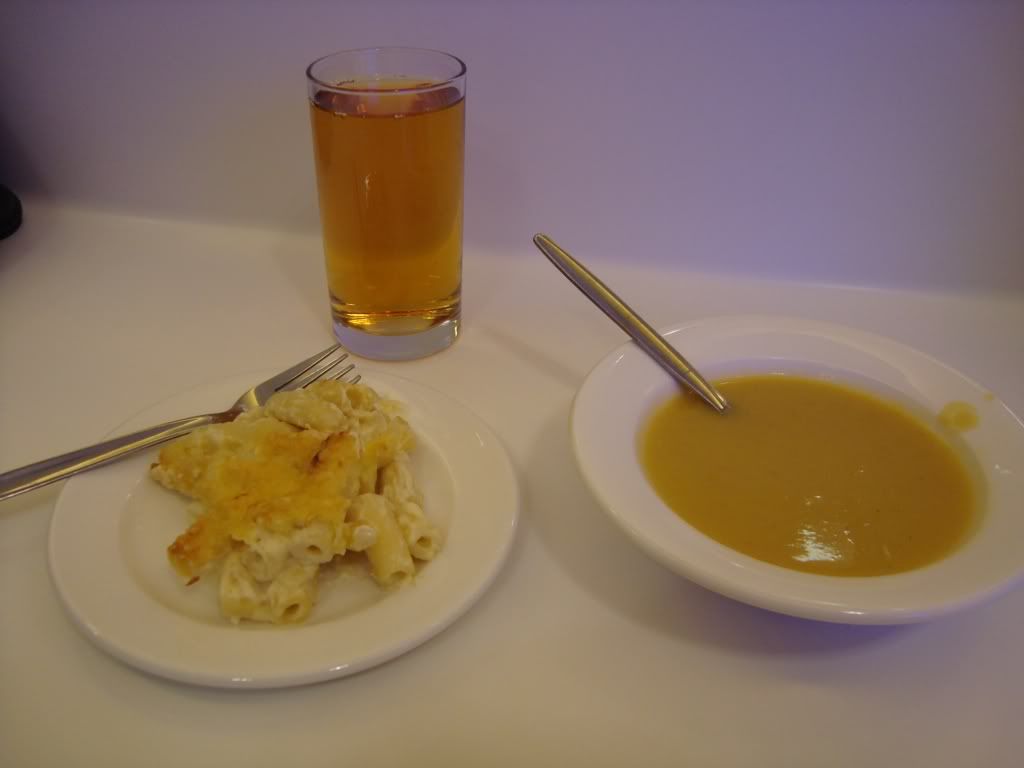 The spicy parsnip soup was lovely and I had two servings. The Maccaroni Cheese was also nice but Id like a change in menu as I had it last time.
I looked at the screen and my flight was showing delayed until 2300! A one hour delay. After about 15 mins an announcement was made for all passengers for the Tel Aviv flight to proceed to the gate as the flight was departing earlier.
Soon it was time to go to the gate and board. Star Golds were invited to board at their leisure.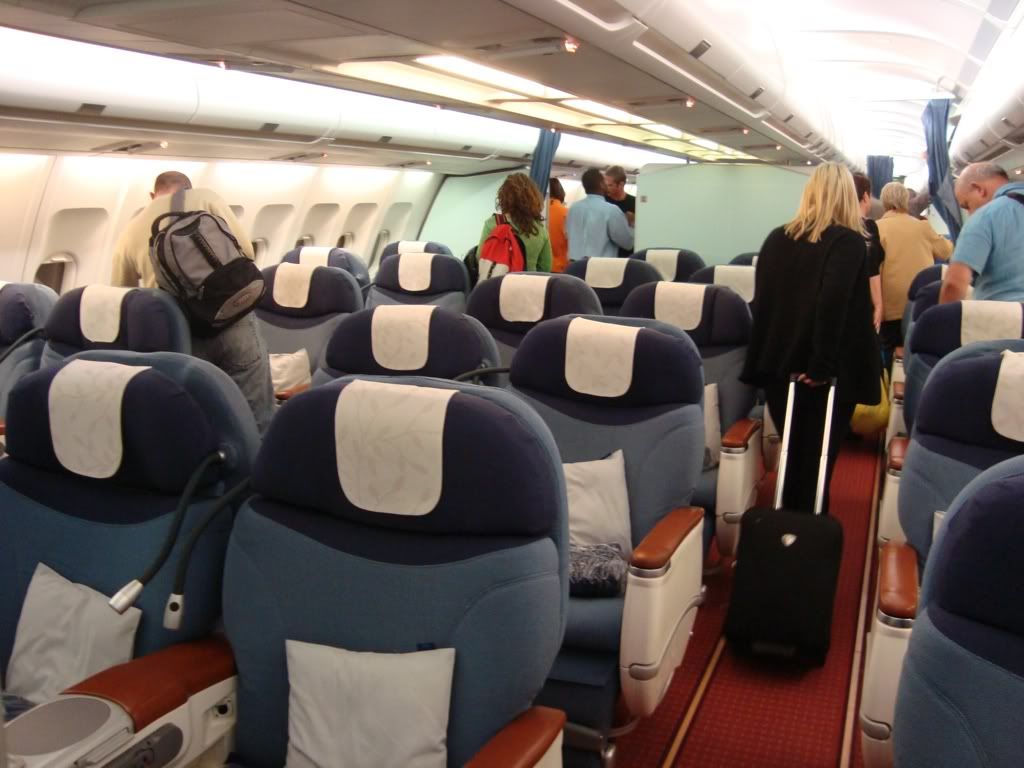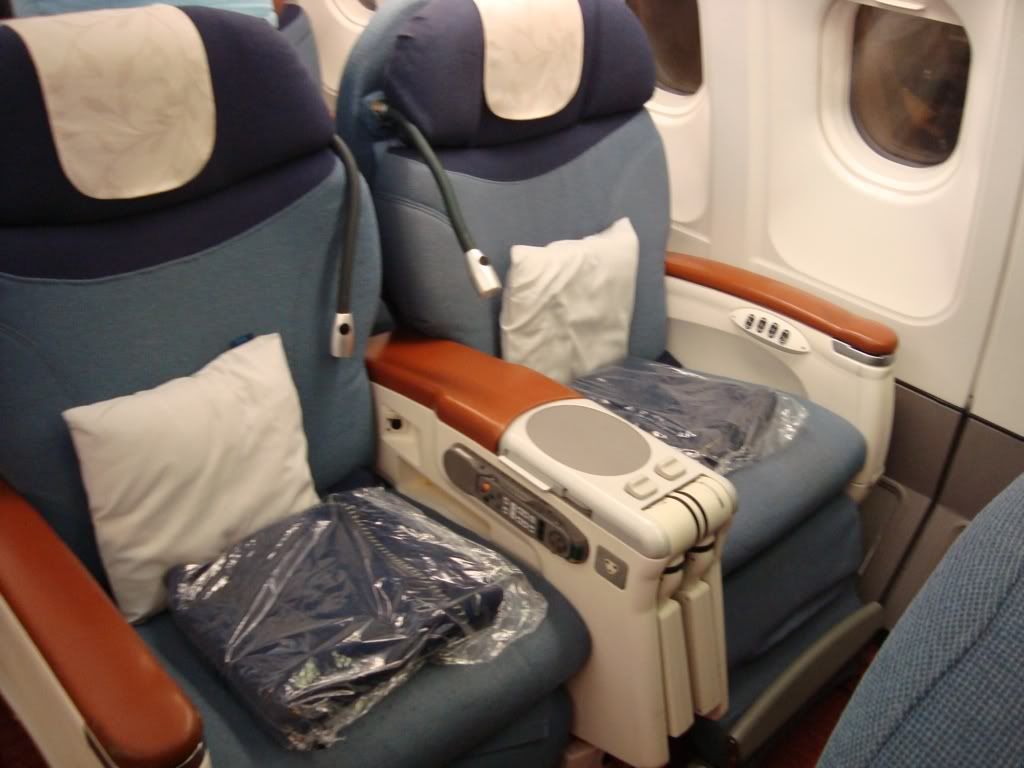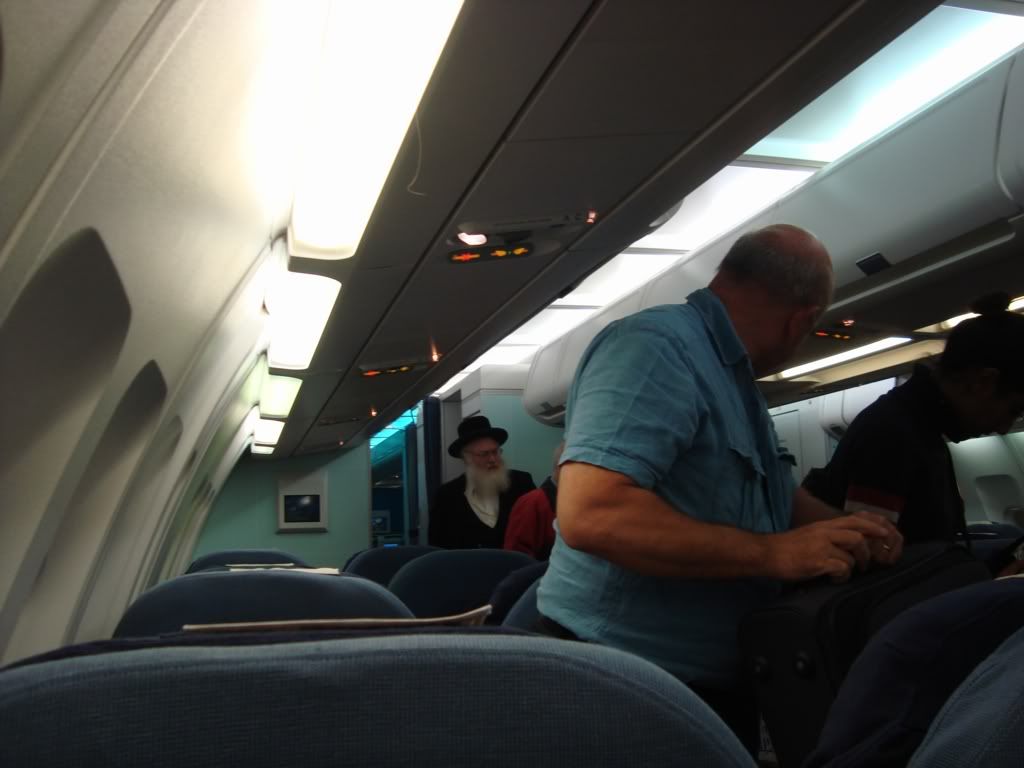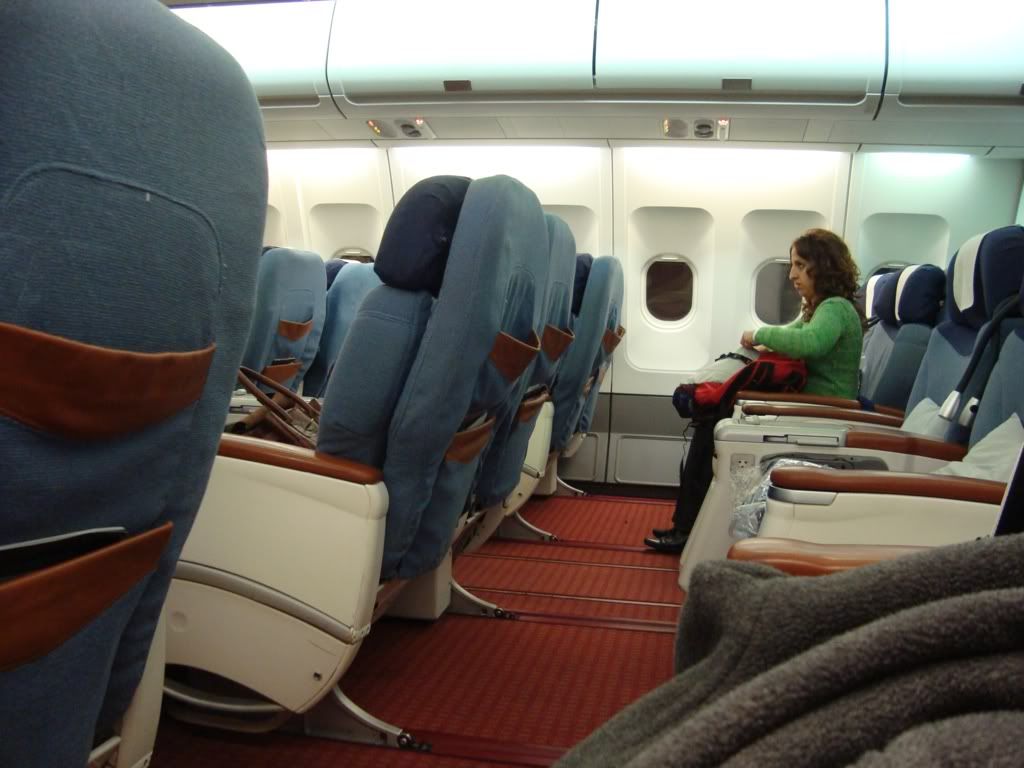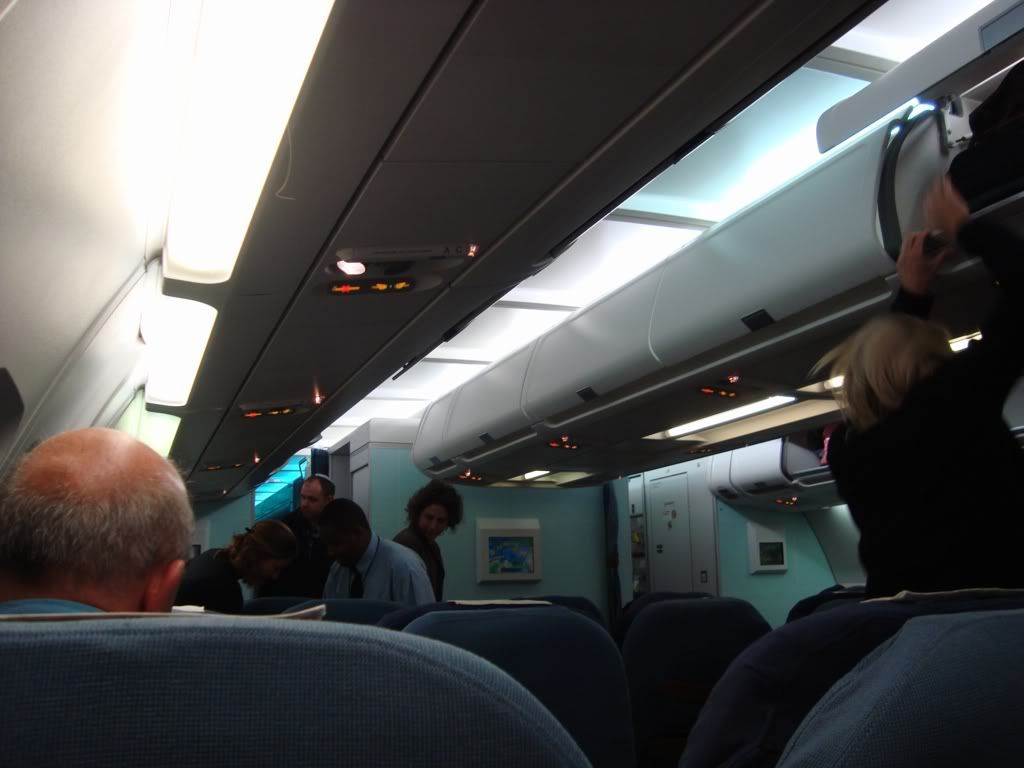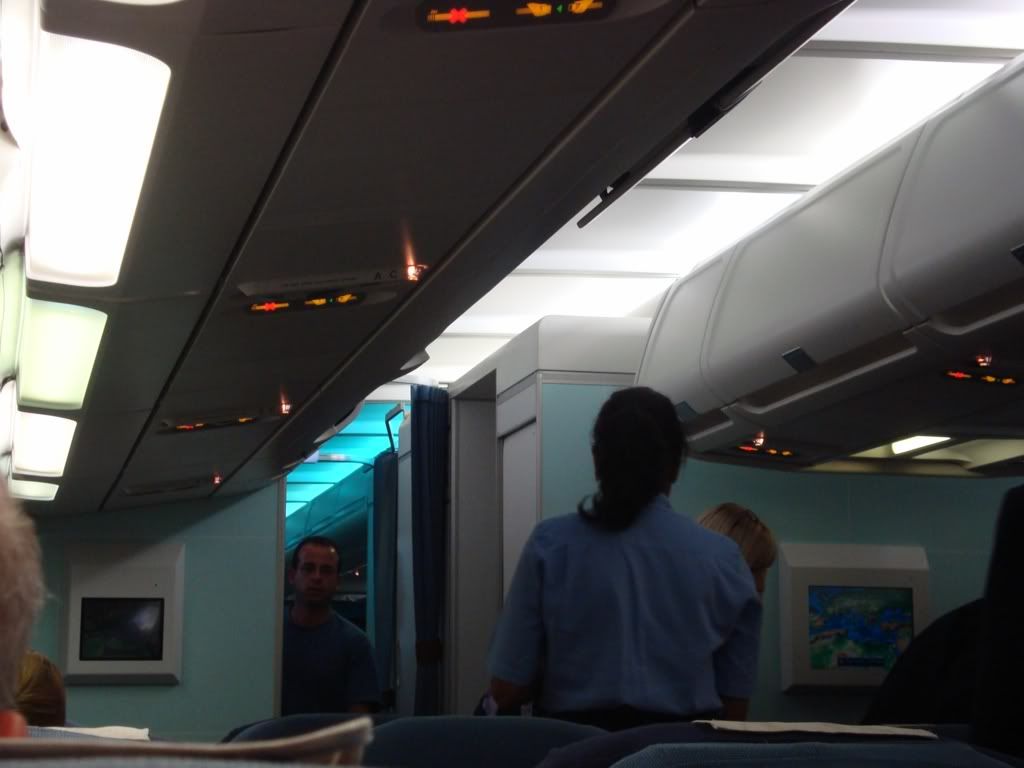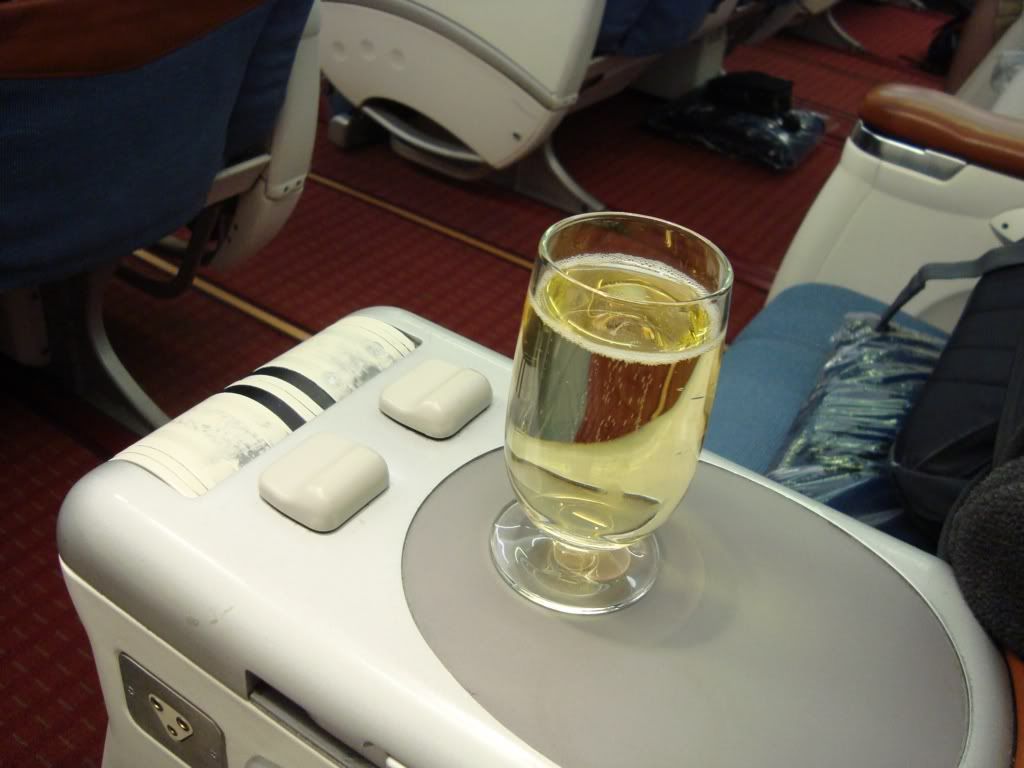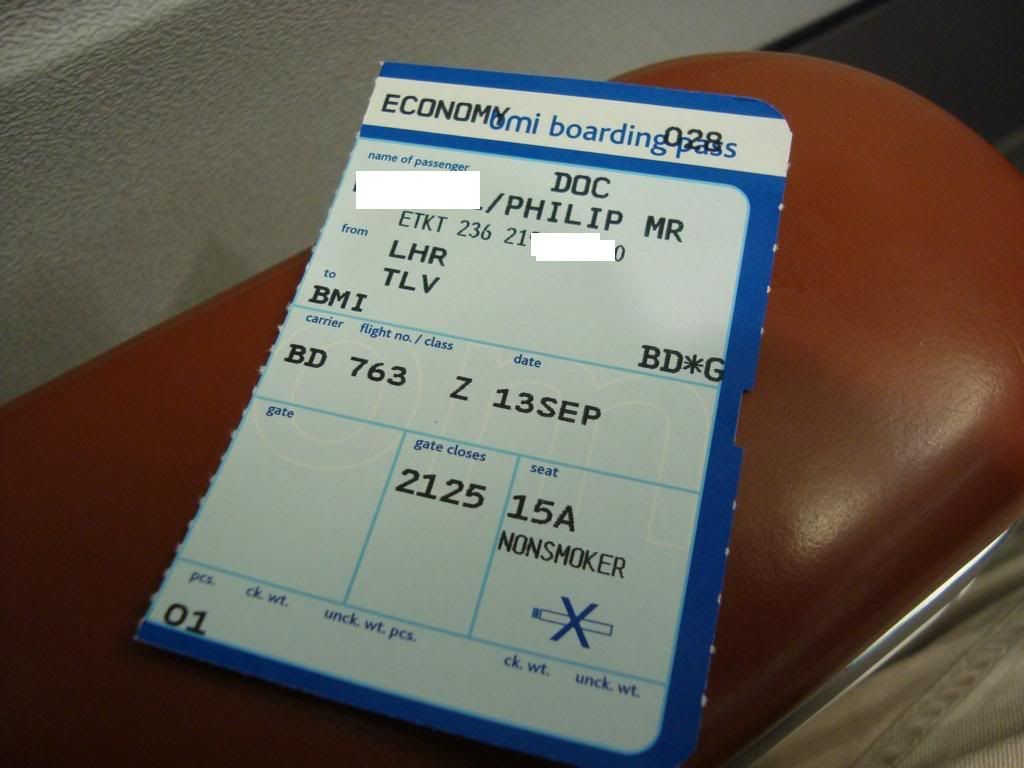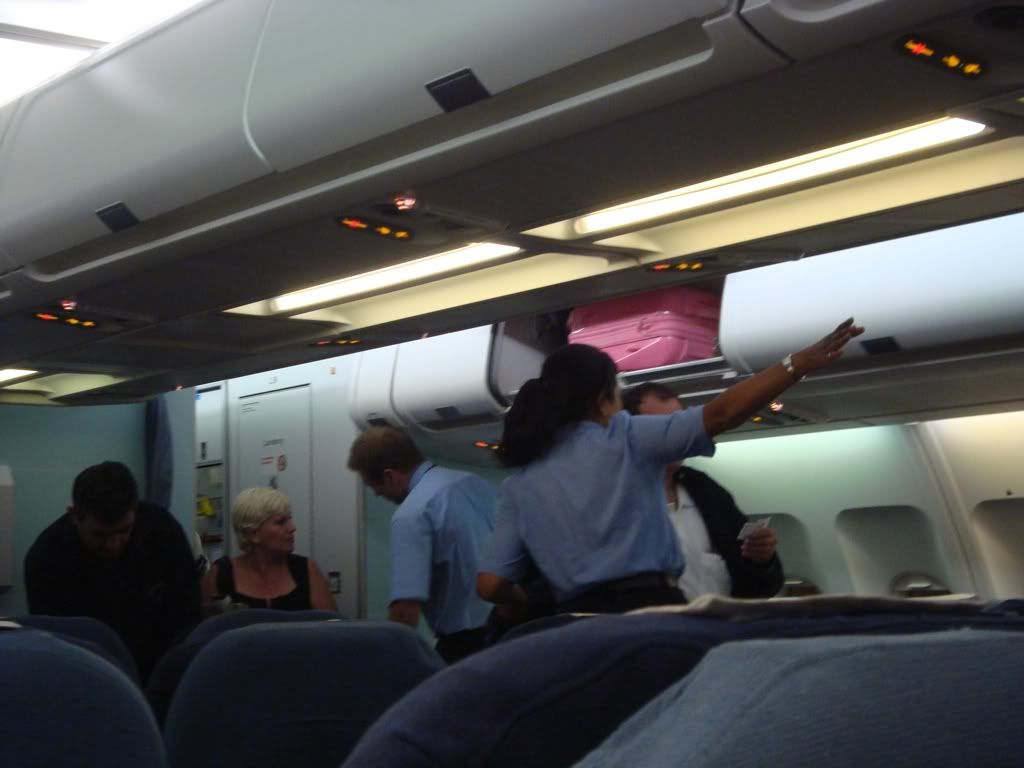 Headsets were given out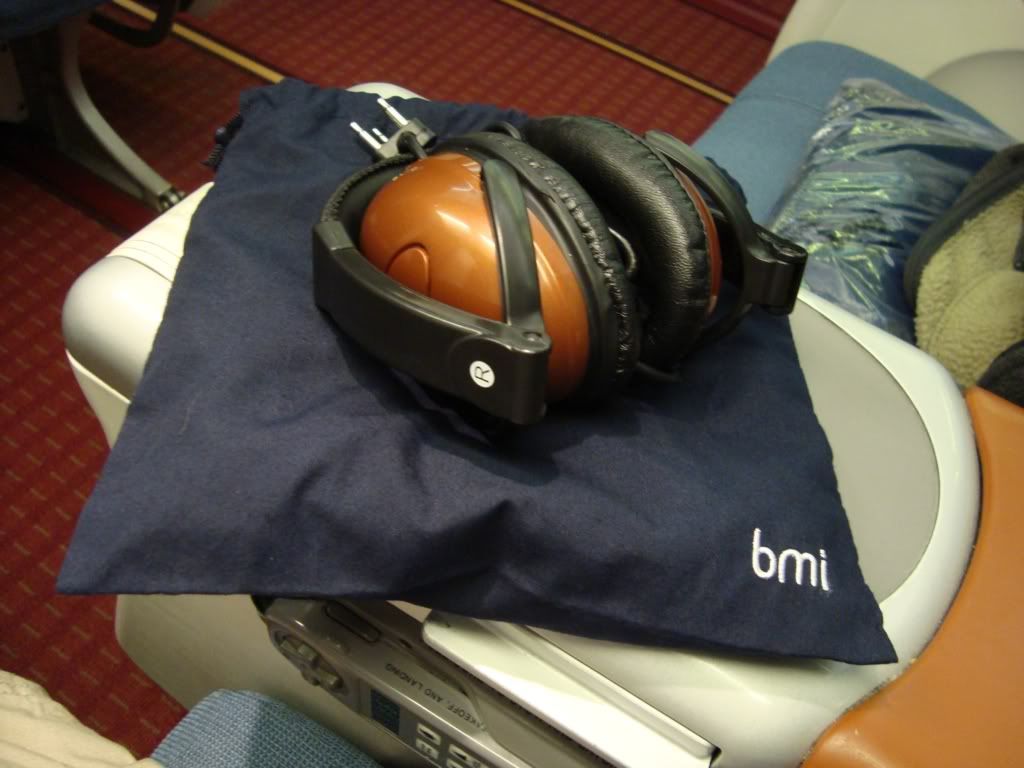 Then Menu with Champagne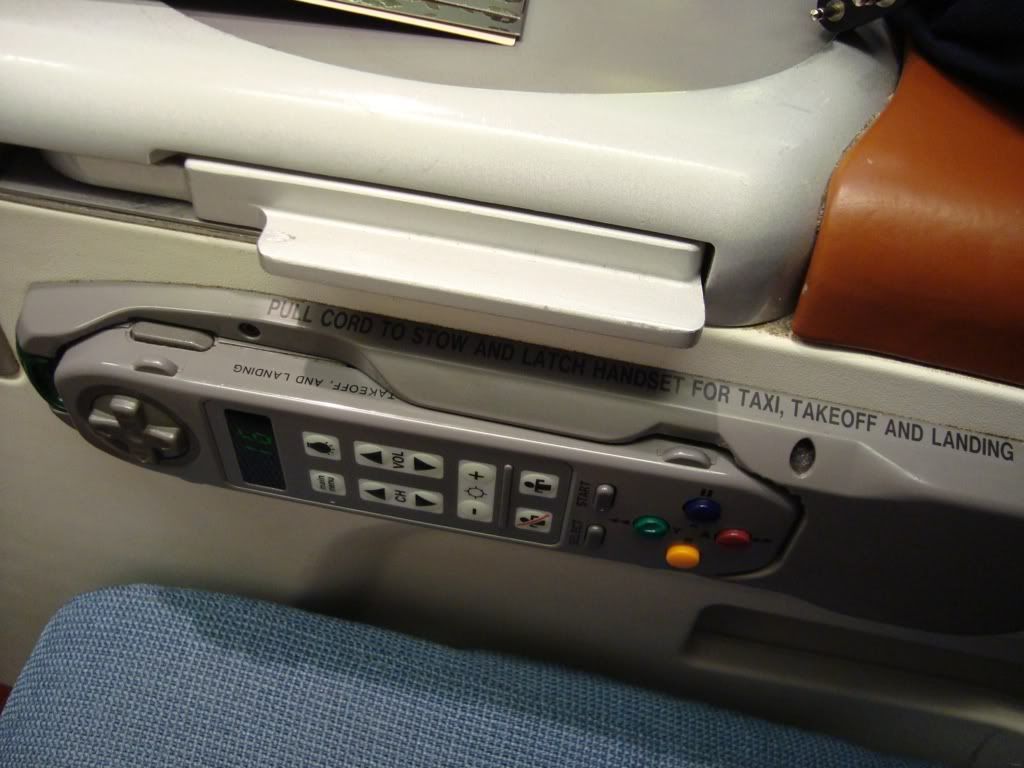 Parked next to us was a Cyprus Airways A330 Named ''Kyrenia''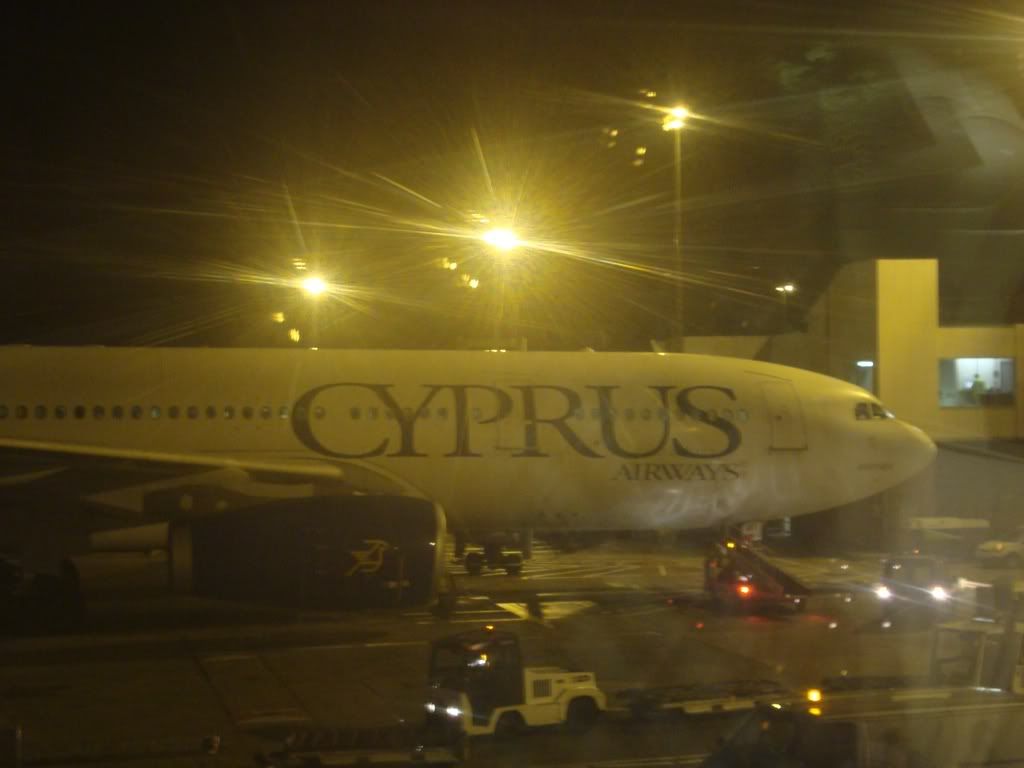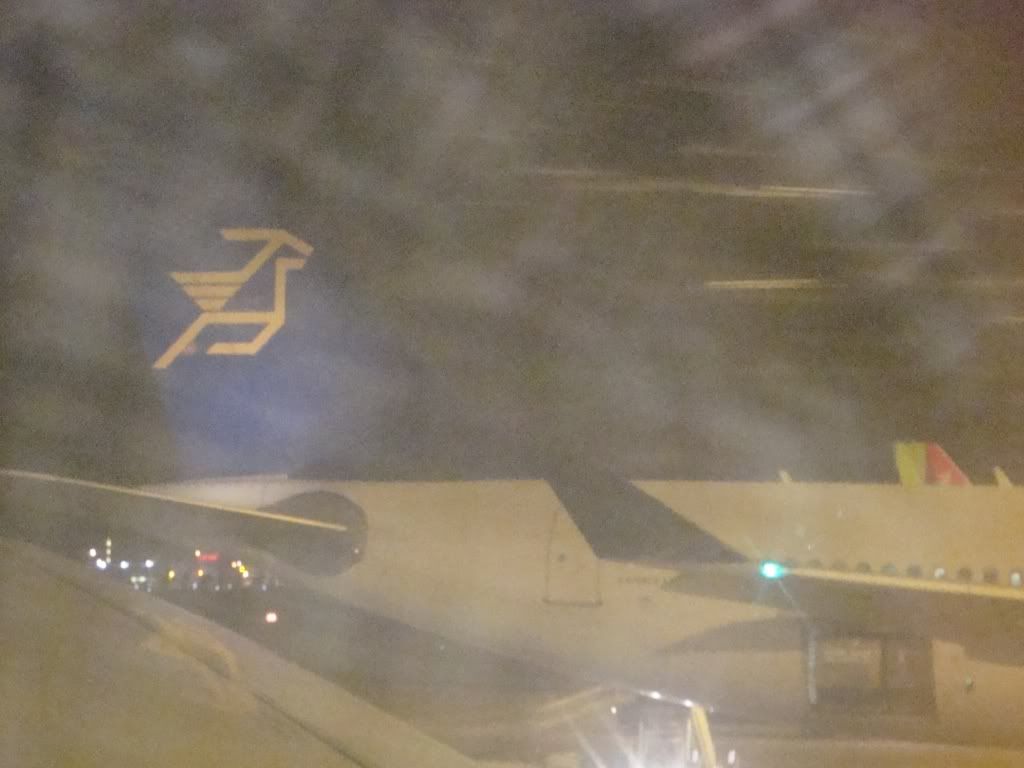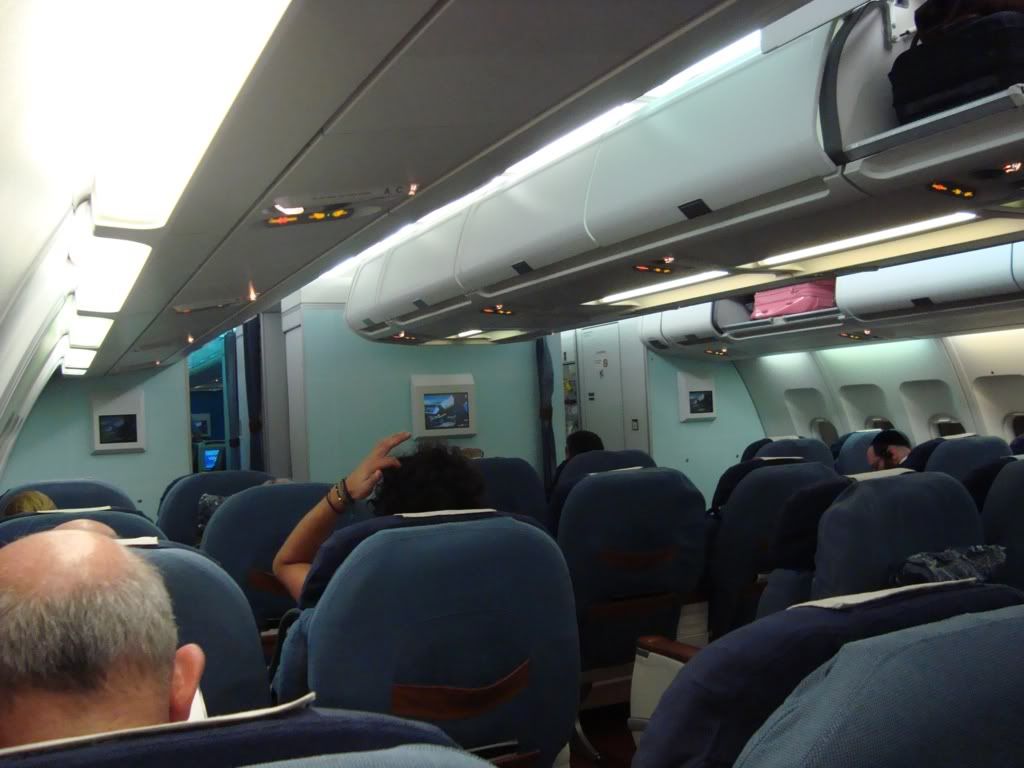 Soon the doors were closed and we made our way to the runway. The Pilot ha come over the PA and appologised for the short delay but this was due to an engineering issue that had been fixed.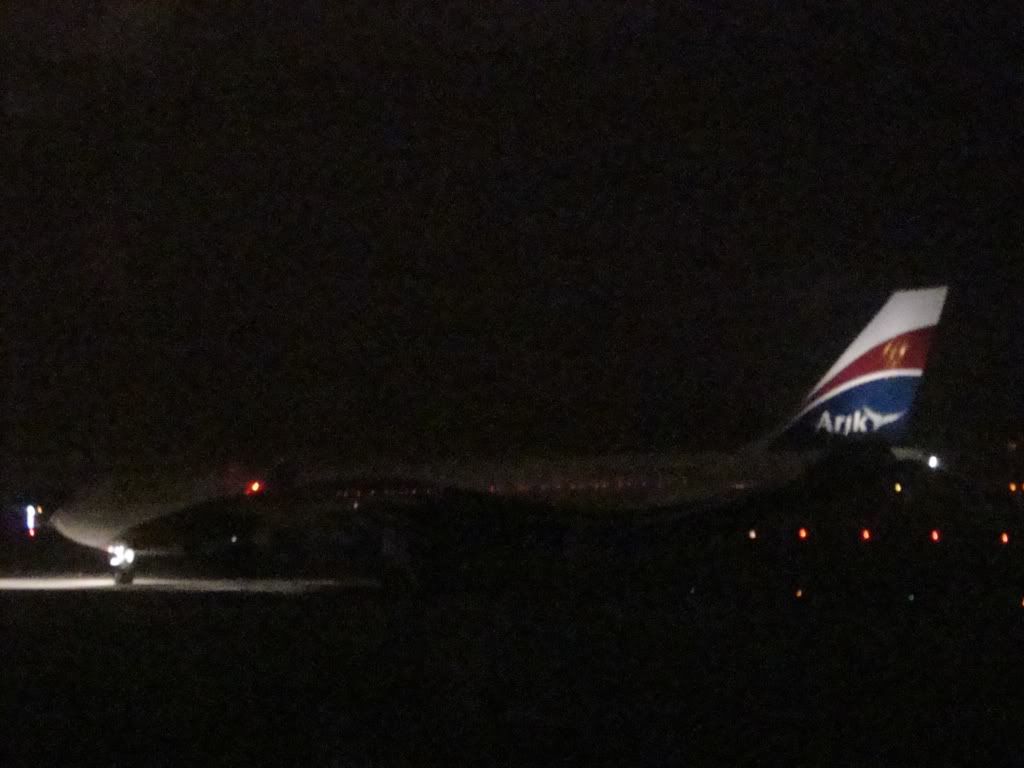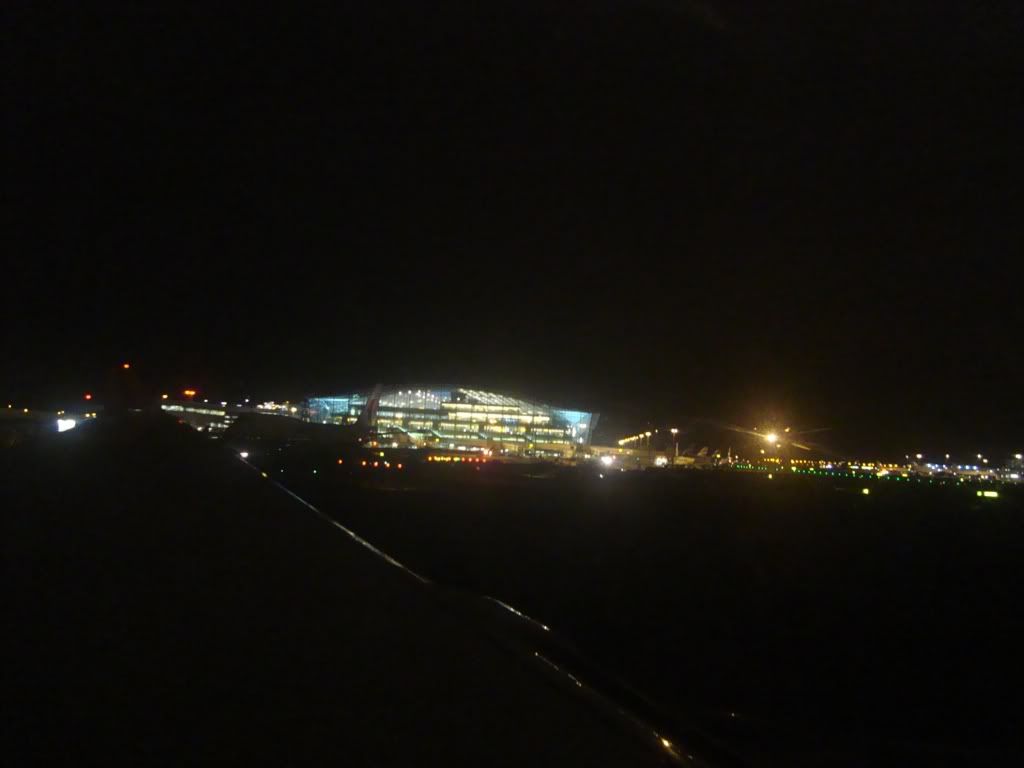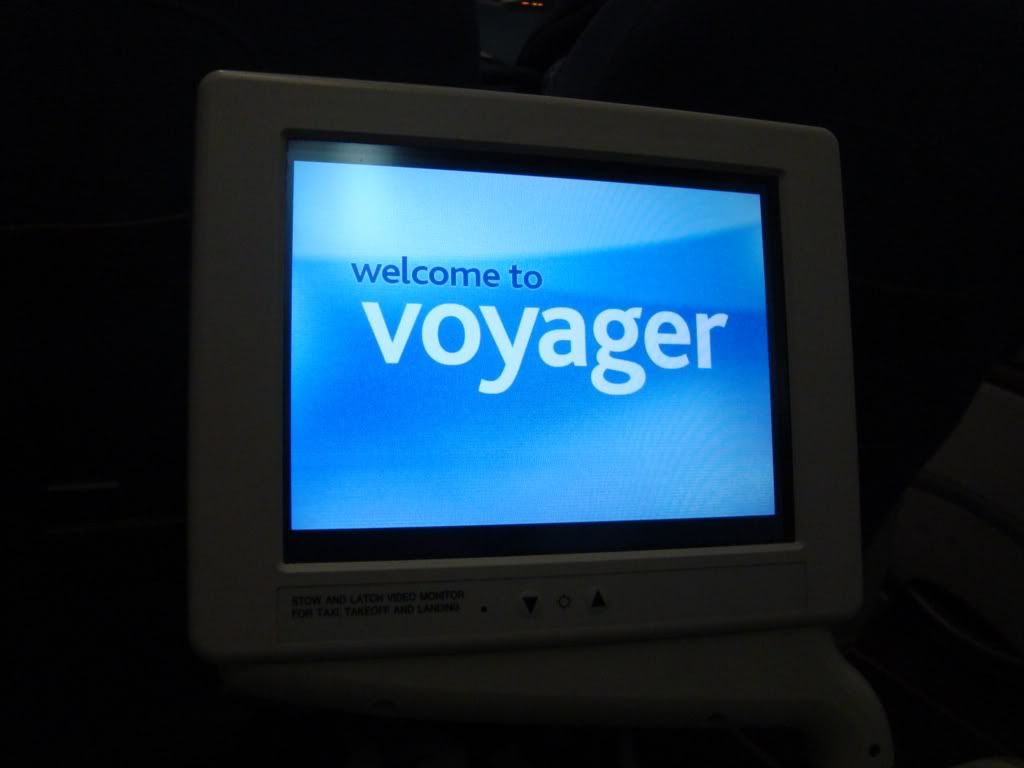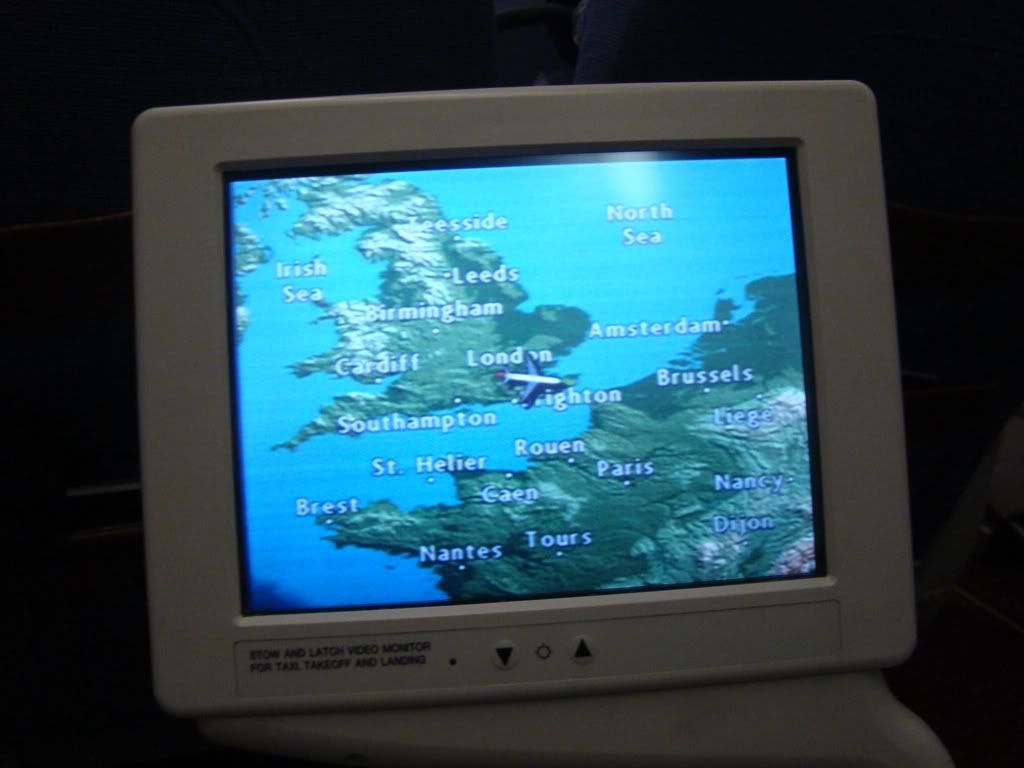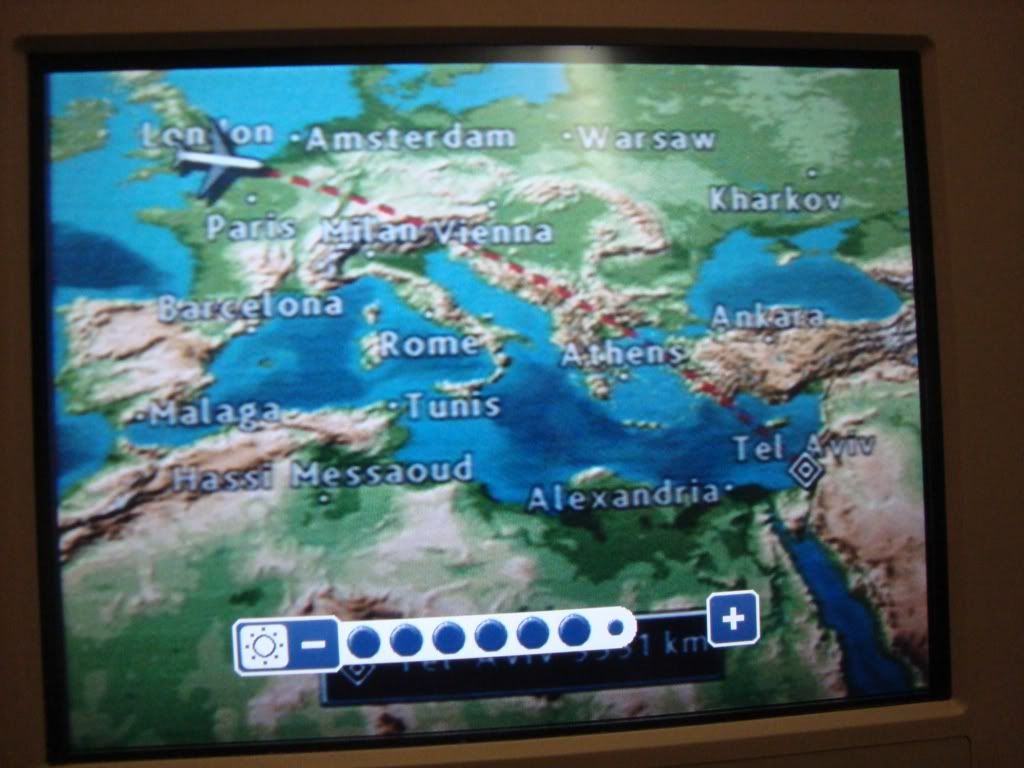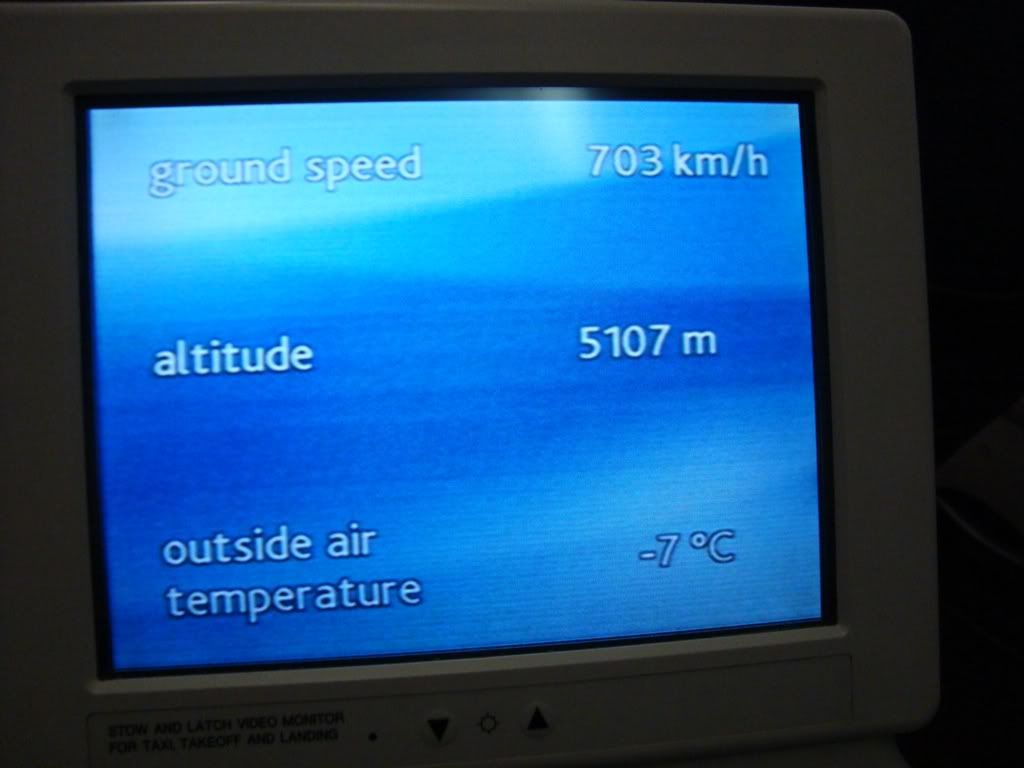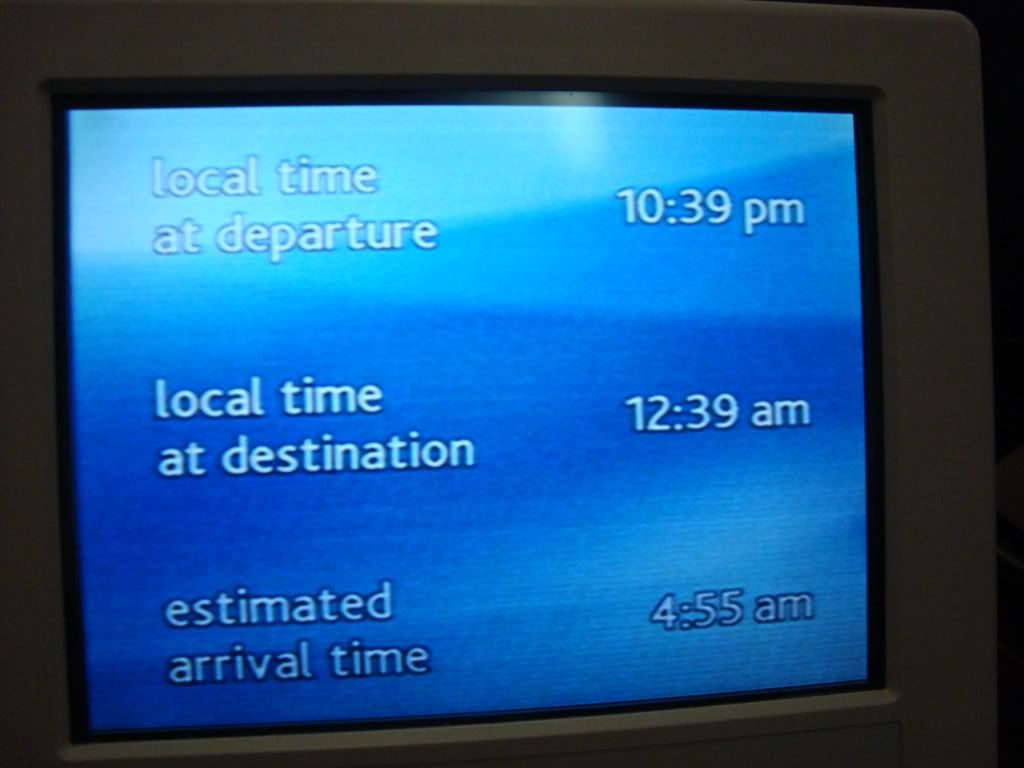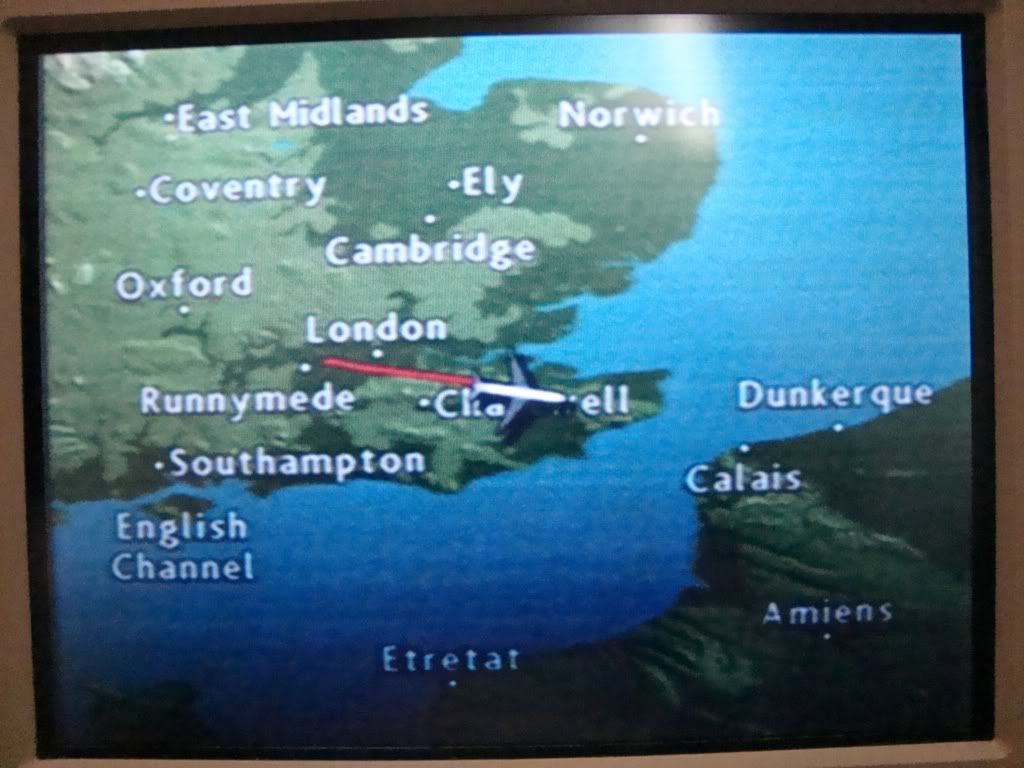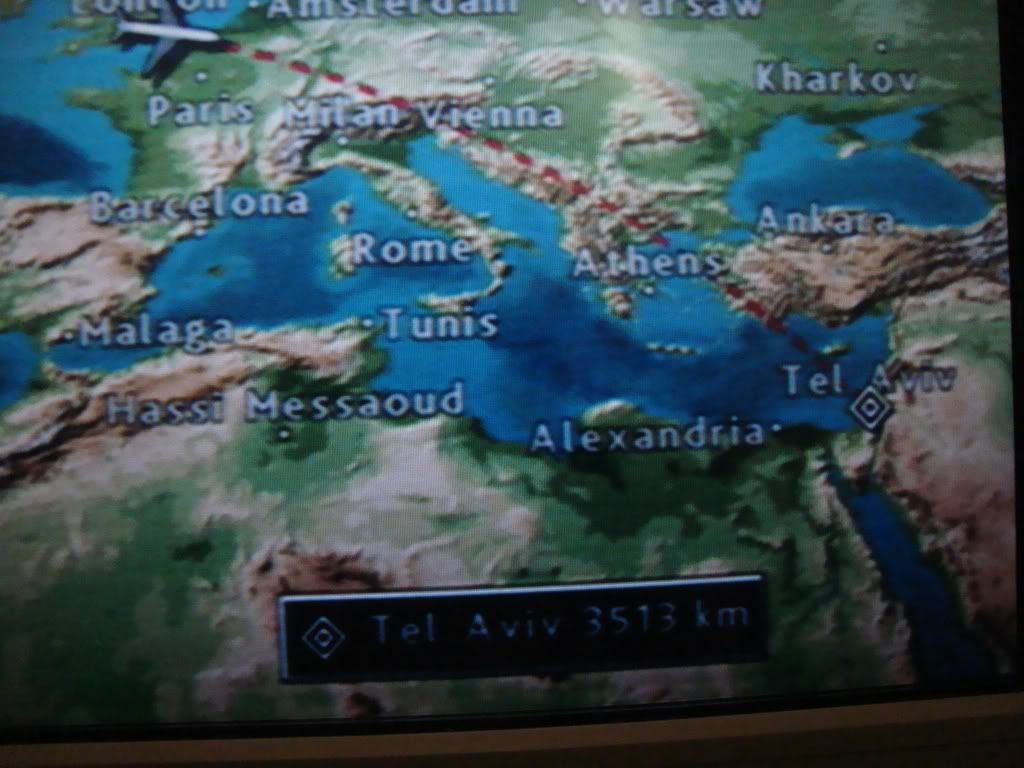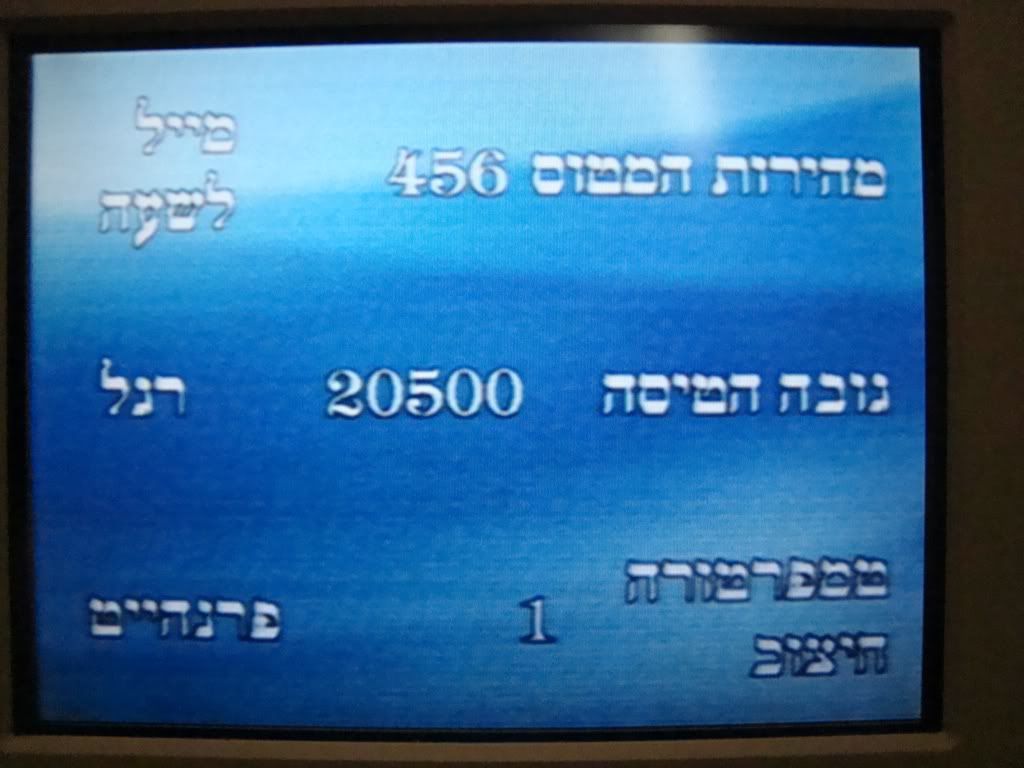 I had not seen Y class so I got up and took a look before the meal service commenced.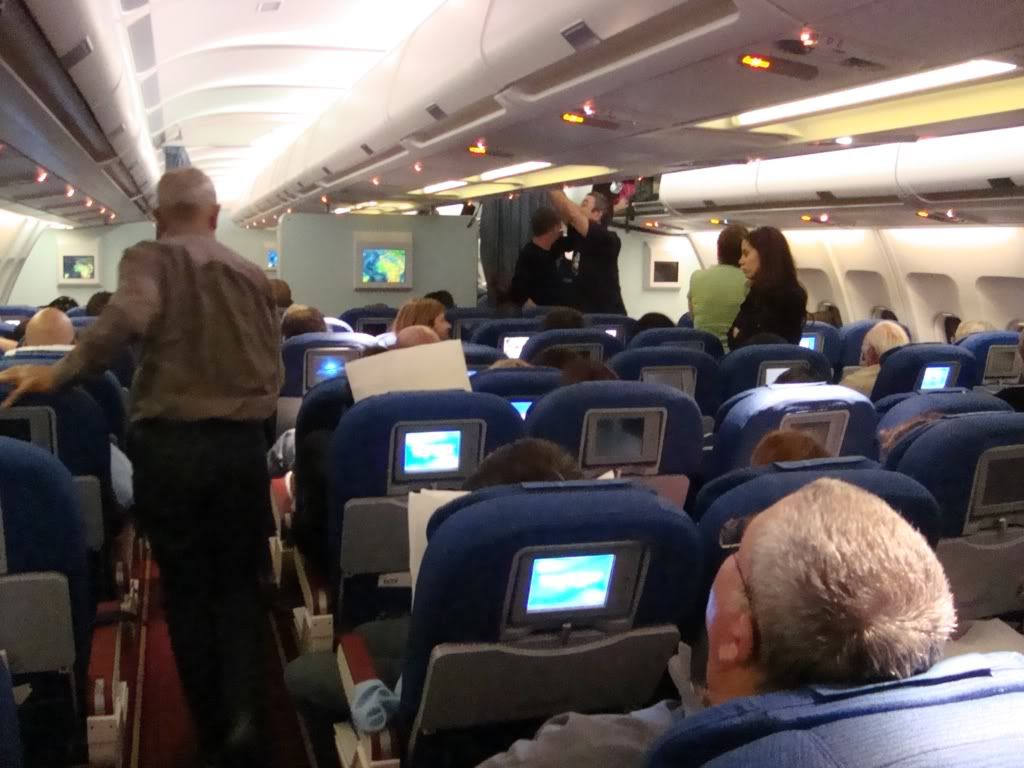 Then shortly after returning to my seat the FA came around with landing cards. I asked if this was a new thing as I had not been given these or had to fill one out four weeks prior. She said it was a new thing.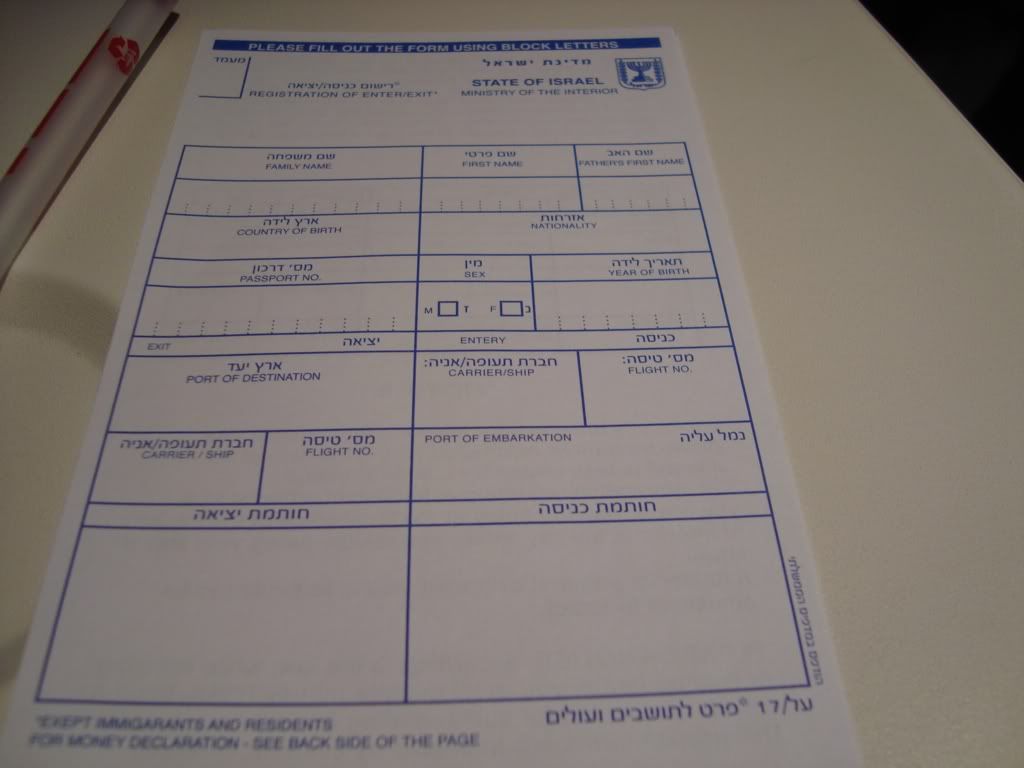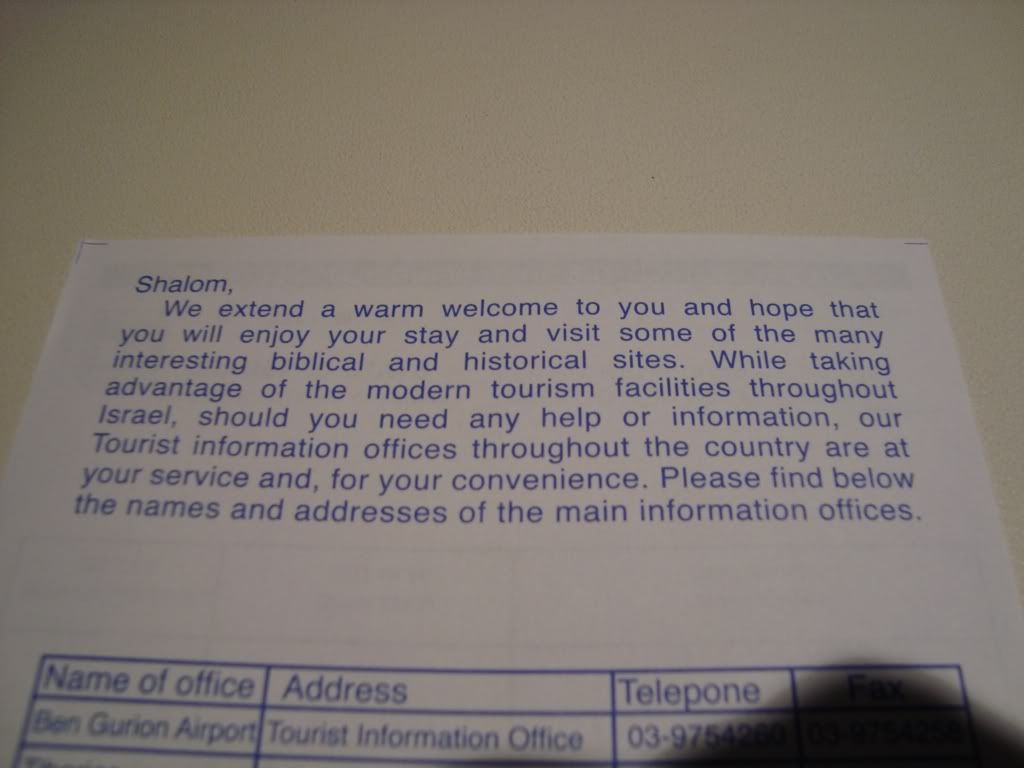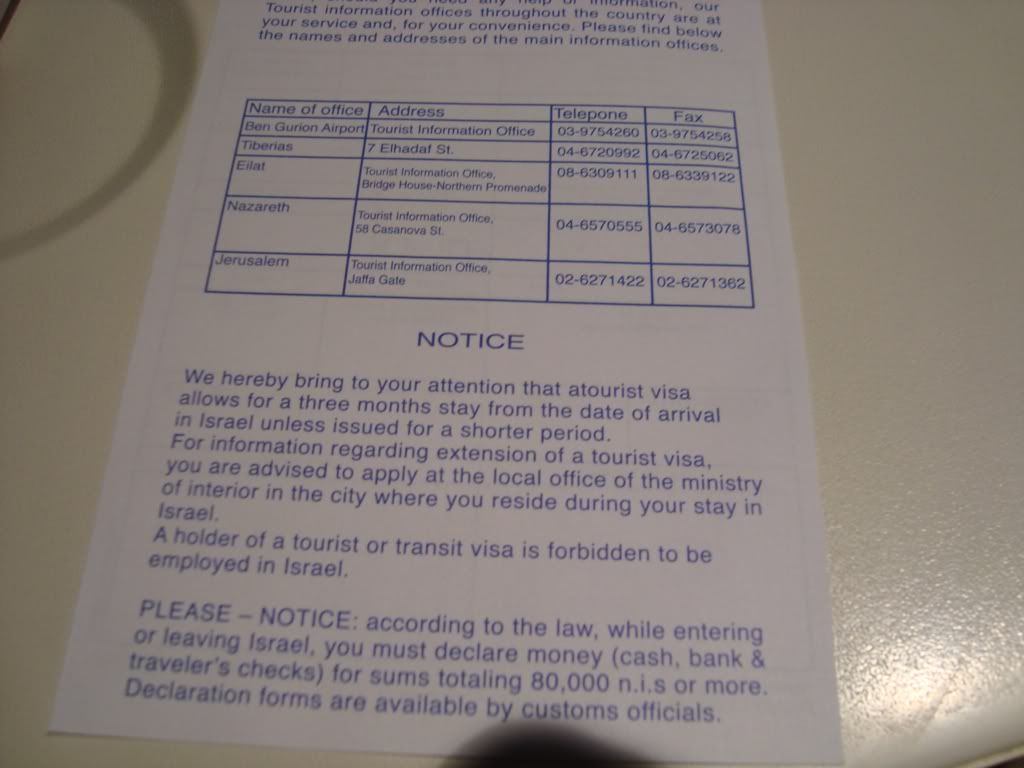 Pre dinner drinks were offered.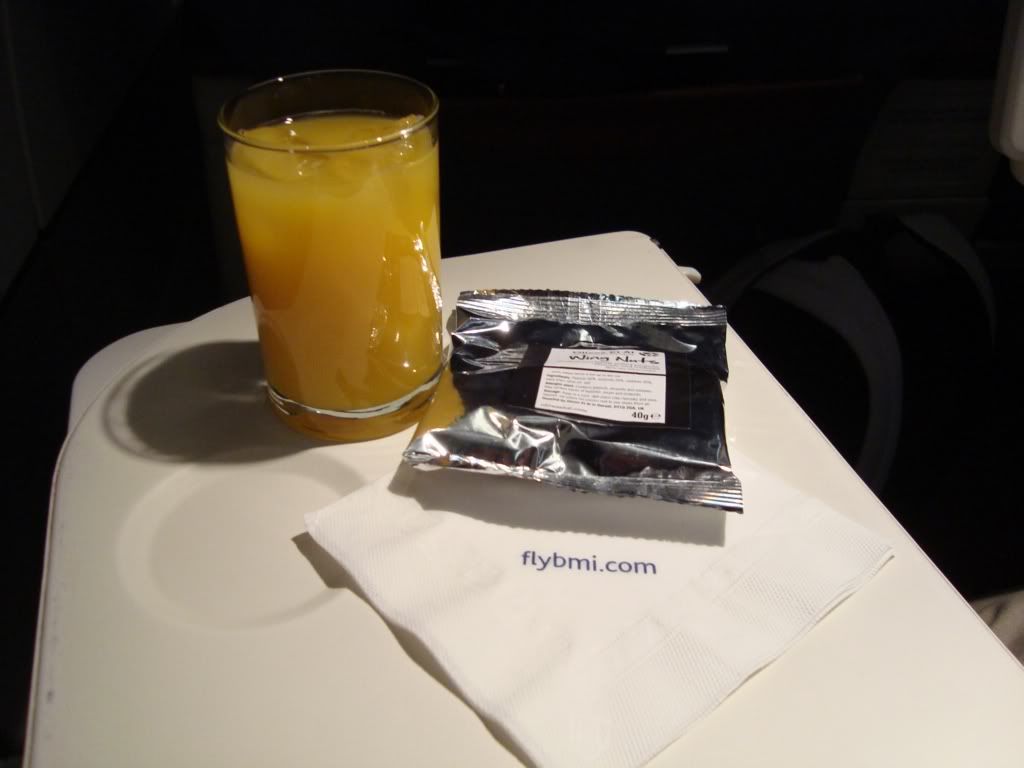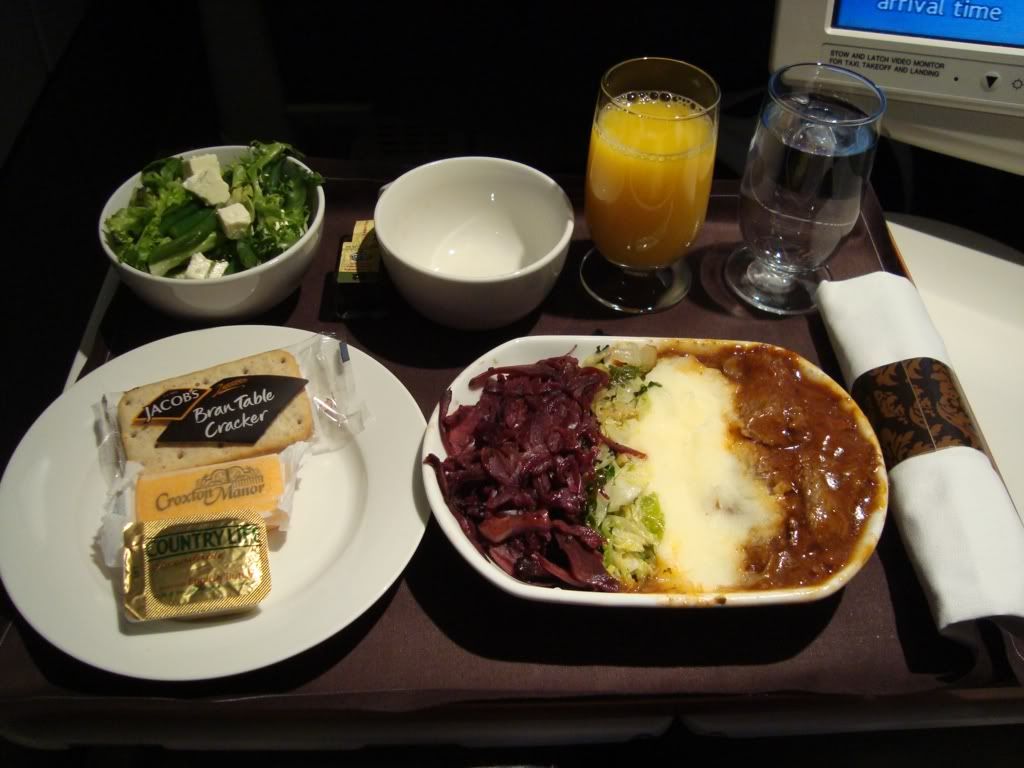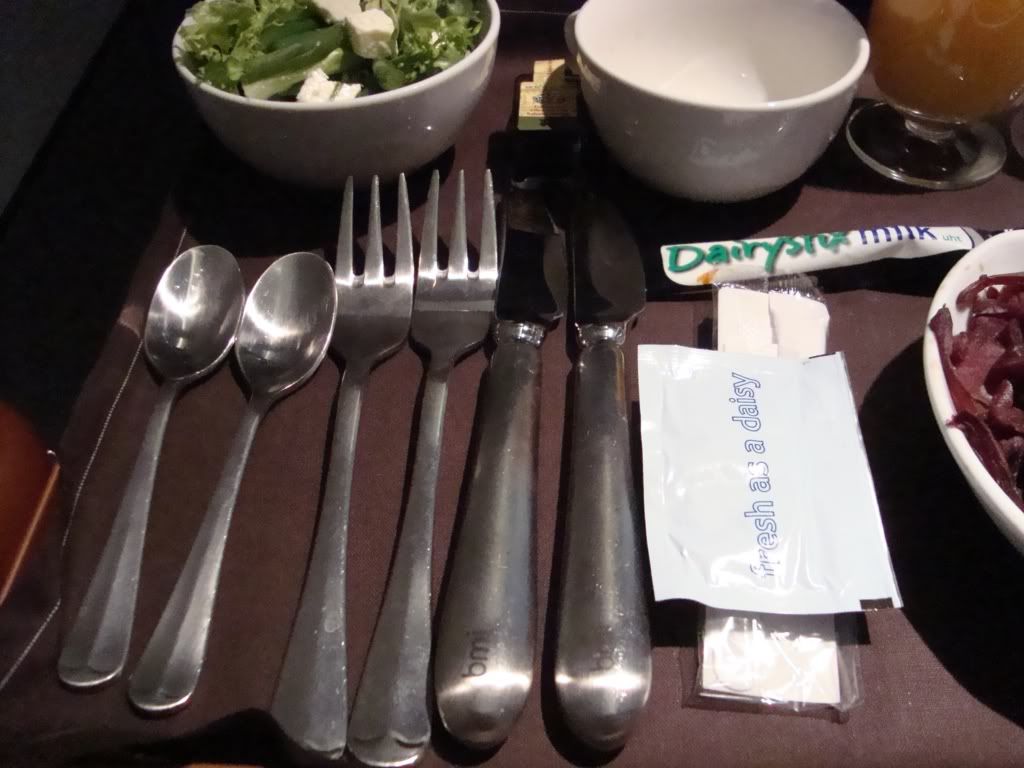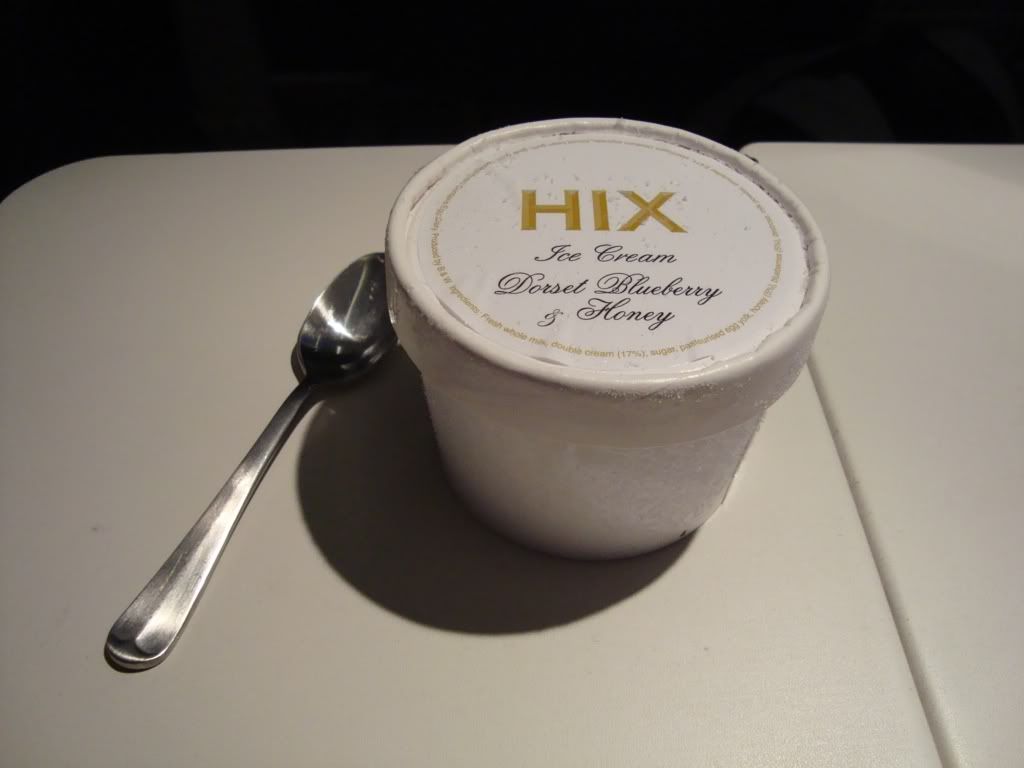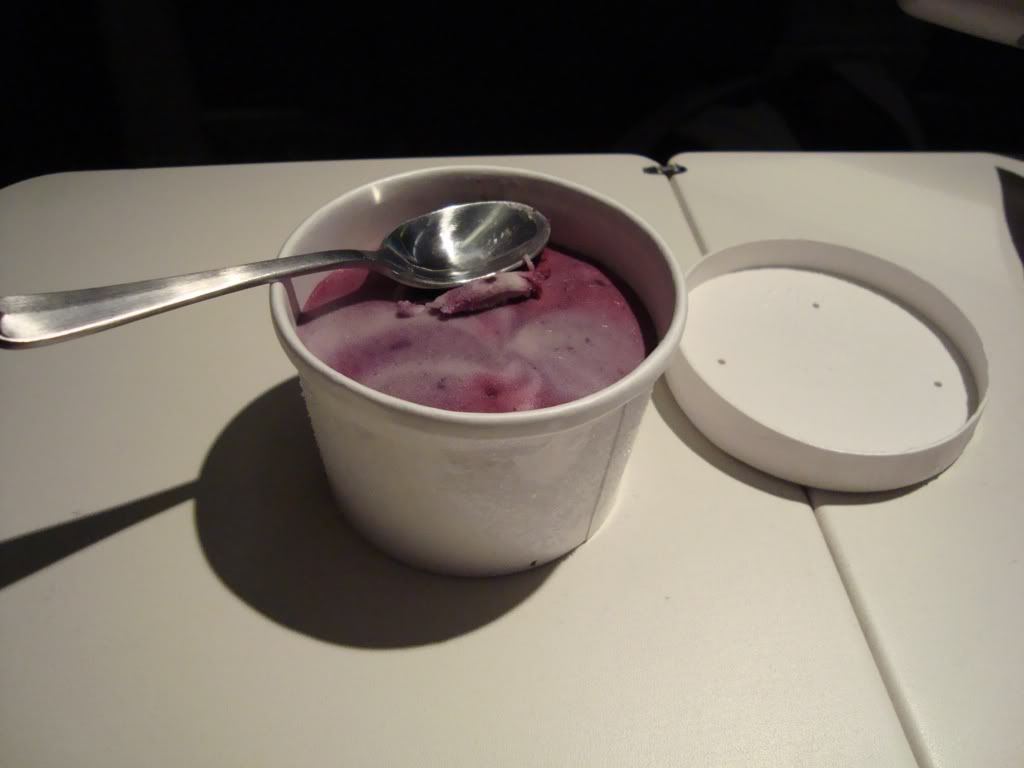 Food was really nice especially the main course. 10/10 to BMI for that.
Then a trip to the bathroom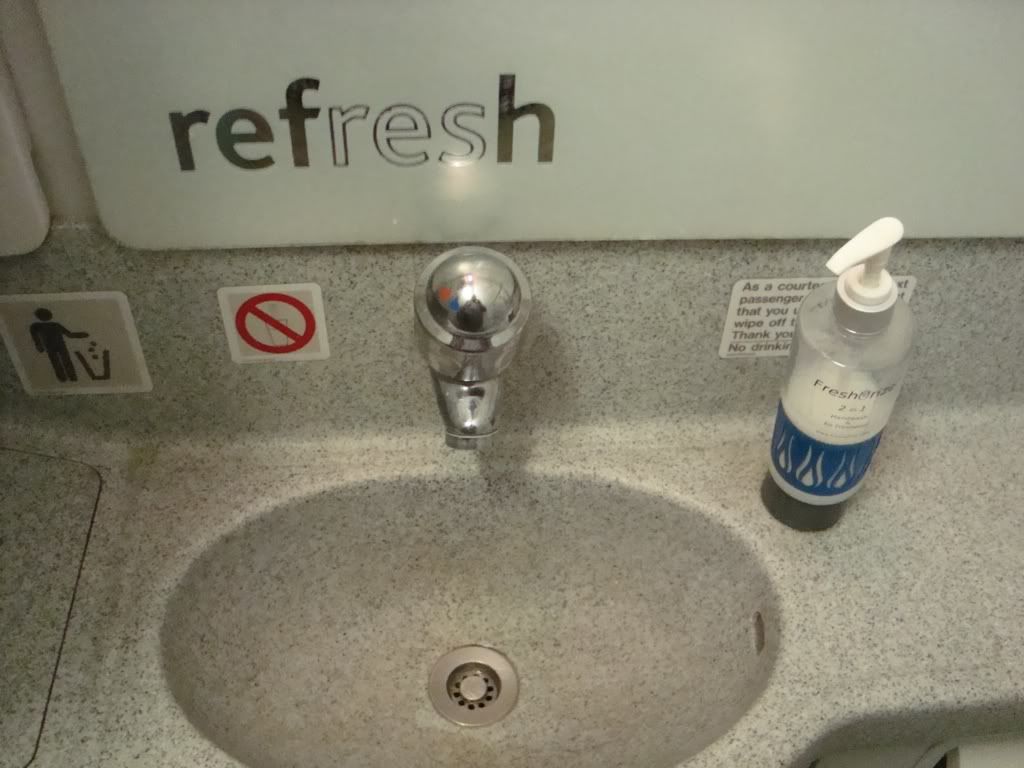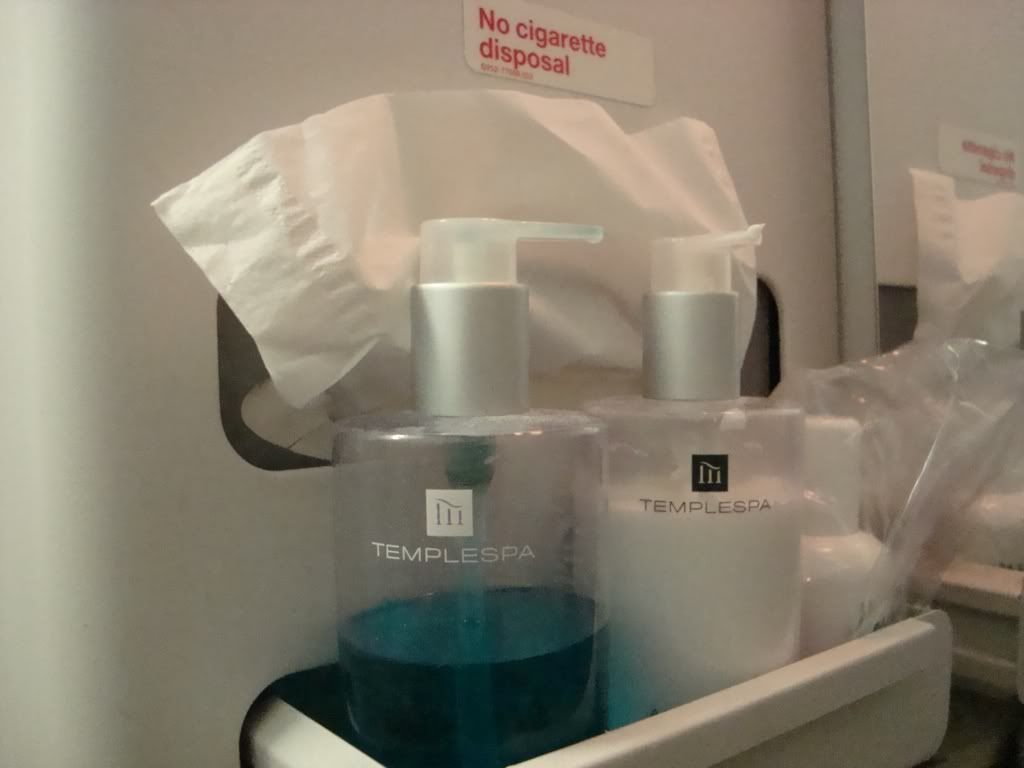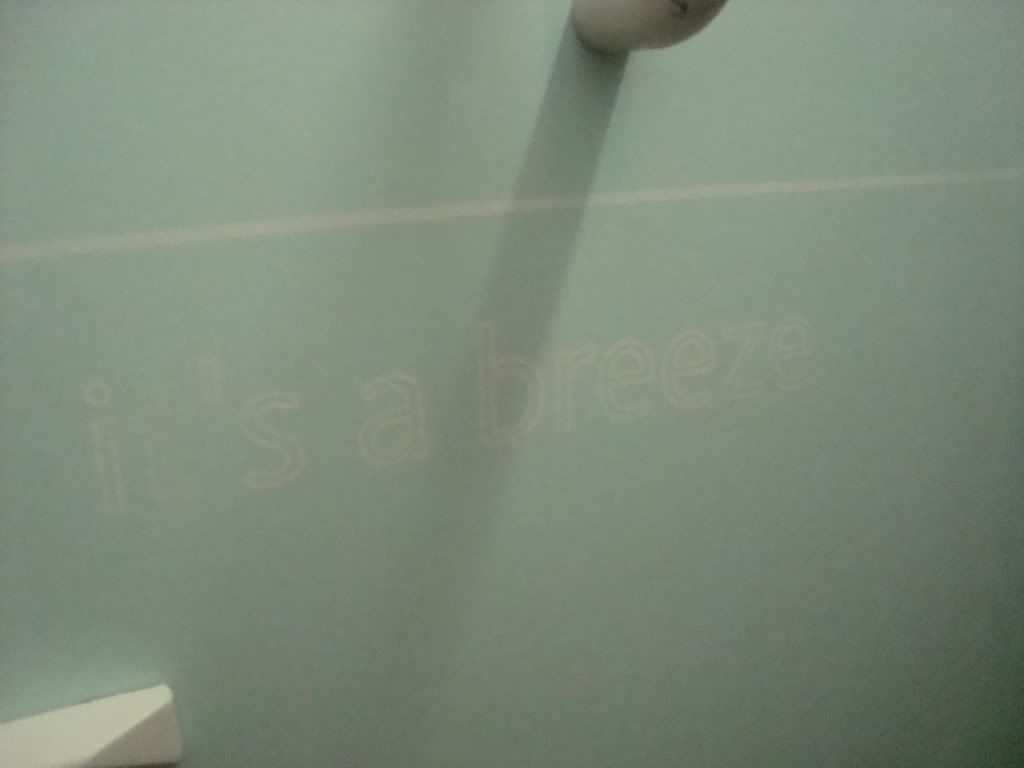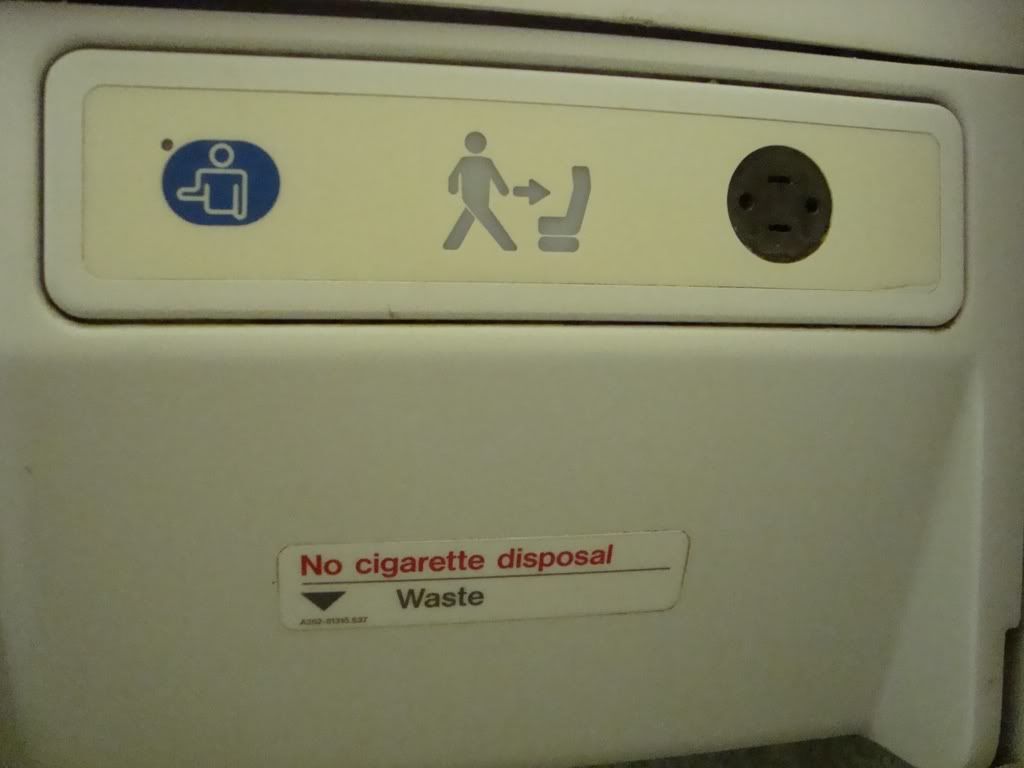 A first for BMI two types of bog roll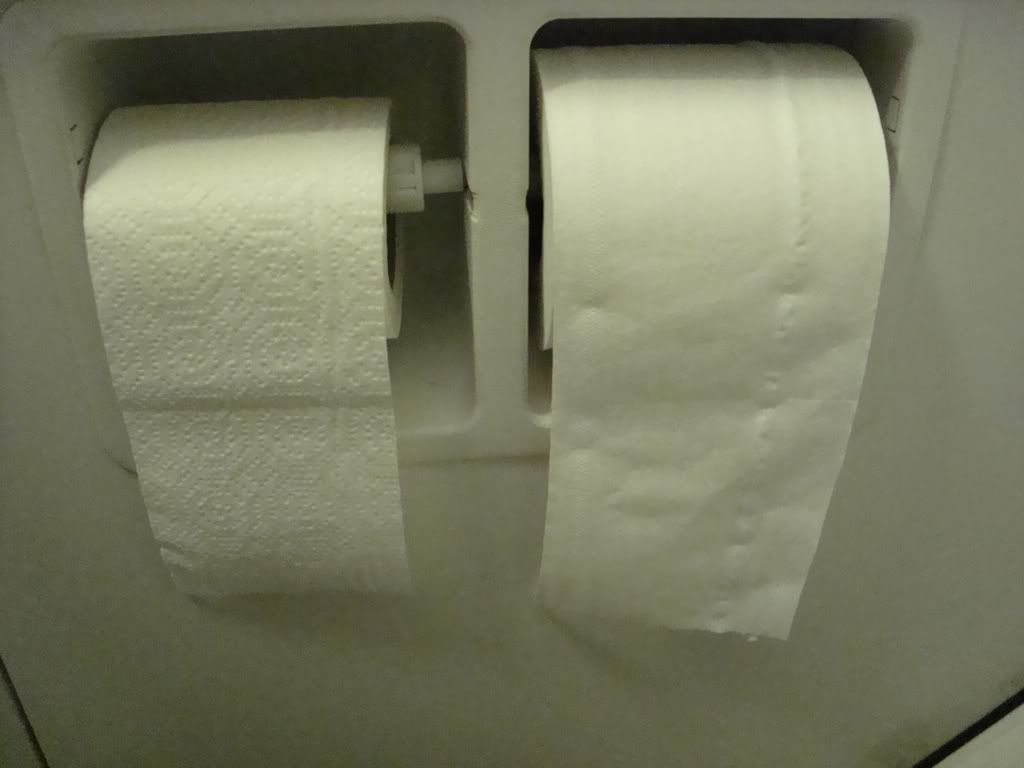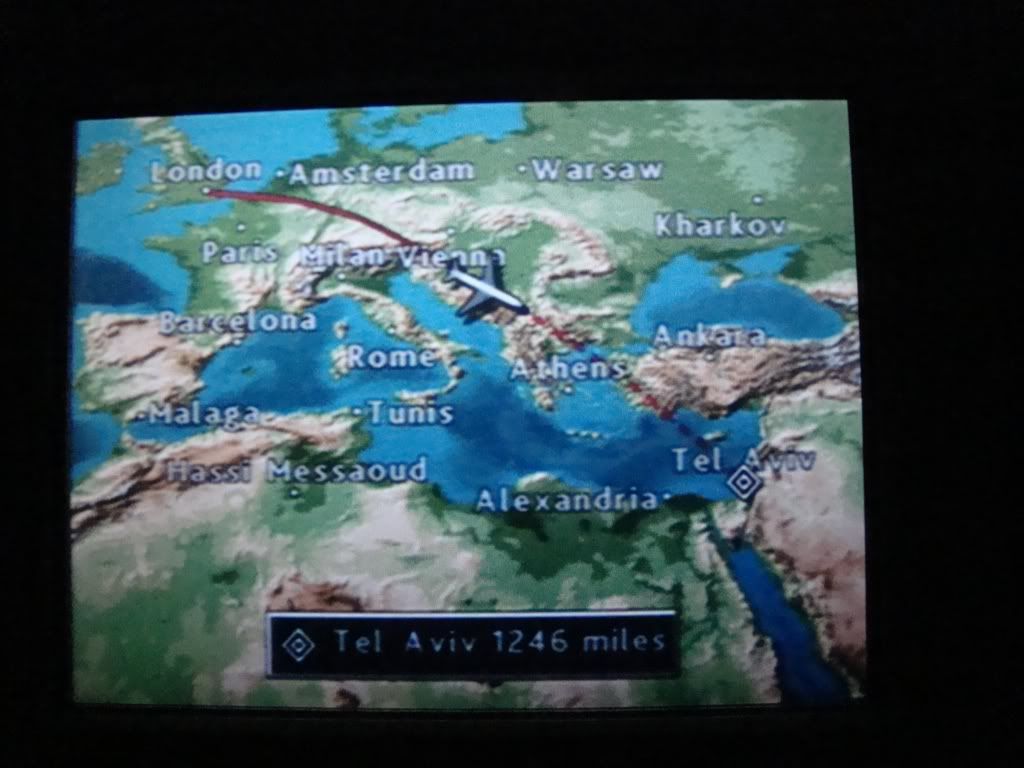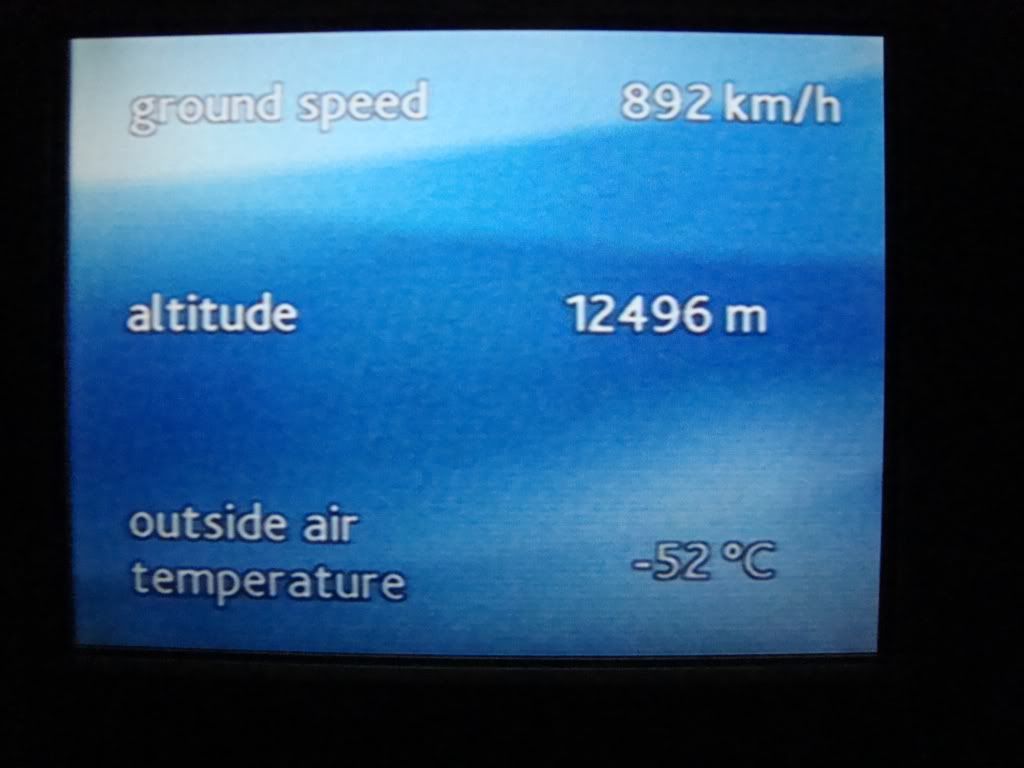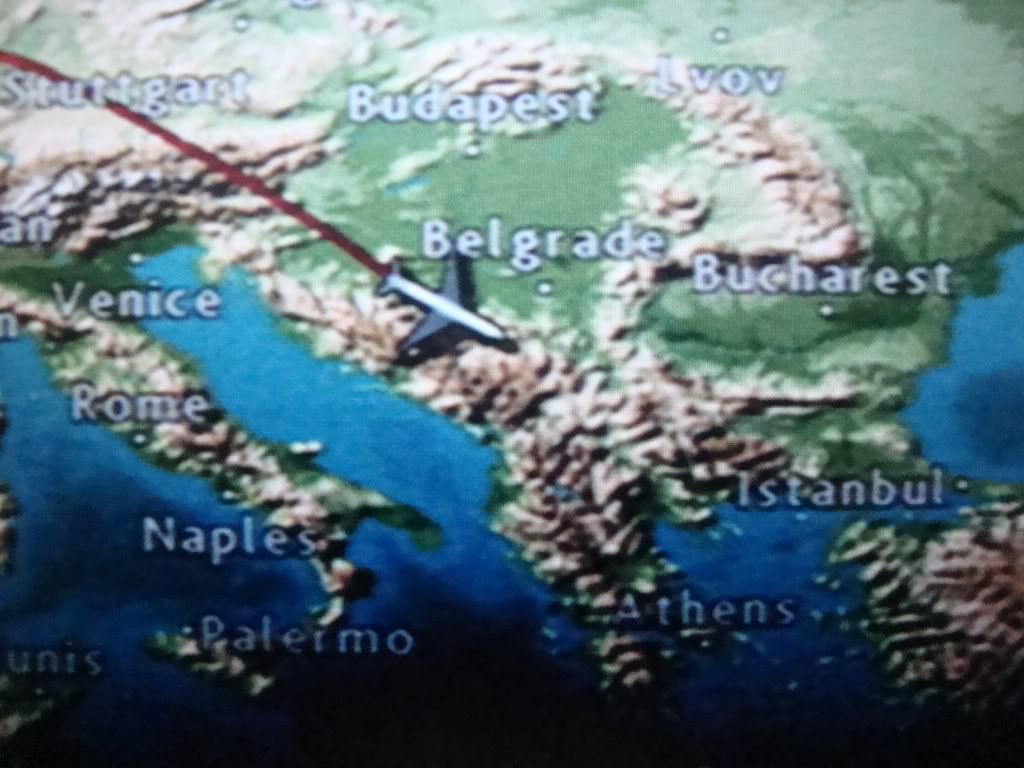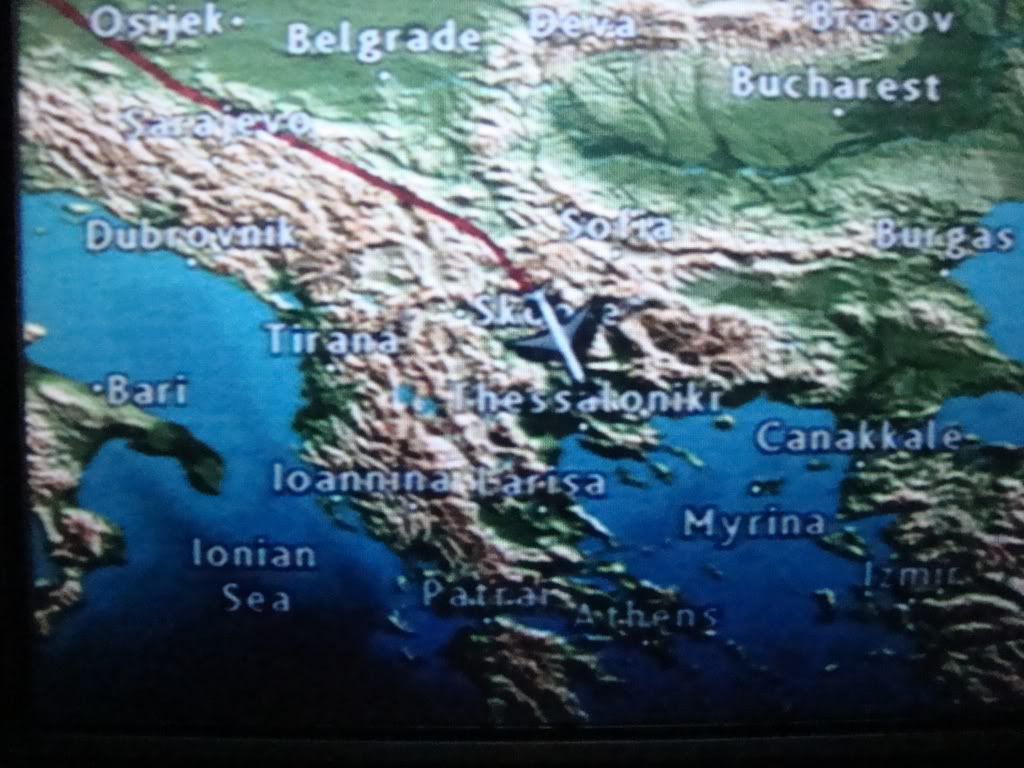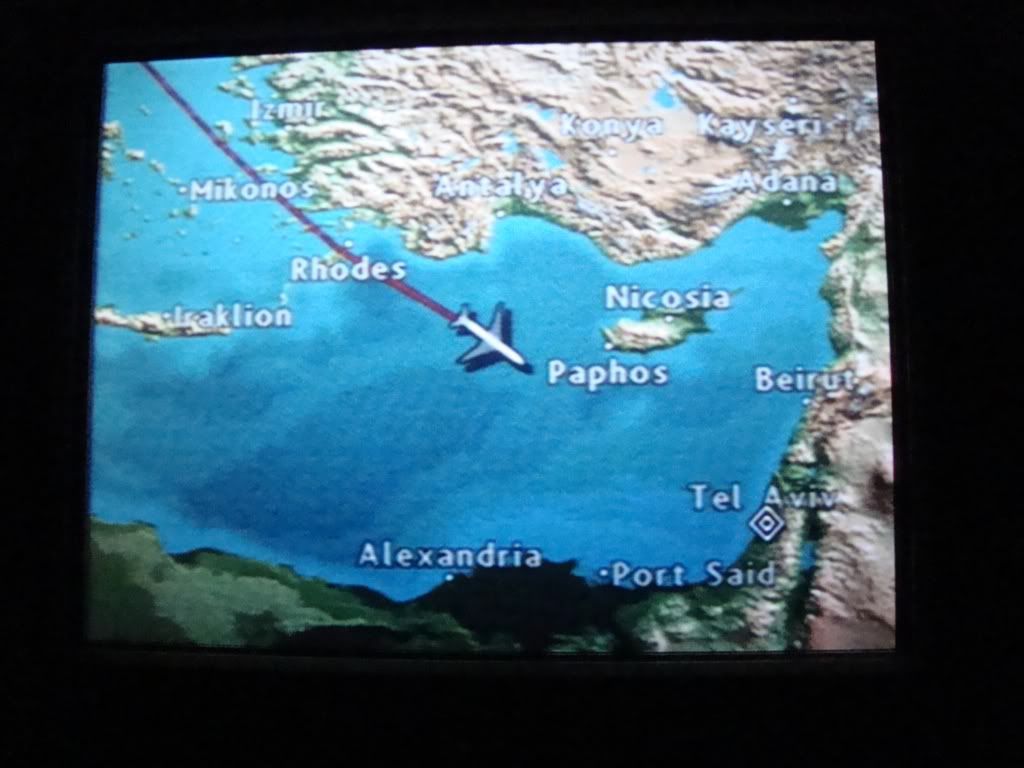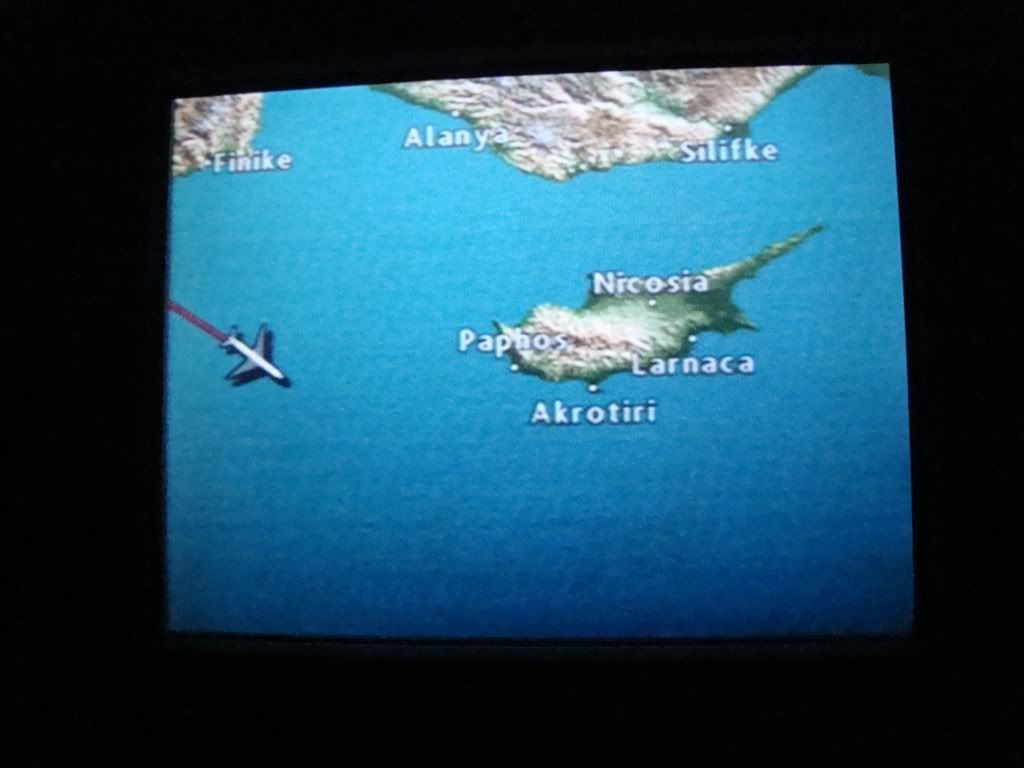 Soon it was time to land and the pilot came over the PA and asked everyone to take their seats as this was a requirement on entering Israeli air space.
Tel Aviv by night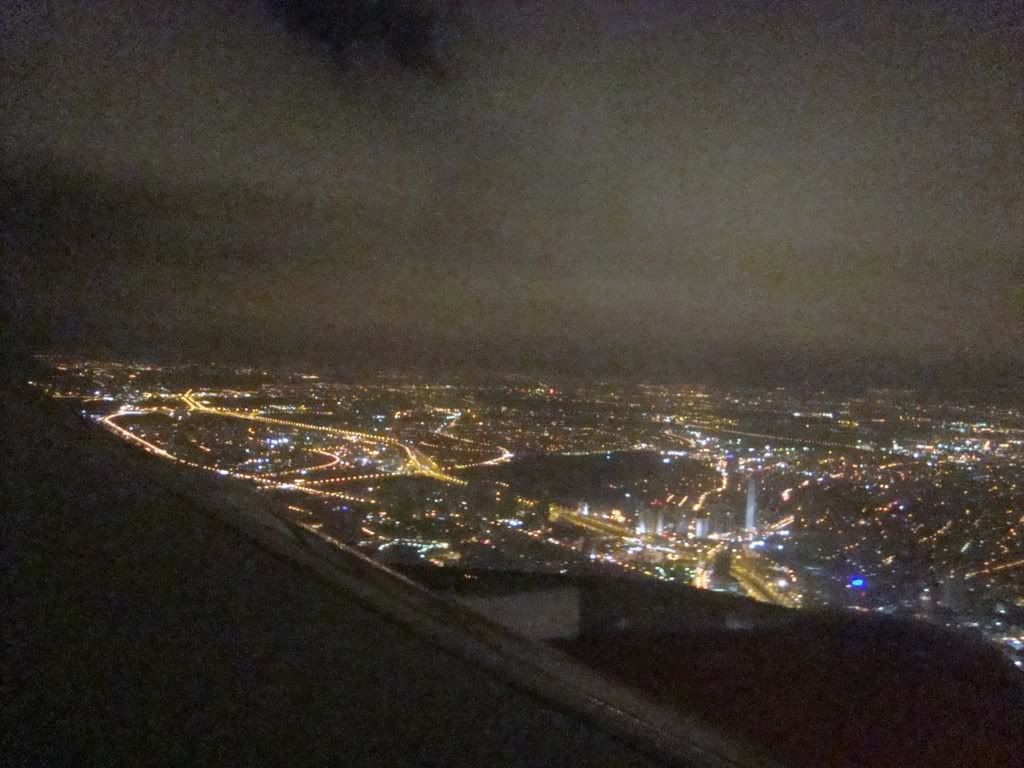 Olympic Airlines B737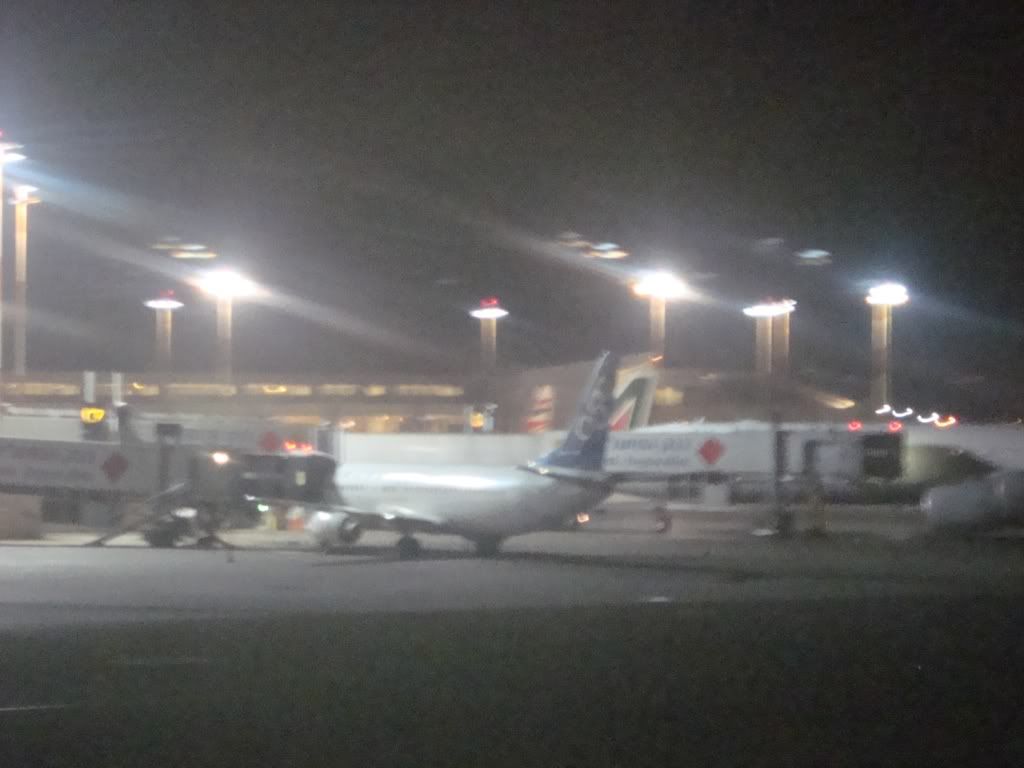 No introduction needed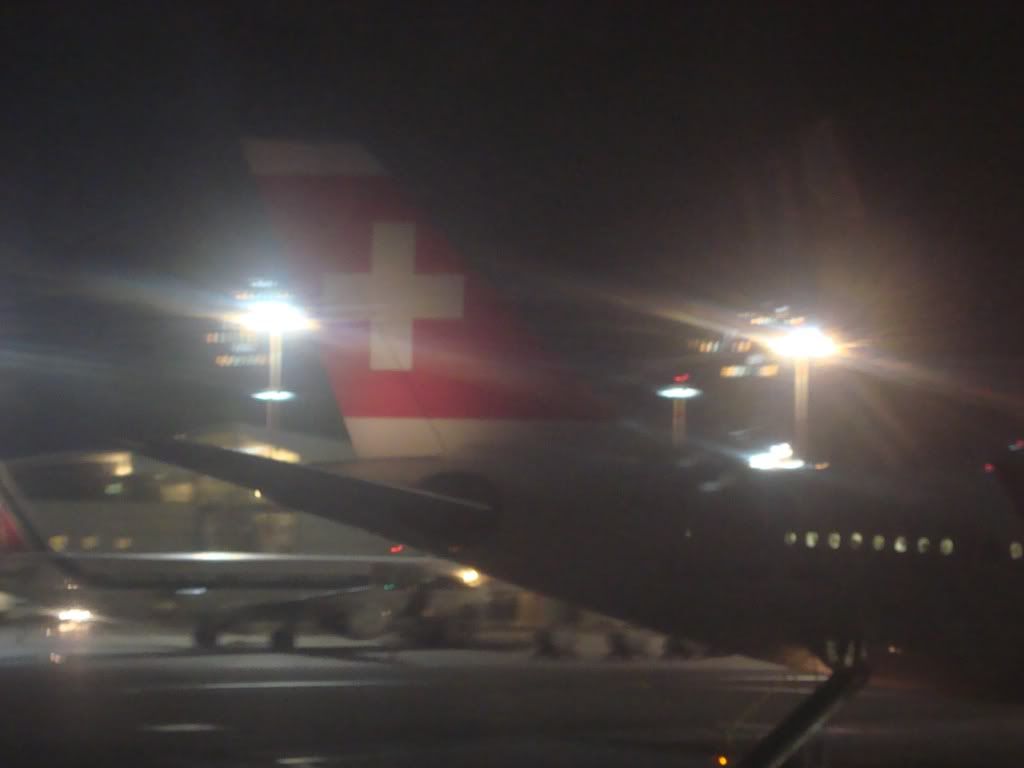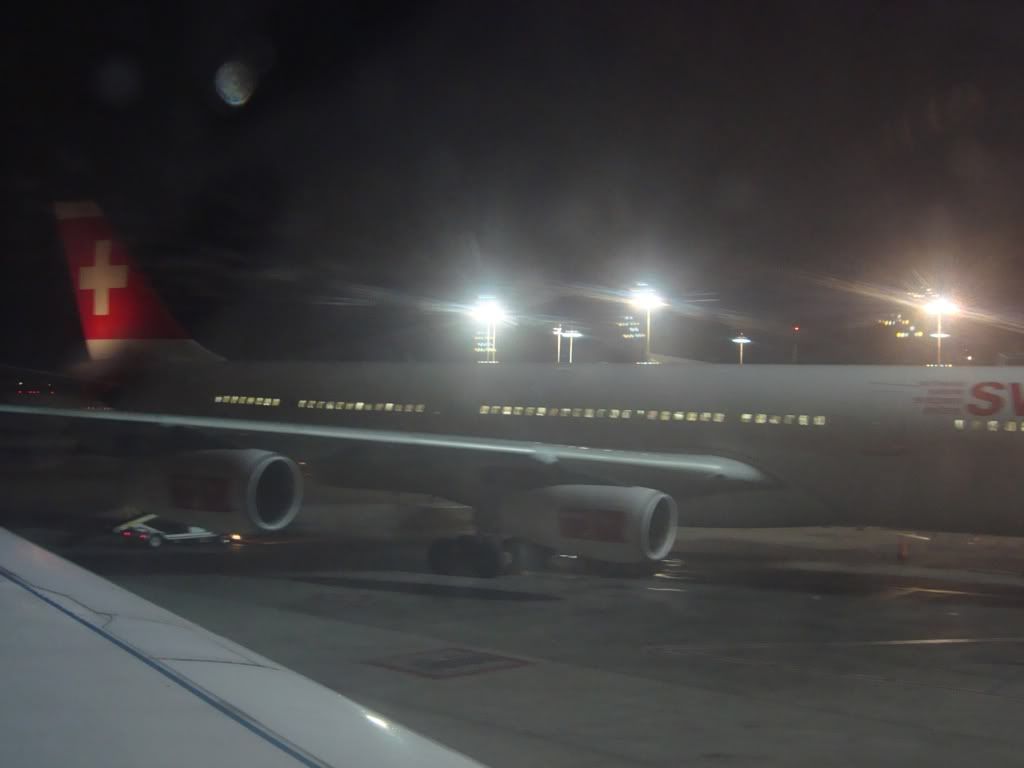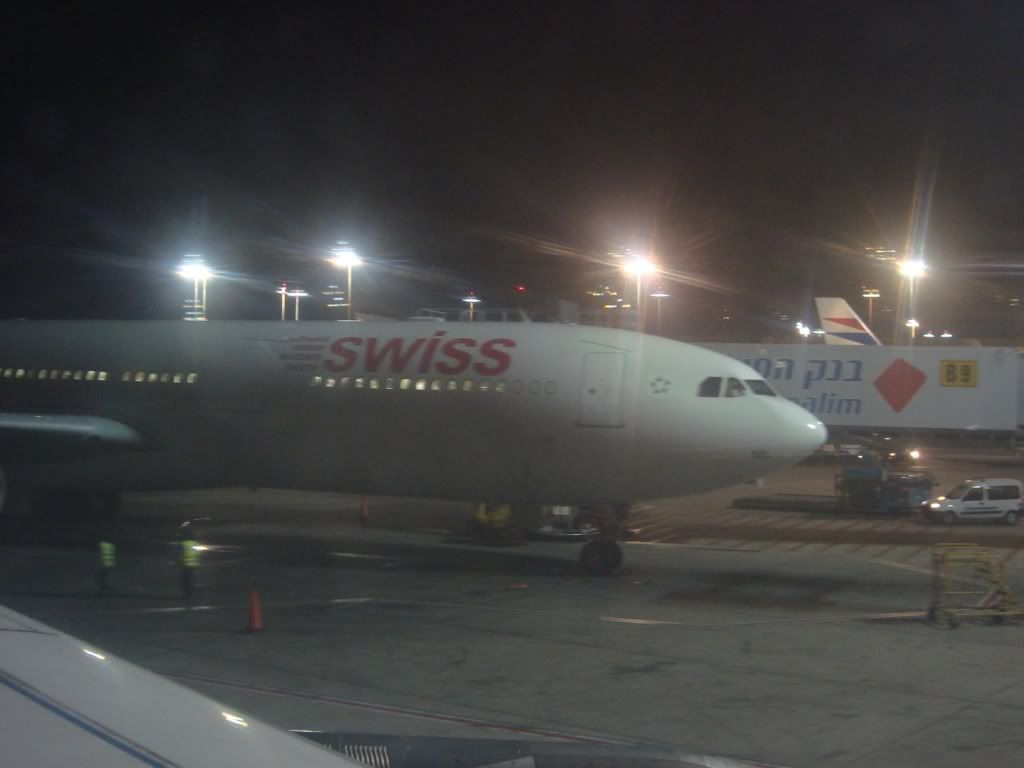 Time to say goodbye to the crew and disembark. At the top of the stairs the usual security presence stopping random passengers but not me.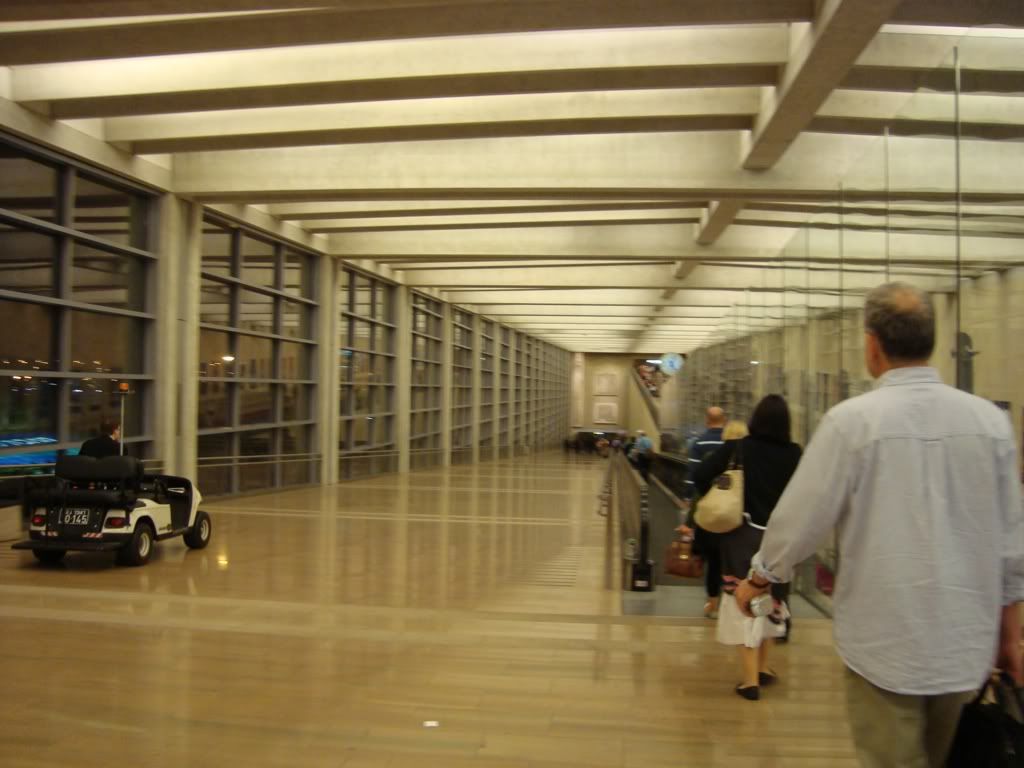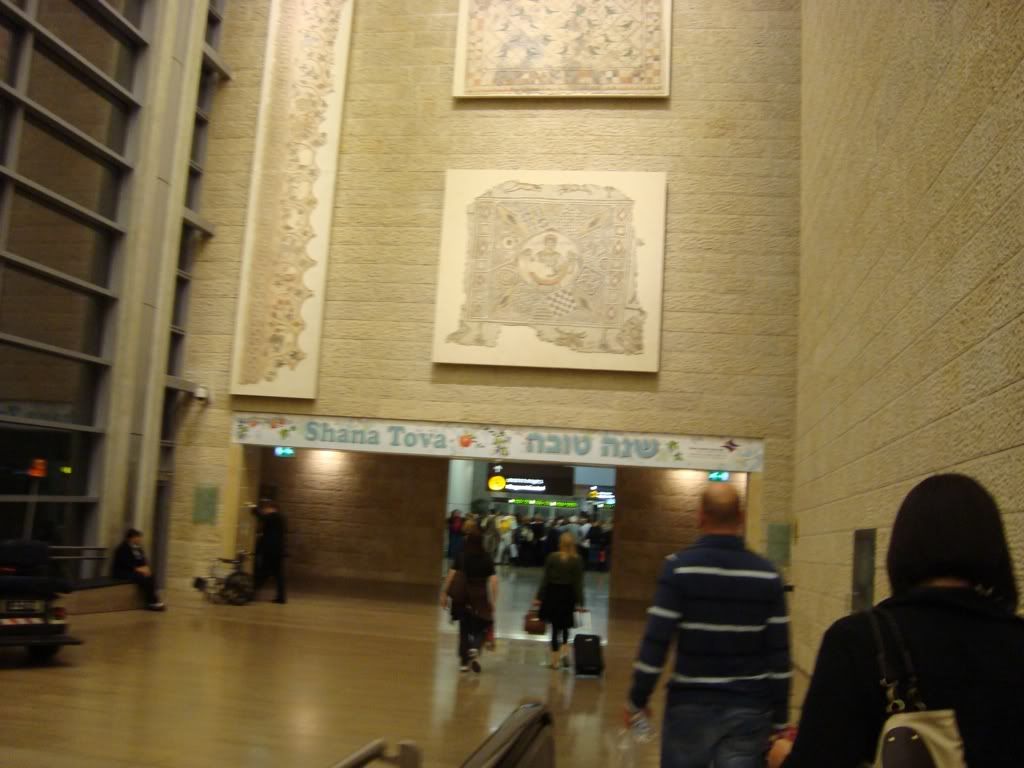 So I approached passport control and this time thank god no long ques. I guess the holiday period is coming to an end. I was asked a few questions also she asked me if I didnt want my passport stamped. I said ''No why?'' She said thats what the paper is for. I said I wanted a stamp and she ripped the paper up then my passport was stamped and I was given a piece of paper which you hand to the guy at the barrier after the booths. The crew must have the wrong information about these landing cards. Its only if you dont want your passport stamped.
I approached the barrier then gave my piece of paper and was met by another security agent who proceeded to question me about my purpose in Israel. I had to show my ticket and hotel voucher and answer some questions including why I was only there for one night.
''Why Israel?'' I said ''Why not ? do you not recommend it ?'' To this she looked at me and smiled , handed me my documents and said ''thank you have a nice stay''.
My bag was first off and I proceeded to the ''Hall of the Greeters''.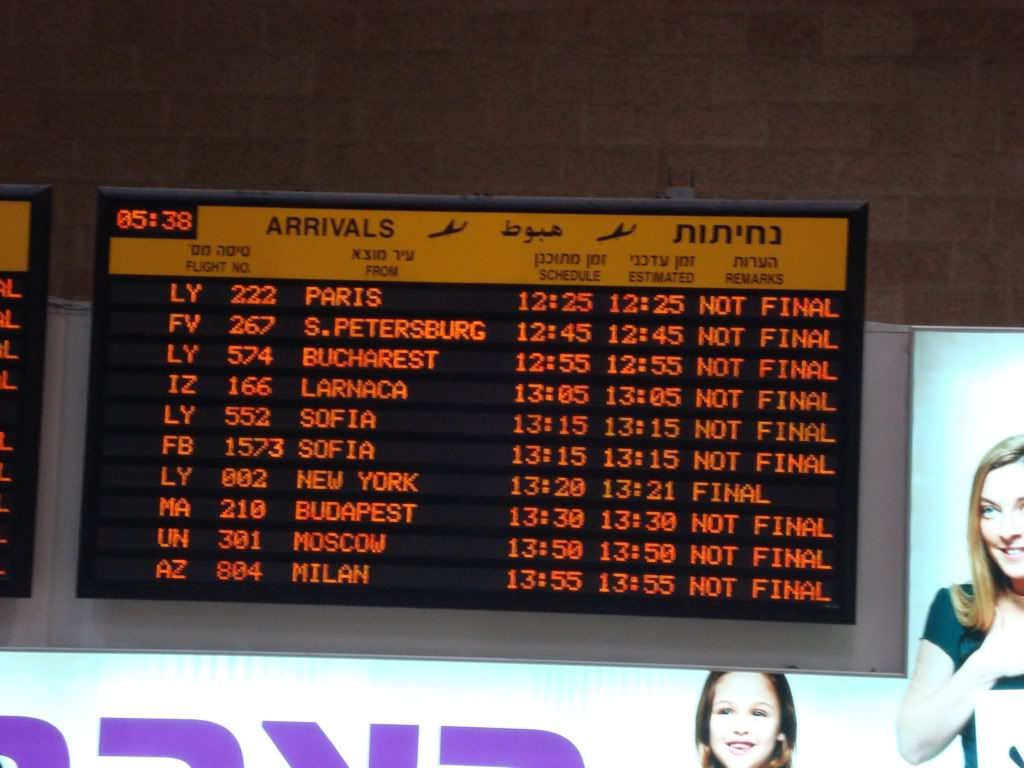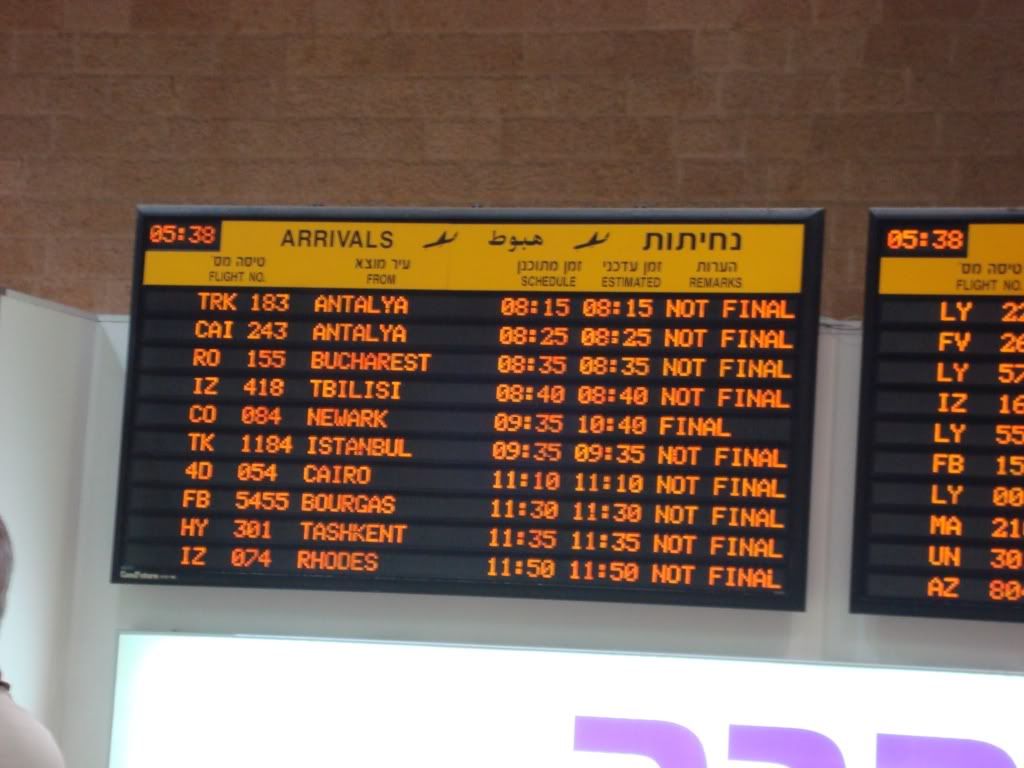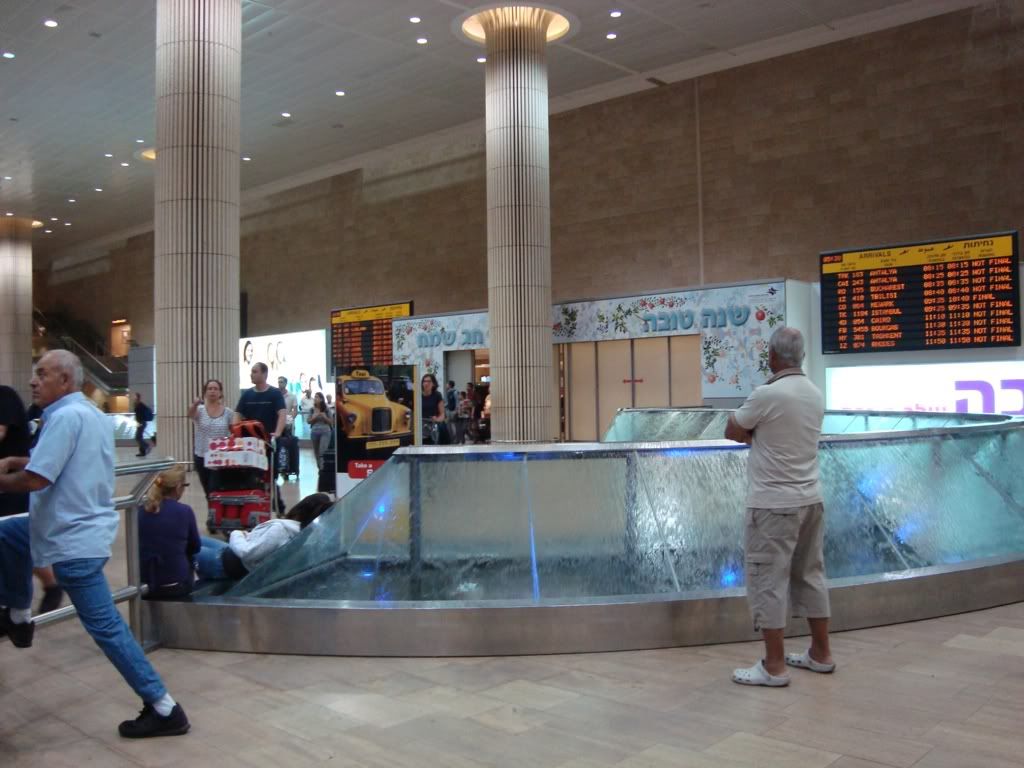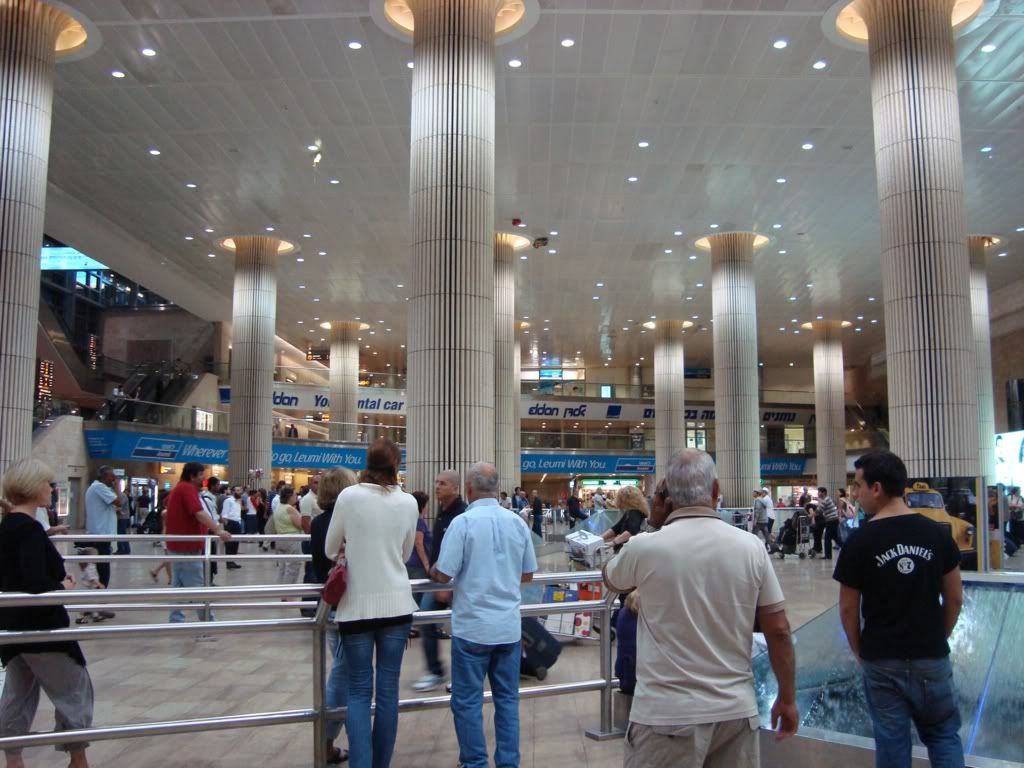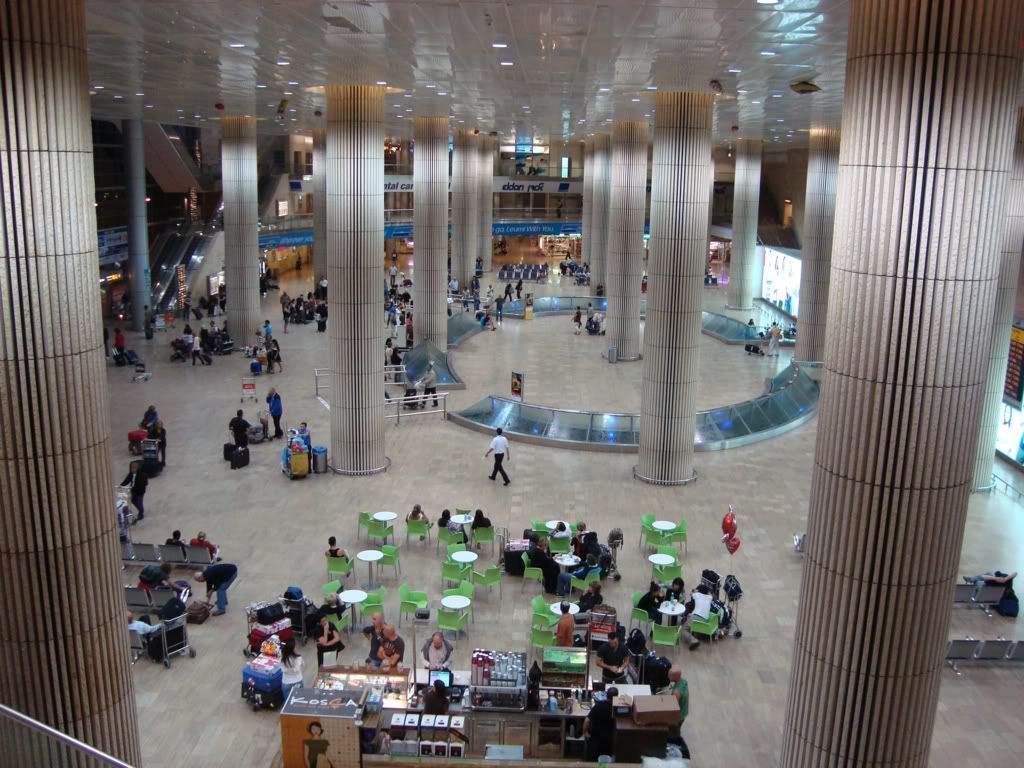 Because it was so early I decided to take the bus to my hotel. I had a few hours to kill before I could realistically request early check in.
I took the number 5 bus and the driver said he would tell me where to change.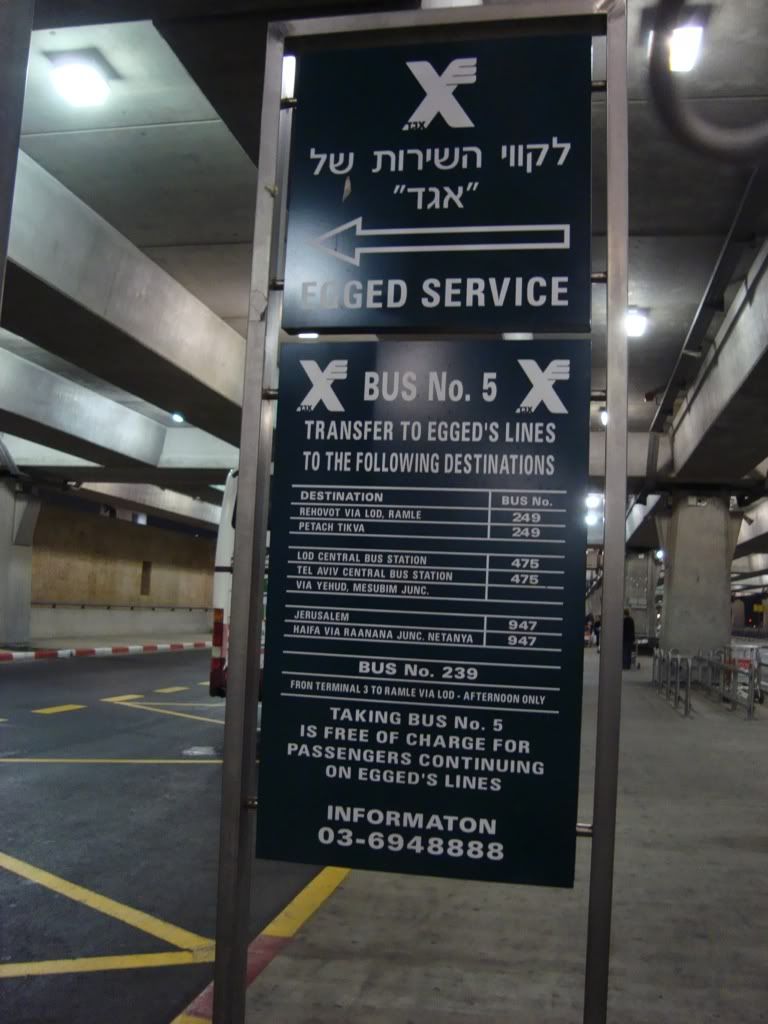 The bus seemed to go all round the airport before it was my turn to get off at an interchange.
Good for spotting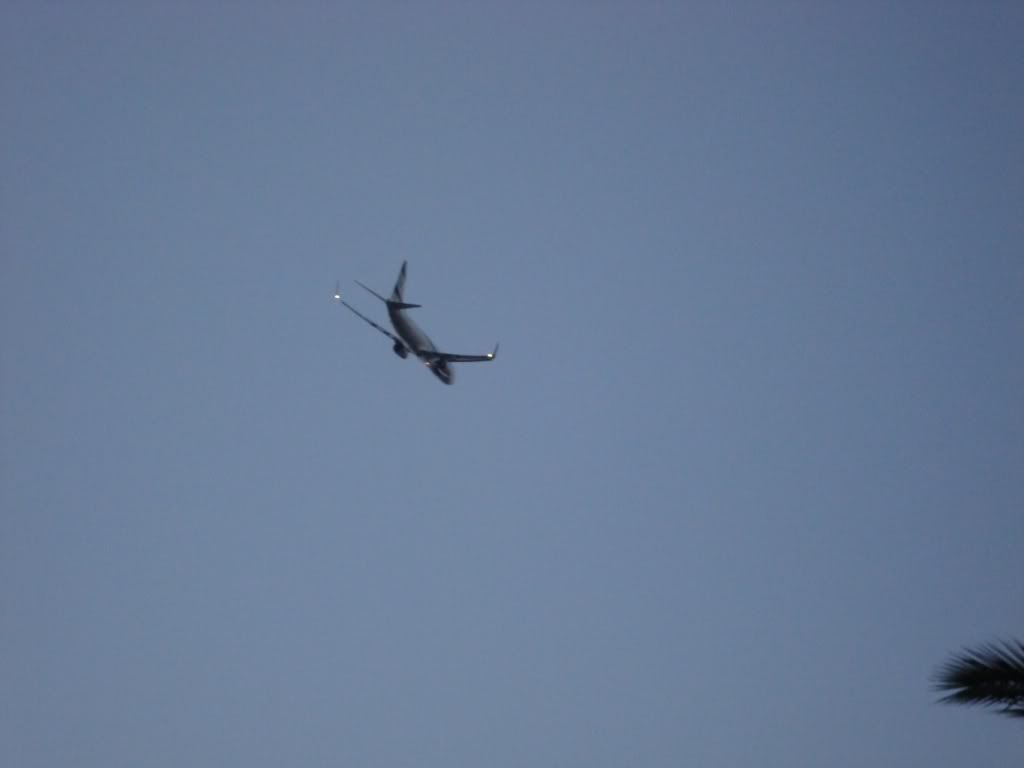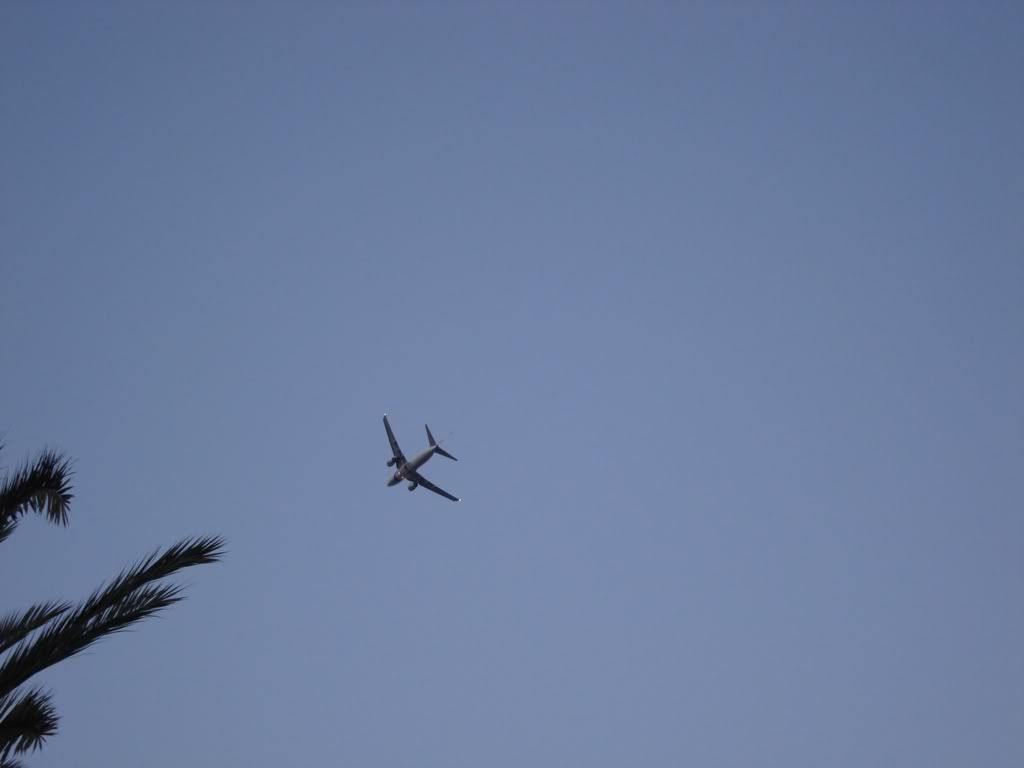 Then took the 475 to the Central bus station passing this on the way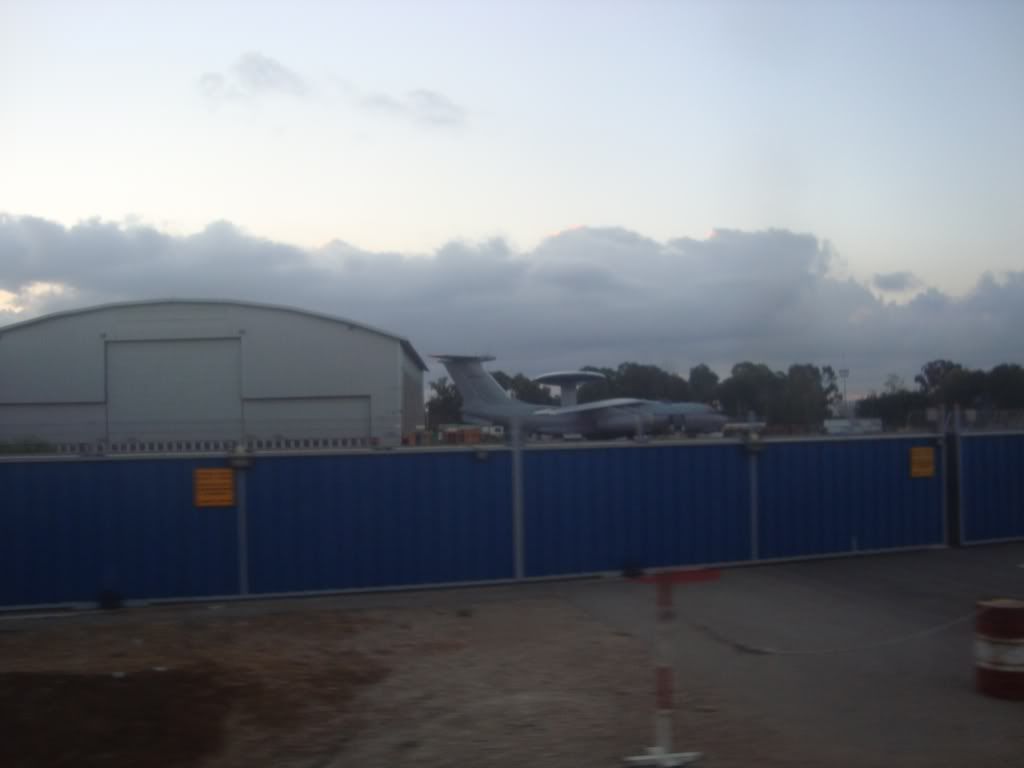 The bus was full of commuters and Israeli teenagers who were doing their military service.
After a while the bus arrived at the bus station which is a weird place. Lots of different levels and corridors.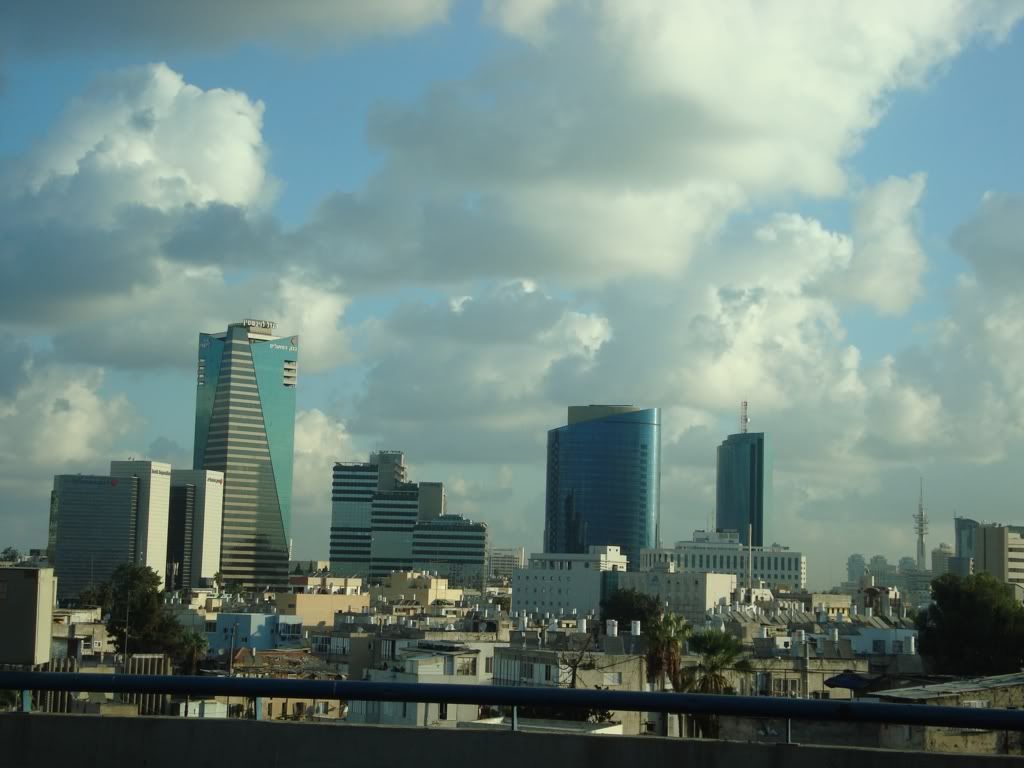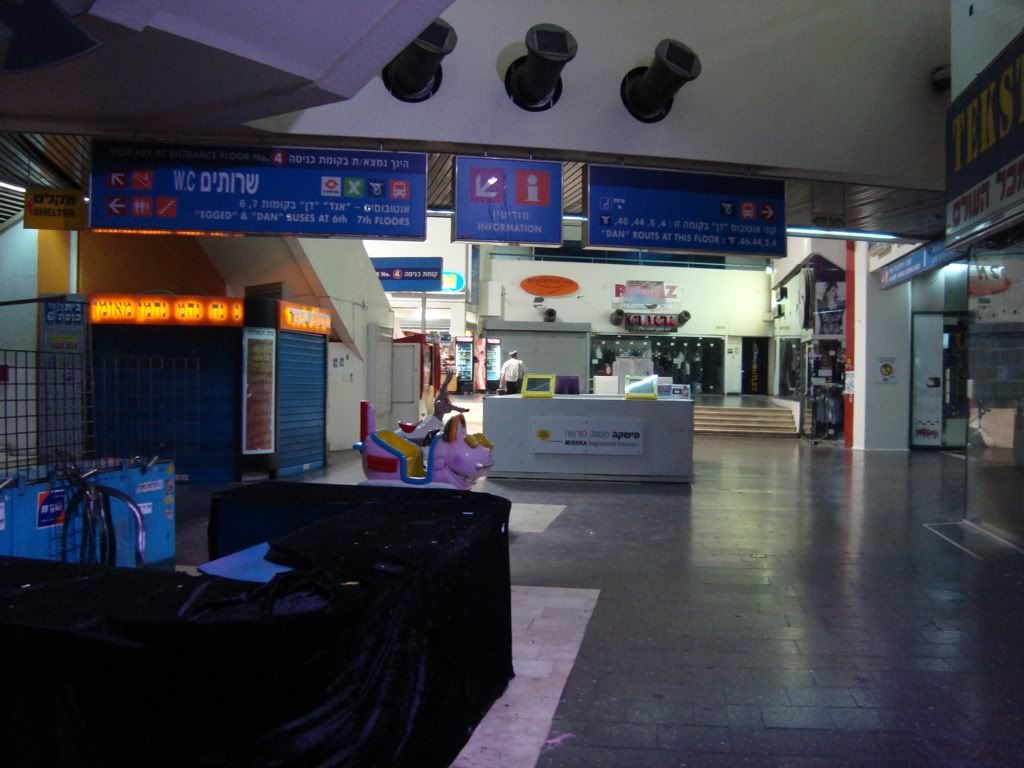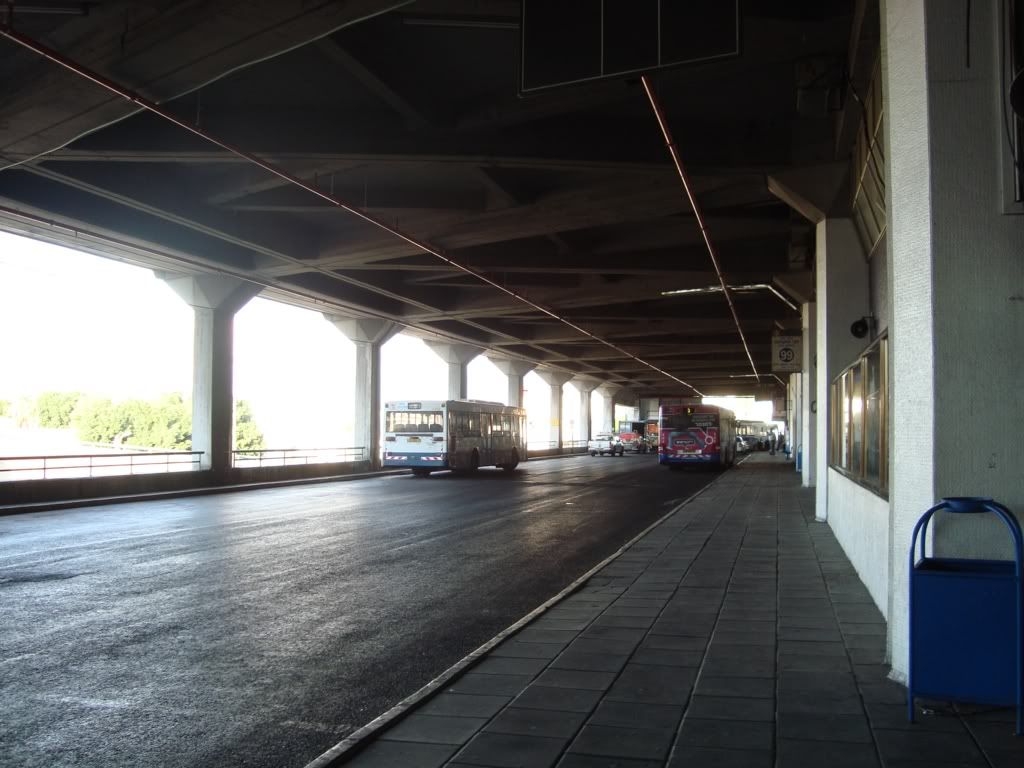 Then it was time to take the number 4 bus to the beach area. The bus driver was very friendly and told me where to get off.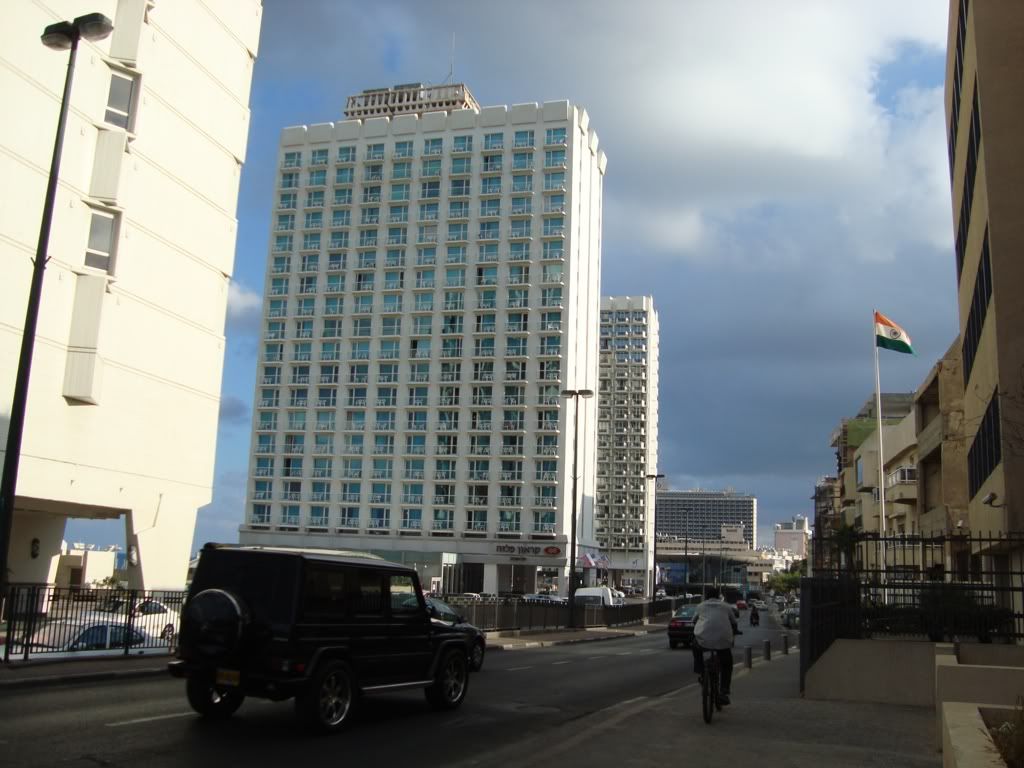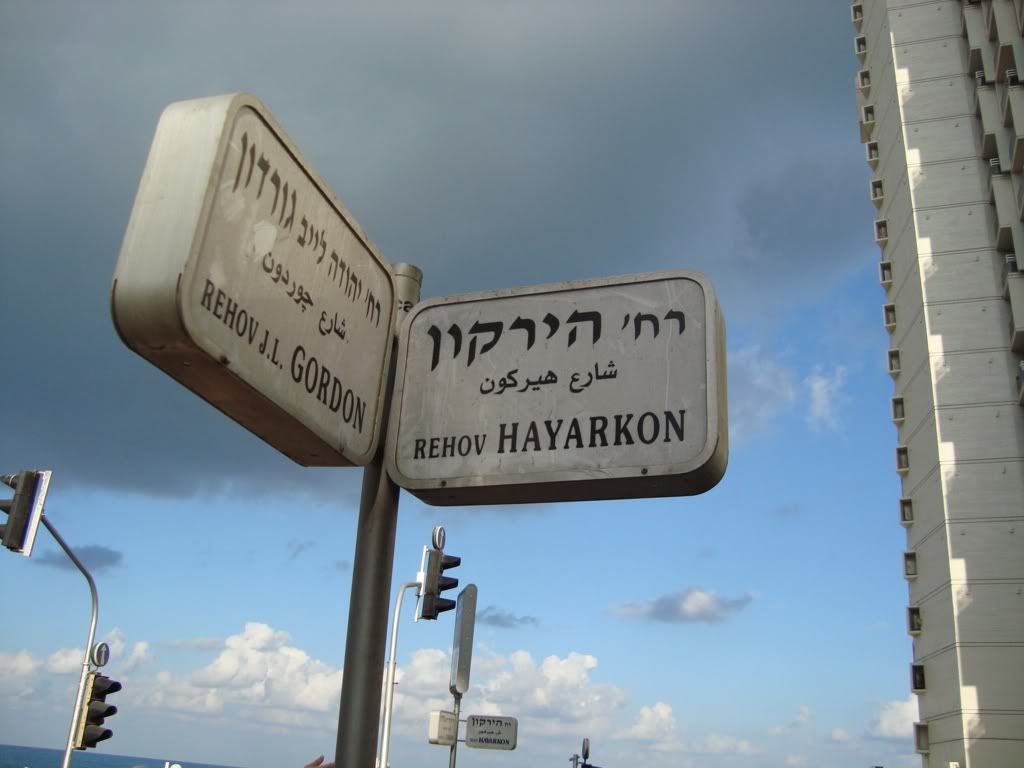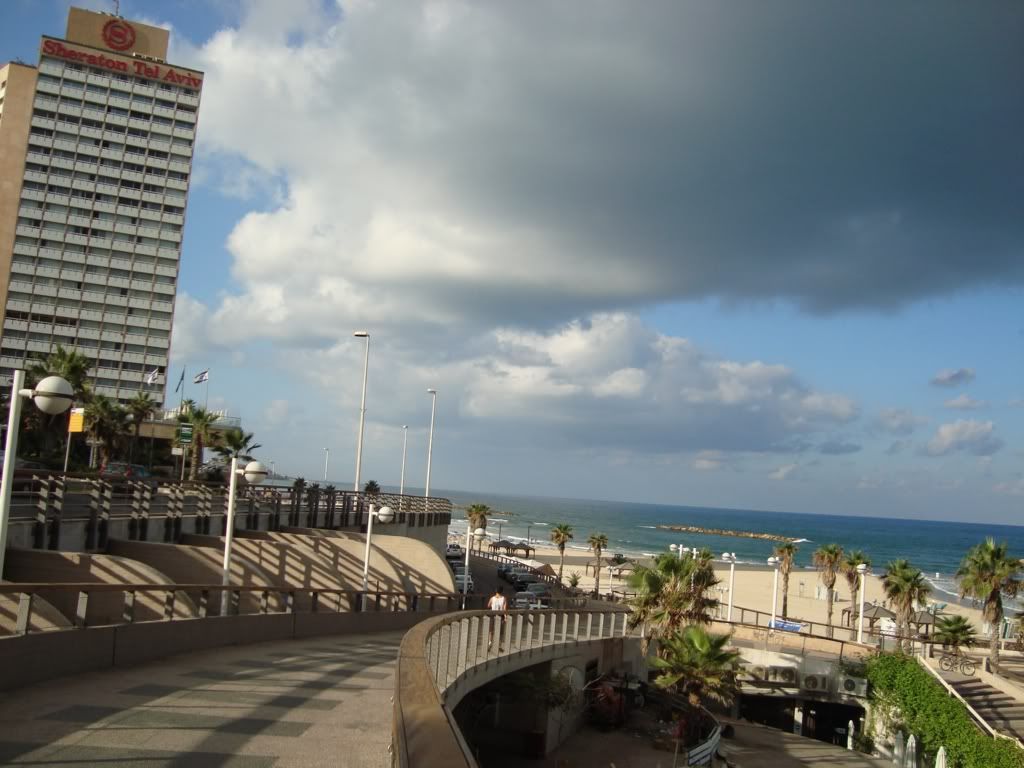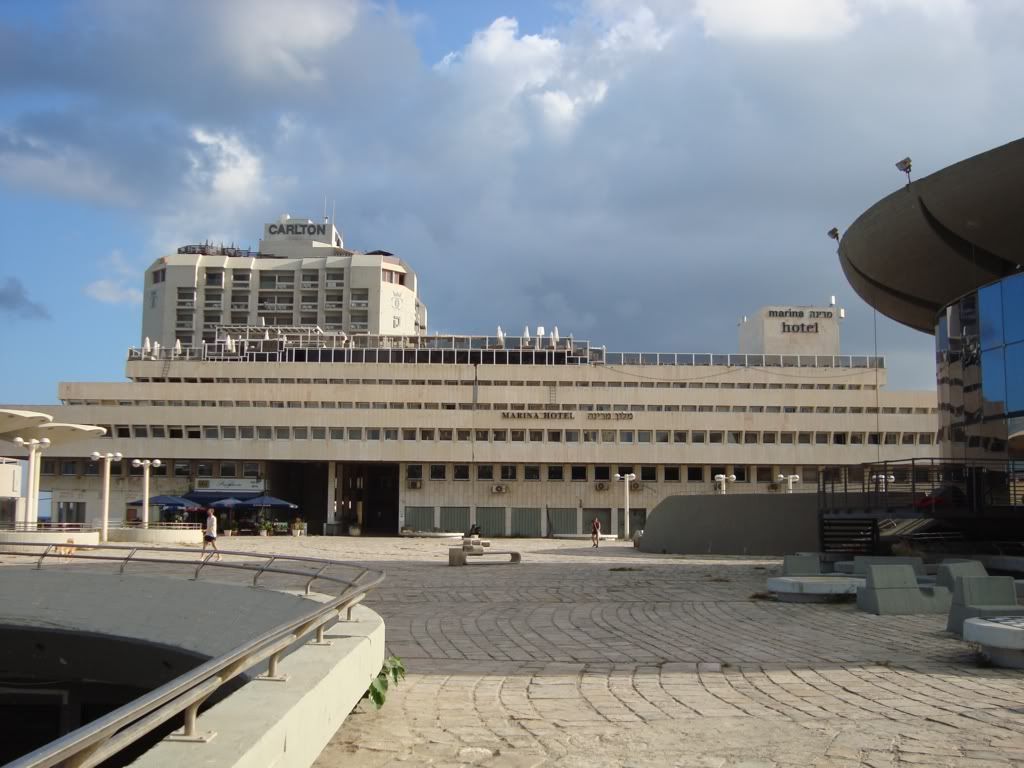 I arrived to the hotel and was checked in by a nice receptionist. It was about 8am and she didnt even say anything about me being early. She said that I had access to the Club Lounge which was nice. I asked if I could take breakfast as I would be leaving too early the next day. She made a phone call and then said to me no problem. Nice service and good first impression.
My room , basic but clean.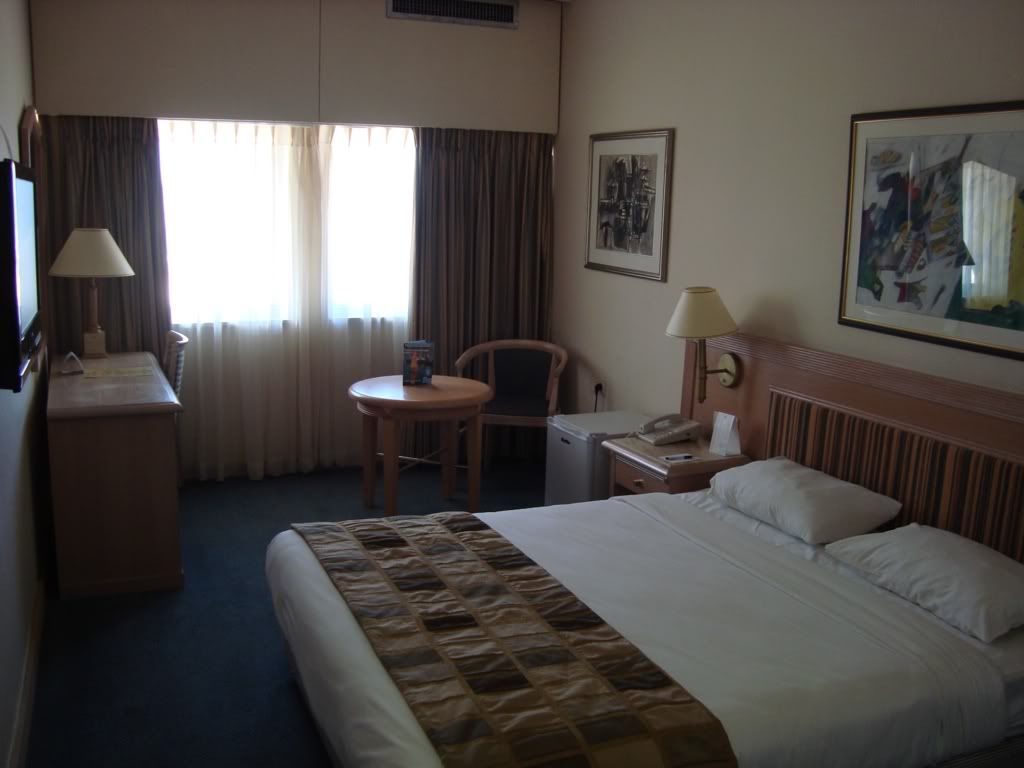 View from my window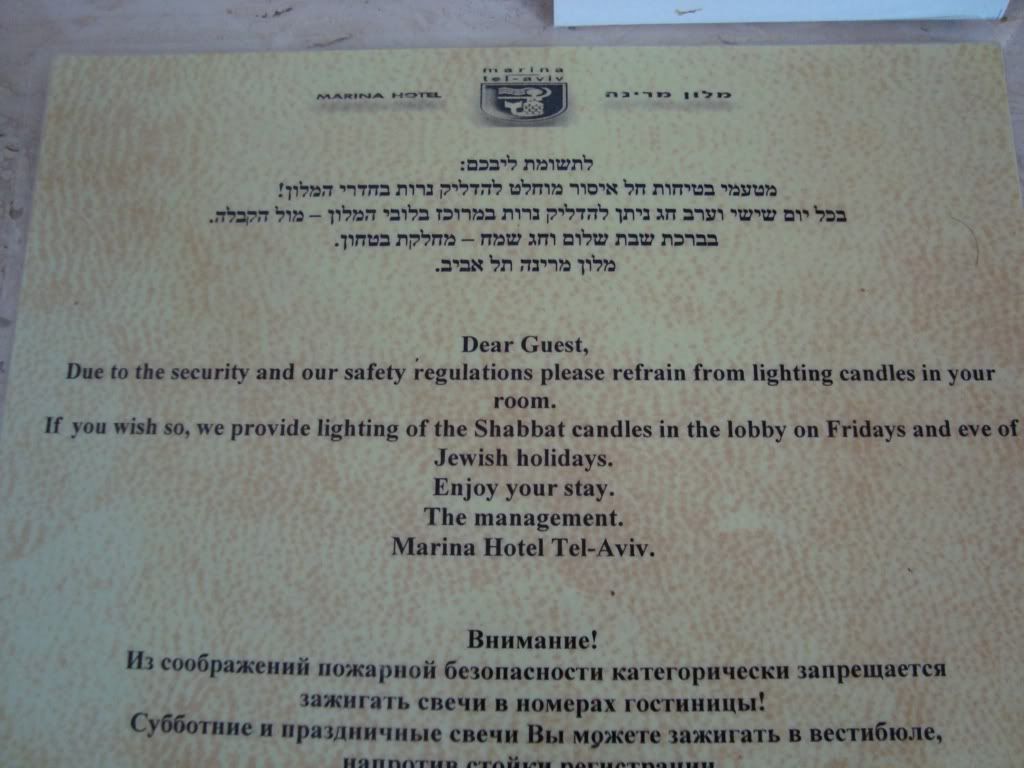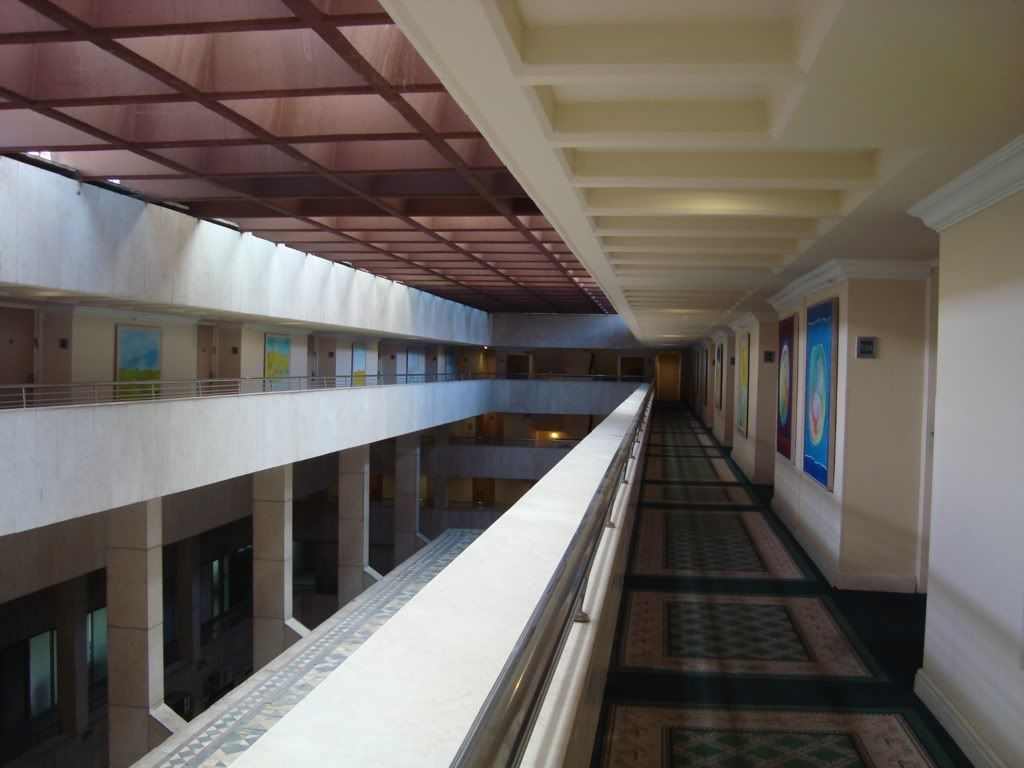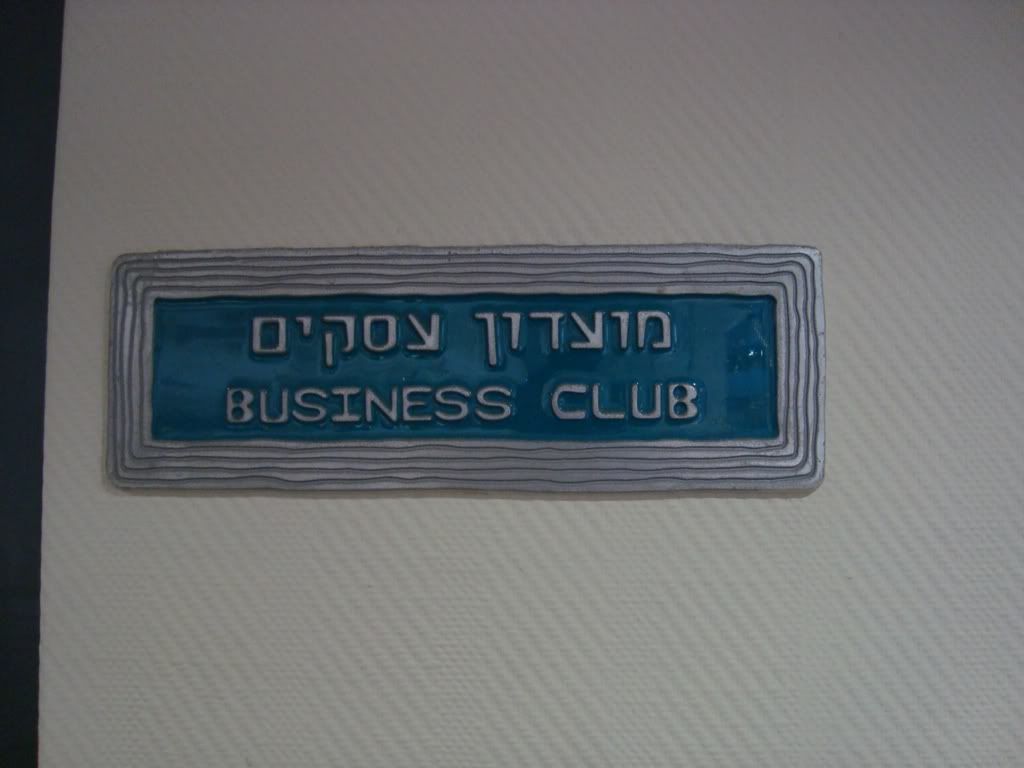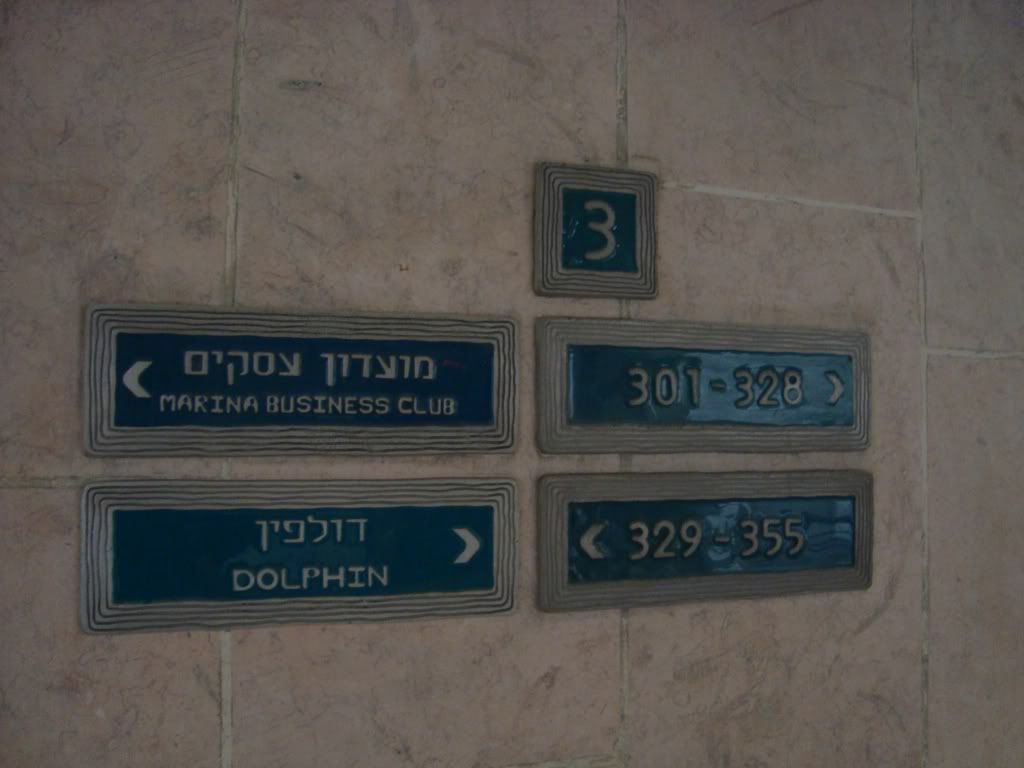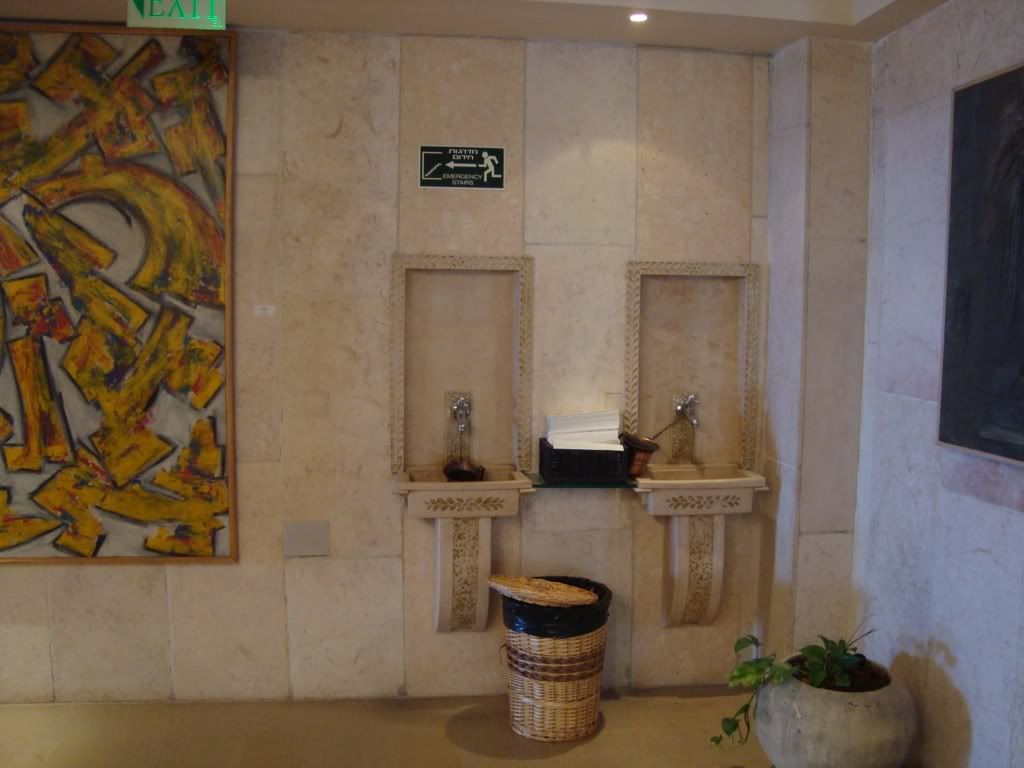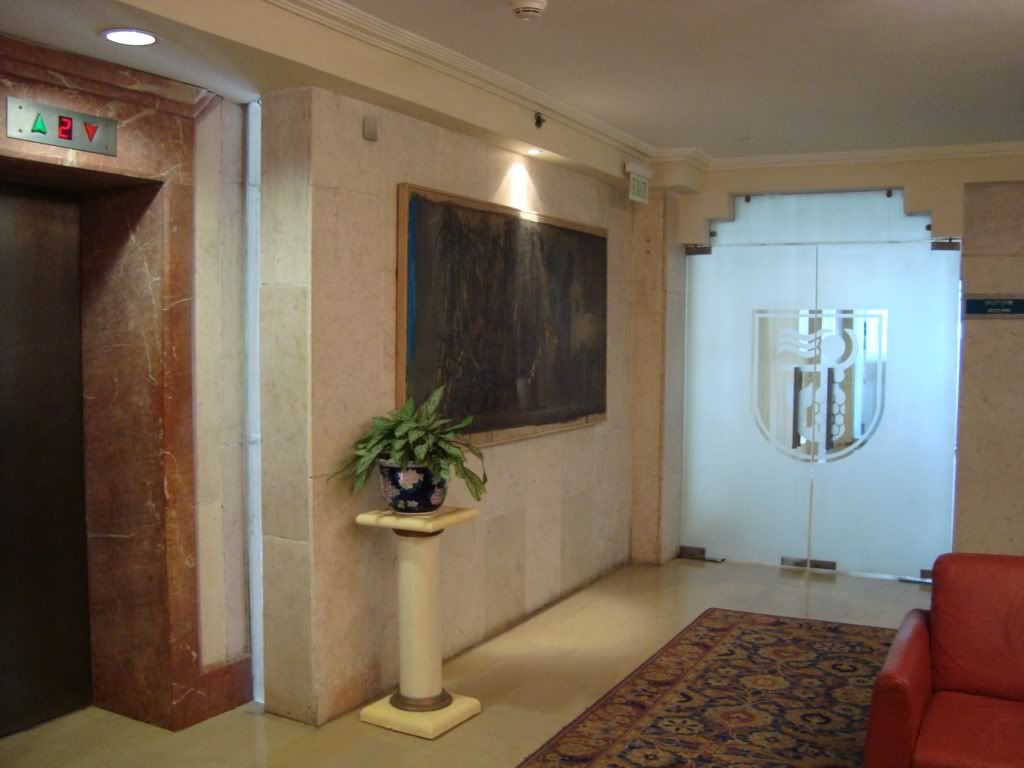 Time for breakfast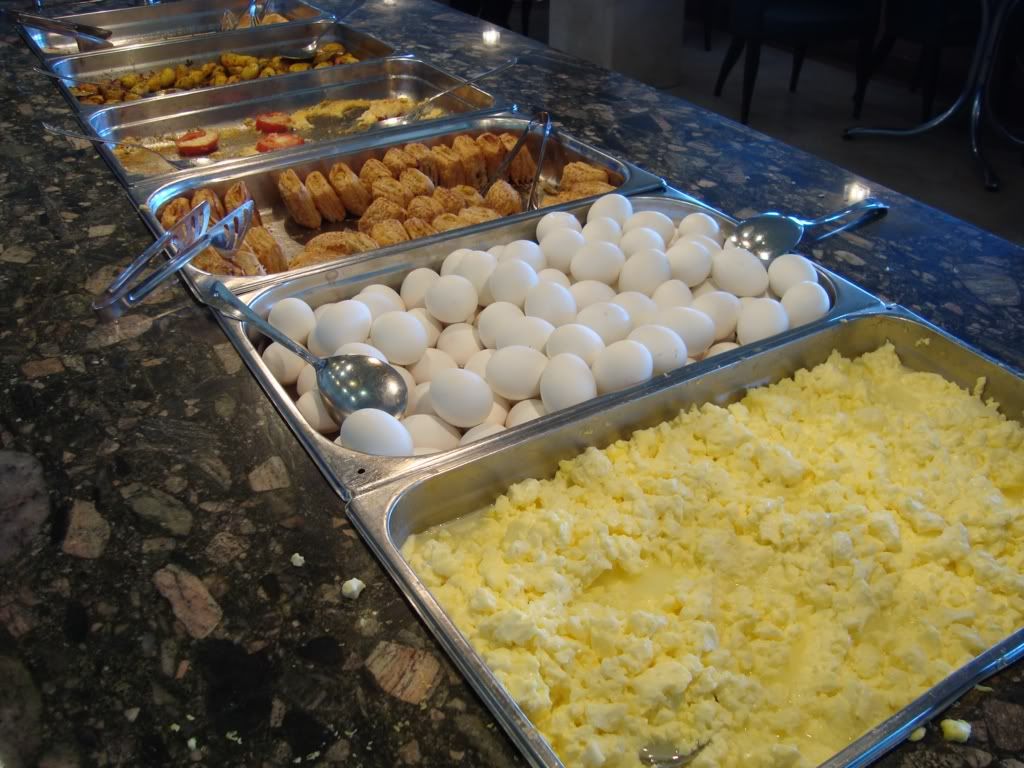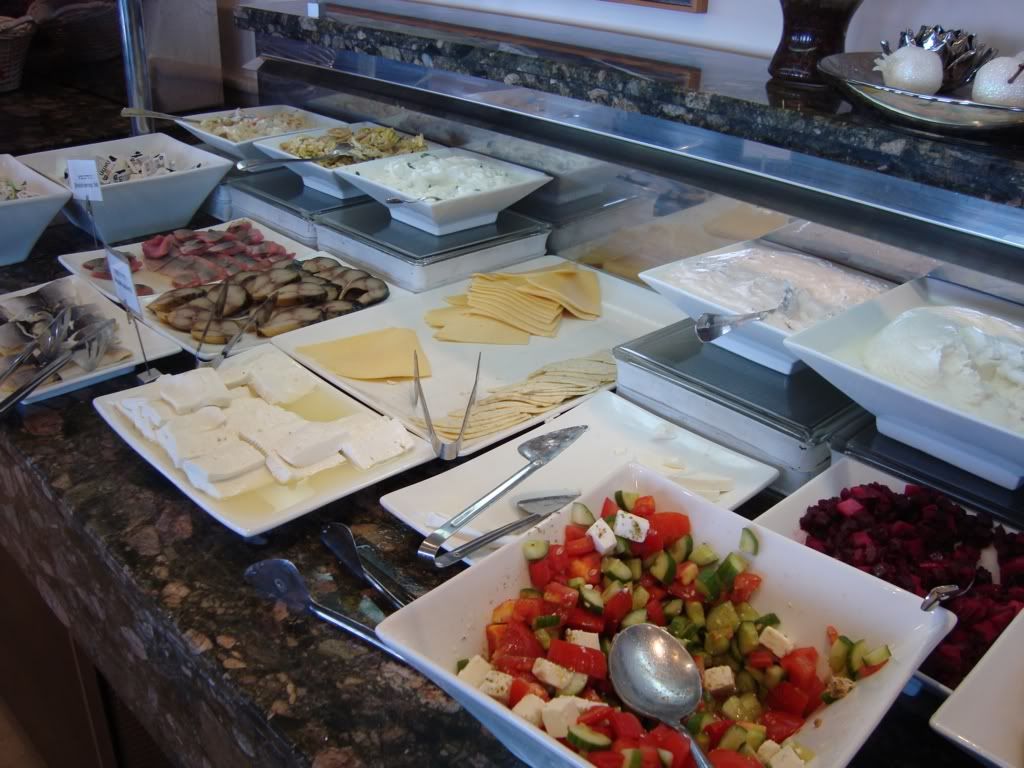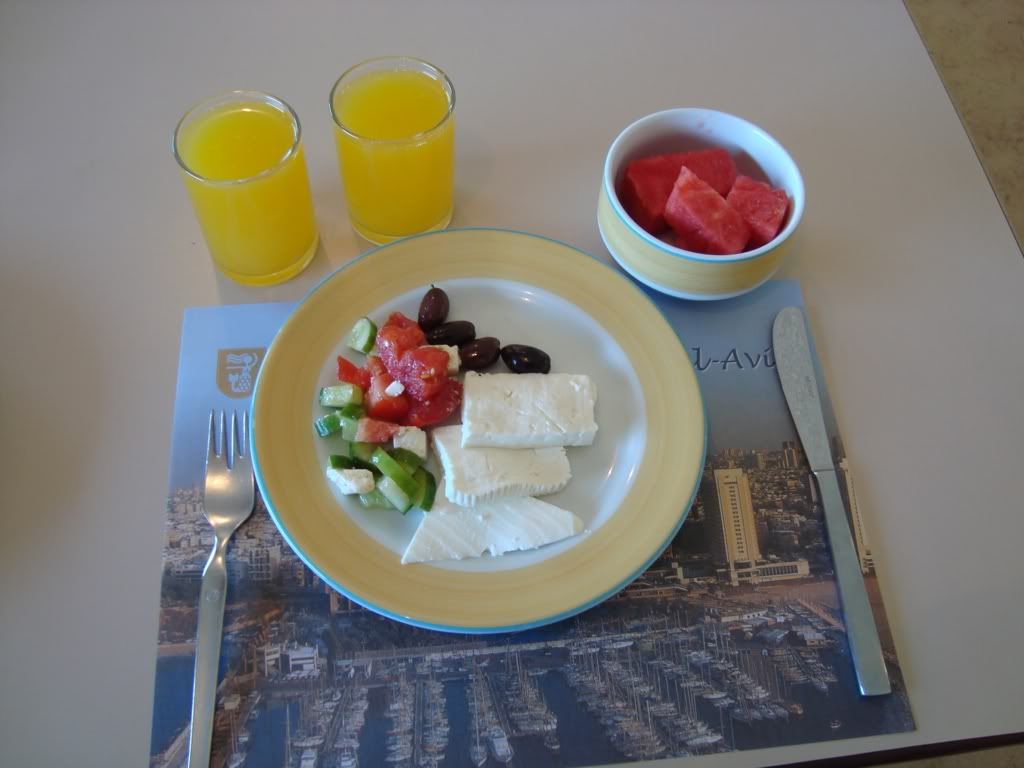 I have to say there was a good choice and it was tasty.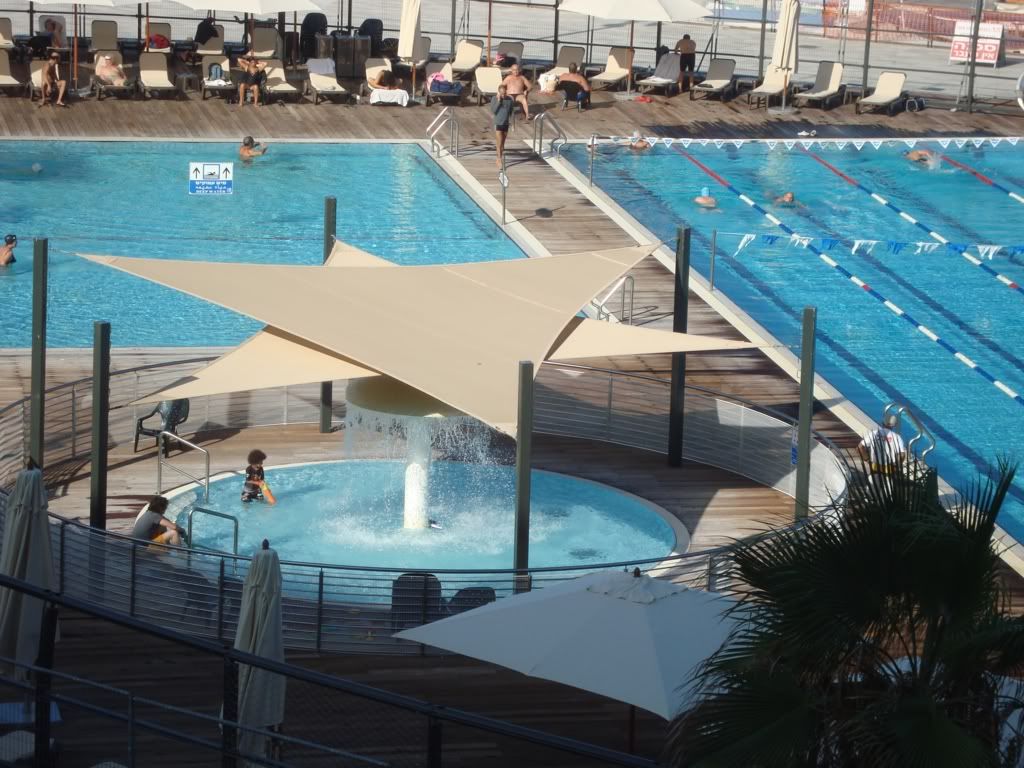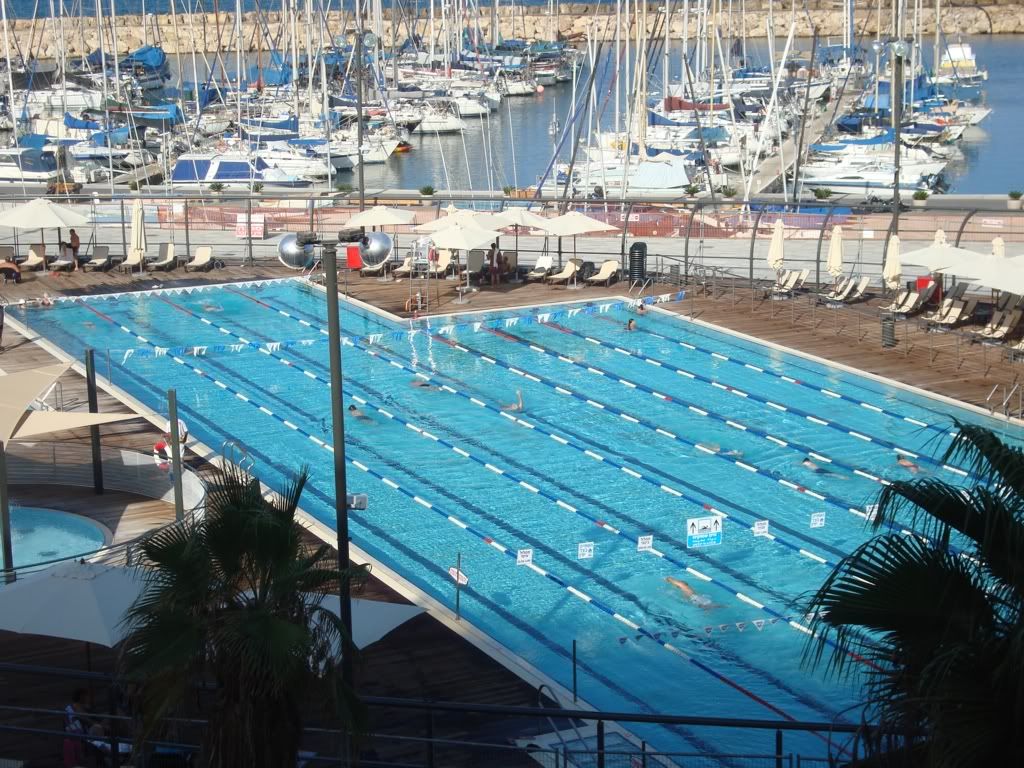 Then I went to look at the rooftop terrace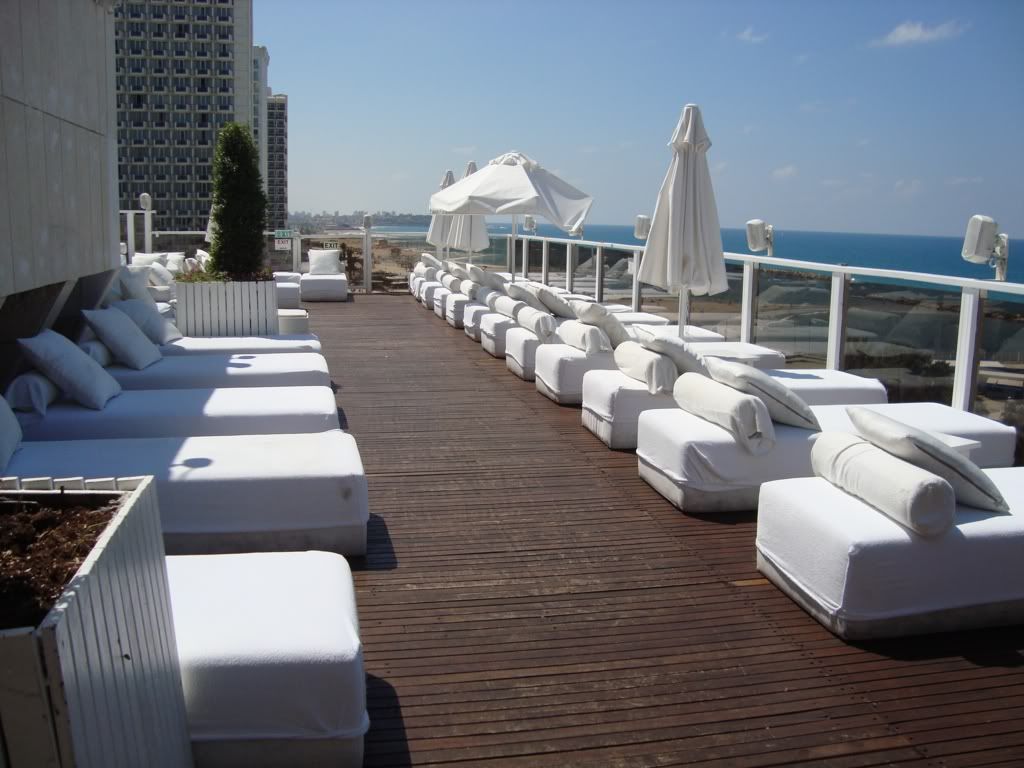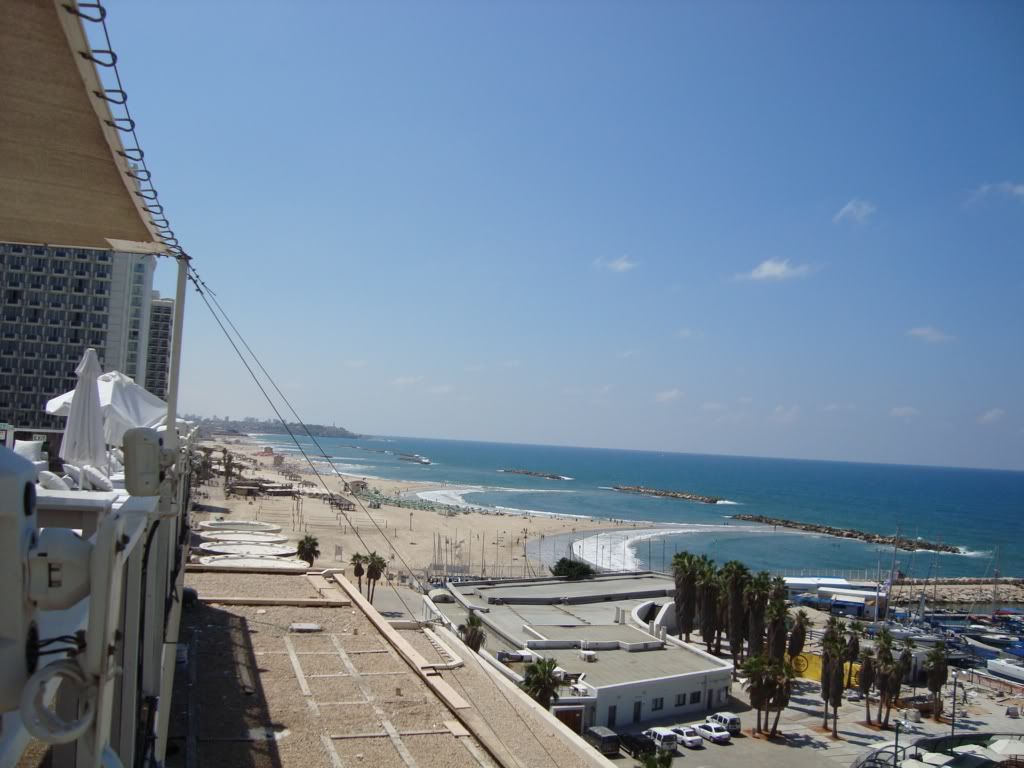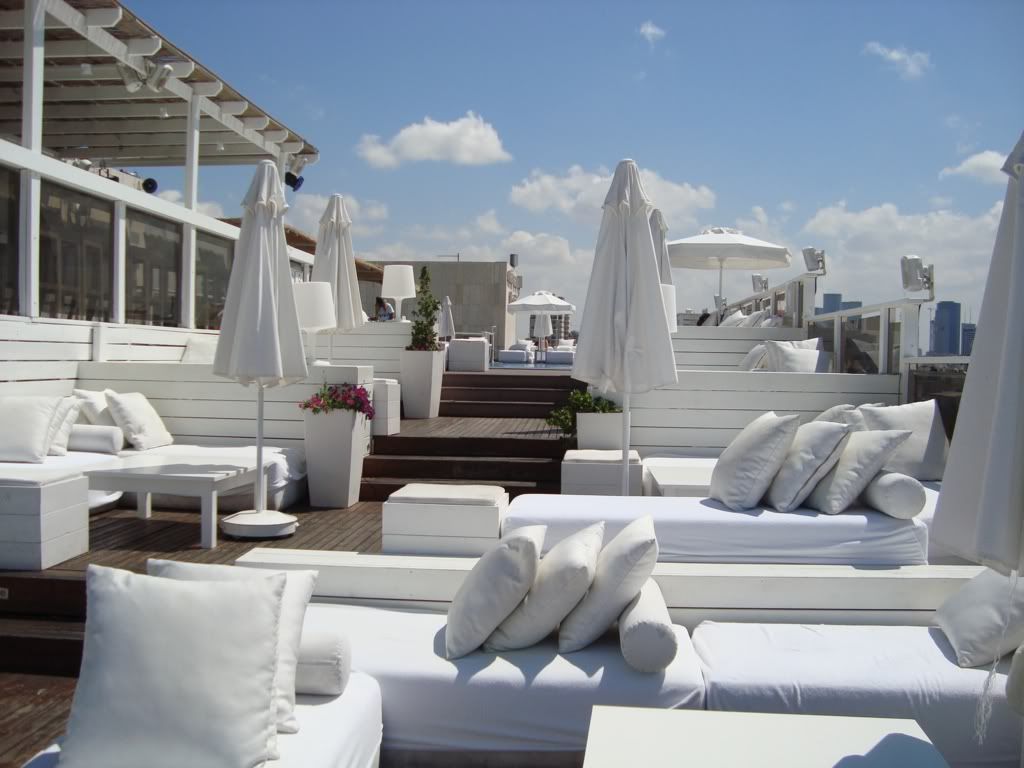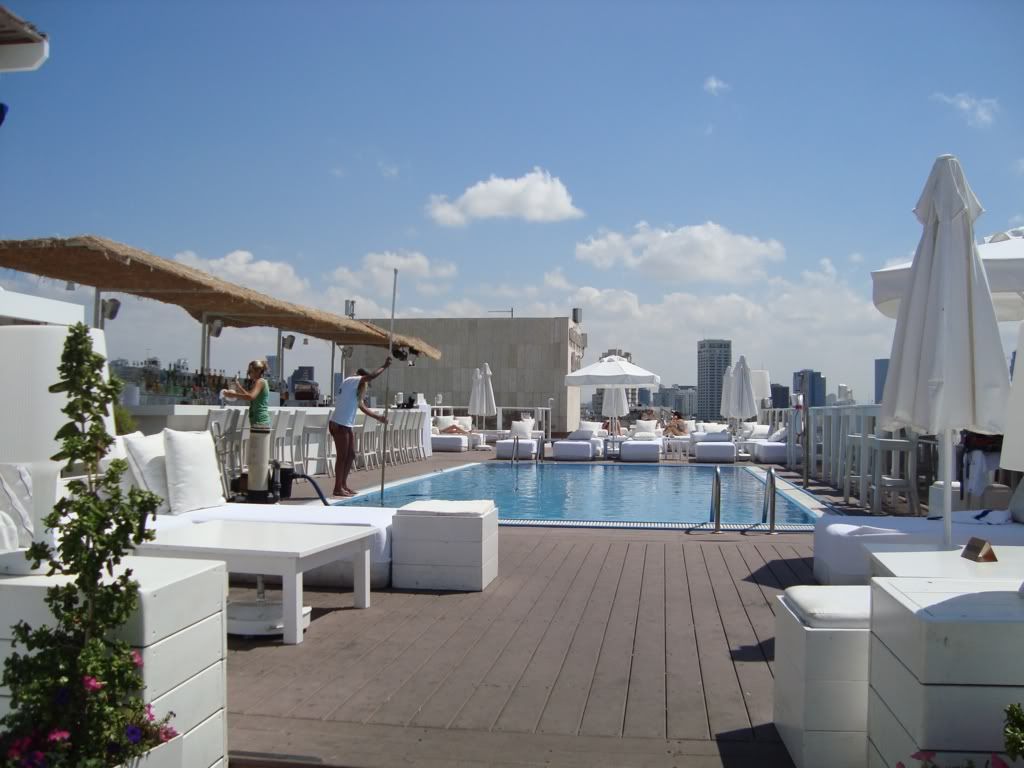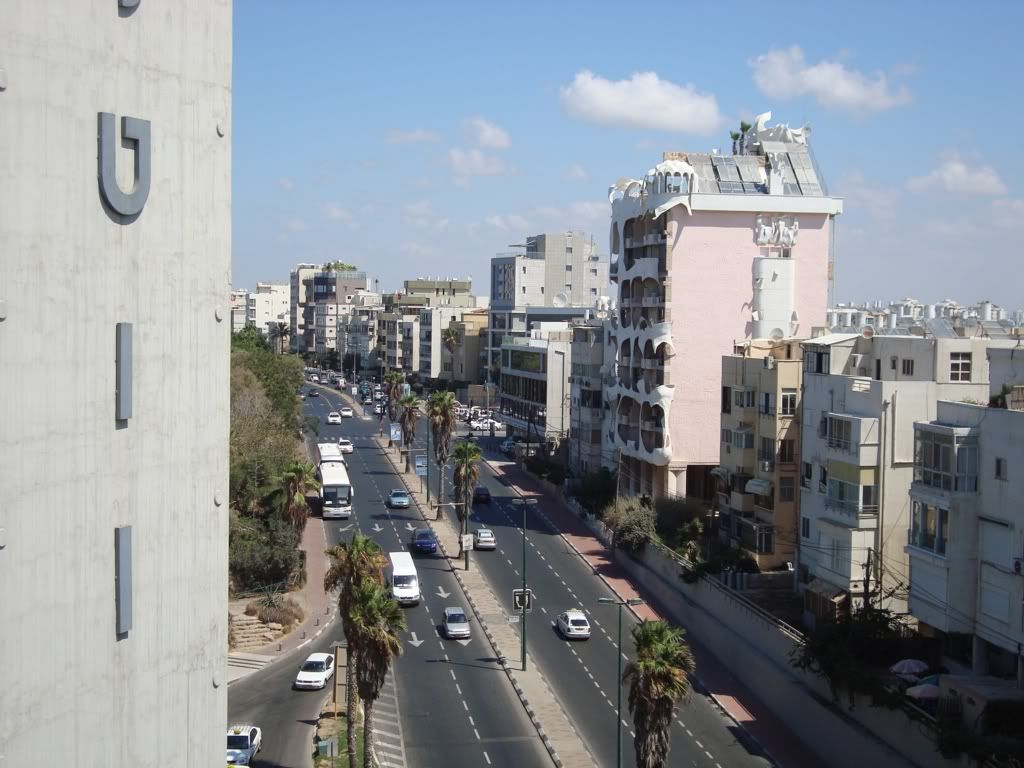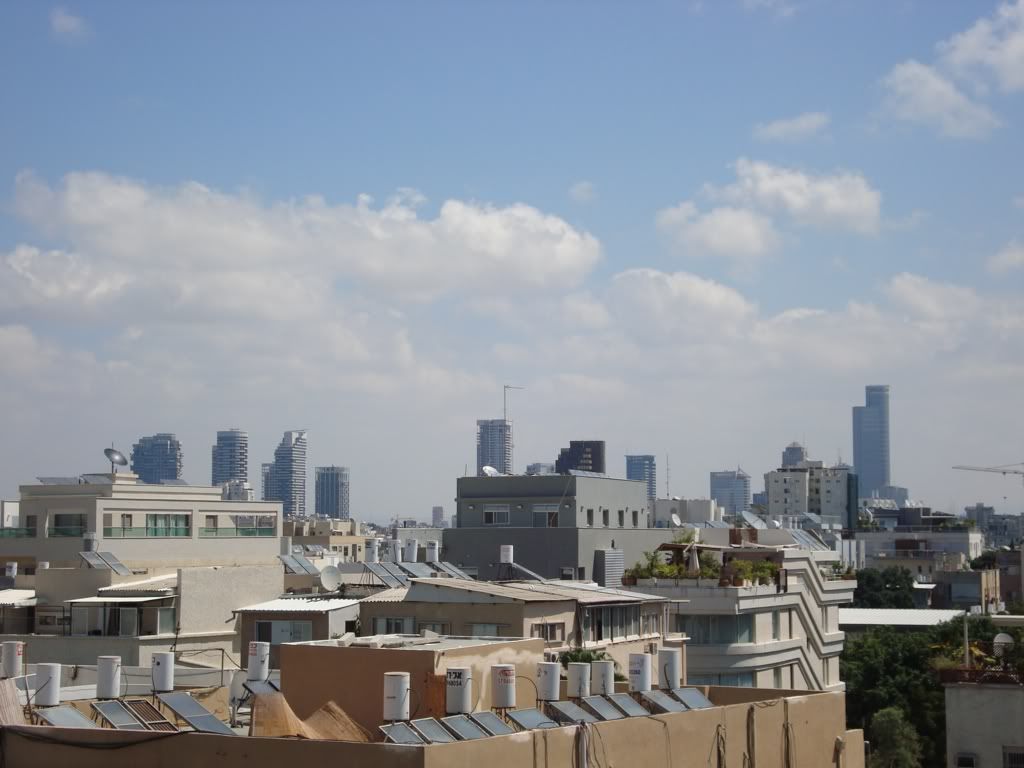 Then a trip to the Club level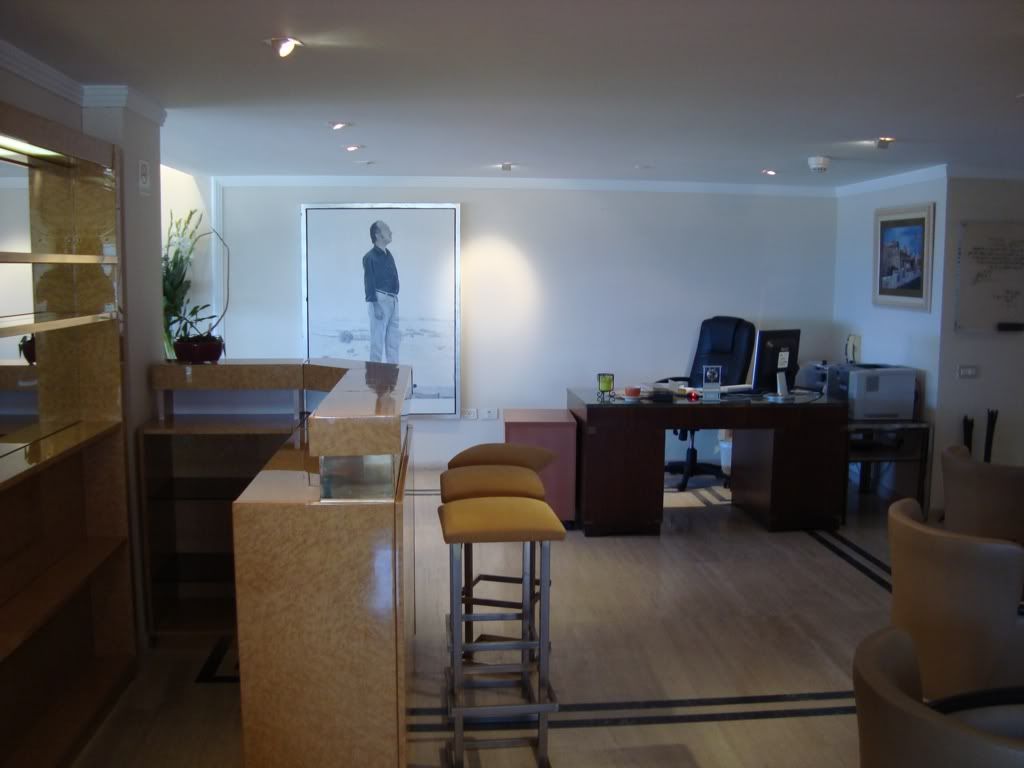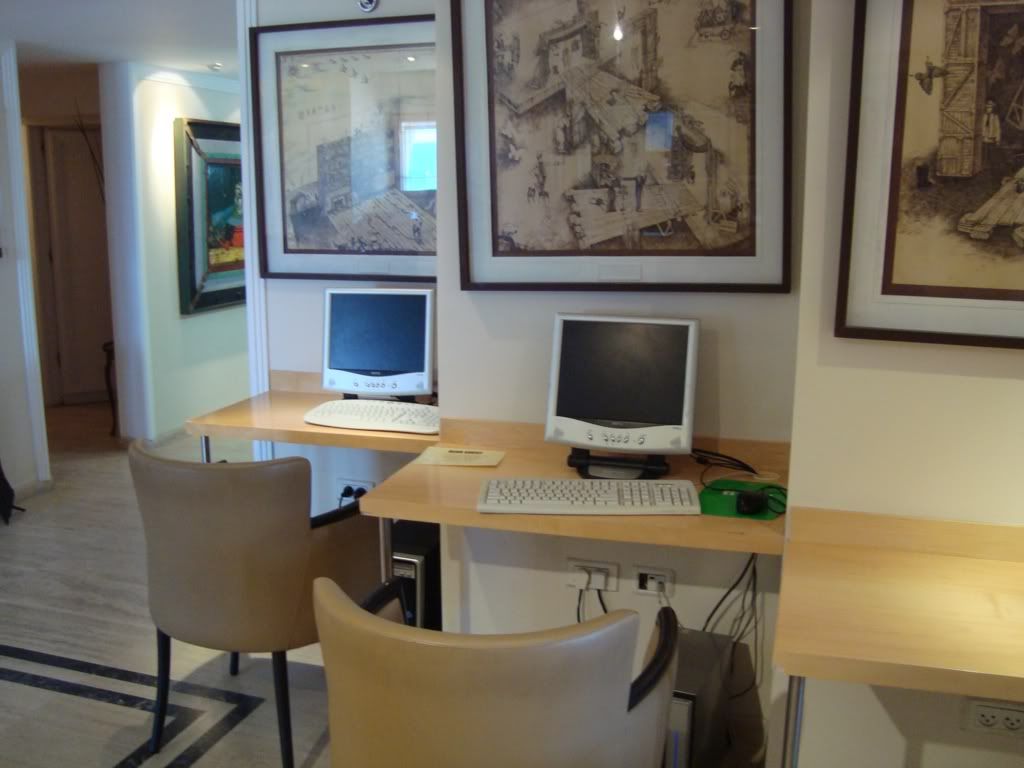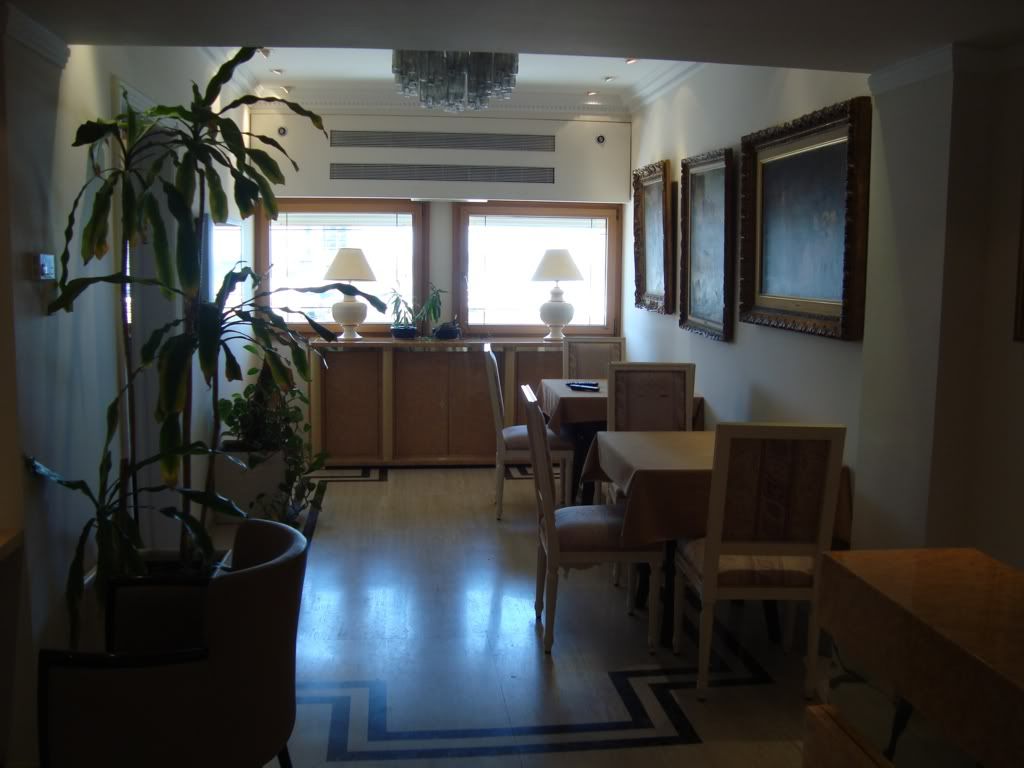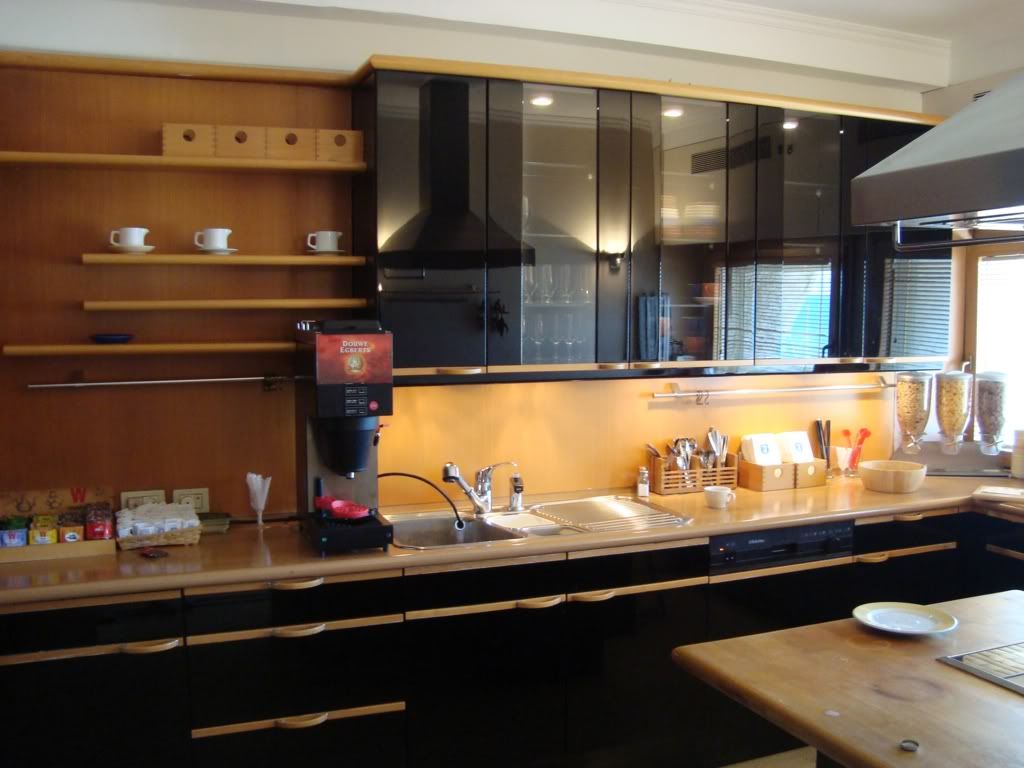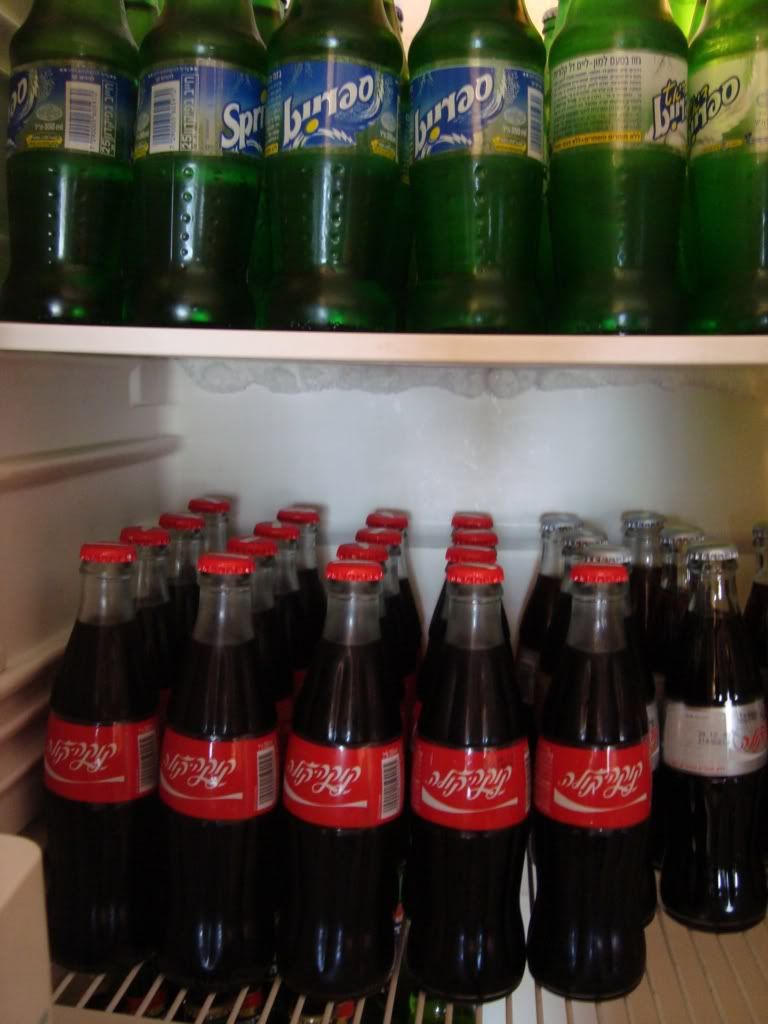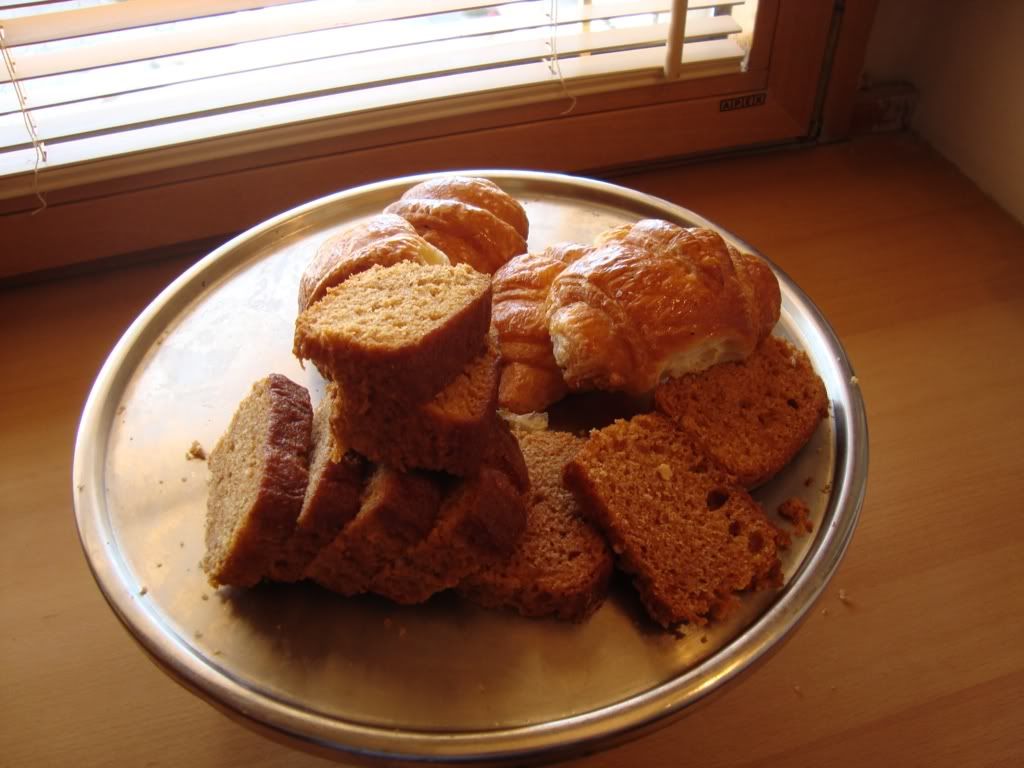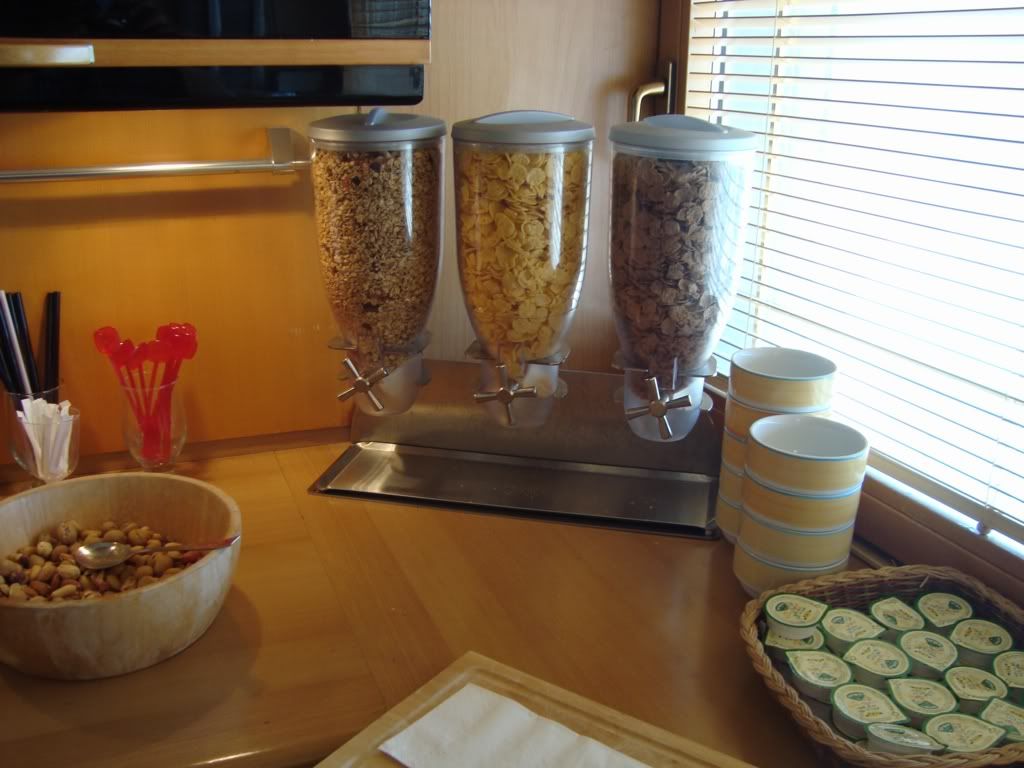 After checking my emails and Anet
It was time to put on some Australian Gold and head to the beach. You can rent a lounger for NIS15 ( €3 ) so thats what I did. I got a good spot right by the water. I then spent the day swimming and sun bathing and it was just paradise. The weather was around 30c / 86f just perfect. The sea was so warm also and some good waves. I noticed some military helicopters flying up and down the beach. I guess its security. Also some ATR's flying into the Domestic Airport.
Then it was time to go back to the hotel and take a shower. Also I went to the rooftop for a drink . They were having a pool party.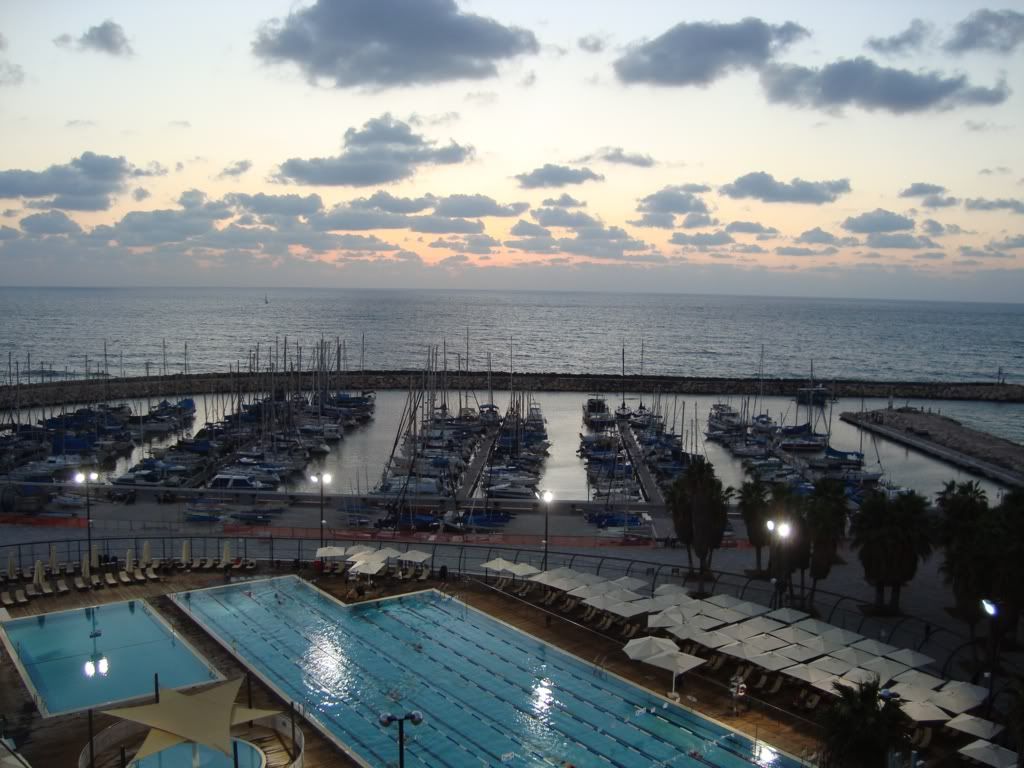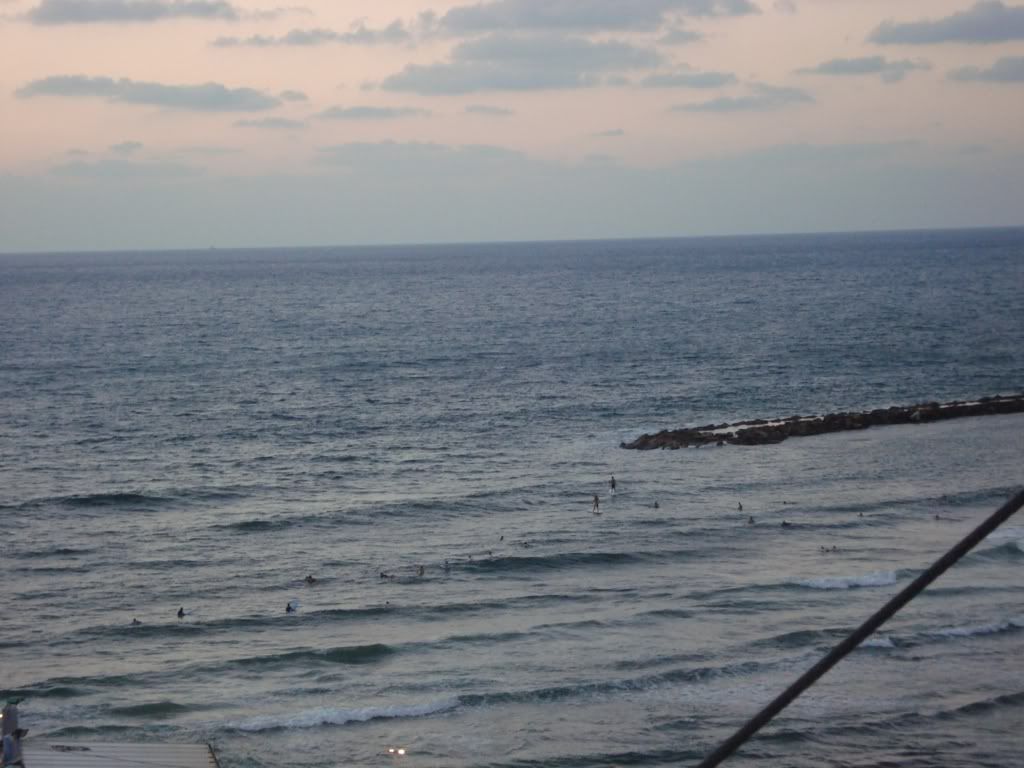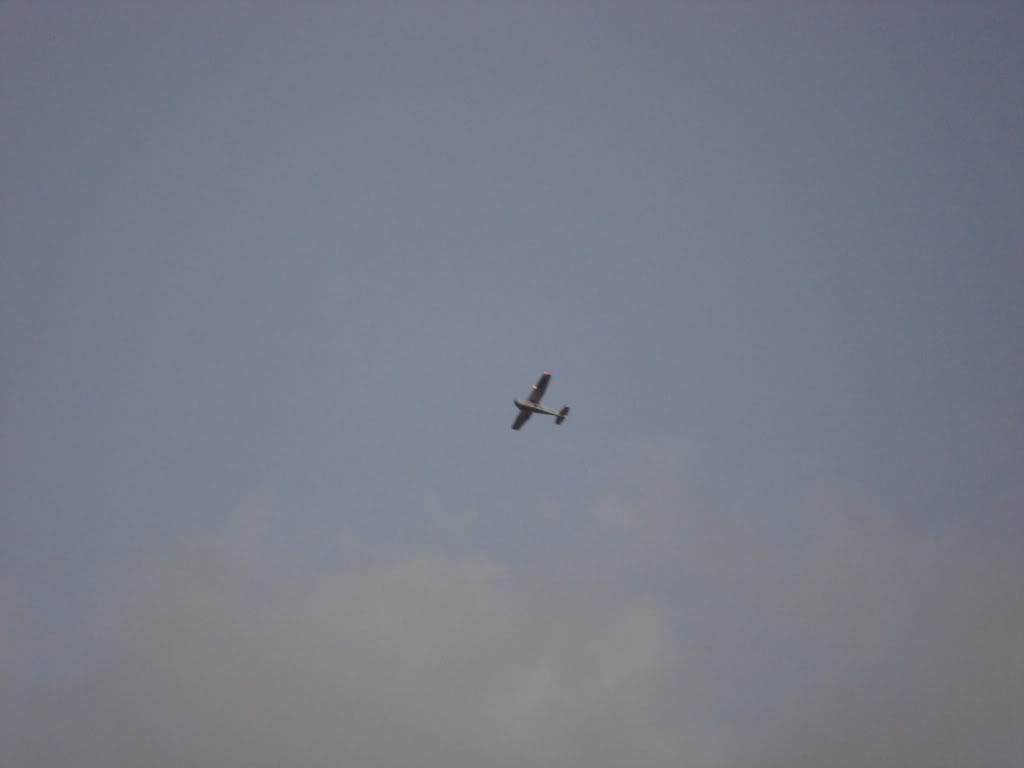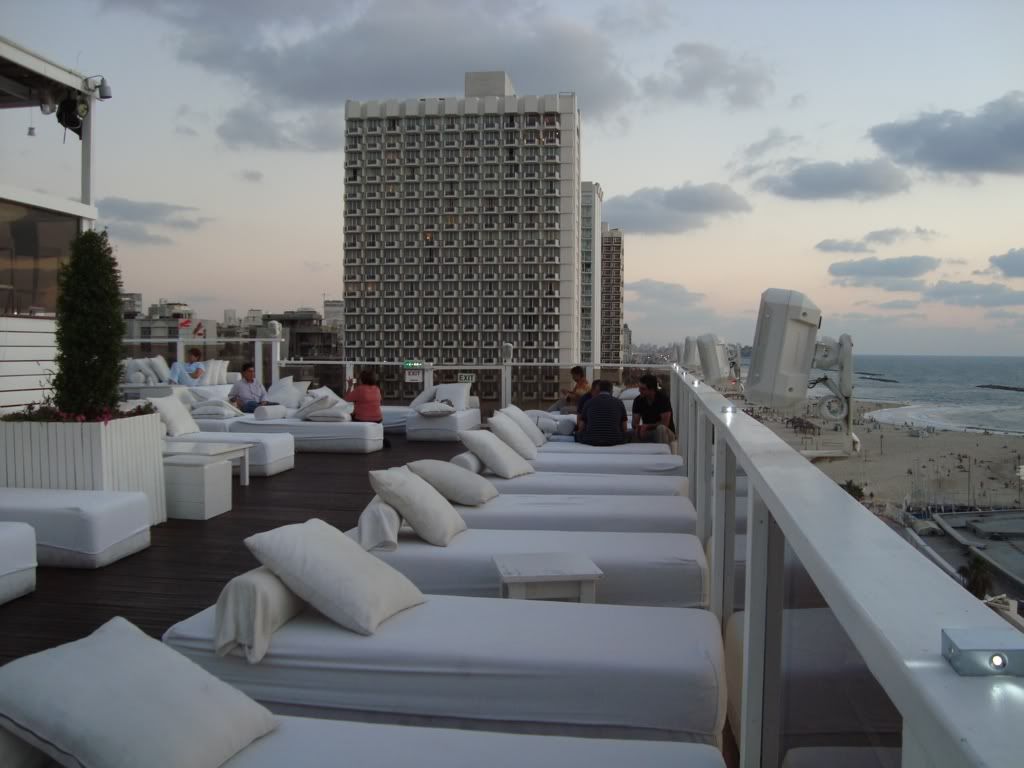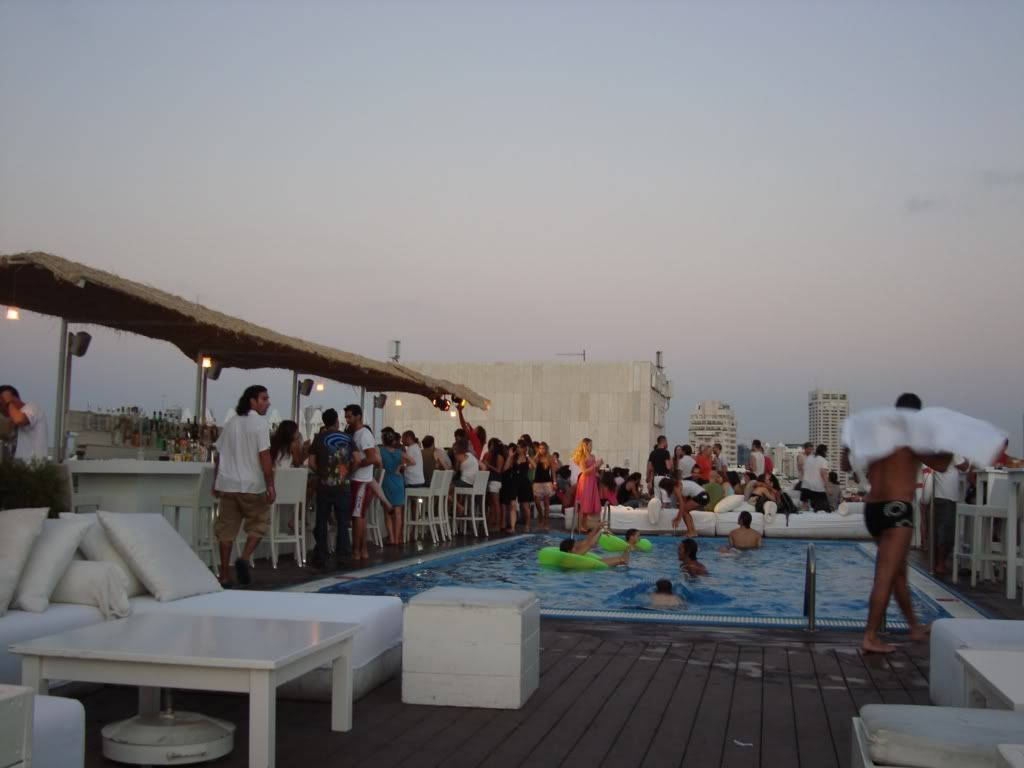 Beach volleyball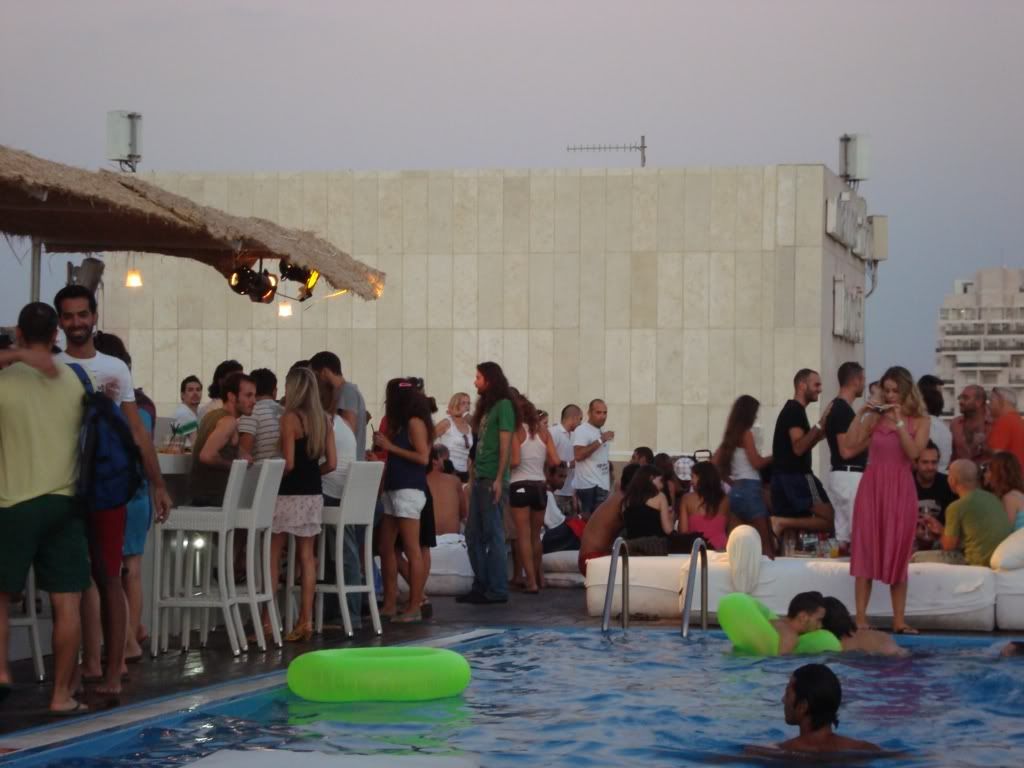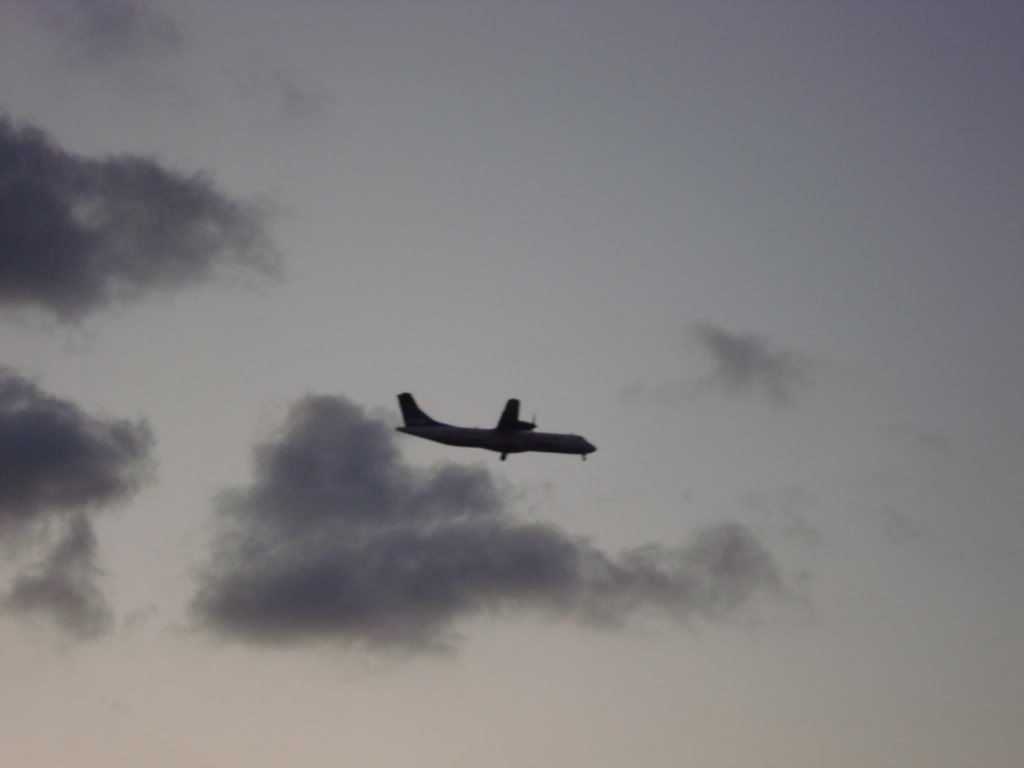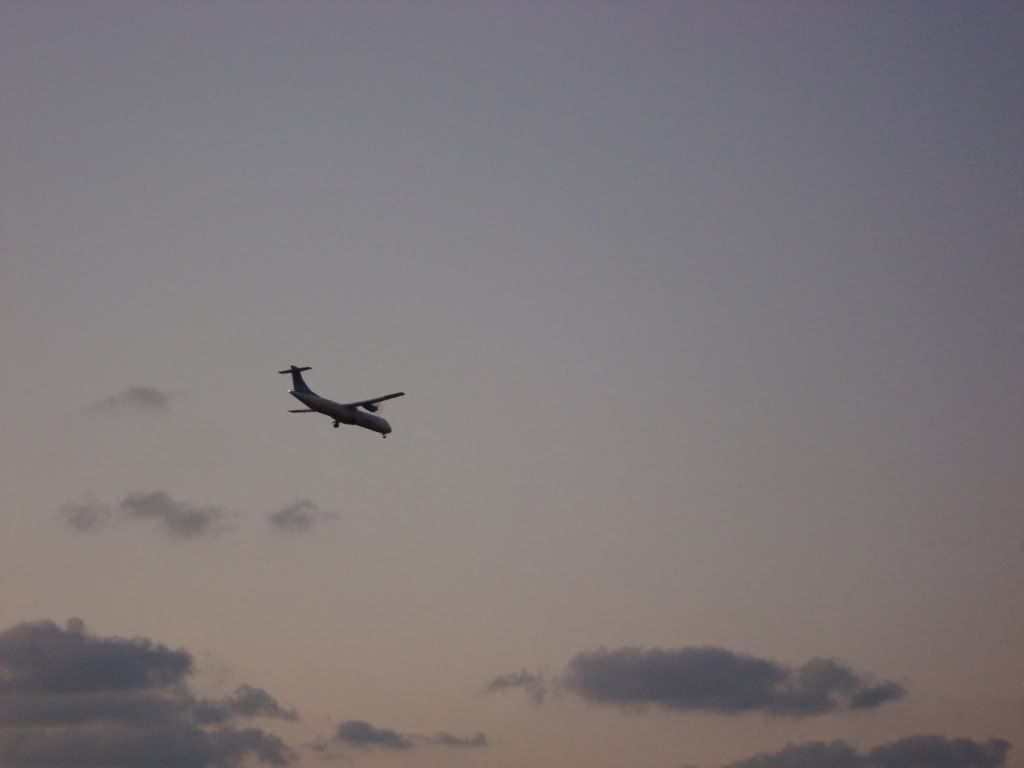 Then on my way to my room I stopped by the Club Lounge again :
Lovely cakes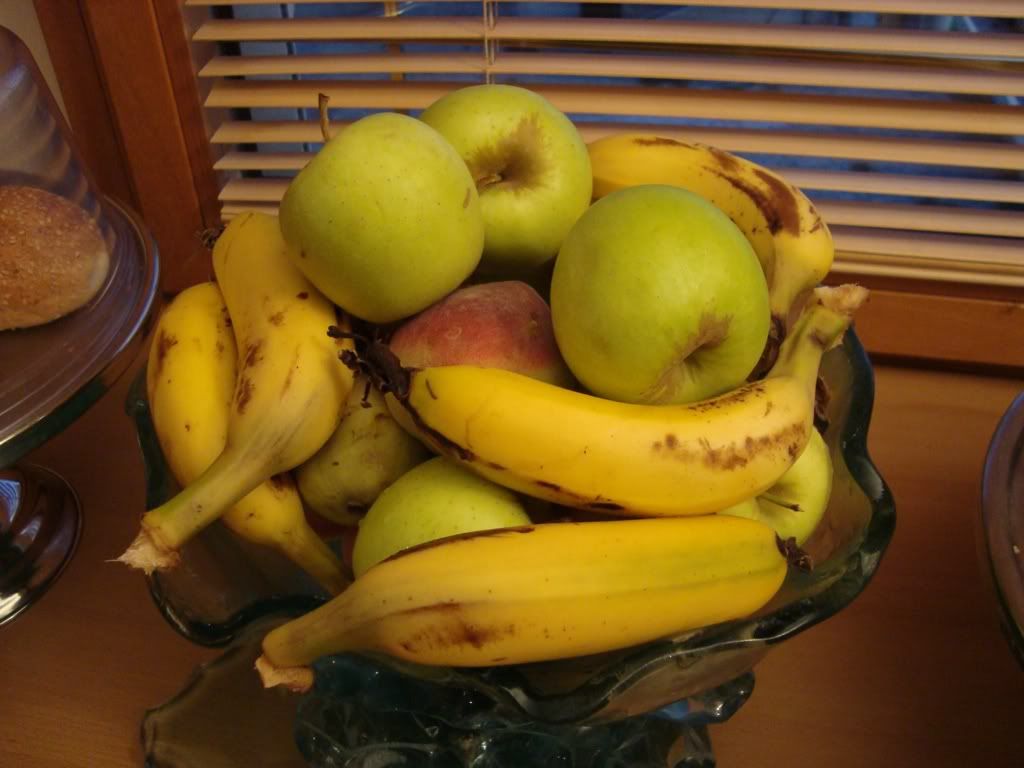 More bottled Coke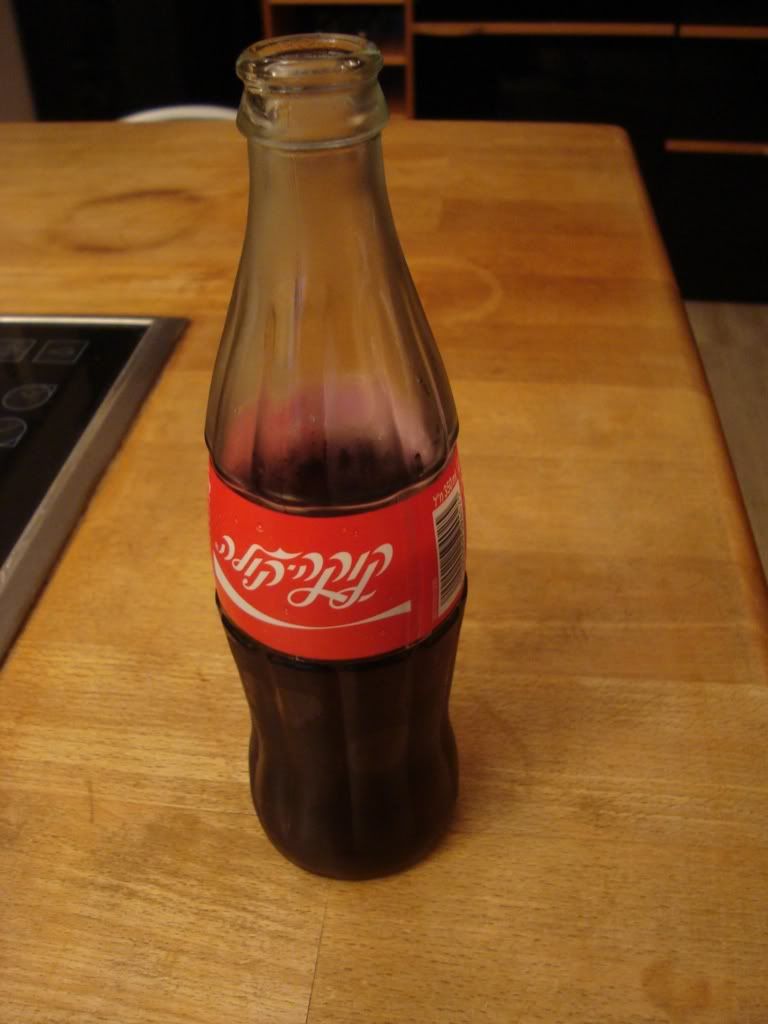 Soon after I popped out to get some dinner. I decided to get a Kebab type thing but it was actually vegetarian made with eggs like an omellette pattie. Came with salad and spicy sauce was really nice. Then it was time to head back to the hotel and get some sleep.