Hello everyone. I decided to take a trip to Port Of Spain, Trinidad and Tobago and decided to fly on Caribbean Airlines on the JFK-POS-JFK route. Being that it was my first trip to POS wanted to give BW a try. Flights departed on time, nice friendly crew and a meal that I wasn't expecting since all airlines nowadays are cutting onboard services/products. Since then, (June '09), I have flown with them 4 times and have no complaints, the service is good, even better than US carriers that currently fly there from JFK...
General Flight Overview:
Airline:
Caribbean Airlines
Flight number:
521
Origin:
John F. Kennedy Int'l Airport (JFK)
Destination:
Port Of Spain, TT (POS)
Schedule time of departure:
08:00
Schedule time of arrival:
12:55
Class of travel:
Economy Class
Seat:
27F
Equipment:
Boeing 737-8Q8
Registration:
9Y-TAB
The Aircraft:
Boeing 737-8Q8; 9Y-TAB.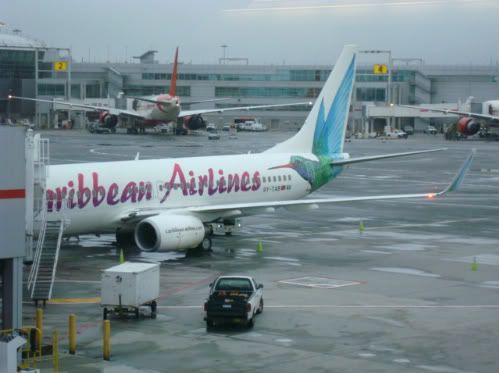 The Flight:
My Inflight Meal:
Consisted of; JFK-POS; egg and cheese omelet, potato wedges with tomato sauce, yogurt, croissant w/ butter, and a beverage of choice. On The return; POS-JFK; consisted of; chicken lasagna, Mexican chips, chocolate waffle, and beverage of choice.
The Area:
Trincity, TT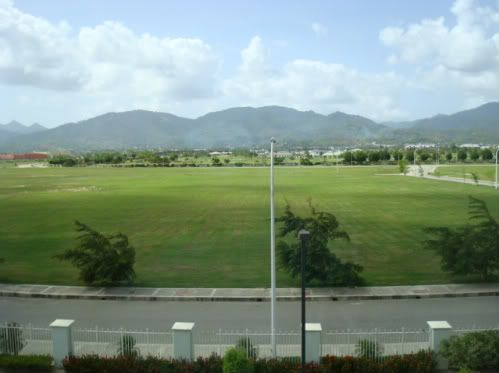 The Airport:
Piarco Int'l Airport, Port Of Spain, TT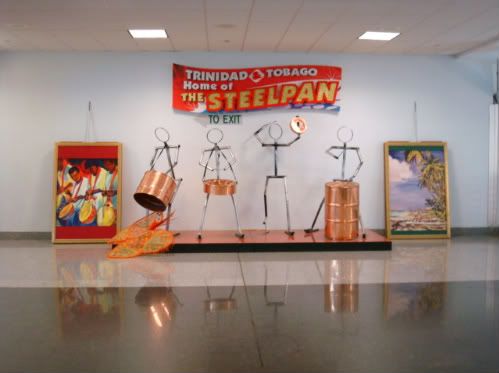 In conclusion my trips with Caribbean Airlines have been very pleasant. Interior of aircraft have been clean and maintained in good condition. Legroom is OK, but hey it's good enough for such flight. Inflight service is good as well as the friendliness of the Cabin Crew and ground personnel at JFK and in POS. Hope you enjoyed reading this short TR. Well, that's it, [for now]...
Feedback welcome and appreciated. Thank you.