If you've read part one and two of this trip report, welcome back!
If you've just joined us here, you can read Part 1 (LHR-SIN)
here
and Part 2 (SIN-BKK-HKT)
here
After a fantastic 10 days in Phuket, our holiday came to an end. Sad but true. I'll always have the memories. The last day was spent doing some hurried last minute souvenir shopping and taking those all important final photos.
Here's some photos from around the Island, and also some tours we did through the weeks.
The Pool as viewed from our balcony
Prawn Phad Thai by the Pool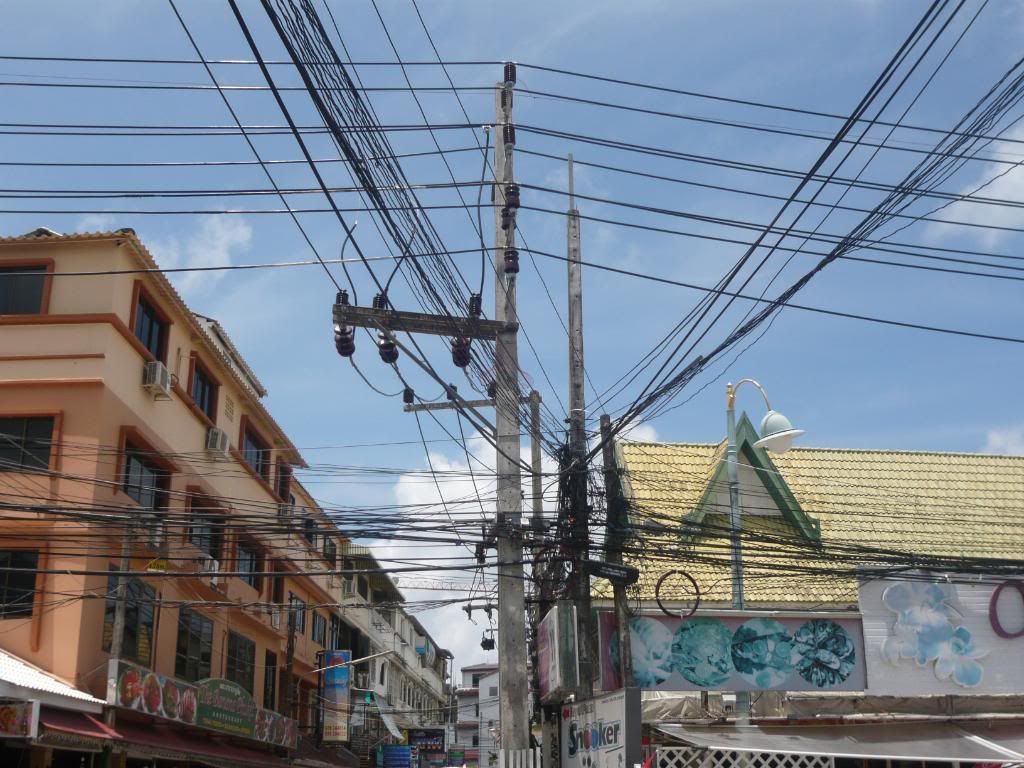 Cable Paradise
JungCeylon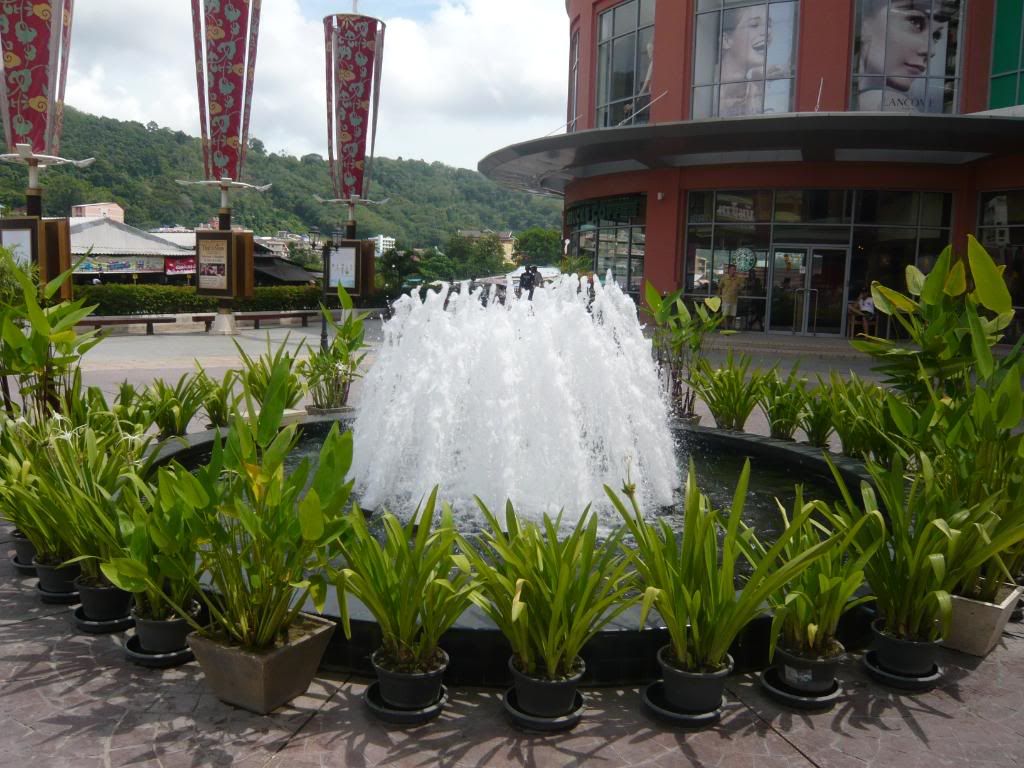 Fountains Fountains Everywhere!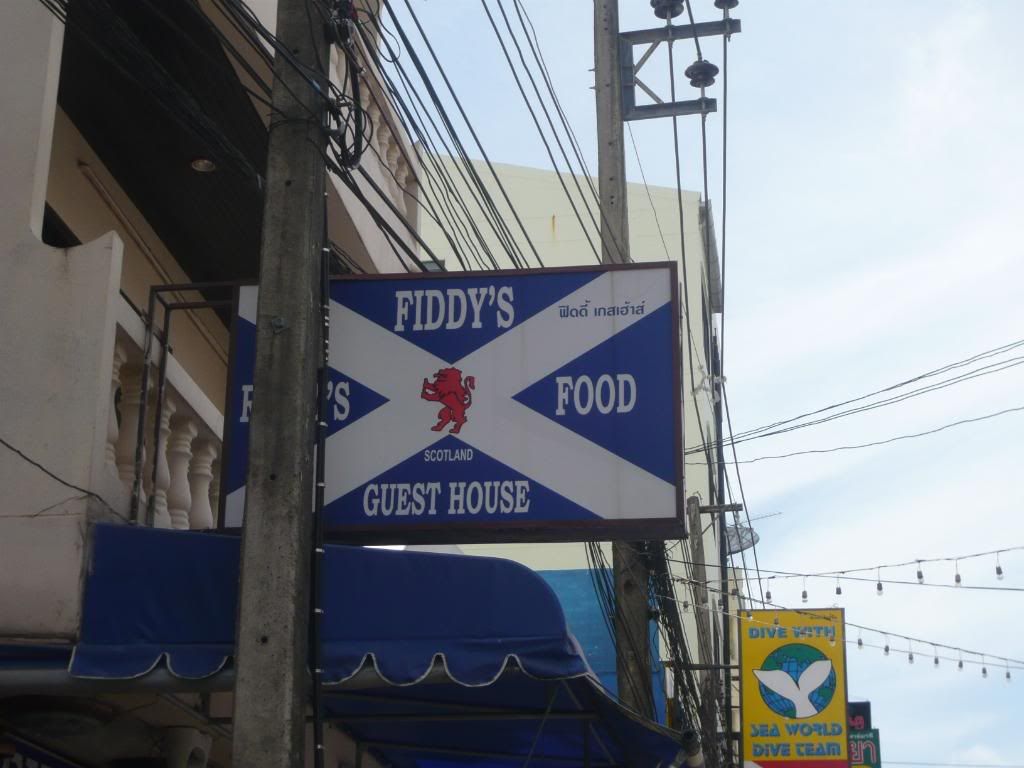 I had to feign an English accent passing by here in case I was noticed
Nice Roof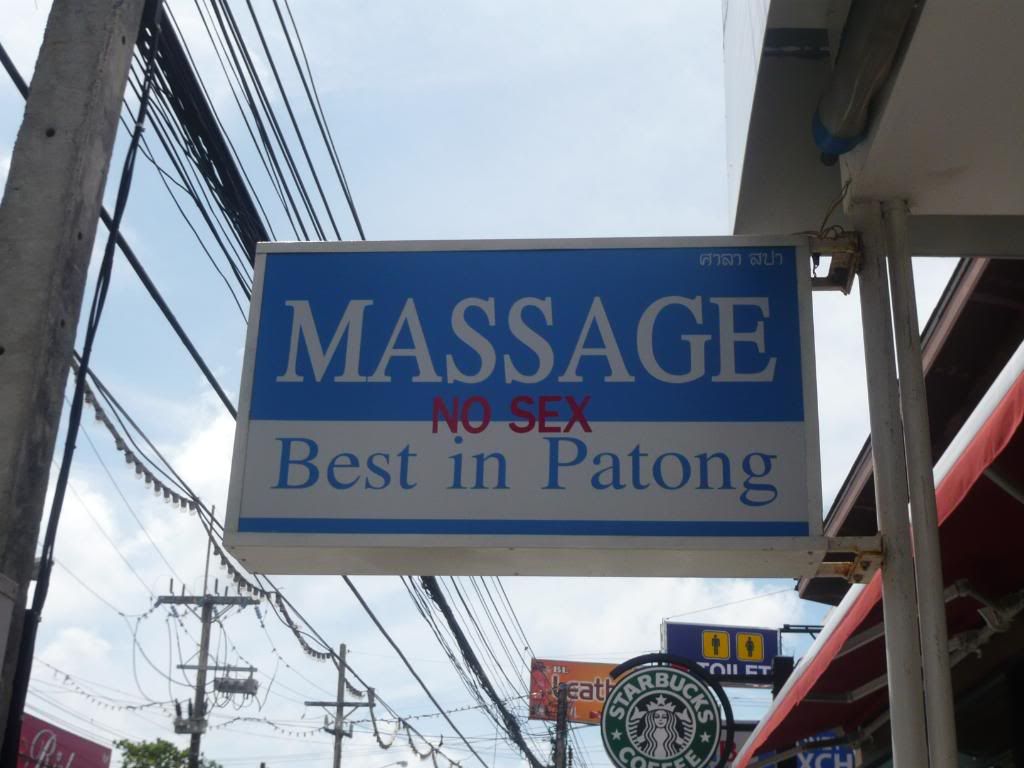 Awesome sign
Sawadee Ka – Ronald McDonald style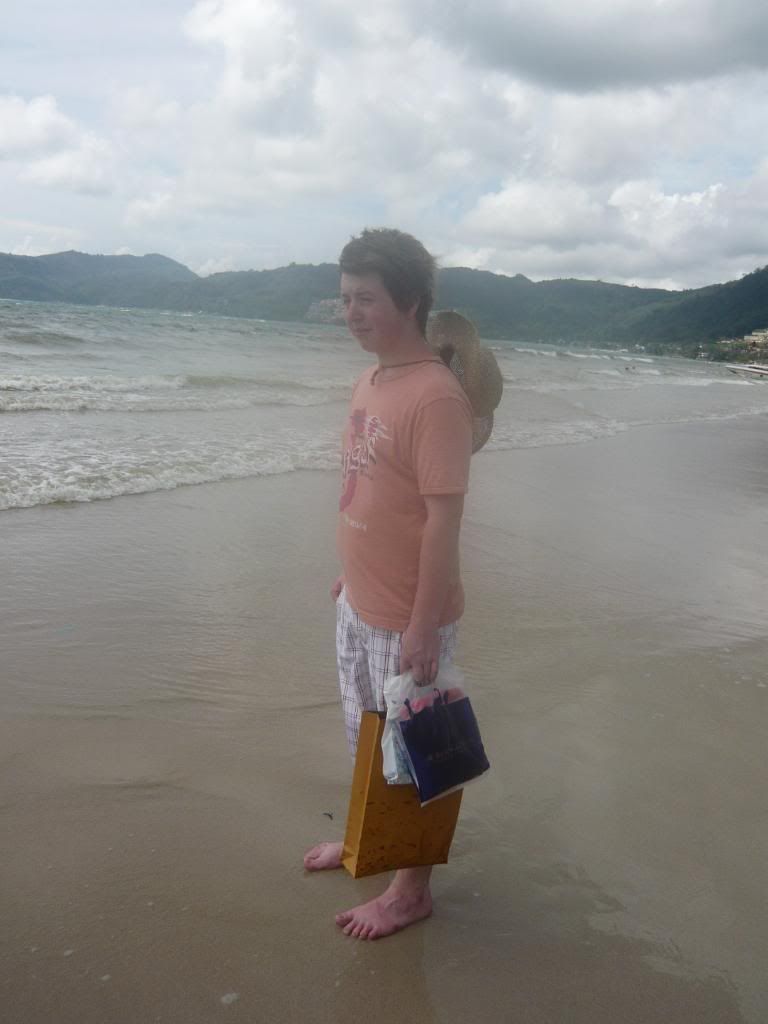 Patong Beach Posing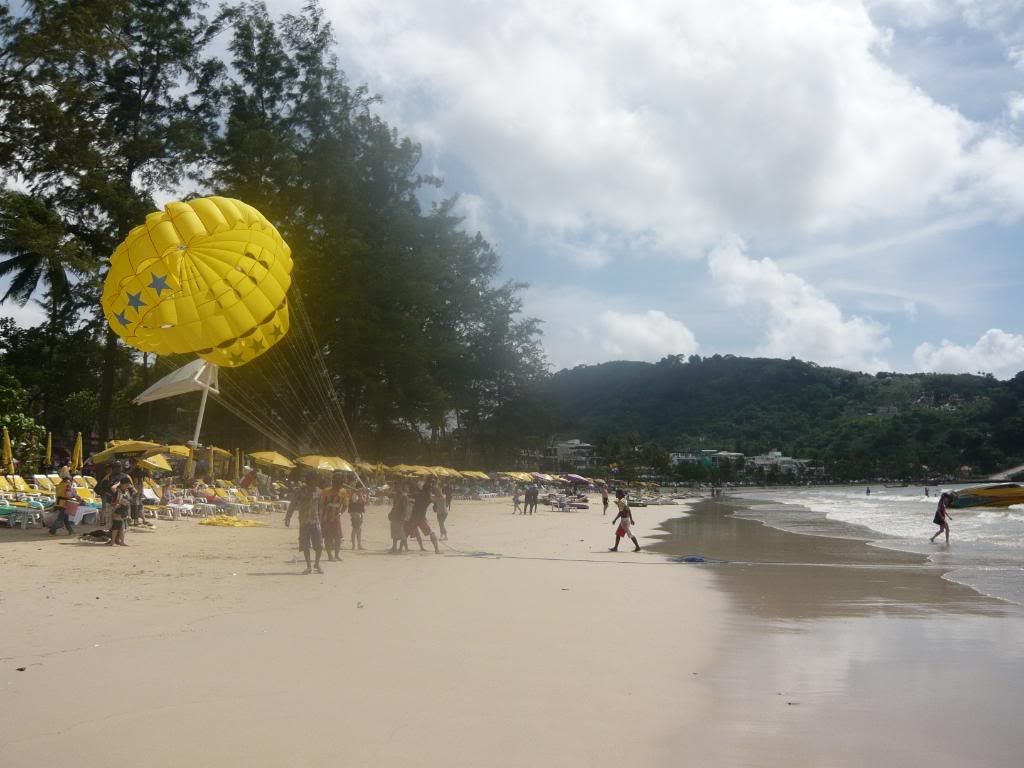 Parasailing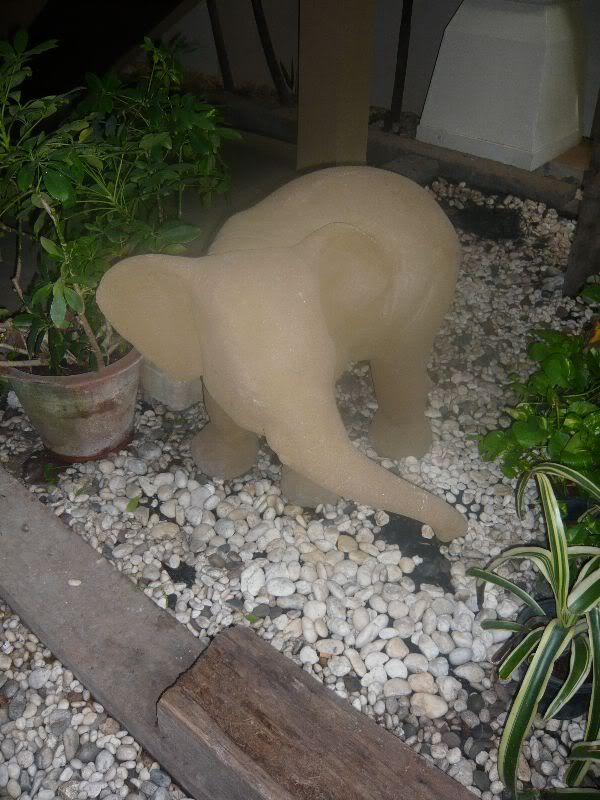 Stone Elephant in the hotel
Monkeys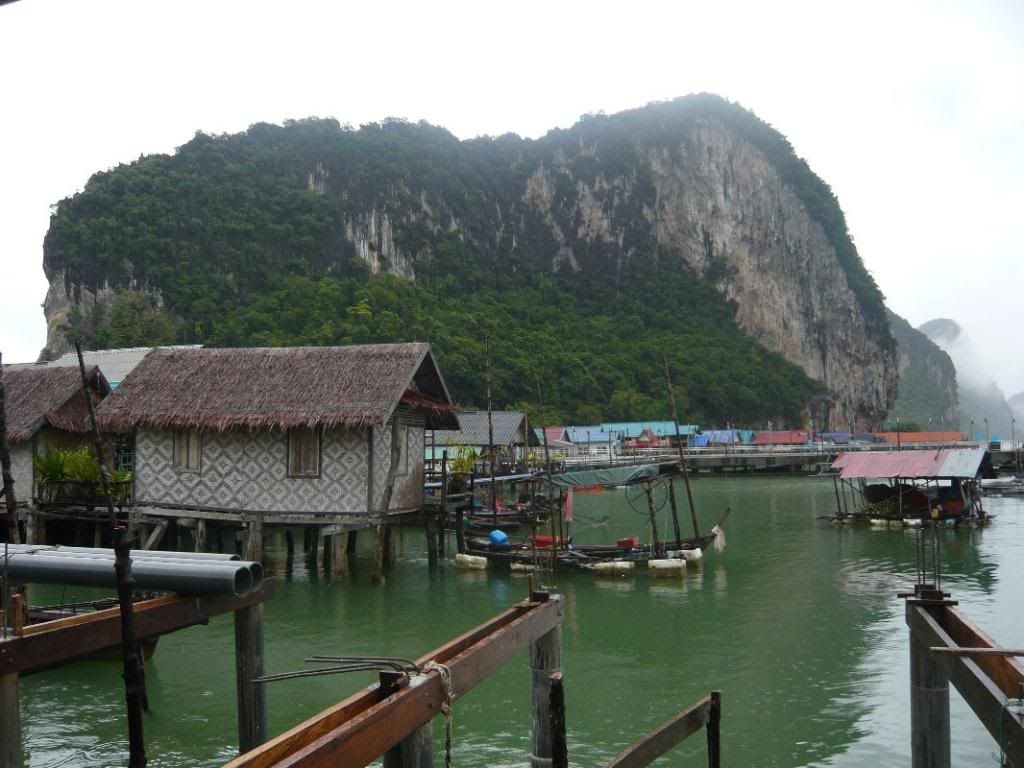 Ko Pan-Yi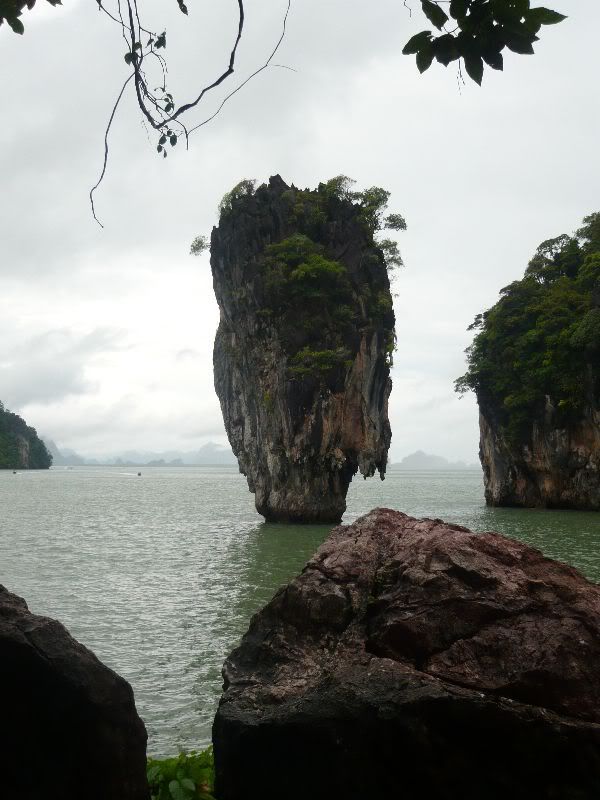 James Bond Island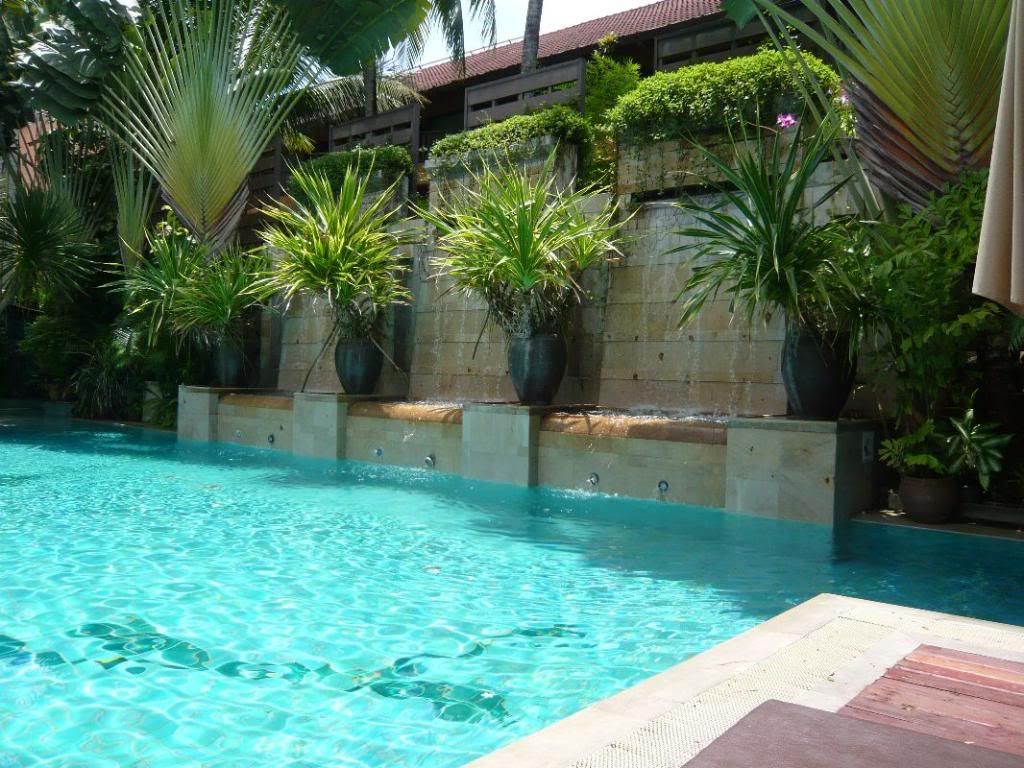 Days Spent Lounging by the pool were bliss
Holiday Reading
Lady Boys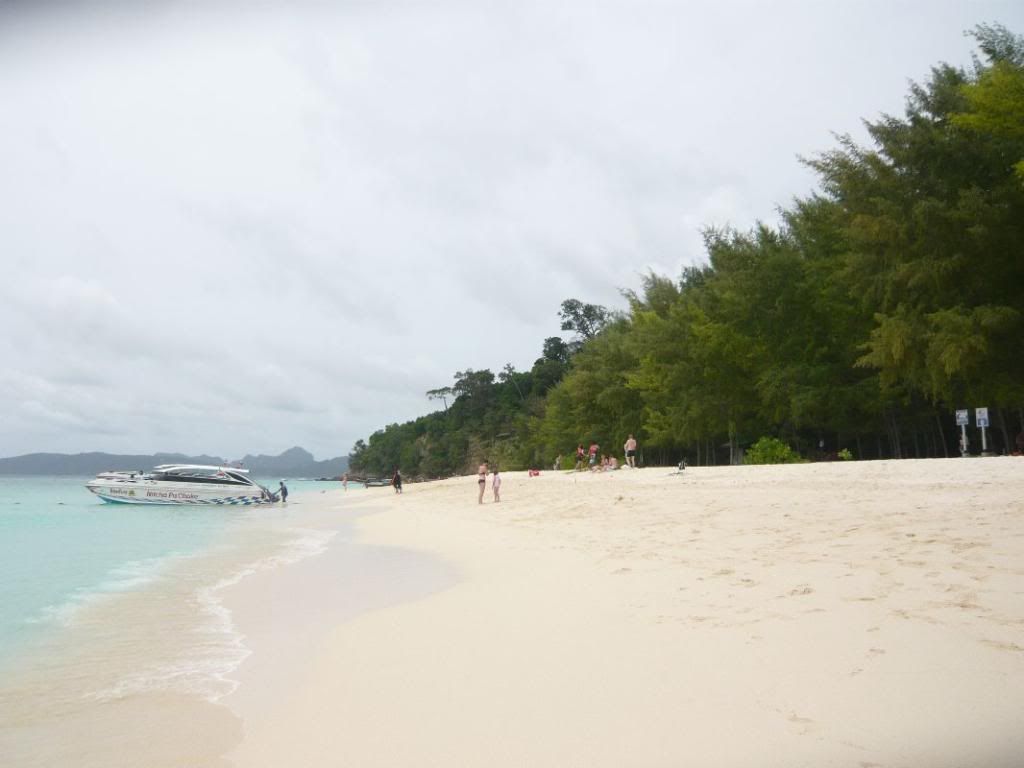 Bamboo Island
Coral Reef Snorkelling
Phi Phi Don Island
On Thursday, October 1st it was time to go. We packed our luggage and made our way to the front desk to check out, and pay the room service bill.
As we had 3 hours before we were being picked up, it was time for a walk around the beach area and Bangla Road, before taking up our complimentary full body massages in the Burasari Spa.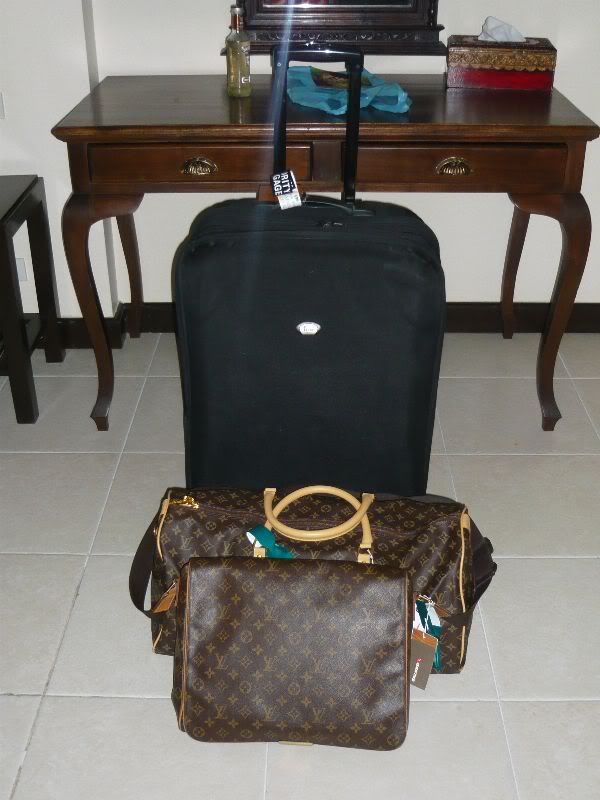 Luggage
Lobby of the Burasari Resort, Patong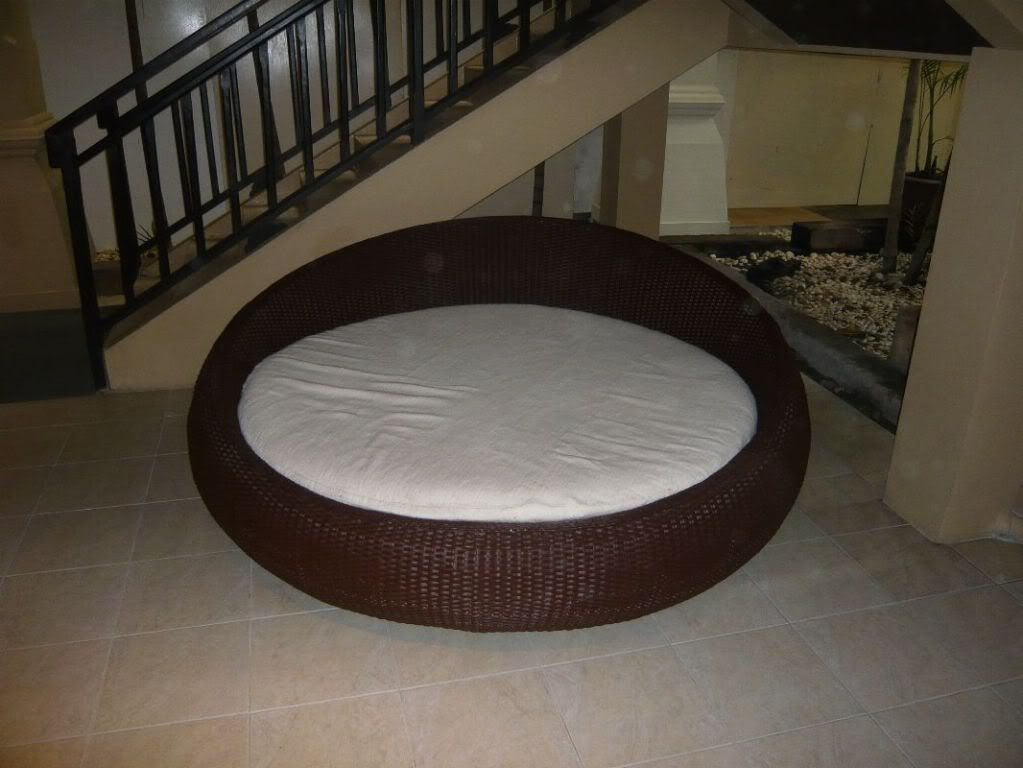 Awesome daybed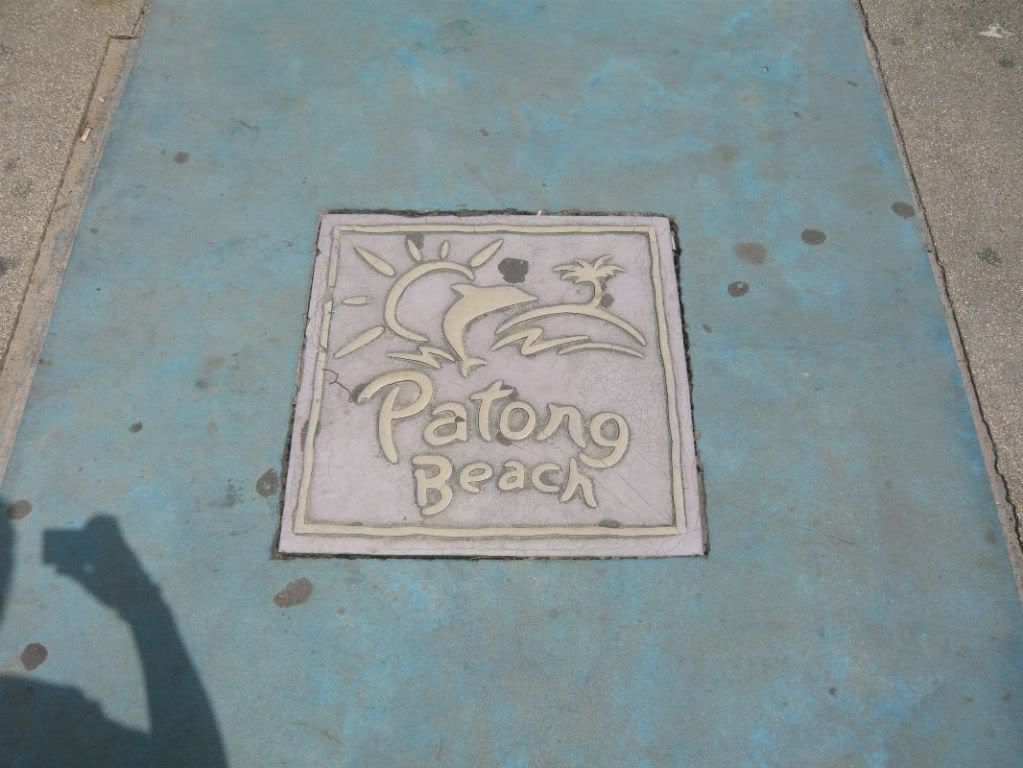 Patong Beach Plaque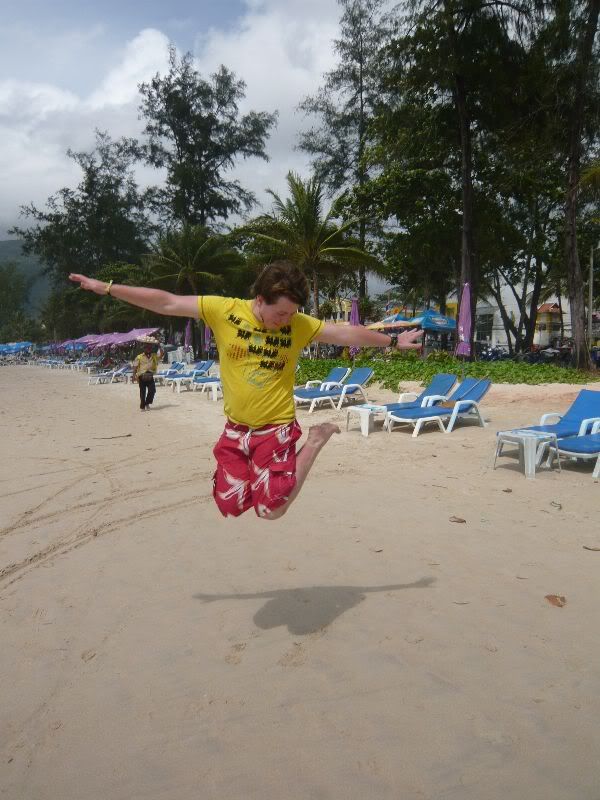 Every trip needs a jumping photo
At 3pm we were picked up by the hotel driver, or one of them anyway. This time it was a trip to the airport in the dark, and the drive over was really nice. Decent music and air conditioning made the drive all the better. I will never take A/C for granted again!
Before entering the terminal at Phuket, every bag is security screened and receives a sticker saying "HKT Security Checked". After that, which was only a five minute wait, it was time to head over to the Royal Silk check in desks. My bag was checked straight through to Edinburgh no problem, but I still had to pick up boarding cards in Bangkok and London.
01-10-2009
TG218
Phuket International, Thailand (HKT) – Bangkok Suvarnabhumi, Thailand (BKK)
STD: 1825
ATD: 1853
STA: 1950
ATA: 1950
Departure Runway: 27
Arrival Runway: 01R
Aircraft: Boeing 747-400
Registration: HS-TGW " Visuthakasatriya"
Seat: 23B Assigned, Moved to 22A
Once again, when we had passed security, we made our way to the Thai domestic lounge at HKT. It's a decently sized lounge, with the same offerings as the one in Bangkok. This time I tried the tuna sandwiches as I was fairly hungry. They're proper lush.
Fresh Fruit
Tuna Sandwiches
Apple Juice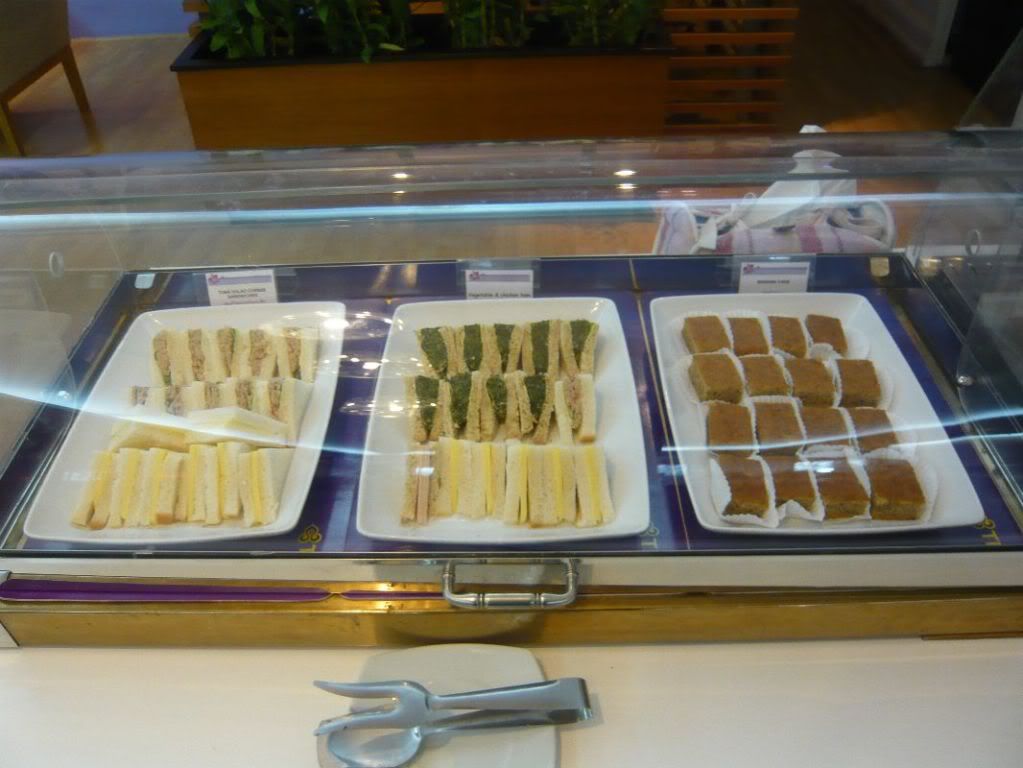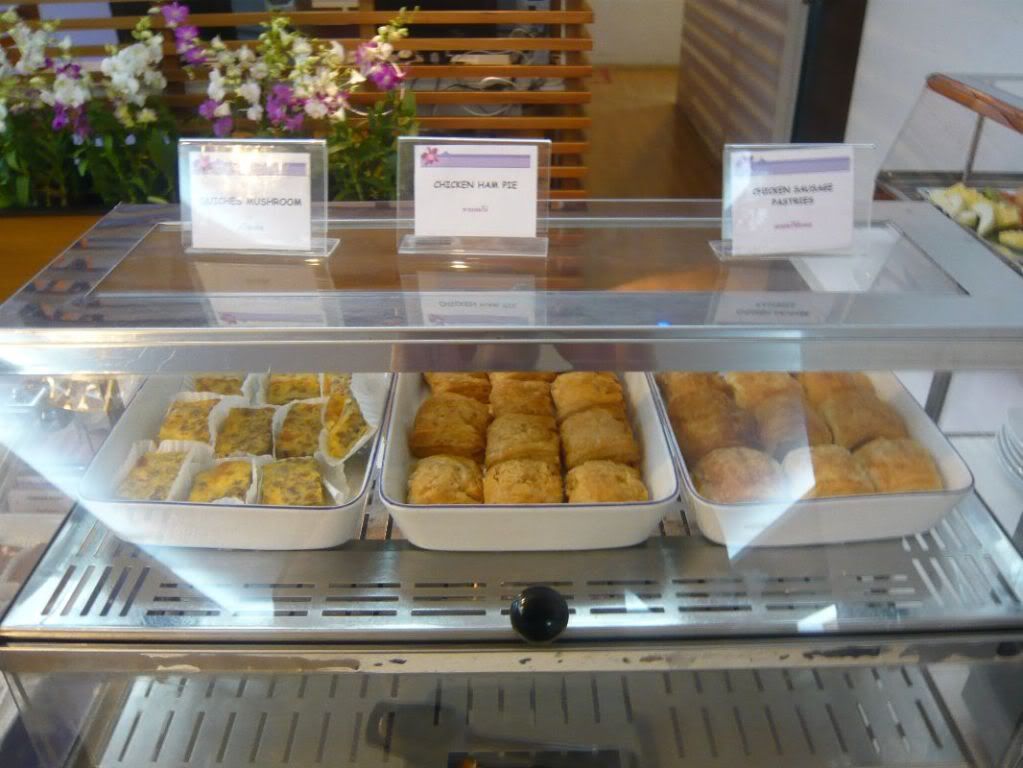 Lounge Offerings
Empty lounge
After two hours or so in the lounge, having spent half of that time on our own in the lounge, we made our way out to the gate where our 747 sat awaiting departure. We'd seen it taxi in from the lounge and wanted to be first on board. En route to the gate, we saw a group who'd been on the trip to the Phi Phi Islands with us.
Again, like the 221, Business Class passengers were called forward first to board. Trent and I settled in our seats (23A and B) and watched as only about 15 J passengers sat in both our section and in the nose. The upper deck had been closed off due to a lack of passengers (as we'd found out at check-in) and there was a very low load on the main deck.
HS-TGW sitting at the gate
Business Class cradle seats
Decent Size PTV, showing the route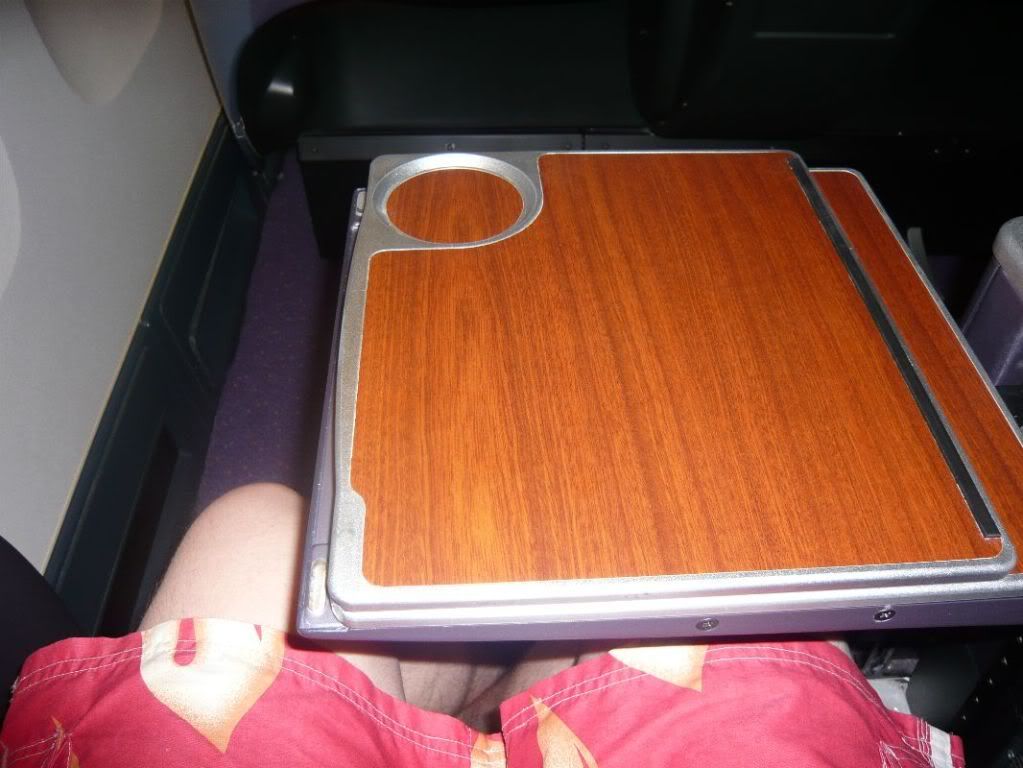 Tray Table
When the door shut, I moved into 22A, as there was no one in that row at all. This is the exit row and has much more legroom over the normal business class seat.
We pushed back a little late and made our way, slowly, to the active runway; 27, where we had to hold for about 10 minutes for an arriving Malaysian 737. At 1853 we turned onto the runway, held for a couple of seconds and the throttles opened, launching us down and into the dark skies over the Andaman sea. About two minutes after takeoff, HS-TGW turned to the right and brought us on to the track, heading directly for BKK.
Dinner was served around 15 minutes into the flight, tonight's dish was chicken wrapped in an omelette infused with herbs and peppers and rice on the side. Again, a simple but delicious meal from Thai. I settled back and read some of my book after dinner as I waited for Trent to finish. We were going on a little trip to see the Upper Deck as I'd never been up before, apart from to see the cockpit on my flight from LGW-EWR on VS in 1997, but I was too young to remember that, and even then it was a 747-200.
Route Map showing our progress
Yummy Dinner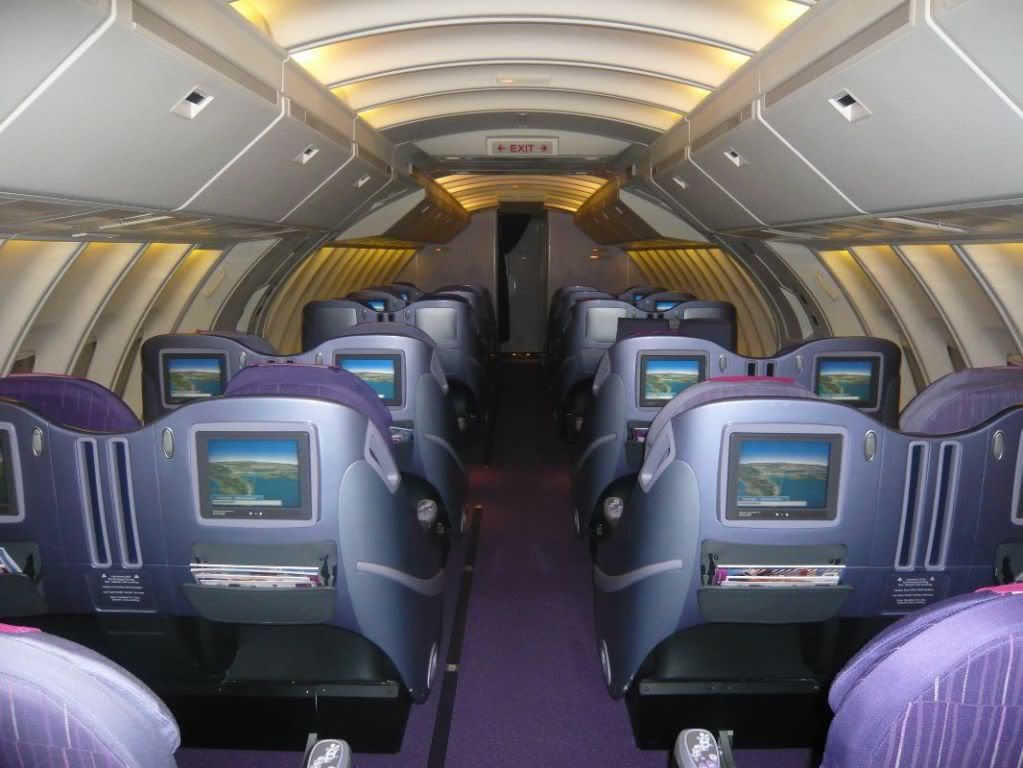 Empty Upper Deck
For the remainder of the flight I read the rest of my book. Soon enough the ground began to get closer and closer. At first it was just lights, then streets could be made out and finally moving objects like cars. I assumed we were coming in on one of the 19s but there was no turns to bring us north of the airport and back around, and when we eventually landed (after a rather lengthy float), the terminal was at the far end of the runway on the left hand side, we'd come in on runway 01R. Taxiing to the terminal was quick and we were brought in on Gate B5, the same we'd left from.
Rather tatty footrest
Not quite 180 degrees, but still comfy
Reading my book and watching the information screen
After arrival we walked through baggage reclaim and onto the Qantas/BA check in on the main departures level. Although we could have just gone to flight connections, I wanted to see landside in the airport I'd heard so much about.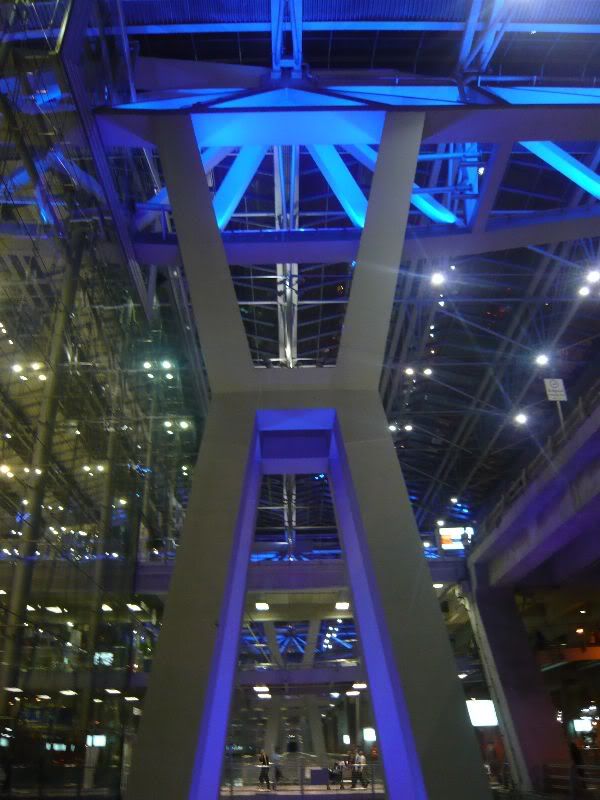 Big Column
Terminal
Next Up: Destination Paradise! Part 4; Qantas Flagship and Supermodels
JG