Long time no reports, haven't had much time with a lot of trips and some issues back in Finland. Anyway, here's another one, I don't think this route has been covered before at airliners.net.
With about 30 sectors already booked on Air Asia for various trips, I was looking for a quick getaway from Angeles City. Only a few airlines serve Diosdado Macapagal International airport; the tiring road trip to MNL was out of the question for this trip. Air Asia offered a great fare to Kota Kinabalu, and the Le Meridien had cheap rates as well. So after a phone call to the Philippines, I quickly booked a trip for myself and the girlfriend.
09 September 2009
Clark Diosdado Macapagal International (CRK/RPLC) – Kota Kinabalu LCCT (BKI/WBKK)
Air Asia AK/AXM 6265
Airbus A320-216
9M-AHF
1540-1735 – On Time
Economy Class, Seat 7B
Fare 9.90 EUR
So it was 9/9/09 and the flight had cost 9.90 EUR… What a coincidence. It was a quick 10-minute ride from the hotel to DMIA, certainly great compared to the tiring 2-4 hour journey to NAIA depending on Metro Manila traffic. After supporting the Philippine Tourism Authority with the PHP 1620 travel tax, we were quickly checked in by the friendly AK agent who didn't bother checking the carry-on weight or other nonsense. I had invested 1 EUR each for pre-assigned seats, namely 7A and 7B.
Immigration and security were quick –flying out of CRK is such a refreshing change to MNL T1 especially. Although I must say flying Cebu Pacific out of NAIA 3 is not a too bad experience these days.
Plenty of seating at the renovated departure lounge. The Filipinos have a thing with their phones and sms…
9M-AHF arrived a few minutes early from Kota Kinabalu, and boarding started soon. I must say I really like Air Asia and their fares now that they offer assigned seating. What a change from the mad rush before.
DMIA terminal building, Spirit of Manila Airlines MD80 in the background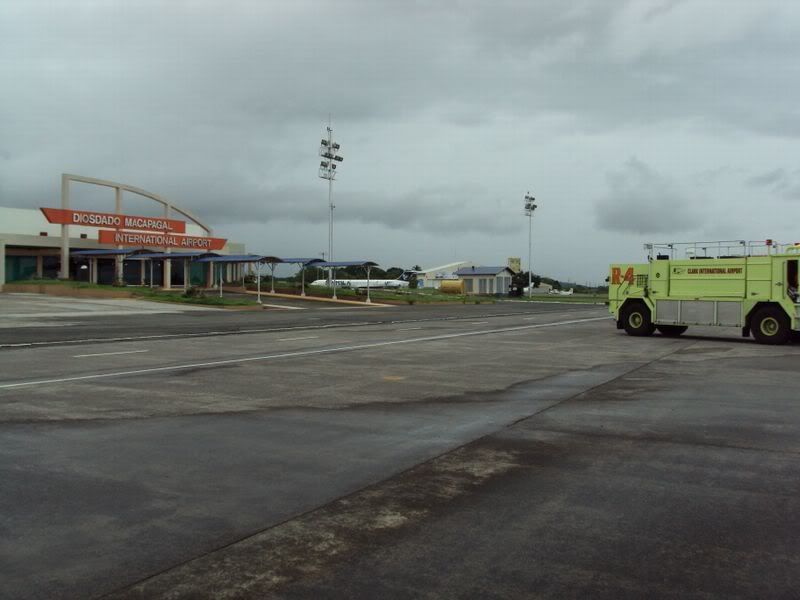 Boarding of course via stairs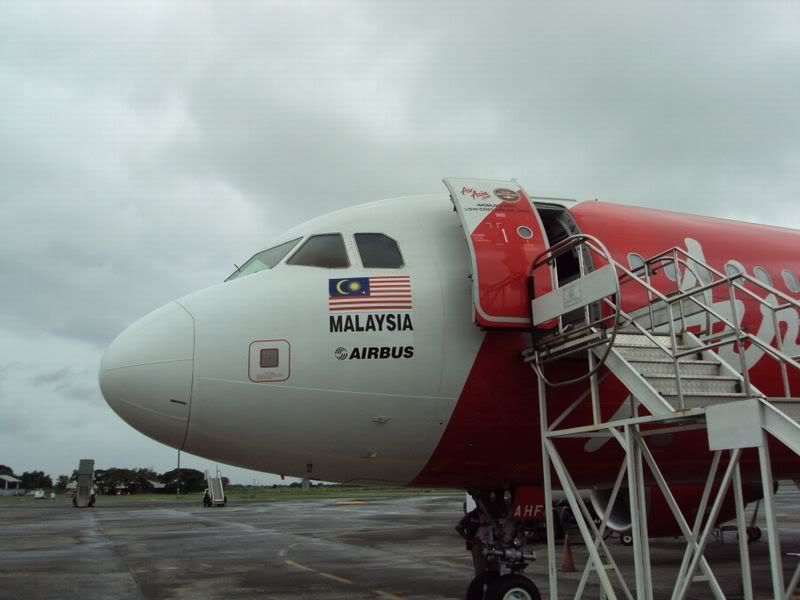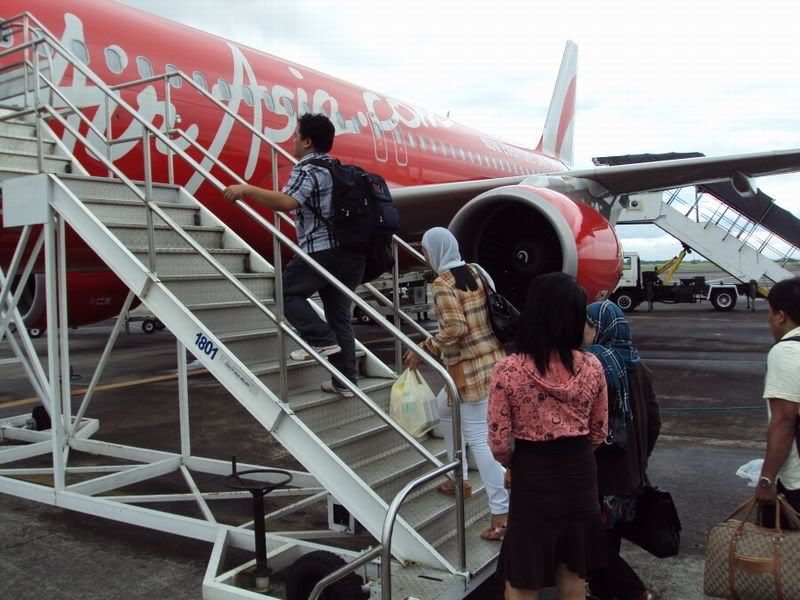 Welcome aboard the world's best – Air Asia uses that heavily in their marketing these days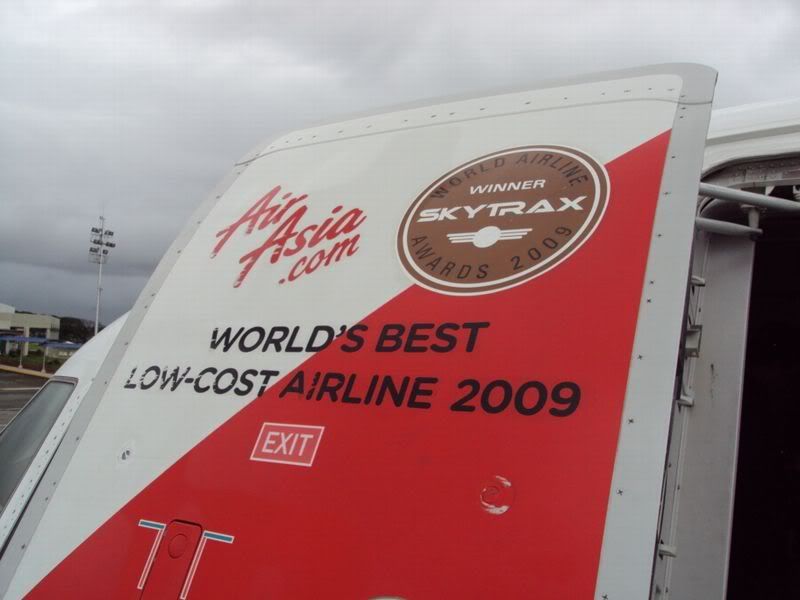 I gave the window seat to my girlfriend – the load was very low at around 50%. This was in the middle of Ramadan though, must have had an effect. Standard buy on board service was offered, I decided not to have anything this time despite the hot meals being rather cheap at around 2 euros.
Cabin view – almost nobody at the "hot seats", row 1-5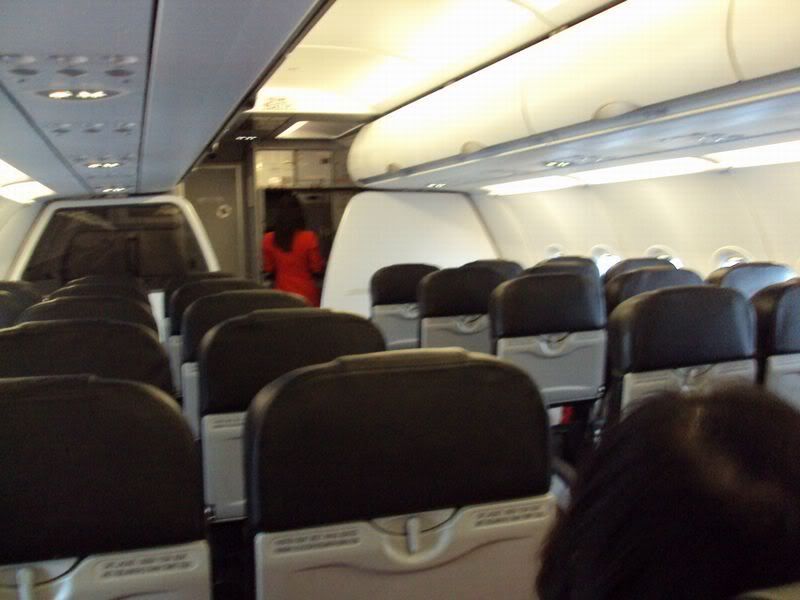 After an uneventful flight, we started descent into Kota Kinabalu after about 1.5 hours in the air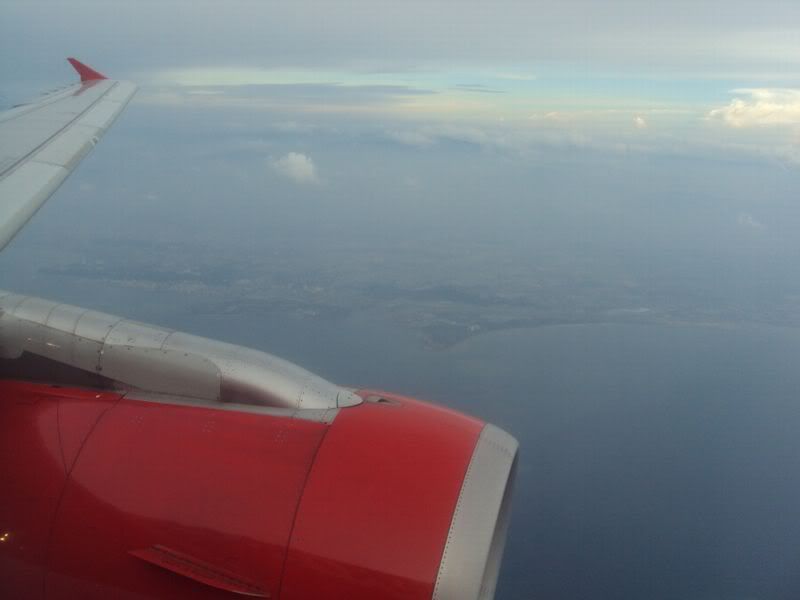 We landed on time and taxied to terminal 2, a carbon copy of Kuala Lumpur LCCT in seems. Air Asia's expansion has been rather stunning – they have a massive operation in Kota Kinabalu as well. We were the first ones at immigration, and it took barely a minute to clear. Then hopped onto a taxi to the Le Meridien.
Le Meridien Kota Kinabalu
At 50 Euros per night this was a great deal given my SPG Platinum status. We were upgraded to a Royal Club suite with Royal Club lounge access obviously. This was already done online weeks before check-in which I found rather impressive. No complaints apart from a poor check-out experience that made us almost miss the return flight.
Living room sitting area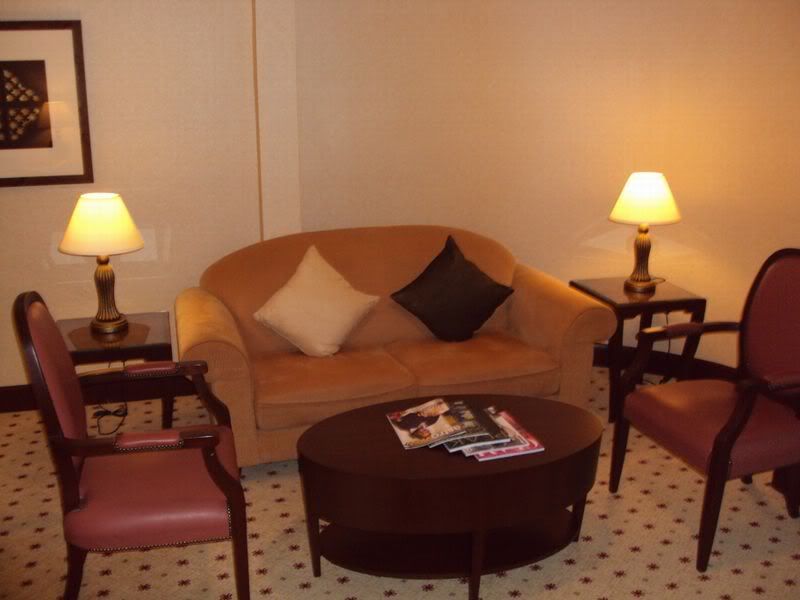 Dining table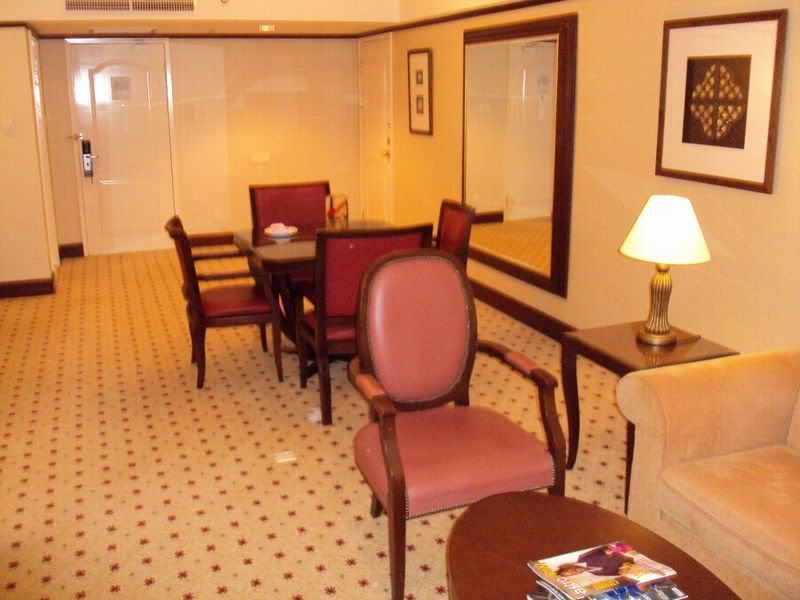 Minibar and stuff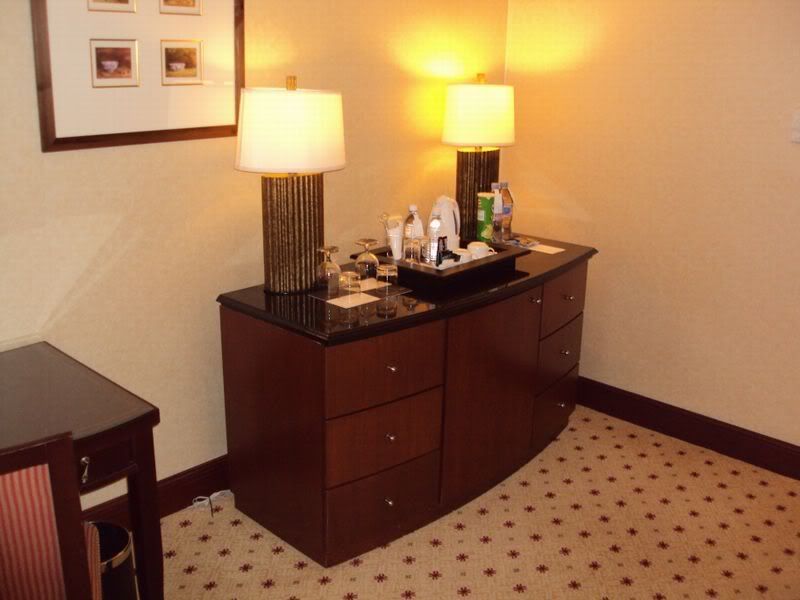 Sofa in bedroom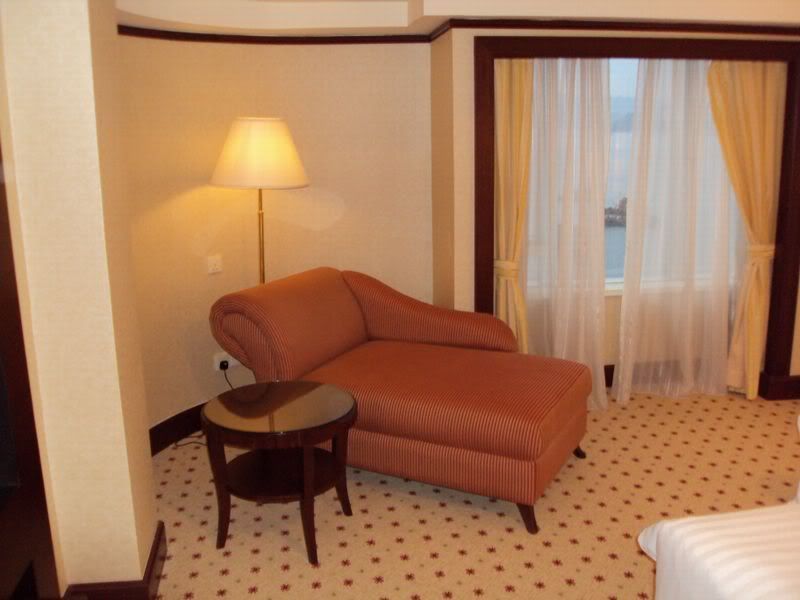 Bed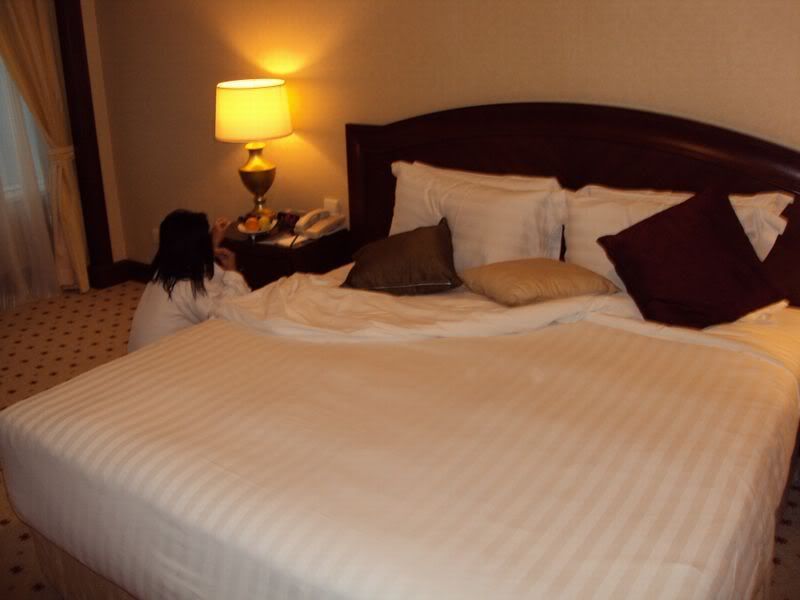 Two flat screen TVs in the suite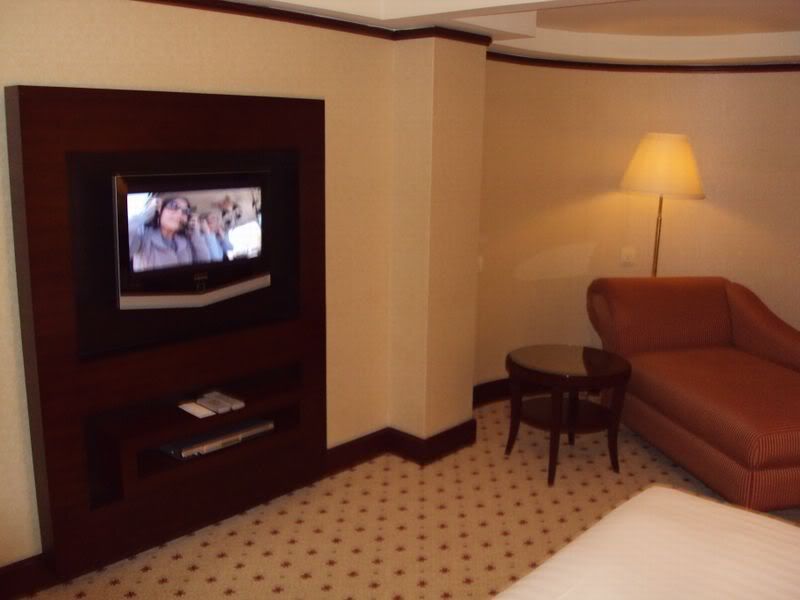 Bathroom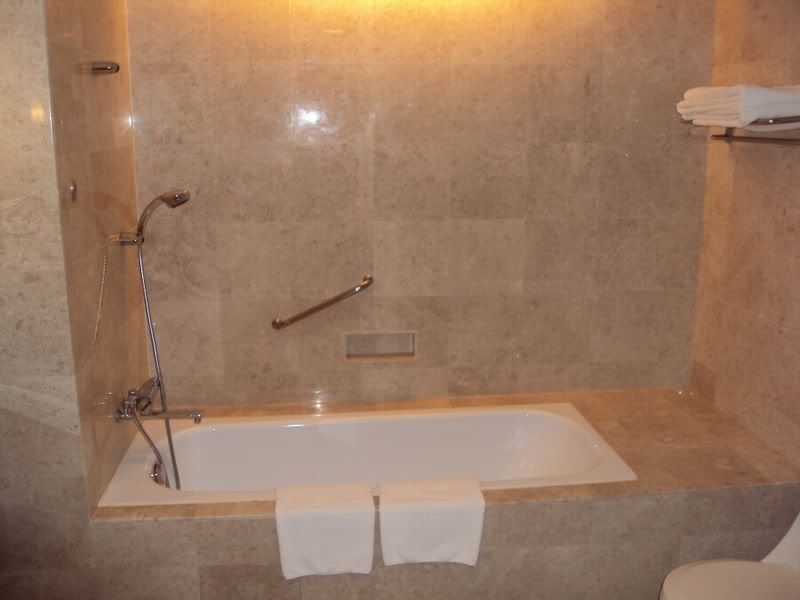 Kota Kinabalu
Some pics around the city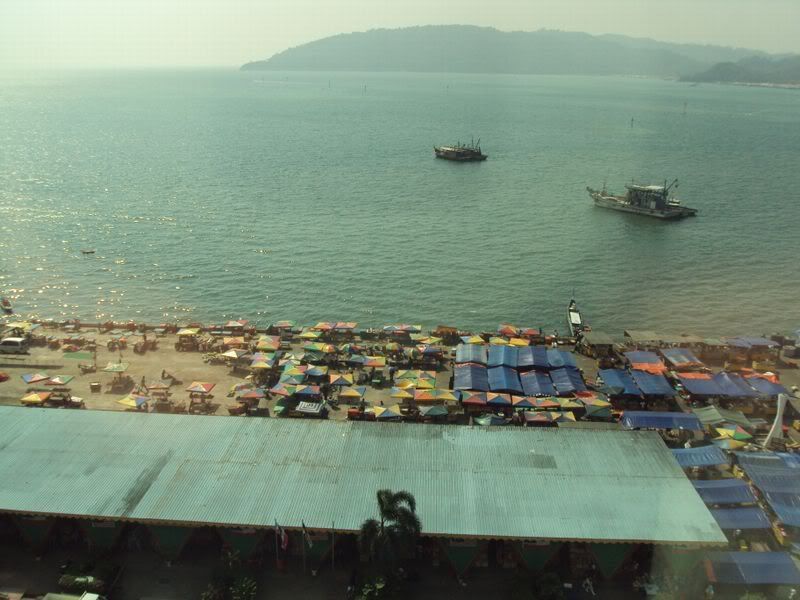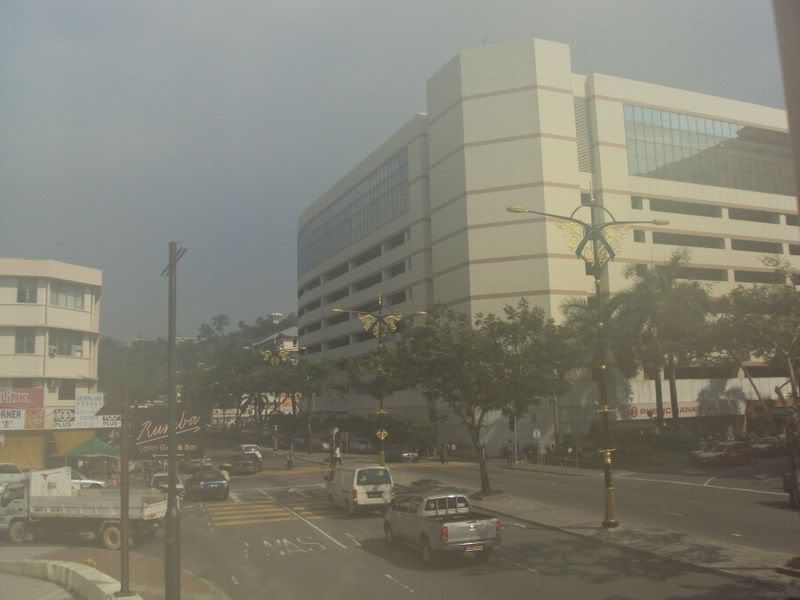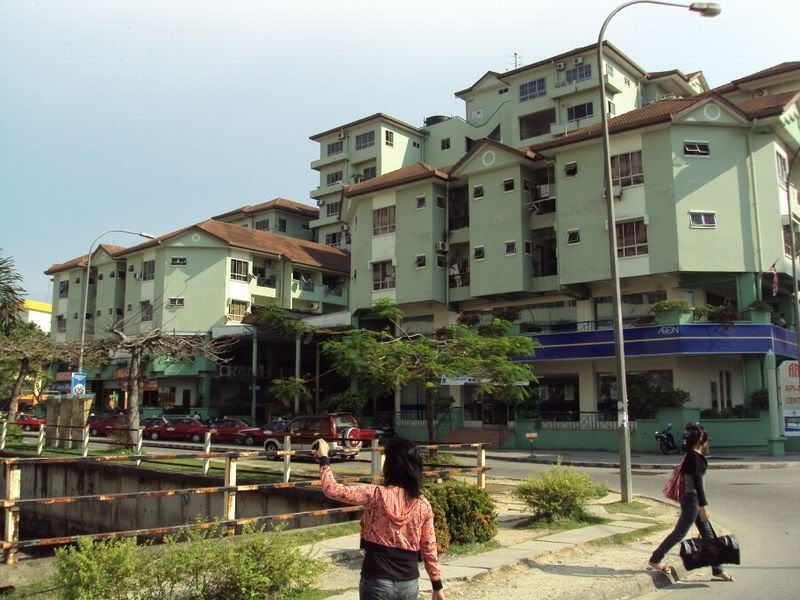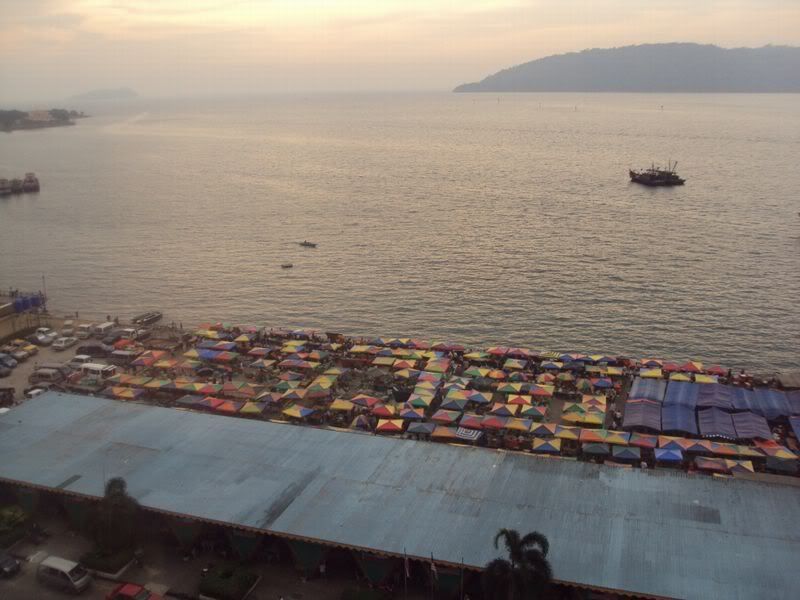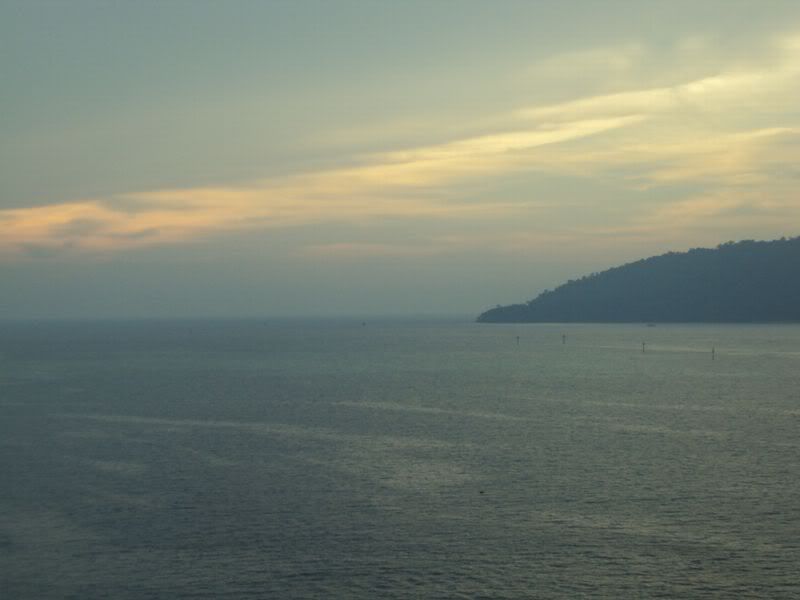 11 September 2009
Kota Kinabalu LCCT (BKI/WBKK) – Clark Diosdado Macapagal International (CRK/RPLC)
Air Asia AK/AXM 6264
Airbus A320-216
9M-AHF
1320-1515 – On Time
Economy Class, Seat 6E
Fare 15.10 EUR
They claimed no working printer at check-out at Le Meridien-really unacceptable for a 5-star hotel and I was fuming after it took 15 minutes to check out. Thankfully we made it back to the airport before the closure of the counters – Air Asia can be rather harsh if you miss the cutoff time.
Checked baggage screening
Check-in counters at BKI LCCT
I did online check-in the day before, so they just had a look at passports and stamped the boarding passes
They must have more than 1 A320 at BKI these days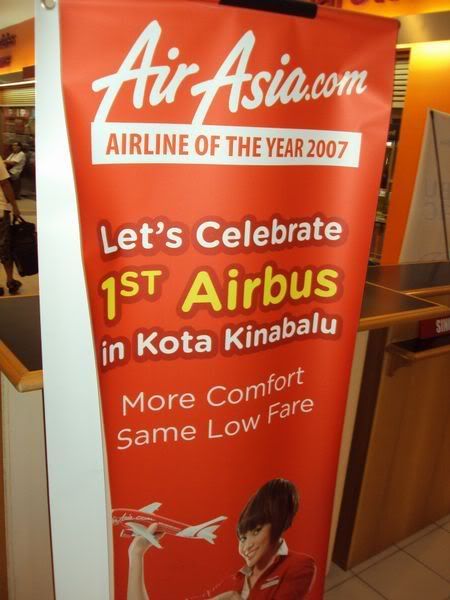 Immigration and security were very quick, and we were soon in the gate area. Somebody else taking pics too…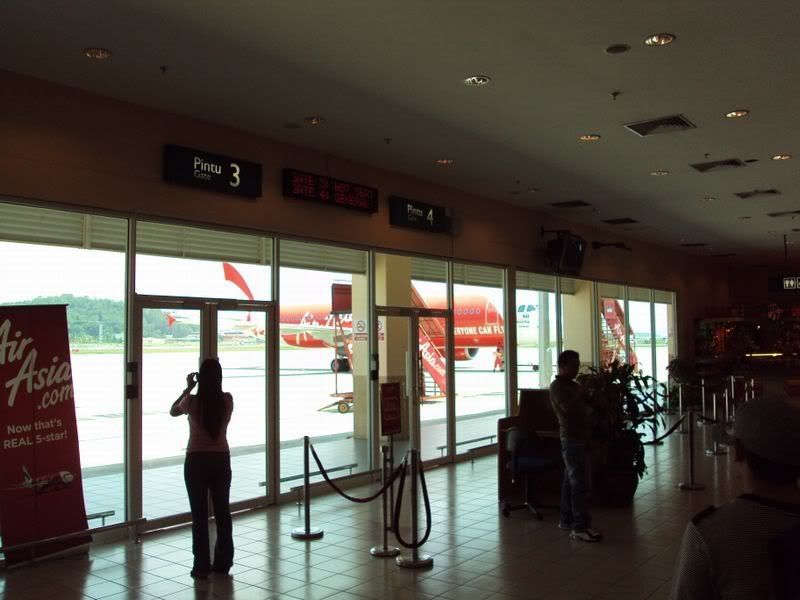 AK ads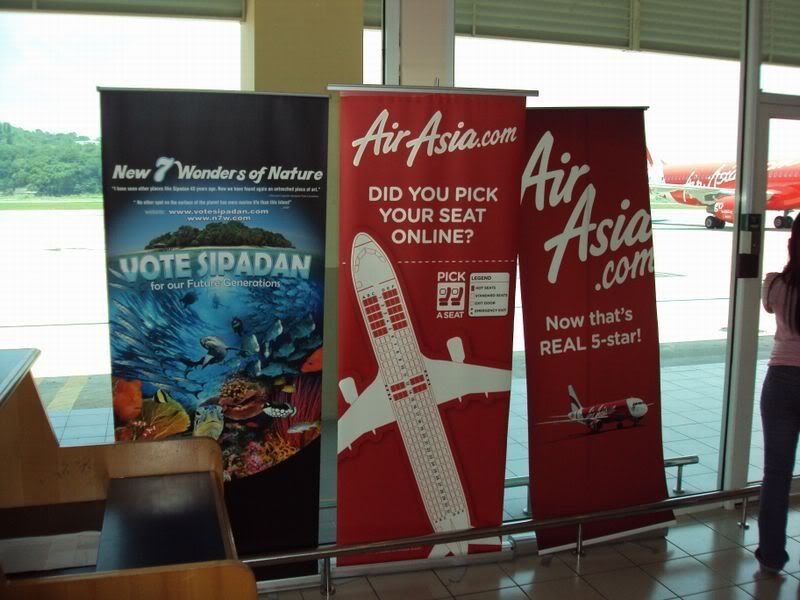 It's Air Asia territory here at T2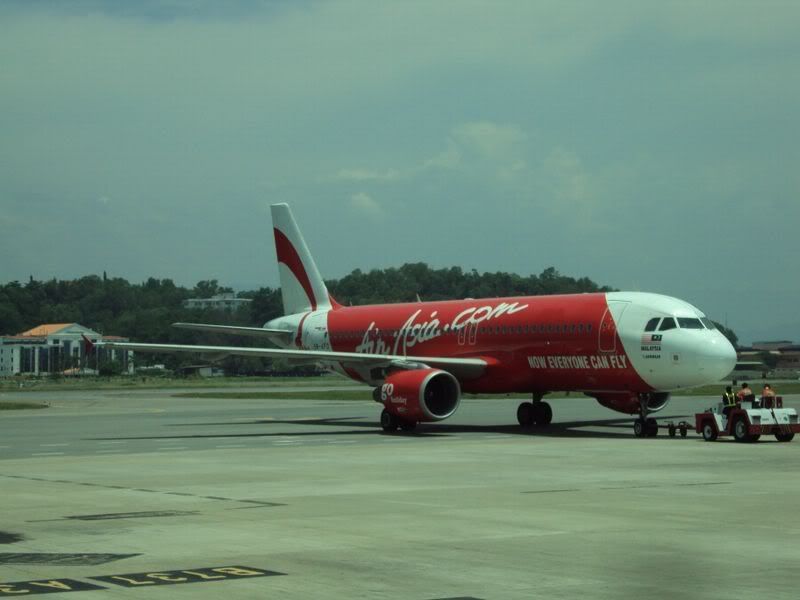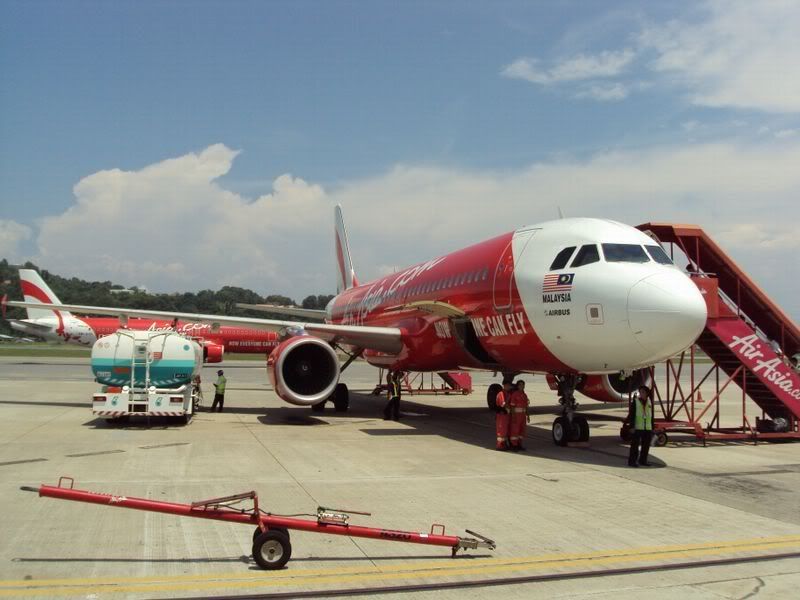 I don't know what it is with Air Asia and me – it's 9M-AHF again to take us back to CRK. I always get the same reg on Indonesia Air Asia too…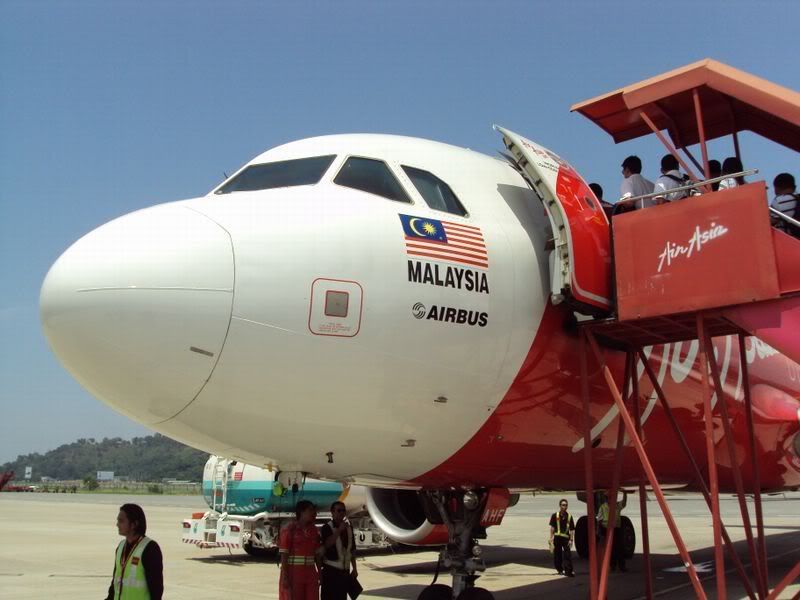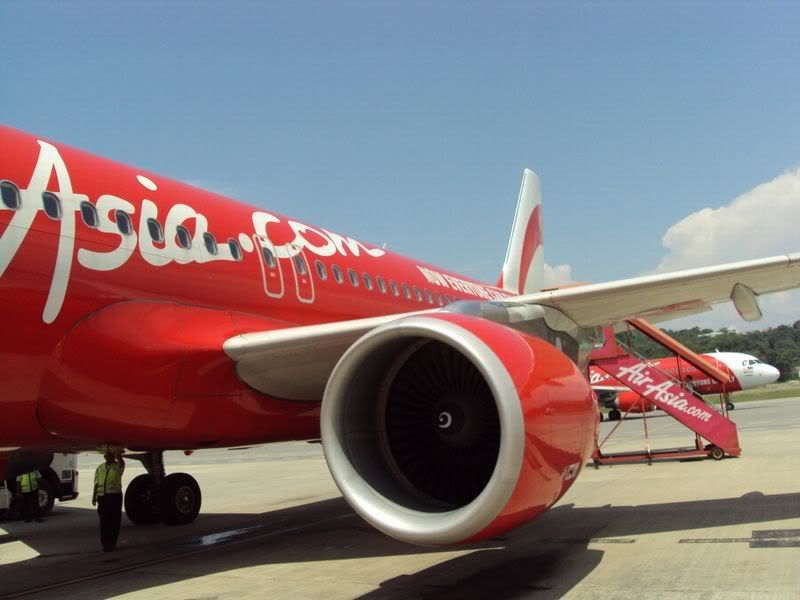 A Malaysian Air Force plane and a Transmile B727F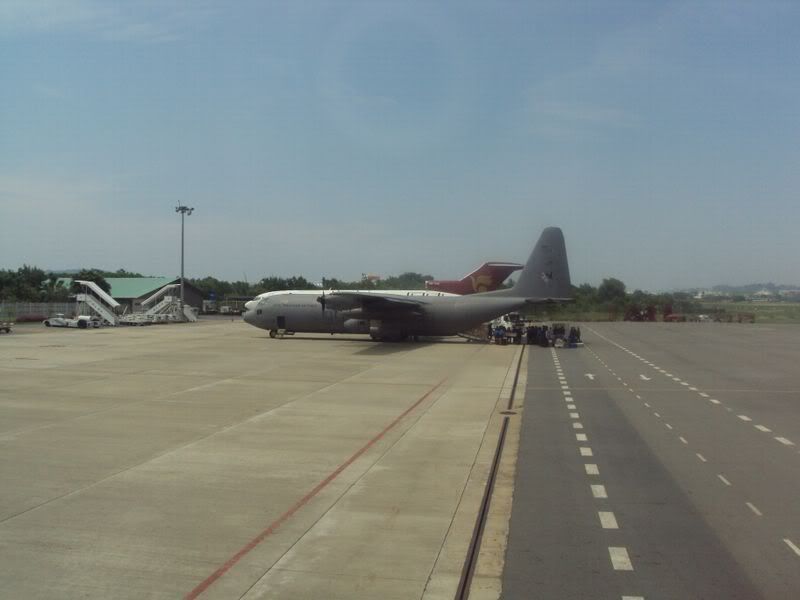 Load was about 70%, and we had 6E and 6F this time. Really an excellent crew on this flight, very friendly and professional.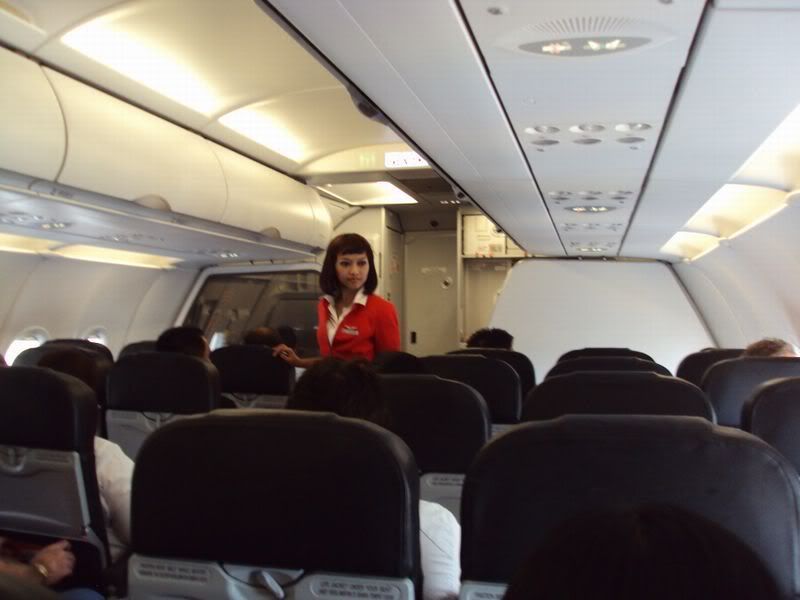 Legroom is of course LCC style, but fine for short hops around Asia
I decided to have some food this time – a hot dog and a can of Pepsi for about 2 Euros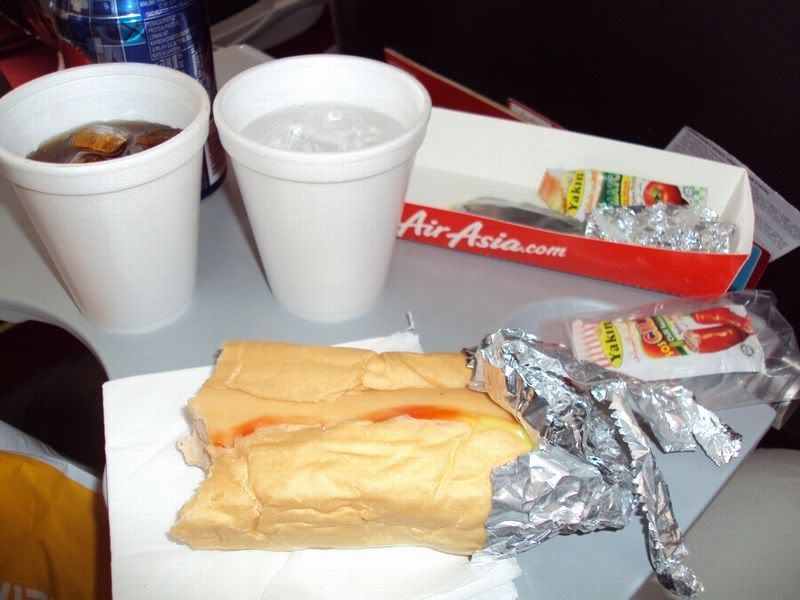 It was an uneventful flight up to Clark, and I decided to buy some Air Asia stuff from their onboard sales. My girlfriend was not feeling too well for reasons I'd find out in a couple of days, and the crew couldn't have been any nicer about it. A top notch experience for a ridiculously low fare.
We landed on time at DMIA, and being in the front, cleared immigration in no time at all. Took a car to Angeles City for PHP 300 and a nice short break to Malaysia was over.
Thanks for reading.
Lufthansa747