This is the return portion of my first trip with the new Olympic Air. After a great first flight I had good expectations for the return and after a few days with my family it was time to say goodbye especially to my cousin who was leaving for the Army in a few days.
Some misc photos I took whilst there ::
My cousin getting ready to go by buying in his kit.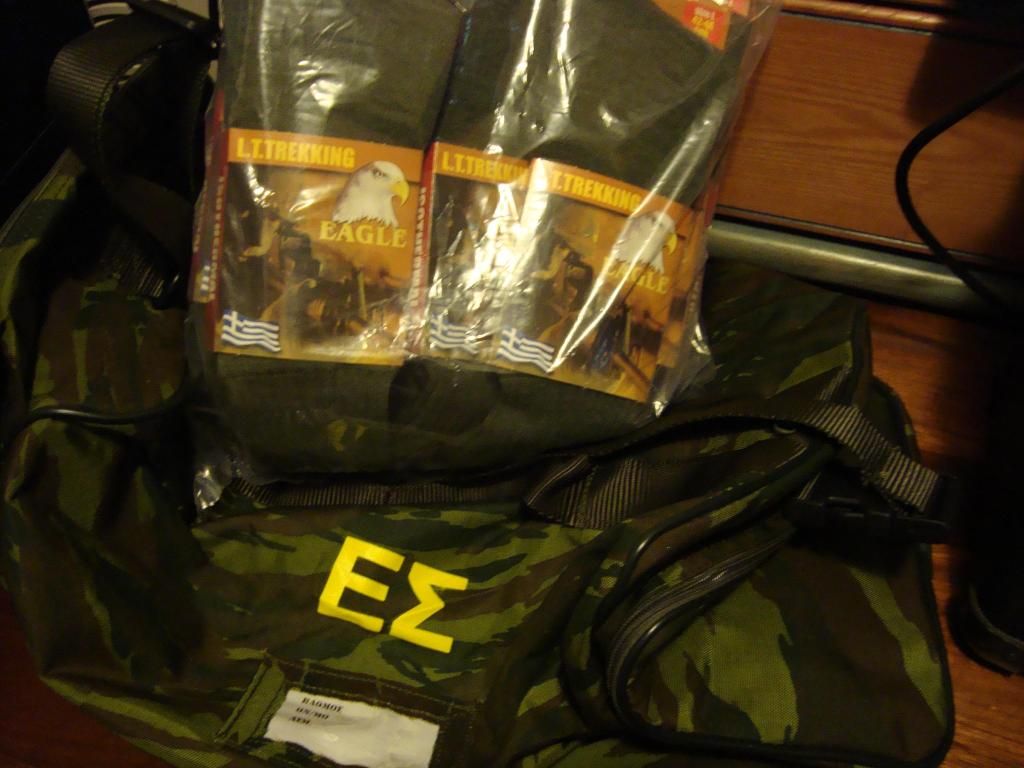 I saw this whilst out shopping and had to get it :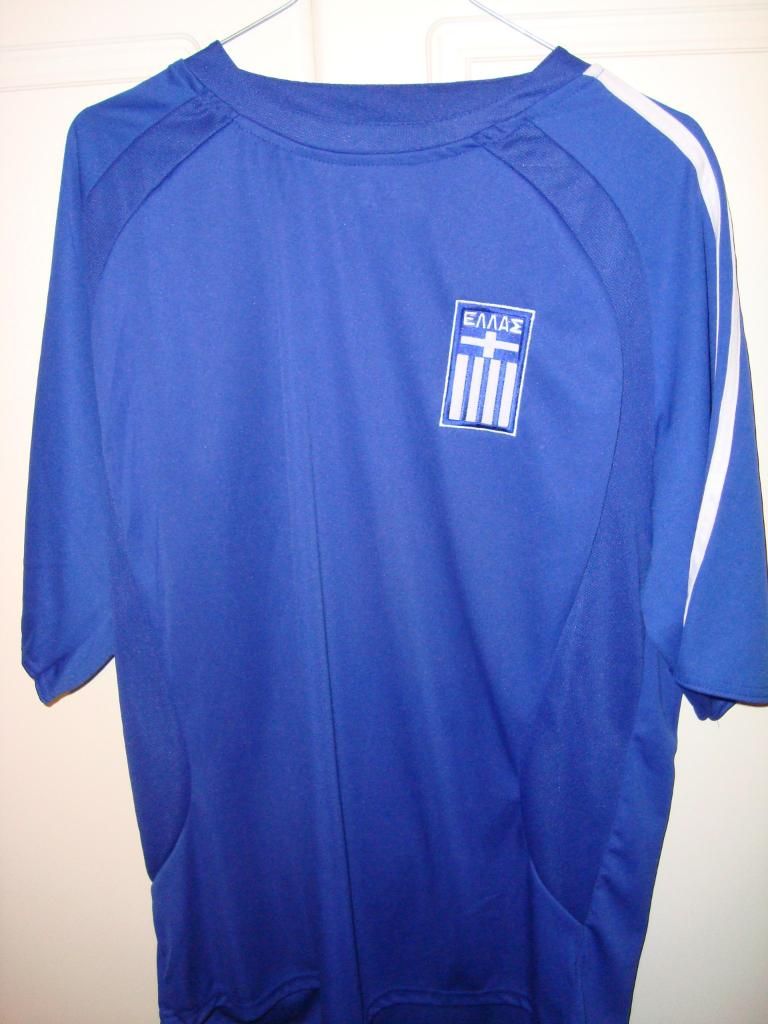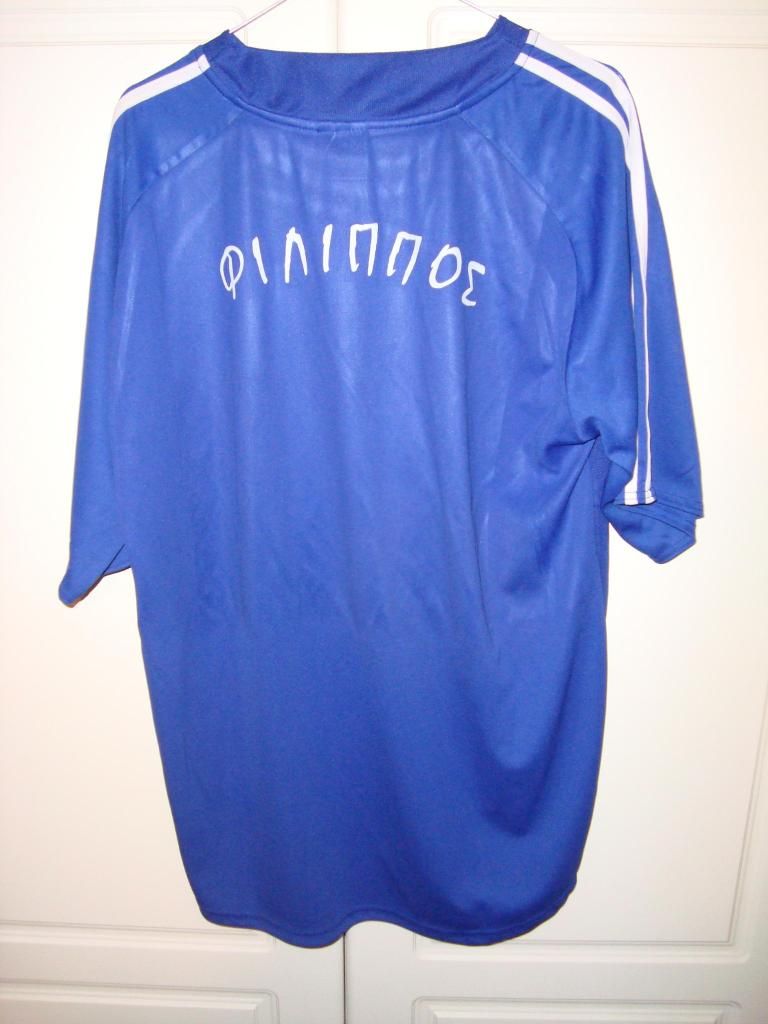 The house :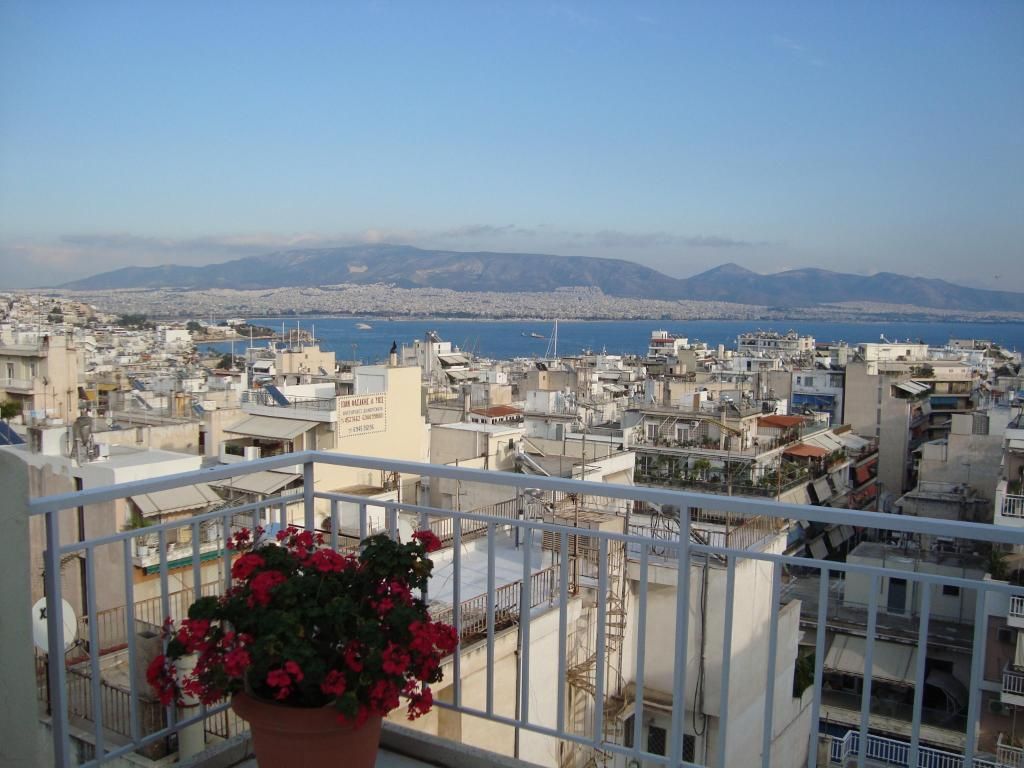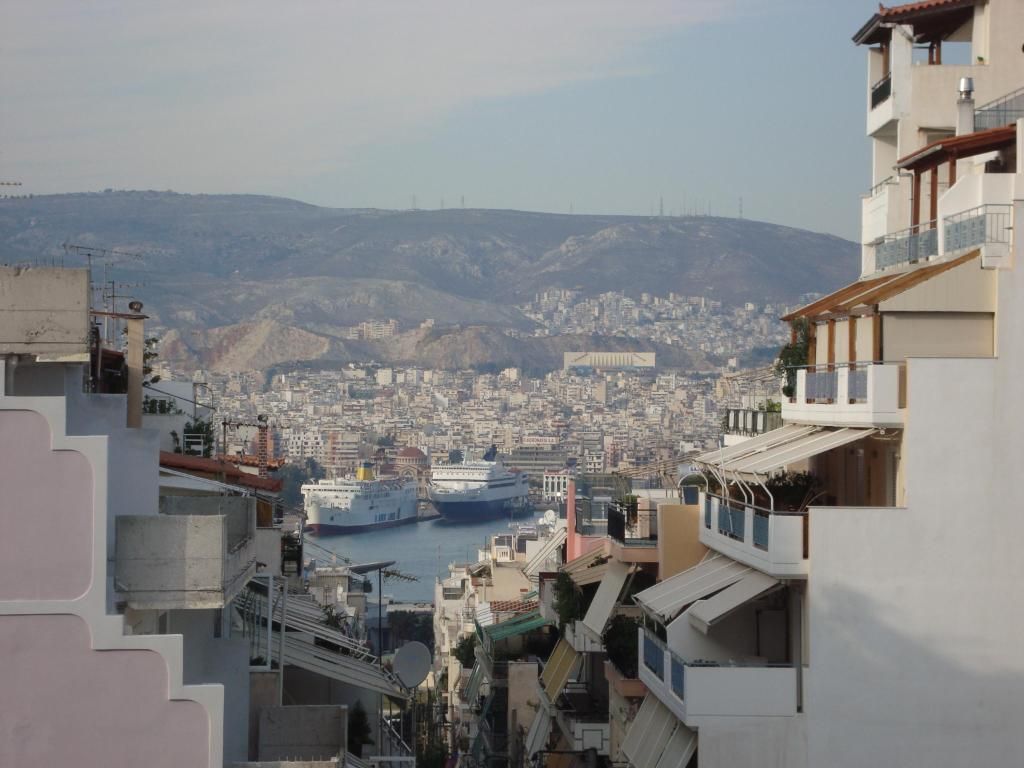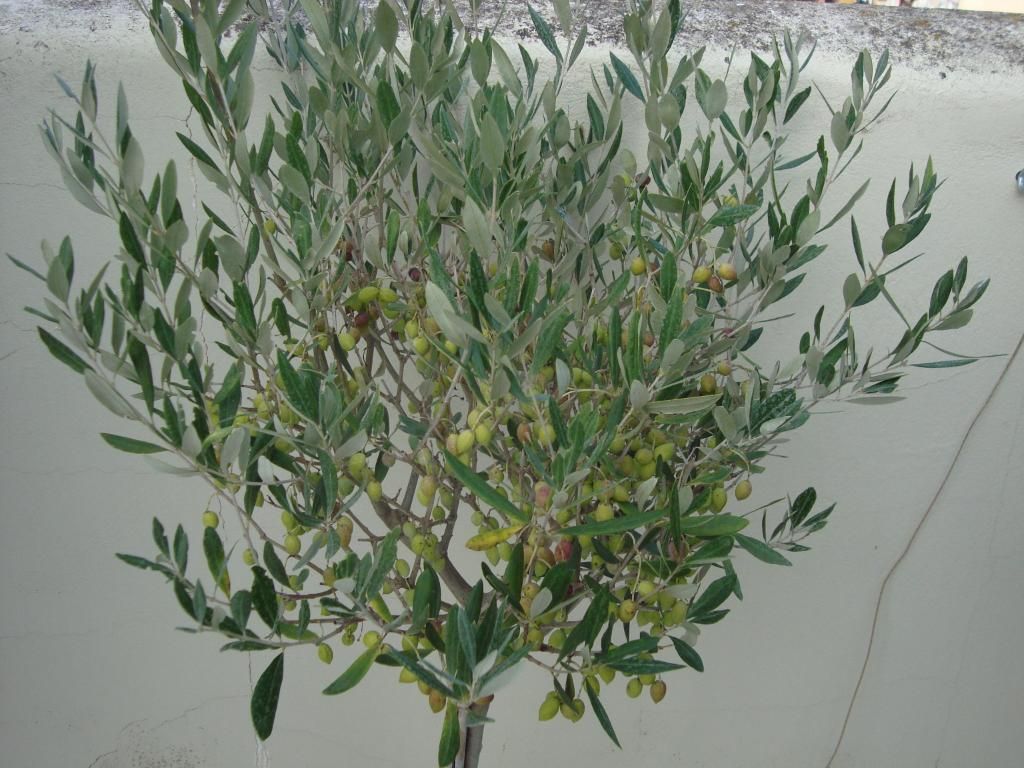 Souvlaki !!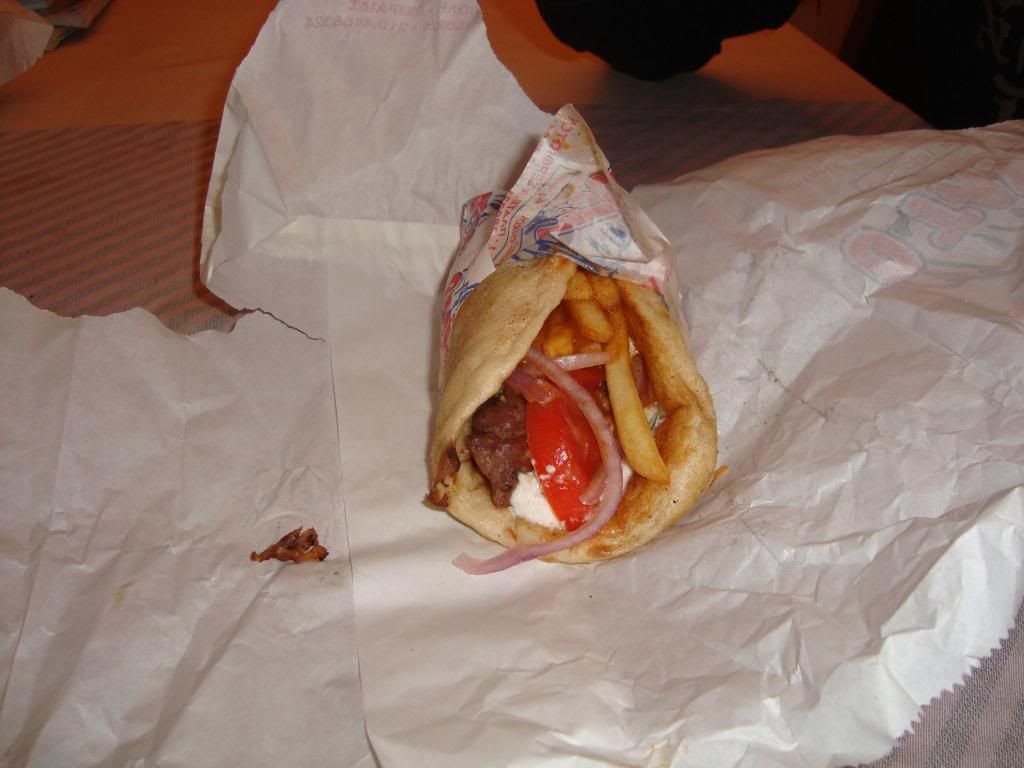 Fav cakes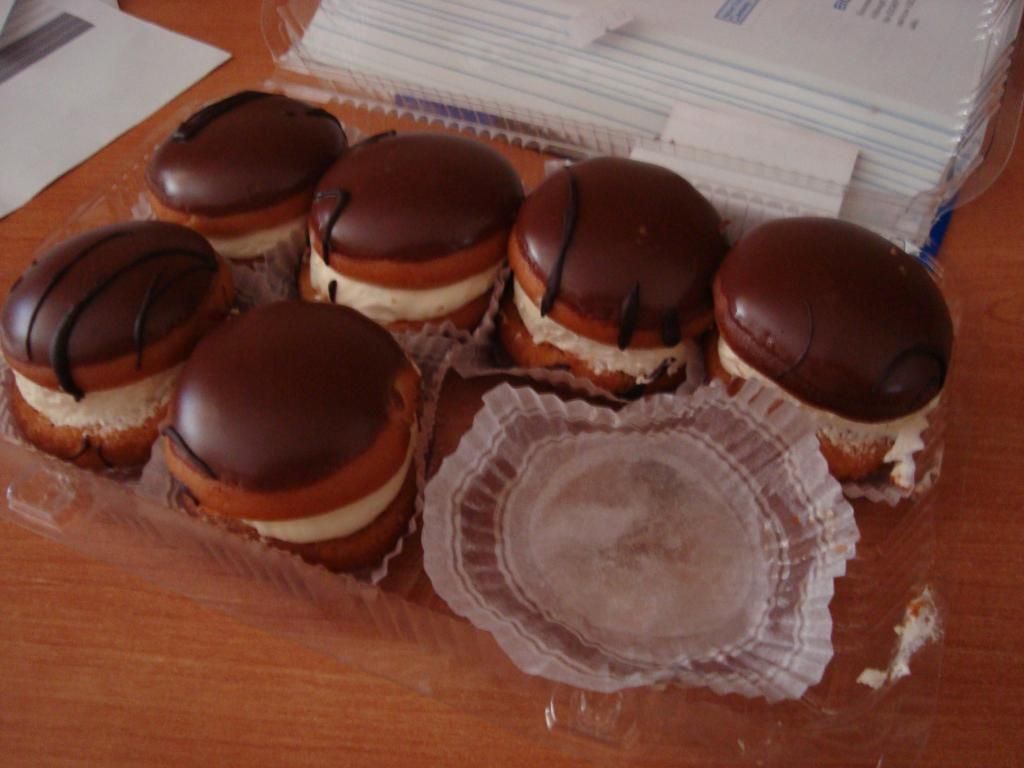 A Royal Caribbean Cruise ship in the port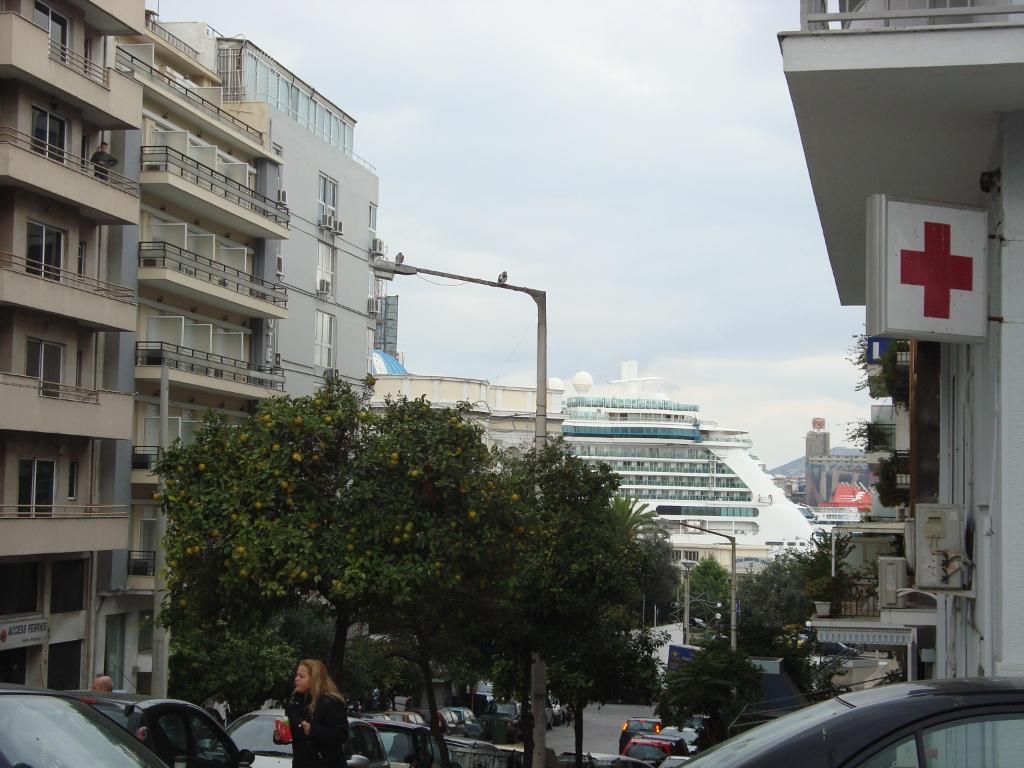 Now thats what I call advertising :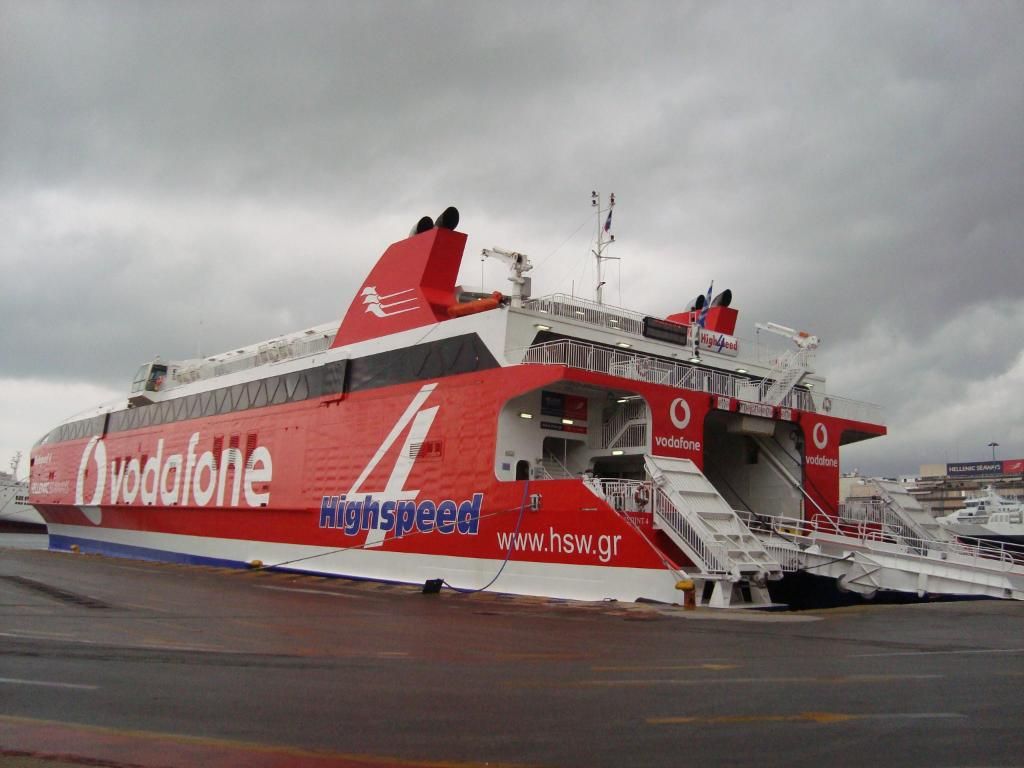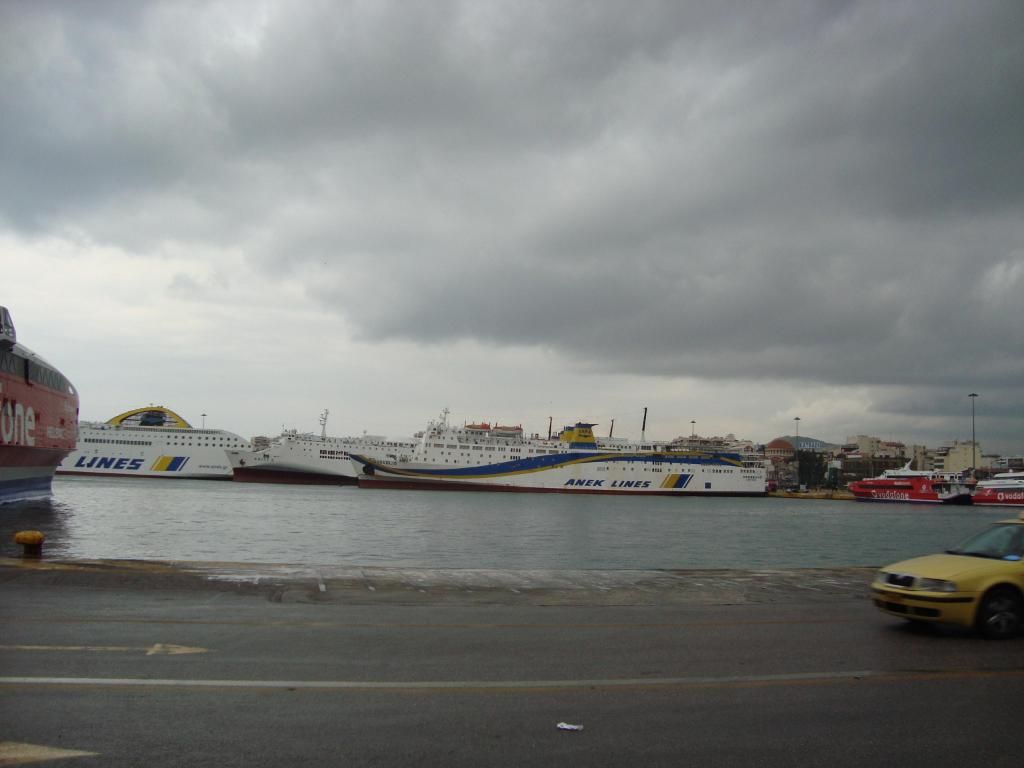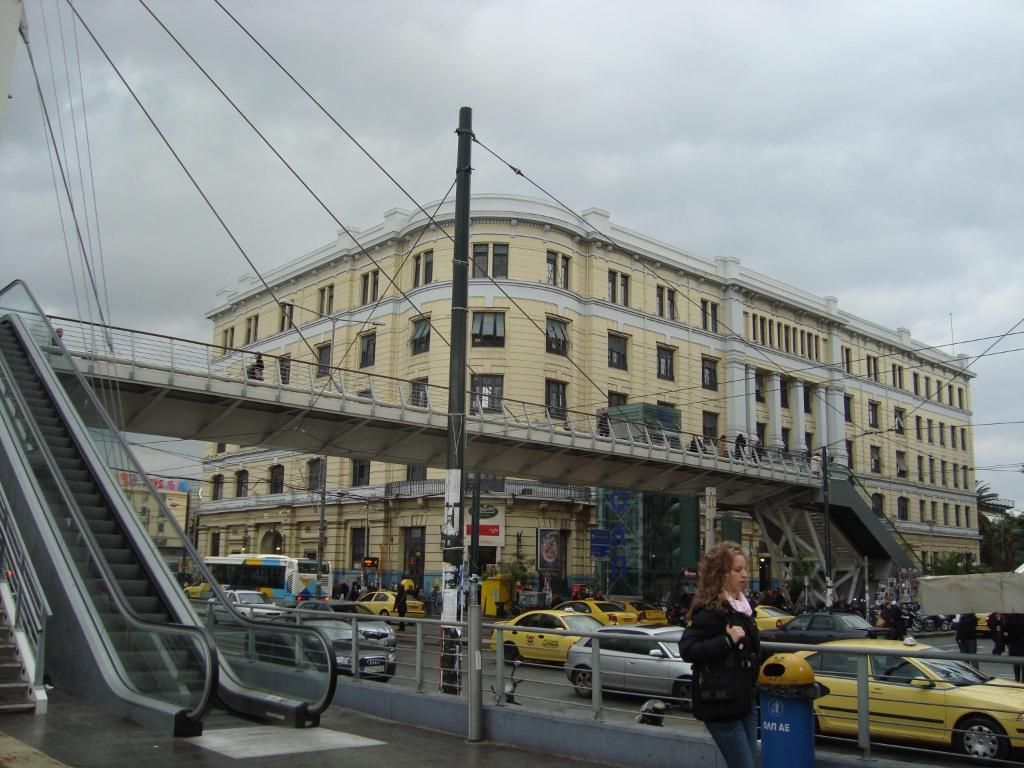 I got the express bus to the Airport which took only 45 mins and cost around €3.
DATE : 03/NOV/2009
AIRLINE: OLYMPIC AIR
FLIGHT : OA269
ROUTE : ATH-LHR
CLASS : ECONOMY
SEAT: 27A
A/C: A320-232
REG: SX-OAQ
On arrival I was greeted by a impressive advertising campaign. Lots of Buses with the huge Olympic rings logo and posters around the entrance.
Note the smoking ban now at all Greek airports.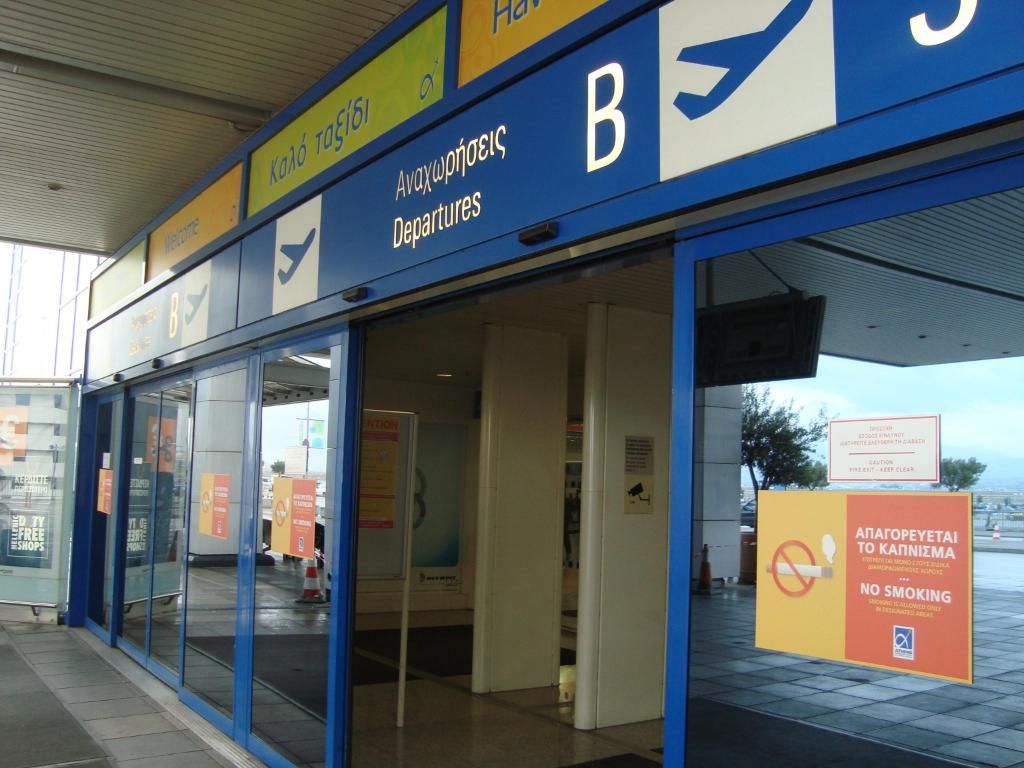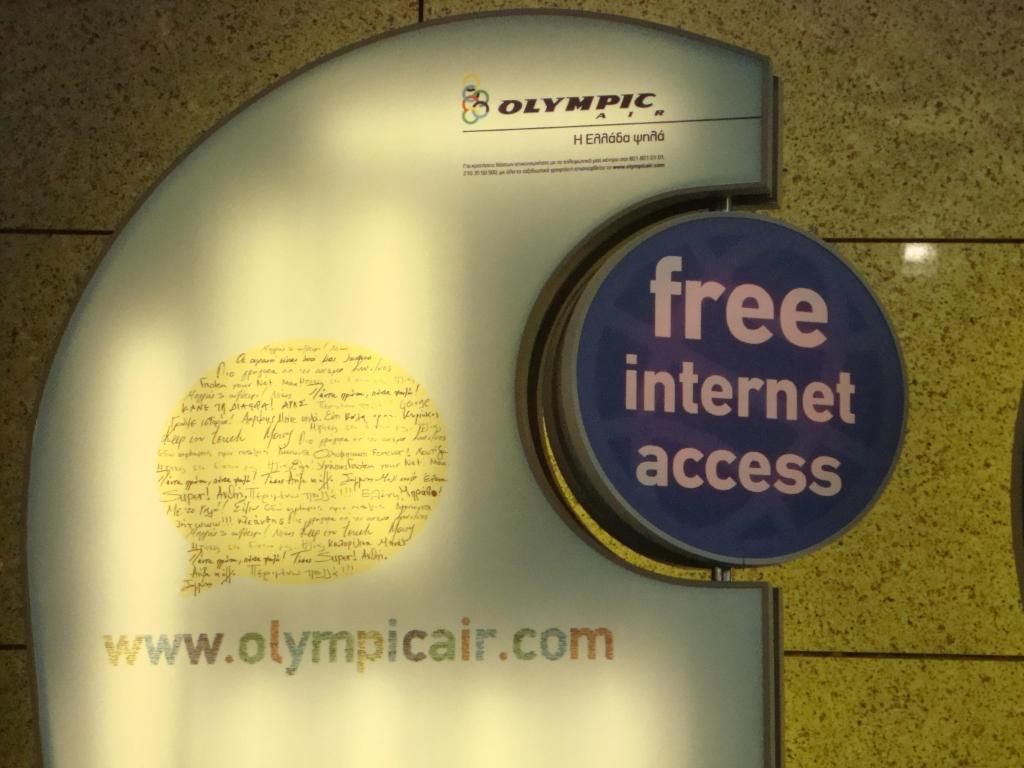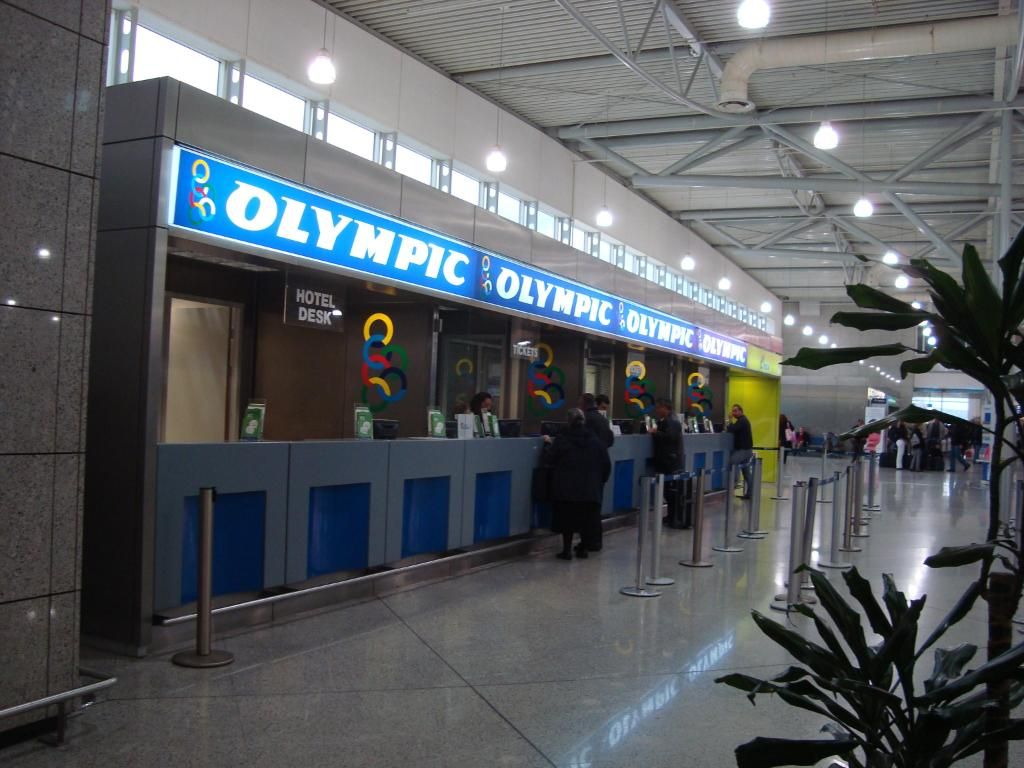 Then time to check in .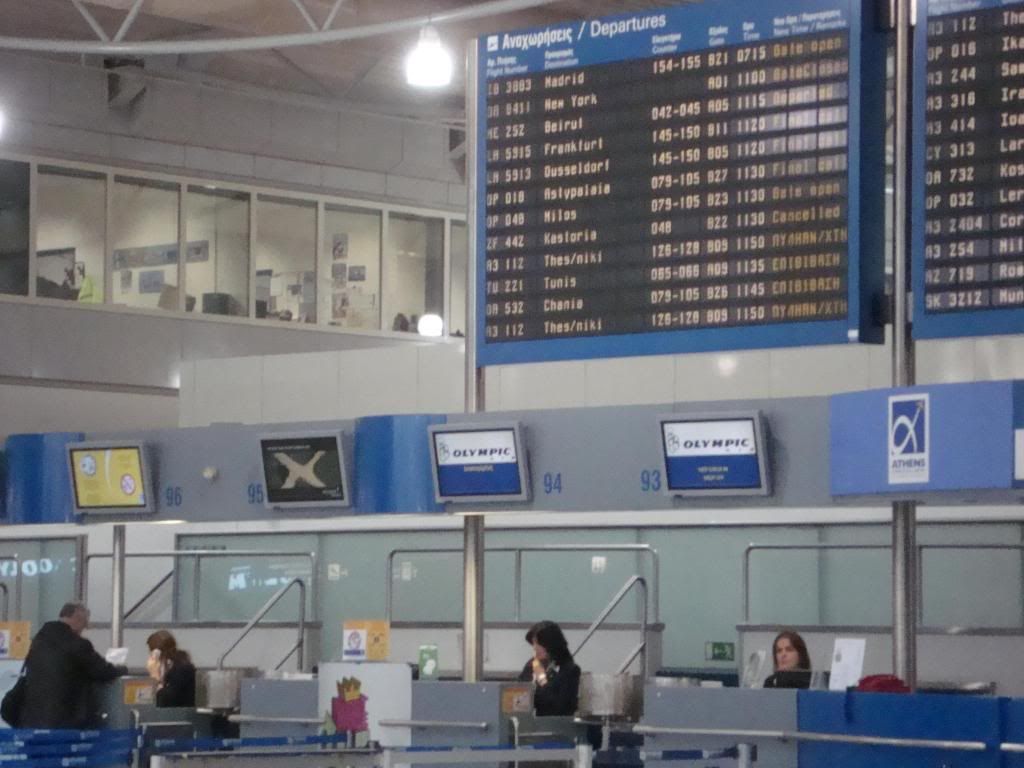 I was greeted by a friendly check in agent, no ques and asked if I was happy with 27A which had been pre allocated to me. I thanked the agent and made my way to look outside. Very fast check in process.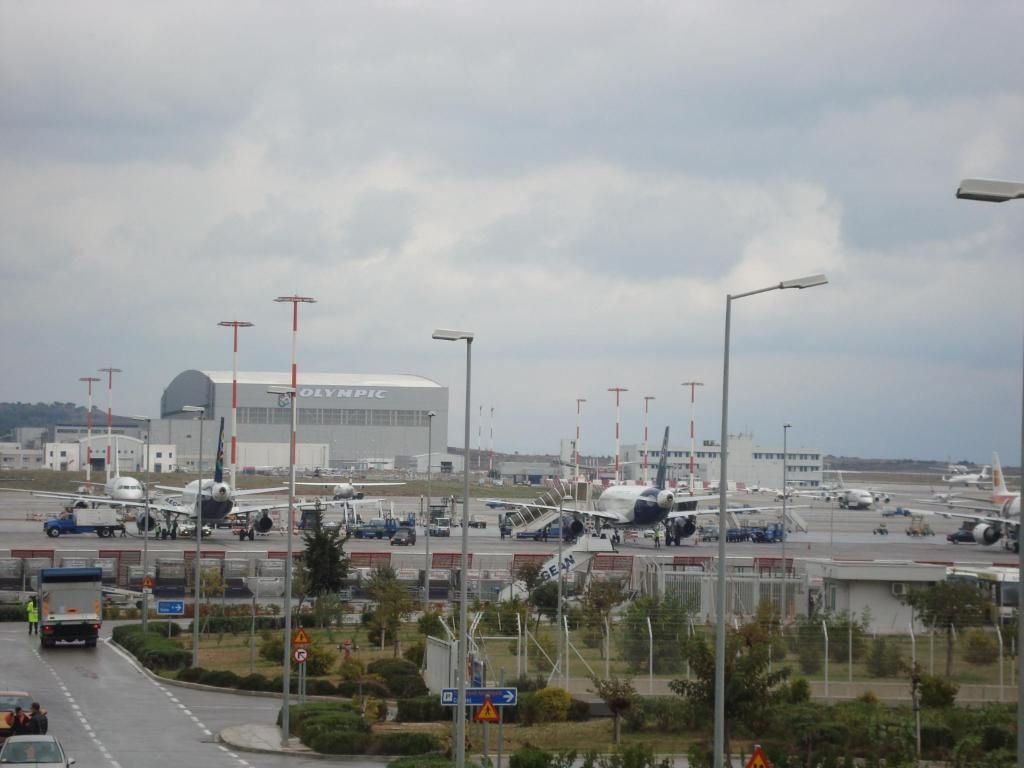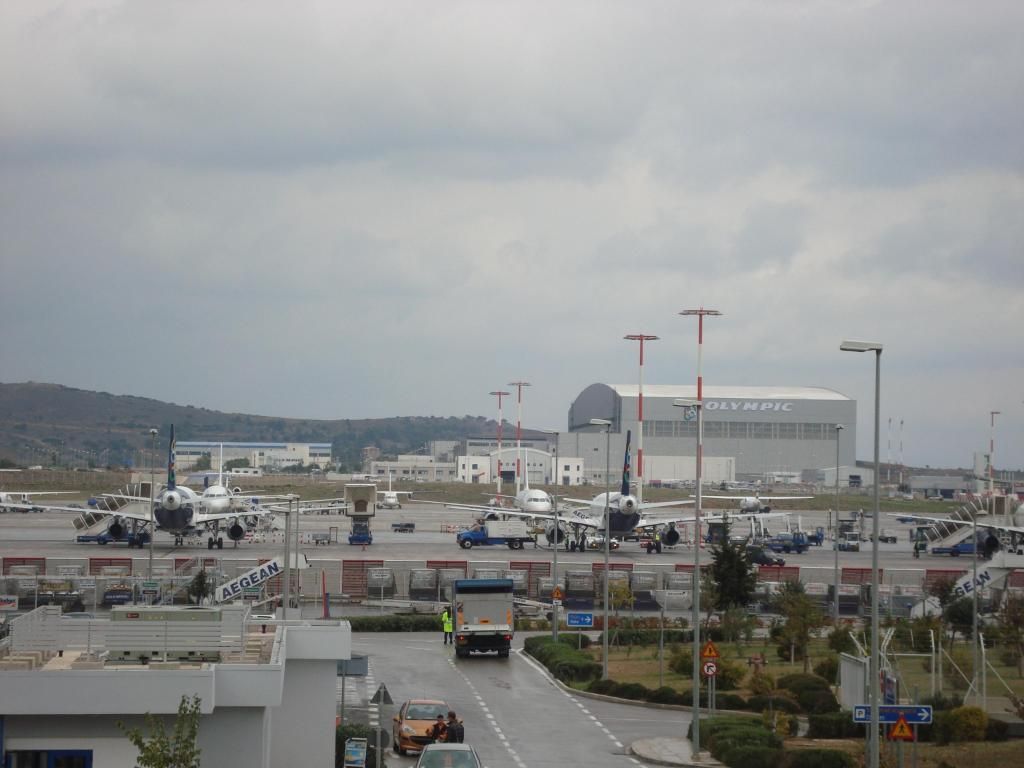 EL AL heading for its short flight to TLV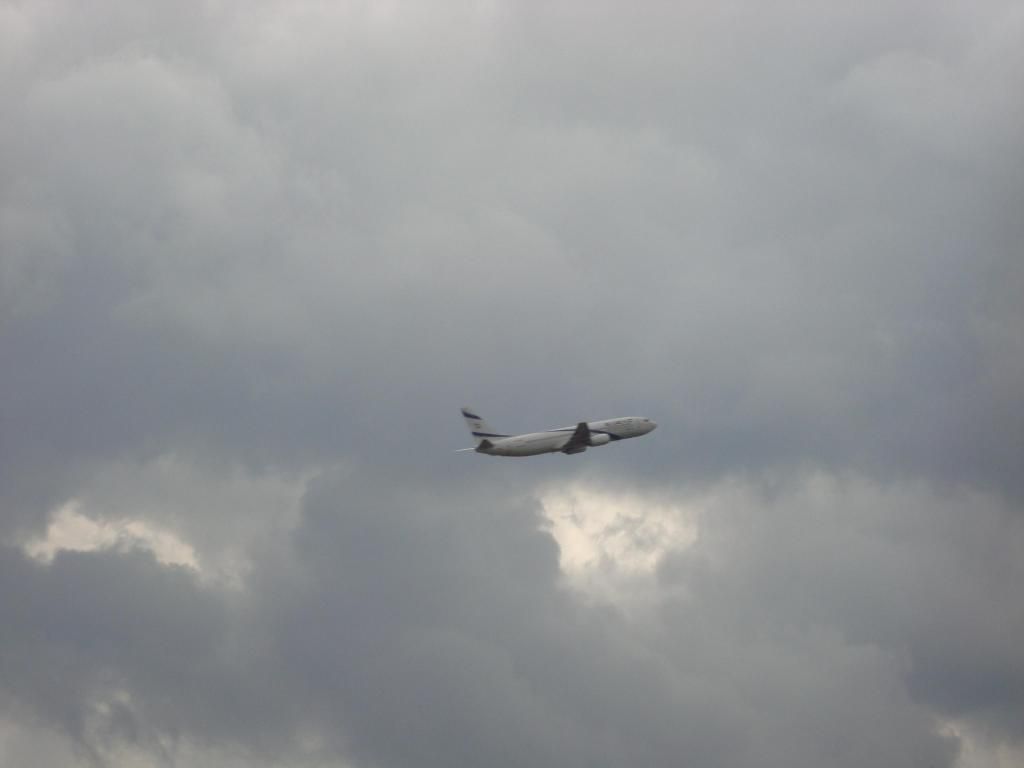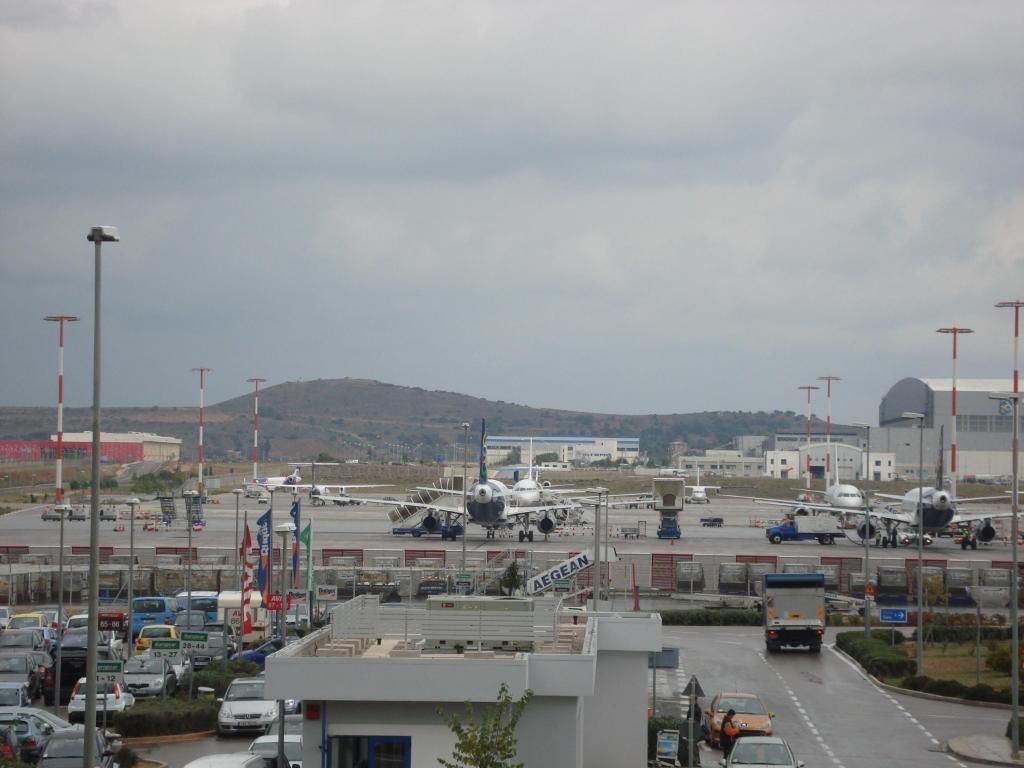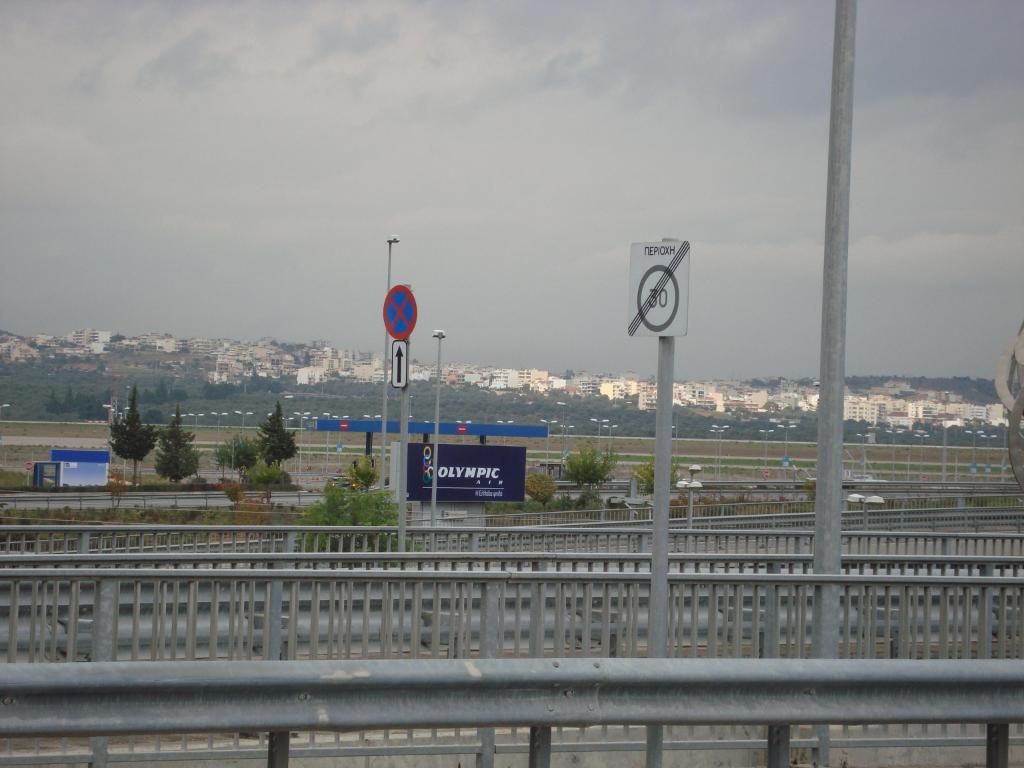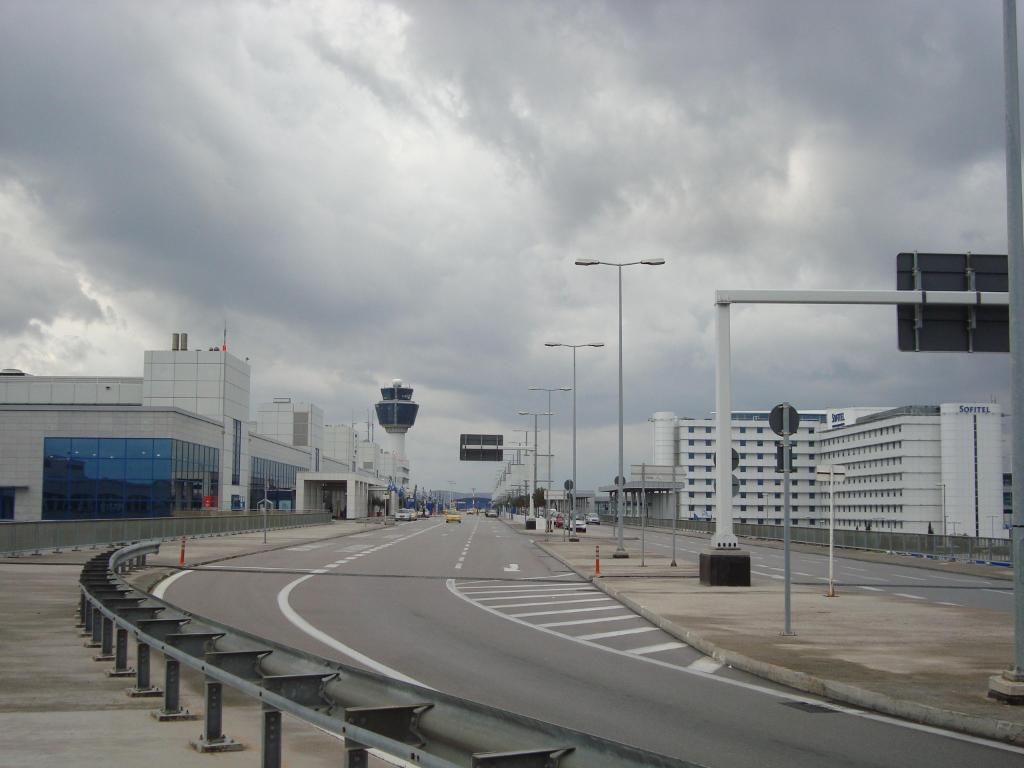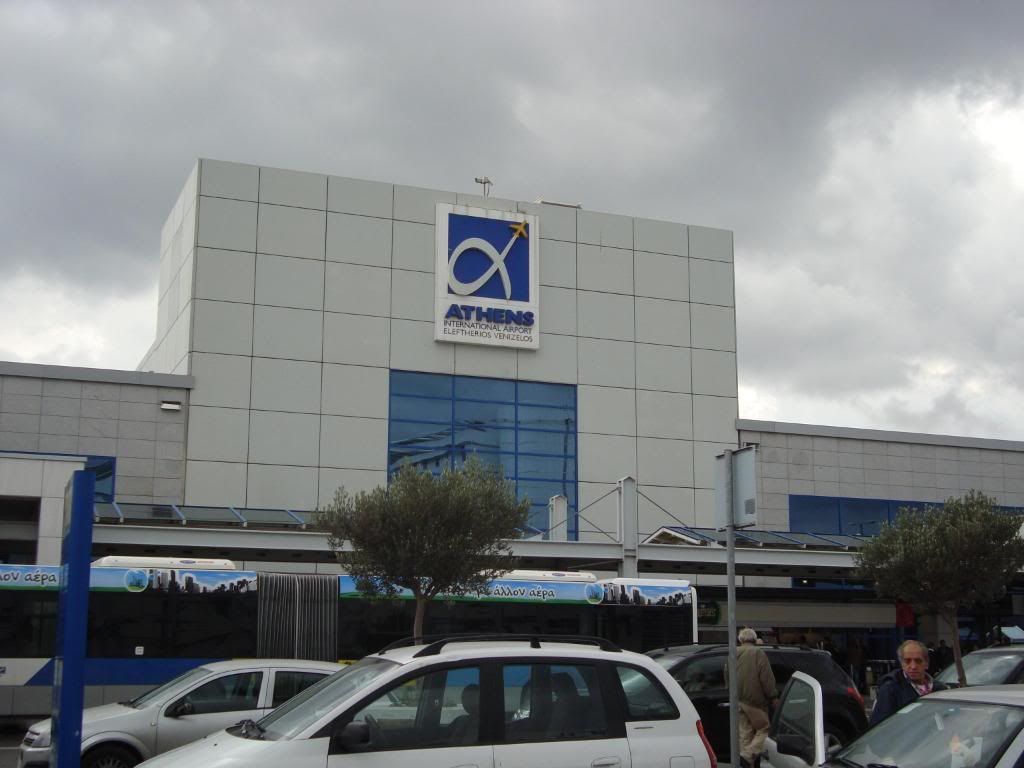 And then it was time to go and find SX-DFC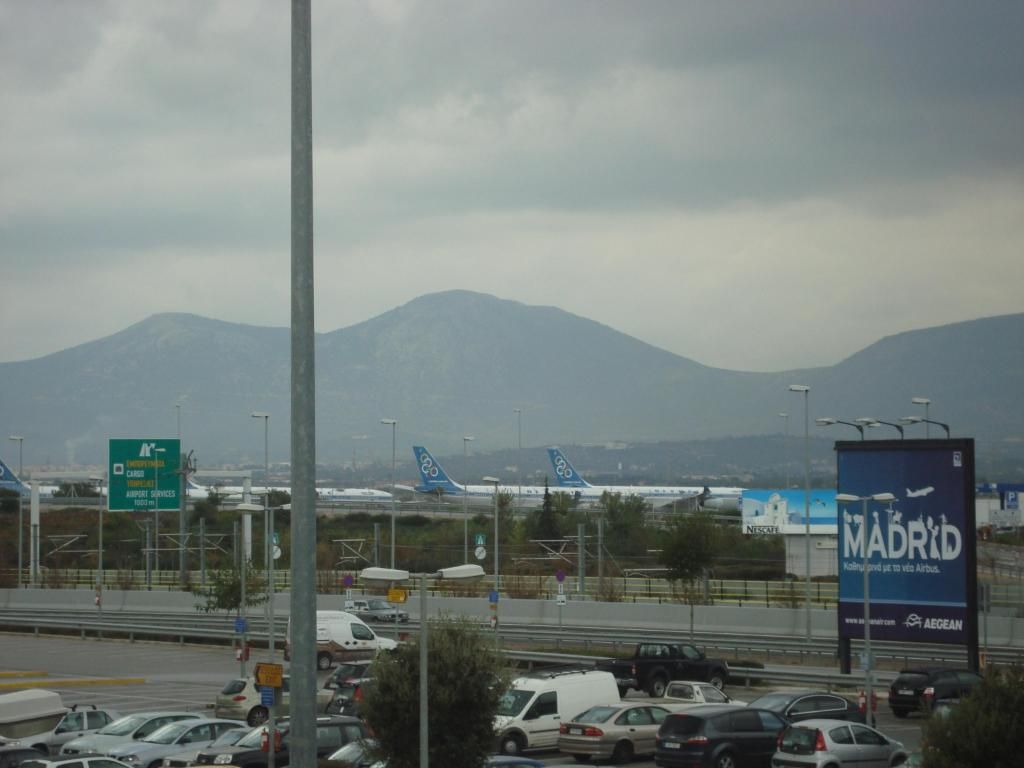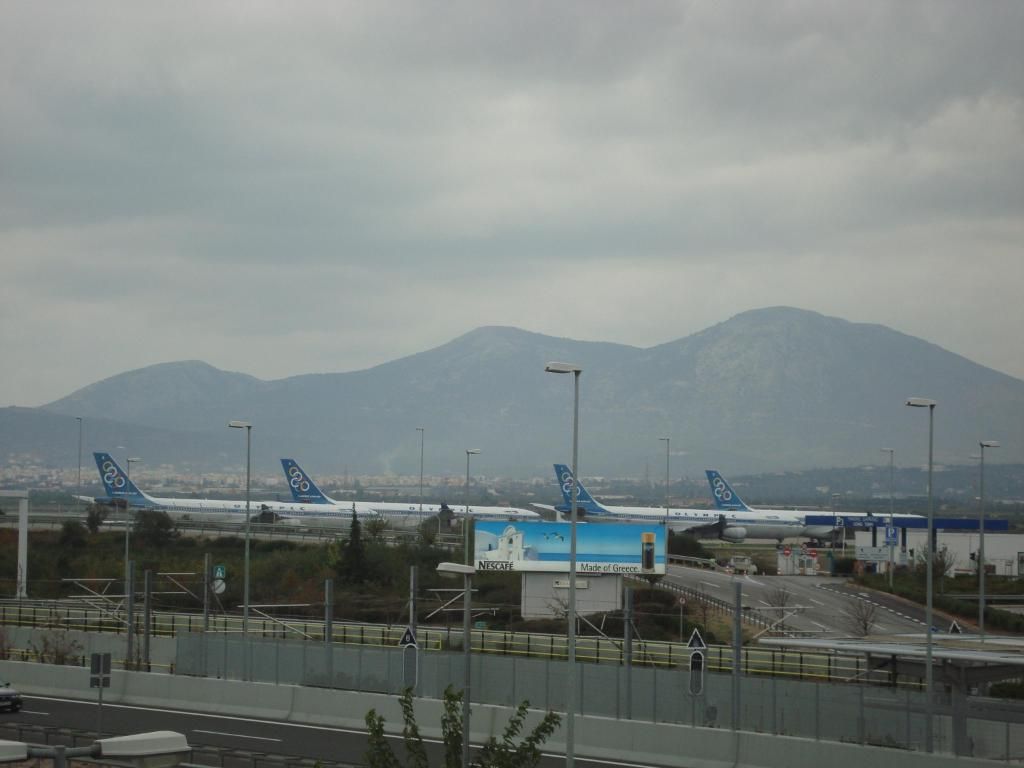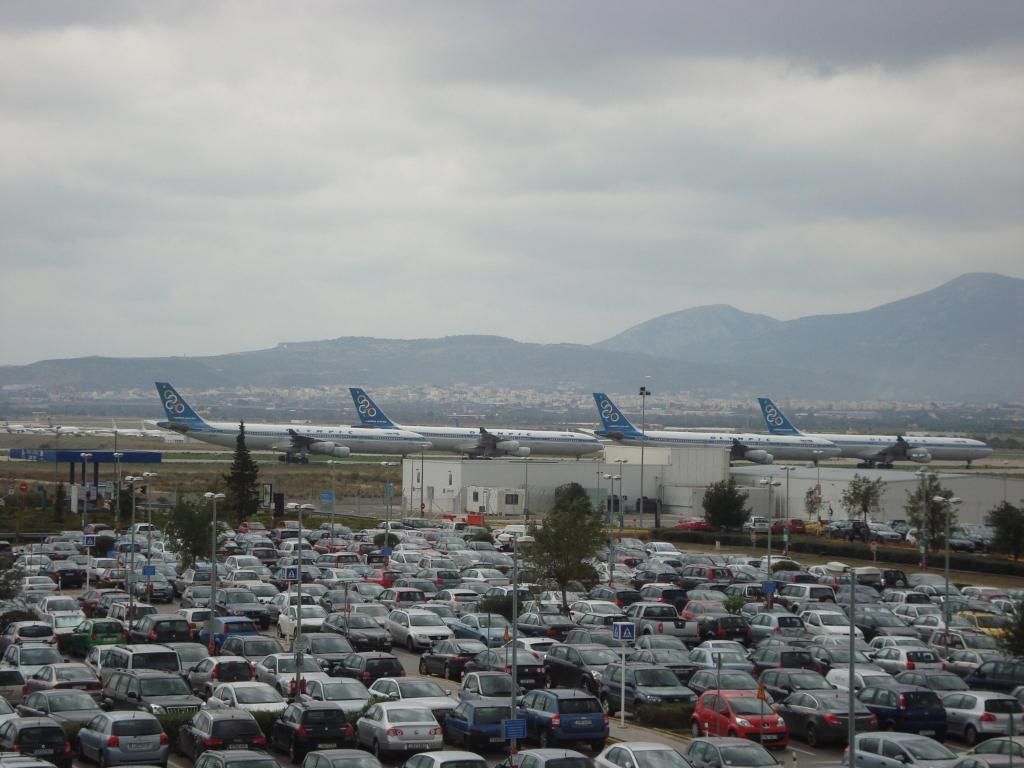 The old OA. Not sure what will happen to these birds. But that is the problem for the Greek government now and not Olympic Air.
Time to go back into the Terminal and head to the Olympic Air lounge .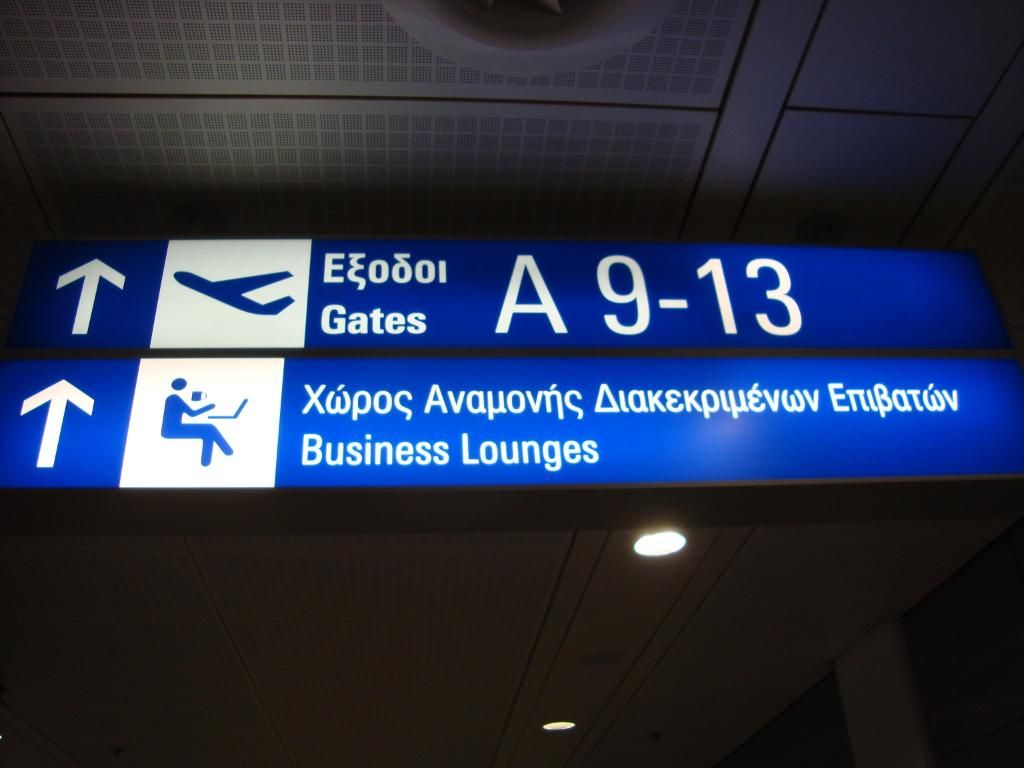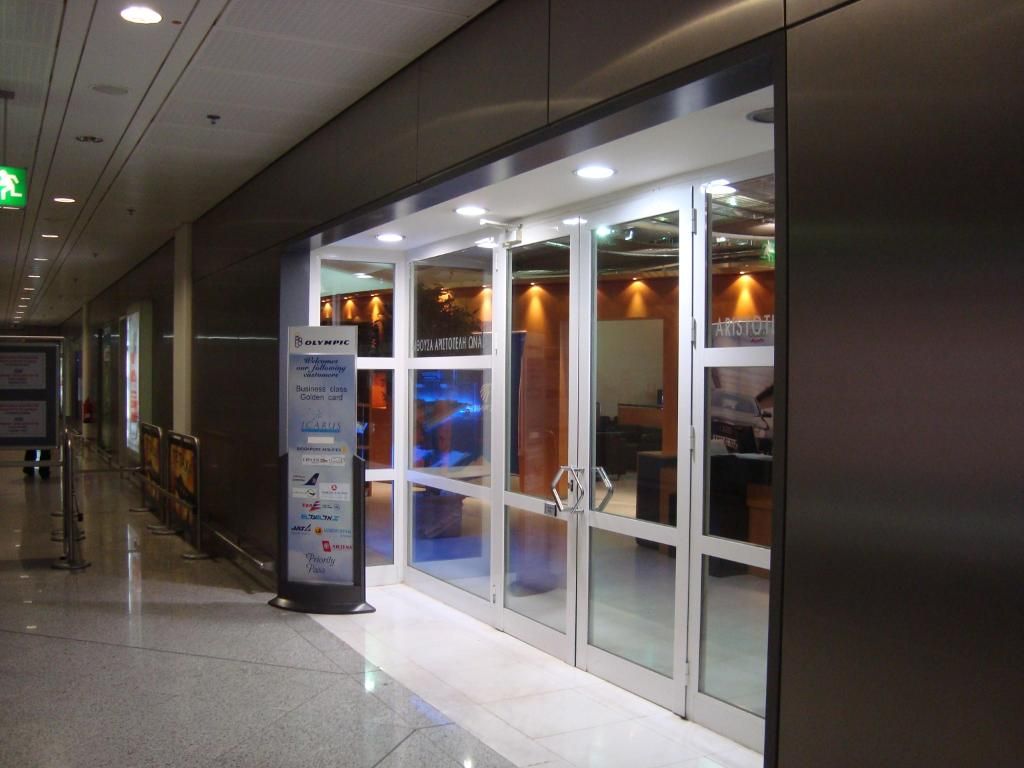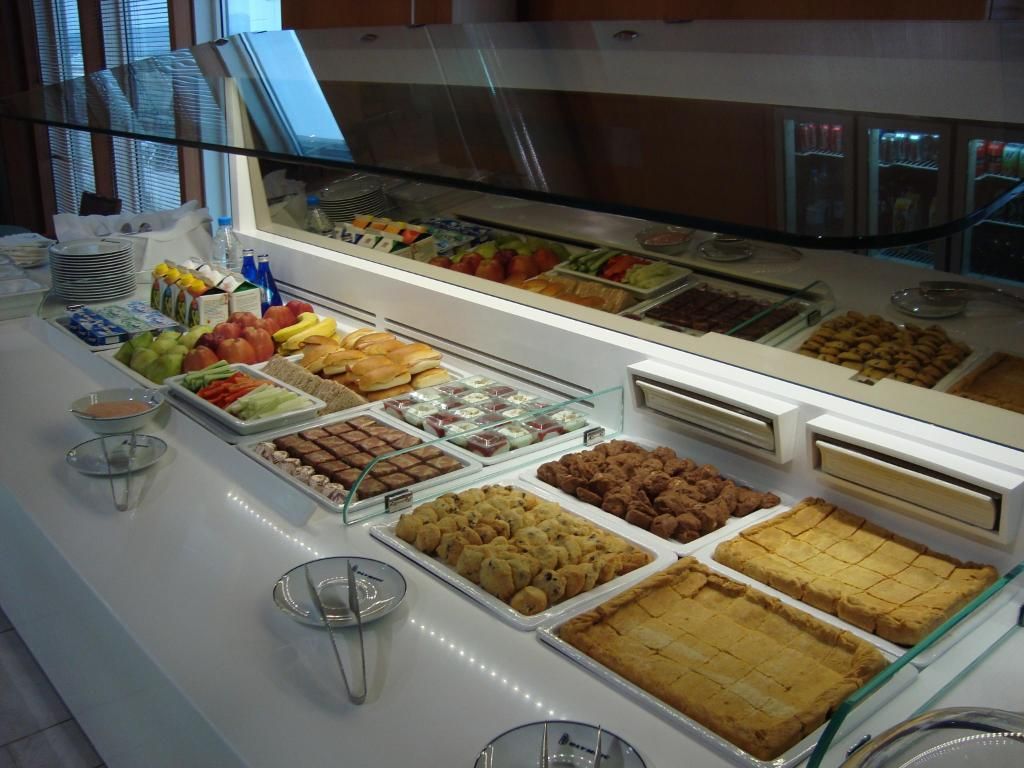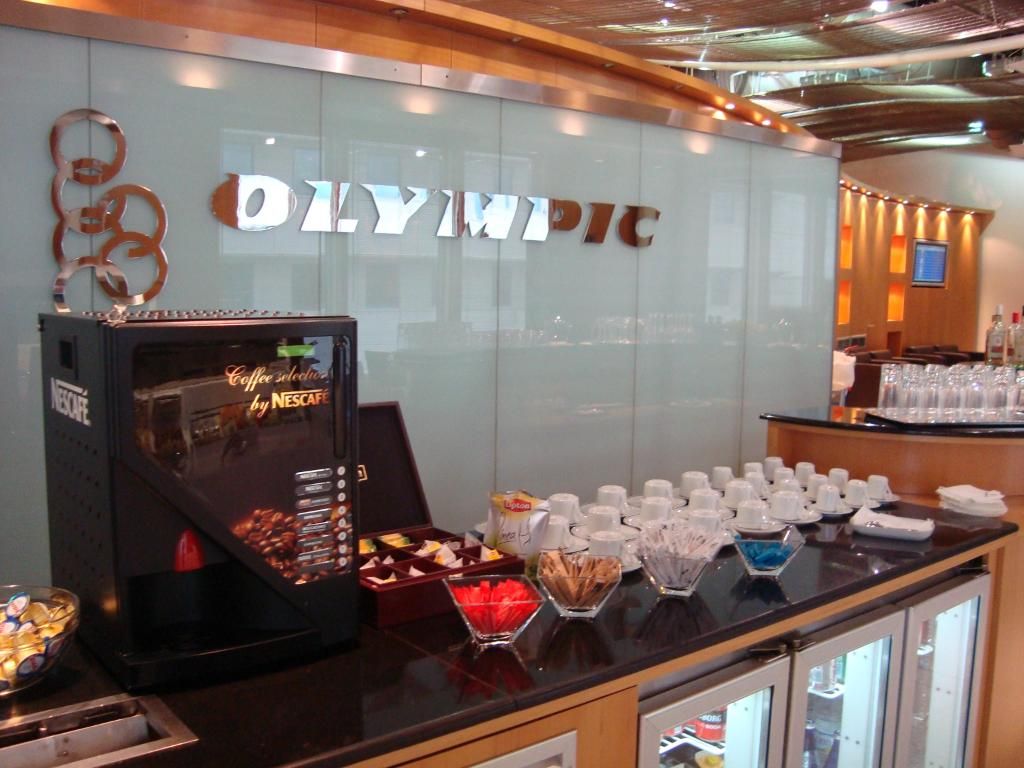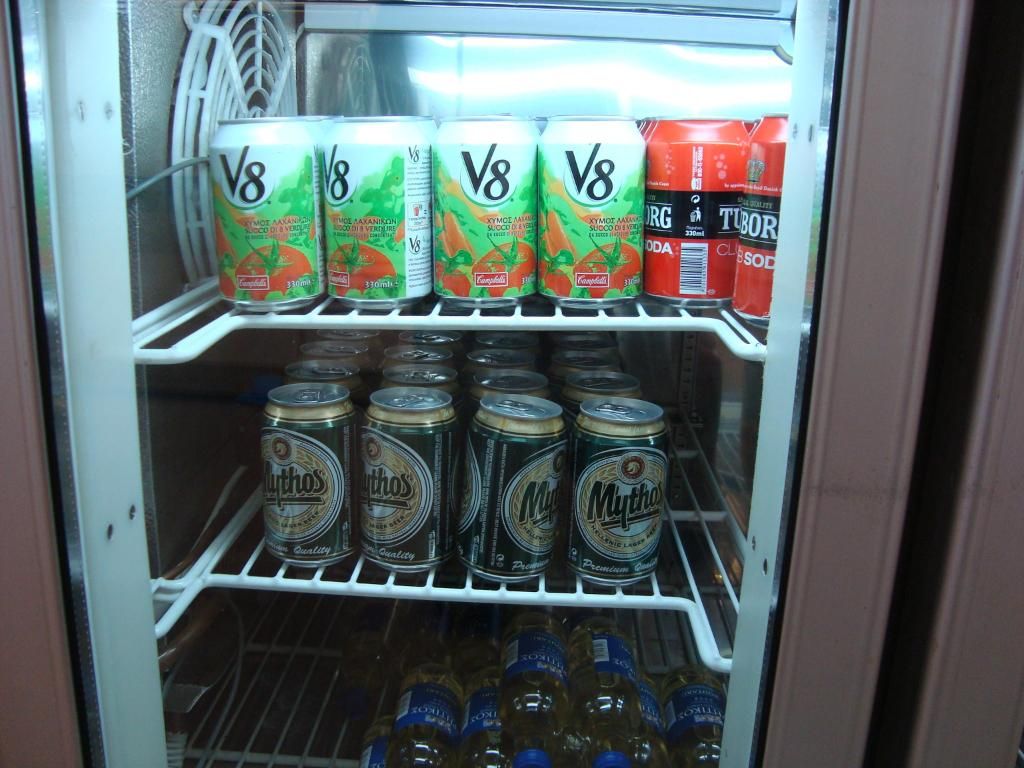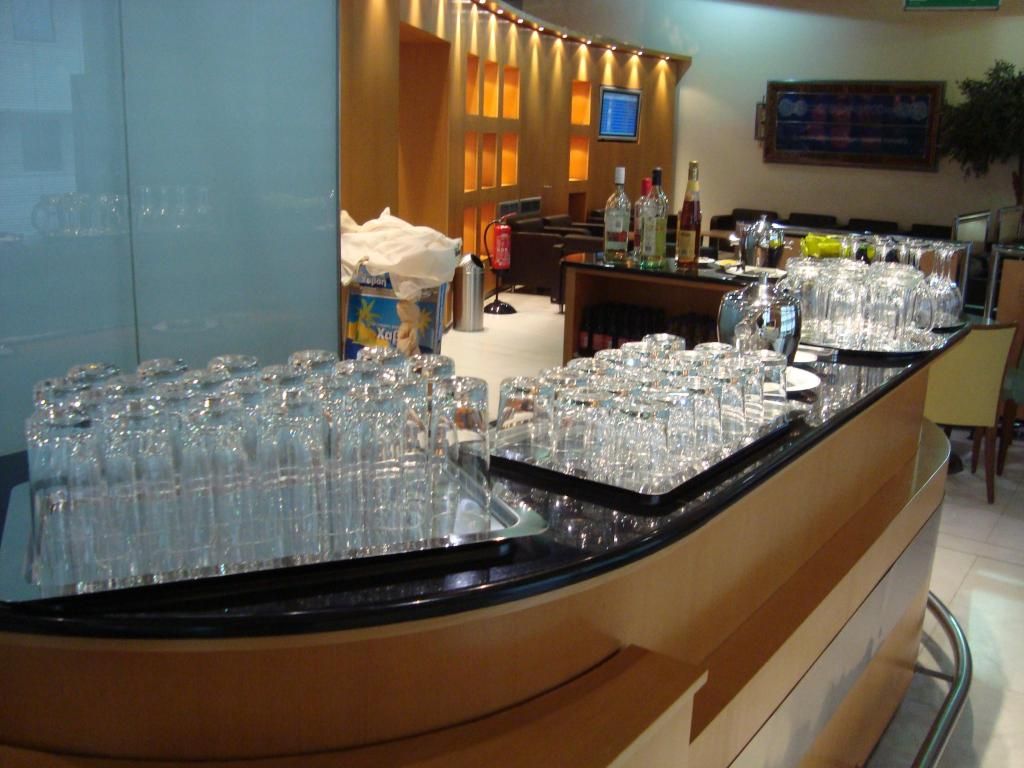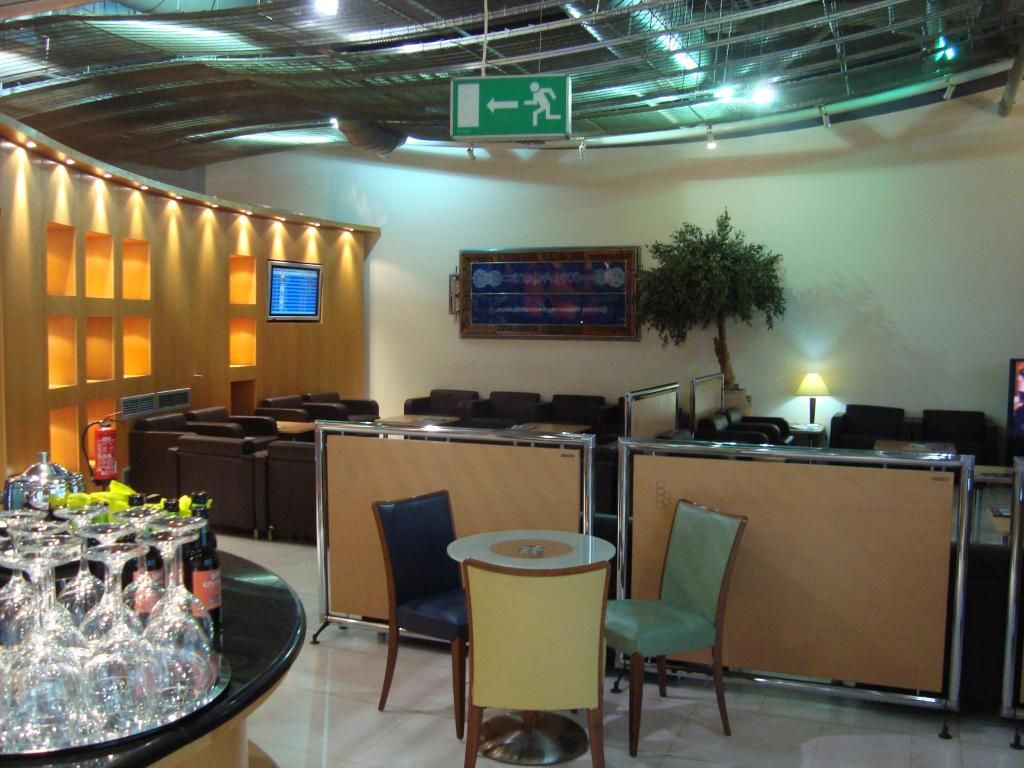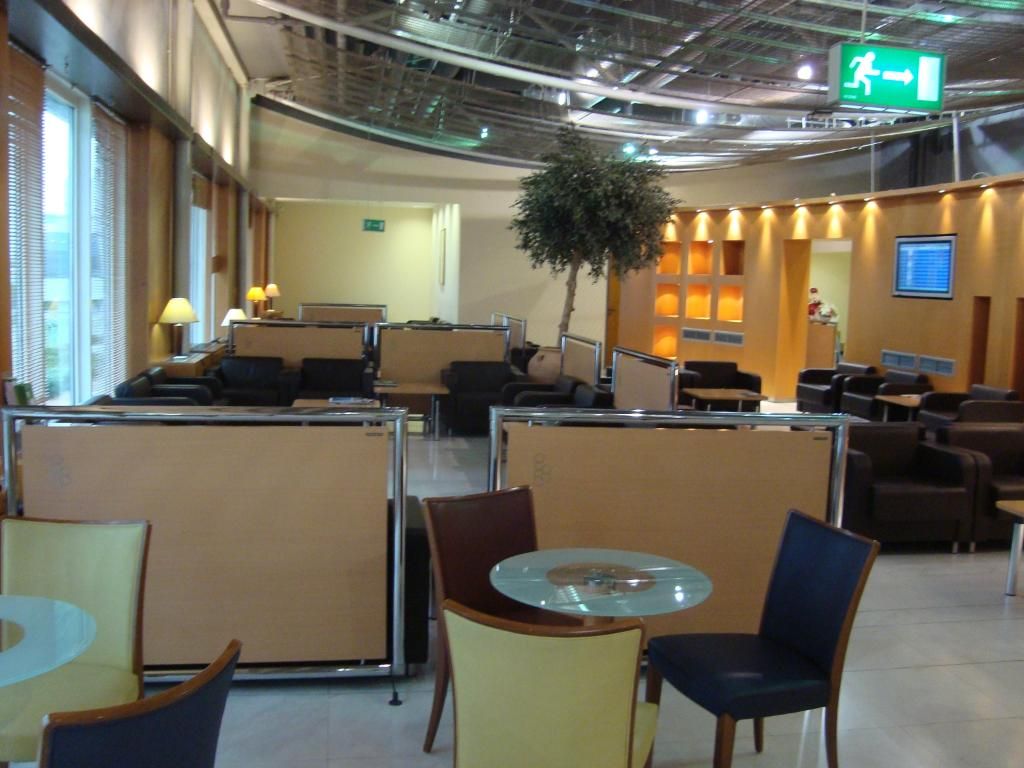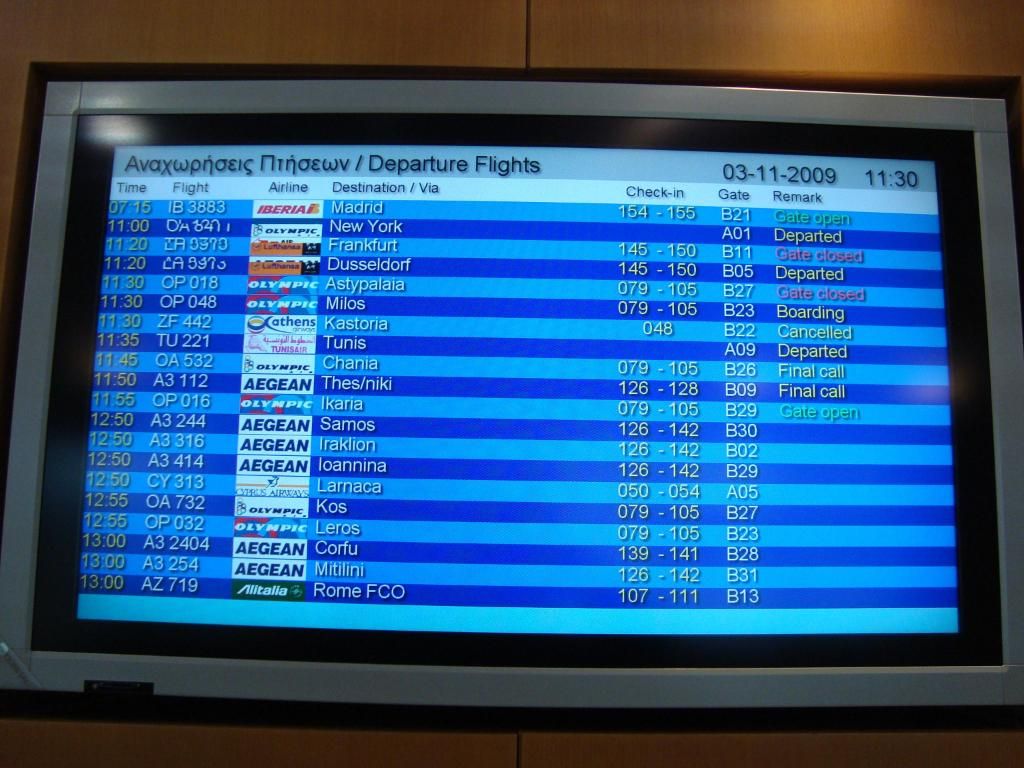 Note the old OA still operating a few flights until the licenses get sorted. These are however operated by Olympic Air A/C and crew but under the old OA license.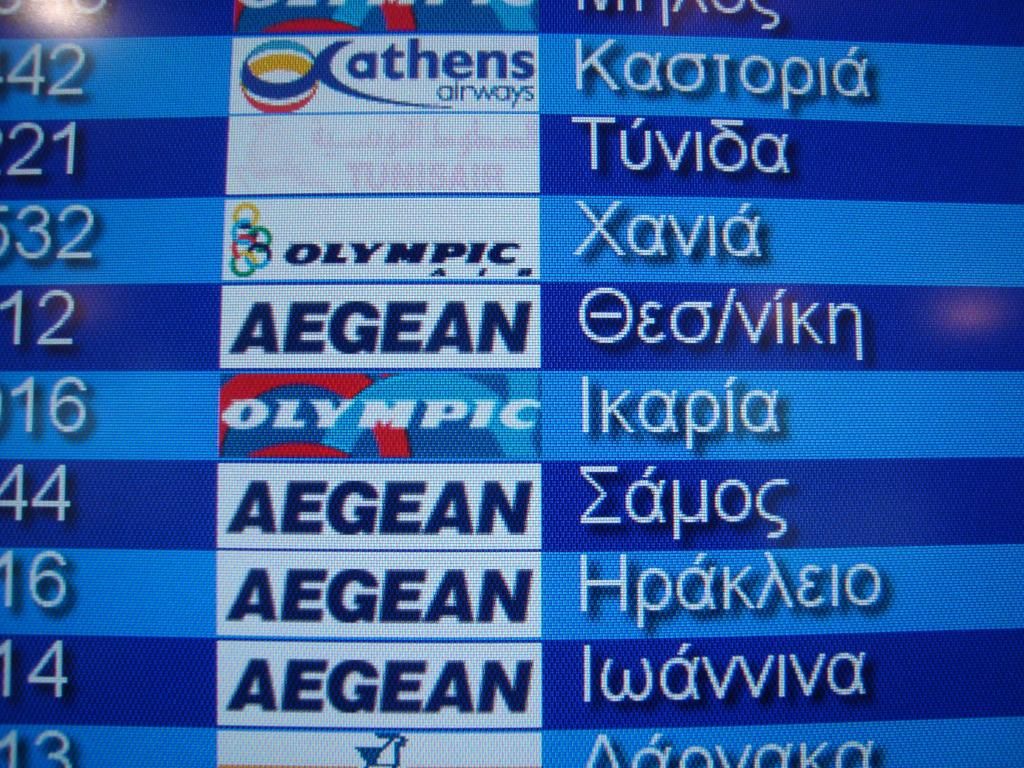 3 PC's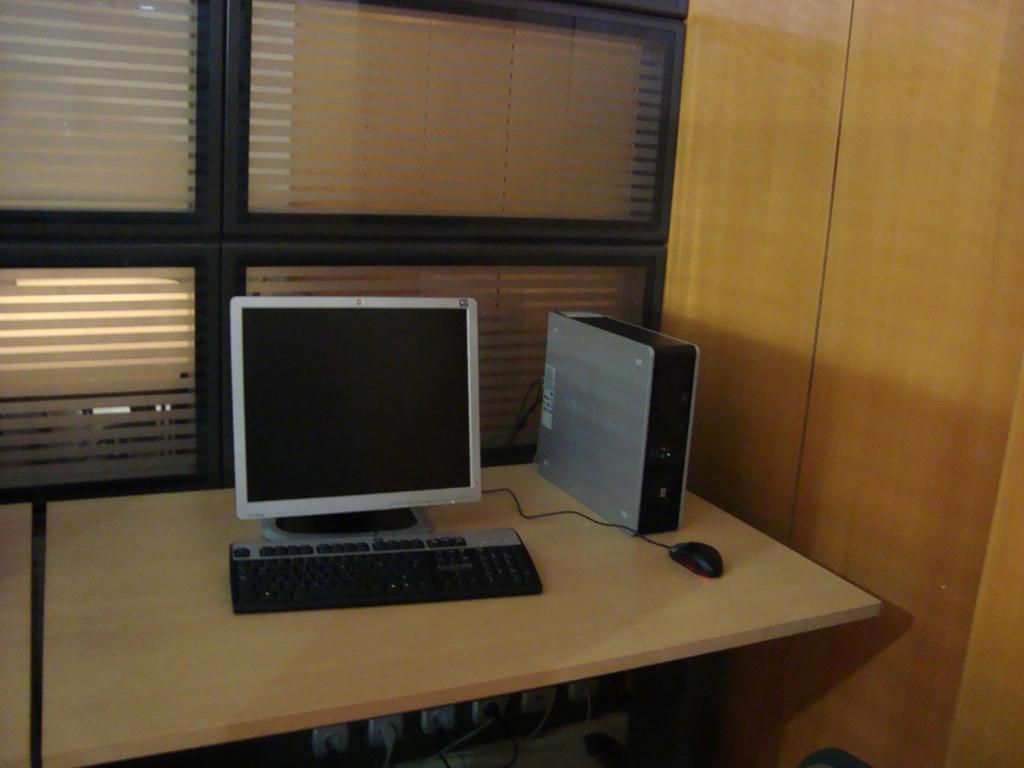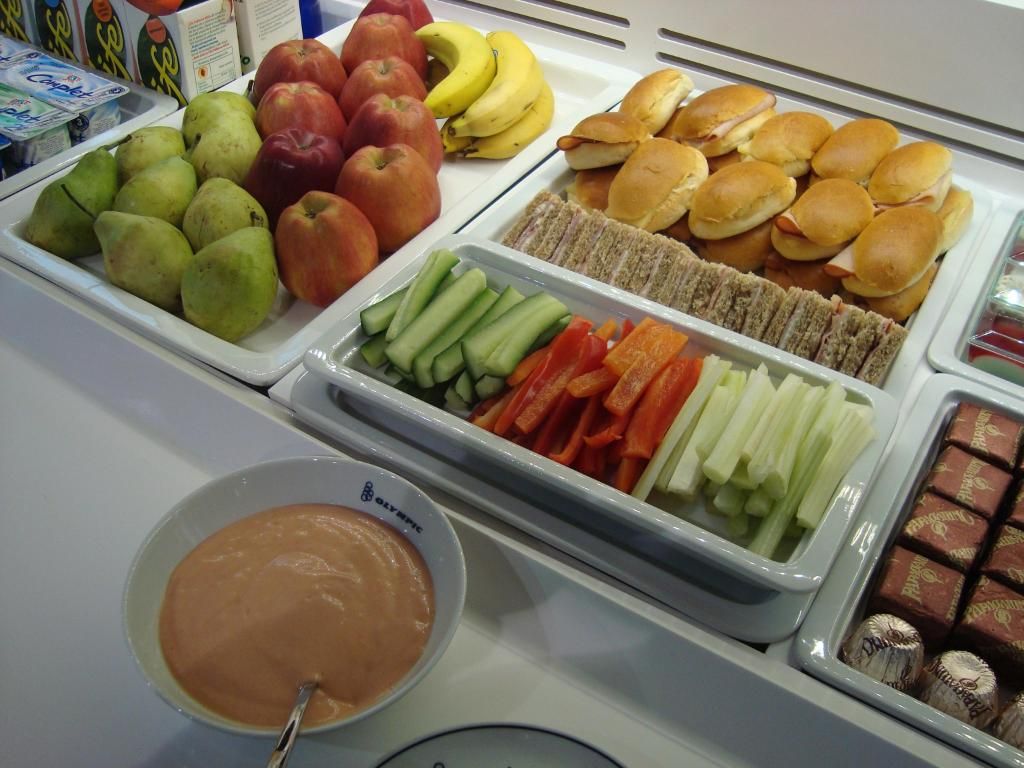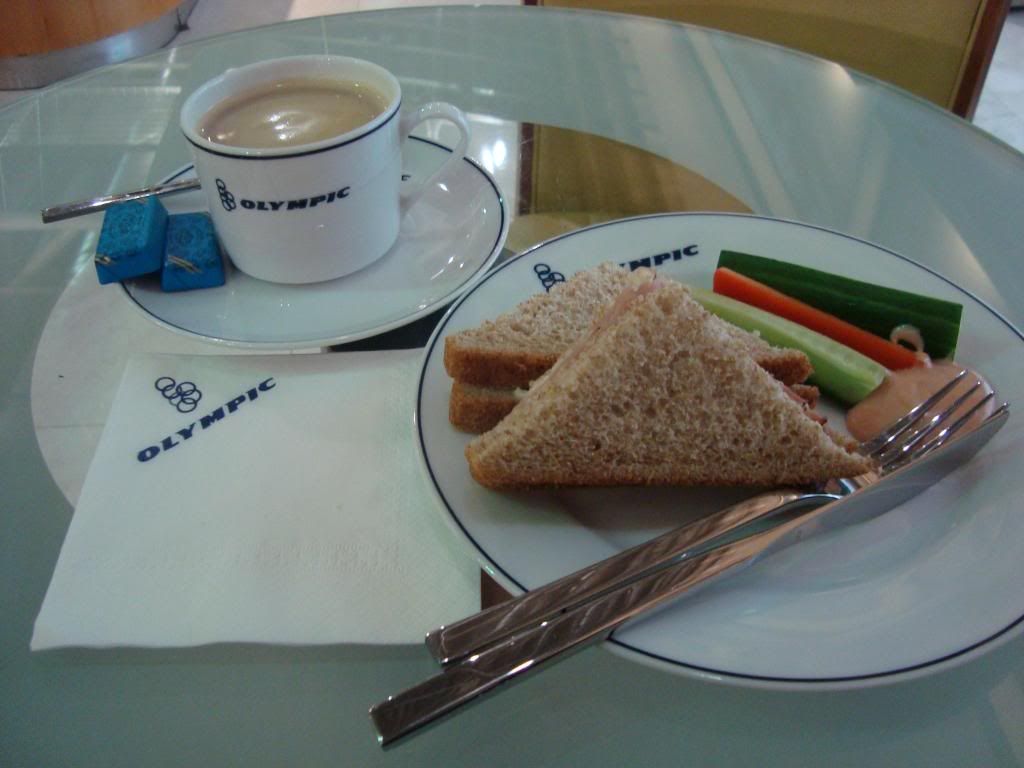 I would love a set of those tea cups. I love airline branded stuff.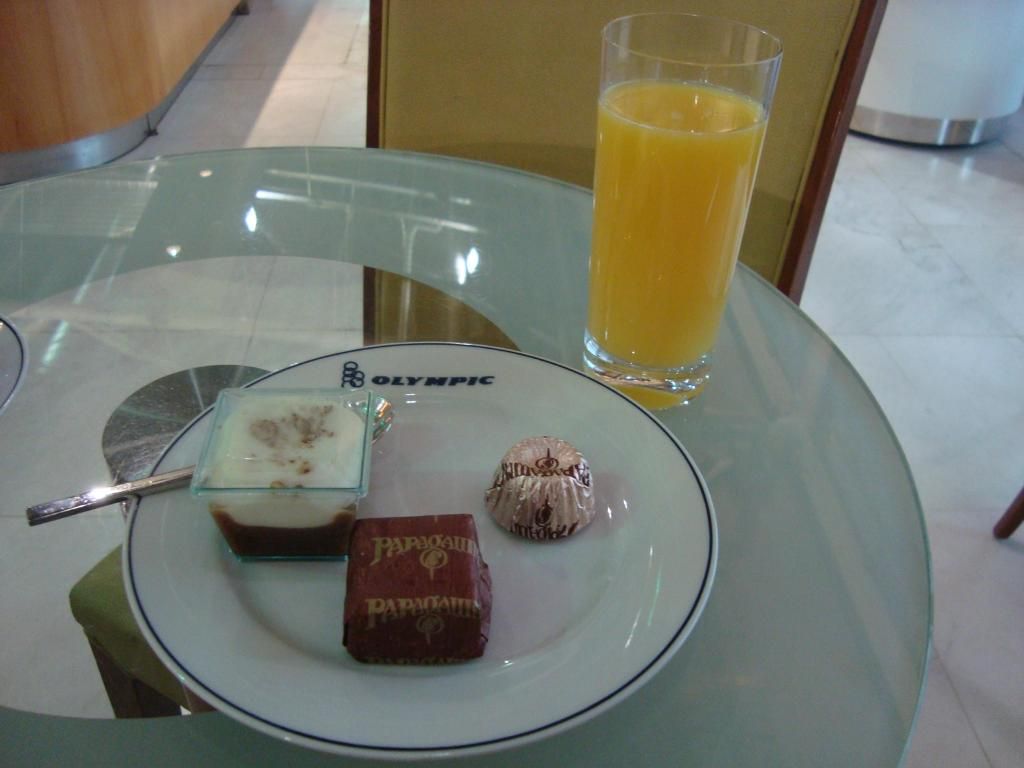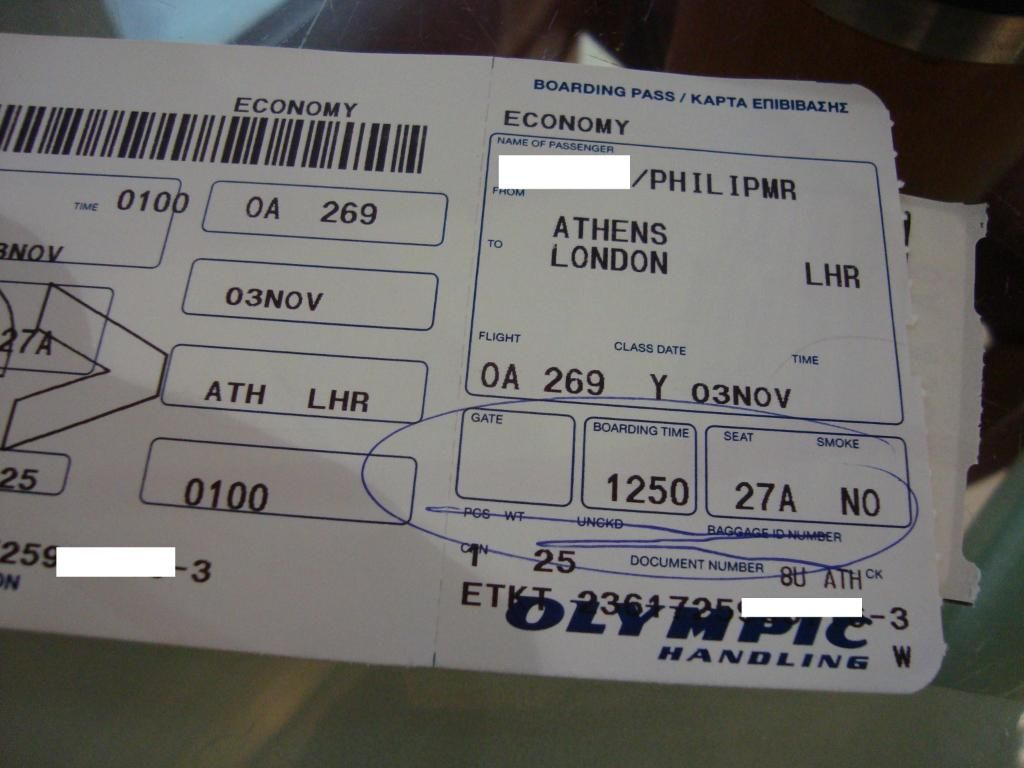 So a very nice lounge with nice food and sweets and drinks choices. Very spacious and clean. Nice staff. Even had showers.
It was then time to head to the gate.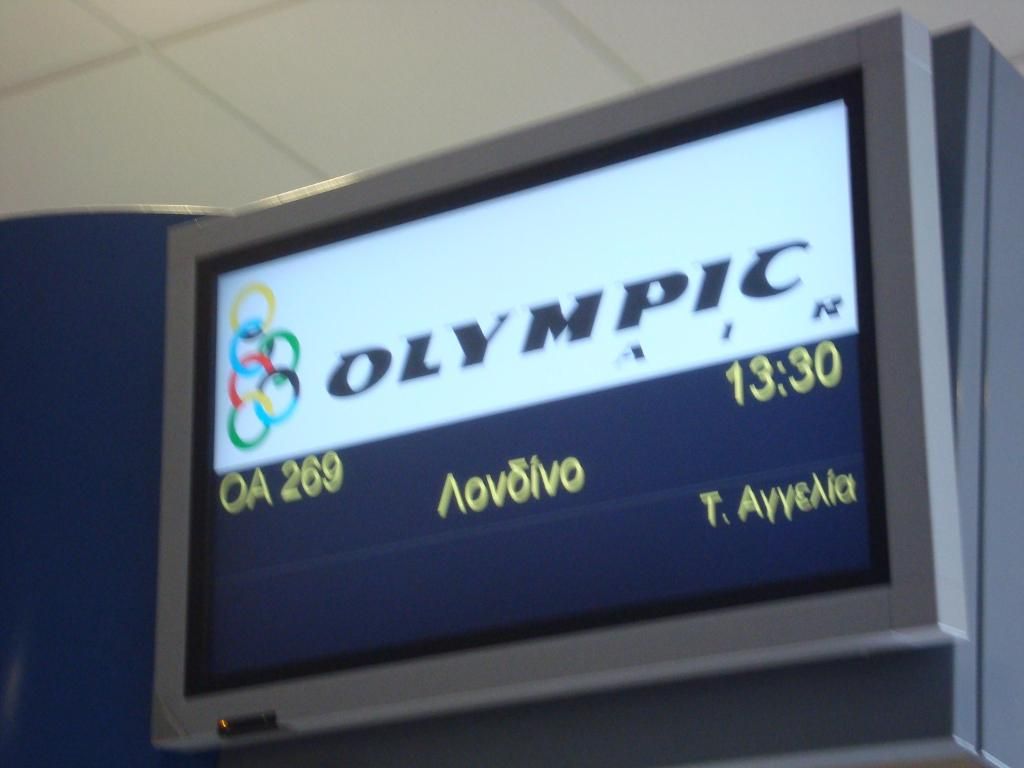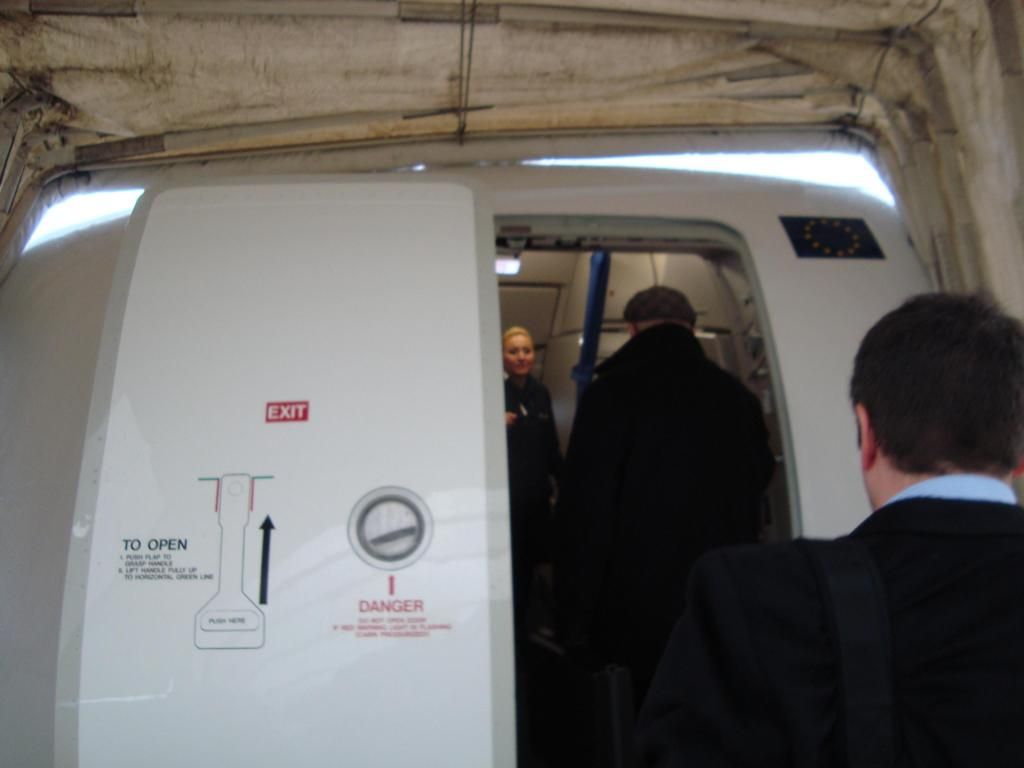 We were welcomed at the door by two friendly crew. I noticed that the seats on this A/C were blue leather. I know some dont like blue but I do and it matches the OA brand. I hope they install blue leather on all their future A/C.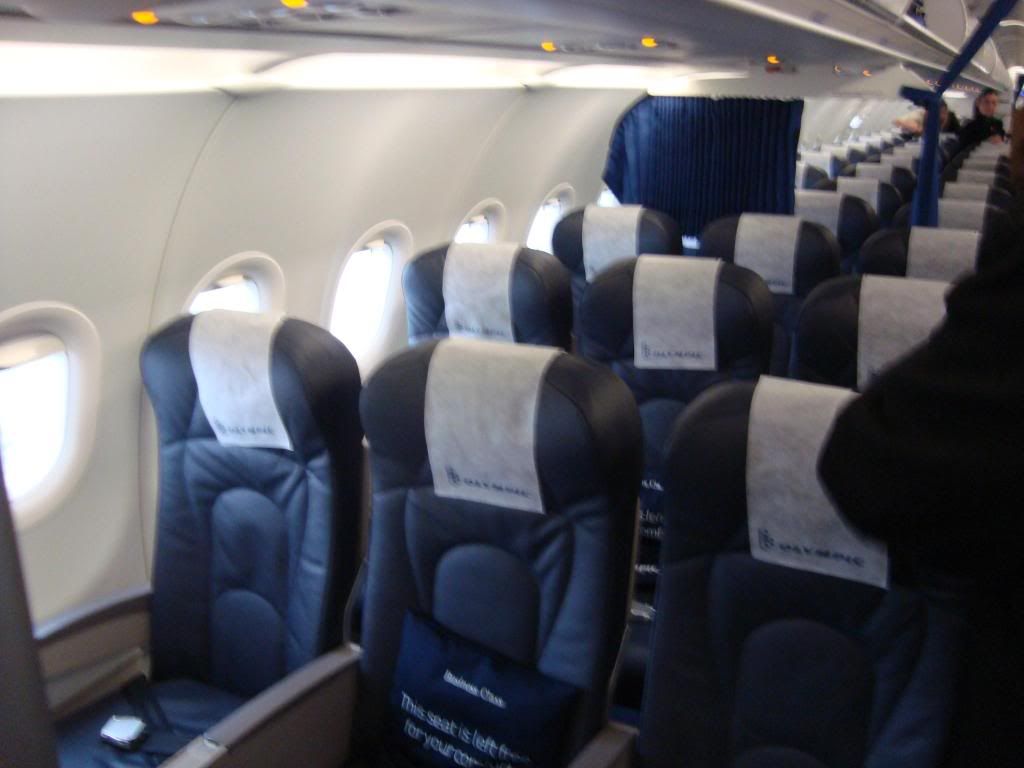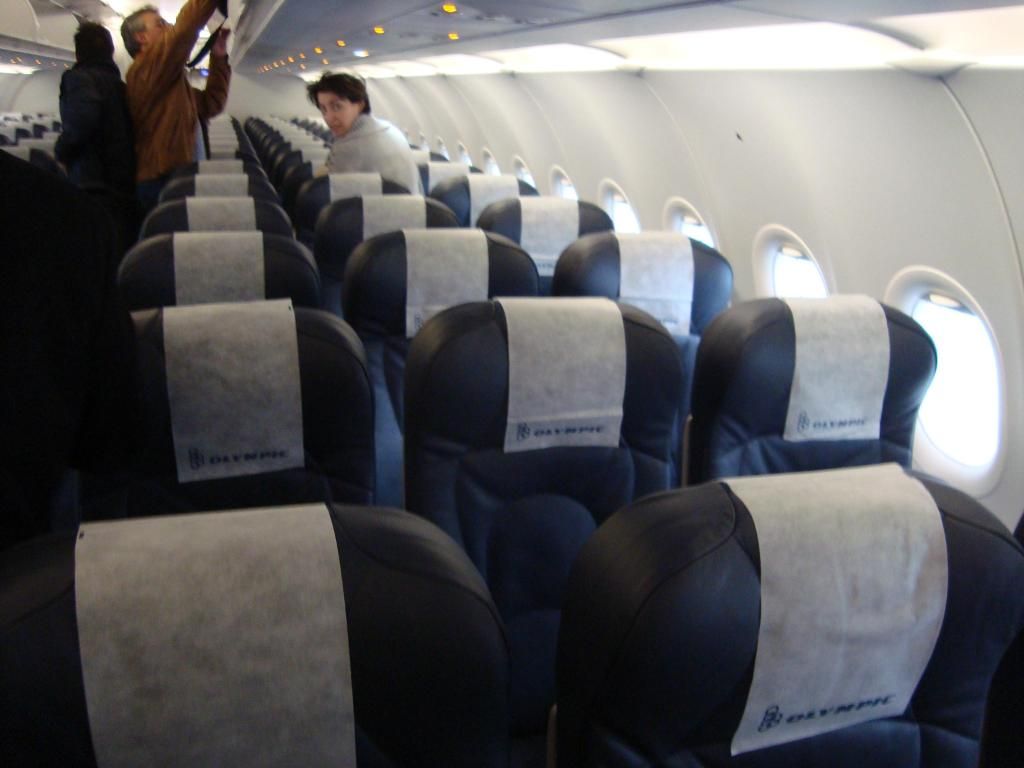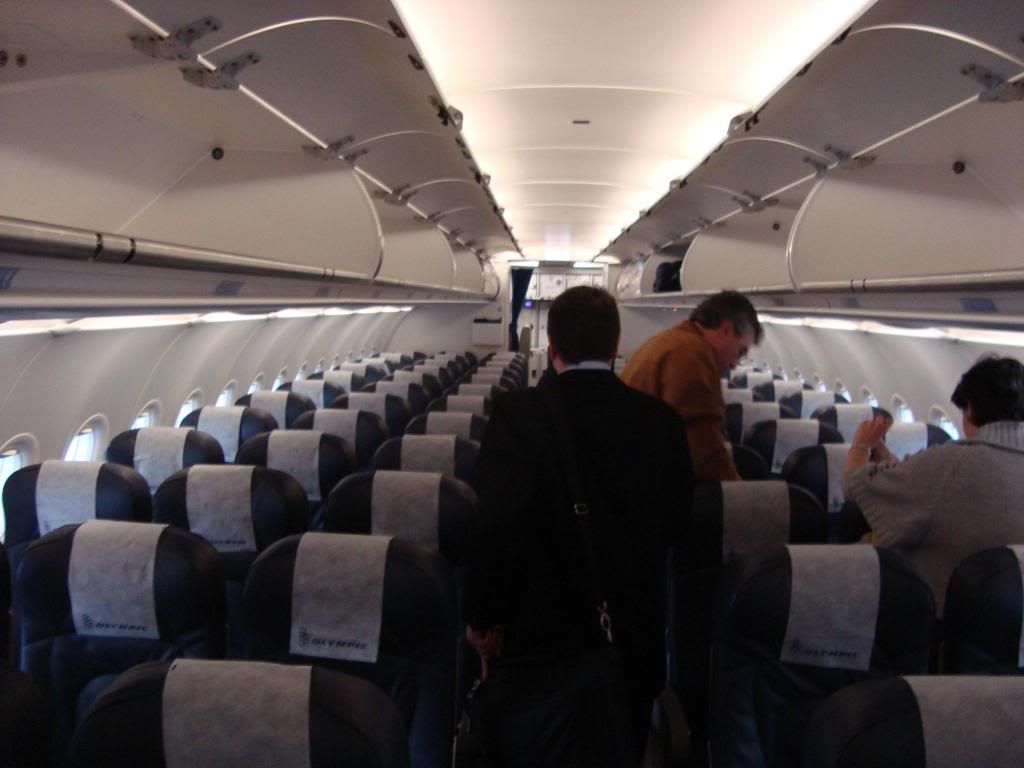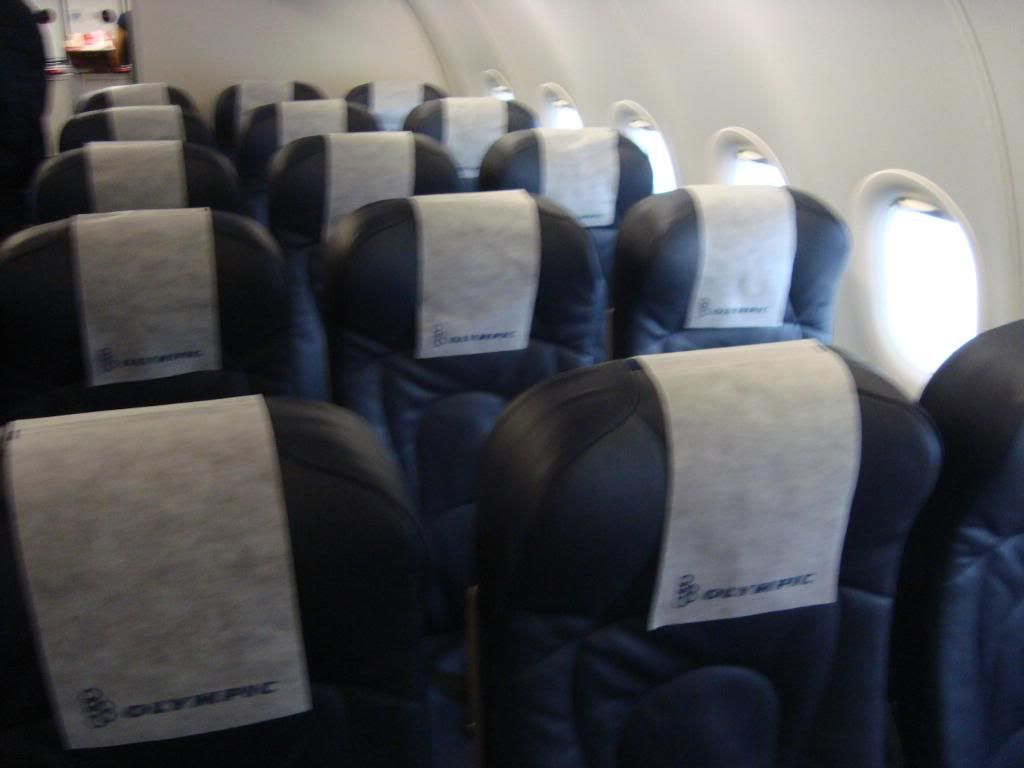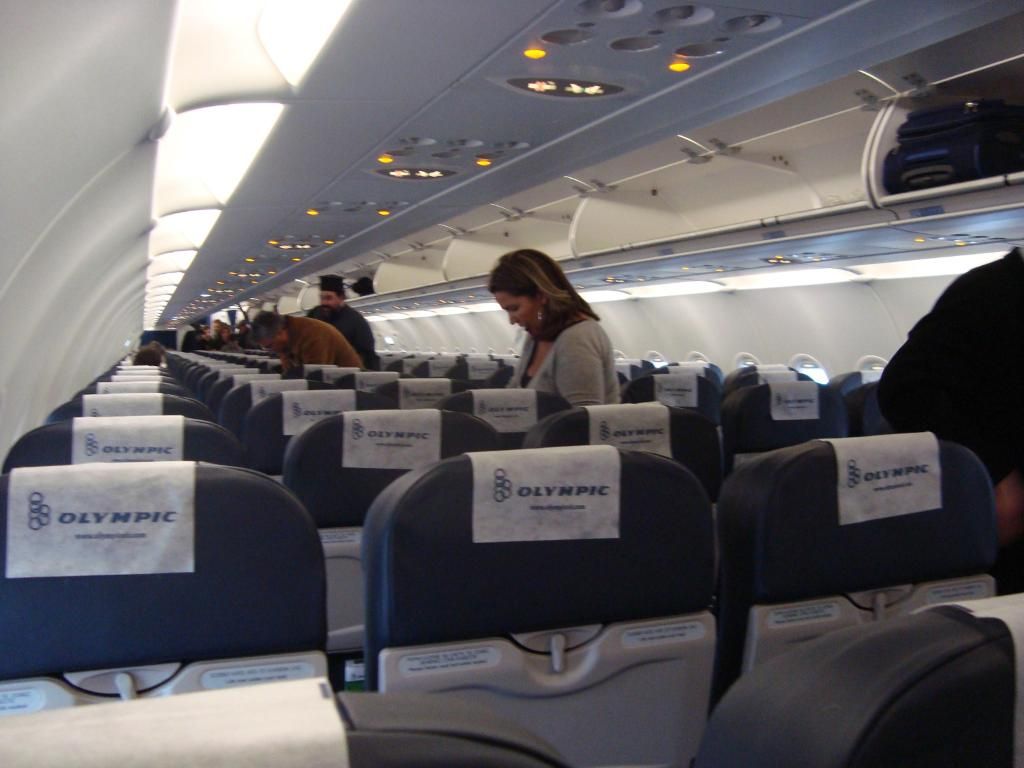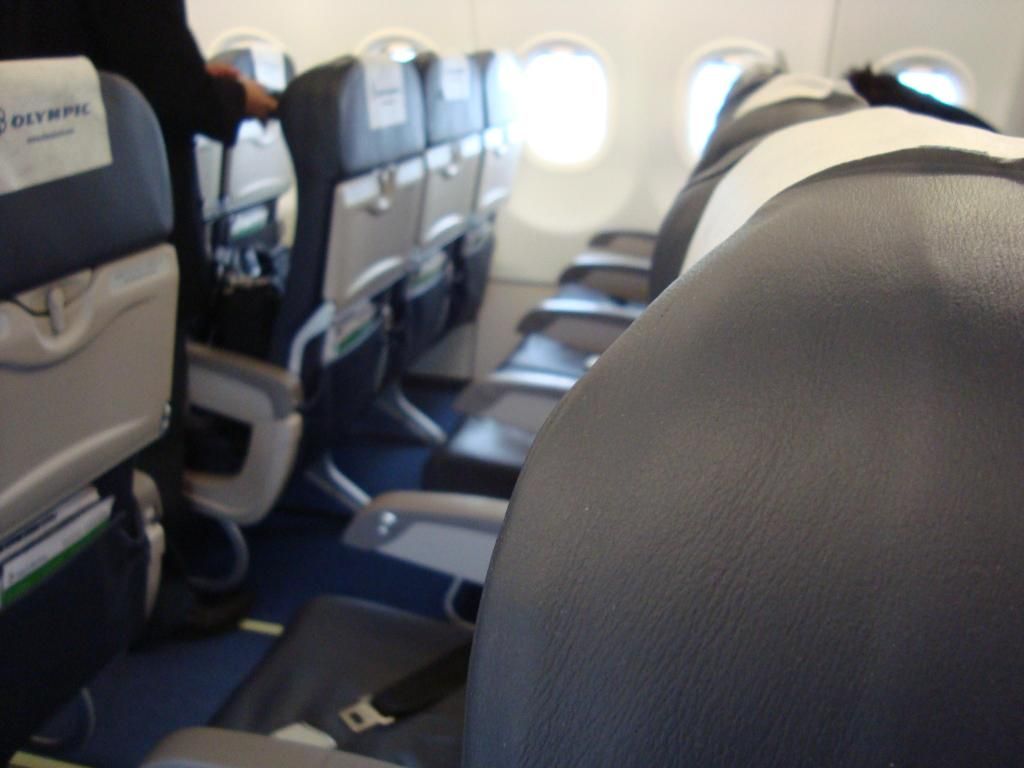 Very soft comfortable seats and very clean cabin.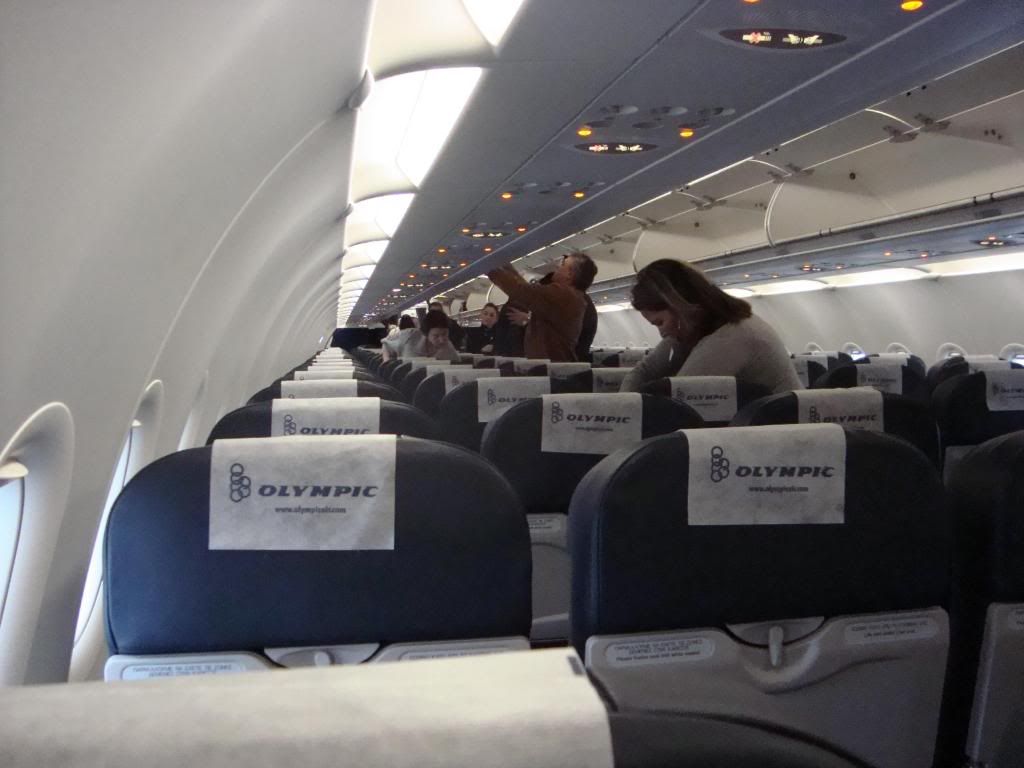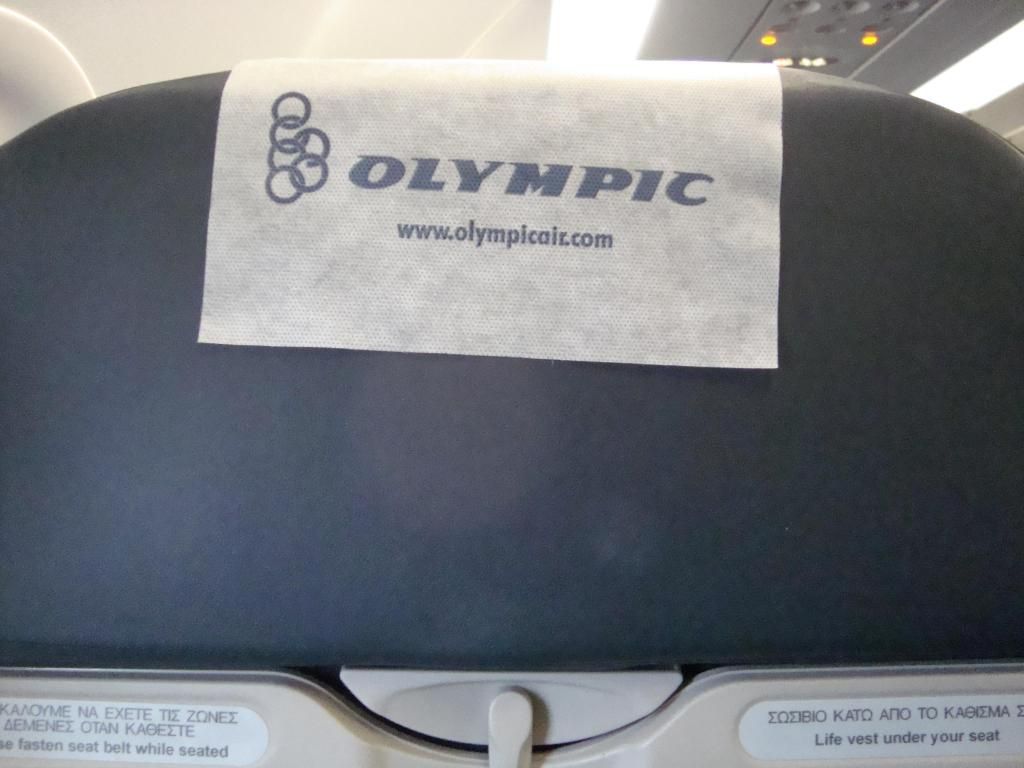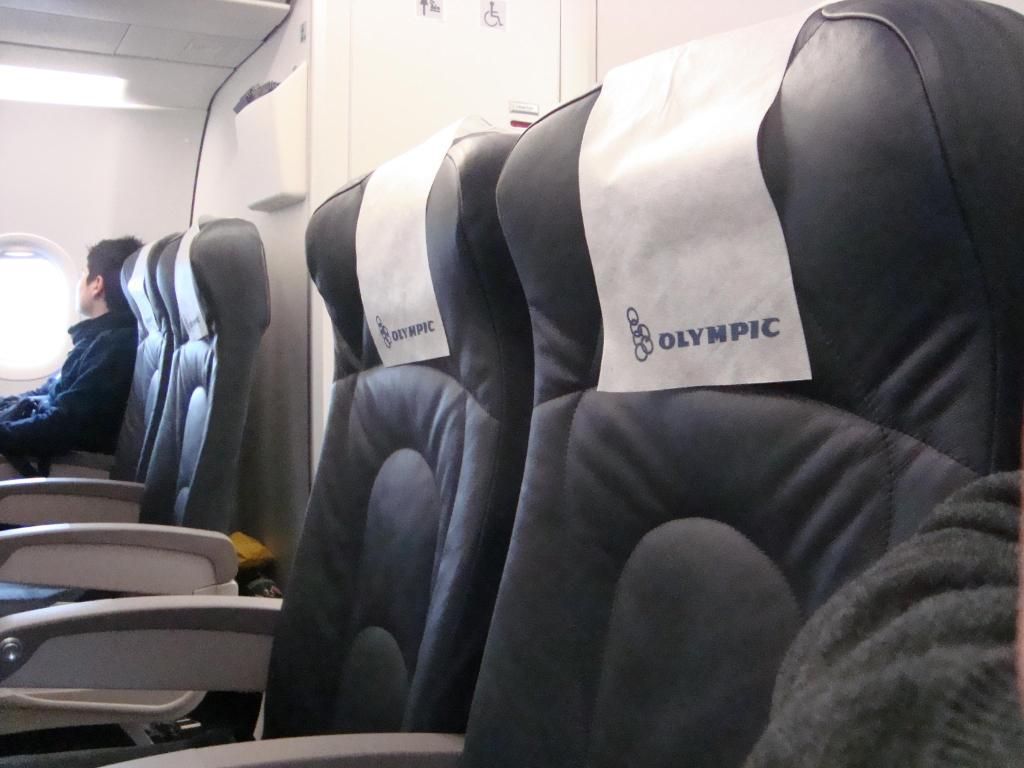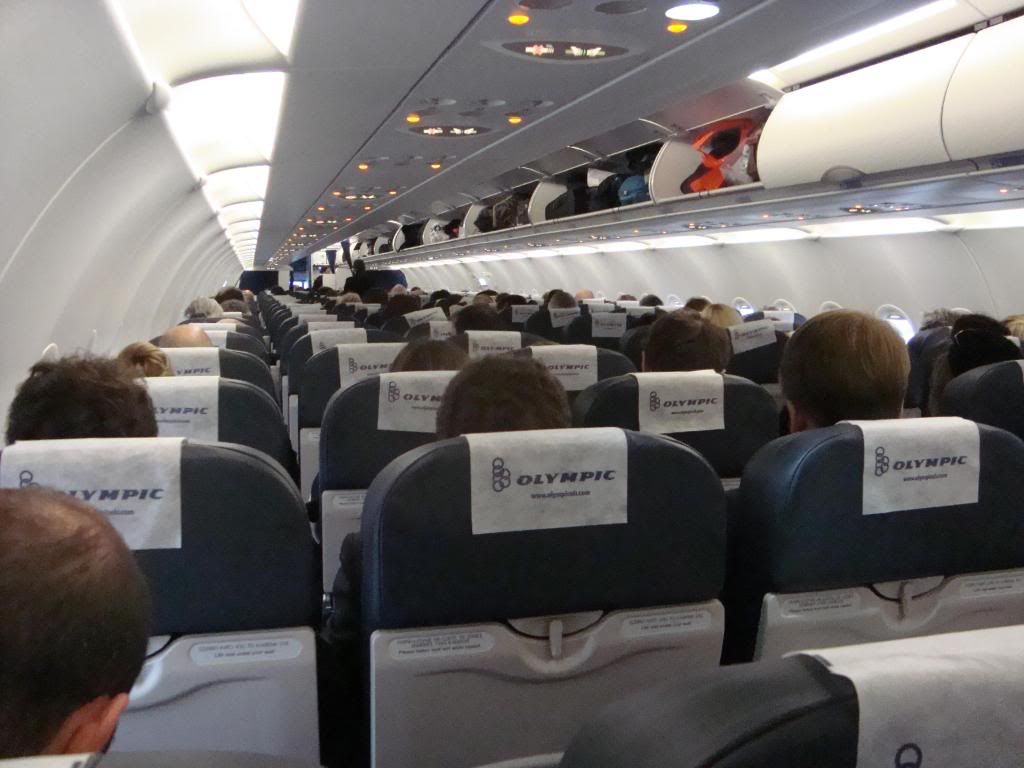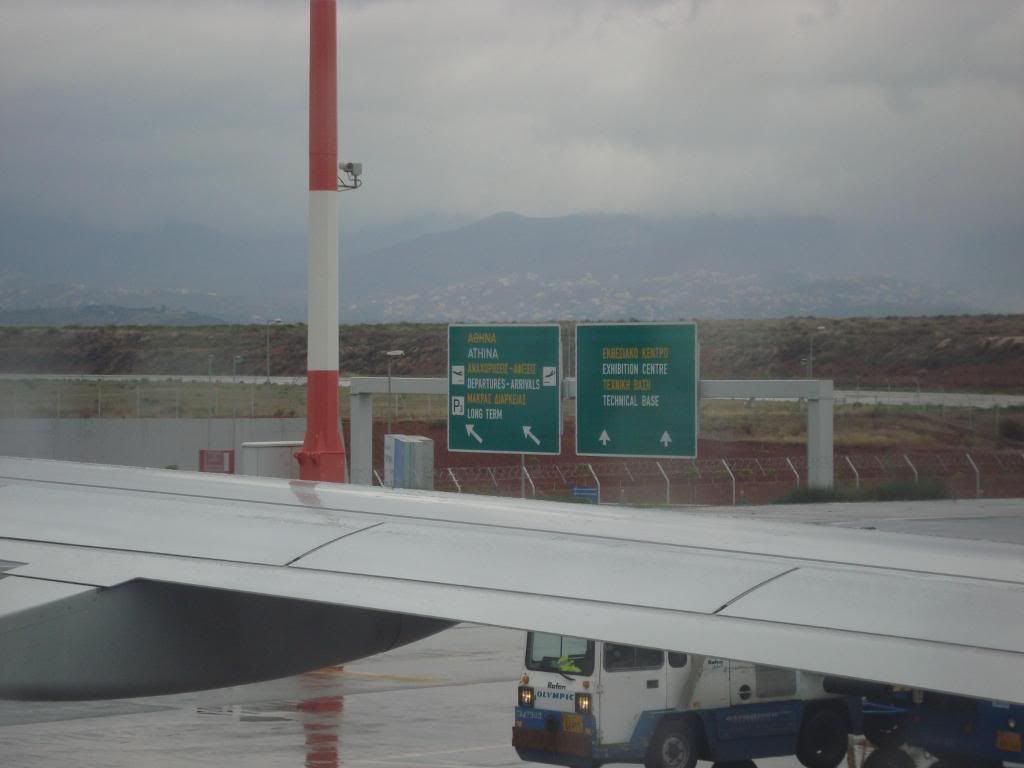 A very wet ATH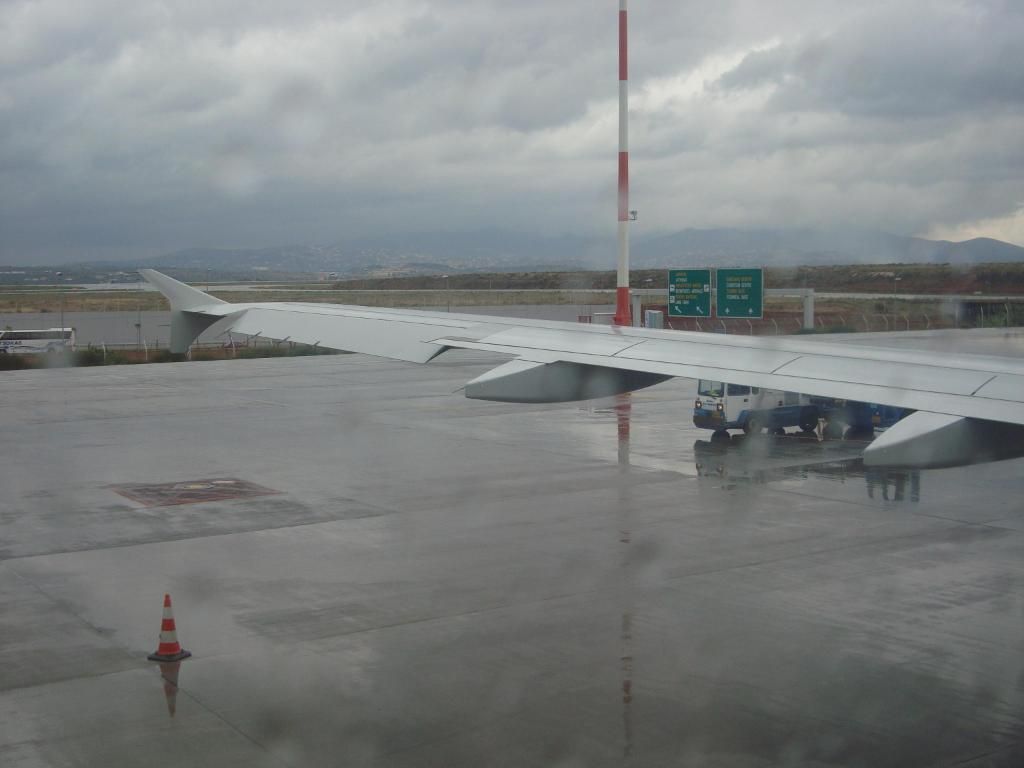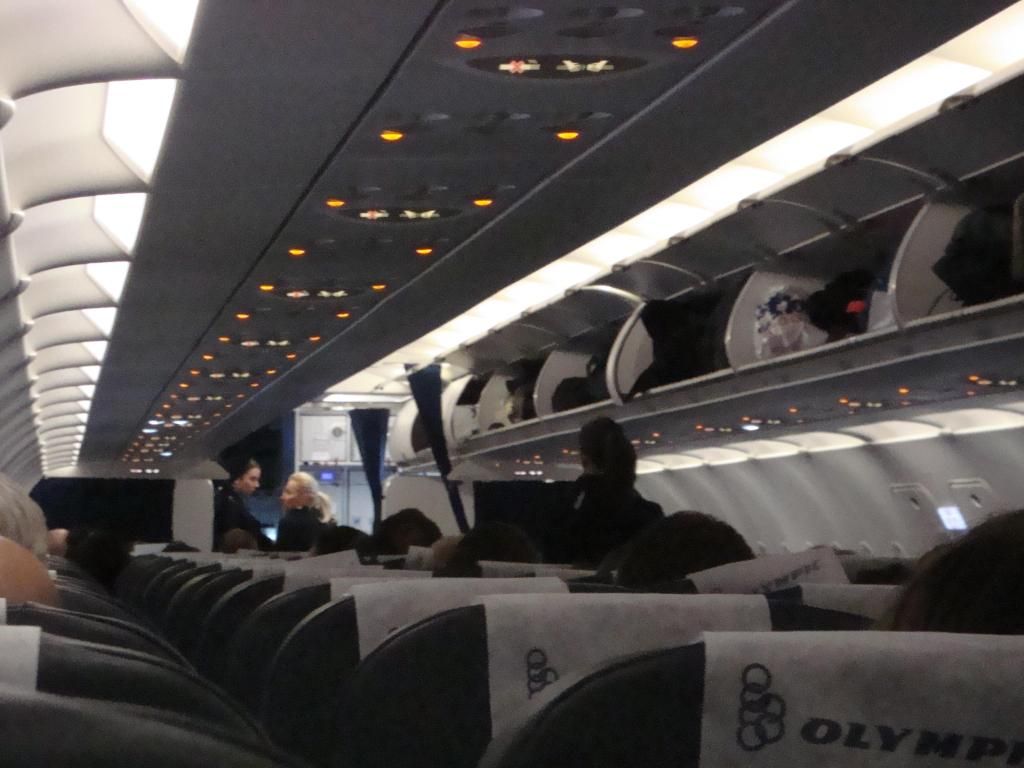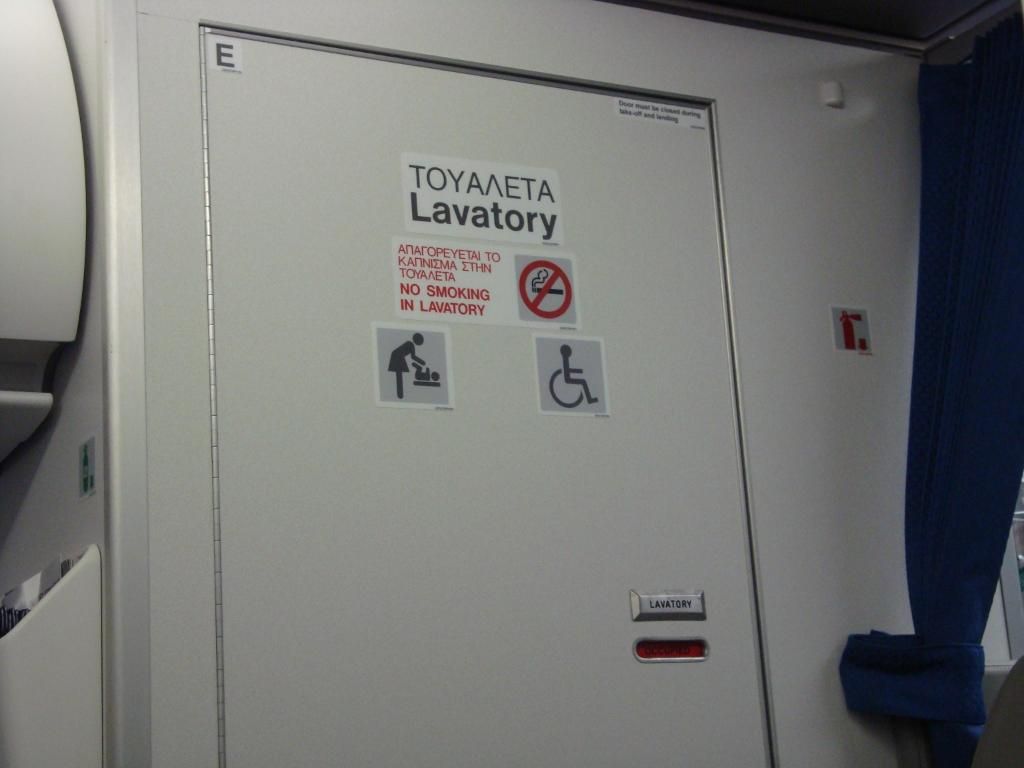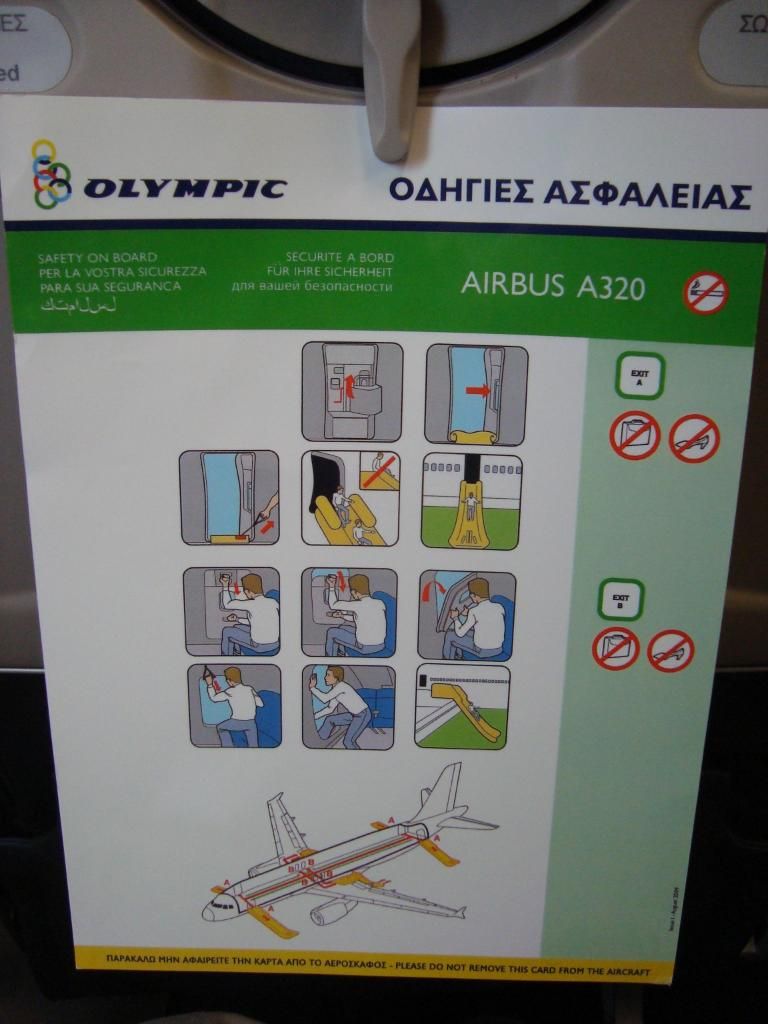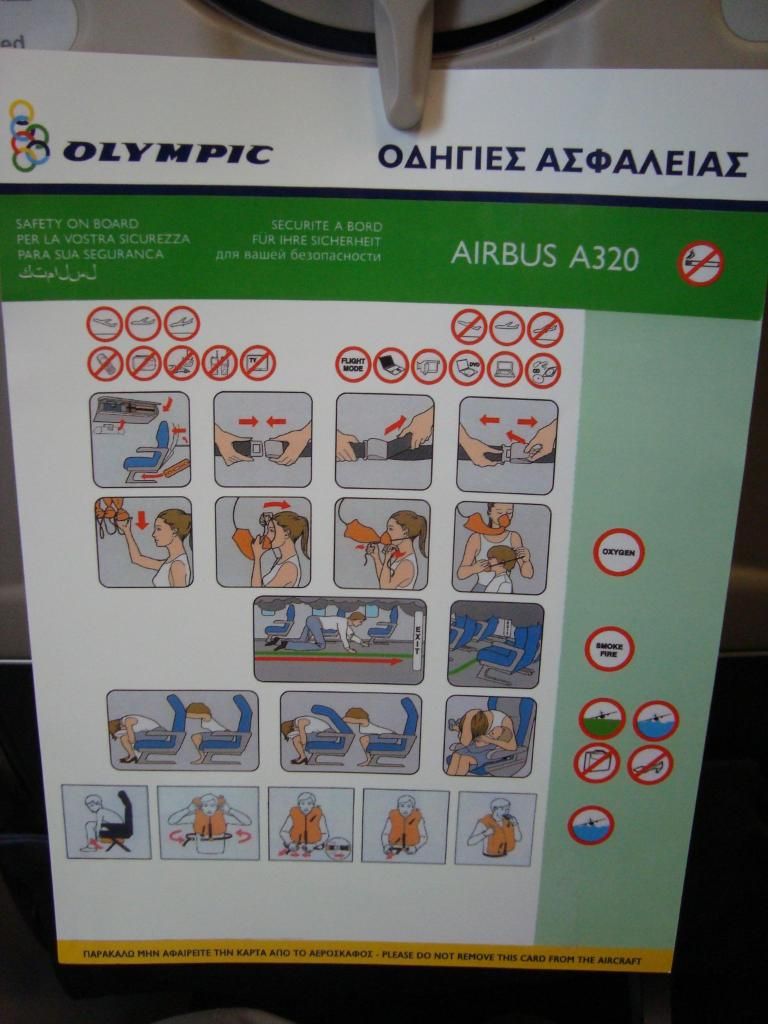 Olympic Panda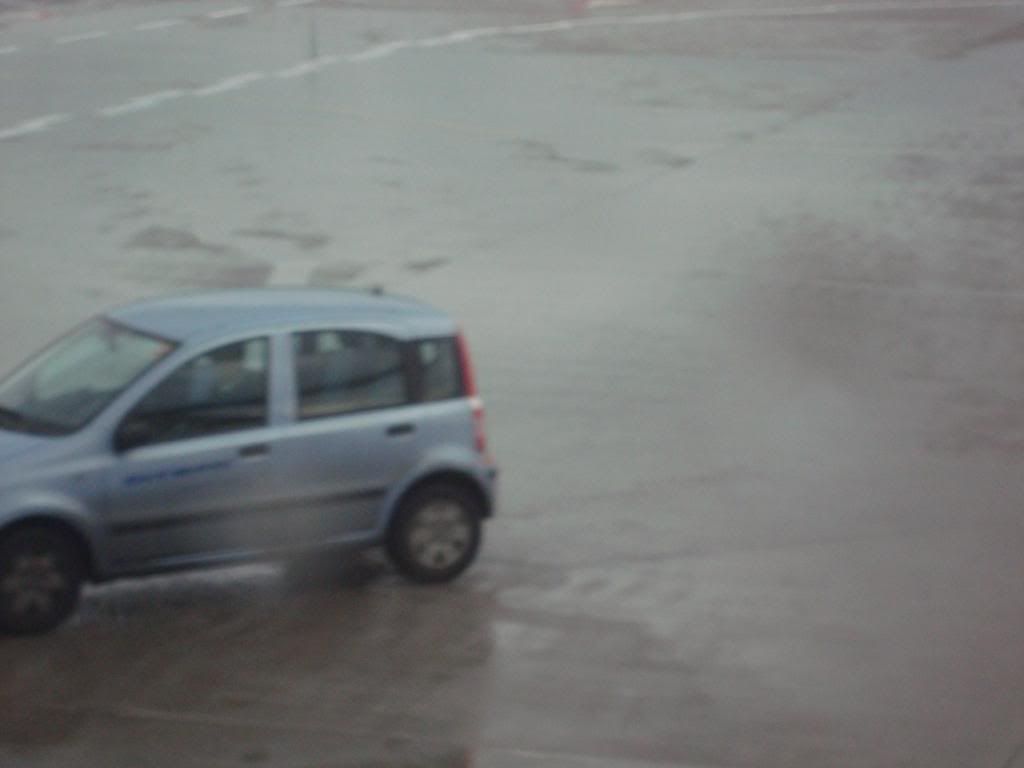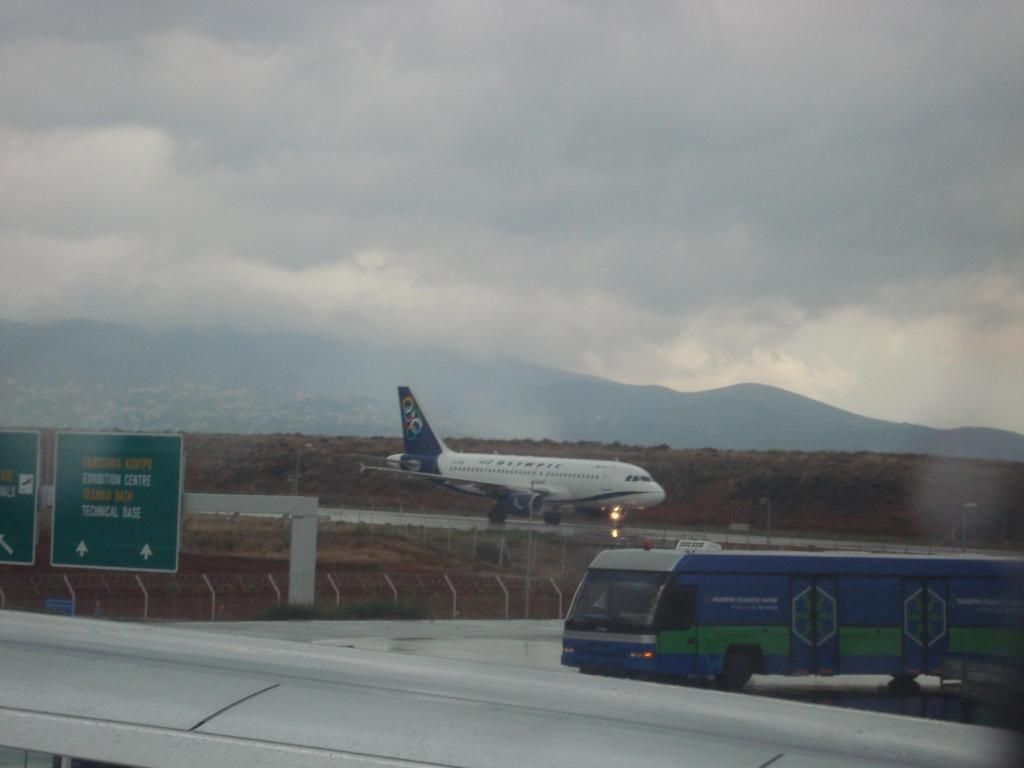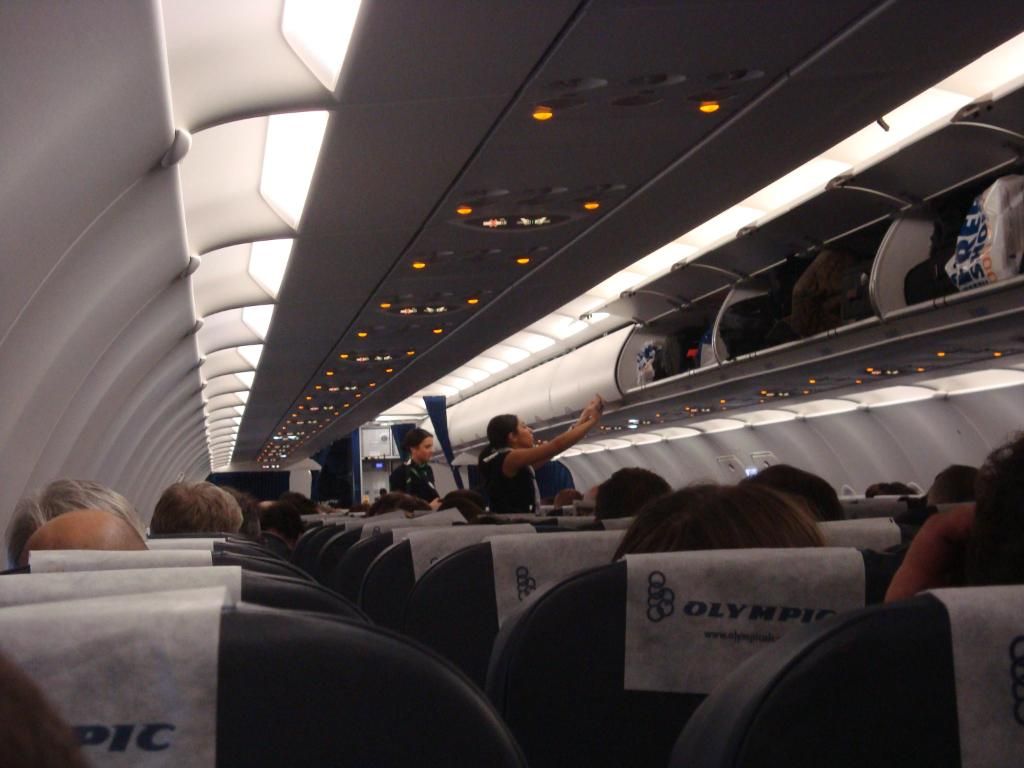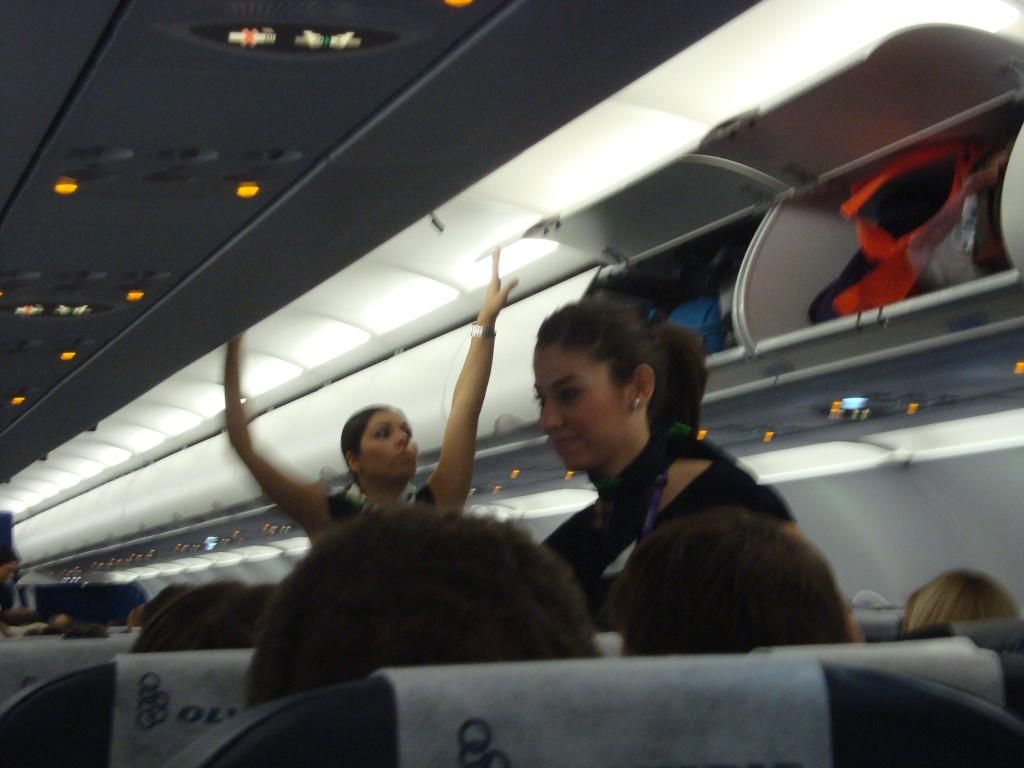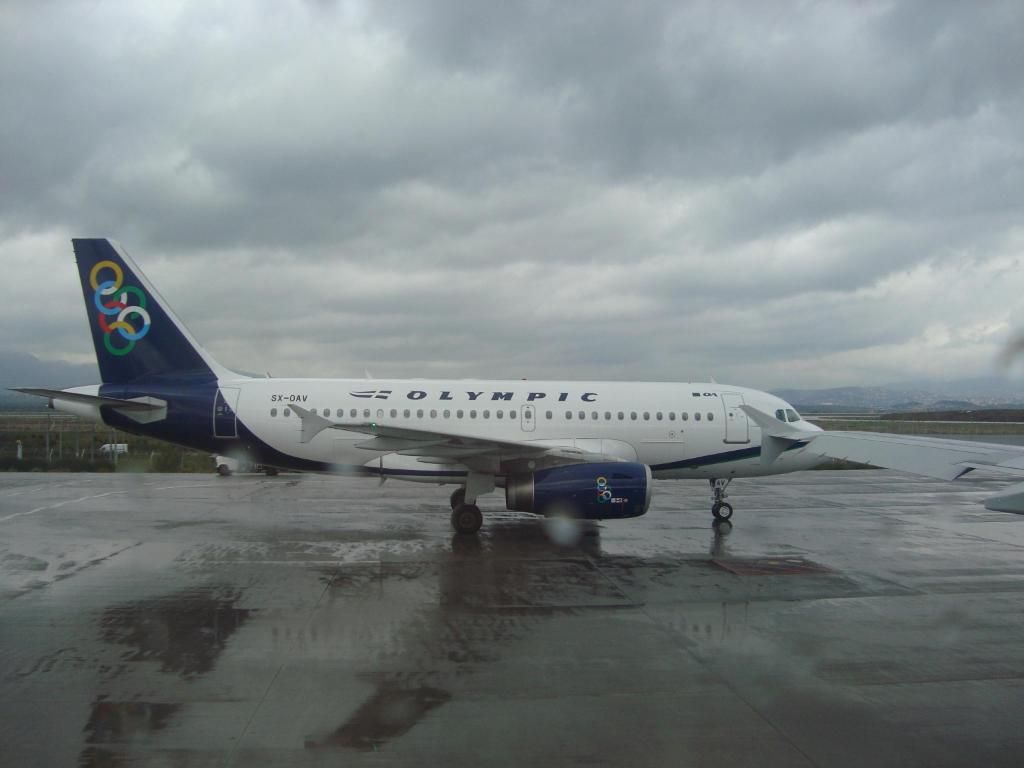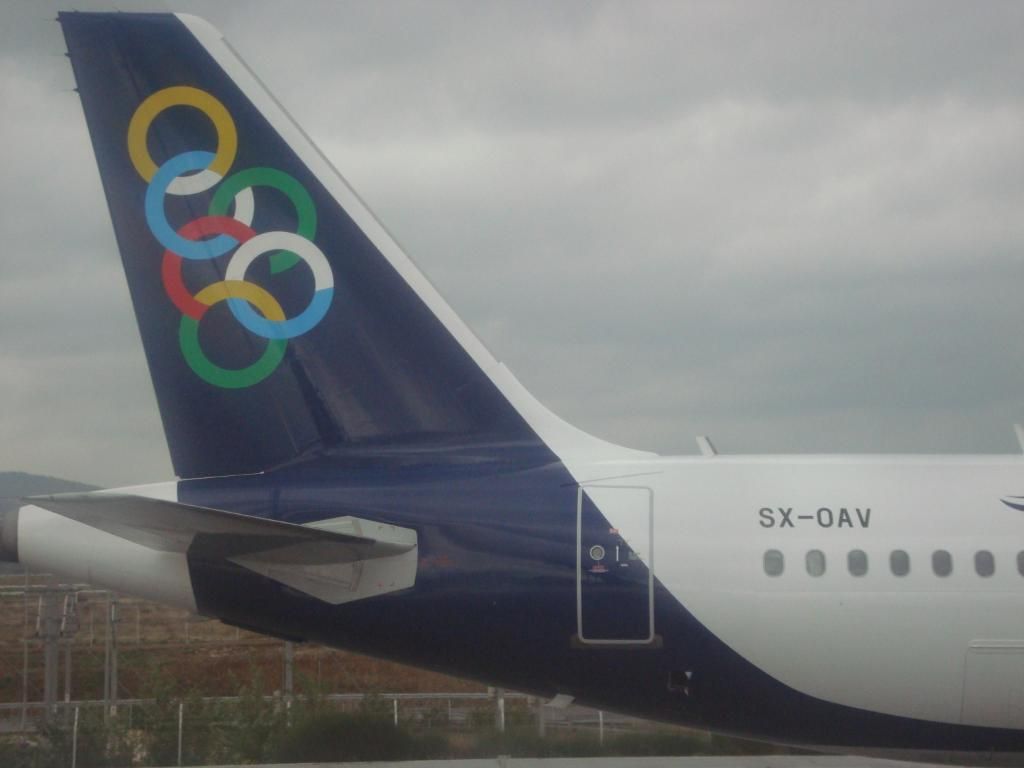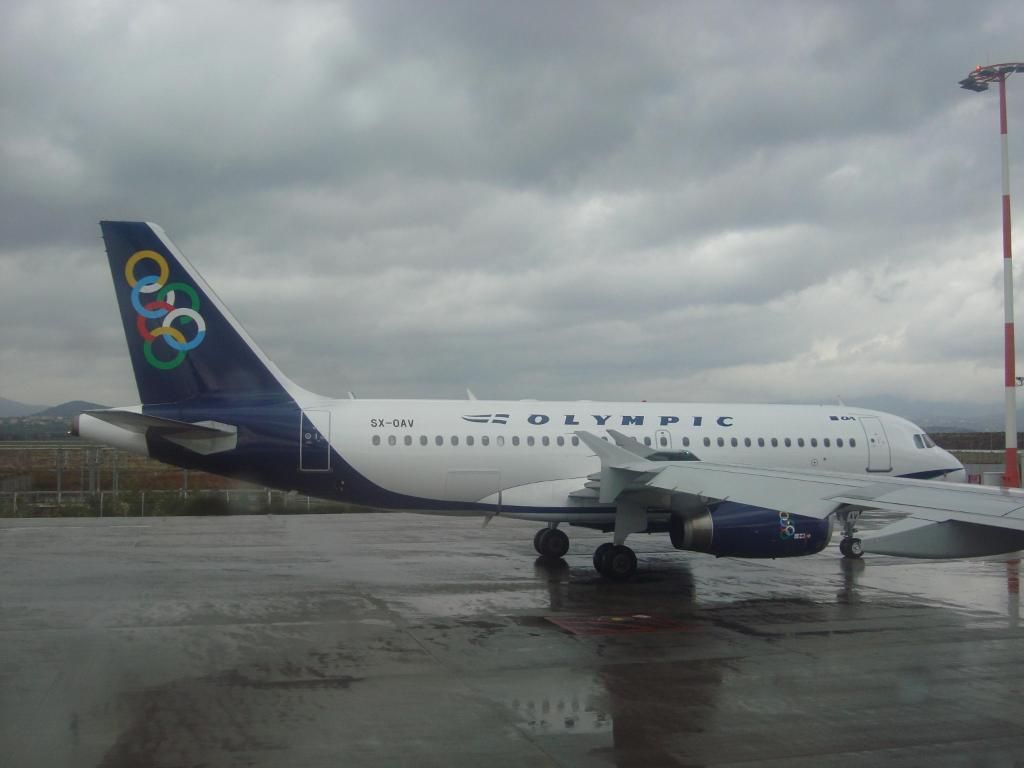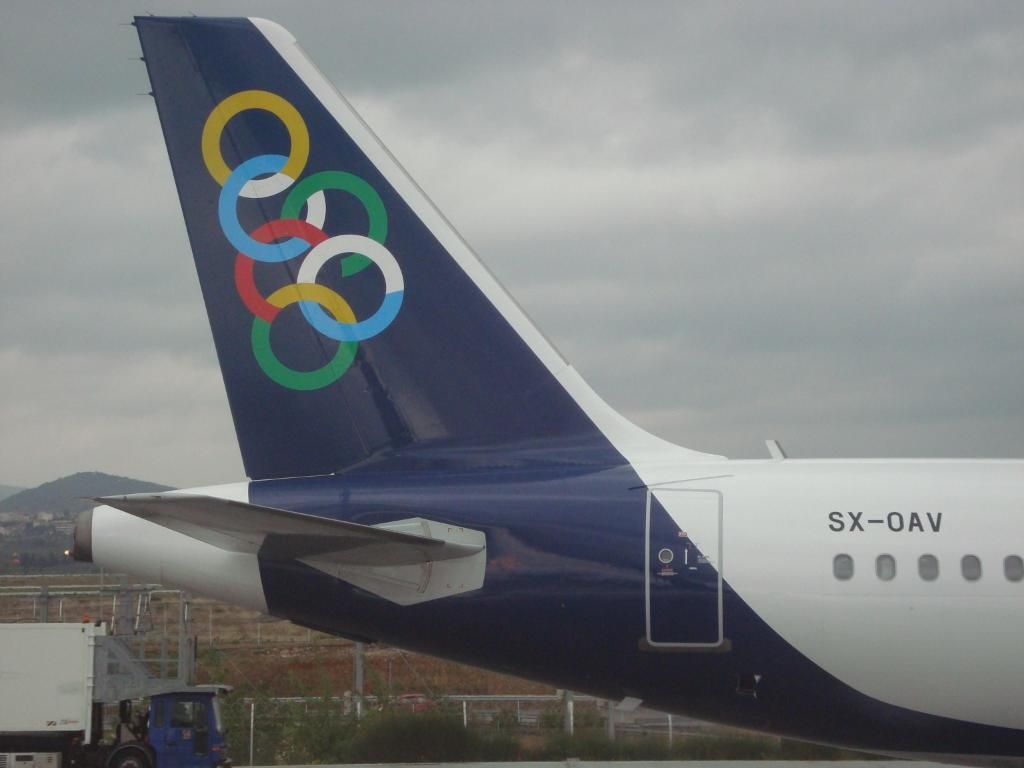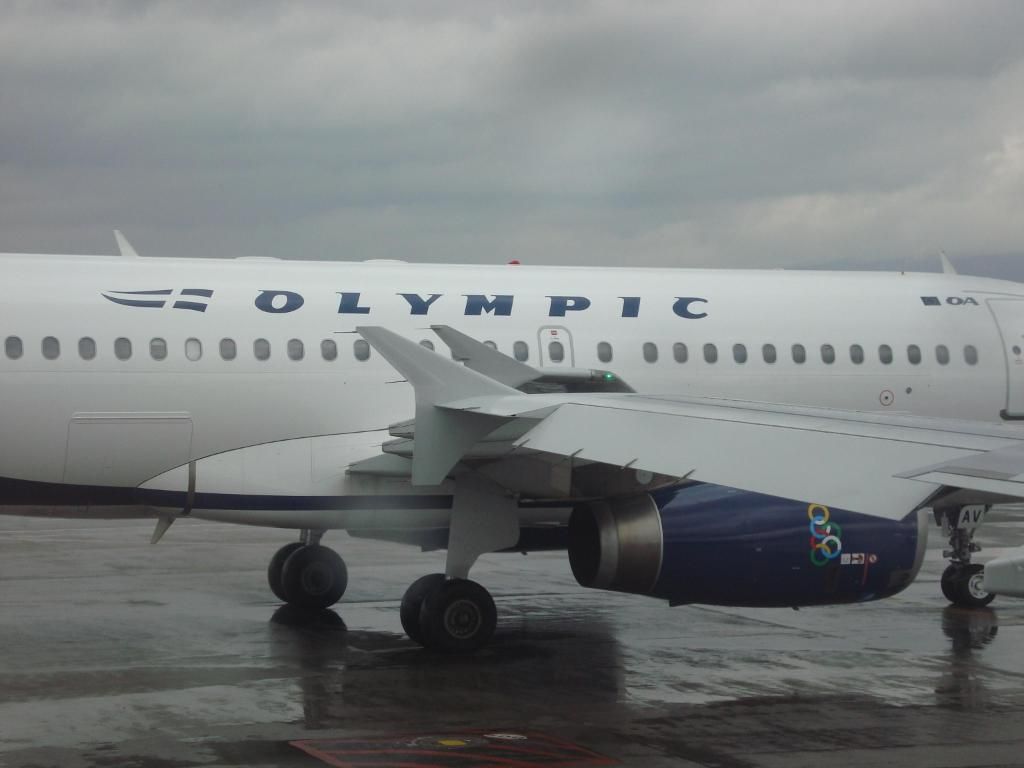 Pre take off sweet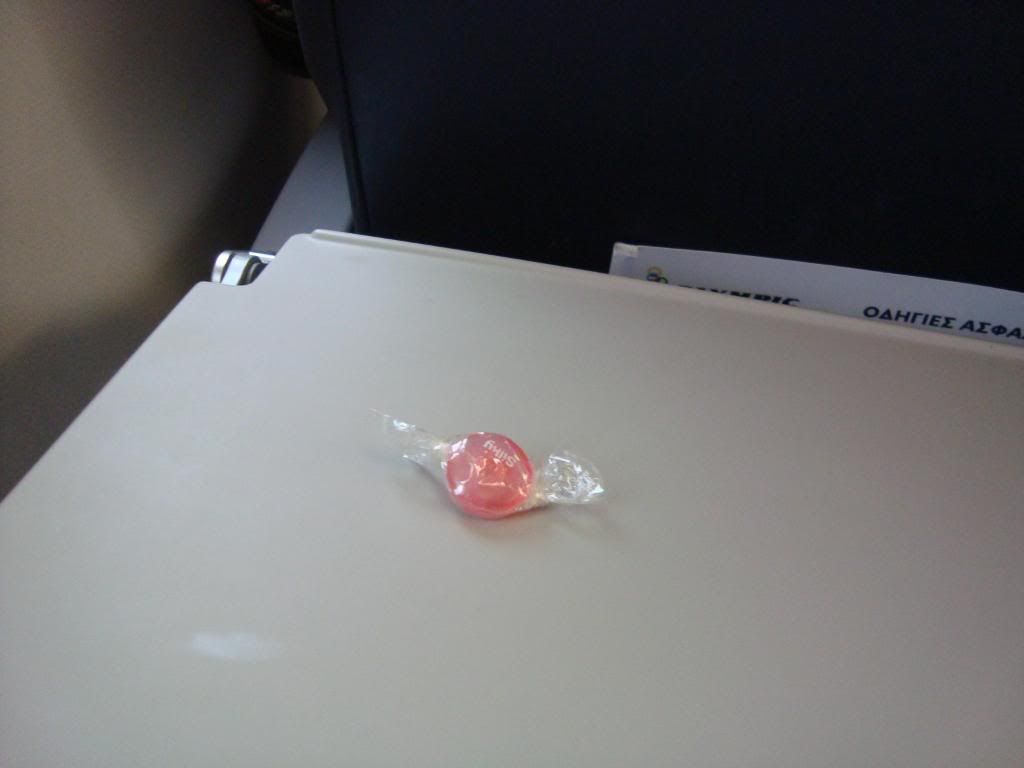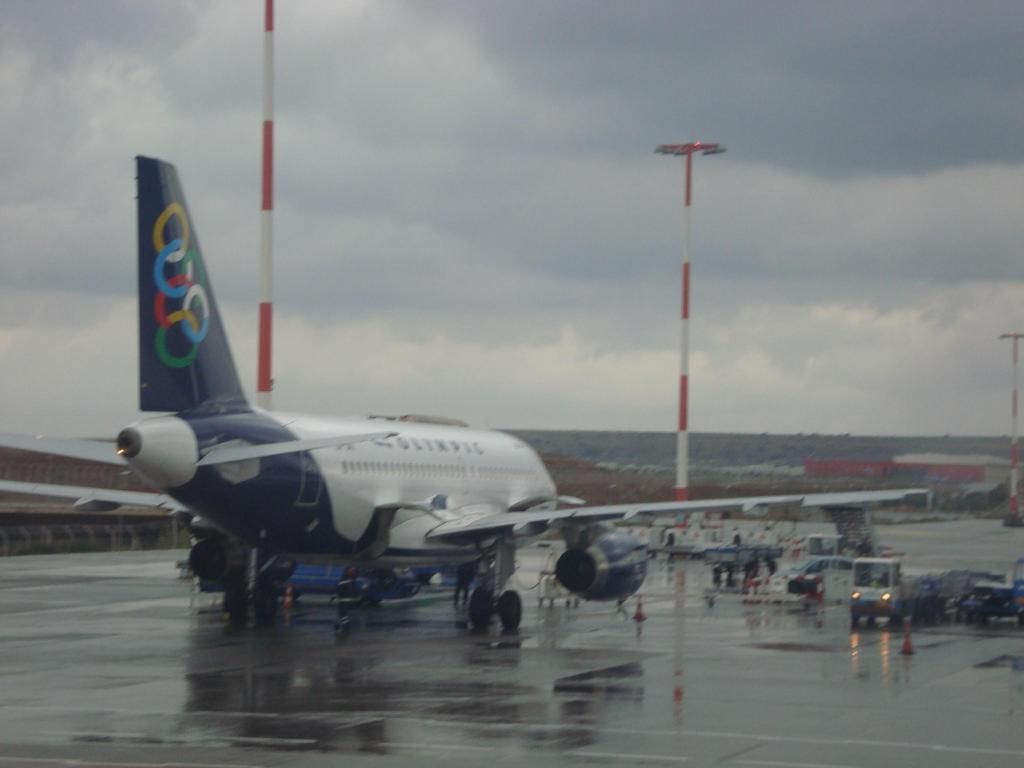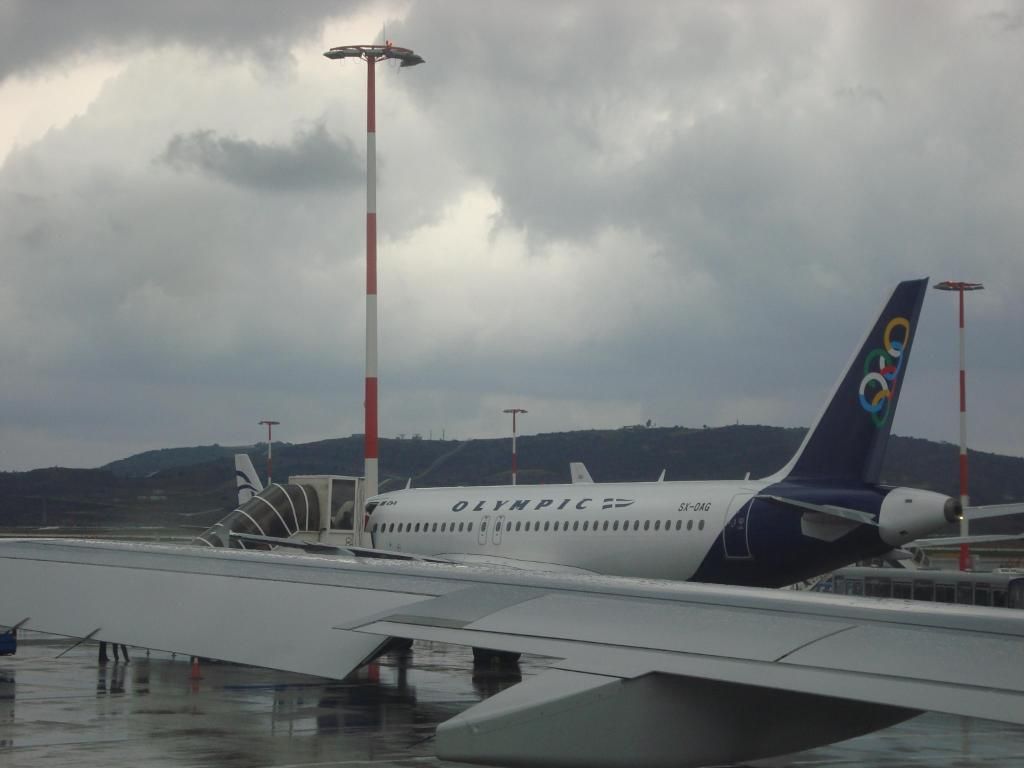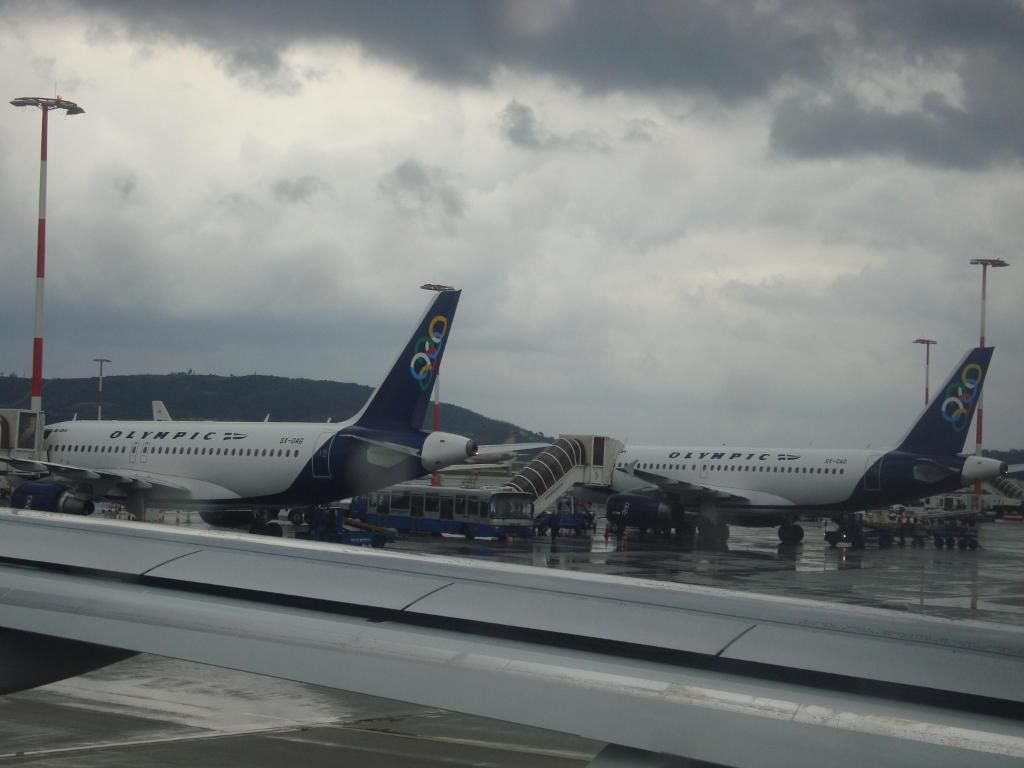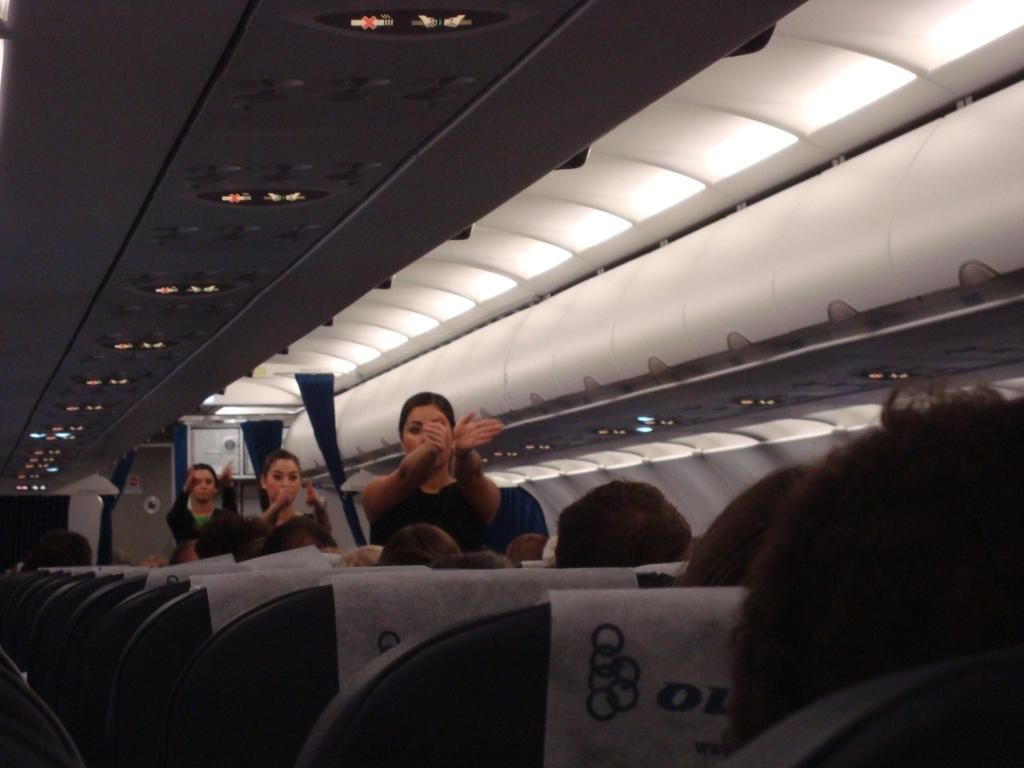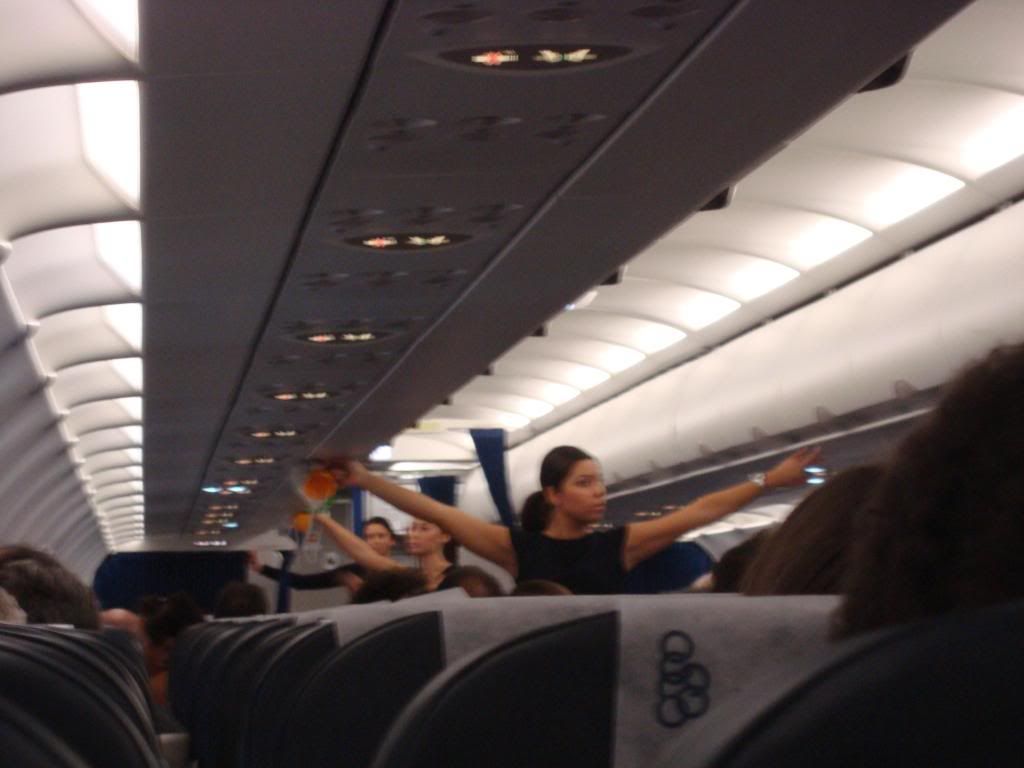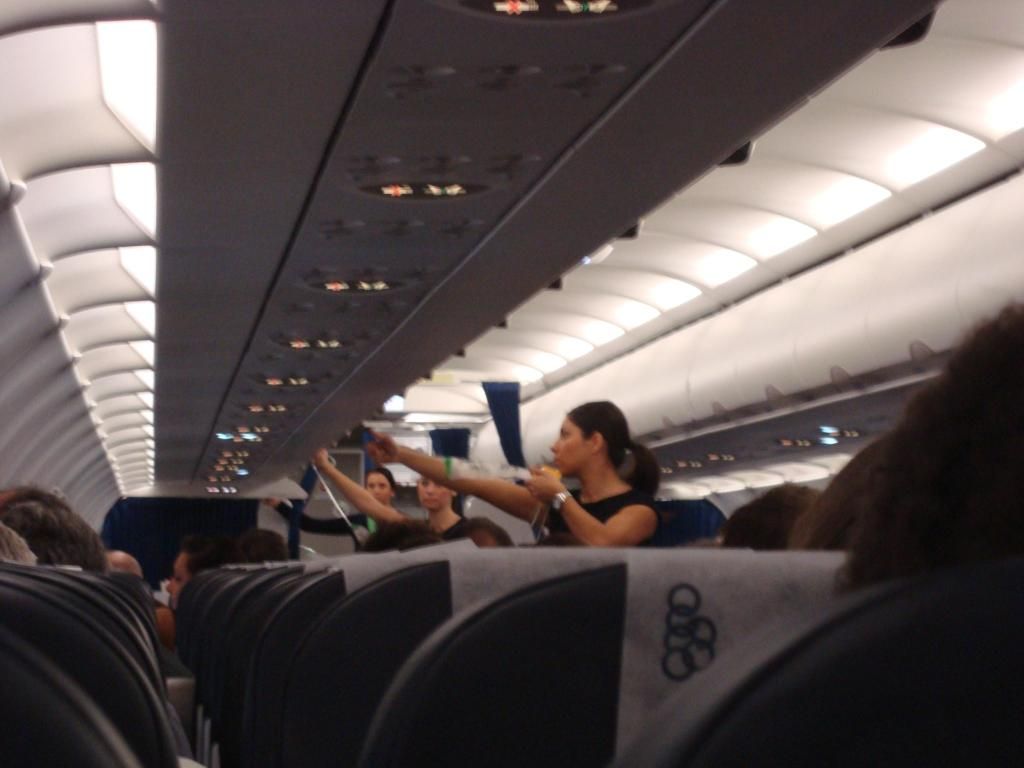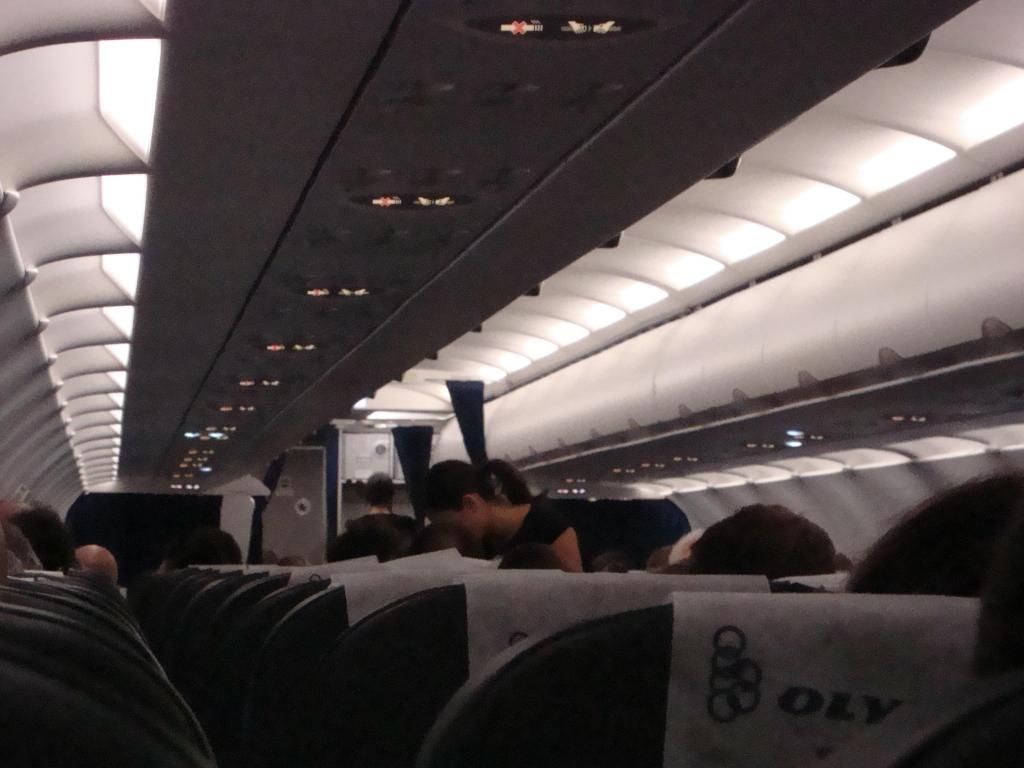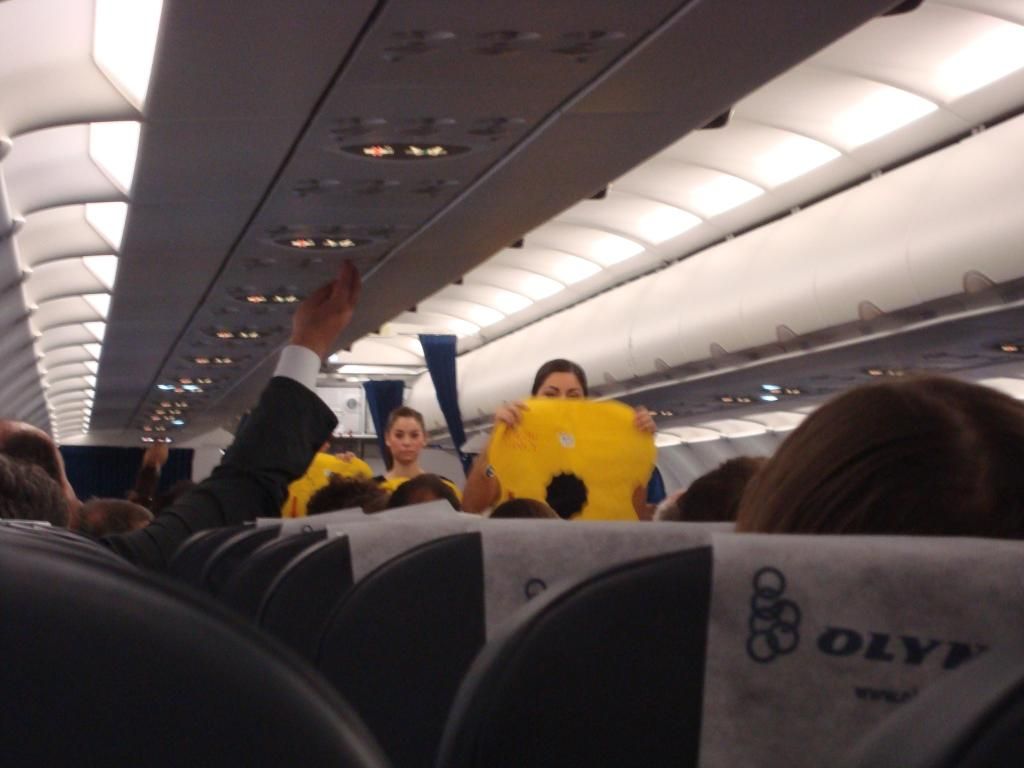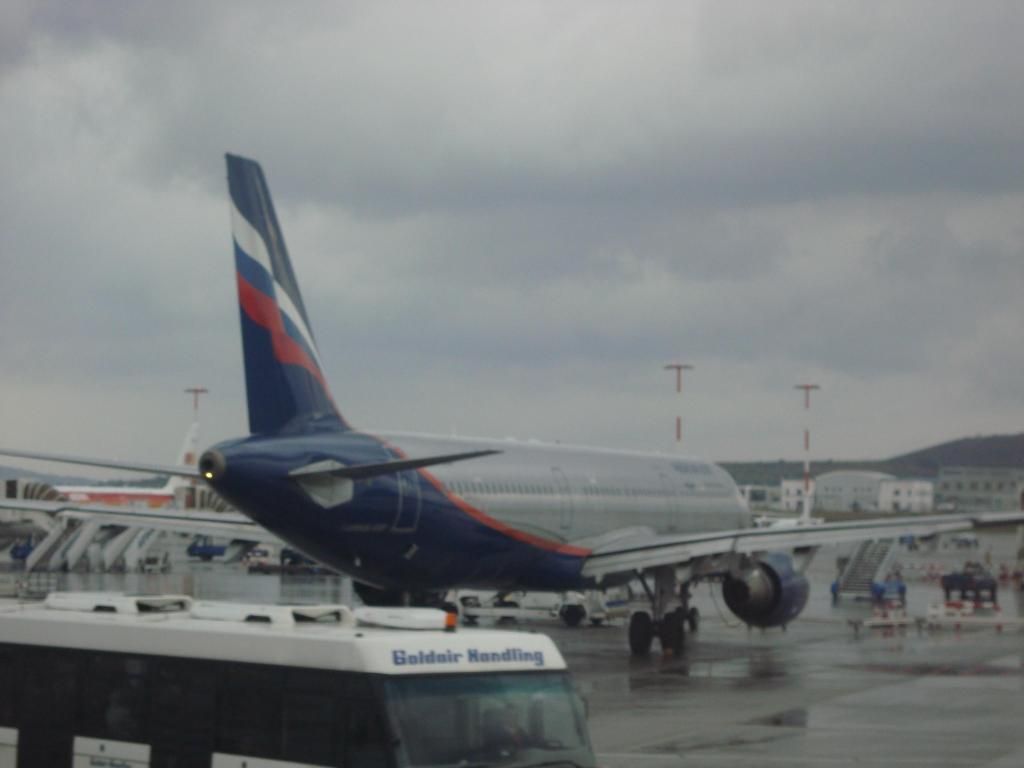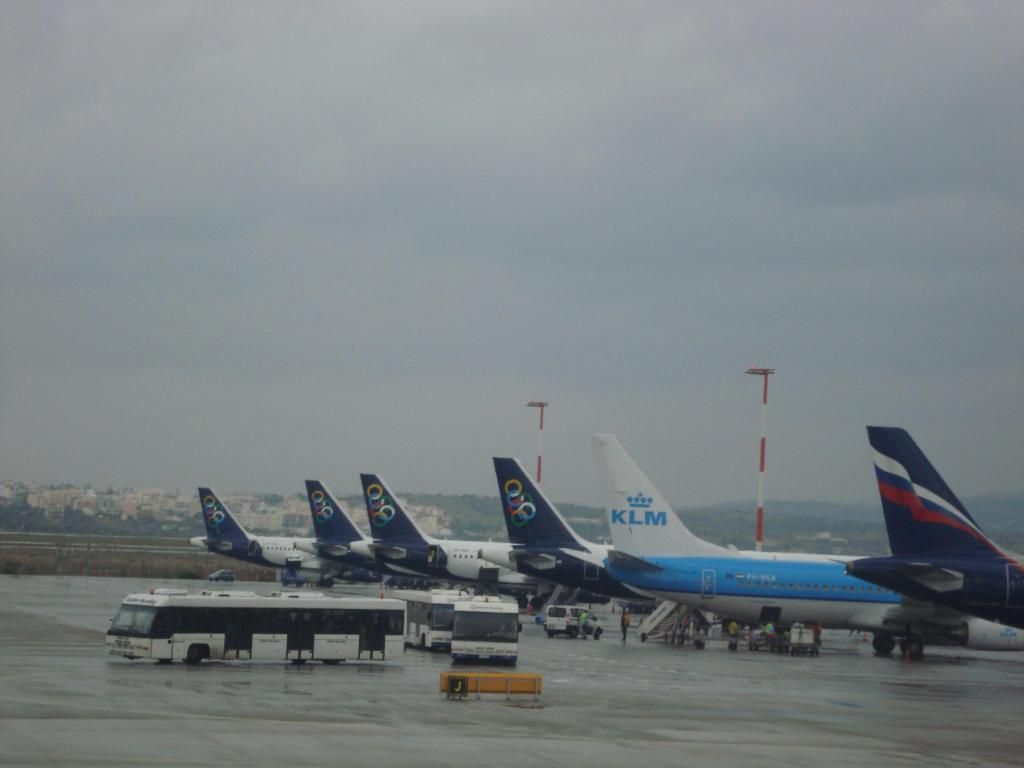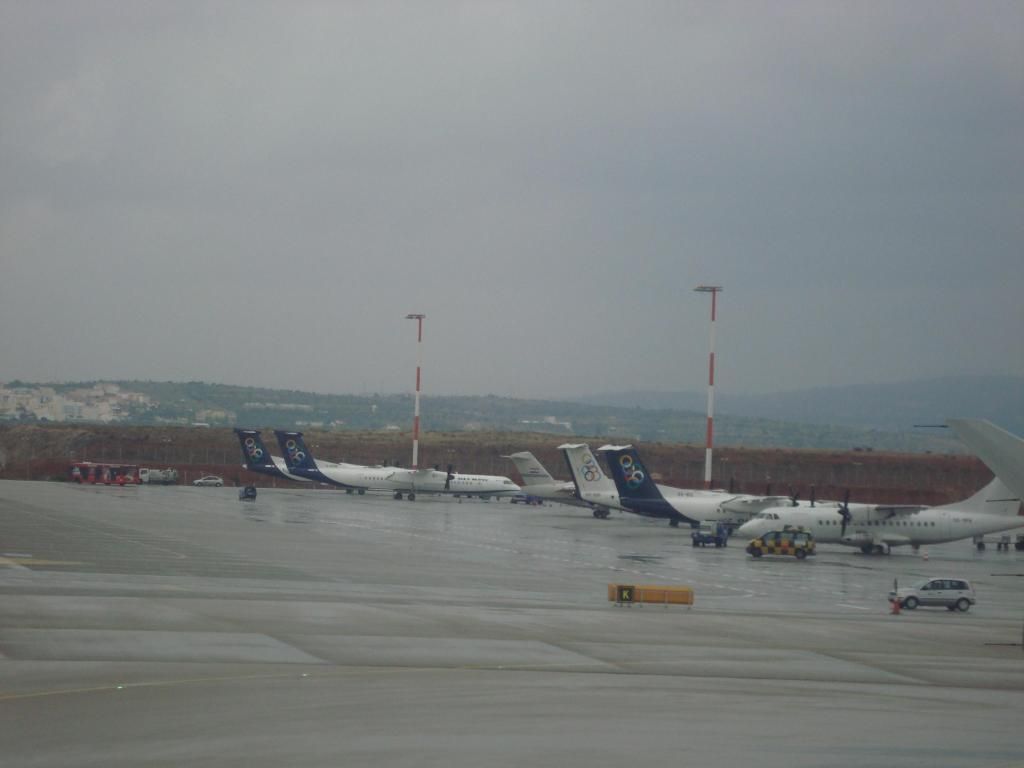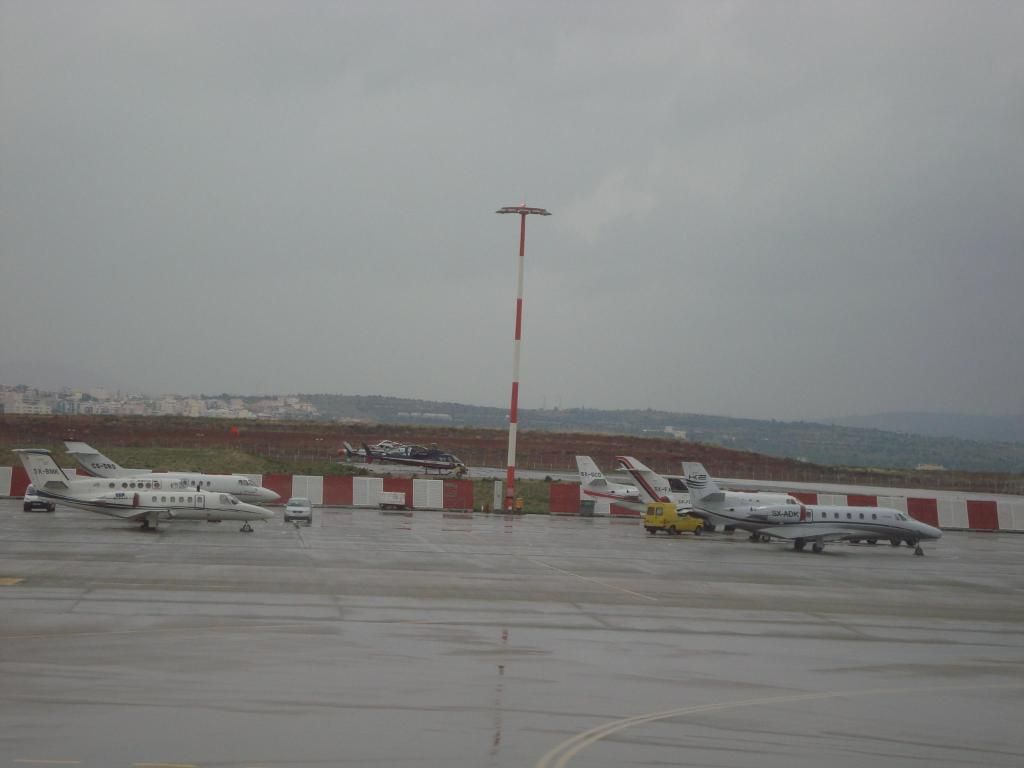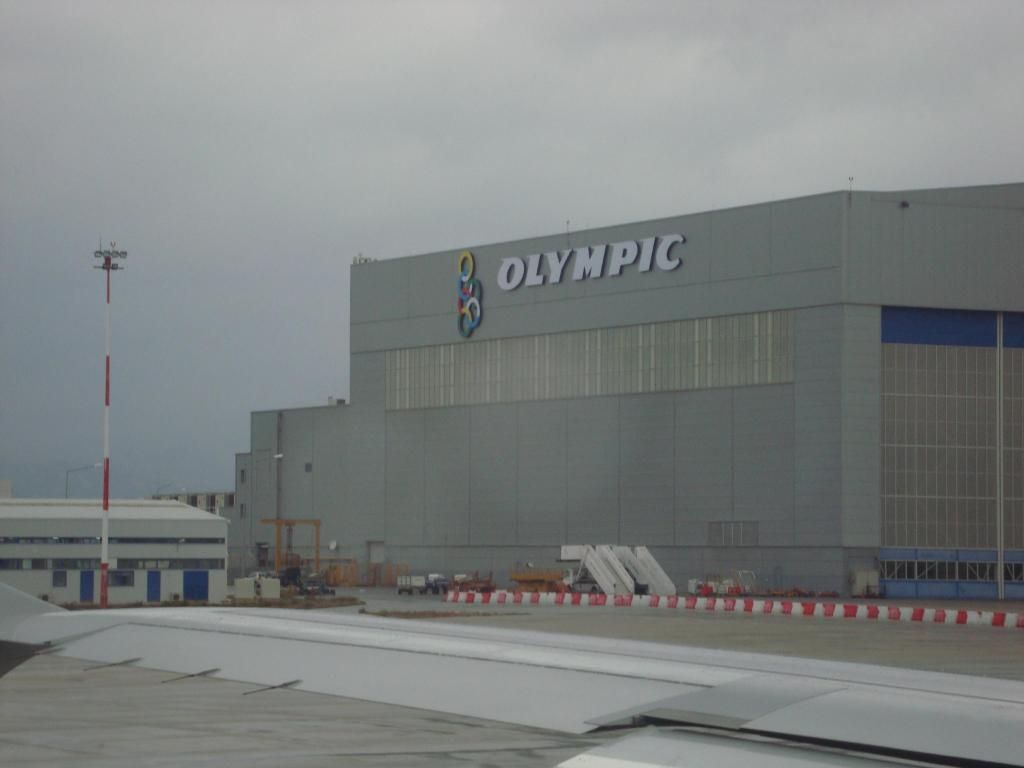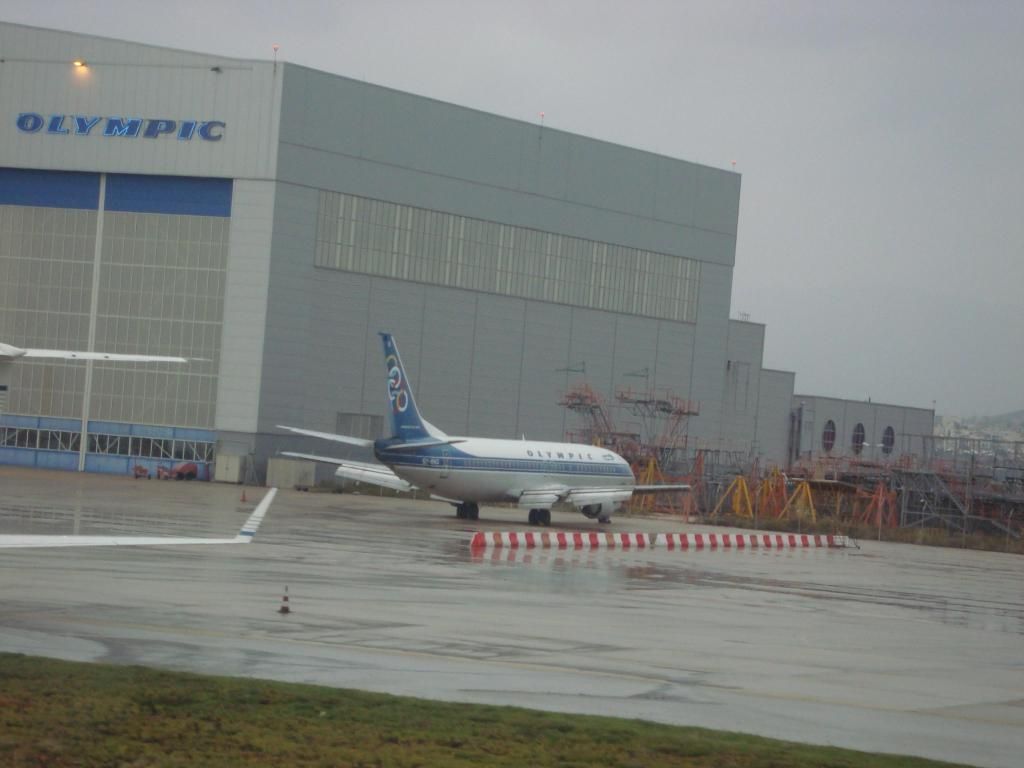 Pilot came over the PA welcomed us all aboard and soon we were making our way down the runway to take off.
Time to inspect the toilets.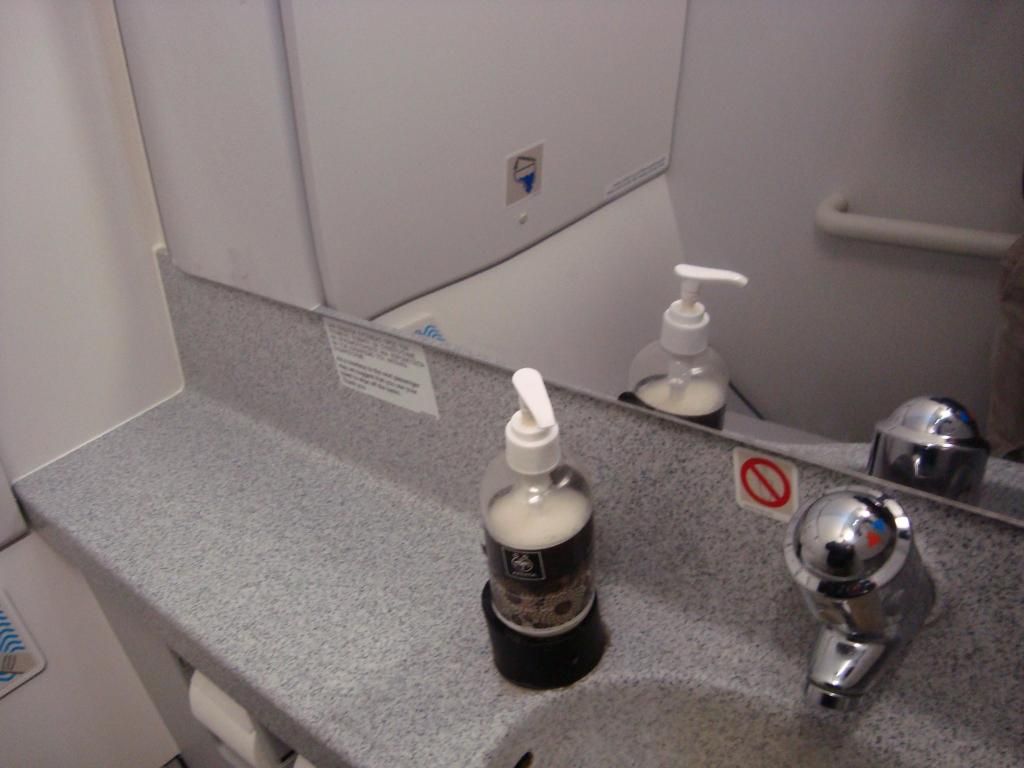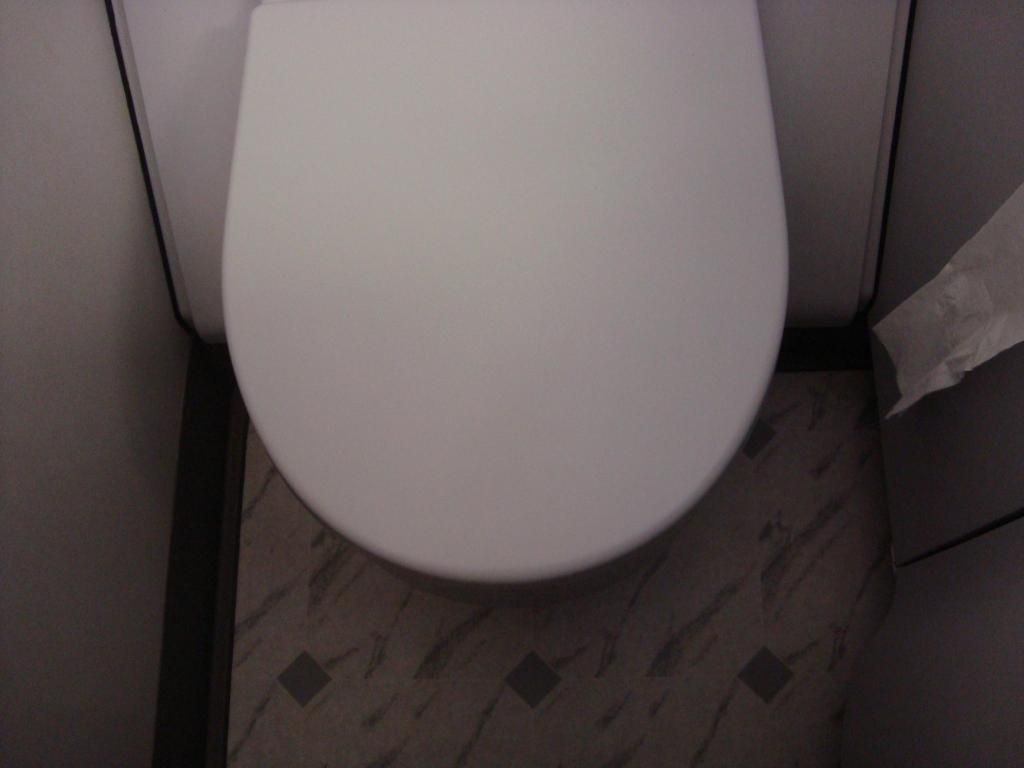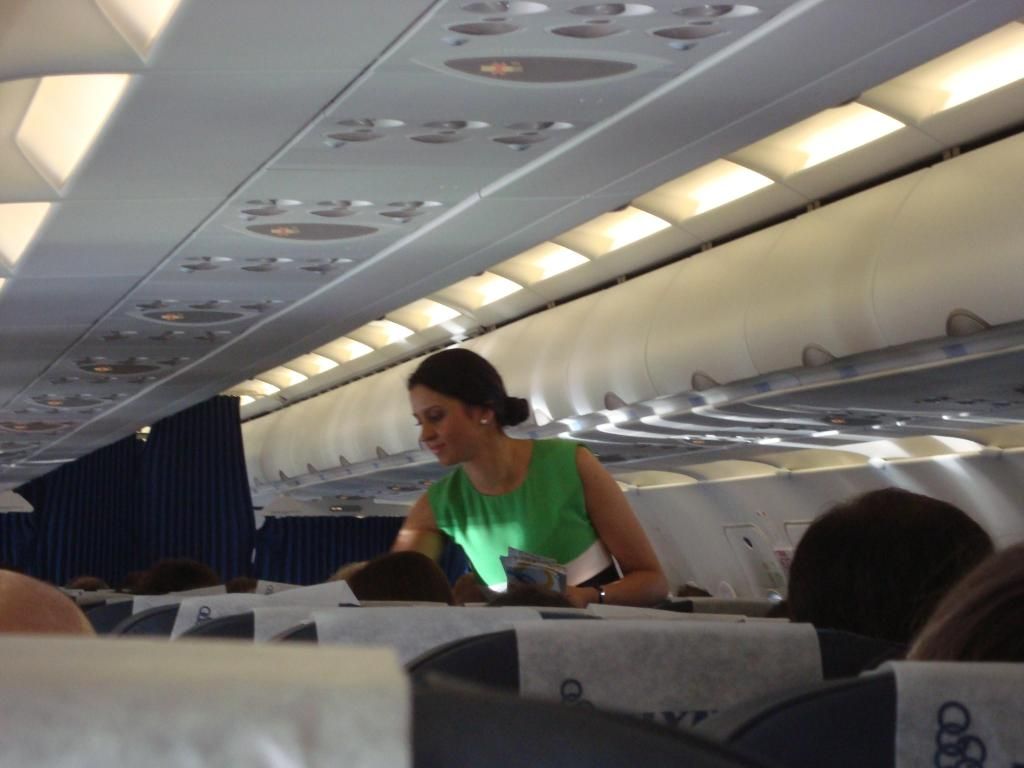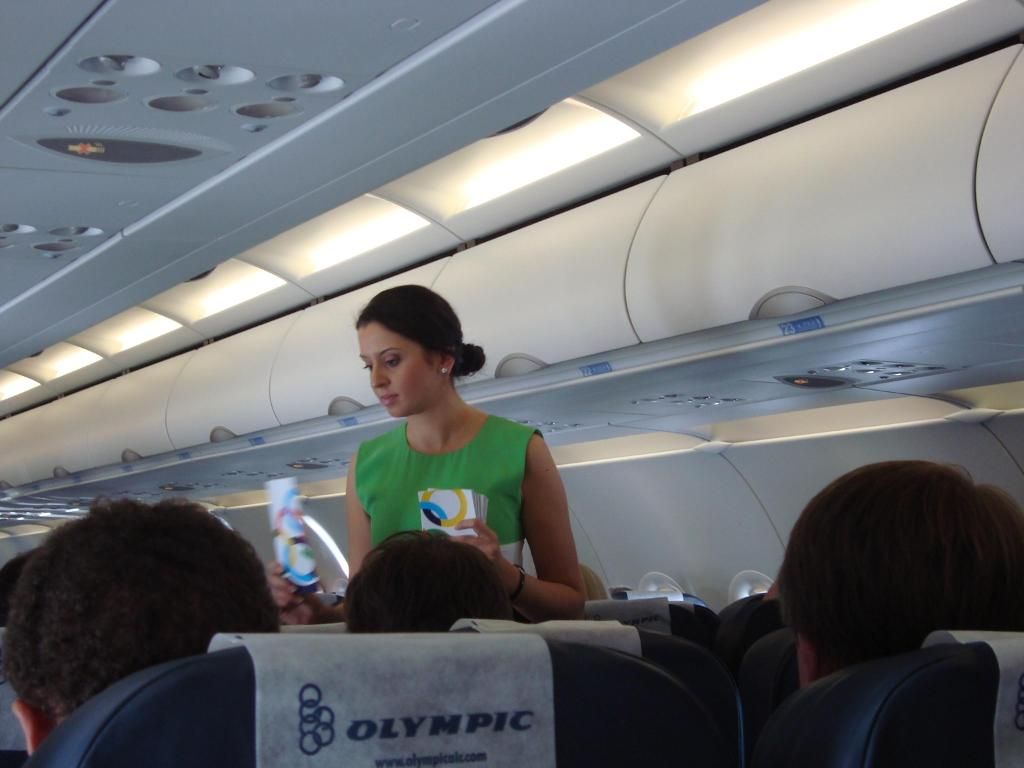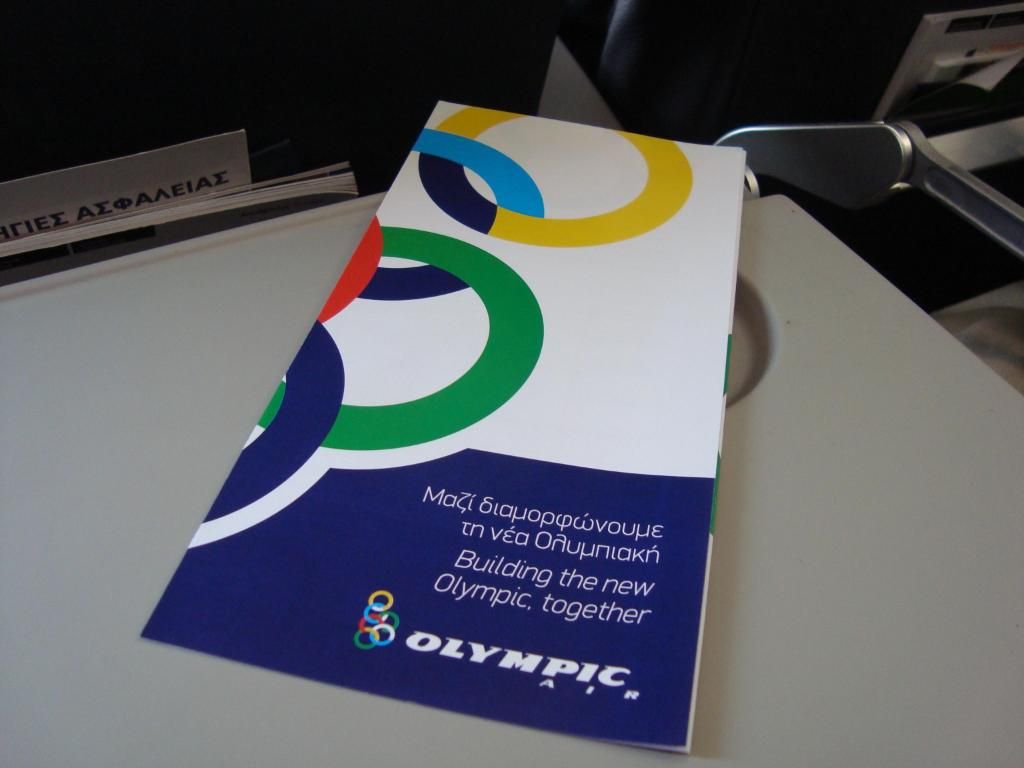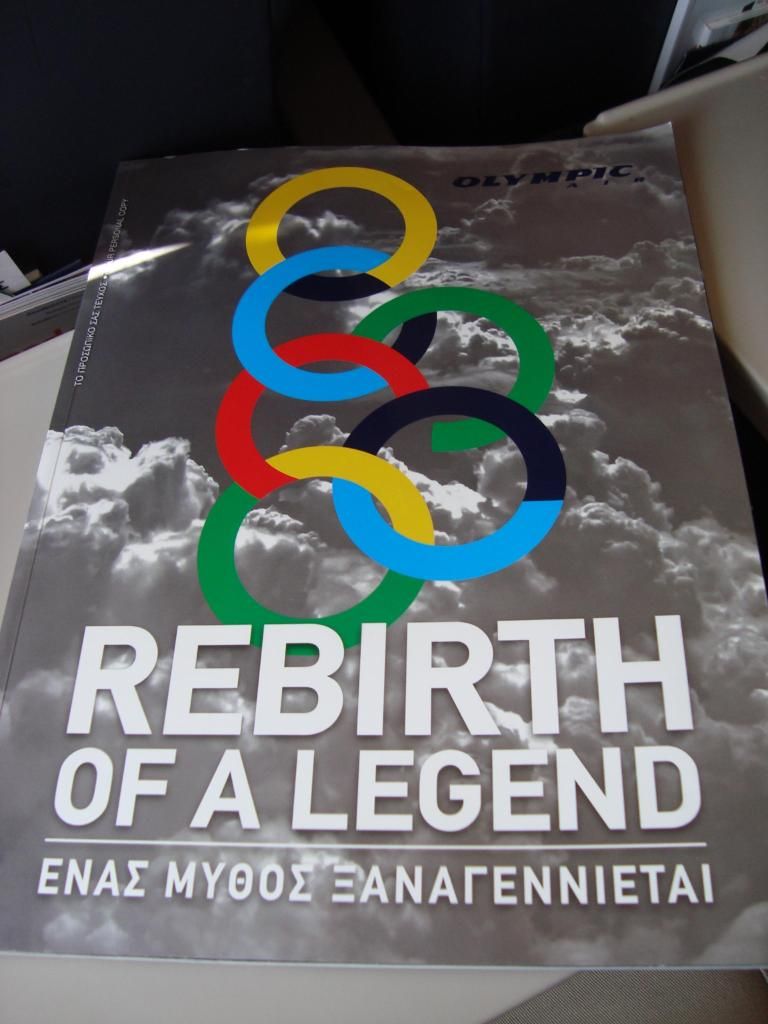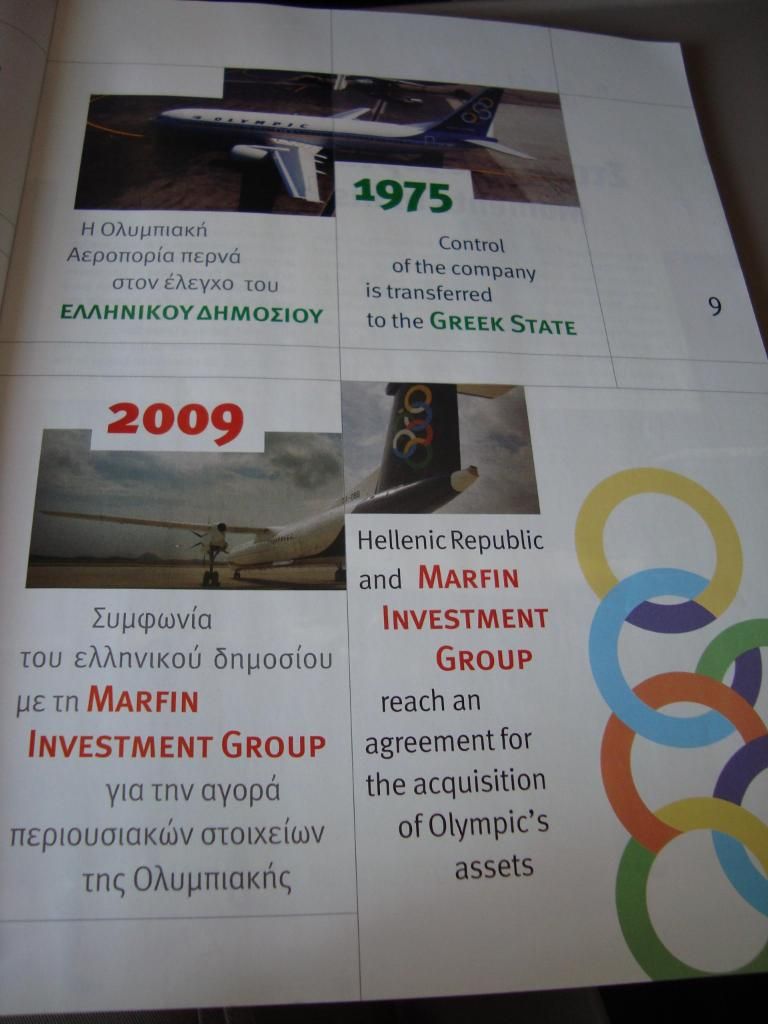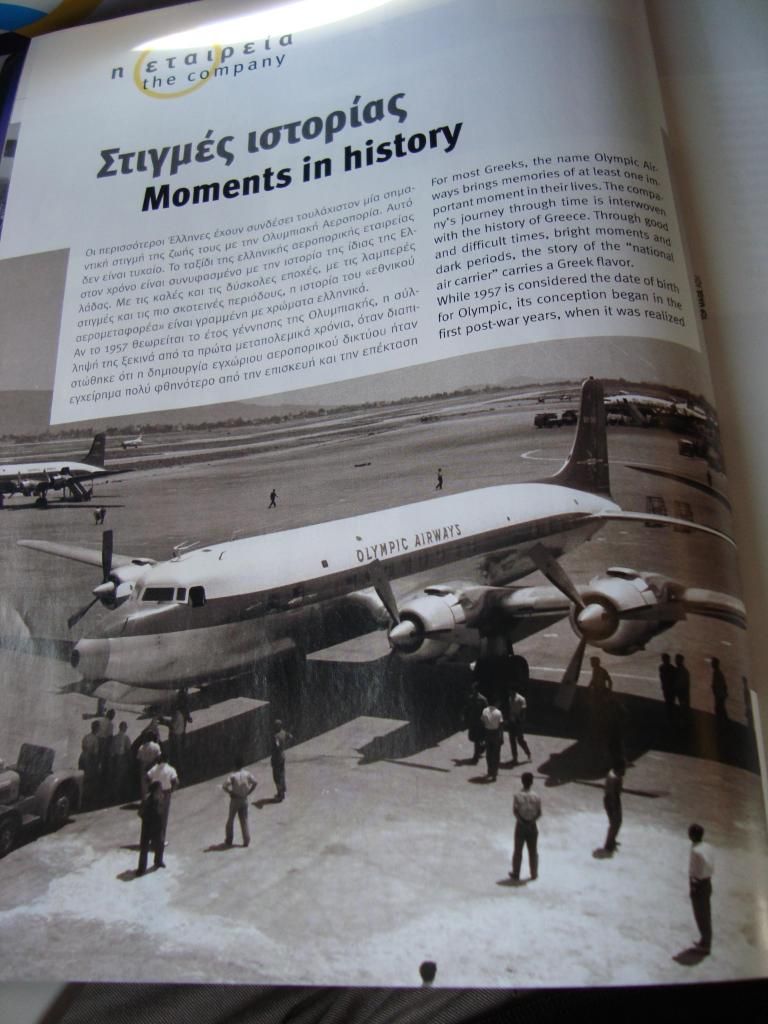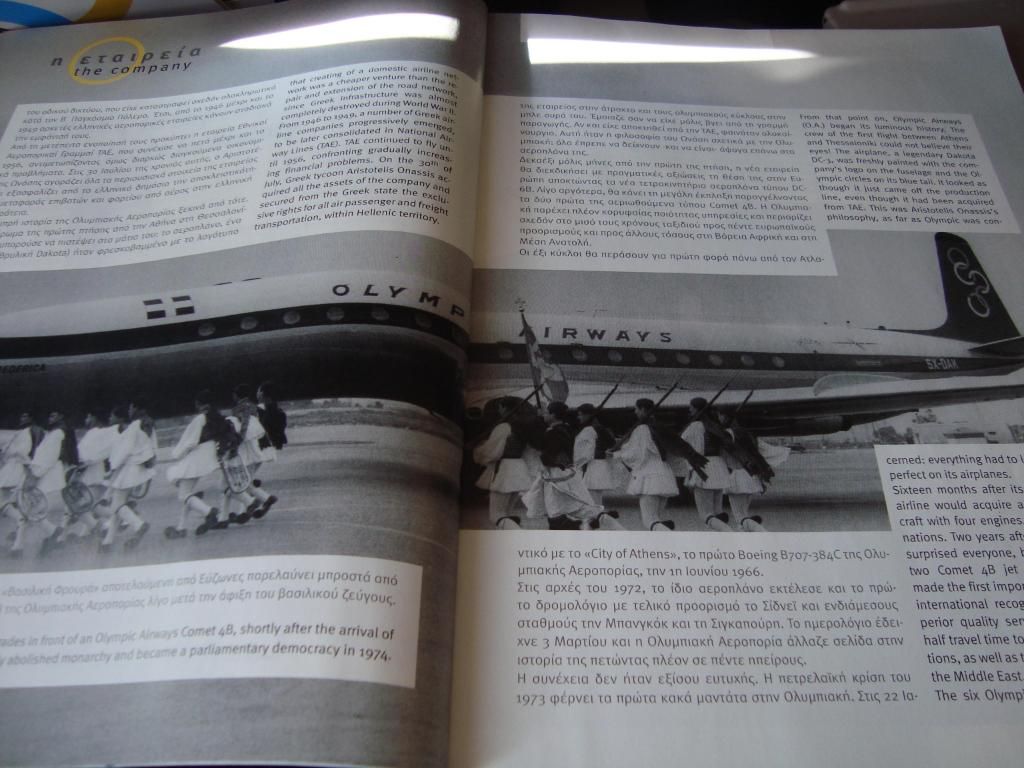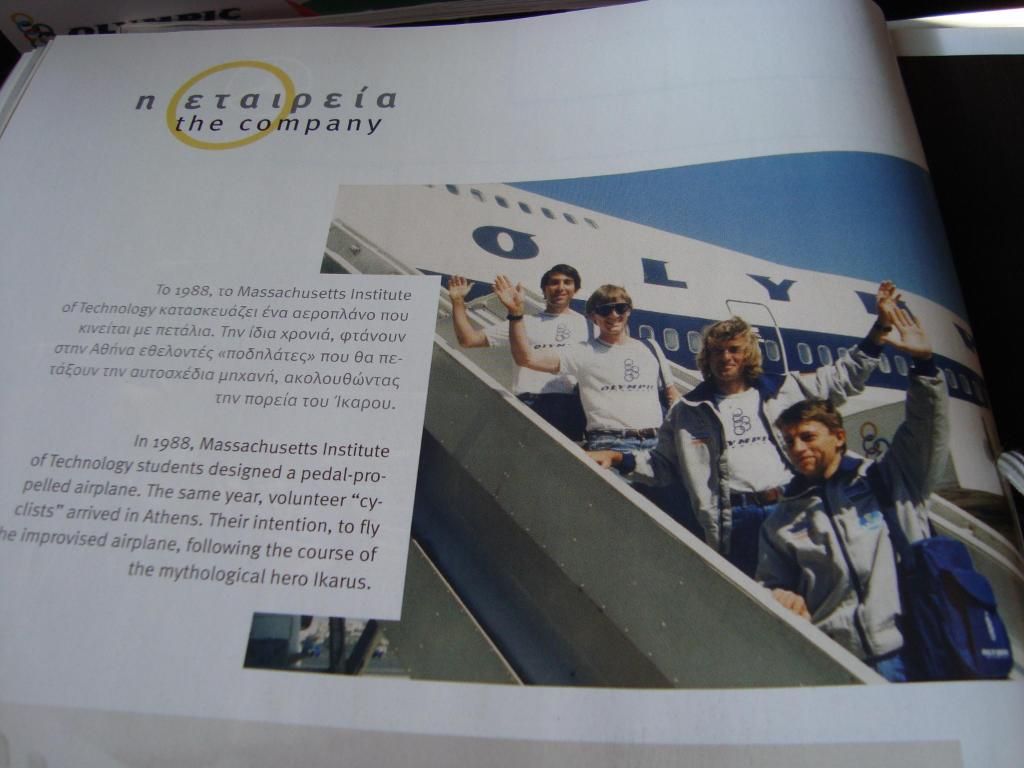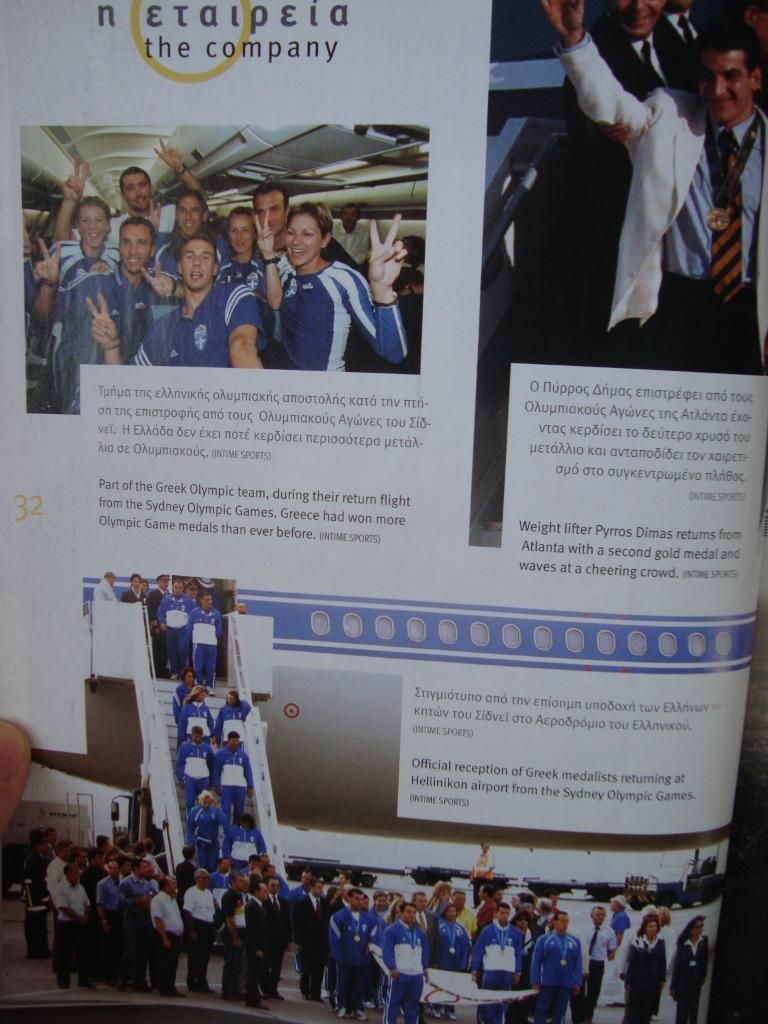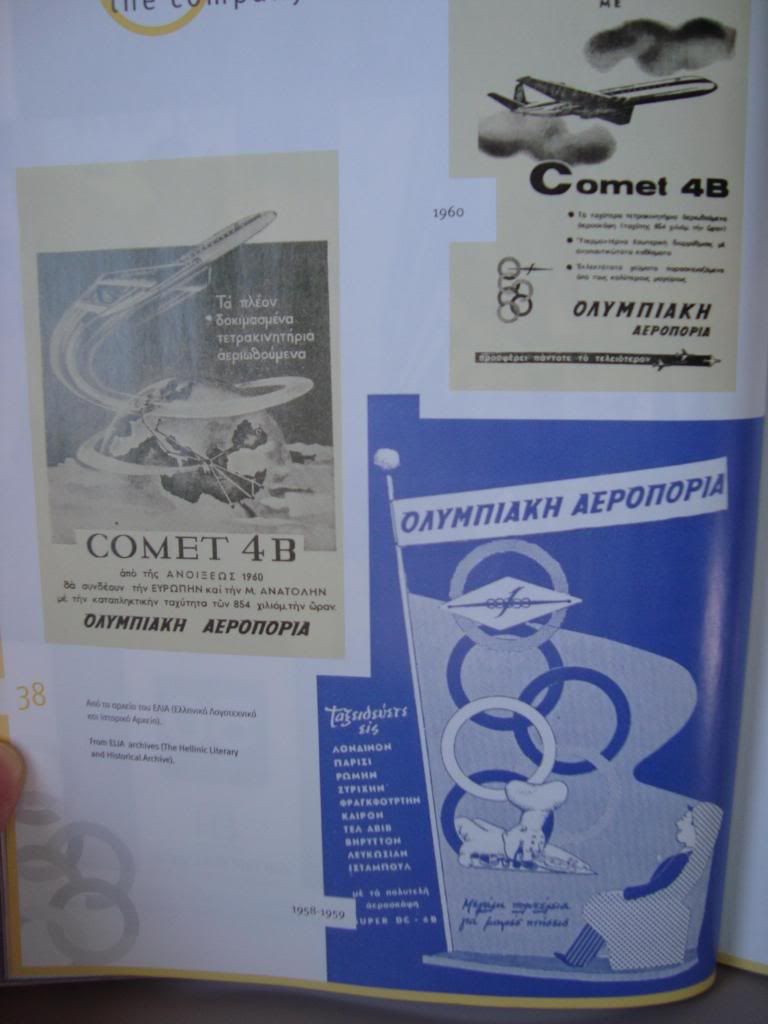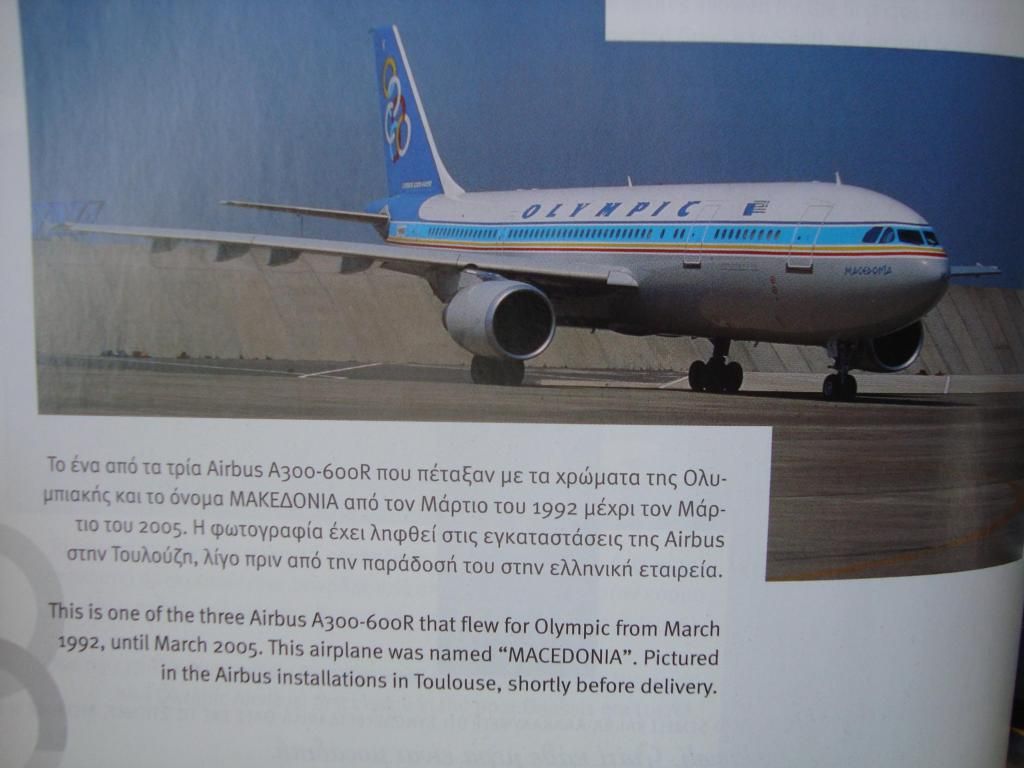 Then a nice smell as the food trolley neared my seat. I kind of knew what it was from the smell....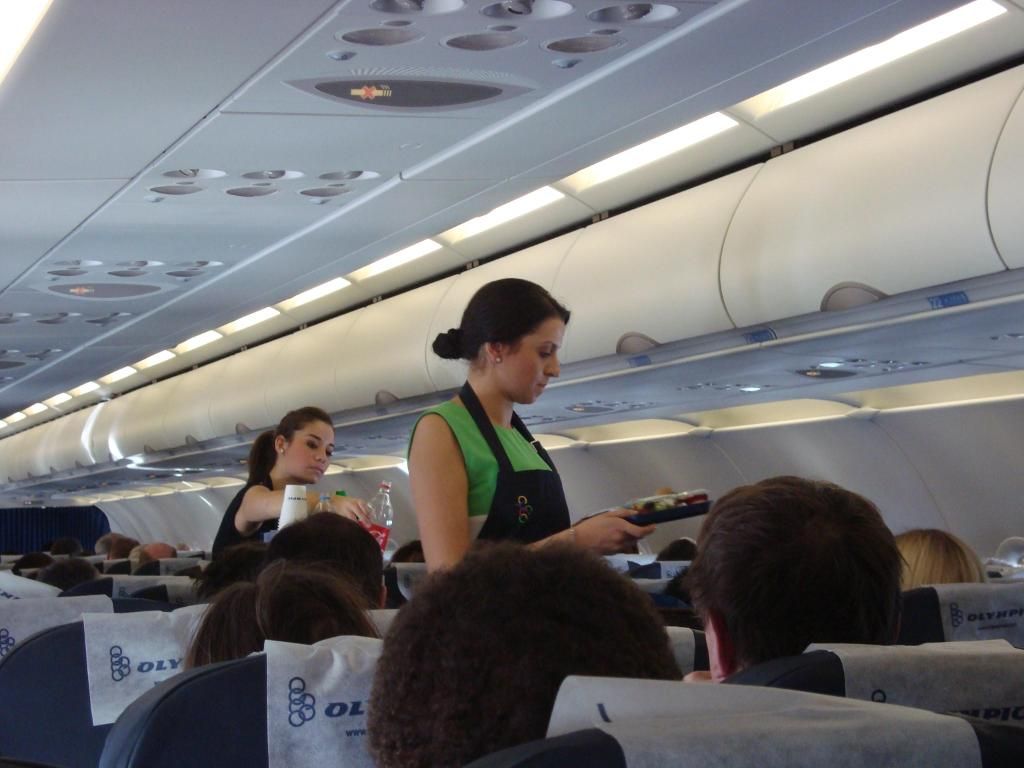 Bifteki ...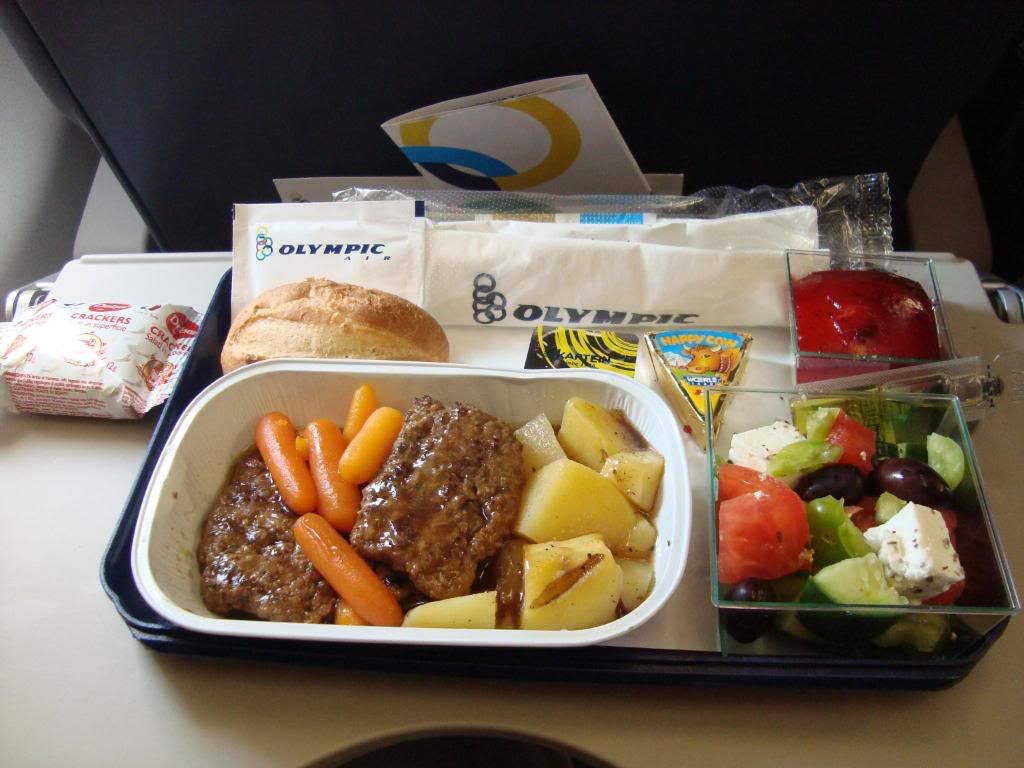 This was the best meal out of the two flights, just personal choice. I love it. Veg was cooked perfectly and it really was a nice meal. Also nice Greek salad .
washed down with some really good wine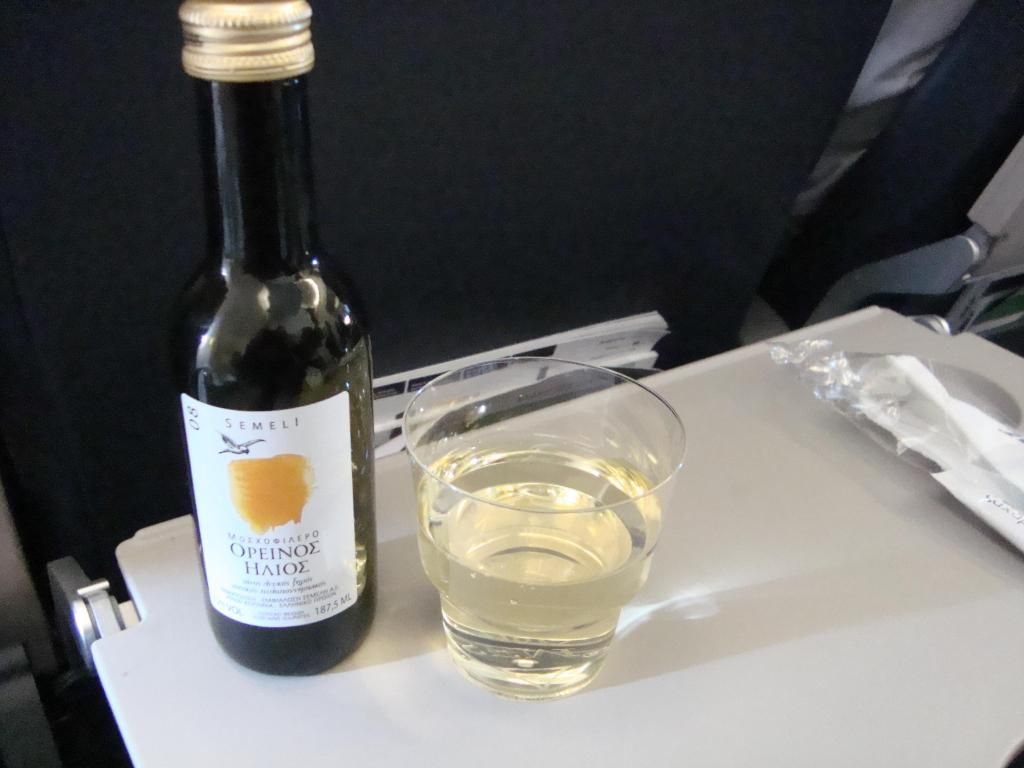 Then after around 20 mins another drinks service. I went for Sprite.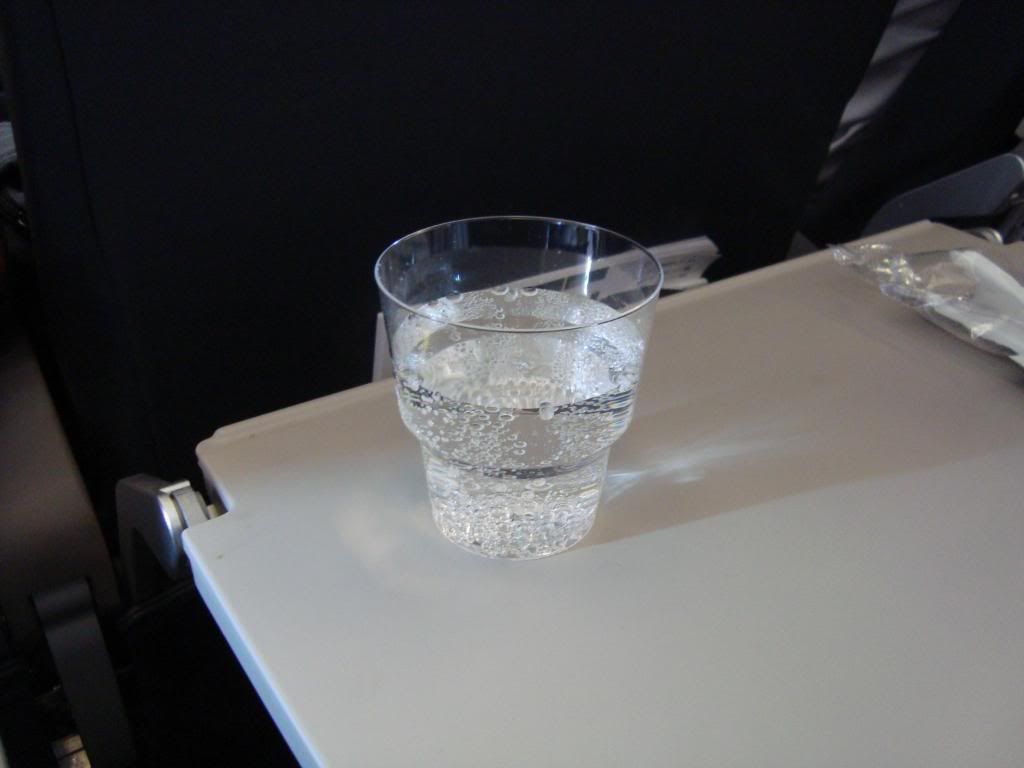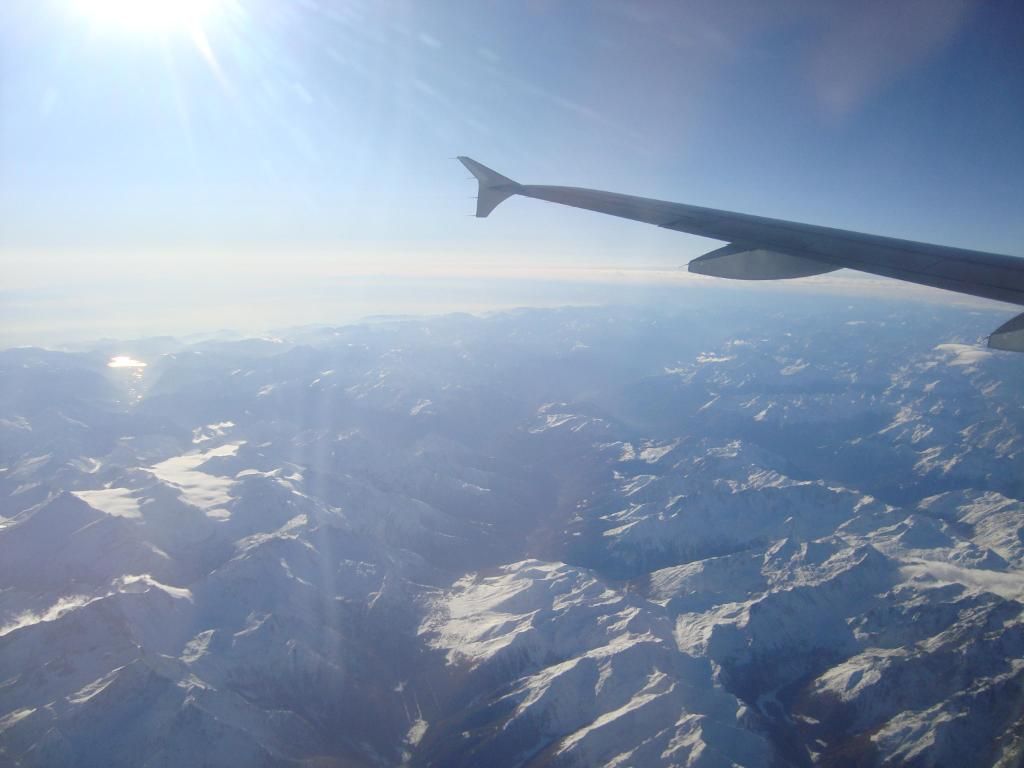 Then Coffee.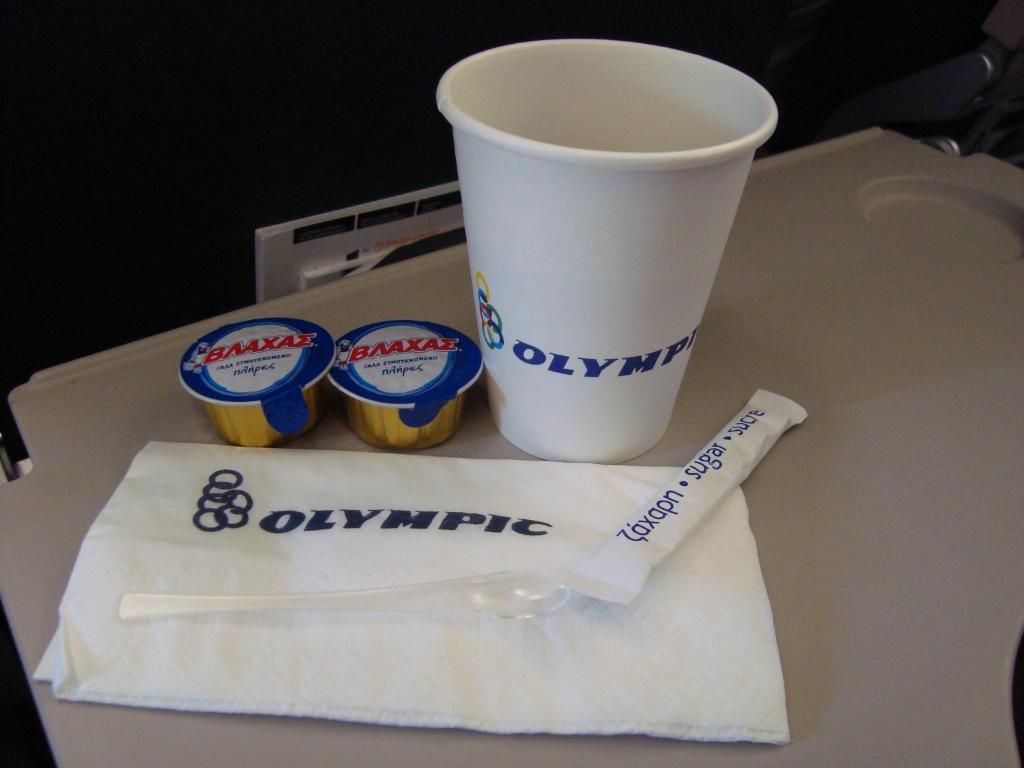 Coffee top ups and biscuits.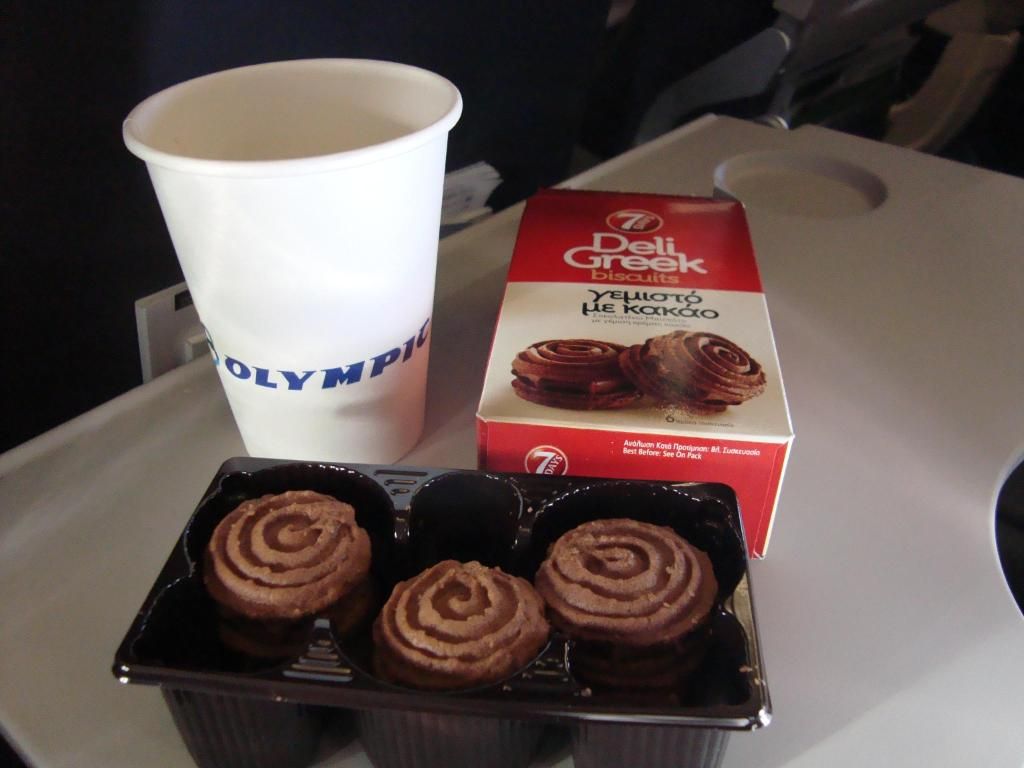 And then the crew came around with bottles of water and cups.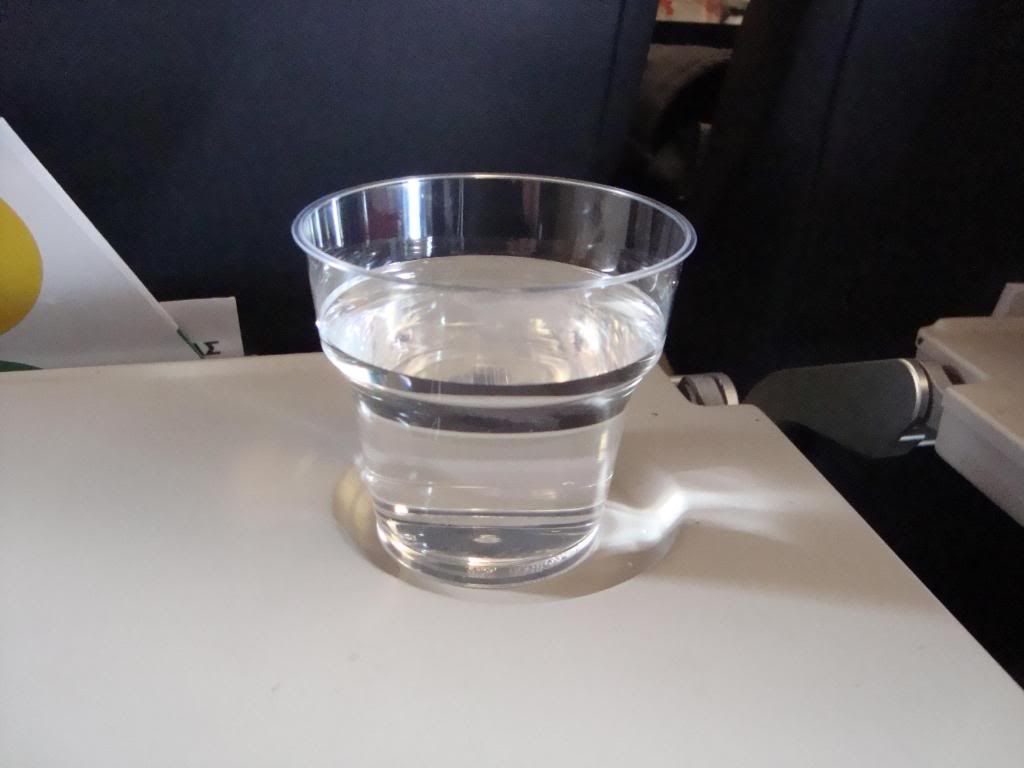 Soon it was time to clear everything away and make our approach to LHR.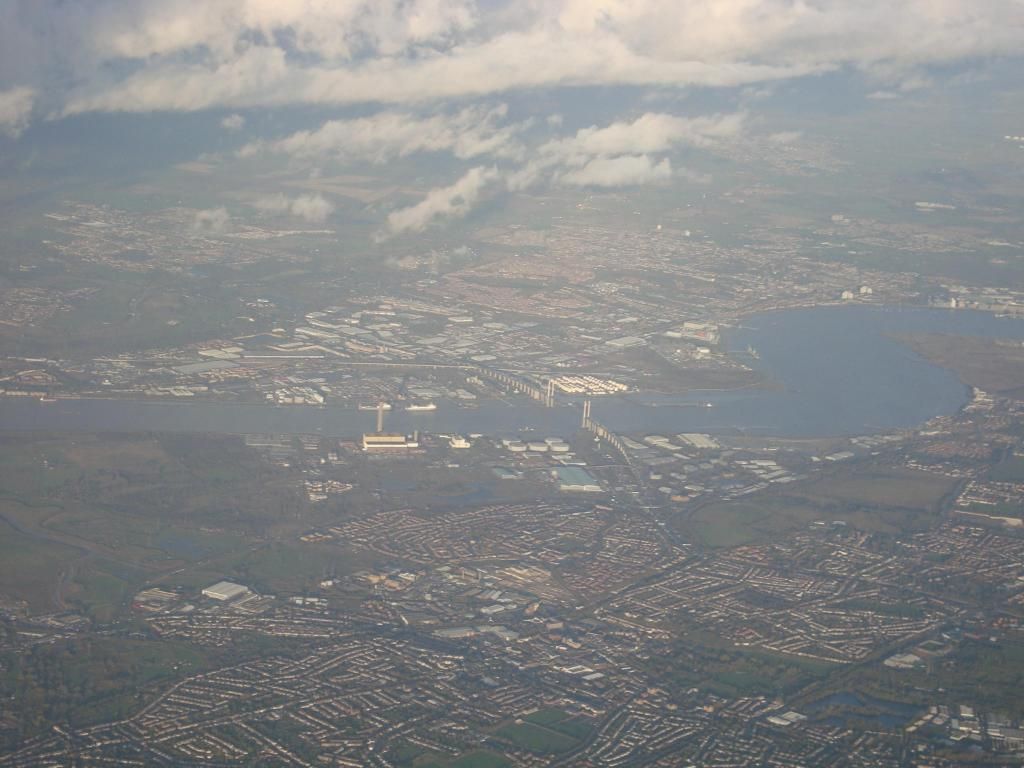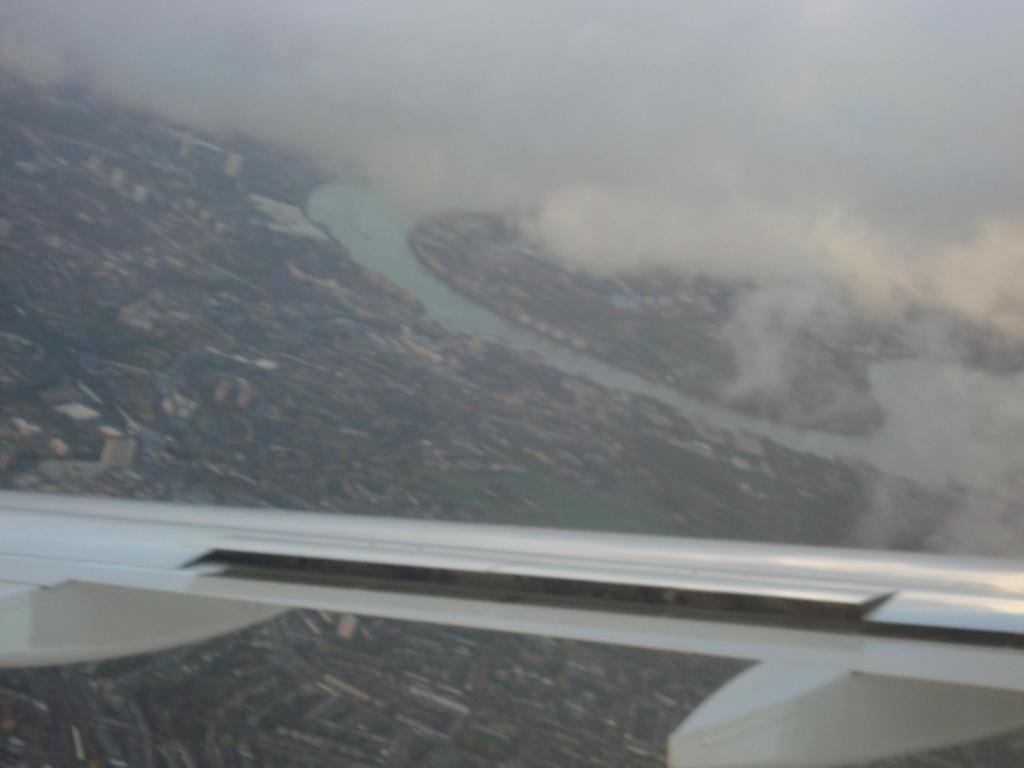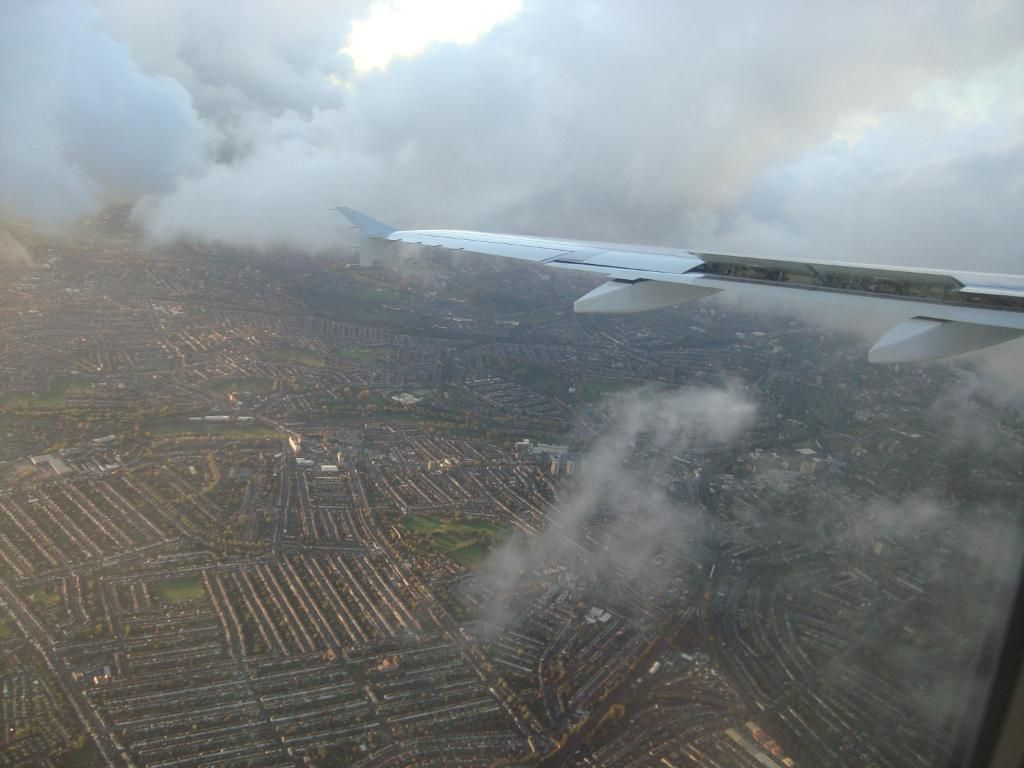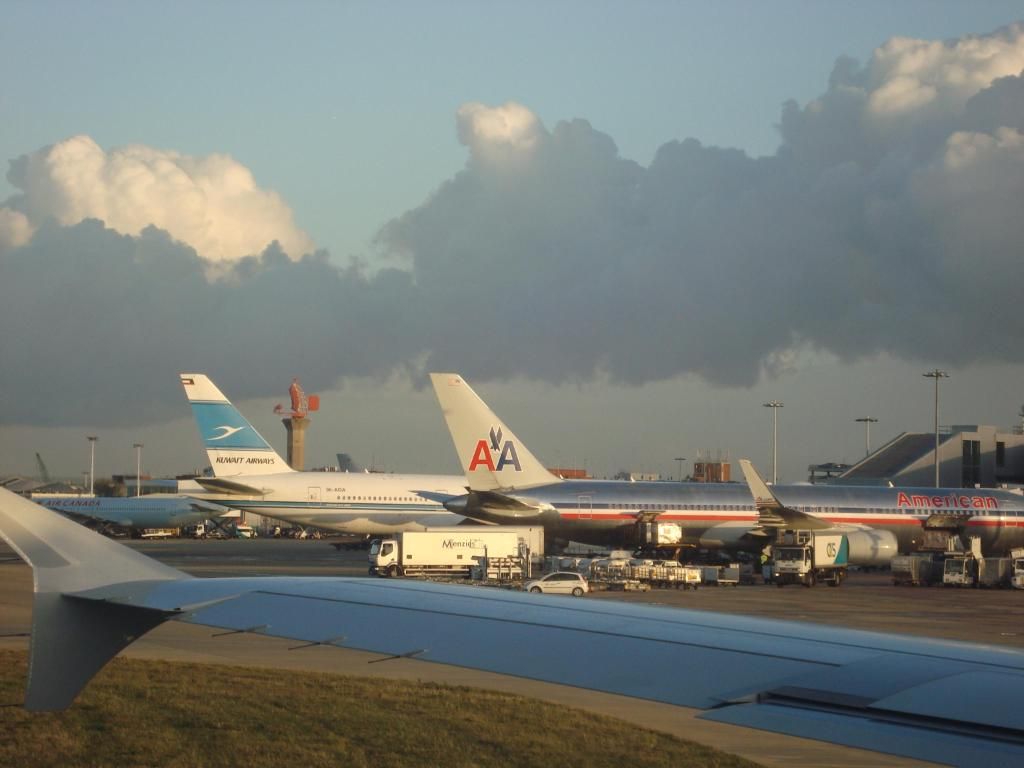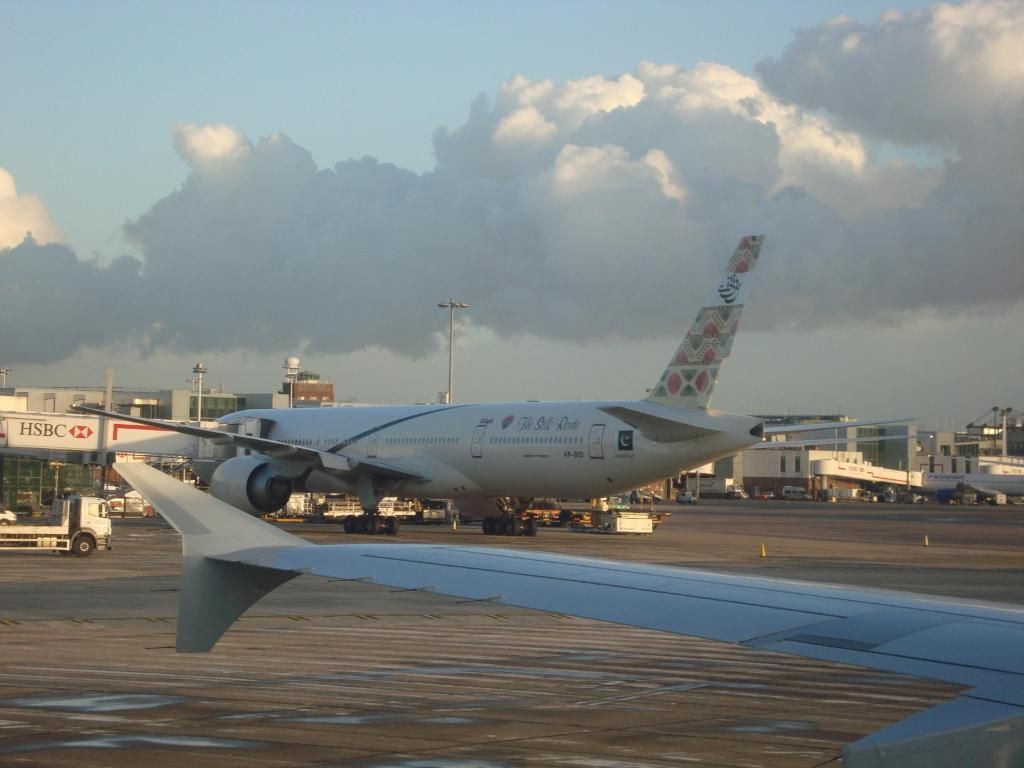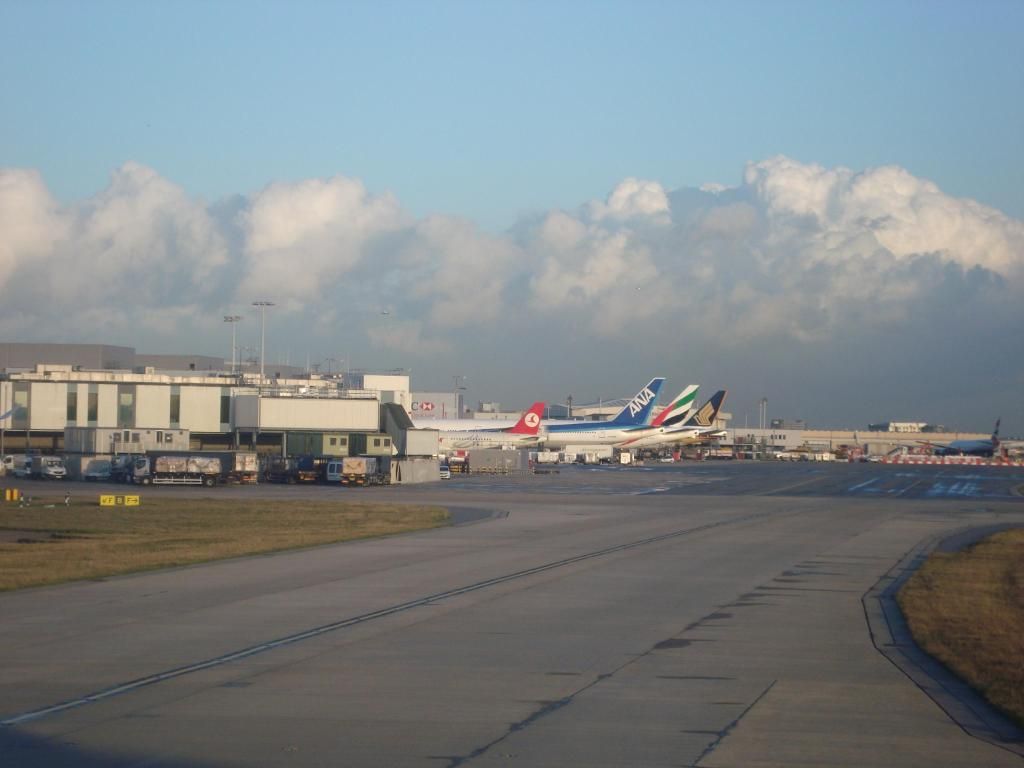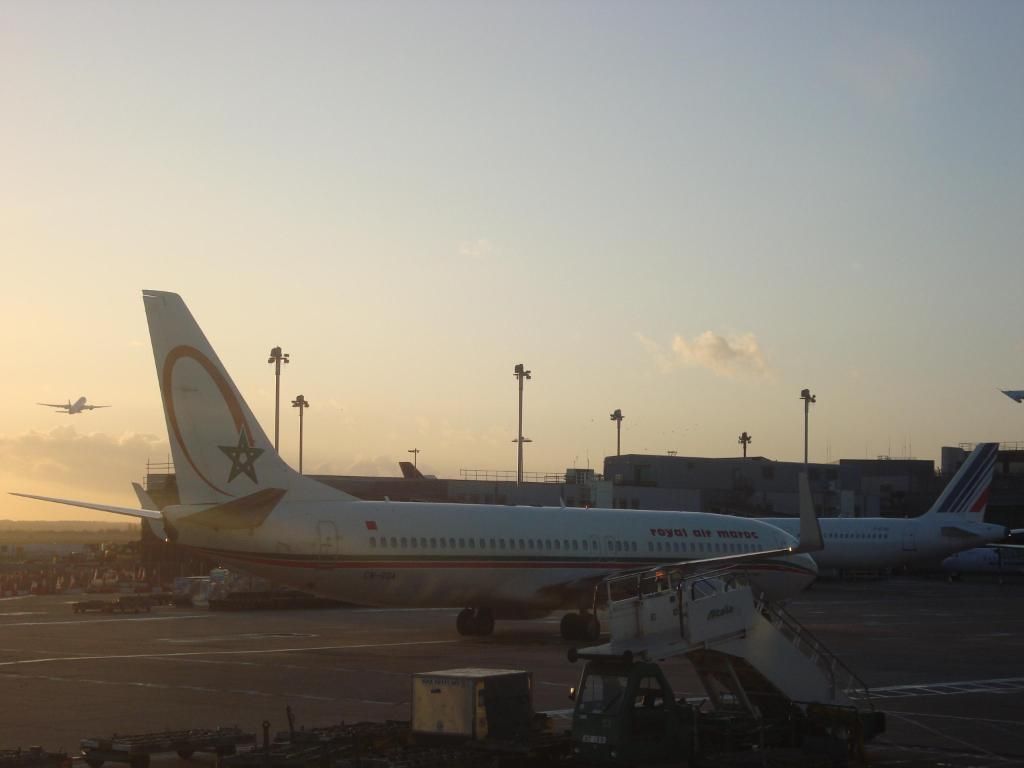 We pulled up on stand and it was time to say goodbye to the crew. I made a point of thanking them for the excellent service and they all smiled and thanked me.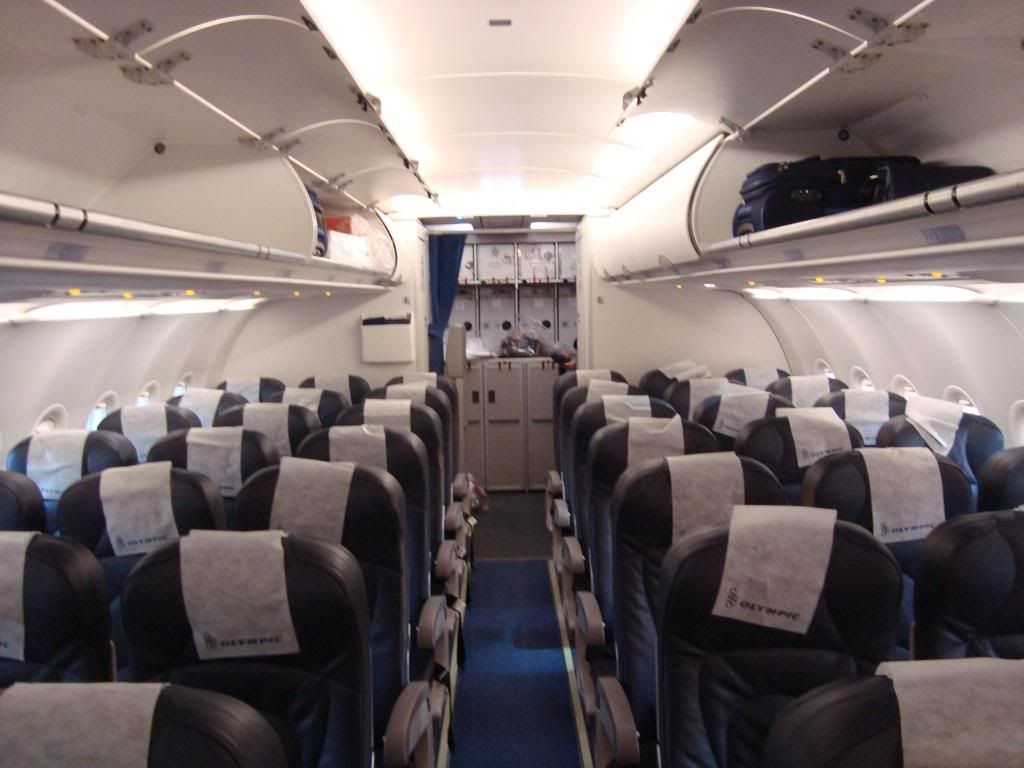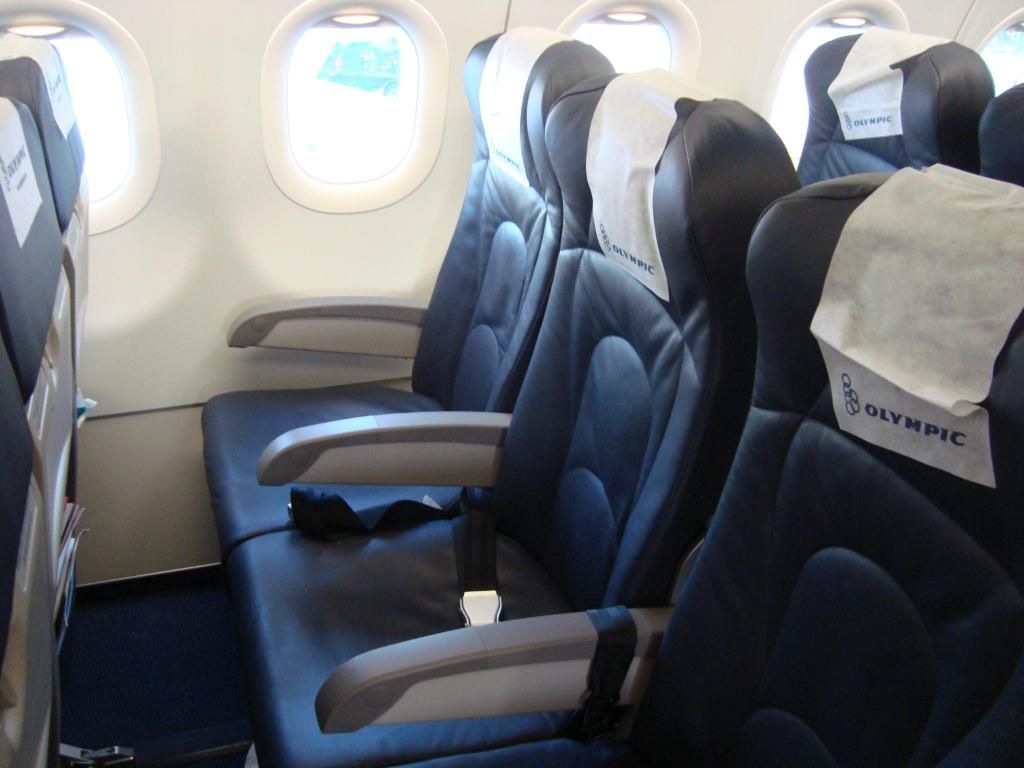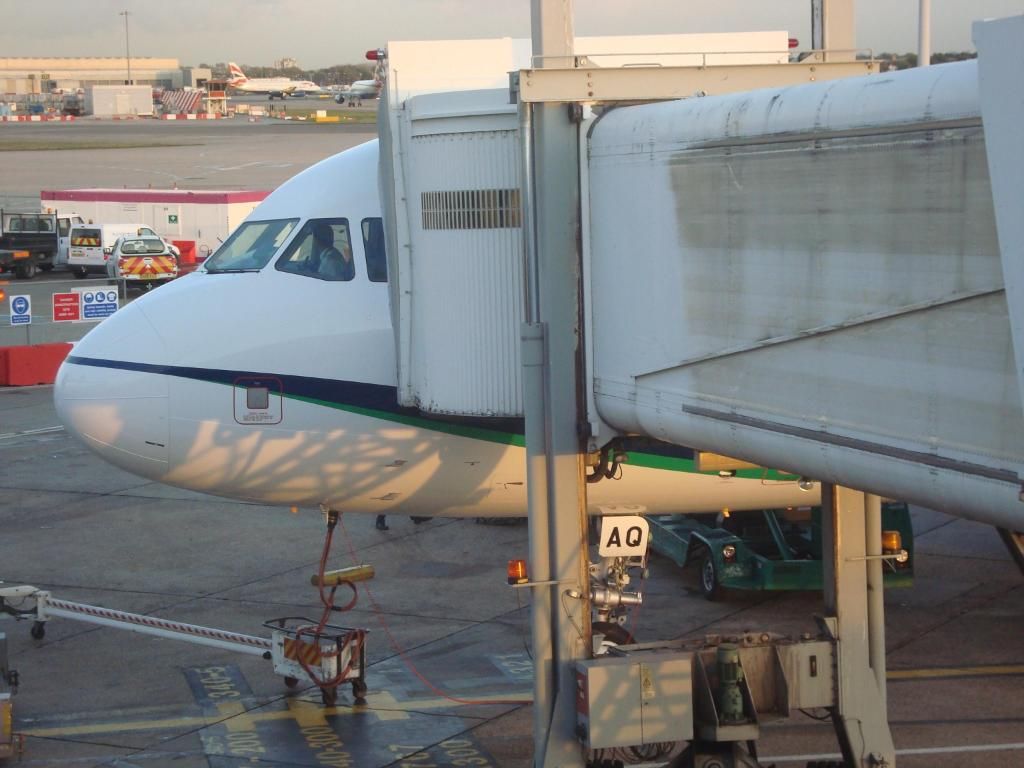 Bags took a while to come off but not more than usual for LHR.
So that was the end of my second Olympic Air flight. A very nice trip and consistant with the first experience. I will certainly be using them more in the future. If they were a member of the Star Alliance I would use them for every trip to Athens. It seems that Skyteam is their destiny so whenever Ive renewed Star Gold in the future I will then take OA for the rest of my ATH trips.
"Η Ελλάδα ψηλά" - ''Greece Flying High'' ??
It certainly is
Thanks for reading and I appreciate all your comments.
OA260