Hey Guys:
This is my second TR ever on this site. My first TR was last year covering the same routing as the TR you will read today. Since 2006 my brother and I always visit our cousins and family down in Florida, and since last year we go down to Florida in October to check out Halloween Horror Nights in Orlando. I hope you enjoy my TR and as always comments ( both good and bad ) are appreciated.
LEG No. 1 :
===========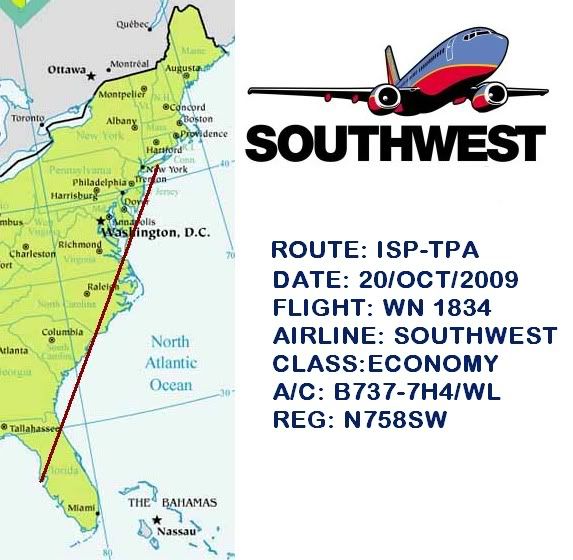 View Large
View Medium


Photo © Jason Whitebird
I booked this trip on September 4th, 2009 and opted for the later flight that leave ISP, I figured it would give my brother and I some time to pack as well as make it more convenient for my cousin to pick me up in TPA. When I arrived to ISP I had a nice conversation with the Gate Agent about WN as well as if they are going to be hiring anytime soon, after hearing about how much I like WN as well as the fact I want to be a pilot for them, she informed me I'd be flying on N758SW, an aircraft I have flown on once before. When I flew on 758 last, it was in 2002 when she was painted in the old colors, no winglets and even had the old interior! since then she got the new interior, winglets and was one of the latest -700's to be painted in the "Canyon Blue" colors.
Boarding WN 1834:
As always, I ask the guys up front for a quick tour of the Flight Deck. The CA, who was listening to Billy Idol's "White Wedding" was more then happy to show me around his neck of the woods: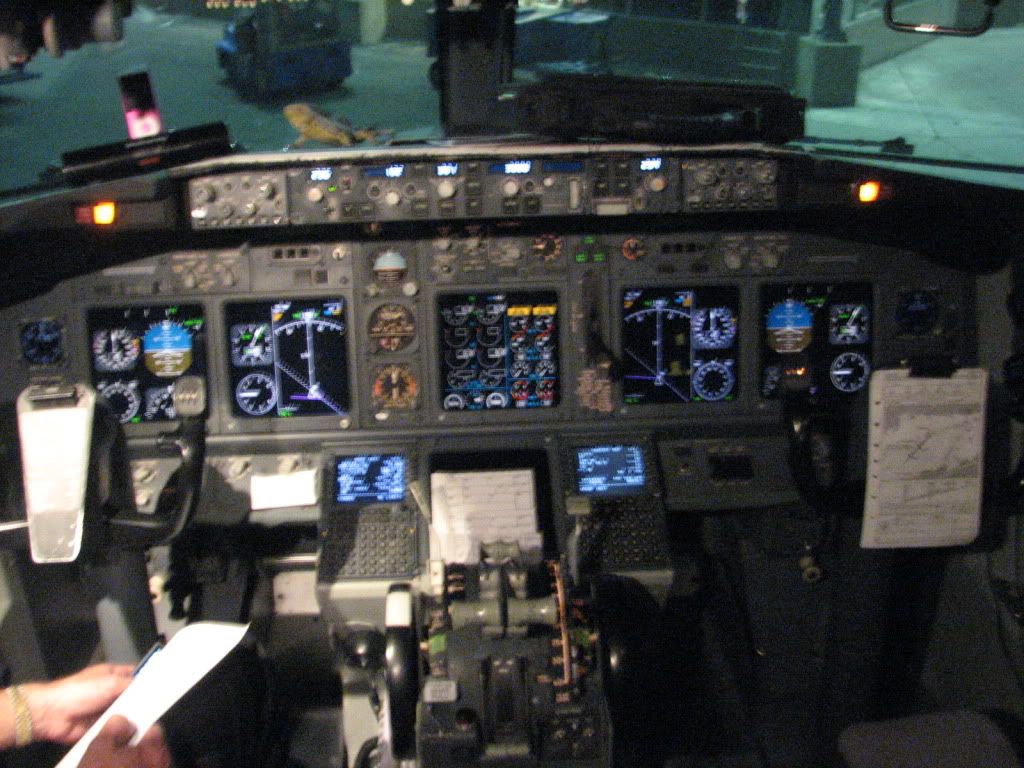 The CA got his flying time in the Air Force and he told me he loved flying the F-16, he also invited me back up once we landed in TPA.
Although I was looking forward to a new addition to my log book, the crew more then made up for that by using runway 33L for tonight's departure, I never departed from this runway before and because its one of the shorter runways at ISP, the crew gave us quite an exciting departure! The takeoff speed was 130kts which is equal to 149MPH.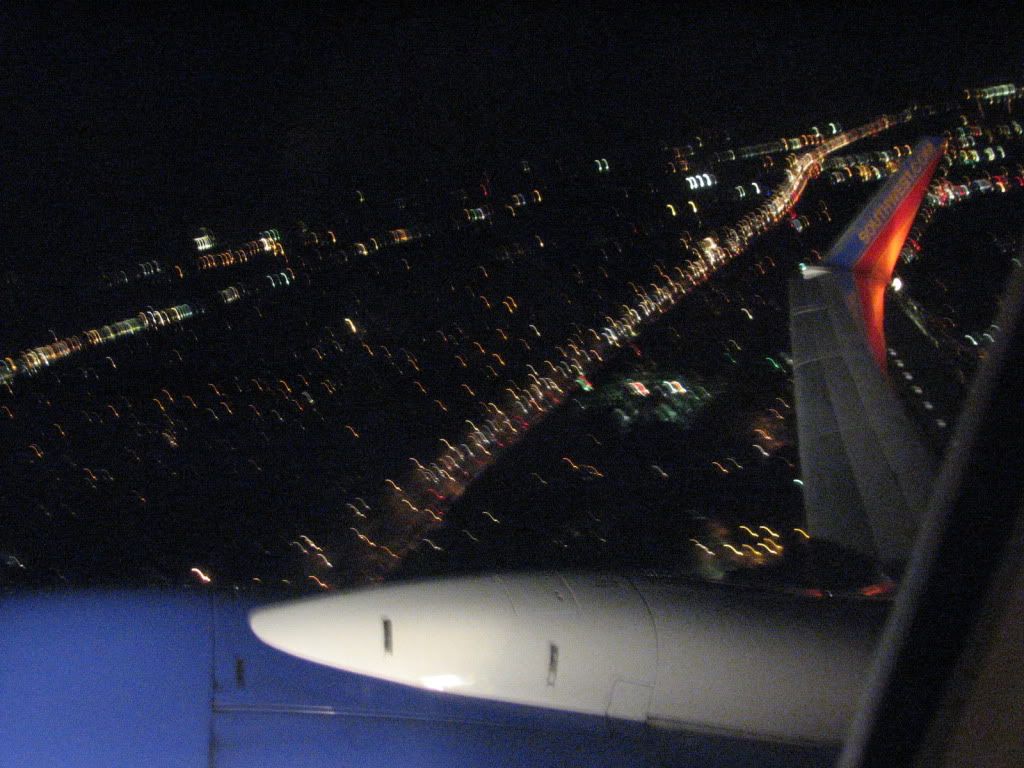 When we leveled off at 40,000ft I fell asleep, I knew Id most likely be going to bed at 7AM so I figured I'd get some rest. There was nothing much to see at night so I figured I'd take a cabin shot.
I am sorry I have no approach pictures into TPA, I deleted them by accident, however I do know we were re-routed because of Space Shuttle Training over FL , If my memory of the Approaches into TPA are correct, the approach to runway 18L is over land. However the approach into runway 36L took us over water.
End Of Leg No. 1
================================================
Misc Pictures Of This Trip:
For those of you who have visited Florida or live there, know that the sun sets in FL are some of the most amazing to watch. On my 3rd day there on the way to watch my uncles blues band, my cousin took us by a beach to get a few pictures.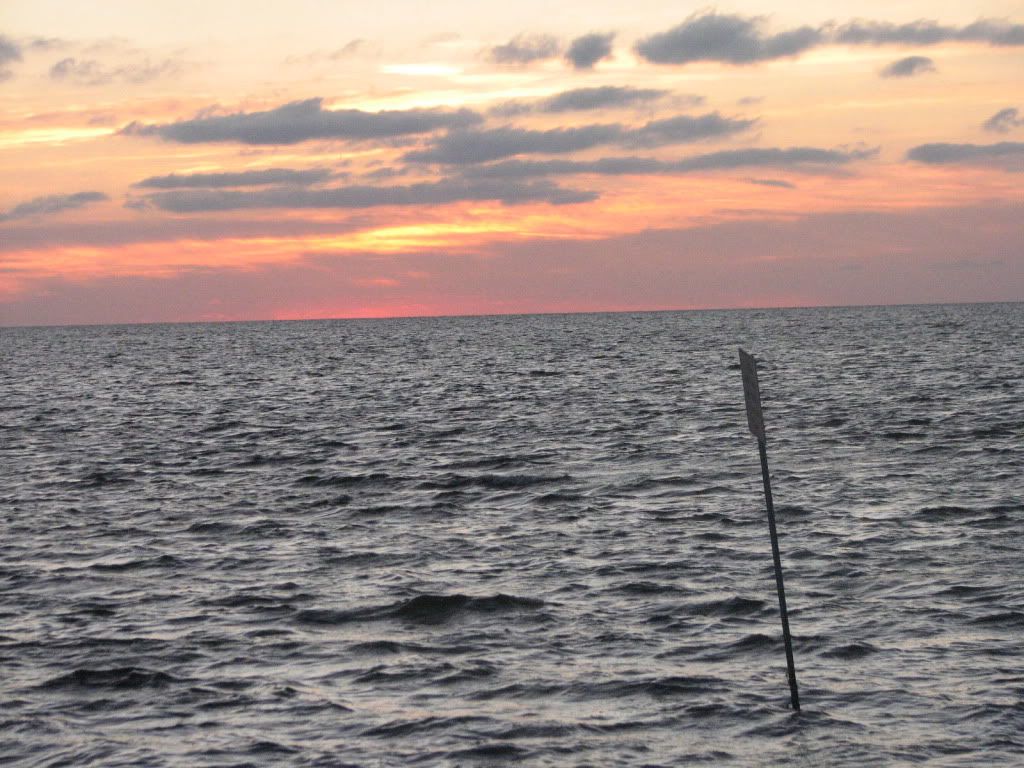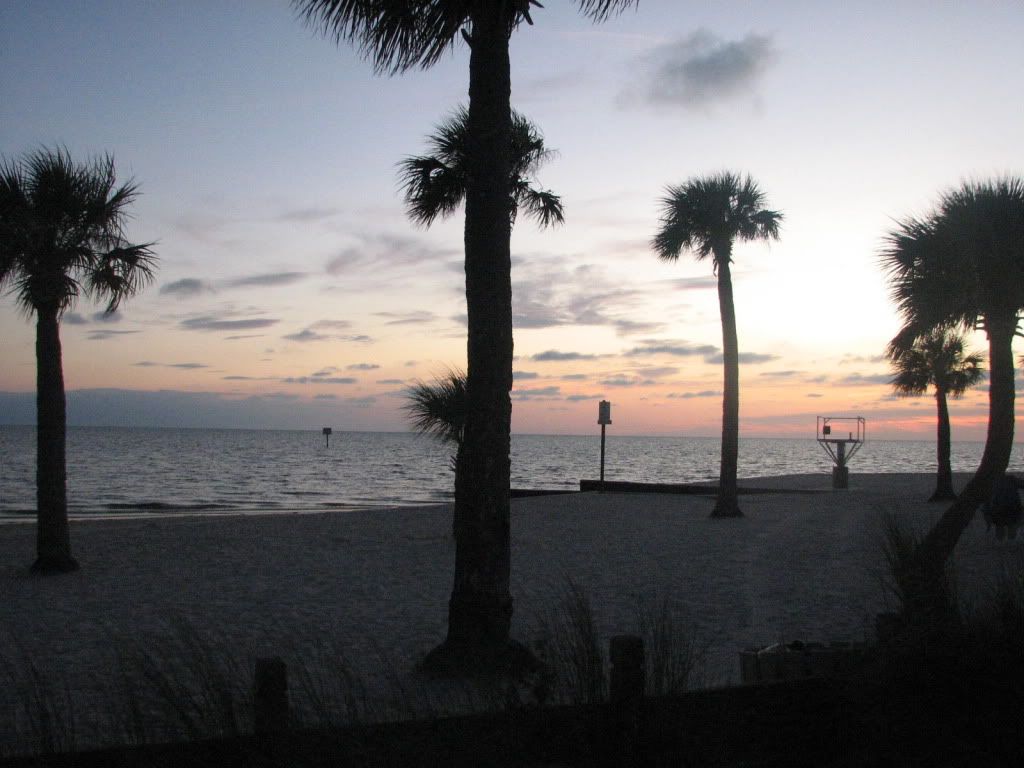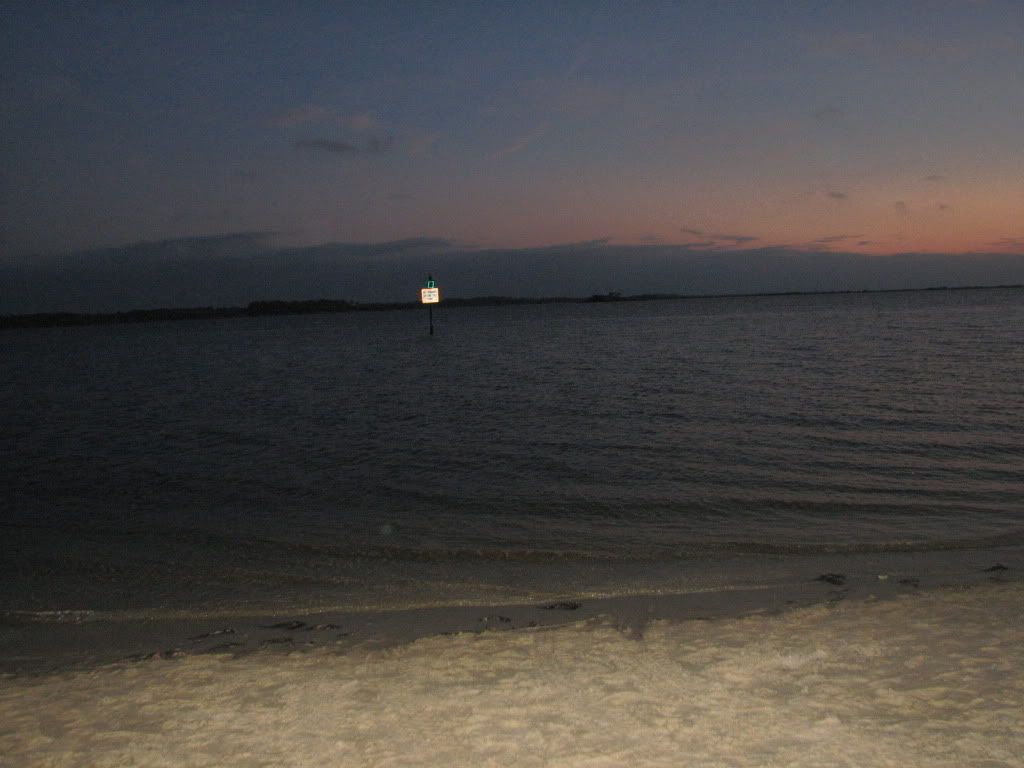 As stated earlier, another reason behind this trip was to check out Halloween Horror Nights down in Orlando. This is my second time going to Halloween Horror Nights and IMHO this year was much better then last.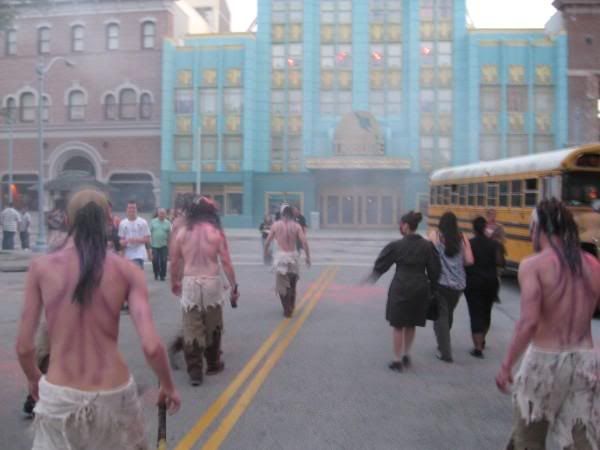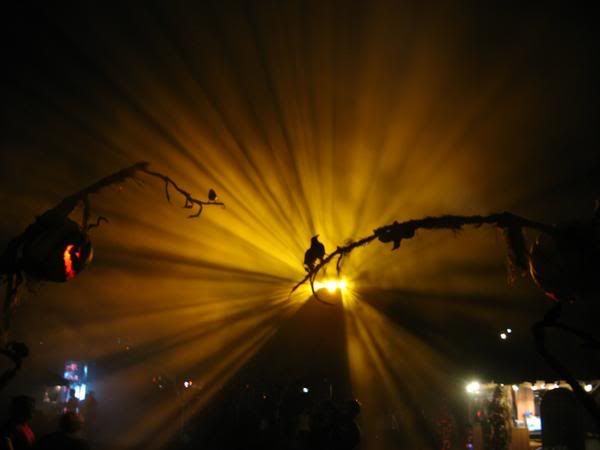 The Chucky house was my favorite! in the picture below is the room filled with stuffed animals, and believe it or not there is a person in costume that blends in the wall of stuffed animals, he sure scared the _______ out of me! I will let you fill in the blank yourselves
I have a few more pictures from Halloween Horror Nights that my cousin Mike took, If your interested I will post them in a later post.
=============================================
LEG No.2
View Large
View Medium


Photo © Chris Heaton
Whenever I visit Florida, this is always the sad part. I have always been one to get somewhat "attached" when I visit my family for a long period of time, maybe its a weakness of mine? When I got to TPA TSA was a breeze and my brother and I got a bite to eat at Chili's in the "C" concourse. I try not to take a lot of pictures at the airports these days unless it is something interested or if the concourse is rather empty. I found out today that the aircraft taking me home was N271LV , the former hybrid aircraft. Unfortunately since late 2008 she lost her uniqueness and now blends in with all the other Southwest planes. During the boarding process the attractive FA saw my camera and said to me "no pictures on this plane" luckily for me she was kidding, however I responded to her " for that comment I wish this plane still had the ovens in the back" me and her had a conversation as I was in the Flight Deck chatting with the FO. The FO of this flight, John let me sit in his seat and kick the pedals and what not. Its always fun to do that!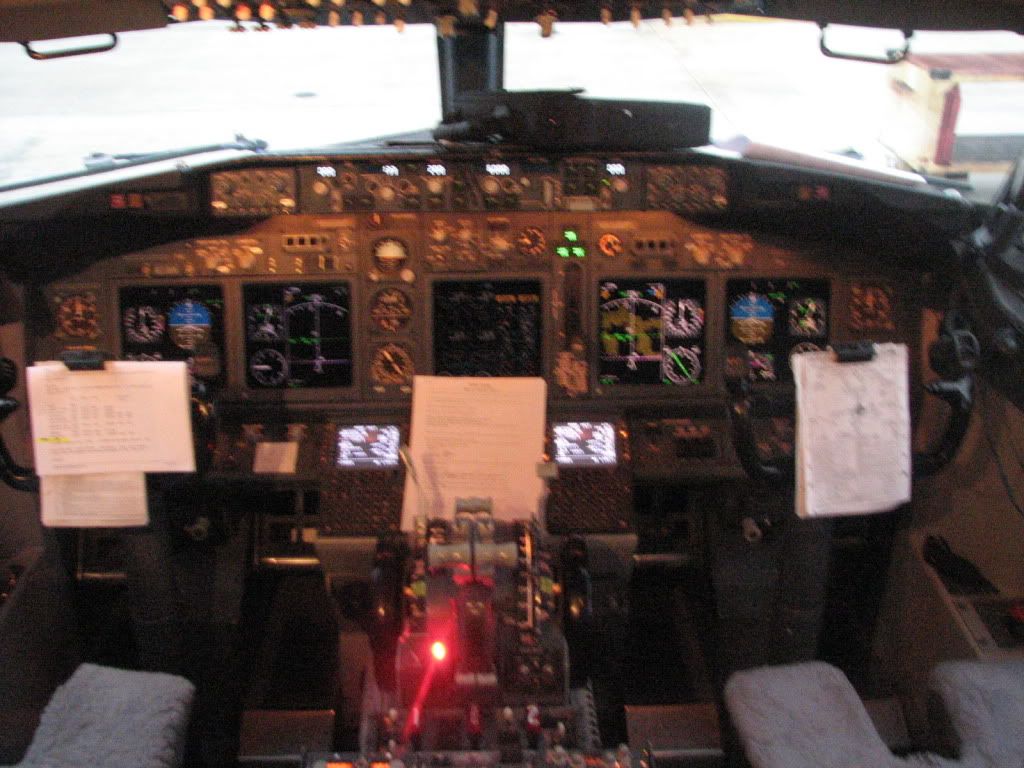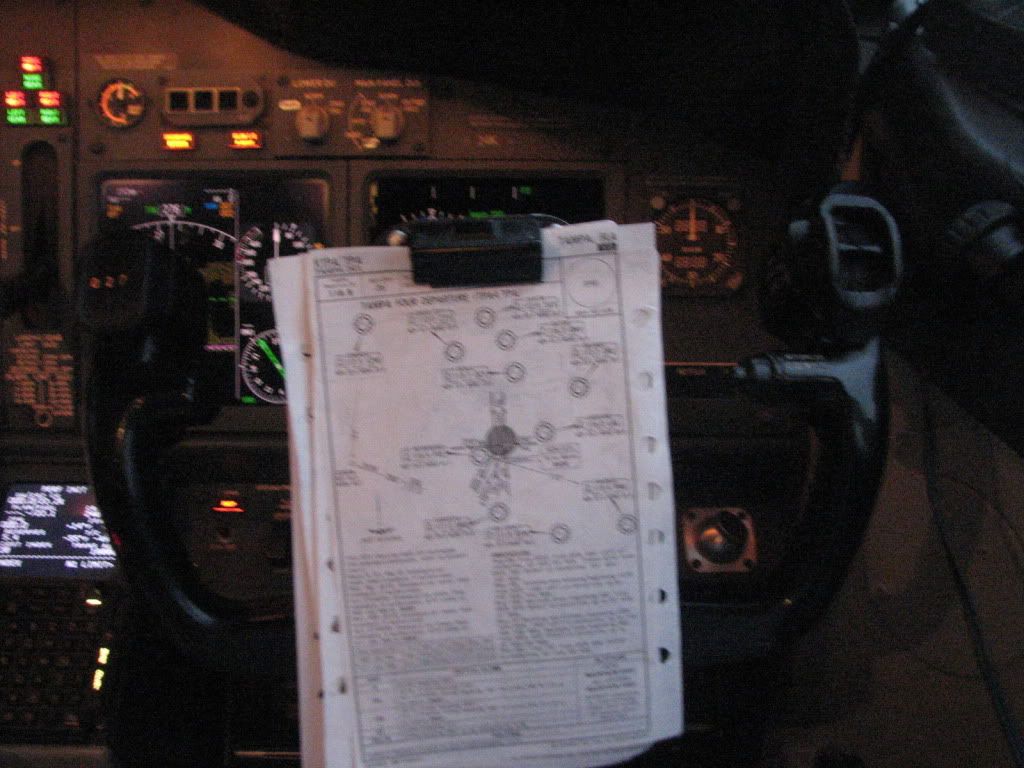 I went back to my seat to snag a rather large rain storm developing over TPA, it turns out we would depart in that same storm.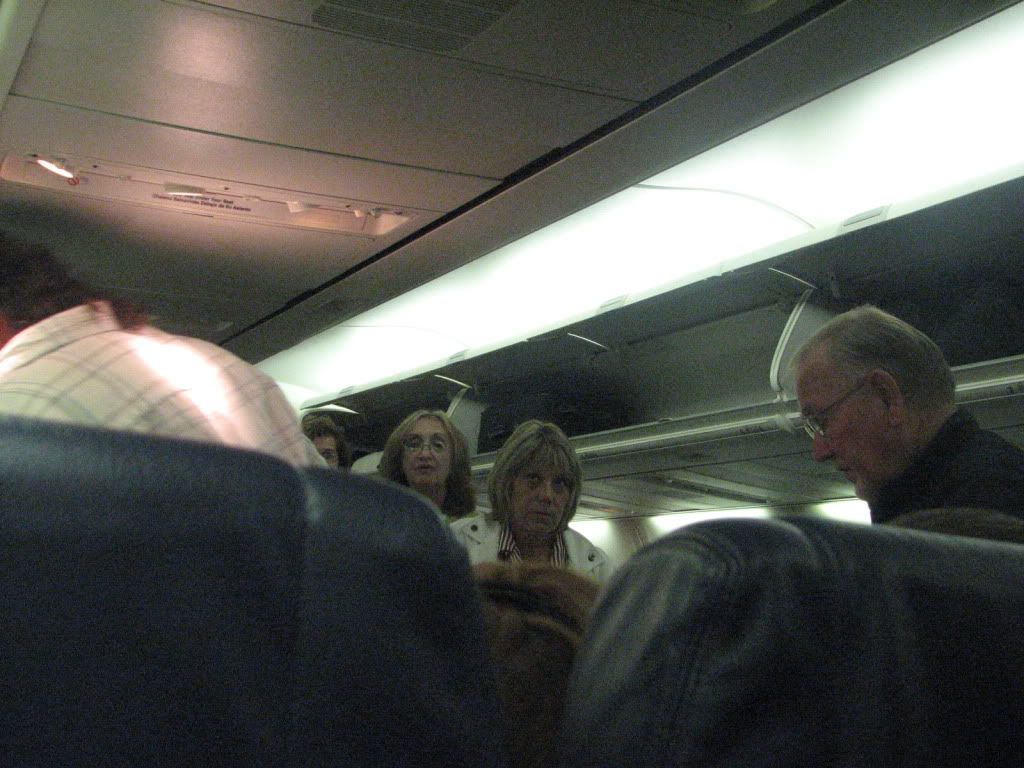 N635DL Departing the rather wet-poor runway 18R - I dedicate this one to my good friend who is a FO on the DL 75/76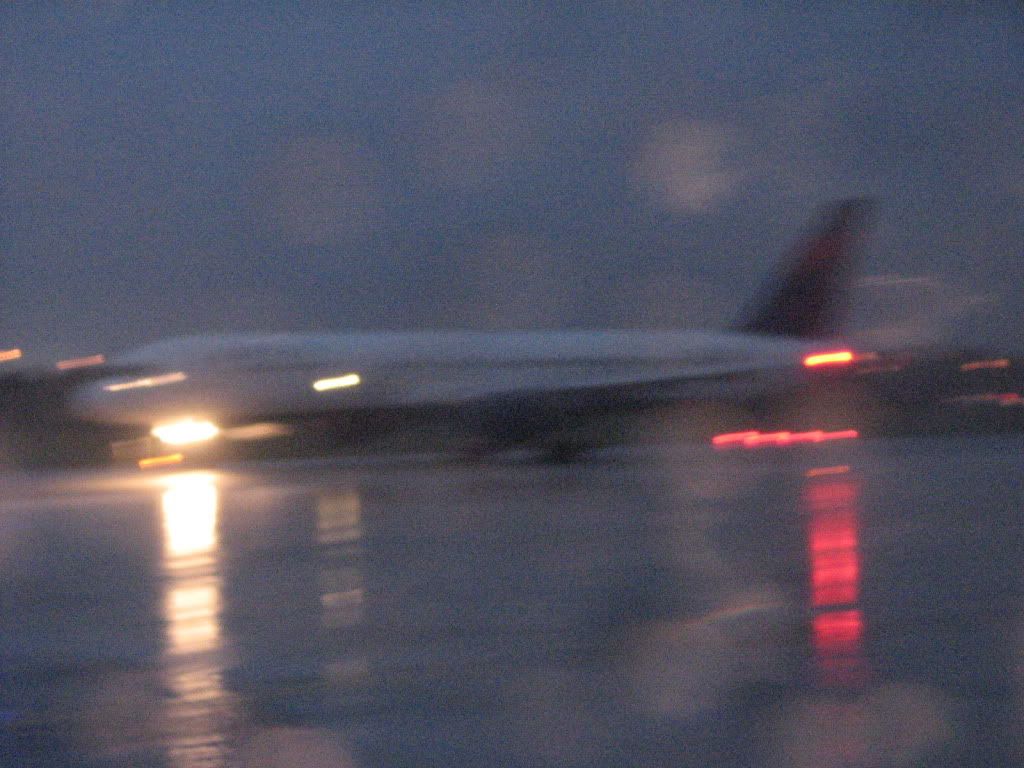 It was then our turn to depart 18R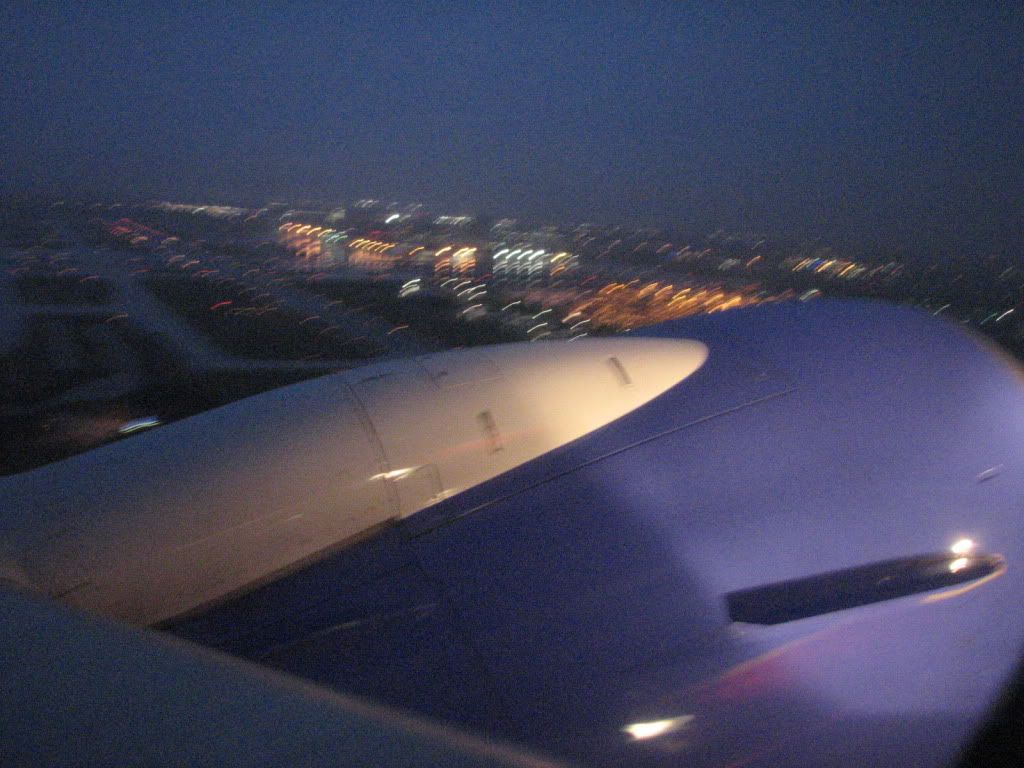 We leveled off at 39000 ft and had a somewhat smooth flight. I took a few pictures despite fighting off a developing cold, however that did not hold me back from scarfing down cheez its and honey roasted peanuts!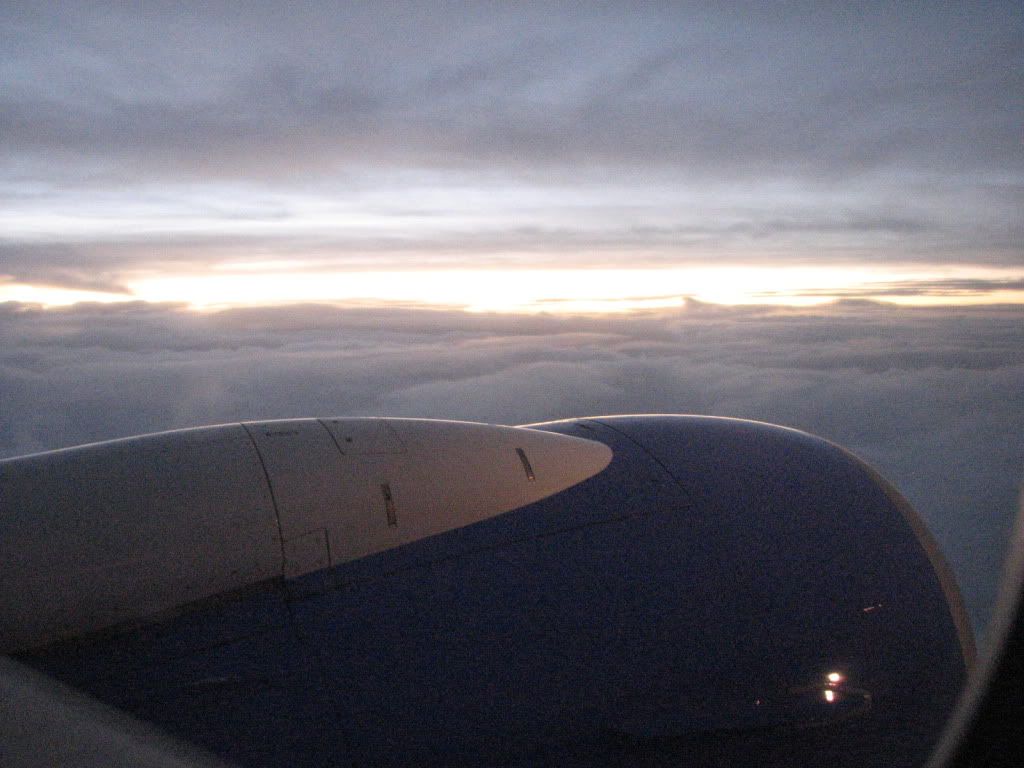 Our arrival into the foggy and wet ISP was rather bumpy, however our FO John still gave us a smooth landing on runway 24.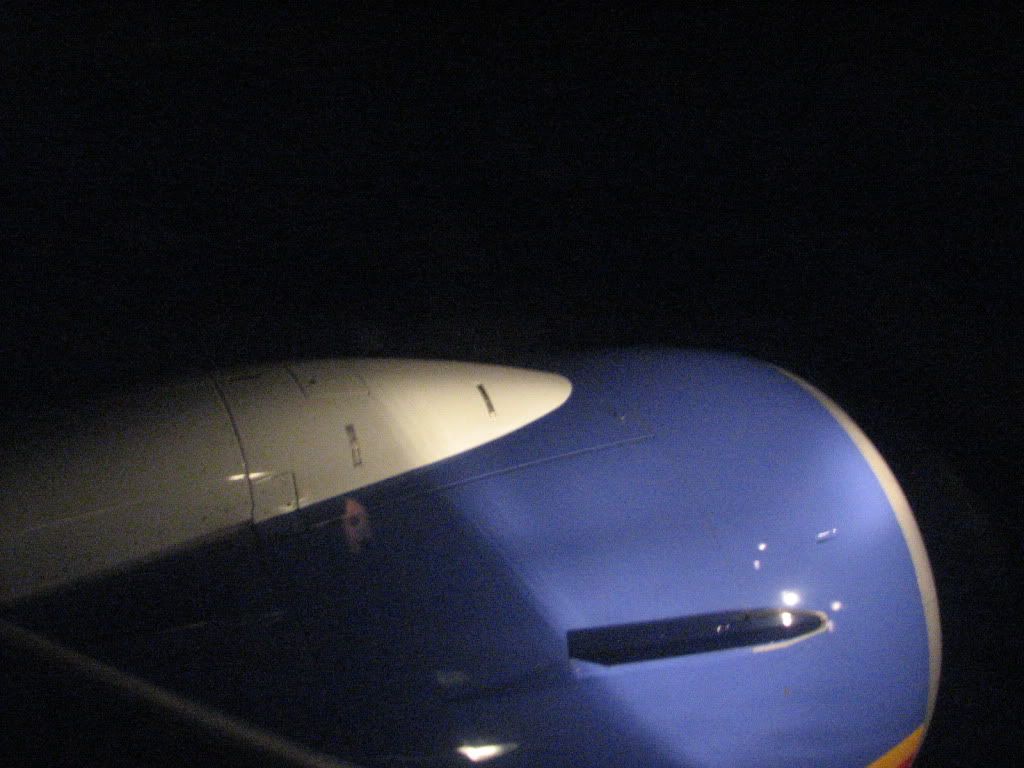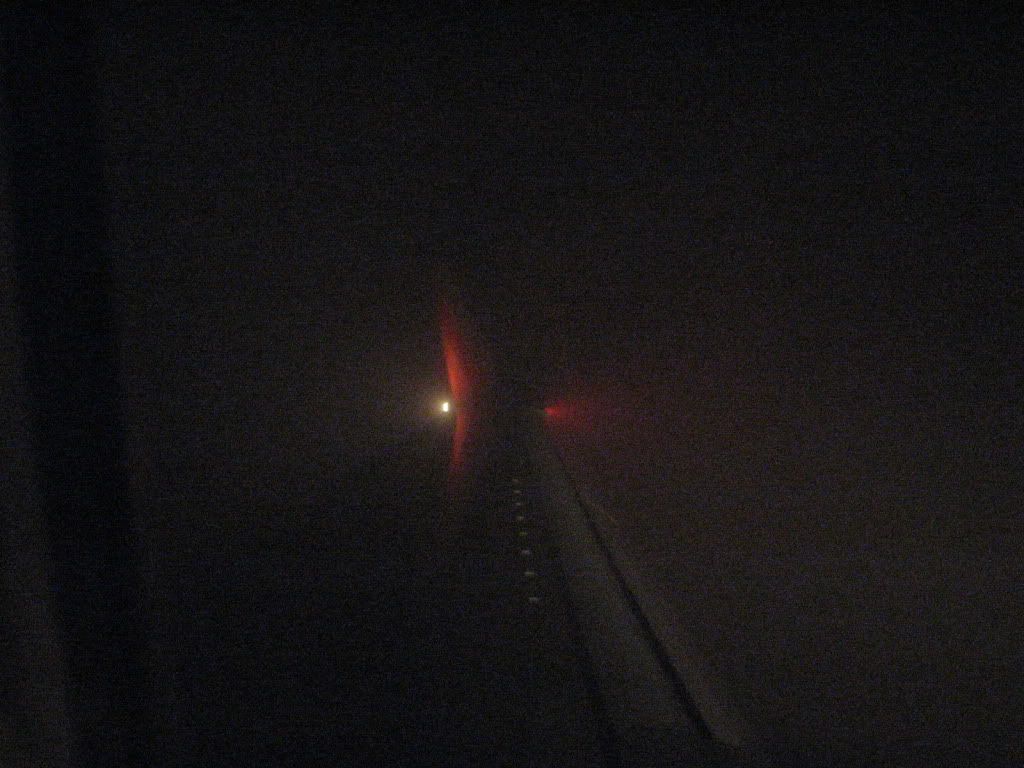 End Of This Leg.
===============================================
Final Thoughts / Comments / Conclusion :
As always WN always provides my friends, family and myself with a safe and satisfying experience. I know many people put them down, but I think the people that work for this airline are some of the best in the industry. I got to take a tour of the WN HQ back in 2005 where I got to meet Herb Kelleher, Colleen Barrett and the now current CEO Gary Kelly and I saw first hand how well kept WN is, and I myself can not wait for the day I can consider myself a WN pilot. I also kept the pictures short of my Halloween Horror Nights adventure, if you want to see more of that event or any other portion of this TR please don't hesitate to ask. I also apologize for the rather grainy photos, I am still trying to figure out the right settings on this camera.
I also dedicate this TR to my good friend Philip ( OA260 on this site ) for giving me the inspiration to do TR No.2 - his format is somewhat applied to this TR.