This TR follows on from:
HKG-LHR CX 744 Oct '09 (part II)
and:
AKL-HKG CX 744 Oct '09 (part II)
There will possible be a part III and IV which is why this is part V.
QF30 LHR-HKG VH-OJP 744
Business Class B-zone LHS
After a months holiday in the UK it was finally time to head home. Used the tube (London Underground) to get to Terminal 3 at LHR. Quickly found the Qantas checkin counters and was pleased that there were no queues so I could checkin straight away (this applied to both Business and Economy). LHRs terminals certainly could do with a makeover but I personally don't think LHR deserves its rep as the worst in the world. Probably the one area I think could do with some work is the security screening point. It takes forever in the 3 terminals I have used there.
Boarding was quick and efficient with 2 aerobridges. The crew were friendly and showed us to our seat in B-Zone Business Class and hung up my coat in a locker for me. Initially I had the aisle seat but after a glass of champagne I decided to swap with my companion...she wanted the aisle anyway. Of course this allowed me to take lots of pics of planes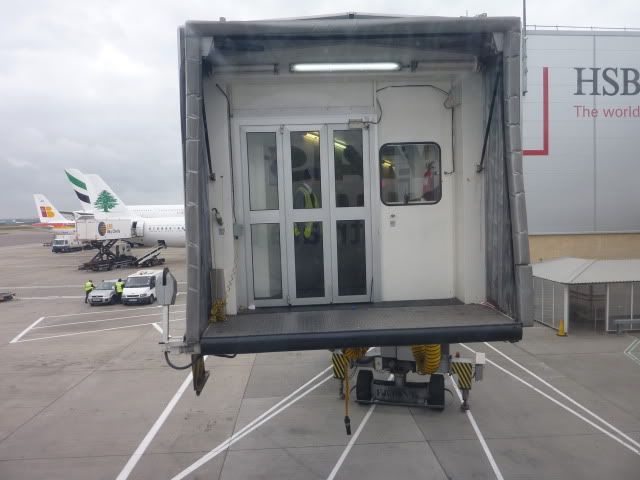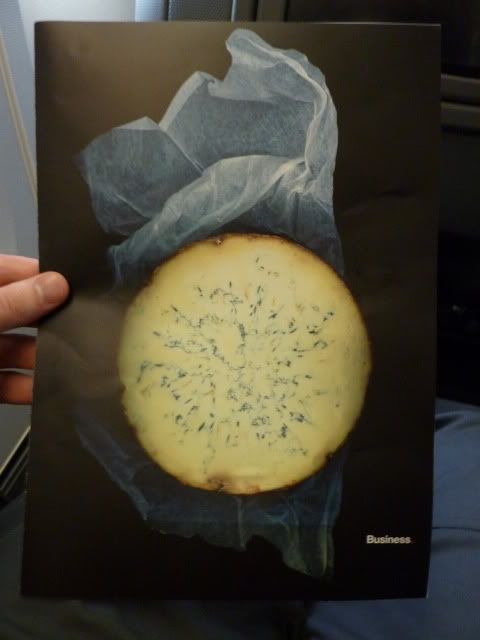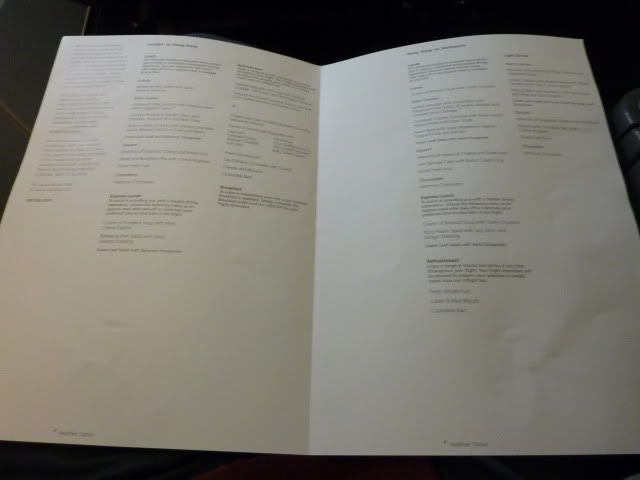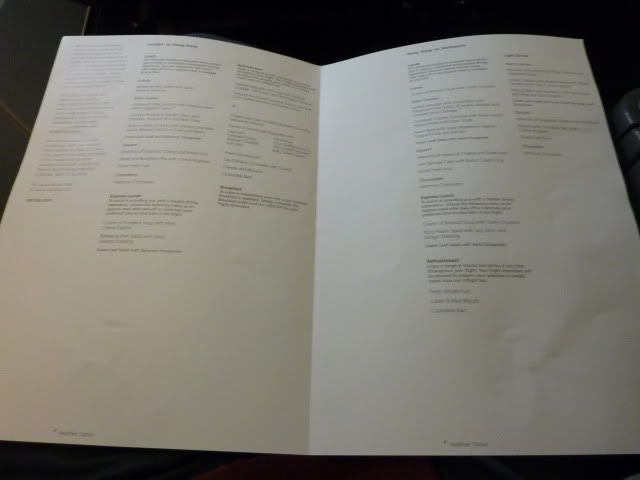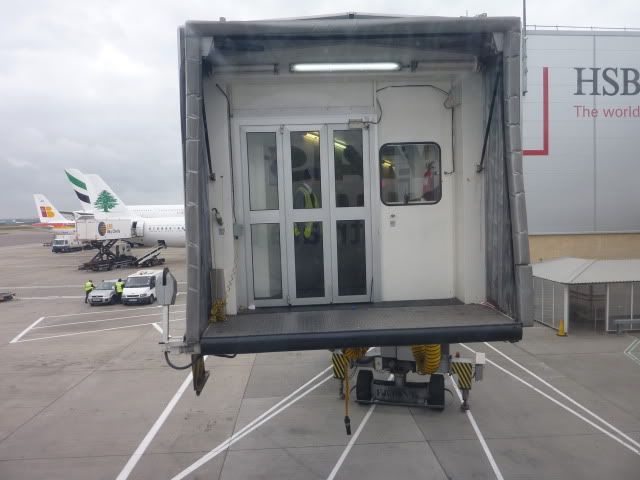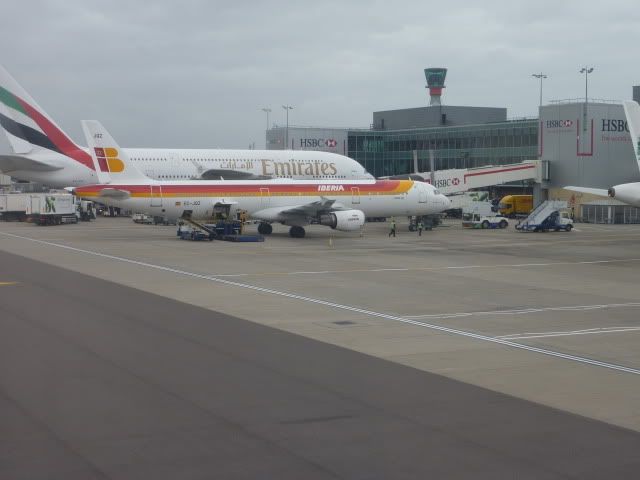 [/IMG]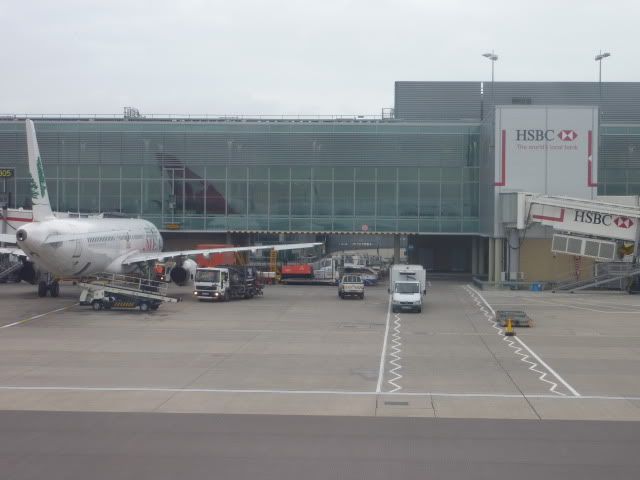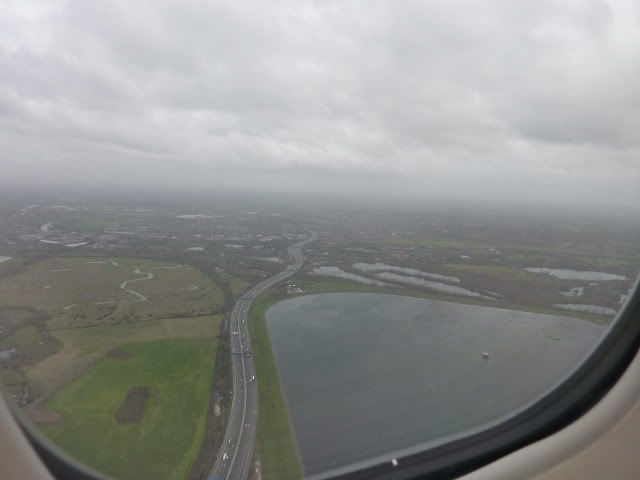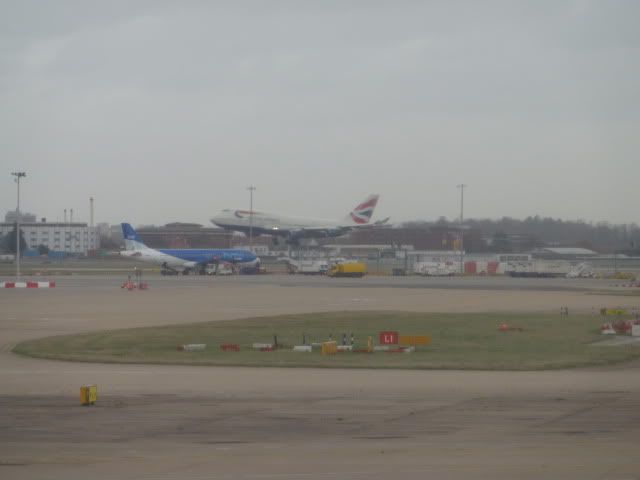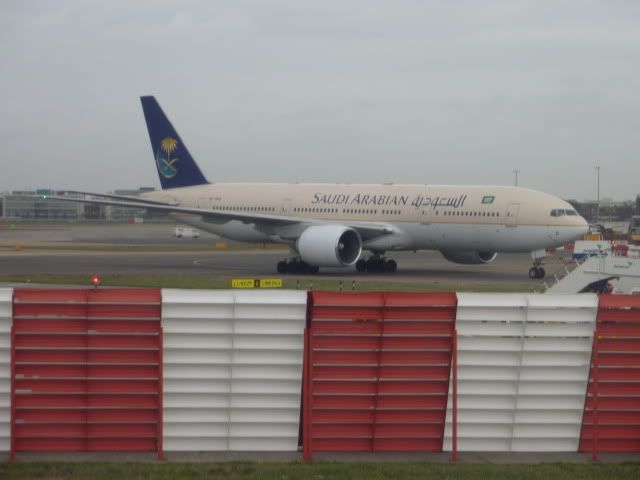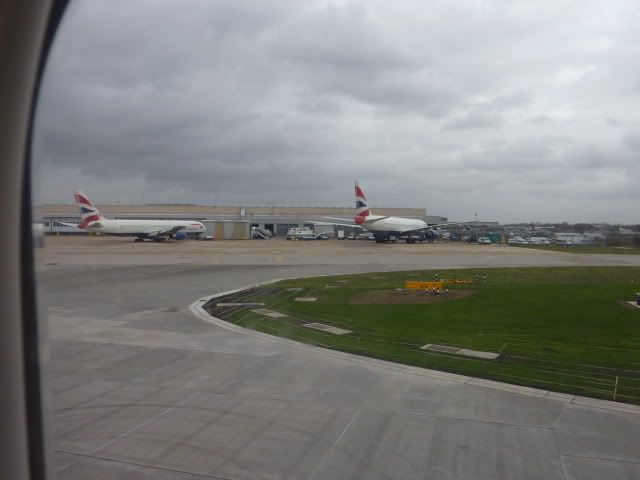 We departed on time and were number 6 in the queue for runway 27L.
Due to traffic it took us a while to get to initial cruise altitude of FL310. Shortly after that we were up to FL330 for our East bound trip over the Baltic Sea and later into the Russian interior. As is typical over Russia in winter the OAT was very cold (-74degF/-59degC) and likely to get colder the further in we got. G/S was a pretty average 905km/h (562mph).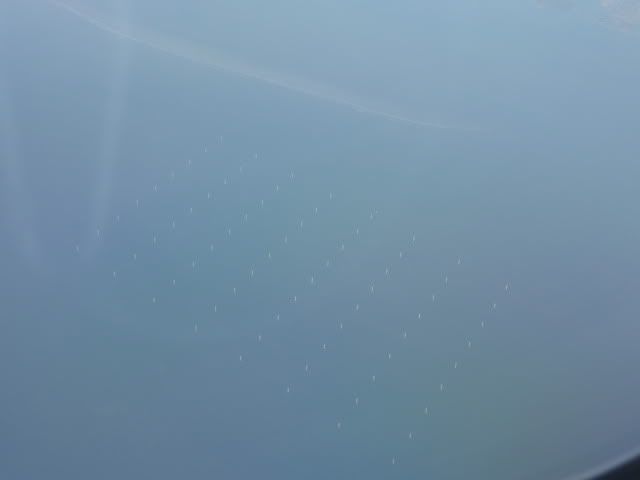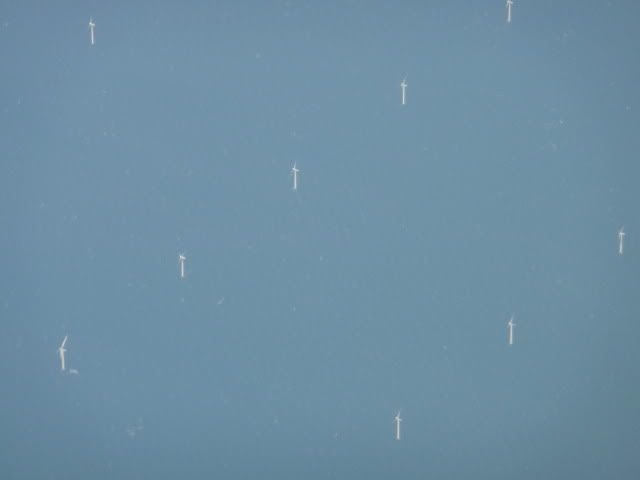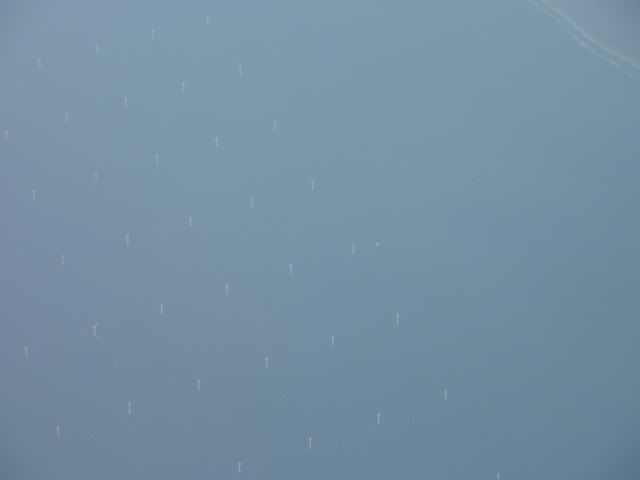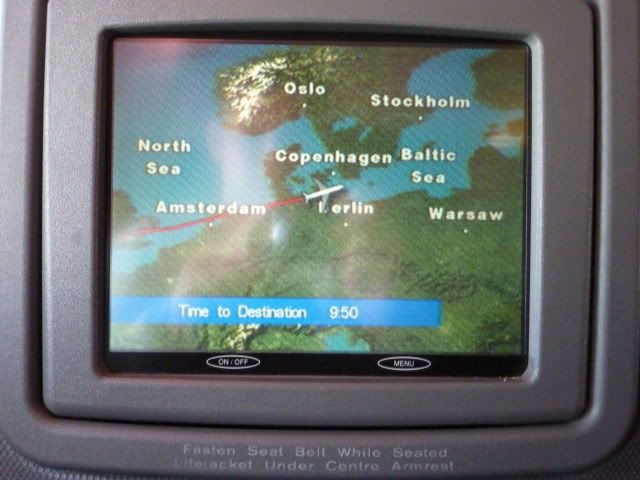 Shortly after takeoff we were offered hot towels, nuts and something to drink (another champagne for me).
This was followed by a newspaper, pyjamas, and an amenity pack. Qantas PJs are quite comfortable and have a big kangaroo on the front. The Amenity pack has a few handy items in a convienient package. Other items are available upon request.
I took this opportunity to get changed into the PJs which definitely make the flight more comfortable!
By this time we were tracking over Denmark and it was time for the Lunch meal service.
Todays offerings were:
Entree:
Barbecue Pork Salad with Spicy Seasame Dressing, Sour Dough or Wholemeal Bread.
(quite tasty I enjoyed this especially the dressing)
Main Course: (accompanied with Green Leaf Salad with Balsamic Vinaigrette)
Moroccan Style Salmon with Couscous and Warm Eggplant Salad (the healthy option).
Chicken Braised in Master Stock with Shiitakes, Fragrant Rice and Bok Choy (my companion had this).
Autumn Rack of Lamb with Almond and Mint Sauce, Braised Carrots in Cider and Beans (my choice and very tasty).
Dessert:
Selection of Seasonal Cheese and Dried Fruit.
Apple and Blackberry Pie with Creme Anglaise (my choice and it was delicious so I had another!).
Sliced Fresh Fruit
Chocolates:
Valrhona Chocolates, bottles of water.
Various wines were served with the meal I had a Reisling. After the meal I finished with a Muscat Fortified Wine.
All in all a tasty satisfying meal that was finished upon flying abeam to Helsinki.
About the seat... Qantas 744's are fitted with Skybed seats that stretch out flat but on a small angle. They have the usual overhead reading light as well as an adjustable reading light at shoulder level and a spot light at head level. The seat has a built in back massager. Noise cancelling headphones are in pocket in the console. They have a decent size screen in the seatback in front. This is a touchscreen tv with AVOD IFE. They have spaces for water bottles and shoes but not for luggage (on the upperdeck there are however side lockers), so bags etc need to be stowed overhead for takeoff and landing.
Crew: As per usual Qantas seats a high standard for its crew and they are available throughout the flight (not that I am one for pushing the callbell, I generally get up and talk to the crew a little.
Ok more pics to come and a bit more to be written.