It's time to take a break and a well deserved vacation after all the hard work done in 2009. This is my first time on ANA. As usual, service by asian airlines is almost always good. However, service by the Japanese would take another notch up and would be even more polite, courteous and efficient.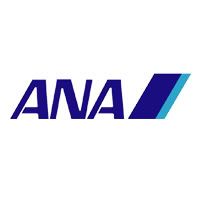 8 Dec 2009
SIN-NRT
NH 902 – B767
STD: 2325
STA: 0705+1
Settling down in the cabin. FA helping pax to stow in the overhead bins.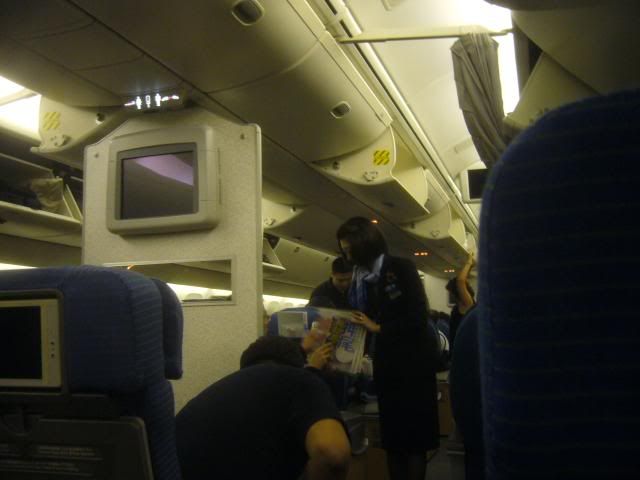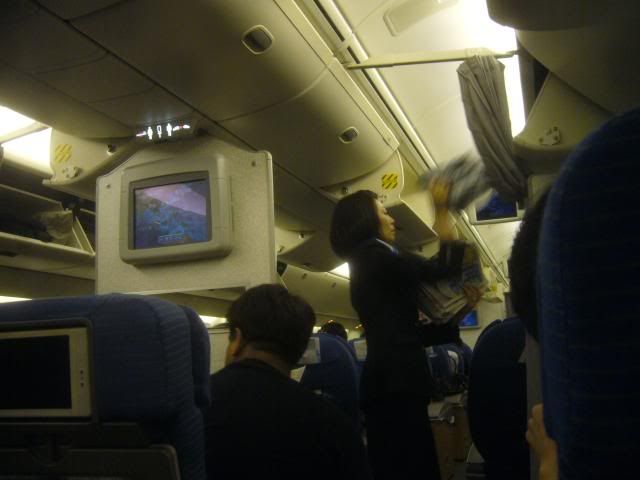 ANA's B767 cabin has been retrofitted in the likes of the B777 cabin.
This makes the cabin spacious as compared to the standard B767.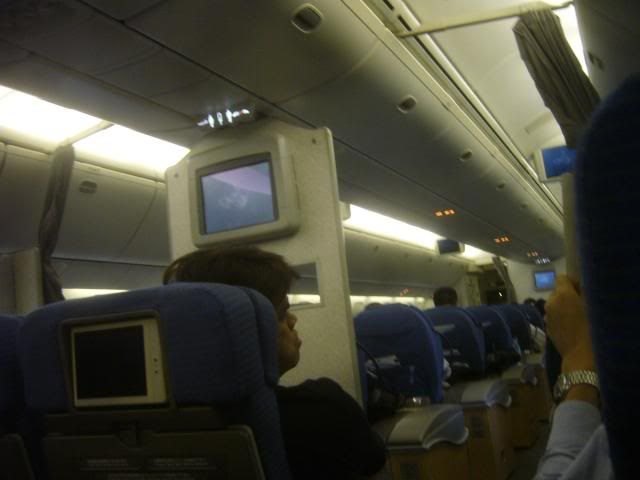 Just in front is Club ANA Business Class. It was separated by a curtain. I think this separation could have been done better than just a grey curtain with a flimsy signage hanging.
Before take off, hot towels and bottled water were given out.
After take off, FA came down the aisle with drink service.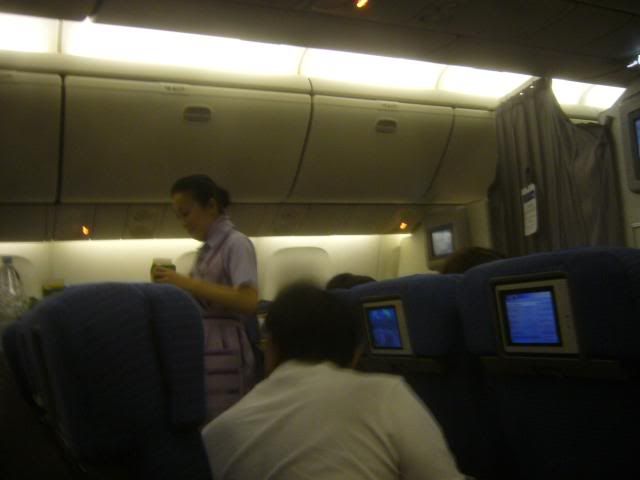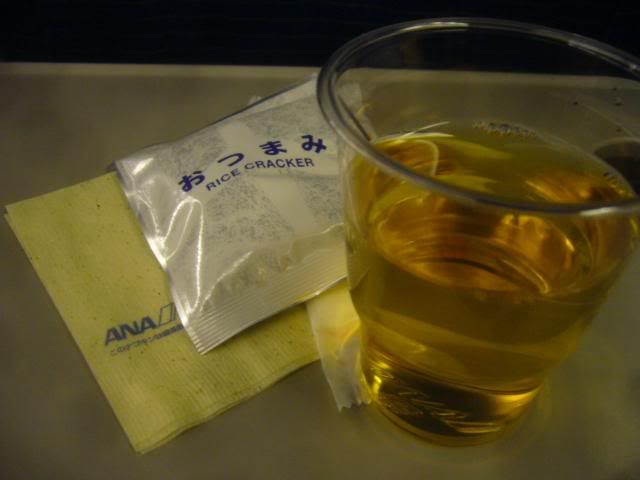 After the drink service, FA served a Danish pastry – sorry I forgot to take a pic.
As it was an over night flight, there was not much I could take as the lights were dimmed.
About 2 hours before landing, lights came on. Hot towels were given out and then breakfast. On ANA economy, there's no choice for breakfast. Everyone gets the western breakfast.
Anyways, the meal was alright. One comment, the bead rolls were preset and hence it was cold. Other airlines are better than ANA is that bread rolls are warmed in oven prior to serving to pax – like TG, MH, CX and SQ. My hunch, is that NH uses steam oven and hence can't warm the bread rolls unlike convection ovens used on other airlnes.
Breakfast:
Fresh Fruits and Yoghurt
Potato Salad
Omelet / Sausage / Hash Brown
Roll & Butter
OJ / Coffee / Tea / Japanese Tea
Approaching NRT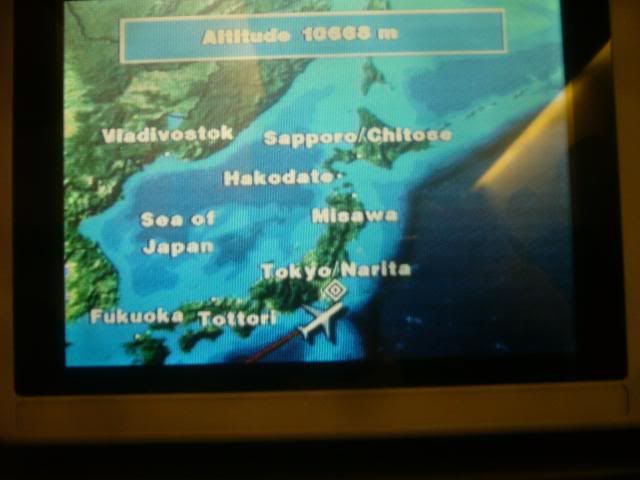 Haneda (Tokyo) - Itami (Osaka)
NH – B777
STD: 1000
STA: 1105
I was going to Osaka. NH next flight from NRT to Osaka (Itami) is at 4pm. I'm not going to wait for 7 hours for the next flight. Hence, took the limousine bus from Narita to Haneda (about 90 minute ride) for the flight to Osaka. Chose Itami as it's nearer to town than Kansai.
I was booked for the 1100 flight. However, I arrived at Haneda at 0845. After a check on the departure board, found an earlier flight with vacancy. Went to the counter and inquired if I could make the change. No problems at all and was able to take the 1000 flight.
The B777 that will take me to Osaka (Itami).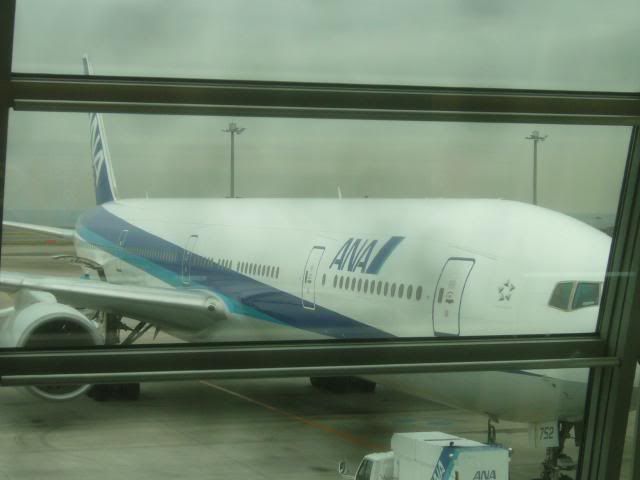 Cabin B777
Seat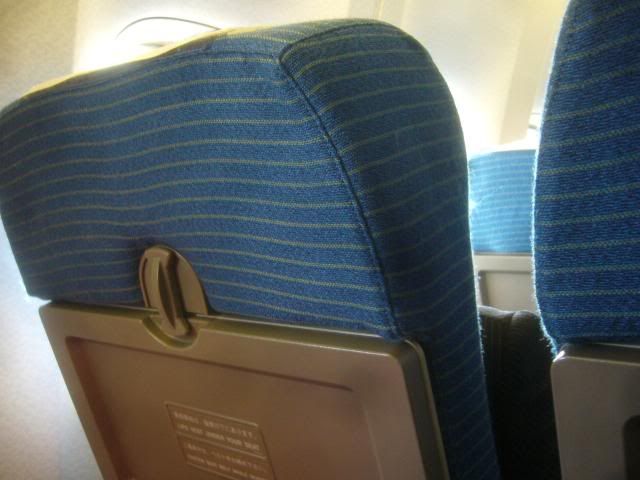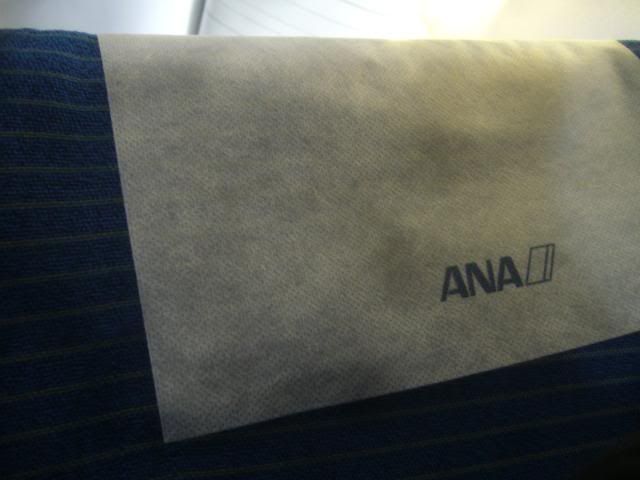 From the screen, ready for take off.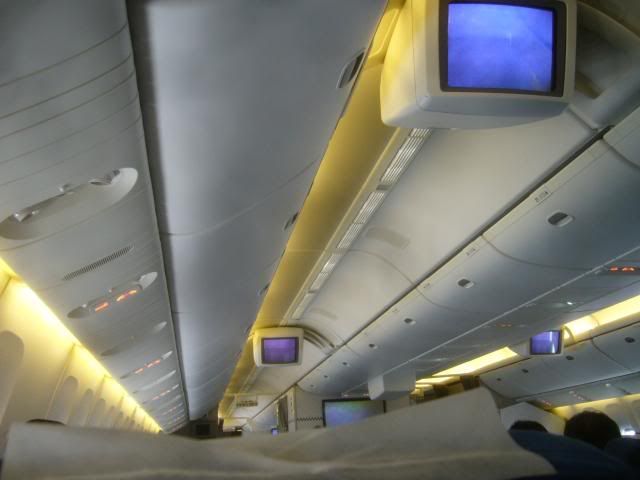 Drink service for the short flight.
Japanese tea
The return NRT-SIN
18 Dec 2009
NRT-SIN
NH 111 – B767
STD: 1040
STA: 1720
On the way to the gate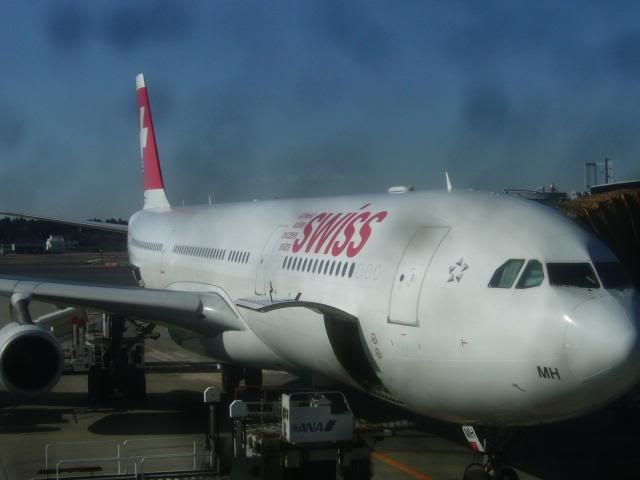 The classic 747 with the King's anniversary seal.
The B767 a/c as NH111 for NRT-SIN Reg No 618
The flight had about 5 uncouth, uncivilized, ill-mannered, crude, loud mouth Singaporeans on a group travel. Pray you never ever have to travel with them. As a Singaporean among other pax and especially with the Japanese, it was EMBARRASSING!. They yelled at a younger Singapore passenger (not in their group) who was stowing his luggage and was causing a bit of a jam. Come on, it's just a little traffic along the aisle that won't kill anyone. When the FA told one of the lady not to take pics while the a/c is on the ground, she imitated the FA humiliatingly to her friends. They should be barred from ever flying out of SIN. I forced myself not to think about them and to enjoy the flight. So here it goes . . .
Just next to NH111 was SQ's A380. Still don't like the looks of it. But it's a wonderful a/c to fly in. So much quieter than the B767. A gentle giant indeed.
Seat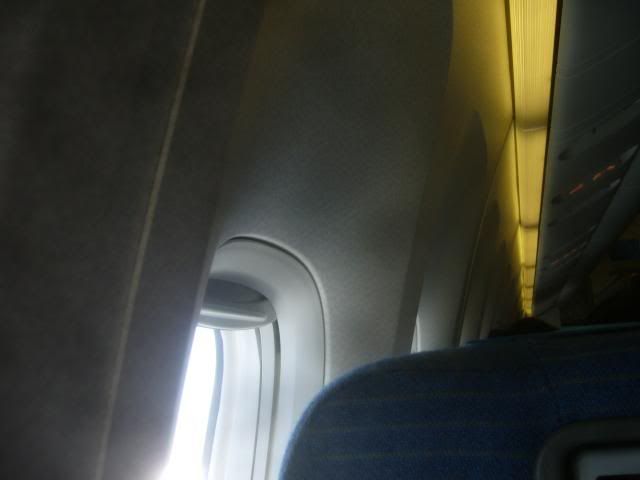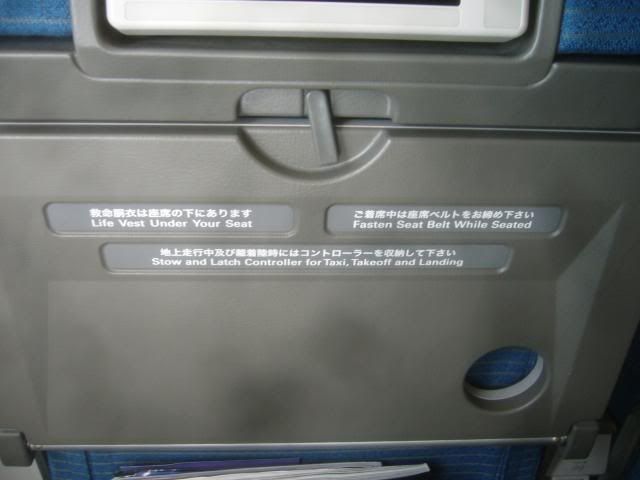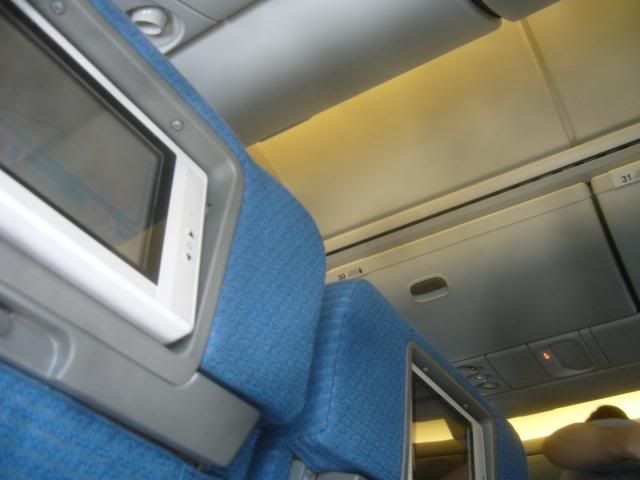 "My Choice" snack menu. Available after main meal service.
Hot towels once a/c doors were closed.
ANA's B767 cabin in B777 interior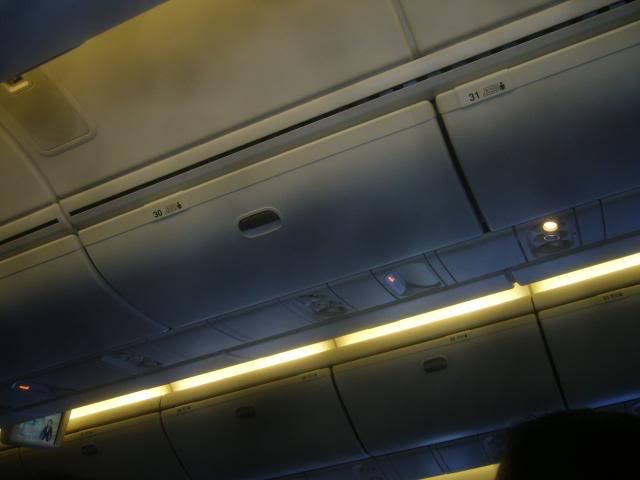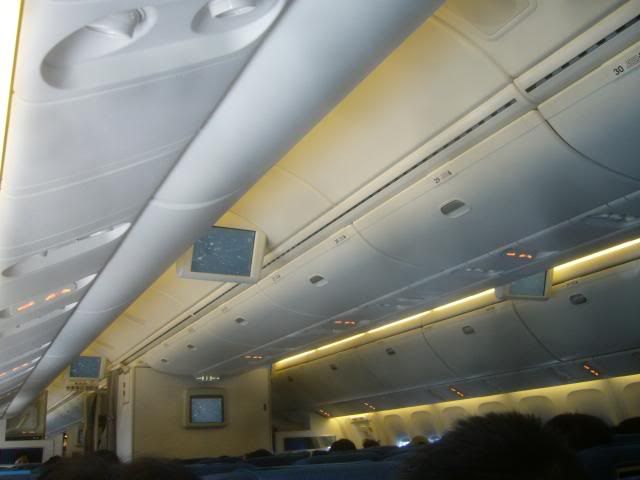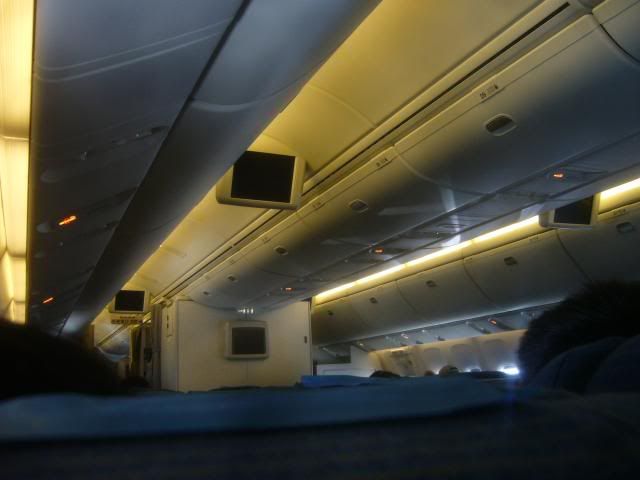 PTV
Choices were not that extensive.
But it's good enough for regional destinations.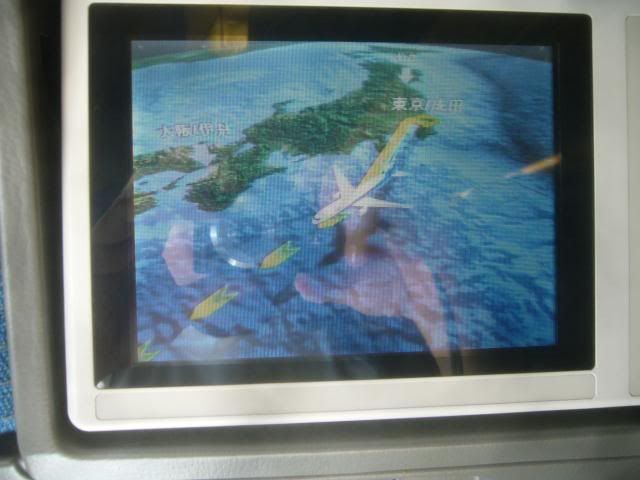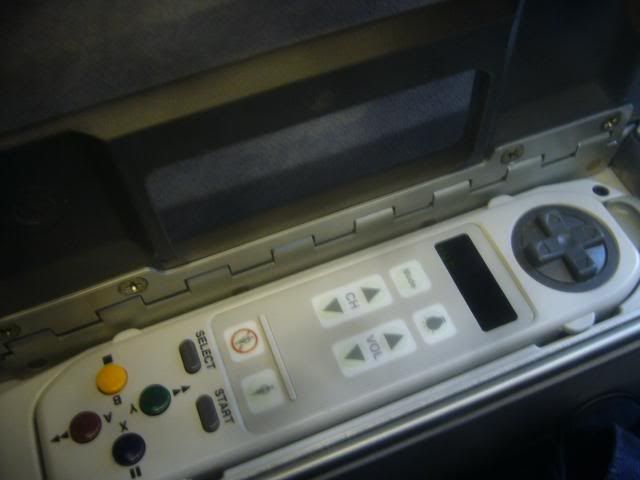 Last look at Japan
Drink service.
FAs made two rounds of drink service.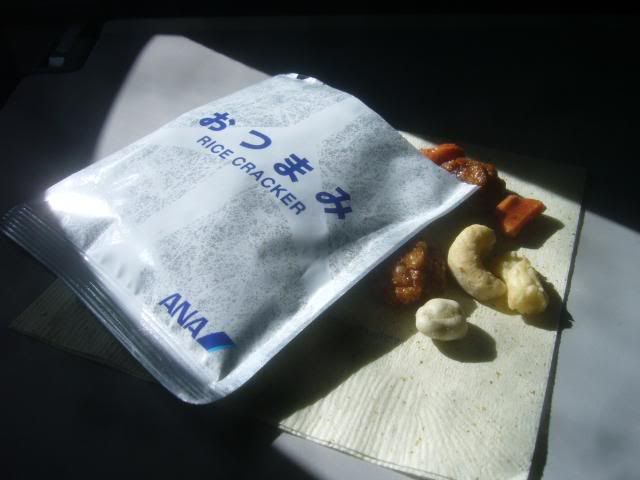 The galley where FAs were preparing lunch.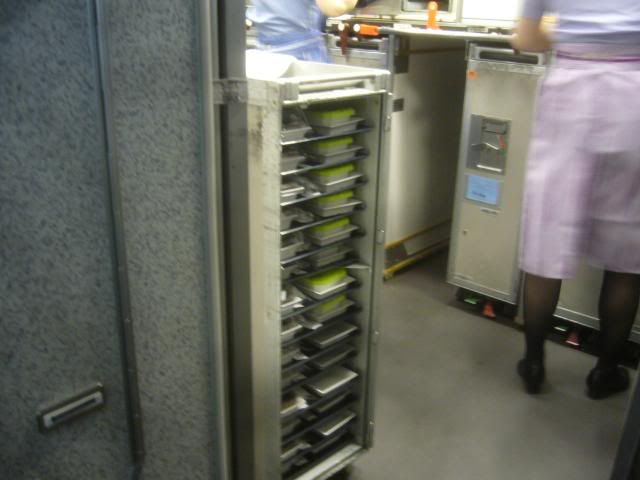 Meal Service
No menu card for each pax. However, FAs handed out a picture card for pax to make their choice.
The choice for NRT-SIN
On the reverse is lunch for the SIN-NRT sector
Tray set up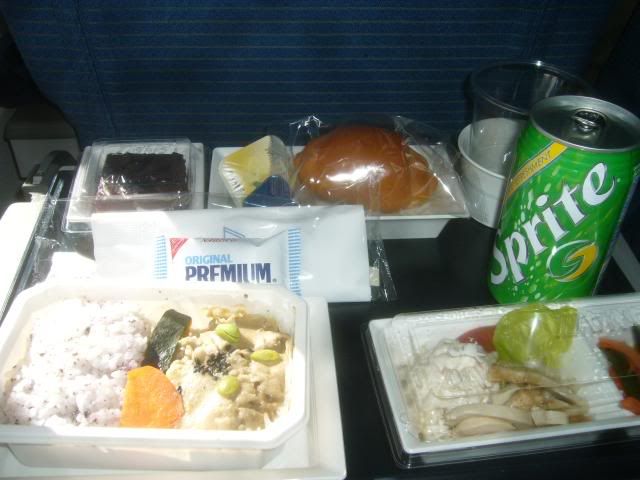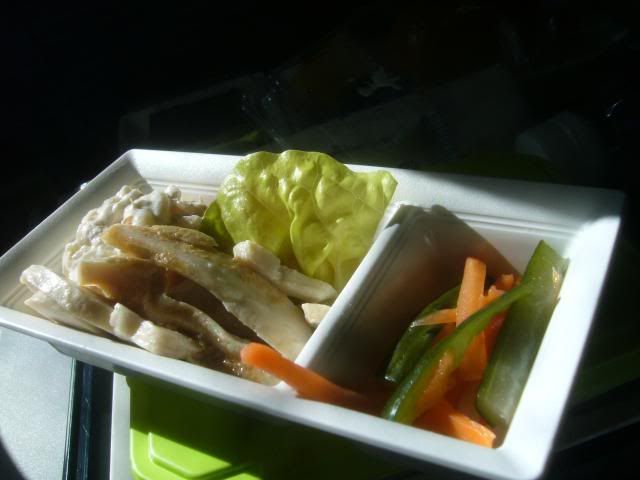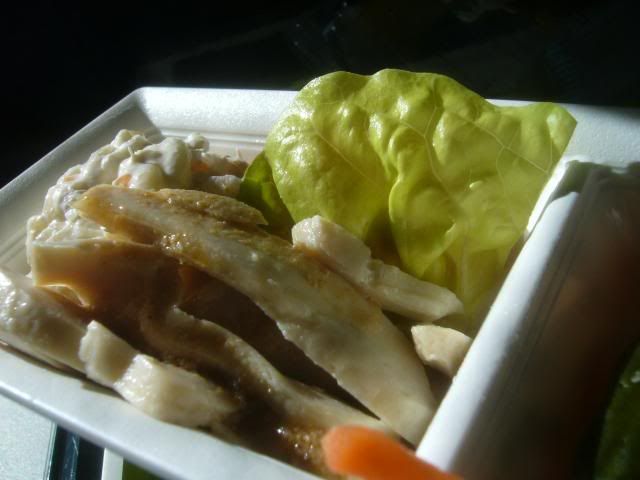 After meal trays were collected, FAs walked down the aisle every 15 minutes. At times they also came with drinks. Awesome service.
Flying over the Philippines
A very bare, but clean lavatory.
2 hours before arrival, ice-cream was served
Arrival at SIN was delayed by 10 min due to ATC.
Last look at the cabin before leaving the a/c.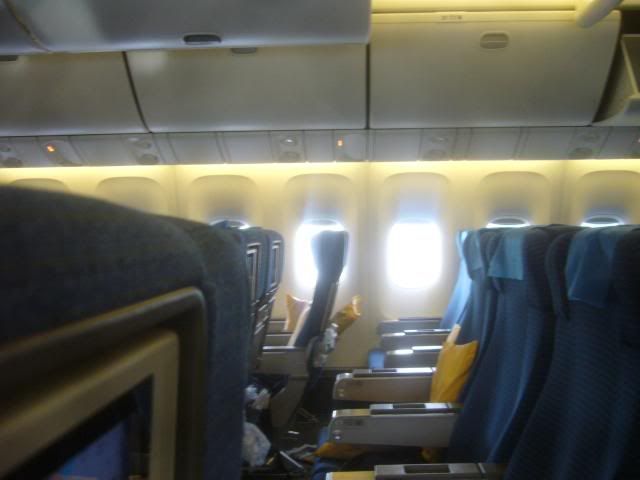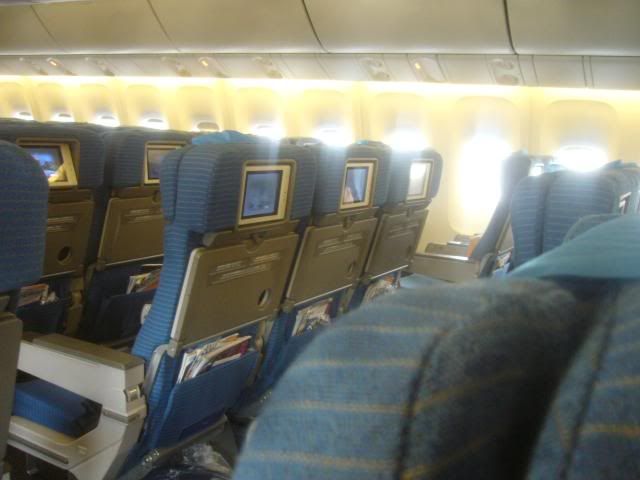 ANA's service is top notch. It would definitely be even better in First and Business.
However, their IFE could be better.
If I'm not wrong, all ANA's flights are staffed by all female FA crew.
Don't mean to be sexist, but in time of certain emergencies, a few male FAs around would be advantages?
Wishing one and all Merry Christmas and Happy New Year.