After a long hard year, I was in the mood for a quick pre-xmas getaway to one of my fav destinations Bangkok, which is great around xmas time as usual. A quick search of the net found some cheap business class tickets to Bangkok using Cathay Pacific. I thought this was a great opportunity to try Cathay Pacific, as I have never flown with them before. Also I had read a previous A.Net report regarding a similar trip, and it show cased the new CX business class seat and services. Honestly, I know about the arguments about the pros and cons of the Henningbonne arrangement, but nevertheless it looked great. I was excited. The CX website is great and booking was really easy, just one gripe though. I was not able to select seats on return journey. Oh well%u2026.
Flight Details 20th Dec 09
CX 712 SIN %u2013 BKK
Time: Dept 13:55 Arv: 16:10
Aircraft: B777-300
Seat: 16C
Check In:
Check in at Changi T1 airport is always smooth and efficient, and it did not fail to disappoint us on this occasion. We were issued our boarding passes, lounge invites (today would be the skyview lounge) and a VIP express immigration pass for BKK airport. Apparently the VIP pass is a new service that CX is providing. Today we would be departing from gate D42.
As usual immigration was also smooth and efficient and before you know it we where making our way towards the skyview lounge. Today we were the first people in the lounge and we were impressed by what we saw. The lounge looks spacious and there was plenty of seating available. Especially nice was the view of the tarmac from the lounge. Food selection was small yet adequate for the lounge. As we had plenty of time to kill before boarding time, we decided to spend time in the lounge downing some drinks.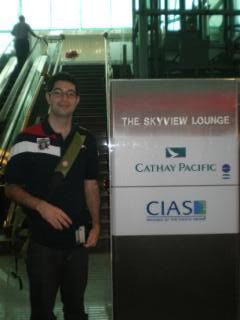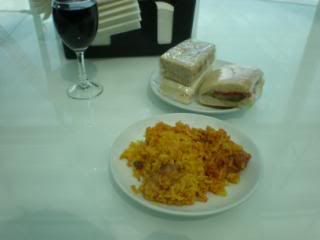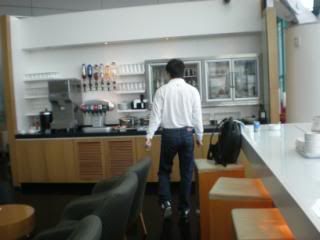 As boarding announcement were made we made our way to gate E42 to begin the boarding procedure. Today%u2019s flight was absolutely packed as evidenced by the noisy crowds at the gate. Boarding was not smooth or efficient to say the least. Firstly, boarding commenced a good 10mins late and there no announcements made for business class passengers or elite one world members, or travellers with young children. During this wait I decided to take a few pictures of aircraft taking us to BKK today. As a result there was a made dash for the gate when it opened.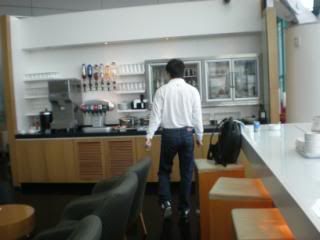 Upon entering the plane, I was taken back a bit, I was expecting the new business class seats, but instead I was met with the older style business class seats. We were promptly taken to our seats. After settling into our seats, FA%u2019s came around with the usual offerings of water, OJ and Champagne, lunch menus and headsets. After having a bit too much to drink in the lounge, I settled for the OJ. One thing that I found disappointing was the overall state of the aircraft. It was very run down, there were cracks all over the seat, it was hard to read the seat adjustment knobs, tray table was not working properly.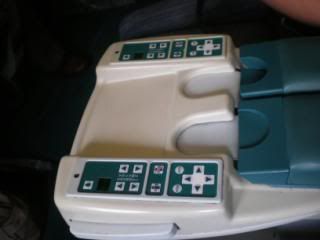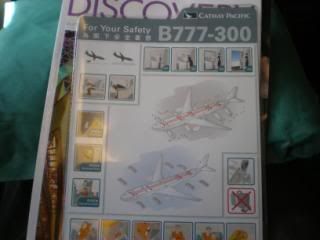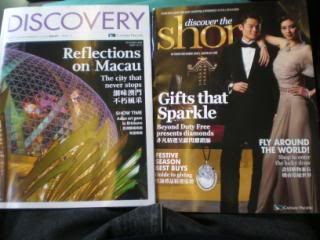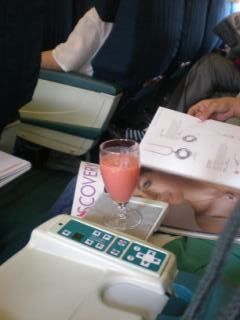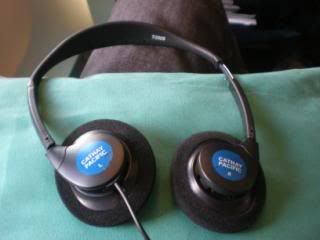 Today%u2019s flight was a short one, only lasting 2hrs and 05min according to the inflight announcement. Some local movements at SIN during taxing and take-off.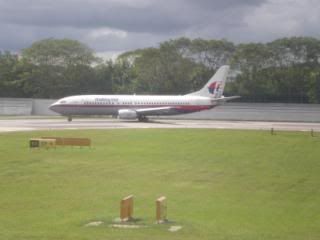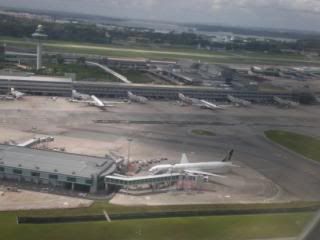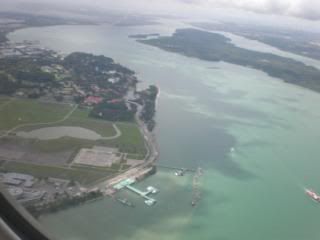 Shortly after take, FA began the drinks and lunch services. I was surprised how quickly the service began, but after all this is supposed to be a short flight. I was impressed by drinks selection of CX, especially their wine lists. Today I chose the veal pot with potatoes%u2019 . I must say I was not disappointed by taste or portions of CX business class product, as well as the services of the FA. They adhered to all requests no matter how small. Well done CX, very impressed. I must recommend their signature drink Cathay delight, the coconut infused drink was excellent and really refreshing. All of this was topped off with a selection of chocolates which were brought around the FA%u2019s.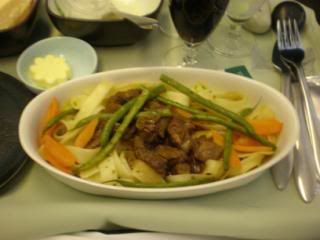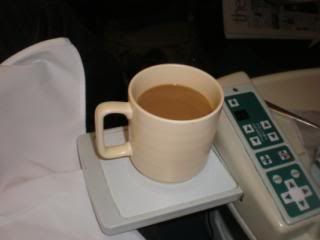 The remainder of the flight was very uneventful and I used the time to get some shut eye. Here are some pics of approach and landing at BKK.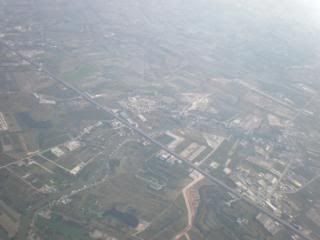 With the VIP pass in our hands it was quick walk over to immigration, again smooth and efficient, collection of our bags and out the door. All in under 15minutes, impressive.
Return flight
Flight Details 24th Dec 09
CX 713 BKK- SIN
Time: Dept 12:45 Arv: 15:10
Aircraft: B777-300
Seat: 12A
As CX713 is a shuttle flight, check counters were virtually empty at BKK, and thus we were checked in very quickly and issued with our boarding passes and lounge passes.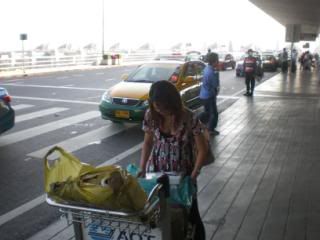 The Cathay Business and First Class lounge at Concourse G was virtually empty, although fairly spacious, there was very little in terms of food or drinks offerings.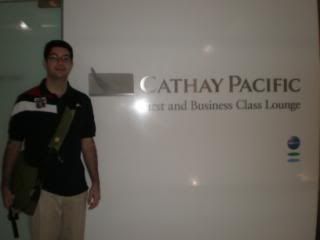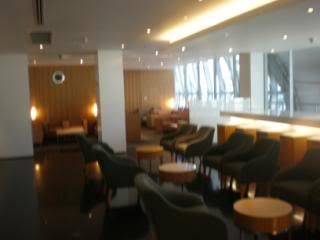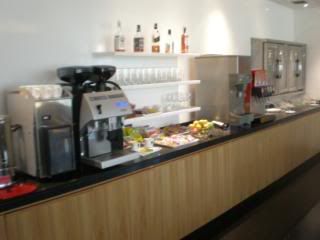 Boarding was quick and efficient, surprising considering it was a full flight in both cabins. As usual, we found our selves in the old style business class seats. Lunch today was a choice of lamb or salmon, not being a seafood buff, I chose the lamb. Again this was of high quality. Below are some pictures form the flight.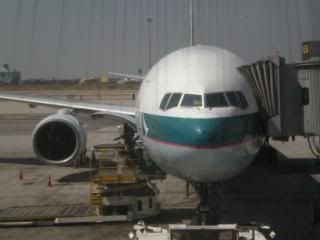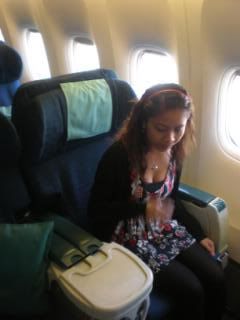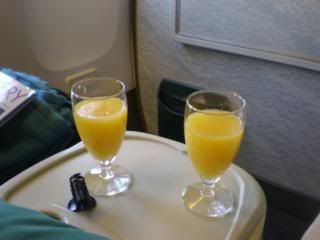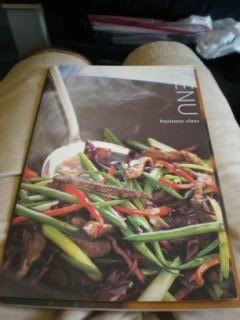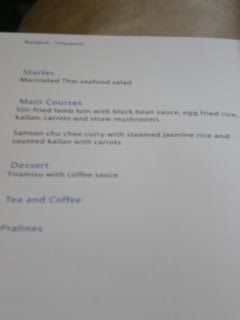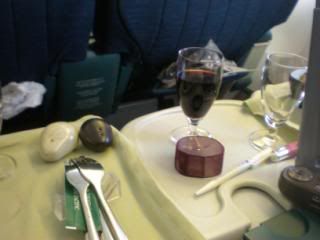 Overall I had a good first experience with CX on this flight. While I agree they are no SQ, there service was prompt and efficient and customer focussed. I wonder how they perform on more long haul flights though. I have to make one comment though. I think from a customer stand point, airlines should include information at the time of booking the likely business class product you are about to pay for. I have been disappointed several times with SQ for example, when I have booked a C class flight and found it to be a regional C class product. In one sense I felt cheated with respect to the type of seat I was getting. I mean if you have a look at CX%u2019s website, you see plenty of pictures of the new business class product, with little info about the older ones on more regional routes. Again as mentioned, I would defiantly use CX again given my experience. Great job CX.