Aircraft: Boeing 767-300
Flight #: 1283
Origin: MIA
Destination: ORD
Date: Dec 23, 2009
Scheduled Departure Time: 7:00 PM
Actual Departure Time: 8:50 PM
Scheduled Arrival Time: 9:25 PM
Actual Arrival Time: 10:40 PM
Seat: 6J
Load Factor: 90%
Back in September of 2009 I decided to spend Christmas with my best friend in Chicago. I began my search for flights and found several options out of Miami. Round trip economy fares ranged from $300 to $400. American Airlines had the best selection of nonstops, and offered the 767 on different flights.
We arrived at the airport 2.5 hours prior to our scheduled departure time.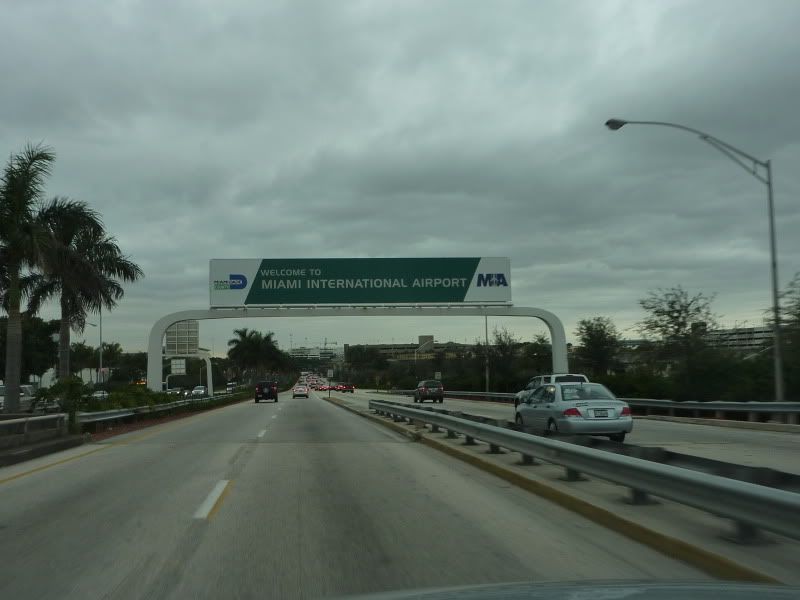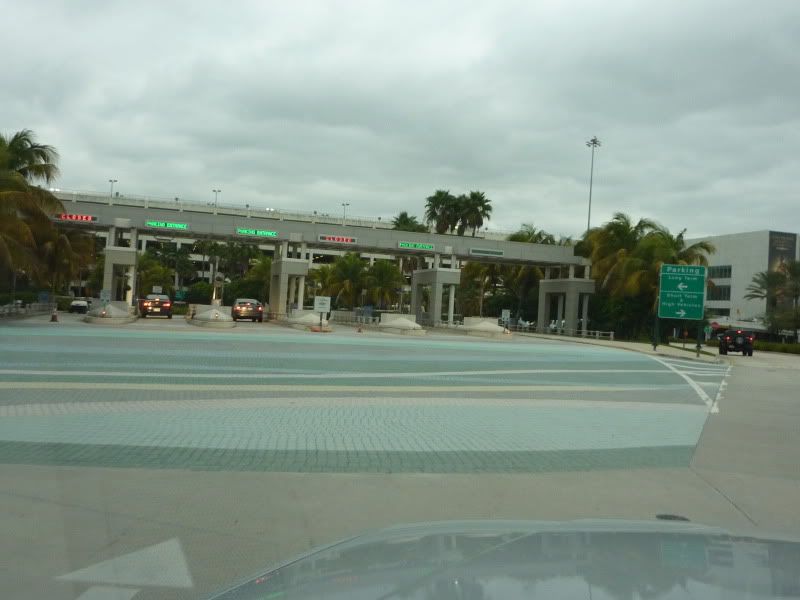 The terminal was awfully congested.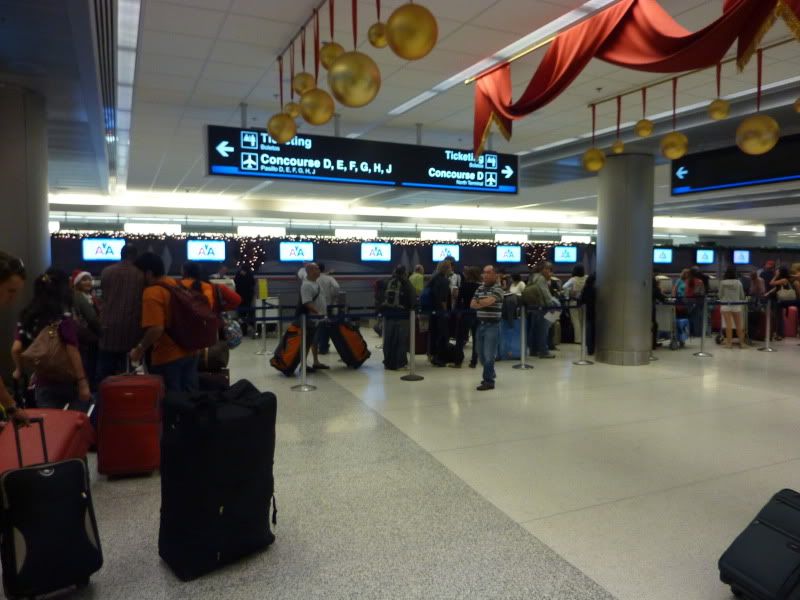 We proceeded to check our bags... AA offered us an upgrade to Business class ($100 per person). I immediately took advantage of this offer.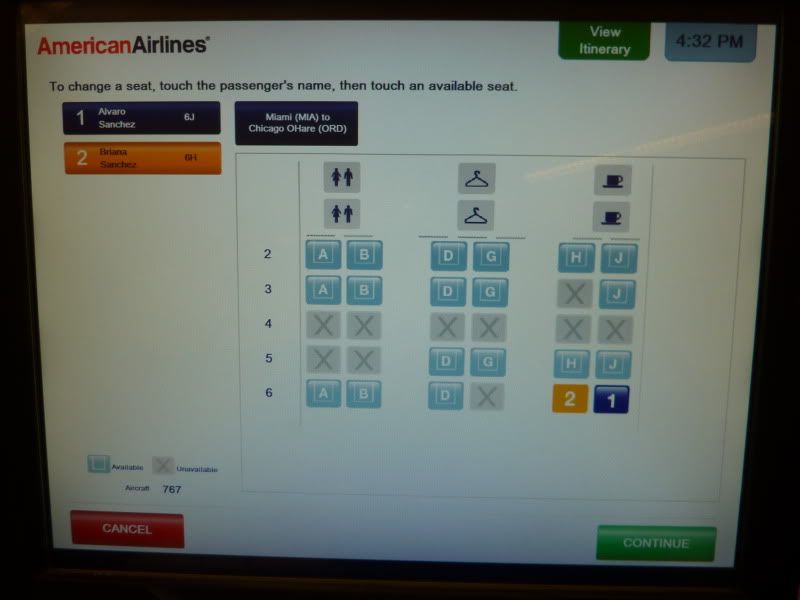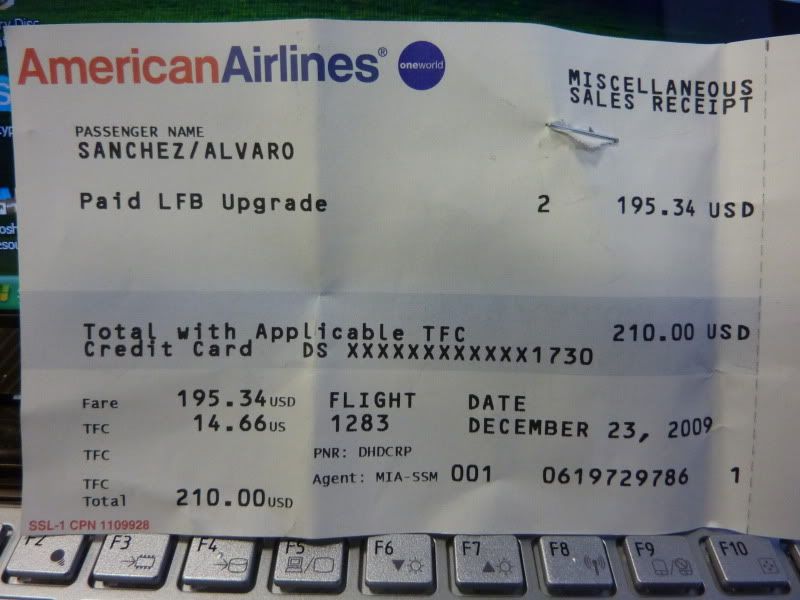 Making our way to gate (D44)
Most Chicago flights had been delayed, flight 1283 kept an on time status. We sat at the gate, ten minutes later AA made an announcement indicating that we had been delayed by traffic control for 2 hours.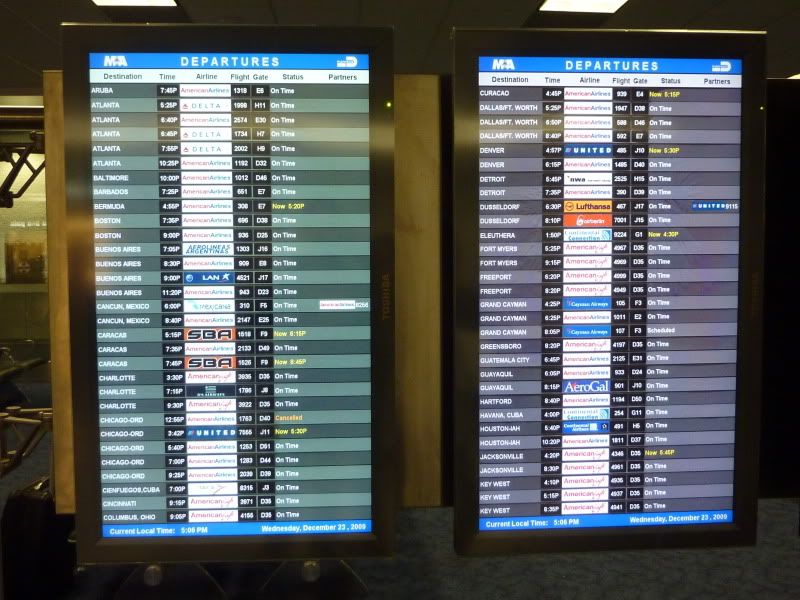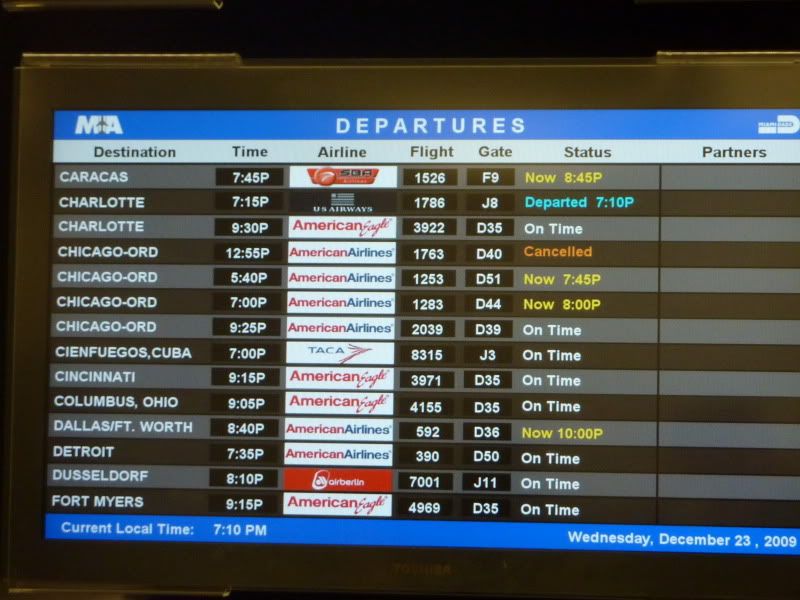 Our 767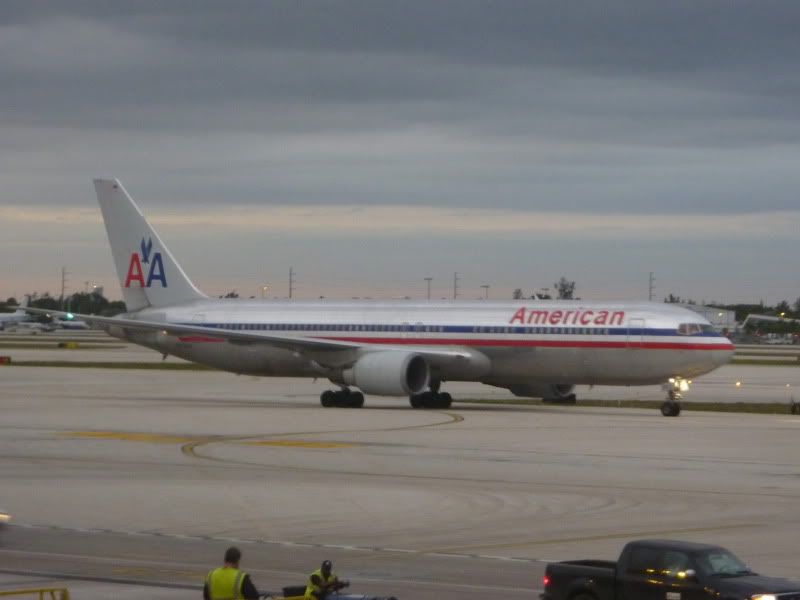 Next door 737 getting ready for departure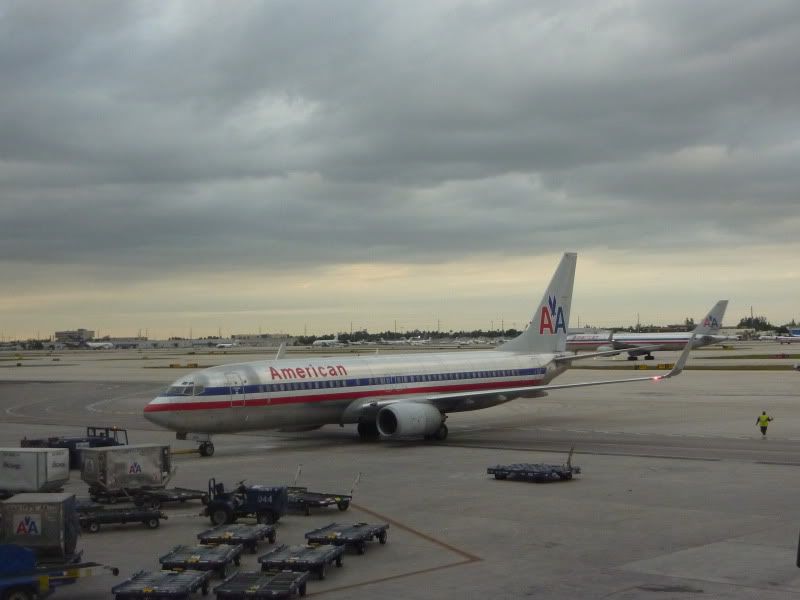 Boarding began at 8:00 PM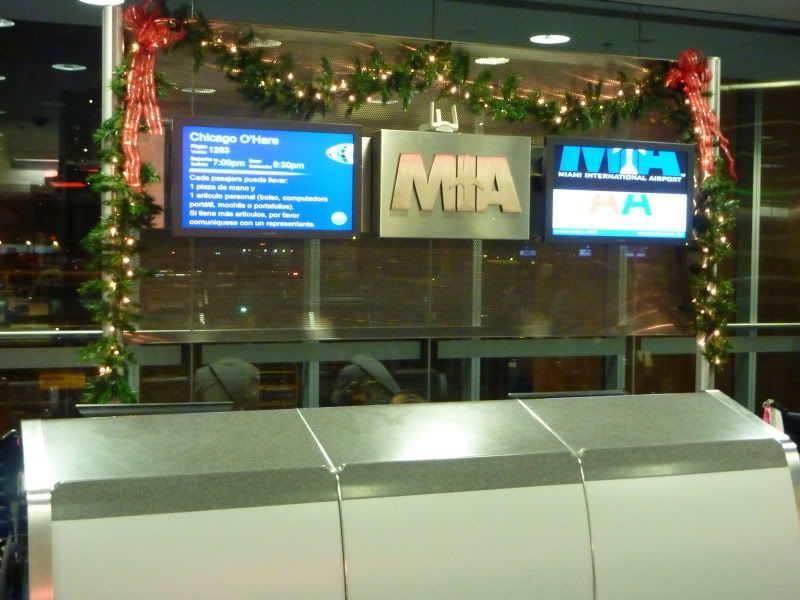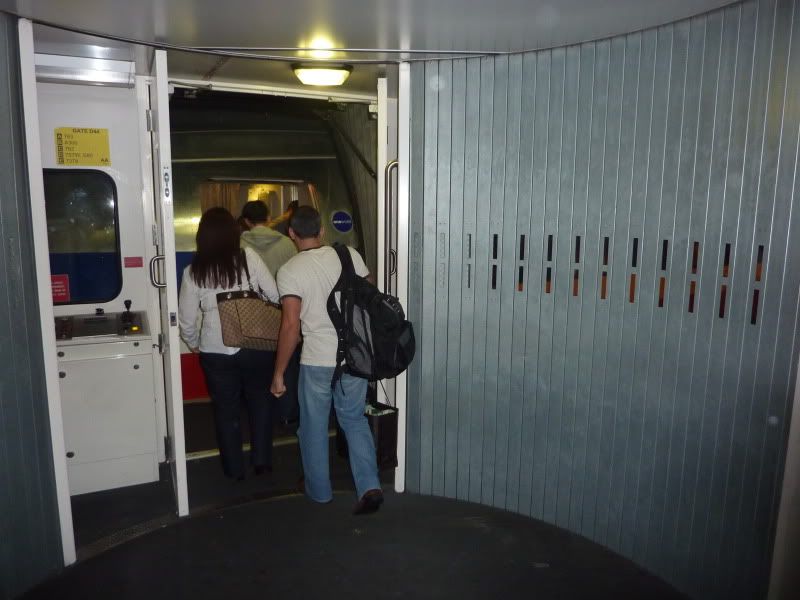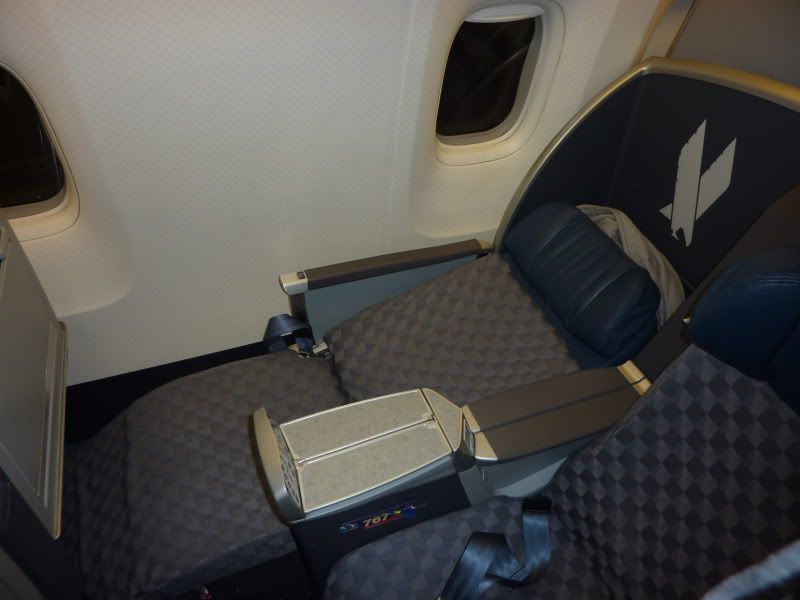 Some photos of the Economy section & the Business Class bathroom.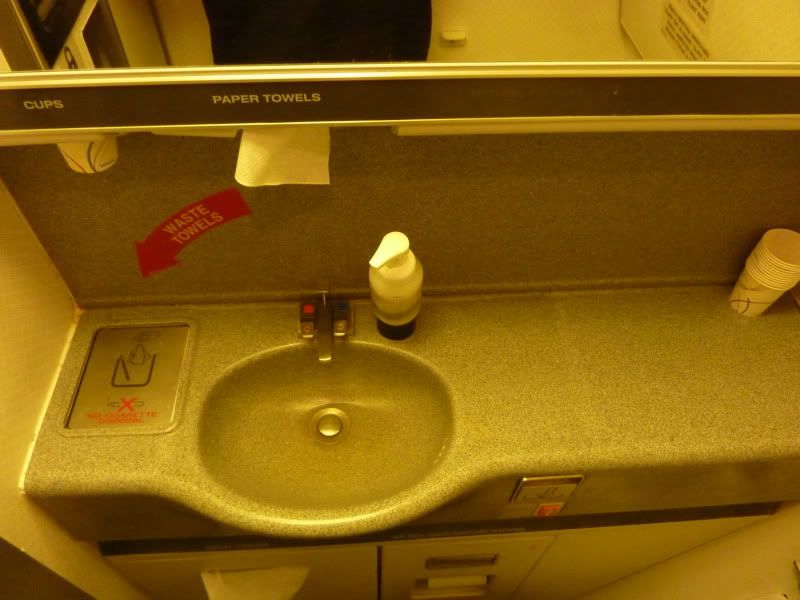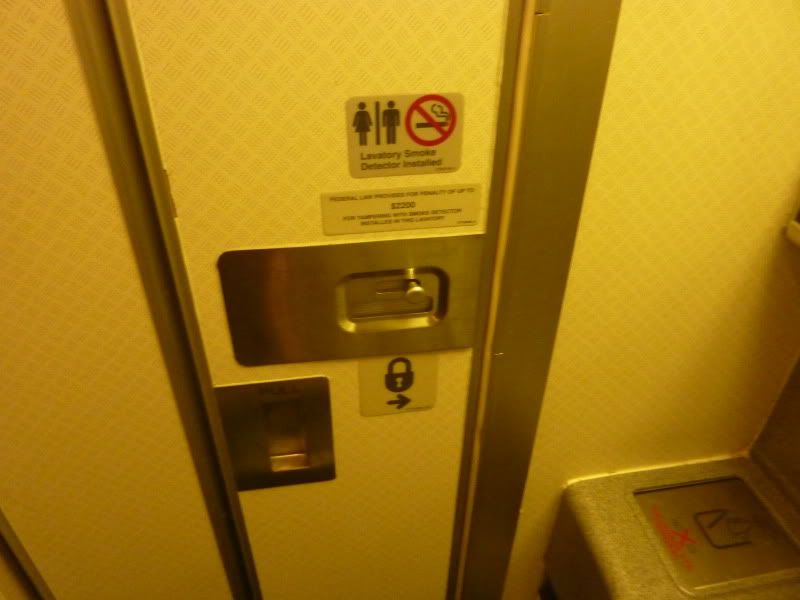 The seat was very comfortable. Everyone was on board at 8:30PM, right after flight attendants began serving drinks and warm nuts.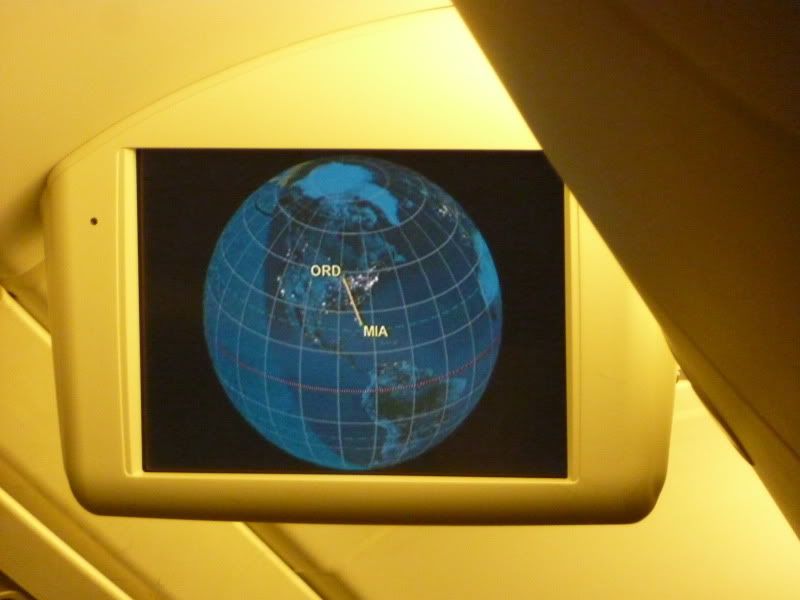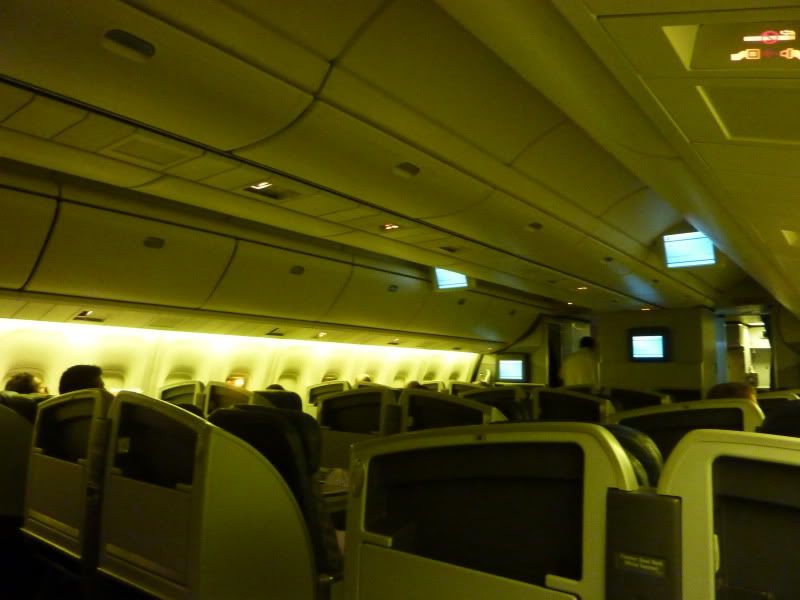 We began making our way to runway 8R, following an AA 777. Take off was smooth & powerful.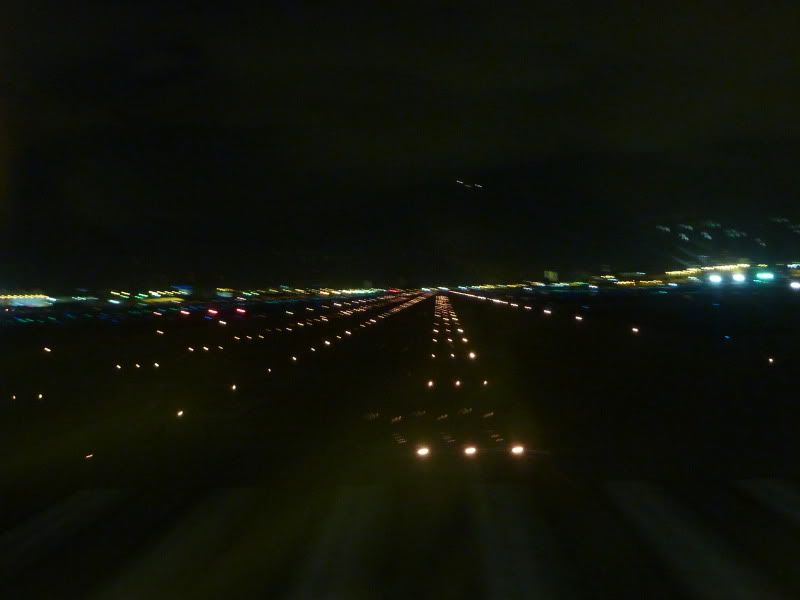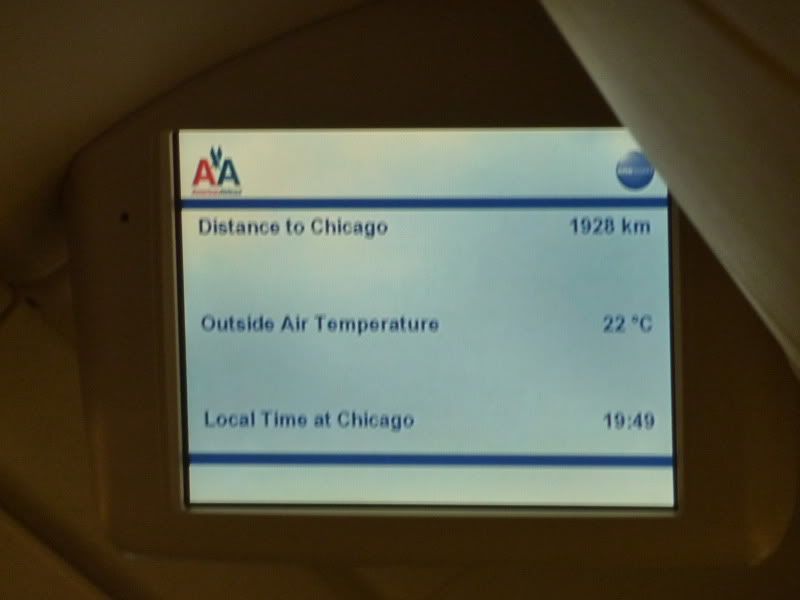 Seat Control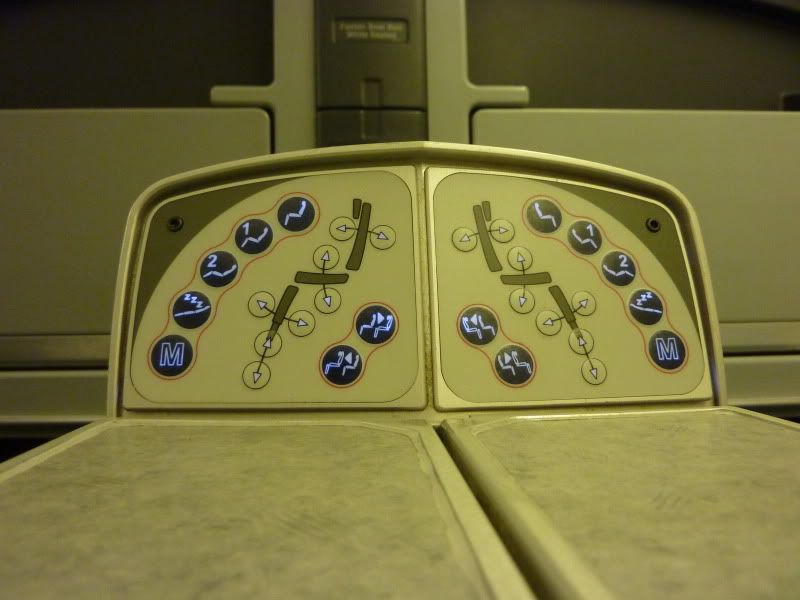 Dinner was served at 9:40PM. There were 2 options, chicken or pasta, my wife picked chicken and I picked pasta, both were very good.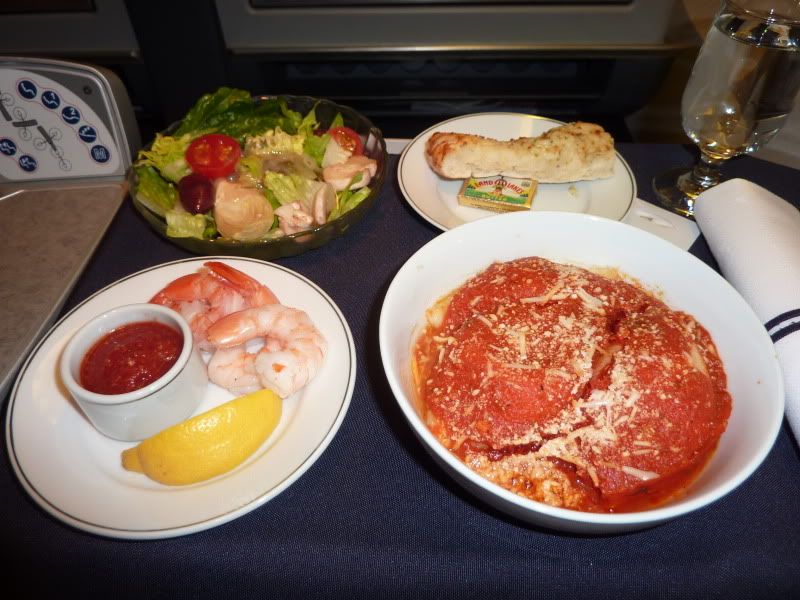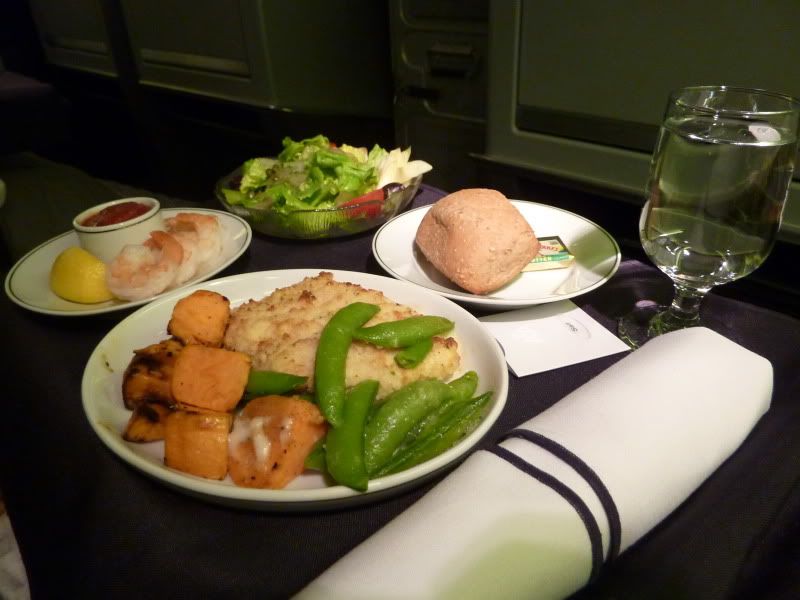 Dessert
Lights were turned off after dinner. The flight got bumpy as we approached Chicago, we were flying through lots of rain.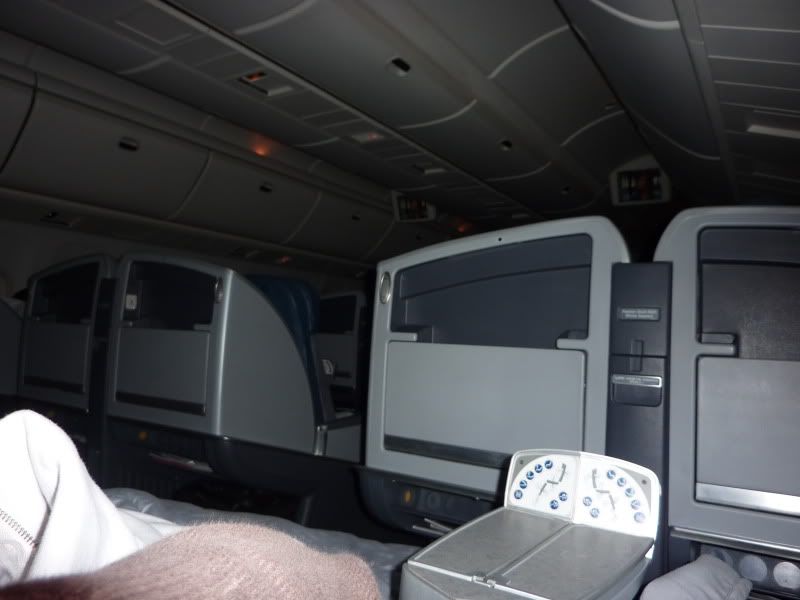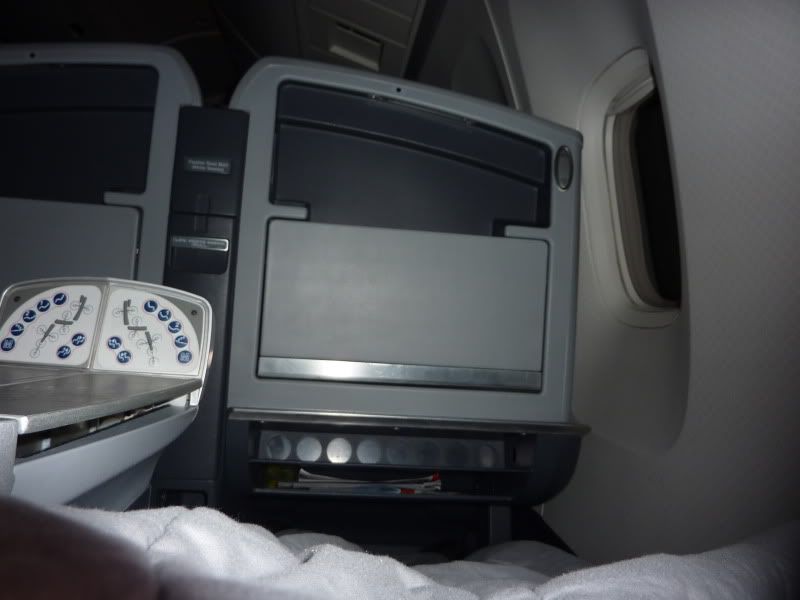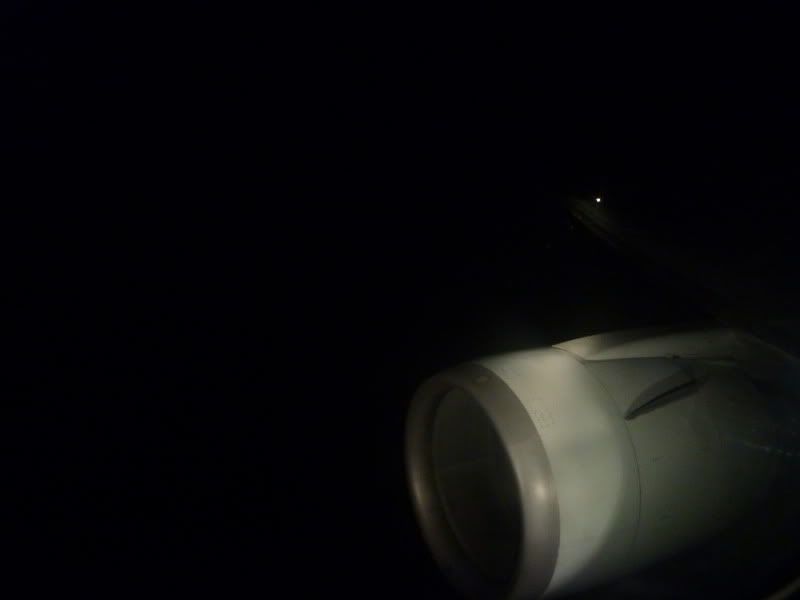 It got extremely windy during final approach, the city was completely covered with snow it looked beautiful!...We landed at 10:40PM local time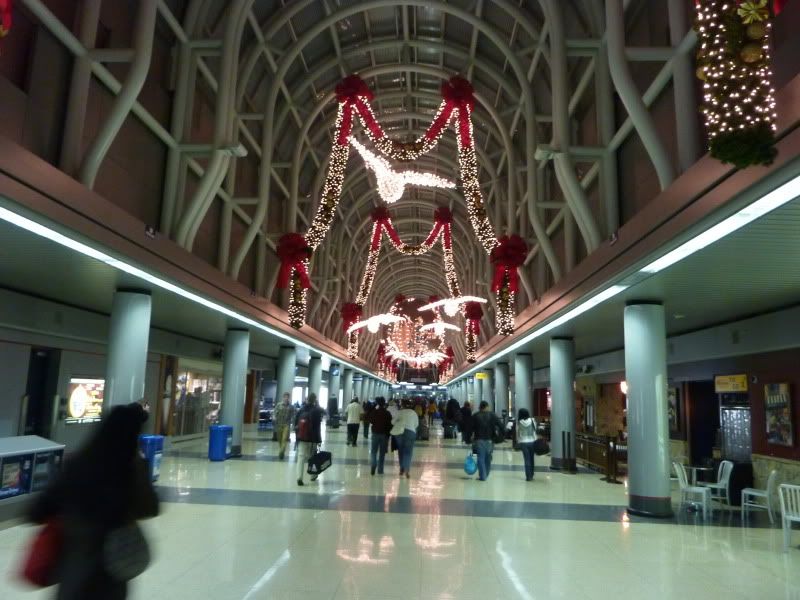 Other than the 2 hour delay due to bad weather It was a great flight. American Airlines is offereing an excellent Business Class product.