Hello readers of my 2nd trip report. This is the return flight from PPT - AKL from July last year. I flew PPT-AKL-CHC but this report is only for the PPT-AKL leg.
Part 1 (CHC-AKL-PPT)
Tropical Luxury Air NZ Bizz (J) Class CHC-AKL-PPT
(by
Timb777
Jan 20 2010 in Trip Reports)
We had enjoyed a very enjoyable holiday in Tahiti / Moorea. I would recommend the Moorea Pearl Beach Resort to anyone.
A couple of photos of the sunset on out last night in Tahiti: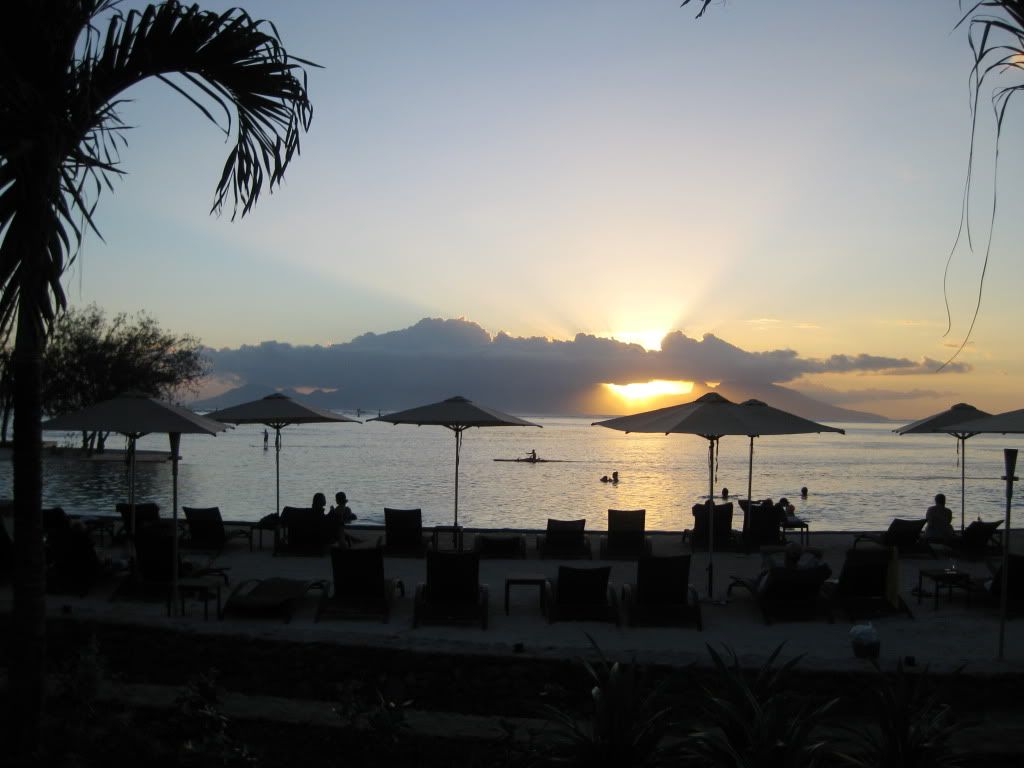 Looking out over Moorea: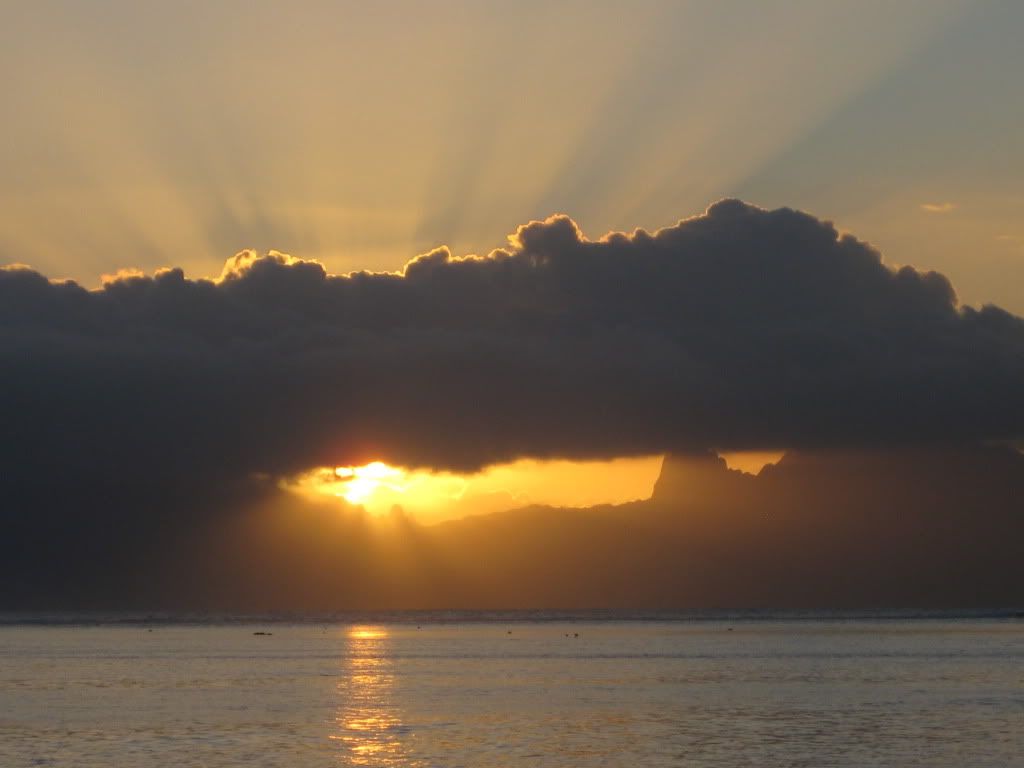 Route: PPT-AKL
Flight: NZ 41
Equipment: 767-300ER
Flight Time 6.5hrs
Seat 4F
Our flight back to New Zealand left approx 1 hour and 1 week after we arrived, and once again it was to be operated by one of Air New Zealand's 5 767-300ER's. I was interested to see what would be offered on this evening flight in comparison with our 'lunch time' flight over. Also this feturn leg is usually around 1 hour longer due to the strong headwinds, so i was interested to see whether this would translate into a different on board product being delivered.
I talked to the crew on board, and was interested to hear that the PPT flight is one of the longest crew routes on the 767 network. She explained that Air NZ does not layover crew in PPT, with the same crew doing the return flight. This makes for a long day with a 5 hr flight over, then a 1.5 hour turn-around before a 6.5 hour flight home.
I wonder if crew on the US trans cons do the flight both ways in one shift? i.e LAX-JFK-LAX Anyone know?
We checked in for our flight some 2 hours early and had to wait for security to open in order to go through to the TN lounge which NZ uses. Finally we made it through and were able to cool down in the lounge away from the humid open air terminal.
The lounge is also used by AF so i helped myself to one of their inflight magazines which were on offer and had a read along with a pinaple juice and vodka. The lounge also has a First class area, which I could not access as a J passenger.
Lounge view: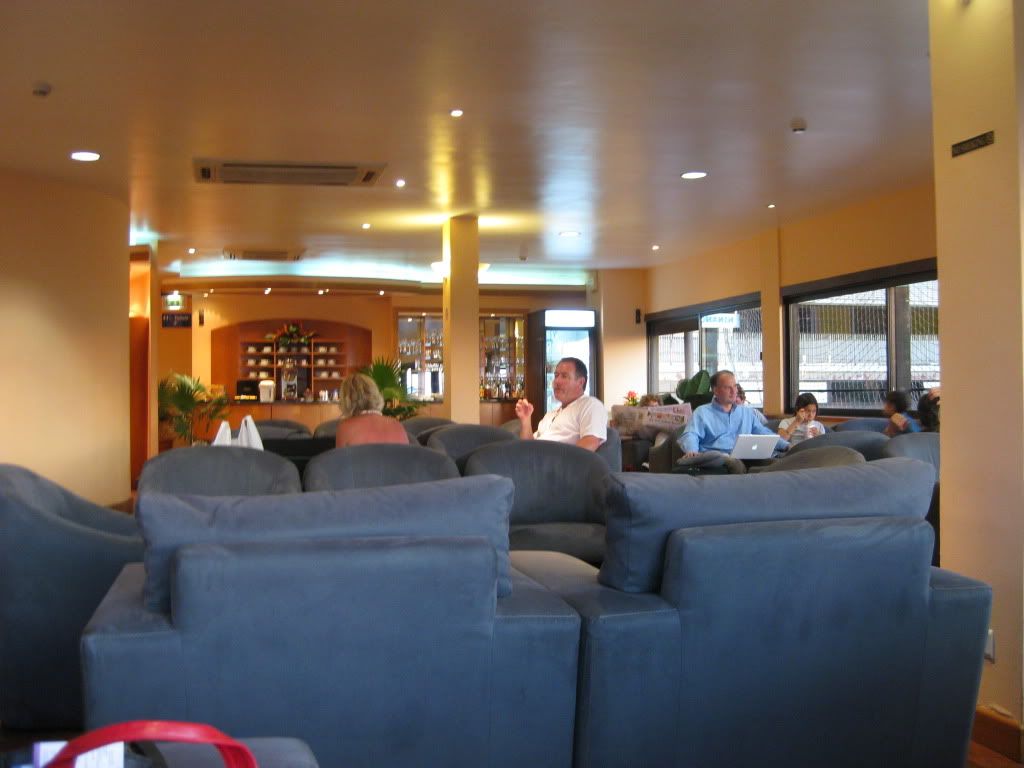 View of TN 340-300 "Moorea" from Lounge: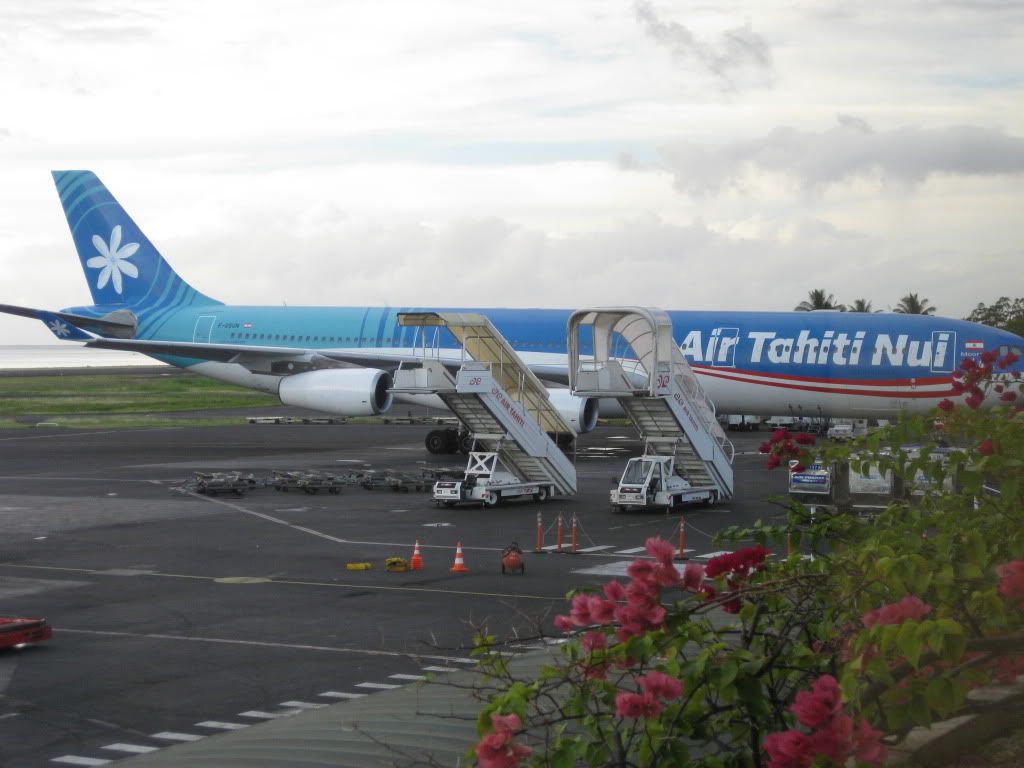 Our 767 after landing at PPT:
Sunset over the airframe: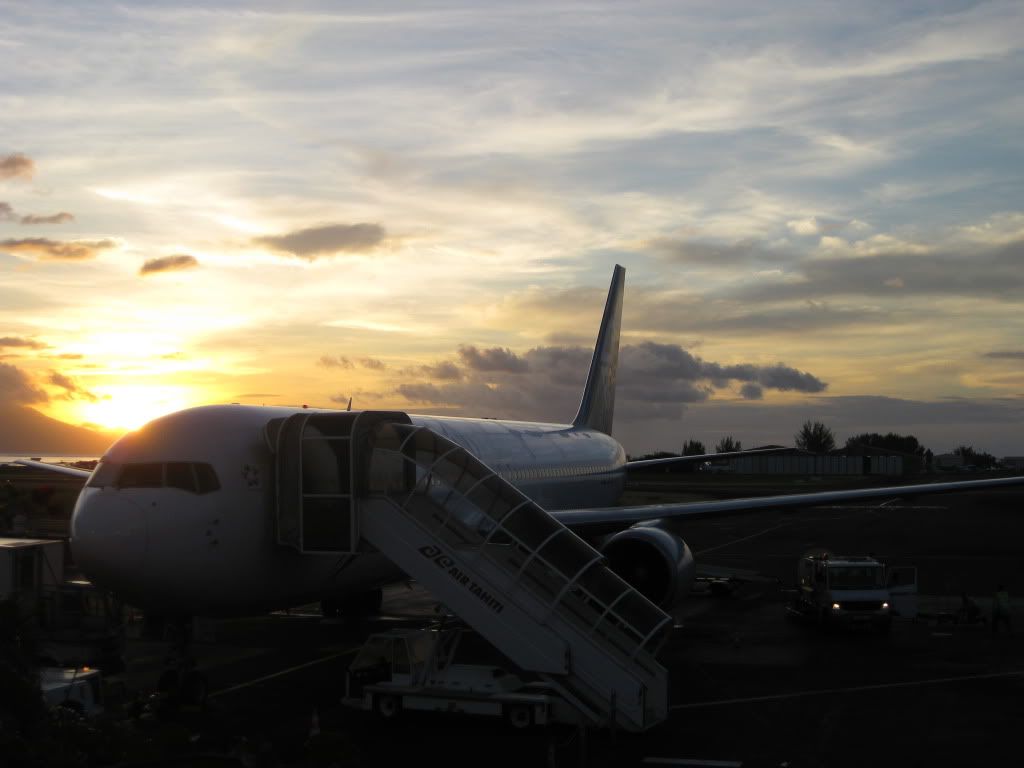 And again: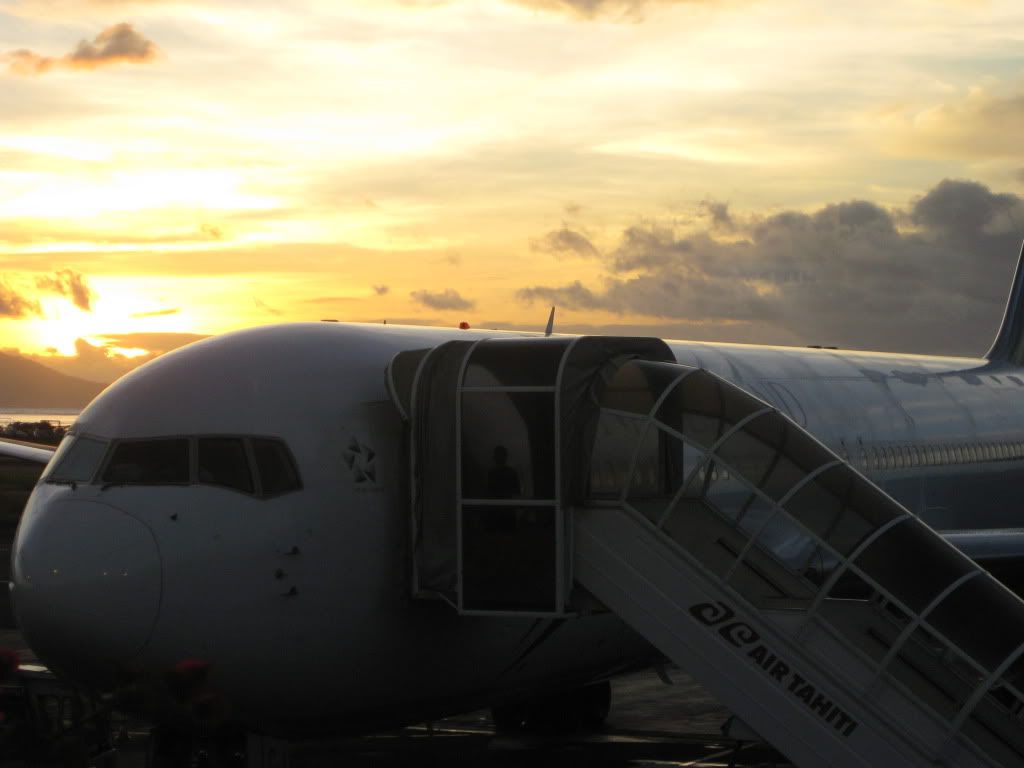 We were called for boarding and proceeded downstairs from the lounge to board the aircraft from the tarmac. Onboard:
The lady sitting next to me was travelling by herself. She said that her husband and children had decided that she was getting stressed, so they sent her to Bora Bora for a weeks relaxation!
We were then offered a pre takeoff drink:
The takeoff was long and powerful, and most exhilerating. The crew then offered a snack: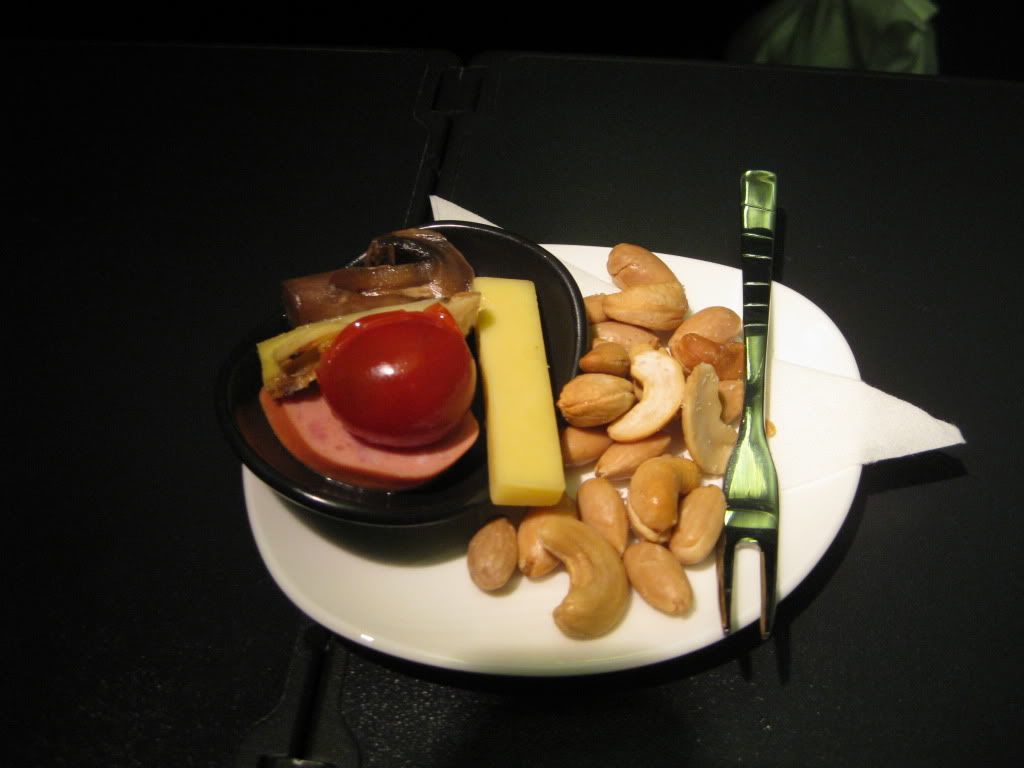 It was then about a 1 hour wait until the main dinner service. Starter: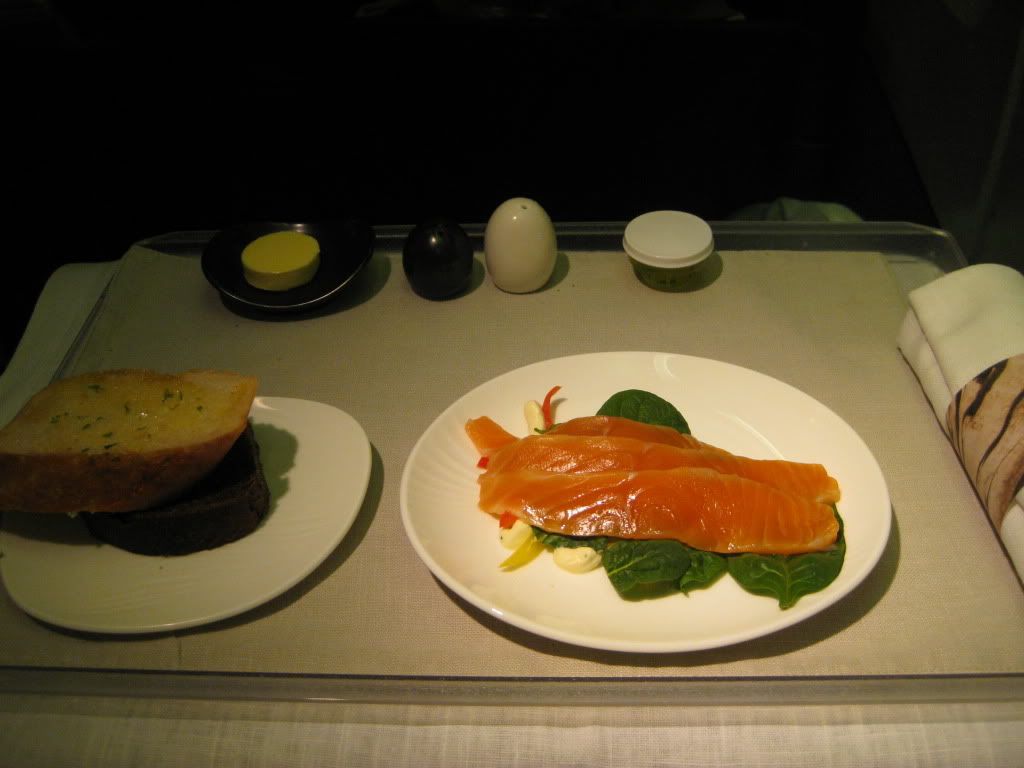 Main, which was steak. Most pax seemed to choose this due to living off mainly seafood in Tahiti: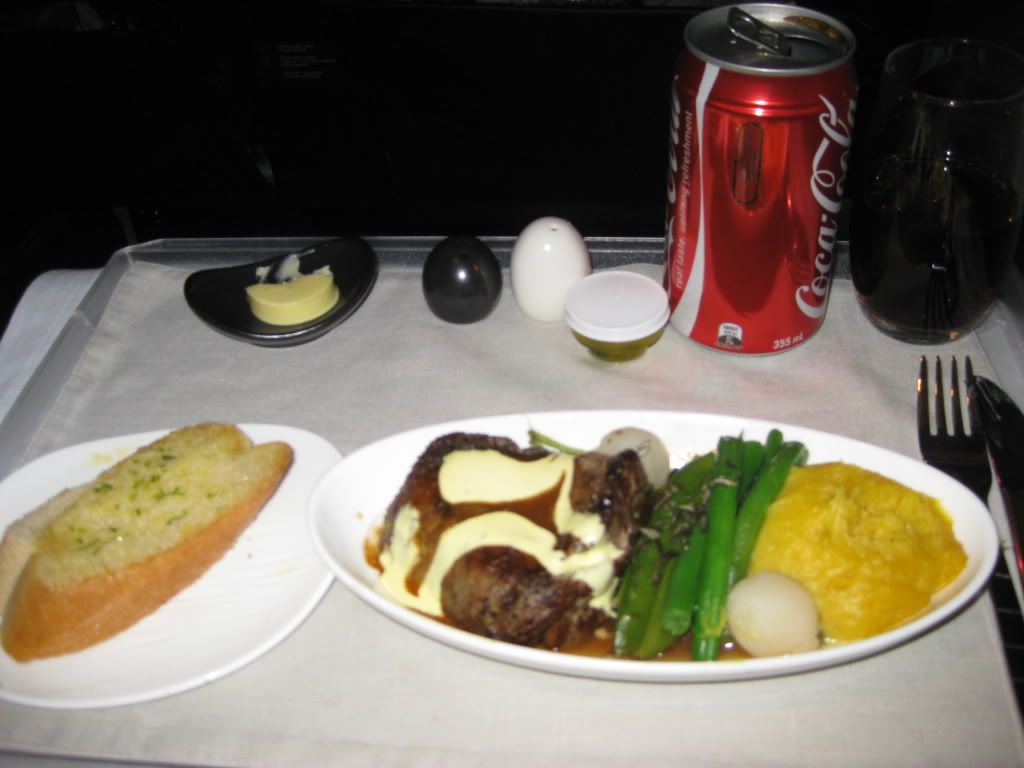 Desert, lemon cake:
The same cheese plate as on the way over I think: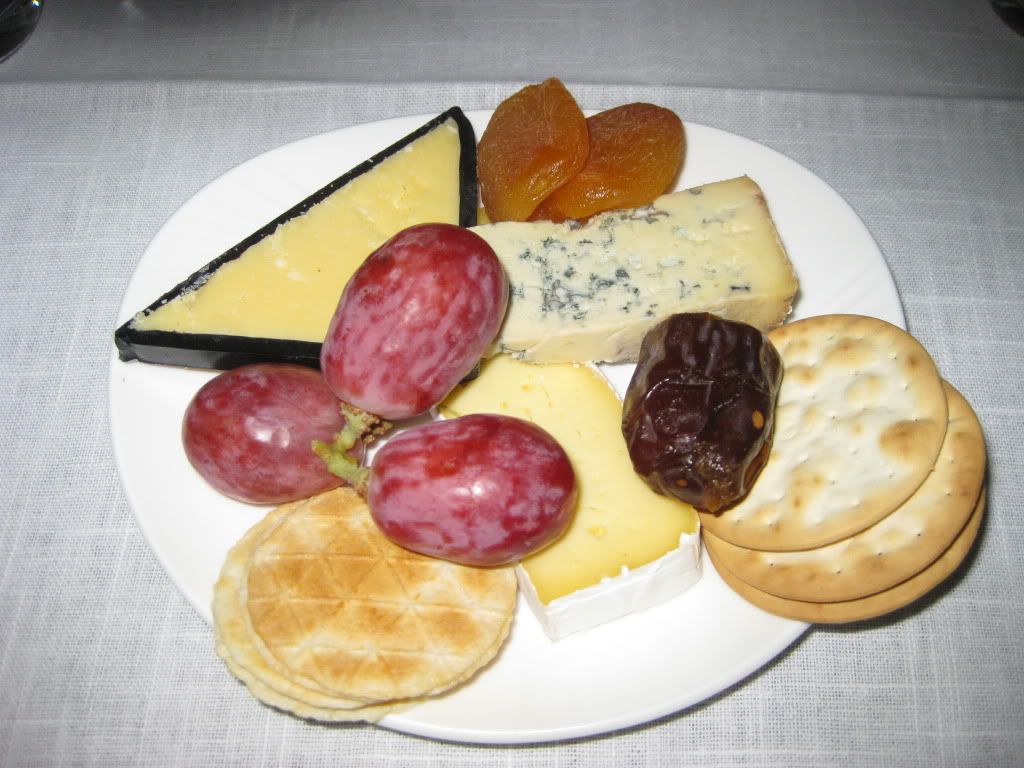 Tea service:
Back to the real stuff: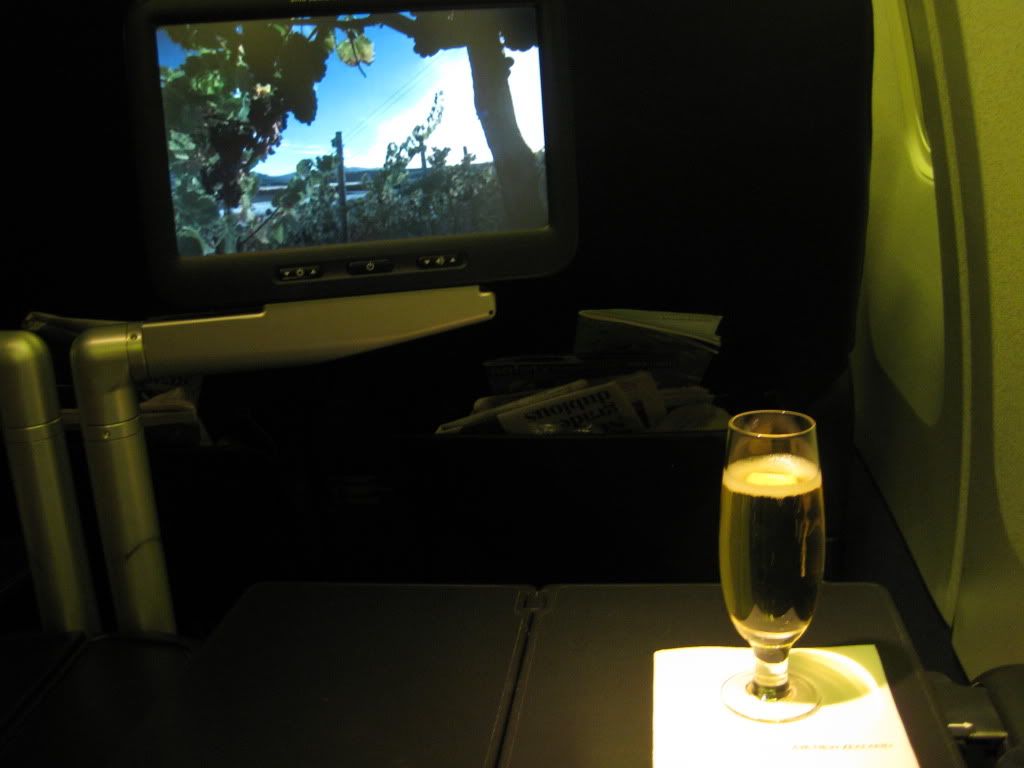 View of the Y cabin. Main sleeping: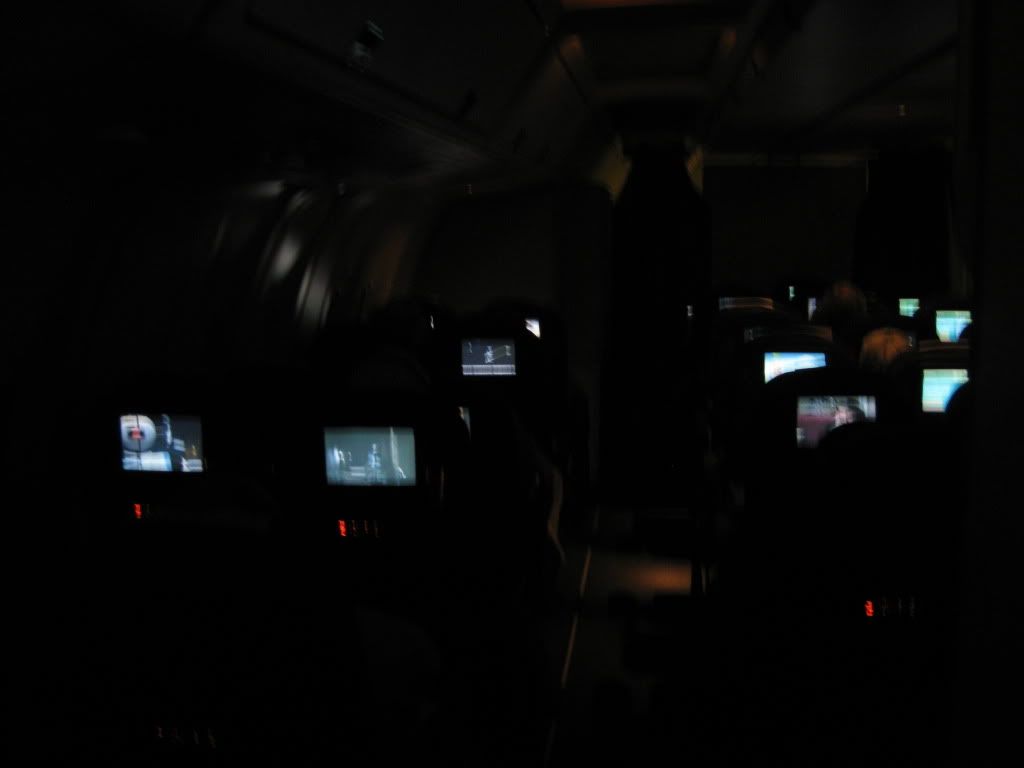 After a 6+ hour flight we landed in AKL around 10.30pm through an intense electrical storm which was interesting. We then stayed overnight before a morning 7 thirty 7 flight to CHC. This evening flight from PPT was most enjoyable and i found it to be an ideal flight length with enough time for dinner and a few movies.