Feedback always appreciated.
Trip Report: 090
Flight Category: J-IMR (See Report End)
Date: 8 Dec-09 (See Report End)
SDT/SAT/Dur/Delay: 0930/1155/04:25 hrs
Flight:
Iran Air 811
, 1739 miles
Routing: BOM-IKA
Aircraft: 74L
Seat: Business "Homa" Class, 5A
I > Background:
I had never flown the 747SP. With Syrian having retired their fleet (more or less) from trips to Europe, I thought my days of flying the beautiful aircraft had disappeared. While playing with a GDS at a client site in Astana, I noticed that Iran Air plies their 74L twice weekly to BOM. Immediately, my head started spinning with the desire to fly the aircraft. I HAD TO DO IT! Now, there were the logical challenges. While I maintained several passports, I only had my Liechtenstein one with me … and I could not afford any Iranian stamps with my love being an Israeli. Moreover, I had a business meeting in Addis Ababa.
After working through several permutations and combinations (let me tell you, non-daily flights are such a pain logistically), I decided to have the agent in Astana route me on Air Astana (via Almaty) to Delhi. There, I got on a Jet Airways flight to Bombay and checked-in at the ITC Maratha near the airport to find an agent willing to ticket me last minute on IR.
UK_Dispatcher had the last 74L report on the legendary CCS-DAM-IKA routing. This can be read at
Iran Air B747SP Transatlantic DAM-CCS [+pics/vids]
(by
UK_Dispatcher
Aug 24 2007 in Trip Reports). Now, this is going to be the only 3rd report for IR's 74L, the first on BOM-IKA, and definitely the only Iran Air J class report … and I think the only J class 74L report.
II > Pre-Flight:
a) Before Airport:
Iran Air, or Airline of the Islamic Republic of Iran is the flag carrier airline of Iran, operating services to 20 scheduled and 5 charter destinations. The cargo fleet operates services to 35 international and 25 domestic destinations. Its main base is the Tehran Imam Khomeini International Airport. Its bird, Homa, comes from a griffin of Persian lineage.
Iran Air used to be the fastest growing airline in the world, and was poised to take the SSC's … that is before the Revolution swept through to power.
While it has improved, Iran Air's website at
http://www.iranair.com/
is still a basket case. And, don't expect to do any booking there. So fast forward to Bombay, the ITC Maratha hotel room, and my frustration as none of the booking engines would let me book IR. India has an excellent array of domestic travel sites – and while all of them offer multi-stop itineraries, none would let me book a trip next day. So, I ended up calling
www.makemytrip.com
and they were able to create one PNR and two tickets. IR Stock on BOM-IKA connecting to GF stock on IKA-BAH-ADD (BAH-ADD being a ET/GF code-share.) Of course, a last minute one-way ticket in J by a random man from Liechtenstein flying between India and Ethiopia via Iran raised lots of red flag and I had to send copies of my credit card, visa, passport, and Indian entry visa via e-mail before the wonderful agent could process my request. Poor chap kept on telling me that I could fly BOM-ADD nonstop in ET and save a bucket load of money. Haha.
Anyways, having spent the day at the airport hotel on buying the ticket, I treated myself to a very nice dinner at one of my favorite Bombay restaurants called "Vie" (http://www.vie.co.in/) with a good Venezuelan friend who lives there. We saw Mexican actor Gael Garcia Bernal who apparently now lives there a few months every year and has a flat there. Weird, globalized world.
b) At Airport:
My Mercedes chauffeur dropped me at Iran Air's Gate D @ terminal 2A at BOM. After showing my passport and e-ticket, I walked to the rather busy Iran Air counter. Now, there was a separate line for "Homa Class" and I was not surprised that some of the people ahead of me were not J class passengers. However, an agent came quickly and asked if I was J class, and then quickly ushered me to the first empty counter. Nice.
When I got to the counter, I asked if the Upper Deck was J, and was told that it was not. I requested seat 1A, which prompted the out-sourced ground agent to call the IR manager to unblock the seat. Now this IR station manager was probably one of the rudest man I have ever seen. He started screaming at the young lady saying that the passenger can't just get any seat he desires and that they should be just given any seat. WTF?! I was standing right there! Anyways, I hate when people abuse power and I made it a point to tell him that there was no need to shout. This made him angrier and he said it was a security block with "security agents" and I should be "grateful" for a seat. Now, this pissed me off. I reminded him that I am a full paying last minute J passenger and this language was inappropriate. He went off again and I told him I would call Indian security if he did not calm down. Now, interestingly, this calmed him down. He mumbled something and went away. The check-in woman was very nice and sweet and apologetic of her superior. She had to photocopy my onward tickets because she was paranoid of letting someone into Iran without a visa. Fine. I got a good window seat, a lounge tag, and some IR bag tags, and was on my way. What an experience at 7am! I was now beginning to get nervous about what lay ahead! Seriously though, where does Iran Air find these agents? They are men who are relics in the service industry. The Iran Air manager in Caracas is made of the exact same fiber!
Anyways, boarding card and departure card in hand, I made it past security and immigration. BOM's terminal has improved tremendously and I was impressed by the amount of food and duty-free options that had cropped up. Iran Air uses the "Clipper Lounge" which I have used on previous GF and 9W flights. The peaceful Clipper lounge has also gone through significant improvements and I made myself a hot breakfast. There were lots of staff around eager to help out … but I chose to pick a quiet corner and check e-mail on the computer terminal available.
Boarding was called on time and I made it to the gate. It was interesting to see the passenger mix. Almost 75% of the passengers were Iranians who worked in India, and/or, were on shopping trips. There was a ton of very fashionable woman stocked with designer labels. Funny, I thought. I was later told that India had become a hot tourist destination for Iranians, and that Bombay was a big party destination for them to escape the repressive regime at home.
Anyways, I joined the line only to have an agent from the gate walk to me and we had the following conversation:
Agent: "Mr. AM – you are flying Business today right?"
Me: "Yes"
Agent: "Please come with me to the front of the queue"
Not bad. At the gate, the check-in girl apologized (again) for her supervisor and the entire ground staff wished me a pleasant flight. It was all very sweet.
"Homa" Class is in the front of the aircraft. And immediately after I entered, I was thrown back to yesteryear. A huge smiled engulfed all of me. The friendly crew welcomed me, offered welcome drinks (water, OJ), and asked if I needed any assistance with the baggage. The senior purser came by and asked whether I wanted to change seats as my seat was close to the door and it was noisy! Nice little touch. J load was 30% (and the pilots who had brought the flight in from IKA); Y load was 70%.
>Airport - External:
(Bombay Airport)
Check-in:
(Check-in)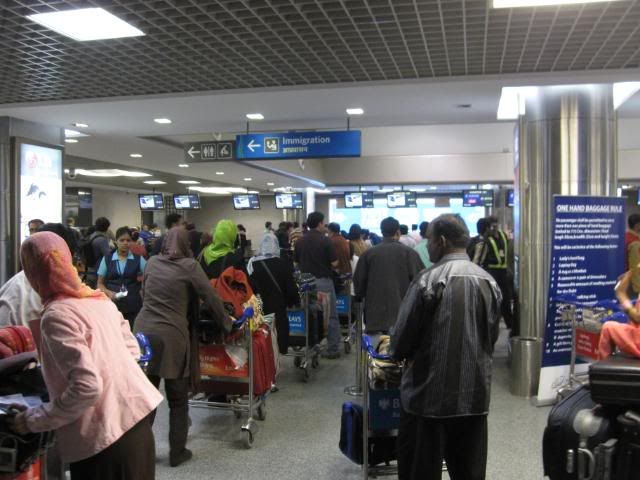 Airport - Internal:
(Internal)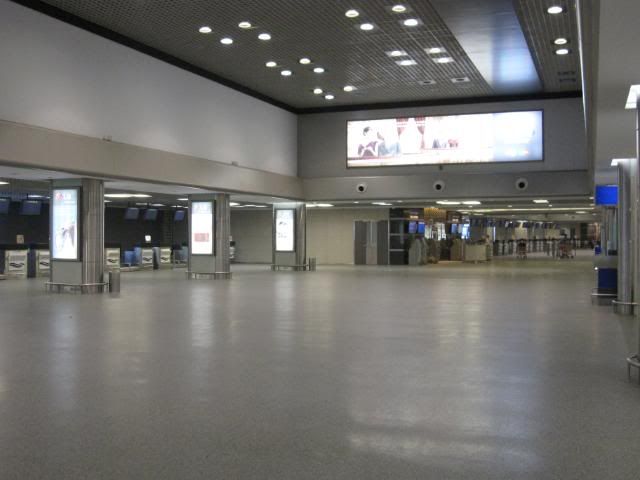 (FIDS)
(Post Security @ BOM)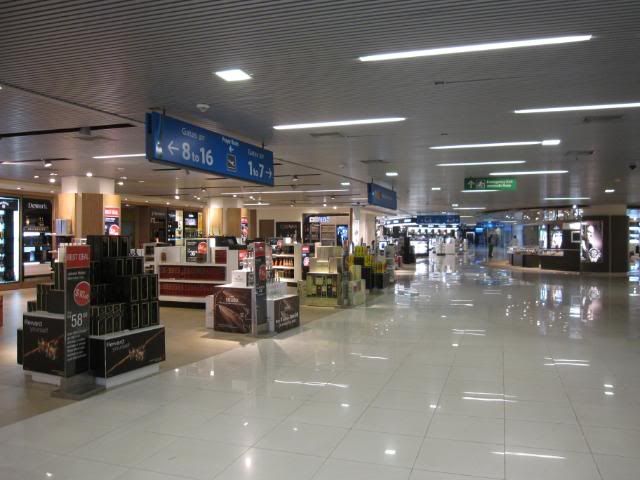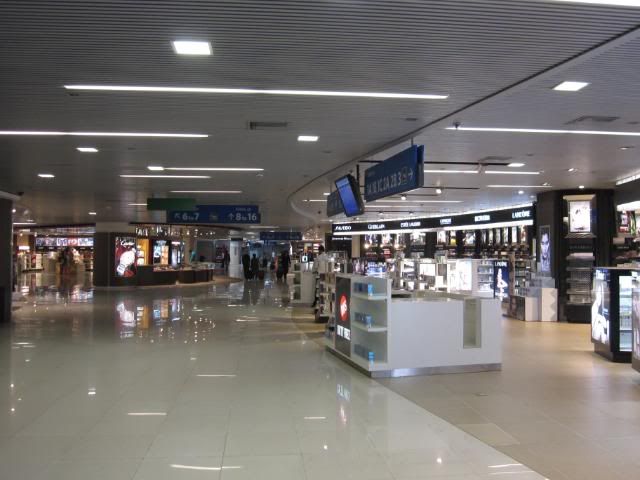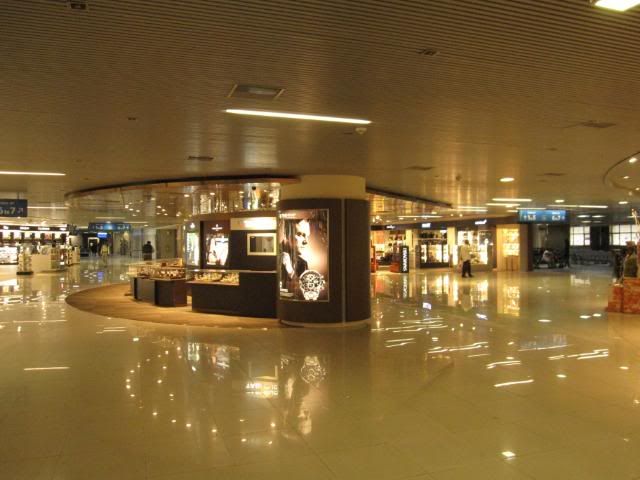 Scenes of the tarmac:
NONE
Lounge
(Clipper Lounge @ BOM)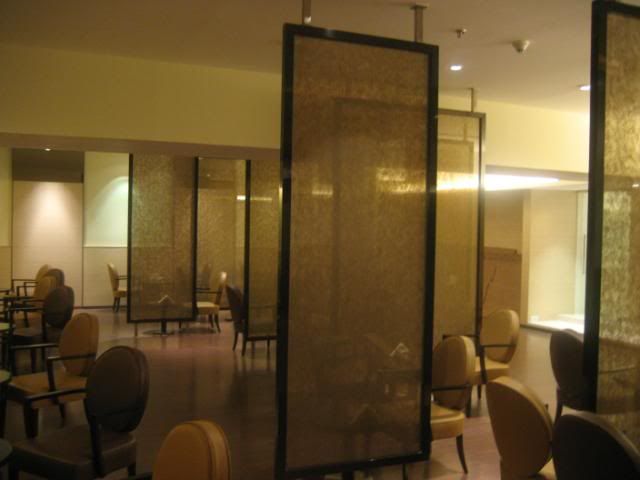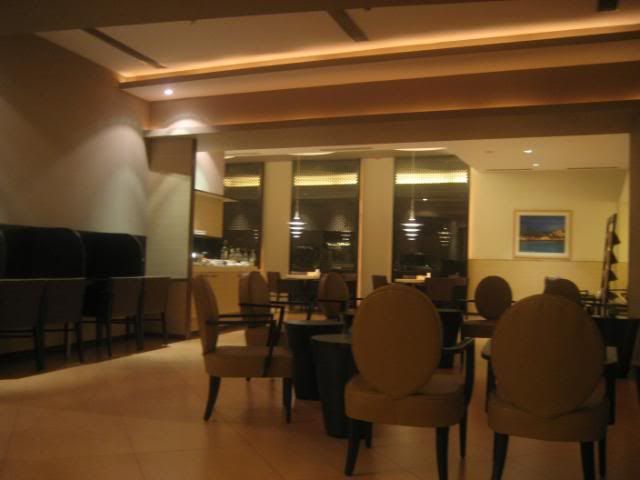 Boarding:
(Organized boarding and I was called aside by staff)
III> In-Flight:
a) Service Schedule + Impressions:
While on the ground, beverage service is conducted. Also, purser comes with sweets and pens. Then the highlight, an amenity kit! YAY! I now have an Iran Air amenity kit. I feel special. Pretty impressive as it is a daytime flight of 4 hours. After take-off, hot towels and beverage. Then, an elaborate lunch service from the trolley with café and tea. Finally, another meal service prior to landing! Remember, this is a 4 hour flight!!!
Now the highlight. During boarding, I noticed that one of the pilots was talking to another gentleman in Farsi. I approached him and asked if the Saha Air 707 was still flying. He confirmed it was. Anyways, I told him my interest in aviation and we kept talking during boarding and he asked me if I'd like to join him upstairs to "check the lady out myself". More importantly, he did it in front of the rude SM of BOM. Hehe. Redemption! Like a little kid, I nodded and could barely contain my excitement.
After lunch had been served, it seemed the entire crew knew of my love for aviation and came to share their stories about flying with the airline. There was the young stewardess who also was an athlete; the female purser who had designed the crew uniforms; a camera seeking steward; etc. I knew I was going to be in for a ride. They all thought my routing to fly the 74L was "so adorable".
Anyways, after all the attention, the lead purser requested me to follow her upstairs. This is where IR crew and security personnel hang out. Entering the flight deck (crew of 4), I was transported to another era. As we crossed Pakistani airspace to Iranian, we traded stories on aviation; favorite aircraft; aviation in Iran; 74L, etc. The flight engineer was super excited to show me the 74L log (WOW!), the certification documents from Boeing, etc. All super cool and nothing like I have encountered before.
After 30 minutes, the cabin crew brought the meals for the flight deck … including a plate for me! I was very touched. They kept on saying, "What would you have?" … "you MUST". It was all very surreal. I was hanging out with the boys and living the fantasy of anyone into airlines.
Anyways, prior to landing, they requested I return to my seat. I took the moment to walk around the 74L and soak in my first/last experience on the aircraft. I must say, it had an incredible feeling which you just don't get from aircraft today.
After landing, the entire crew bid me adieu. All just amazing.
b) Aircraft + Seats:
Iran Air's 74L looked great for her age. It was a trip down memory lane with controls that were from the golden era of air travel. What I thought was impressive was the good conditions of everything.
Iran Air's J class seats will not be winning any accolade just yet. It was a very US domestic F seat with decent legroom and decent recline. I would not want to be taking this flight daily … but this was a very special situation. One thing – the leg rest seems to have been ill conceived and did not fit in with the overall seating comfort.
Aircraft:
(74L@ BOM)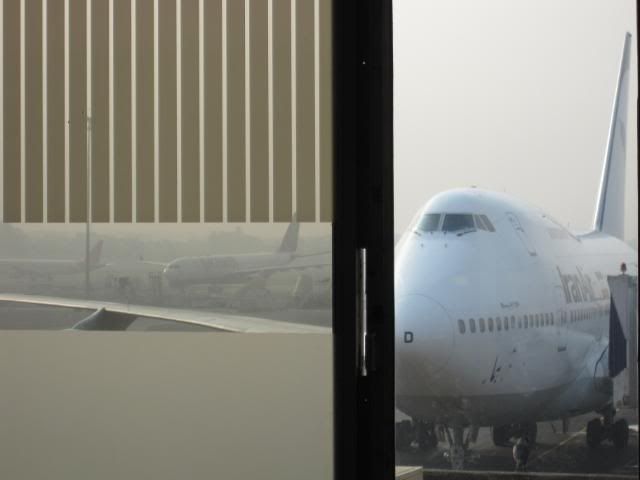 Views from Aircraft: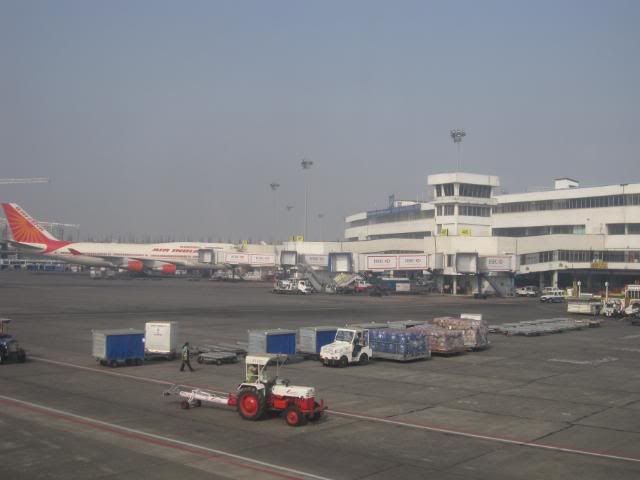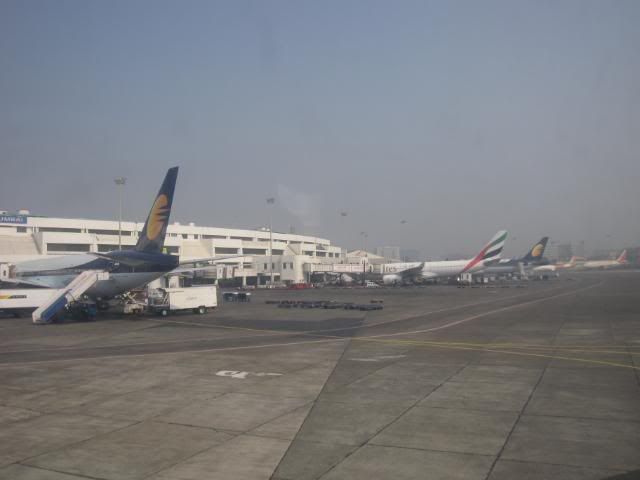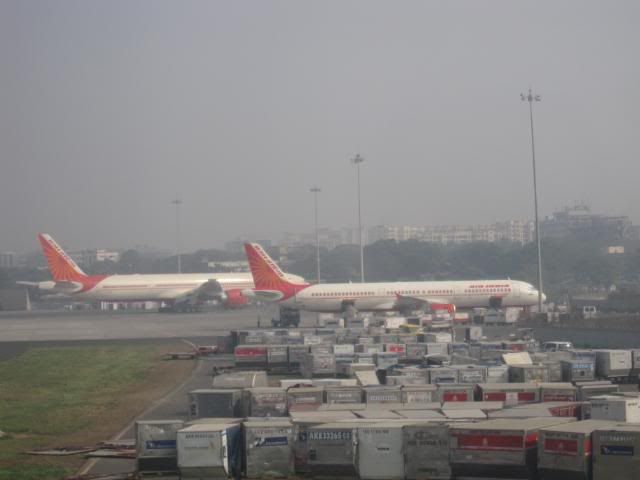 General Seat Views + Seat Legroom
(Seat controls)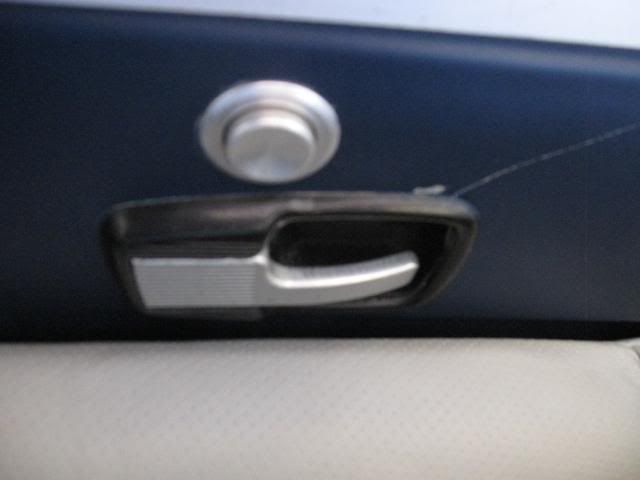 (Decent legroom …)
(…but don't try to use the awkward legrest)
(Blanket provided)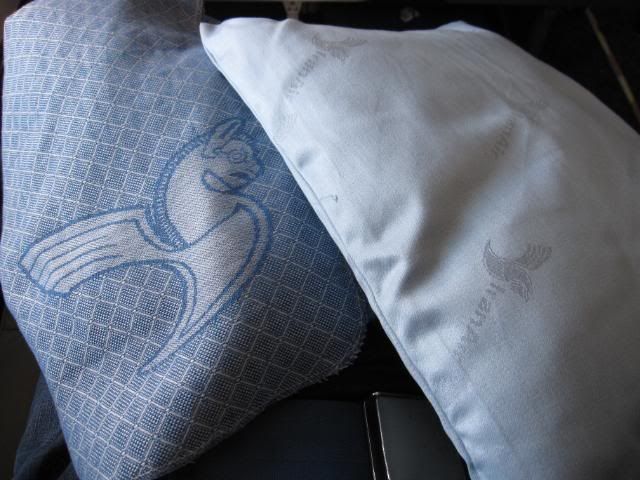 Seat Recline + Angle View:
Cabin: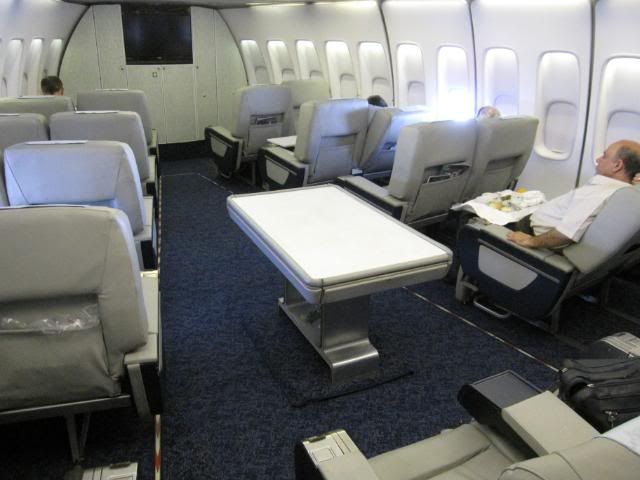 (Y Class)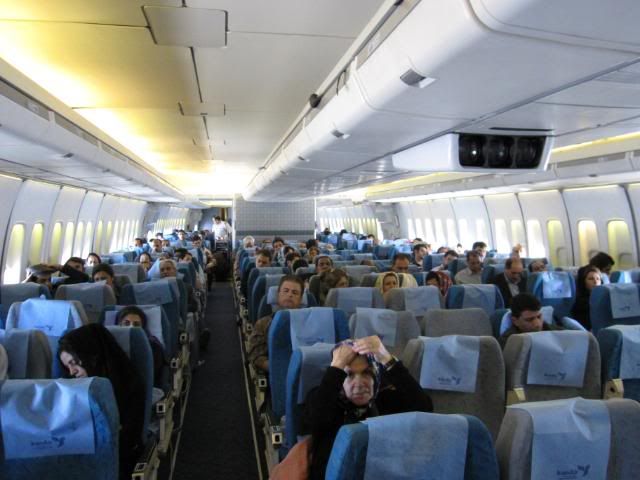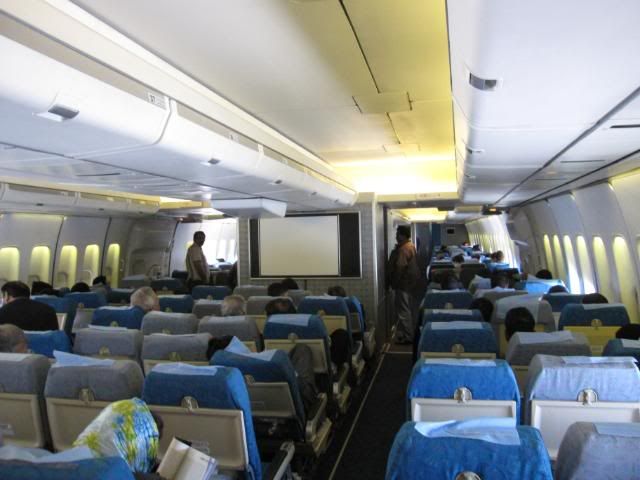 (Upper Deck)
(Cockpit)
(Bathroom Amenities)
c) Meal + Beverage:
Lunch service was delivered from the trolley and started with an appetizer which was extremely healthy and fresh. Haha … at first, I thought that this was the entire meal service and we would be offered another small meal upon arrival at IKA . Boy, was I wrong! After the entrée, the main was a "trolley-buffet" service very reminiscent of the golden days (I keep on saying the "golden days", but I was born in 1979. LOL). The food was EXCELLENT restaurant quality Persian fare. The crew was like family trying to overfeed me. Seriously folks, one of the best food I have EVER had on a flight … and I travel my fair bit. Meal service ended with fresh fruits, dessert (I did not have), and café. All incredibly fresh and good.
Prior to landing … and literally an hour after lunch … there was a snack service made of fresh fruits, café, and a very nice croissant. All, top class.
(Lunch)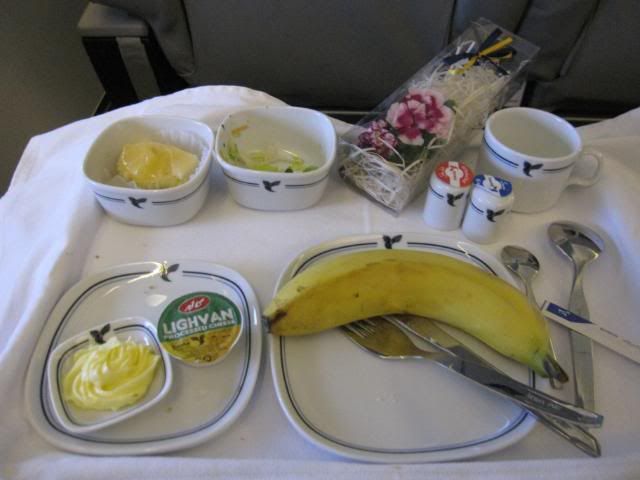 (What was brought to me in the cockpit)
(pre-Arrival snack)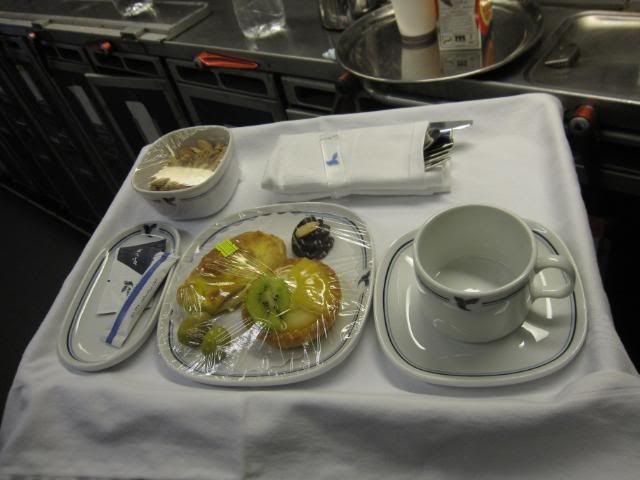 d) Inflight Entertainment:
As to be expected, IFE was not going to be the highlight of the trip. Besides, "my IFE" was sitting on the cockpit of a 74L and see the world go by. To IR's credit, they did have an Iranian movie with subtitles play out with audio from some rather nasty headsets. The in-flight magazine was pretty interesting to say the least.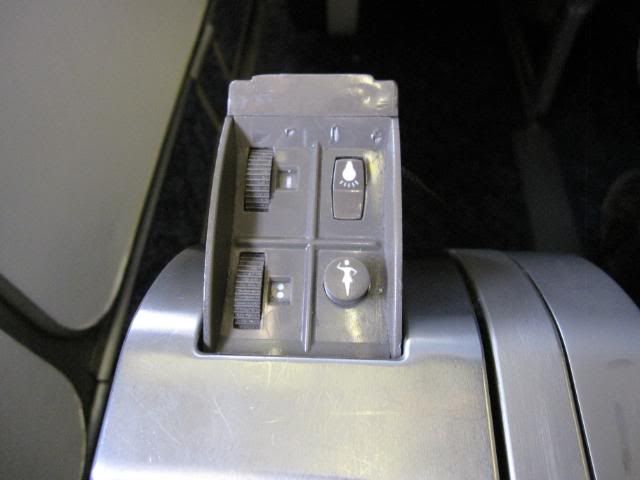 (Propaganda video at the beginning)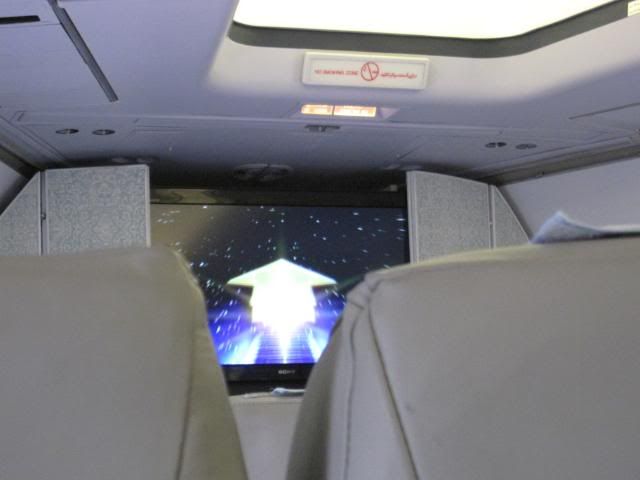 ("In-flight magazines", Boarding Passes, etc.)
(I found the Carlsberg a tad ironic)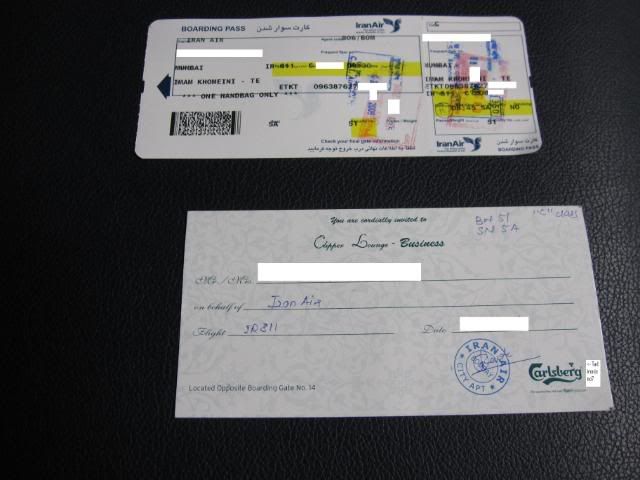 e) Crew:
I cannot say enough good things about the Iran Air crew. From the very minute we started boarding, their pro-active hospitality made me feel part of a family. From the head flight-attendant (who also designs their uniform), to the smiling and joking male crew members, to the beautiful woman who worked my section in J, there was a genuineness amongst them that is missing on many an airline.
I have already written at lengths on how they treated me during the flight. At the end, it all came together when they all came to me saying they wanted a picture taken  … and then, they brought me a big bouquet of flowers (!!!) and a couple of model Iran Air planes. Can a crew get any better than that? All of them came to wish me a safe onward trip upon leaving the aircraft. Just pure magical stuff!
IV> Post-Flight:
"Shockingly", IKA does not get many transit passengers. Especially, those who go from Iran Air to a different airline. So, just prior to the immigration counters, there was a mad scramble by the young security boys as they rushed to figure out what to do with me. They wanted me to give my passport to them … and with the Israel stuff, I absolutely refused. After much persuasion, an airline agent came to verify my passport … go back to check-in … bring back my boarding pass. I was then allowed to take the escalator back to the departure level. All experiences that I will remember … and totally worth it for the 74L!
(Pictures of IKA – who would have thought there would be so many 747s!)
V> Impressions + Scores:
I did not have many expectations from Iran Air. I flew on them to fly the 74L. However, I ended up being thoroughly impressed by the classiness of their service! Ok, the airport manager in Bombay was a complete ass; and, you do not want to be stuck in those J class seats for a ultra-long haul flight with their crappy IFE and no booze. However, this evaluation is for a short sector and the seats and IFE are adequate. What makes you overlook all that is the absolutely incredible service provided by the crew. As I wrote in their section, they were flawless. Genuine Persian warmth and a desire to help. All the small touches – from making sure I was fed, to treating me like a family member in the cockpit, to all personally coming to thank me and wish me well … a very positive reminder of why I love flying, and why I love this job.
Adding to the amazing crew was a wonderful meal service. Some of the best food I have had on air in a long time. Finally, small touches like the good amenity kit on a 4 hour flight was nice.
Iran Air excelled in most fields. I encourage everyone to try them before their 74L's are retired. It is a fantastic machine and one that you will look back fondly. Flying on Iran Air makes the experience even more special. Two thumps way up.
VI> Other Trip Reports:
PREMIUM:
8.64:
Turkish Airlines (59): JFK-IST: 11/2008
8.63:
Jet Airways (88): JFK-BRU: 10/2009
8.61:
Air Canada (49): YYZ-SCL: 06/2008
8.54:
Turkish Airlines (77): GRU-DKR-IST: 04/2009
8.30:
Jet Airways (74): KWI-BOM: 04/2009
8.23:
United Airlines (72): SFO-SYD: 03/2009
8.11:
Aeroflot (33): MOW-DEL: 09/2007
8.05:
Air India (80): CCU-JFK: 06/2009
8.04:
Korean Air (40): NRT-ICN: 10/2007
8.02:
Delta Airlines (24): JFK-CDG: 08/2007
7.46:
LAN (55): YYZ-JFK: 09/2008
7.82:
Singapore Airlines (06): EWR-SIN: 09/2006
7.25: Iran Air (88): BOM-IKA: 10/2009
7.23:
Virgin Atlantic (81): BOS-LHR: 07/2009
7.14:
Swiss (52): SCL-GRU: 06/2008
7.11:
Austrian (79): VIE-JFK: 06/2009
7.07:
Privatair (84): BOM-FRA: 08/2009
7.02:
Qatar (68): DOH-JFK: 01/2009
6.96:
Etihad (61): JFK-AUH: 12/2008
6.93:
Delta Airlines (18): SEA-JFK: 11/2006
6.84:
ConViasa (65): CCS-DAM: 01/2009
6.81:
Air Canada (17): ICN-YYZ: 10/2006
6.70:
KLM (32): EBB-AMS: 08/2007
6.36:
Privatair (60): MUC-BOS: 12/2008
6.25:
Korean Air (45): NAN-ICN: 10/2007
6.21:
Iberia (87): BOS-MAD: 10/2009
6.11:
TAP Portugal (53): GRU-OPO: 06/2008
6.00:
Gulf Air (75): BOM-BAH: 04/2009
5.88:
African Express (89): DXB-NBO: 11/2009
5.75:
Singapore Airlines (16): CCU-SIN: 10/2006
5.64:
NorthWest (46): ICN-NRT-SEA: 10/2007
5.46:
Icelandair (83): KEF-BOS: 08/2009
5.39:
LOT (54): WAW-JFK: 06/2008
5.21:
Egypt Air (73): CAI-IST: 02/2009
5.07:
TACA (66): JFK-SAP: 01/2009
4.42:
Air France: CDG-JNB (25): 08/2007
ECONOMY: Long + Medium:
9.26:
Air India (48): JFK-DEL: 02/2008
7.38:
Avianca (01): BOG-LIM: 07/2006
7.07:
Sri Lankan (62): KWI-CMB: 12/2008
6.41:
Avianca (78): JFK-BOG: 05/2009
6.41:
American Airlines (58): LHR-BOS: 11/2008
6.39:
Condor (85): SEZ-FRA: 09/2009
6.26:
Jet Blue (21): CUN-JFK: 02/2007
6.06:
Air Canada (04): YYZ-YVR: 09/2006
5.89:
USA 3000 (19): PUJ-BDL: 01/2007
5.85:
Spanair (69): MAD-LPA: 02/2009
5.79:
Air New Zealand (42): RAR-NAN: 10/2007
5.52:
Aerolineas (86): USH-AEP: 10/2009
5.46:
TAP Air Portugal (23): OSL-LIS: 05/2007
5.19:
Air Europa (70): LPA-MAD: 02/2009
5.16:
Iberia (71): MAD-BOS: 02/2009
5.11:
Air China (82): FRA-PEK: 08/2009
ECONOMY: Short
8.56:
Paramount Airways (38): BLR-MAA: 09/2007
8.56:
Kingfisher (64): HYD-CCU: 12/2008
8.24:
Kingfisher (14): IXA-GAU: 10/2006
7.87:
Indian (34): BOM-MAA: 09/2007
7.72:
Alliance Air (13): CCU-IXA: 10/2006
7.57:
Indian Airlines (10): DEL-CCU: 09/2006
7.23:
West Jet (03): YYC-YVR: 09/2006
7.15:
JetLite (37): BOM-GOI: 09/2007
6.70:
Spice Jet (09): CCU-DEL: 09/2006
6.63:
Air Fiji (44): NAN-SUV: 10/2007
6.63:
Jazeera (67): DAM-KWI: 01/2009
6.58:
Air Tran (02): EWR-MDW: 08/2006
6.48:
Air India Express (63): CMB-MAA: 12/2008
6.44:
CO Micronesia (39): ROR-YAP: 10/2007
6.41:
Pacific Sun (43): NAN-SUV: 10/2007
6.37:
Skybus (47): SWF-CMH: 02/2008
6.33:
Kenya Airways (29): NBO-BJM: 08/2007
6.33:
Sky Europe (56): LTN-BTS: 10/2008
6.31:
Indigo (15): GAU-CCU: 10/2006
6.31:
easyJet (57): BUD-LTN: 11/2008
6.22:
Air Link Swazi (28): MTS-JNB: 08/2007
6.22:
Air India (36): HYD-BOM: 09/2007
6.13:
Adam Air (07): SIN-CGK: 09/2006
6.13:
Air Rarotonga (41): RAR-AIT: 10/2007
6.00:
Transairways (27): INH-MPM: 08/2007
5.95:
Air Canada (05): ALB-YYZ: 09/2006
5.85:
SAS Norge (22): OSL-AES: 05/2007
5.81:
LAM Mozambique (26): JNB-MPM: 08/2007
5.69:
Air Deccan (12): IXZ-CCU: 10/2006
5.67:
Rwanda Air Exp (30): KGL-NBO: 08/2007
5.11:
Aero Republica (76): BOG-CCS: 04/2009
5.07:
Go Air (35): MAA-HYD: 09/2007
5.00:
Sky Airline (51): IQQ-SCL: 06/2008
4.96:
Valuair (08): CGK-SIN: 09/2006
4.78:
Air Comet Chile (50): SCL-IQQ: 06/2008
4.74:
Fly 540 (31): MYD-LAU: 08/2007
4.33:
Viva Aerobus (20): ELP-MTY: 02/2007
4.11:
Air Sahara (11): CCU-BOM: 09/2006
(Note on Codes: Y – Economy, J – Business, F – First :: I/D – International/Domestic :: SR/MR/LR – Short/Medium/Long Haul)
(Note on Date: Dates are modified to be +/- 3 days from actual flight date to not reveal actual flight pattern)
VII> Other Pictures:
(Pretty good amenity kit. Besides, how many have an Iran Air kit
?)
[Edited 2010-01-30 17:52:42 by abrelosojos]