Hi all,
Here is my trip report for trip in November 2008, my first time to Bangkok. The reasons of choosing China Airlines was it offered an inexpensive fare of about HK$3500 return in business class, which was not the cheapest but it have daily service which make the plan more flexible.
When I was purchasing the ticket in CI's web site, I can choose to go via TPE in outbound journey, as I have time, why don't I take this choice? At first, I chose A340-300 for HKG - TPE, B747-400 for TPE - BKK and A330-300 for BKK – HKG, aimed to explore the different aircrafts in CI's fleet.
At the day of departure, I arrived HKIA 3.5 hours before the flight, during check-in, the agent asked whether I would like to take the earlier flight, she told me it was a B747-400, I rejected at the beginning, but told her if I can get in the First class section (sold as Business class but only for member), I will take that flight. She then made a phone call and my boarding pass with seat number 3K handed to me after that.
My (ugly) boarding pass and lounge invitation
I still have 2 hours to spend so lounge visit was unavoidable.
Have some dim sum
Inside the lounge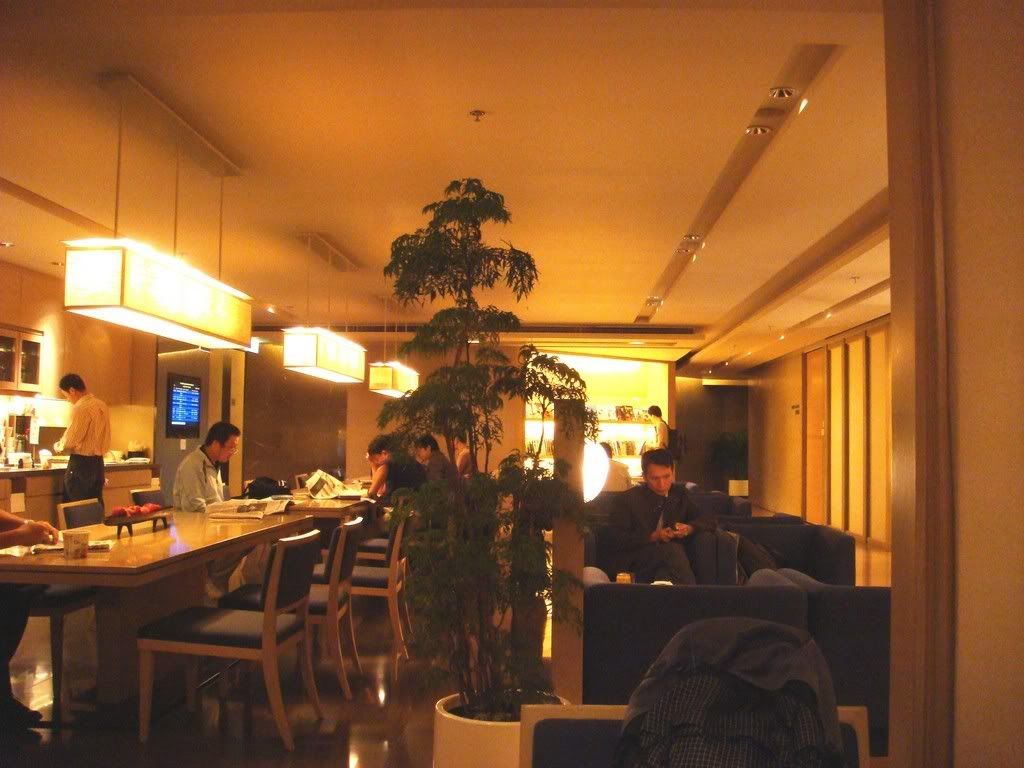 8 Nov 2008
Hong Kong (HKG) – Taipei (TPE)
Airline: China Airlines
Flight: CI 916
Aircraft: B747-400
Registration: N168CL
Seat: 3K (Business)
Gate: 27
Gate 27
N168CL, I don't know why this CI's B747-400 was carrying a US reg. number
Seat 3K at the nose of B747-400, it can go near fully flat. The seat was quite old but still comfortable
The infamous legroom shot
View from my seat
Pre-takeoff drink: Apple juice
Menu for this short flight
Old style panel
After takeoff, the IFE was on, however, nothing to watch in this short flight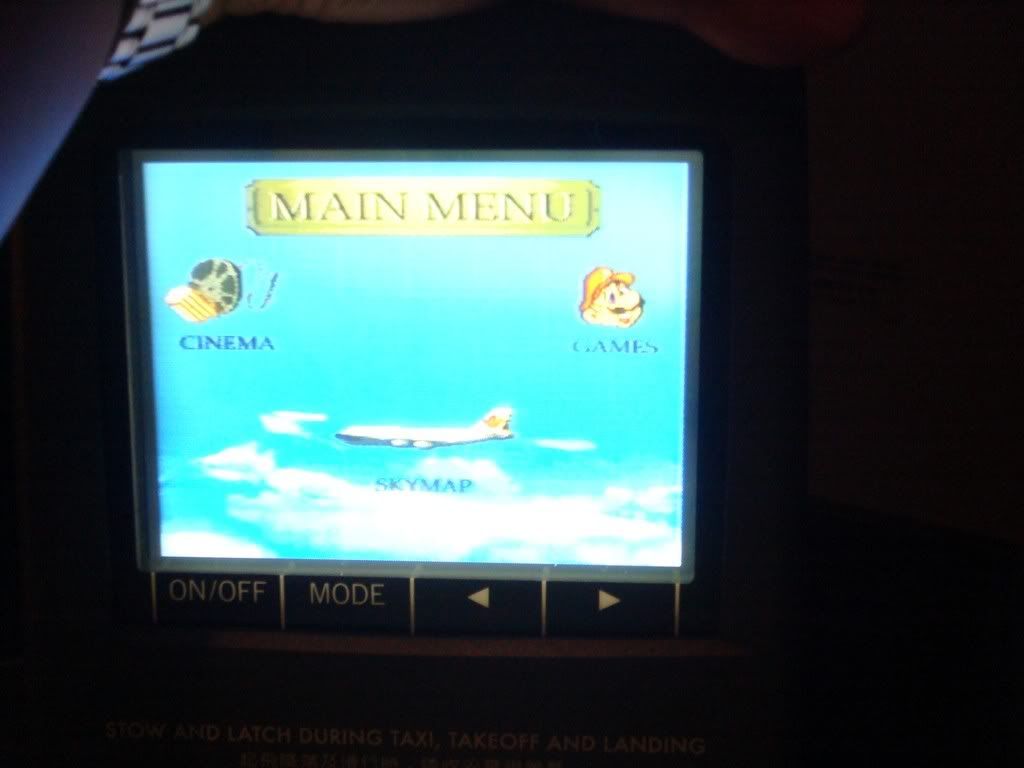 Toilet shot
I chose chicken meal, not bad at all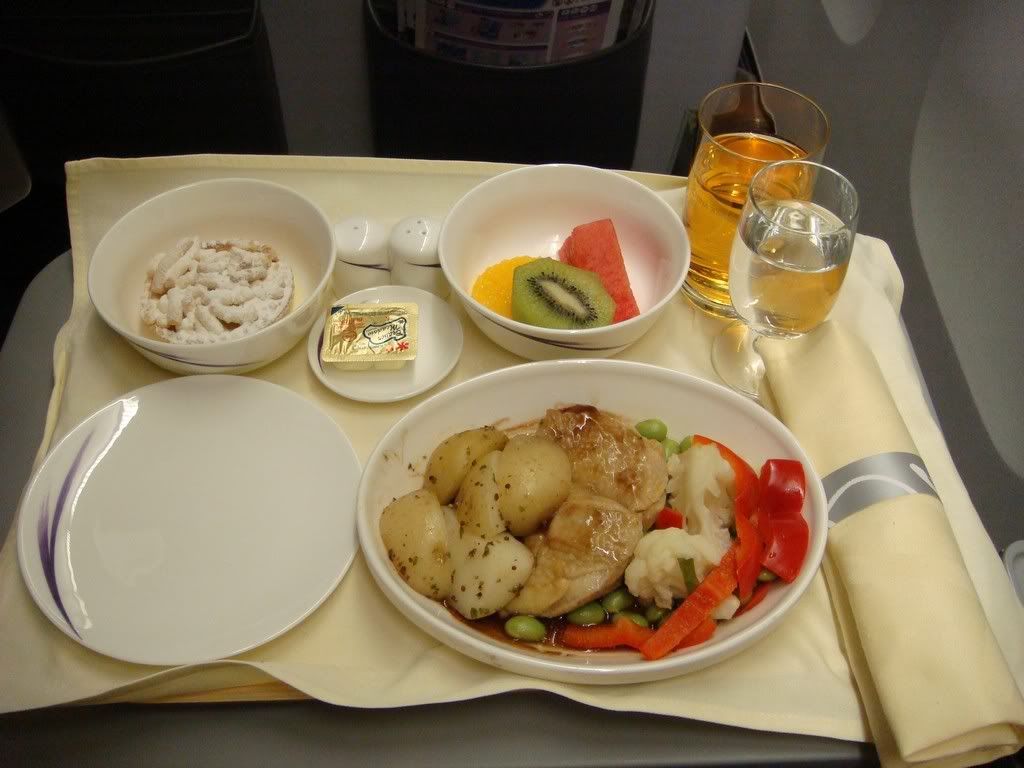 After 1 hour 20 minutes, landed in TPE and parked between Terminal 1 and 2. I followed the sign to transfer, a long way to walk
Queued for the security check
Way to CI's lounge in TPE
This way please
The food offering was quite good here, with self-serve corner containing dim sum and snacks, and a noodles bar.
Beef noodles and dim sum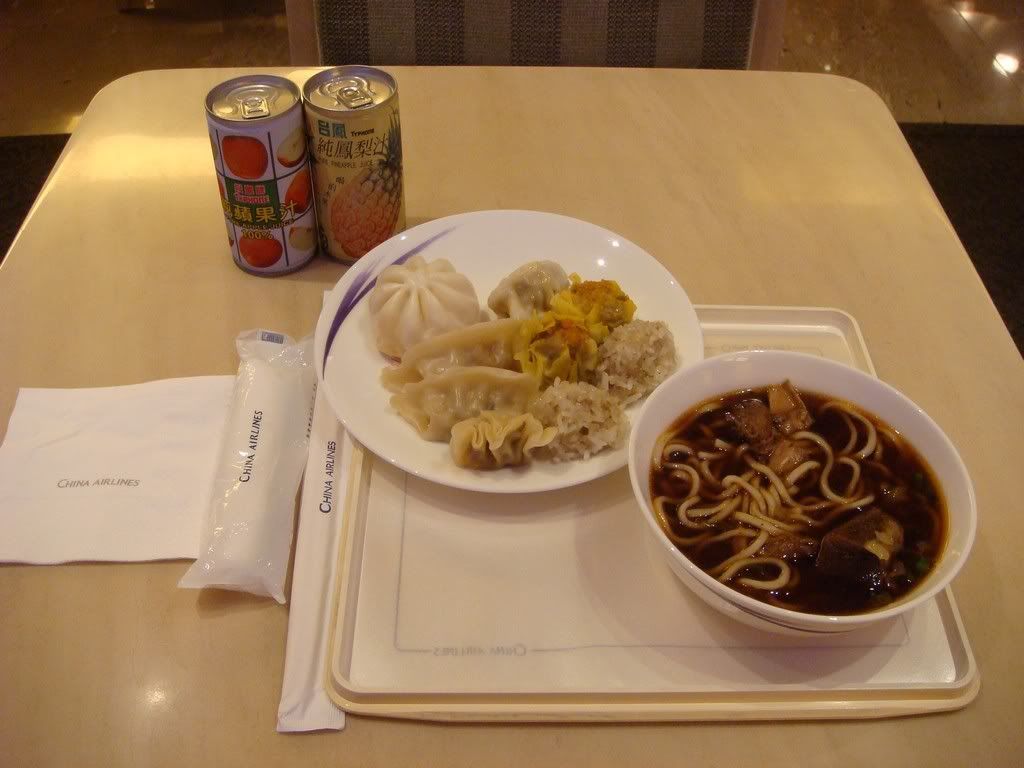 Quite interesting pot with roasted sweet potato
Pineapple cakes and biscuits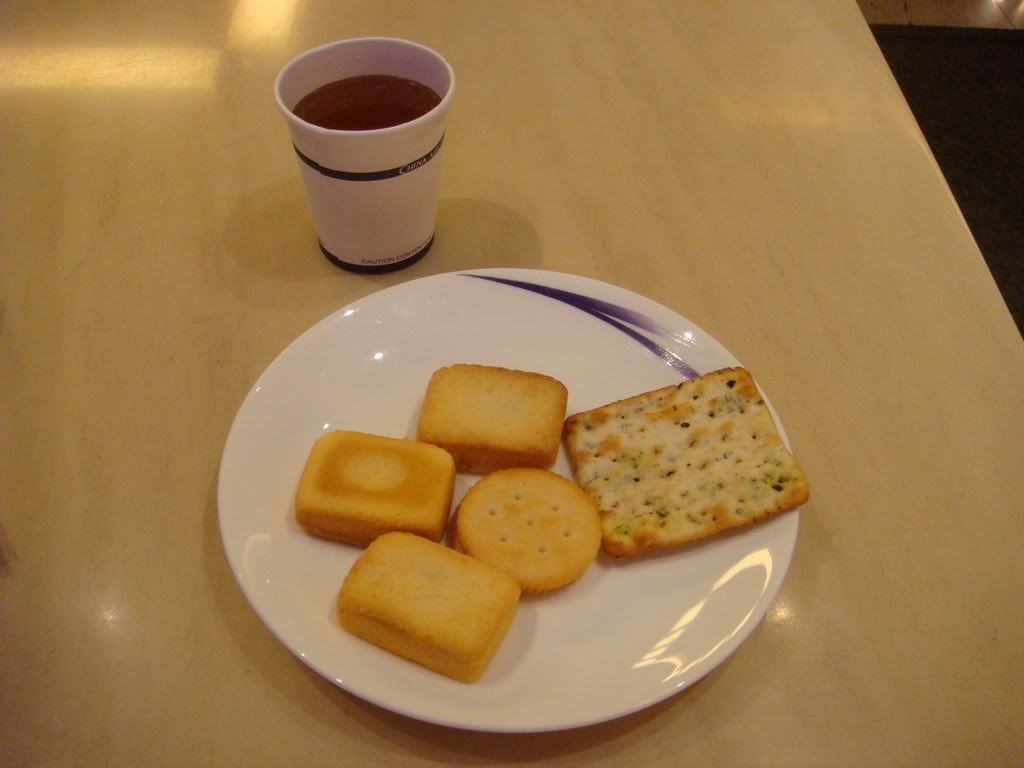 8 Nov 2008
Taipei (TPE) – Bangkok(BKK)
Airline: China Airlines
Flight: CI 065
Aircraft: B747-400
Registration: B-18201
Seat: 12A (Business)
Gate: A6
Boarding pass
Gate A6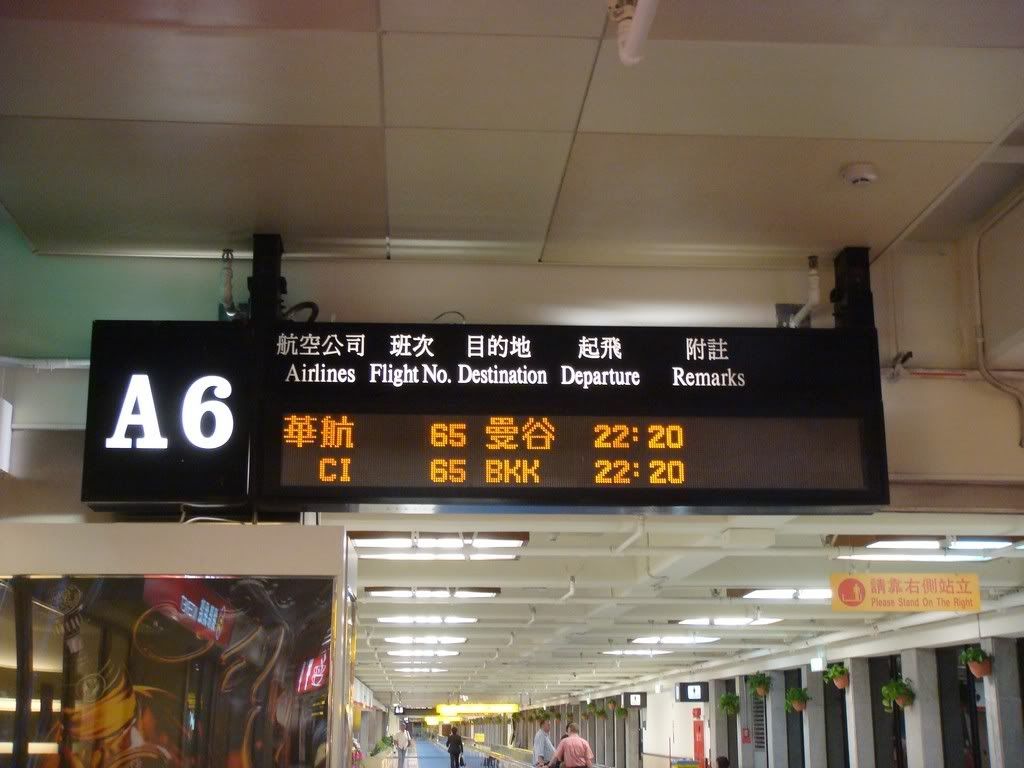 Ready to board
B-18201
My seat 12A at upper deck. There were only 5 passengers in upper deck for TPE - BKK sector
Seating pitch
Menu
Chicken again, the appetizer was good but the main disc was tasteless
Dessert
The light dimmed after the meal and after 4 hours, we landed at BKK airport
Cleared immigration within 10 minutes, took a airport limousine to my hotel – Marriott Resort and Spa, Bangkok.
The location was good and quite
And a nice pool
After 3 nights staying in Bangkok, perfectly enjoy this city especially the food, but it is the time to go to airport.
Arranged a Hotel limousine, an MB C200
Arrived in 40 minutes, CI check-in area is in Entrance 8
In row S
Some ticketing counters
QR's check-in area is in row Q/R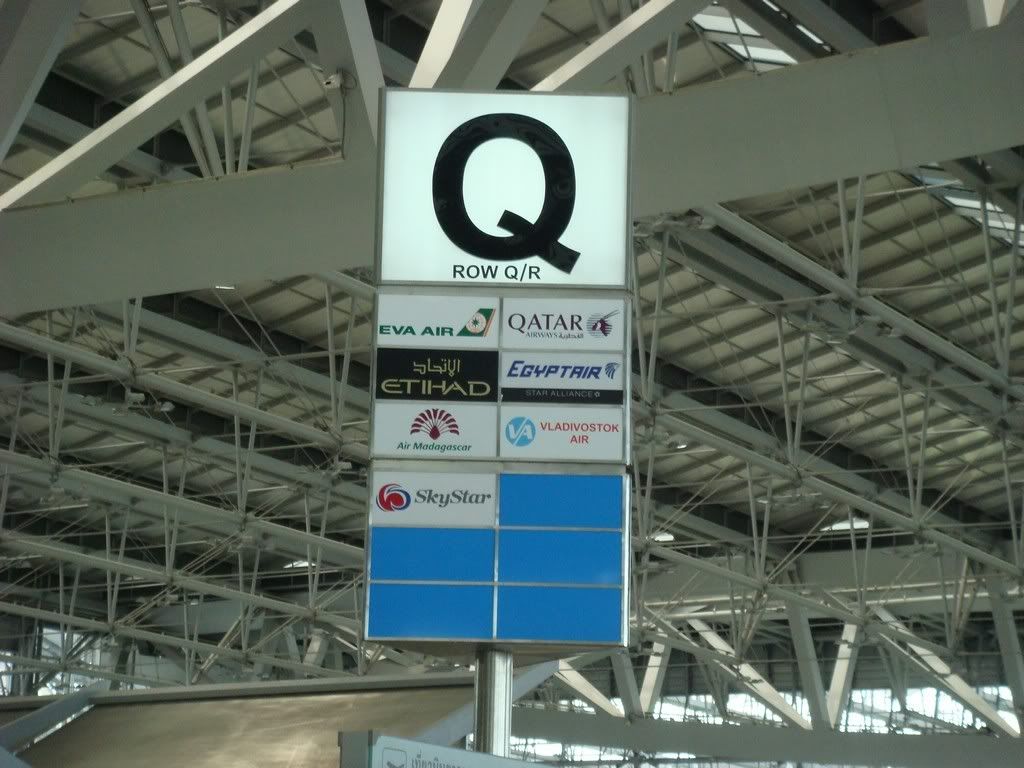 Garden outside the airport
PIDS, noted that the very first one was a CX delayed flight
My boarding pass and lounge invitation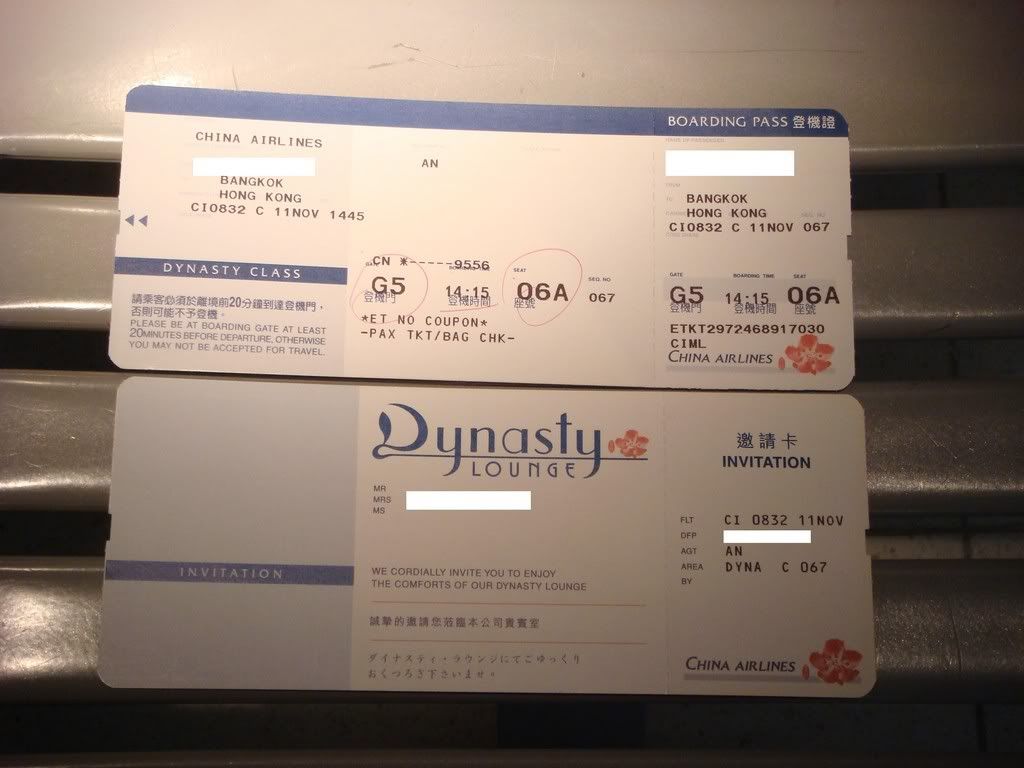 Lounge entrance
Food corner, with some dim sum
Sitting area
While walking to the gate, saw this poor CX's A330-300
11 Nov 2008
Bangkok(BKK) – Hong Kong (HKG)
Airline: China Airlines
Flight: CI 832
Aircraft: A330-300
Registration: B-18311
Seat: 6A (Business)
Gate: G5
Gate G5
B-18311, with special livery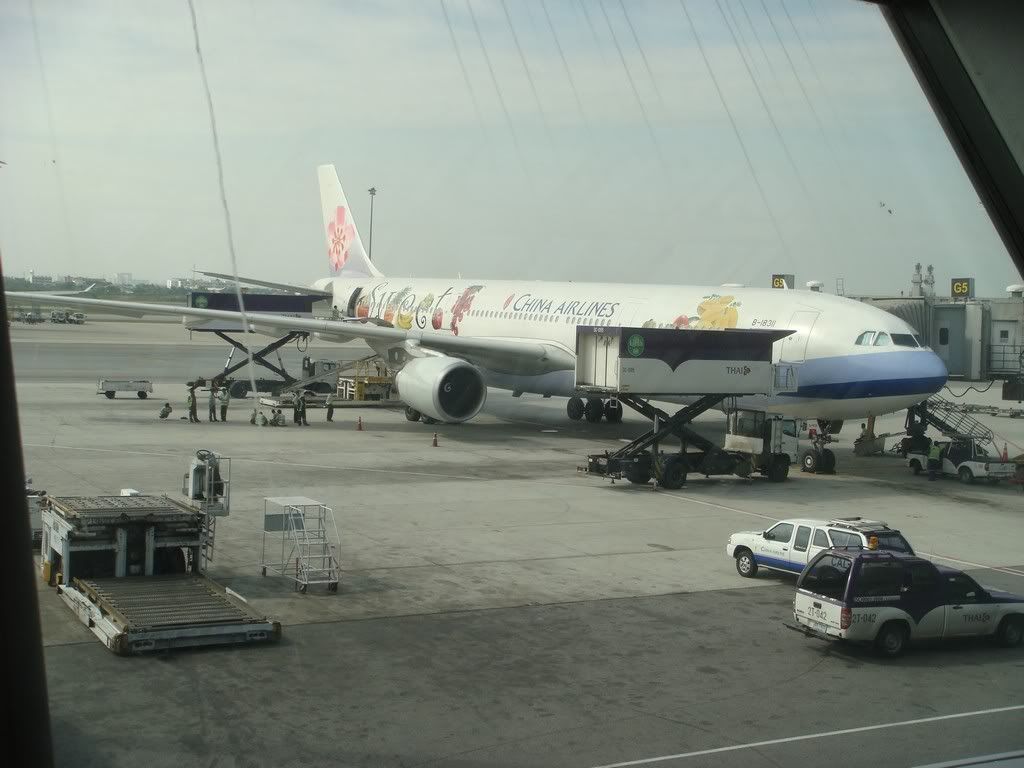 Door 1L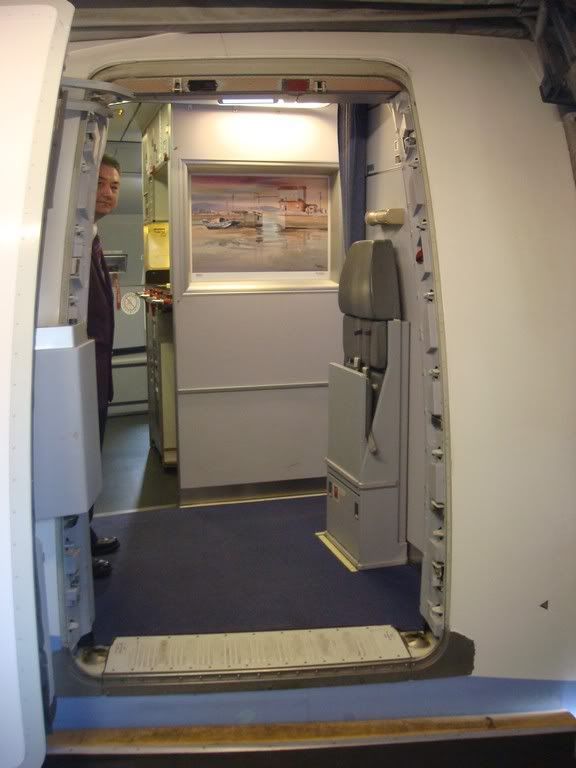 Seat 6A, a very comfortable seat with air cushion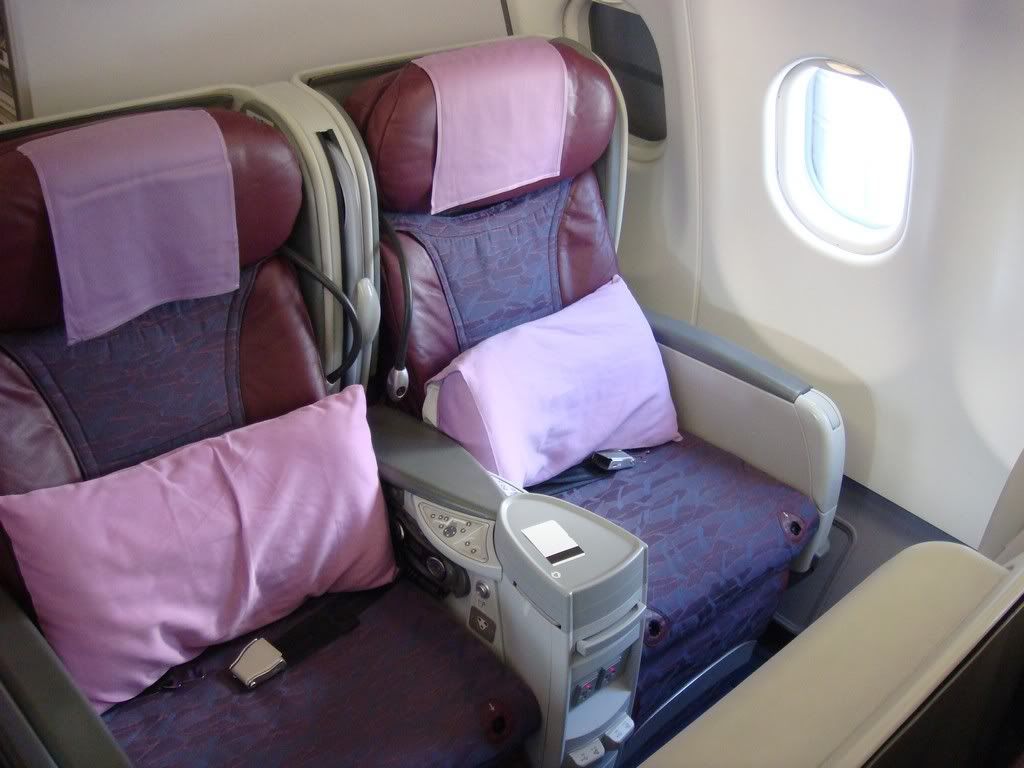 Pre-takeoff drink: Apple juice and snack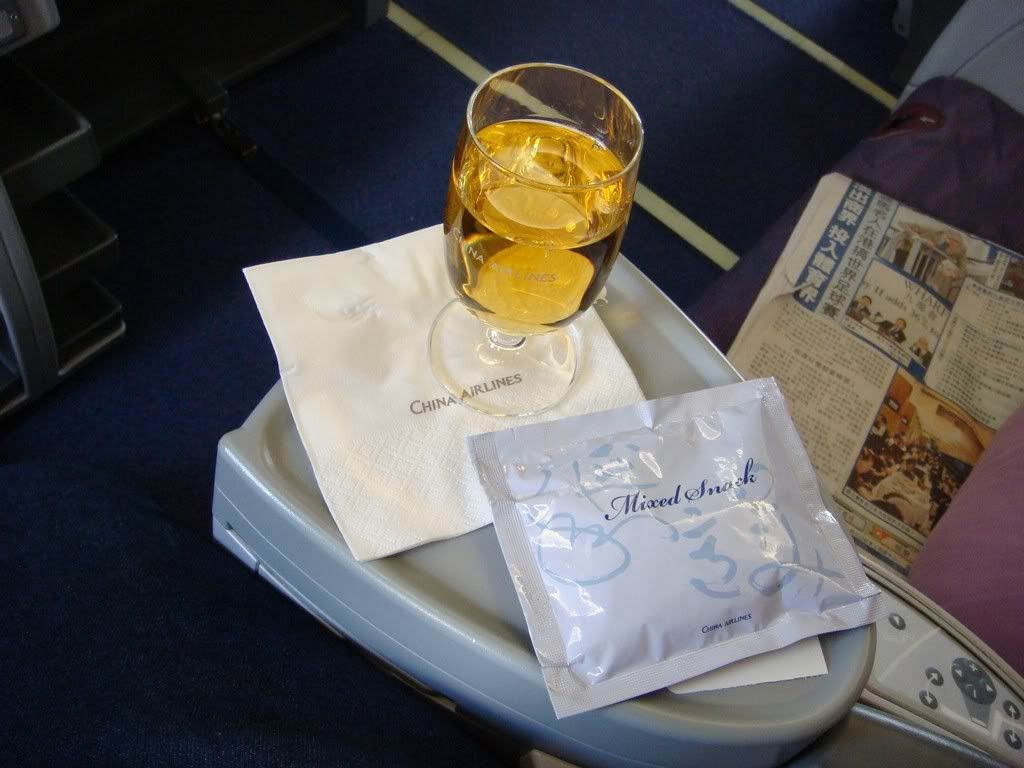 Seat control
Seating pitch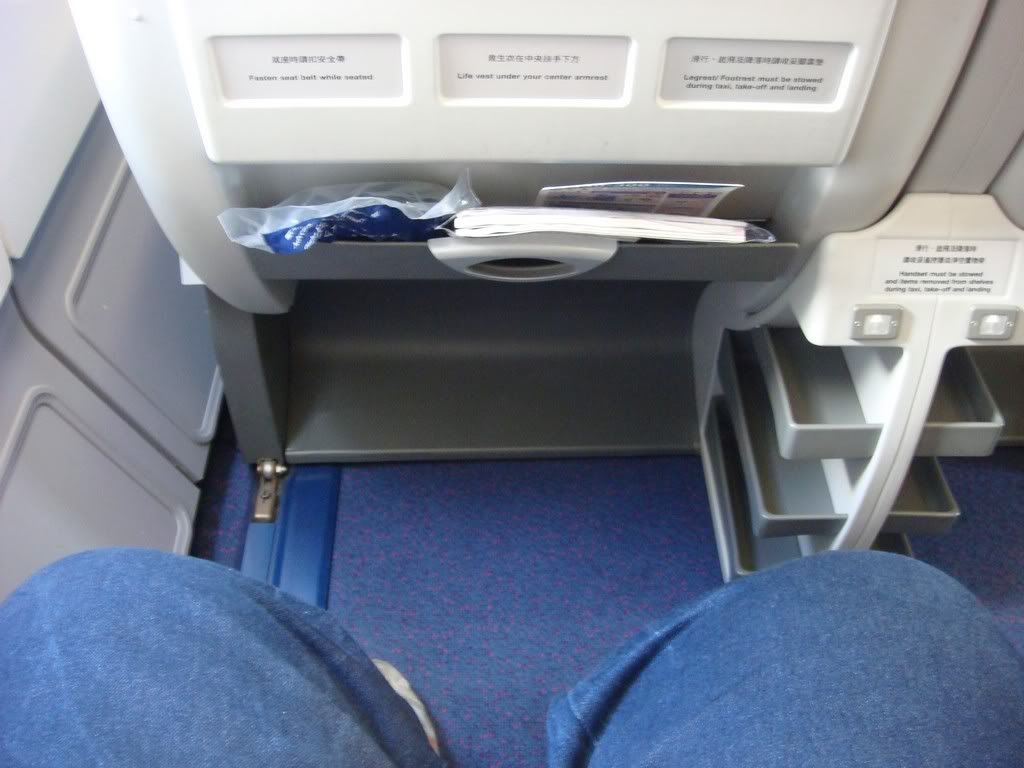 The load was light in Business class, only 6/30, all the others were seating in the front so I occupied the half cabin at the rear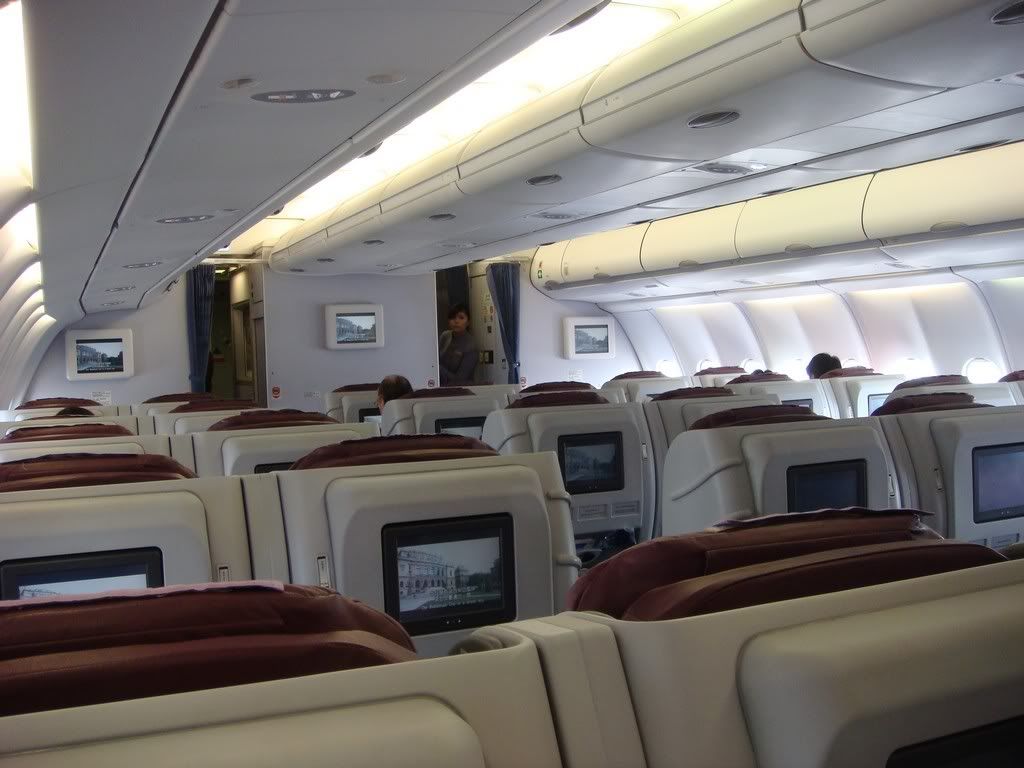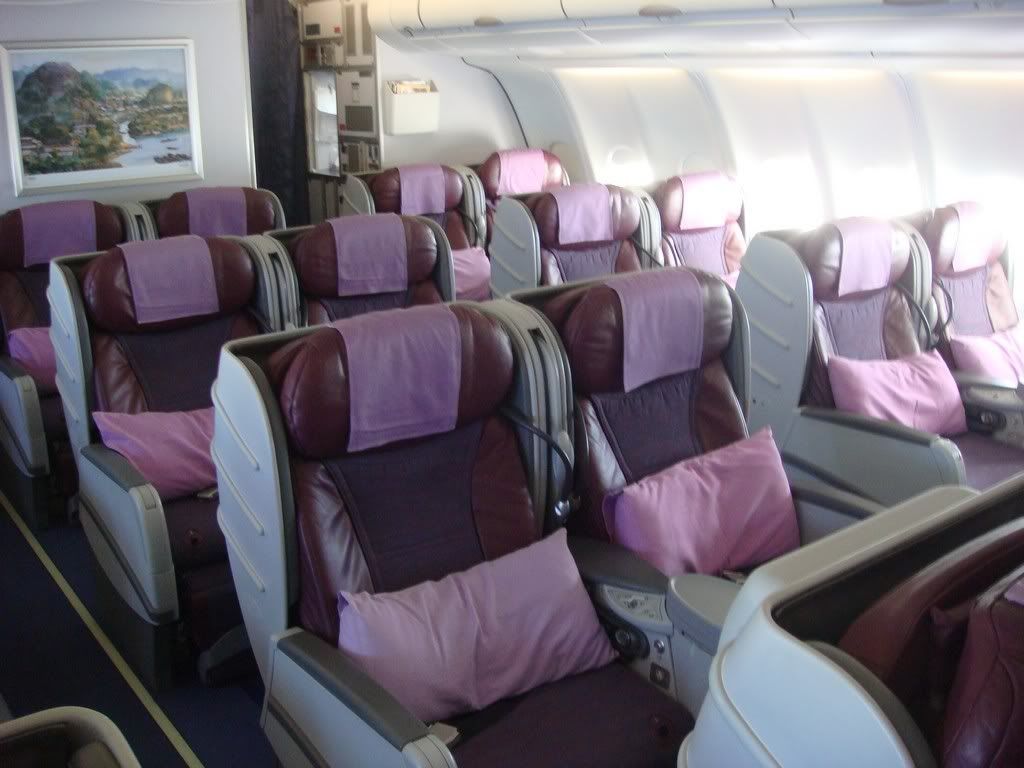 Push back was 30 minutes late as the late arrival of incoming flight.
Passed the CX's A330-300, seems there was something wrong with its engine
Menu
Salad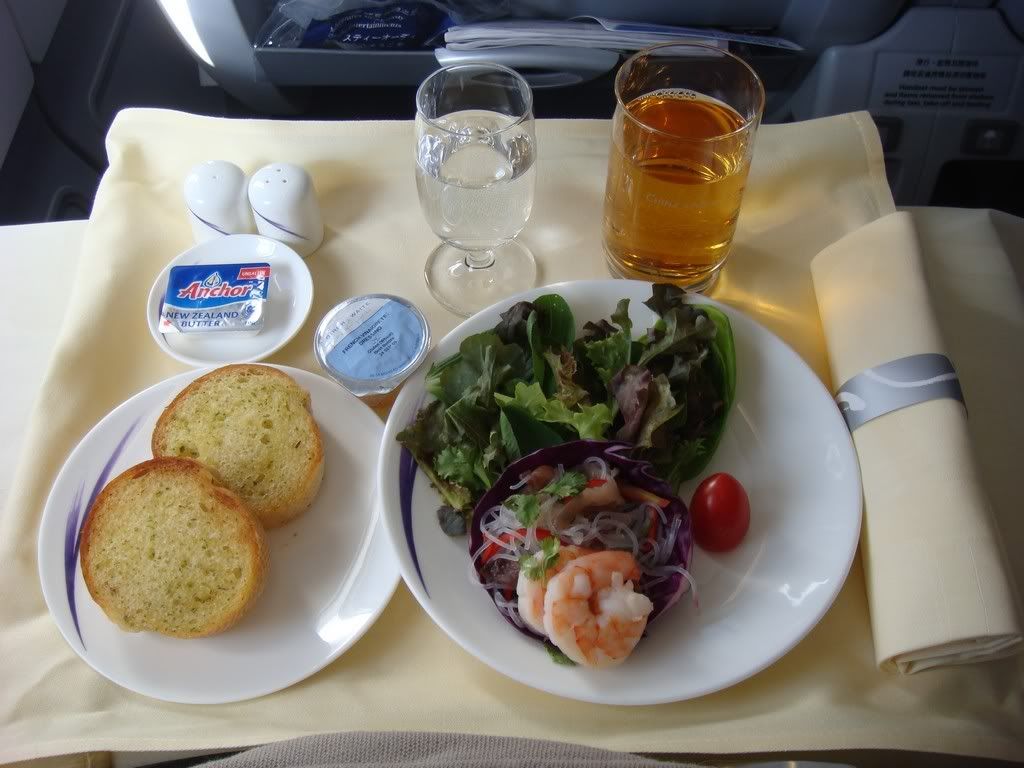 Beef as main course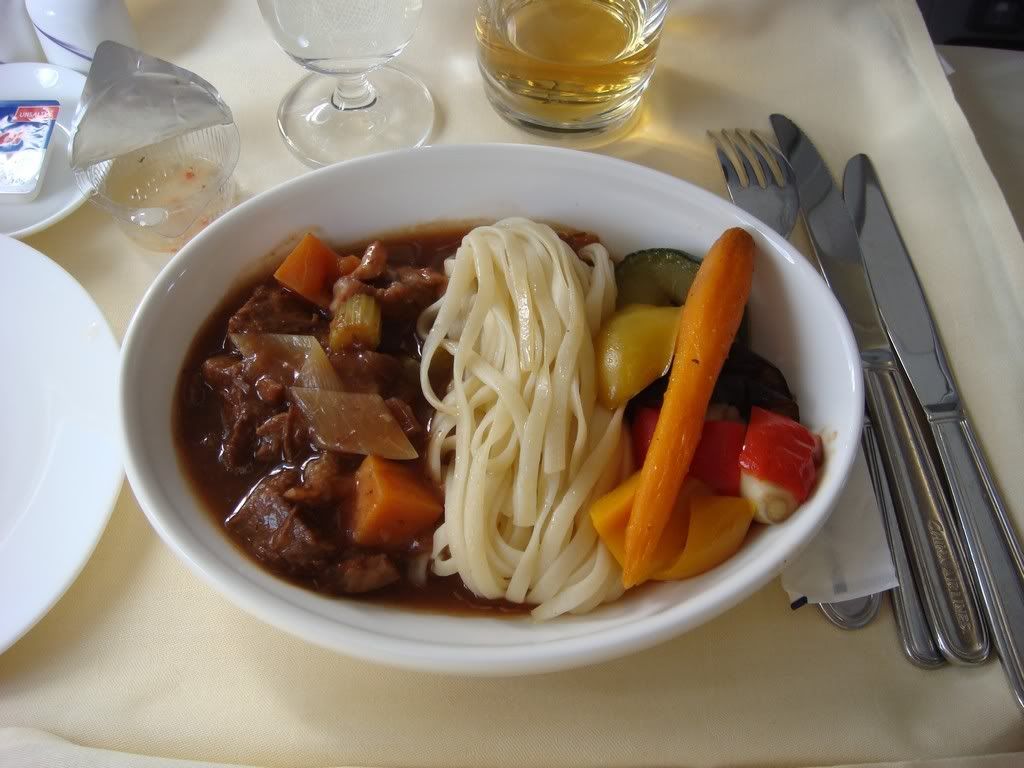 Dessert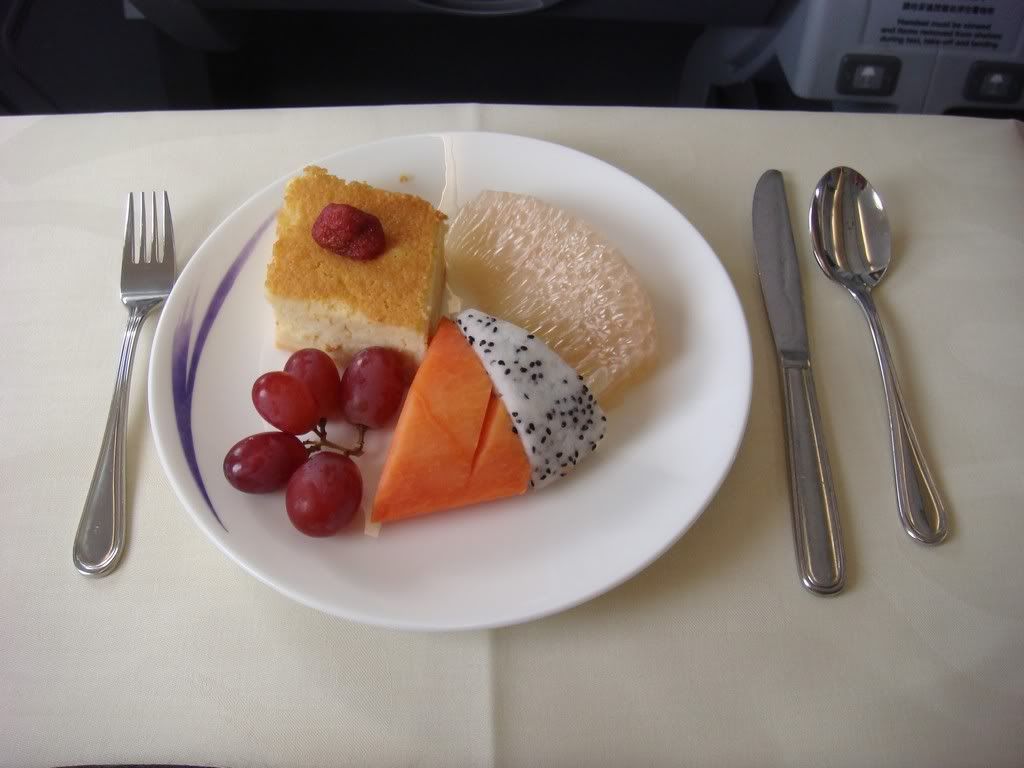 The flight time was 2 hours 25 minutes, and it is the end for my first Bangkok trip.
Comment: Some people blacklisted China Airlines because their safety records, but in my opinion, CI now is worth to try as CI is using new aircrafts, with attentive services, quite good food both onboard and in the lounge, and with a bargain price, although there is still a long way to go, but I think their improvement is notable.
Hope you enjoy and comments are always welcome!!
sutrakhk
My past TR:
Three 5-Star Airlines In 8 Days (102pics) (June 2008)
First Touch Of China Southern MD82 (31 Pics) (August 2008)
China Airlines HKG - TPE (47 Pics) (August 2008)
HKG-BKK F On Emirates' 777-300ER (67 Pics) (May 2009)
HKG-TPE Turnaround On TG's A340-600 (33 Pics) (June 2009)
HKG,MFM,TPE,SIN,BKK In CX C And BR Y (201 Pics) (August 2009)
SQ Y HKG-SIN In 2009 w/MH And 1st A380(128 Pics) (Year 2009)