Here is trip report number two for me, on my trip home from the US to Bulgaria this past winter.
As a true airline fan, my goal is to get most miles and fly the most (oneworld) airlines, and aircrafts, thus the somewhat complicated itinerary. Trip was booked on
www.aa.com.
I drove from NYC up to Boston a few days prior to visit some family before leaving, and managed to get right in the first big snowstorm of the season. Virtually all flights out of Boston were canceled on the morning of my departure. I was not only lucky to be on one of the first flights to leave that day, but also to avoid the British Airways strike in London scheduled at that time too. Let's start it off with some winter scenes.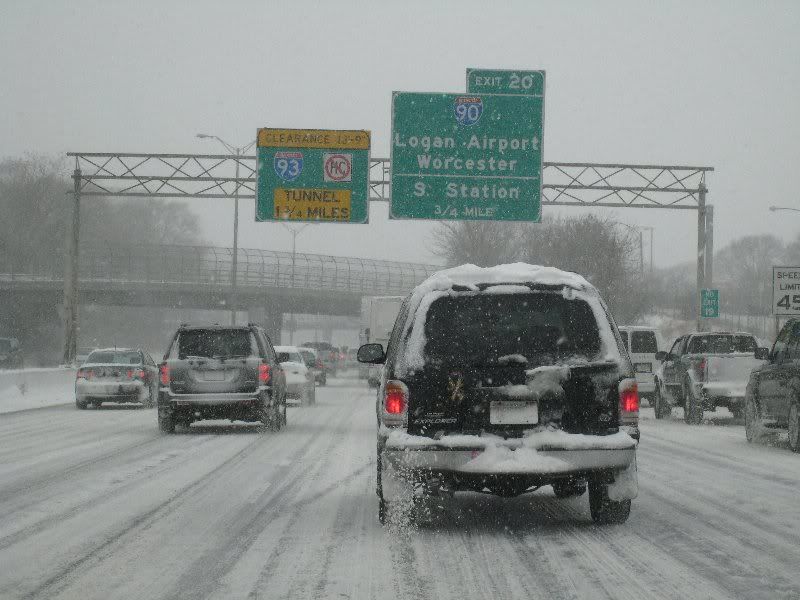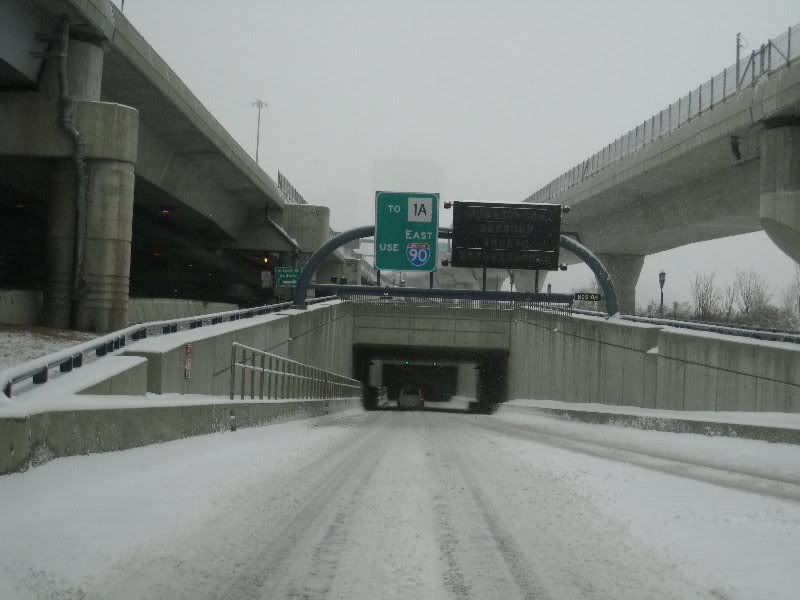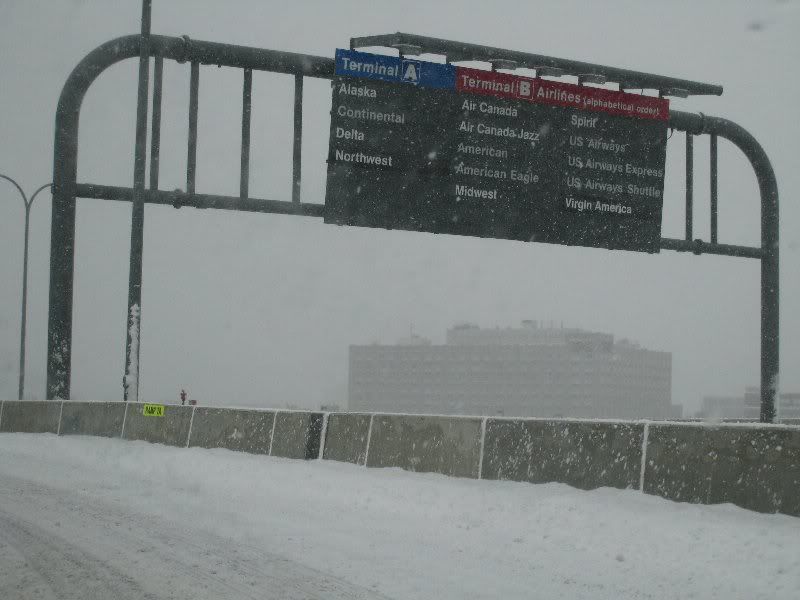 DEC 20, 2009
AA 2337
BOS-ORD
Sch Departure 12:35
Sch Arrival 14:35
MD-80
With the major cancellations that day, Boston terminal B was rather busy. Self check-in didn't work, so had to wait for an hour for check-in. Then said buy to GF and head inside security.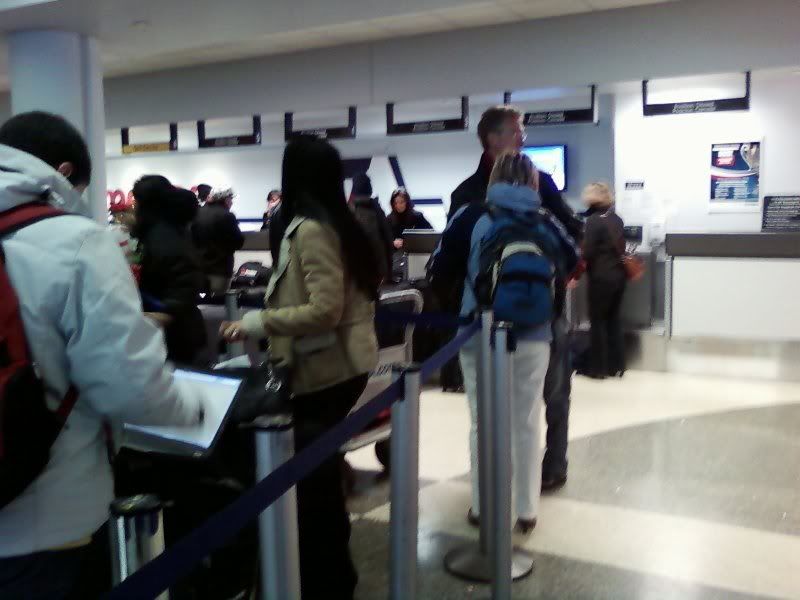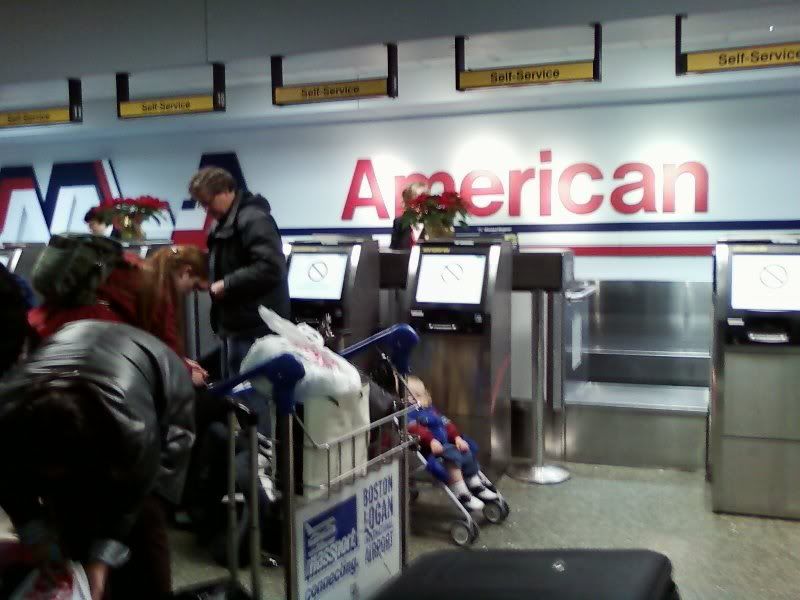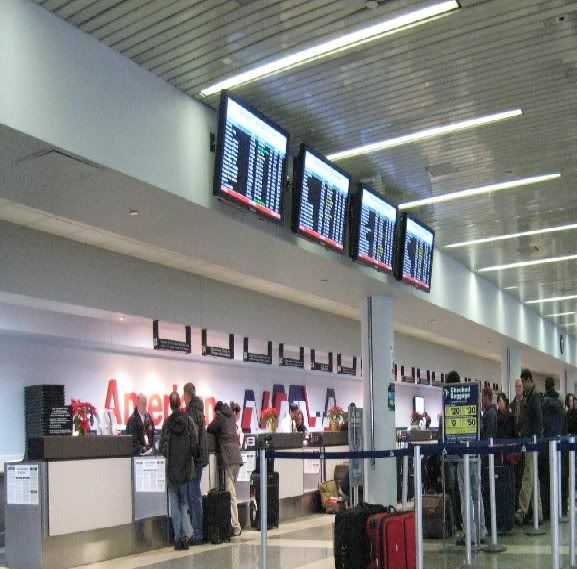 Took some pretty winter scenes - ever wondered what all those aircrafts do during winter snowstorms?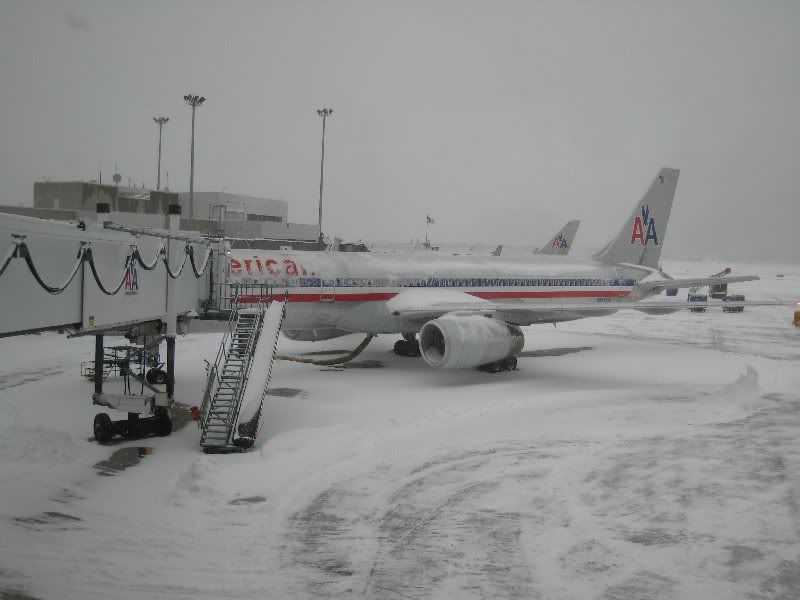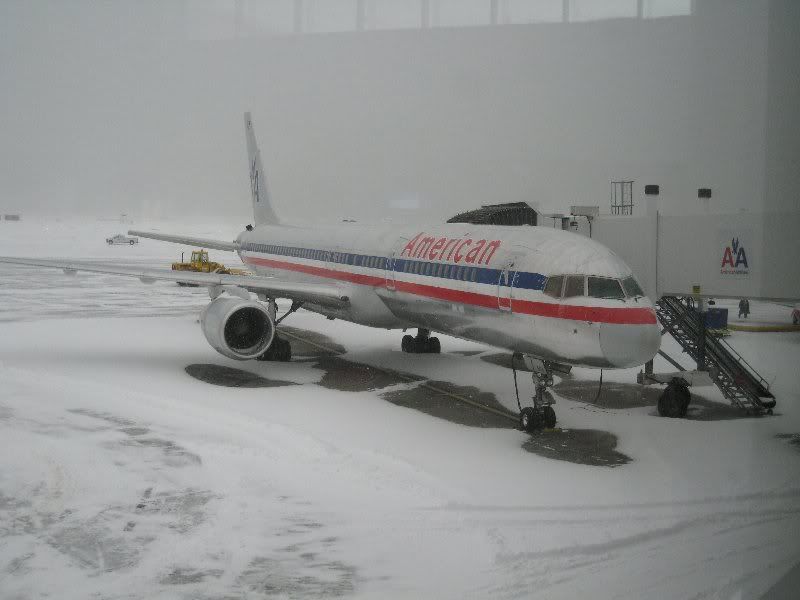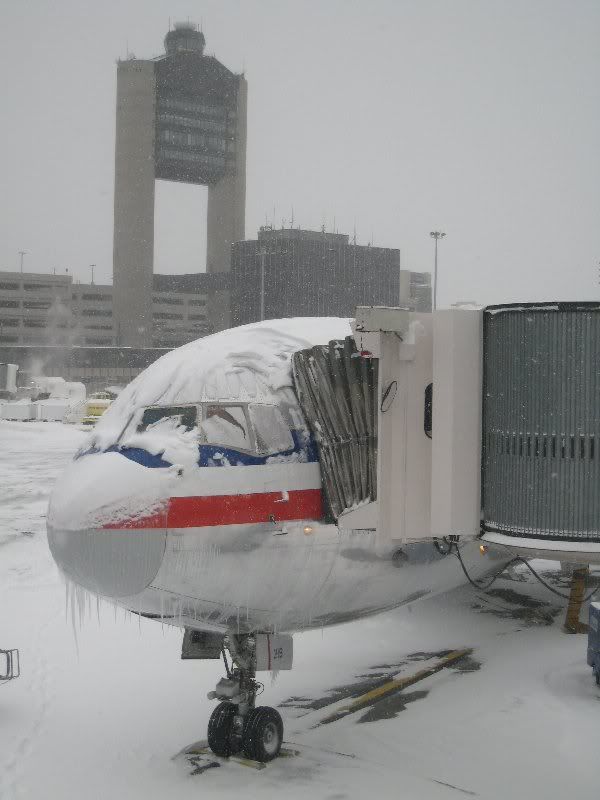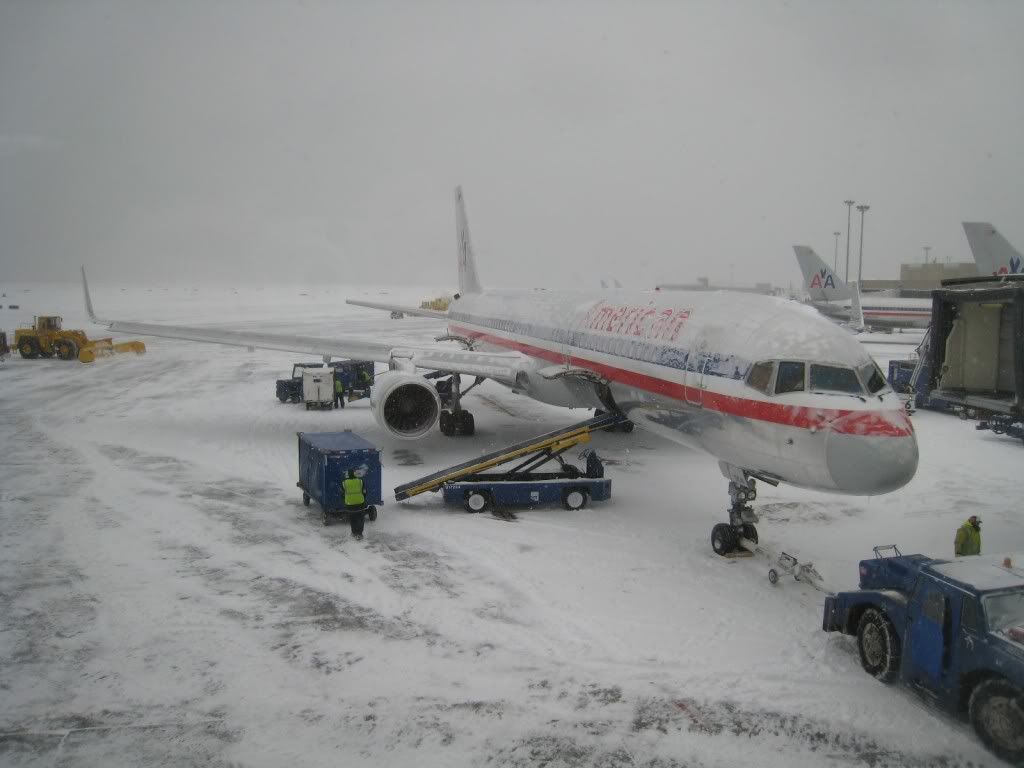 All looks on time now.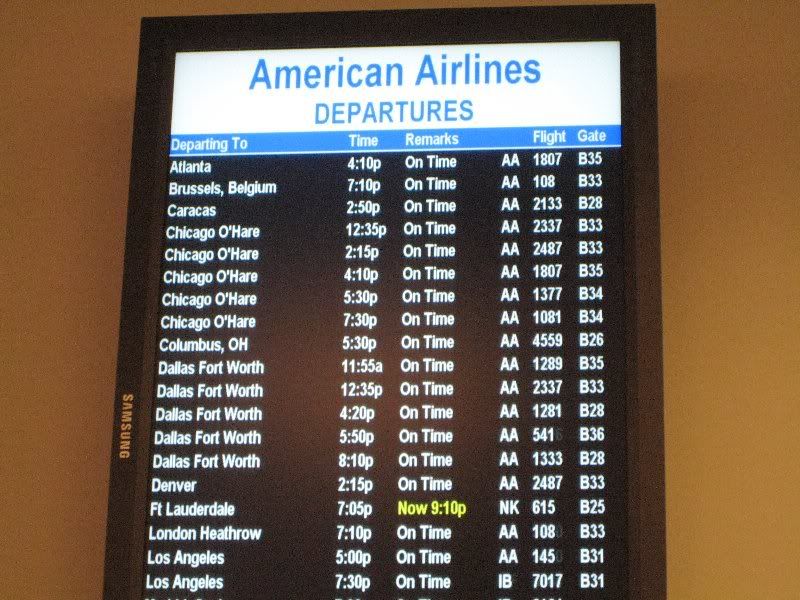 Would have been fun to be an engineer designing terminal maps.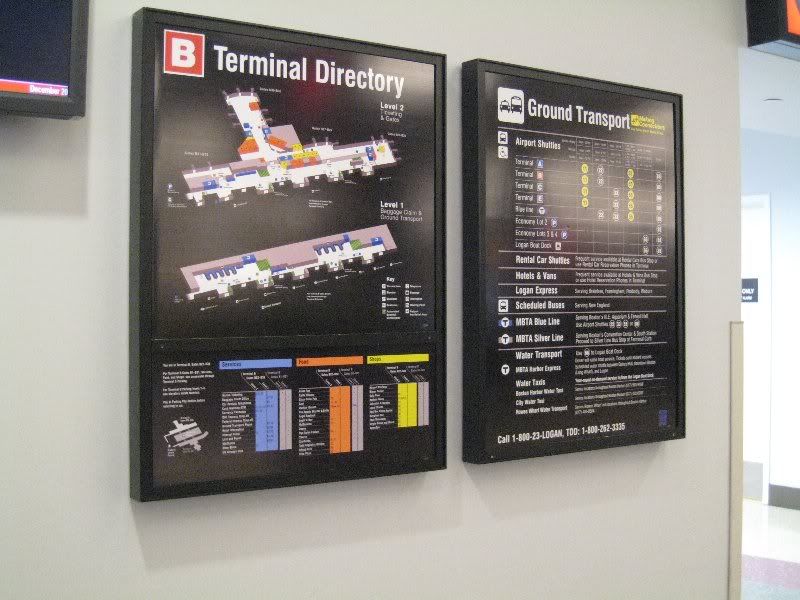 Here is my plane to Chicago.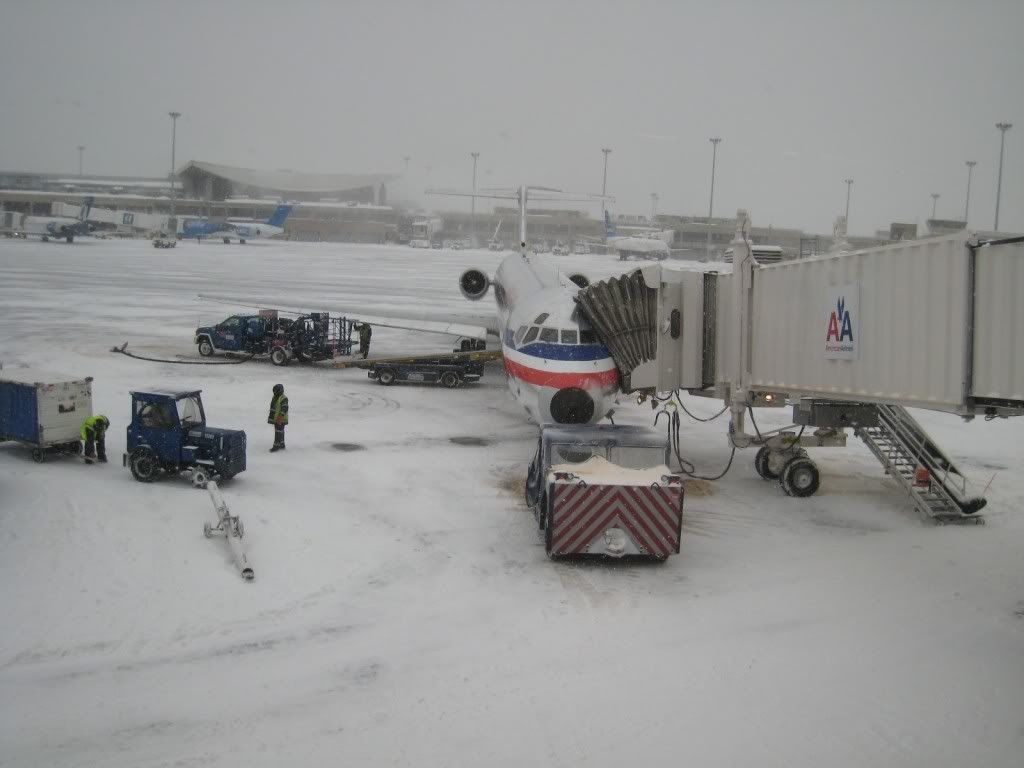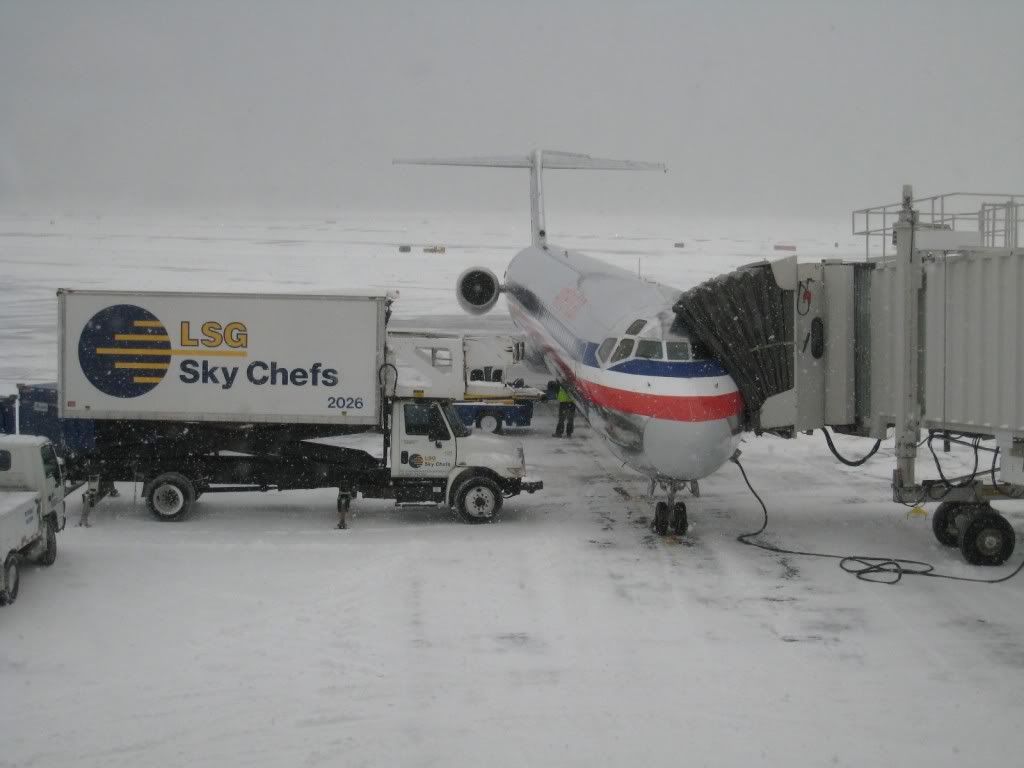 Boarding and the big AA sign in the Boston terminal. I think I have seen the same in DFW.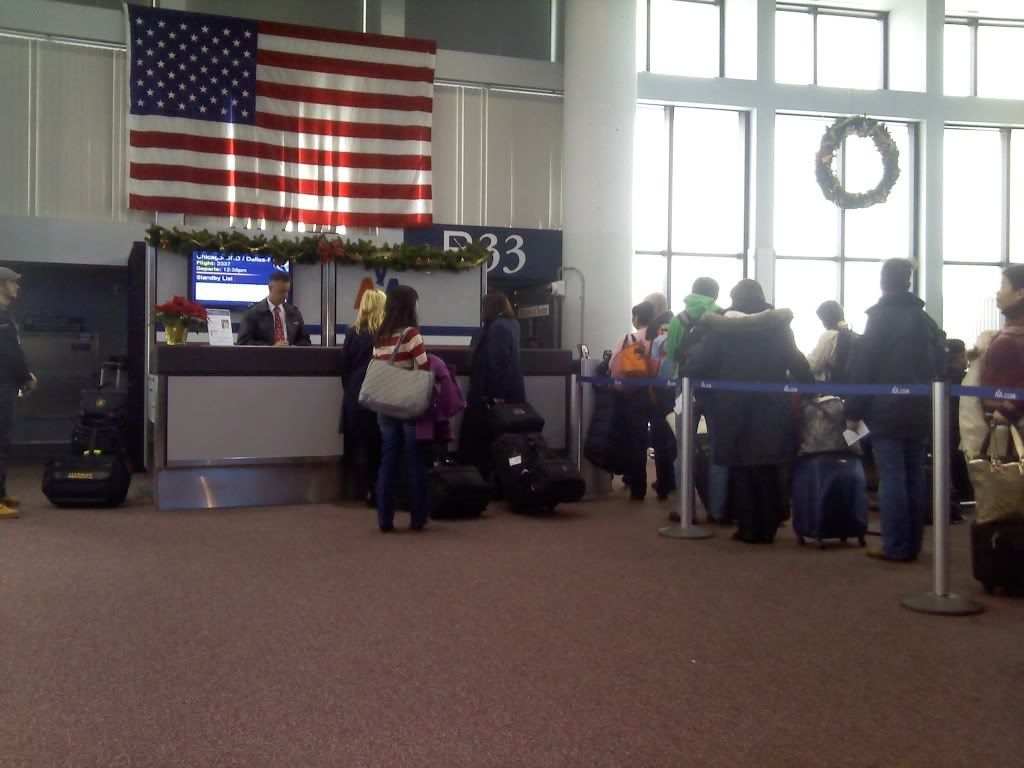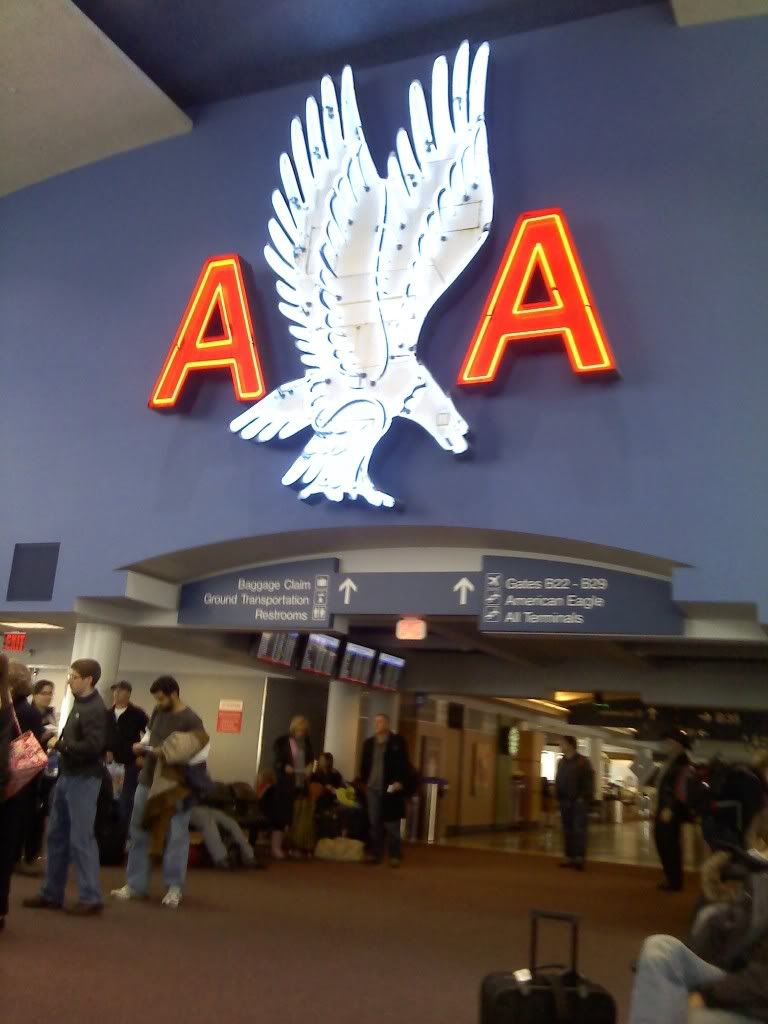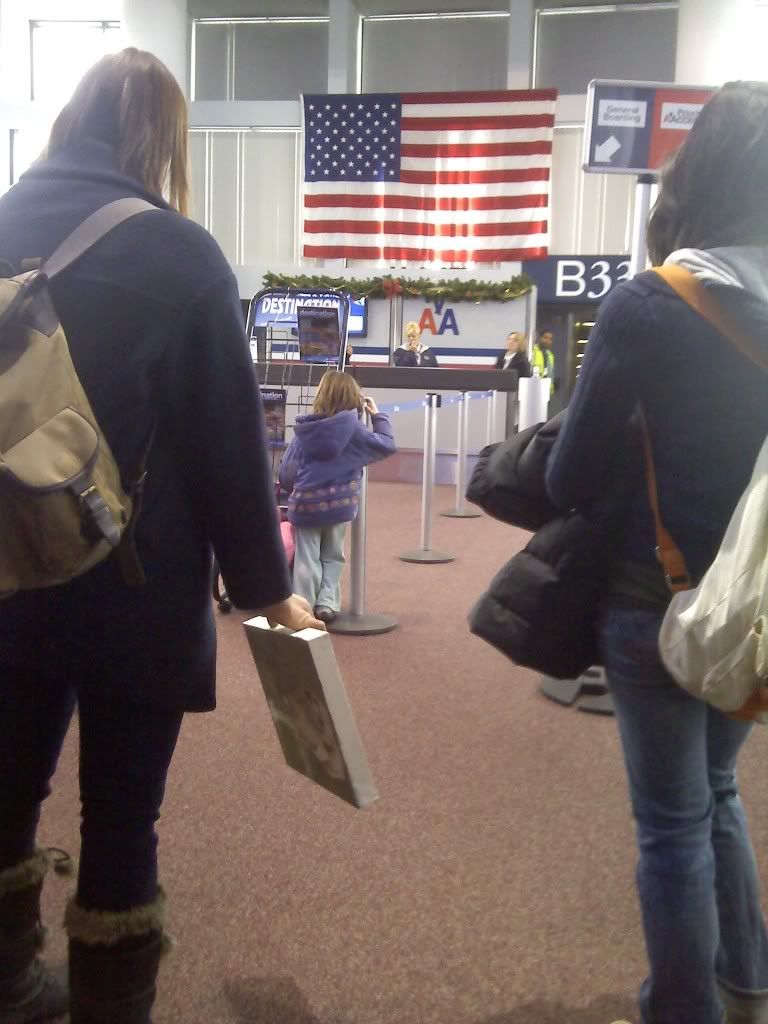 Unfortunately, I did not get a chance to take a shot of the cabin, but here is one from the approach to ORD.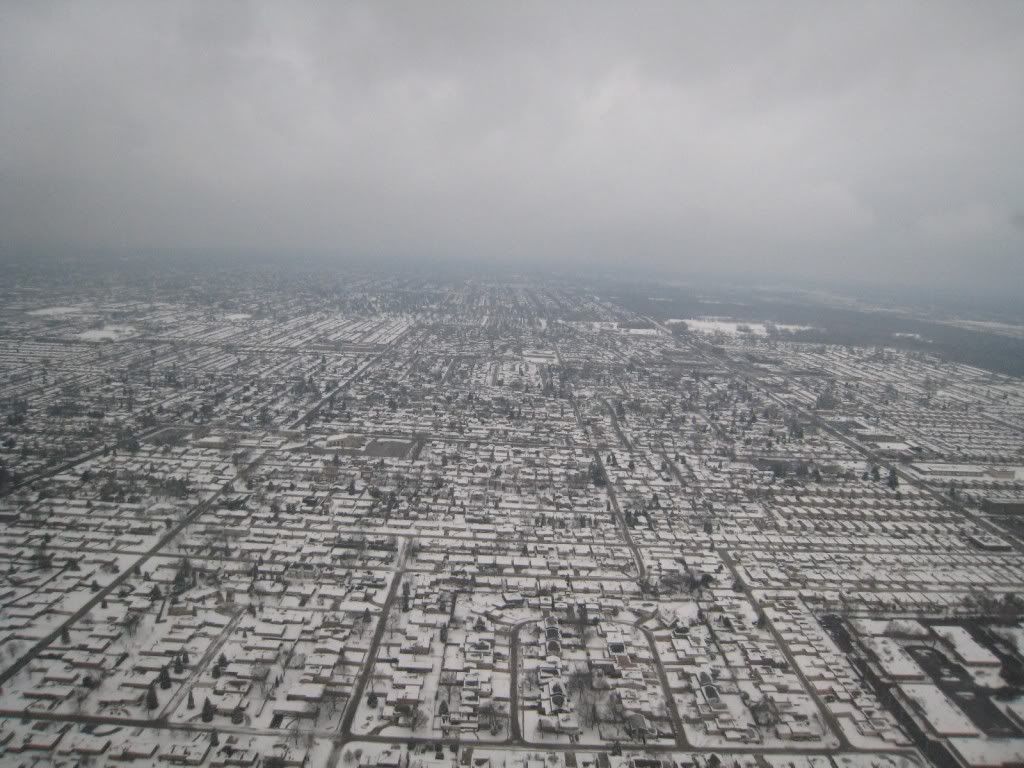 AA's clear presence in ORD.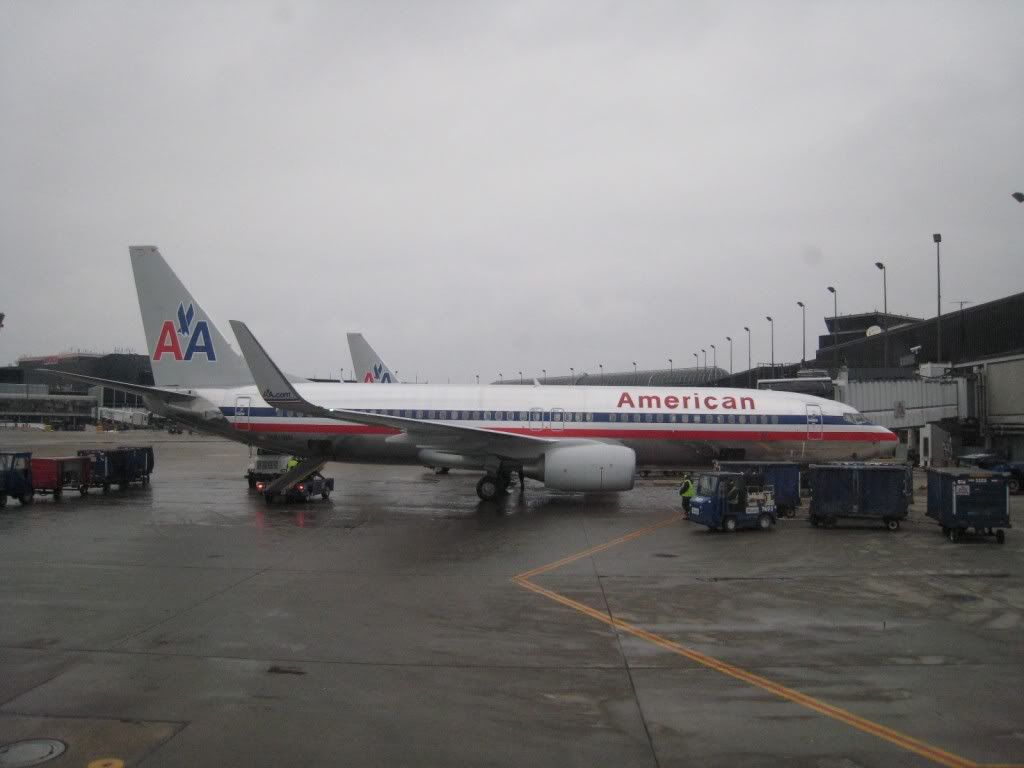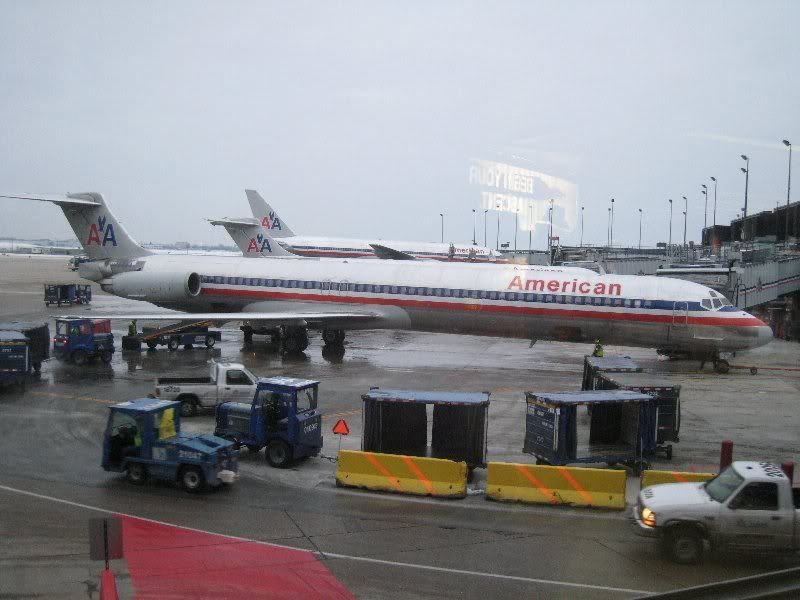 DEC 20, 2009
AA 86
ORD-LHR
Sch Departure 17:05
Sch Arrival 06:35 +1
Boeing 777
My flight to LHR was on time.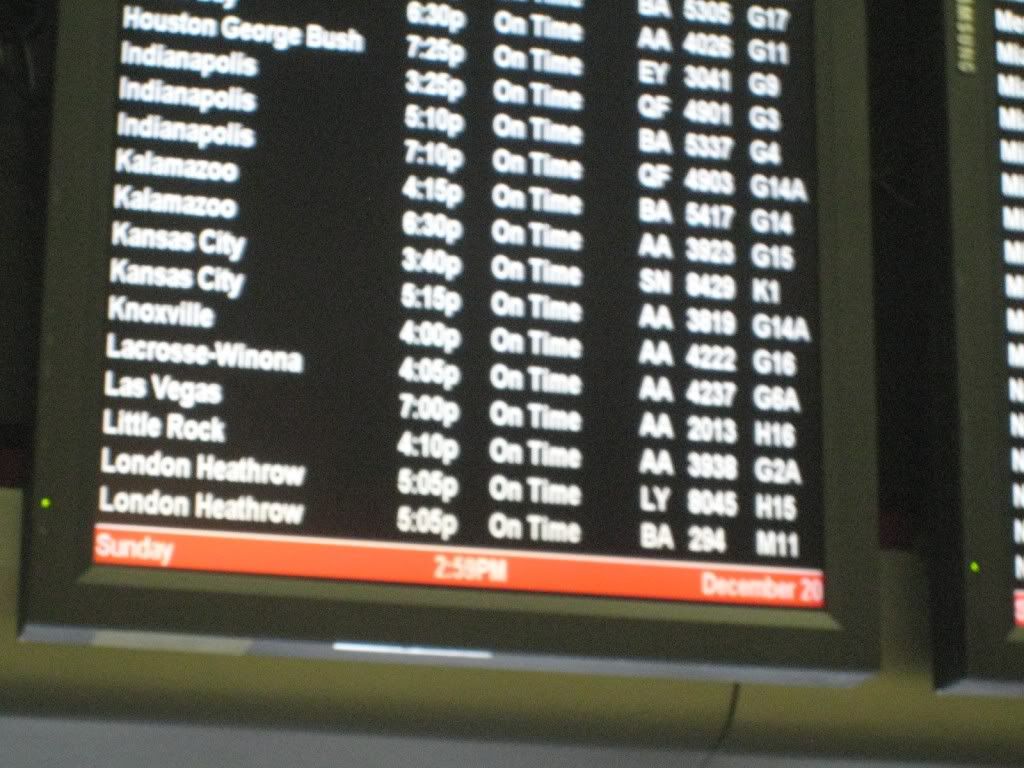 I like those passport/boarding pass shots.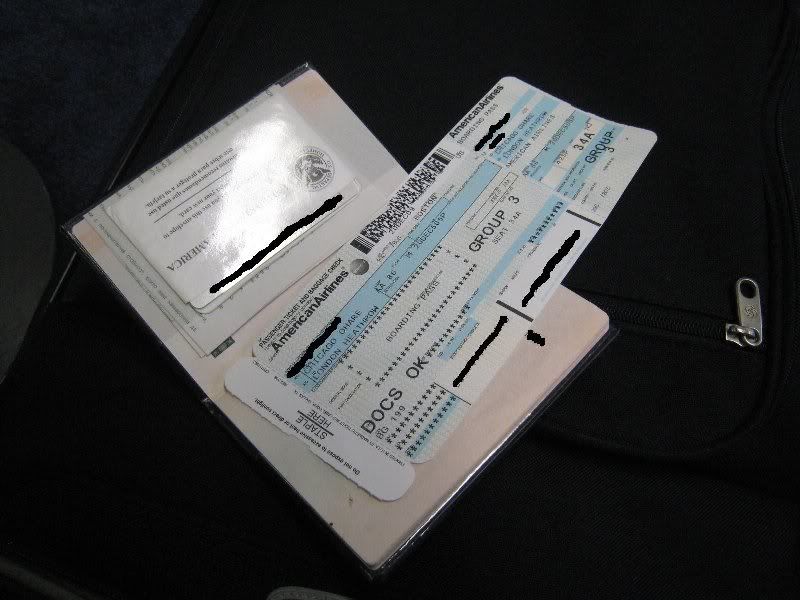 Had some time so got something healthy to eat and wondered around the concourse. It was funny that as I was in ORD heading to Bulgaria, a few Bulgarian-speaking airport employees were chatting on lunch break in the food court. I've heard before that Chicago has the largest BG population in North America.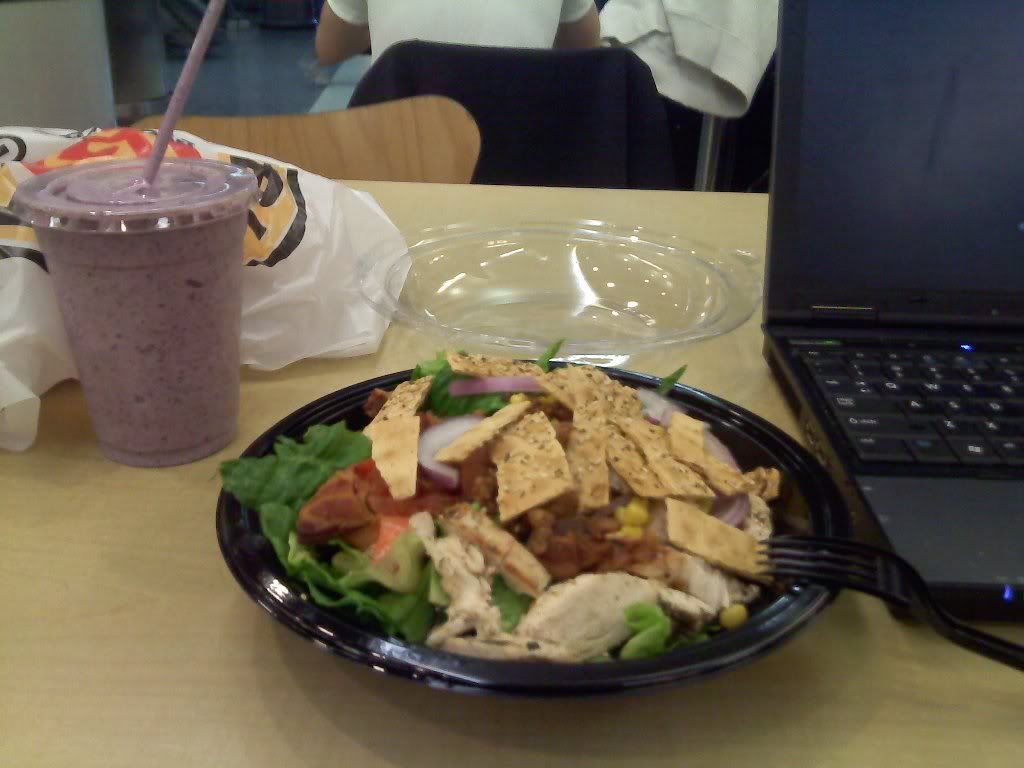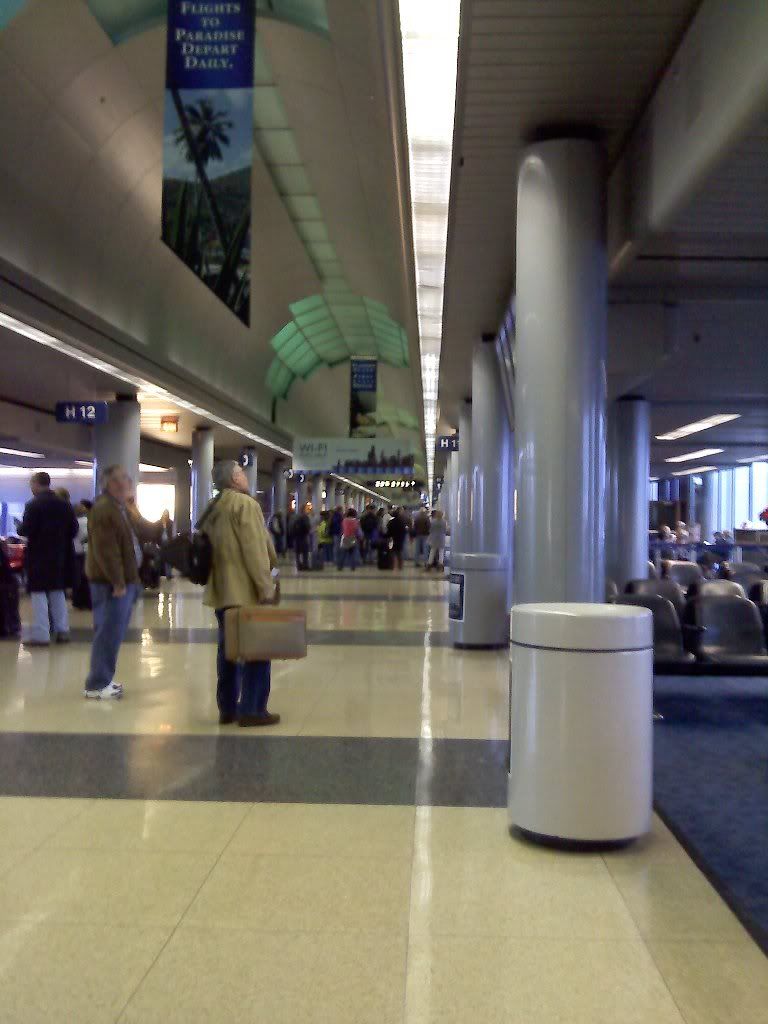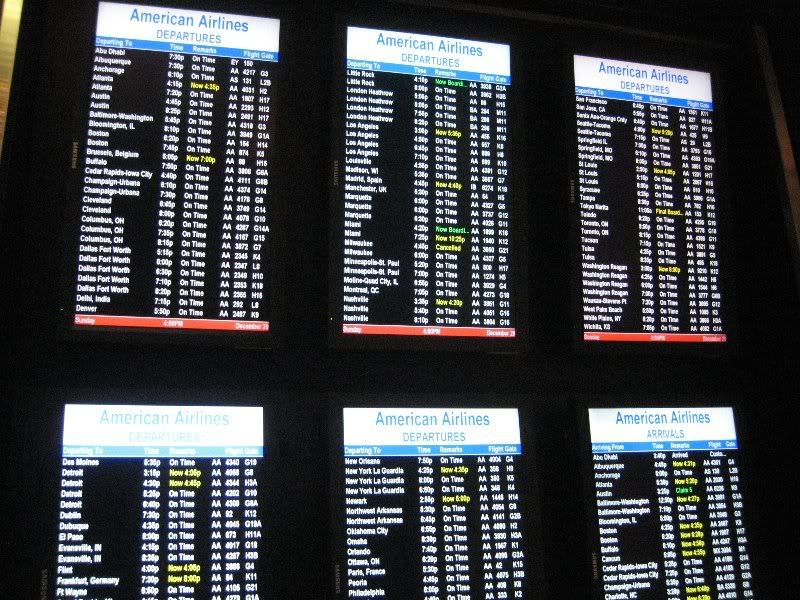 I saw this in one of the "Home Alone" movies.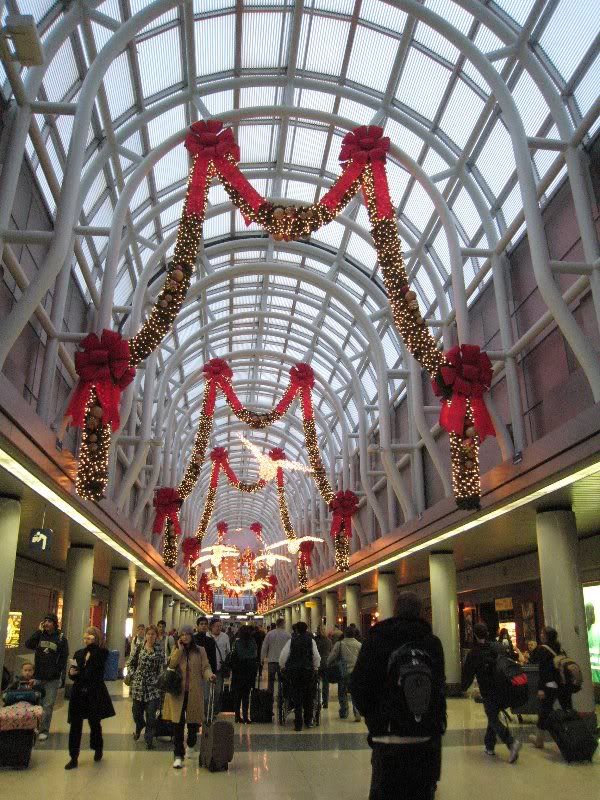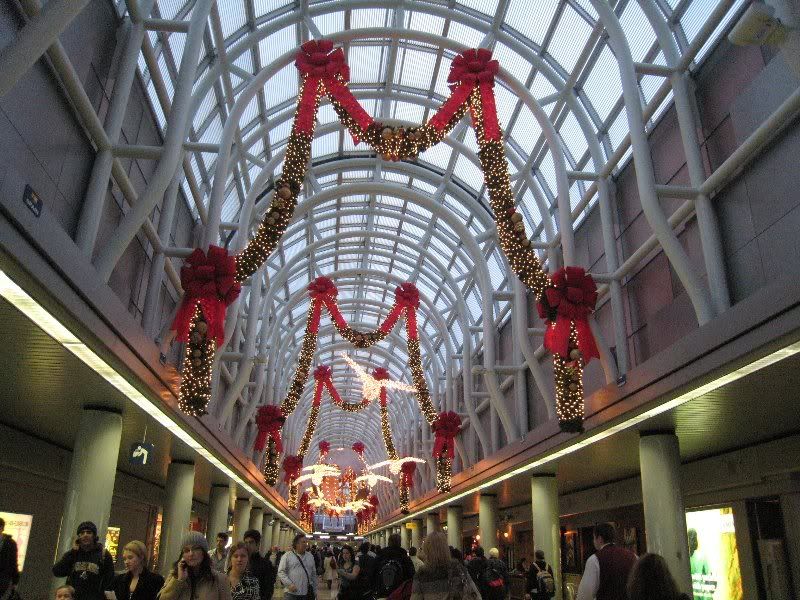 Some good advertising...
And here it is, my first AA Boeing 777.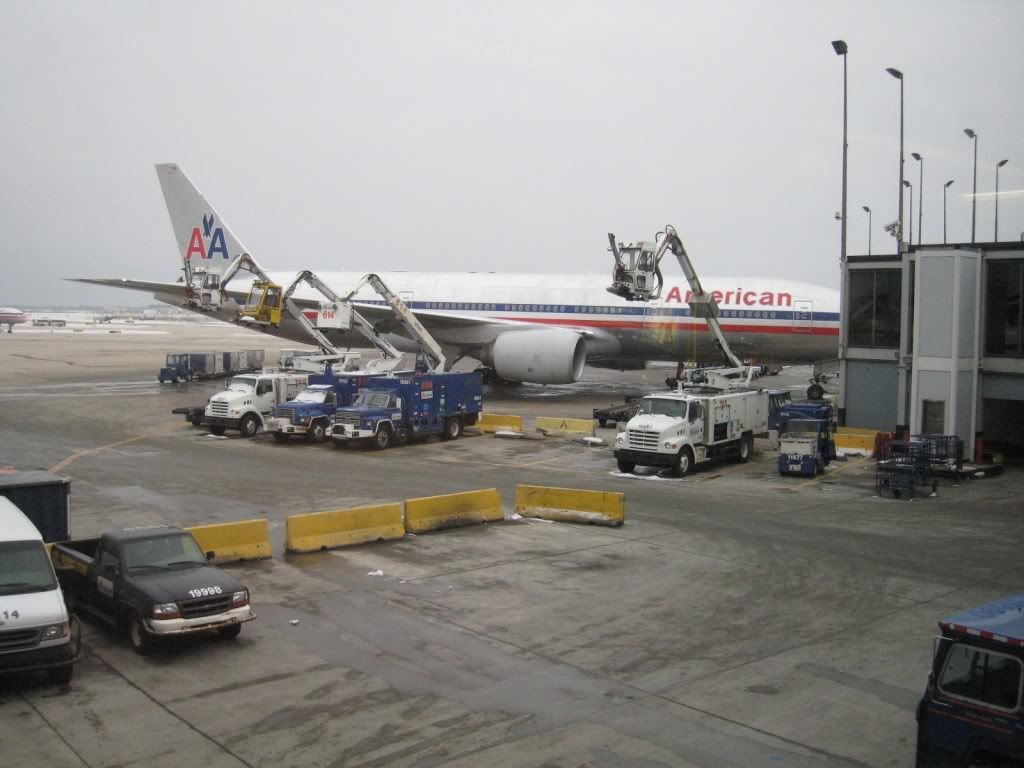 Quick shot of the LHR boarding gate.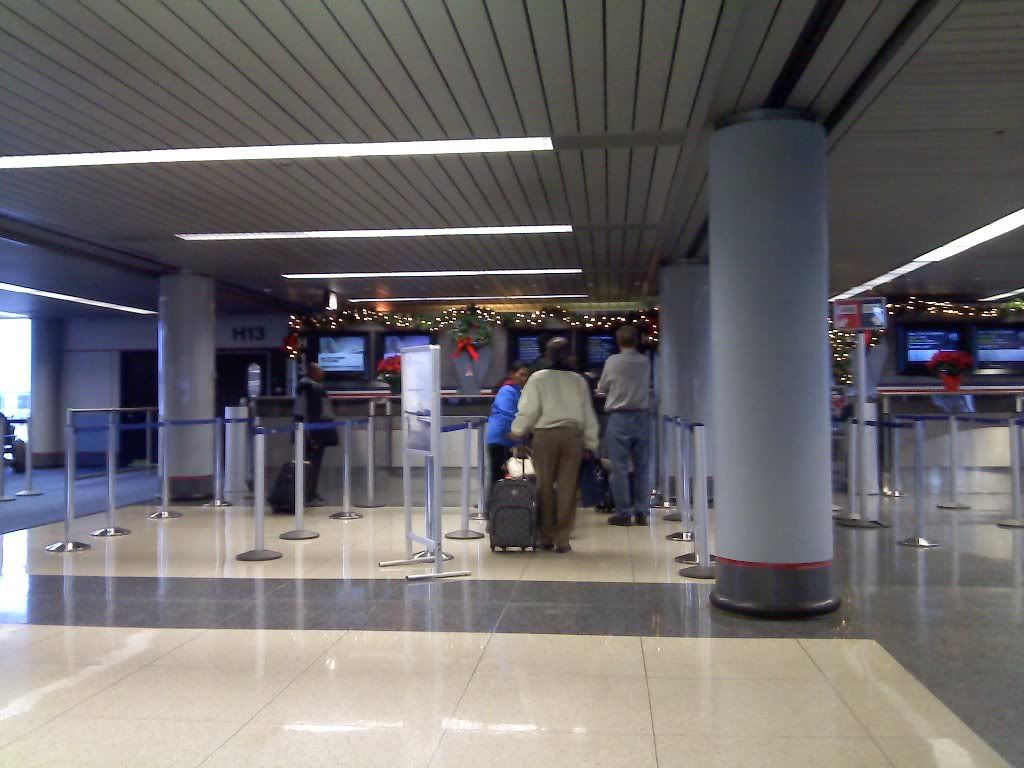 They began boarding shortly after I returned from my ORD terminal tour. Flight was pleasant, as I had a very long conversation with the guy next to me. He was heading to Turkey and was planning to propose to his girlfriend at the airport. His friends had set up balloons and all... I really hope all went well for him.
Here are some shots of the route map. I found the AA entertainment to be disappointing. The map was good (not as fancy as Finnair's though, see later in my report), and the movies could only begin every 15 minutes or so, and not when the user desires... pretty archaic.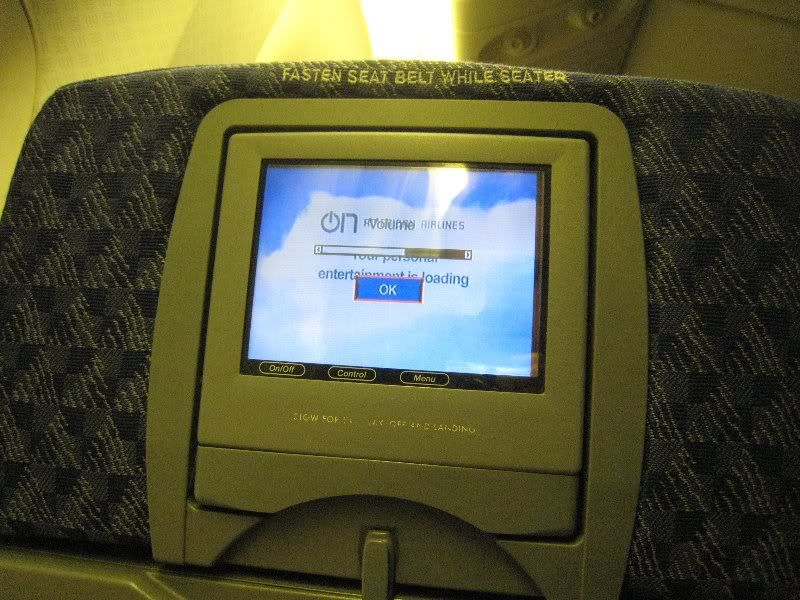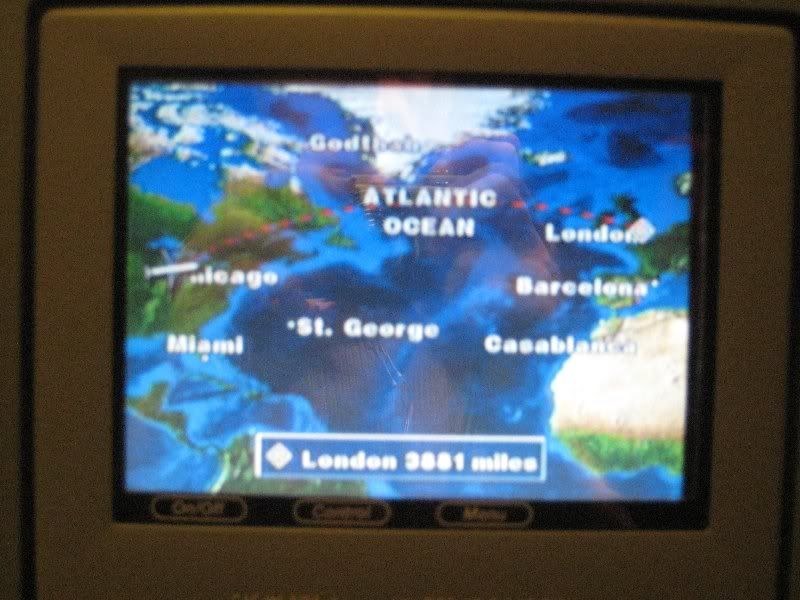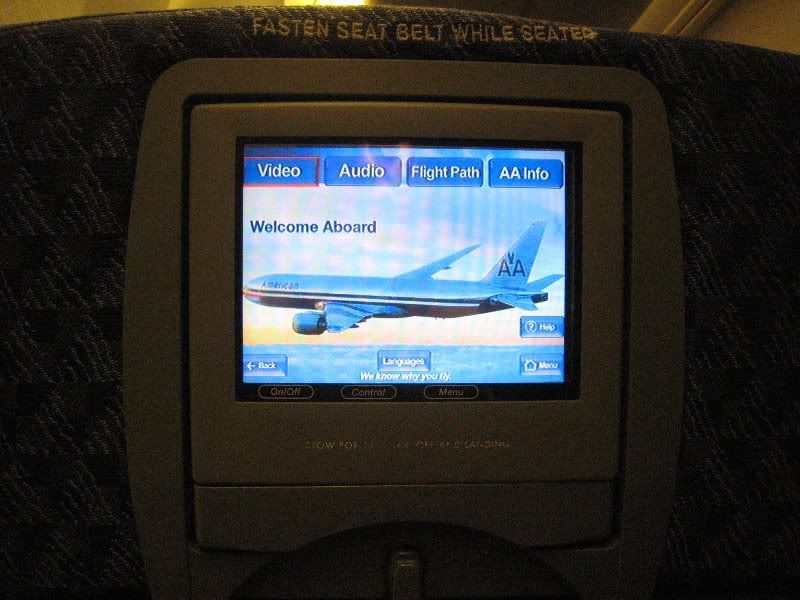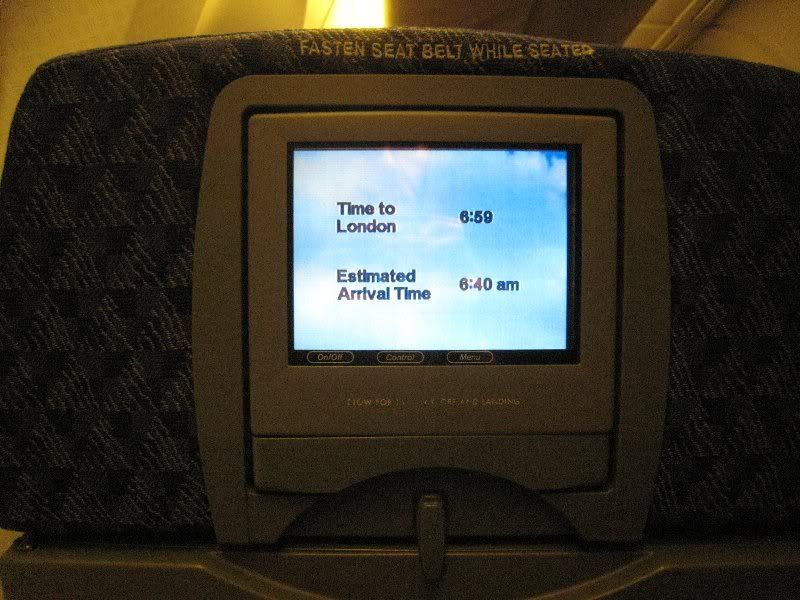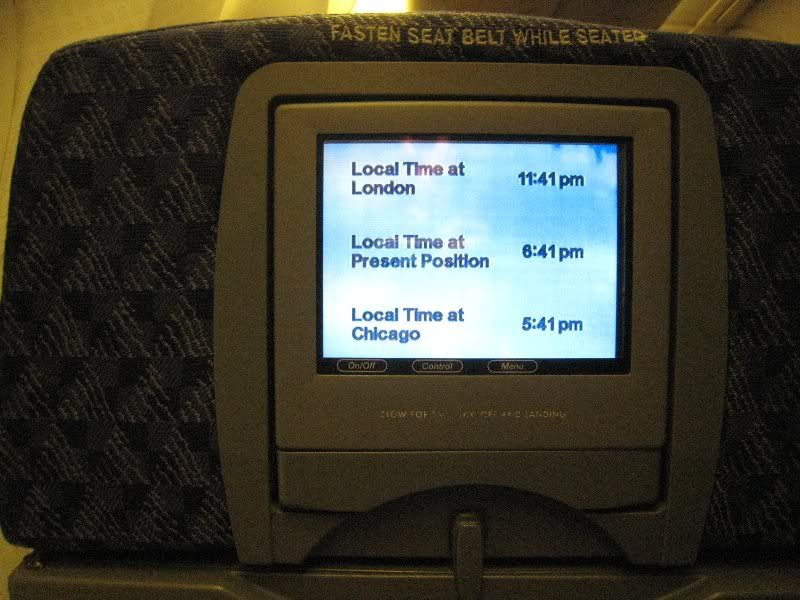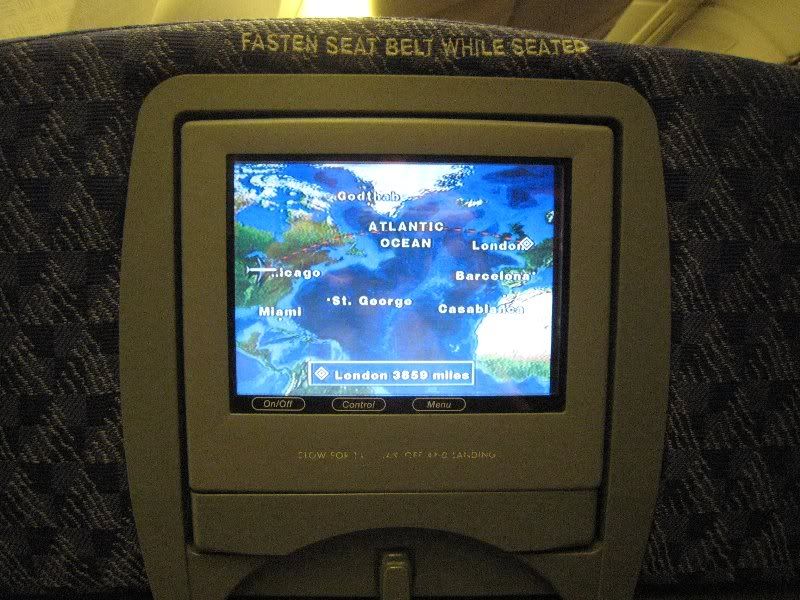 Food was alright. I like the before and after shots.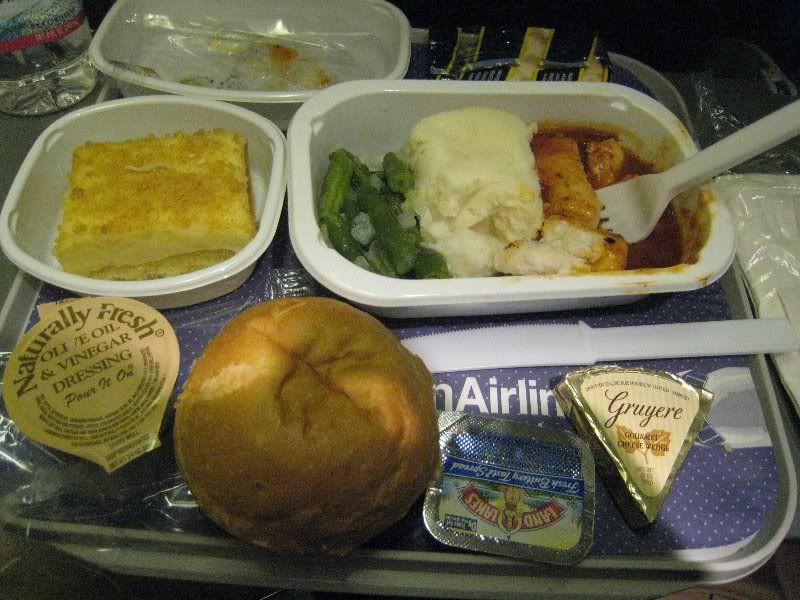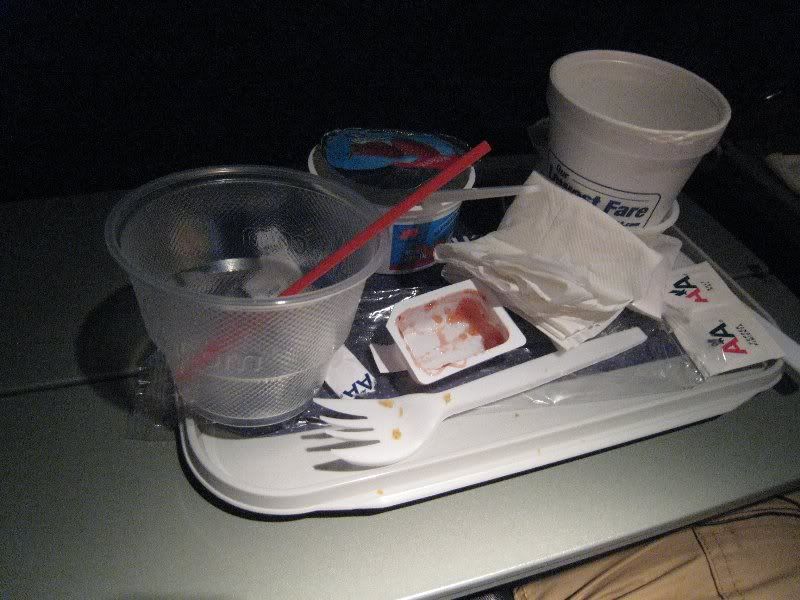 Some more of the flight.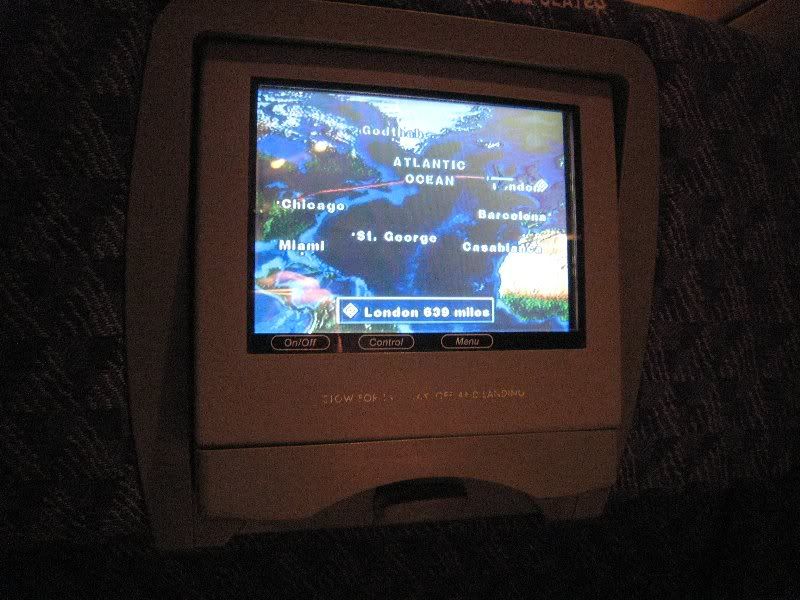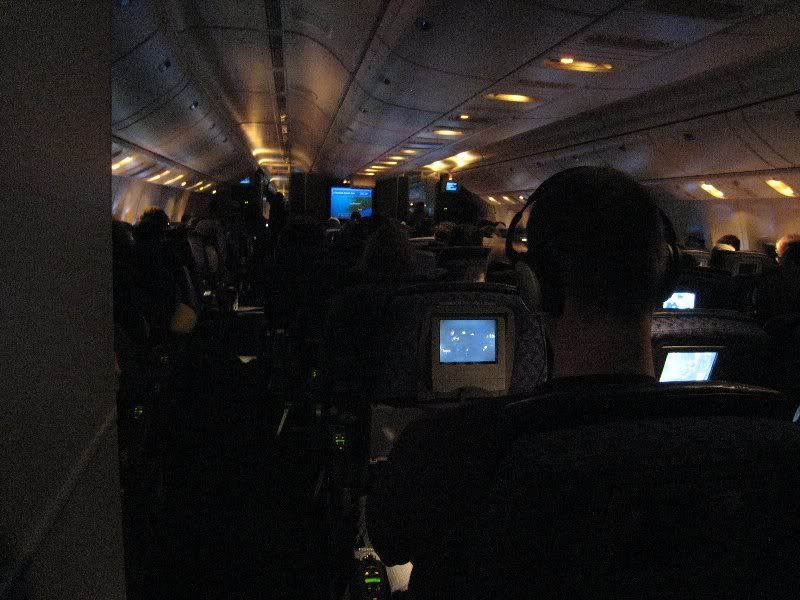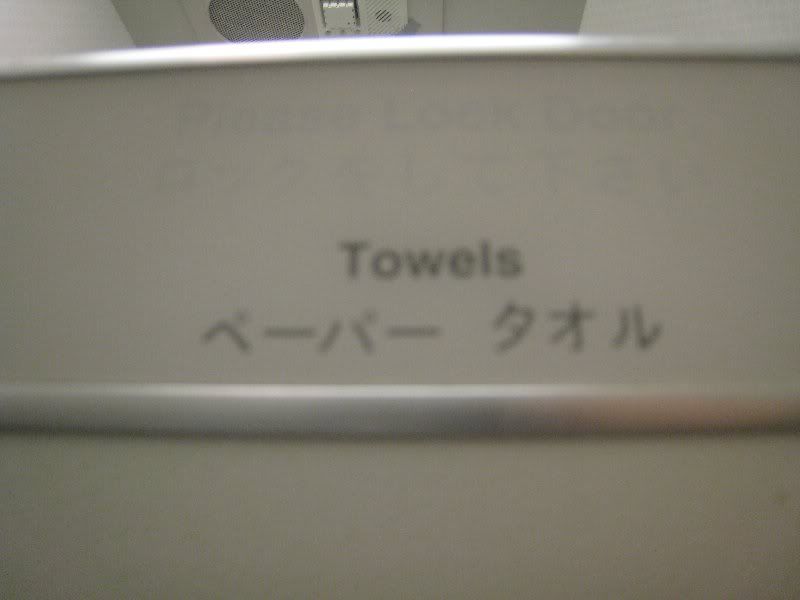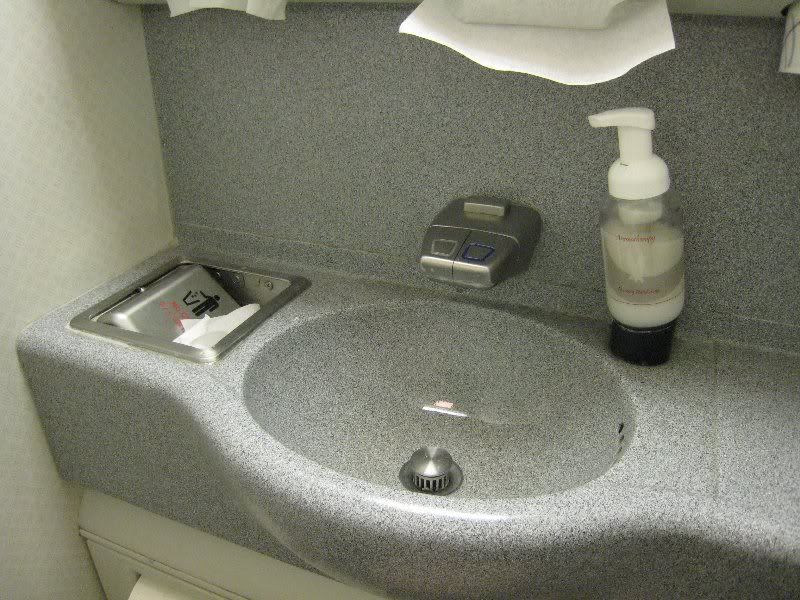 Arrival in London was smooth, as the morning traffic had not picked up yet.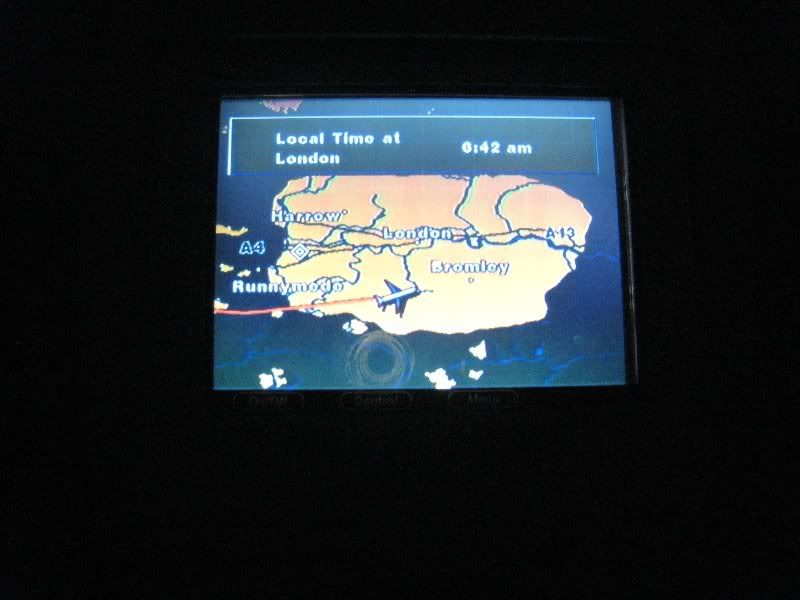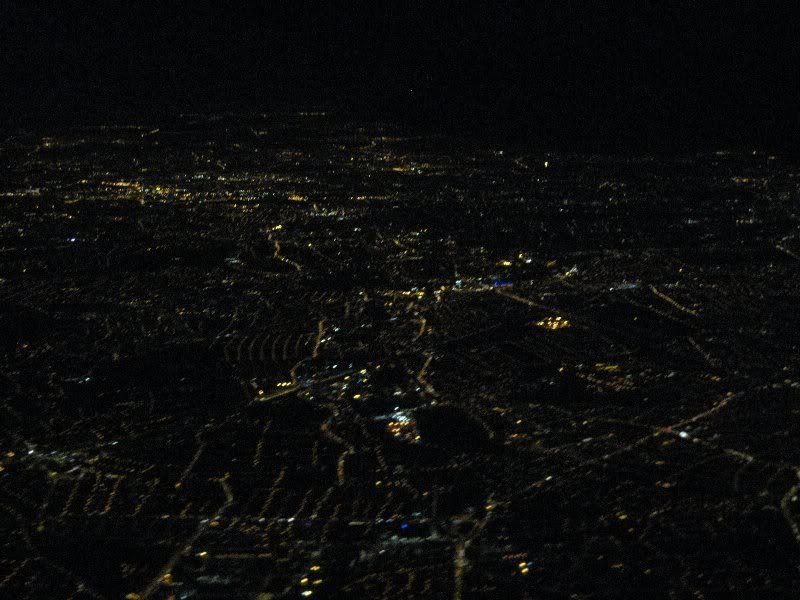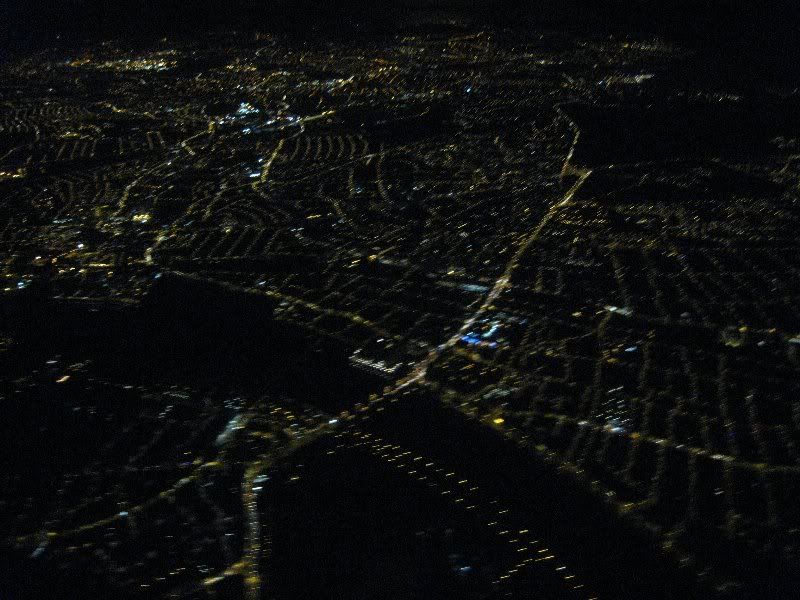 The T3 to T5 connection took some time, and boarding for my next flight began very shortly after I arrived. I am not sure why European airports do security checks so inefficiently – tiny containers that you can only fill when you get almost to the X ray machine, always having twice the number of staff present, but only half working...
Wished I would have taken more photos of LHR, but hopefully there will be another opportunity soon.
DEC 21, 2009
BA 890
LHR-SOF
Sch Departure 08:30
Sch Arrival 13:40
Airbus 320
Boarding at LHR T5.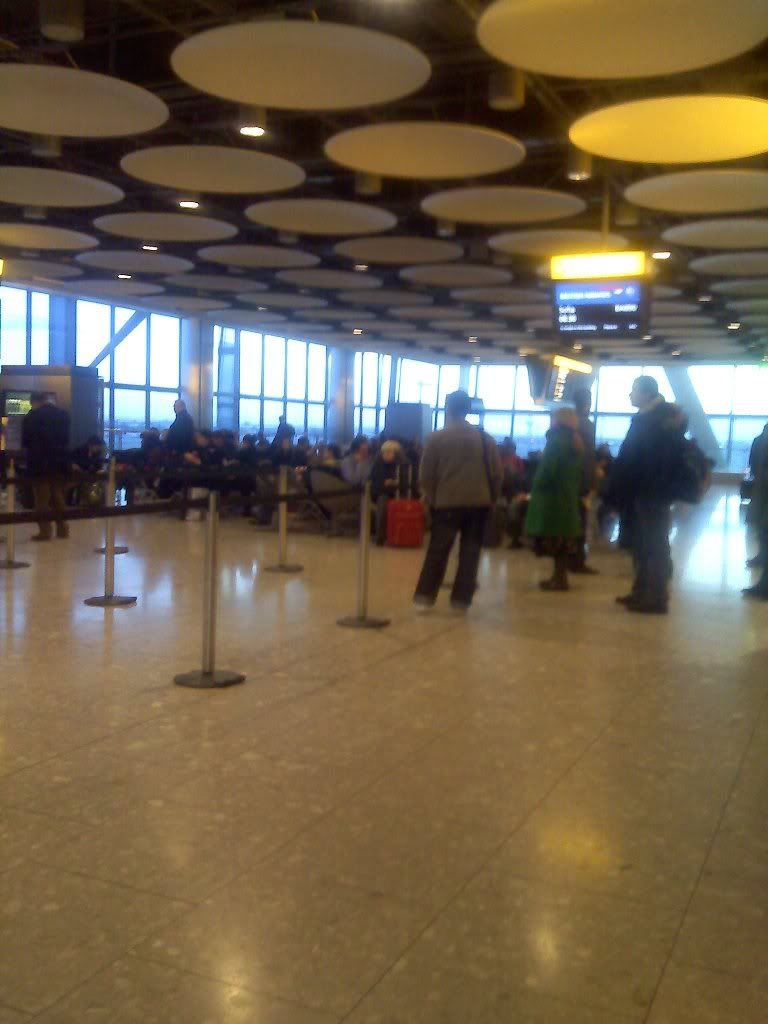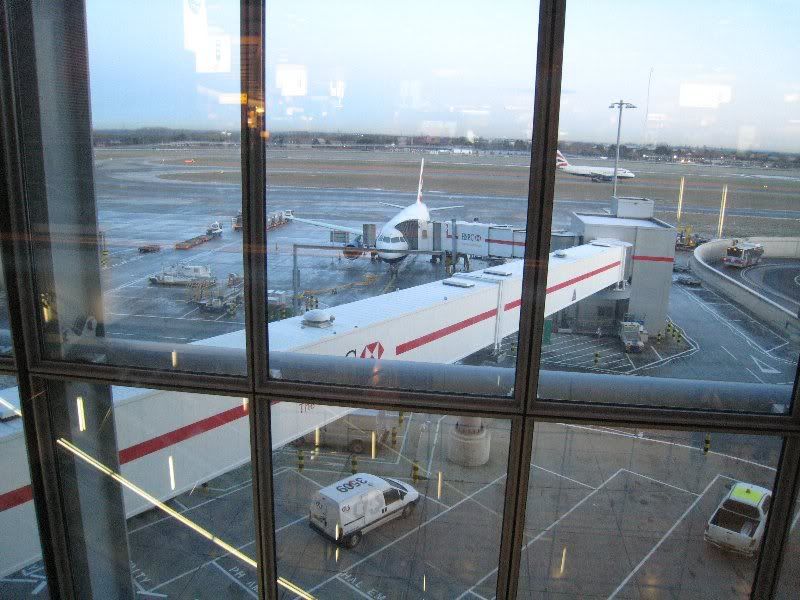 British Airways was a nice experience overall. It always notice and admire the difference in airline service between Europe (sharp and glamorous feel) and America (friendly and welcoming). I know that Easyjet, Ryan air and company changed things a bit, but the old carriers are still holding up.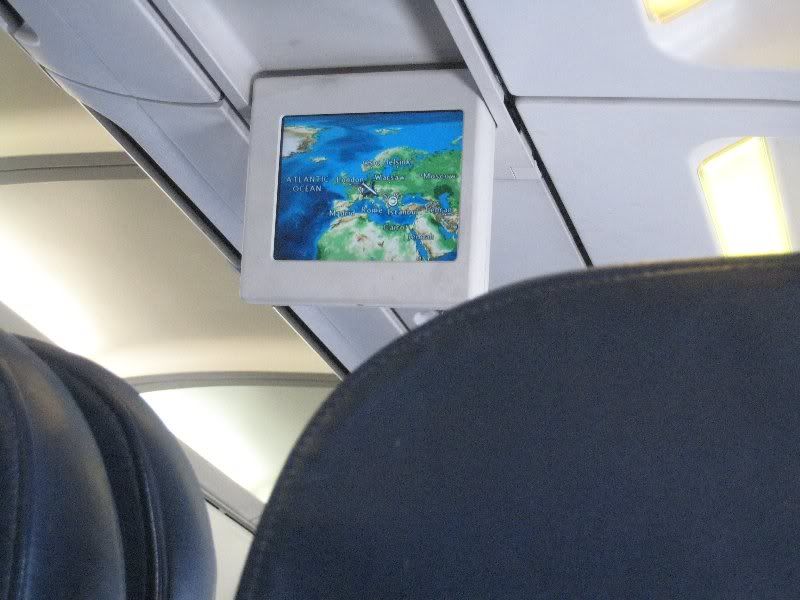 I read somewhere that BA has drastically cut food on European flights. Luckily, what was offered on my flight was not bad at all. The English breakfast hit the spot, and finishing up with organic yogurt/granola and fruits was really more than enough.
Finally arriving in Sofia Airport.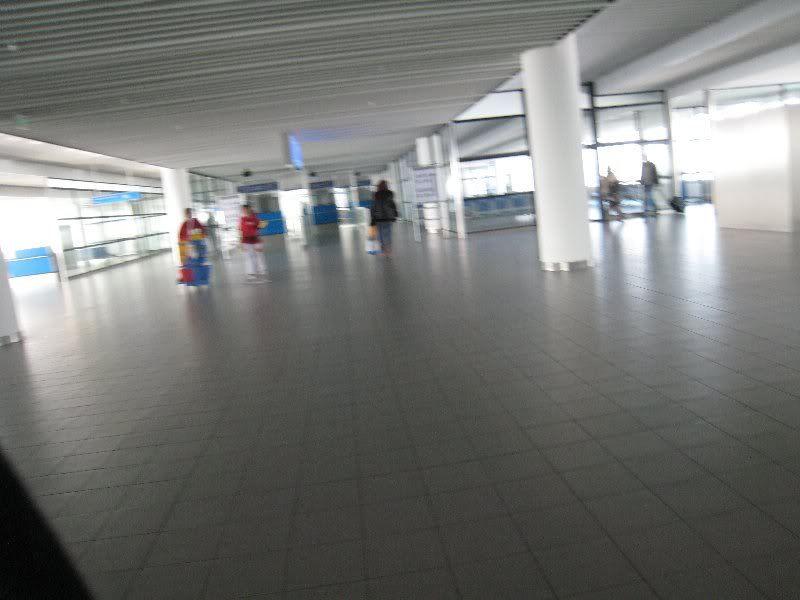 JAN 02, 2010
MA 837
VAR-BUD
Sch Departure 16:00
Sch Arrival 16:30
Boeing 737
Usually after a few days home I start looking forward to my return back to the states. This time I was excited for a trip north to Helsinki, in the middle of the winter!
Most times I fly between the states and Bulgaria I go through Sofia, but Malev's convenient service to Varna has been changing this recently. With the new Fraport operations and the up-and-coming BG economy, hopefully more carriers join in. Here is a nice view of the aged Varna terminal.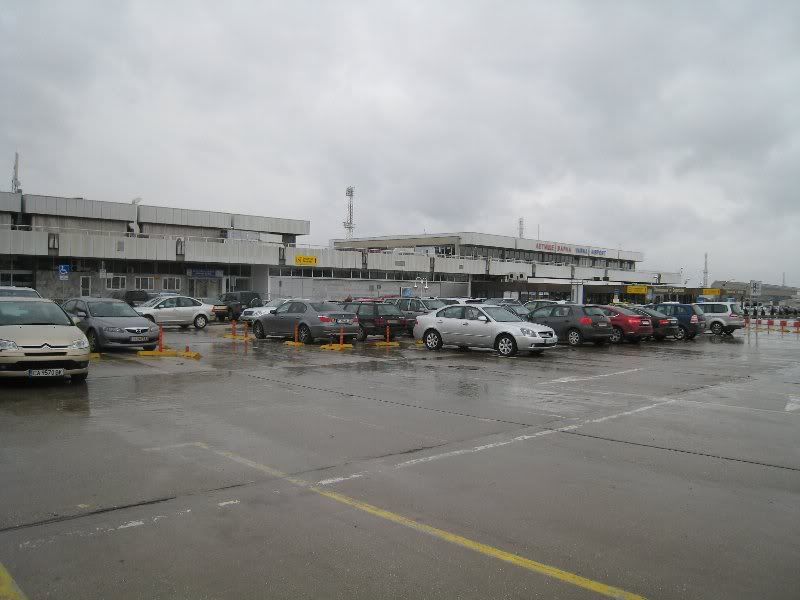 Check-in, passport control and security were quick. This is a photo of the departure hall past security.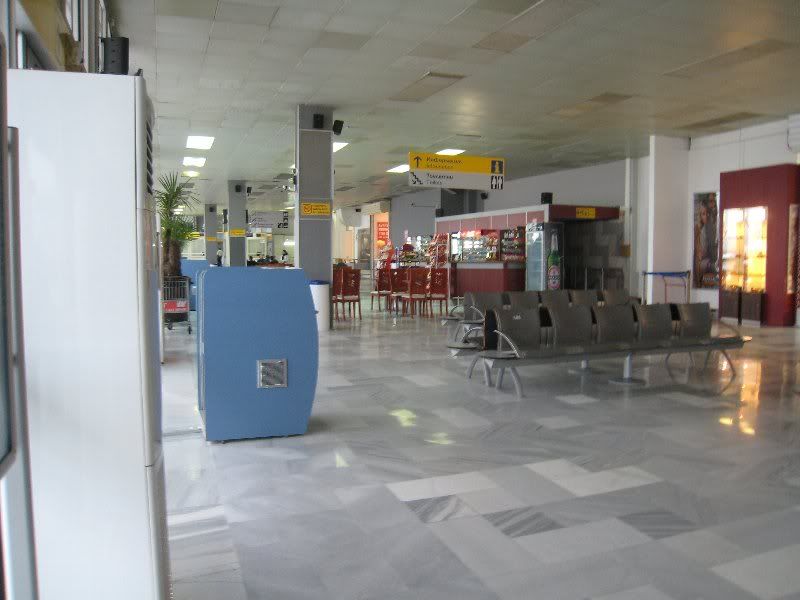 Malev is here.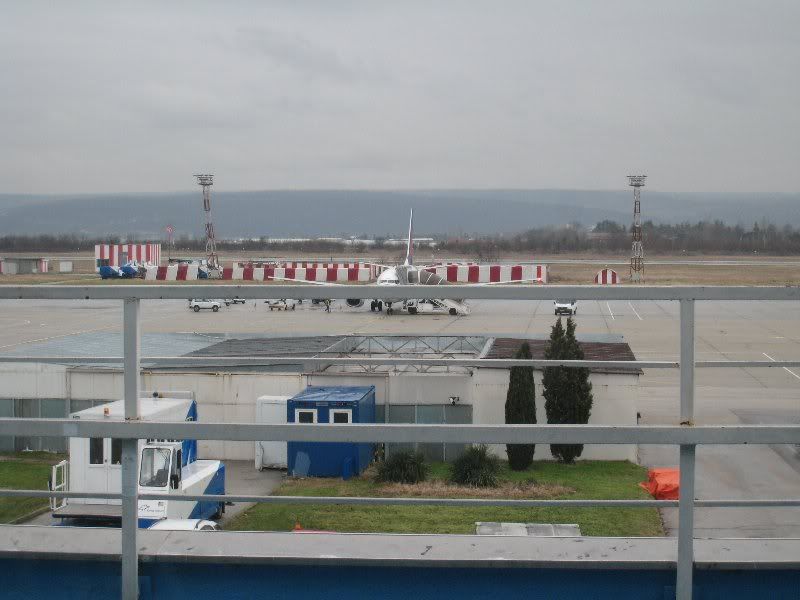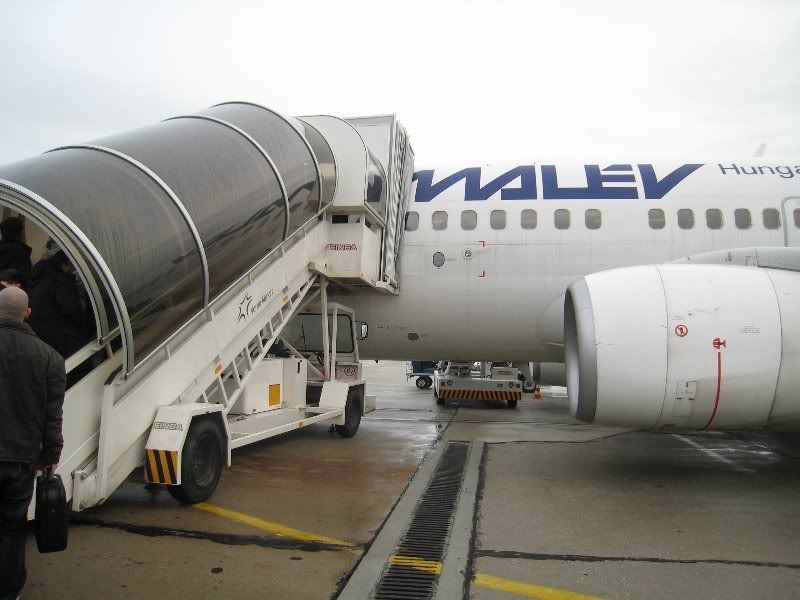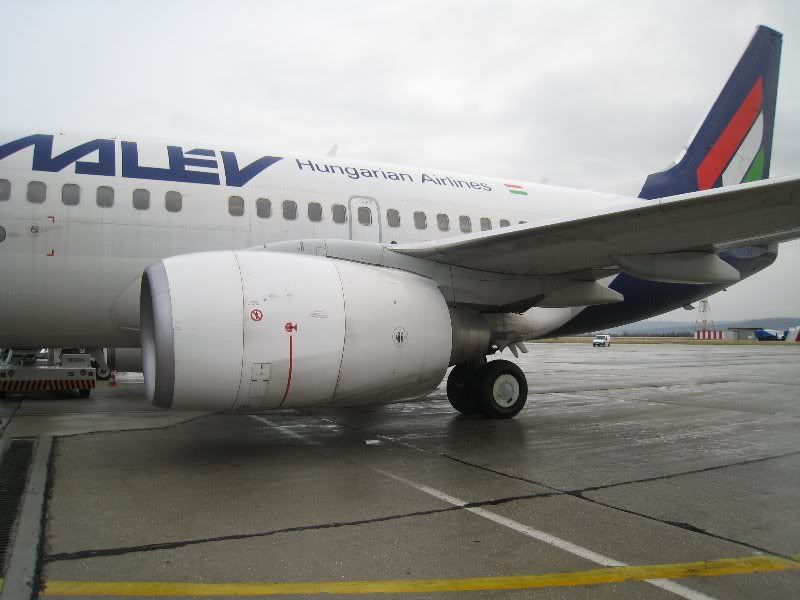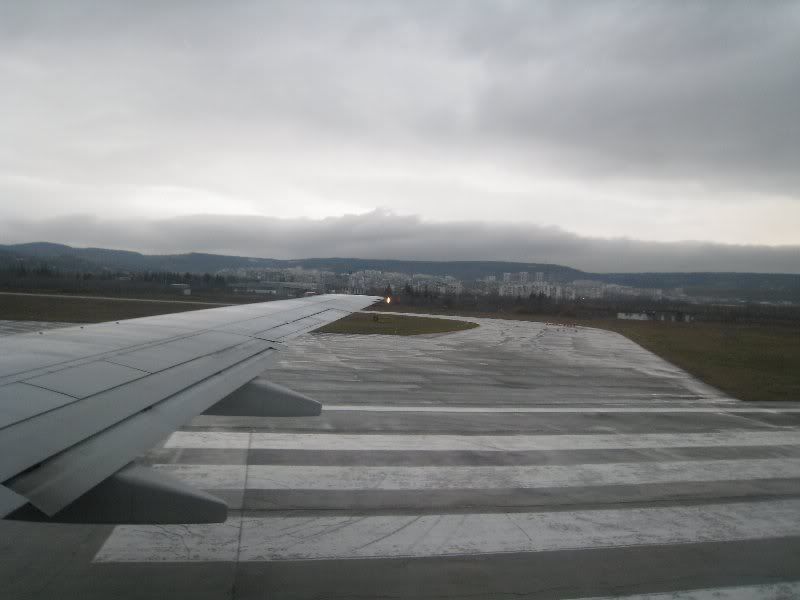 Flight time was around an hour and we were soon in Budapest. He only food offered was a stale sandwich, but can't complain too much with the tough times. At least they are still flying.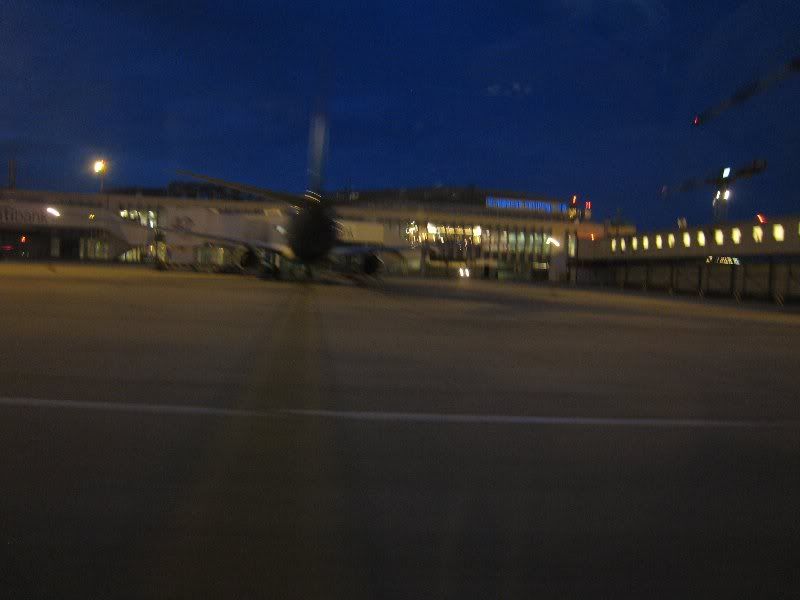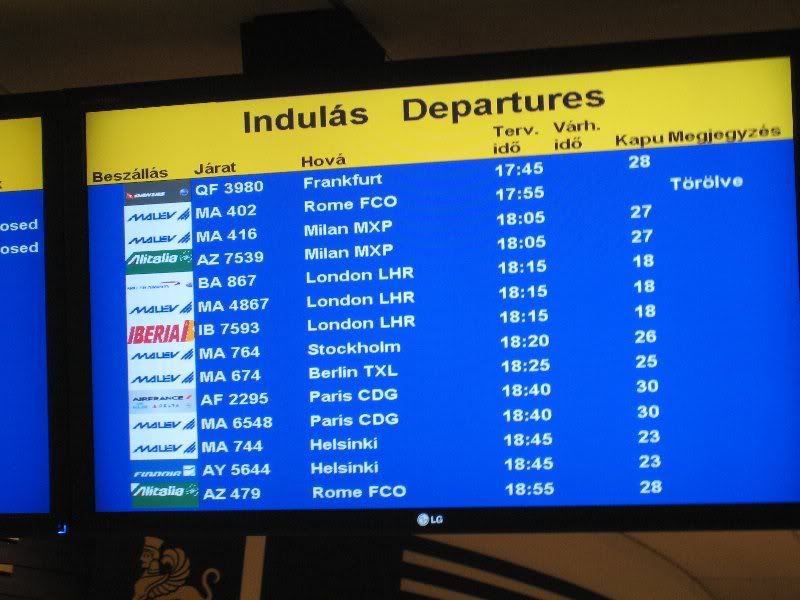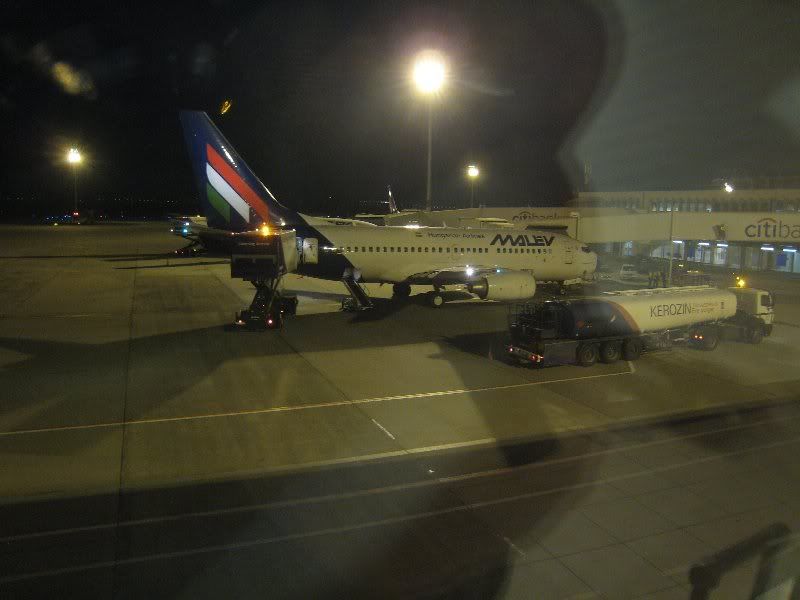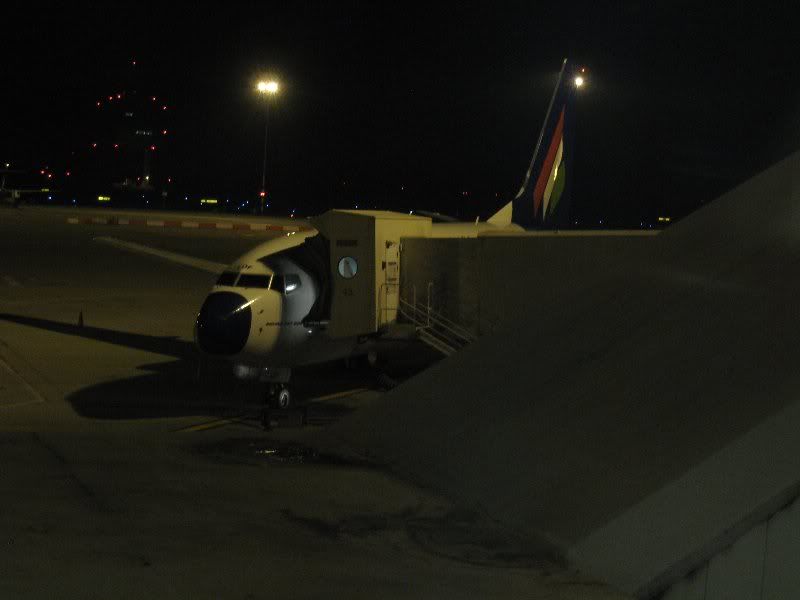 JAN 02, 2010
MA 744
BUD-HEL
Sch Departure 18:45
Sch Arrival 22:10
Boeing 737
I was early at the gate to Helsinki.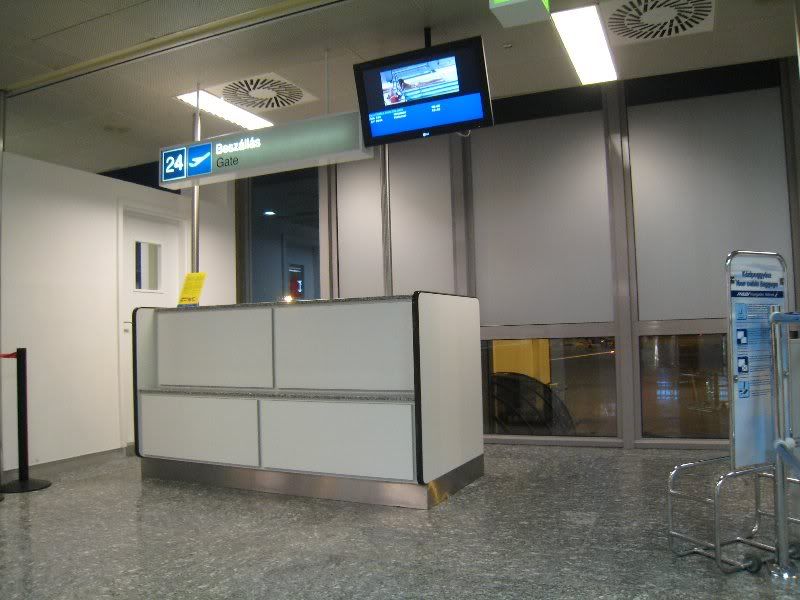 Some in flight views. Food was alright. Just before taking off, the stewardess went back and pulled a couple up to business class. They kept talking to them very frequently, so a member of the crew must have known them... This is how one gets upgraded in Eastern Europe.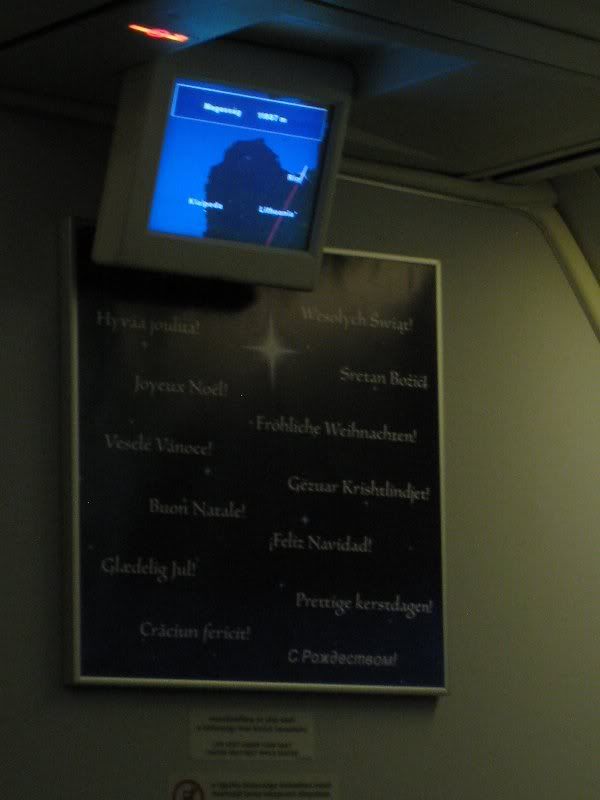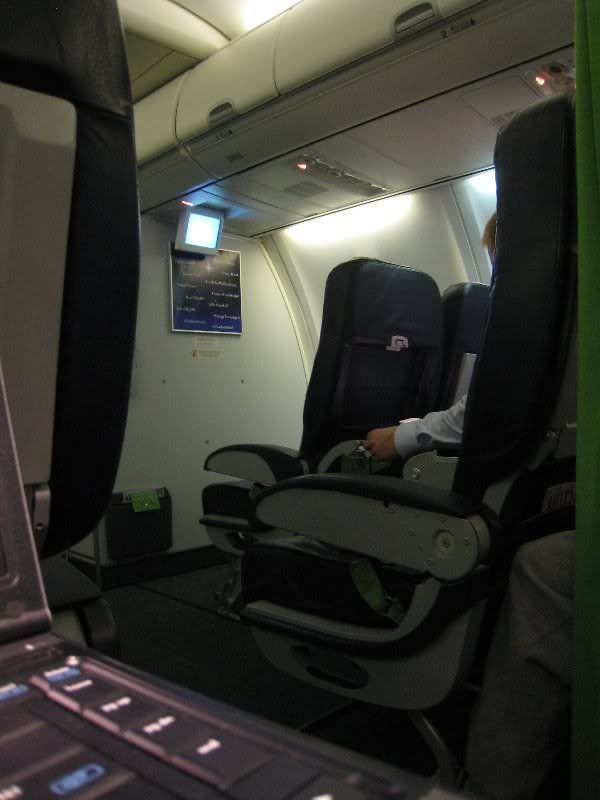 First glimpse of Helsinki Airport upon arrival.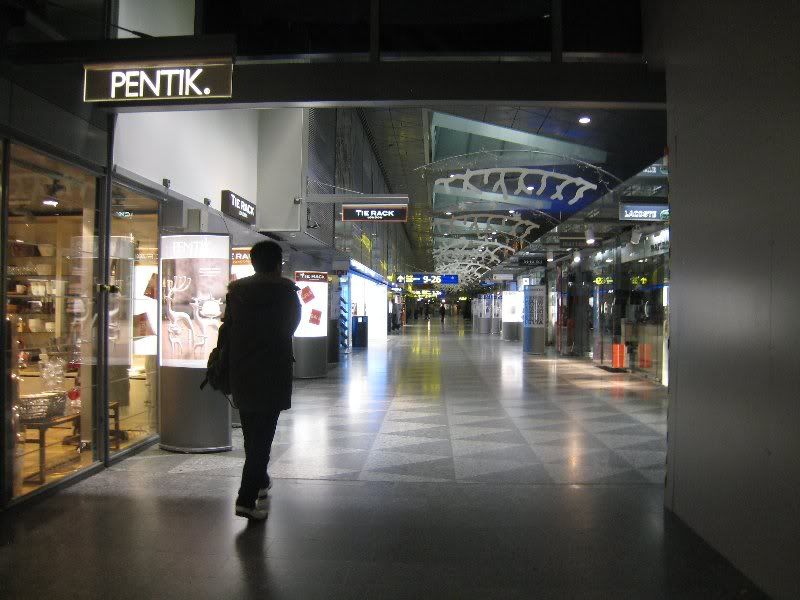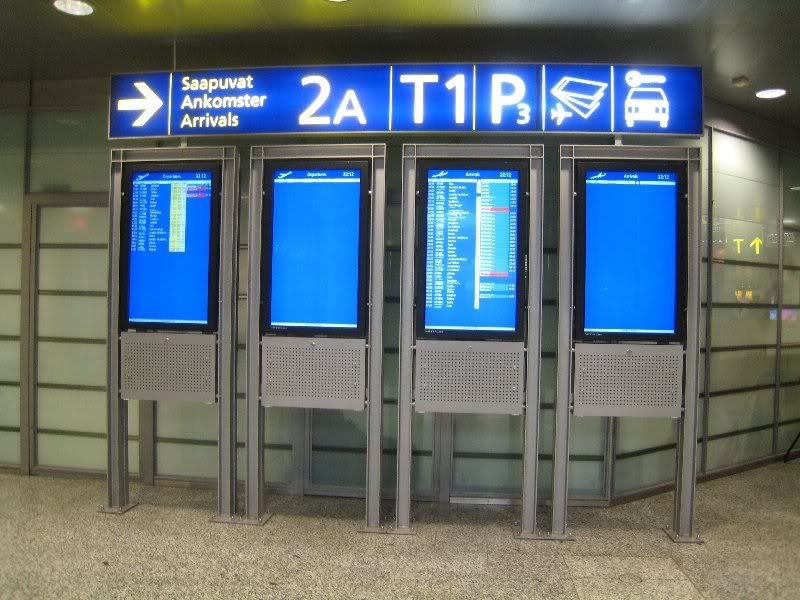 Nice winter shots of the airport and my ride to the hostel in downtown.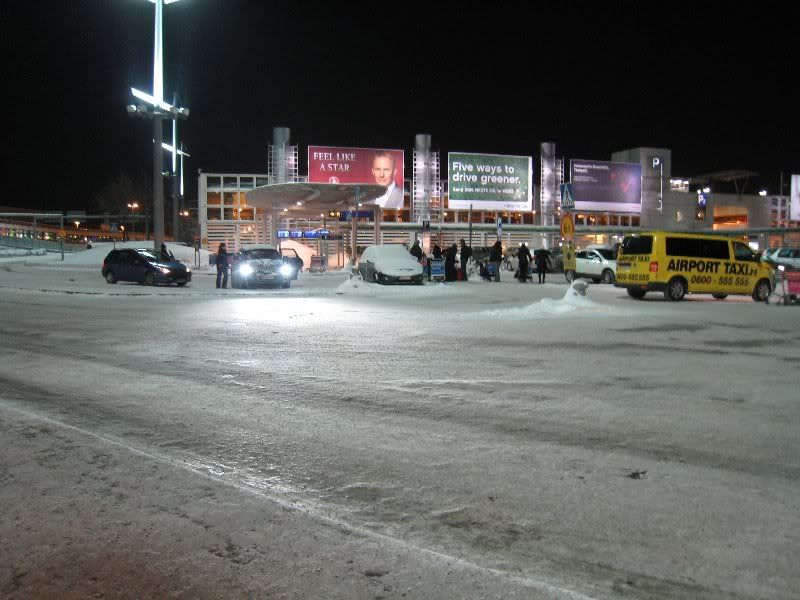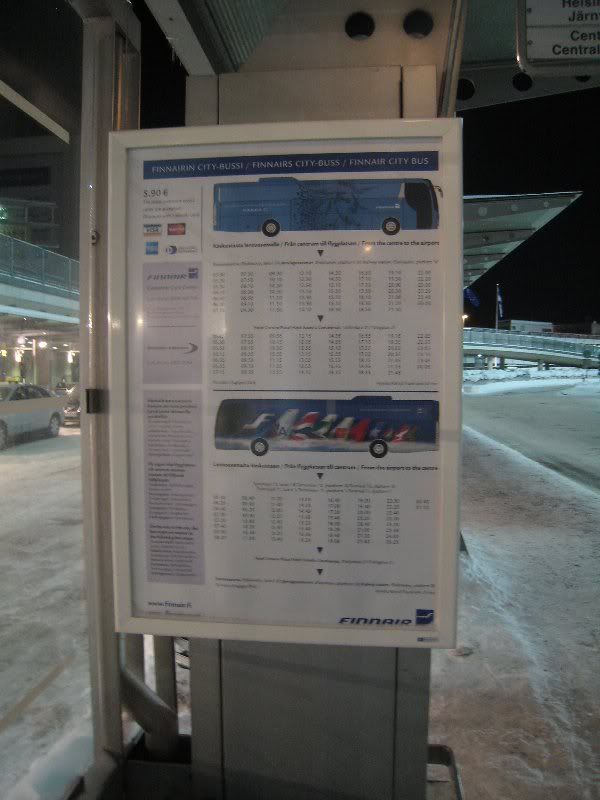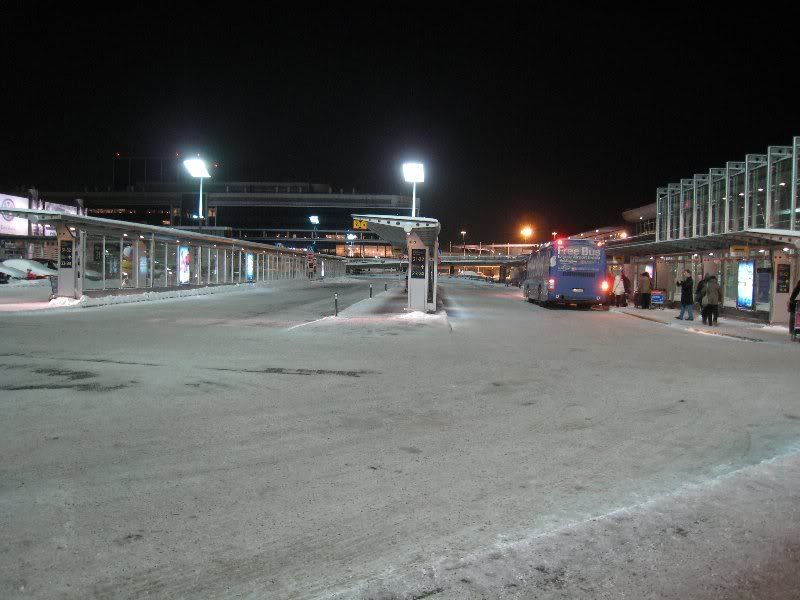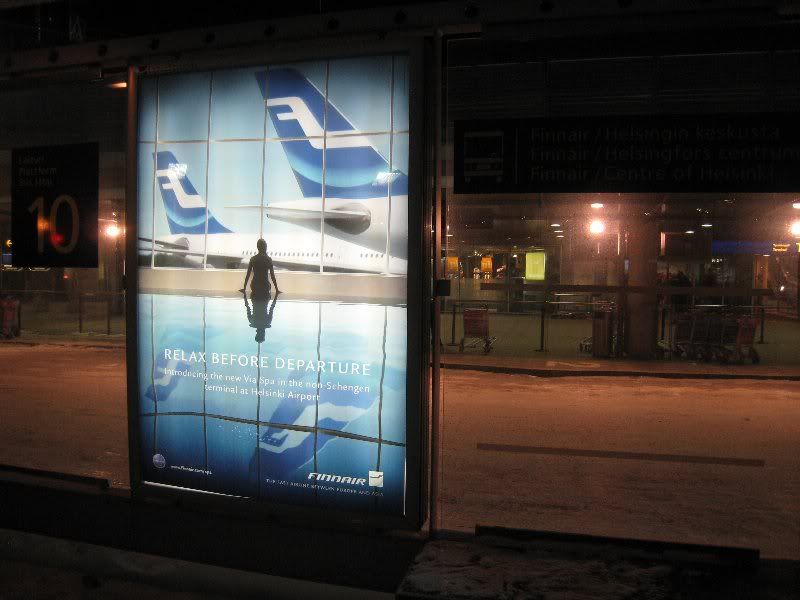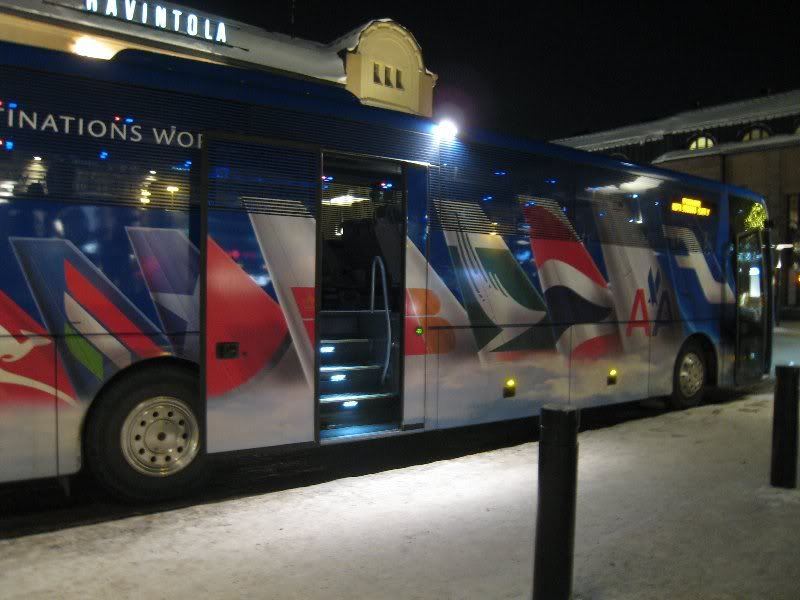 On the next morning, I spent a few hours sightseeing/freezing in the cold outside. Then made up with an hour in the hostel's sauna, before heading back to the airport. By the way, the new Via spa in Helsinki was heavily advertised everywhere, and I saw some reports on line. Must be nice, even though seems pricey. I will most likely pass on my upcoming trip to Bangkok through Helsinki, knowing what's waiting in Thailand.
JAN 03, 2010
AY 5
HEL-JFK
Sch Departure 14:15
Sch Arrival 15:55
Airbus 330
Here are some shots of the airport the next morning – outside and the departures hall.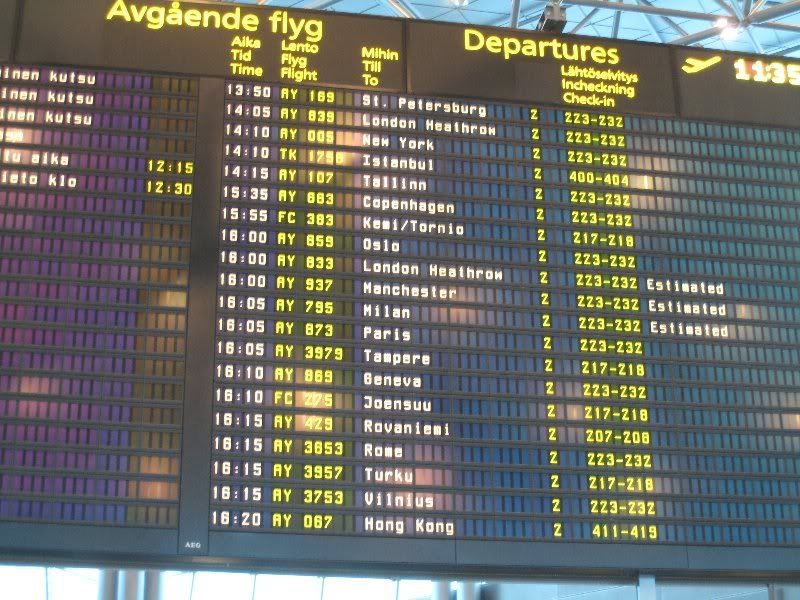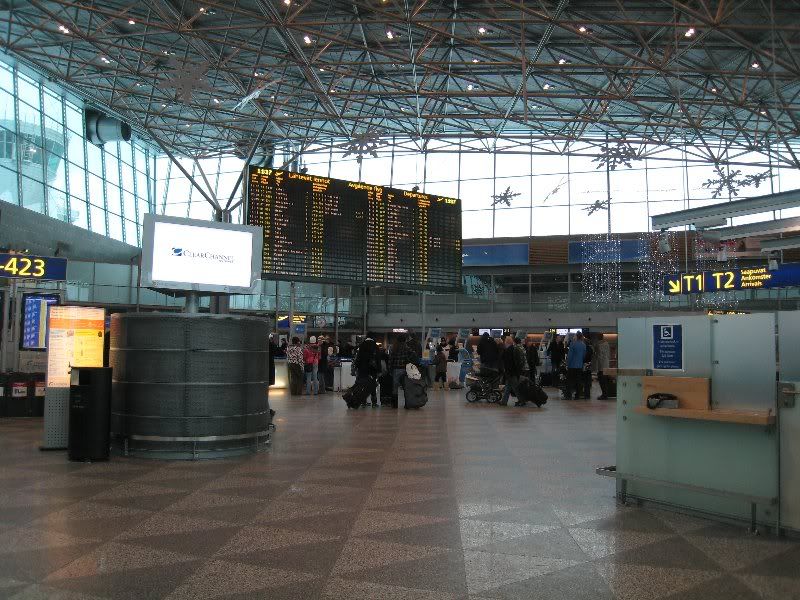 Good thing I was checked in from the day before and didn't need to wait in line. Also, it was nice that my bag was checked even with the overnight connection. I couldn't do this previously when flying with various Sky Team airlines. Is this usually allowed?
My breakfast - you can tell food is important to me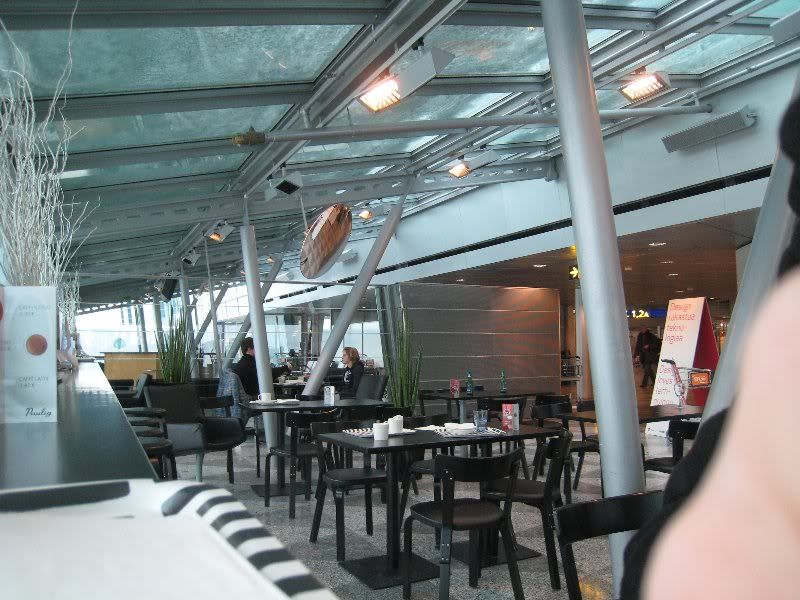 Some Finnair shots.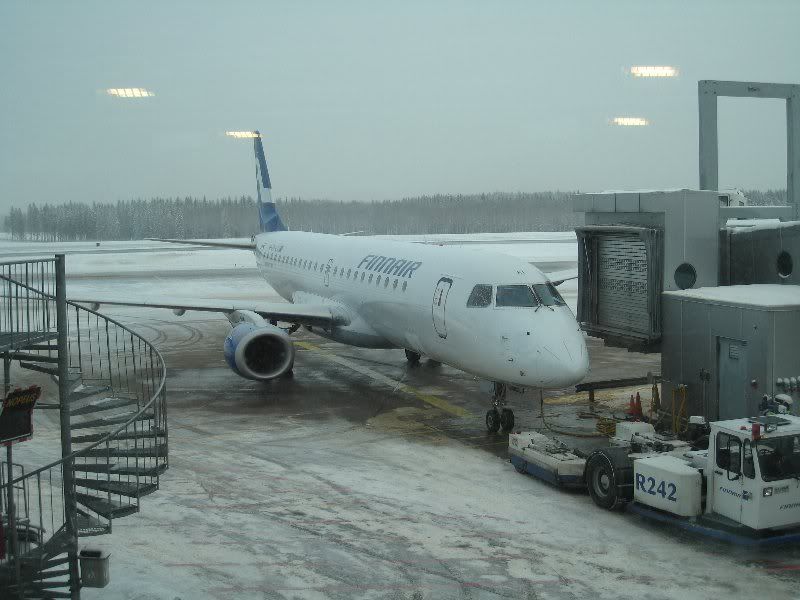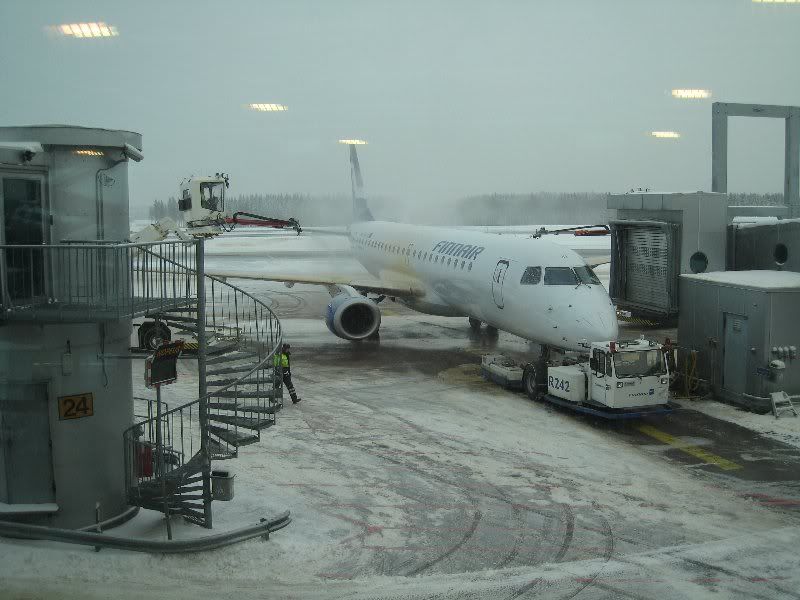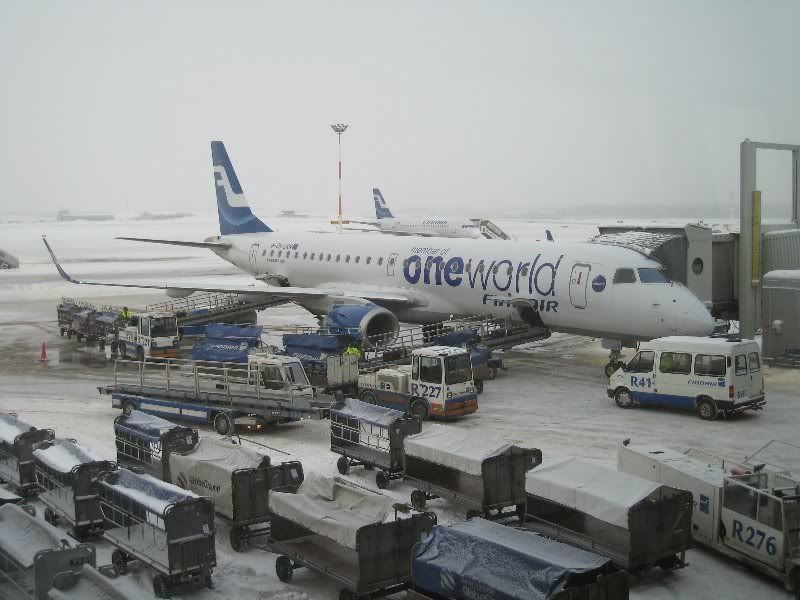 Airport/fur scene.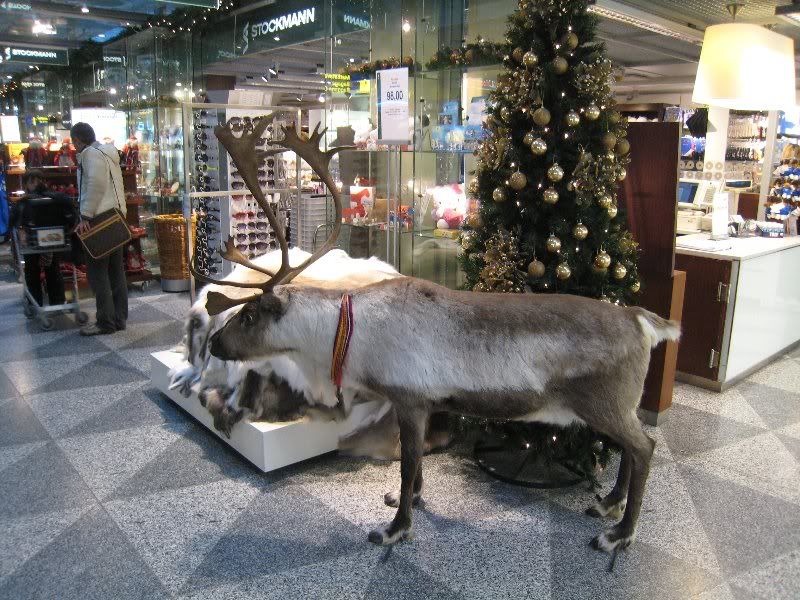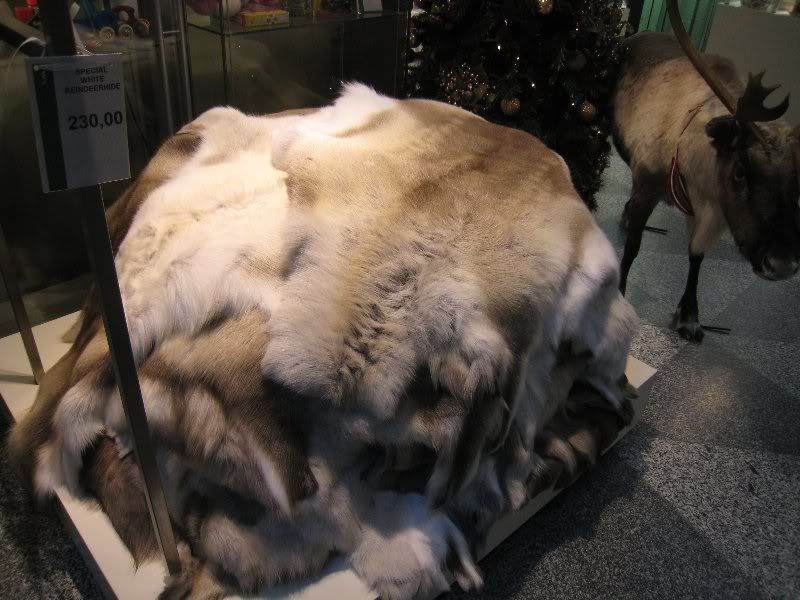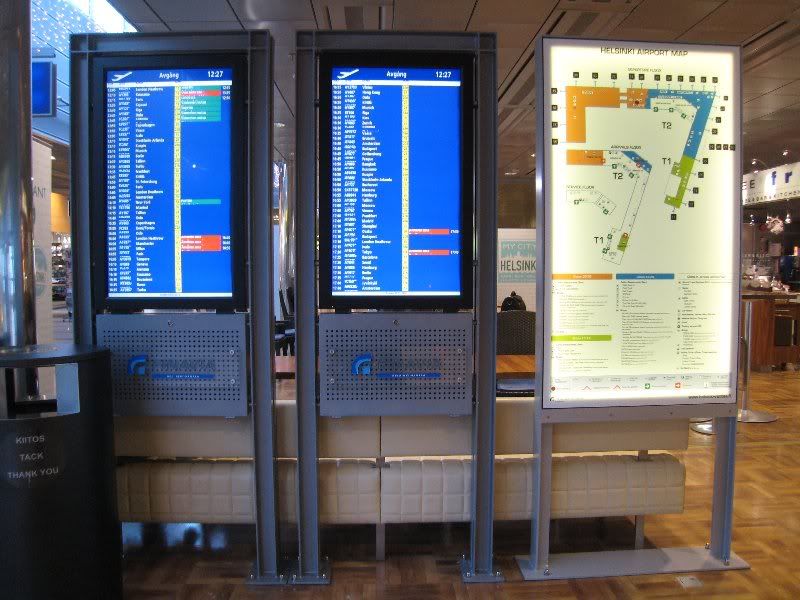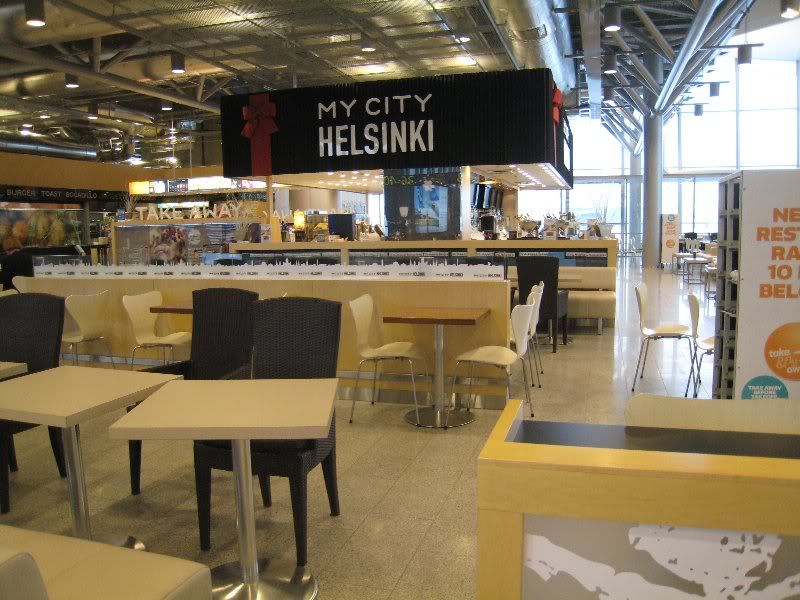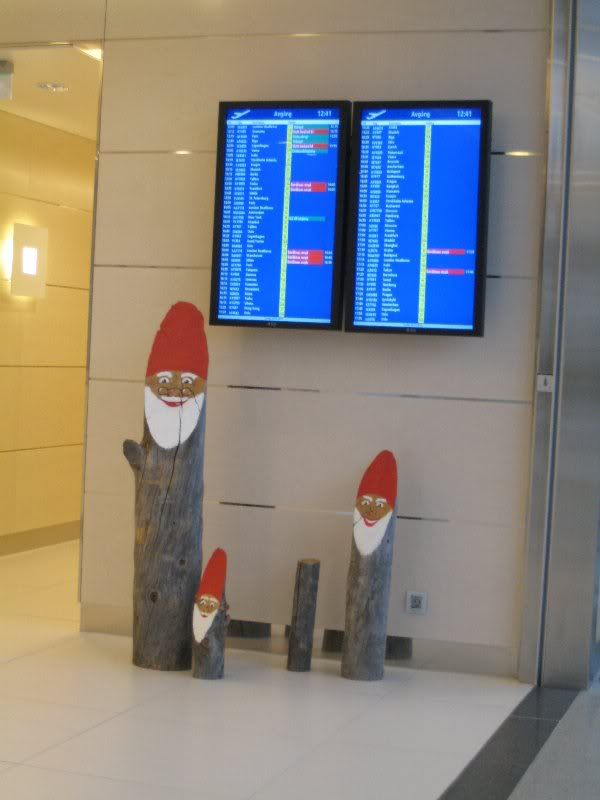 This was the beginning of the security line for the one US bound flight to New York that day. Due to the security events on Christmas, all passengers to the USA had to go through special screening. I waited in this line for 2 hours, but the security check wasn't that thorough. I am not sure why they had only 4-5 officers on duty thus delaying the flight by an hour and half.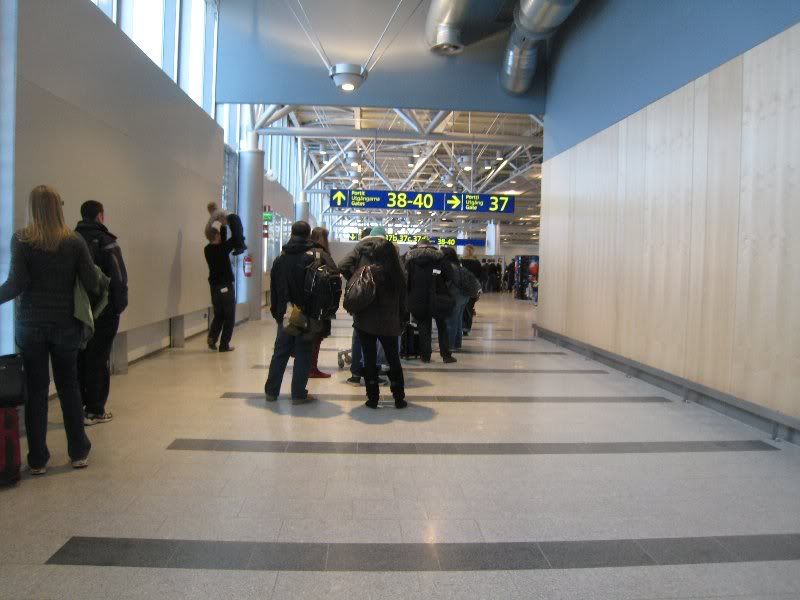 And, finally, here is my airbus 330 to New York.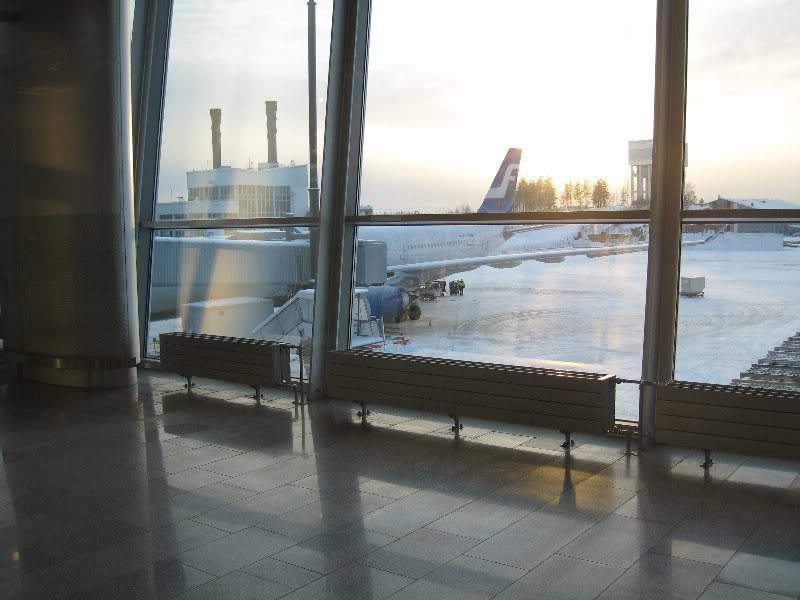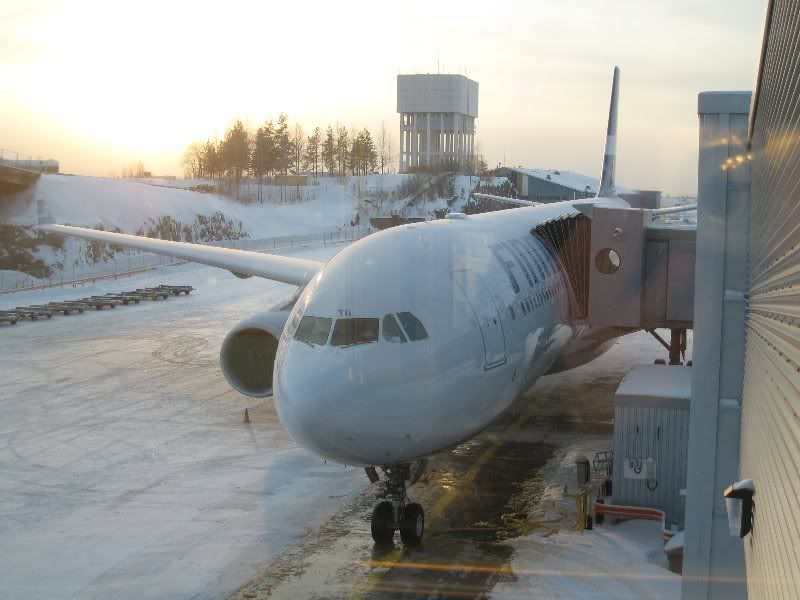 I was really impressed by the cabin. Very bright (blue color looks futuristic), modern and high-tech. Here are some of the many pictures of the AVON I took. This was by far my favorite entertainment system, at least from those I have flown on.