This is a report for my trip to St. Thomas for spring break. Apologize for the little commentary, but due to time constraints thought posting the pictures will also be very appreciated.
Very early morning ride to JFK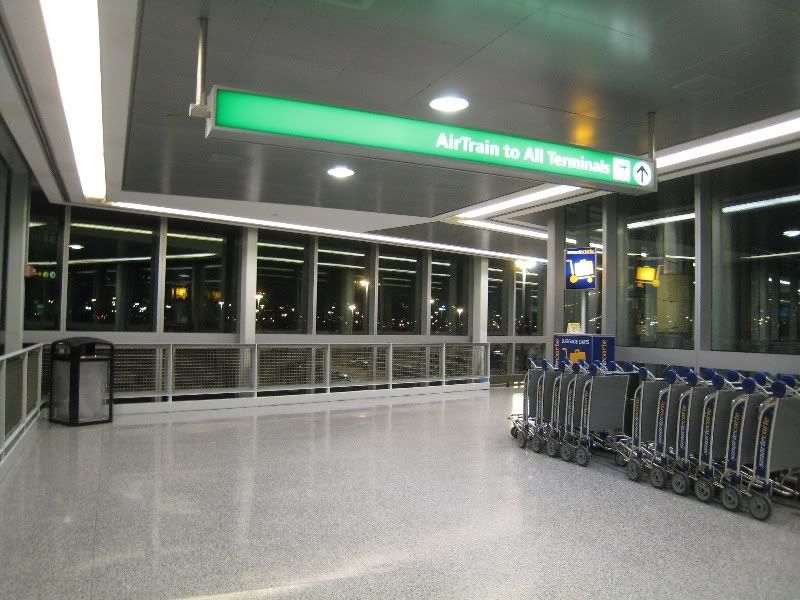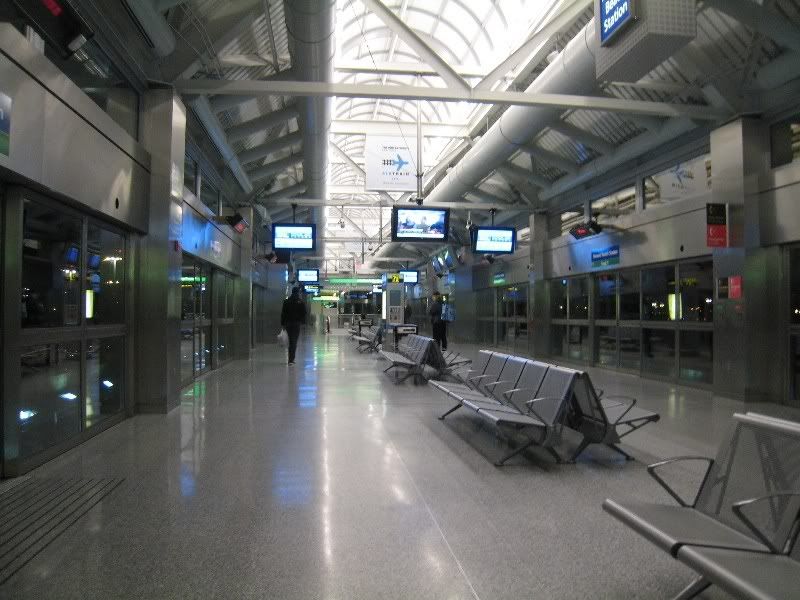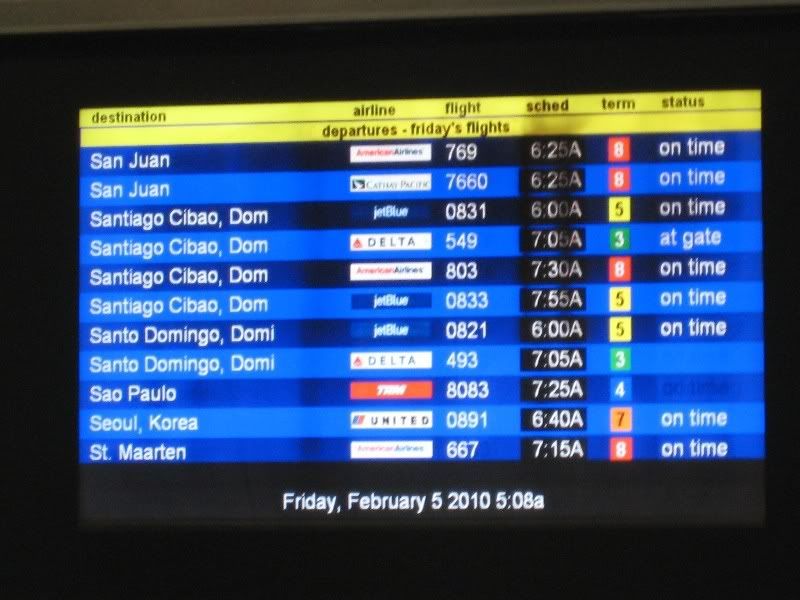 AA's Terminal 8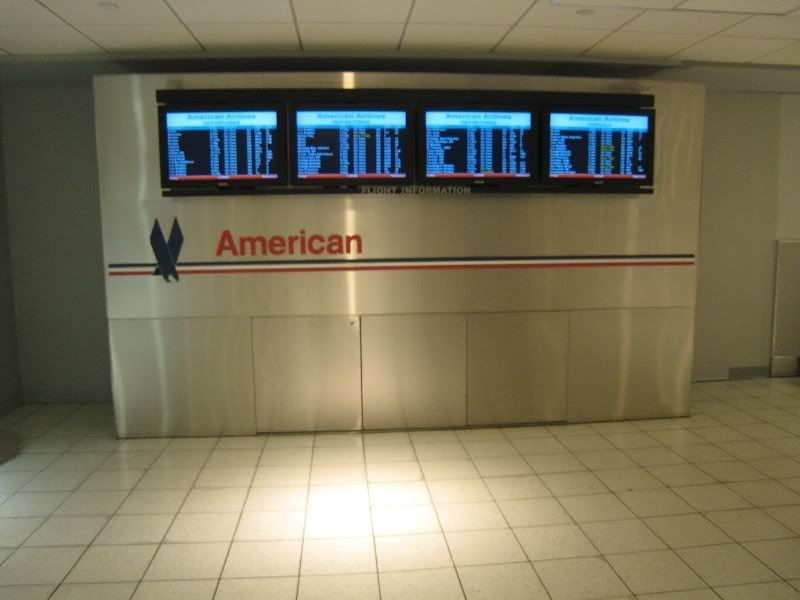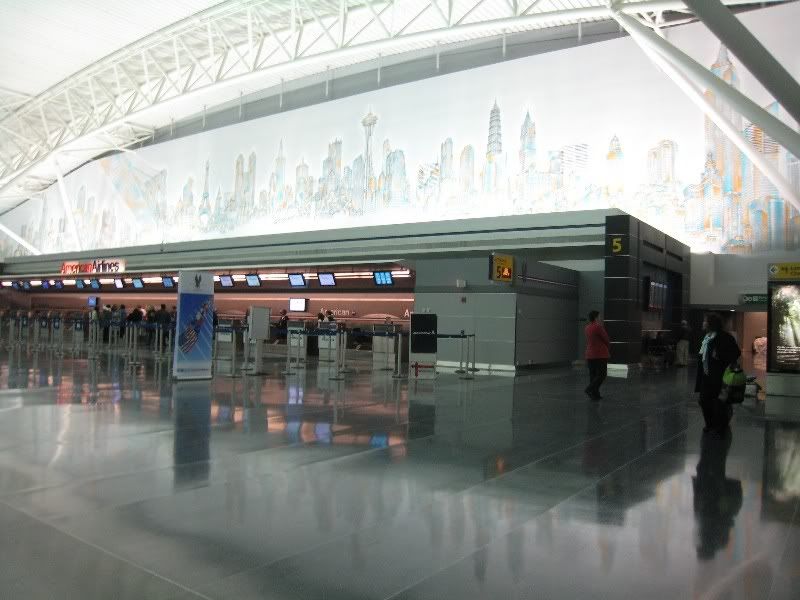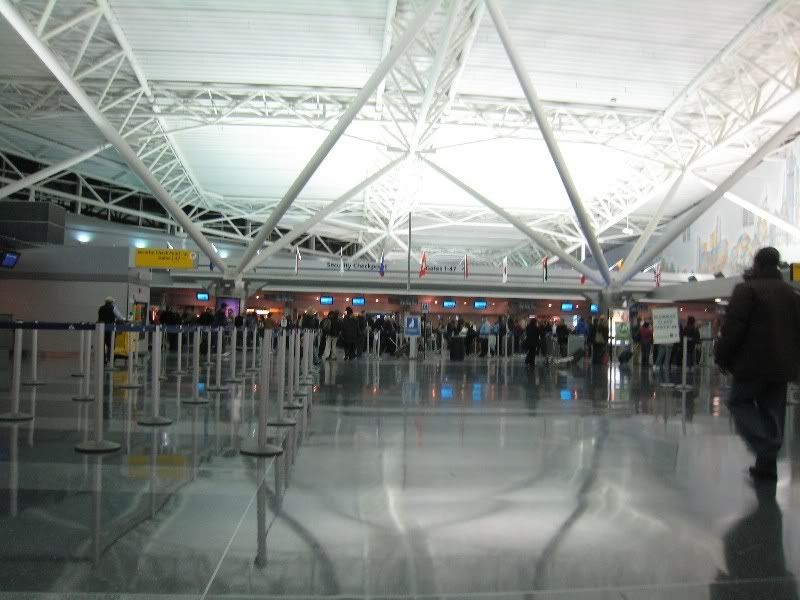 FEB 5, 2009
AA 769
JFK-SJU
Sch Departure 06:25
Sch Arrival around 11:00
Boeing 757
Very frustrating boarding process. A business class passenger got into a loud argument with a ground handling guy over checking his carry-on bag at the boarding gate. I sneaked on board with equally big bag while this was going on. Cabin crew wasn't not really assisting passengers during boarding, but instead was communicating multiple repeating messages to put large bag on top, and smaller underneath the seat. No jackets on top. Repeating this over and over became really annoying given the early hour. When the economy bins filled in (how wouldn't they with all seat occupied), various passengers and cabin crew got into an argument where should the remaining bags be placed. Cabin crew appeared very stressed over loosing the take off slot at JFK and communicated that we would need to wait for hours if everyone doesn't settle in immediately.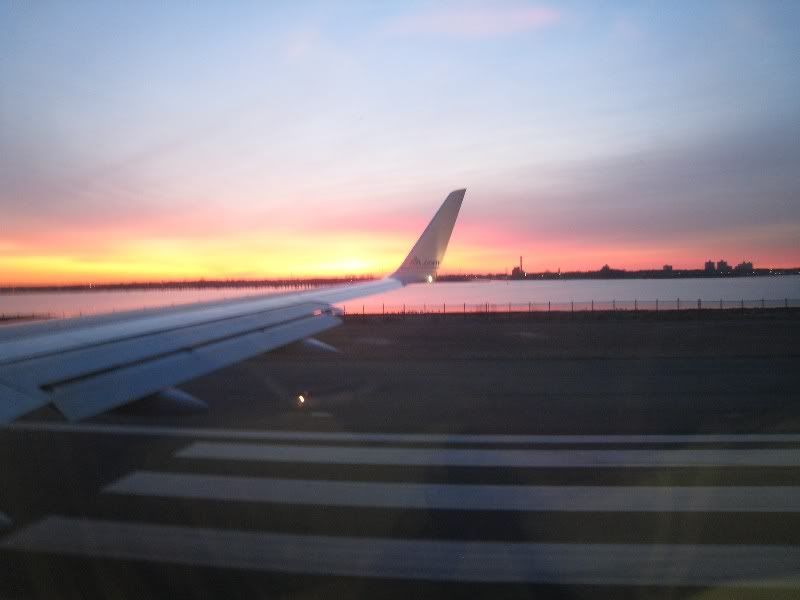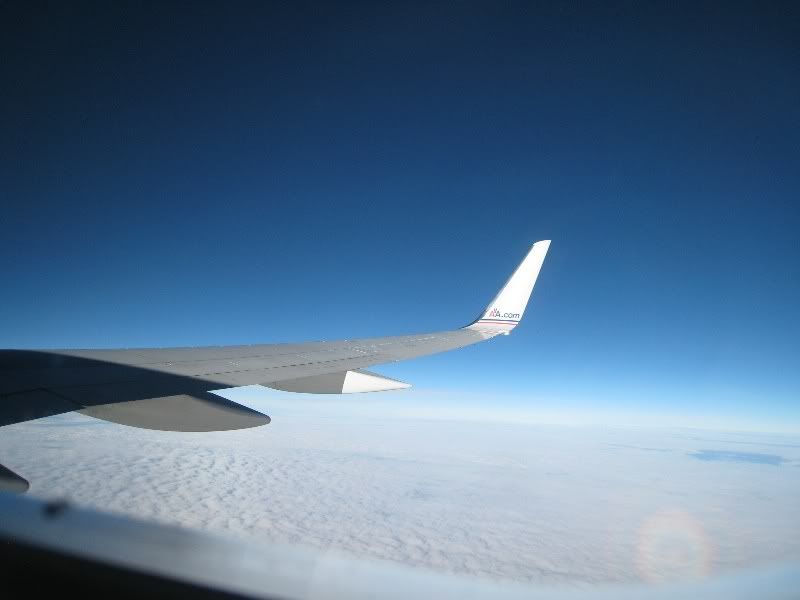 The breakfast available for purchase was pretty good.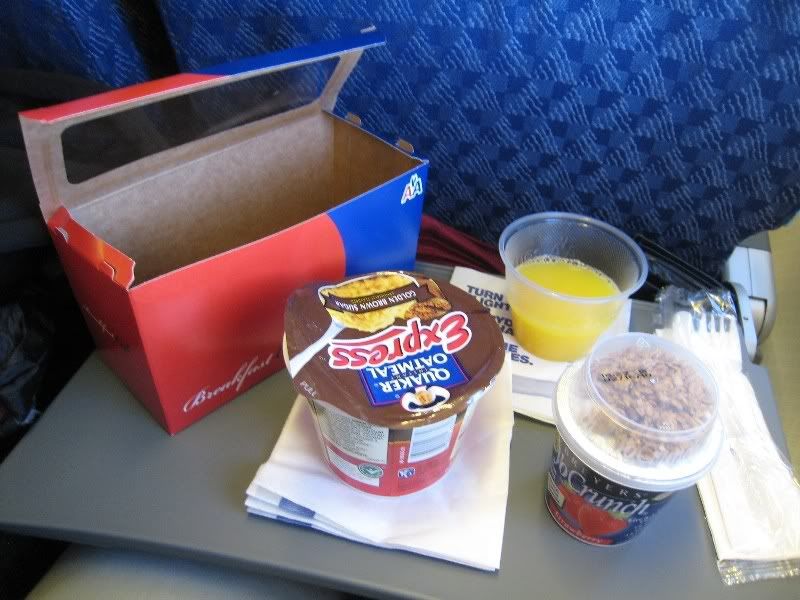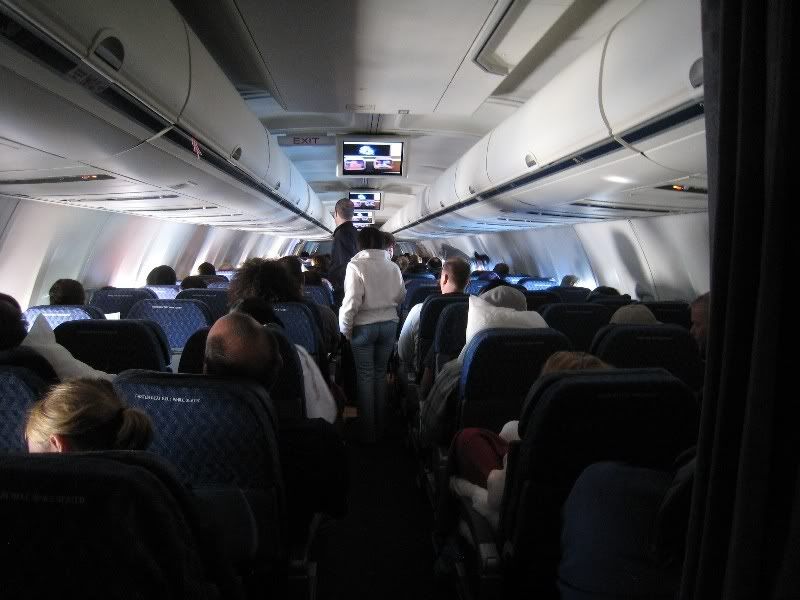 The flight was full at 100%.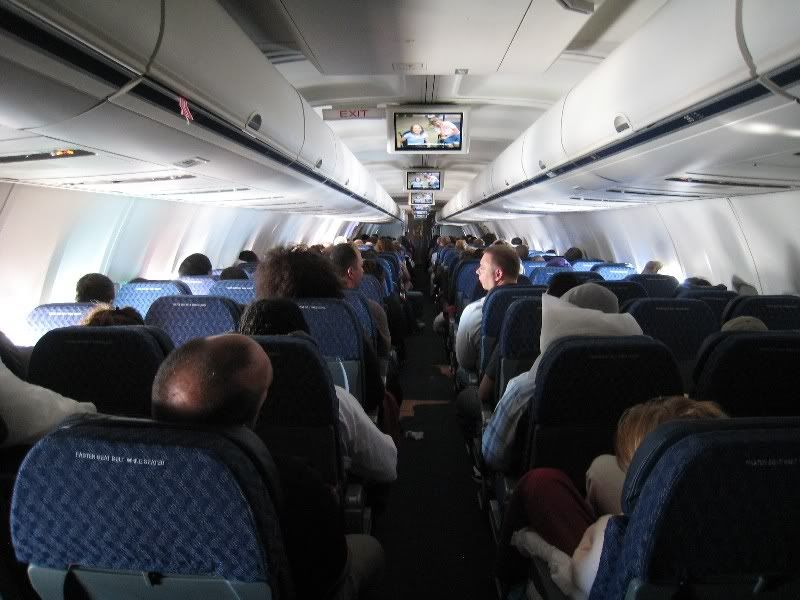 First sight of Puerto Rico.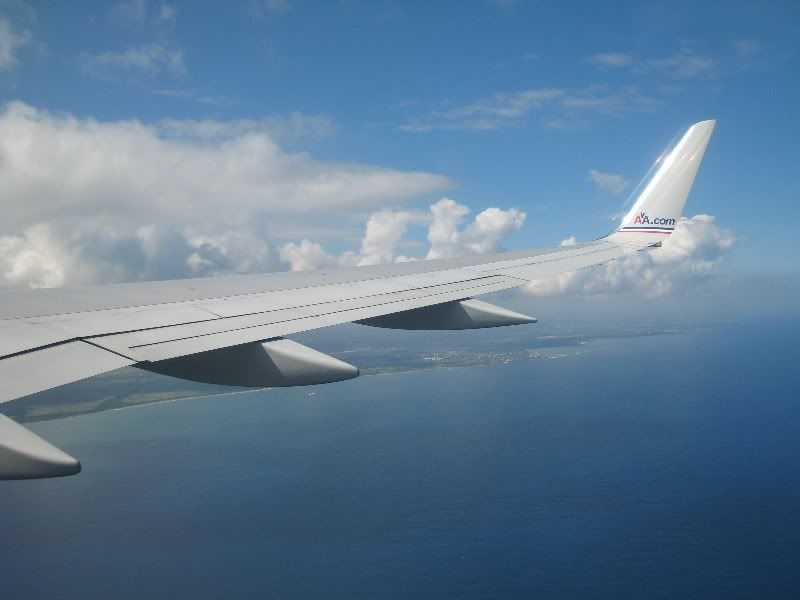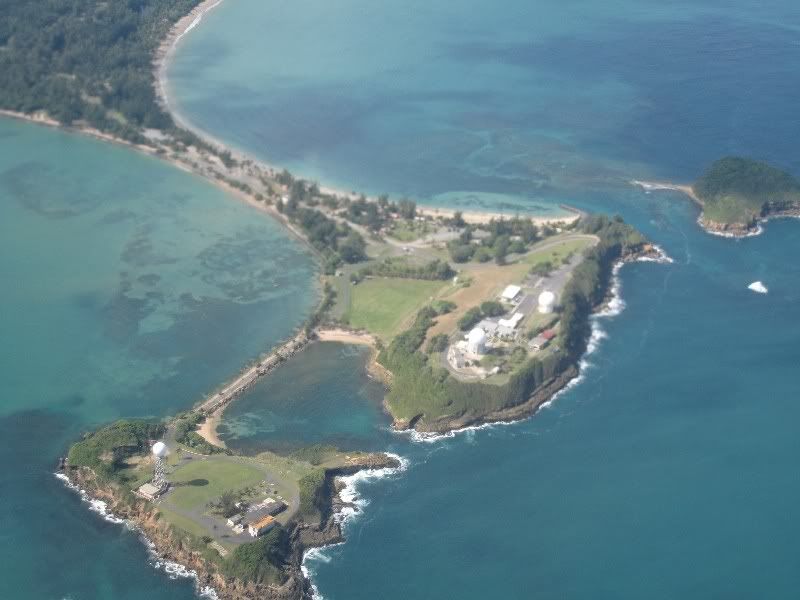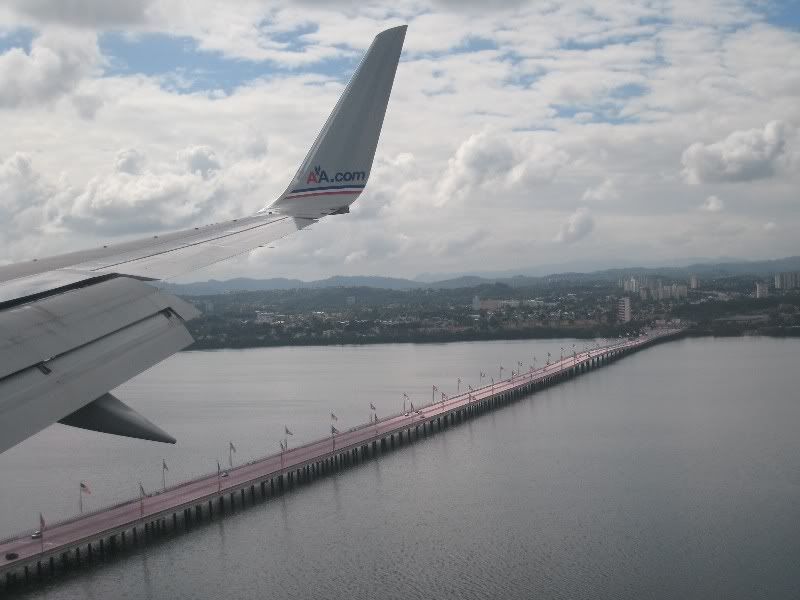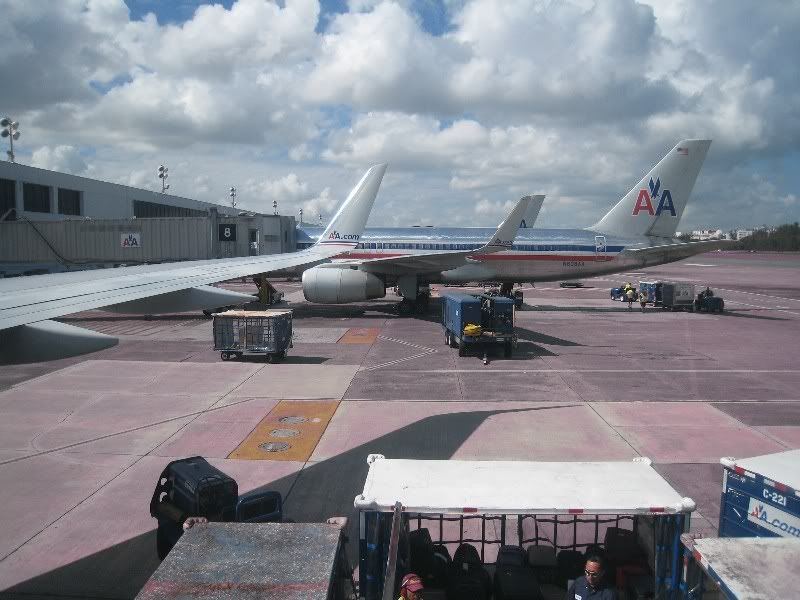 It was great seeing ground handling in shorts, and feeling the warm climate upon exiting the aircraft in the middle of February.
FEB 5, 2009
AA 4866
SJU-STT
Sch Departure 11:15
Sch Arrival around 11:49
ATR 72
Originally I had 2 hours to spare in SJU. However, when exiting the aircraft, I saw that the previous flight to STT was delayed and was just now boarding. AA personal was very friendly here and immediately put me on the earlier departure.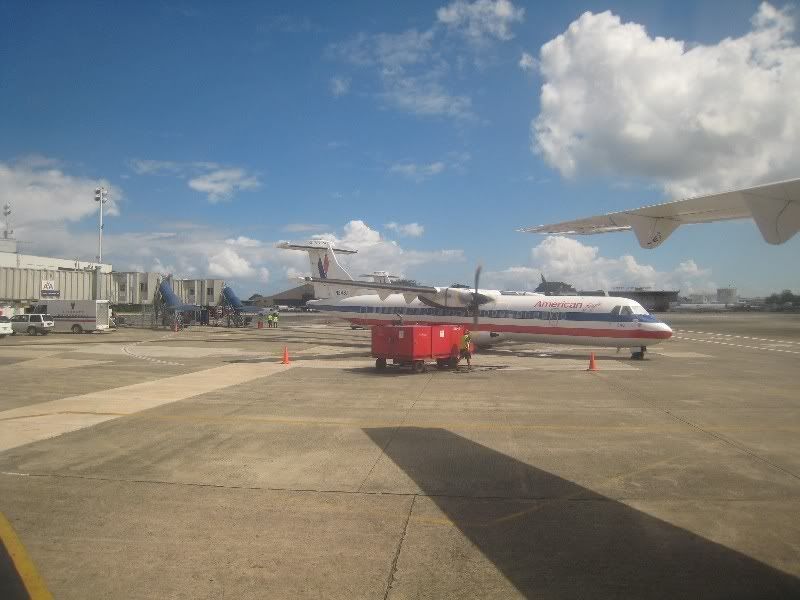 Tiny aircraft, very nice cabin crew.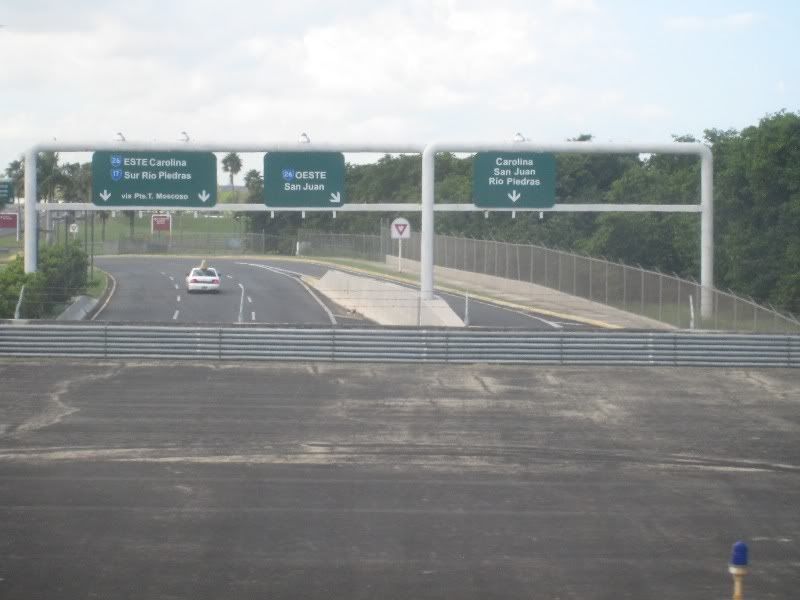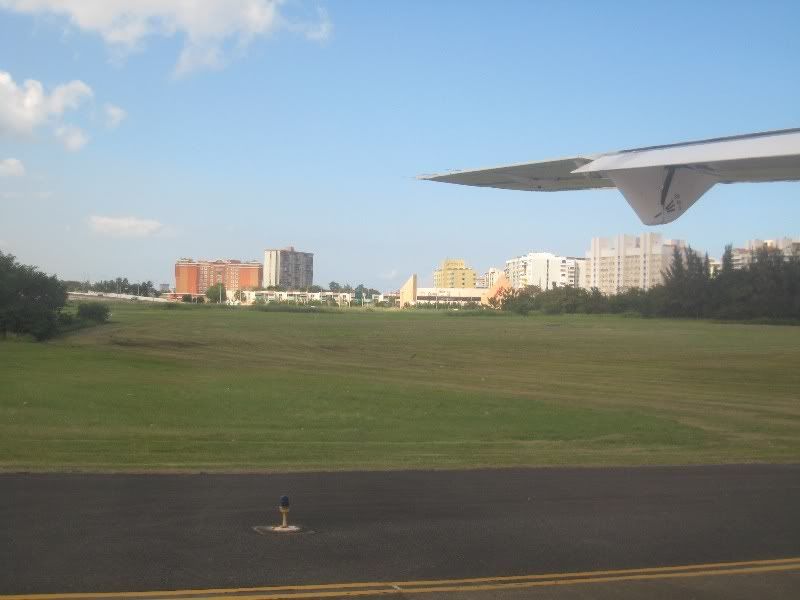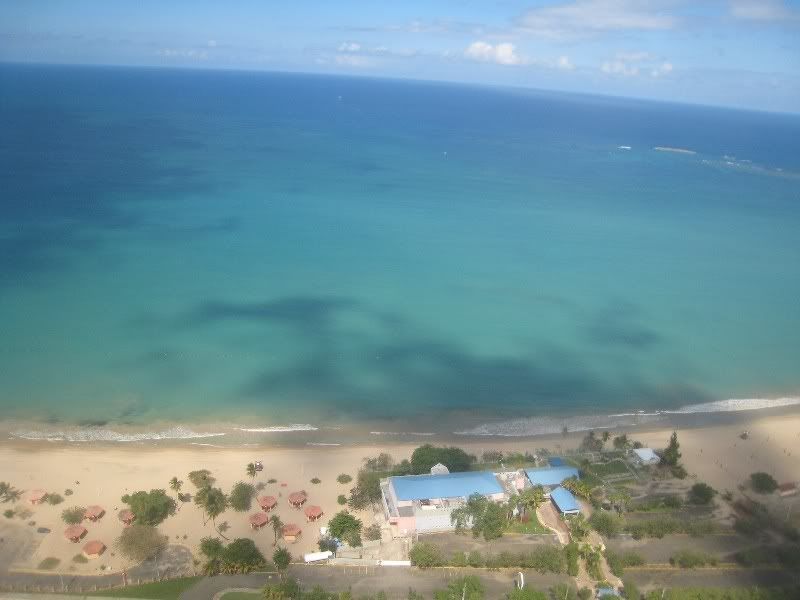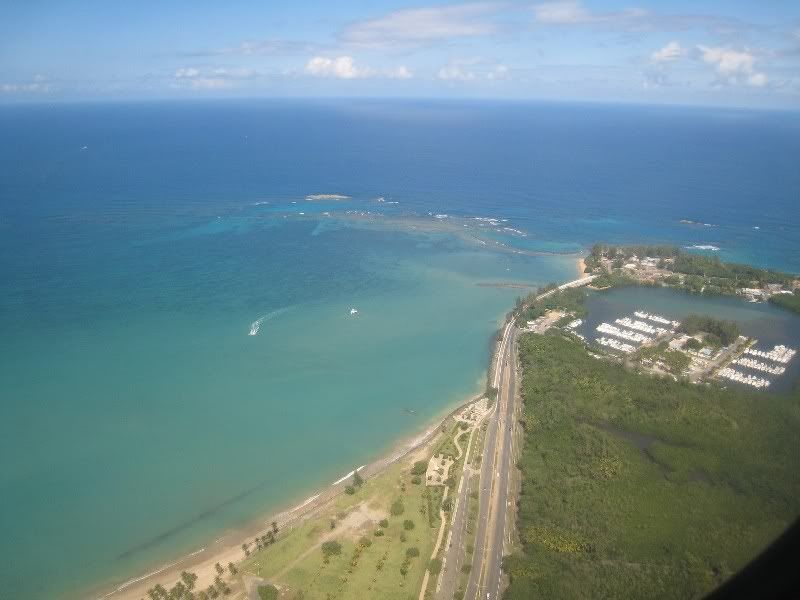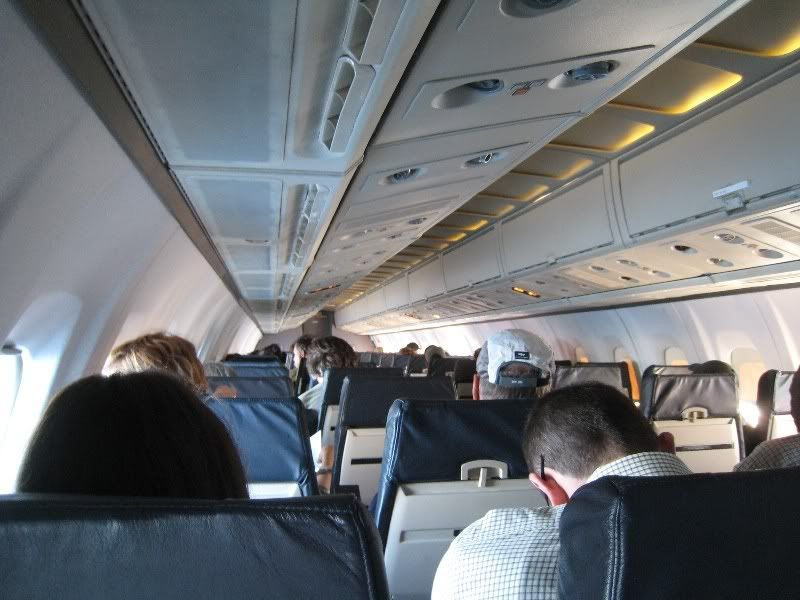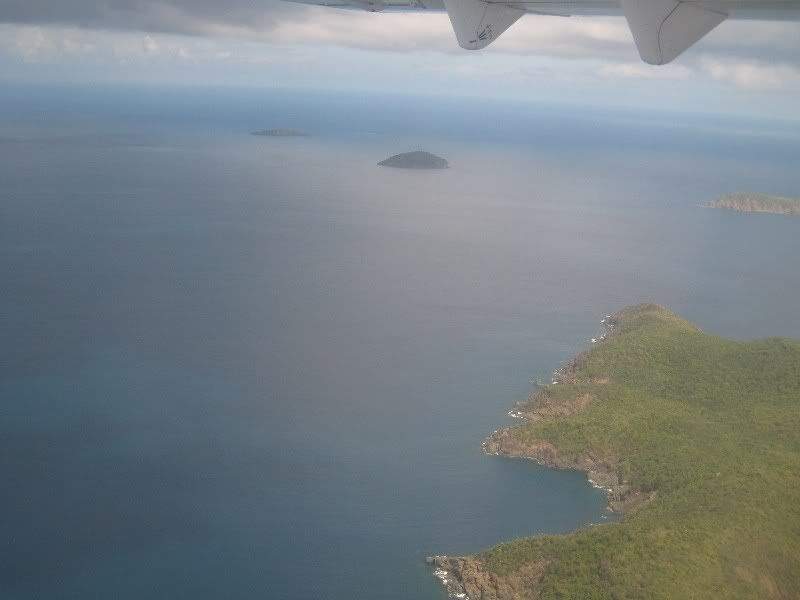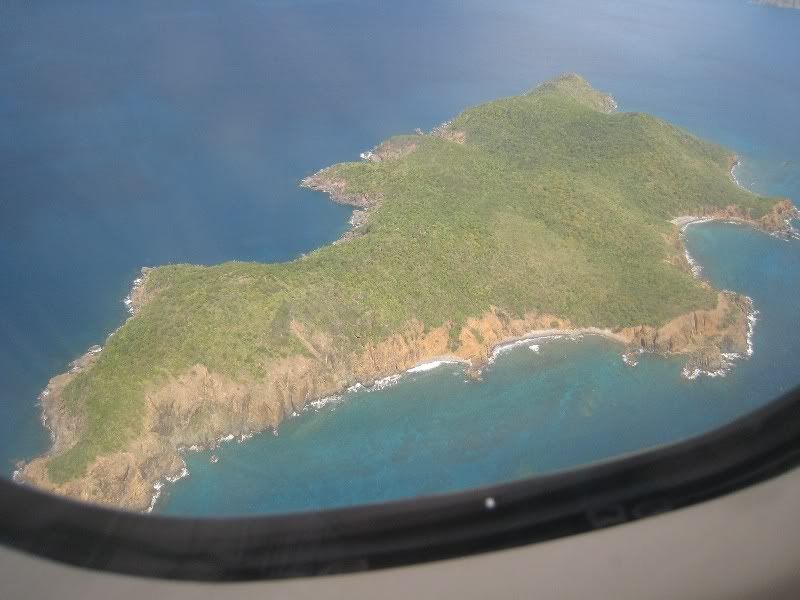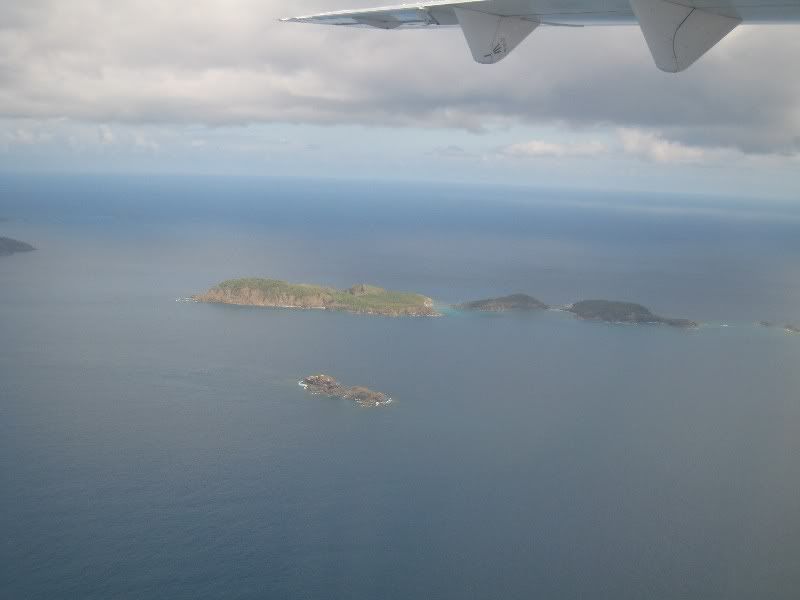 Breathtaking approach into STT airport.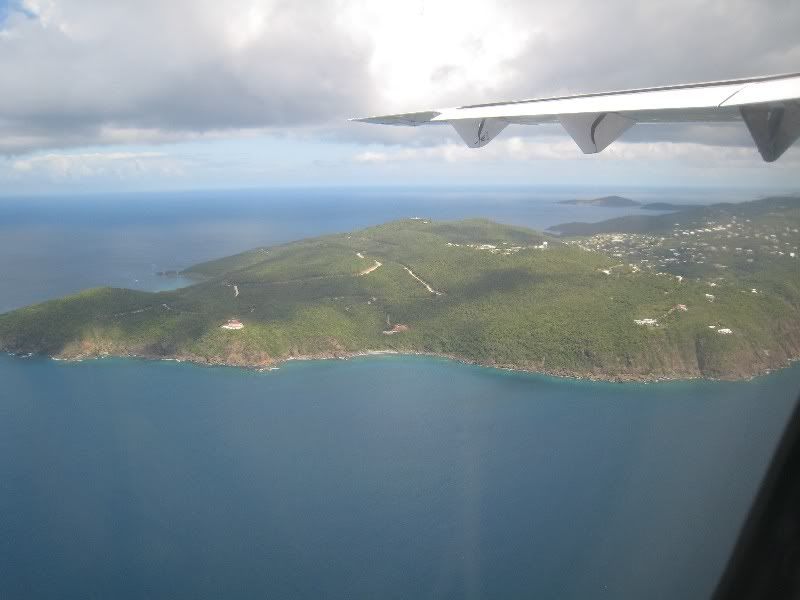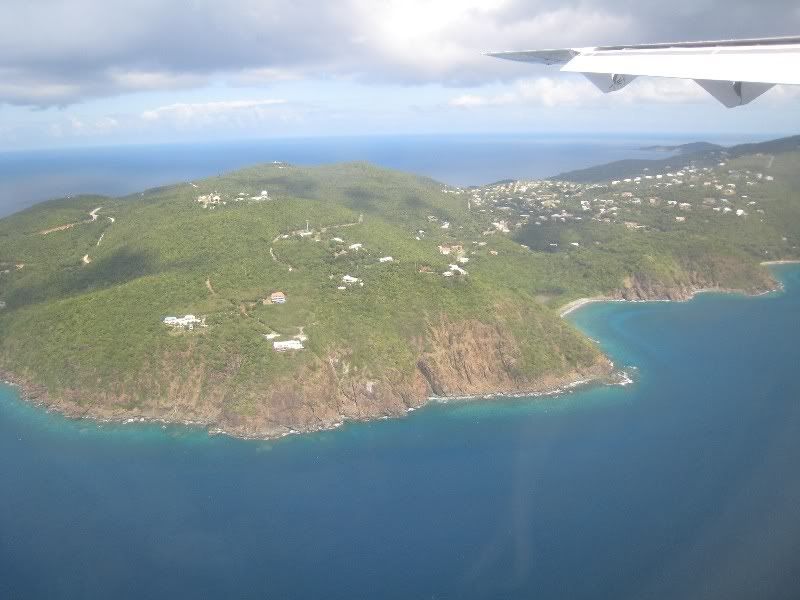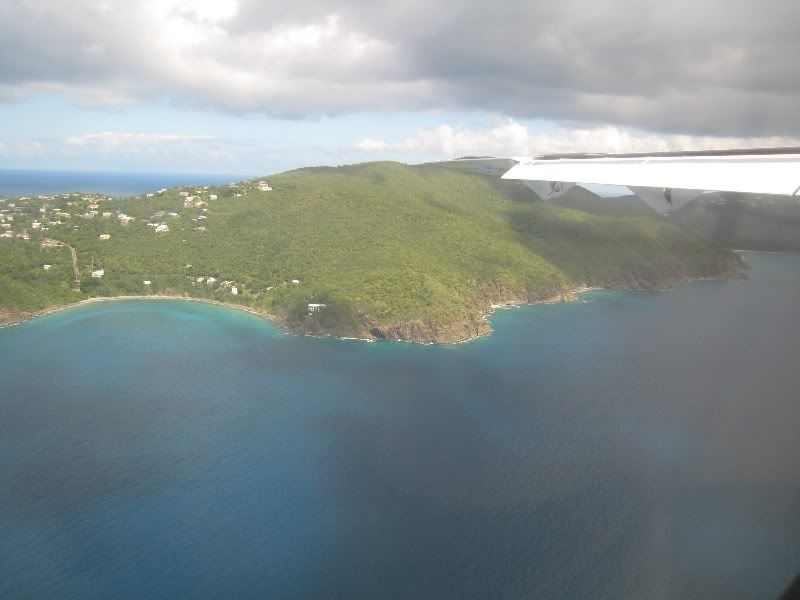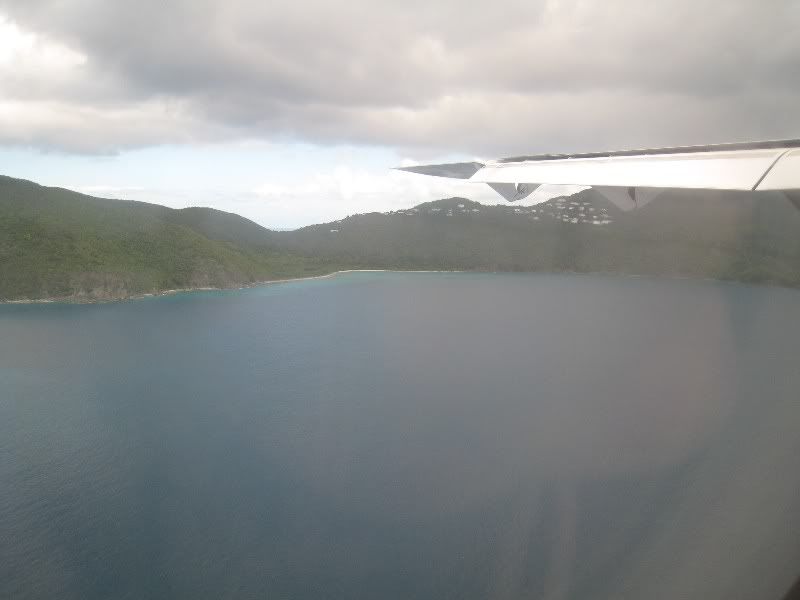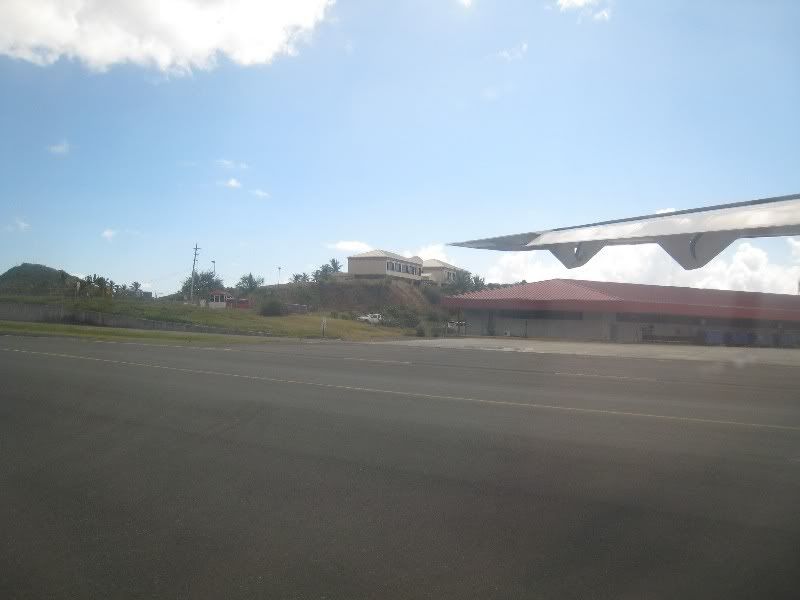 And now on the ground.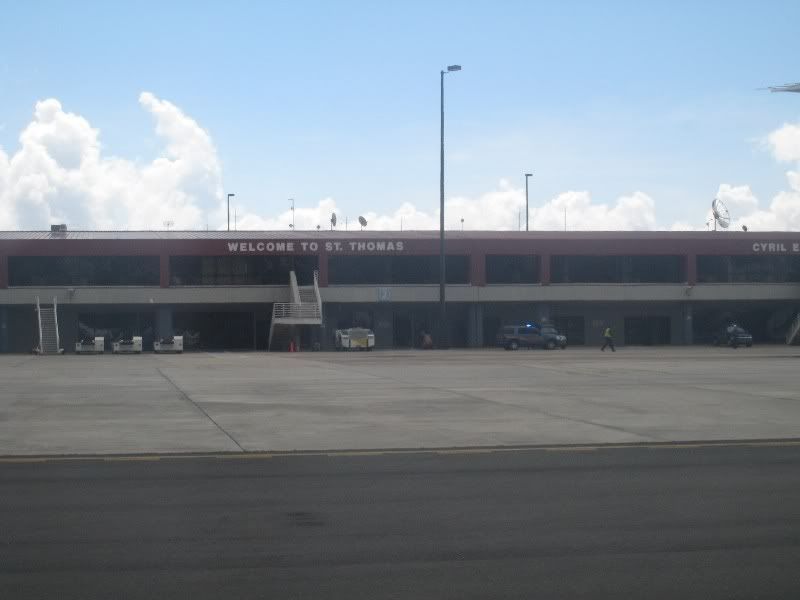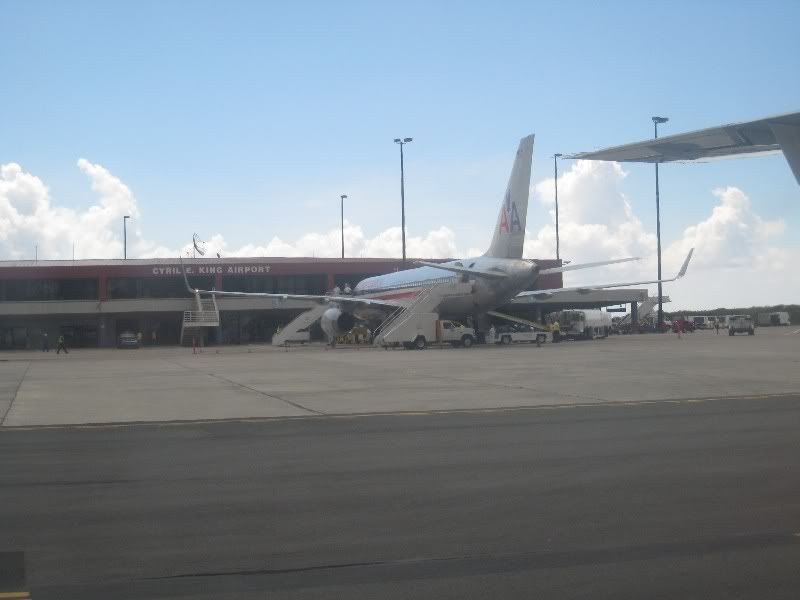 Continental jet from Newark had just arrived.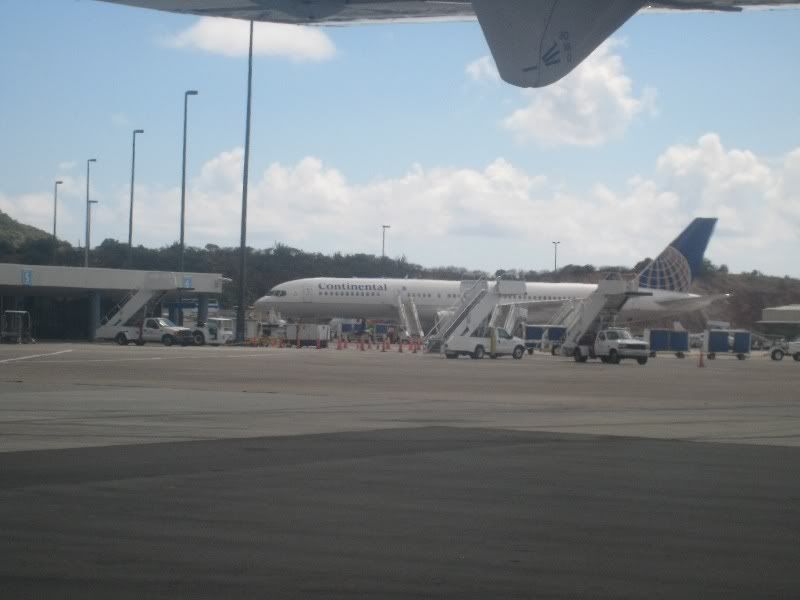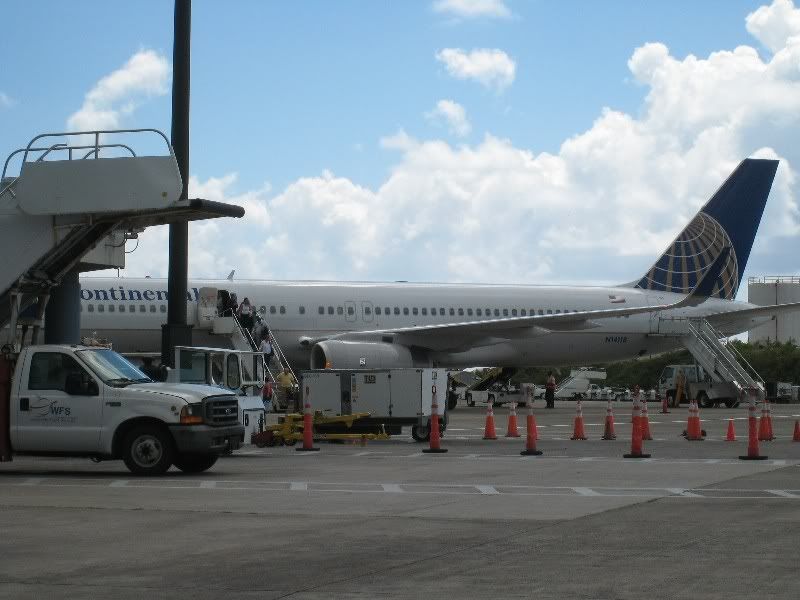 My plane.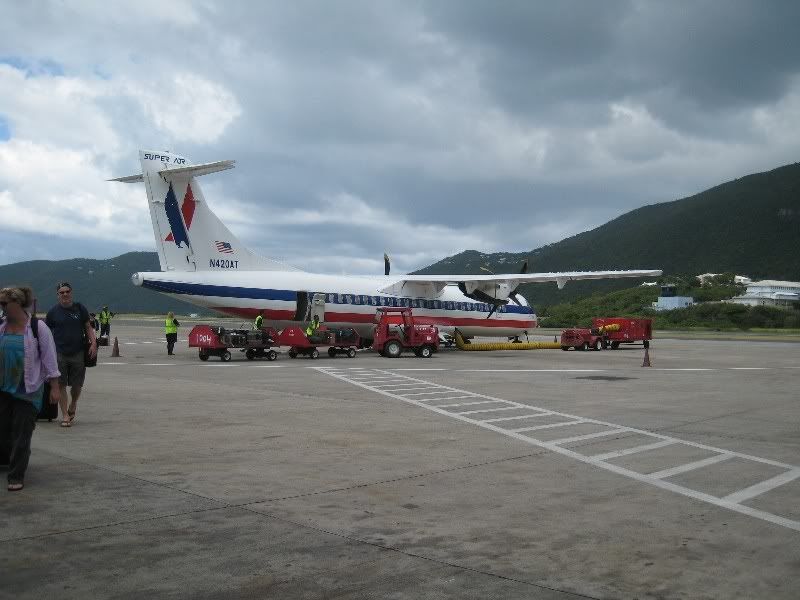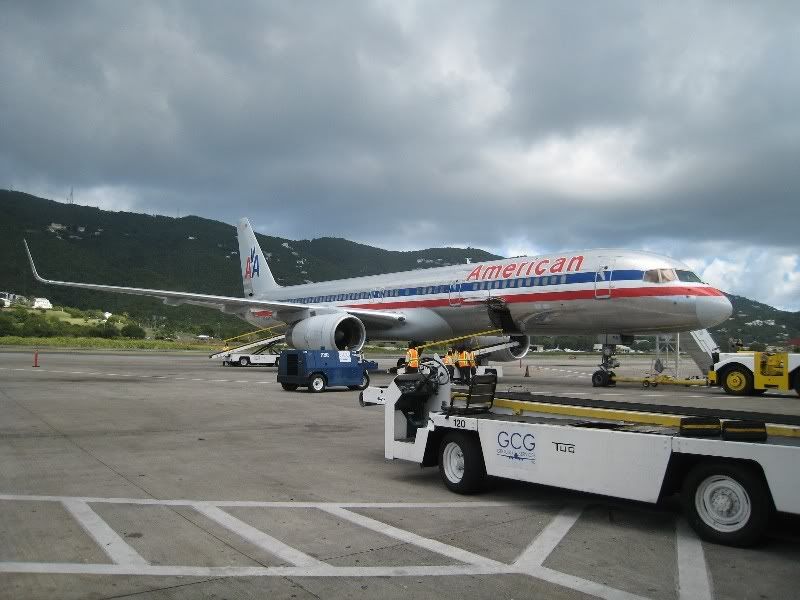 This is a tiny airport, with the check-in area in sight.
Passengers are greeted with a shot of rum upon arrival!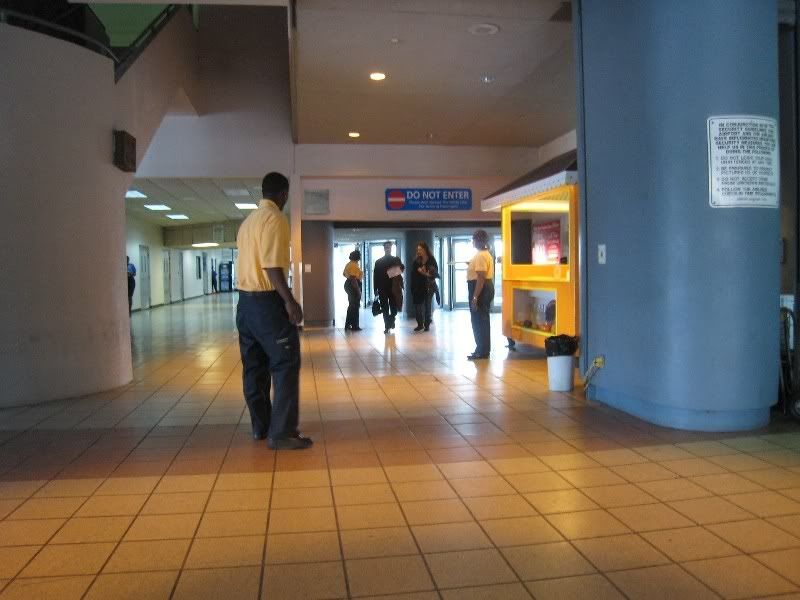 The baggage claim area, as well as all other "pre-security" areas are essentially outside.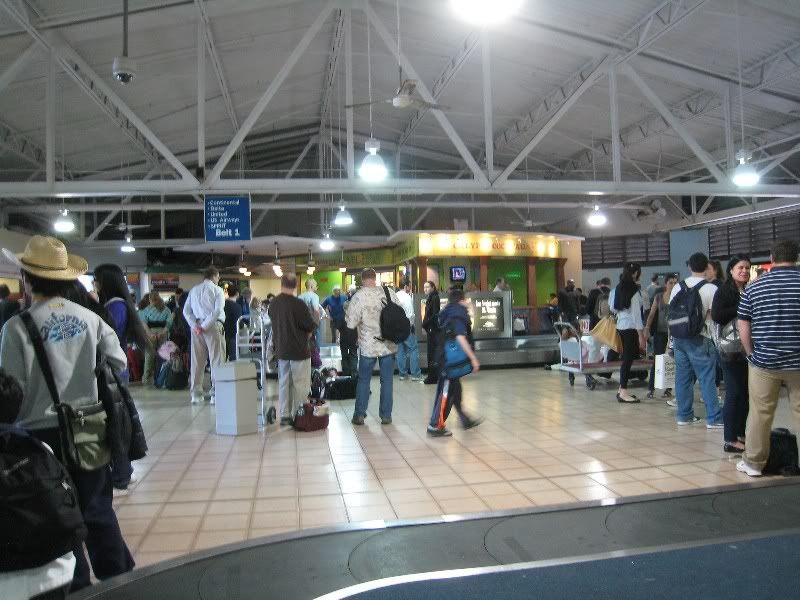 And here are some cell phone shots on the ride to/from airport.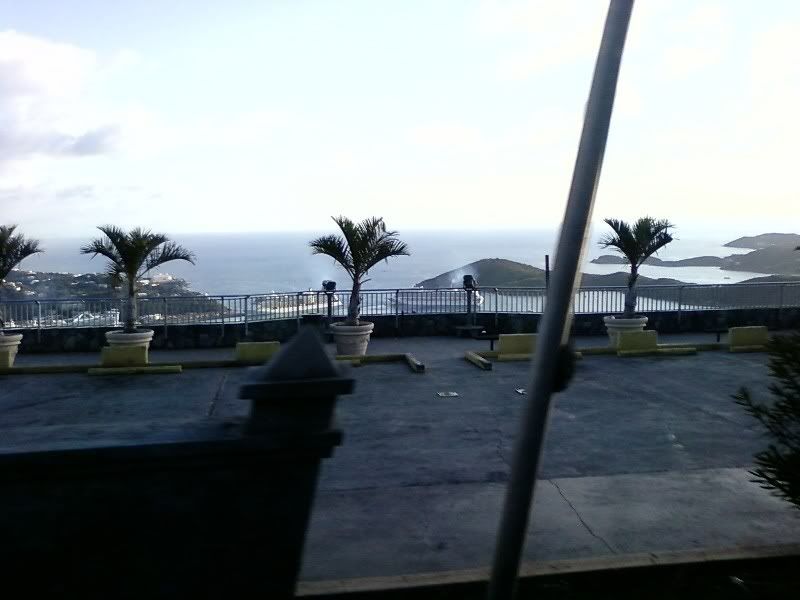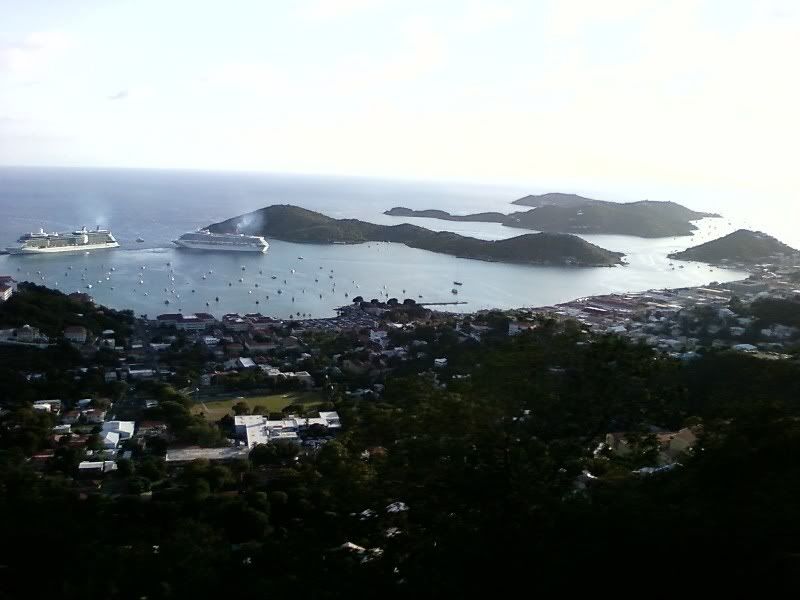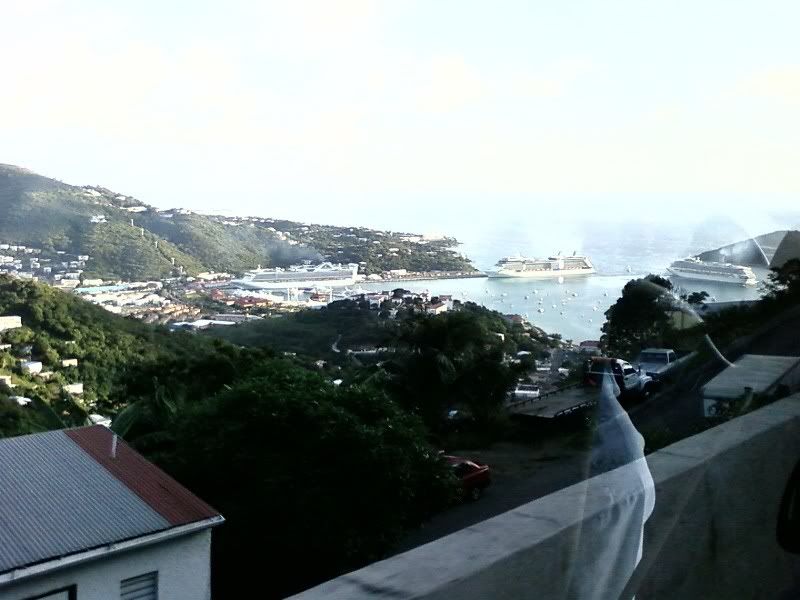 FEB 8, 2009
AA 4858
STT-SJU
Sch Departure 18:50
Sch Arrival around 19:25
ATR 72
After 3 awesome days, it's time to go back home. Check-in with the AA.
After check-in, one fills out a customs form and goes through immigration as if returning from abroad. I read up on the special status of the USVI. It is a strange procedure nevertheless.
Departure hall.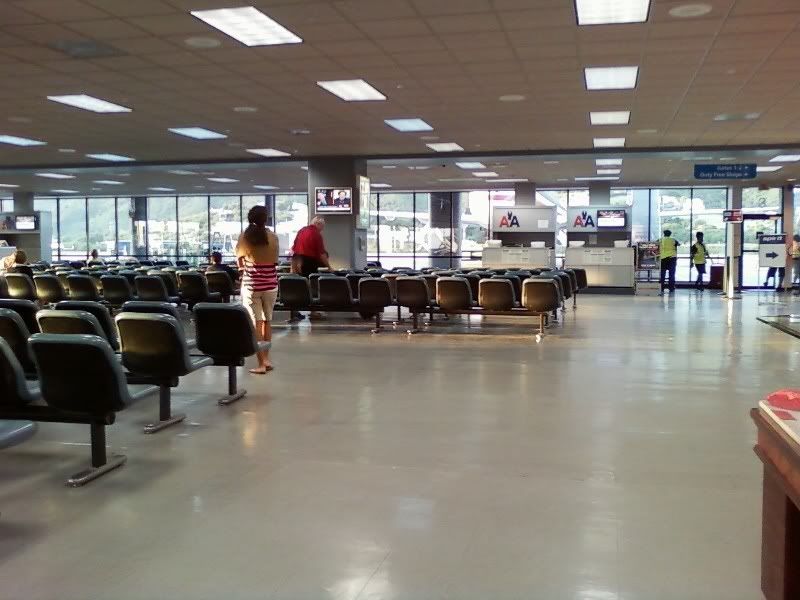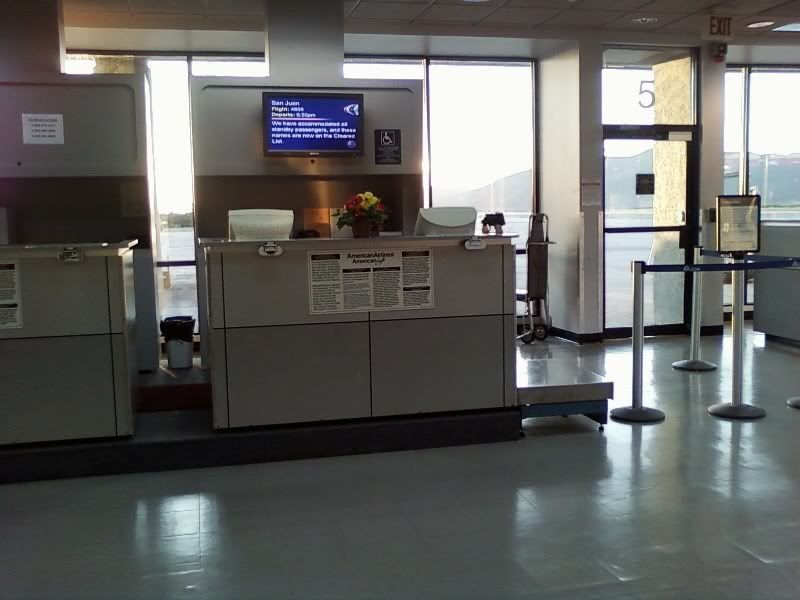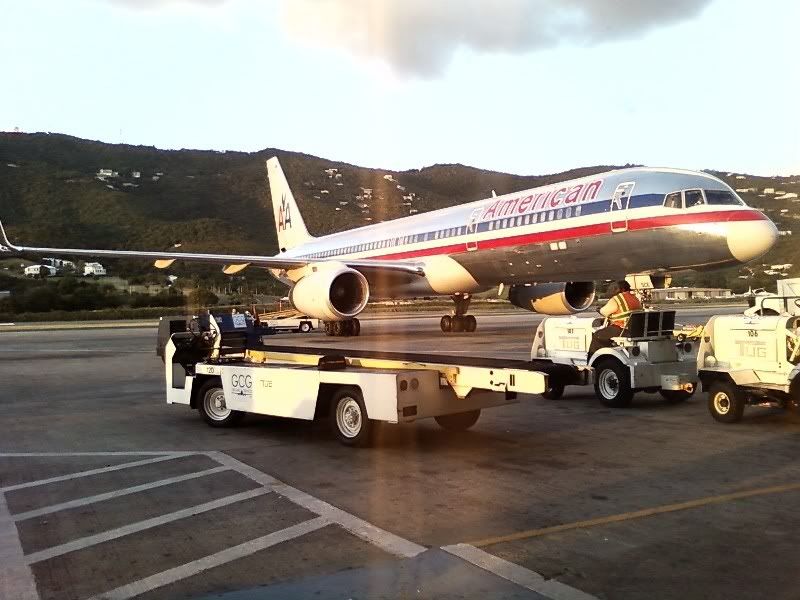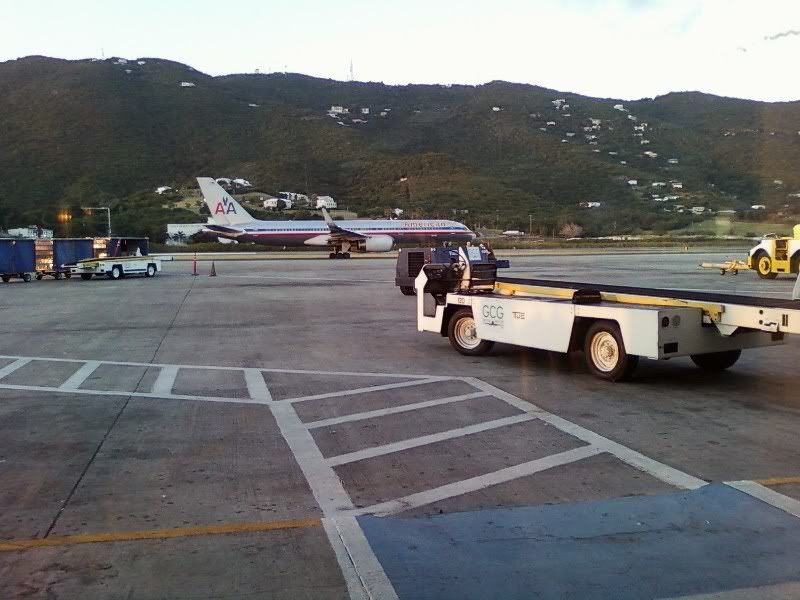 My plane to SJU.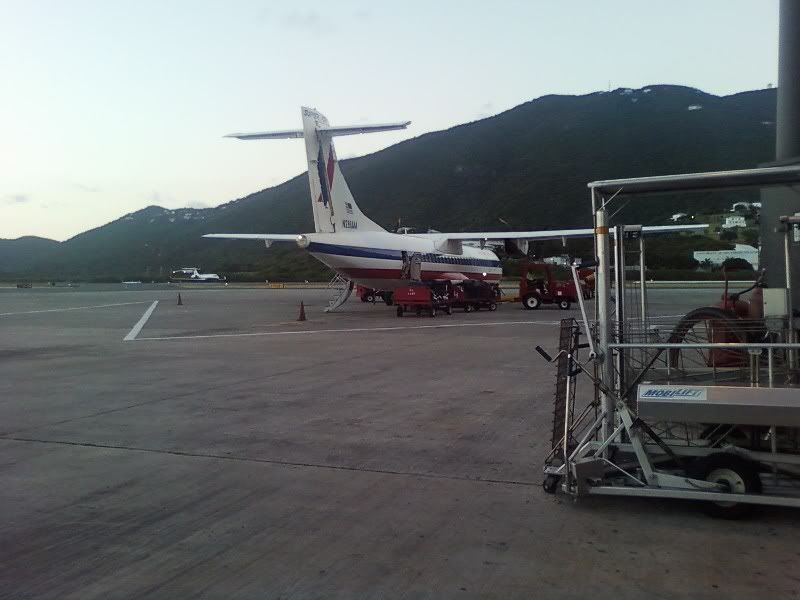 This time I used the time in SJU wisely and took some shots.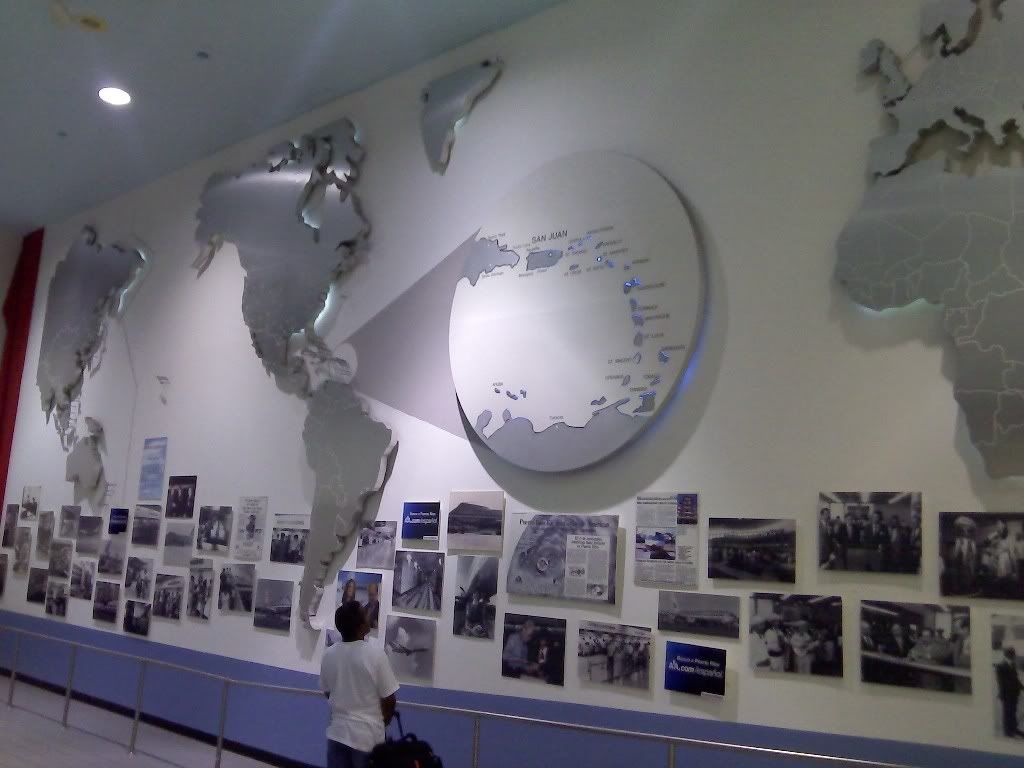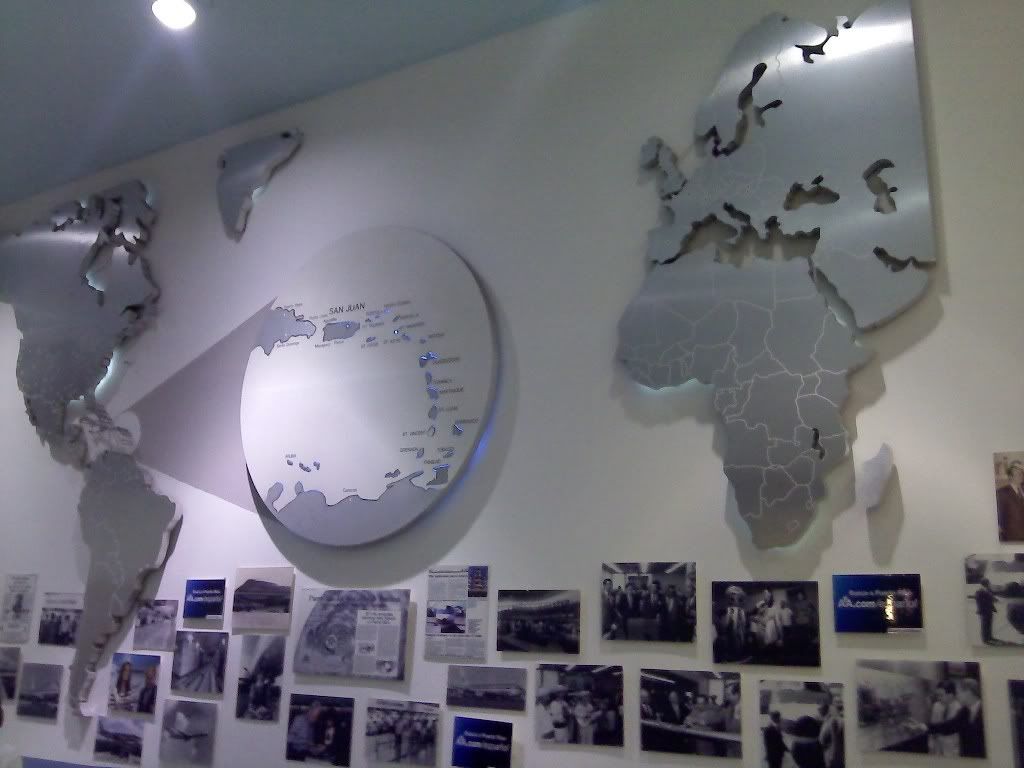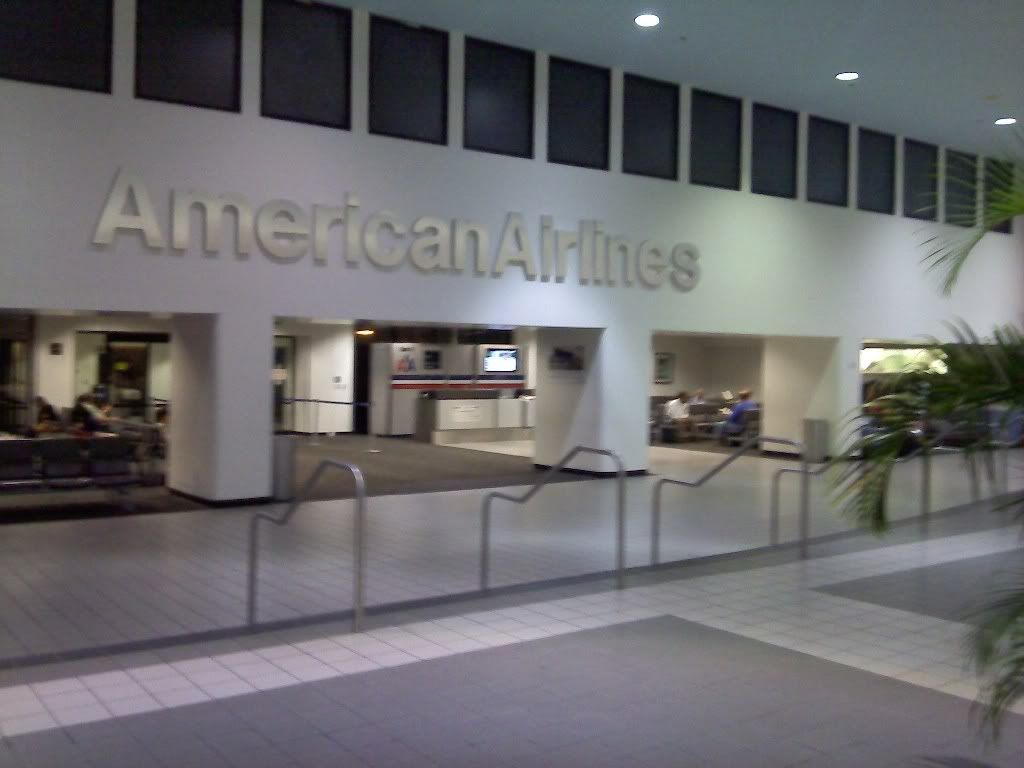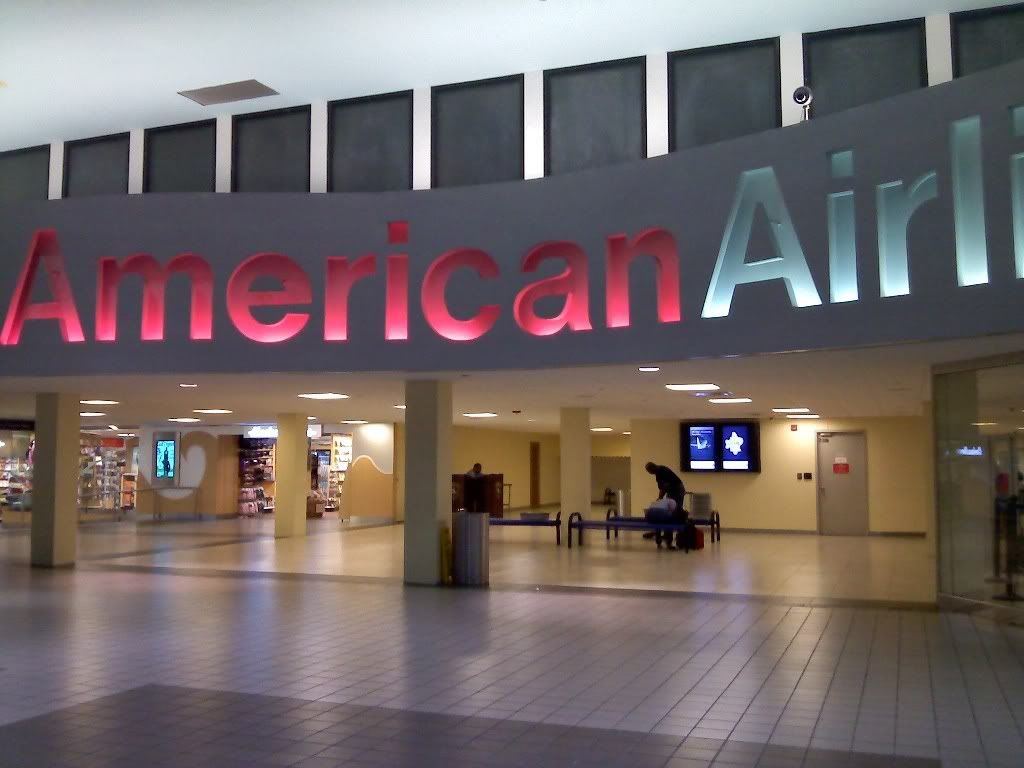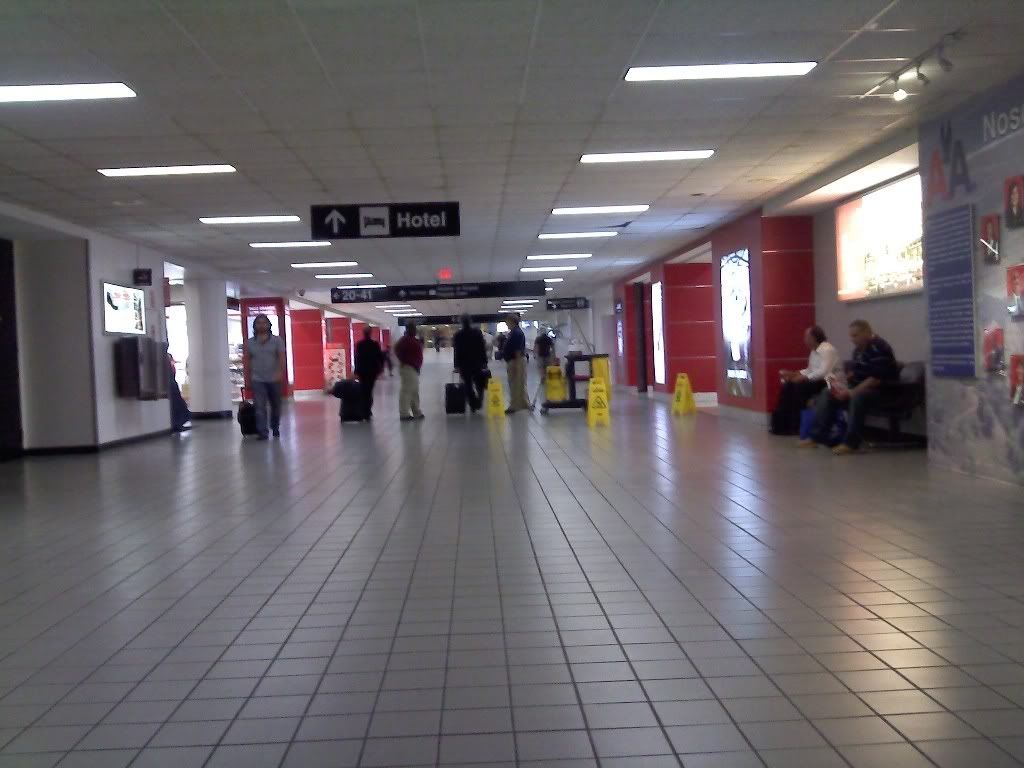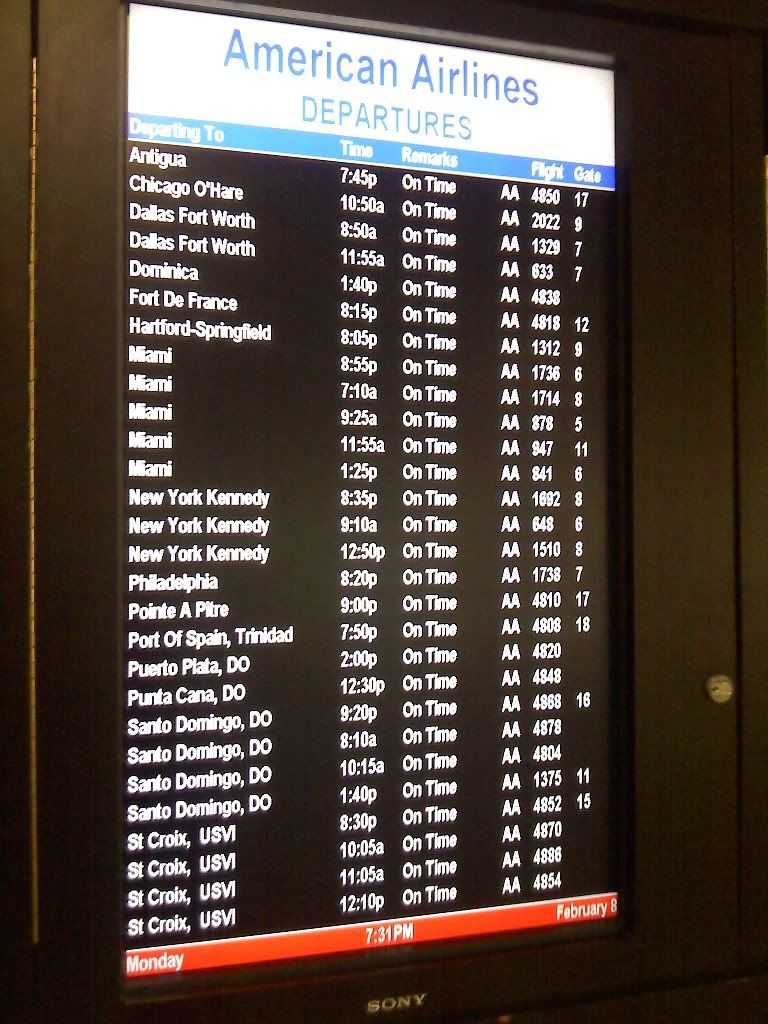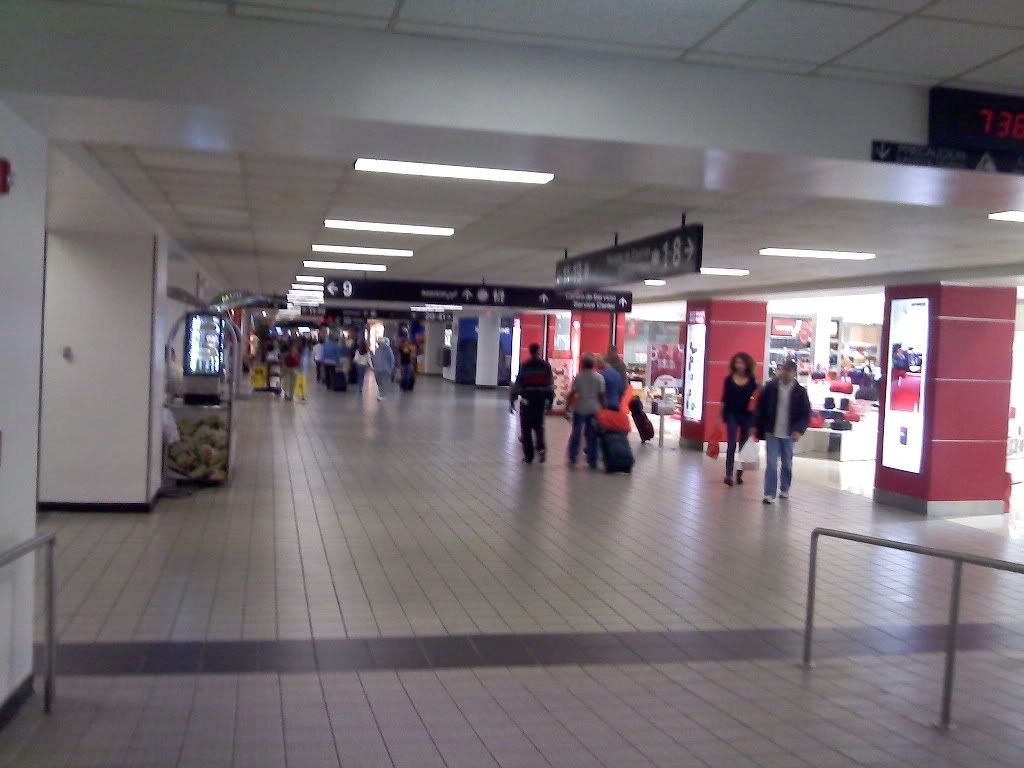 FEB 8, 2009
AA 1692
SJU-JFK
Sch Departure around 20:30
Sch Arrival around 23:30
Boeing 757
Plane to JFK.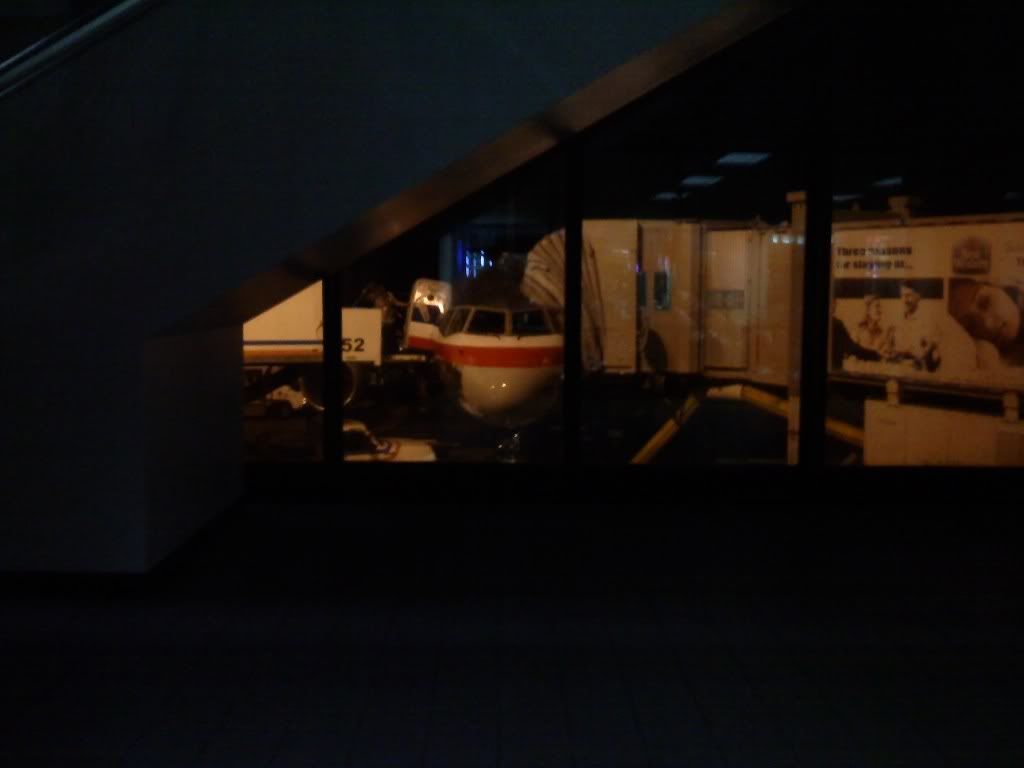 I contemplated upgrading for a second, but them remembered the reports on flyertalk that business class to the Caribbean really isn't overrated. Passengers reported no entertainment system was provided. Also, the flight only offered snacks in business. Clearly not worth the miles, if "surviving" economy is an option.
Welcome to NYC.