On this grand China trip, I decided to see both Beijing and Shanghai. It just so happened that it was towards the end of the Chinese new year. It all starts at Heathrow with connections in ZRH, and PVG. I must warn you that this is my first trip report, so beware!
The day starts off leaving the Sheraton Heathrow hotel, and taking the Hotel Hoppa to T1. Me and my friend decided to try out the "The Great British Lounge", BMI's beautiful international lounge in T1. The lounge was clean, chic, and modern. And it offered great views of the tarmac. I apologize for the quality of photos.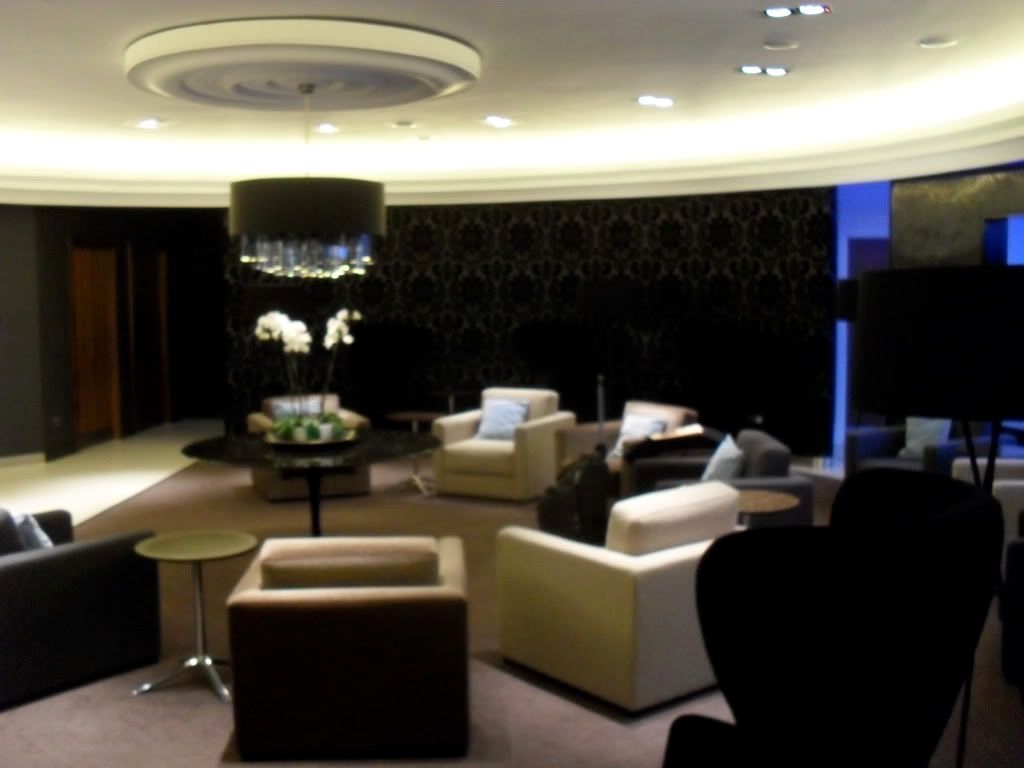 "The Great British Lounge"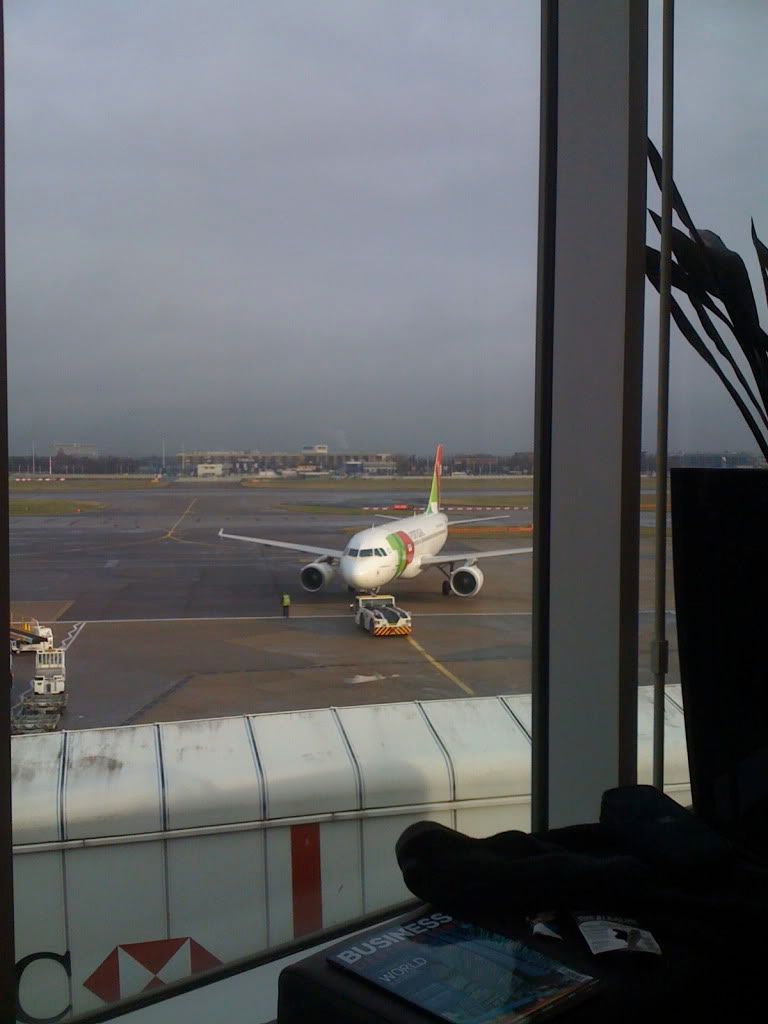 Scenes on the tarmac.
LX 317 25/02/10
LHR 0850 ZRH 1135
A320 (HB-IJR)
Seat: 7C Y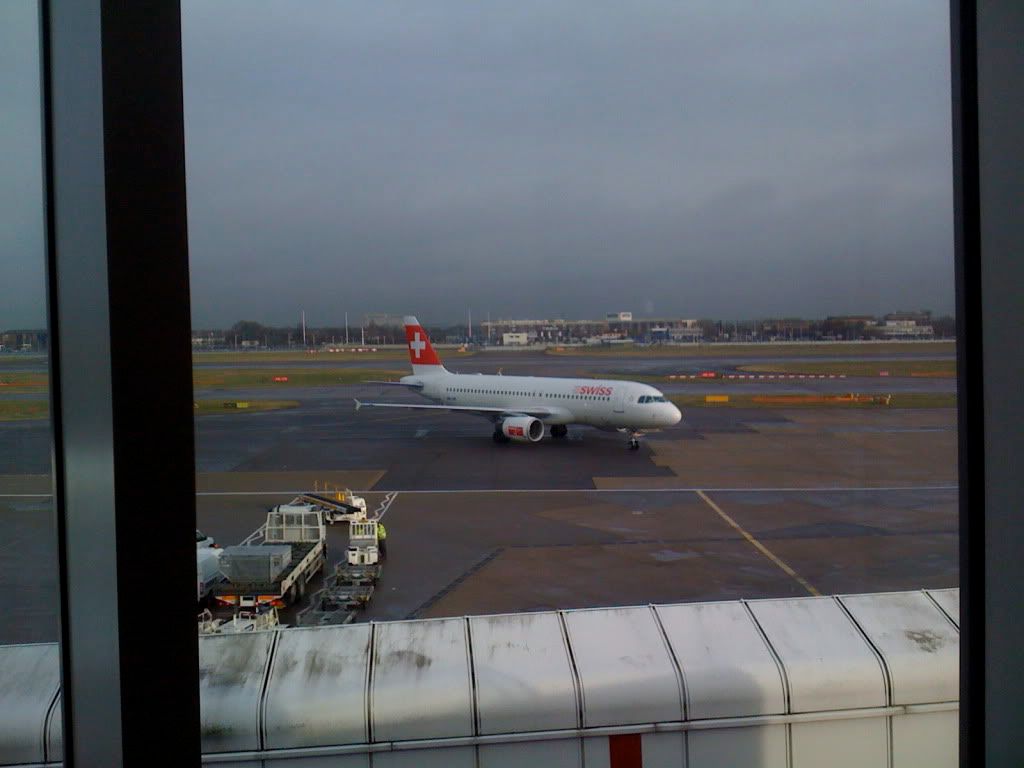 My bird (HB-IJR) arriving from ZRH.
Boarding was pretty easy, and there was a 90% load today to Zurich. The Crew were professional, and efficient. Service consisted of a croissant, and a beverage. Announcements were made in German, and English. It was a quick hop, with some great views of the German, and Swiss countryside.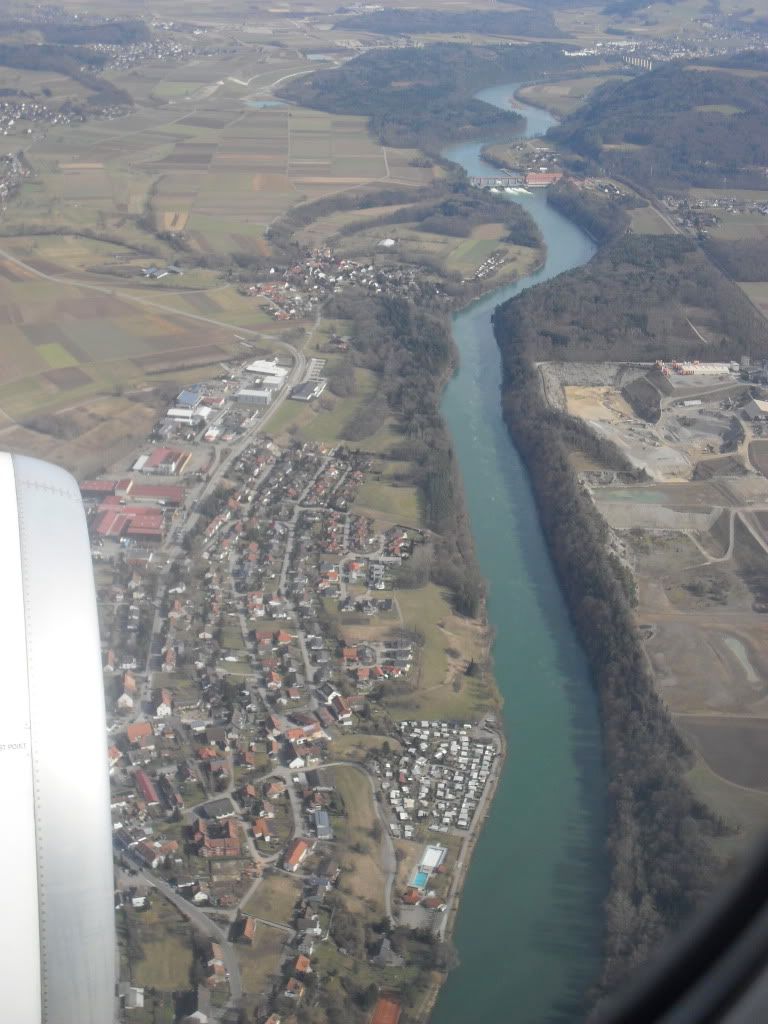 Views of this sunny day!
Always good to get up close and personal.
So we headed from the hardstand to terminal E. The process was easy, but I assume it will improve when they open the new concourse? I always love the tram from the main terminal to E because of the cow sounds, and images as you travel in it.
Swiss territory!
I find Zurich to be a pleasure to transit through compared to FRA, or LHR. There is something about this place that seems so right for me. So multicultural, efficient, and clean. And the layout is just the right size. Pretty much just like Zurich the city itself.
Swiss Lounge in Terminal E.
The lounge was not ground breaking, but adequate.
My bird with A330's in sync behind her.
LX 188 25/02/10
ZRH 1300 PVG 0740
A340-300 (Sorry, no registration)
Seat: 11K
After a nice glass of wine upstairs, we went over to our gate. The gate was packed with mostly Chinese passengers forming long lines. As usual the rush to board as soon as possible was in full effect. Once onboard we got situated in our sexy A343. We were served pre-departures, and welcomed aboard by our lovely Swiss Flight Attendant. She was from Lausanne, and treated us with genuine care.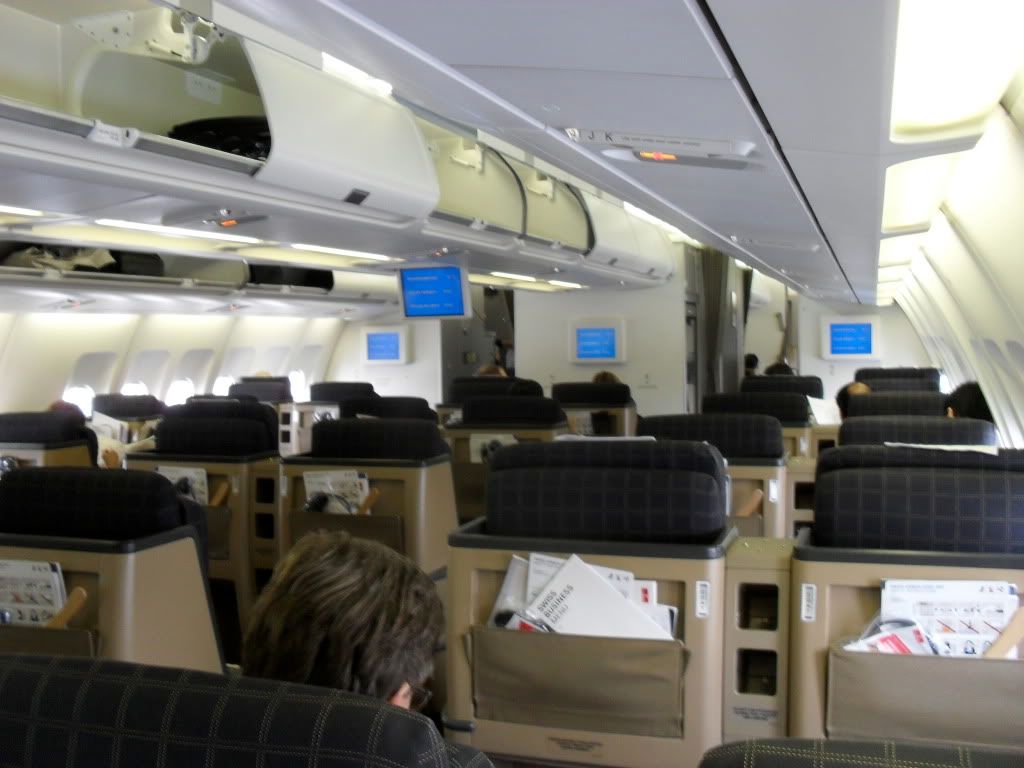 LX J class on the A340.
Push back was slightly late due to ATC slot restrictions. Once we were on the runway, our A340 rotated for a LONG time before lifting off the ground. I forgot what a lousy climber the 343 is with those hairdryers.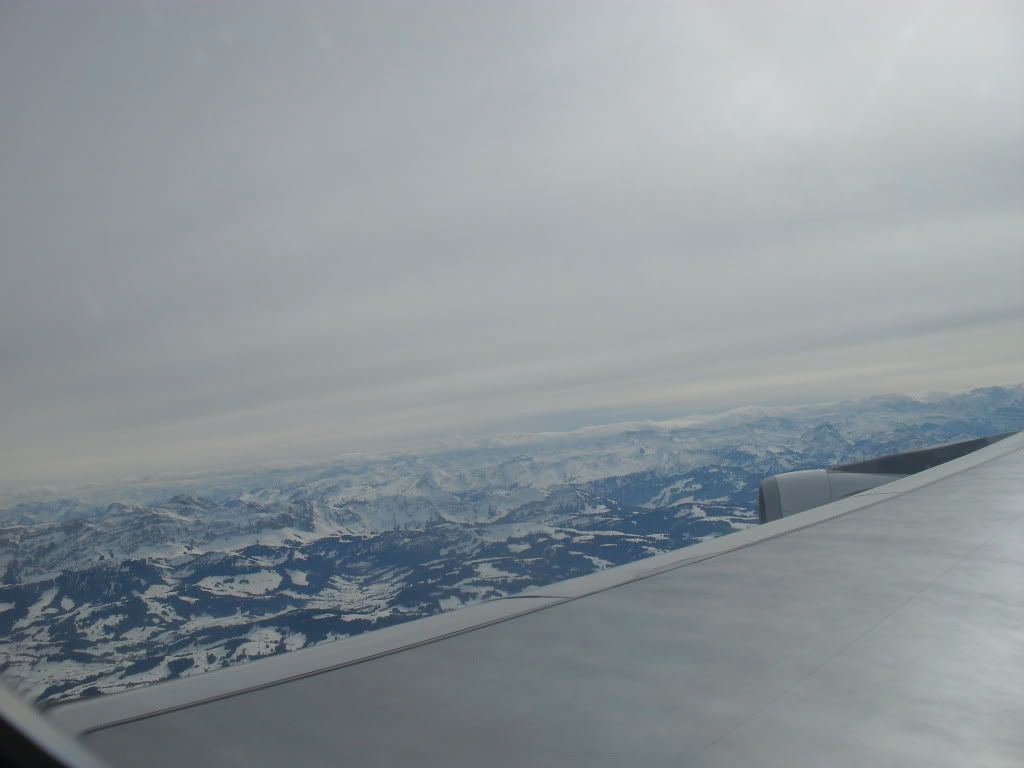 Great views of the Swiss, and Austrian alps on our ascend.
And then the service began. Lunch was served with Swiss style. I chose the spinach tagliatelle with pumpkin ragout and was not disappointed. Sorry, but only took a photo of the salad.
After lunch, and a glass or two of wine, I settled in. The sun was starting to set, and since I was still on New York time, I passed out for a good 6-7 hours! The J class seats on this A340 or not Swiss's newest, but are angled seats. I had kind of a hard time getting in the right position, but eventually got it in the right position. Another thing that I took notice of was the light blue color of the inner overhead compartment door. Is this because this was an ex-OS aircraft? I know that OS has that color scheme.
Very close to the Himalayas!
Very interesting how both east and west bound ZRH flights were routed over Beijing, and then south to Shanghai.
Dawn with winglet!
Breakfast time! Very delicious, and just the right amount.
One on arrival, we walked over to passport control. One thing about Pudong I find is how Japanese the airport feels. Very Narita like. Customs was a breeze, and off we were to Hongqiao airport. Hongqiao is Shanghai's mostly Domestic
airport. It has a hand full of Korean, and Japanese destinations also. The new terminal in Hongqiao is set to open this month, so I just missed it. The original older terminal we arrived at to make our Shanghai Airlines flight was too small and outdated.
Checking in was chaotic as one would think. Thankfully *Gold is there to help me, and checked in at the premium desk with no line. The process was flawless, and FM is very good with the logistics of *Alliance. Hongqiao has a free for all of gates with airlines. So you will have multiple carriers boarding right next to each other. The lounge here is very outdated. Hopefully with the opening of the new terminal, the new lounge will be better.
Hongqiao check in area.
FM 9103 26/02/10
SHA 1130 PEK 1350
767-300ER (No reg.)
8K Y class
My FM 763 waiting for me to take me to Beijing!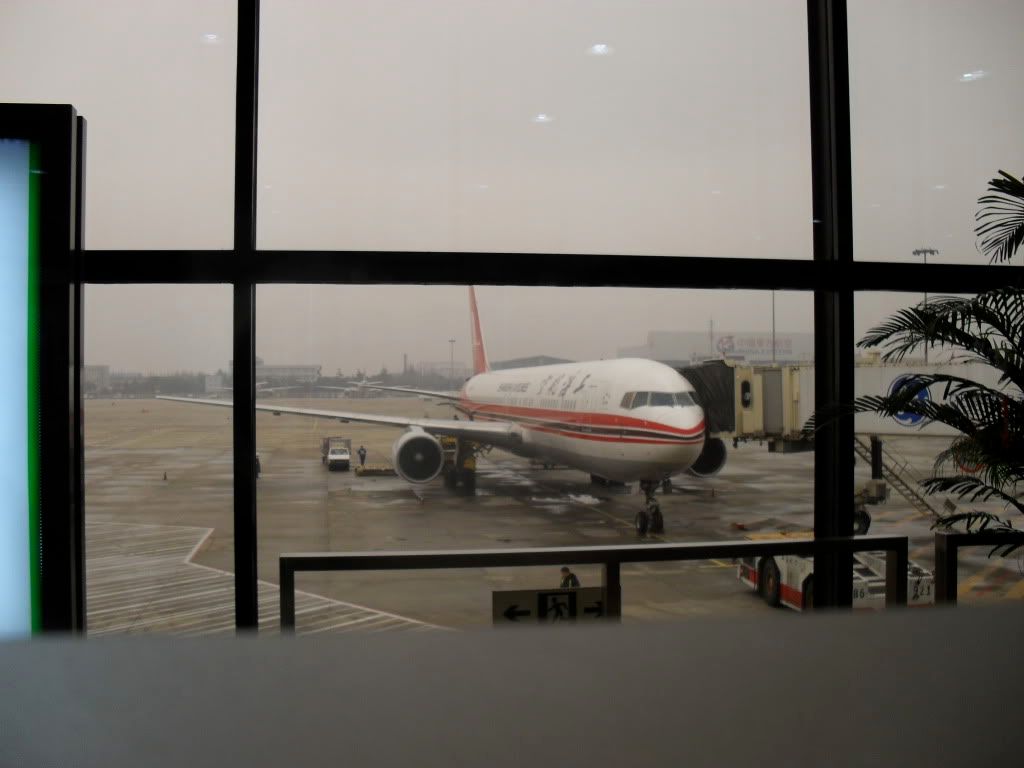 FM 763
View on the tarmac.
Once on board, we were greeted by two Crew members. FM's 763s our outdated. The plane needs a refurbishment soon! The seats however were pretty comfortable. Crew members were not friendly, and indifferent. We had to wait about 45 minutes at the gate due to Chinese ATC. Once airborne, the Crew got started with their service. The toilet facilities on this plane were old and dirty. They had no paper towels to dry your hands with, and the soap was a hockey puck that laid on top of the basin. The service consisted of a beverage, with Beef noodles. It was pretty nasty. Unfortunately, I did not take a photo of the contents inside. But trust me, this is not something you would want to see, or smell for that matter.
Forward section of economy class.
Larger aft section of economy.
Lunch. It was terrible. Sorry for not taking a photo of the actual meal.
We began our descent, and arrived at the massive Beijing Capital airport. This place is HUGE! With plenty of space to roam and relax. Somehow I found the place a little too big.
My bird parked after arrival.
Colorful Air China aircrafts.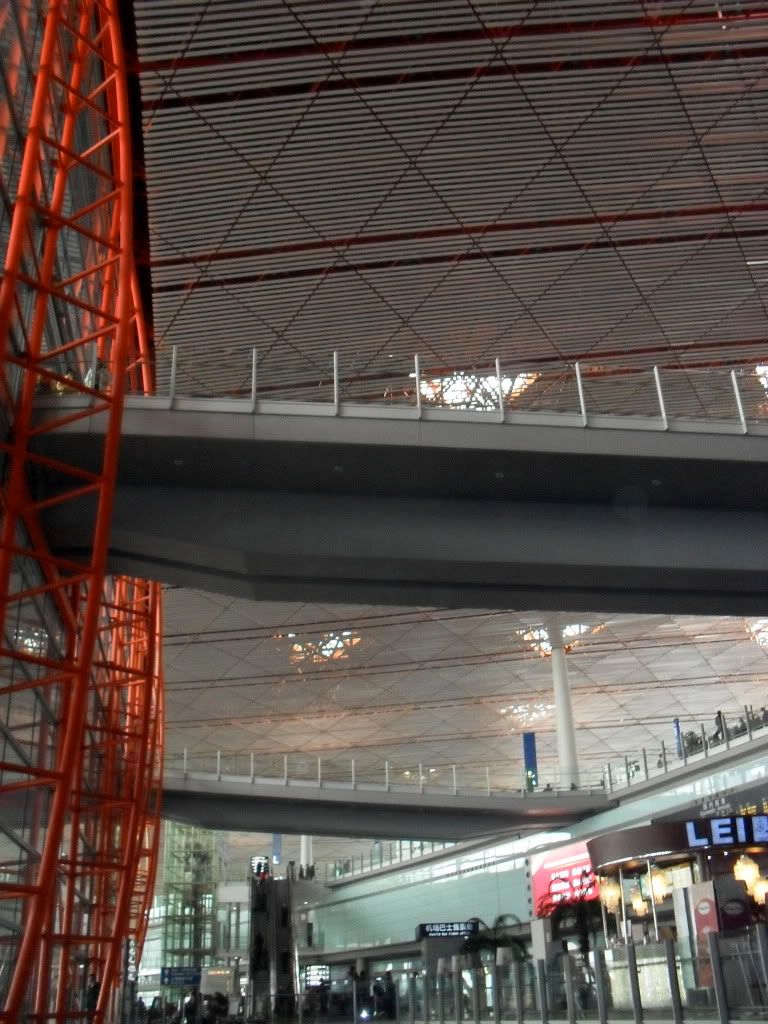 PEK arrival area.
Curbside at PEK.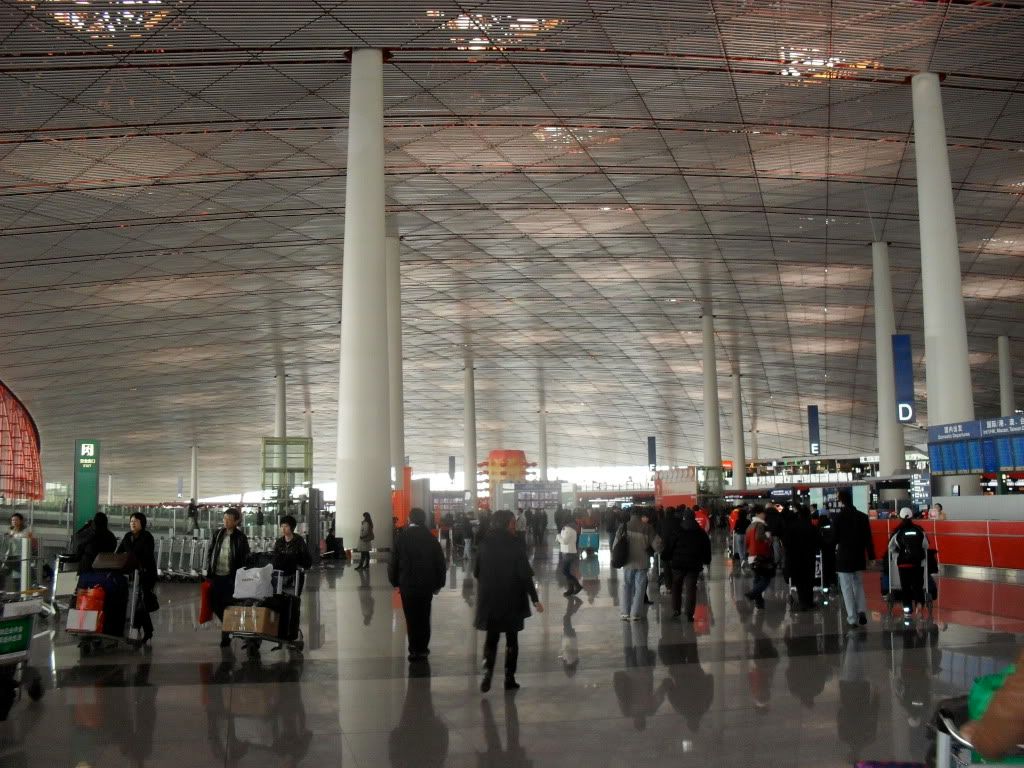 Check-in area at PEK.
Baggage retrieval was smooth and quick. We grabbed a cab to our hotel in Beijing. China is incredible. Beijing is beautiful this time of year with the snow and lack of crowds at tourist attractions. The Great Wall was fantastic, and with the snow made it even more magical. We flew down to Shanghai on an Air China A340-300 a couple of days later. Air China was much better than FM I found. I did not take to many pics of that journey, so no report on that. Shanghai was also great. I enjoyed the Chinese experience, and would love to come back soon. Next time I will visit Xian and the terracotta warriors, as well as Lhasa in Tibet.
I leave you with some photos of my trip. Hope you enjoyed my first trip report. Next time I will make sure to take better pictures.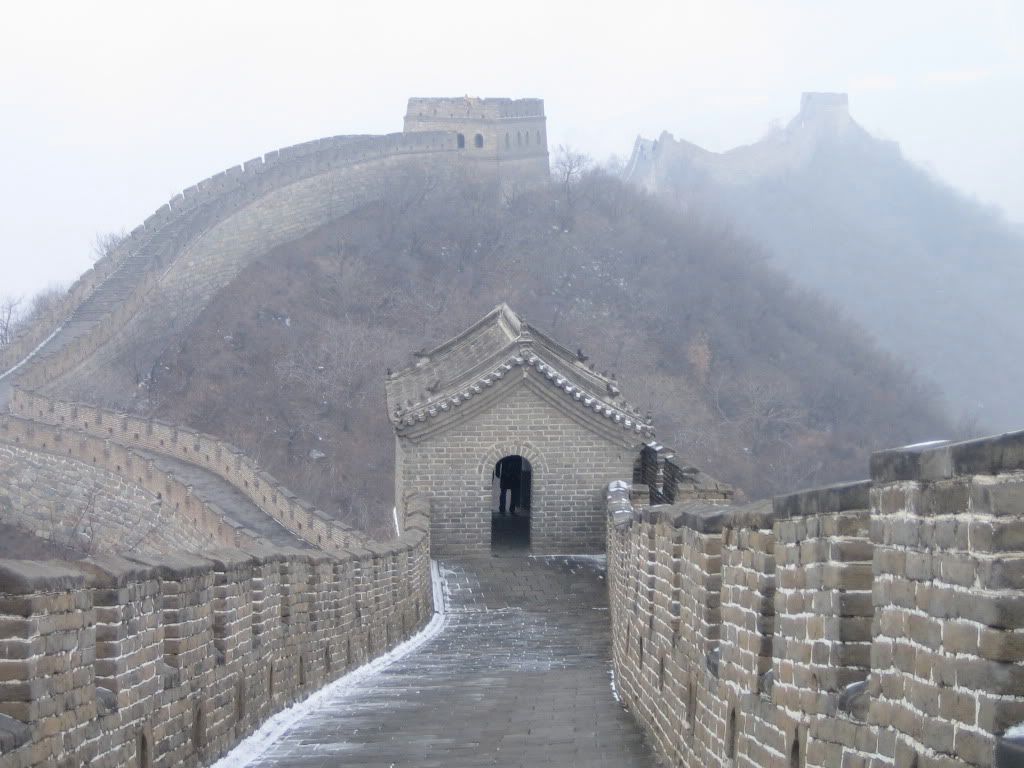 Mutianyu 慕田峪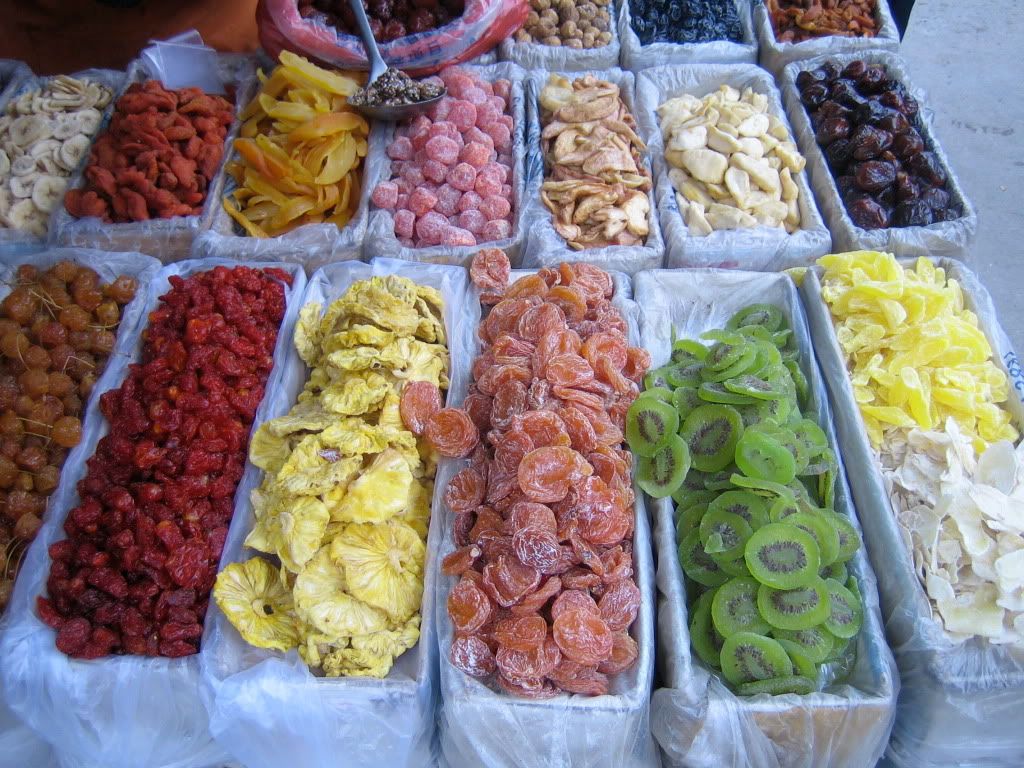 Snacks.
Forbidden City guards.
A gilded lion in front of the Palace of Tranquil Longevity.
Lanterns for the new year.