Between Thursday 26th and Saturday 27th February I needed to head to the Central North Island. While staying at The Chateau, Tongariro, one of the waiters serving me during dinner called James got talking during a rare quiet moment. He said he was a pilot with Mountain Air who were based near National Park on the State Highway between National Park and Turangi. He offered to take me flying the next day around the Mountains if I wanted. On Saturday 27th February before returning home after a quick trip to Taupo I decided to take James up on his offer.
After a quick safety briefing about the C172, it was time to head off on a 30 min flight around the Tongariro National Park including the active crater lake of Mt Ruapehu, Alpine lakes, Mt Ngauruhoe, Mt Tongariro and the Lord of the Rings filming sites. Mt Ruapehu last erupted in 2007 but back in 1995/1996, Mt Ruapehu really blew its top and sent ash and dust around most of the North Island for days afterwards. Mt Ruepehu is one of New Zealand's popular tourist locations – especially during the winter months when the mighty mountain is covered in snow.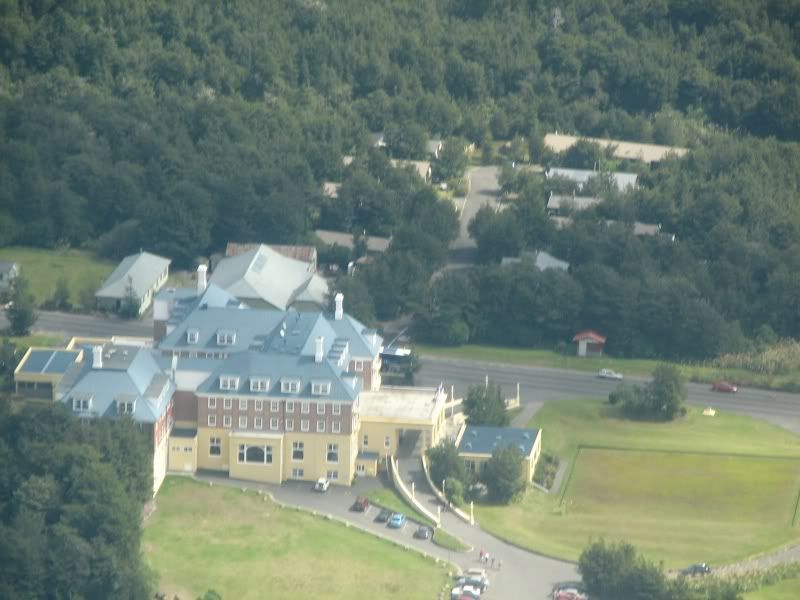 The Chateau Hotel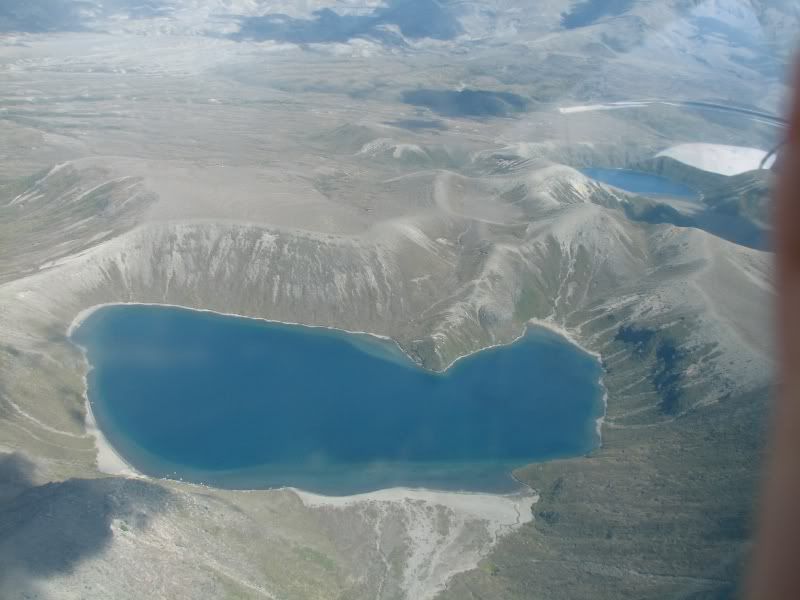 The Emerald Lakes which lies to the East of Mt Ngauruhoe and Mt Tongariro.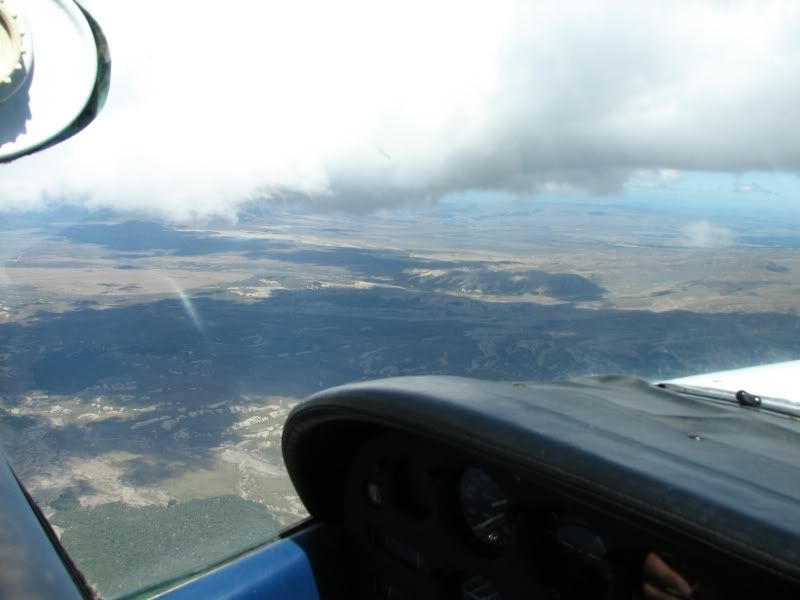 Looking towards Taupo and about to turn around for more mountain views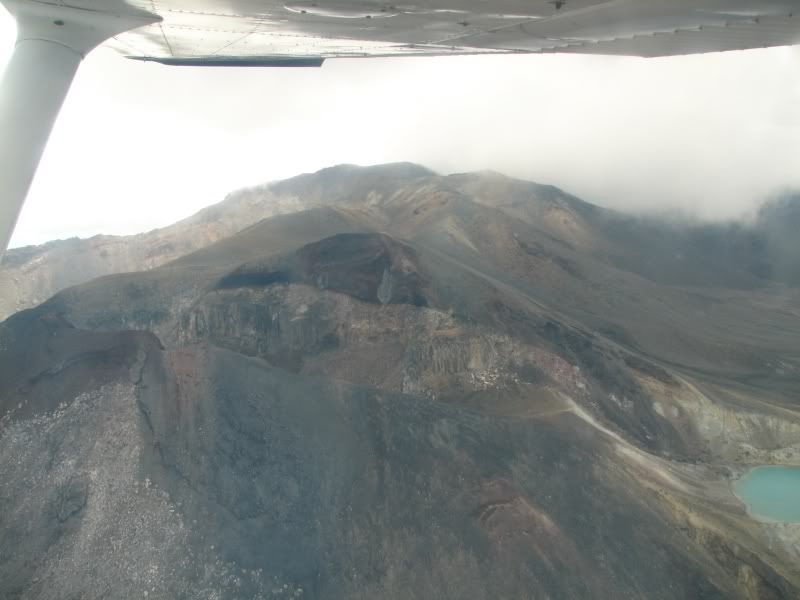 Mt Tongariro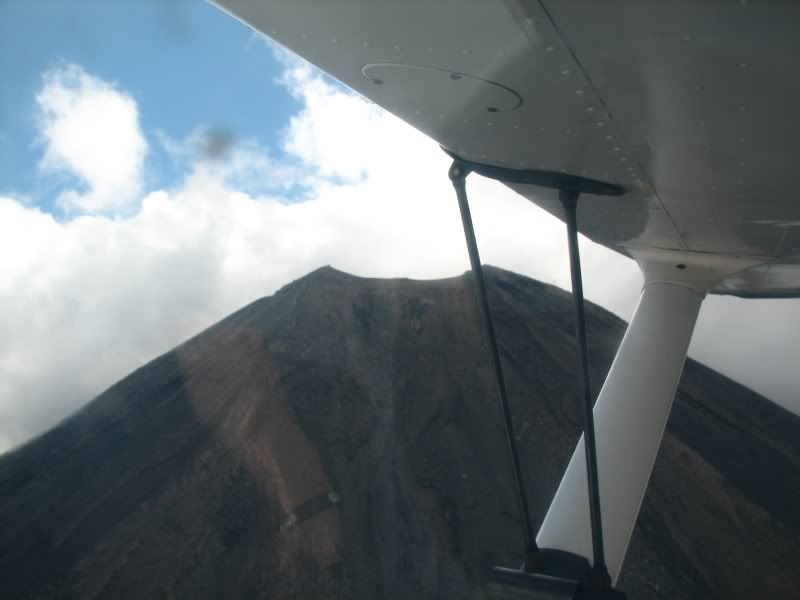 Mt Ngauruhoe's peak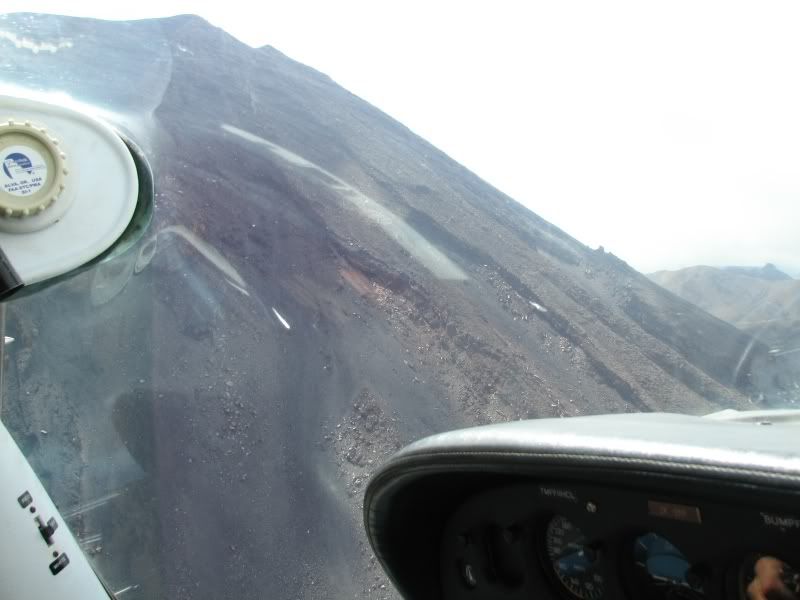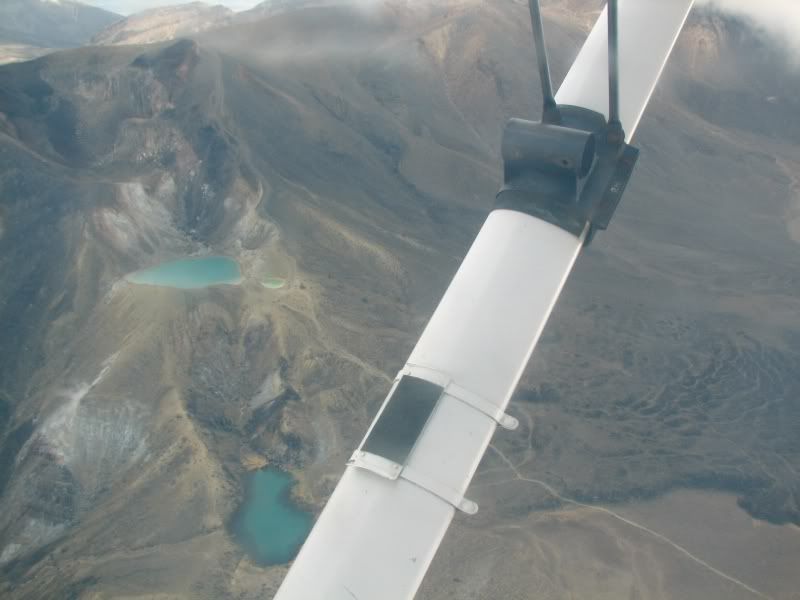 Some lakes at the bottom of Mt Tongariro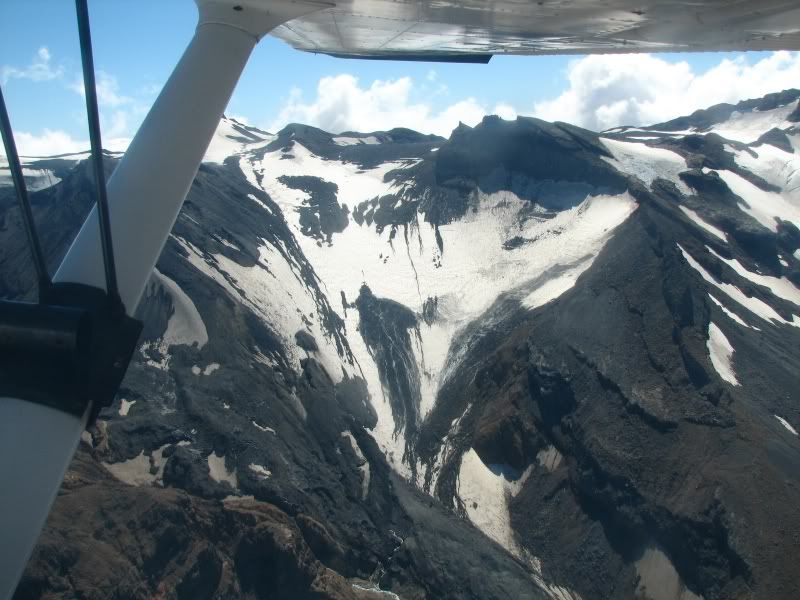 Starting to climb to the top of Mt Ruapehu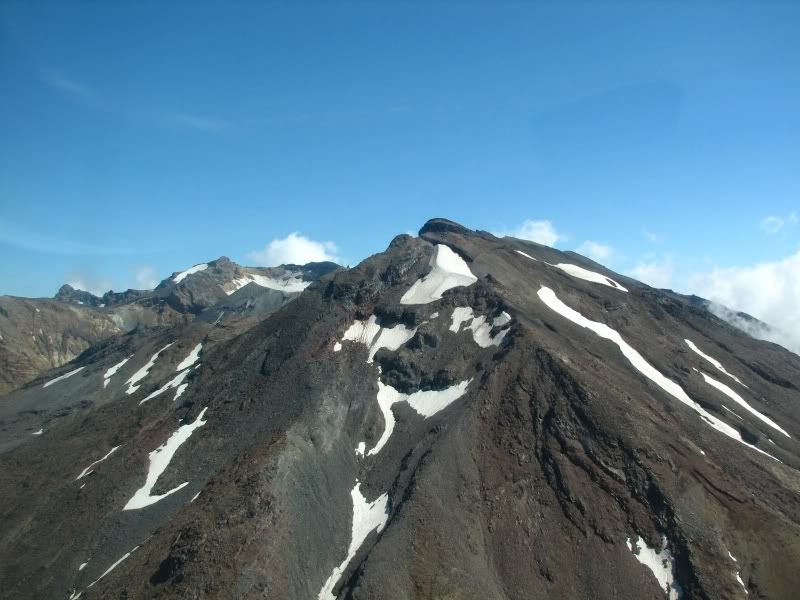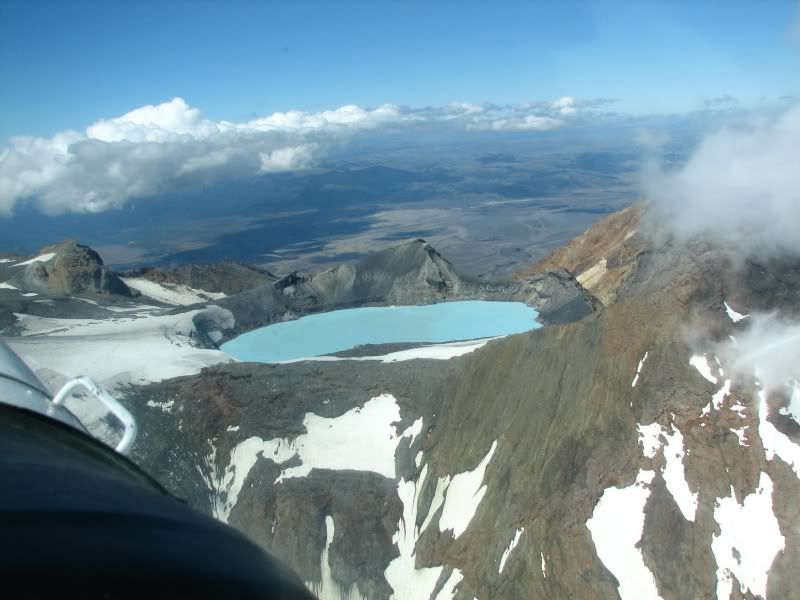 Top of Mt Ruapehu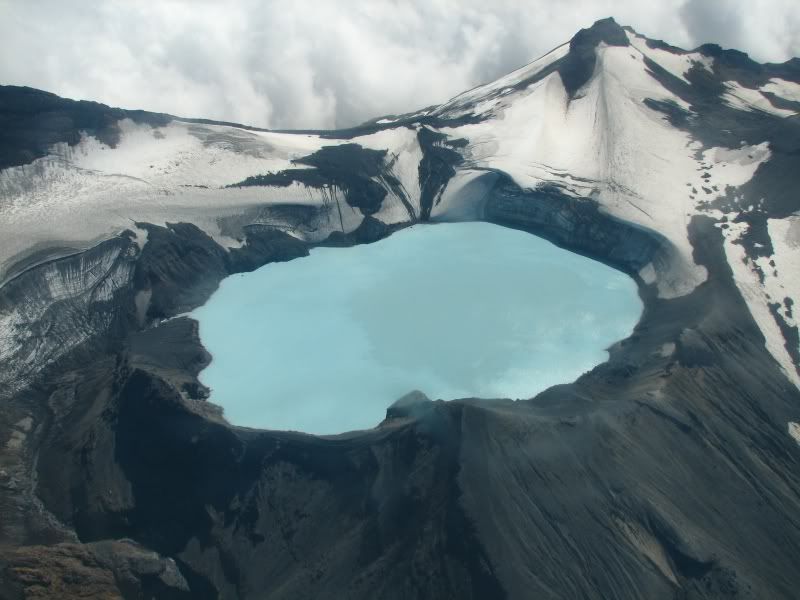 Mt Ruapehu's crator lake
Overflowing.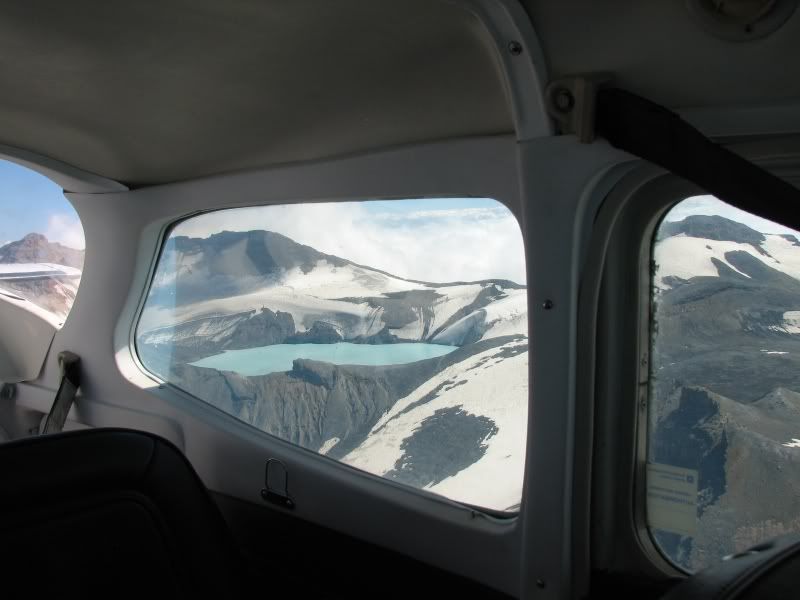 Looking back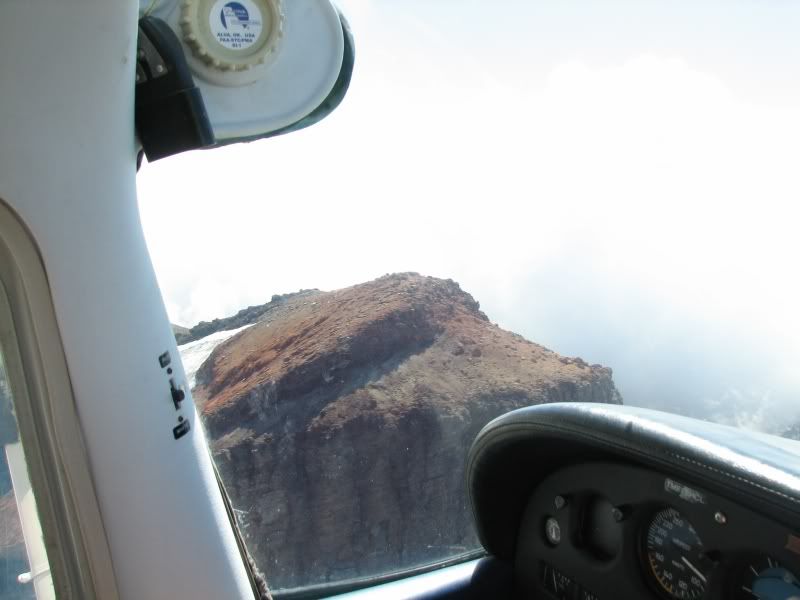 Edge of Mt Ruapehu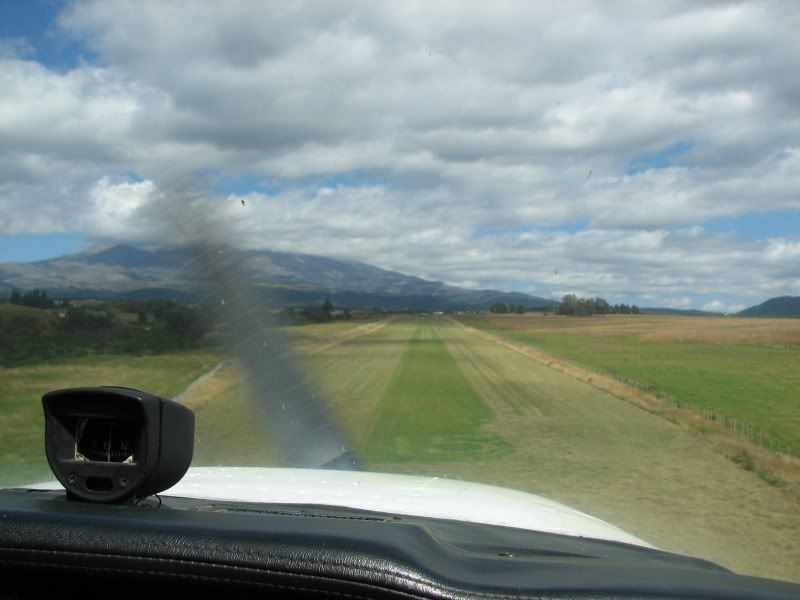 Coming into land with Mt Ruapehu in the background.
Mountain Air provide charters and scenic flights and are also based at a few other airports around the upper North Island.