Personal service on TO and BritAir´s F100 RAK-ORY-SXB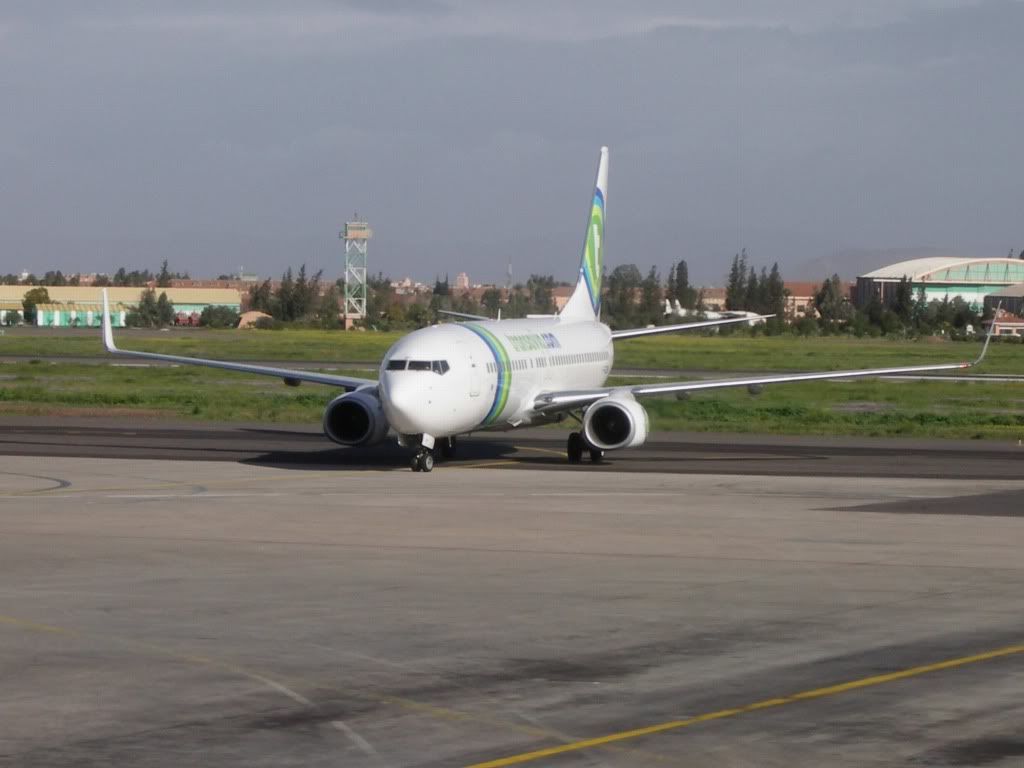 Marhaba again, dear readers,
now I will continue my inbound story
A Rough Landing In Marrakech On RAM
(by
FLIEGER67
Mar 9 2010 in Trip Reports)
with some city sights and the return flights.
It was Tuesday afternoon, when I´ve reached my hotel,
the Dellarosa in Marrakech.
It´s possible to walk downtown from there.
Some 20 minutes to go, to reach the
Koutoubia mosque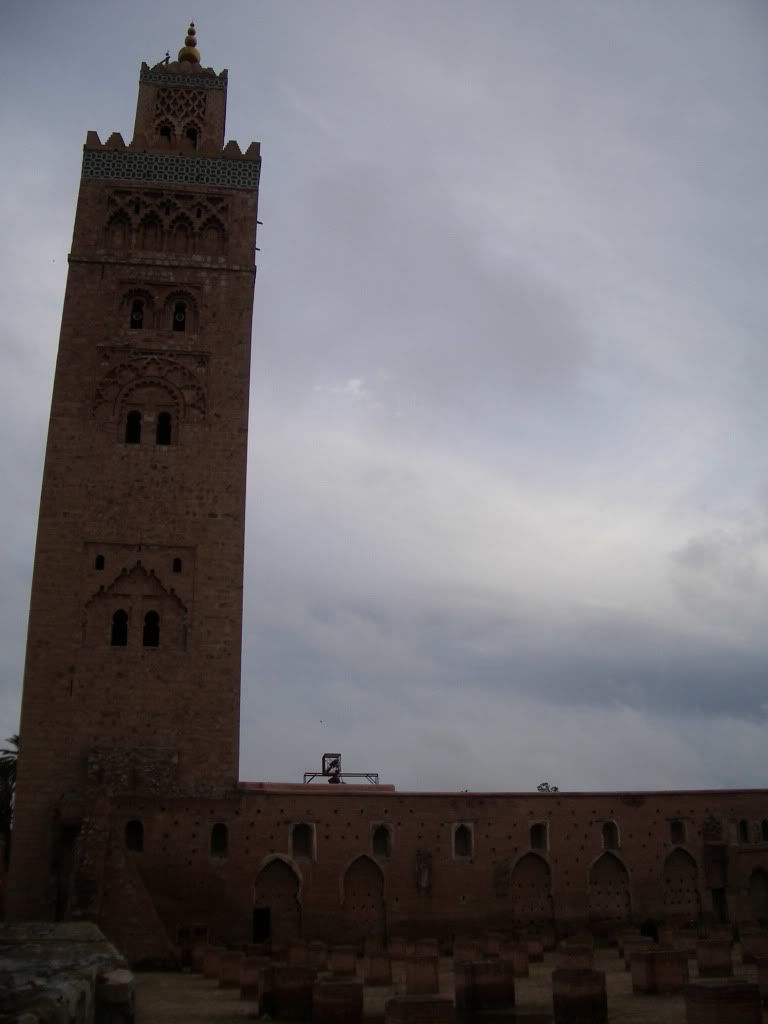 built in the 12th century, a masterpiece and example for lots of later built minaret´s.
Going for a closer look around
and the surroundings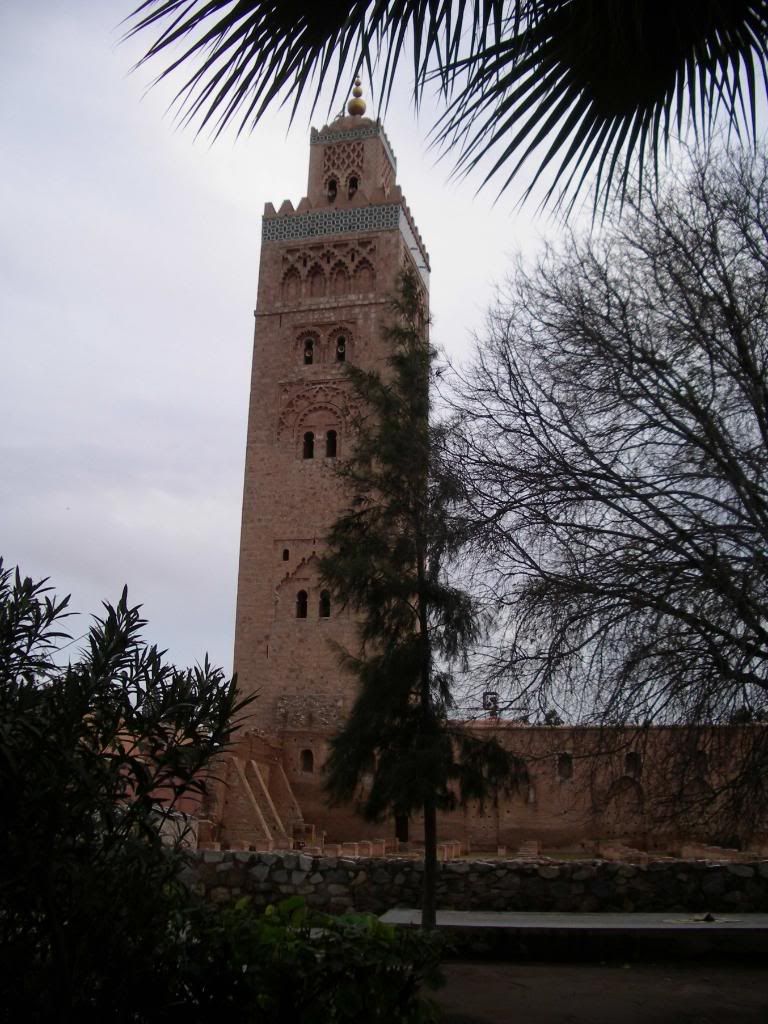 Also the place in front off the mosque with its palm trees, real nice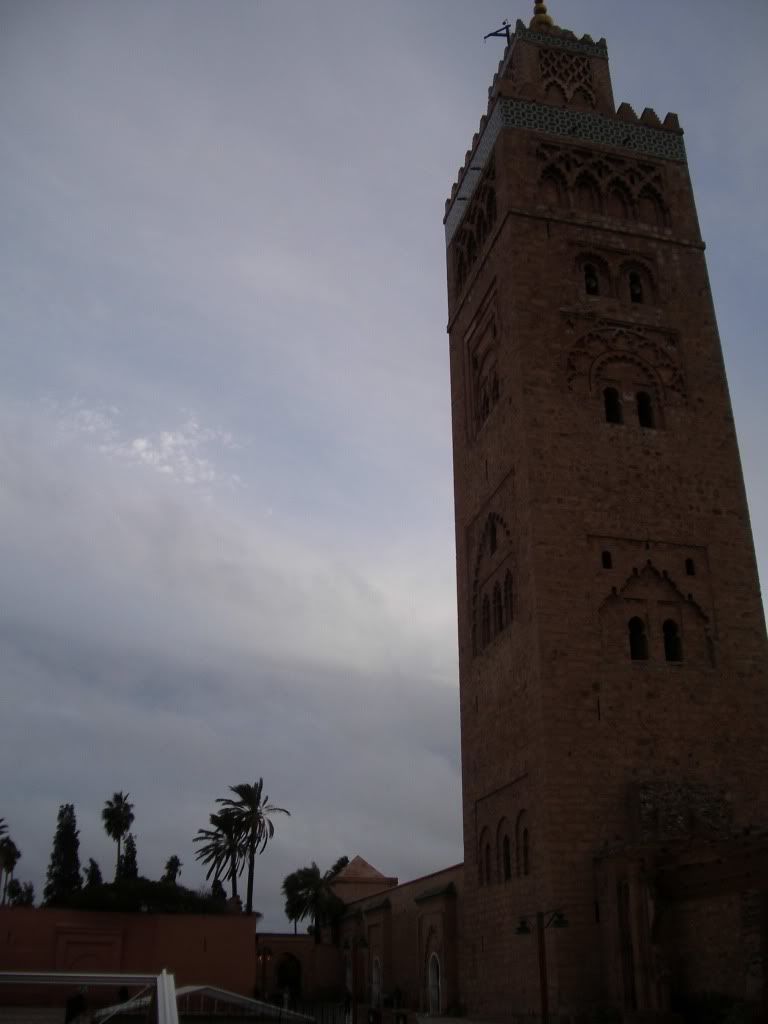 And not far away is the "Djemaa el Fna", the "place of the hanged man"
one of the most mystic places in Morroco.
Nearly unbelievable for us middle Europeans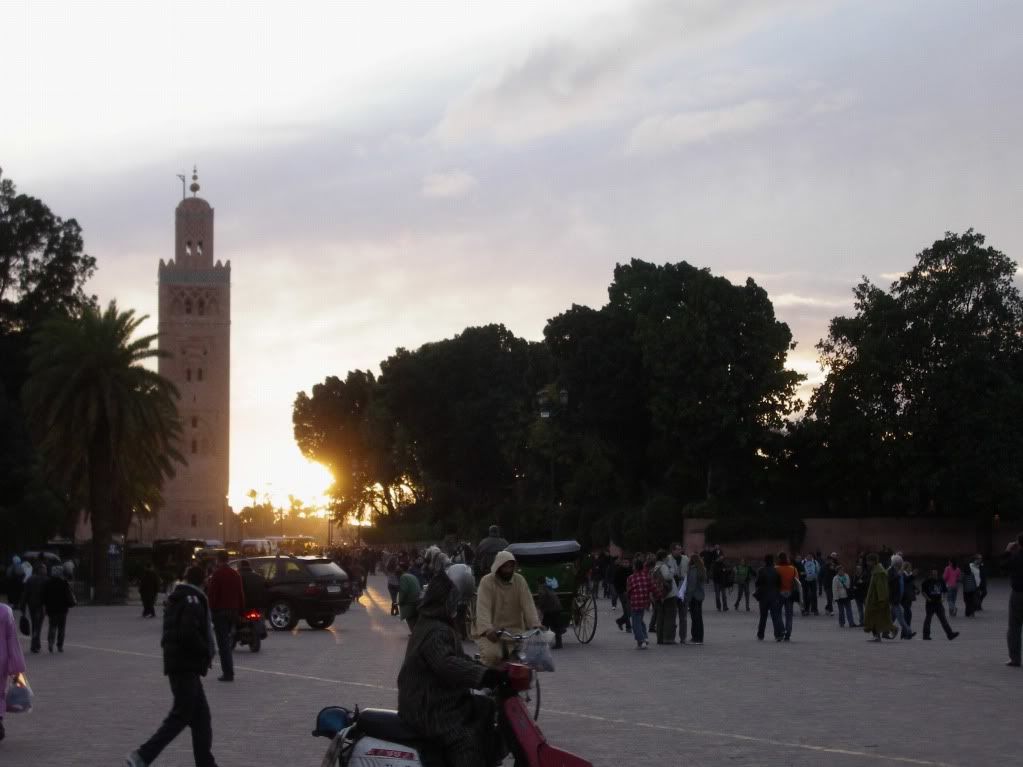 Thiefs, acrobats, story tellers, musicians all here
Gnaoua musicians playing their instuments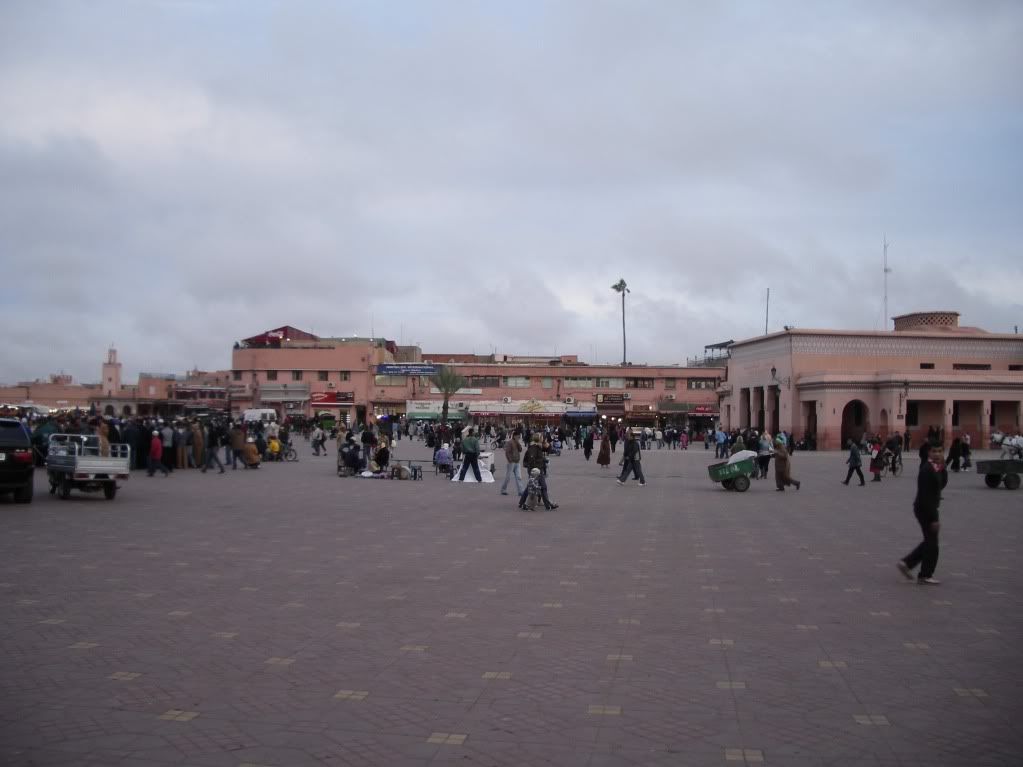 and all in between driving cars, bikes and motorbikes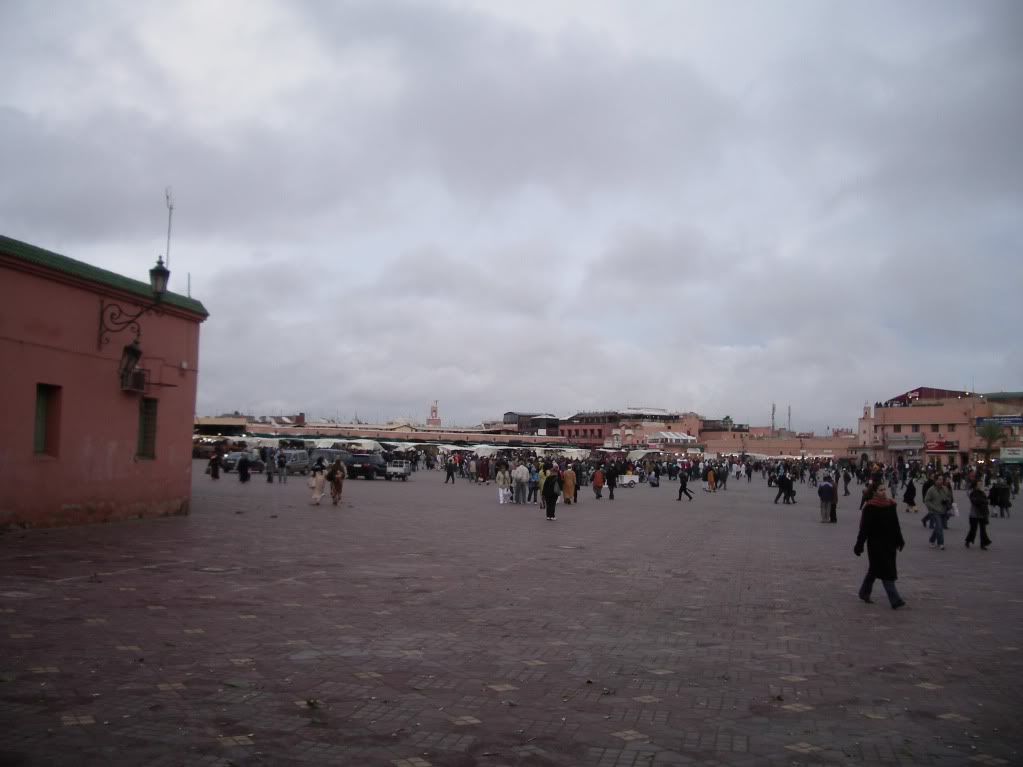 Back to the hotel in the evening, not that much action at the bar, so some sleep was warm welcomed.
On the way to my room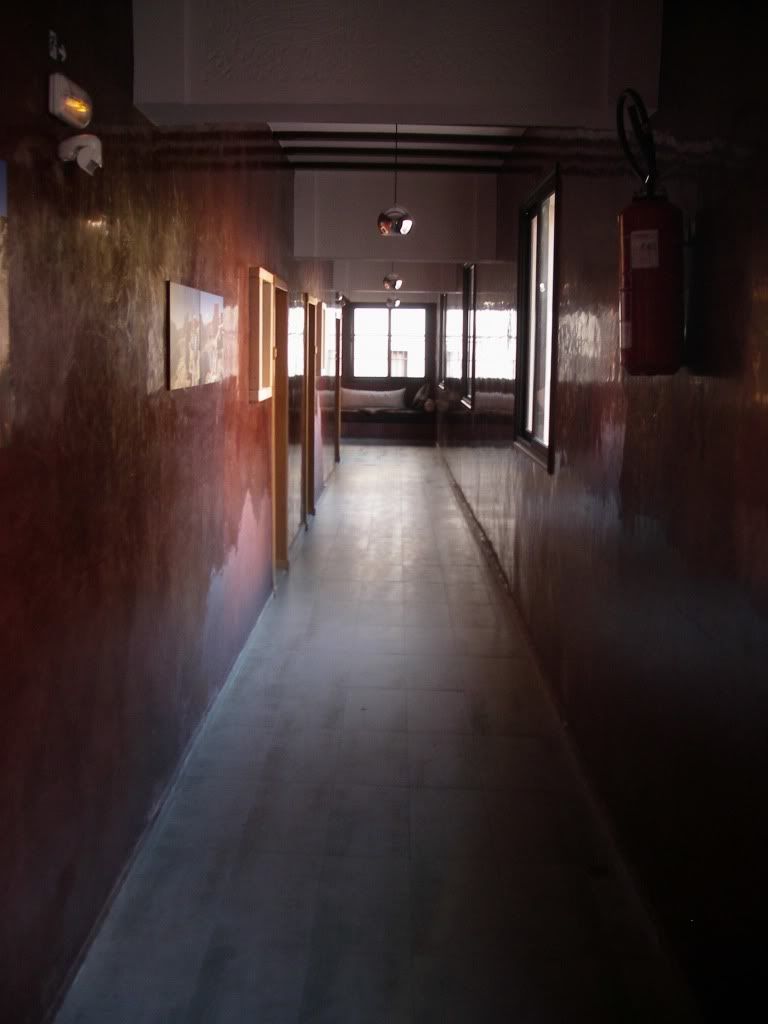 Warm and sunny weather welcomed me the following morning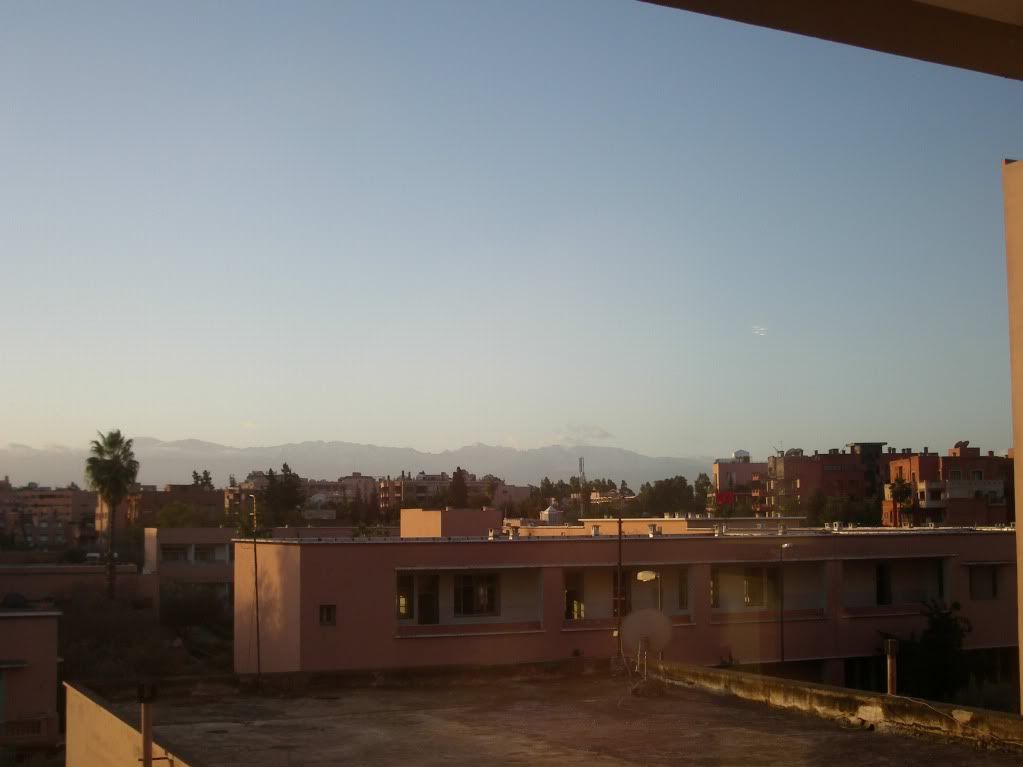 but it was finally time to leave for the airport again.
Another smelly old Fiat shuttled me down there, ontime to do some pictures.
The ultra modern terminal building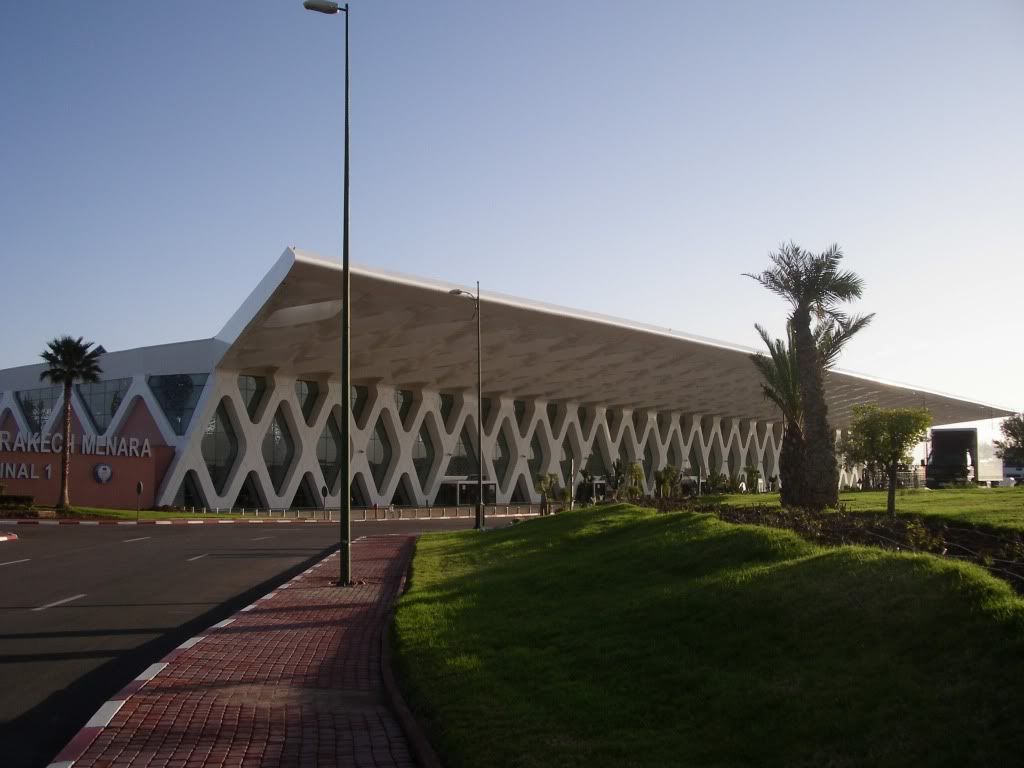 RAK has a good number of flights to middle Europe, mainly loco traffic.
Wednesday, 17.02.2010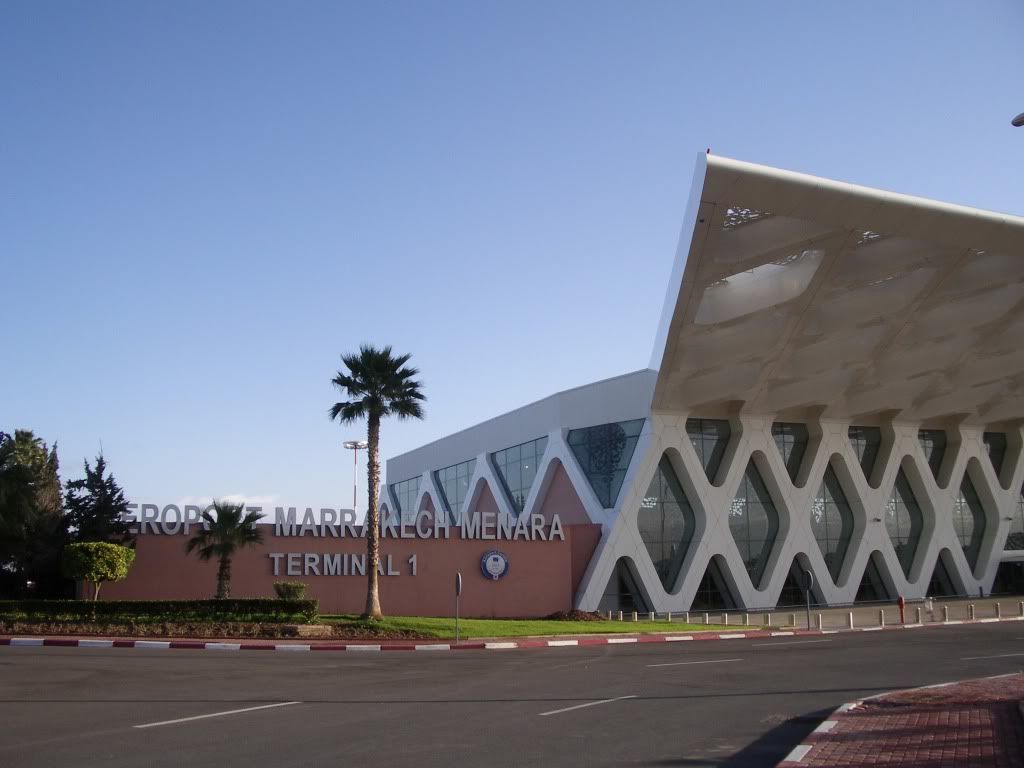 Paris-Orly

Service TO 3015 operated by Transavia France
Scheduled: 10.00 // 14.10
Actual: 10.30 // 14.05
My flight shows "enregistrement"
and also the arrival from Orly seems ontime
so time now to leave my bag.
Online-Check-In for flights from RAK wasn´t possible.
A friendly male agent was free for me and it seems always the same nowadays.
I´ve asked for window last row and received 29A, not the last row.
He accepted my bag and I was on the way trough security.
Well, I´ve vote for bodyscanners in any case, much better than here in RAK wehre all passengers
searched personal and that grumpy old police guy touched me, where I dont want to be touched.
No time to wait at passport control to receice my final stamp out of Morocco.
Up the stairs to the departure lounge with a first view on the apron.
It seems the same machines parked like yesterday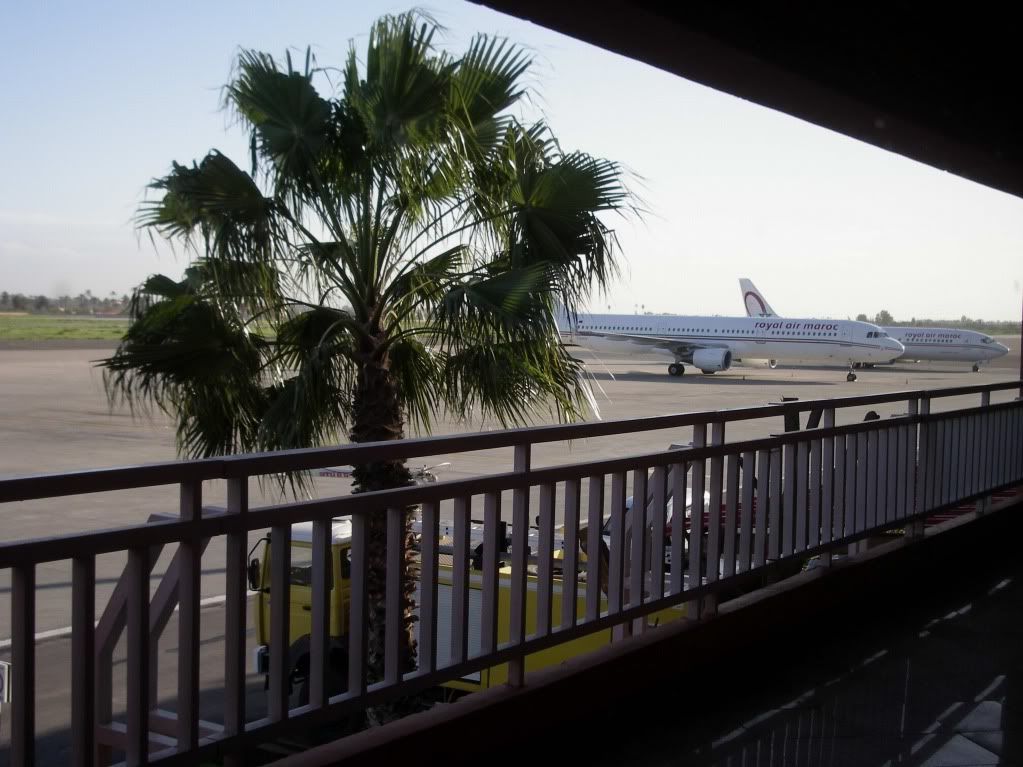 EZY to CDG shows some three hours delay, but it seems my flight goes ok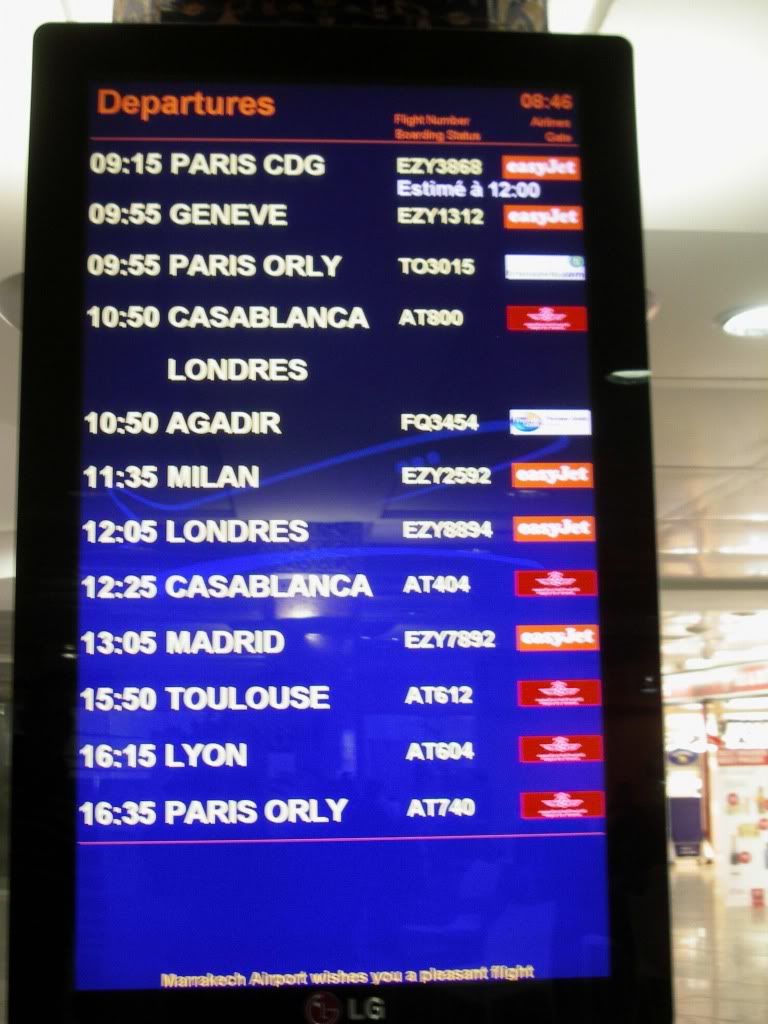 Some military action on the runway nice to follow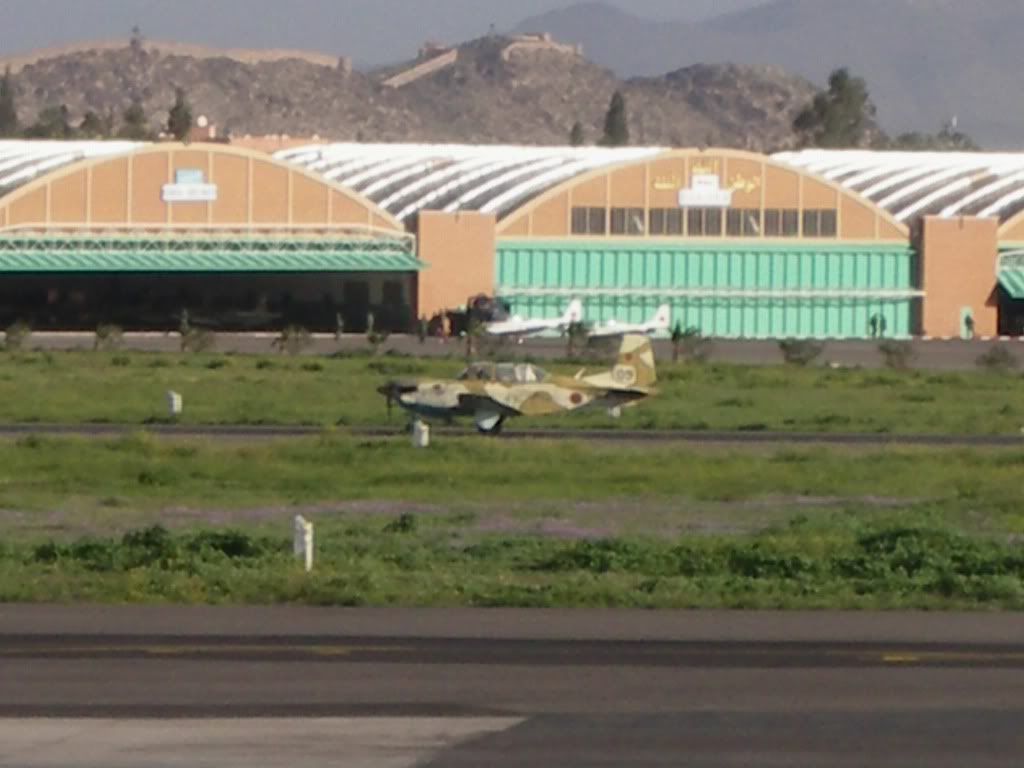 Performing double take offs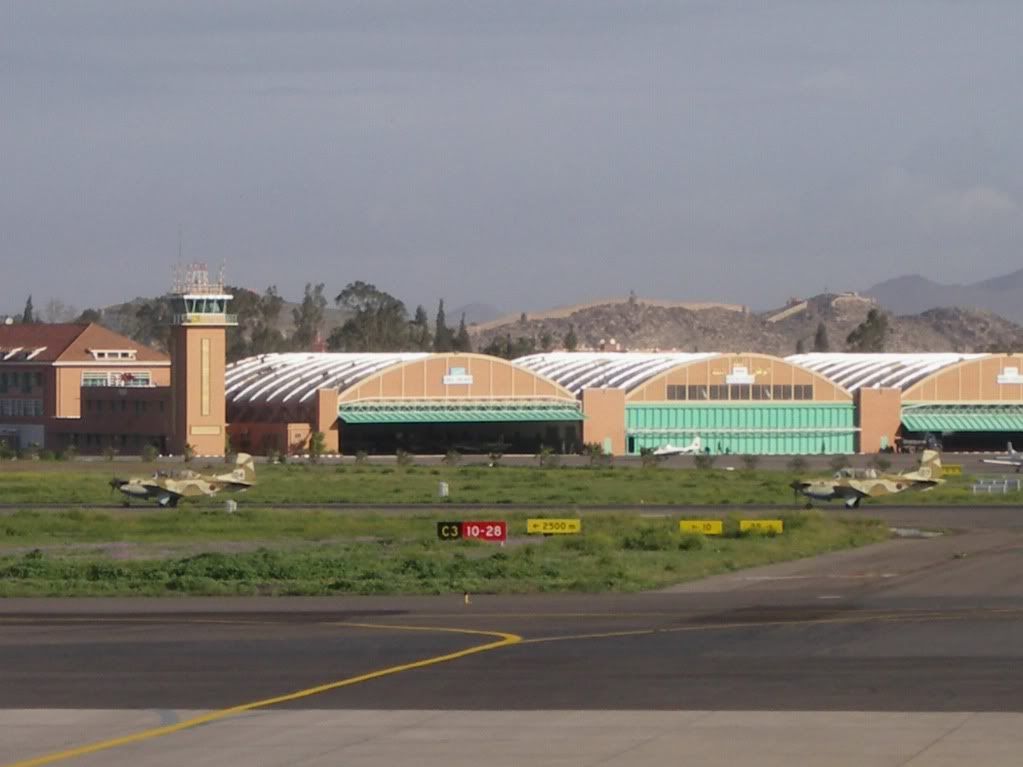 The palm tree surroundings
Another RAM machine on arrivals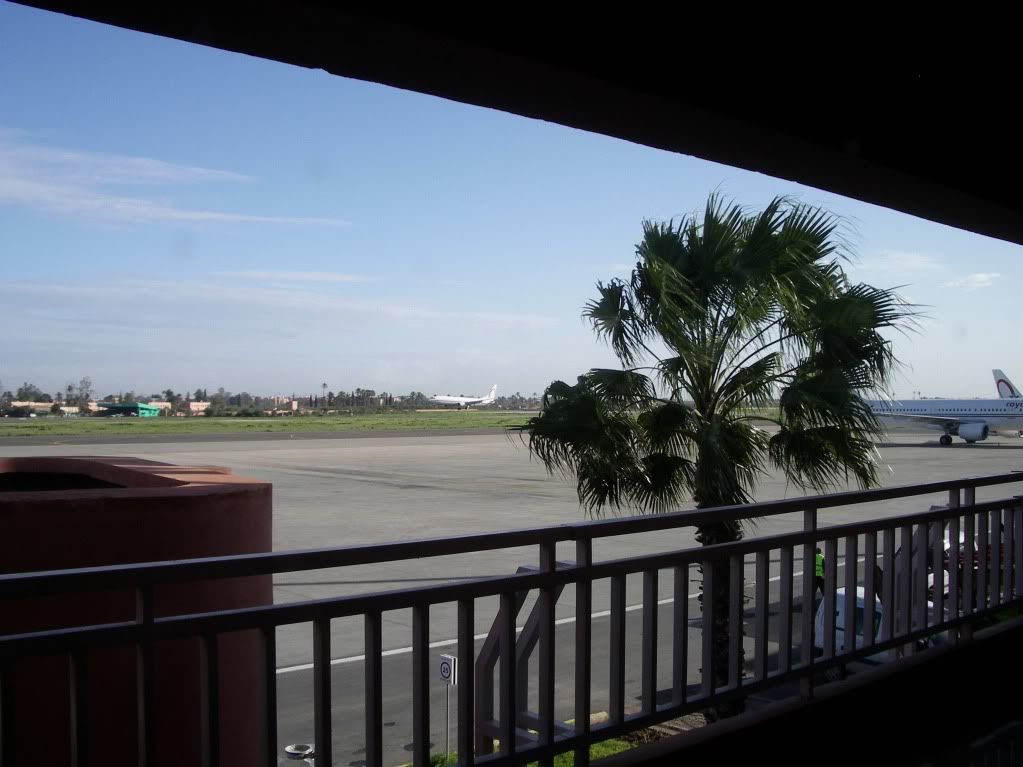 and taxied in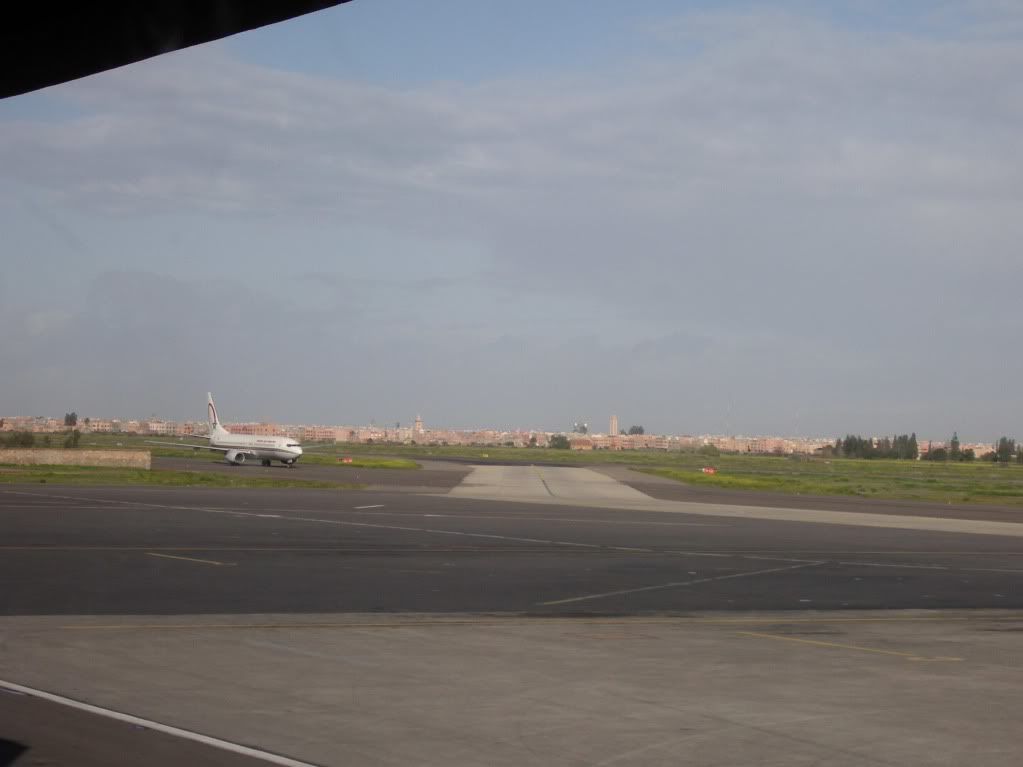 Short thereafter followed by my machine
So it seems, at least
Turned and heading for my gate 01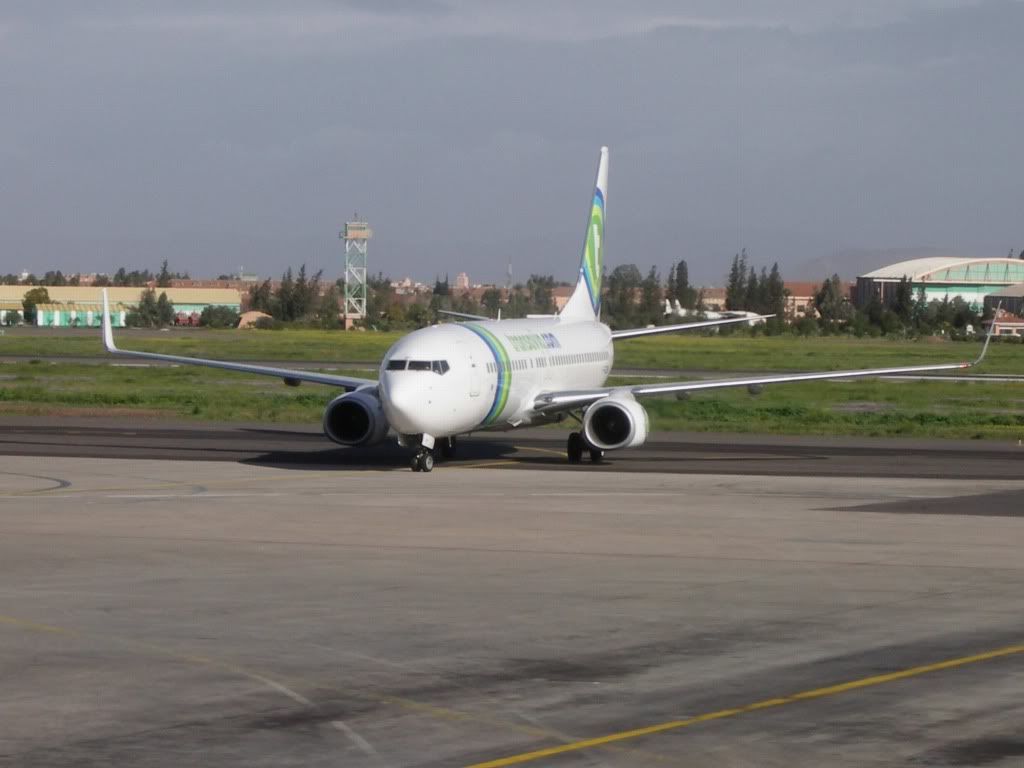 Nice colours, from my point of view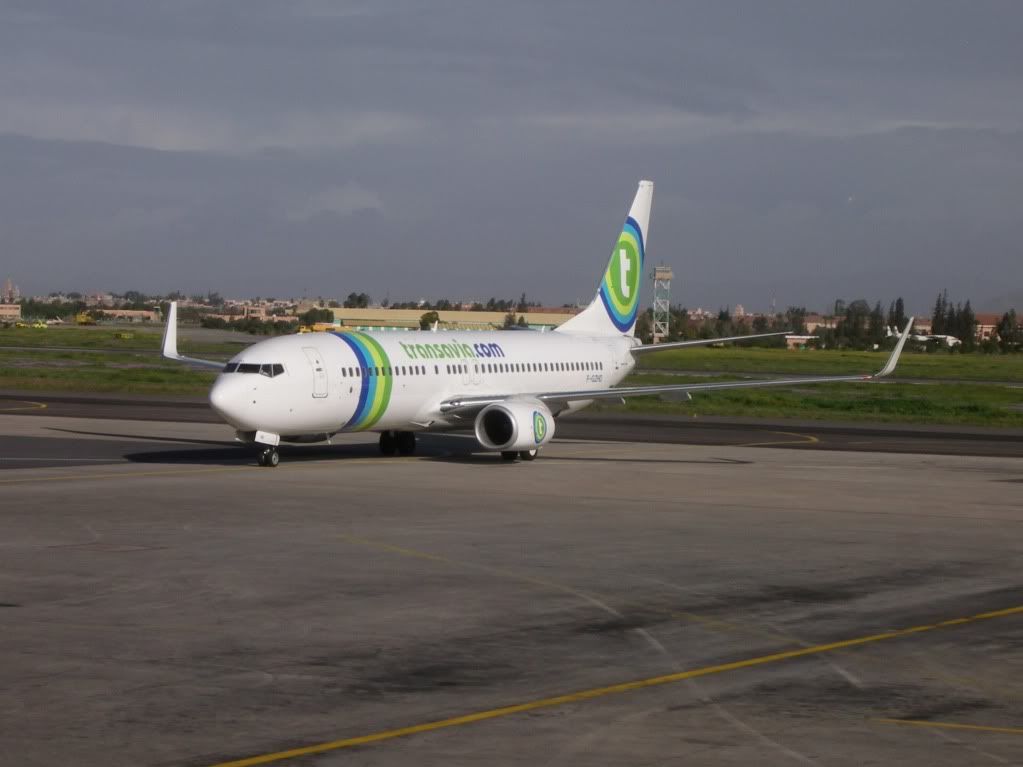 F-GZHD, the scheduled 737-800,
delivered at 21.04.2008 to TO, leg no. 45 for me ontype and a new registration
TO operates seven 737-800´s with two more upcoming for the summer season.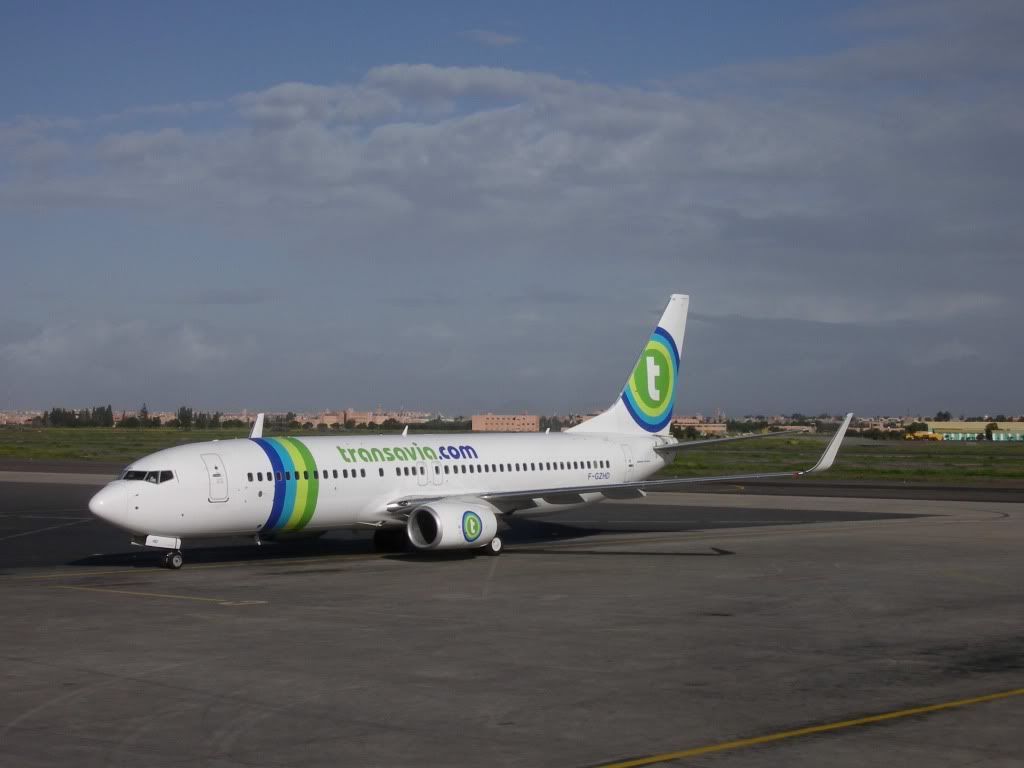 Engines off and parked
Easy Swiss touching down in the background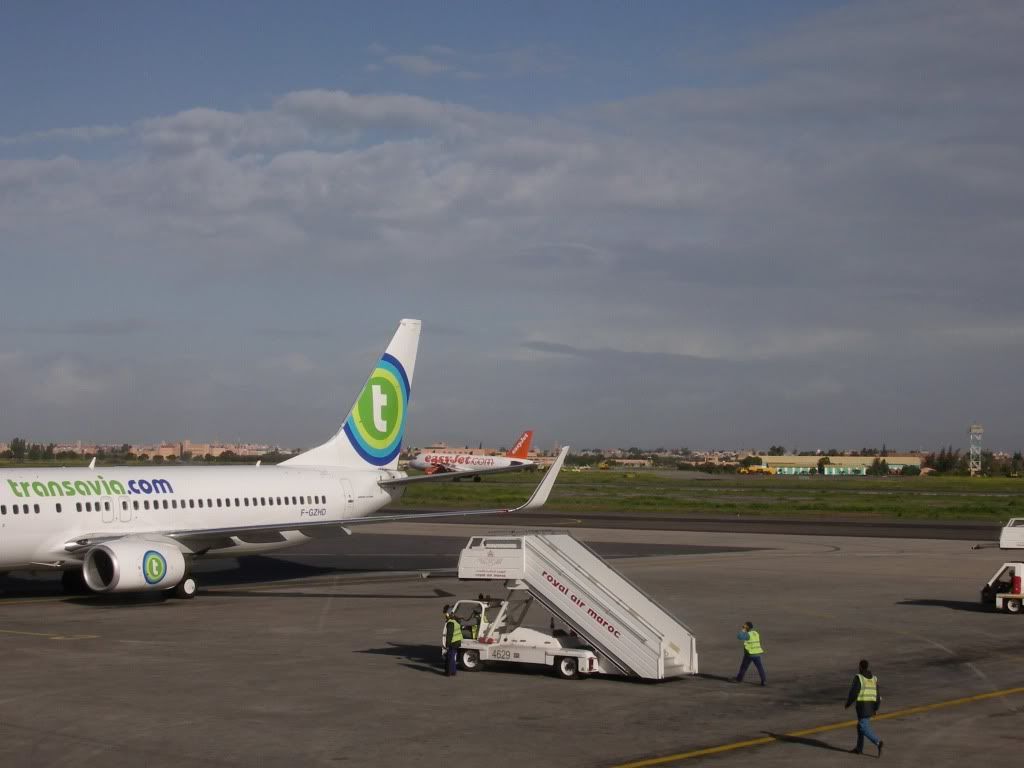 And ground handlers prepared for service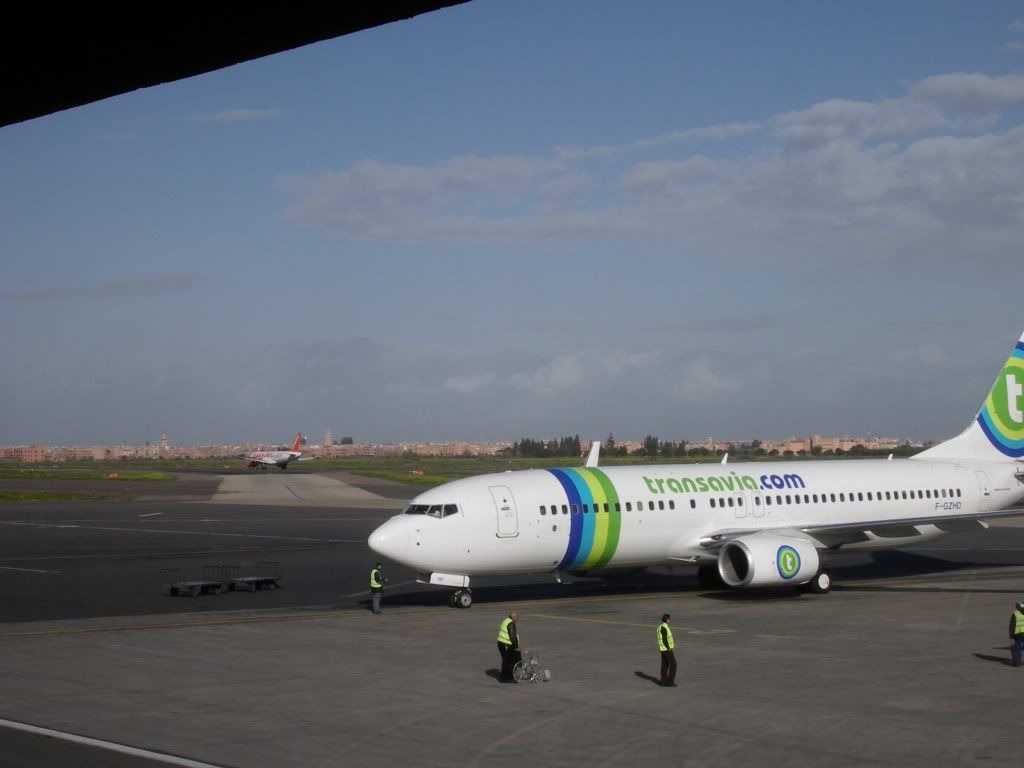 Another angle to my plane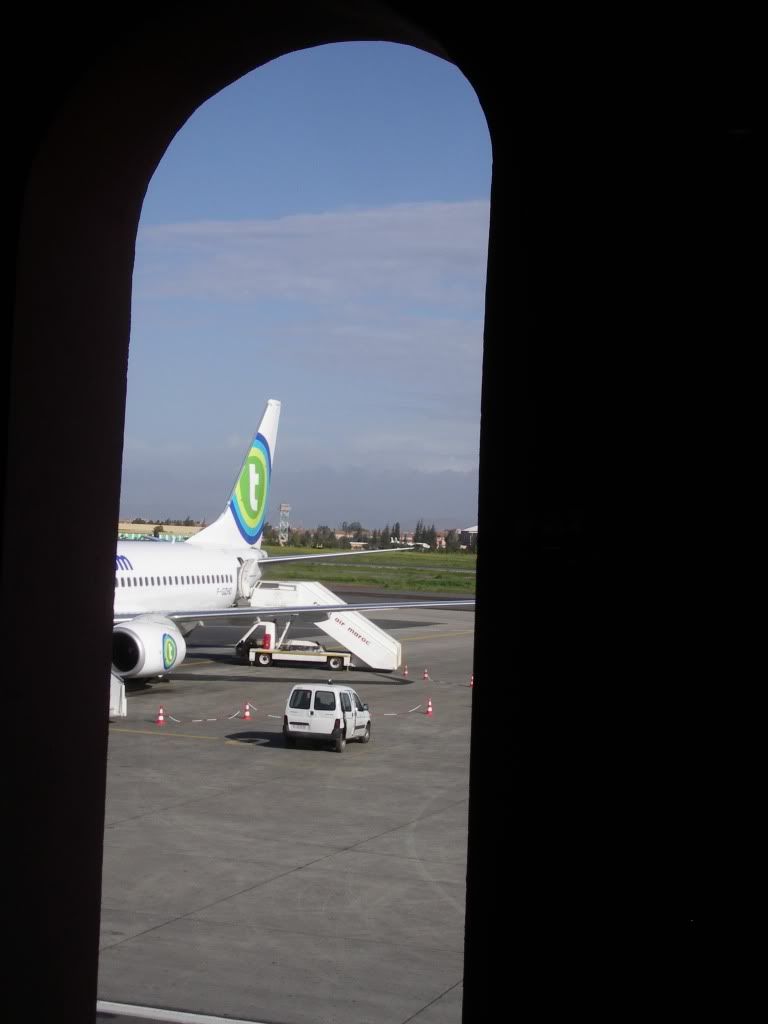 Boarding started finally self service above the apron with nice photo opportunities
during these sunny day with a temperature around 20 degrees
The machine good looking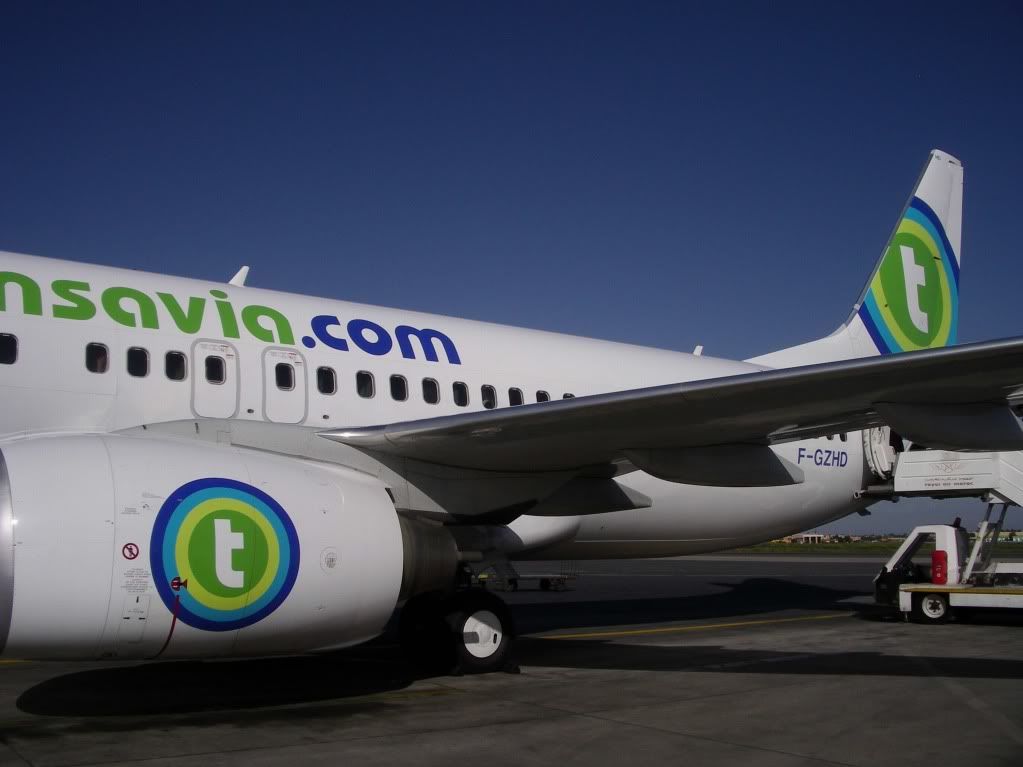 And finally rear stairs boarding for me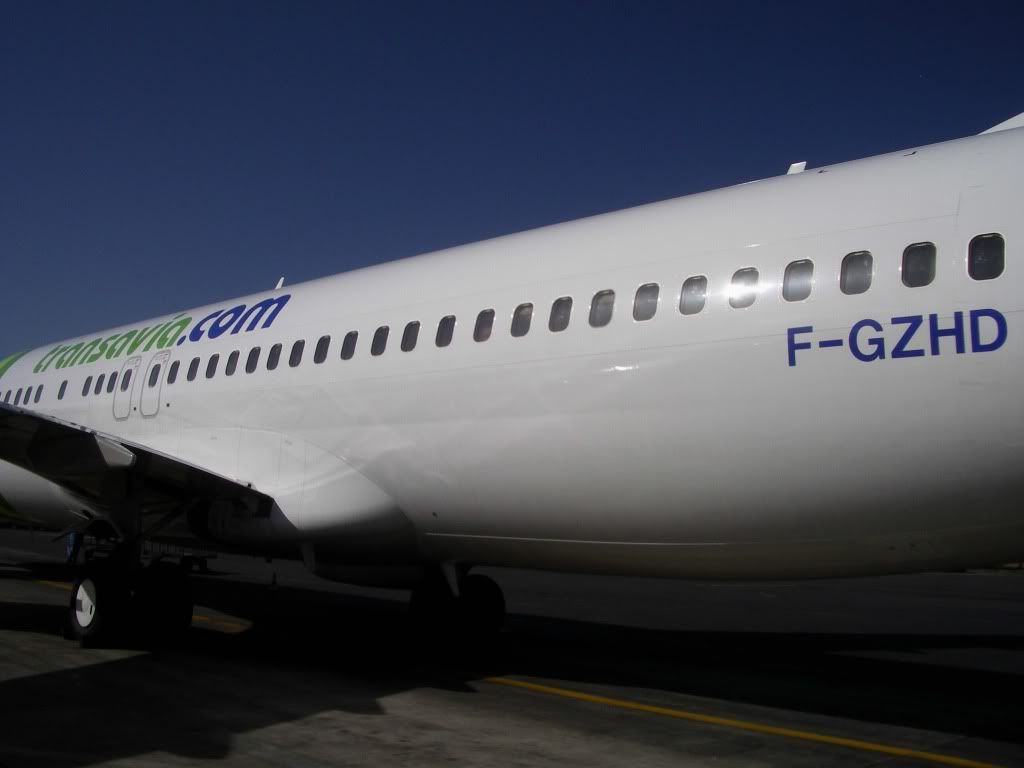 RAM departed again
I've boarded, as usual, as one of the last pax and chatted with the nice male FA while the others searching for their seats.
29B and C occupied, the last row empty.
"What about changing to the last row", was my question, he answered, "Wait a second".
He called his purser in the front and received the information that the complete last row was free for crew rest.
He offered me 31 A and blocked all the other seats with the seat belts.
So, we had less than ten open seats according to his information and I´ve had three, sorry, six for me again, real personal and superb service for me here on Transavia France.
And this all together for some 30.-- Euros, booked at TO´s homepage, not bad at all.
The cabin fitted with green blue fabric seats, legroom ok, but not that really clean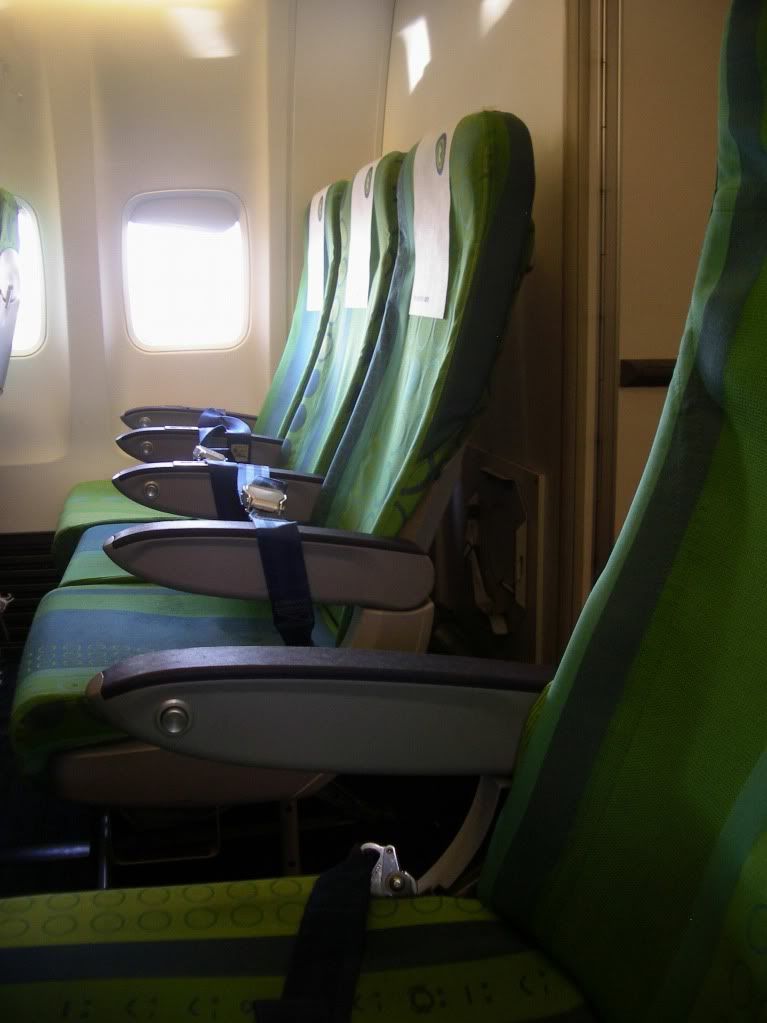 A last view to Marrakech Menara and the terminal
Before it was time to head to the runway entrance while a Thomas Cook machine arrived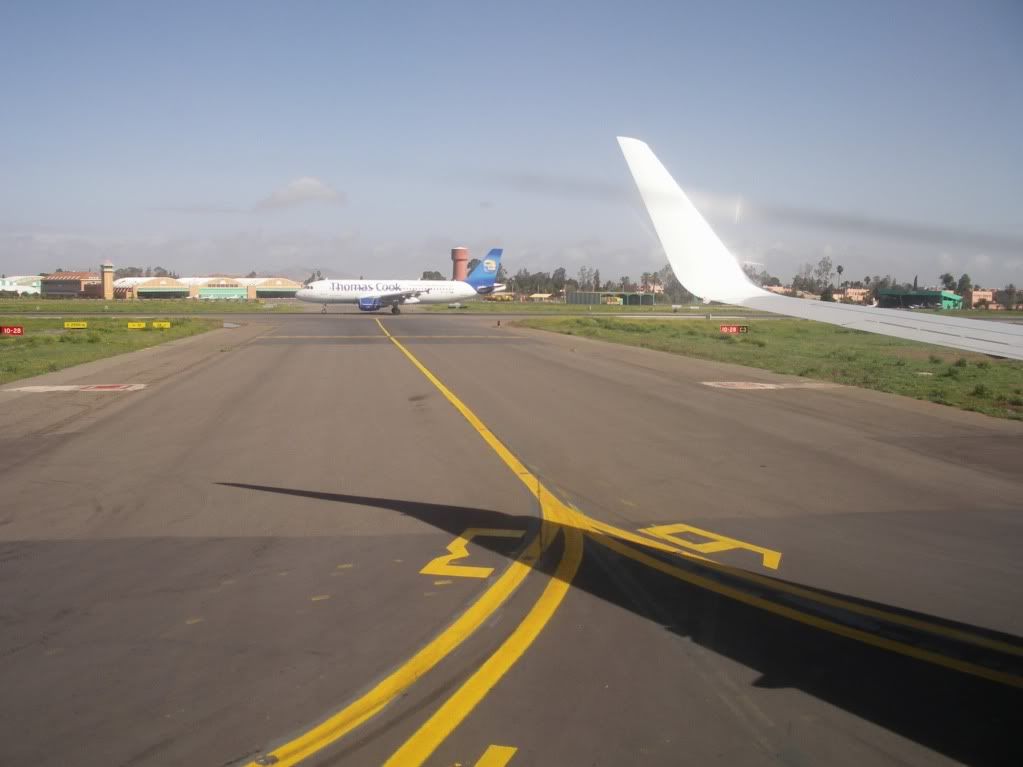 And Easy Swiss departed short ahead to GVA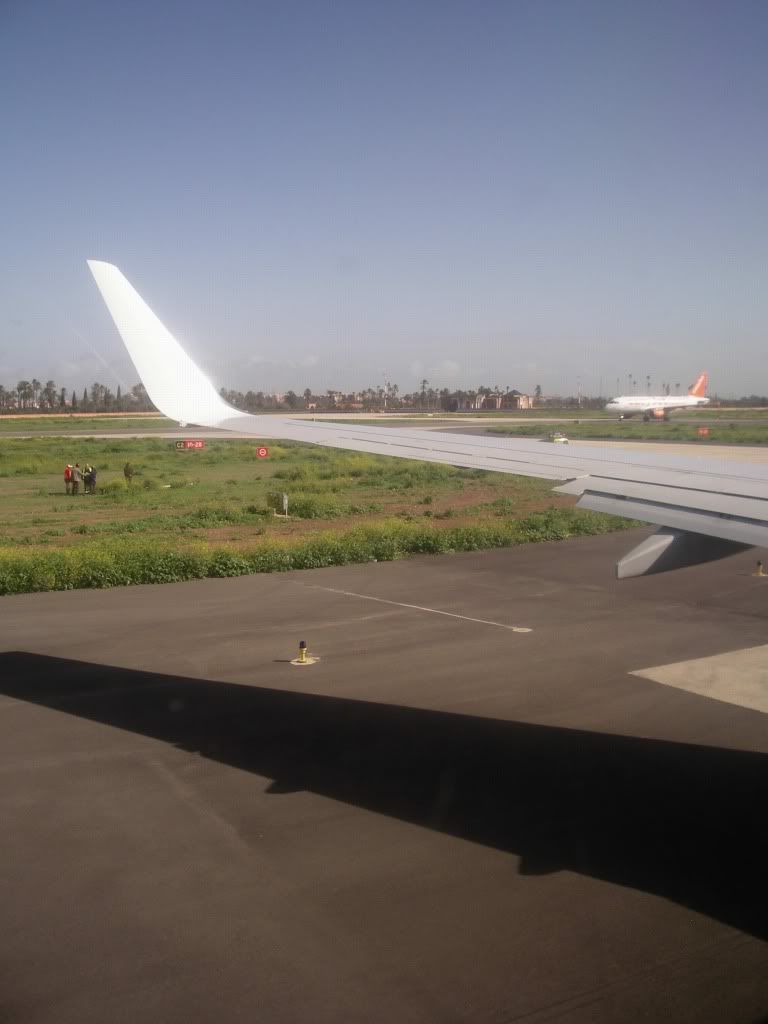 Departure was from runway 28 like arrivals yesterday for the 2 hours 45 minutes flight to ORY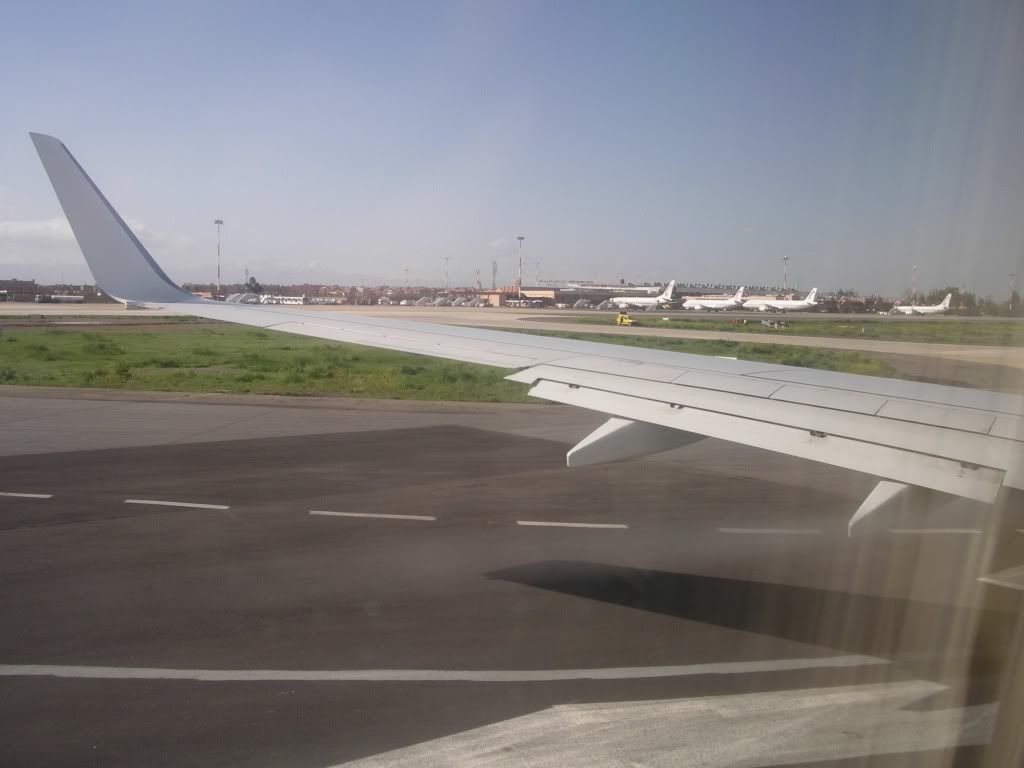 Another cabin shot short after departure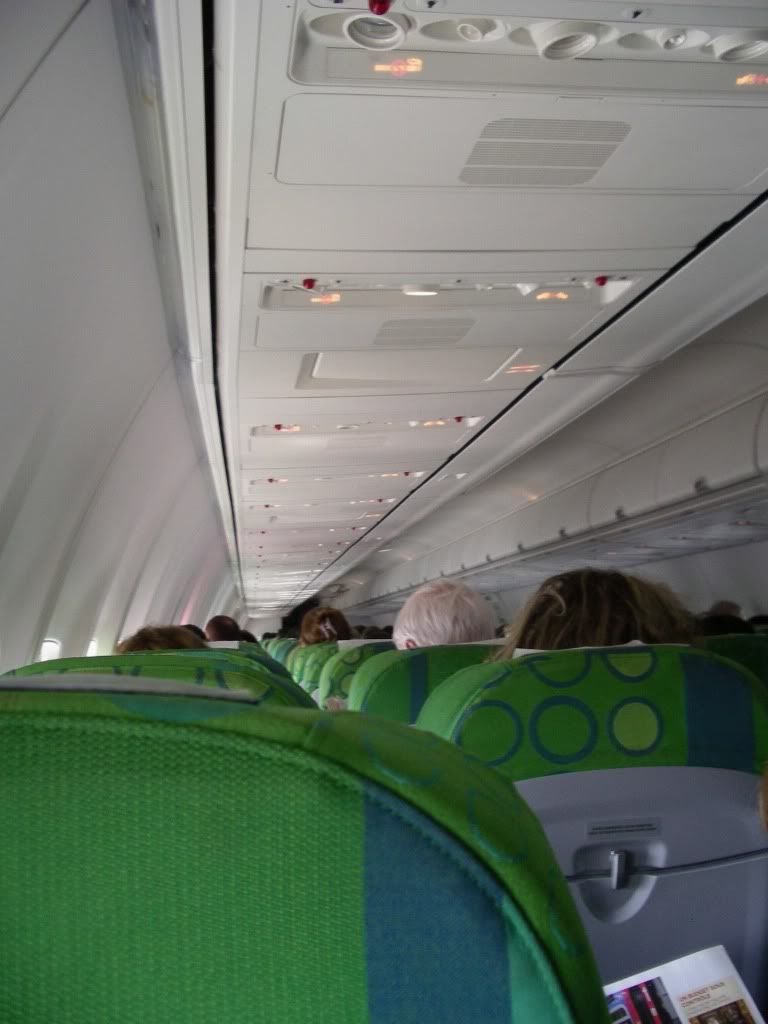 while we climbed away from Morroco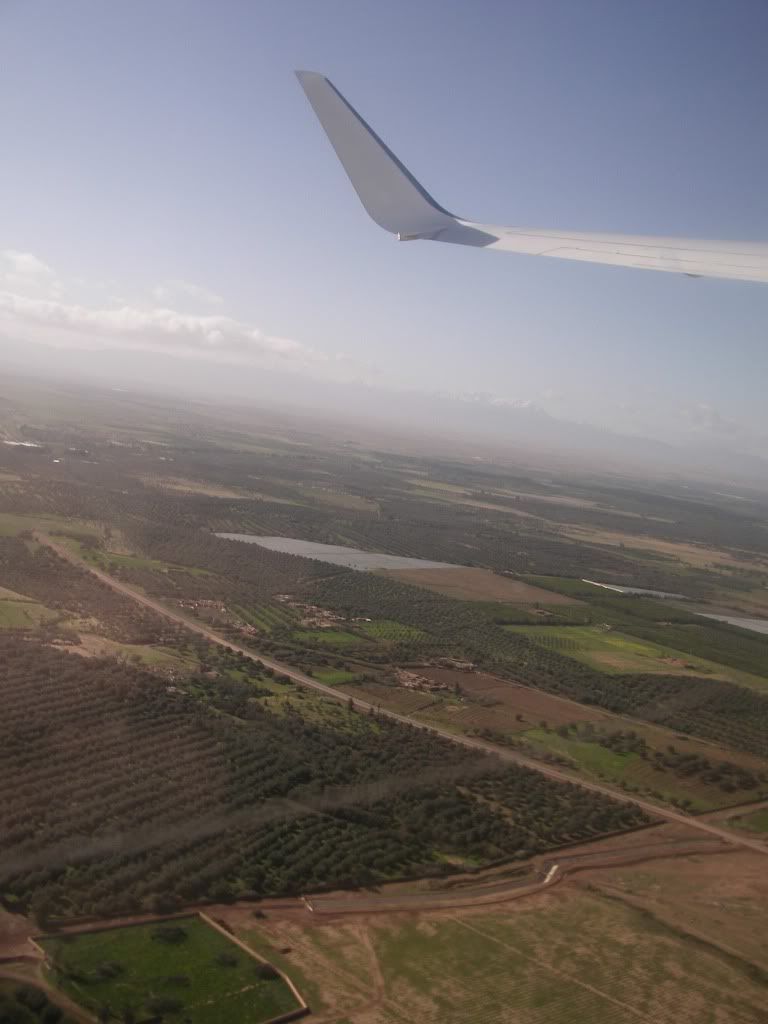 A closer view to the safety card follows, as usual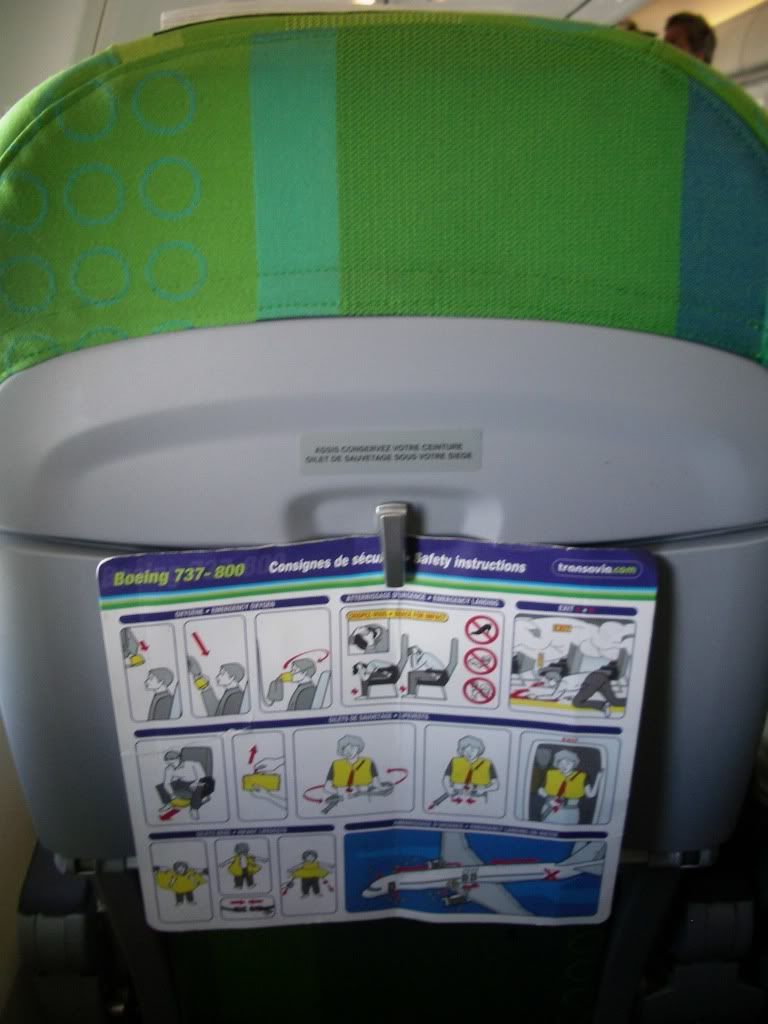 The route was somewhat different, we´re heading more western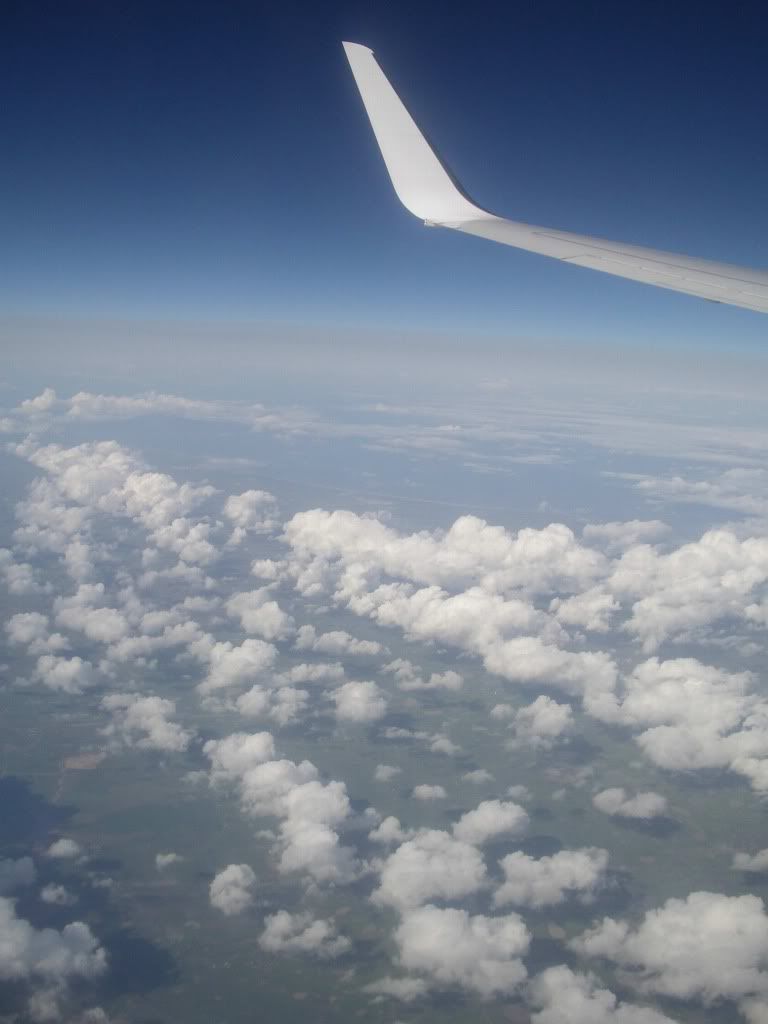 and leaving mainland Morocco above the sea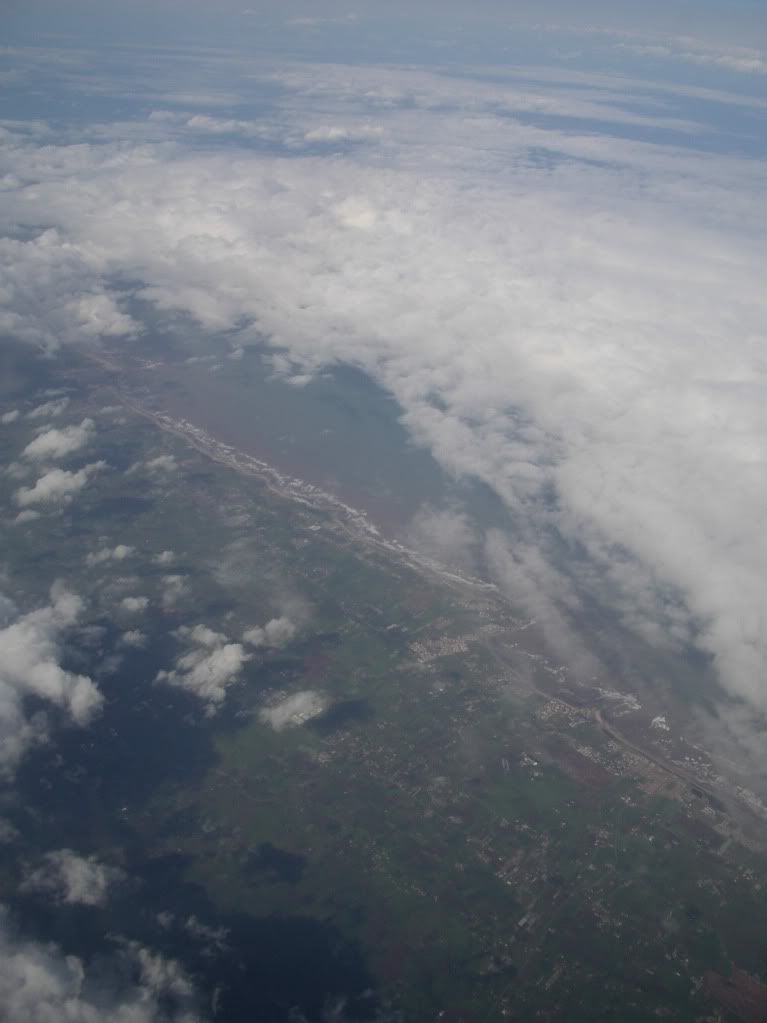 Some traffic southbound here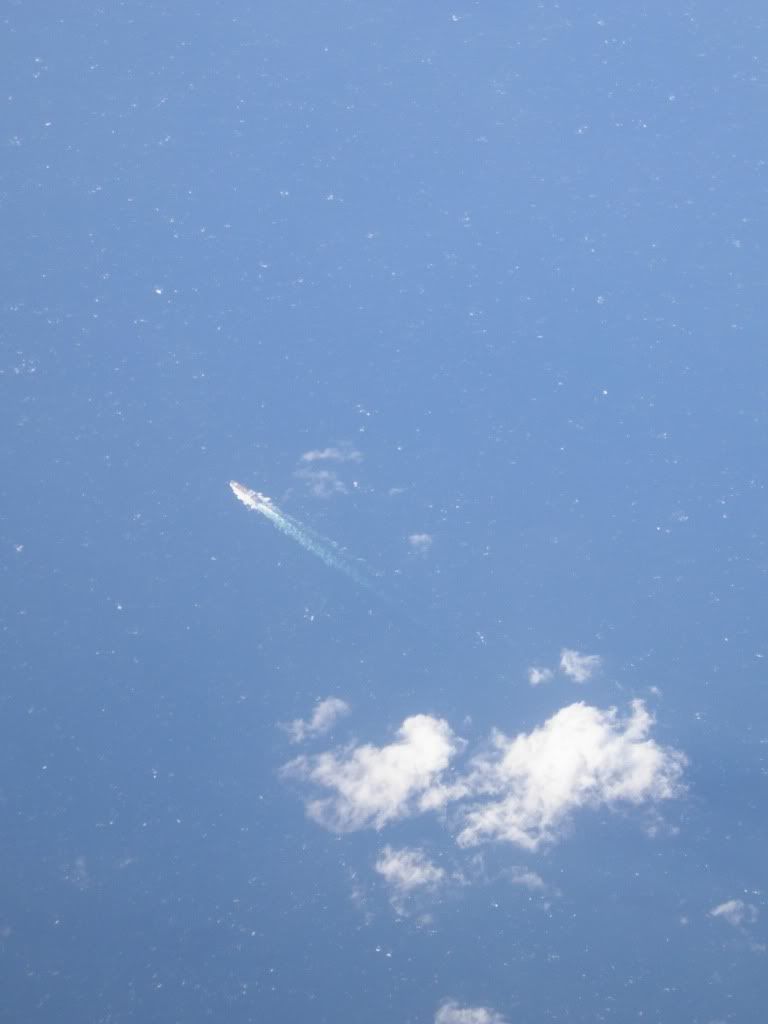 Going above XRY, clouds along the whole way from southern spain, no more route or flightlevel informations
Cockpit crew was from France, with only a very short weather information during approach,
+ 3 degrees and some rain.
Service was BOB, nothing for free on TO.
Nothing to see till nearly touchdown on runway 06 also like yesterday.
Taxi along Terminal west with some AF subsidiaries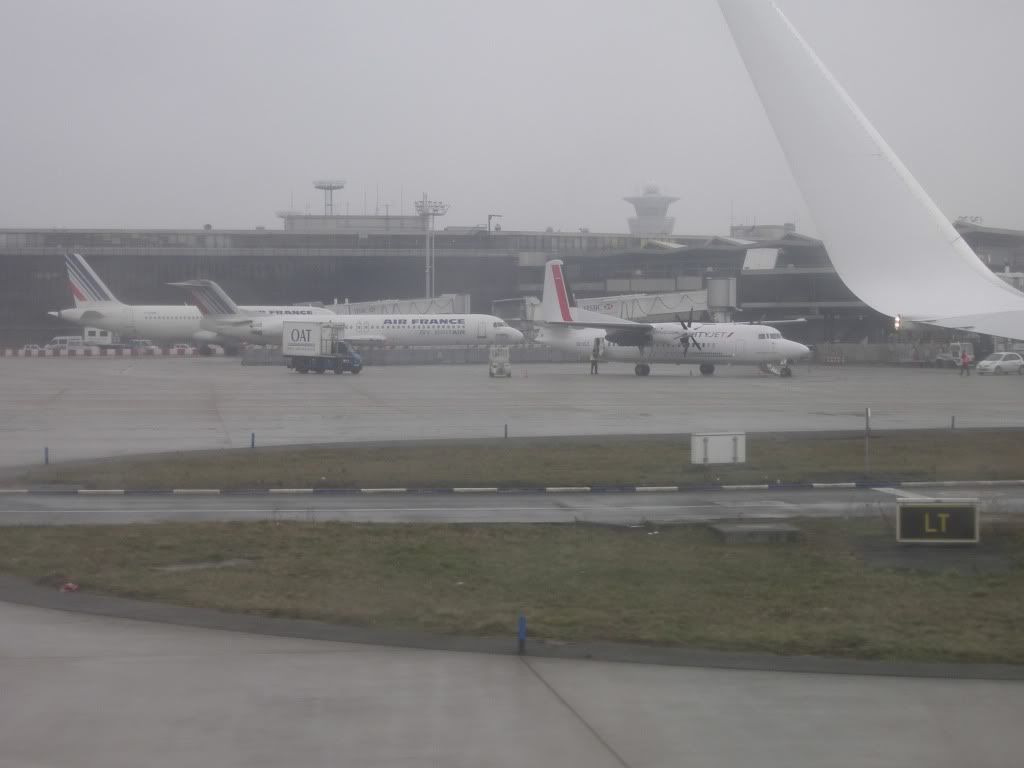 And further on to terminal sud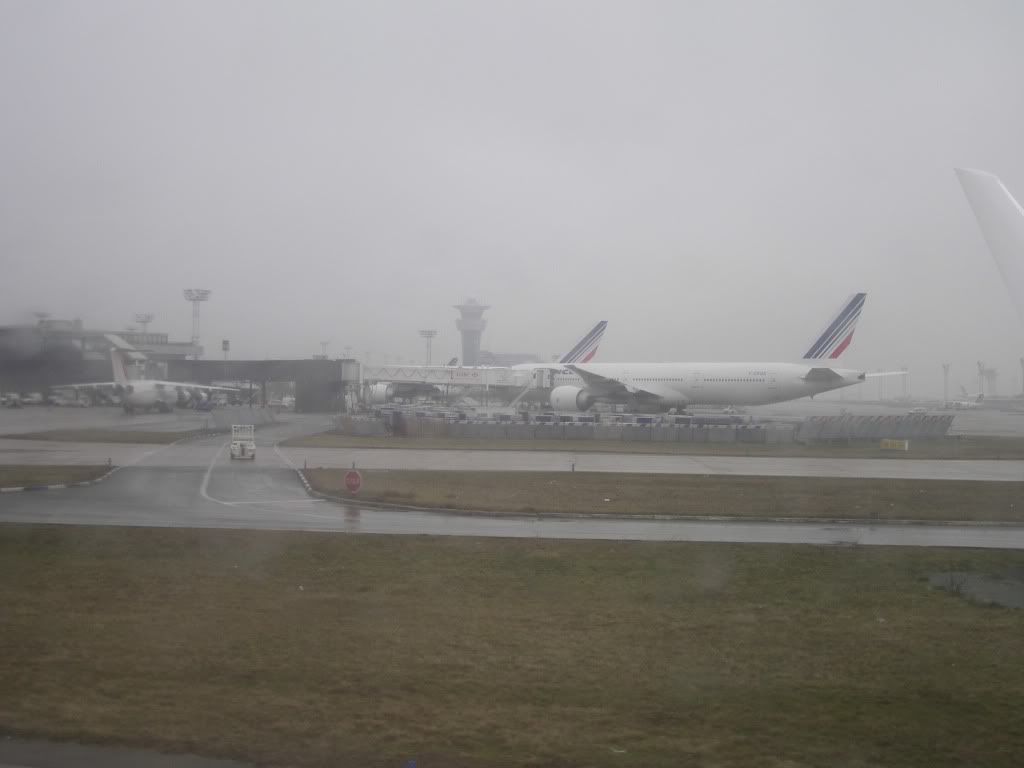 Airlinairs ATR´s and Aigle Azur at Terminal South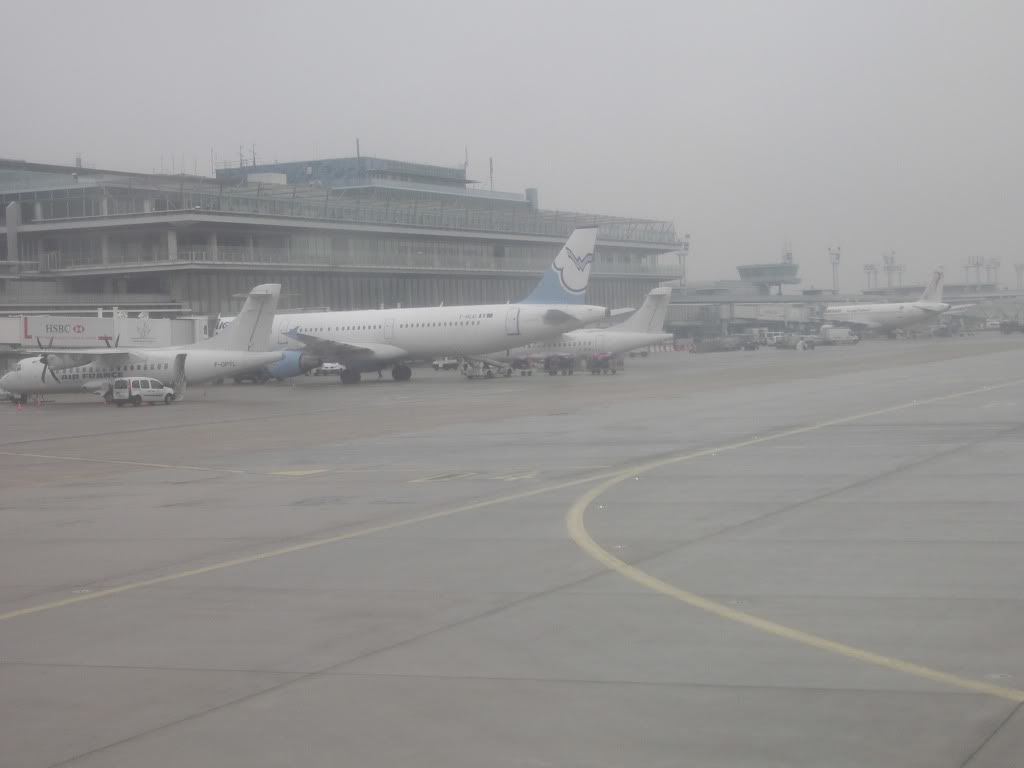 and finally the usual good bye foto with my seat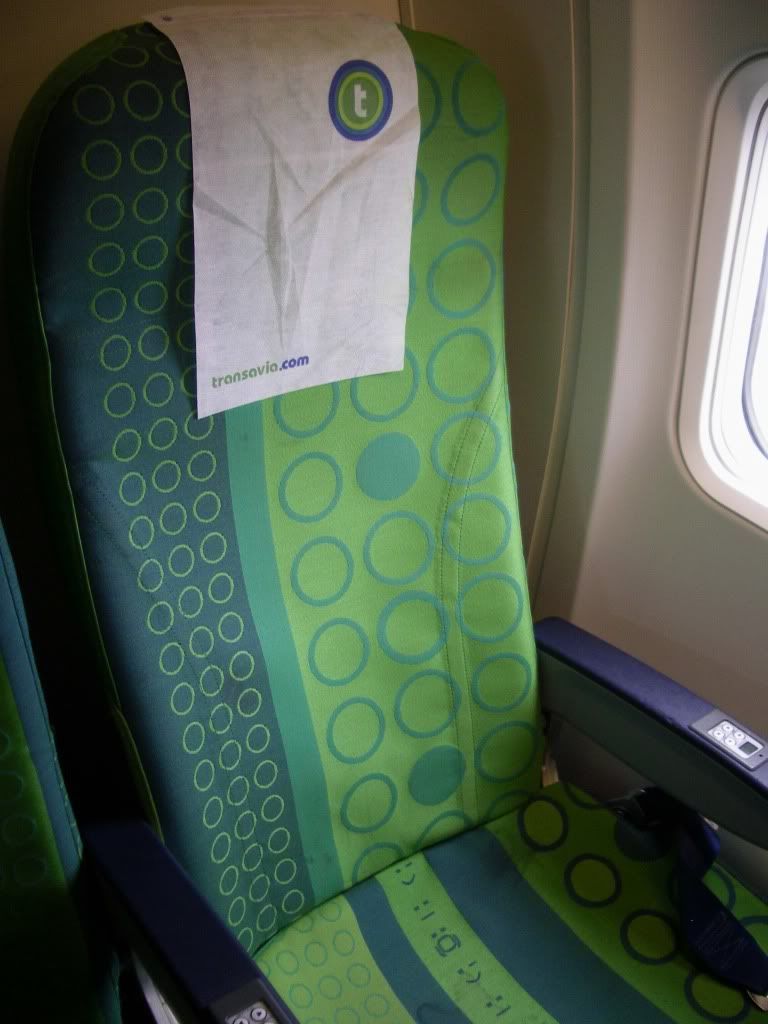 Some ten minutes at immigration, the french police officers seemed not that friendly to all that pax from the Maghreb states here.
Also bag delivery needs some more 15 minutes with a Tunisair service from TUN on the same belt.
Finally mine arrived and so I was on the way for the Orlyval station to change terminals again.
Wednesday, 17.02.2010




.



Paris-Orly




Service Air France AF 7310 operated by Brit Air
Scheduled: 17.20 // 18.20
Actual: 17.20 // 18.20
Orlyval delivered me without any hassles at Orly west.
A first view to the board shows me the earlier service to SXB as cancelled, not good, hopefully not a major problem there, sorry no pic this time, I was to slow here.
Looking for the self service kiosks, well, impossible don´t locate one and typing my flying blue number in.
As expected, no more windows, but one aisle in the back with the two seaters, 18C,
secured and printed.
That will be mostly a n ightflight, so acceptable.
Leaving my bag at the dedicated counter and time to go now, for a closer view around.
Btw. booking was done also via Exp.de, the fare around 50.-- Euros.
Well, AF at every corner, some IB/UX and Vueling, but more or less AF all around.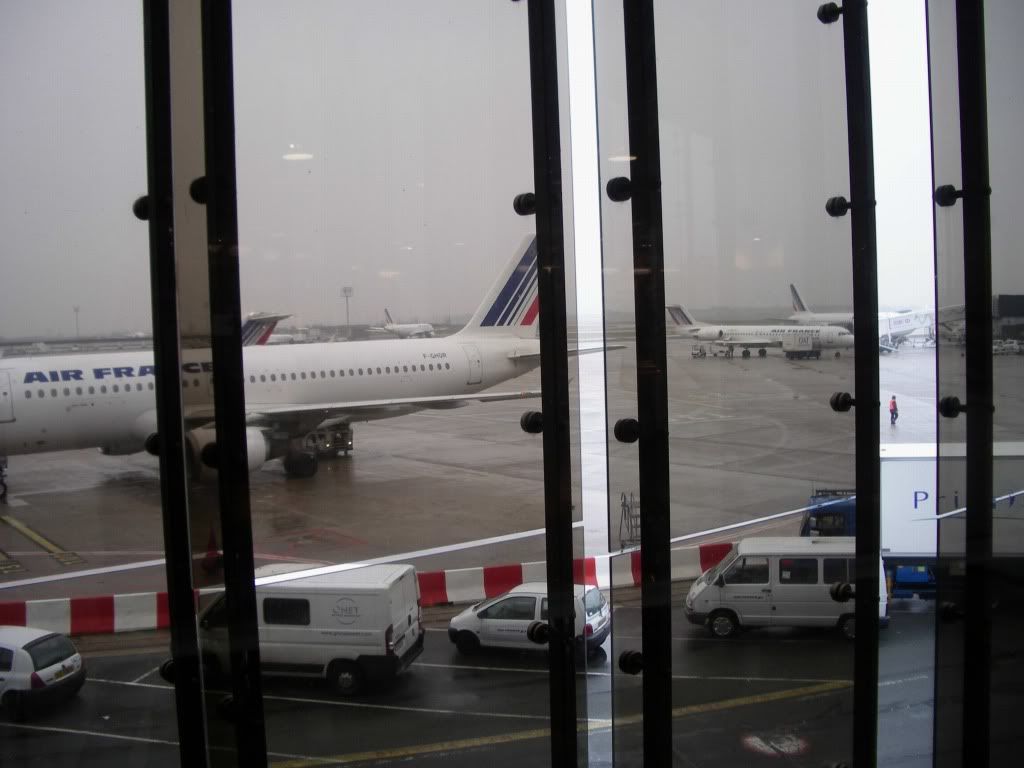 A huge number of domestic departures in every corner of this huge country on the screen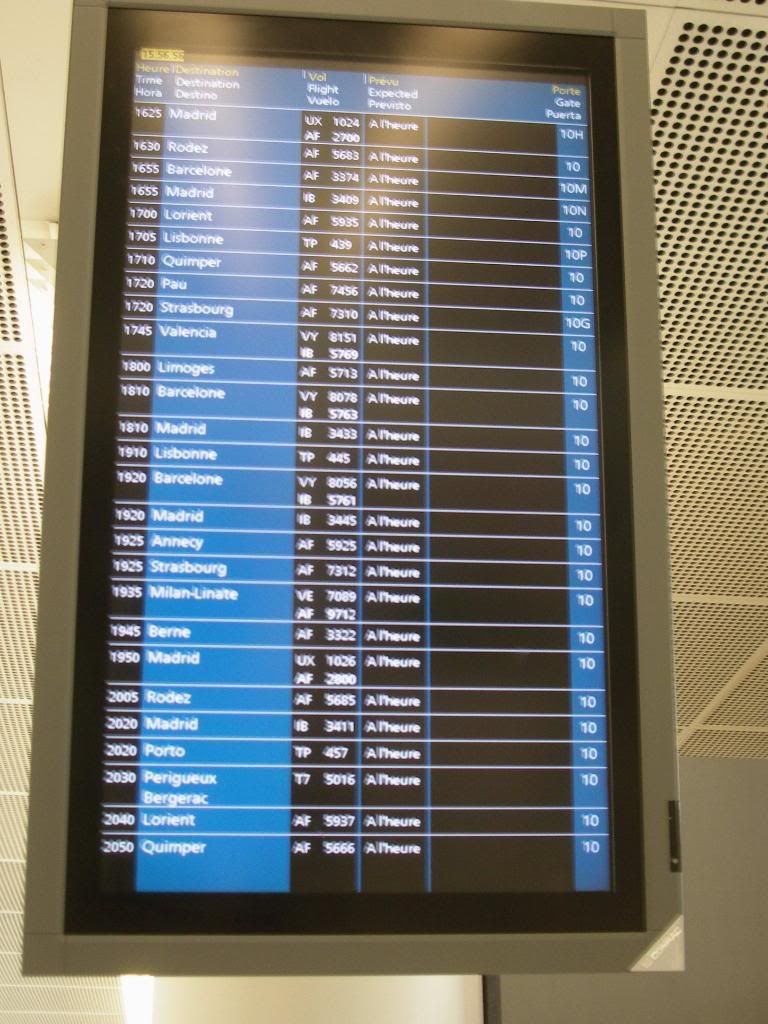 And my plane´s nose in the lower right corner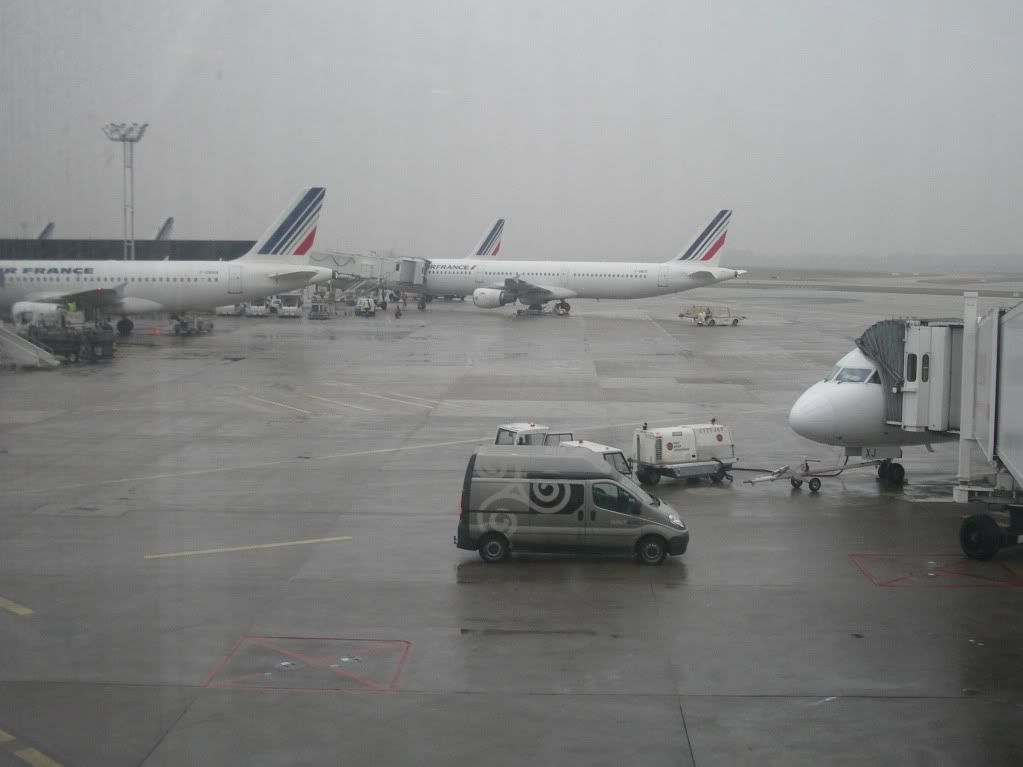 F-GPXJ, the scheduled Fokker 100, delivered at 21.12.1990 to Lybian Arab Airlines,
further at 01.12.1993 to Transwede, heading for the US register with Midway Airlines at 10.07.1995, back to good old Europe registered in the UK for Gill Airways at 19.03.1999, further on at 30.05.2003 to EU Jet and since 11.04.2006 in service with Brit Air.
Brit Air operates 11 machines on type with F-GPXJ as the oldest example.
Leg no. 11 for me ontype and a new registration.
Lots of pax in this area, gate 10G for me and also a very small security control area, somewhat ancient airport design here.
But on the other hand side very comfortable leather seats.
Boarding started as announced with me as one of the last pax to check other seating options.
Much to my surprise 18A remained free, when I´ve walked down to the planes cabin end, so also here
two for me.
One male , one female in service, both together friendly.
The french captain also with a friendly welcome during boarding.
The load was finally at around 90%, lots of biz travellers on this flight.
The cabin fitted with dark grey comfortable leather seats, clean good legroom.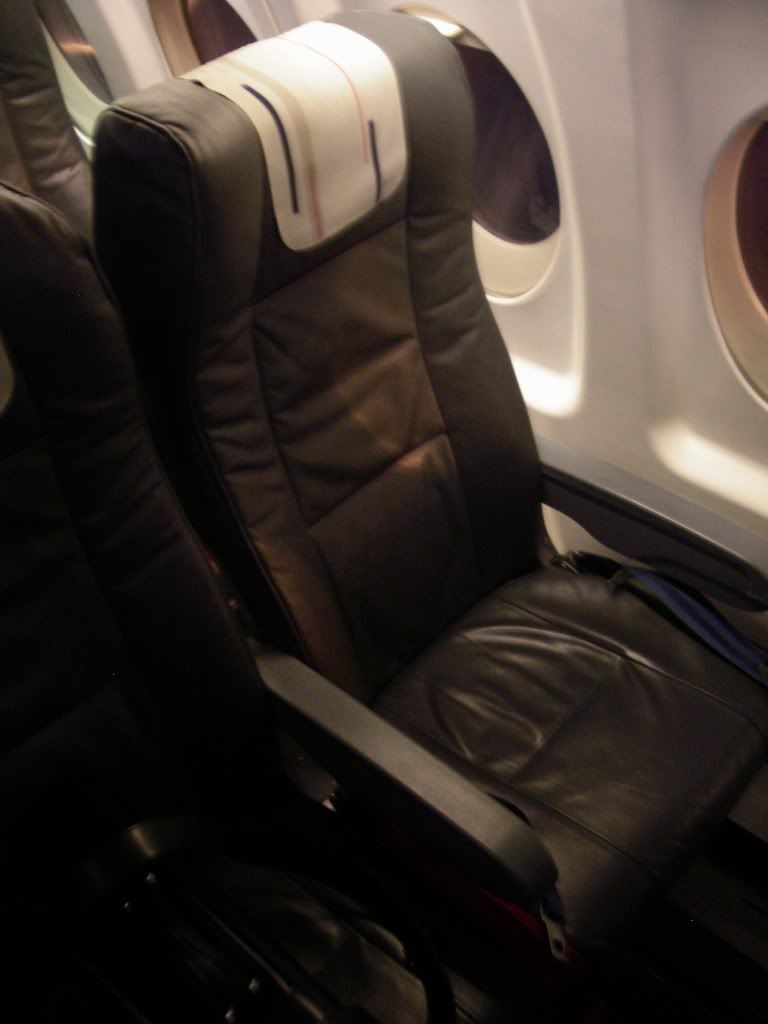 It´s looking much more modern than the younger Contact F100 on behalf of LH flown some days ago.
A view on the safety card as usual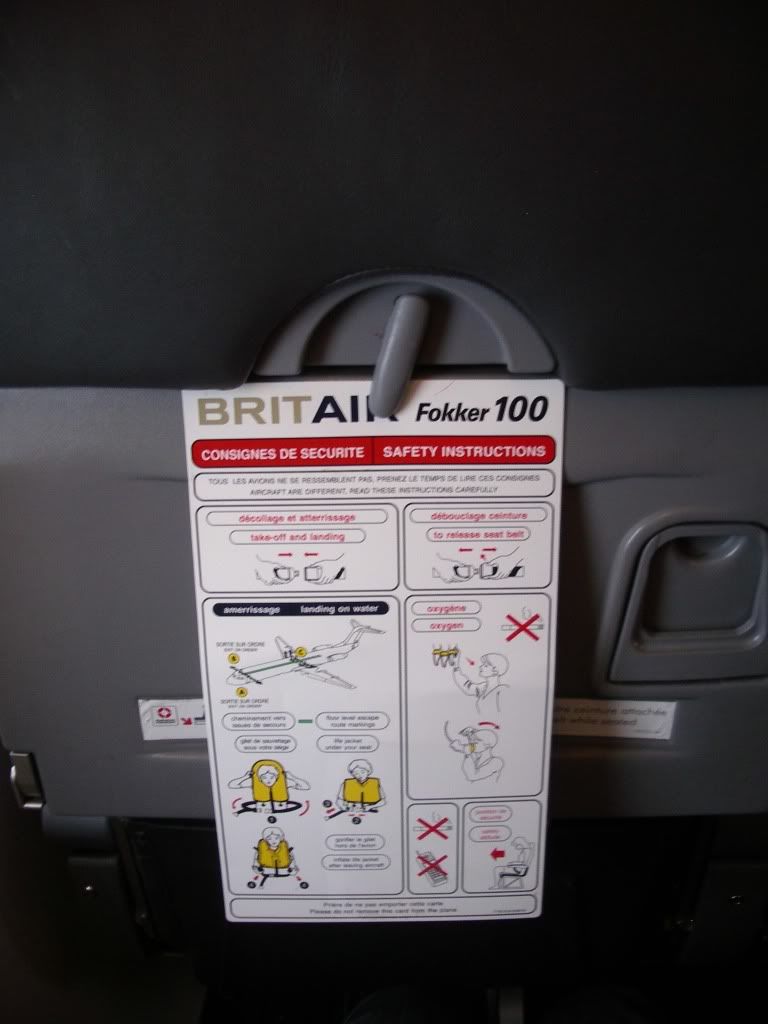 and the cabin ceiling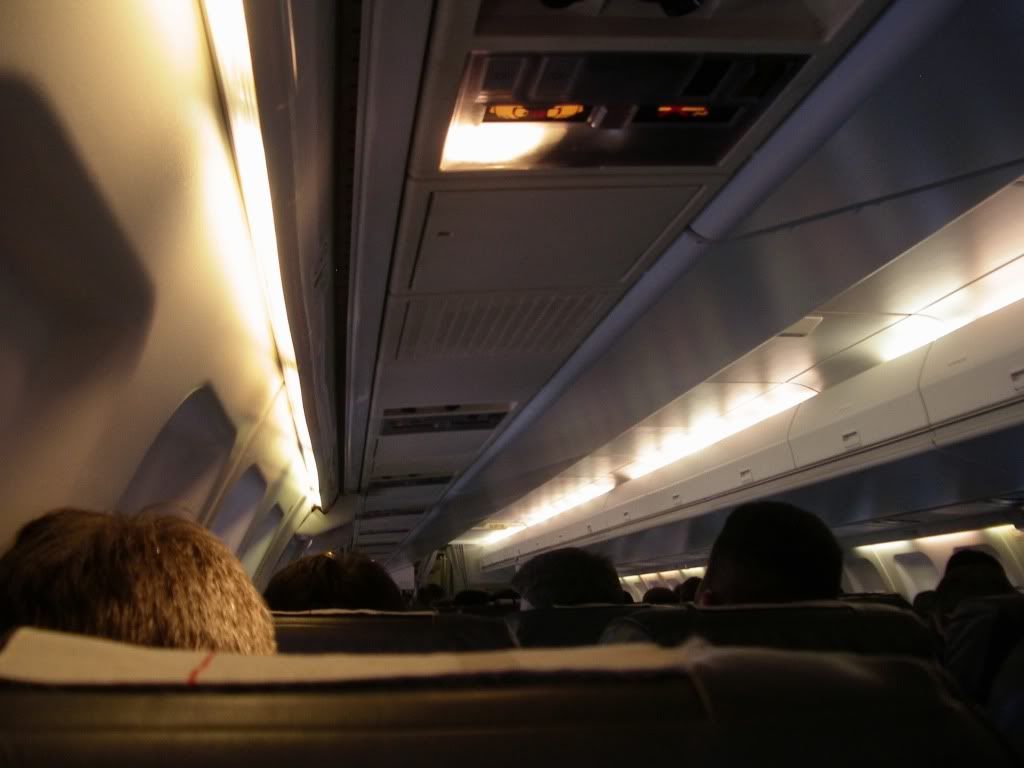 Breaking the AF colours, nearby Vueling heading for Valencia.
Departure from runway 08, no route or flightlevel informations,
after another maghreb service on Air Algerie
Cruising above the clouds in the last daylight, nice with that red markers on the wings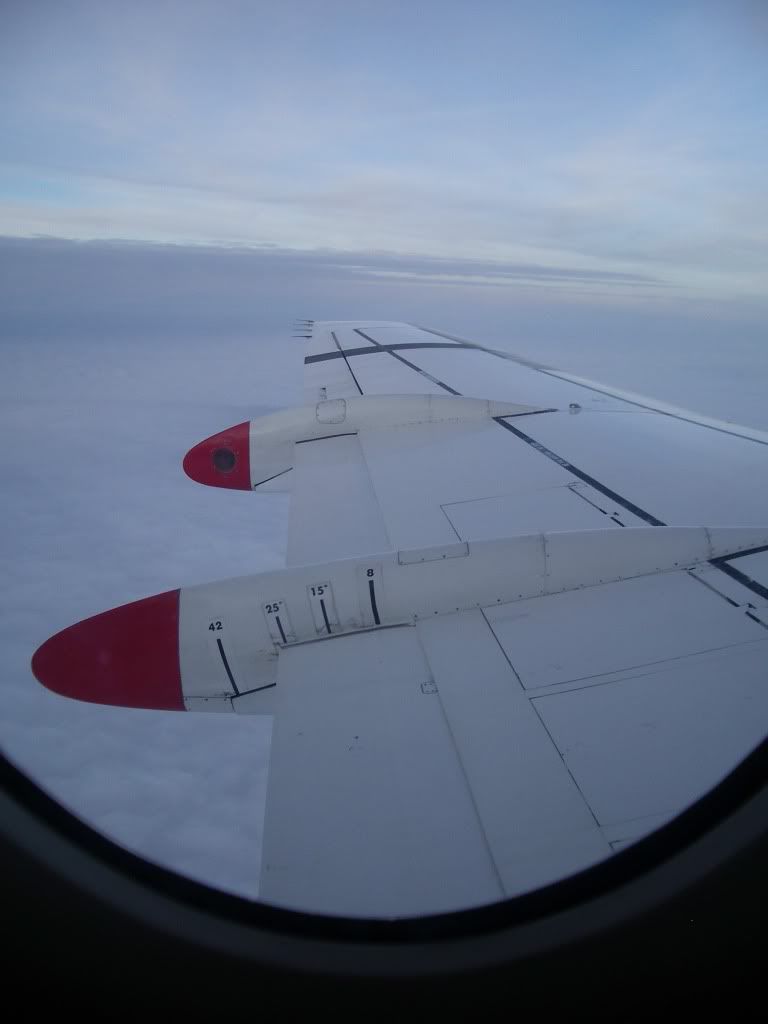 and the engine close behind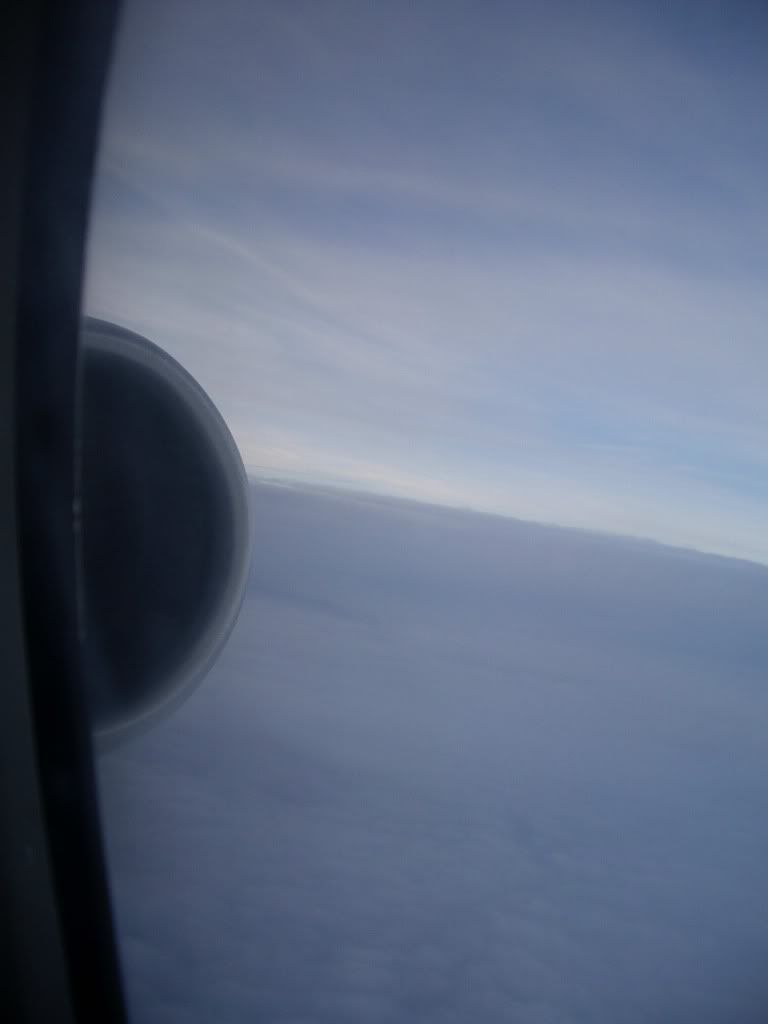 Service was snacks and free drinks
and a last wing view prior to sundown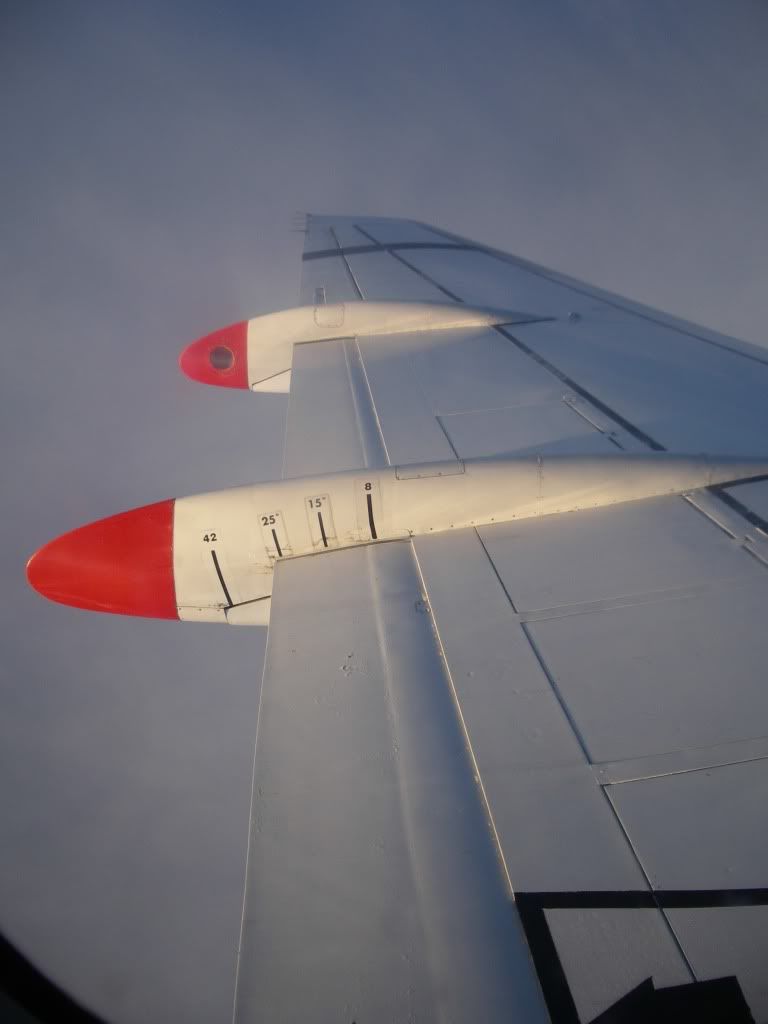 The captain informed us about the weather conditions during approach, wet and + 1 degrees.
Flight time was only 45 minutes. We landed finally on runway 23 like yesterdays departure.
With only one other plane at the apron, well known RAM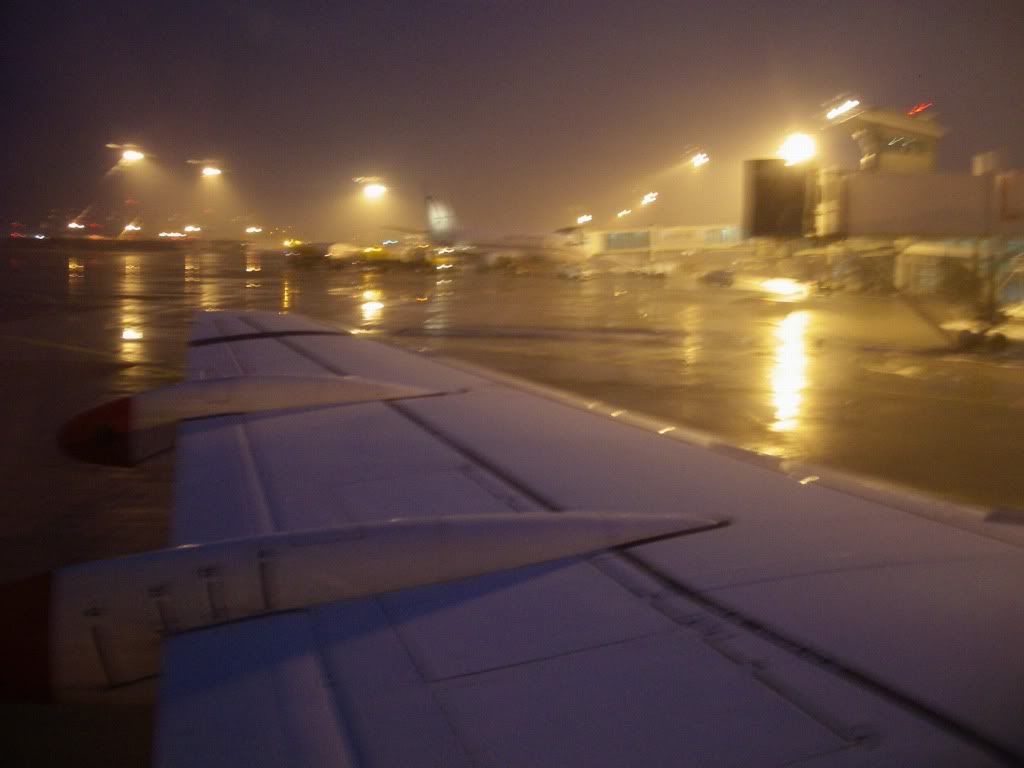 The captain was at the planes door during deboarding and wished me a good evening,
once more personal service here on AF and its subsidiaries.
Bye-bye Brit Air, see you again in a couple of weeks.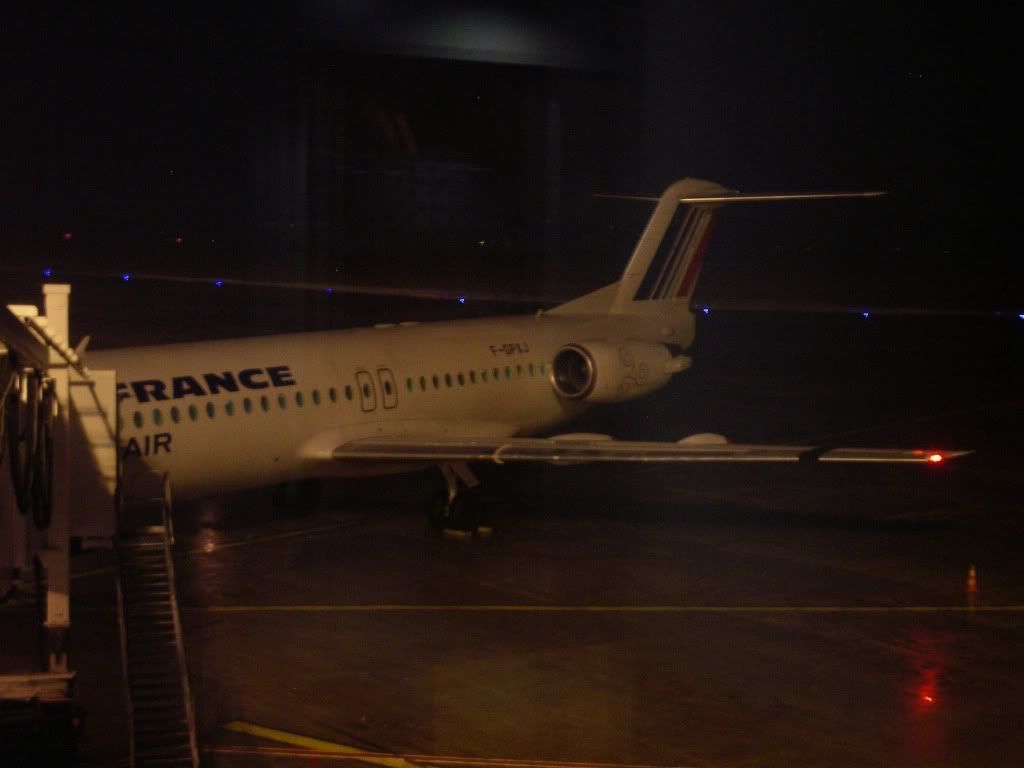 Finger deboarding and my bag was on the belt, when I was in the open baggage area.
Some two nightly hours on the motorway till I was back home again.
TO is recommendable, at least with that superb price earning ratio for my flight, real personal service there,
also AF/Brit Air was on schedule, friendly staff and once again personal service with the captain at the planes door during disembarking.
So, if nothing goes wrong, the next report will be titled
"Six circles around the Aetna".
42 legs to go now
and countries in order to visit:
Italy
Tunisia
Italy
France
Spain
Poland
France
Bosnia
UK
and Danmark.
Comments welcome
Markus (Flieger67)