Hello once again to everyone and welcome to my 3rd trip report covering my day trip to Jersey with BA in Club Europe. All comments and suggestions are welcome.
B A C K G R O U N D
My friend and I hadn't been on a day trip in Europe since last November when we went to Frankfurt. We have always travelled with BA from LHR in Club Europe mainly to attain our points and status credits quicker with QF. However for some reason we noticed that BA had added another restriction meaning that if we were to come back on the same day, it would cost us nearly £400 - £500.
Seeing as this was out of the question we decided to look for more options until we stumbled across a trip to Jersey for only £210 from LGW. I personally didn't mind this as I have never flown out from LGW on BA. So the tickets were booked only to find out a month later that BA might be striking during the same time! However for once, NOT flying from LHR had helped us as we heard that for the second wave of strikes, all LGW flight would be unaffected so we could breathe a sigh of relief.
-----------------------------------------------------------------------------------------------------------------------------------------------------------------------
OUTWARD JOURNEY
D A Y O F D E P A R T U R E
So a long day started by waking up at 03:30, getting ready and leaving by 04:10. After stopping off to get some petrol and a strong espresso, I drove to Chelsea to pick up Ignacio and then made our way down the A3, M25 and then finally the M23 to the Long Term Car Park at LGW's North Terminal. I was quite surprised at how many cars there were on the roads at 05:30!
After parking the car we waited at Zone Z Bus Stop 2 and were shocked at the amount of people there already. At LHR there would be around four or five people but there were around thirty people all with their big suitcases and it looked like everyone was going skiing. We were glad that we only had our small backpacks with us as we would be back later tonight.
C H E C K - I N
We arrived inside the North Terminal by 06:00 and headed to the Club Europe check-in desks to get our boarding cards as we had already checked-in online yesterday morning. The terminal was very busy as we saw all the passengers mainly heading to the Thompson and Easyjet check-in desks. The ladies at the desk were very kind and polite and the conversation would definitely set the tone for the BA experience. We even had a joke and asked them "Will we be flying on a BA aircraft or a Ryanair one?" They did laugh at that comment but re-assured us that it will be a BA aircraft! By 06:10 we had our boarding cards in hand and headed through to security.
P R E - B O A R D I N G
For some reason whenever I have gone through security at Gatwick there has never been a Fast Track for Business Class passengers which I found very odd. I know it was early morning and there wasn't that many people, but I flew a couple of times in the evening with Emirates and I don't think it was right to be waiting with the Economy Class passengers for over thirty minutes to go through security.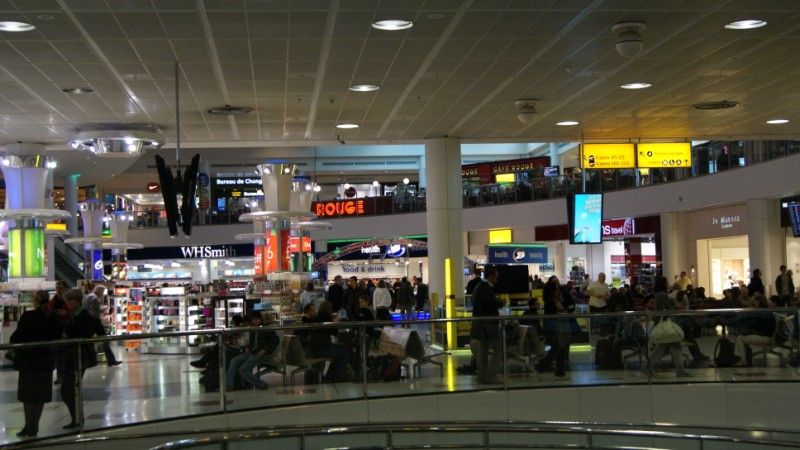 After heading through security and getting some toiletries from Boot's, we headed to the BA First Class Lounge. Again we were greeted by two very friendly members of staff who welcomed us as we sat down and got something to eat and before heading to the Shower Spa which is always one my favourite things as it does relax you before a flight albeit a forty minute one!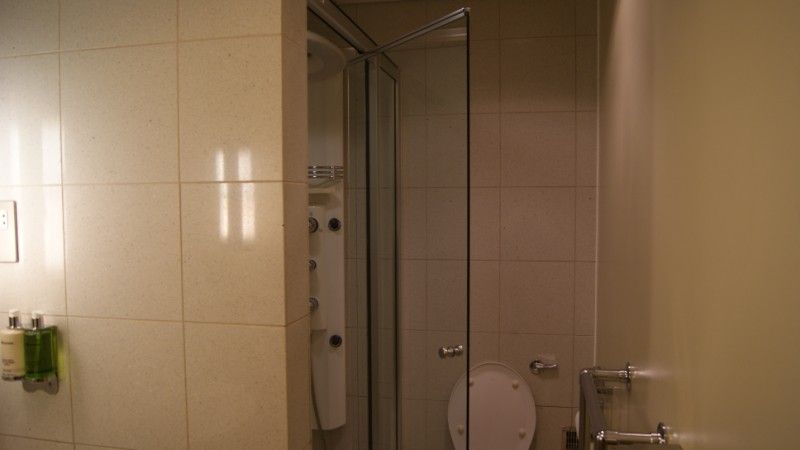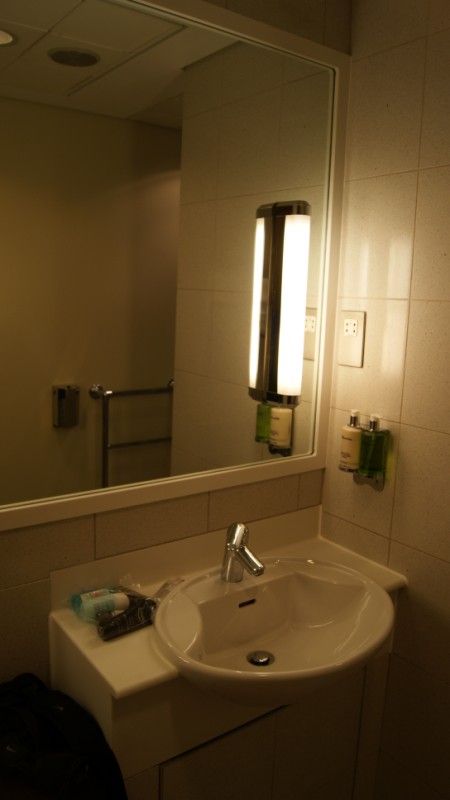 The First Class Lounge was relatively empty as there weren't that many flights going long haul except for two or three heading out to Caribbean which definitely sounded more exotic that Jersey. The TV was focusing on the Qantas Australian Grand Prix from Melbourne Park as qualifying was under way and the main feature was about Lewis Hamilton's car being impounded!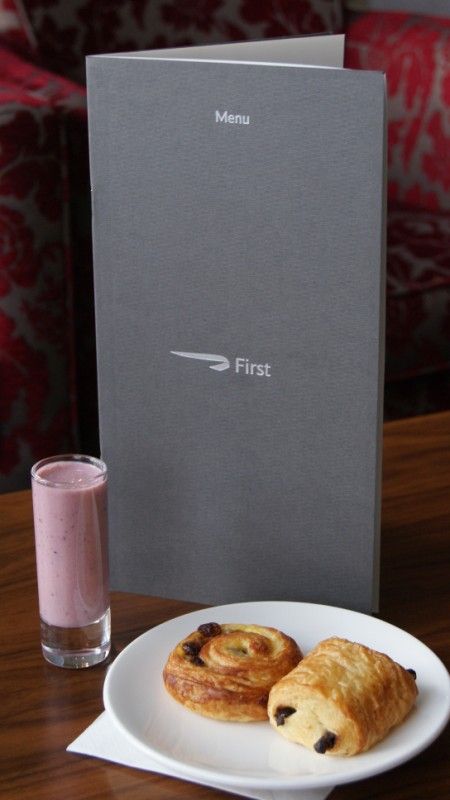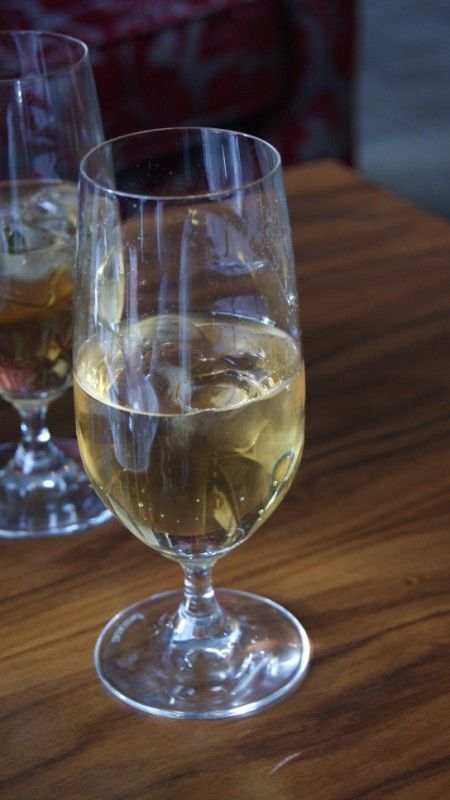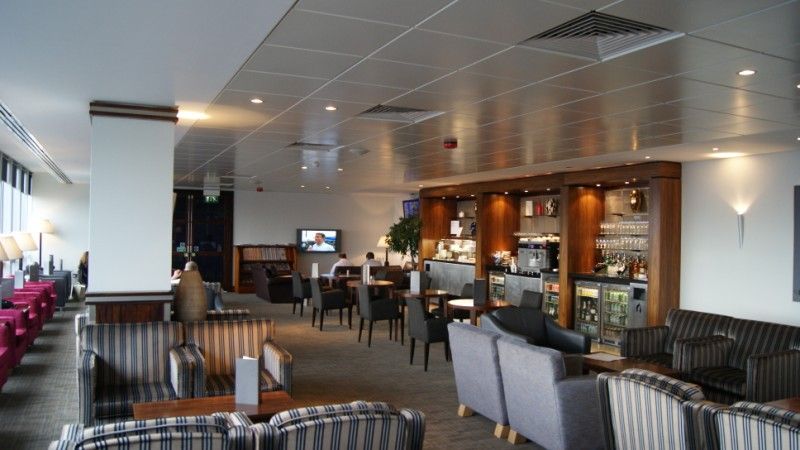 After enjoying the tastes of the First Class Lounge we walked across to the Club World Lounge which a bit bigger however Level 3 was closed which was a shame. The advantage of this lounge however was the ramp view as you can see below. We finally got a cranberry juice and then by 07:55 headed down to the departure lounge as I finally managed to get registered to IRIS after all this time.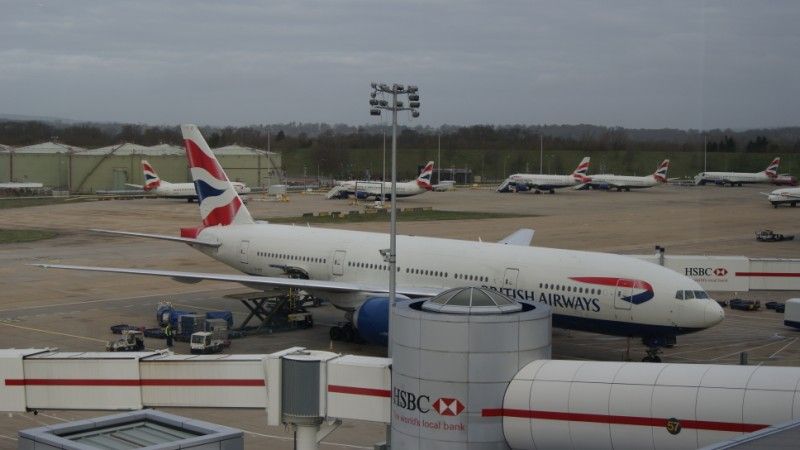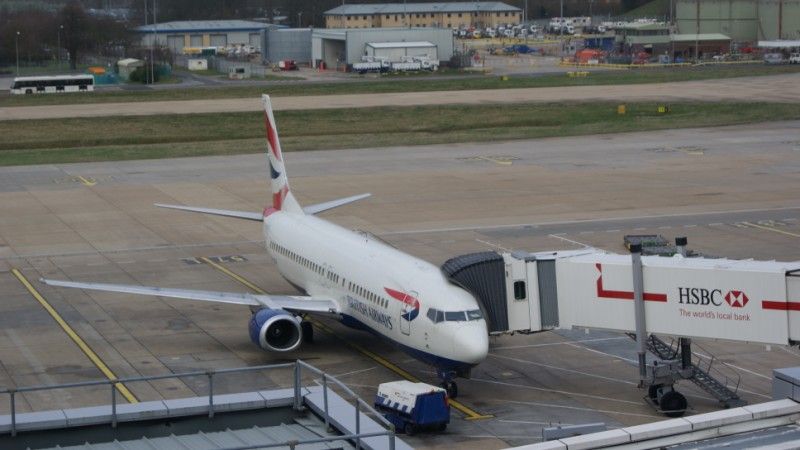 Boarding was from gate 55F which funnily enough was the aircraft which we had seen come onto stand only twenty minutes earlier. A lovely A319 after so many years.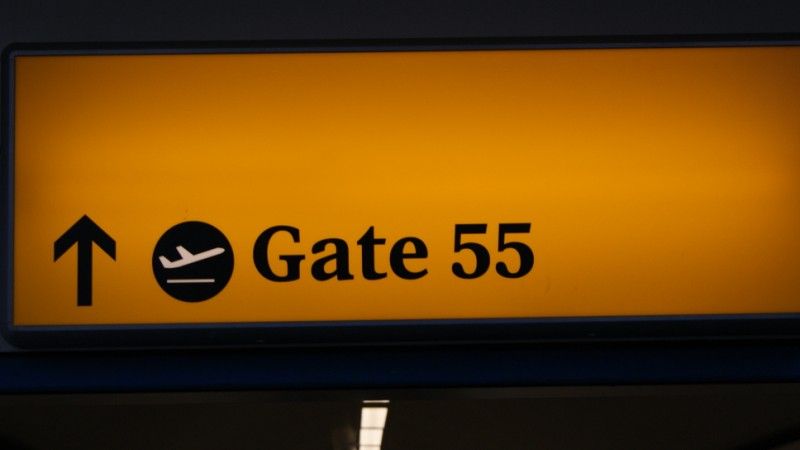 F L I G H T D E T A I L S
Date:- Saturday 27th March 2010
Route:- London Gatwick (LGW) - Jersey (JER)
Airline / Flight Number:- British Airways / BA 8035
Departure (Actual) / Arrival (Actual):- 08:35 (08:40) / 09:40 (09:15)
Aircraft / Reg:- A319-131 / G-EUOE
Class / Seat No.:- Club Europe / 2F
We made or way straight onboard and took our seats. The loads seemed quite low I would presume mainly because of the strike action so people possibly changed their dates of travel. There were around sixty five passengers in Euro Traveller and six in Club Europe including Ignacio and I.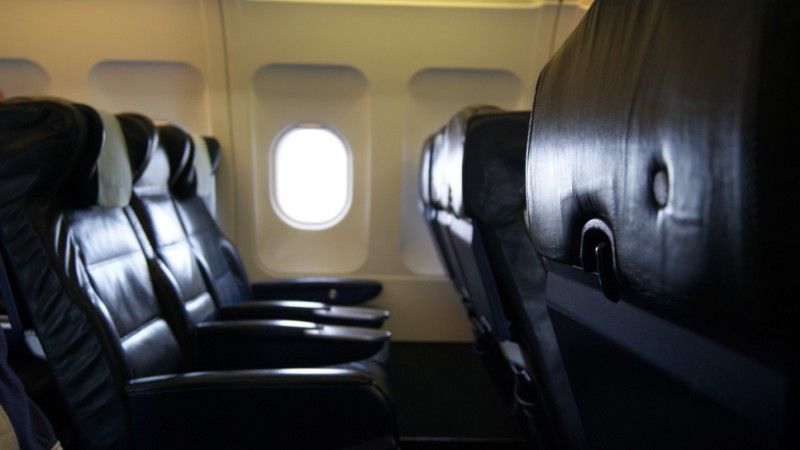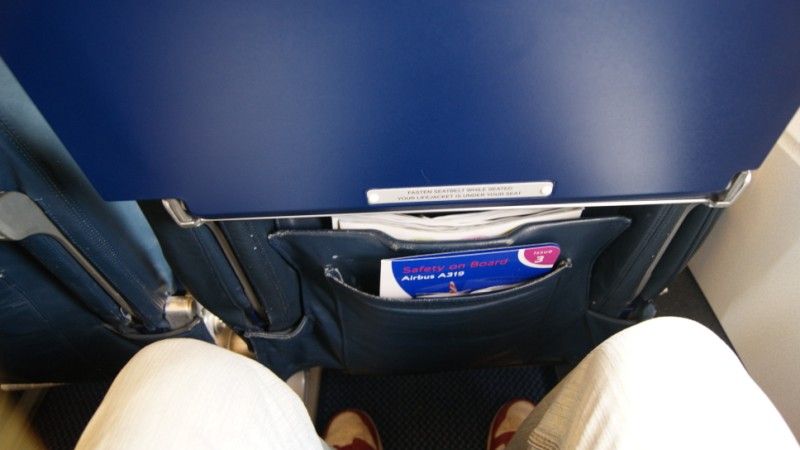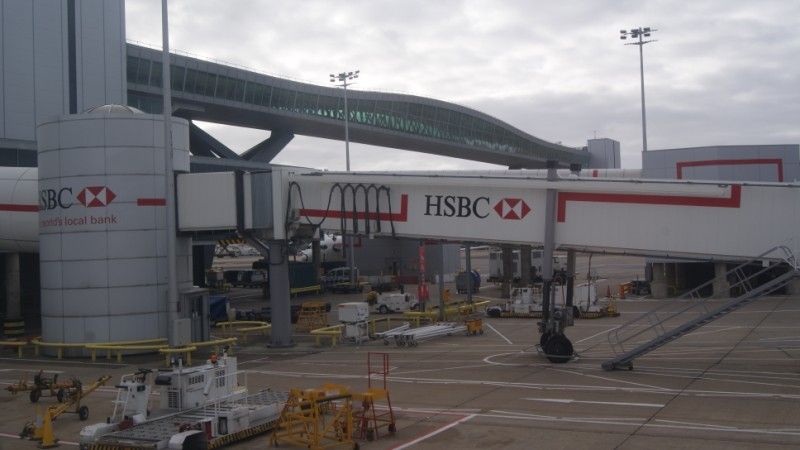 Push back was at 08:25 ten minutes ahead of schedule as we headed out to Runway 26R and were held short due to some aircrafts coming into land. There was a queue building up behind us all ready for take-off. After a VS B744 landed we turned out onto the runway and took off in a southerly direction making the journey time even quicker.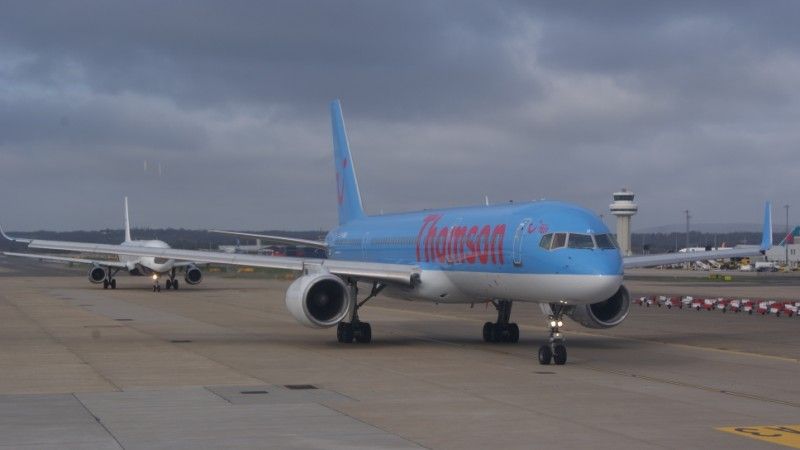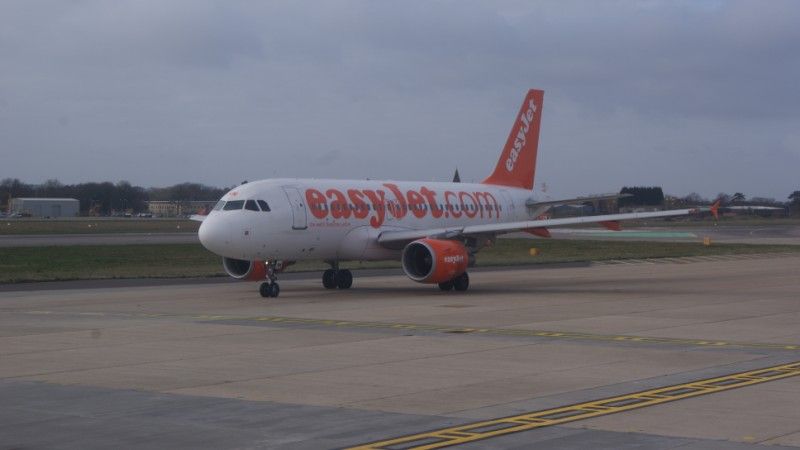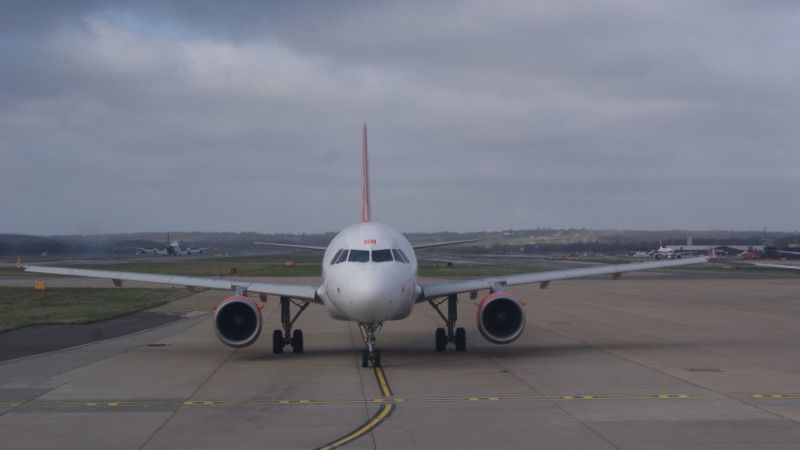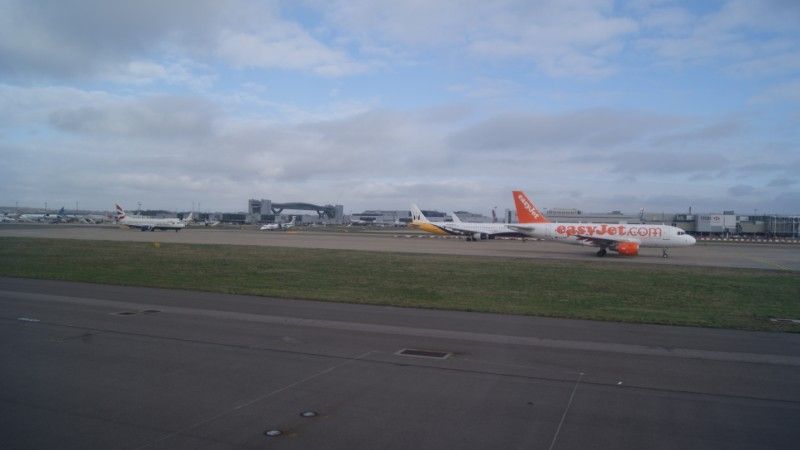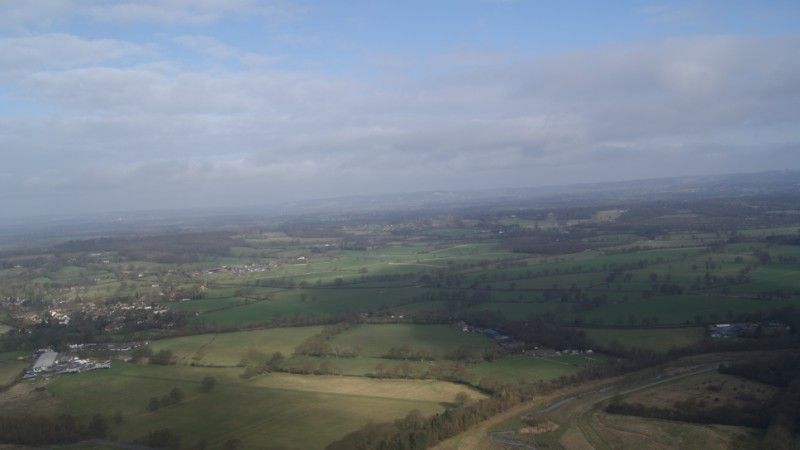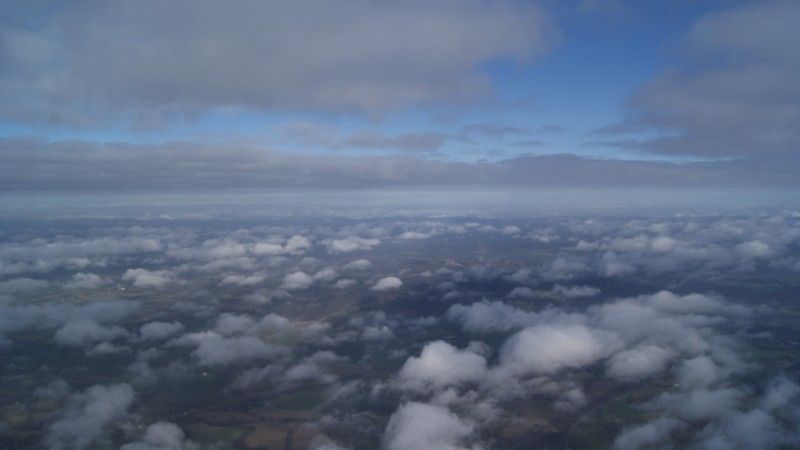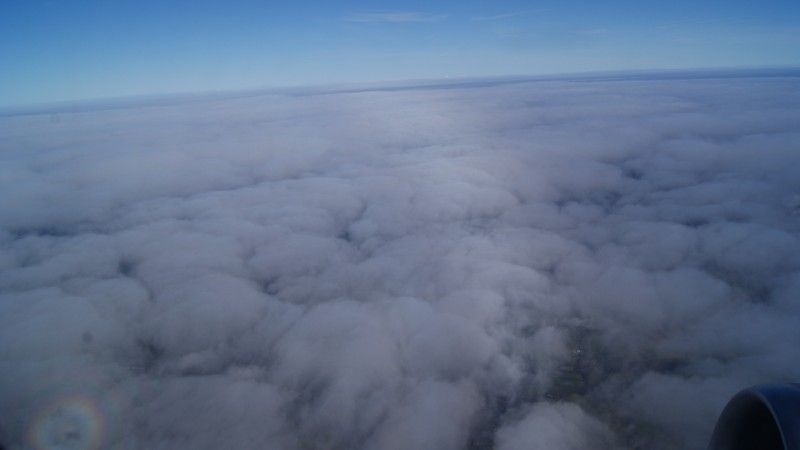 It seemed as it would be a lovely morning once above the clouds but then again it always is up there. We were still climbing as the seat belt signs were turned off and we were given breakfast along with tea and coffee plus our lovely mini bottle of champagne.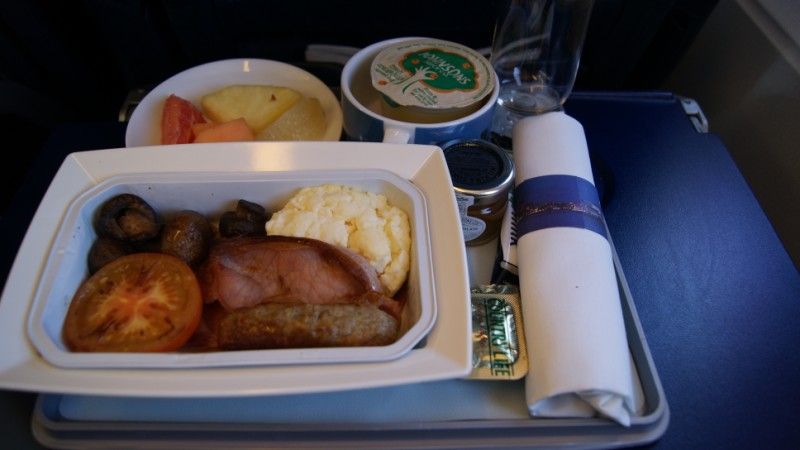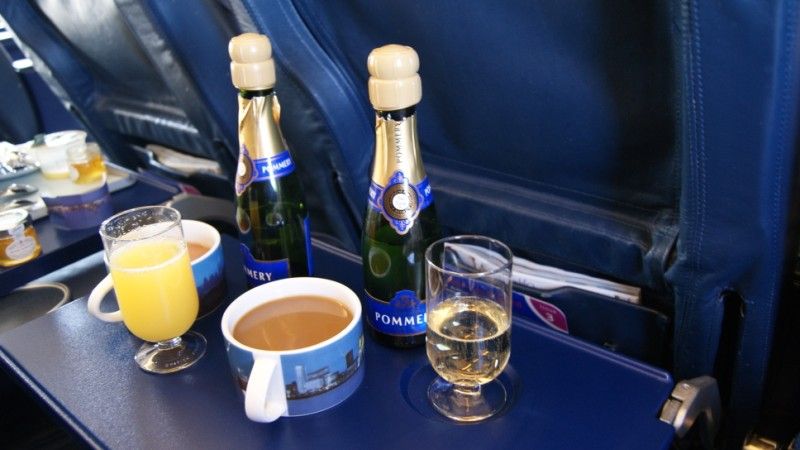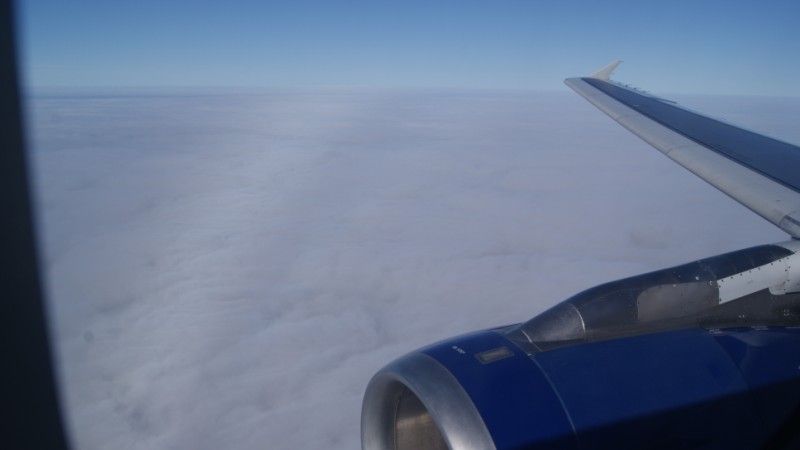 We had got half way through our food when the captain came over the PA system and said "cabin crew, fifteen minutes till landing"! Are you kidding me was my response. We had to literally shovel our food as quickly as possible as we started our decent from our cruising altitude of 19,000 feet.
We spent at least two minutes going through the clouds and there were a few bumps as we broke free and saw the English Channel below before turning right and there we could see the rugged Jersey shoreline along with the castles and remains of other forts in the middle of the sea. We literally cruised in over the whole island as we landed twenty-five minutes ahead of schedule which was good news for us.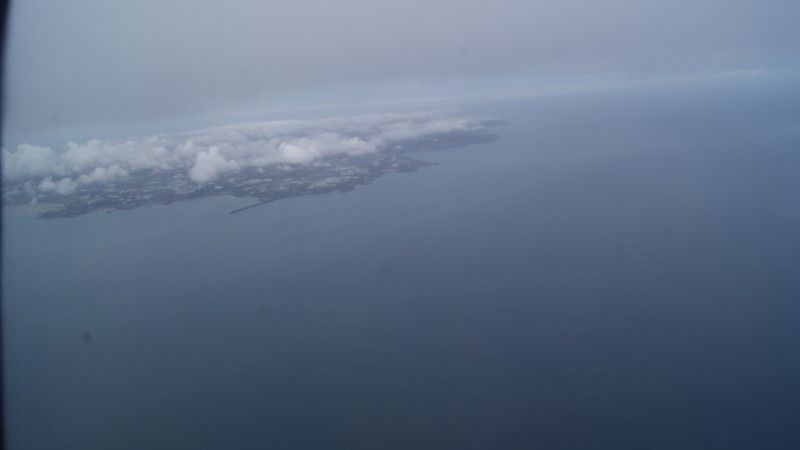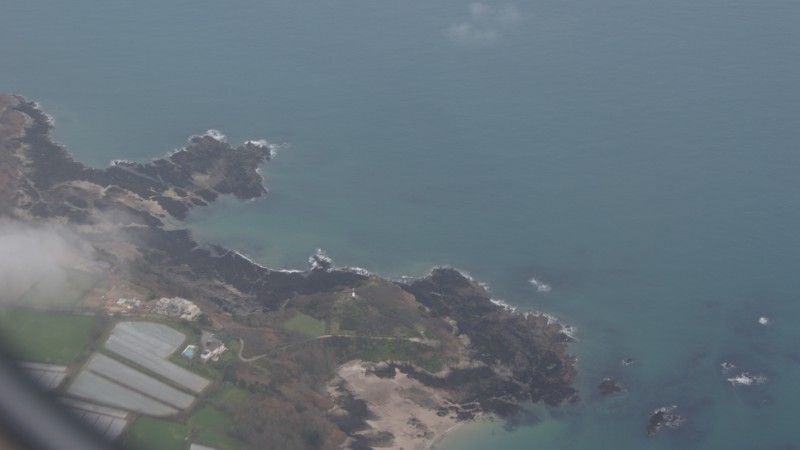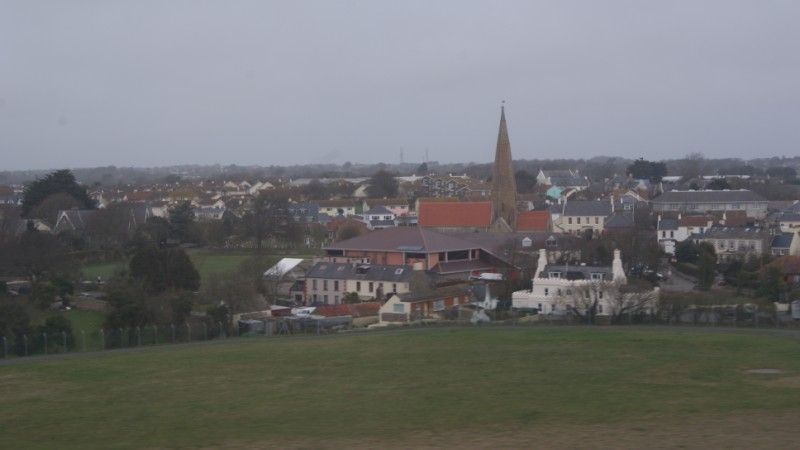 The first officer slammed on the brakes as soon as we touched down and once we vacated the runway I realised why as you can see below. There's no more runway after that!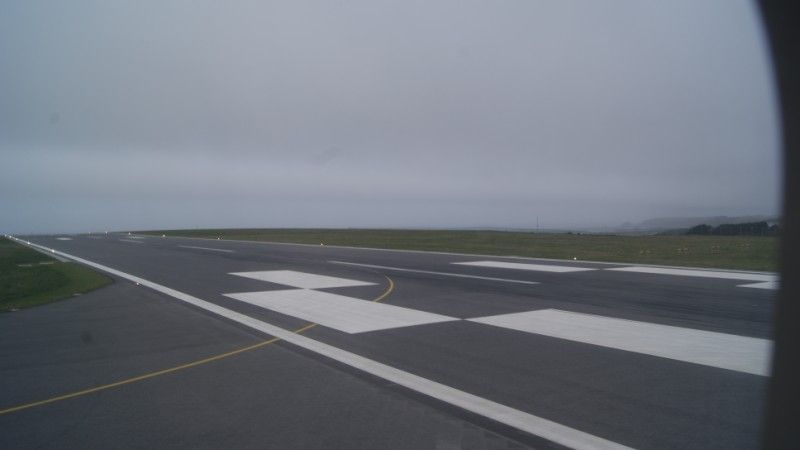 There are no jet ways connected to the main terminal as it is quite small so we went down the steps and walked into the terminal building on what can be said as a very cold morning. The captain did say that it was eight degrees; and it felt like it as well!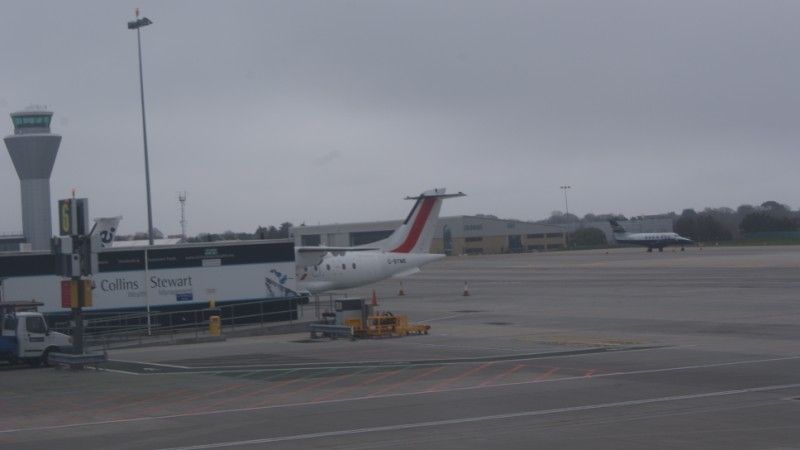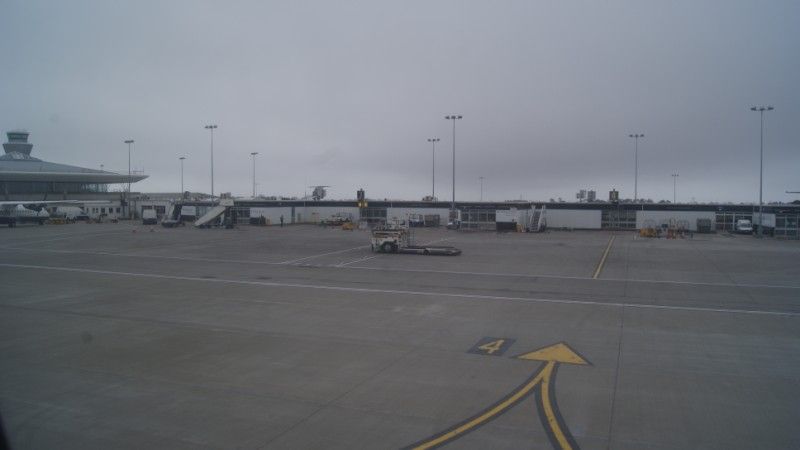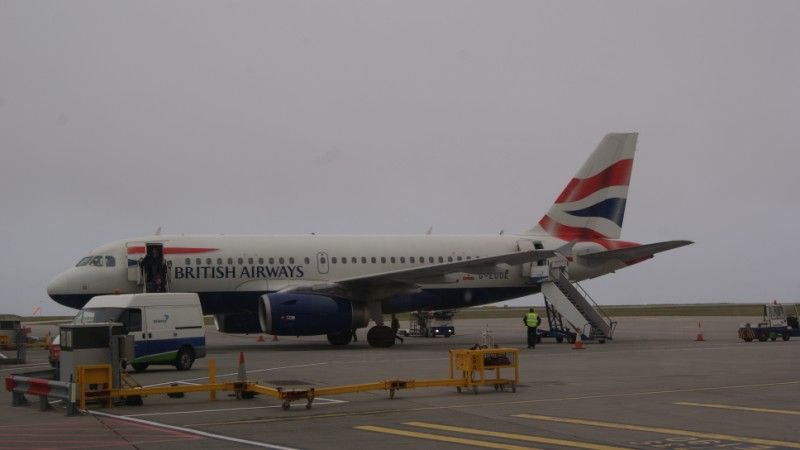 Below are some pictures I took of Jersey whilst we were there for the day. The weather wasn't so good as it was overcast however the sun did come out of the clouds for five minutes in the evening.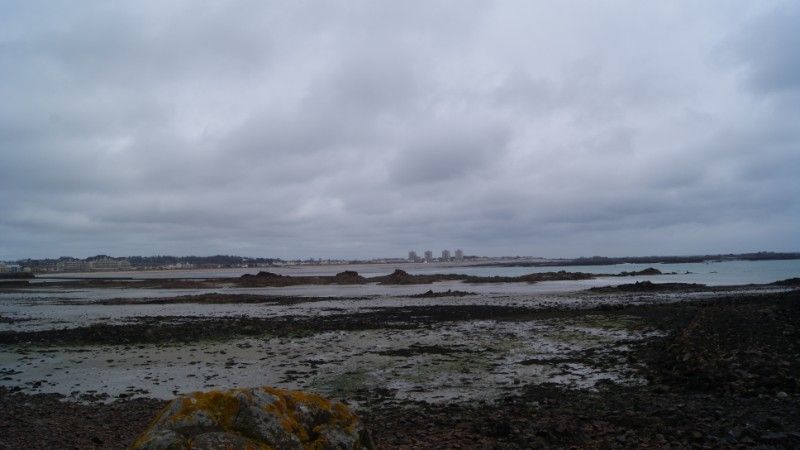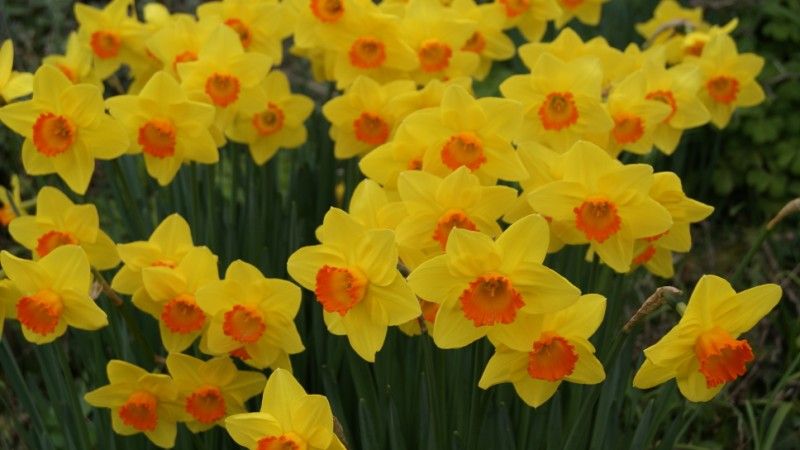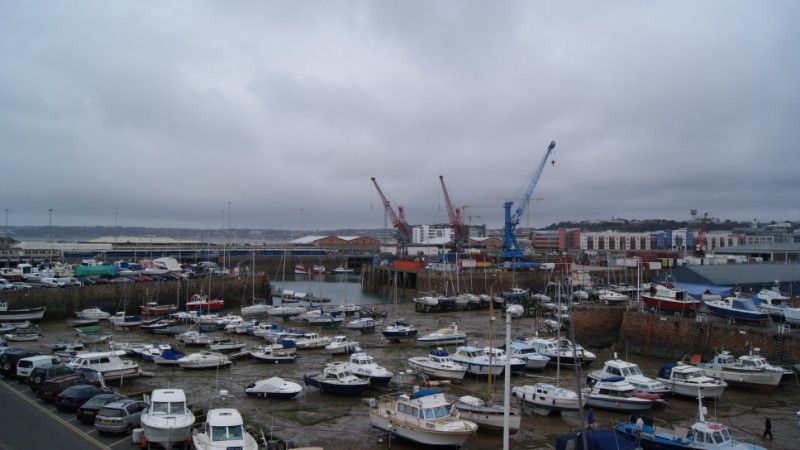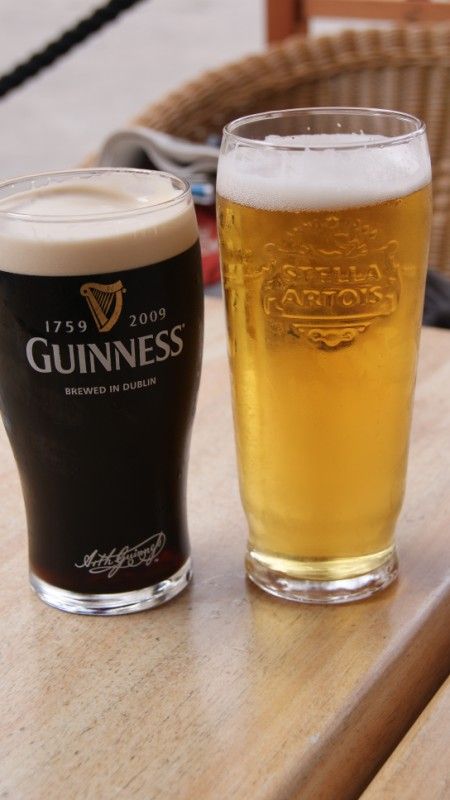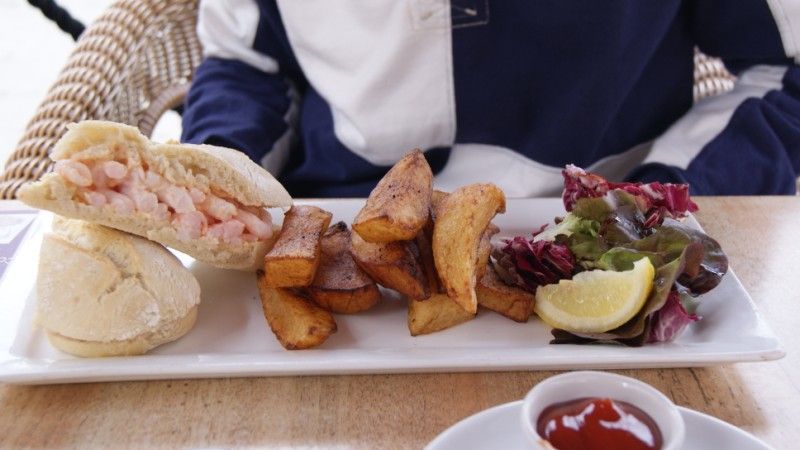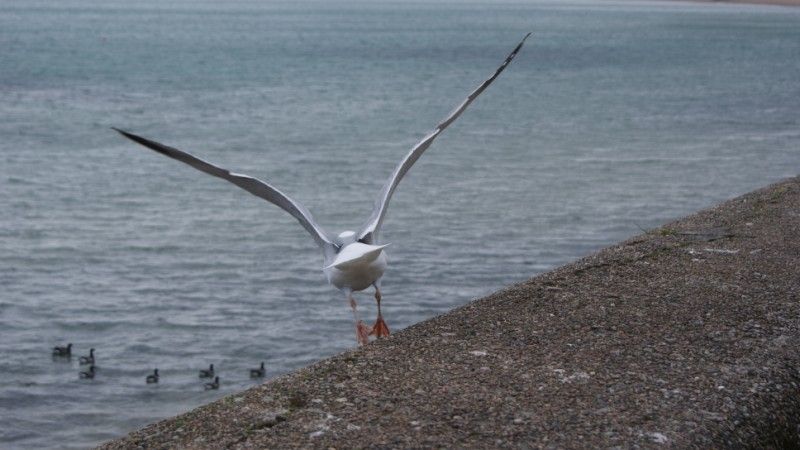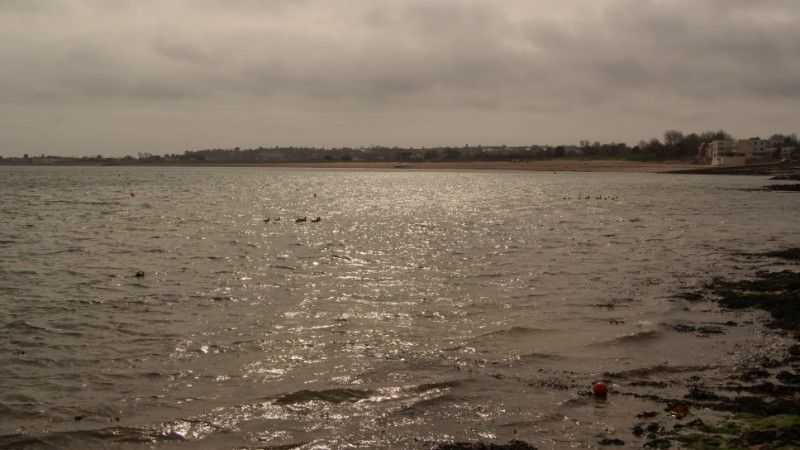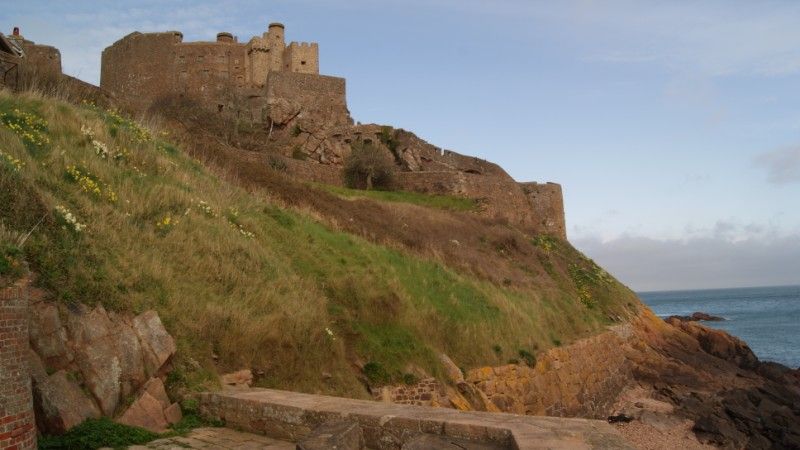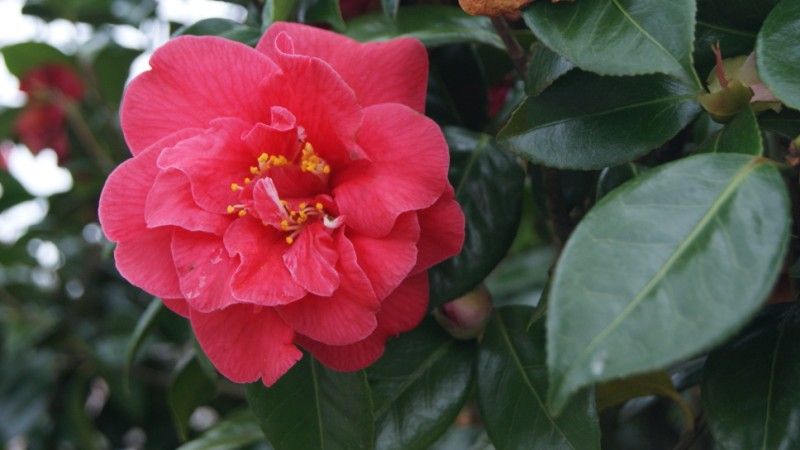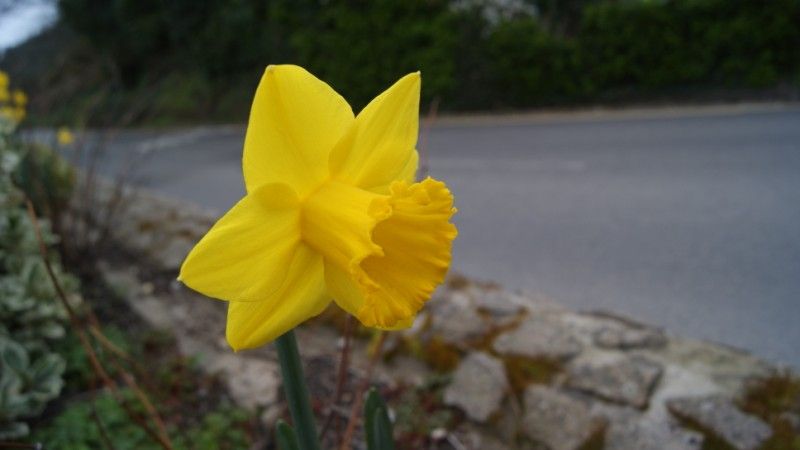 ---------------------------------------------------------------------------------------------------------------------------------------------------------------------
RETURN JOURNEY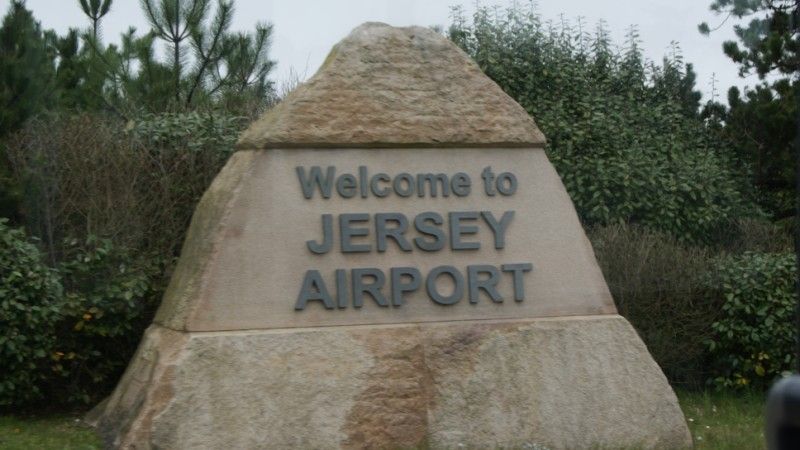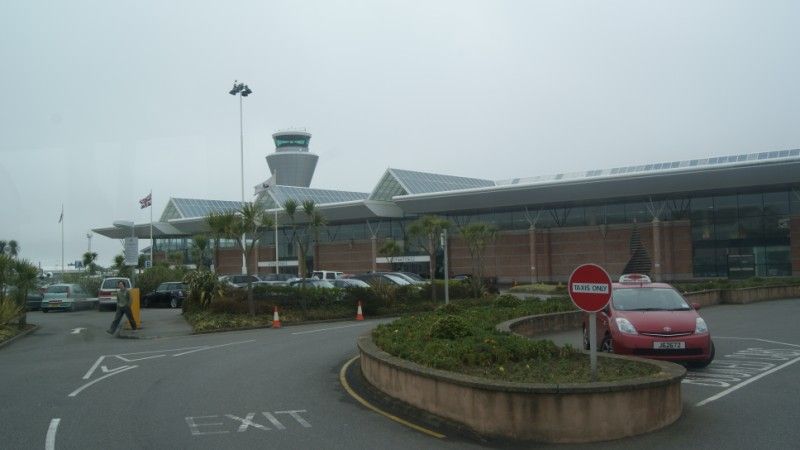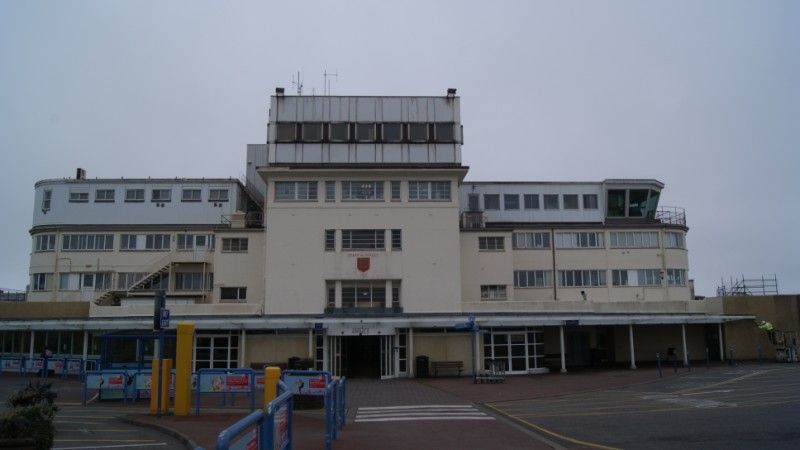 C H E C K - I N
After a long day we finally made our way back to the airport and checked-in by 1710 some 2 ½ hours before the flight departed. We were the only two checking-in and funnily enough the plane previous to ours still hadn't left and we were already at the airport. The terminal building was near enough empty albeit for a handful of passengers travelling to Guernsey, Southampton and Gatwick with FlyBe. Check-in was complete and we had our boarding cards in hand by 17:20.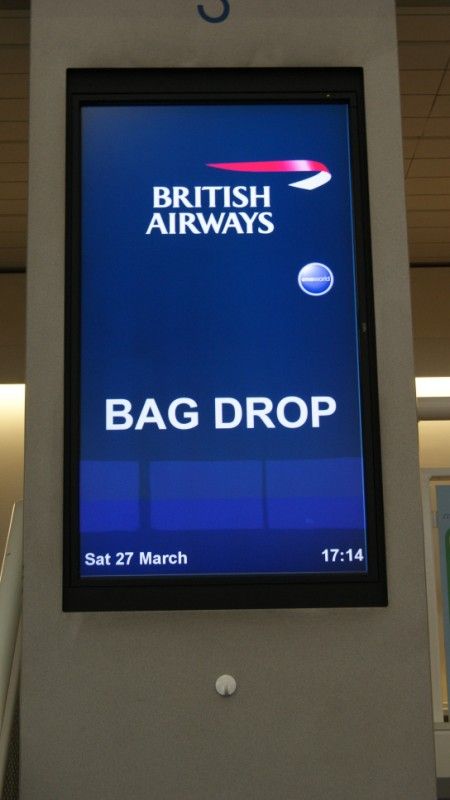 P R E - B O A R D I N G
Security was simple and very quick as again there were only a handful of people. Once through to the departure lounge there were a few duty-free shops, a pub and a café which were all very busy with passengers for the Southampton, Gatwick and Guernsey flights. It seemed as these were the only three destinations that the airport served!
We got our money changed and their were heading to the BA Lounge when a sign saying 'Viewing Gallery' caught my eye. "Surely not" I told my friend but it was true. Up the stairs there was a totally separate viewing area with the ramp in front. We couldn't quite believe that such a small airport would have a facility like this. It's still a shame that Heathrow hasn't got one since the Queen's Building was closed. We saw the previous BA flight to ours which was boarding and very busy as well along with a FlyBe flight to Southampton.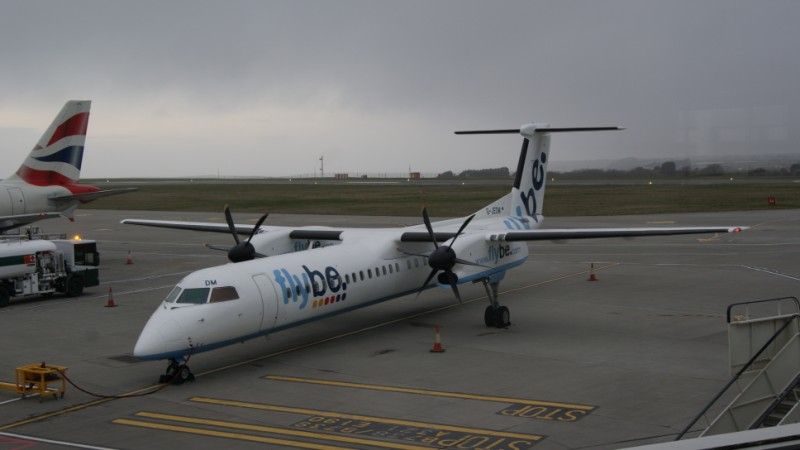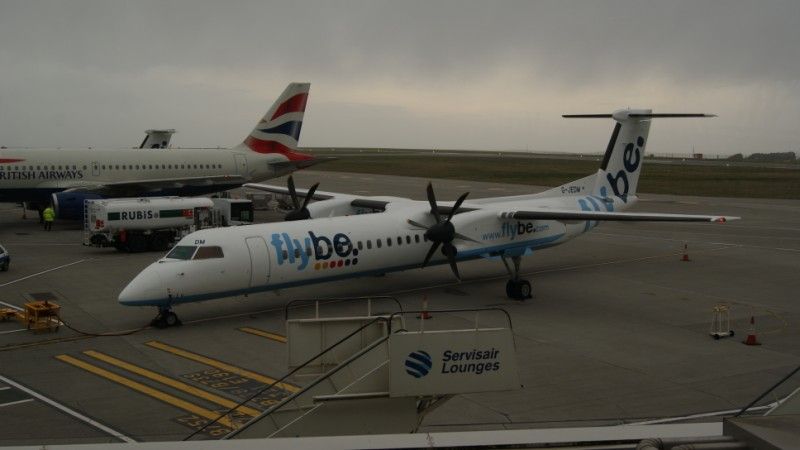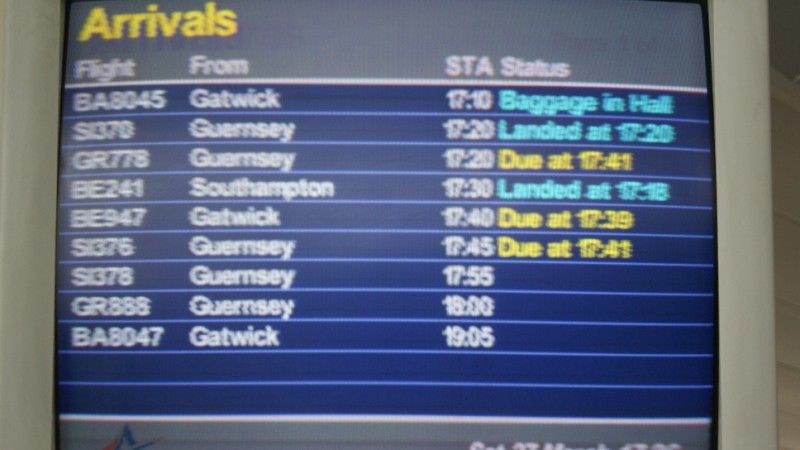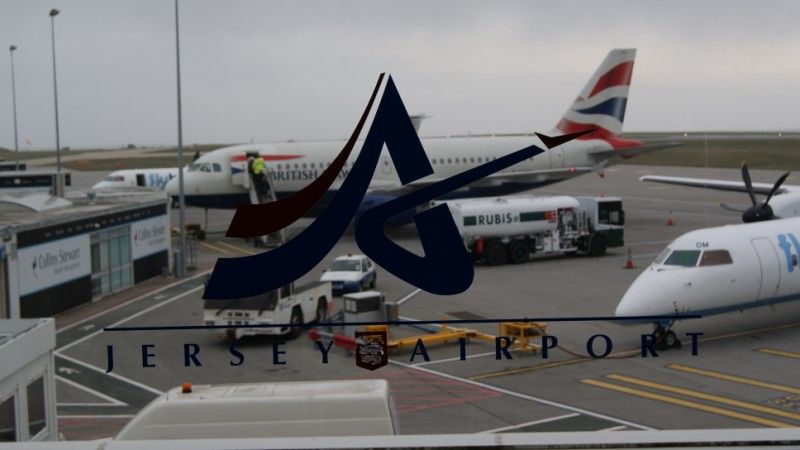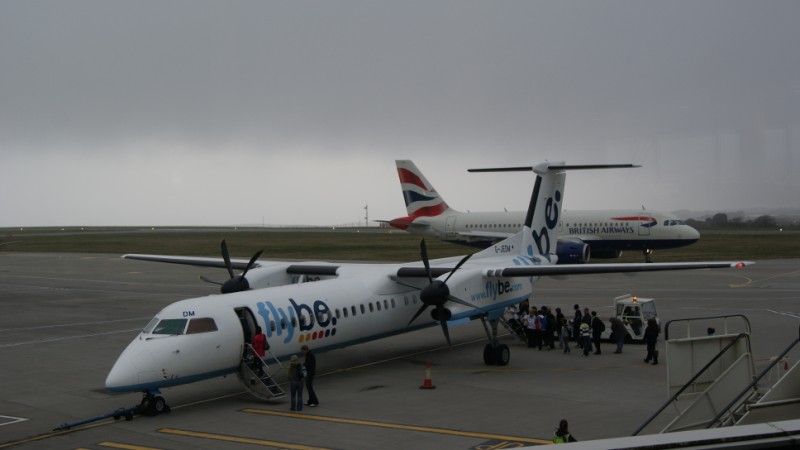 We stayed in the viewing gallery until 17:50 as we wanted to watch the BA flight take-off. Then as we were about to go back downstairs to the lounge, the FlyBe aircraft started its pushback so we ended up waiting for that as well. We weren't in any rush as our flight wasn't till 19:35.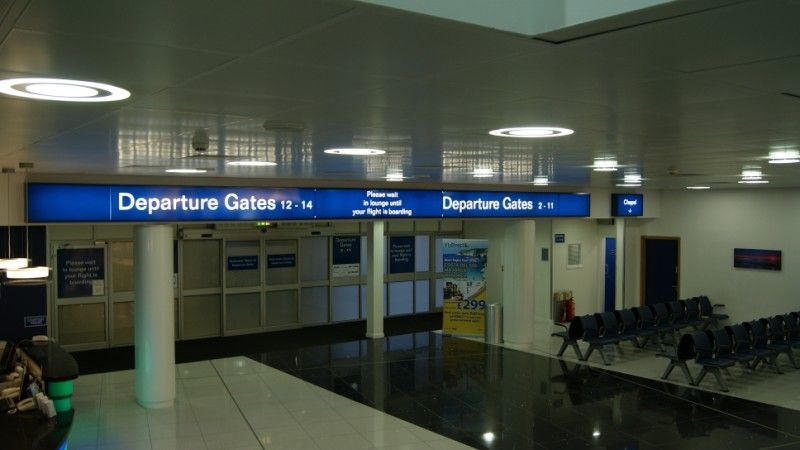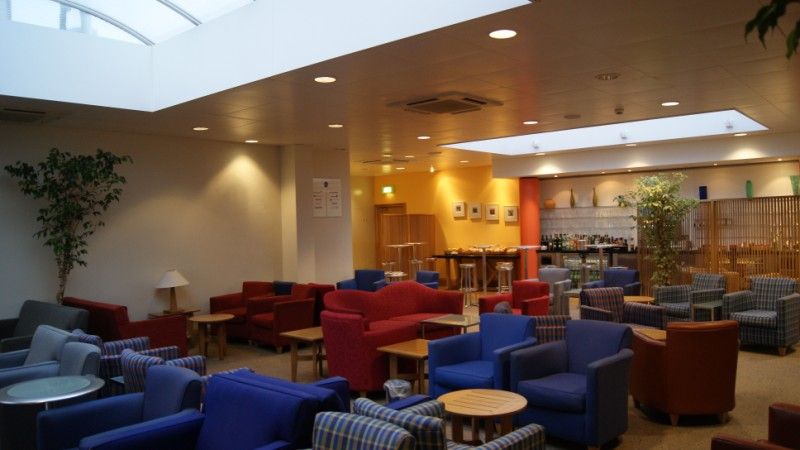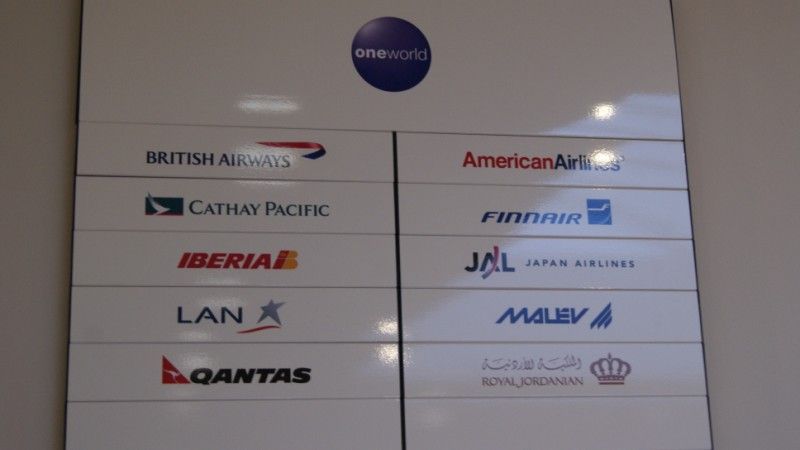 The lounge was very basic with no hot food, but a selection of hot and cold drinks, snacks and fruit. As we were the only ones in the lounge we watched Harry Potter on the TV and also discussed future trips away. One thing that felt odd was due to the number of propeller based jets taking off and landing, the noise made it feel like we were in the middle of World War II.
F L I G H T D E T A I L S
Date:- Saturday 27th March 2010
Route:- Jersey (JER) - London Gatwick (LGW)
Airline / Flight Number:- British Airways / BA 8048
Departure (Actual) / Arrival (Actual):- 19:40 (19:30) / 20:35 (20:10)
Aircraft / Reg:- A319-131 / G-EUPG
Class / Seat No.:- Club Europe / 1A
Boarding was called at 19:00 which was rather early and as we made our way out of the lounge, the gentleman said that flight hasn't started boarding yet so if we take a seat for a while he would come and call us.
Ten minutes later he told us to make our way to the gate. He also told us that there weren't too many passengers on the flight as we saw at the gate, but I had thought that more of the passengers had already got onboard. But I was wrong! There were thirteen….yes THIRTEEN passengers on our flight! Ignacio and I were the only ones in Club Europe and there were eleven in Euro Traveller.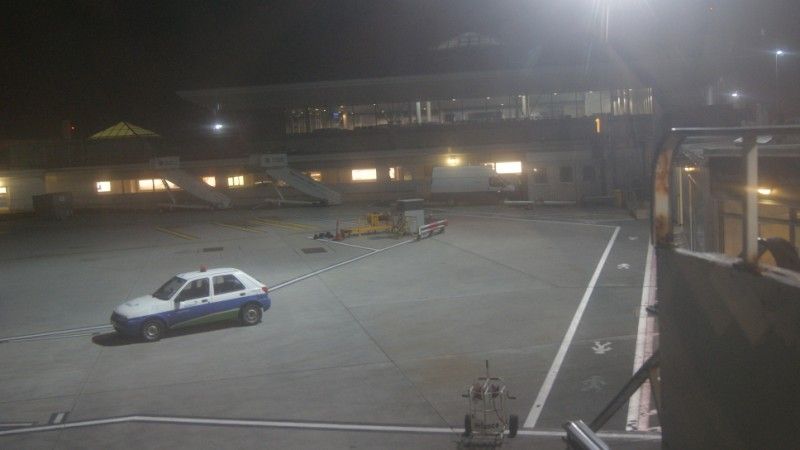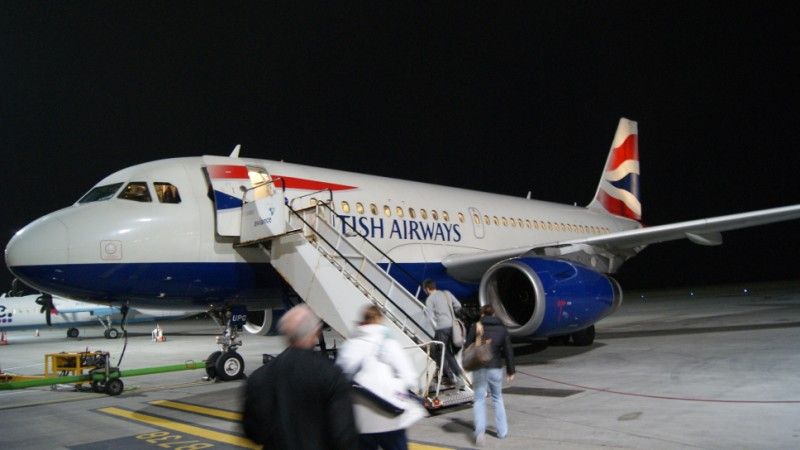 We were the last ones getting onboard as I was taking a picture and were greeting by the amazing Lead Purser called Katherine. She noticed my QF frequent flyer number and asked if I'm from Australia to which I replied "no, I'm from the UK but getting points with QF". That opening conversation would lead to one of the best forty minute flights I have ever been on. She was in a comical yet professional mood which definitely made the flight better.
She was even happier to see that we were in Club Europe. With all thirteen onboard, we pushed back at 19:20 and headed out to the runway. Katherine then told Ignacio and myself to feel free to move around the Club Europe cabin as there are plenty of available seats! That did make us both laugh; as we took-off not even using half of the runway then into the low clouds of the famous Jersey fog!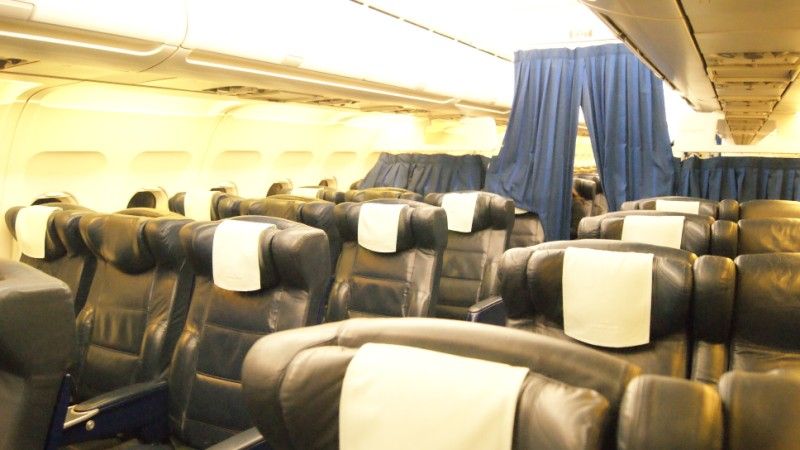 The seatbelt signs were turned off as Katherine served us our food and then talked to us to find out about how we felt about the strike. We had to be honest and say that the service from Gatwick was better than any from Heathrow. The cabin crew and ground staff had been exceptional. Dinner consisted of chicken and rice with mango. She served us some warm rolls that she jokingly said had cooked herself this morning along with the dinner we were eating. I have never met such an amazing member of cabin crew who interacts so much with the passengers. But then again I doubt that she has been on a flight with only thirteen passengers.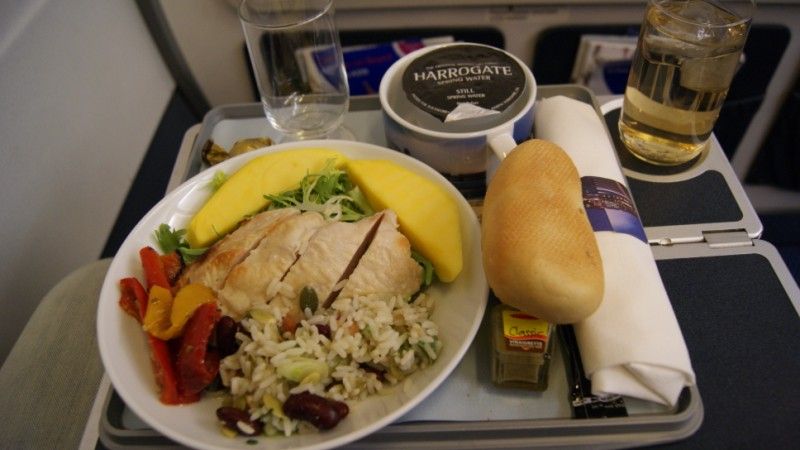 The captain came over the PA and said that there was fifteen minutes till landing. Again we descended through the clouds from 15,00 feet as we flew over the southern coast and headed inland into Gatwick. As we banked left I could see Gatwick from a distance but some reason my camera wouldn't take a picture which I was not happy with. If anyone knows how to get decent night shots with a DSLR please let me know.
Slowly but surely we landed as the wheels touched down at 20:10, some thirty minutes before schedule to which Katherine replied "only at BA". She did have me in stitches of laughter as you wouldn't expect these kind of comments and friendliness normally from Heathrow based cabin crew (well I haven't anyway and I've flown out of LHR over sixty times). We pulled up to the stand as all the passengers in Euro Traveller disembarked whilst Ignacio and I went inside the cockpit and spoke to the First Officer called Hilda who showed us around all the navigational equipment. It was a shame I couldn't take any pictures but to see the inside of the cockpit definitely capped off what was amazing day travelling with BA.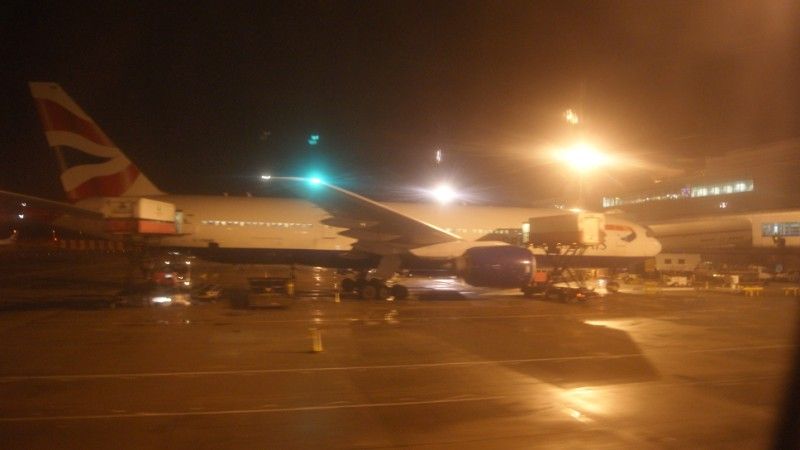 V E R D I C T
With the BA strike looming over the dates we would be travelling we were glad that Gatwick was unaffected and due to that we had the best flight. All the BA staff from check-in to lounge to cabin crew were of the best quality. Everyone had a smile on their face and were happy to have a conversation which definitely made the difference. Its hard to think that Gatwick staff were so happy unlike the Heathrow staff despite getting paid much less. A thoroughly enjoyable service and it has made me want to use BA even more from Gatwick than Heathrow. My rating is 10/10.
Sandeep (AI151)