A while back fellow Anetter Airbuseric suggested we do a trip on the B757 as they are being phased out by BA. We also wanted to check out the BA F class lounge at LHR. So we chose dates we could both make and booked our flights. Due to the BA Gold card we could pre reserve exit row seats at the time of booking. Eric was to fly AMS-LHR and I was to fly DUB-LHR to meet at LHR T3. We would fly LHR-BCN together before parting company and Eric flying back to AMS and I flying back to DUB with Aer Lingus. The day before we were due to fly we were anxious about the ash cloud , we decided to go to London anyway and see what happened. Eric had an emergency plan to get back to AMS and I had the option of buying a oneway back to DUB.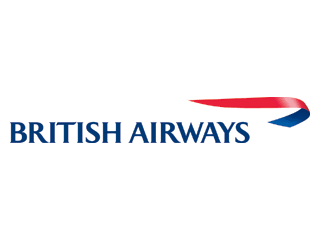 DATE: 12/MAY/2010
AIRLINE: BRITISH AIRWAYS
FLIGHT: BA480
ROUTE: LHR-BCN
CLASS: EURO TRAVELLER
A/C : BOEING 757
SEAT: 33F
REG: G-CPES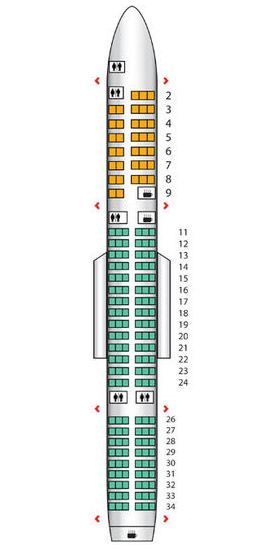 I had arrived from DUB on BMI :
British Midland International New Economy Extra
(by
oa260
May 13 2010 in Trip Reports)
I went from Terminal 1 to Terminal 3 not using the flight connections as I find it quicker the landside way. I arrived at T3 and went to the BA desk to see if flight was showing as operating . Eric and I had checked in online the day before and we selected different seats to get better photos. On the way I took a look at the demolition of Terminal 2 , very sad.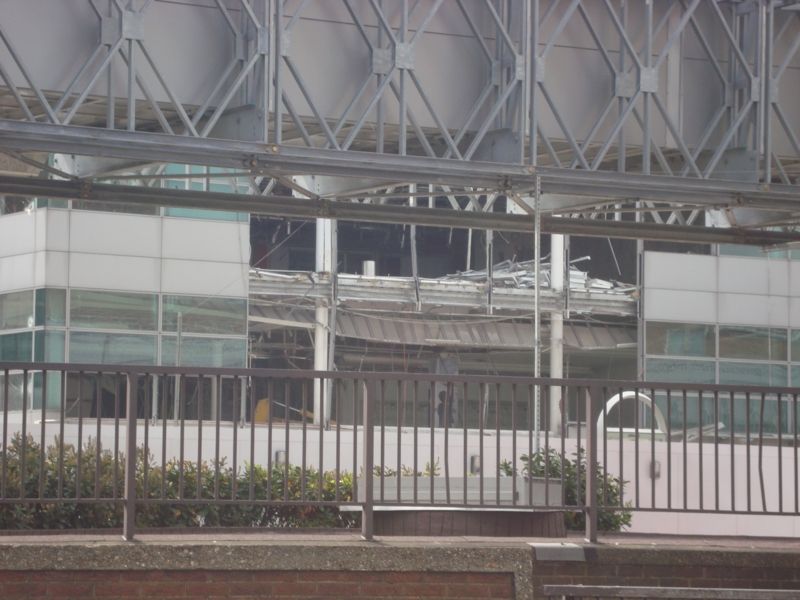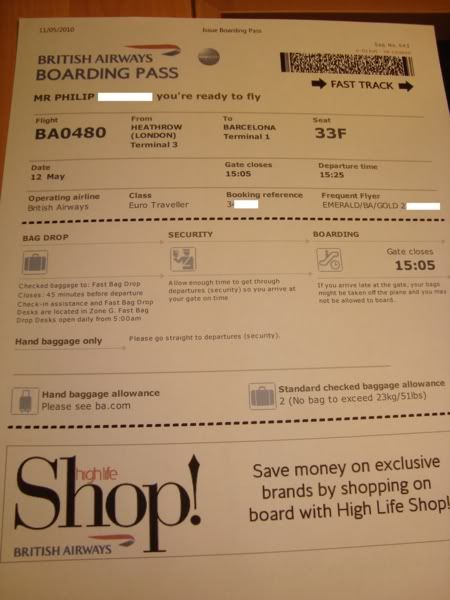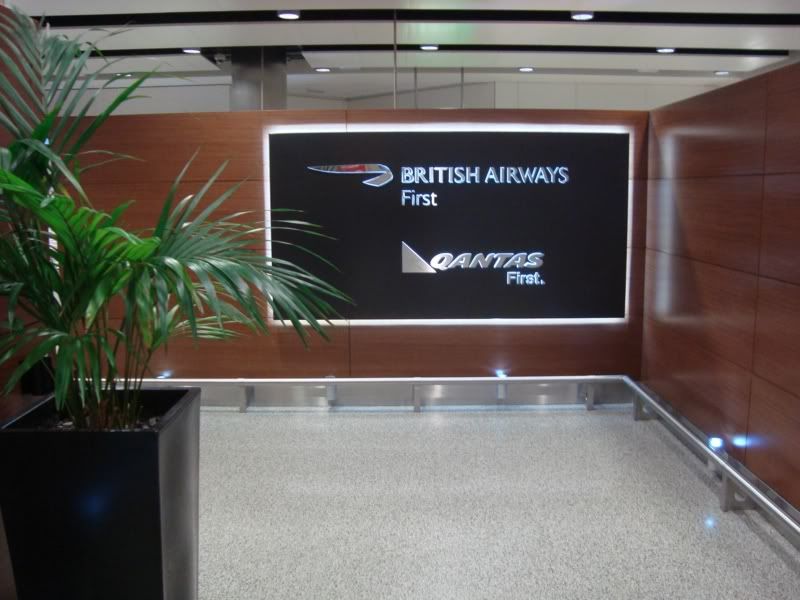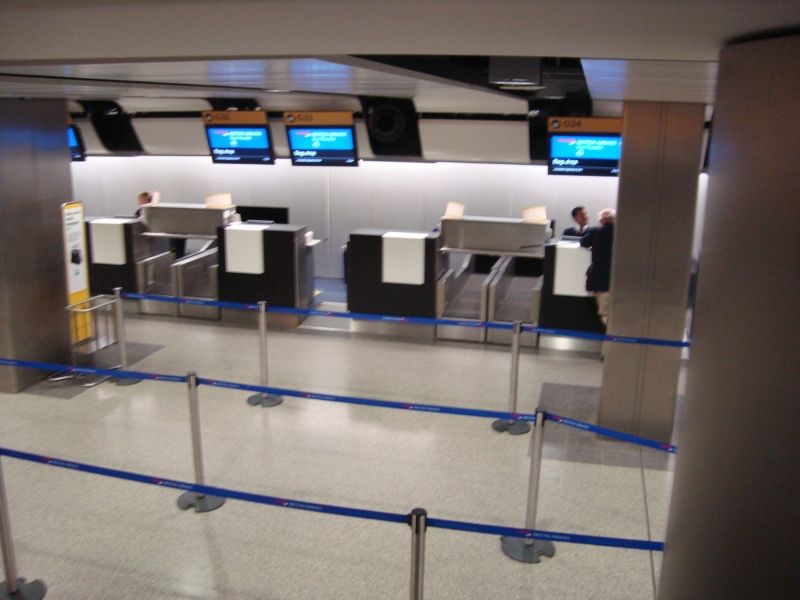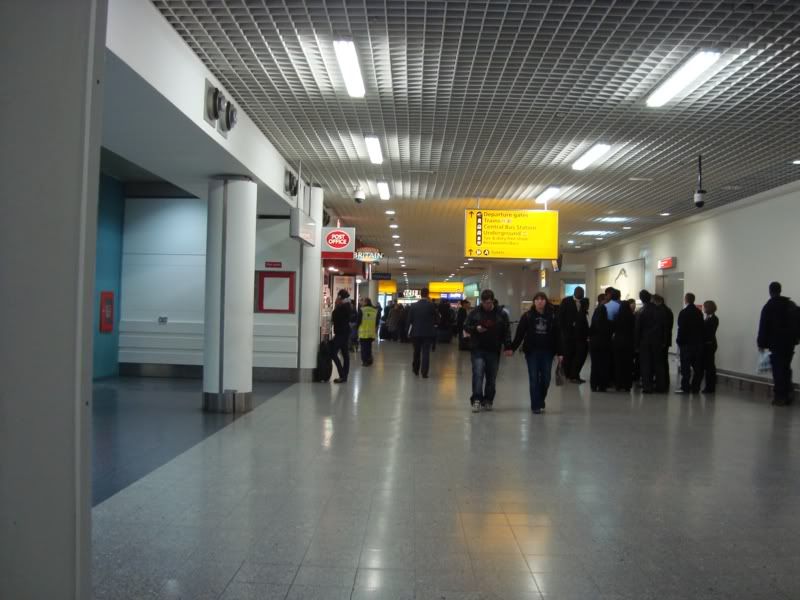 I proceeded through to Fast Track which was a welcome bonus as the normal ques were quite long.
Eric was sitting outside Harrods and we recognised eachother right away. We then decided to go straight to the BA Lounge.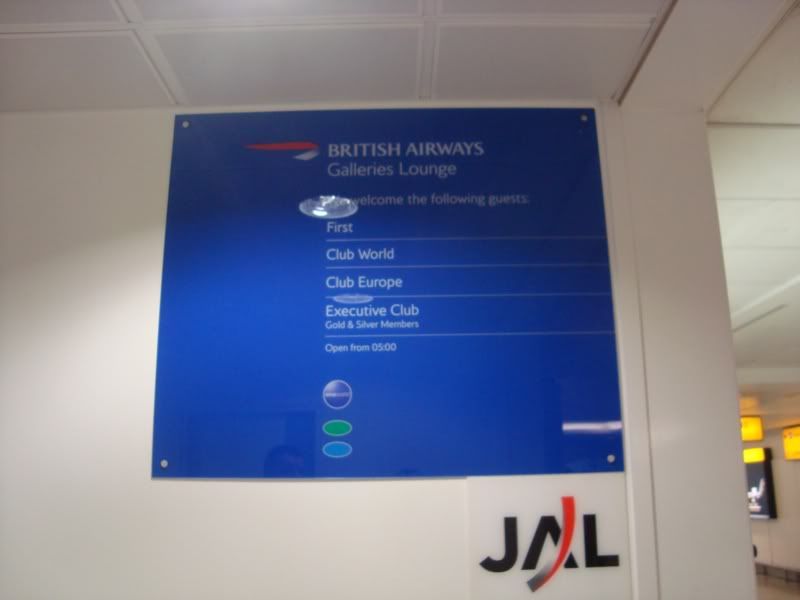 We entered the lounge and Eric had his professional camera which the lounge agent commented on ''I dont think you will find that much interesting to photograph in here ''. We smiled and then the lounge agent and Eric talked cameras as they are both into photography. I stood hiding my pocket Sony Cybershot LOL...
First impressions of the First Class lounge ''very nice''.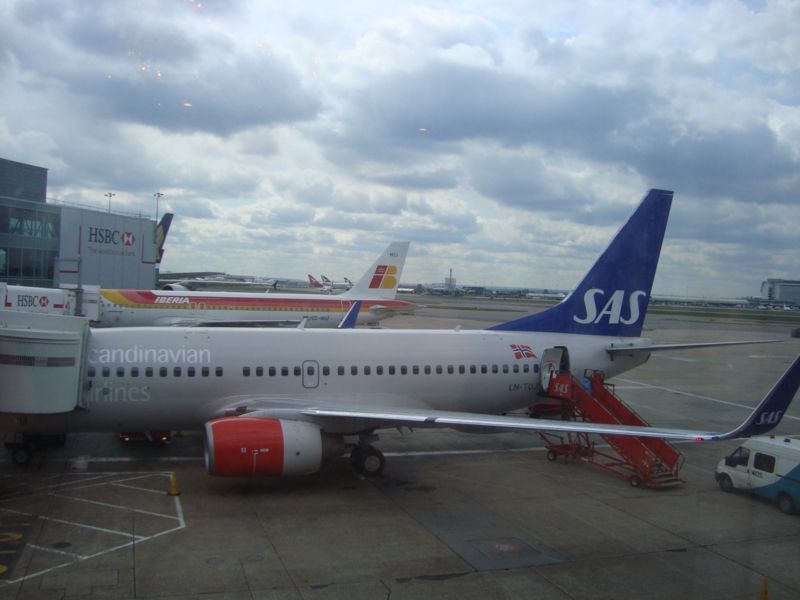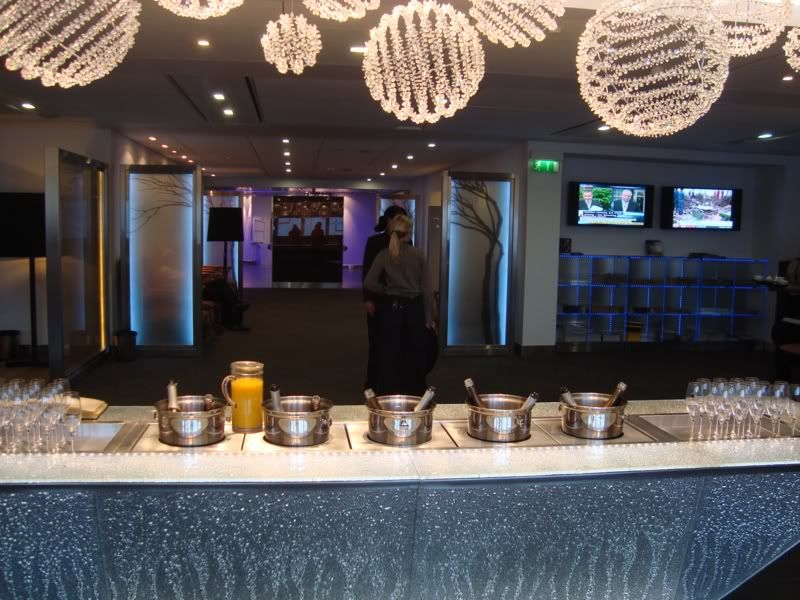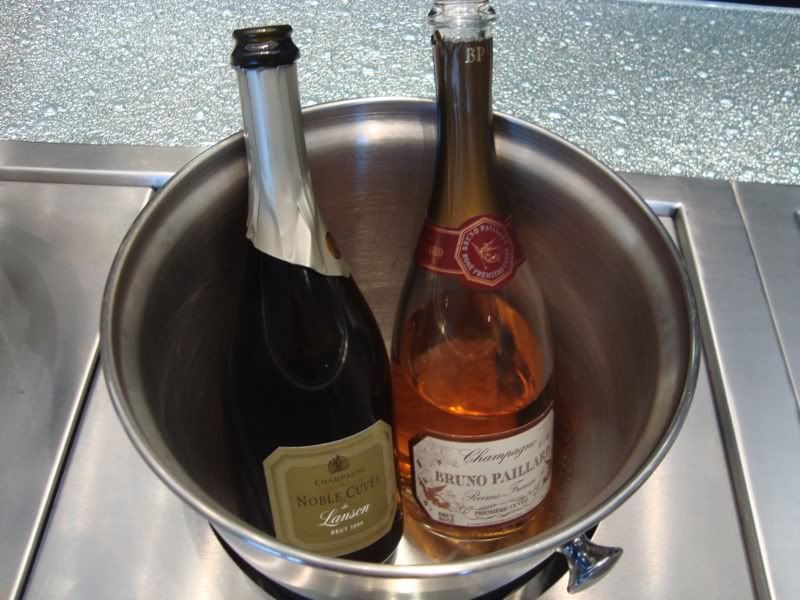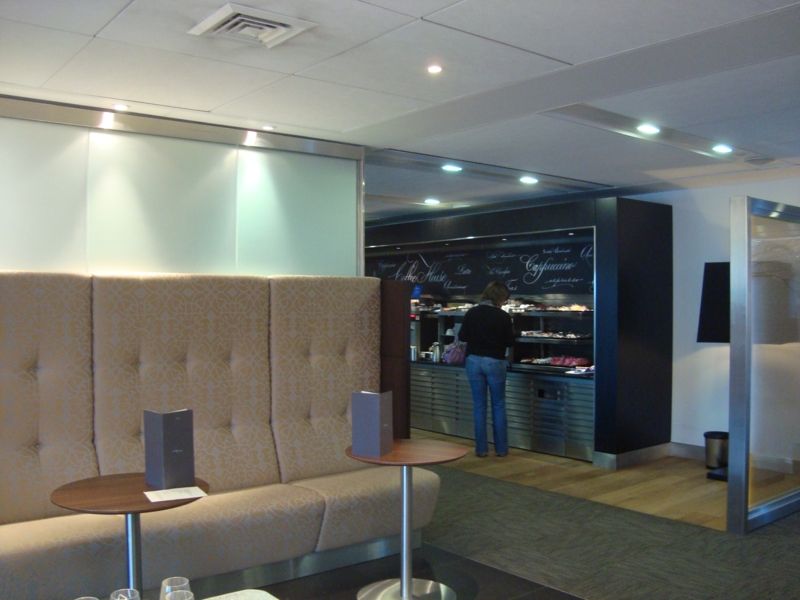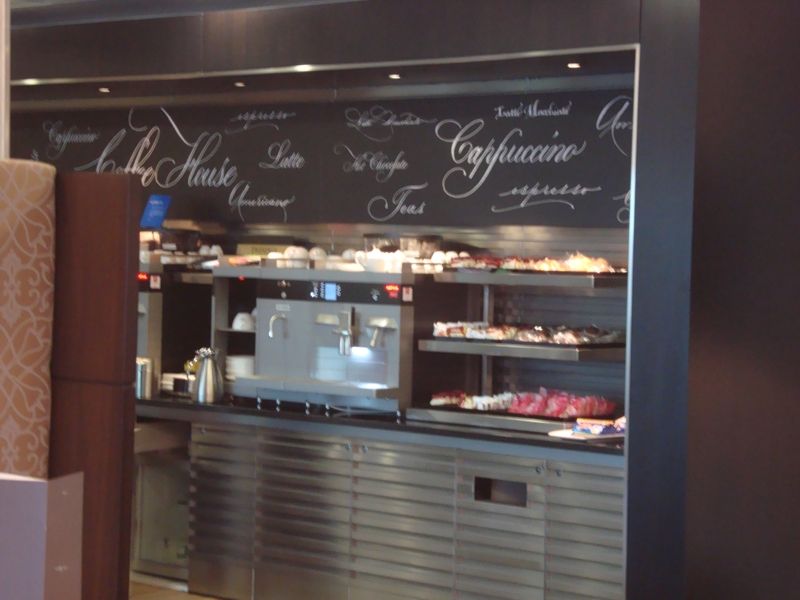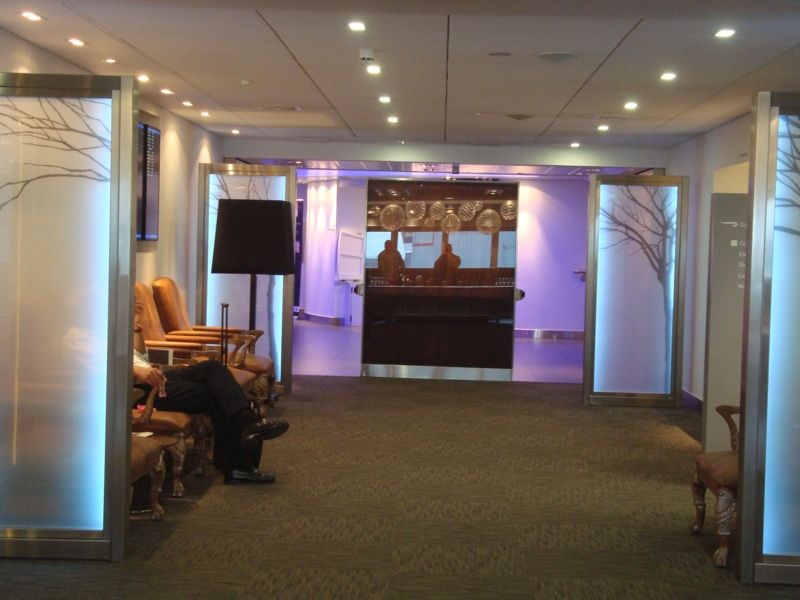 Eric did the honors with the Champagne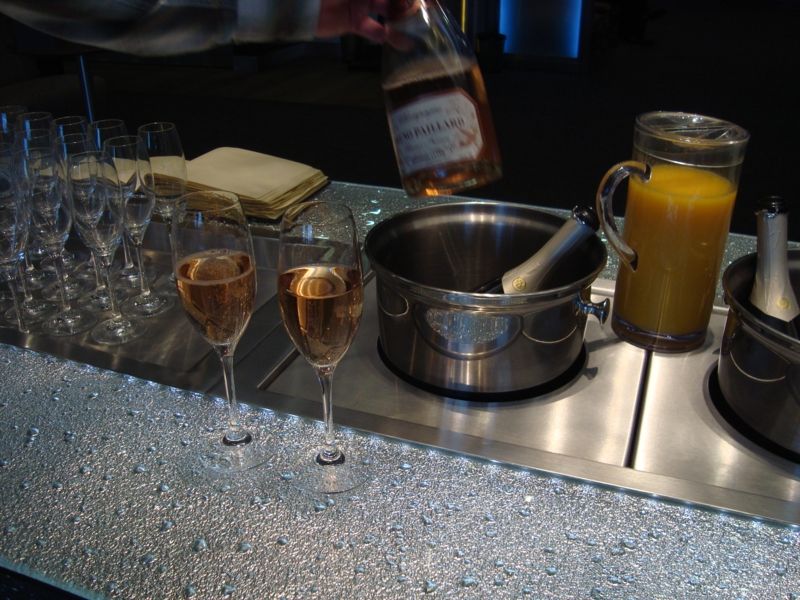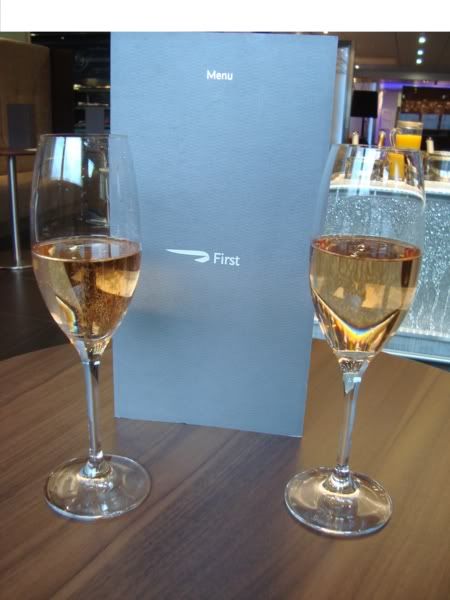 @Jonas ... we thought of you and would have been cool if you were with us
Time for breakfast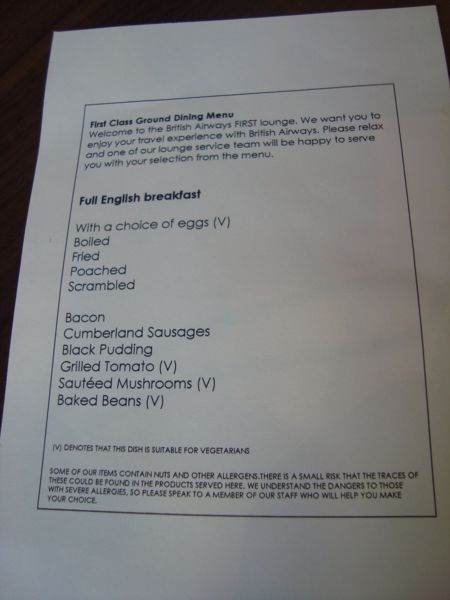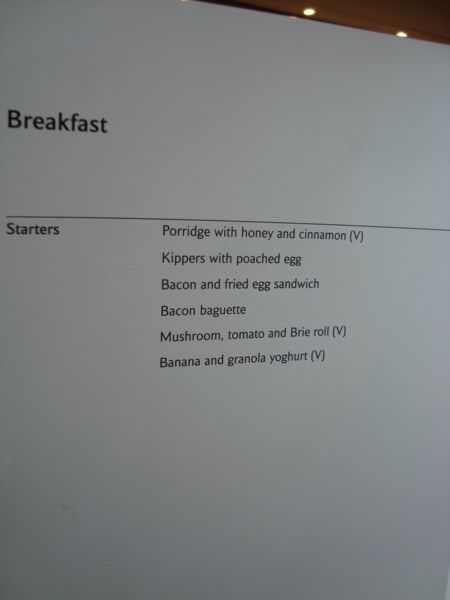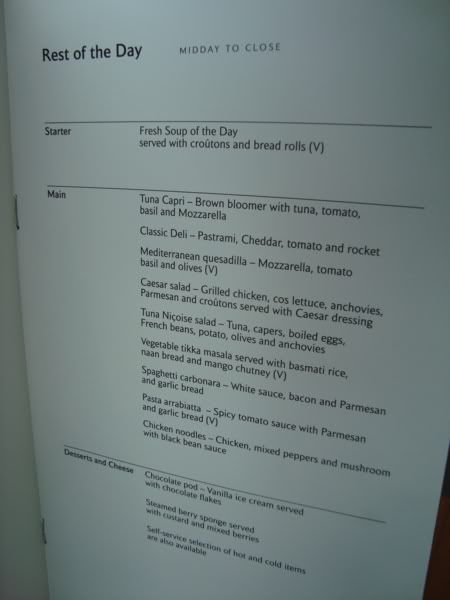 A lady came and took our order.
I was looking over from where we were sitting and noticed this :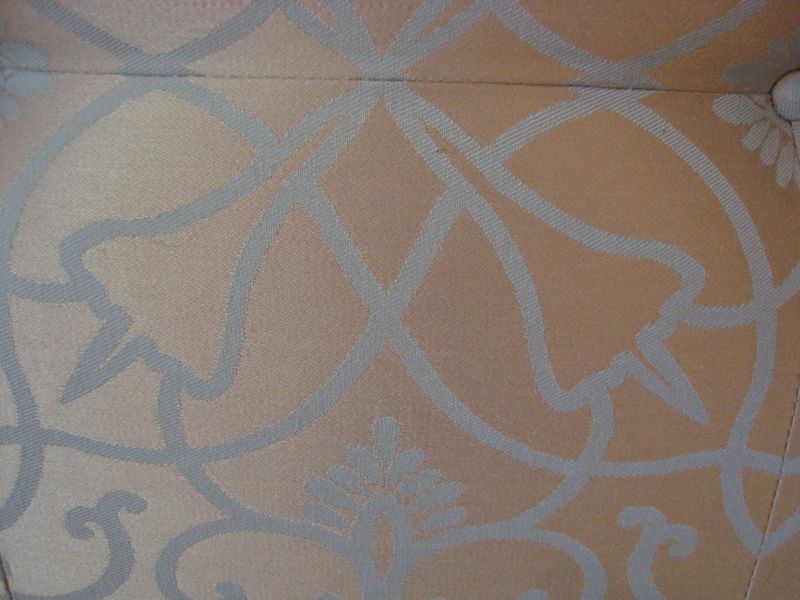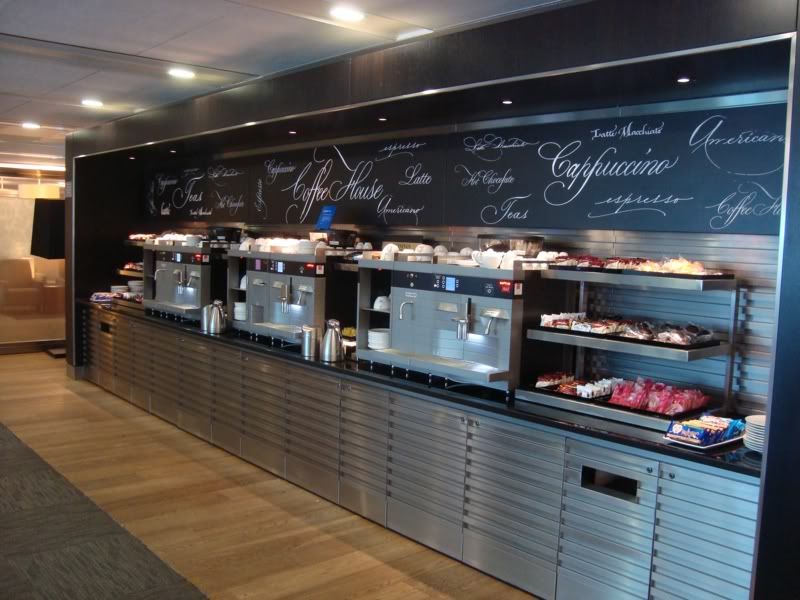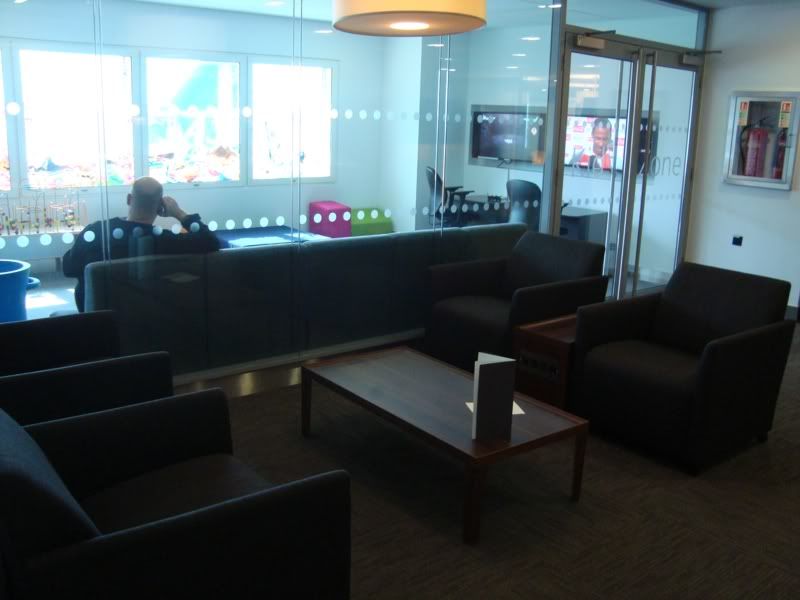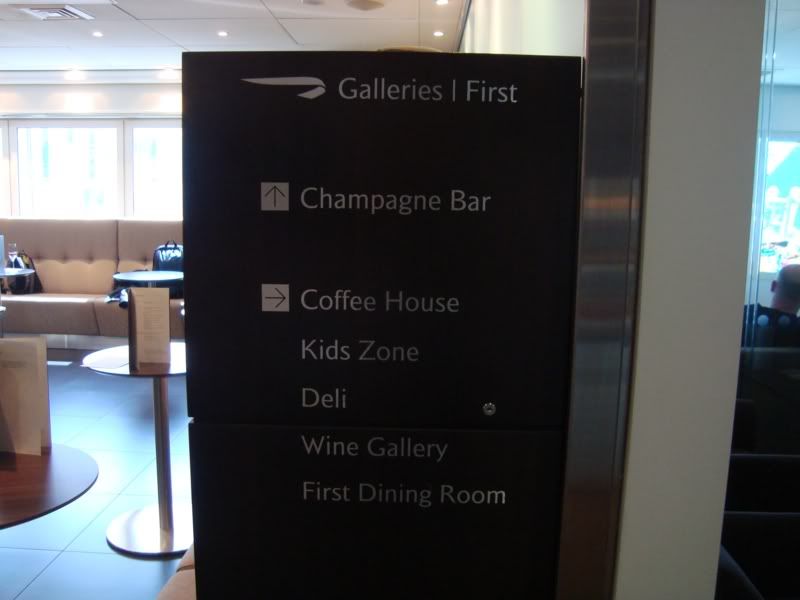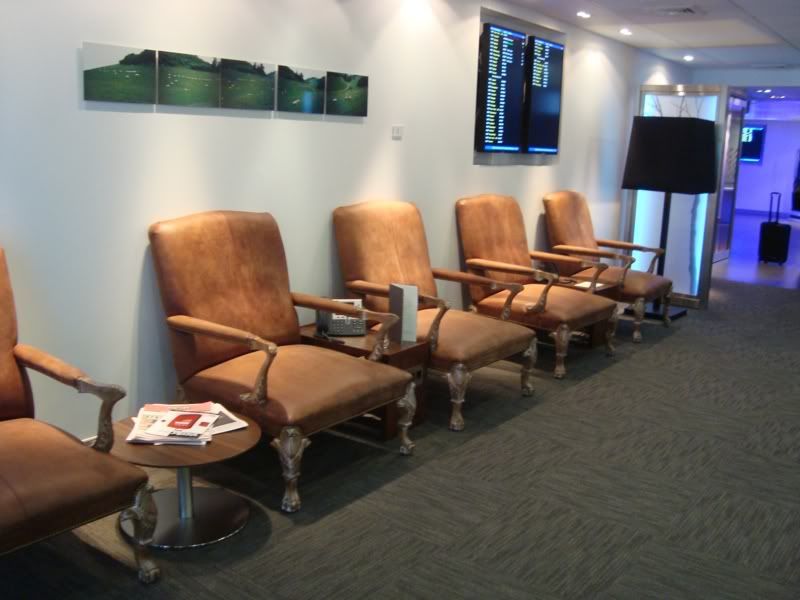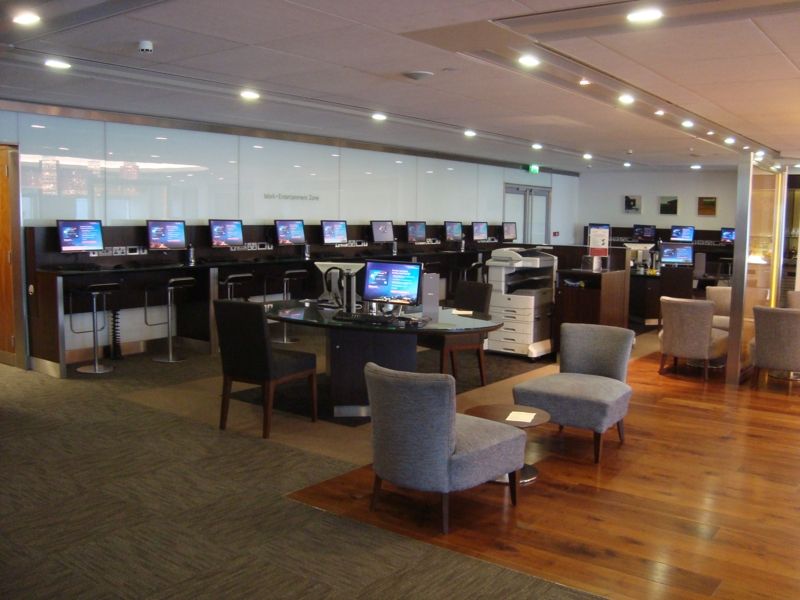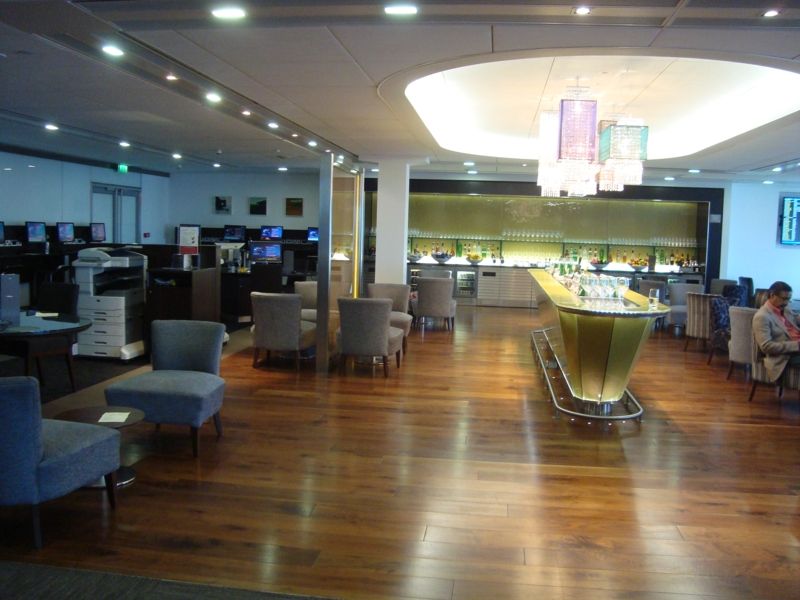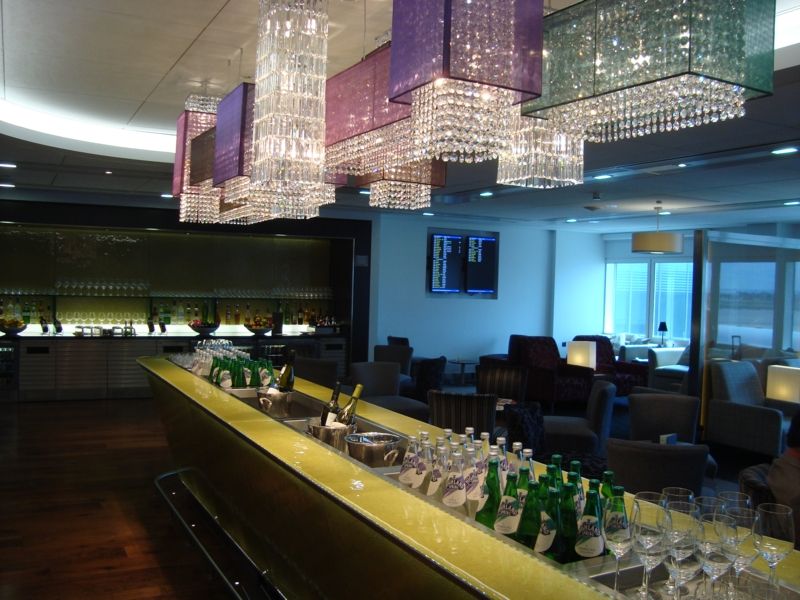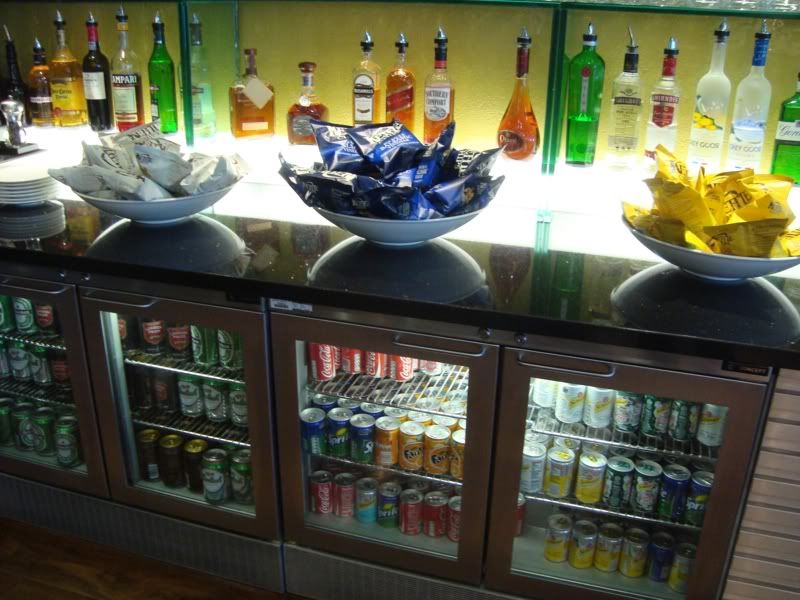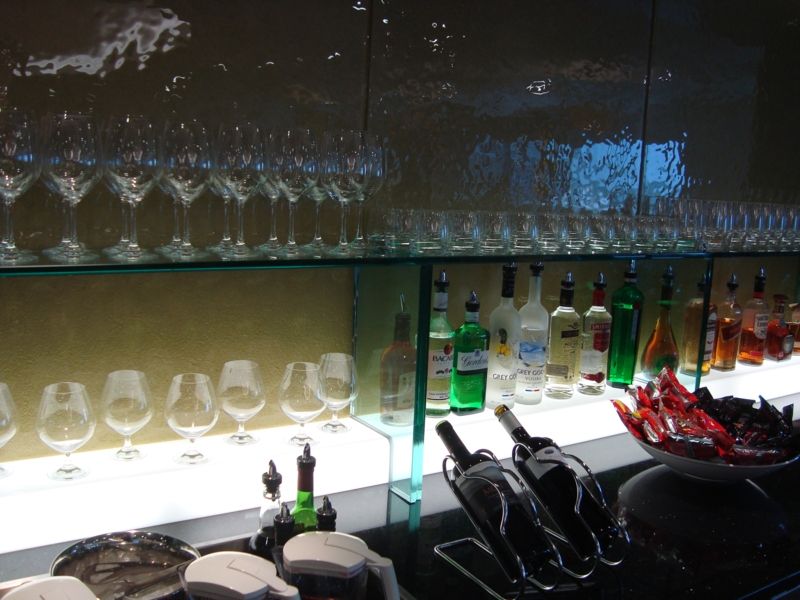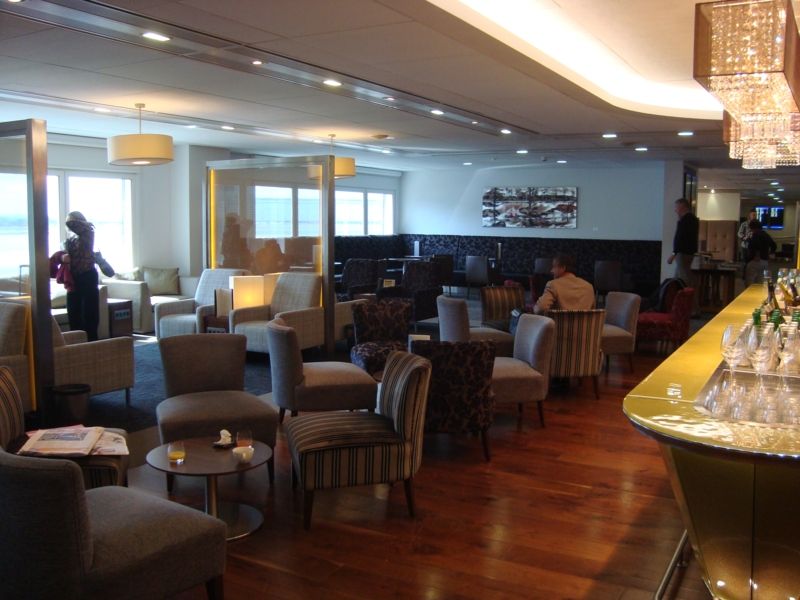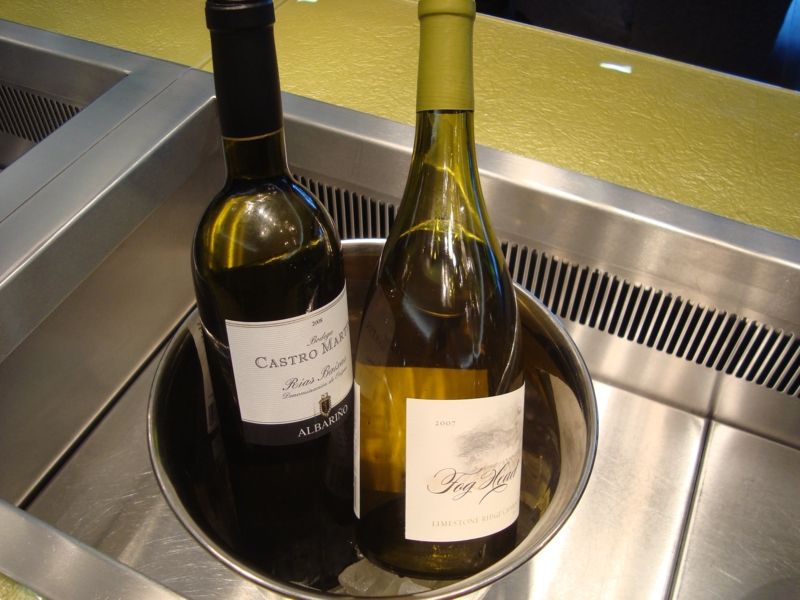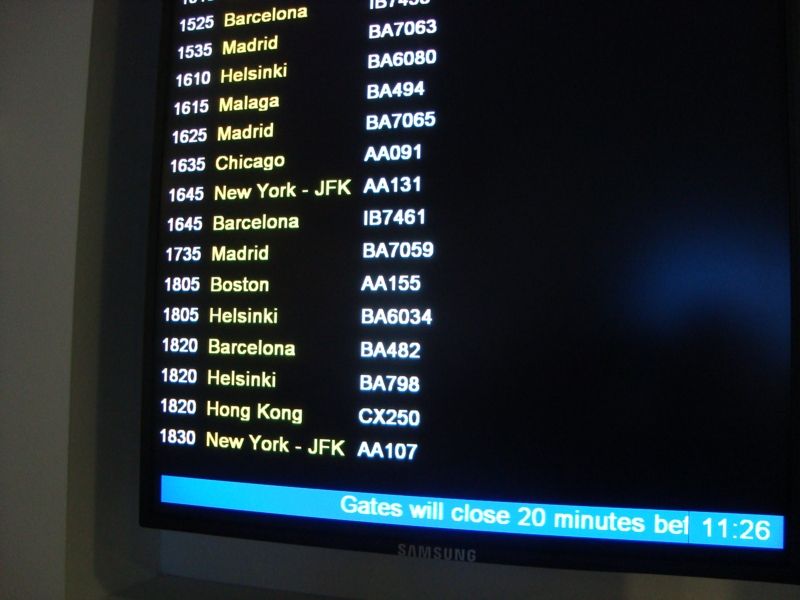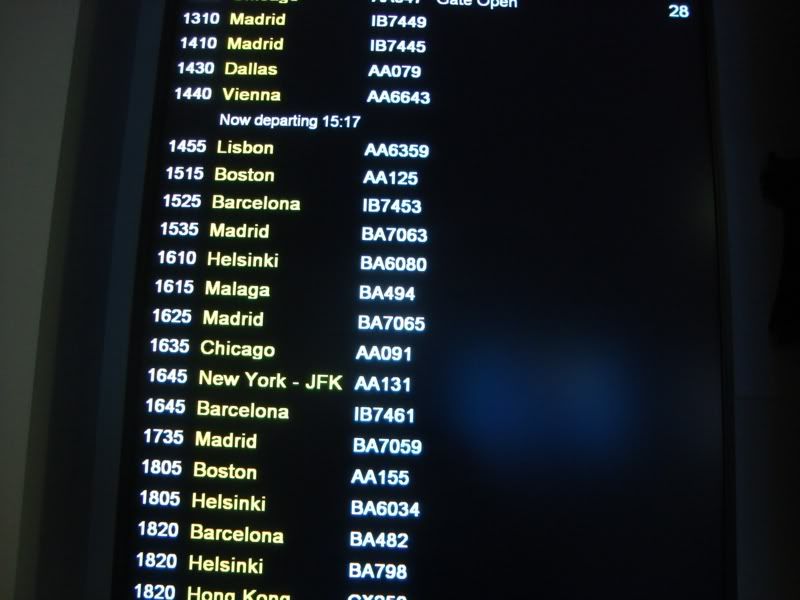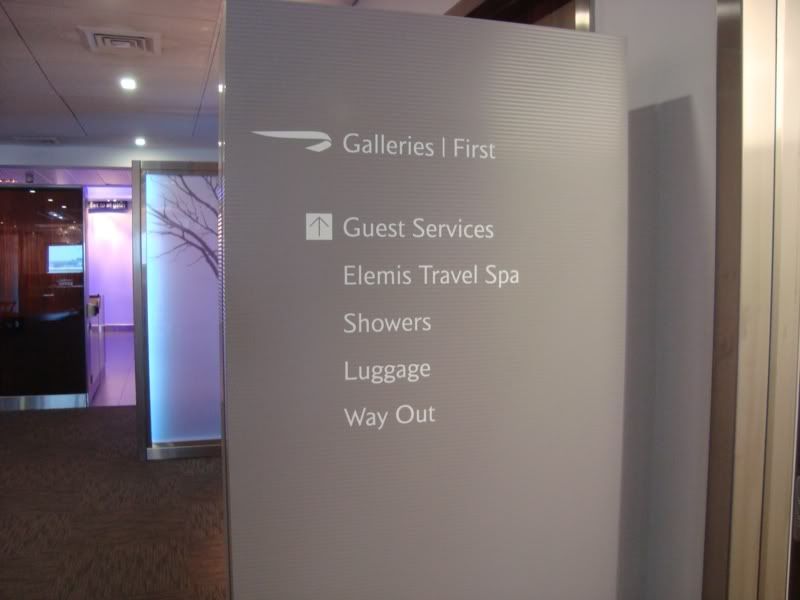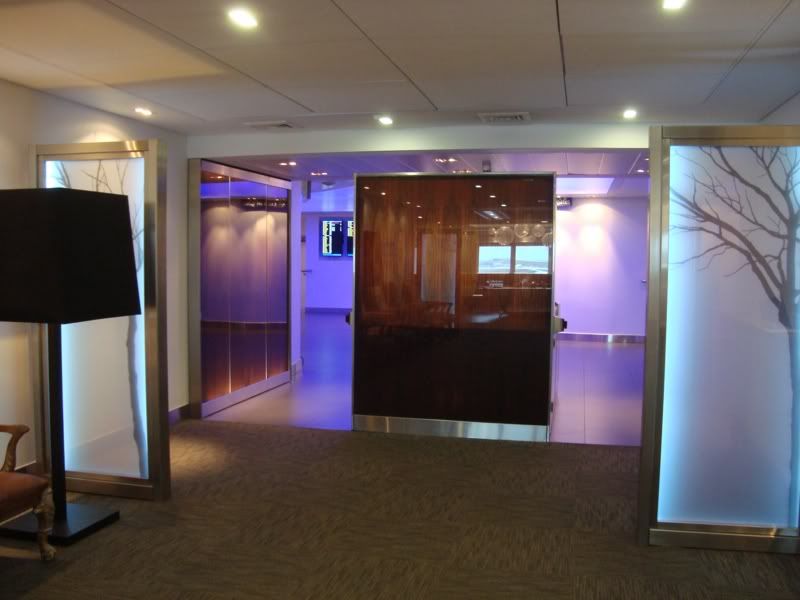 Our order arrived.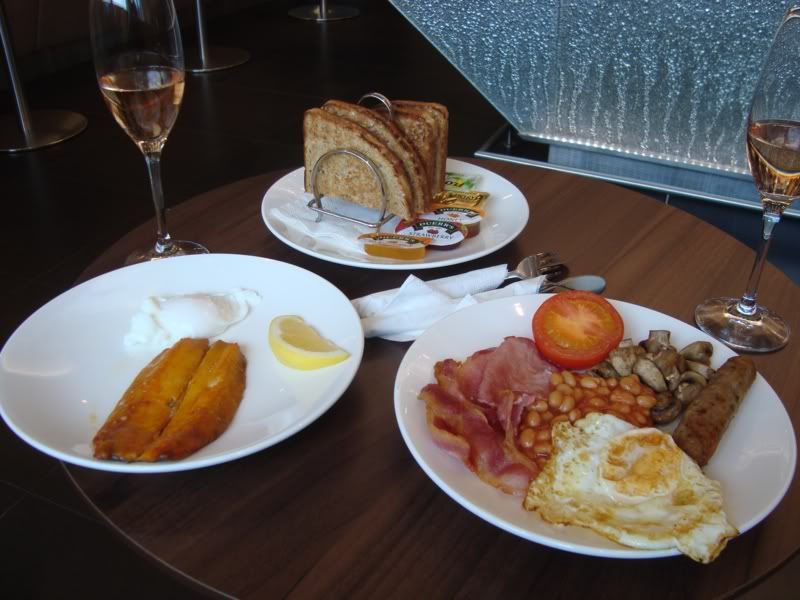 My fry up was very tasty and I think Eric enjoyed his also albeit small portion.
Some nice views from the lounge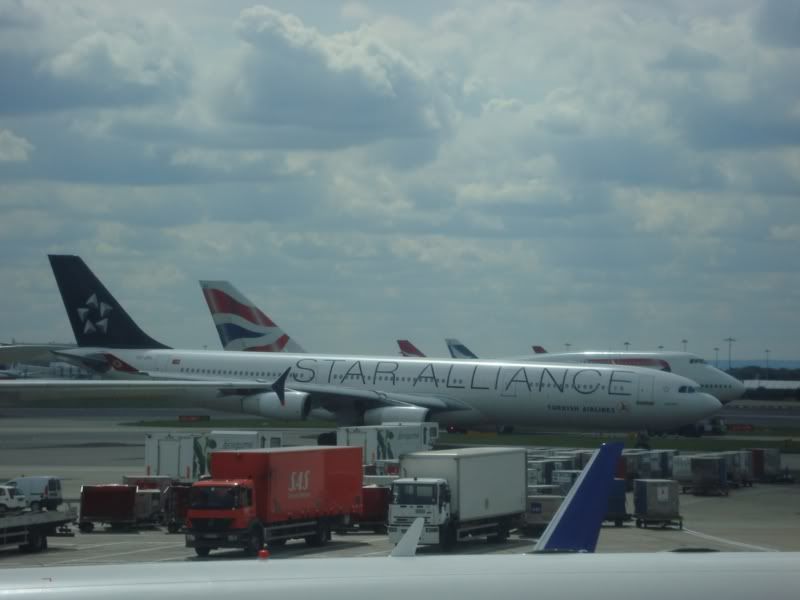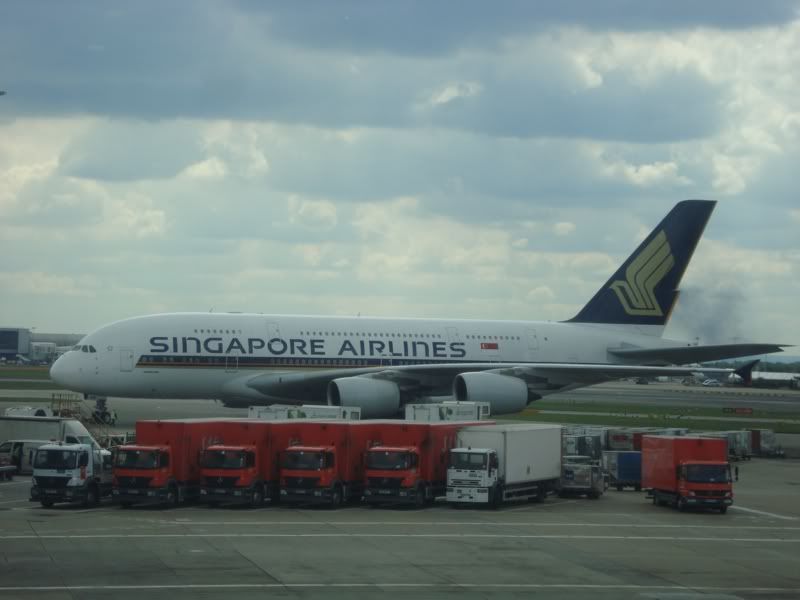 I decided to take a shower :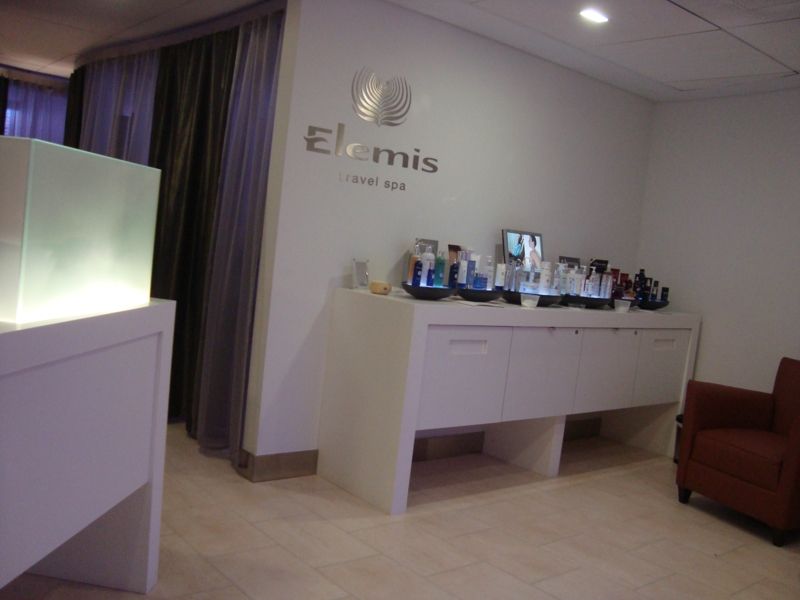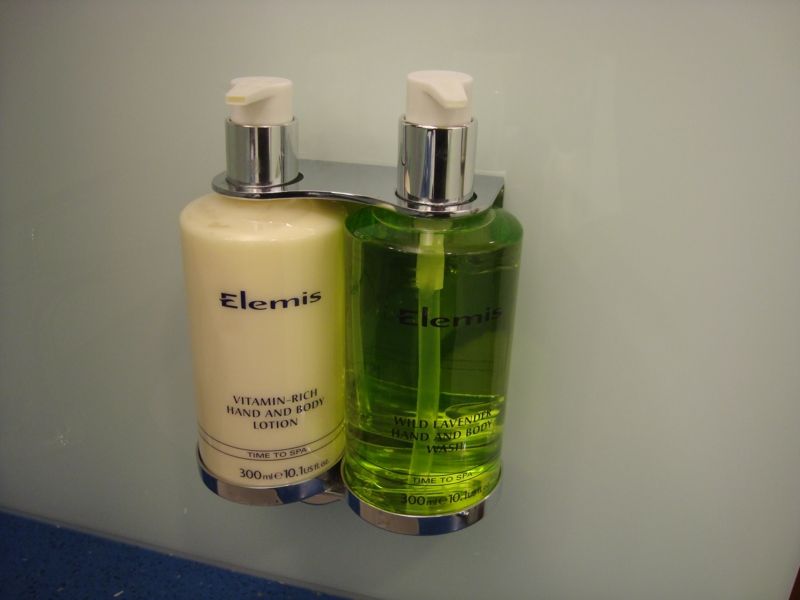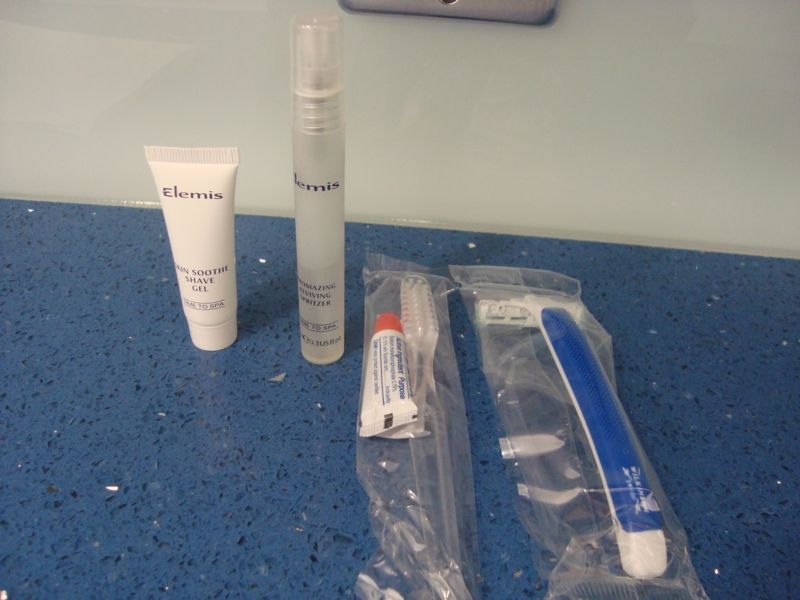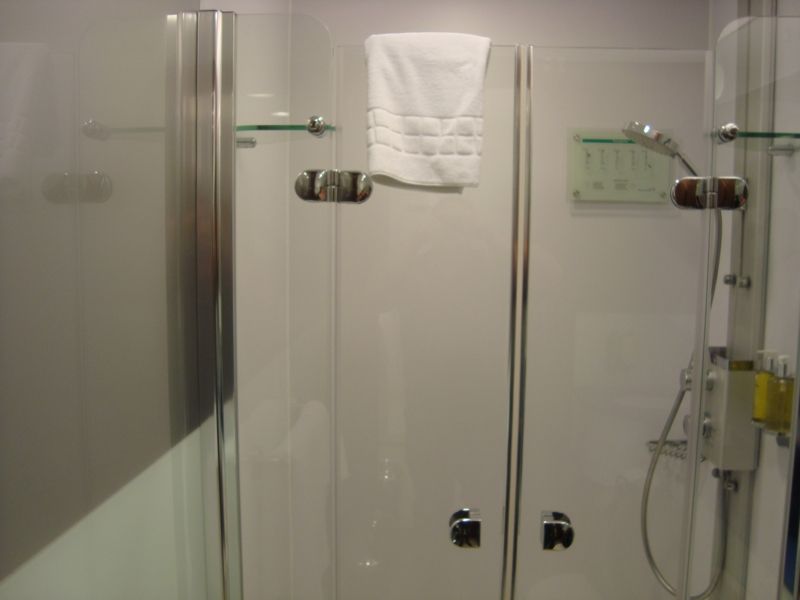 After a nice shower although water pressure a bit low I was refreshed. Just love Elemis products.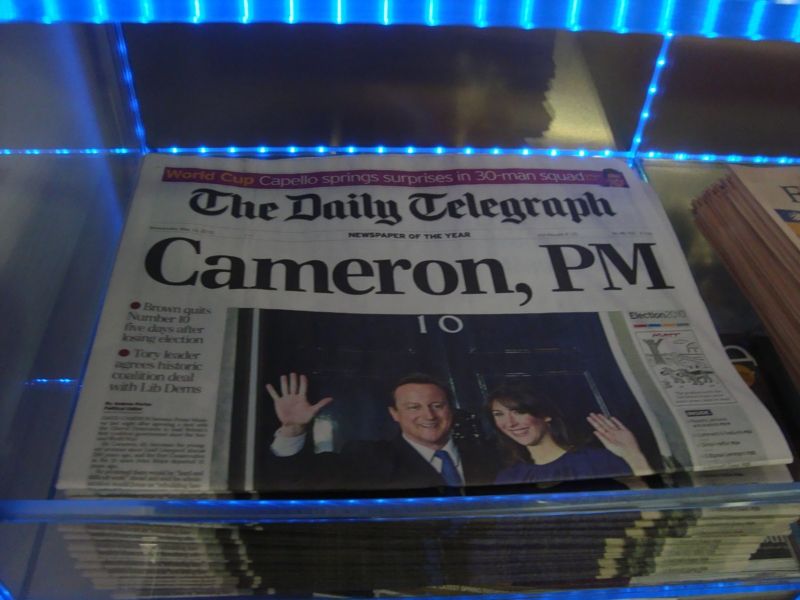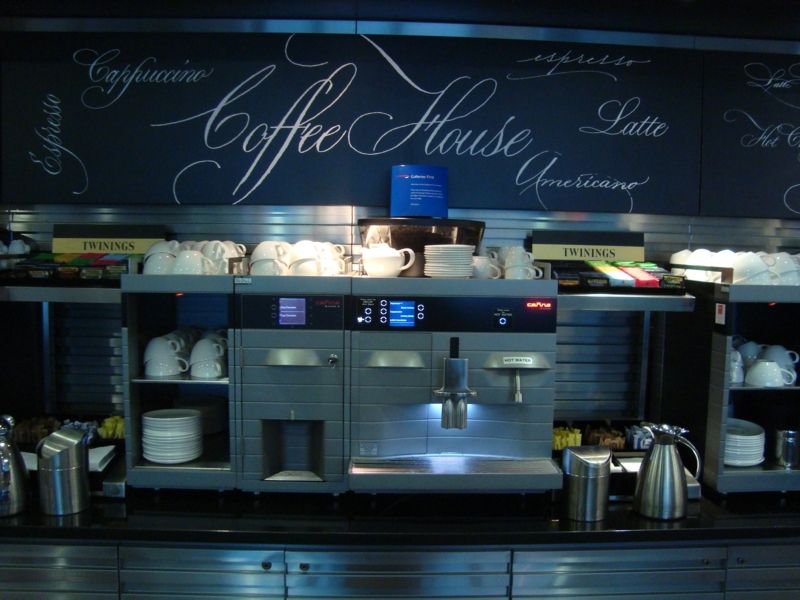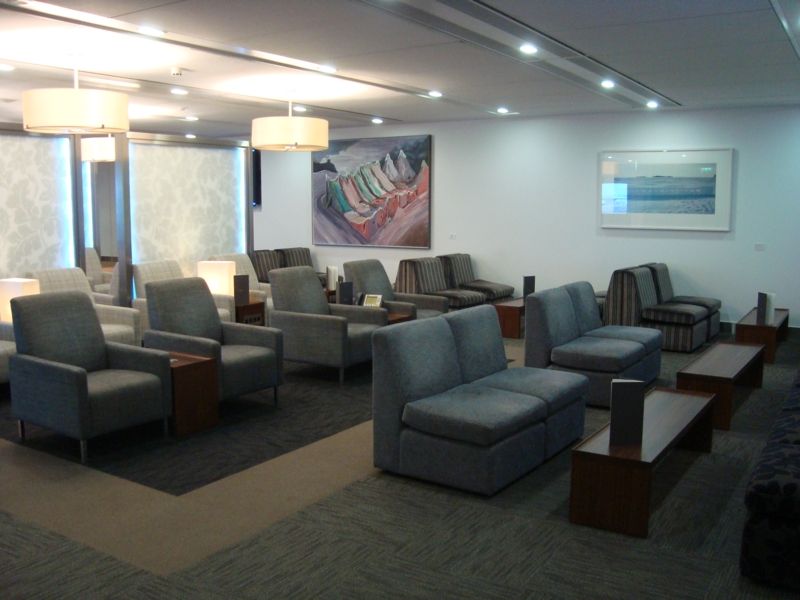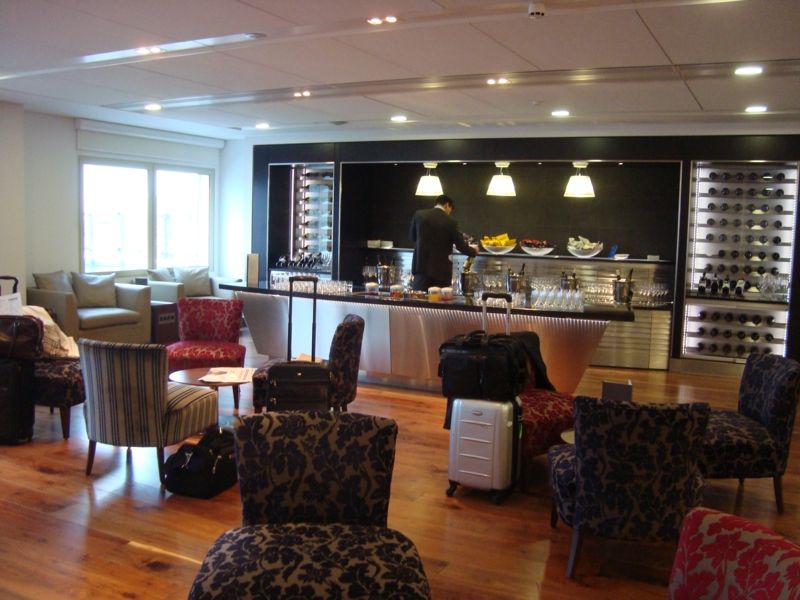 Soon it was time for lunch so we headed to the dining area.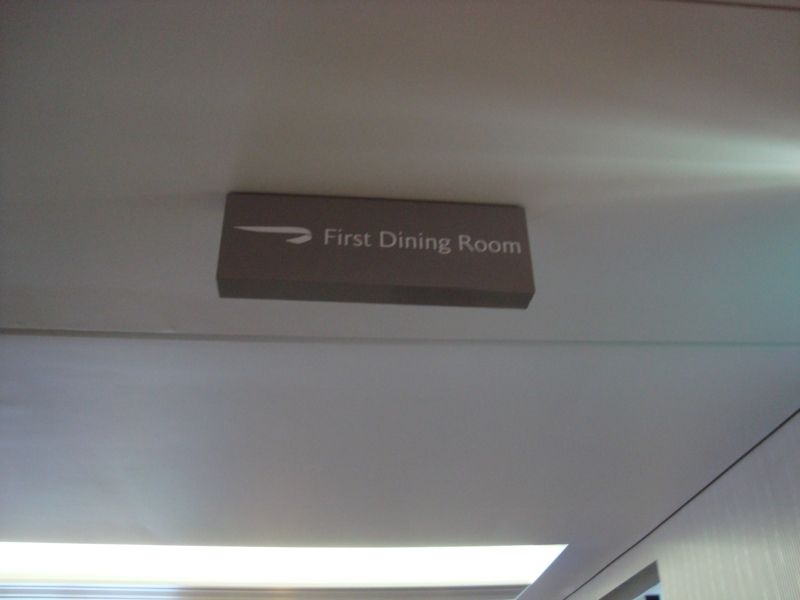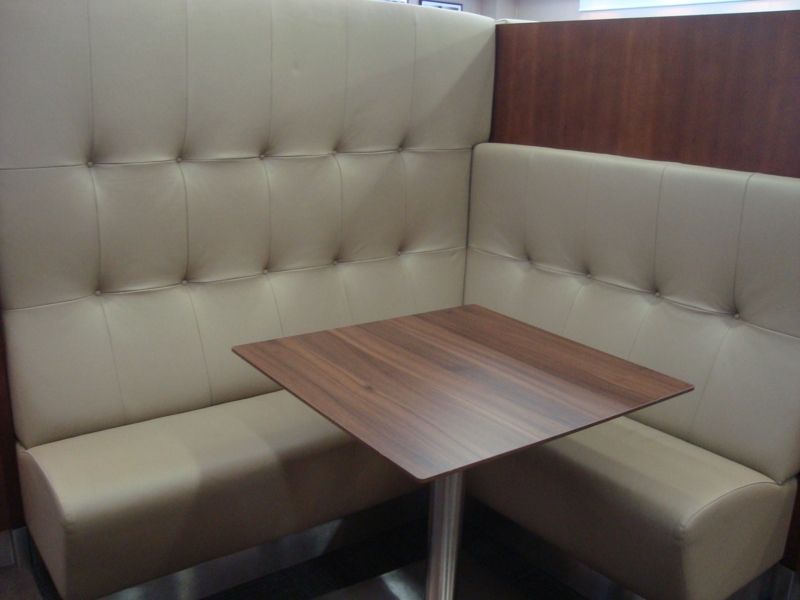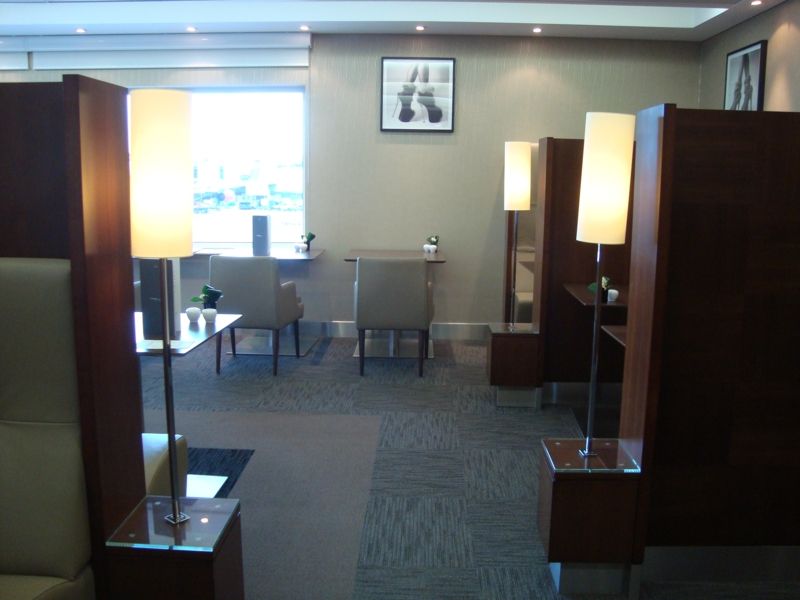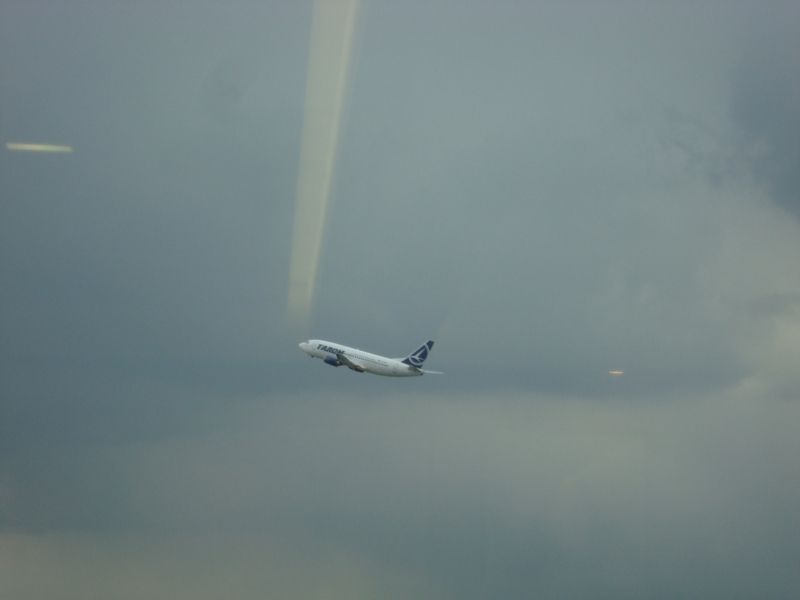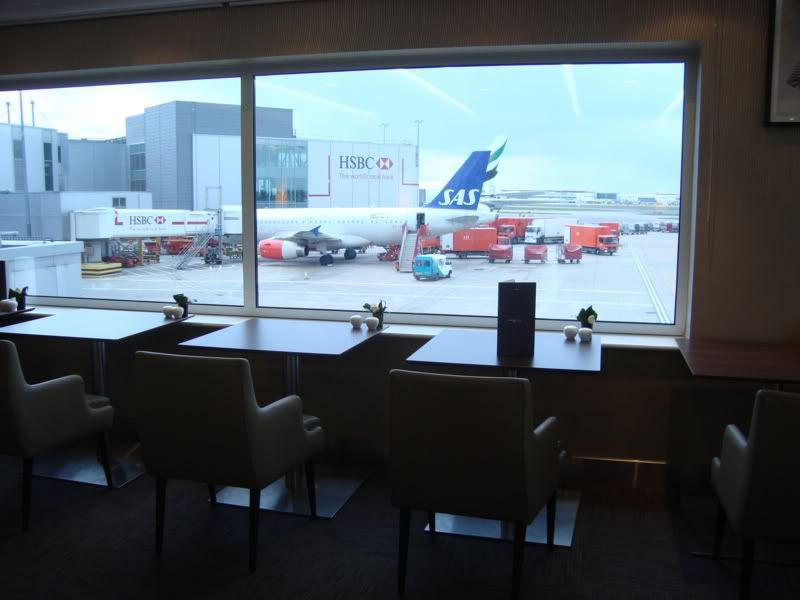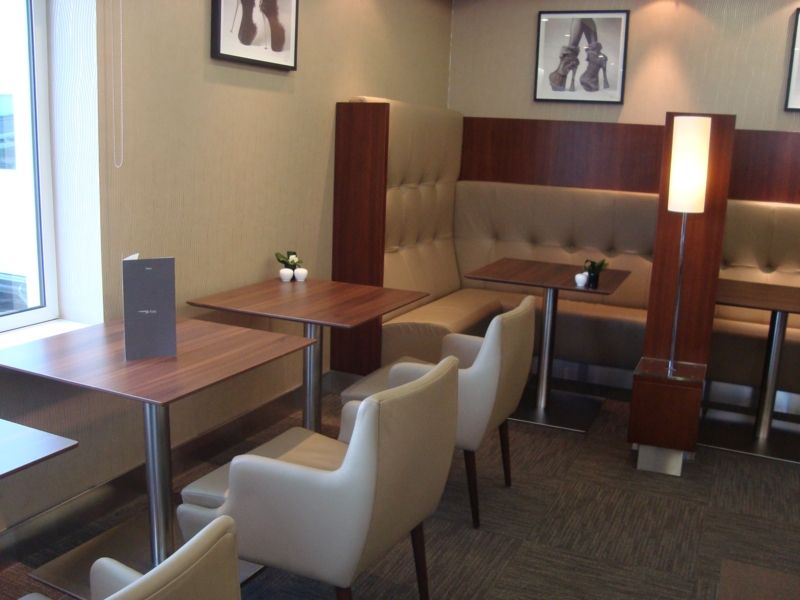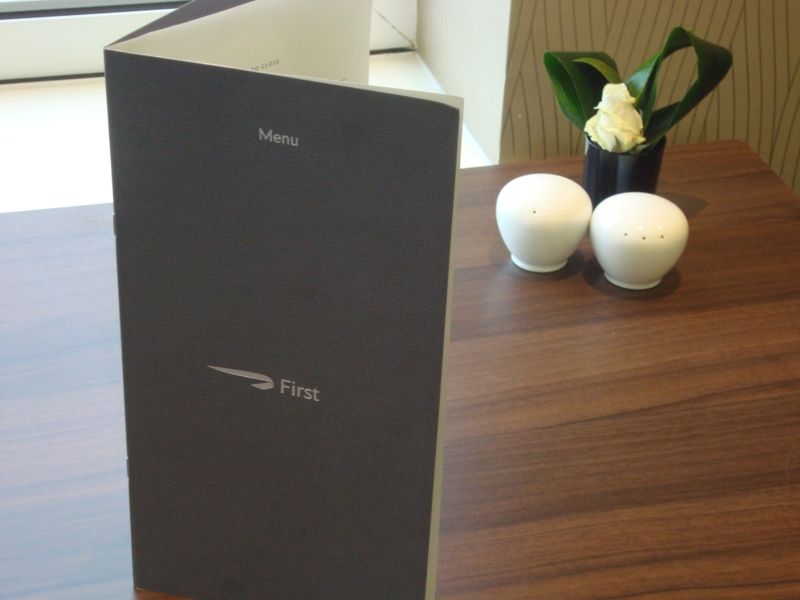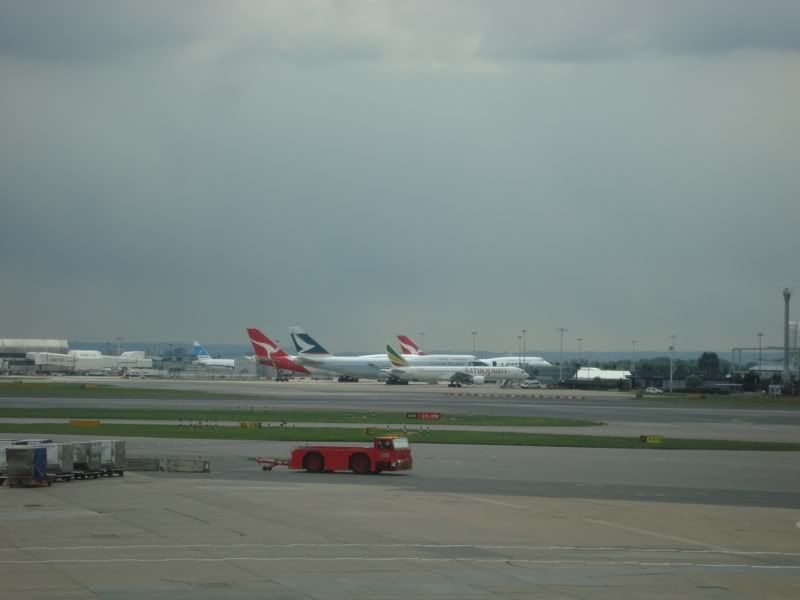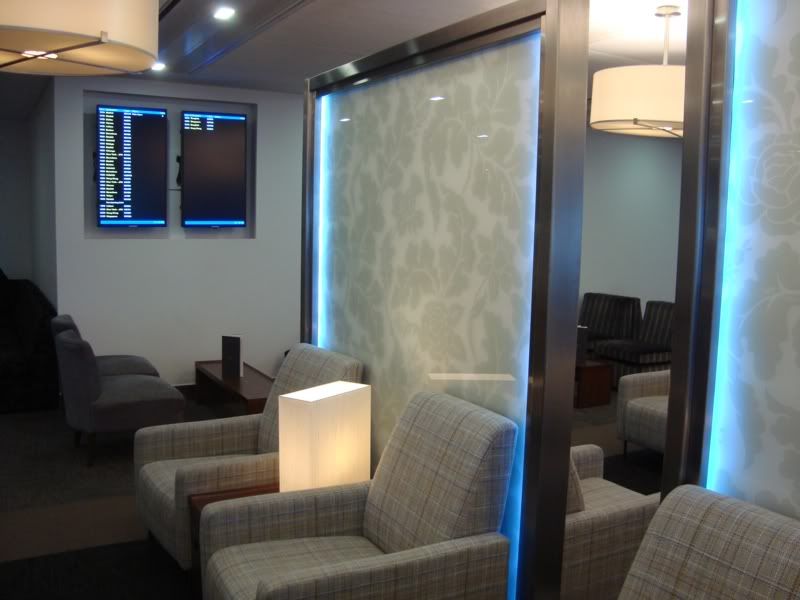 Eric then produced a gift from Amsterdam, I love these so was really grateful. Thanks again Eric I shared them at work and they all loved them. Nearly all gone now but the last are for me only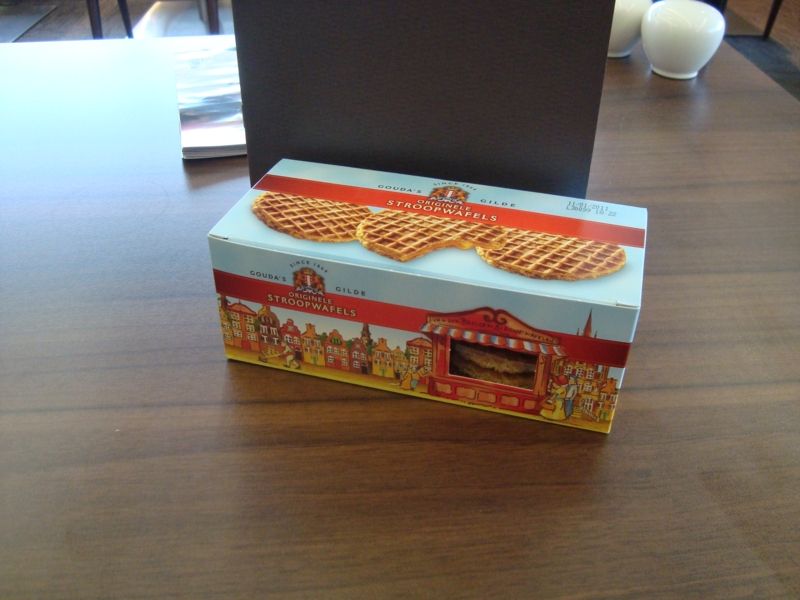 Mushroom soup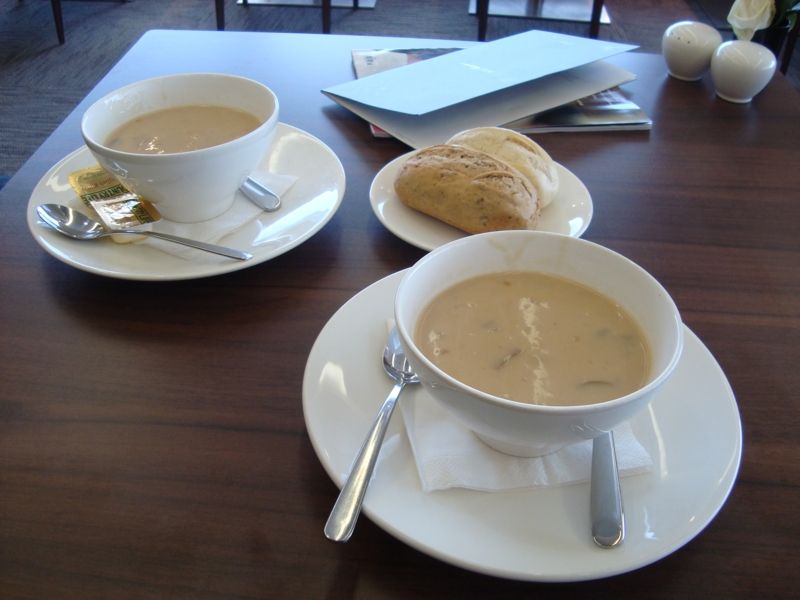 Chicken Noodles and blackbean sauce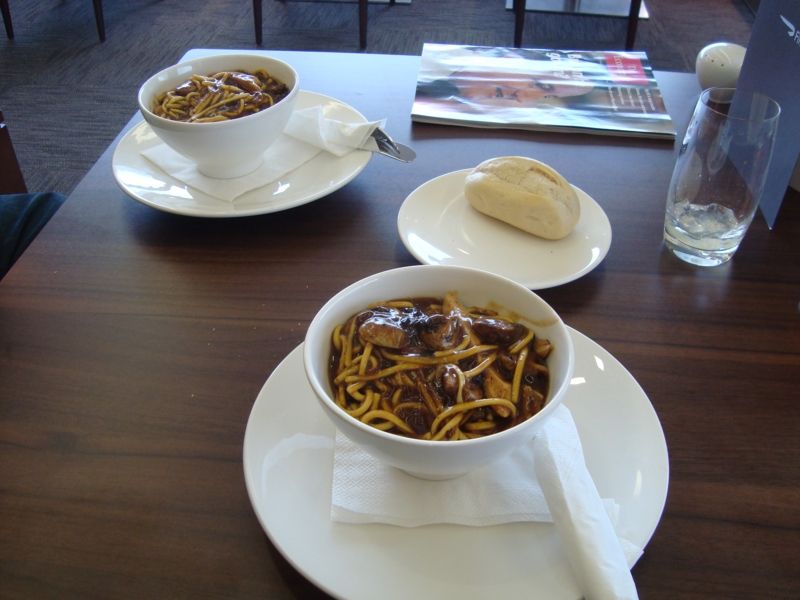 The food was lovely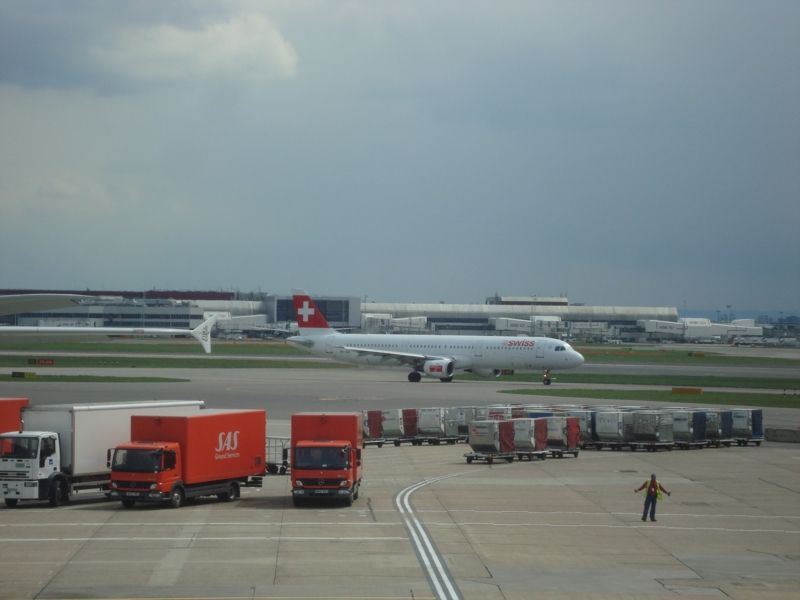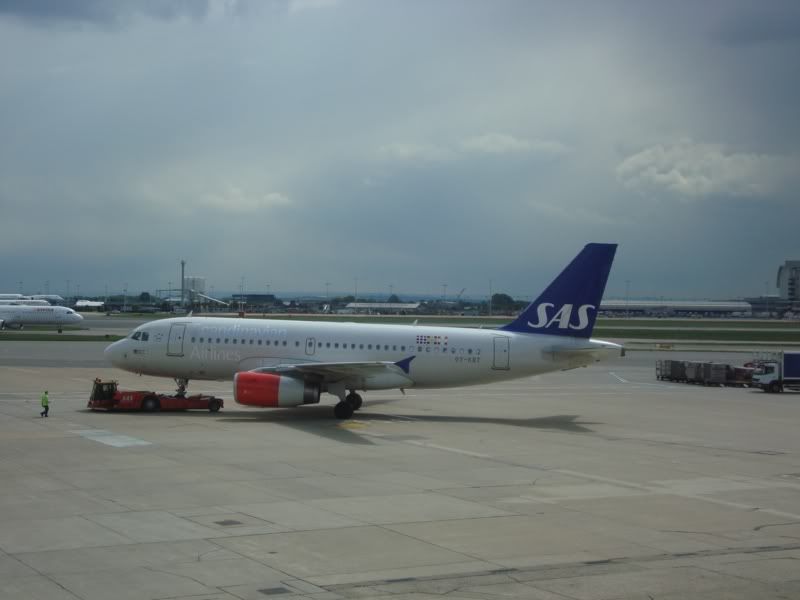 Time for dessert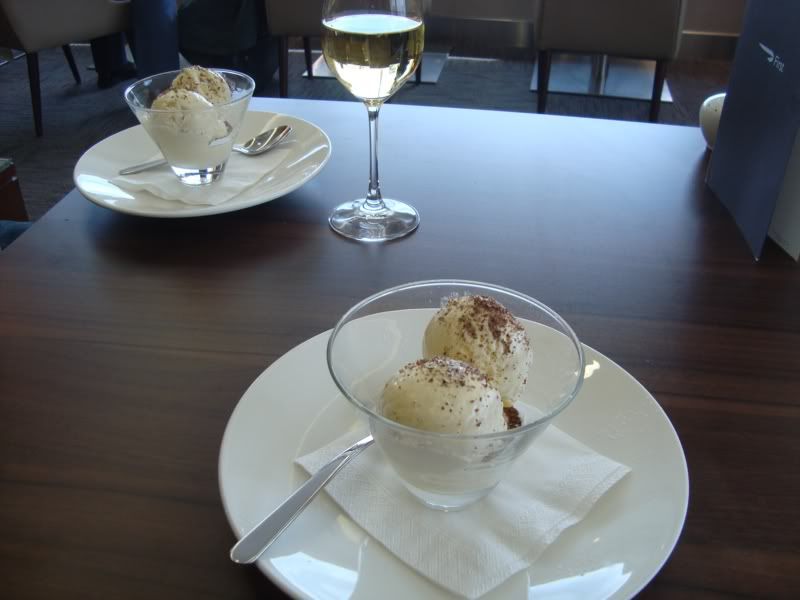 I should have asked for brand as it was lovely.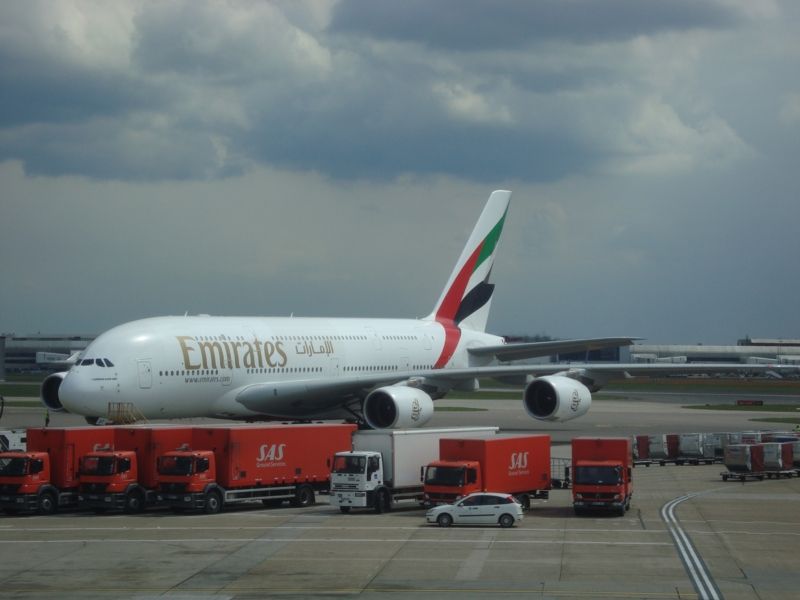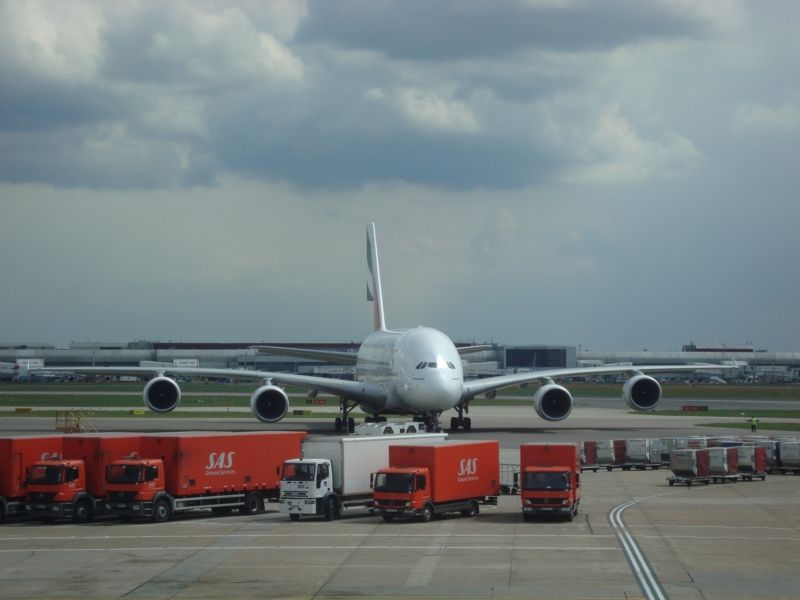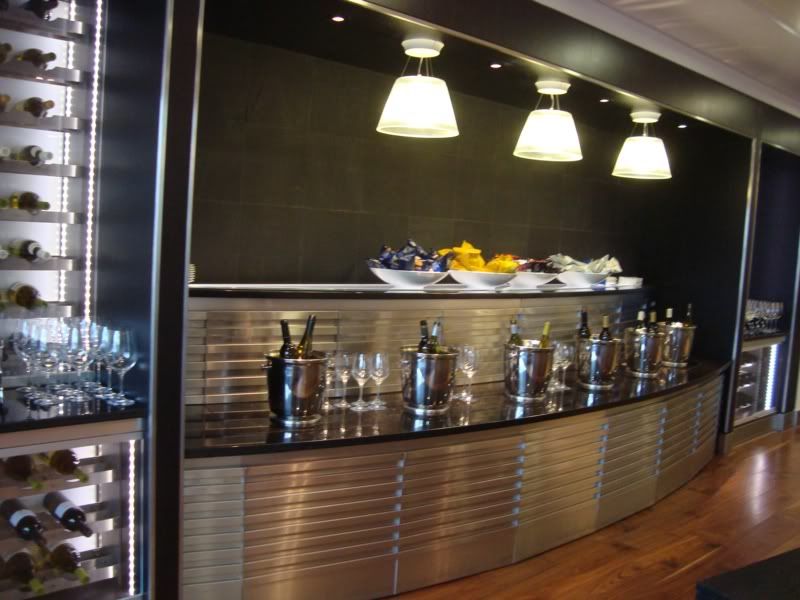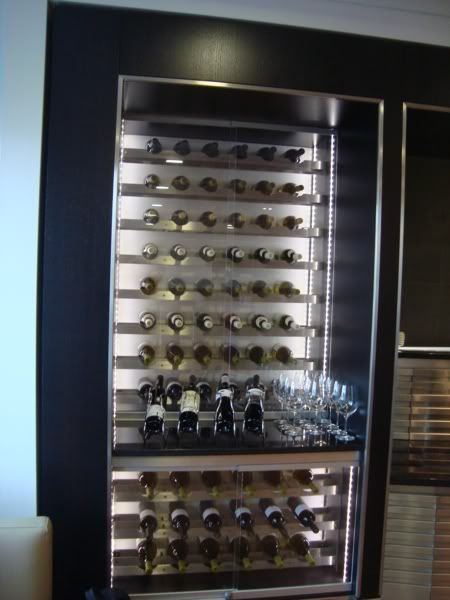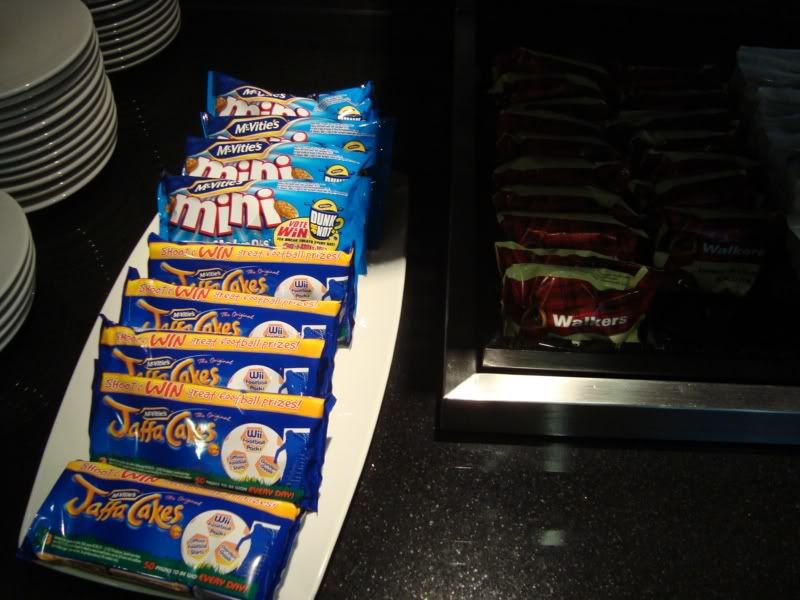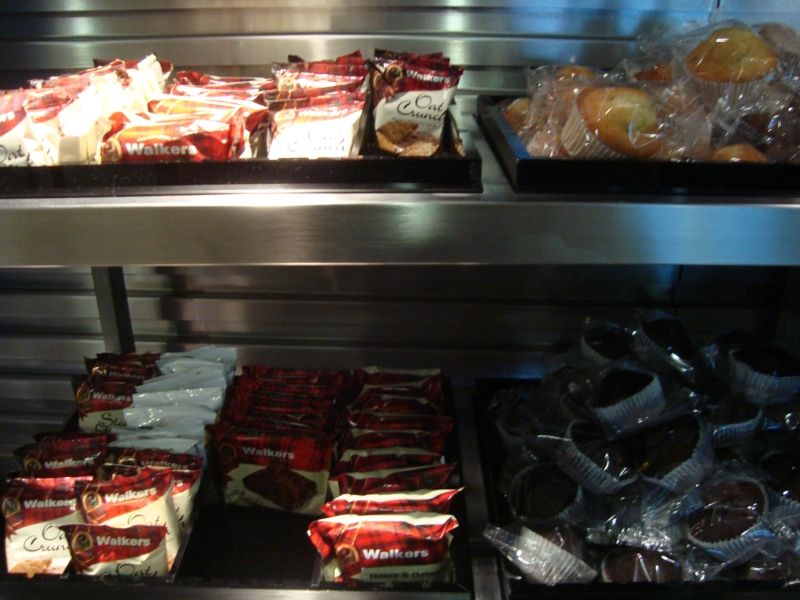 The time in the lounge went by so fast and soon it was time to go to the boarding gate passing this MS B777.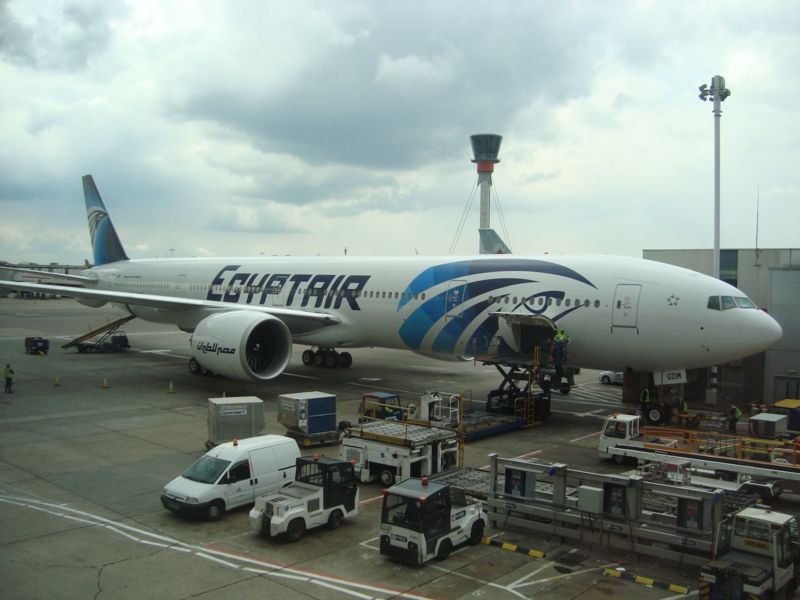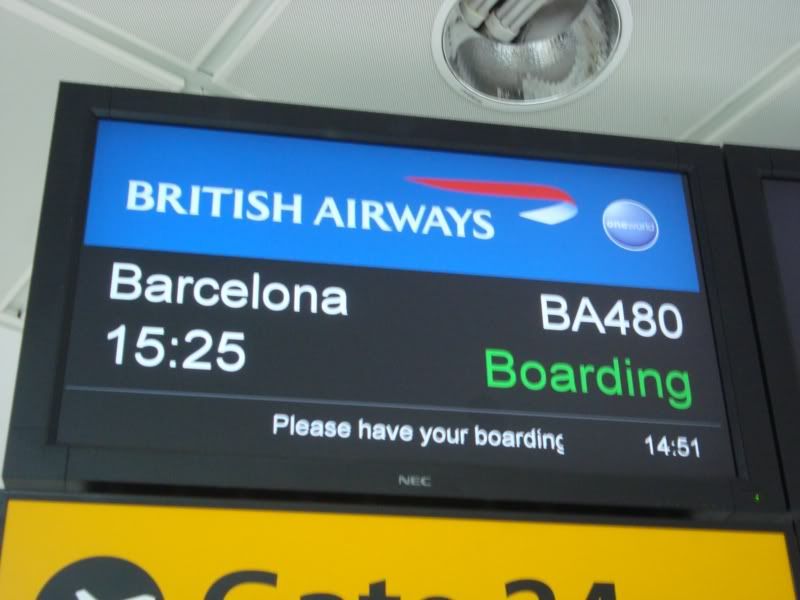 Boarding by bus and not very organised. A few seat changes at the the gate and they said there had been an aircraft change. We paniced a bit but turned out it was still a B757 so at some point before we booked it must have been an A320 etc.. Panic over .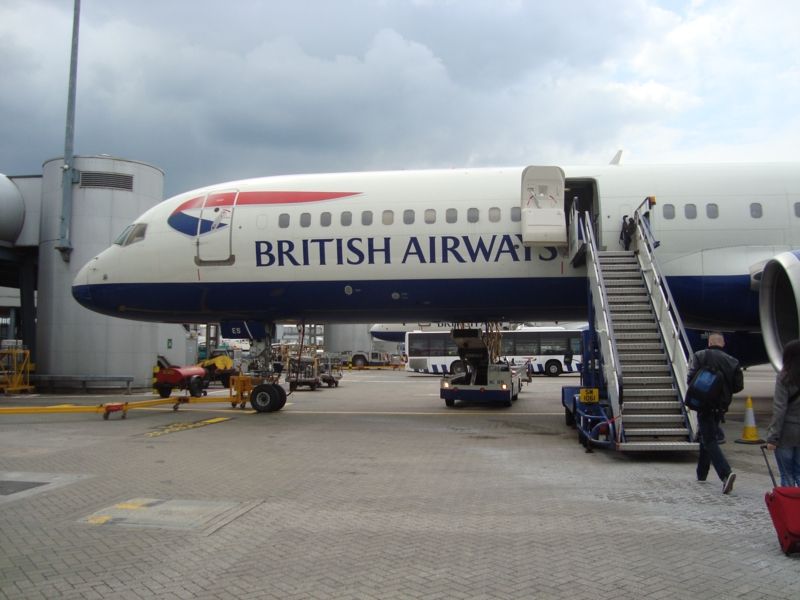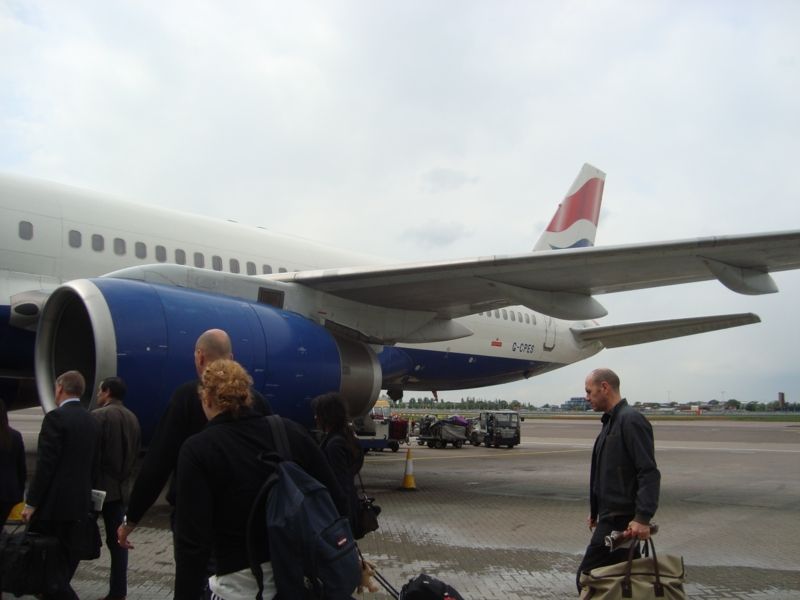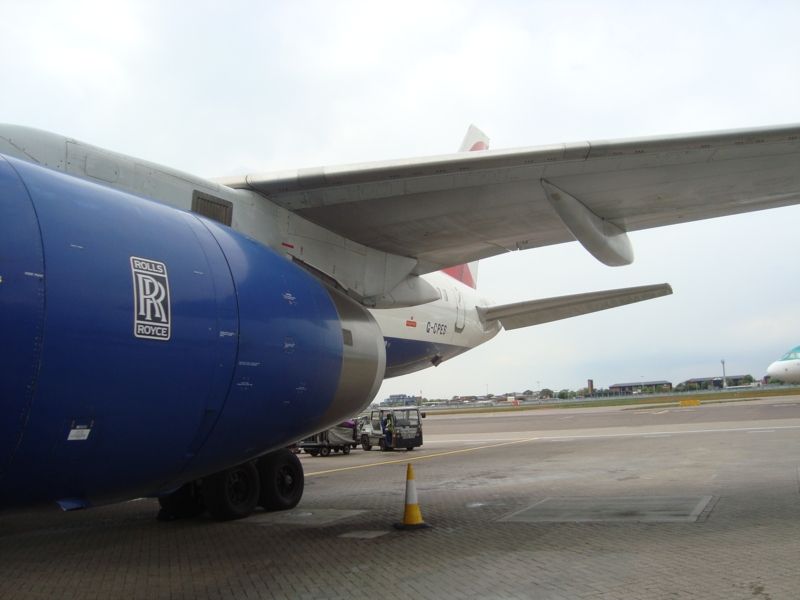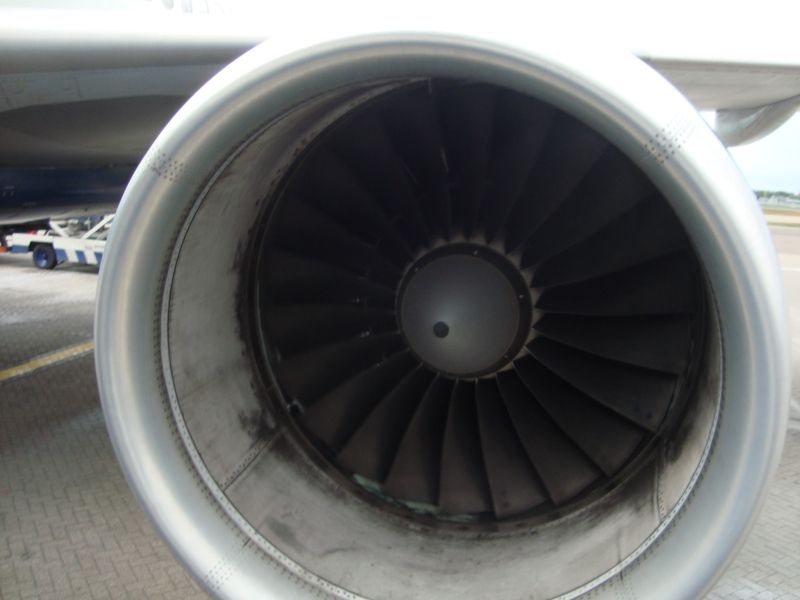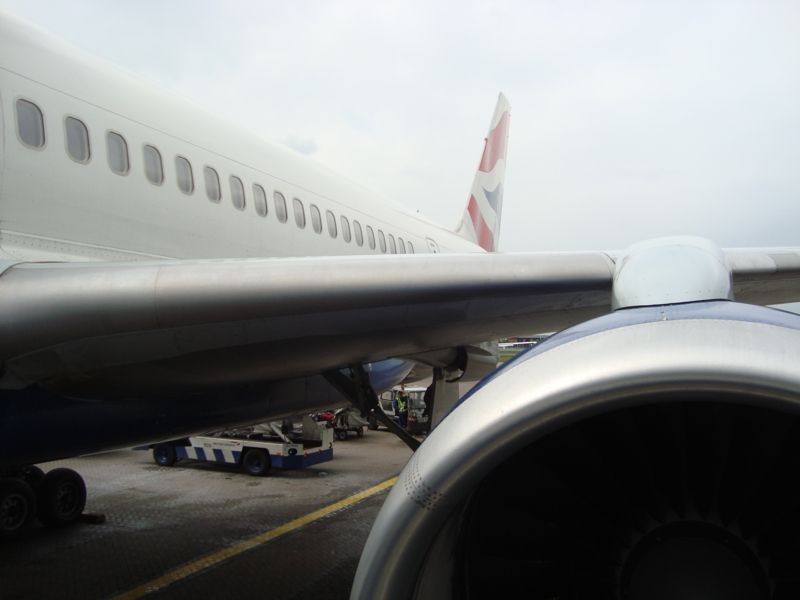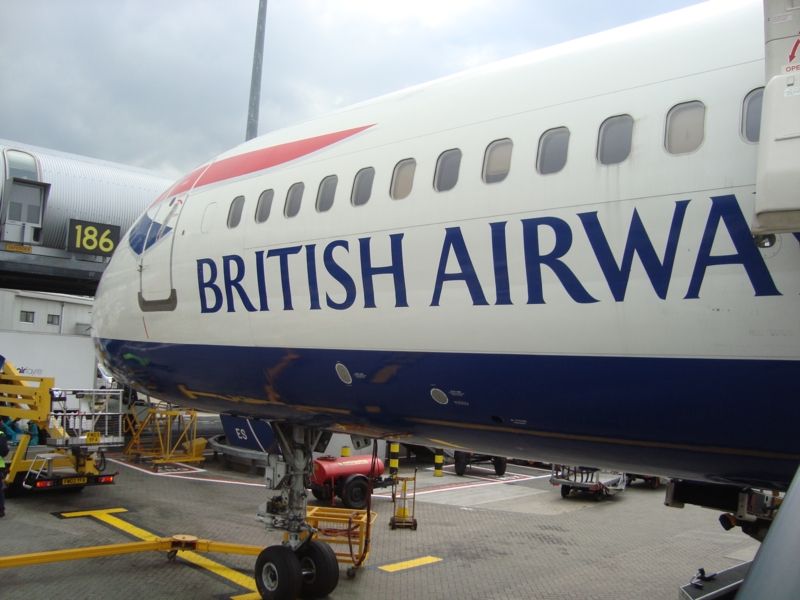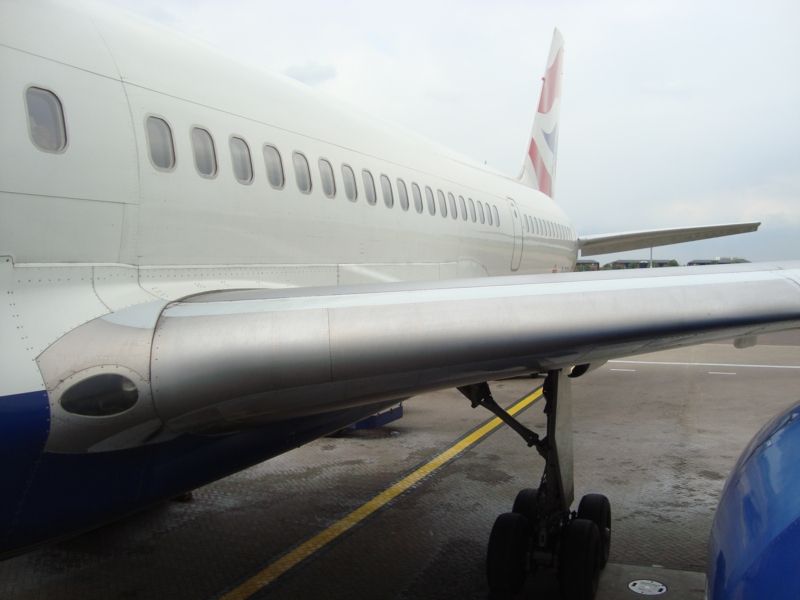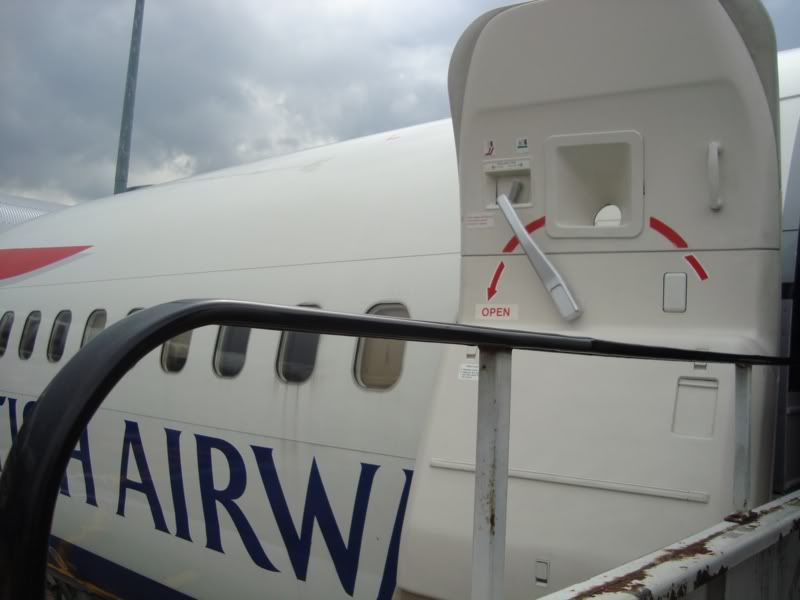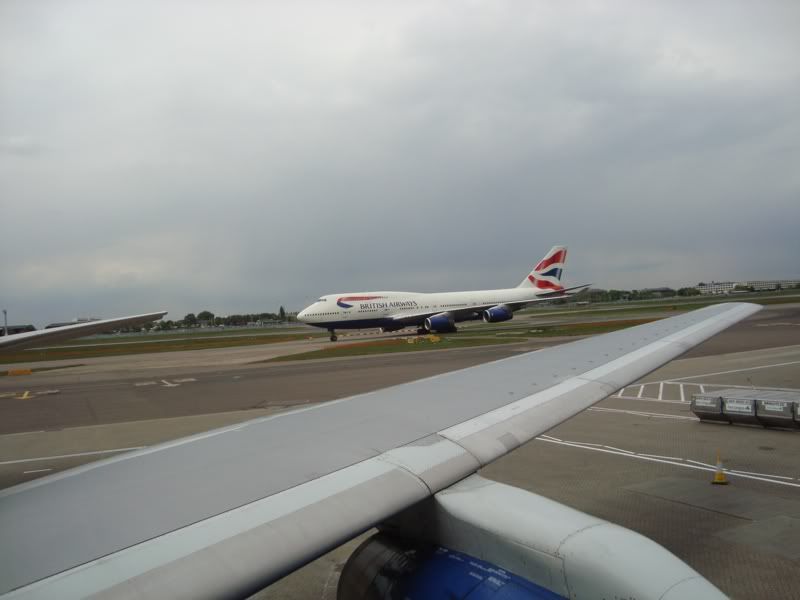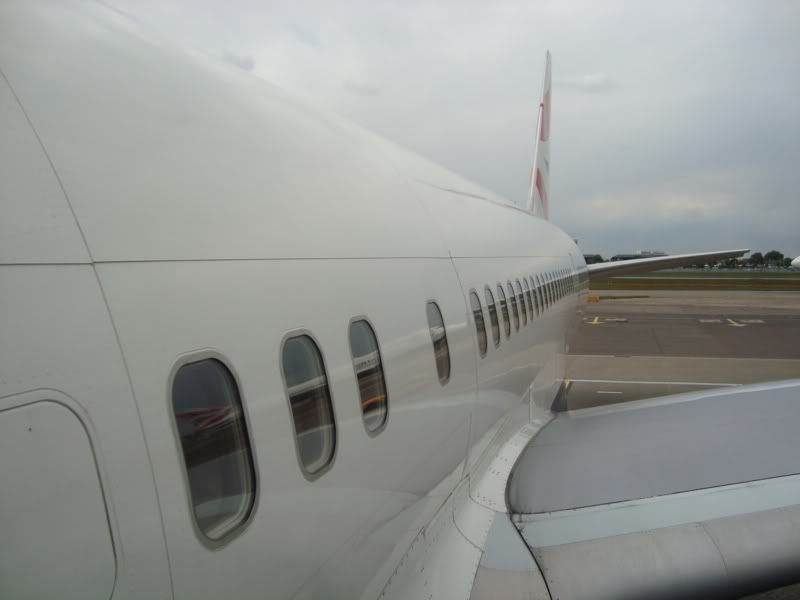 We were welcomed by a nice crew.
For me it was great to be inside something rare and different .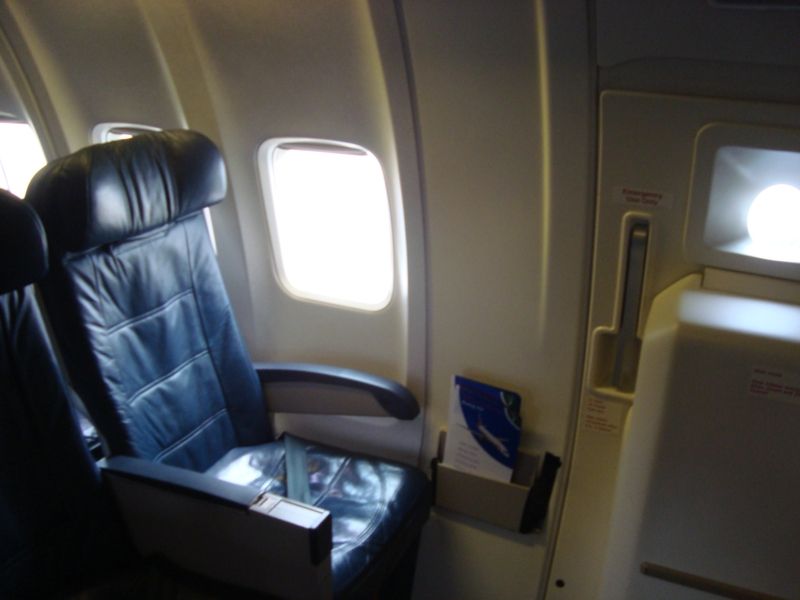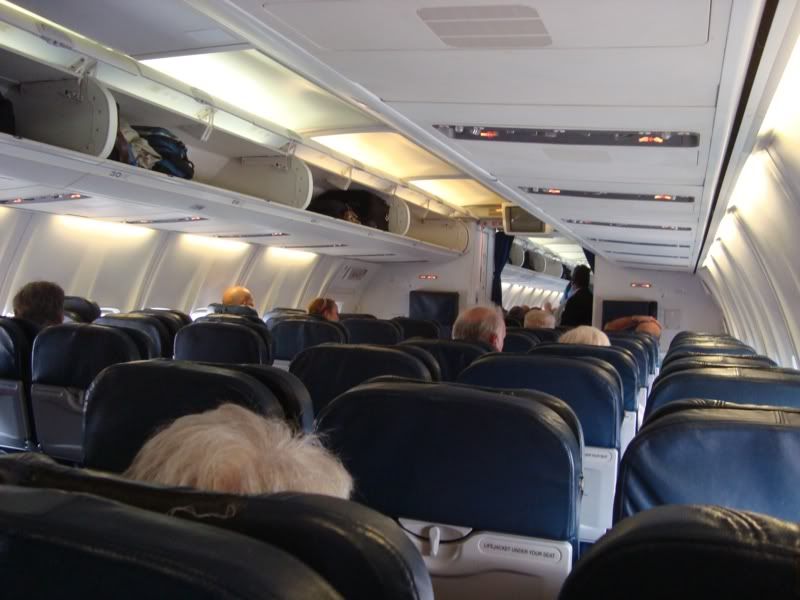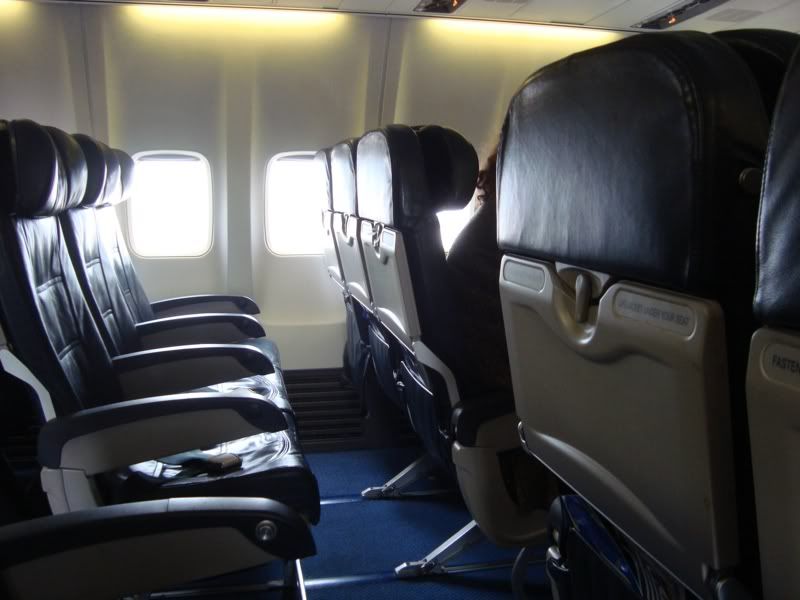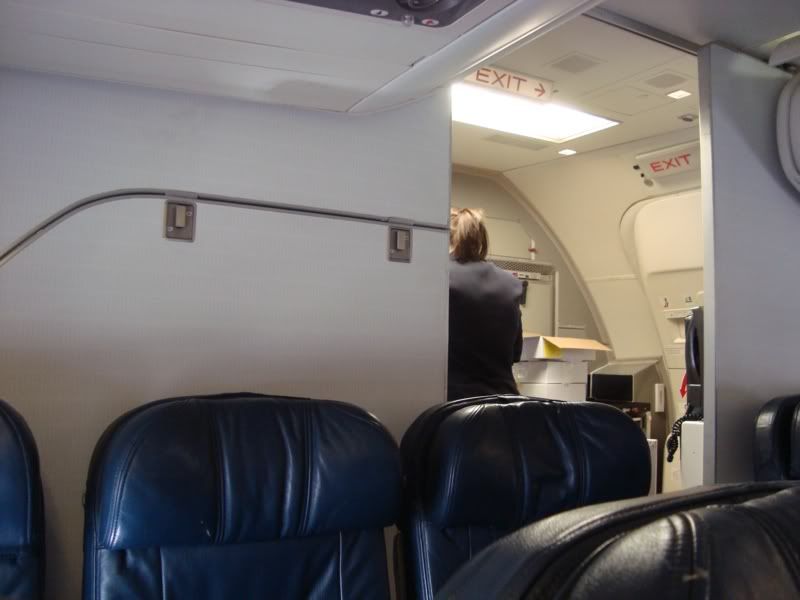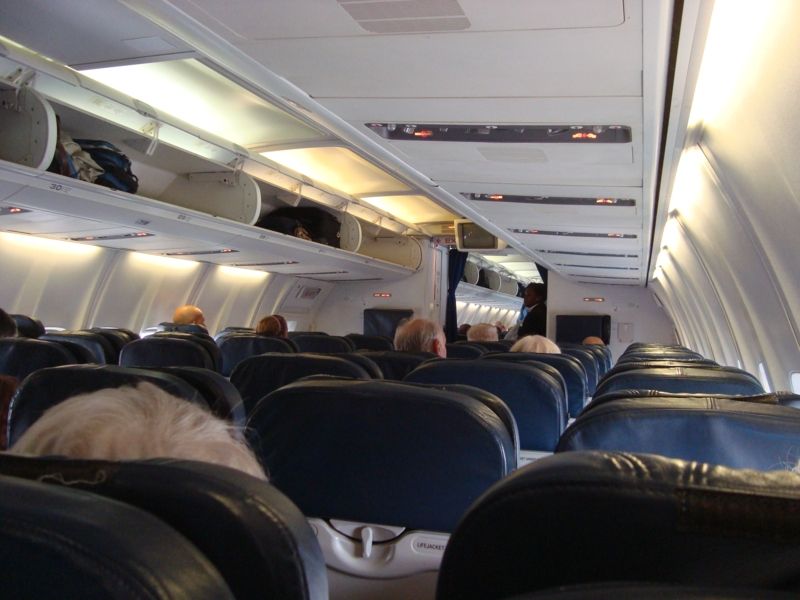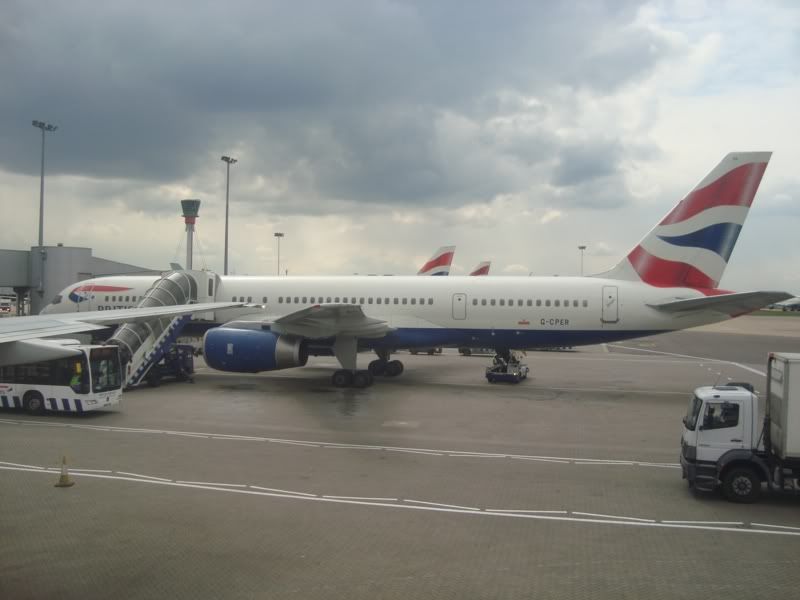 We took our seats Eric in 34A and me in 33F . Very comfortable and lots of legroom.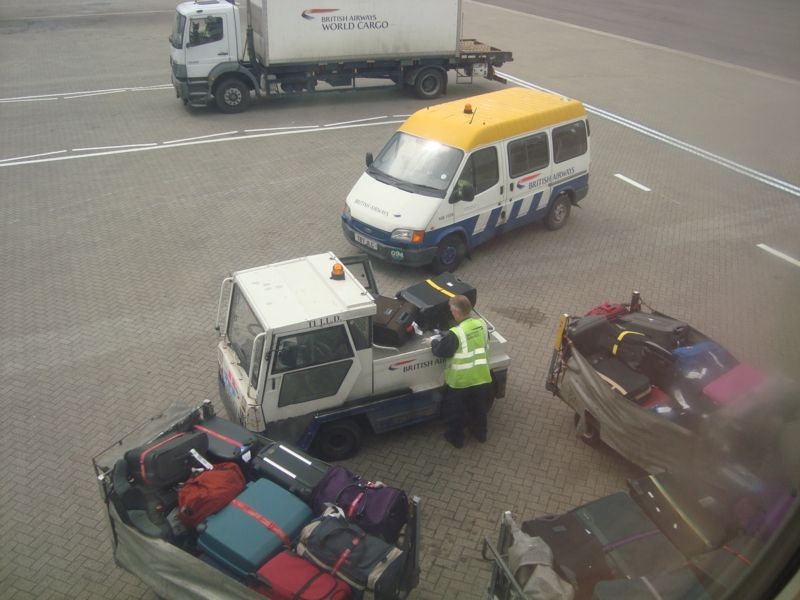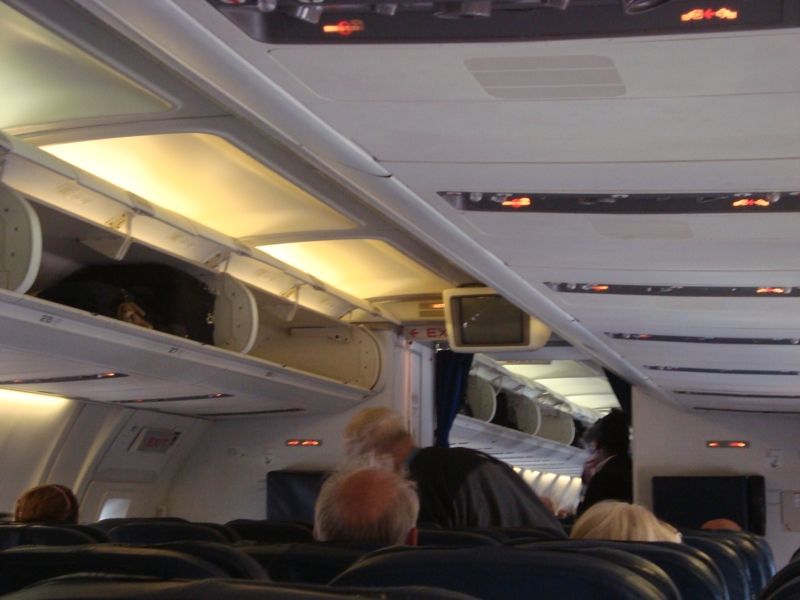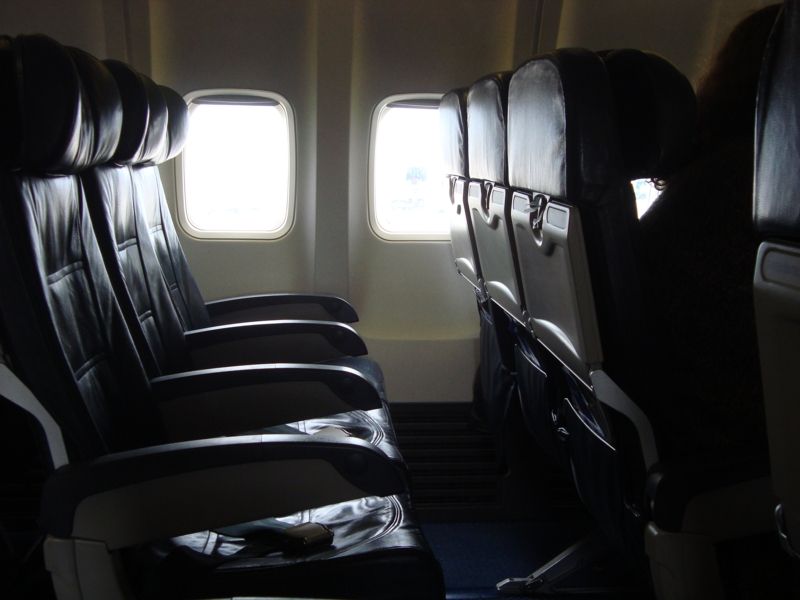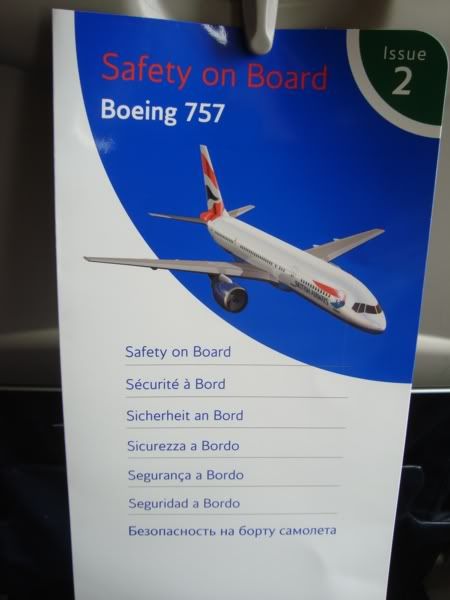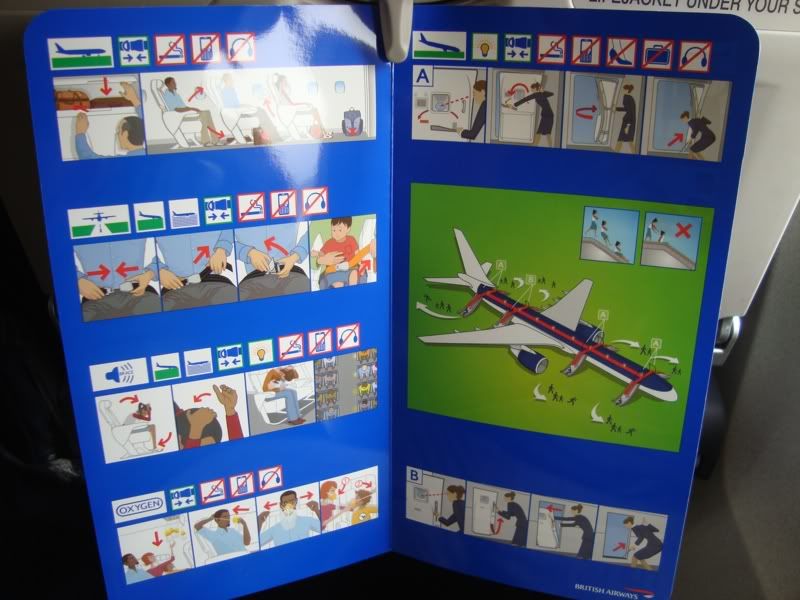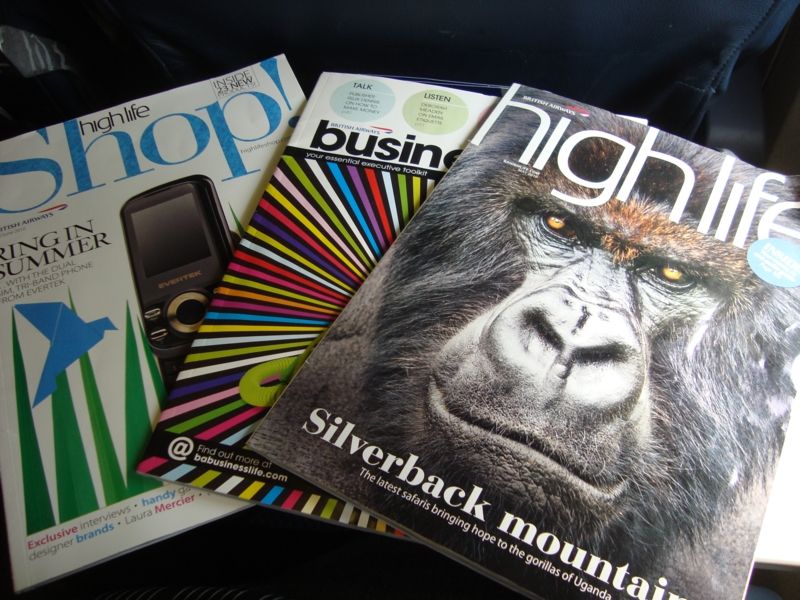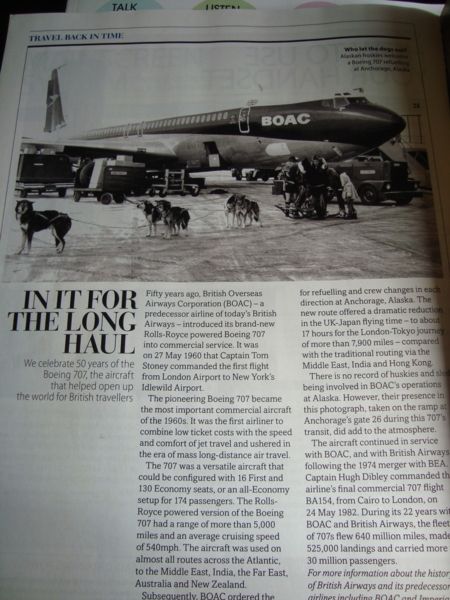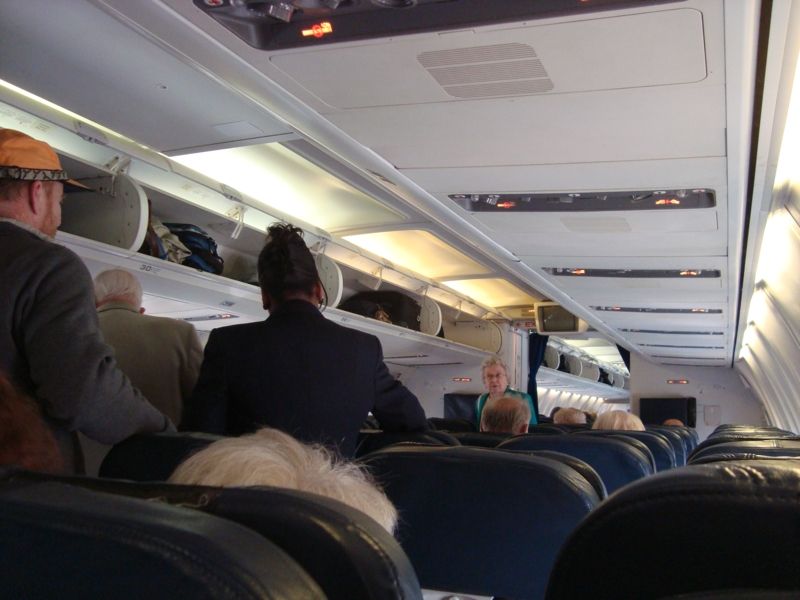 The pilot came over the PA with information about the flight and soon it was time to pushback after a short delay.