The reason of having this title because the routing of this trip is quite the same as my previous trip in last August:
HKG,MFM,TPE,SIN,BKK In CX C And BR Y (201 Pic)
Reason for the trip
Haven't fly for almost 6 months, it is time to relax for some days. While searching for where should I go, I found that EVA Air was using MD-90 for TPE-HKG route from April 2010 on some days, as a Hong Konger, there are not much chance to the MD flights, so it is golden opportunity to give it a try!
Actually I have tried the
MD-82 from China Southern
2 years before, it is good to compare these two products from McDonnell Douglas.
Day of departure
Taking ferry from my home to Tung Chung and change the shuttle bus to the airport, 40 minutes later, I arrived HKIA, the check-in counters were all opened but nobody is check-in. Check-in was easy and I reconfirm the flight was still operate by MD-90, I asked if I can the last row. The agent said it was blocked for groups but after a call, I got the seat 34K. After thanks the help from the check-in agent, I was airside 5 minutes later.
First, I saw a A340-600 from South African
And some India Carriers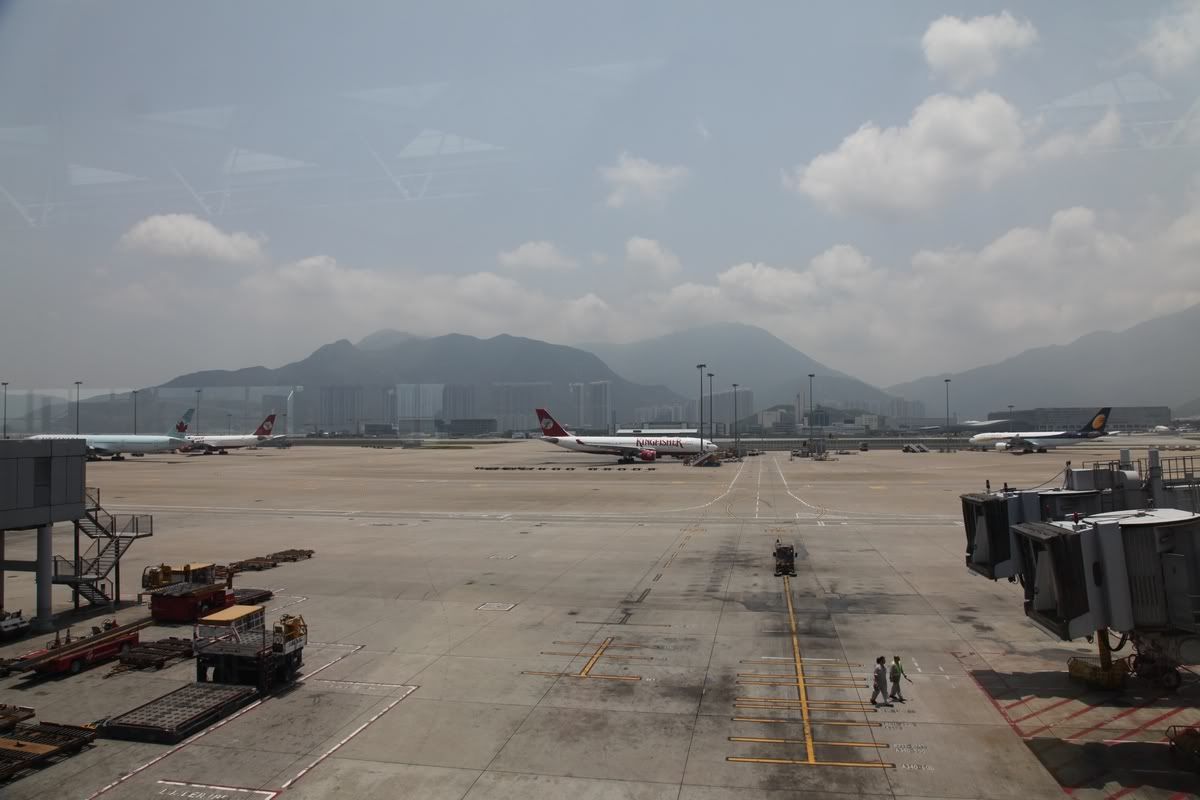 3 May 2010
Hong Kong (HKG) – Taipei (TPE)
Airline: EVA Airways
Flight: BR 868
Aircraft: MD-90
Registration: B-17917
Seat: 34K (Economy)
Gate: 26
My boarding pass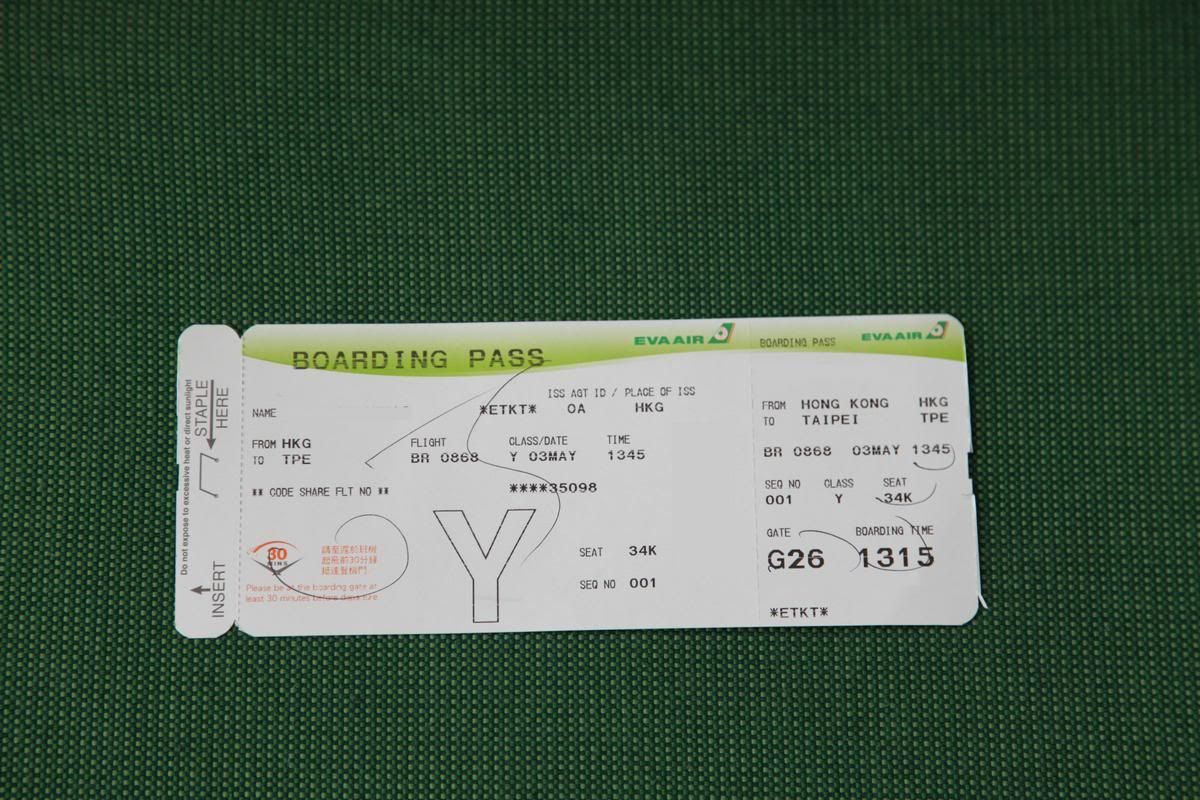 Gate 26
B-17917 just arrived and unloading, the A330-200 is heading to TPE at the moment
Boarding was commenced 30 minutes before flight, and it is my seat 34K, sadly there is no windows.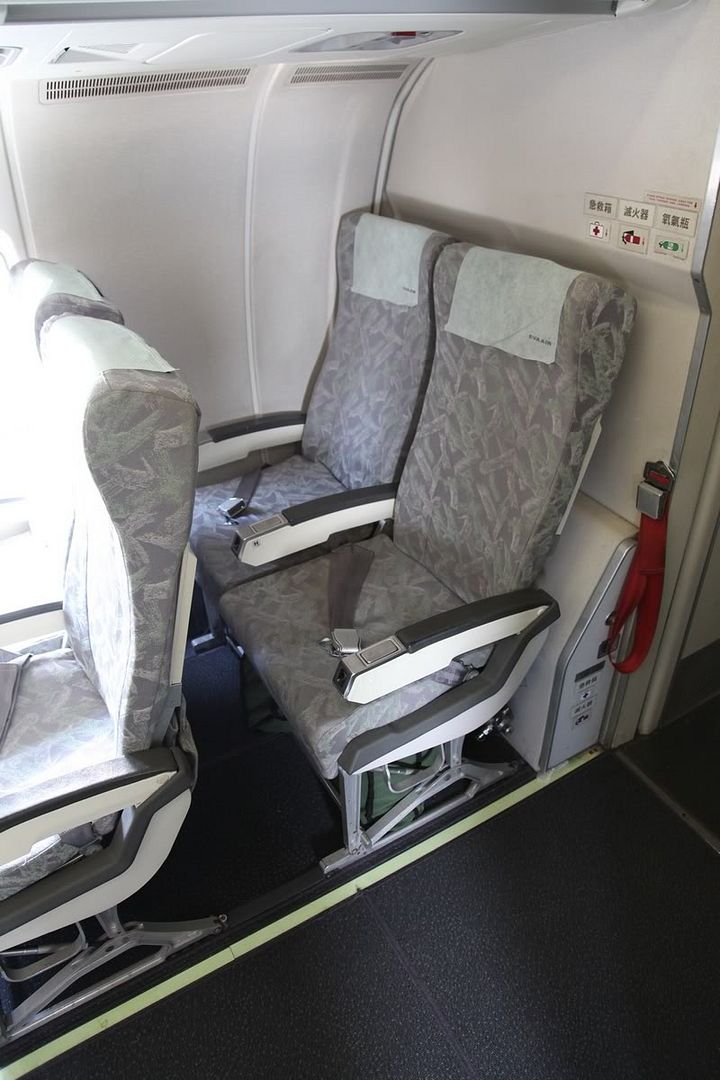 The FA approached me and said I can move to other seats after the door closed.
Luckily I can move to row 33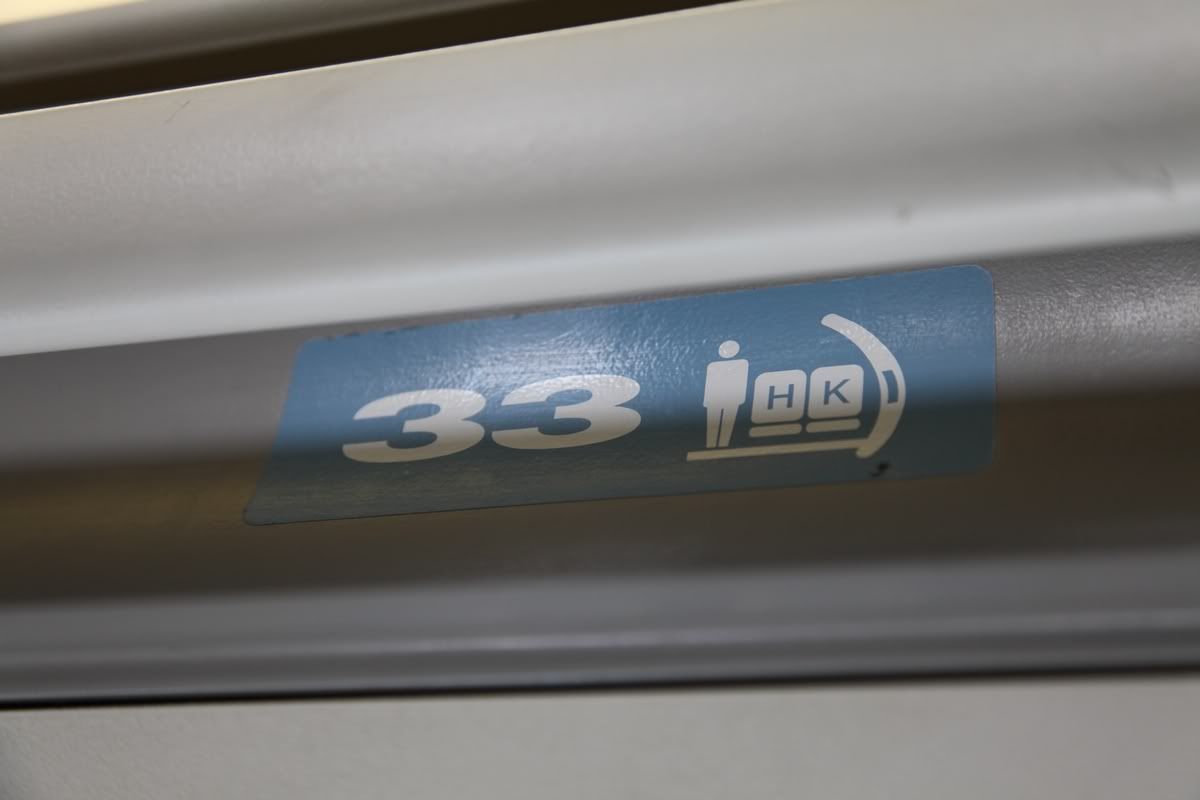 Seating pitch, quite good with 33 inches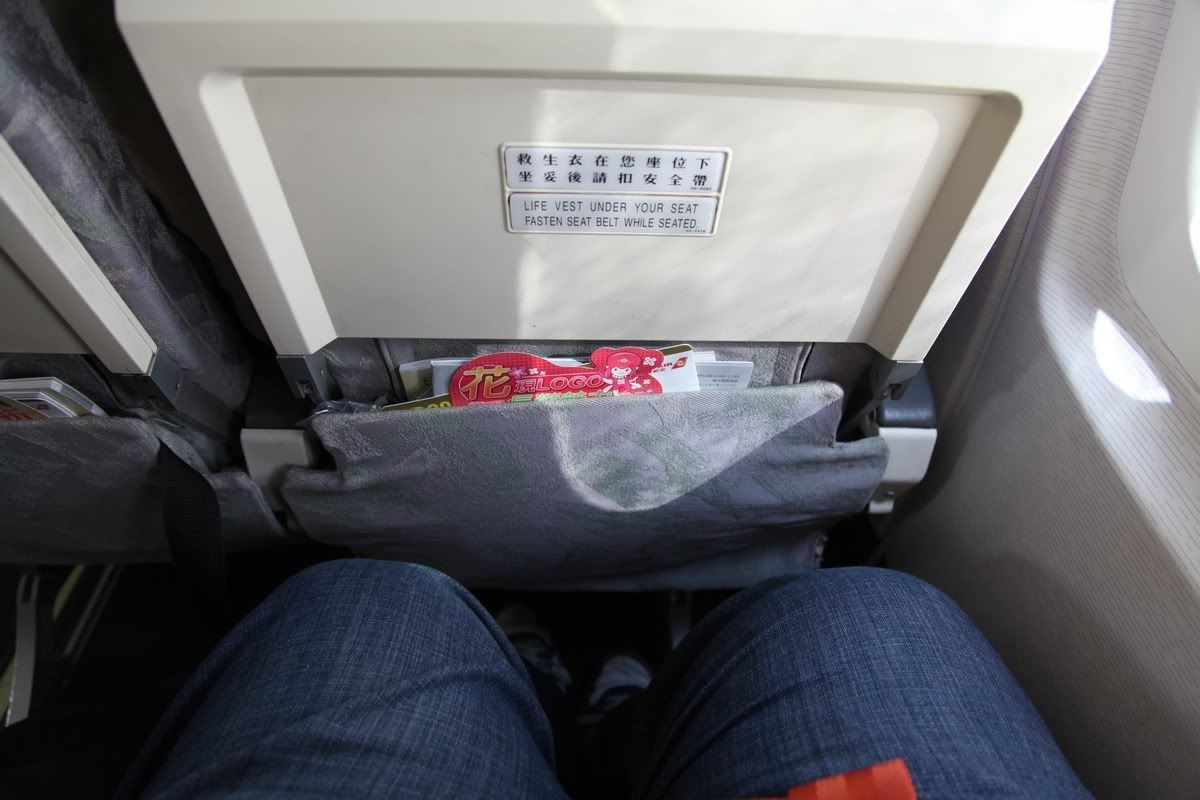 The leg room for window seats is limited by the entertainment boxes
View to the rear, any chance of using this door to disembark?
View to the front
Safety instructions card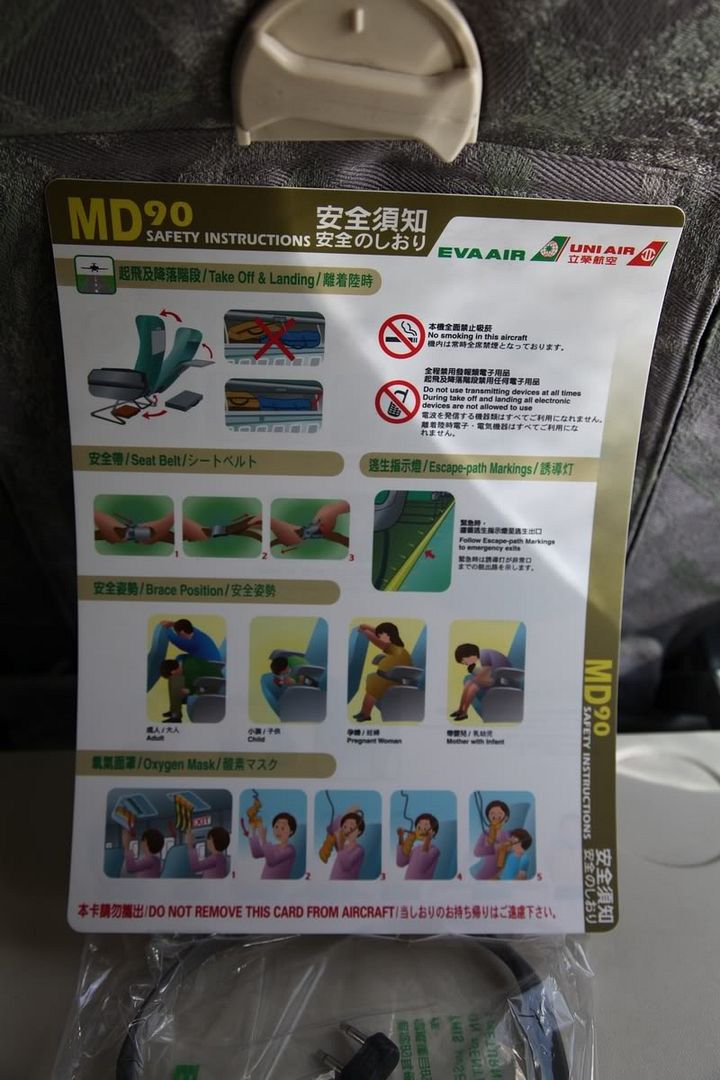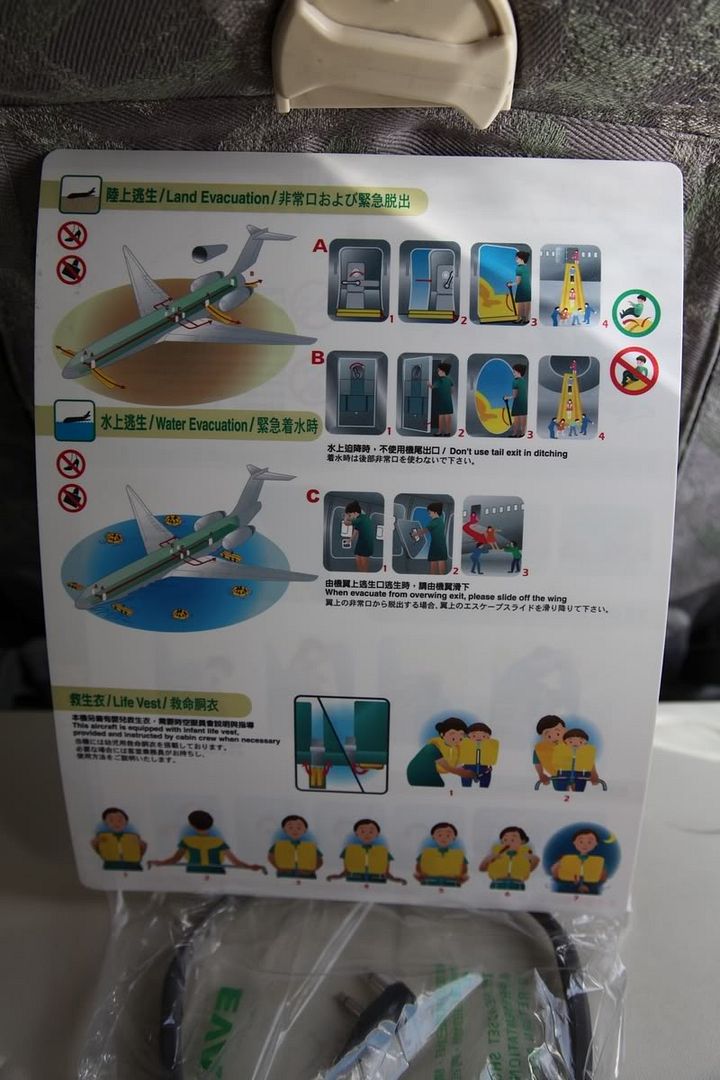 Push back 10 minutes ahead of schedule, was airborne 15 minutes later
Sit next to the engine, it's really close!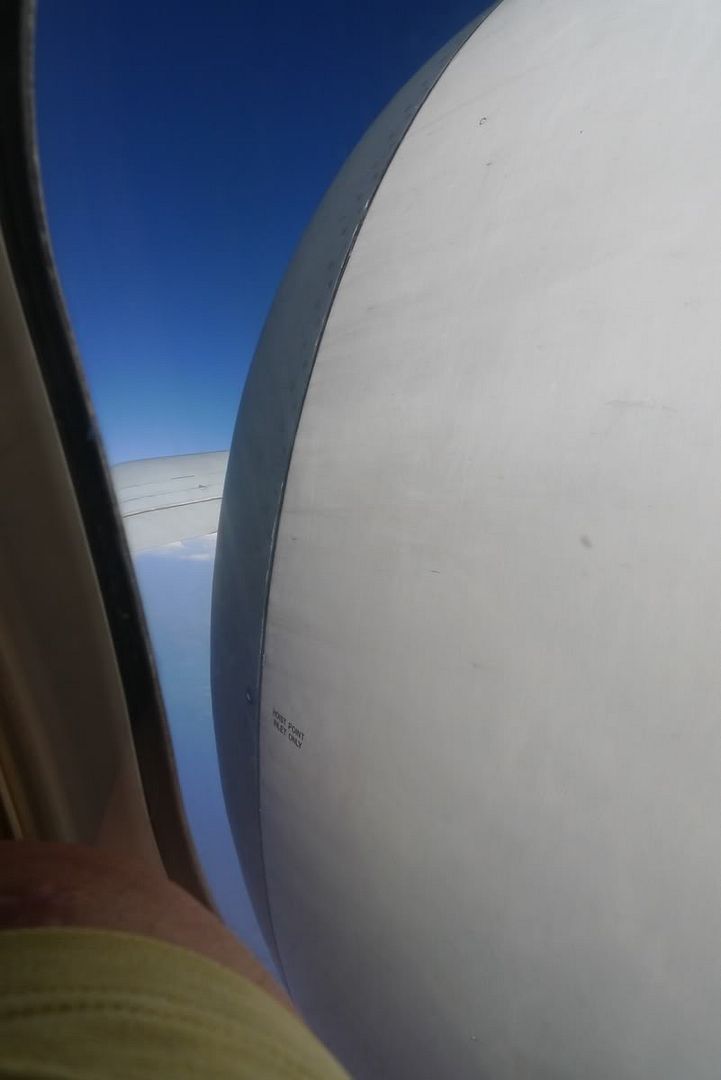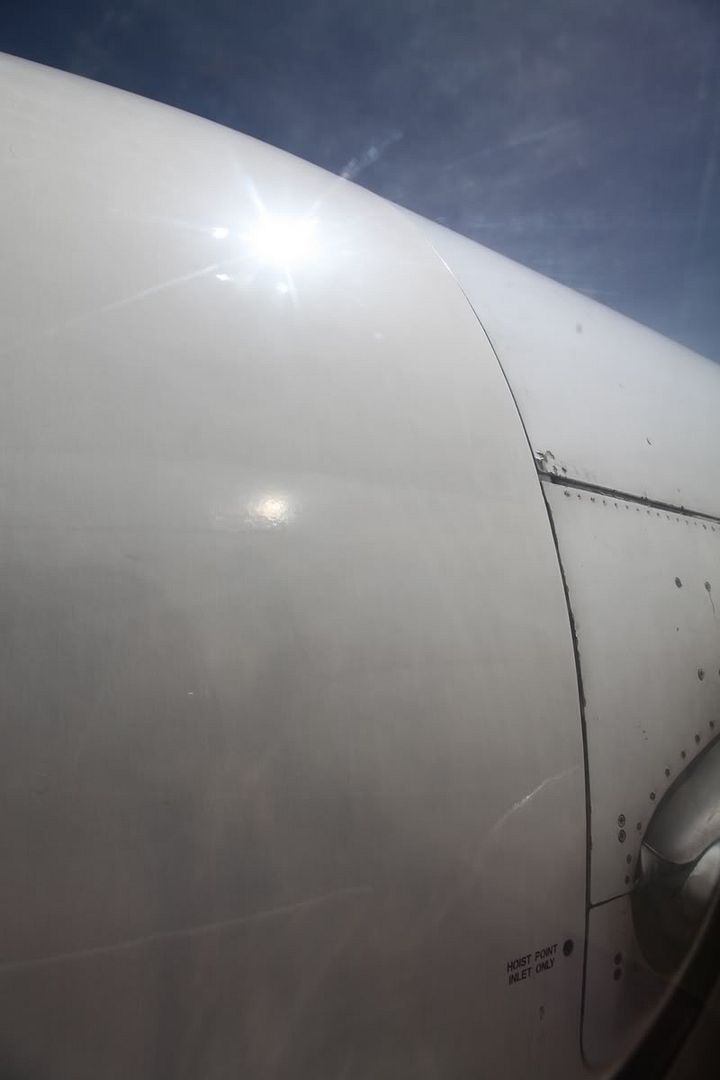 Engine and my belly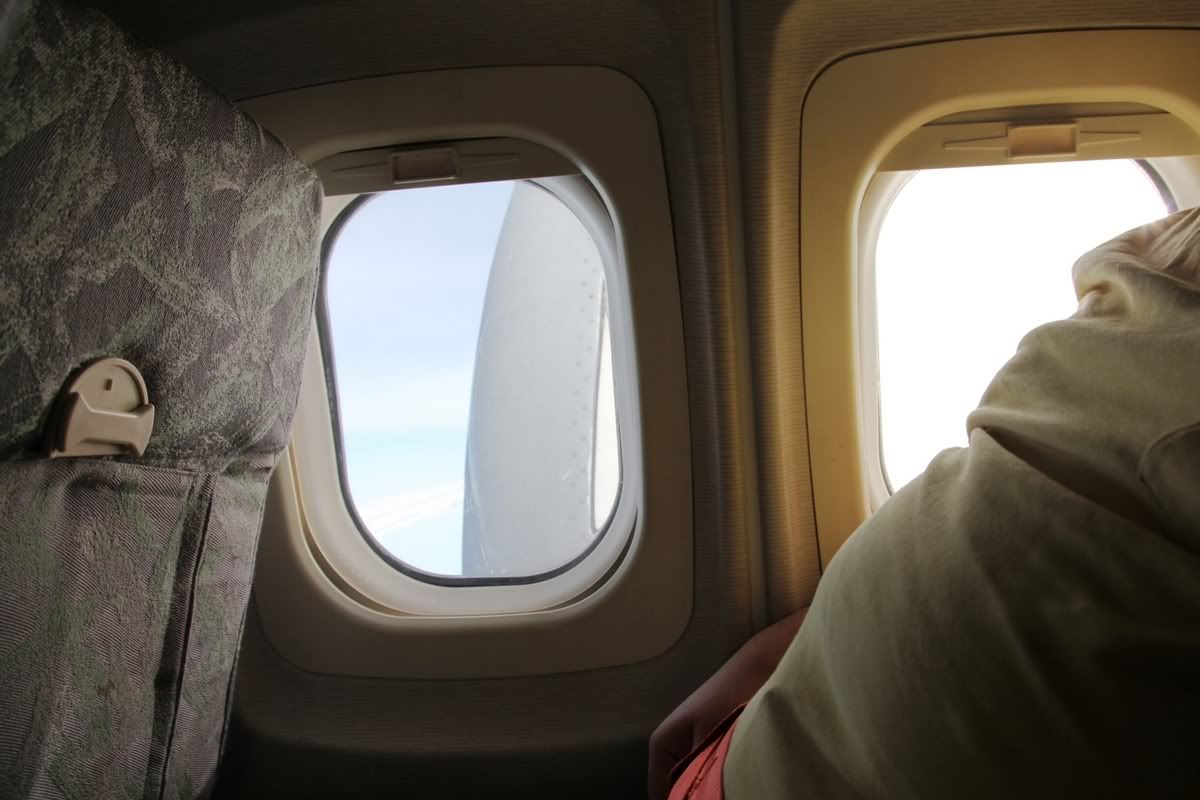 PTV showing National Geographic program
Audio selector
Overhead panel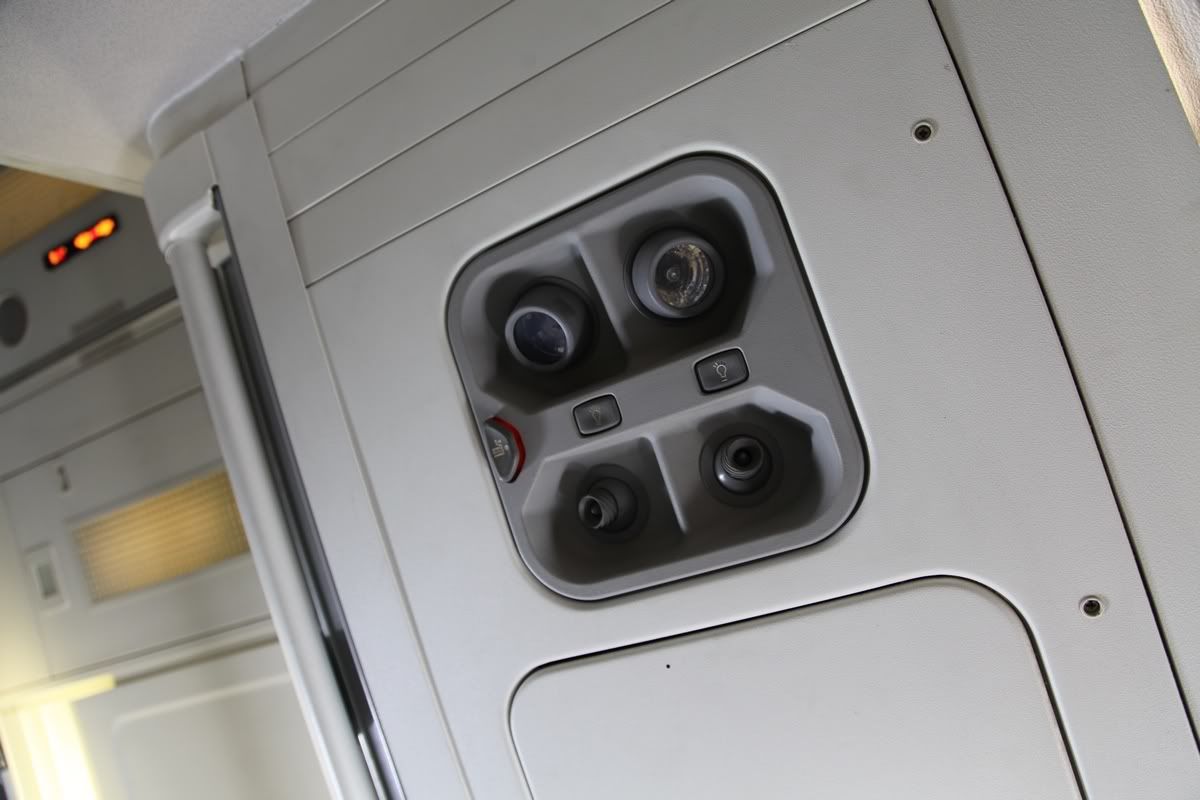 Side panels with good texture
Meals was offered – Taiwanese Style Three-Cup Chicken Rice with Orange Juicy
Adv on the Orange Juicy Box
Oolong Tea was offered, I think the tea quality is quite good compare with other airliners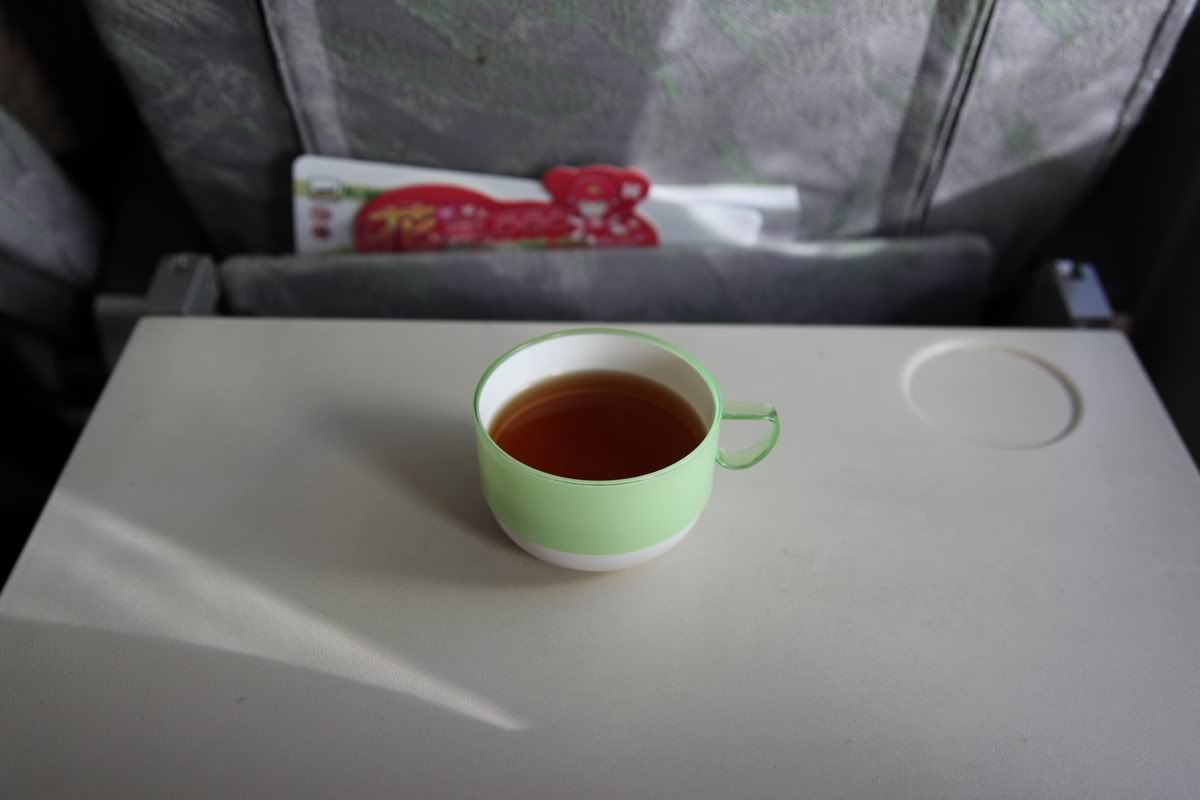 Toilet Visit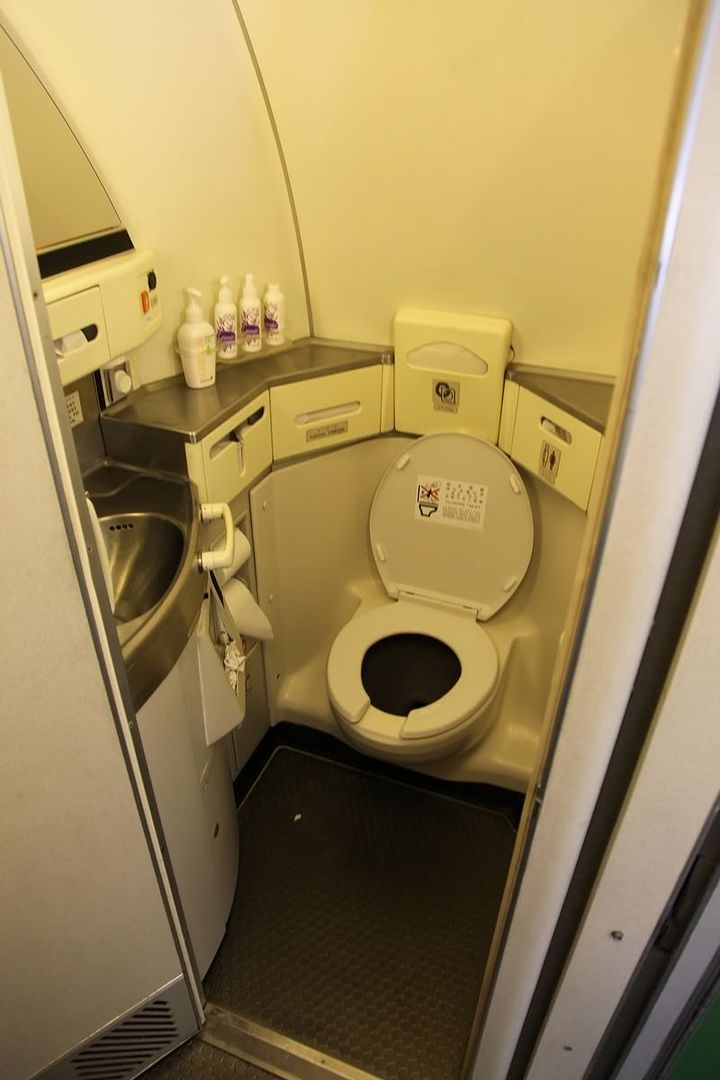 The location of flushing button is not Airbus/Boeing style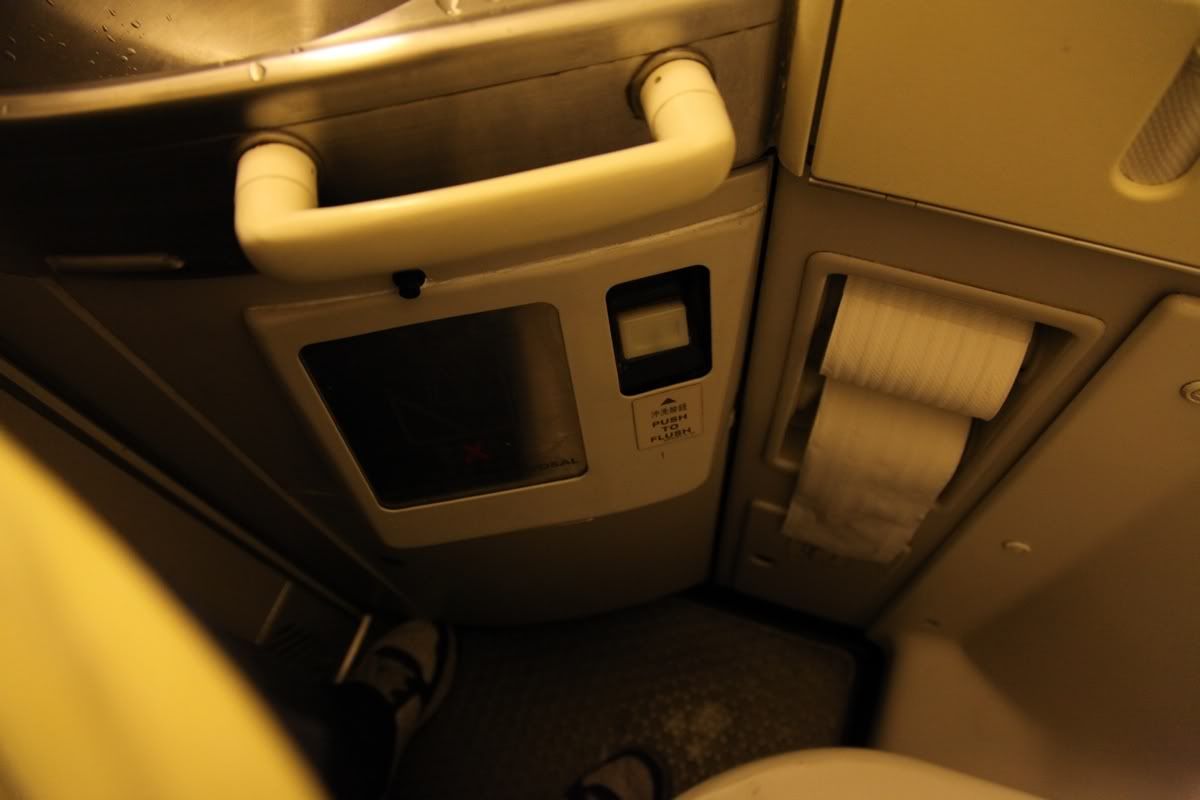 I loooooove this window shade!!
One more
View from row 33
33HK and 34HK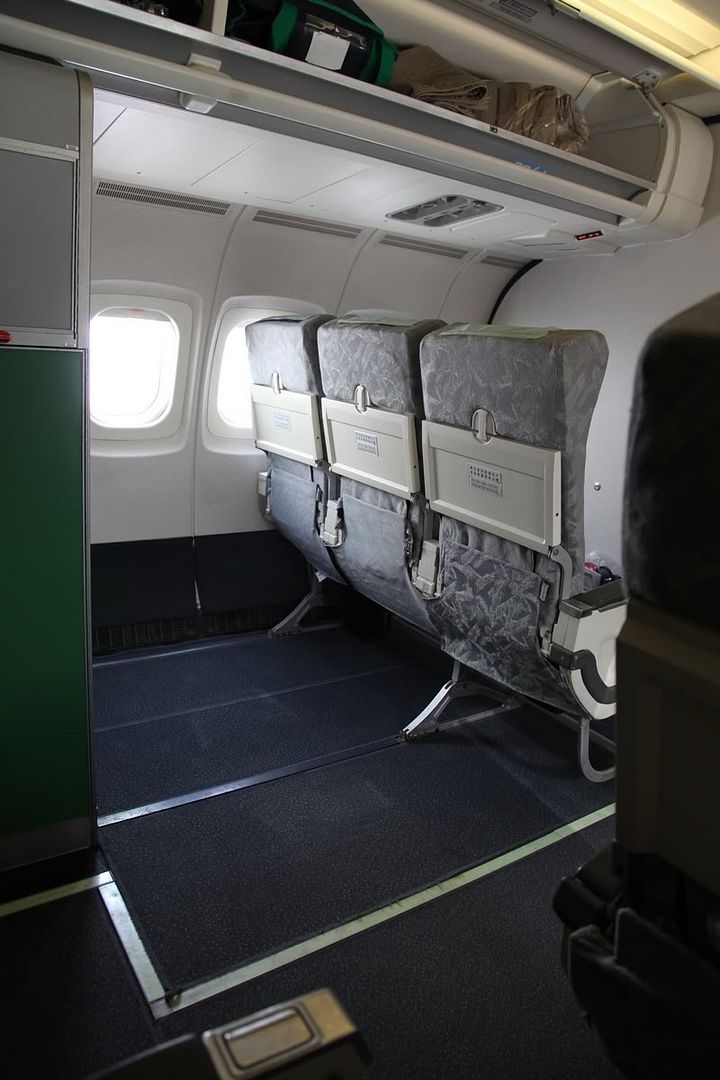 32ABC, with lots of room behind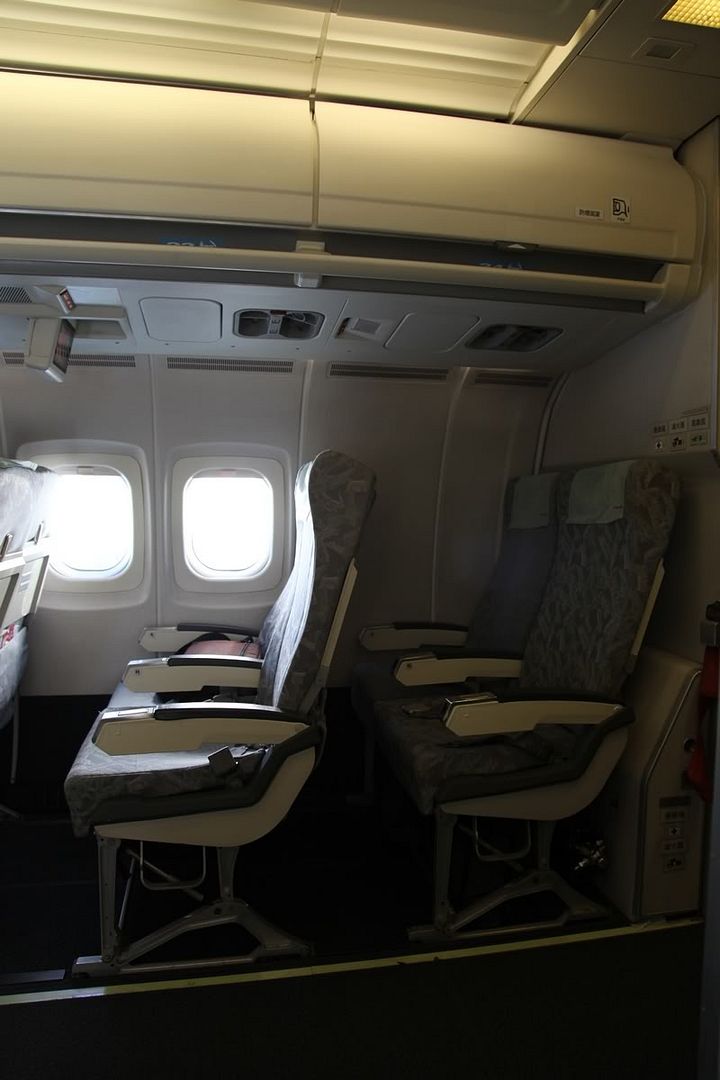 After 1 hours and 20 minutes, landed at TPE, during disembark, snap some more pics
Emergency Seats 21BC
And single seat 21H
Economy section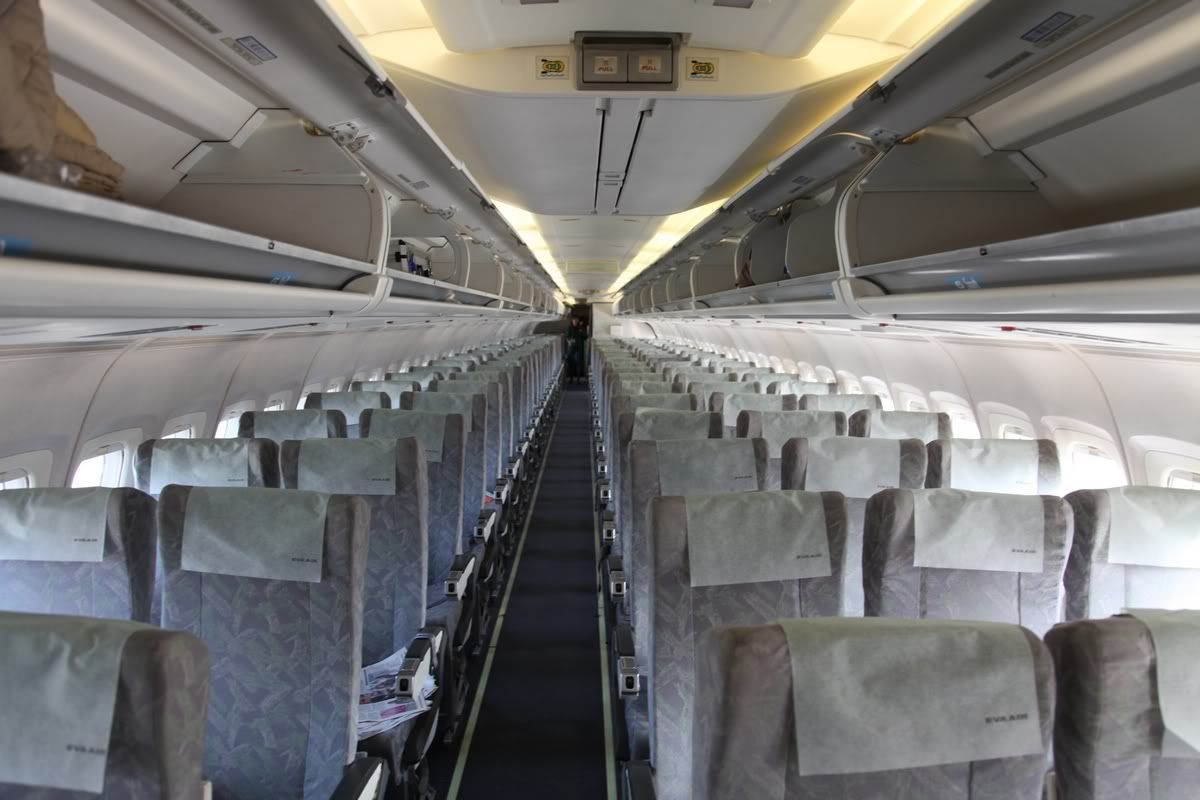 A330 from Air Asia X parked next to us
Heading to the Taipei City to have dinner
I used to take the shuttle bus to the High Speed Train station and change the High Speed Train to Taipei Station
Outside Taipei Station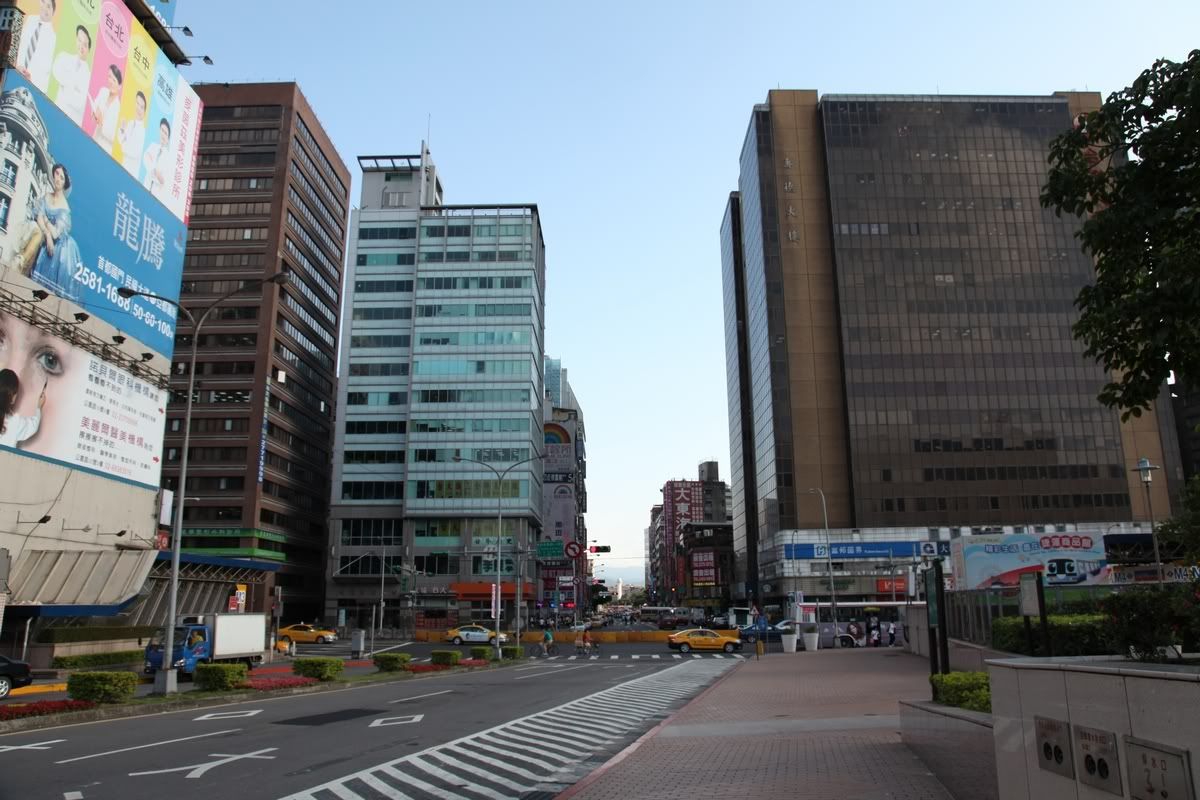 After dinner, time to head back to the airport
If you want to follow the flight sequence, please go to
Part 2
first
6 May 2010
Taipei (TPE) – Hong Kong (HKG)
Airline: EVA Airways
Flight: BR 857
Aircraft: MD-90
Registration: B-17917
Seat: 32K (Economy)
Gate: C5
During online check-in, I chose seat 32K, hope to see the engine rotation
Gate C5
B-17917 again, still unloading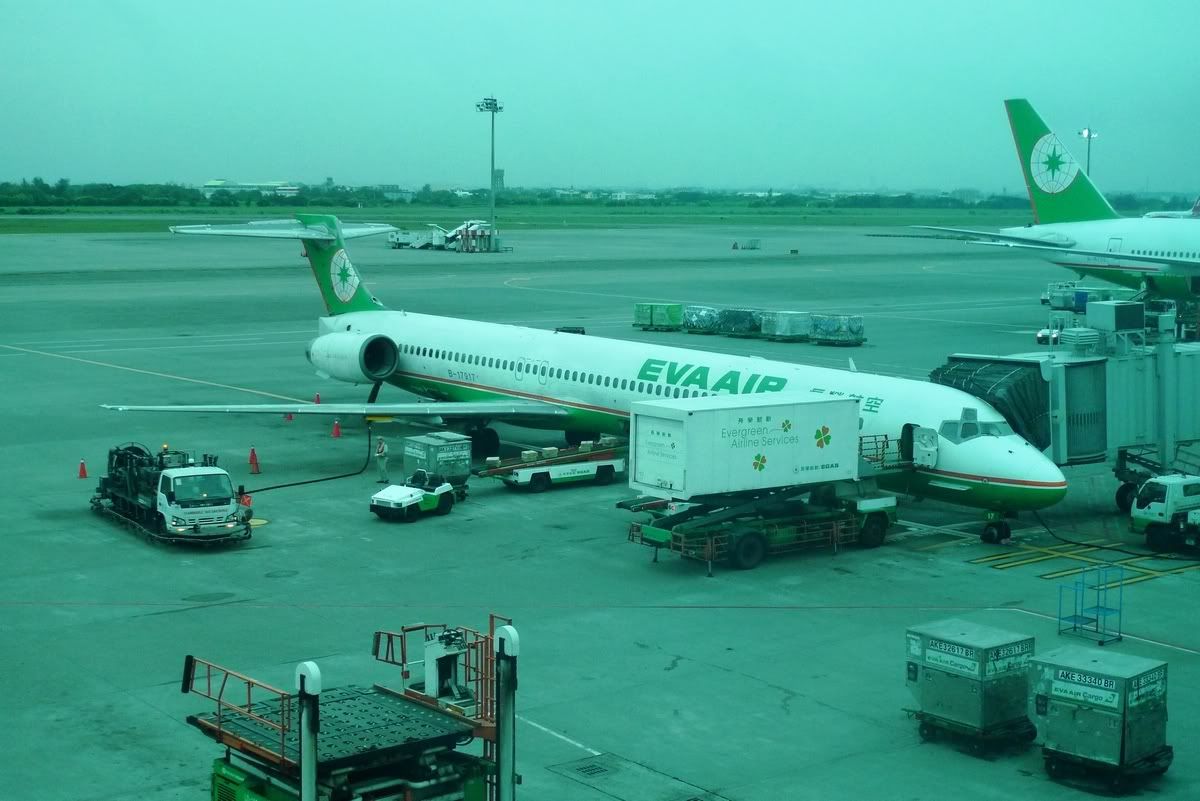 Still quiet in the Gate area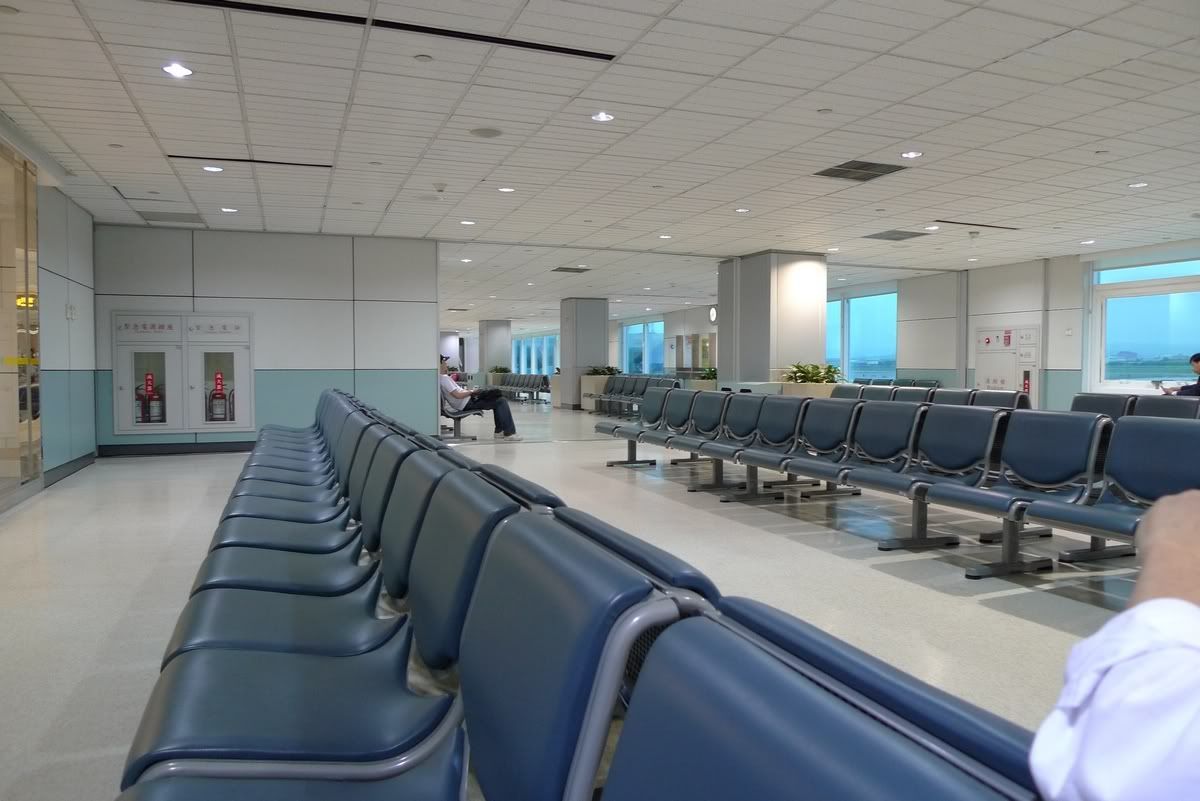 Ready to go!
32K, still cannot see the rotation
Changed to seat 28K. The load factor today was low, most of the passengers sat before the emergency exit
Meal: Braised Pork Rice with Apple Juicy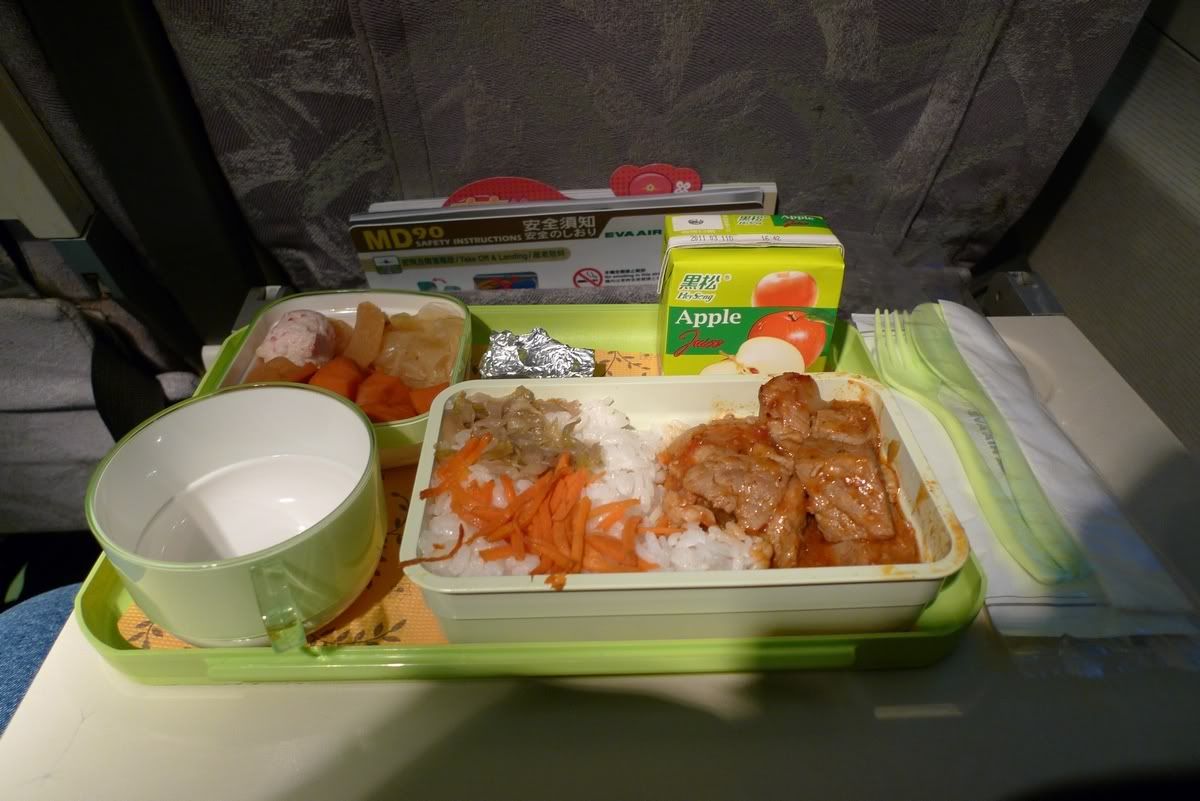 Views from row 28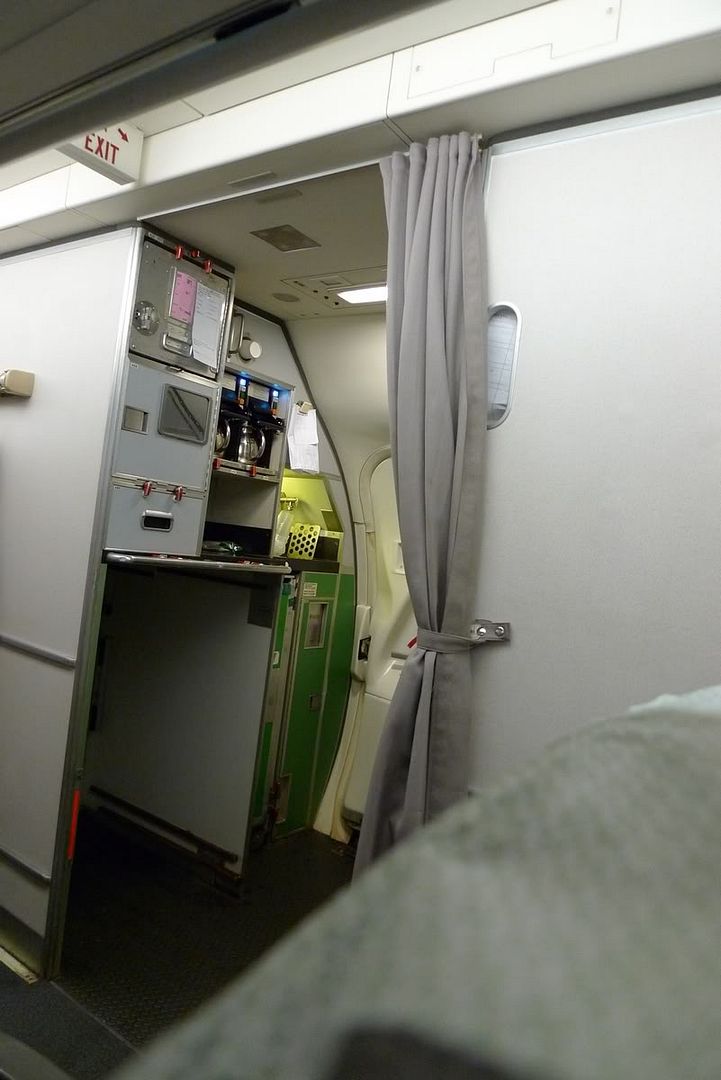 And my beloved McDonnell Douglas logo on the window shade
PS: EVA Airways special livery A330-200 model for Flower Expo in TPE Terminal 2
Thank You for reading my TR!
My past TR:
Three 5-Star Airlines In 8 Days (102pics) (June 2008)
First Touch Of China Southern MD82 (31 Pics) (August 2008)
China Airlines HKG - TPE (47 Pics) (August 2008)
HKG-BKK With China Airlines In C (61 Pics) (November 2010)
HKG-BKK F On Emirates' 777-300ER (67 Pics) (May 2009)
HKG-TPE Turnaround On TG's A340-600 (33 Pics) (June 2009)
HKG,MFM,TPE,SIN,BKK In CX C And BR Y (201 Pics) (August 2009)
SQ Y HKG-SIN In 2009 w/MH And 1st A380(128 Pics) (Year 2009)
Ooop! I did it again Part 1 EVA Air MD-90 (50 Pics)
Ooop! I did it again Part 2 CX HKG-SIN run (116 Pics)
[Edited 2010-05-16 12:08:11]