I recently did a short trip to Hong Kong for a quick break amidst my busy schedule. Making my booking about a month before departure, I was not able to find any bargain fares on any budget carriers operating between Singapore and Hong Kong. So, I decided I might as well travel on a full-serviced airline. As it was going to be a holiday weekend, most of the seats were booked, even those on business class. I eventually booked myself to travel on SQ 856, which was an A380 service, leaving at 0945 hrs. At the same time, I placed myself on the waiting list for SQ 860, leaving earlier at 0830 hrs, in order to have an earlier arrival into Hong Kong.
Till 48 hrs before departure, there was still no confirmation for the earlier flight. So, I went ahead to check in online for the 0945 flight. I kept checking on the seat availability till the night before the flight. At about 10.15 pm, after I had finished packing, I checked again and noticed that seats had become available. Excitedly, I called up SQ reservations and changed my flight to SQ 860. Soon after, the inventory for economy class became zero again, even when I checked it before leaving for the airport in the morning.
SIN-HKG
SQ 860
Dep: 0830
Economy Class
Took a cab from my home, ten minutes away from the airport and arrived at Terminal 3, Changi Airport.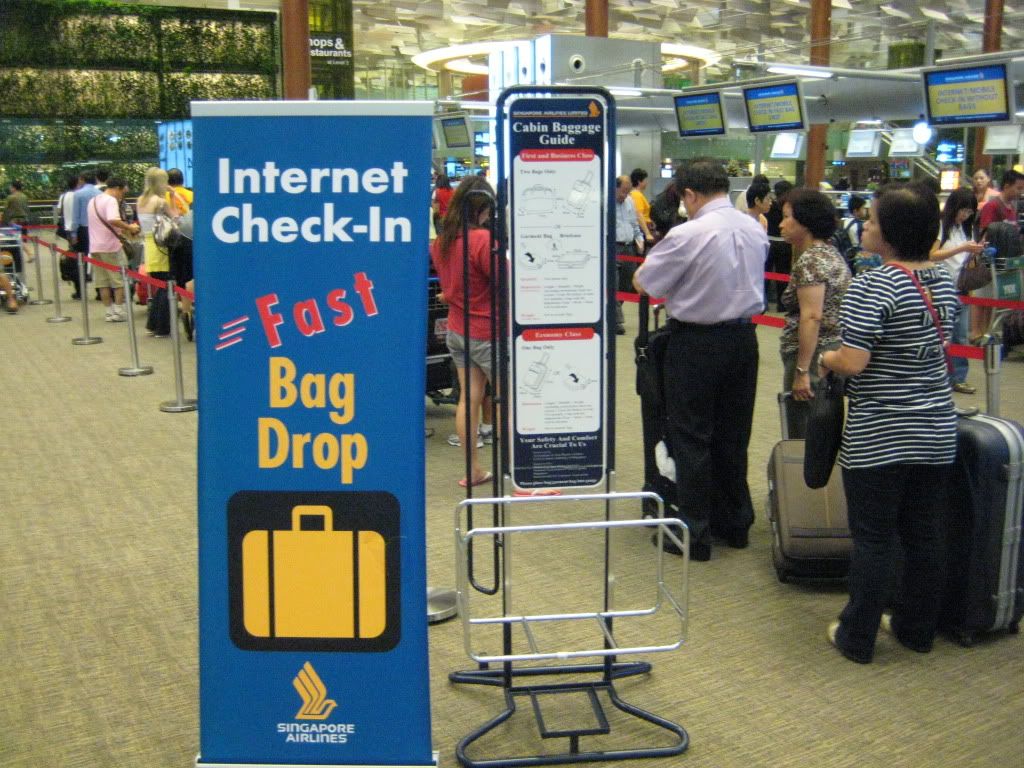 Since I had checked in online, I proceeded to the bag drop counter. There was a separate queue for those travelling without baggage.
Immediately after clearing immigration, two stewardesses whizzed past me. Not sure about others but the SQ girls hardly fail to get my attention.
Aircraft being prepared for the 3 hr plus flight.
When I arrived at the gate, most of the passengers had boarded the aircraft and the boarding call was made for all remaining ones to board. It was only 30 minutes before departure.
Snapped these seats before the passengers seated in them boarded the plane.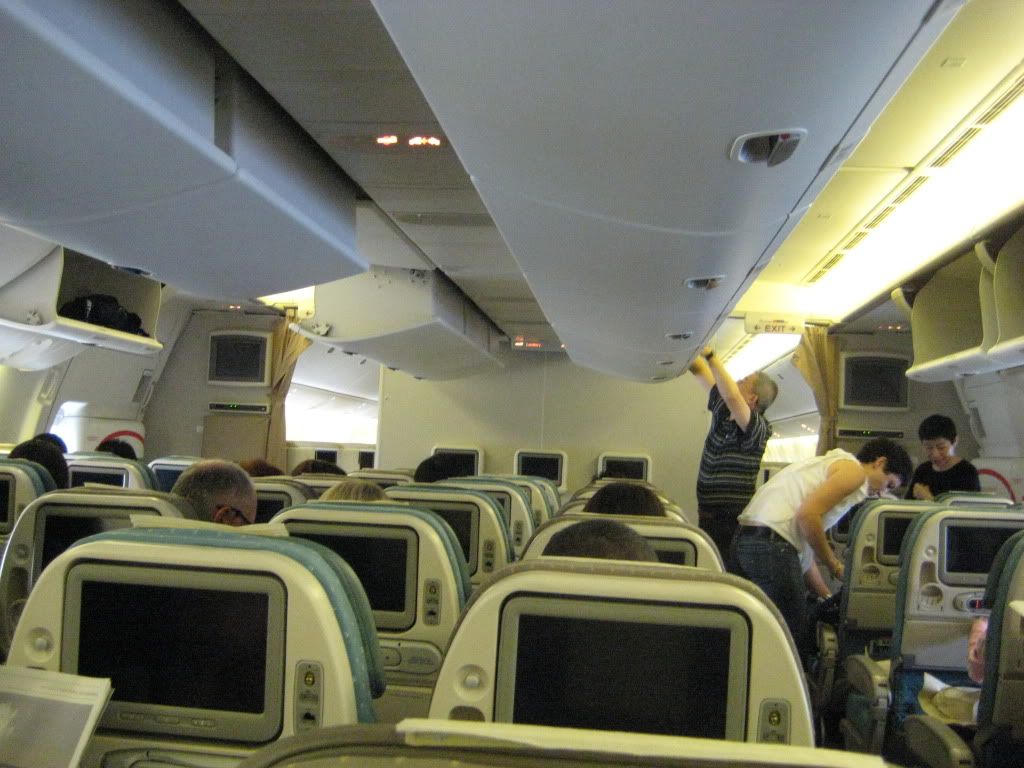 Passengers trying to stow their hand carried items in the overhead bins.
Big screen for inflight entertainment on this B777-300ER.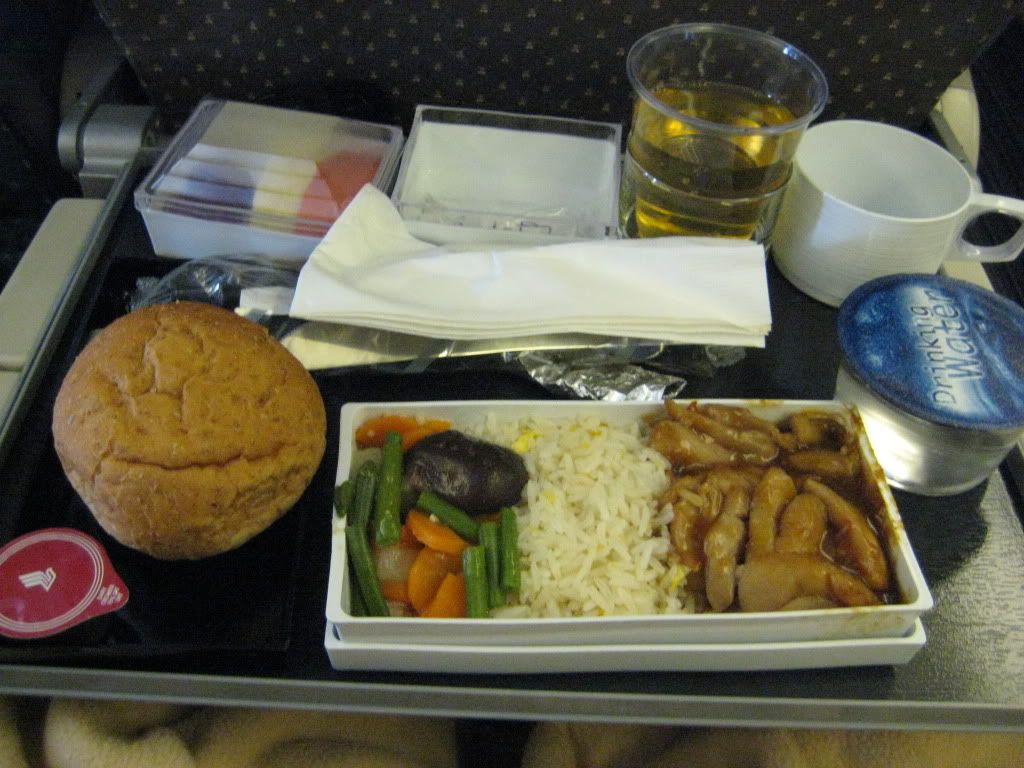 Fried rice with chicken for brunch.
Tiramisu ice-cream was served as dessert.
HKG-SIN
SQ 859
Dep: 1030
Business Class
I decided to upgrade the return flight to business class using my Krisflyer miles. Since this flight was operated using a B777-200 aircraft, I could upgrade the flight on Business Saver Award, costing only 15000 miles. Otherwise, on the A380 or B77W, it would cost twice as the saver award is not applicable on these flights.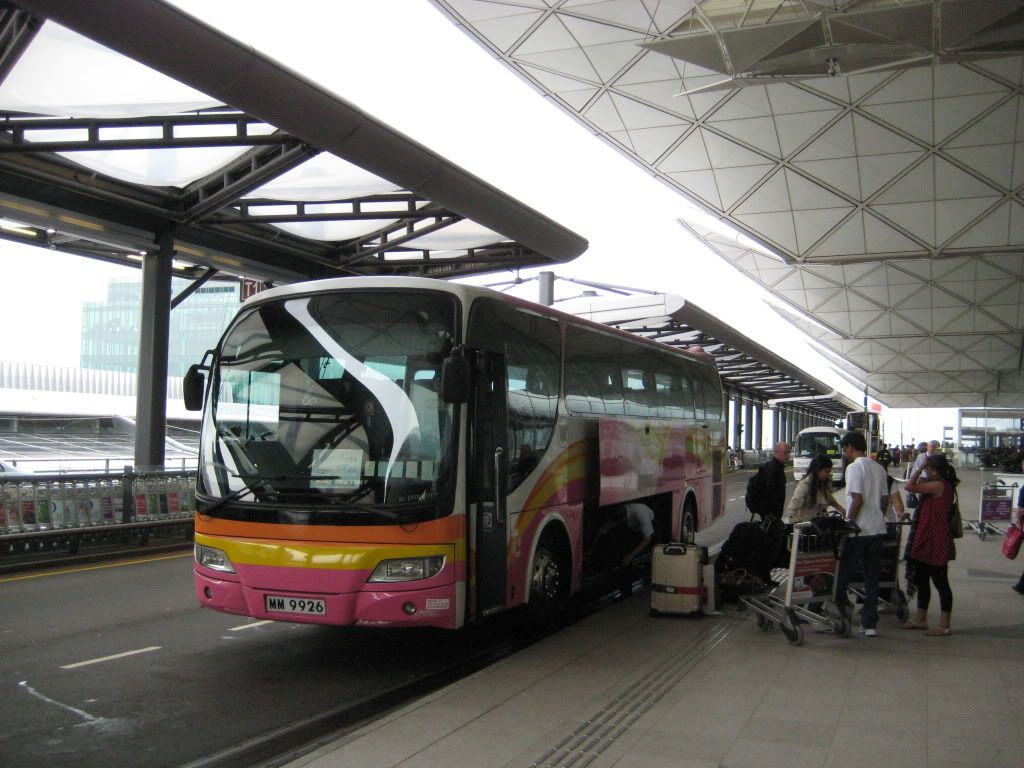 Arrived at Hong Kong International Airport using the Hotel Shuttle. It cost HK$130 per person per way. Initially, I thought it was a little costly as compared to the airport express train but considering that the shuttle would pick the passengers up directly from the hotel and that the journey was only about 30 minutes from my hotel in Mongkok area, it was worth the money. On board the bus, the seats were also huge, being 1 - 2 across. Hence, it was a comfortable ride.
SQ Business Check-in Counter. Apologies for the blurred image.
I was asked if I knew where the lounge was and I queried about the location. Was informed that the SQ lounge was located near Gate 15.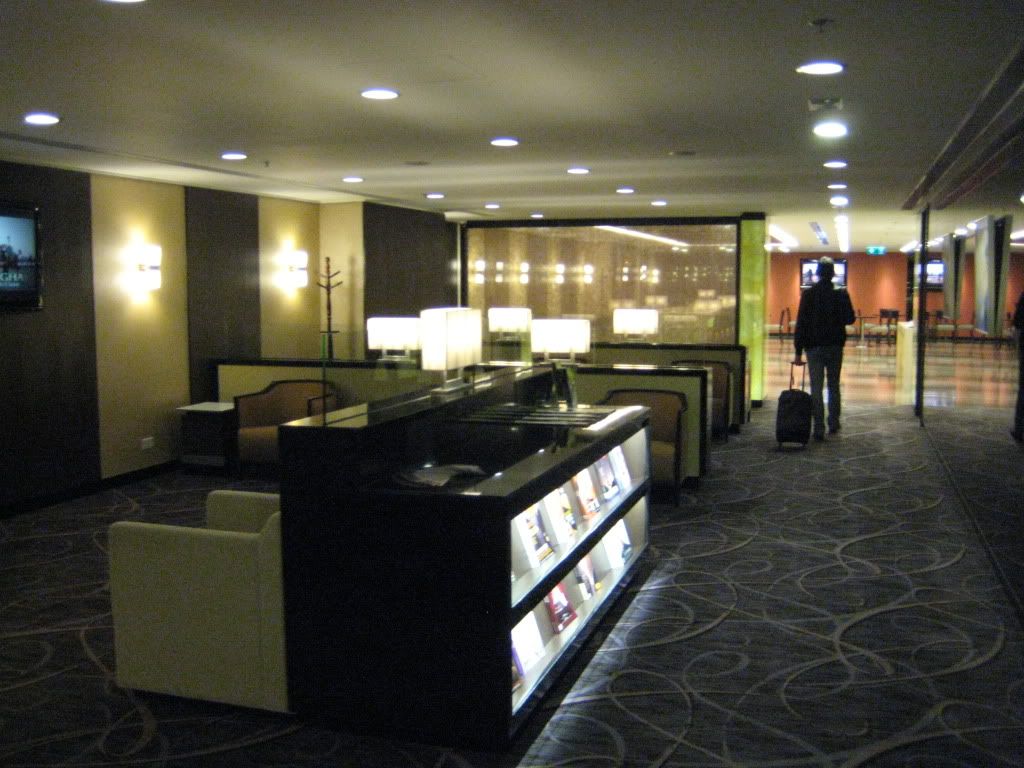 I left the lounge early and saw the aircraft being pulled to the gate.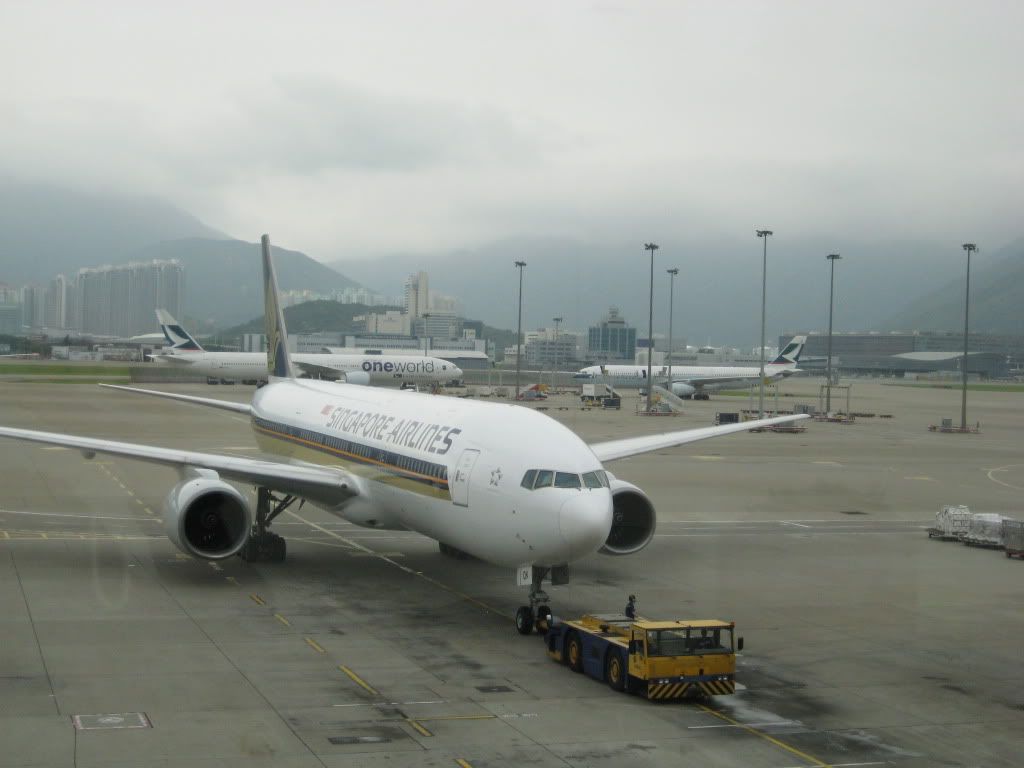 Aircraft being prepared for the flight back to Singapore. It had arrived as SQ 870 the night before.
Cabin crew boarding the plane to prepare for the flight.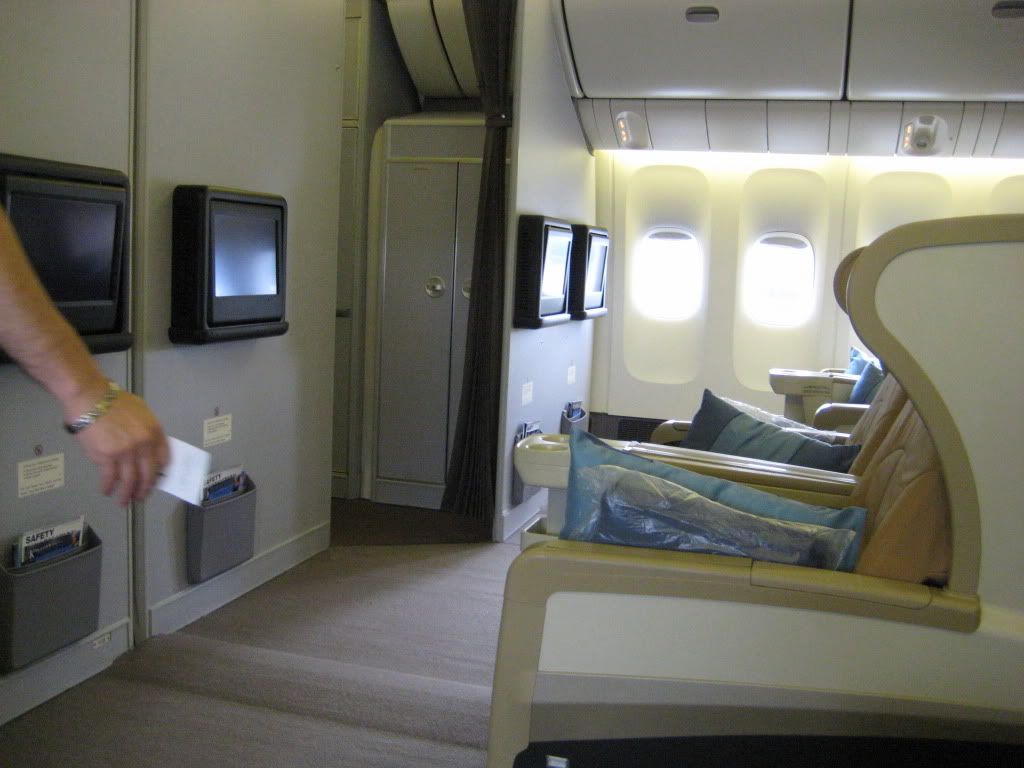 New Business Class seats on this regional aircraft.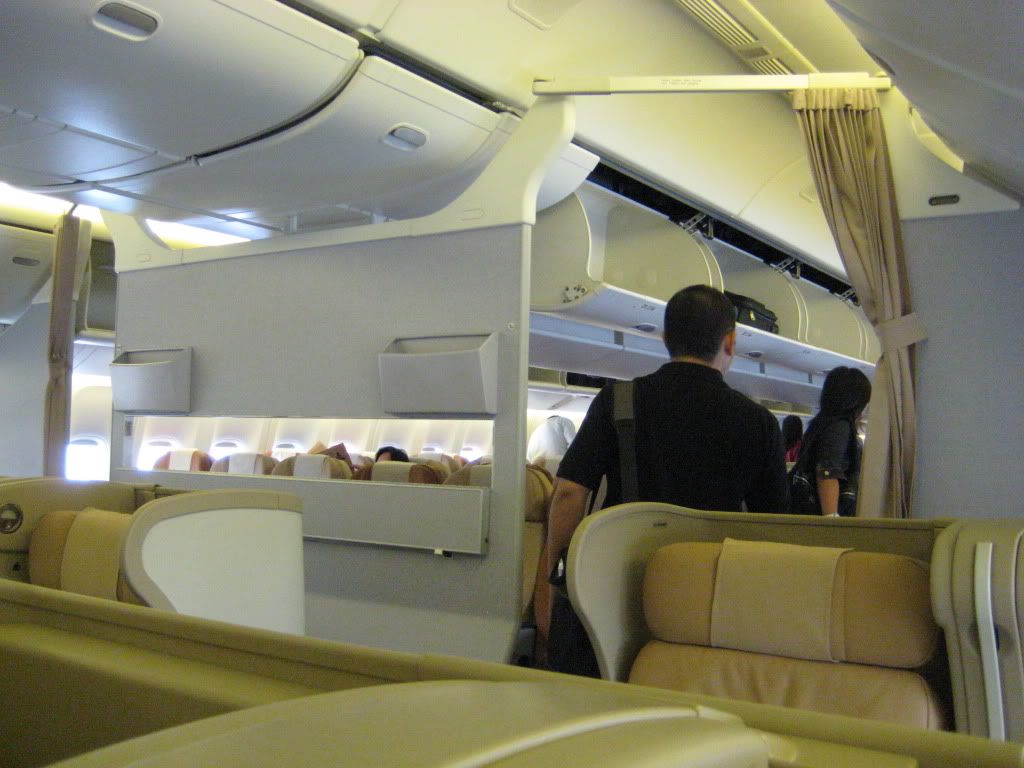 If you looked through the cabin into Economy class, you can see the upholstery is similar to the ones on the A380 and B77W.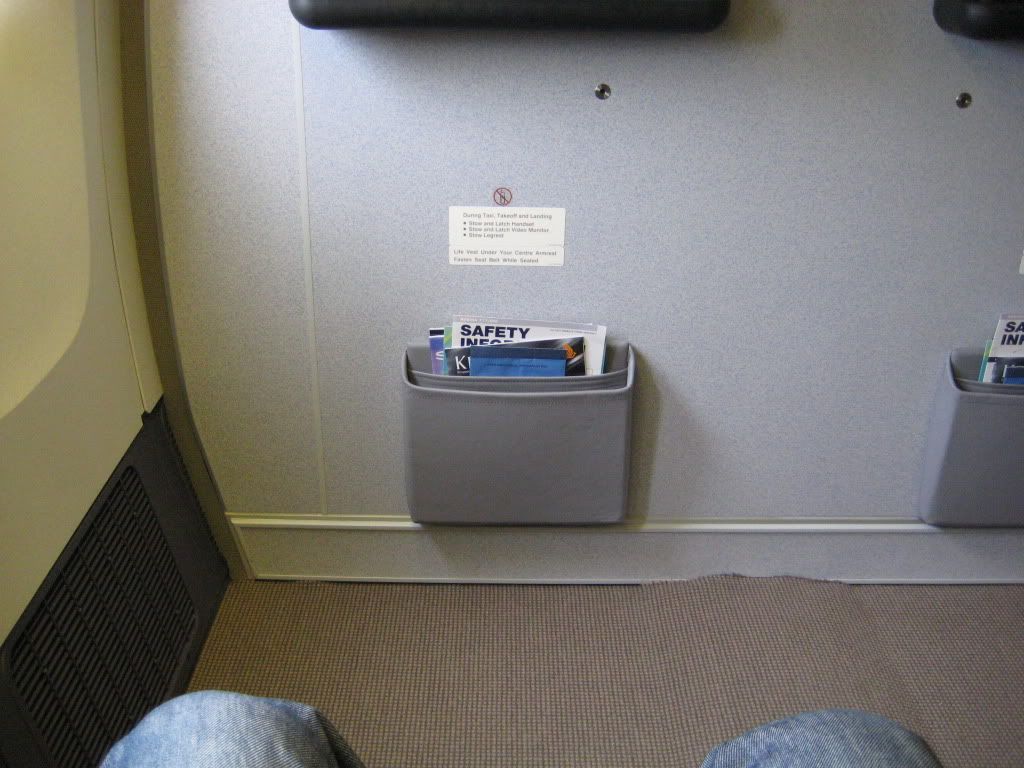 Had the seat on the first row in the second cabin. Lots of leg room.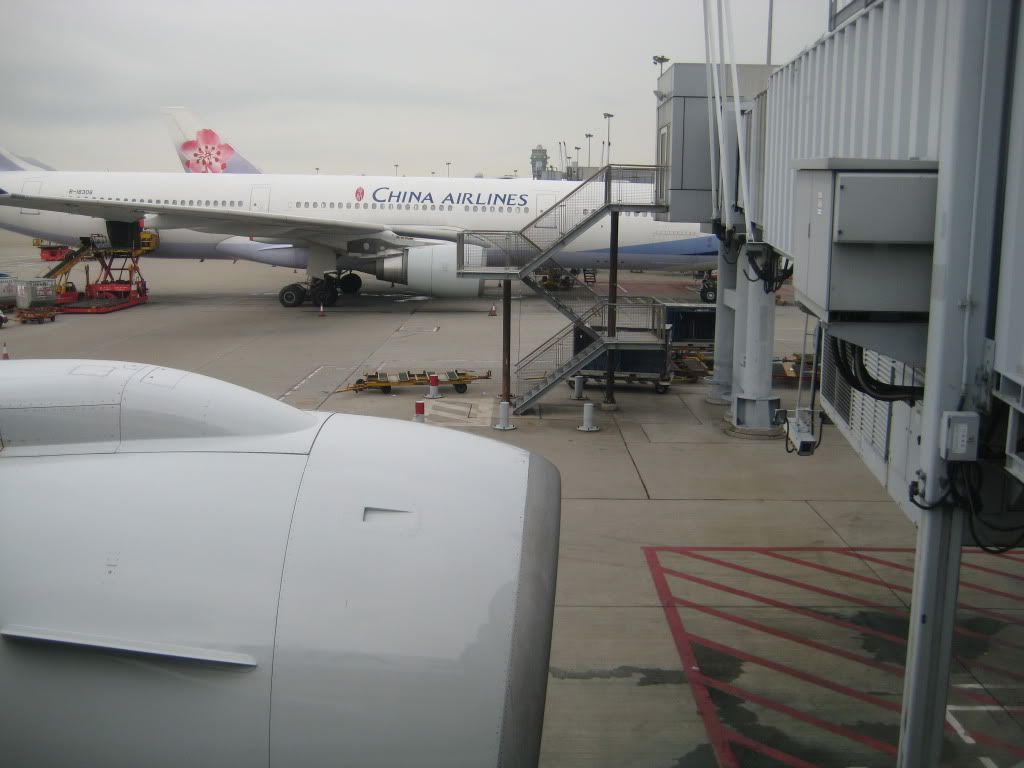 Huge engine. CI aircraft next to us.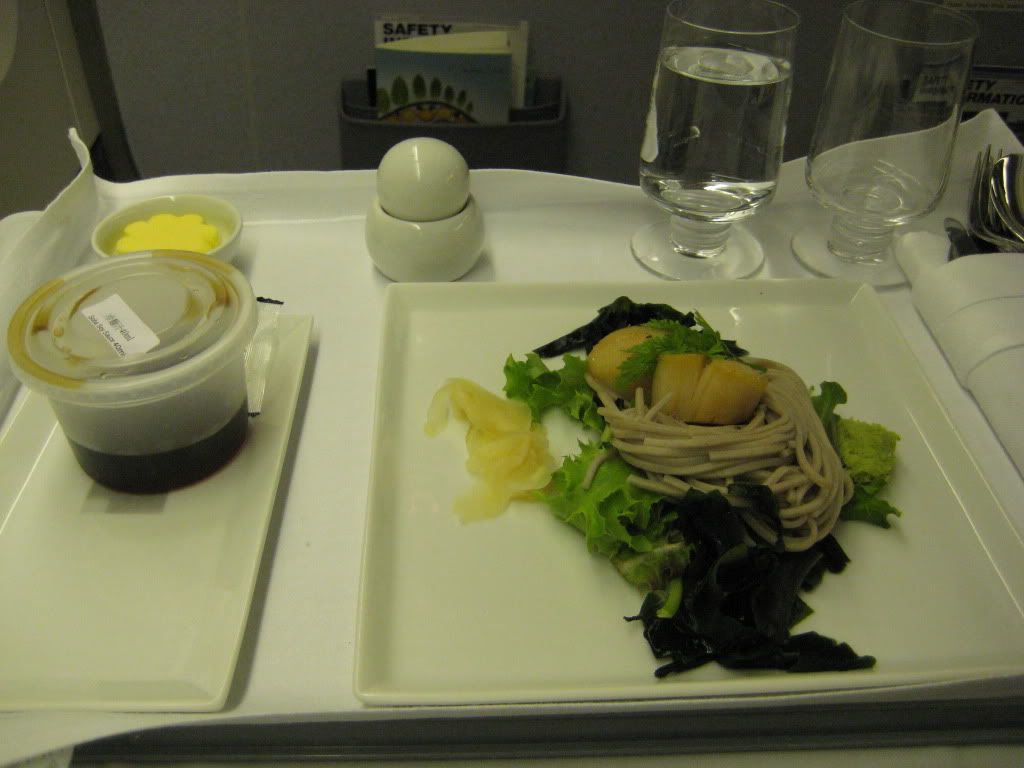 Starter - Soba with scallops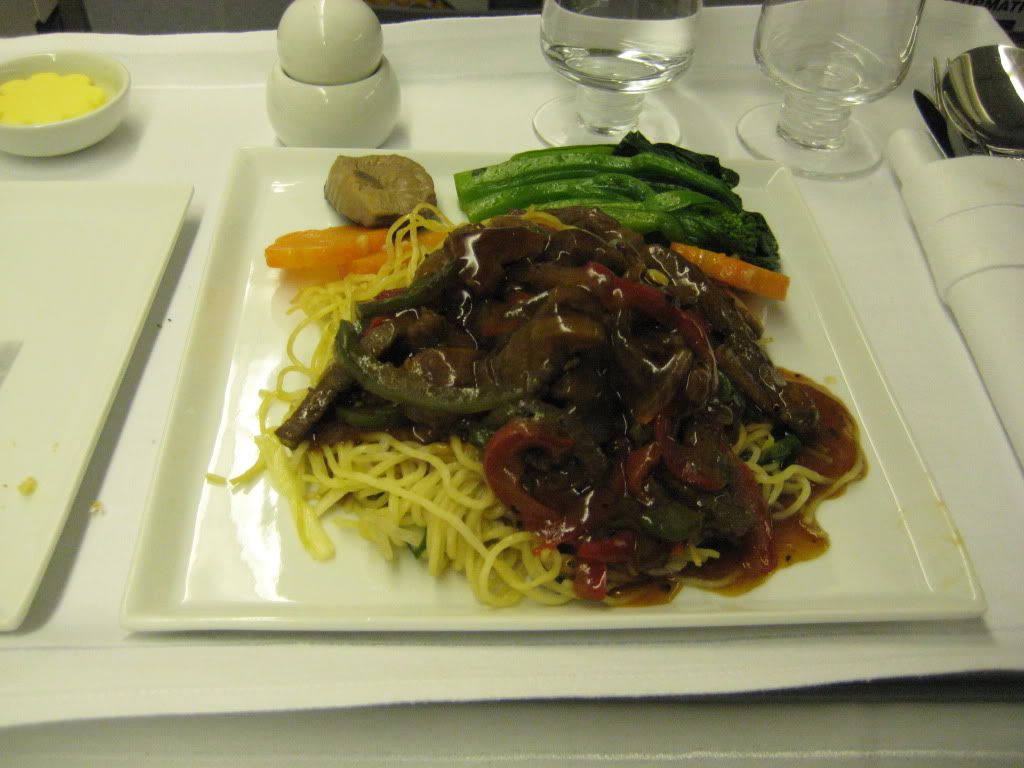 Main - Noodles with fried beef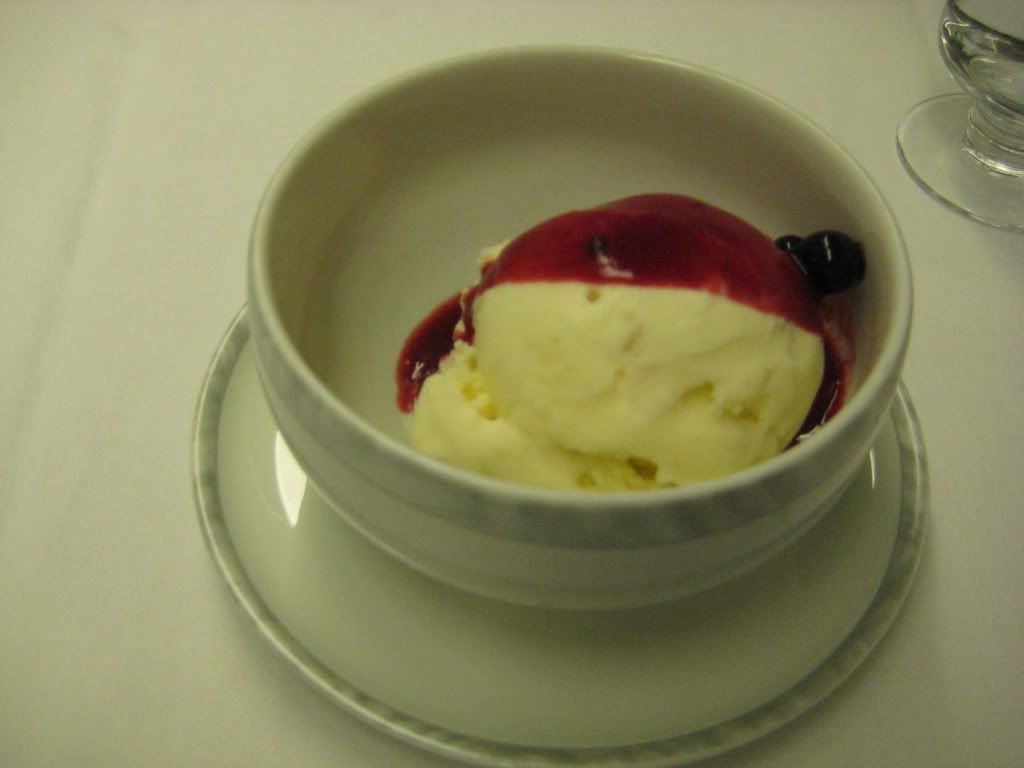 Ice-cream dessert
Fruits - Pomelo and strawberry
Tea was also served and I had to decline the chocolates that were offered. It was too much to have.
Overall, it was a very pleasant experience and time went by quickly. It was a bit of an indulgence to fly on business for me but I would be glad to travel on economy with SQ, anytime.
Hope you enjoyed reading.