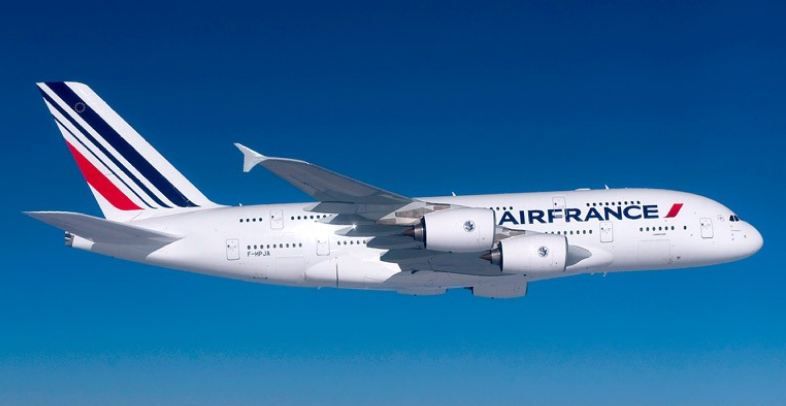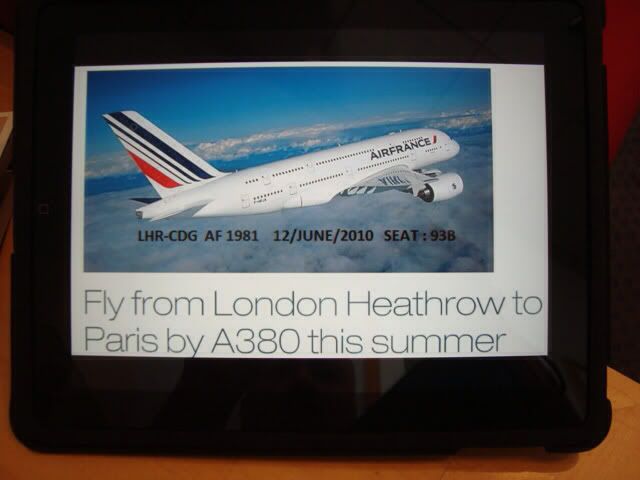 DATE: 12/JUN/2010
AIRLINE: AIR FRANCE
FLIGHT: AF1981
ROUTE: LHR-CDG
CLASS: ECONOMY
SEAT: 93B
AIRCRAFT : AIRBUS A380-800
REG: F-HPJB
Myself and fellow Anetter Gareth decided we would take the plunge and book seats on the A380. We both had been dying to get on it and for me doing a Longhaul is out of the question at the moment due to work so when this came up it was ideal. So we booked our tickets and reserved our seats bagging two seats together on the Upper Deck.
We had flown from DUB the night before on Bmi checking into the Marriott at Heathrow for the night. We had booked the Renaissance but I prefer the Marriott for the rooms and swimming pool. A runway view room was the only thing we would have to give up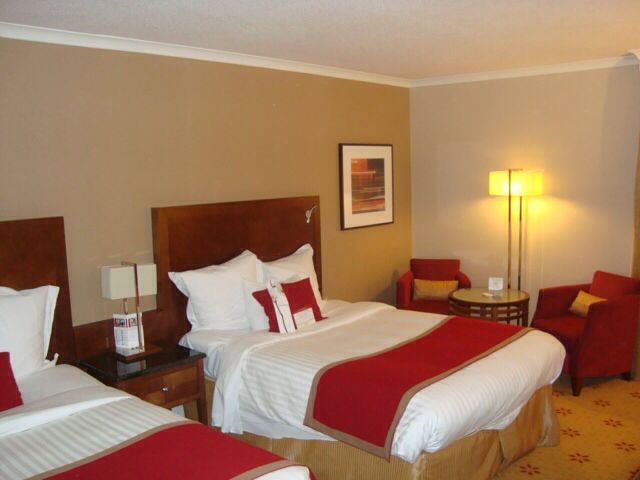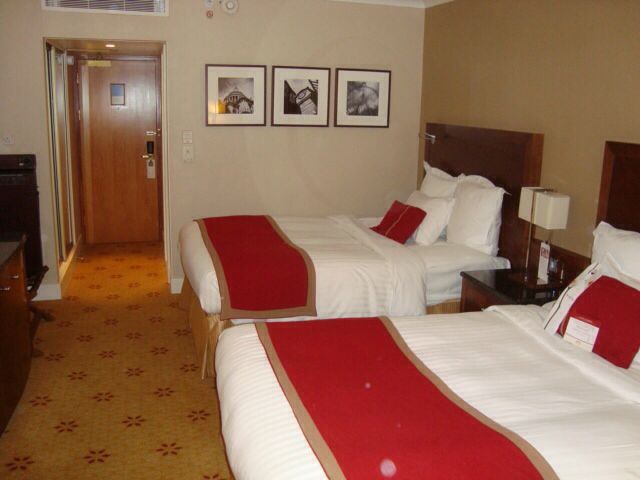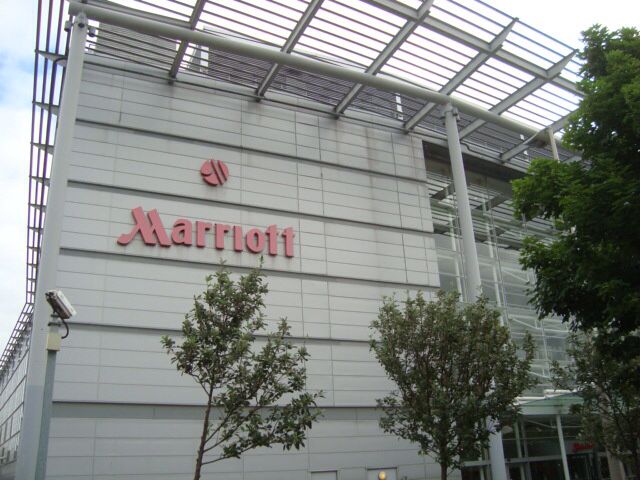 We checked out of the hotel and made our way to Terminal 4. Its been a long time since I was in Terminal 4, many years.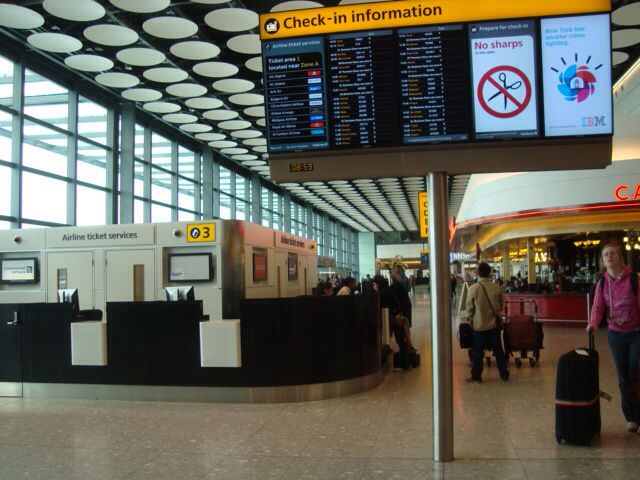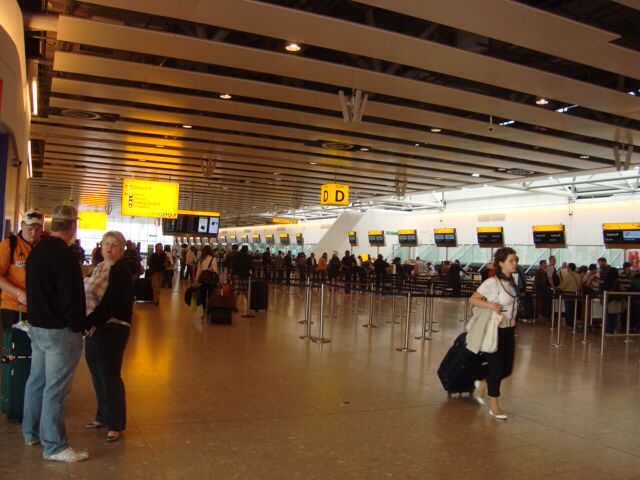 We checked in at the SkyTeam Premium Check in area.The girl at the desk was very friendly and asked what flight we were on. We said the A380 flight to Paris and she smiled. We checked our bags and got our Upper Deck boarding cards and proceeded to the SkyTeam lounge. I have to say we were very impressed.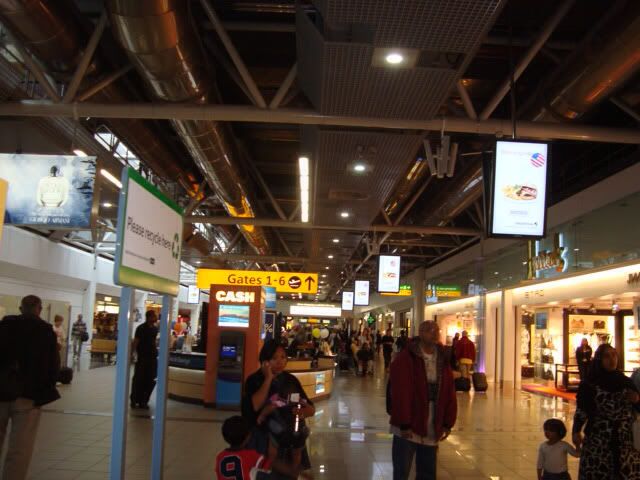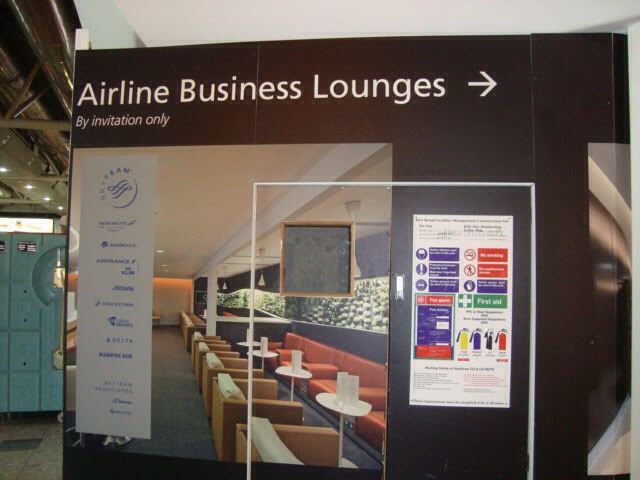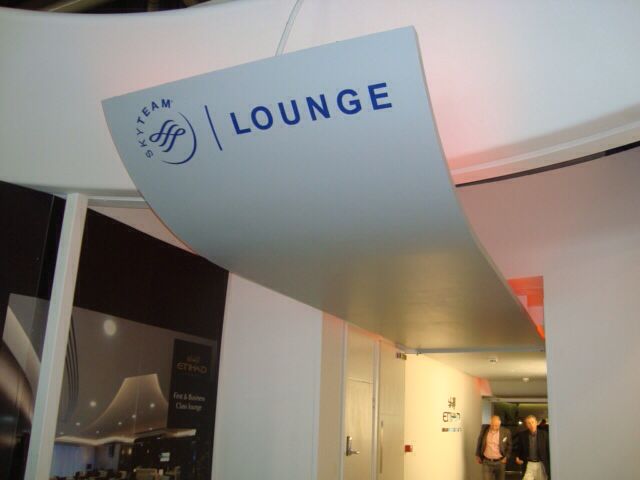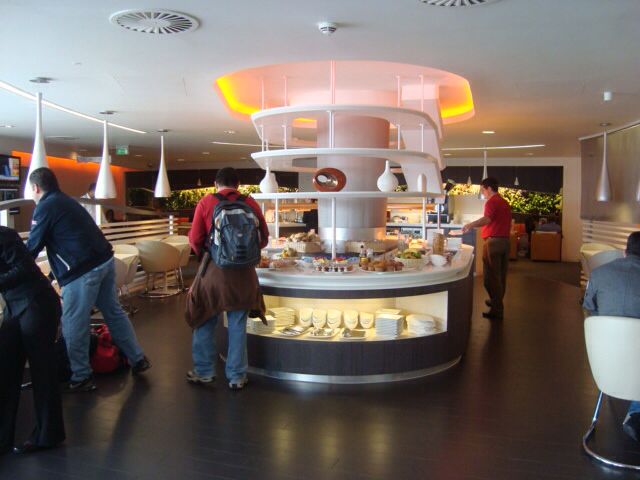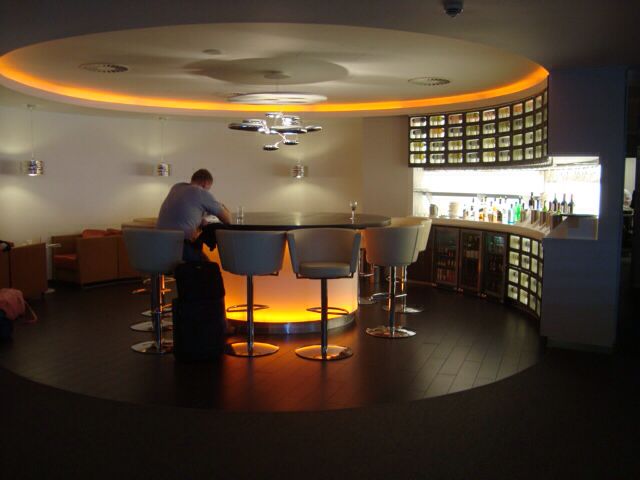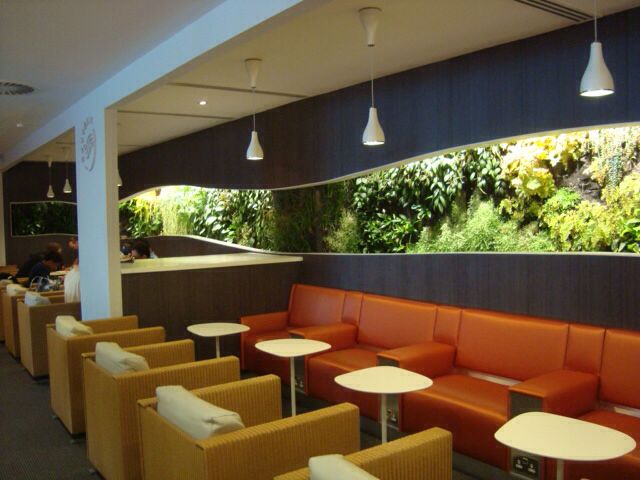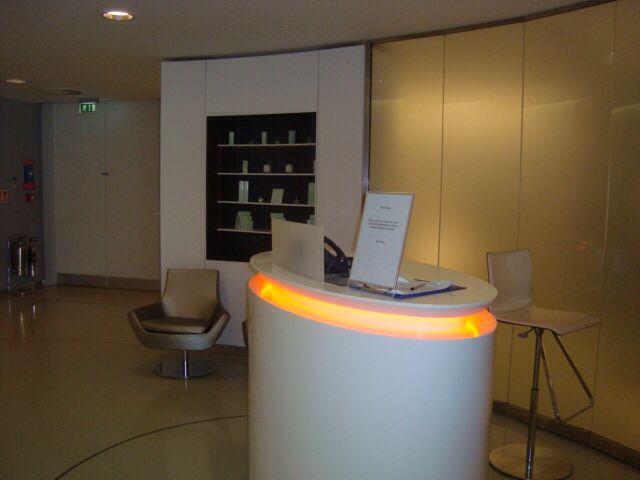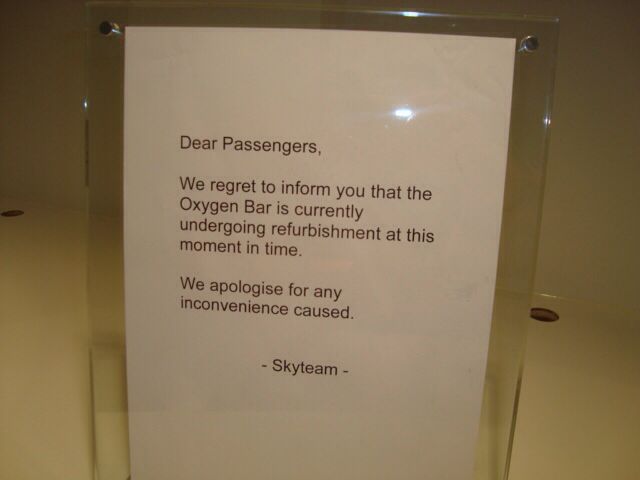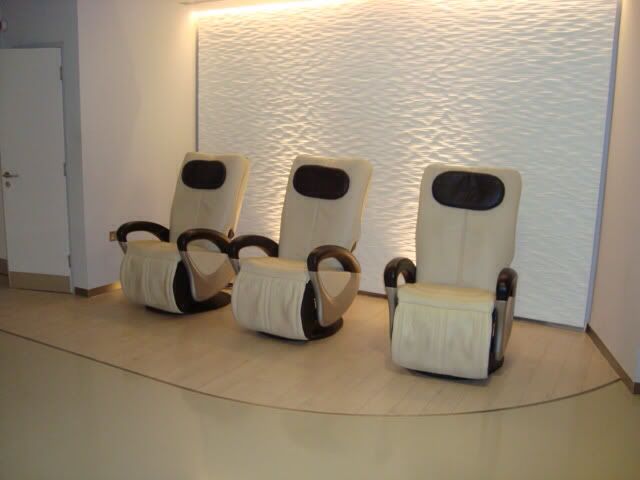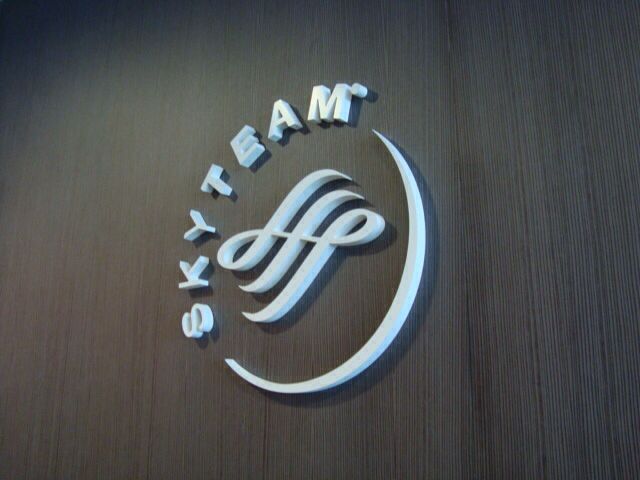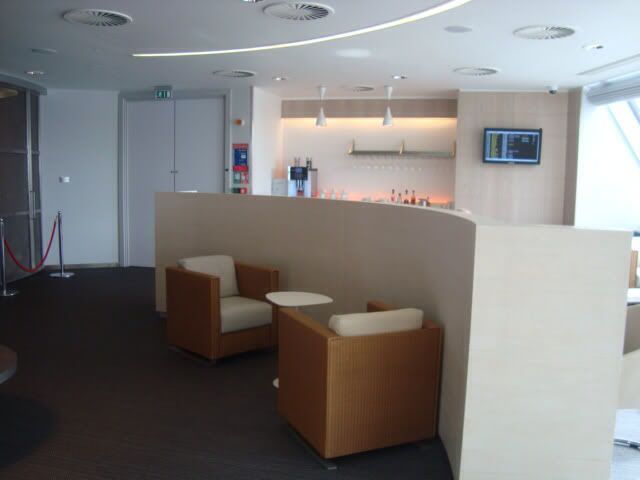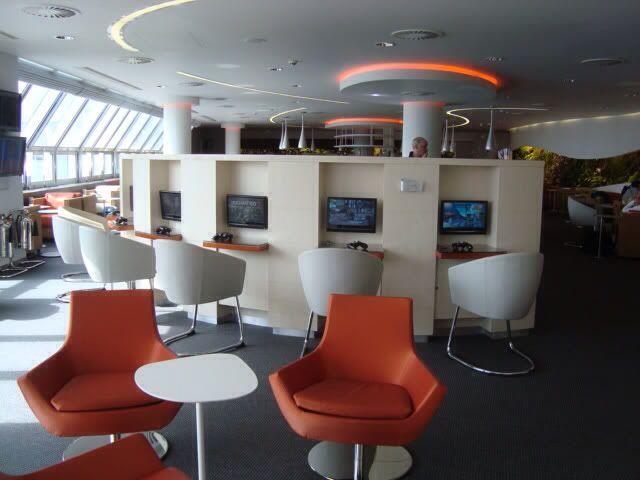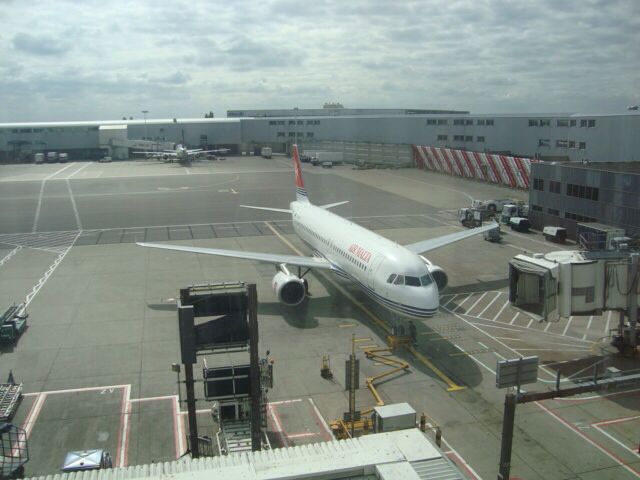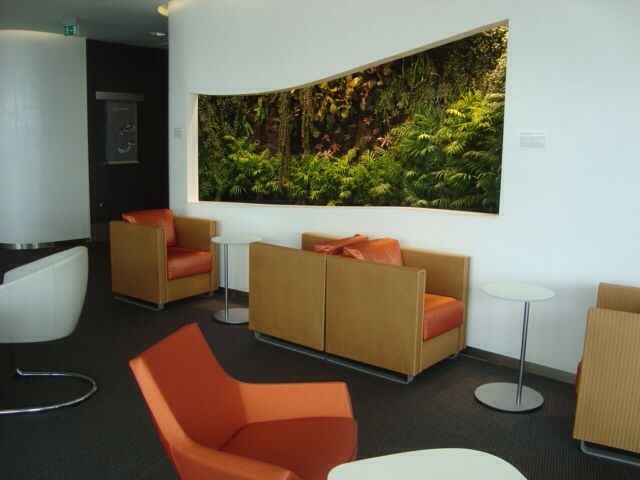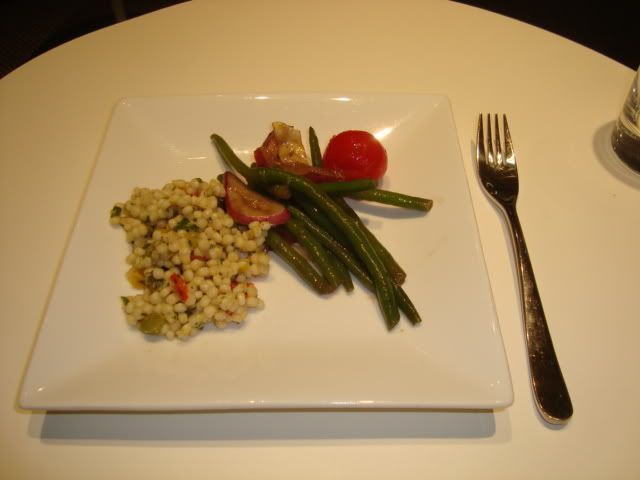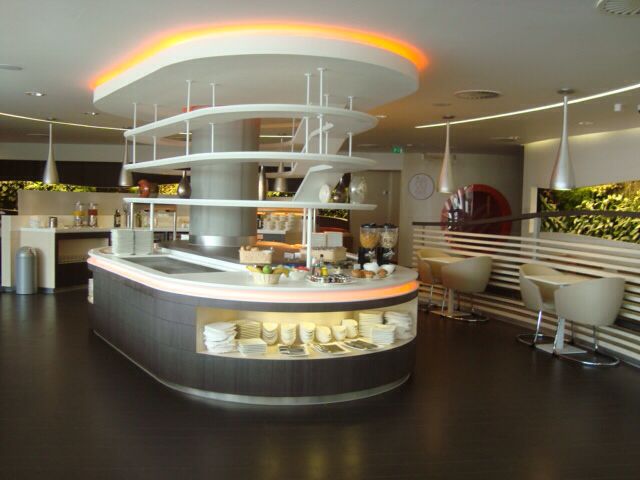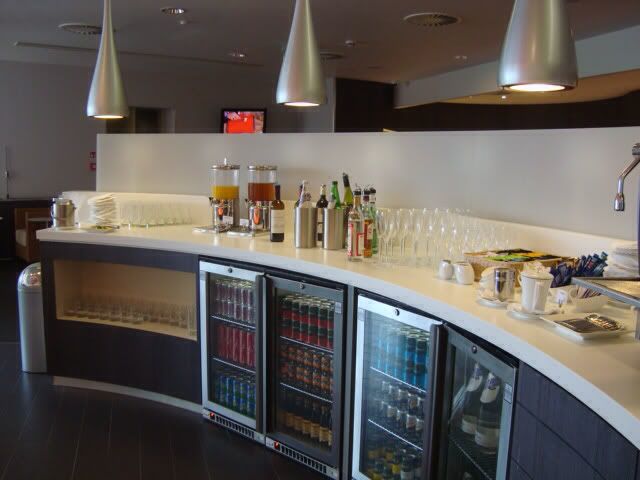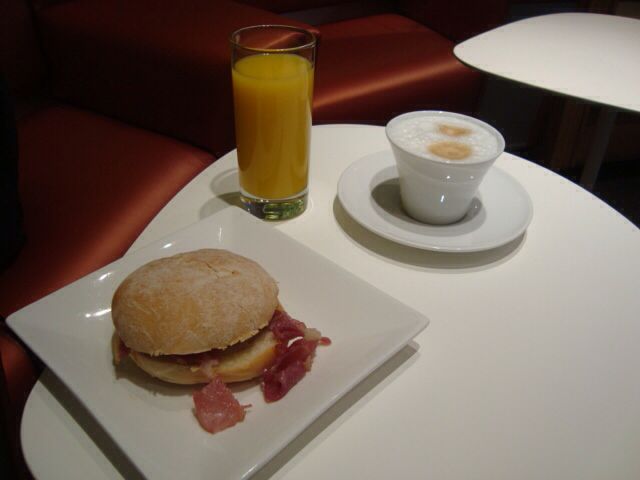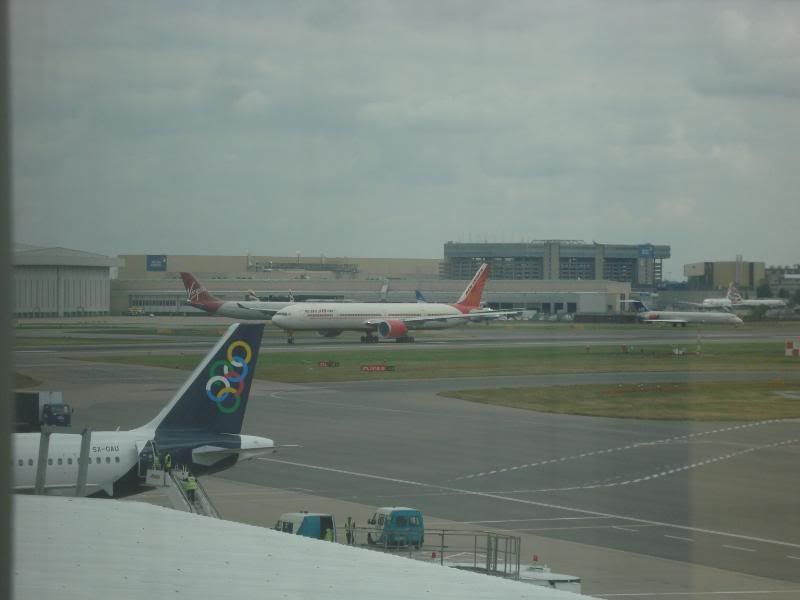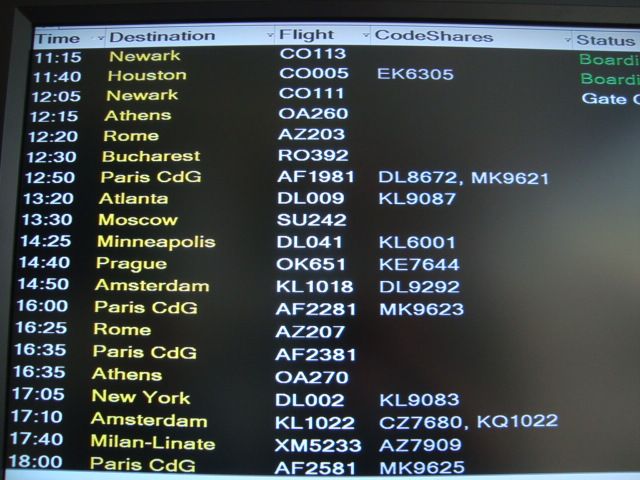 Soon it was time to head to the gate and board this amazing aircraft. First impressions WOW!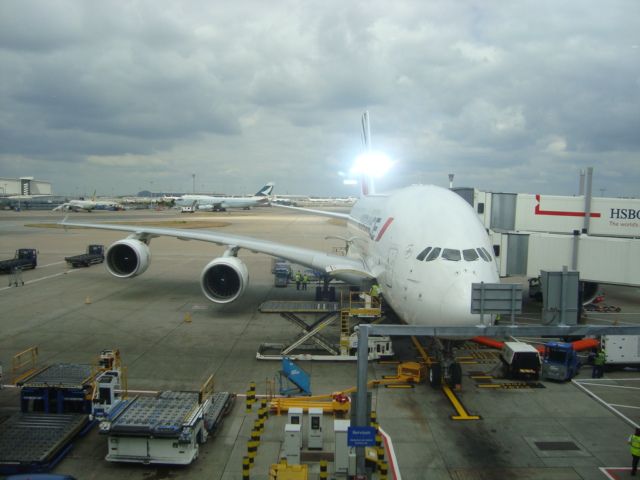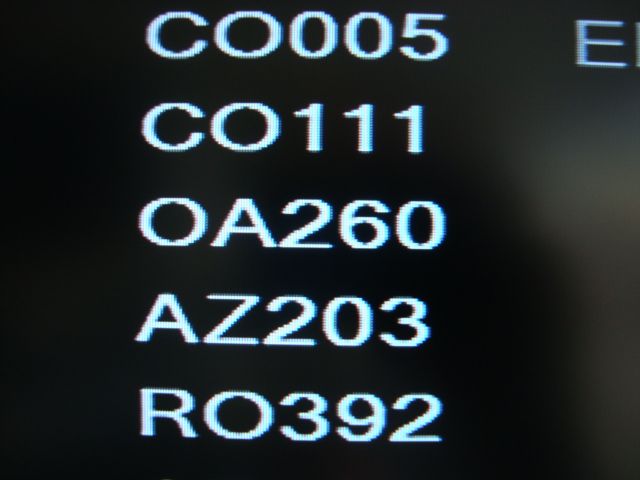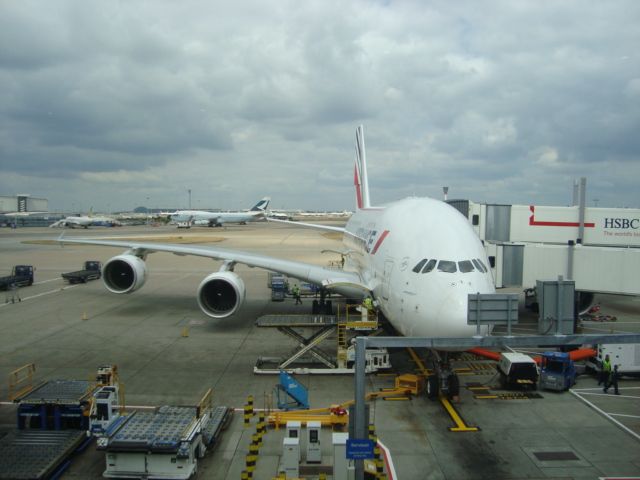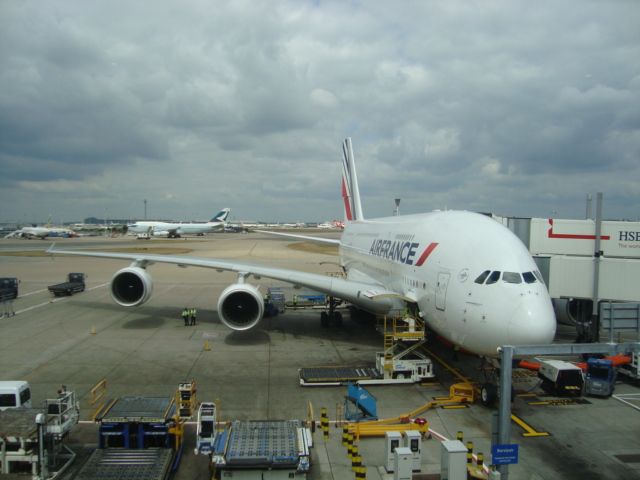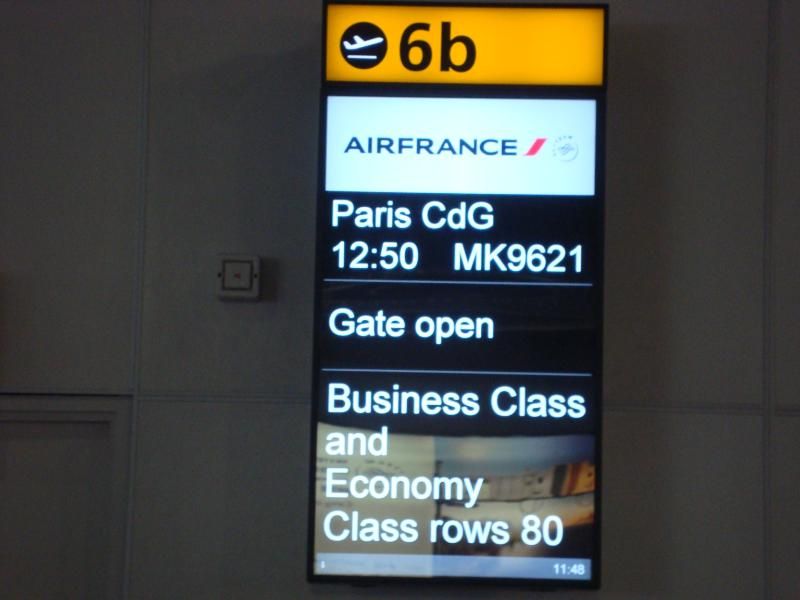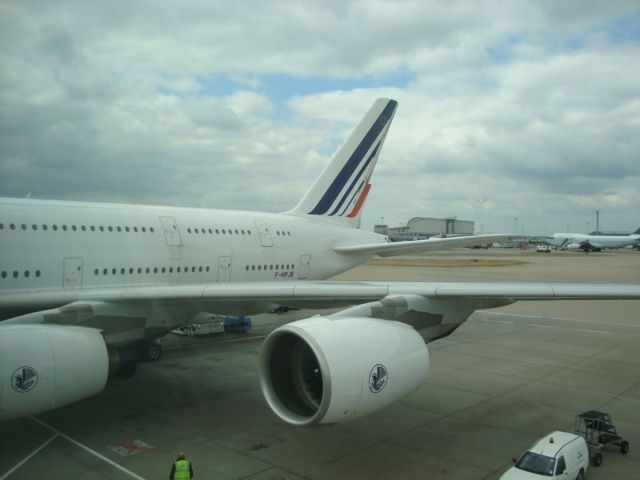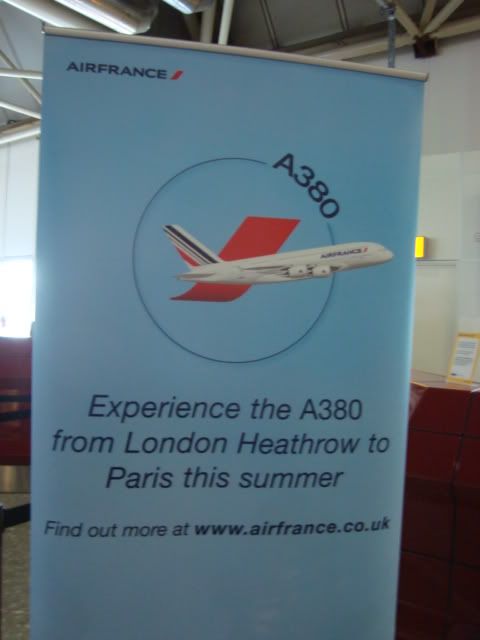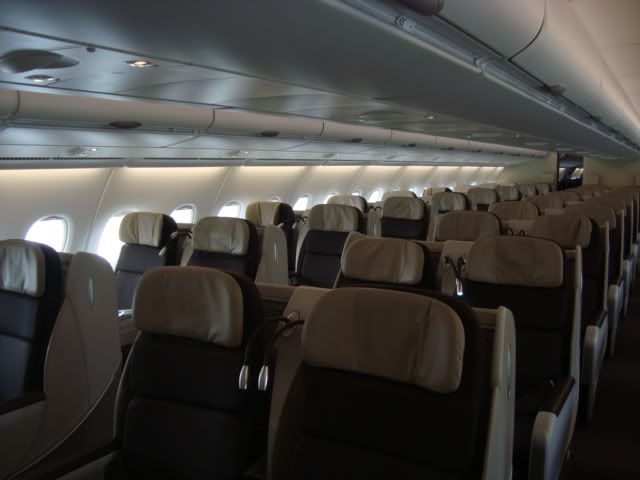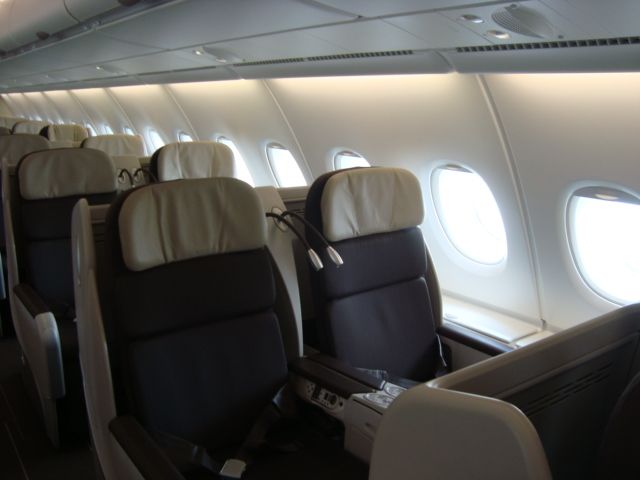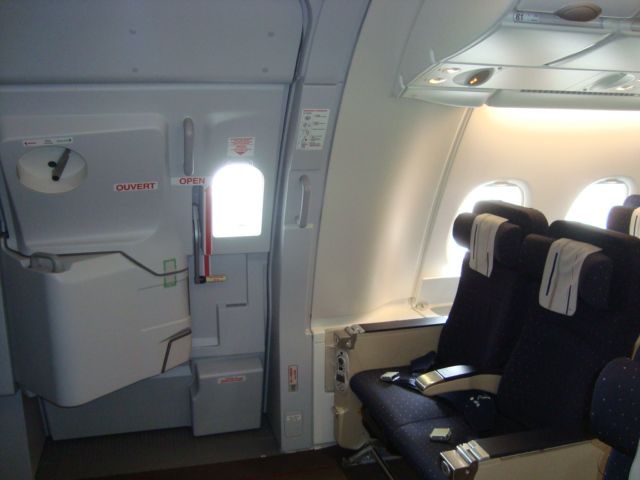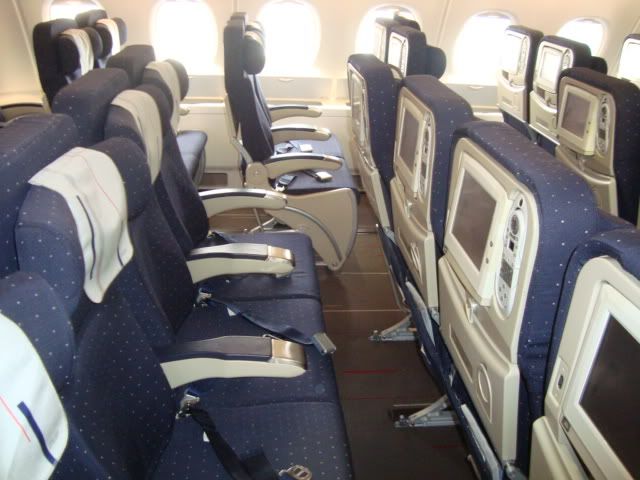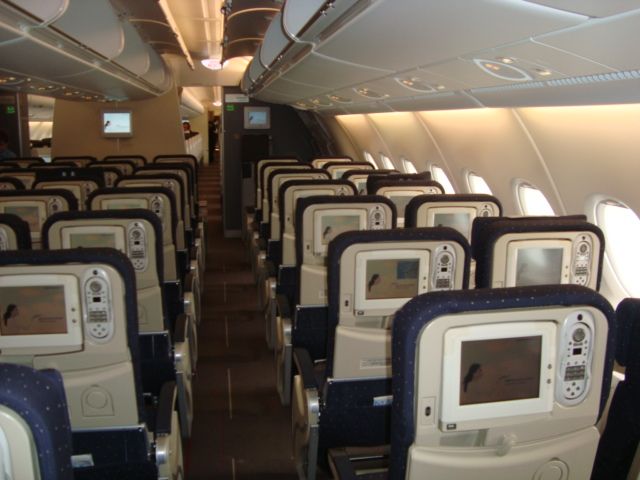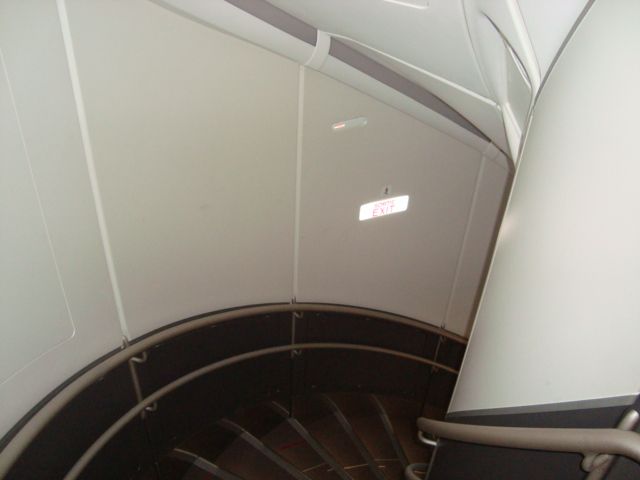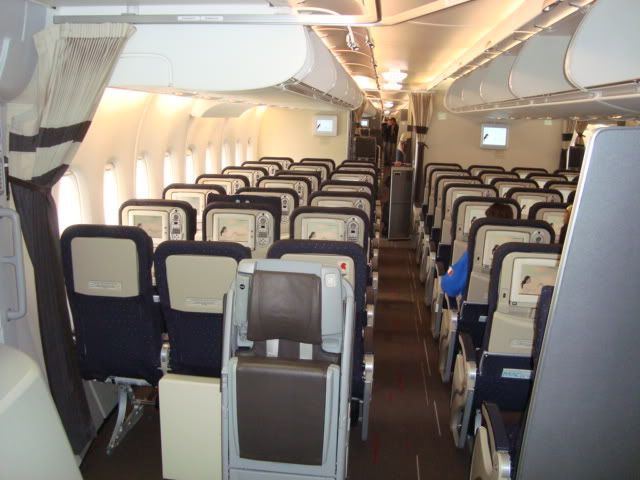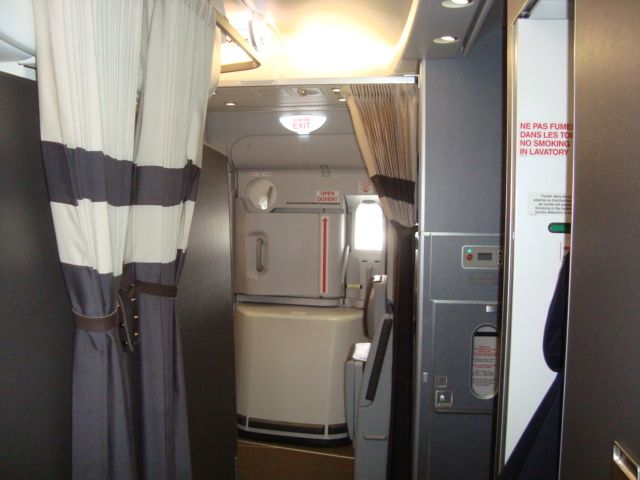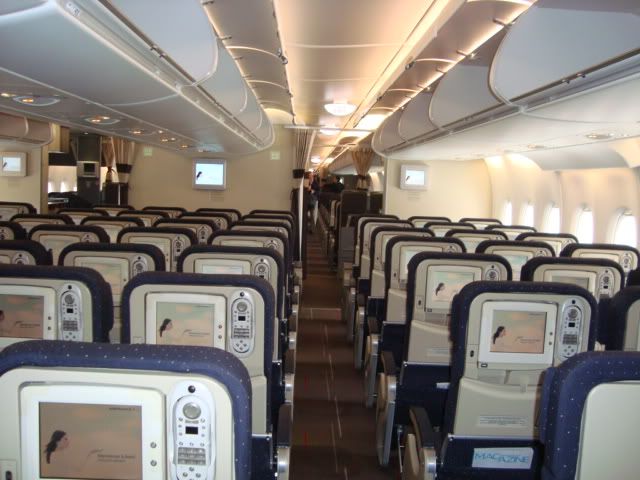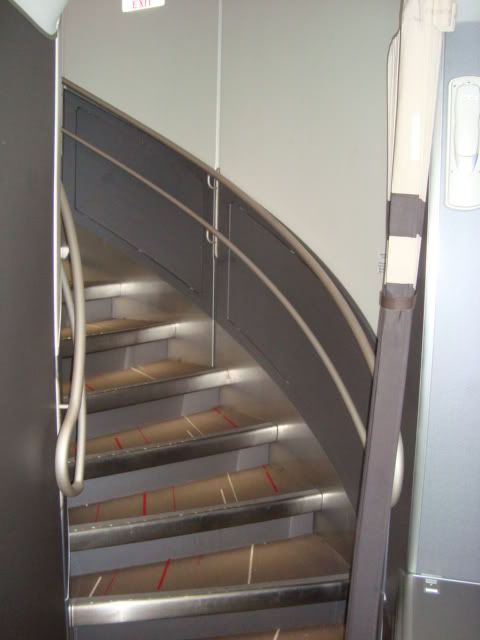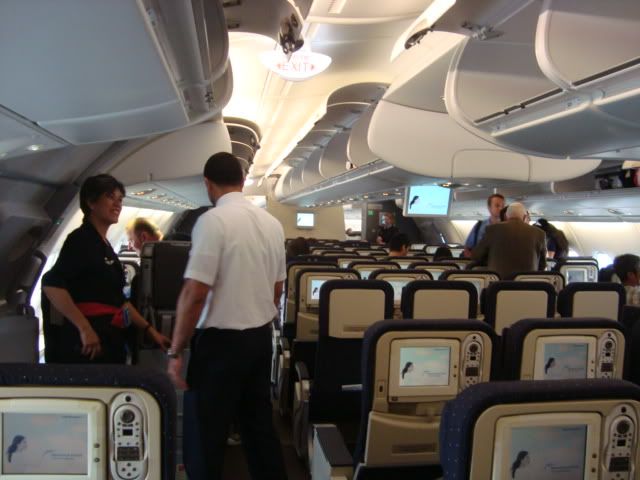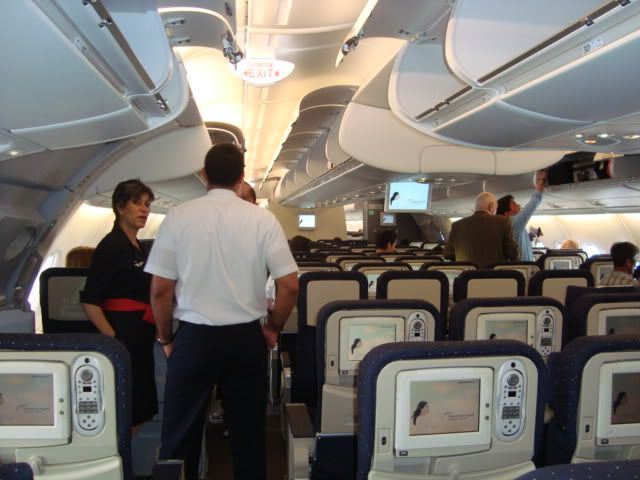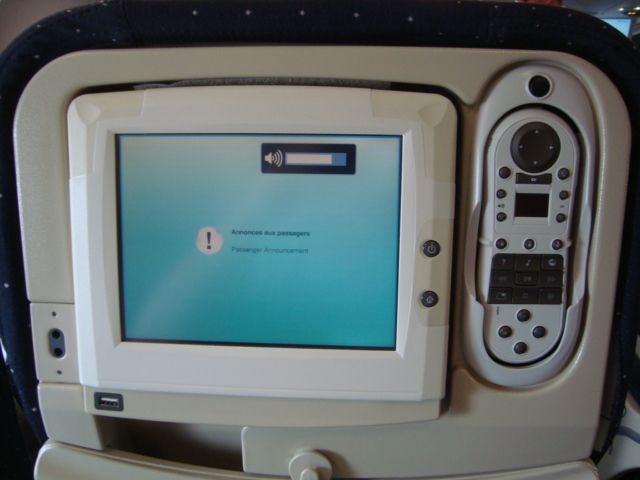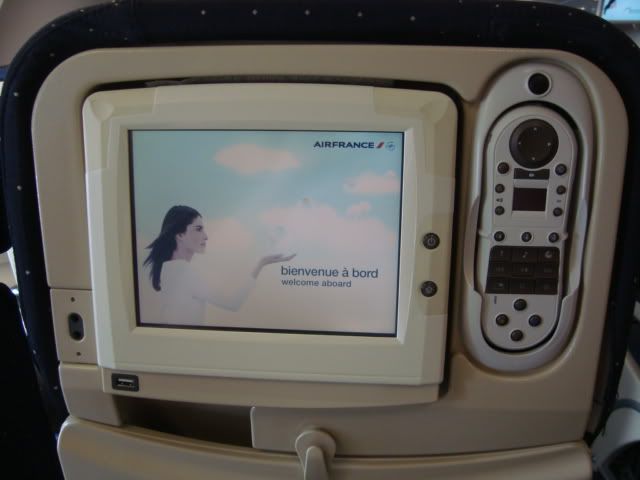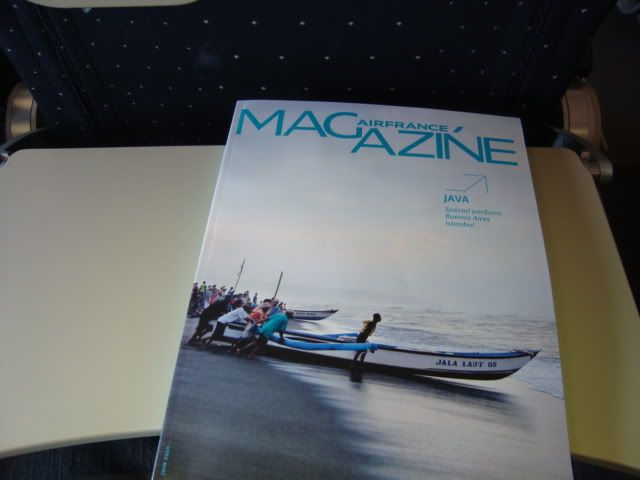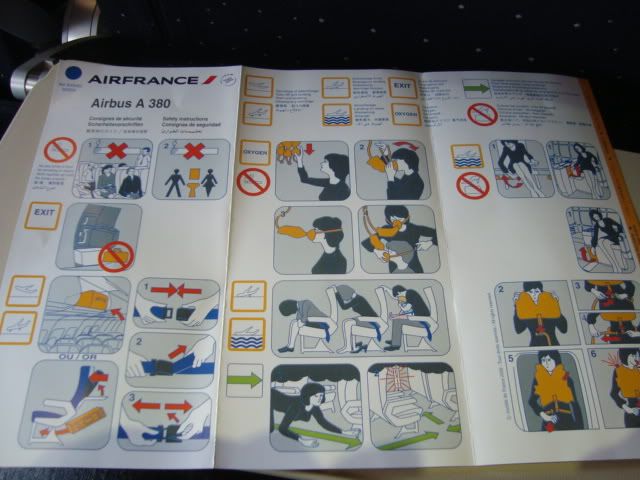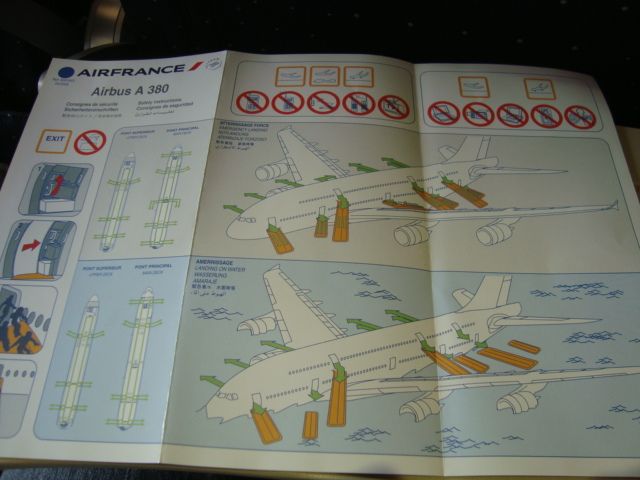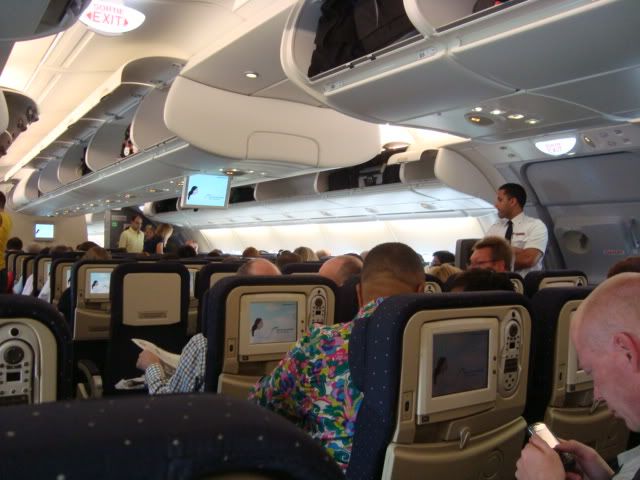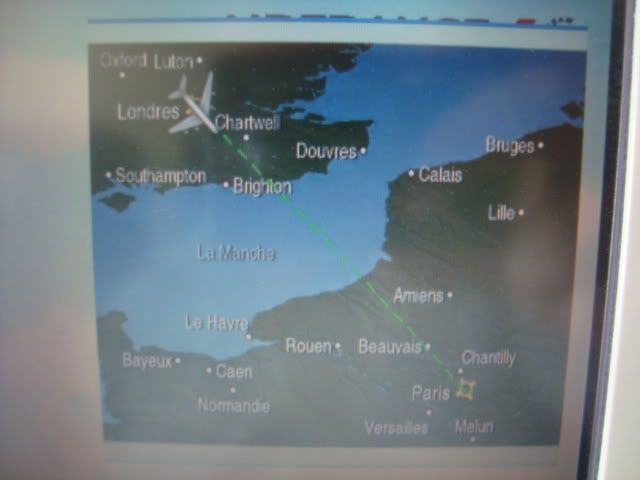 The doors closed and we made our way to the runway .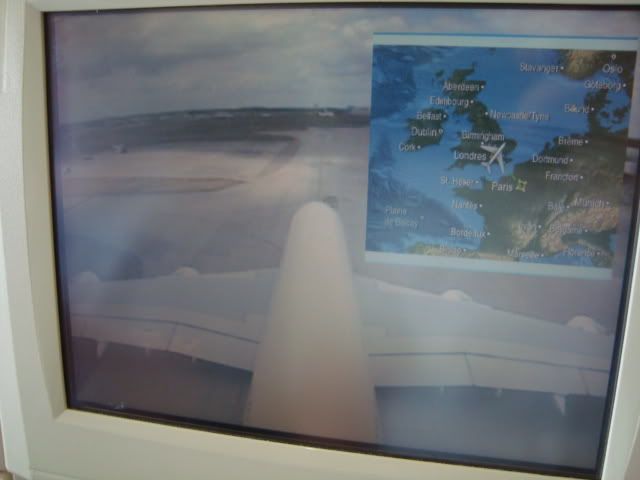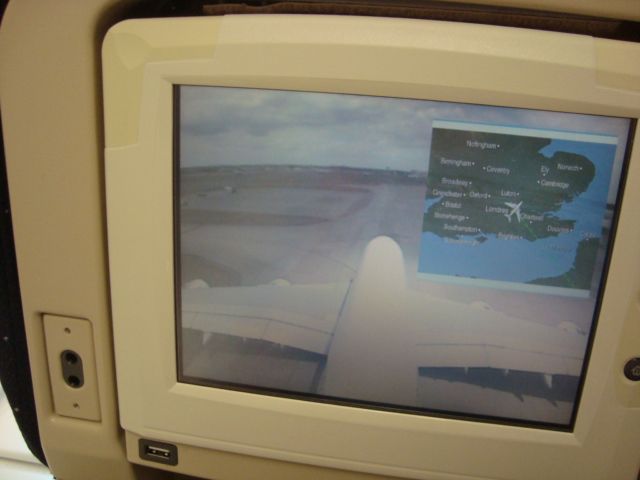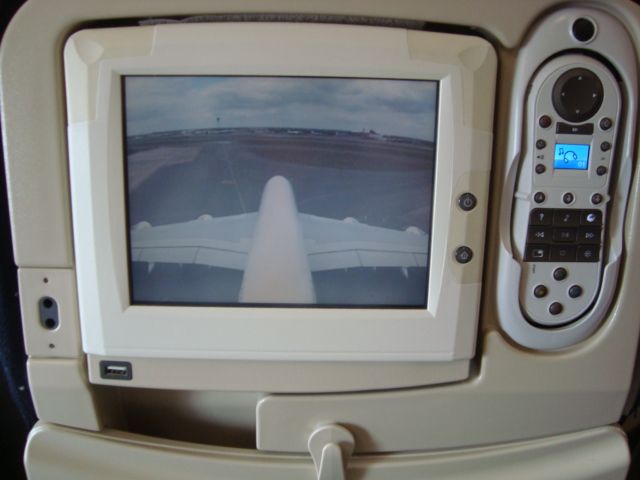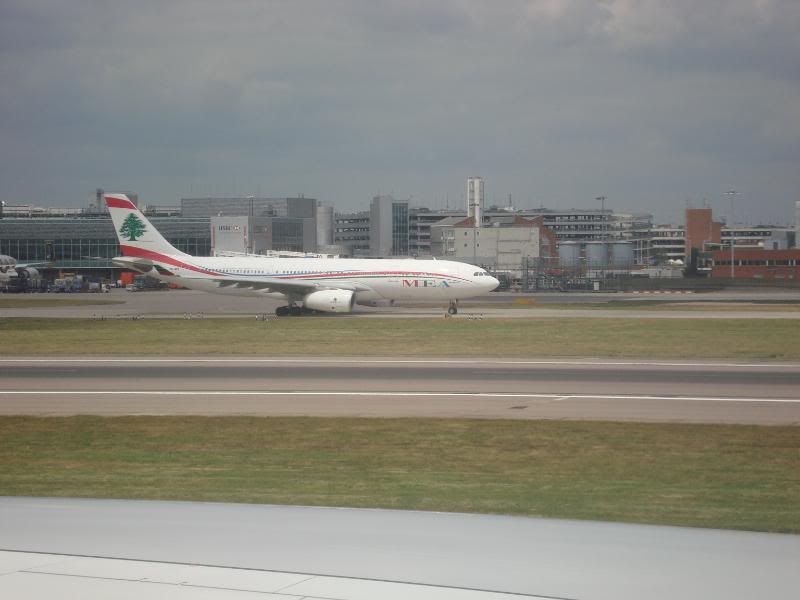 Take off was amazing and so quiet .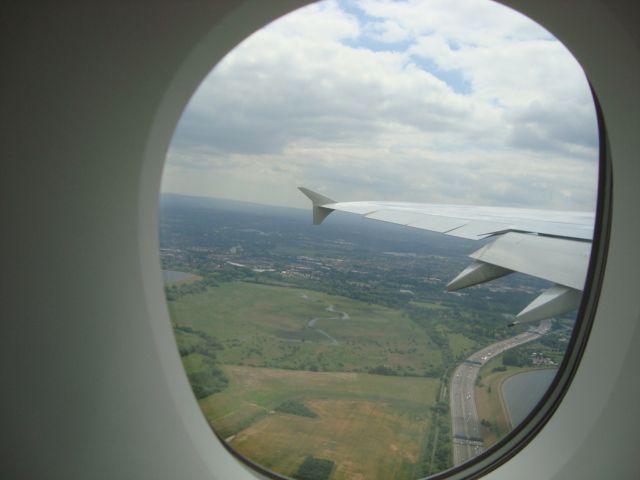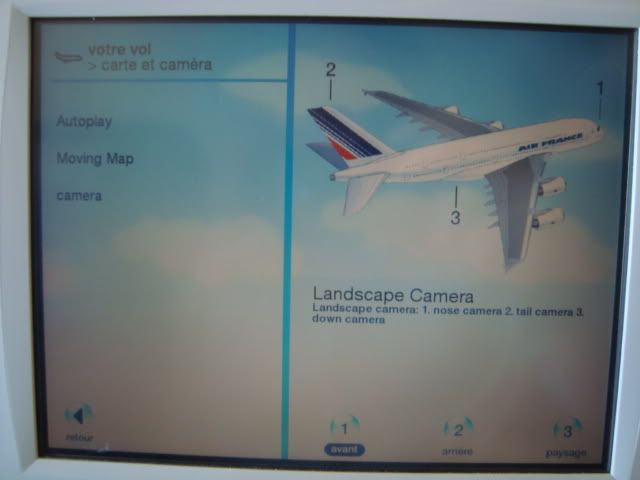 This being such a short flight I was trying to take everything in. What a wonderful piece of engineering. The crew sprung into action with free drinks and snacks. Fair play to them on such a short flight and the crew really interacted with the passengers it was a party feeling.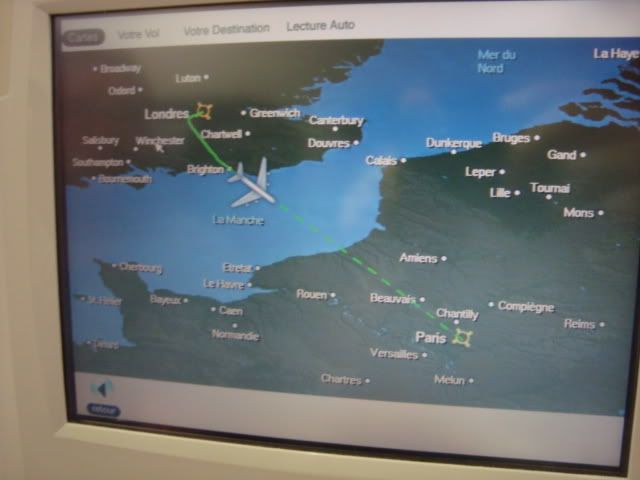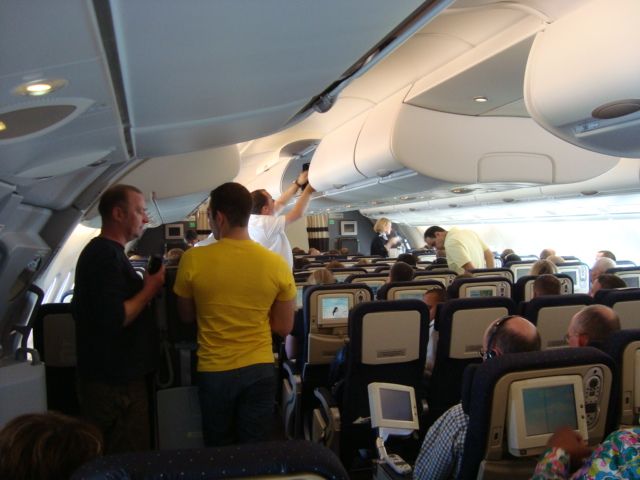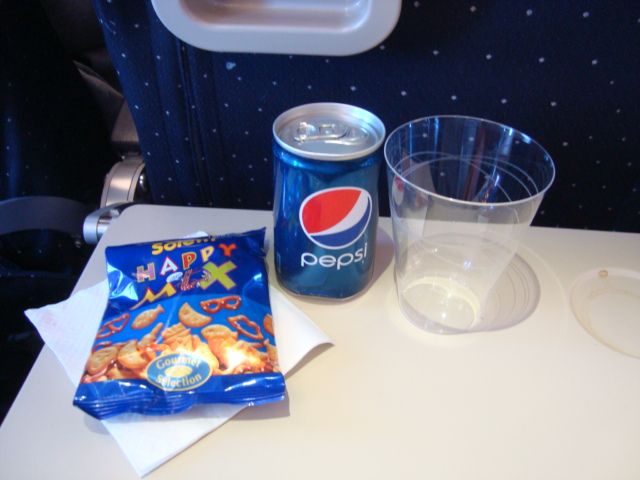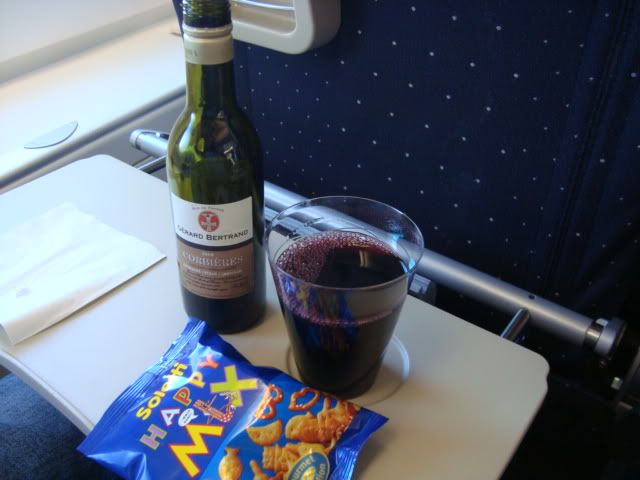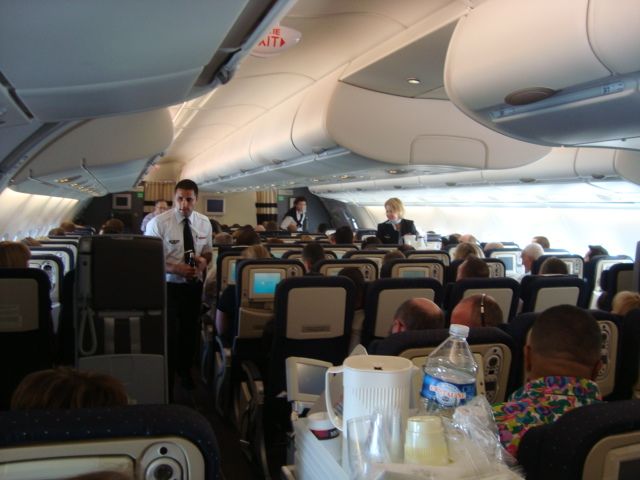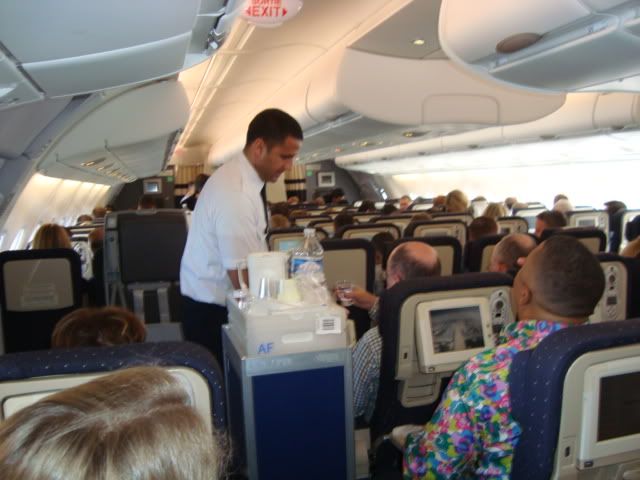 After a while it was time to make our descent into CDG. The flight was over too quickly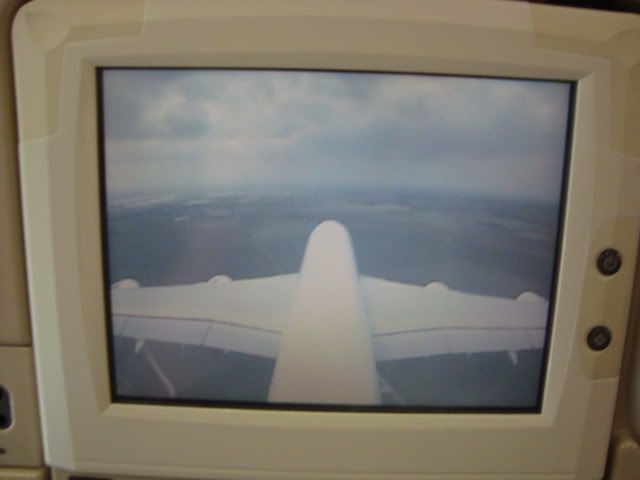 We landed quite smoothly a few bumps then the mood lighting was switched on.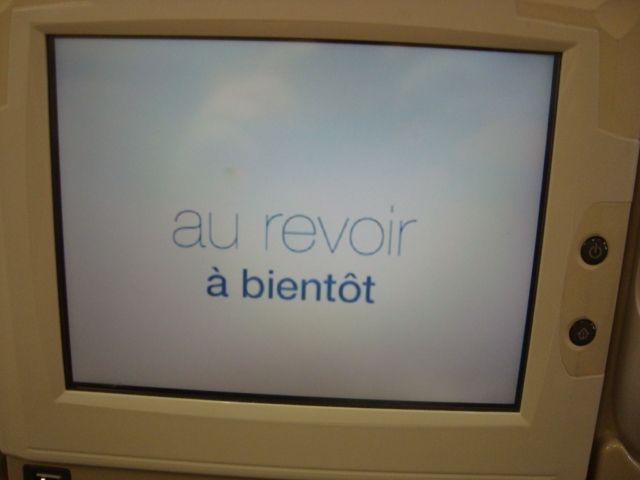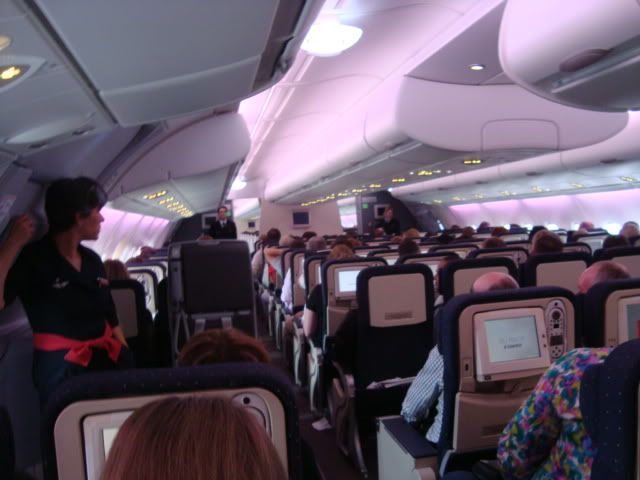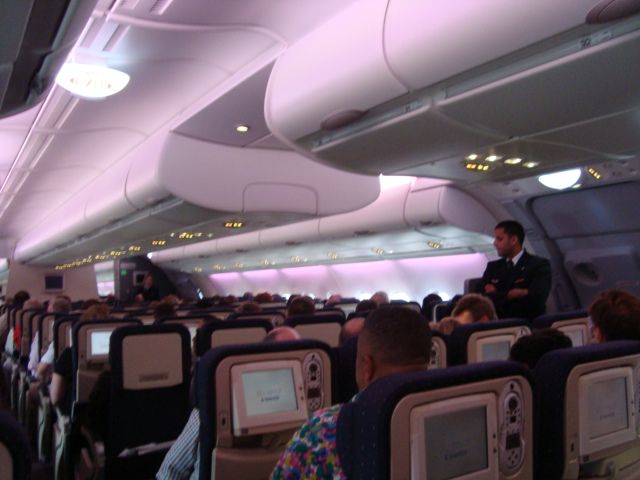 We taxied to the gate and were given the chance to visit the F Class cabin to take photos.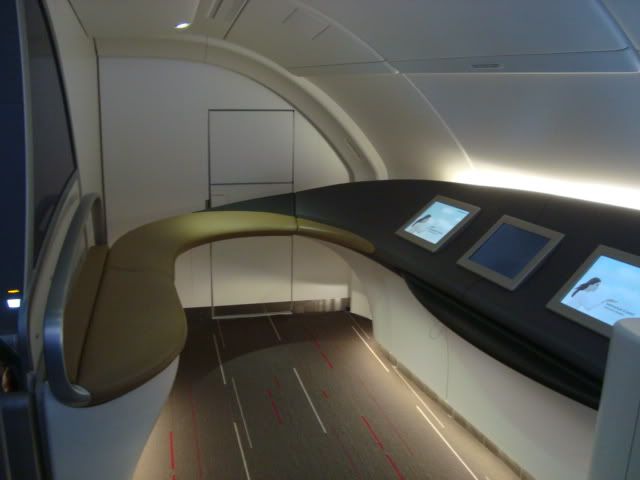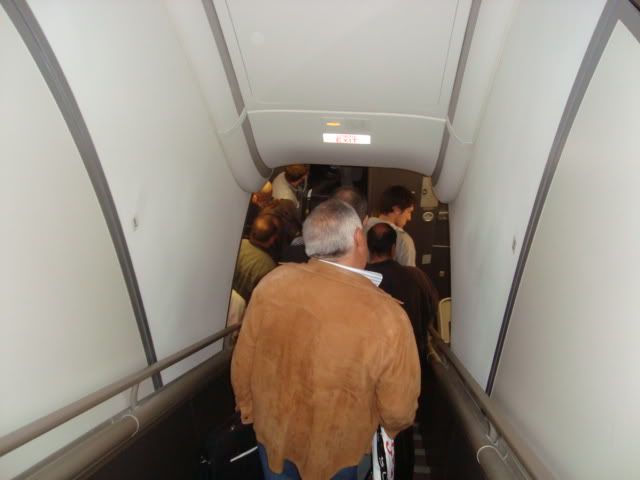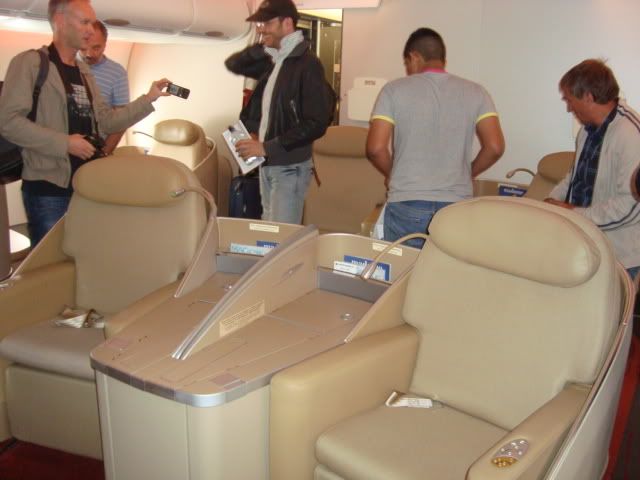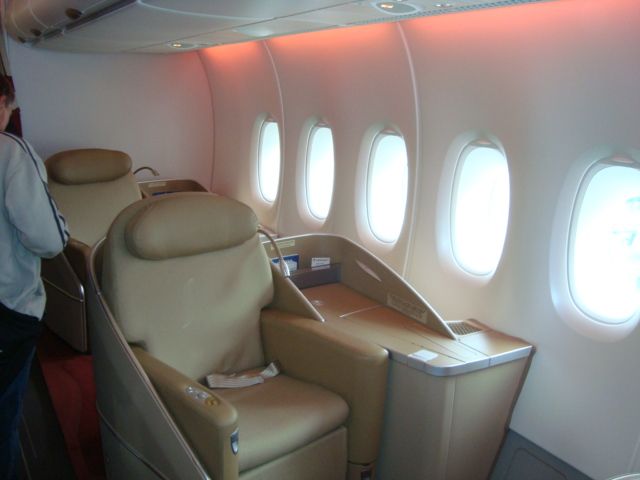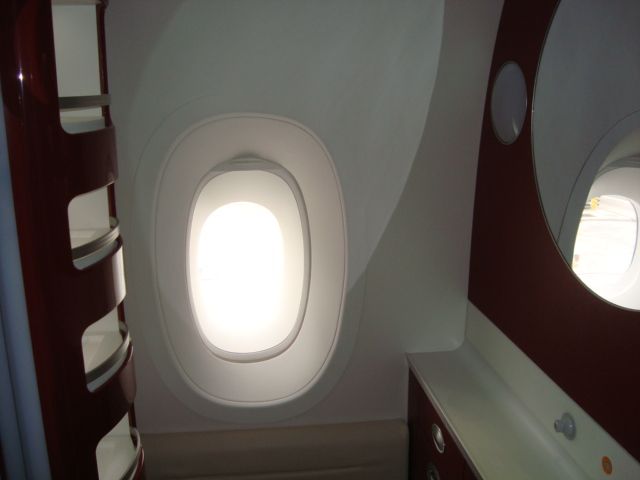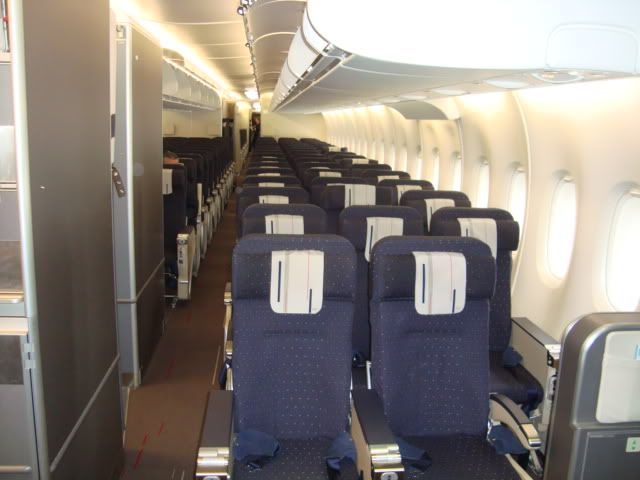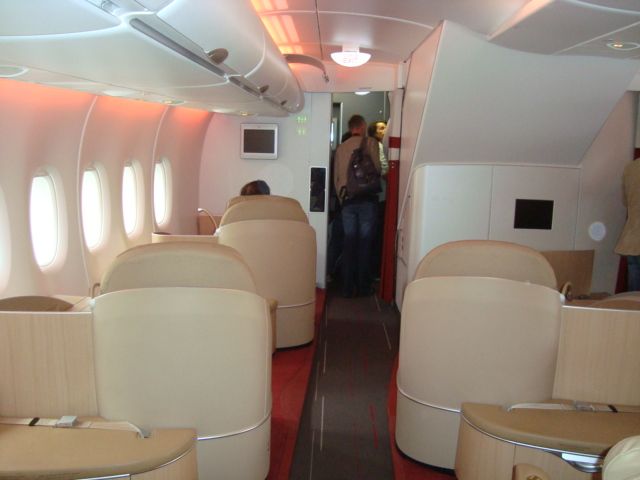 Then we disembarked thanking the crew and made our way to the baggage reclaim.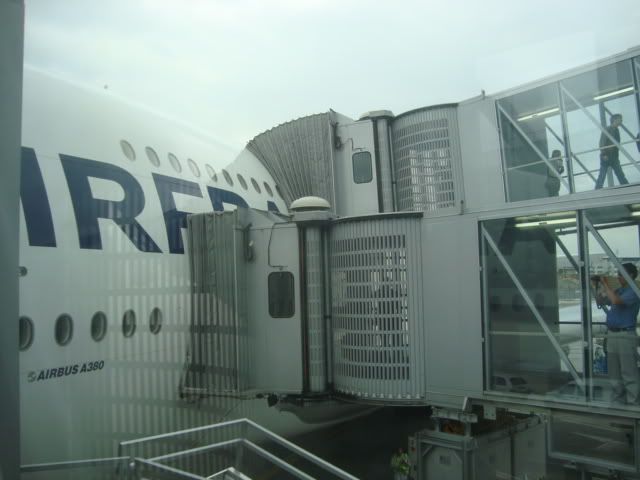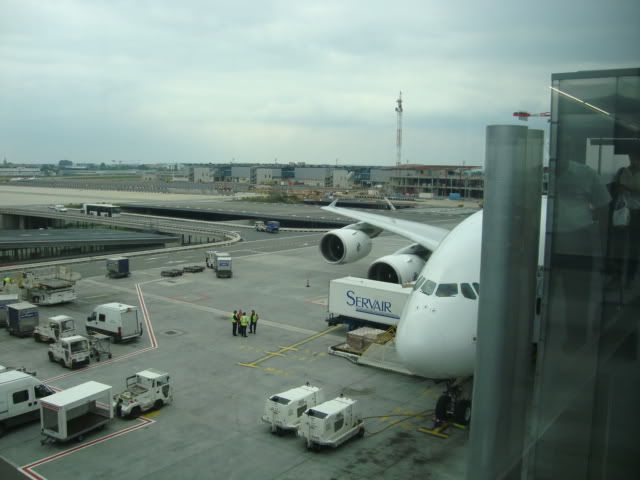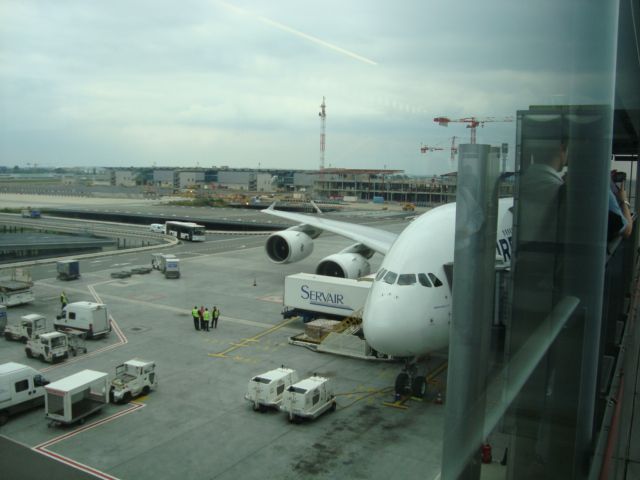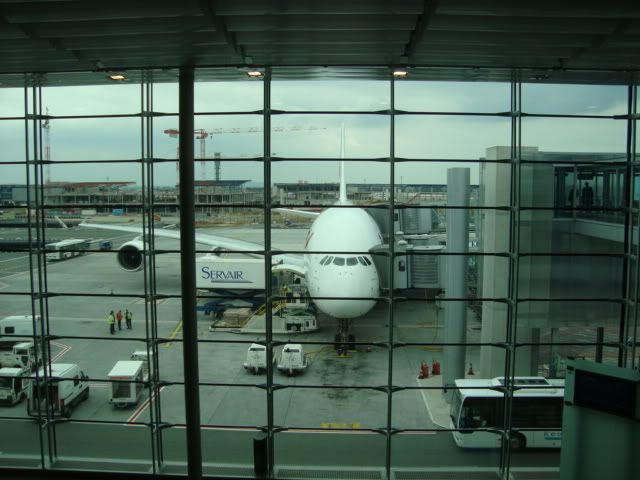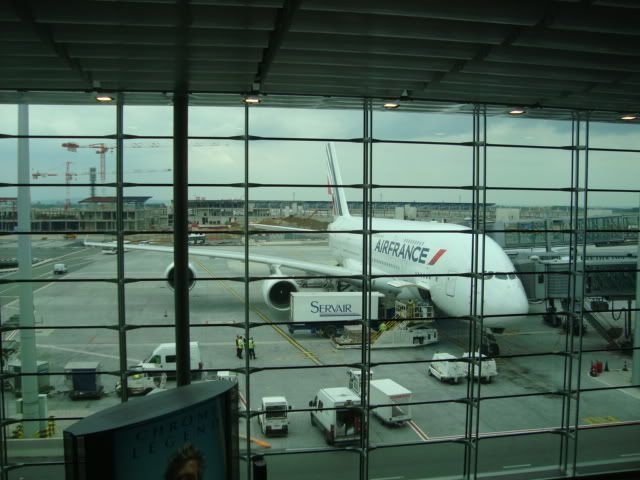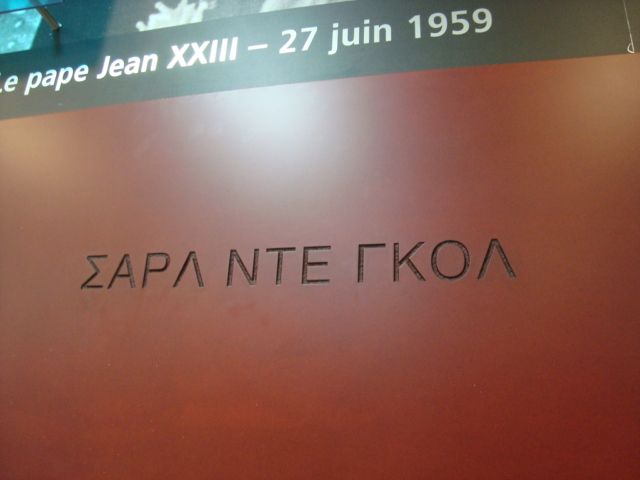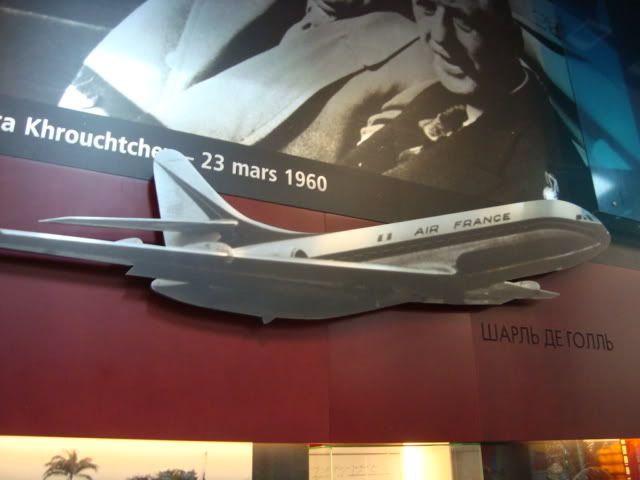 So thats the end of this report. Kudos to Air France for running this unique flight and giving many the chance to fly on this amazing aircraft. Im tempted to do it all again later in the Summer. For anyone considering it Id highly recommend it .
Thanks for reading and I look forward to your comments as usual.
OA260/Philip