Date: january 24th, 2010
Airline: Emirates Airlines
Flight : EK 413
Registration: A6-EDD
Aircraft: Airbus 380-800
Departure City: AKL Auckland
Departure Time: 18:45
Destination: SYD Sydney
Arrival Time: 20:05
Scheduled Flight Time: 3 hrs 20 mins
Class: Business Class
Seat: 17B
View Large
View Medium


Photo © Anthony Osborne Rotorfocus
View Large
View Medium


Photo © Sarmad Al-Khozaie
View Large
View Medium


Photo © Stuart Lawson [Airplane-Pictures]
View Large
View Medium


Photo © Anthony Kay
After landing in AKL from PPT we proceeded to the Emirates Lounge to get our boarding passes to SYD and enjoy the lounge. Our bags were tagged all the way from PPT to SYD via AKL.
The agent in the lounge was really nice and helpful.
Emirates Lounge area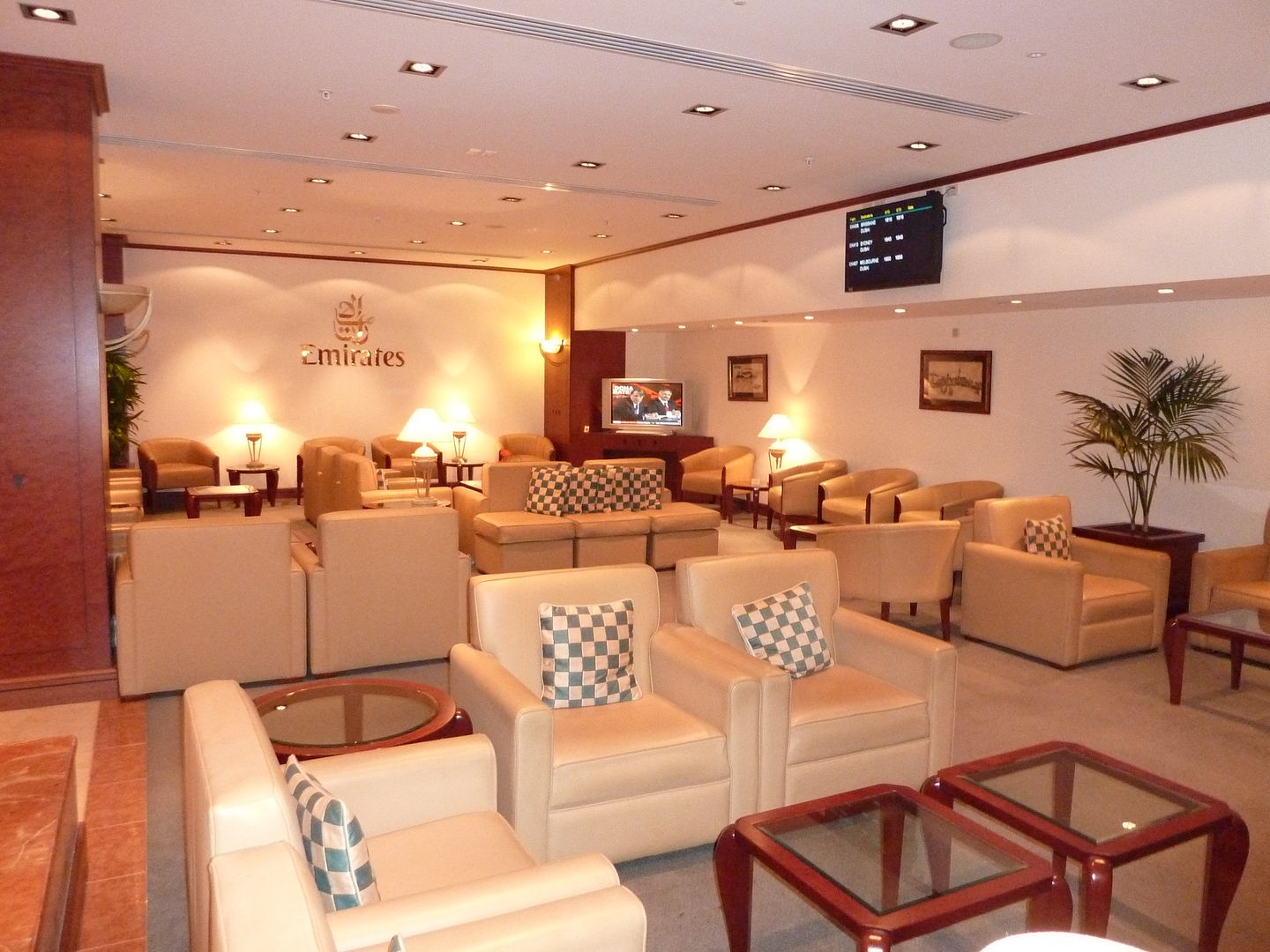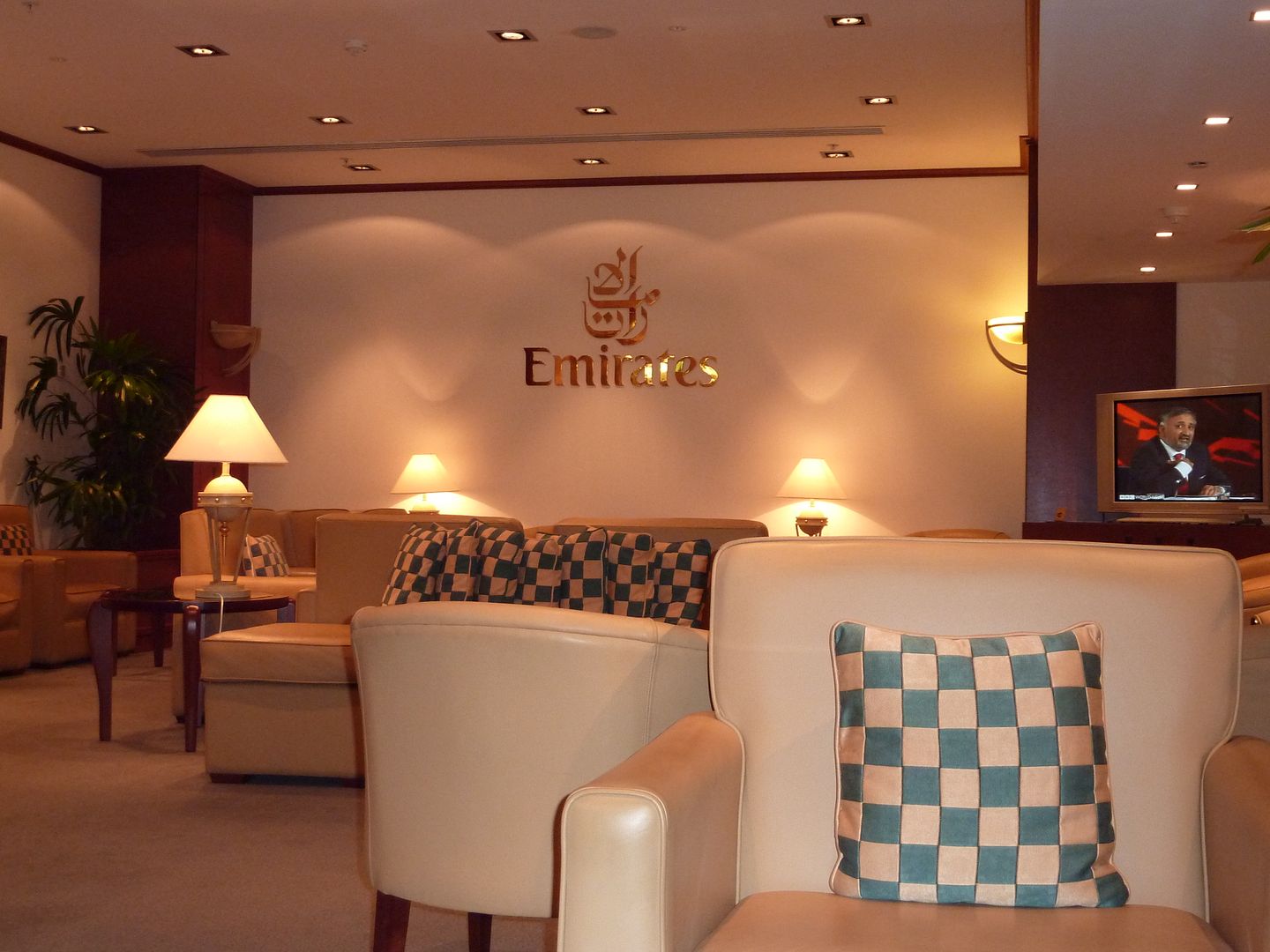 Salad bar and dessert choices.
We could order freshly made sandwiches as well. Here is our "small" selection of food and drinks from the buffet and bar.
Desserts were excellent !
Our A380-800 to AKL and Emirates A340-500 to Brisbane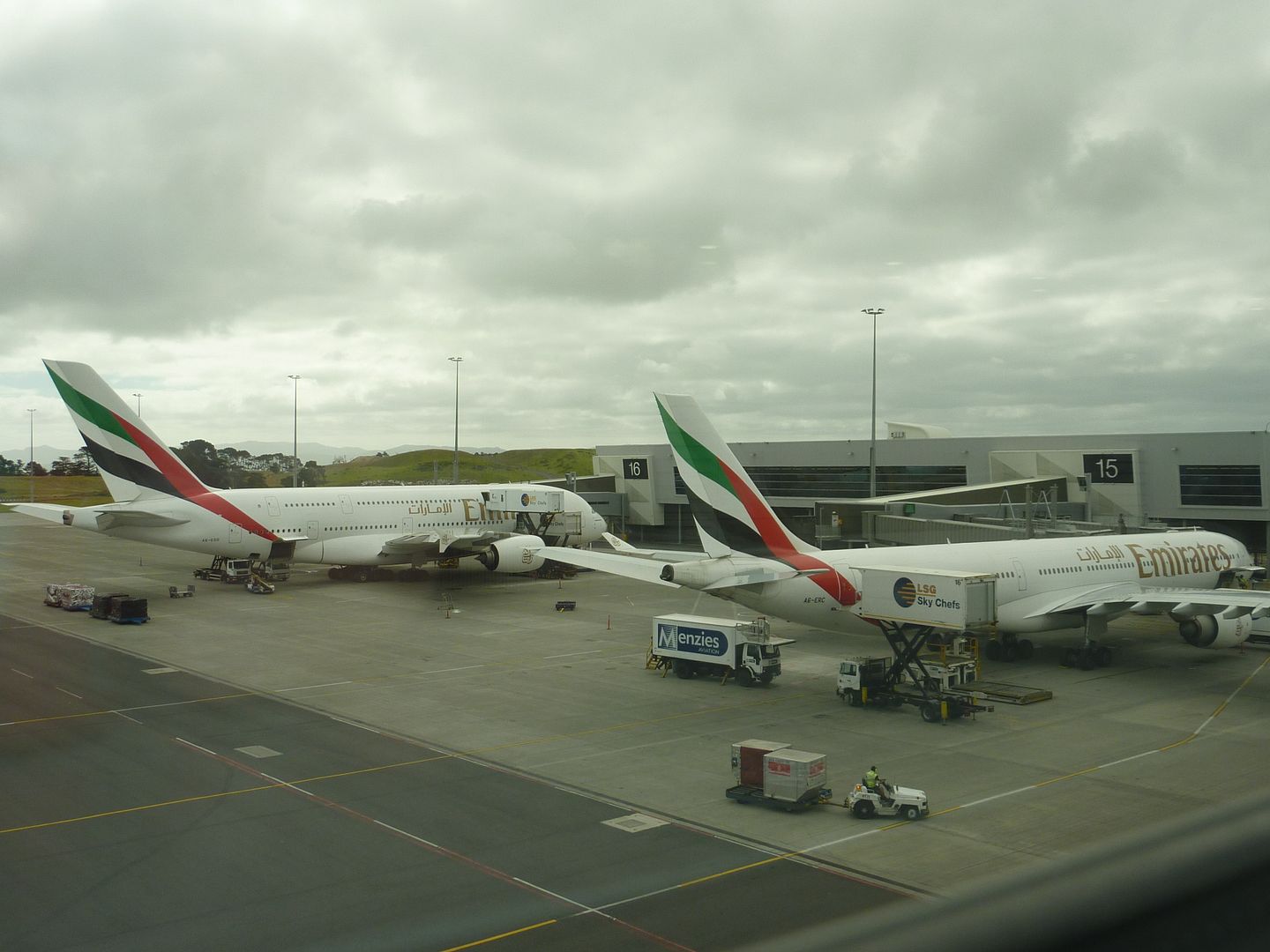 Our A380-800 being re-catered for its flight across the Tasman Sea.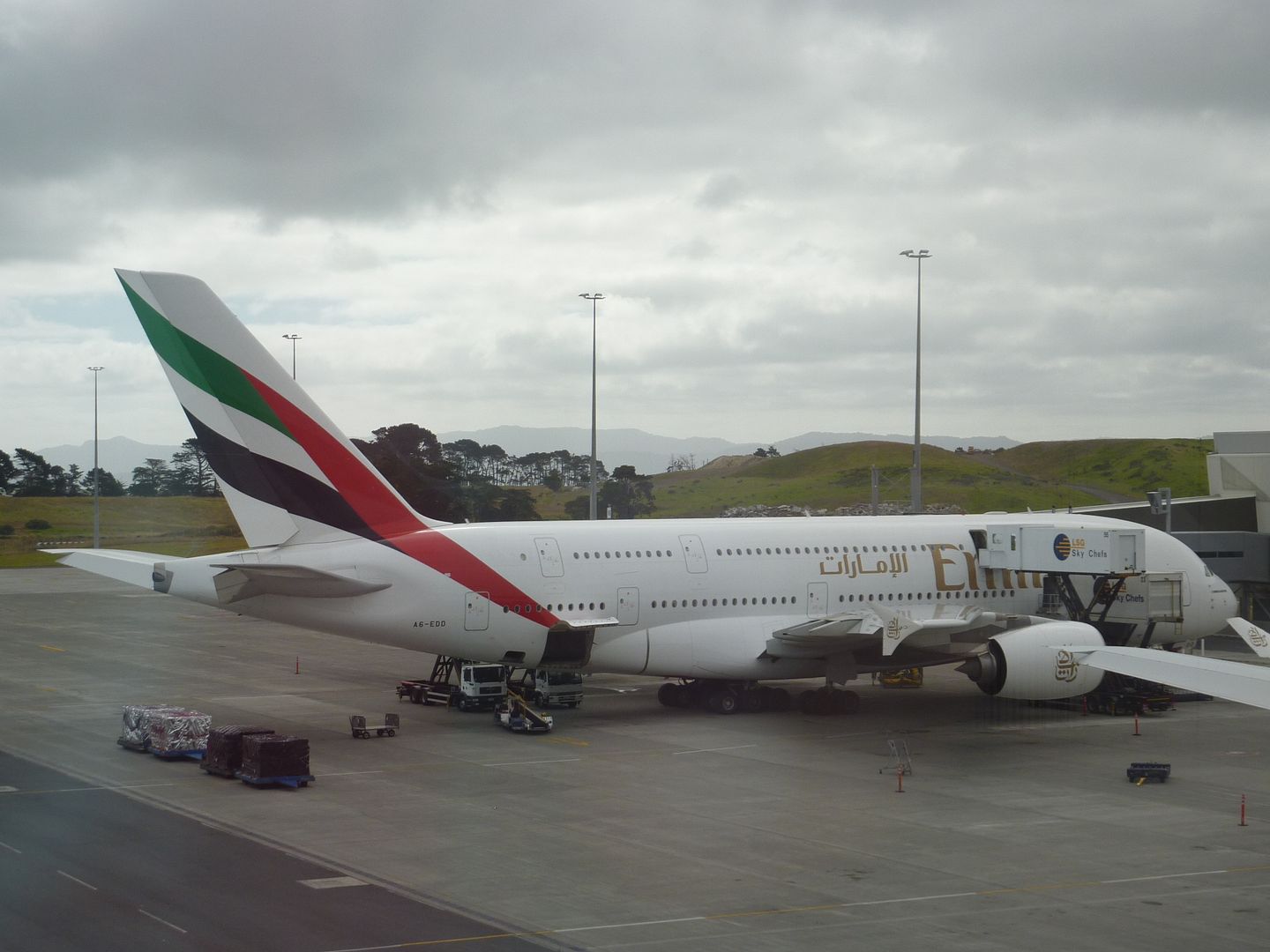 New Zealand life, full posters adorn the walls, going to gate 16.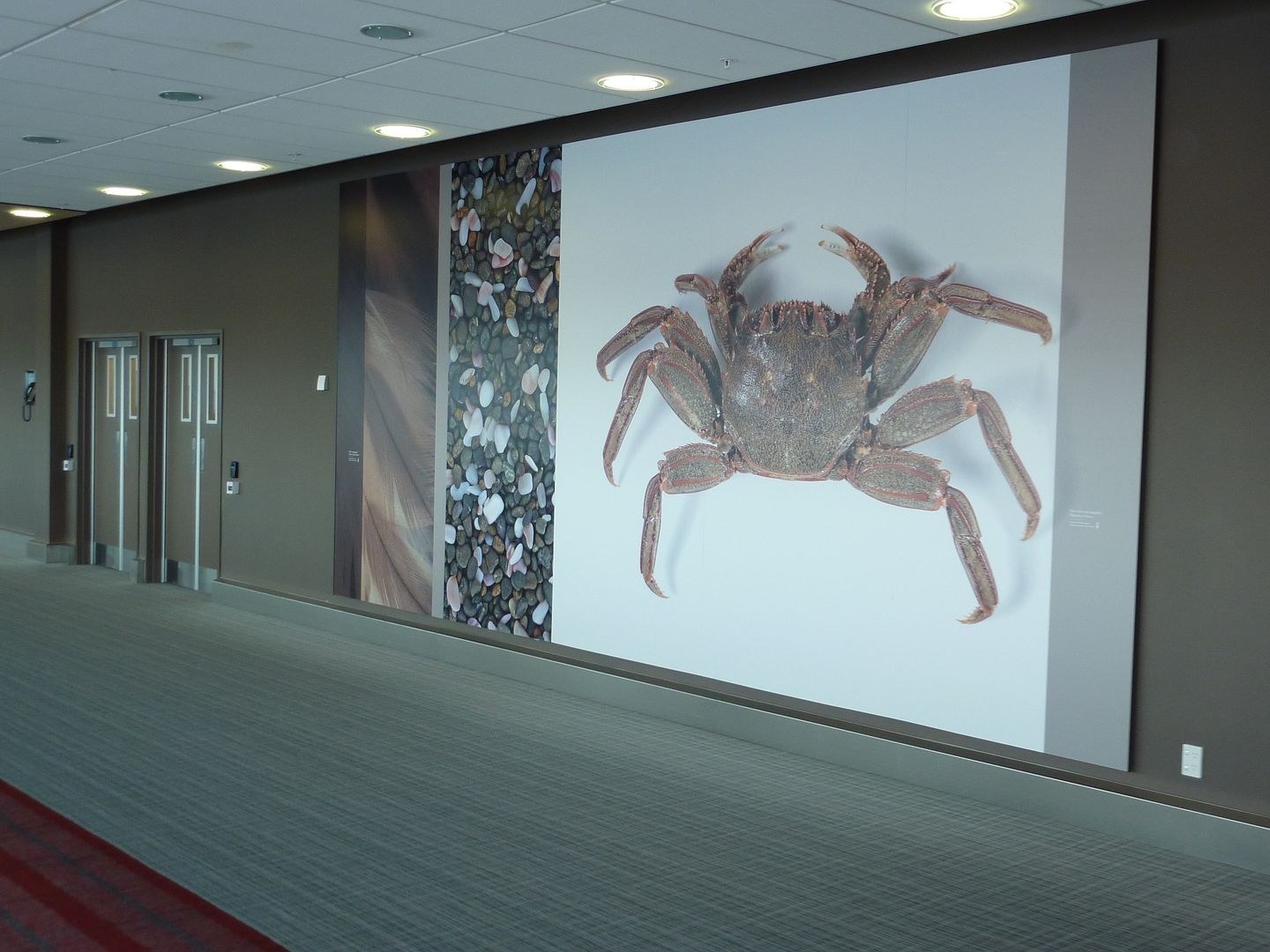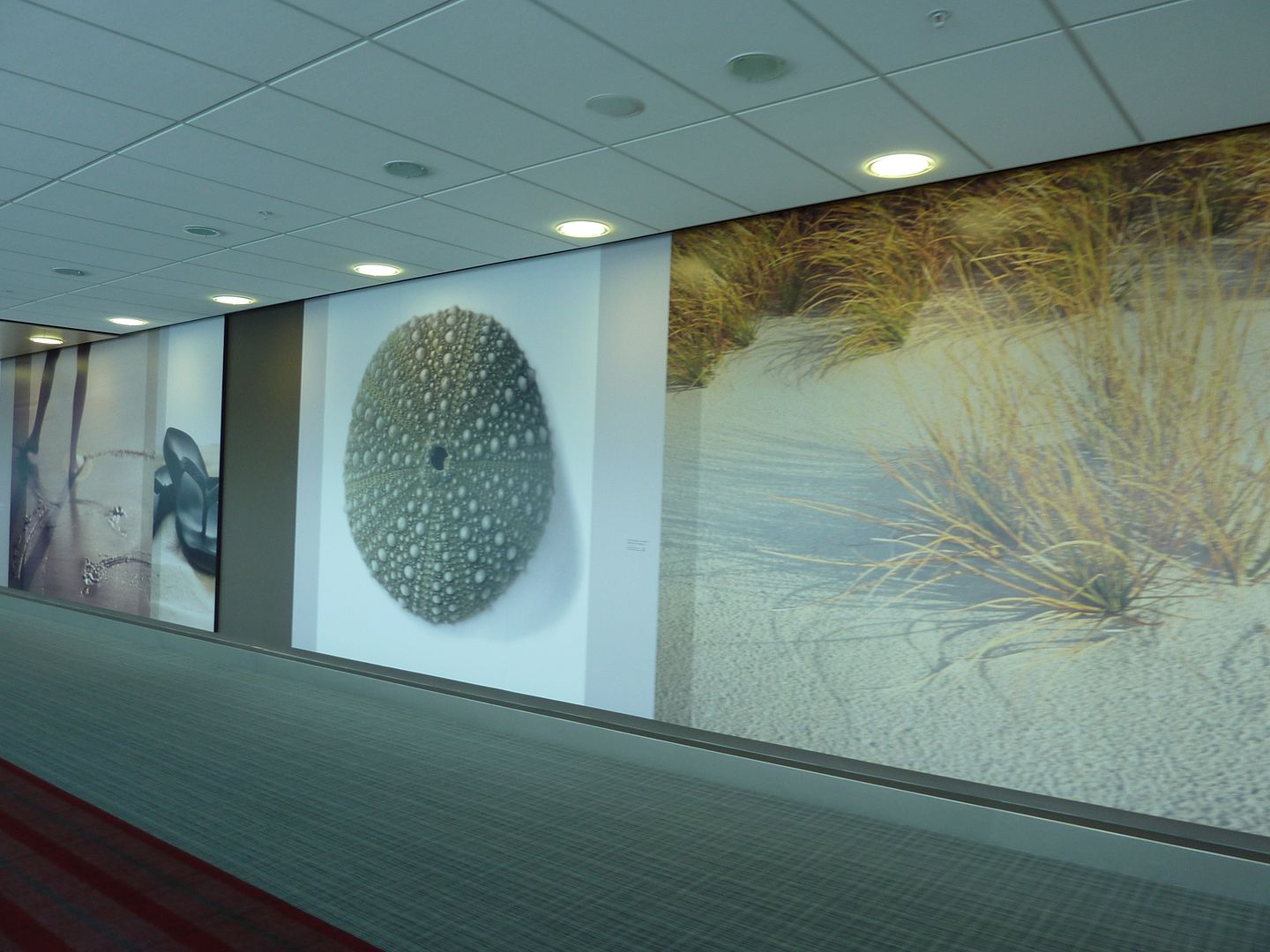 Emirates Airbuses waiting for their loads of customers.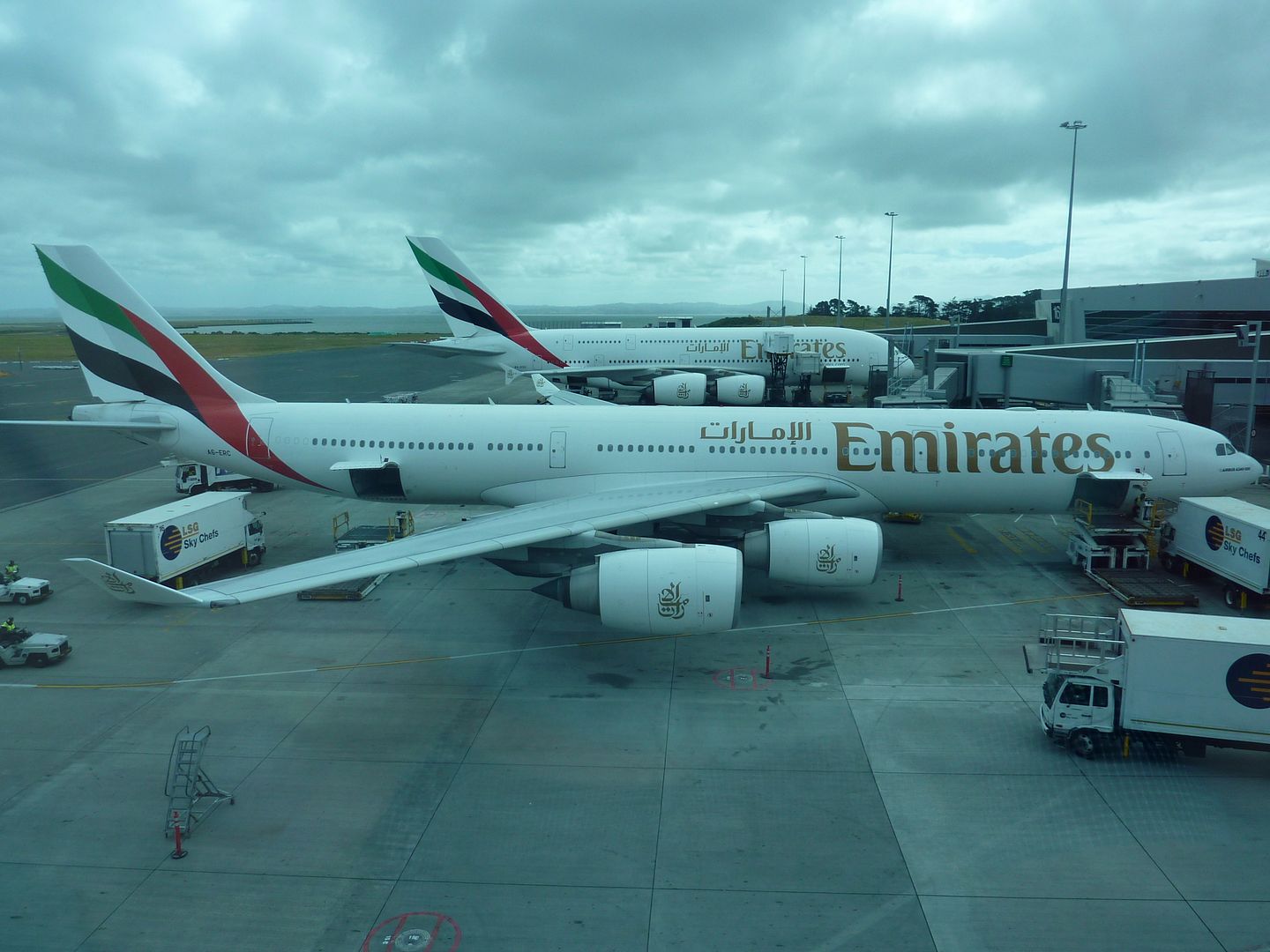 Our Emirates A380-800 now ready for boarding !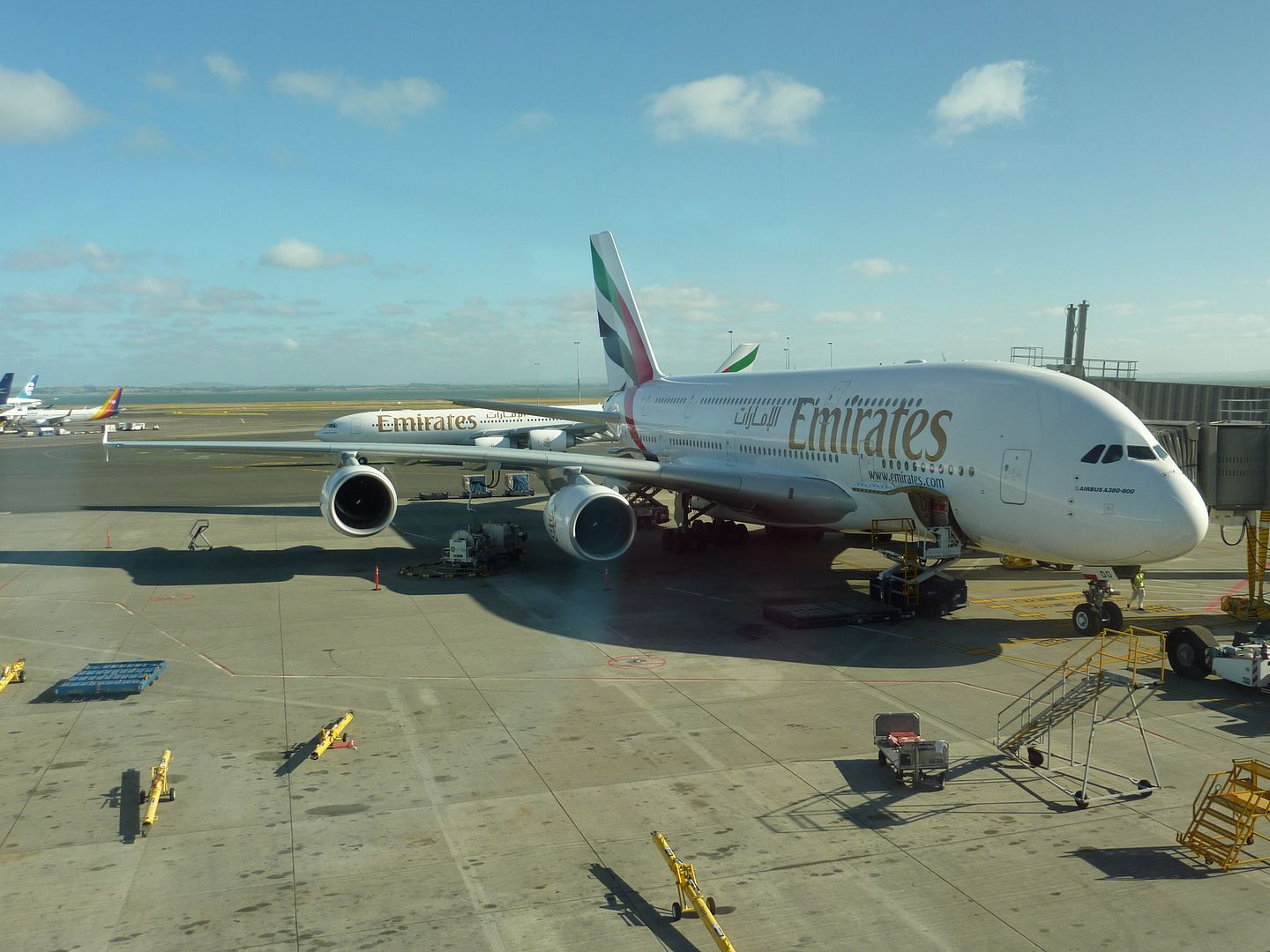 Getting closer to gate 16 where boarding has started.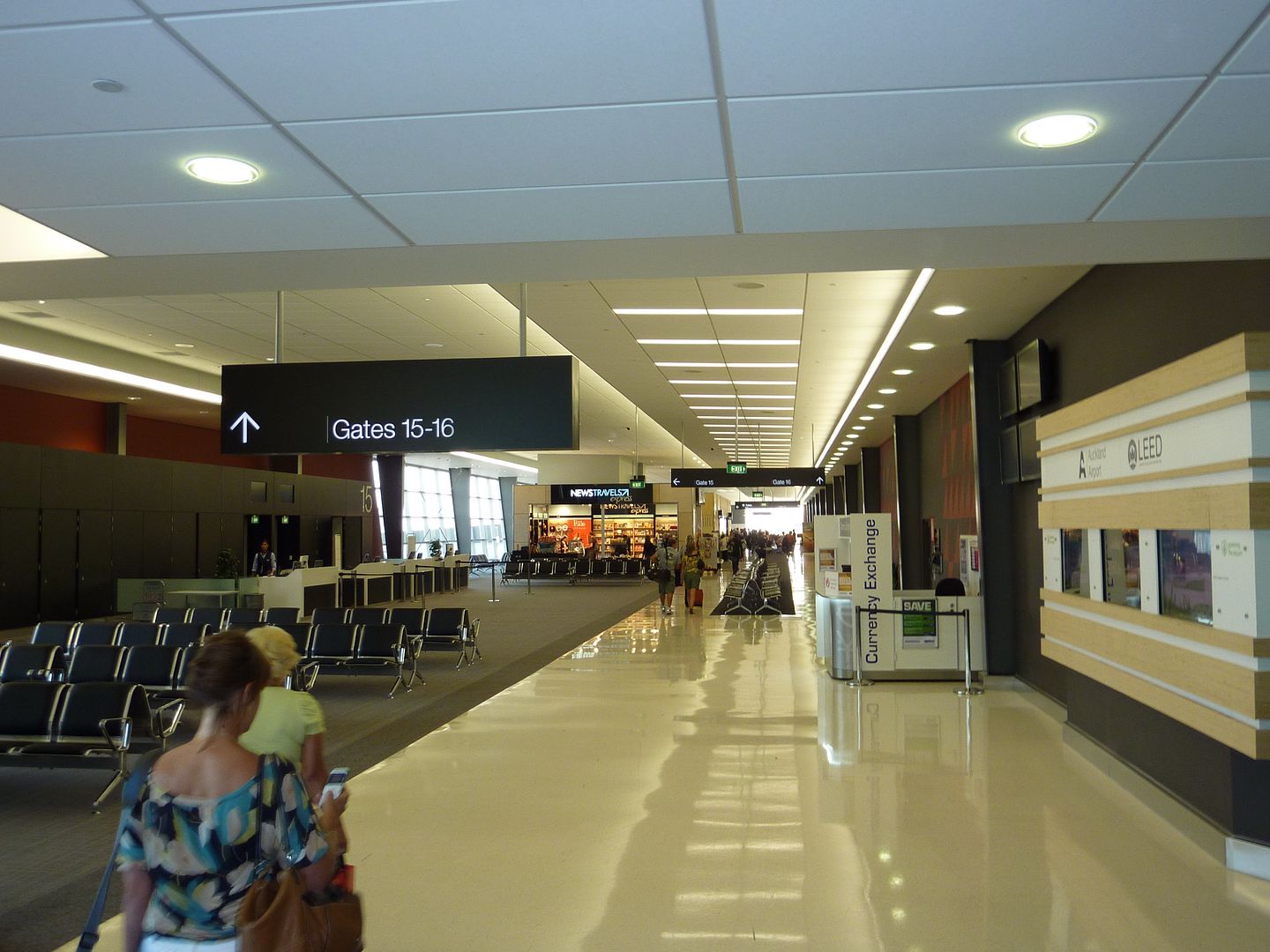 Boarding towards the upper deck for Business Class and First Class.
My seat, 17B Sooo confortable !
Screen greeting me in seat 17B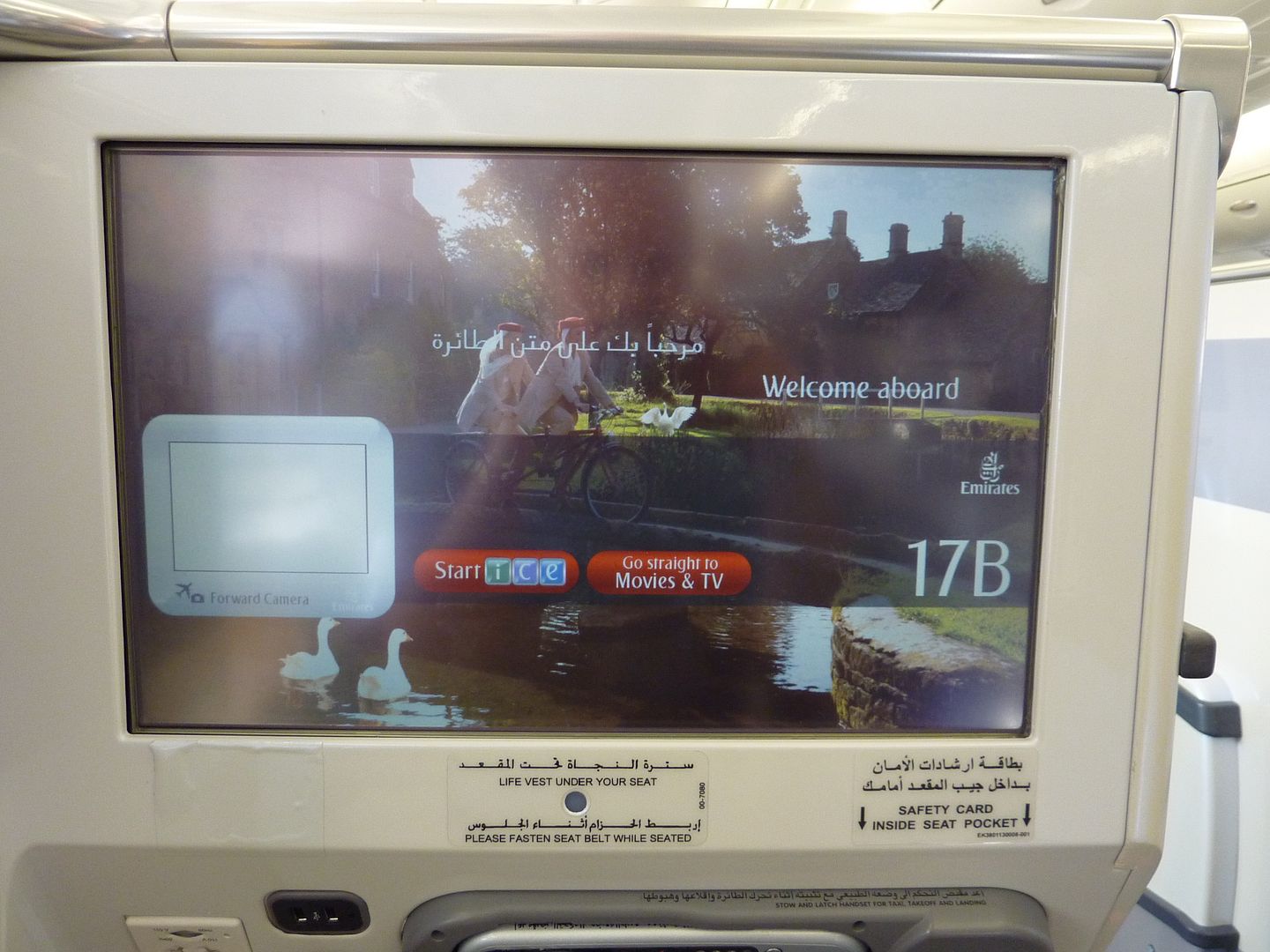 Seat control and mini-bar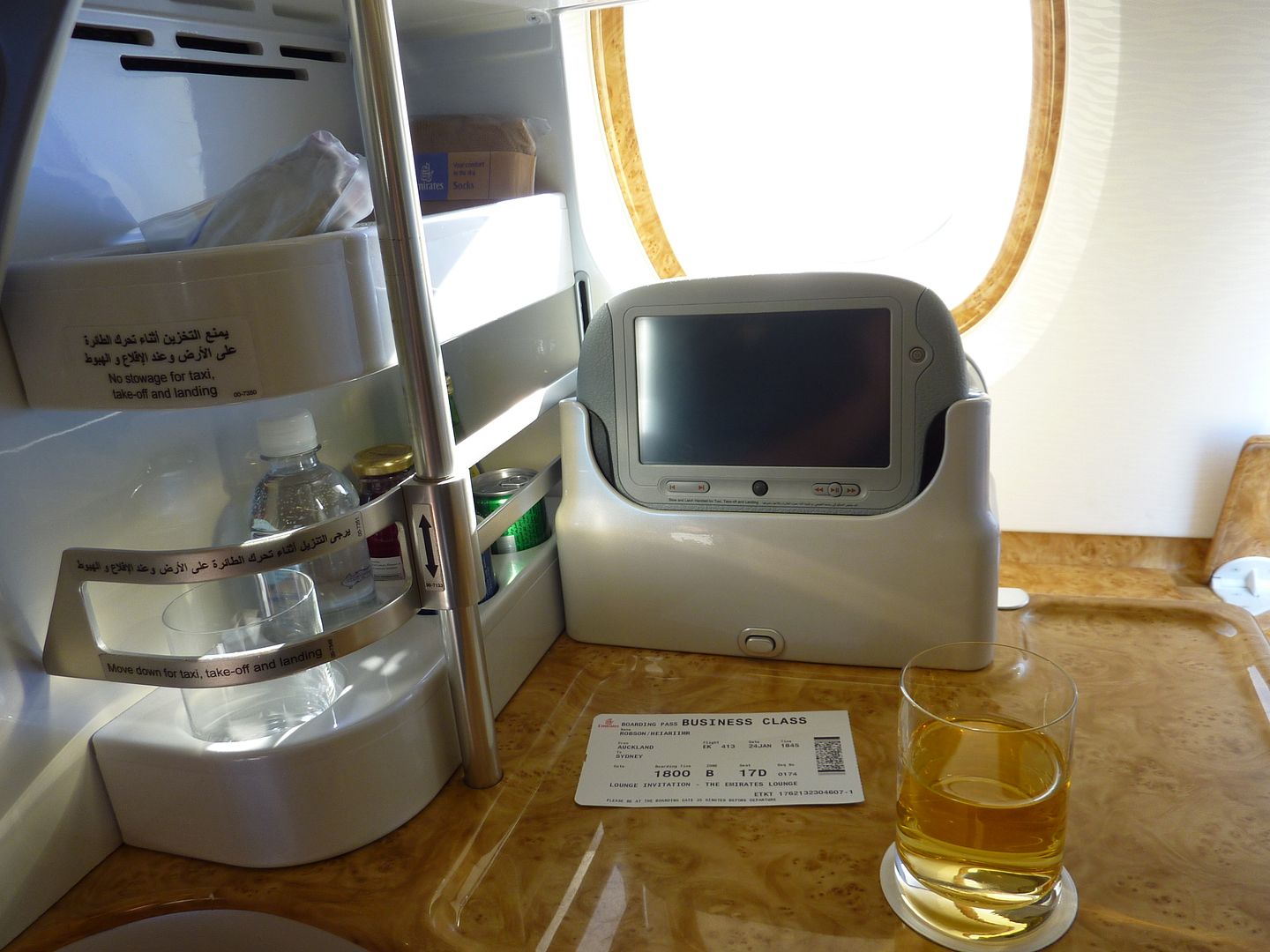 The upper deck crew working the cabin in Business Class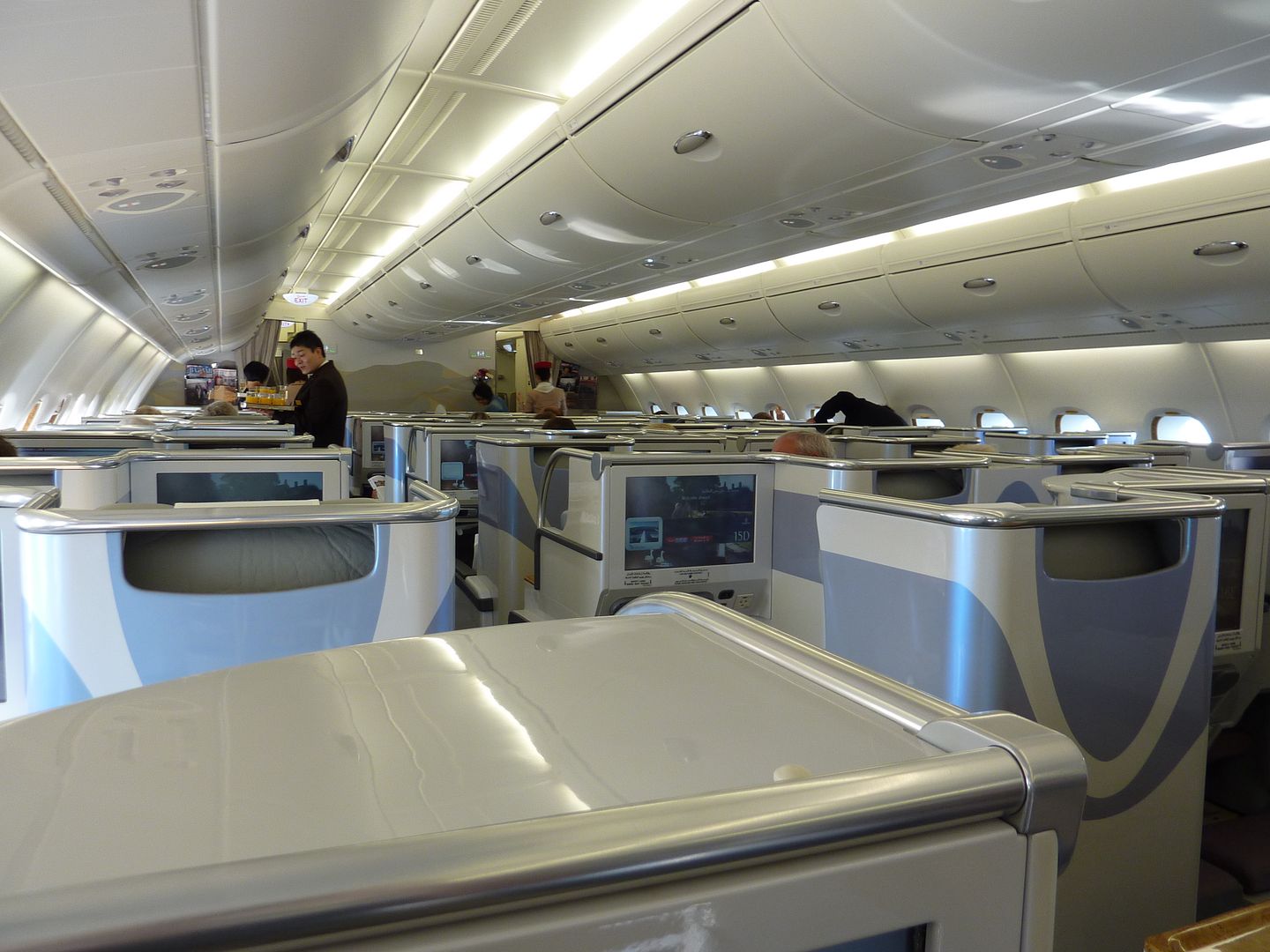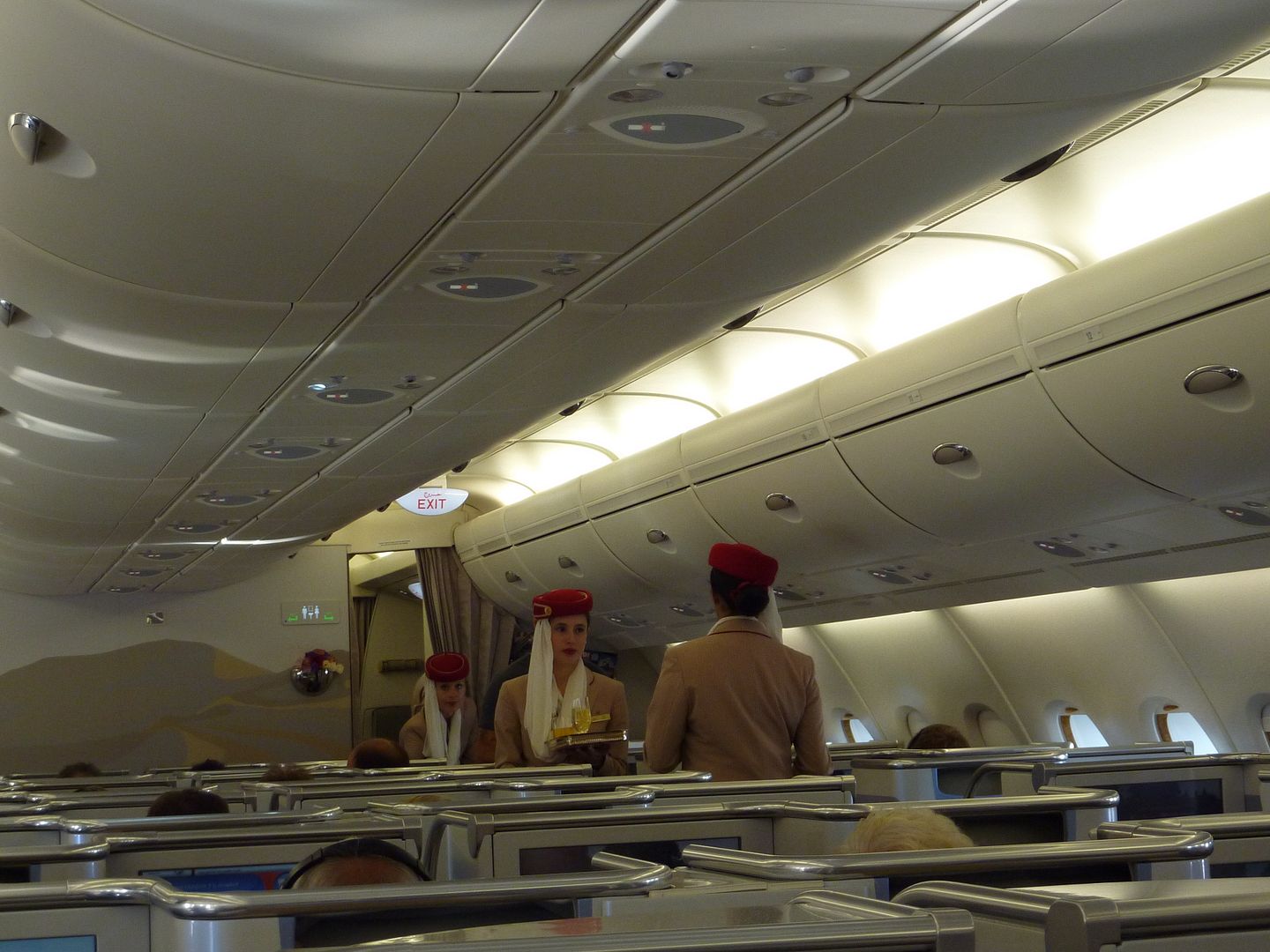 View from the top !
Me in my seat !
The cabin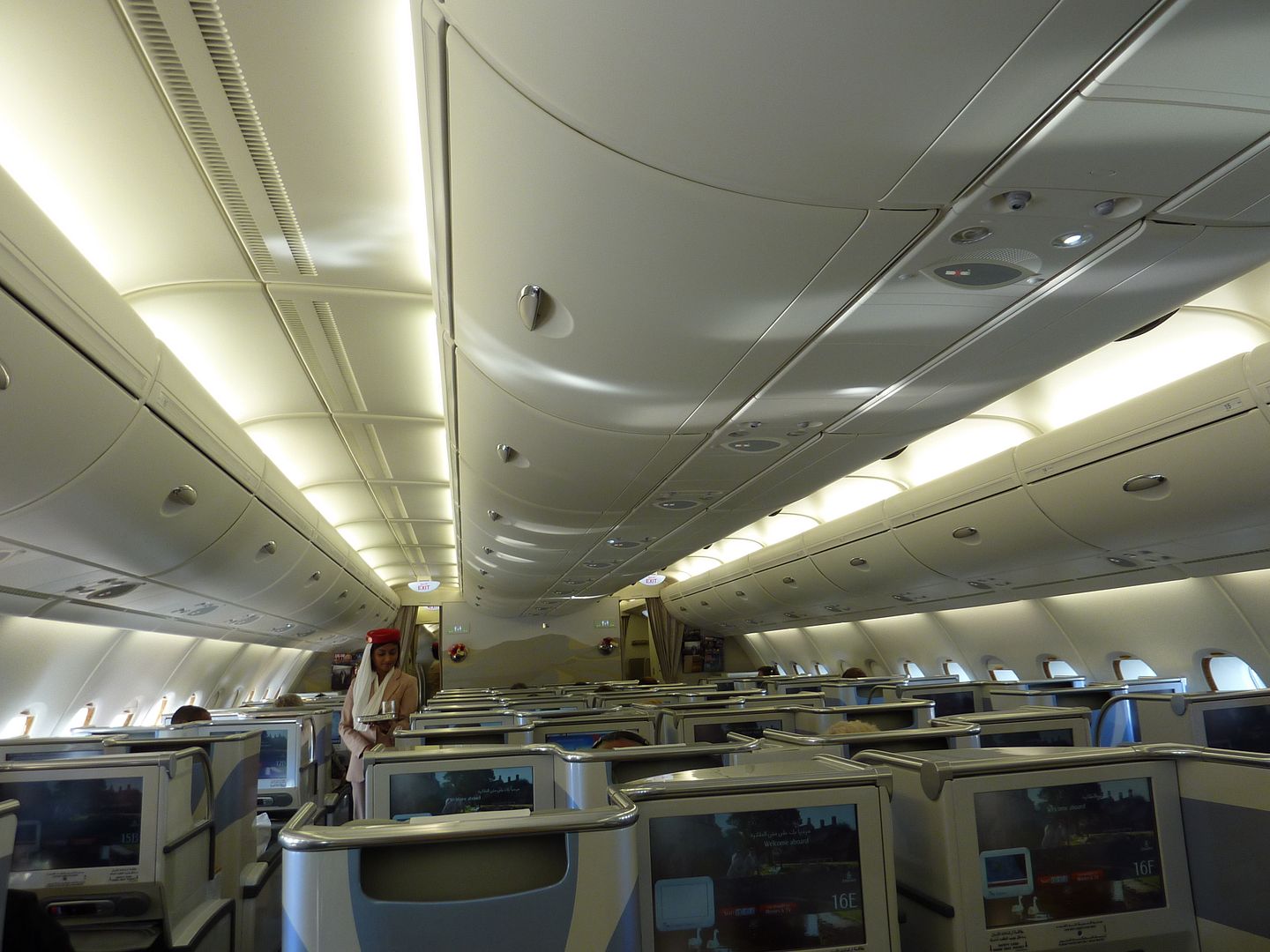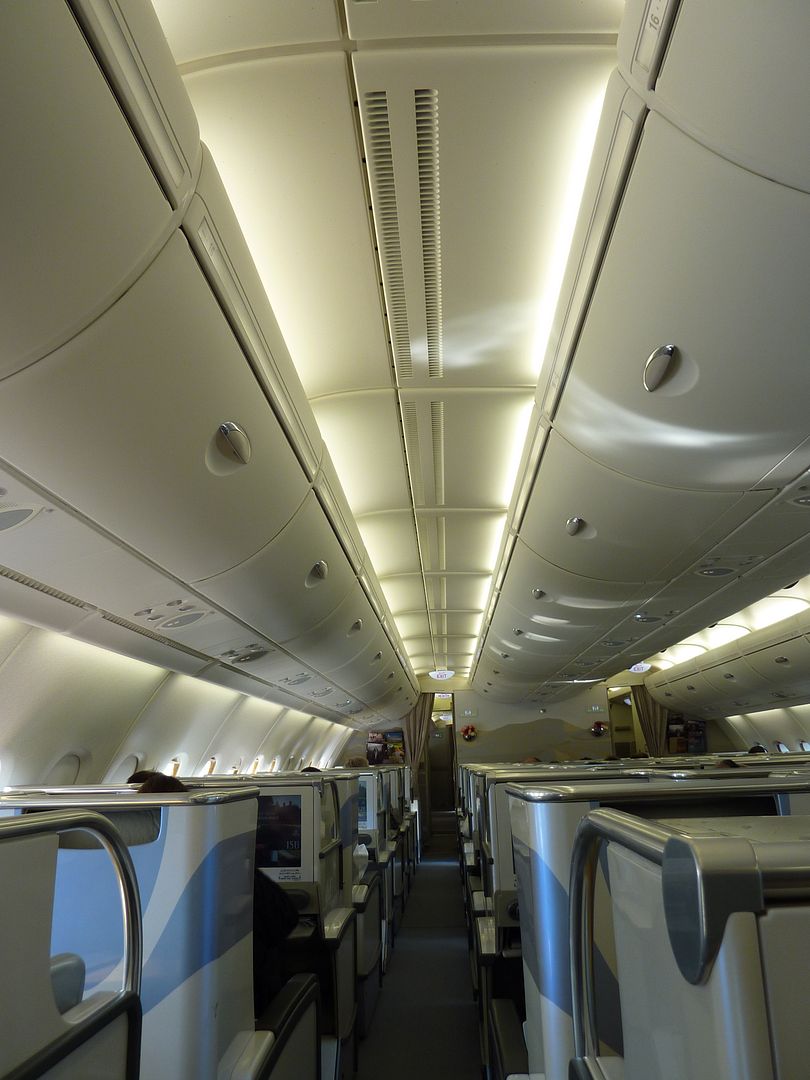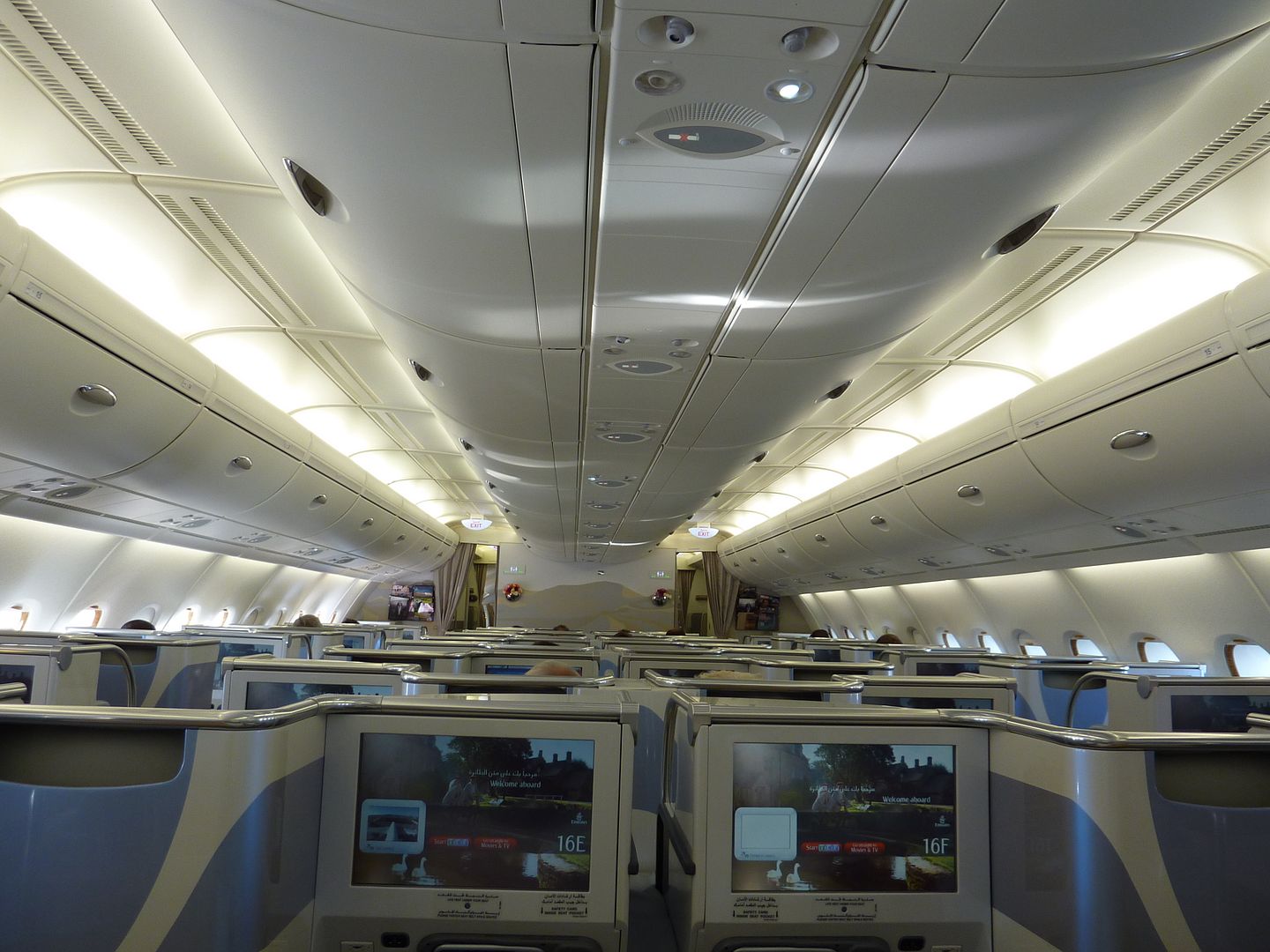 Tail views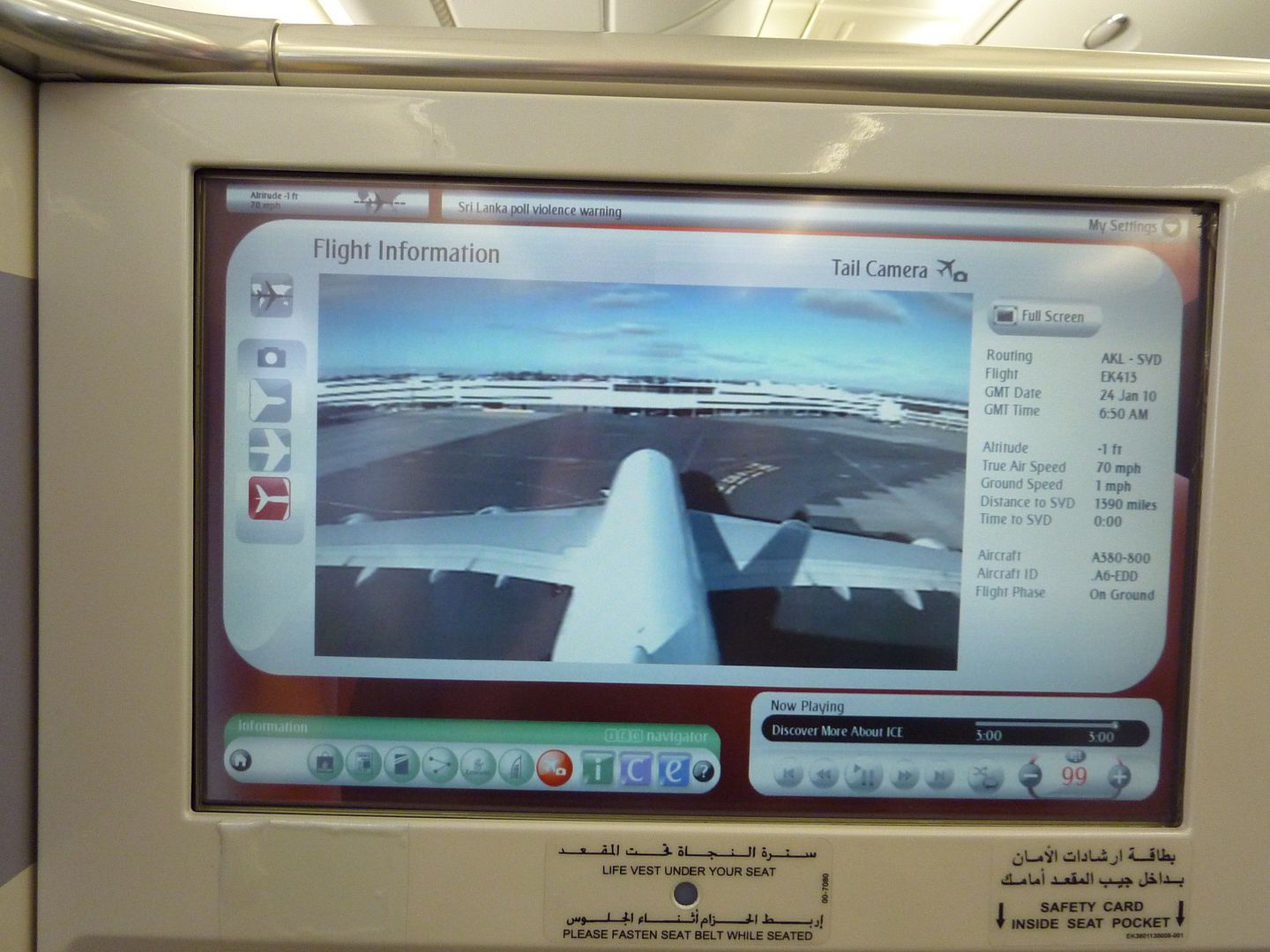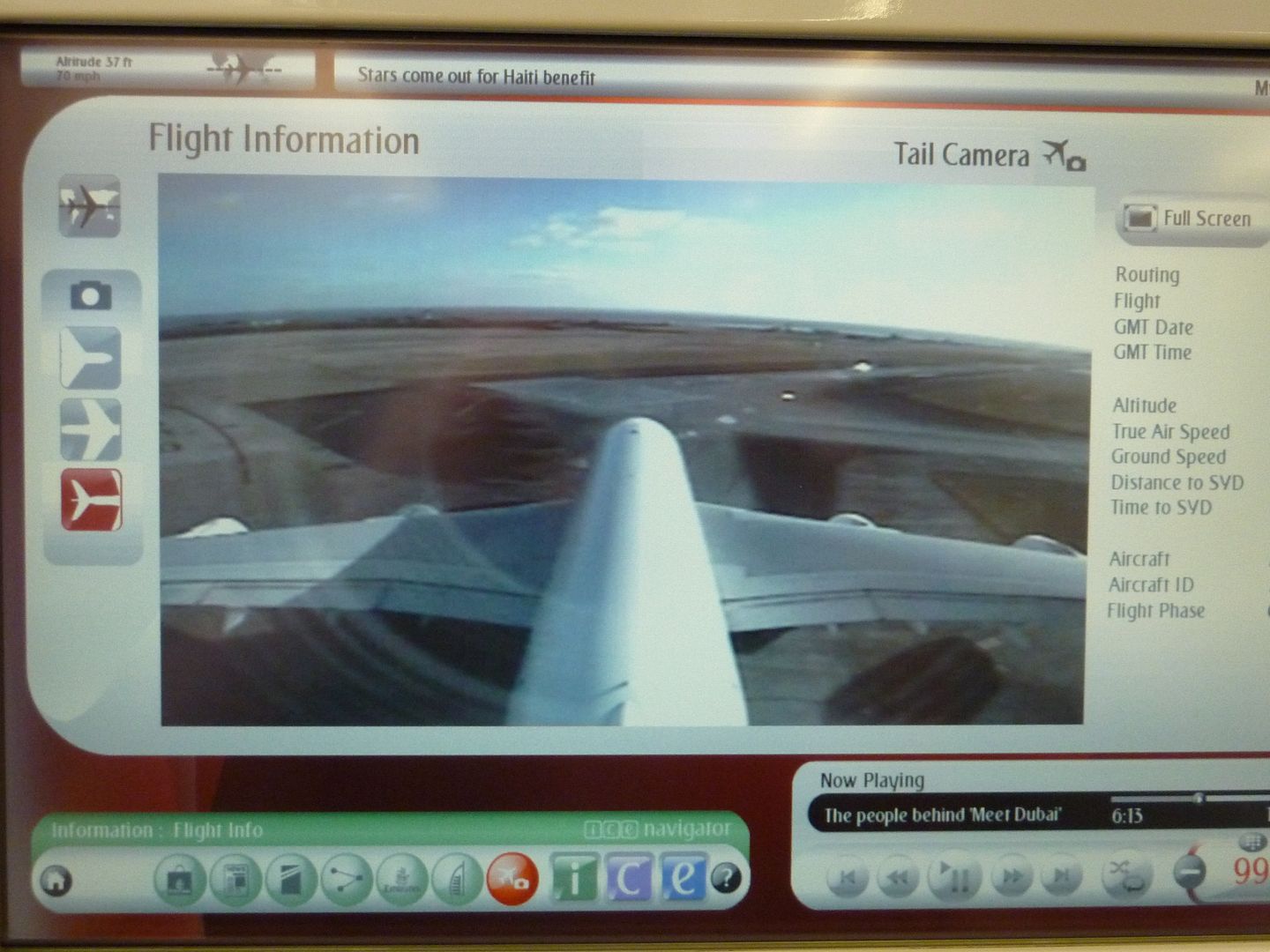 Good Bye AKL and gate 16 !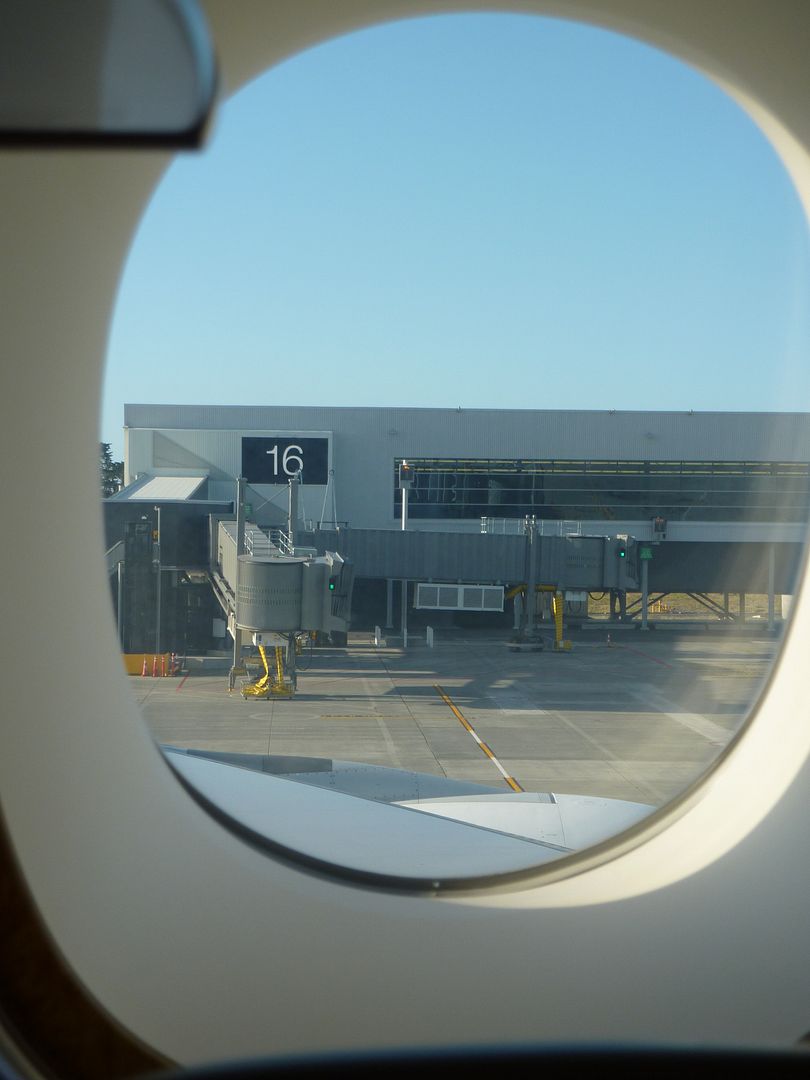 Air New Zealand at home
Video screen shots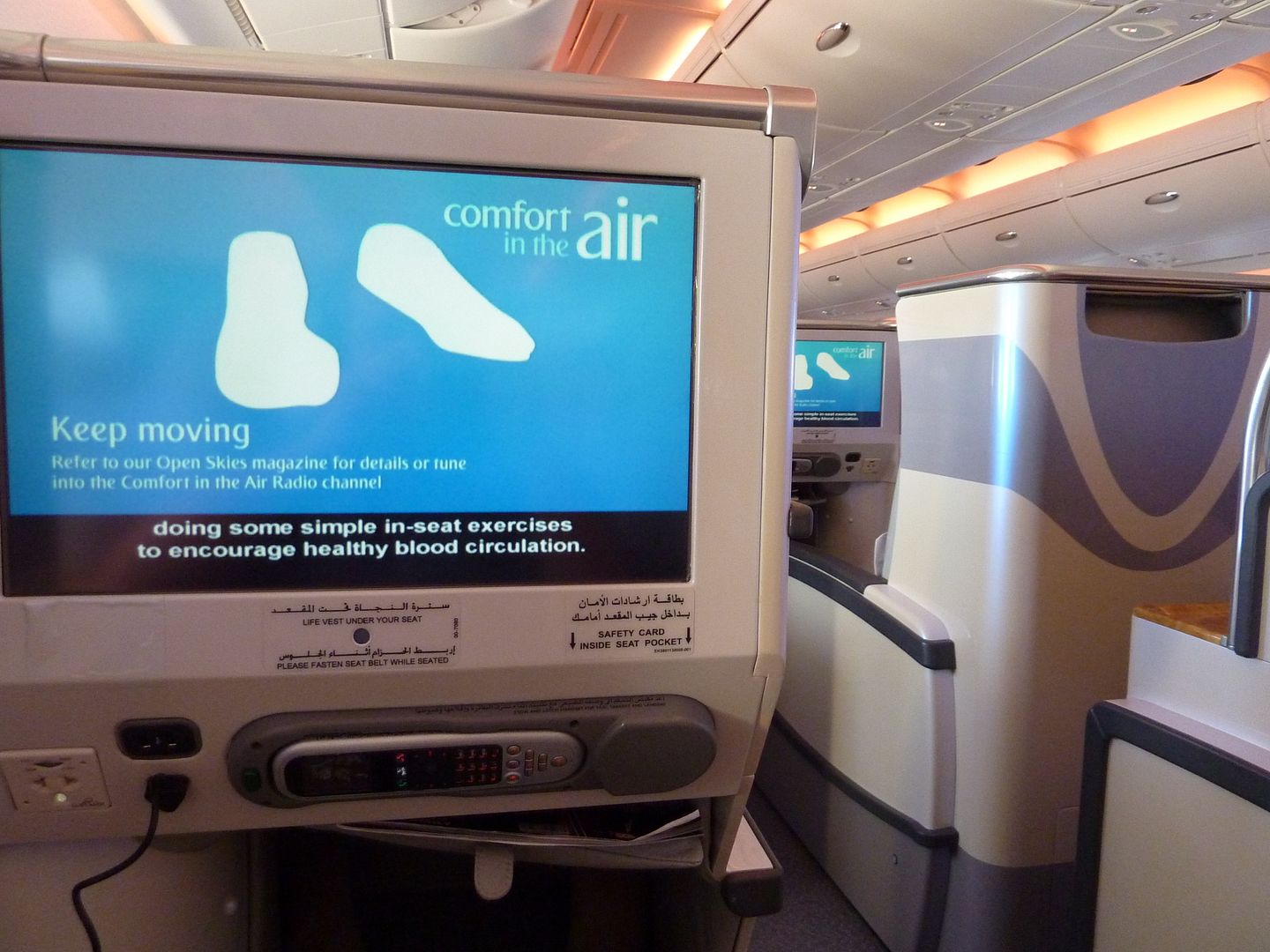 Drinks before the meal !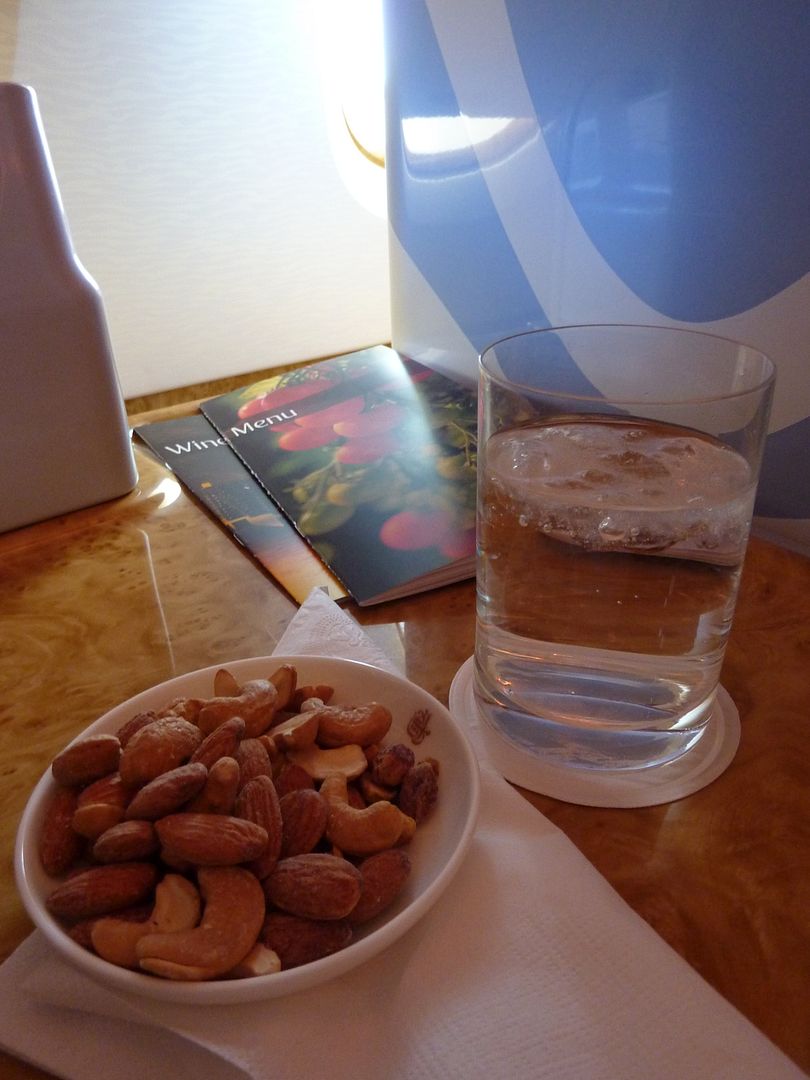 Table set up.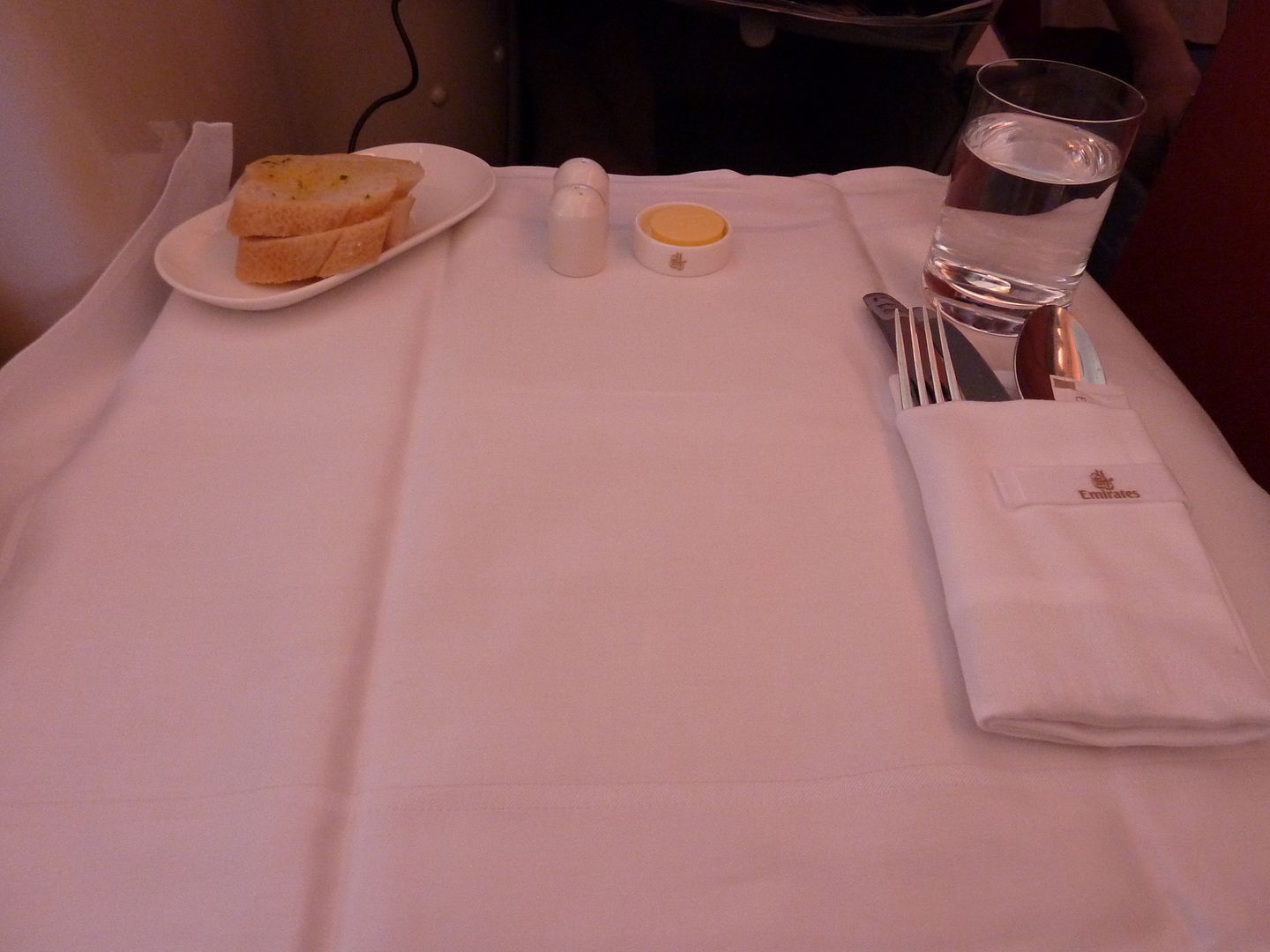 Starter of fish mousse sushi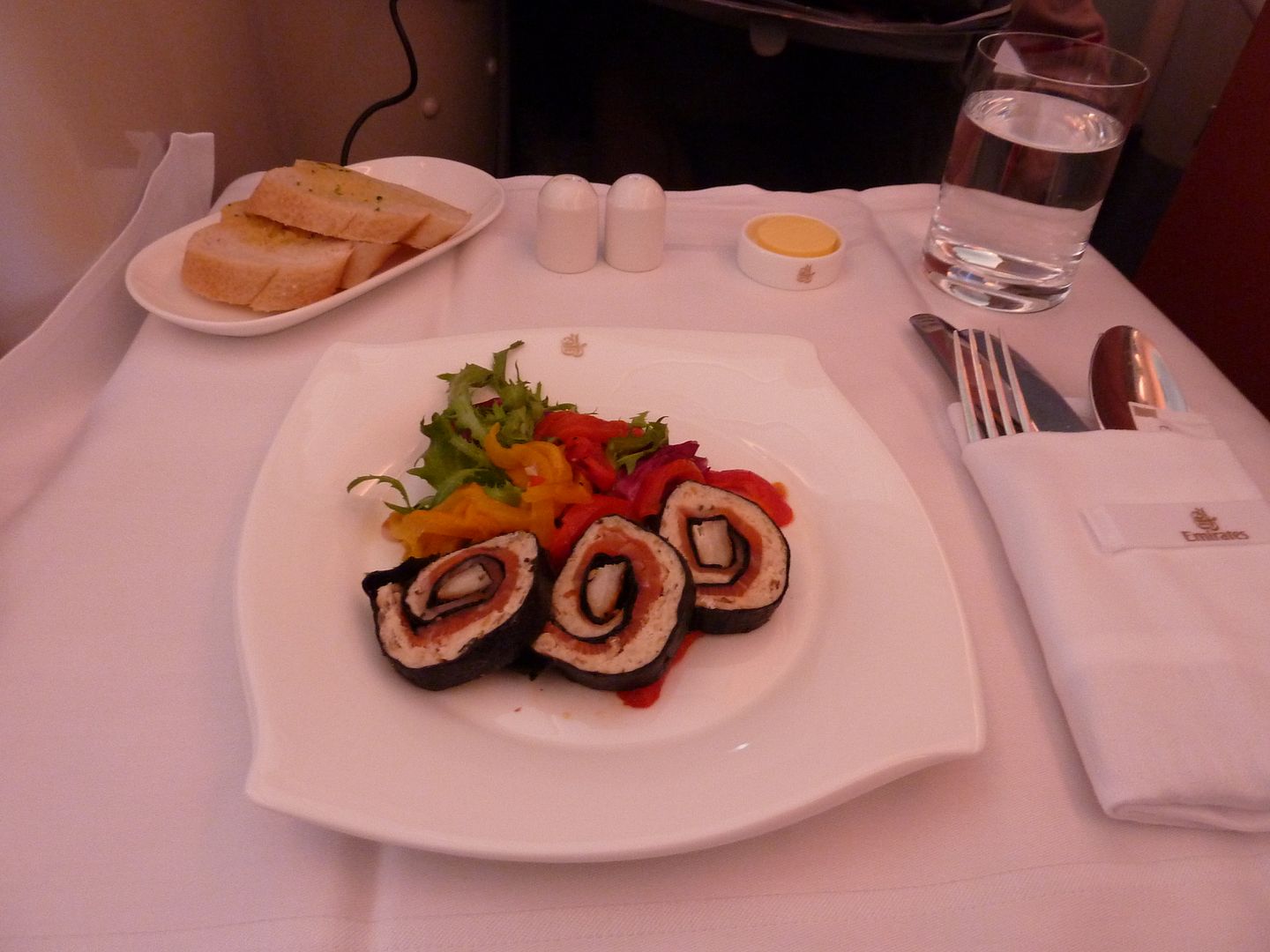 Main course, snapper with coconut curry sauce and steamed rice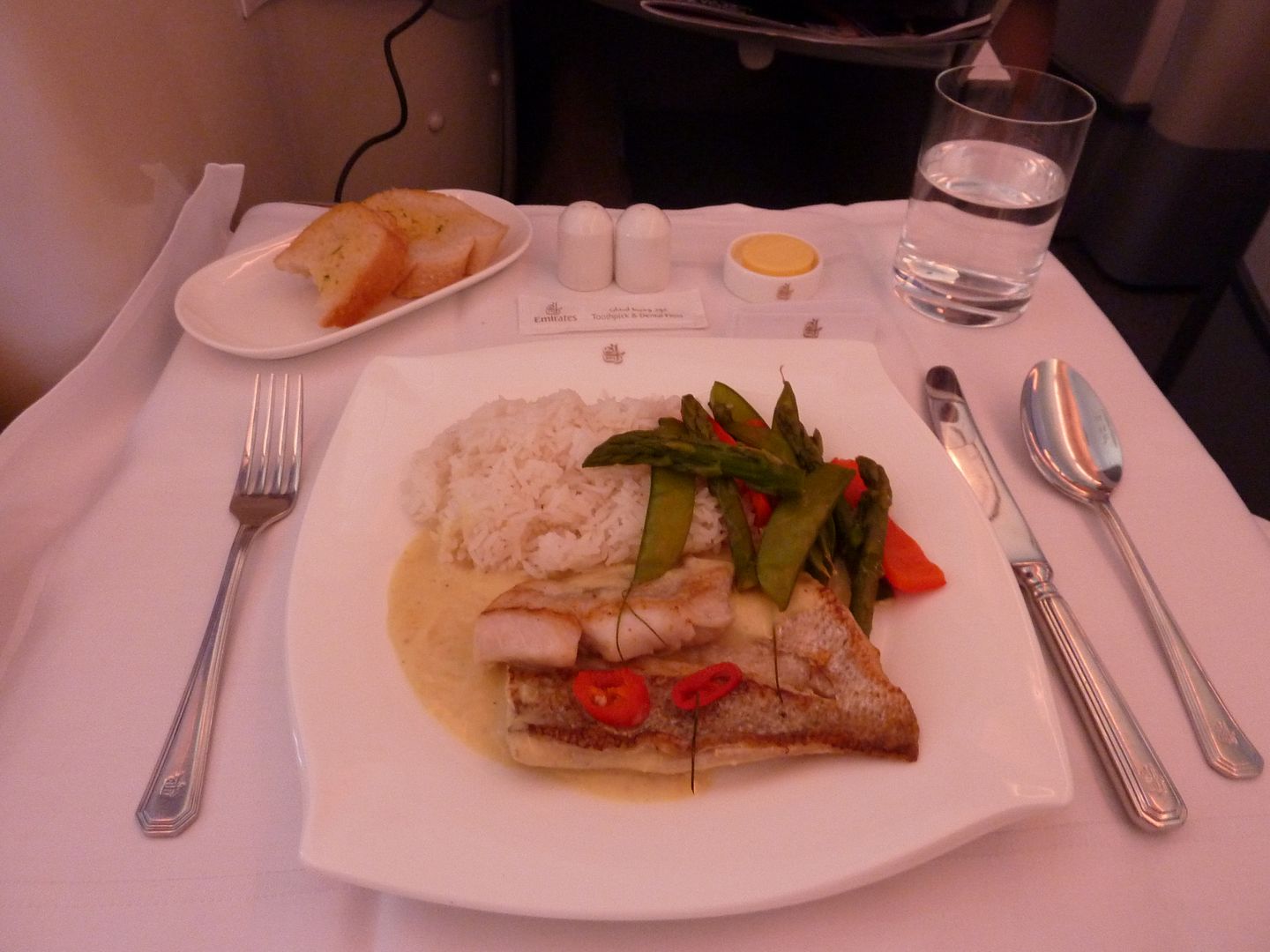 Enjoying lunch on Emirates !
Other choice was pumpkin ravioli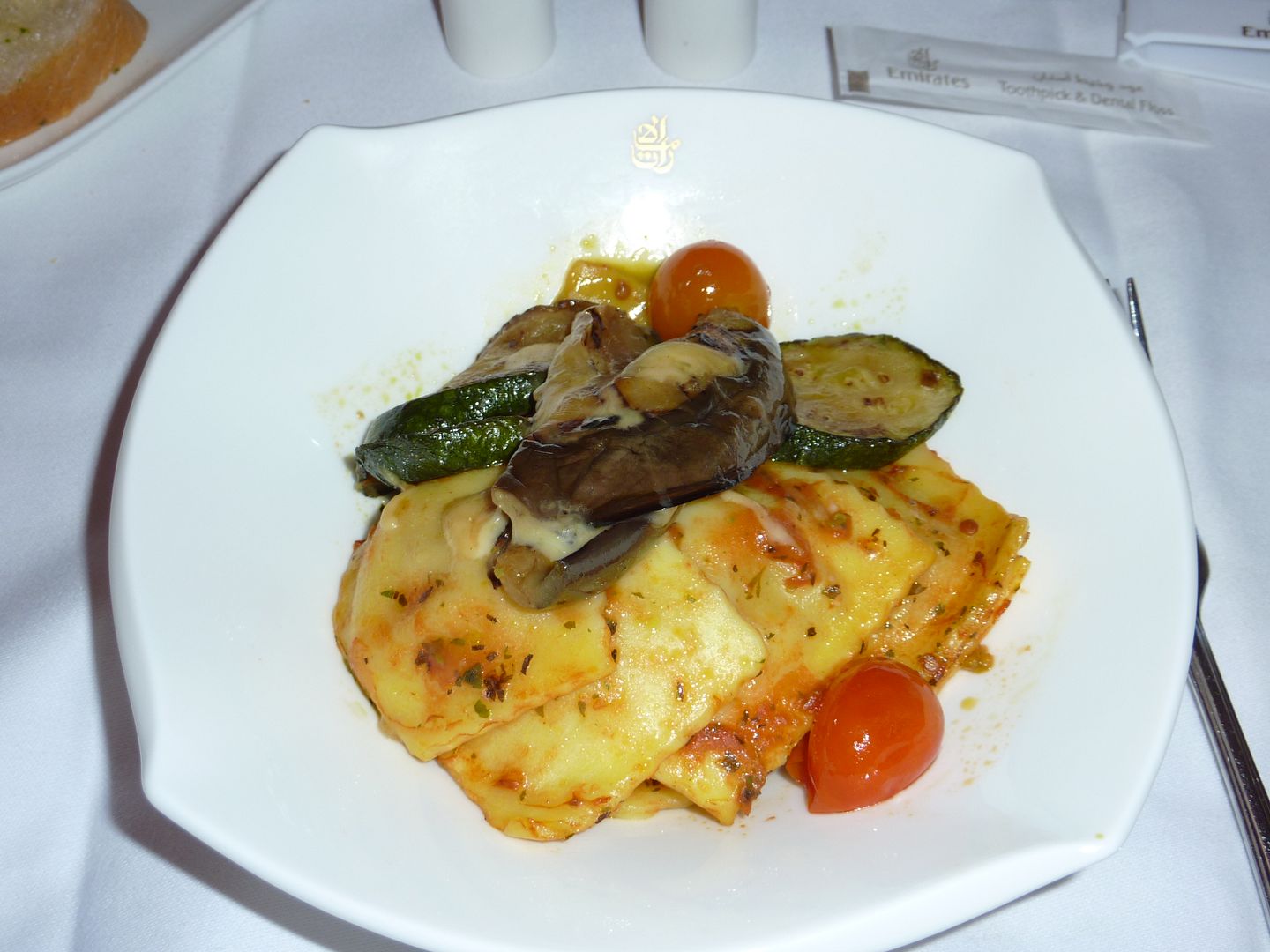 Cheese plate was full and excellent.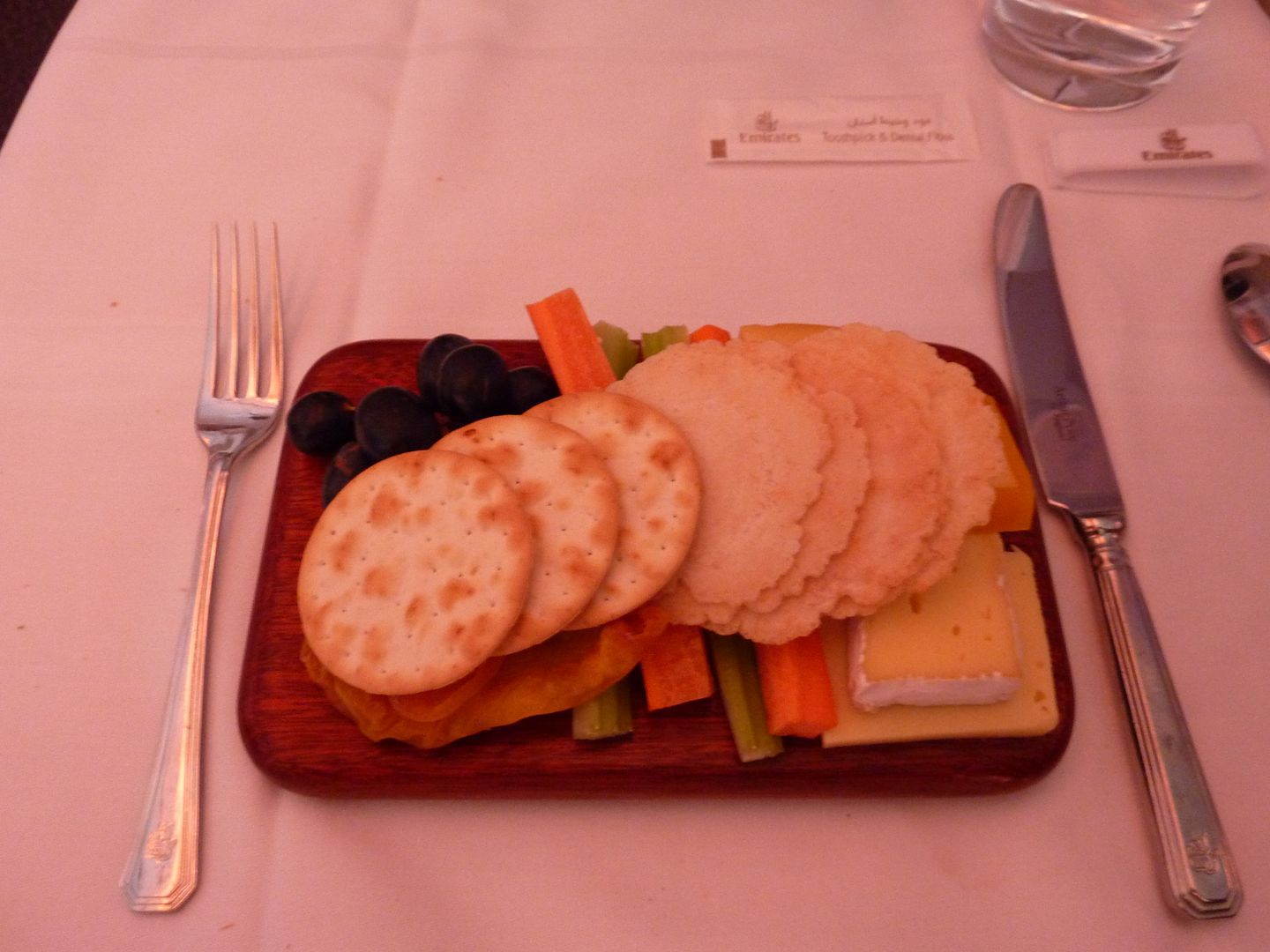 Tea and Godiva chocolates to finish off this amazing meal !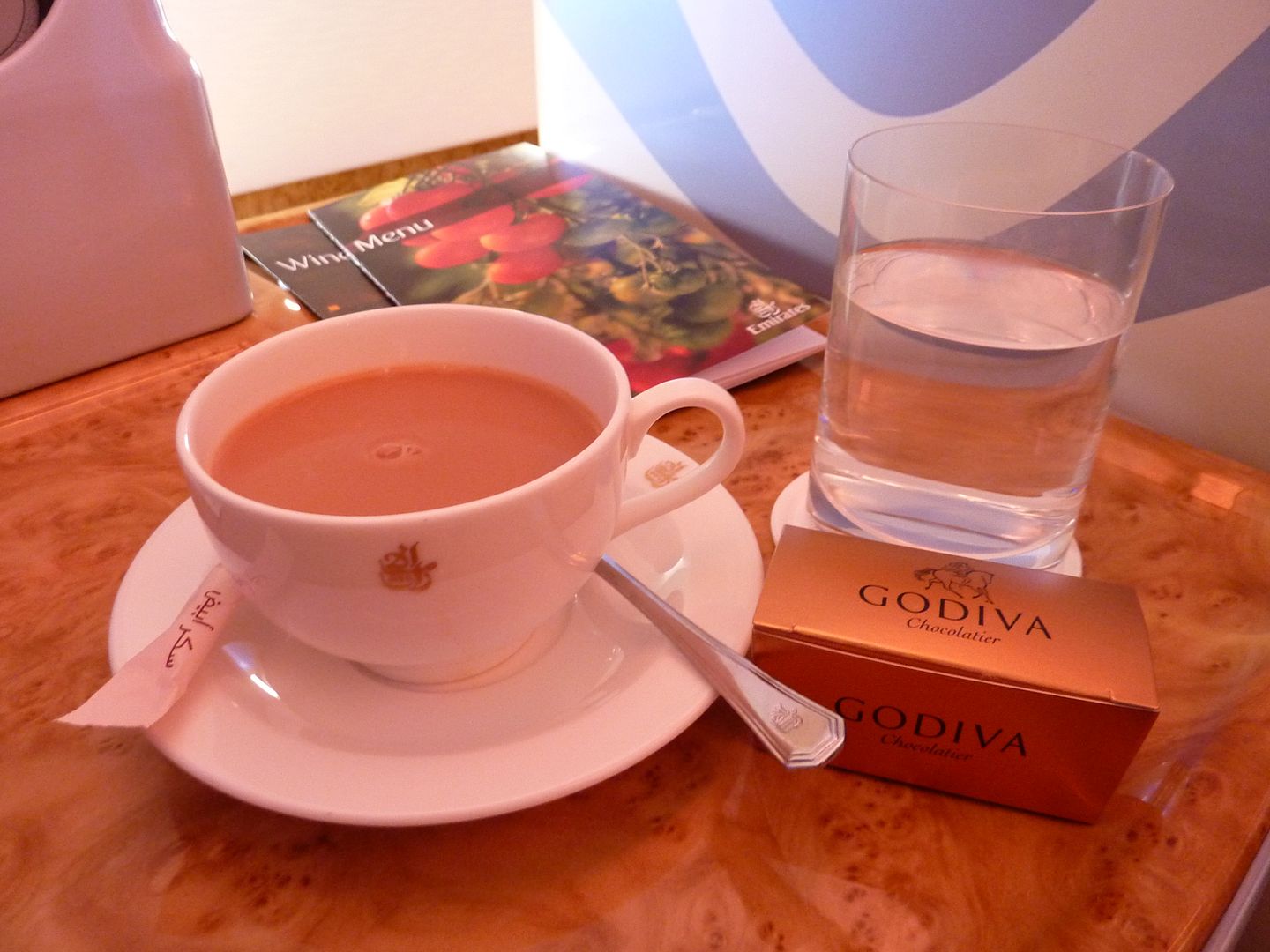 View from the little boys room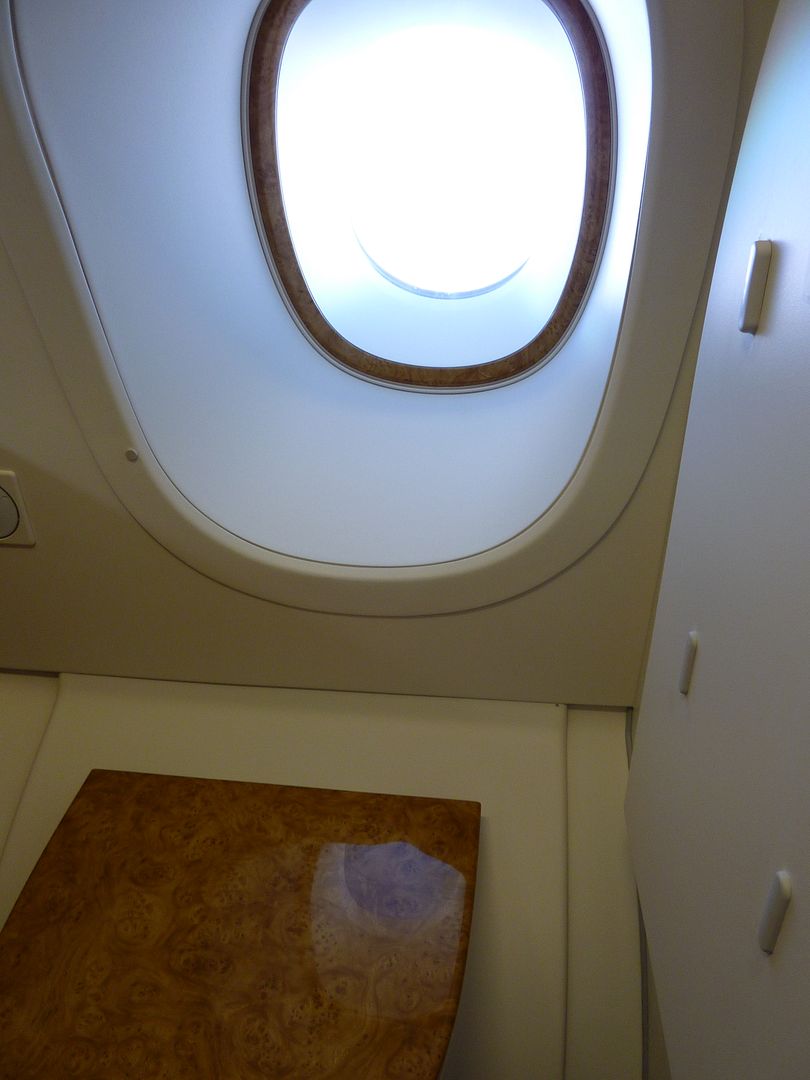 Beautifully decorated restrooms
View from the upper deck lounge/ bar area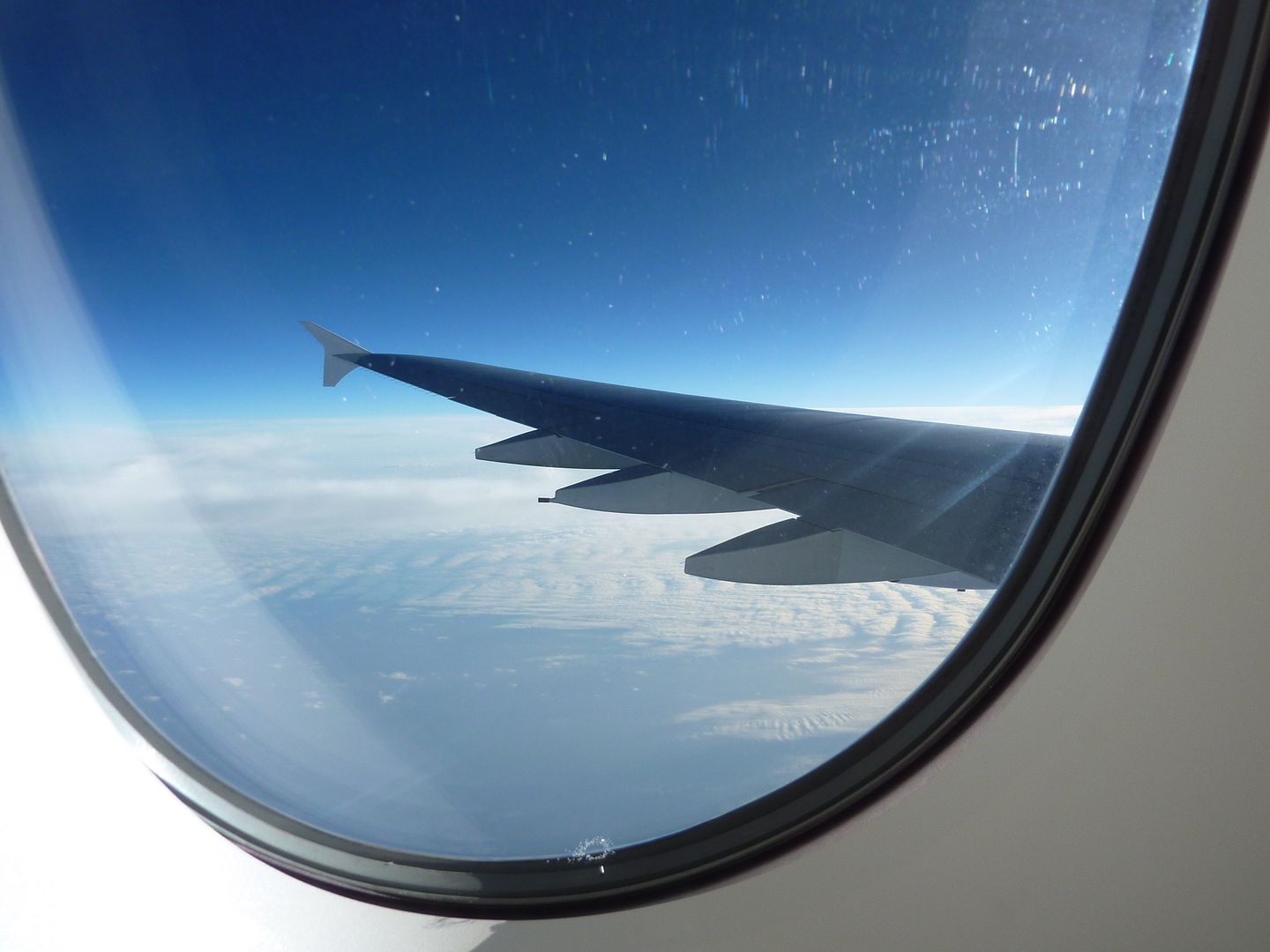 The lounge
The bar area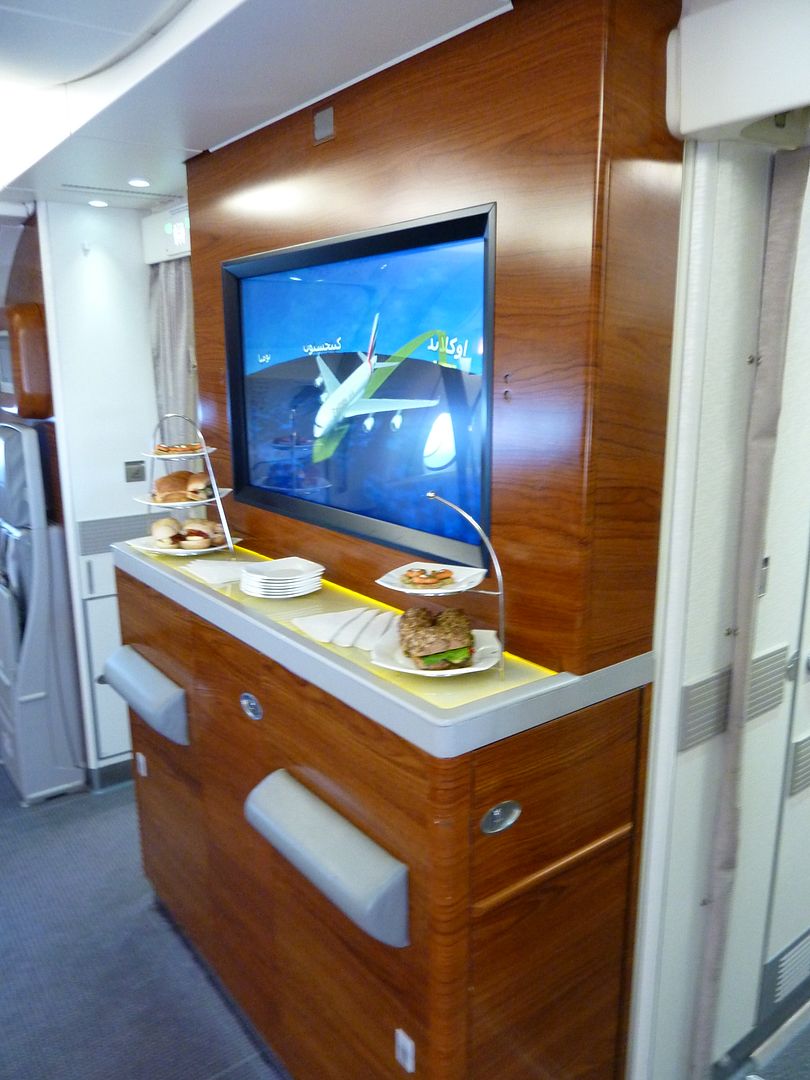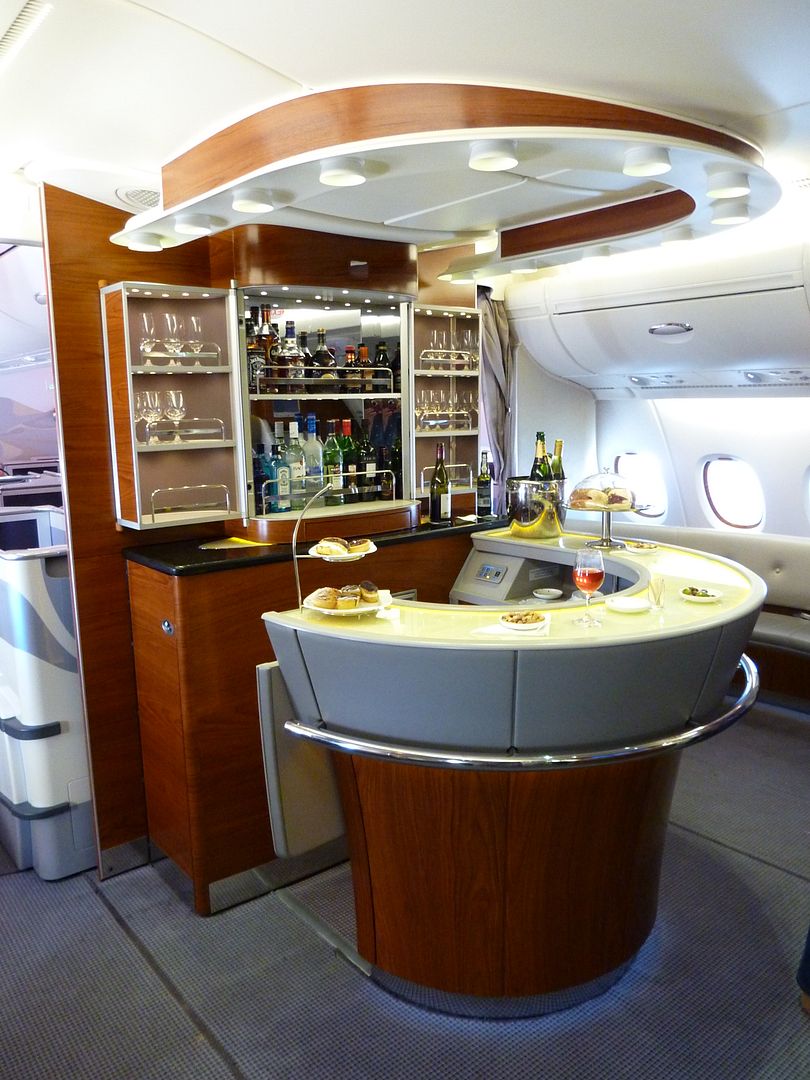 This weather will be the theme of these holidays... Gloomy weather, only Thailand would be sunny...
Arriving in Sydney.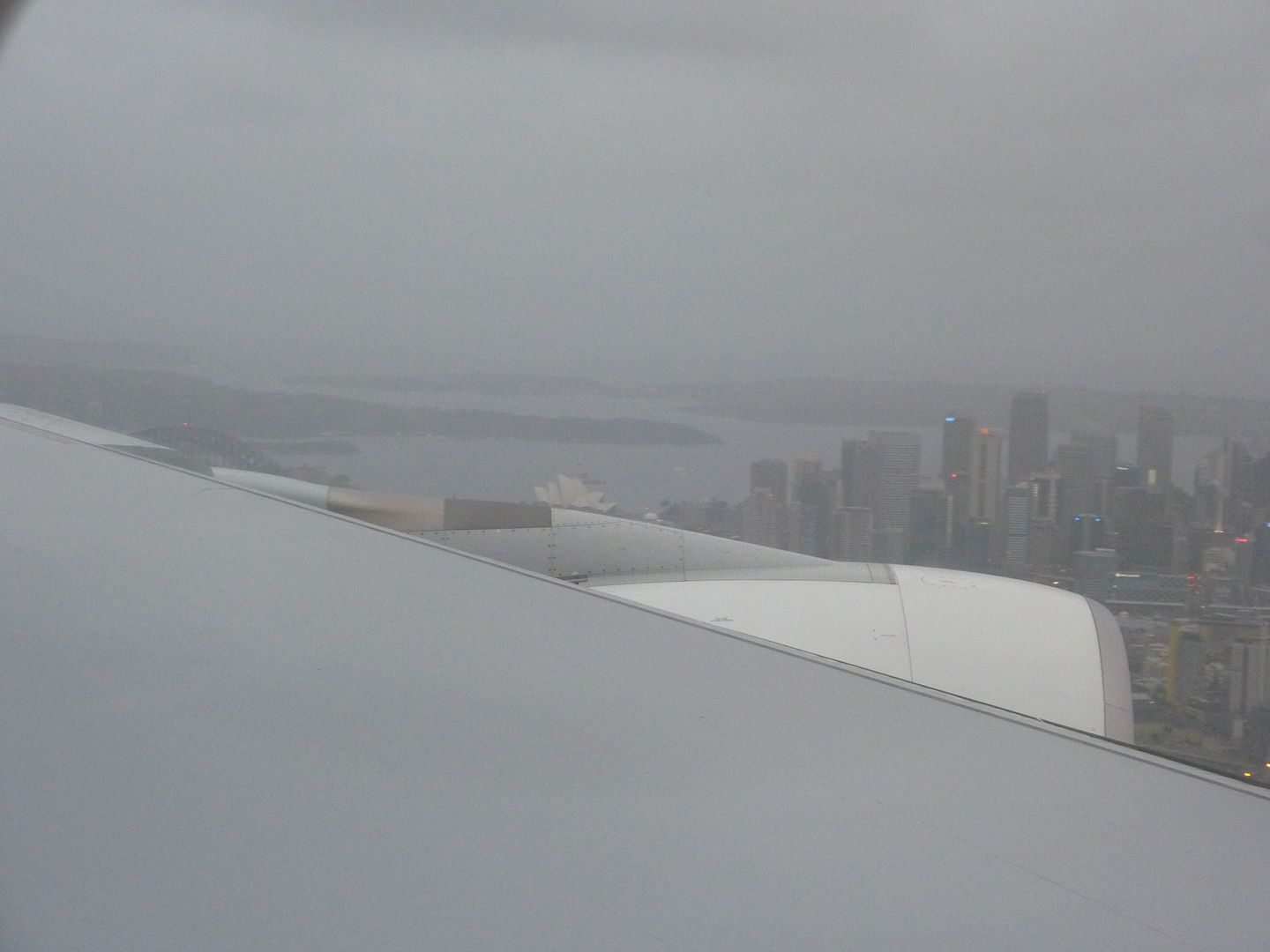 Tail view shots of our arrival in Sydney Airport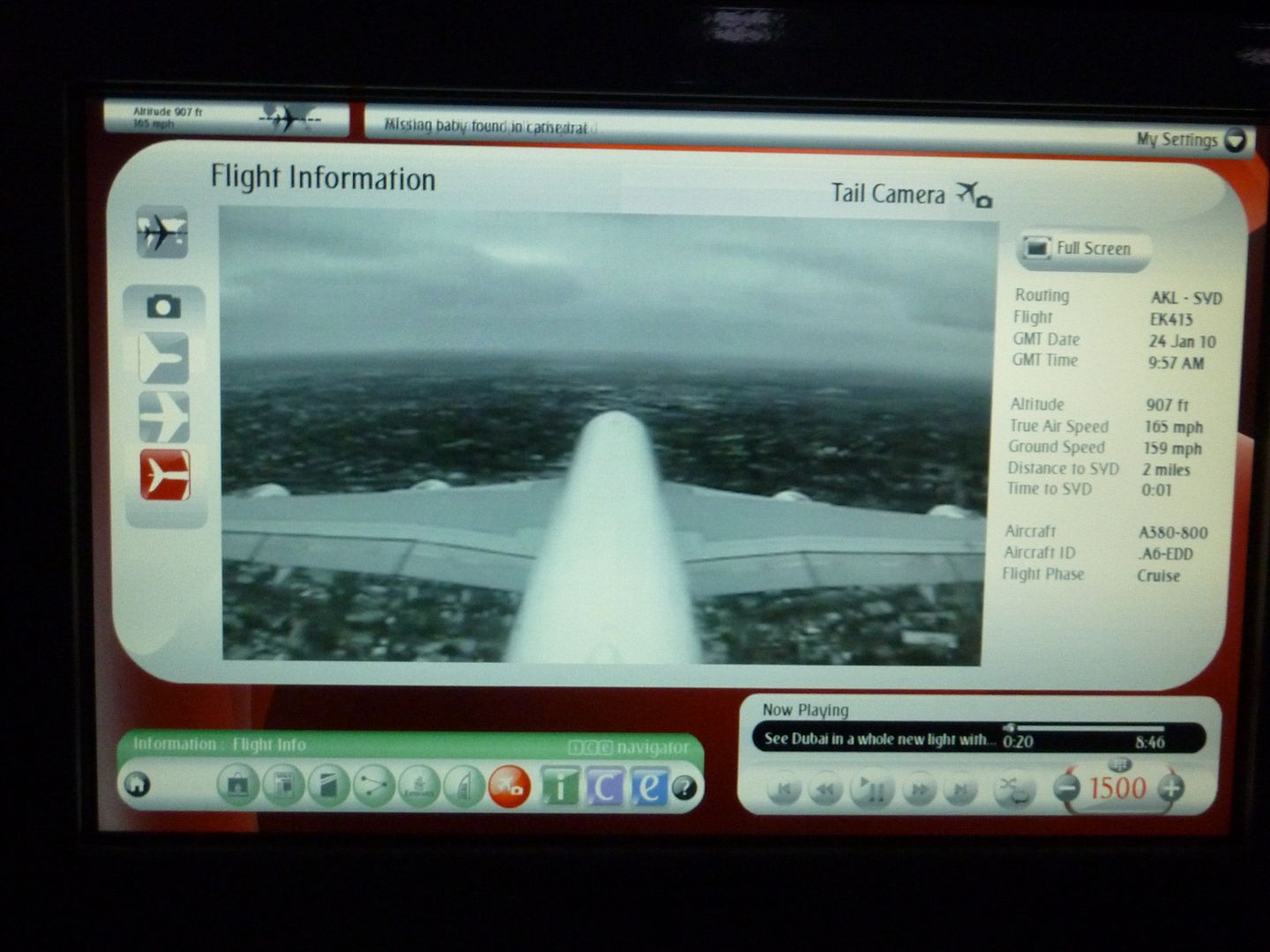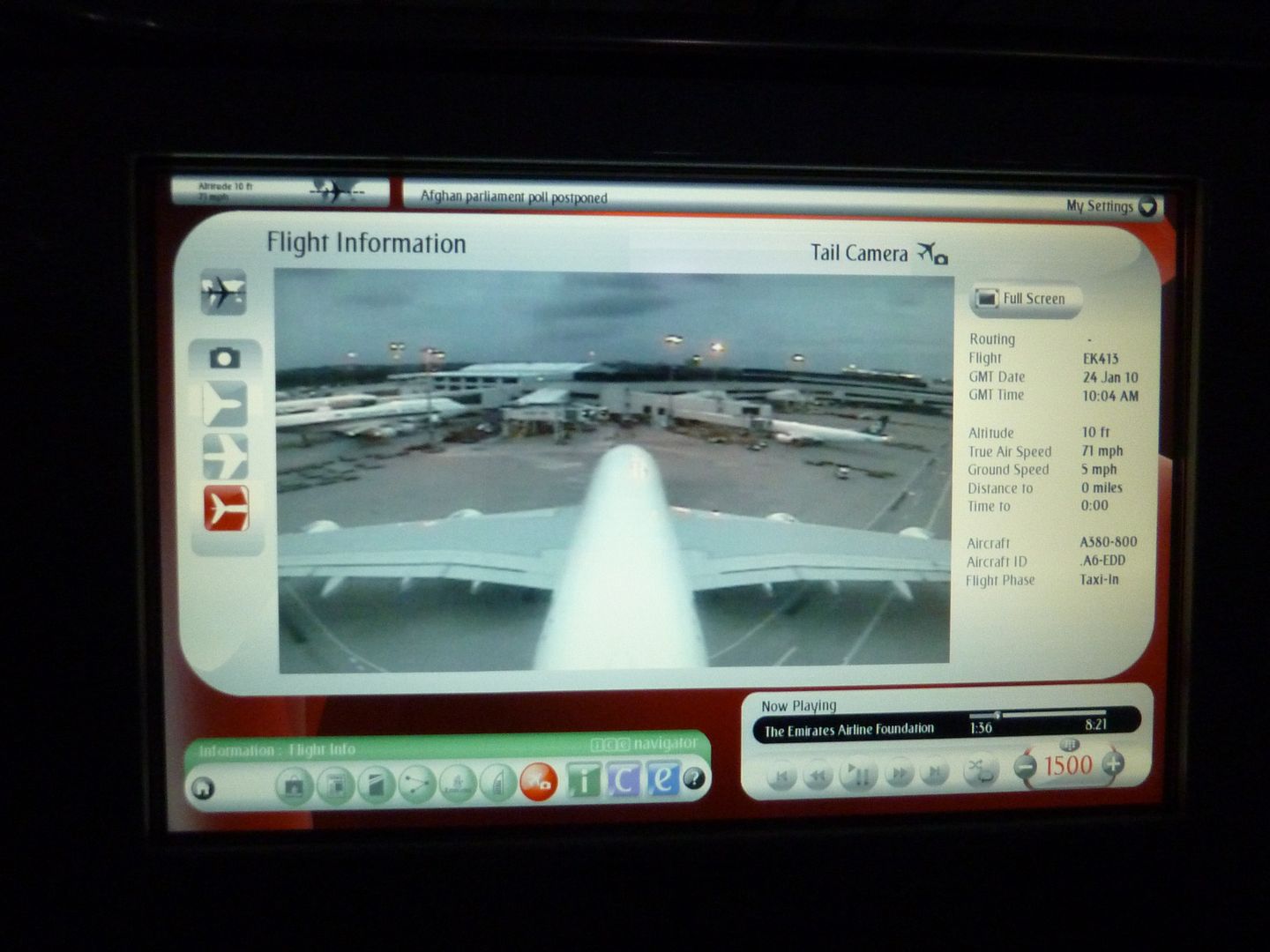 Our hotel for the night, the Ibis Darling Harbour
A few pictures of Sydney.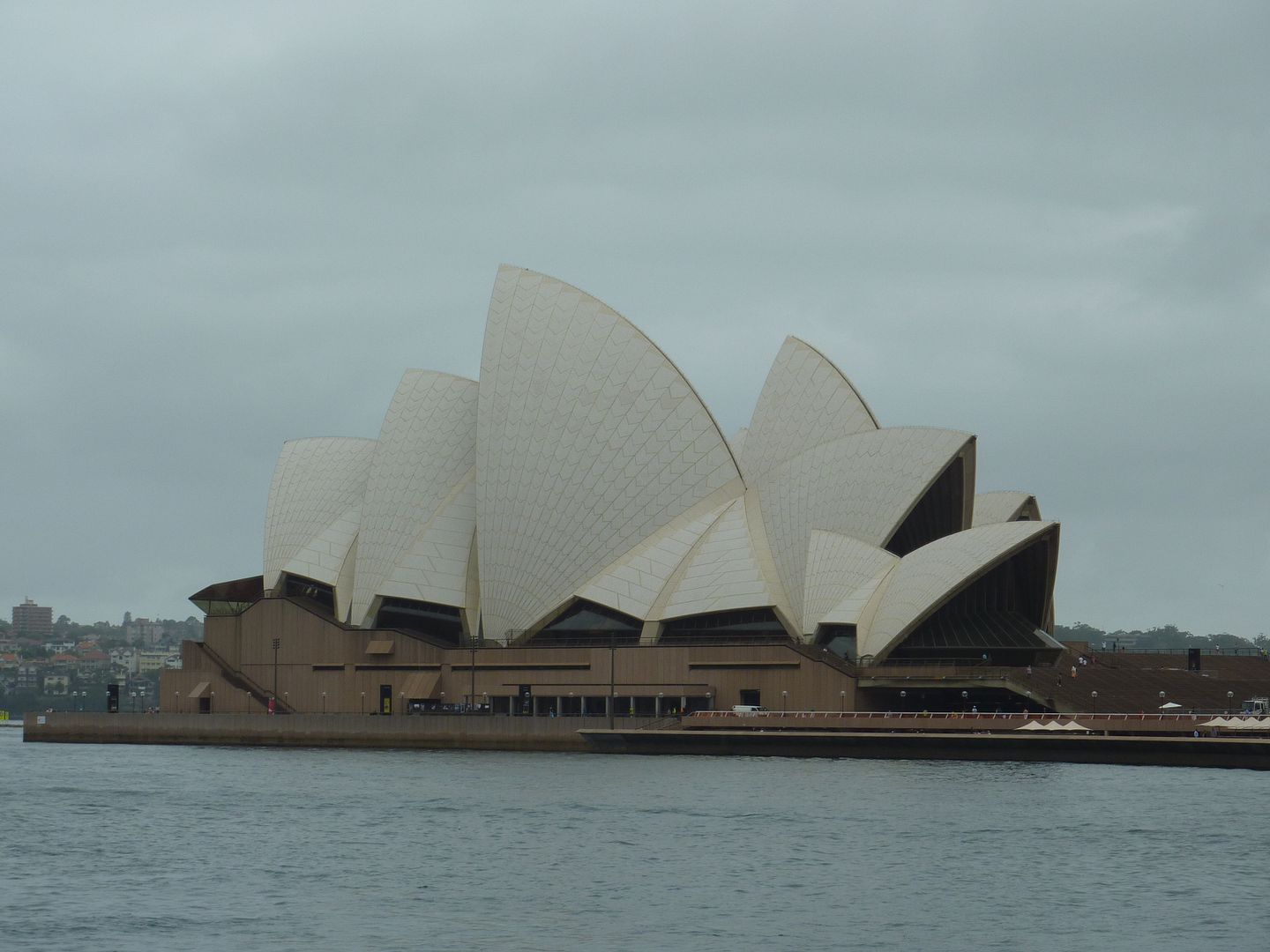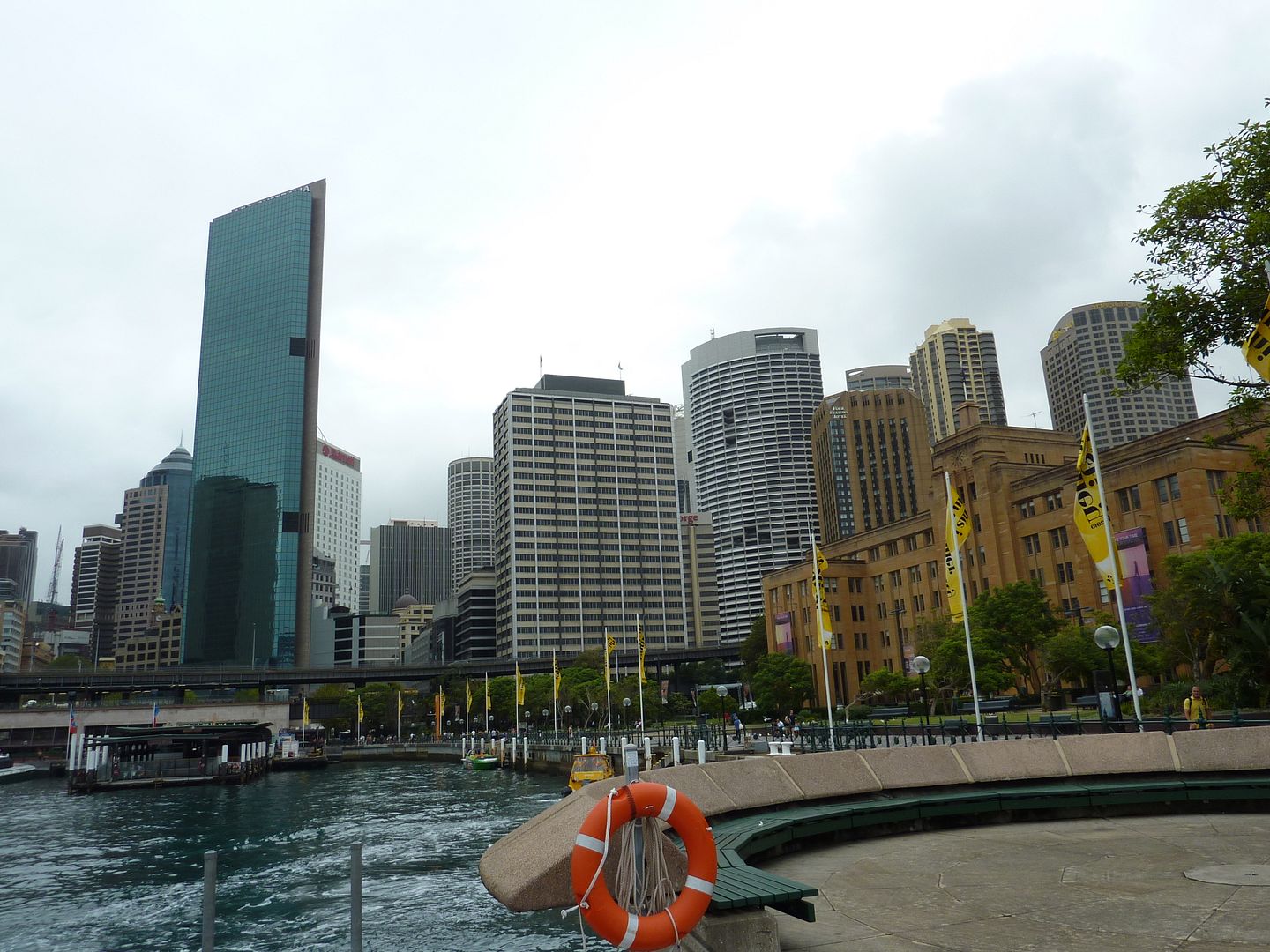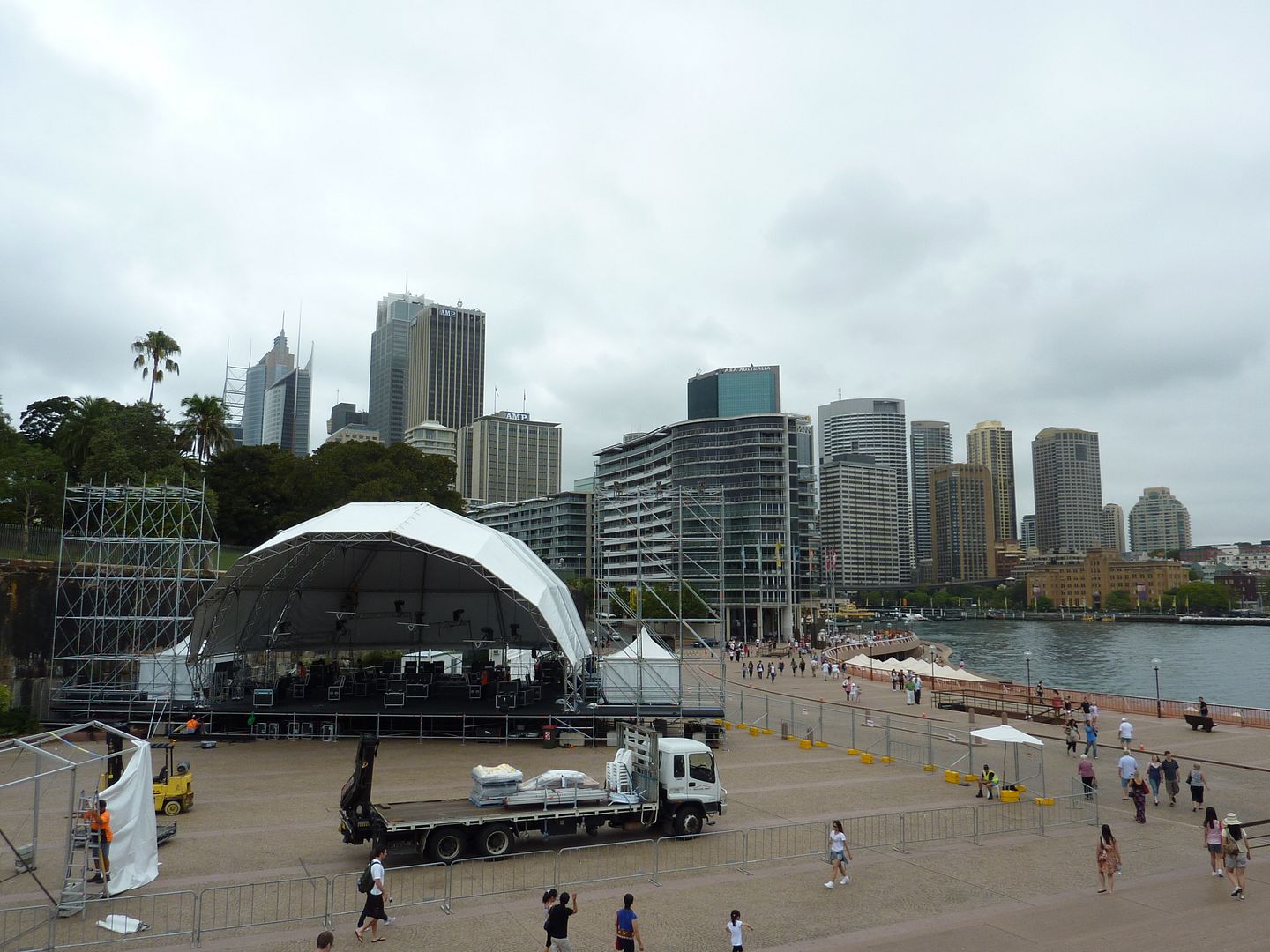 Next part is the SYD-HKG journey on Virgin Atlantic.
Happy Flying,
AF Cabin Crew.