A weekend in Transylvania with Blue Air (LTN-SBZ)
Hi everyone!
This is just a quick report about my weekend in Romania with Blue Air. I found their website by accident back in February, and booked a return flight from London Luton (LTN) to Sibiu (SBZ) in central Romania for the princely sum of GBP 32 return (Euro 38, USD 47). Not bad for a 3 hour flight. Blue Air fly 4 times weekly from Luton to Sibiu, and 5 or 6 times to Banesea (Bucharest), and maybe also somewhere else.
The website wasn't particularly user friendly, and IIRC I had to put my details in a few times before everything went though. I could find virtually no ionfomation on Blue Air before I went, lest for their Wikipedia entry. Skytrax has no info on them, despite having a fairly large route network, stretching as far away as Lisbon and Dublin.
June 2010
Blue Air OB 332
London Luton (LTN) – Sibiu (SBZ)
Boeing B737-300 (YR-BAC)
Scheduled: 0900-1400 (3h00m)
Actual: 0910-1344 (2h34m)
Economy Class (no frills)
I left my flat in London just after 6.30am (far too early for a Saturday), and caught the 0655 train from St.Pancras to Luton Airport, getting me to the airport around 0720. I met my friend who was joining me for the weekend. Unlike some no frills airlines, with Blue Air, you need to pick up a proper ticket at the check in desk. No online check in! When the agent was typing away, I asked my friend if he'd heard of Sibiu before. When he said no, the agent started laughing. I suppose if it wasn't for these airlines starting these funny routes, no one would know the places existed. I asked about the load, and she said there were 64 pax. I counted 90 coming off the inbound. The return flight was probably around 110 – not bad for a 130 seat aircraft.
Security was fast, and once in the departure lounge, we got some breakfast from Prêt, which had a nice view of the arriving aircraft.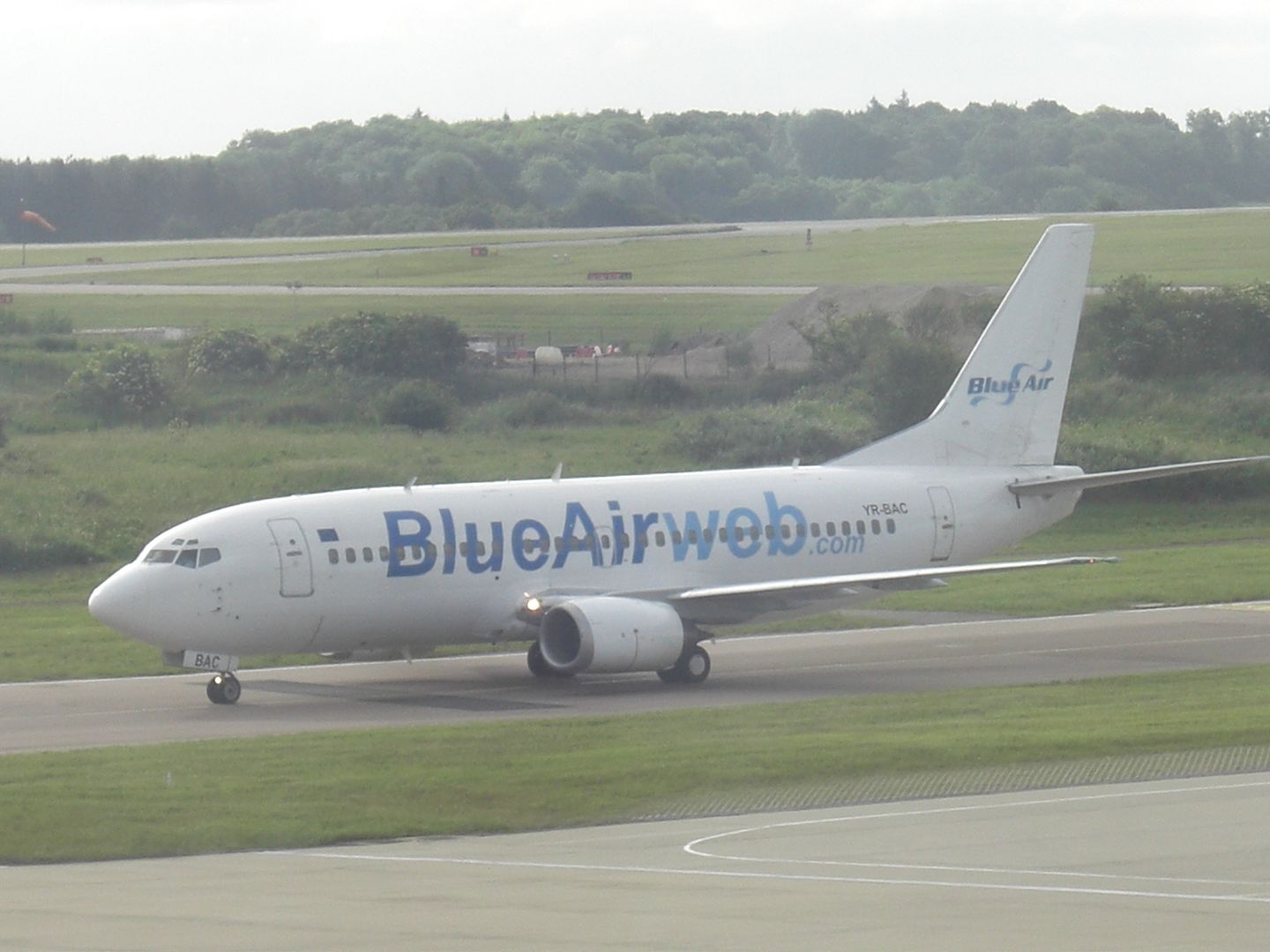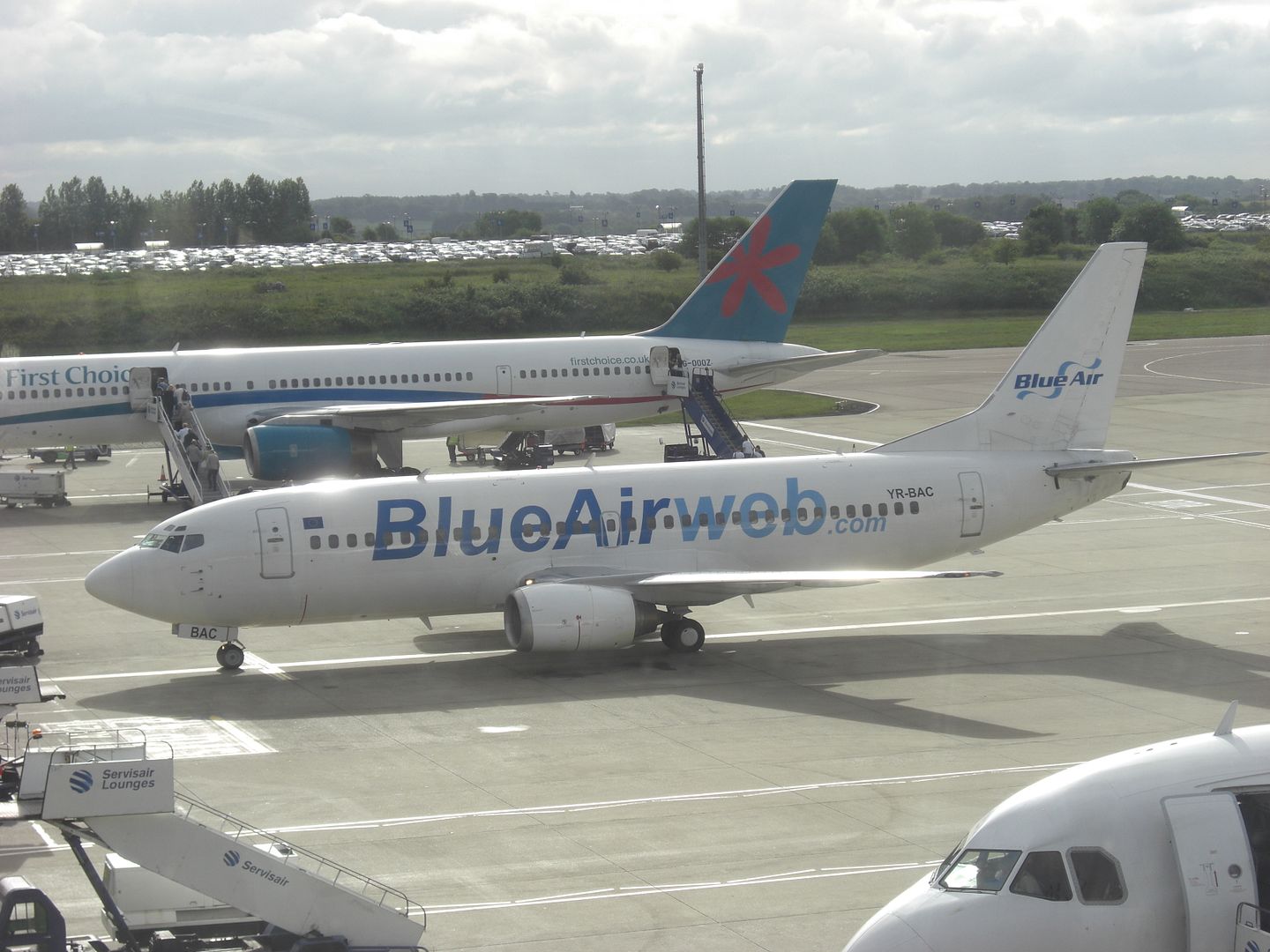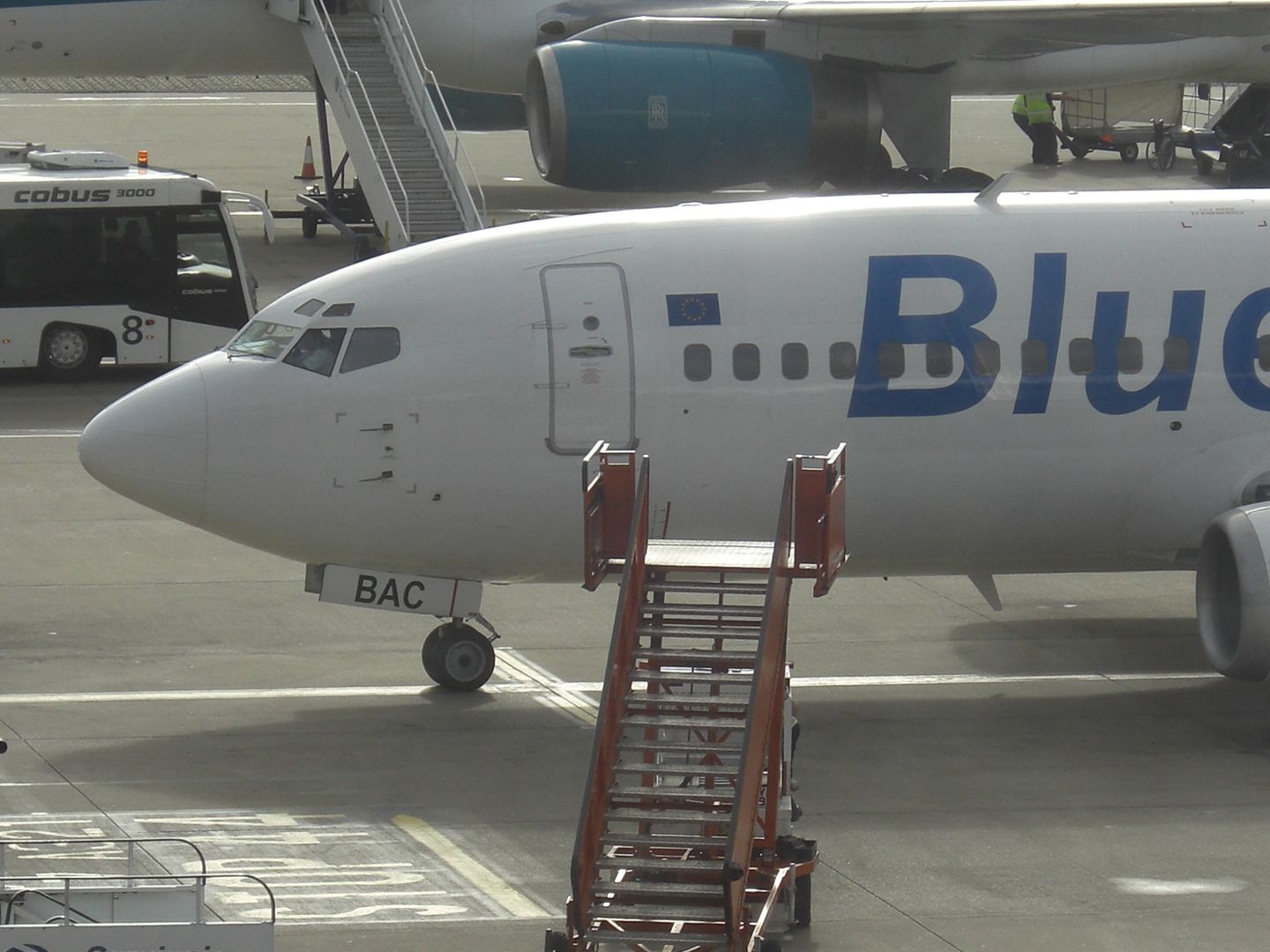 Boarding was called just after 0830. We were kept waiting in the stairs leading down to the tarmac for 5 minutes though – not sure why.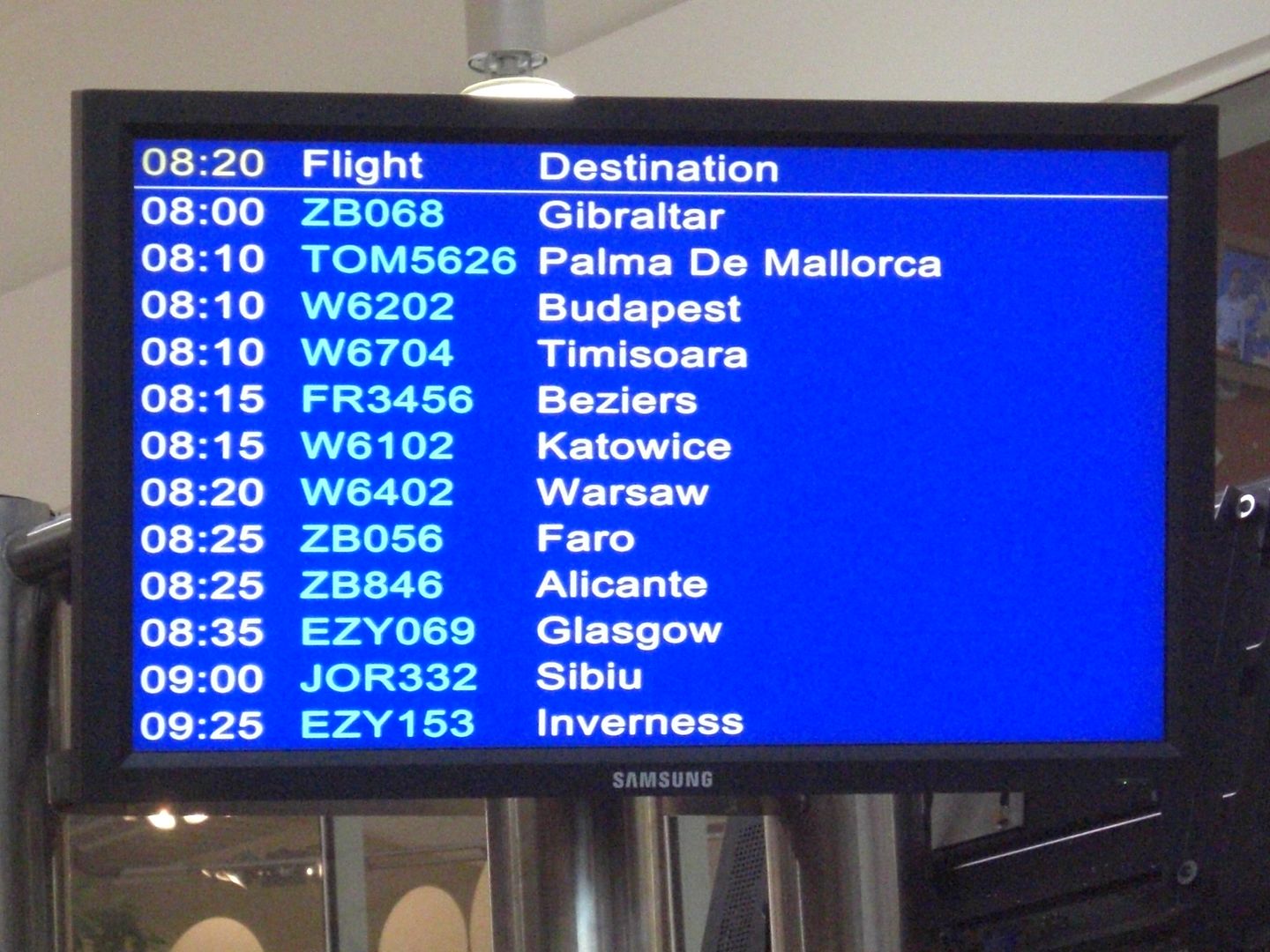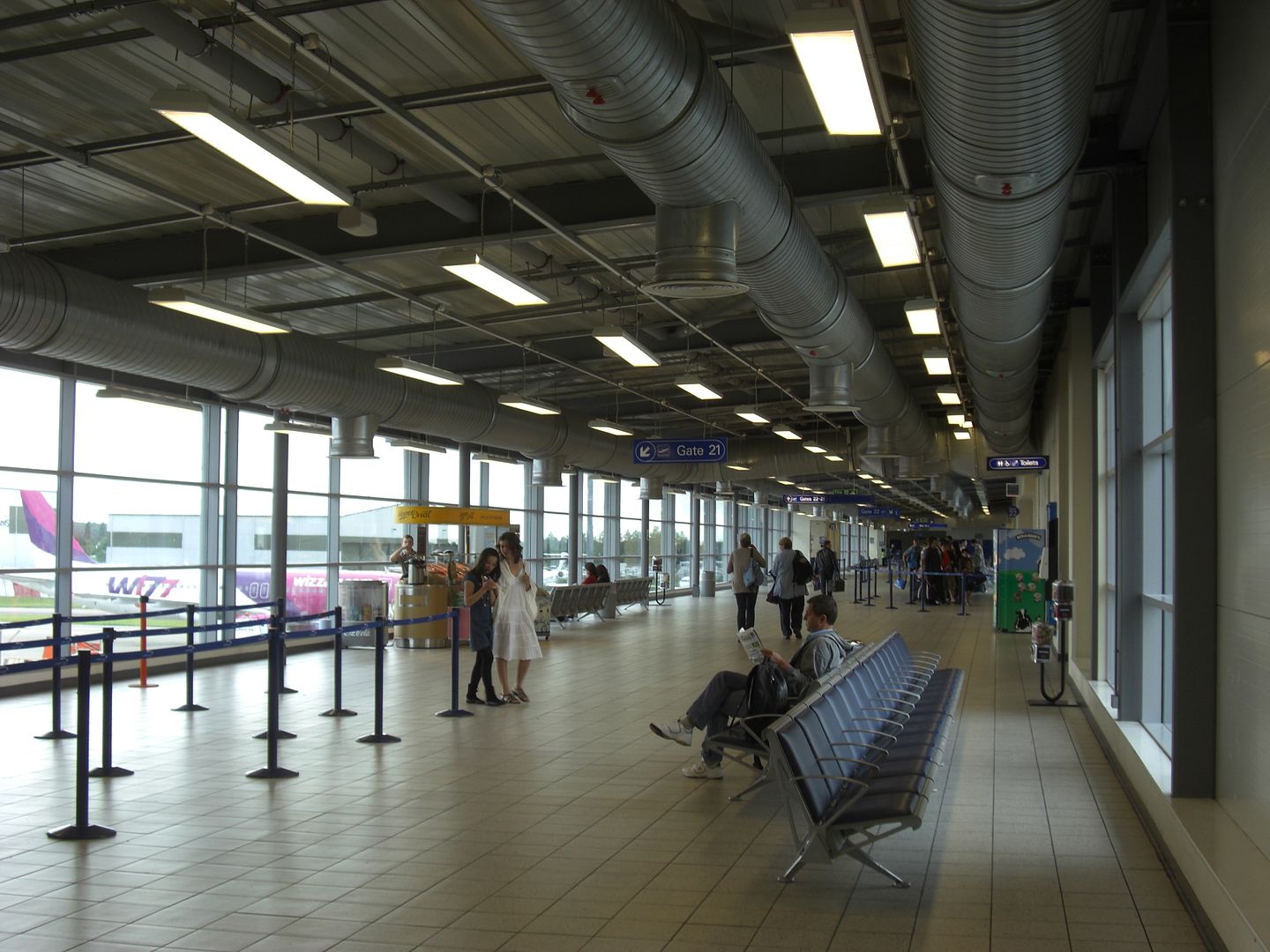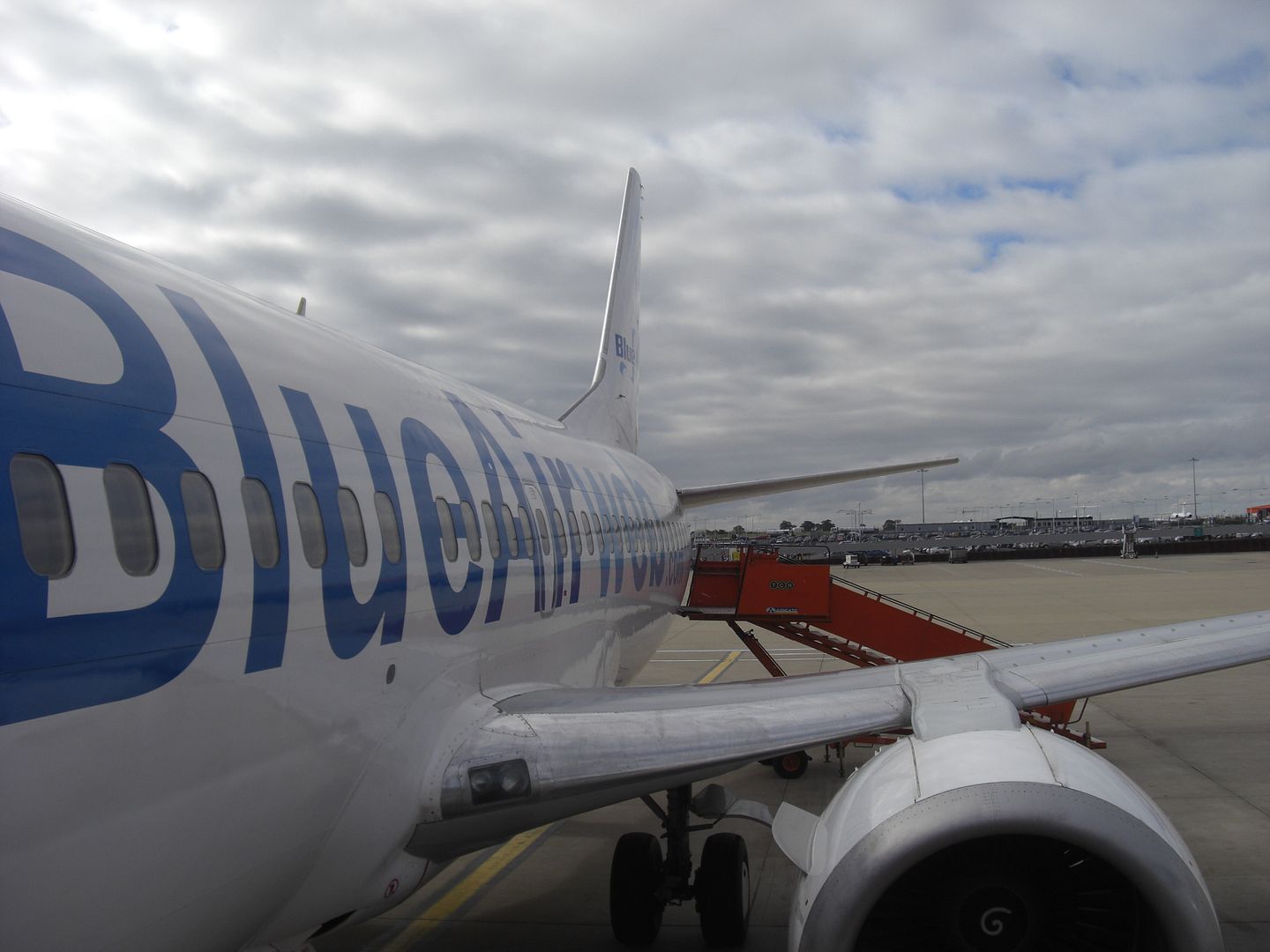 We were assigned row 2 - the window and aisle seats for the first 5 rows had very uncomfortable headrests. After takeoff, my friend moved to row 1, with both of us sitting in the middle seats without headrests. It looked as though the seats could be converted into 2 x 2 seating.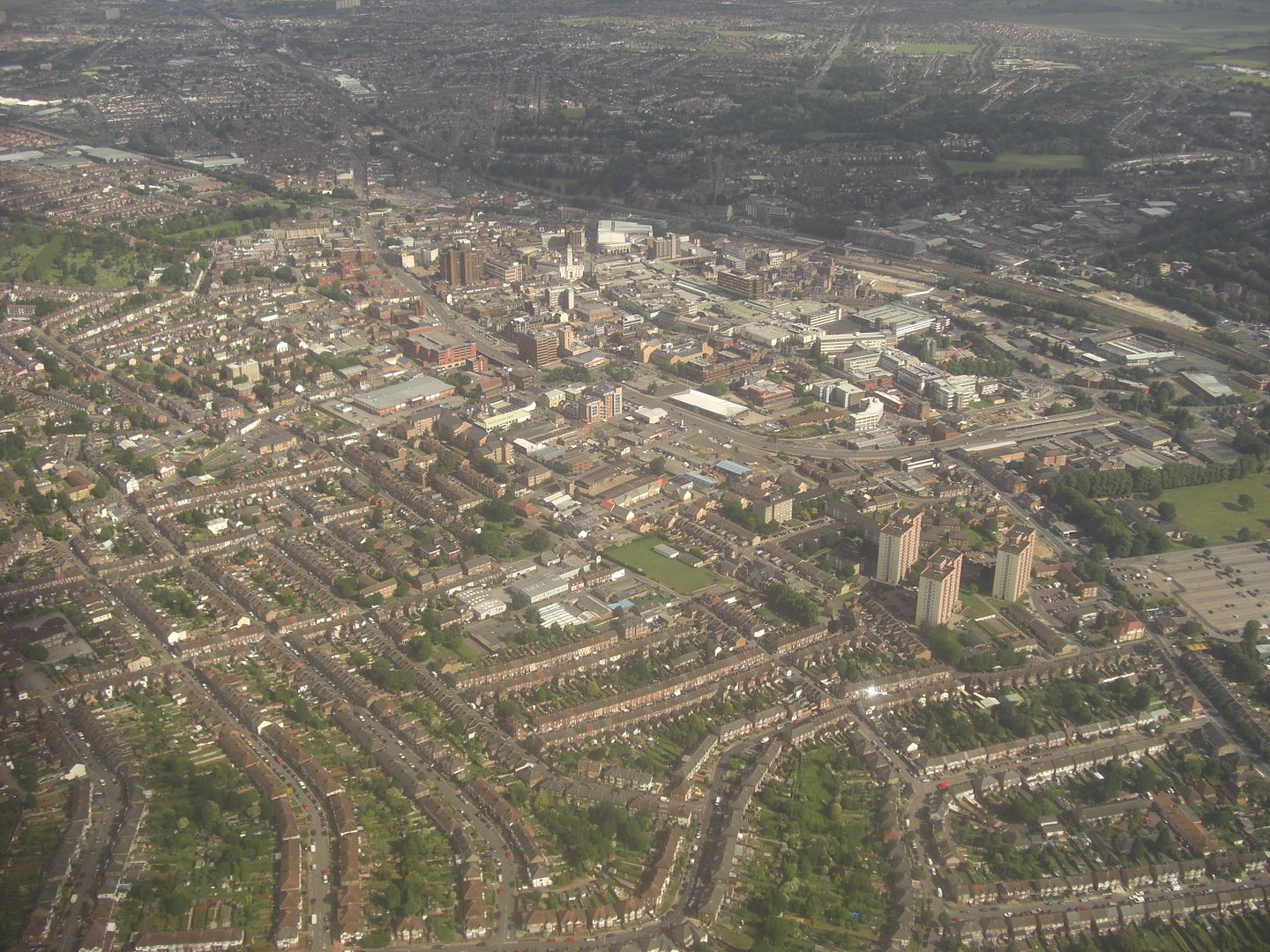 After takeoff, we flew over St.Albans (my hometown) – after many years of leaving LTN, I'd never seen St.Albans from the air before.
Magazine (quite good), BOB menu, and safely card
Route network
Fleet info – B737-900s have been ordered
Retro fittings. This aircraft started life with Ansett Australia in 1986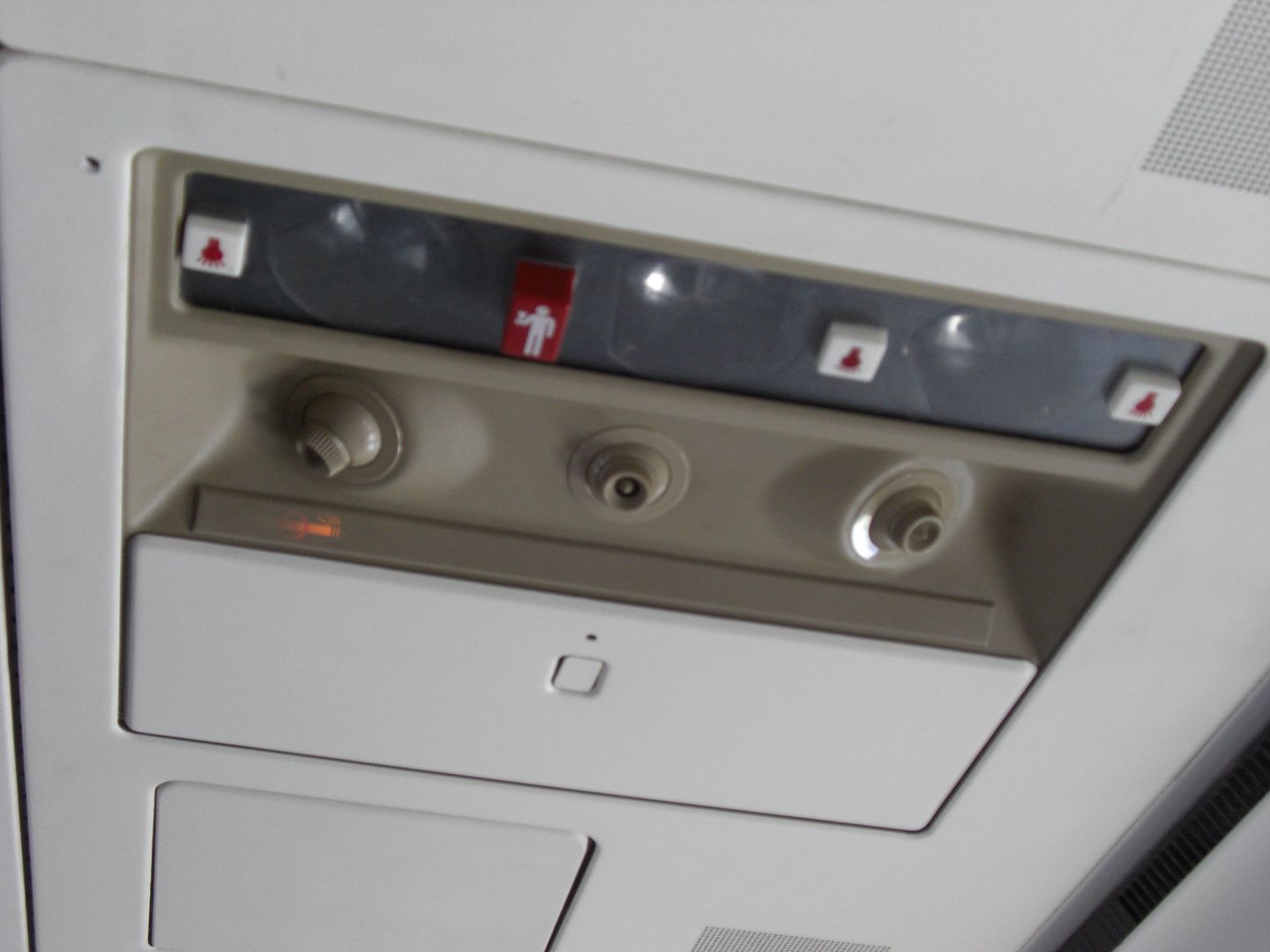 The middle 'converter' seat
Lots of gaffer tape used
Approach to Transylvania over the Carpathians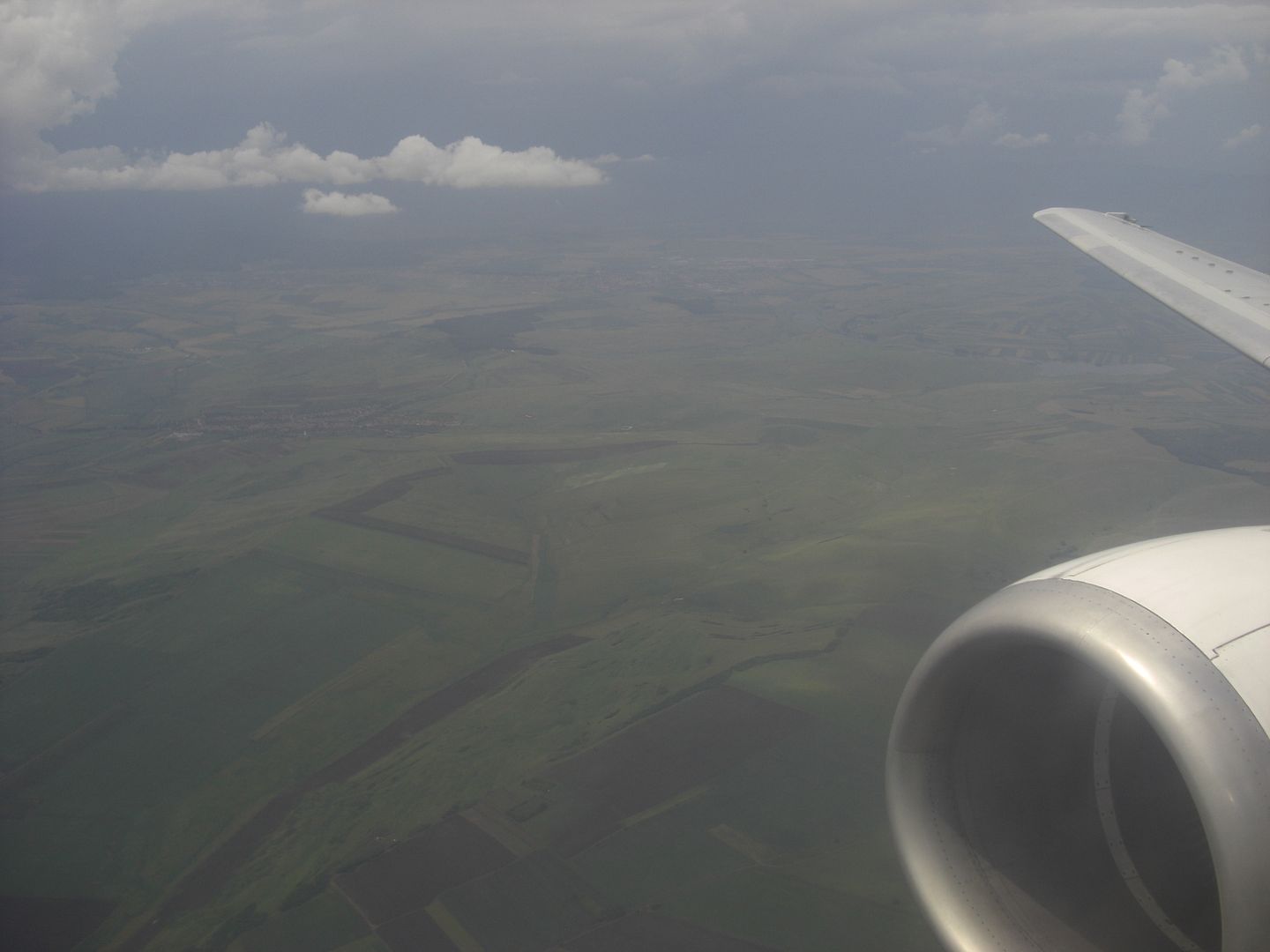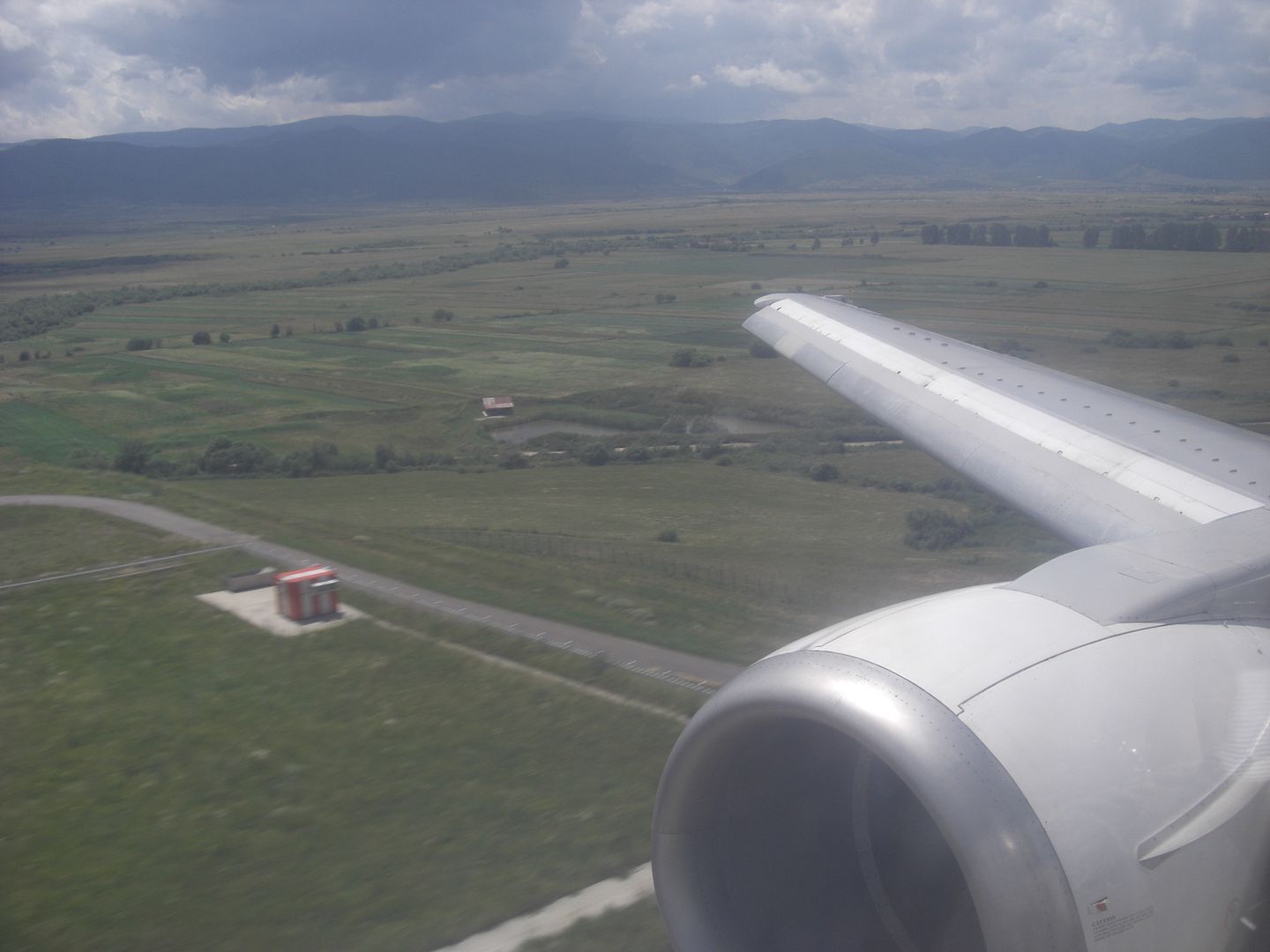 Sibiu Airport – only normally gets 5 or so flights a day. We were in a taxi within 15 minutes of touch down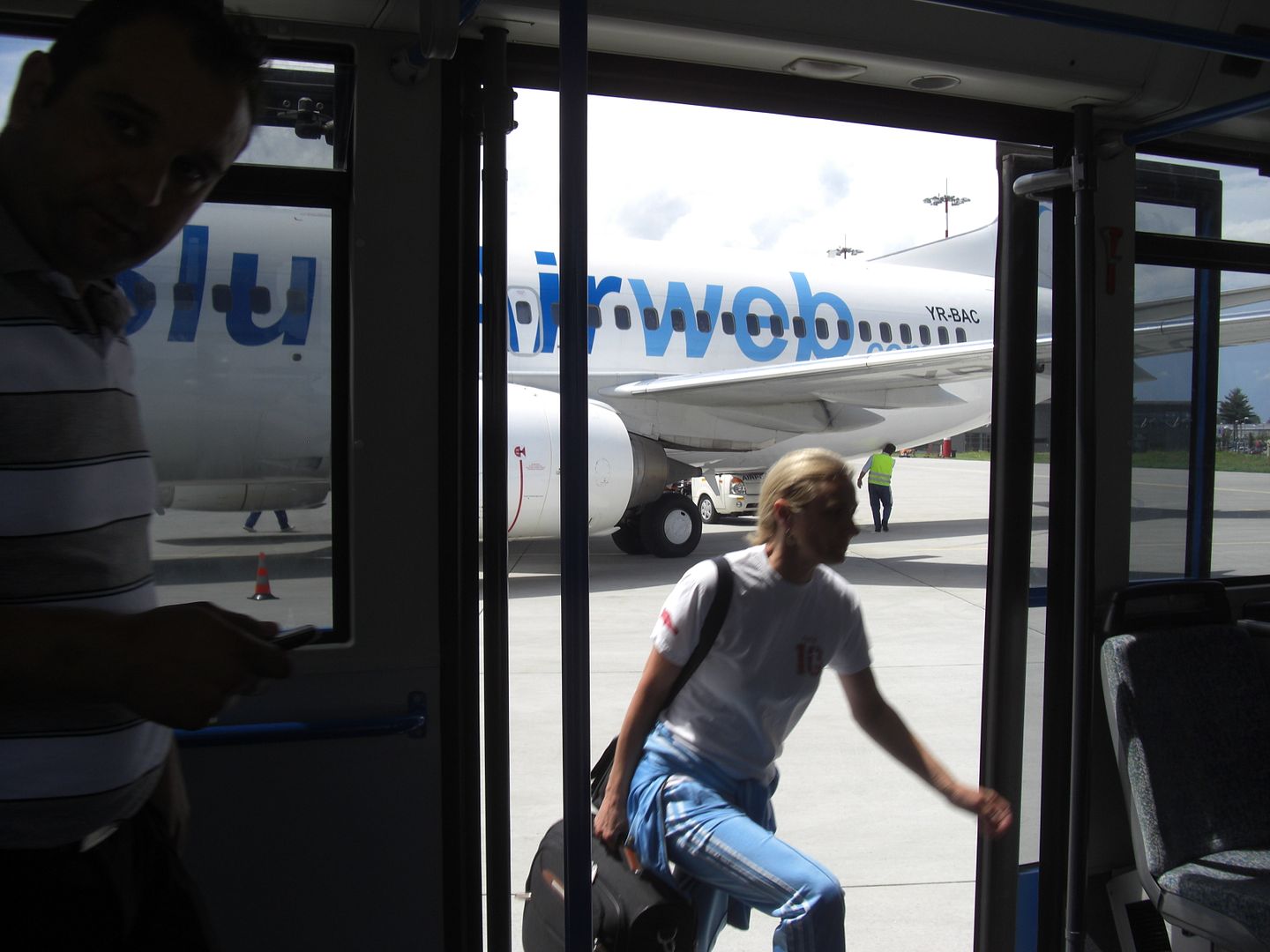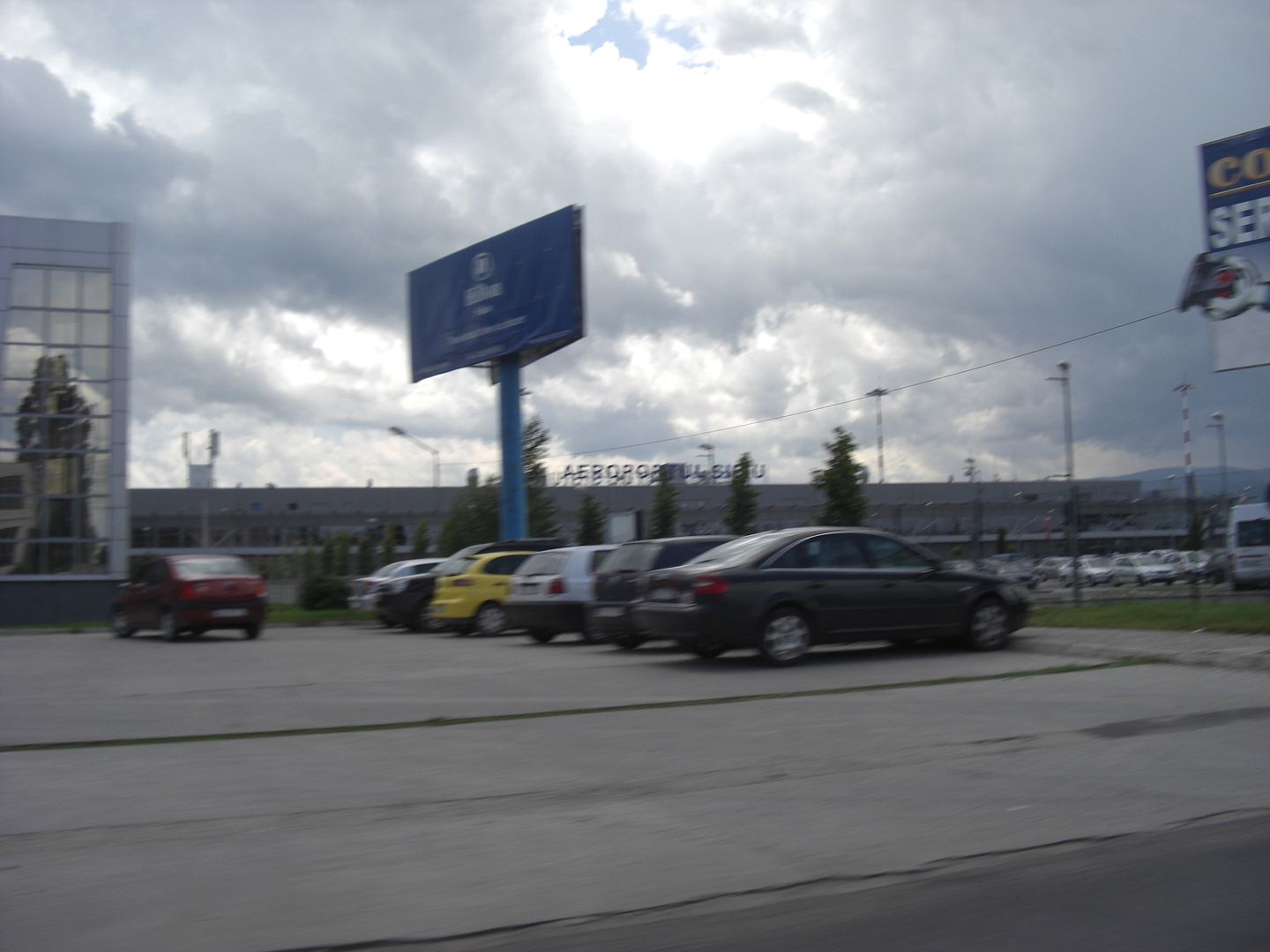 A few photos from Sibiu, which world European Capital of Culture in 2007 along with Luxembourg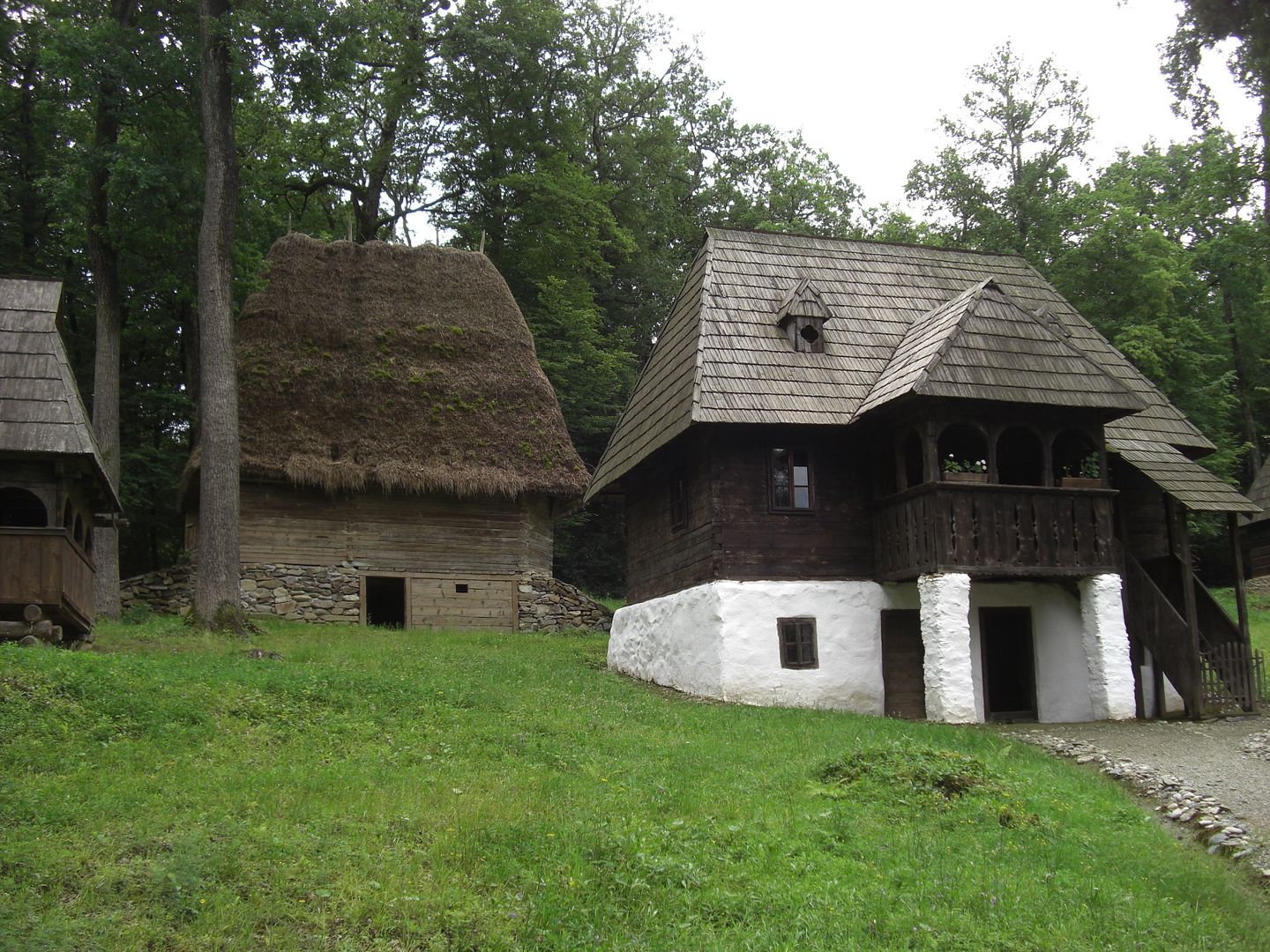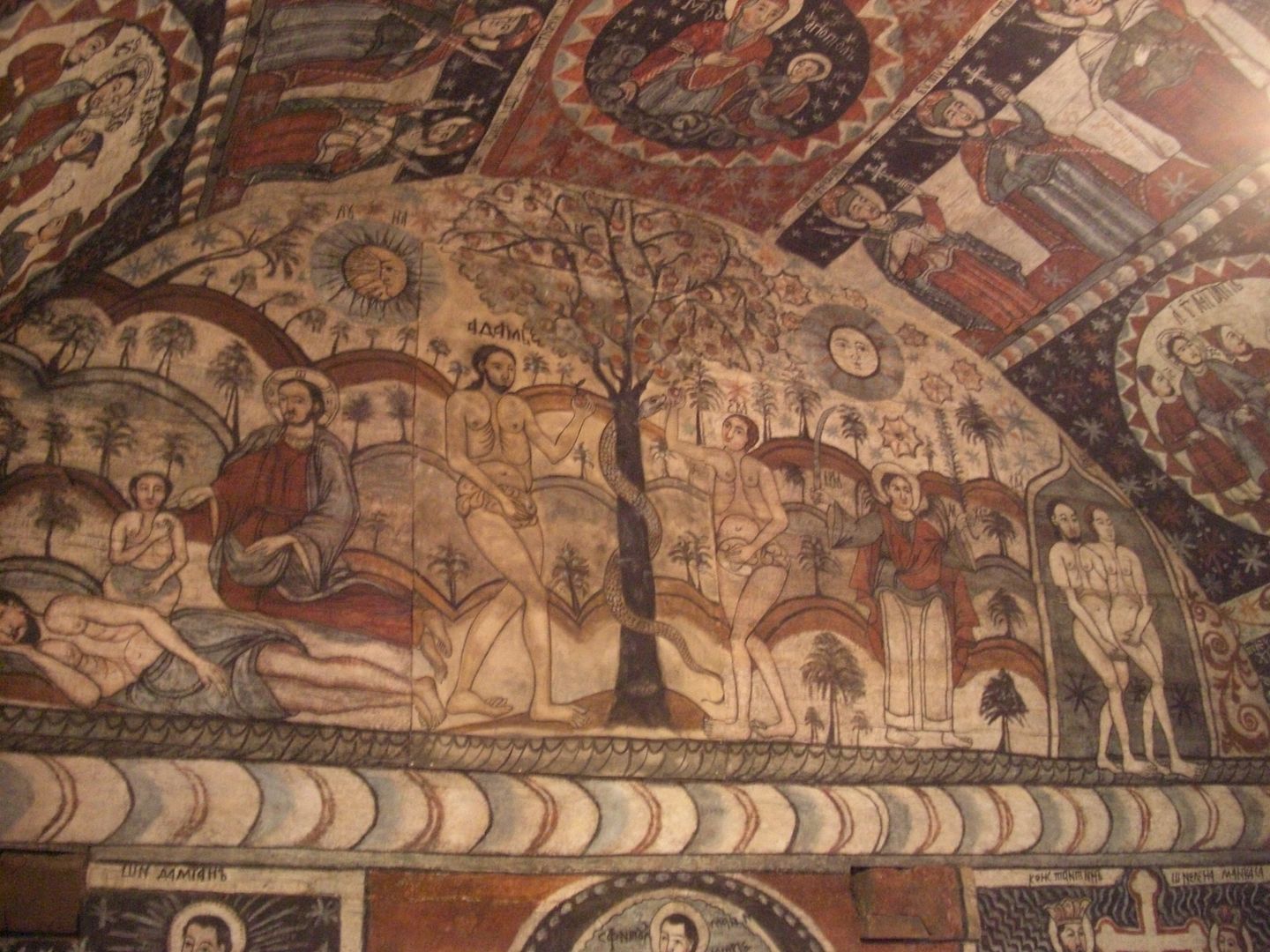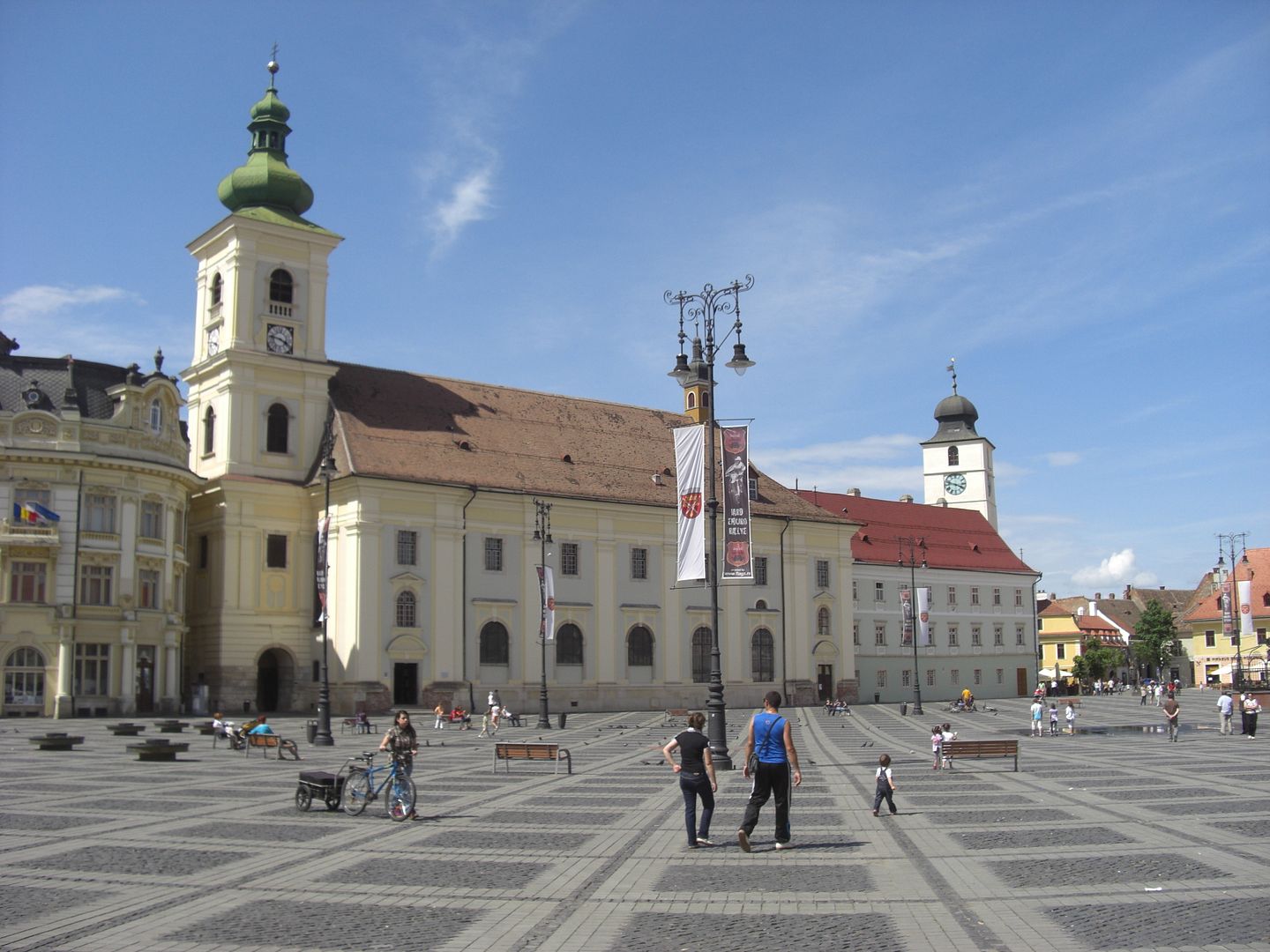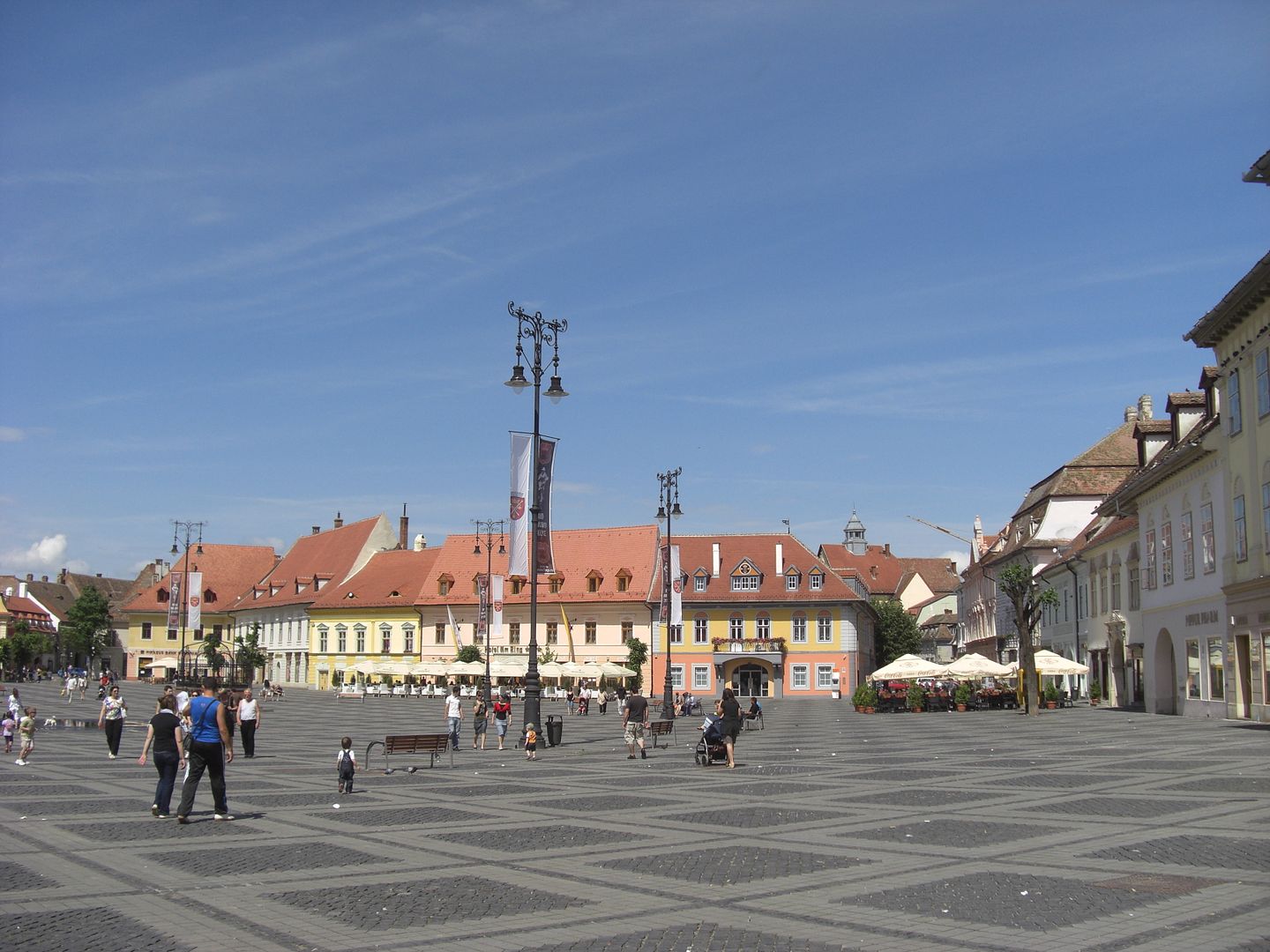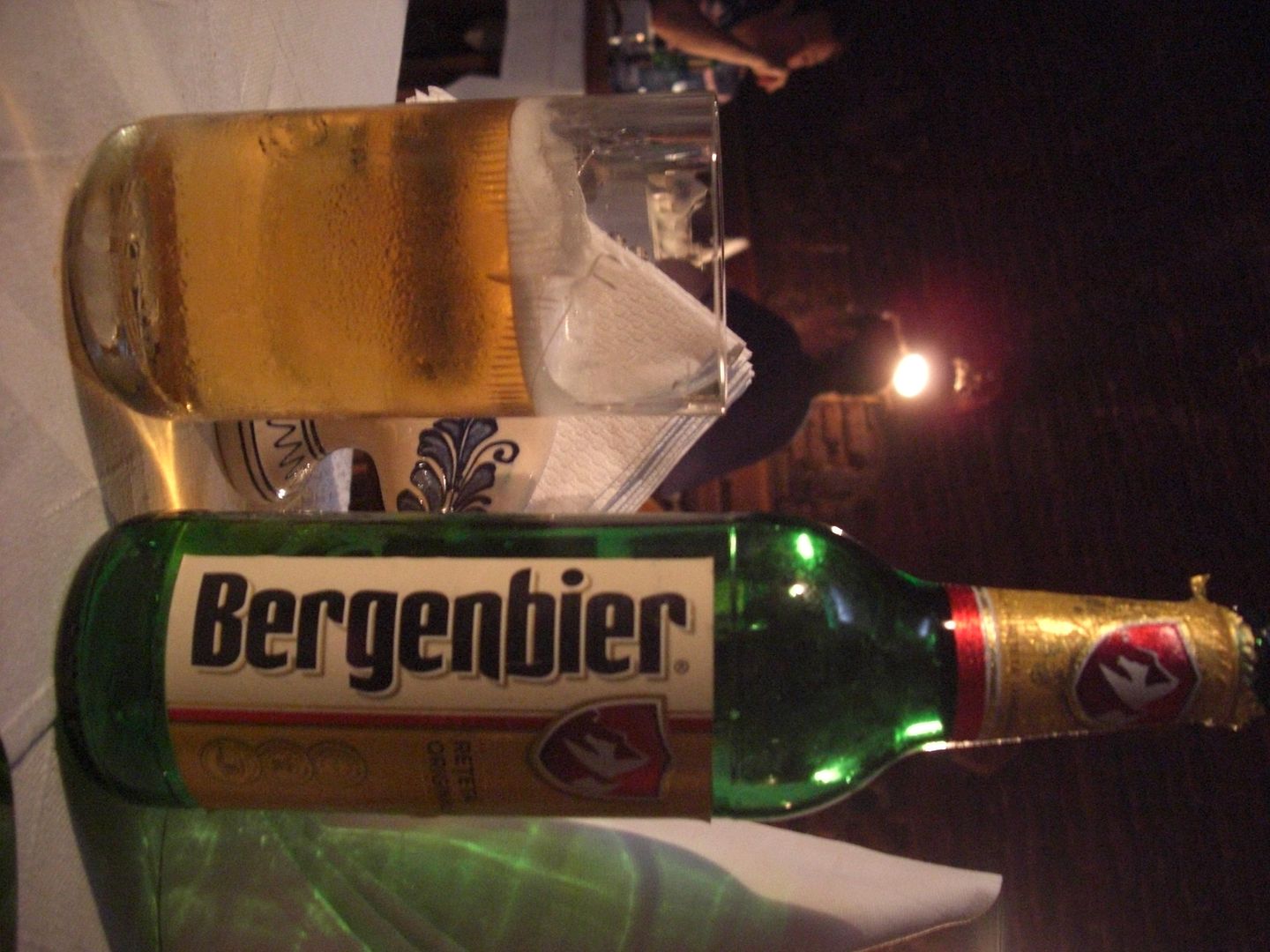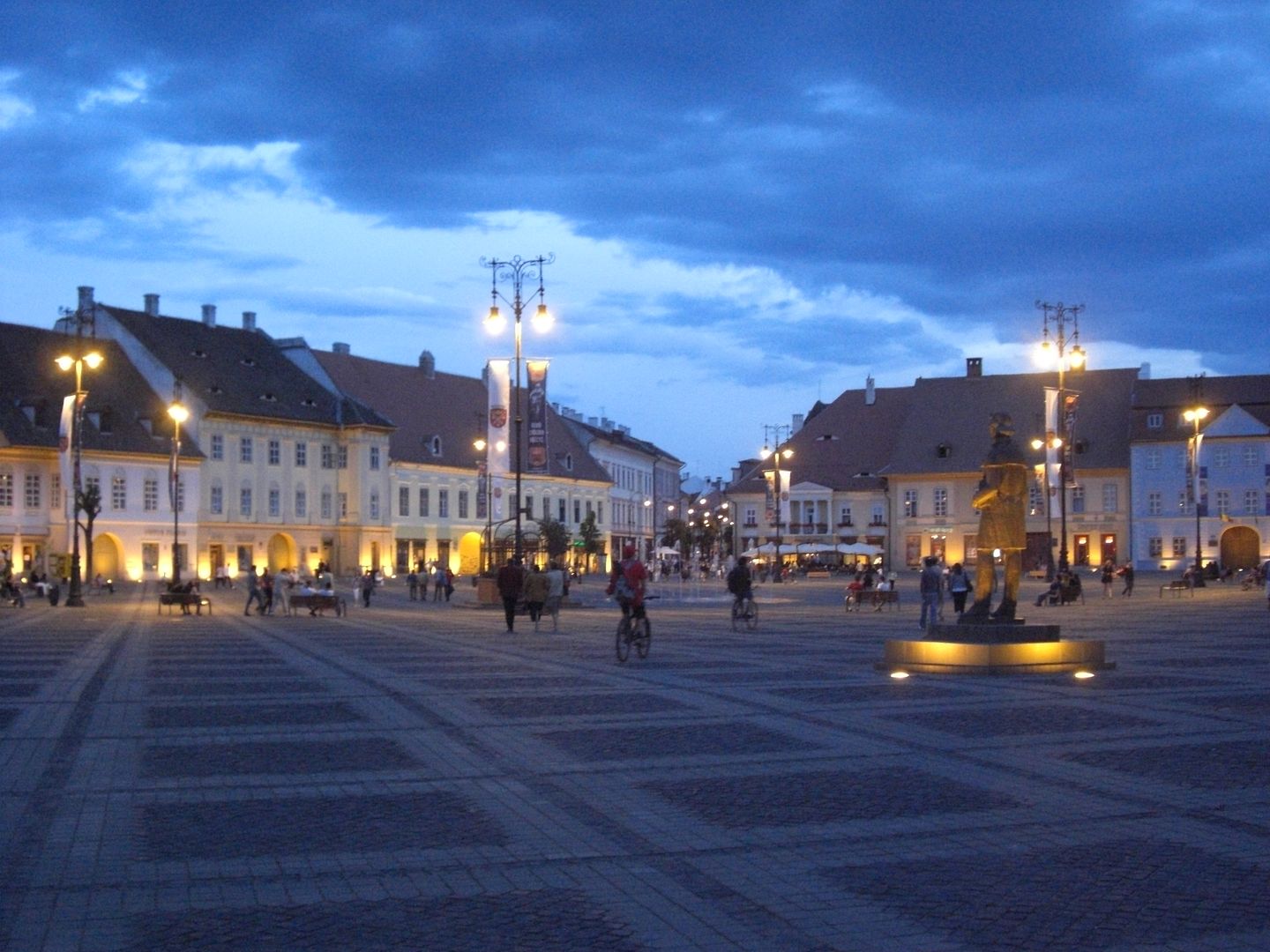 Our aircraft enroute to Valencia the day before our return flight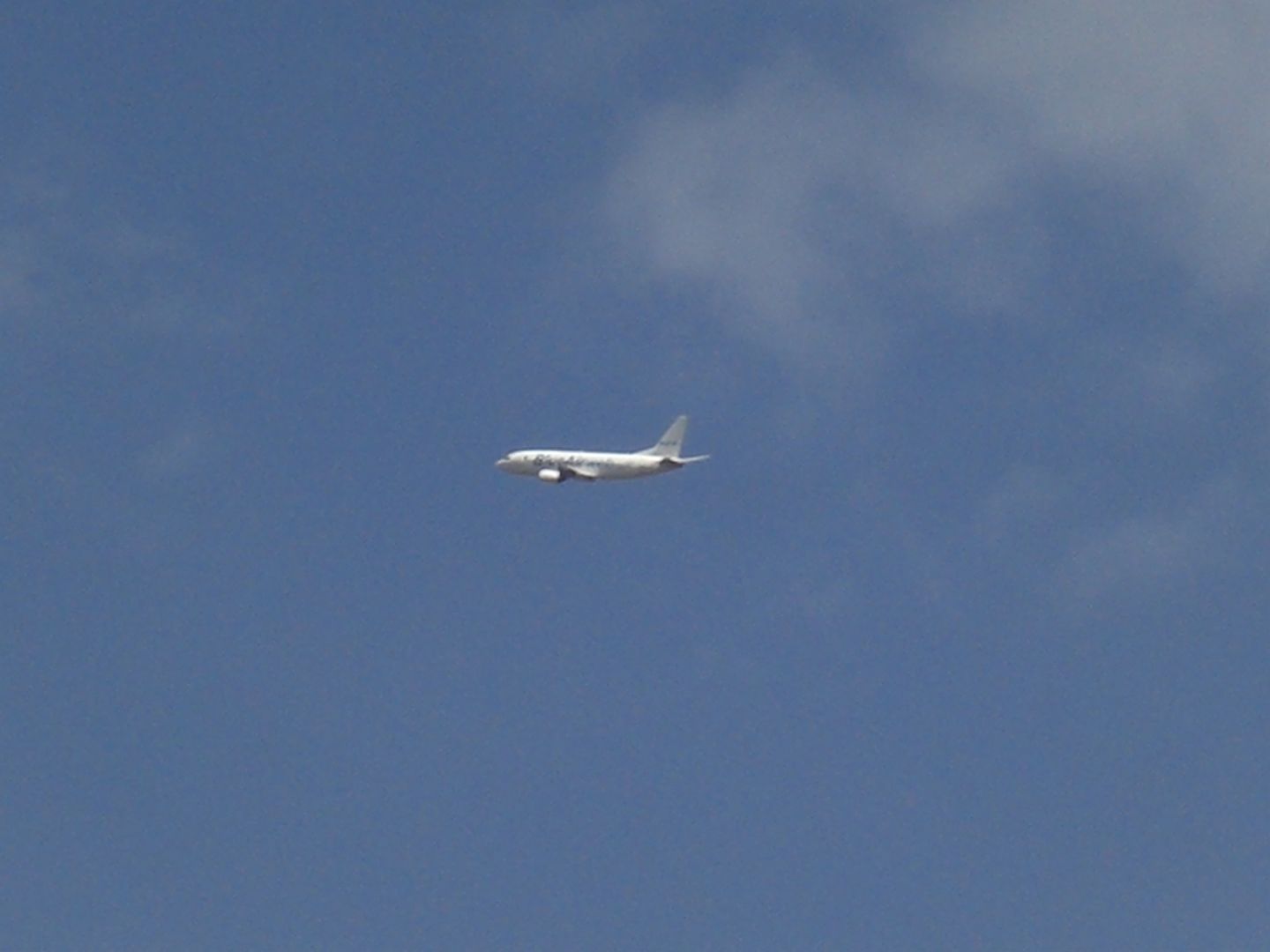 June 2010
Blue Air OB 331
Sibiu (SBZ) – London Luton (LTN)
Boeing B737-300 (YR-BAC)
Scheduled: 0700-0815 (3h15m)
Actual: 0702-0742 (2h40m)
Economy Class (no frills)
On the way back, I asked for a seat at the back, my friend got row 4. immigration was VERY slow when checking Romanian passports, but barely glanced at mine – does the Romanian Govt try and stop them from leaving still?
Depending on your seat number, you were bussed separately. Given the emptiness of the airport, it would have been quicker and easier if they'd let everyone walk to the plane.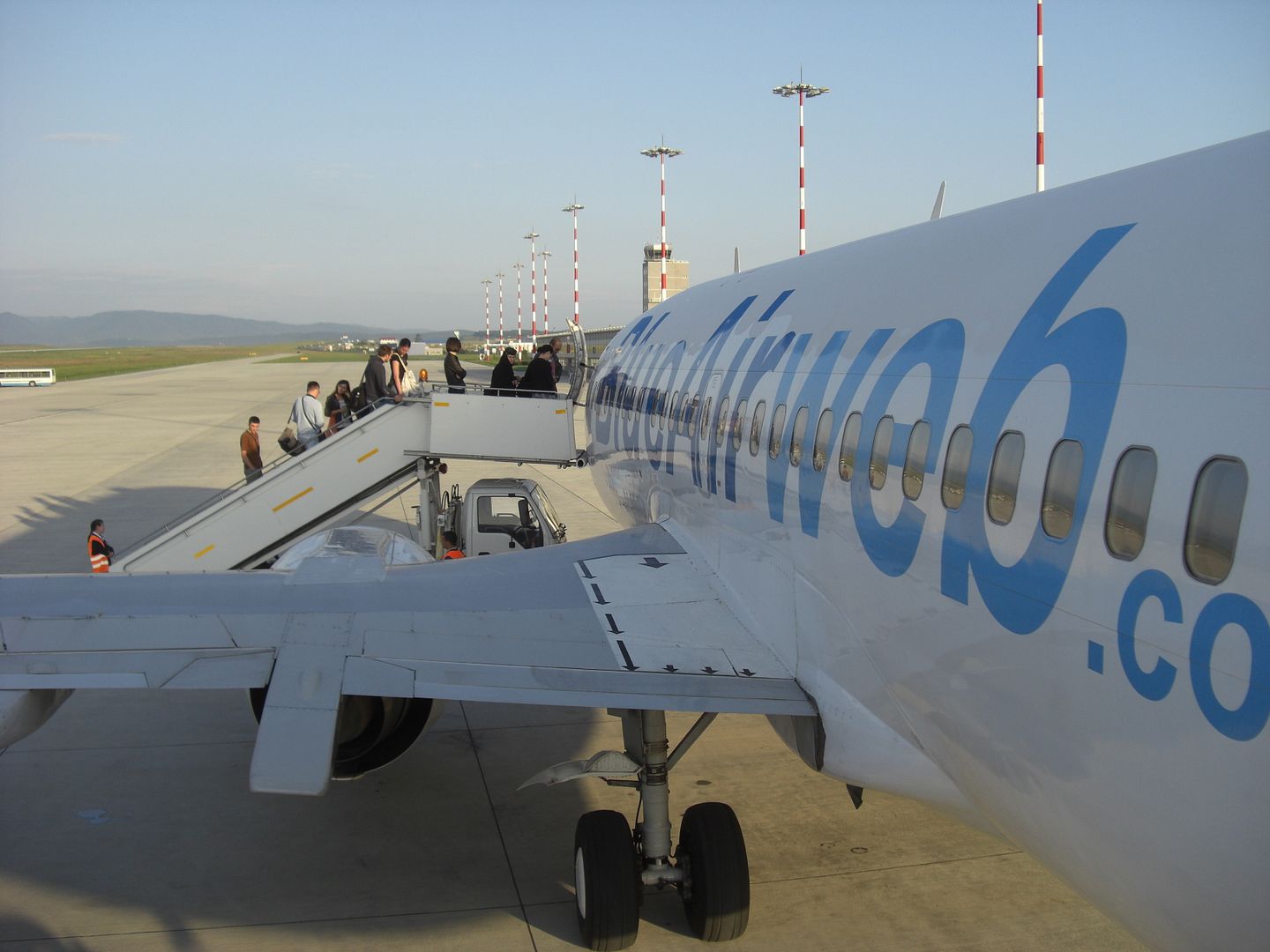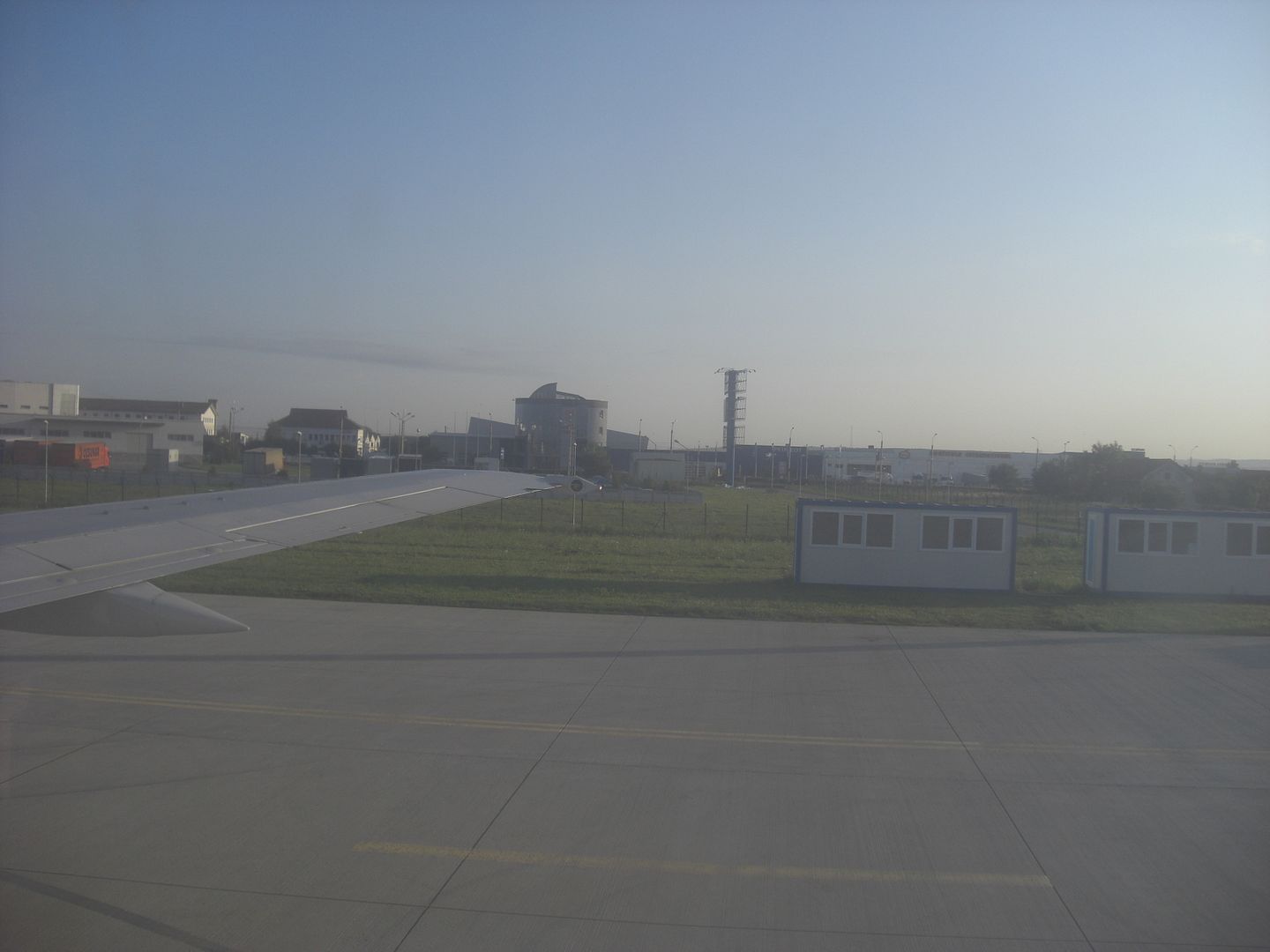 The only other aircraft on the tarmac.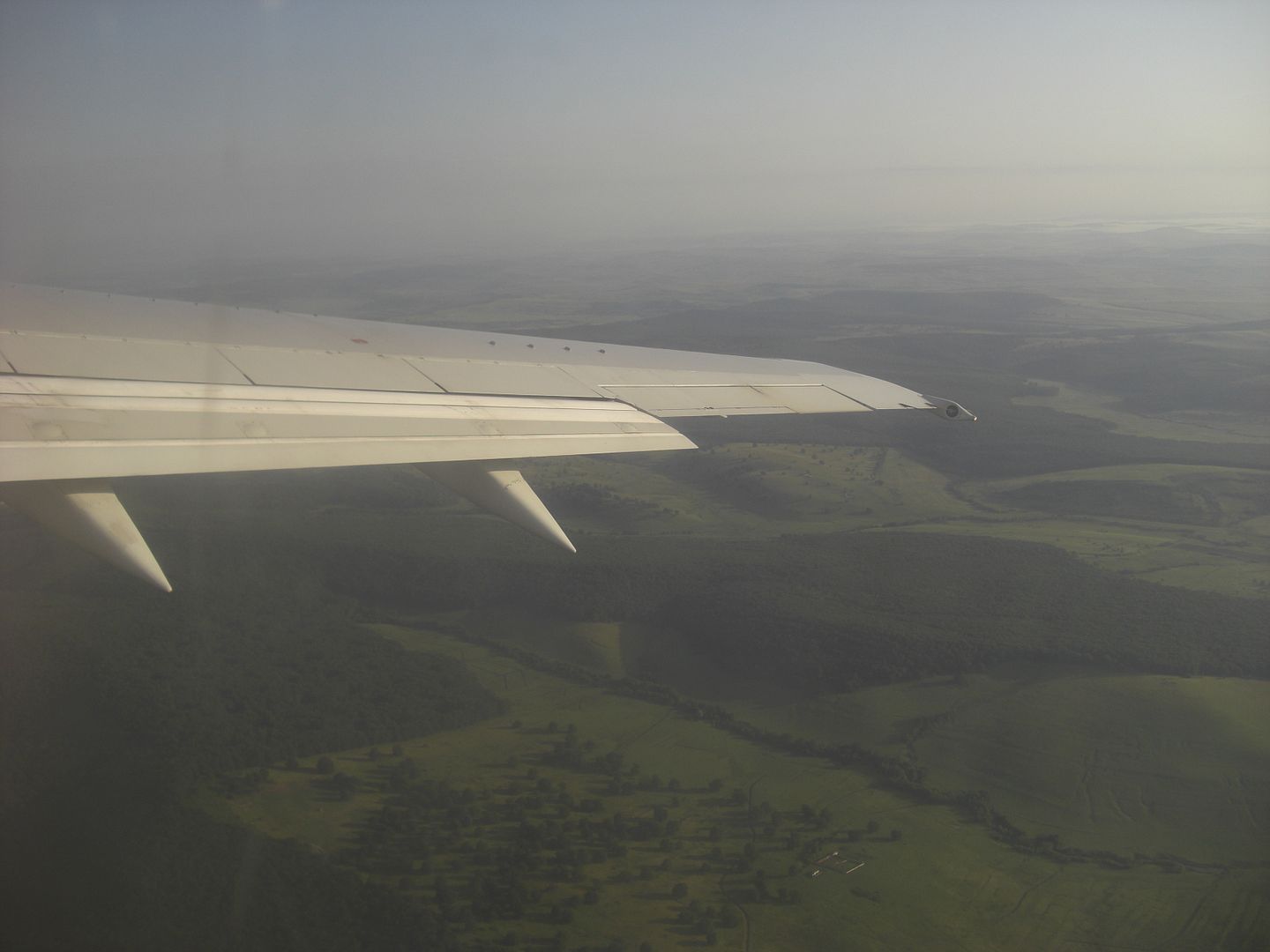 After takeoff, I reclined my seat and got a little sleep. The crew (who were the same as coming over), did two rounds of the BOB, but I didn't get anything.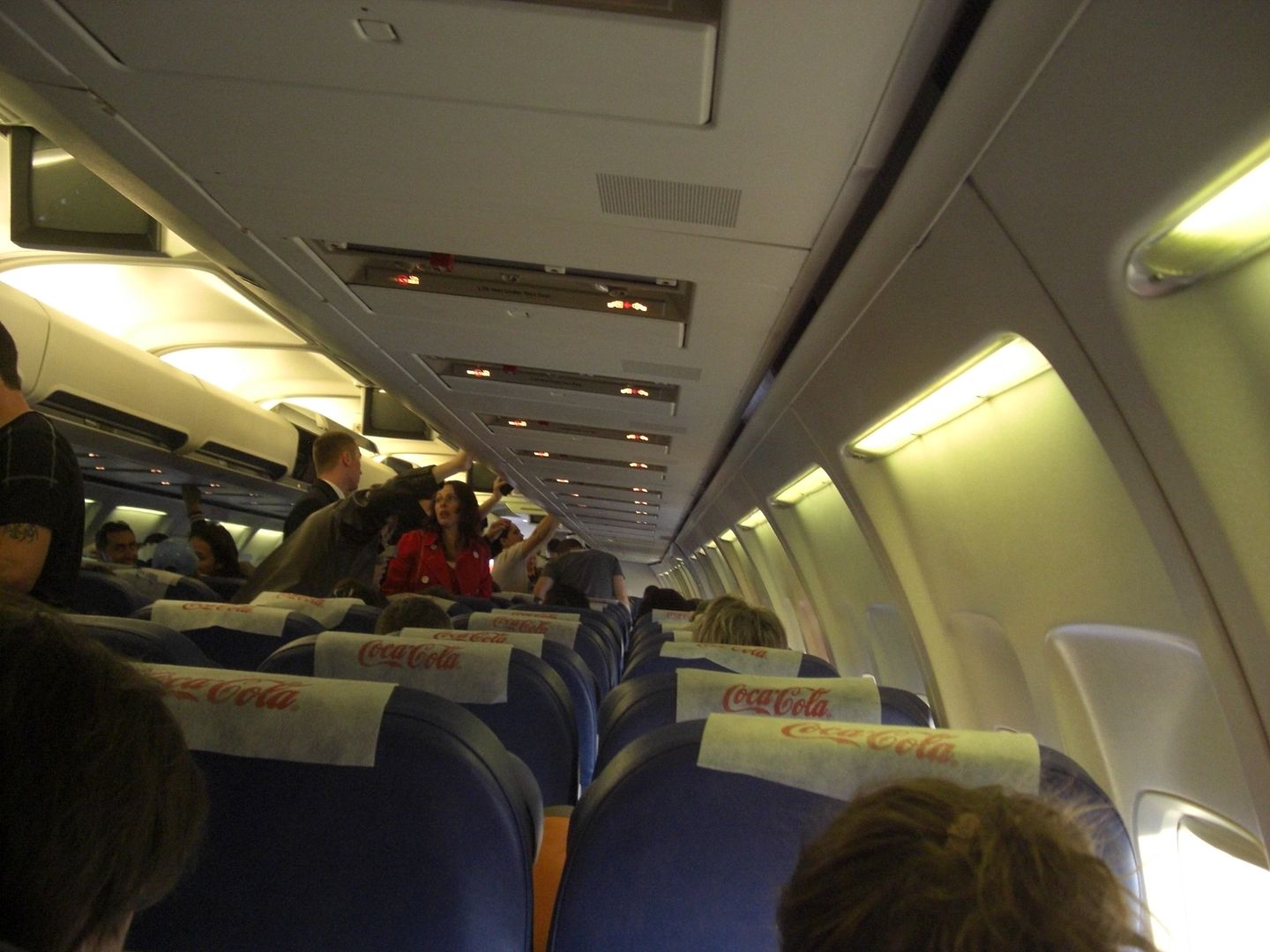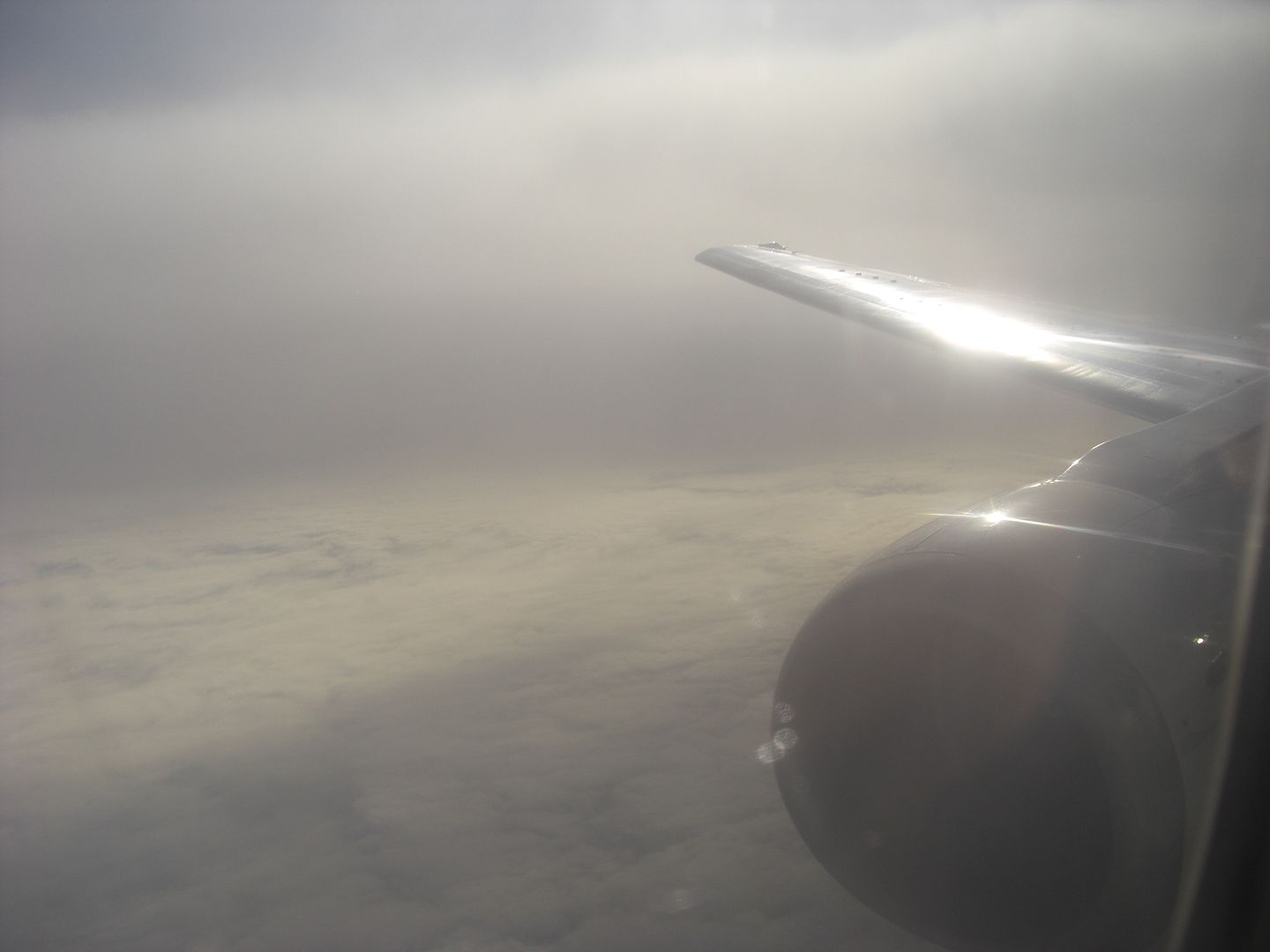 Duxford Imperial War Museum – spot the Comet
We touched down over half an hour early, which was pretty good. Unlike on Ryanair, the crew didn't even mention it!
Wizzair seem to take over LTN most mornings – there were 7 aircraft on the ground when we landed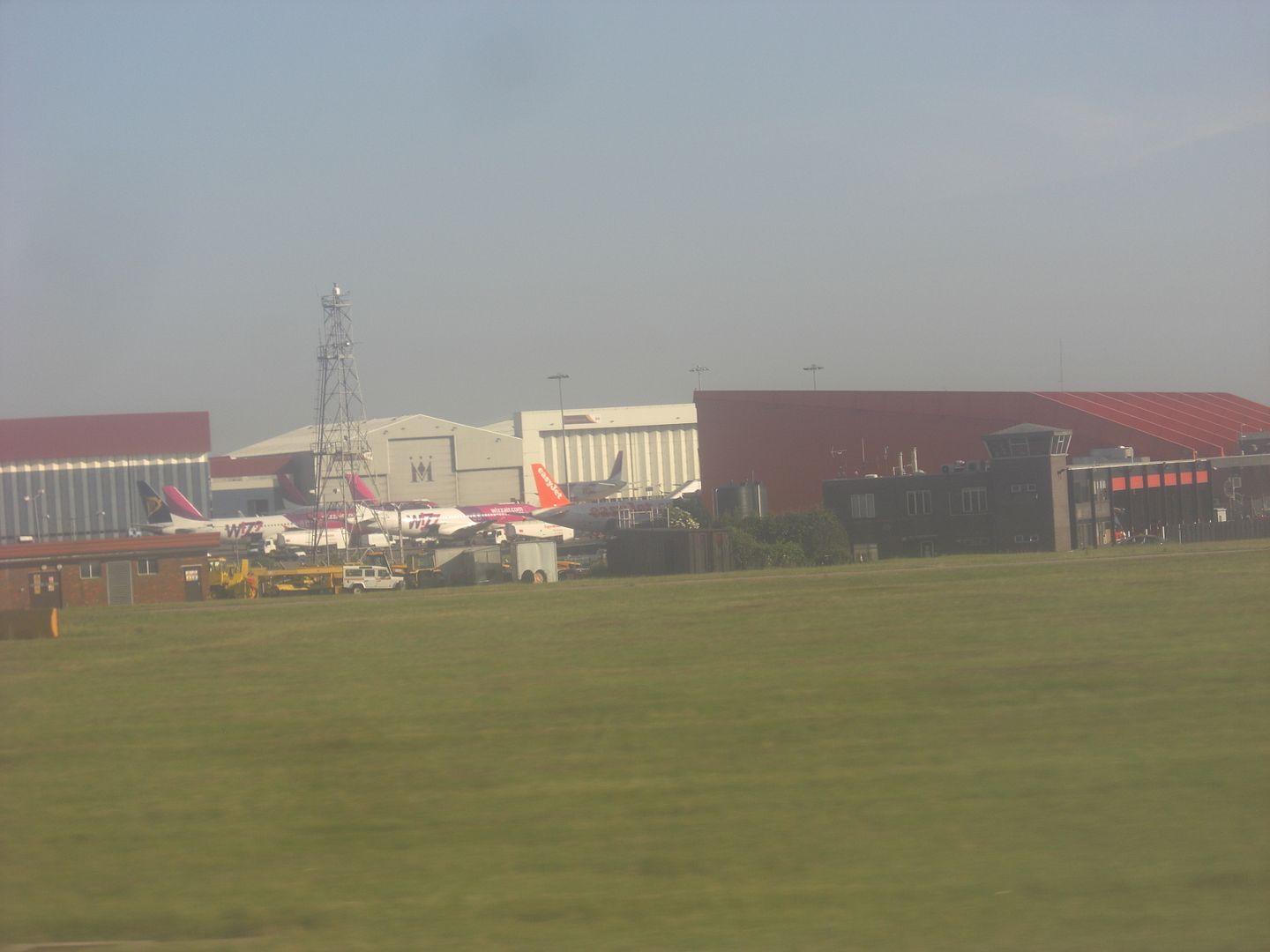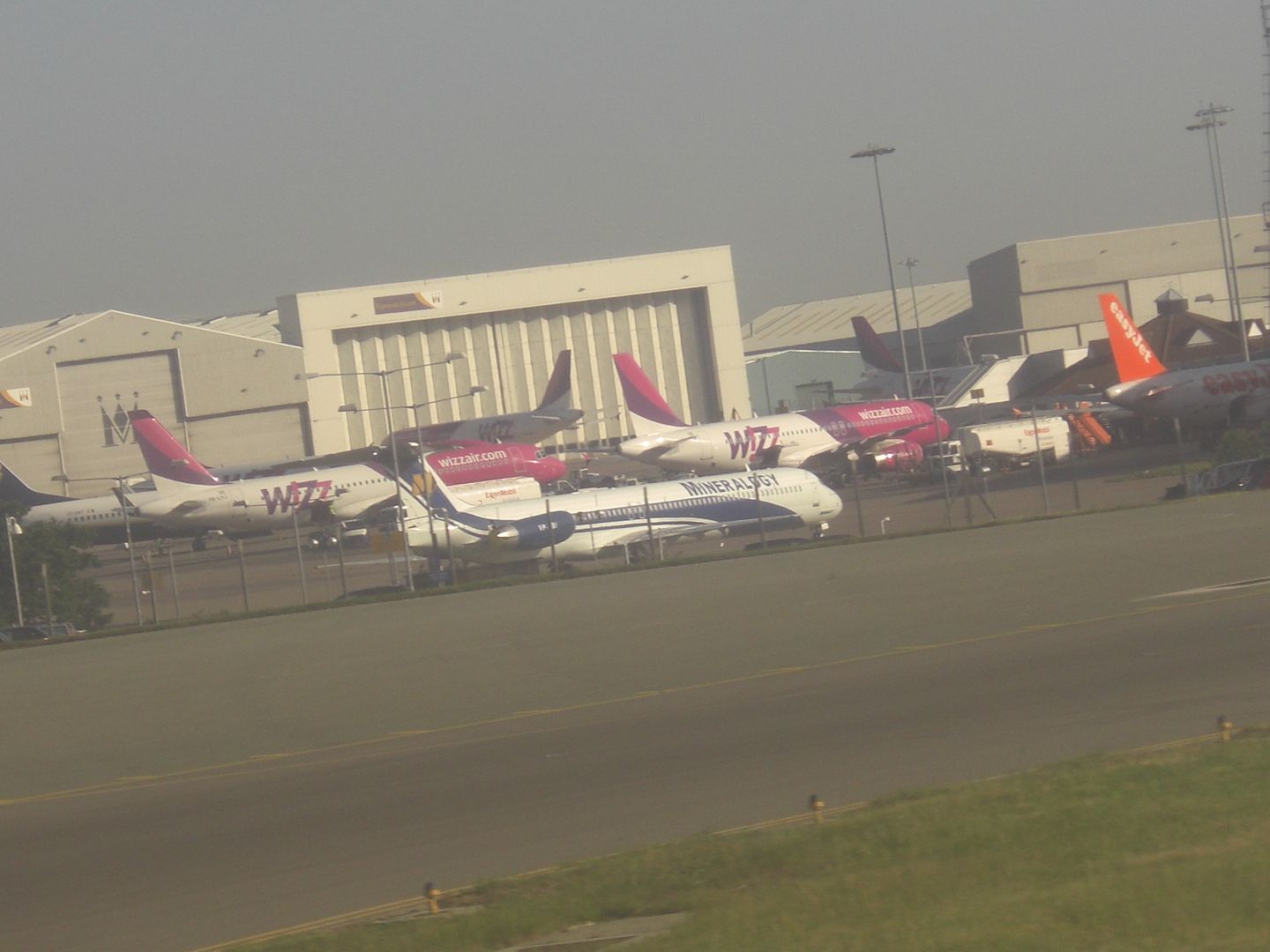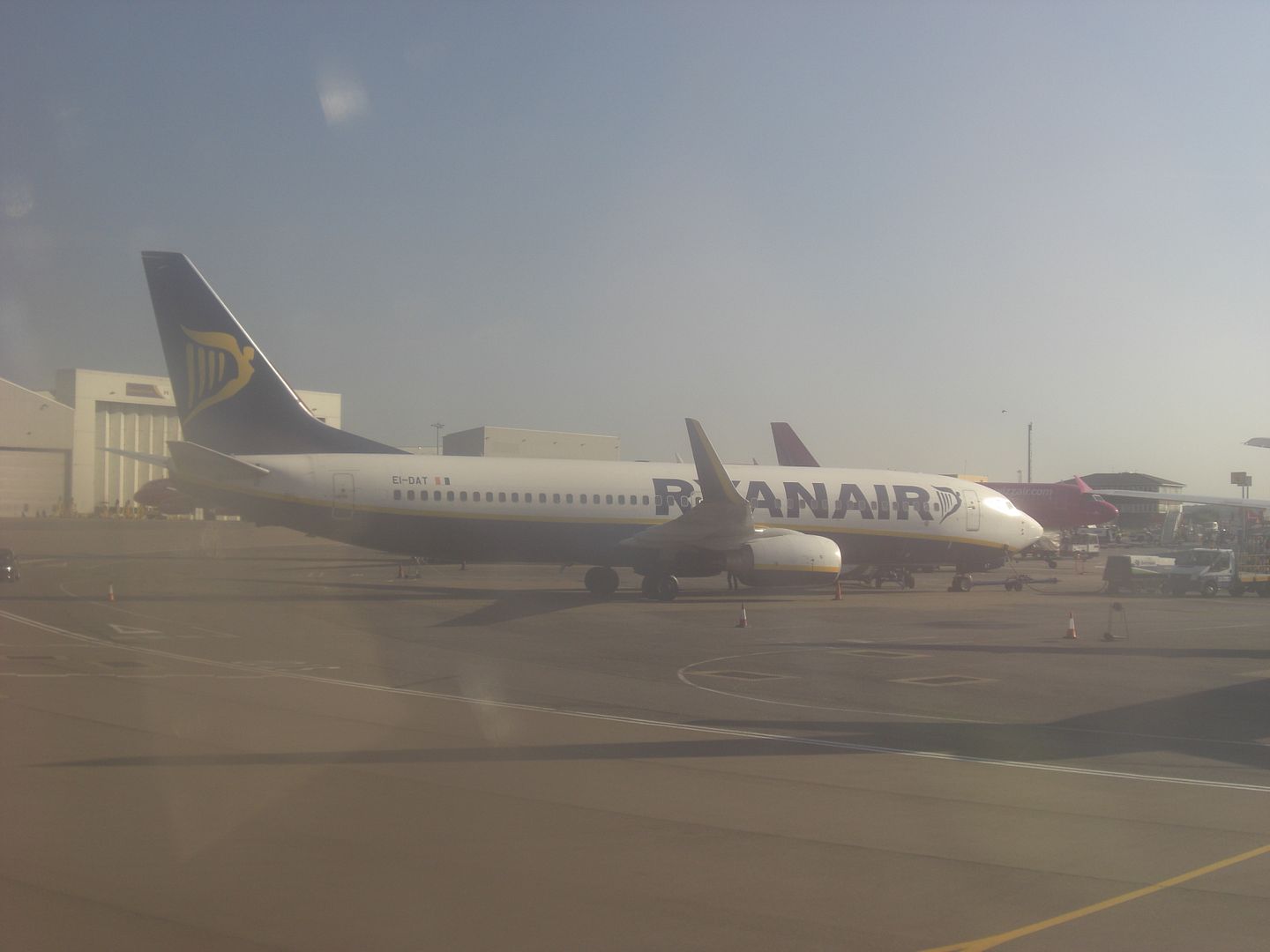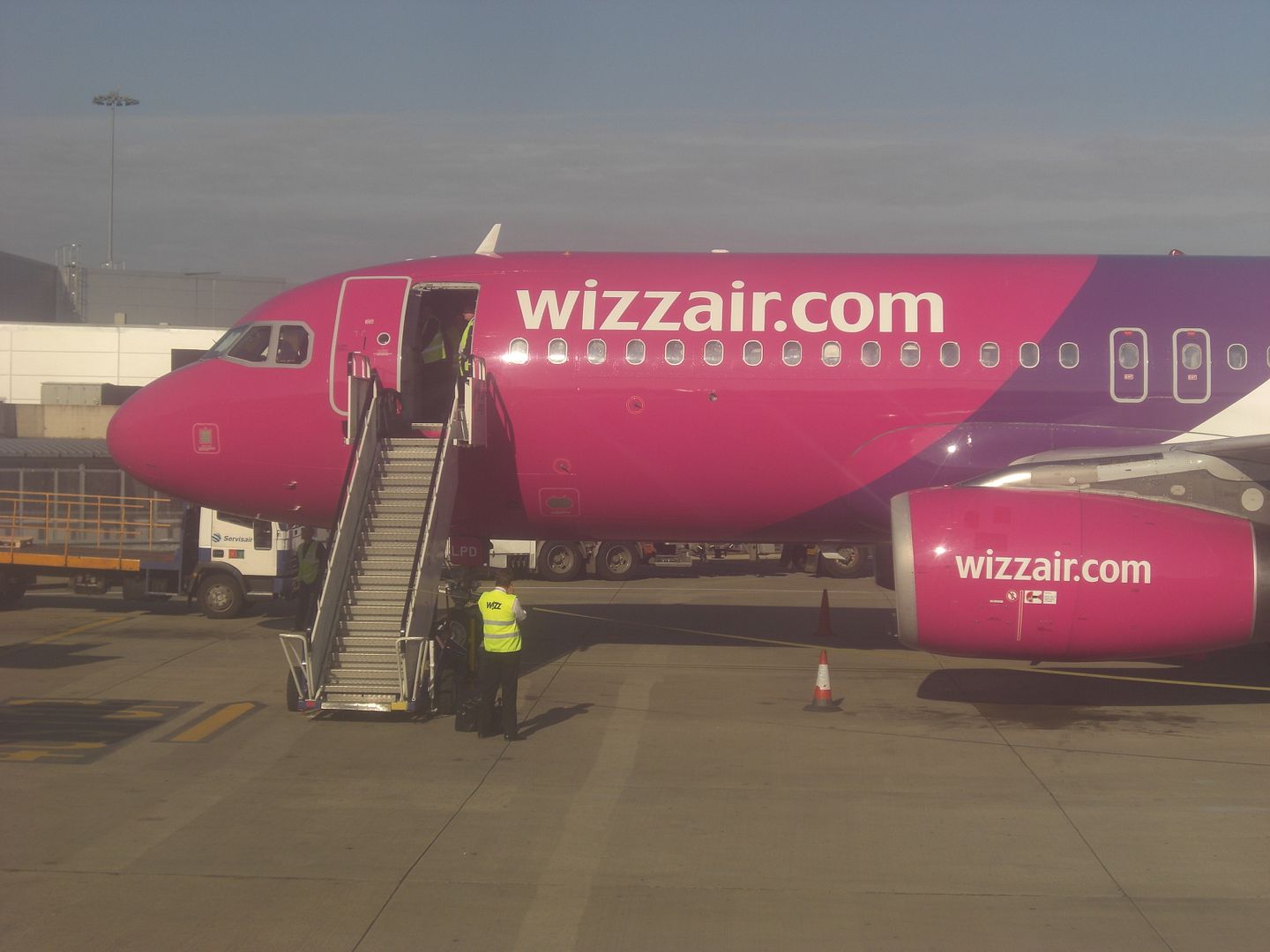 Immigration took 20 minutes, with the queue stretching all the way back to the terminal entrance. The bus back to Luton Airport Parkway took nearly 25 minutes due to the traffic, and we just missed a train, so I ended up being late for work. At least the station has good views of the departing aircraft!
Air Blue were pretty good – I mean for £16 each way, you can't really complain. The crew were nice and friendly, and spoke good English.