Date: February 3rd, 2010
Airline: Tiger Airways
Flight : TR 153
Registration: 9V-TRA
Aircraft: Airbus 319
Departure City: HKT Phuket
Departure Time: 10:40
Destination: SIN Singapore
Arrival Time: 13:25
Scheduled Flight Time: 1 hrs 45 mins
Class: Economy Class
Seat: 14F
View Large
View Medium


Photo © Sneeze Lam
After 2 days spent in Phuket it was time to start our journey back home.
I try to fly with as many different airlines and aircrafts as possible. For this journey we had the choice of flying on Tiger Airways and Jetstar Asia Airways to go to SIN and elected to fly on Tiger Airways as it was cheaper, and my chinese sign is tiger and we were going to enter the year of the tiger... then again I am also a jet star !
Anyway, after taking the taxi booked with the hotel, which was a rip off really, to the airport, we went to the low-cost aprt of the terminal which was downstairs. The room was stripped to its bear minimum, seats, walls, windowns, light ! Nothing else really, bland room.
Jetstar was checking in and we waited for Tiger Airways to open its counters. We were the first to check-in and it went really fast. The whole procedure reminded me of travelling on UTA's DC10 from PPT with the board with the map of the DC10 and stickers for the seats that the agents took and added on your boarding pass.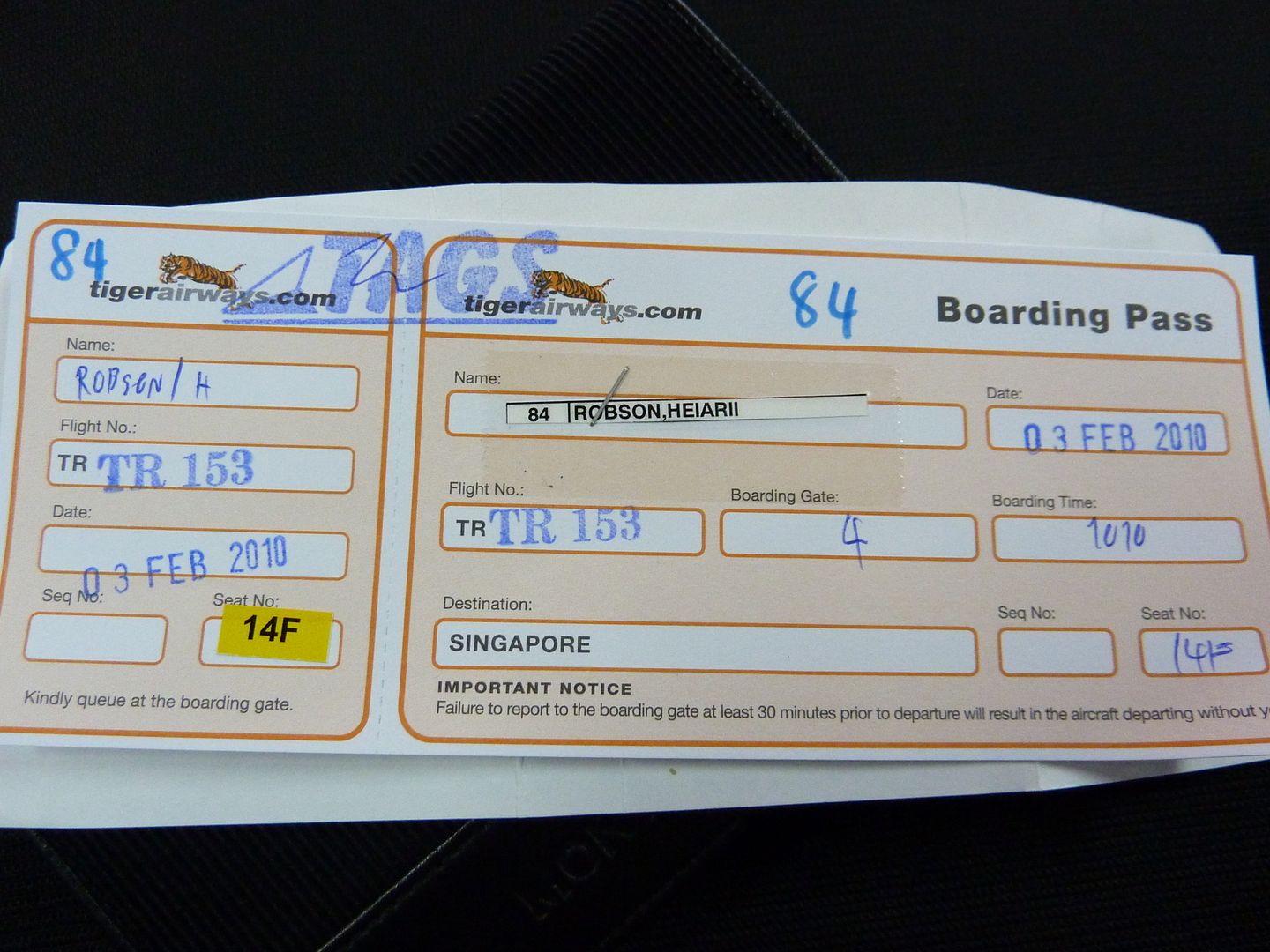 After checking-in we amde our way upstairs to go to our gate. Up there we waited until we were told there was a change of gate and that now boarding will be from a remote gate.
So everyone gathered next to the new gate and we were herded to the bus and then on to the aircraft.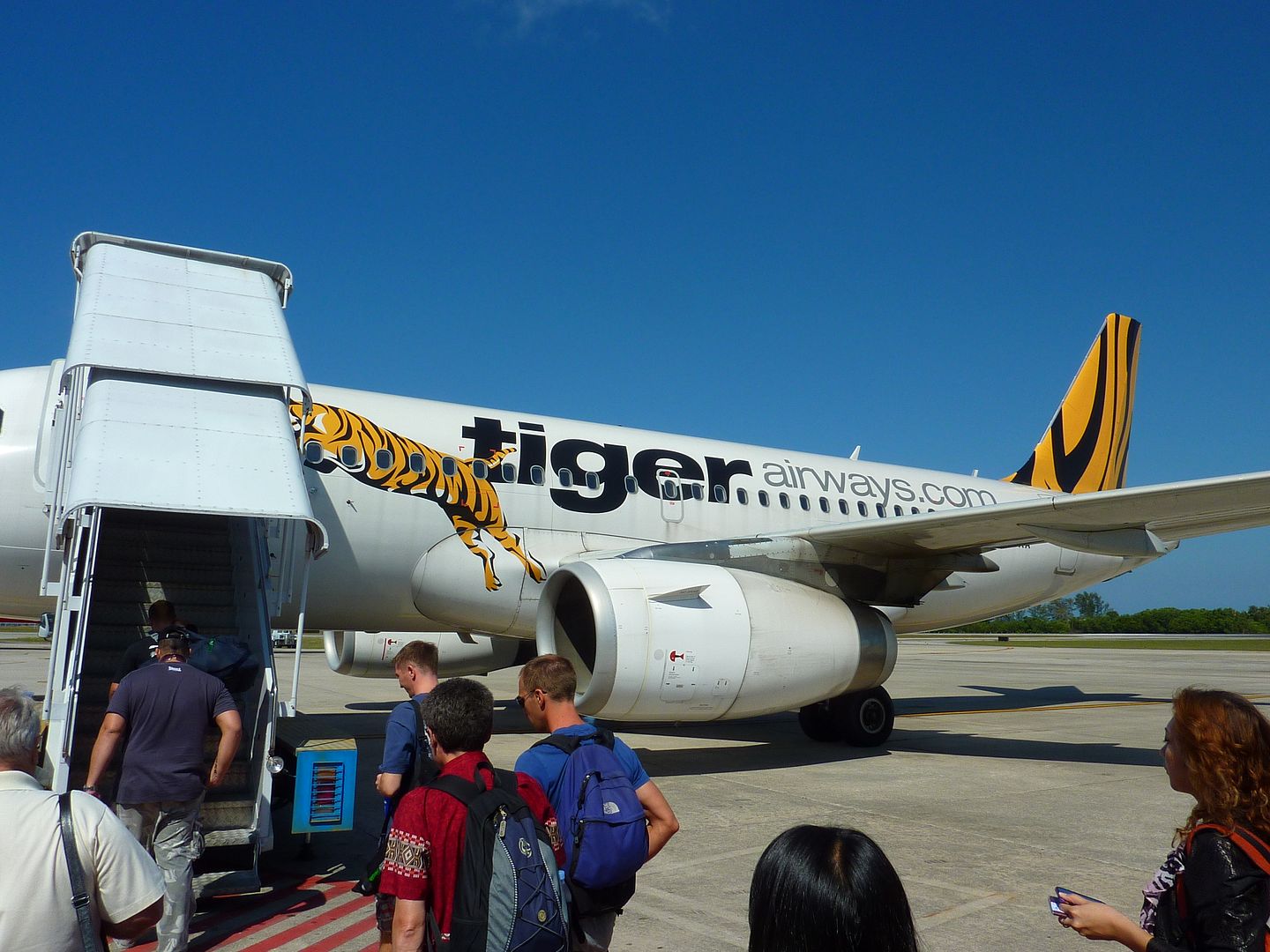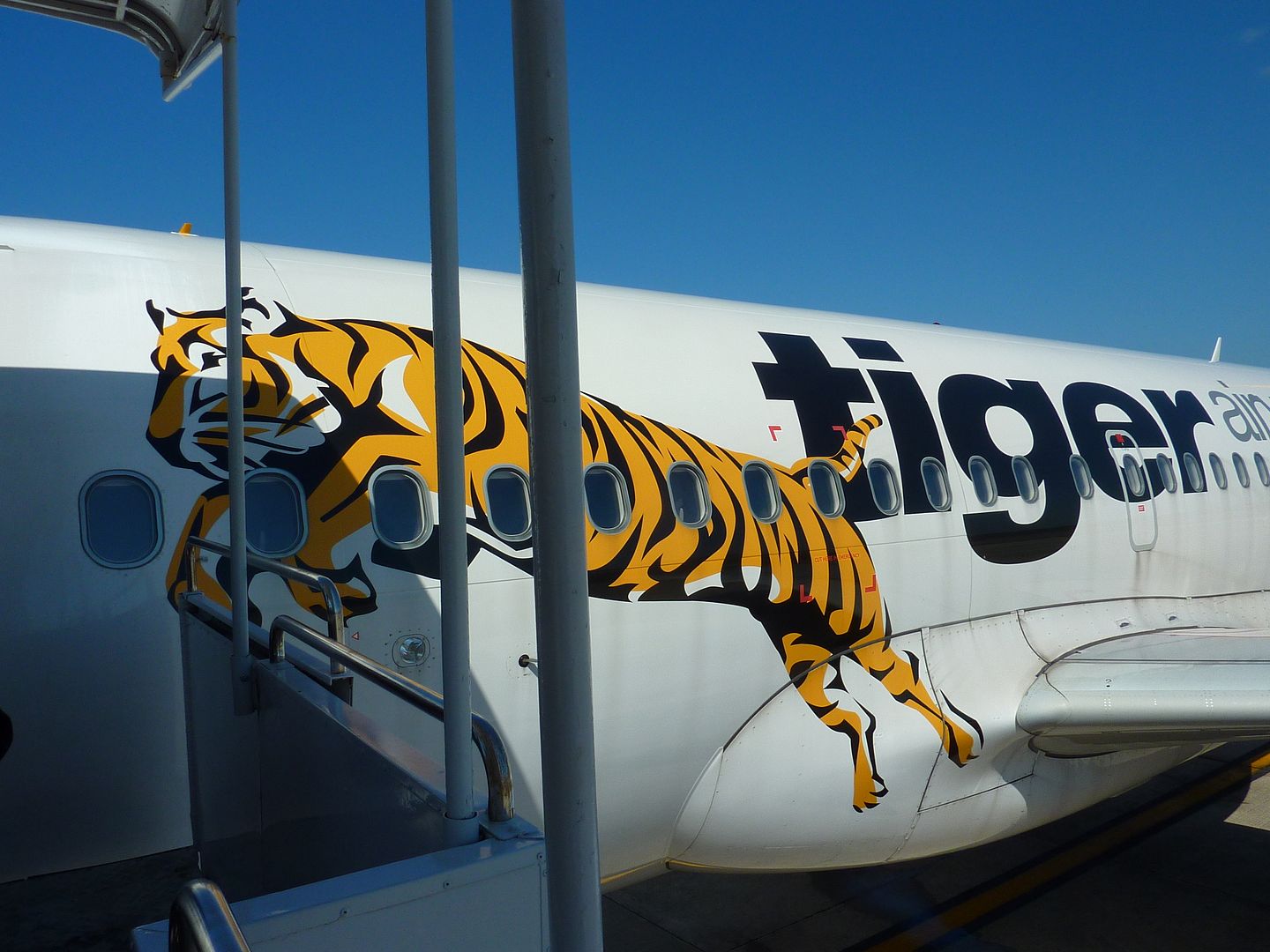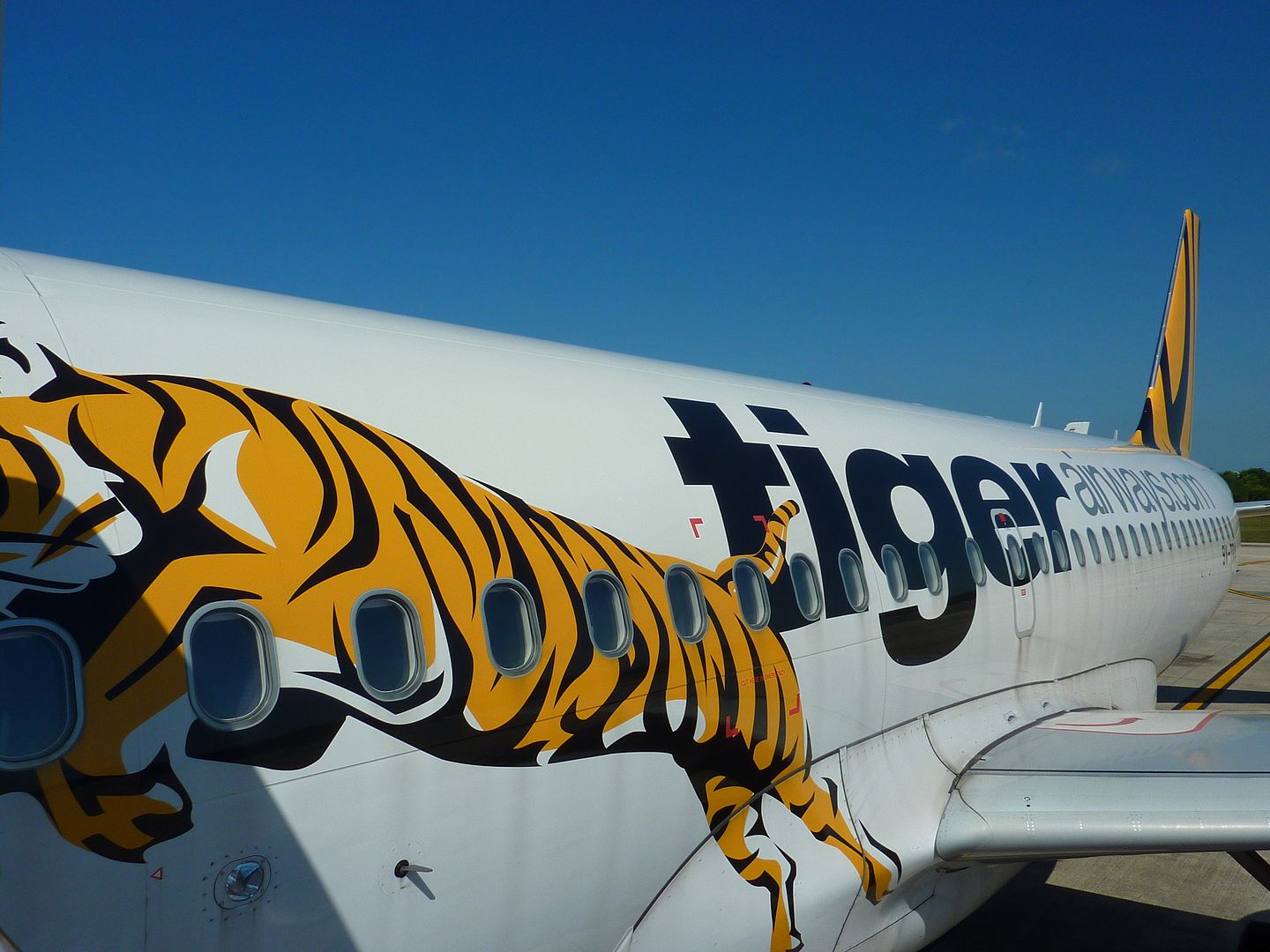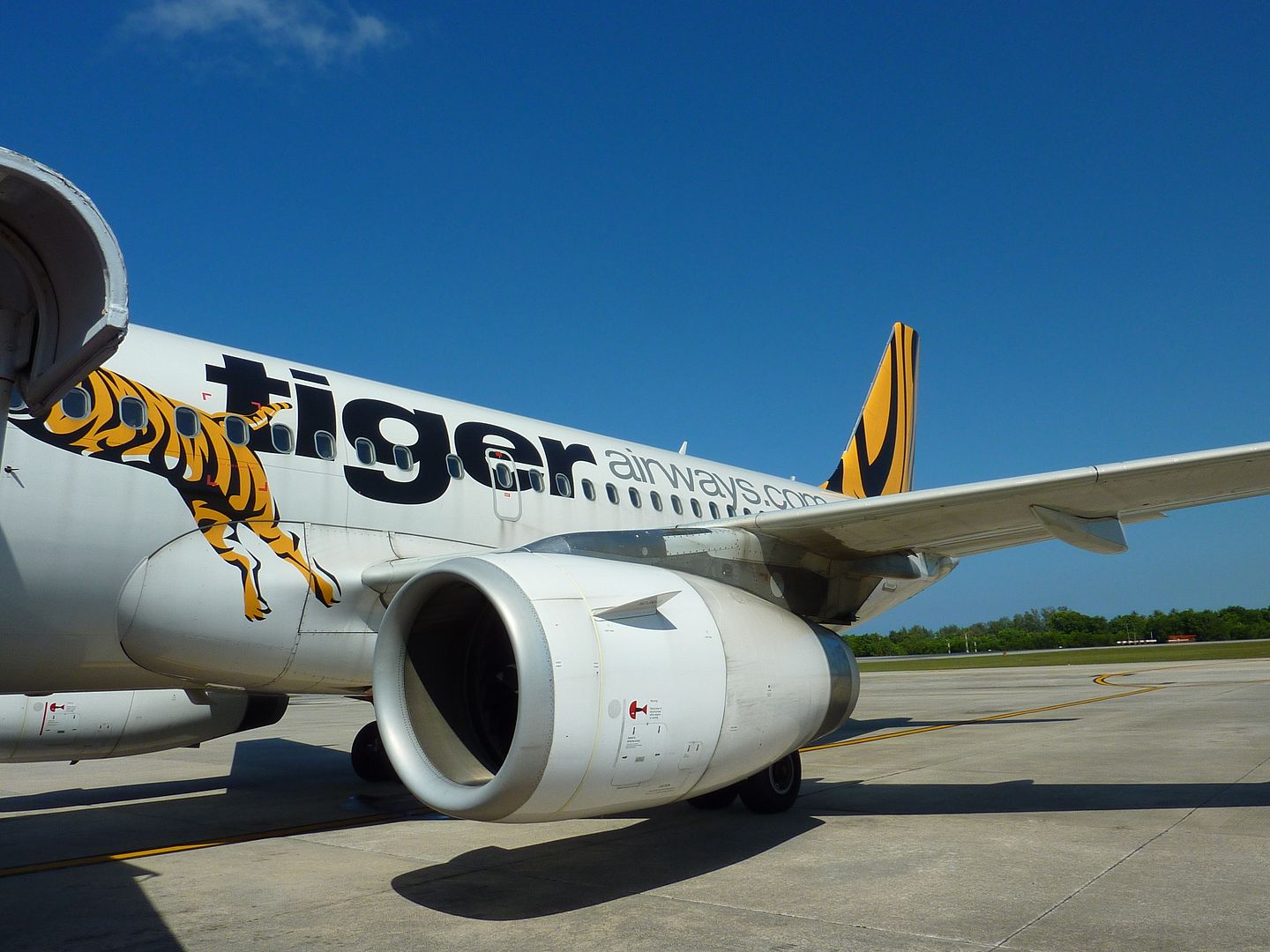 Cabin pictures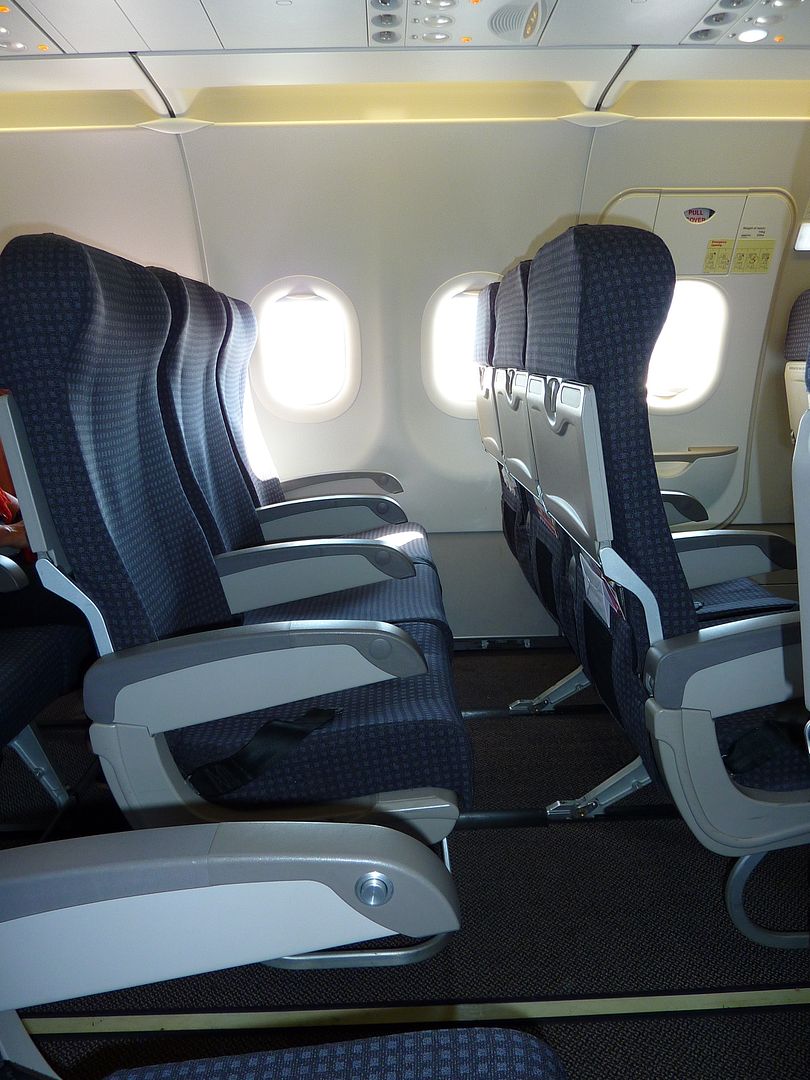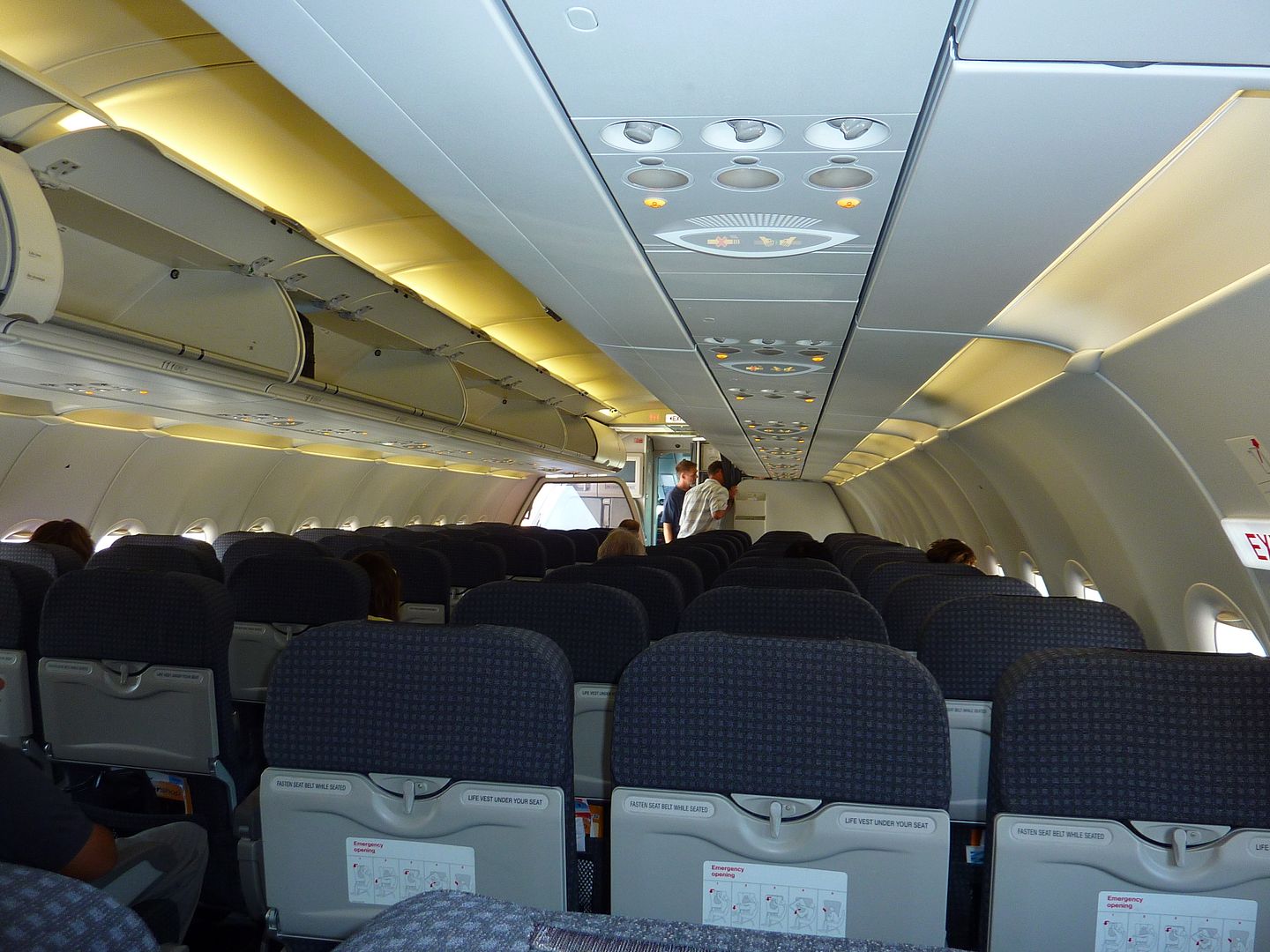 Flight was uneventful and went smoothly. We landed in Singapore on time and went to the low cost terminal at Changi. Terminal was nice, loads of room, duty free shops at the bags delievery.
We hopped on a taxi to our hotel Ibis. We stayed one night and the next day we were back in the air going to SYD
A few pictures of Singapore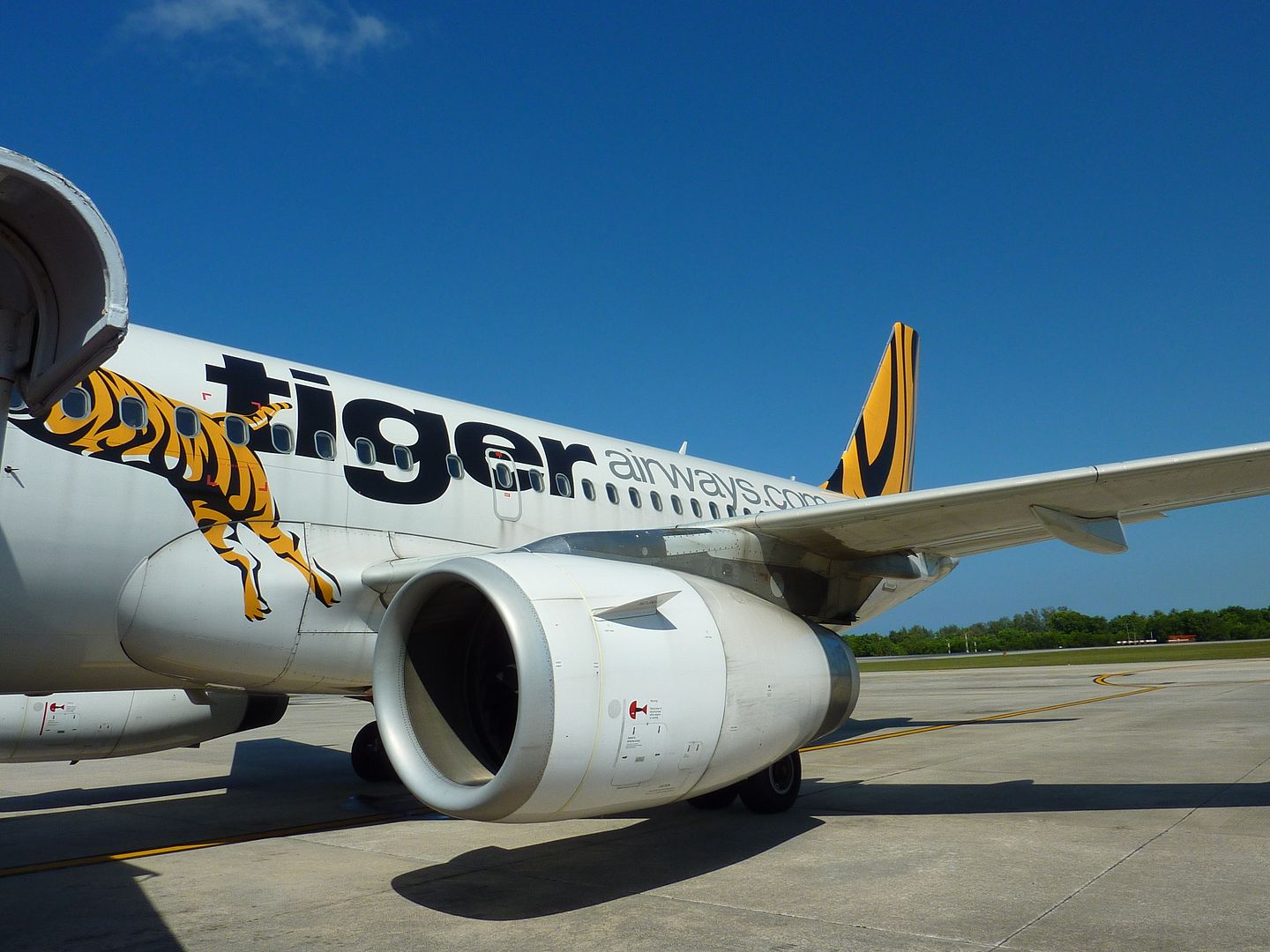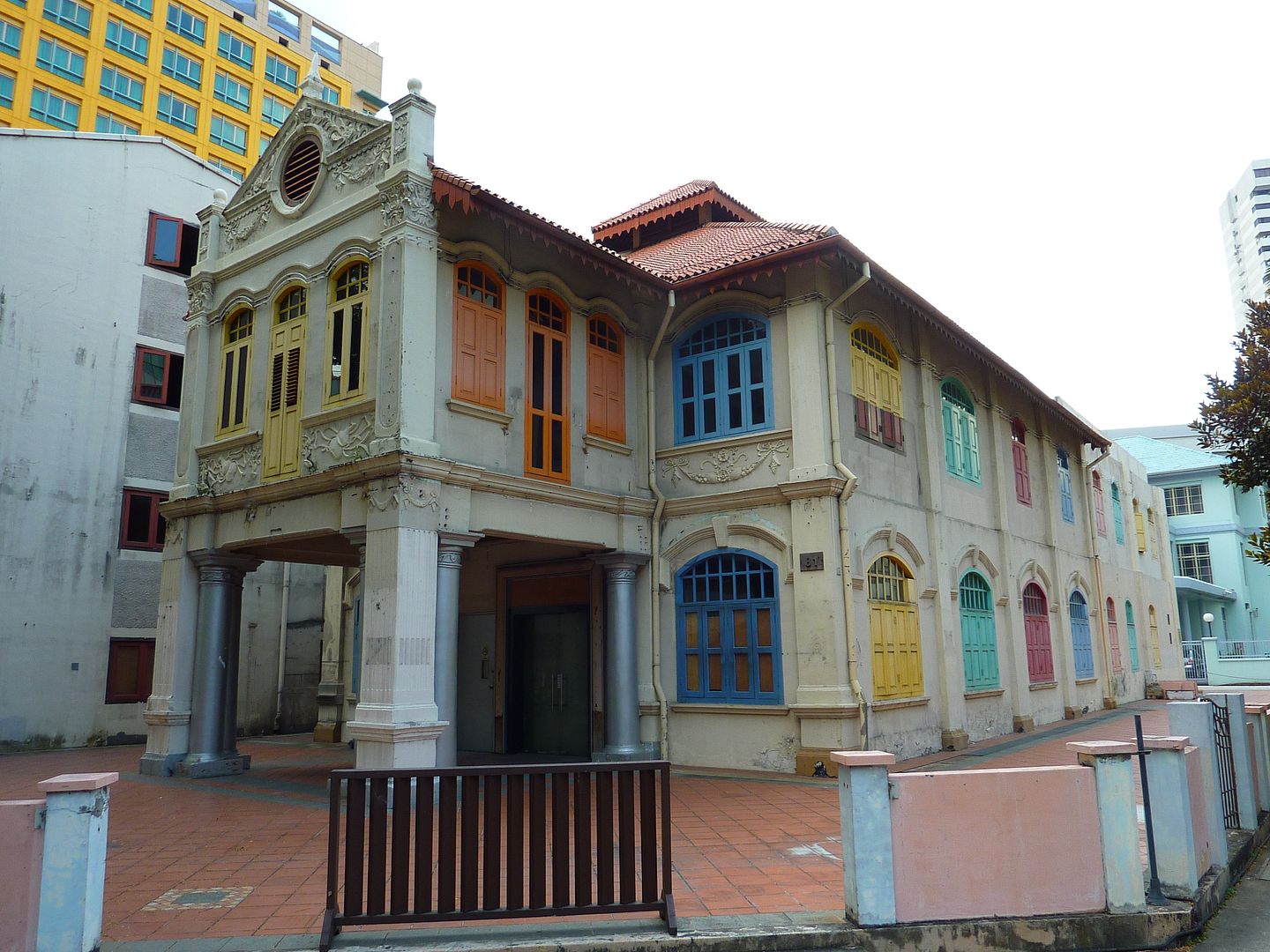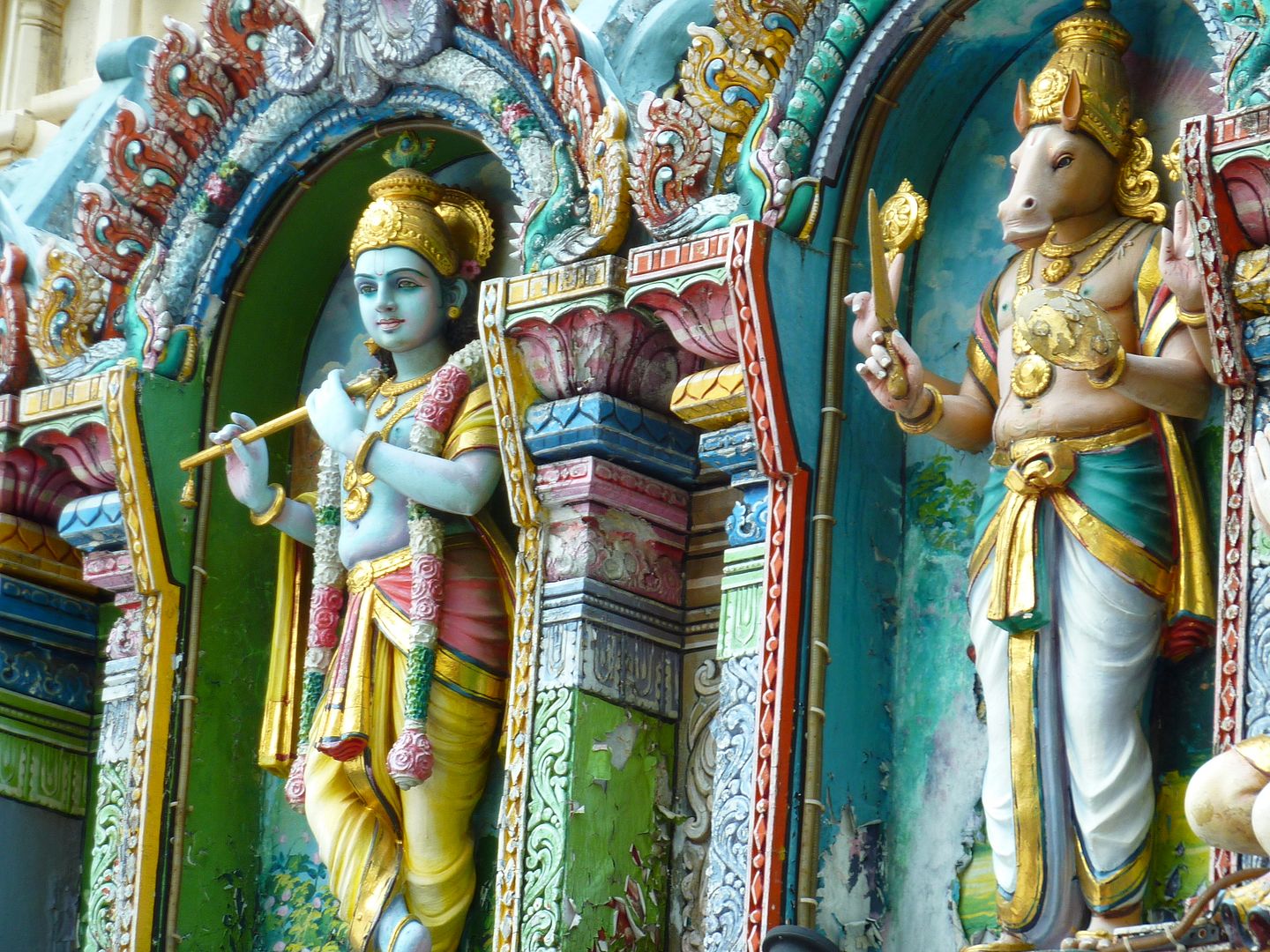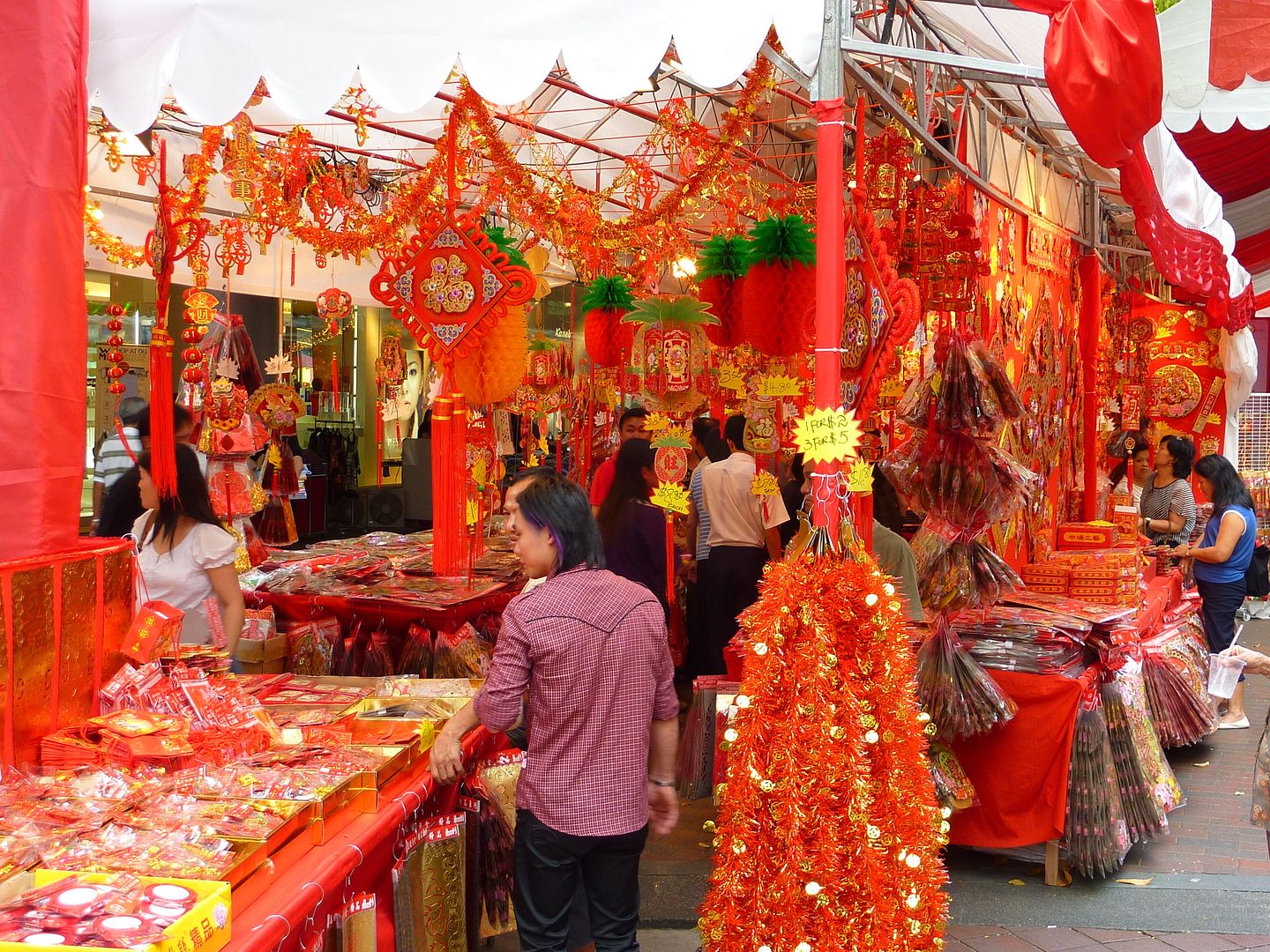 next trip report is SIN-SYD on Qantas Airways A380-800
Happy Flying
AF Cabin Crew