Date: February 4th, 2010
Airline: Qantas Airways
Flight : QF 032
Registration: VH-OQF
Aircraft: Airbus 380-800
Departure City: SIN Singapore
Departure Time: 09:30
Destination: SYD Sydney
Arrival Time: 20:20
Scheduled Flight Time: 7 hrs 50 mins
Class: Economy Class
Seat: 66E
View Large
View Medium


Photo © J.C.A.M
View Large
View Medium


Photo © Morris Biondi
After a day spent in Singapore and a good night sleep we started our very long trek home. SIN-SYD-AKL-PPT, long way home but we were happy to go home ! Particularly knowing that a cyclone was hitting the islands of Tahiti, Bora-Bora, Moorea and we were fearing for our house and dogs...
After checking we headed to our gate where Qantas' latest A380 was waiting to take a full load of passengers to Sydney.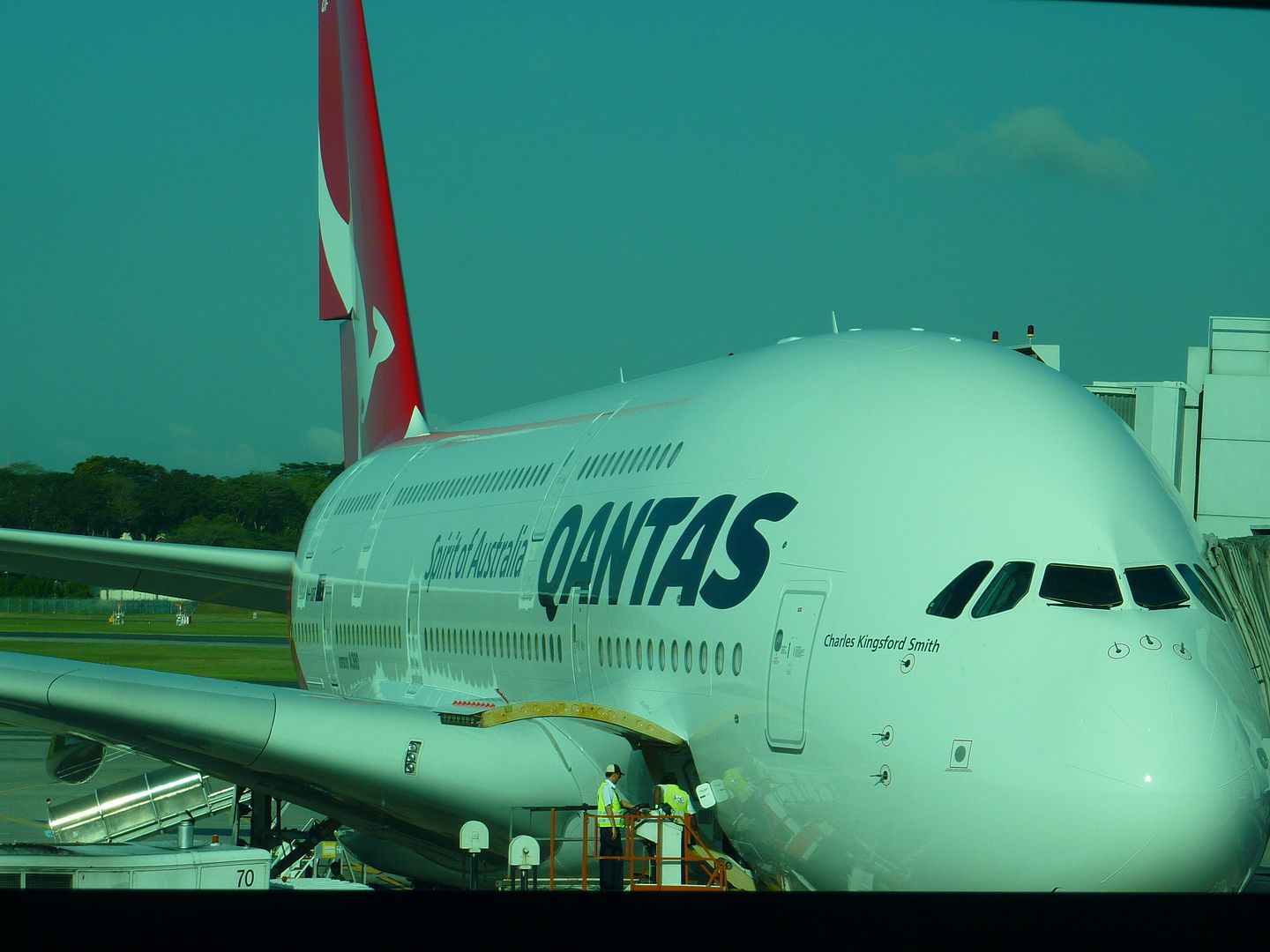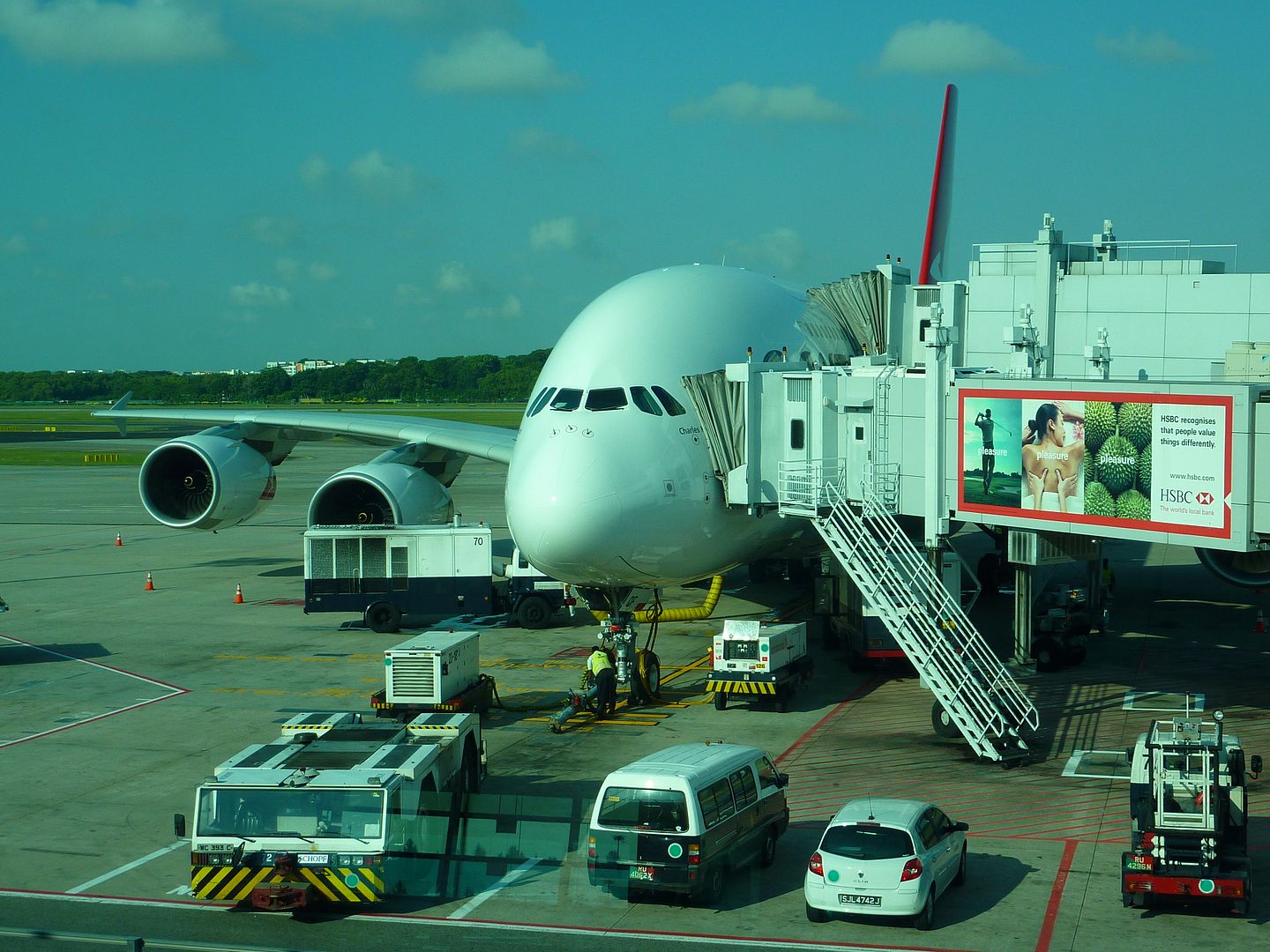 Boarding was already going when we reached the gate and boarded the flight.
We had scored emergency exit seats and were quite confortable !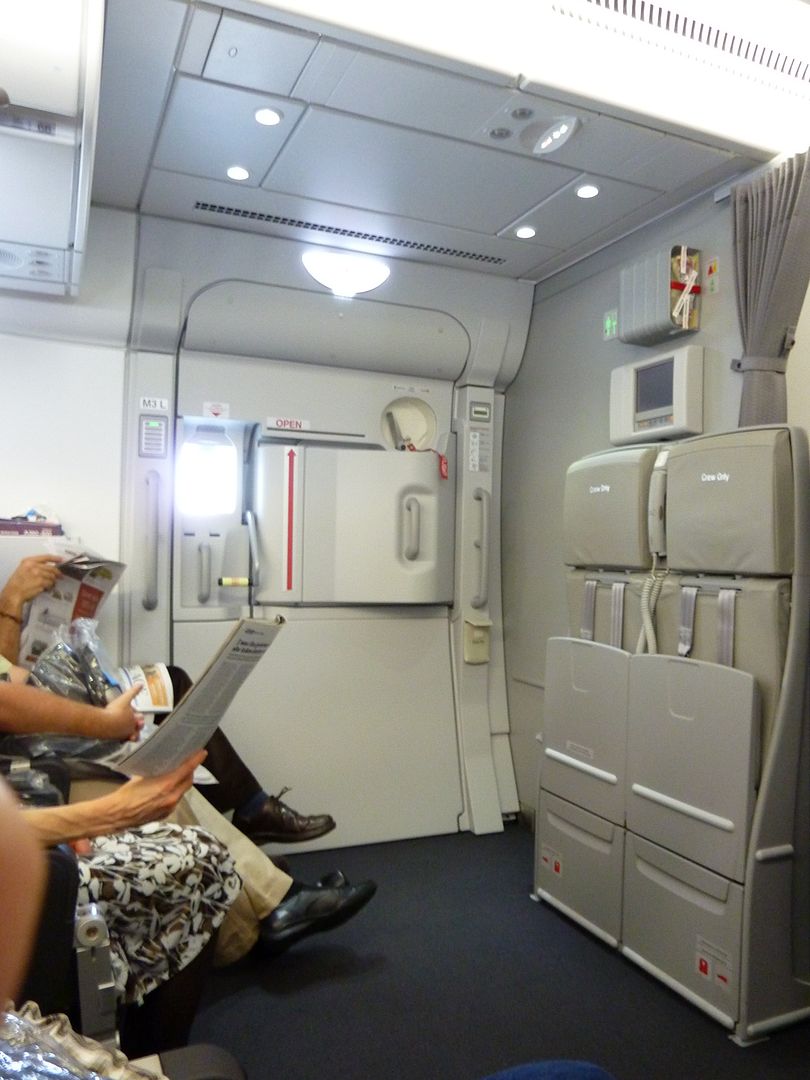 Cabin Crew jumpseat by door 3 left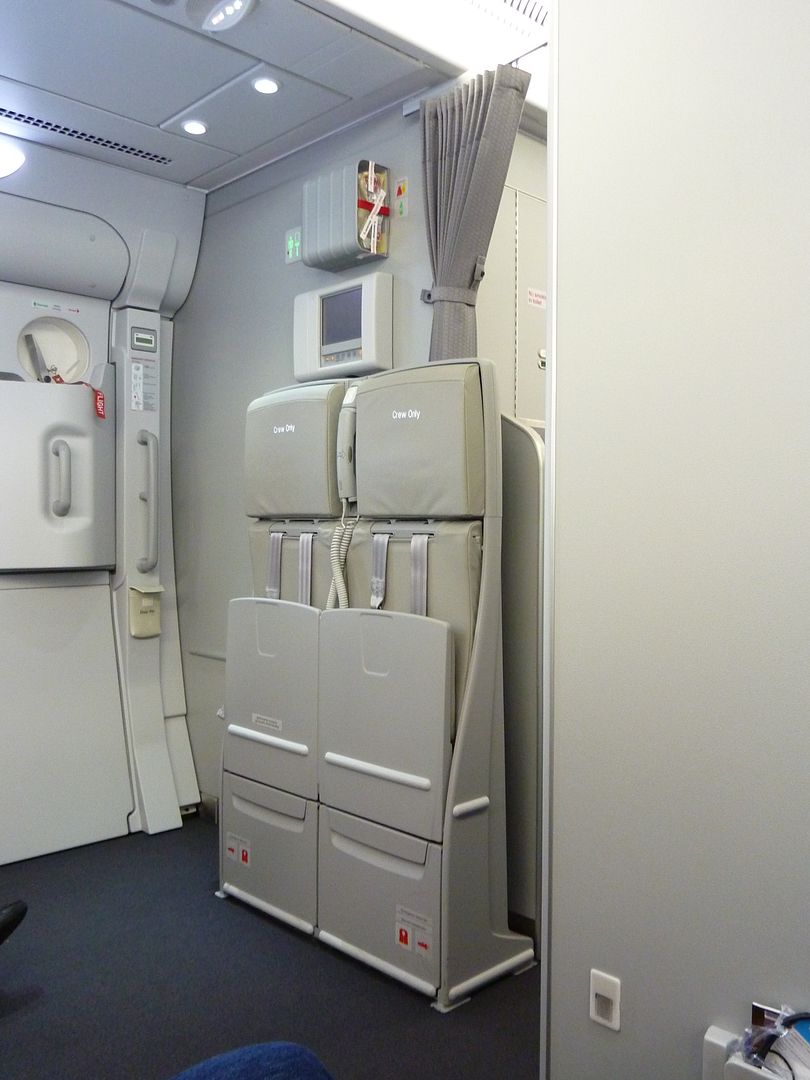 Cabin crew was really nice, I don't know what people have against QF but I really like them !
After a smooth take off the crew started to give out menus. We were served a drink and lunch which was excellent.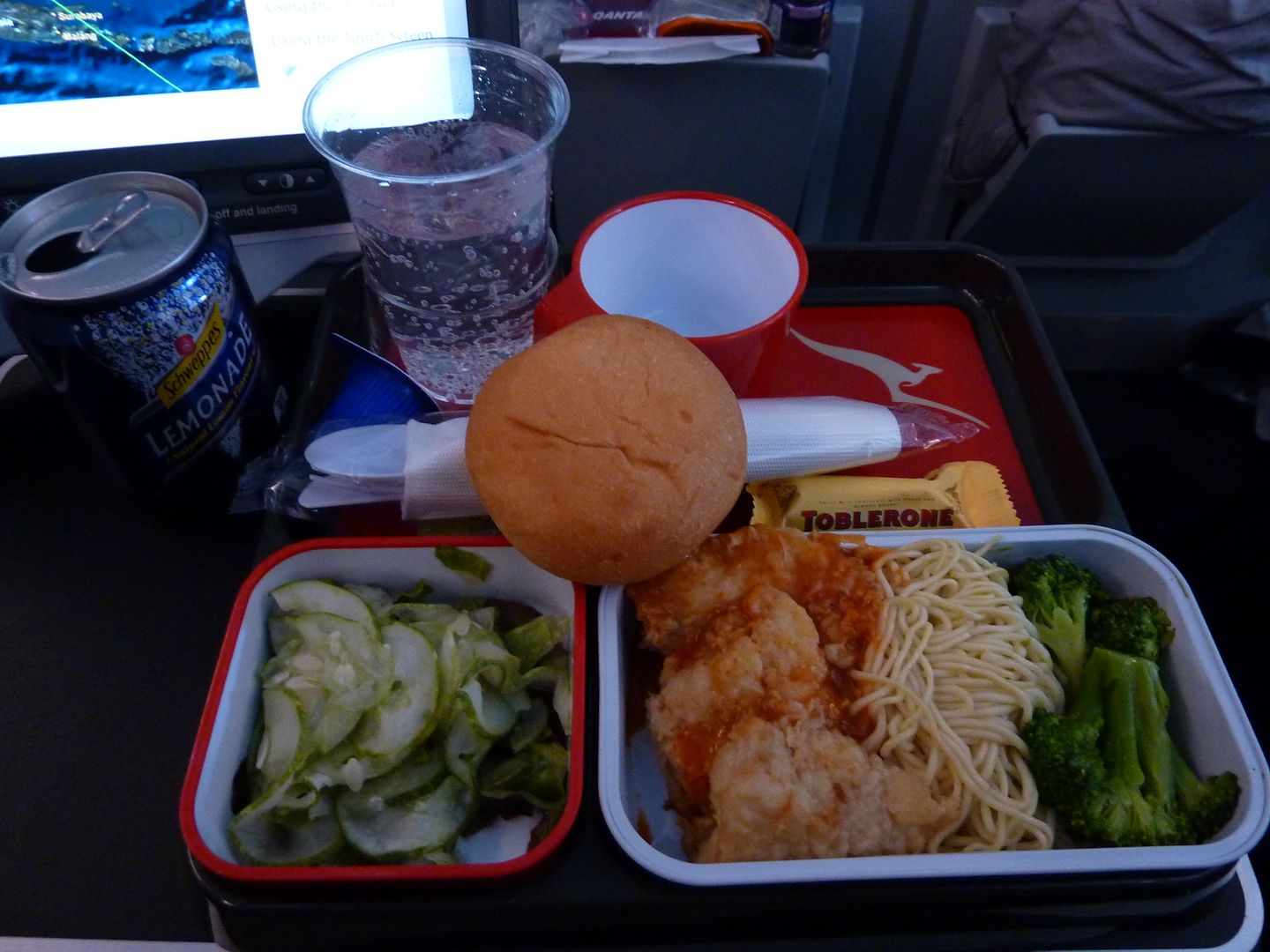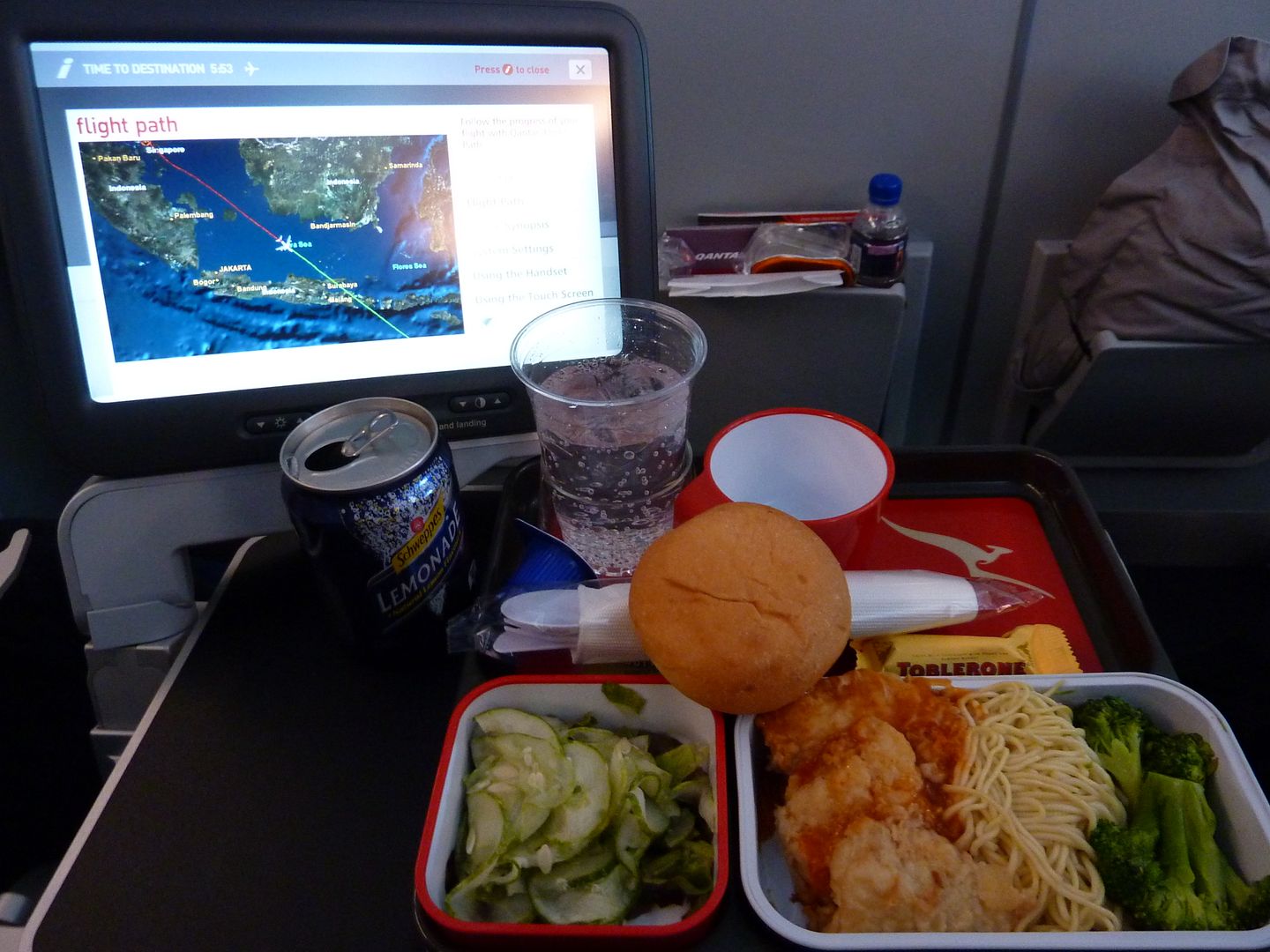 I don't know why but most airlines have really boring starters. VS was just salad and tomatoes, QF was cucumbers, at least AF still has some imagination with orzo pasta salad with tuna or couscous salad with chicken and apricots.
After the crew picked up our trays they gave out dessert.
Flight went by smoothly and I enjoyed a couple of movies from the extensive film library available on demand from the IFE program.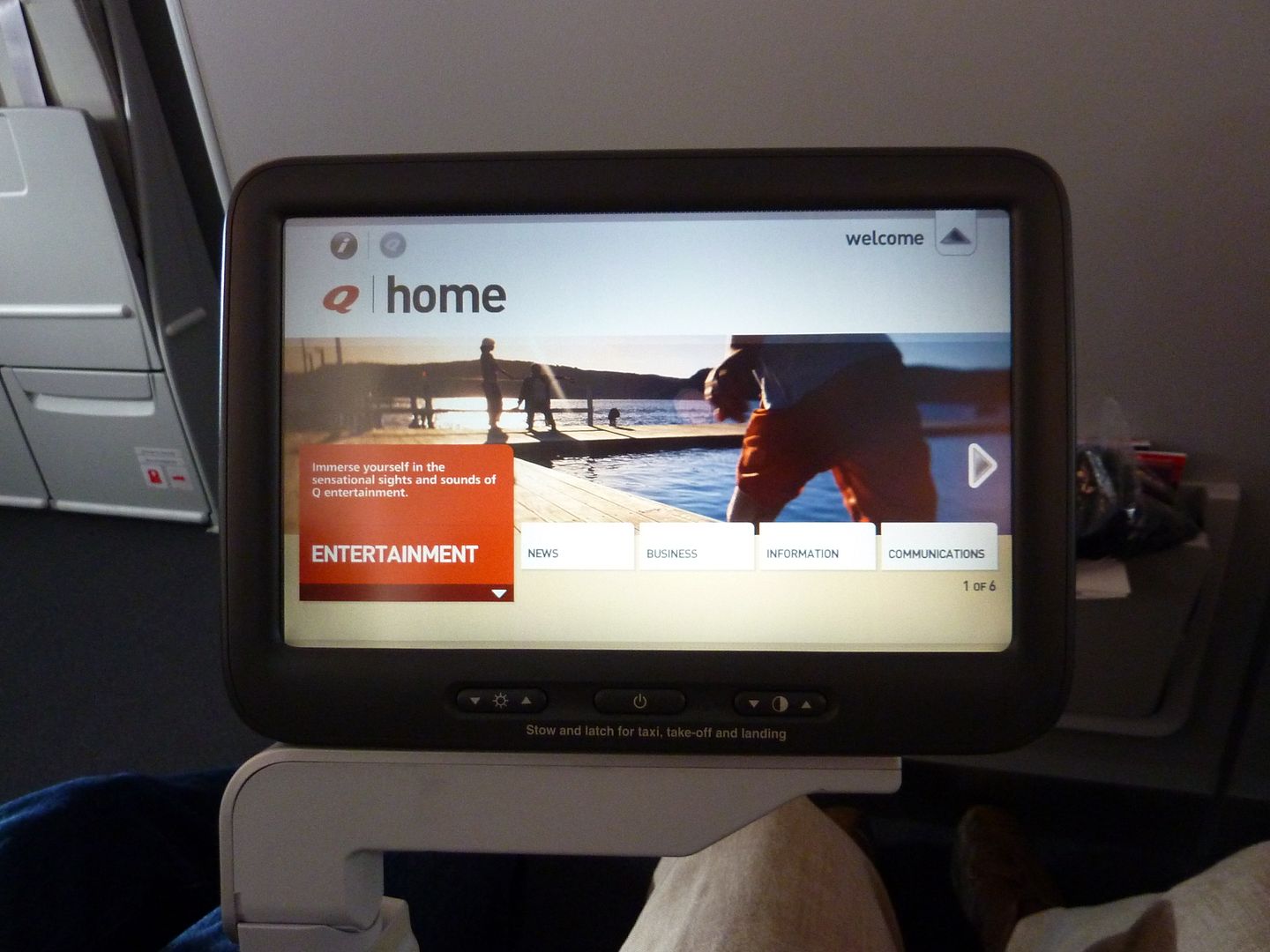 The tail camera available on the 388 is a really nice feature.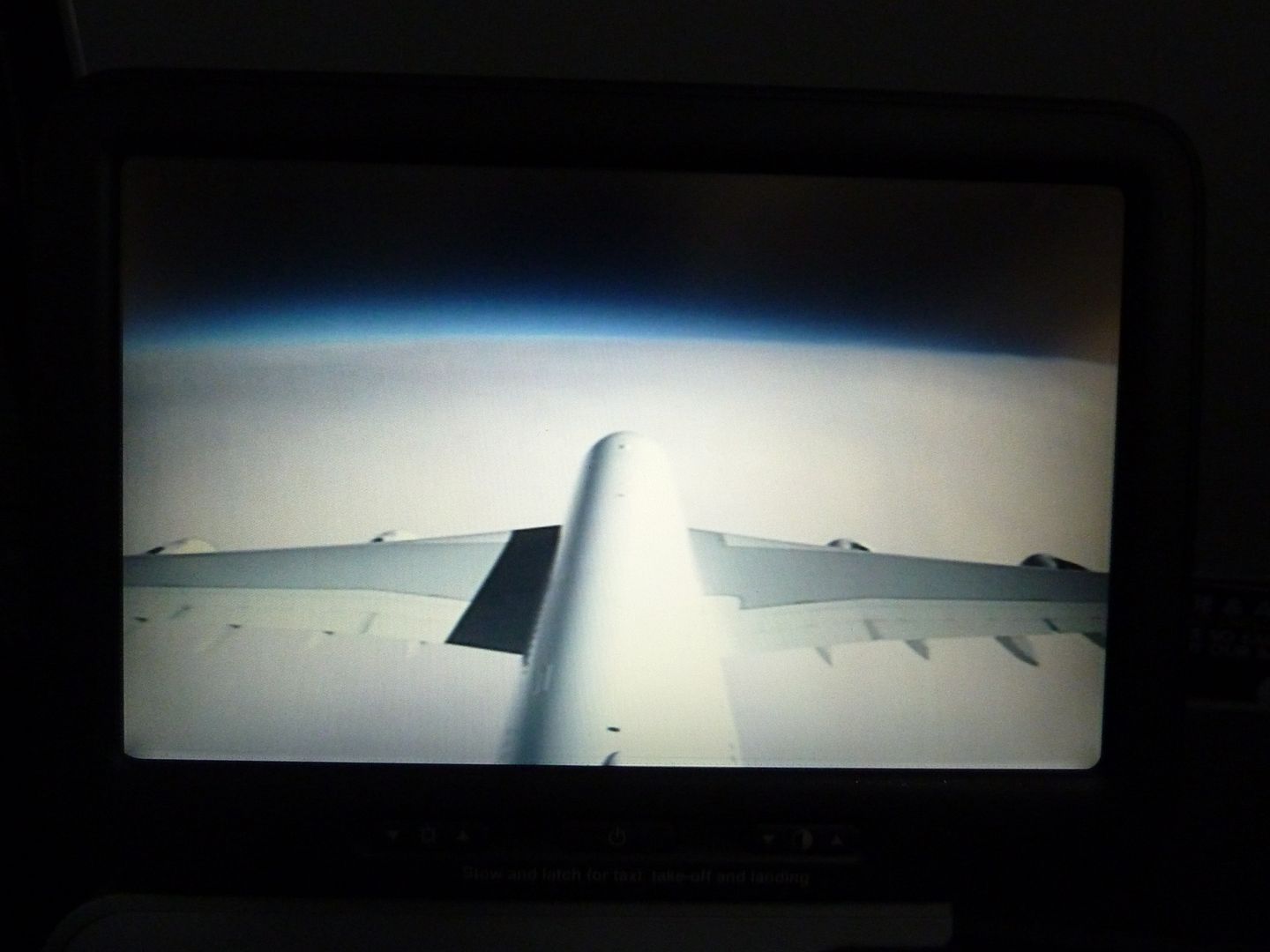 After my first movie I decided to explore the economy cabin of this beautiful Airbus 380-800. The flight was really full. I had a chat with the crew and they told me that it was full in Business , Premium Economy and Economy. Don't know about First Class but I believe it was as the flight was inbound from London.
By doors 5 QF has a really nice bar available for self service. I love the design and availability of snacks, fruits and drinks.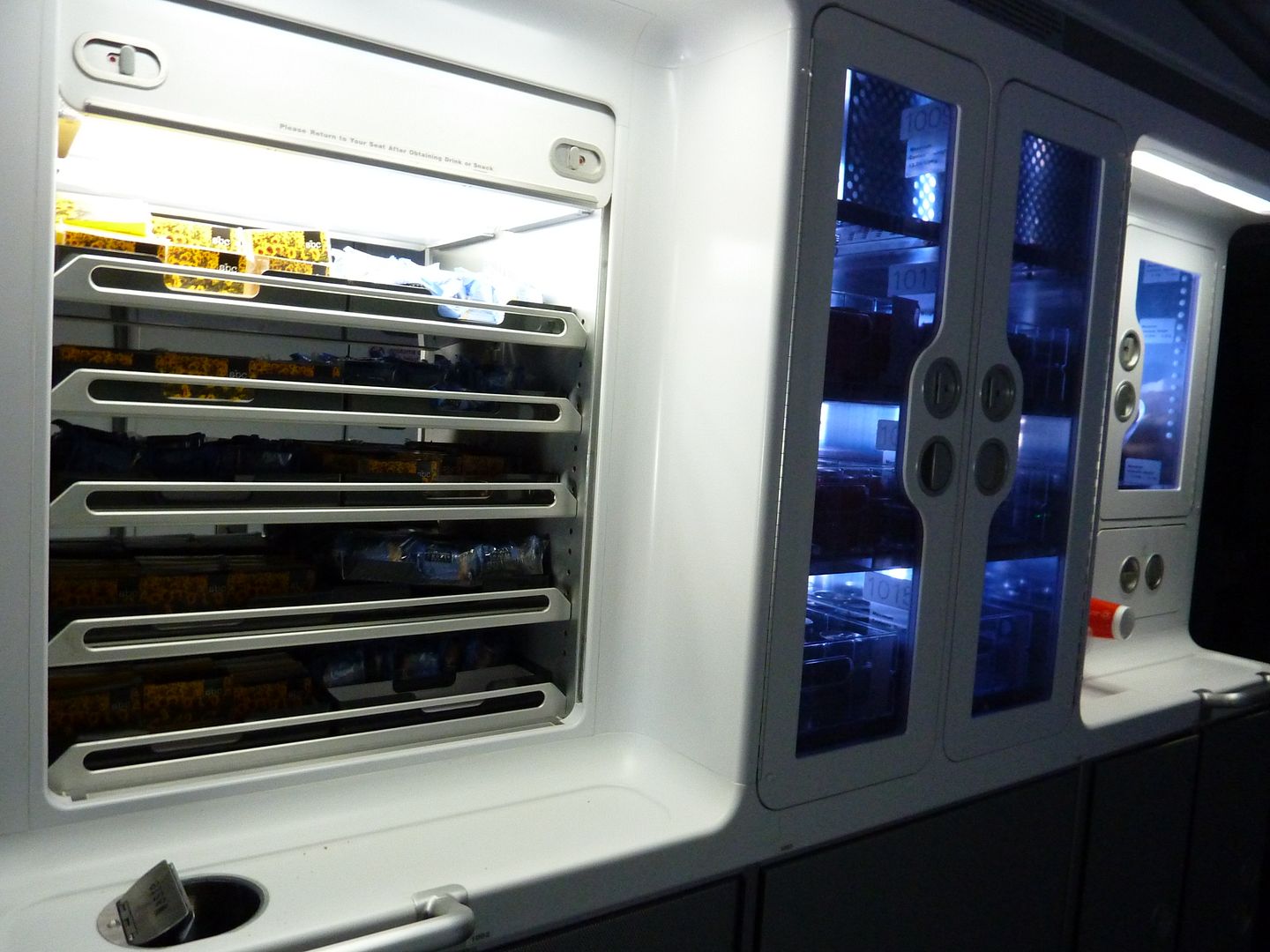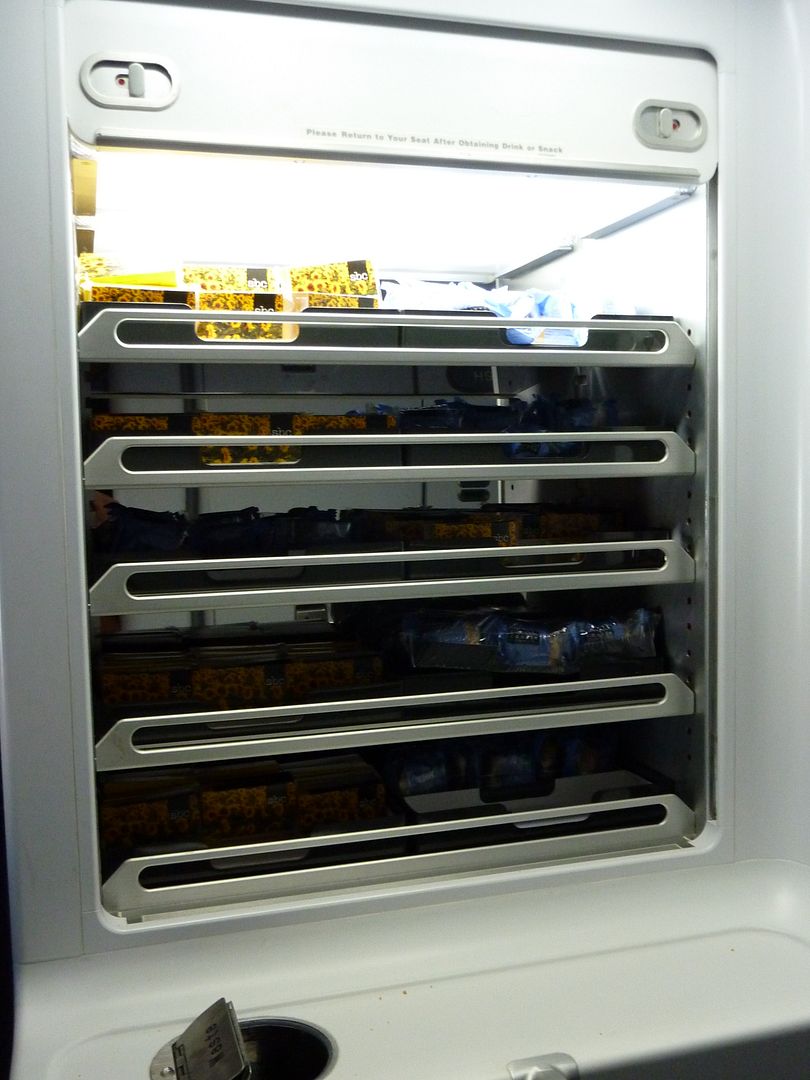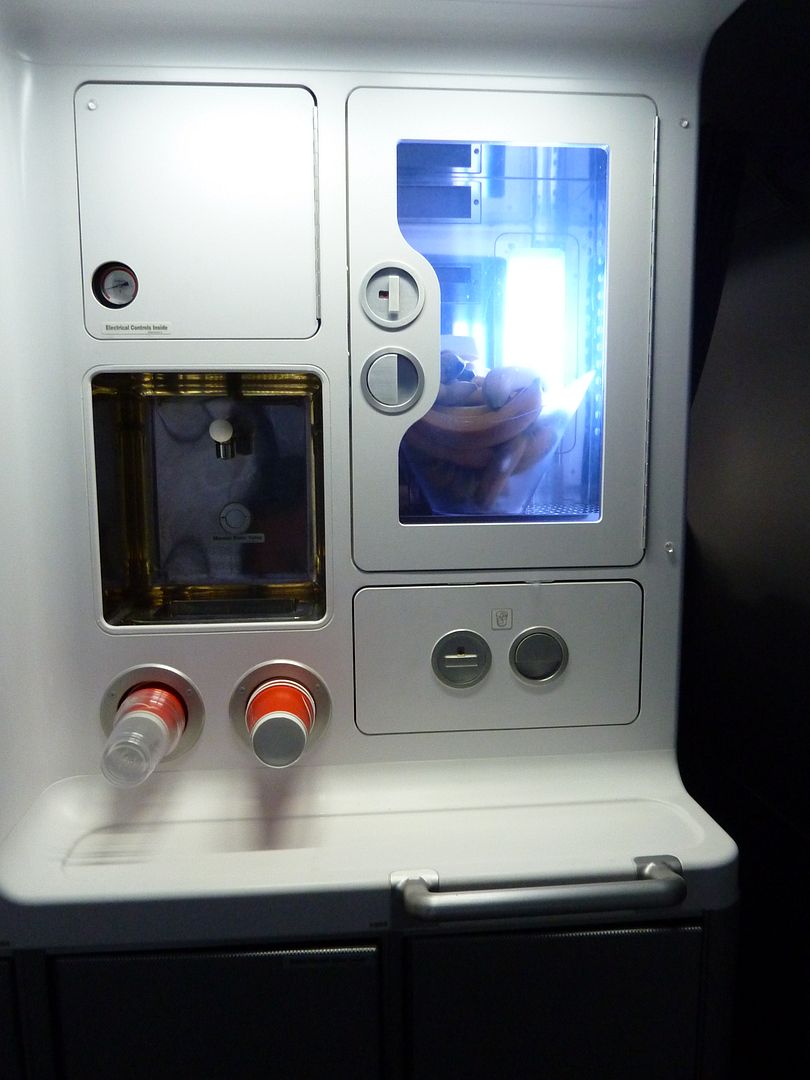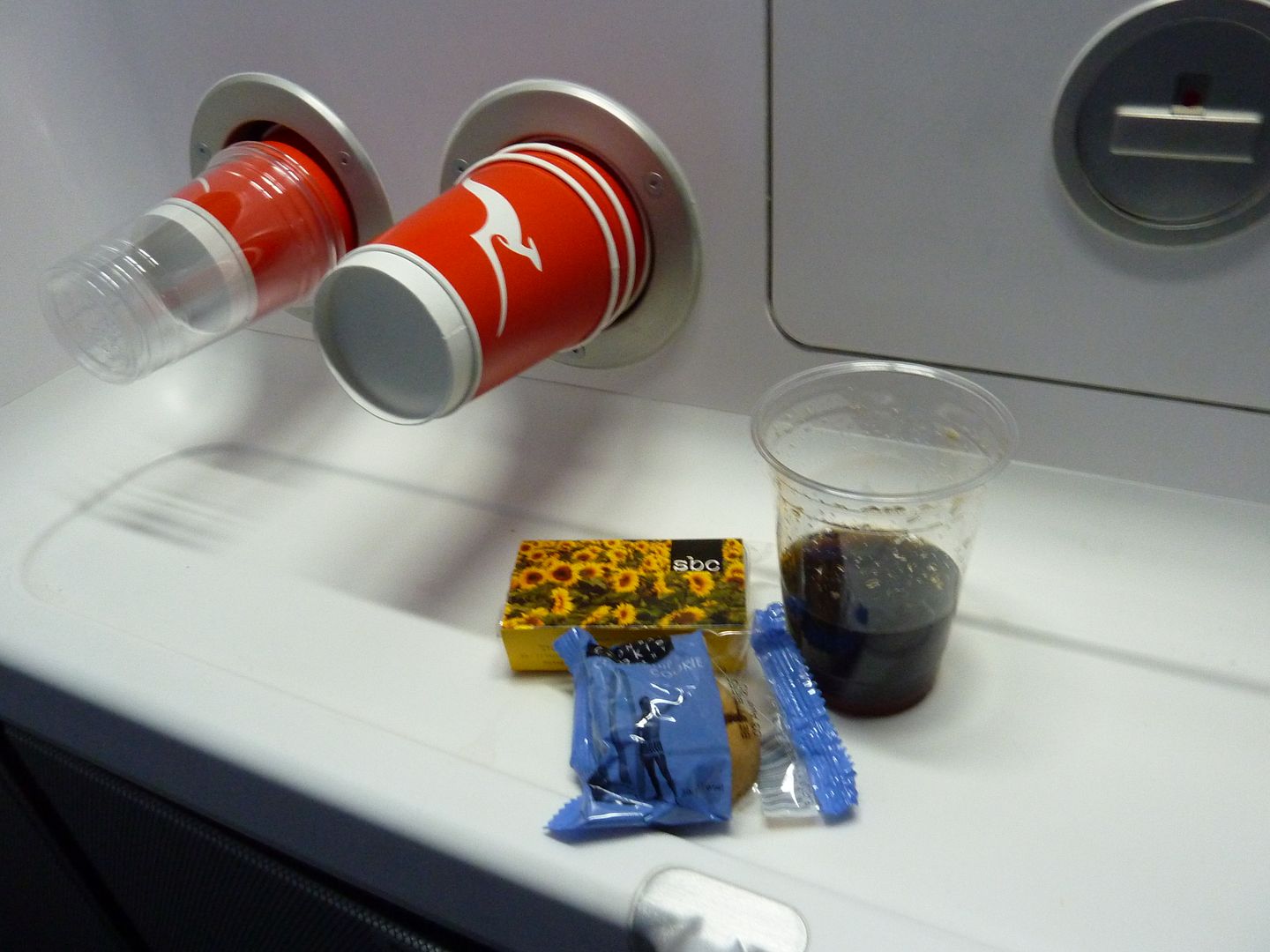 Back at my seat I checked out the tail camera once more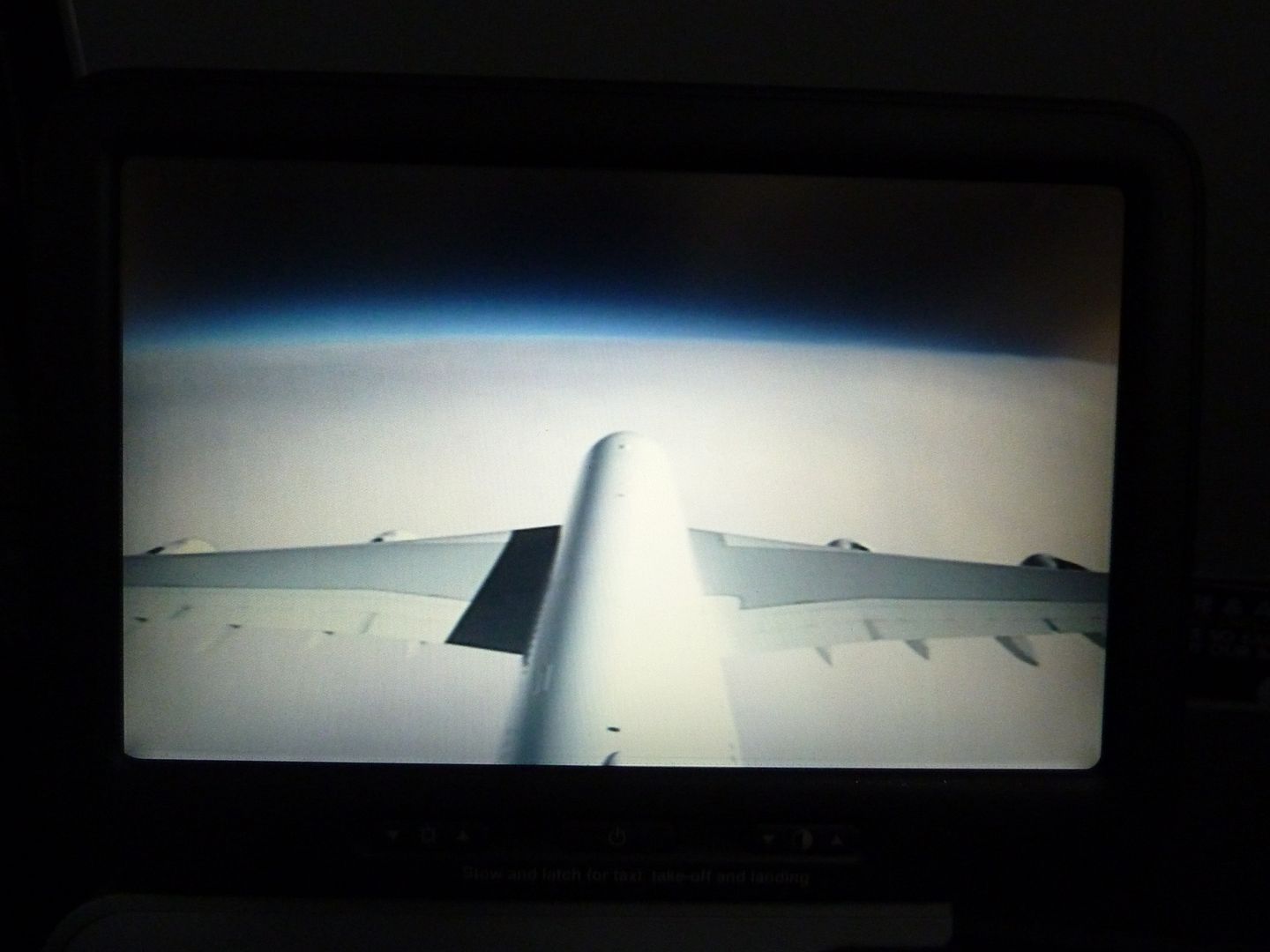 Midflight the crew served chamomille tea or hot chocolate with marshmallows.
Before arrival the mood lighting was back on as the crew was going to serve the snack.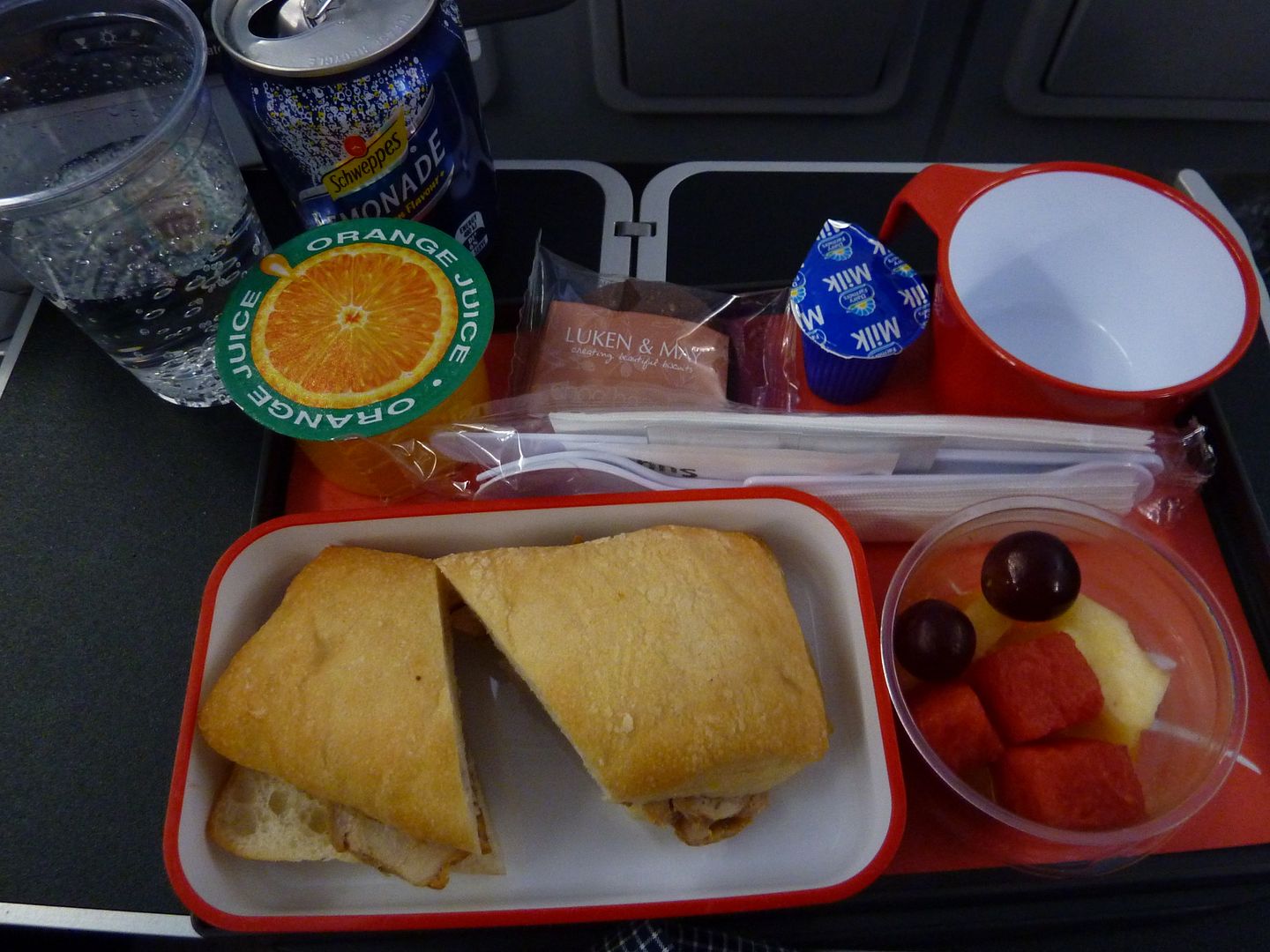 Descending on to Sydney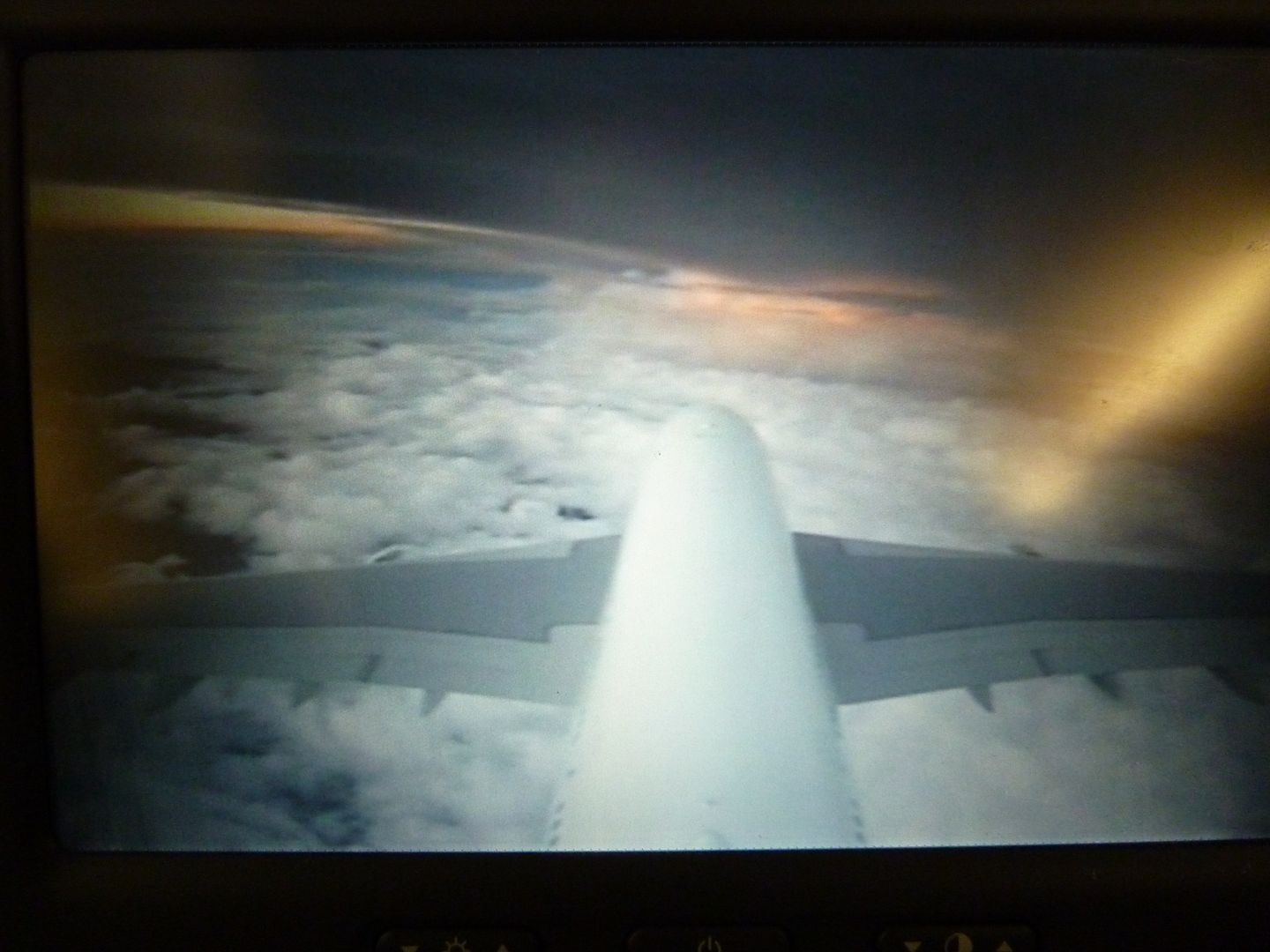 Map showing we are getting closer !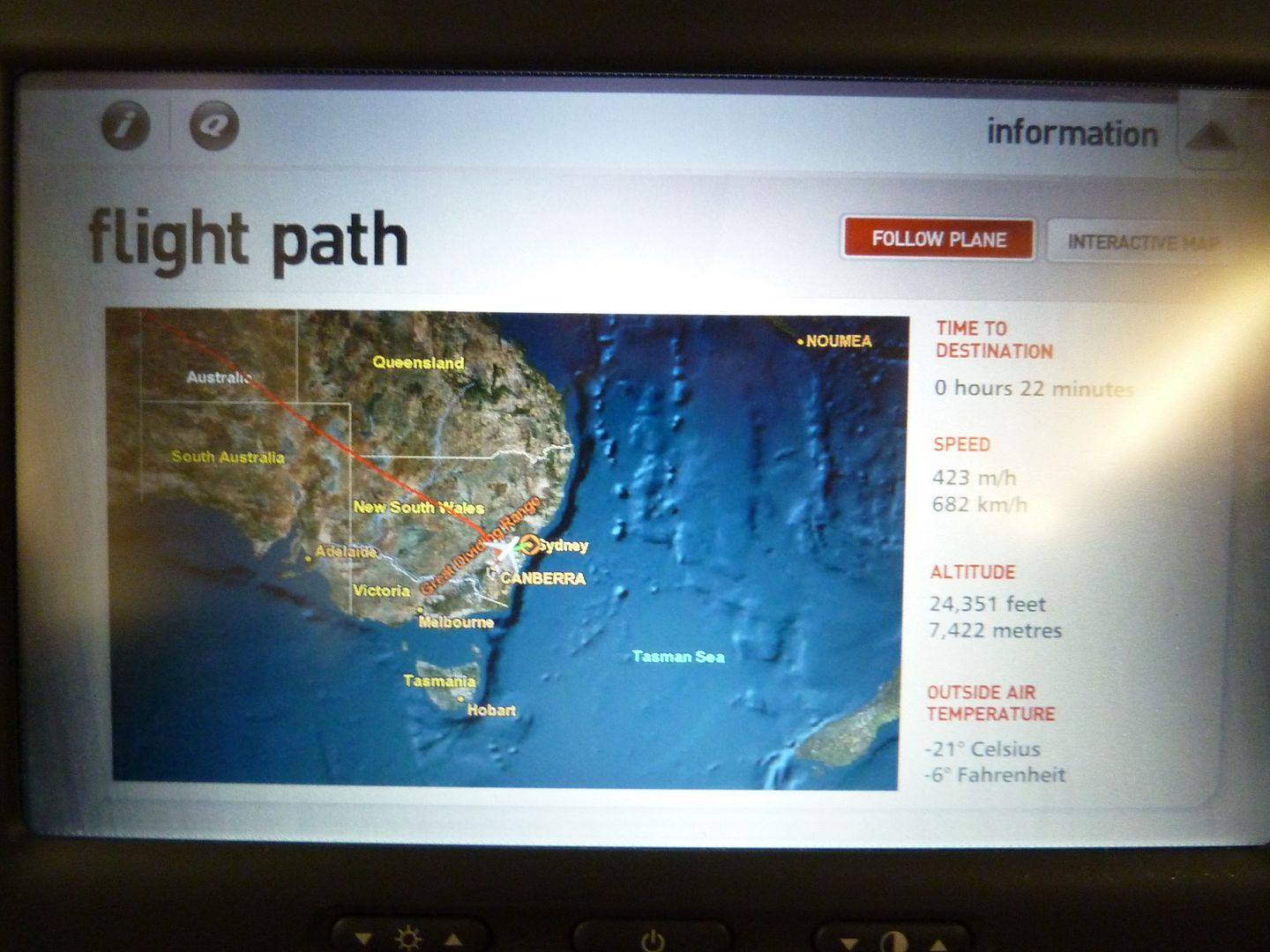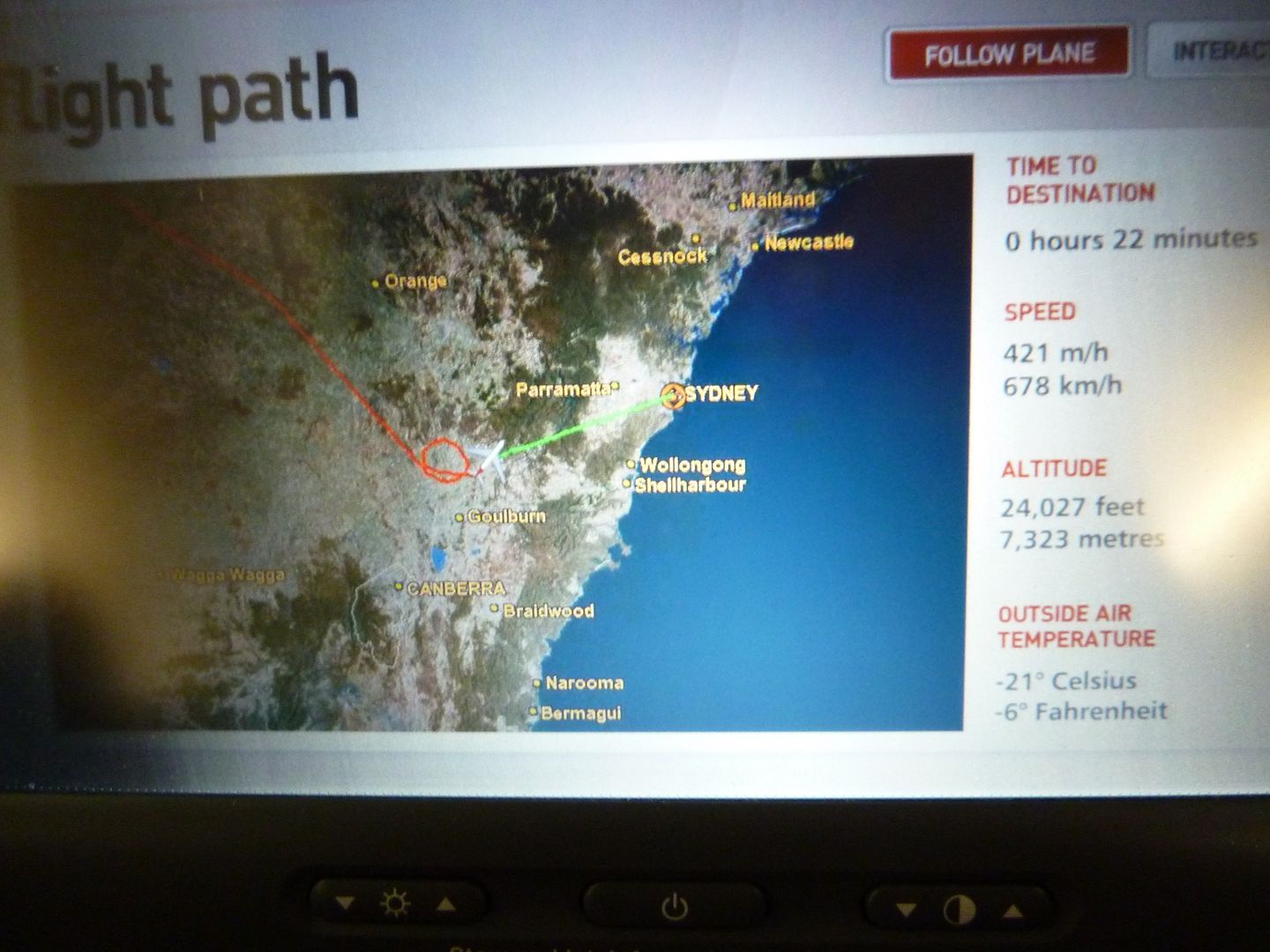 Arrival was smooth, went through immigration and customs quite quick and went to wait for the Ibis Sydney Airport shuttle. We spent the night there and the next early morning we were on our way to AKL on Qantas.
Next report SYD-AKL on Qantas Airways
Happy Flying,
AF Cabin Crew