It's said that "a mans gotta do what a mans gotta do." Well it's my turn. My engagement trip to HKG and DPS. I decided to dust off my pc and write a report. It's been a good 7 years since I've written anything in here, so be gentle on the reviews.
6/25-Friday
I woke up at 6:30am showered and went to get food at a great diner here in town. After overeating on my eggs Benedict, my girlfriend and I were picked up by the car service promptly at 10:30am. The driver was friendly and quiet and highway 101 was nice and empty. We arrived at a rainy SFO by 11:15am. I have only lived in the Bay Area for 2 years so I hadn't had a chance to go out of SFO's International Terminal. We kept using LAX for one reason or the other. Any how we walked in and got promptly checked in at CX's Business Class desk. One passenger kept trying to walk up to the gentlemen helping us, saying something in Mandarin. He barked at her, and apologized to us. I think she was pissed. Anyhow, we passed through security quickly, then walked into the Duty Free shop in hopes of finding new cologne for me. But the scent I was hoping to buy smelt too fruitish for me so we walked out-side note, has anyone noticed how overly aggressive the employees there area? After that we looked out the windows to spot for a few minutes. I saw a DL 763 at the international terminal, any ideas why?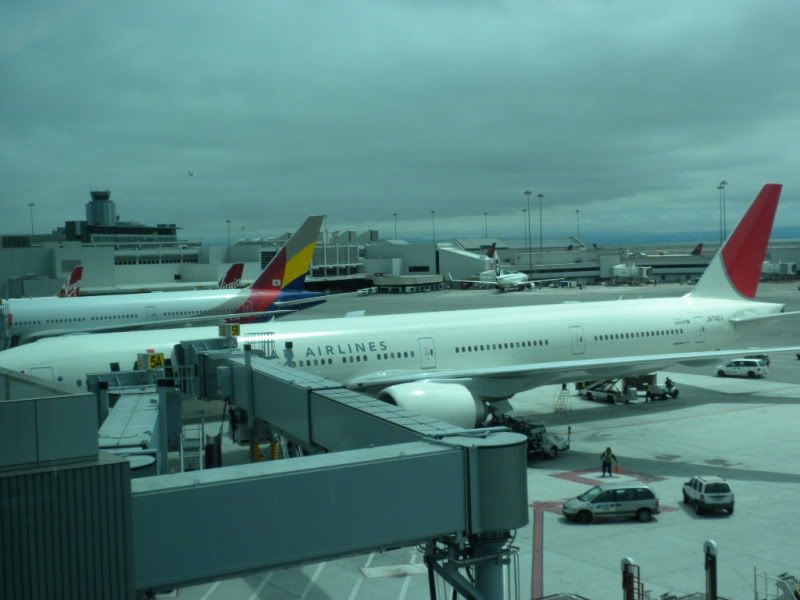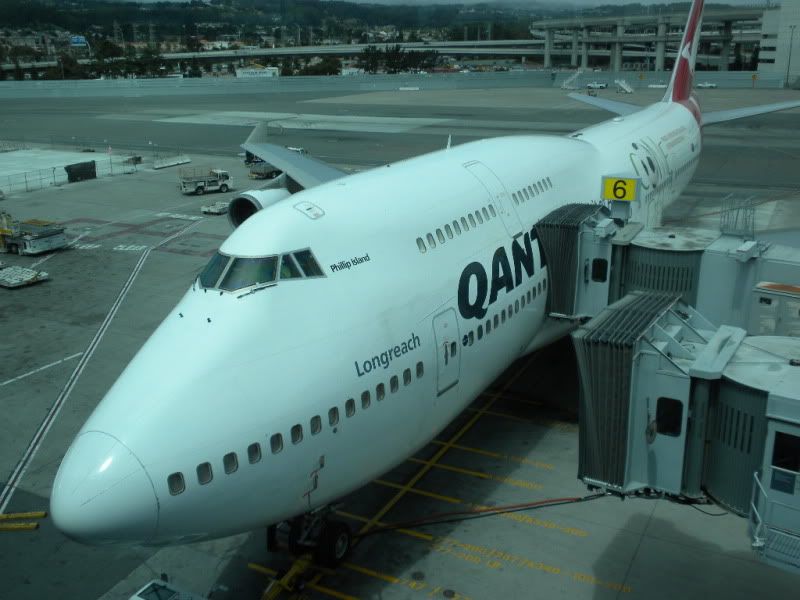 DL 763 not included
We eventually walked to the BA/CX shared lounge. First off, I loved the view of the tarmac. Second off, I was pumped there was free alcohol. I hadn't been in a "foreign" carriers lounge in years (AA's only). So I made myself a vodka and sprite ignoring the time as I was on vacation and I didn't care what time it was.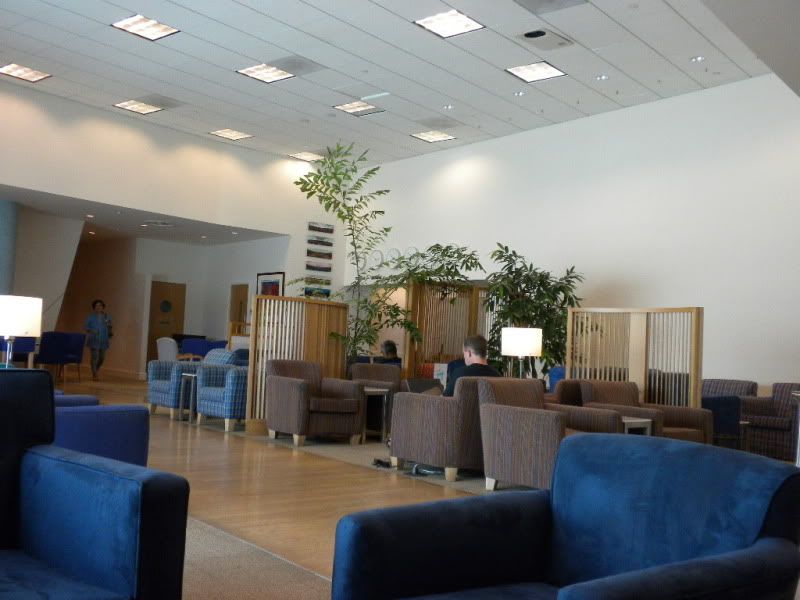 Eventually the Cathay flight landed and emptied out.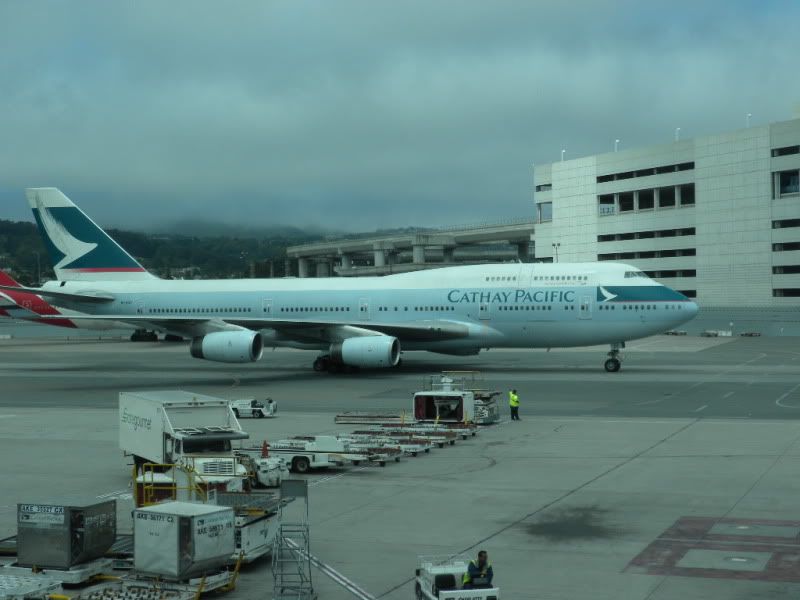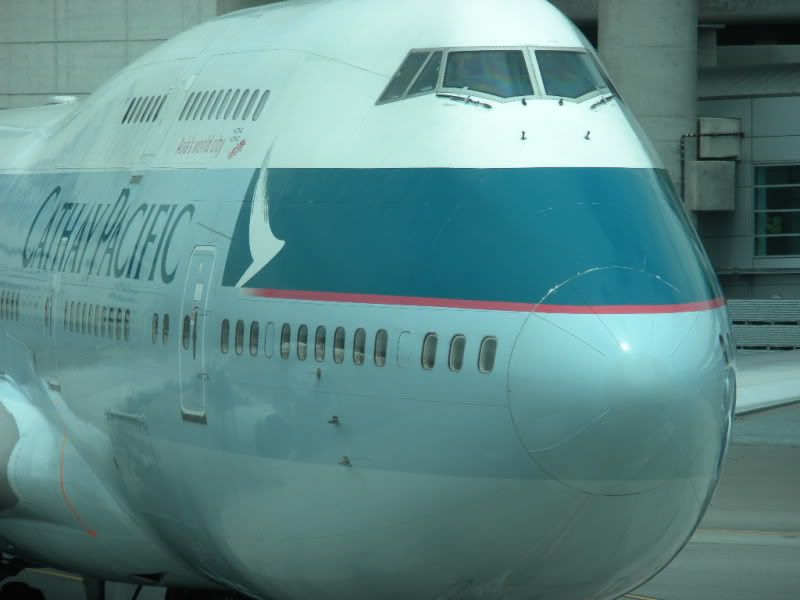 As I expected our flight was to depart 30mins later because of the late arriving aircraft. We were assured by the lounge attendant that we would still arrive on time because of the winds (or lack thereof). We lined up when the announcement was made—I liked the separate jetway of the lounge, very cool. We were greeted but not shown our seats. This was my first time in CX's Business class herringbone seats, I had only been on the old ones. We were then offered water, champagne or cranberry juice. Seeing as that I had 3 drinks in the lounge, I opted for some water. My lady took some champagne. Originally we were assigned seats 14 D,G; I had changed our seats the night before to 16,17K. I realize 17K isn't the best seat (yellow on Seatguru) but my girlfriend has never been in any class but coach so this was an improvement no matter what for her.
CX879
SFO-HKG
747-400
Seat 16K, business
Flight time: 13hrs 20mins
D: 2:10pm
A: 6:40pm (next day)
We pushed back 30 mins late as planned, again the pilot assured of the on time arrival. We then had a quick taxi over to runway 28R, a JAL 777-300ER was in front of us. The rain cleared and now it was a perfect SF day.
Saw some arriving planes as well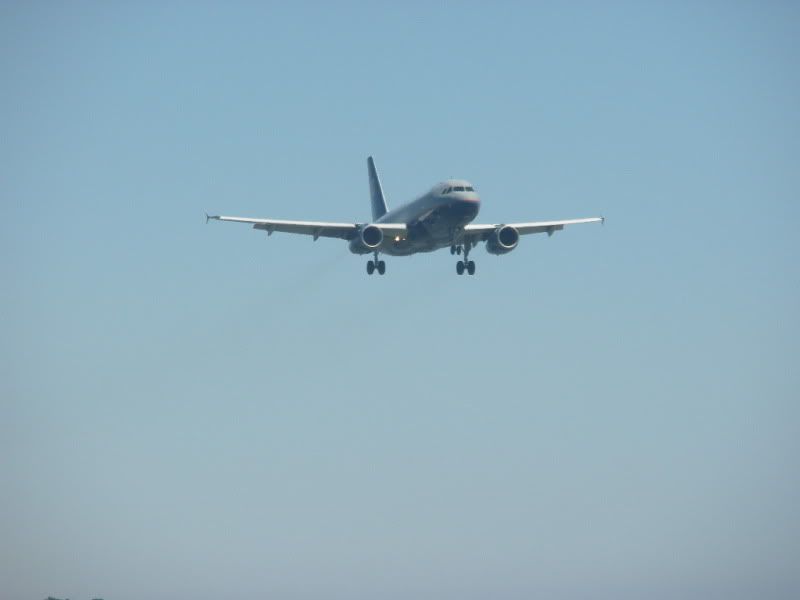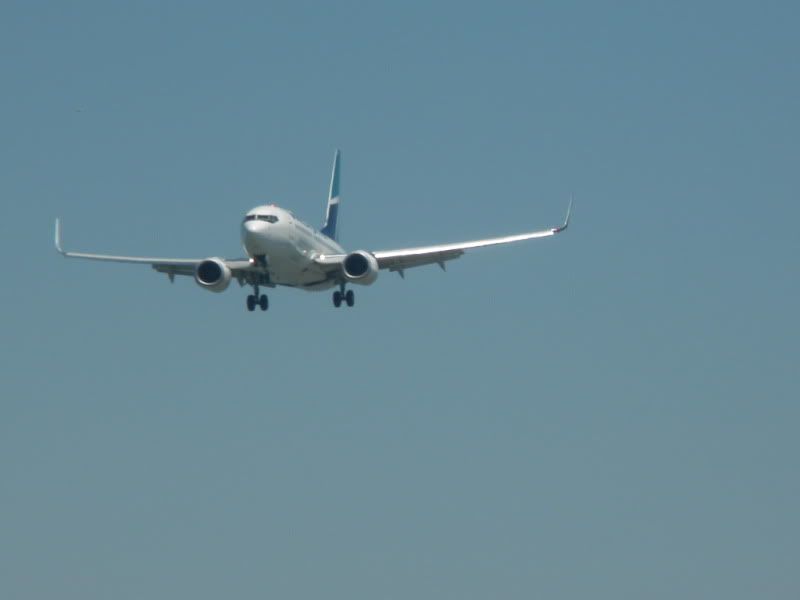 Finally we lined up and began our take off roll. Here is a video:
http://www.youtube.com/watch?v=fTehY3lrabE
After we cleared the clouds the flight attendants came by with warm towels and then with almonds. I was reading the USA today for the first hour or so. Right after I put the paper down the FA's were around with our food. The FA's were not particularly hot but they were nice looking but professional and nice.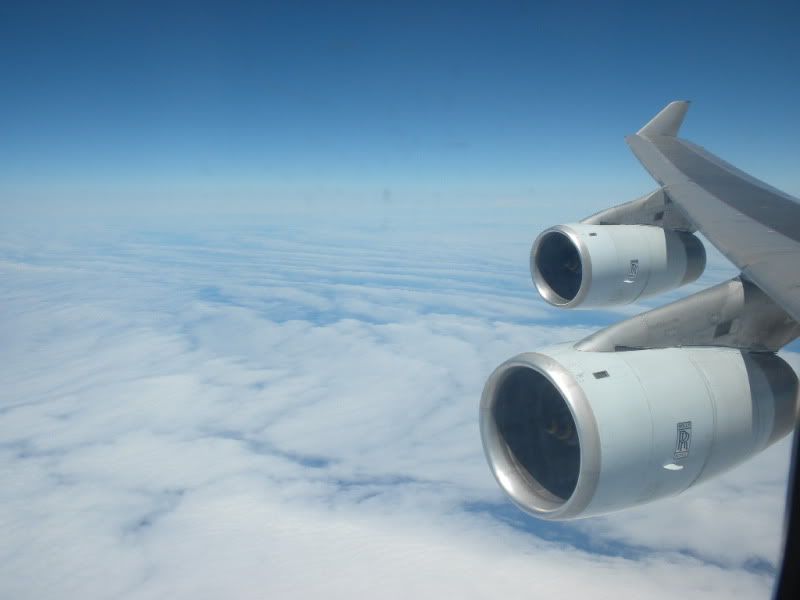 Cruising at 28,000ft
The starters were:
Cured smoke salmon and marinated prawns with lemon aioli and caramelized lime.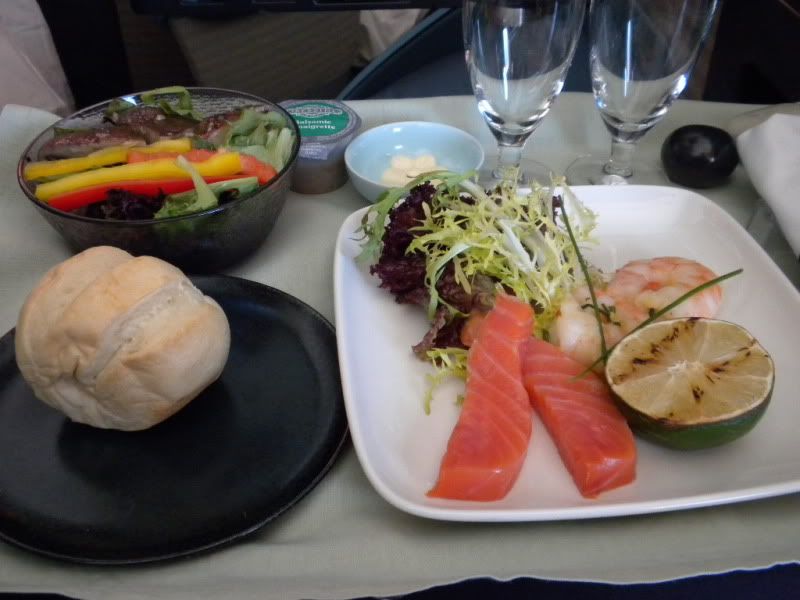 Mixed salad with marinated Portobello mushroom and balsamic vinaigrette
Salmon was awesome, salad was alright-I don't like mushrooms or balsamic vinaigrettes.
Main courses were:
Grilled beef tenderloin with potatoes, spinach and carrots
Braised abalone with chicken and rice, with bokchoy
Sea bass with enoki mushroom roll and vegetables
Dungeness crab cannelloni (which I got)
Ordering the cannelloni was a bit of a challenge as she could not understand what I was saying for some reason. It was good, I enjoy crab. I didn't take a picture of it as it was mostly gone when I remembered to take a picture. I should also mention I was getting sprite and vodkas coming every 10 minutes or so for 40 minutes.
For Dessert:
A cheese place
Fruit
Kahlua Coffee Cream cheesecake with vanilla sauce.
I got this and it was awesome and I am not even a sweets guy.
A short while later, I took a picture of the in-flight map: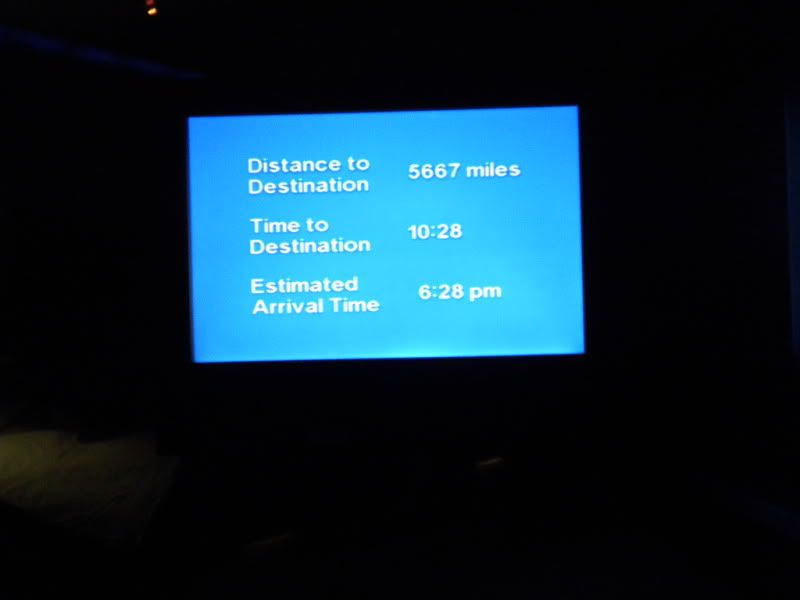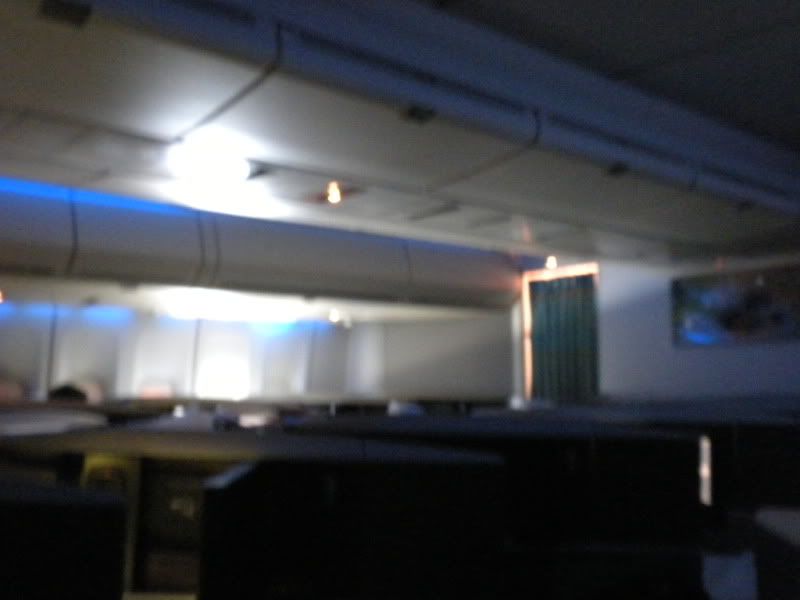 Blurry cabin shot
So wisely I brought some Tylenol PM which I took one of. I then put the seat into bed mode which was pretty easy. I had the CX provided noise cancelling ear sets on but it was too uncomfortable wearing them compared to my Bose headset (I love it). So I decided to stop my movie I was watching, "Goonies:"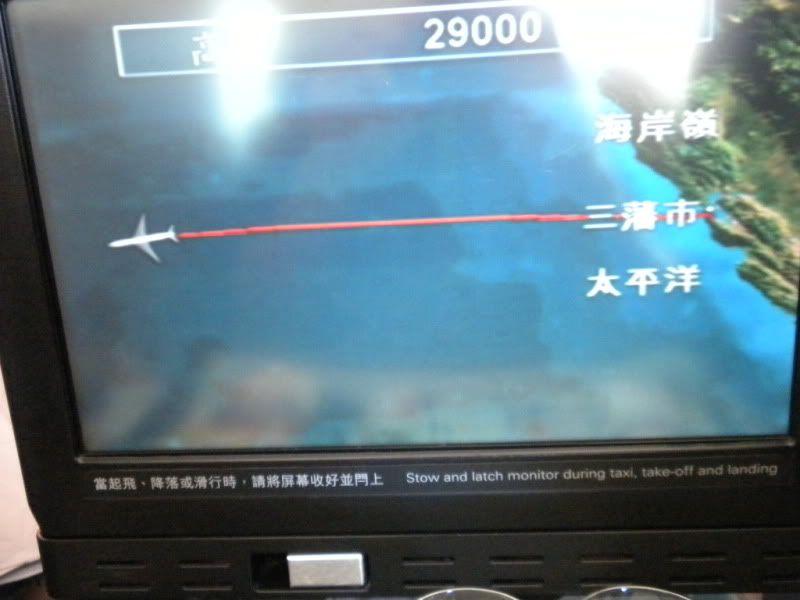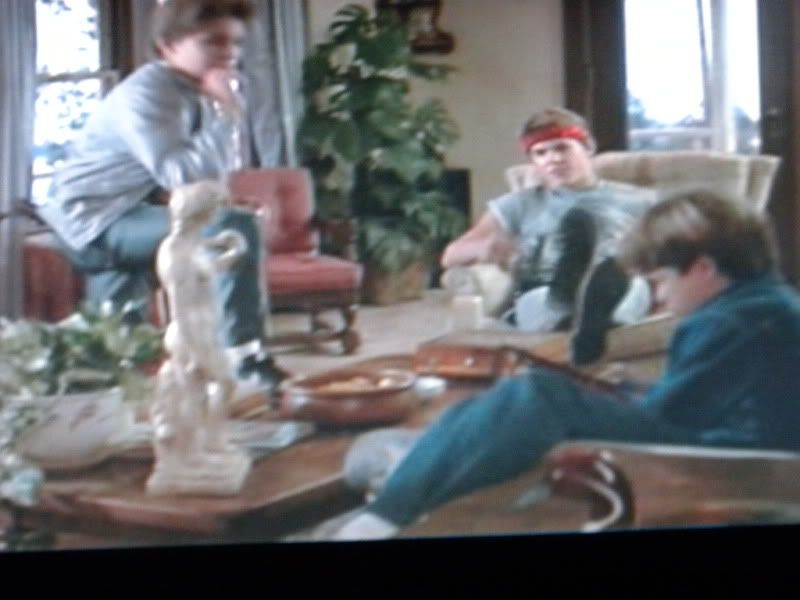 Eventually I fell asleep for a solid 7 hours which is a first for me. I've never slept more than 3 hours on a plane (DFW-KIX F) so I was excited. As I expected my water glass was filled and I had a bottle of water sitting next to me. I pulled my chair up and folded up the blanket. A FA came by and I asked for the snack of a baked barbecued pork bun. They informed me it would be a few minutes because they had to warm the oven. Finally it came and it was good, but I had a feeling I should have gotten the beef Panini instead, but no big deal. I then watched a few episodes of Family Guy on the AVOD. Really for the remainder of the flight I played on the games section-golf, checkers, Who Wants To Be A Millionaire etc.
When that got boring the FA's came by with the Dinner starter:
Fresh fruit
The fruit was as to be expected.
For Dinner the choices were:
Chicken with ricotta, lentils
Braised beef brisket with rice
I got the beef and it was not real good, the meat was fatty and stringy. I usually never get beef on planes for this reason.
Angel Hair pasta with mushrooms
Desert:
Cheese plate
Blueberry almond cake with berry compote
I got the desert and it was a homerun.
During and after the food service we were between Japan and Taiwan. We had some real good chop which made the flight a little more interesting. I got a coffee, so I now had the fun game of drinking hot coffee during turbulence.
Finally the captain got on the PA and informed us we were on our decent. He told us the weather in HK was poor, with heavy rain. He cautioned us the decent was going to be bumpy. I didn't think it was too bad, but again it made the flight interesting. Finally we broke through the clouds.
http://www.youtube.com/watch?v=wLM9WrSH5DI
Landing at HKG
We landed on runway 7L in some heavy rain but it was a smooth landing. We had a relatively short taxi to the gate. We pulled up o the gate around 6:55pm. Flight time was around 13hrs 20mins
I hate standing in customs lines so we booked it, did our "New York walk" and caught the train to customs. I love how aggressive people get on the tram; I almost took out a senior in getting off the train. We ended up getting in a line and waited no more than 5 minutes. The customs guy was fine and quick.
We made our way out to where our car service was to pick us up. It was pouring outside and very hot. About 10 minutes after waiting the driver arrives in a Mercedes S500 (name dropping for a reason, hold on). We hop onto the highway and I was pointing a few things out to my girlfriend (I've been to Hong Kong and she has not). Well we noticed it got quiet, and sure enough the engine was off. The driver had to pull over to the shoulder. He got it started and drove some more. Sure enough it got quiet and he pulled over and restarted the engine. We move some more. You get the idea, we stopped about 4 times. If we had stopped one more time I would have asked for a new car. The driver apologized and the only thing I could say was you should have driven an Audi (I don't like Mercedes, go Audi!).
After going through some intense Saturday night traffic we pulled into our hotel the Intercontinental Kowloon.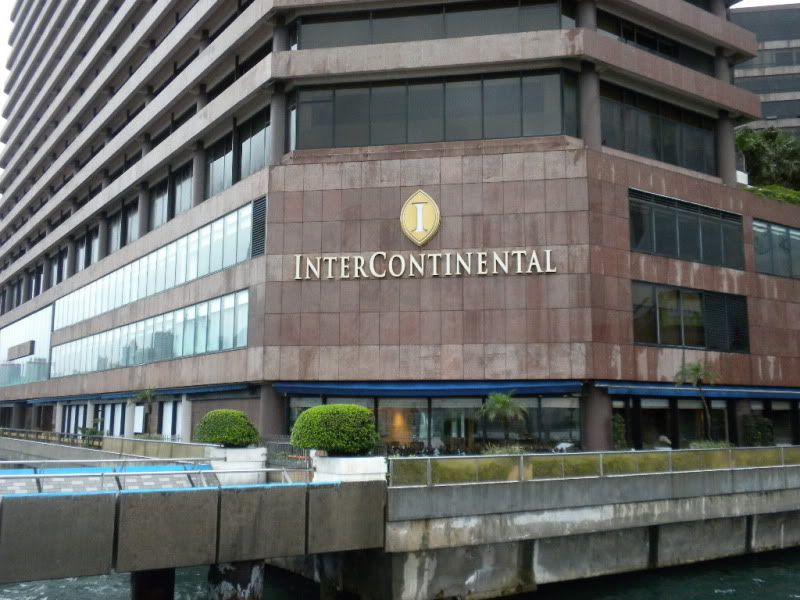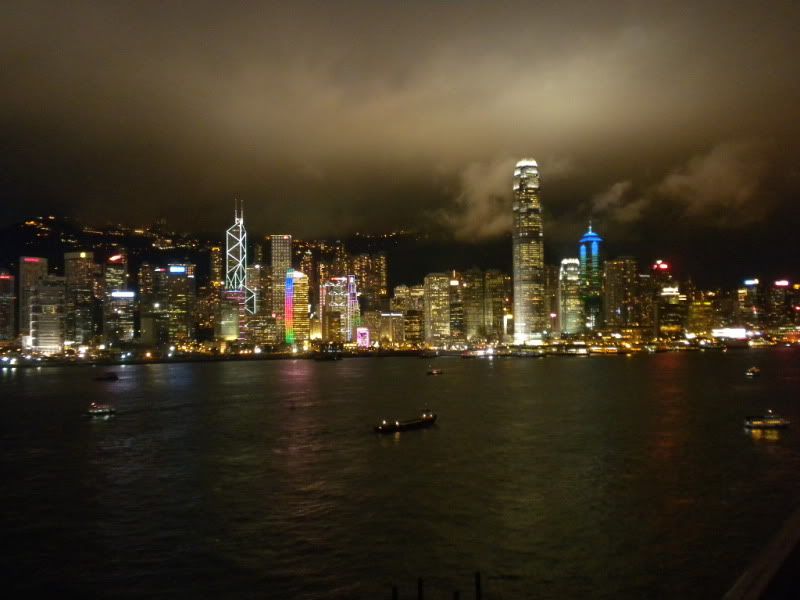 [We got a suite at the Intercontinental. We went to the Big Buddha on the 27th-rainy. I then proposed to her that night at a private dinner in the suite. She said yes. We went to the peak on the 28th; it was hit and miss with the rain. Did other assorted HK activities as well here are a few interesting pics I got on the cable car up to the Big Buddha:]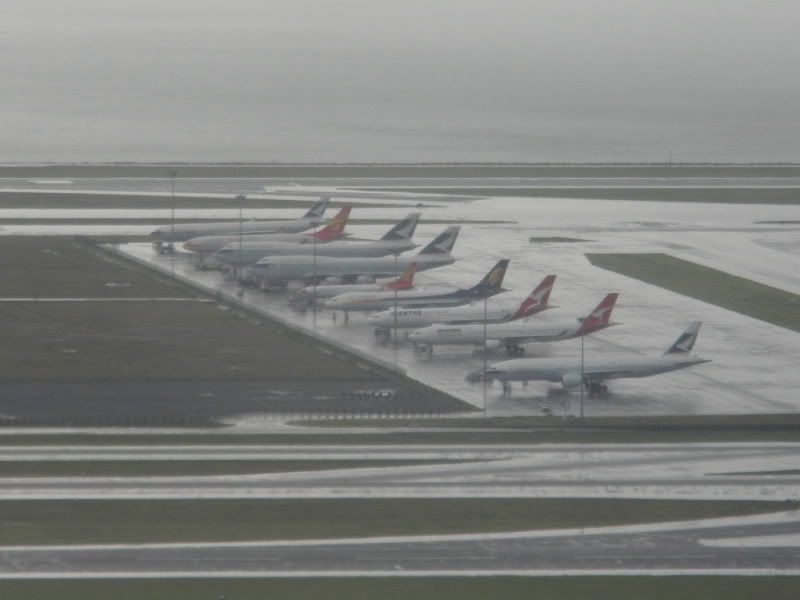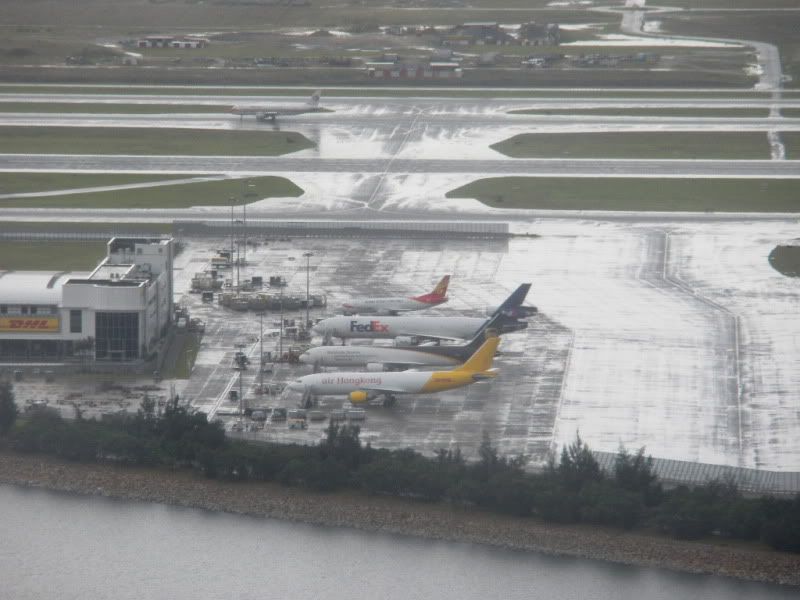 Fast forward
Tuesday 6/29
After going to bed at 2:30am the wakeup call came all too soon at 5:30am. The car would be at the hotel at 7:30am for our 10:30am flight. We had a hangover killing breakfast at the hotel. And shortly we were on our way to the airport, this time in a van, no Mercedes. Thankfully.
With no traffic and sunny weather we got to HKG fairly quickly. We made a bee line for the Biz class check in at CX. As soon as I walked into the building I had flashbacks of when I was detained by HKG police 10 years ago (see my RTW trip report from 2001) for an hour.
Suffice to say the police didn't recognize me. We were checked in by a rather attractive Cathay agent. I had thoughtfully checked us in the night before and had our seats switched to the upper deck business class on our way down to Bali. I had never sat in the upper deck on a 747 in before, and this would only be my girlfriends 3rd trip on a 747 (LAX-BNE-LAX QF). So she was also juiced, still smiling ear to ear.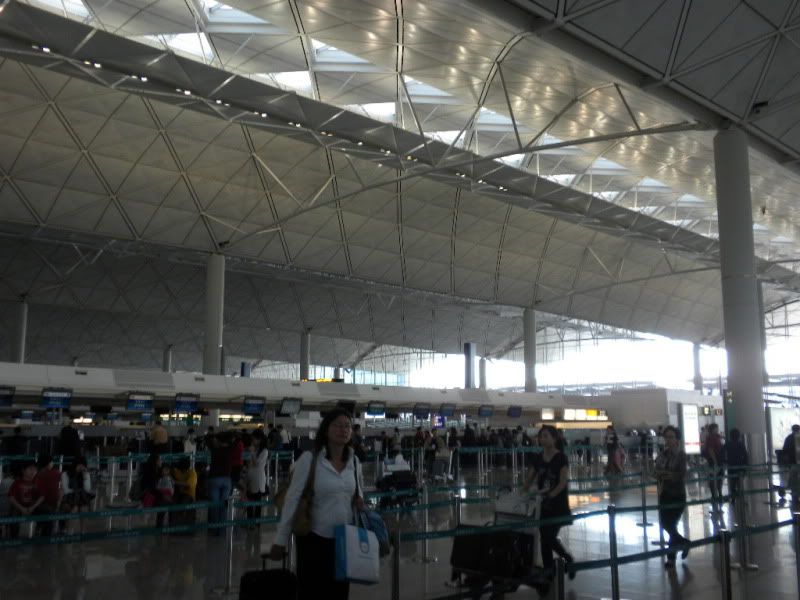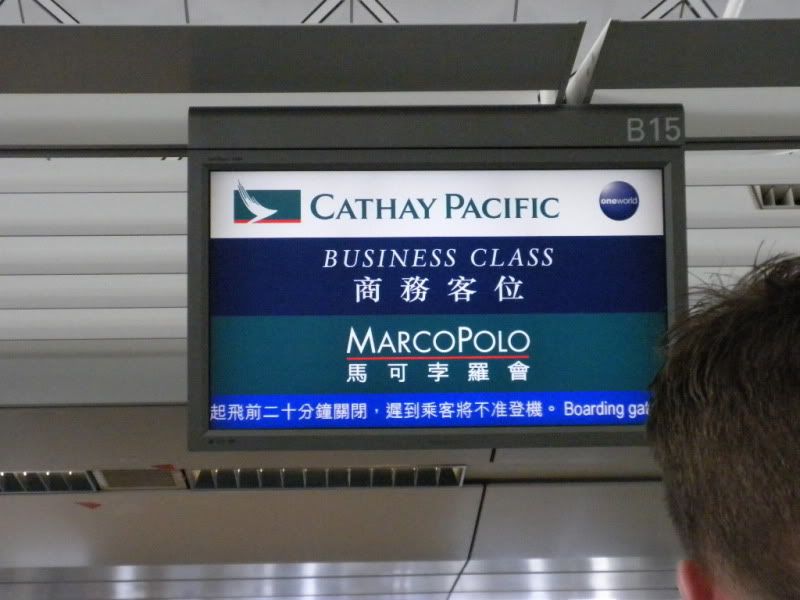 We checked in successfully and made it to the customs line again, naturally my now fiancé accidently left her outbound immigration card in her suitcase, so she had to go the end of the line and re-fill one out. I just walked around and bought a few things.
We then headed out to the Pier lounge. I didn't think it was anything special. Here are a few shots from spotting at the lounge, my fiancé took these: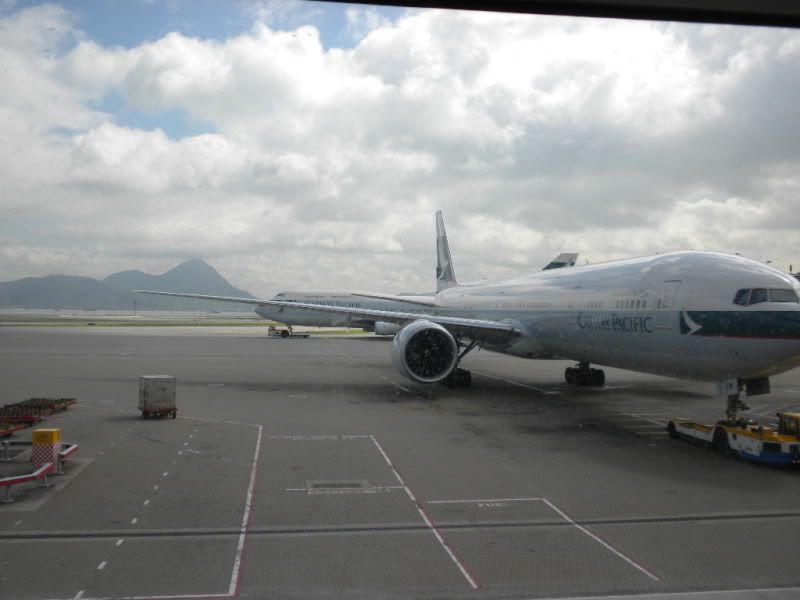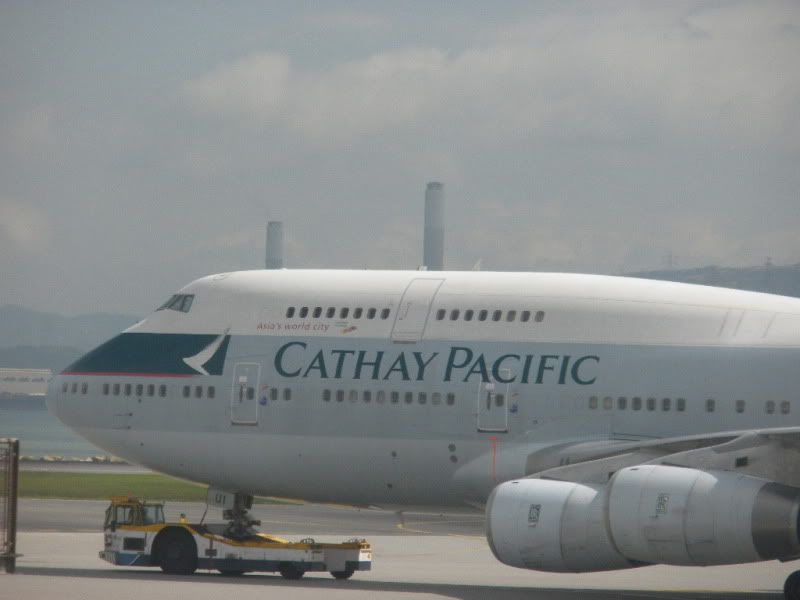 We finally walked over to the gates and they had begun boarding at gate 60.
CX785
HKG-DPS
747-400
Seat 83A business upper deck
Flight time: 4 hrs 5 mins
D: 10:30am
A: 2:35pm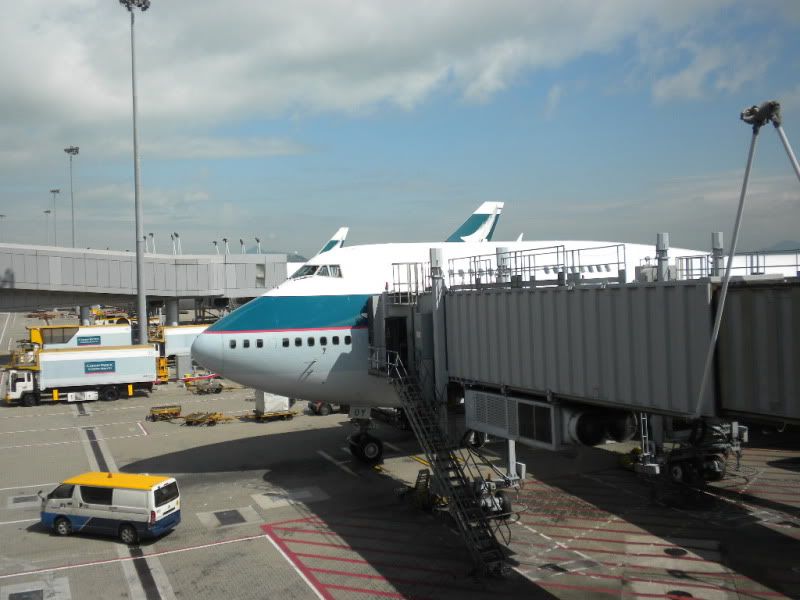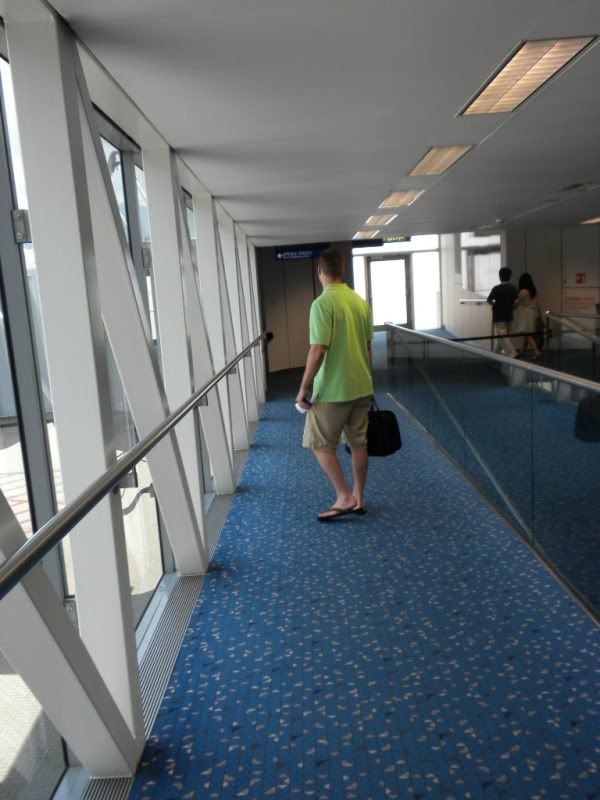 We walked on the plane and there was some disturbance that had most of the downstairs FA's occupied, so we proceeded to go upstairs on our own. We were greeted by a FA and was pointed our seats. This time we had 83A and 84A respectively as our seats.
I noticed the cockpit door open so I grabbed a shot: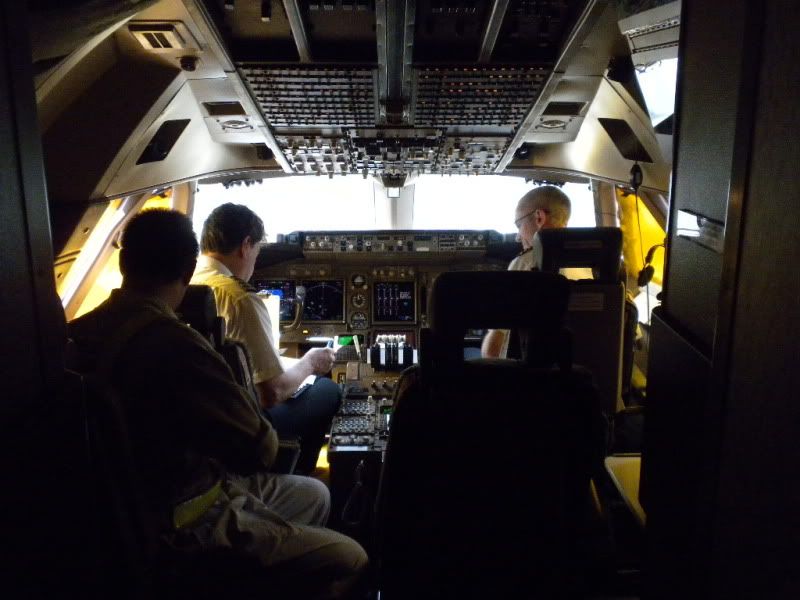 We pushed back on time at 10:30am. We had a nice long taxi to runway 7R. We had a real short takeoff and were off to Indonesia. I like the engine grinding in this video
http://www.youtube.com/watch?v=S_1PPVn1520
I don't remember much from this flight because of the lack of sleep. I put on my Bose headset then put the chair in almost full bed mode and fell asleep listing to my Ipod. I missed the meal outright. When I finally woke up around the equator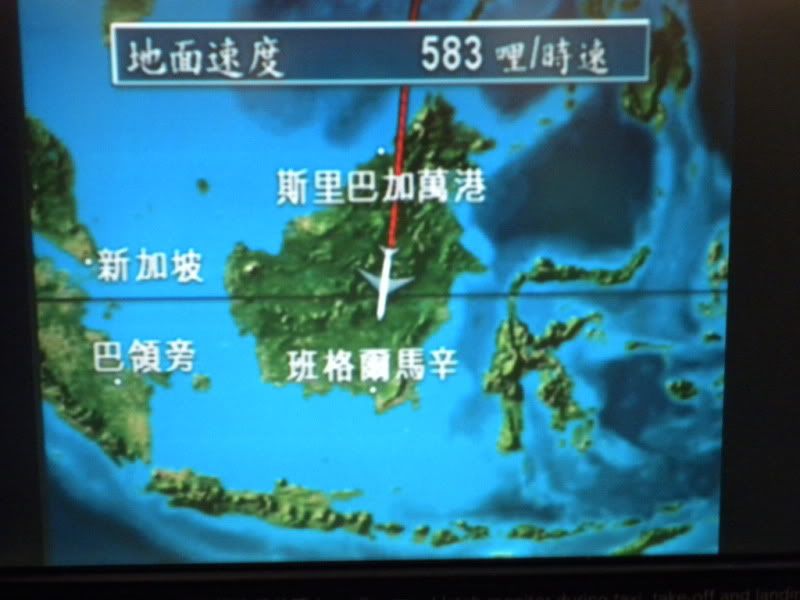 I was offered lunch, I looked at the menu but declined as nothing look special. I didn't even both grabbing the menu. They asked if I wanted dessert or coffee. I said both, since my fiancé said the blueberry coffeecake was great. I had a cappuccino as well. Both were great and woke me right up. After that I played a game on my Ipod and we were starting our decent into Bali. There was some chop in flight around the equator, the pilot had warned us ahead of time.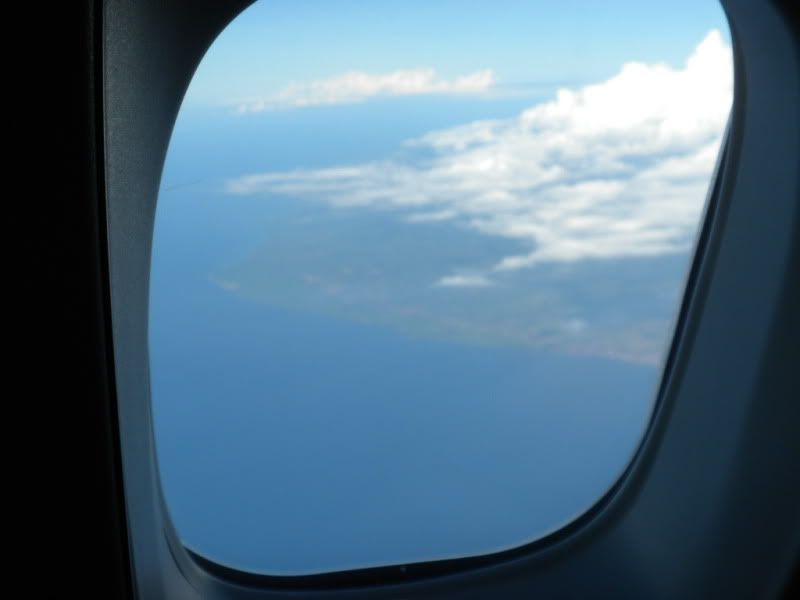 Approaching Bali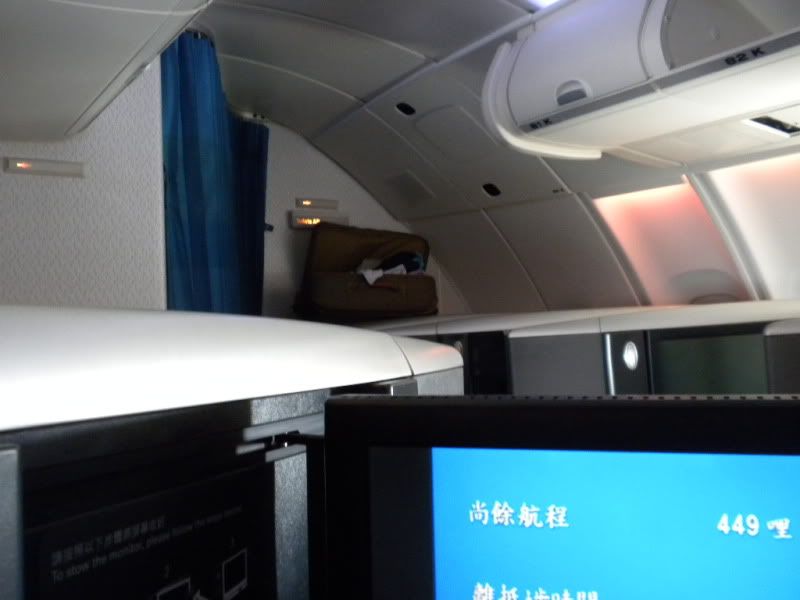 Some guy left his suitcase open for 20 mins, odd.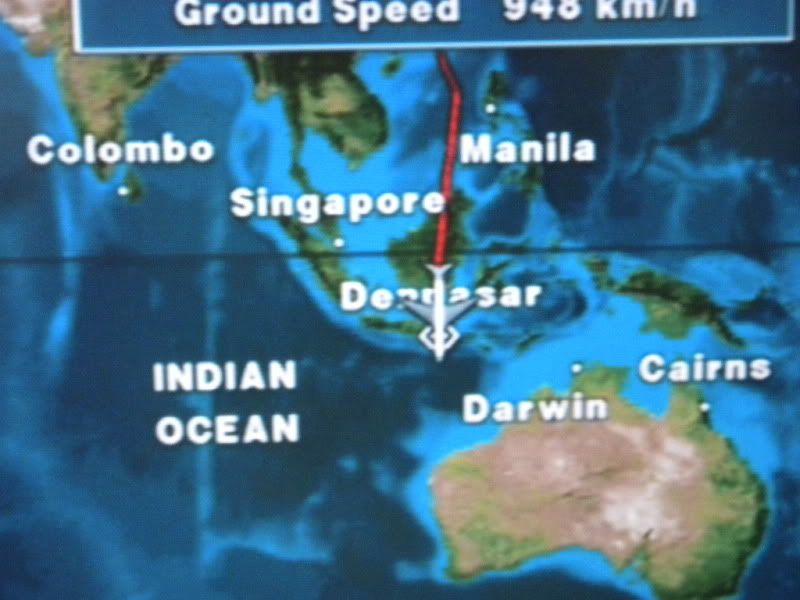 Here is the landing video going into Bali. It's a lot of water until the last 2/3 of the video.
http://www.youtube.com/watch?v=nDKa7eoE7x8
There was a CI A330 and TG A345 there when we arrived.
We eventually made our way down the stairs and into the beehive known as Bali immigration. We bought our visa on site for $25 pp USD. Then made our way through to a 30 minute line to a nice immigration agent and proceeded through all the checks real quick, our bags were waiting. One thing that was crazy was the amount of signs for the death penalty of drug traffickers. It was intimidating, but I wasn't smuggling anything. We were through and to the curb in about 35 minutes.
After some words with the clerk who was representing Club Med at DPS I finally got us moving to the hotel.
[Had an awesome time at Club Med Bali, would recommend it to anyone]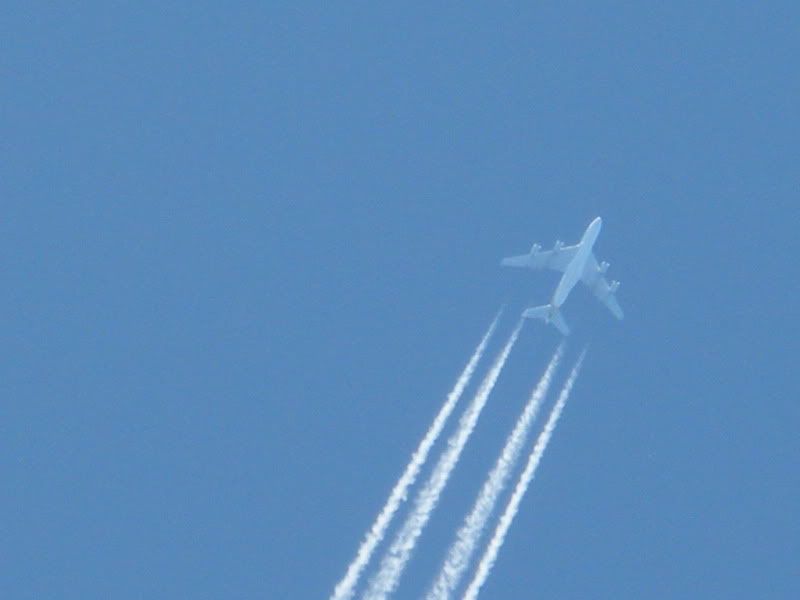 Is this an A380???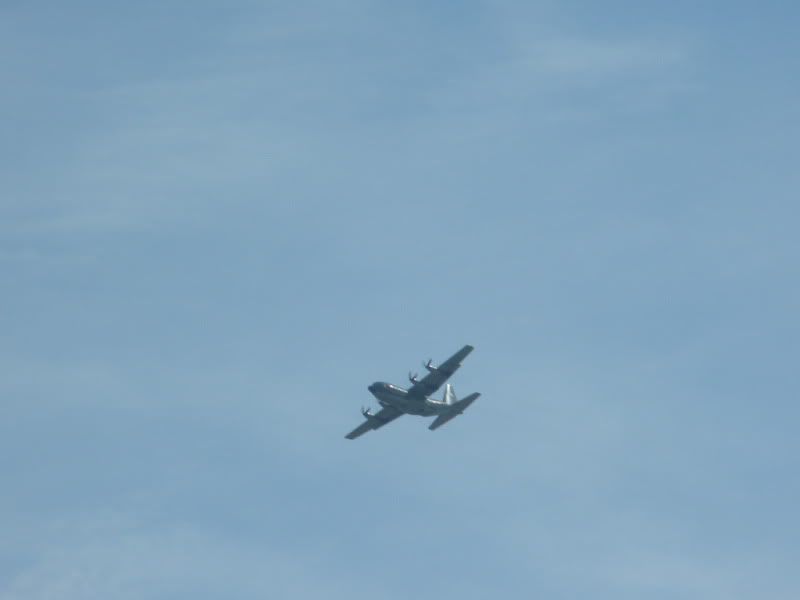 I think a C-130 military
7/3
2:30pm
Finishing up my last Bali Sling, it was time to go back home, we had a bus that took us and another 15 people to DPS. Our departure was at 4:30pm. We walked quickly over to the Cathay desk. A very competent and nice gentleman checked us in all the way to SFO. We hadn't received our seat assignments prior to today for our HKG-SFO leg in F. So I inquired with the gentlemen if we could get window seats for both legs. He said no problem with a big smile. We were handed our tickets and lounge pass. I looked at the tickets and we were given seats 1A and 2A for the DPS-HKG leg which is J but in F seats and then given 2A and 2K for the HKG-SFO leg. I was stoked. We got to the lounge and walked around a bit. I went outside to have a cigarette and my fiancé joined me. I noticed how great of a view you had in the multi-airline lounge. We saw a MH 737 land and taxi in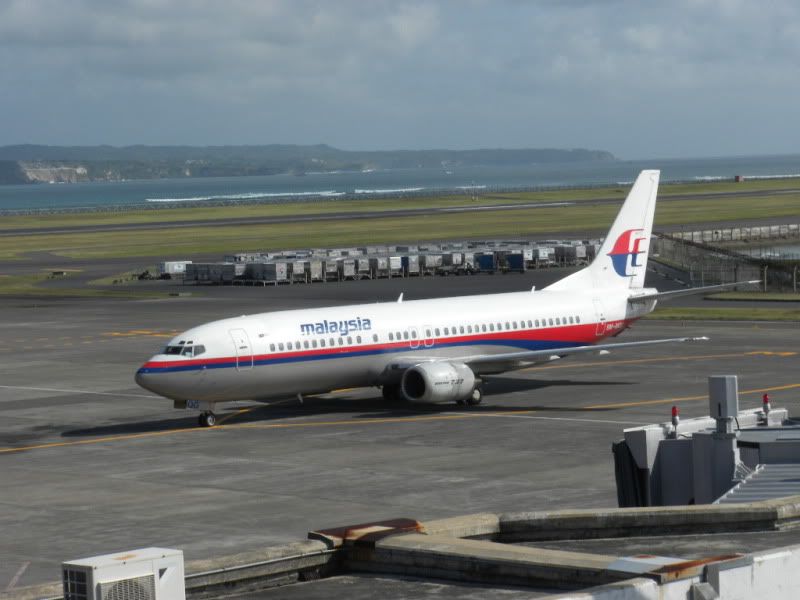 and then I snagged a Pacific Blue 737 from there as well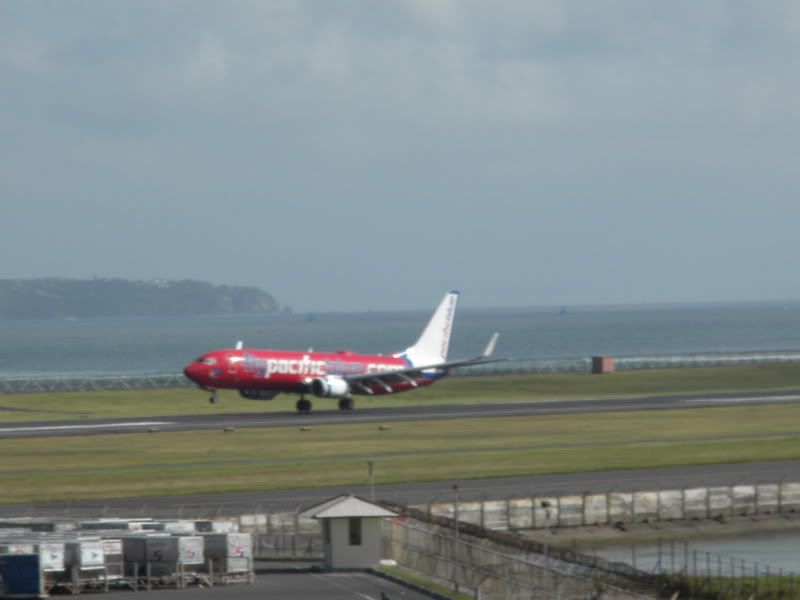 Before I knew it, we left the lounge to start the walk to the entire other side of the airport. Thankfully DPS isn't too big. When we got there we went through security and then took this picture: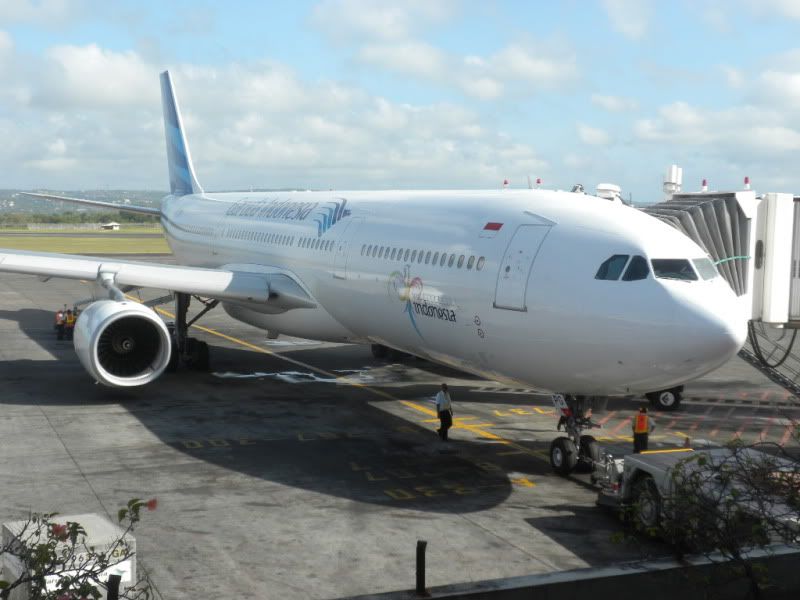 CX784
DPS-HKG
747-400
Seat: 1A first, sold as business
Flight time: 4hrs 5 mins
D: 4:40pm A: 8:45pm
There was a huge line for the flight and I thought it started boarding, so I went up front and was told to wait another 5 mins. We hung back then the J class etc groups were called.
So we boarded and made our way to the front. Finally being able to do the "left turn"
We were greeted and walk to our seats. A few minutes after the pre-takeoff drinks were cleared we were informed that the entire right side of the planes AVOD was not working. So they had to work on it for about 15 mins, but the pilot said he wouldn't wait any longer than that. They rebooted the system and we were off.
Snagged a few shots of the DPS traffic: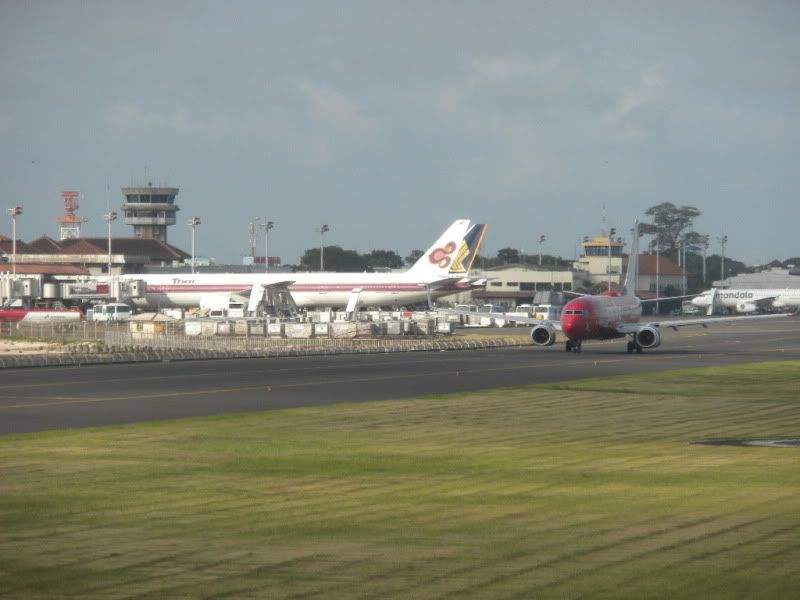 773 of TG and SQ and 737 of Pacific Blue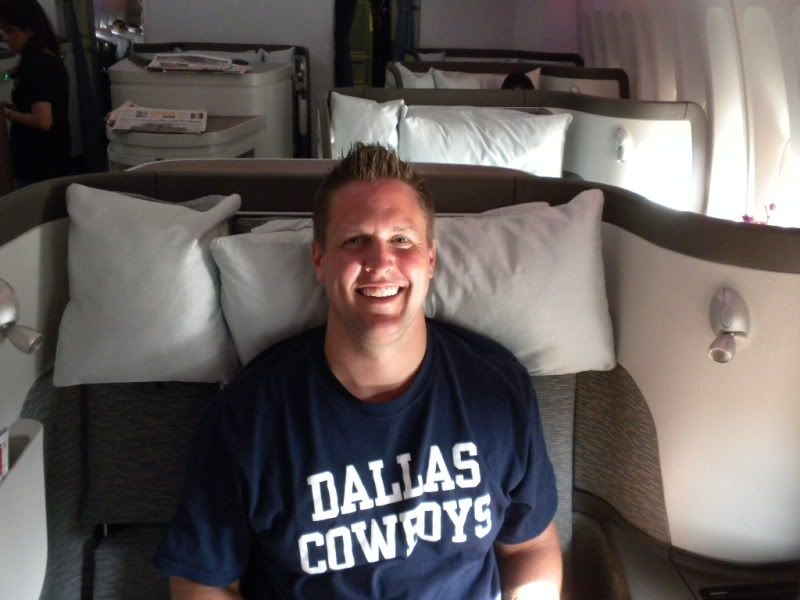 Yours truly. Tired and overheated.
We then lined up and had a fairly long takeoff roll. It was near 100*F so it would make sense.
http://www.youtube.com/watch?v=eLoGD5ZG4B0
Sorry for the bumps
After takeoff we were treated to a show of clouds outside the windows-here are some shots: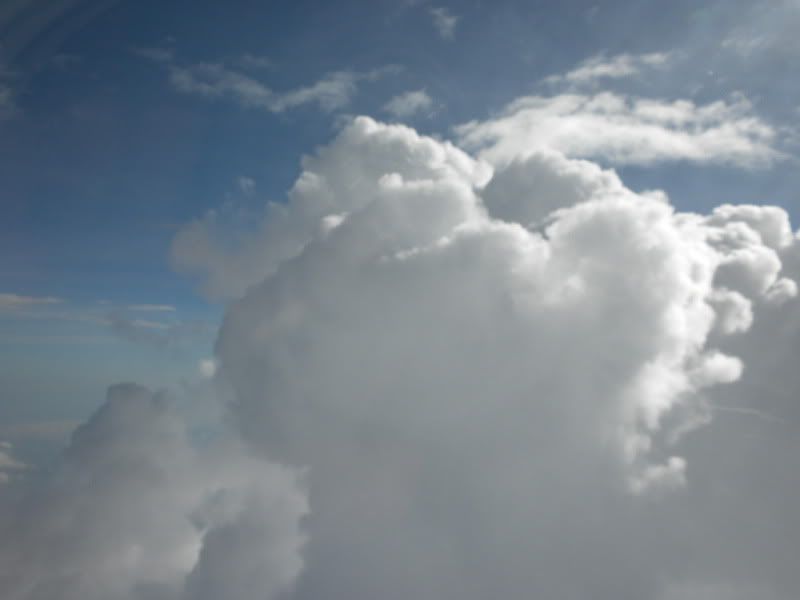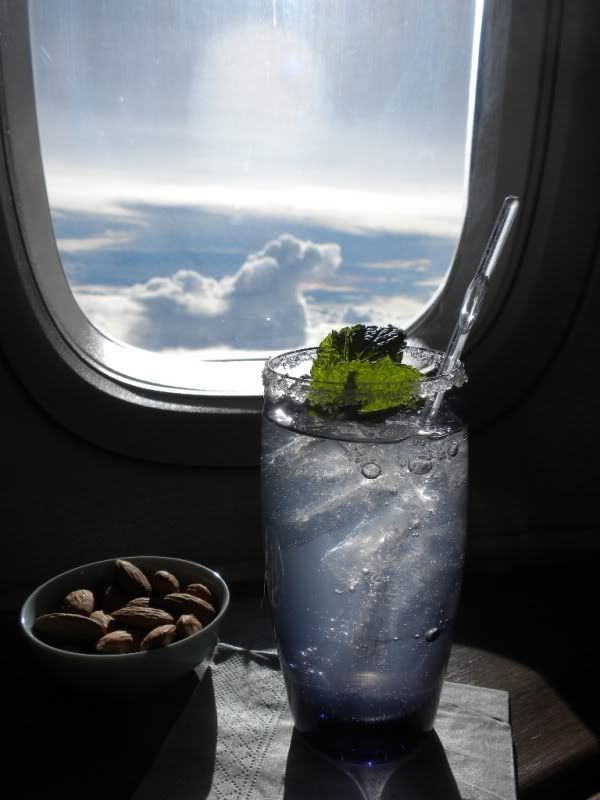 Here is a shot my fiancé took of her "Cloud 9" drink and some clouds
I was tired but not sleepy, so I put on the Hangover on the AVOD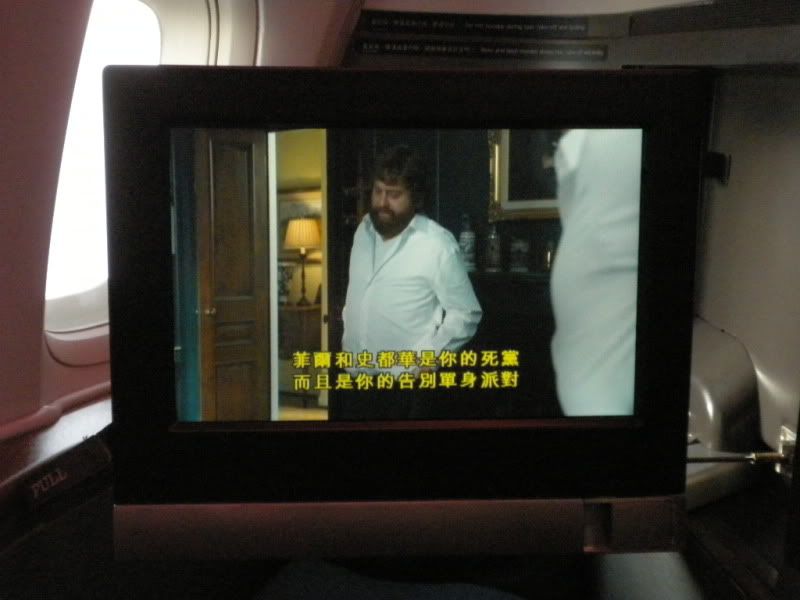 After a while they came around for the meals. Here is what was on the menu:
Starters:
Salmon with crème fraiche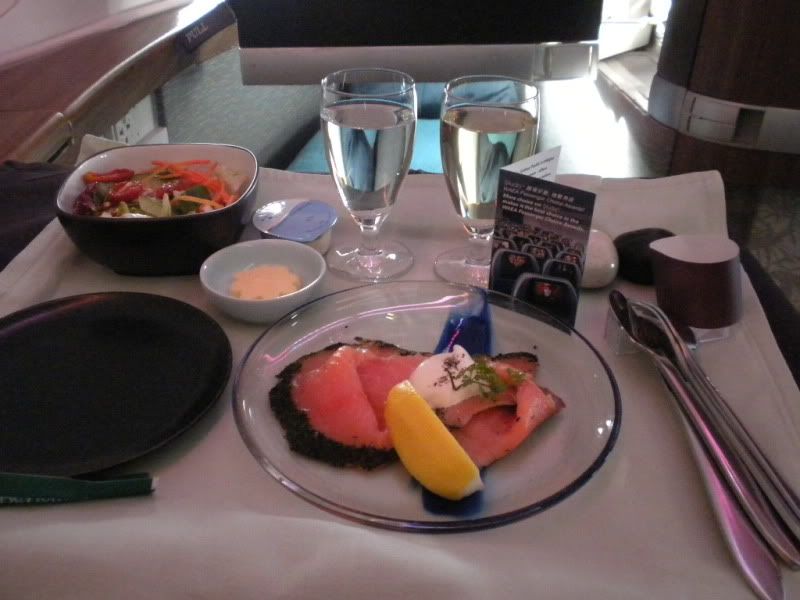 Mixed salad with veggies and mint yogurt dressing
Main:
Grilled lamb rack with jus and potatoes
Chicken with sweet and sour sauce and rice
Pesto Tortellini with tomato sauce
I took the tortellini as I wasn't really hungry. It was quite good as was the salmon. The salad was just so-so.
After they took up the trays the dessert was:
Fresh fruit
Passion fruit curd cake
The cake was good.
Bathroom shots: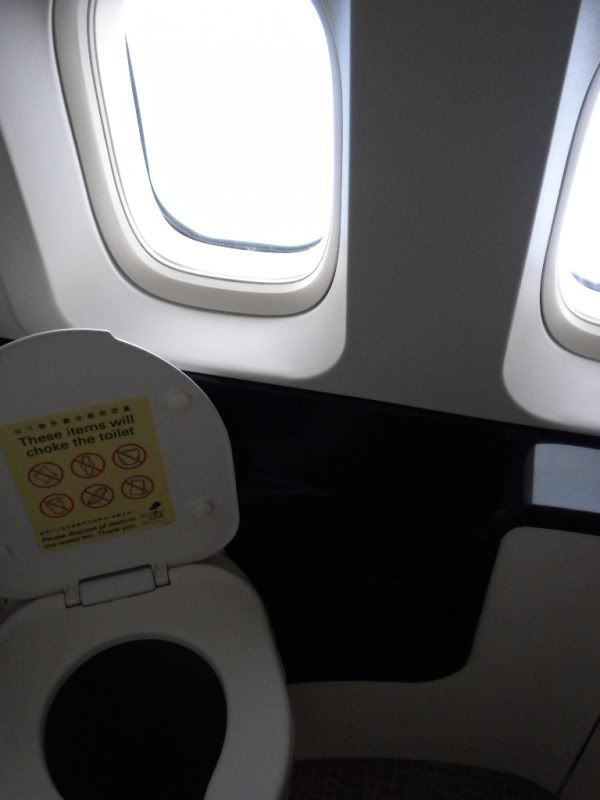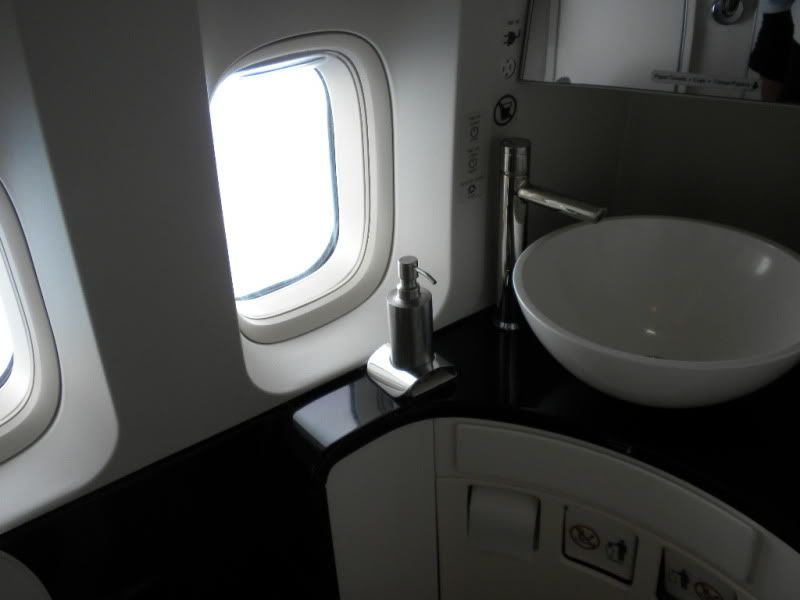 We were treated to a nice sunset: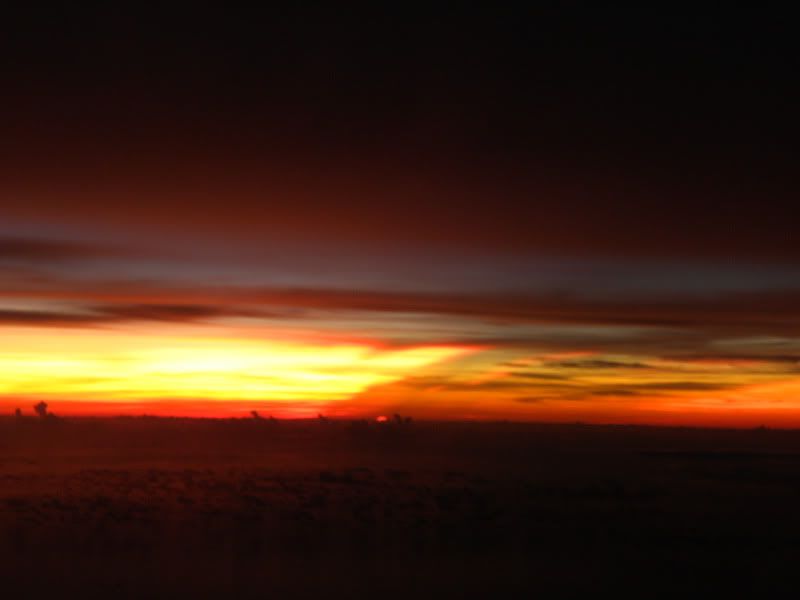 I then dozed off and on for the remainder of the flight. I snagged a picture of our approach in HKG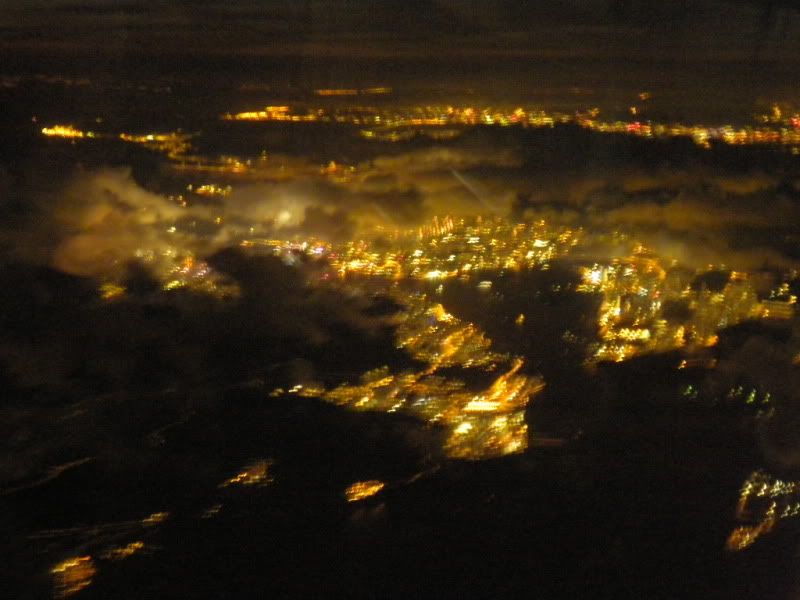 Here is a landing video of us into HKG on runway 25R.
" target=_blank>http://www.youtube.com/watch?v=-saJWep9Szw>
The weather in HKG was fine. We were off the plane quickly and went through the non-existent transfer line. So we walked up the escalator and made our way over to the Wing lounge so we could get a shower and drink more. The shower felt amazing, especially after sweating in Bali.
Here is the bathroom/cabana: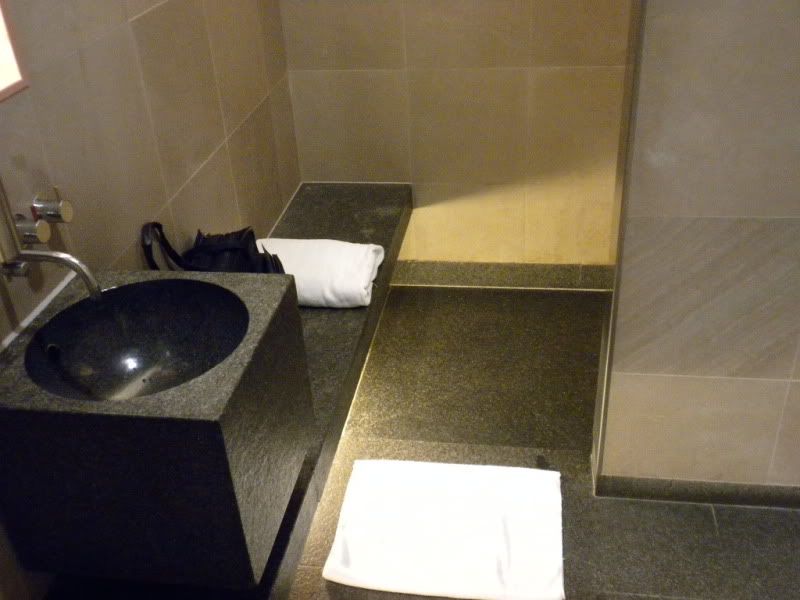 After that I snacked on some BBQ pork buns and some noodles. Downed a few glasses of wine then went over to the business class section to watch the World Cup and drink so more. After a while we left to walk around. My fiancé went on her way to spend more money and I went for a walk. I saw Aeroflot, South African Airways, Qantas, Virgin, Kenya Air, Ethiopian etc all over, pretty interesting things to watch. I was also looking for a smoking lounge as those are rare in the US. I ran into a fairly hot French lady who was looking for the same thing and so we walked and talked a good 10 mins looking for the lounge. I think it's at G20 or so. I thought the lounge was hysterical. It was like a bus stop with poor ventilation. We were crammed in there while some old Discovery Channel show was on. After having my fill of first and second hand smoke I moved on and went back to meet my fiancé. We then meandered over to the gate where they had begun the secondary screening for the US flights. I noticed the LAX CX flight was just leaving out of Gate 4 whereas we were leaving out of Gate 6 which was the same gate we came in on from DPS, so the same plane-fairly interesting.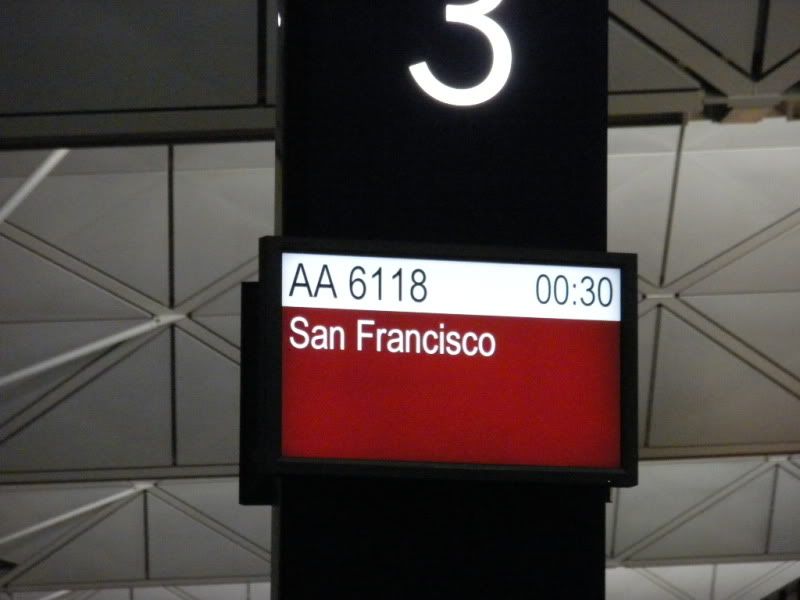 We sat down and were told it would just be a few minutes before boarding. Finally we were called and a massive line started to form in both the economy and business/first. So we were asked for our tickets and then were pulled to the front of the line by an agent. One gentleman in particular did not like that we moved in front of him, so he elbowed his way back in front of us. Well sure enough when he insisted on handing his ticket to the agent before ours, she said you're coach go to the end of the line. He then tried to slide off to the right and sneak in ahead of everyone in coach that had been waiting. Well the agent literally walked him back to the end of the line. We were then allowed to proceed. I enjoyed that little demonstration.
CX872
HKG-SFO
747-400
Seat 2A
Flight time 12:30
D: 12:30am (7/4) A: 10:00pm (7/3)
We had a leisurely stroll down the bridge and were immediately greeted by the purser and the two FA's that would be taking care of us.
We sat down at 2A, 2K. We were the broken the pleasant surprise that it would only be us two in the F cabin on the flight. I was pretty surprised and happy. But then again it was July3/4 a Saturday, so no corporate types flying for work. After we had our pre-flight wine we were given our pajamas and we went ahead and changed in our respective bathrooms.
We had a quick taxi and a long 58 second takeoff roll back to SFO, we left off of runway 25L. The video turned out terribly.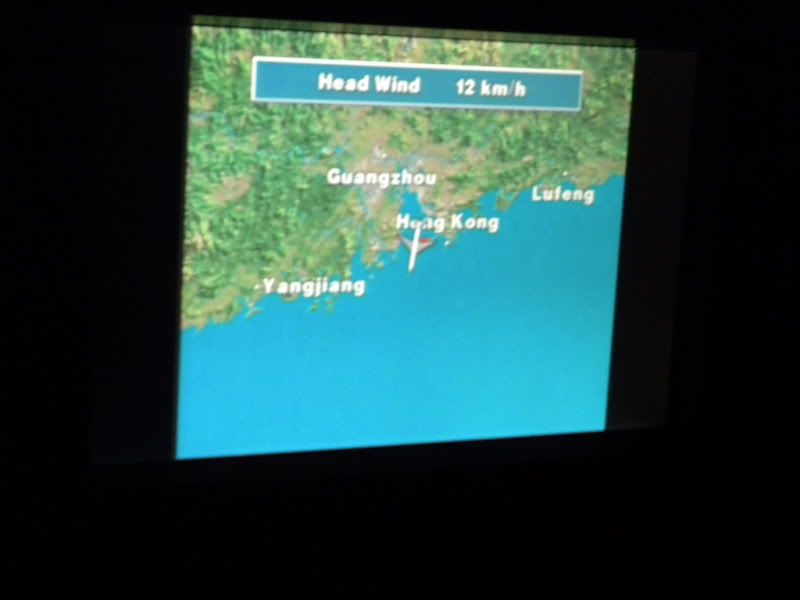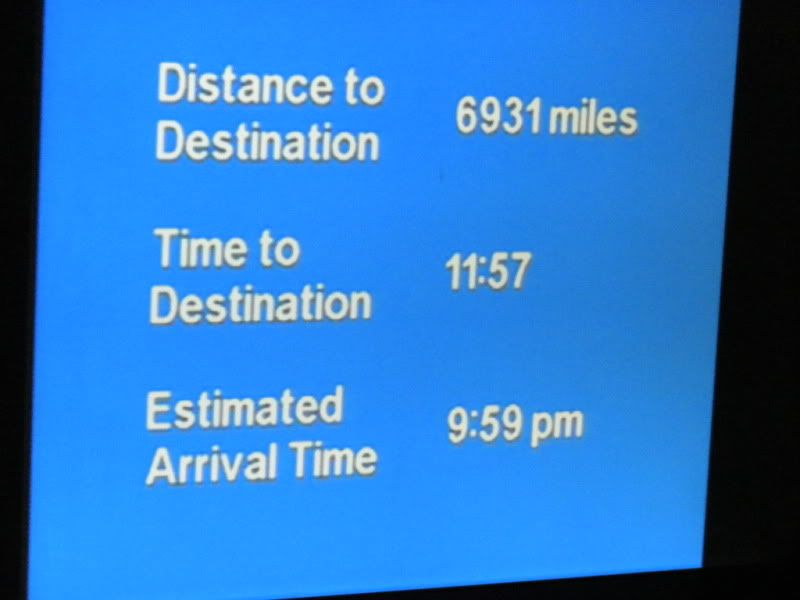 We came back and the FA's handed our menus to us, took a knee and was letting us know they were there for anything we needed them for. Then they asked what we would like to have for dinner. After a quick scan of the menu:
Starters:
Caviar and Balik salmon
Main:
Cream of Chicken
Mesclun salad with curry prawns
Pan fried lamb loin with veggies
Or
Butternut squash with ginger agnolotti
Chinese favorites:
Pork with marrow and red date soup
Cold plate-marinated jelly fish with cucumber
Stir fried chicken with rice
I took all of the Chinese favorites on a recommendation from the flight attendant.
The purser came back in to check on us again.
We were then asked if we wanted to din together, my fiancé decided for us, so they came over and set up my tray table for two. The dinner and the wine started:
Here is some caviar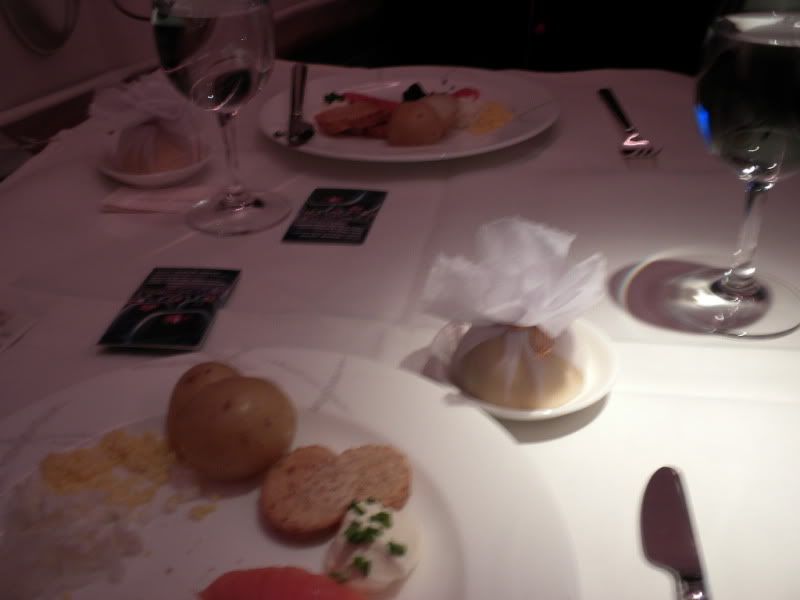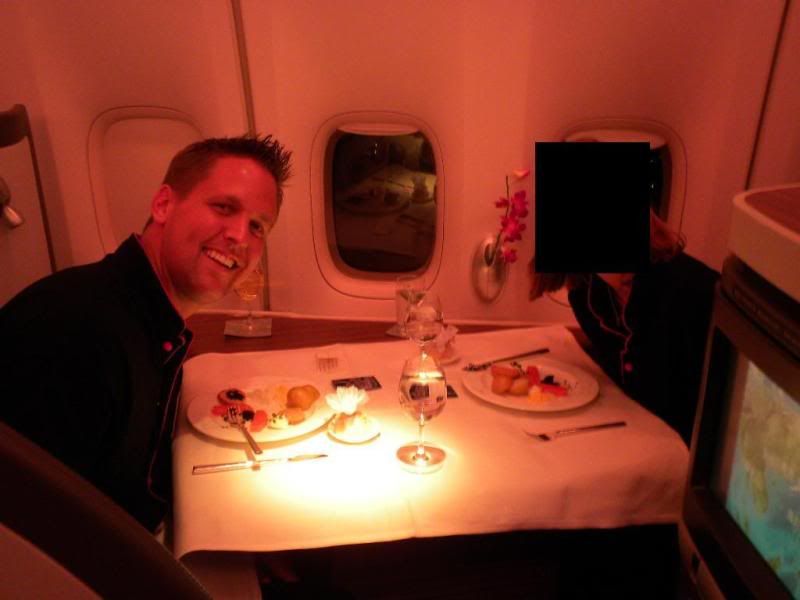 After all of the food dessert came:
Cheese
Fresh Berries with cream
Baked apple tart with fruit and ice cream
Almond cordial with fungus
We went straight over Taiwan and journeyed towards Japan.
We asked for only the tart, but the FA brought out the cheese and two tarts. After all of that and a good deal of wine I was spent. I hit the restroom and when I came back my bed was made for me.
I tried out the CX supplied headphones and found these to be more comfortable than the other CX's headphones I'd had before. The noise canceling with good but not up to Bose's standard. I then turned off the TV and proceeded to listen to what I normally listen to when I sleep on a plan. Orchestra/classical music. For some reason it puts me to sleep more than anything else.
I fell asleep somewhere outside of Taiwan and did not wake up until we were just past Alaska. About 7 hours or so. At that point I did not want to sleep anymore since we were arriving in SFO at night and I'd be going to bed again in a few hours. So I stayed awake and watch a Family Guy documentary and some episodes of Curb Your Enthusiasm. Before I knew it, it was 2 hrs before landing and the FA's reminded me it was my request to eat 2 hrs before landing. So they set my plate up.
Breakfast:
OJ, apple juice
Berry smoothie
Fruit
Yogurt
Cereals
Main:
Eggs your choice with sausage and potato
Dim Sum with chilli sauce (don't want to type all of it)
Dried Bonito and peanut congree and onion puff
Bread
I got the OJ, Fruit, Cereal (Special K) and the eggs with two cappuccinos. The food was once again great. The cappuccino was what I needed and I was back in action. The FA's also wrote us nice notes congratulating us on our engagement which was real nice.
After breakfast it was time for decent. I was getting bummed as vacation was rapidly coming to an end.
I tried to get some shots of SFO but my camera was dying. I didn't even have enough juice left for the landing at SFO.
Anyhow, we landed on 28R and had a short taxi to the same gate we departed out of. We completed some surveys for CX in flight and gave the ladies great reviews. After we landed my fiancé and I walked to the door and watched it open up. The FA's kept the Business class curtain closed until we were well onto the jet bridge. I wasn't sure how bad customs was going to be as I wasn't sure what had recently arrived. We did our "New York walk" and booked it to customs. To our surprise there wasn't 1 person there, just multiple booths open. We both cleared customs quickly. Then walked over to get our bags, we weighted about 7 mins for our bag. Then we were walking out and an agent asked if he could search me. He did and within 2 mins he found nothing and we continued on. We went outside and met the car service. We sat inside and were on our way back up the 101 at 10:20pm less than 15 after we walked off the plane. We were home pretty quick too.
All in all, CX was awesome. This was not my first time on them but my first time in recent years. Their business class was good but not great. I would absolutely take it over coach. The food in Biz was above average but not good. First was amazing, the food was world class as was the service. I would highly recommend CX J and F to anyone and would certainly fly them again. I look forwarding to doing so again soon.
I hope this brought tears to your eyes as well as side splitting laughter.
I hope you enjoyed this, please watch my videos as well in the report.