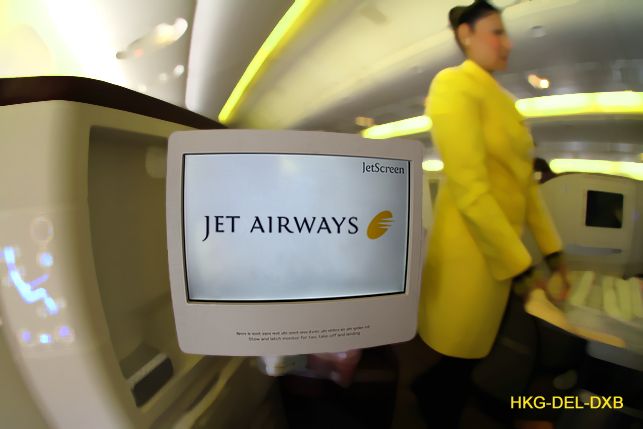 I N T R O D U C T I O N
Welcome to Indian aviation! Or what I like to term as the bread & butter for almost any airline out there. With a population of over 1 billion, a thriving tourism industry, and a rapidly growing economy -all of which sound many of today's bells and whistles- "Incredible India" naturally draws a dense and rather diverse flow of traffic. At first instinct, one may only associate India with low-yielding 'plane-fillers' that Emirates et al thrive on. But let's not forget Bollywood, or the ultra-rich Indian families all over Mumbai, Dubai, or London for instance, where a First Class ticket is like a trip to the convenience store for a packet of gum.
As fruitful an opportunity as this may seem, it is also quite the challenge for the Airlines. Infrastructure constraints, an abundant supply of homebred seat capacity, and the never-ending need to protect the National Carrier Air India are just a few factors that contribute to the sheer difficulty in accessing this market. Traffic rights granted to foreign operators in India can be so specific that they are based on a precise number of weekly seats offered, and not just on number of frequency. And of course, let's not forget the five-year rule that is applicable to all private Indian airlines.
Nevertheless, all airlines foreign and local, found their ways in and out of this competitive market. Emirates, Cathay Pacific, and Singapore Airlines to name a few, were having a party in India. But the festivities would soon come to an end after Jet Airways announced its International operations -based on an aggressive Emirates-esque strategy- in 2005. Soon enough, Jet Airways with its proclaimed superb product offering made its way to the likes of Dubai, Hong Kong, and Singapore amongst a mere 60-plus other destinations.
The new arrival has indeed caused quite the stir in the airline arena. In 2008, Emirates launched a new service update specific to Indian flights that emphasizes new service routines designed to deliver an improved offering, and claiming this is due to "increased service competion." Similarly, Cathay Pacific and Singapore Airlines followed suit and introduced their most premium product to India at the time, which was a drastic switch from the lowly regional tin can, to the more lavish low-density. In reality, the Jet Airways shake-up is only a natural formula that will undoubtedly entice many Indians to switch loyalty from other airlines. Why wouldn't you if your own country now boasts a top-notch carrier?
Today's times may have more of a twist to this story however. The aggressive expansion strategy that Jet Airways saw light in at one point suddenly doesn't seem so attractive anymore, and the infamous Shanghai-San Francisco celebration is almost taboo. Coupled with the usual effects of the global financial crisis, the airline's 777's now seem to be flying for everyone but Jet Airways!
This will not stop the Indian traffic from flowing however, and India will continue to grow and prosper. The JETs have arrived, and are promising the best of the best in a rapidly changing environment. India is now following, and maybe even a little more too. The world seems to have changed a little, and lately it's all about keeping up with the JETs!
CONTINUED BELOW