Date: July 19th, 2010
Airline: KLM Royal Dutch Airlines
Flight : KL 1347
Registration: PH-BGI
Vink / Finch
Aircraft: Boeing 737-700
Departure City: AMS Amsterdam
Departure Time: 16:20
Destination: BLL Billund
Arrival Time: 17:25
Scheduled Flight Time: 1 hr 05 minutes
Class: Europe Select
Seat: 2F
View Large
View Medium


Photo © Ron Kellenaers
View Large
View Medium


Photo © Jan Vet
Here is the next journey to my final destination, Billund in Danemark. I was nearly there, I had to go and pick up my niece who spent 3 weeks with her grand-parents in the Danish countryside. They live in Merring, a small village near Horsens, Vejle, Aarhus and the closest airport is Billund.
After spending some time in the Crown Lounge 25 I went to my boarding gate, it was a short walk and when I got there the boarding lounge was empty. I was stopped at the scanner as the computer read that I was to submit a paper ticket to which I had a talk with the gate agent explaining that I had no paper ticket as it was booked with my miles on KLM.com and I was sent an e-ticket. I showed them the printout of the ticket I was sent and they typed stuff into the system and invited me to board.
During booking procedure the Europe Select cabin went all the way to row 8. I had selected seat 2F for this journey. When I did my OLCI the cabin was reduced to 3 rows only.
When I boarded the flight I was welcomed on board by the female purser and she guided me to my seat.
Today's flight was going to be a very light one in Europe Select with only 2 of us. A gentleman in seat 1F and my self.
Empty cabin on this 73G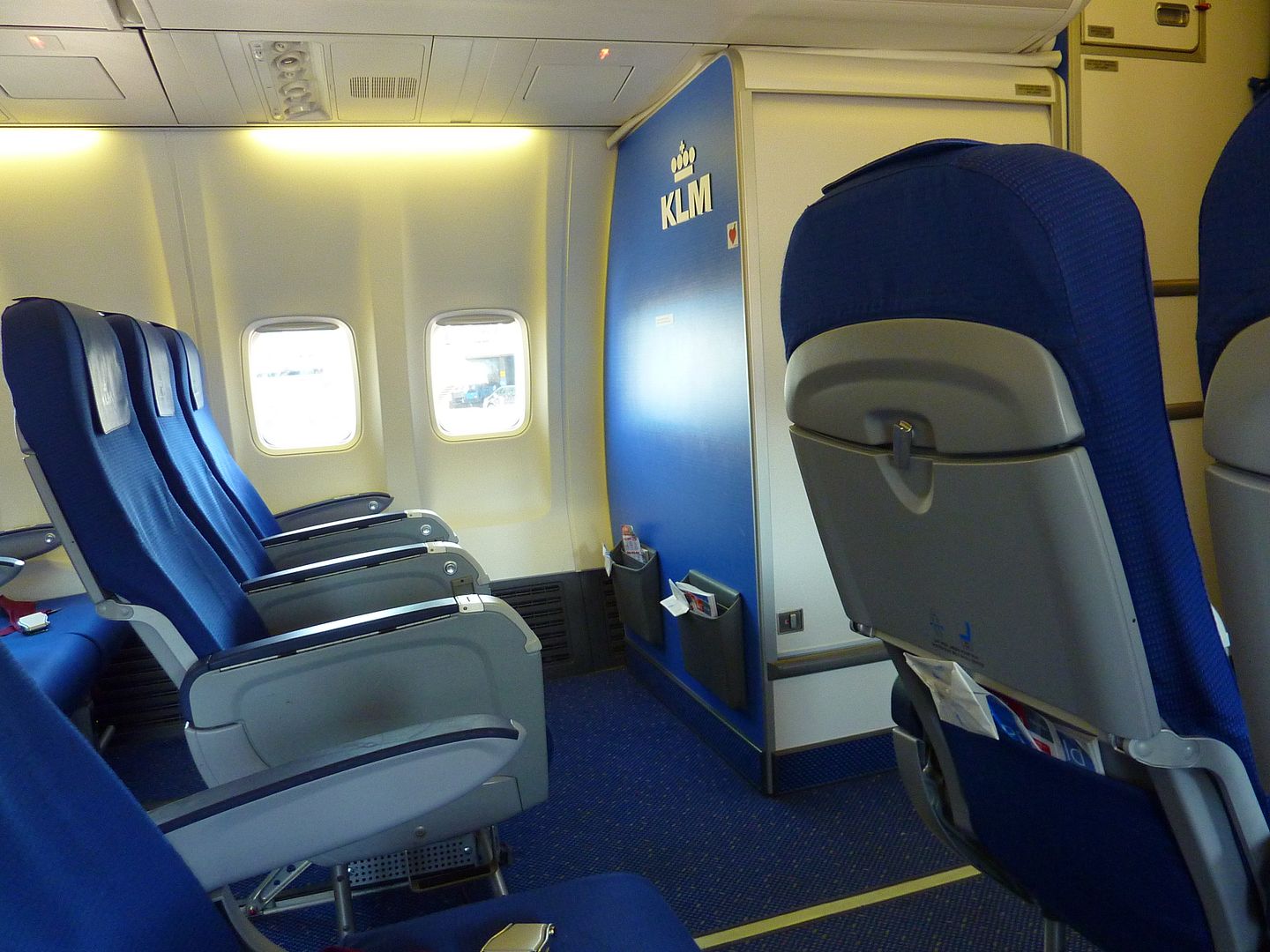 Next door neighbour B733 PH-BDO Jacob van Heemskerck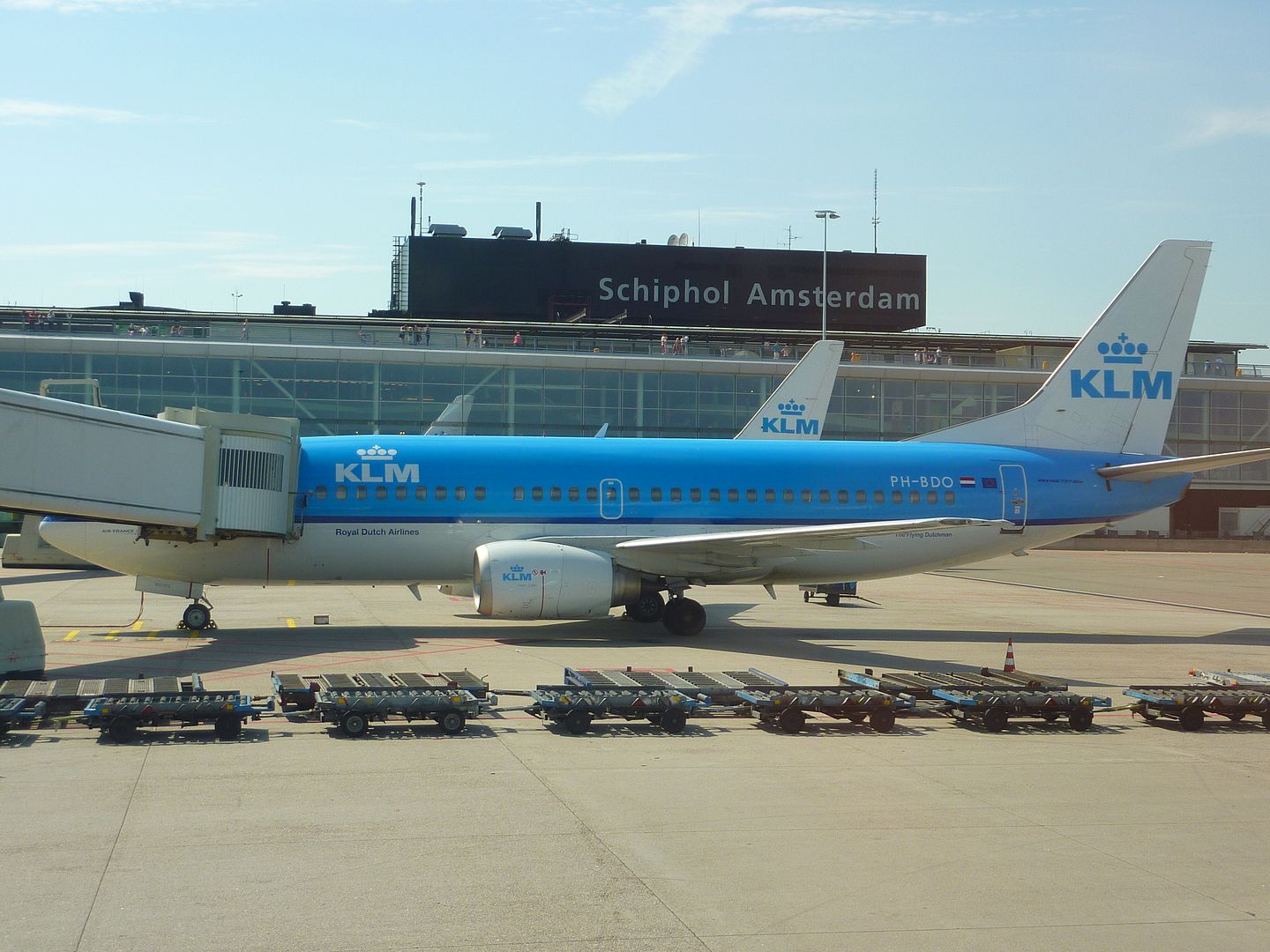 Legroom in Europe Select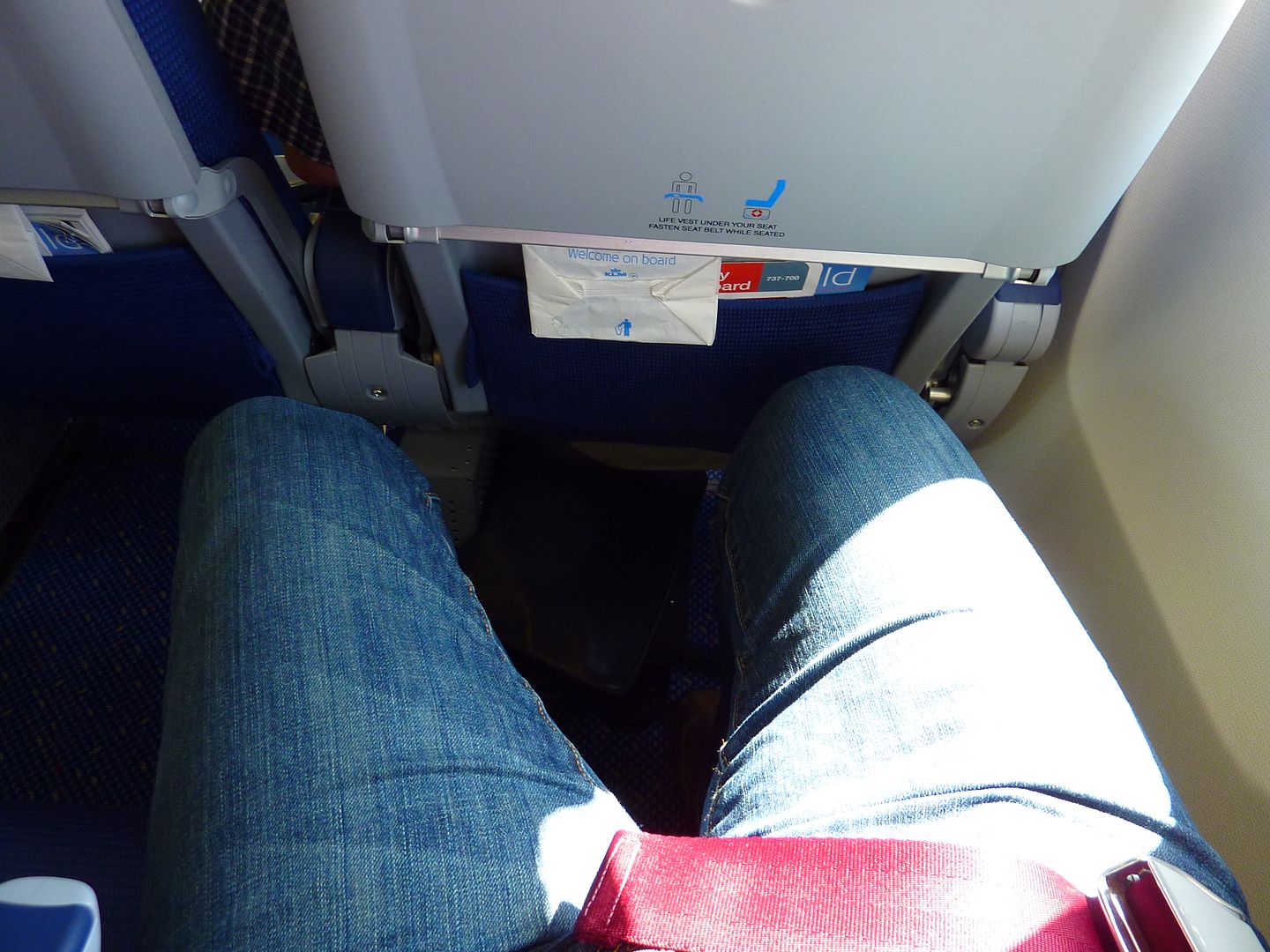 Our wing and its powerful engine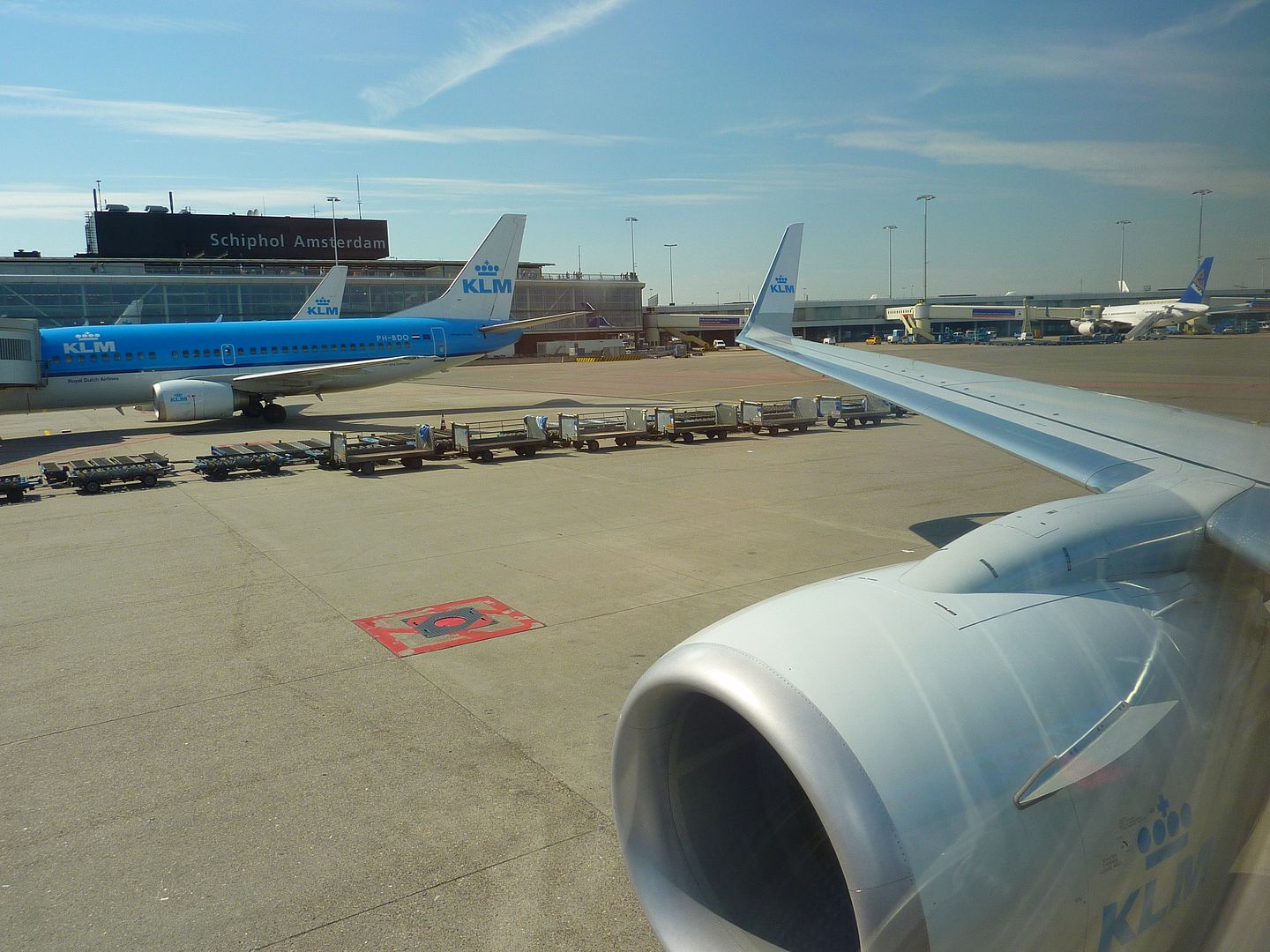 Goodbye Amsterdam Schiphol !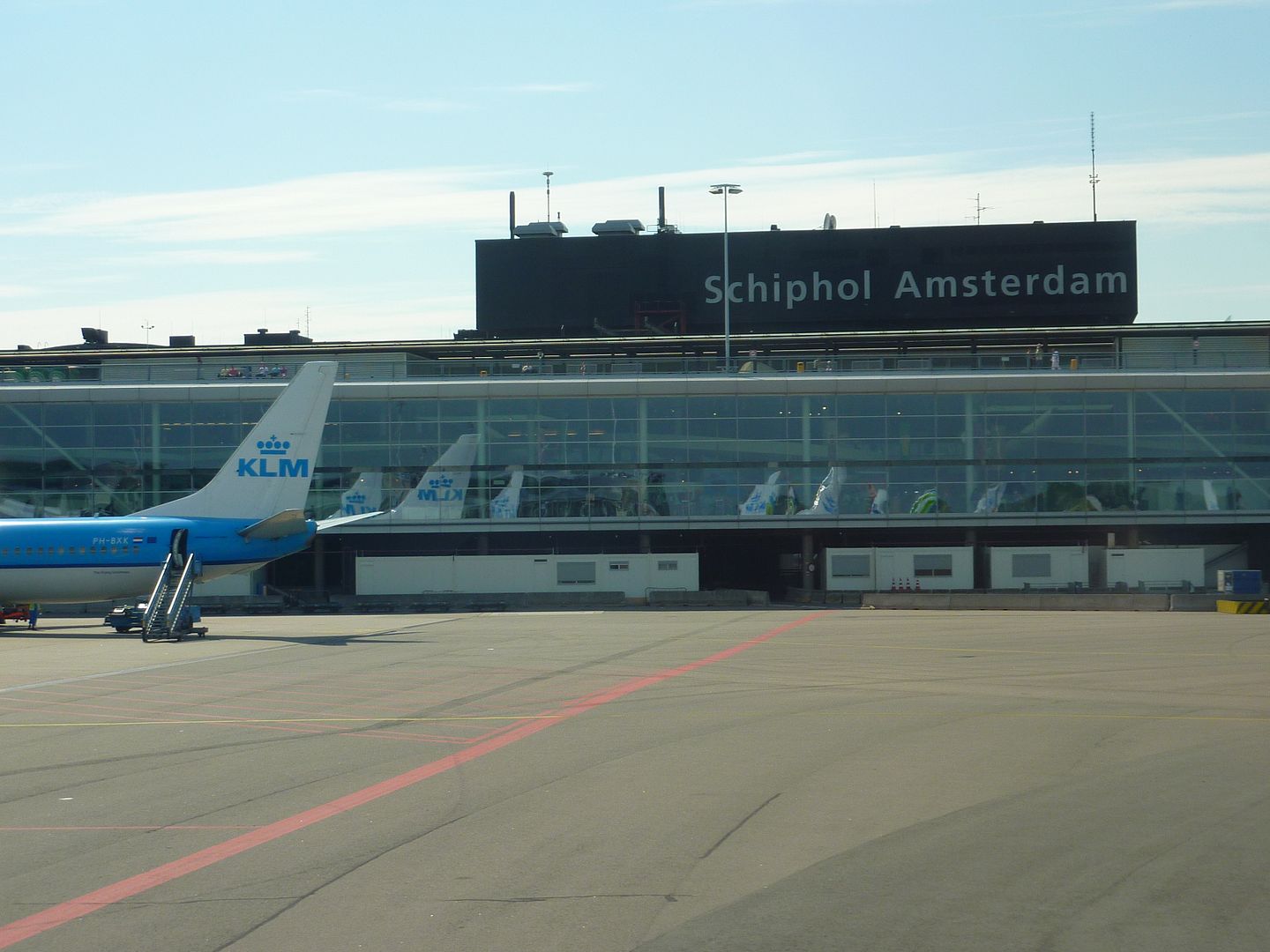 JAL B772 arriving from NRT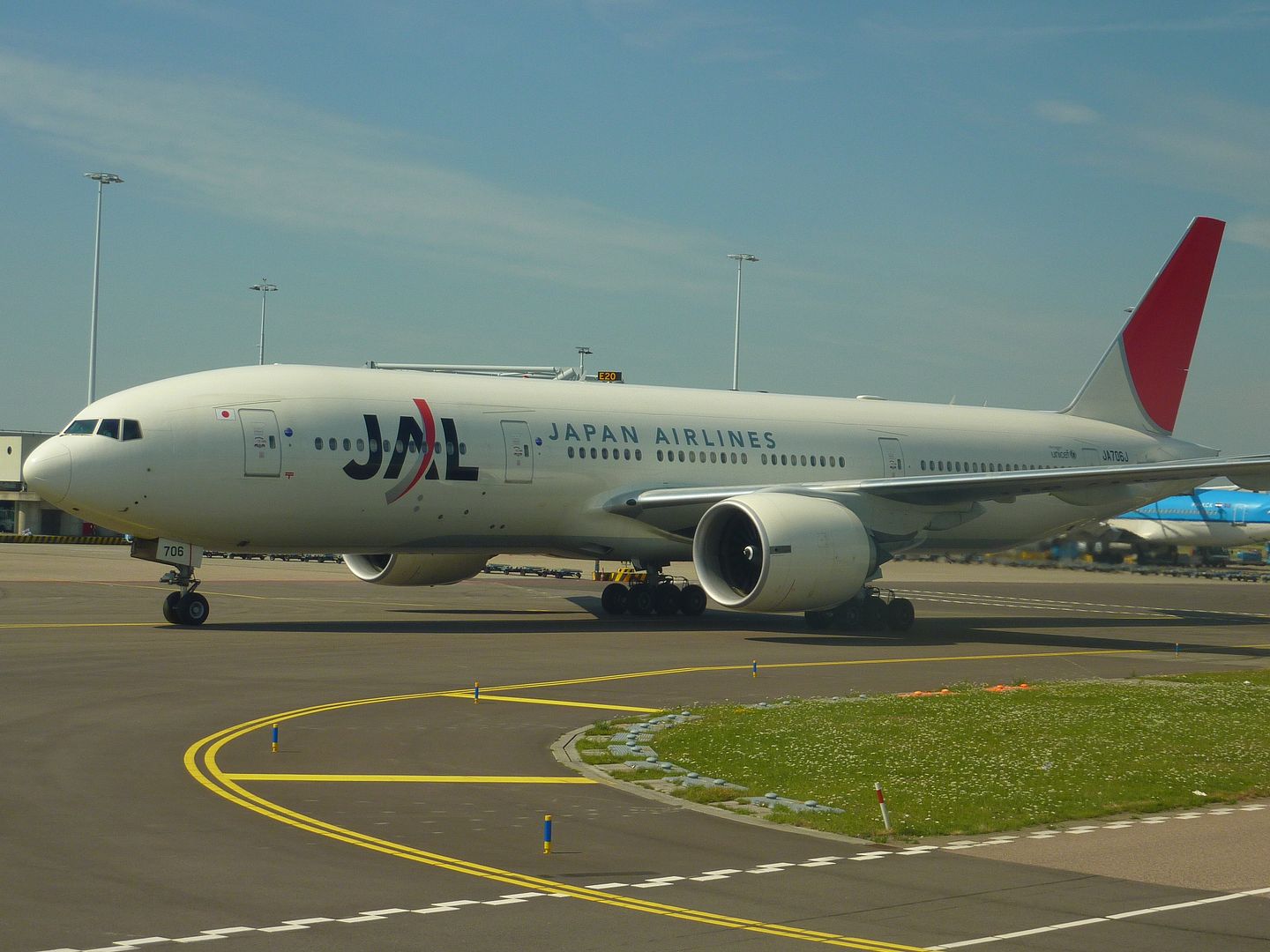 Fire training aircraft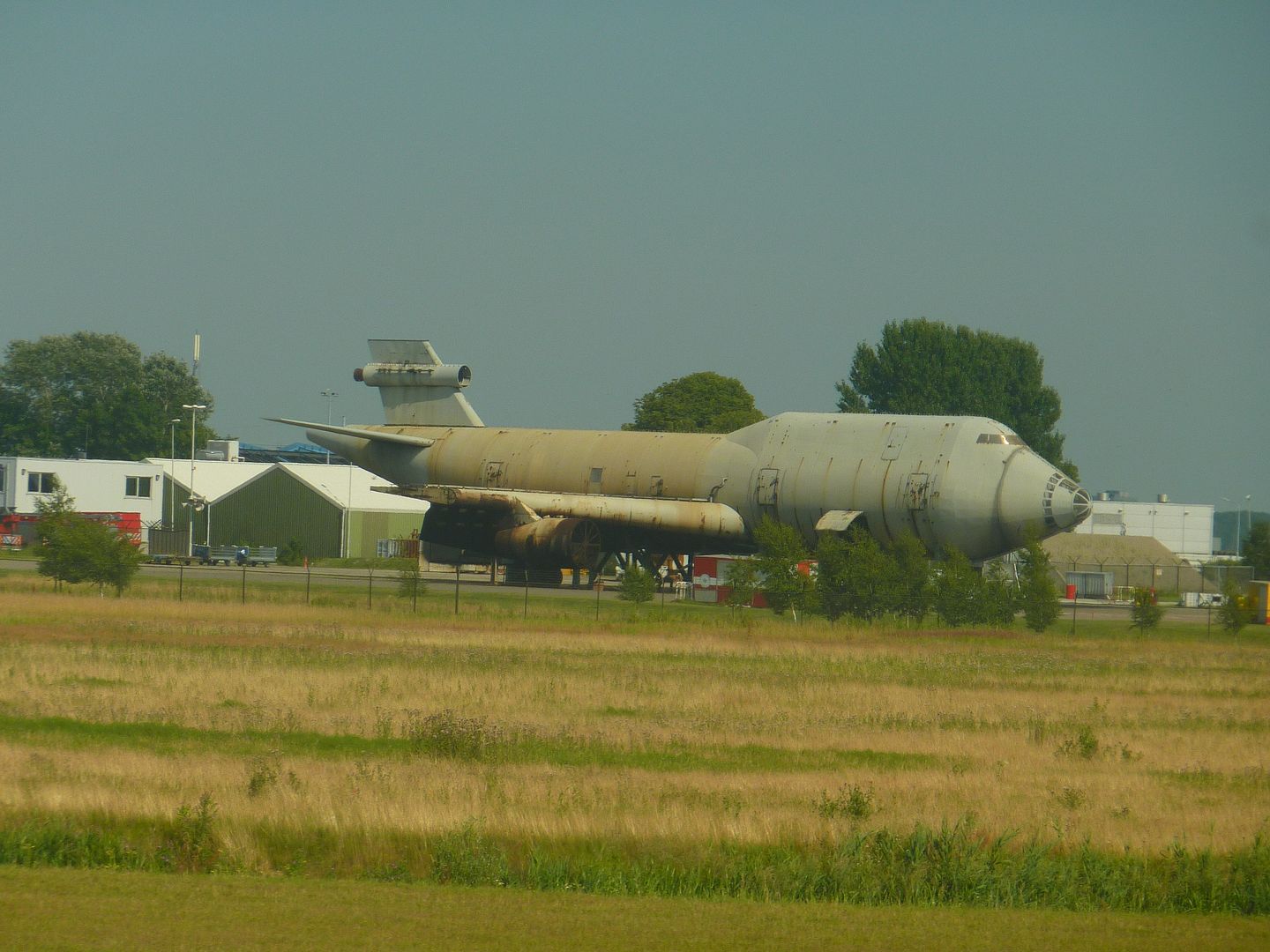 Remote (tower) Control...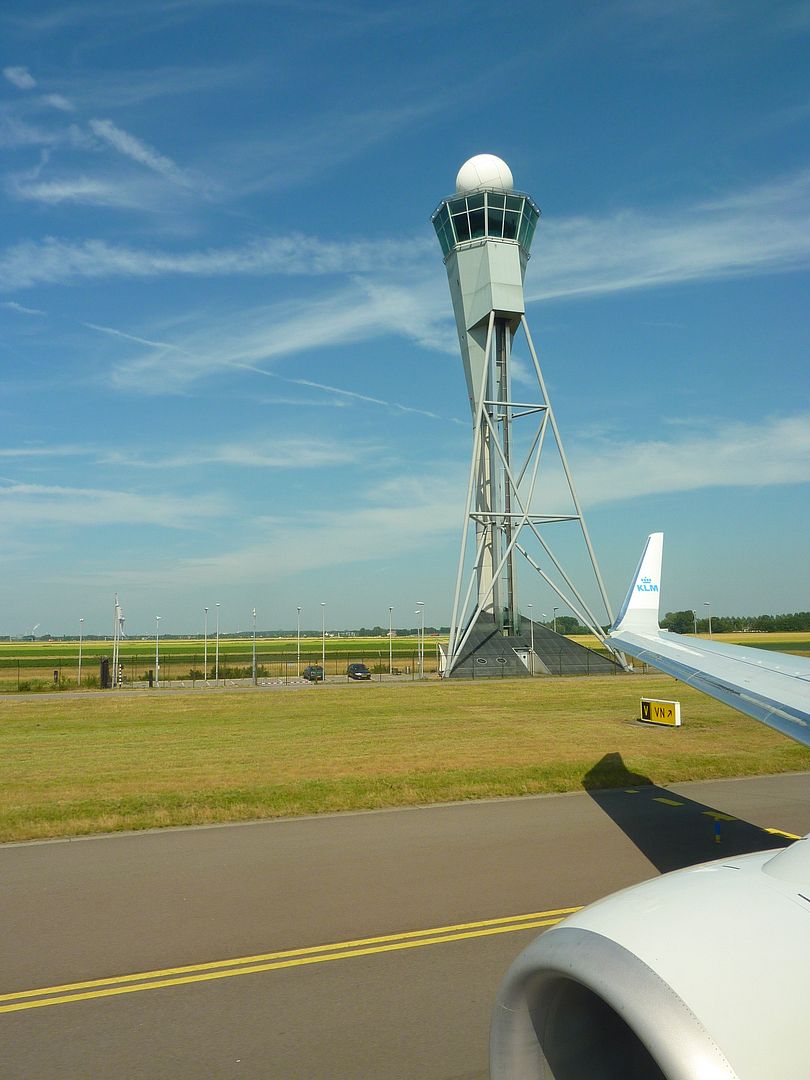 And another turn to reach the runway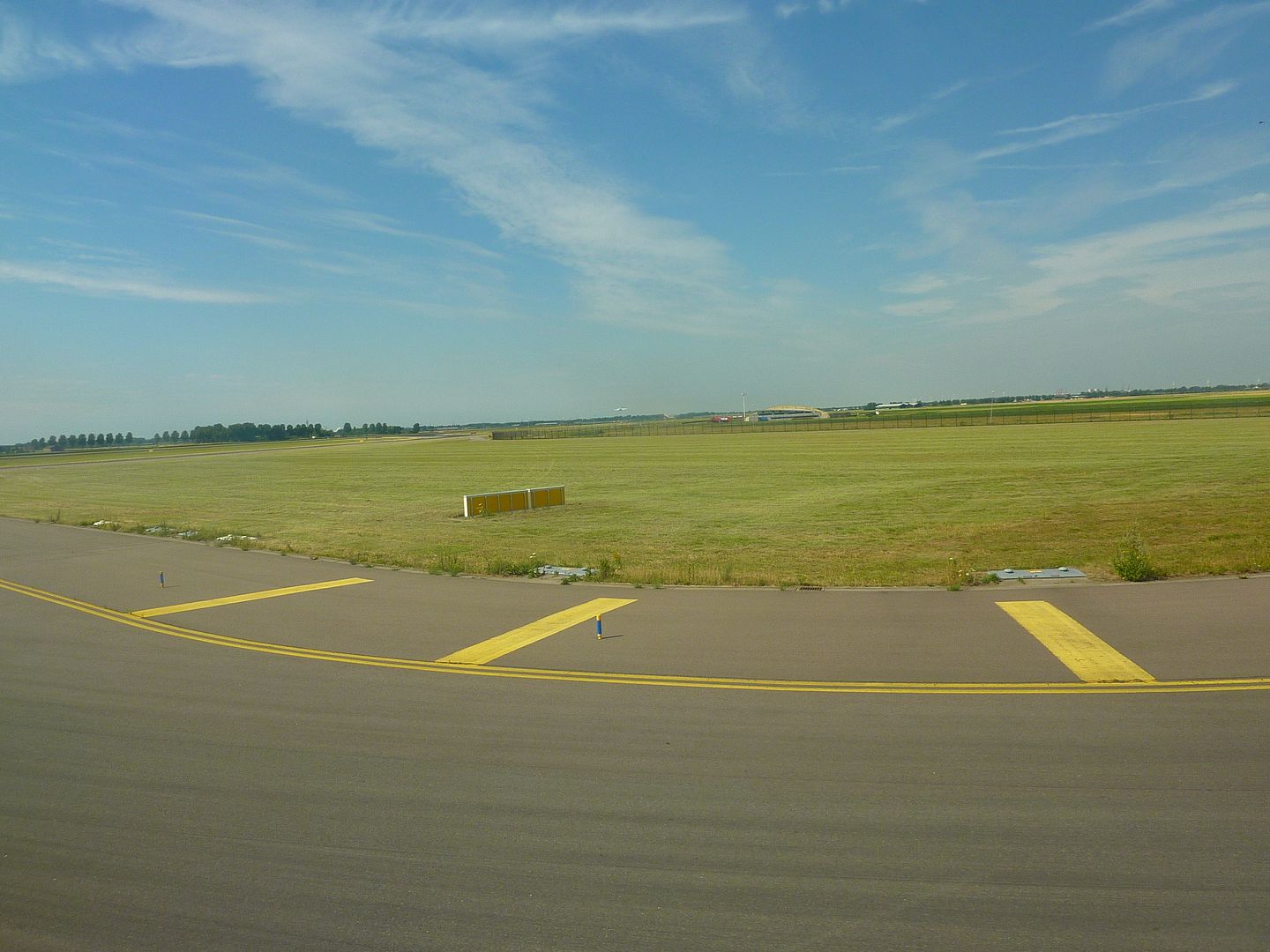 remote firefighter station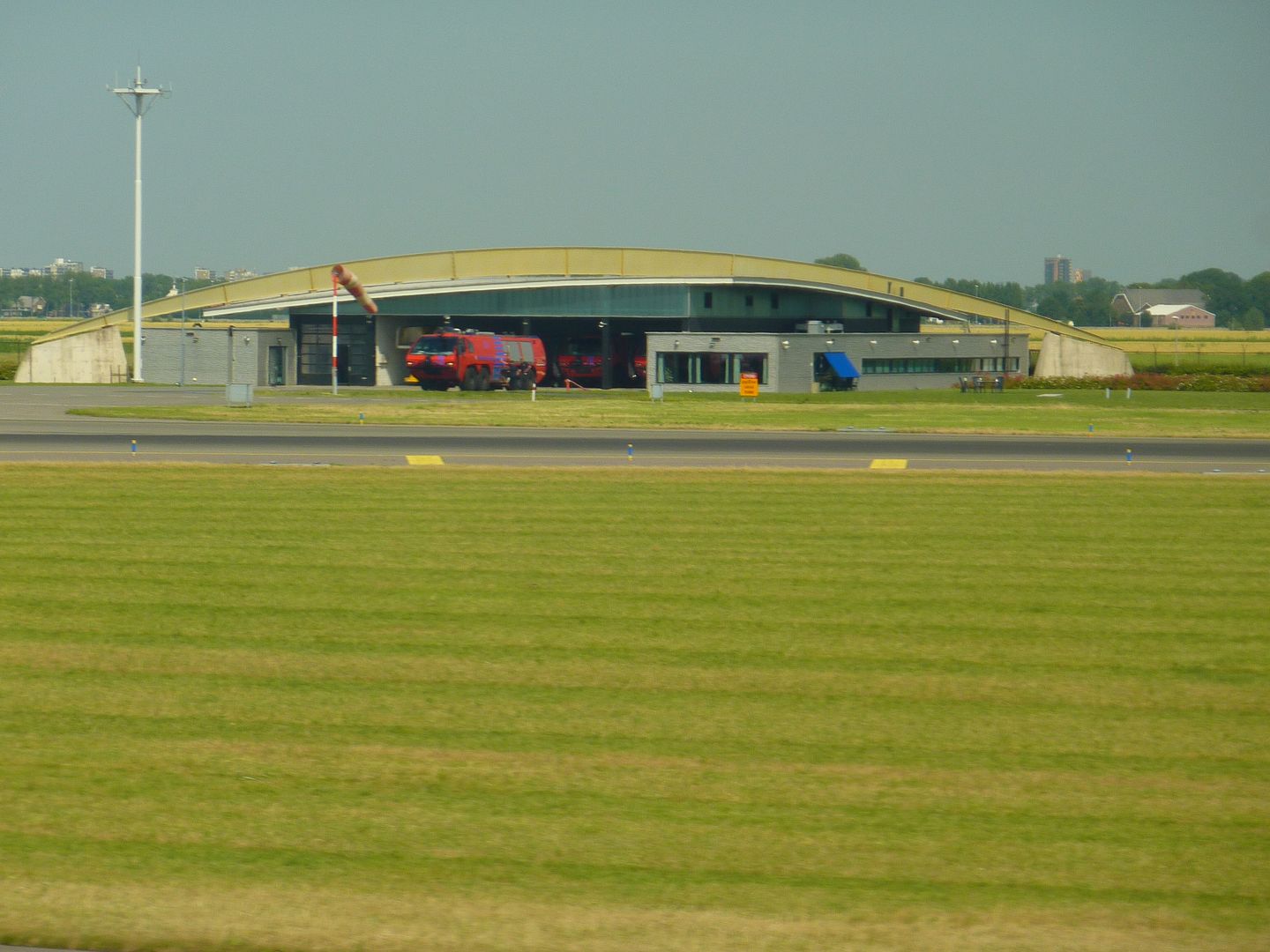 And finally we started our take off roll...
Lift Off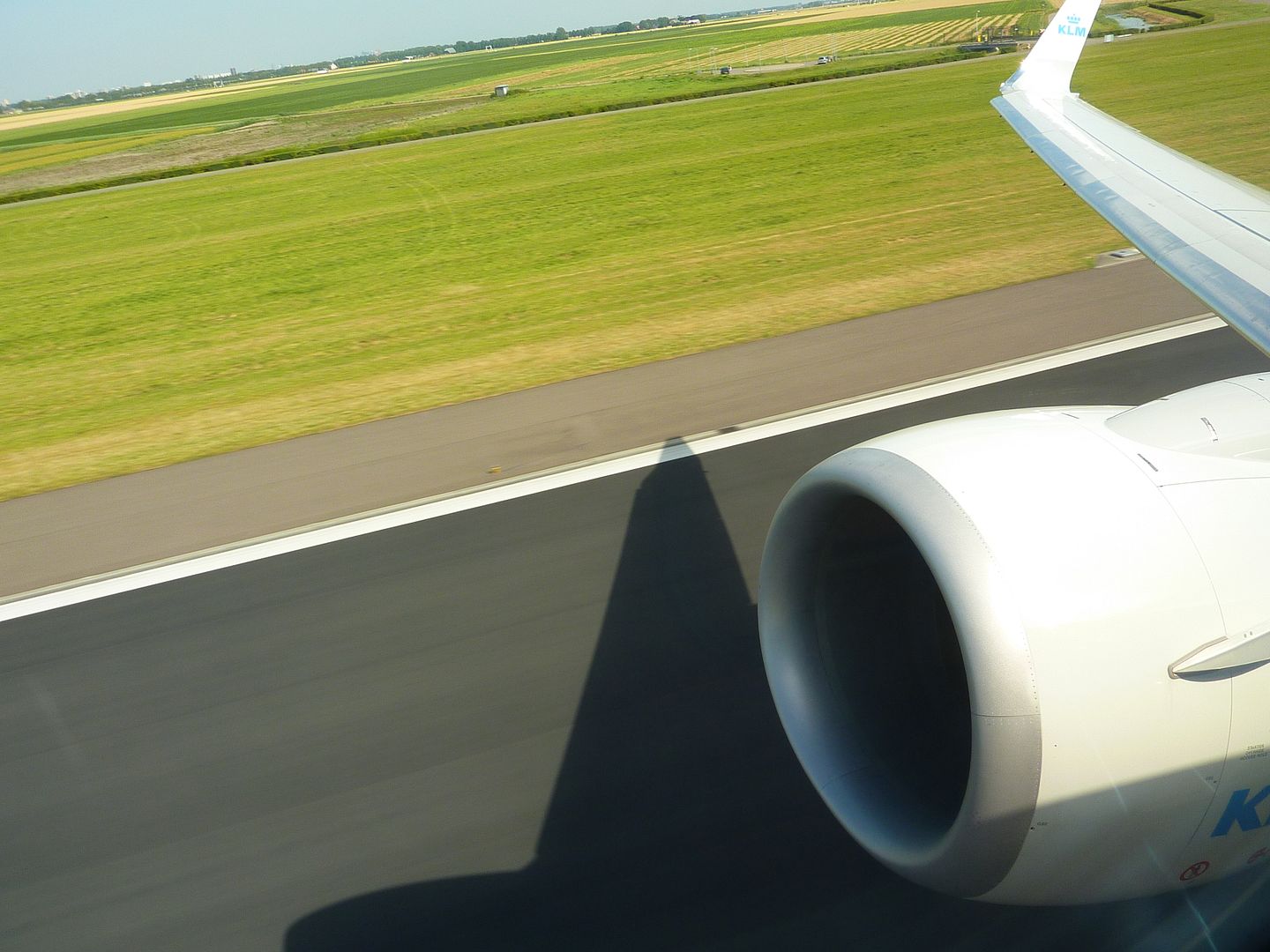 Our shadow chasing us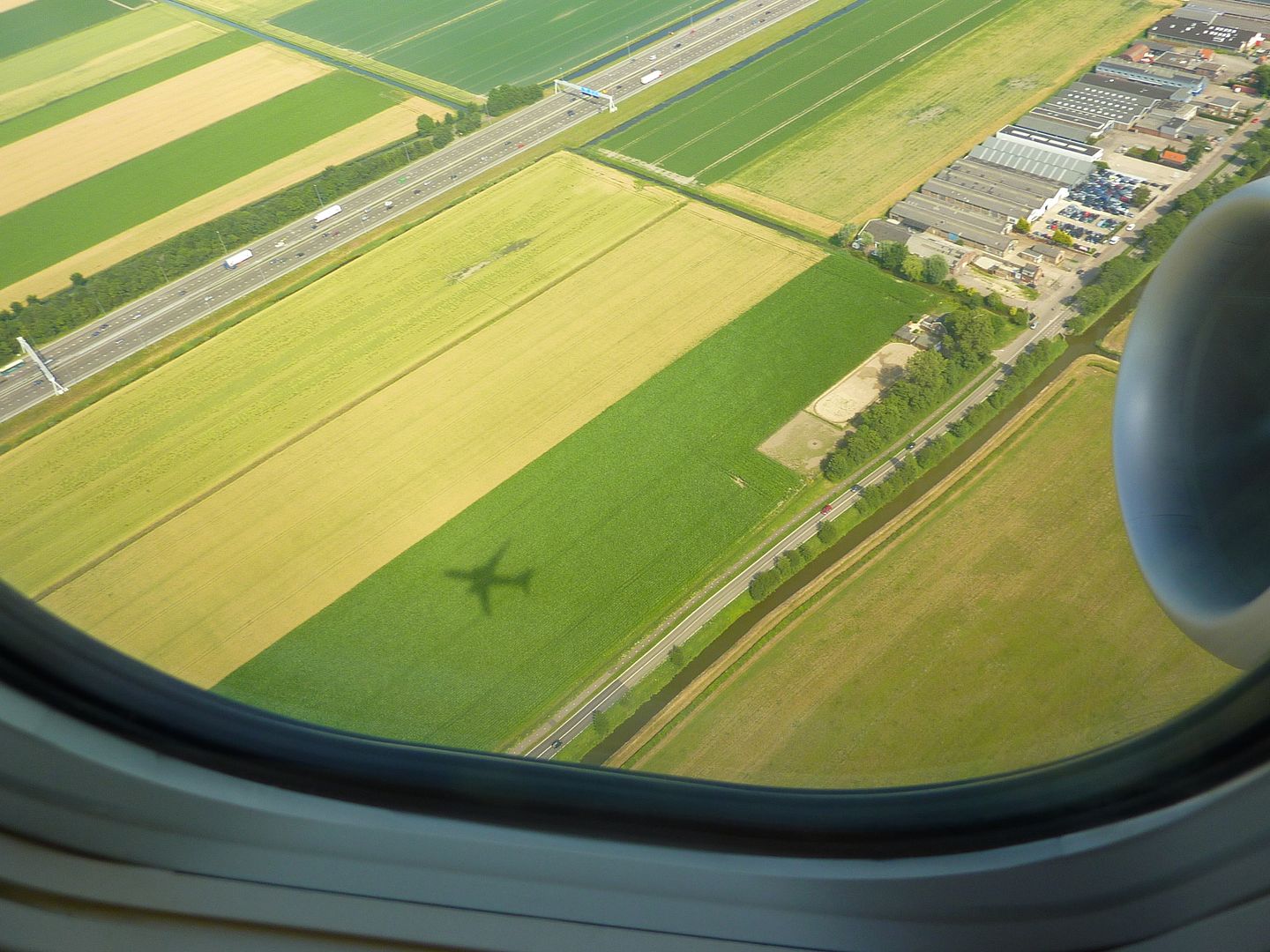 I wish these were tulip fields, full of colour, just like in the KLM adds...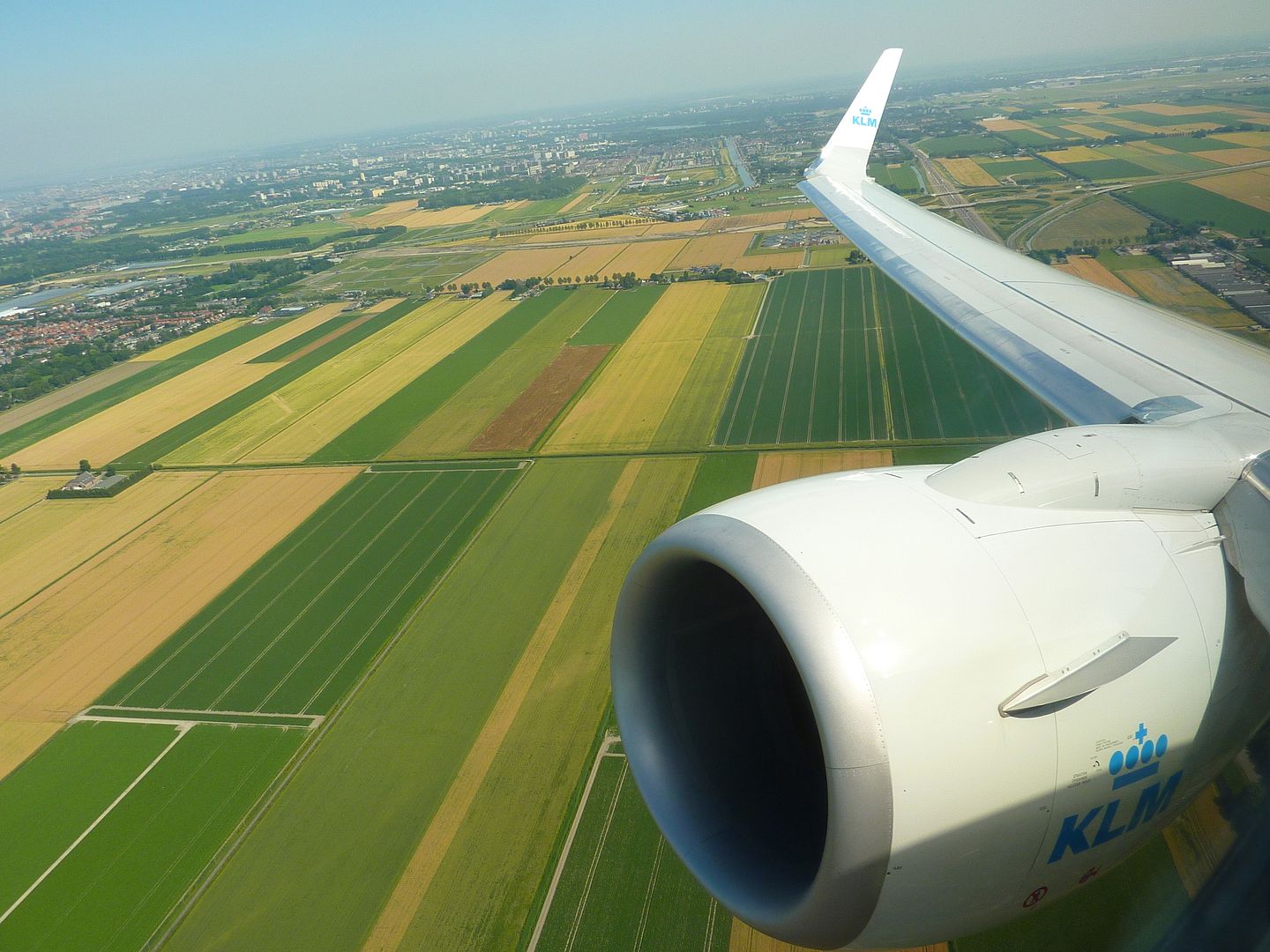 Continuing to ascend towards our cruising altitude
The Netherlands, big trading country
We continued to climb and fly towards Denmark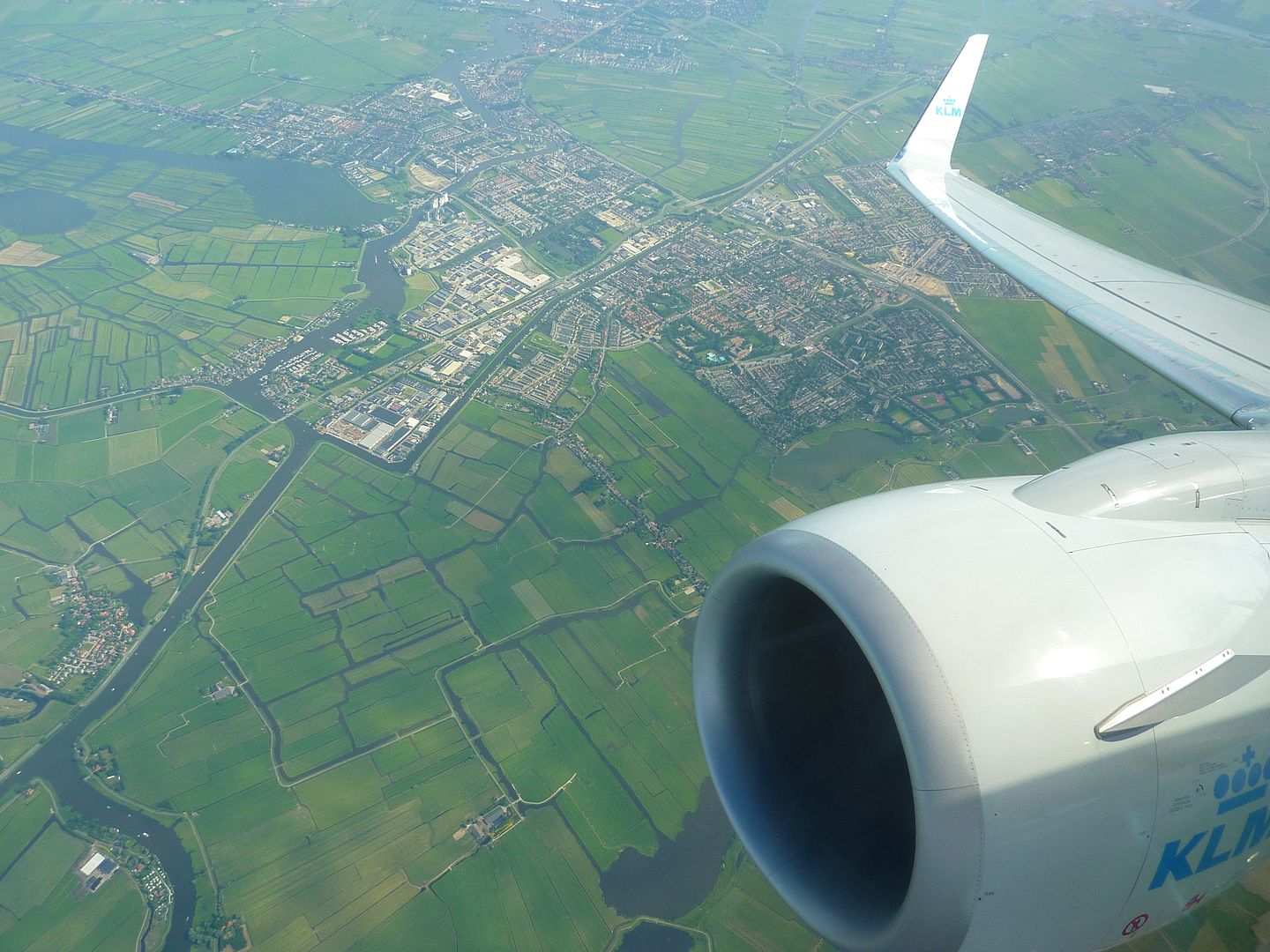 Information on our journey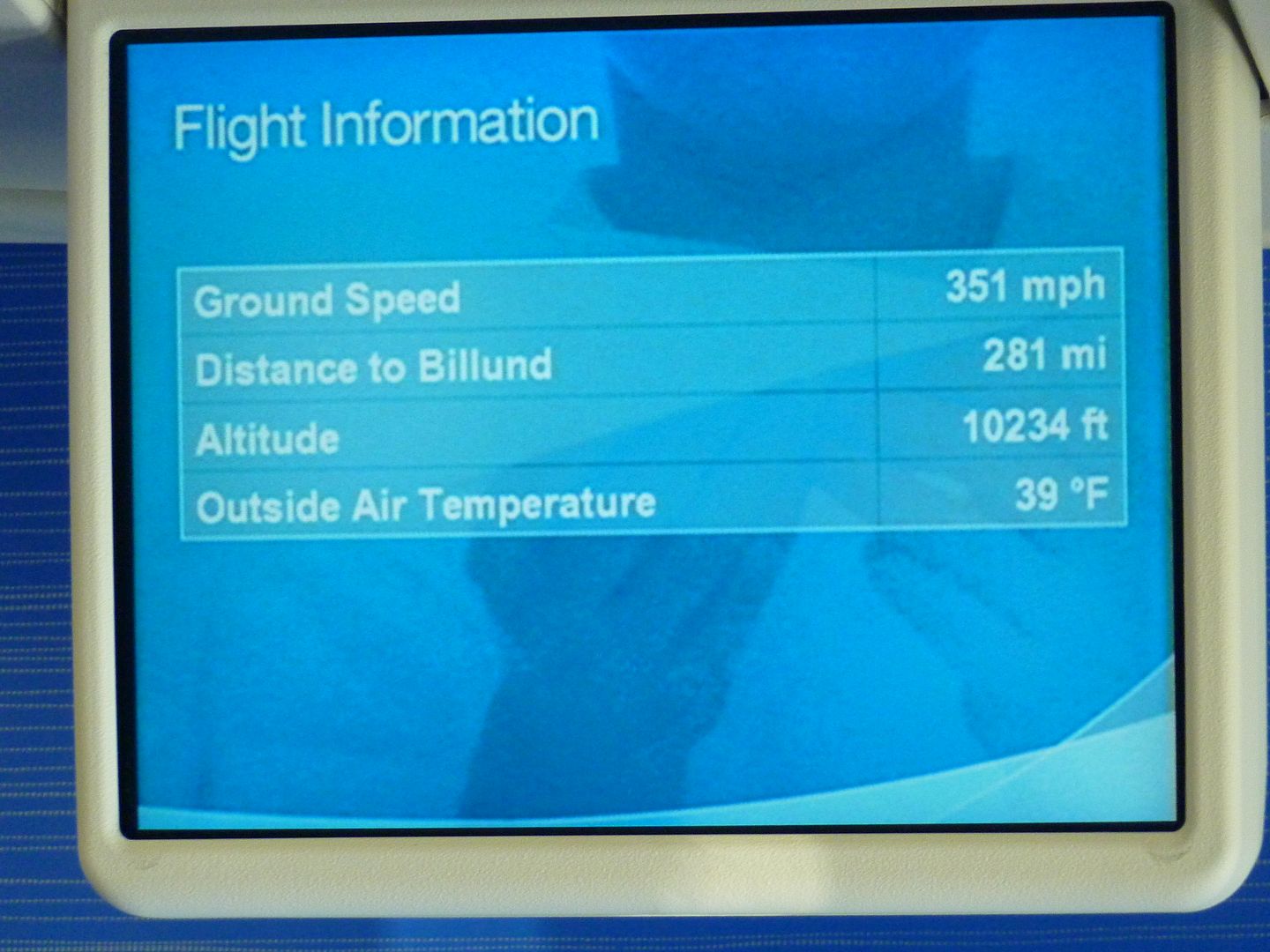 The map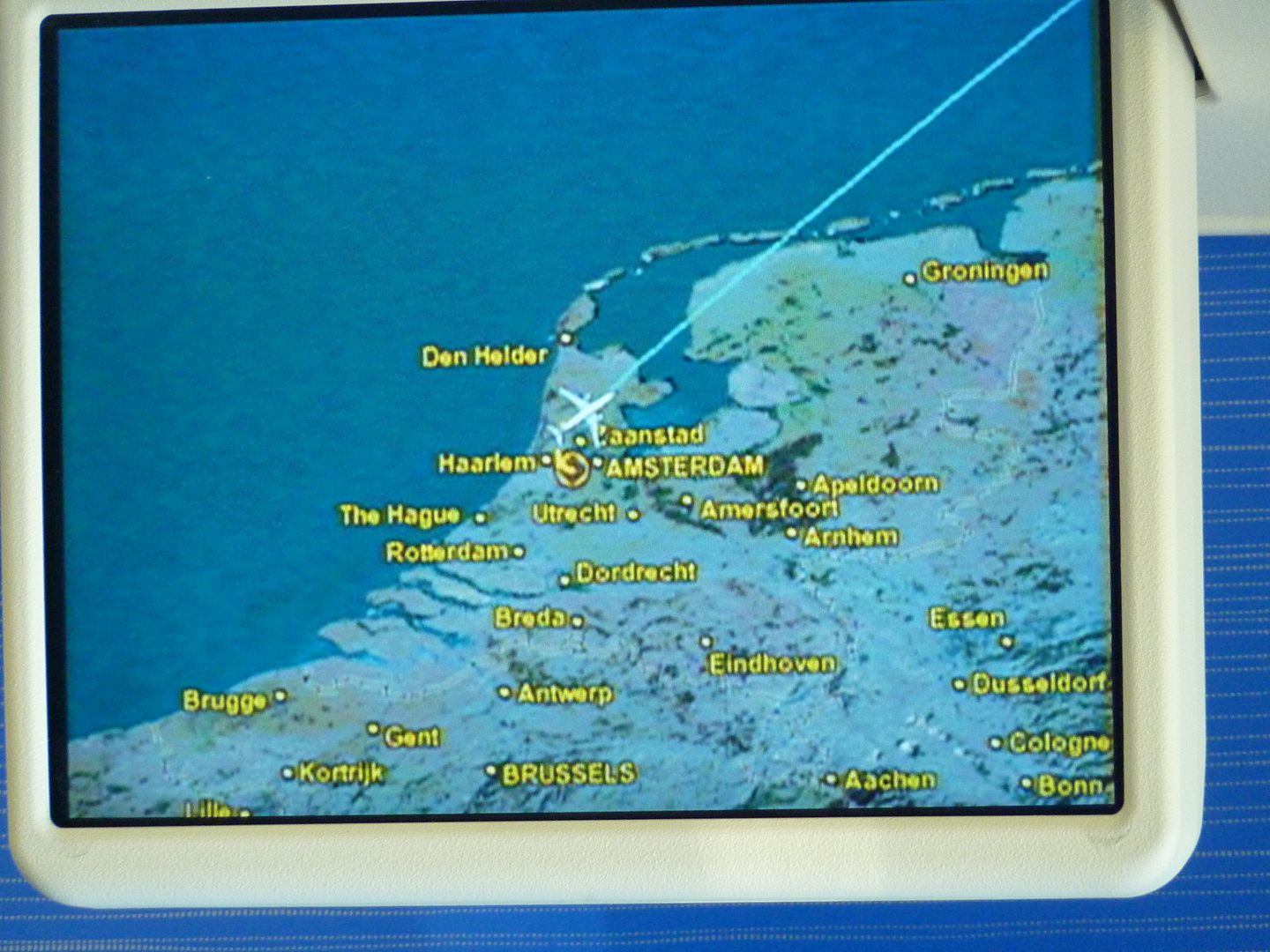 Shortly after the seatbelt sign went off we were presented with the box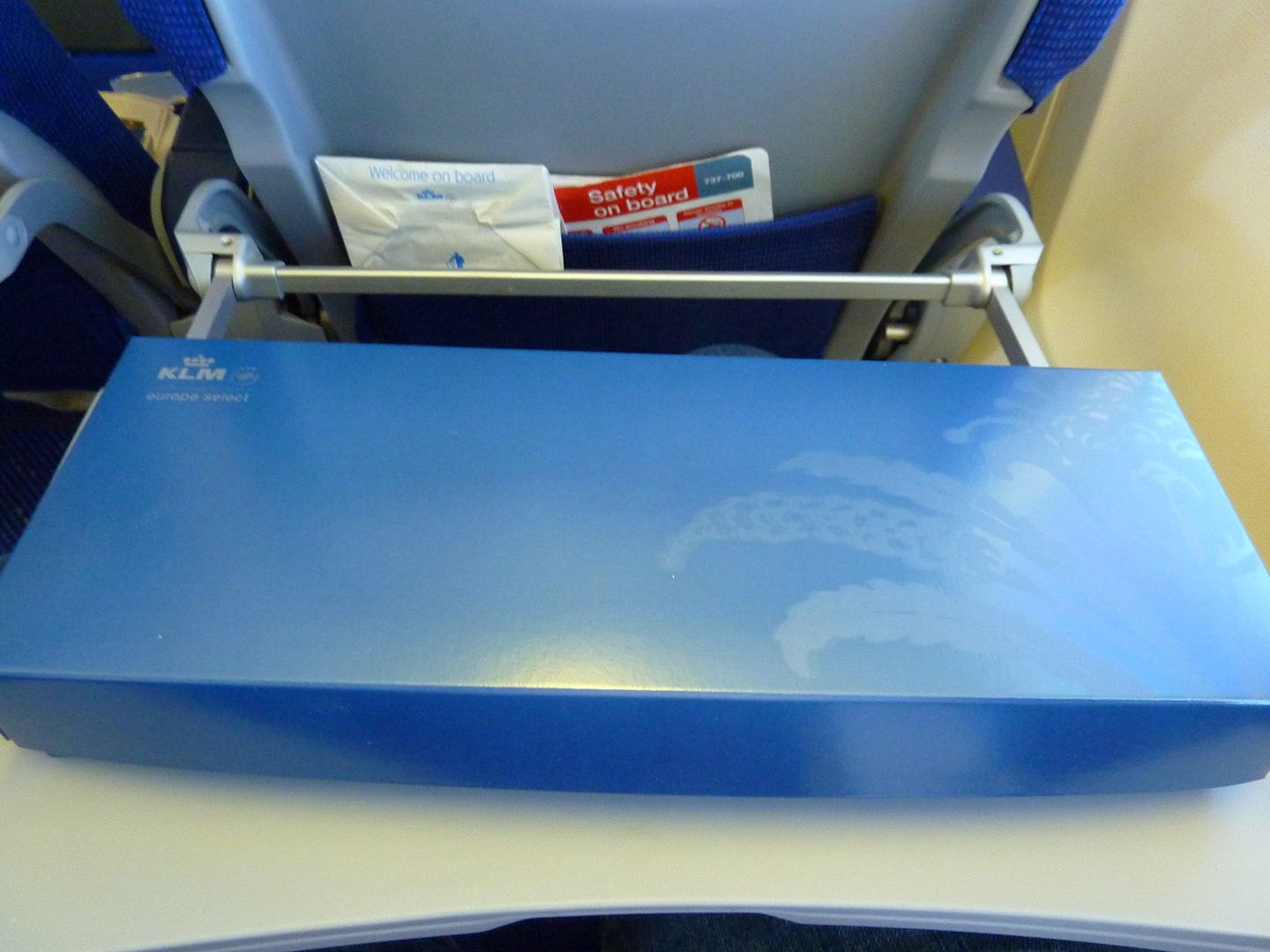 Menu for today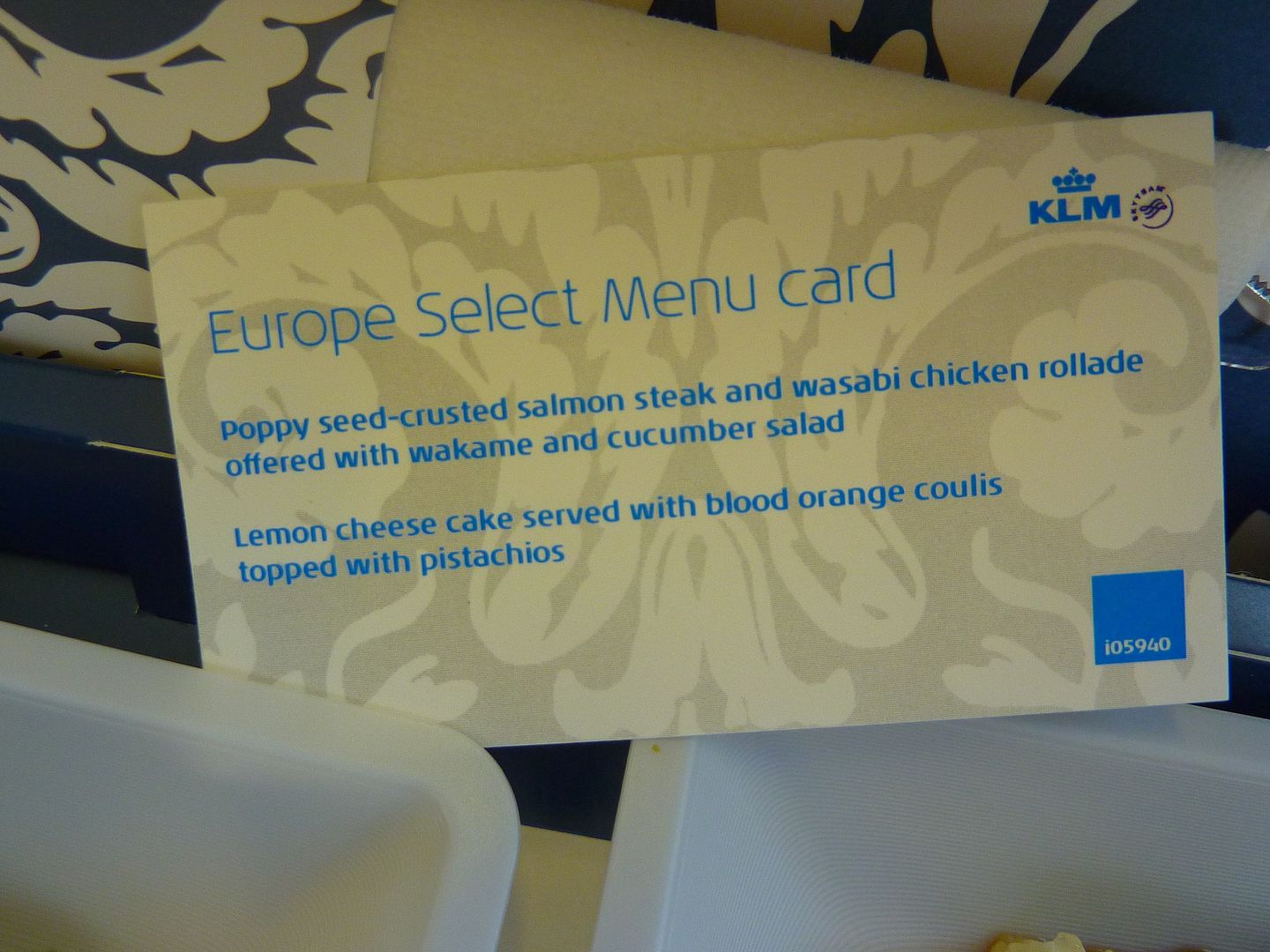 Inside the beautiful box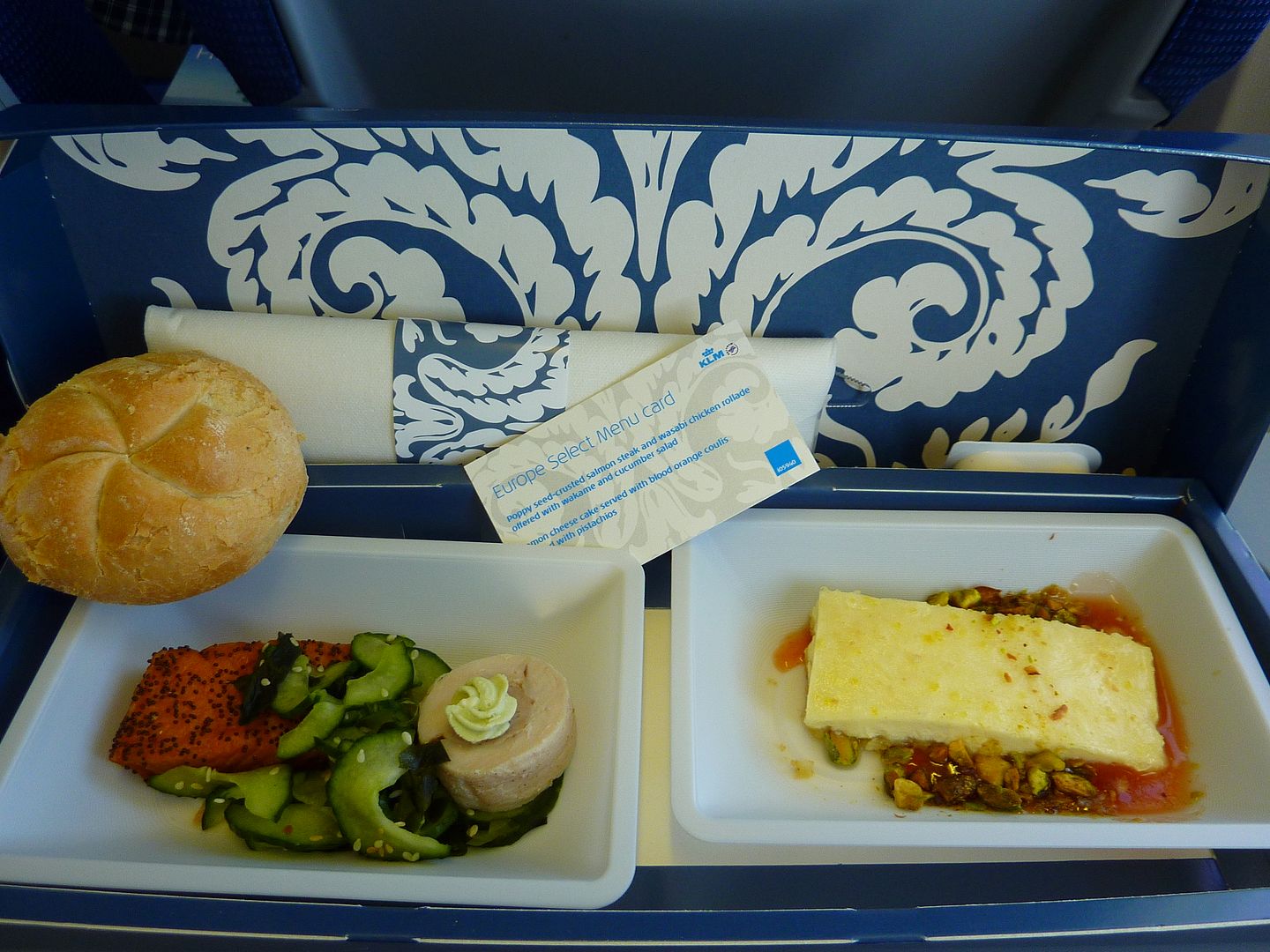 I started to dig in after we were served warm rolls and our choice of drink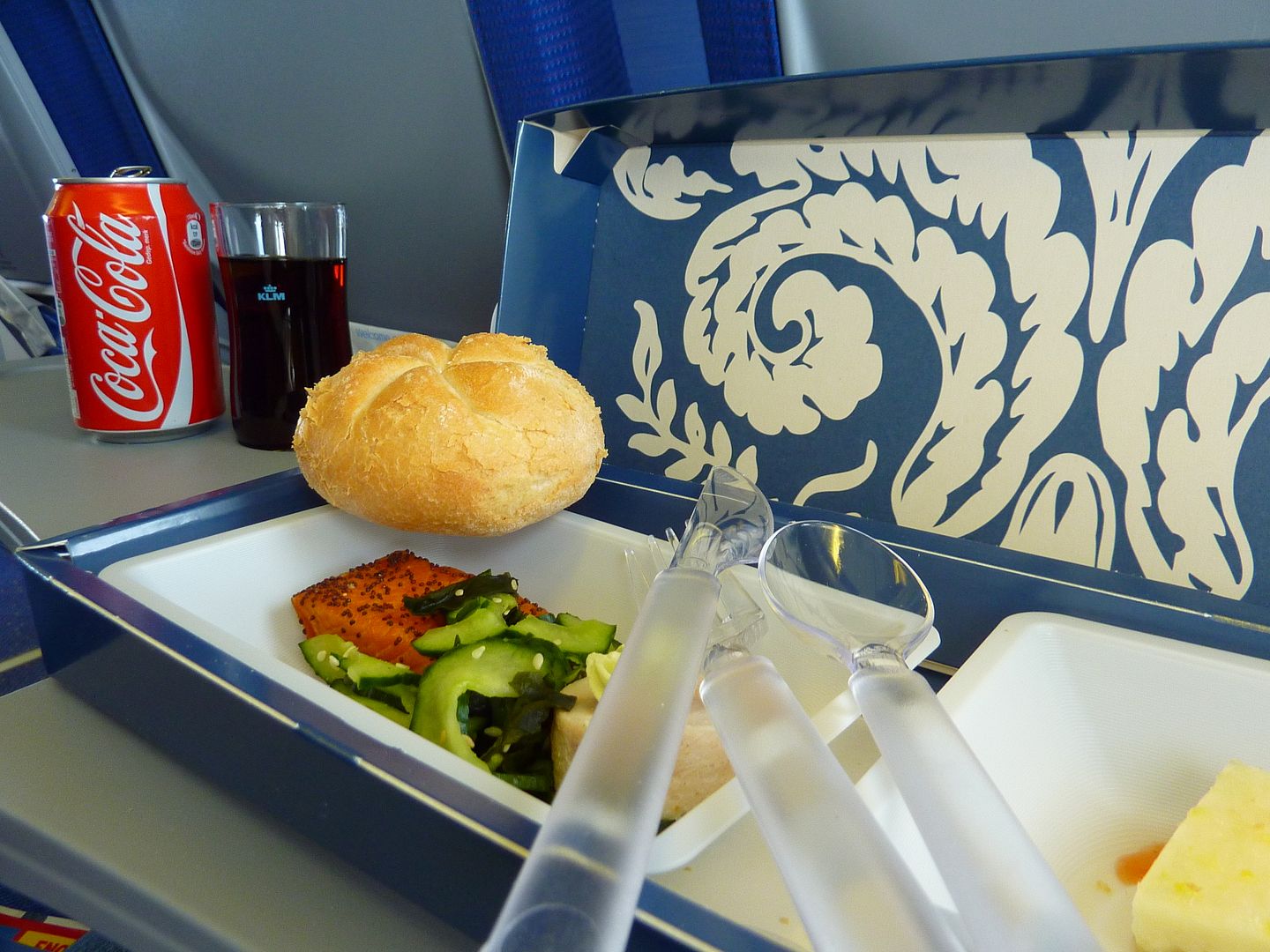 Funny that AF is now Pepsi and KL Coke
Continuing our flight to Denmark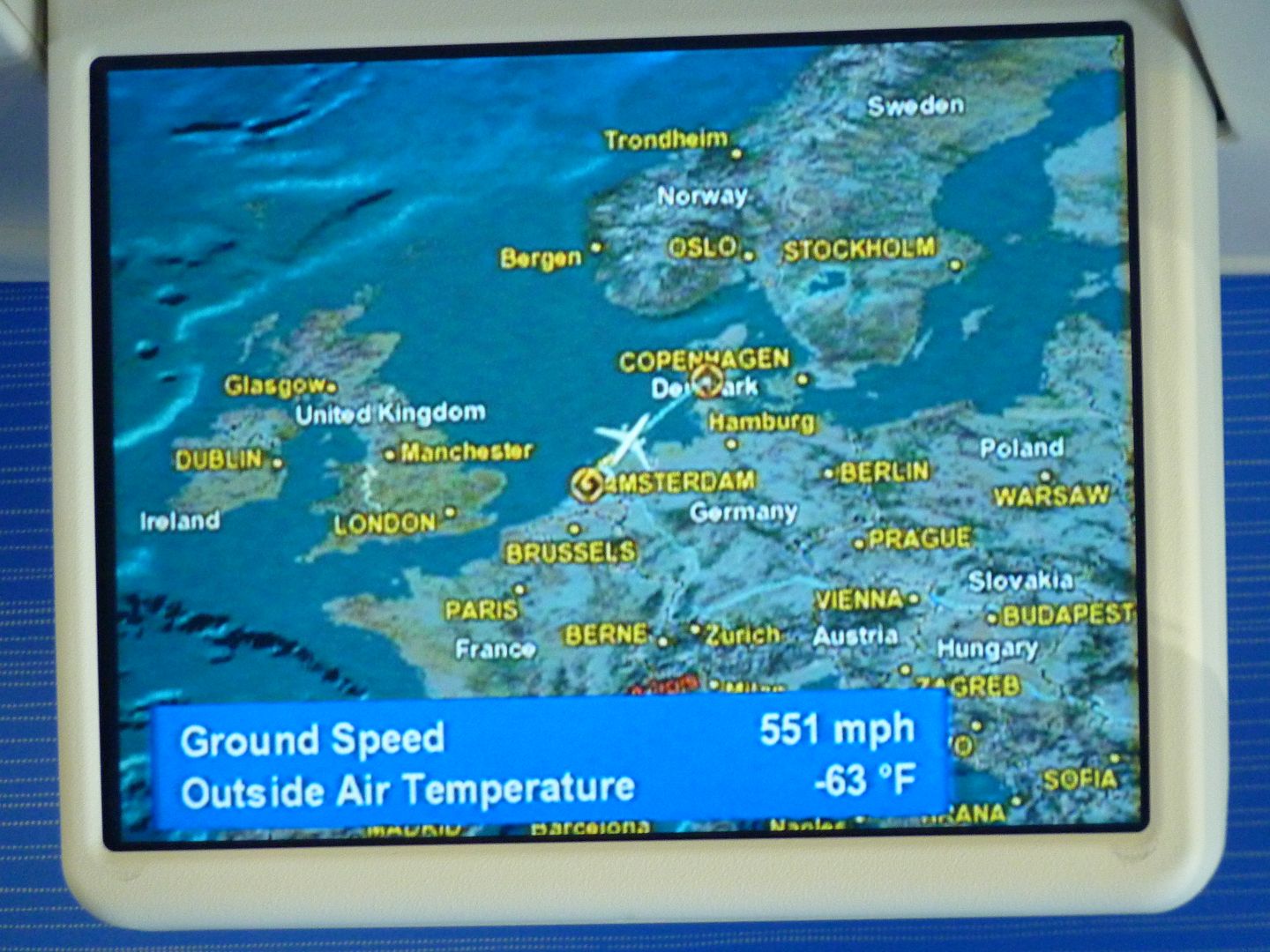 Box is closed and empty and ready for clearing up
The famous tulips I heard about...
Short journey on the globe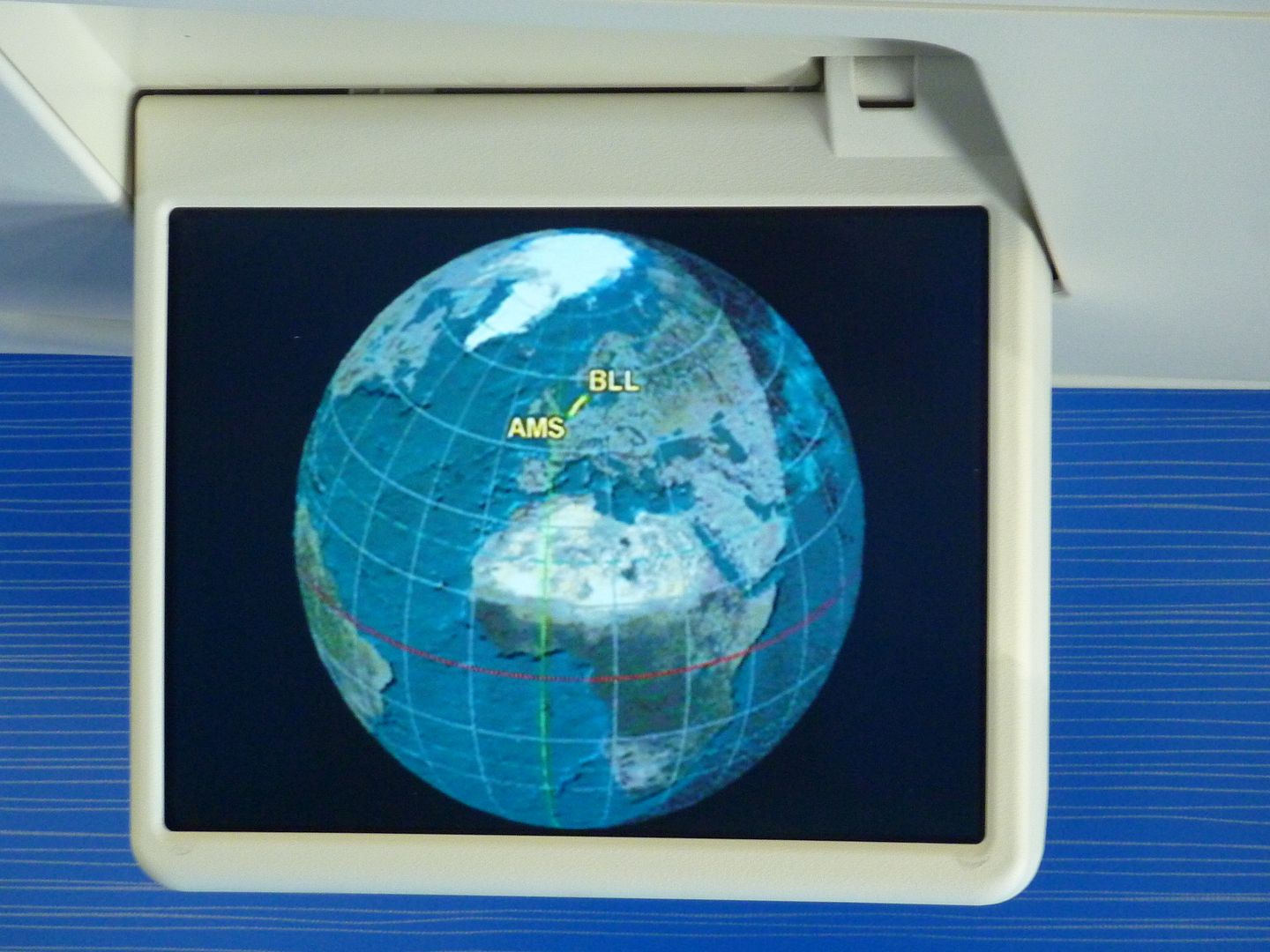 KLM impression in leather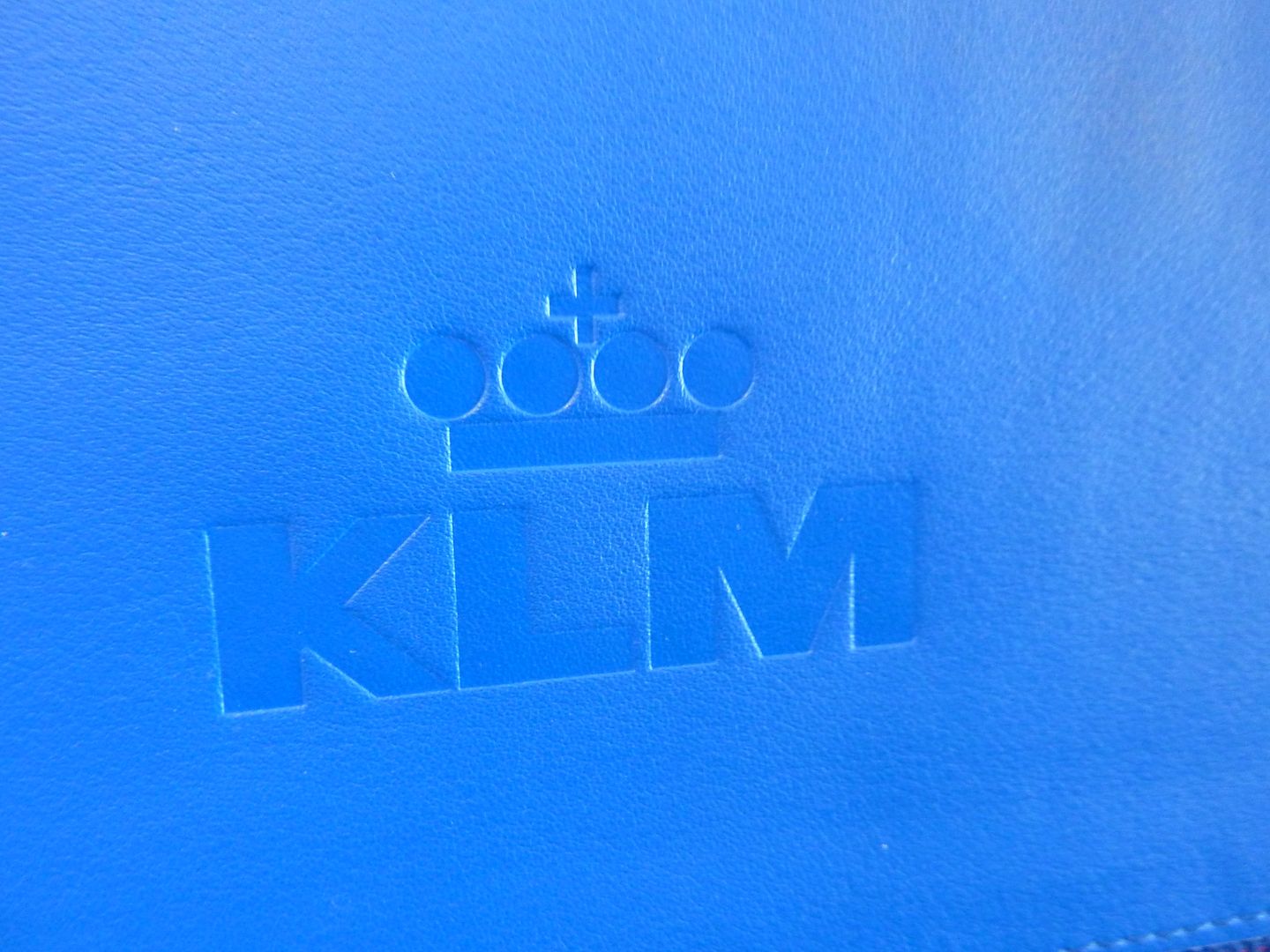 First sight of Denmark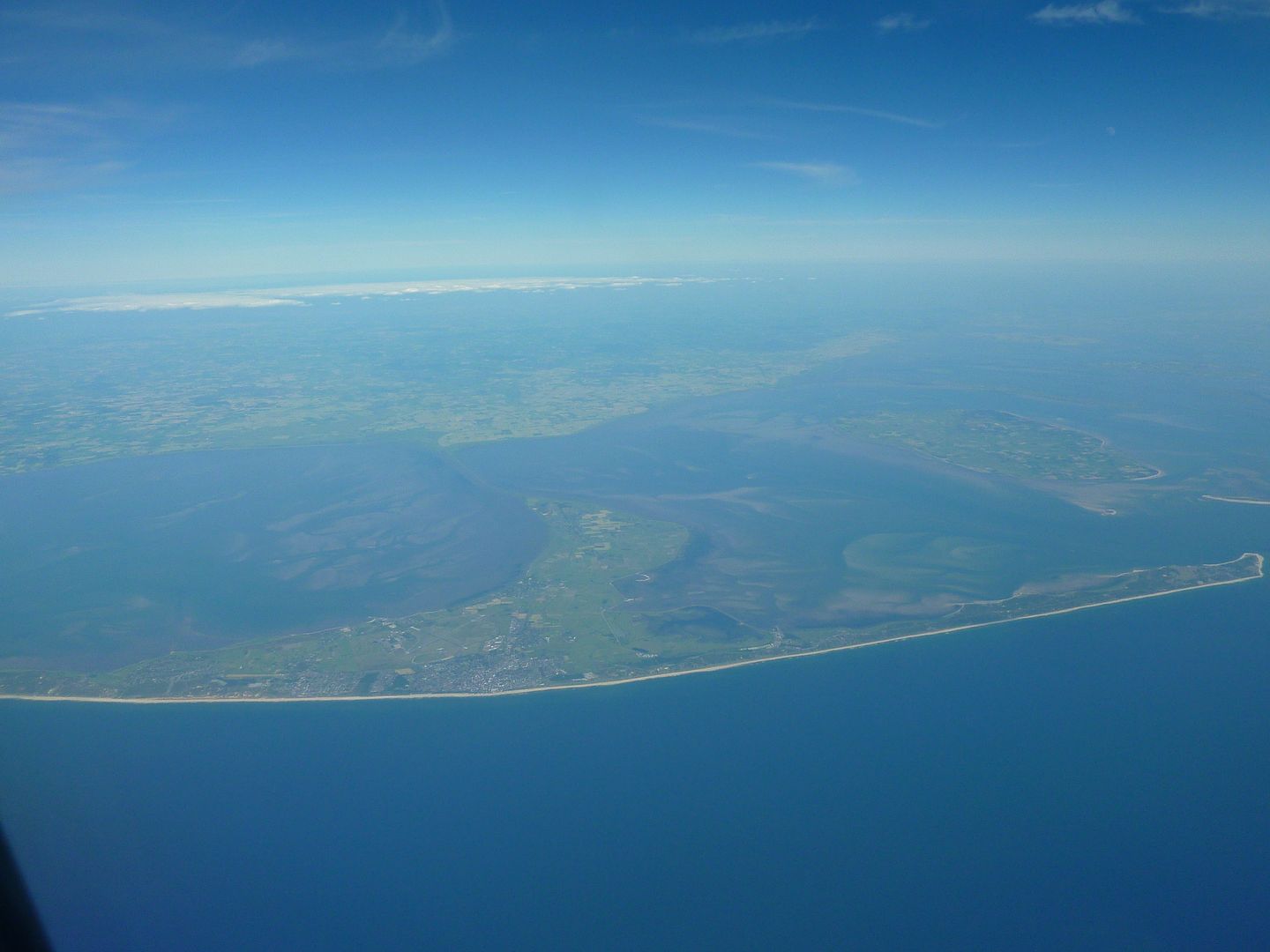 Some airport we overflew as we entered Denmark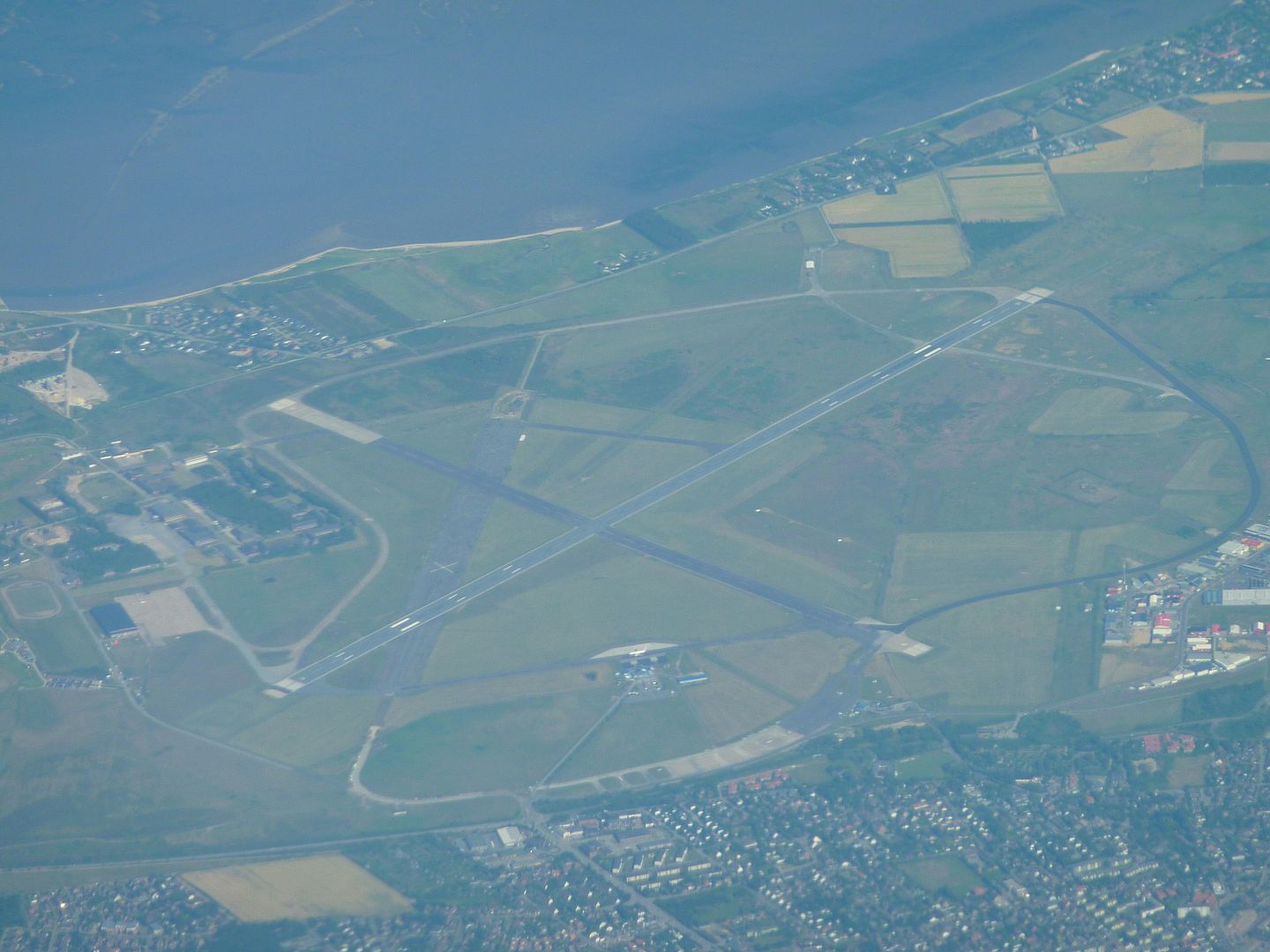 A little more info on the flight about to end
No new passenger... still very empty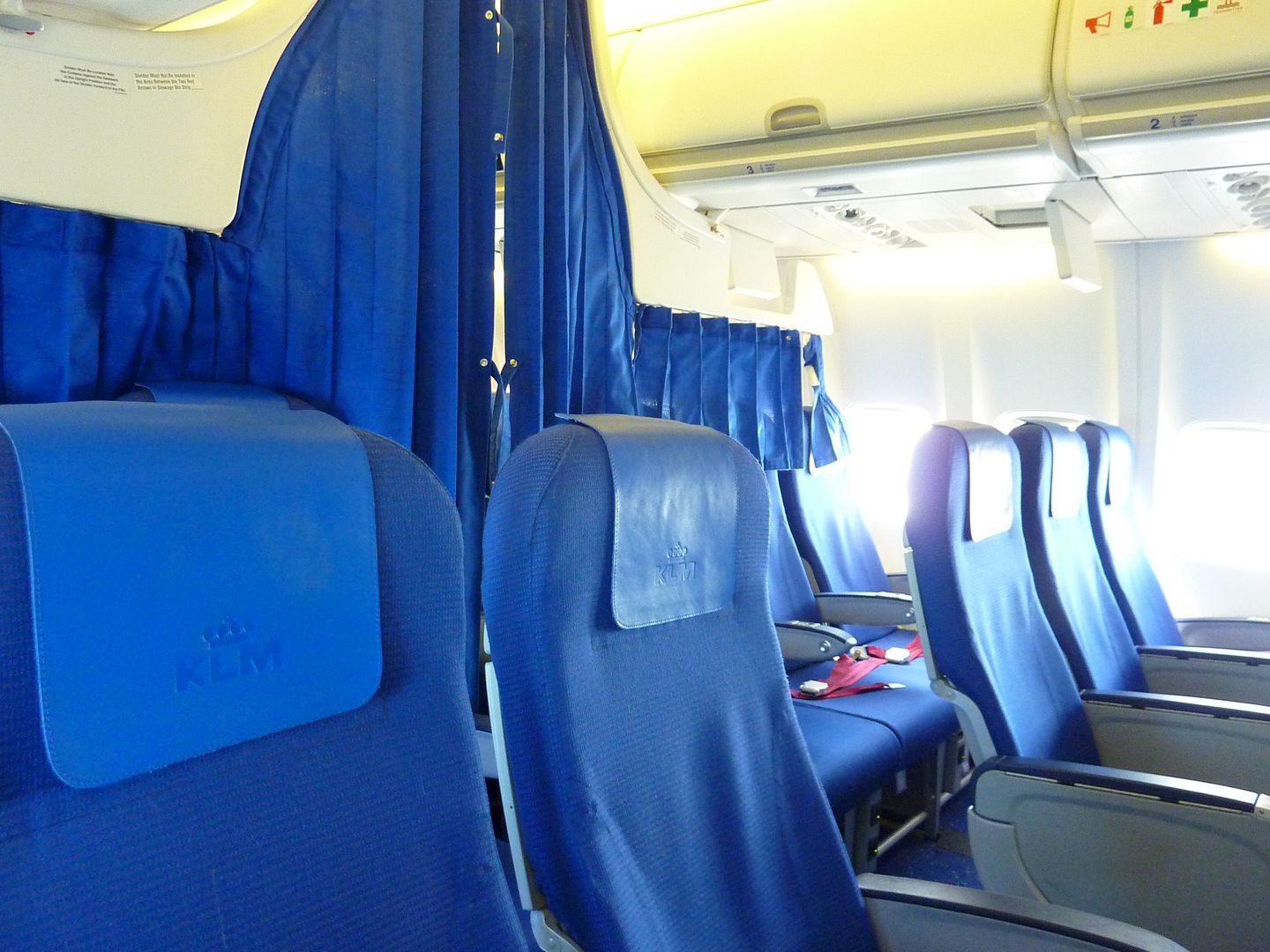 Denmark countryside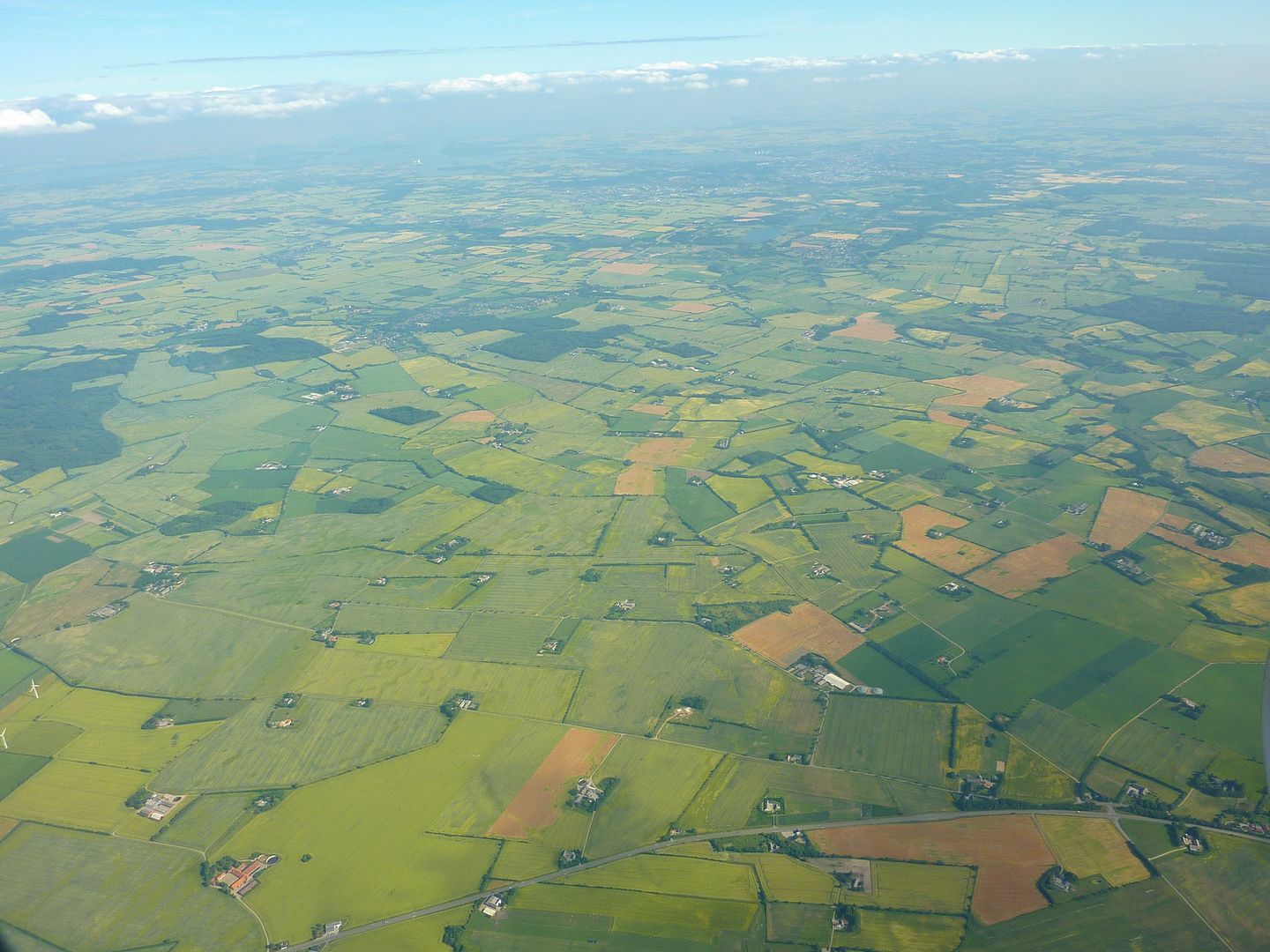 Continuing our descent towards Billund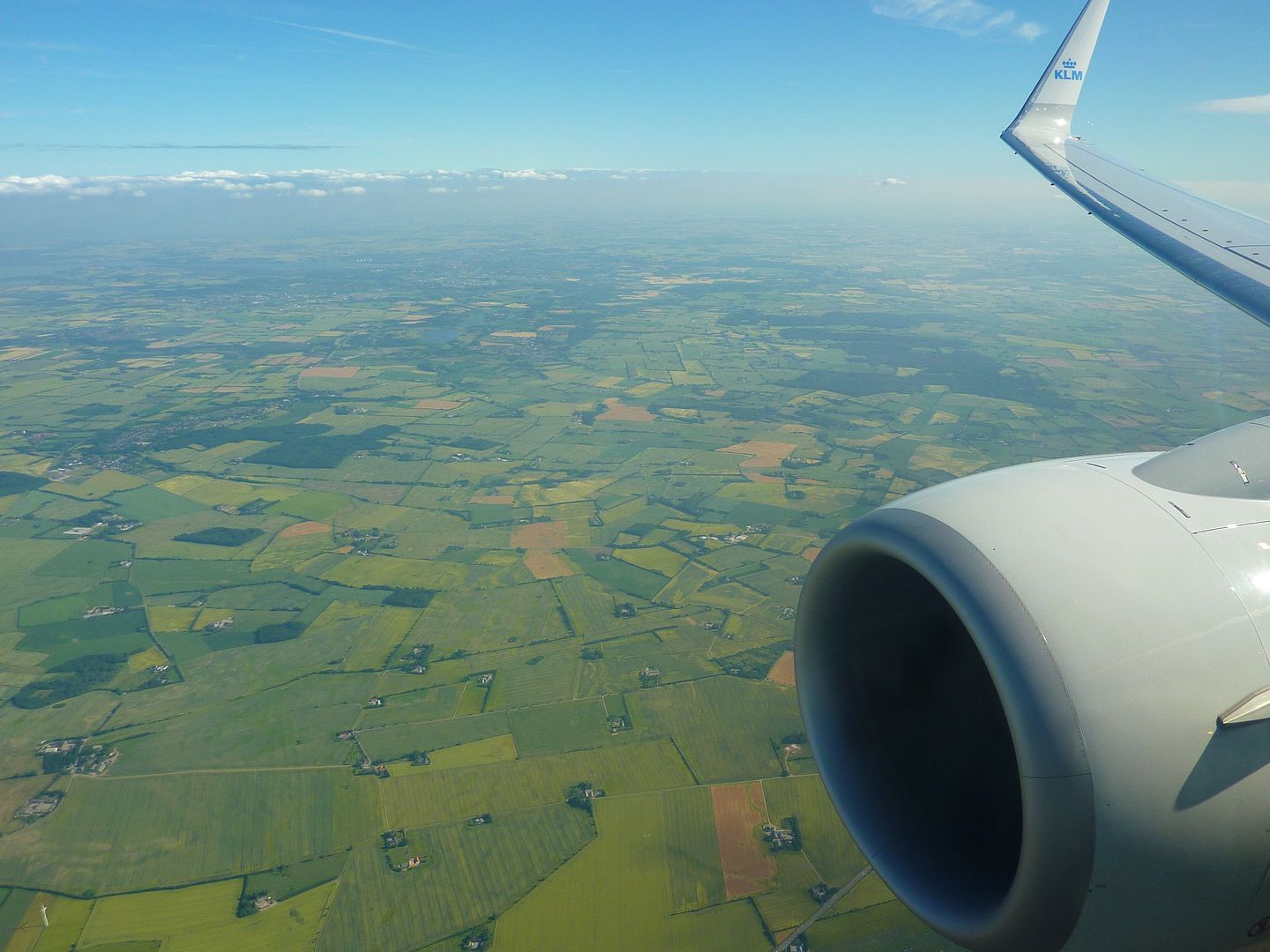 Getting closer to our destination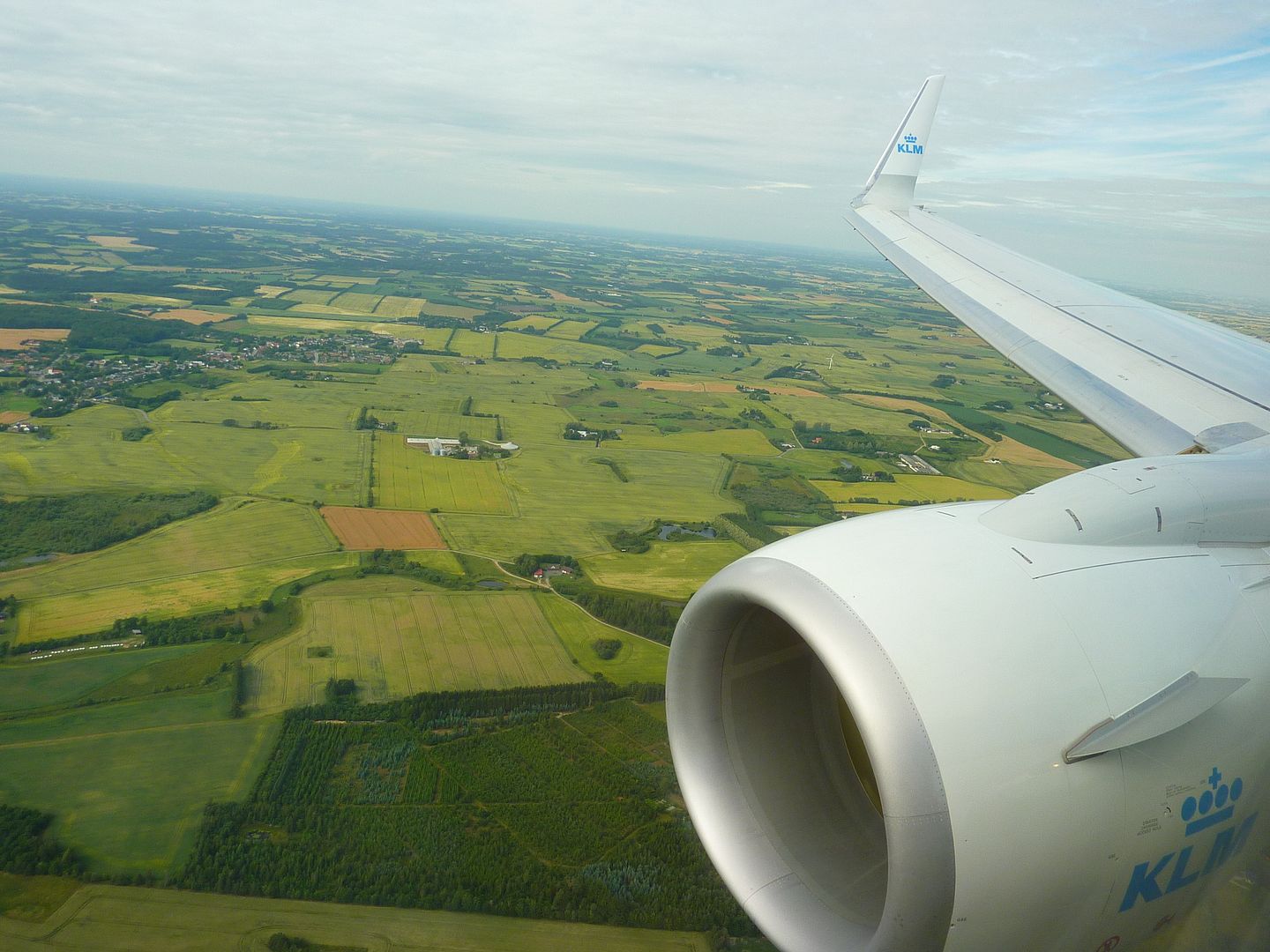 Views of fields and fields and more fields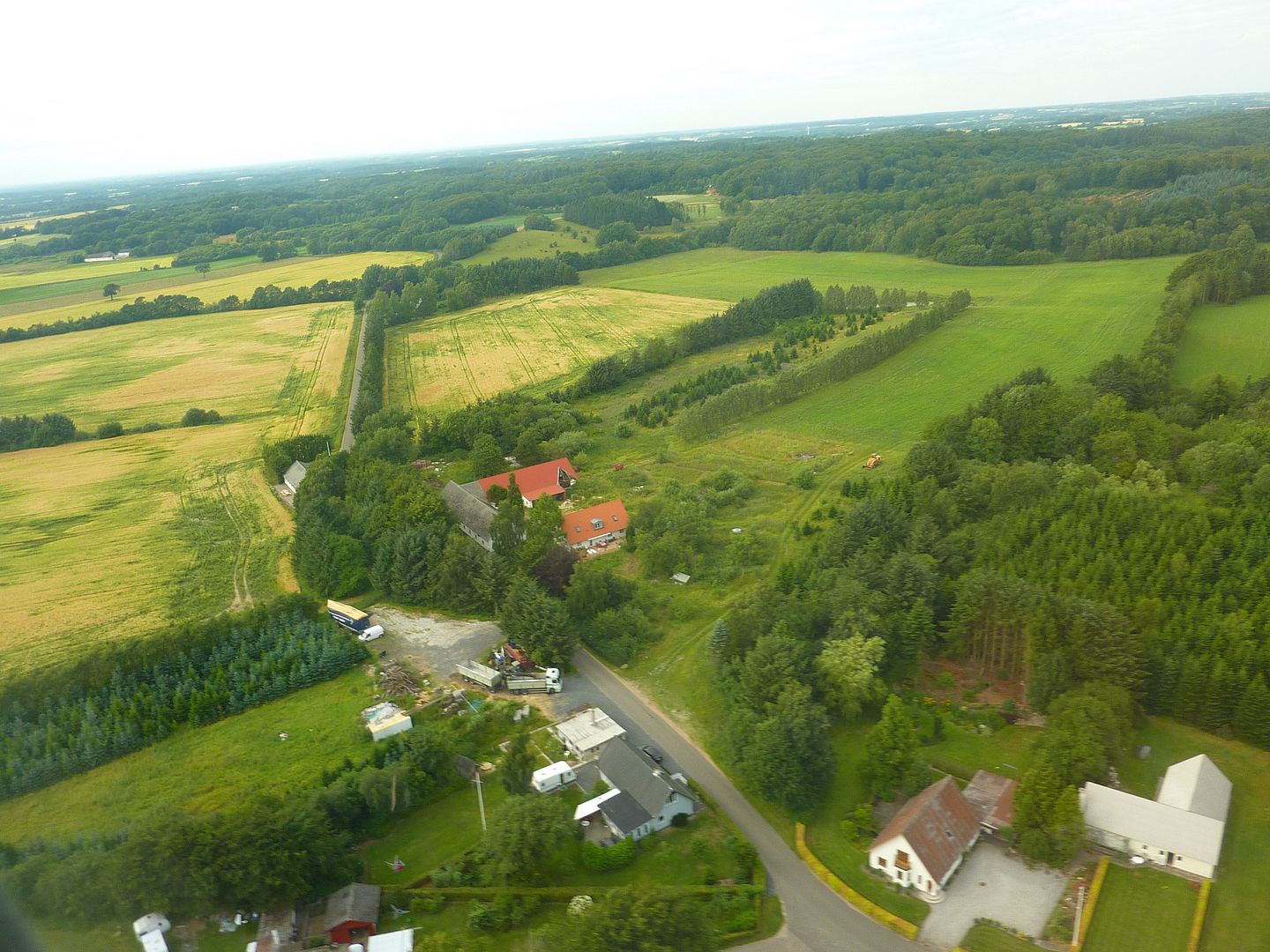 Our KLM winglet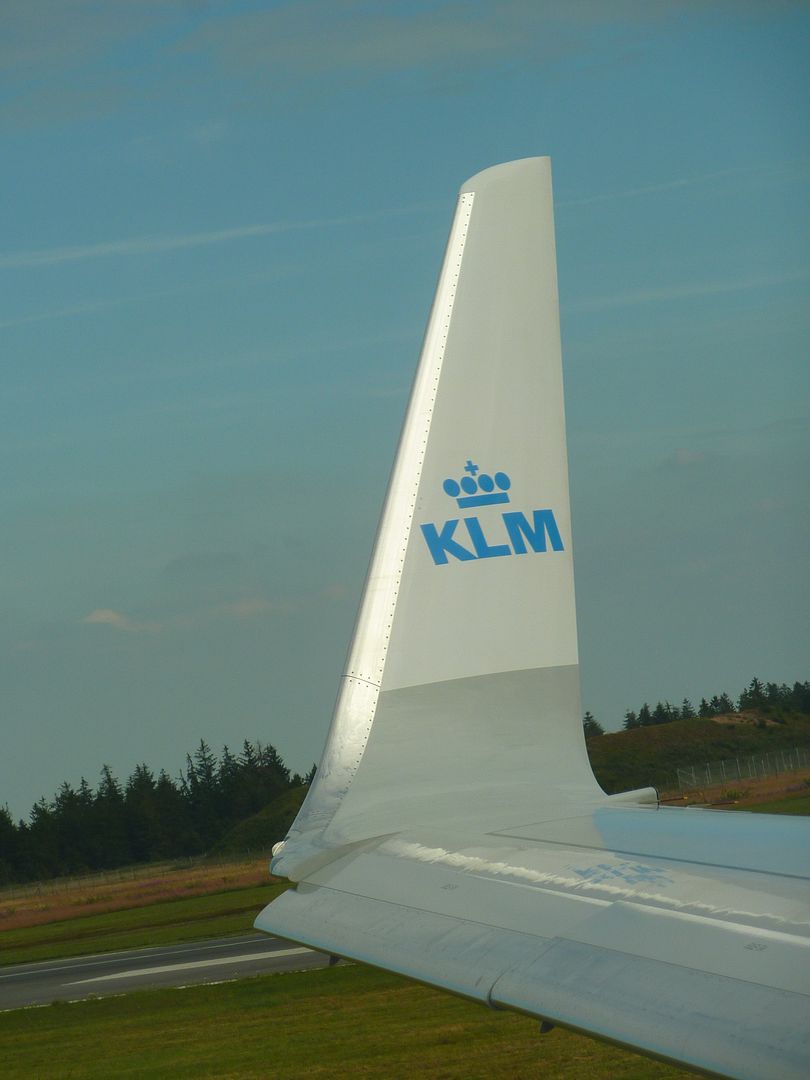 Cimber Air CRJ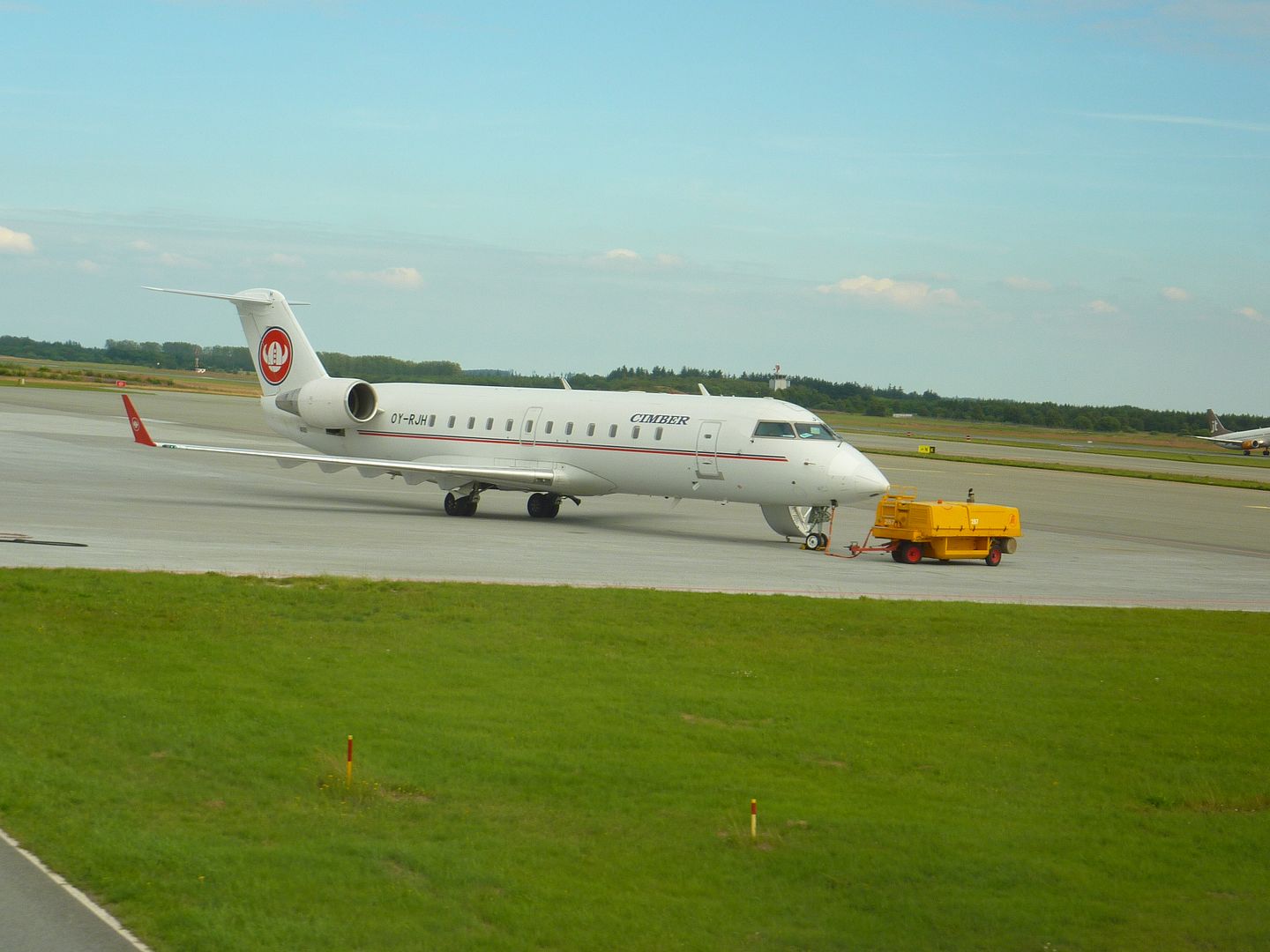 Charter and Low-cost traffic
Thomas Cook Scandinavia
Our winglet, their tail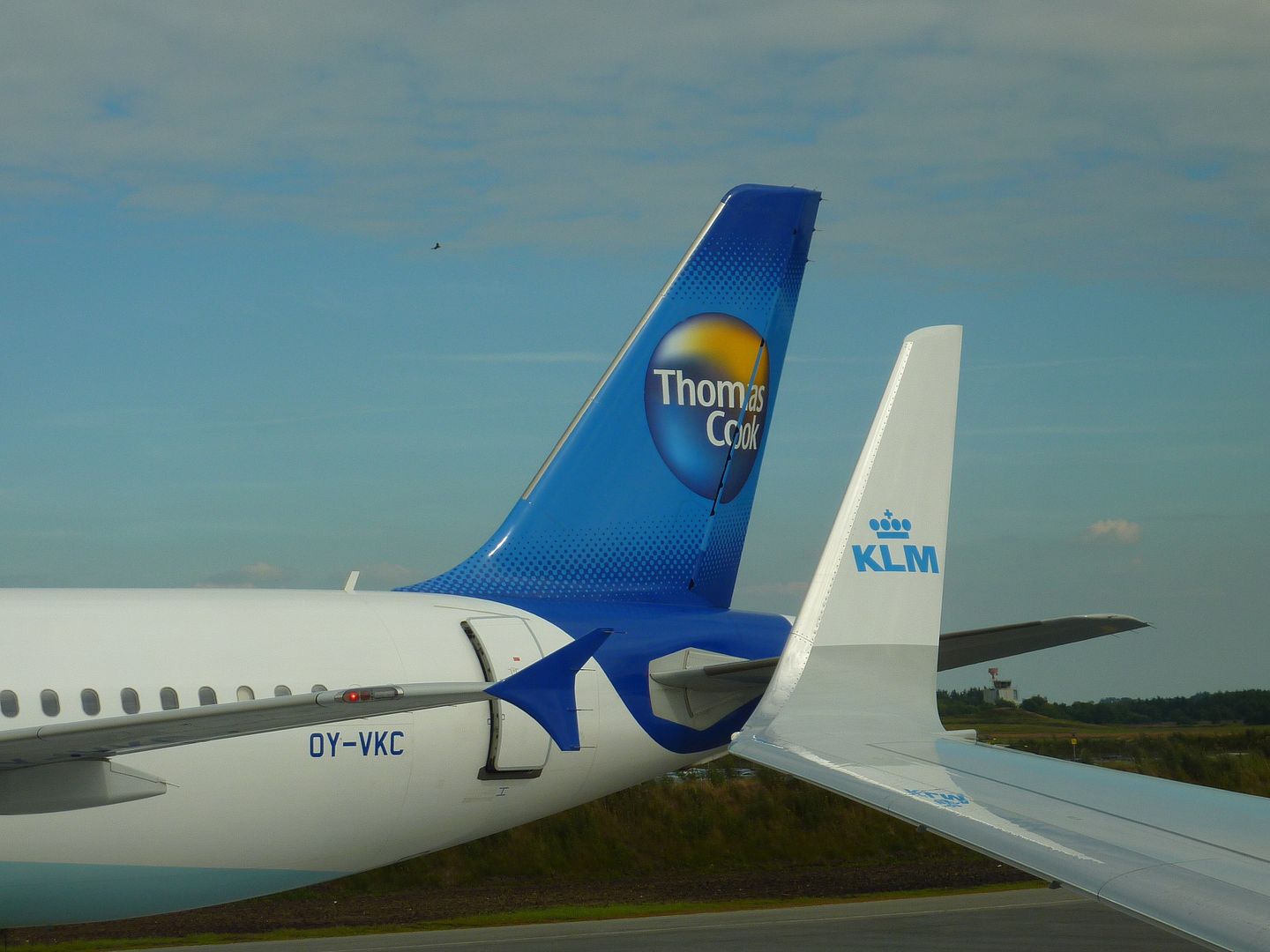 This is KLM !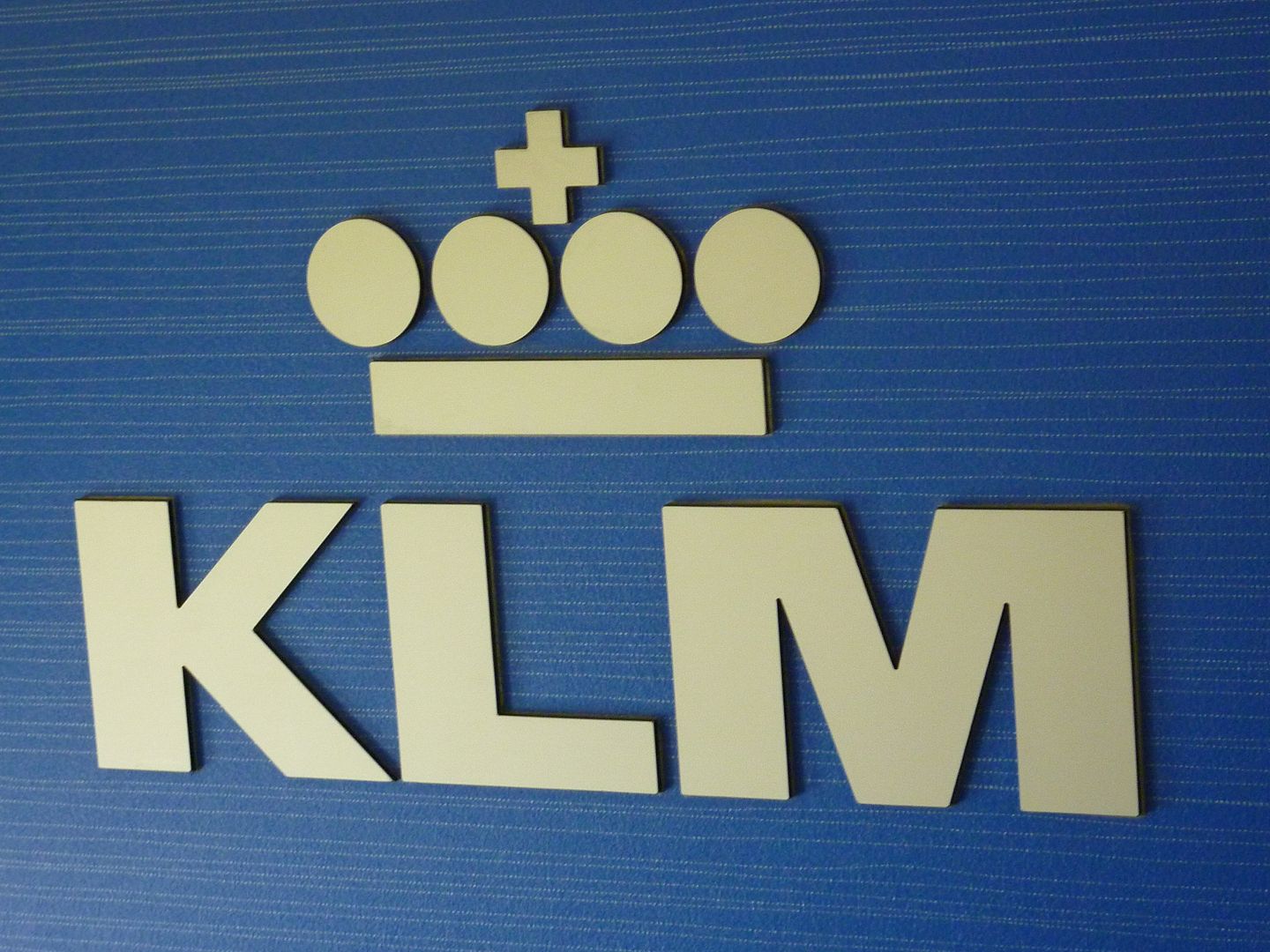 We were off the plane in no time and walked to the baggage claim area and waited some 5 minutes before the bags appeared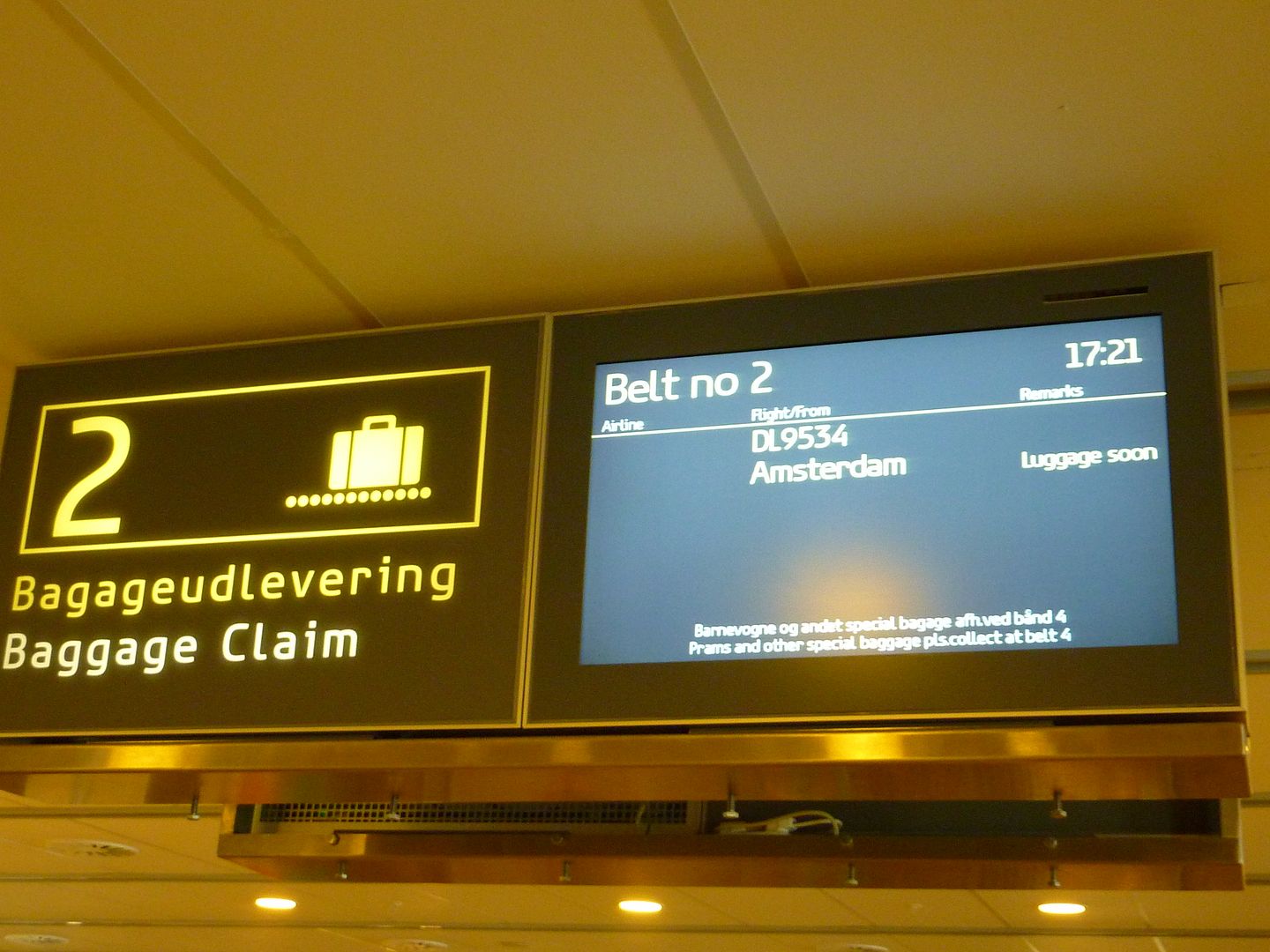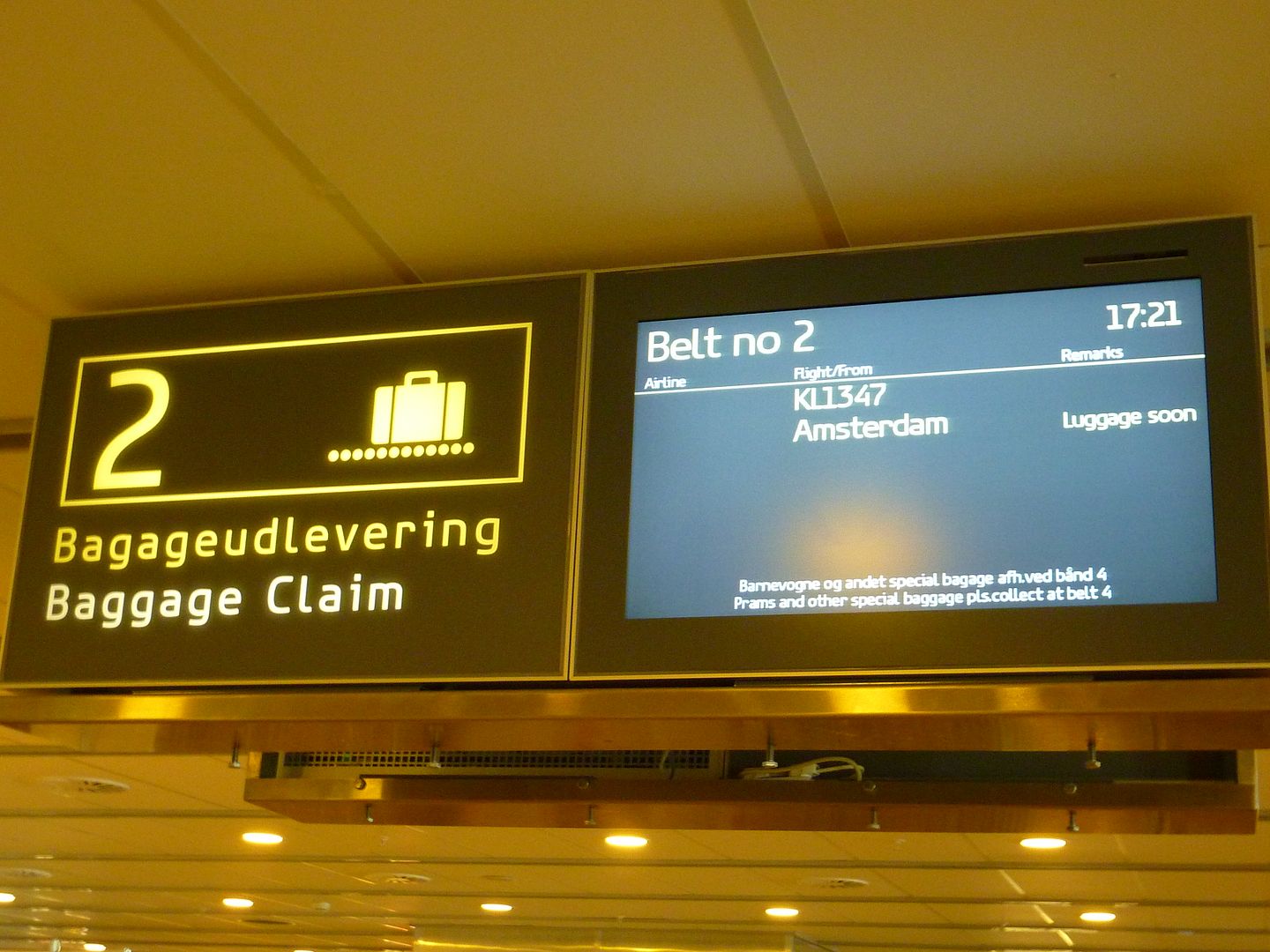 I spent 3 days in Denmark with my niece's grandparents and then the 2 of us started our trek back to PPT via CPH, CDG and LAX.
Happy Flying,
AF Cabin Crew